Now that you've seen some of action from both inside and outside Wekfest Japan, I want to follow up my general event coverage with a couple of spotlight features on my favorite cars from the show. Actually, my first one isn't even a car at all -rather a Yokohama-based pickup truck built by a shop called Extreme Automobile.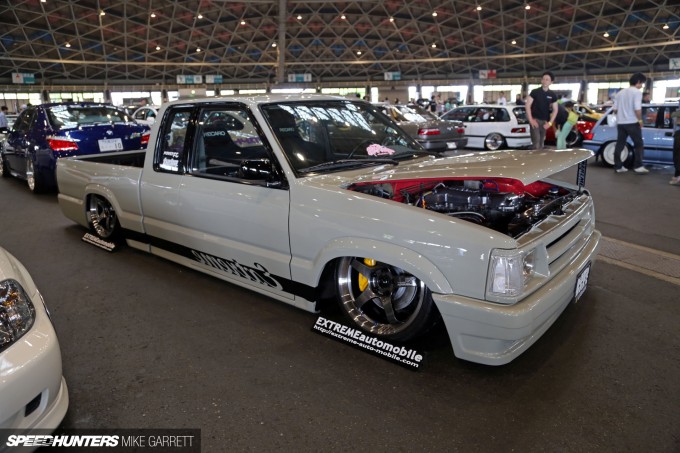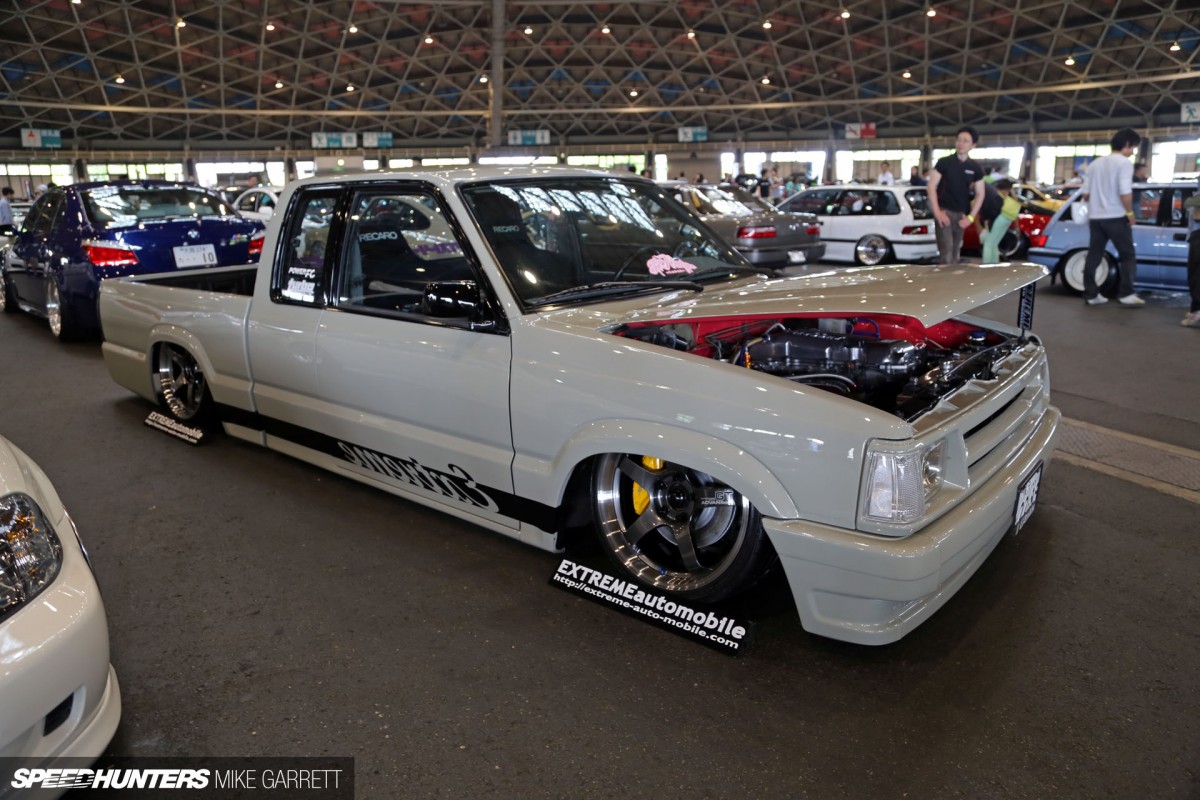 The base vehicle is a left-hand drive, extended cab Mazda B-Series pickup, and while the stance is pure custom minitruck, this one has actually been built more in the vain of a high-end drift car.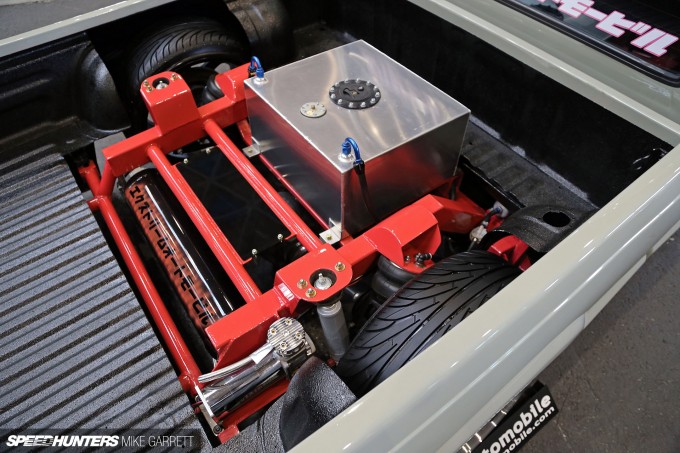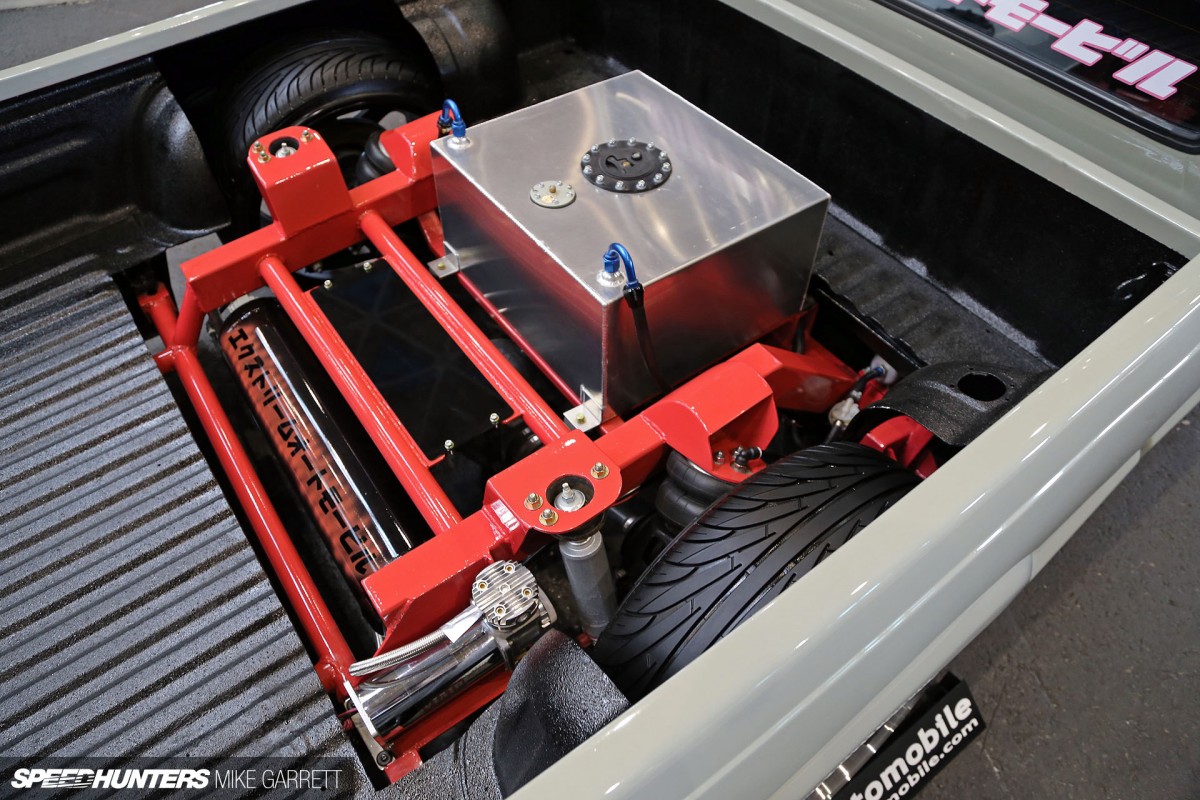 The chassis has been heavily modified of course, and much of the work is visible through a cut-out in the truck's bed. From the fuel cell to the airbag setup, it certainly has the attention to detail of a dedicated show car.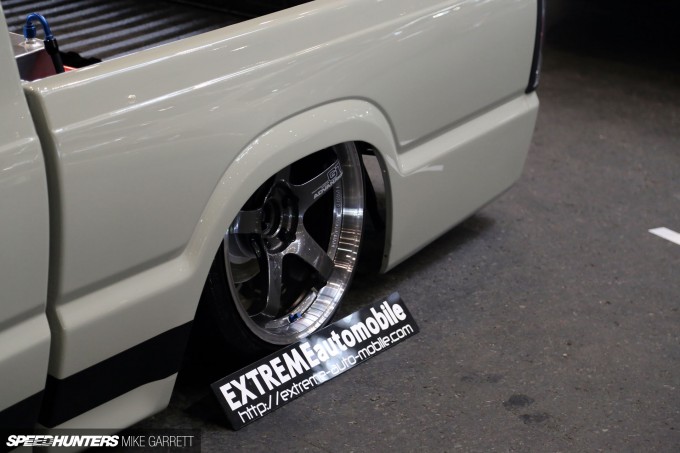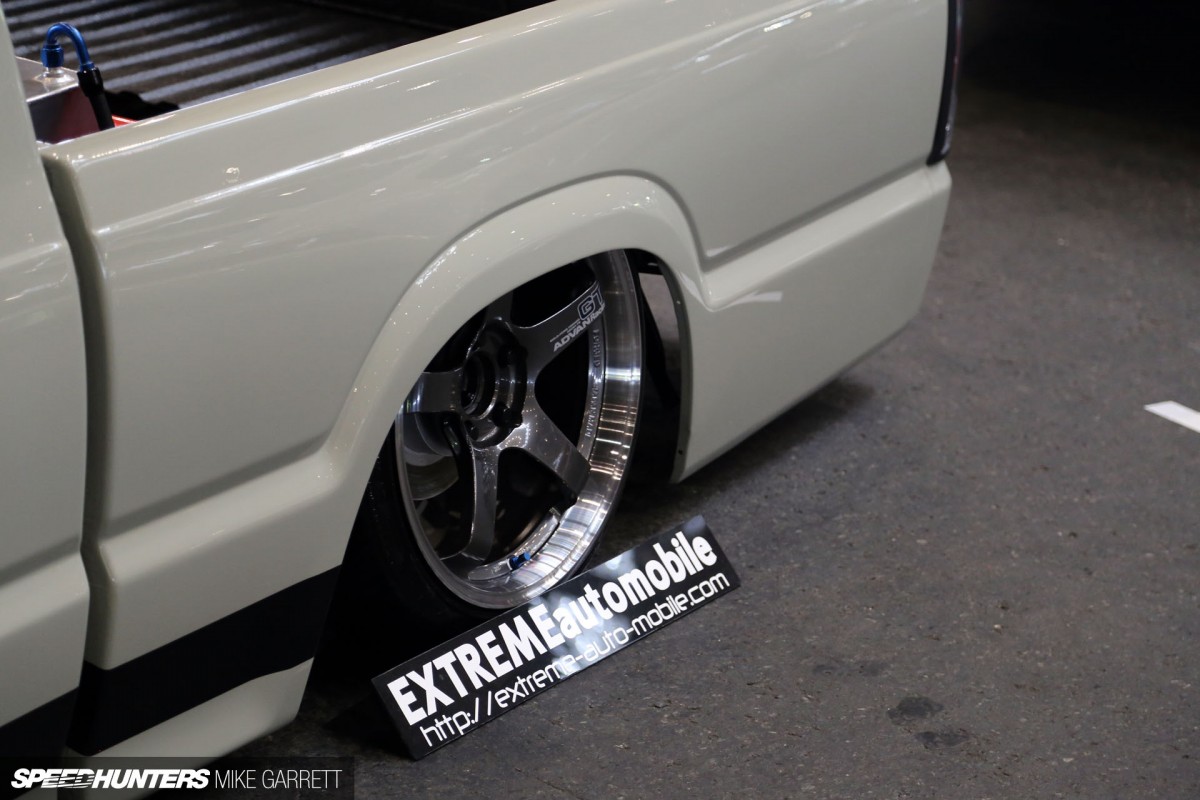 While the most common wheels fitted to a lowered minitruck are usually something of the chrome or billet variety, this one's been built around a set of forged Advan GT wheels with some very healthy stretch on the tires.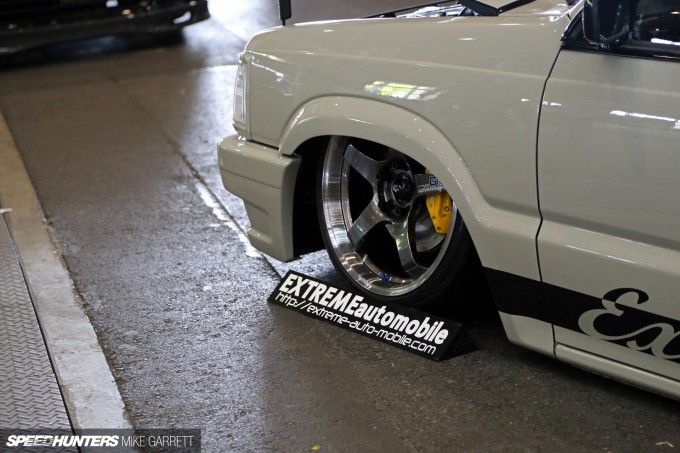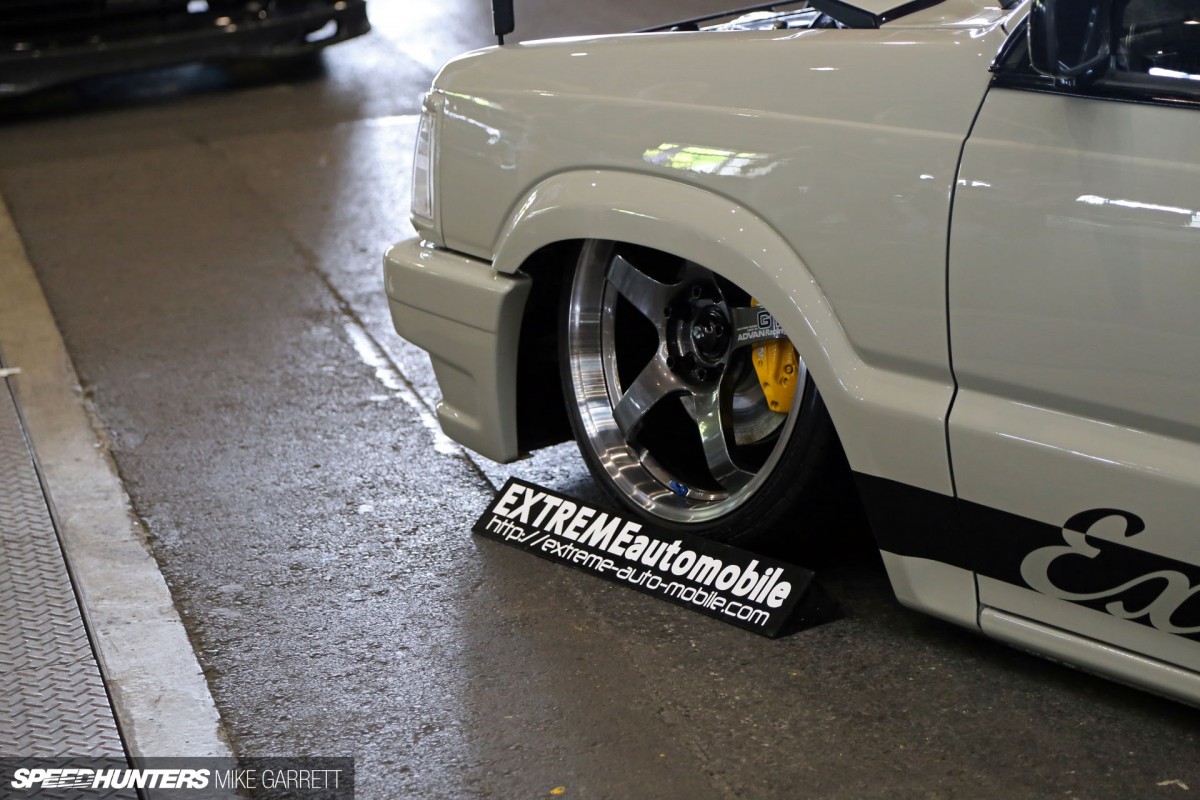 Not to be left out are what I believe to be Skyline brakes, coated in yellow paint for just the right amount of contrast with the truck's otherwise muted body color.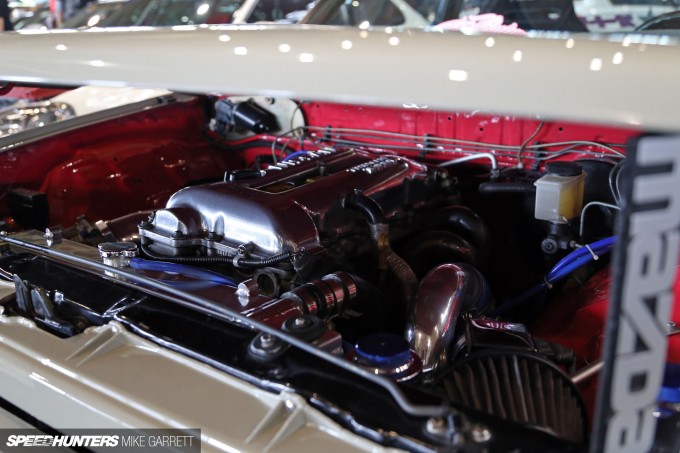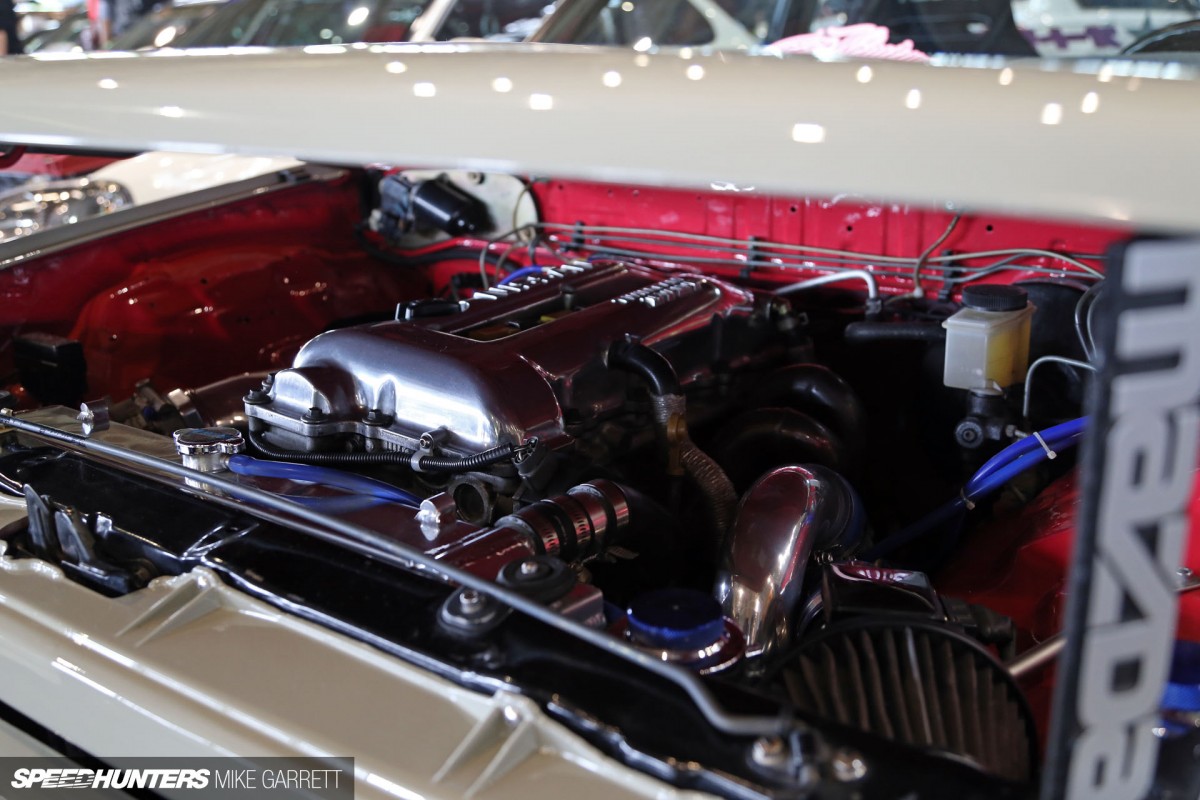 But the thing that really sets the truck off is found beneath the hood. Yes, that's a Nissan SR20DET, and it has all the basic upgrades including a sizeable intercooler setup mounted cleanly in the front bumper.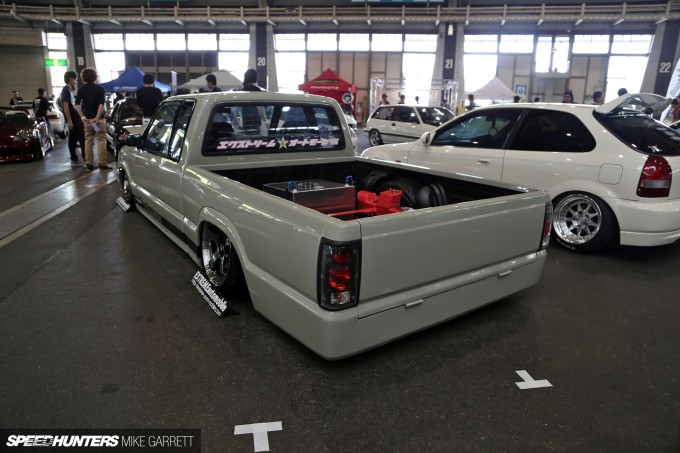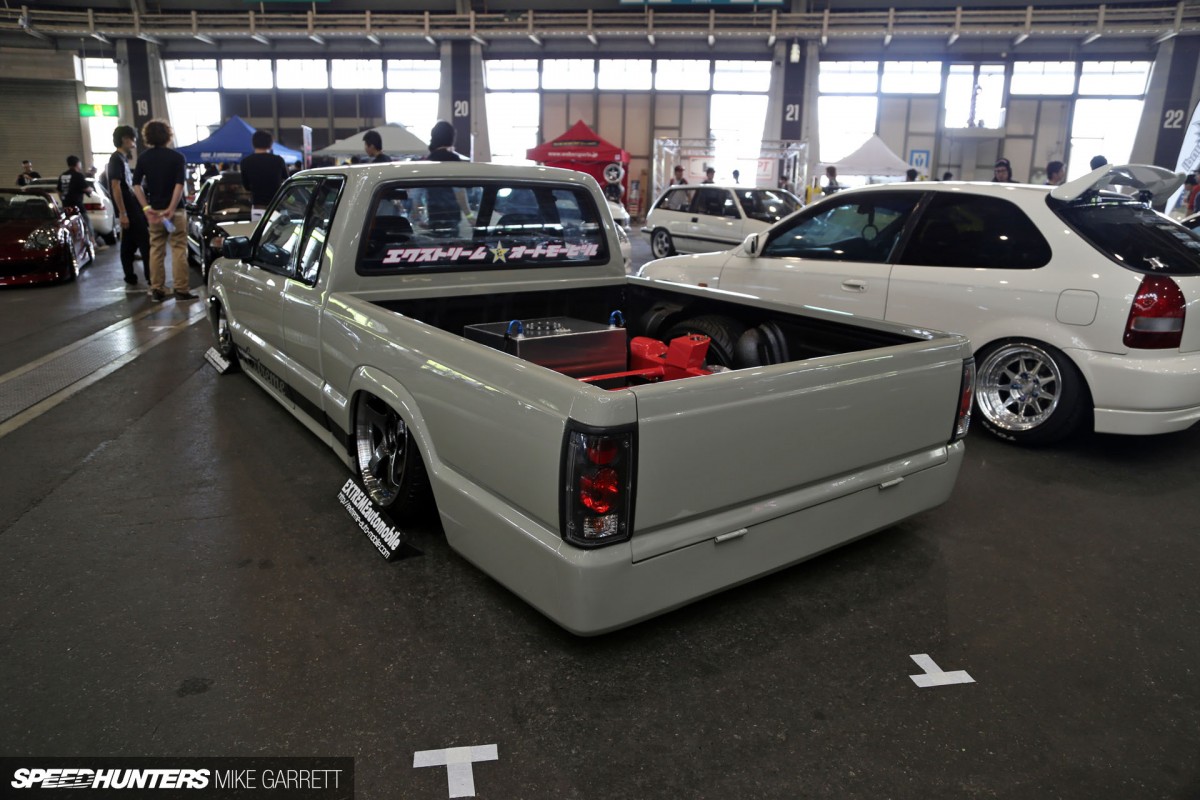 It's all rounded out by some other cool details, like Recaro seats in the cab, subtle body smoothing and tasteful striping on the rocker panels.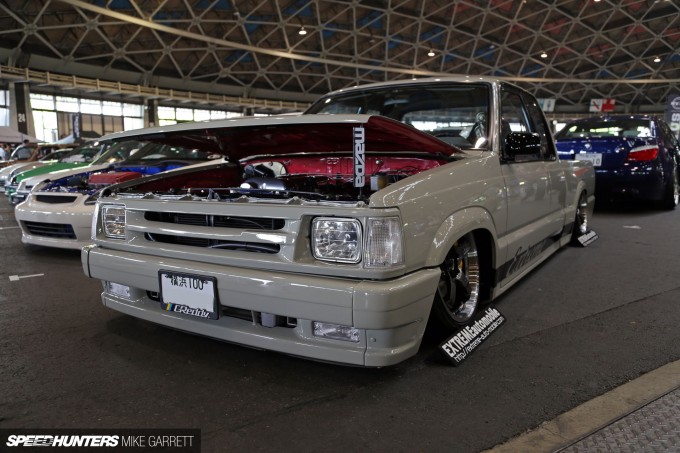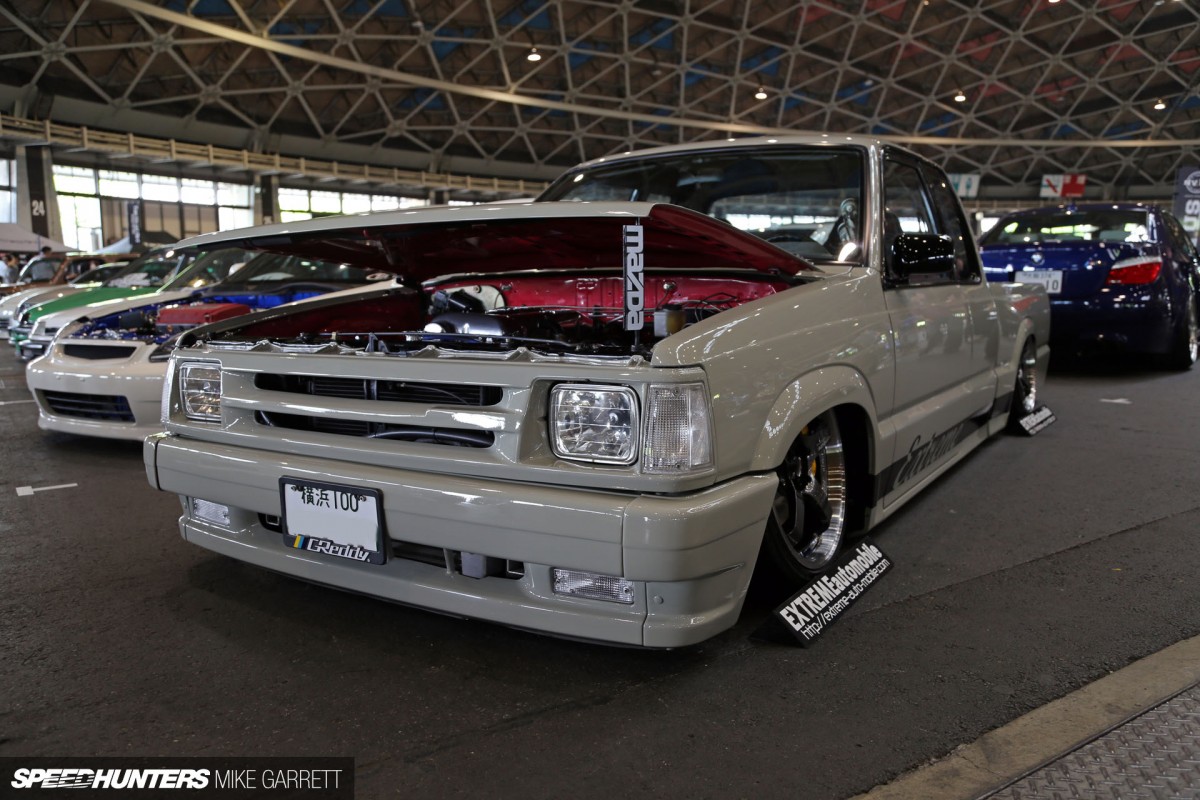 Whether it's the radical Engineered to Slide Hilux or something more grounded like this, I think it shows that with a bit of fresh thinking, Japanese pickups can provide a unique build platform.
Next time we'll switch things up a bit and check out a rather interesting Honda Odyssey minivan, so keep an eye out for that next week…
Mike Garrett
Instagram: speedhunters_mike
mike@speedhunters.com