One of the many interesting areas of the VW scene is how the owners and builders are constantly trying to reinvent their cars. It's that age-old automotive enthusiast's problem of a project never really being finished. You will always get so far, and maybe even reach your original goal, before changing direction and setting yourself a new challenge.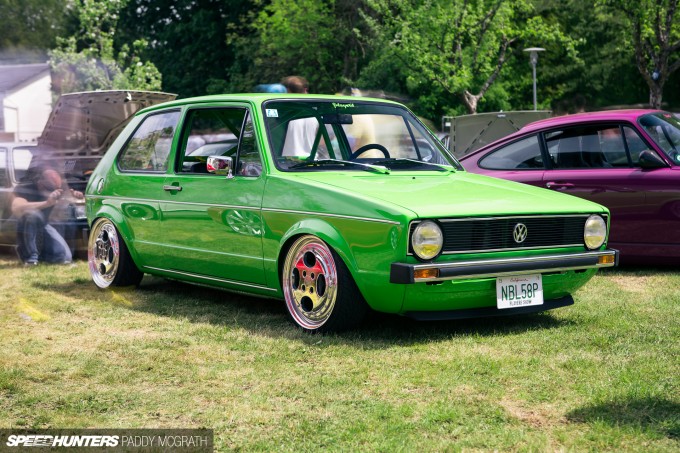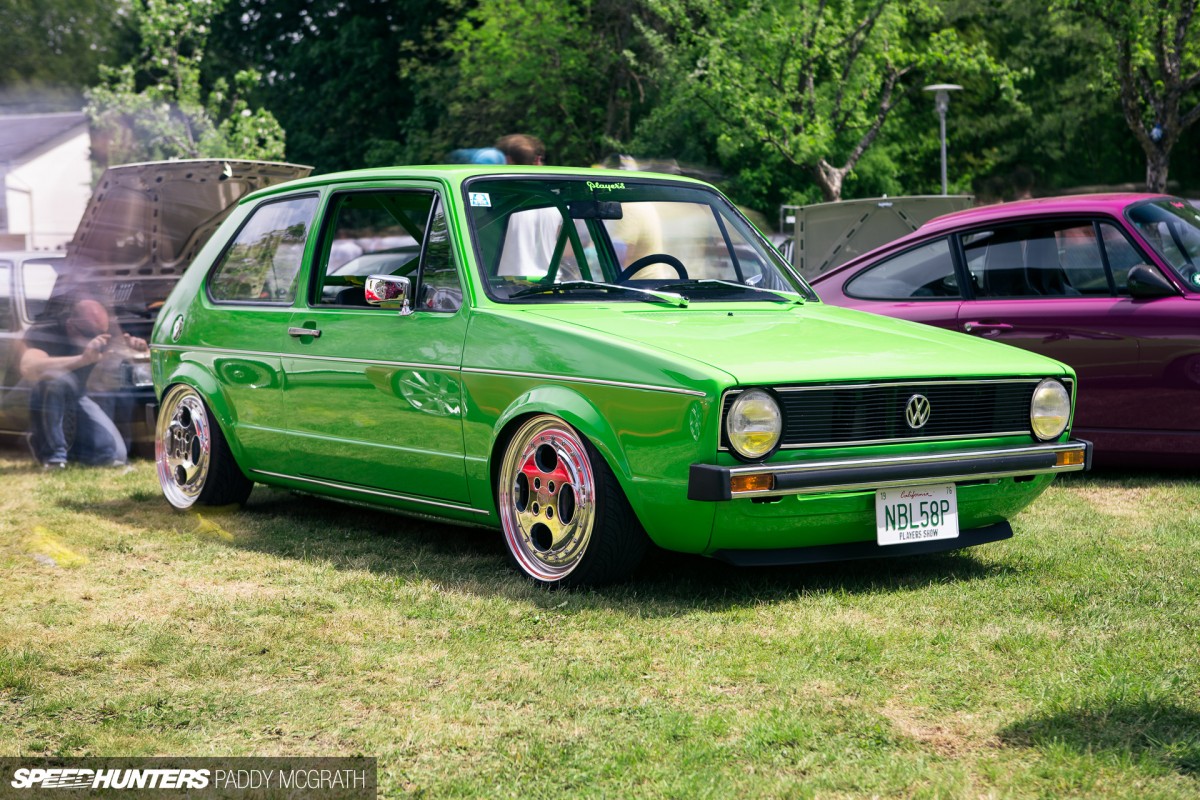 I wanted to find a car at Wörthersee that best embodied this 'never-ending project' adage, along with being one of the leading builds of this year's event. So, I decided to spotlight a car that we actually featured in depth just over two years ago: Jay McToldridge's Volkswagen Golf Mk1.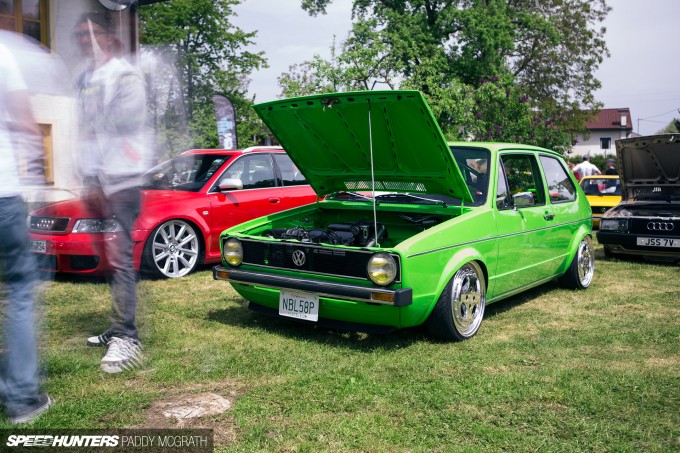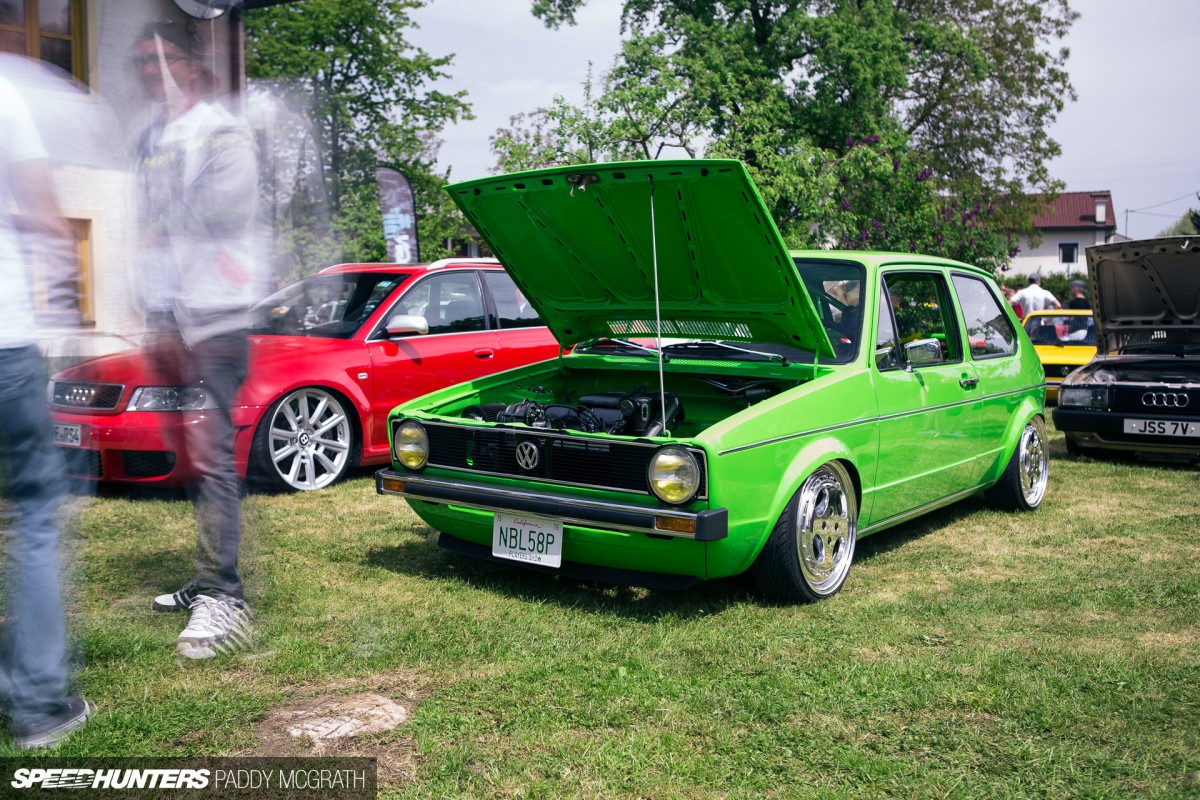 The most immediately obvious difference is the much, er, greener paintwork. I hadn't seen the car in person since the Players Show in 2013, so I naively assumed that the colour change was the extent of this car's latest incarnation when I saw Jay post about it on his Instagram account. I should have known better.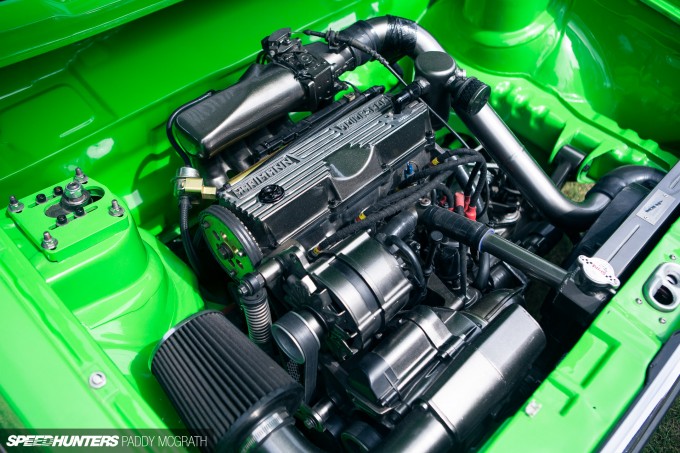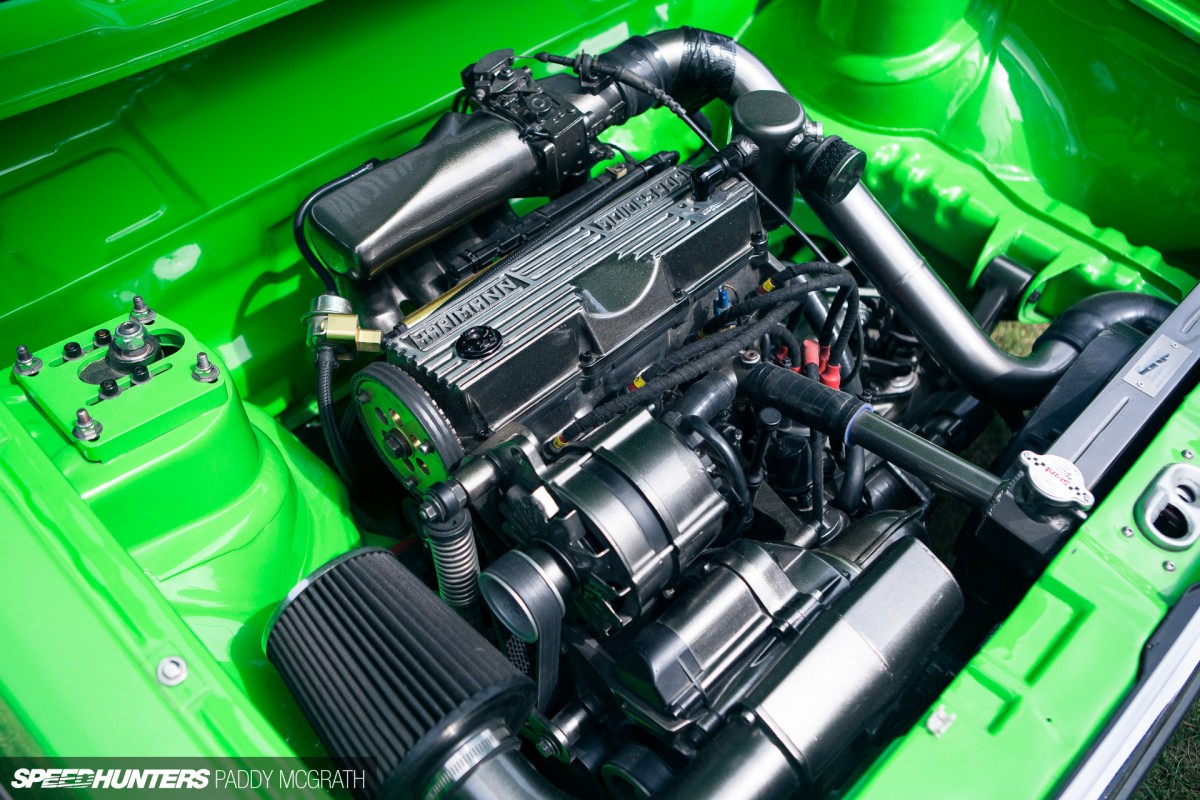 As a matter of fact, only four nuts on the car remain the same since our feature – everything else has been rebuilt and freshened up with brand new parts where possible. For those interested, the four remaining nuts are those which secure the top of the dampers.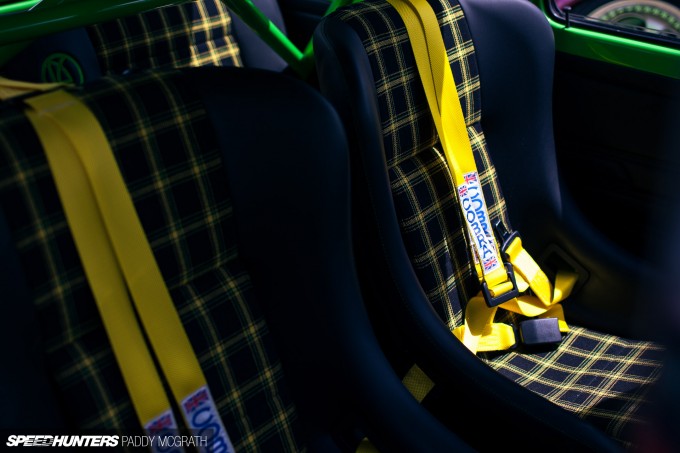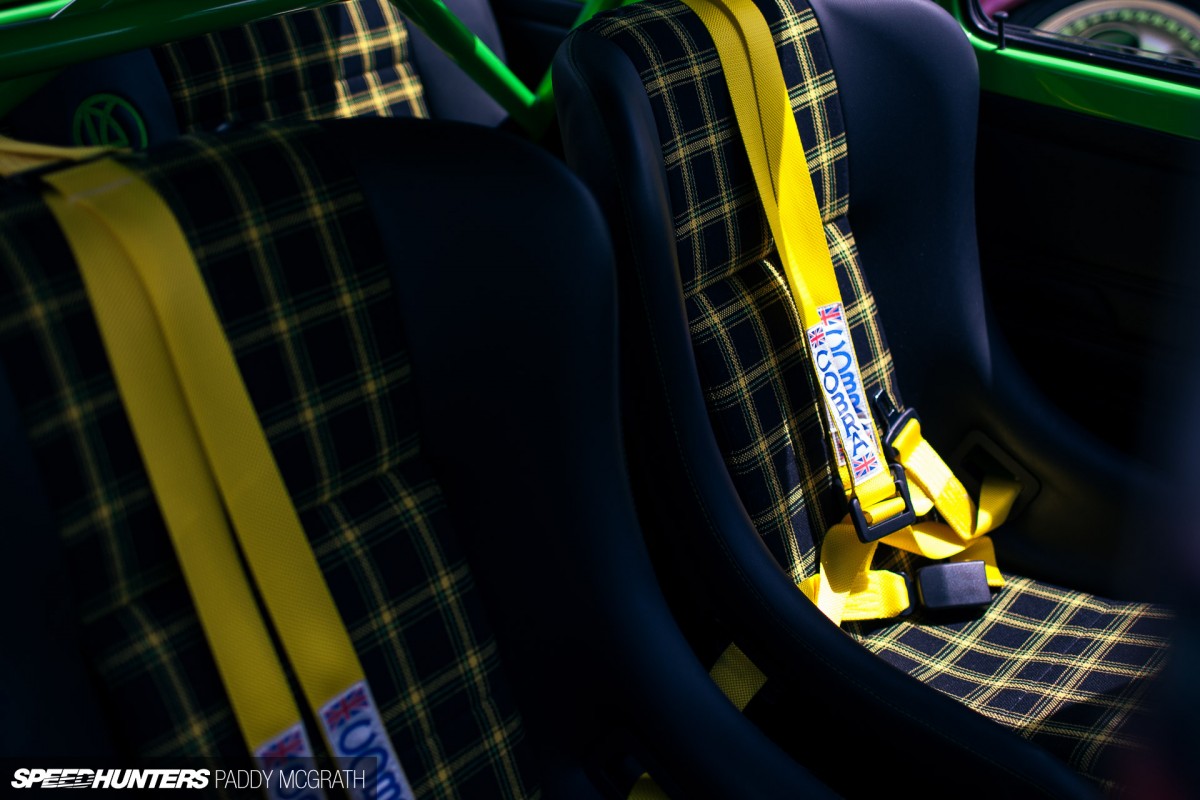 Jay decided to stick with a Cobra interior, although he has been supplied with his own custom front and rear seats, trimmed in a complimentary yellow tartan pattern. Previously, the car only featured two front bucket seats and harnesses.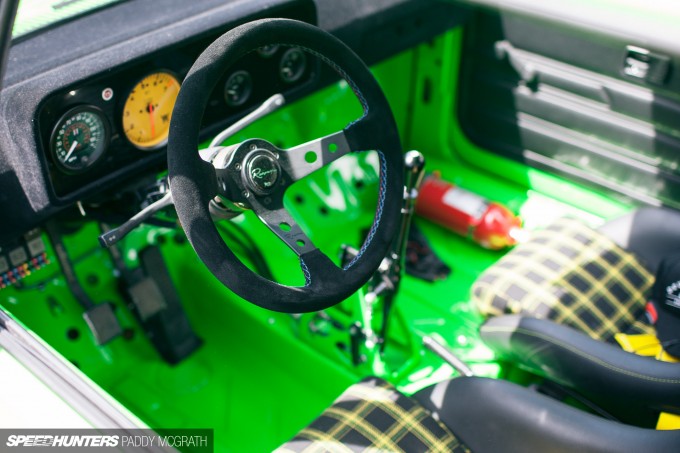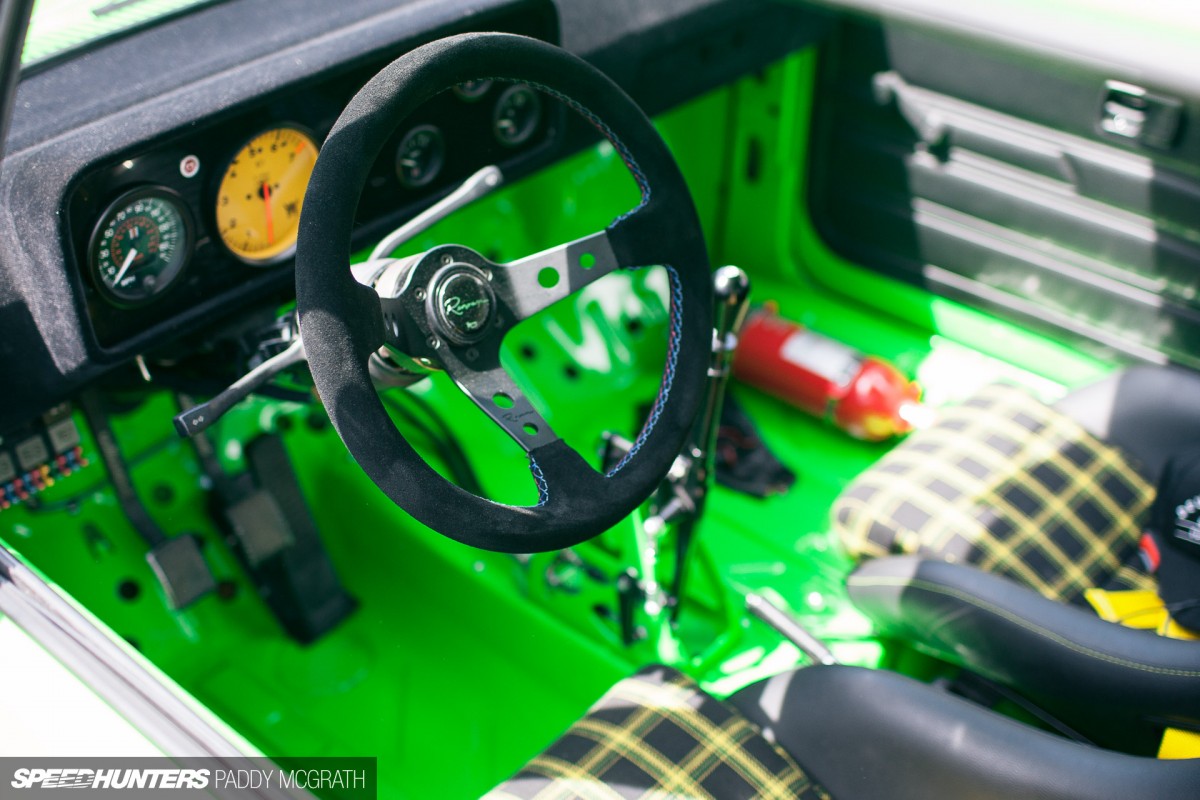 The steering wheel has been replaced and the previous digital dash has been replaced with traditional analog clocks, including a custom vertical needle drop Milestone71 tachometer.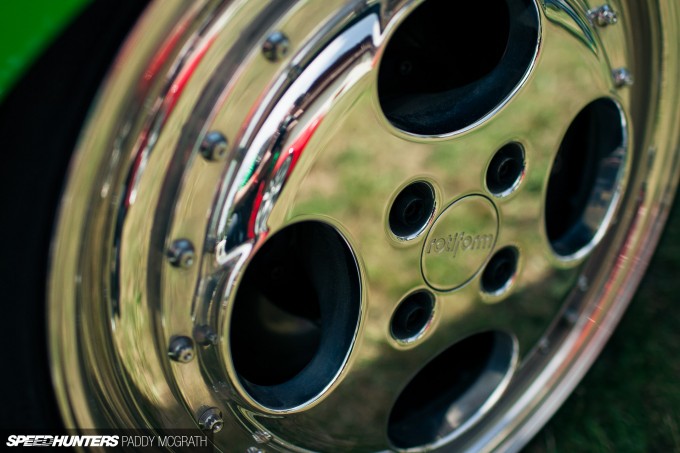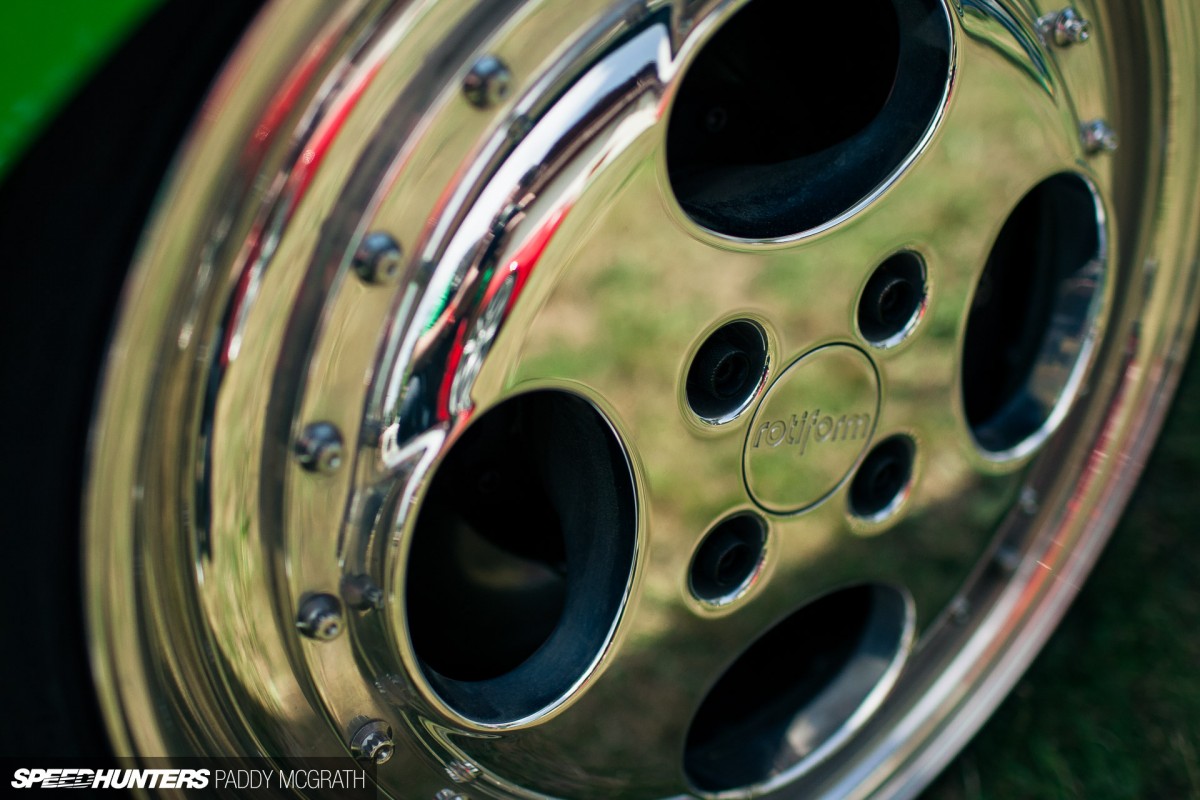 Face-mounted Rotiform STRs in 17×6.5-inch and 17×7-inch front and rear respectively hide 6-piston Forge Motorsport brakes. More than enough stopping power to pull up the Mk.I's paltry 750kgs. Although when travelling at speeds north of 150mph, I guess it's comforting to know that you have the ability to stop in a predictable manner. The car is also running a completely static setup, in the form of H&R Deep Ultra Low coilovers. The modified H&R setup is designed to allow cars to run low without sacrificing performance and comfort by using custom shorter dampers and matched spring rates.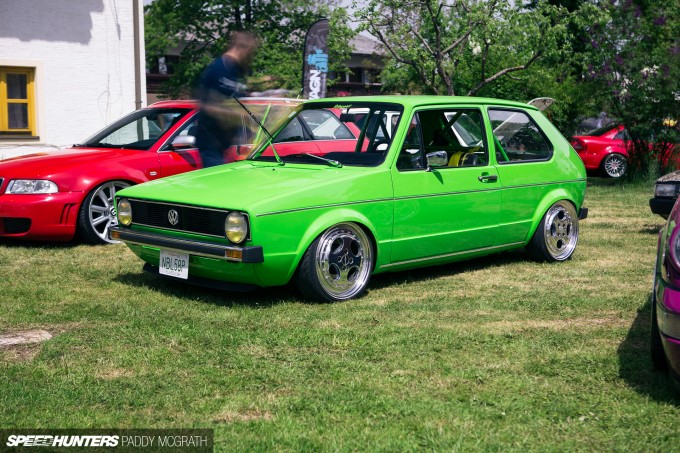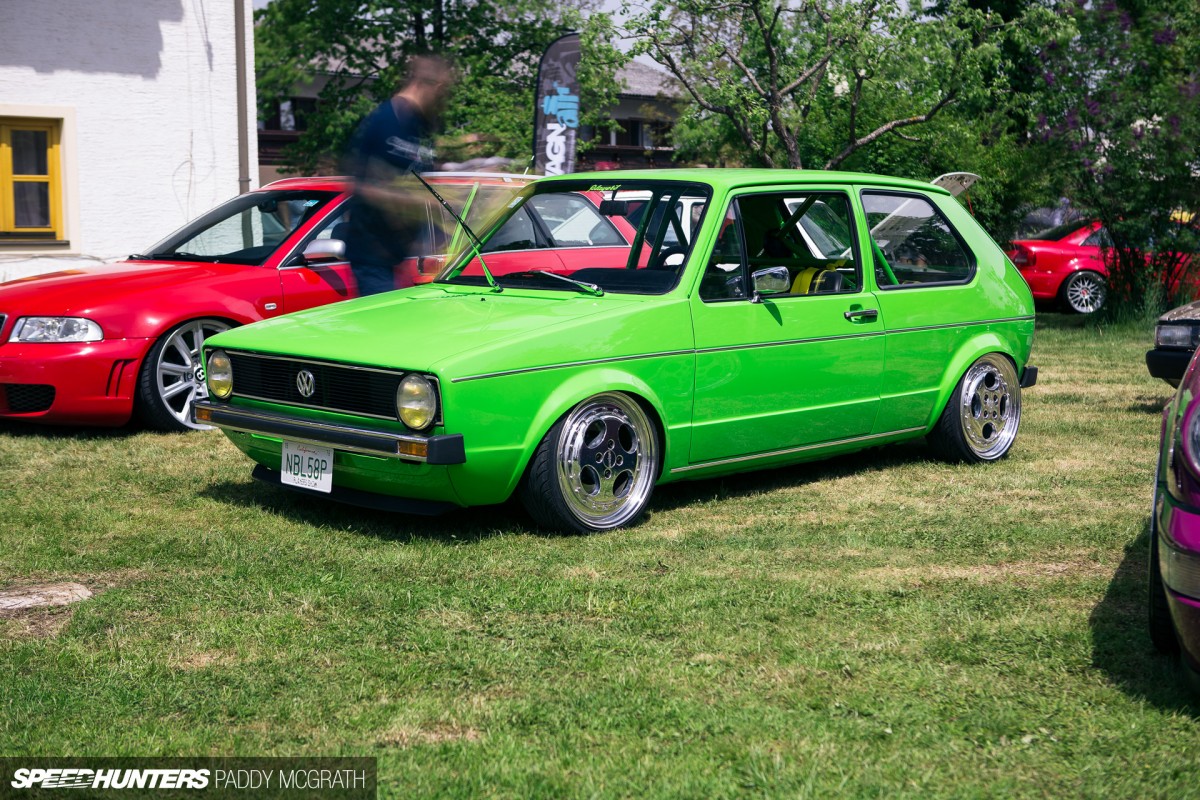 The G60 motor has been completely refreshed and once it was ready Jay made the relatively short trip across the channel to have the car mapped by JD Engineering in the Netherlands. The result was worth travelling for, as the lightweight Golf made a hugely respectable 268whp and 308lbs/ft of torque on the dyno.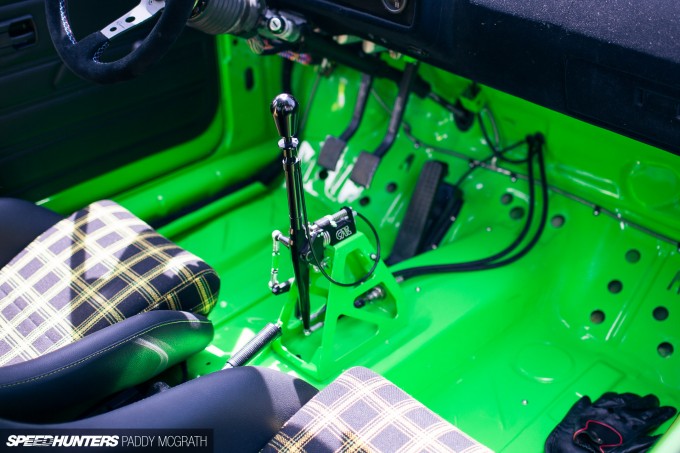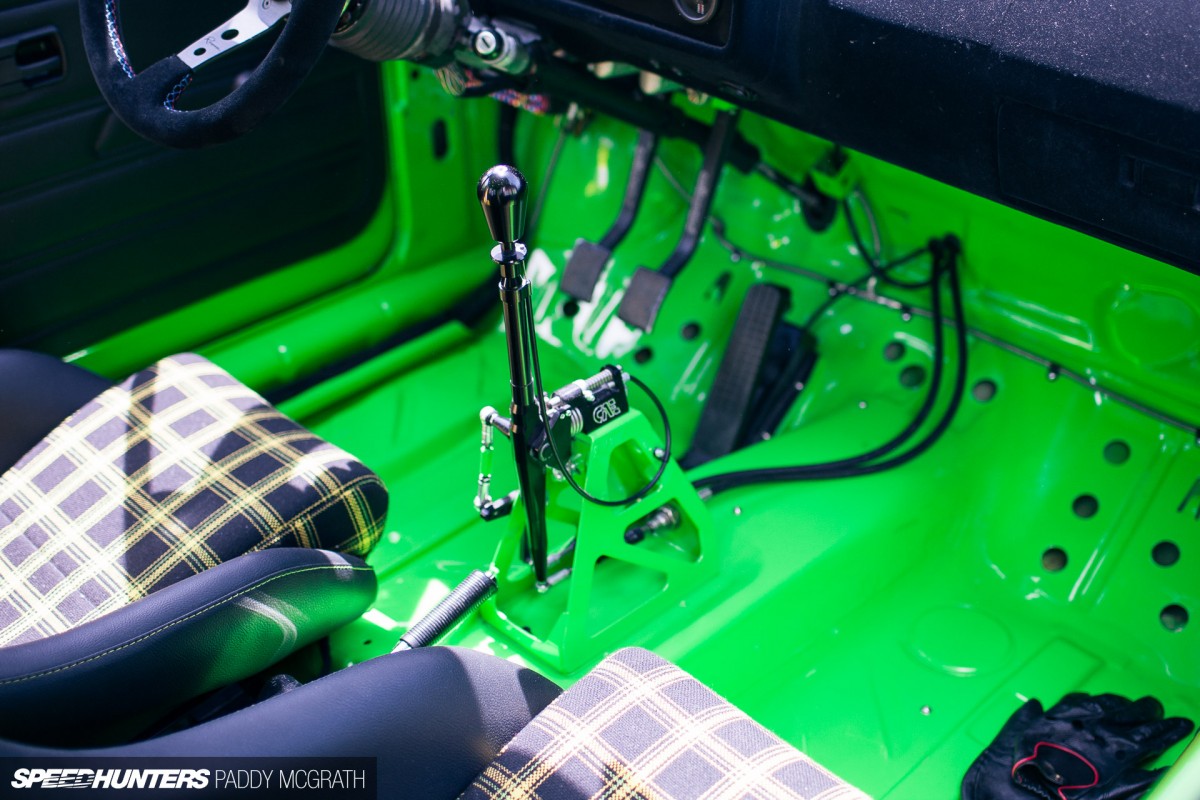 With that much torque, a diesel gearbox was the obvious upgrade unless Jay wanted to add gearbox rebuilds to the Golf's regular services.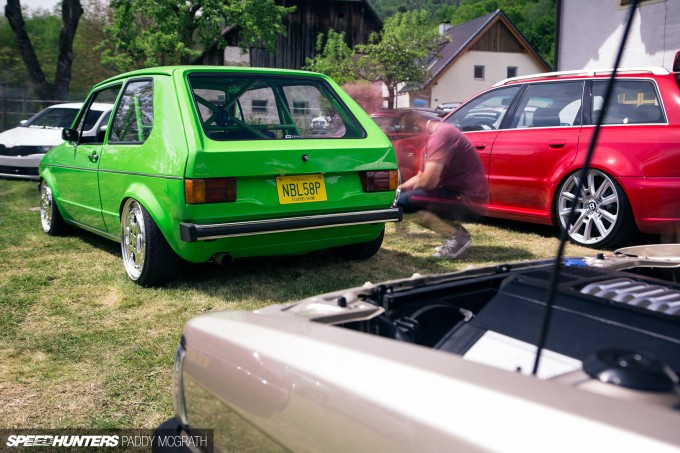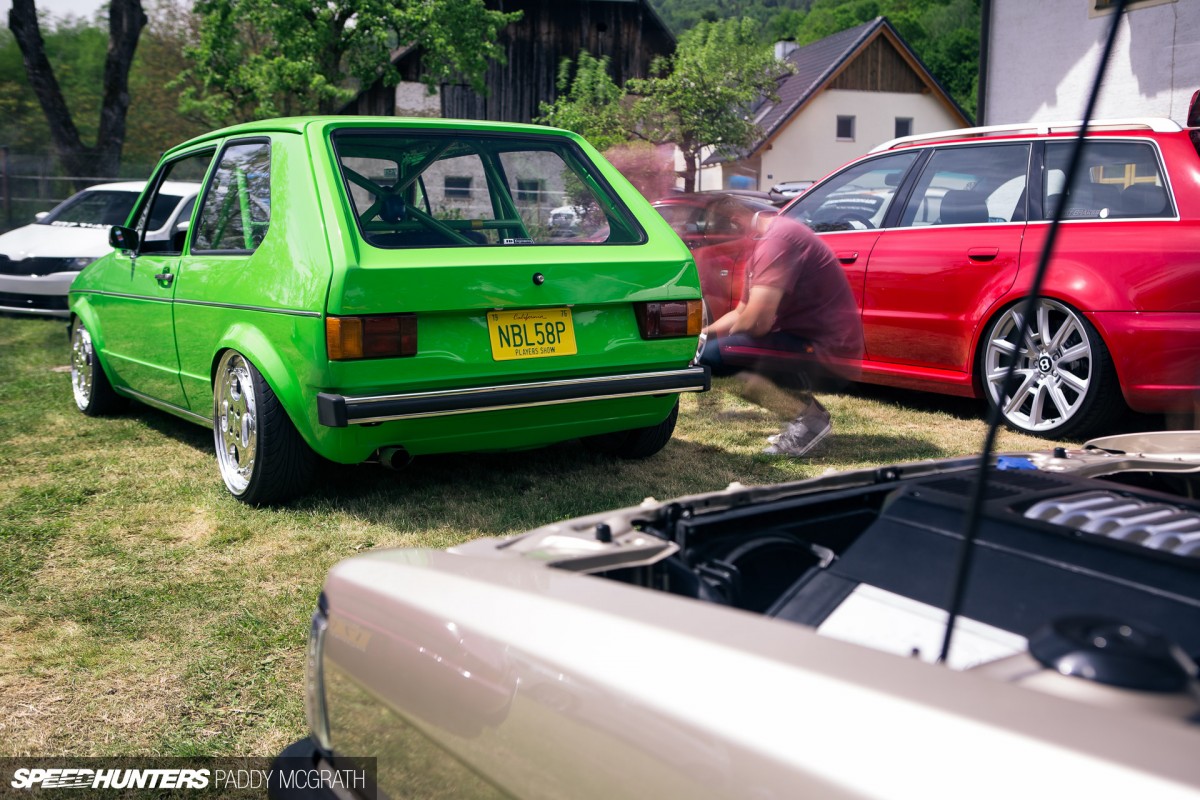 I have a long-standing amount of affection for this Golf. Whilst it might be bright green and difficult to miss, you never expect it to lay down as much performance as it does. Throughout the week at Wörthersee, there were tales circulating of a small green Golf which was keeping R8s honest and embarrassing more modern machinery. Of course, I'm sure Jay knows nothing about any of those stories…
Paddy McGrath
Instagram: pmcgphotos
Twitter: pmcgphotos
paddy@speedhunters.com