History Lesson
There's a certain genre of classic British Ford that makes for a proper street fighter. I'm taking about back street London in the mid-'60s, the wild boys who love their mums – naughty boys not bad boys, but all of them hard as nails.
That's what I think I about when I see this clean 100E Ford Popular. That, and what the hell is under the bonnet?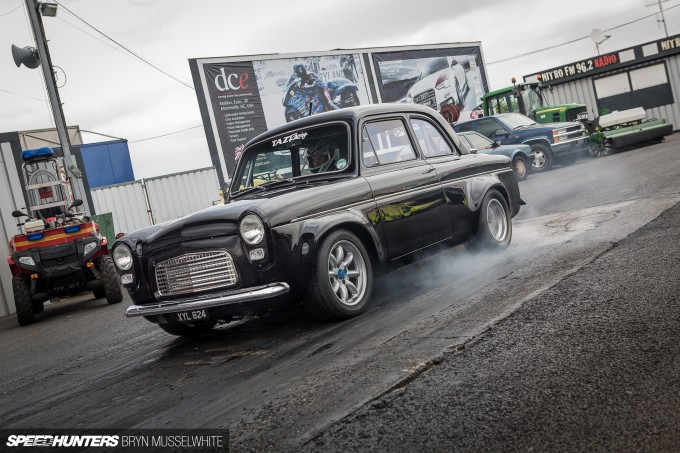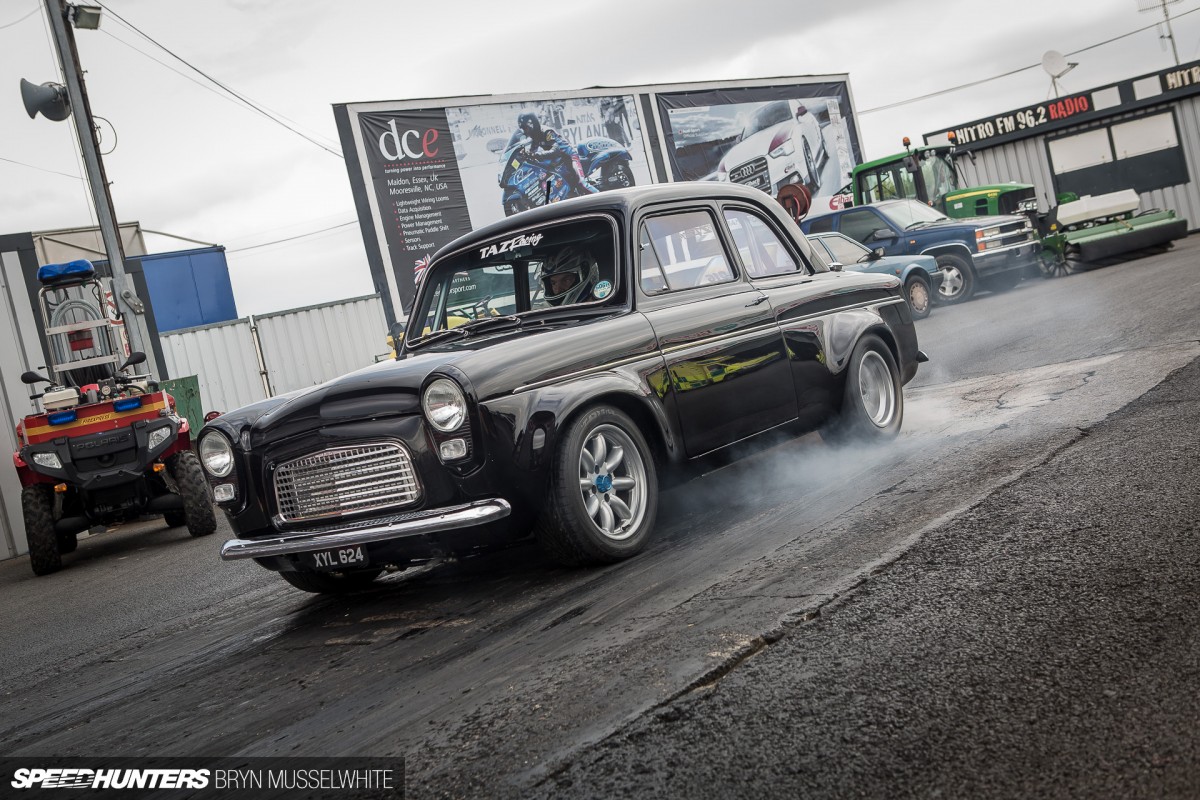 Because just as in any street fight you should never under estimate your opponent, the same goes for the world of classic Fords. Clean and straight bodywork in simple solid colours can hide Pinto engines with lumpy cams and air-tearing carbs, and sometimes – like a turbocharged knuckle duster – boosted Cosworth motors.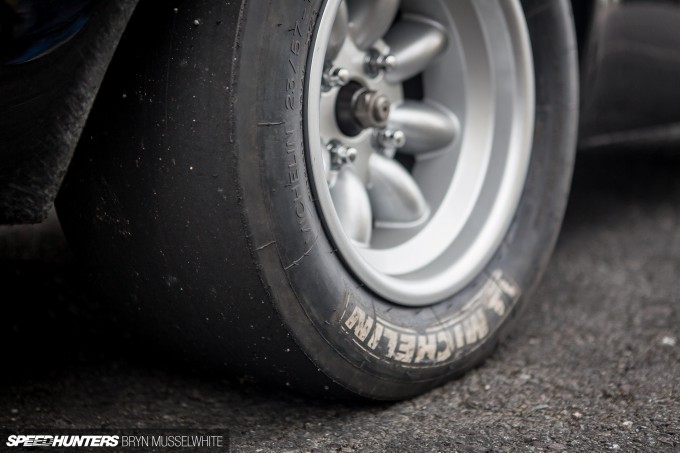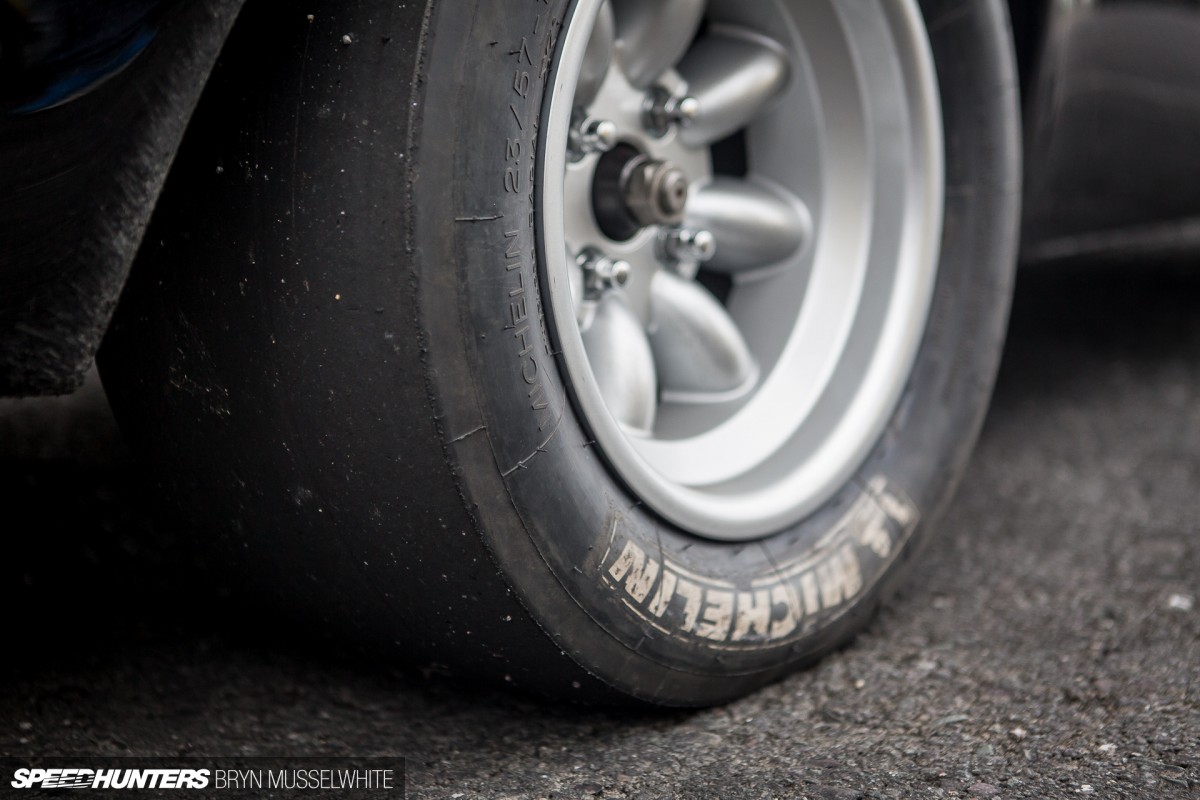 The fat-walled Michelin slicks and flared arches bulge like muscles under an old woollen jumper, but the power here is thoroughly modern. Well kind of, given the YB motor is the best part of 30 years old now. Compared to the 100E's original 1959 body shell, it's a youngster though.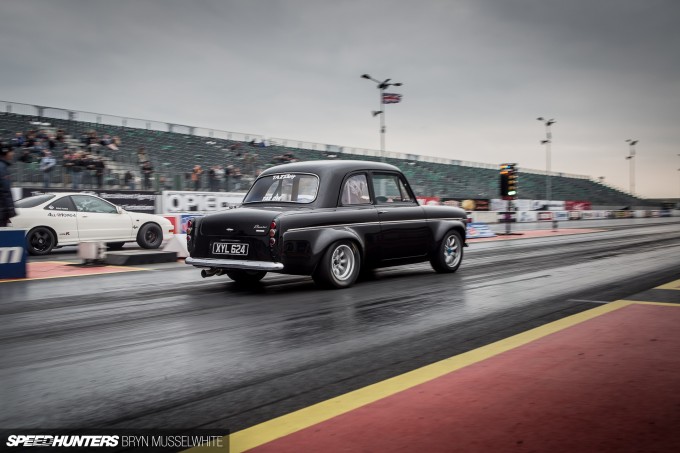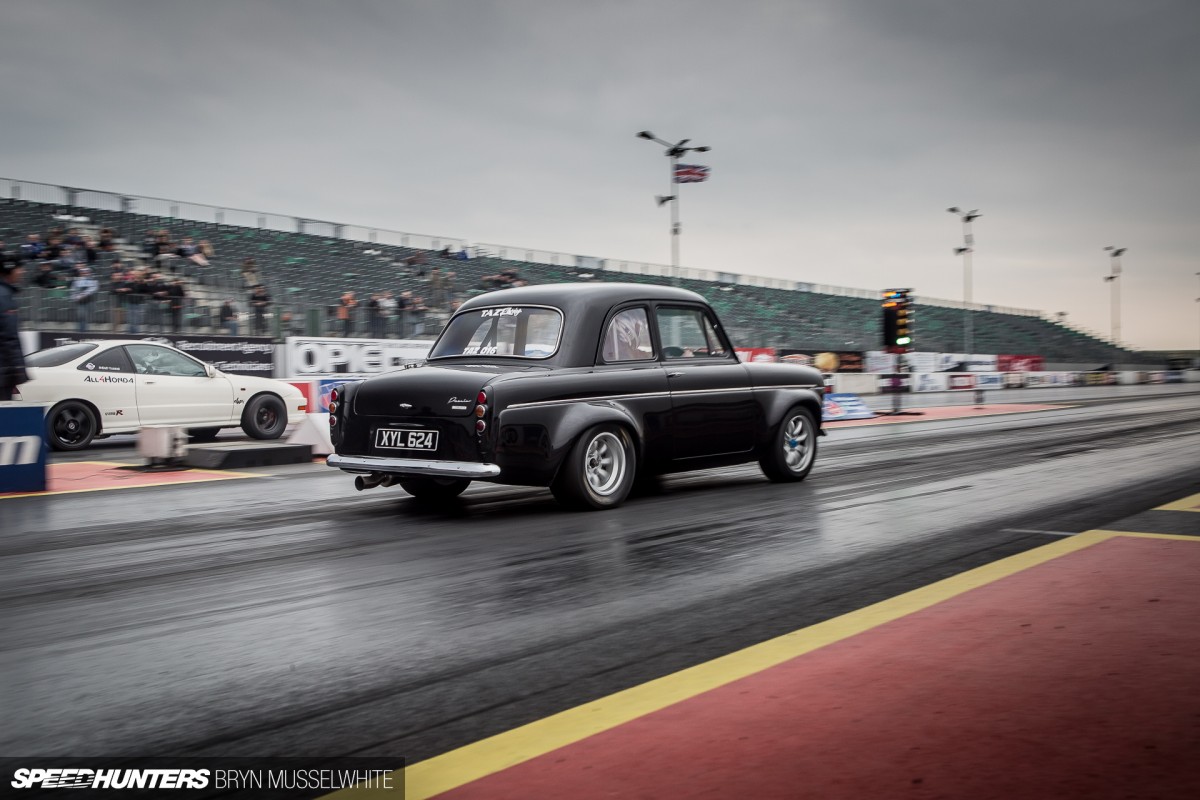 It was 2004 when Mark Thorogood picked up the shell for small money. Having tooled his way through all the usual classic Ford culprits – think Escorts, RS Turbos and Cosworths – he'd experienced the mix of classic and modern, so it was only natural that this build was going to be a look back through the note book of everything he'd learnt.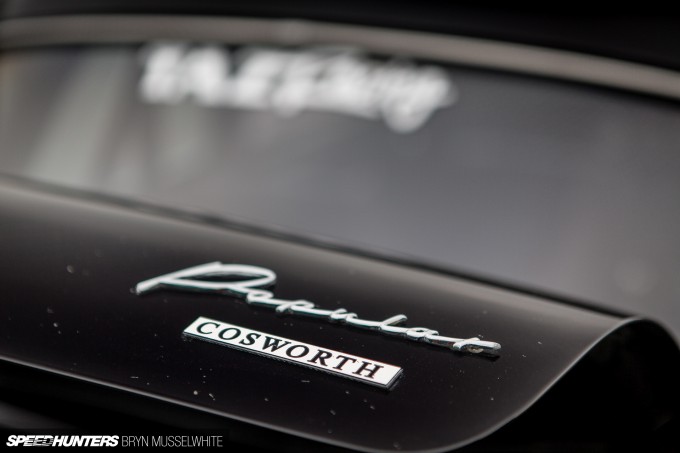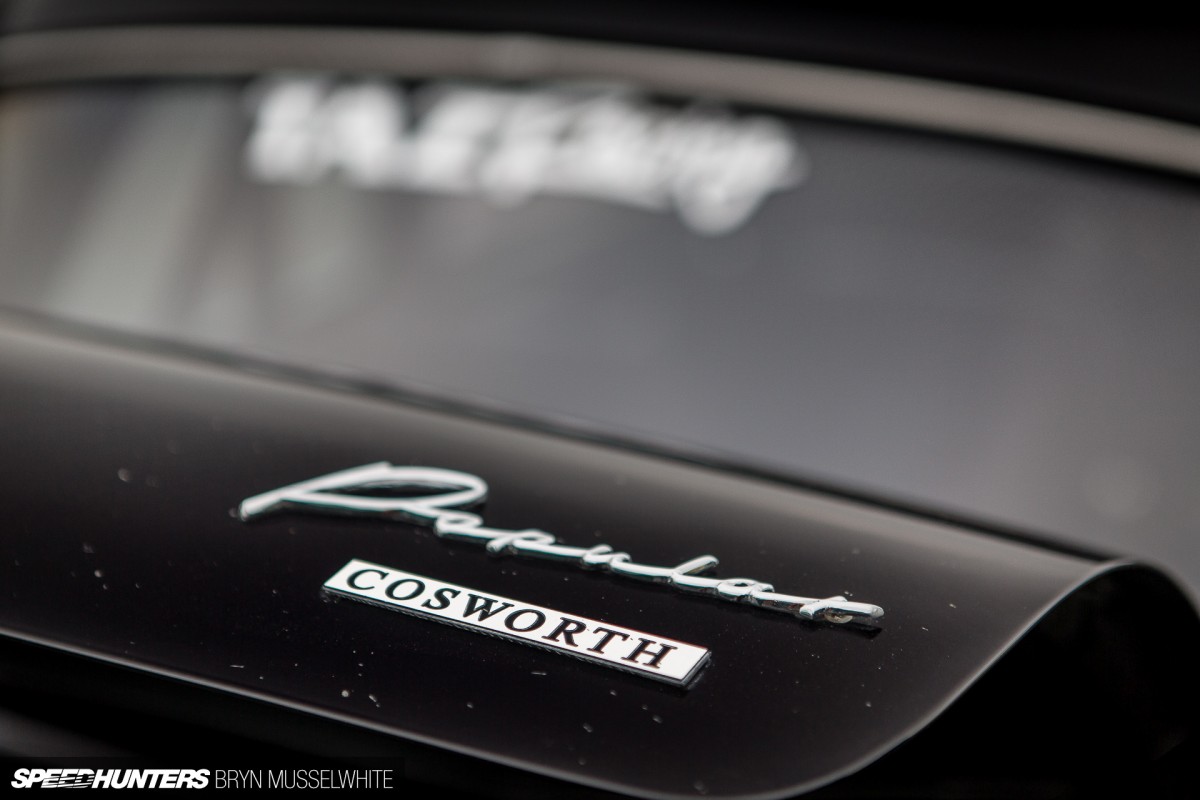 The trouble is, Mk1 and Mk2 Escorts aren't a cheap proposition anymore. Even 11 years ago the prices were climbing and there were generally three zeros at the end of the asking price, where there had used to be two. Plus, Mark's old friend Darren Scannell had built a killer Mk1 Escort, so naturally he wanted something different – but the same…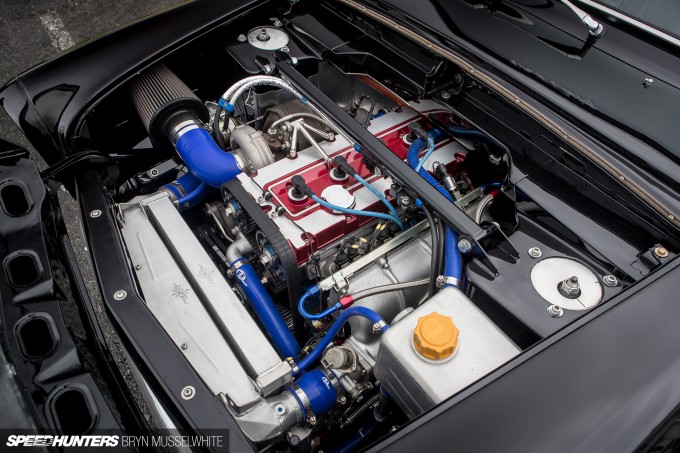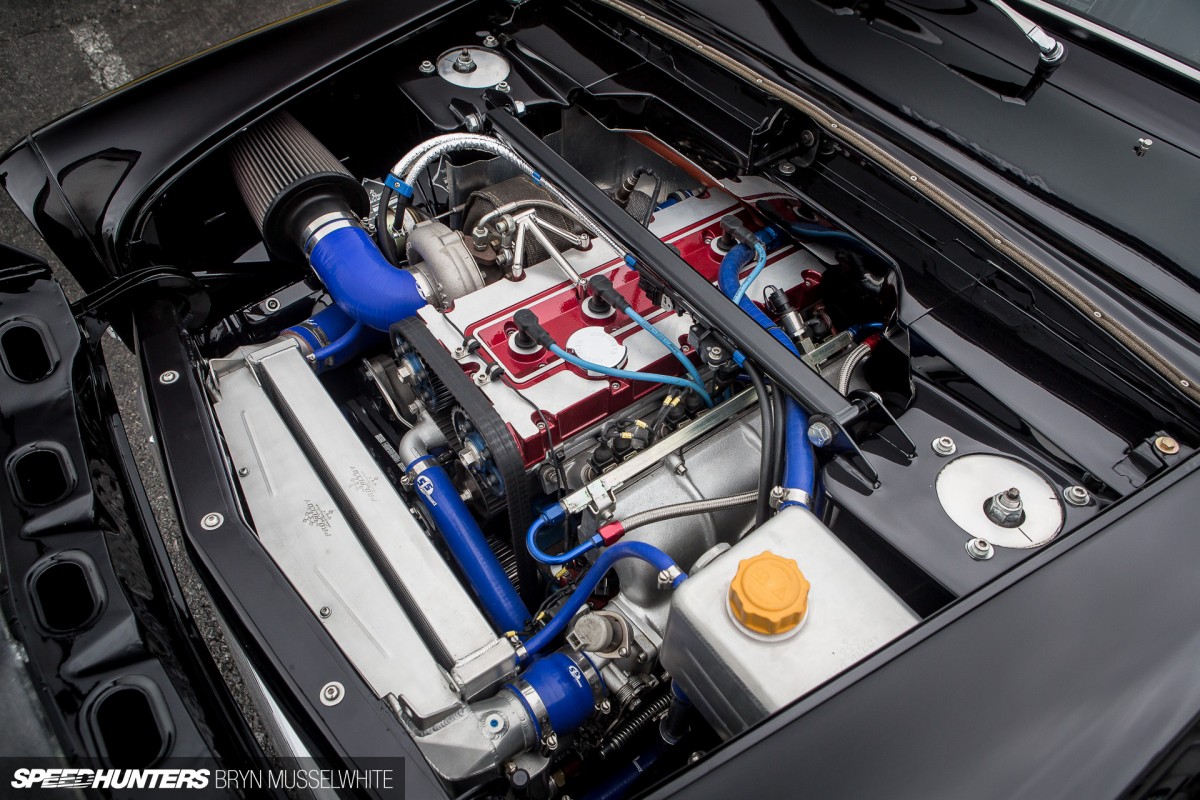 The thing about replacing a puny side-valve motor with a 2.0-litre turbo Cosworth engine, is that you have to change pretty much everything. Brakes, suspension, steering – the works.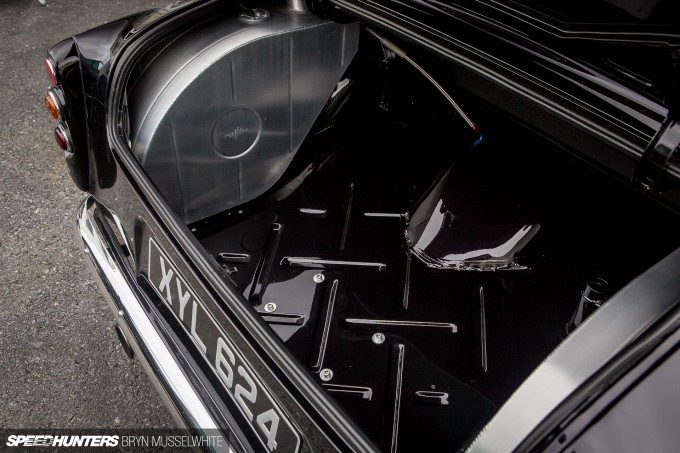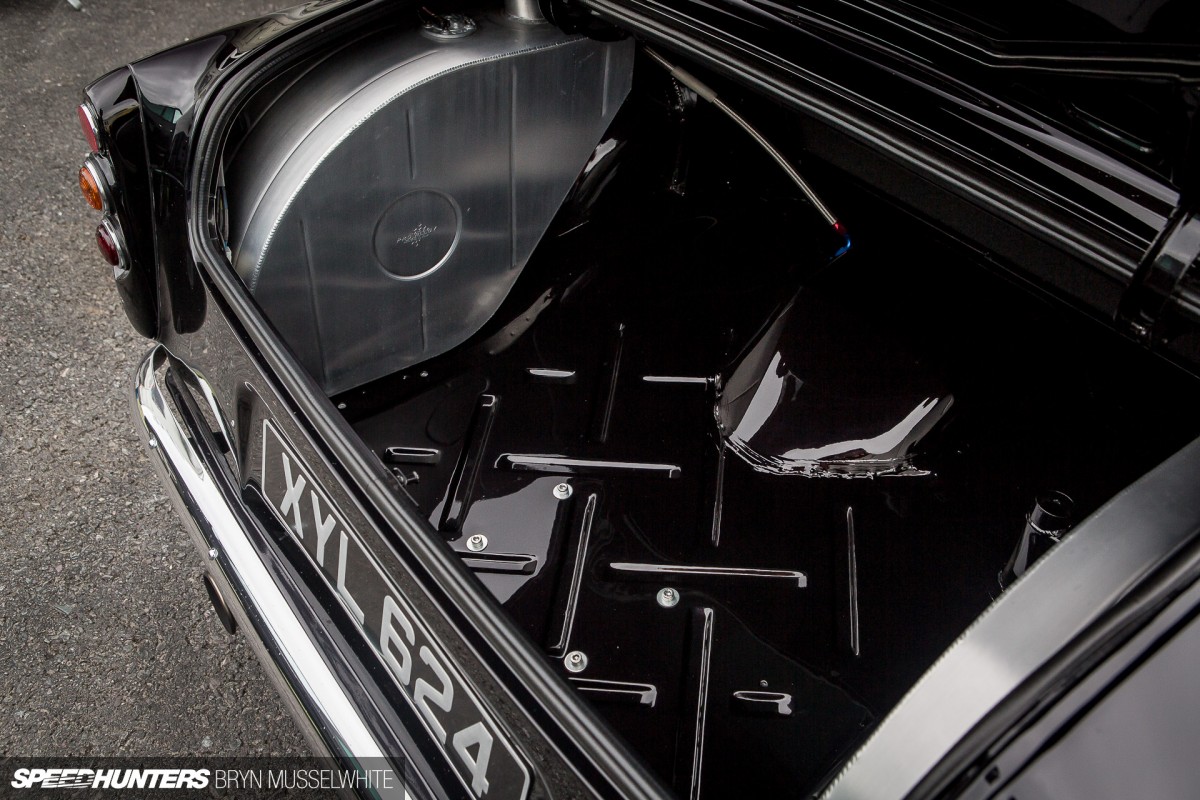 And after initially planning on a simple build, Mark naturally got carried away as it progressed. "Things never quite went to plan and it's changed a lot since the early days," he told me. "In August 2010 I commissioned a company to install the 5-link rear setup, tunnel and Escort steering geometry."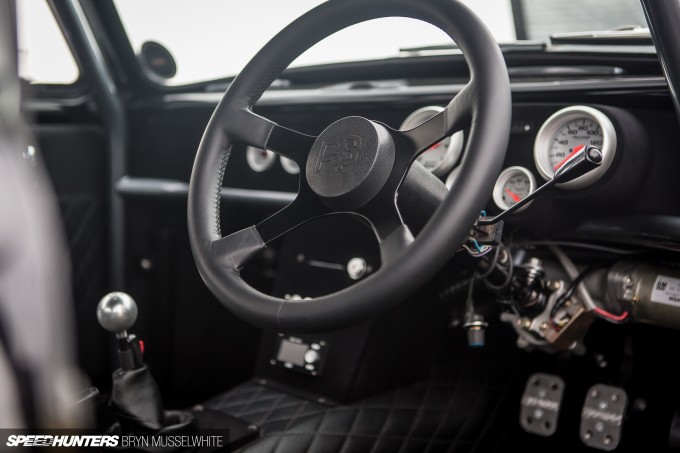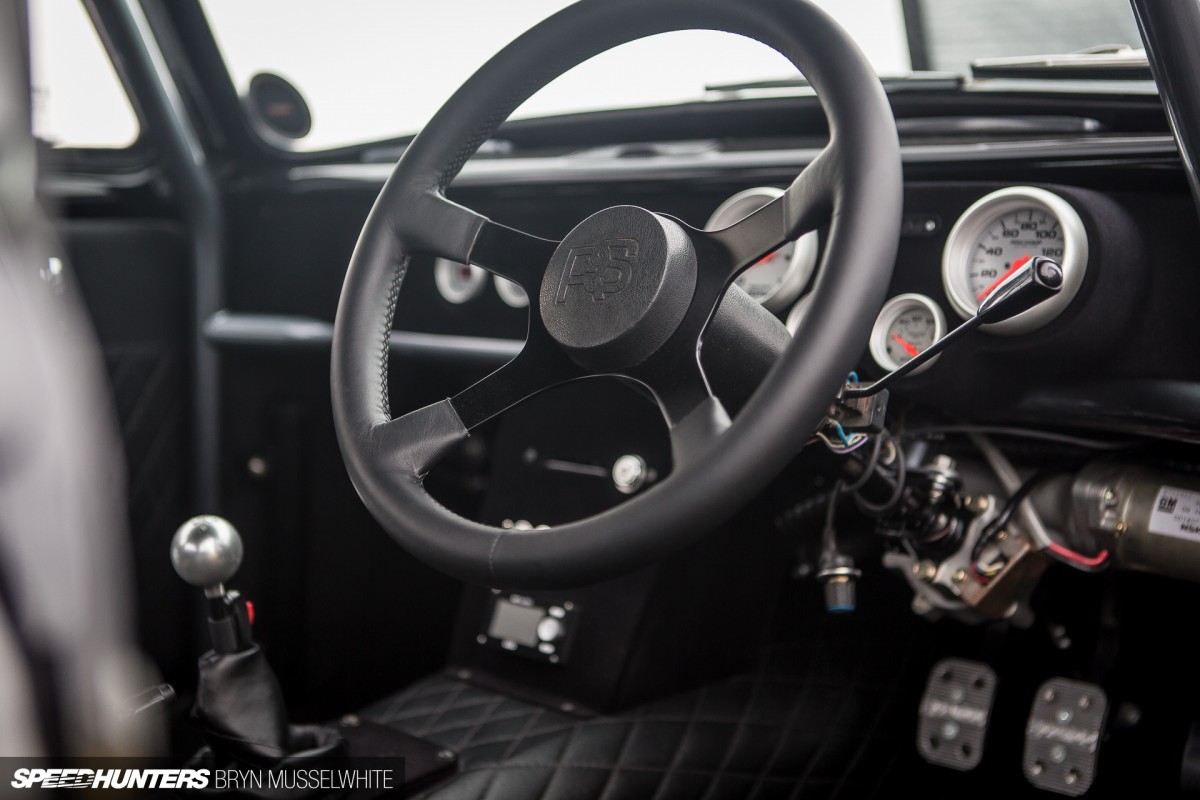 They were necessary upgrades too, because the original 100E equipment was never going to keep up as Mark tried to pedal and steer his way around with 497hp in front of him. Yes, you read that right, and this little bad boy is now pumping out a solid 452lb-ft to boot! Although Mark was keen to point out he's got a cowl to cover up the electric power steering unit, it means we can see the cheeky Vauxhall Corsa C unit – a perfect, affordable choice for the job.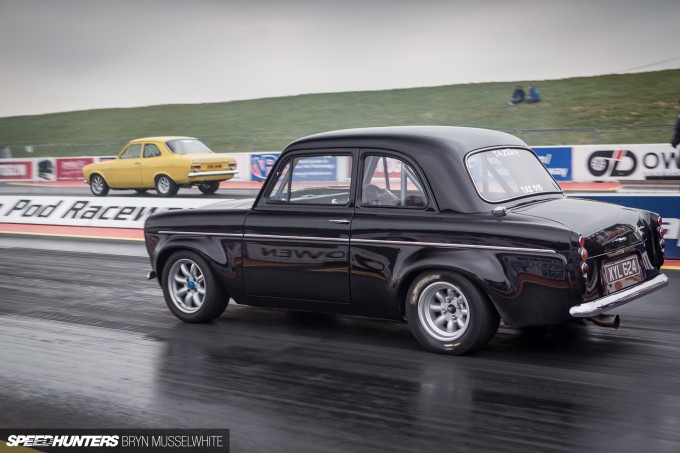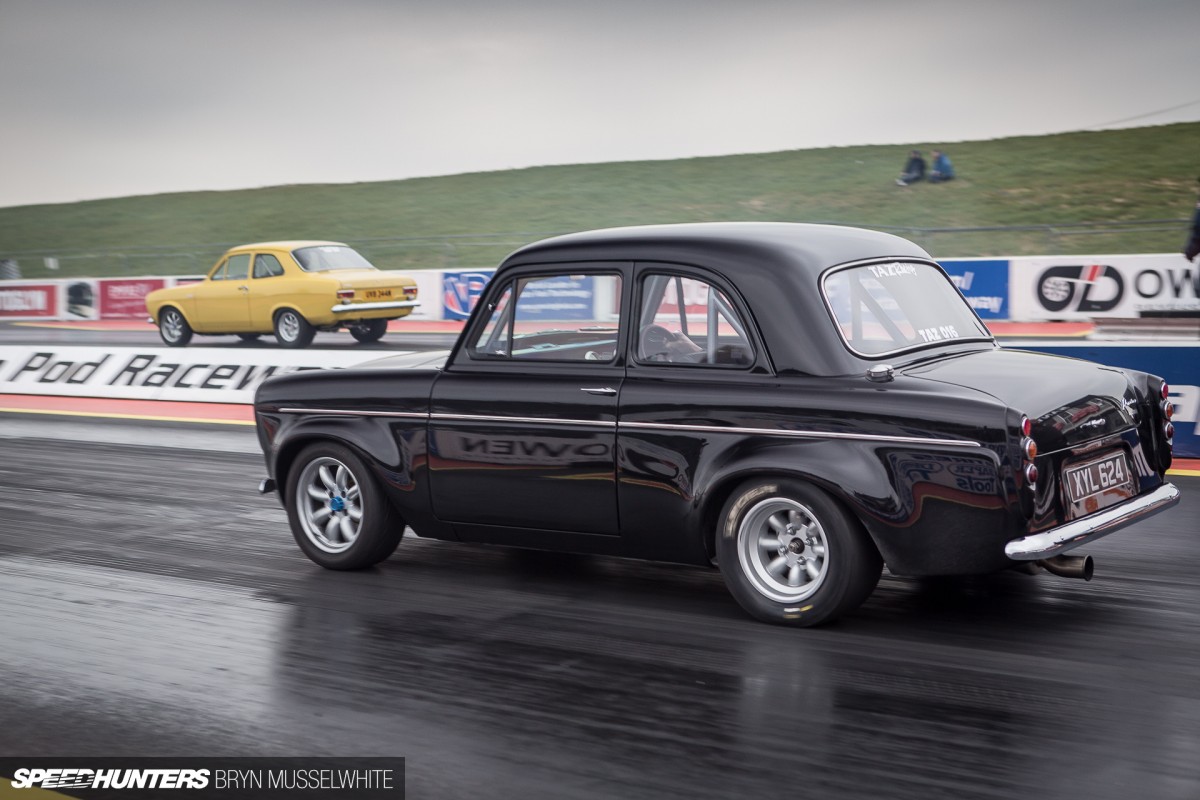 It was whilst the suspension work was taking place that Mark saw an old Austin fitted with bubble arches and started thinking how he might apply the same look to his Ford. They're the arch of choice for the rally boys and well-liked in the classic British blue oval scene, but on the older, boxier 100E shape they're a rare mod. I take them car by car, and here I think they really work. It's like adding definite '60s custom car flavour, but in a very British way.
Everything In Its Place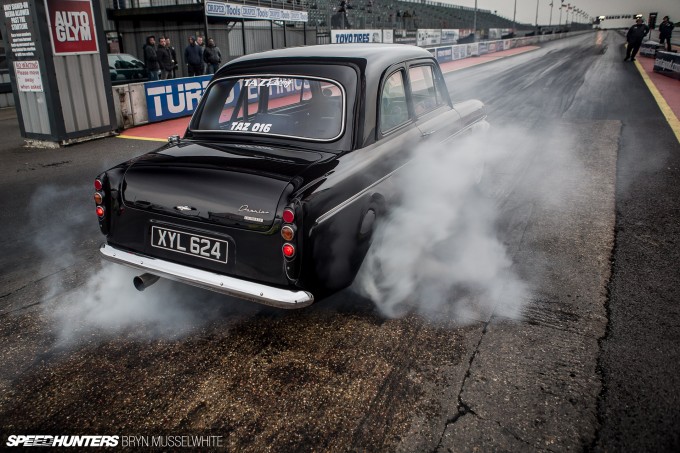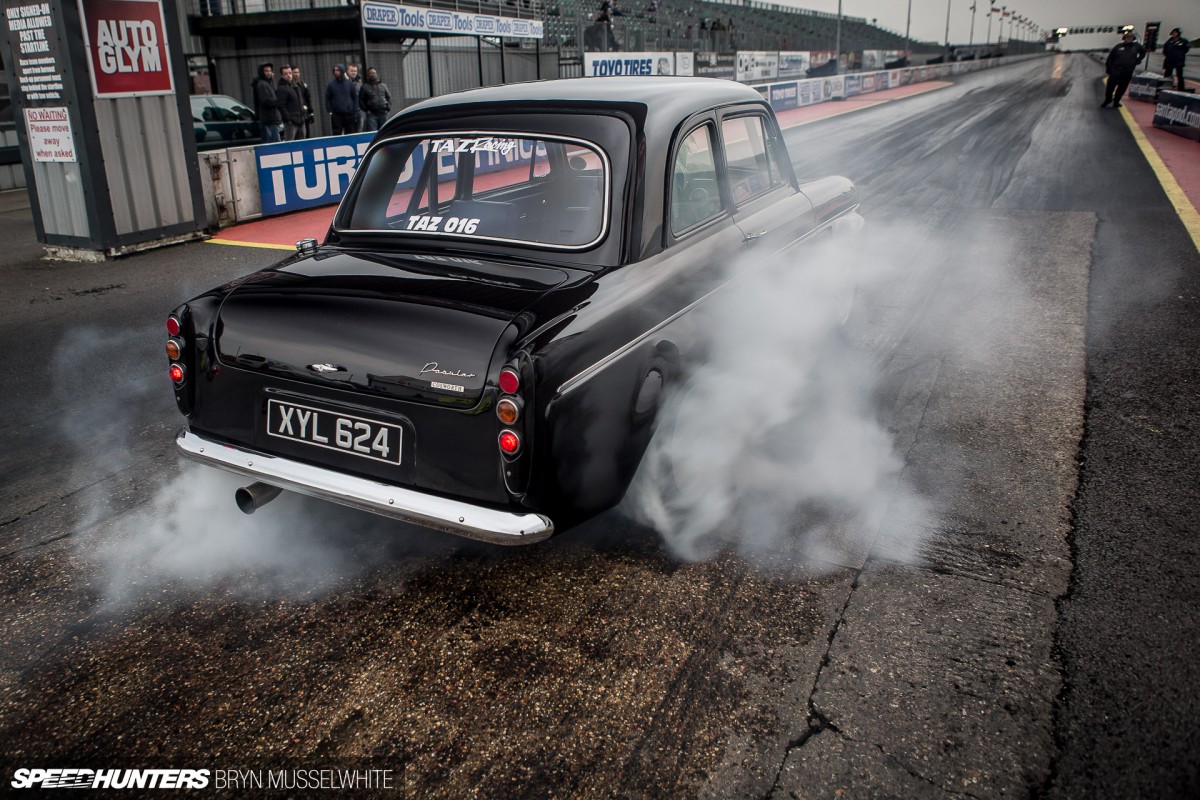 The real success for me is that Mark's 100E is a totally cohesive package. Even though the influences and component choices are mixed up, it all works well together.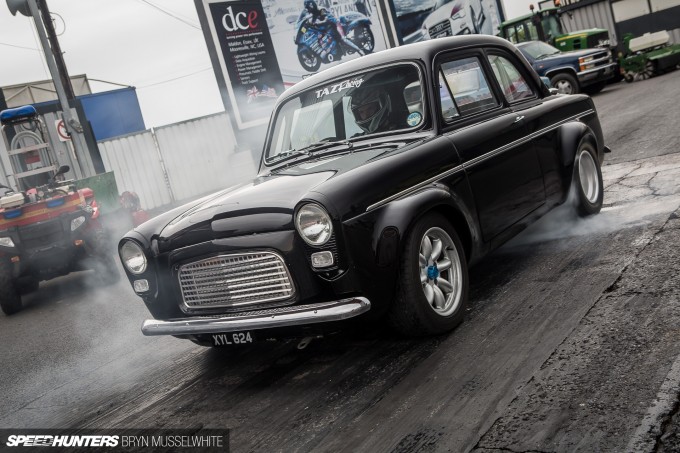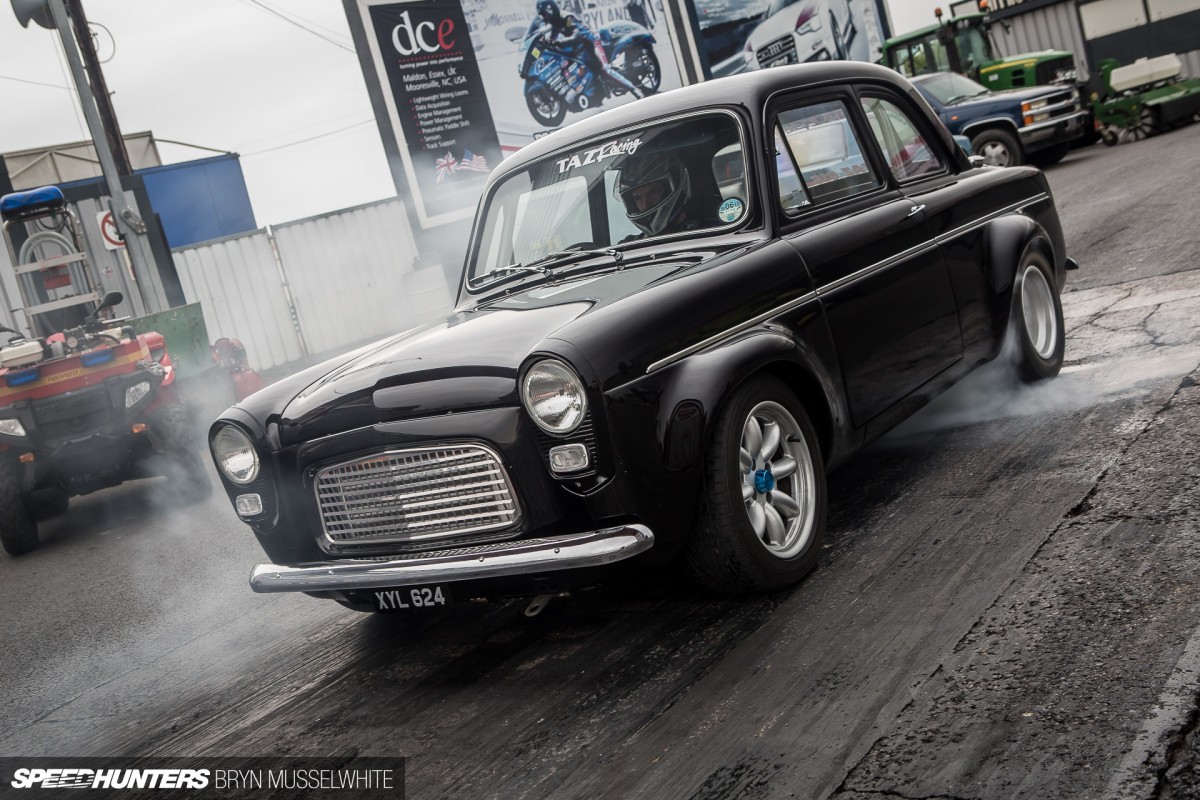 Aside from the arches Mark has kept the bodywork simple, even retaining the side trim from front to back. The mile-deep black paint adds a sinister yet stylish overall feel – it's like velvet in some light and an oily pool in others.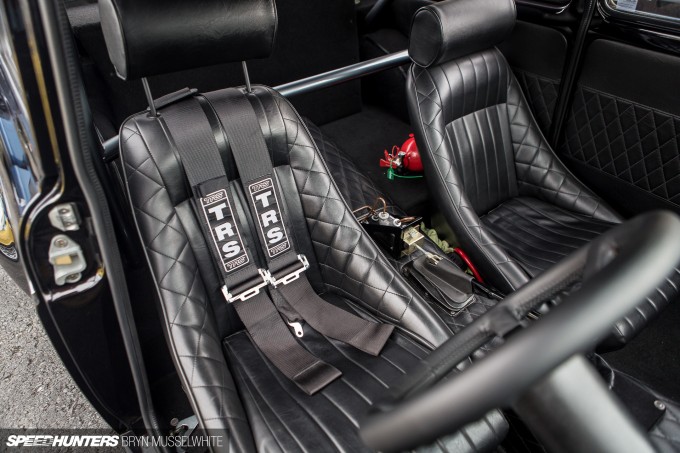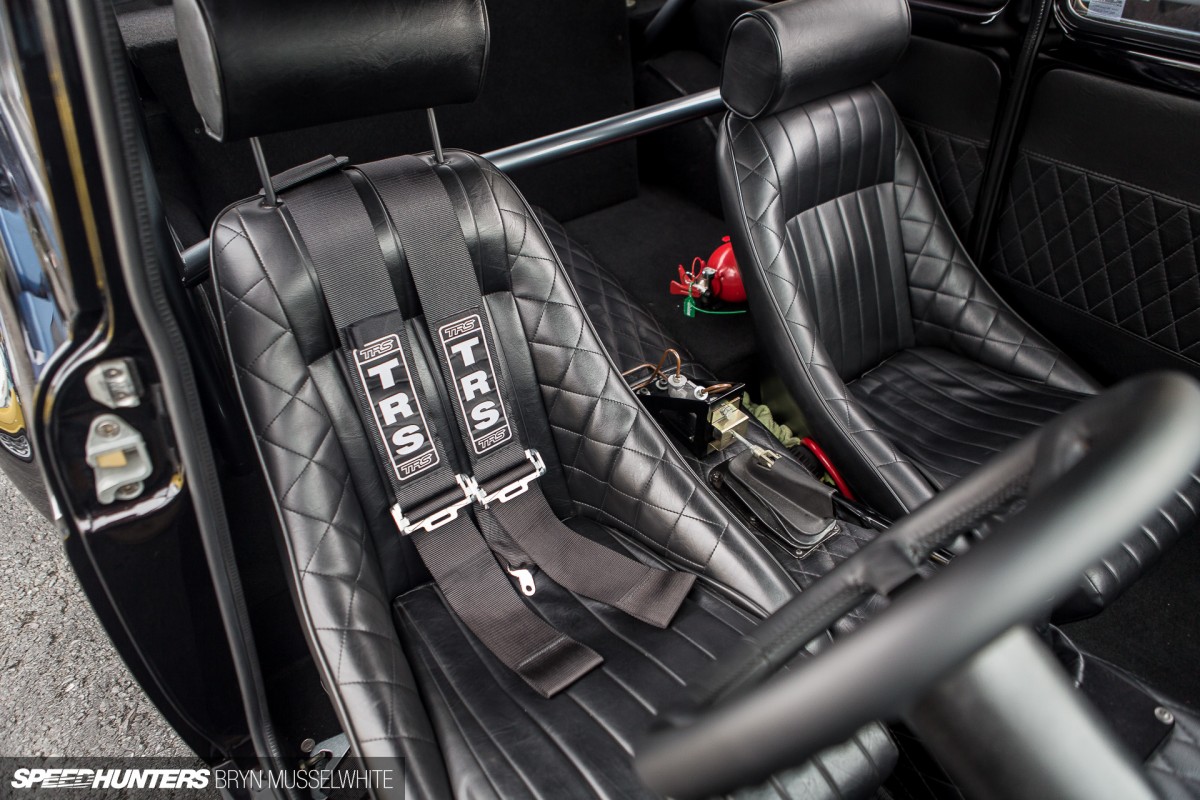 The interior is another lesson in restrained class. The Corbeau low-back bucket seats have been trimmed in diamond stitch side panels to match the custom-trimmed door cards, and the headrests can ride low enough to not be too visible in the side profile – which is important, as big seats in an old car with lots of glass can look ungainly and ill-considered. The harness bar is part of a simple cage that's been added to help with rigidity. Because let's face it – the load on the shell is way more than it was originally.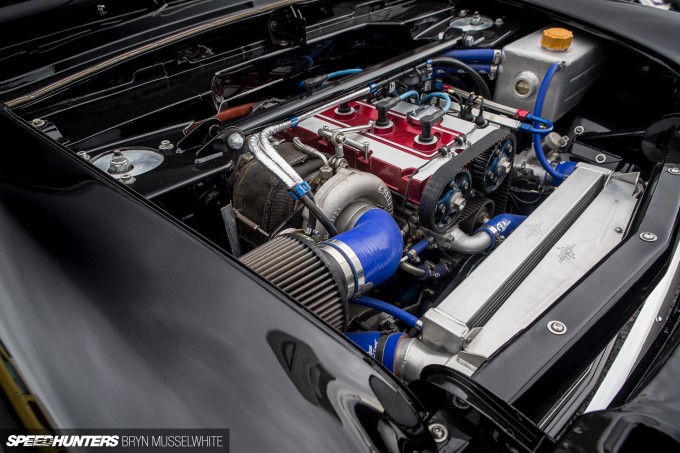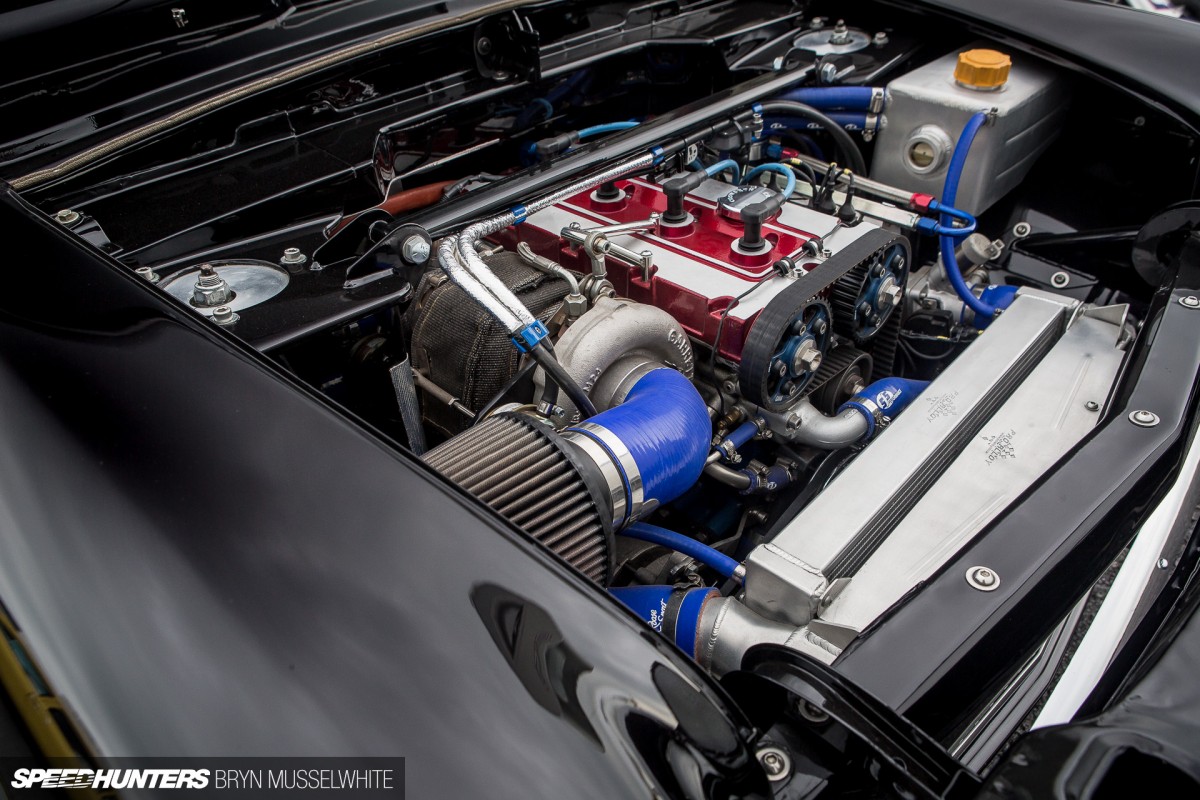 Under the forward-hinging standard bonnet the engine is again detailed but not showy. The silicone hoses are a necessary upgrade and the alloy hardware means everything can stay at the right temperatures.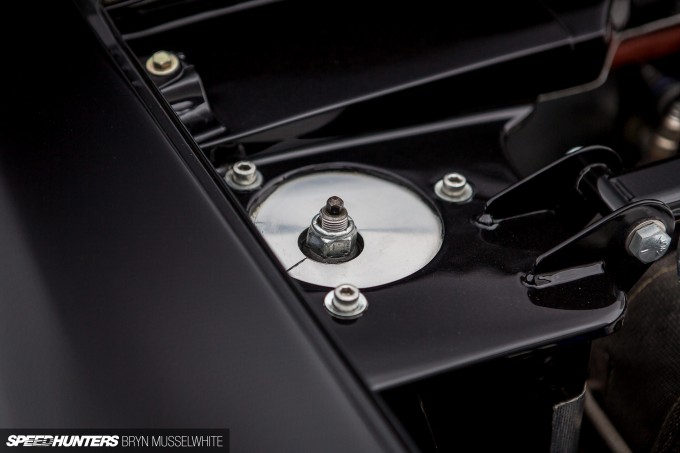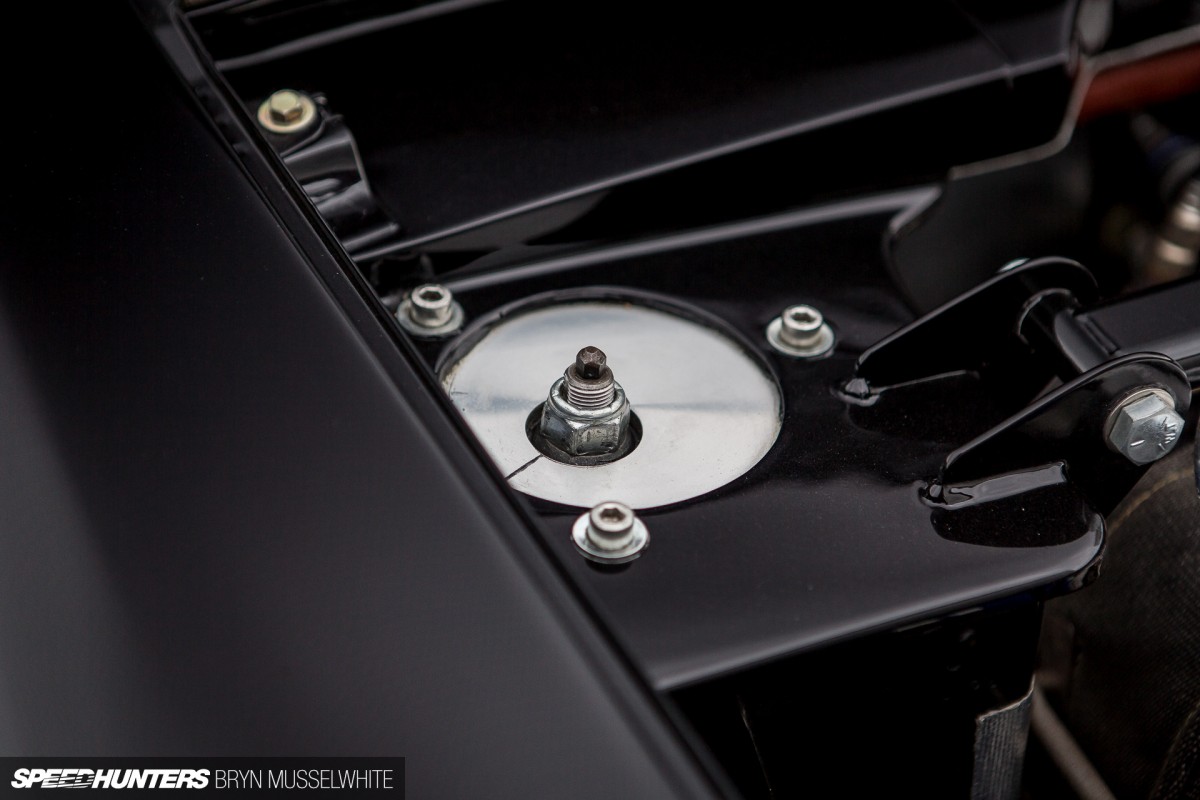 Look at the quality of that paintwork and the fittings! Mark finally got the Ford together for a mid-2014 debut and since then has put 1,500 or more miles on it. As you can see from these pictures, it's as happy being parked up as it is being thrashed on the strip.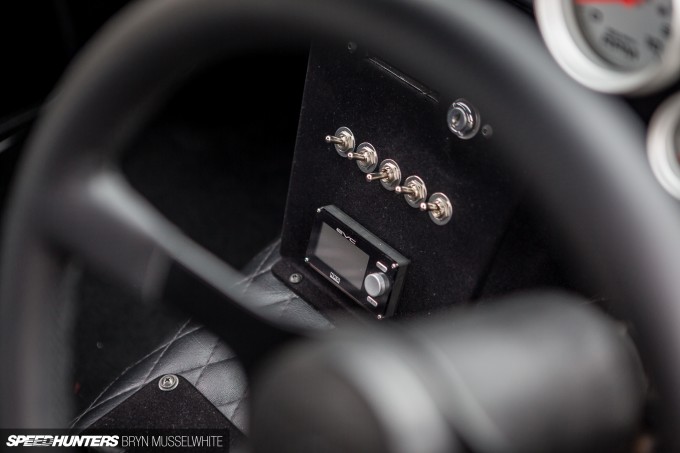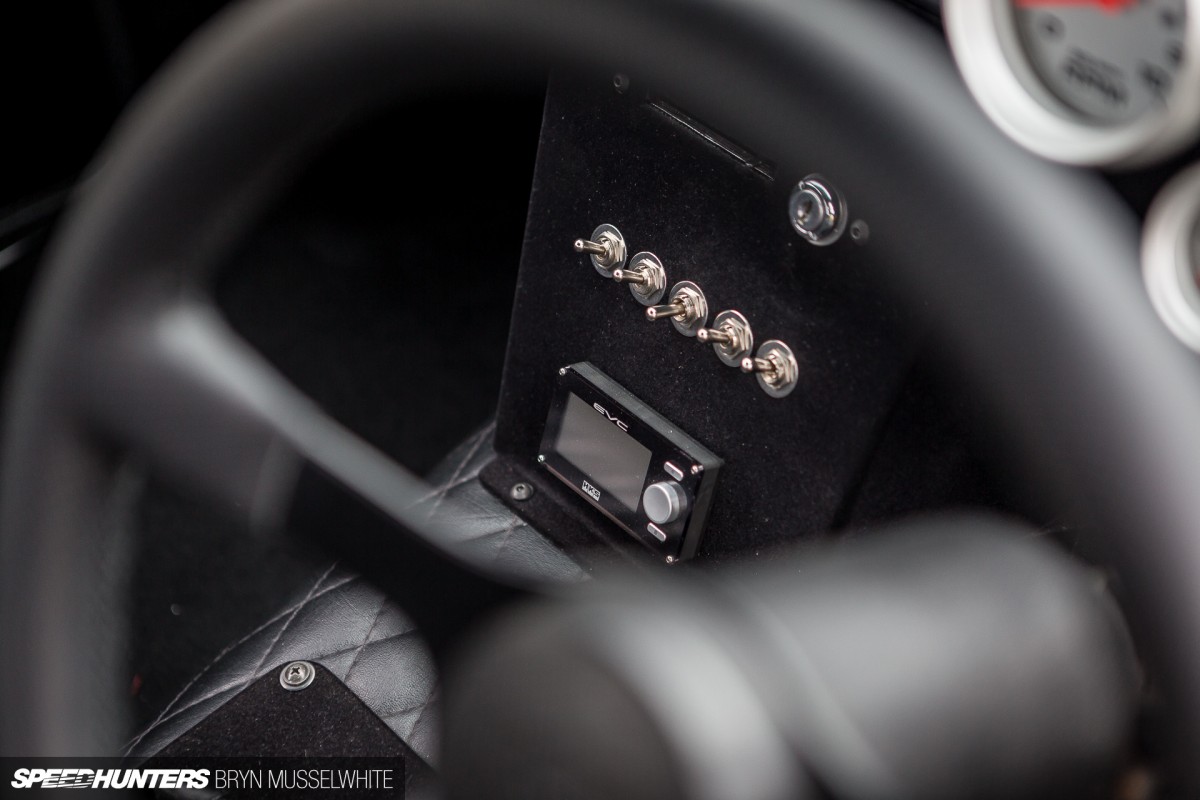 It's really cool when you come across a build like this. Too often I think we're all guilty of not paying enough attention and just making a passing comment or grabbing a quick picture for Instagram without taking the time to really take a good look at a project. Because it's when you look closer that you see little details – in this case the HKS boost controller.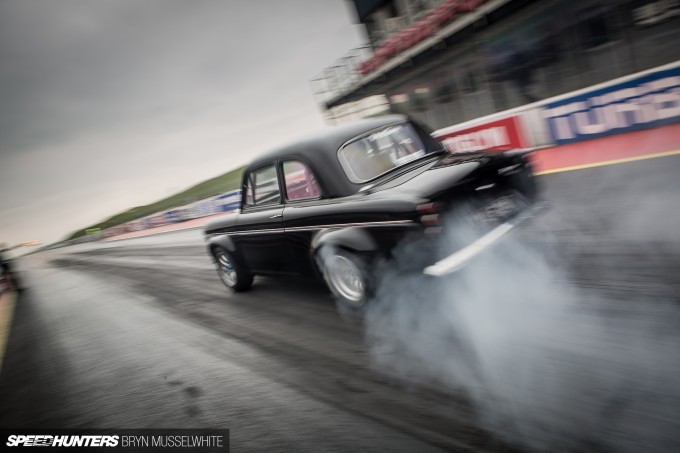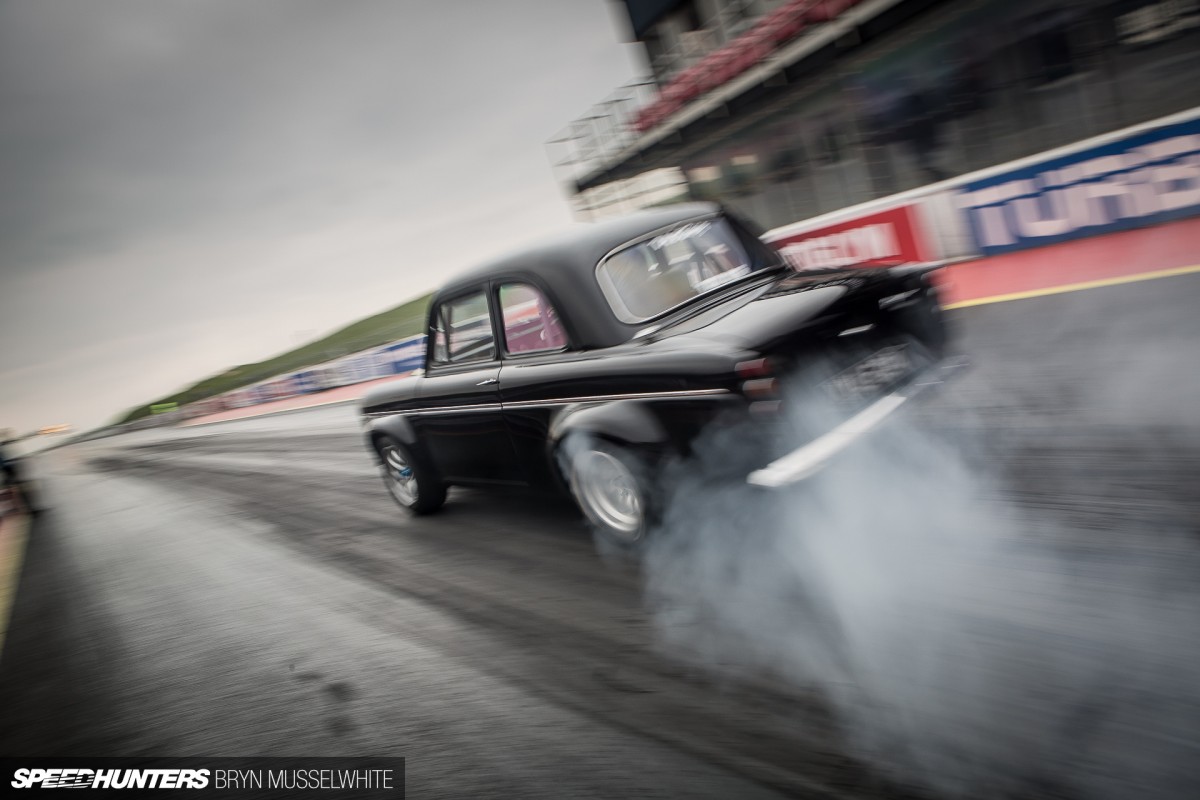 It's also cool to see somebody complete a project to such a high standard, regardless of it taking longer and more than likely costing way more than first thought. The sense of satisfaction must be huge to have a show-worthy car that you can beat on at will. Having run a personal best of 11.2 at 126mph (203km/h), Mark really does seem to have the best of all worlds.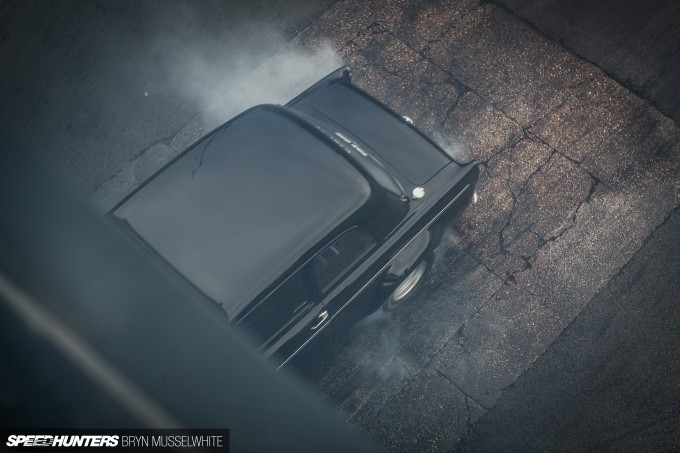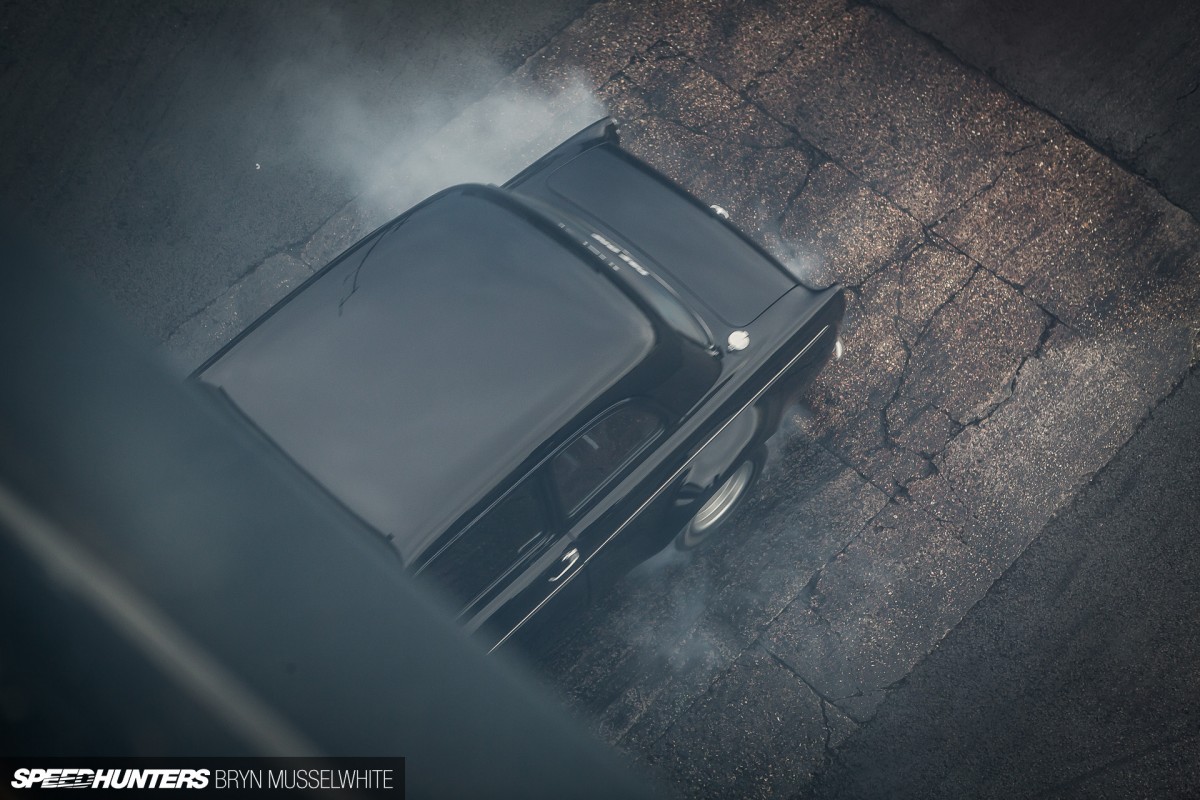 If old cars aren't your thing, I get that. Just remember that sometimes you can learn from your elders, and at the very least you should learn to respect them. Or you might get a smack. And nobody wants that.
Bryn Musselwhite
bryn@speedhunters.com
Instagram: Speedhunterbryn
Cutting Room Floor