Southeastern Stance
The second round of the 2015 Formula Drift series took place in Georgia two weekends back, but the drifting wasn't the only hectic thing that happened at Road Atlanta at that time. The Offset Kings event, hosted by our friends at Fatlace, was also on the schedule.
Having never been to Atlanta before, I was very excited to see what this great city had to offer when it comes to the styling genre that either loved or hated. As a Los Angeles native, I was always under the impression that the scene in California was the best, but once I walked into the event, I realized that Atlanta might be just as good, if not better…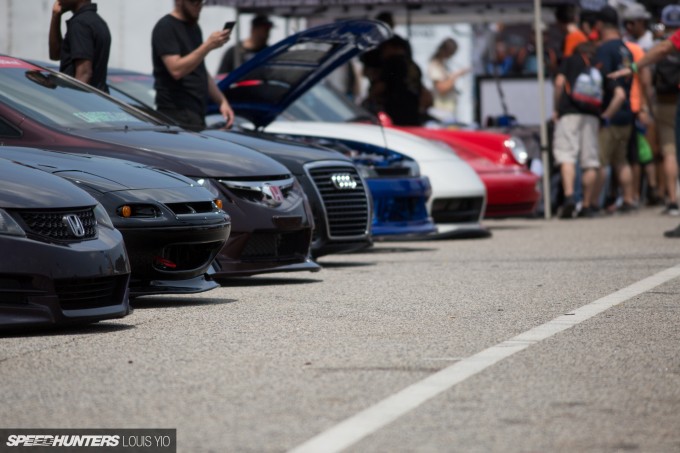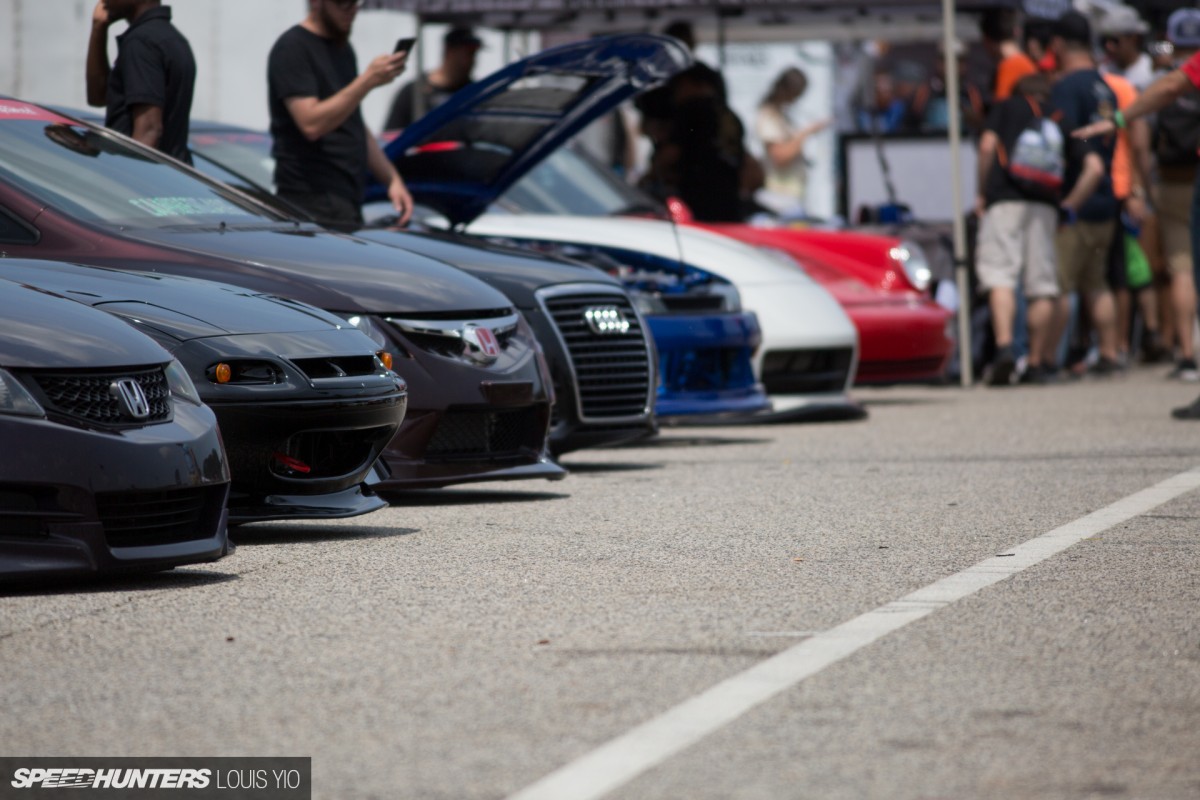 From the subtly wide to the extremely wide, everything was on offer. In my opinion, the strongest thing about Offset Kings Atlanta was the diversity in the cars that took part in the show. From JDM to purebred American cars, and from bone-stock to slammed on the ground, Atlanta had it all. Despite the humidity, I was eager to find out more so I sweatily headed over to the show.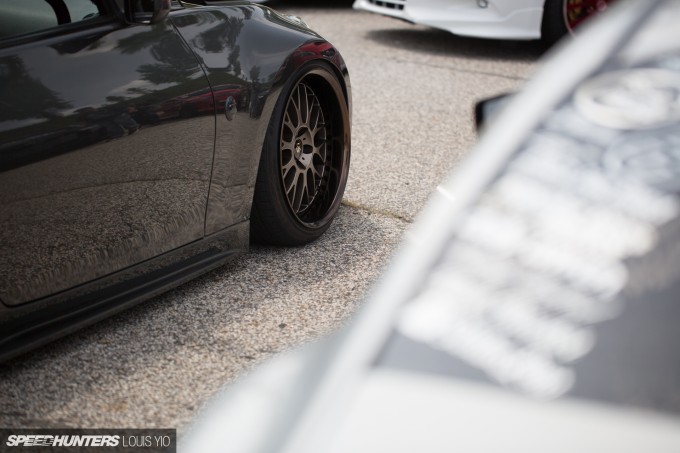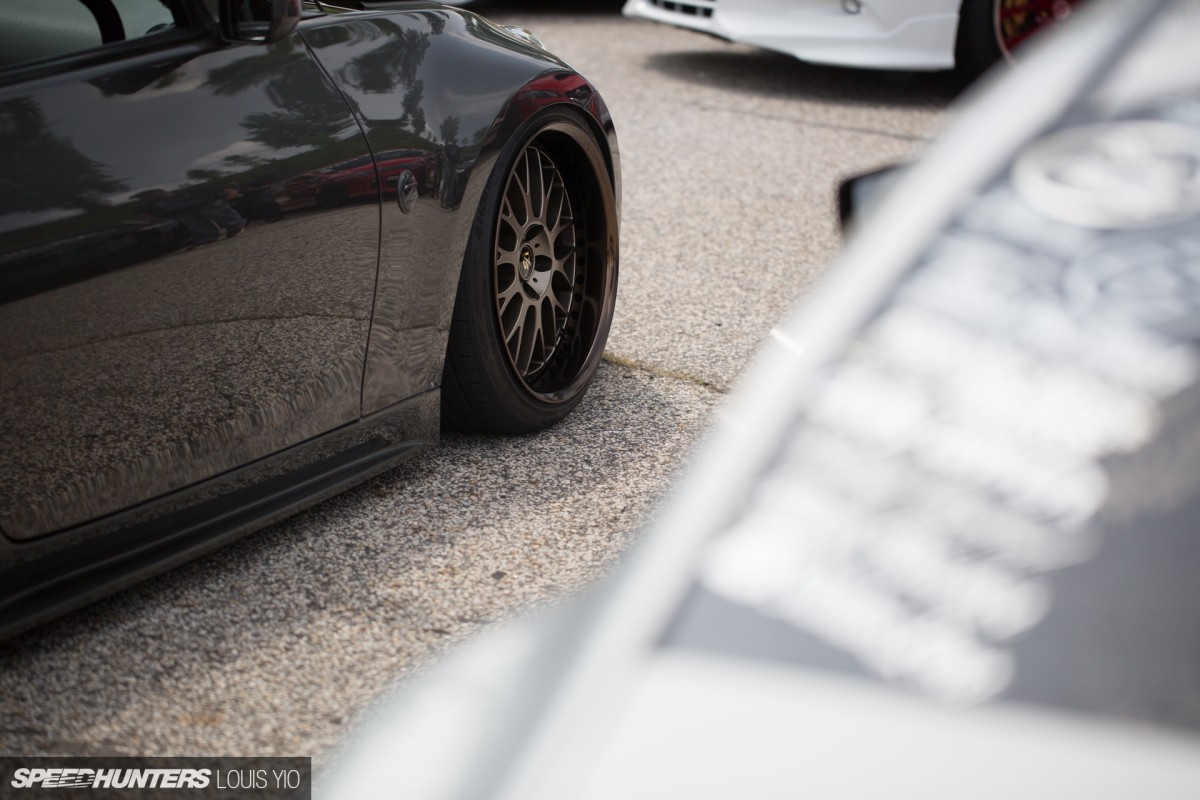 On my arrival I was immediately surprised. I had expected the scene to be overpopulated with S-chassis cars, but that's not what I was greeted with.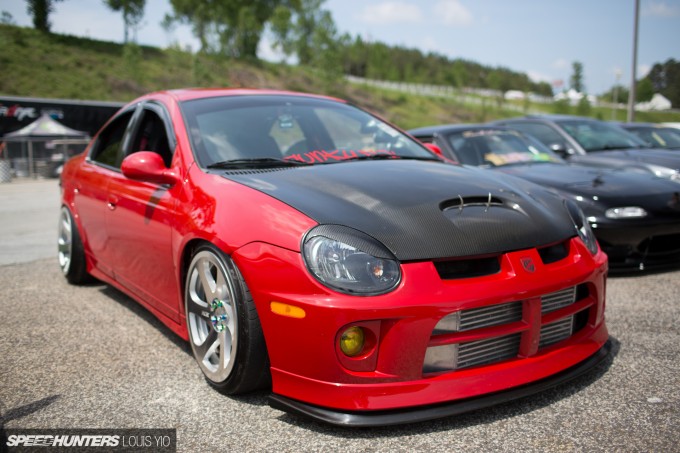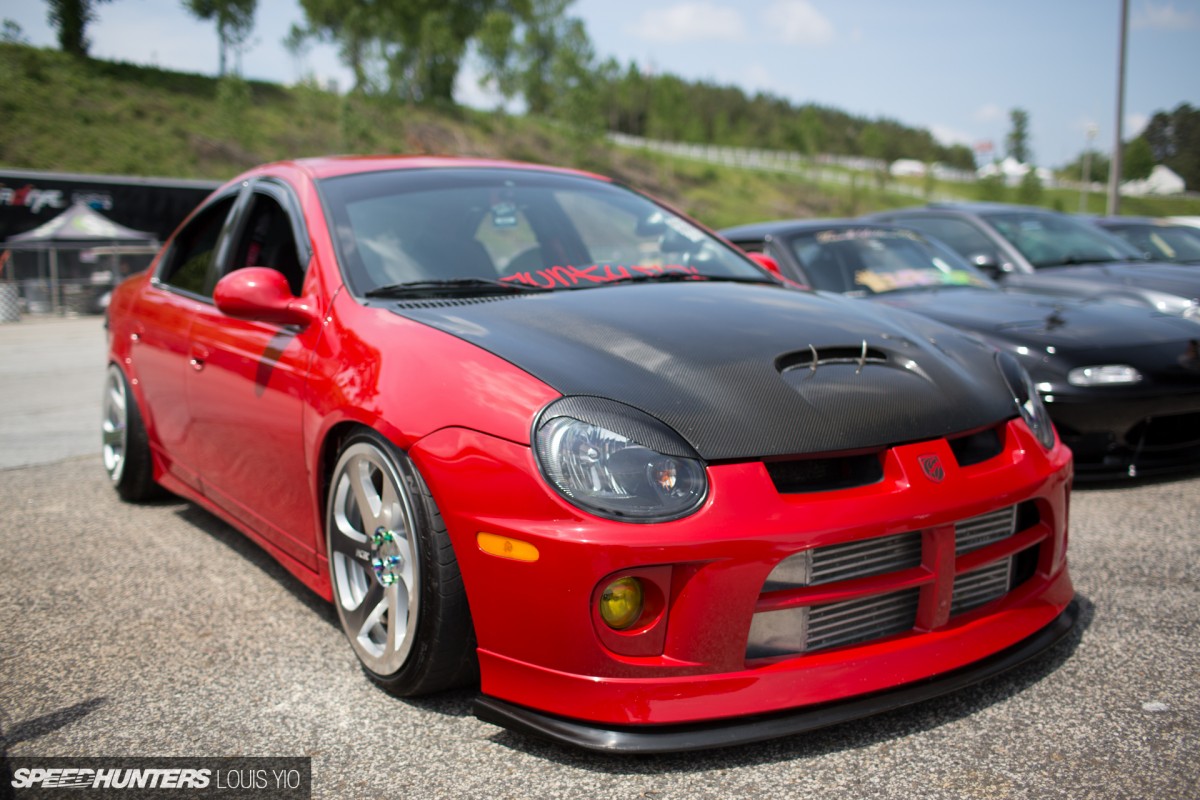 This Dodge Neon SRT4 stood out to me in many ways. It's not often that you'll see a stock SRT4 out and about, so to come across one that's been tastefully modified made this a rare find.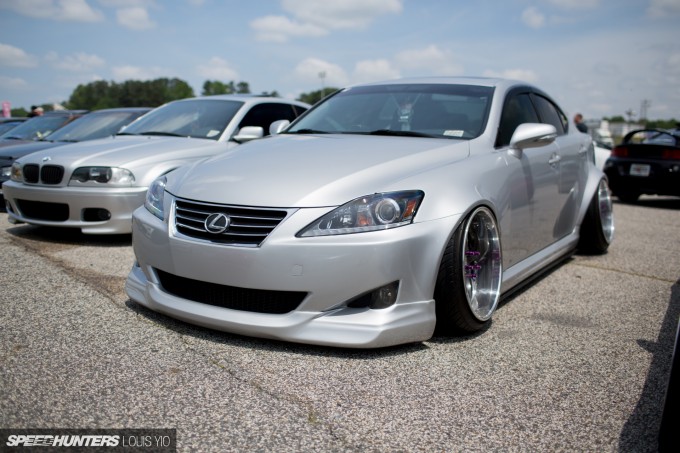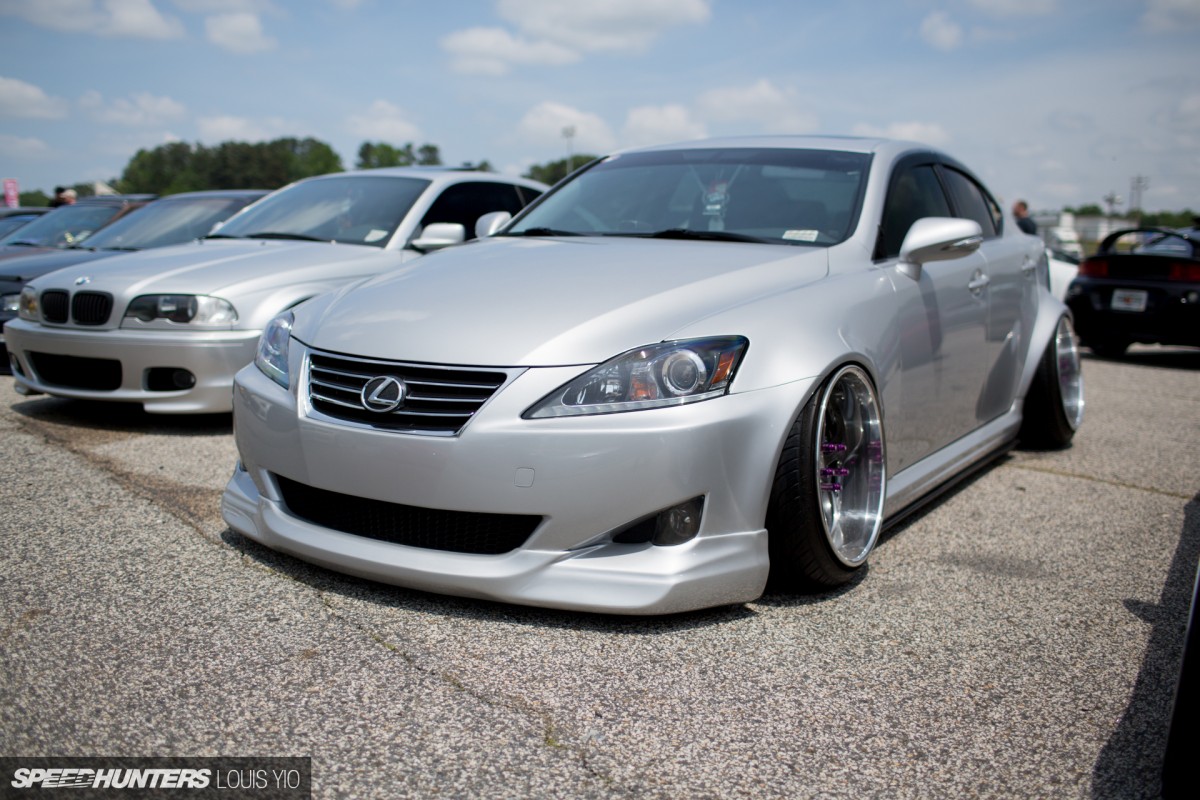 Lexus is a strong name in the world of slammed cars, so it's common to find the older IS and LS models in this scene. The XE20 chassis IS has dropped in value over the past few years – something brought upon by the release of the XE30 in 2013 – but they're still not readily available for everyone to pick up through Craigslist just yet. As prices decrease even further in the coming years though, we'll definitely be seeing more of these bad boys out at events and shows.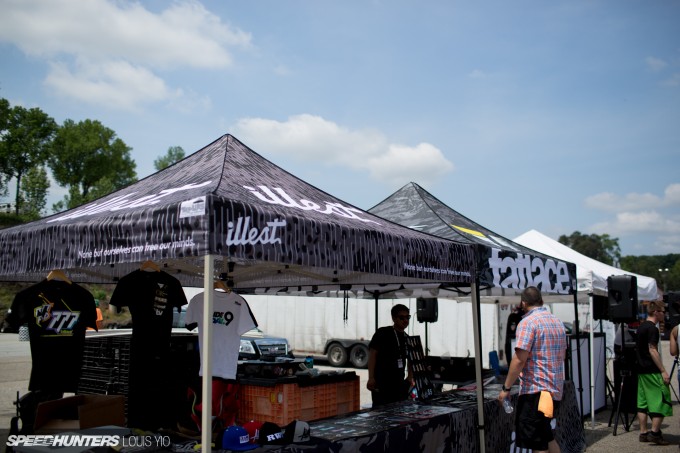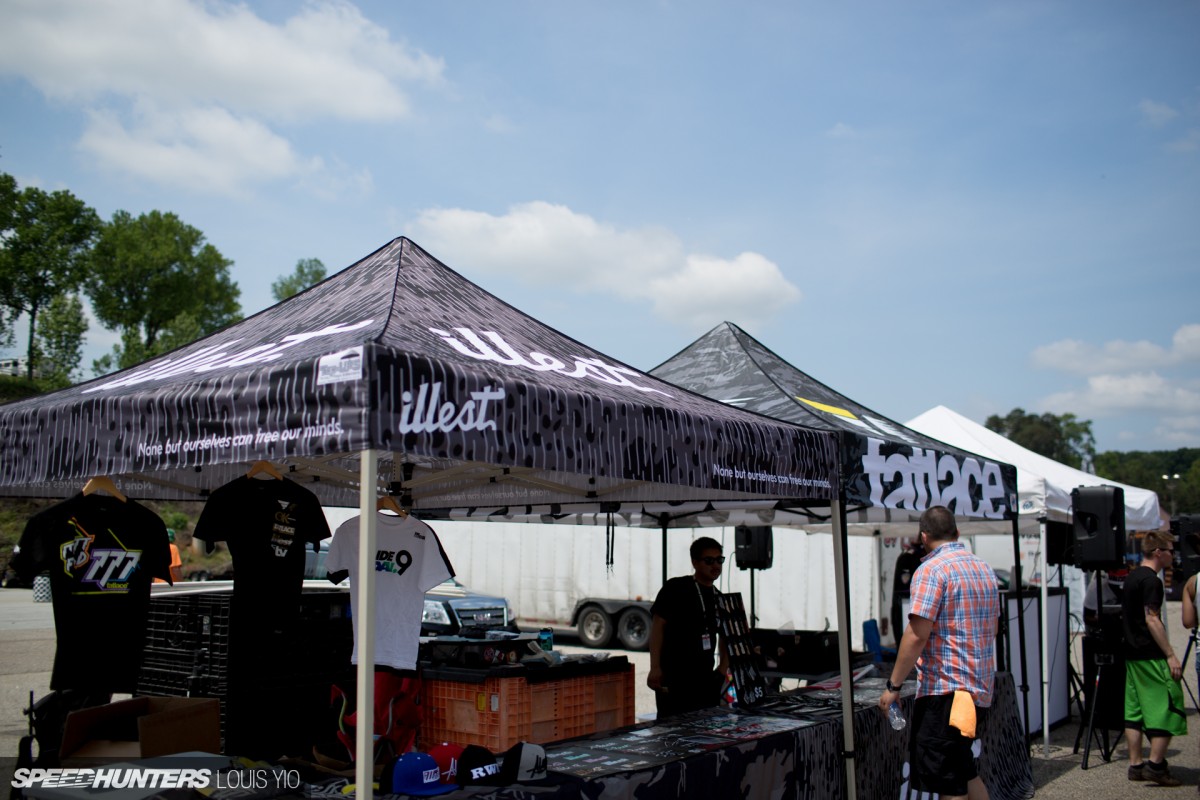 As the sun started blazing, more and more people arrived at the already crowded meet. The Fatlace guys were lucky to be under their easy-ups, unlike myself who was out in the elements sweating profusely…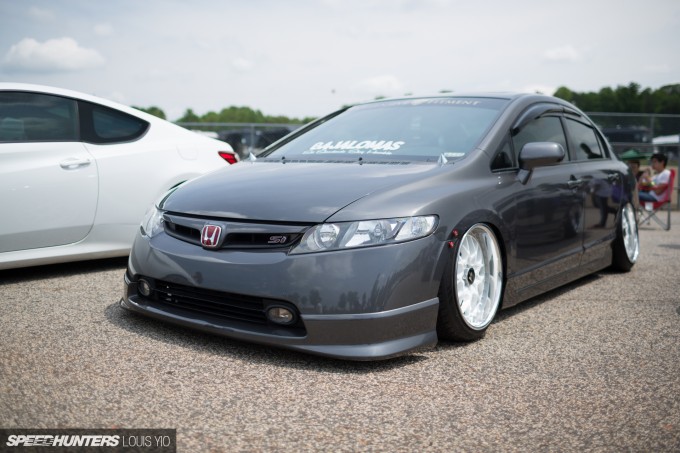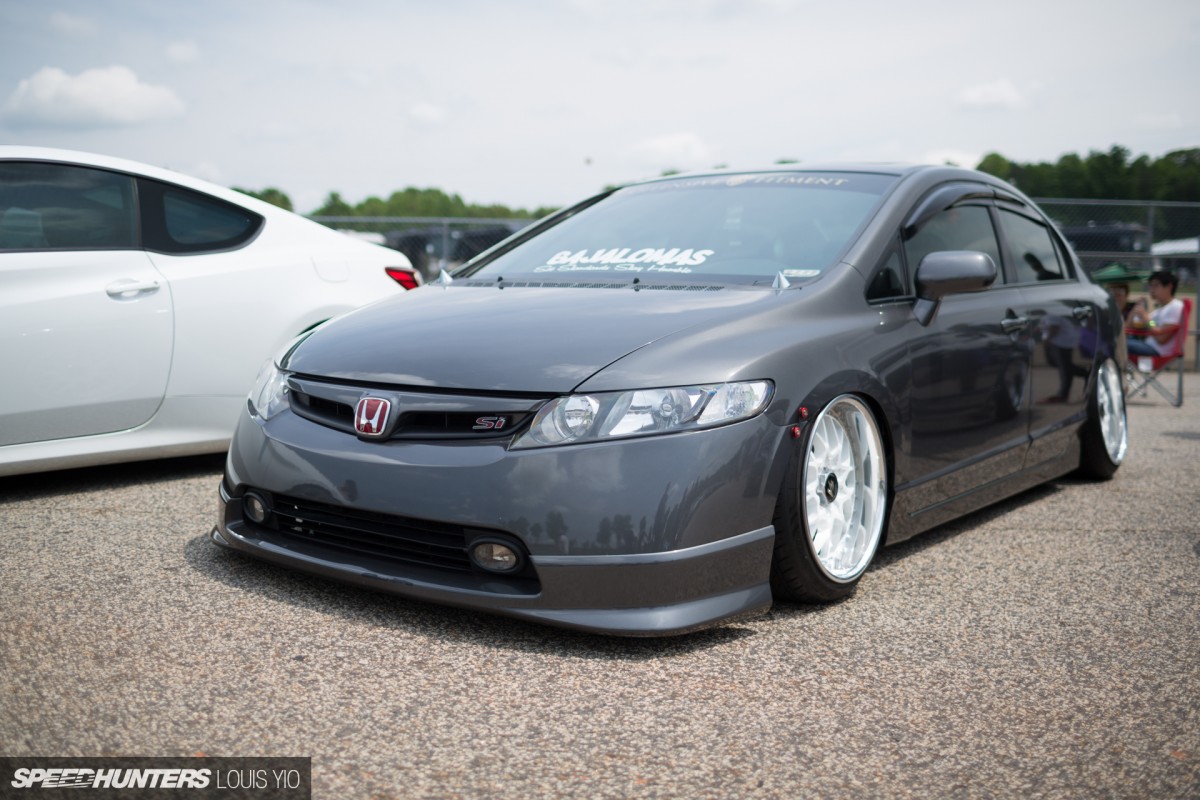 To me, Honda is a brand that you can never really hate, and deep down you'll always nerd-out when you see a modified EG or EK fly by on the streets. You might own a Corvette nowadays, but when you see and hear VTEC kicking in, in a K20-swapped CR-X, your thoughts immediately return to your high school days when you drove a slightly-less-awesome CR-X that you loved so dearly.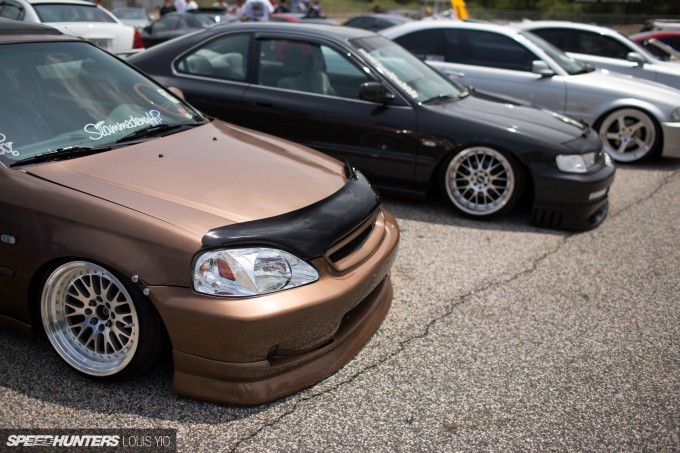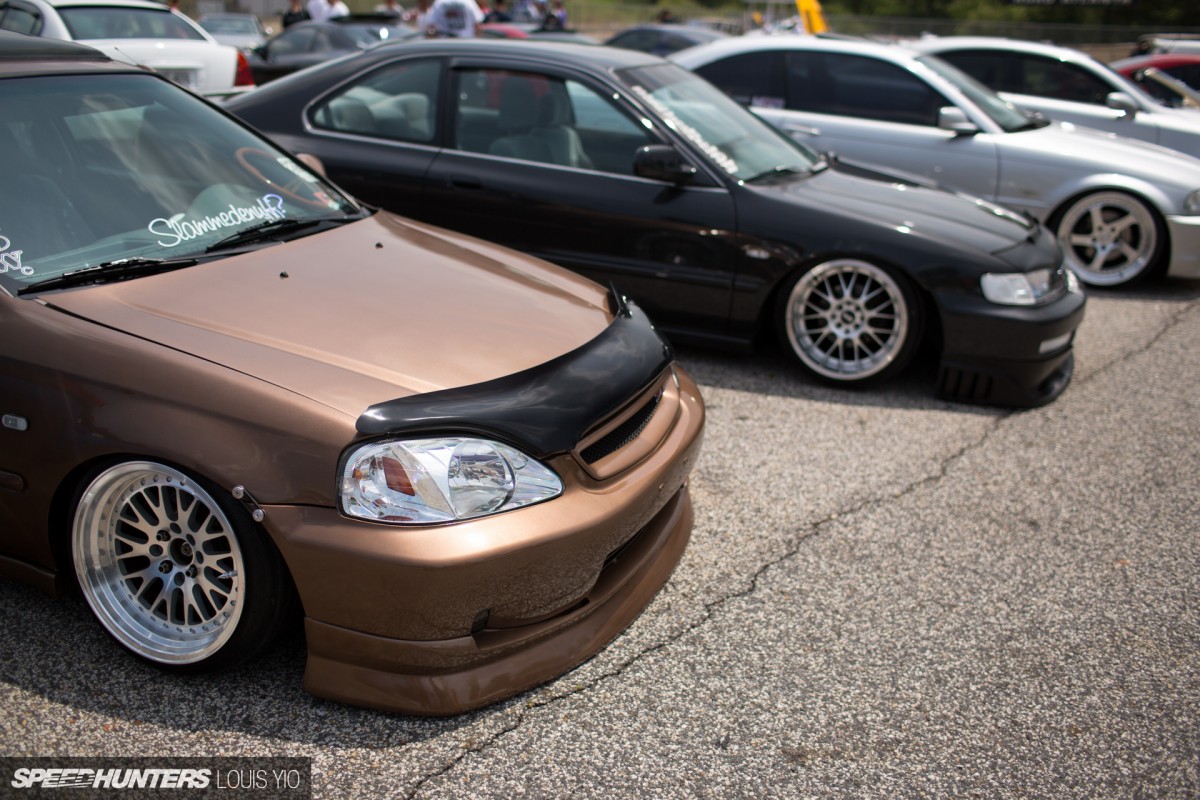 No matter how old I get and no matter what car I end up with (assuming this hypothetical car is a Ferrari or something), I will always look at Civics, Integras, and even Accords from the '80s and '90s and simply smile for the fact that they exist.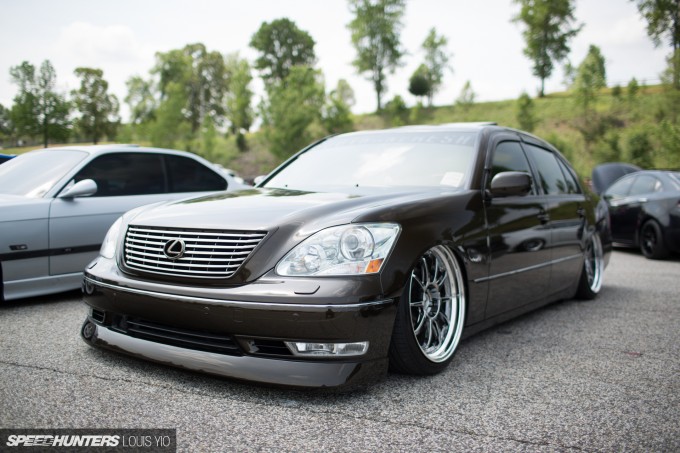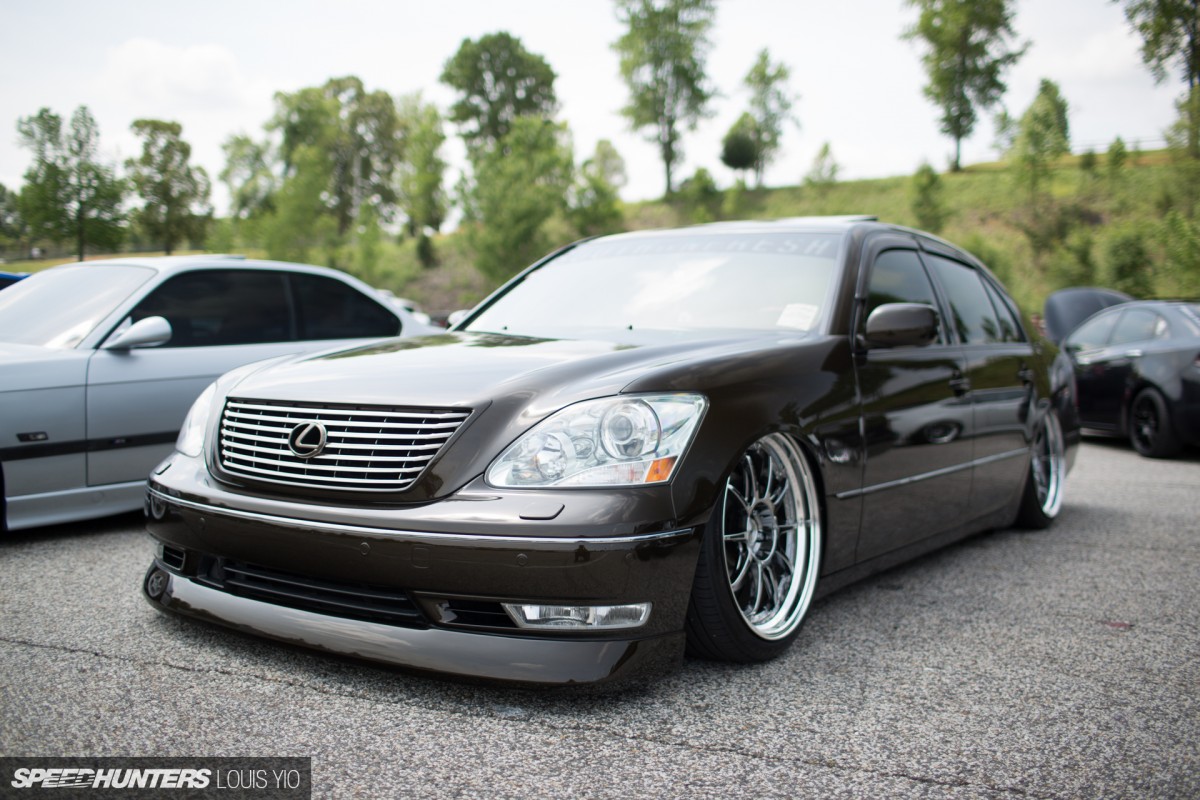 Going back to Lexus, it always amazes me how perfect a slammed LS looks. I wonder if Lexus knew how cool the big four-door would transcend in the custom car world when they first penned it?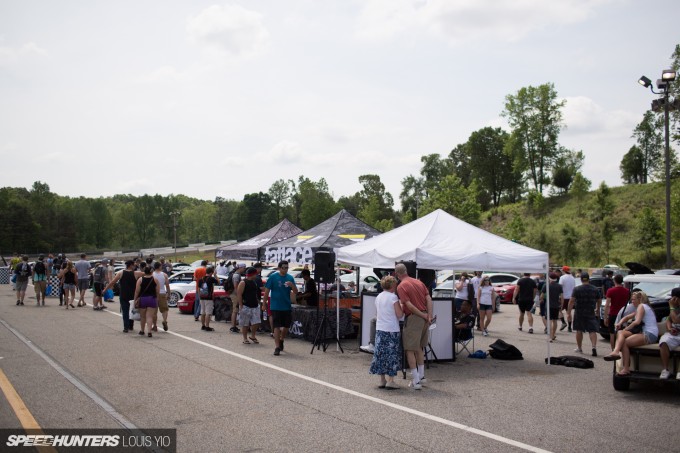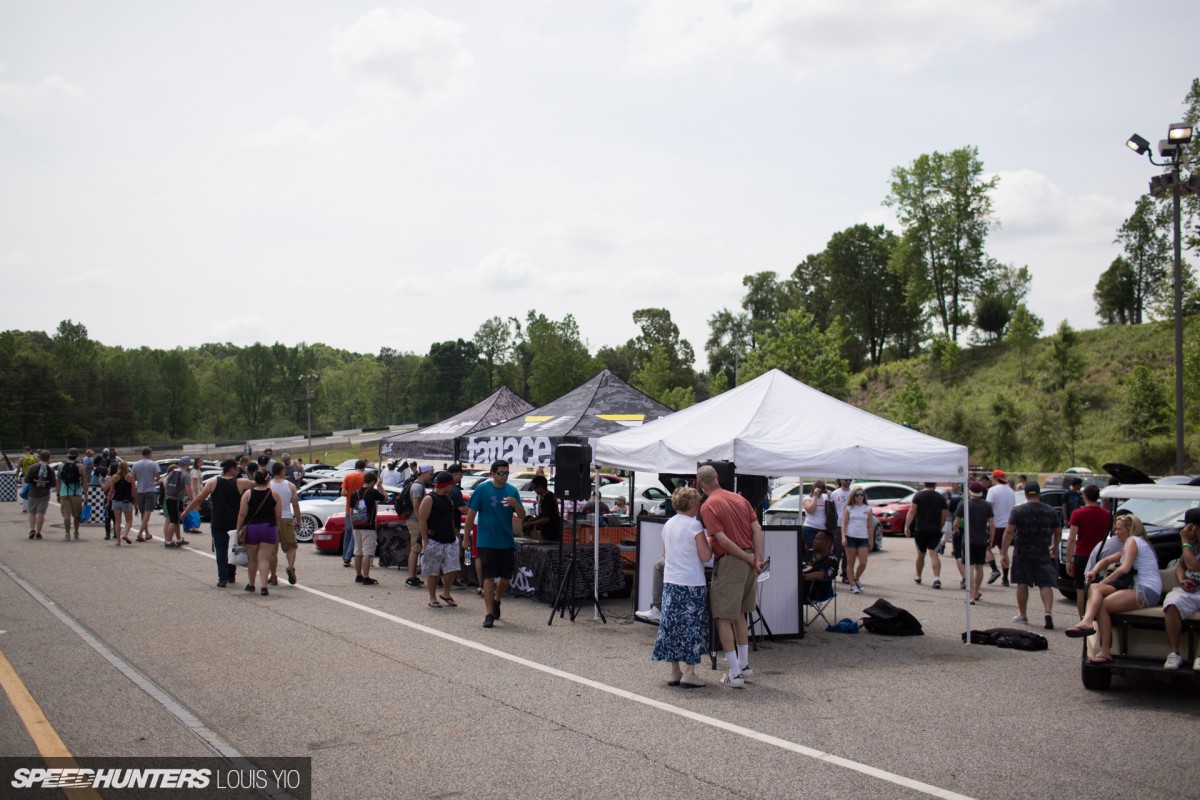 Fatlace definitely knows what they are doing with these shows because every year the events seem to be growing in size. I'm guessing some people come out not for the drifting, but specifically for the showcase of cars.
Maximum Low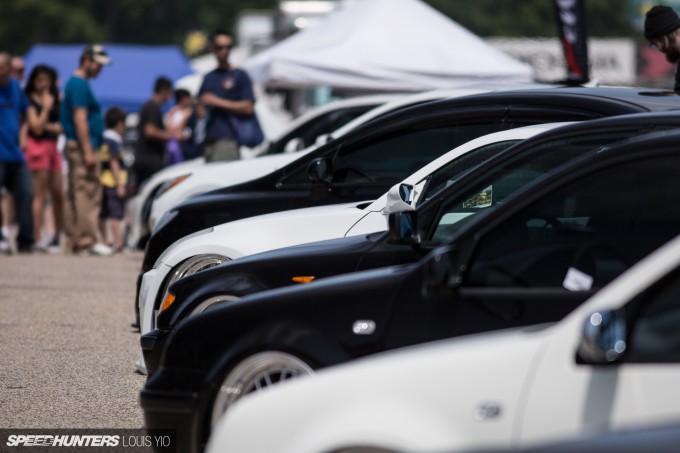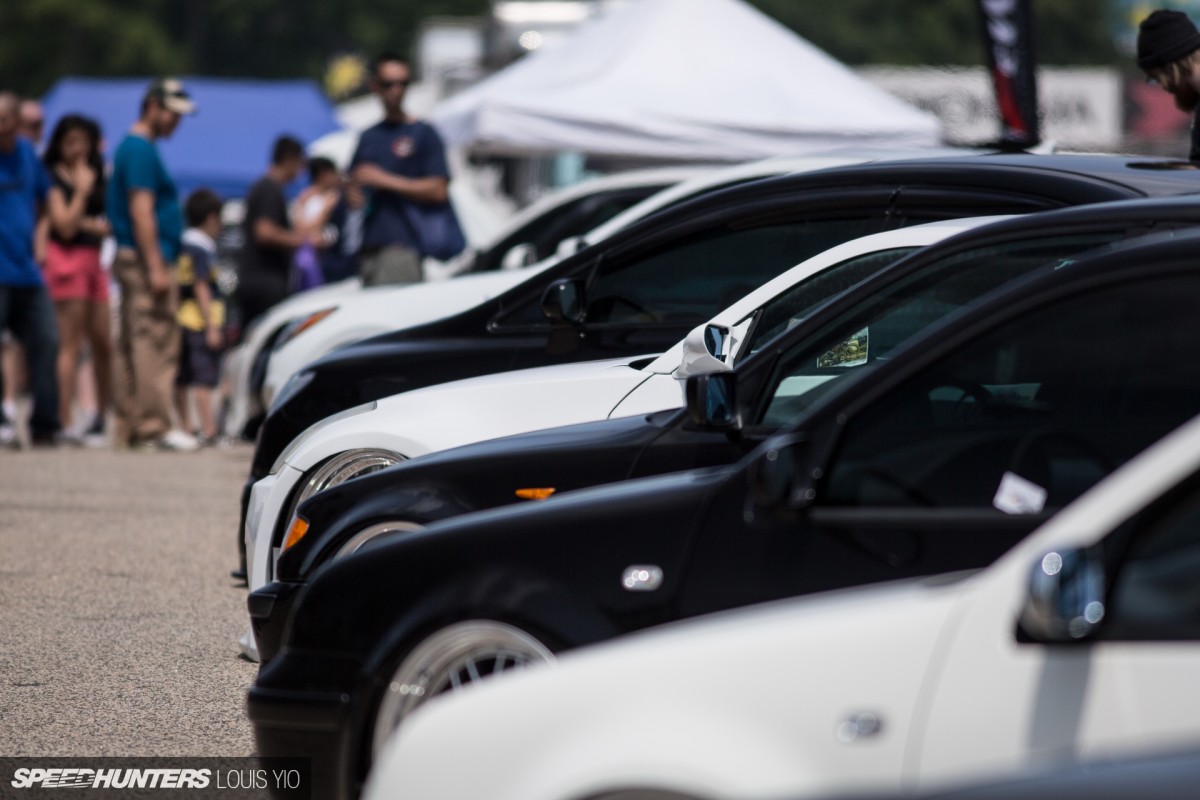 When it comes to low ride heights, owners are definitely pushing the limits these days. With companies taking a real look at the potential of air suspension, it seems as though more and more people are getting into this scene.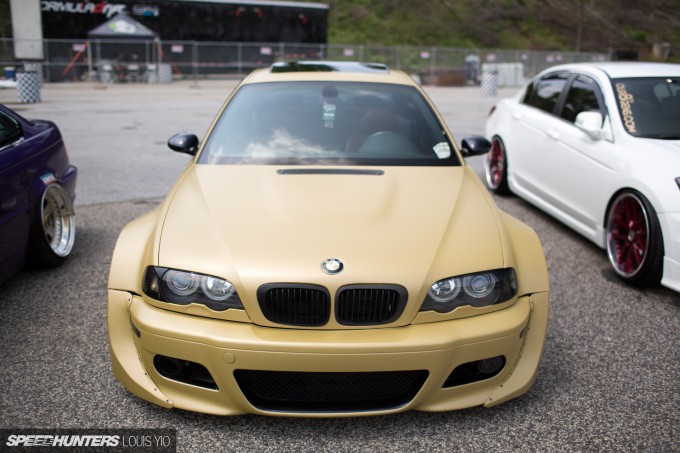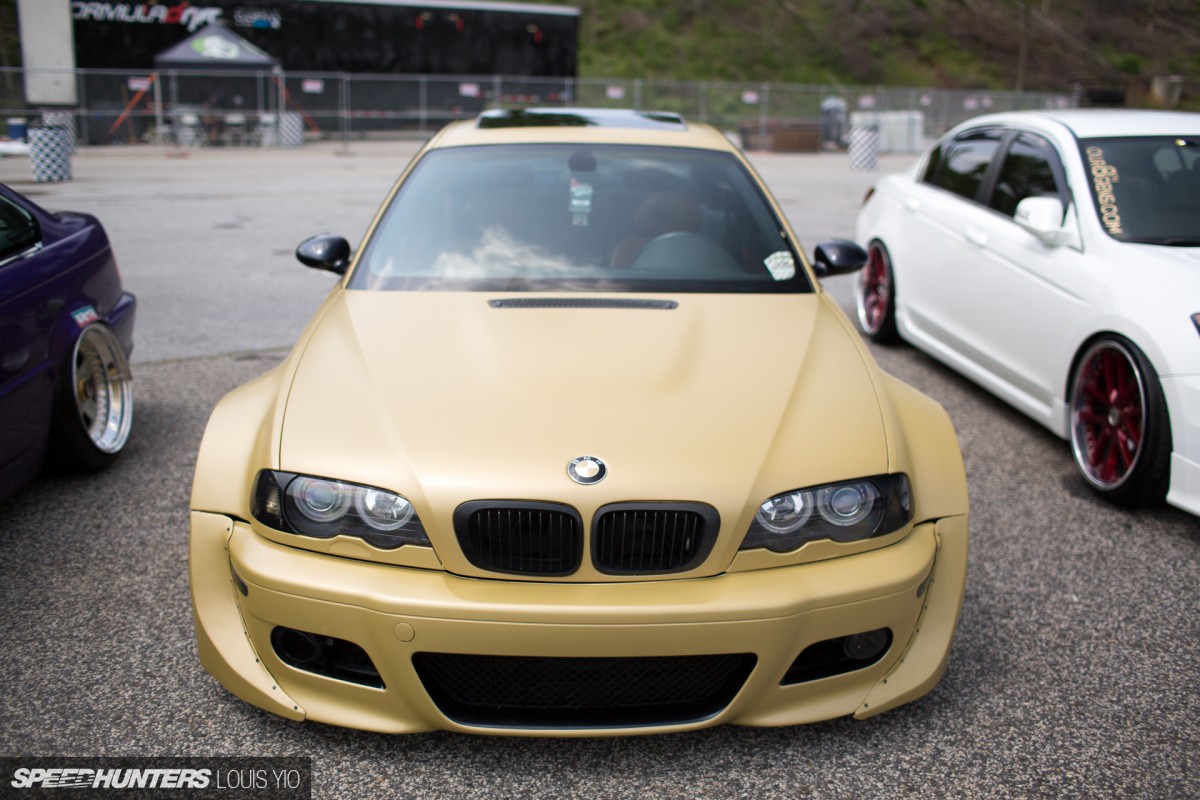 There was a large presence of EUDM cars – especially those from BMW. This wide-bodied E46 looked clean enough to eat off!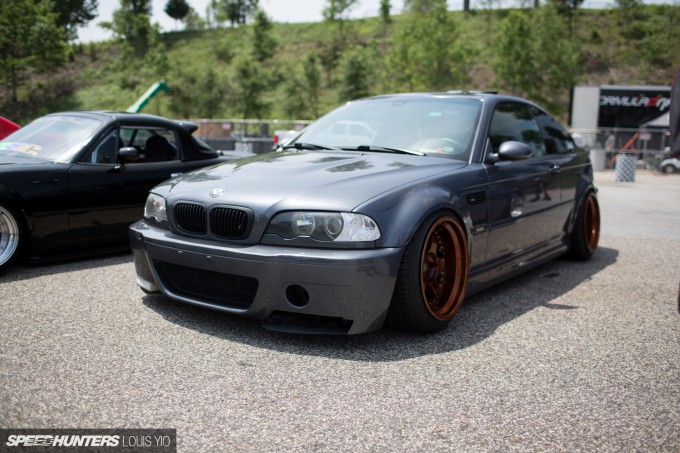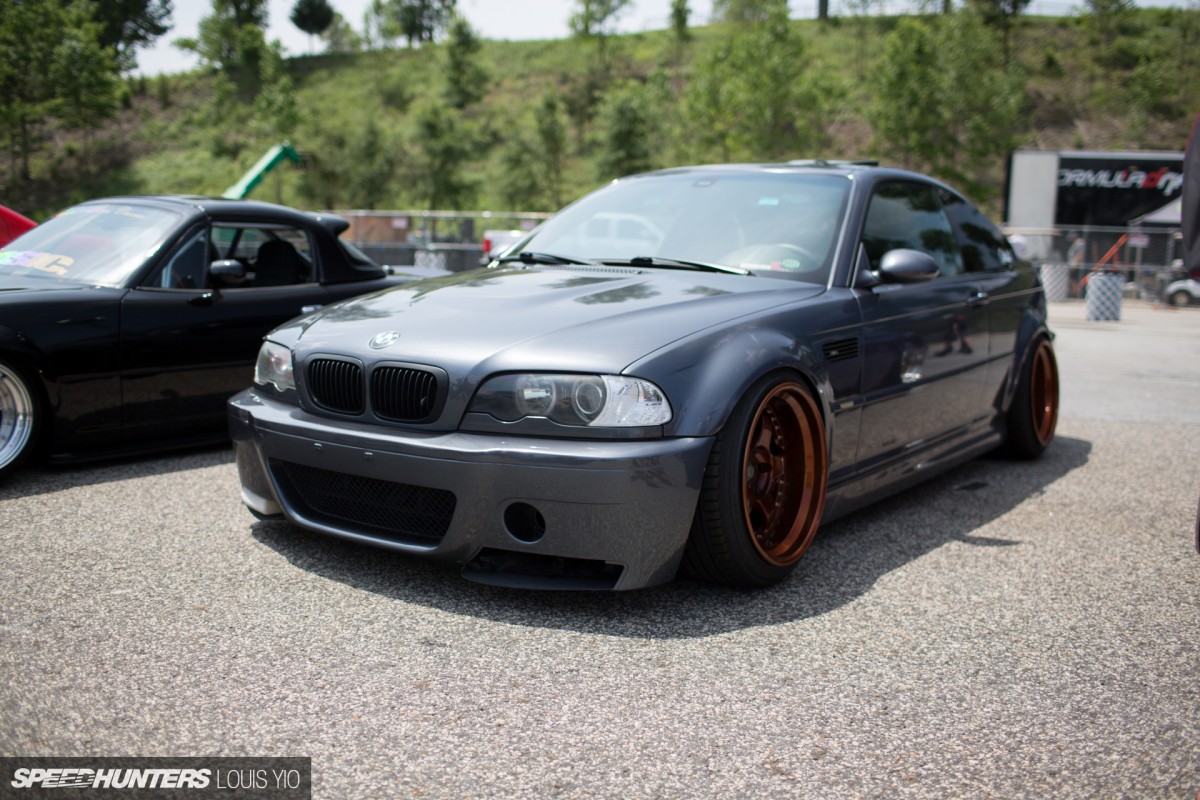 This one was sporting a CSL bodykit, which you can never go wrong with. Because what E46 owner doesn't want the M3 CSL? Only the ones that want the M3 GTR I guess… Both versions are perfect in my book.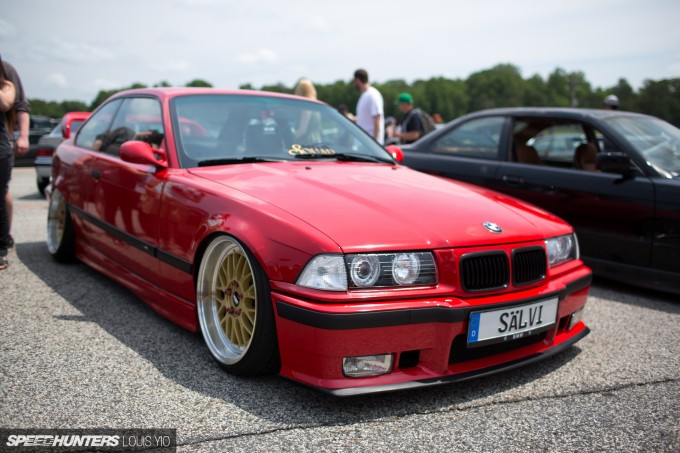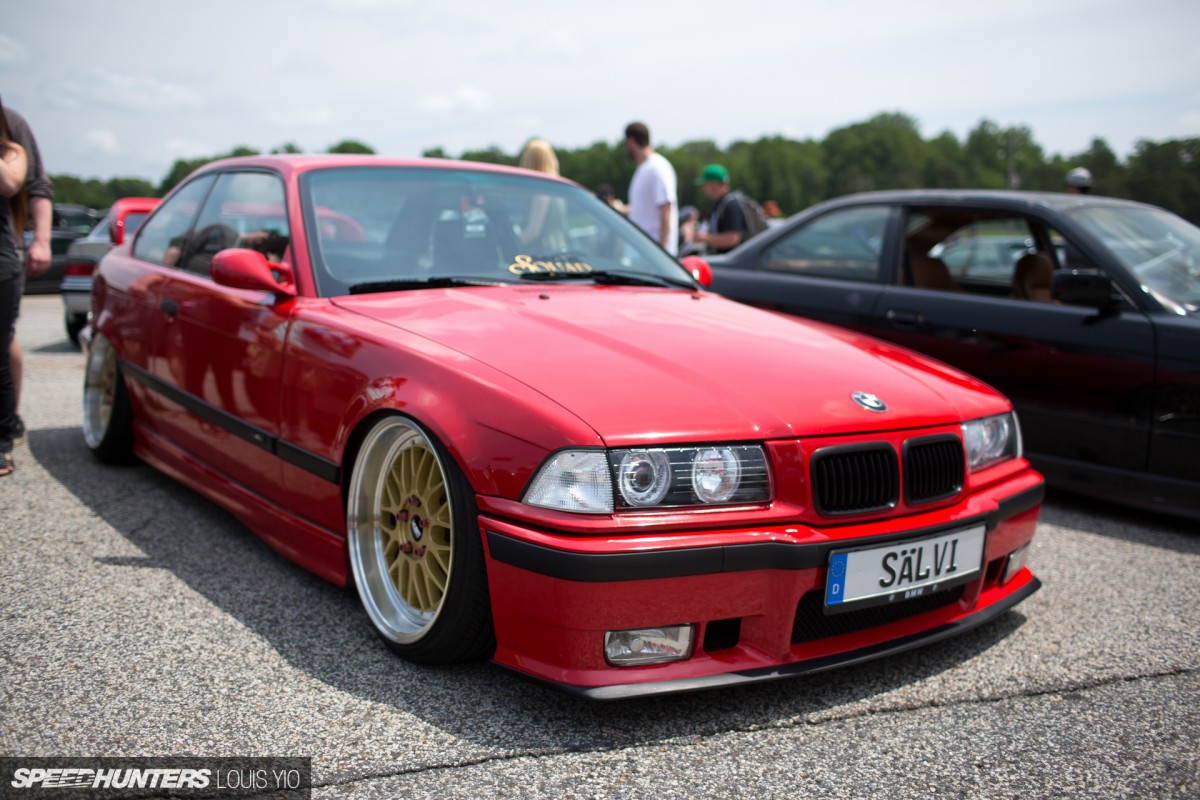 Across from the E46 was this clean E36.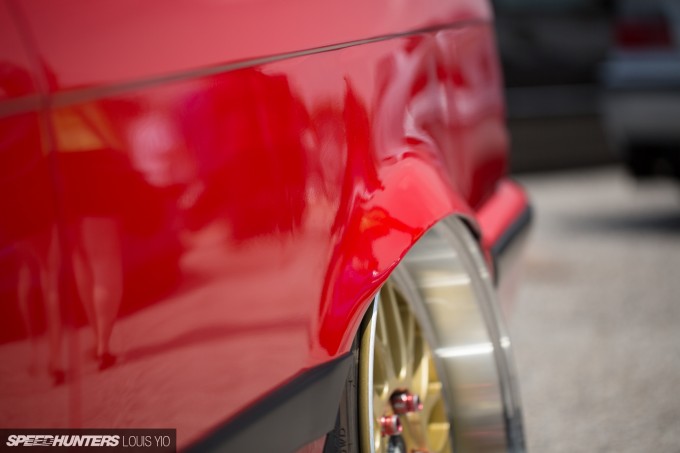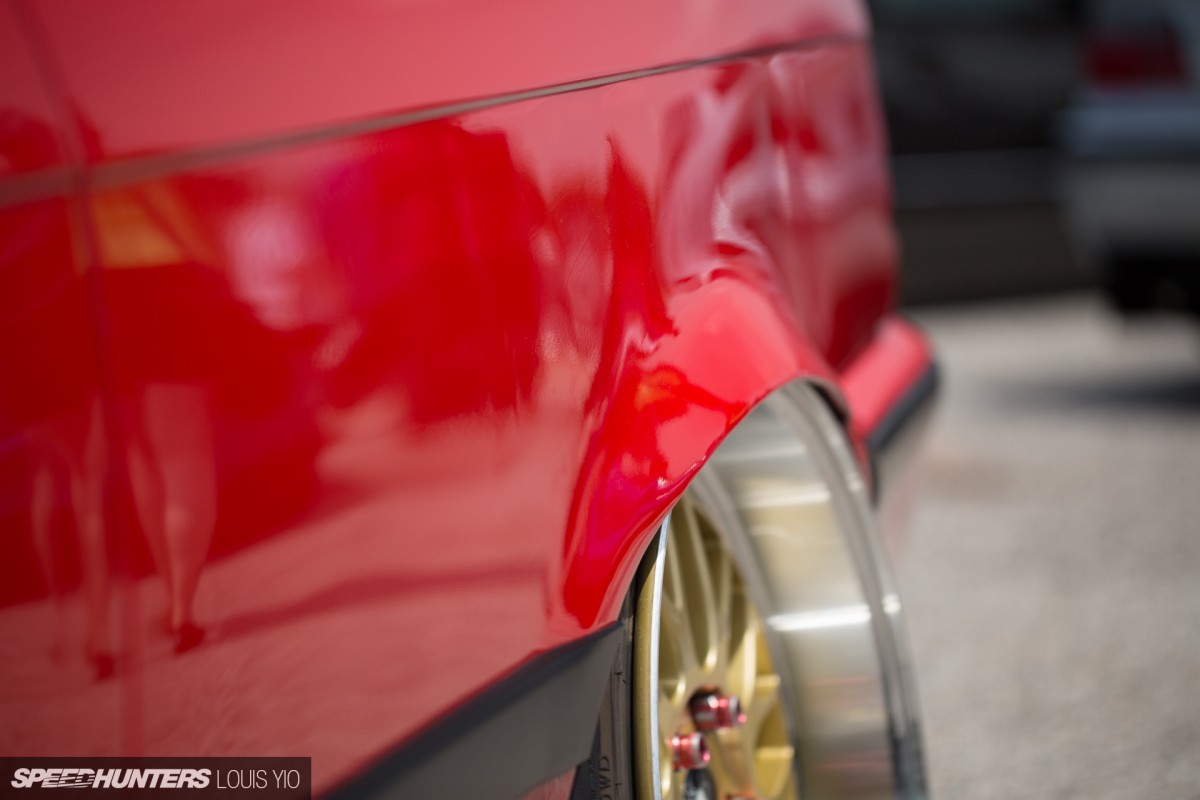 Take a moment to appreciate this. With the number of potholes on US roads, I'm surprised this car looks as immaculate as it does.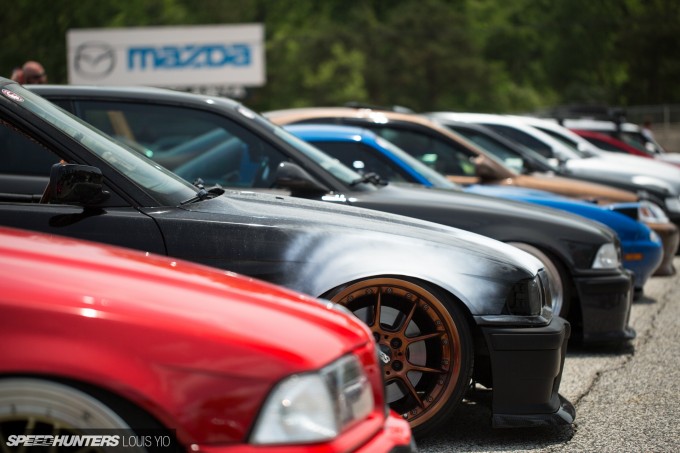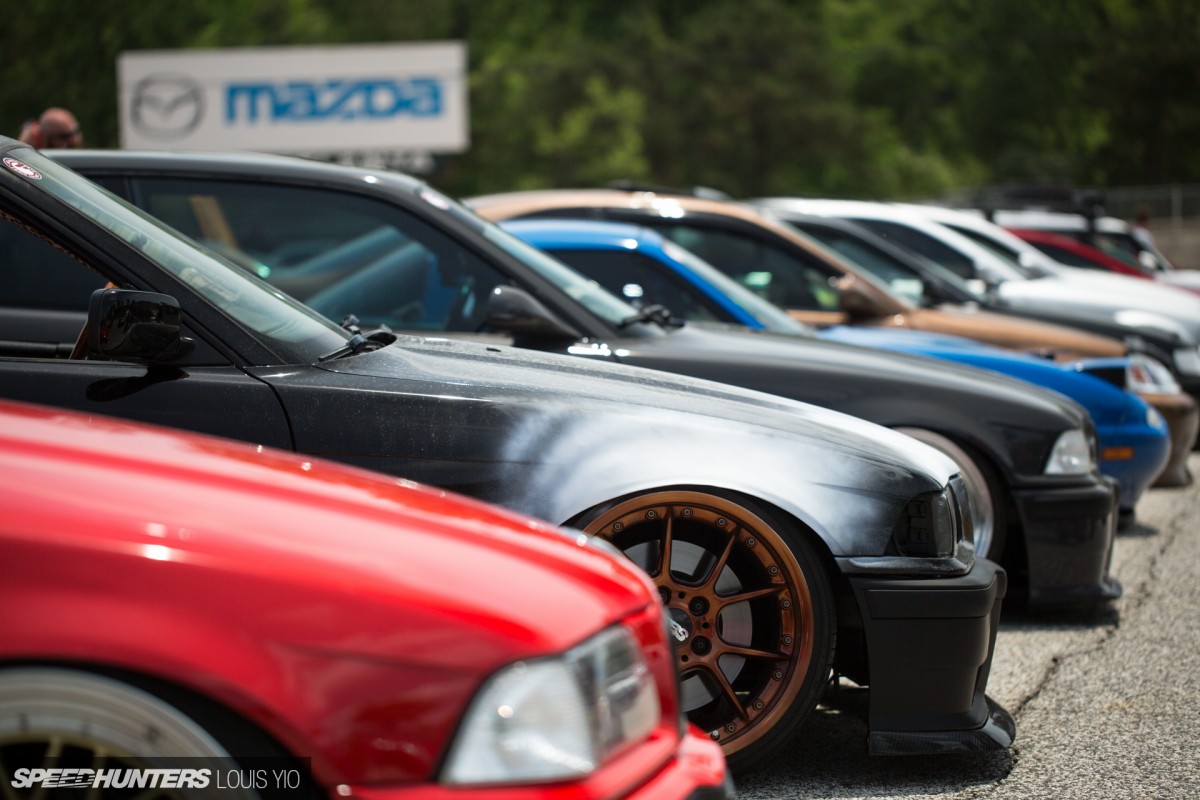 Next to the red E36 was another E36 – admittedly not as clean, but just as cool. These guys were all rocking the same crew stickers.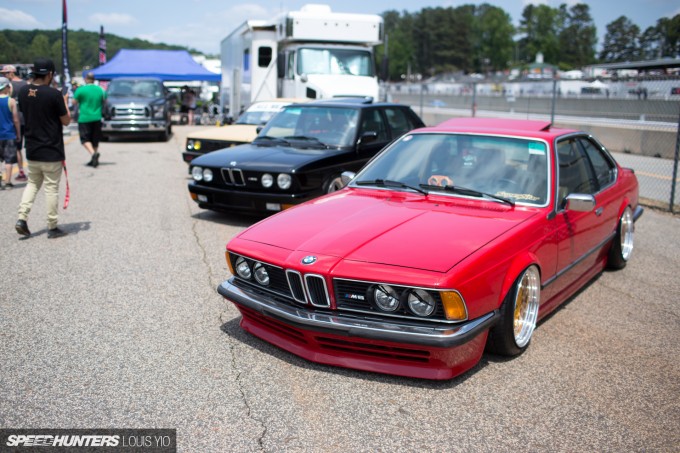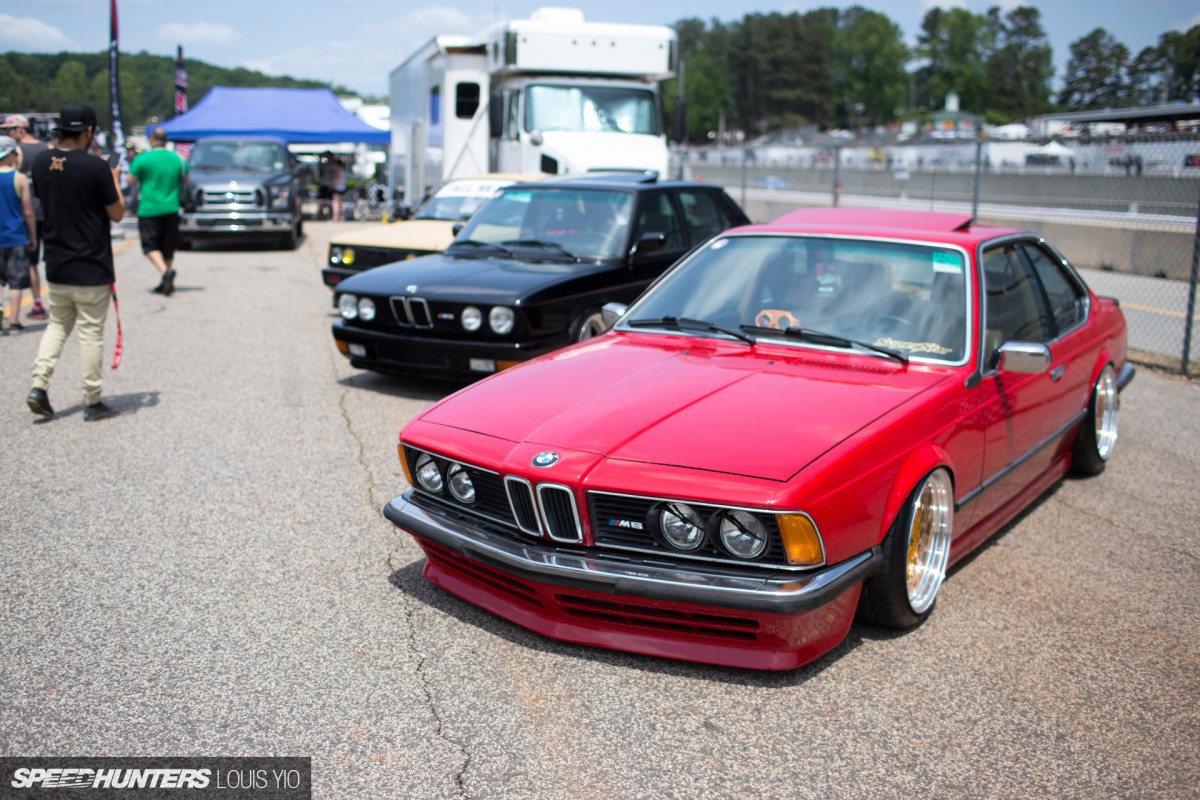 Continuing with BMWs for a moment, let's take a look at this luxurious beauty. I've only ever seen a few E24s before, but never this clean. Seeing the car really made me wonder what a mid-'90s 6 Series would have looked like…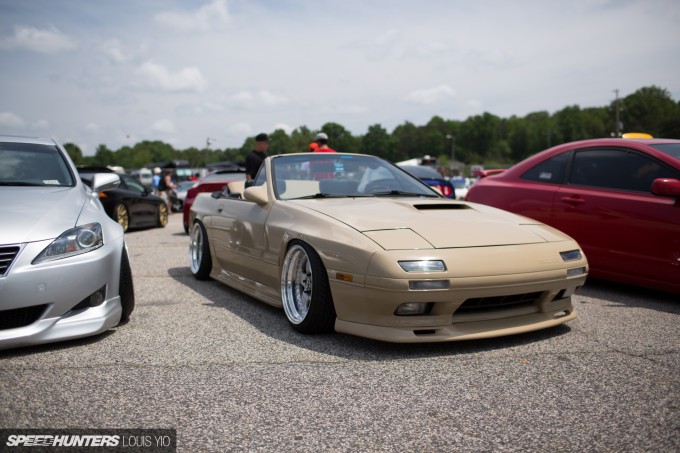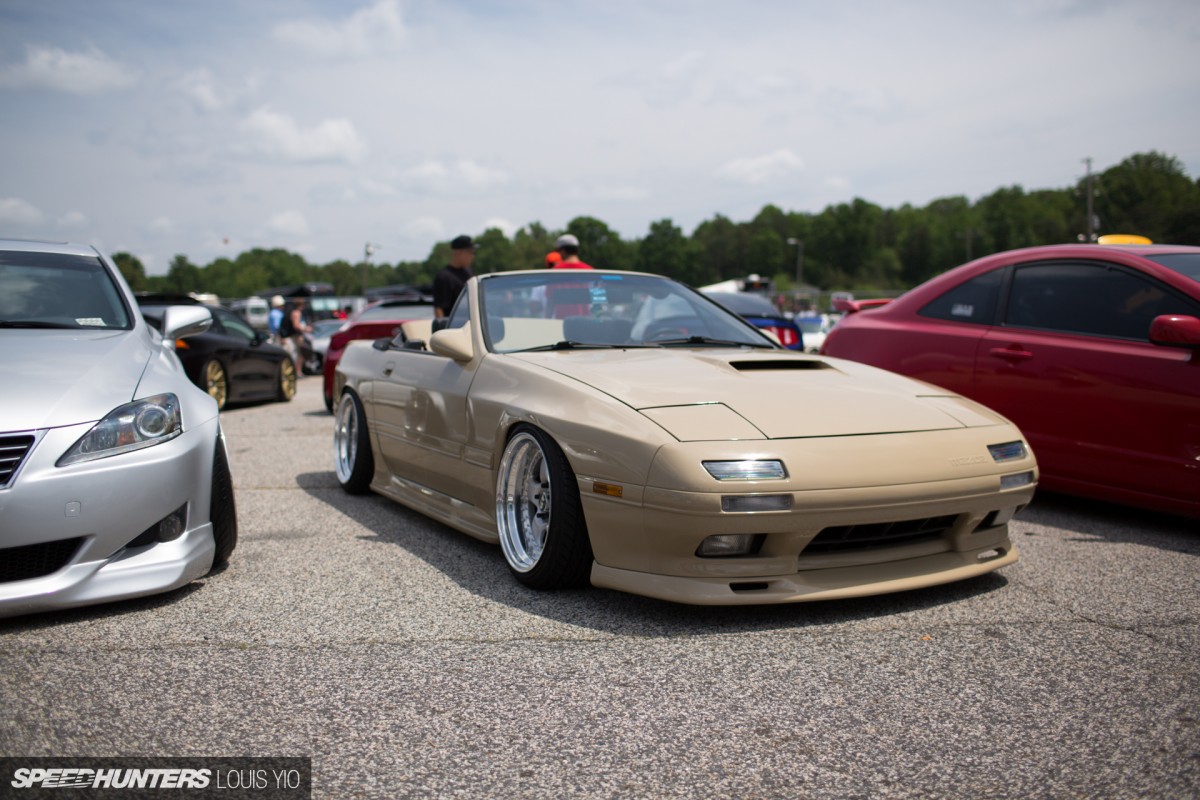 The FC3S RX-7 has always been one of my favorite cars. Even though the 13B powered machine was over 15 years old by the time I was at high school and driving, it was still a level above me and my hand-me-down Camry. Every time I see a clean example like the one above, I stare it down for as long as I can.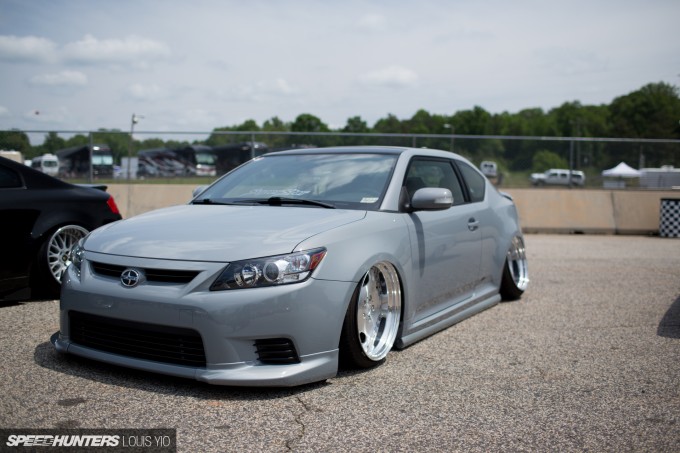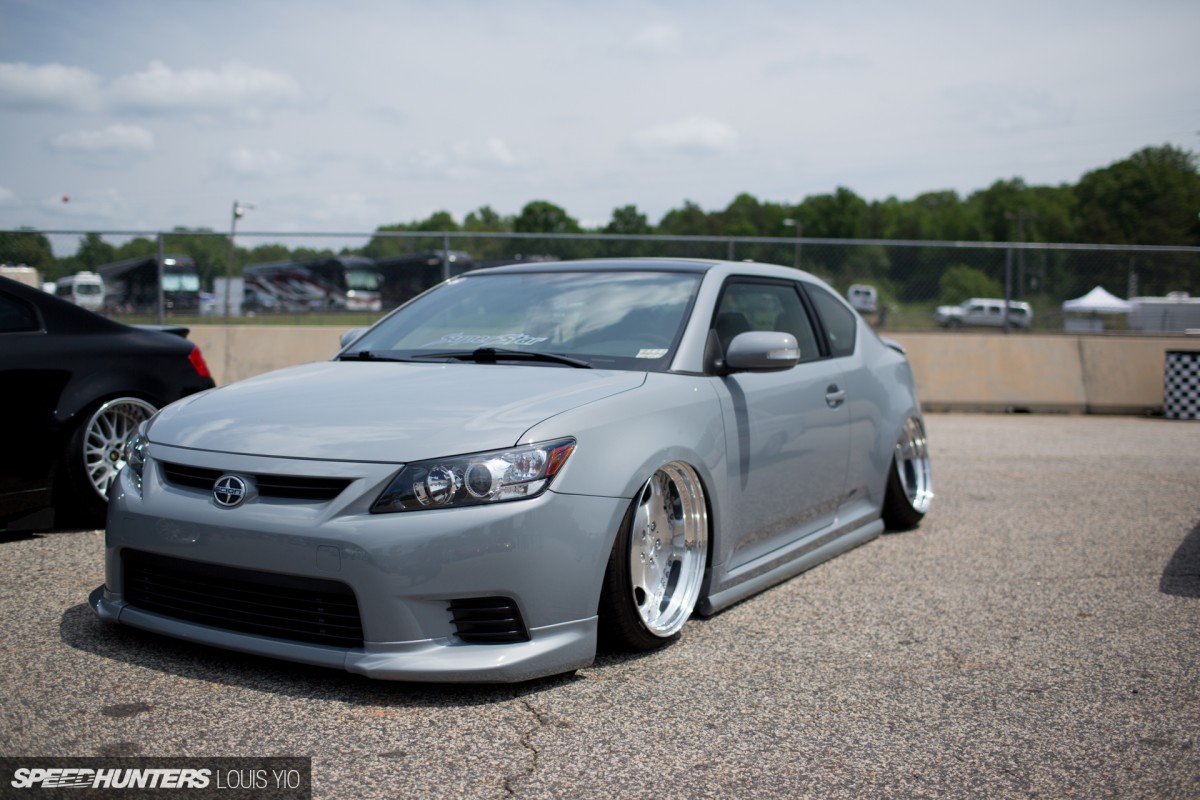 The Scion tC is almost the perfect platform for people to build a slammed car on. Not only are they cheap, but they don't look bad at all. With so many aftermarket parts for the model it's no wonder so many people buy them.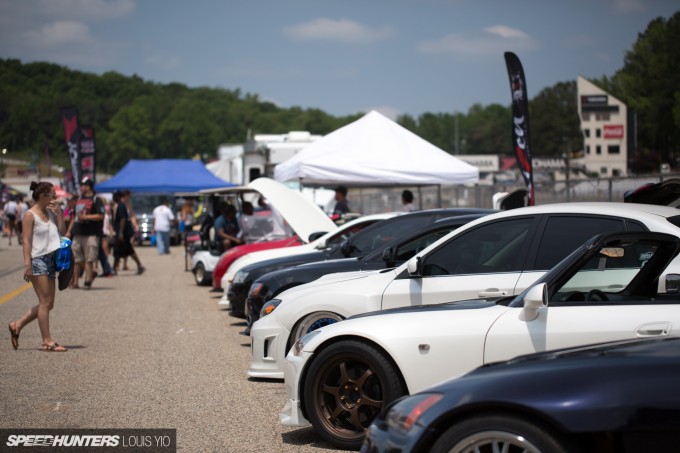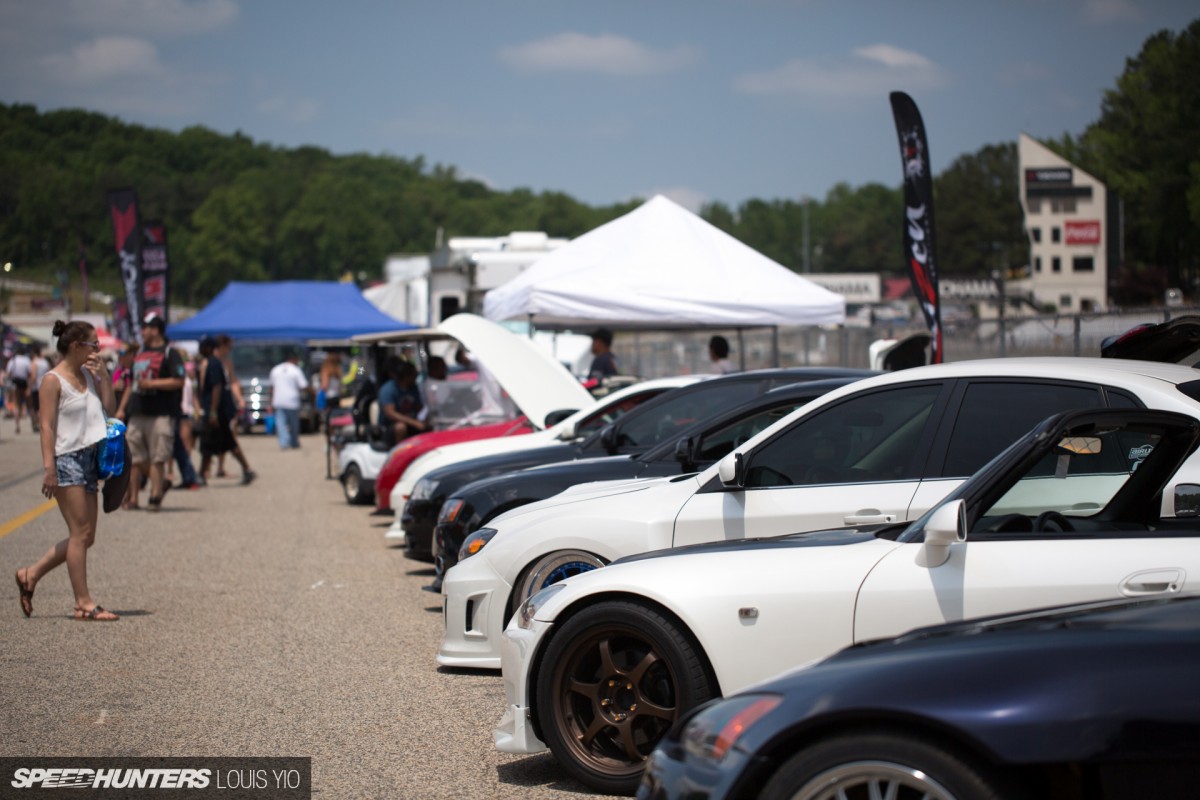 Because the Offset Kings show was positioned right by the Formula Drift paddock this year, it was easier for fans to access. The tight Pro 1 grid has reduced the size of the paddock allowing the show to take place right next to it.
Doing It Different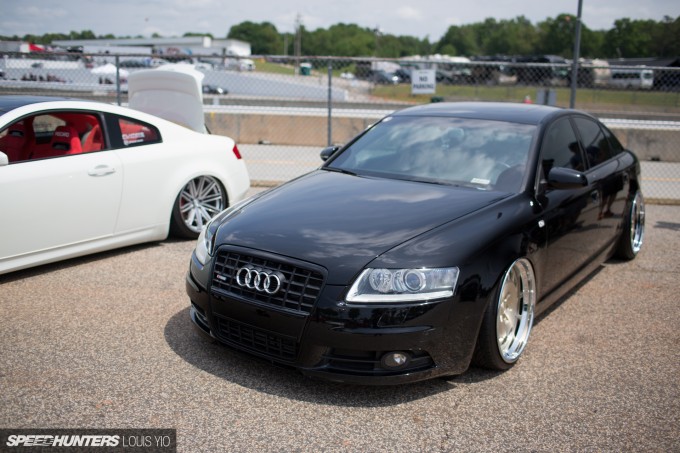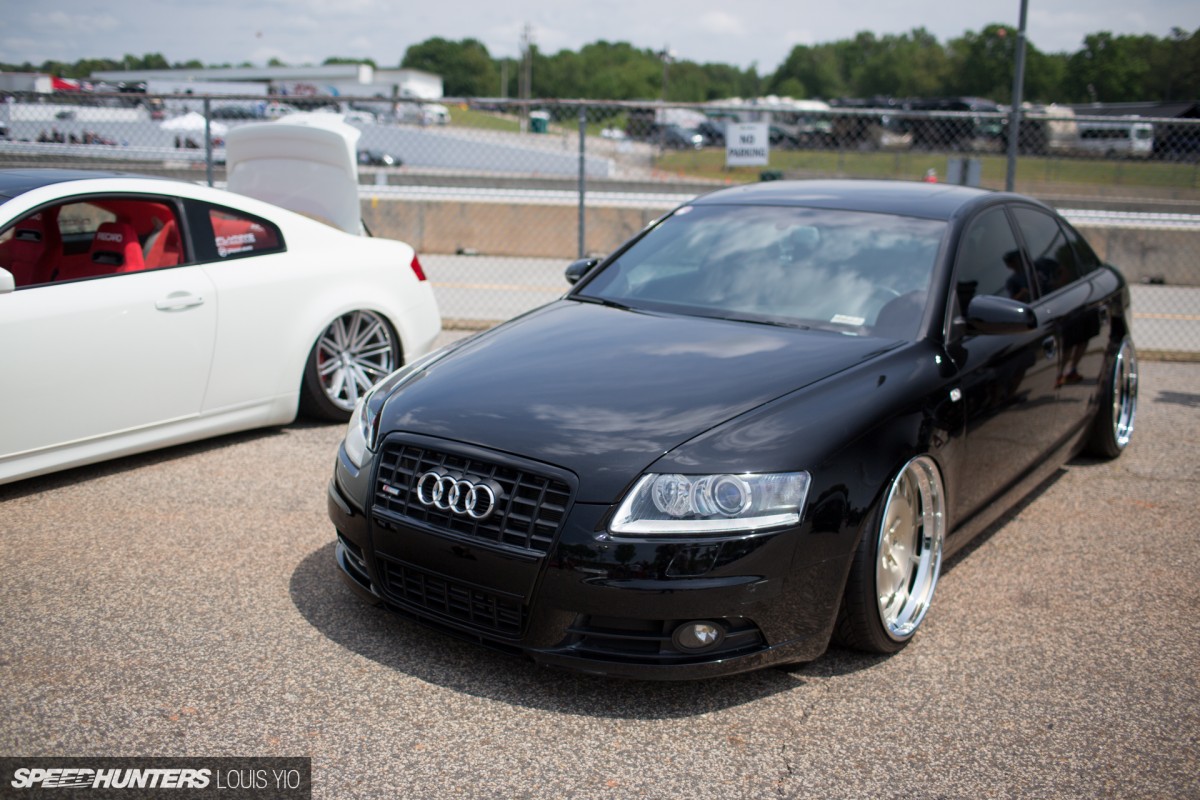 The single Audi that made it out to the event looked stunning. It's rare to see an A6, let alone one as clean as this.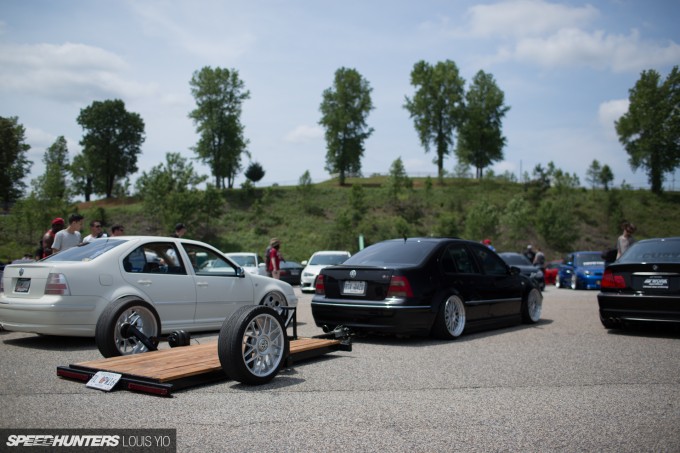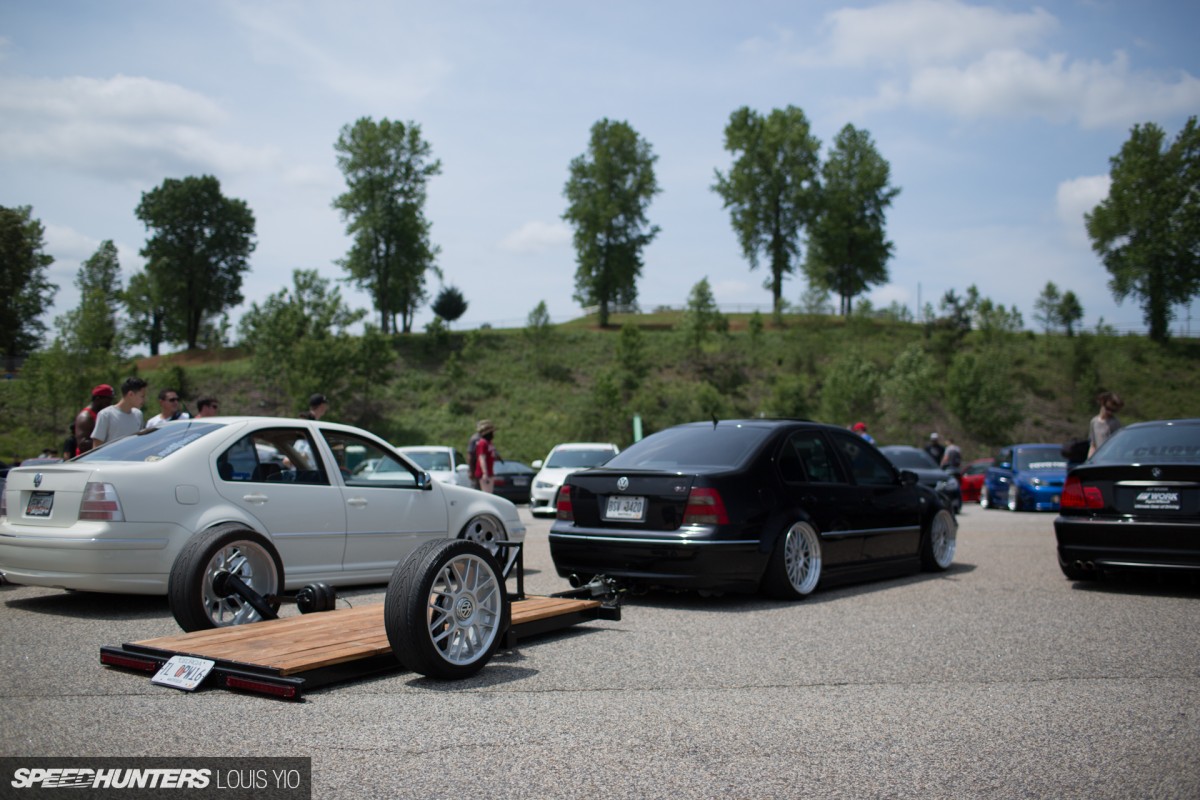 There are stanced cars, and even stanced skateboards (Google it), but have you ever seen a stanced trailer with Volkswagen wheels, attached to a stanced Jetta? I hadn't up until this point, but I was thoroughly impressed.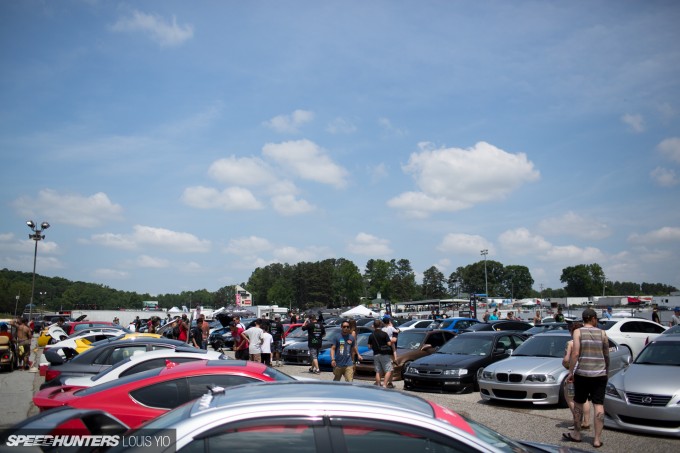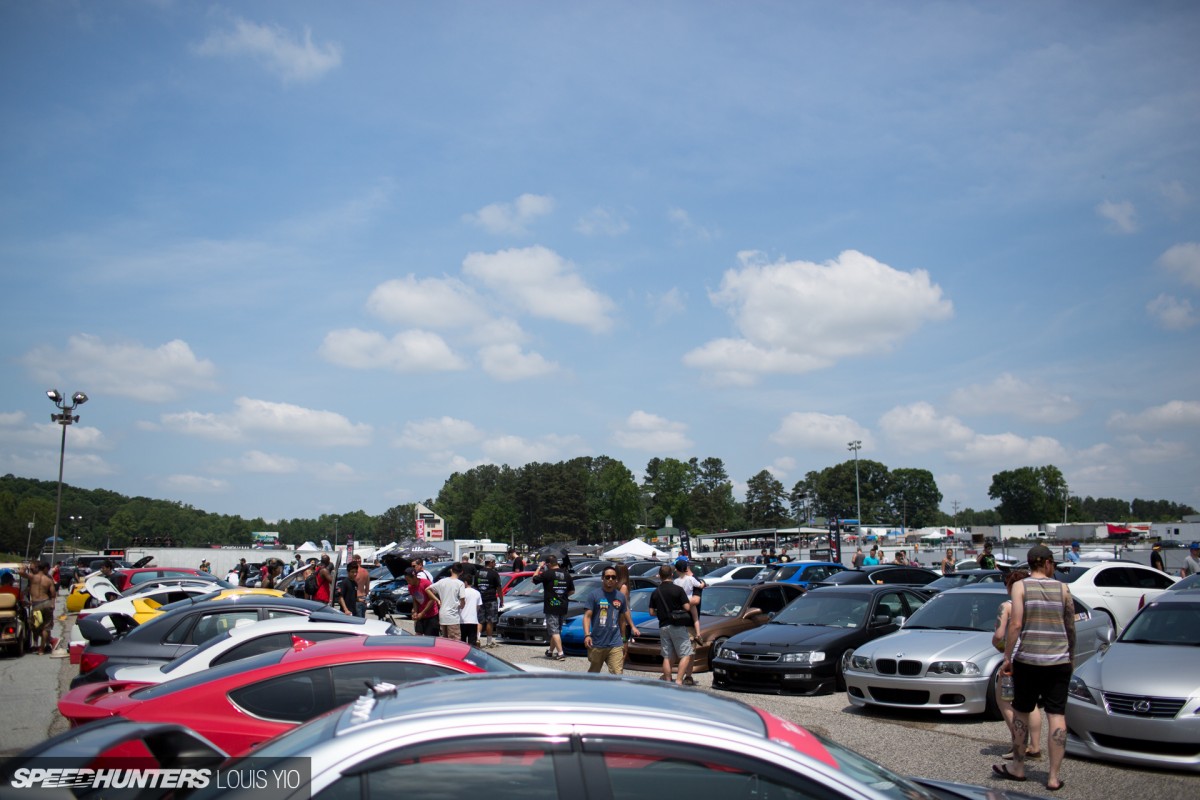 The humidity definitely didn't stop the fans from checking out the cars on display! I was amazed by how many people made it out.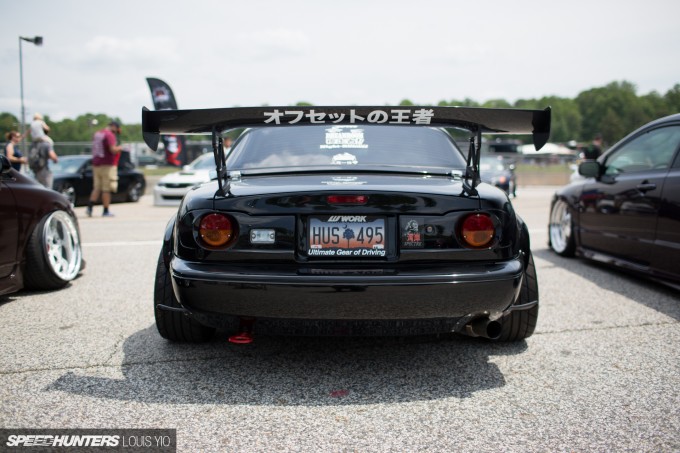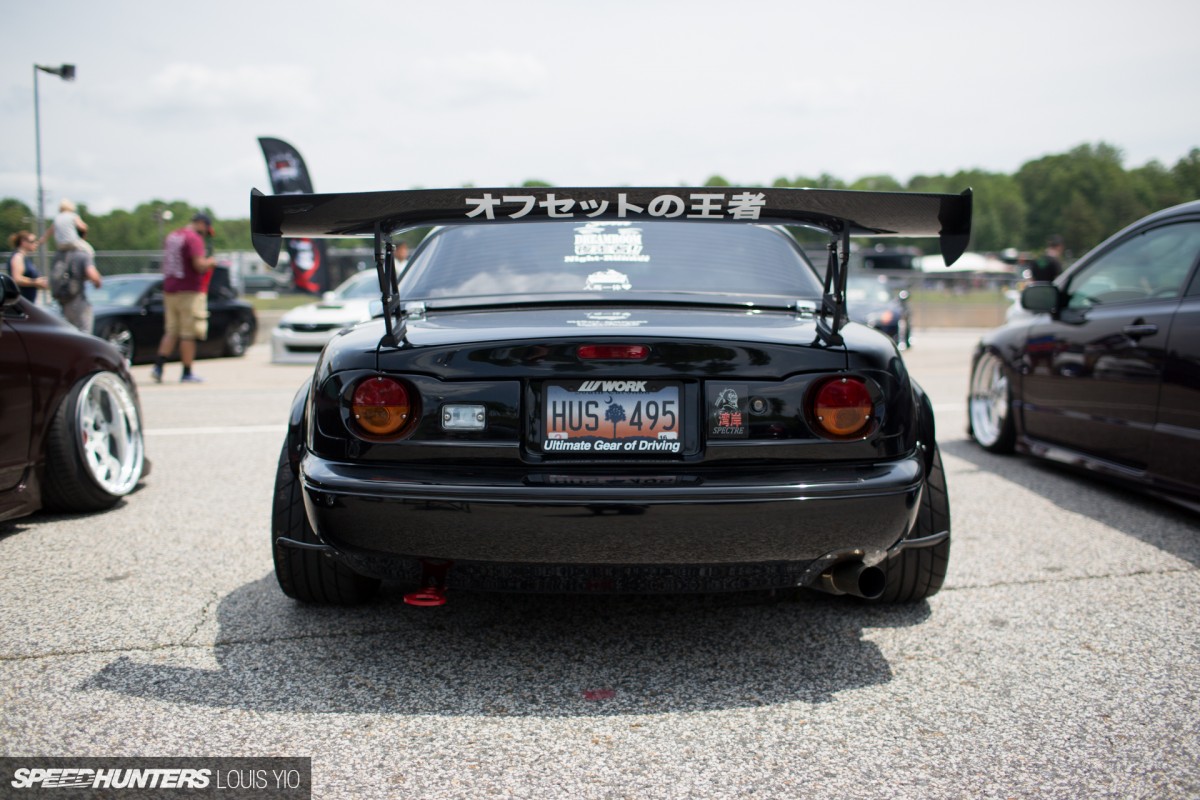 Now what's a car show without a Miata? This fine example was not only clean, but it seemed like it was built around form and function.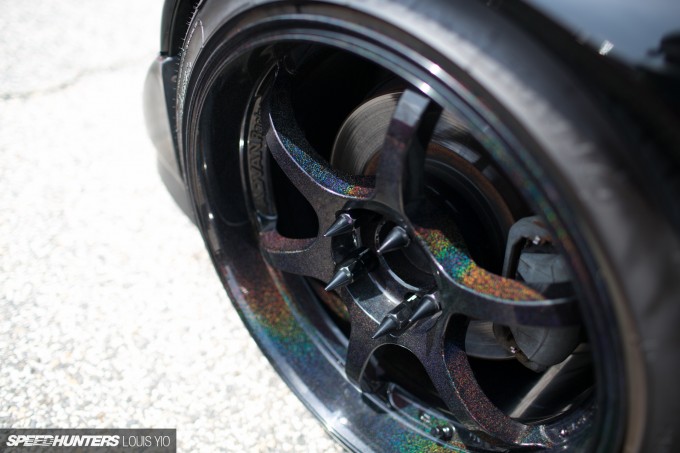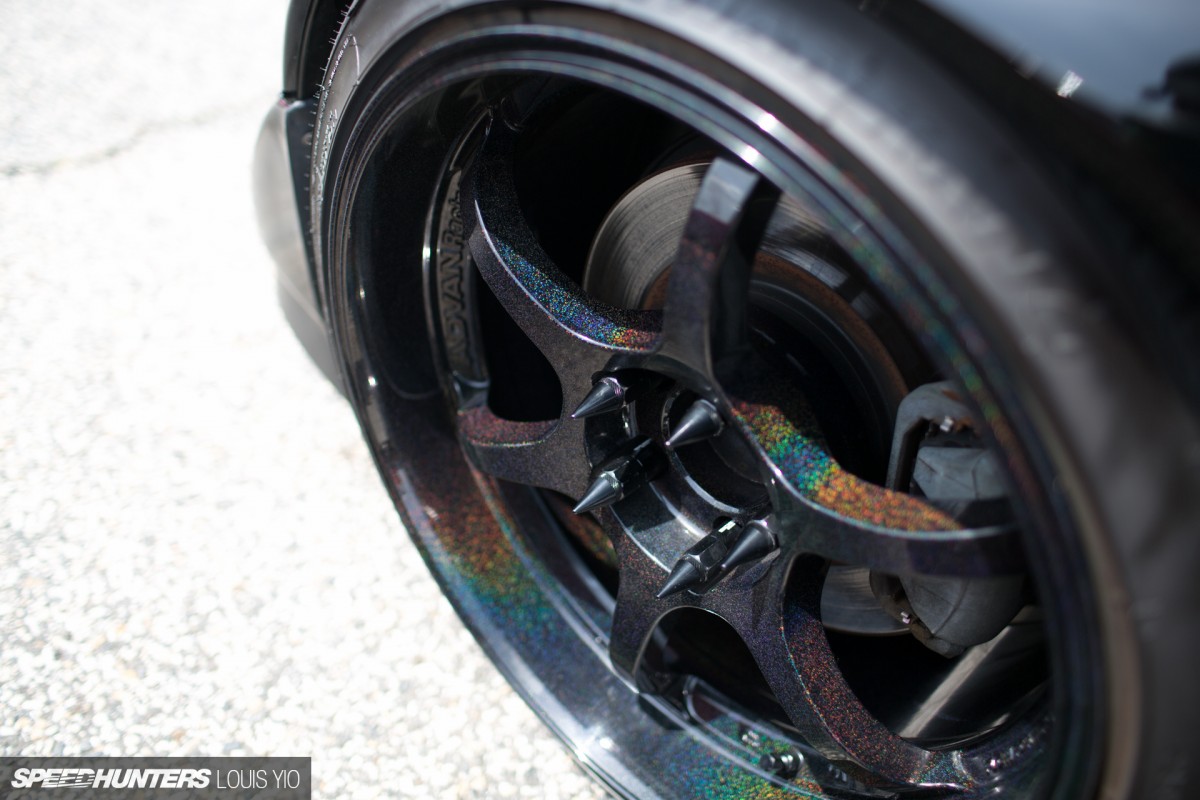 For me, these uniquely-colored Advan RGs with spiked lugnuts topped off the car very well. Dare to be different!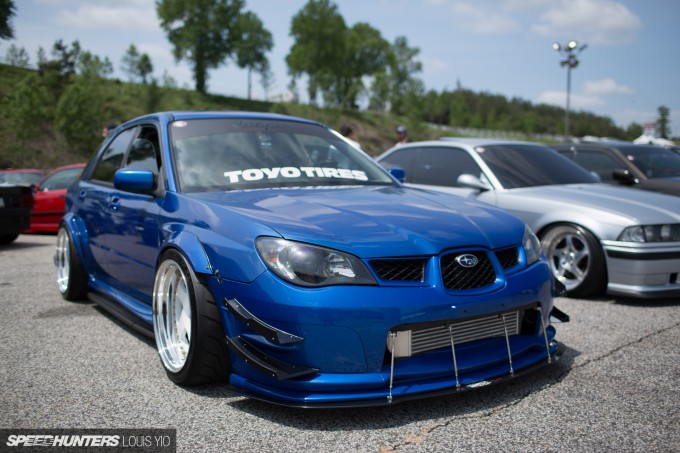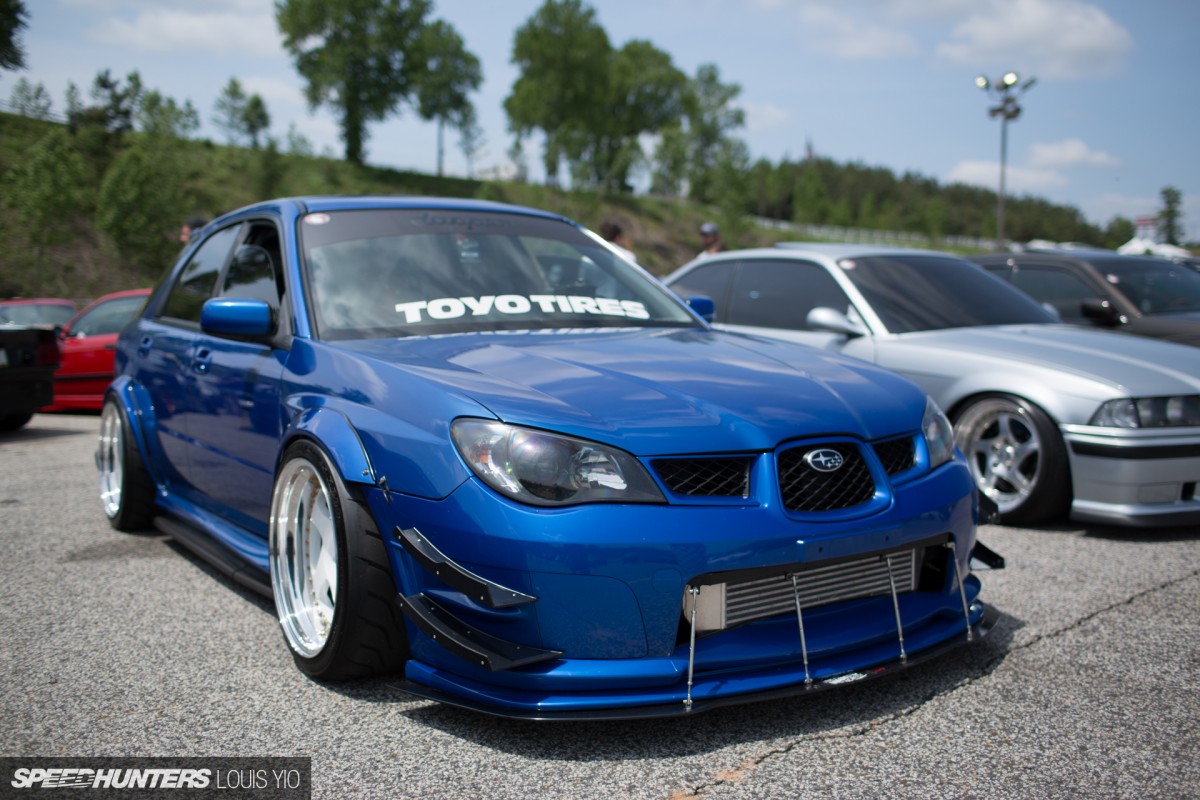 One of my favorite cars from Offset Kings Atlanta was this Impreza. Out of all the second generation Subaru Imprezas, the 'Hawkeye' front end is definitely my pick. 'Bugeye' owners, please don't hate me!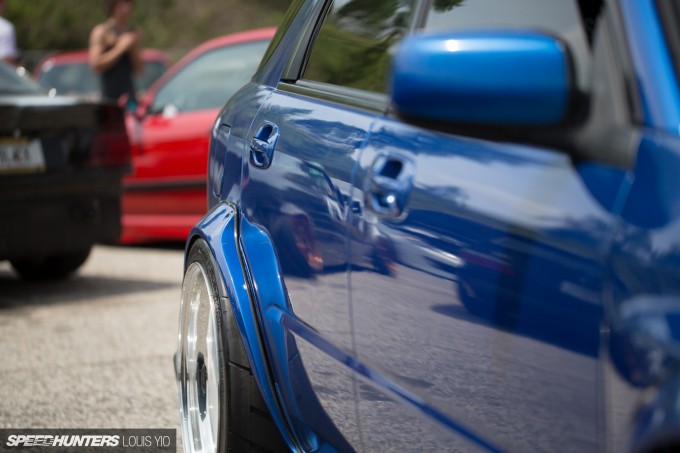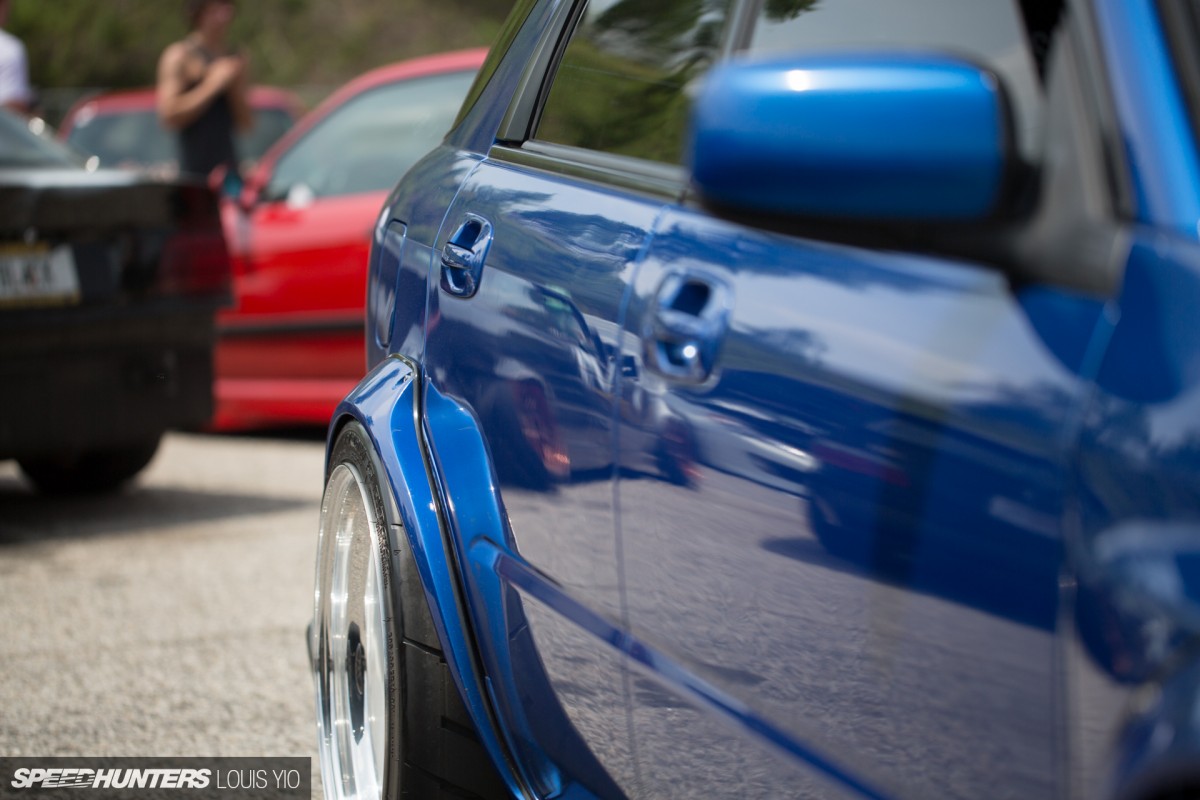 This car was subtly aggressive in so many ways. Almost every modification made to the Subaru added aggression, but just enough so as not to be overdone.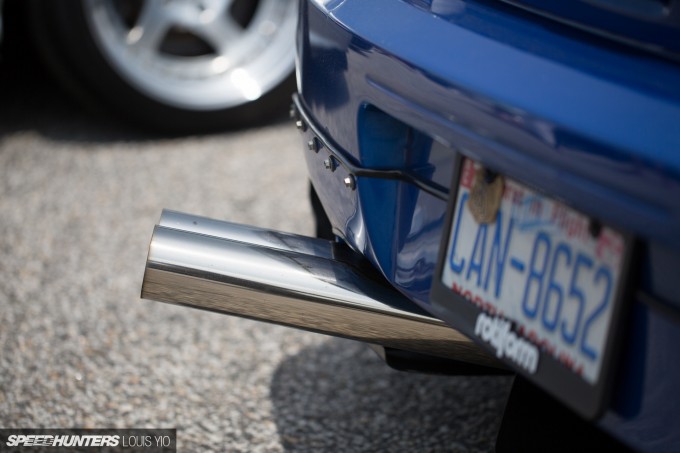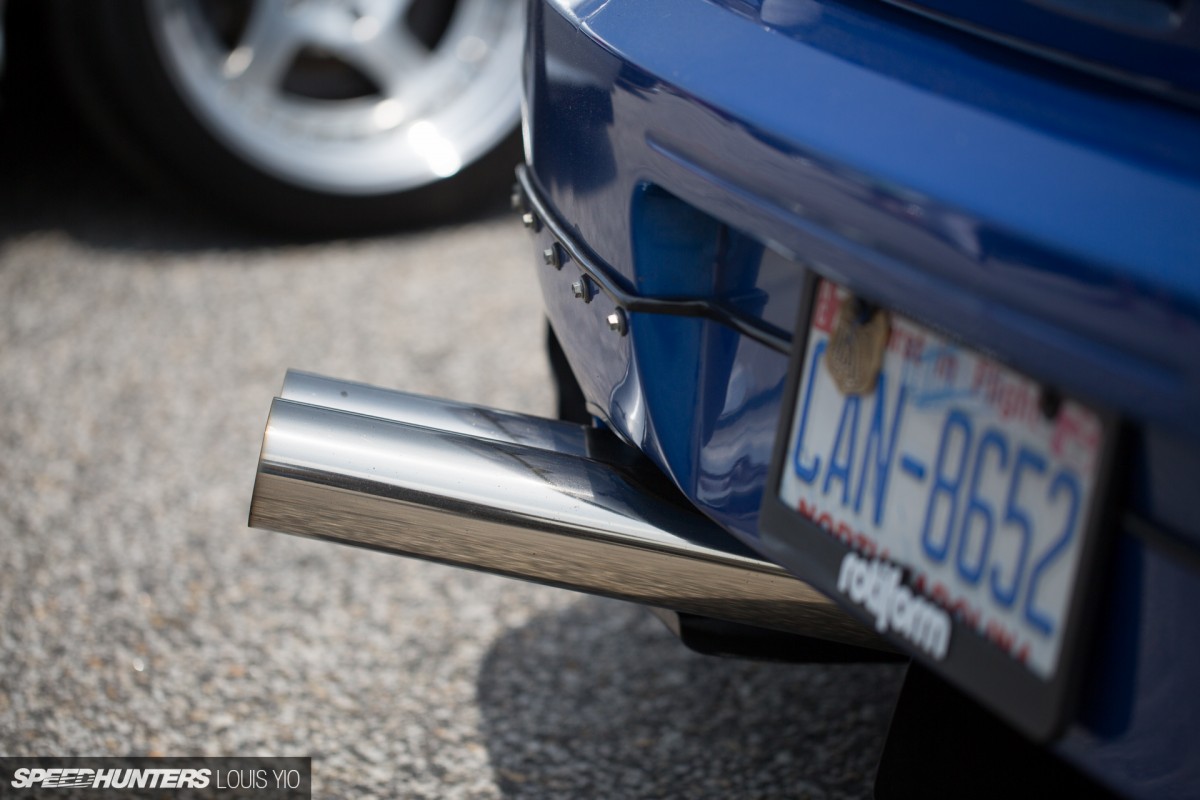 The overfenders aren't too wide and the exhaust wasn't asking to get pulled over, like some of the boso-style ones we see.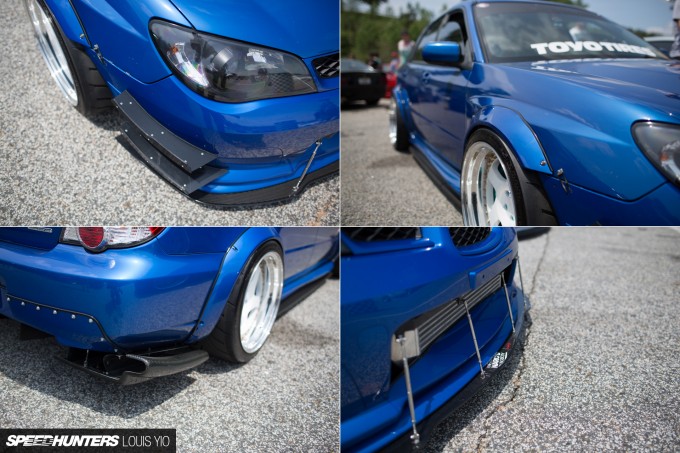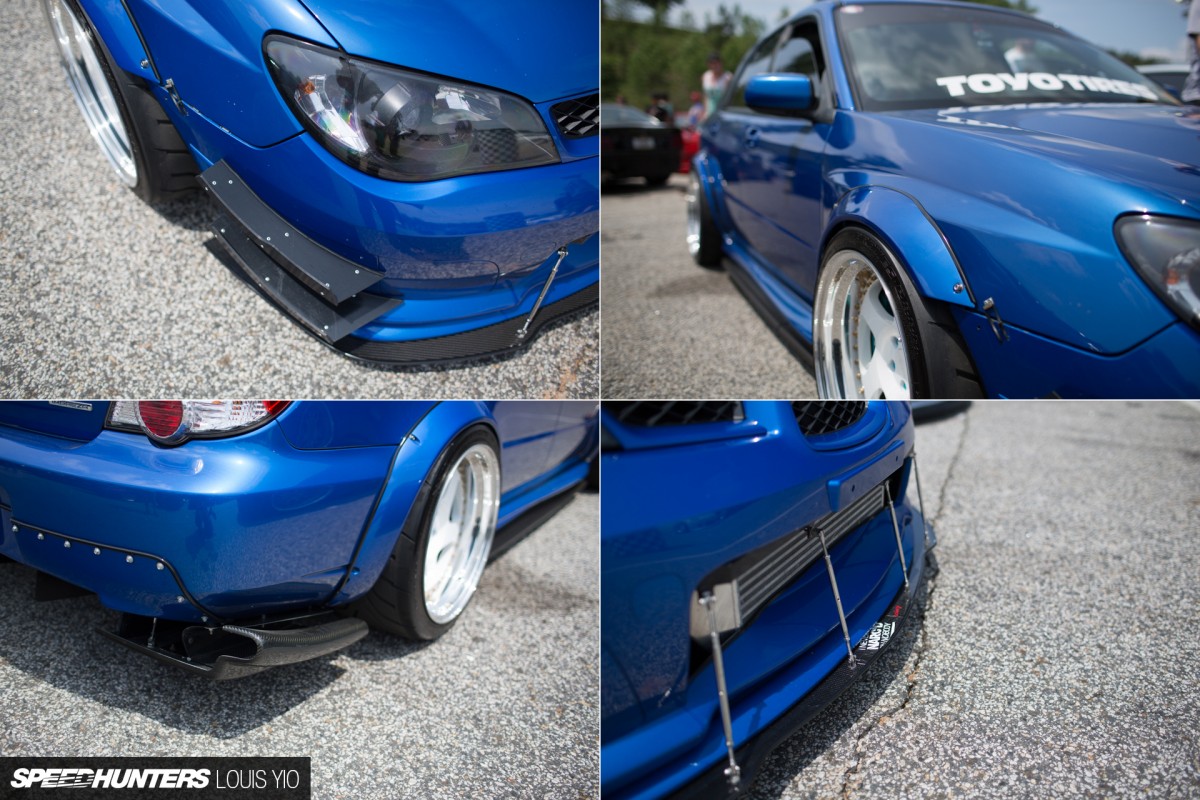 I don't think too many people noticed, but the Impreza also had a front-mounted intercooler. Subarus are known for their top-mounted intercoolers – hence the hood scoops – but this owner has an aftermarket core mounted in the front, and therefore is able to run a scoop-less hood. It gives the car a more sleeper-like look – I love it.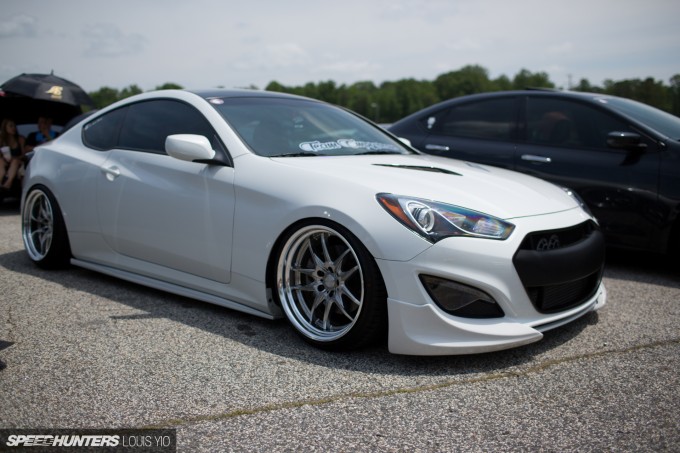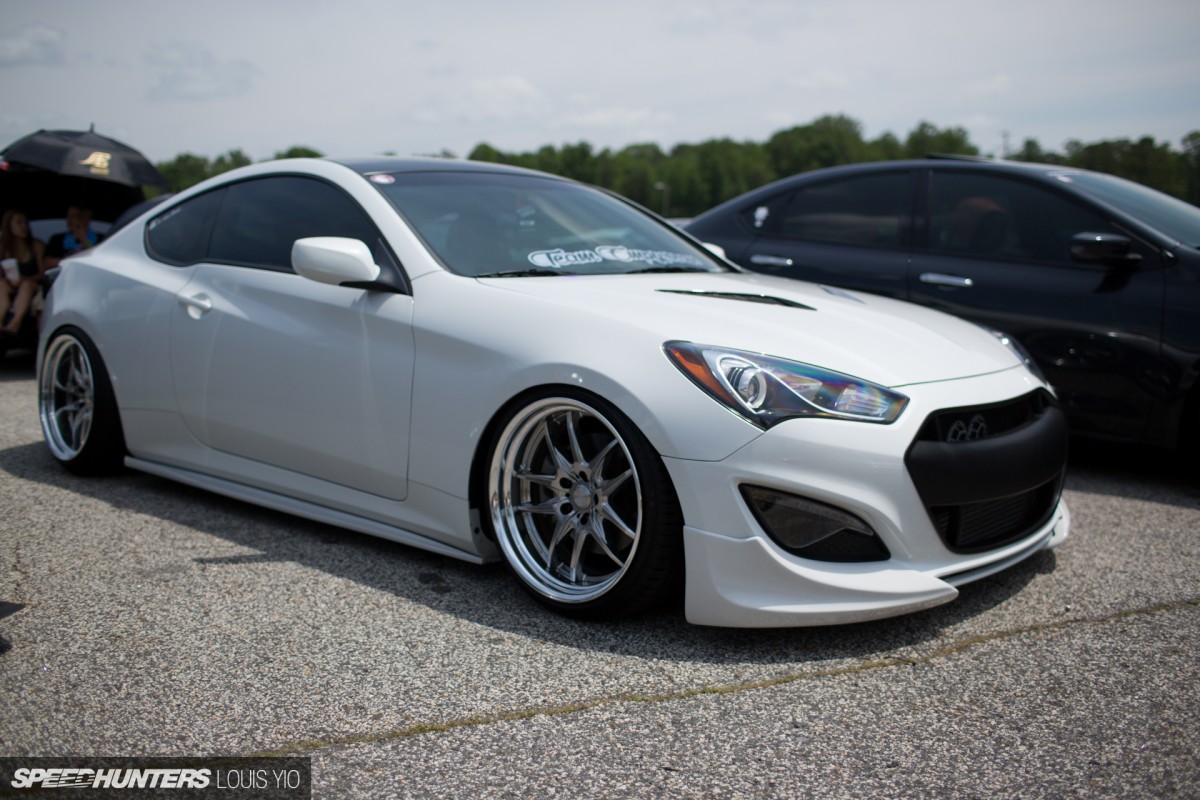 Something relatively new to this scene is the presence of a certain Hyundai. The Genesis Coupe almost revamped Hyundai as a brand and made it cooler – thanks in part to Rhys Millen who drifted one. You can't really go wrong with the FR layout and 300hp (assuming you have the 3.8). Because of its equally impressive styling, it's also exploded in the show car world, and rightfully so, because with the right upgrades they can look simply amazing.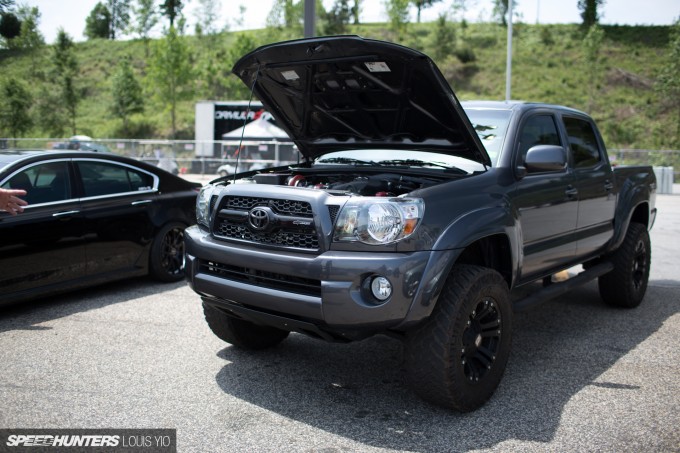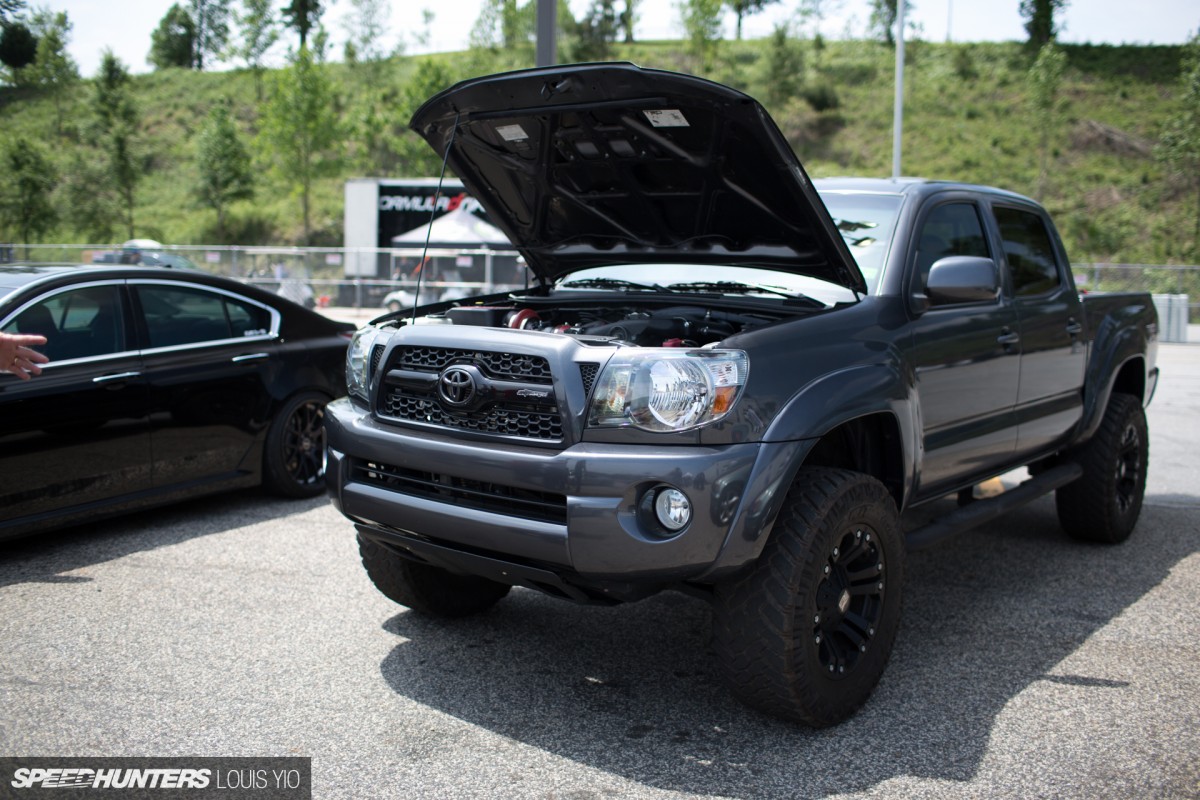 Now, on the polar opposite side of all the low cars was this piece of awesomeness – a Toyota Tacoma. You might be wondering what I'm doing including a raised Tacoma in a post about stanced cars, but to that I have no real answer. The thing is though, TRD recently released a supercharger kit for this model, and if that doesn't scream awesome, I don't know what does! It makes the Tacoma almost as cool as the Toyota Previa from the '90s, which was also supercharged and awesome. If you're still mad at me, let me know in the comments section below…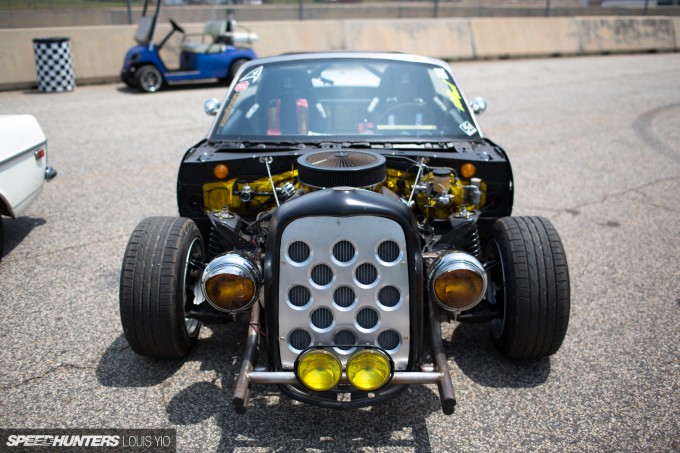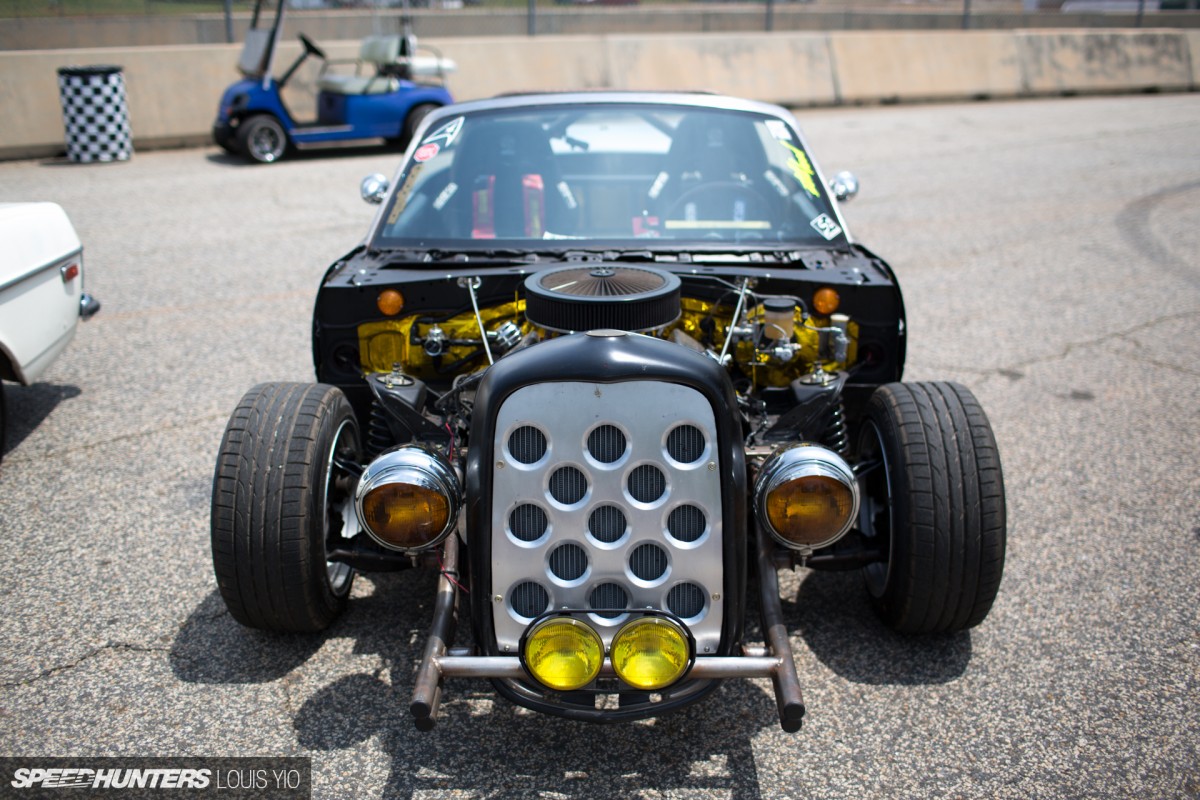 Last but not least, we have this… thing. You might know what it is, but at the same time you might not. If you follow us on Instagram though, then you've already seen it. Either way, expect a full feature in the very near future.
Thanks for having me Atlanta!
Louis Yio
Instagram: lusciousy