Never has a chassis seen so many engine swaps as the ZN6. Built for the enthusiast, Toyota knew that there was a massive potential market out there for an affordable sportscar – something Nissan has totally fallen asleep over. The 86/FR-S/BRZ has been nothing short of a saviour for the tuning industry, and we've seen all sorts of things done with these cars in preparing them for a wide range of disciplines.
2JZs and V8s are the order of the day, and while we've all seen images of SR20DETs being dropped into this stiff and compact chassis, I had never personally seen one up close in Japan. Until the Tuning Car World Showdown that is…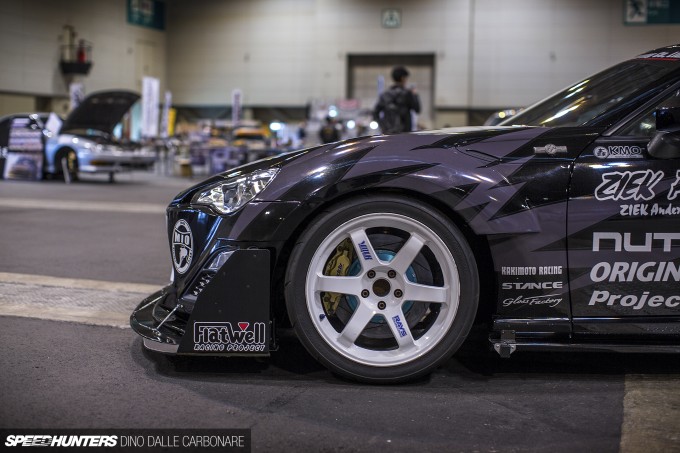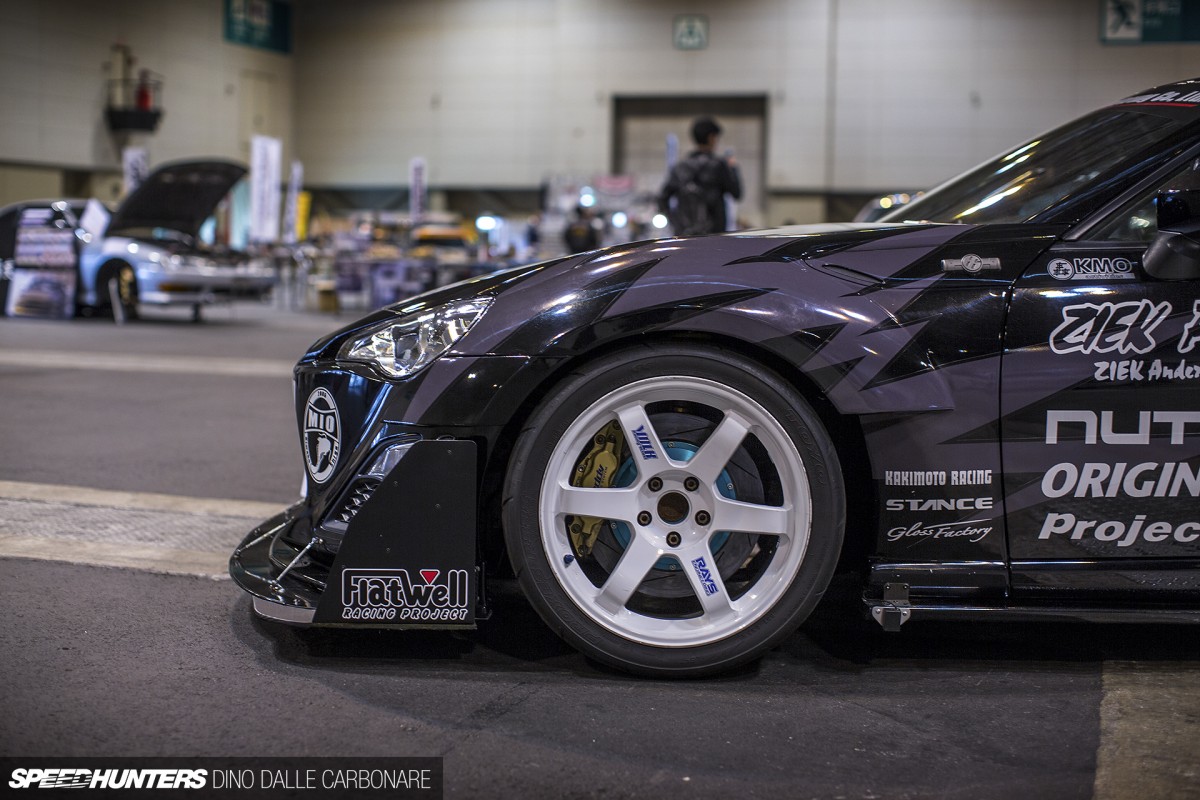 Despite being a pretty small shop, Ziek Power from Shiga have stood out for years with their time attack and drift-oriented builds. In the past they've predominately concentrated on S-chassis machines, but since Nissan continues to believe there is no future for the Silvia (get a move on Nissan, we are all waiting!), Toyota has well and truly captivated and rejuvenated this small sector of the market. And as such, the guys at Ziek certainly weren't going to pass up the chance to create a car according to their function-first school of thought. So to get the ball rolling they called up Origin Labo in Osaka who jumped onboard the project and supplied one of their complete wide-body aero packages.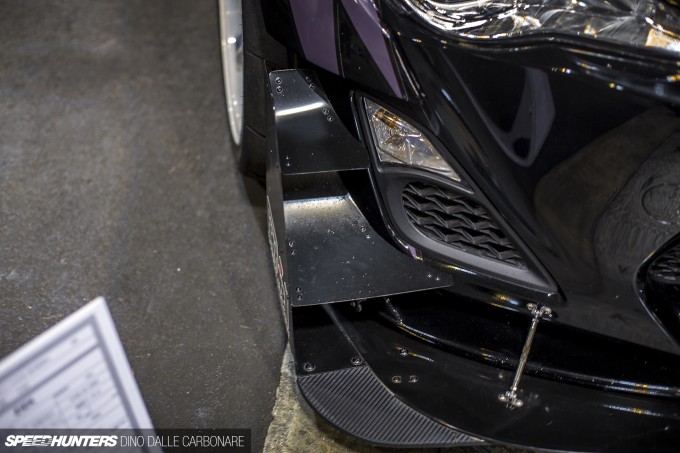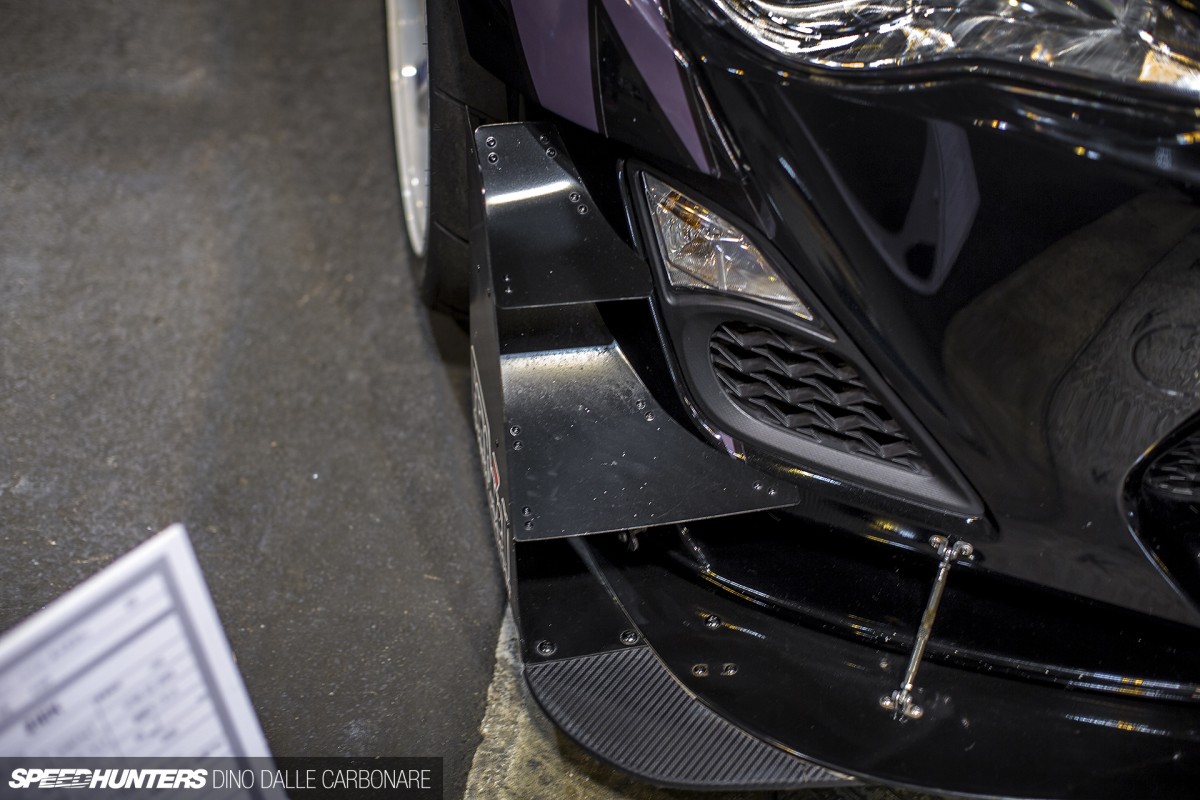 Seeing as the car is built for grip, Ziek Power developed their own aerodynamic additions comprising of an extended front lip spoiler/diffuser and boxed-off canards.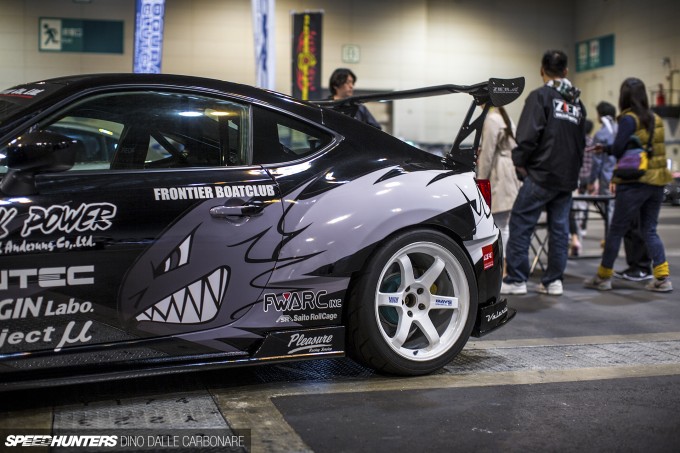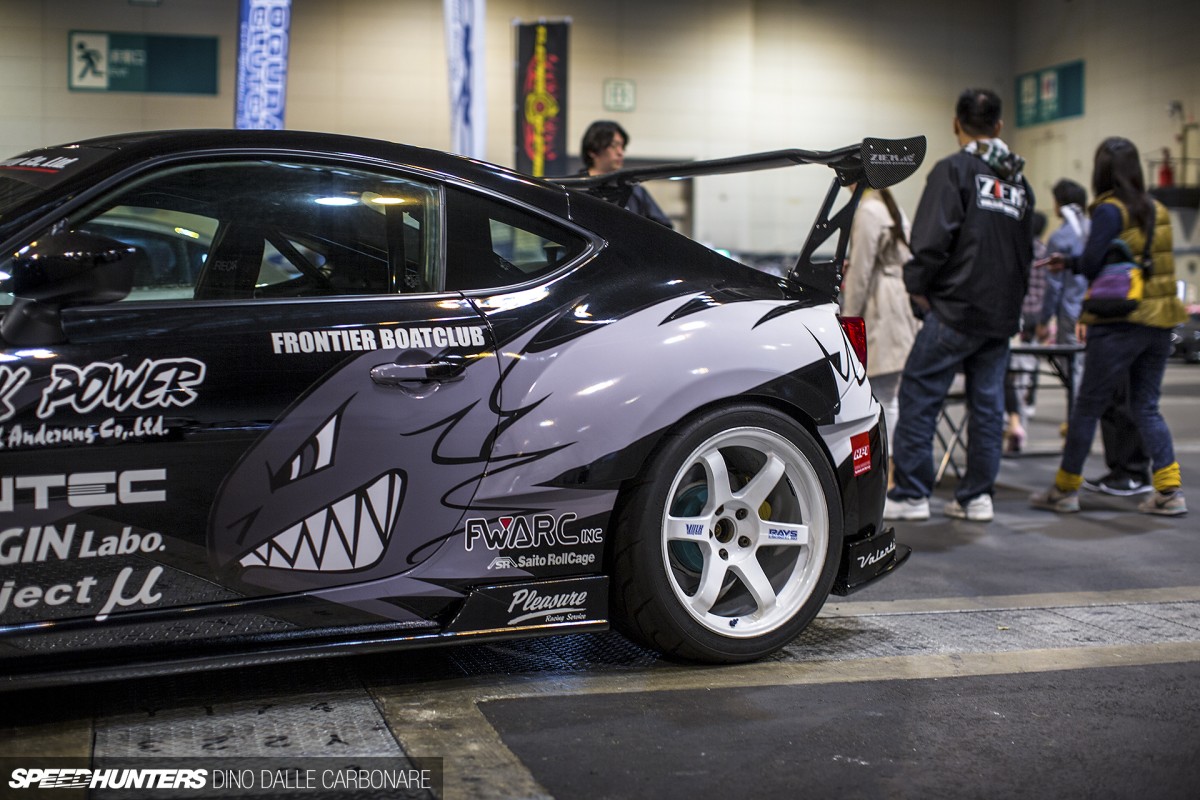 The rear fenders have been pumped outwards through Orgin Labo flares and a set of lightweight 18-inch RAYS Volk Racing TE37s have been thrown underneath.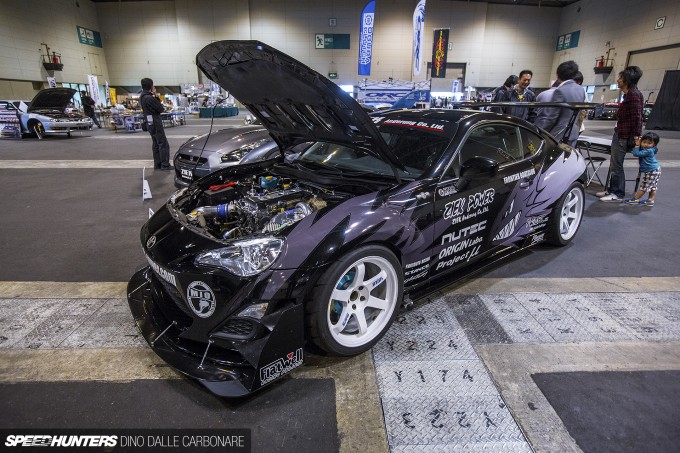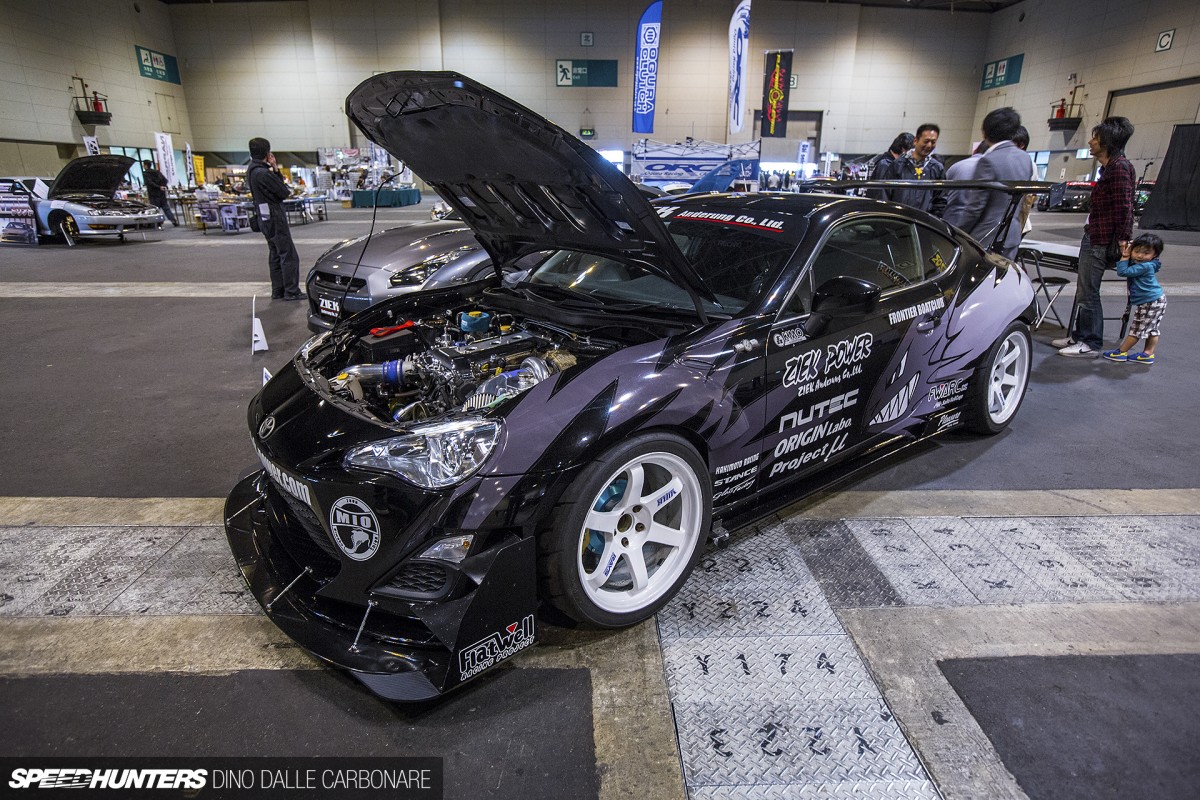 But as cool as the car is visually, it's under the bonnet where things really impress.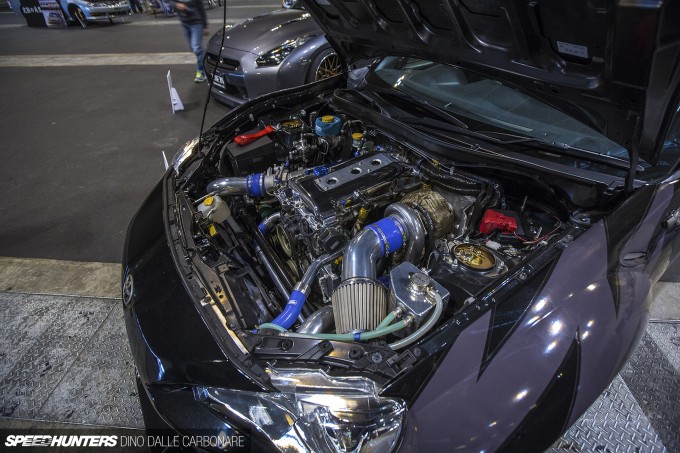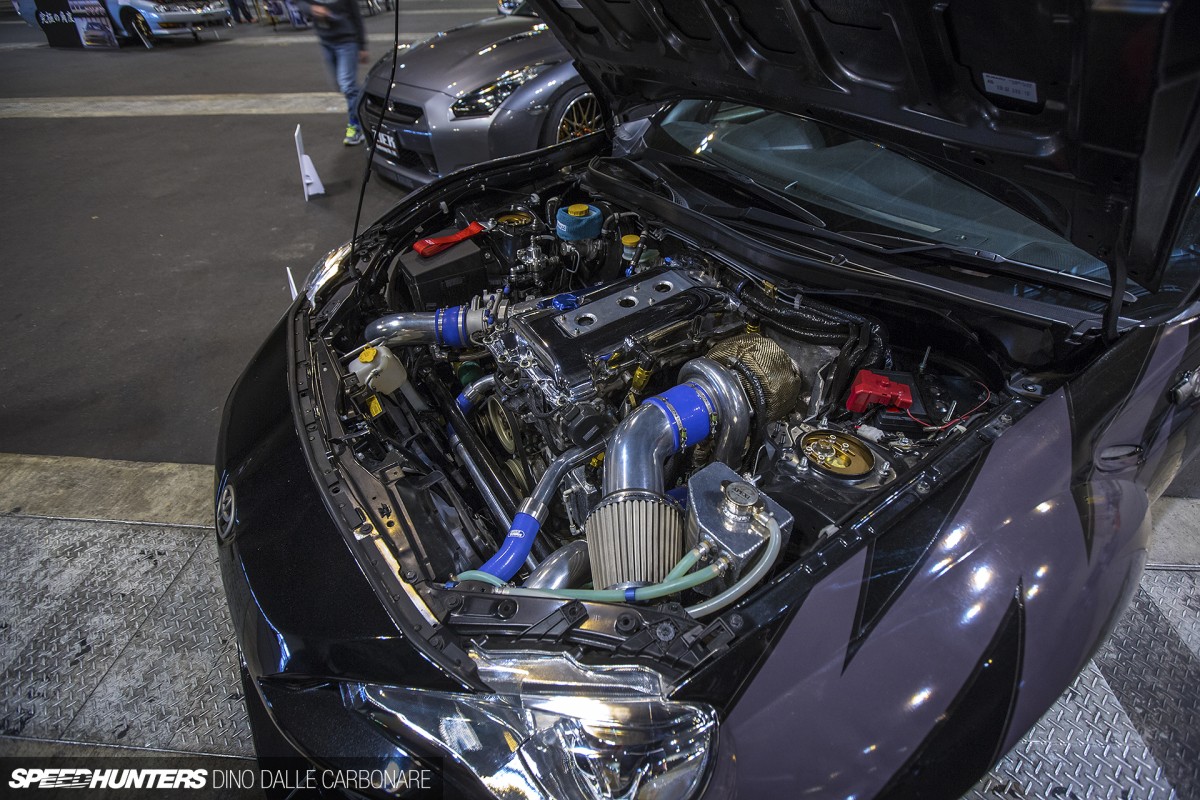 Nissan's trusty turbo four banger sits in the ZN6's engine bay like it has always belonged there. The motor is positioned as far back as it would go without having to modify firewall and is mated to an HKS 6-speed sequential transmission. That in turn runs into a Nissan R200 rear end to ensure that the 500hp the 2.2L engine develops gets to the ground in a reliable fashion.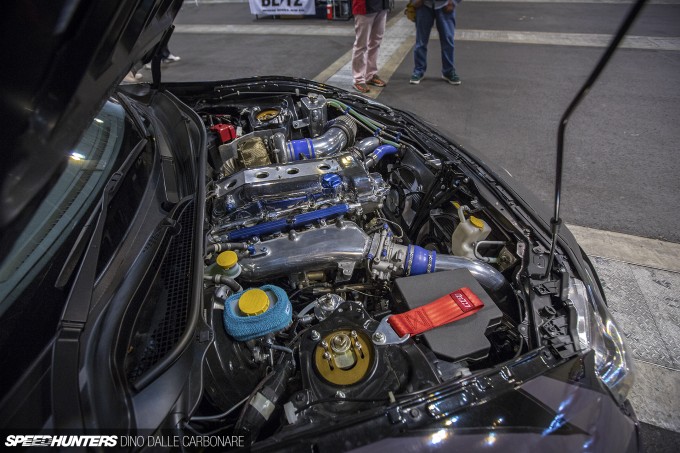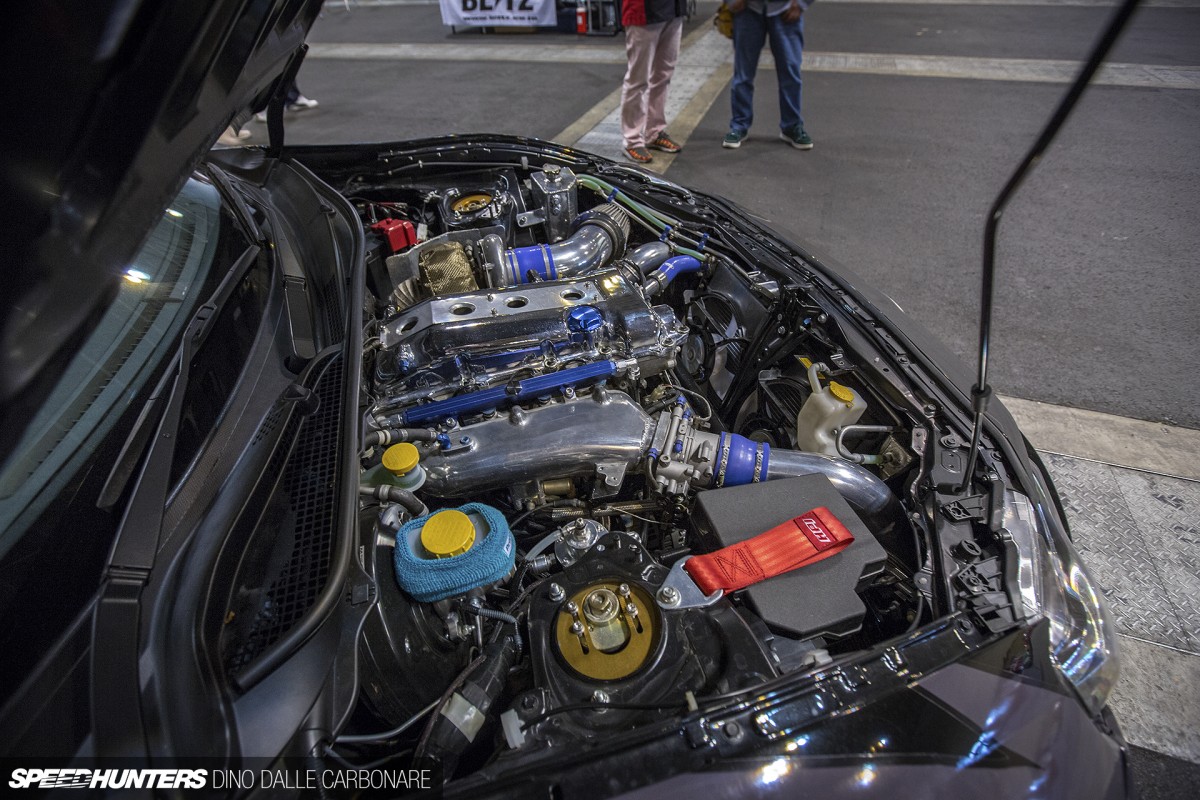 It's hard to miss the Garrett GT35R turbocharger in the engine bay, and with custom piping in the mix the intercooler has been positioned behind the 86's bumper. While 500 horses is always going to be extremely potent in a car that weighs around 1200kg, what sets this build apart is the 60kg/m of torque the motor throws out – hence the need for all those lovely driveline upgrades.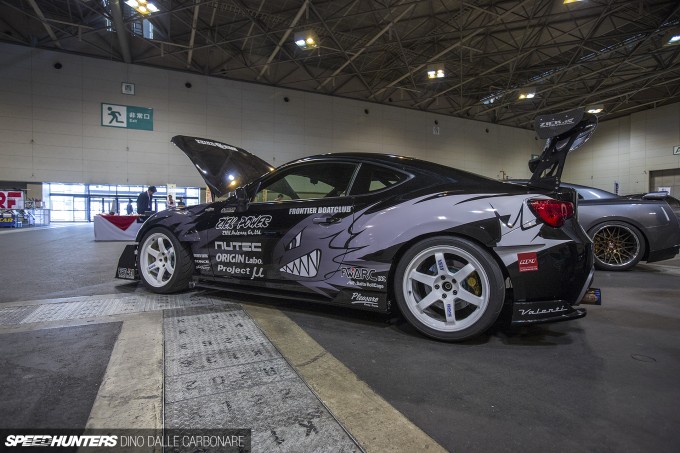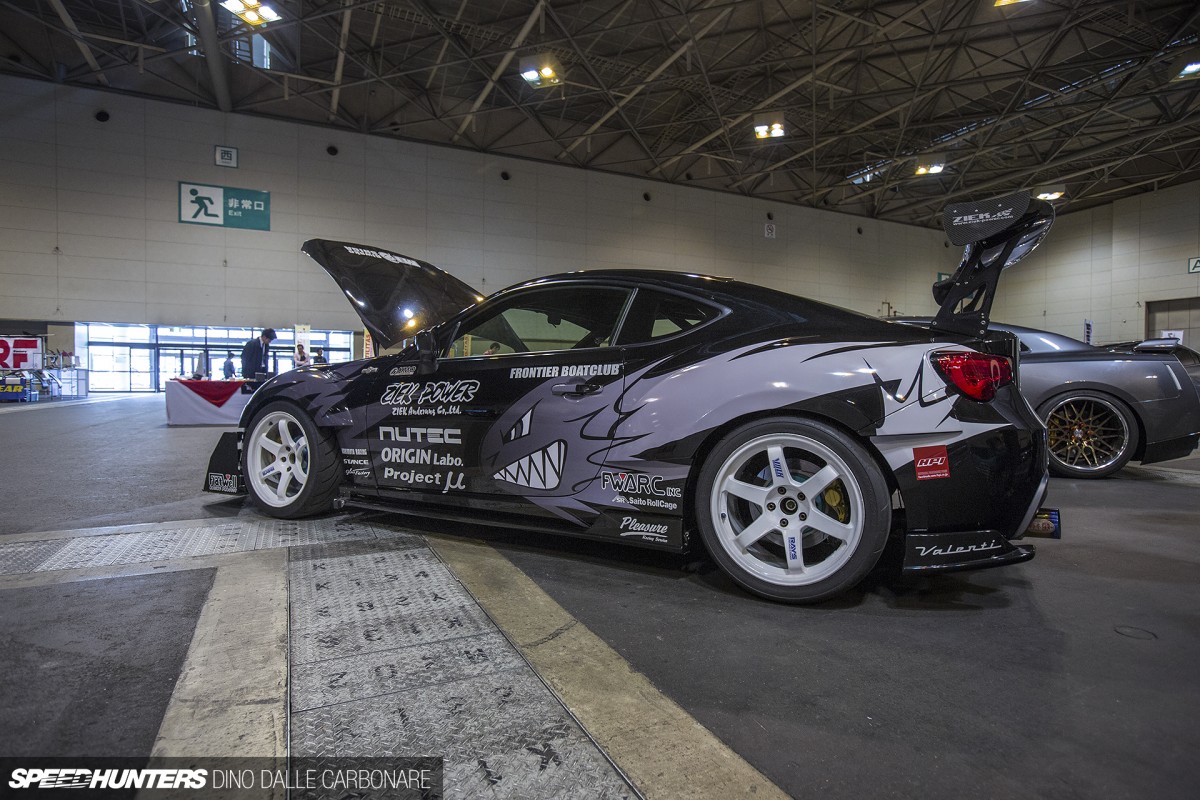 It all makes for a ZN6 that I really want to see in action!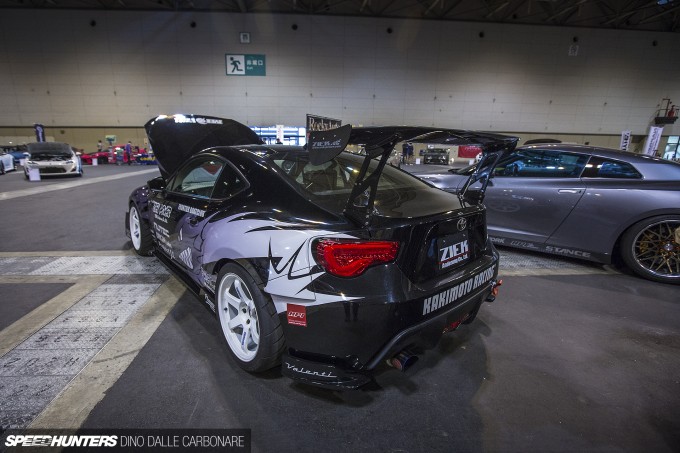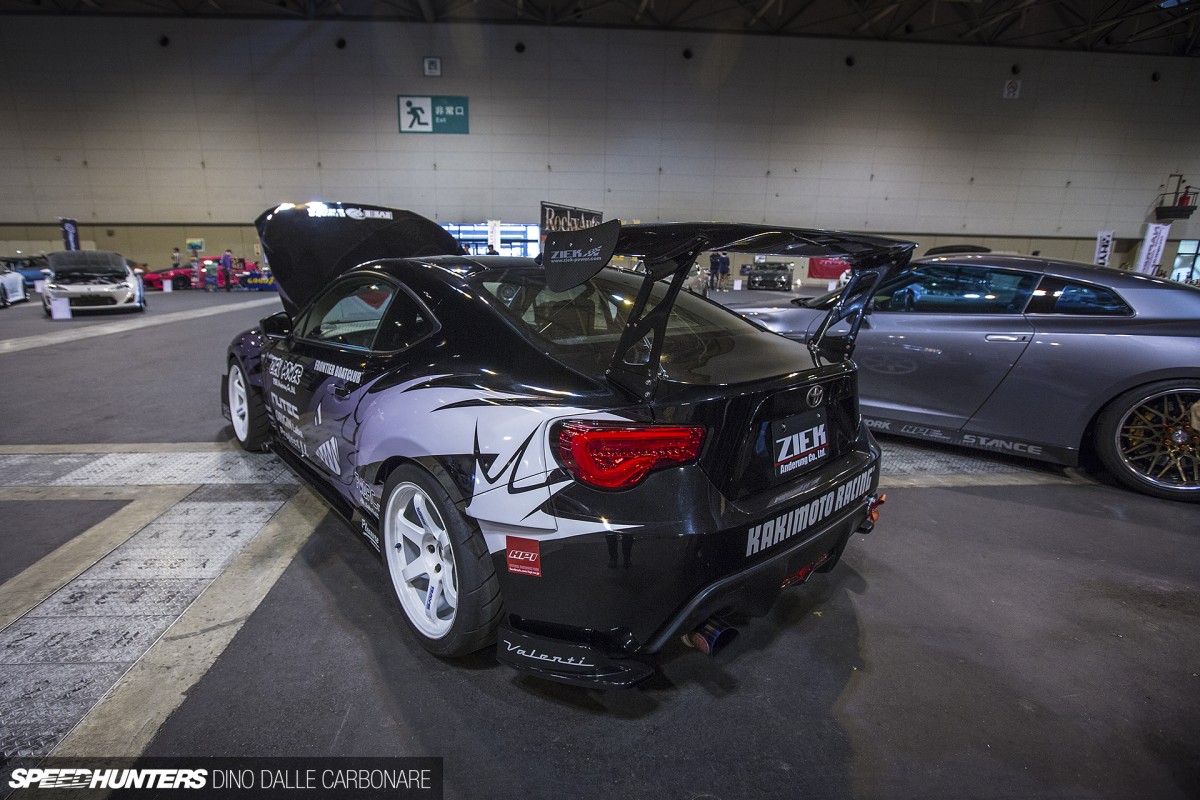 Out the back a high-mount Origin Labo wing helps generate downforce and keep the rear end planted, while underneath there's a set of tasty Flatwell suspension upgrades like rose-jointed rear upper arms, toe and tension rods, as well as a top-of-the-line Stance GR+ suspension kit to make the most of all the performance.
We have seen so many engine-swapped ZN6s on Speedhunters over the years, and that leads me to this question: if money was no object, what engine would you drop into a theoretical Hachiroku project?
On that thought, it's a wrap for our 2015 Tuning Car World Showdown coverage – I hope you've enjoyed it!
Dino Dalle Carbonare
Instagram: speedhunters_dino
dino@speedhunters.com