48 Hours Of MAXIMUM ATTACK
Part of the fun since we finished our Scion Tuner Challenge entry has been attending shows and events with the MAXIMUM ATTACK FR-S. Sometimes the car pops up at events like the Chicago Auto Show and I'm not even aware until someone tags me in an Instagram post, but other times I get to be more involved. Last weekend was one of those times.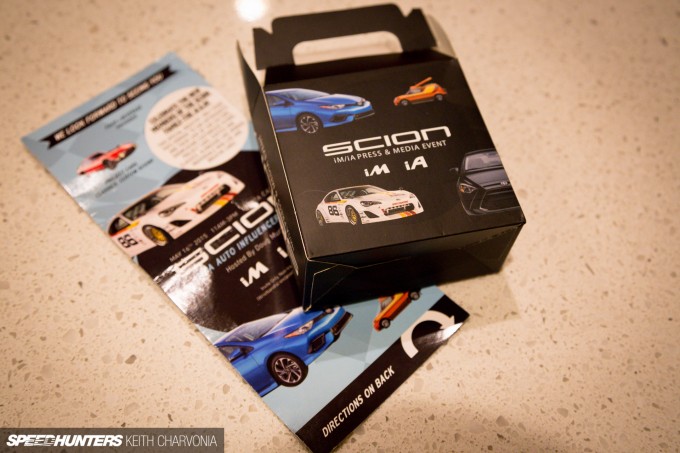 It all started with not one, but two invitations to attend special events in the Los Angeles area. First would be a Scion press event to get automotive tastemakers and journalists in touch with the new iM and iA models. Considering they put our car right on the promo materials, I decided I had to be there.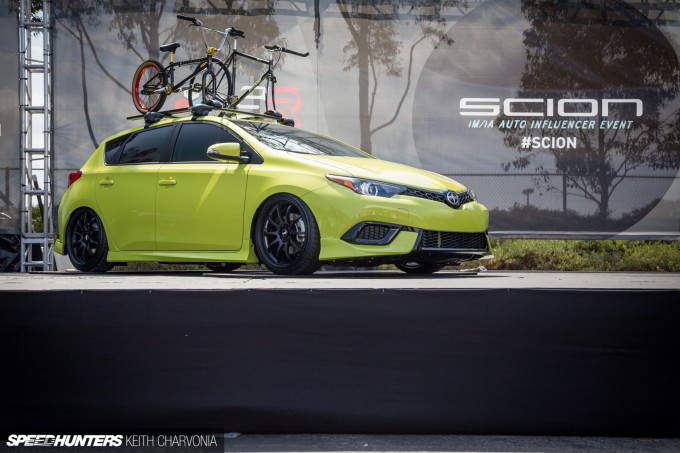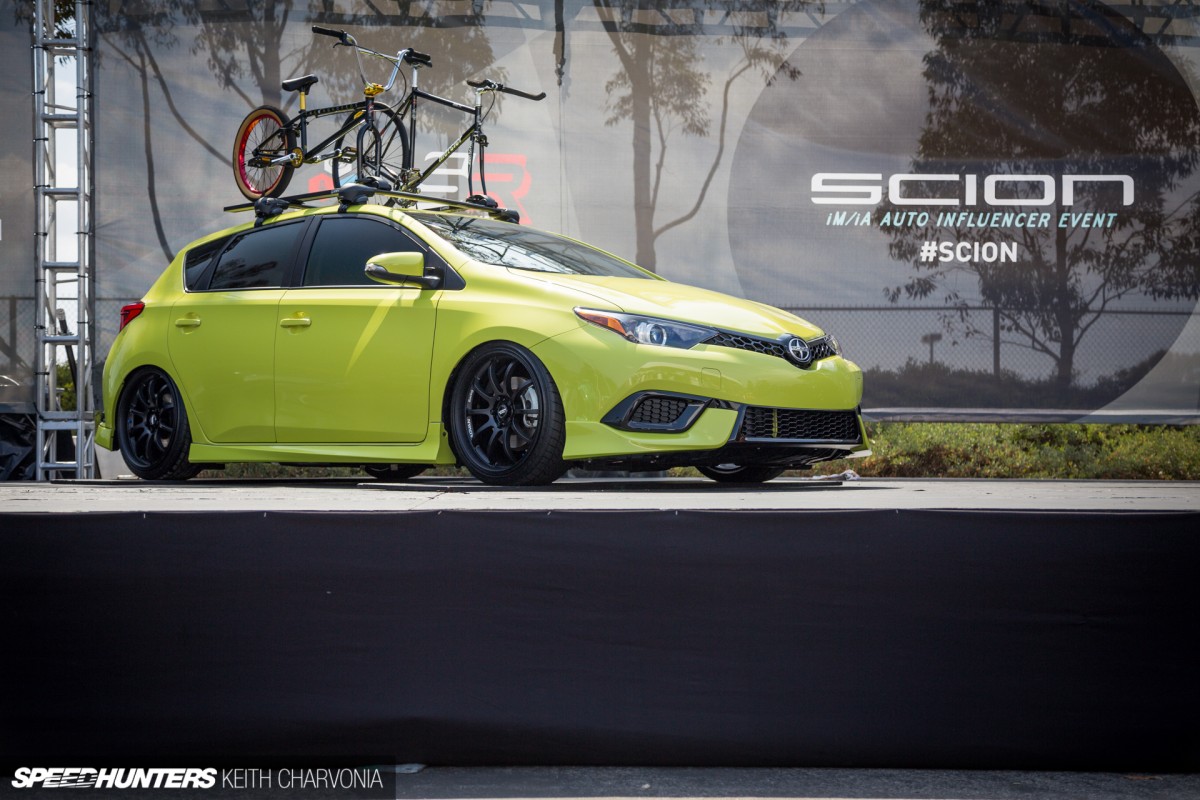 This is exactly what I love about the direction Scion is heading in right now. With two new models coming, it figured the best way to celebrate would be with a big car show at Toyota headquarters. Sounds like a perfect Saturday to me.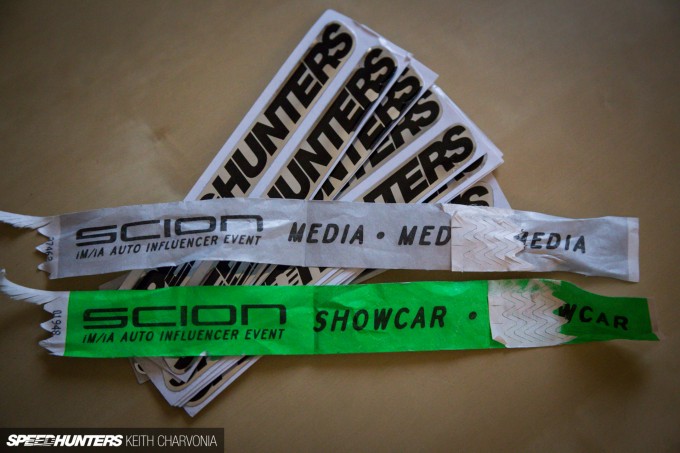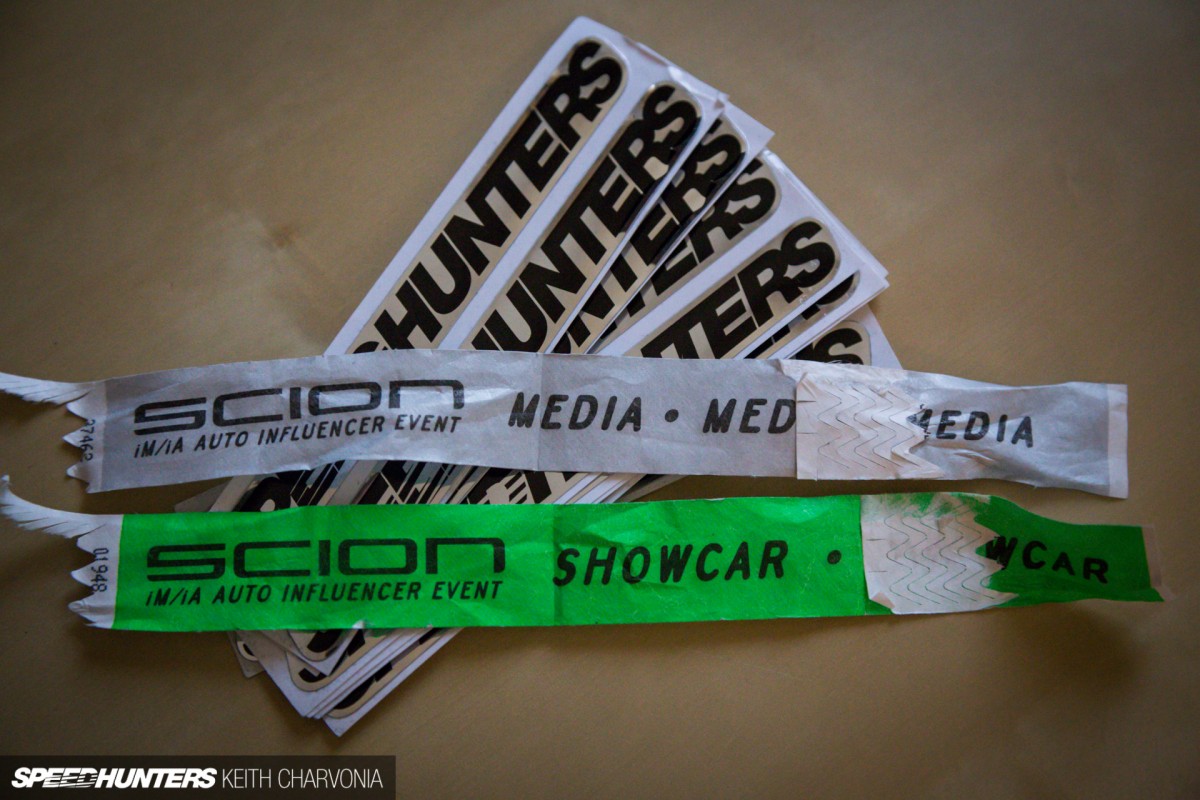 As is often the case these days, I would be doing double-duty by showing a car and also clicking away with my camera.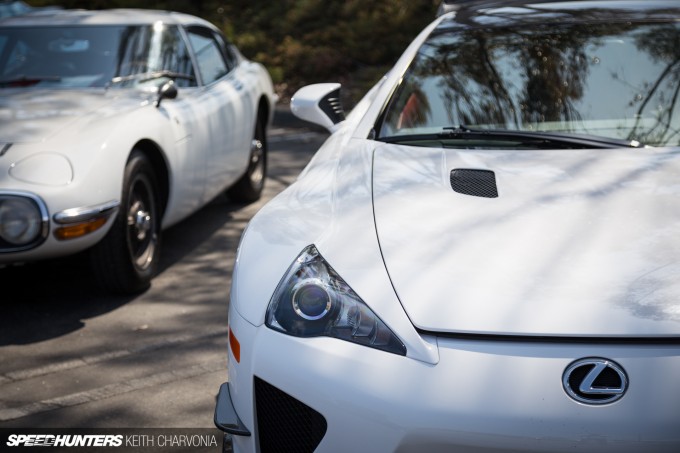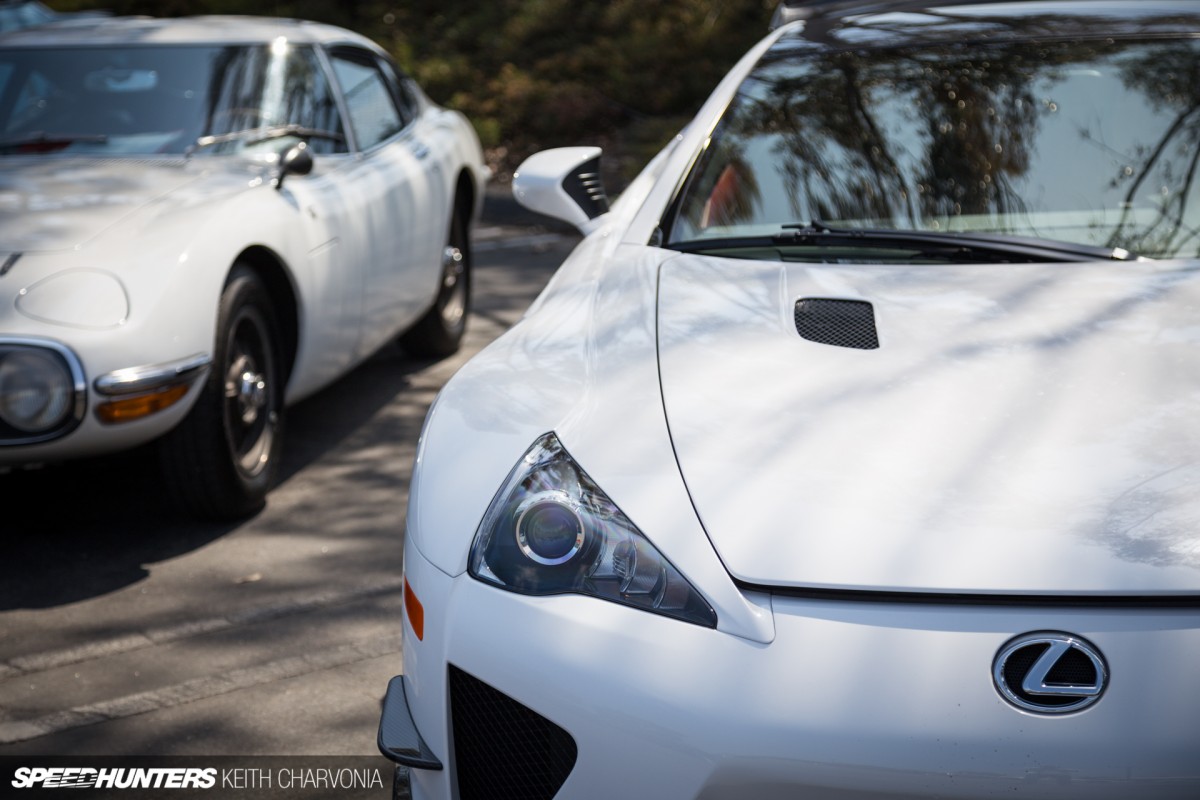 Scion did a great job of not only inviting some awesome local cars, but also sharing the legendary cars it keeps in its own collection.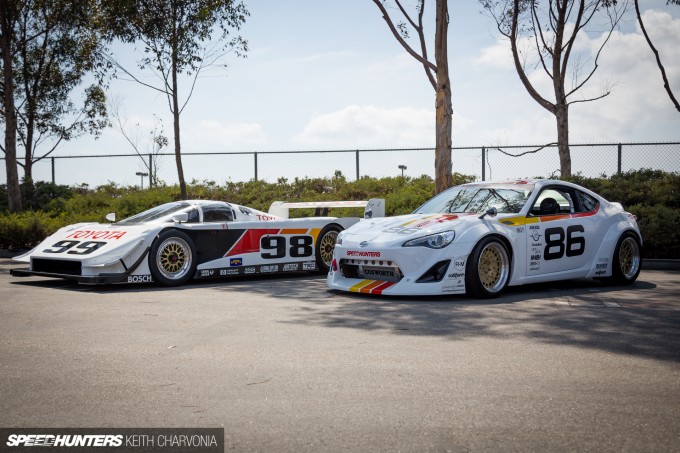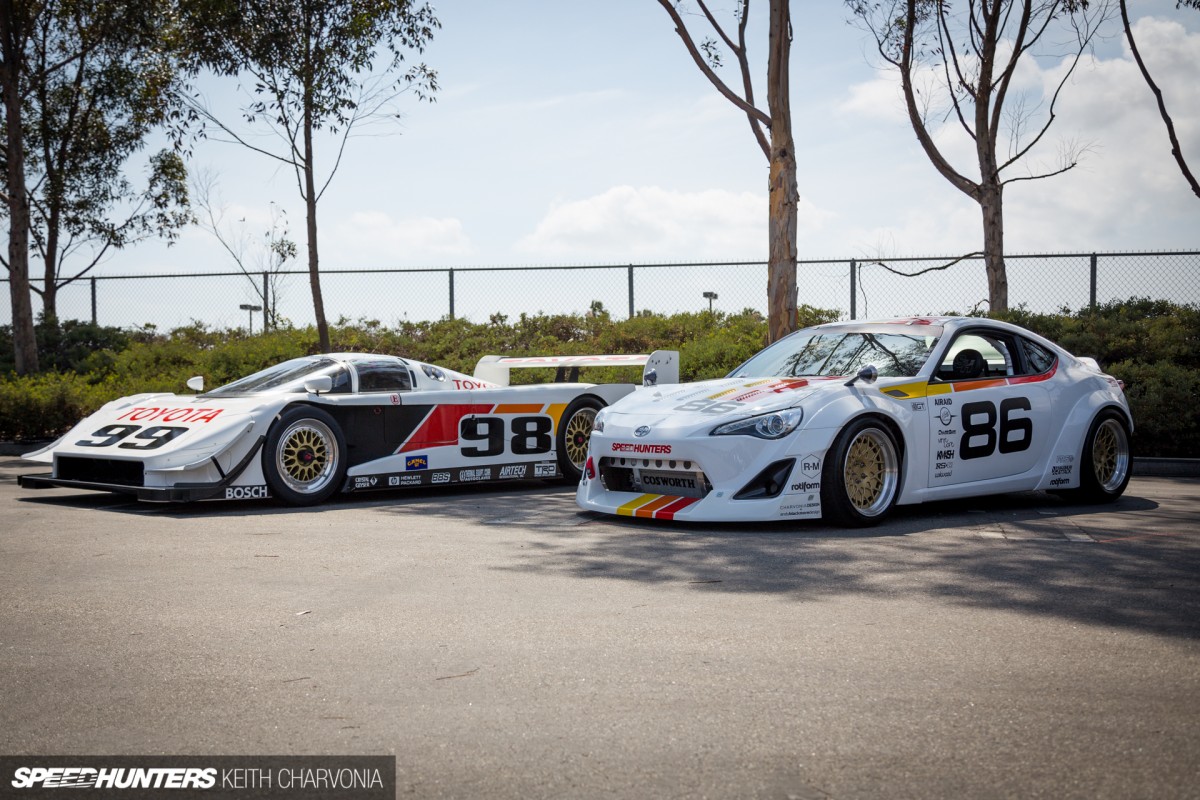 This couldn't have been more clear than when I laid eyes on our IMSA-inspired build sitting next to the All American Racers GTP car that inspired it, at least in part. I'll confess, my heart skipped a beat. For the first time I could see them side by side instead of Googling images and zooming in on details. I only wish Andy Blackmore was there to witness it too. You can read about the immense effort he put into the design of our Scion Tuner Challenge build here.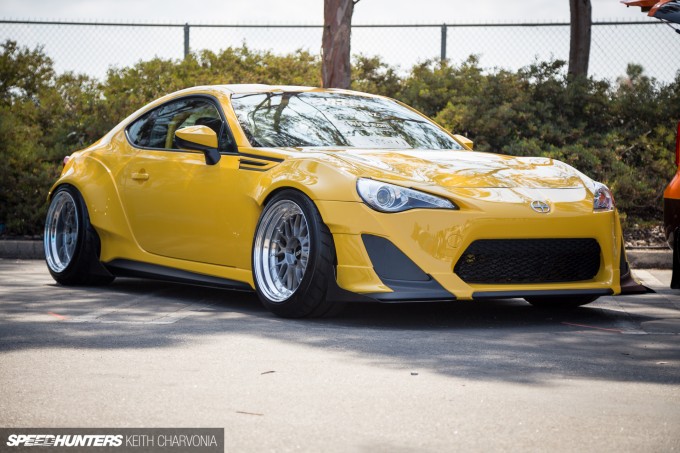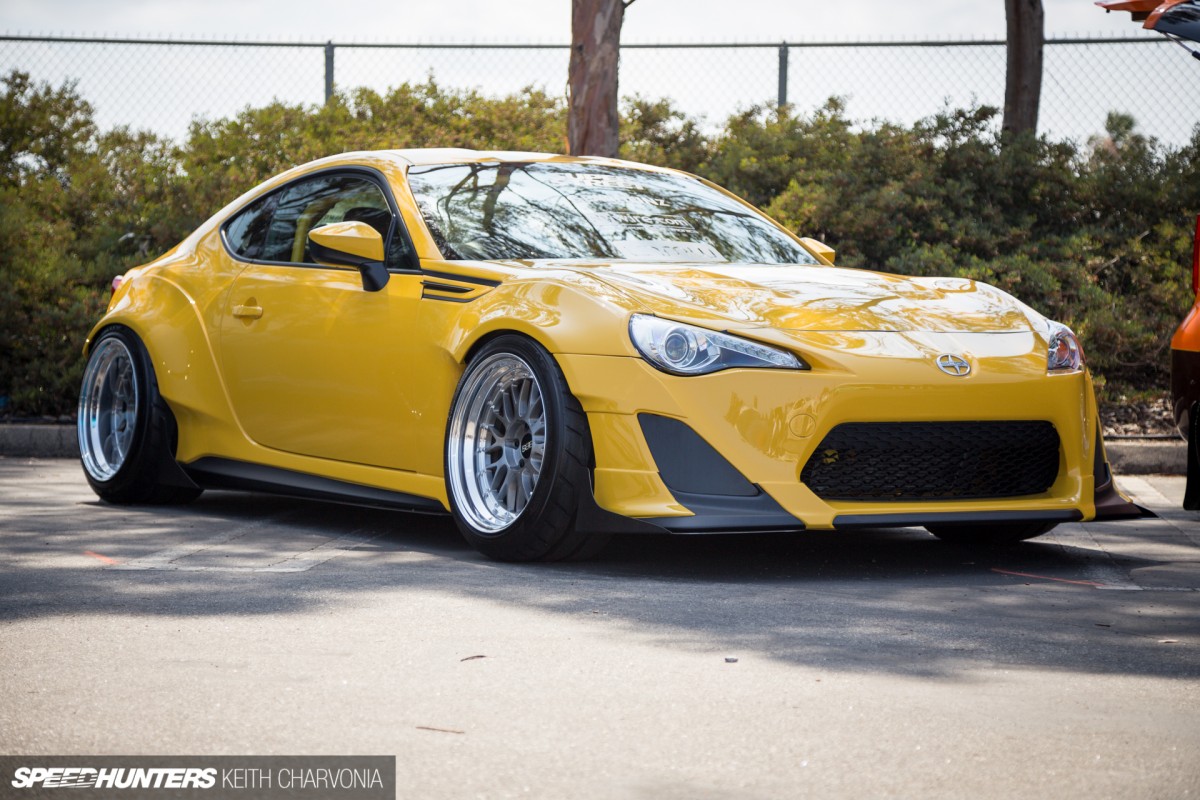 I wiped my misty eyes and walked further down the row to find Super Street's own Scion Tuner Challenge entry. I was really glad to have a chance to look it over with a clear head, because it was just impossible to absorb all the details at the SEMA Show.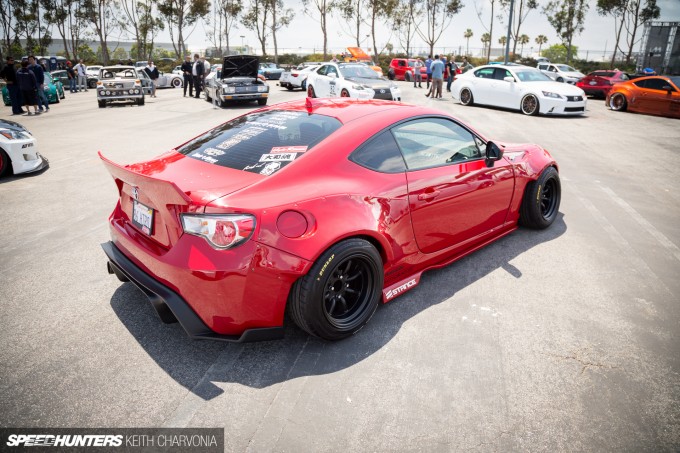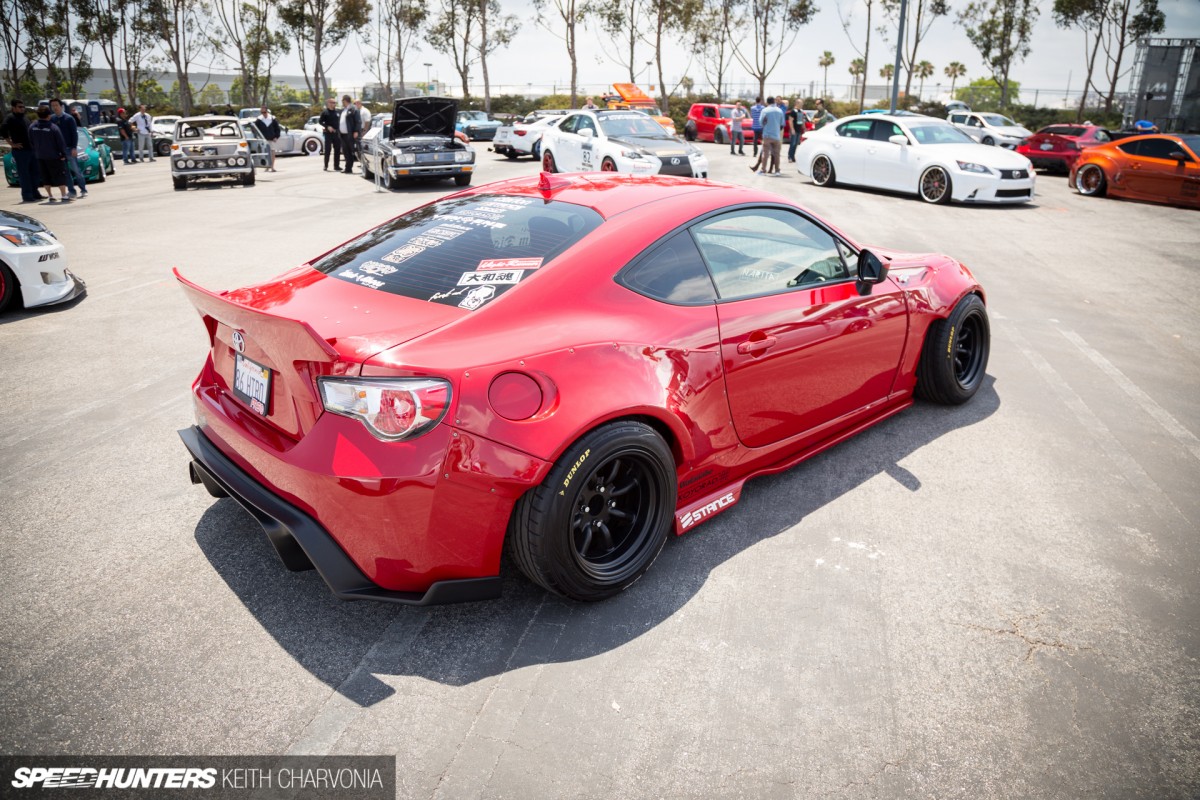 I also spotted this killer FR-S build that I've been following on Instagram. Steve Nakamura seems to be a visionary with his idea to fit 15-inch Watanabes on a car that came with 17s as standard.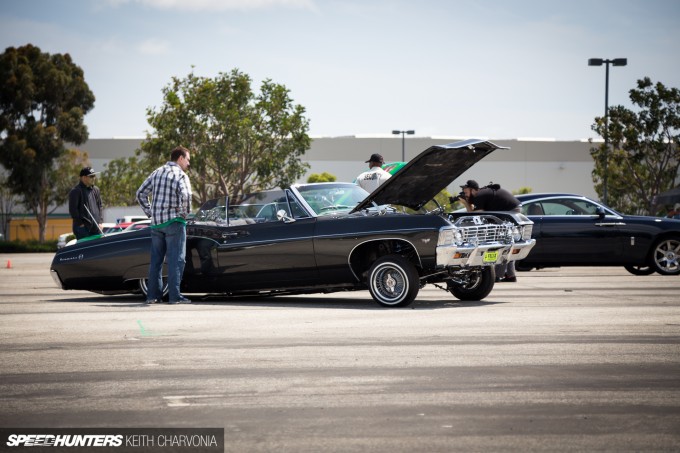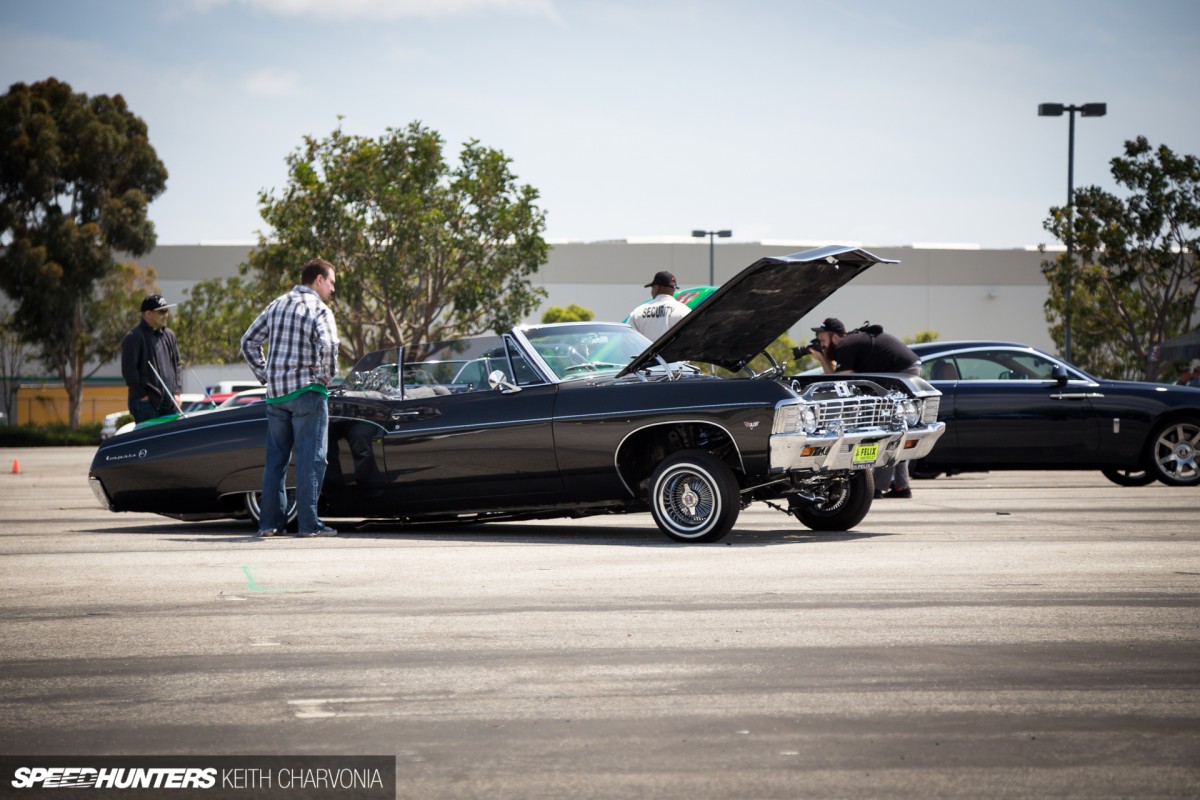 Granted this was a Scion event, but the brand celebrates all car culture. It had everything on hand, even lowriders.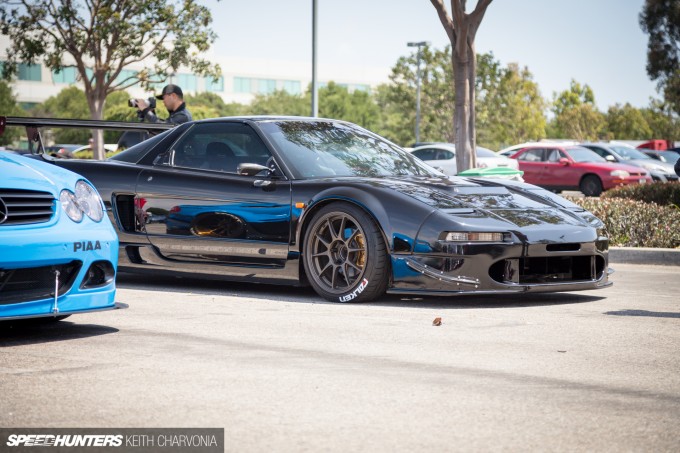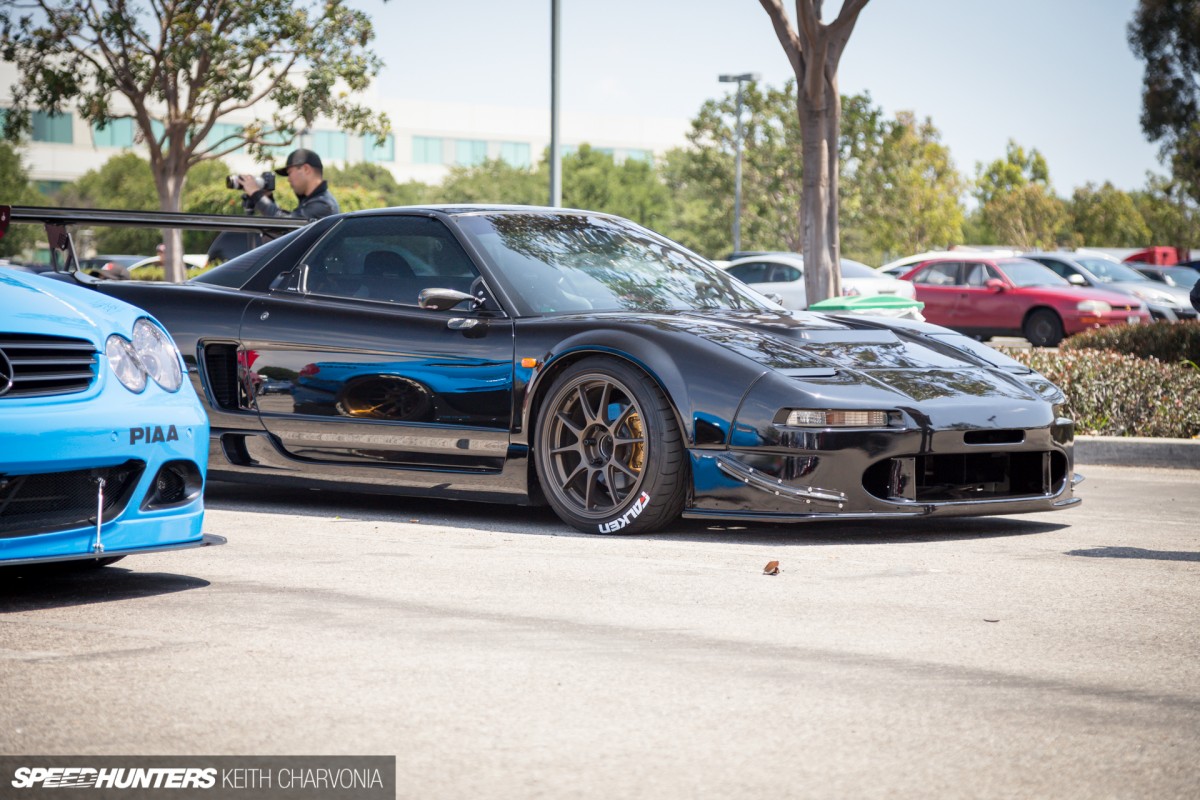 I would see this nicely-appointed NSX more than once over the course of the weekend.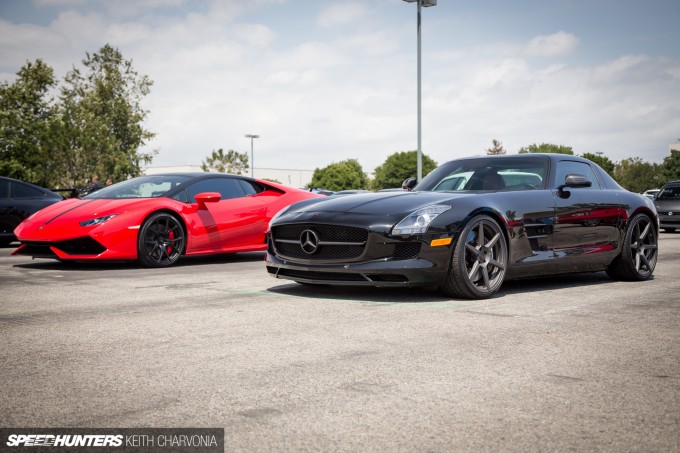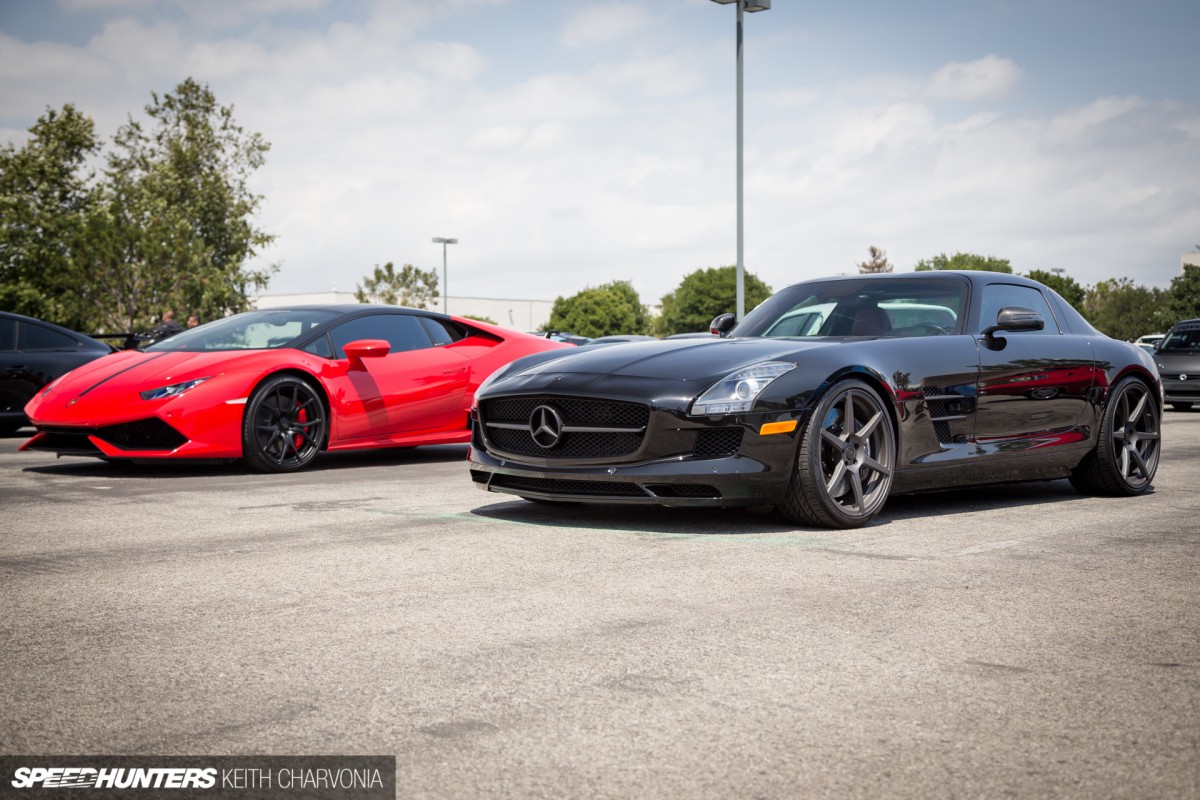 Luxury and exotic vehicles were also in attendance.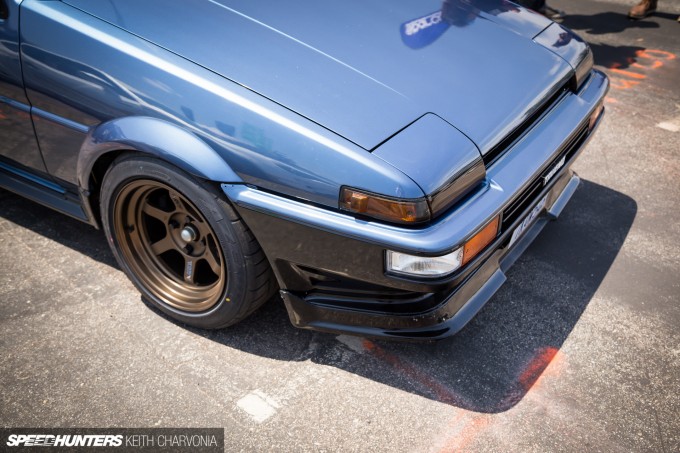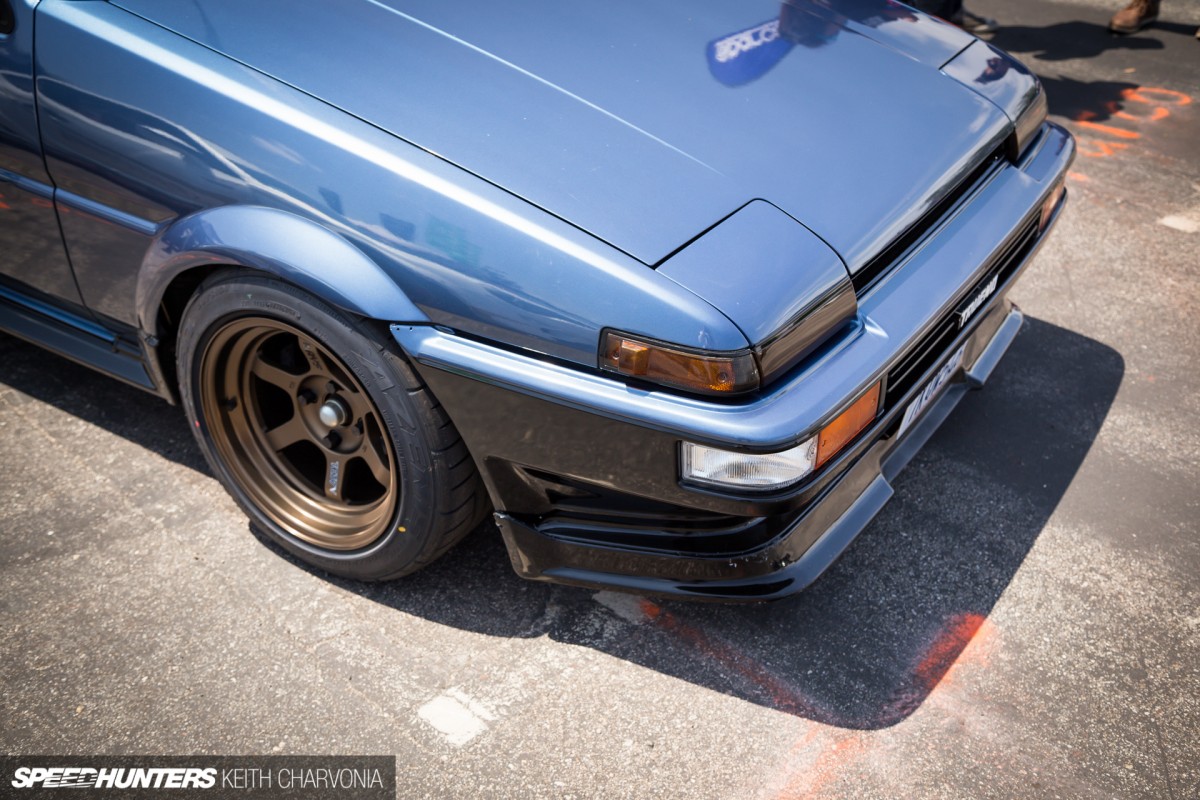 I was really drawn to the RAYS Volk Racing TE37Vs on this AE86.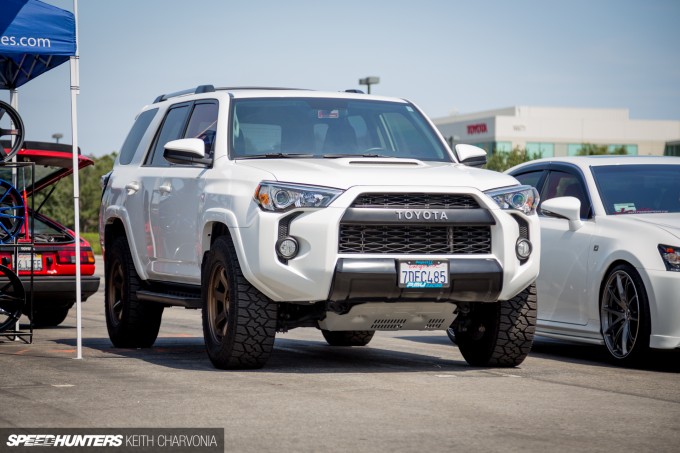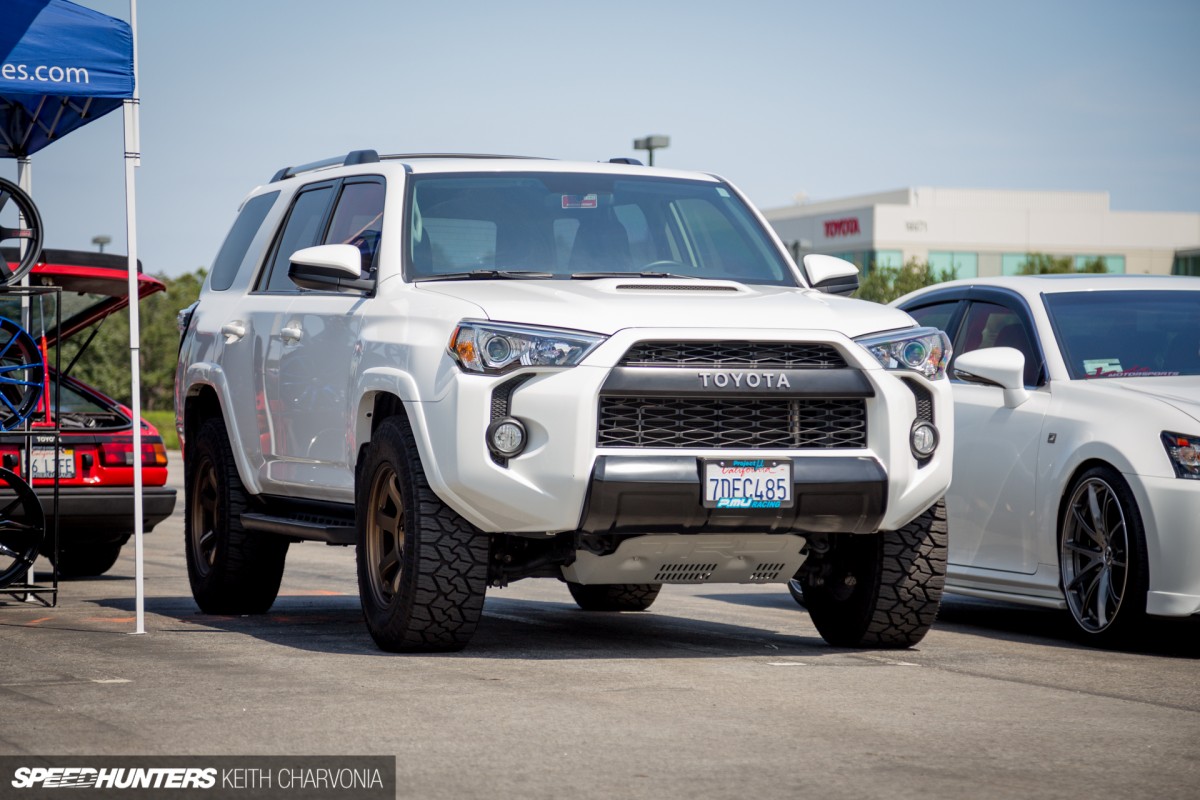 Secretly, I've always wanted a six-lug set of TE37s for an off-road vehicle though. I'm guessing this brand new 4Runner belongs to a Mackin Industries employee.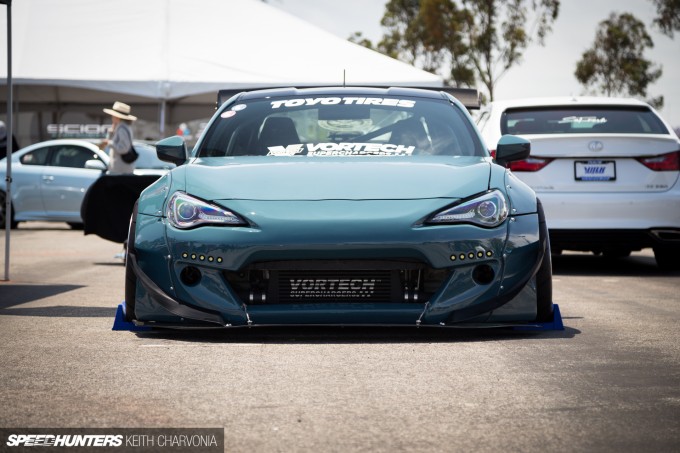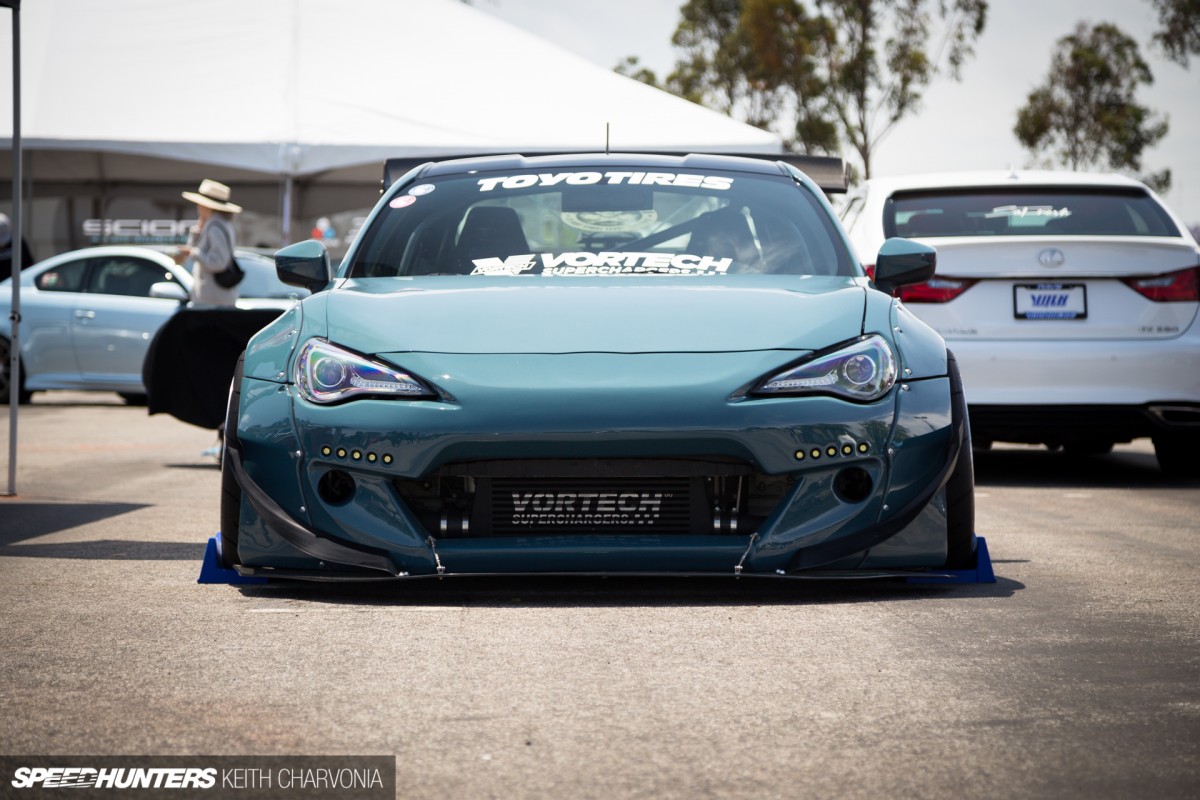 Daniel Covarrubias recently reinvented his 'Killagram' Rocket Bunny FR-S, so it was cool to check it out. Shame we didn't cross paths this time.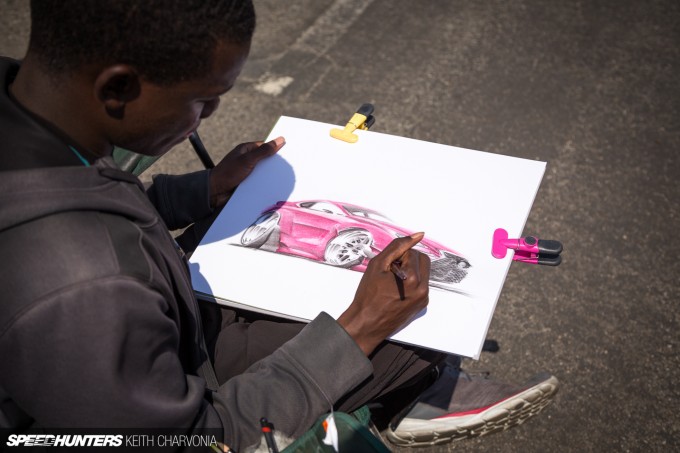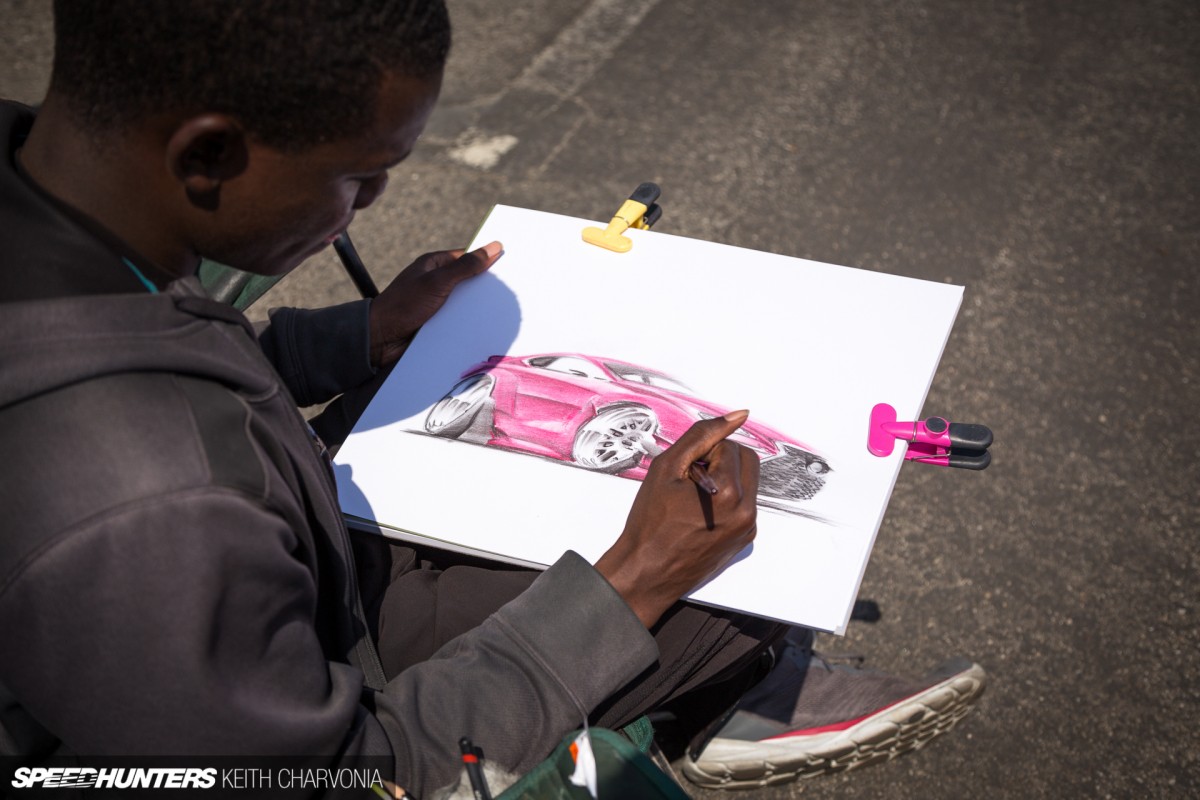 This guy was patiently sketching while a crowd gathered around him.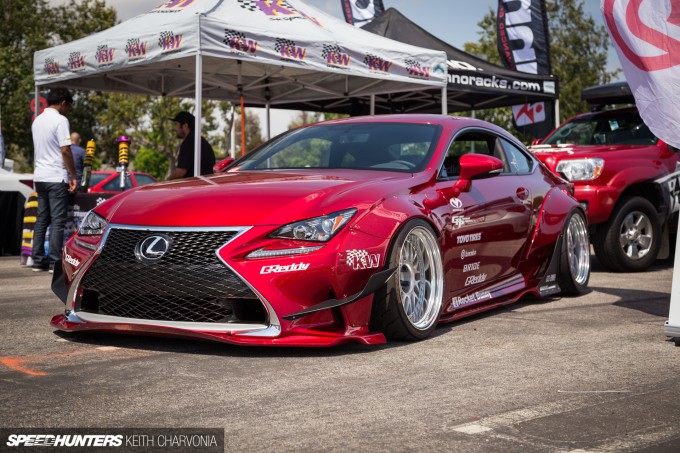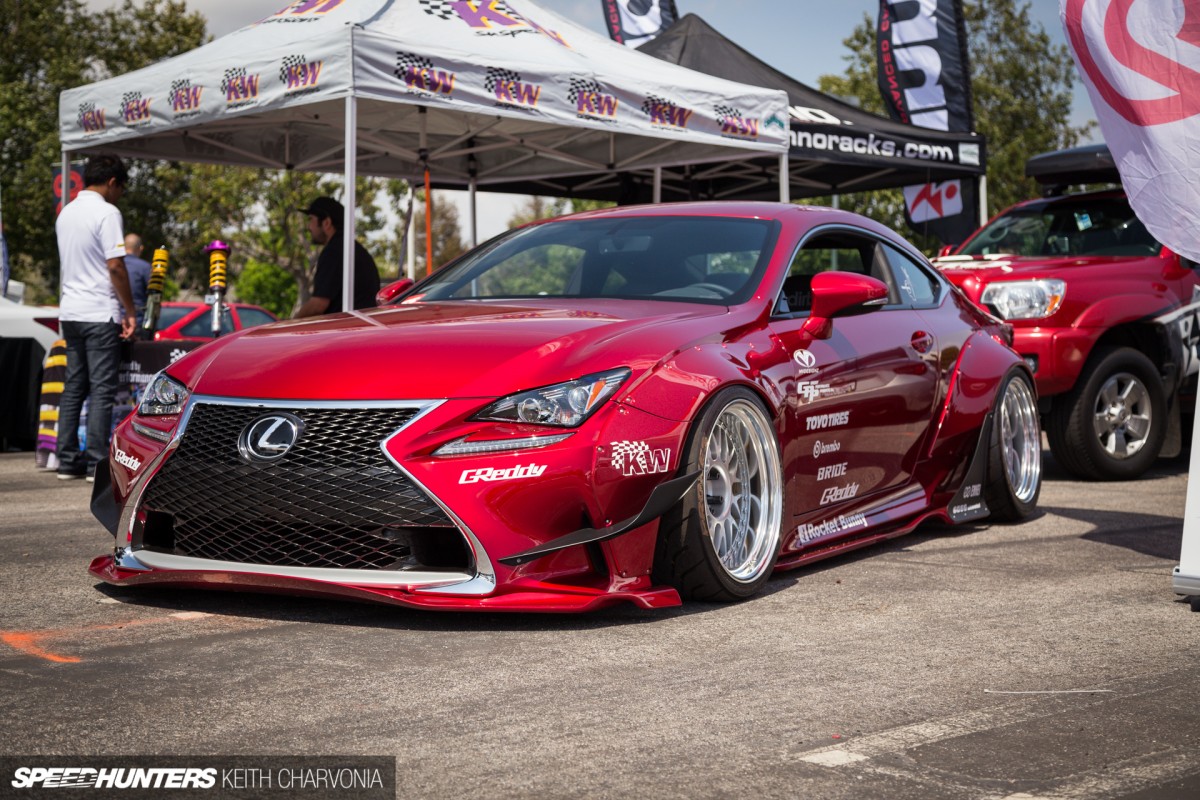 I looked up and realized what he was rendering – a slammed, over-fendered Lexus previously built for SEMA.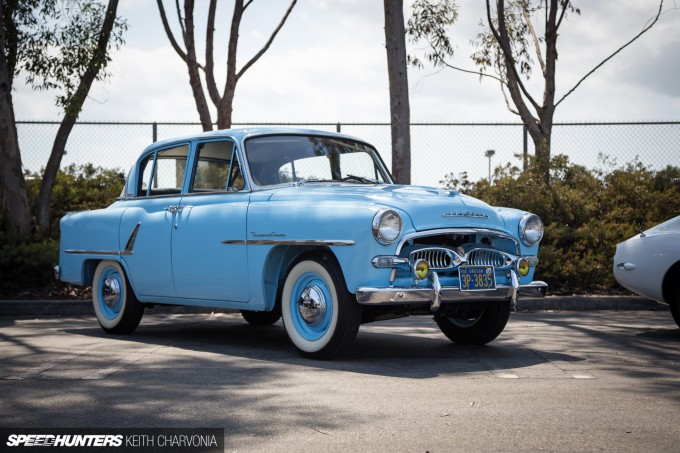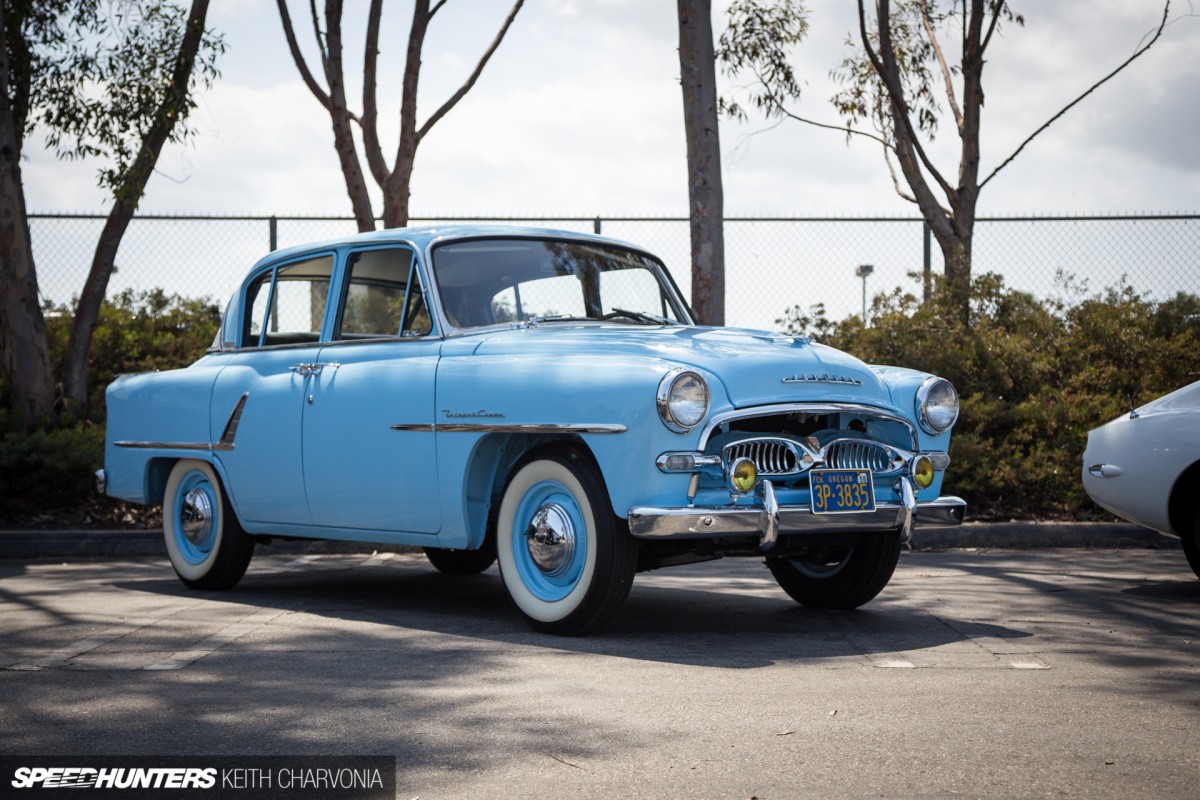 It was a great mix of old and new, but always interesting. If I have my facts straight, this was a '55-'56 Toyopet – a very early Toyota model. It's only the second one I've seen in person.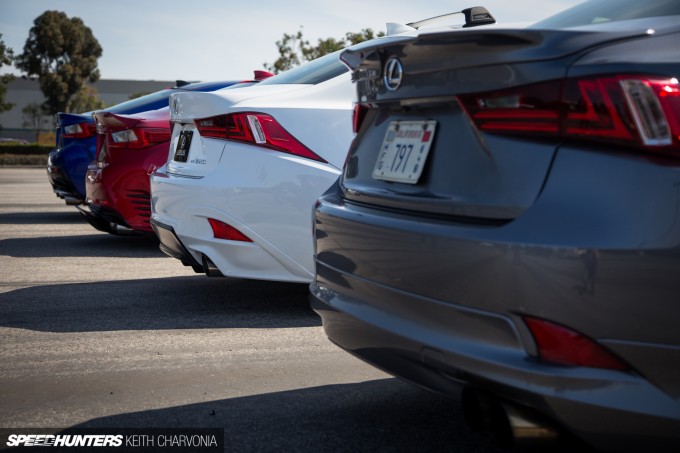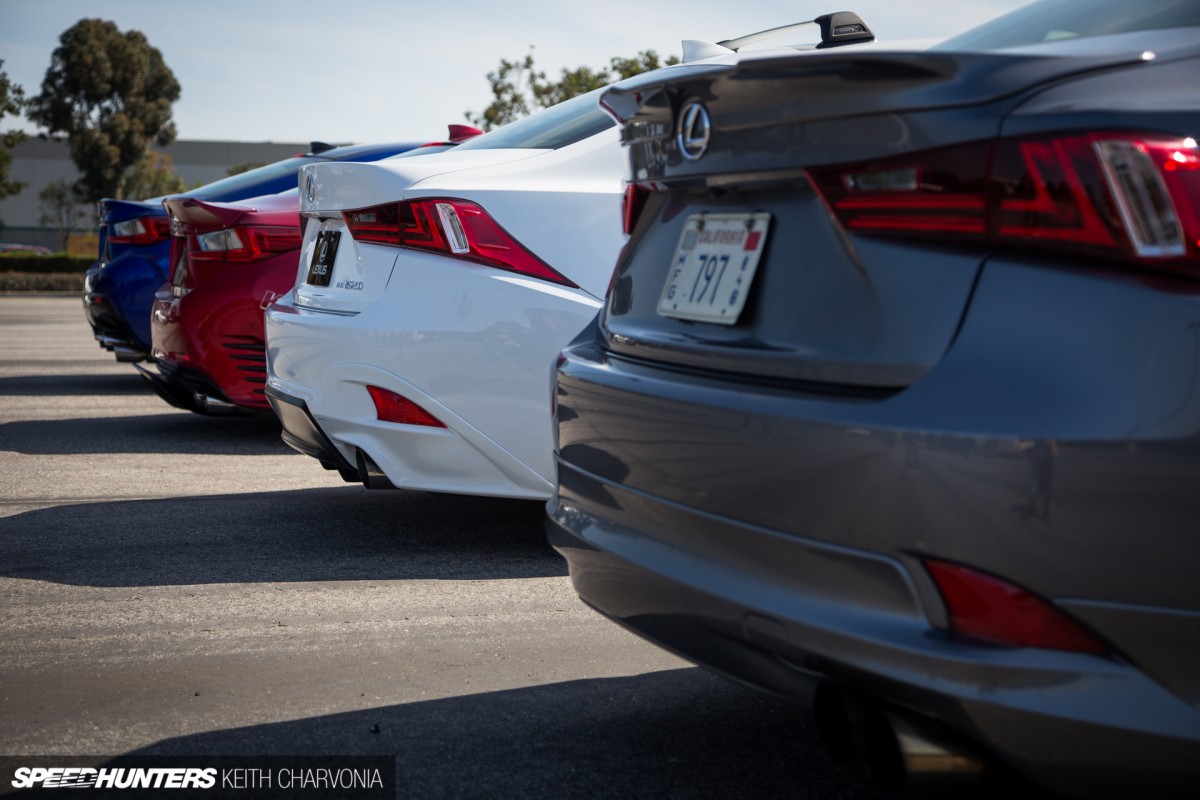 As the event drew to a close, the show and concept cars were lined up for a procession back inside Toyota's headquarters.
Take To The Streets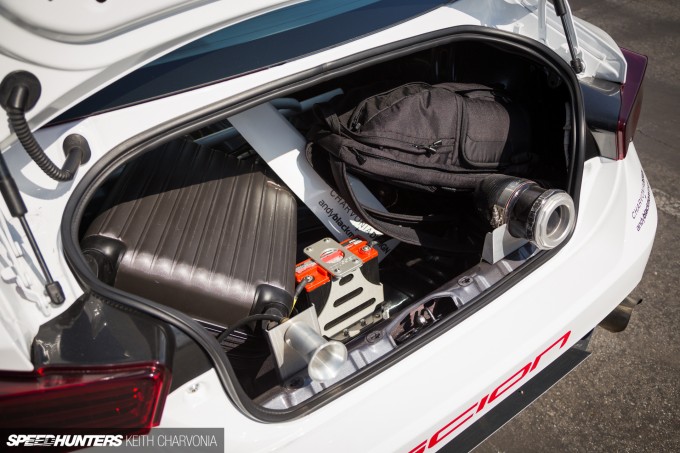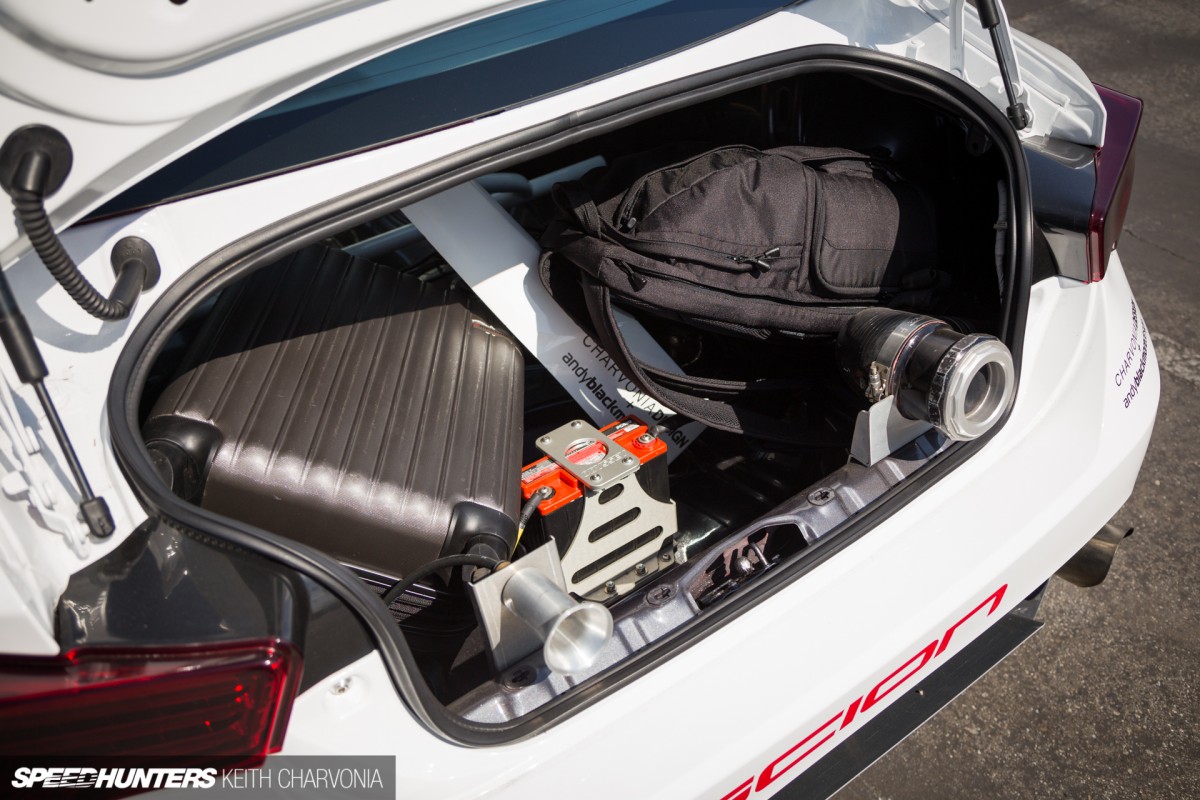 The Scion event was over, but I had plans of my own. My mission was to get the MAXIMUM ATTACK FR-S (a car never intended for the street) across LA to the Petersen Automotive Museum for a show the next day.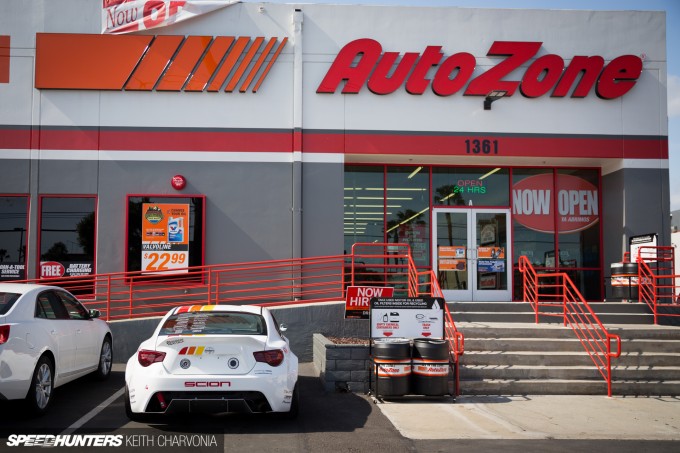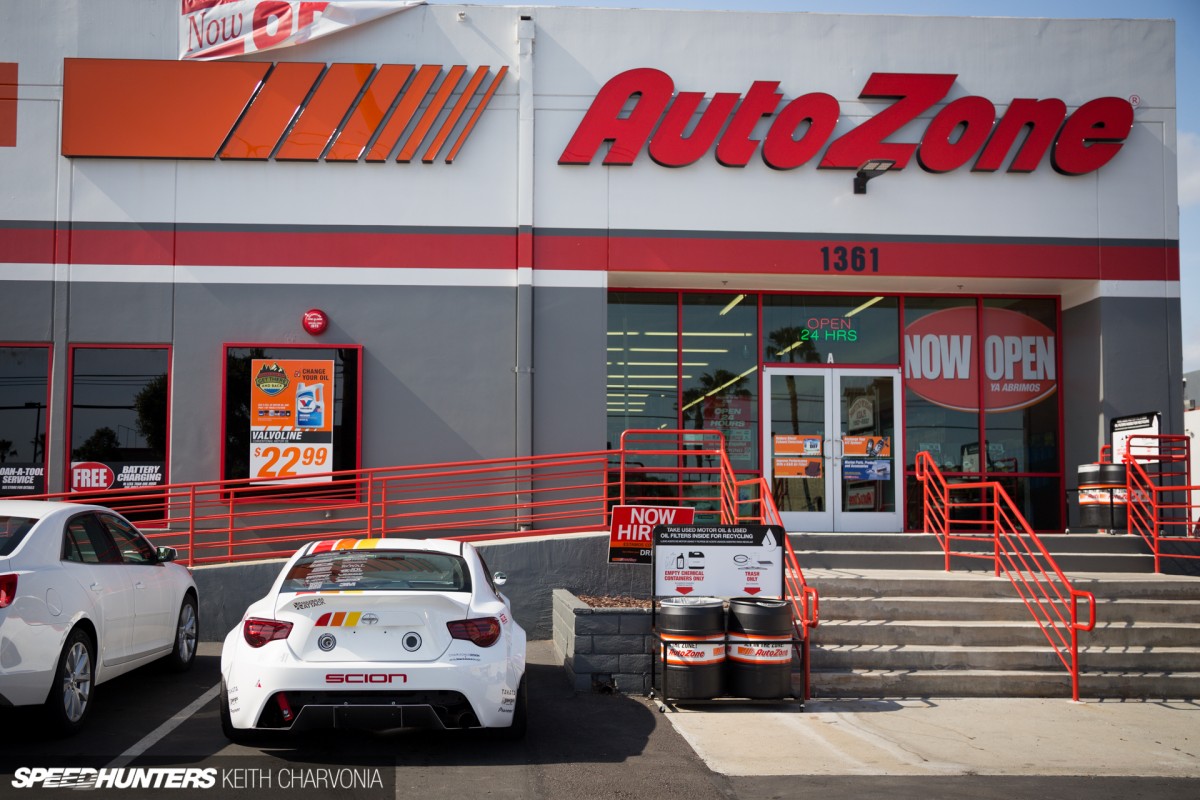 Scion was kind enough to loan me a 'manufacturer' plate so I could legally move the car, but I soon realized I didn't have any tools to bolt it to the trunk lid. I figured I should check all the fluids too, because the car hadn't been driven since Jay Leno thrashed it a couple of months ago.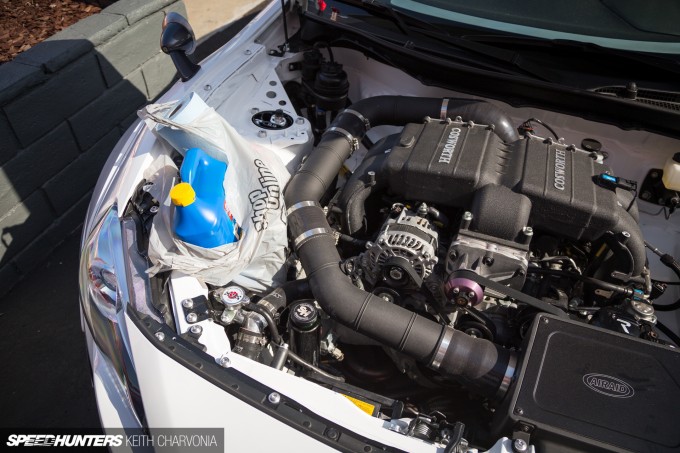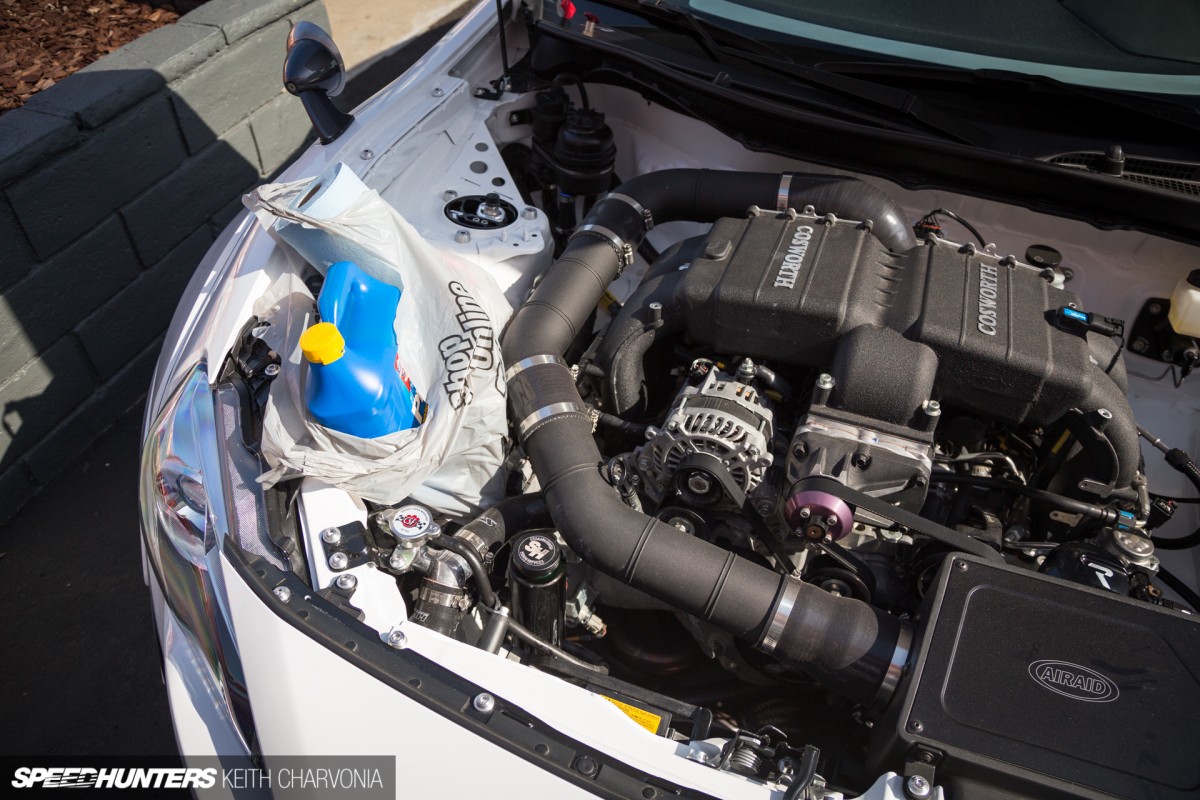 A little coolant and oil, plus a license plate, and I was ready to hit the mean streets of LA.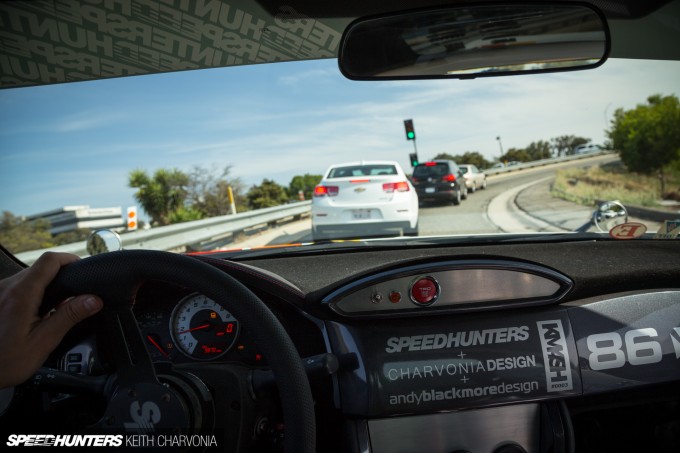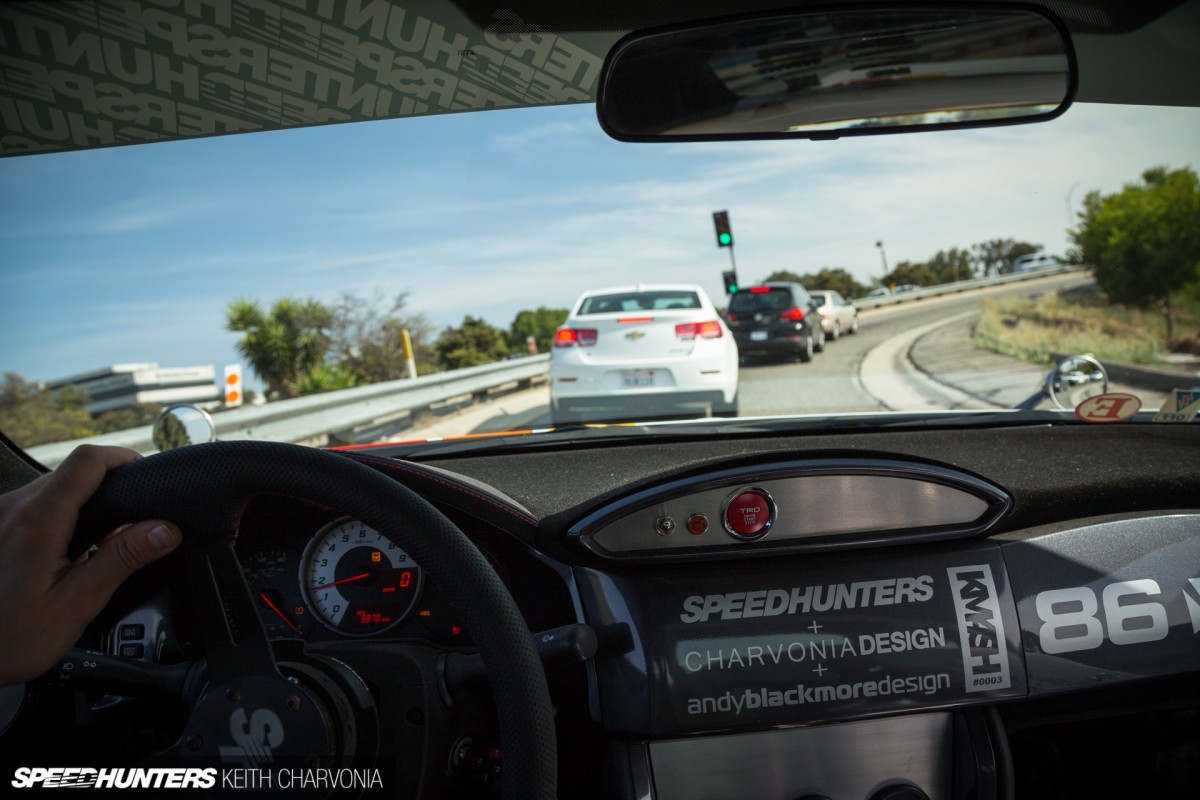 I was extremely careful driving in traffic which added a dimension of stress to the drive, but it sure was fun to use the FR-S on public roadways.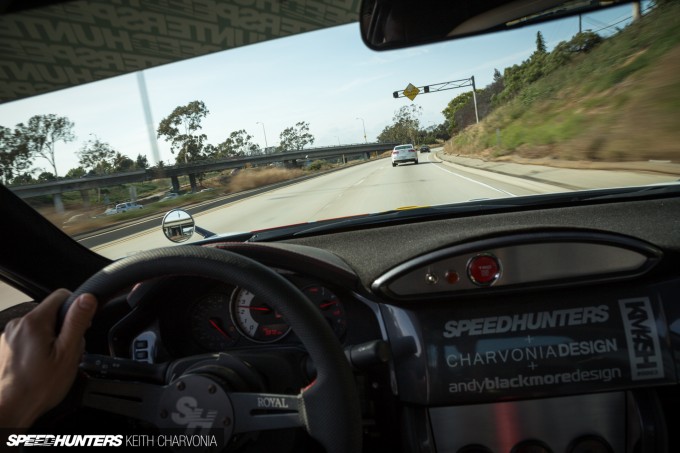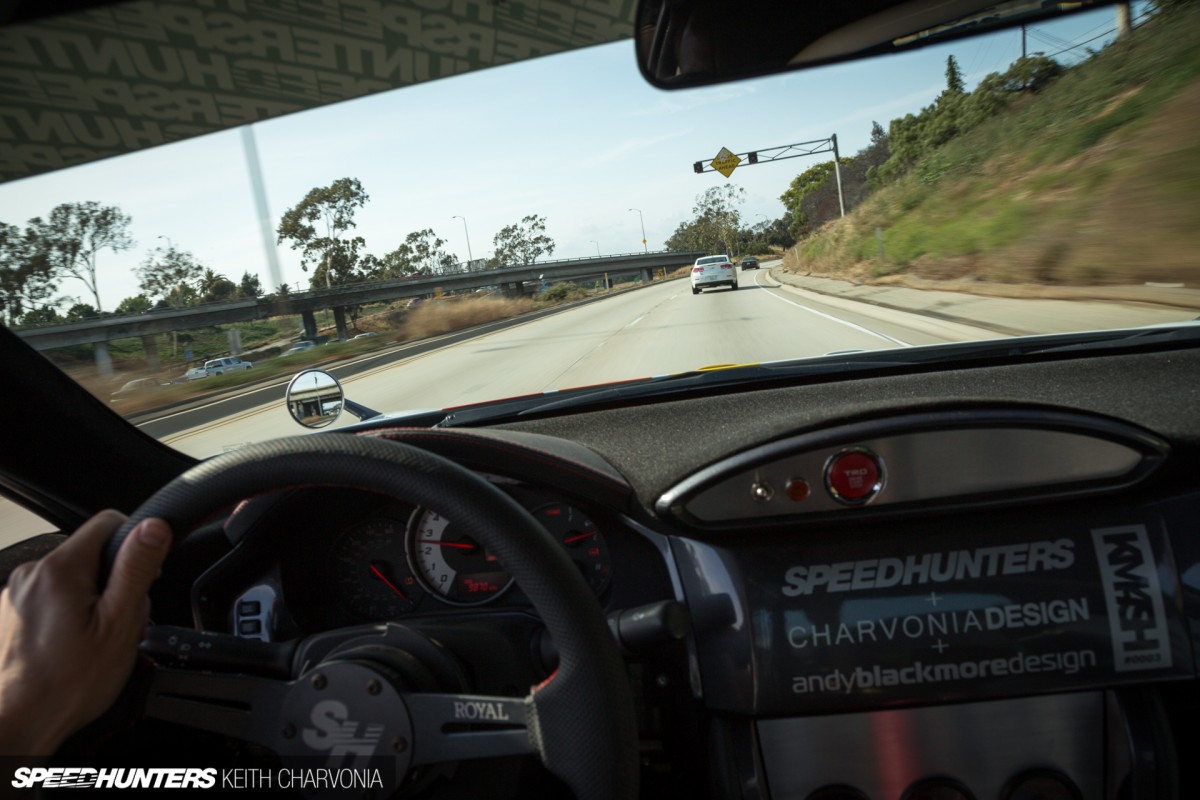 I got off the horribly gridlocked freeway system as quickly as possible.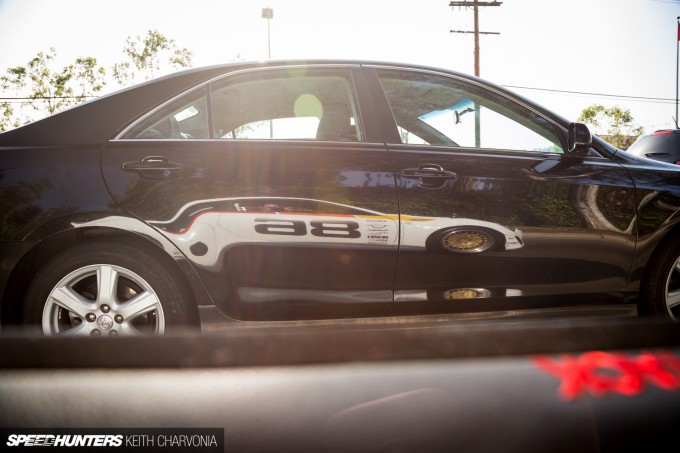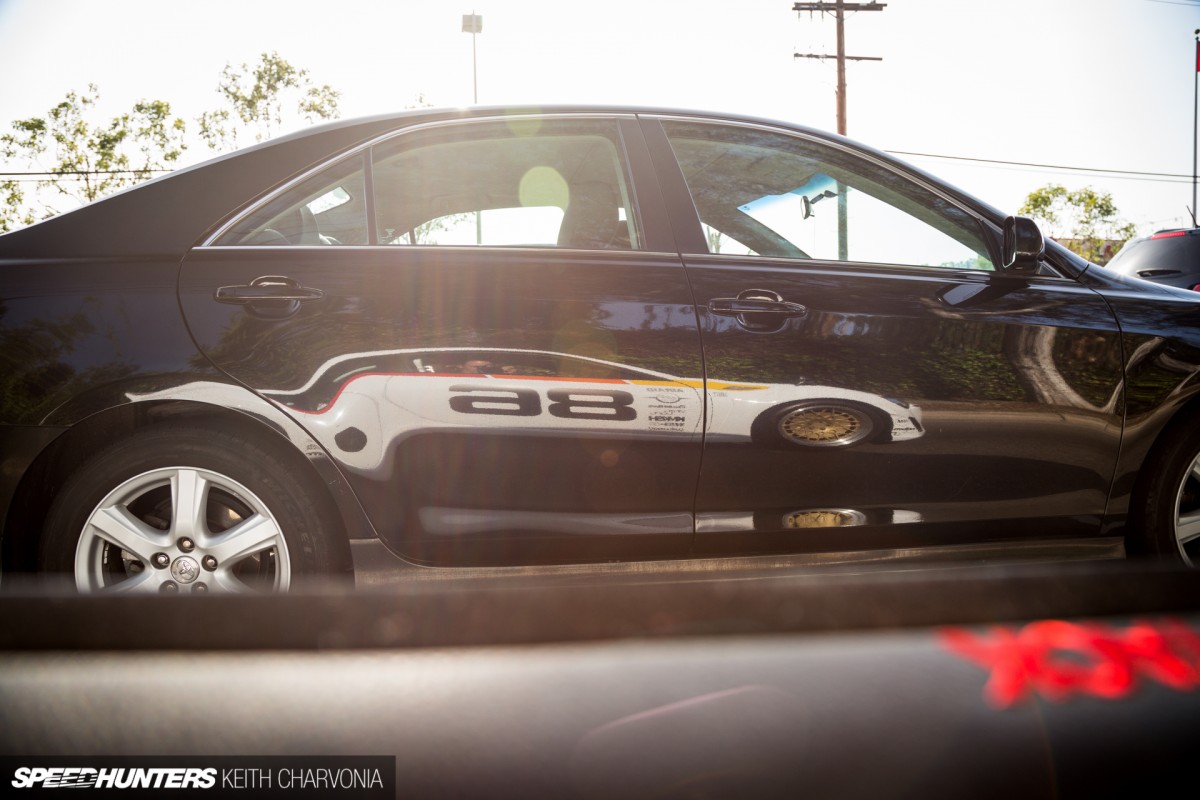 Almost to the Petersen, I waited at a stoplight and looked over to see this view. I just had to get a shot.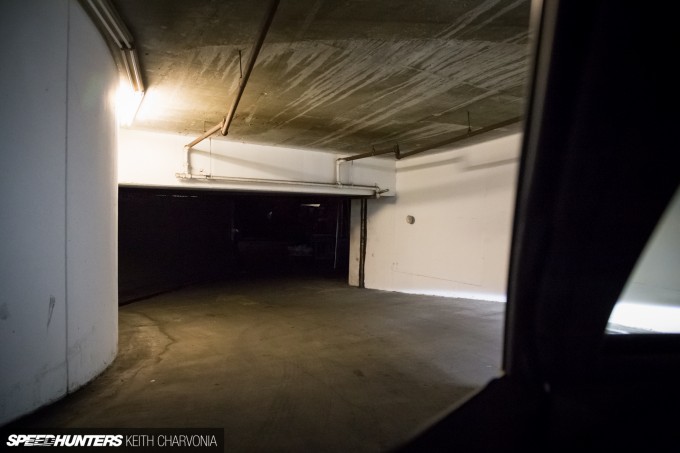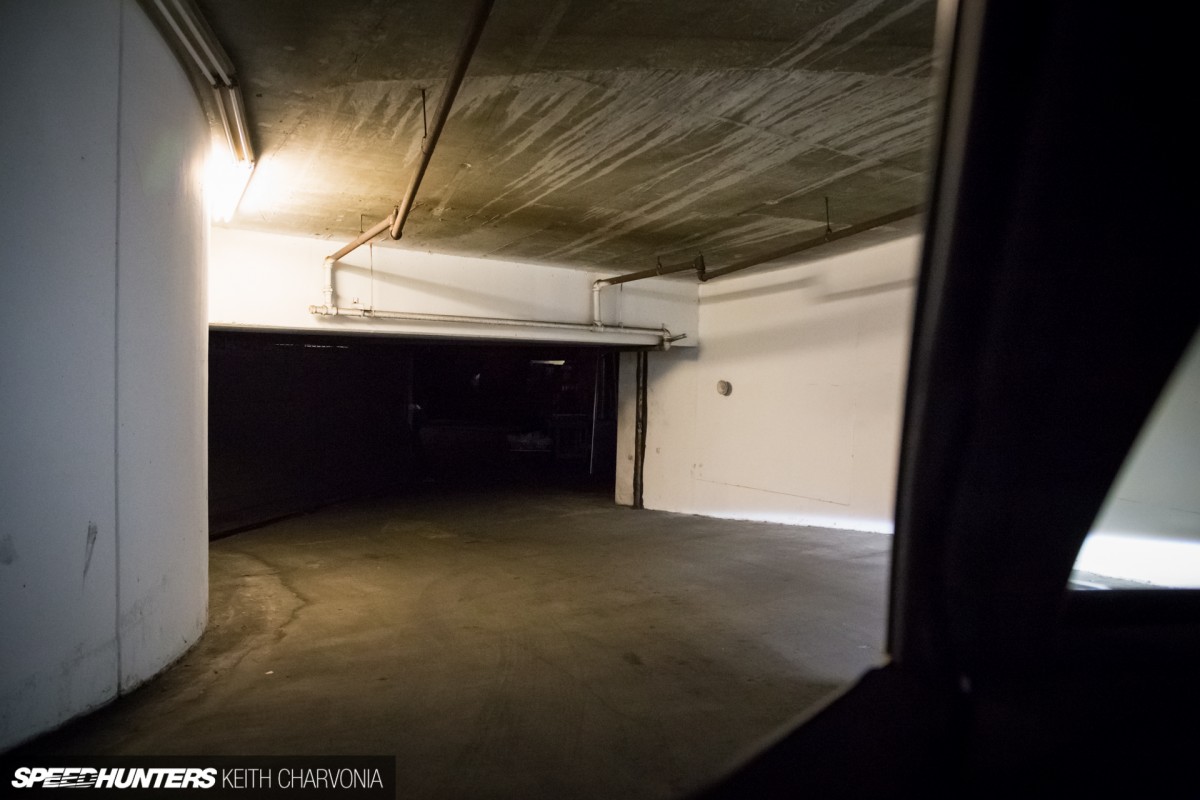 I arrived at the museum after an exciting but thankfully uneventful drive, and was guided down to the famous Vault.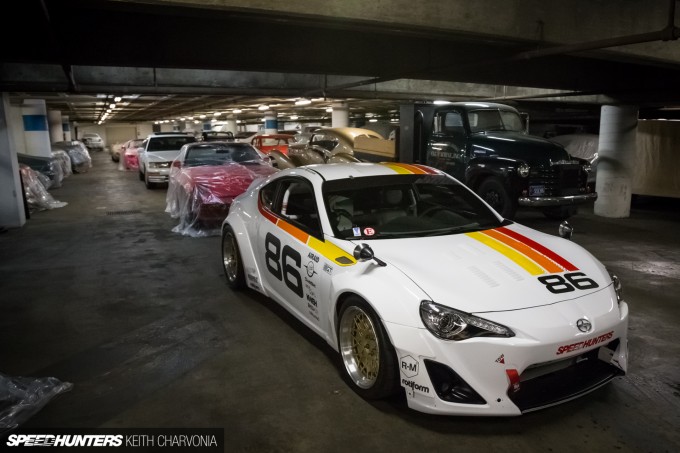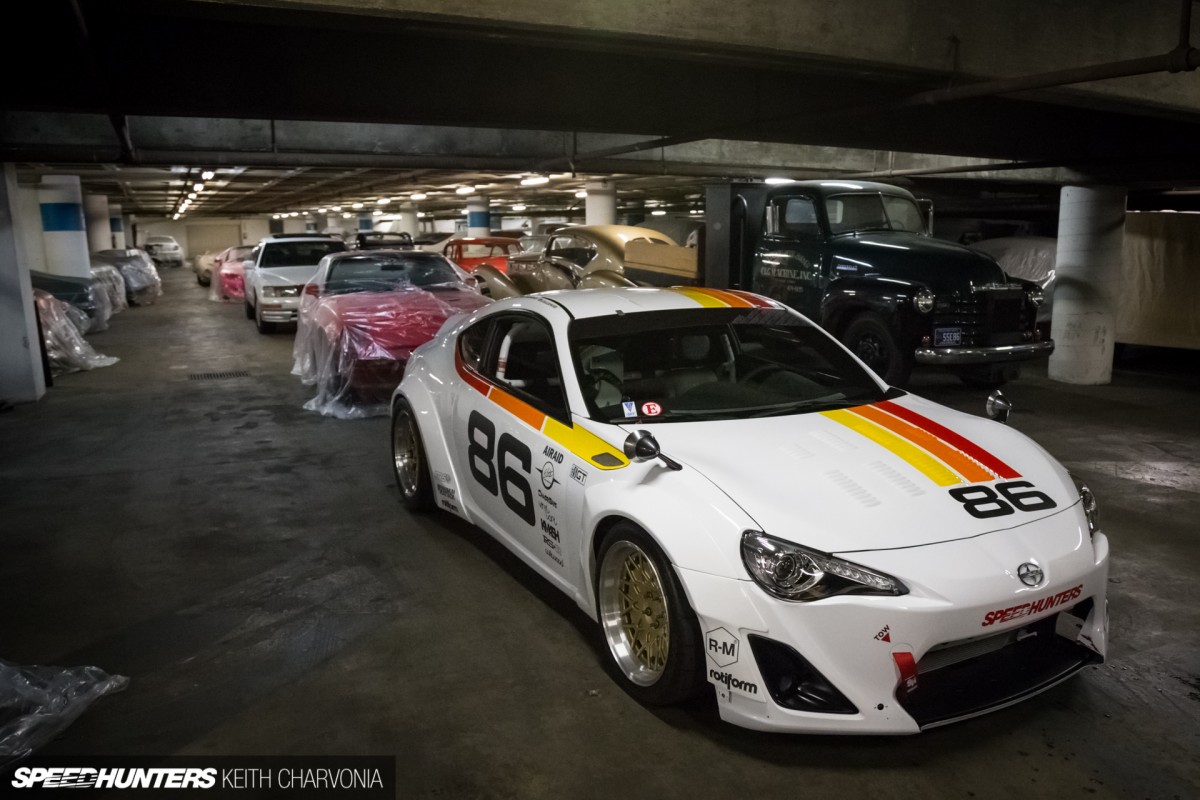 This is where cars are kept between exhibits, and at the moment the entire collection is down here because the museum is being renovated. I had to pinch myself when I realized I would be parking in the same space as many, many priceless and rare vehicles. What an honor!
Japanese Car Cruise-In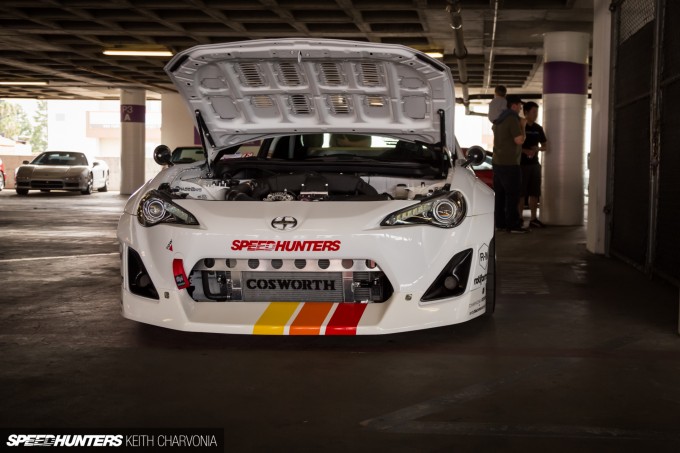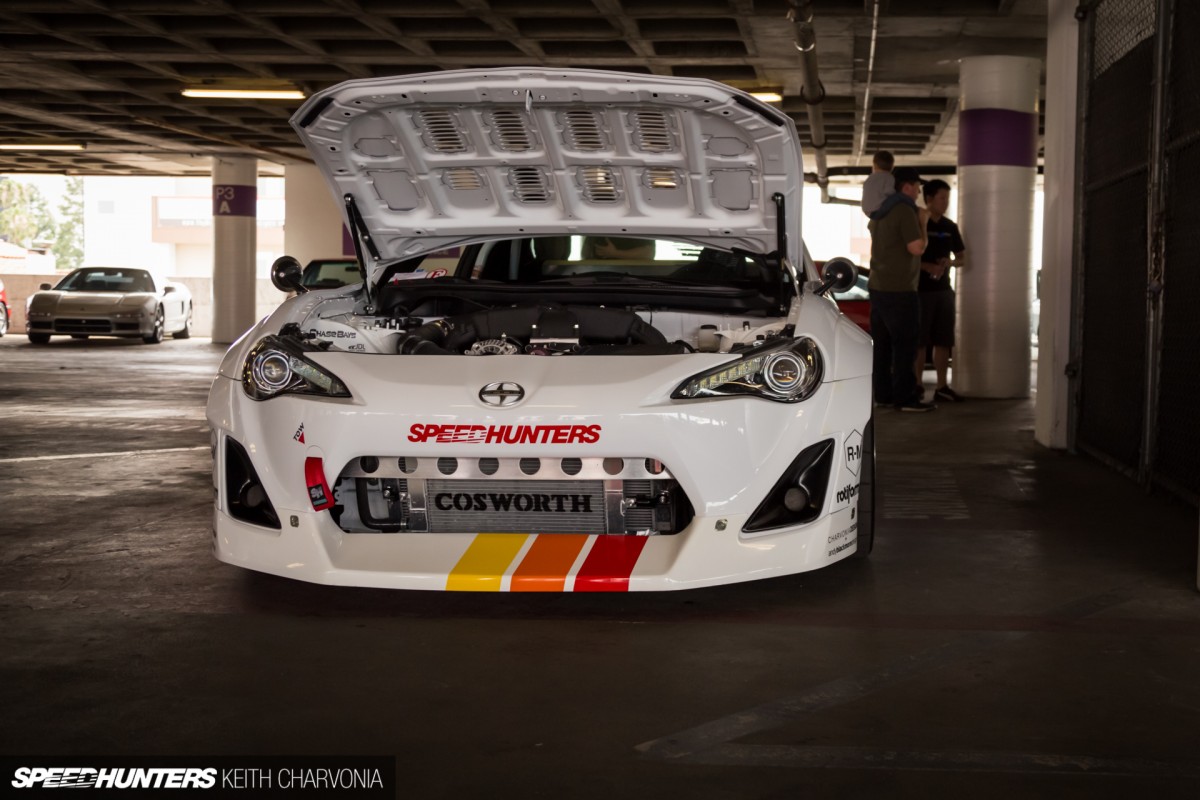 The other invitation I received was from the Petersen Museum to attend their Japanese Car Cruise-In.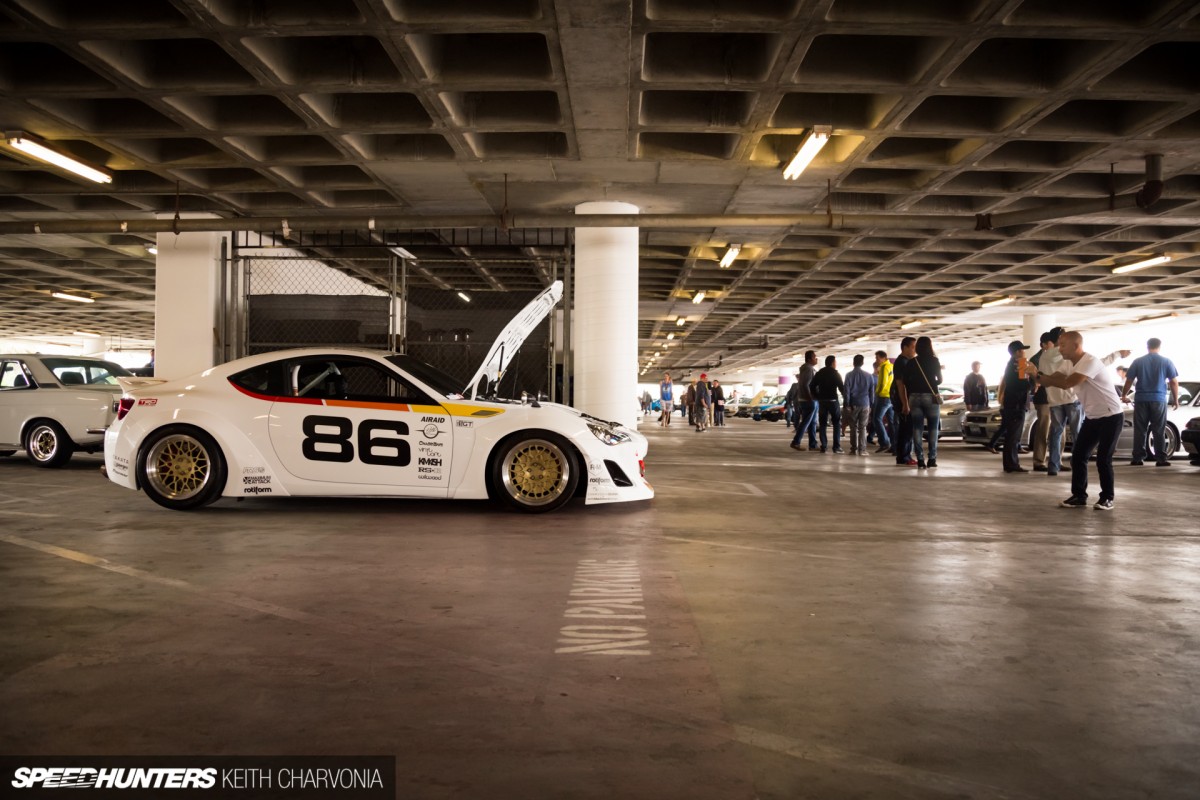 Since the museum is closed for the renovation, they came up with the brilliant idea to host meets and car shows in their multi-level parking structure.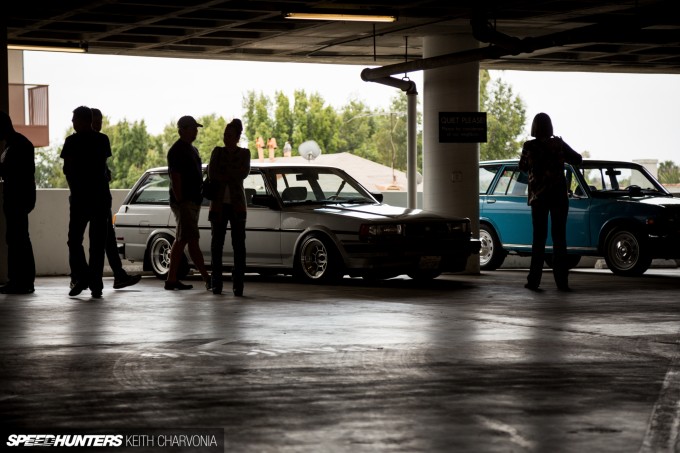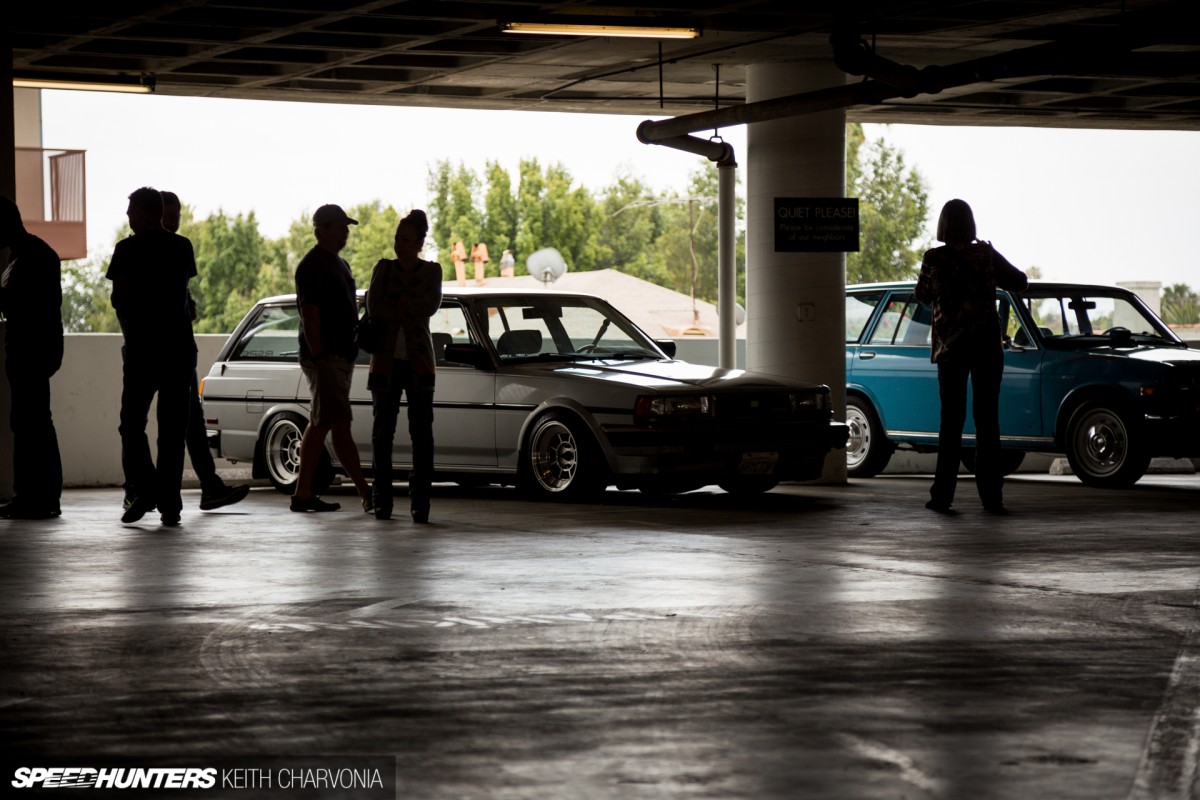 To me it sounds like a really good way to keep people involved and aware that the museum is still there, even when it's closed.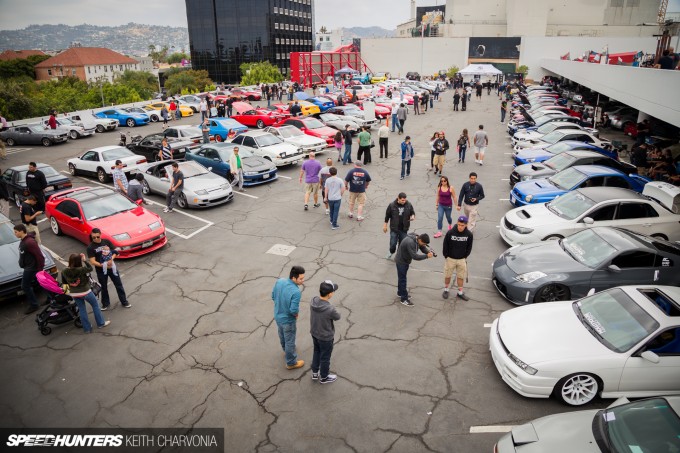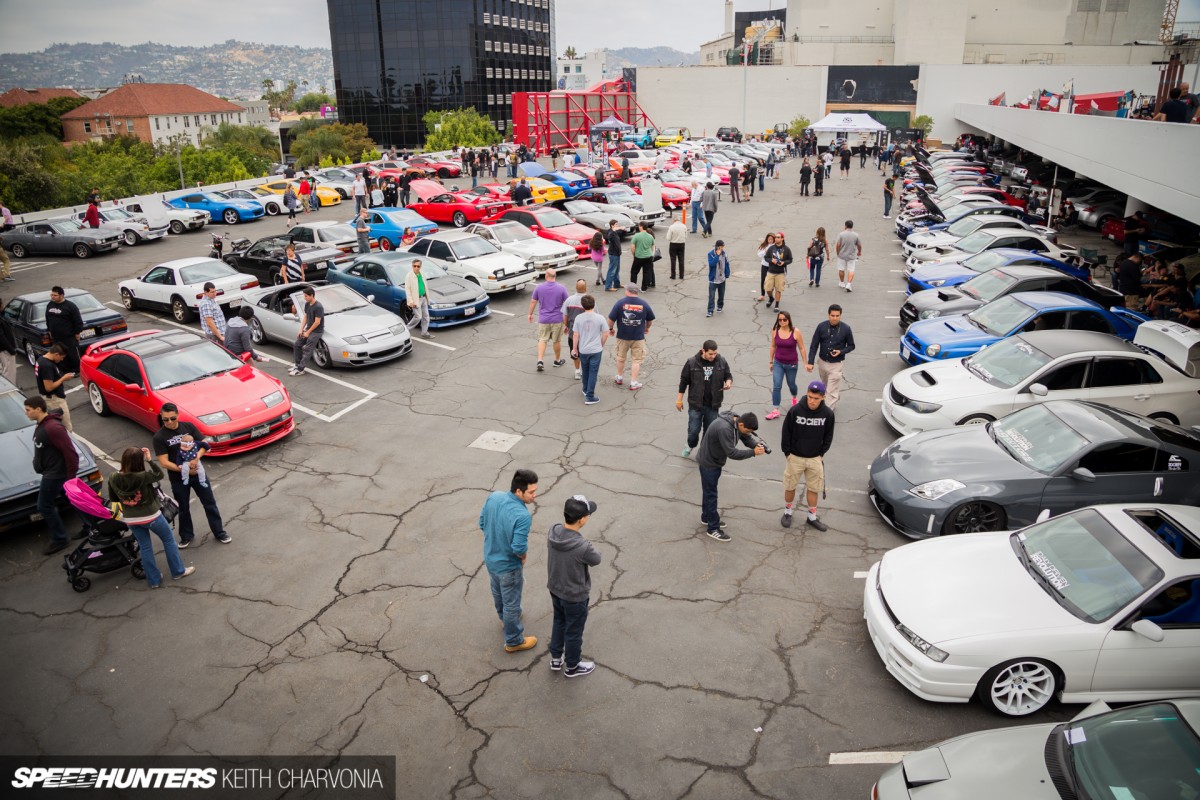 Frankly, the turnout was amazing. I heard there were over 300 cars, and far more spectators.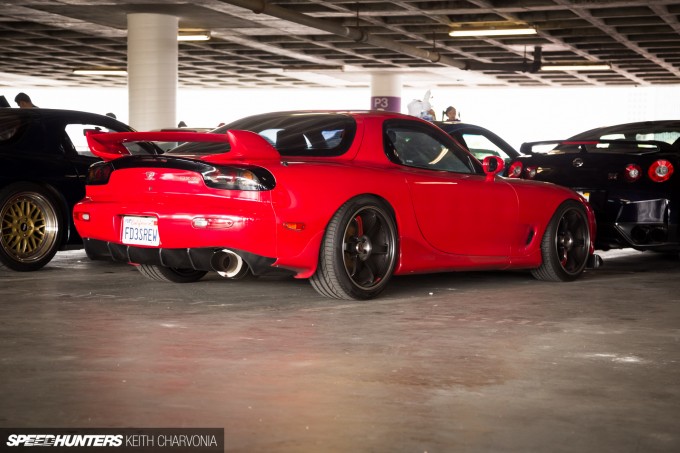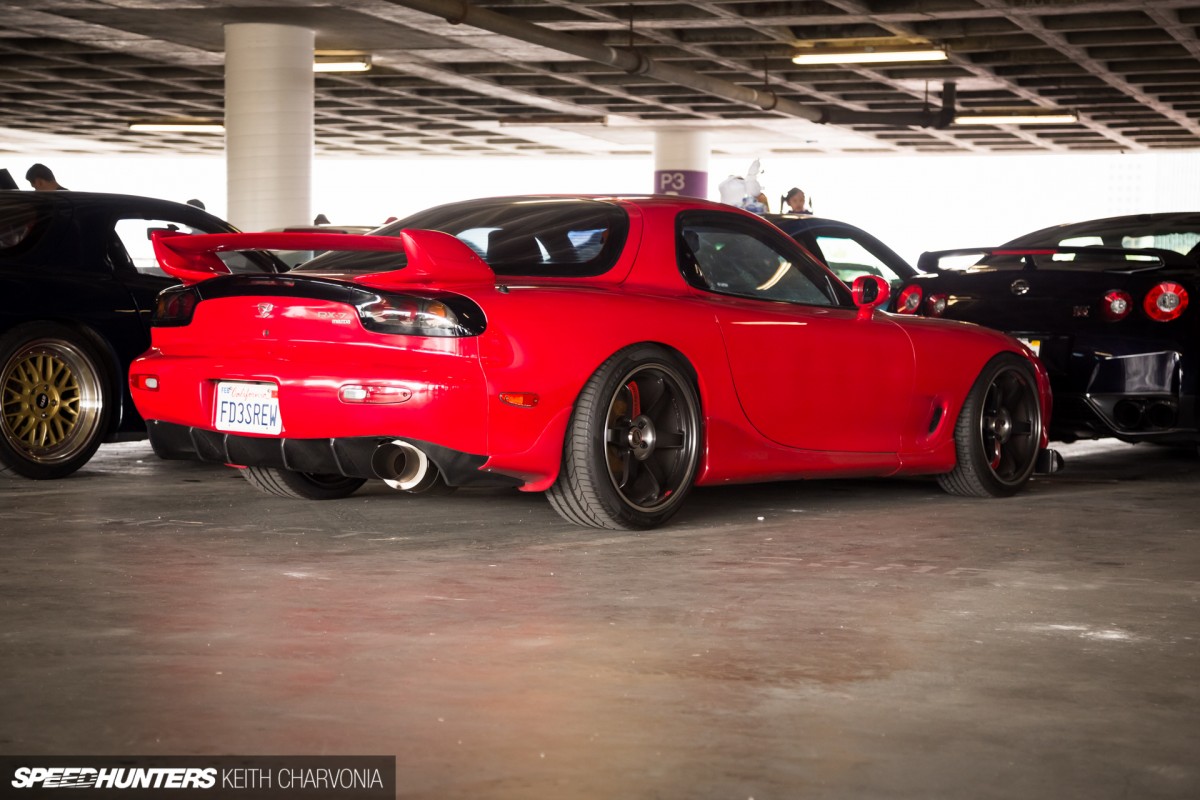 For an open car show the machines on hand were very impressive too.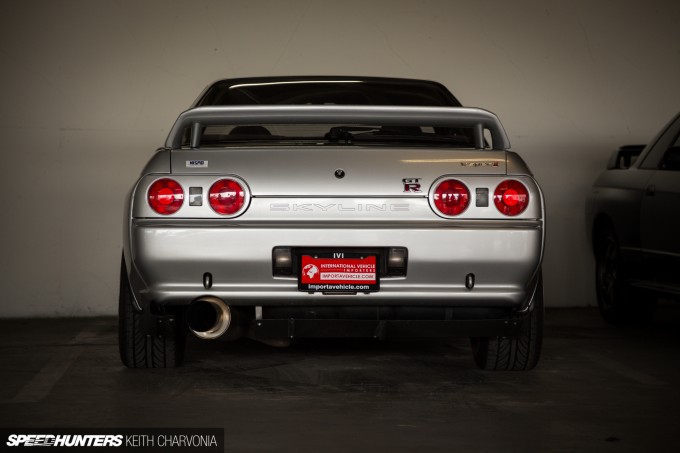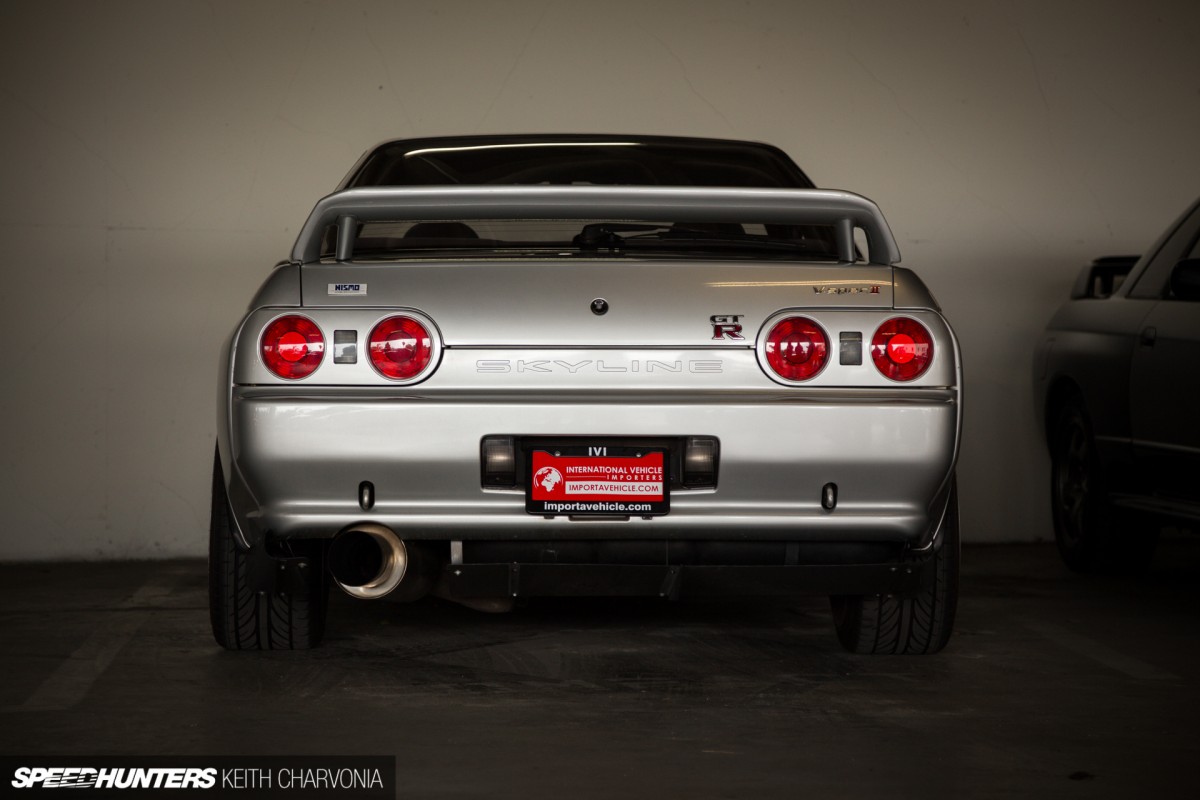 It seems word got out that this was the place to be. People bought their most prized Japanese automotive possessions.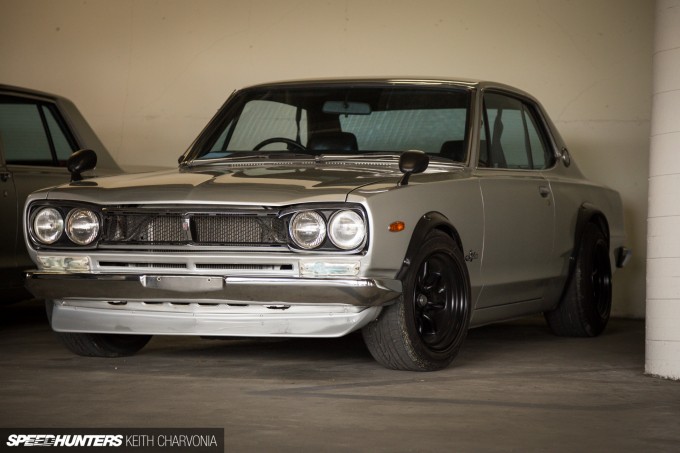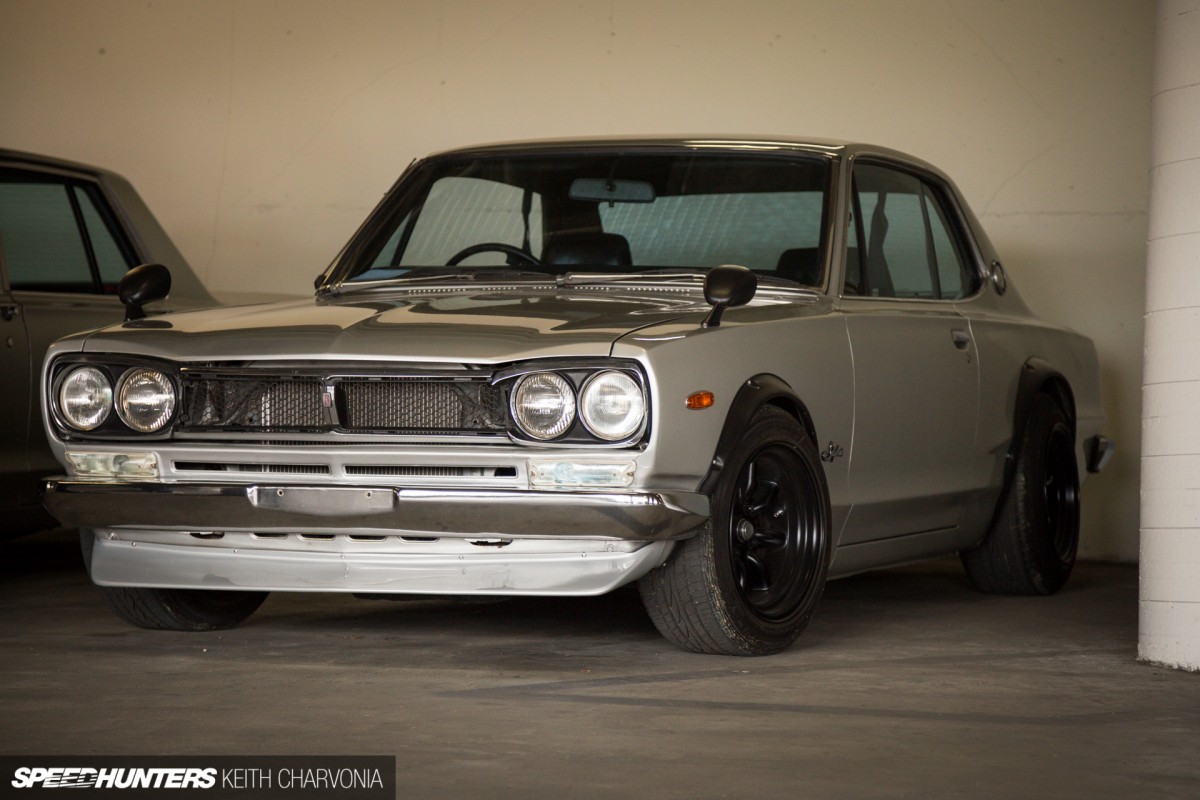 Skylines of every vintage were there to see.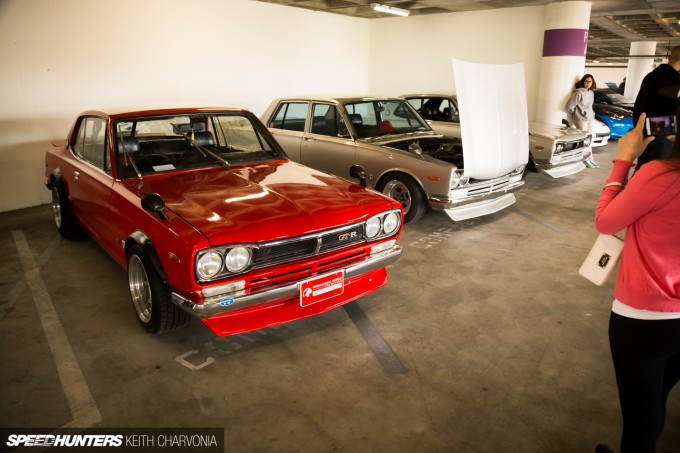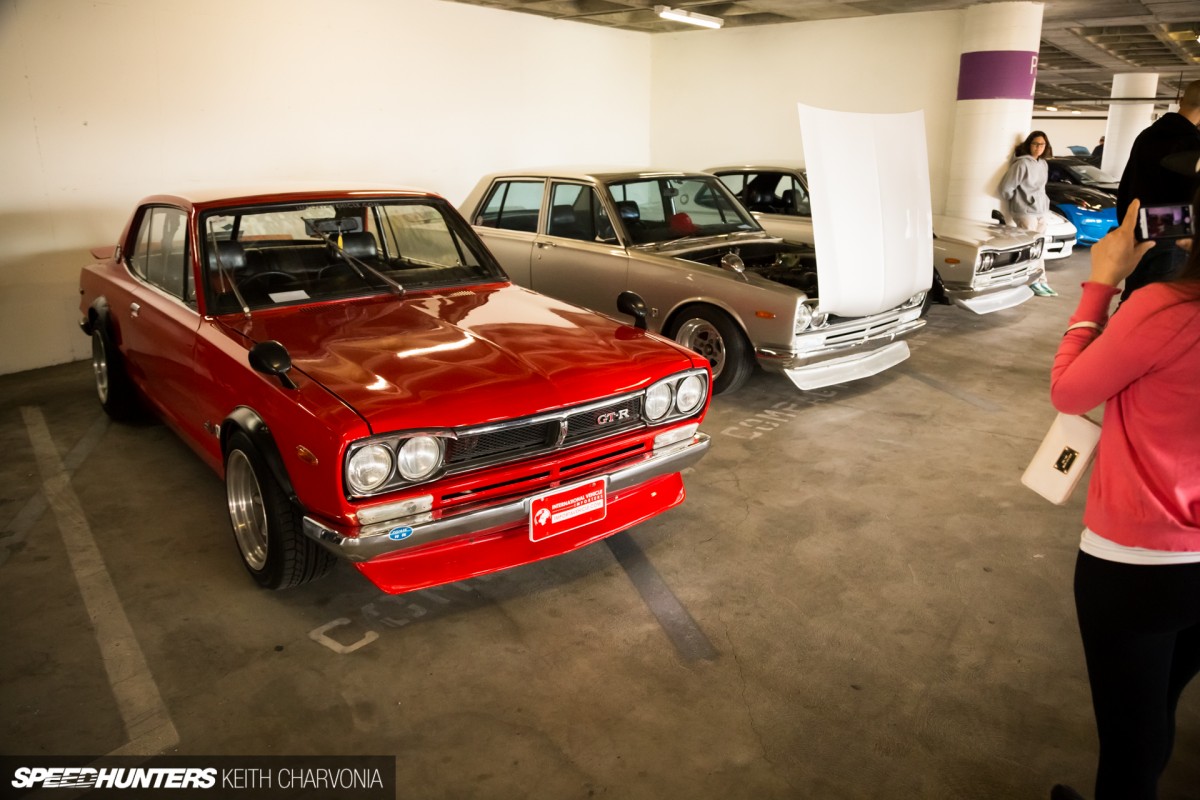 The Hakosuka owners all parked up together, which provided a great opportunity to study the details and differences side-by-side. I wouldn't have noticed the subtleties, like different flares on all three, had they not been next to each other.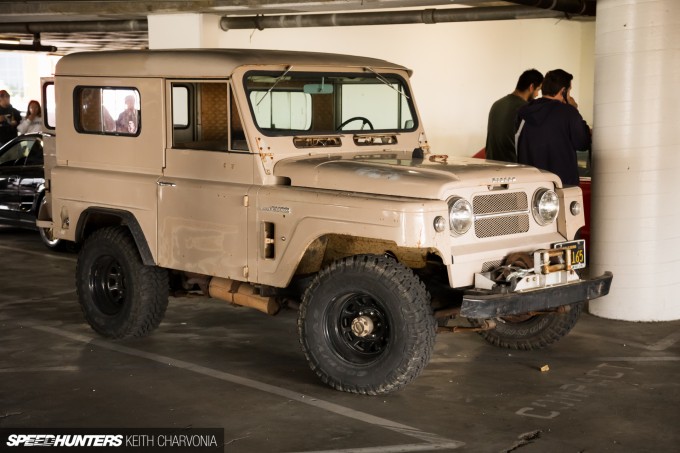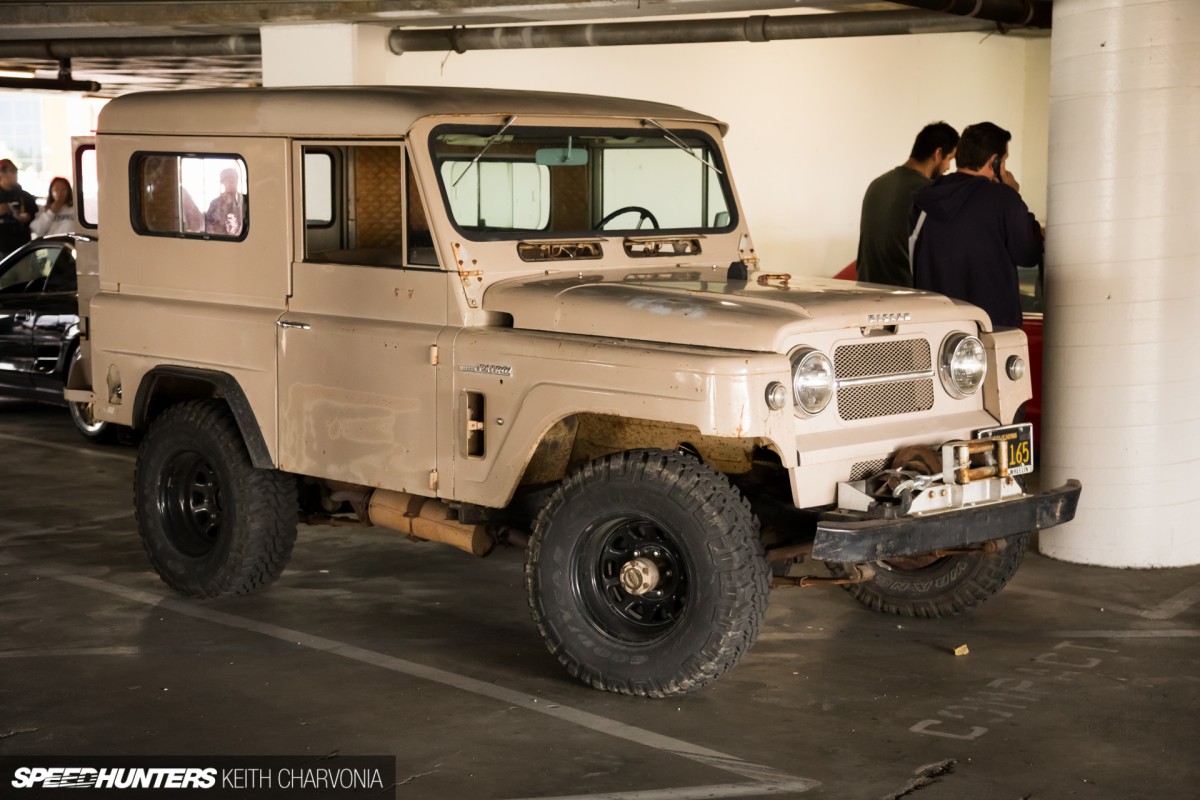 You get used to seeing FJ40 Landcruisers, but how often do you see a Nissan Patrol?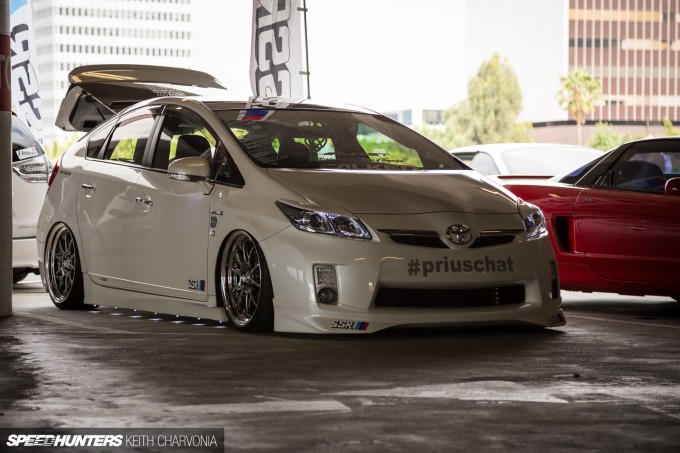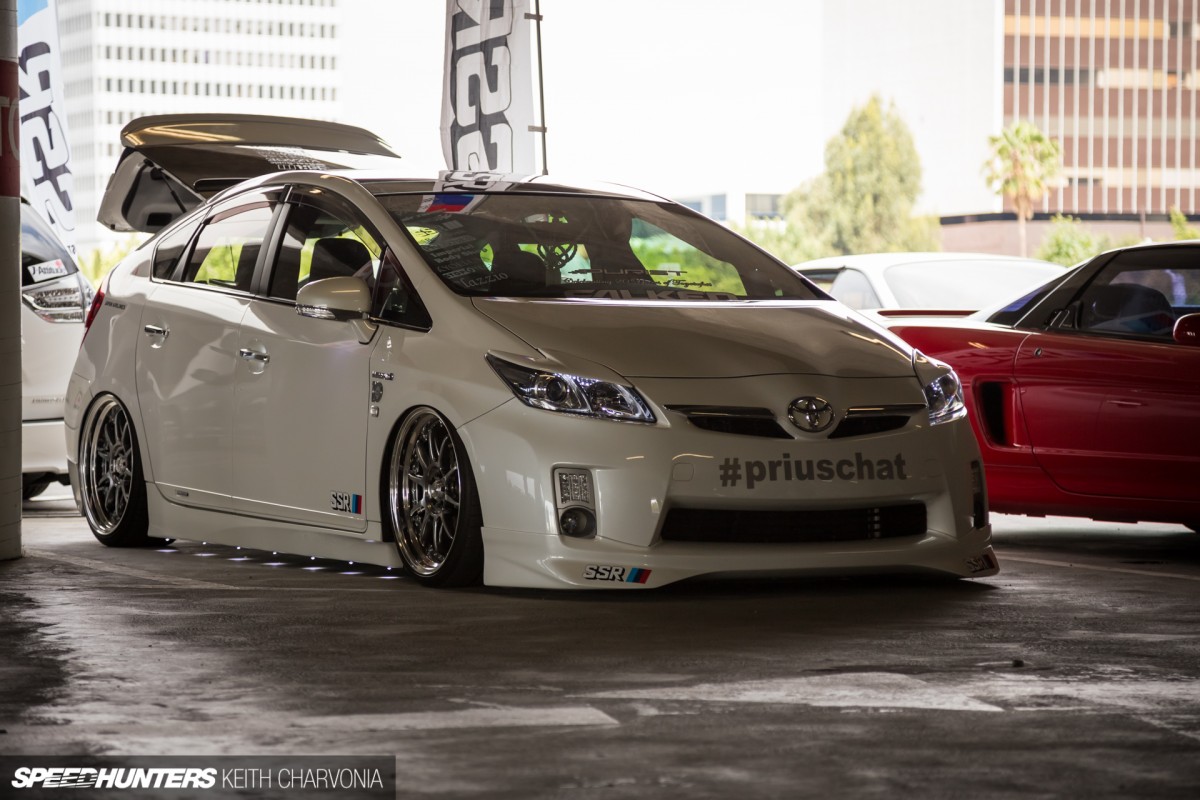 Plenty of late-model stuff was in attendance as well.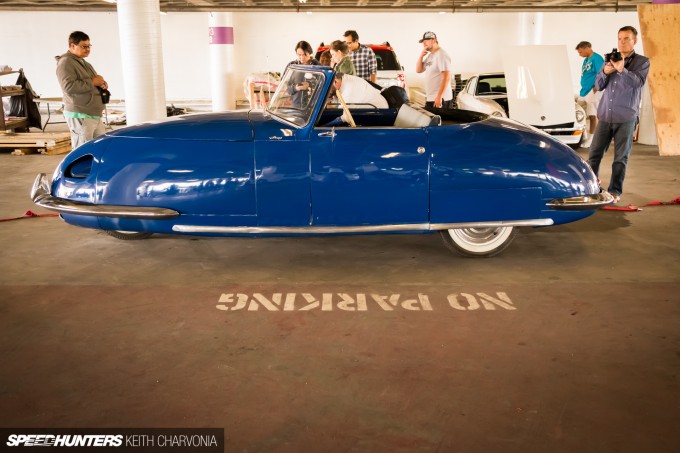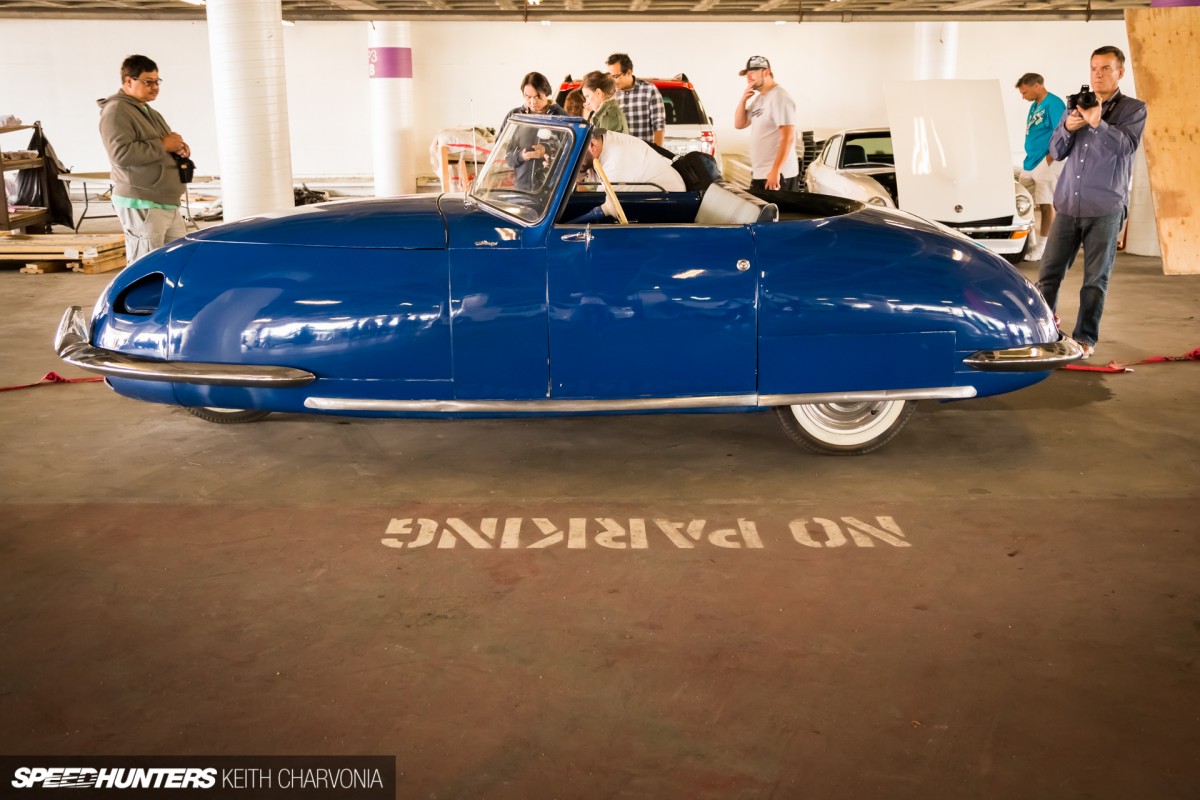 It's not Japanese, but the guys at the Petersen decided to bring out their super-rare, three-wheeled Davis Divan, for which they are currently crowd-funding a restoration.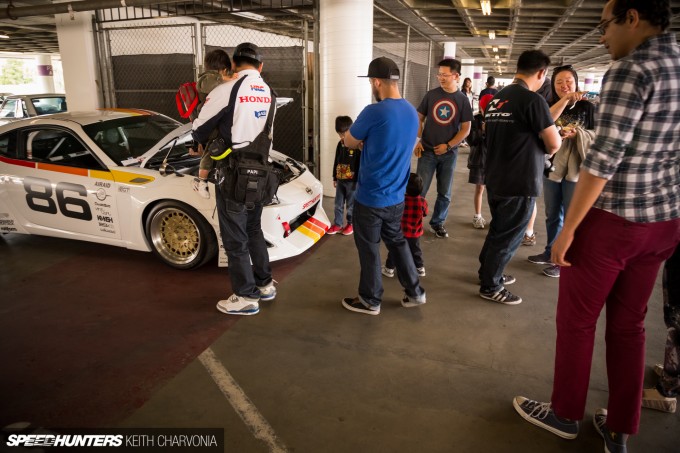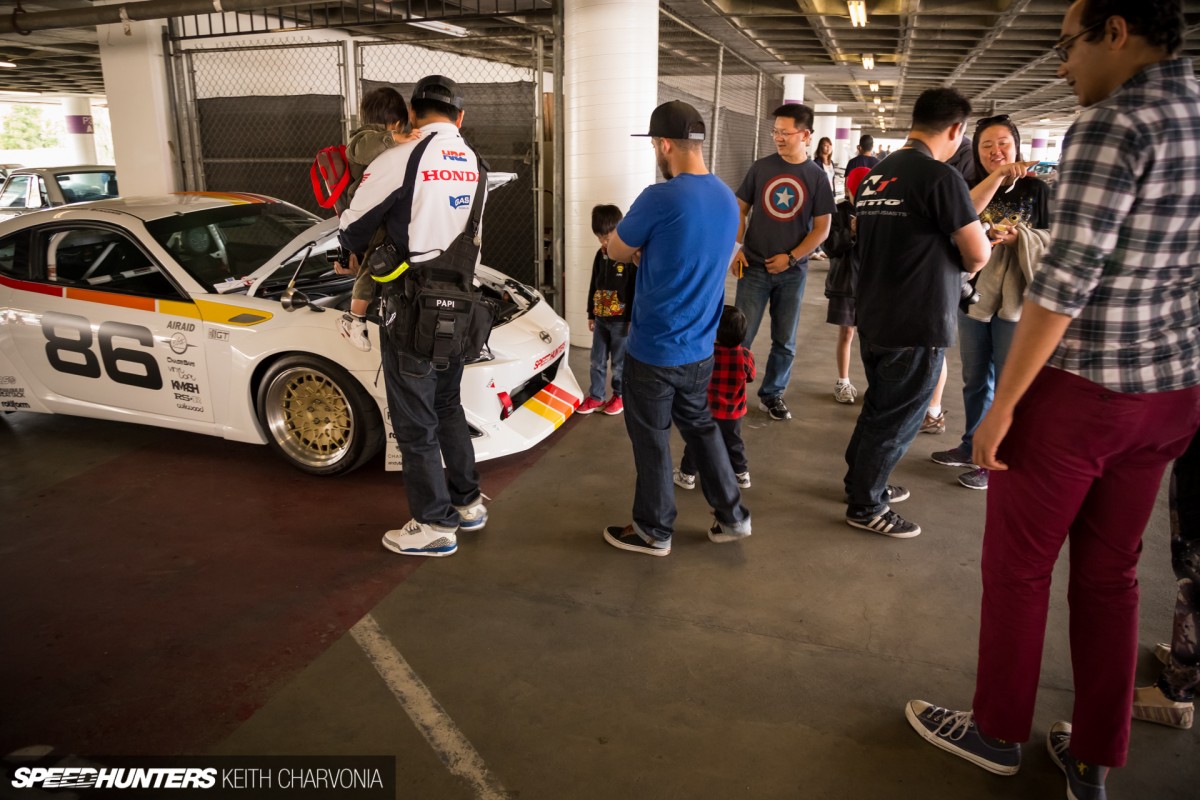 I checked back in with our little FR-S to find a pretty sizeable crowd looking over it. I would stop in and chat with people, showing them details and answering questions throughout the day.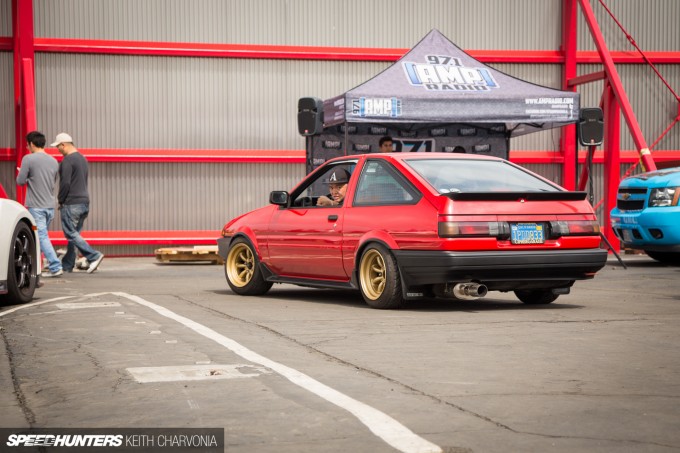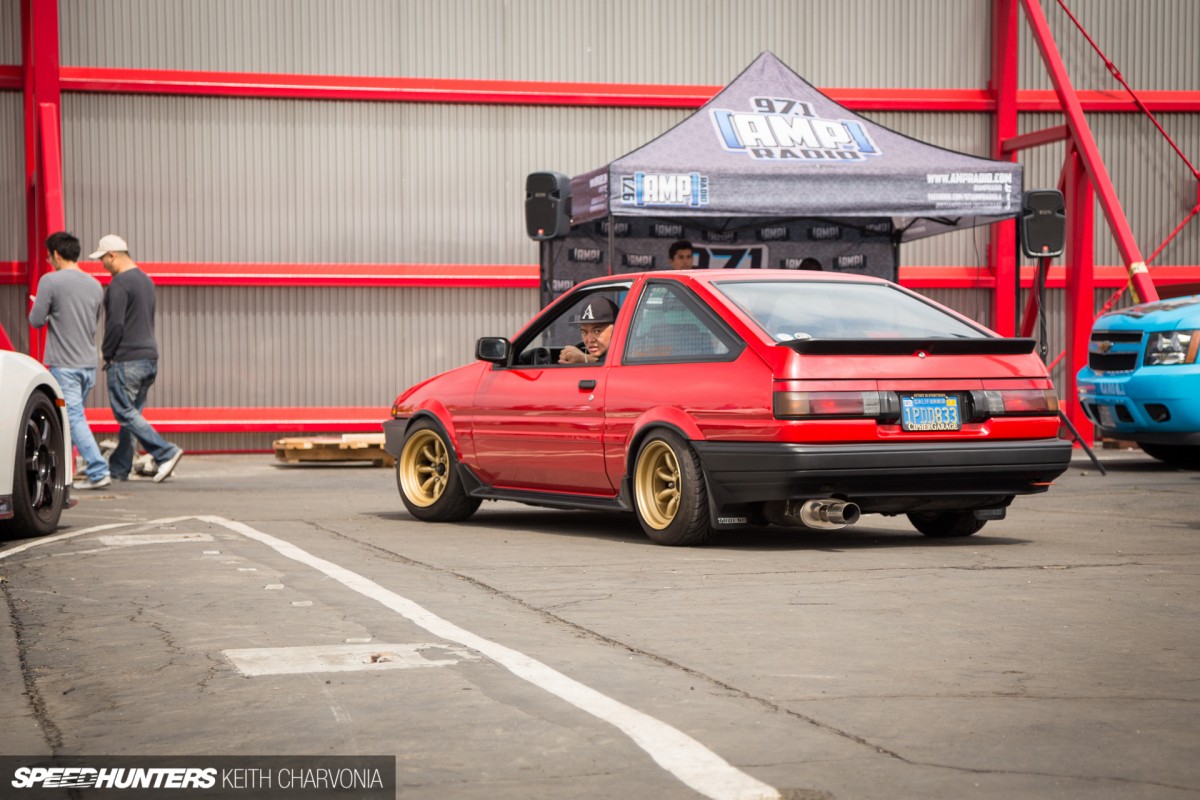 Speedhunters' friend Antonio Alvendia rolled in with not one, but two Hachis.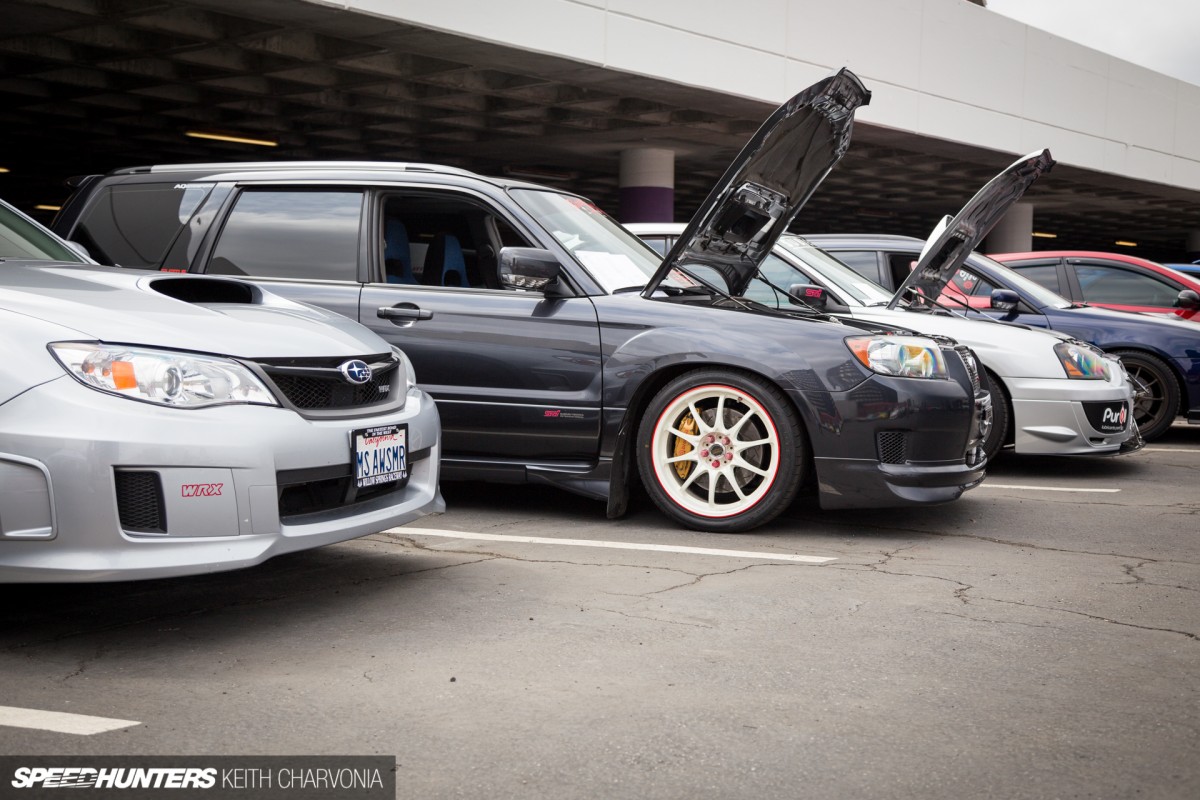 I've had a thing for lowered Foresters lately, and this STI conversion only fueled the fire.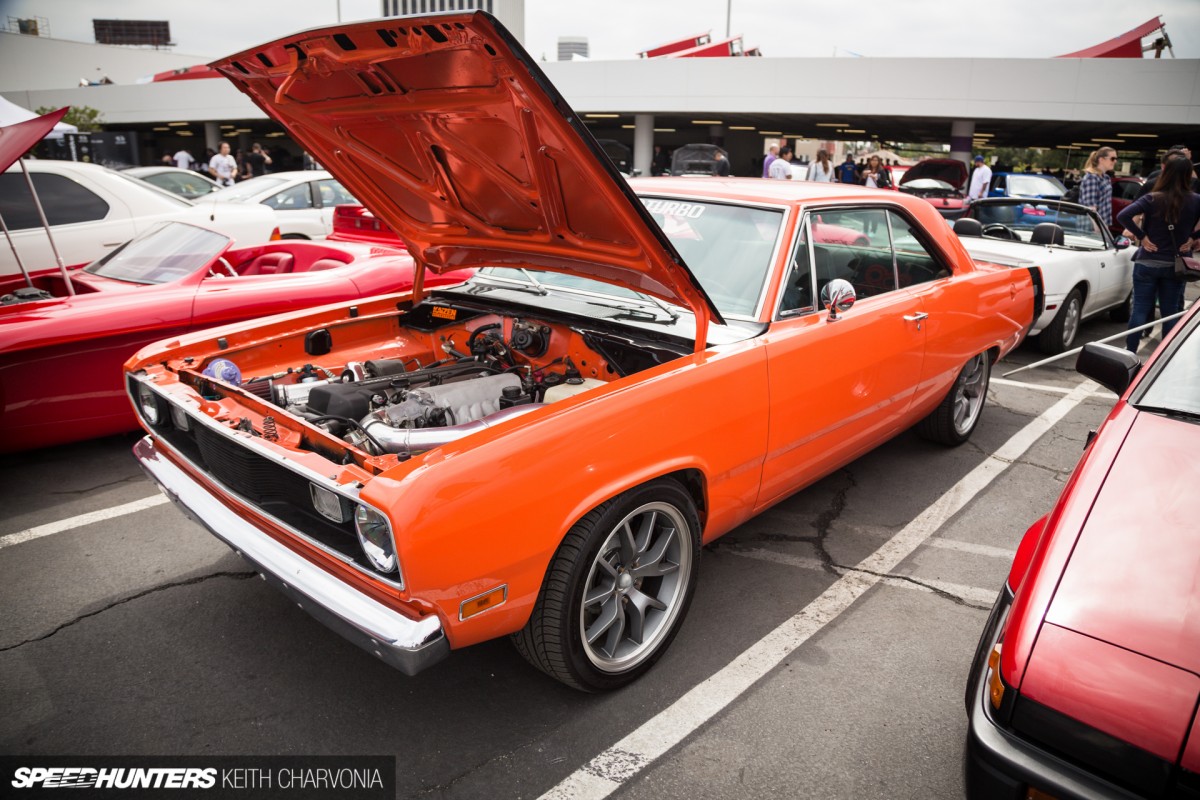 This Plymouth Valiant confused people – until they looked under the hood.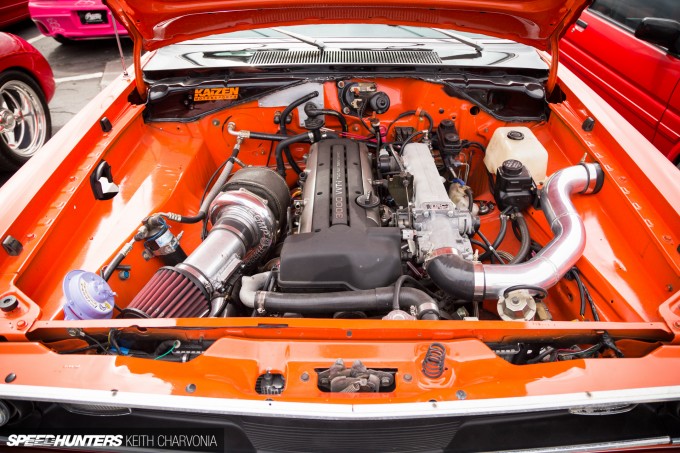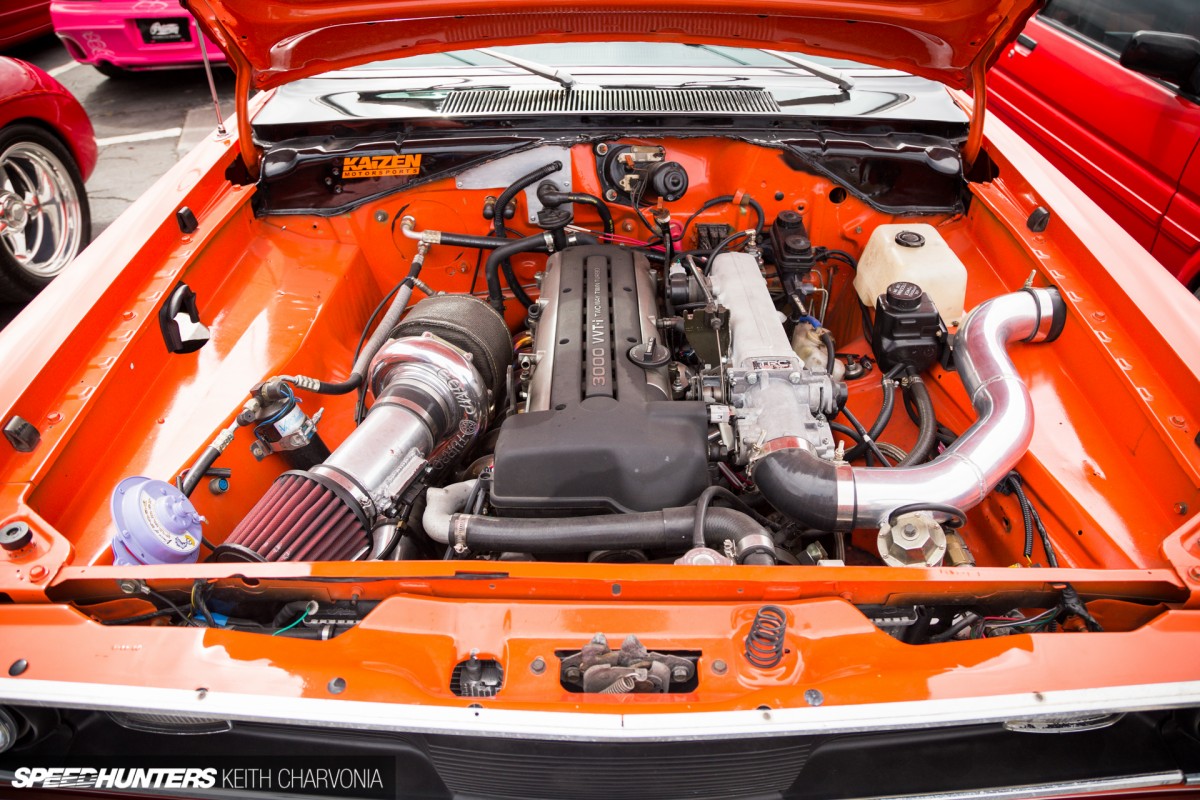 The most unexpected swap, a 2JZ-GTE was sitting between the frame rails. We've featured this car previously on Speedhunters, so you can read more about it here.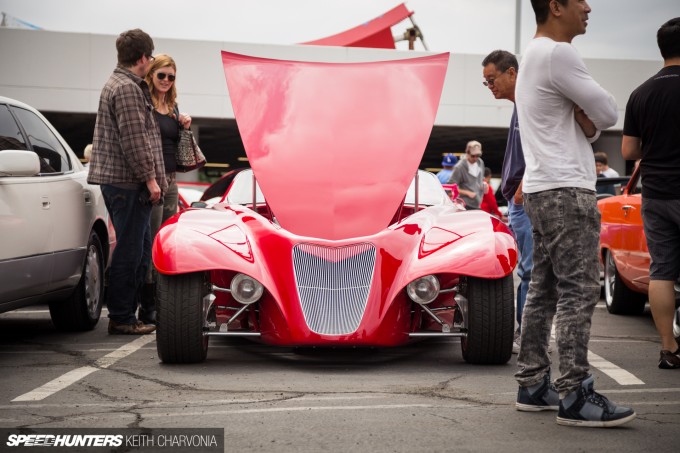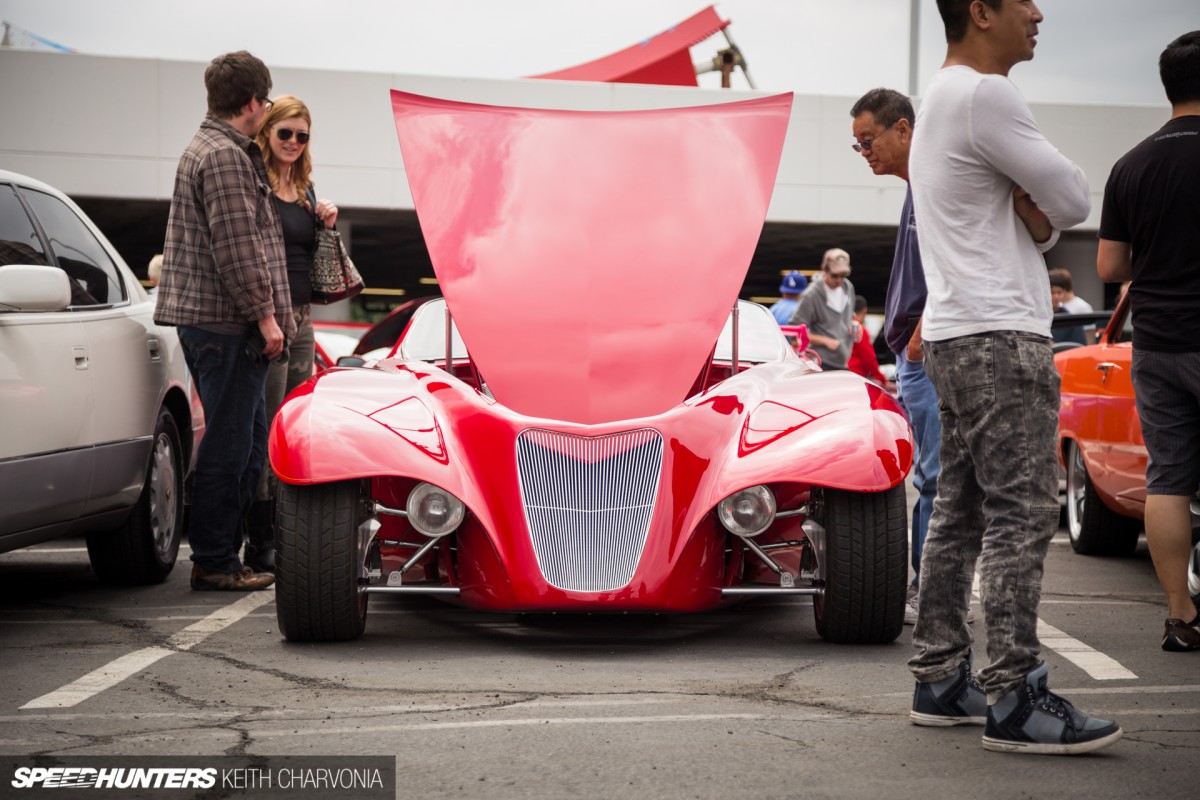 Right next to the 2JZ Mopar was another car that seemed to confuse everyone.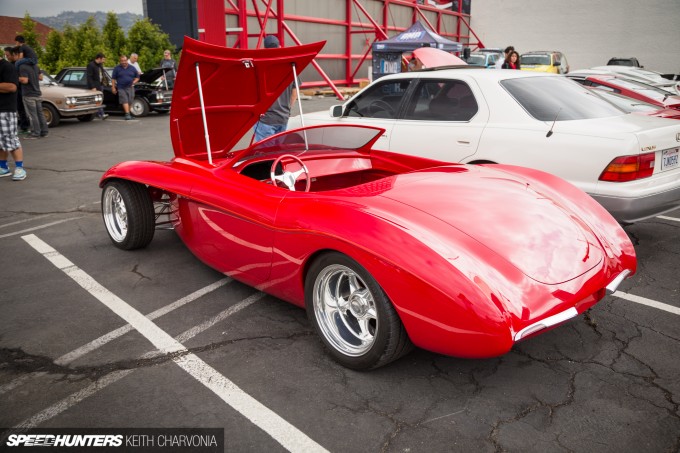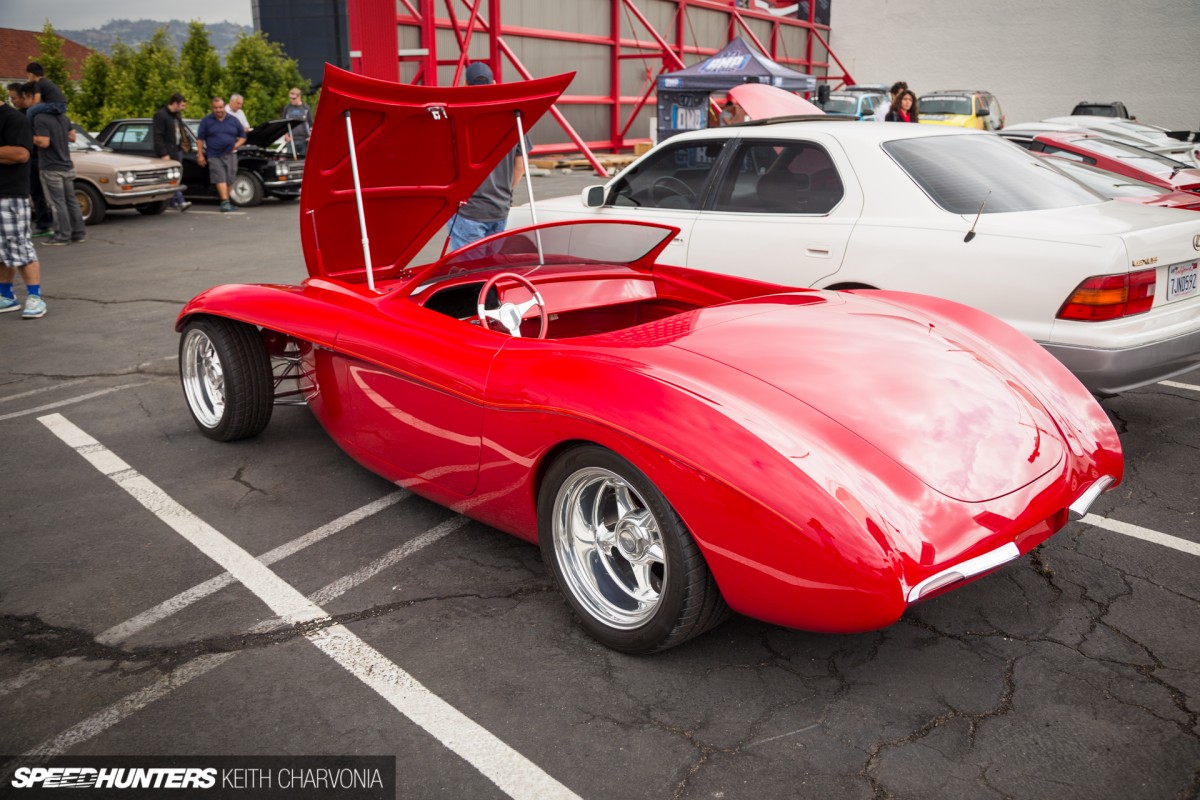 Right away I recognized it as a Boyd Coddington build, but I still didn't know why it was at a Japanese car show either…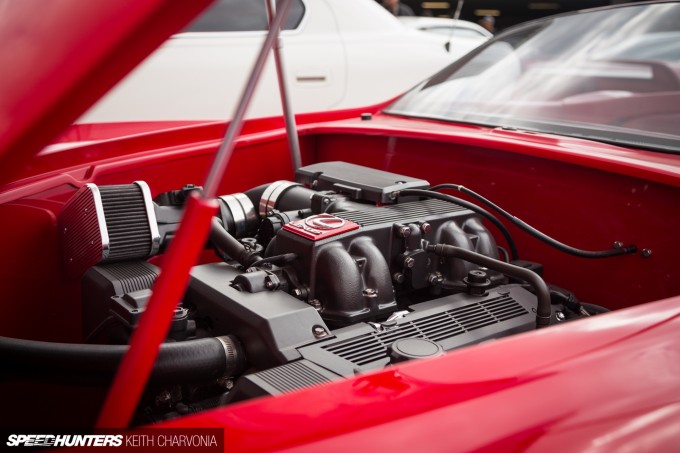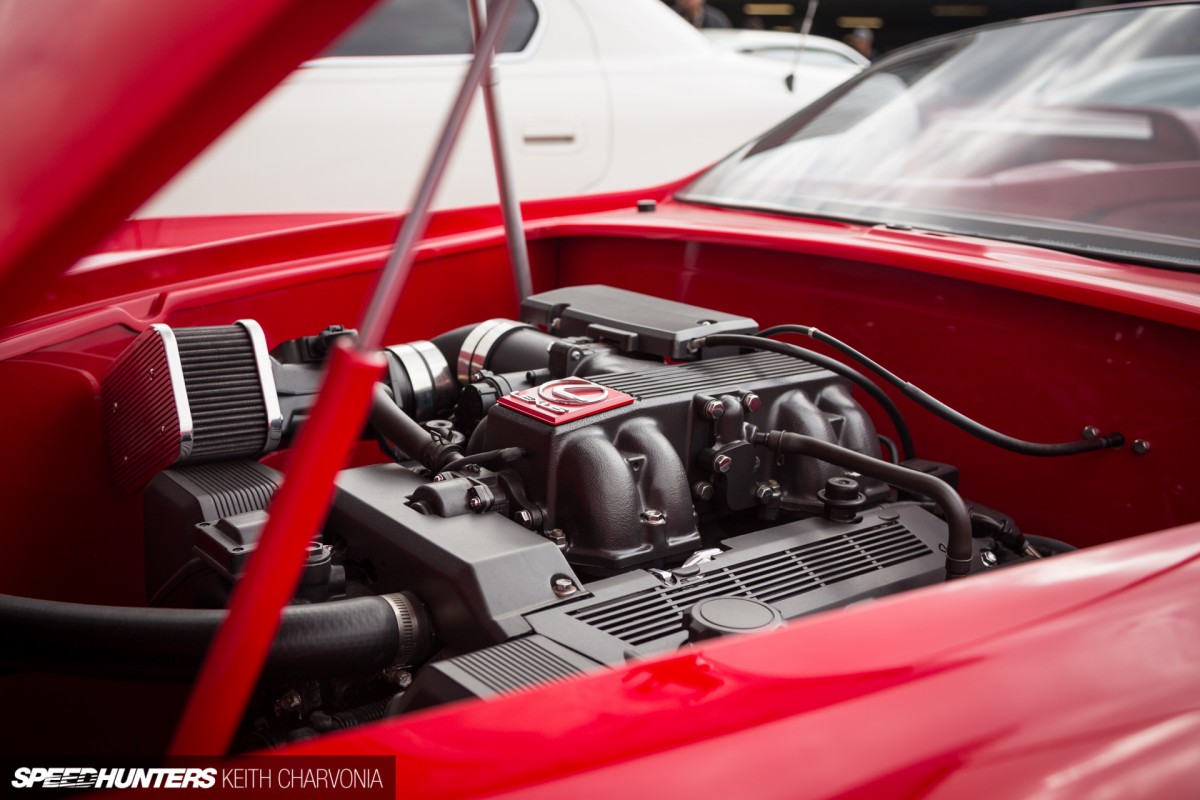 Then I saw the Lexus mill under the hood. They sure had some funny ideas in the street rod world.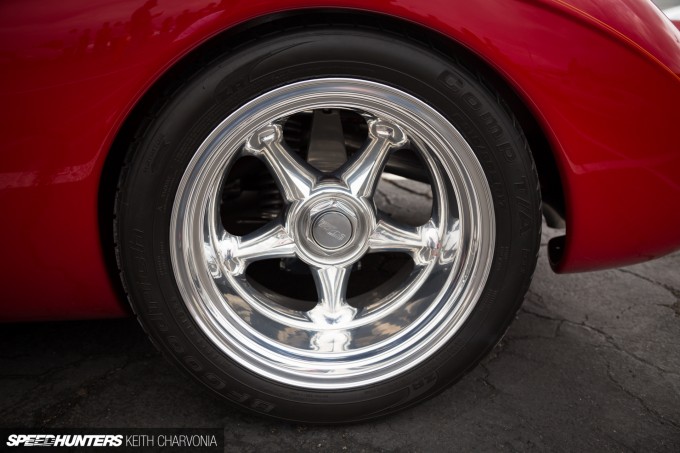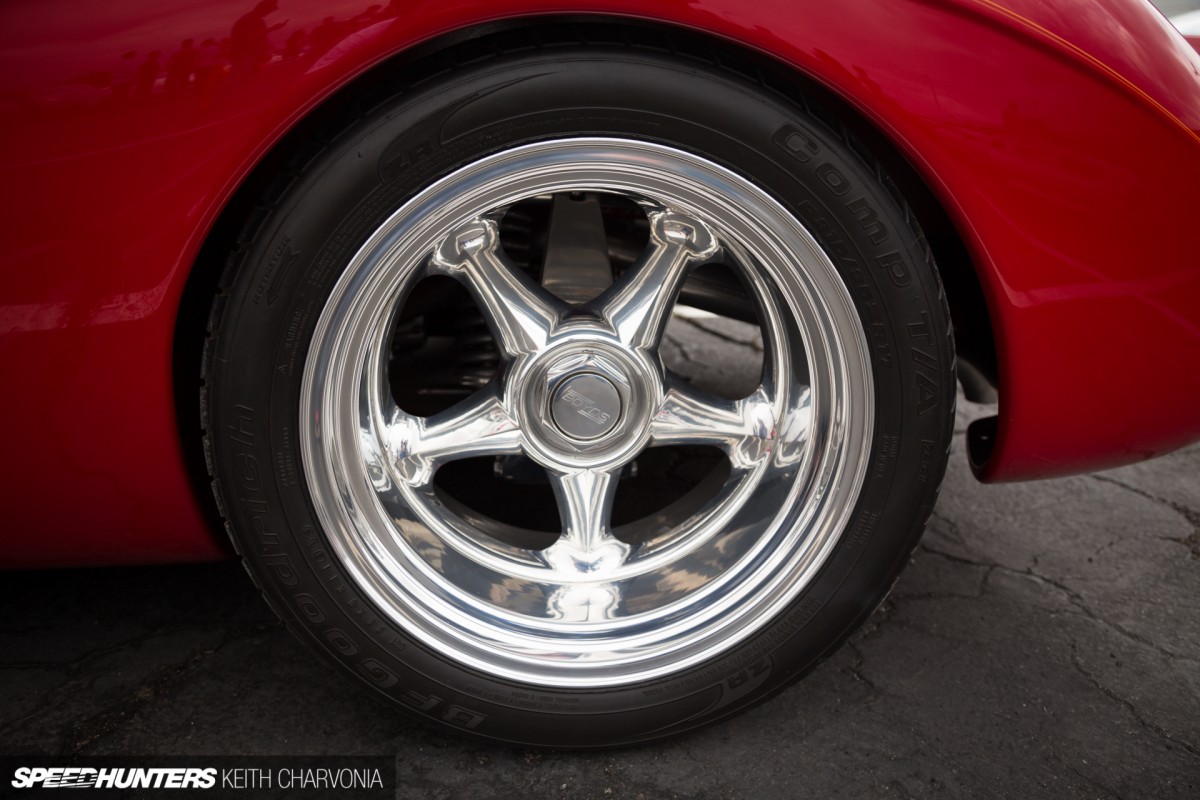 Just to be sure, I checked the wheels. Yep, they're Boyds alright.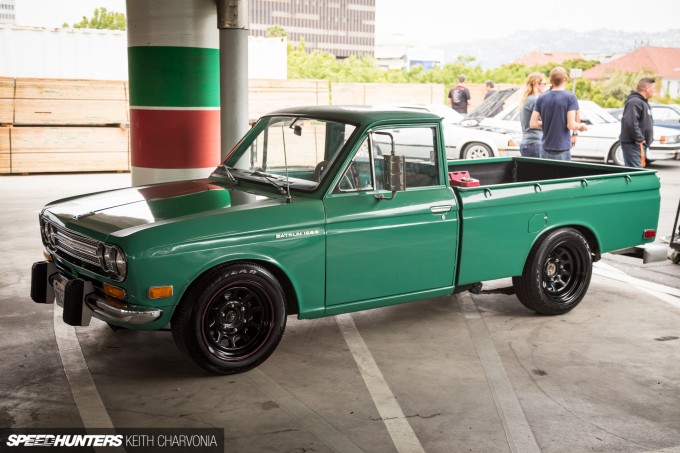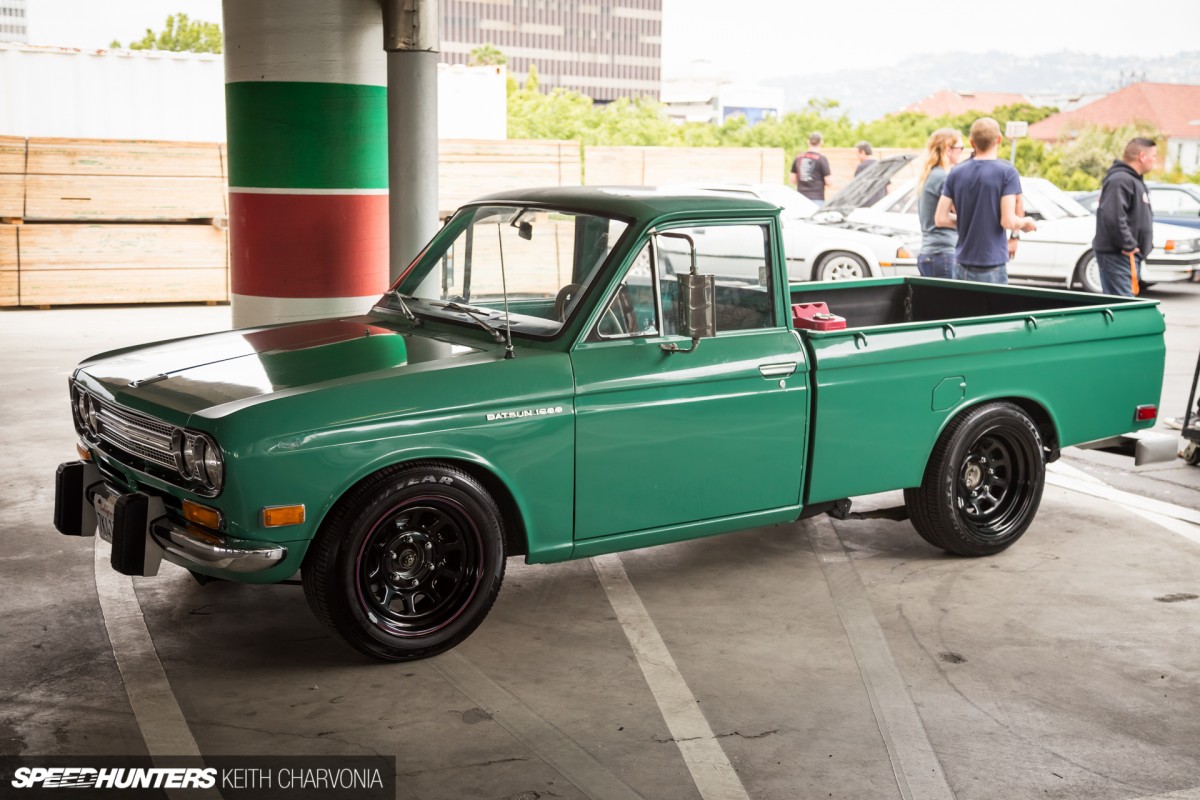 The show actually filled three levels of the parking structure, each holding its own set of surprises.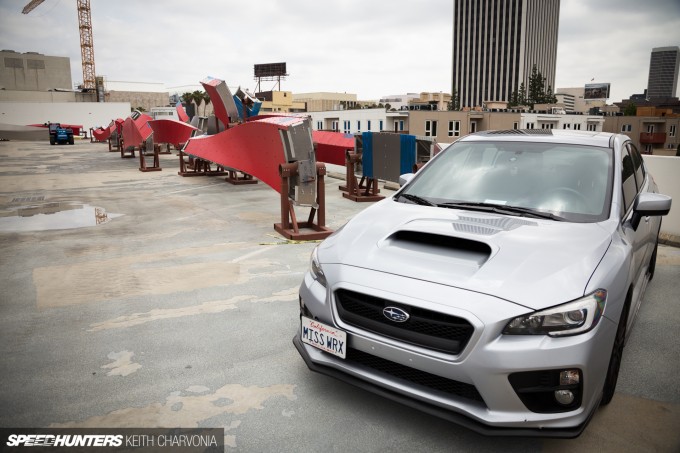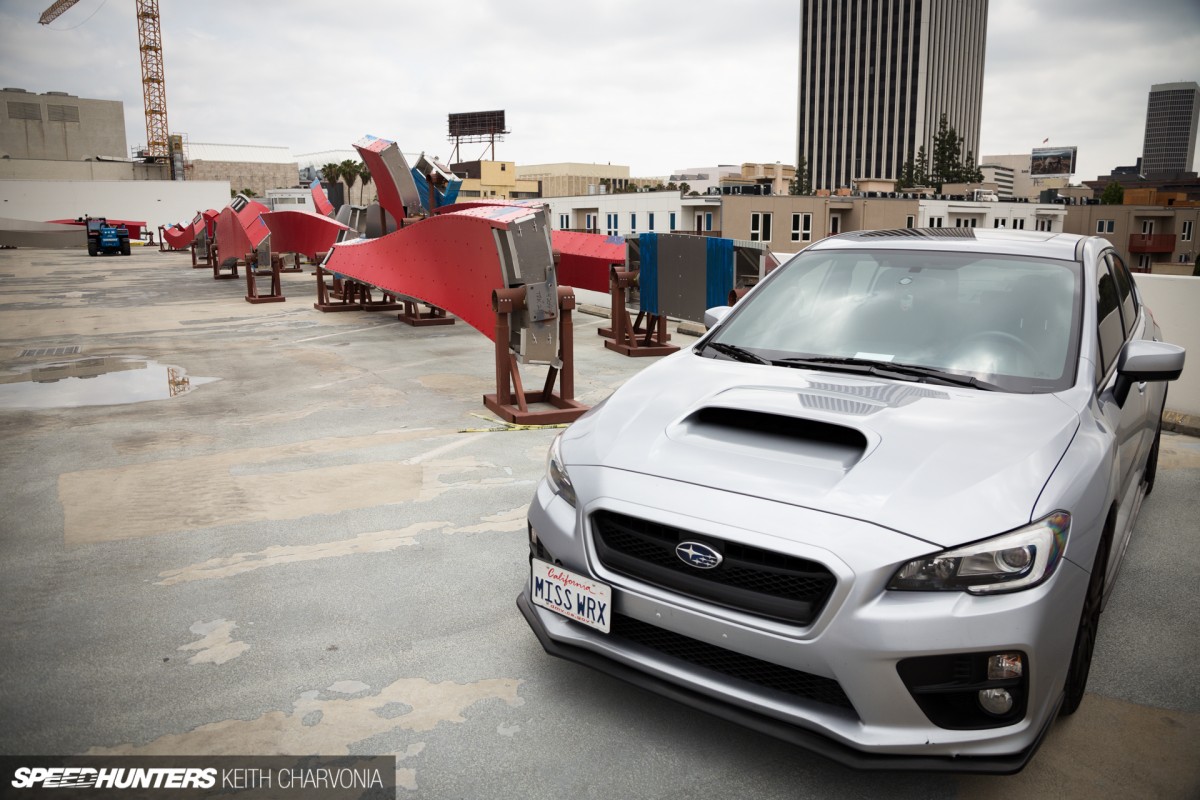 Finally, I made my way to the very top level, where the last few cars were forced to park. I was surprised to see parts from the exterior of the museum up there as well.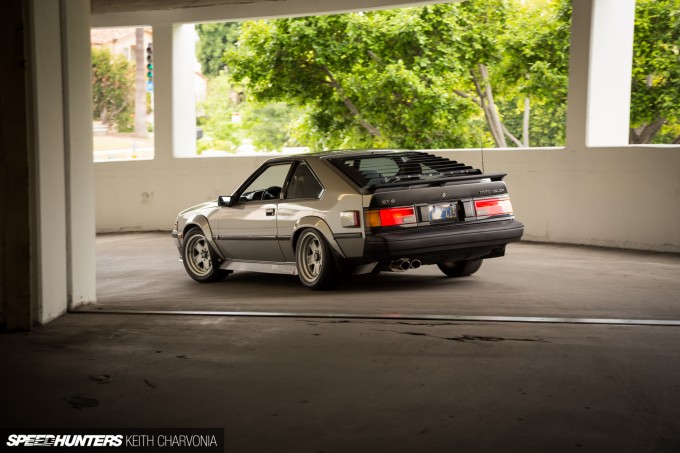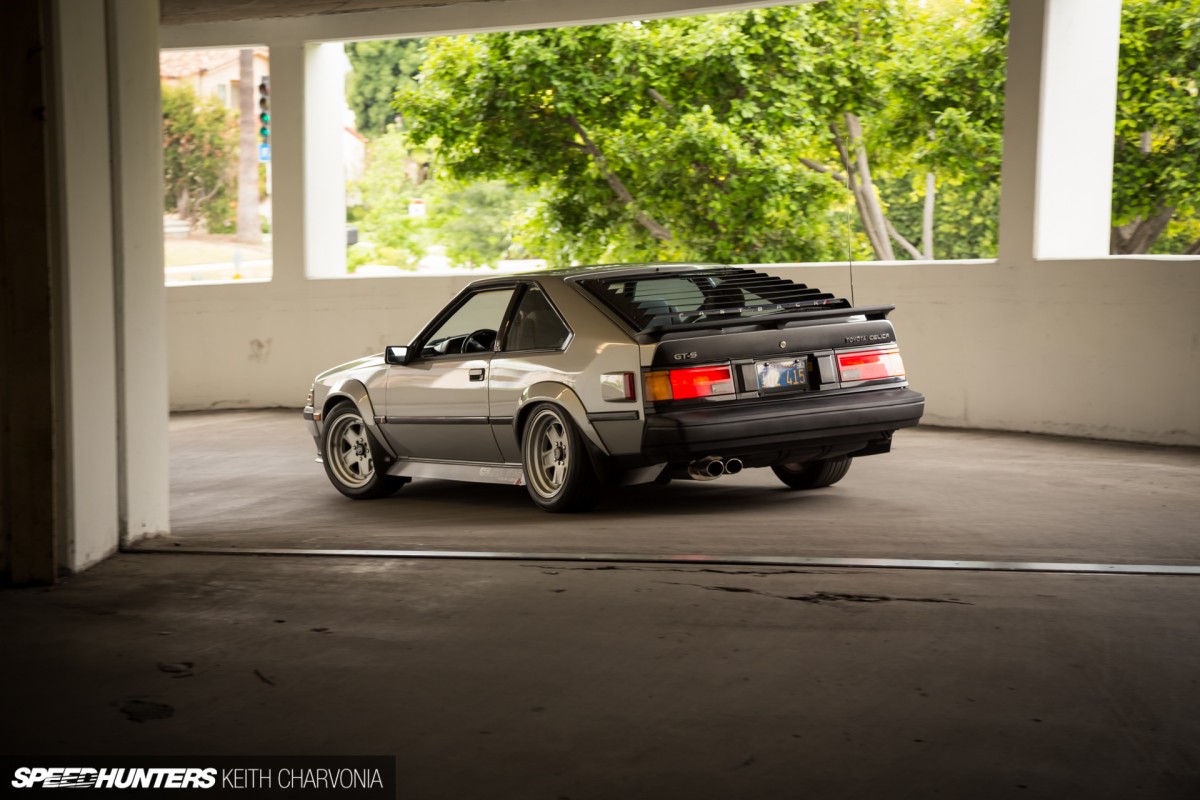 As the day wore on, people started to leave. I had my own flight to catch too.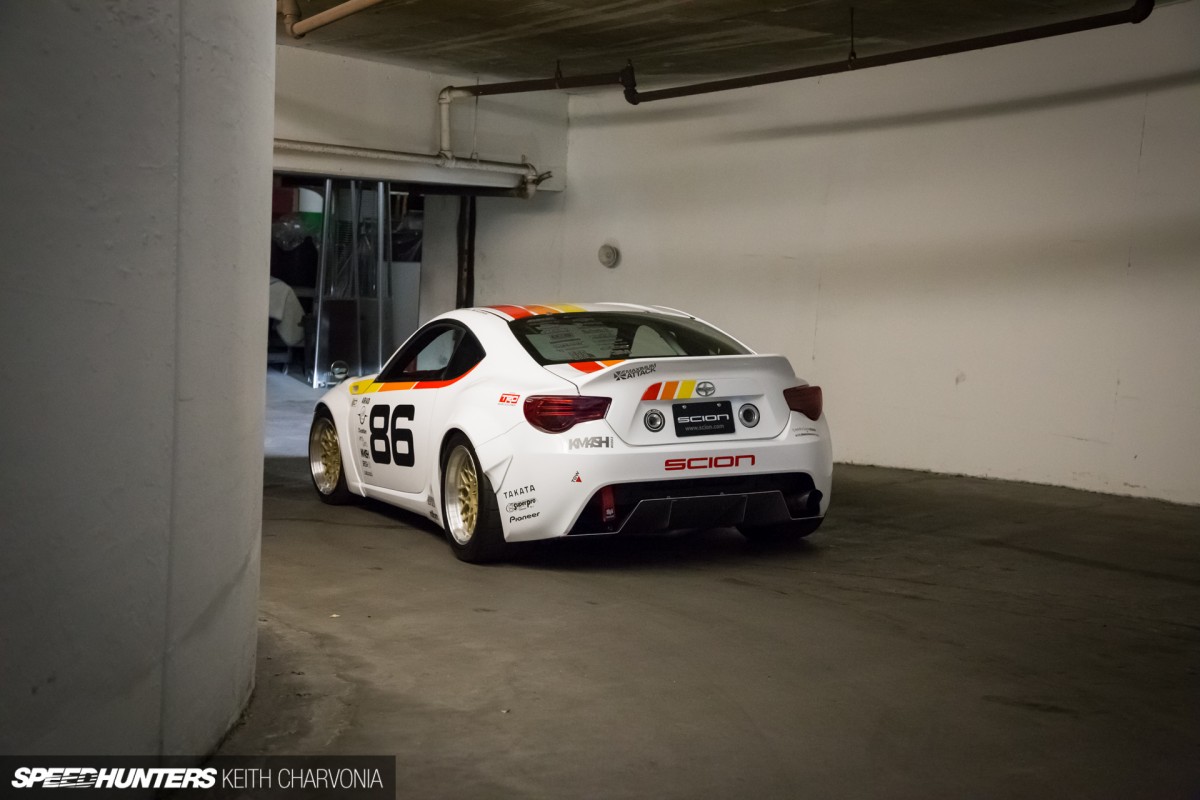 I tucked the FR-S away back in the Vault so Scion could retrieve it for their next show or event.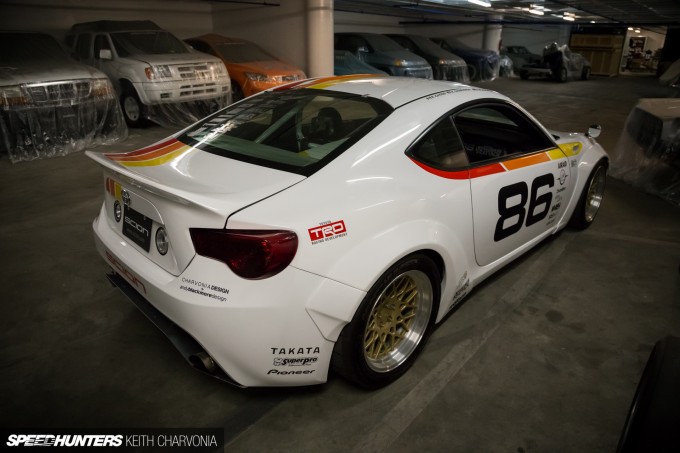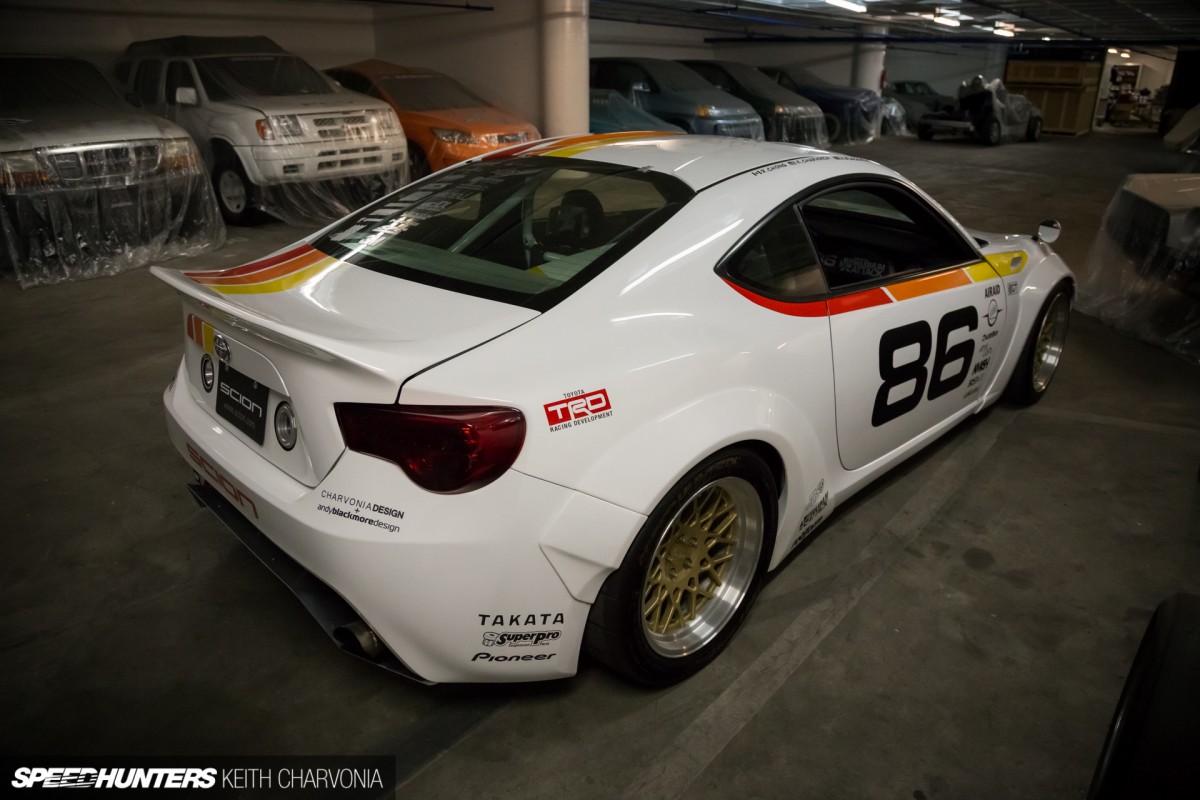 I had a little time to kill, so I asked for a tour while we were down there. And wouldn't you know it, the Marketing Director spent the next hour showing me all sorts of automotive treasures. Stay tuned for that story in the coming weeks!
Keith Charvonia
Instagram: SpeedhuntersKeith
keith@speedhunters.com
The Scion Tuner Challenge on Speedhunters
Cutting Room Floor