I like big butts and I cannot lie! It's probably the reason why I prefer the Kenmeri Skyline over the Hakosuka, and an obvious reason why I've developed quite an interest in the C130 Laurel. I can remember seeing a couple of slammed and tuned examples at my first Nagoya Exciting Car Showdown, and since then the C130 is a car I've lusted over. If or when I ever decide to buy a Kyusha, this is what it will need to be.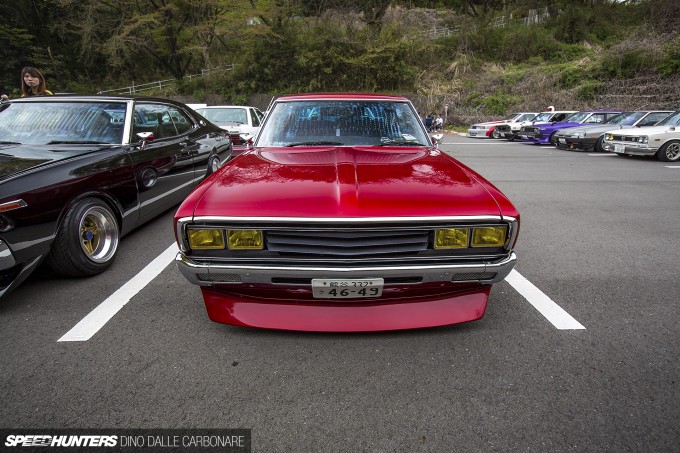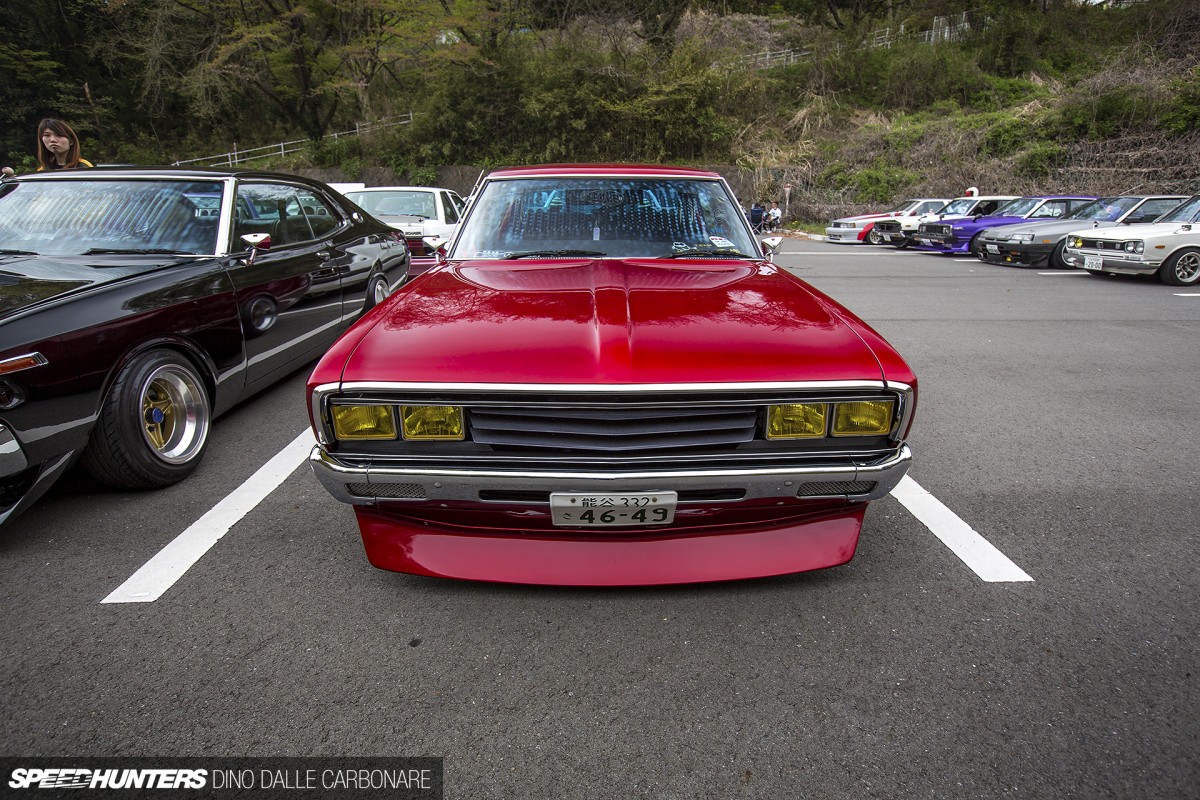 The C130 Laurel may not have the lust factor of a C110 Skyline, but that's precisely what makes this big '70s coupe so damn special. It's a more laid-back, cruiser-style car that lends itself well to a few touches here and there. And that said, the car I'm showing you in this spotlight feature may well be one of the sweetest examples I've ever seen. I almost lost it when I saw it parked up at the recent Kyusha meet in Sagamiko. It was instantly obvious that this C130 was an absolute labour of love – the body was spotless having been freshly repainted in a catchy shade of candy red and it had all the right Boso additions to make it truly stand out.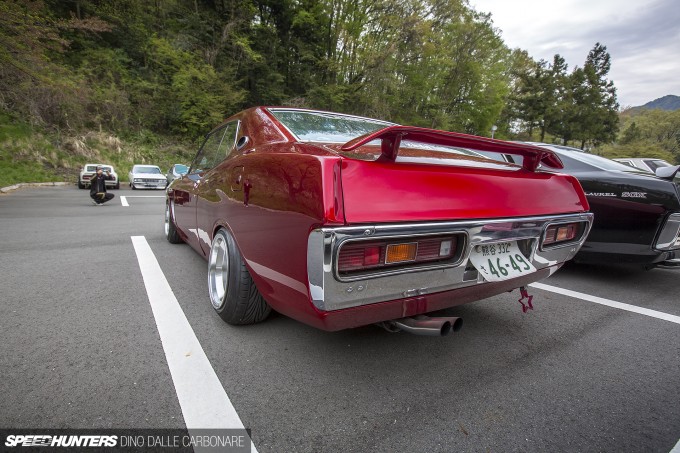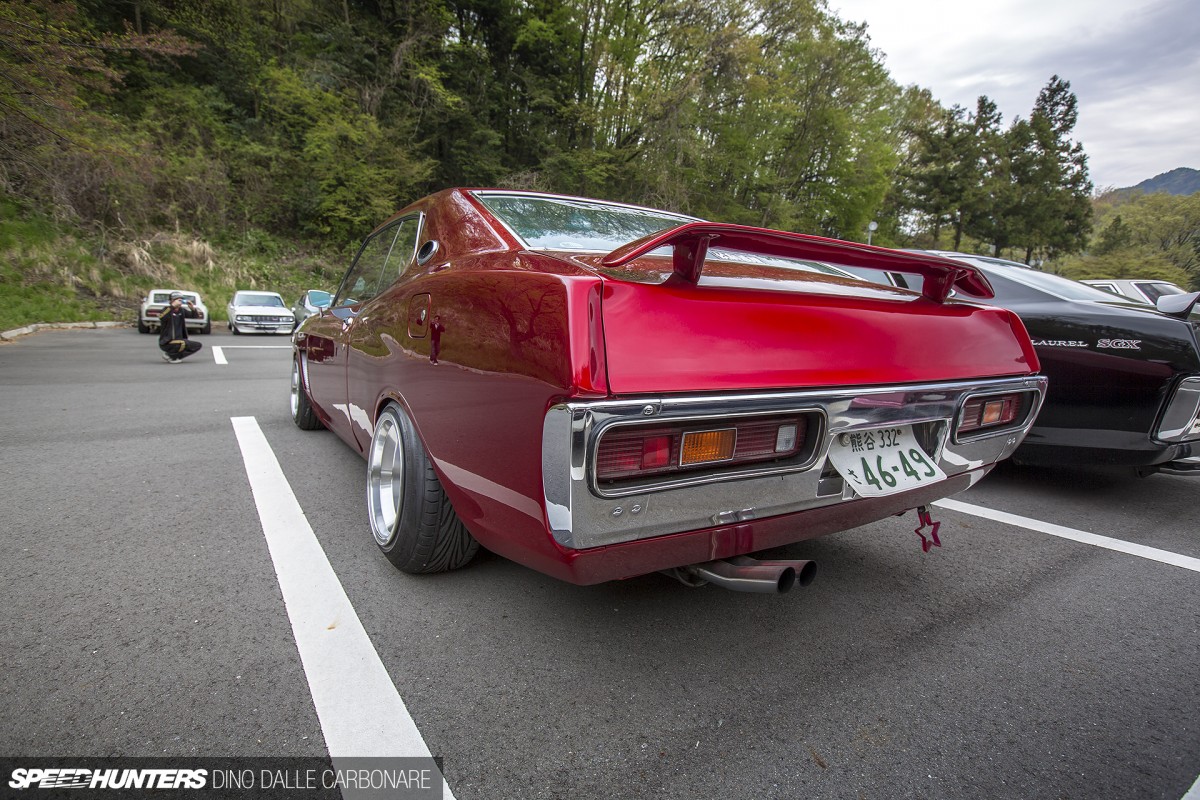 And there it is – the Laurel's big old butt. It's funnily referred to in Japanese as butaketsu – pig's butt – a term that anyone who knows anything about the Kyusha scene will recognise as a reference to the C130.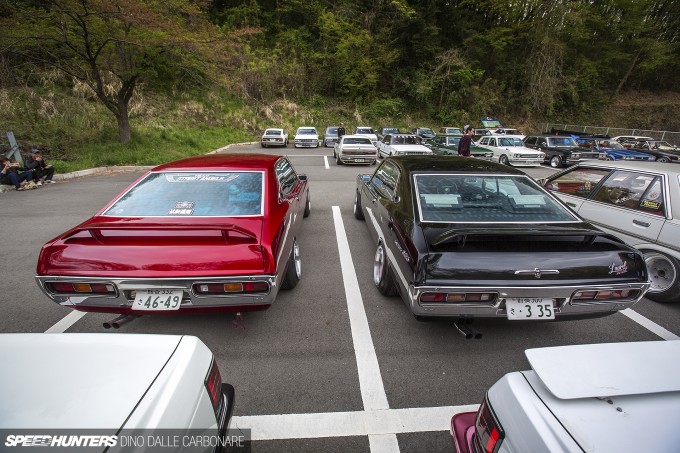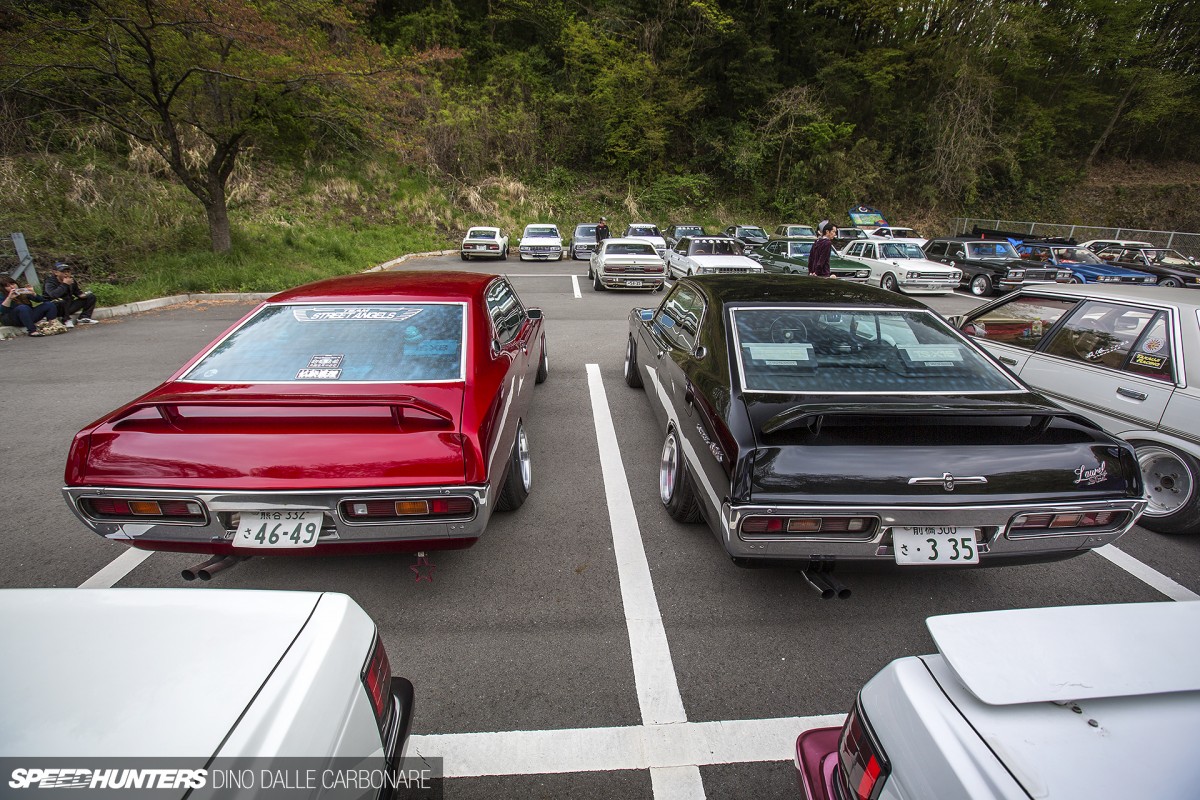 And look, there was another superb looking one right next to it!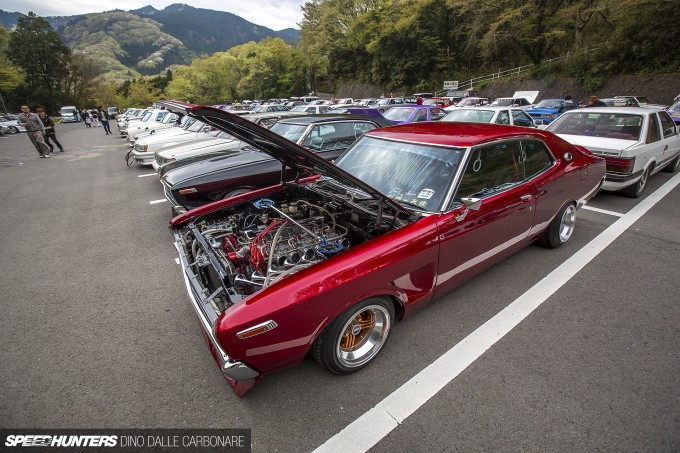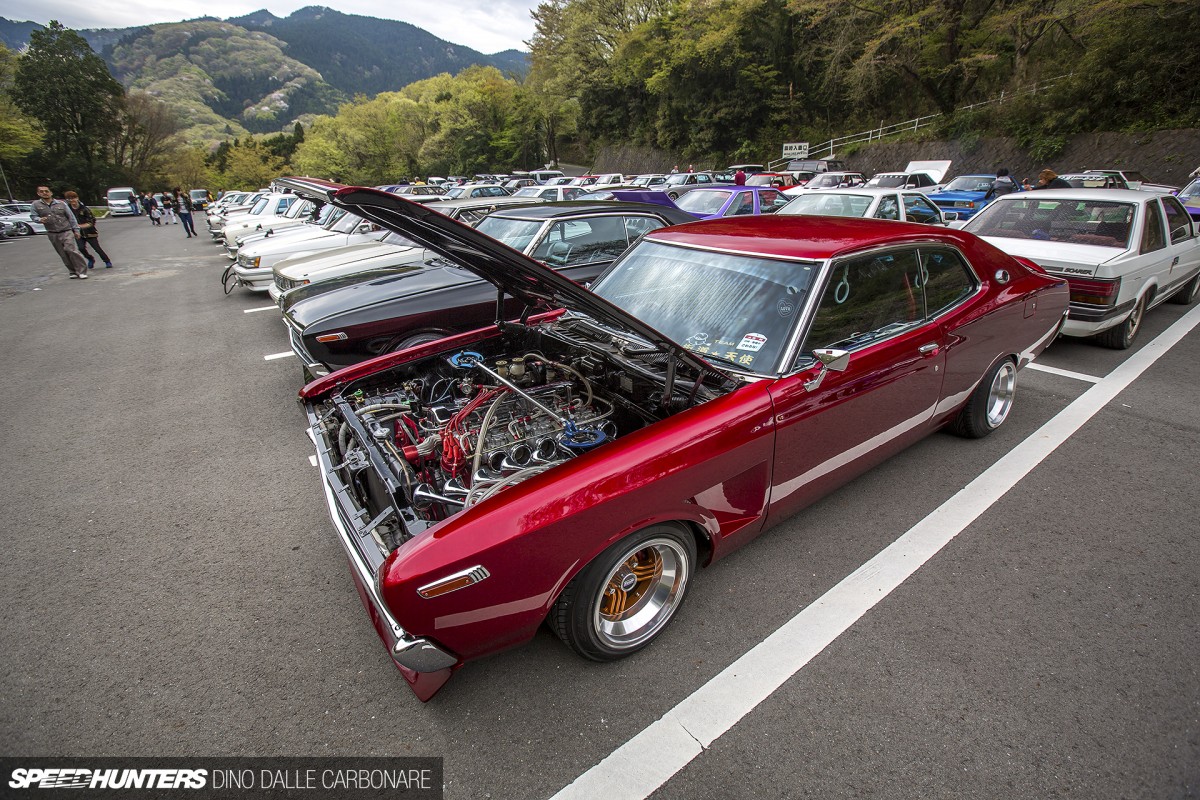 As I mentioned earlier, I kind of lost it when I saw this beauty. In fact, I got so carried away circling around taking photos that I didn't even realise that the car's owner and his wife were sitting not too far behind me. Afterwards we got talking, and he was happy to pop the bonnet for me.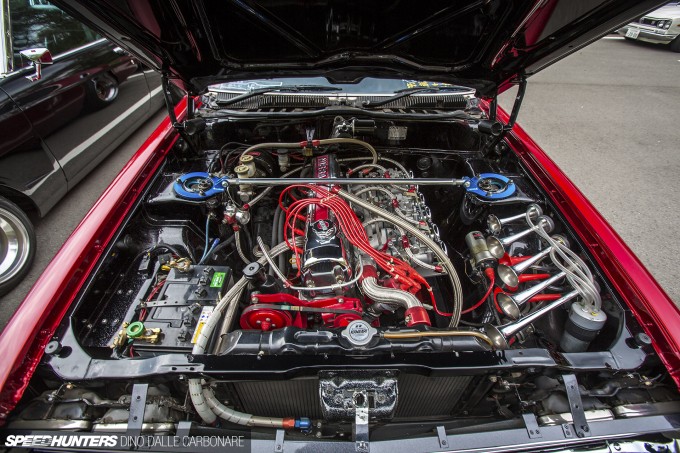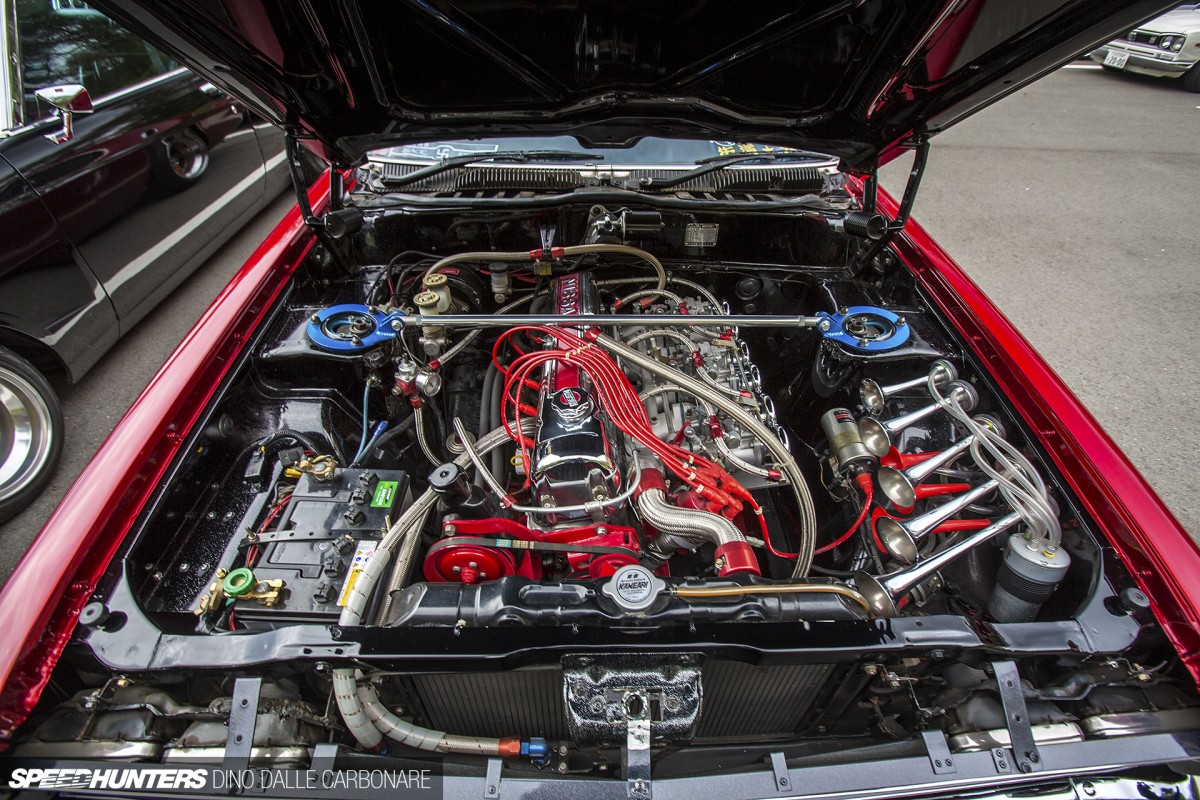 Inside was a very nice example of a well-tuned L-series, running a number of performance additions. After discovering that the owner isn't located too far out of Tokyo, we exchanged details and told him I'd give him a call. I just have to shoot it for a full feature, so apologies for not going into too much detail right now.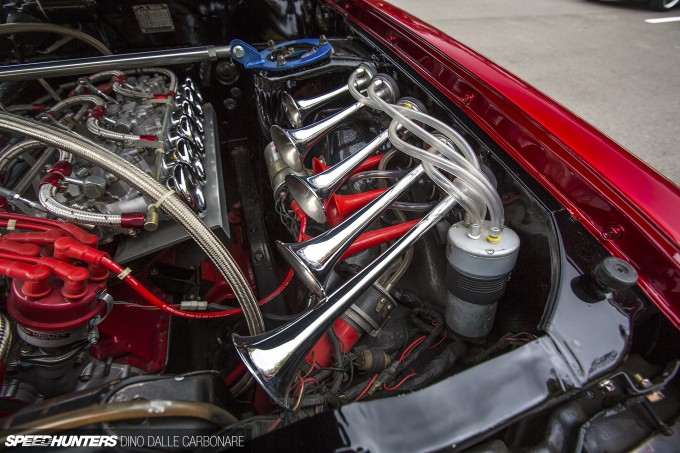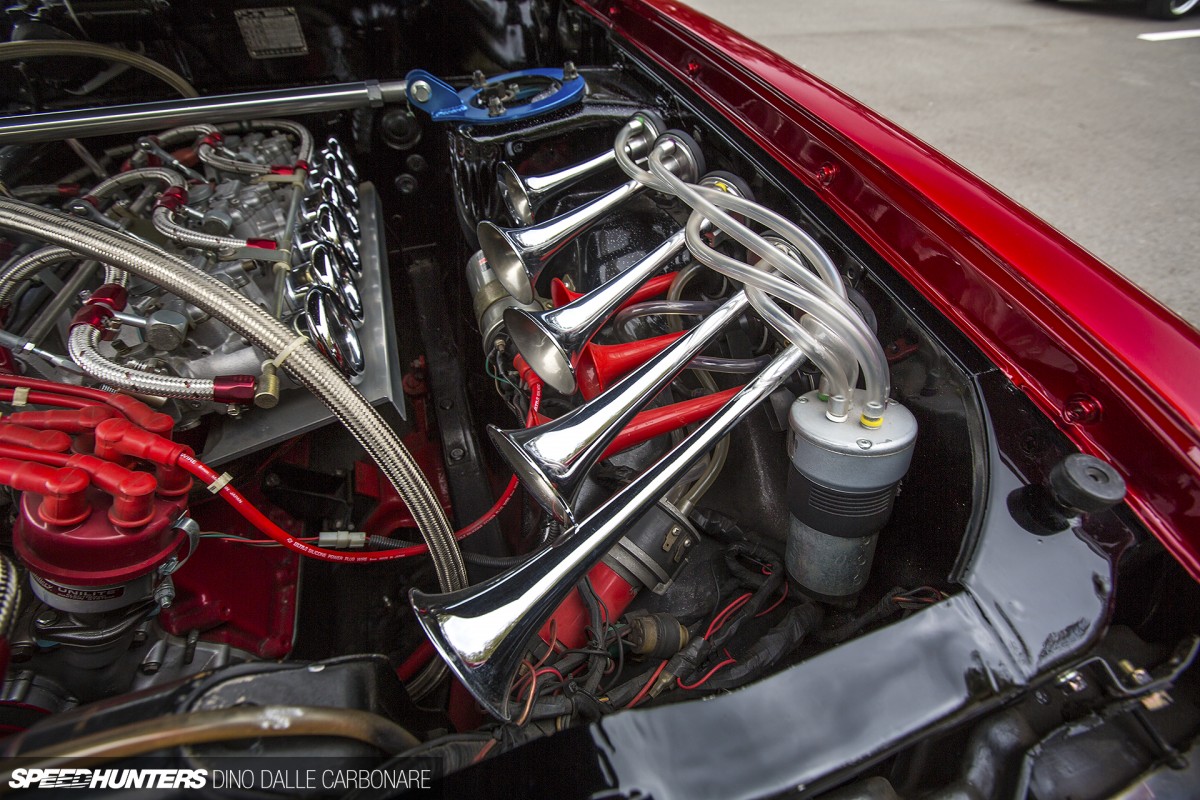 The ultimate piece of Boso style has to be the air horn, and when I feature this car I will definitely make a short video so you can hear the sweet melody those eight trumpets make. Can you guess what it is?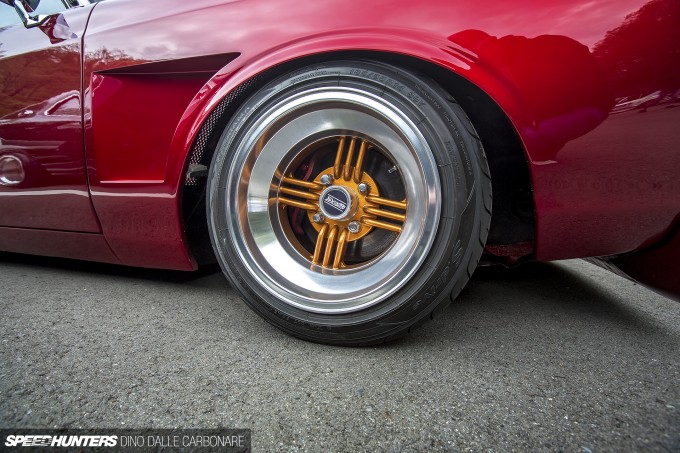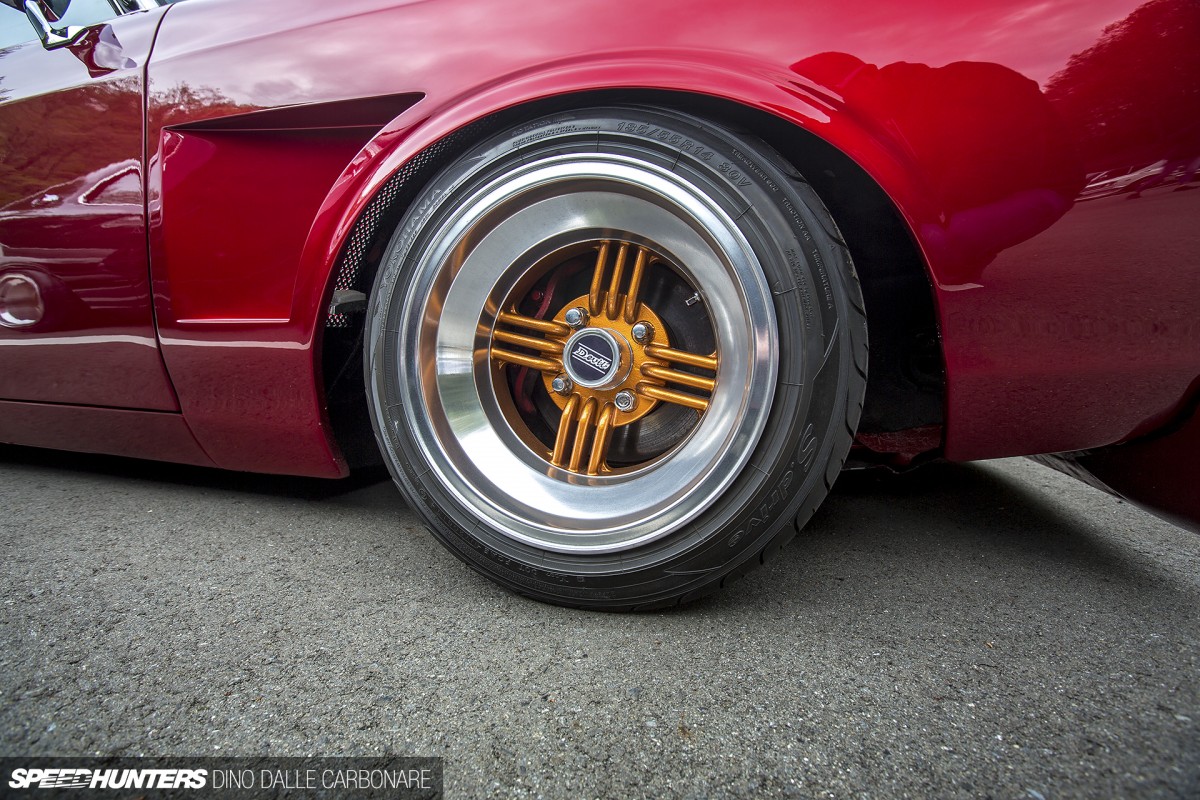 To make this Laurel even more drool-worthy, it was sitting on a set of spotless Devil Shadow Spokes – a vintage JDM wheel that's as sought after as they come.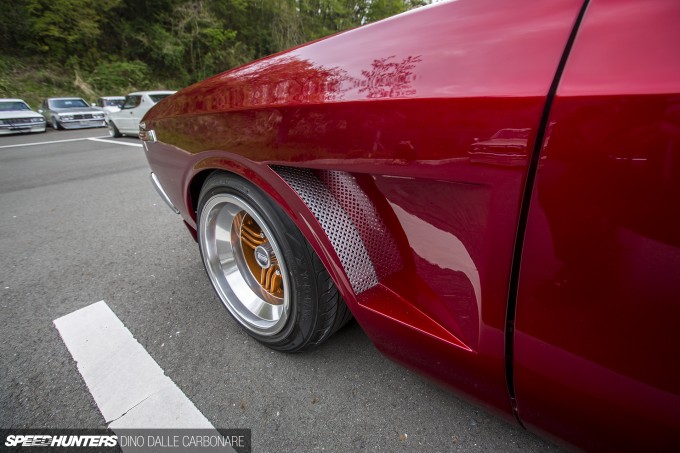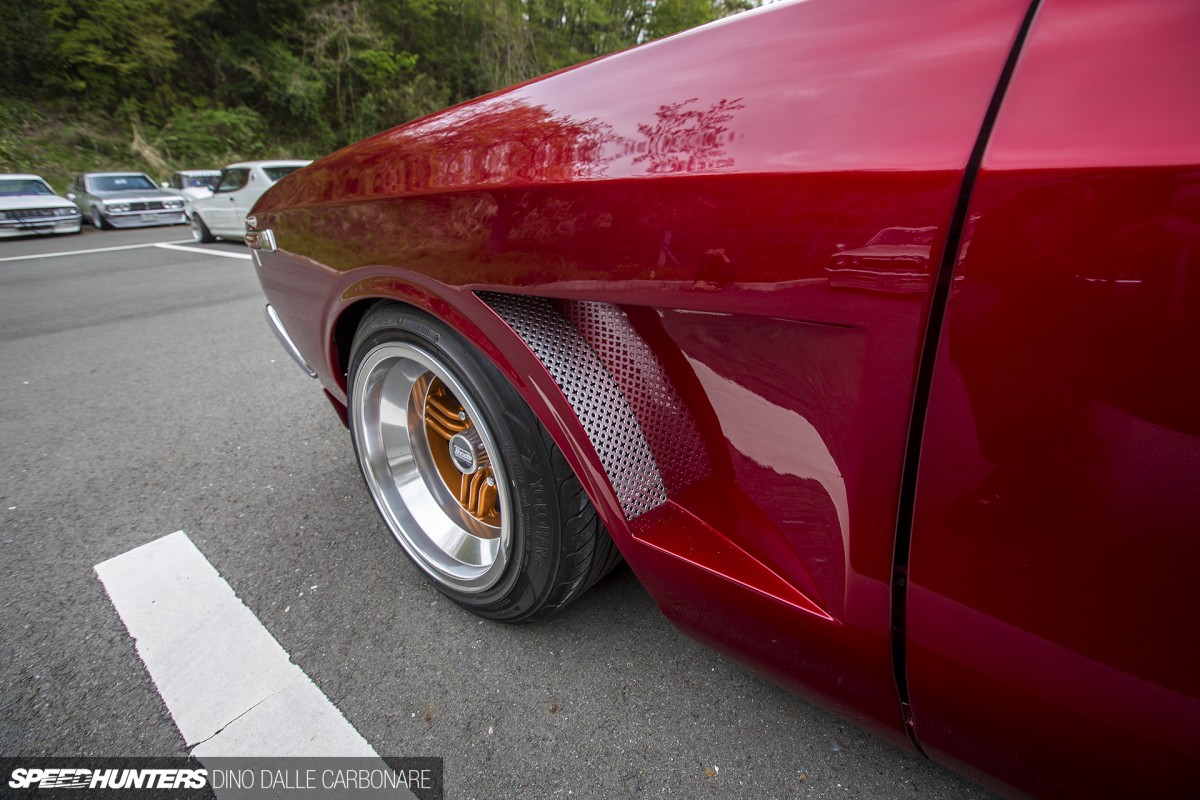 I also really liked the custom fender treatment, which is all executed in metal. They also feature the same sort of aluminium grille plate I've seen used on Kaido Racers, so I need to investigate what this is all about!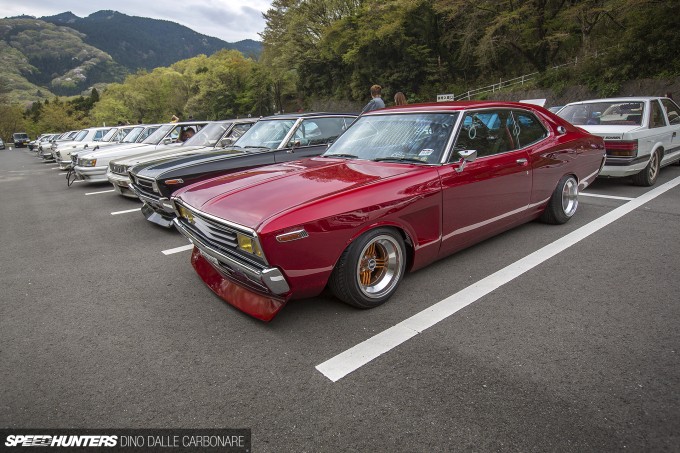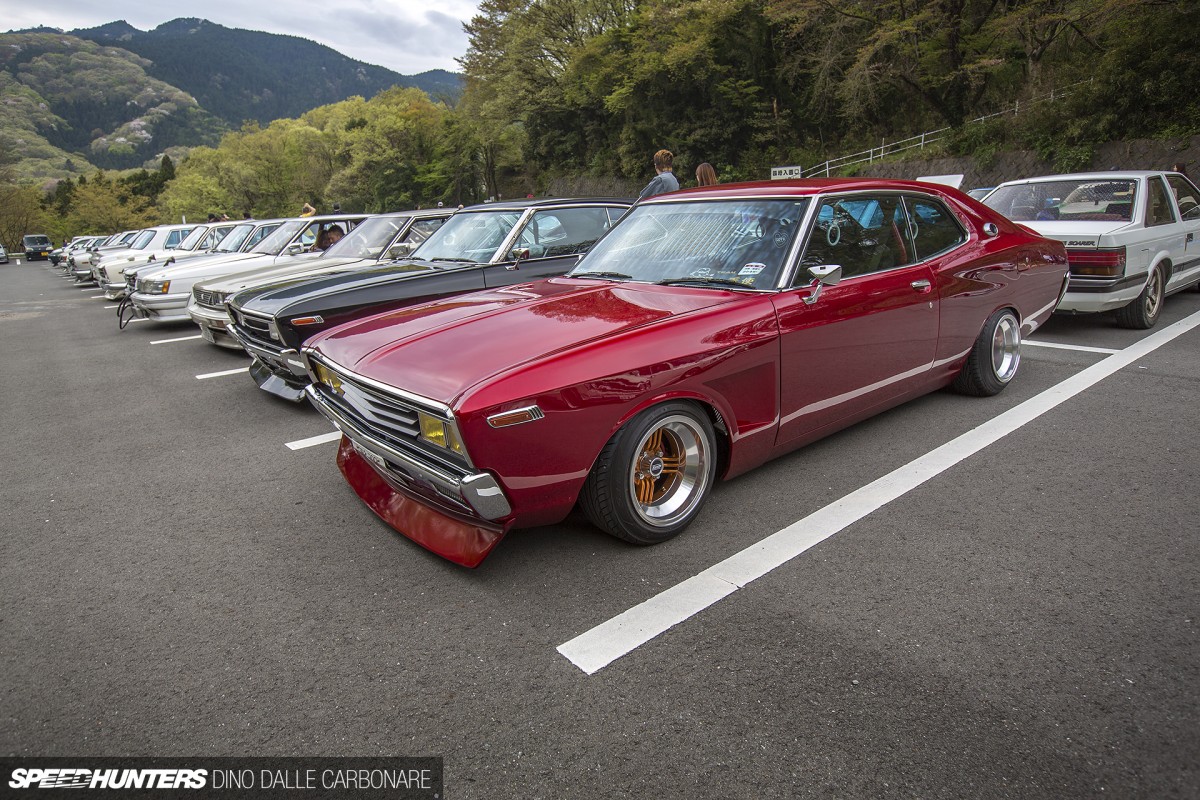 I haven't even finished writing this spotlight feature and I've already been consulting a few online vintage car resellers to see what C130s are out there. Now this would make an awesome Speedhunters project car! For now though, I'll just have to set up that meeting and continue to slobber all over these pictures..
Dino Dalle Carbonare
Instagram: speedhunters_dino
dino@speedhunters.com