The Best Of Everything
If you were to create the perfect automotive event, there would be several things you would need. First off, you'd want a good setting. How about the wide and picturesque Fuji Speedway sitting in the shadow of Japan's iconic snow-capped mountain? Got it.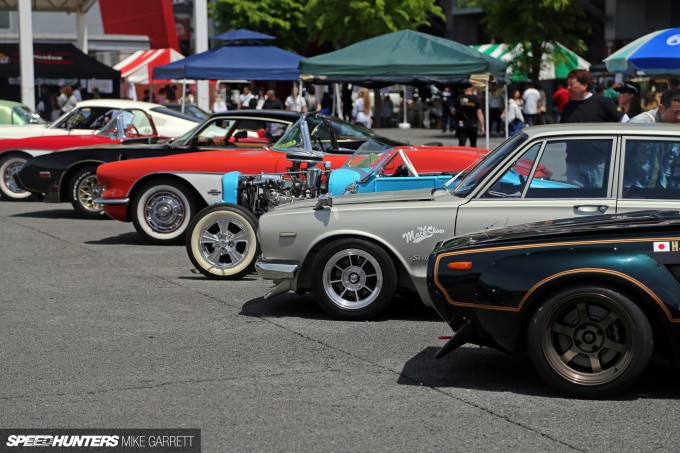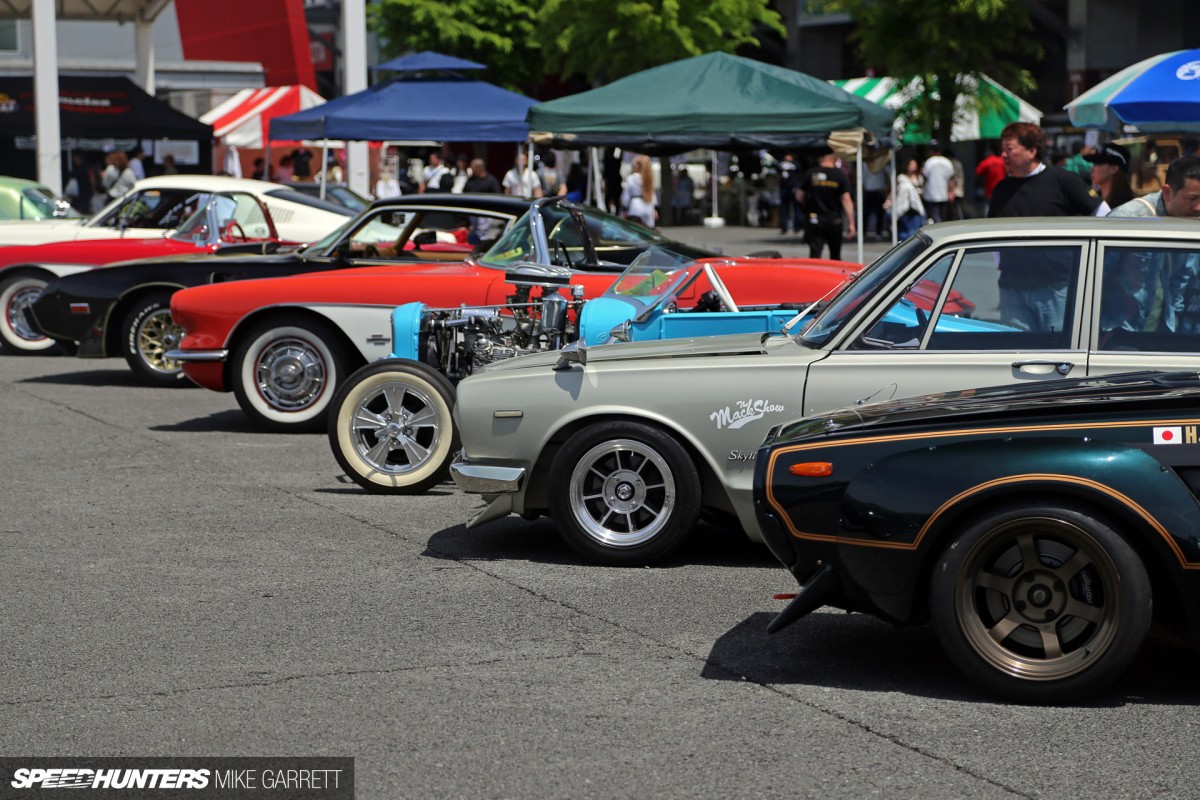 You'd also want the weather to be ideal. How about clear skies, sunshine and temperatures in the upper 70s with not a drop of rain in the forecast? Check.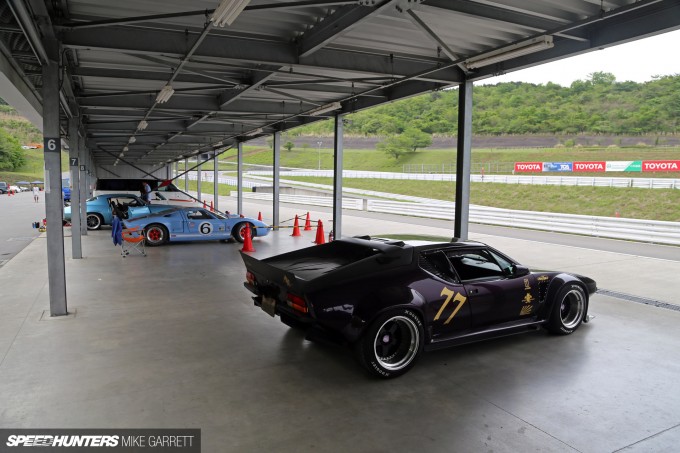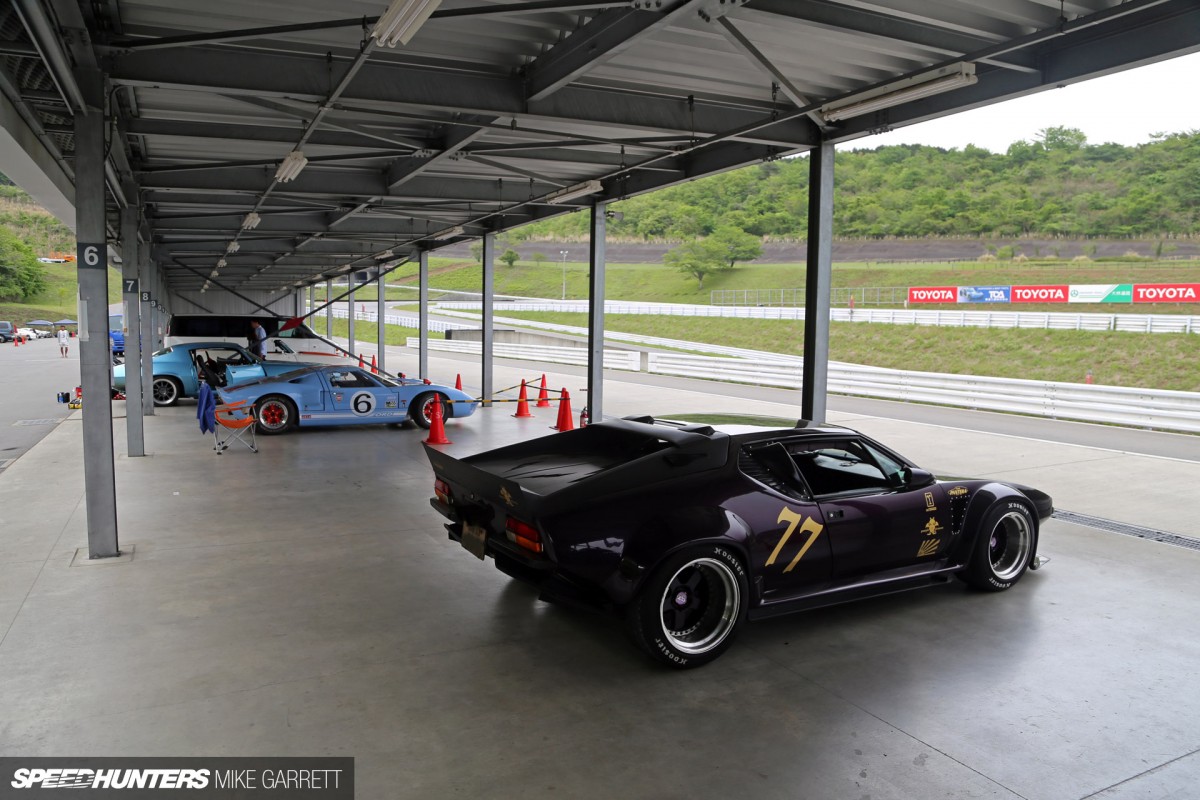 You'd want a few different things to see. A car show? Yep. Drag racing? Sure. Circuit racing? Got that too. We've also got a swap meet and some kick-ass bands playing live rock 'n' roll all day long.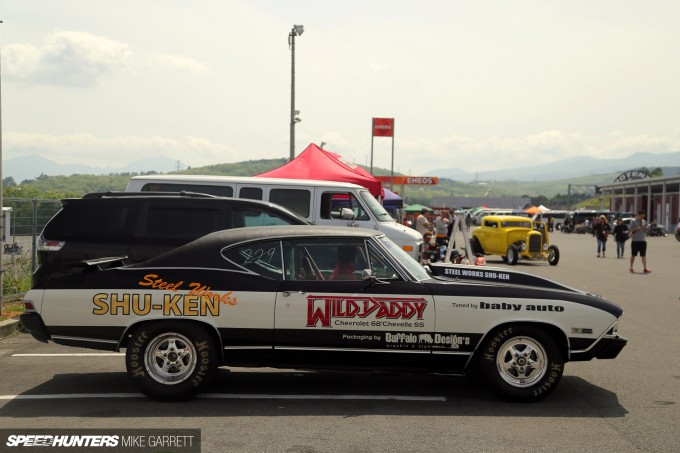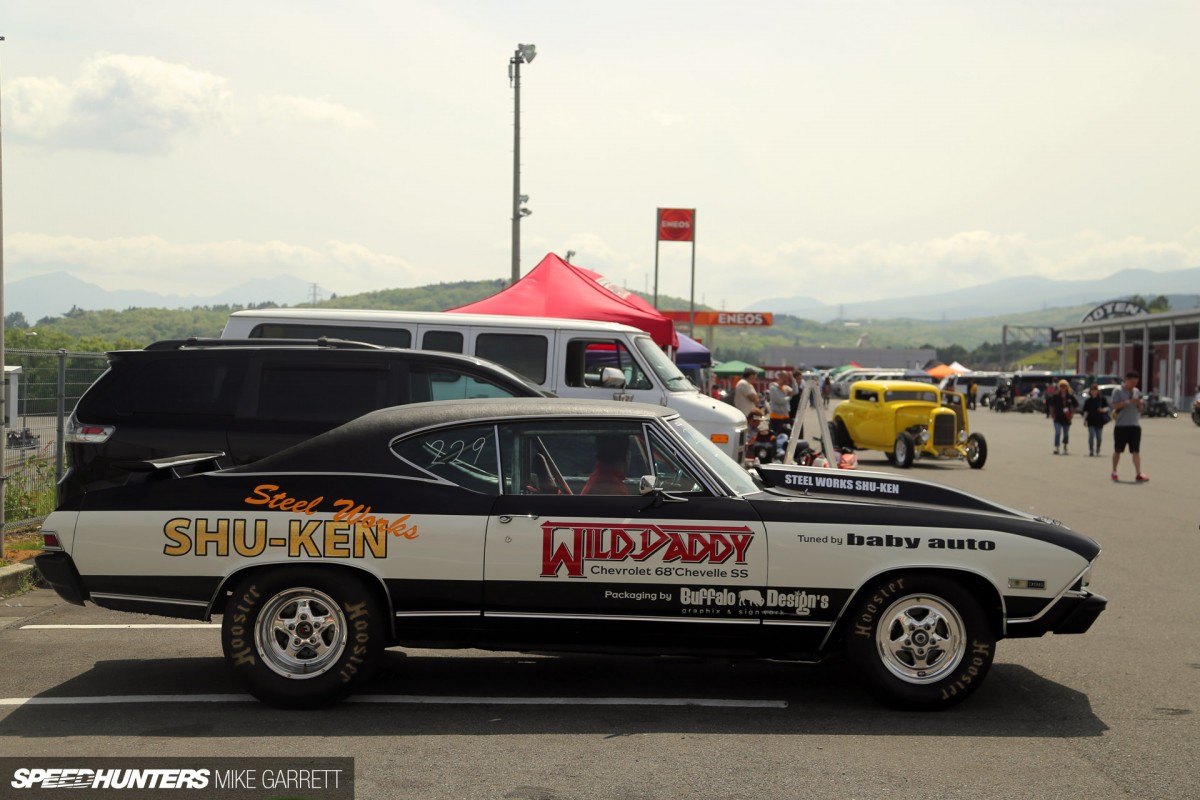 Finally, you want some cars. Muscle cars, dragsters, vans, hot rods, lowriders and plenty of old school Japanese machinery. Also tons of motorcycles for good measure.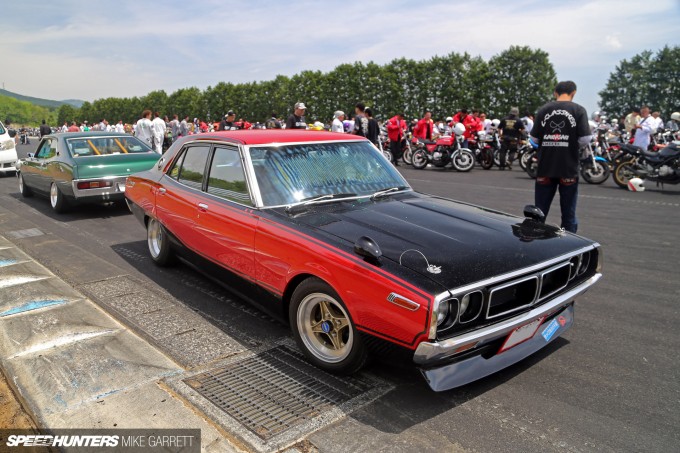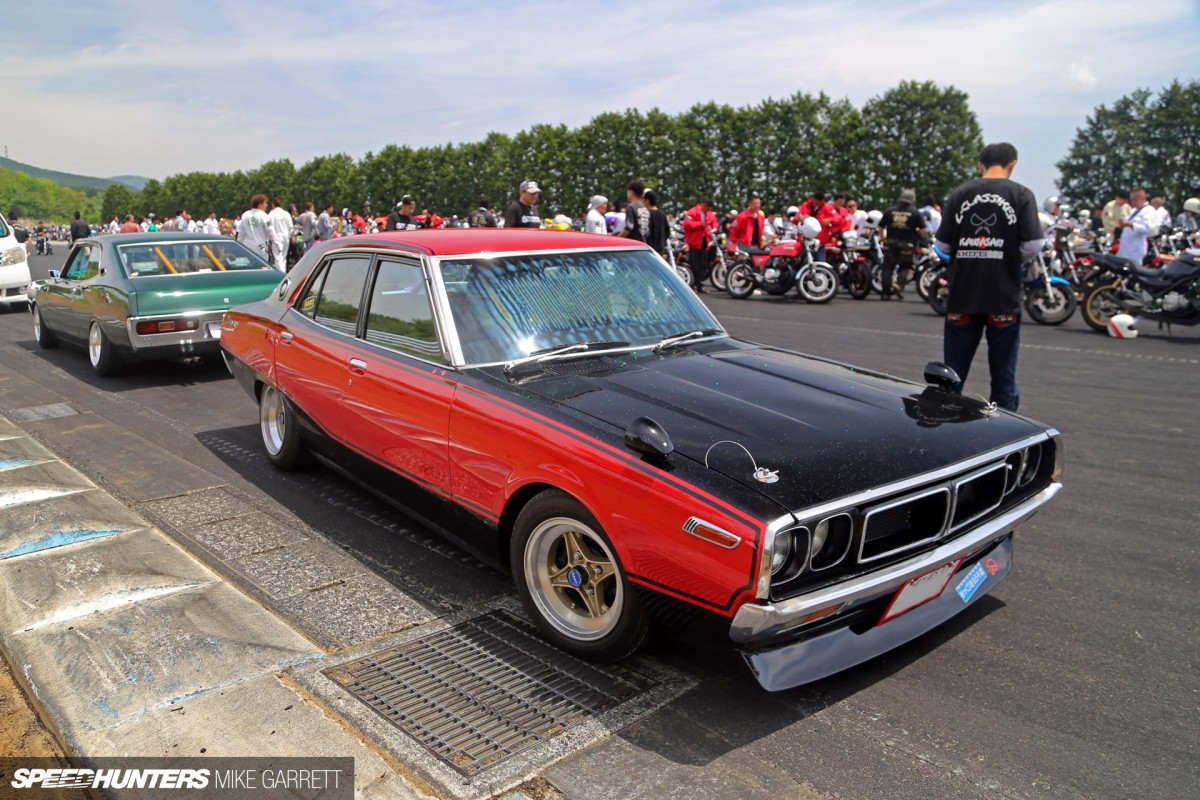 Such an event actually exists. It's called Ikura's Amefes – and I spent all day Wednesday at Fuji Speedway taking it in. Short for 'American Festival', Amefes is a Golden Week holiday tradition in Japan – an event that gearheads mark on the calendar as a day not to be missed.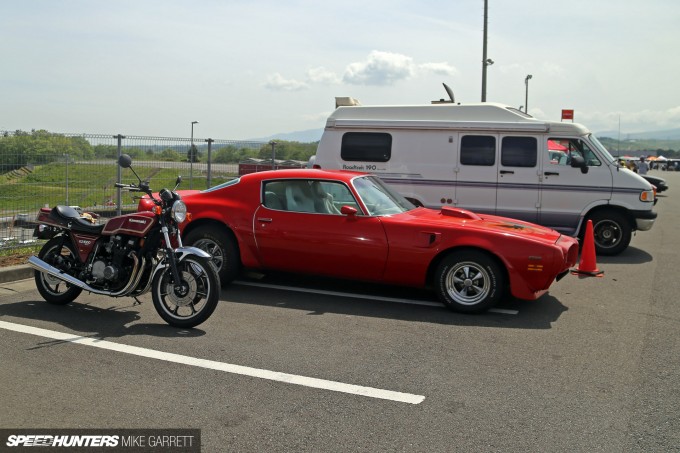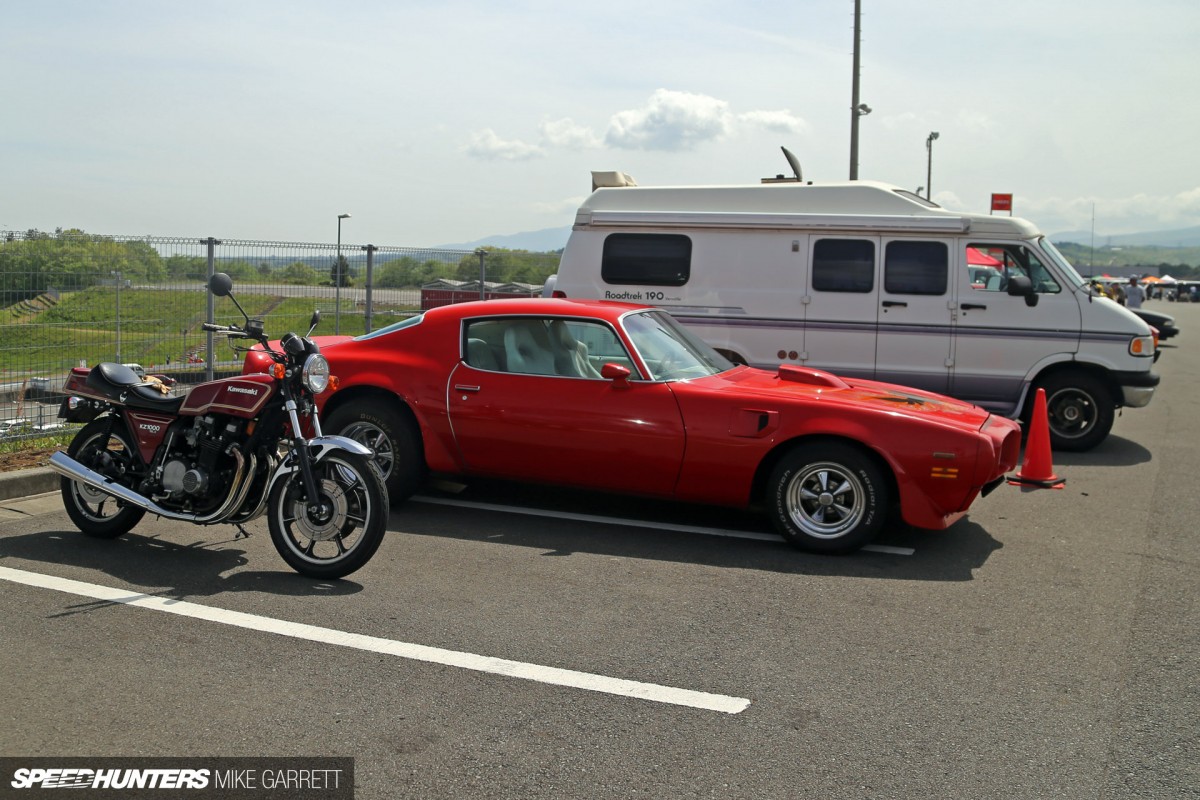 Amefes is not only one of the largest American car shows in Japan, it's actually a whole lot more than that. It's a day-long celebration of horsepower and style done only in the way the Japanese can do.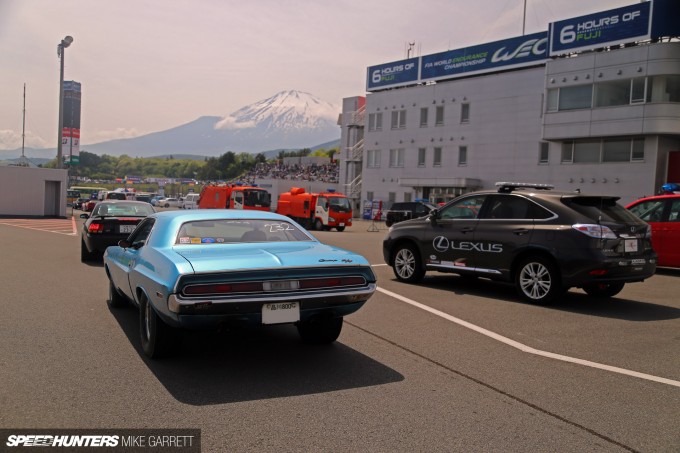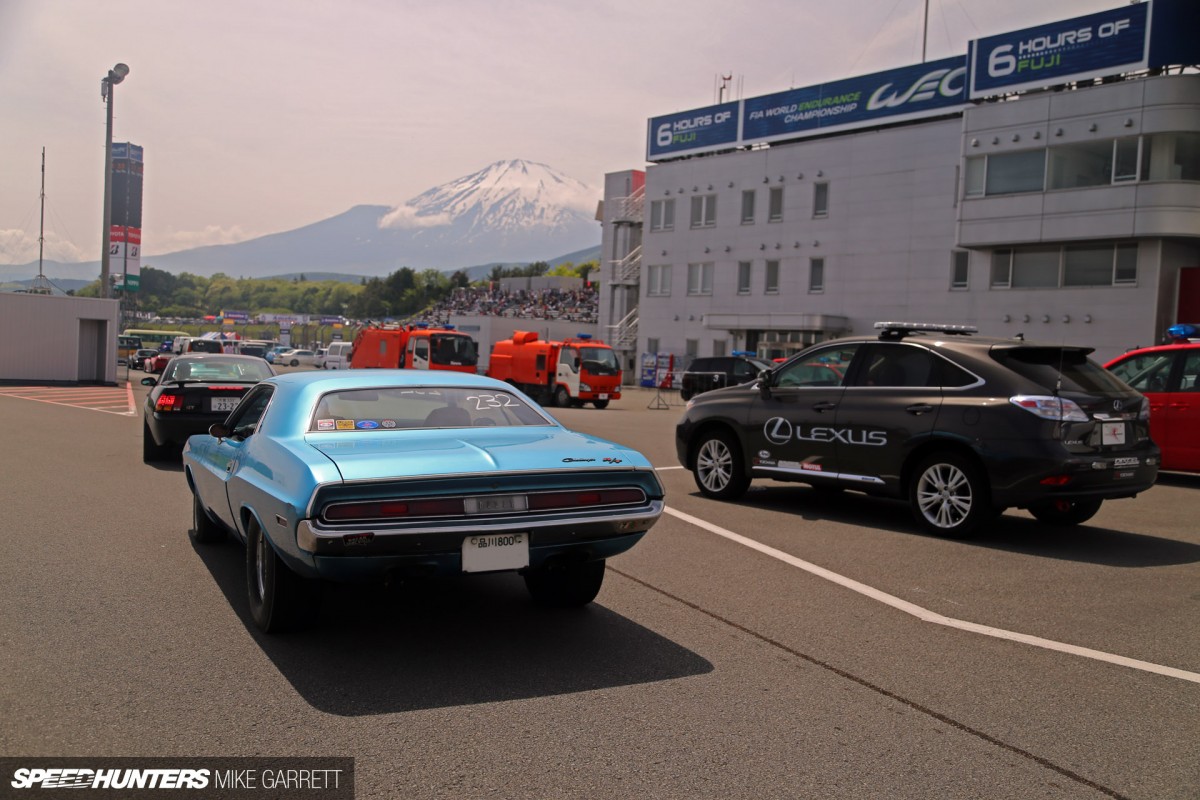 For a lot of people, drag racing is the major draw to Amefes. Fuji Speedway doesn't have a dedicated drag strip of course, but for this event Fuji's front straight is converted into a makeshift quarter mile complete with a Christmas tree and timing lights.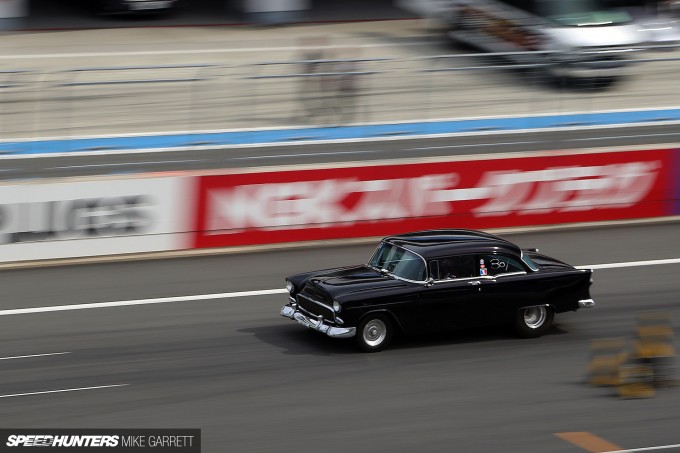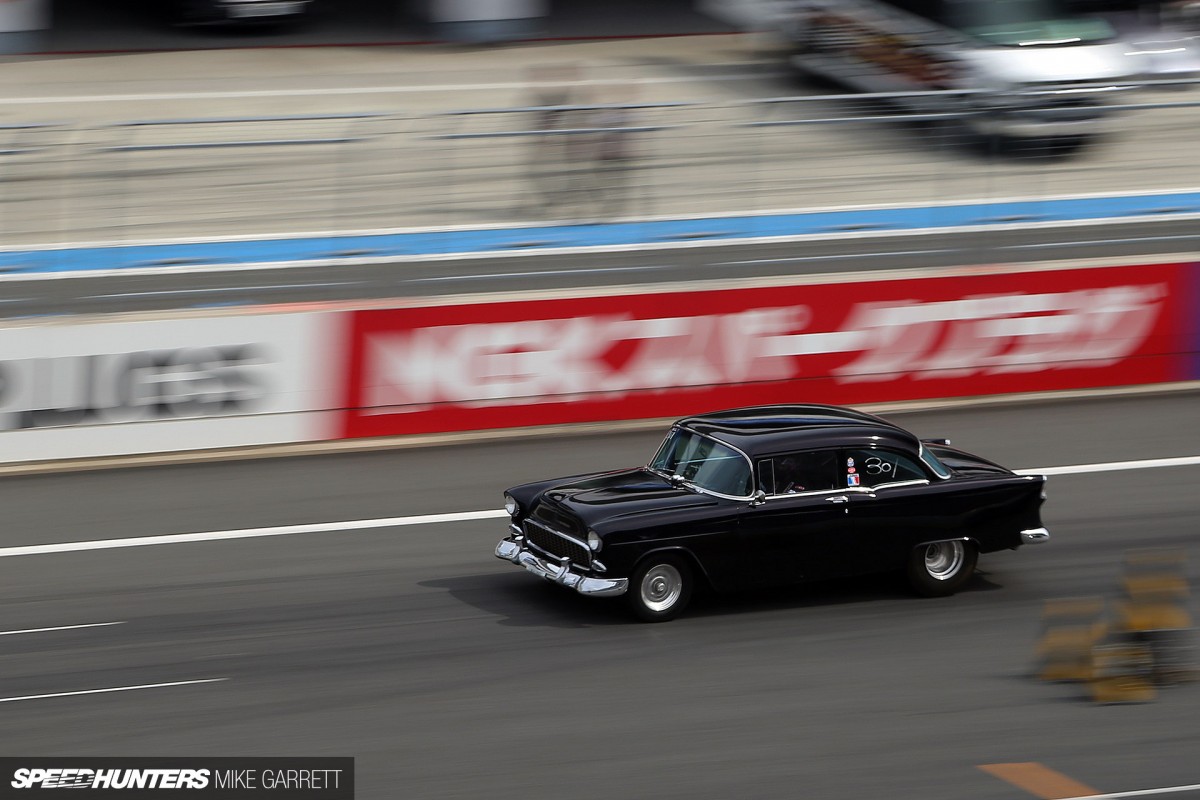 Fuji Speedway is traditonally the realm of Super GT race cars and time attack machines, so it was quite bizarre to see something like a '55 Chevy 210 screaming down the front straight with its V8 soundtrack bouncing off the grandstand.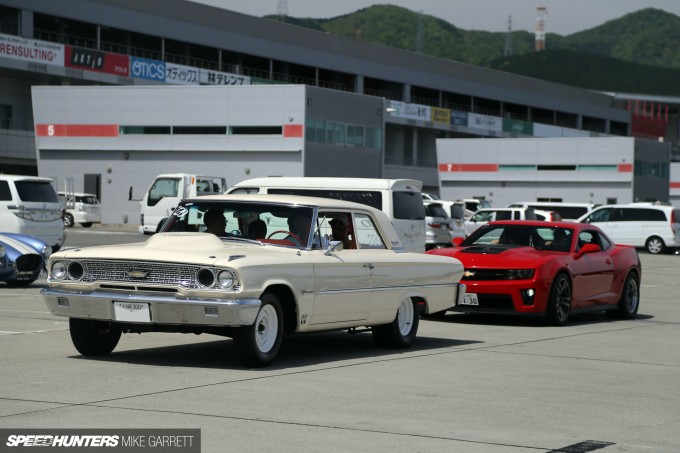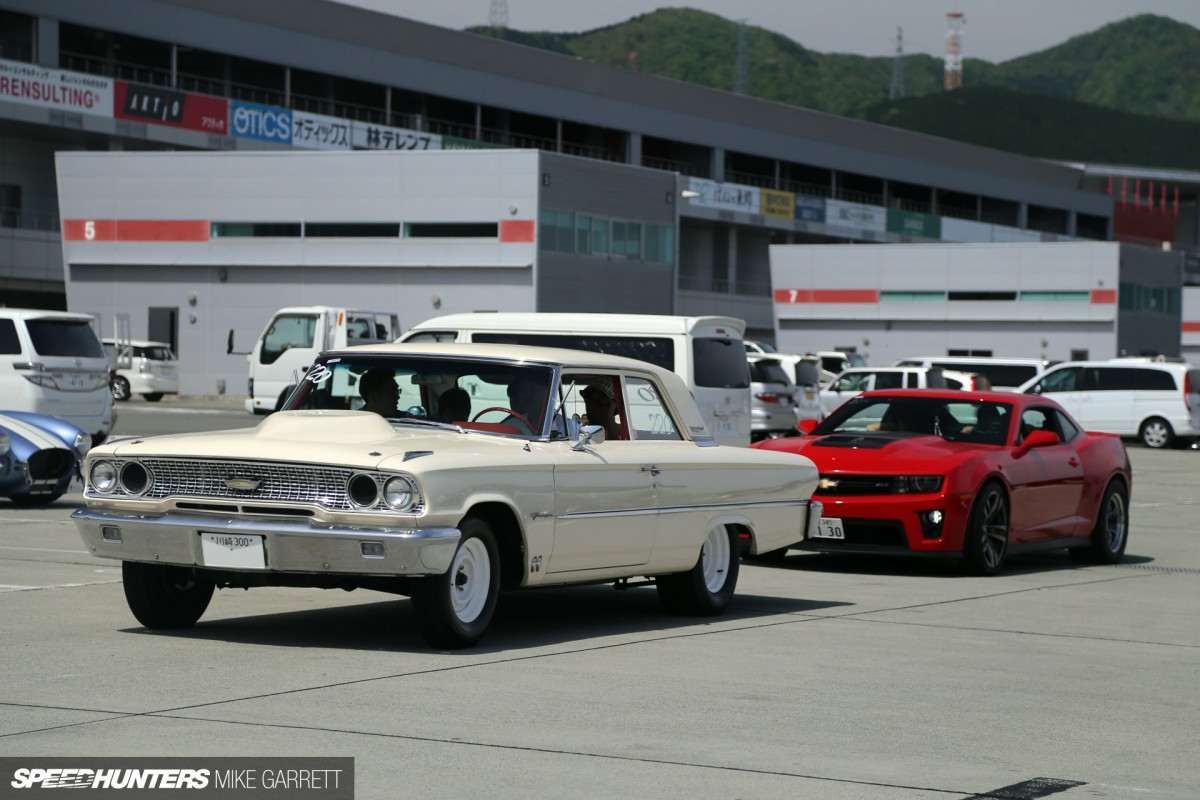 The drag racing attracted a wide variety of machines – everything from basic street cars to fuel dragsters and funny cars. Here we have a new Camaro ZL1 lining up behind a '63 Ford Galaxie drag special. Yes.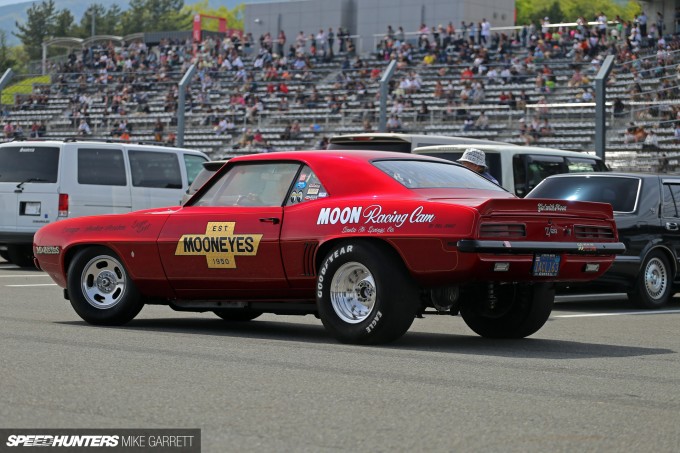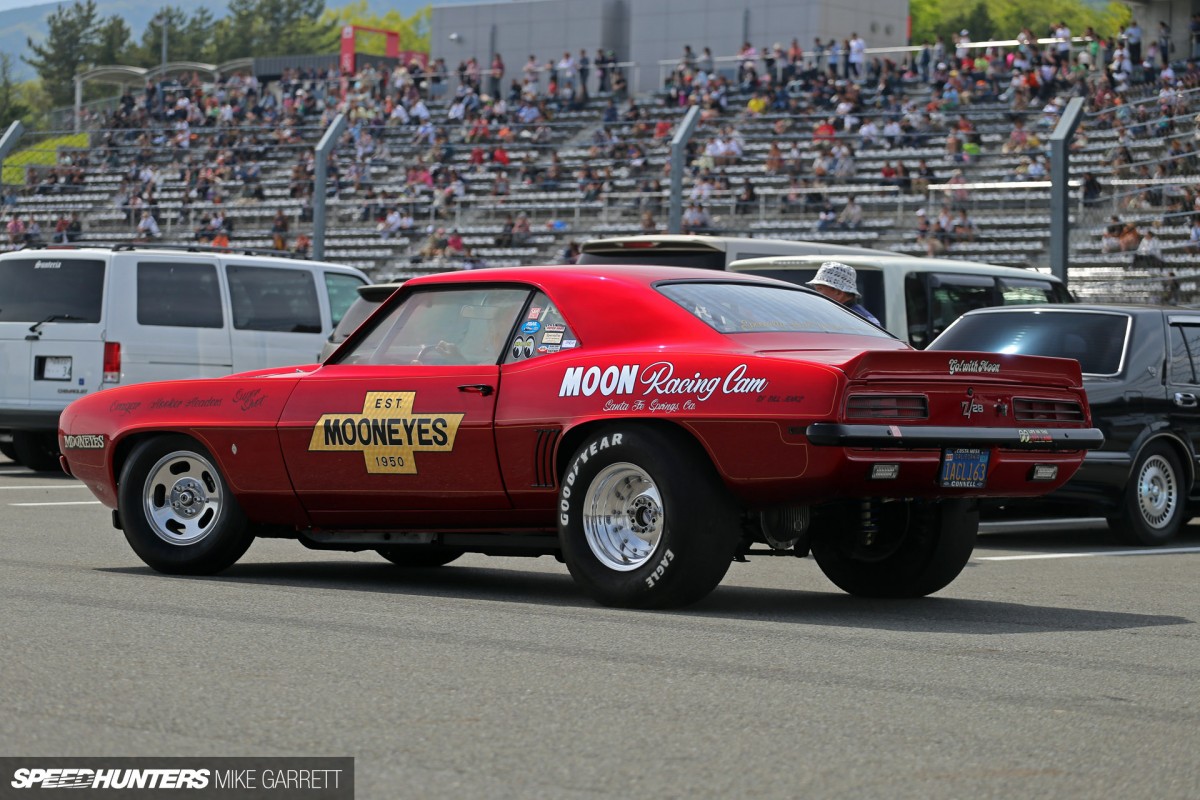 The Mooneyes crew was also out having some fun with their bad-ass '69 Camaro. With so few places to drag race in Japan these days, people really jump at the opportunity to run their stuff down the big front straight at Fuji.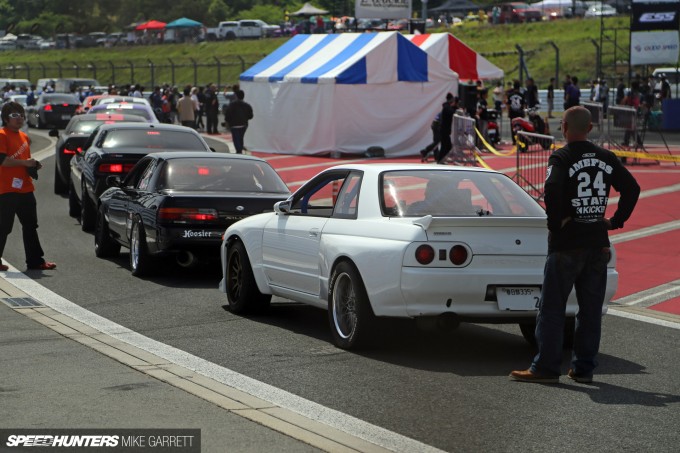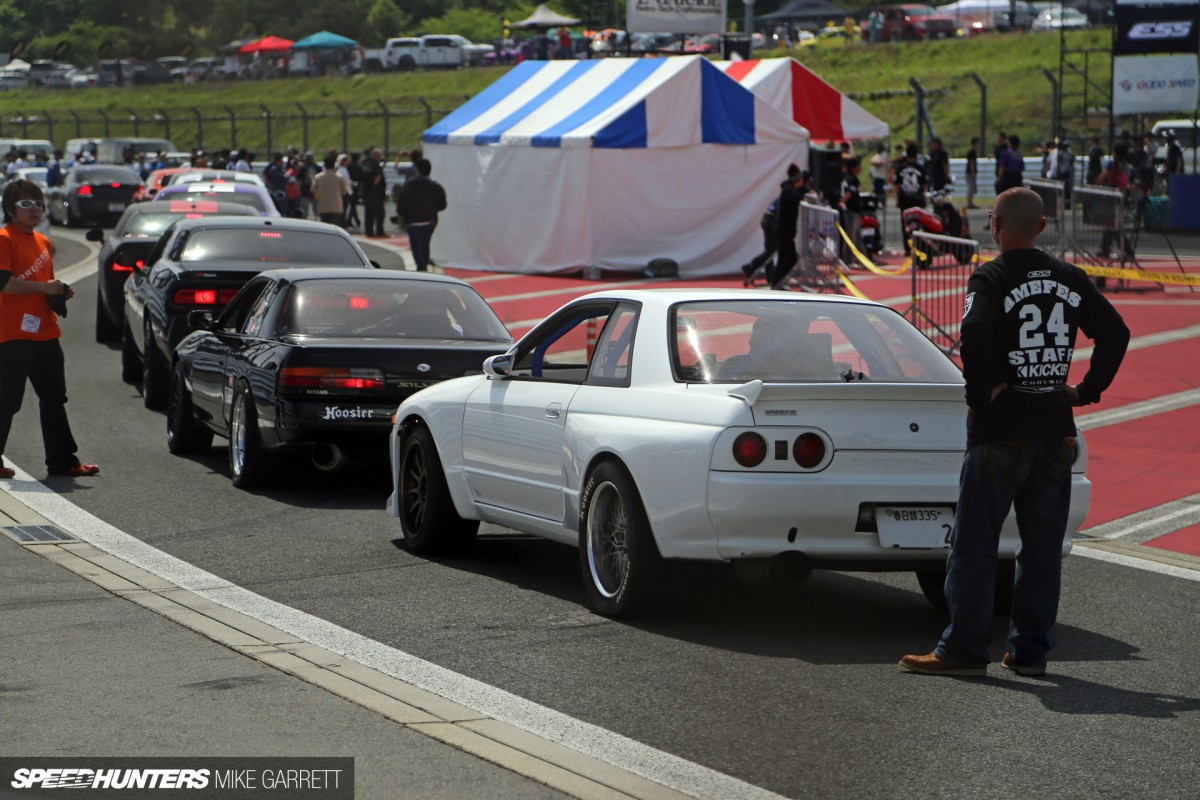 The drag racing wasn't just open to American vehicles either – there was a sizeable contingent of Japanese domestic quarter milers, including GT-Rs, Silivas, Supras and plenty of old school metal.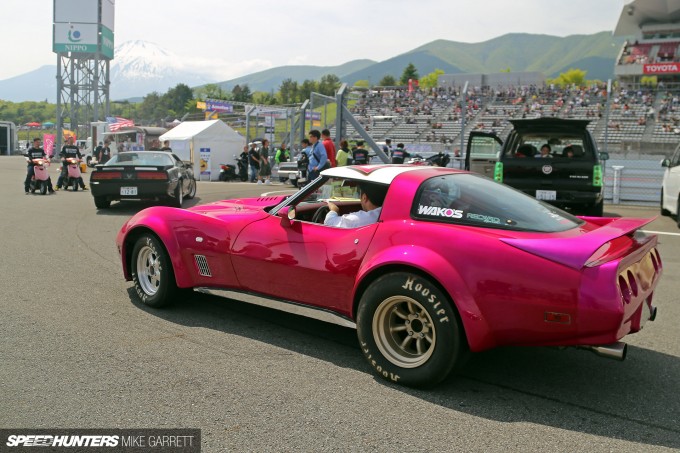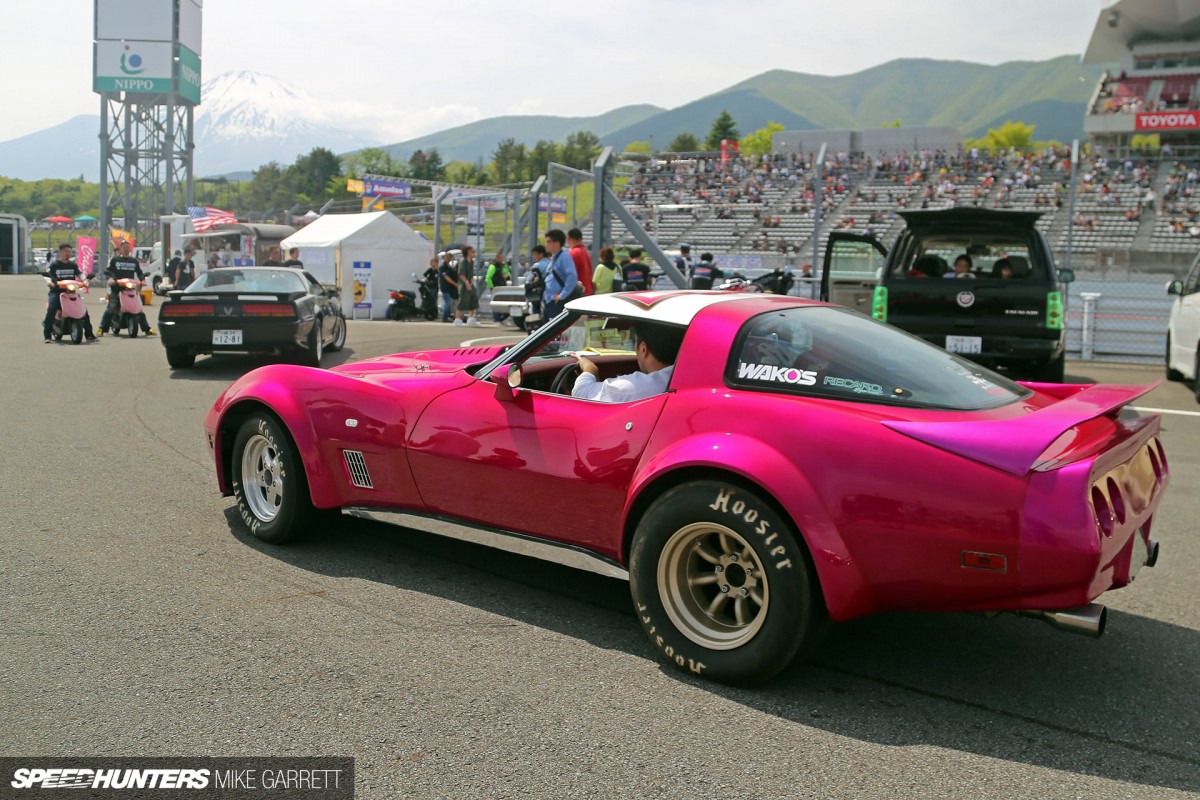 Of course, even the American cars had their unique Japanese attributes. Why RS Watanabes and Hoosiers on C3 Corvette drag car? Because Japan.
Show & Go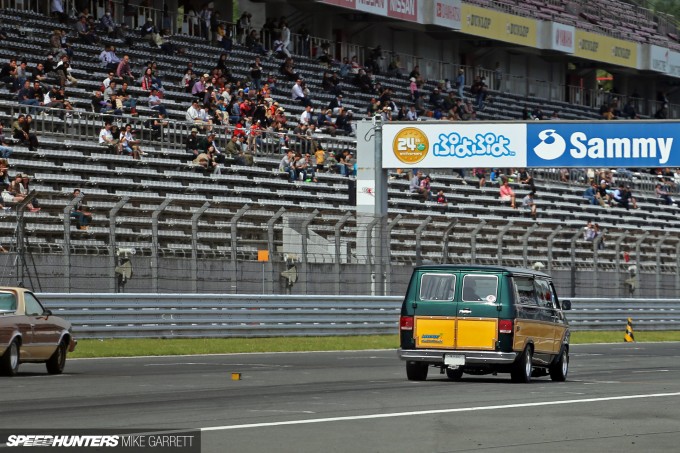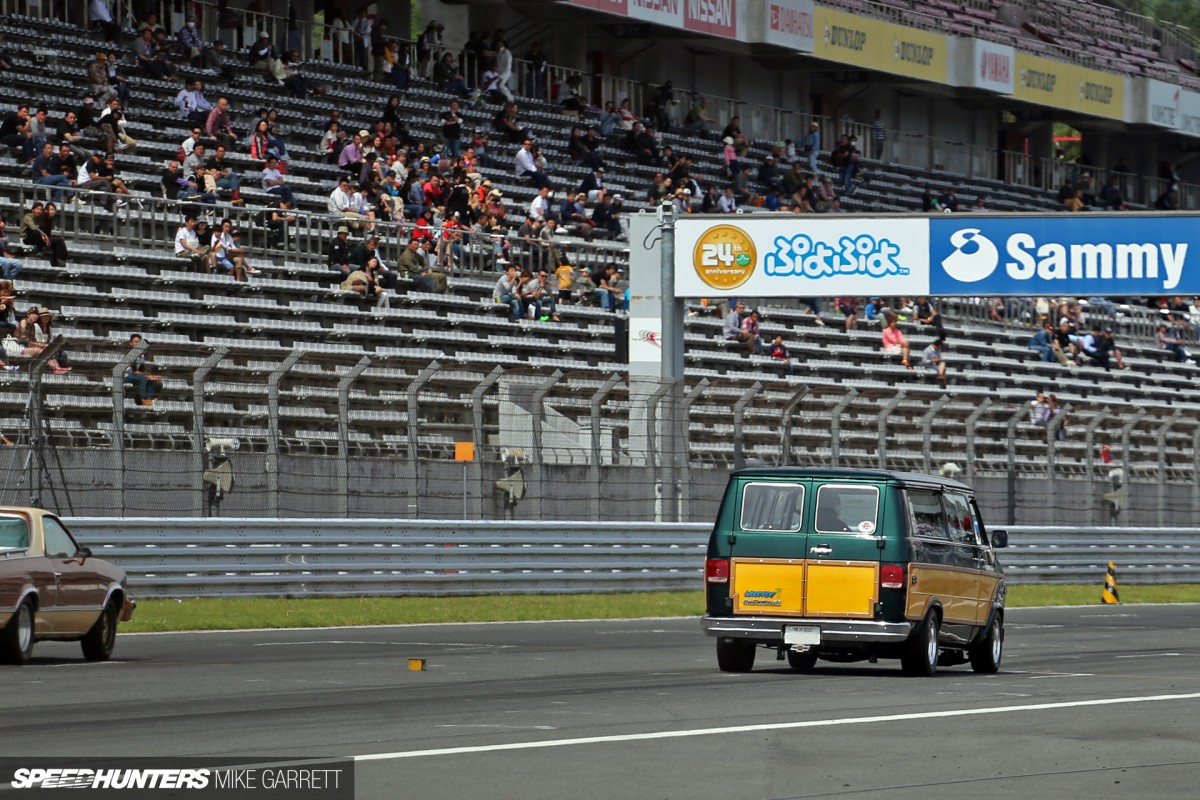 The whole thing had a really cool 'run what you brung' vibe to it – and I'll never forget the sight of hot-rodded Chevy van punching it down the same stretch of race track that's seen Formula 1 cars and Skyline GT-Rs battle for glory.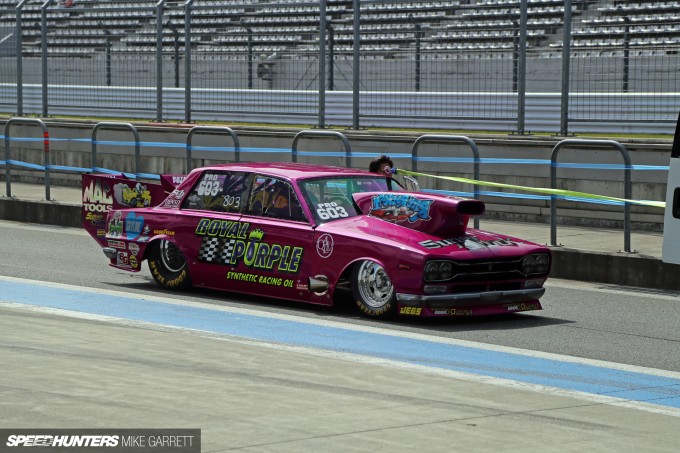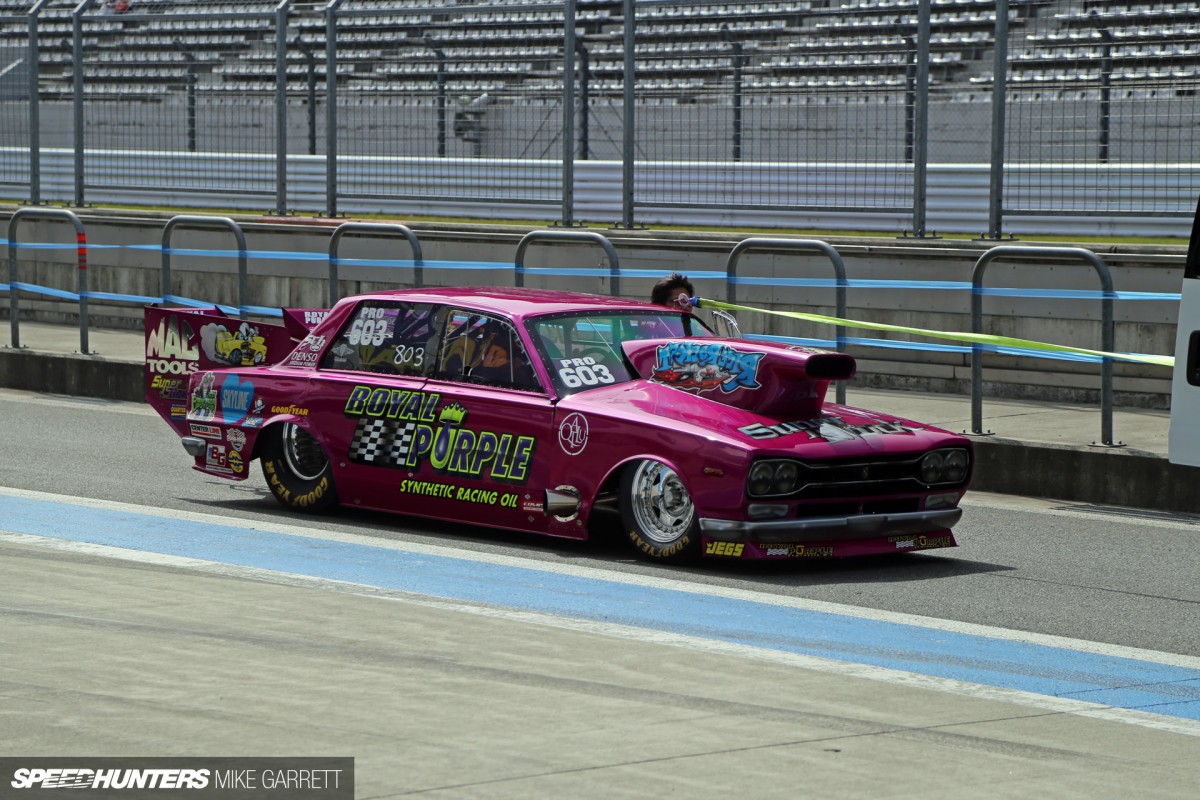 Speaking of Skylines, check this radical Hakosuka Pro Stock car with a big thumping V8 under the hood. This thing was a crowd favorite for sure.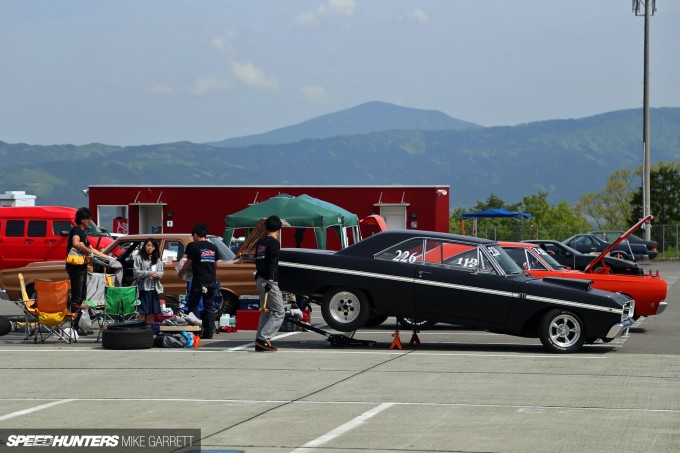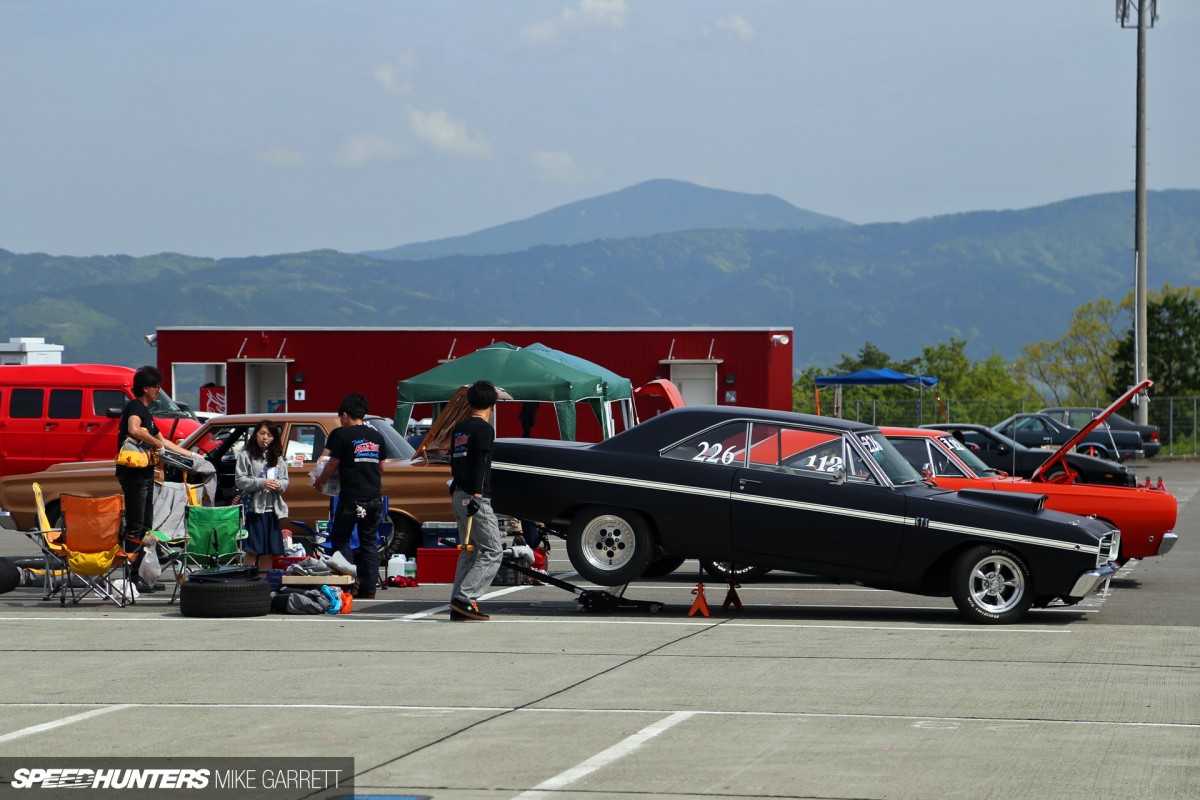 I've seen a lot of cool cars in the paddock at Fuji Speedway over the years, but how surreal to see the whole thing filled with muscle cars and other bad-ass street machines. Always expect the unexpected in Japan.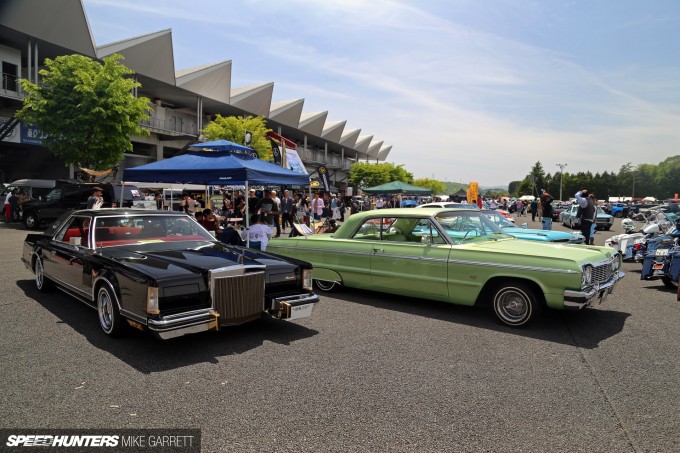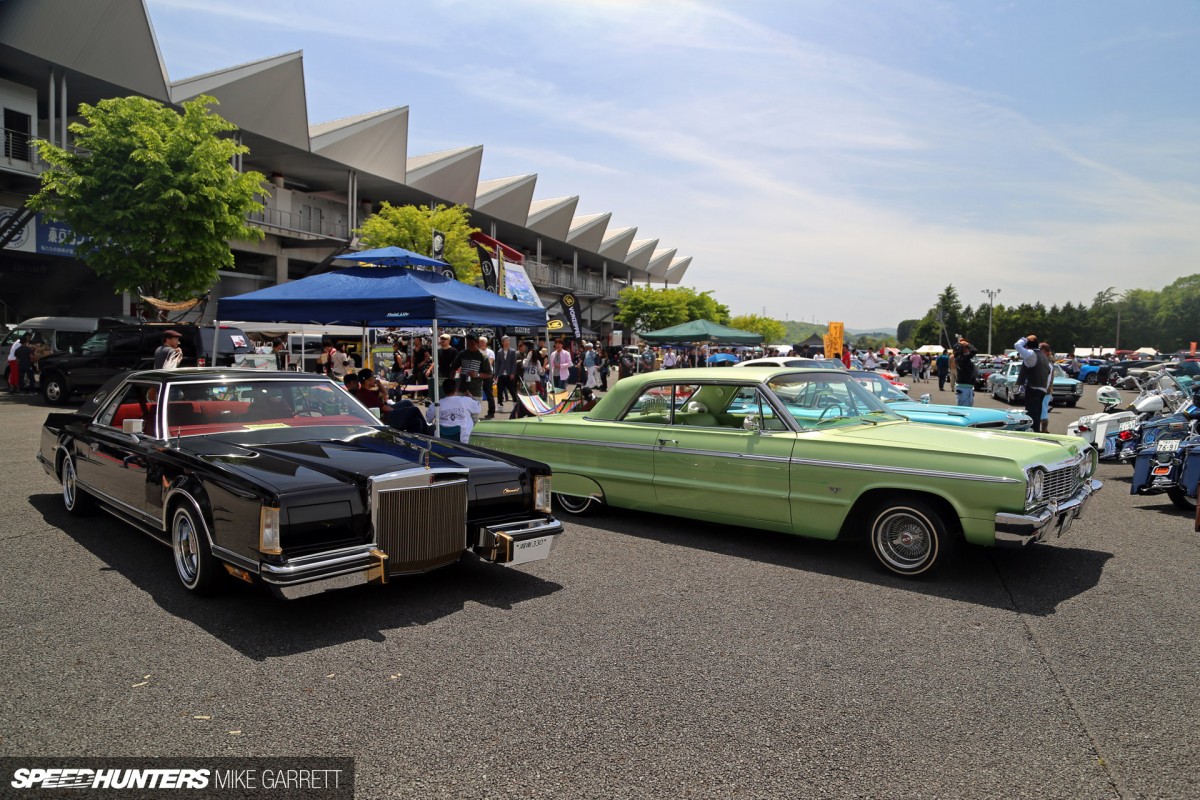 In addition to the drag racing, Amefes also hosts a huge car show that represents almost every part of the vast American car scene. Like lowriders? Plenty of those to go around.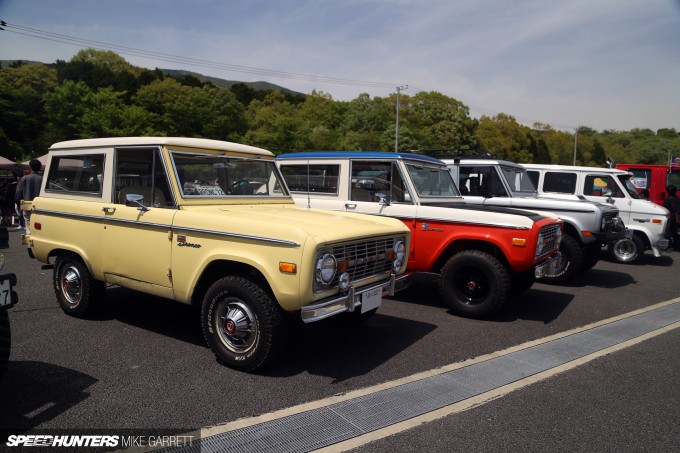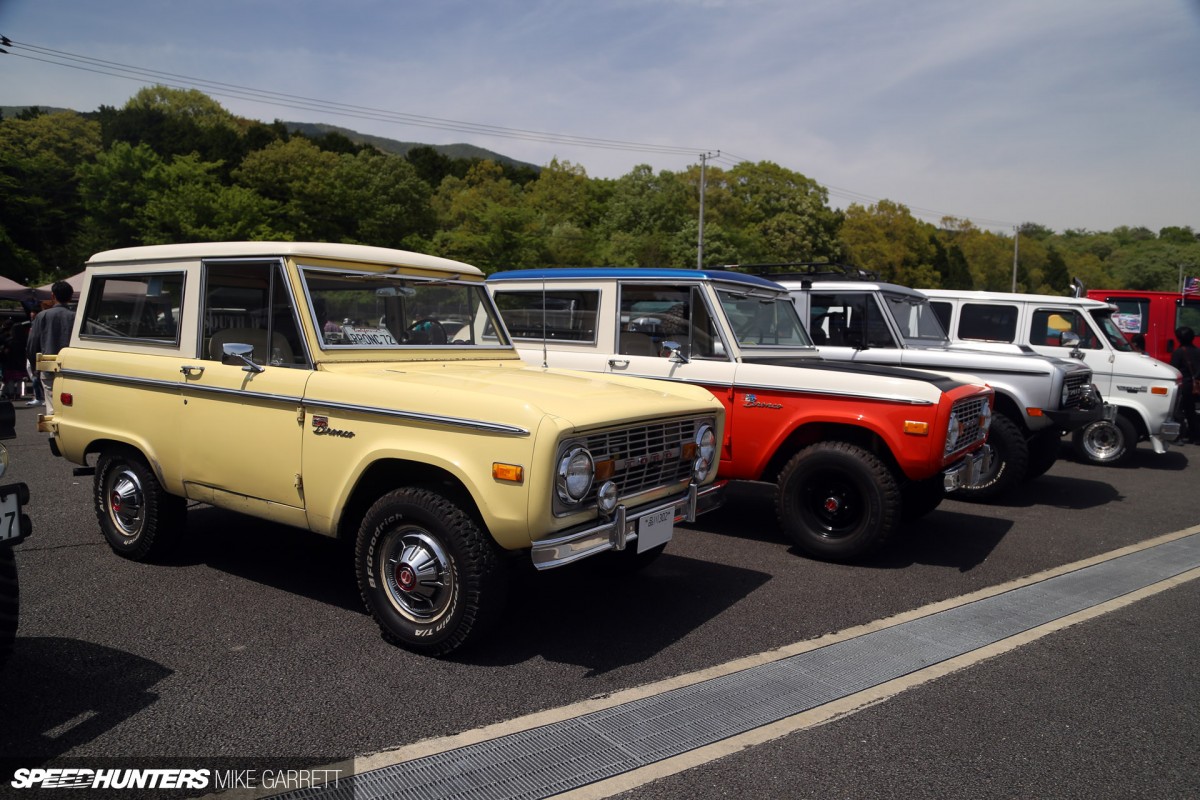 4x4s and off-road vehicles? Those were also well accounted for – including this impressive trio of first generation Ford Broncos.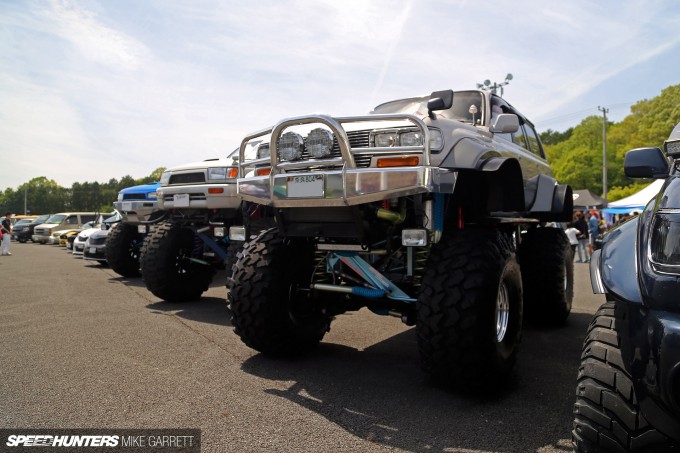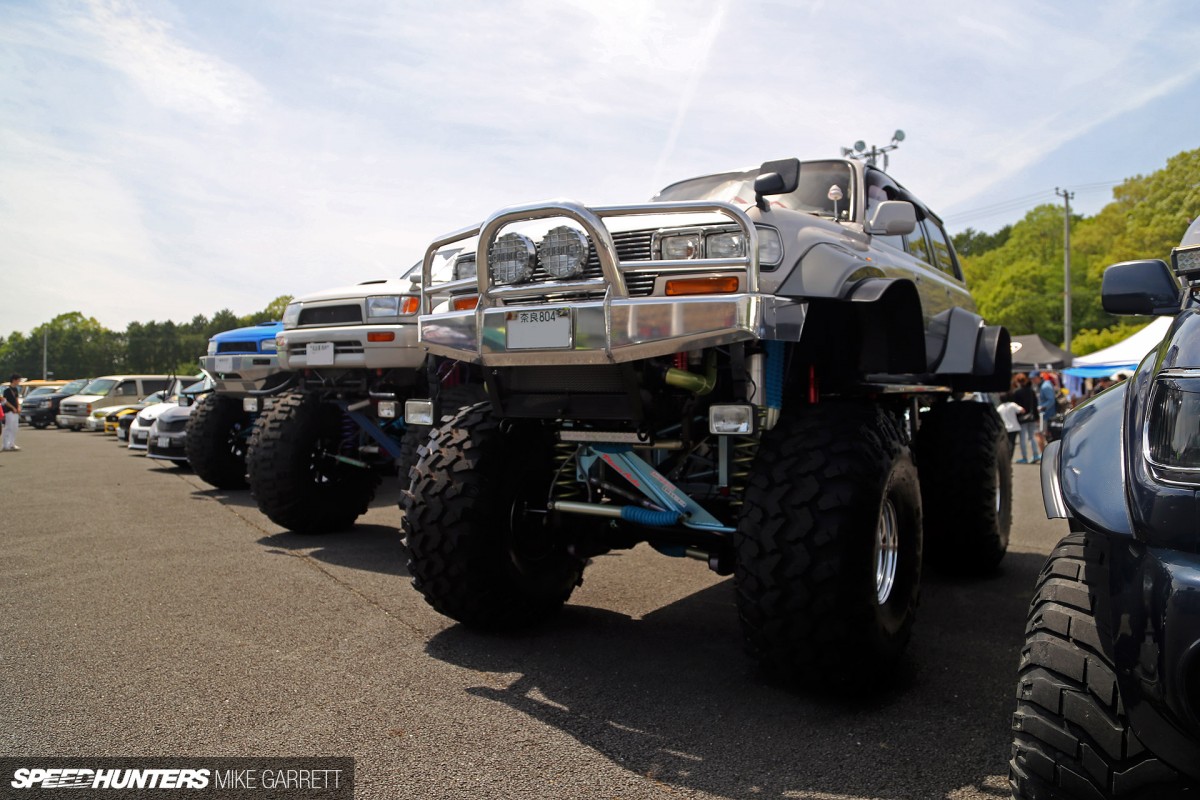 And this group of jacked up Hiluxes and Landcruisers showed that the Japanese can do the crazy lift thing just as good as – or maybe even better – than their American counterparts. Wow.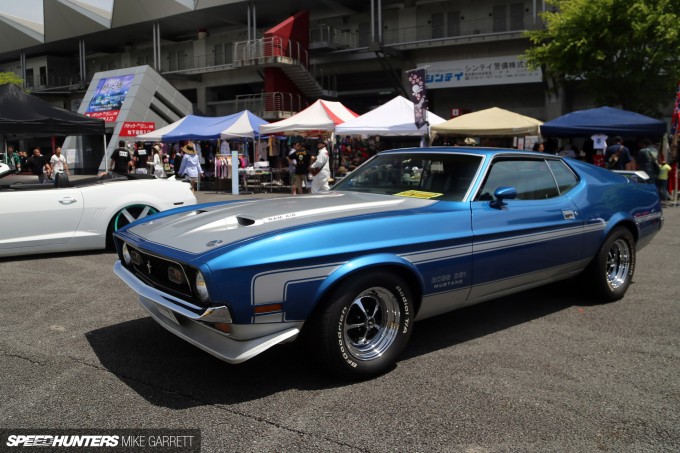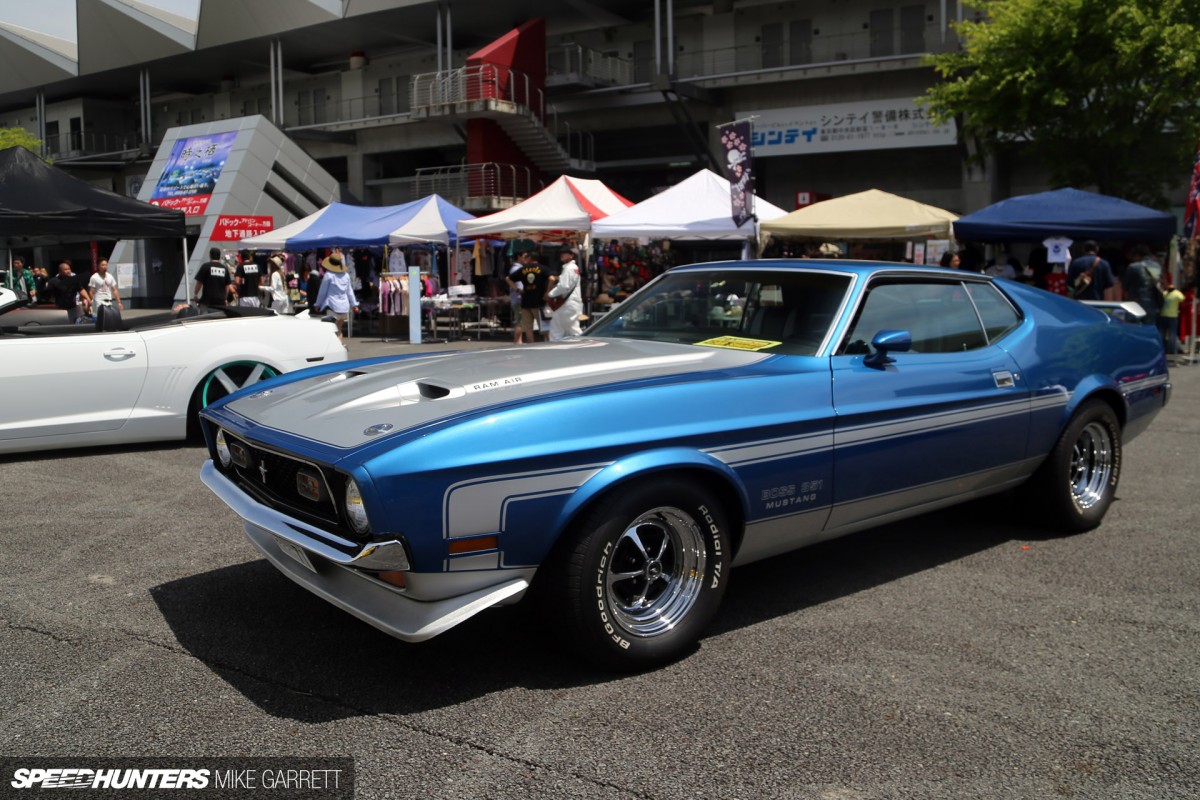 While so many different styles were represented in the Amefes car show, the one thing that each car had in common was perfect execution. It didn't matter whether it was a beautiful stock resto like this Boss 351 Mustang…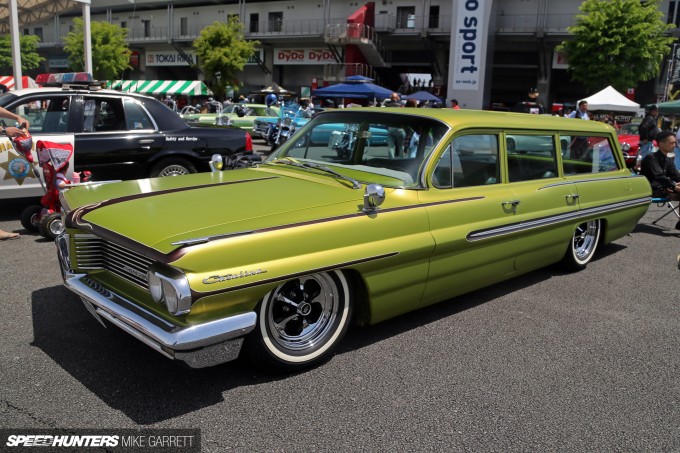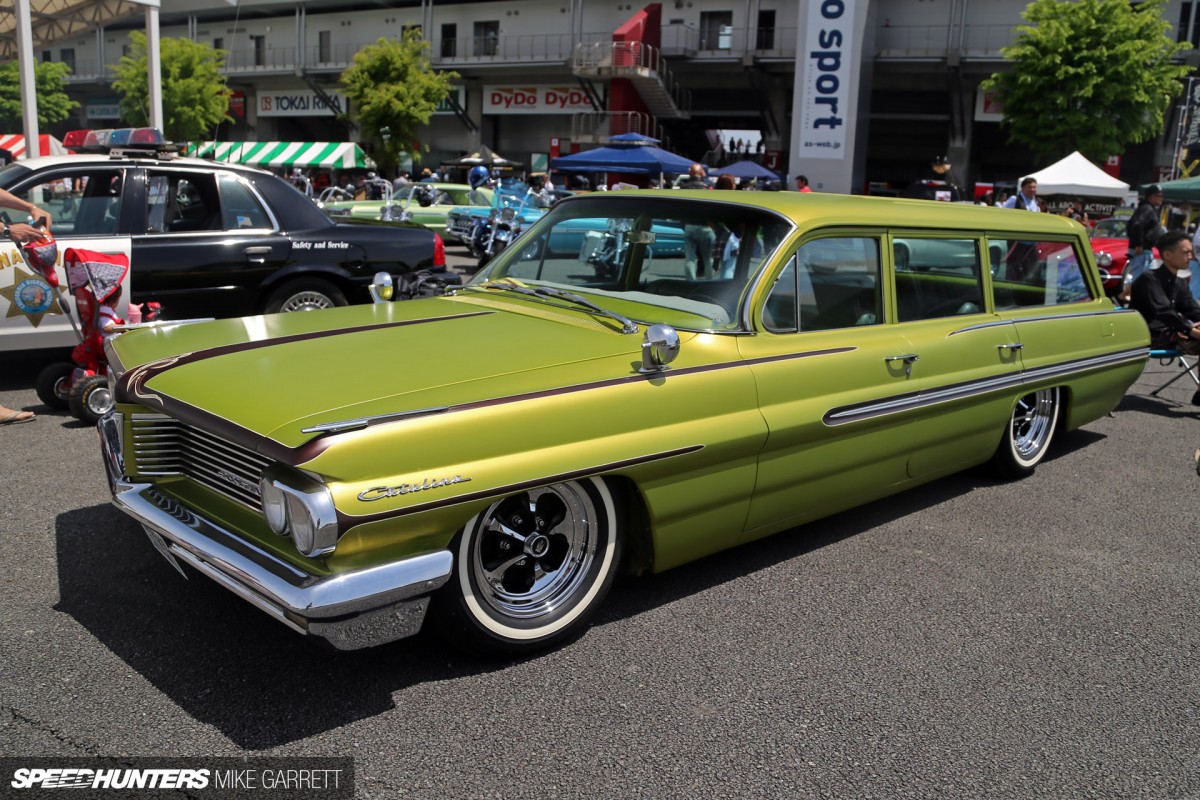 Or if it was something custom like a '62 Pontiac Catalina wagon dropped over a set of Keystone Classics – all of the details were accounted for.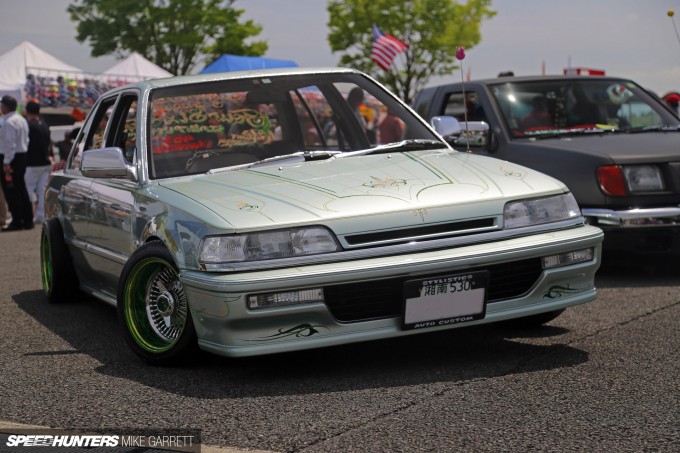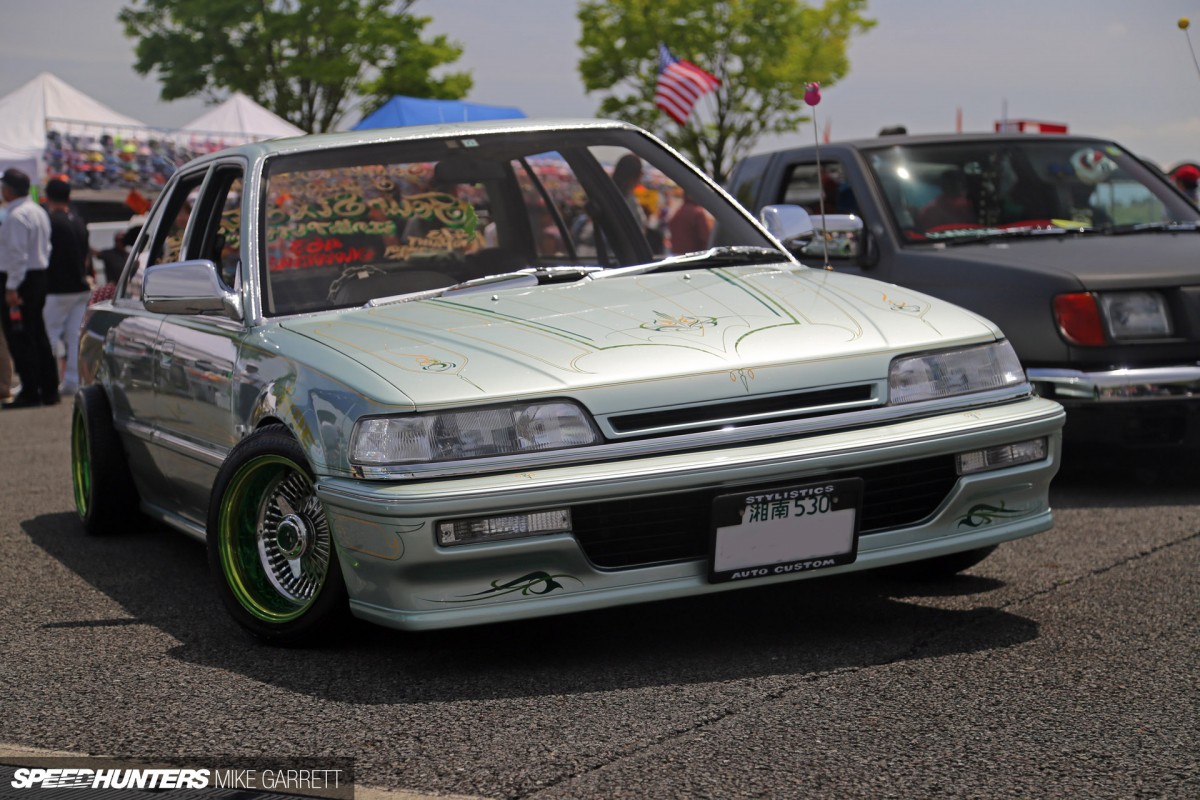 Along with the huge showing of American machinery, there were also many Japanese vehicles in the show. Here we have an EF Civic sedan on hydraulics from Stylistics Auto Custom.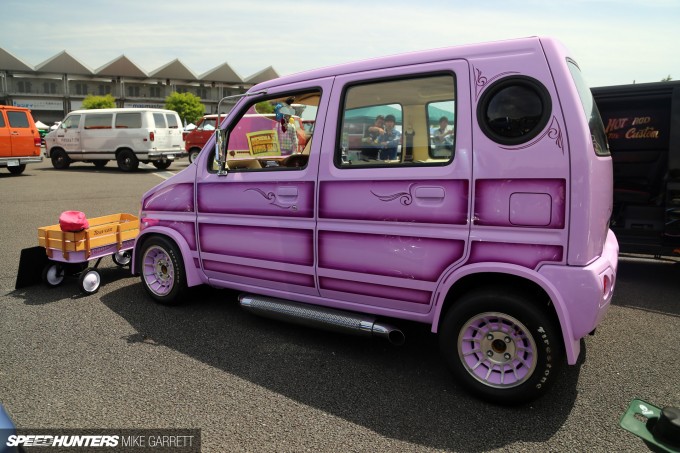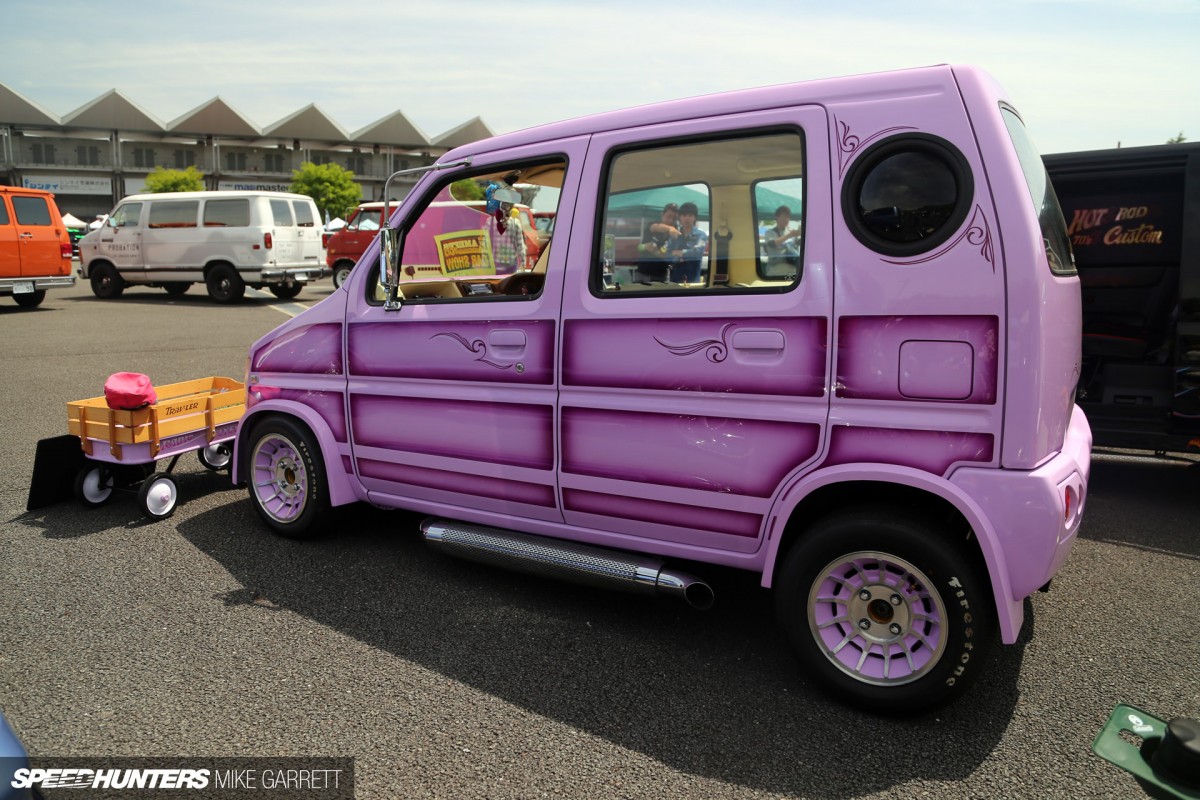 Or how about a Suzuki Wagon R that's been given a full 1970s vannin' conversion complete with sidepipes, fender flares, porthole windows and a period-correct raked stance. Love it.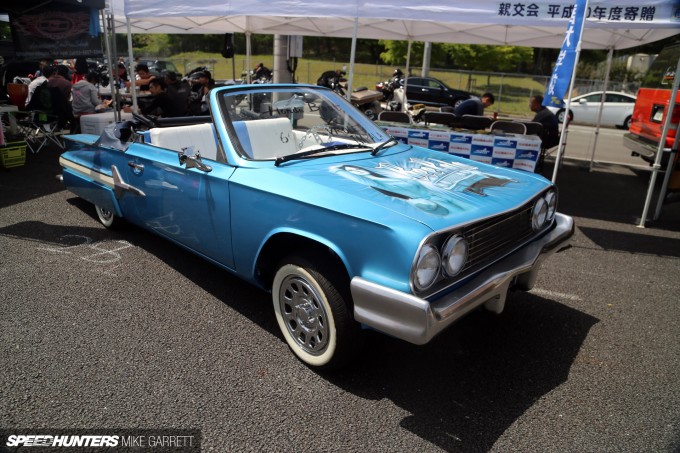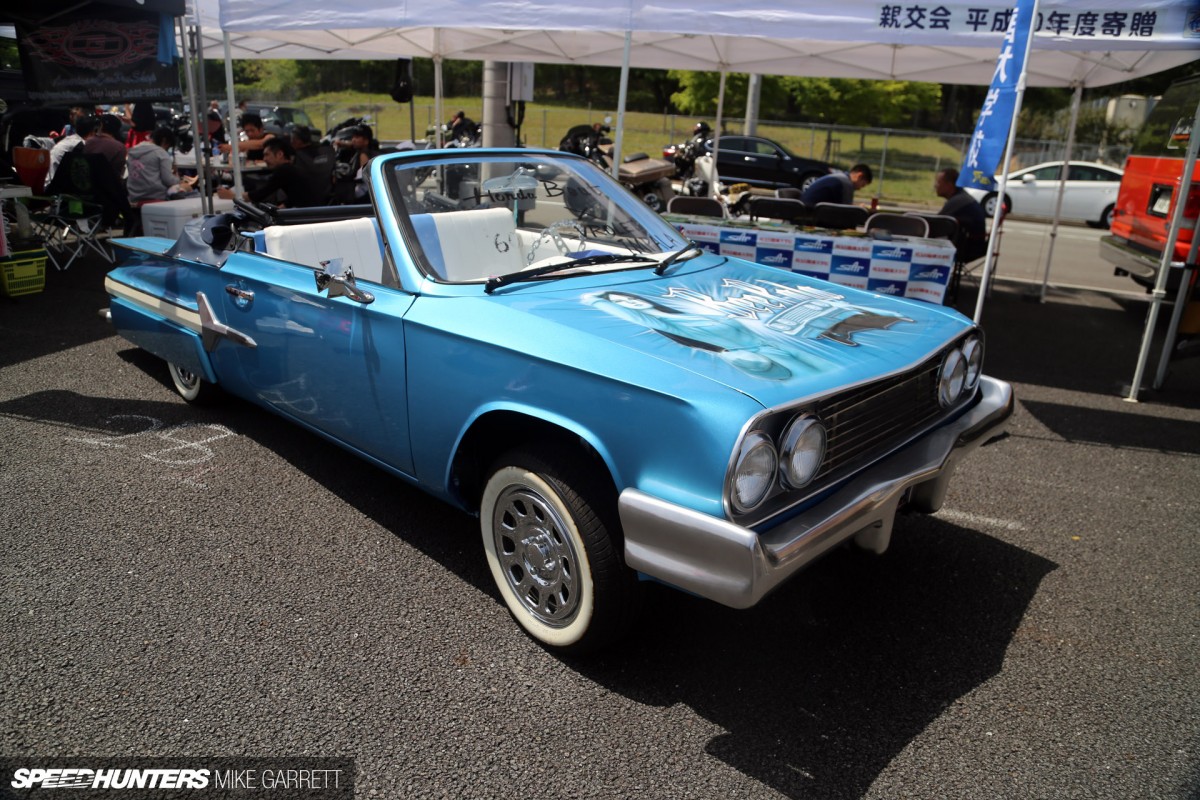 Another oddity was this '60 Impala convertible built by Saitama Automobile College. Look a little strange to you? That might because it was actually built out of a Honda Beat kei sportscar.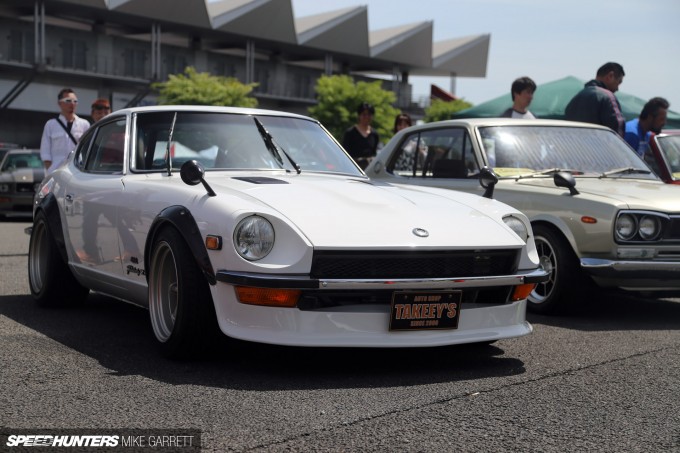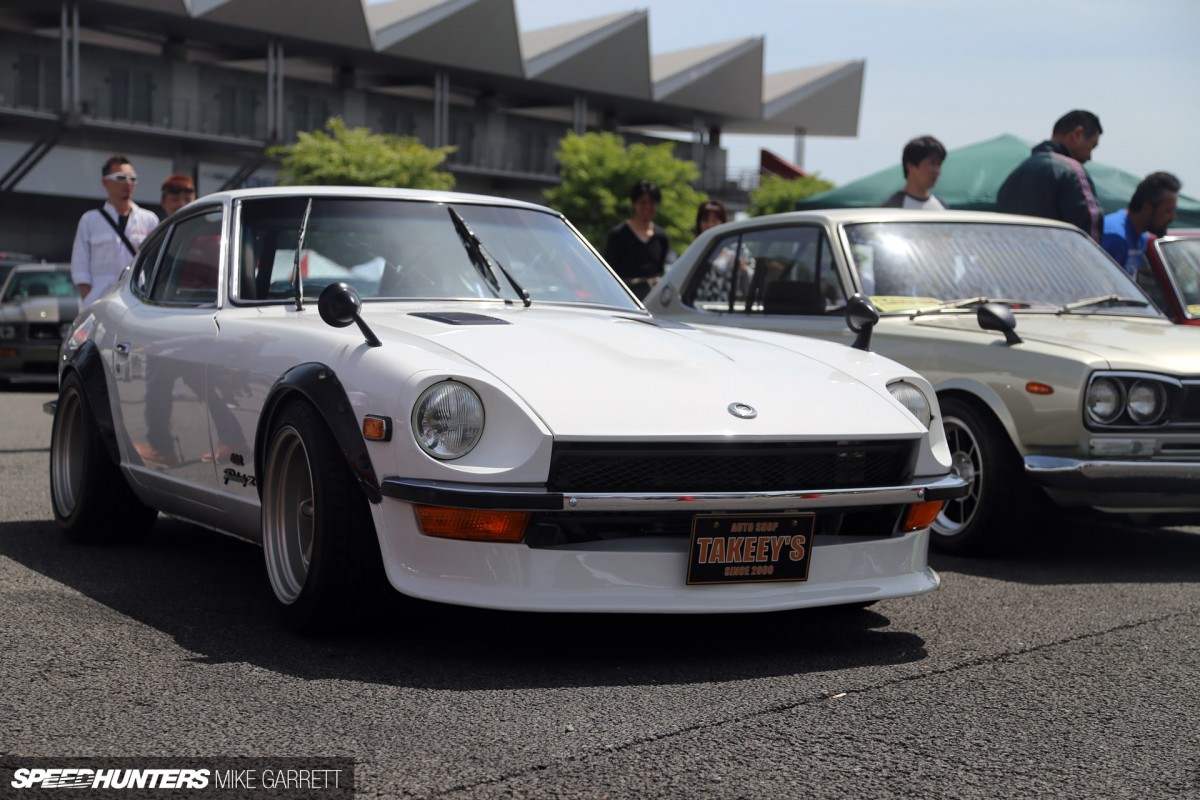 There's a lot of overlap between the domestic classic car scene and the vintage American scene in Japan, so it wasn't surprising to see homegrown kyusha in the car show as well – including this stunning Z432 from Takeey's Auto Group.
Two Wheels, Four Wheels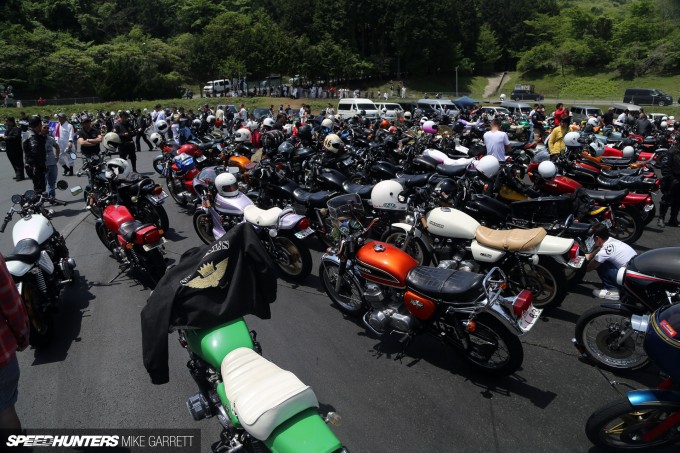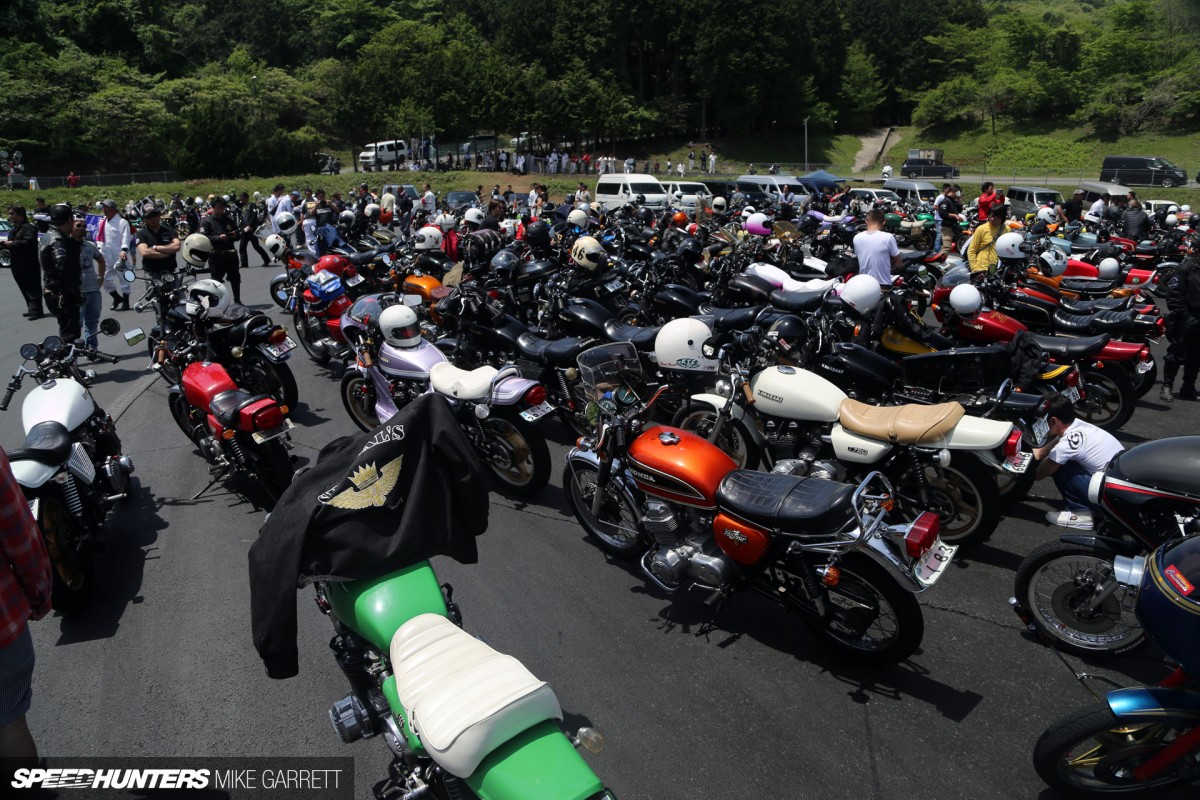 Motorcycles are another big part of Amefes with both Harley-Davidsons and vintage domestic bikes invited to take part in the festivities.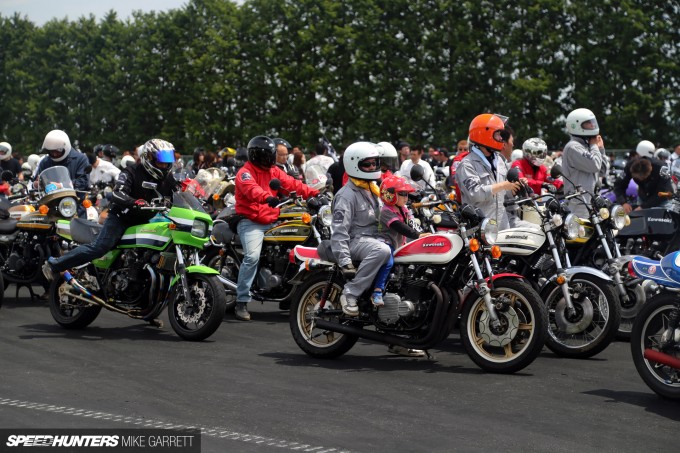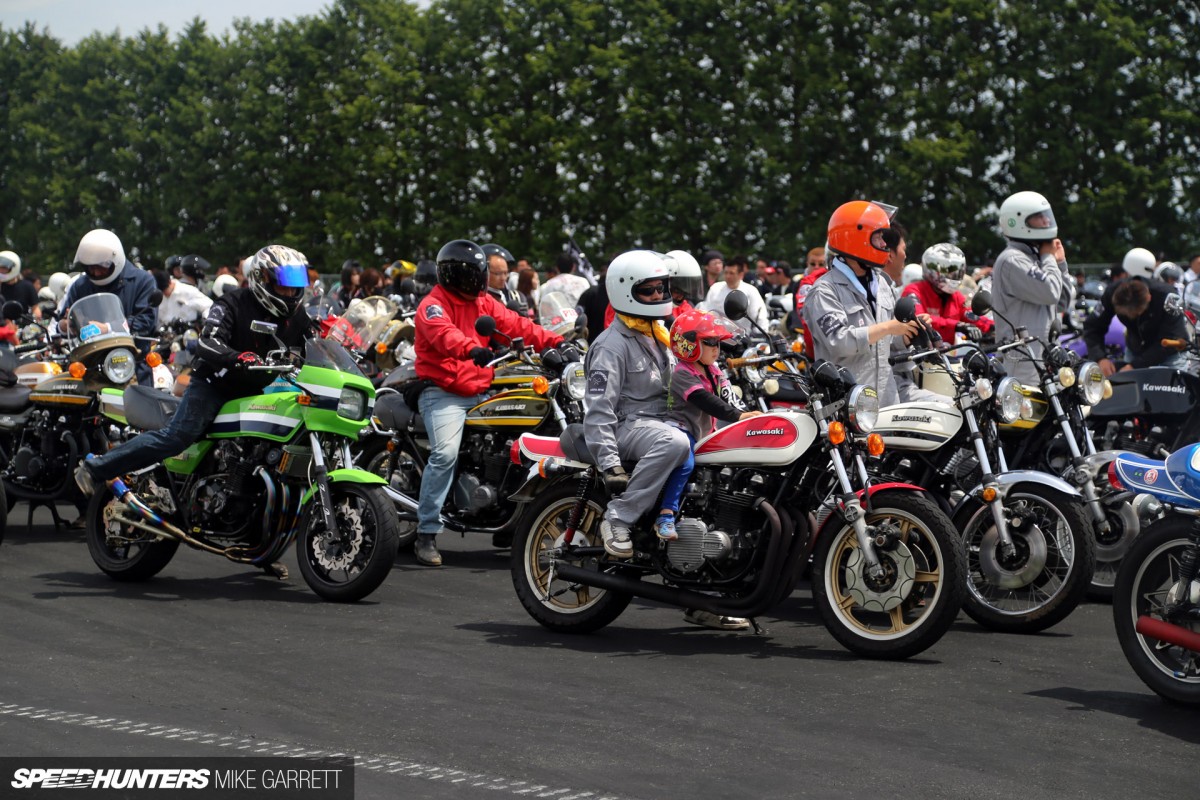 I'm no motorcycle expert, but the sight of 1,000 classic Kawasakis, Hondas and others filling the Fuji drift course before their parade lap around the main circuit was pure sensory overload.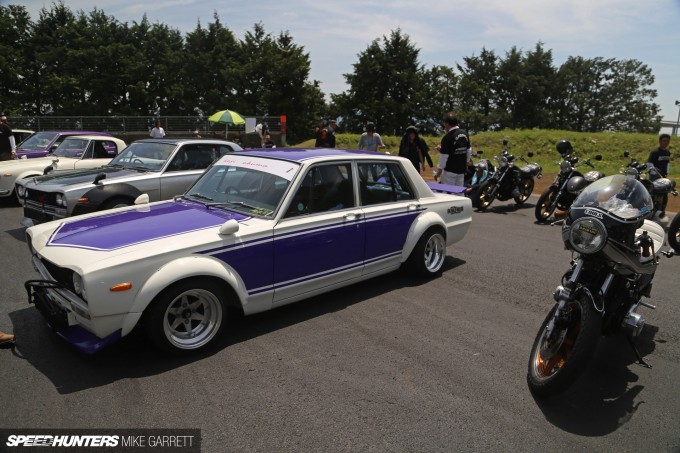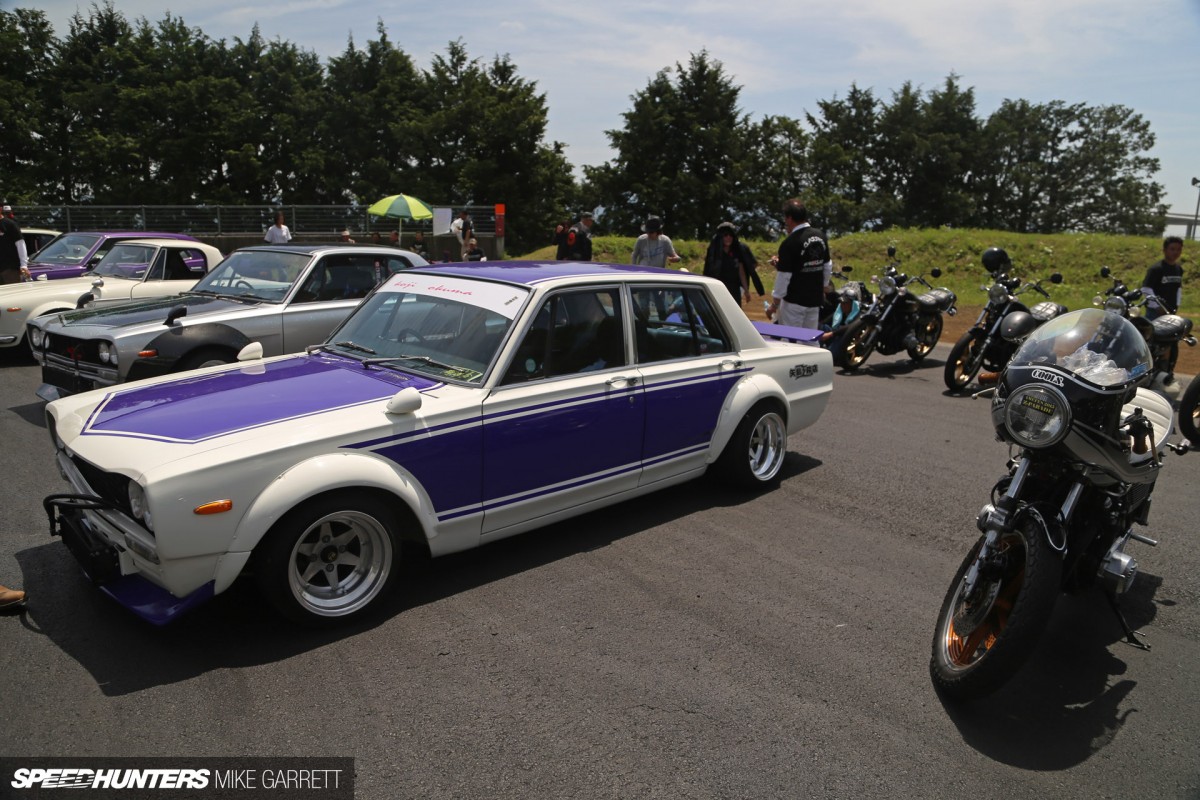 And to go along with the bikes, there were also legit kaido racers from some of the Kanto area's most well known clubs. Look for some spotlight features on these coming soon.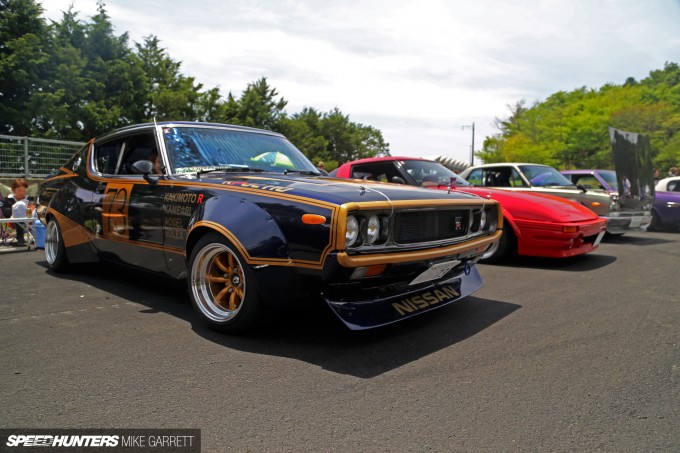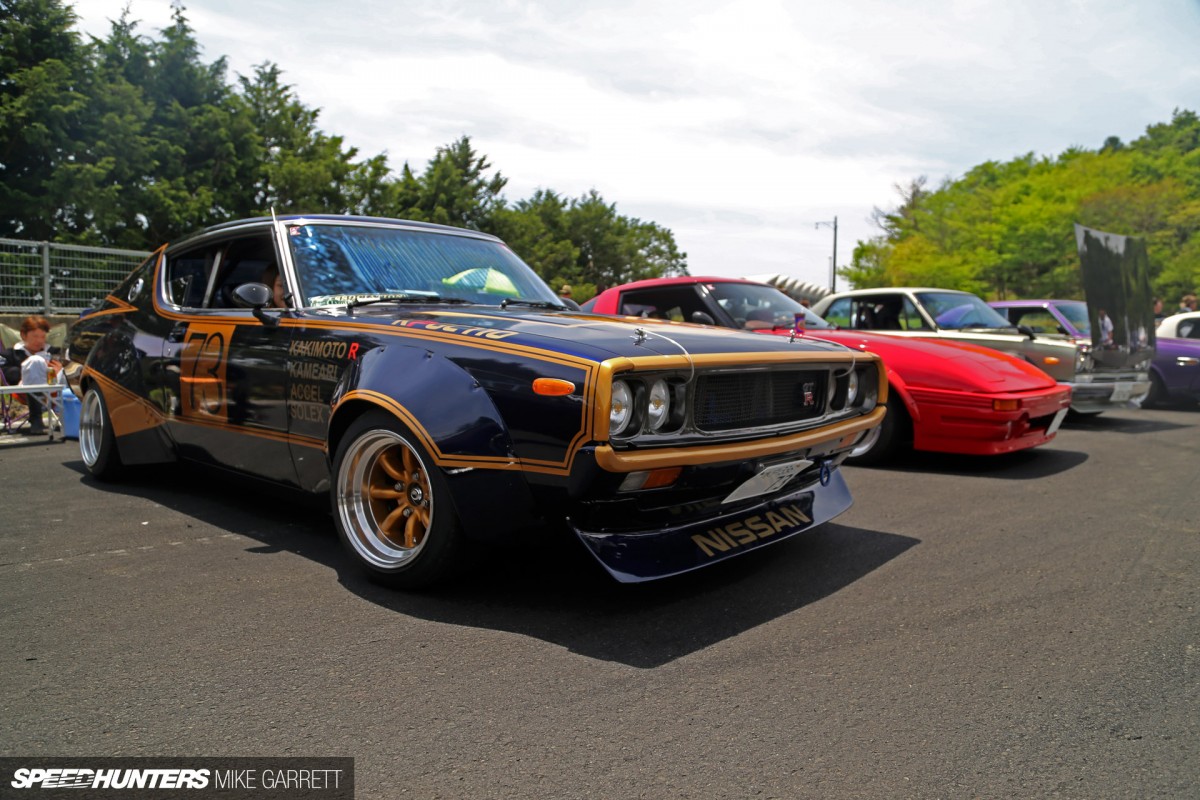 For a race car that never actually saw race action, the 1973 Kenmeri GT-R works livery is about as iconic as it gets. It's seen modeled here on a bitchin' C110 out of Ibaraki.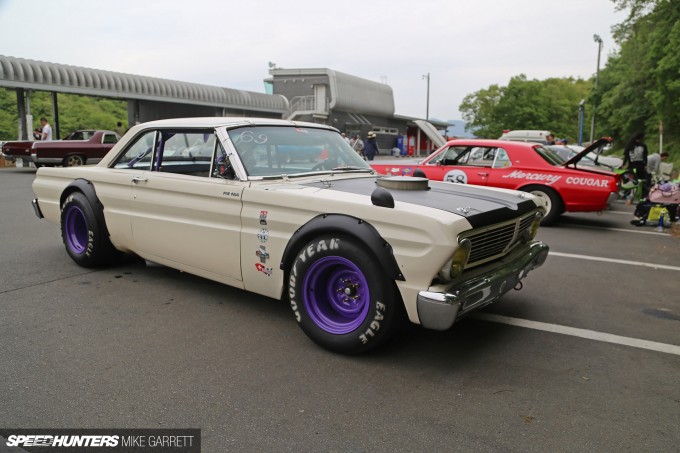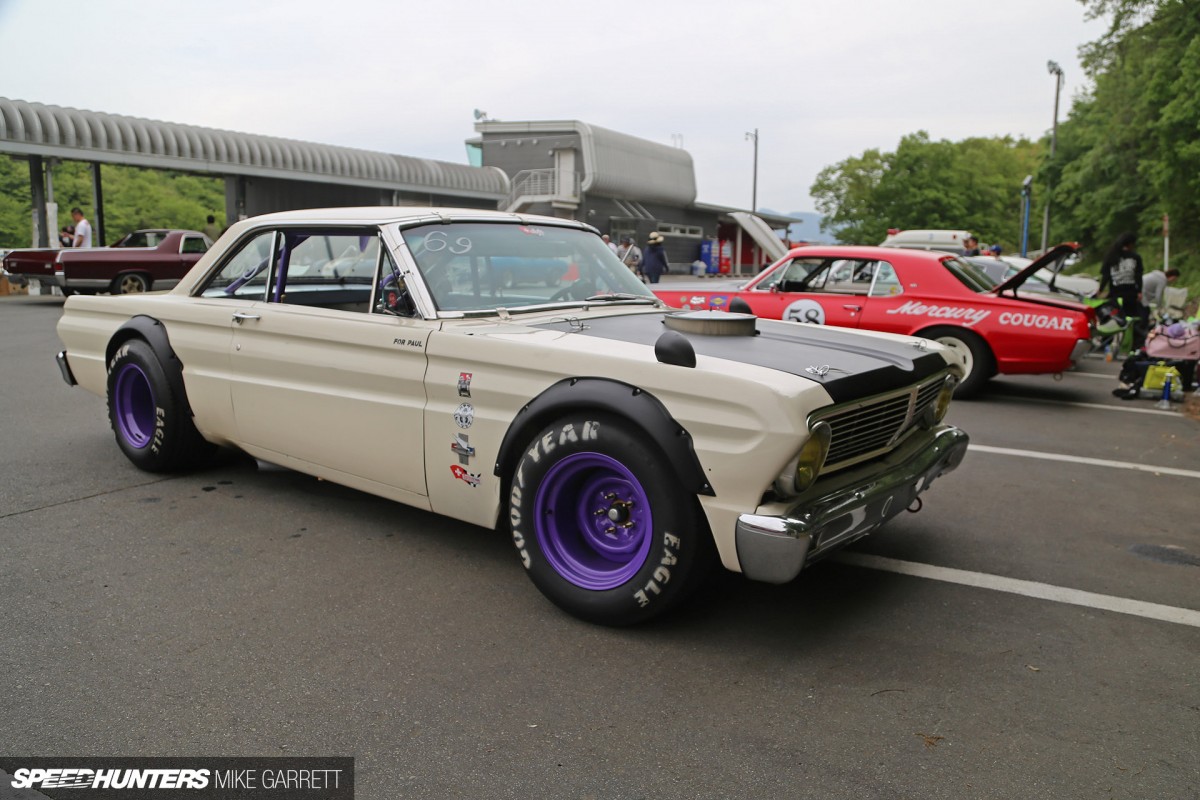 All of that and I haven't even got to what might have the best part of Amefes. Along with the drag racing, car show and motorcycle parades there was also traditional circuit racing.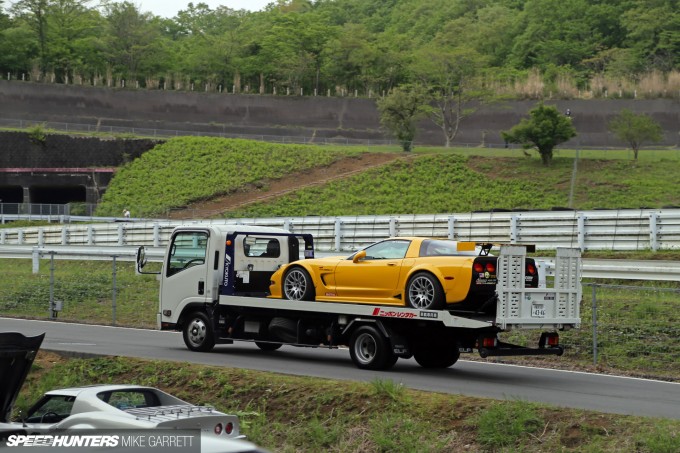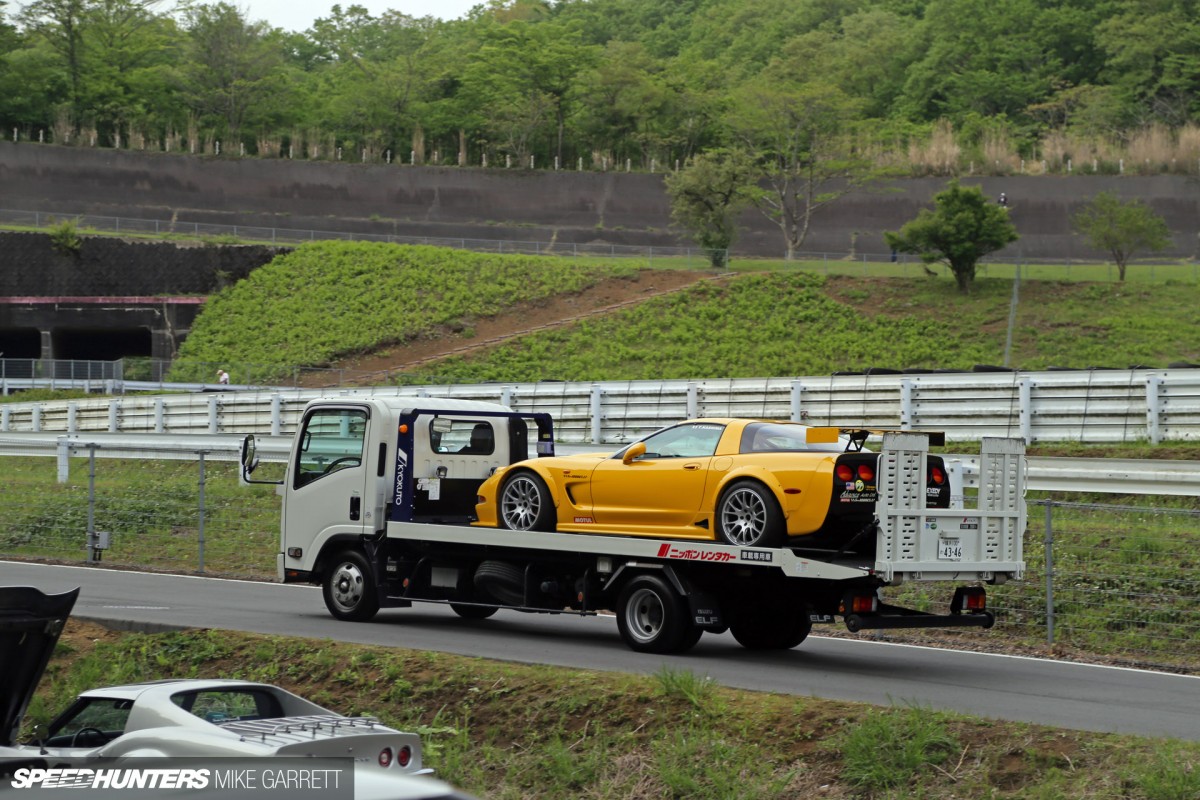 This didn't happen on the main Fuji course but on the nearby short course, where the Stock Car Club of All Japan hosted a full day of racing action. And not just hot-lapping, but full-on sprint races with standing starts and lots of passing.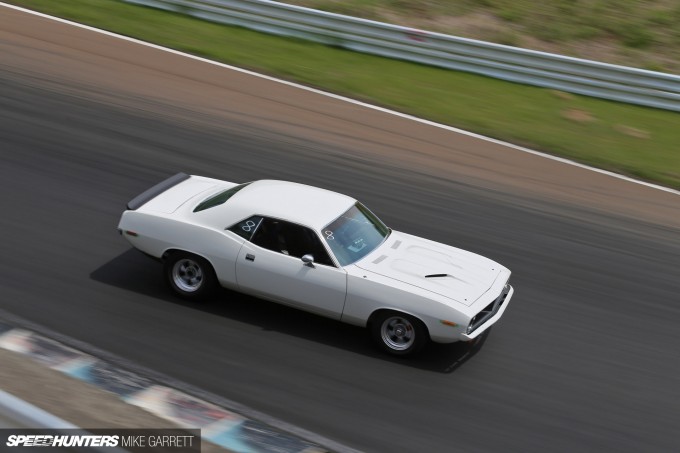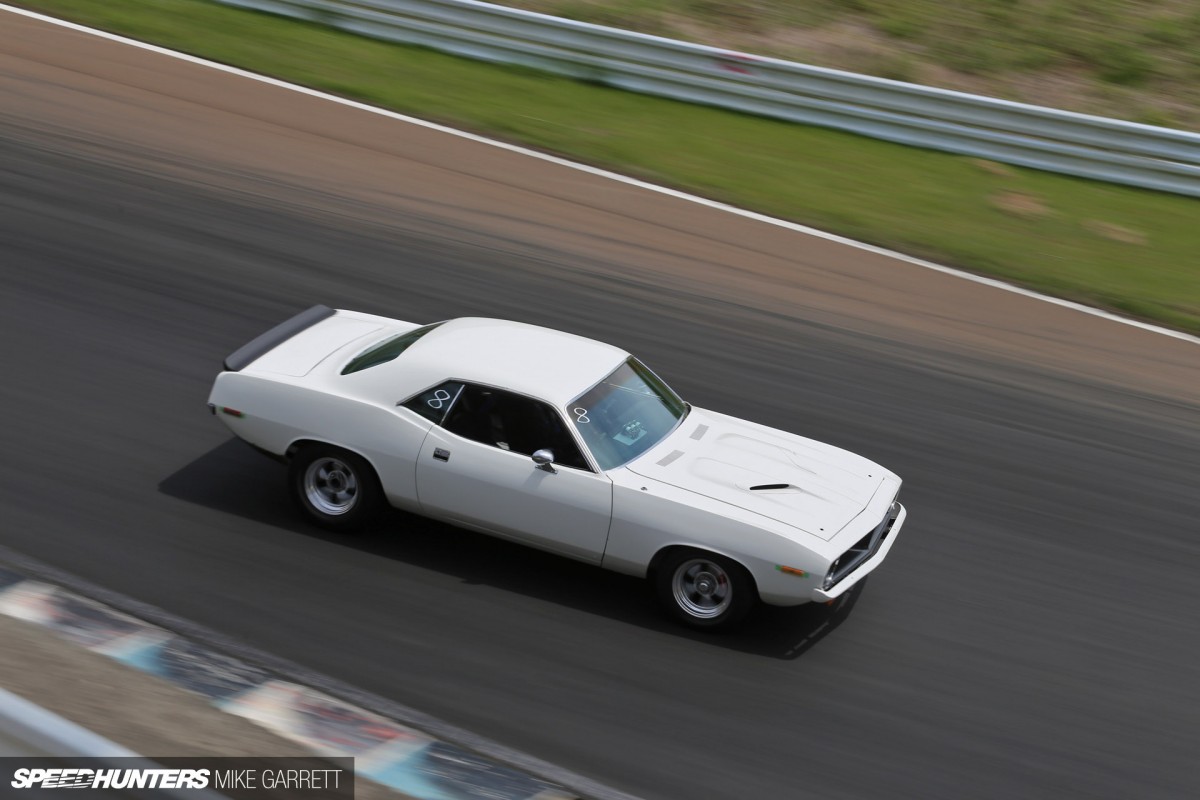 In keeping with the Amefes theme, the majority of the cars attacking were of the vintage American variety, with a few Japanese classics thrown in for good measure.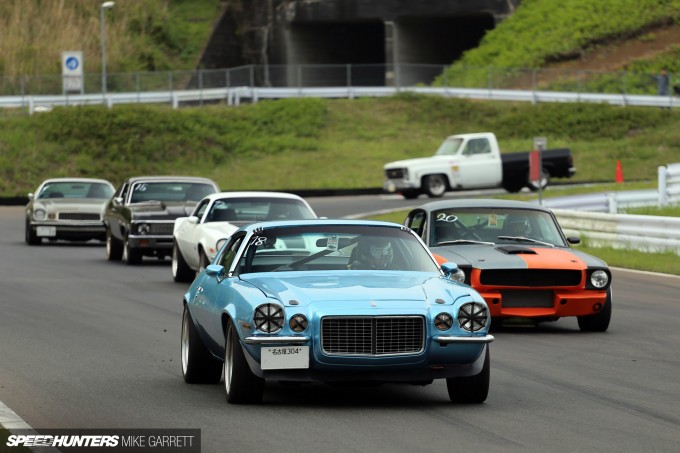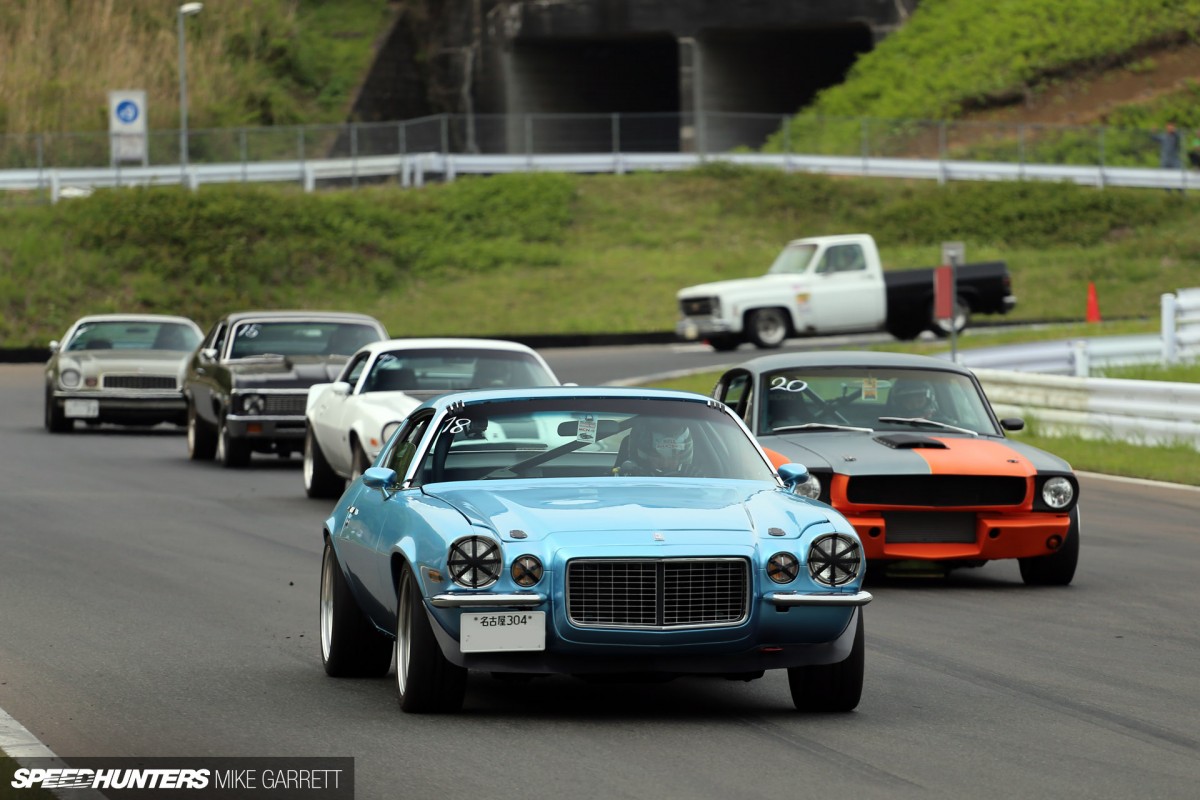 I'll save my detailed impressions for an upcoming post, but for now though, I'll just say it was simply one of the coolest things I've ever experienced.
I think you're going to like it.
Mike Garrett
Instagram: speedhunters_mike
mike@speedhunters.com
Cutting Room Floor