Older Porsche 911s come in so many flavours that it's often difficult to really understand what you're looking. Take this Auto-Tec demo car that I came across at the Tuning Car Would Showdown for instance. Contrary to what that sought-after GT2 exterior may suggest, this isn't actually a GT2. In fact, it isn't even a 993…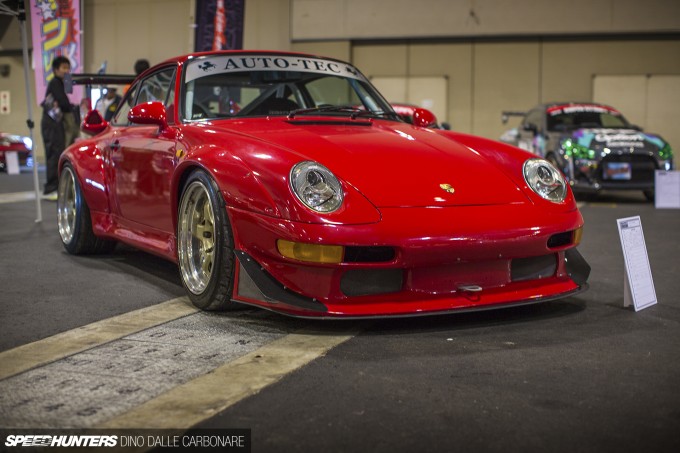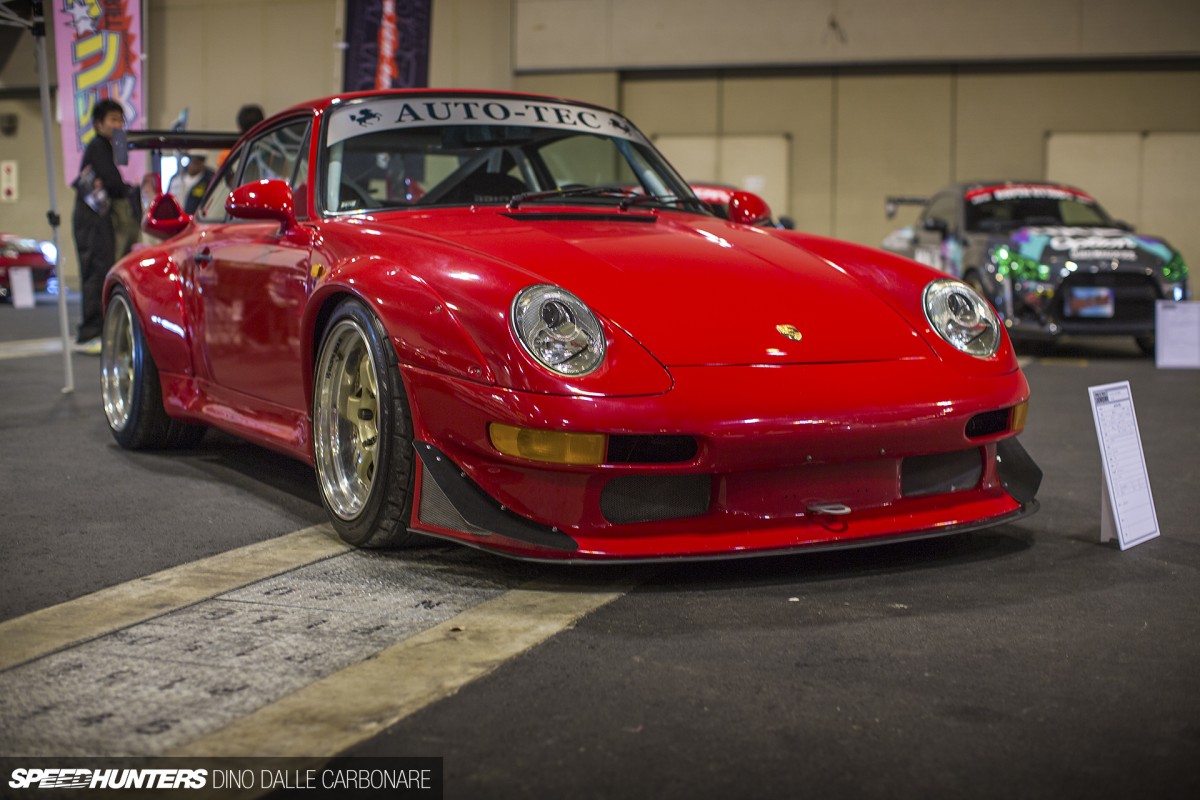 Thanks to the interchangeability of components, giving 993 looks to a 964 isn't that difficult, as most of the exterior parts bolt straight on. But it wasn't just a simple aesthetic exercise that Auto-Tec from Hamamatsu were attempting with this project – the whole idea revolved around creating a very capable street and track oriented car.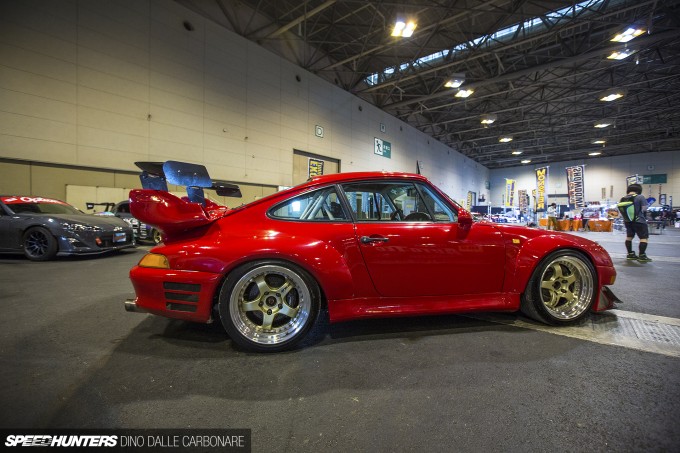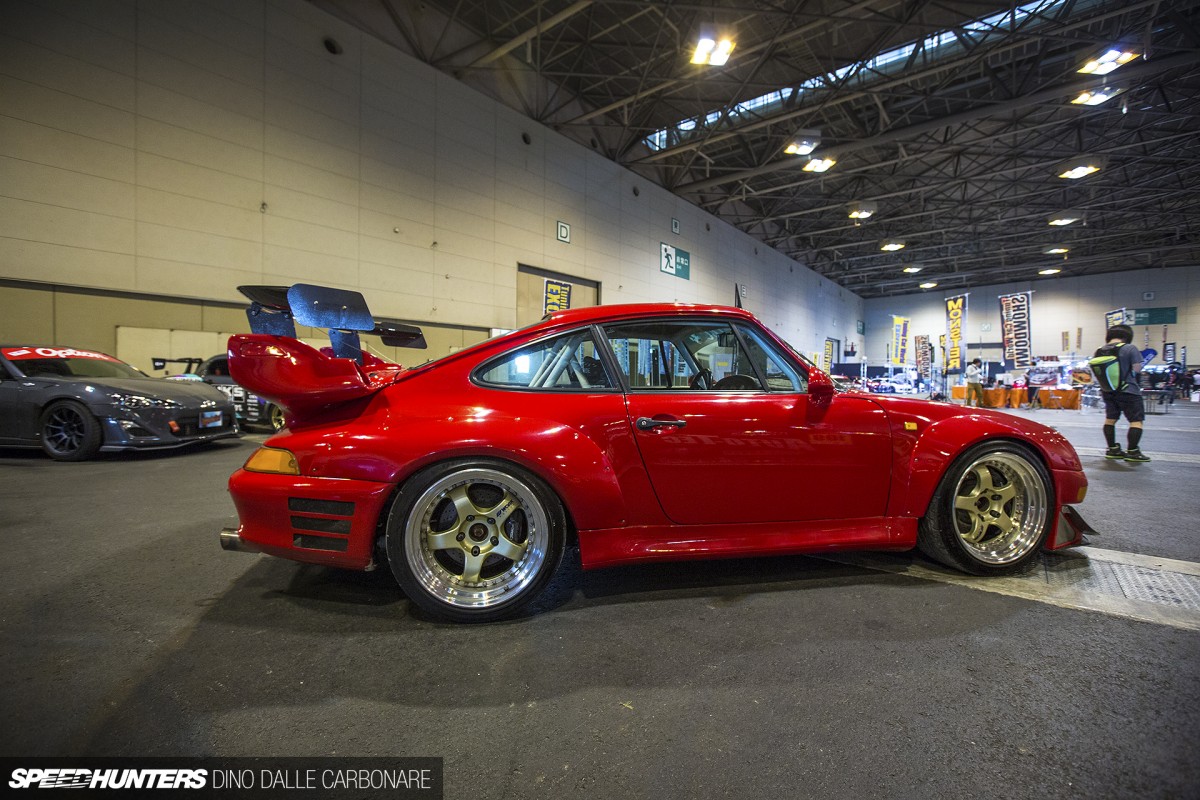 So along with a race-style front bumper that was cut-out and vented along its corners just below the canards, cutting also went on at the rear of the car.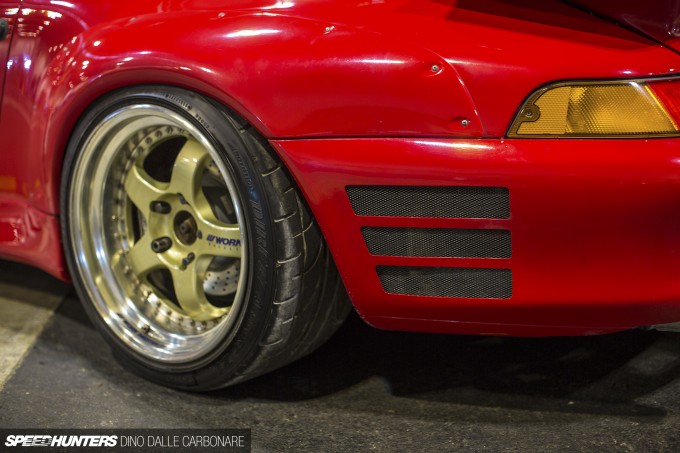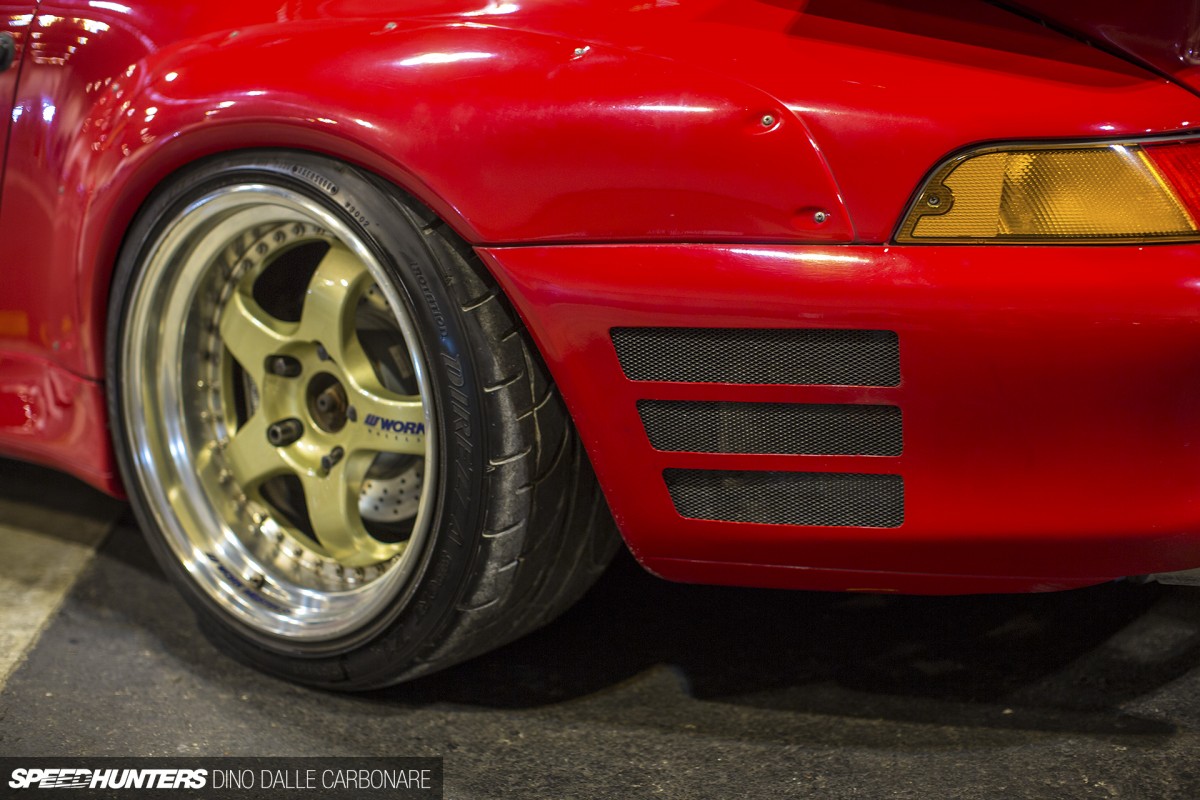 And believe me it's all functional as there's a lot of heat being generated behind the bumper!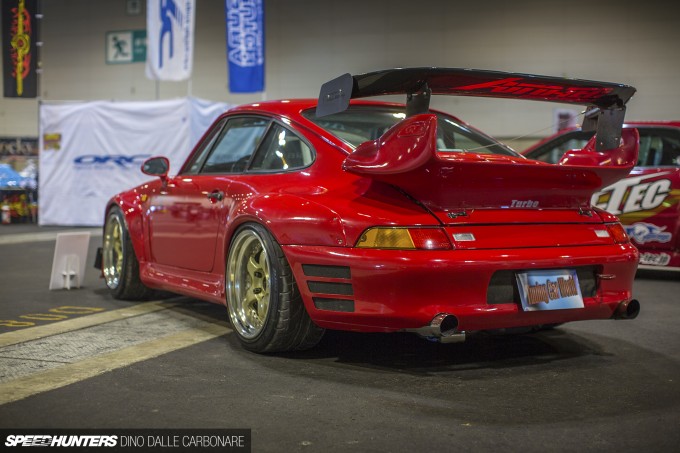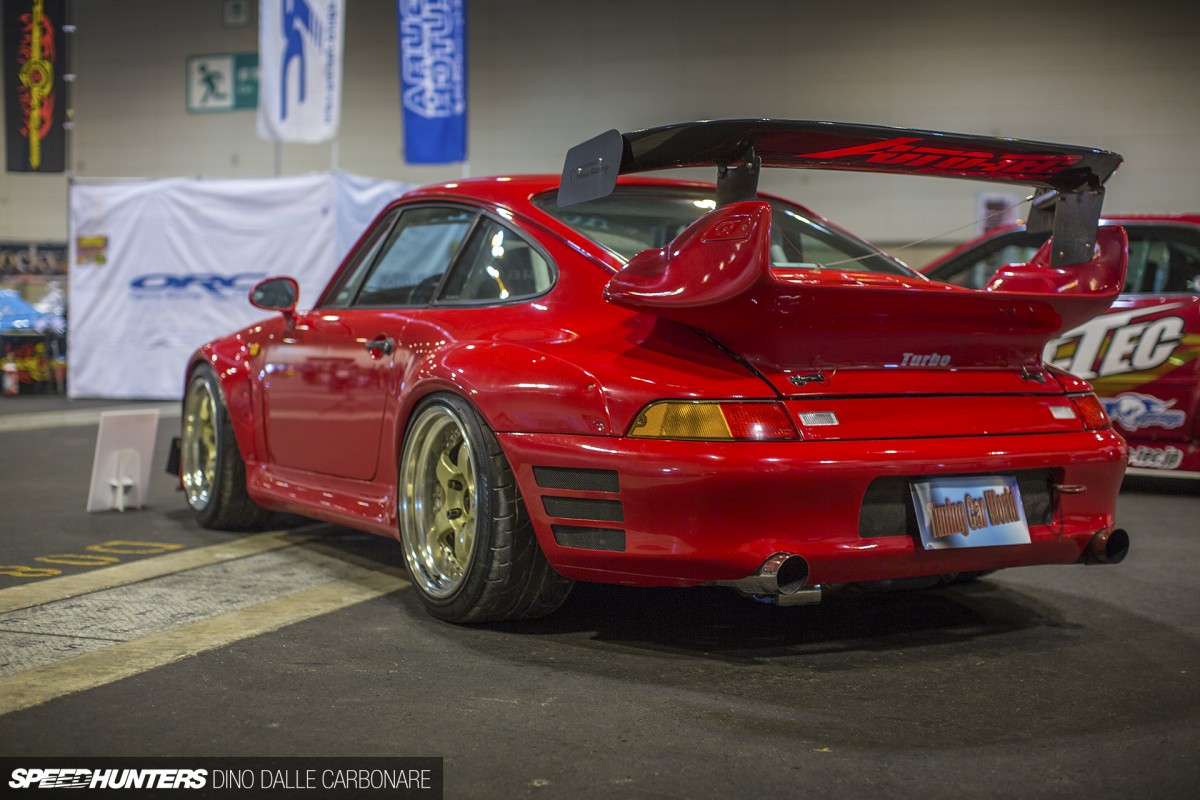 The 993 GT2 conversion is executed brilliantly and topped off perfectly with a secondary wing – a common modification for race-prepped Porsches in Japan. The Work Meister S1s don't look at all out of place either and are a fitting choice for 911s running over-fenders.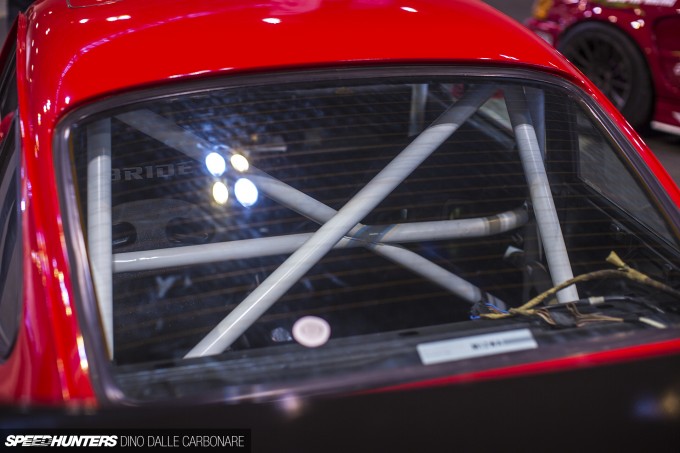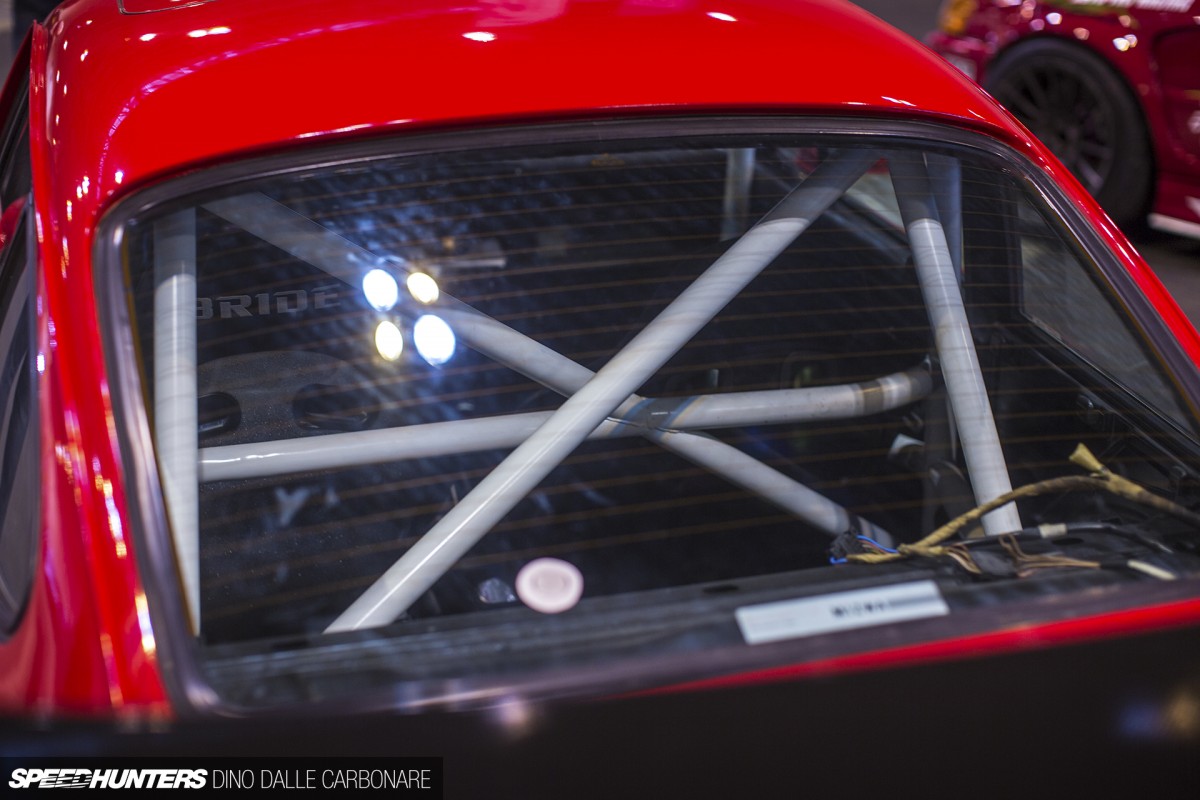 One peek inside and it's obvious that looks aren't the only thing this Porsche has got going for it.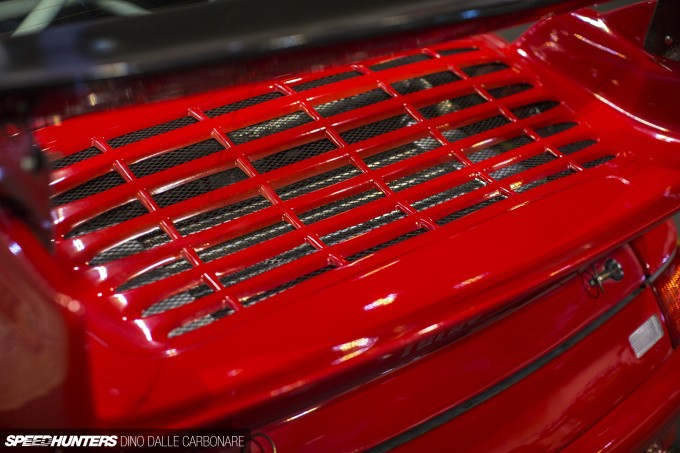 I was so curious to find out what was hiding under the vented engine cover that I asked one of the Auto-Tec staff if it was possible to have a quick peek beneath it.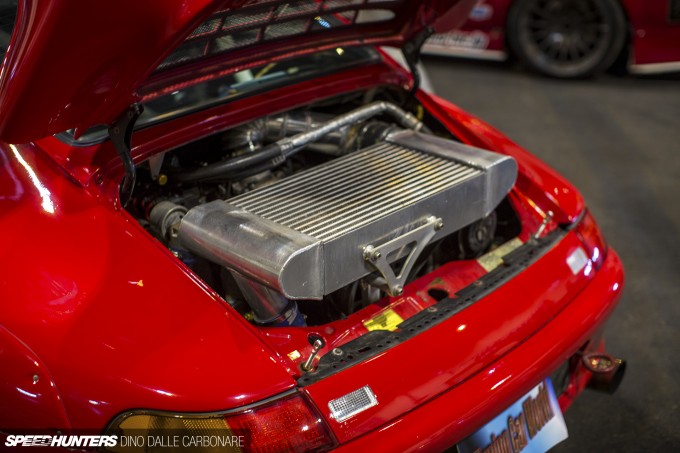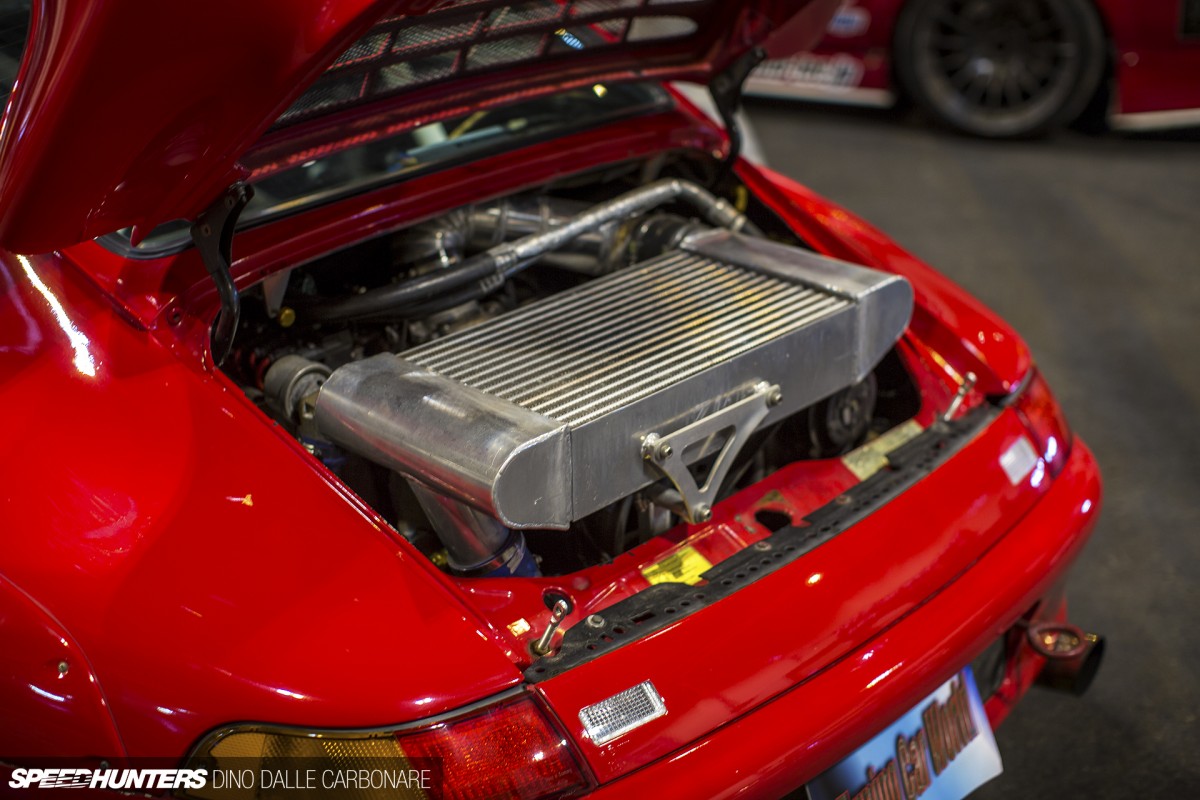 And here it is – not that you can actually see much on the back of a force-fed 911! Massive custom intercooler aside, the 3.3-litre flat six has been treated to a full dose of bottom end balancing, port work in each of the cylinder heads and the adoption of a 90mm intake manifold from a naturally aspirated version of the engine. There is only one turbocharger in the setup that Auto-Tec have developed, and being an HKS T04Z it's a pretty big one! With the necessary boost, 600hp and 70kg-m of torque is the result. Not a bad set of numbers, right?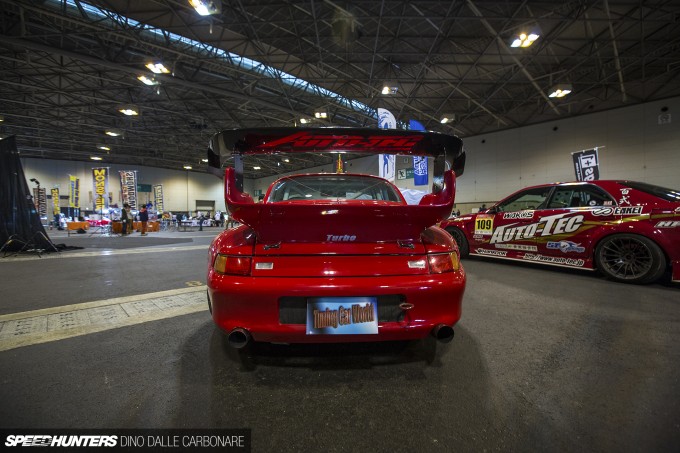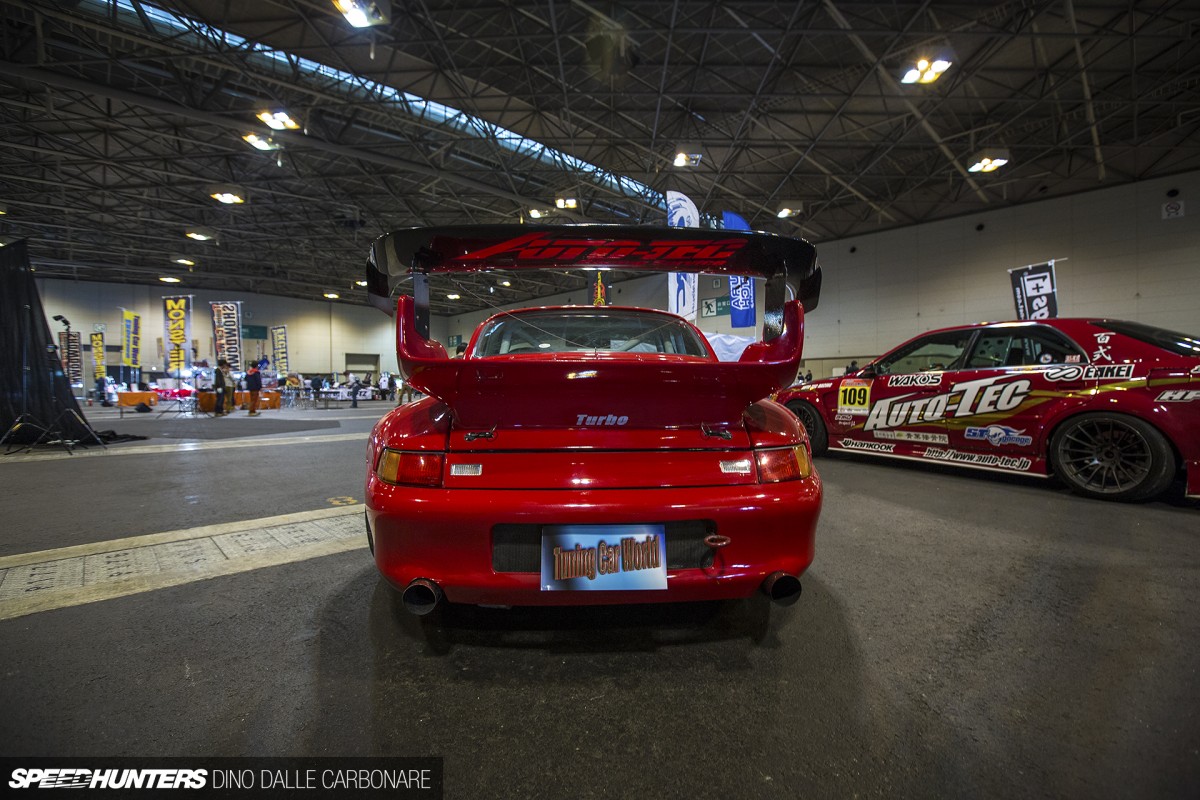 Seeing this is Japan, I wasn't surprised to learn that an HKS F-Con V PRO piggy-back ECU handling a converted D-Jetro setup is being utilised for engine management. Top that up with a custom exhaust system and you have an impressive 993 – sorry, 964- on your hands.
Dino Dalle Carbonare
Instagram: speedhunters_dino
dino@speedhunters.com