Ever since I returned from this year's Bilsport Performance & Custom Motor Show in Sweden, I've been trying to find the time to show you one of my favourite machines sitting under the ever-present show lights at Elmia.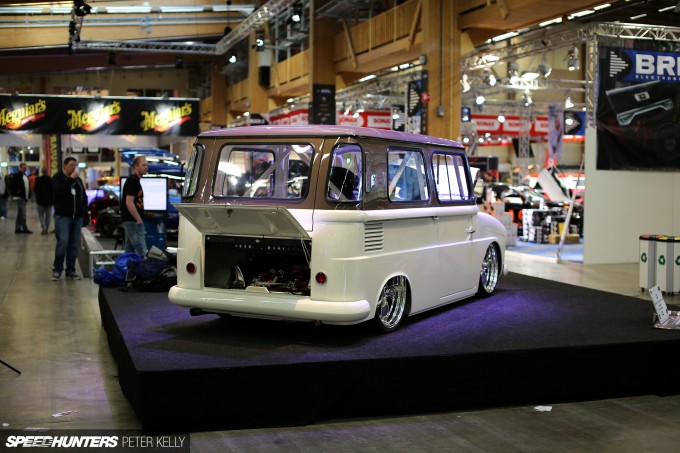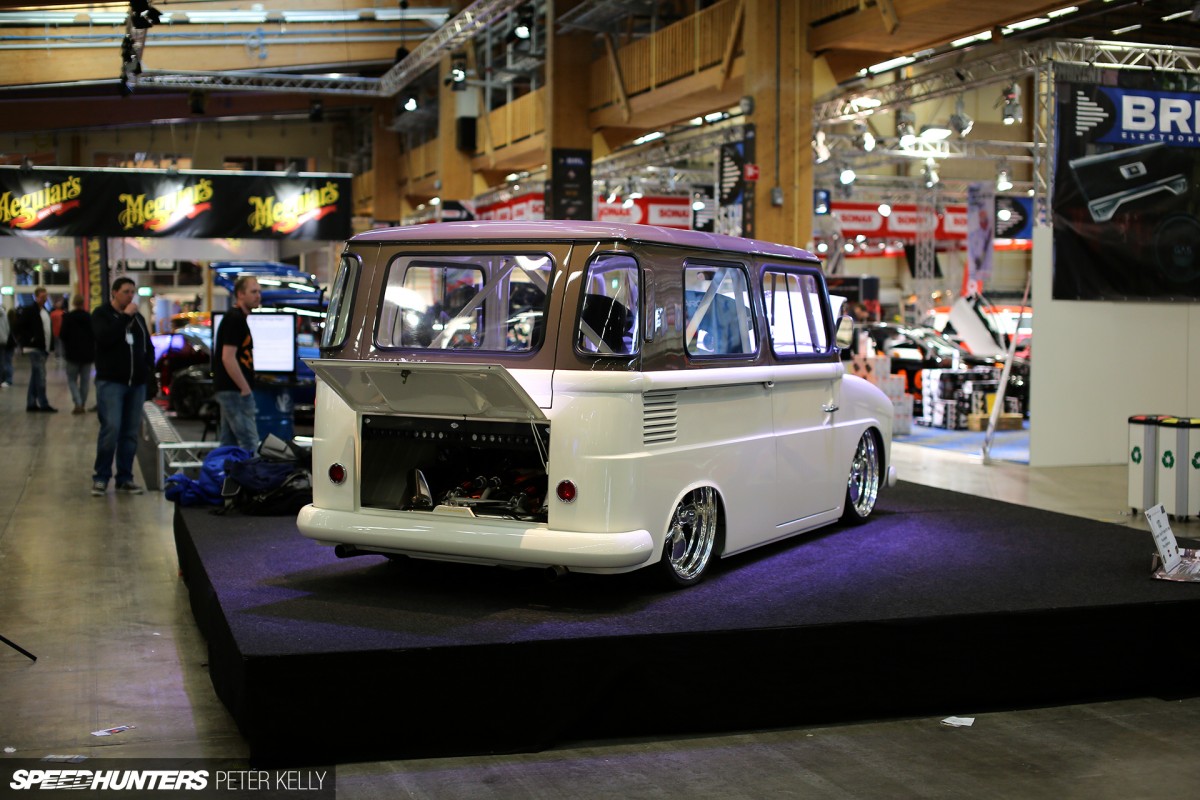 I was impressed by Ruud Janssen's ex-Swiss postal service 1969 VW Type 147 Kleinlieferwagen from the moment I saw it – even though it was a good hundred meters away and my eyesight is certainly not what it used to be. The bright white and brown shape off in the distance screamed, 'I'm awesome, come take a closer look'. So I did, and I wasn't disappointed.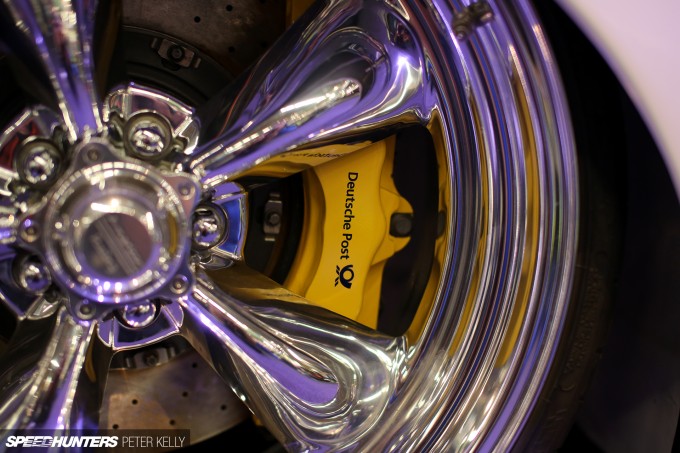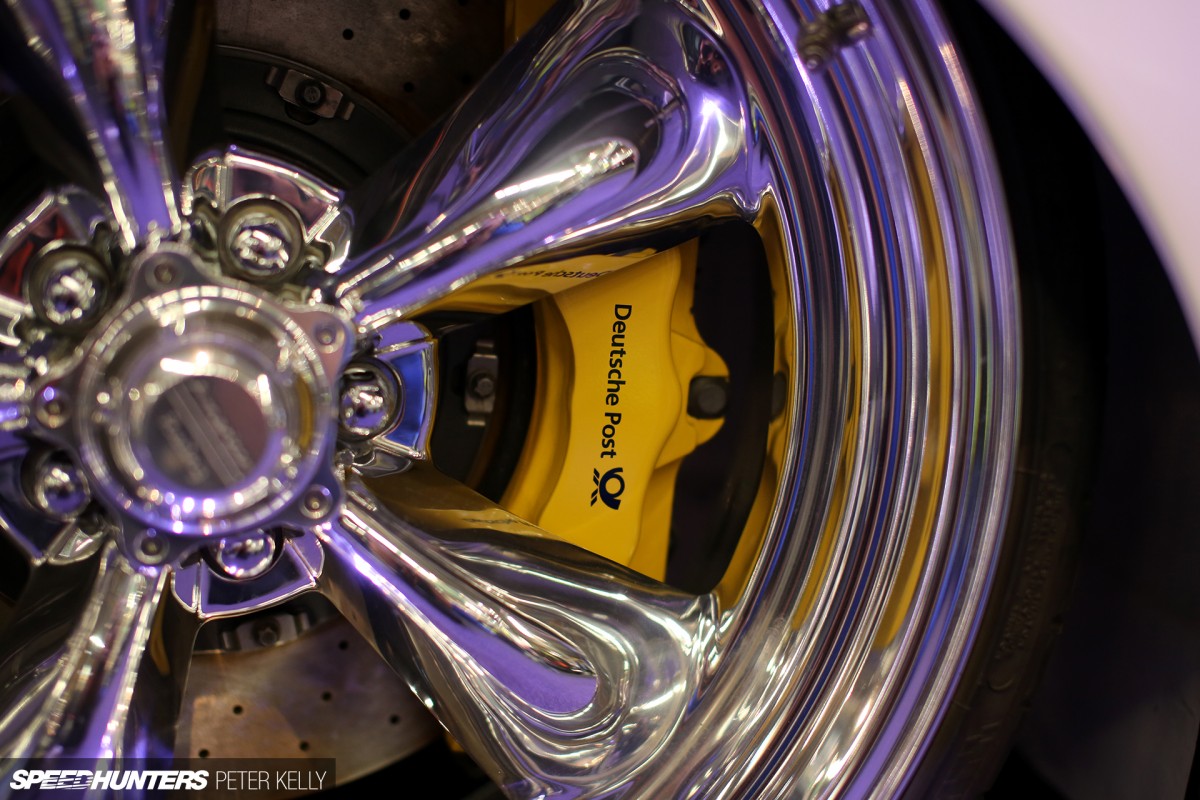 Although over 6,000 examples of the 147, commonly known as the Fridolin, were produced for the German and Swiss postal services (as well as a handful for Lufthansa airline) between 1964 and 1974, only a few hundred have survived and Ruud's example is surely the most impressive.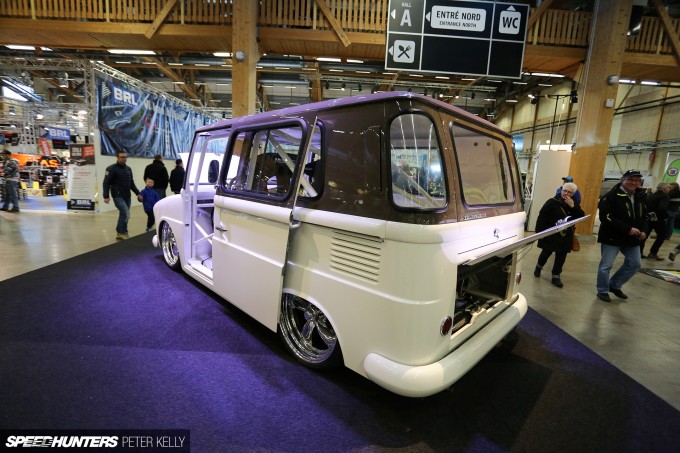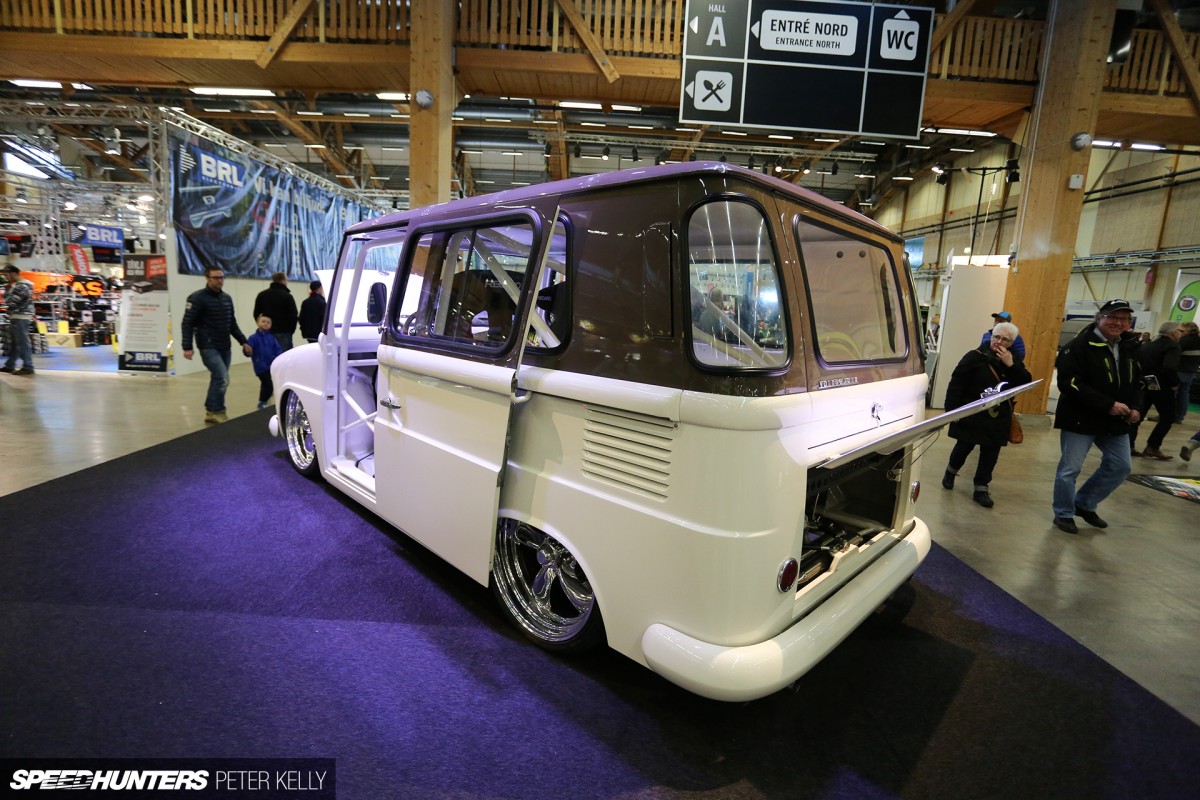 Built over the span of 10 years, the 147 is an absolute work of art. Externally, many panels have been custom made from sheet metal, worked and then painted to absolute perfection, but it's what's underneath that really blew my mind.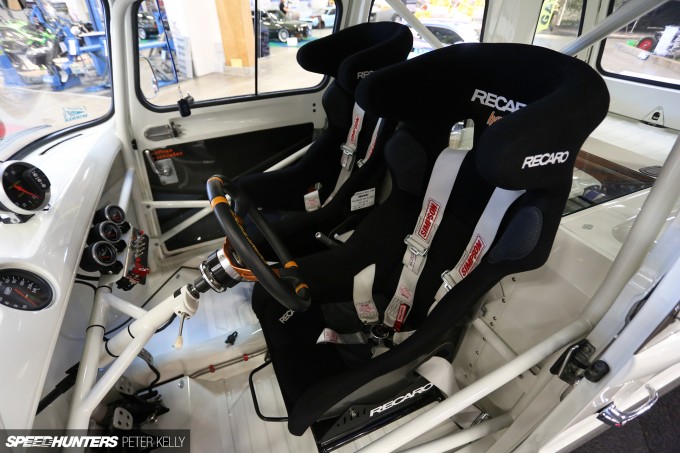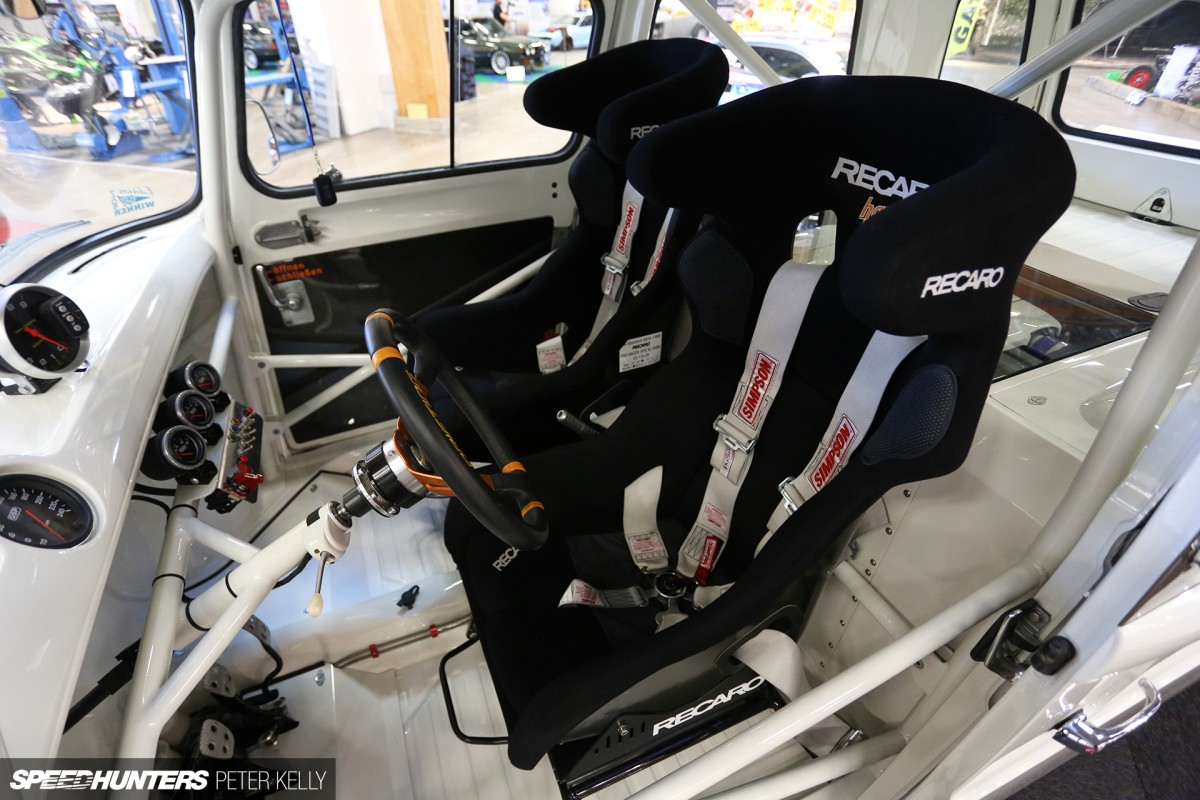 Ruud had planned on fitting a Audi 20-valve four cylinder turbo from an A4 into the original chassis, but once he started work on the project, he realised the stock van just wouldn't be able to handle the power. So he instead decided to build his own tube frame chassis and integrated rollcage to sit the body on top of.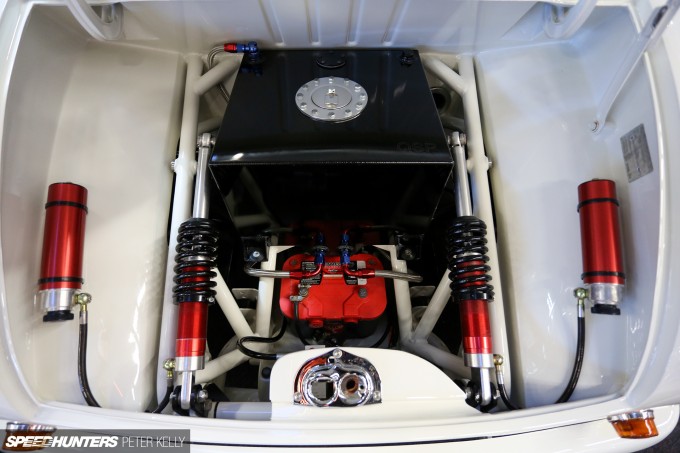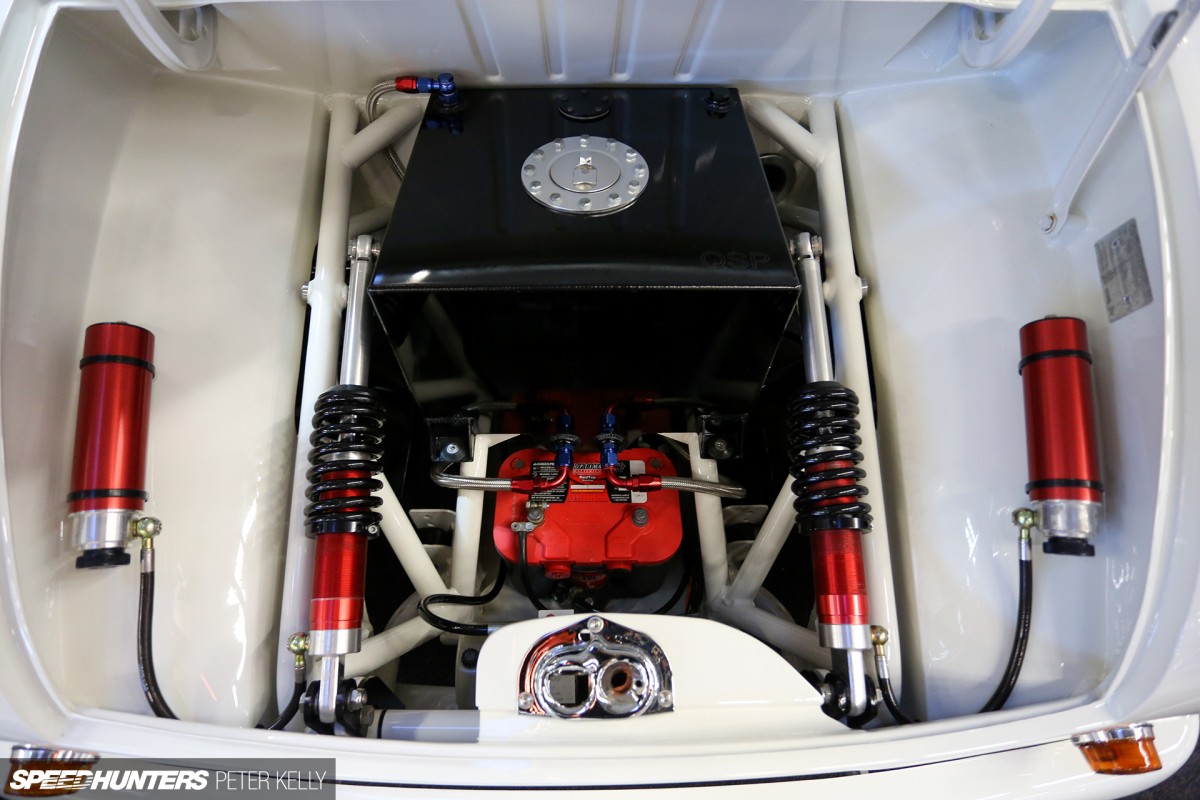 This meant a few things – firstly, he could put together the perfect suspension set up that would both handle like a modern race car and allow for an increase in weight. Ruud opted for double wishbone pushrod set up front and rear, which he of course fabbed himself.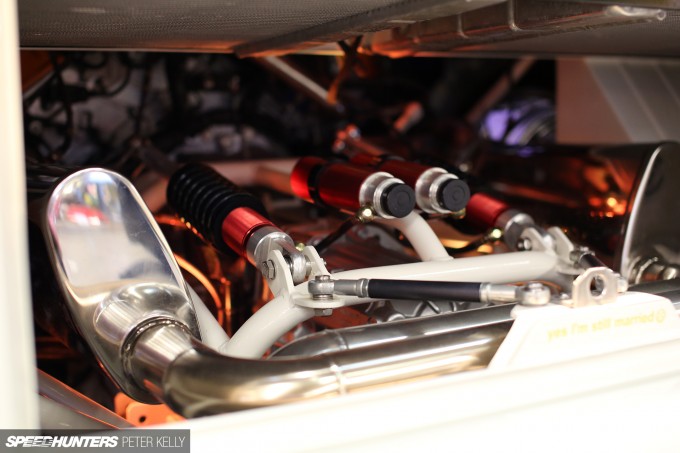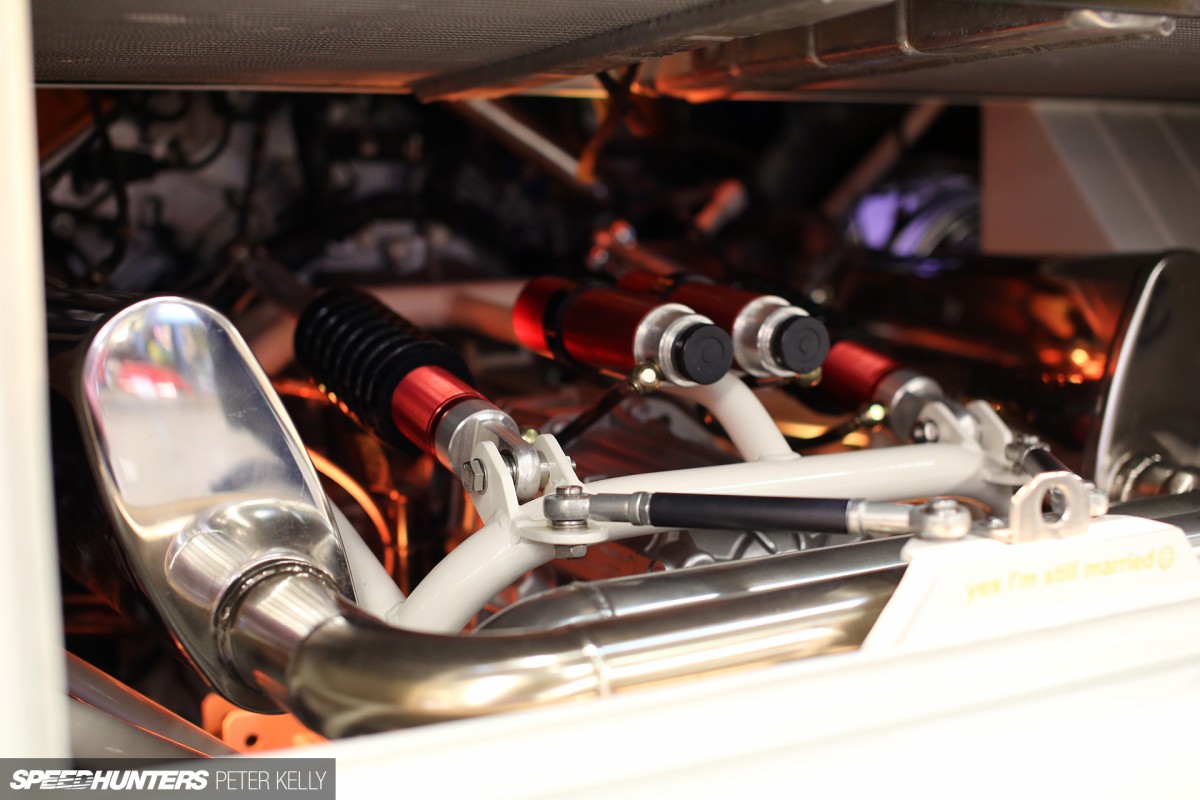 The setup uses AVO remote reservoir adjustable coilovers and looks absolutely stunning when you open the hood or boot.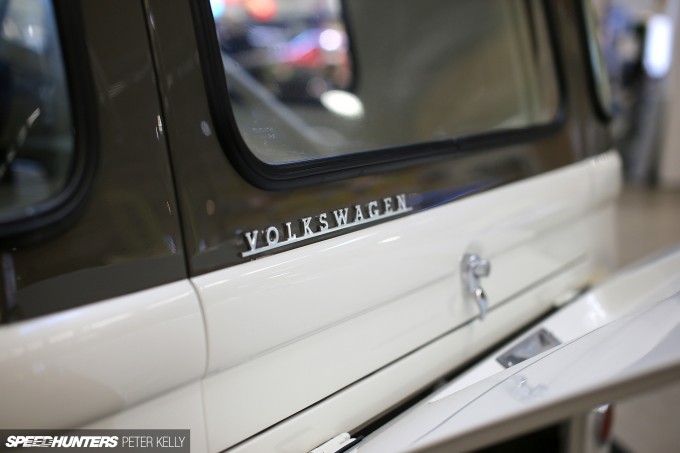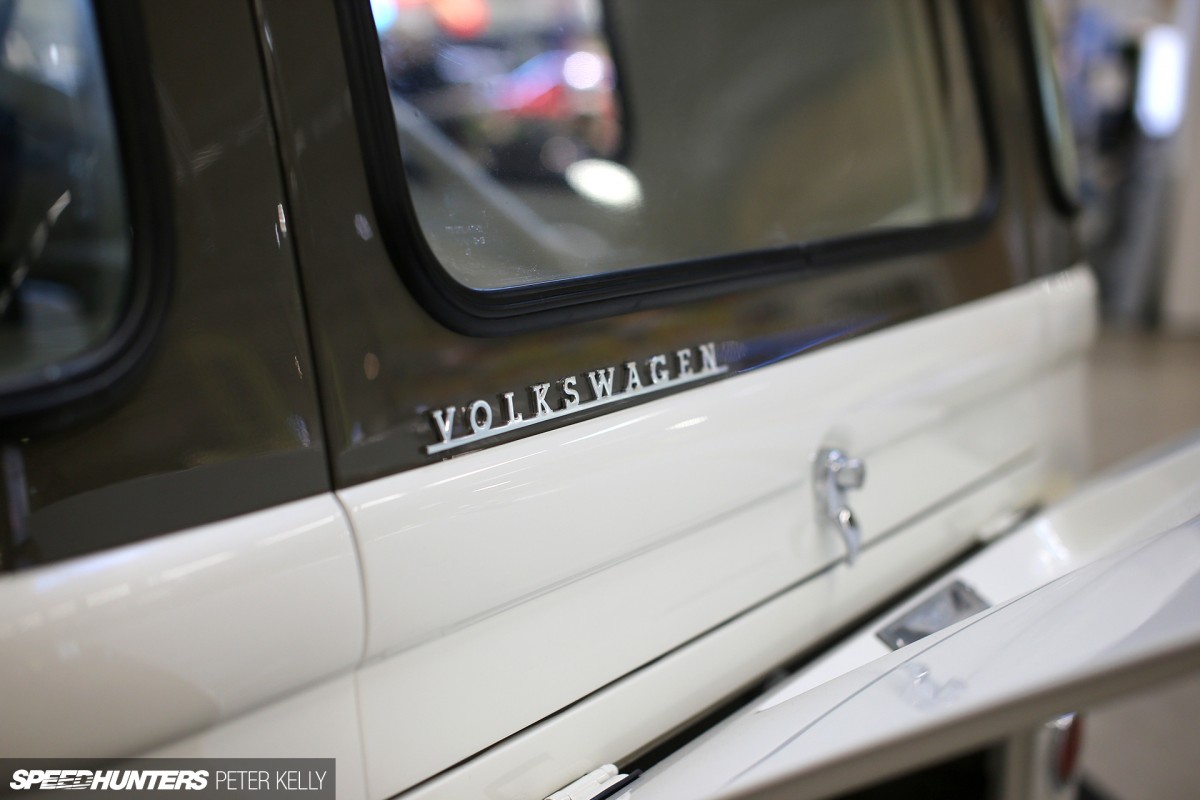 Secondly, and perhaps most importantly, it also meant that engine choices had now opened up for Ruud, and he could now decide what, where and how this VW would be powered.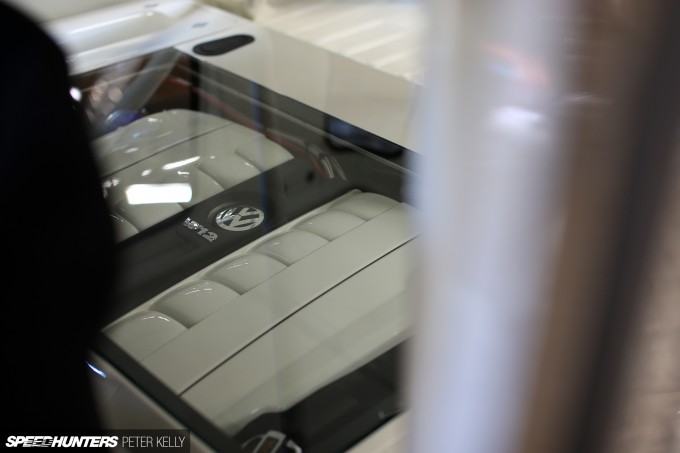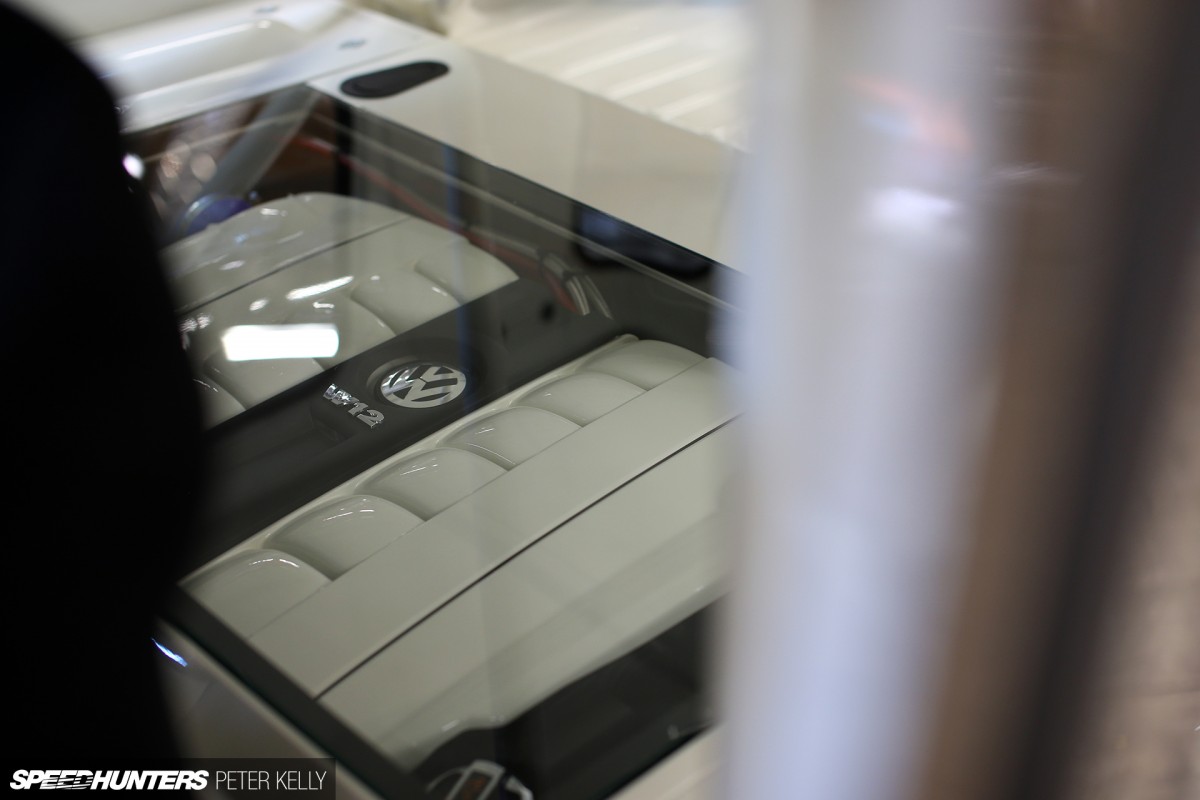 As he was no longer constrained in anyway, Ruud decided to go all-out and source a huge 6.0-litre W12 from a VW Toureg. After crafting a beautiful set of exhaust manifolds and adding the appropriate ladder bracing and mounts to the Fridolin, the monster 12-cylinder was mid-mounted very low, giving the van great weight balance and around 450hp and 440ft-lb of torque. The motor is backed up by an Audi A6 diesel 6-speed gearbox, Tilton triple-plate clutch and Quarter Master flywheel.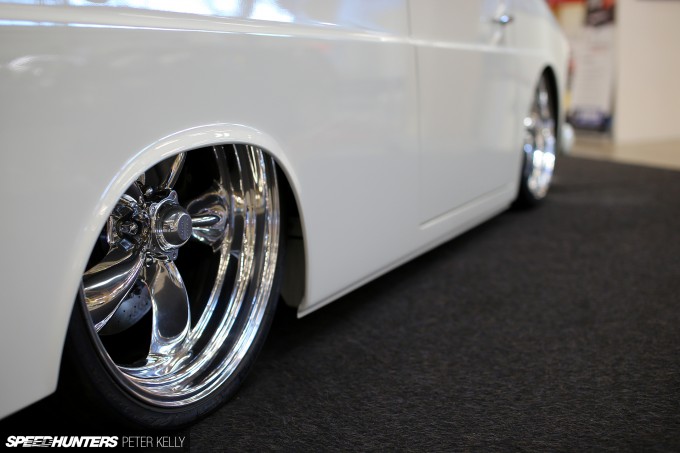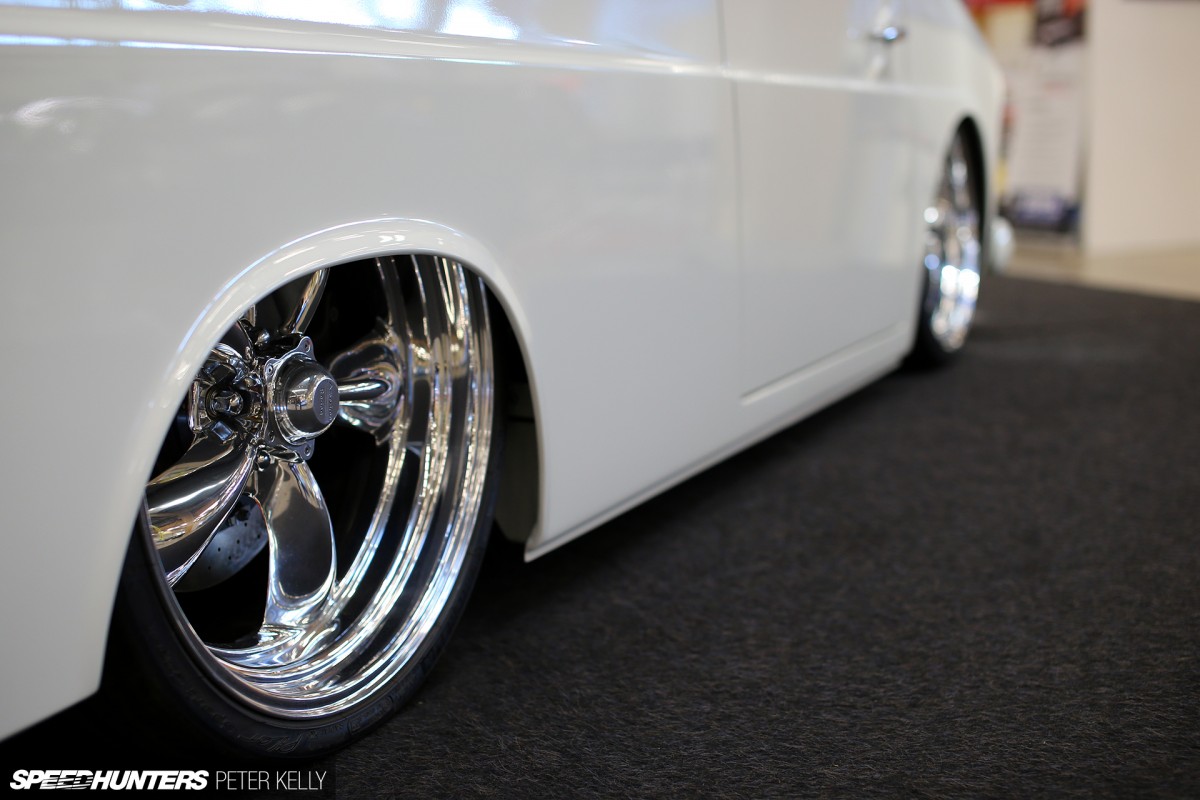 Although Ruud doesn't clock up too many miles in the Fridolin, which weighs a little over a tonne, he says that it is an extremely exhilarating trip. Huge Brembo calipers and Audi RS4 discs front and rear, hidden behind 20×8.5-inch American Racing Equipment wheels claw the 147 back down from warp speed.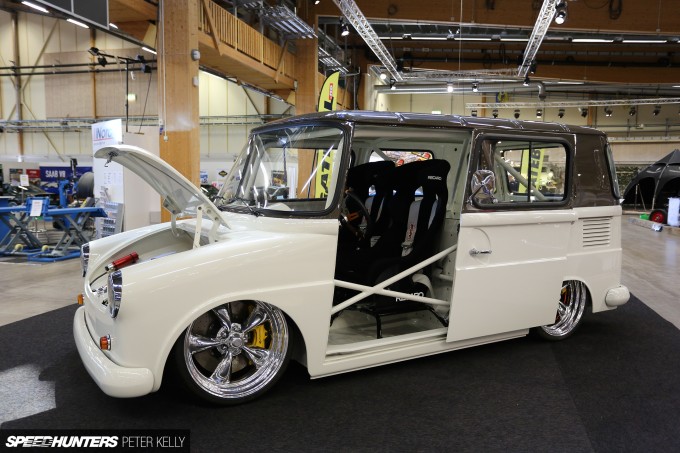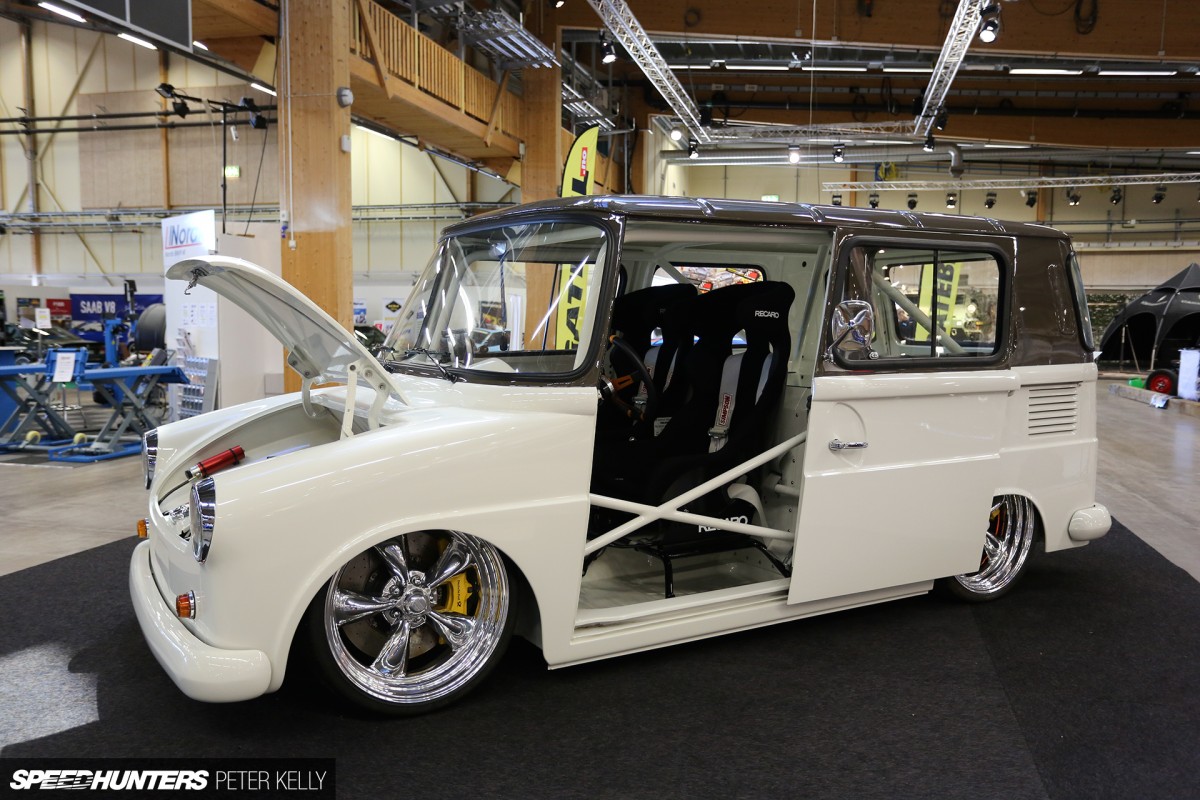 Ruud tells me that the Fridolin has won over 20 trophies since its debut last year, and somewhat unusually for people I speak to in this sort of context, he also says that he's entirely done with the car, with no further plans to modify it.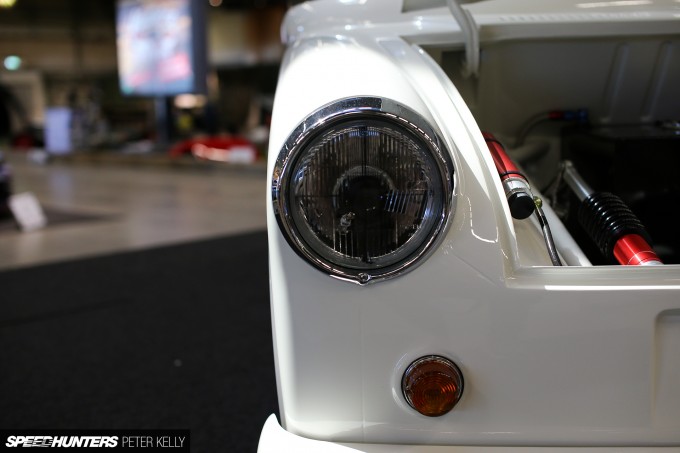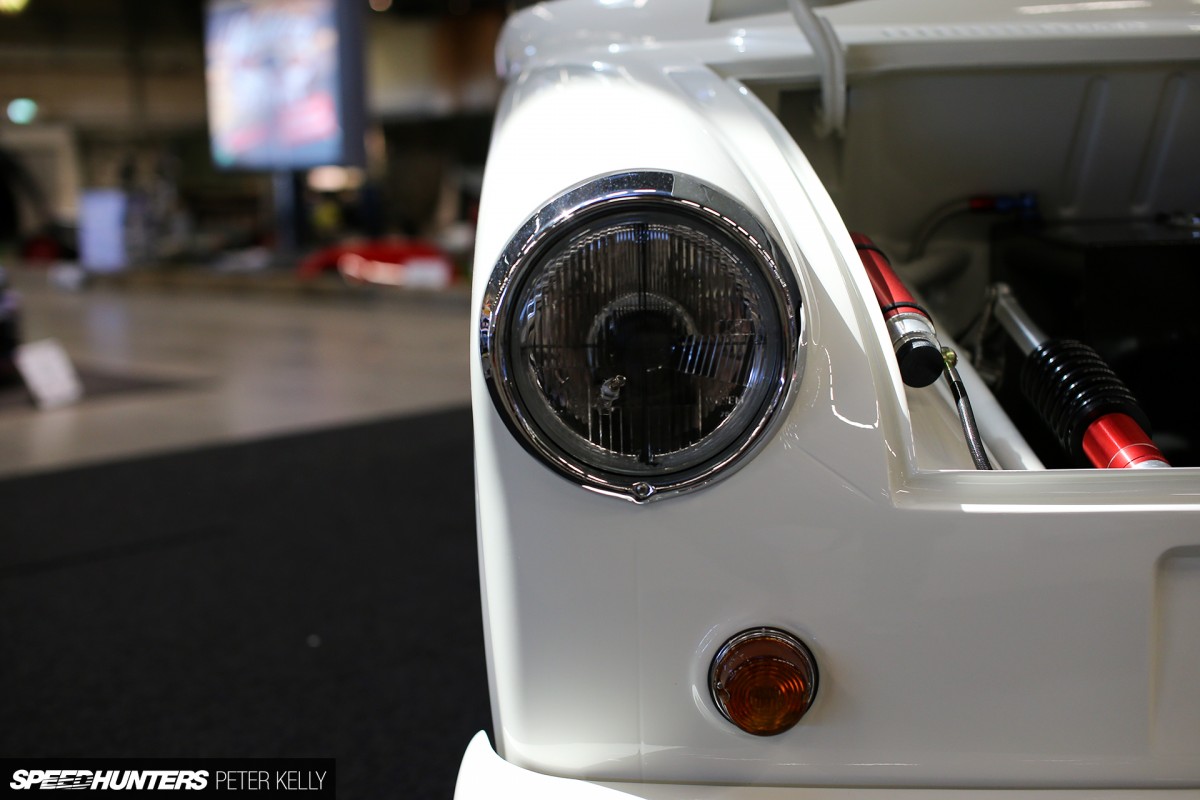 I guess when a machine is this awesome, and built this well, what else is there to do?
Peter Kelly
Editor-in-Chief
Instagram: speedhunters_pedey
pedey@speedhunters.com