The New People's Car
The Toyota Corolla is one the most important automobiles of all time. For decades it's sat atop sales charts in countries across the world, and in the late 1990s it surpassed the Volkswagen Beetle as the best selling car of all time, with over 40 million sold since the model's debut in the late '60s.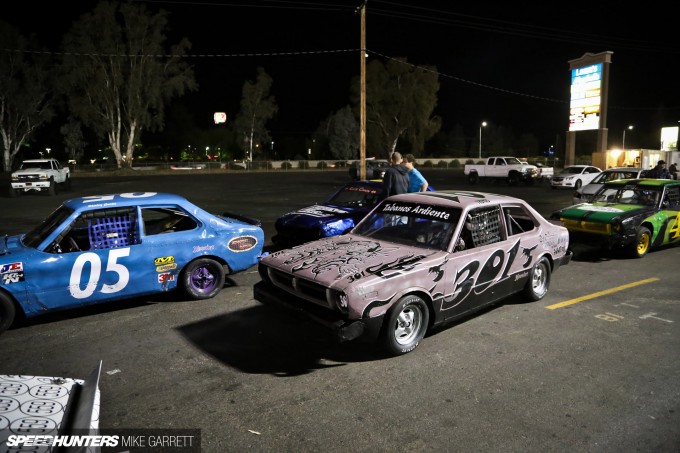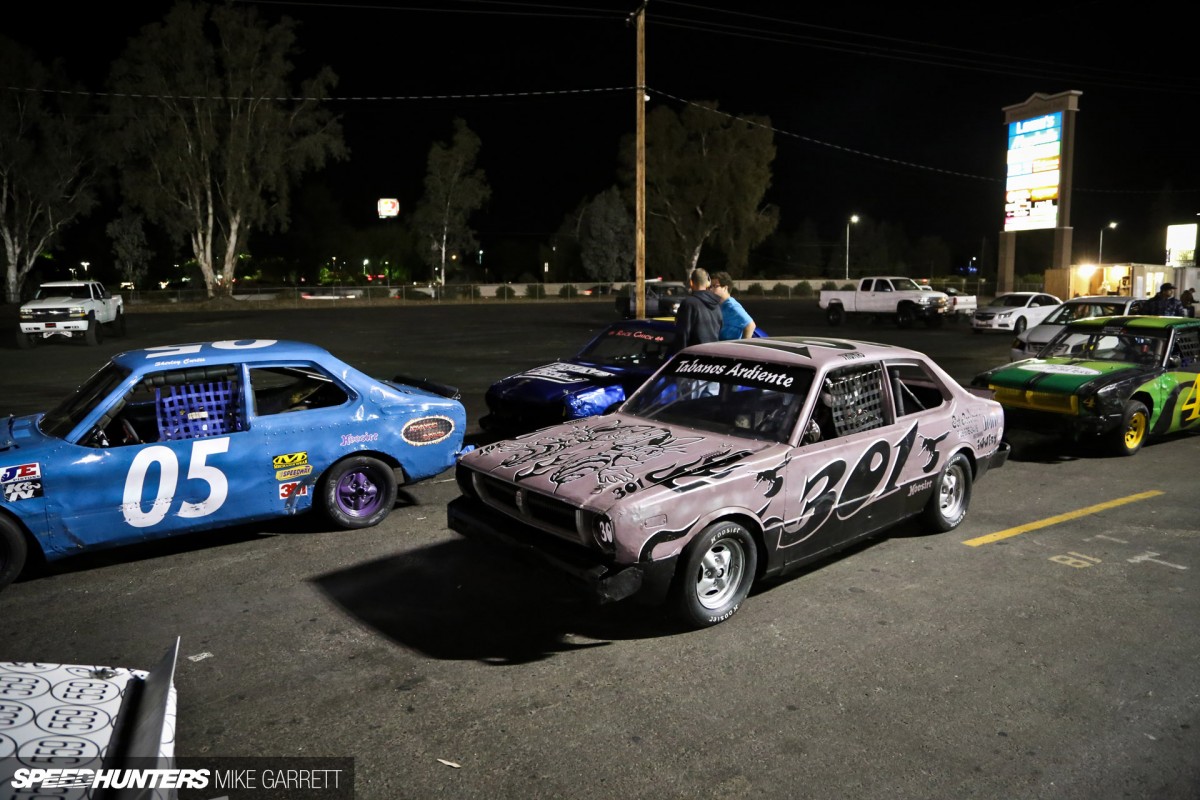 Unlike some of the world's iconic vehicles though, the Corolla isn't one that you'll find on the average person's list of dream cars.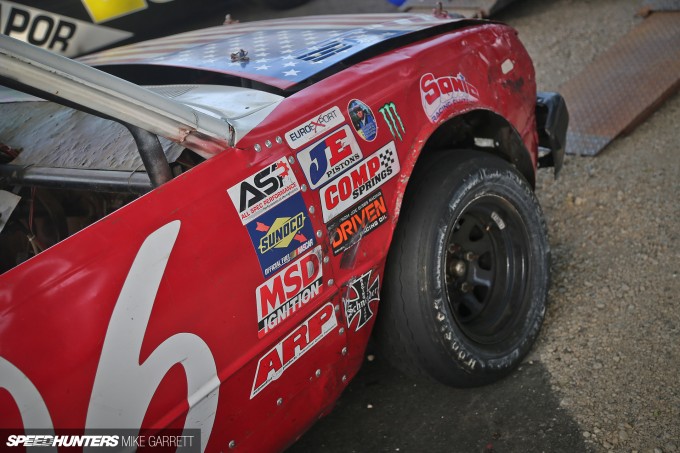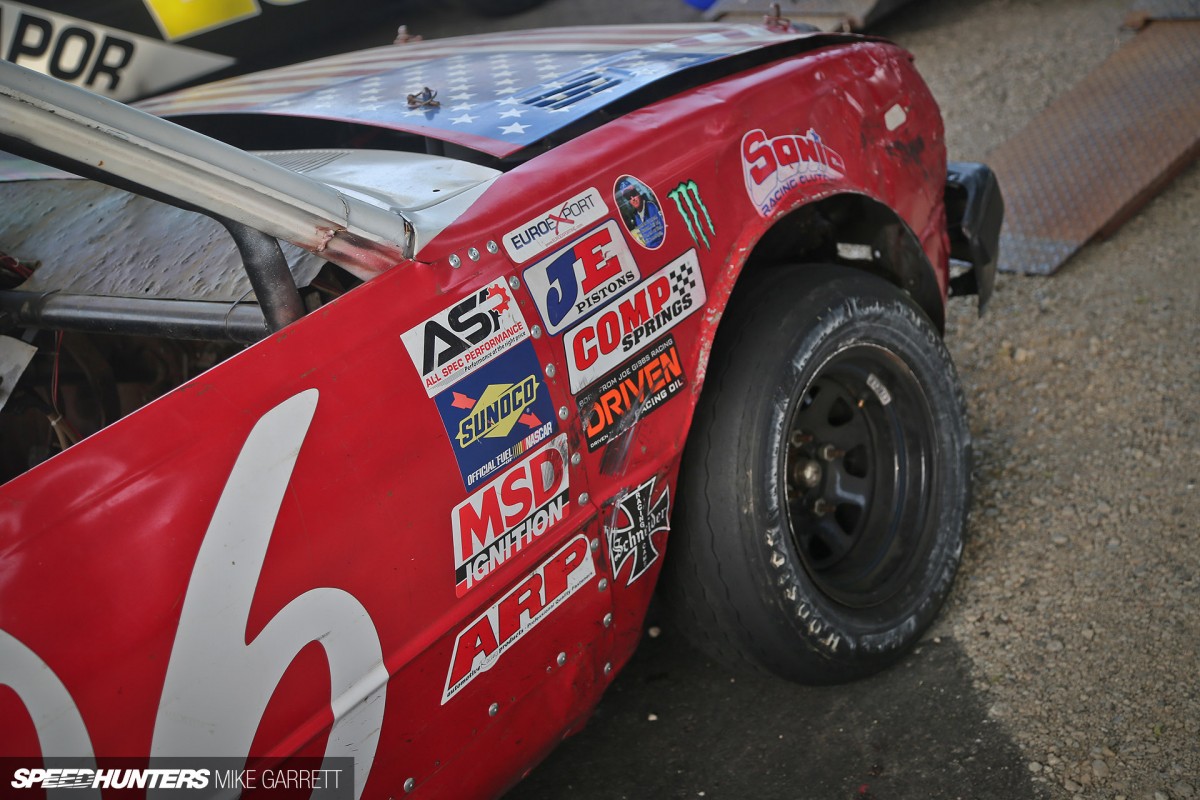 Instead, the Corolla has sealed its reputation as being a car of the people – a form of reliable and economical transportation that helped make Toyota the industry juggernaut it is today. The vast majority of Corolla drivers are not car enthusiasts, and that's fine.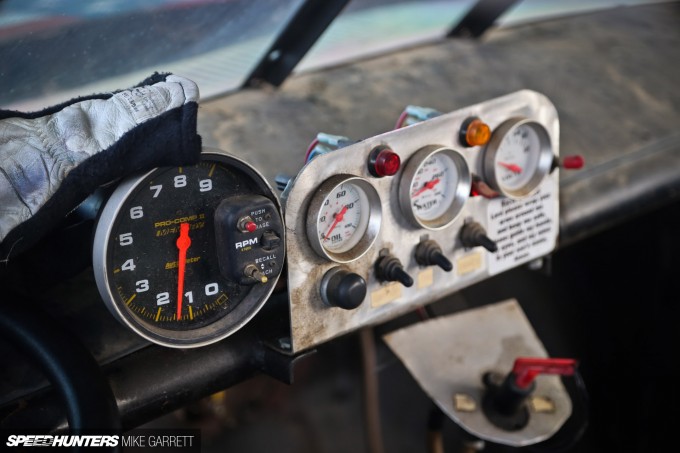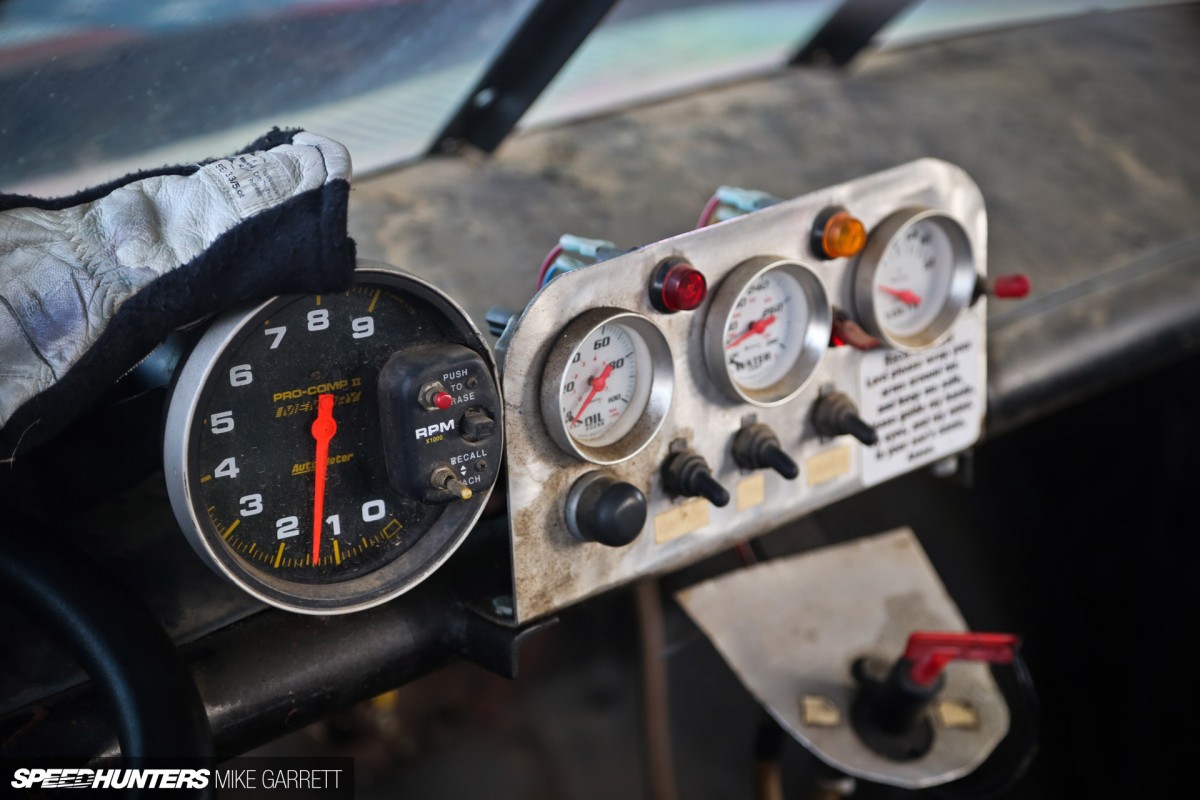 Because we car nuts know that mixed amongst the millions of Corollas sold over the years, there are some truly exciting cars. Ones that have been built on rear-wheel drive chassis, featured twin cam engines and close ratio gearboxes and the other kinds of things that enthusiasts dig.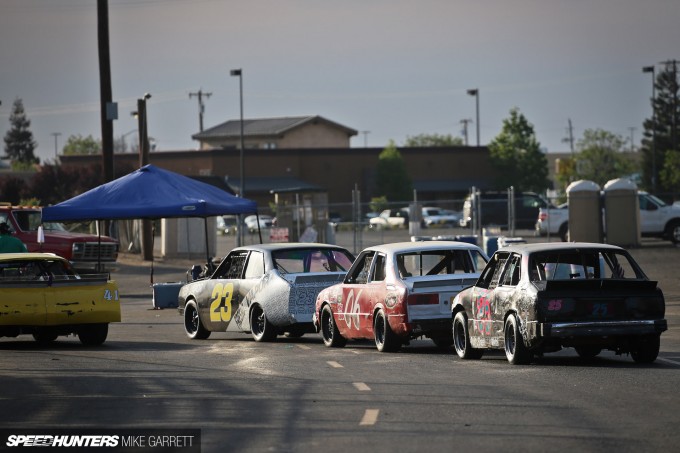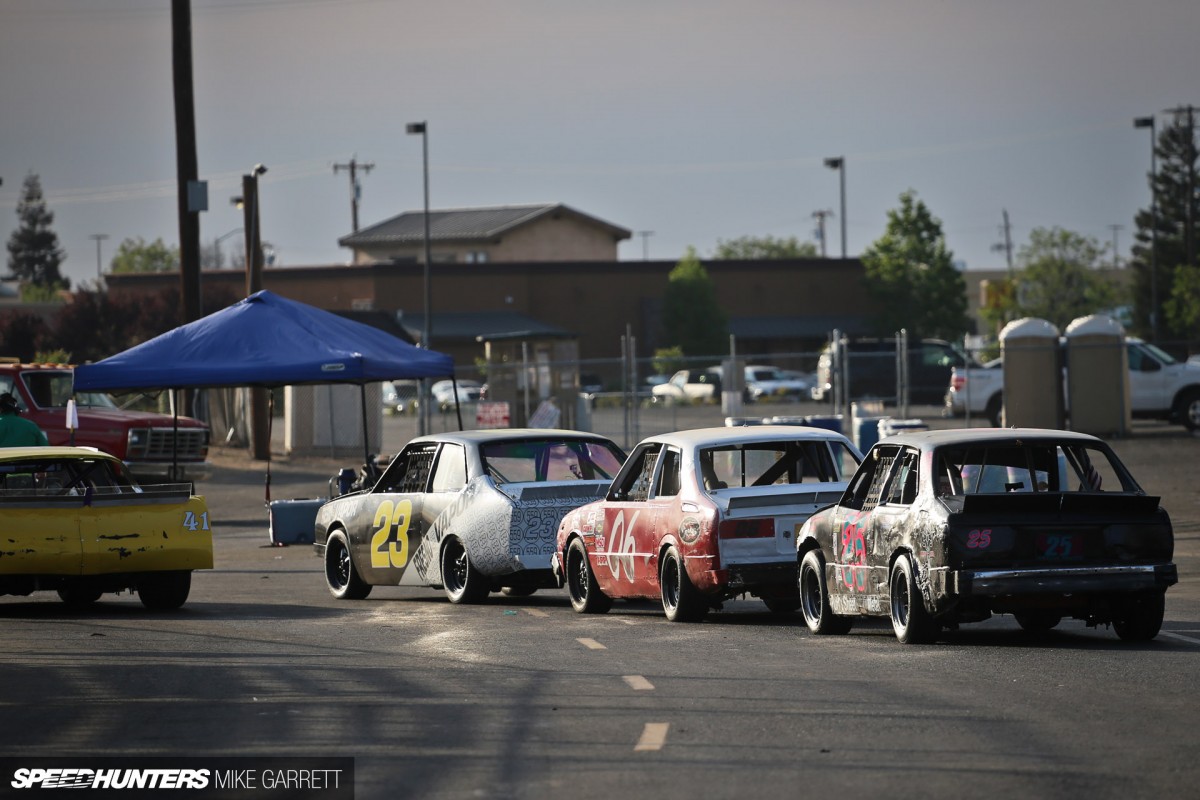 There were the classic TE27s of the early '70s, the cult favorite AE86 of the '80s, and even the newer front-drive models which hid superchargers or individual throttle bodies beneath their economy car packaging. Like the Beetle that came before it, there was genuine potential hidden in this humble little car.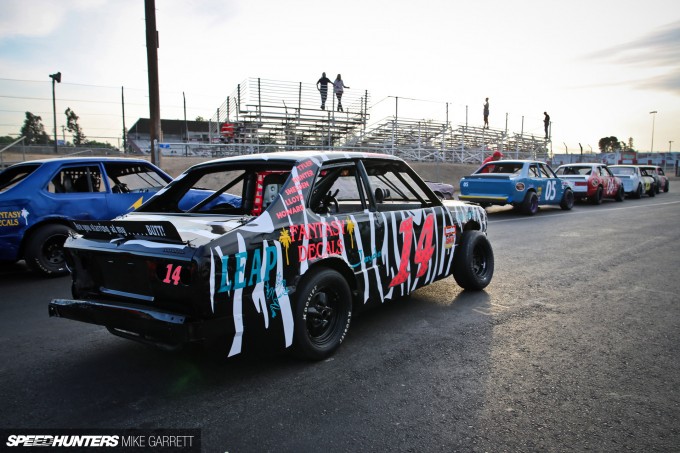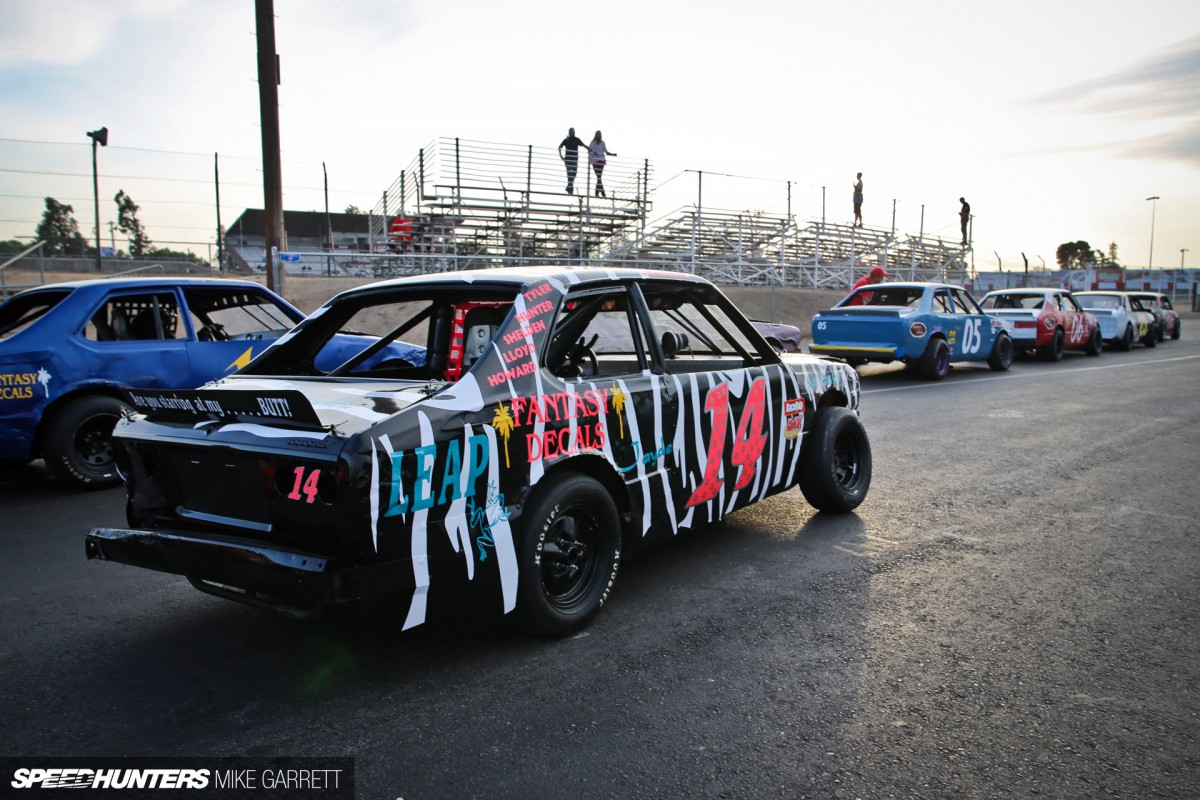 From classic car restoration to drag racing and drifting, enthusiasts and racers have been doing cool stuff with Corollas for years. But did you know that in Central California the Corolla is also the car of choice for grassroots, low-budget circle track racing? Welcome to the world of the Madera Speedway Toyota Sedans.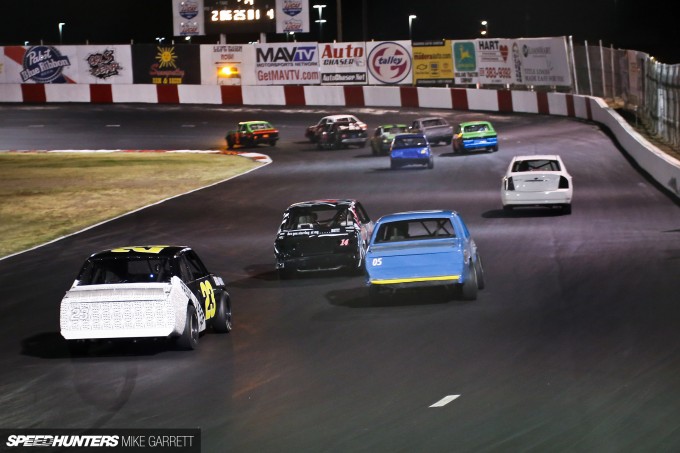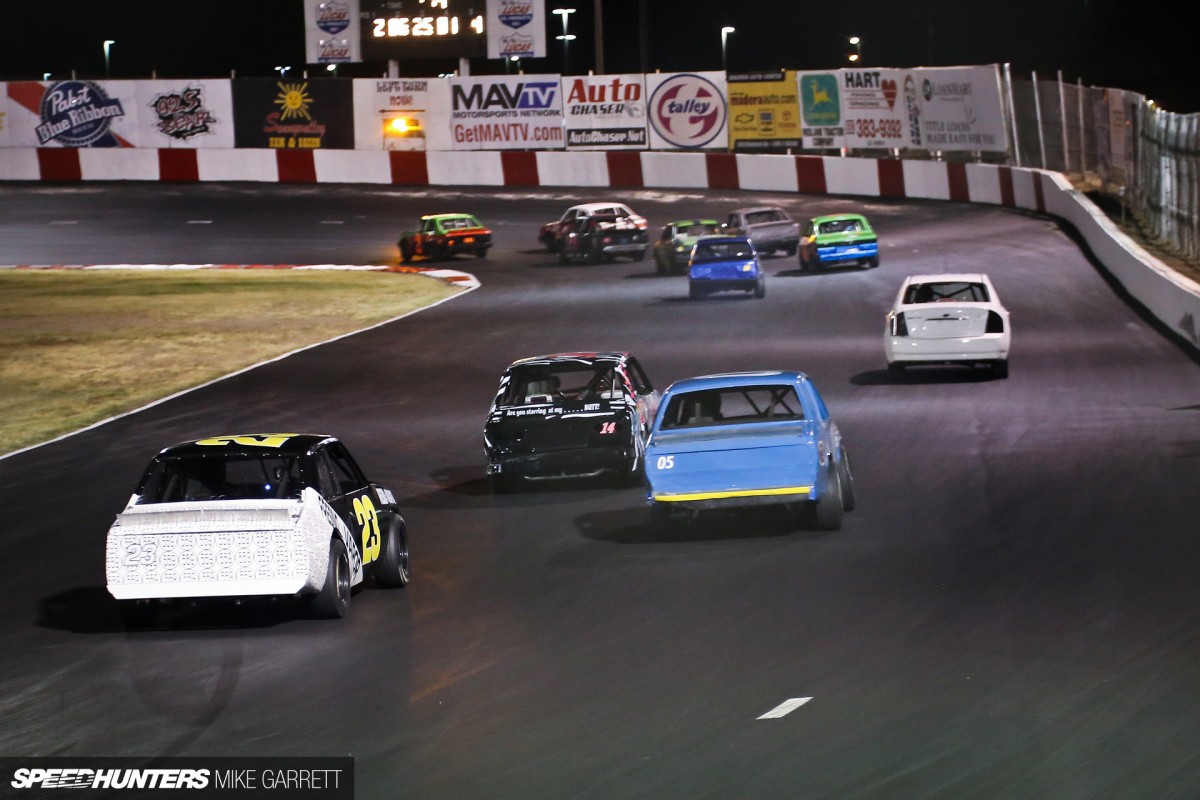 During my recent visit to the Saturday night races at Madera Speedway, it was the Toyota Sedan class I was most interested in, and I think you're about to see why.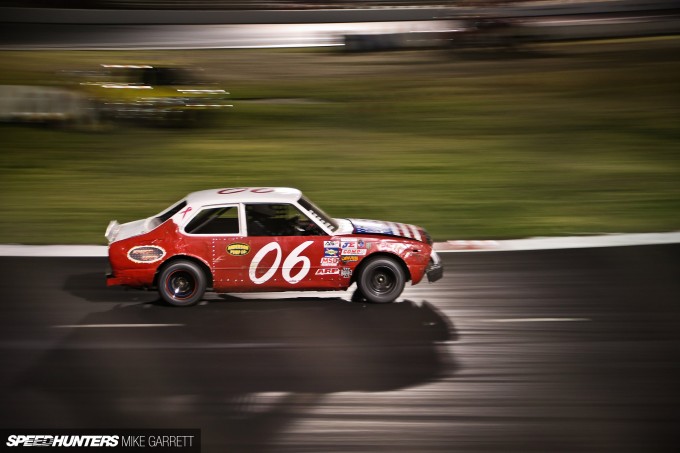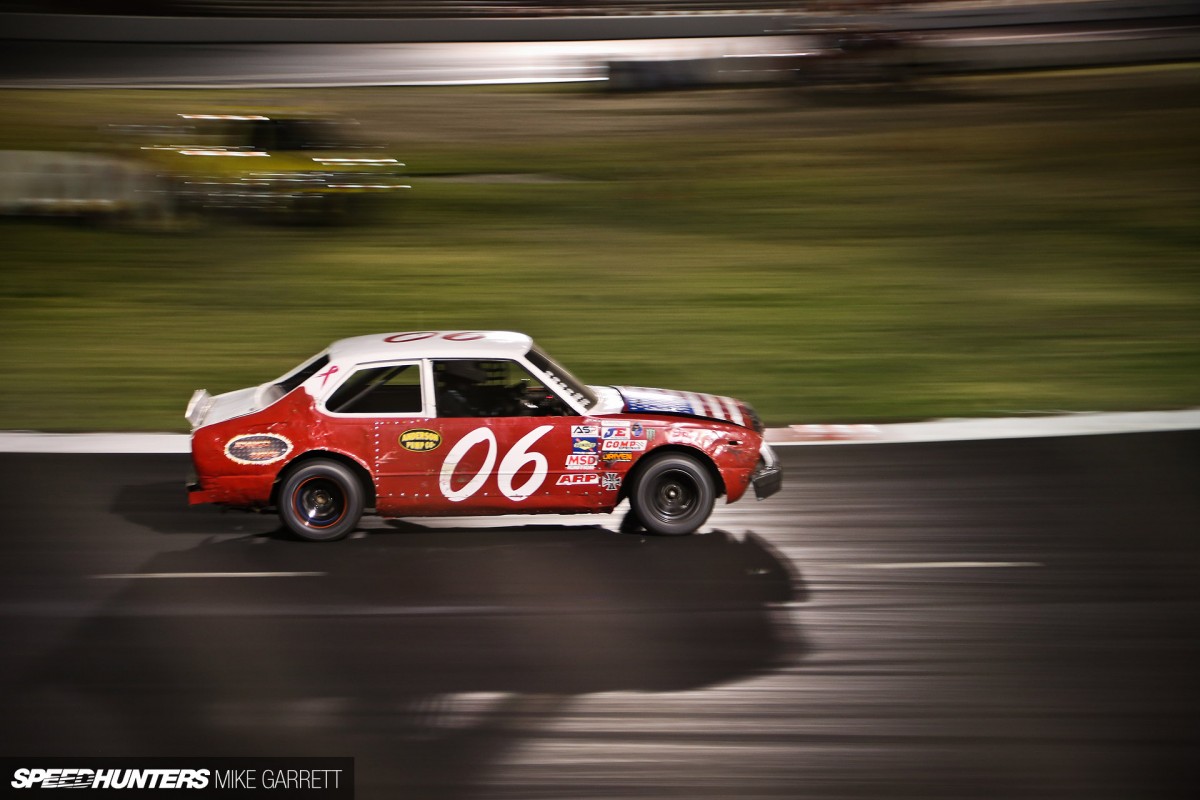 The Toyota Sedan series is a unique form of racing that's been happening at Madera for decades – long before Toyota themselves decided to jump into NASCAR. Even as a kid I heard stories of local mechanics and other amateur drivers who built and raced these little cars on weekends, so I knew it was long overdue to share this homegrown racing series with the world.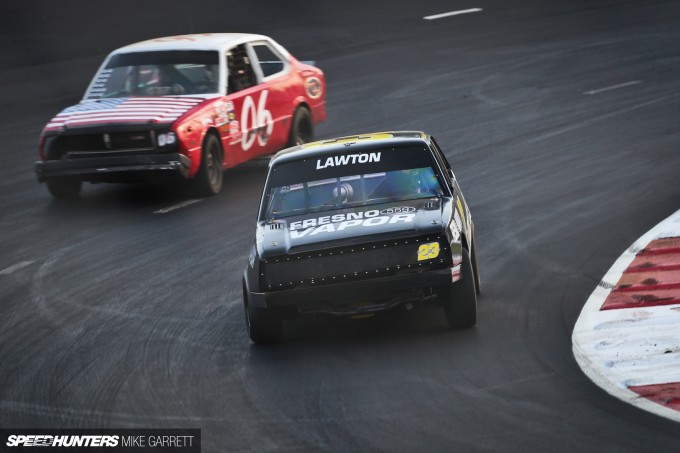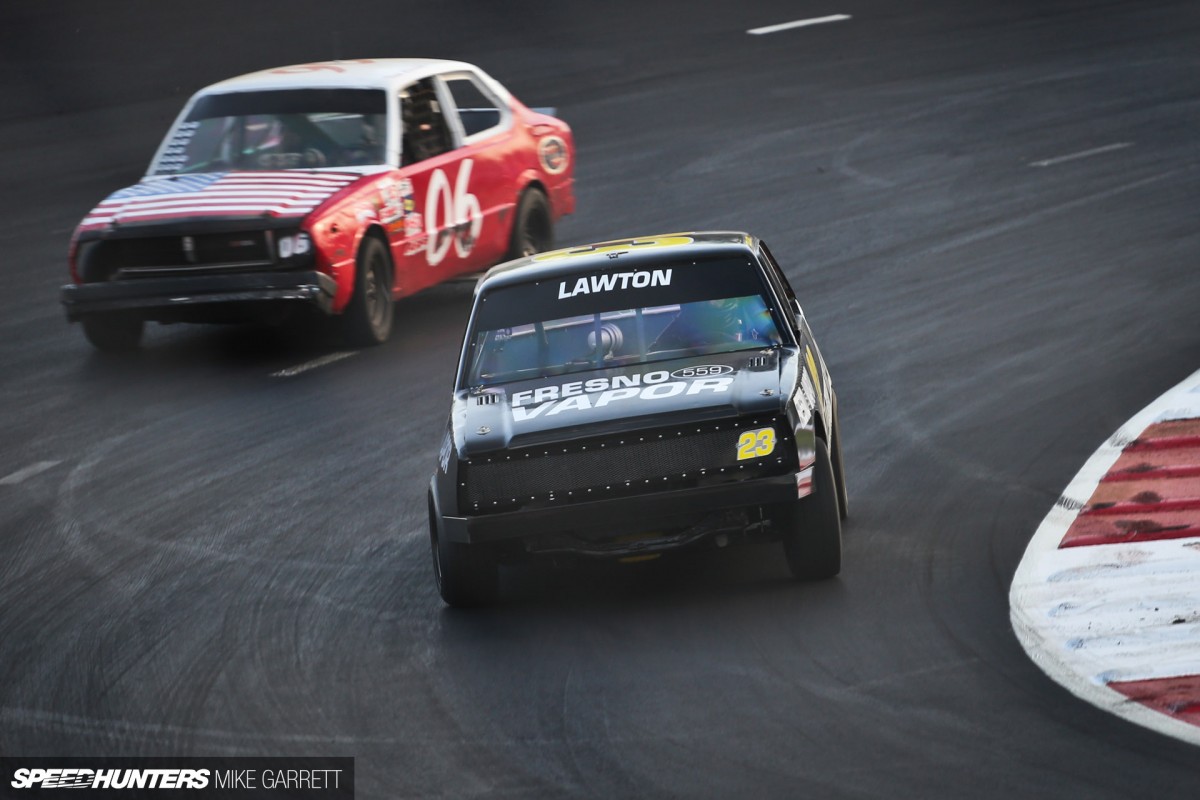 A little Corolla might be the one of the last vehicles you'd associate with the stock car scene, but the truth is, these are actually perfect platforms for low-budget Saturday night racing.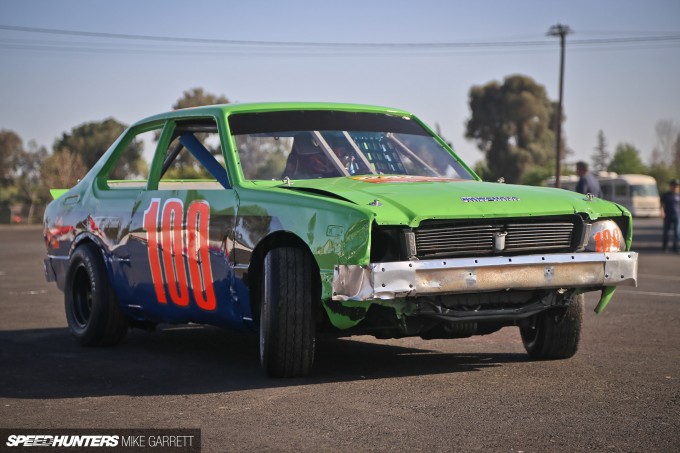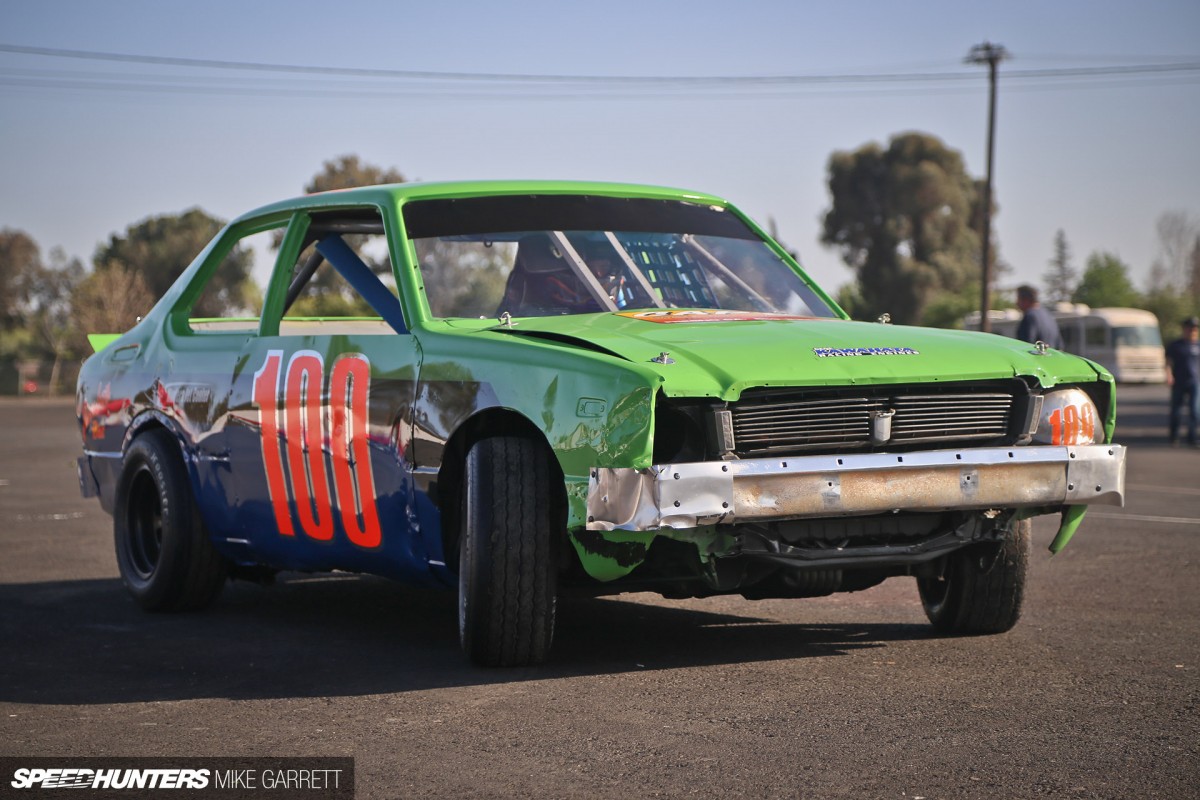 They are cheap, reliable, incredibly simple, and replacement parts are easy to find – or at least they were when the series first started. Today, the newest car eligible for the series is over 35 years old, but that fact doesn't seem to have dulled the enthusiasm one bit.
Back To The Basics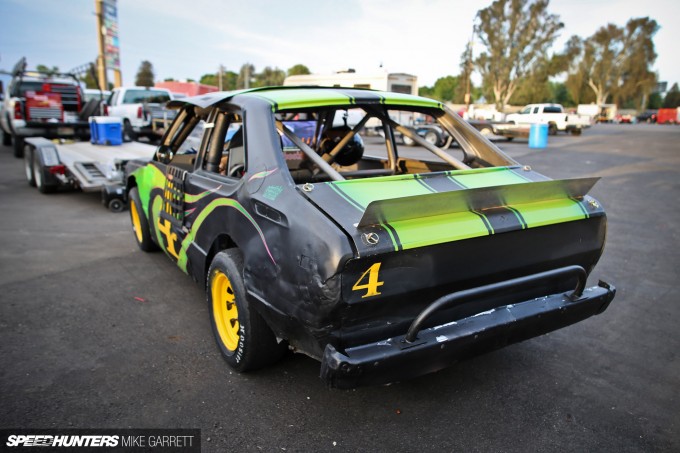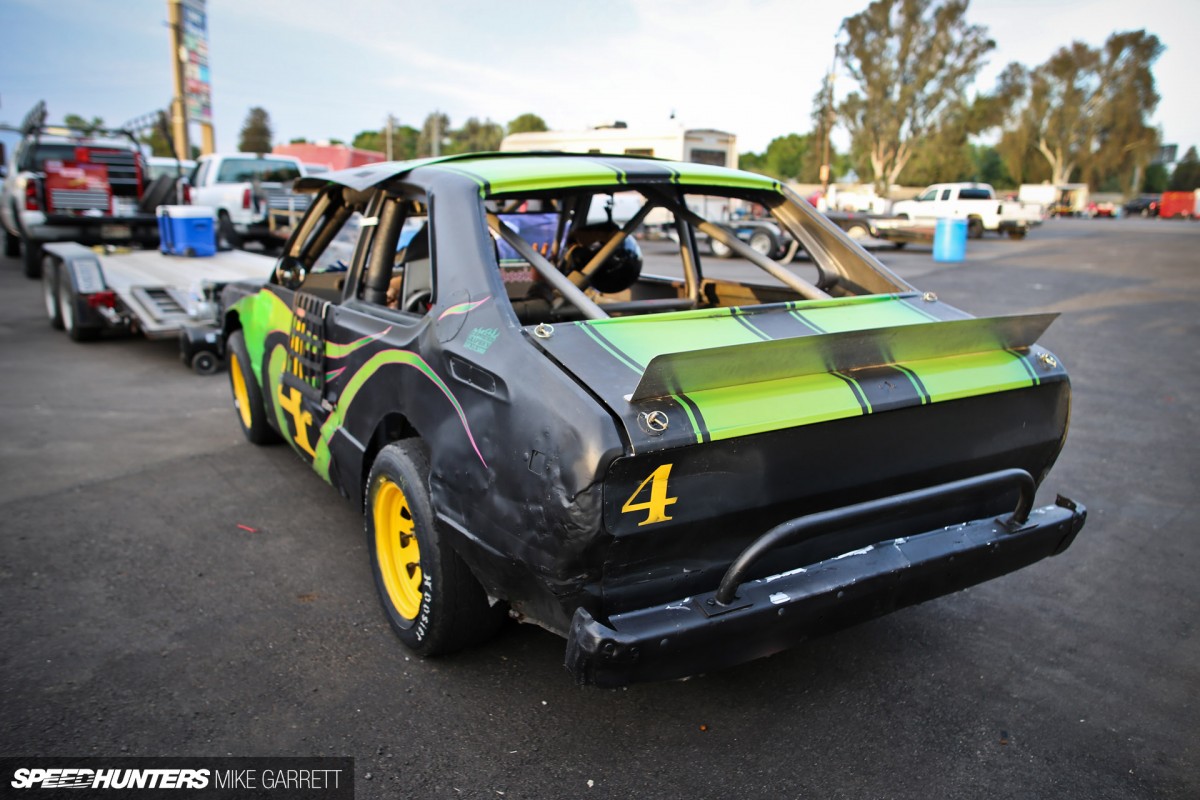 The entire concept behind the Toyota Sedan series is to give racers an affordable way of taking part in circle track competition, and it's helped attract a wide range of local drivers to the track over the years.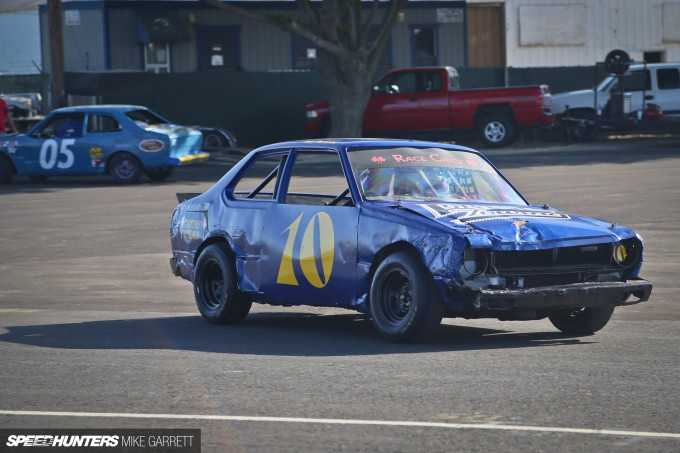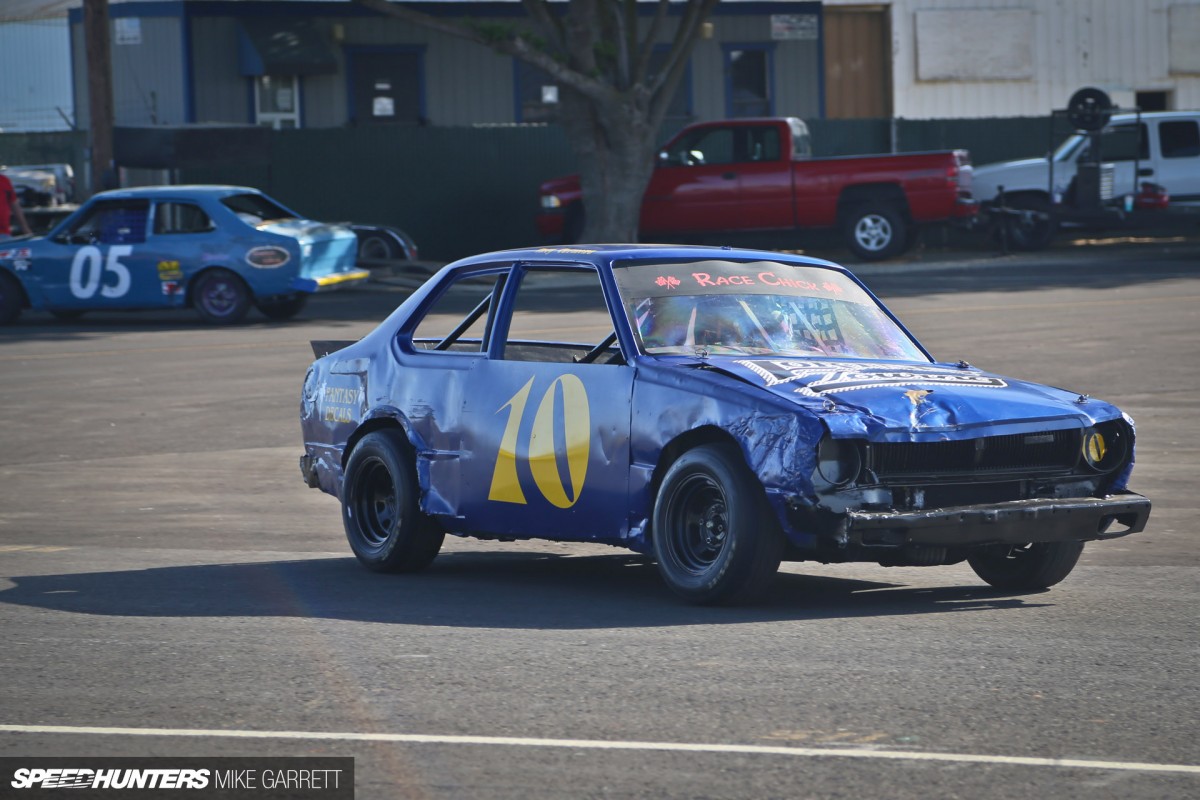 In order to keep running costs down and the competition as close as possible, Toyota Sedan racers must adhere to a strict set of rules, which essentially make the class a spec series with nearly identically prepared vehicles.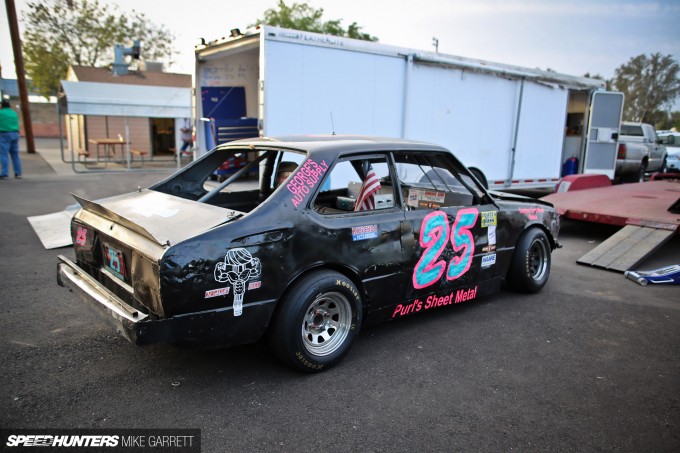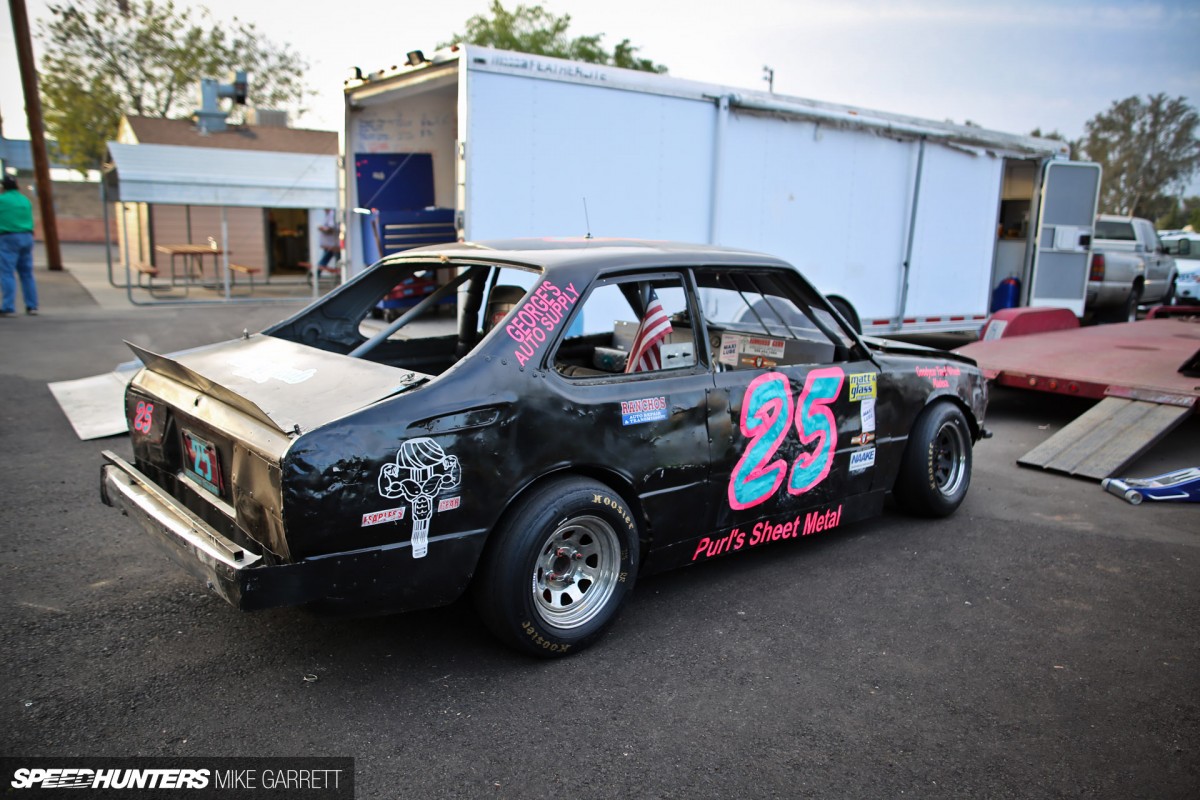 Base cars for must be pre-1979 Corollas, with most drivers opting for the third generation E30 model sold from '75 to '79. While there were a number of Corolla body styles offered during the '70s, these ones must be built out of two-door sedan models. No four doors, station wagons, or lift-backs are allowed.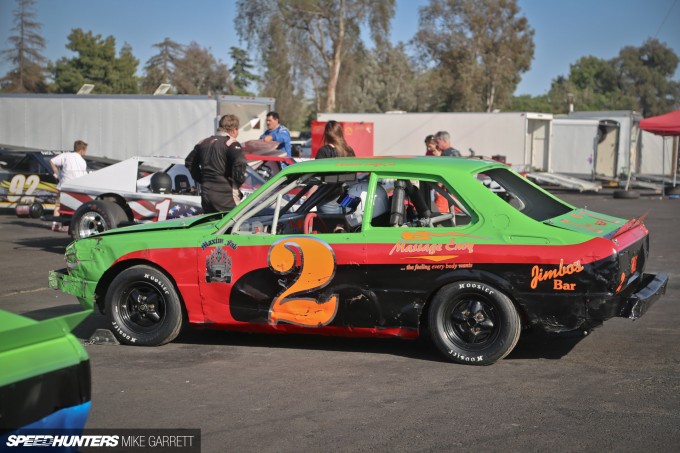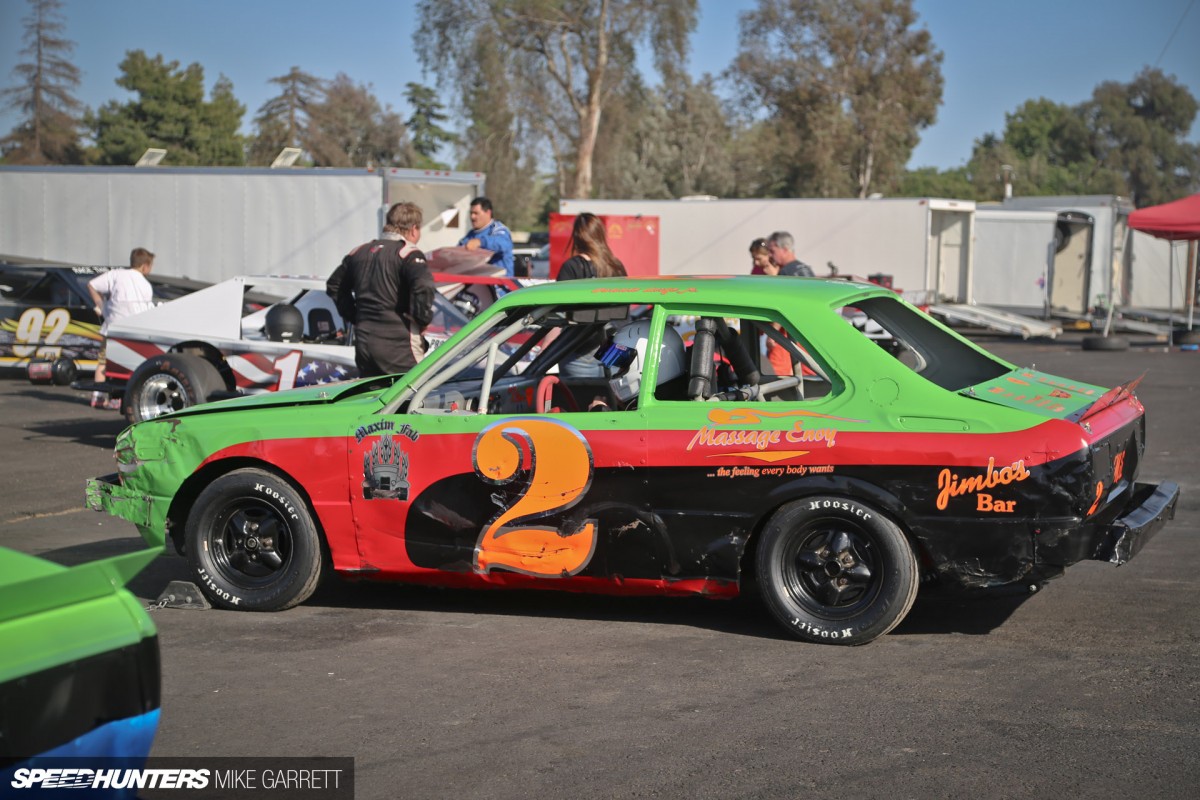 As for the bodywork, fabricated sheet metal replacement panels are allowed, but all cars must remain stock in appearance.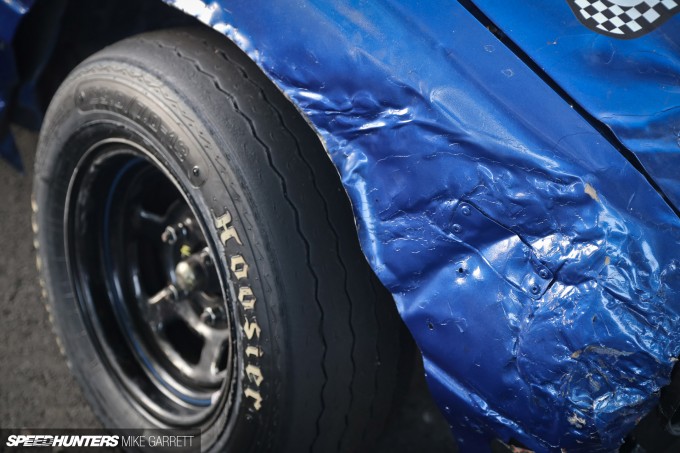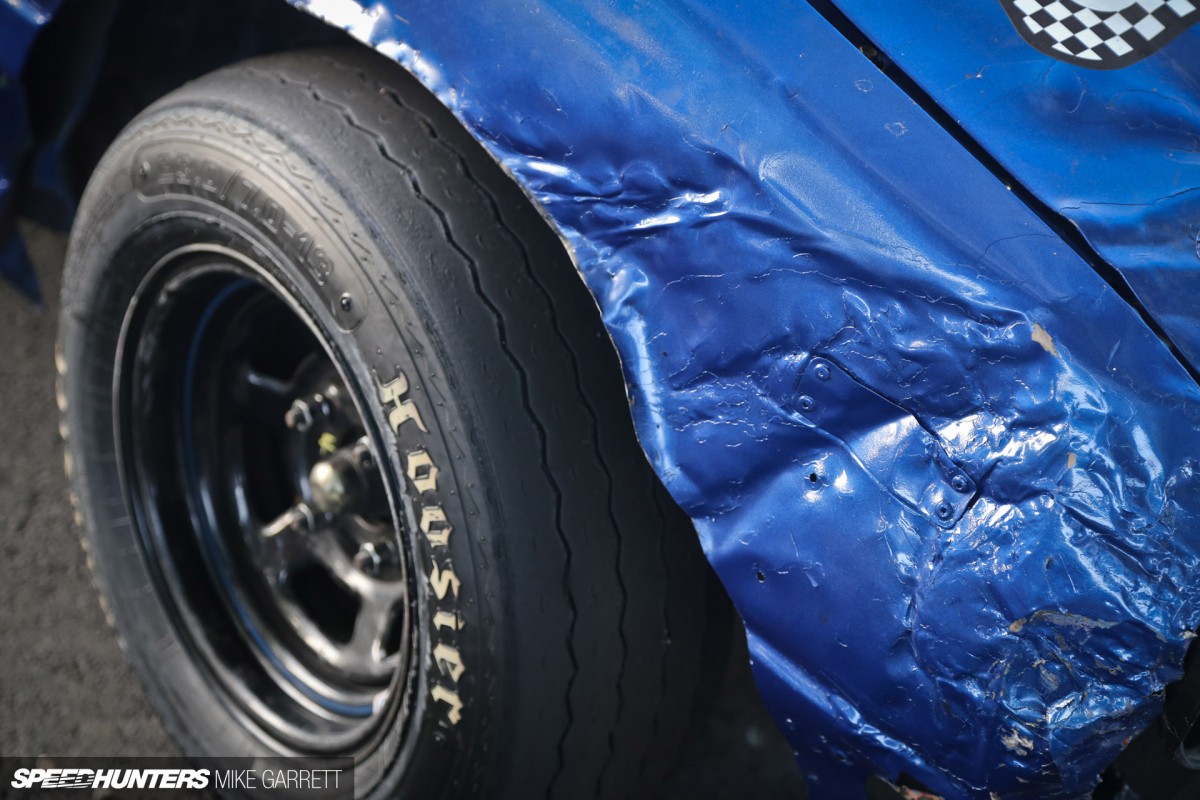 Of course, most of the cars had nary a straight body panel on them, and that's a result of the ultra-competitive racing that comes with this series. But I'll get to that in a moment…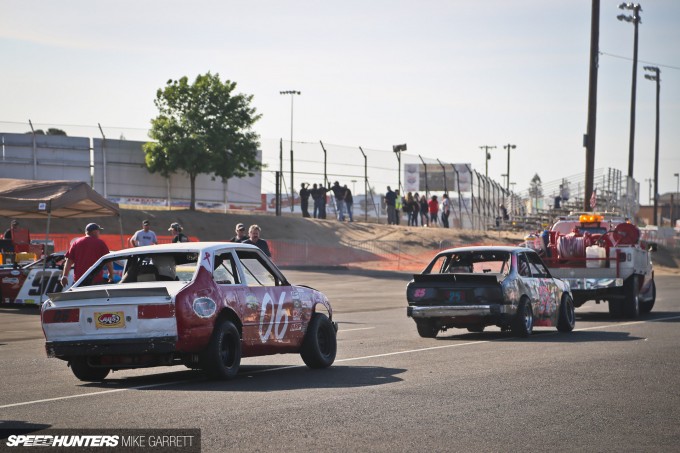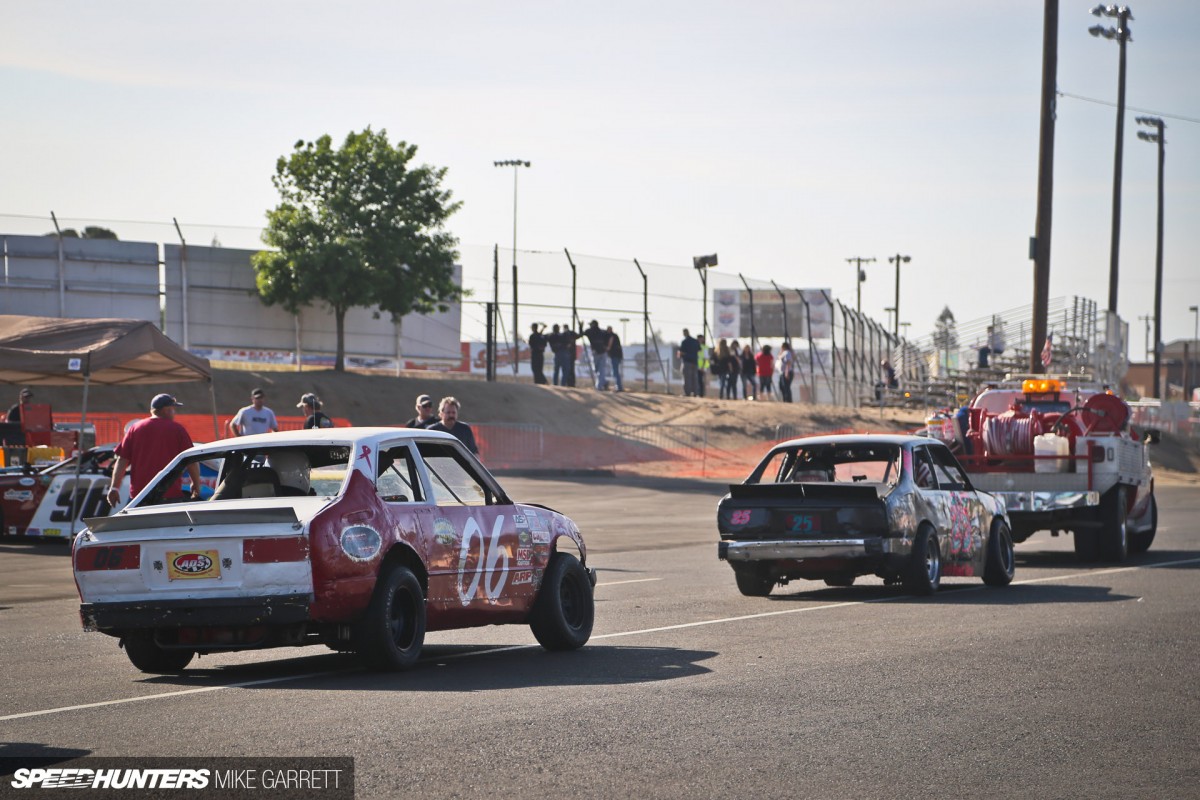 The chassis on a Toyota Sedan racer is almost pure production spec, with stock leaf spring rear suspension in place and limited changes allowed by the rulebook.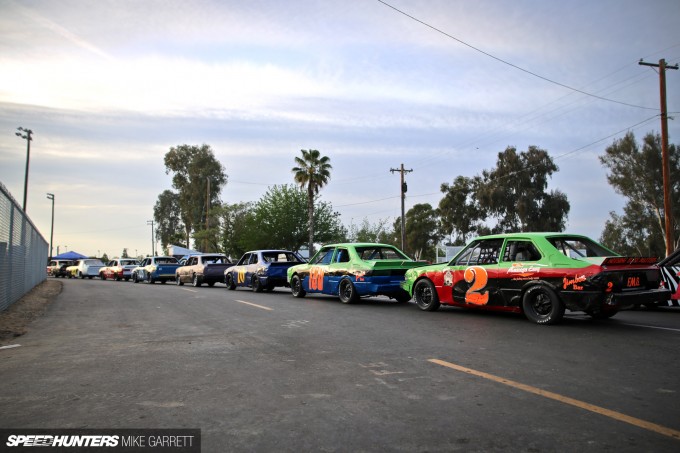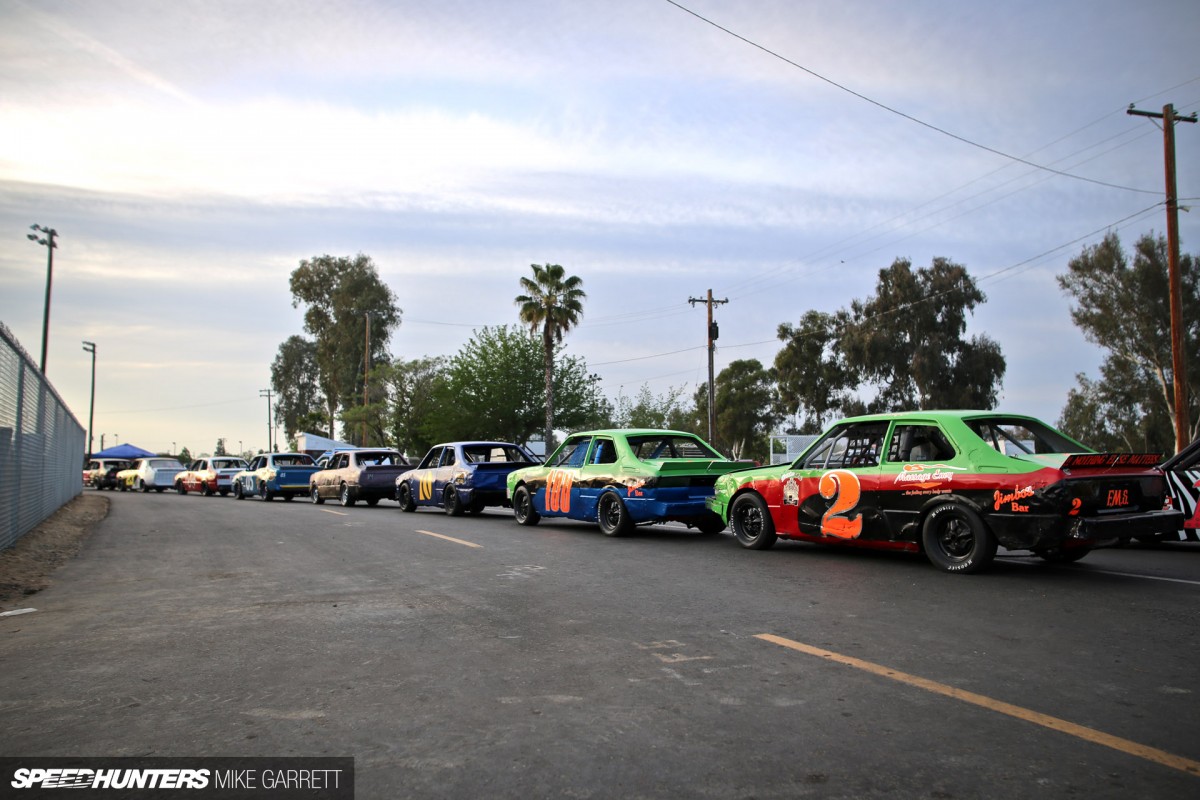 Among the modifications that are allowed are extended lower control arms, adjustable shocks and struts, and additional reinforcement between the front strut towers. Weight must not dip below 2,000lbs (907kgs) with the driver on board, and every car is put on the scale prior to each session.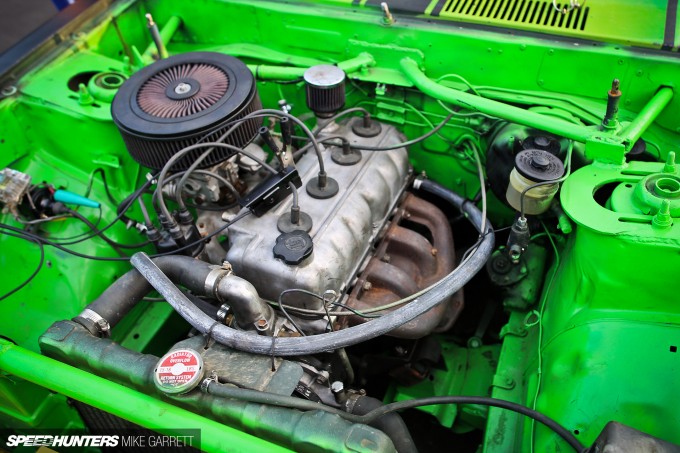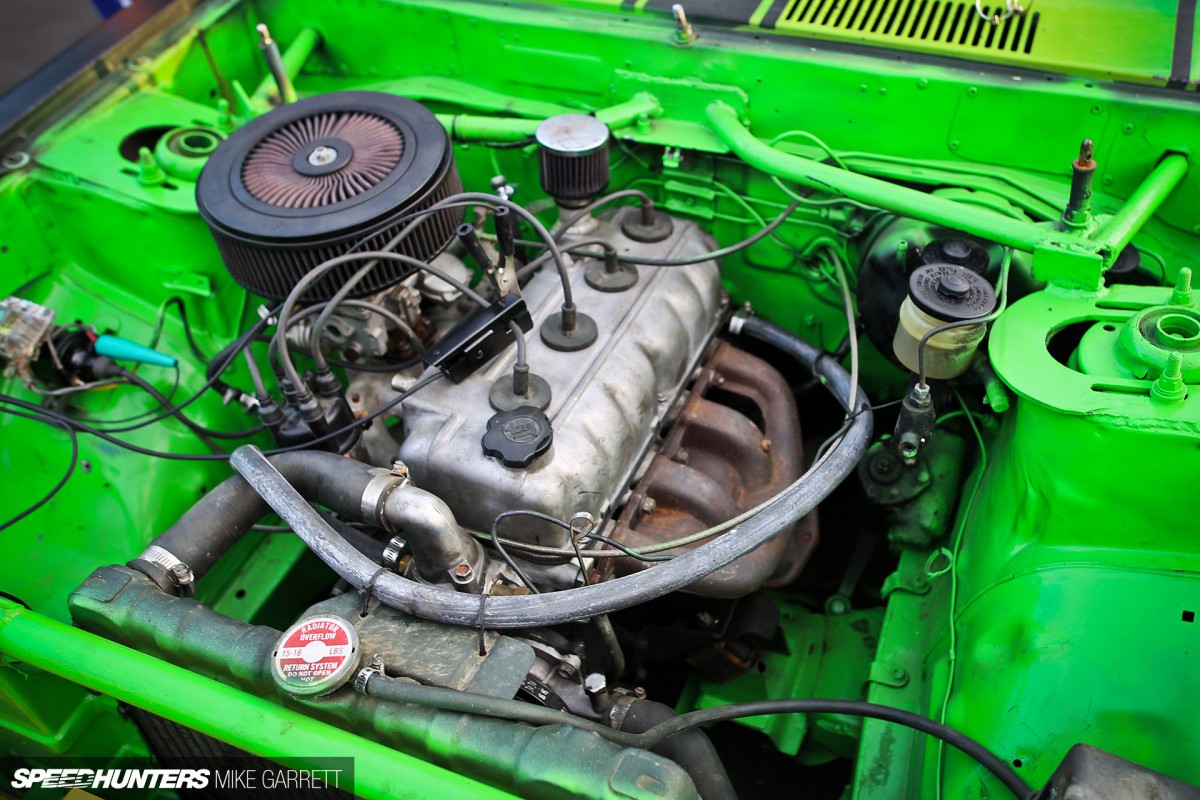 As for engine rules, well it's pretty simple. Every car must be powered by an essentially stock 2T-C four cylinder with factory-type internals, a stock head, stock intake manifold, stock-style carb, and a stock exhaust manifold. Not only does this ensure parity in competition, it means blown motors and high-strung engine components are not really an issue.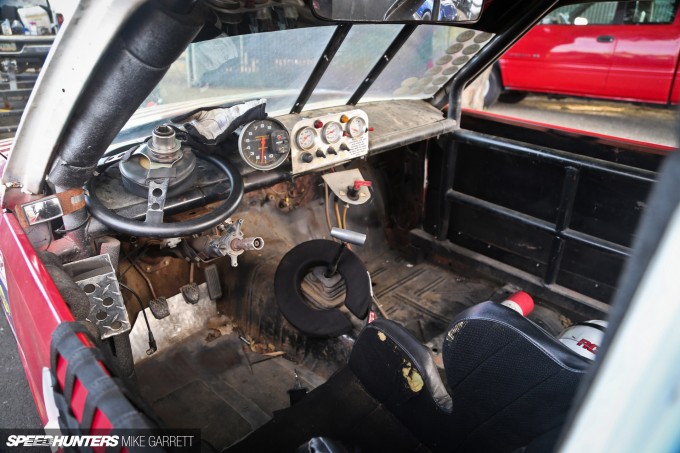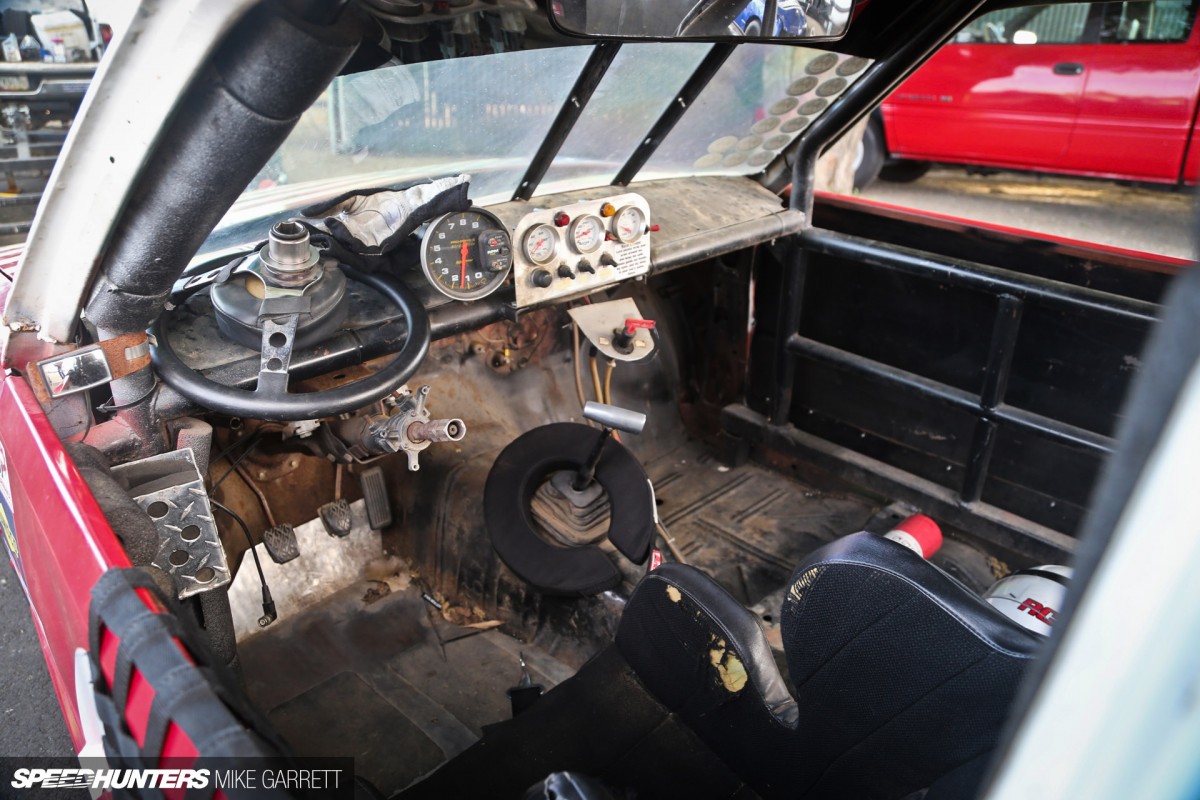 Gearboxes must be factory Toyota manuals – either a T40 4-speed or a T50 5-speed – and the rear ends must be stock with a 4.10 gear ratio. No limited slips or lockers are allowed.
Racing On The Cheap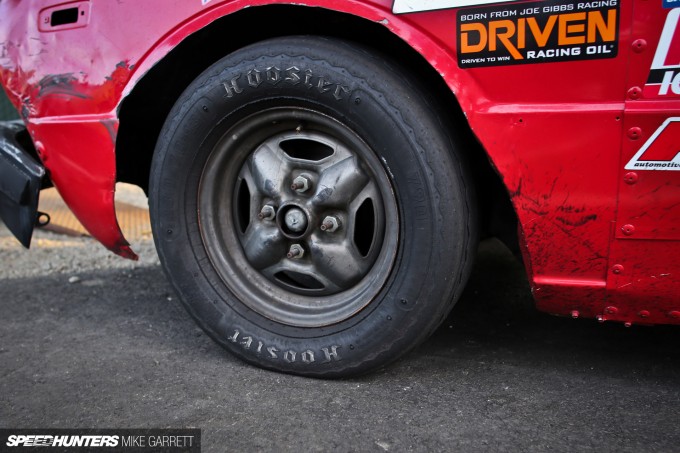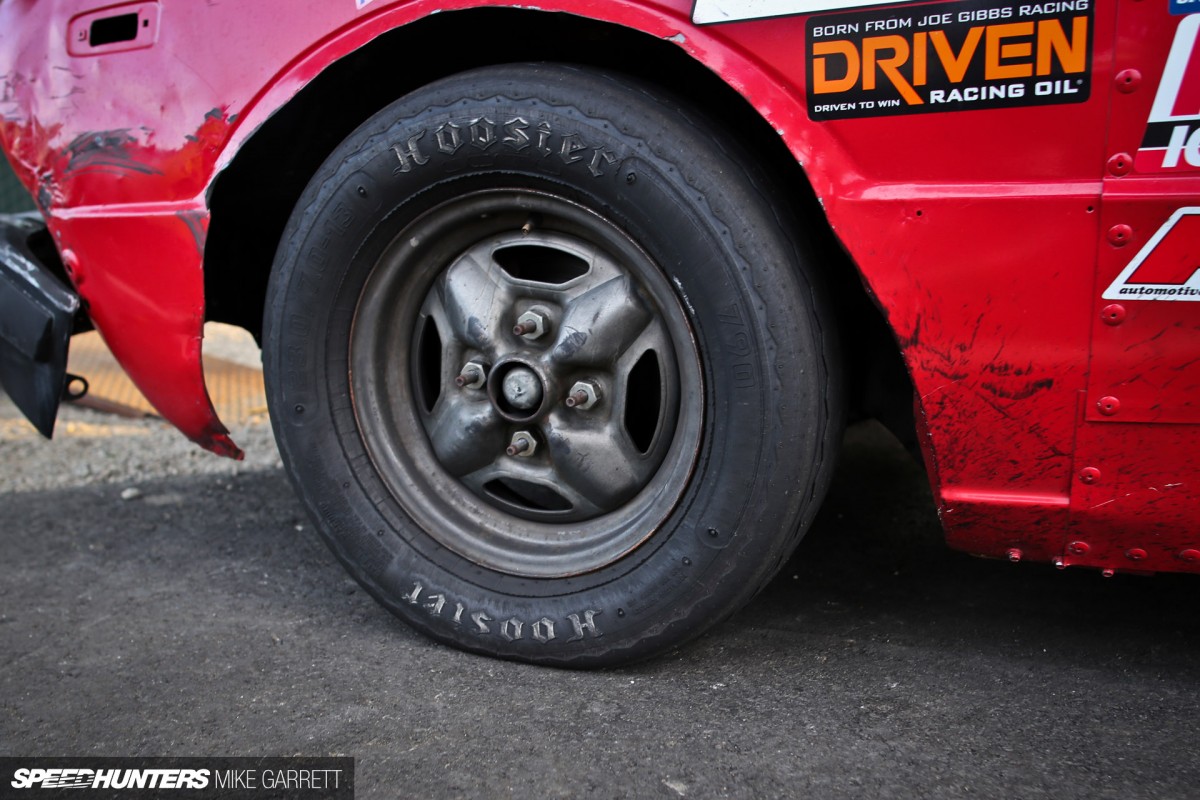 The rules on wheel and tire setups are also strict, with racers limited to factory 4-spoke, 13-inch Toyota steel wheels, or any 13-inch aftermarket steel wheel not exceeding seven inches in width. Rubber for all cars are identical Hoosier race tires purchased at the track.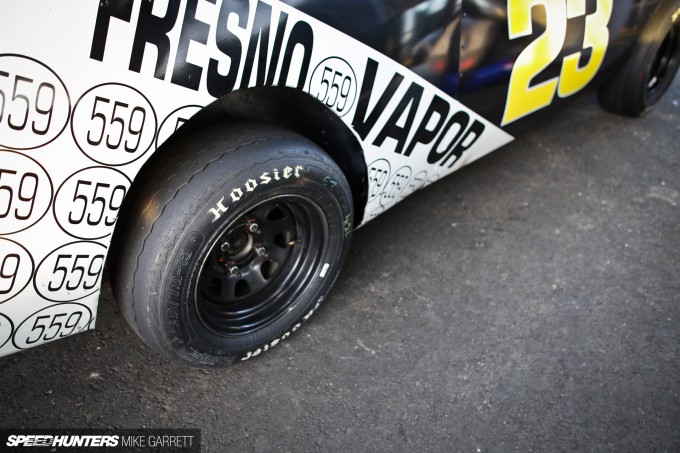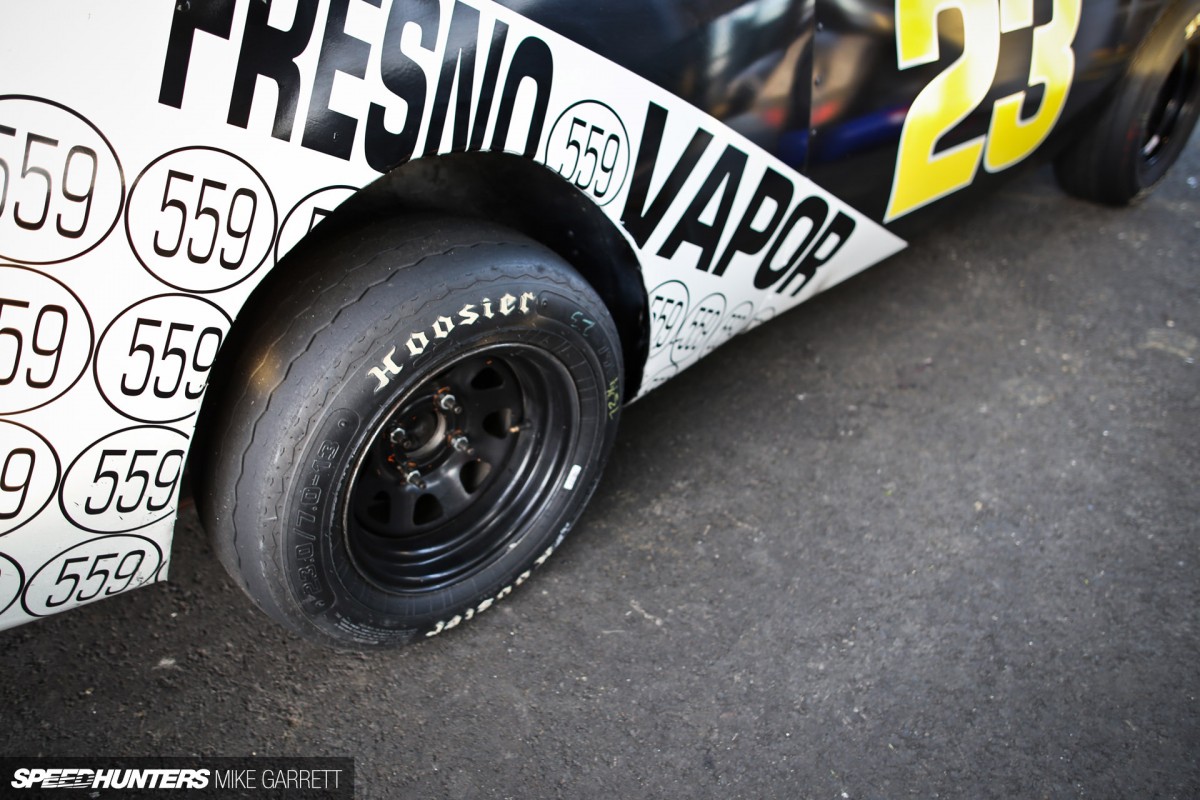 All of the cars I saw seemed to be running a staggered setup – narrow stock wheels on the left side and wider aftermarket wheels on the right side, which is where most of the cornering force is.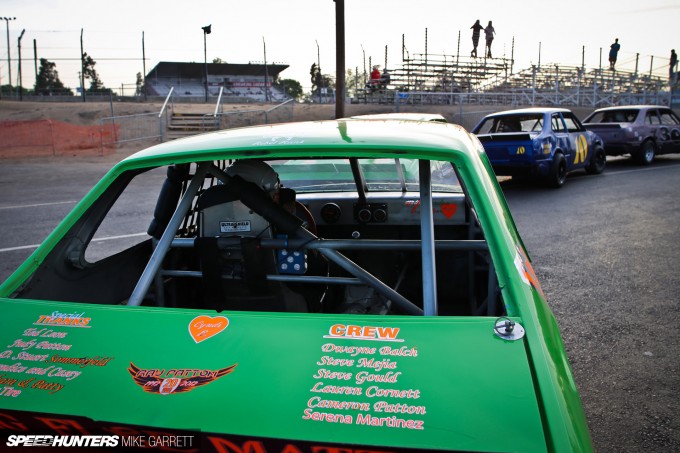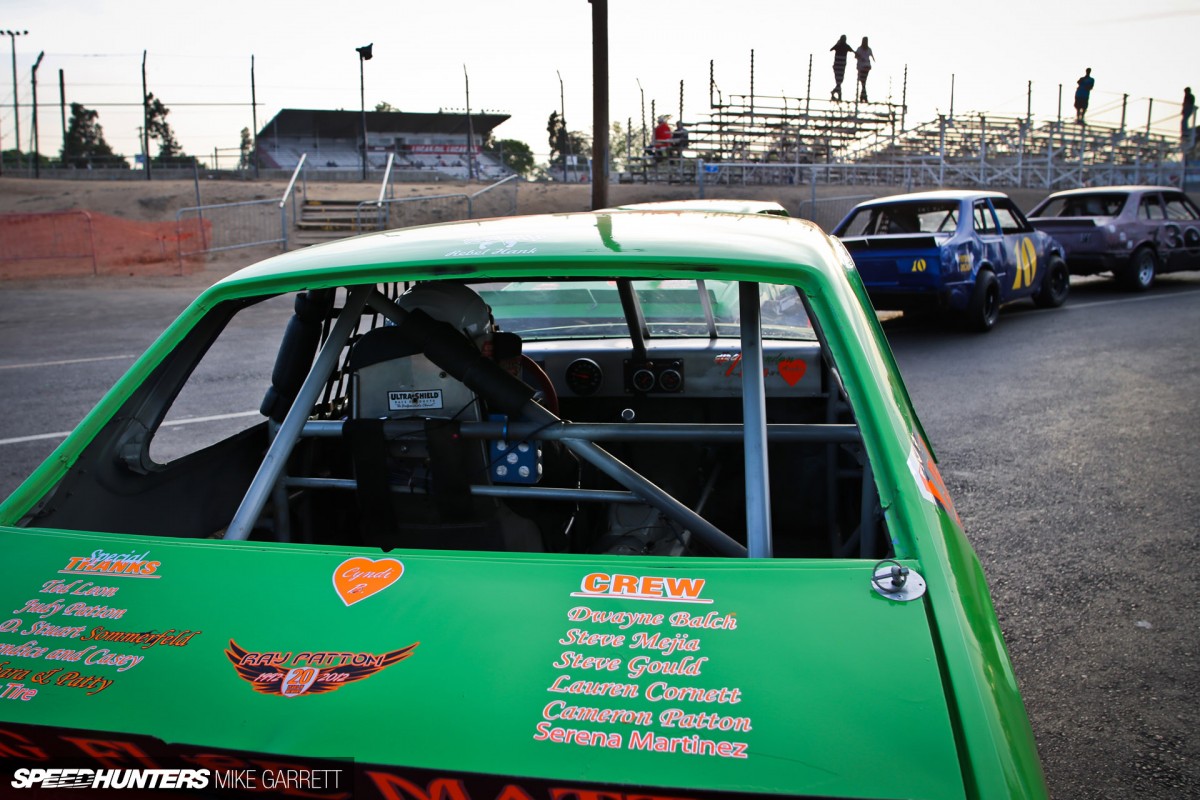 The place where the Toyota Sedans most diverge from their factory counterparts are the interiors. All factory glass is removed and each car is of course packing a full rollcage to protect the driver when the inevitable contact occurs.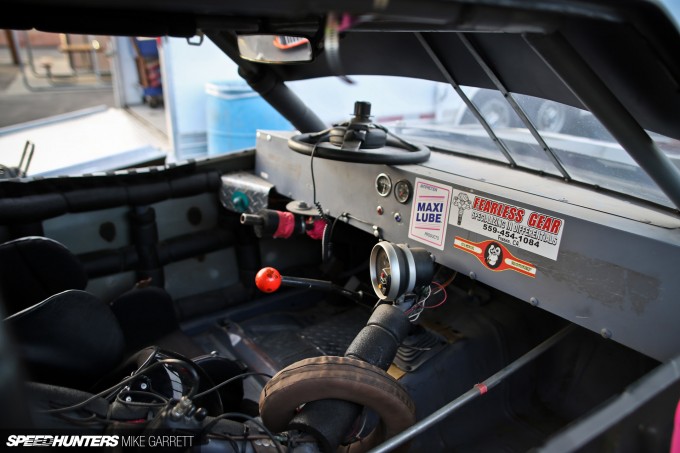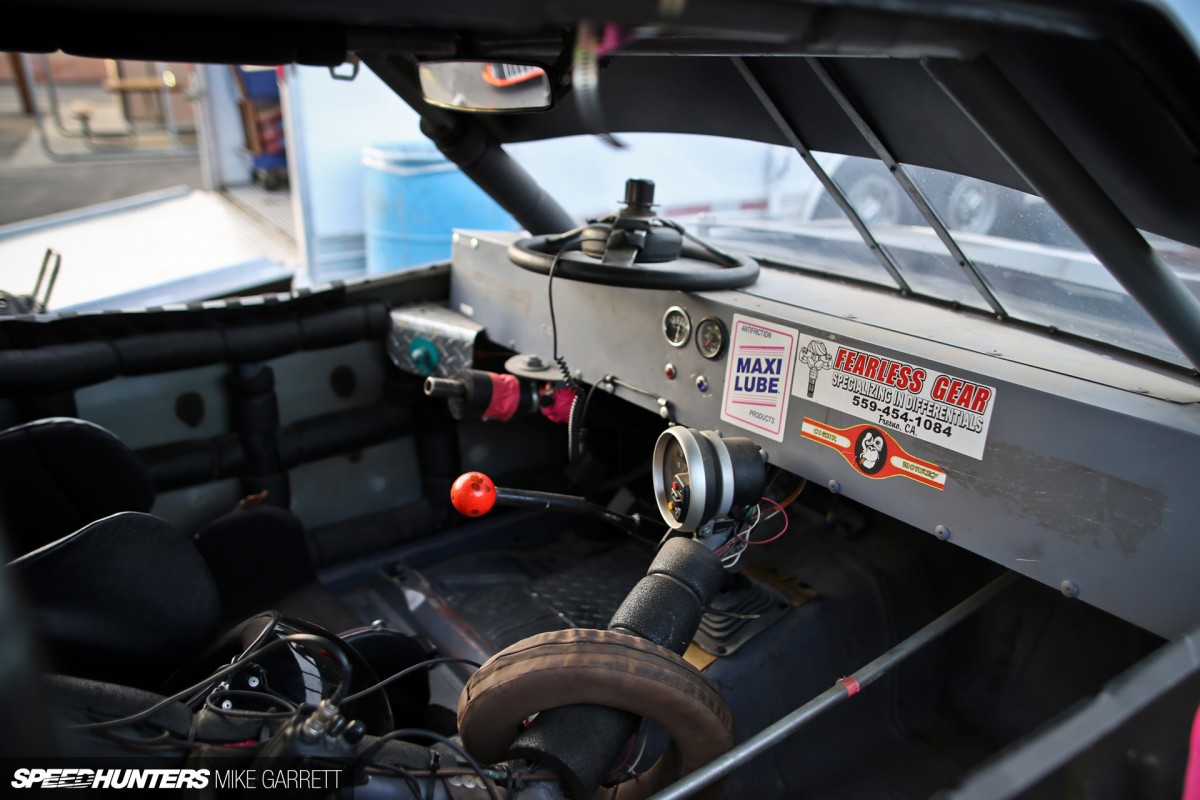 Each interior is completely stripped out, with a basic dash and instrument setup, a required quick-release steering wheel setup and an approved racing seat with padded headrest.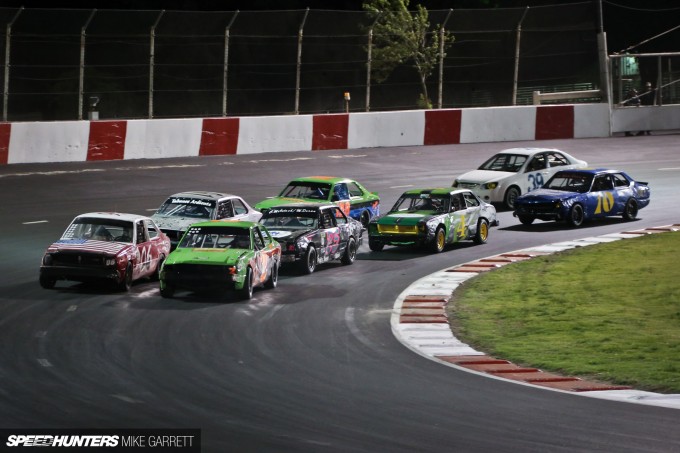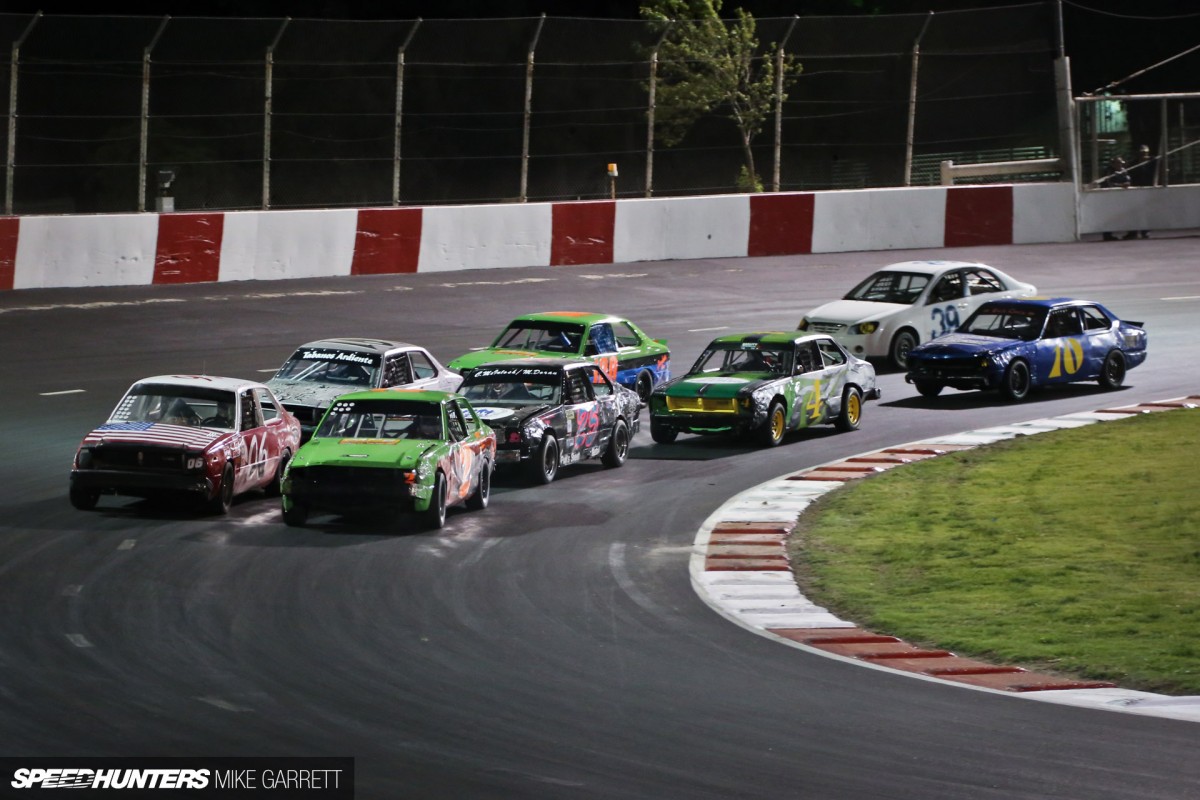 And how about the racing? Well, it's downright excellent. These little Toyotas certainly aren't the fastest cars to hit the track, but that's not the important thing. What is important is the competition itself and the way these drivers push their little sedans to the absolute limit.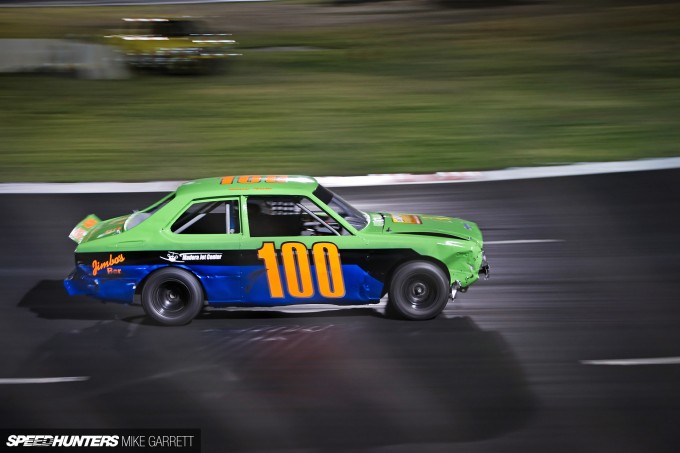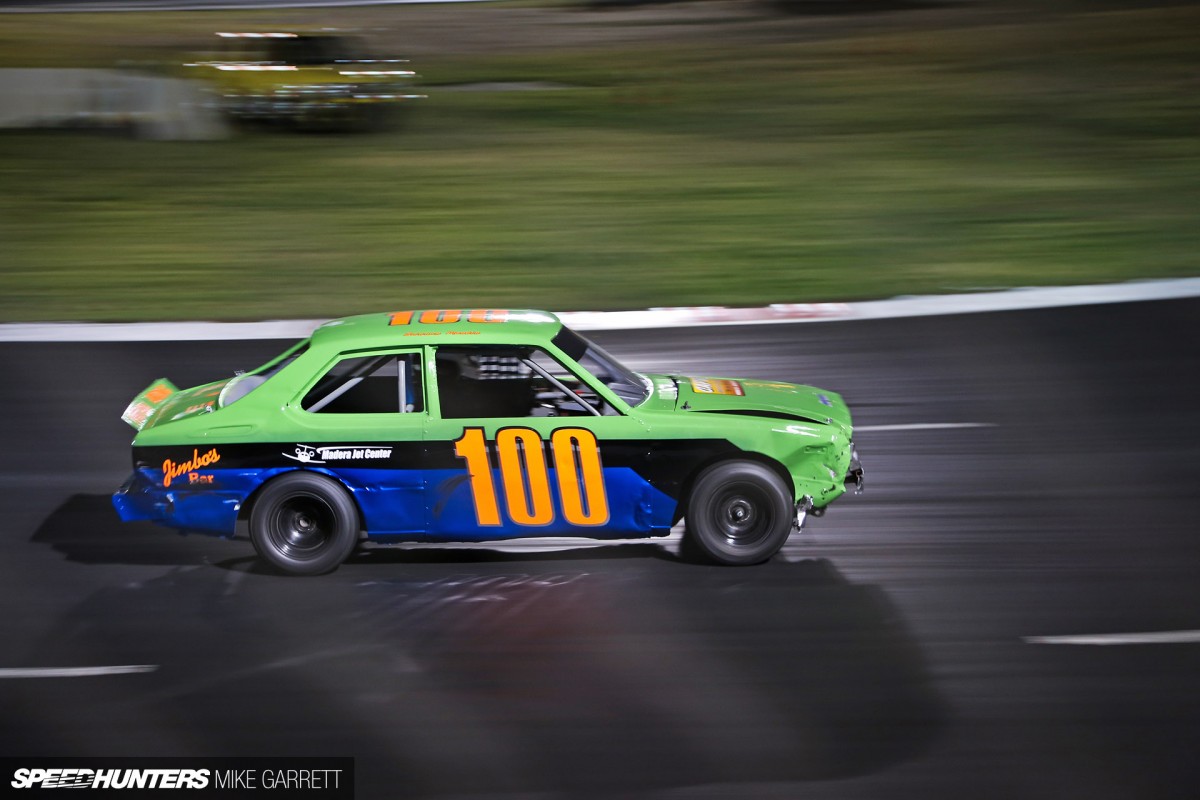 The field is drivers is extremely diverse, with both young and old, and male and female, competing for a taste of glory. You can race Toyota Sedans when you are just 14 years old – a full two years before the state of California will give you a driver's license.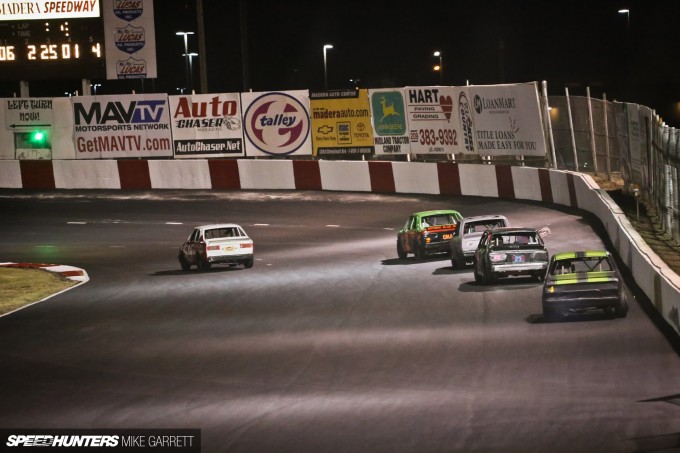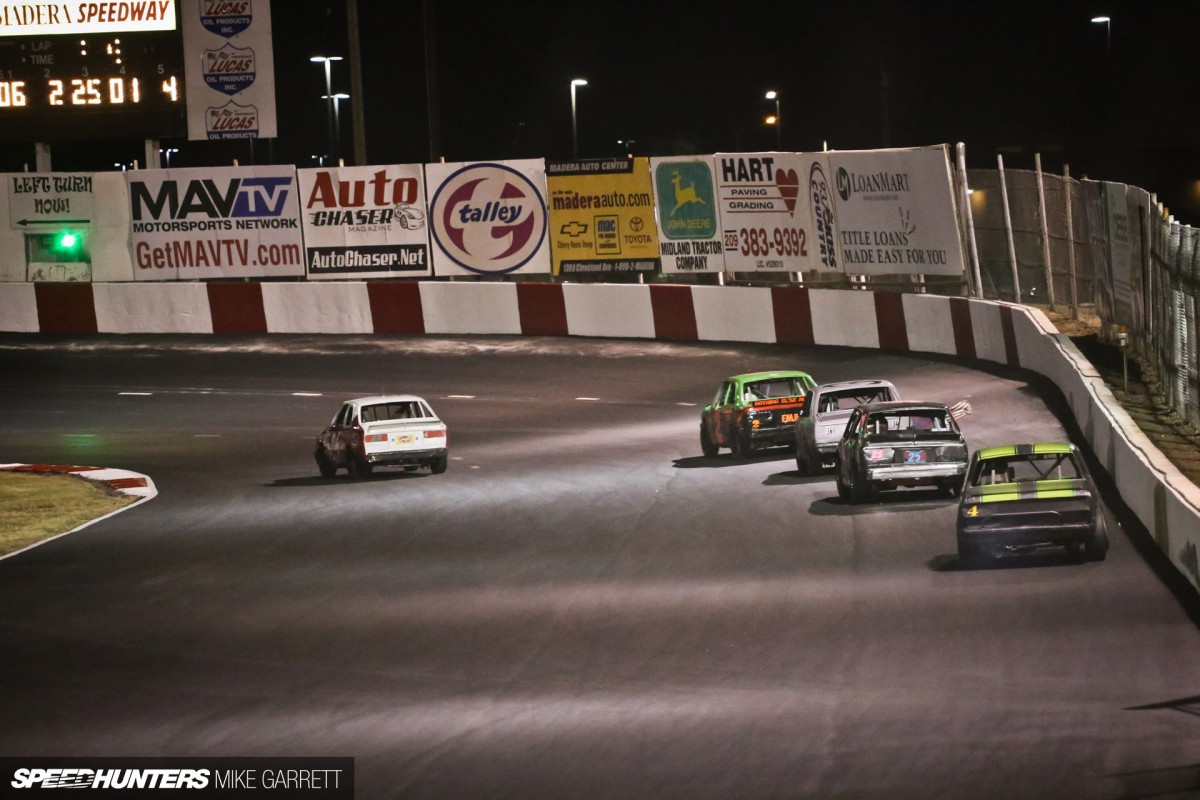 And while the whole series was designed to be as affordable as possible, that doesn't mean a Toyota Sedan race is full of beginners trying circle track competition for the first time.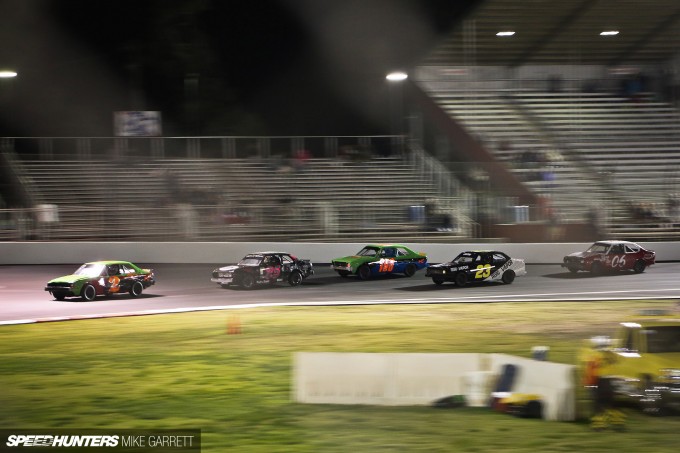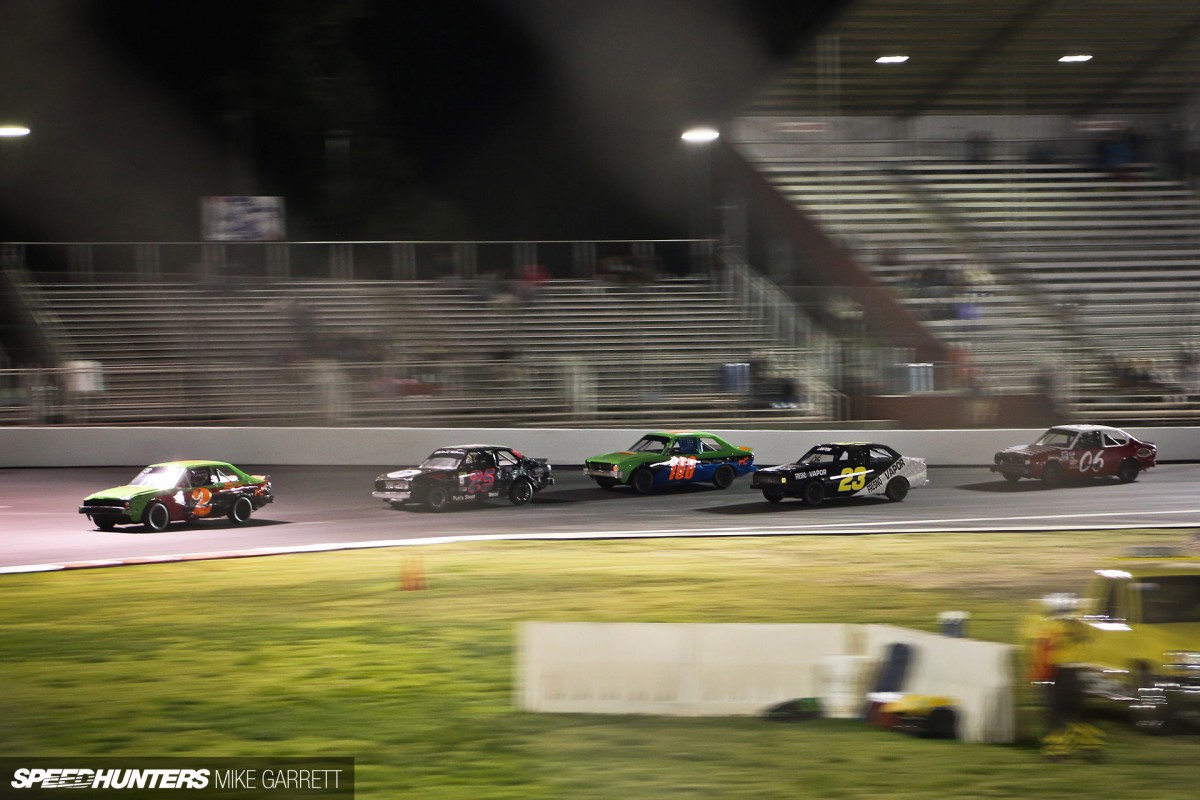 Many of these cars are driven by seasoned veterans and the closeness of the racing speaks to this. You'll see cars running side-by-side down the straights, going three-wide into corners and charging for gaps that larger race cars wouldn't dare go for.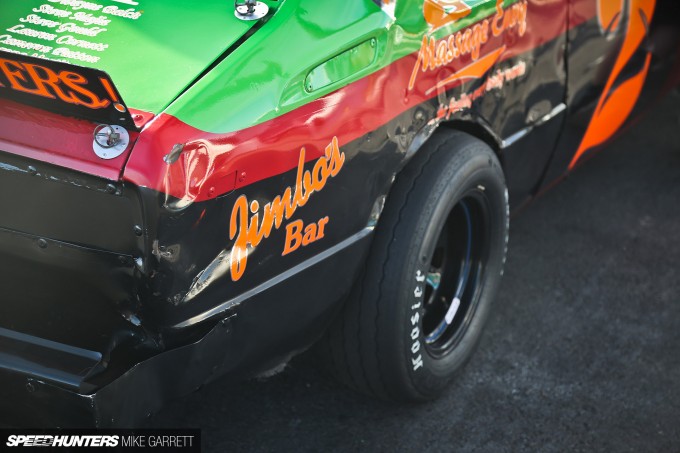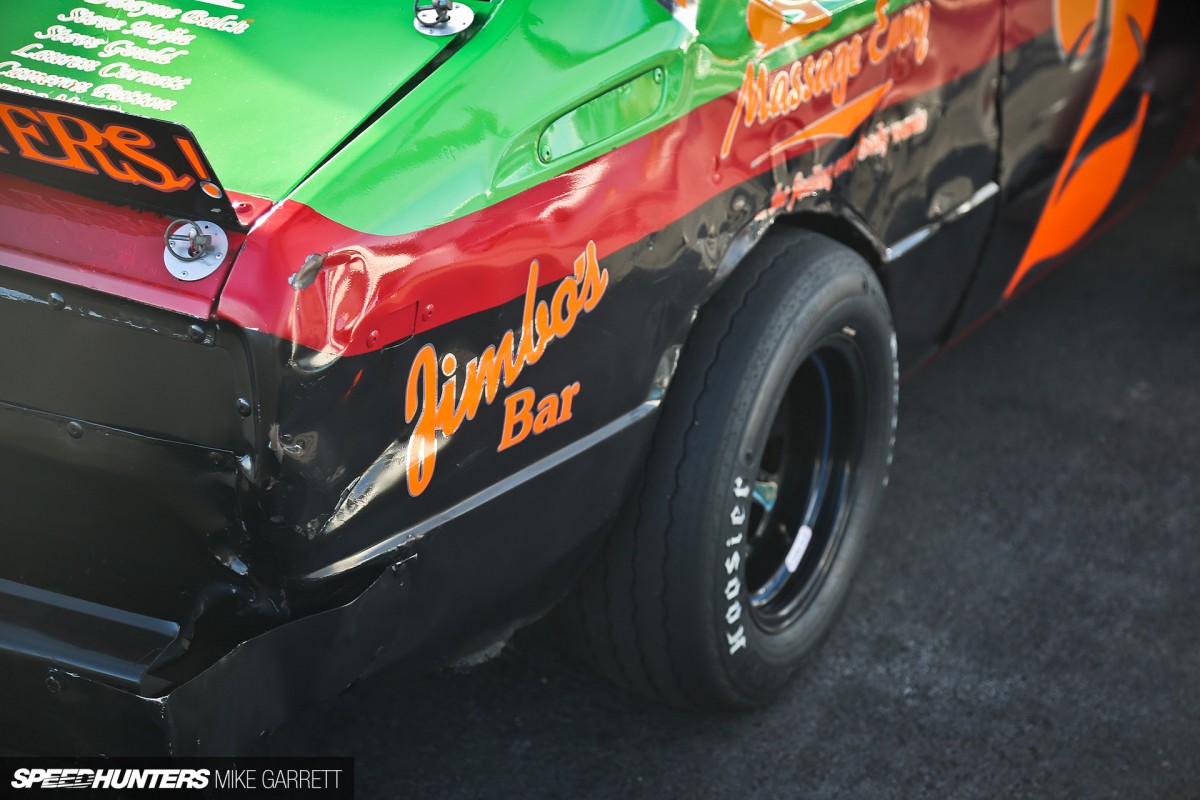 Rubbin' is racin' as they say, and that's why you'll never see a Toyota Sedan with straight body panels. Because these cars are so cheap to operate, drivers can race in ways those in more expensive machines wouldn't, and the experience is all the better for it.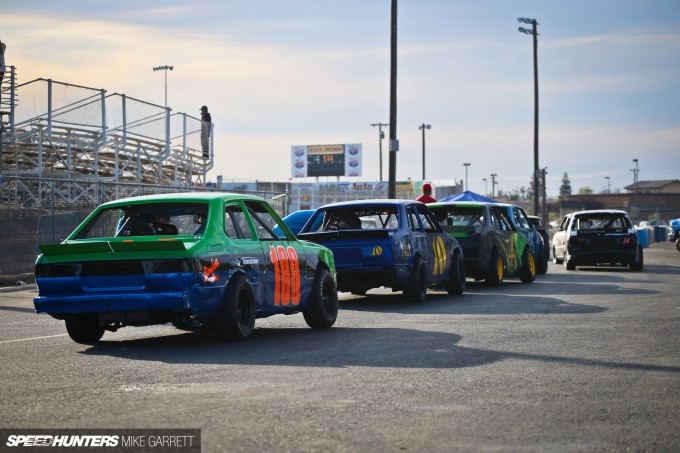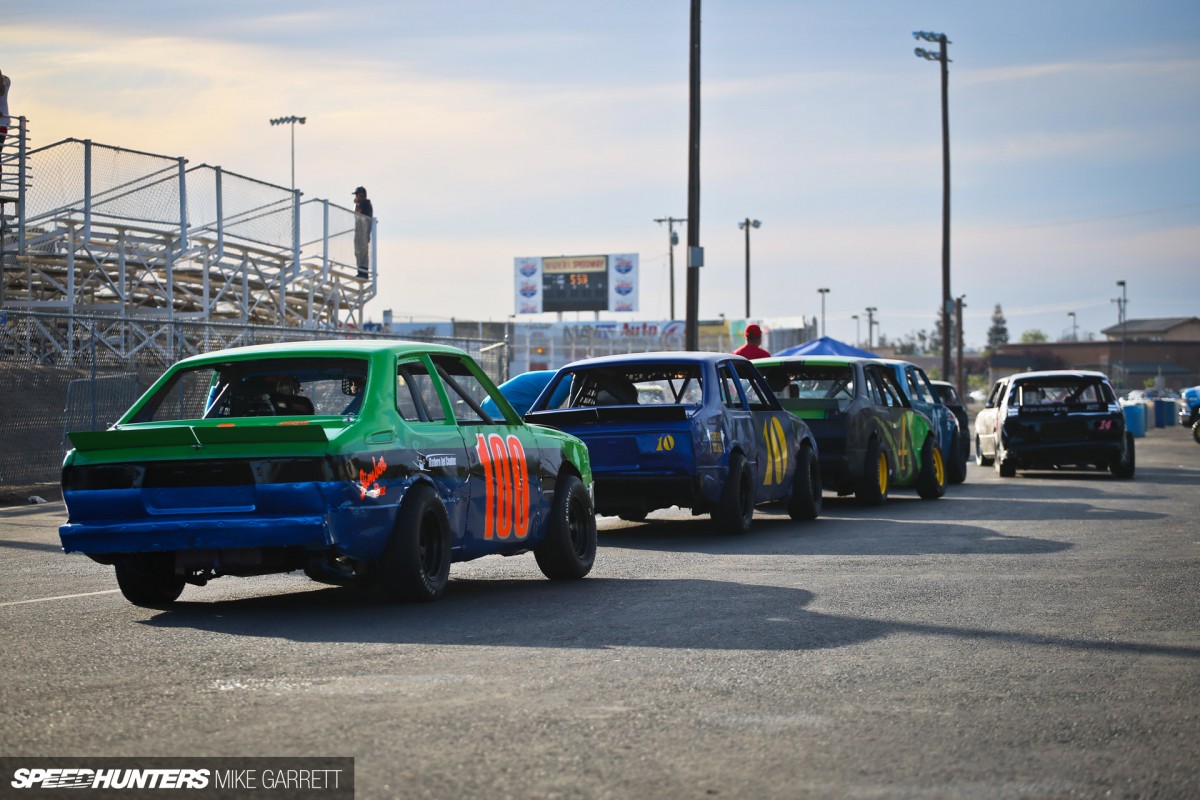 Naturally, I started looking around a bit to see what kind of monetary outlay would be needed to get started in Toyota Sedans, and it appears you can get a used track-ready car for just a few thousand bucks. Talk about cheap thrills!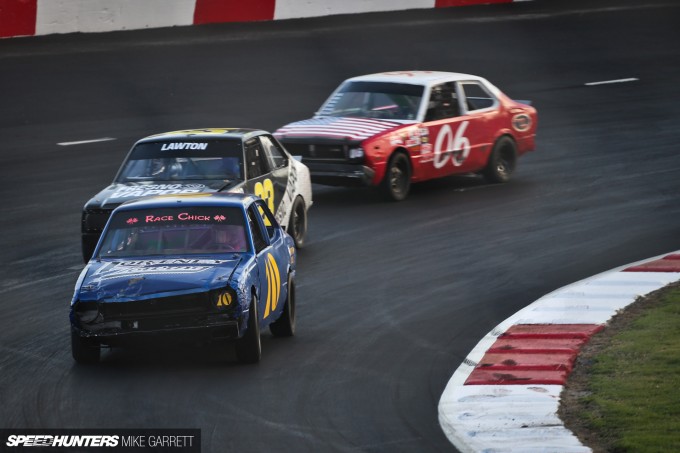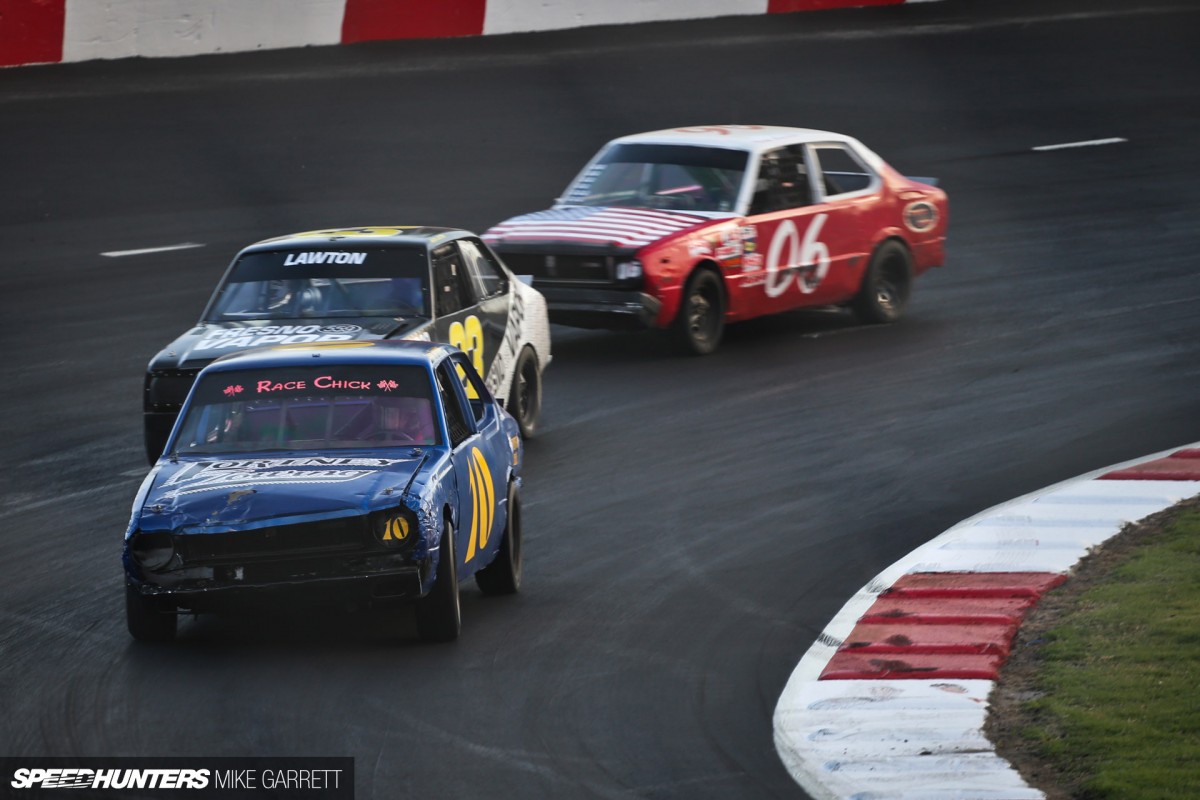 Whether you see it as unique form of low-cost racing, a relatively unknown side of Japanese car culture in America, or just a kick-ass way to have some fun on a Saturday night, the Madera Speedway Toyota Sedan series really is grassroots Speedhunting at its purest.
Now, where can I get a license?
Mike Garrett
Instagram: speedhunters_mike
mike@speedhunters.com
Cutting Room Floor