The first thing that came to mind when I saw 'The Thing' at The Check Shop's recent Track & Show event was a bathtub on wheels. I mean, what the hell was I looking at here? Having walked the entire parking lot where the show portion of the event was held at Fuji Speedway, the VW was a cool discovery that made me chuckle.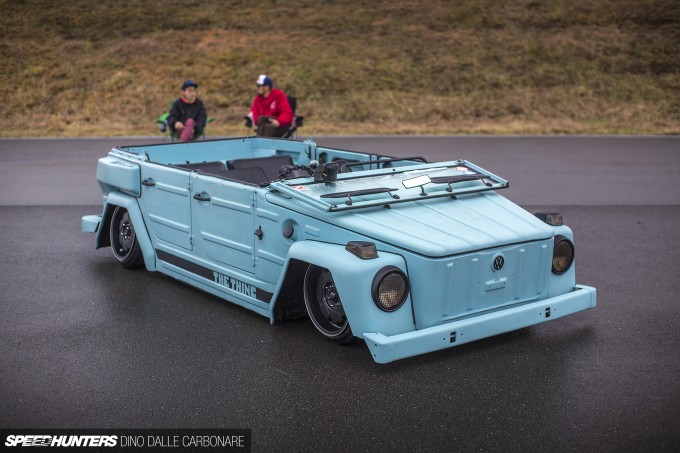 The VW Type 181 was the successor to Kübelwagen, or 'bucket car' – the Type 82 that was used by the German armed forces throughout World War II. But despite its military underpinnings, this one isn't going to be participating in many tactical off-road missions any time soon!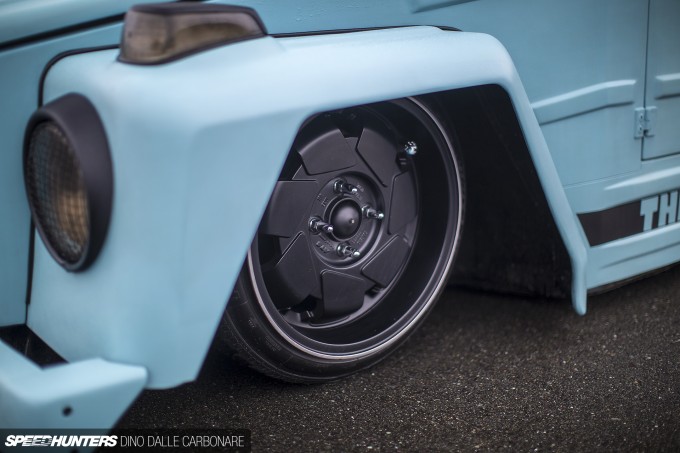 The Thing sits on air suspension, which when aired-out over its rare ATS Type 5 wheels looks about as far away from a car as a car can get.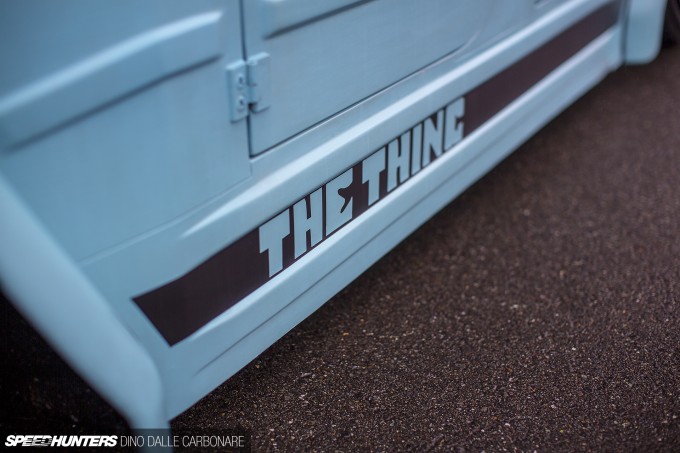 This model was commonly referred to as a 'Thing' in the US, so the name chosen for this particular project is both accurate and at the same time a little comical.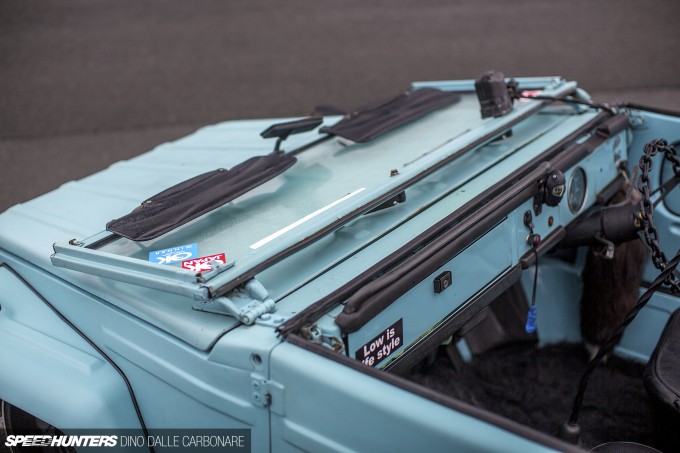 I just love the simplicity of it all – from the flat pastel blue paint, to the fold-down windshield and the fantastically functional way it's all bolted together.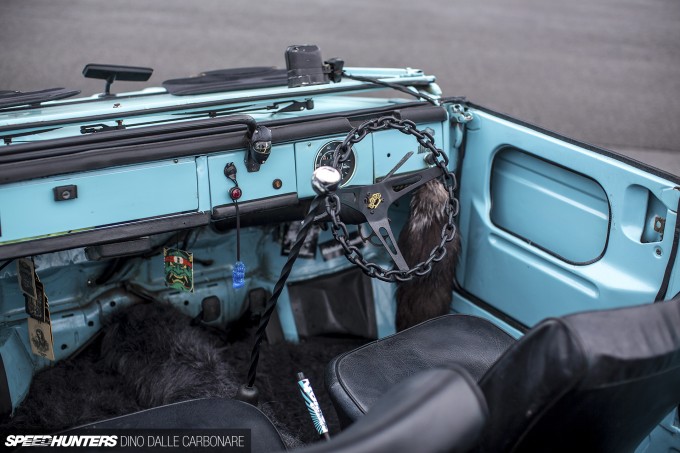 The interior is home to even more interesting touches, from the twisted iron bar shift lever to the real chain steering wheel.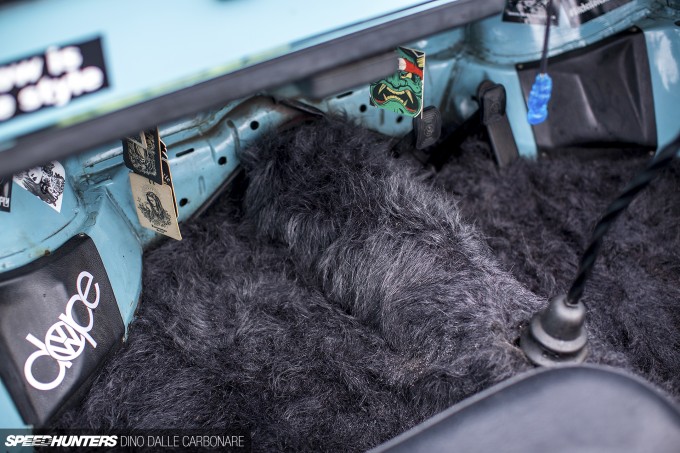 Riding in The Thing must be a very comfortable experience, and who wouldn't want to kick off their shoes and enjoy the fur-like long pile carpet?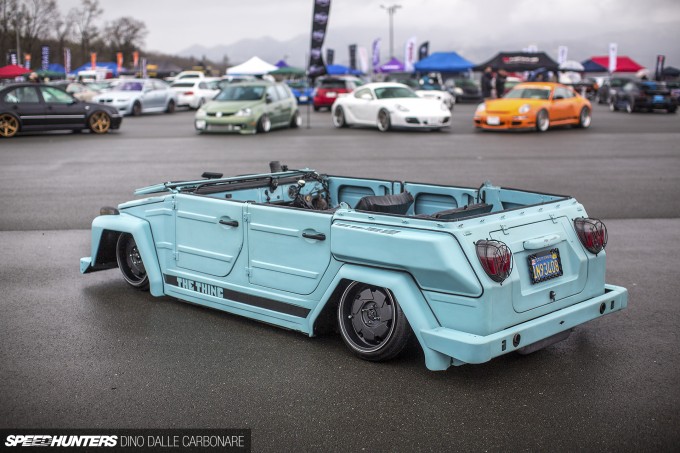 The more I looked at it, the more I had a strange urge to fill it up with water.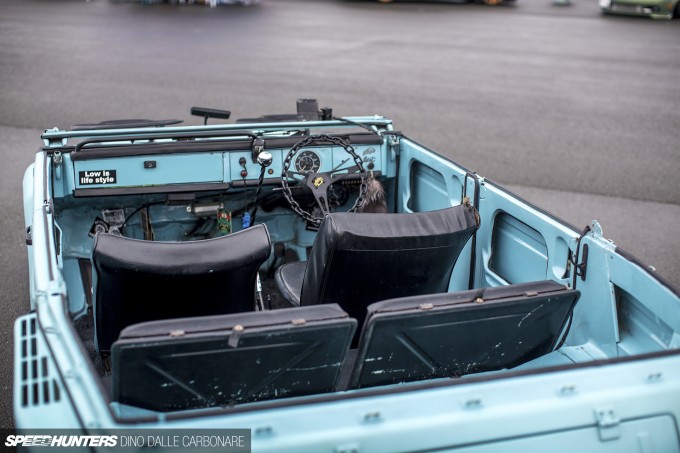 With the soft canvas roof removed there's a surprisingly vast amount of space in the back too.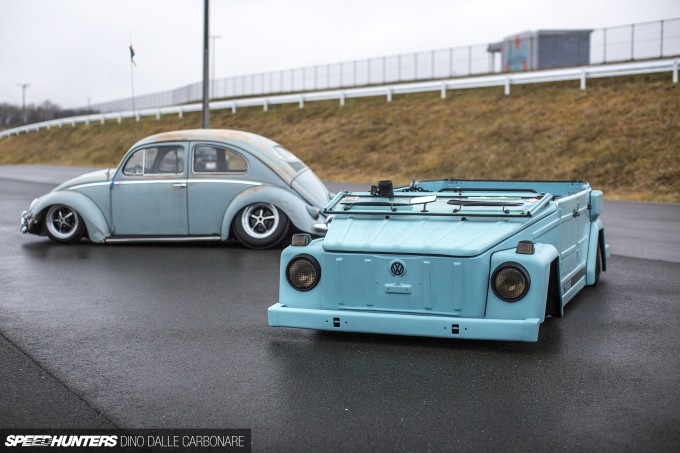 To me, The Thing is another superb example of the great and unique creations that people in Japan are putting together in the ever-growing stance-oriented scene.
Dino Dalle Carbonare
Instagram: speedhunters_dino
dino@speedhunters.com