A few weeks ago I was fortunate enough to visit Jay Leno's Big Dog Garage with the Scion Tuner Challenge FR-S. If that wasn't good enough, my fortune increased exponentially when I got permission to bring my camera. I already wrote a longer story showcasing a few of Jay's favorite cars, but since I ran out of space I chose to hold this one back for its own Spotlight.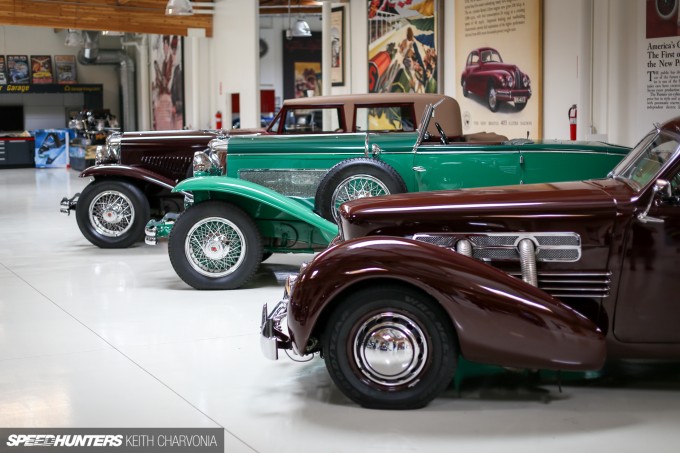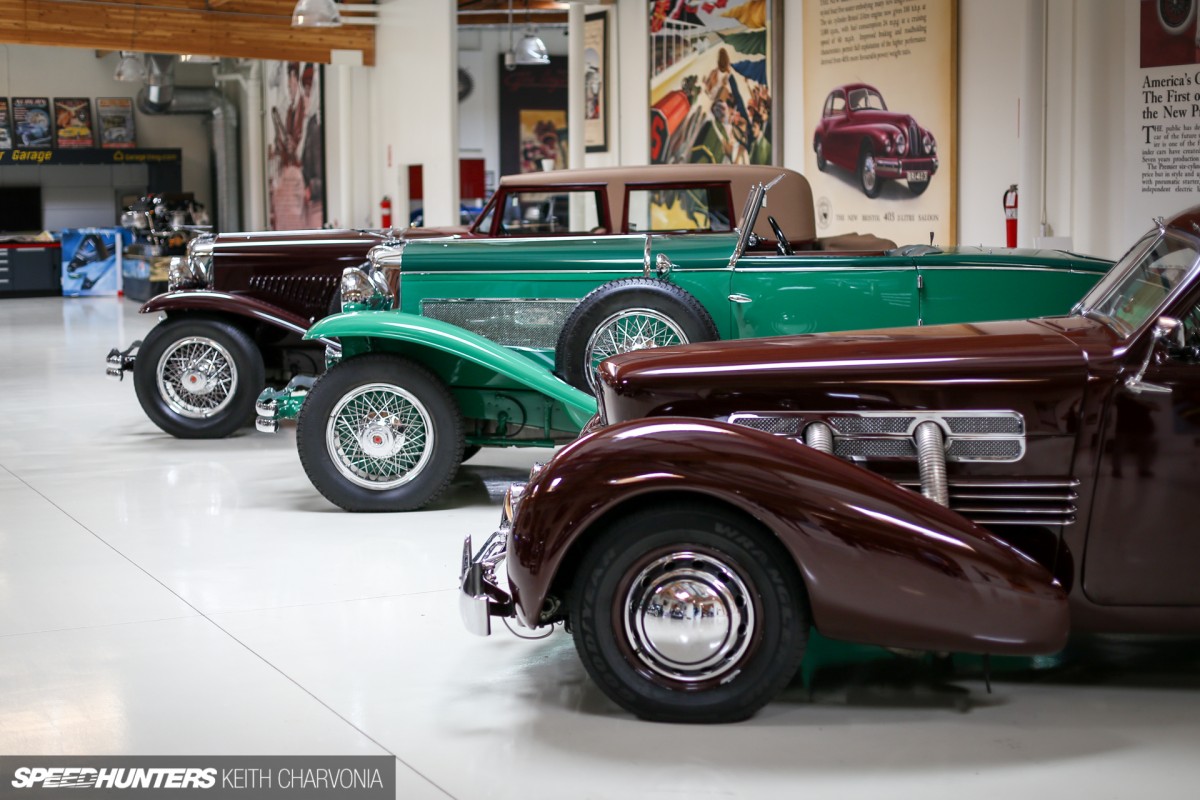 Leno led us through a hangar the size of a football field, and I didn't have a clue which car he was heading for next.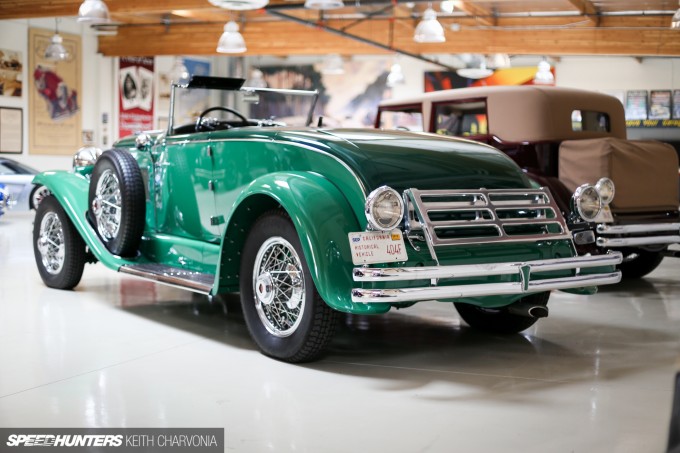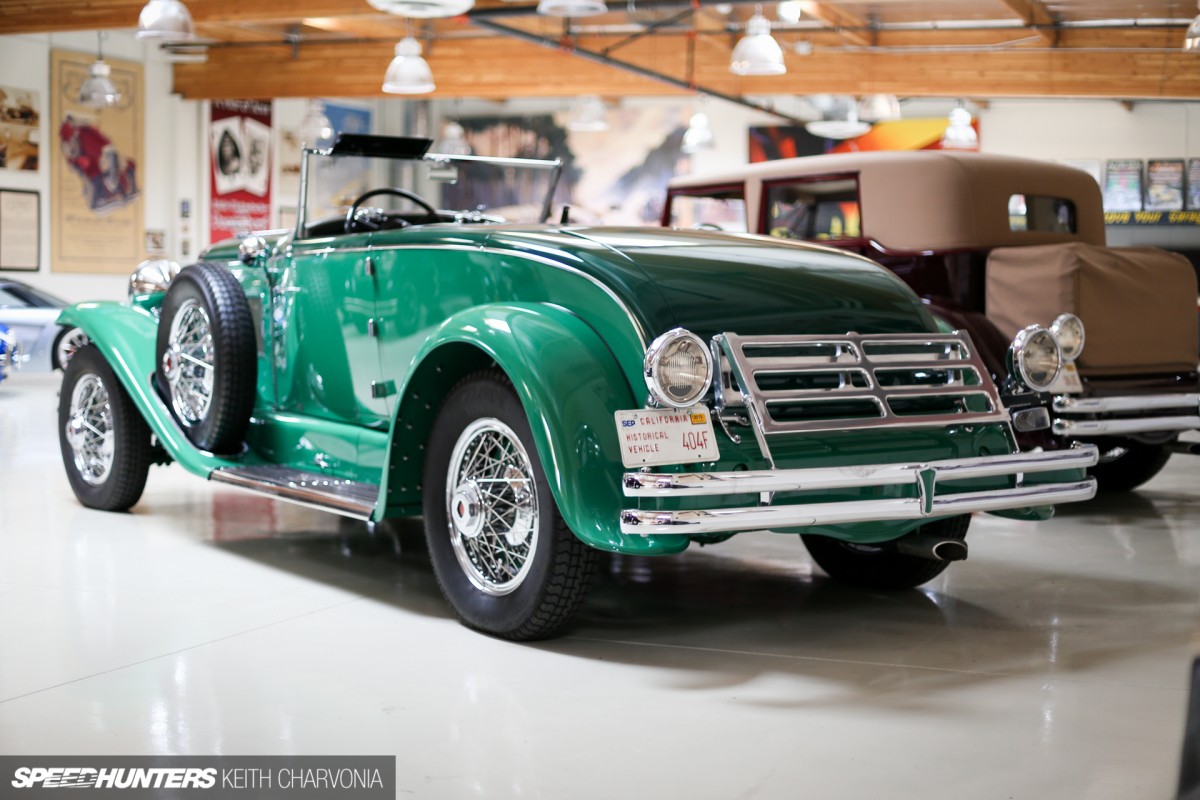 Soon we stopped at his prized Duesenberg SJ. The Model J was the last and arguably best Duesenberg built, after the company was acquired by Auburn owner E.L. Cord (those names should ring a bell too).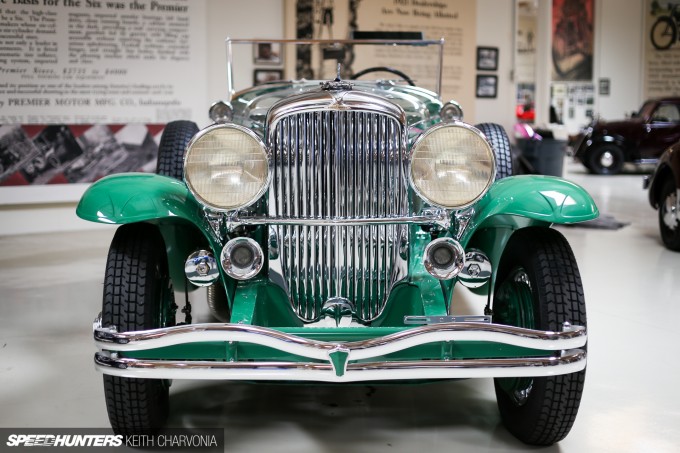 Cord challenged Fred Duesenberg to build the biggest, fastest and most expensive car possible, and this was it. Then they hung a supercharger off the already powerful straight eight cylinder engine and called it an SJ.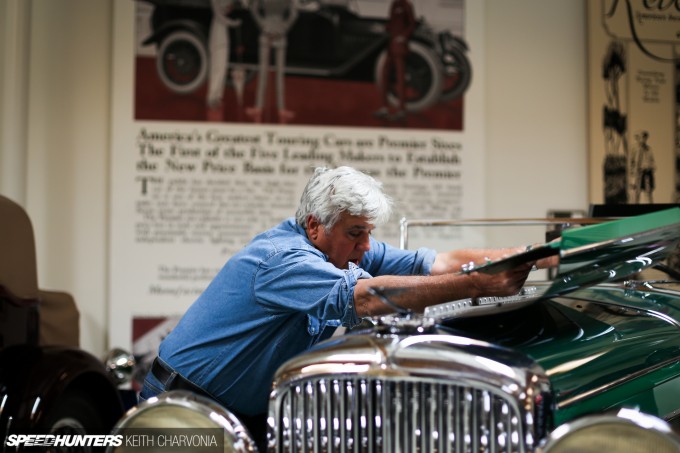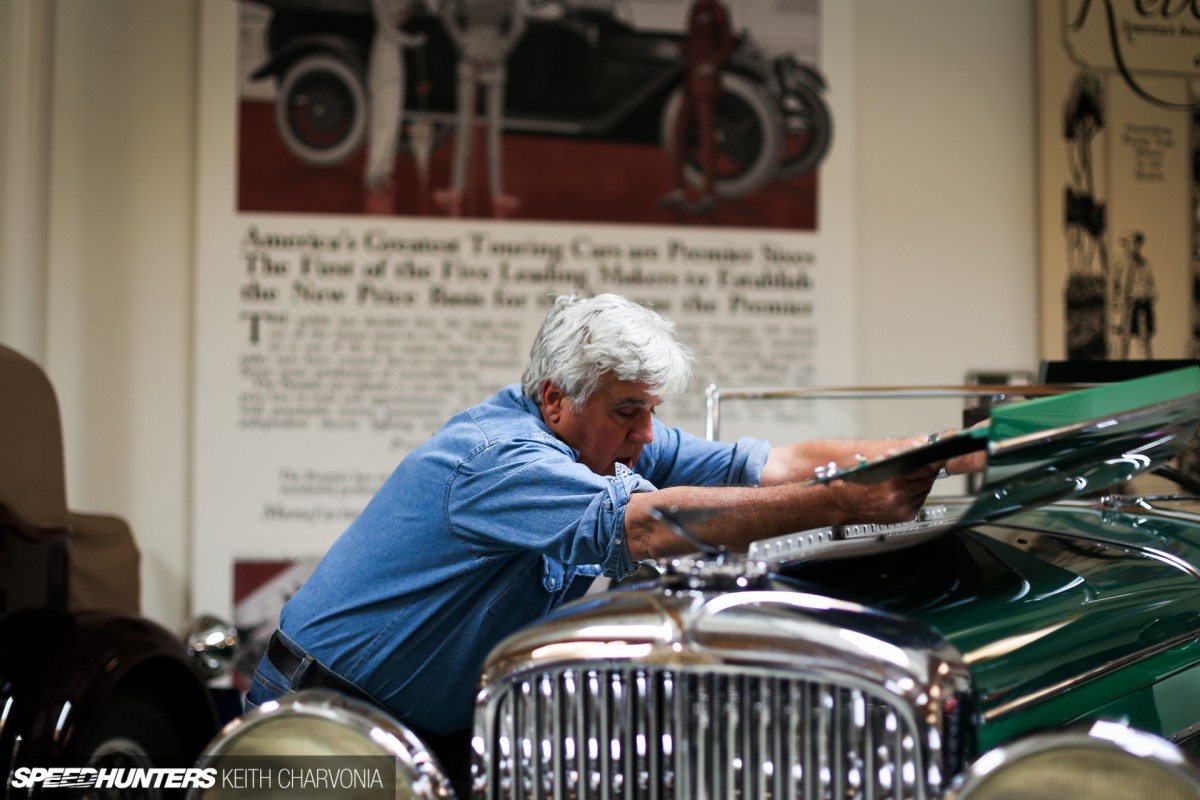 While a Duesy is beautiful to behold, Jay went straight for the hood when he talked us through the car. "It's got a 421 cubic inch engine, twin overhead cams, four valves per cylinder and a big centrifugal supercharger," he beamed.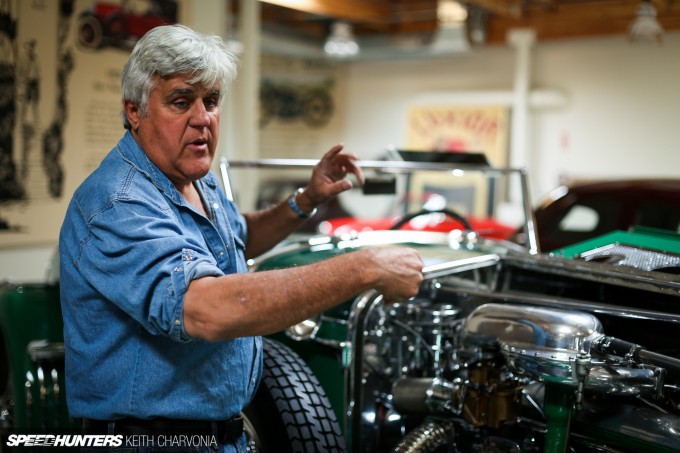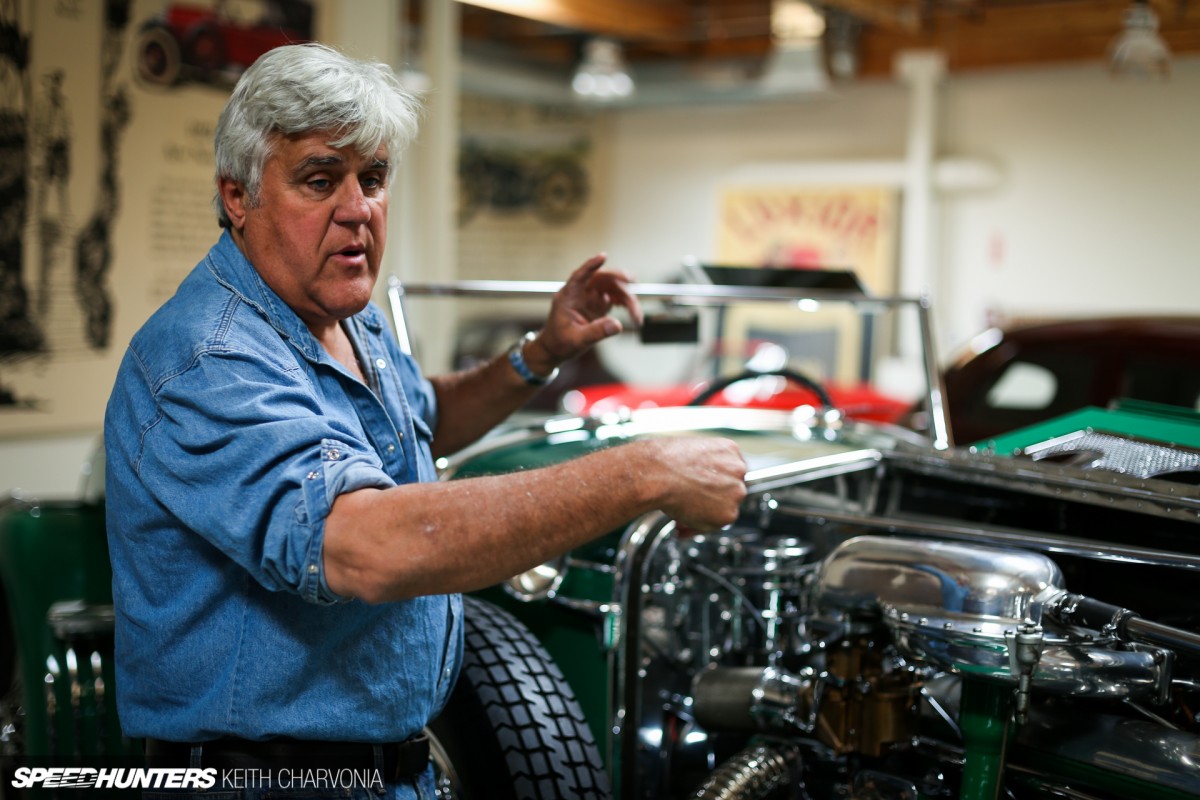 For a car built in the 1920s Duesenbergs really were technical marvels. Here Jay was explaining that the crankshaft is filled with mercury at each end to act as a harmonic balancer so the engine would run smoothly.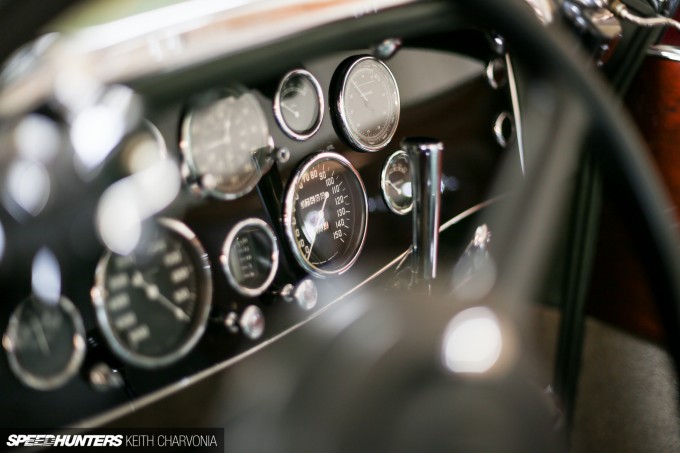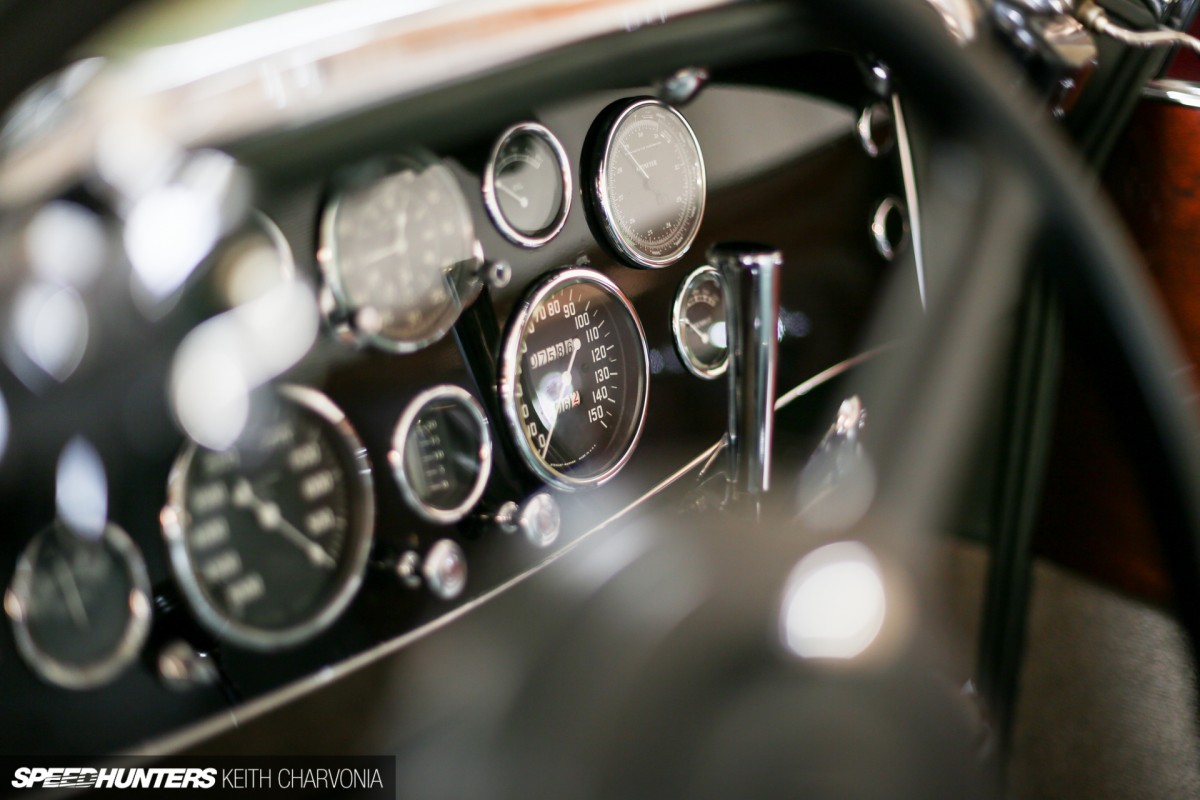 "This was the fastest American car up until about the 1950s," said Jay. I guess that 150mph speedo isn't lying then.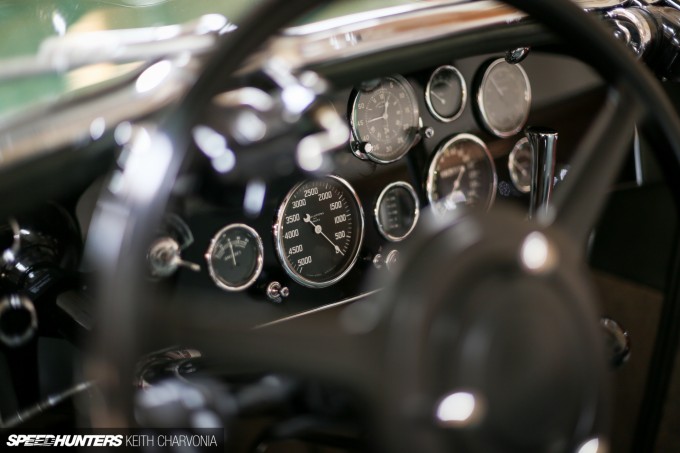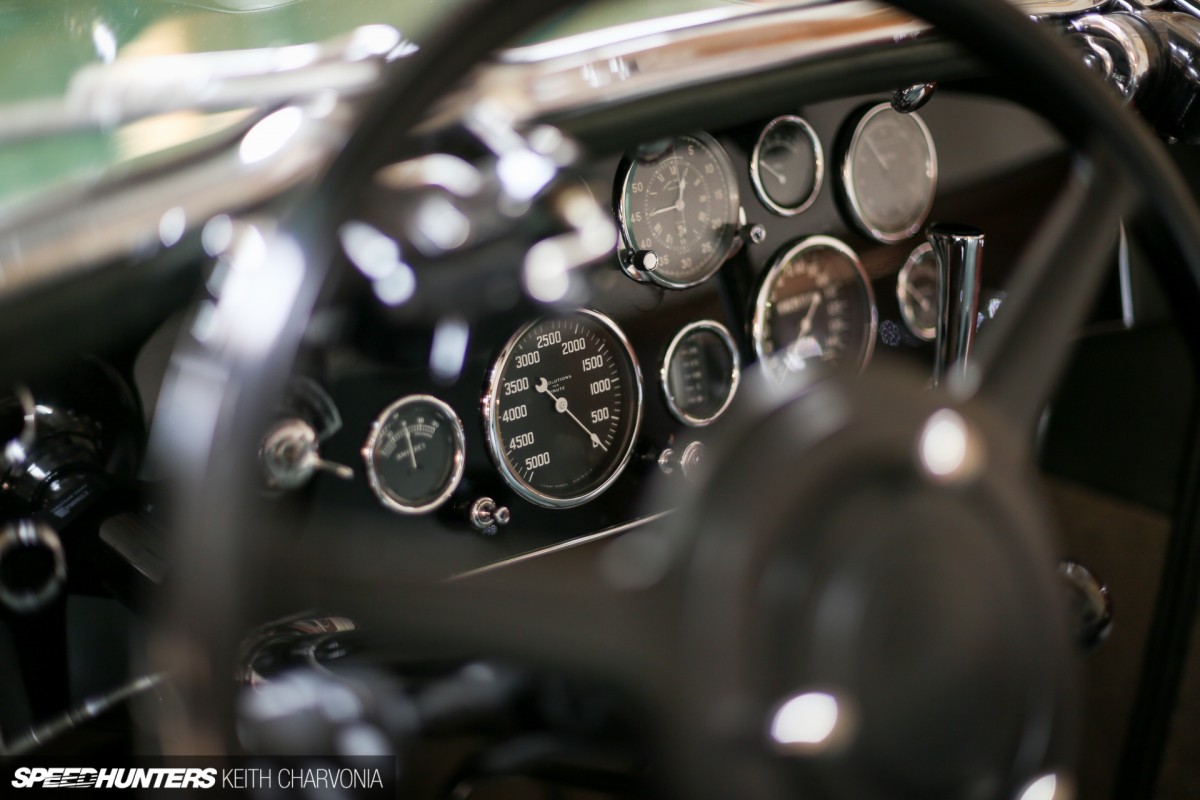 The anti-clockwise tach caught my eye too, but I wasn't able to ask for an explanation.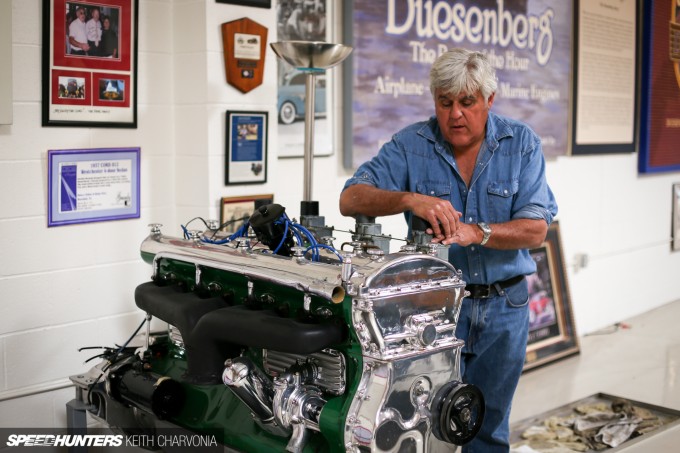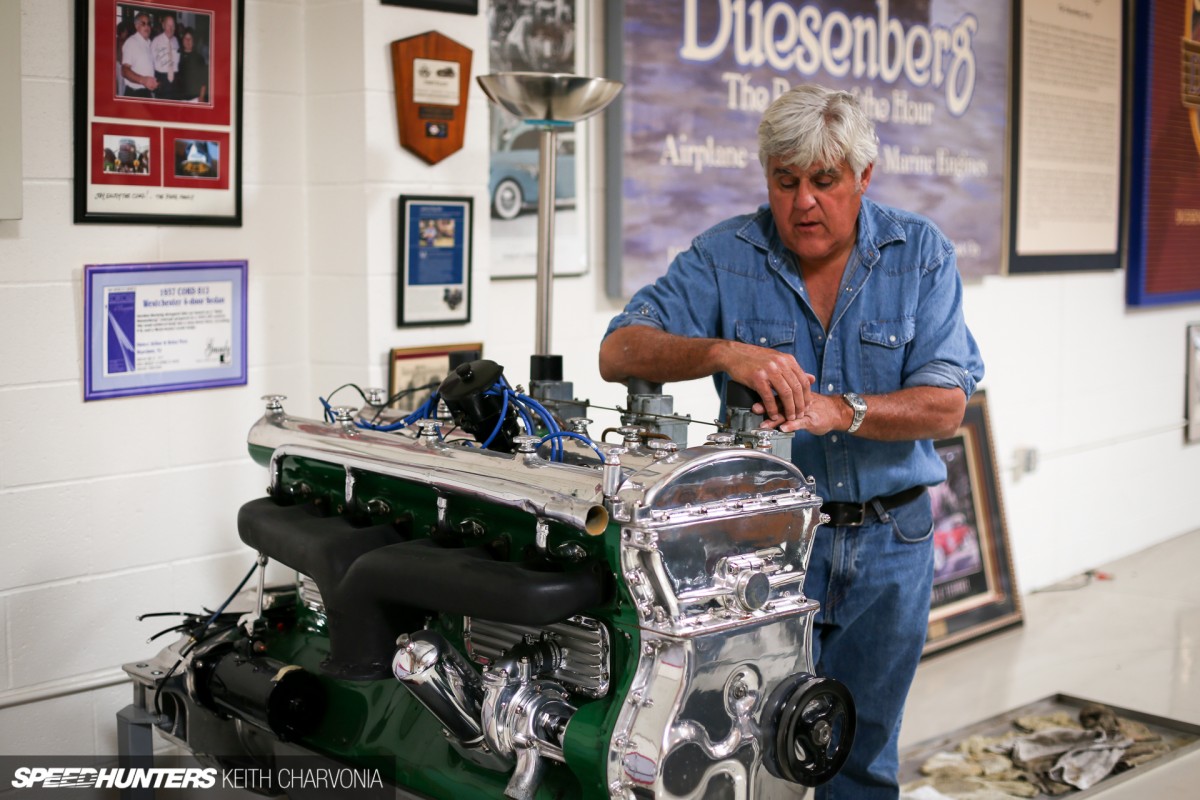 In true Jay Leno fashion, he had a spare engine nearby on a stand. It's amazing to see how much engine it took to produce a few hundred horsepower nearly a century ago.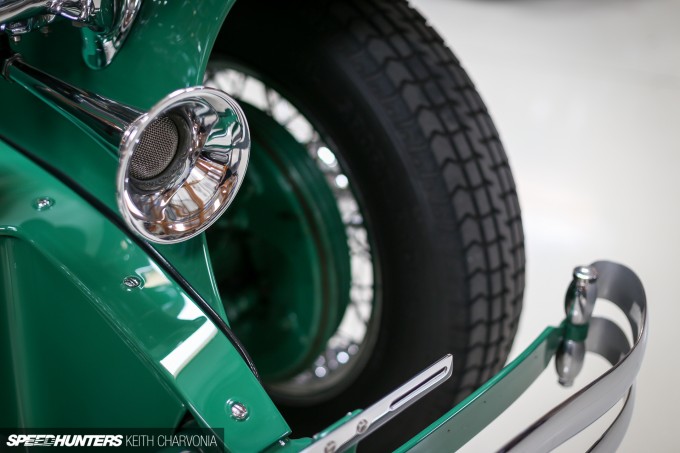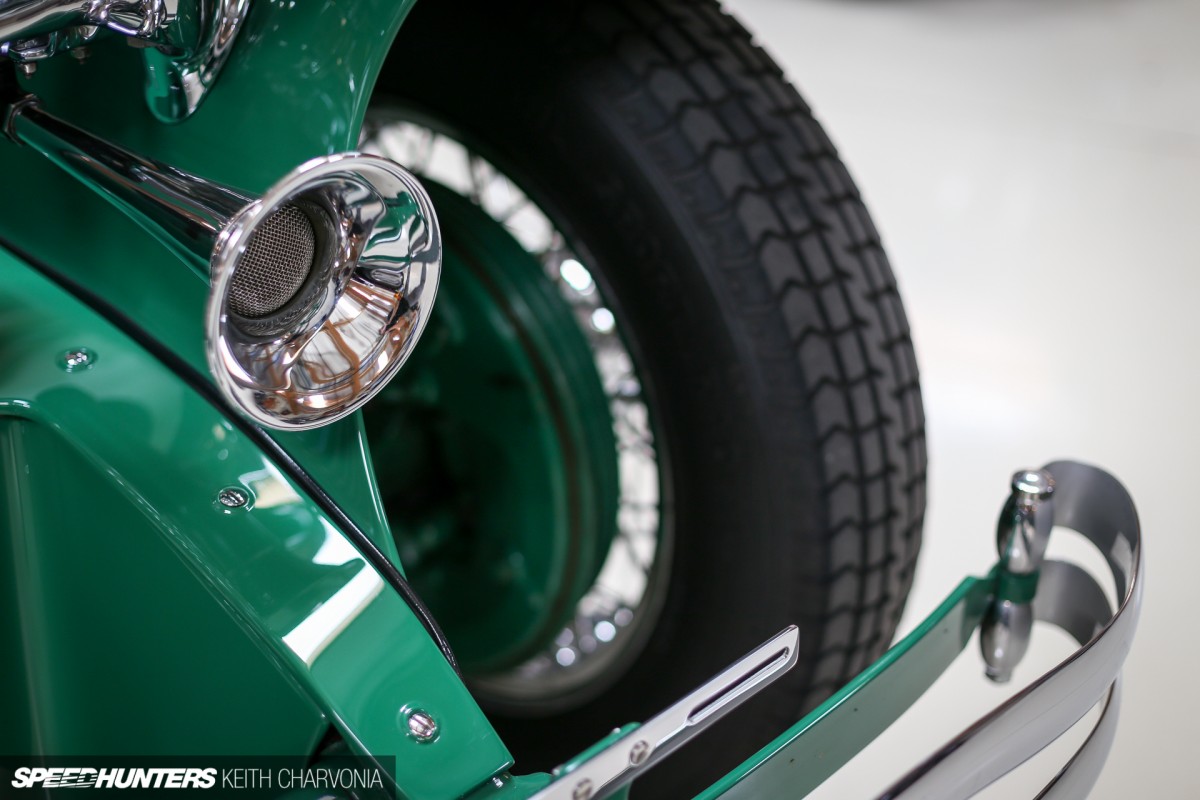 When you ordered a Duesenberg, you started with a rolling chassis, which was then sent to the coach-builder of your choice to have a custom body built. Consider that each body was built by hand and you'll begin to understand the level of attention and quality here.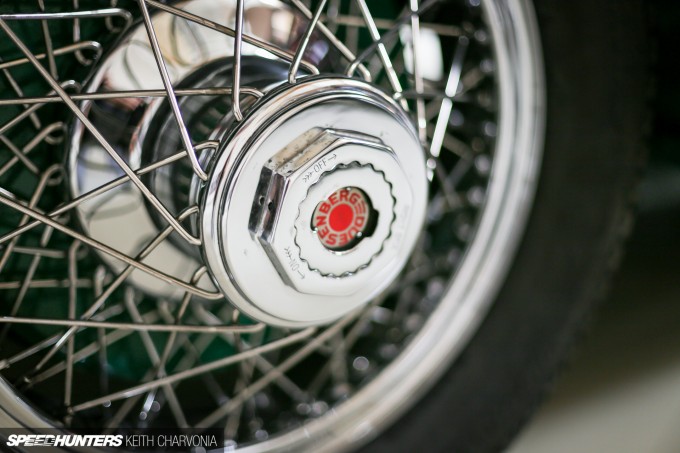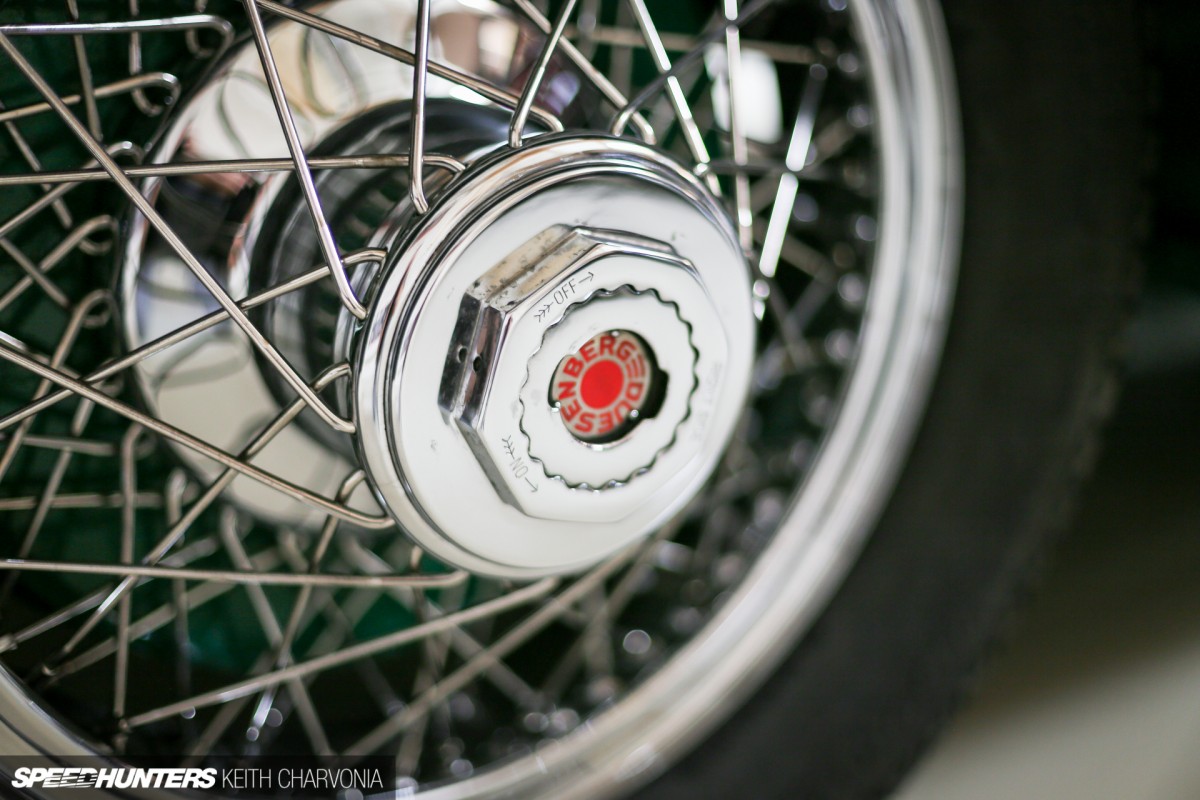 They're massive, solid cars – usually between two and a half and three tons depending on the body design – but Jay loves them because they can be driven like a modern car. His SJ can haul ass, turn and stop well enough to take out on a Los Angeles freeway. But what else would you expect from Jay Leno?
Keith Charvonia
Instagram: SpeedhuntersKeith
keith@speedhunters.com
Cutting Room Floor