Choices – that's what it all comes down to. Imagine for a moment that you happen across an abandoned Porsche 356. It's completely rusted out, weathered down to nothing more than a hunk of corroded panels with a gutted-out interior. What do you do? Of course, with the right sort of skill and investment almost any car can be brought back from the brink of death, but when you're embarking on a project like this you're automatically aware that there are various ways in which you can go about things.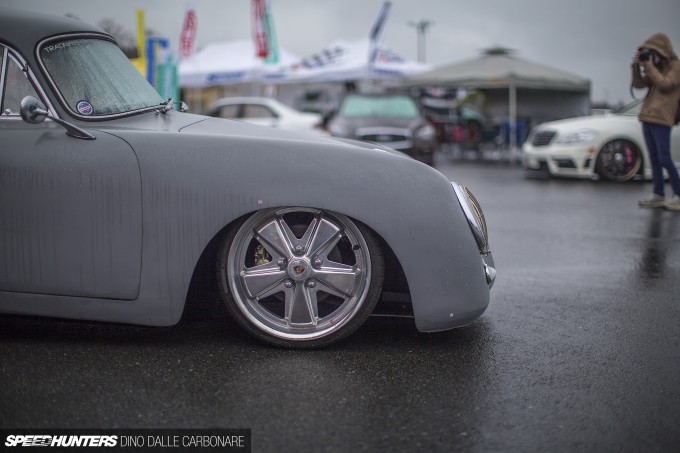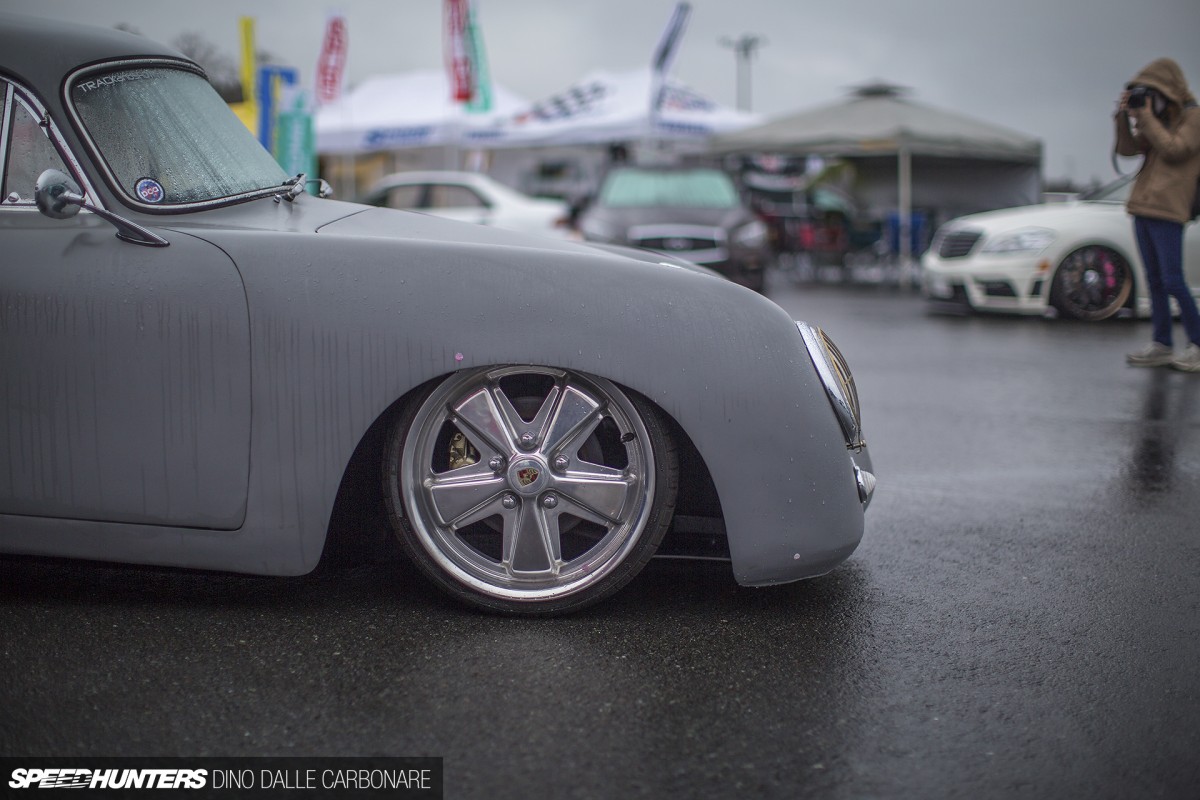 And that's the choice the owner of this particular car was faced with. Yes, he could have attempted to bring the iconic Porsche back to stock condition with a ground-up restoration, but he had other ideas. He wanted to do something unique – something that with an interesting twist would make the car stand apart from every other 356 out there. This is the result.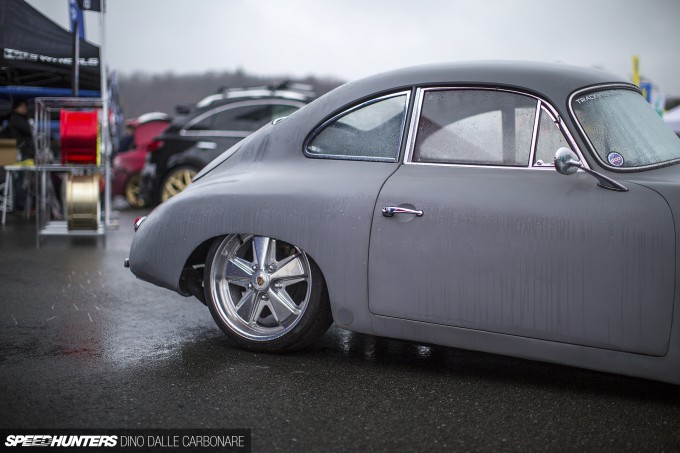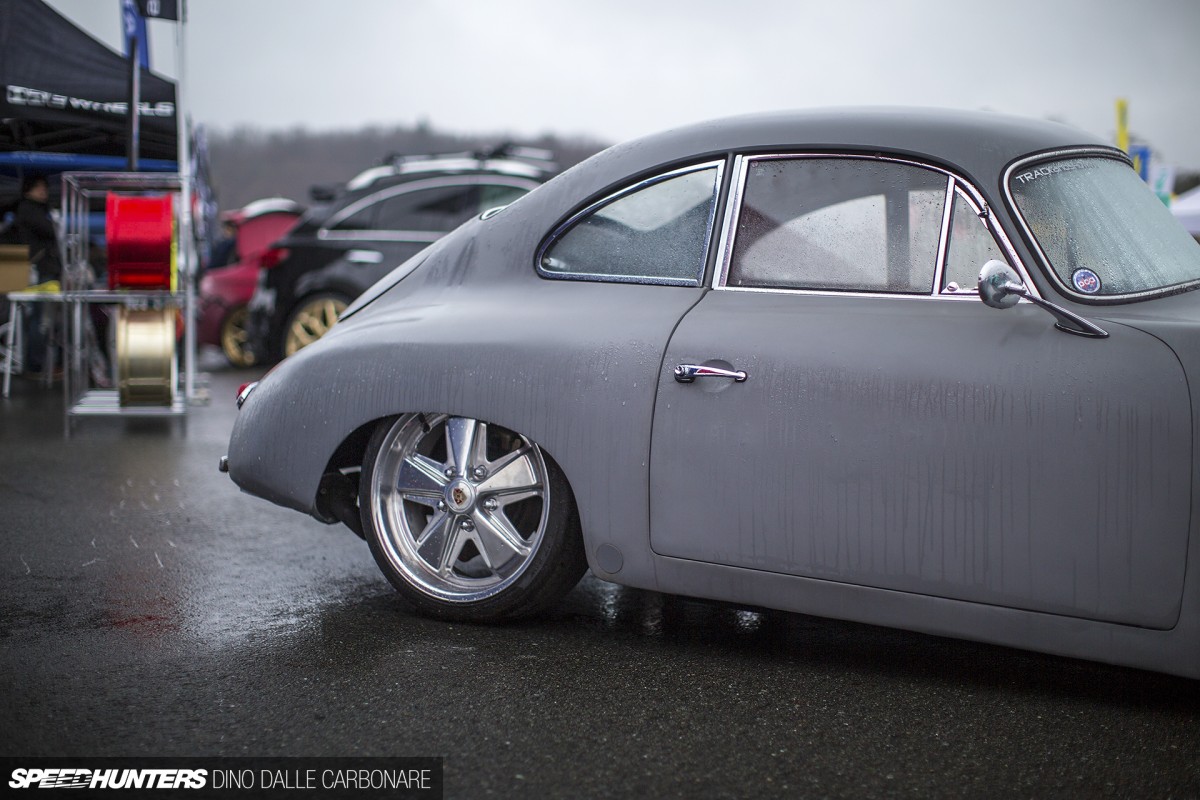 Sitting low on a set of polished Fuchs replica wheels, the Porsche was hard to miss at The Check Shop's recent Track & Show event at Fuji Speedway.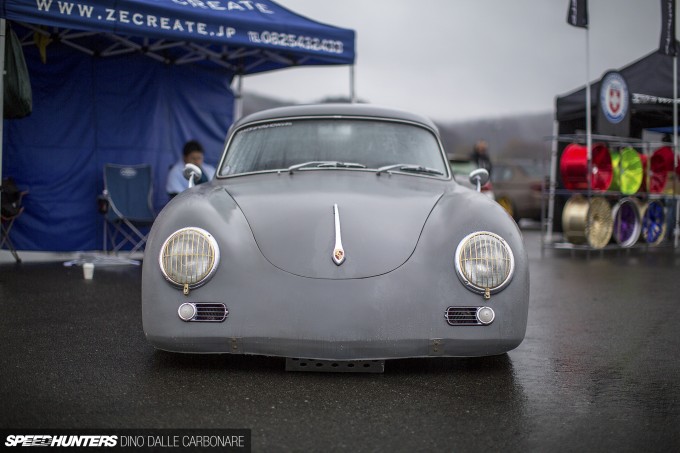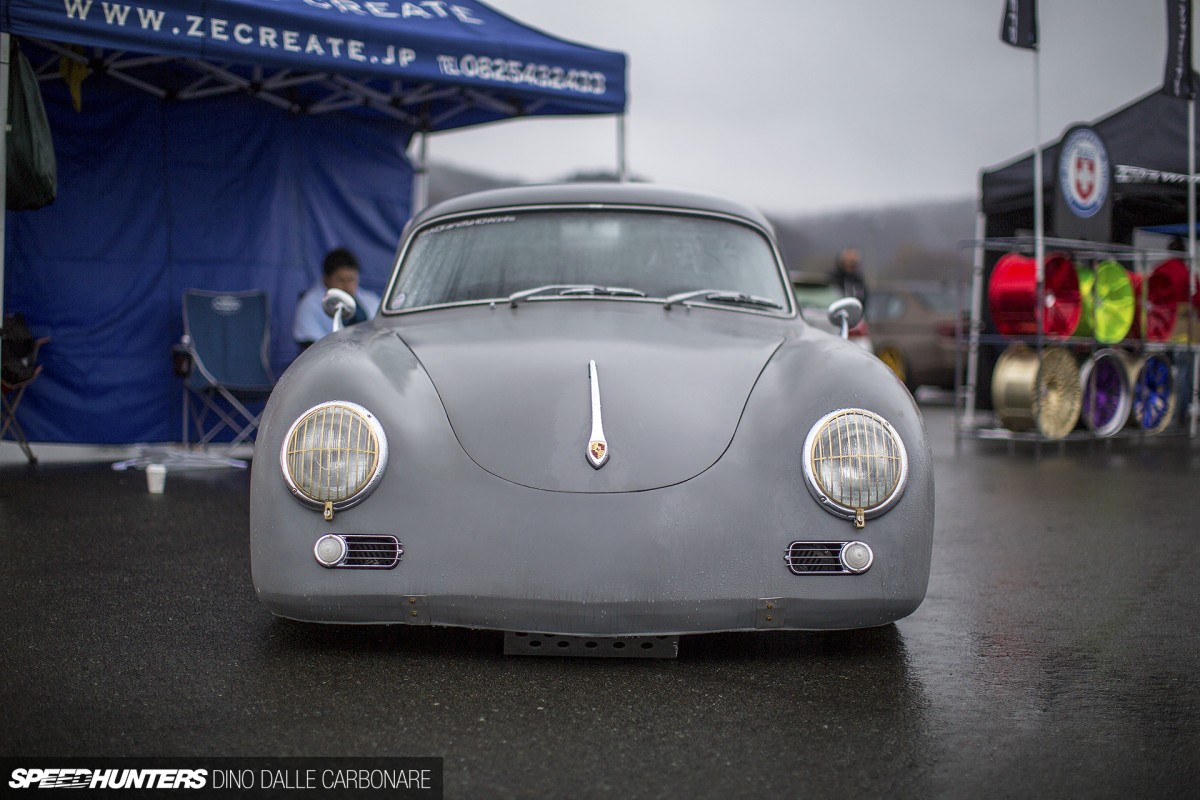 The car was brought up from Hiroshima especially to be shown off at the event, and I had the chance for a quick chat with the owner before he disappeared from under my eyes as I was shooting his creation. The grey primer finish provides quite a contrast against the factory chrome details that dot the exterior, and I really like how the 356 was left bumper-less, with a guard to protect the underside when the car rides low on its air bags.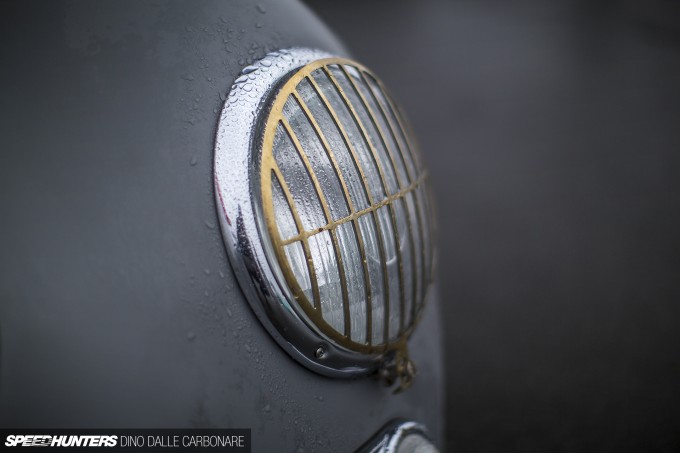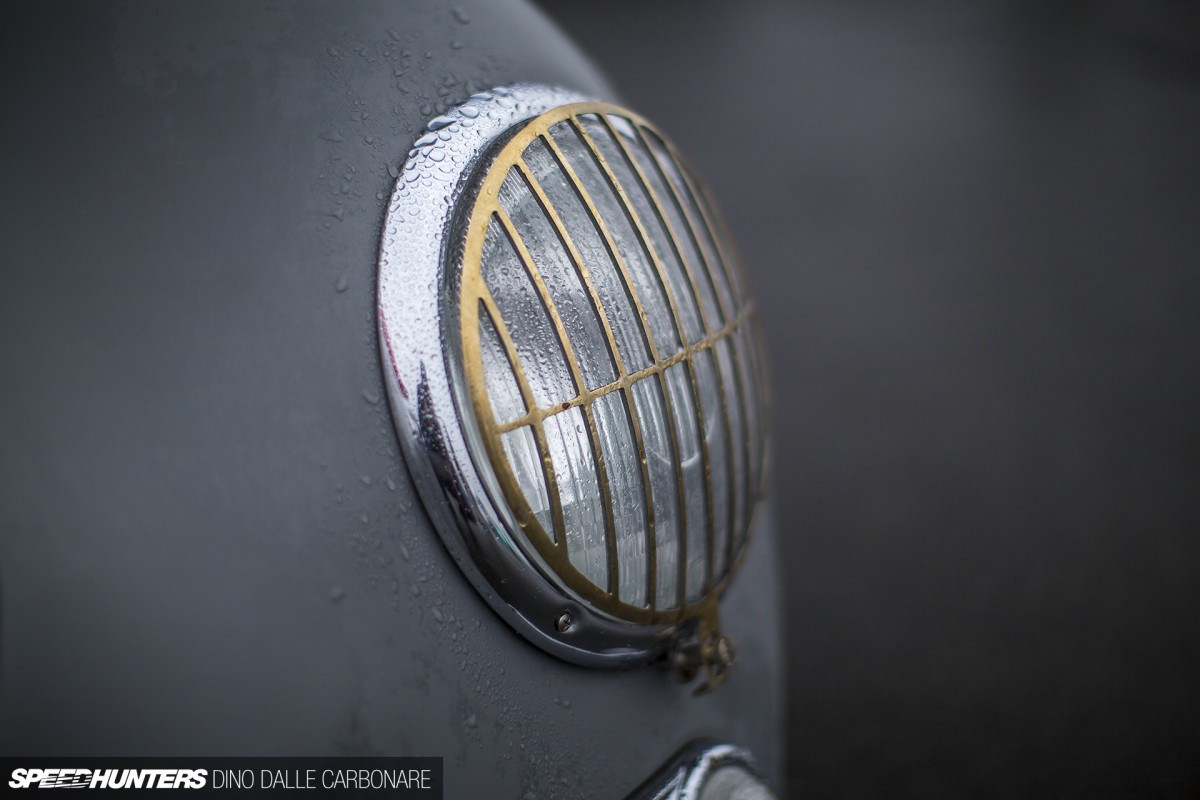 More protection comes in the form of these Speedster headlight grilles, stripped of their chrome and left bare to add a personal touch.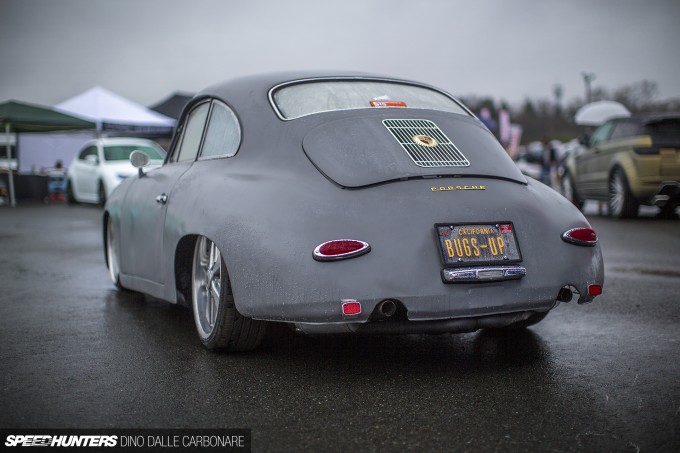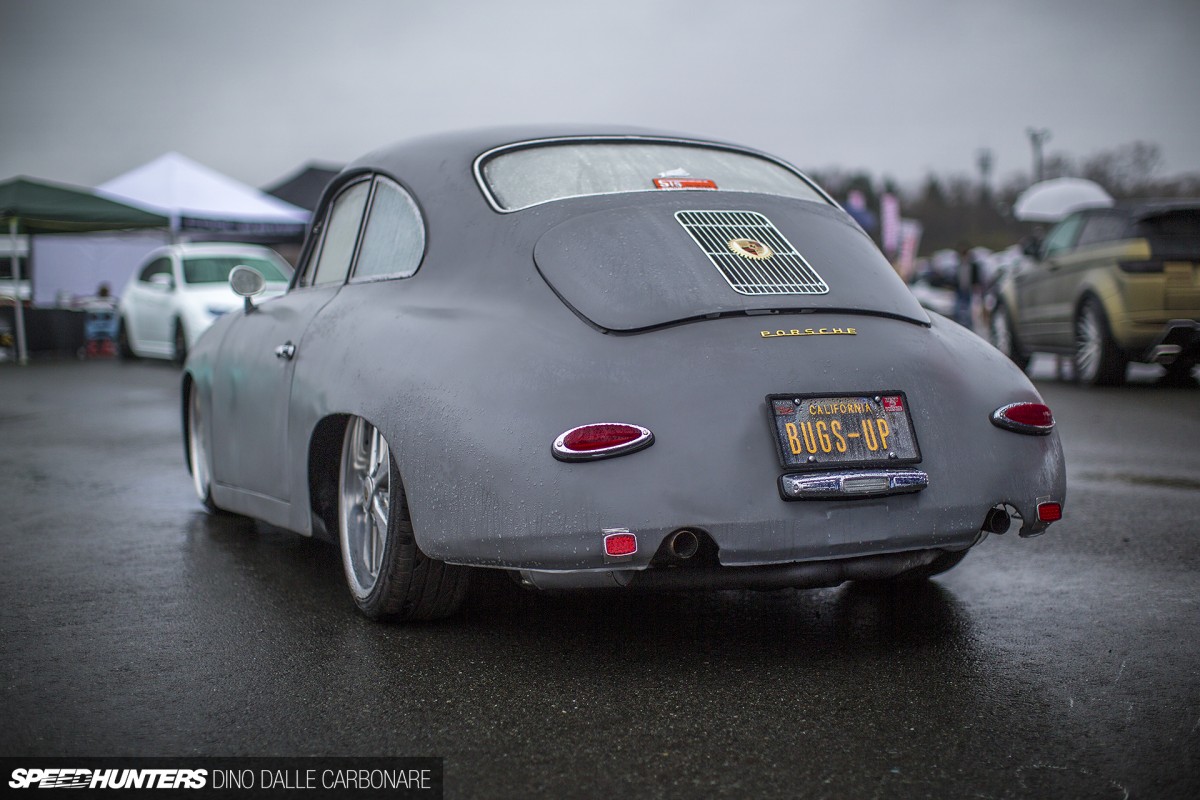 The rear has been given a similar treatment – the bumper scrapped in the pursuit of smoothness and the pure shape of the 356 left to do most of the talking. There's an undeniable Outlaw feel about the Porsche, which is exactly what its creator was trying to achieve.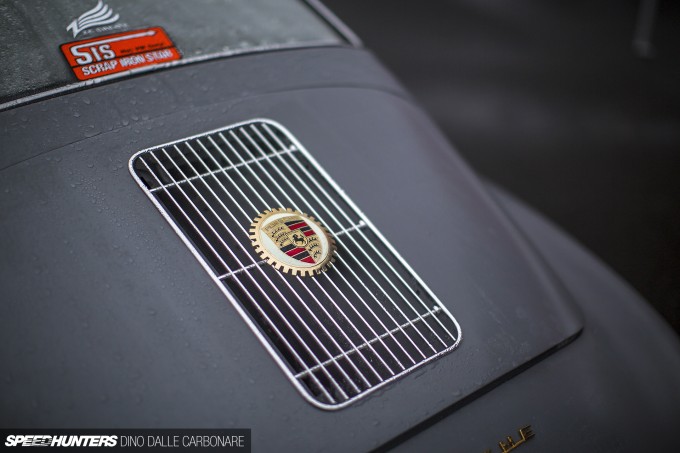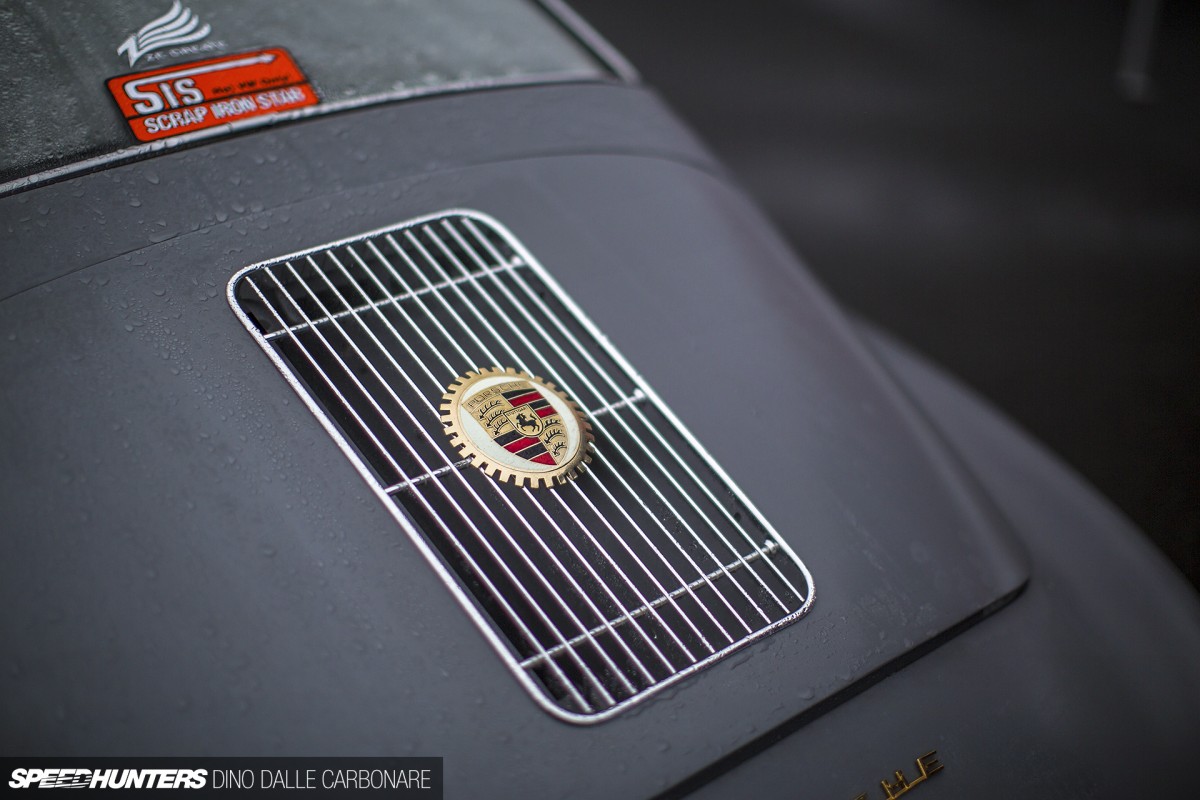 The single grille engine cover proudly wears the Stuttgart crest.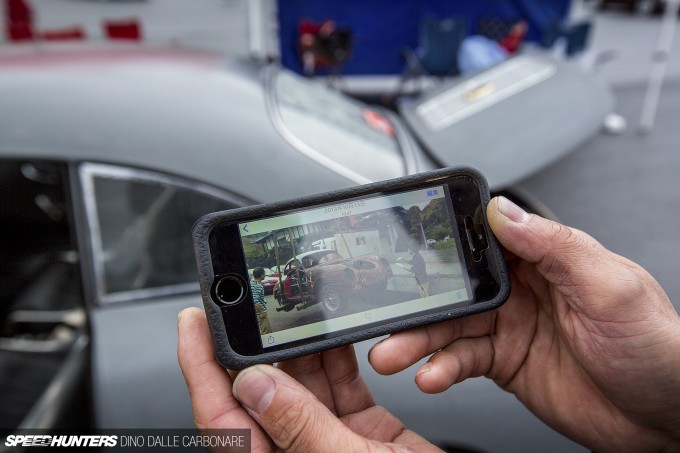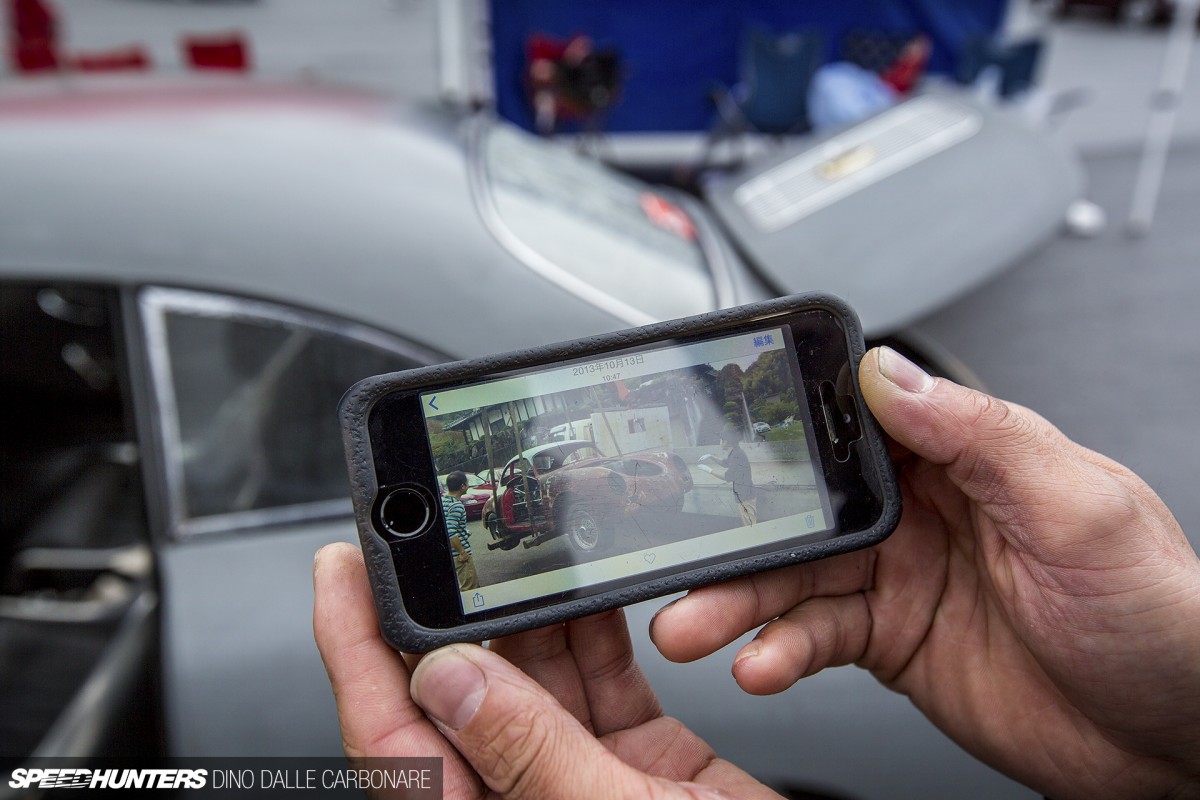 This is what the car looked like in late 2013 when the build began. There was nothing much to it, and as such parts had to be sourced from all over the world.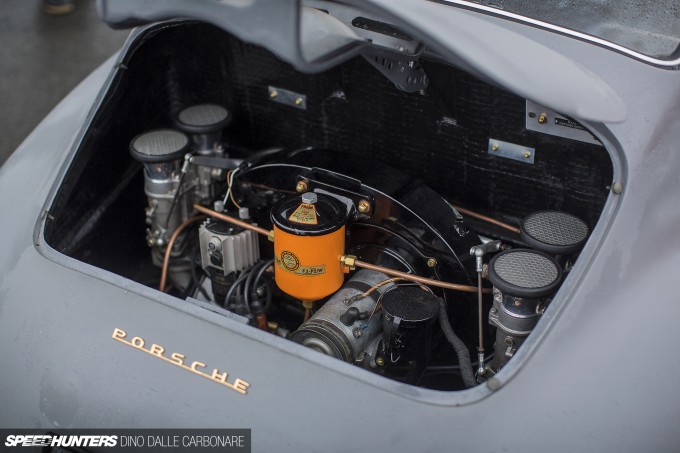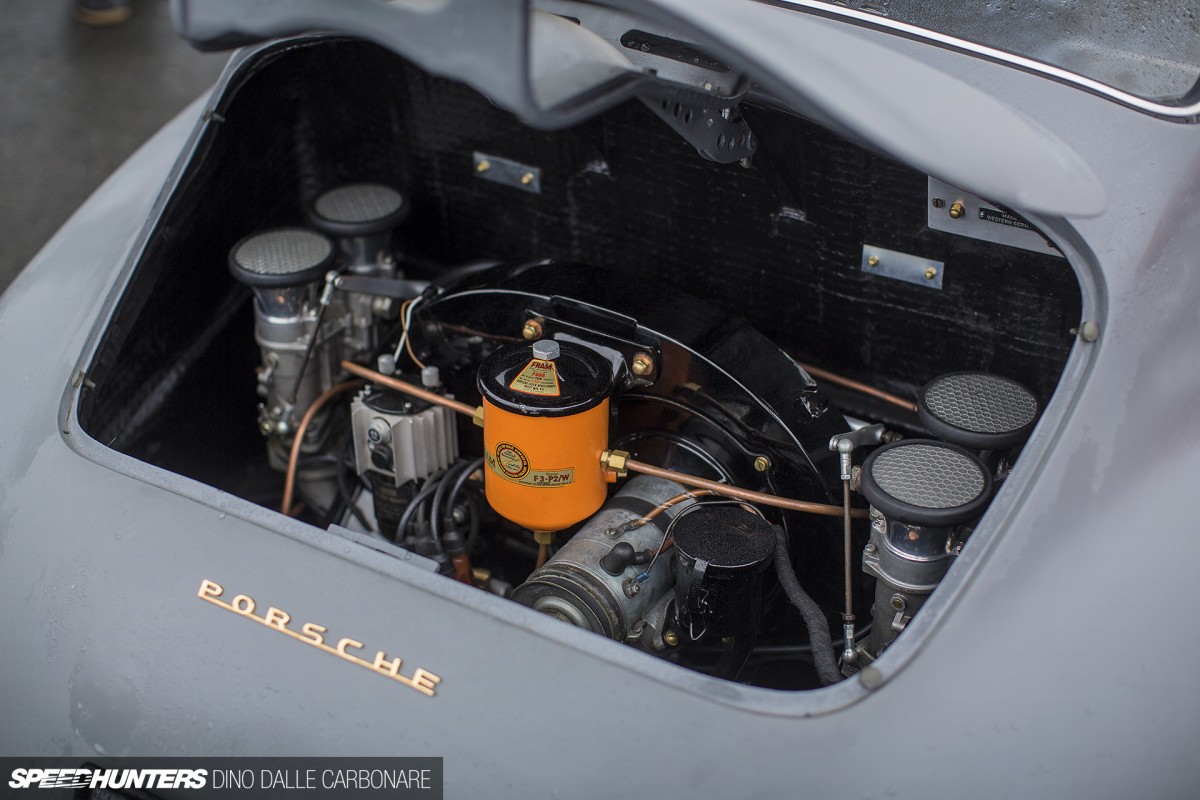 The engine was completely stripped down and then rebuilt with fresh new components.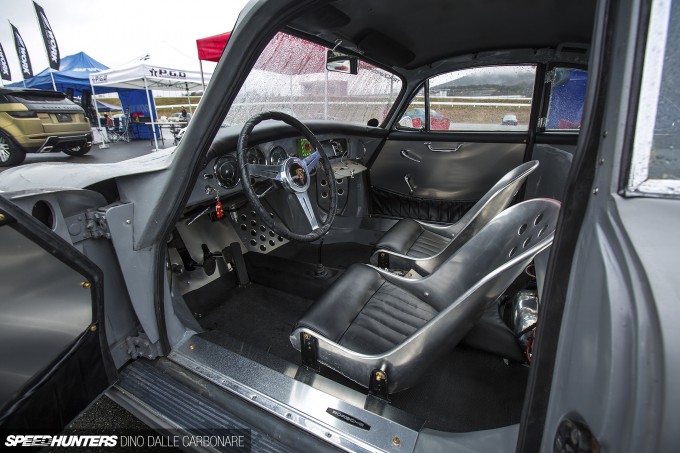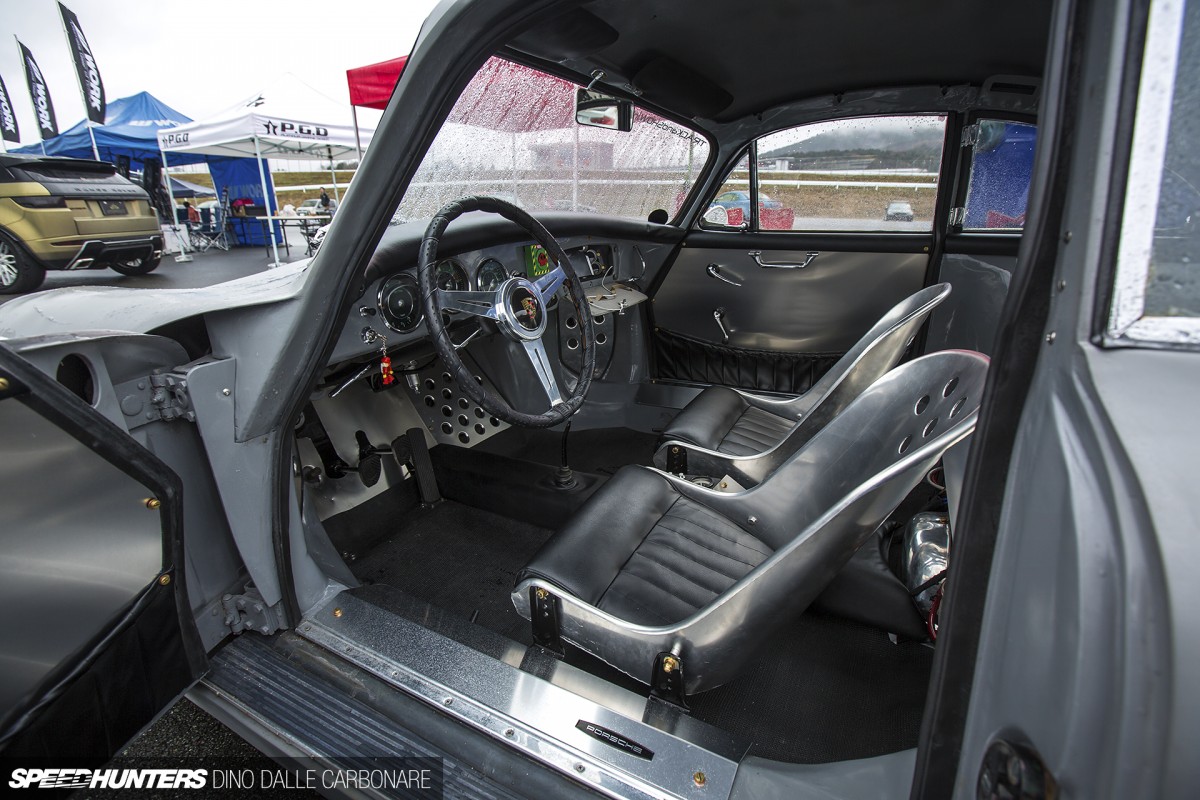 And then there's the interior. If you're anything like me, you might be left momentarily speechless.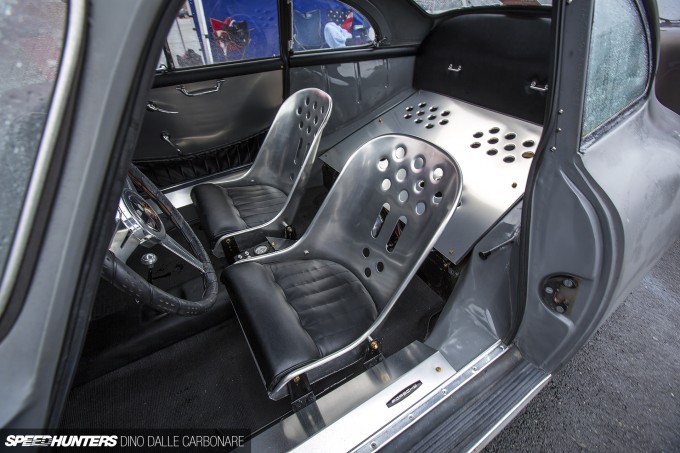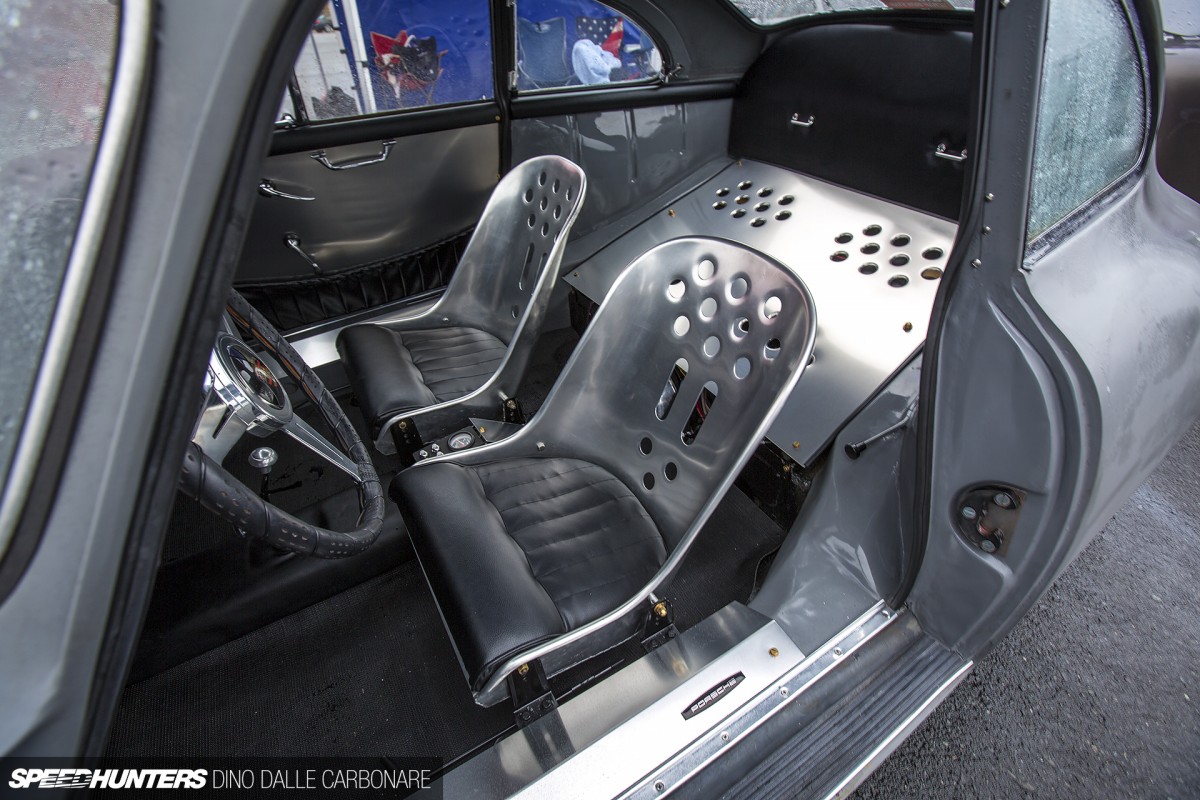 It seems the Outlaw influence has been combined with a few ideas from the world of hot rodding, all pulled together with a modern air suspension touch. It's a curious mix, and a different take on a car that is loved by so many.
But if your a purist, you might be deeply offended. Tough luck!
Dino Dalle Carbonare
Instagram: speedhunters_dino
dino@speedhunters.com