Brick Life
It's been four decades since Volvo first introduced the 240 and its 242 two-door sedan and 245 wagon variants. While the 'Vo' has perhaps been the butt of a few jokes for most of the world, in its ancestral home of Scandinavia, this brick-ish, stout workhorse is beloved and has enjoyed constant enthusiast attention.
Nowhere will you find this more evident than the Bilsport Performance & Custom Motor Show, which we revelled in just last weekend. Inside these show halls, you can find the best Volvo 240s in the world – big power, fire-breathing monsters, perfect restorations, tidy resto-mod street cars and history-steeped legendary racers. Although there were dozens of nice examples, we decided to sit down over a beer and pick our five absolute favourites from the show.
Edward Blom's 1975 Volvo 242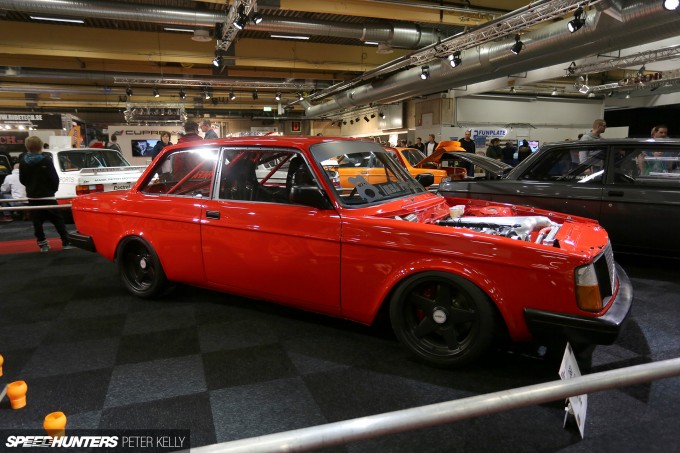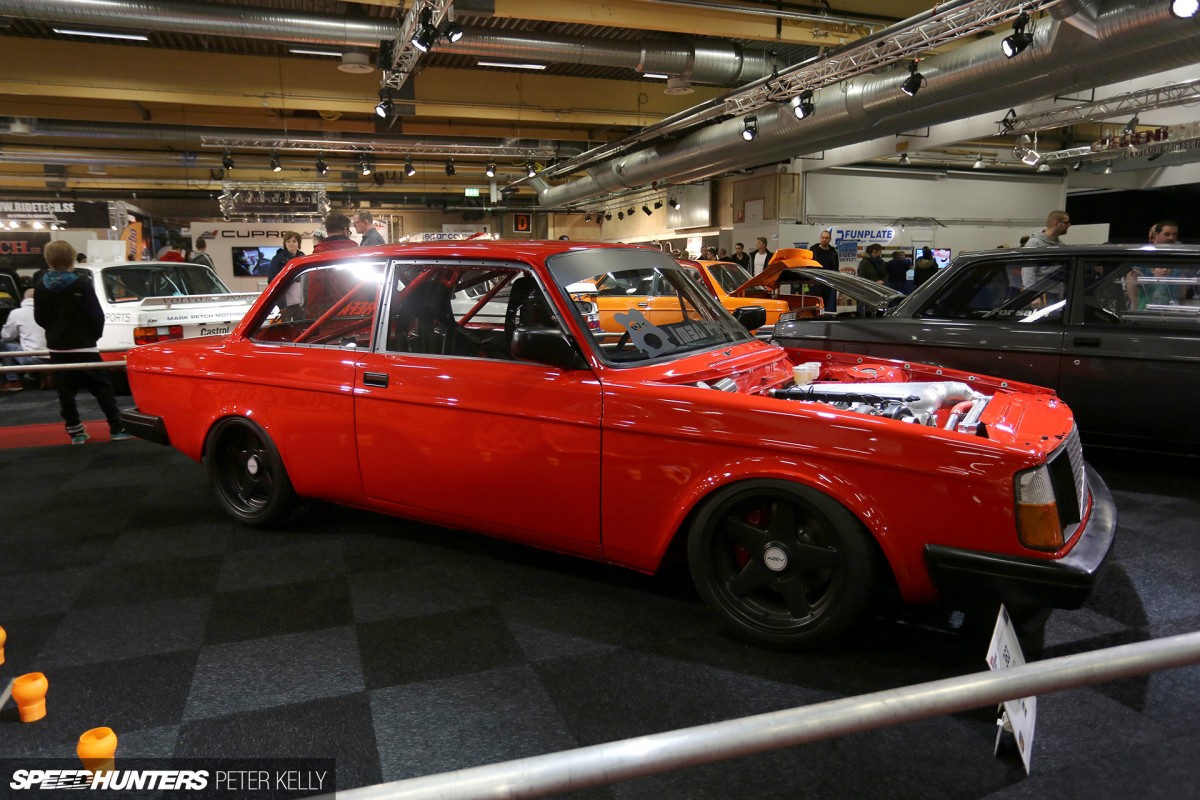 The first car on our list is a great example of a well-rounded package. Built by Edward Blom, the 242 coupe looks brutal in a simple blood red hue, sitting low on German Azev Type A wheels that hide bigger Turbo model brakes.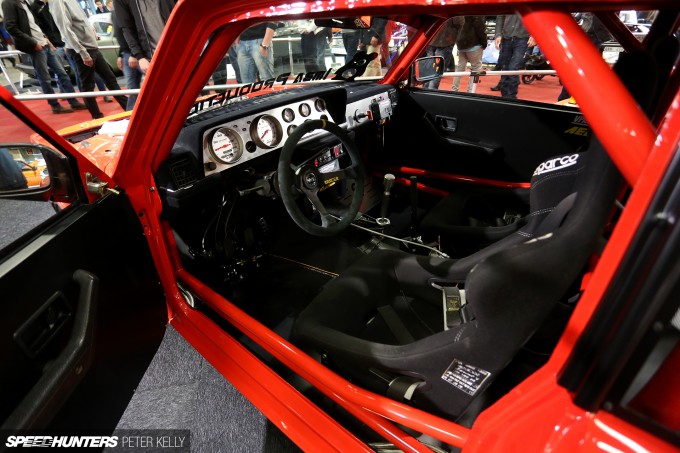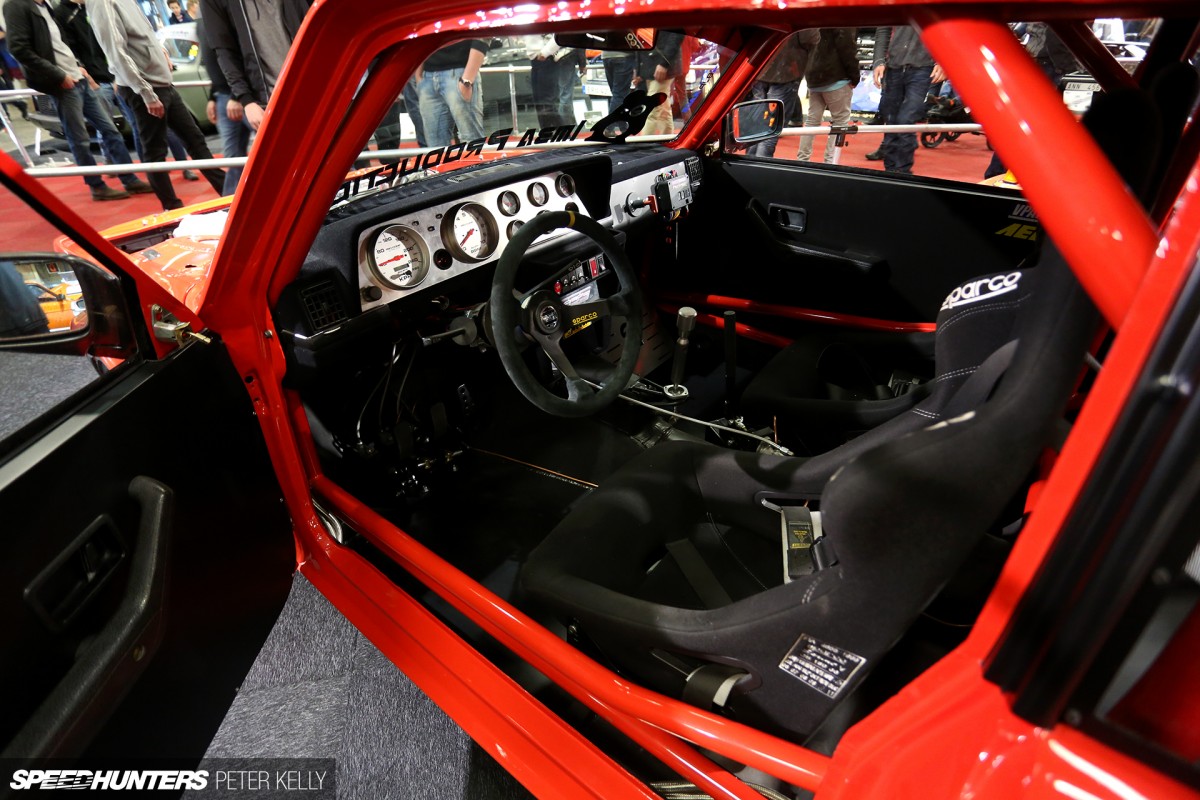 The Volvo runs a full cage and race-ready interior that uses Sparco parts throughout.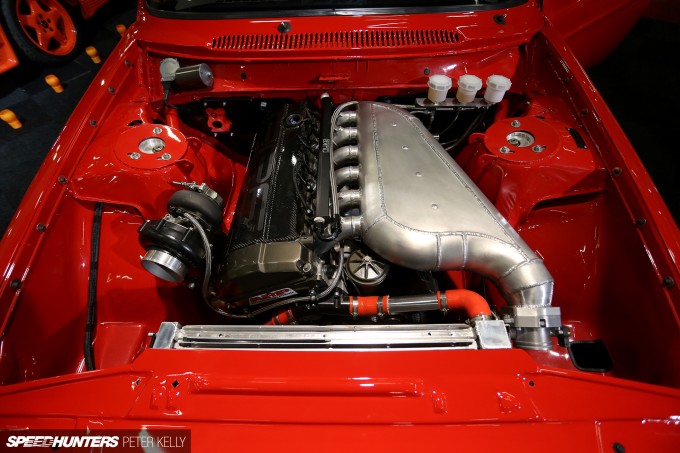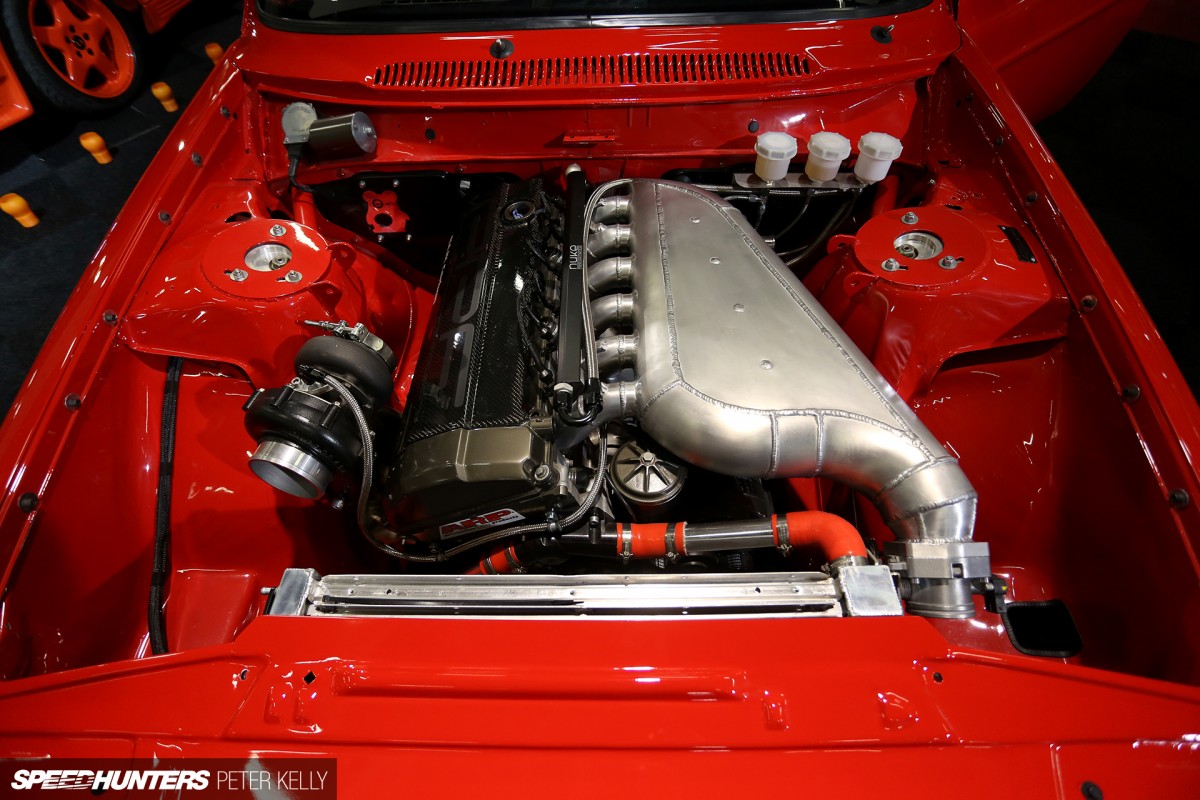 But it's the engine bay that really caught our attention. Check out that intake plenum! The setup runs a straight-six BMW M50 engine and Holset HX40 turbo, backed up by an E36 M3 gearbox.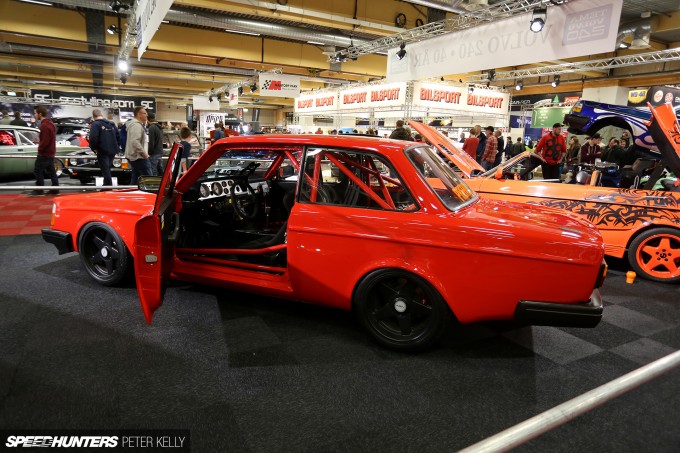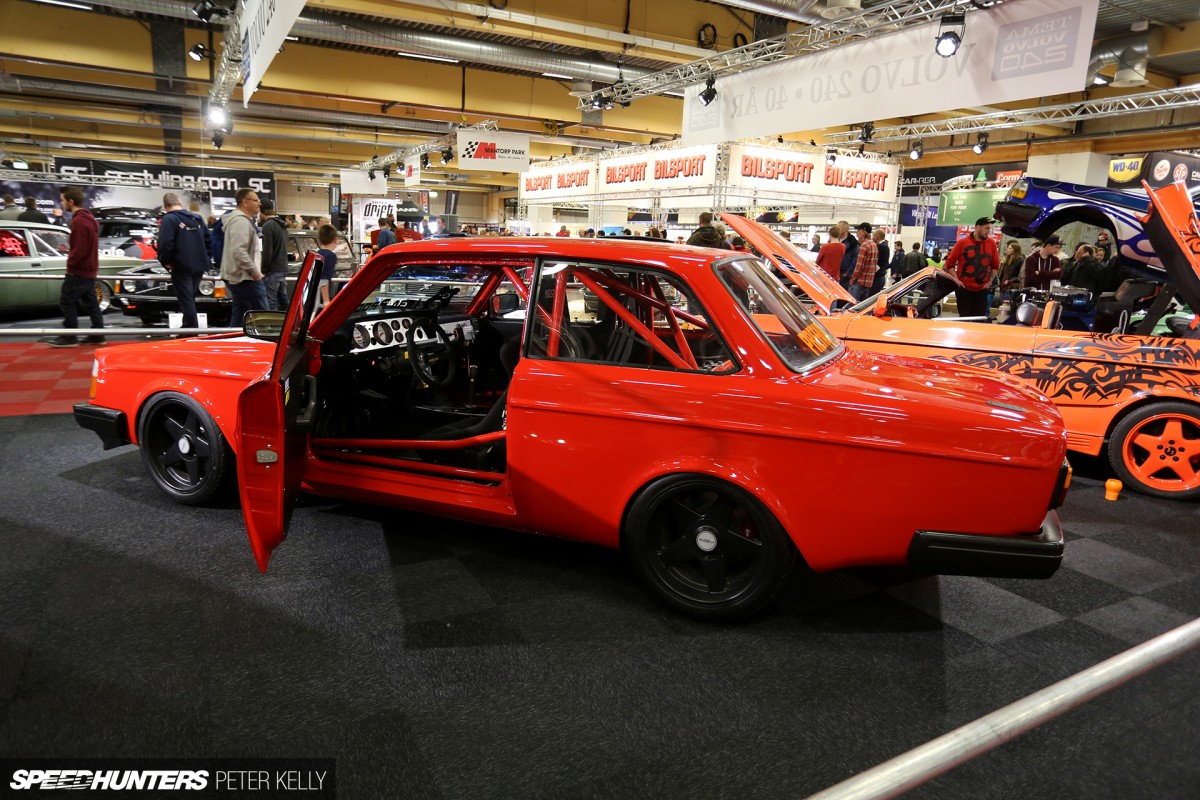 With some serious weight reduction, the car only tips the scales at 1,040kg (2,292lb) – not bad!
Pelle Nilsson's 1985 Volvo 242 DTM Champion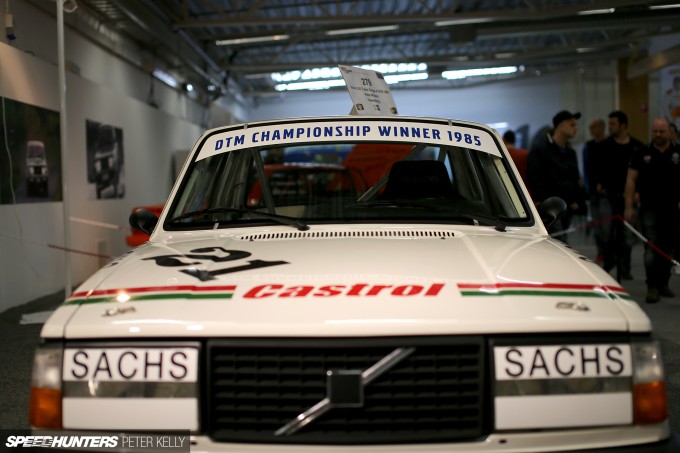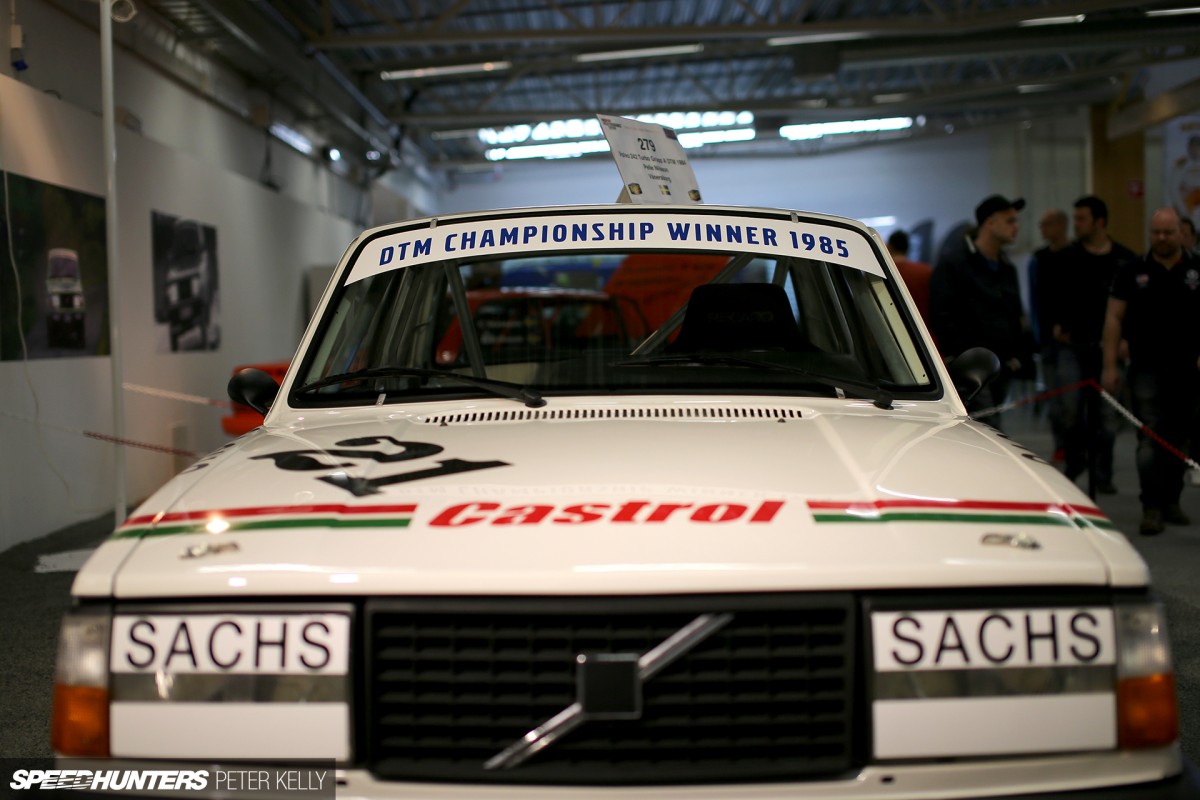 Recently restored by Pelle Nilsson, this 242 Turbo is something a little special.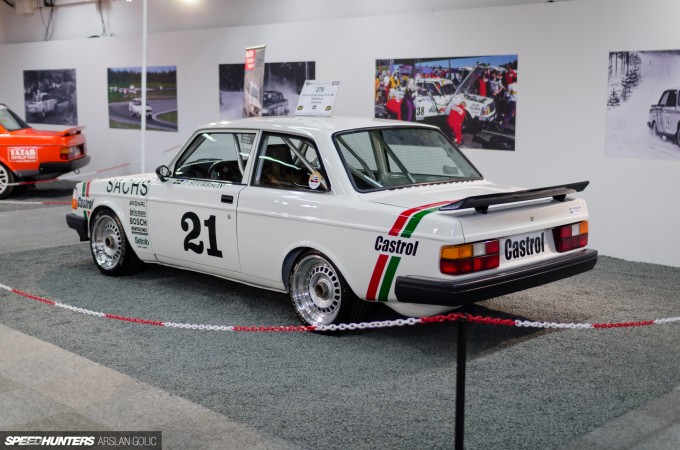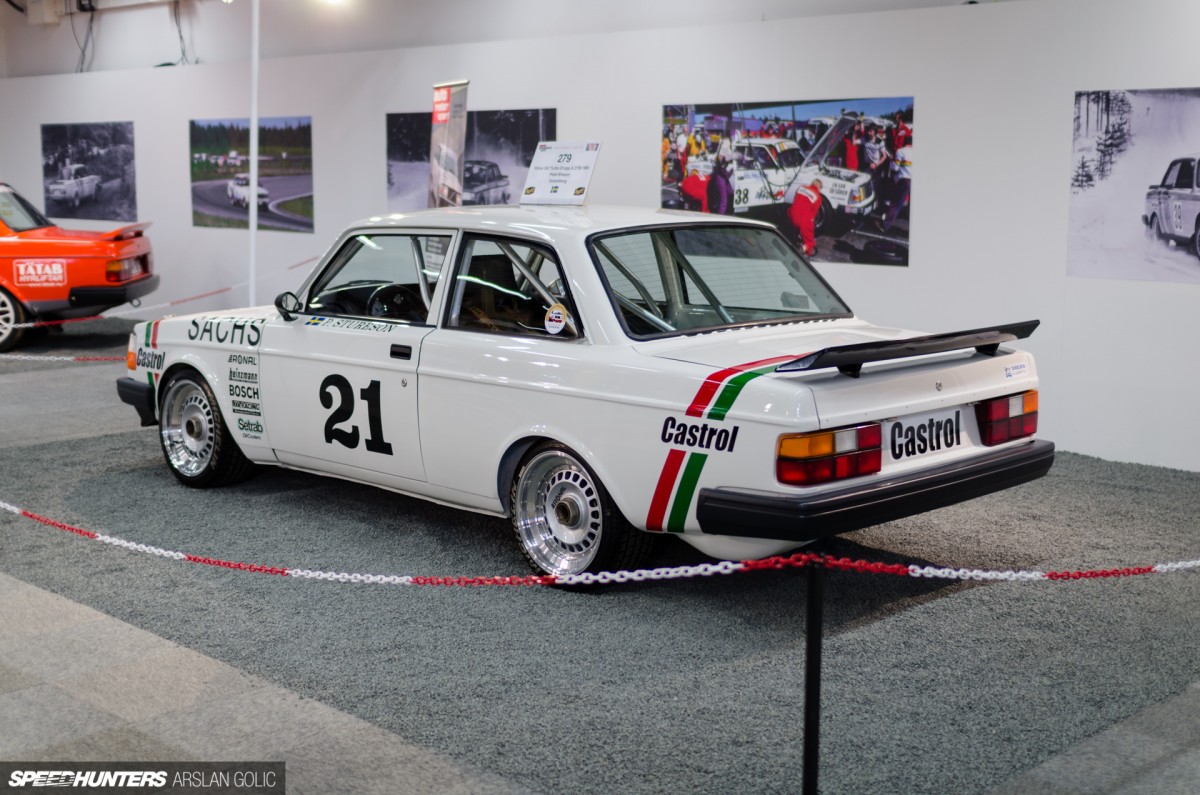 The car took Swedish ace driver Per Stureson to outright victory in the 1985 German DTM championship, 17.5 points ahead of Olaf Manthey in a Rover Vitesse.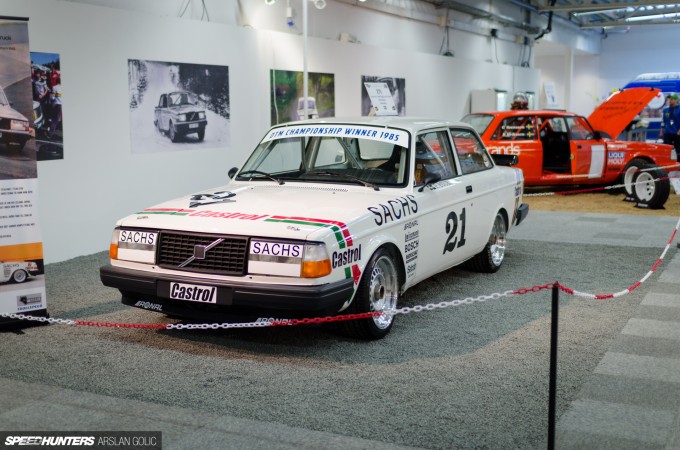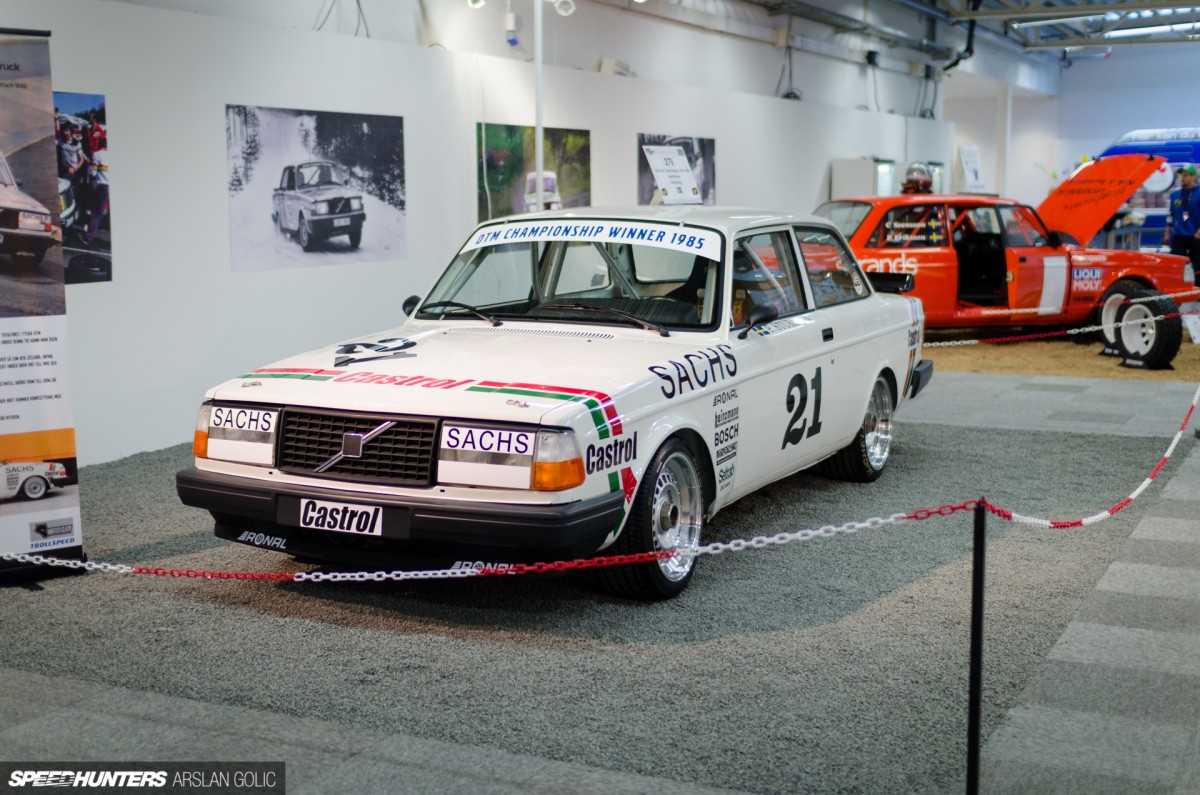 After racing in Europe for much of the '80s, the car went on to compete all across the world – Macau, Thailand, Japan and even the famous Wellington 500 street race in New Zealand – with the even more famous Stig Blomqvist behind the wheel.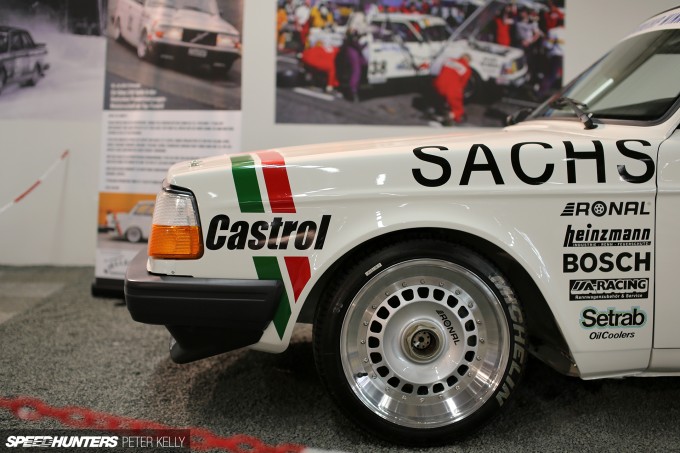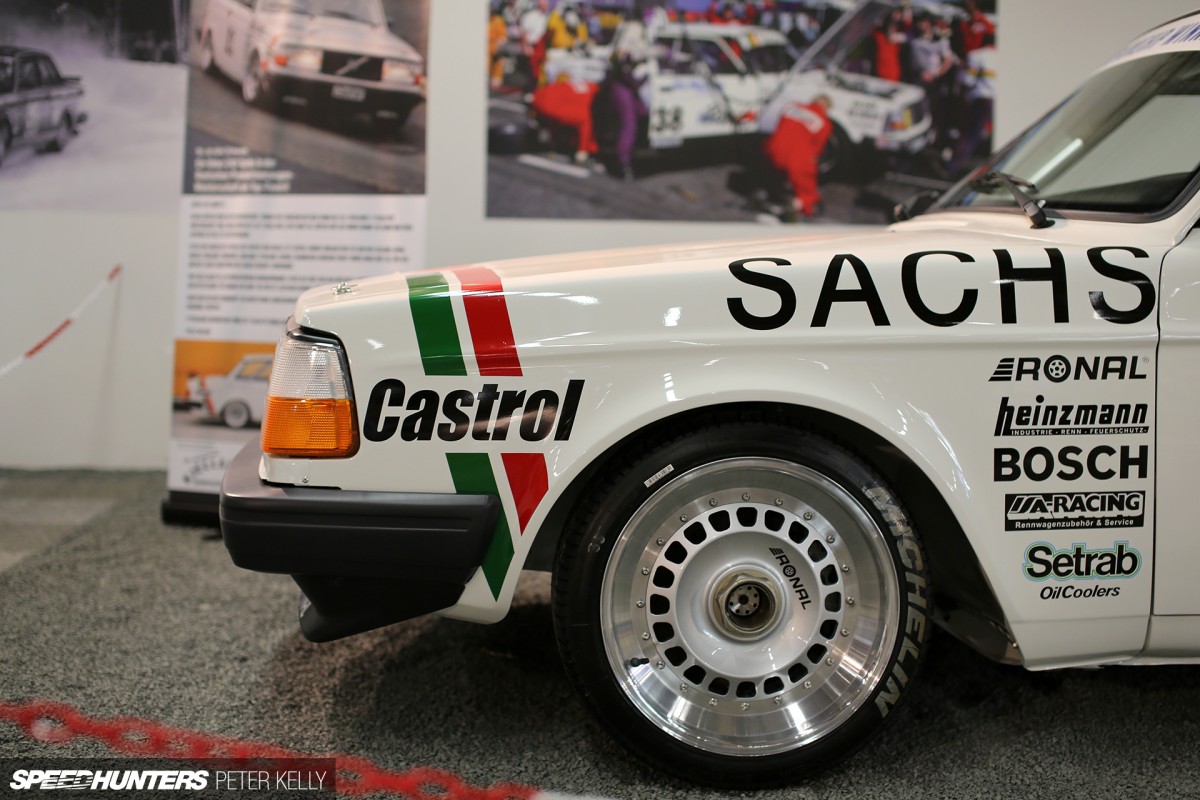 We can't get enough of these Ronal Racing centre-locks – just perfect. This car was a treat to take in with our own eyes, and it's great to see such a thoroughly well-used workhorse restored to its former glory.
Christoffer Israelsson's 1975 Volvo 242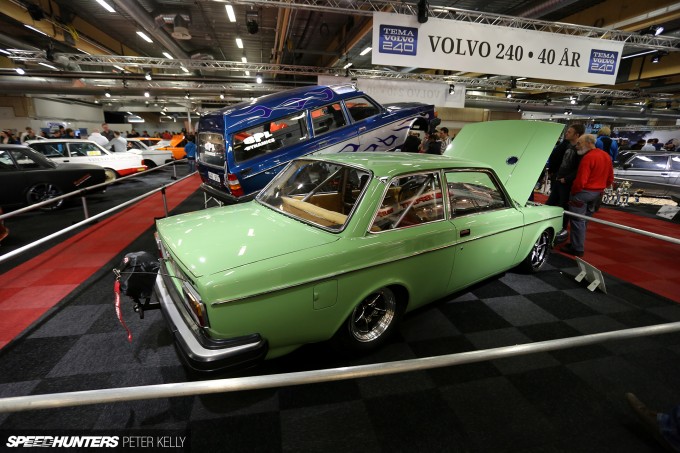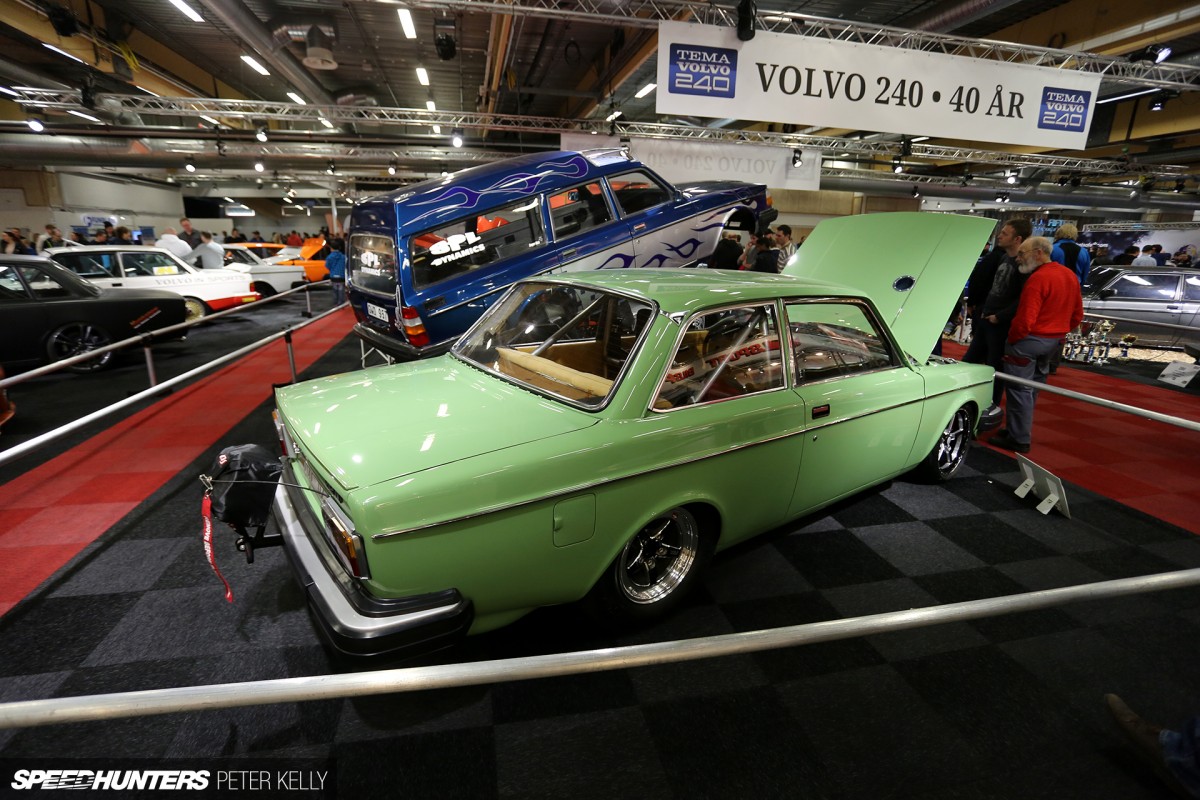 Perfectly '70s-esque paint? Check. Garish tan velour interior? Check. Enough power and torque to give even the most seasoned racers the willies? Most definitely. Christoffer's '75 242 DL is fast, clean and perfectly styled.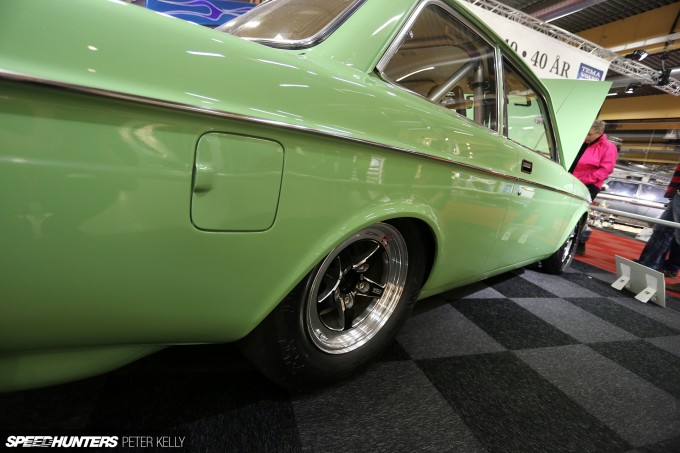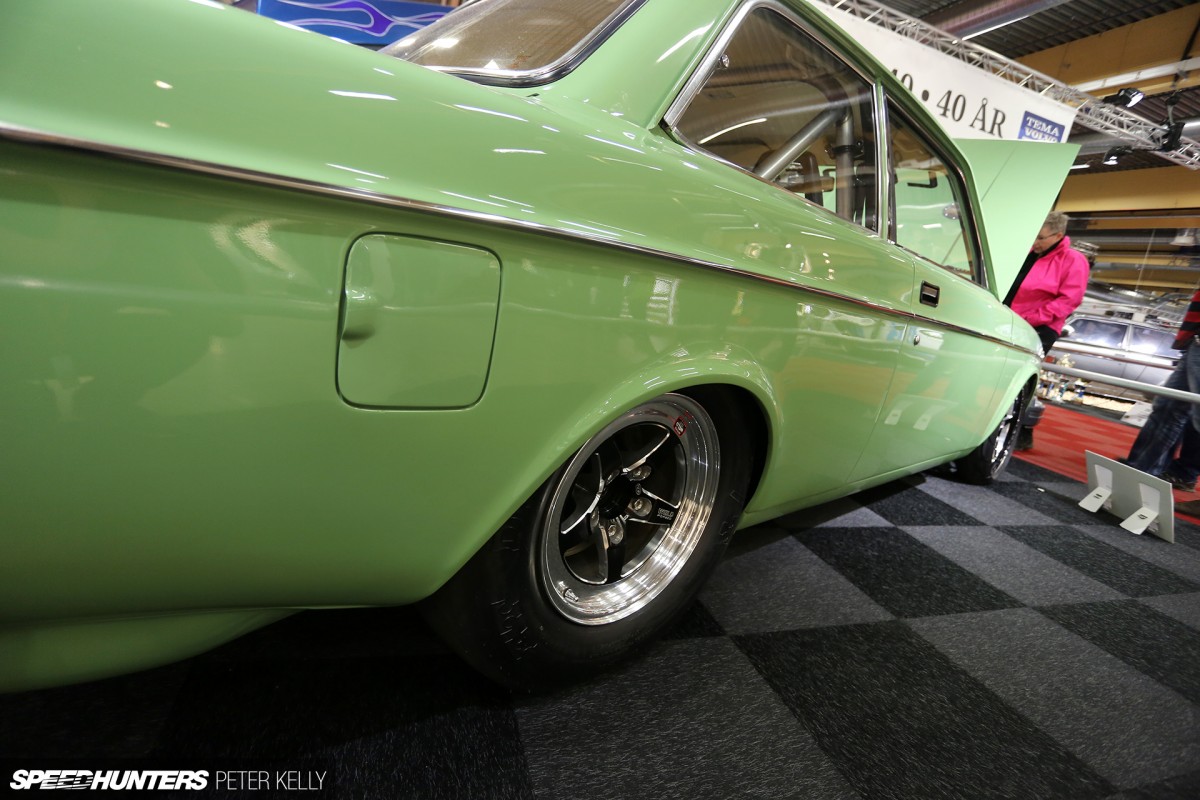 Whilst you might have spied drag wheels and a parachute – the car does run mid 10-second quarters – straight line racing isn't the only thing this 242 is capable of. It's also both street legal and heavily set up for track use using an E46 M3 front end, KW coilovers, tubular A arms, adjustable blade-type sway bars and big Brembo brakes.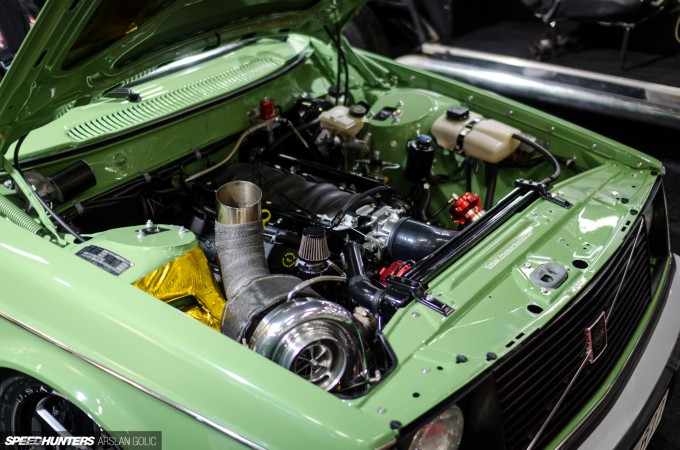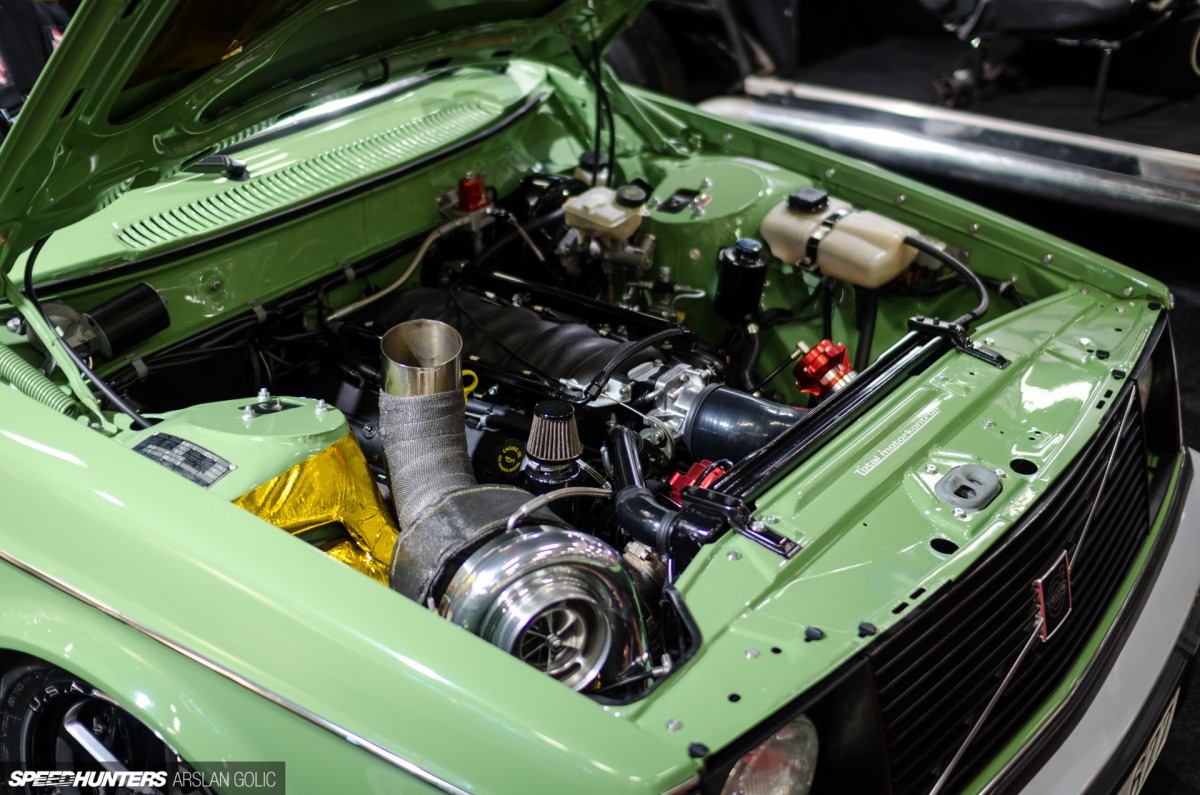 The big stoppers will probably come in handy any time Christoffer uses the throttle, which is connected to this brutal turbo LS1 set up. The 5.7-litre Chev V8 is completely forged, and is fed air by a huge BorgWarner S480 turbo that has been rebuilt using all billet parts – 80mm compressor side and 96mm exhaust side. Using a MaxxECU, the setup is currently tuned for 780hp and 1070Nm at the rear wheels.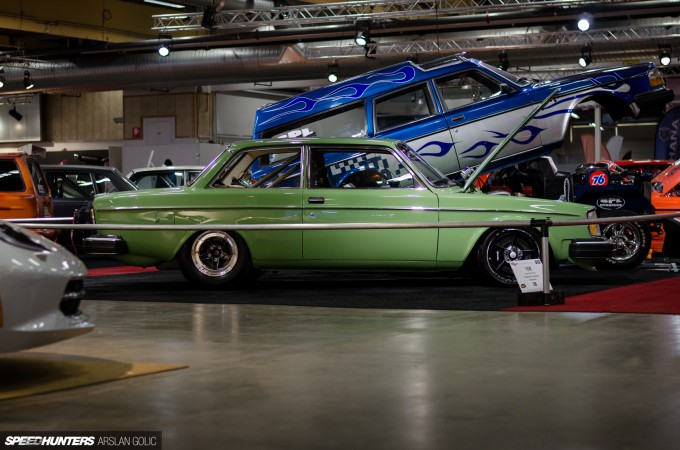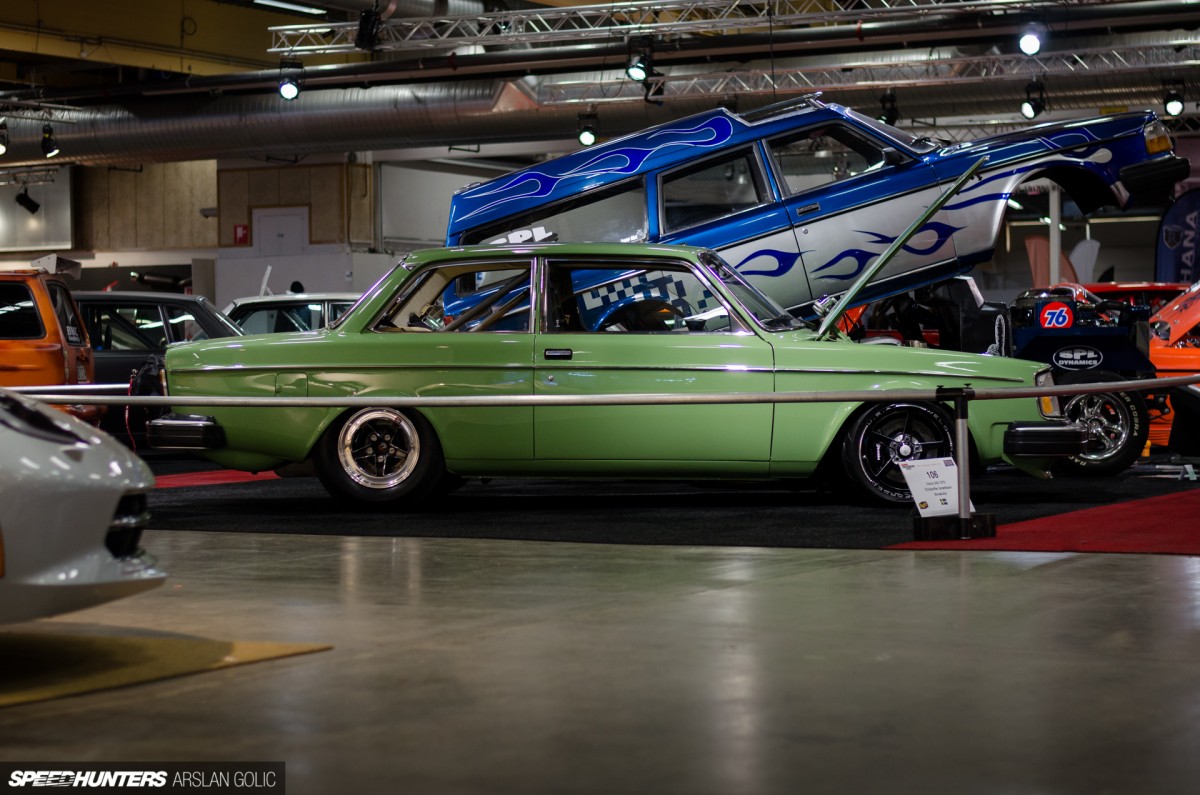 The motor is backed up by a super-strong Tremec T56 6-speed 'box running straight-cut gears and dog-rings from G-Force. Although the set up makes a lot of power as is, Christoffer told us he's going to re-tune in May, when he plans to push the power figure up past the 900hp mark and aim for 9-second quarters. Hopefully we can convince him to take us for a spin soon after!
Joakim Olsson's 1986 Volvo 245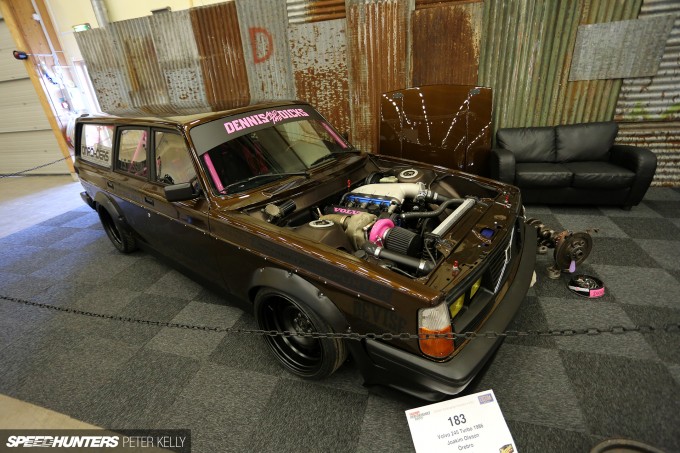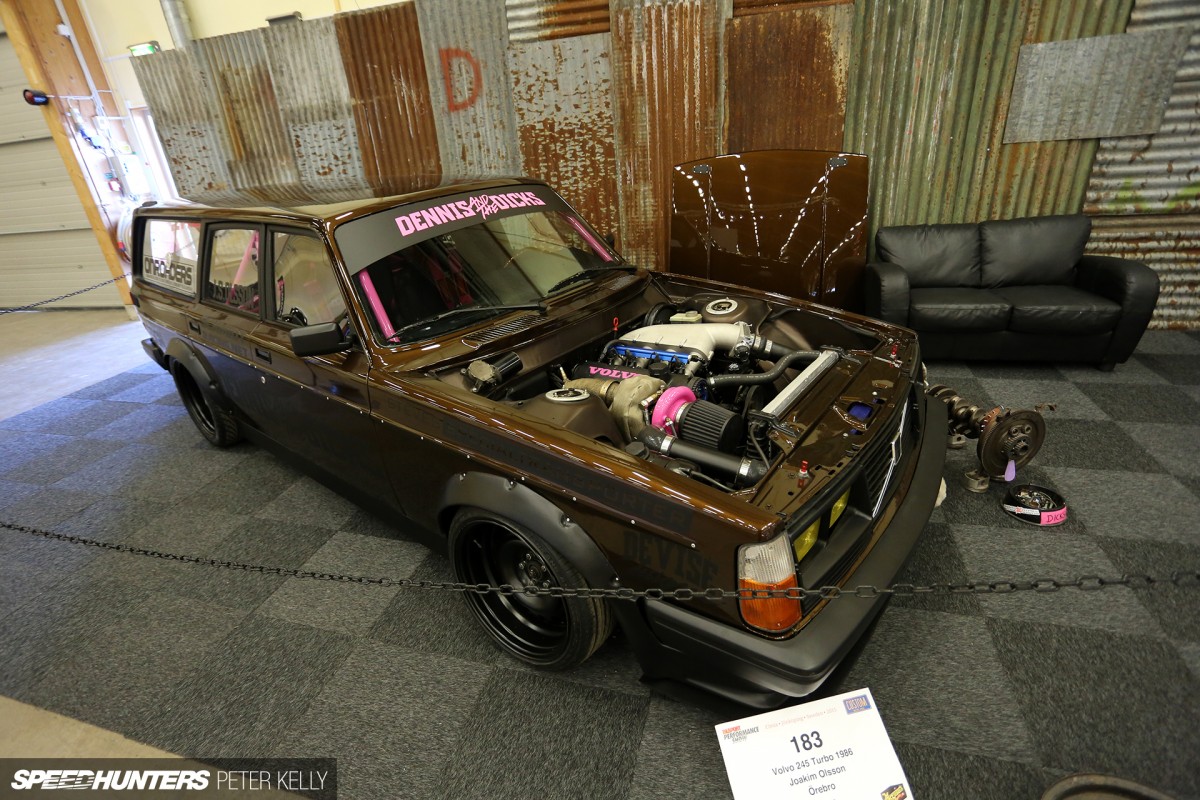 We've featured some badass 245 wagons in the past, and even have one as a staff project car, so you can imagine our joy at spotting Joakim's 1986 example in a corner of one of the huge halls. We're loving the tough fender flares, the widened steel wheels and gloss brown paint, and it all contrasts with the bright pink of the rollcage and turbo compressor housing.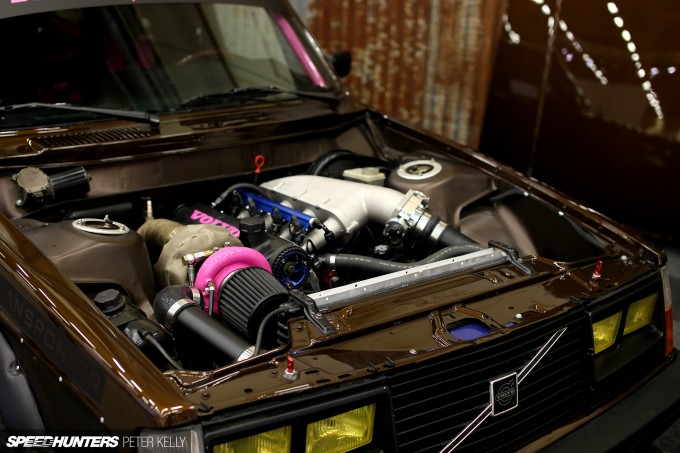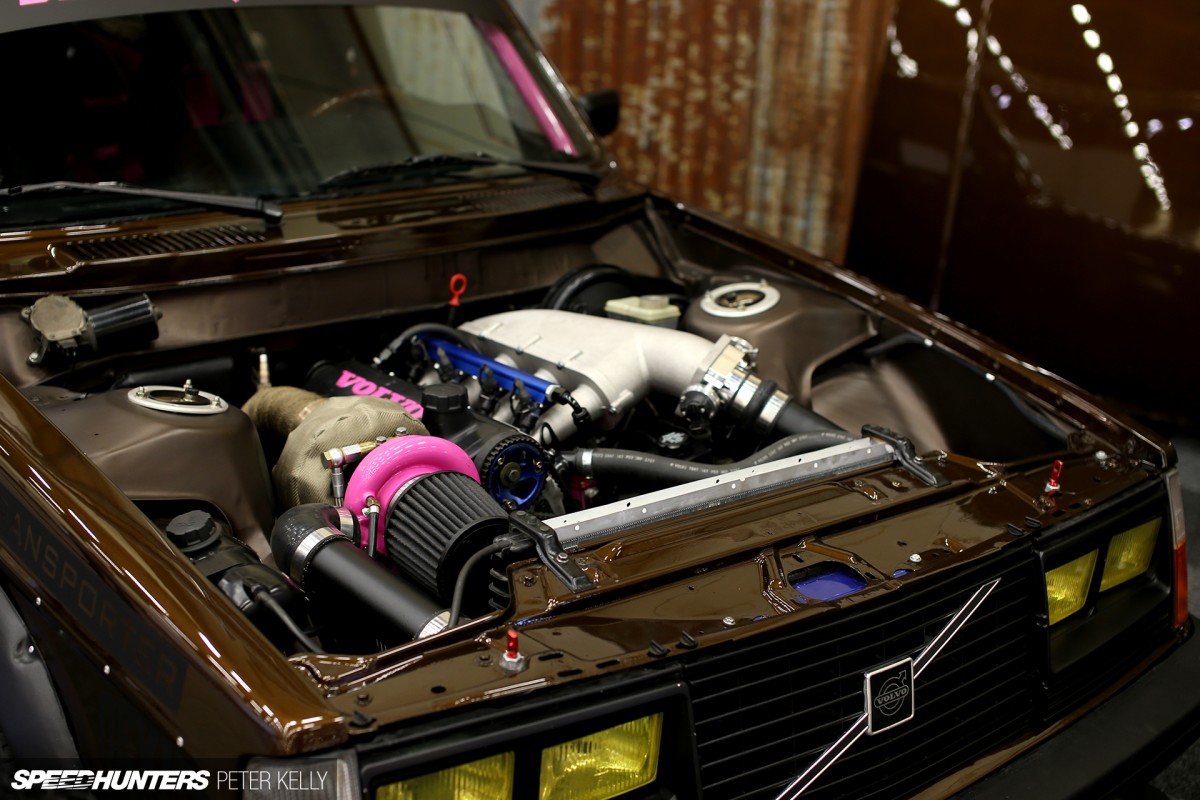 The huffer is a Holset HX40 and it feeds a Volvo B230ft 2.3-litre inline four cylinder. Thanks to its simple design and factory forged pistons and crank, the slant motor – which was originally fitted to the Volvo 700 series – is well known for its ability to take an absolute beating and a fair amount of boost. Joakim uses a Link G4 ECU, which helped the engine push 384hp and 514Nm at the rear wheels last year. The setup has since undergone more extensive modifications, so although more power is expected, it has yet to be back on the dyno for a further tune. This is one wagon we're looking forward to seeing in action at Gatebil!
Christoffer Börjesson's 1975 Volvo 242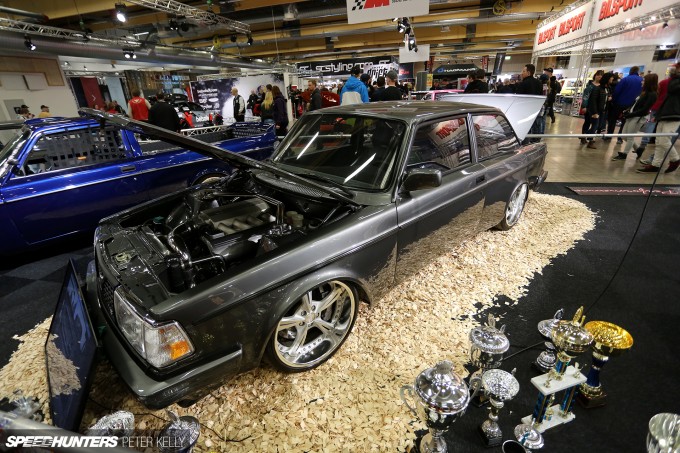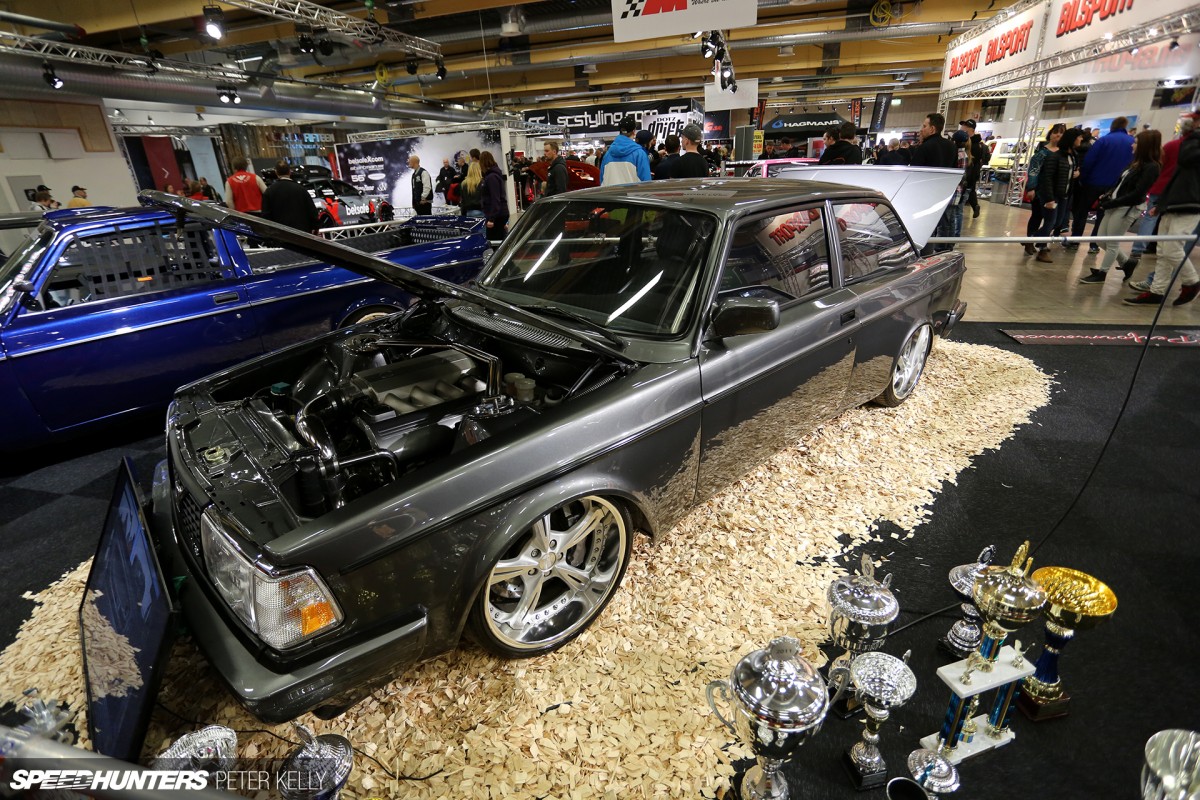 Sure it's not the most powerful of the bunch, but Christoffer Börjesson's muscular, pumped-out 242 street car works for us because it's a clean and refined street/show build that sticks within the family.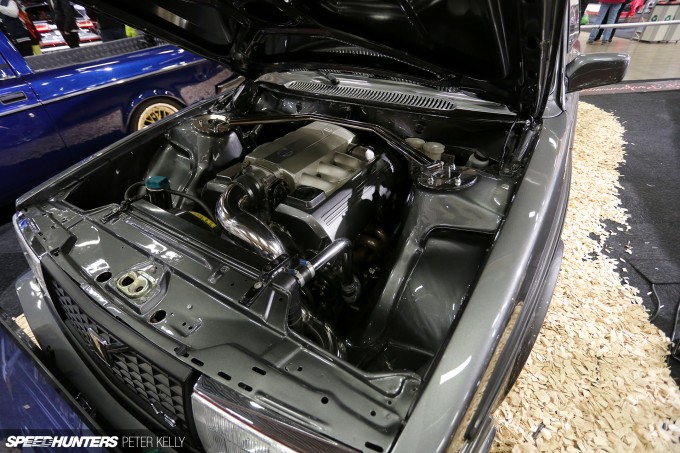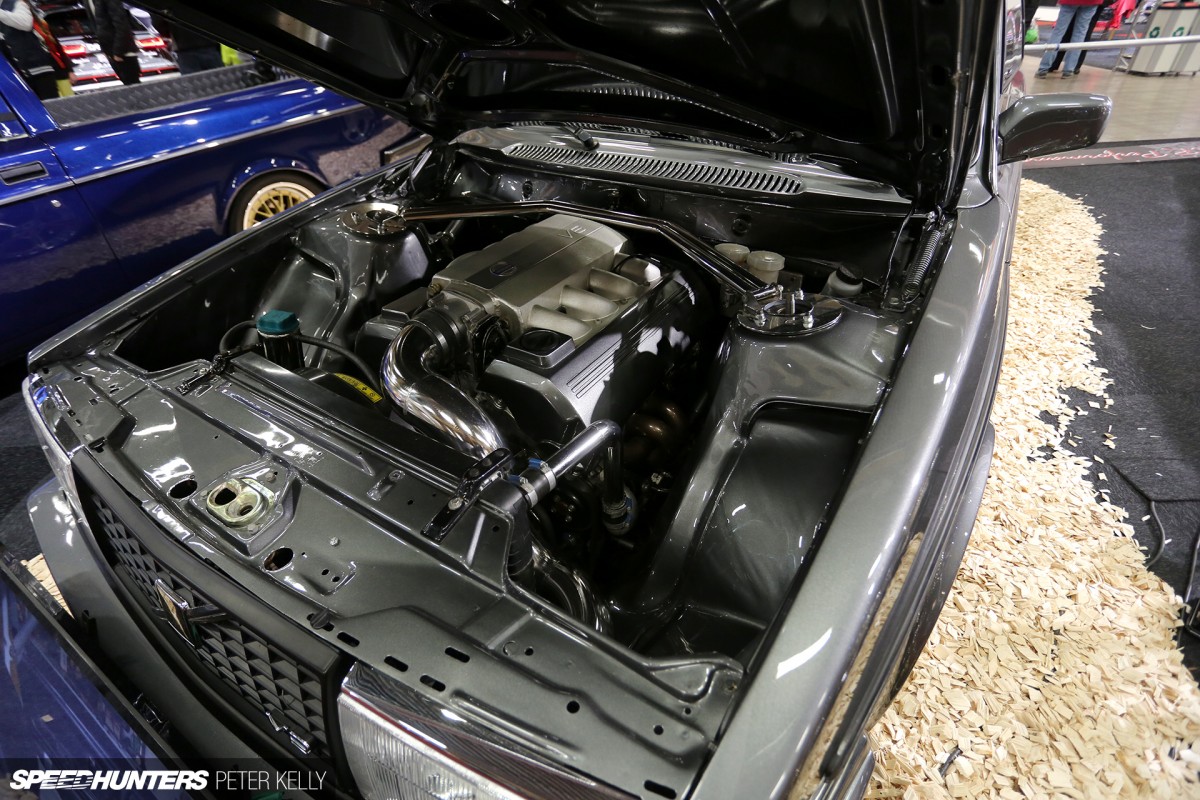 By that, we mean that the mint engine bay still houses a Volvo motor, although the cylinder count has since doubled. This is a lightweight alloy B8444S 4.4-litre V8, built under license by Yamaha and originally offered in the XC90 and S80 models. In those cars, the motor is actually transversely mounted and makes 311hp, while this car has it mounted in the more traditional north-south arrangement, backed up by a Toyota Supra gearbox.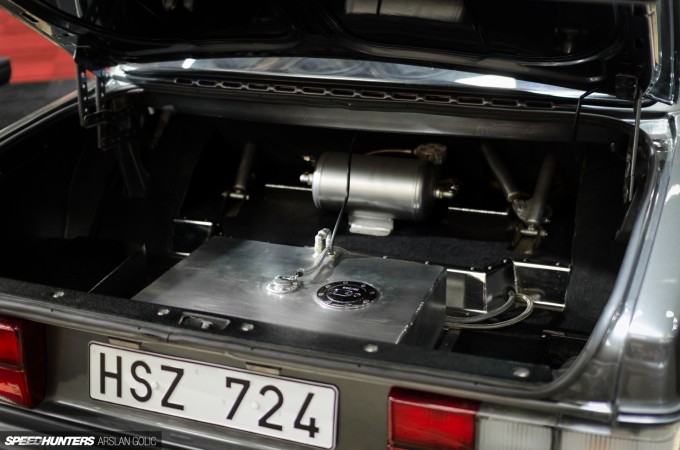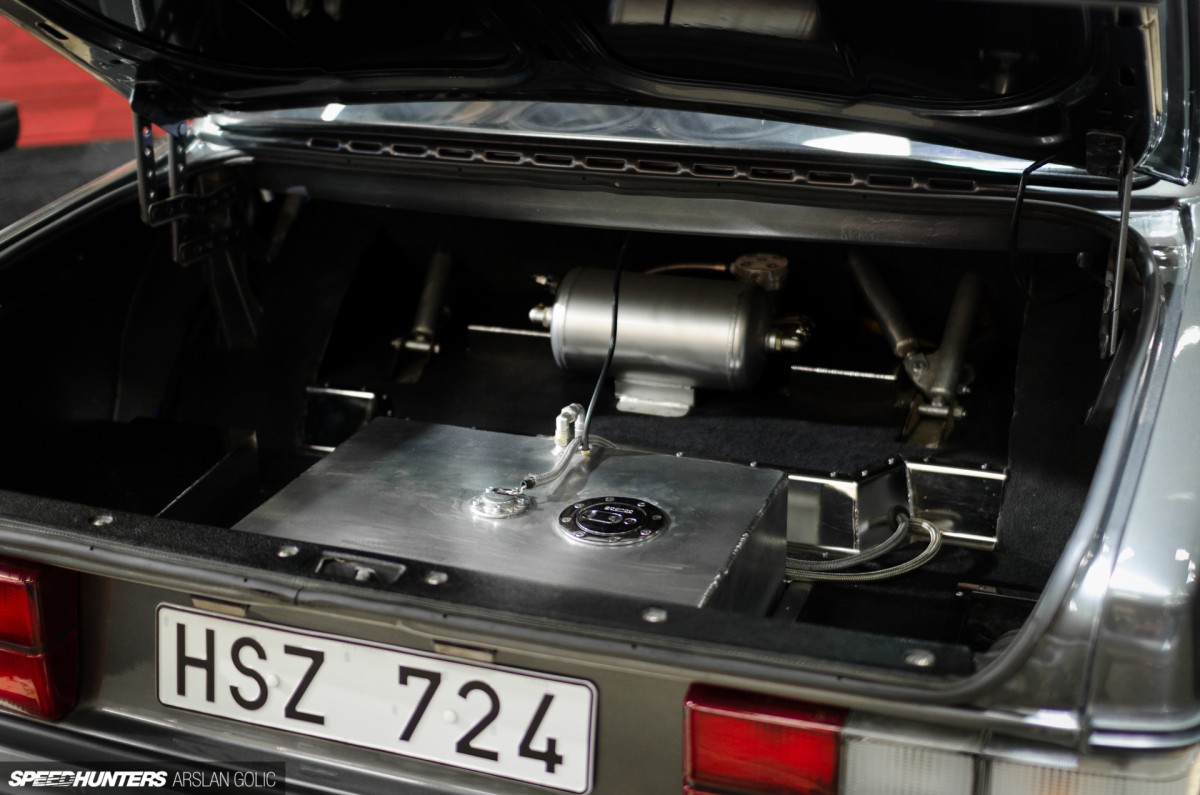 A peak in the back reveals that the car has been semi-tubbed, converted to a 4-link rear end and fitted with air suspension, while a fuel cell now replaces the low-hanging factory tank. Smooth power, a refined look and a super low stance… It just works.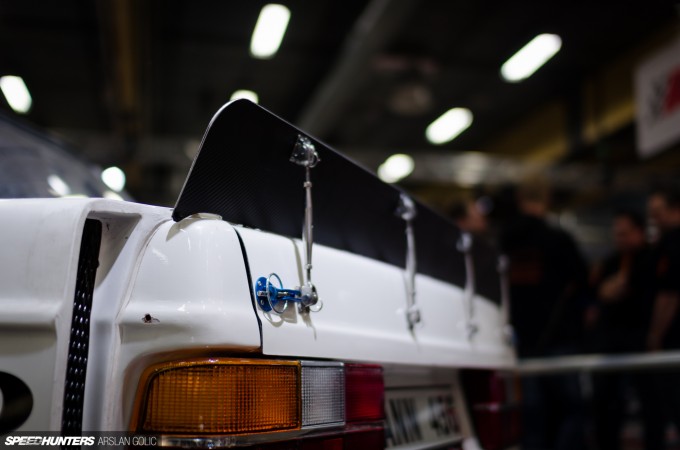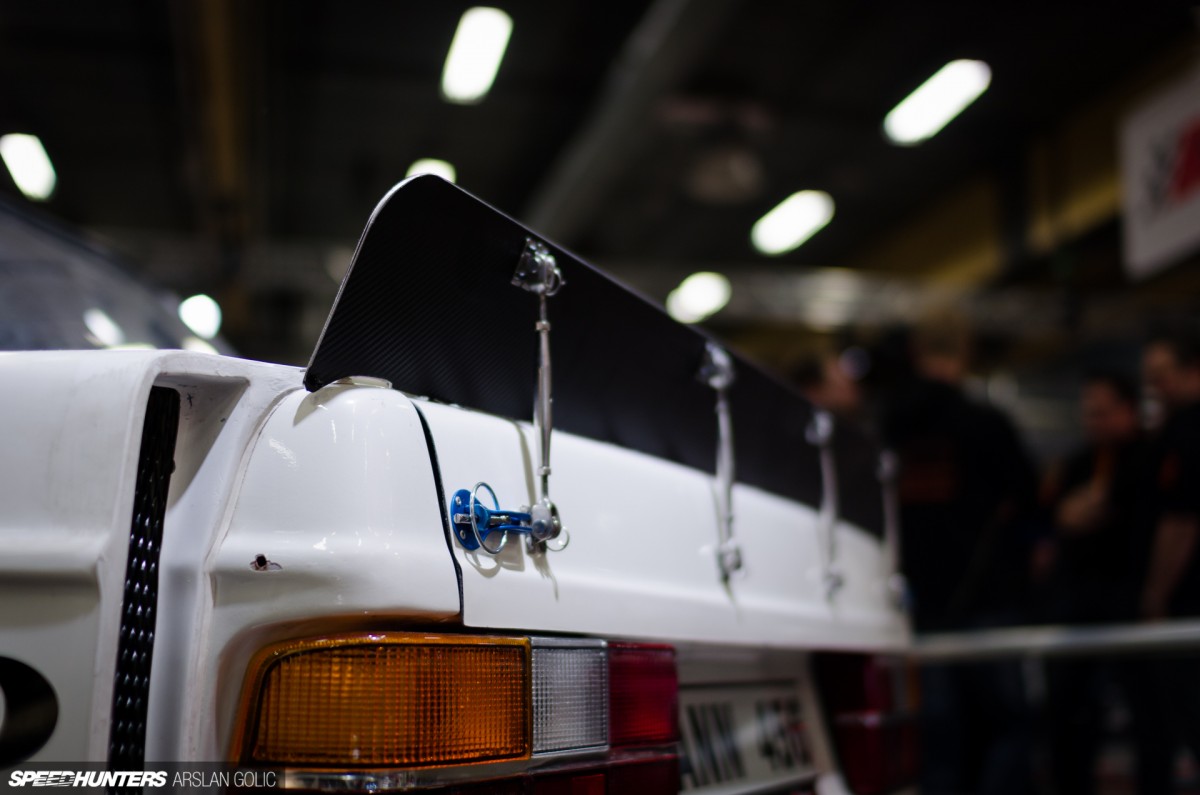 Choosing the cars on this list was definitely a hard task and you can be sure we'll be taking a closer look at some of these machines soon, but until then, check out some of the 240s that we've we've already featured, many of which were also on display at the show.
Peter Kelly
Editor-in-Chief
Instagram: speedhunters_pedey
pedey@speedhunters.com
Additional Photos by Arslan Golić
Cutting Room Floor