In kicking off a rather big trend in fashion-oriented car tuning with the wide-body conversions that RAUH-Welt Begriff sculpts for his clients, Nakai has certainly done a great job over the years. But did you actually know there are other Porsche shops in Japan doing their very own thing as well?
Apologies for the slight hint of sarcasm, but at times it seems that when anyone sees a wide-body 911 with Japanese plates on it they automatically assume it's an RWB creation.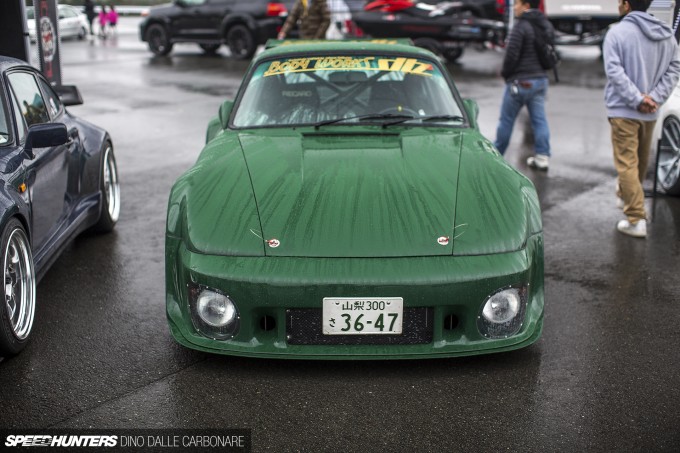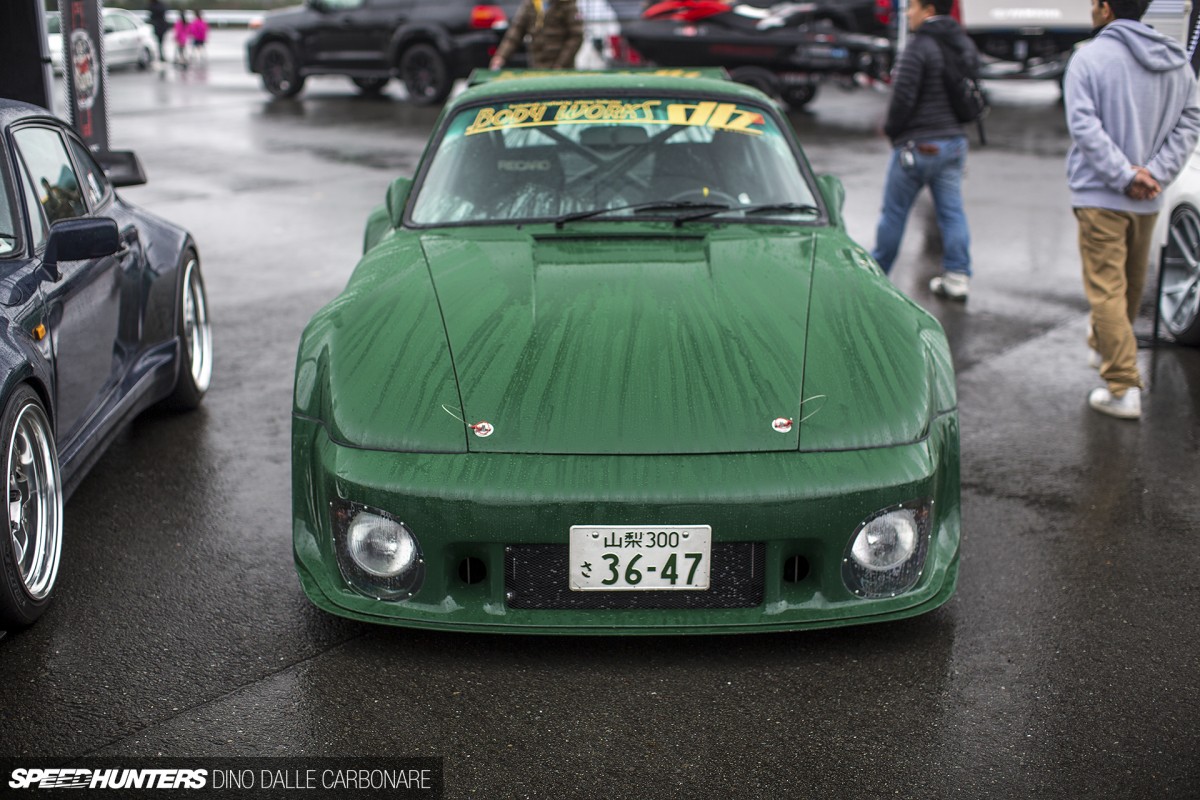 This 930 Flatnose – or Slantnose if you are from the States – is built by Body Shop DB where the 'DB' stands for Daibutsu or Big Buddha. Interesting name aside, this 911 is unlike anything I've ever come across in Japan. Let's take a closer look…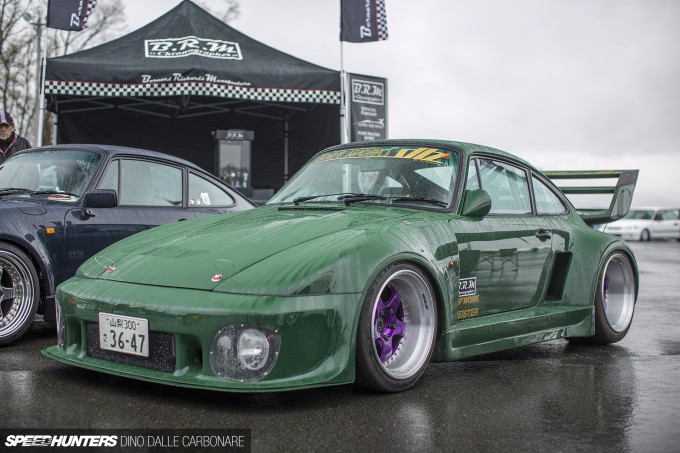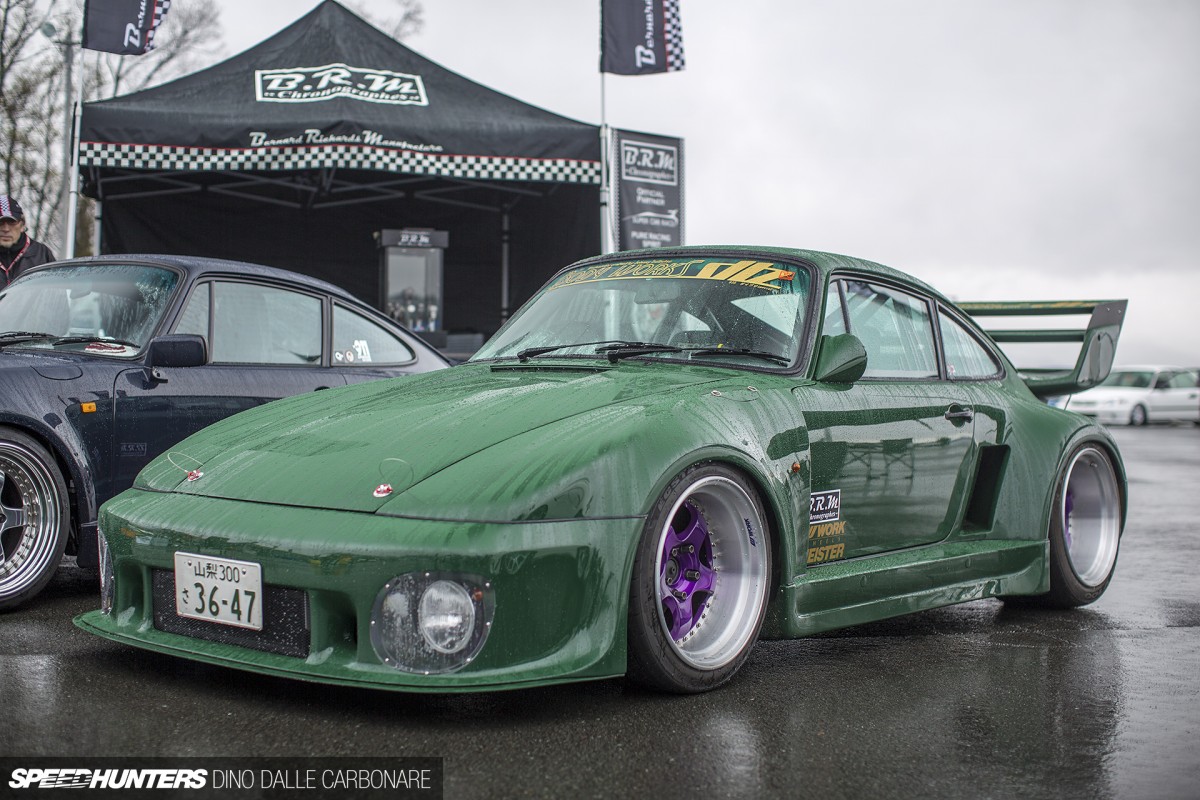 The Flachbau option offered on the 930 was a very pricey way to give your 911 a 935 race car look. The modification guaranteed a higher top speed than the regular fixed-headlight version, but it came with a slight weight penalty as the pop-up light assembly wasn't light. Look closely however, and you will see that the DB car has no pop-up lights at all – instead, large fixed projectors built into the race-inspired front bumper.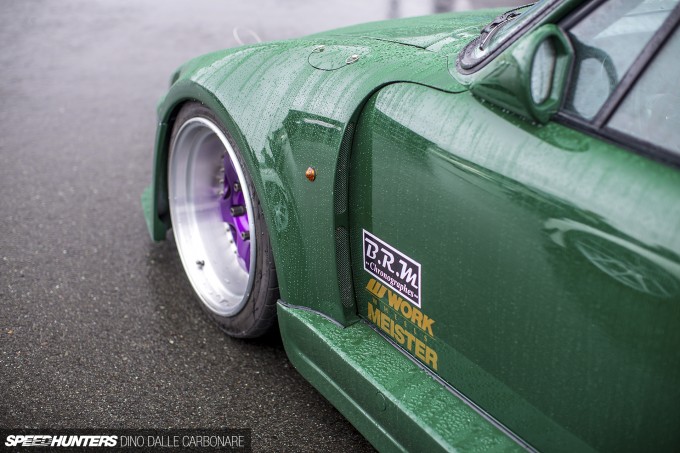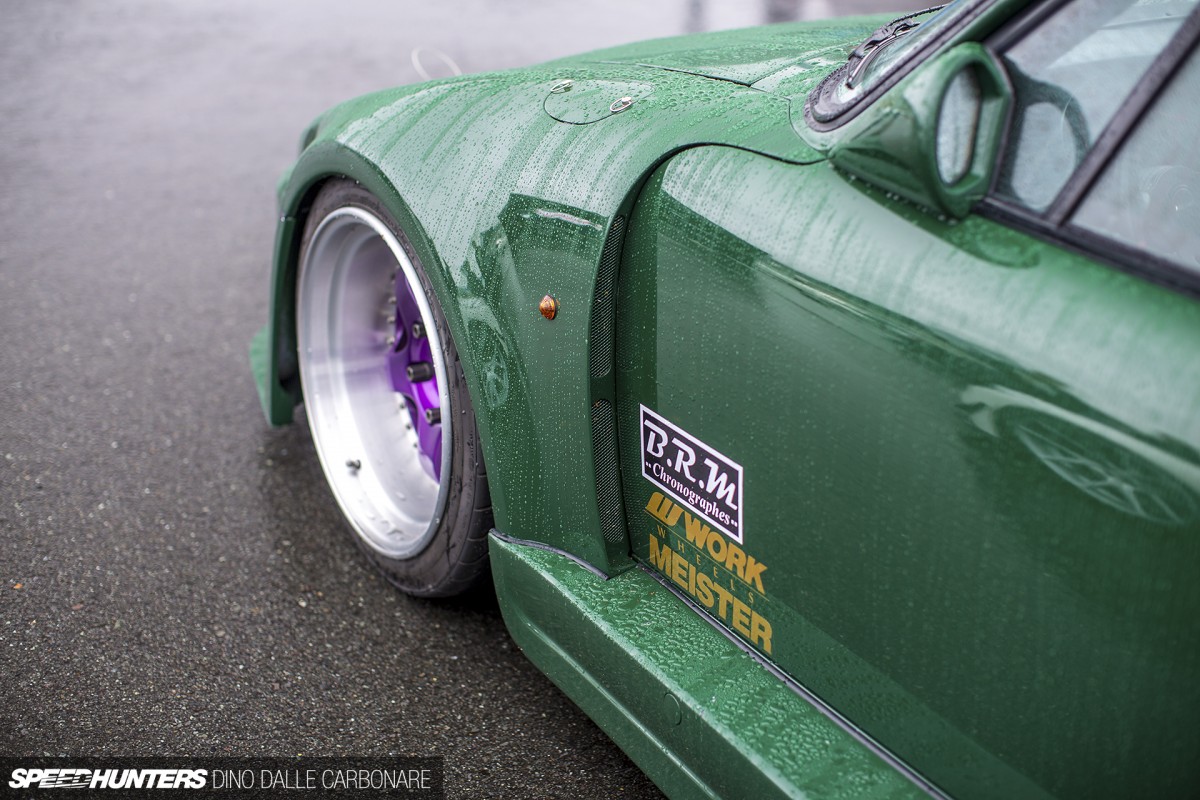 The wider FRP fenders are moulded into the flat nose and help to visually pump the girth of the car.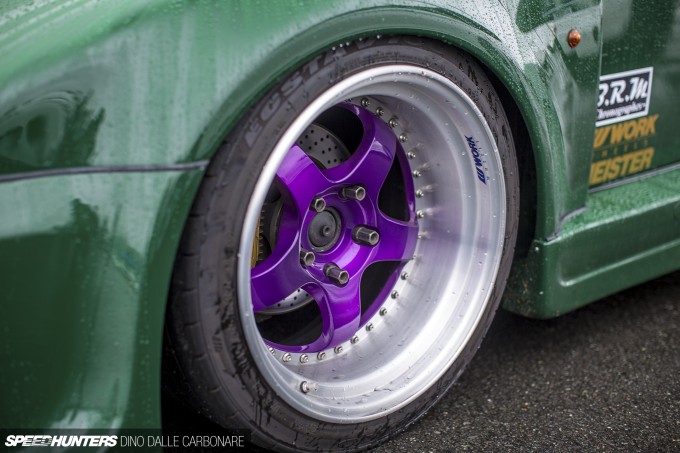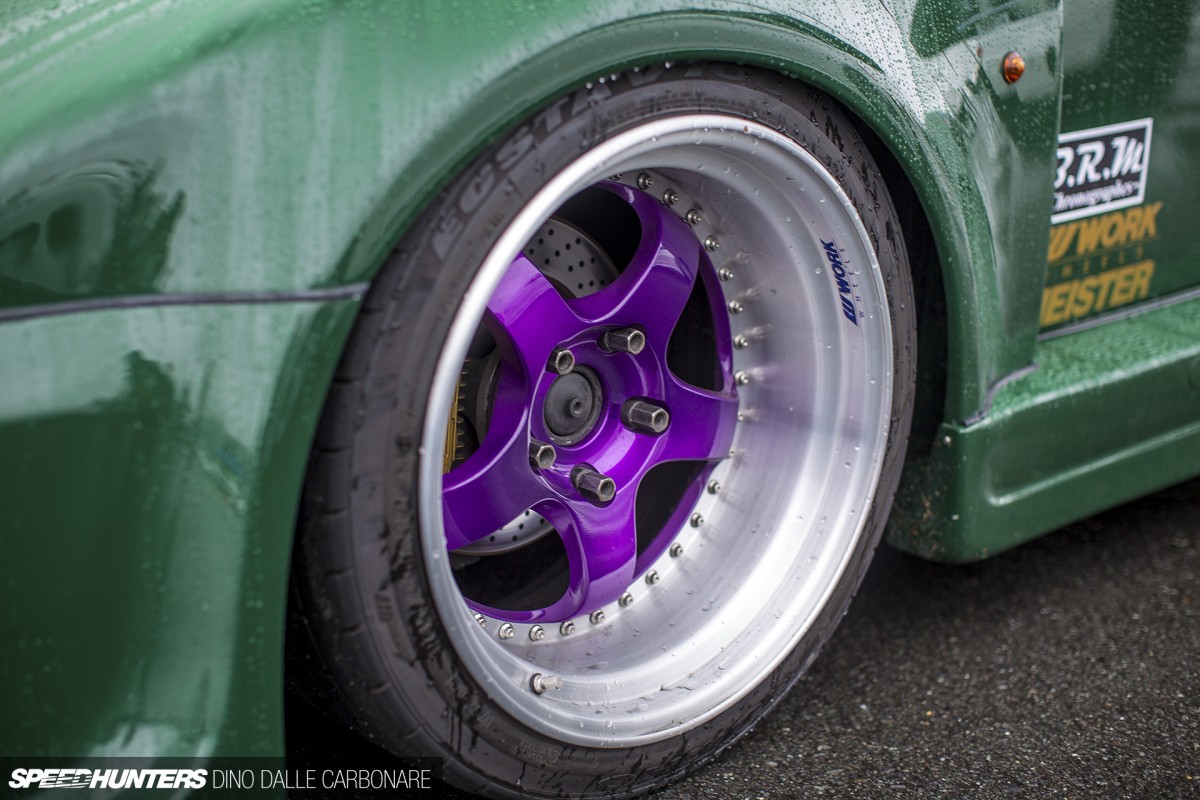 That's a good thing too, as the arches need to clear some pretty wide Work Meisters.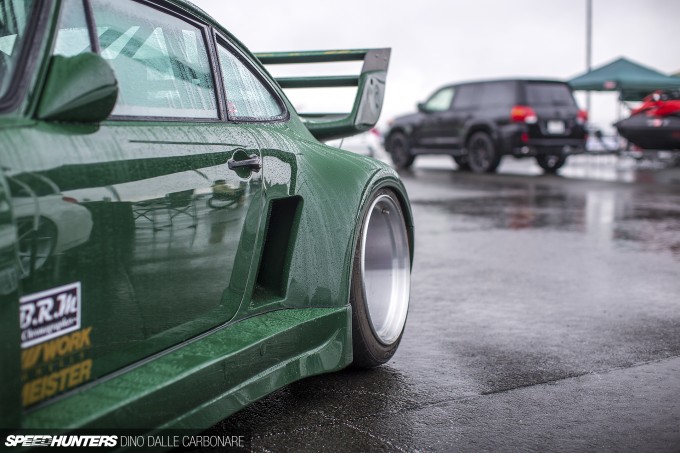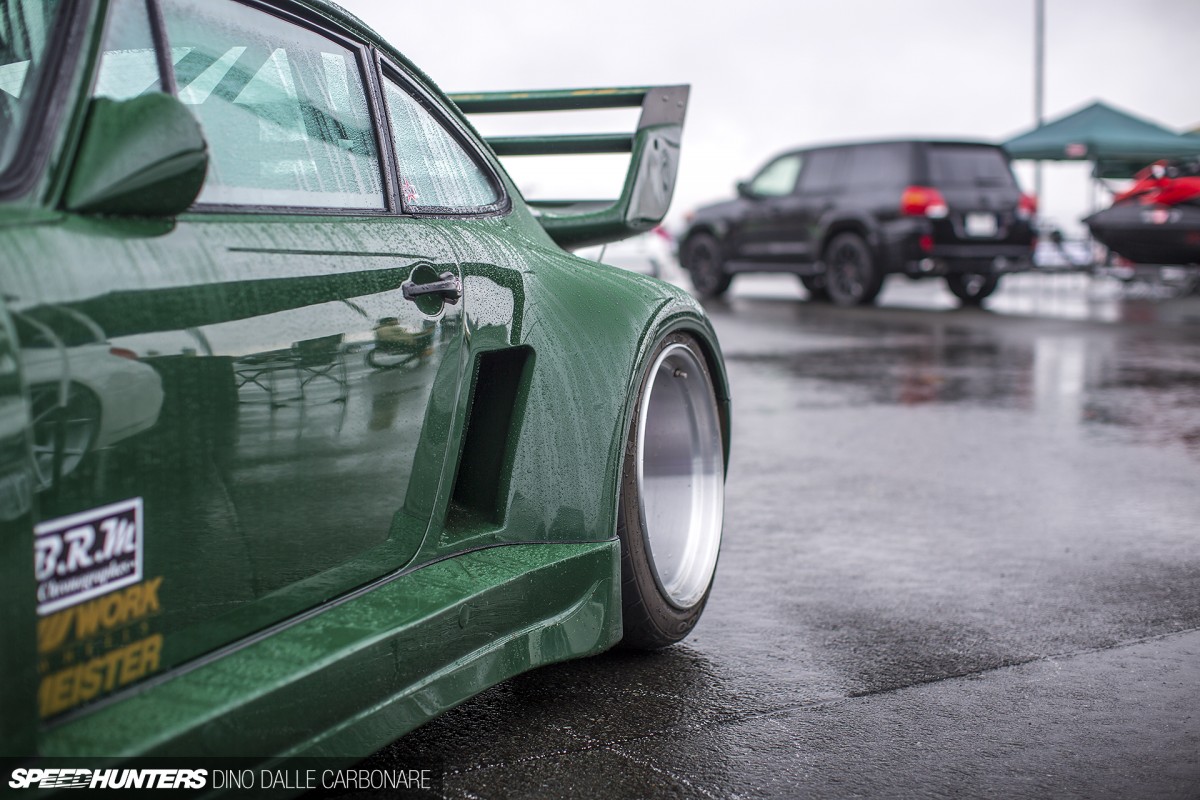 The rear has also been drastically widened with the lateral intakes stripped of their vanes and given a more RSR style.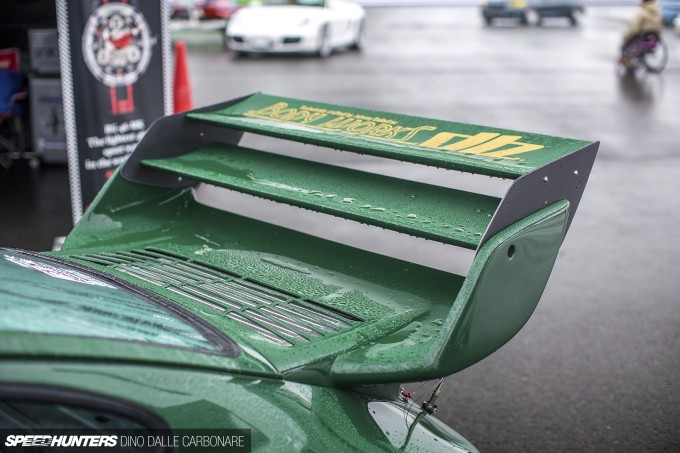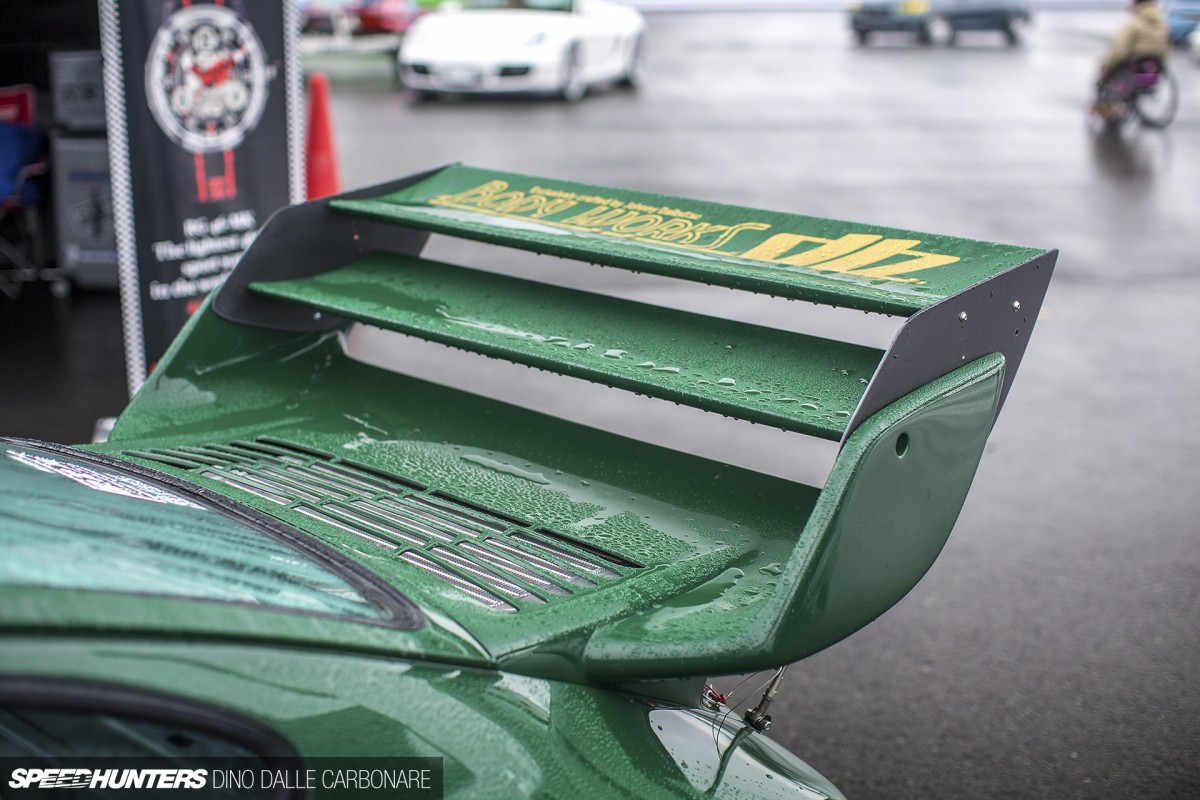 Then there's the must-have stacked rear wing.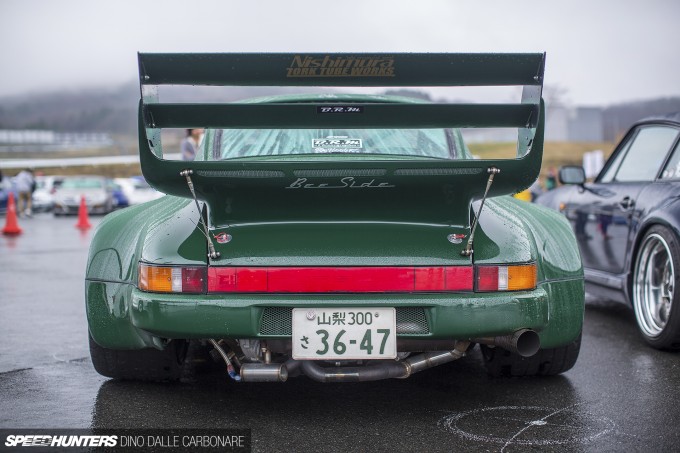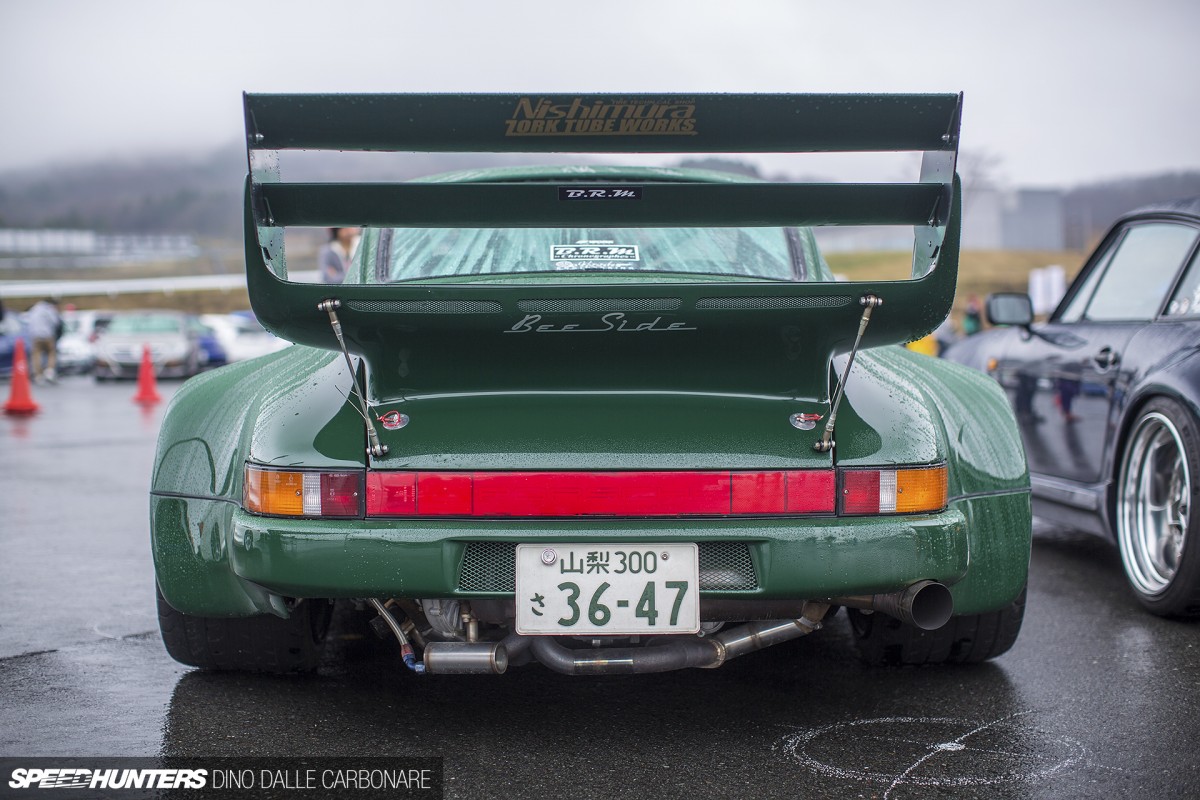 Now that's what I call a dramatic looking rear end! To stabilise the wing, a pair of metal supports have been added on each side, probably to protect it from too much structural stresses as it looked like it was all moulded out of FRP.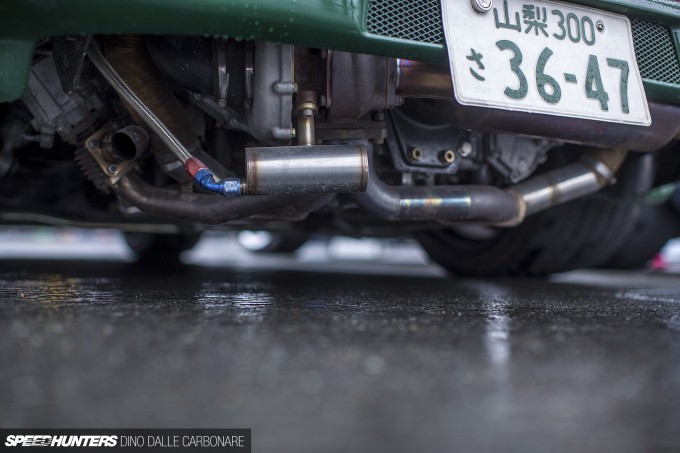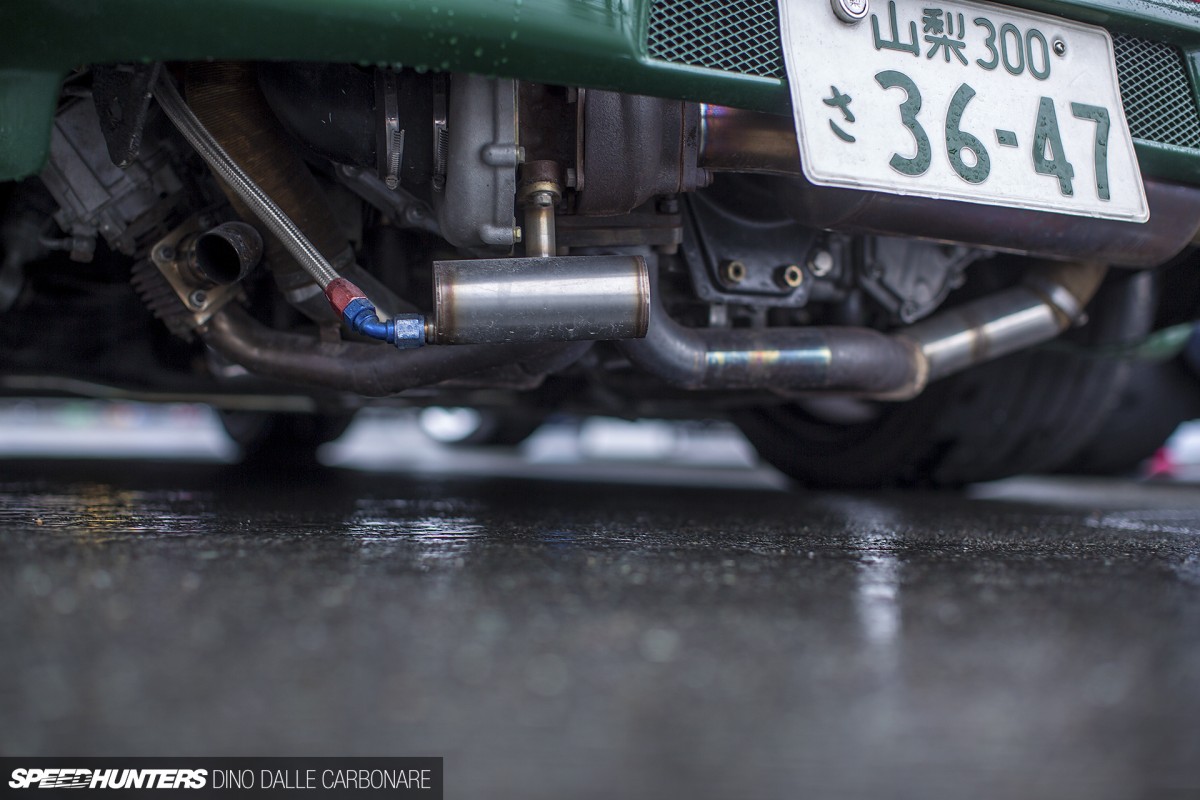 Seeing half of the engine's guts hanging down below the bumper is always something that makes these modified old Turbos so damn cool. Upon closer inspection, this particular car appeared to be running a modern day turbocharger and wastegate, all plumbed in place via a custom manifold.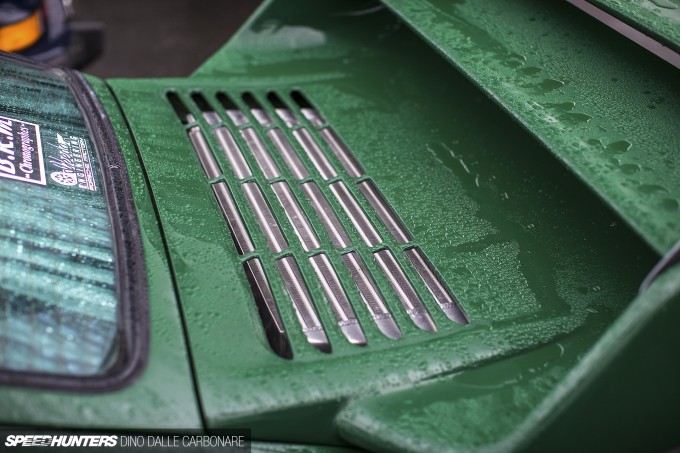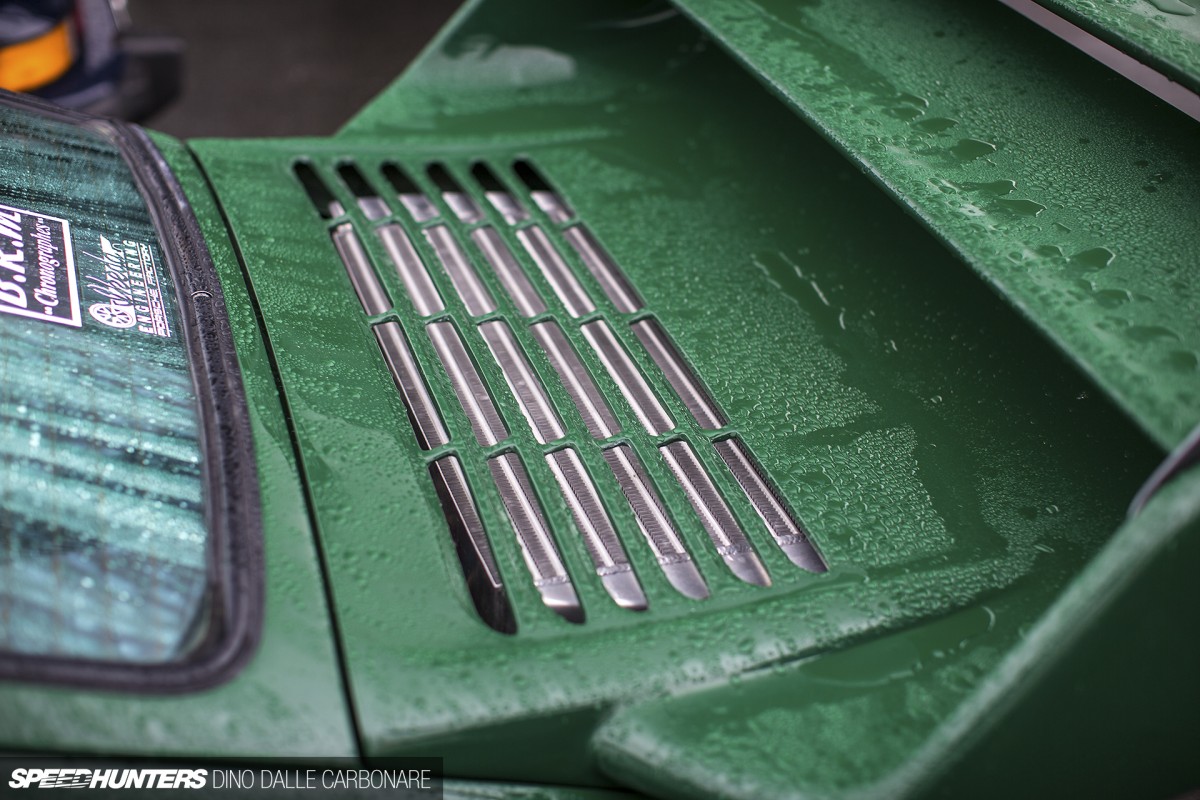 Through the grilled section on the engine lid it wasn't too difficult to make out what looked like a custom fabricated intercooler of generous dimensions.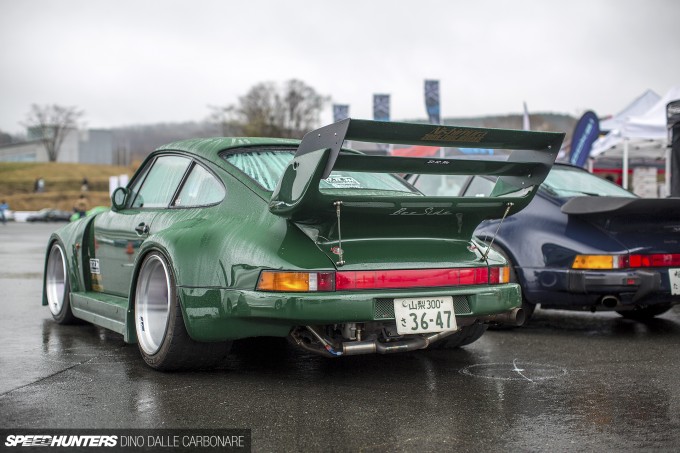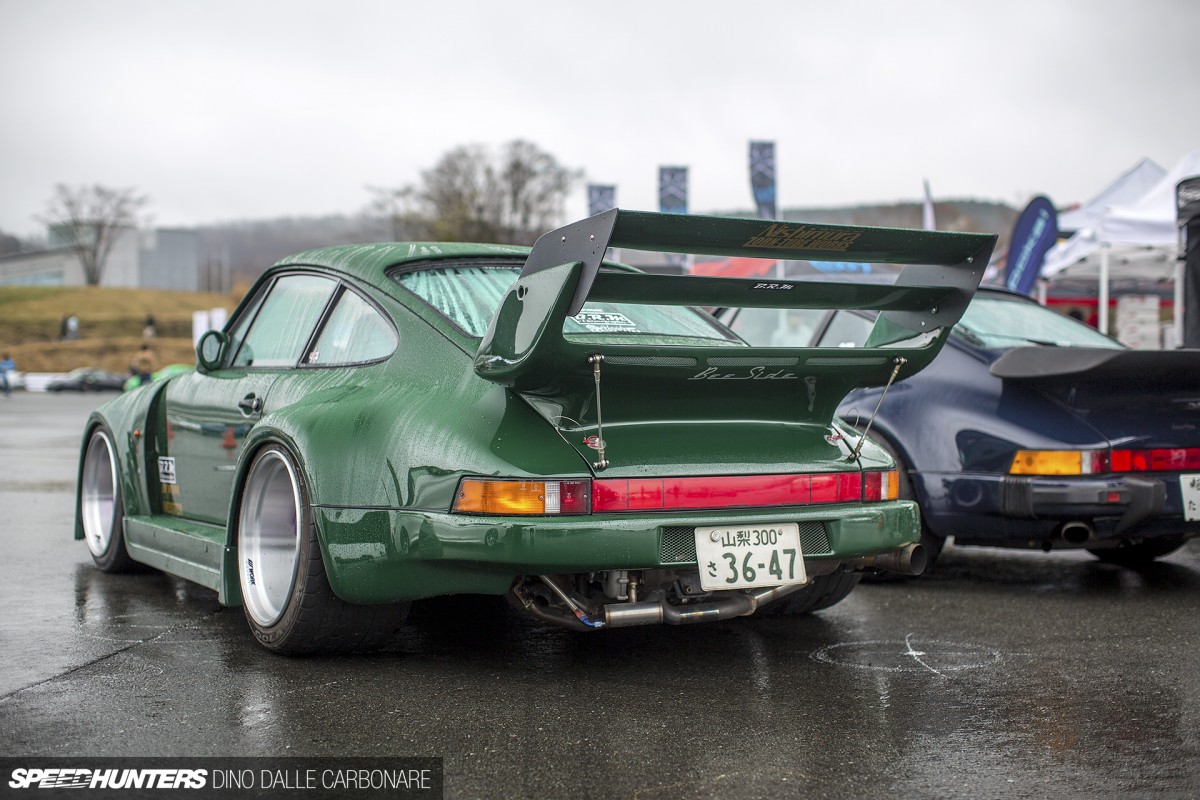 I love the blend of function and form here, and especially the way in which it's all been finished off with some Japanese style. Sitting next to it was a stock 930 Turbo, making this one of coolest displays at the Track & Show event.
Dino Dalle Carbonare
Instagram: speedhunters_dino
dino@speedhunters.com