What is the biggest omission from the BMW line up? Very simple – an M3 station wagon. Why BMW doesn't want to give us enthusiasts a car that would obviously rival models like Audi's RS4 Avant and Mercedes-AMG's C 63 Wagon is beyond me. Will it happen with the current version of the F30 M3? Probably not. So what are people to do?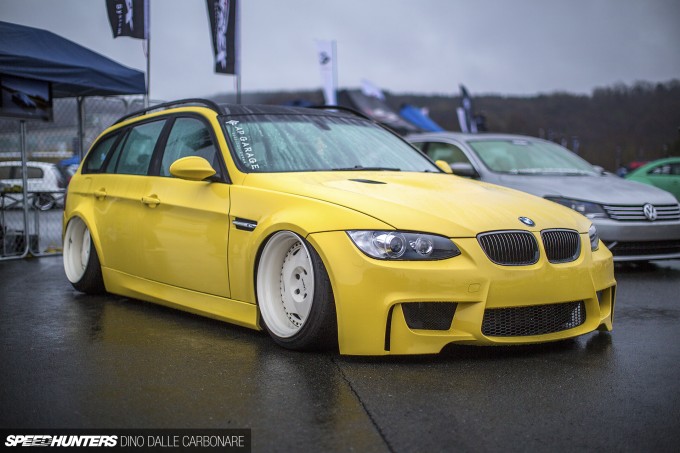 Well, they can make their very own using a bit of imagination – which is exactly what AP Garage from Osaka has done with this E91 Touring. Granted, it isn't running the M3's hard-revving 4.0L V8 under the bonnet – as appearance is all they were concerned with for this show-oriented build – but otherwise I think they've pulled off the M3 look rather well.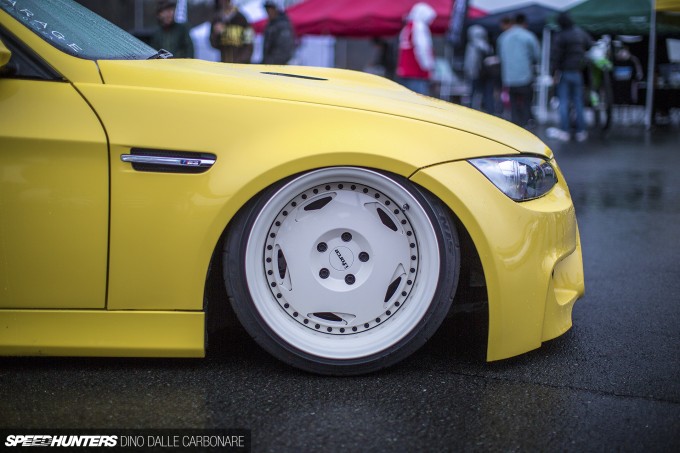 Up front a set of M3 fenders replace the narrower stock items, and while AP Garage were at it they made sure that the inner edges of the arches were cut and rolled to maximise the space within them. That allows the i.force FD-50HD wheels to tuck in neatly once the Airex suspension is dropped down to its lowest setting.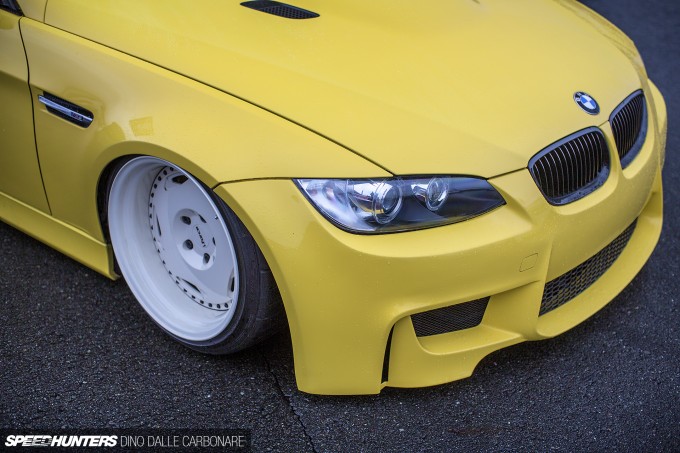 The conversion also includes an M3 front bumper, grille and bonnet to make sure that everything lines up as it should.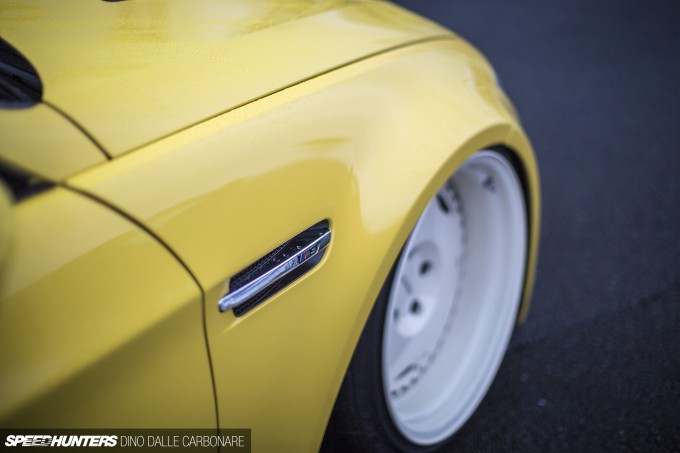 If you are out to steal attention at an event like The Check Shop's Track & Show at Fuji Speedway, where I found this BMW on the weekend, then selecting a unique colour is a must. The choice of pastel yellow certainly made sure this wagon stood out amongst the masses of low-slung show entrants.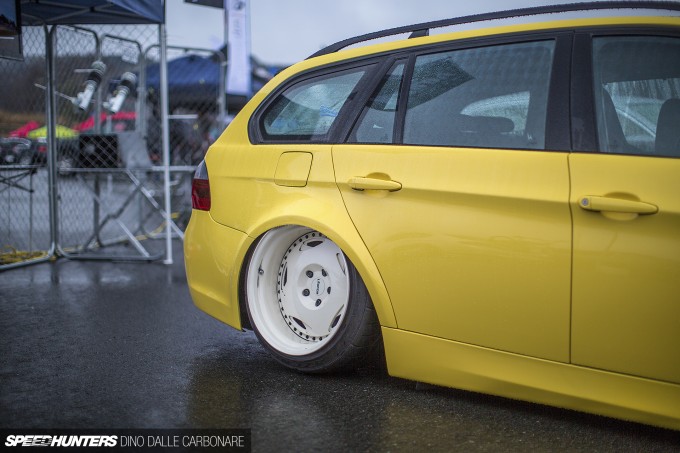 Rather than mimicking the M3's rear fender blistering, which was perhaps considered a tad too conservative for this project, AP Garage took care of the custom metalwork themselves. The radial widening of the rear arches follows the profile of the front ones, and opens up plenty of space for the wider wheel and tyre combo.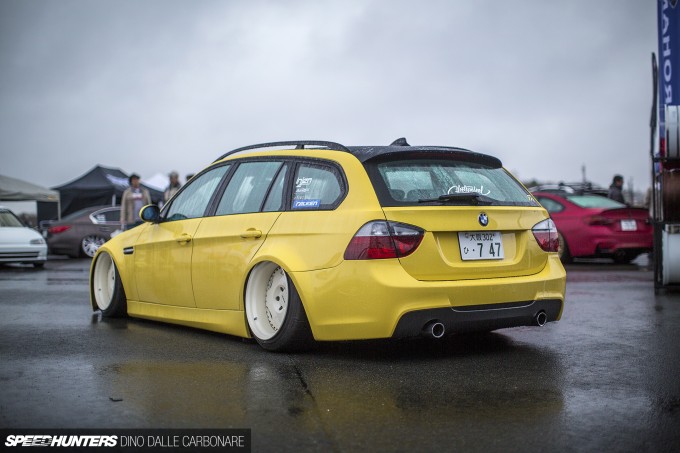 Aside from a black roof that imitates the M3's carbon one, everything else was kept stock looking. To me, it just adds to the well-executed feel of the project.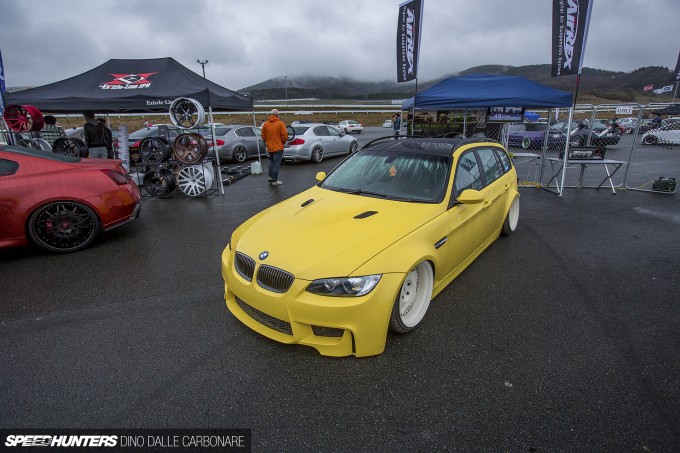 It's not the first time we've seen someone give their 3 Series wagon M3 flavour, so it's obvious there are a ton of people out there who are craving for an official M3 wagon from BMW. I know it would instantly become my dream family car.
BMW has given us the M5 Touring in the past, which you would think would be far more of a niche product, but no M3. What gives? BMW – listen to your fans!
Dino Dalle Carbonare
Instagram: speedhunters_dino
dino@speedhunters.com