The Mentor
They say that every good story should have a beginning, a middle and an end. The last two of these I don't have any issues with, but I must have re-written this introduction 10 times already. When we shoot feature cars and interview the owners, more often than not it's just a passing occasion. We might find the car online or at a show, arrange to meet, shoot it, have a chat and it usually ends with the completed feature story.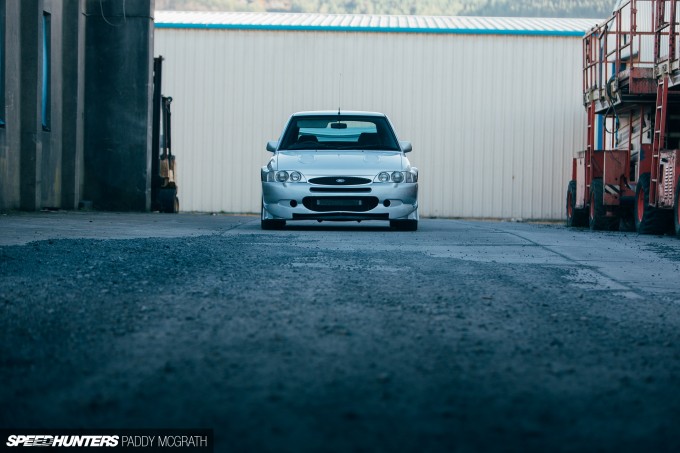 This isn't one of those occasions. You see, the Ford Escort Cosworth you're currently looking at belongs to a long-time friend of mine. In fact, I don't think 'friend' accurately describes our relationship.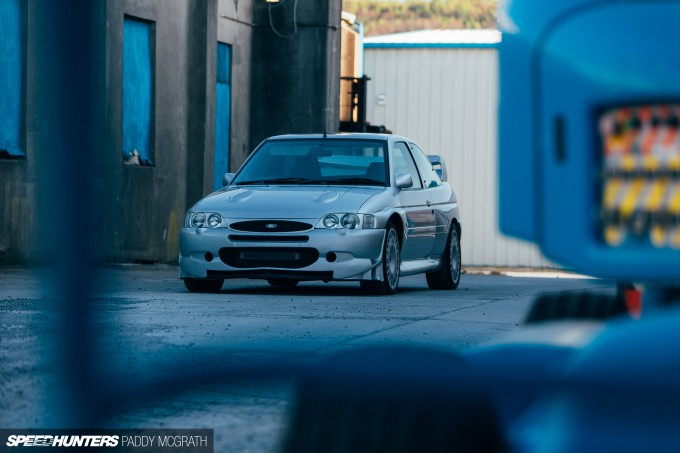 Back in my high school days, when everyone else was cramming for the next exam, I was blissfully reading copies of Redline and Max Power magazines at the back of the class. I always knew that I wanted to pursue a career within the motoring industry, but never could figure out just how I could make that career work.
Not far from my school, there was a small garage situated in a courtyard shared with other businesses. Inside this inconspicuous looking building resided a business called Autograph. Autograph was a signage business that specialised in vehicle graphics and in particular, the motorsport industry in Ireland. I can vividly remember sneaking away from my friends – who had no interest in cars – on our lunch break, just to sneak a peak at the latest factory-prepared, WRC-spec rally car Autograph were working on dressing in a fresh livery.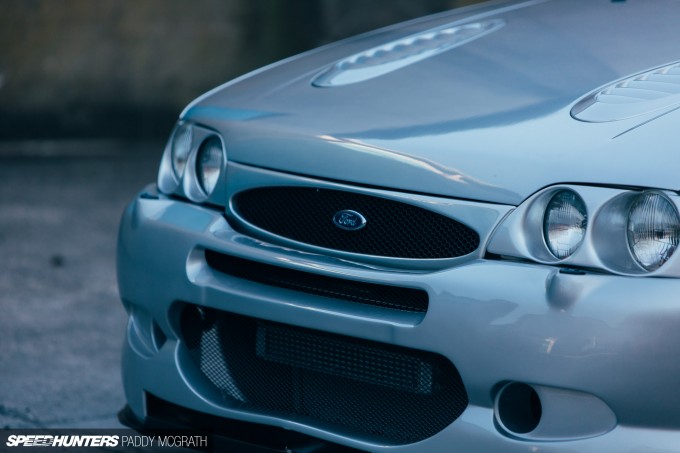 Jamie Kent was the main man behind this business and it was he who inspired me towards a career in motorsport media, whether he realises that or not. He always welcomed me into the workshop and was keen to share his latest designs with me whilst showing me the basic skills required for his craft.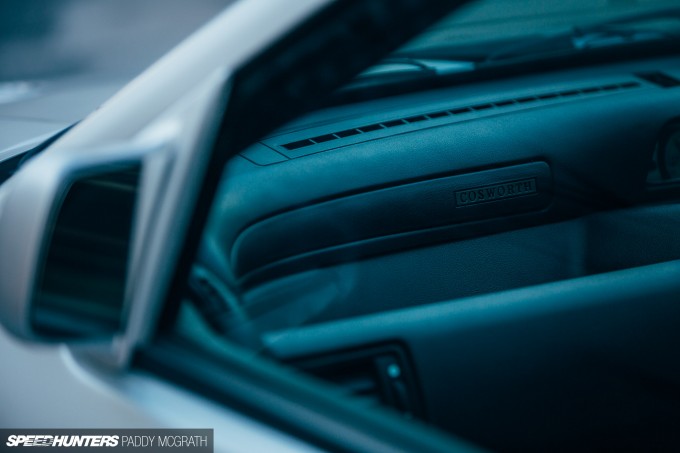 I learned so much from Jamie over the years and how to identify just exactly what good looks like. Beyond the business, Jamie was, and remains, the most diehard Ford fan I know. I often give him friendly stick over his love of the blue oval and in return, I usually get unrepeatable retorts. His love of Ford and of motorsport in general stretches far beyond the realm of spectator. He was an active participant in any way he possibly could. His pride and joy for many years was his own black Escort Cosworth, still a rare sight on the roads now, let alone back in the '90s and early '00s.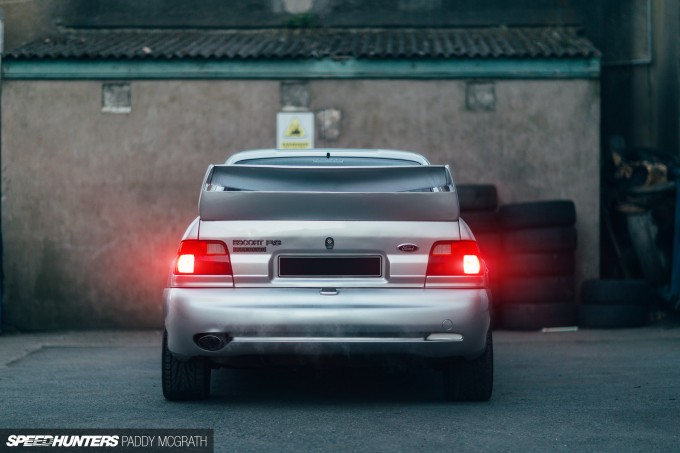 In fact, his Escort Cosworth was his dream car and something he had promised himself he would buy before he turned 25 years old. He remembers fondly standing outside the window of a local Ford dealership, staring at a brand new Escort Cosworth on the showroom floor. That would have been the first Escort Cosworth in our hometown and three weeks before his 25th birthday, Jamie would own the second one.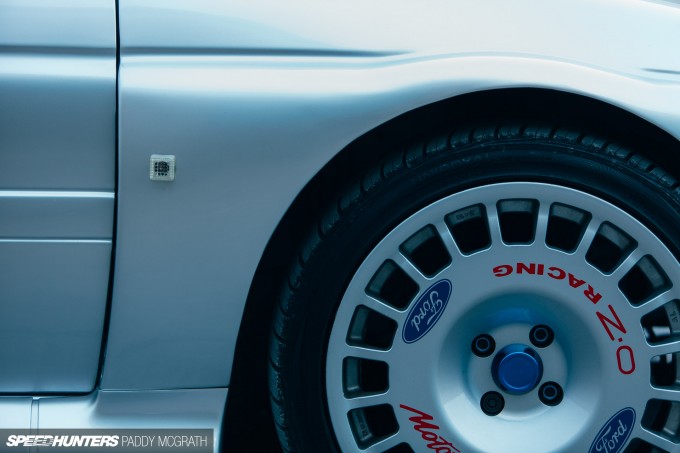 After 18 months of ownership, Jamie wanted to focus on his work and business. I can't imagine it was an easy decision to let go of your dream, but it was the decision that ultimately had to be made. He swore though, that one day he would own an Escort Cosworth again.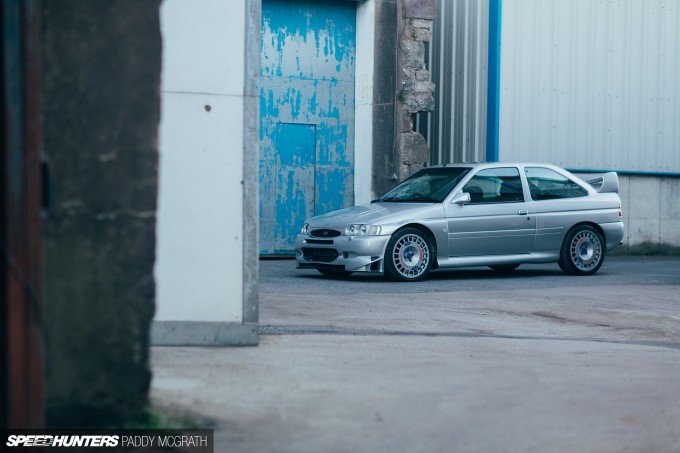 Then there was the accident.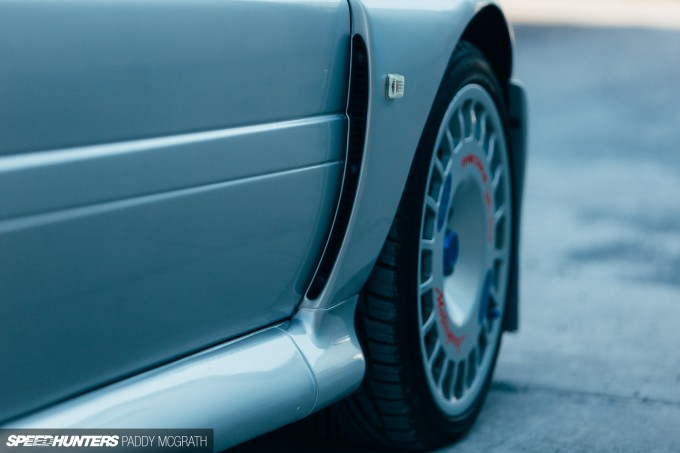 It has been over a decade since that day, but I still remember the exact moment I found out that Jamie had been badly hurt whilst navigating at national rally event. The details of which are unimportant, but there were a lot of people at the time who believed that Jamie wouldn't make it. I'm not a religious person, but like many others in our tight-knit motorsport community, I prayed everyday for his recovery.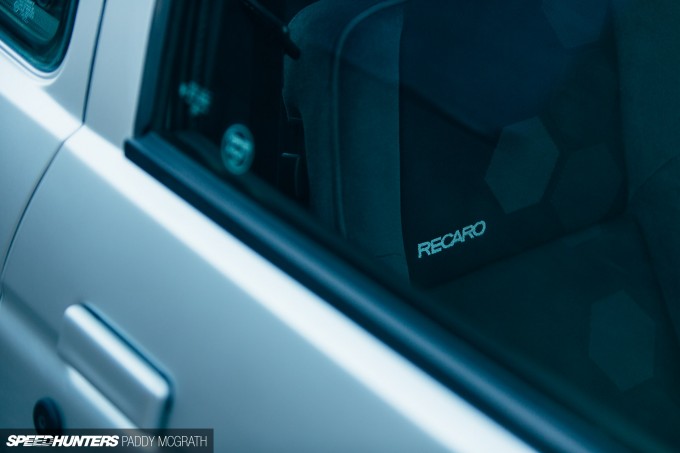 And recover he did. It was a long and tough journey for Jamie, but he made it out the other side and it's something that every one who knows Jamie is grateful for. Unfortunately, the accident left Jamie with the ability to only drive automatic cars. As you're about to see however, this restriction had little impact on Jamie chasing his dream car one more time…
A Pure Bloodline
If you've already chased and caught your dream car once, surely doing it a second time is going to be at least a little bit easier? This time though, things would be different for Jamie. On a shoestring budget he needed to figure out how to not only acquire his second Escort Cosworth, but also how to adapt it so he could enjoy driving it once more.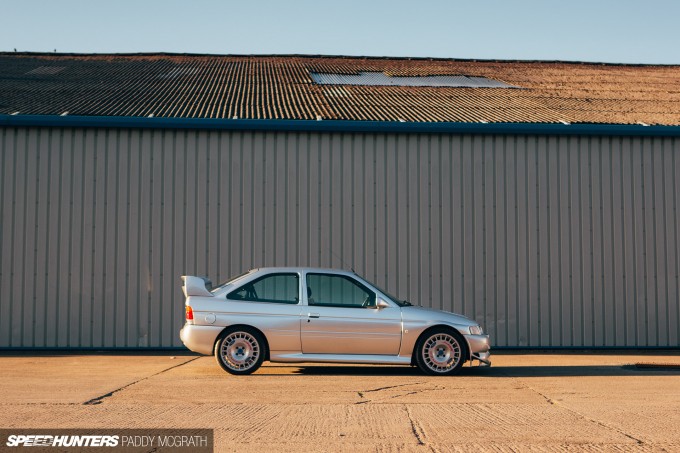 As you might be aware, the Escort Cosworth was only ever available in manual with a turbocharged 2.0-litre YB Cosworth engine and four-wheel drive. Needing to think outside the box, Jamie needed to come up with a plan to create an automatic transmission equipped car, but also something that was loyal to the Escort Cosworth's heritage. I can't begin to emphasise just how diehard Ford Jamie is, and I'm sure he lost many nights of sleep as he antagonised over the decision to rip the YB motor from its home.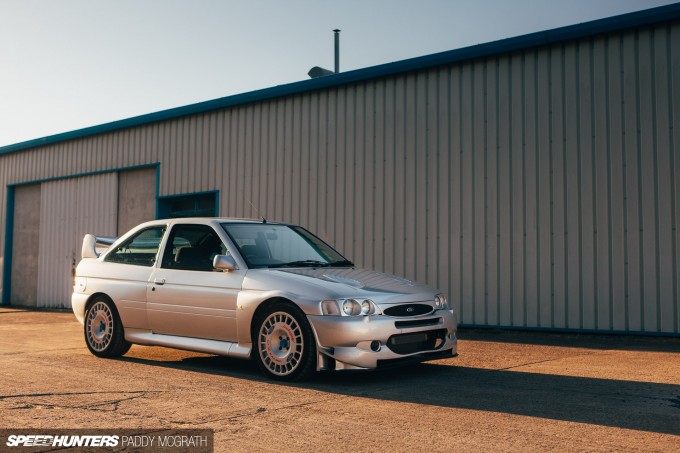 But then there was a discovery which defined this particular car's build. Back in the mid-1990s, Ford created a one-off rear-wheel drive prototype based on the Escort Cosworth chassis. This prototype featured a 2.9-litre 24V Cosworth built V6 sourced from a Ford Scorpio mated to the Scorpio's own automatic gearbox and was aimed at tackling Volkswagen's VR6 engined cars of the same era. The prototype never made it past the product planners at Ford, but the car itself did make a couple of rare appearances over the years at various Ford shows in the United Kingdom.
This link was all that Jamie and his friends needed to plough ahead with his plans of building a legitimate Escort Cosworth with an unrivalled and interesting associated history. Most importantly, the car would be respectful to the Ford family and heritage.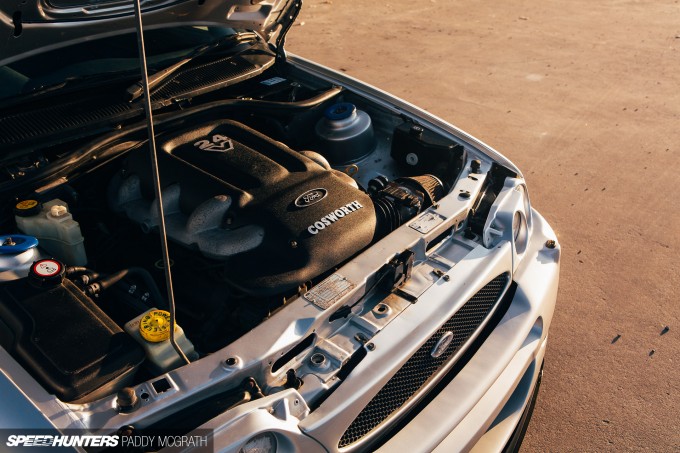 The beauty of the swap was that no cutting was required to install the larger capacity naturally aspirated engine and its gearbox. The gearbox tunnel which was originally designed to house a four-wheel drive transmission provided more than enough room for the electronically controlled automatic gearbox. The only required modification was to lower the front subframe – a Ford Sierra item – by just around an inch, to sit the Cosworth V6 low enough for the bonnet to close.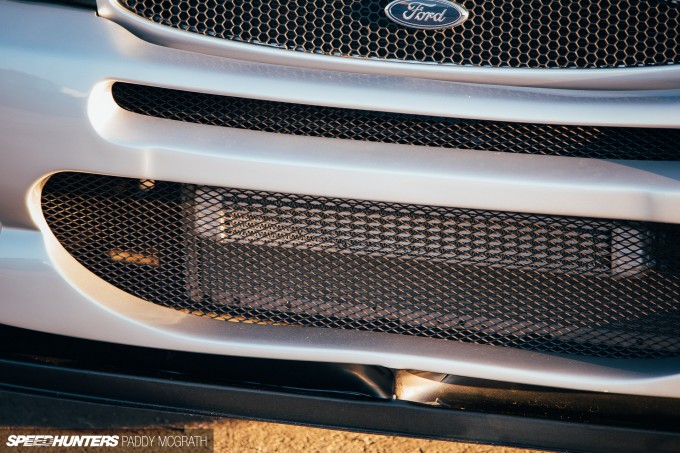 The gearbox, which features its own external oil cooler, has its line pressure controlled by the engine management system and selects its gear ratio whilst reducing torque on upshifts for a smoother gear change in sport mode.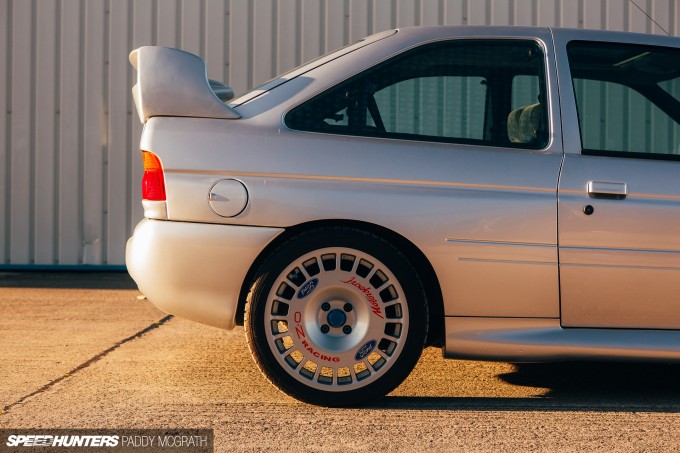 Despite the 2.9L V6 making around 15hp less than the stock YB inline four, when you allow for drivetrain losses the amount of horsepower transferred to the ground remains comparable between the two. Yes, the four-wheel drive system will allow for a quicker getaway from a standstill, but the rear-wheel drive setup – an all Escort Cosworth rear end – provides its own benefits to the driving experience.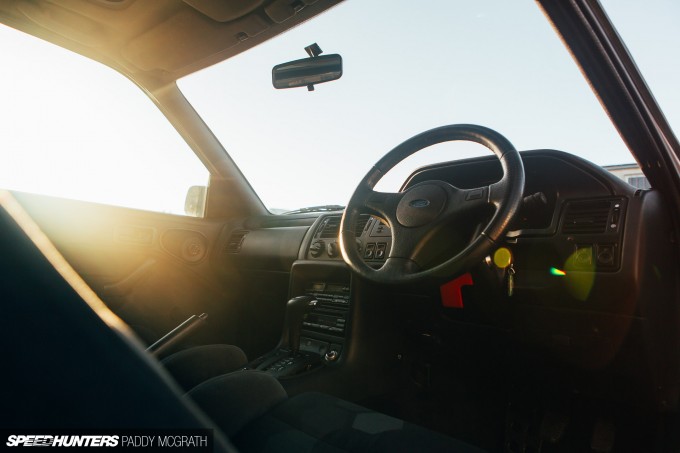 Asides from the gear selector, you would be hard pushed to tell the difference on the inside of the car as Jamie has chose to keep everything Ford where possible.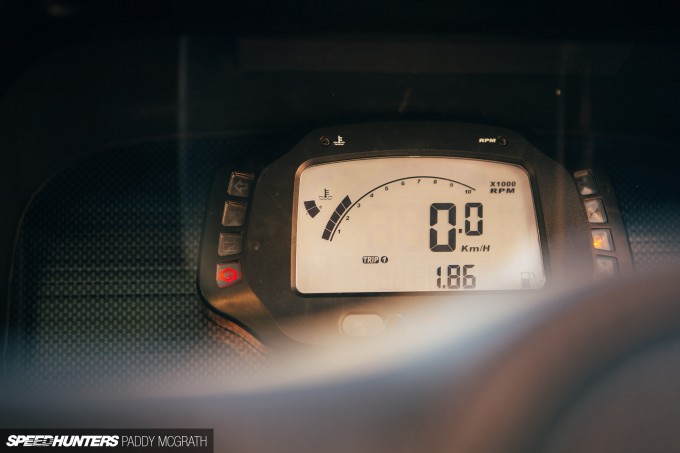 The only standout change is the removal of the standard Escort Cosworth clocks for a digital cluster. The only reason for this is that the stock Escort Cosworth uses mechanical means to measure speed, whilst the V6 and automatic gearbox uses electric sensors. As far as I'm aware, it's the only non-Ford part on the car.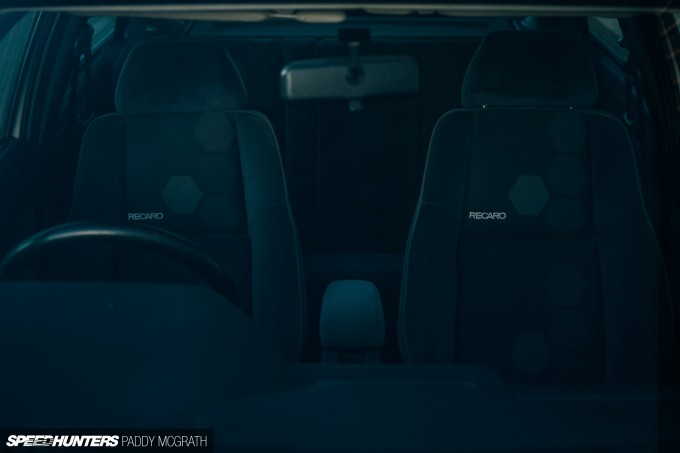 The original cloth Recaros remain, which have survived in excellent condition.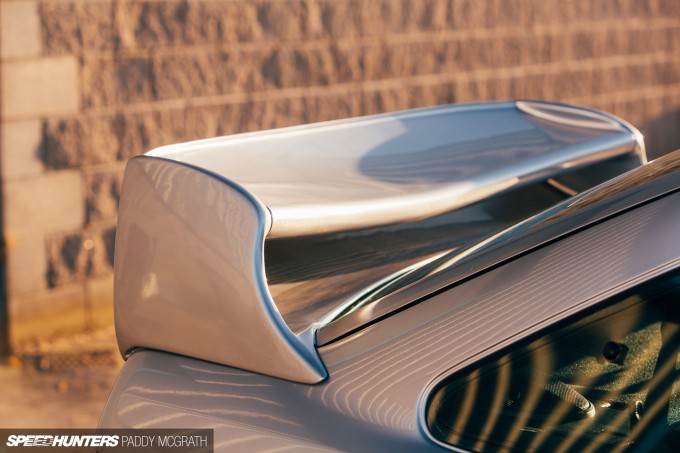 The exterior has probably seen the most amount of change, although remains a Ford-only affair. A WRC wing replaces the iconic whale tail, but works perfectly with the other WRC panels including the front wings and bumper.
A New Beginning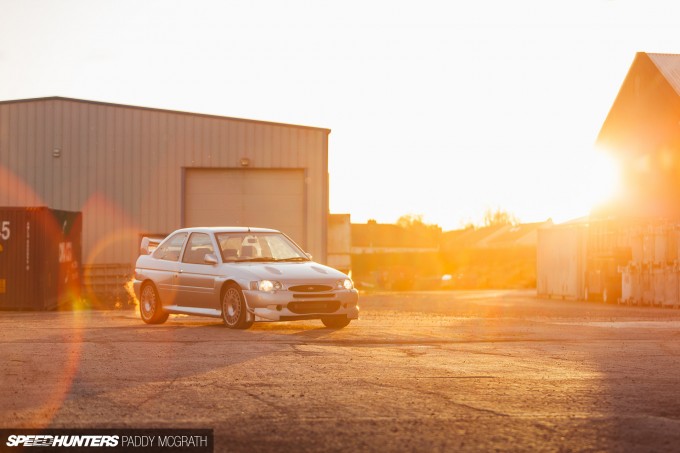 It's clear from the photographs that Jamie was chasing a particular look for his Escort.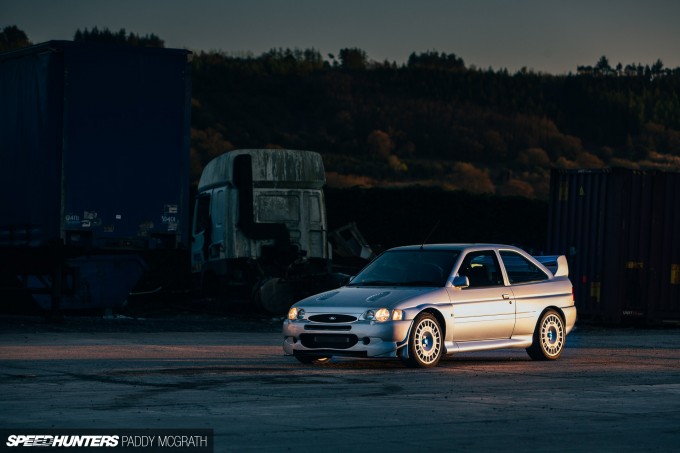 A nose-down aggressive look that wouldn't look out of place on a 1990s World Rally Championship tarmac event. The Compomotive THs – dressed in O.Z. Racing and Ford Motorsport decals – are a common substitute for the ultra rare (and extraordinarily expensive) Group A O.Z. wheels.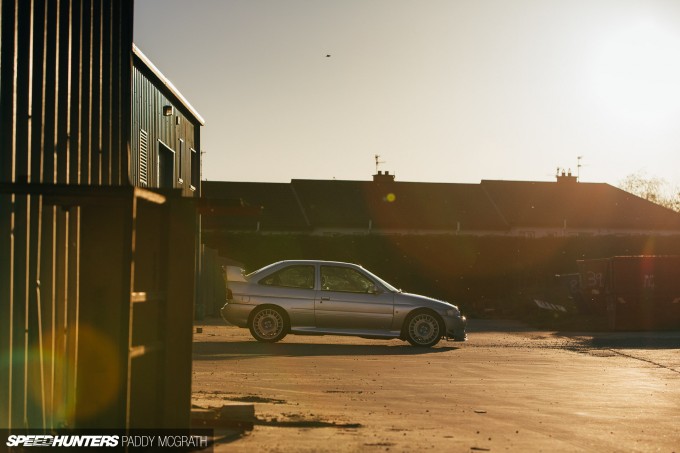 What Jamie and his friends have created here though isn't the end of this car's particular journey. In fact, it's just the beginning as he now has the base car that he can work with for the next stage of his car life.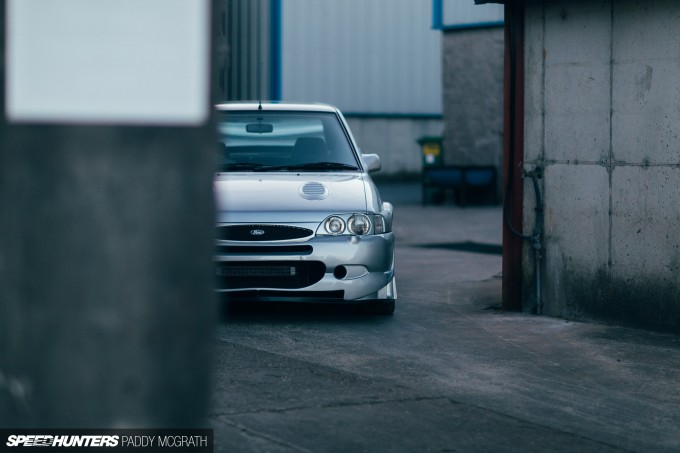 The Cosworth V6s are remarkably tuneable too, with 300hp being offered up relatively easily.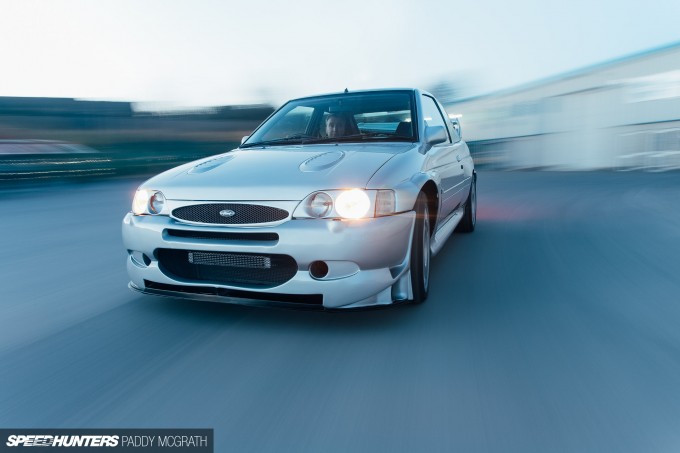 The car will likely still attract negative comments from those who don't know the story behind Jamie or the car, but it's something I think Jamie is perfectly okay with. When a lot of people would have left their passion for cars behind them after what he's endured, Jamie came back fighting even stronger and has created a car that's more interesting than any other stock Escort Cosworth out there.
He's built a car that's worth talking about and ultimately, that's what deserves to be celebrated.
Paddy McGrath
Instagram / Twitter: @pmcgphotos
paddy@speedhunters.com
Cutting Room Floor