Calm Like A Bomb
It's not actually that difficult to see a Formula 1 car. Images of them are all over the internet. Every couple of weeks you can see a pack of them running around on TV. Show cars turn up at events every so often. However, seeing is one thing. Experiencing the ear-splitting, primeval roar of a fired-up F1 car – even at rest – is quite another.
Held at the modern Grand Prix venue of the Circuit De Catalunya near Barcelona in Spain, one of this year's Spirit Of Montjuïc festival's many coups was assembling a mighty grid of Grand Prix cars of the '70s and '80s. These were part of the Gran Premio F1 Historica, celebrating the glorious period when high airbox, huge-tyred F1 monsters smashed around the hilltops overlooking Barcelona, utilising the famous – and infamous – Montjuïc Park circuit.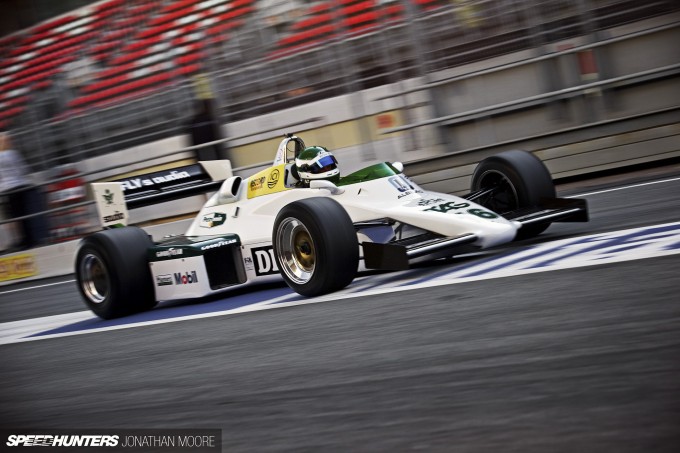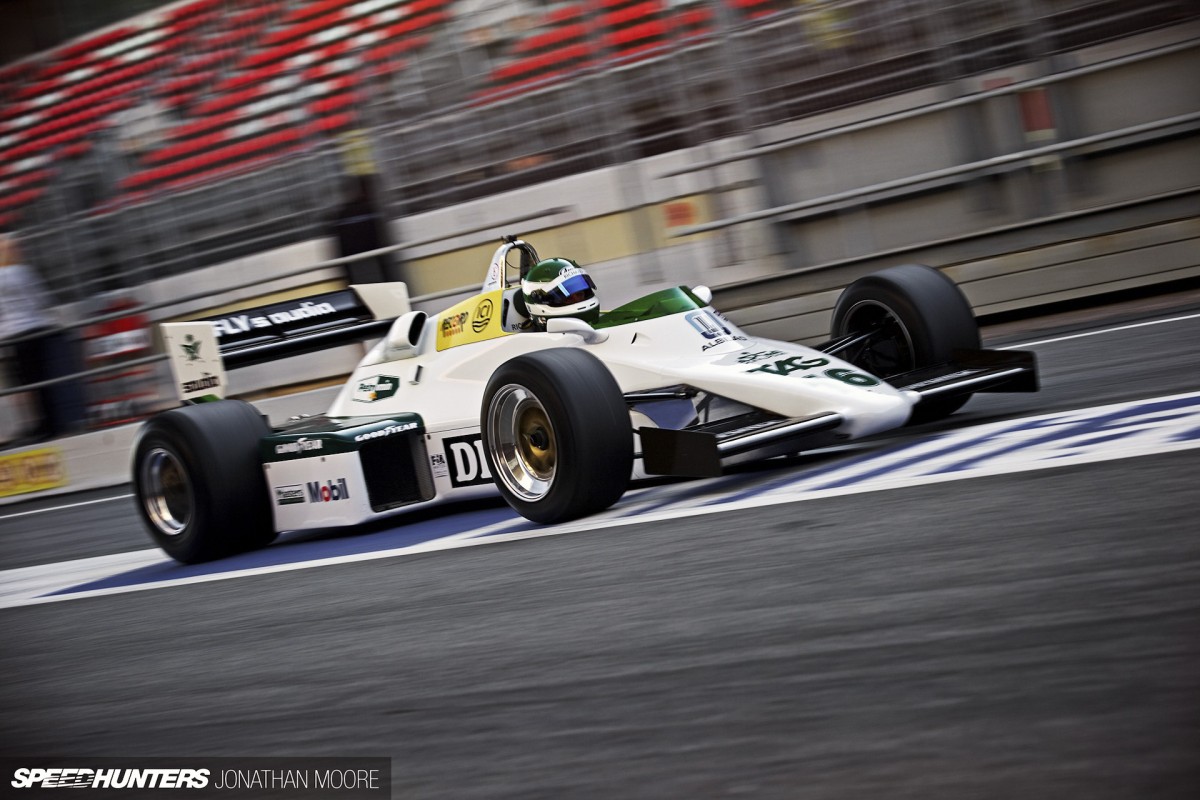 No matter the cool reaction I have towards today's GP cars via the TV, I also know there's absolutely no question that if I saw one in action I would quite likely start giggling with uncontrollable joy. Forget all the nonsense about them sounding too quiet, or being 'so easy to drive'. Like our necks could stand up to that kind of G loading for two laps, let alone the best part of two hours. Watch almost any F1 (or other high-end racer for that matter, viz an Audi R18 or other LMP1) seemingly defy physics through a corner and you'd have to be a robot not to be at least a little impressed.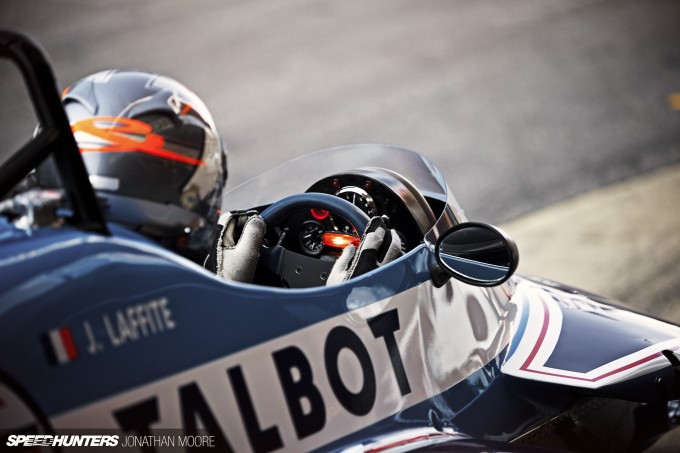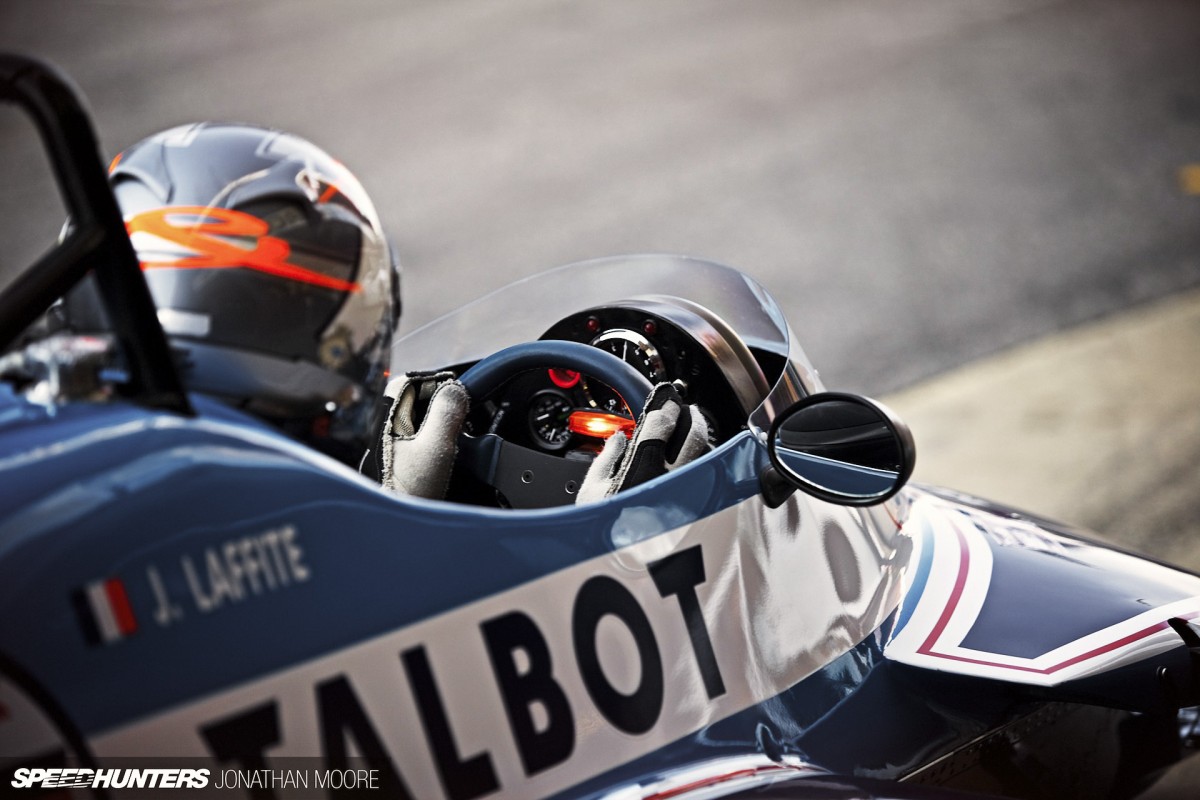 F1 cars of decades past have that same impact, even after all these years. And yes, okay, there's no doubt that their fearsome noise and physical presence helps that feeling along.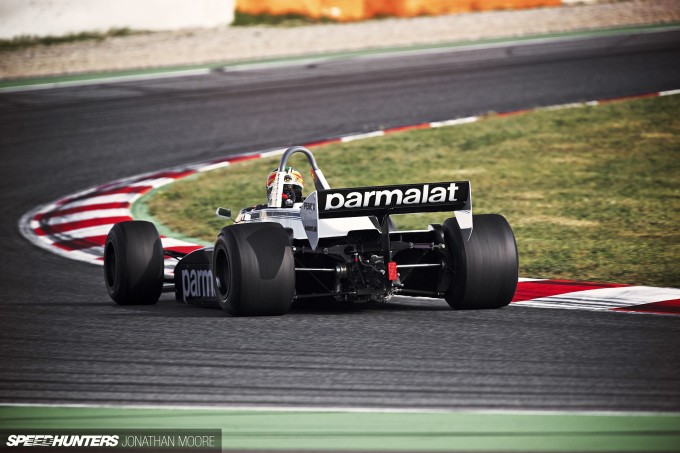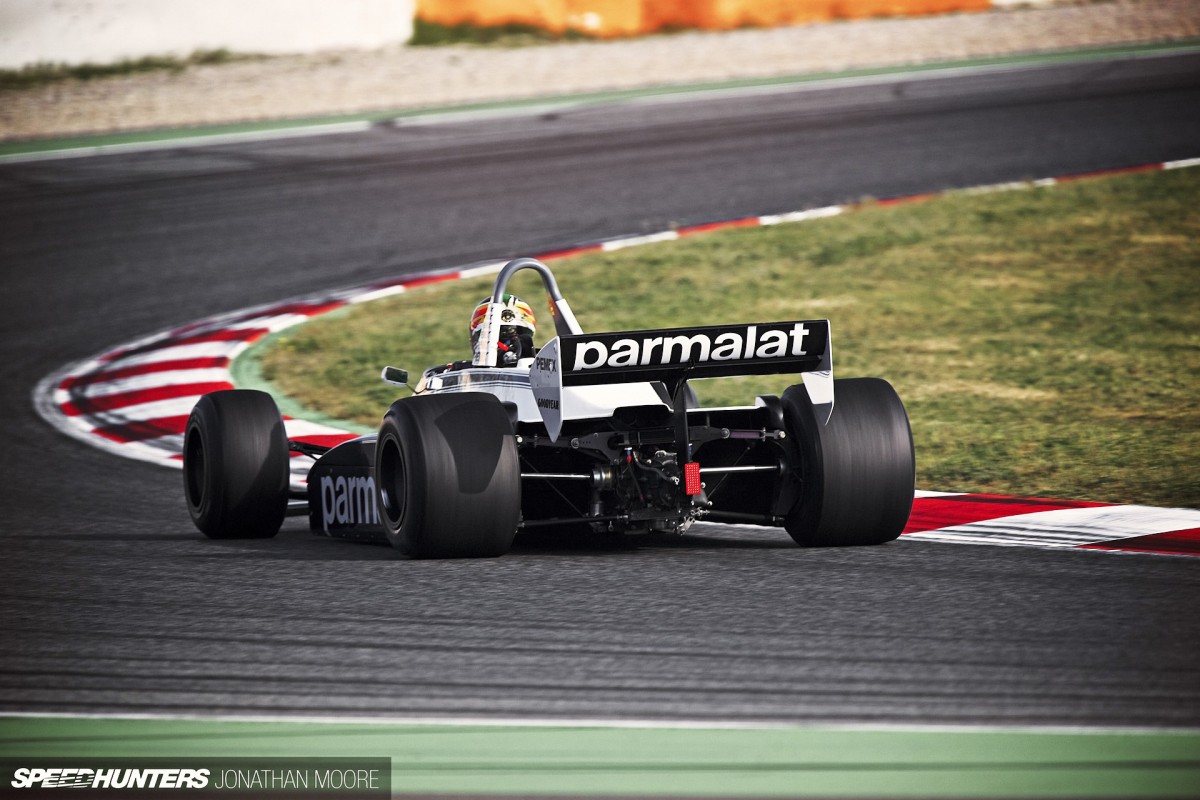 Tracking from the mid-'70s to the dawn of the turbo era in the early '80s, the Masters Historic Racing Formula 1 series provided the single seater goods for the Spirit Of Montjuïc weekend. That gave us a spread of cars covering an epic period in F1 development when the magical properties of air became better understood and aerodynamic progress began, if you'll excuse the phrase, to really take off.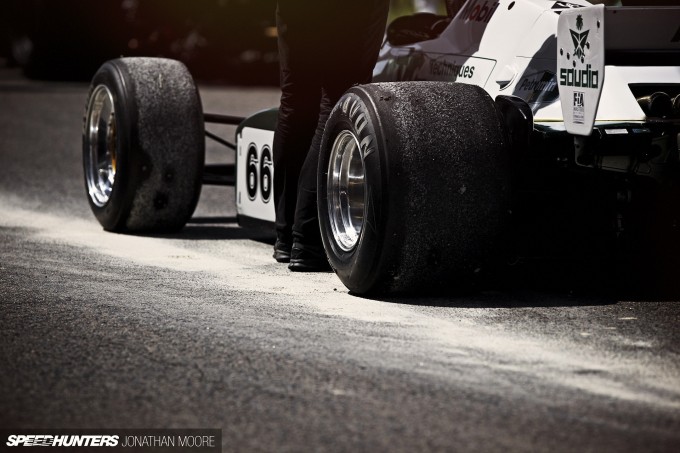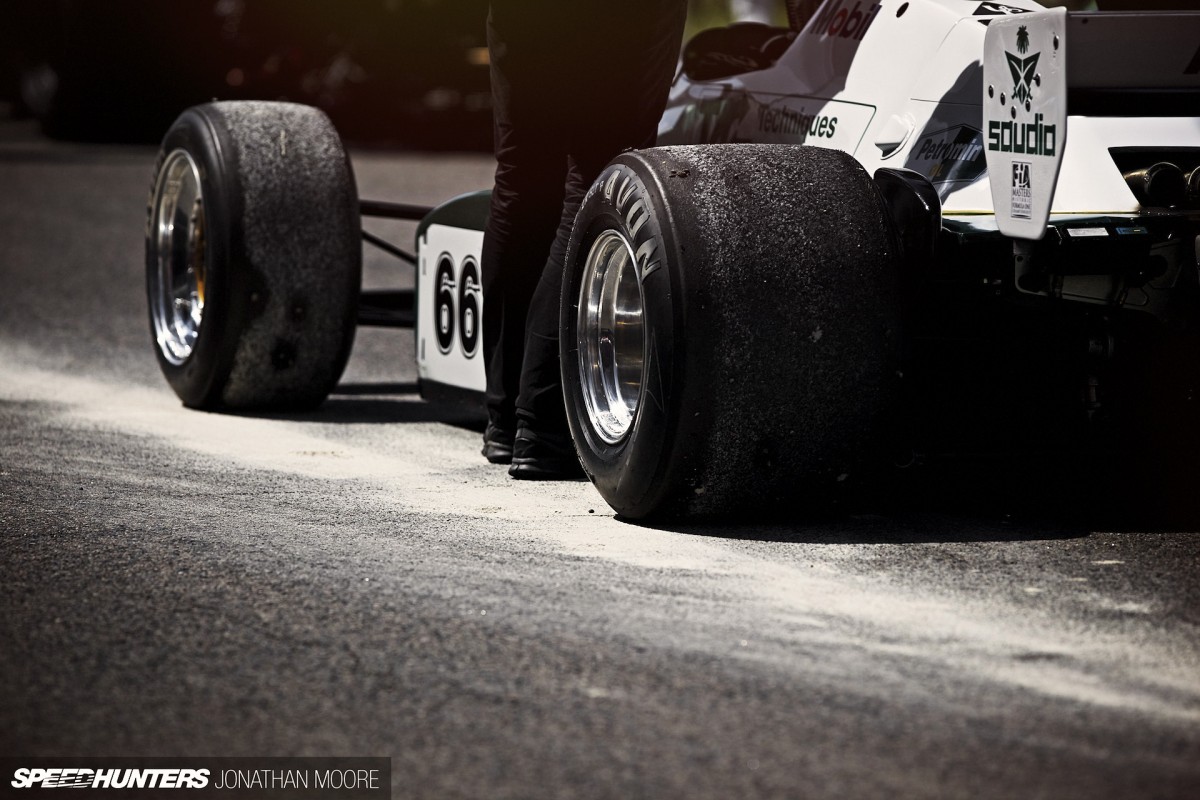 Ground effect also came and went, one of many technologies to be rapidly developed and banned just as quickly (viz fan cars, twin-chassis, six-wheelers and so on).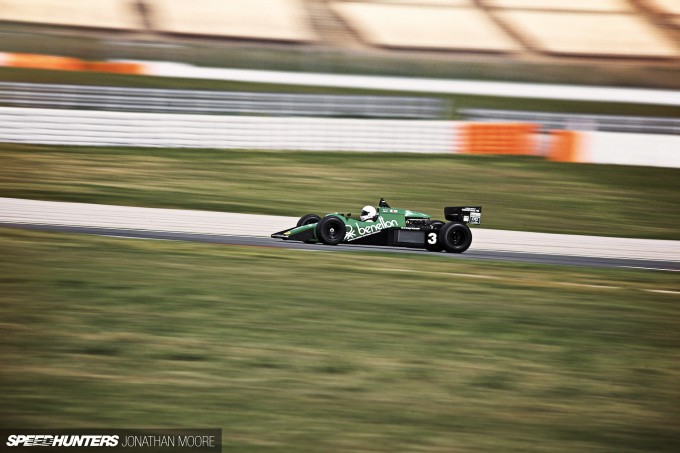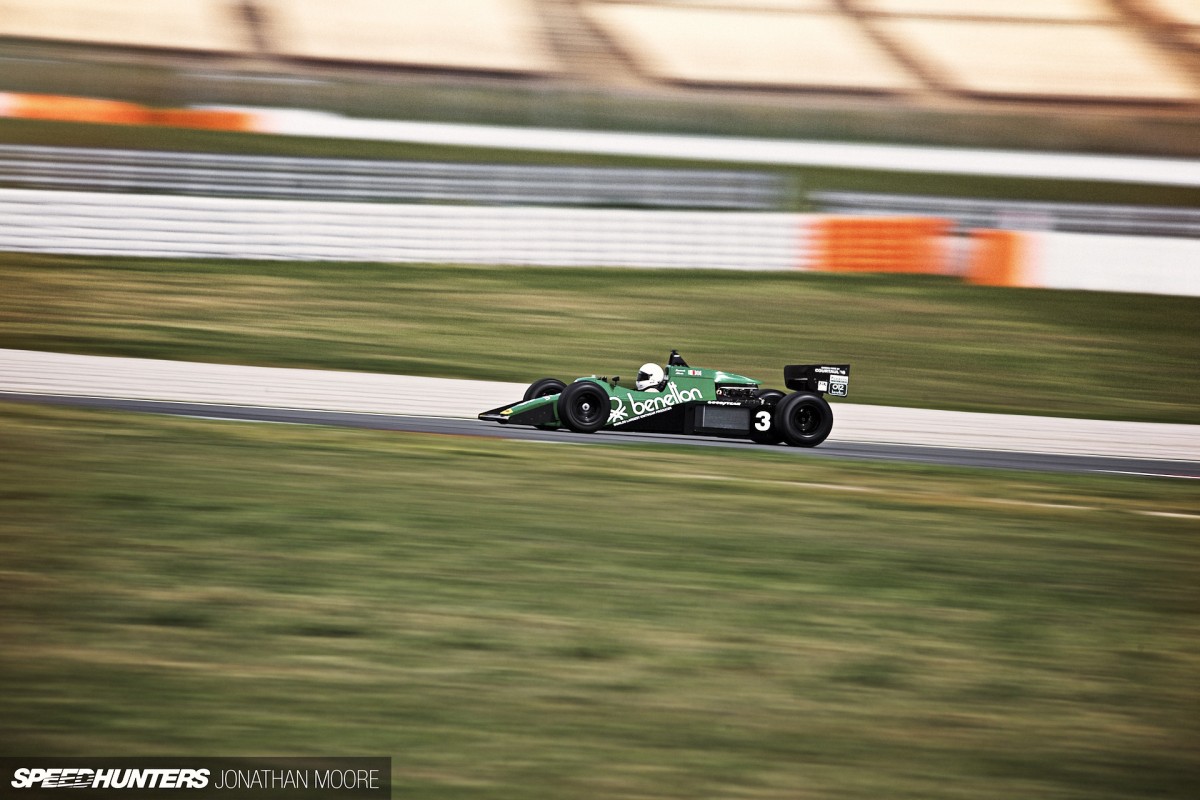 Outlandish new materials came into play as the use of carbon became common, first with panels, then structural components and finally for entire cars from the monocoques up. It was quite some decade, like going from the Industrial Revolution to the Nuclear Age in 10 years.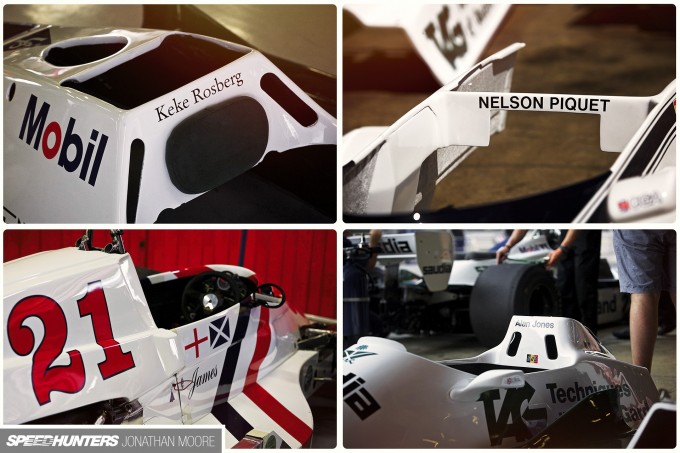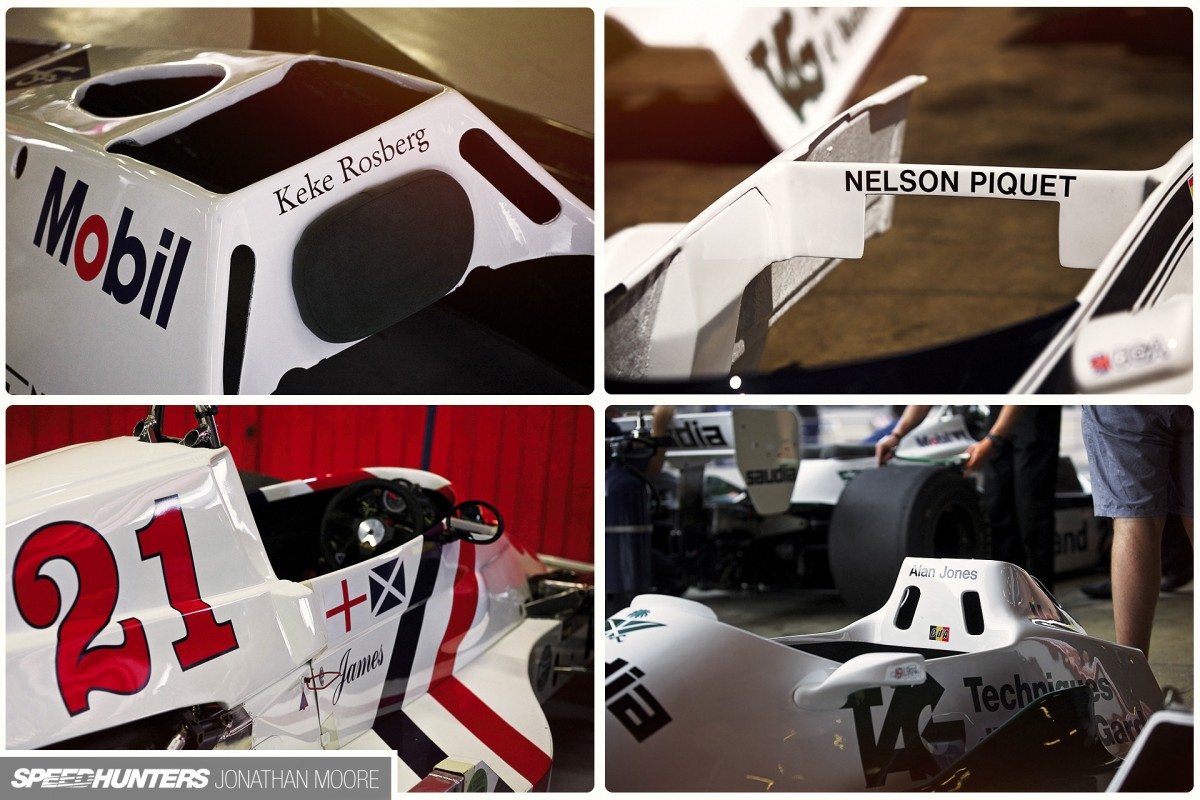 Driver names on the engine covers and cockpit surrounds paid testament to the quality of the pilots, whose efforts behind the wheels of these often difficult to drive and increasingly powerful cars have rightly become the stuff of legend.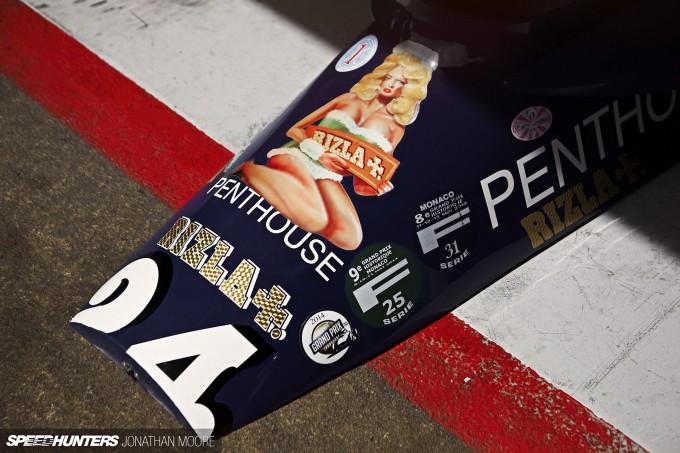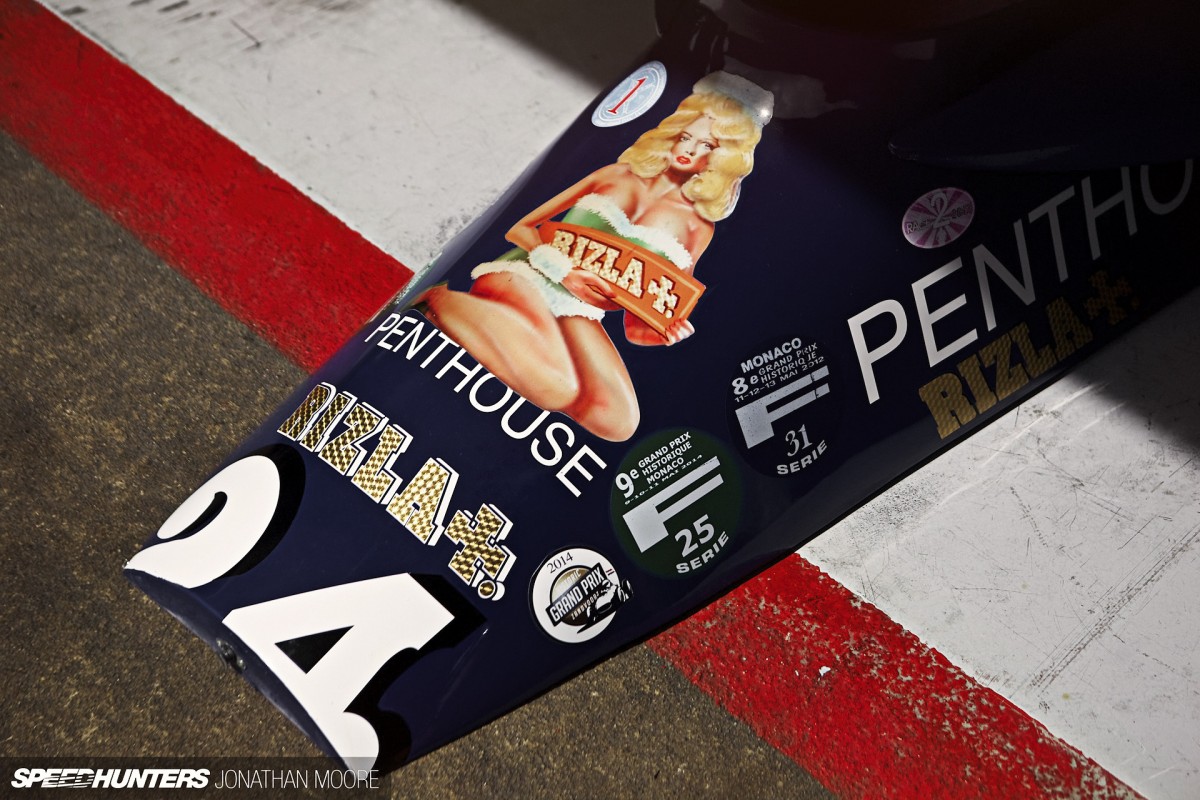 Of course, there's also plenty of evidence of the very different sensibilities of the '70s, as the cars are kept completely as they were when they raced in period: no extra numbers or stickers, except for the odd prized Goodwood Festival Of Speed entry label or current driver name lined up below the original pilot.
This was the crossover point when the inherent dangers of the sport started to be addressed at least in part, whilst still allowing for drivers to have outrageous personalities – and when booze, cigarettes and a dollop of misogyny were par for the course.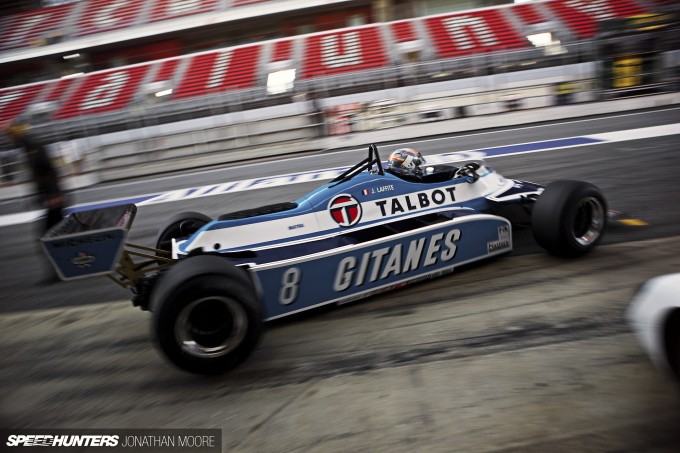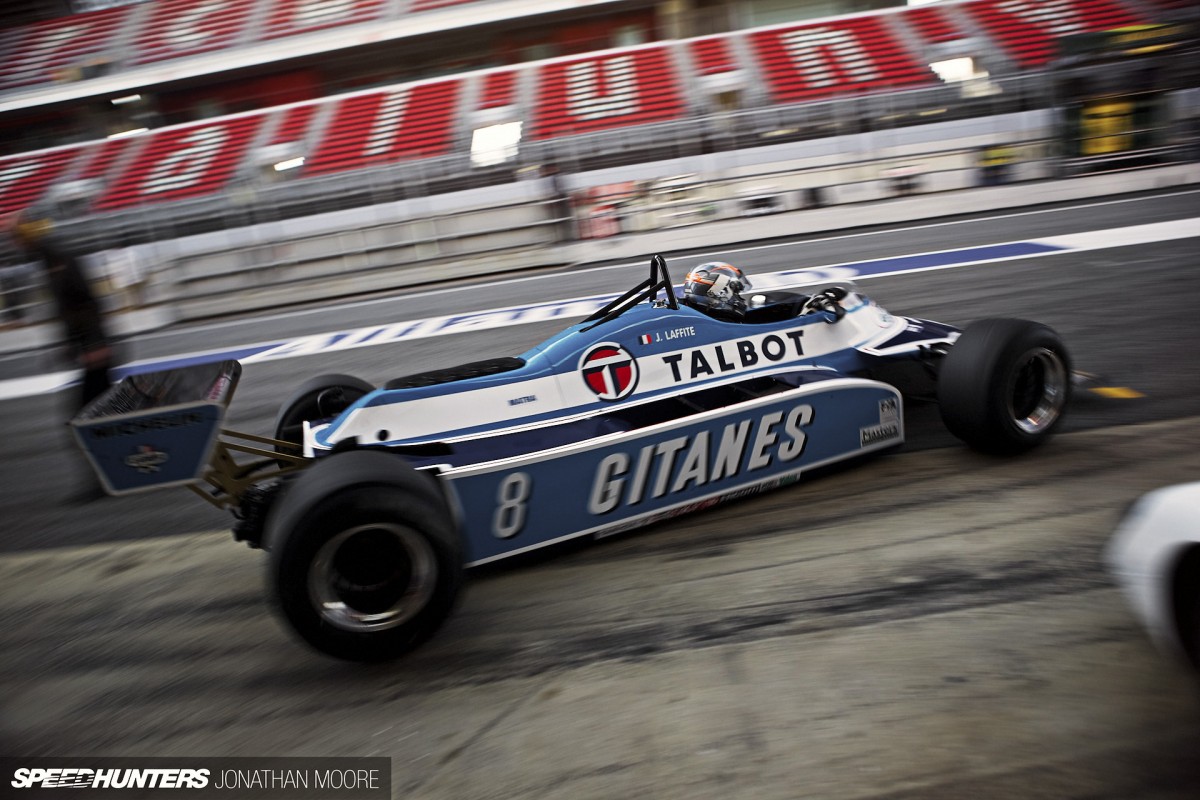 There's a glorious purity to these F1 cars. Blunt and uncomplicated lines plus the superficially simplistic wings (trick aero underneath was where it was going) matched with beautifully effective primary liveries.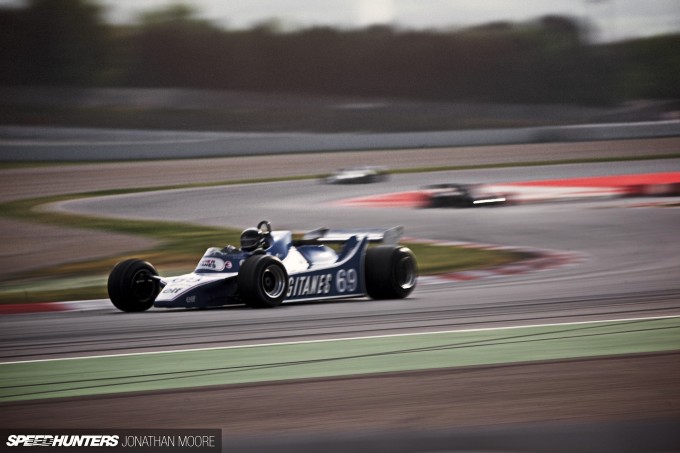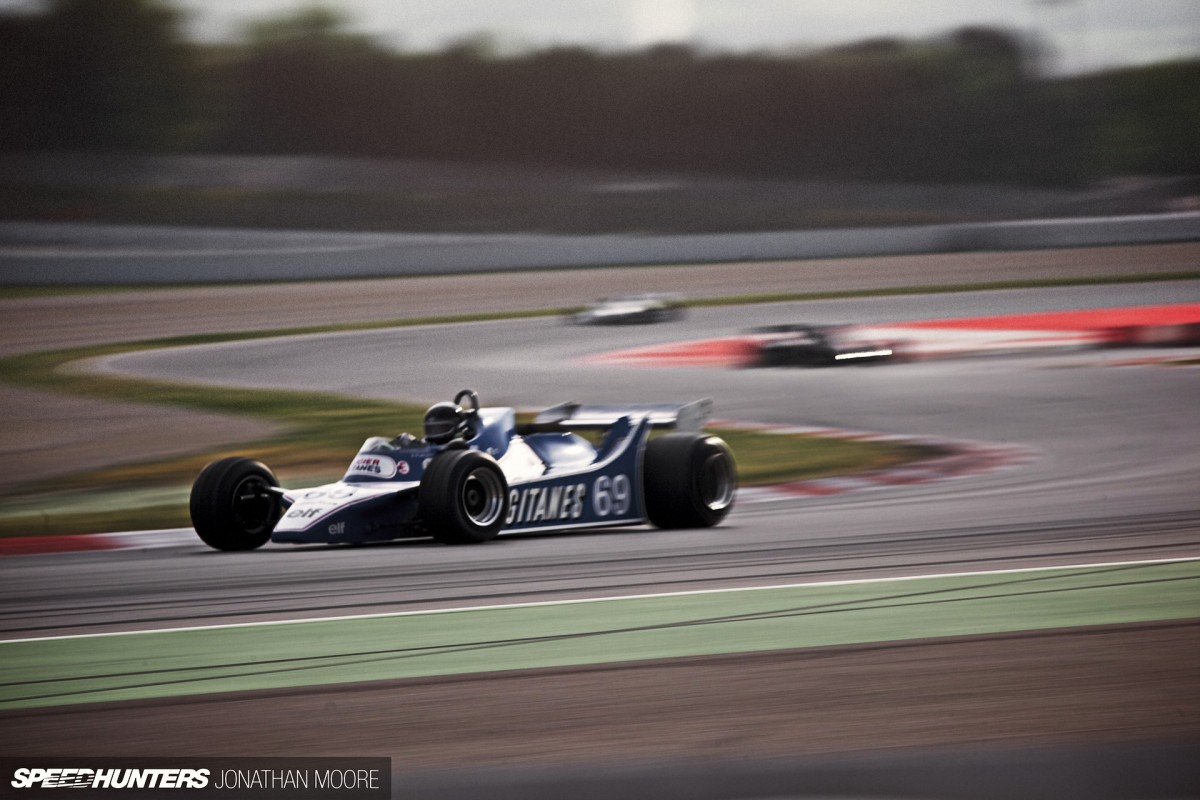 Then there's the visceral way they react on track. These are still mightily quick machines, eating up straights and scything through corners, all accompanied by the soundtrack of a howling DFV and blatting downshifts – manual of course – as drivers stand on brakes to make Barcelona's challenging turns. There's definitely something more visually physical about these cars than more modern F1 machines, which seem to deliver lap times almost effortlessly. These, you have to sing for your supper…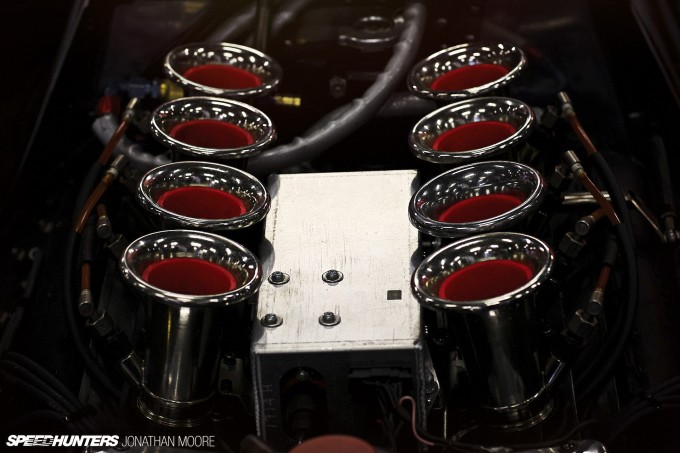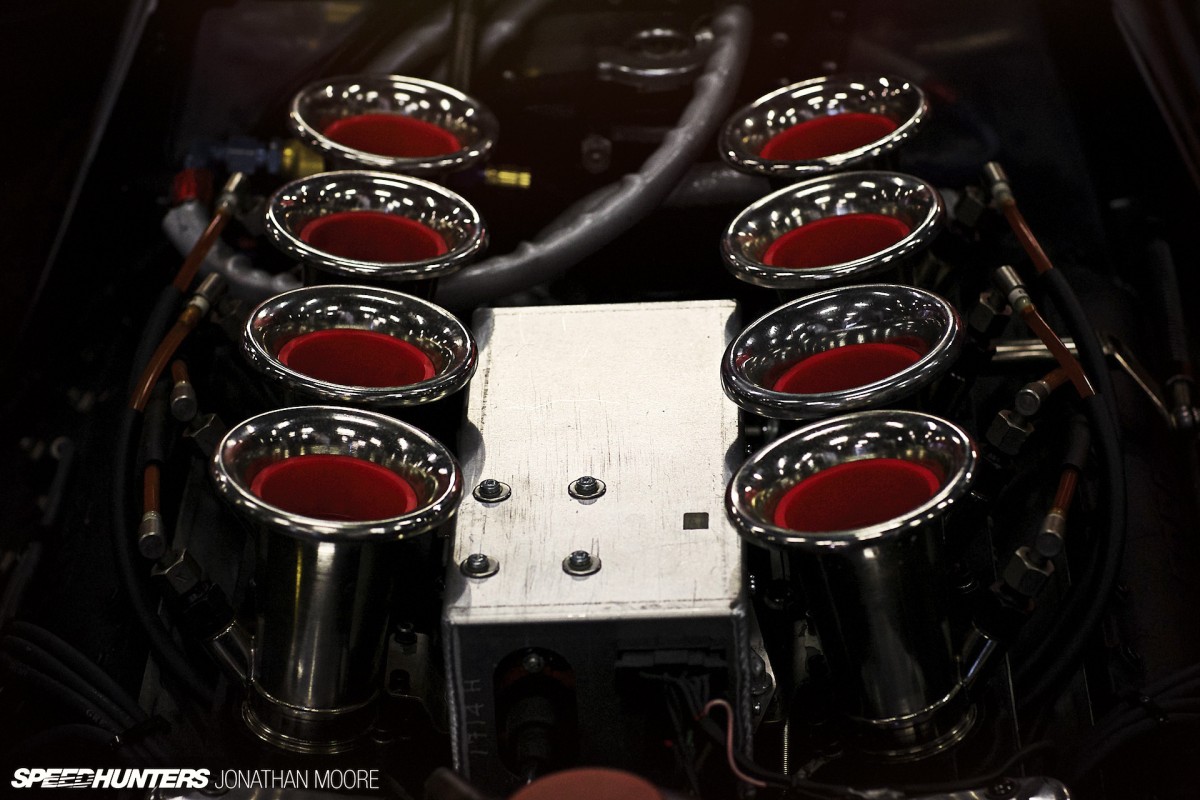 The Masters series also deliberately celebrates another key element that defined this period: the three-litre Cosworth DFV V8 at the heart of every car that raced in Spain. It's surely the most important racing engine ever produced: bombproof and still with a strong support network because of how many cars still use this artwork of an engine – though cheap they are not.
Turbocharging would be its downfall come the '80s – at least in the rarefied atmosphere of F1 – but the Cosworth lives on all around the world in general and specifically in the 32 entered cars that turned up to make the Circuit De Catalunya tremble.
Take The Power Back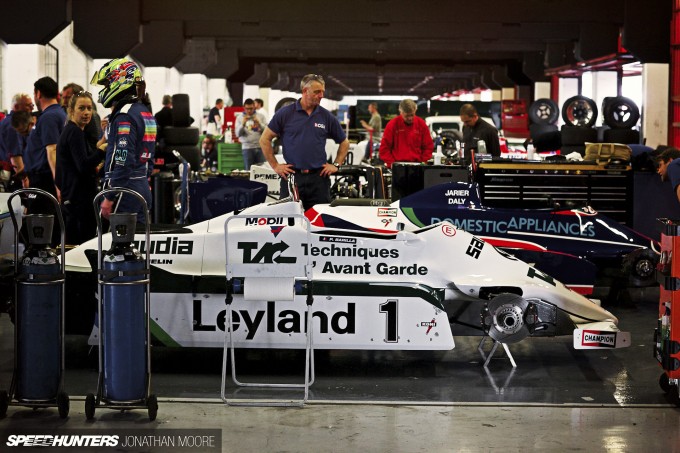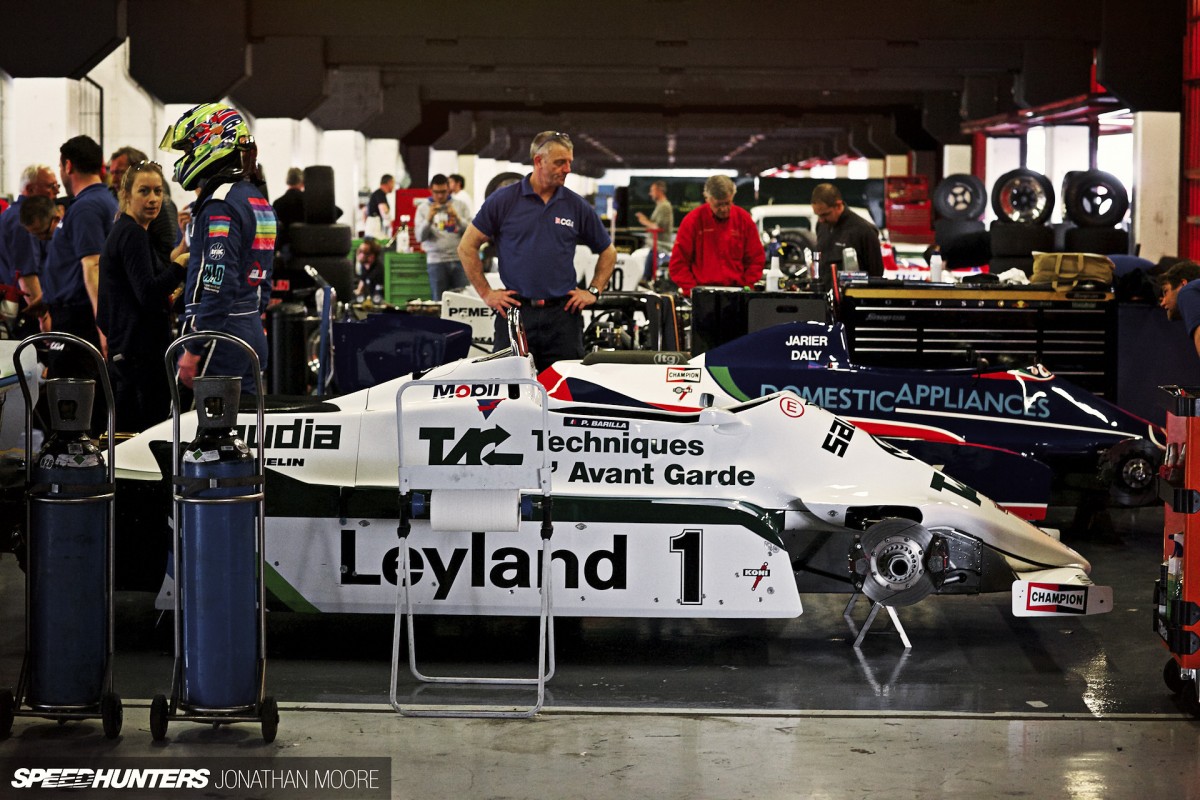 I was perfectly aware that there would be a healthy group of classic F1 cars at Barcelona, but I was unprepared for my reaction to them. Cynical I'm not, but I still seriously underestimated the effect it would have on me when I first nonchalantly walked into the end of the pit garages and stared down its length.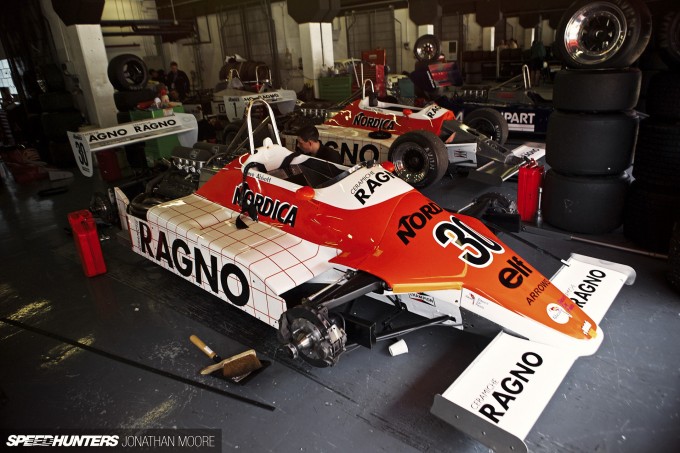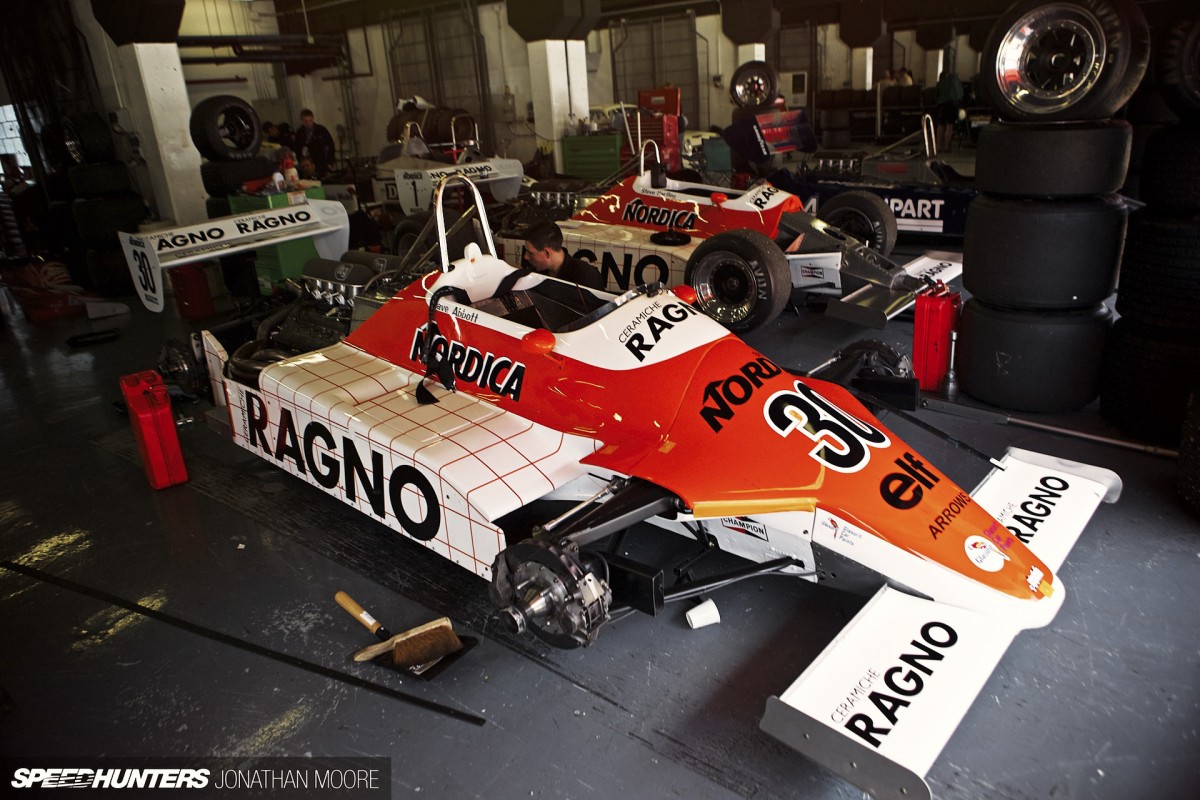 As is typical at these kind of events, no one turns up with barriers or security, there are no walls dividing team from team, car from public. It's the glorious openness I alluded to in my introductory story: you just end up gawping at a vast cavern full of fantastic racers, often seeing double – as with this pair of Arrows A4s from 1982.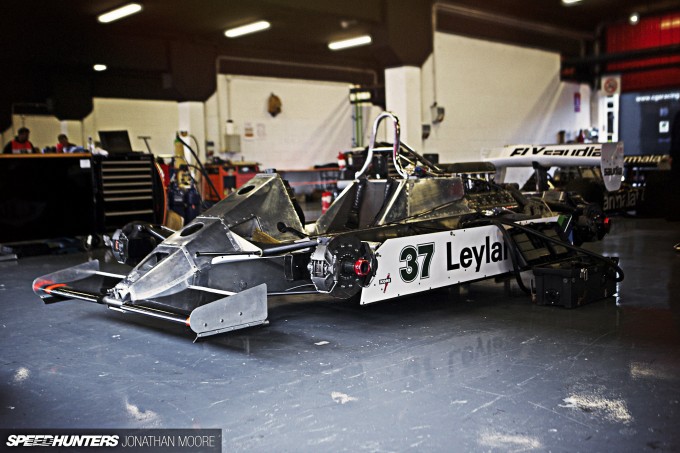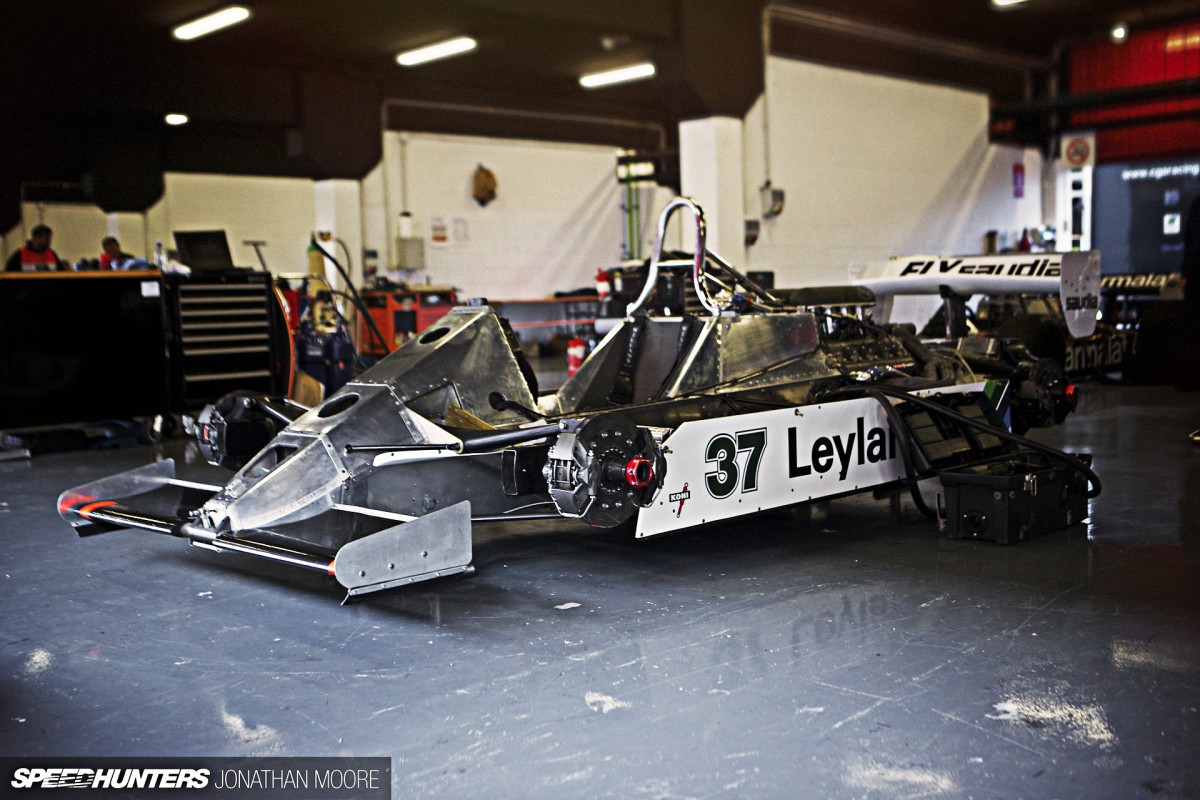 There was even a quartet of Williams' pioneering FW07 in Spain: a B and three C variants, with one even driven by ex-Minardi F1 pilot and Le Mans 24 Hours winner Paolo Barilla.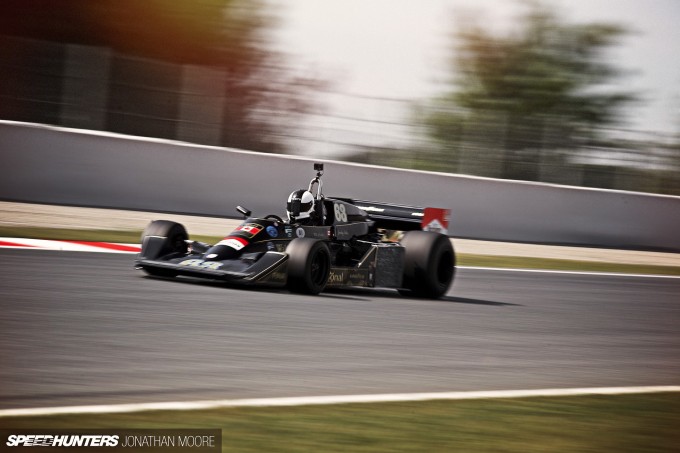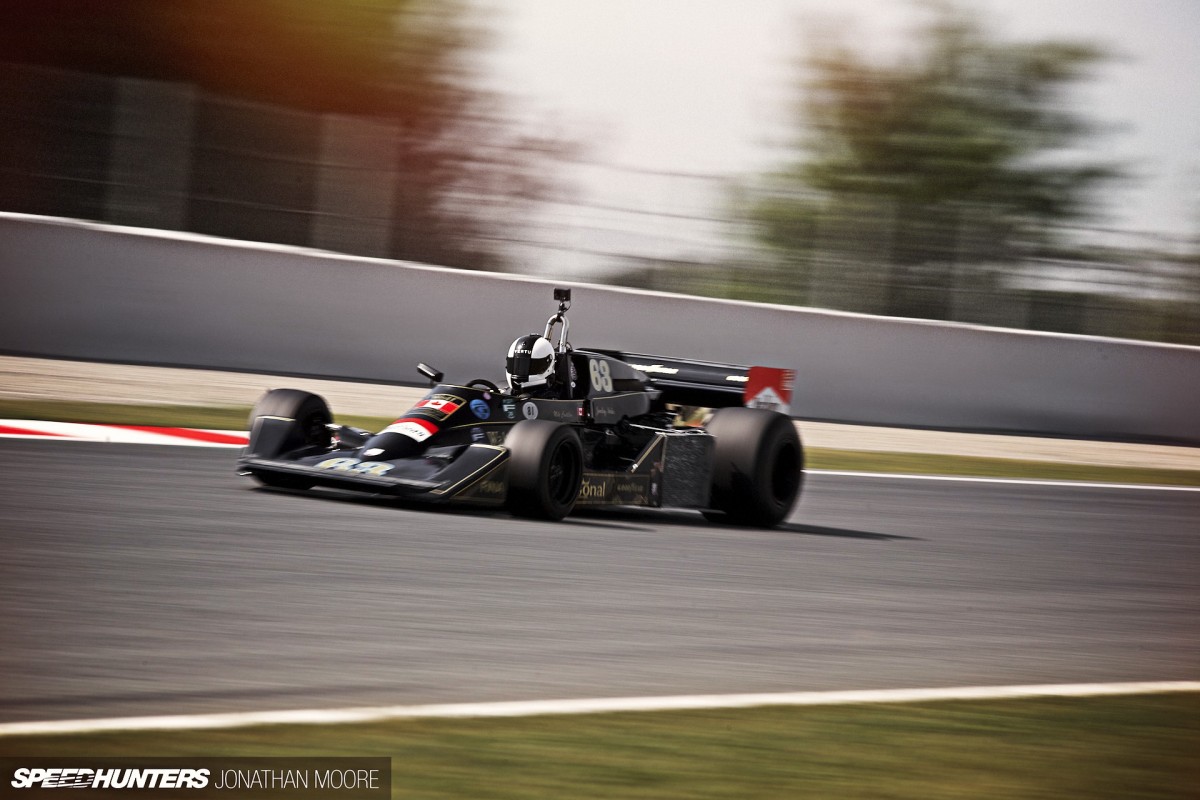 I initially didn't recognise this one as a Williams at all – but I'd excuse myself, as it's the Wolf Racing-liveried FW05, which was a rechristened Hesketh 308C taken on by Frank Williams' operation during its formative years.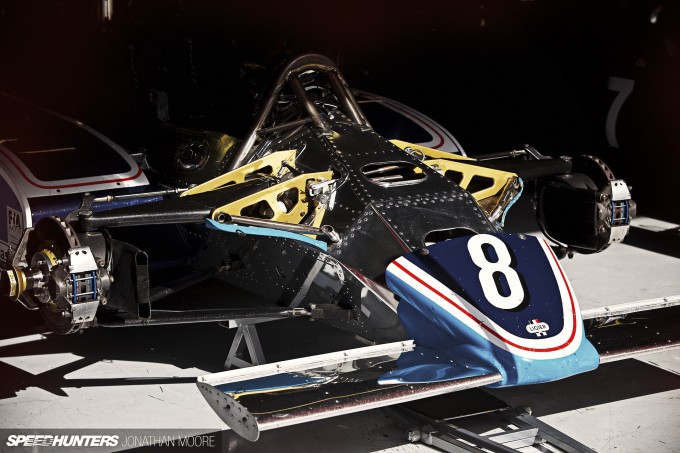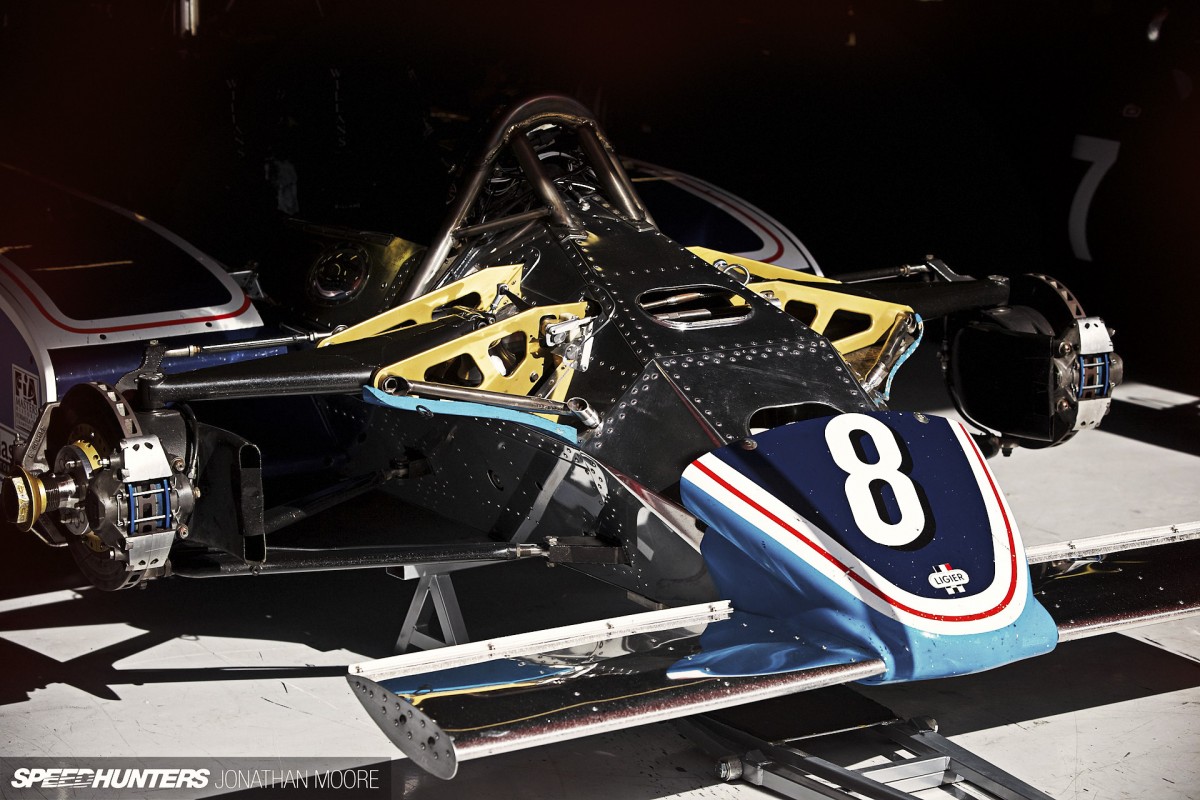 There's tangible solidity under the skin of these aluminium-tubbed racers, an architectural quality reinforced by their sheer slab sides and riveting.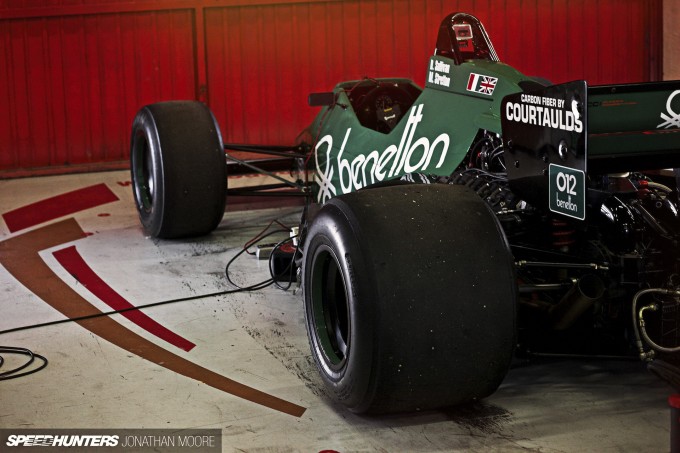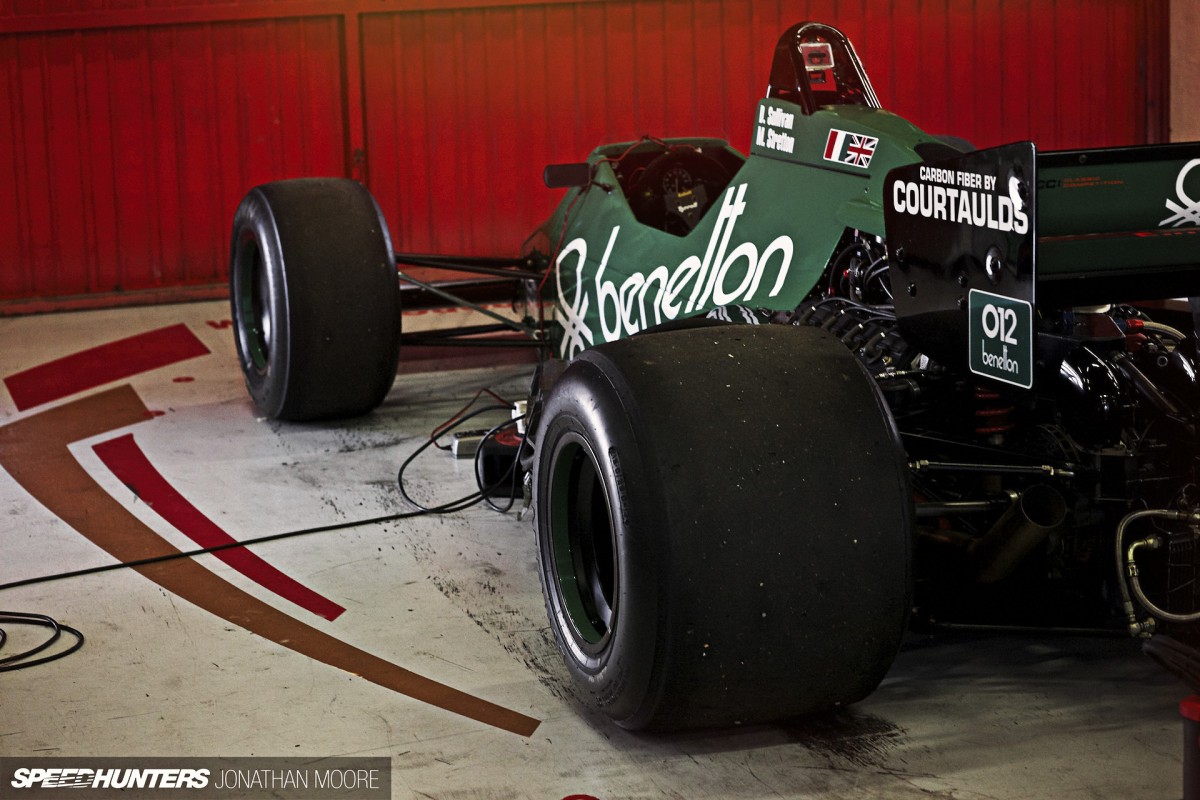 It was great to see a quartet of late-era Cosworth-powered cars from '83, squat, stripped-down racers from Williams, Ligier and – seen here – Tyrrell with the 012.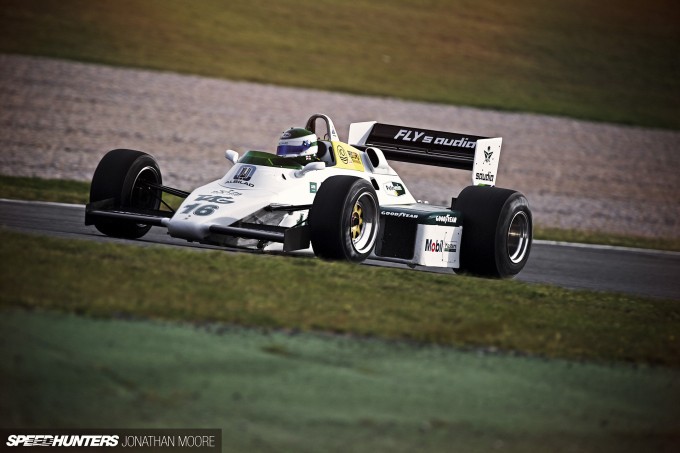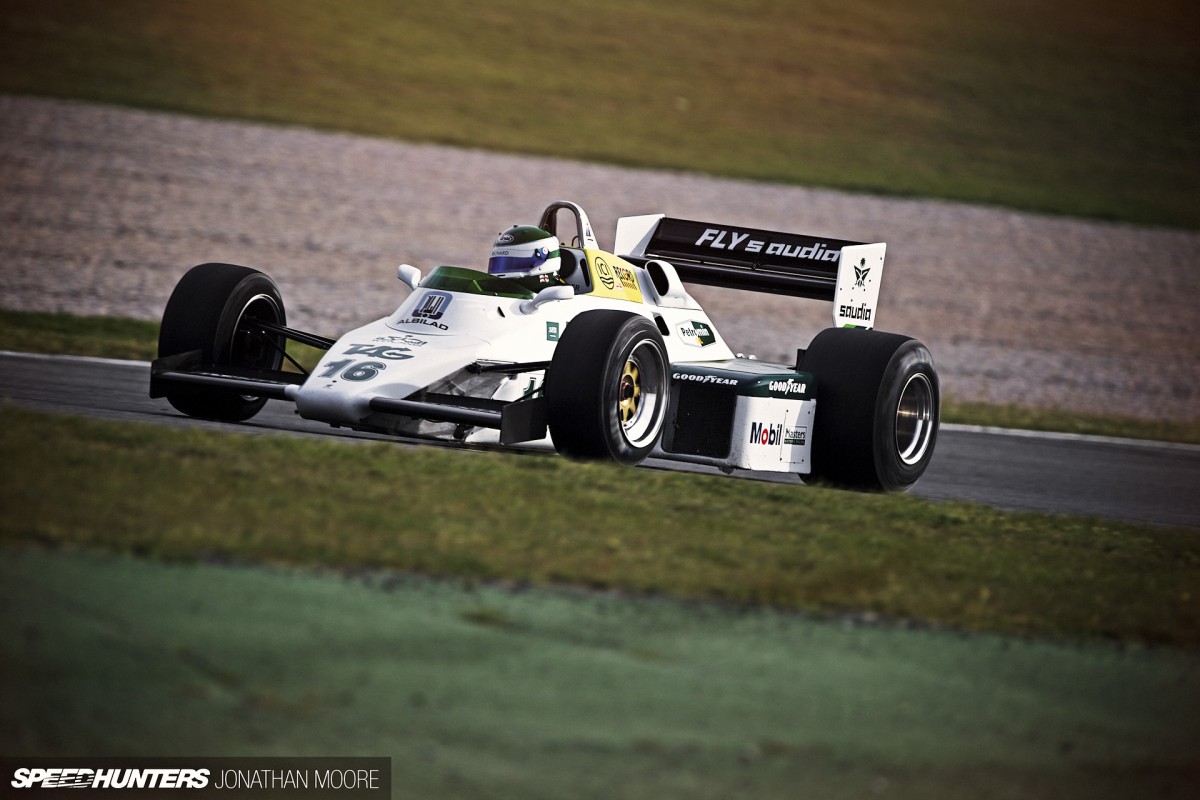 The normally-aspirated cars theoretically didn't stand a chance against the turbo opposition in the power stakes, so had to go for light weight and dynamic chassis – in combination with the reliability of the Cosworth engines. Williams delivered against the odds that year, with Keke Rosberg taking pole for the first race in his FW08C and even winning two races (Monaco and the non-championship round at Brands Hatch) during the season – a real giant-killing performance.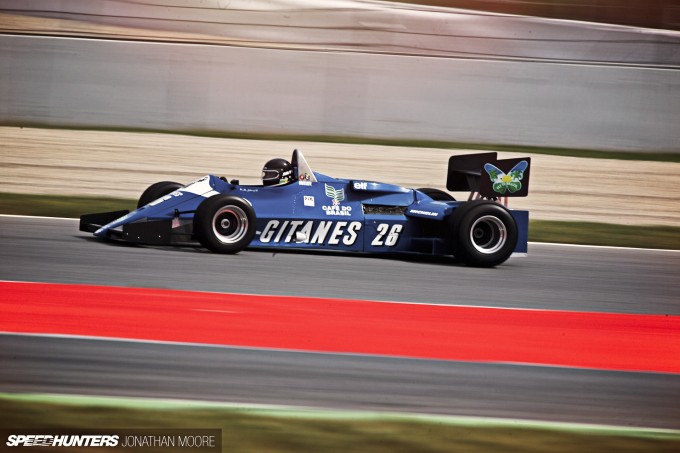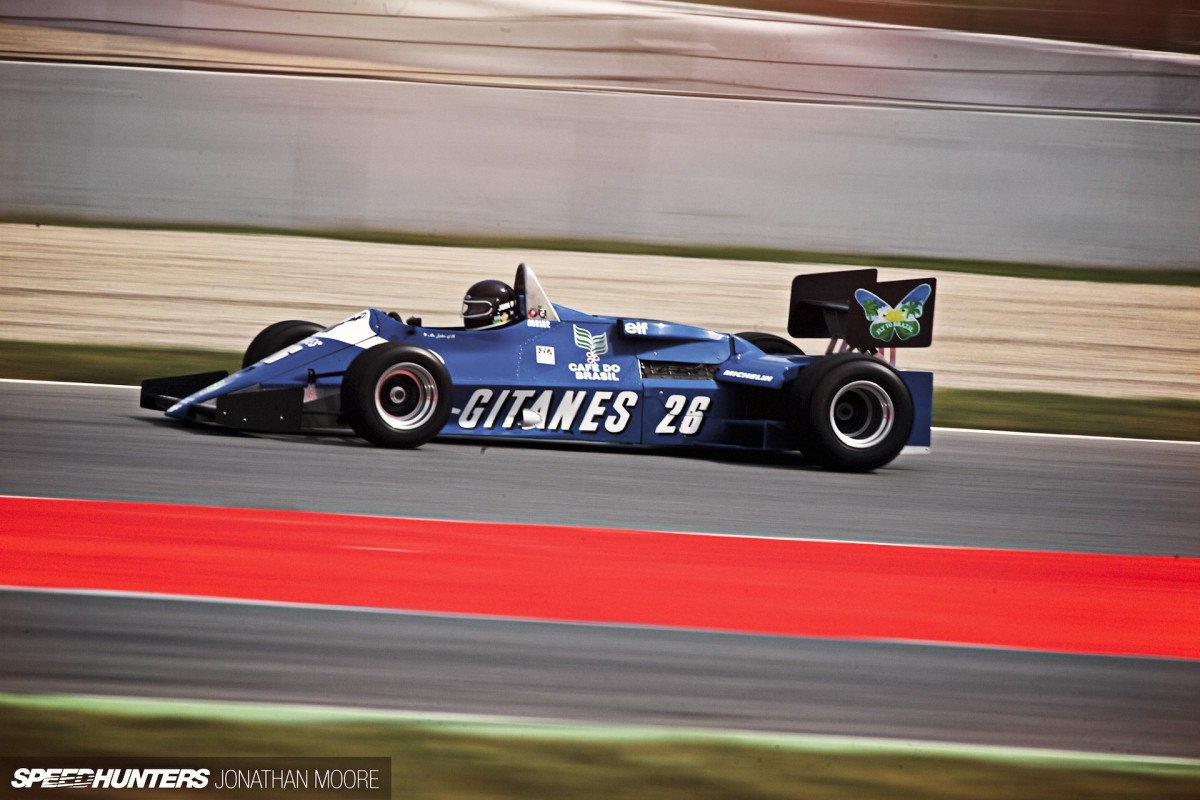 The banning of ground effect promoted designs to change to a snub-nosed, compact look with swept-back side pods. That didn't get much more extreme than in the case of the Ligier JS21, which had no side-pods to speak of, so far back was everything mounted. It was just a shame this car delivered nil points all season for the French team back in '83…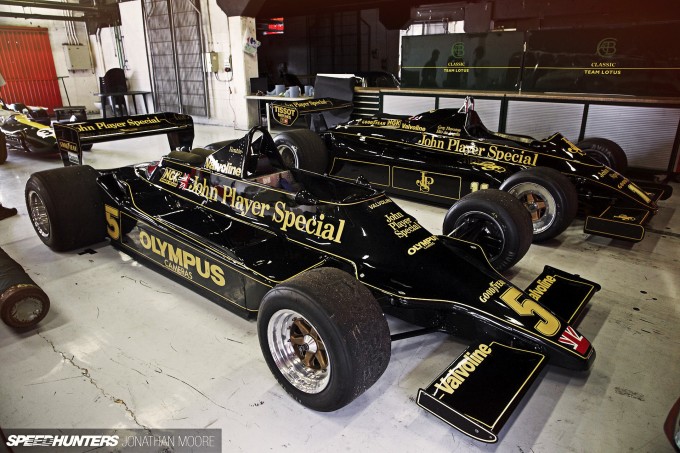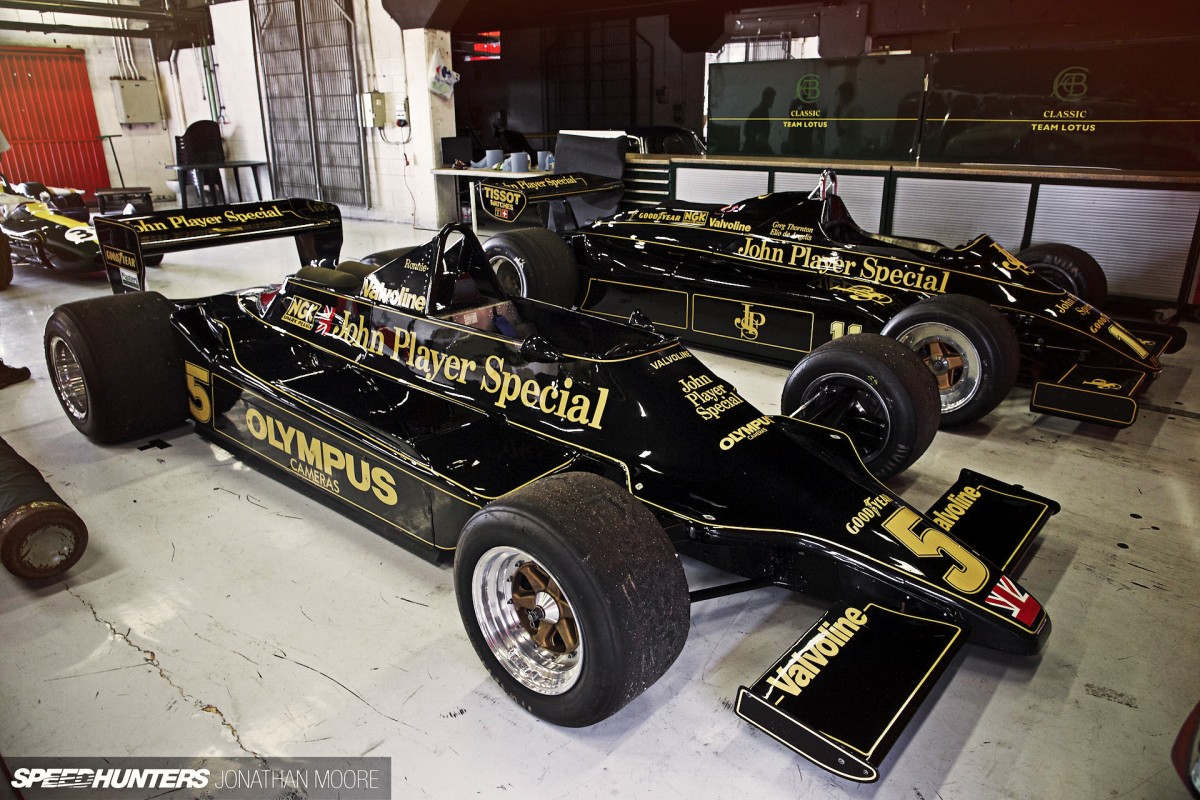 Classic Team Lotus rocked up with a half dozen cars spanning 20 years of Colin Chapman's iconic organisation: a 24, 32B, 72E5, 79, 91 and a Lotus Cortina for good measure.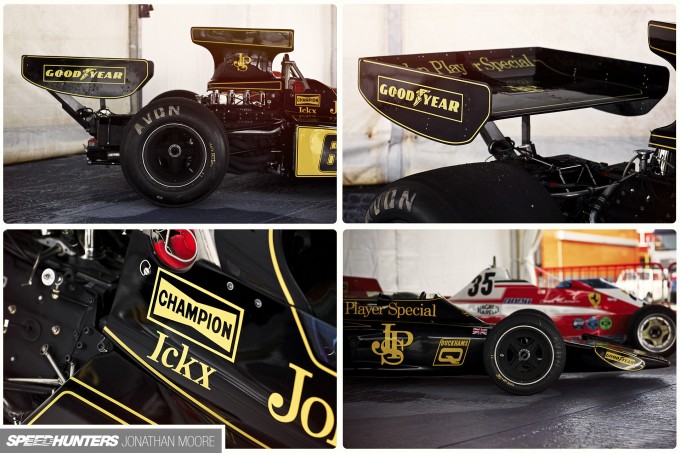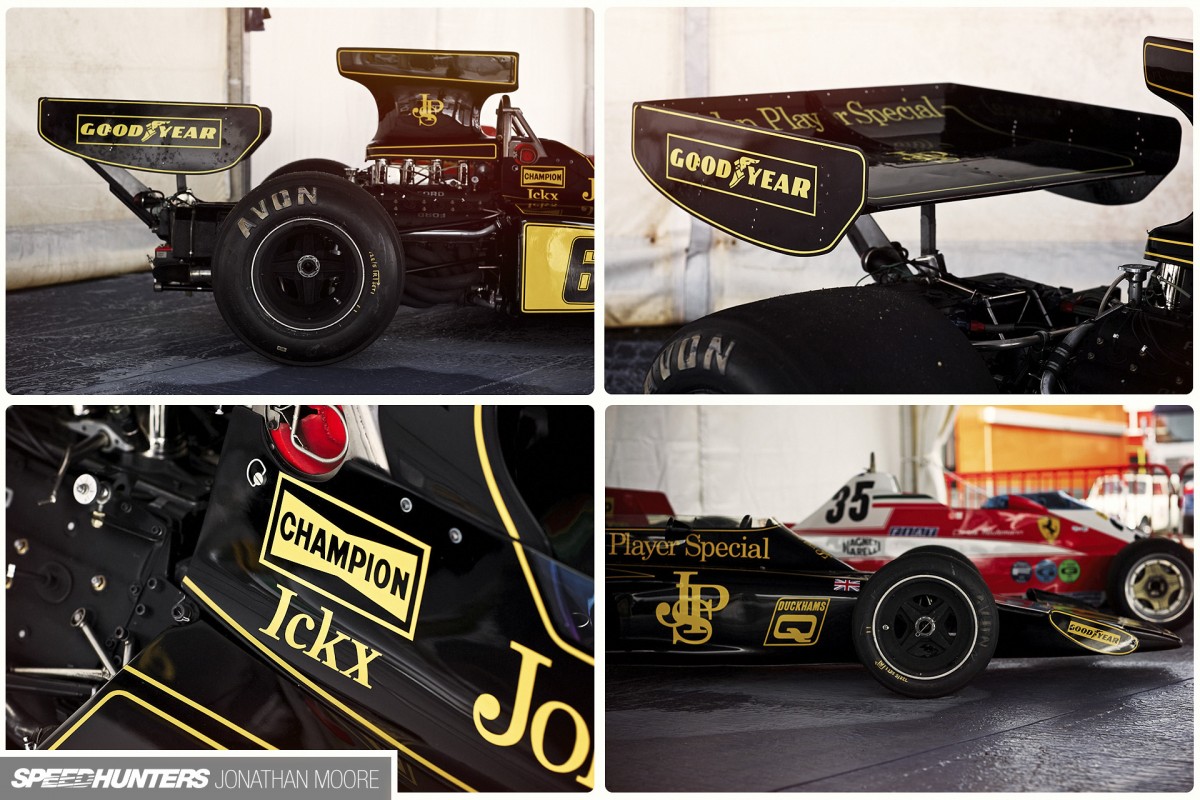 The only shame was that the stunning 72 that Classic Team Lotus had also brought along was limited to static display duties. This is the car I featured stripped down as the lead image in my recent tour of their workshops; sitting on its wheels in the Catalunya paddock, the wide wedge shape, livery perfection and raw simplicity of the 72 just accentuated my deep-rooted love of the car. This is also the model that Jackie Ickx drove to second place around Montjuïc Park in the tragedy-struck '75 Grand Prix, the final F1 race held at the track.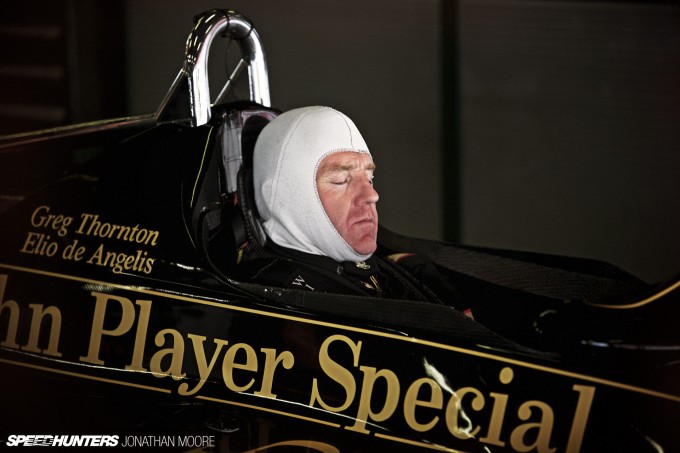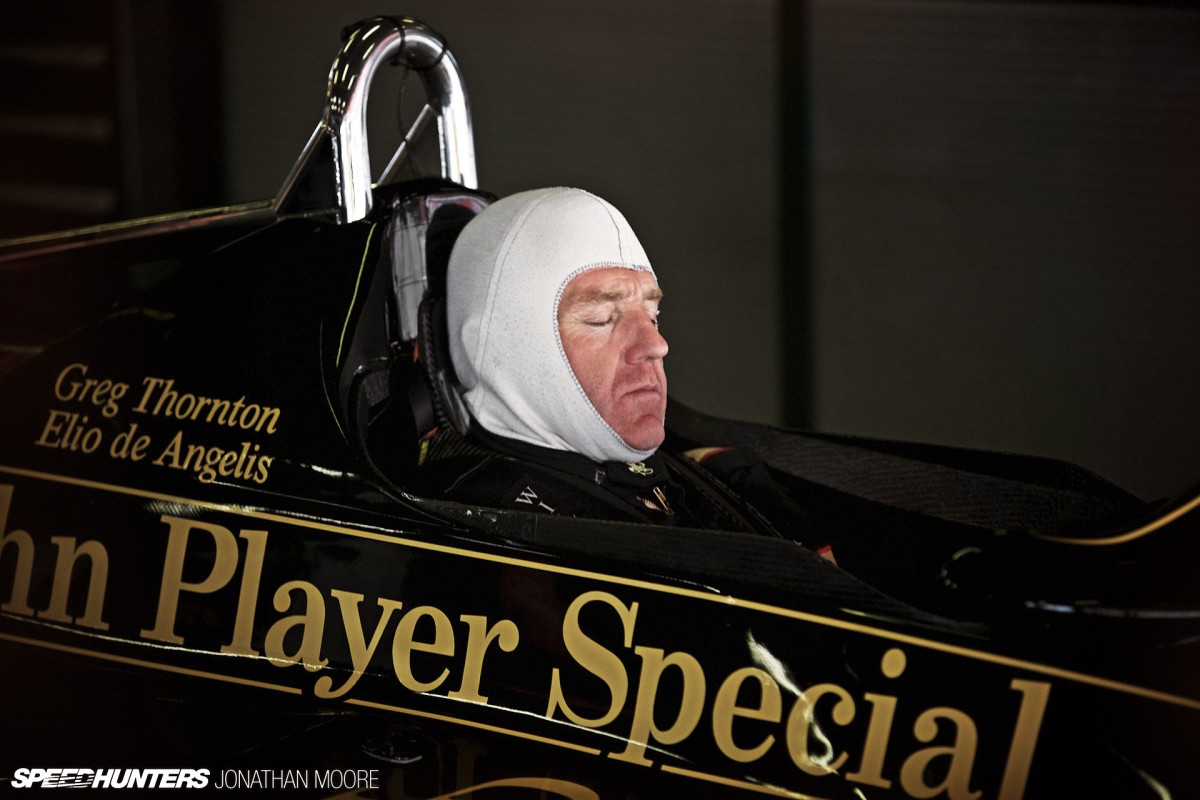 This might be a series for mostly weekend warriors, but the rituals were the same you'd see have seen in any race back in the day. It's that eyes-closed concentration, finding that moment of serenity and driving the track in your mind before heading out.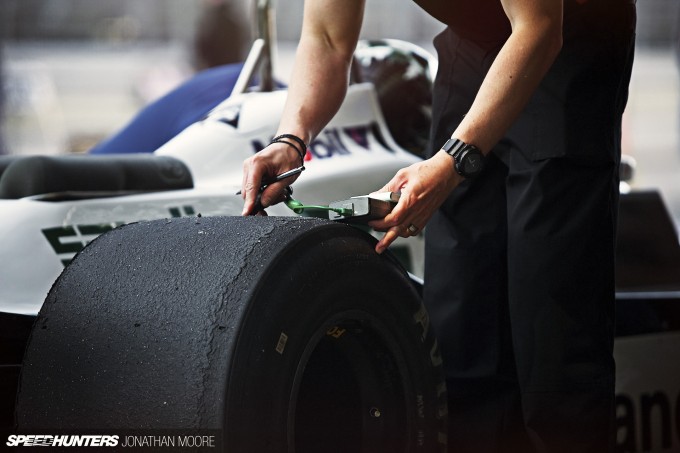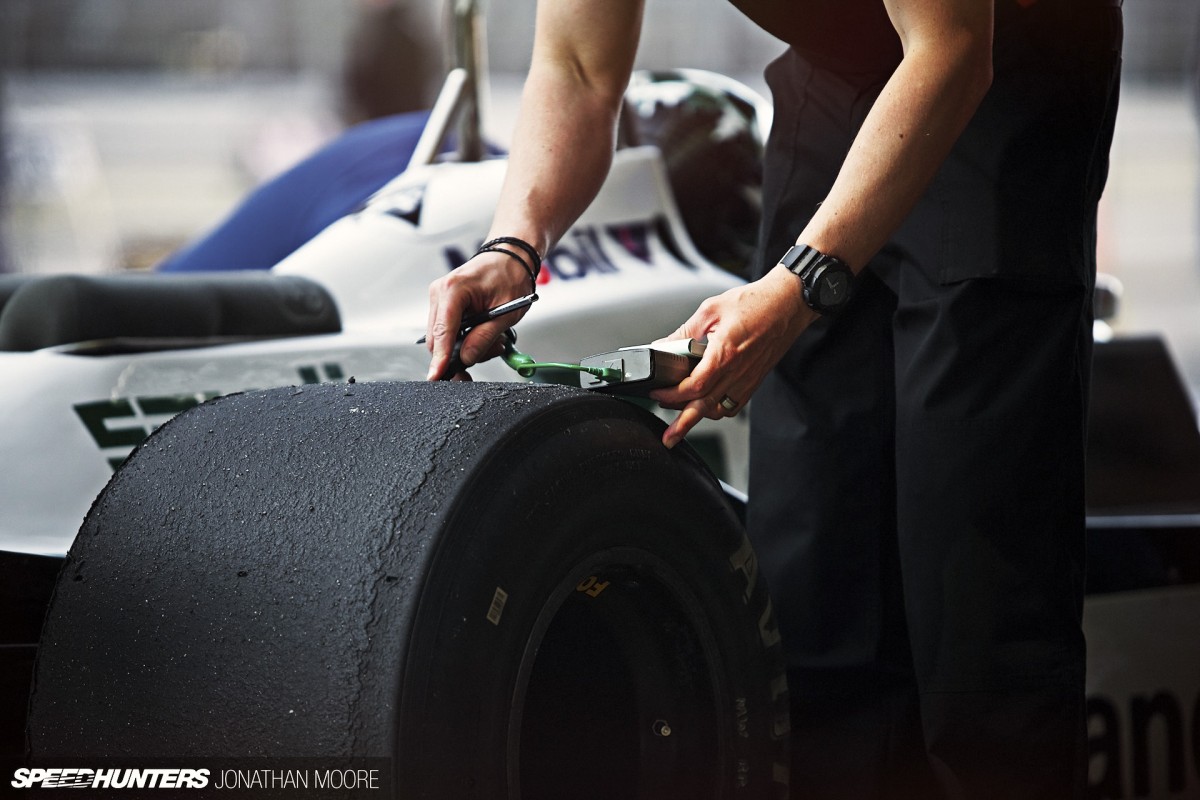 Control rubber and rev limits promote reliability and keep speeds (and costs) within reasonable limits. It's funny to think that the cars in Barcelona have likely all now completed many multiples of the original mileage they did when actively in F1.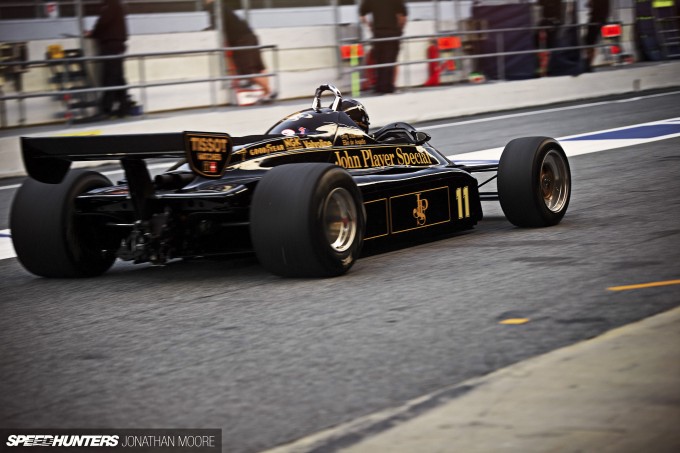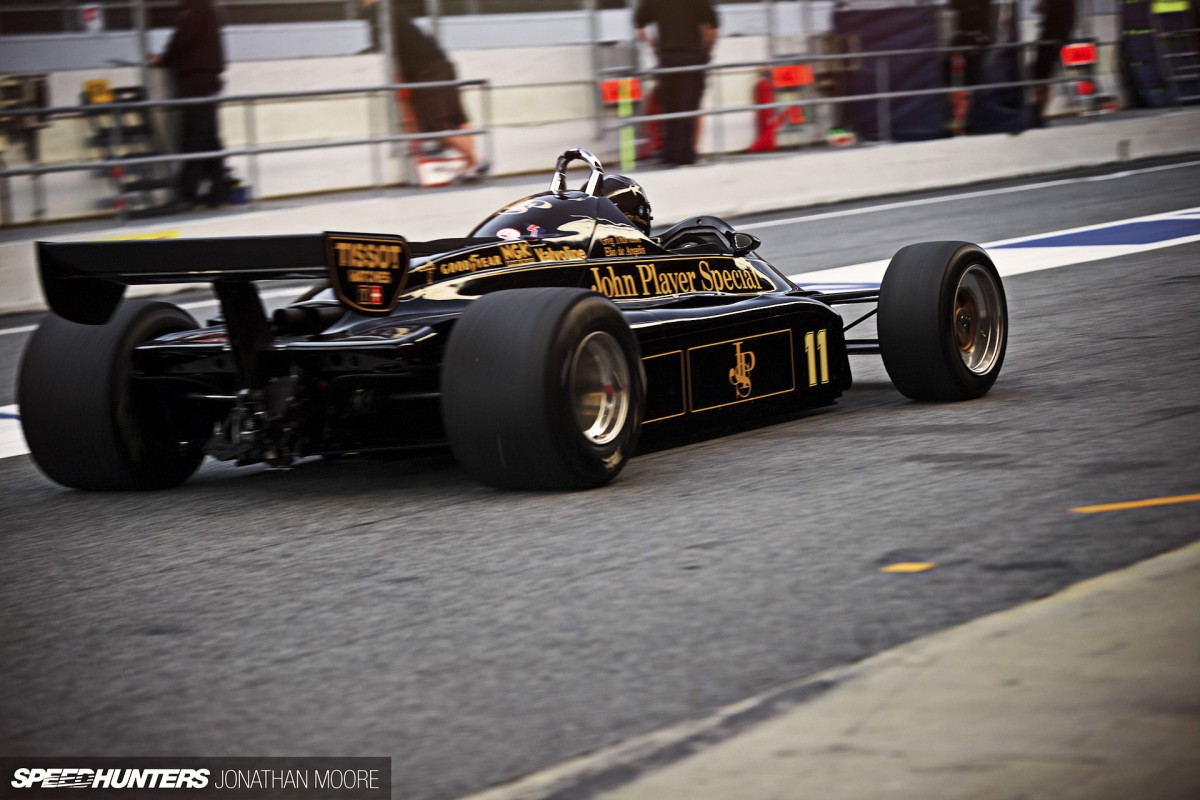 Keeping them running is second to keeping them running fast though: these boys don't hang around. The fastest lap in quallies was only 10 seconds off the pole for the 2014 Grand Prix! Pretty impressive stuff.
Bulls On Parade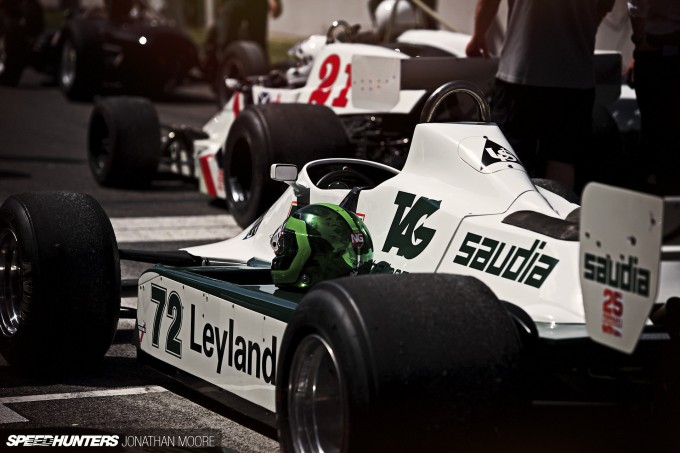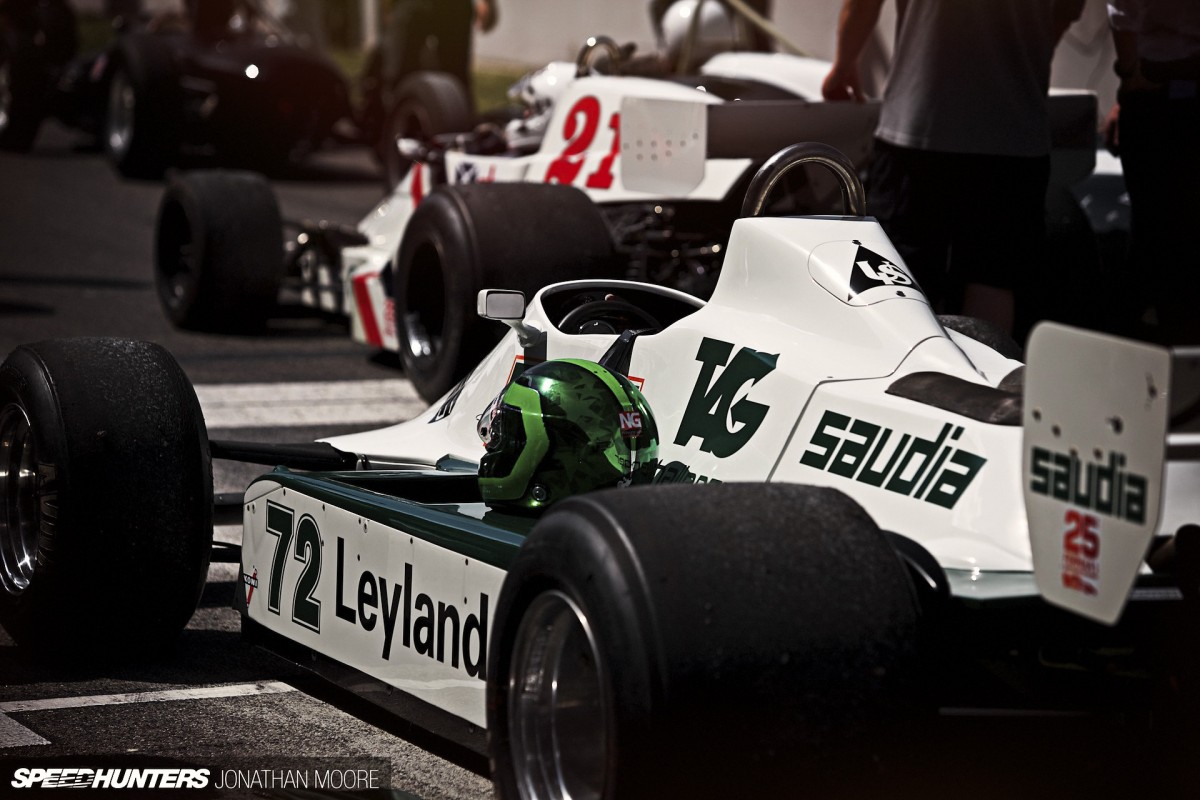 Along with the regular track sessions, there was one more treat in store which involved the F1 cars: an attempt to gather together as many of the Grand Prix cars present in Barcelona as possible for a massed parade lap, to include the racers from the '50s and '60s that were part of the Historic Grand Prix Car Association's grid.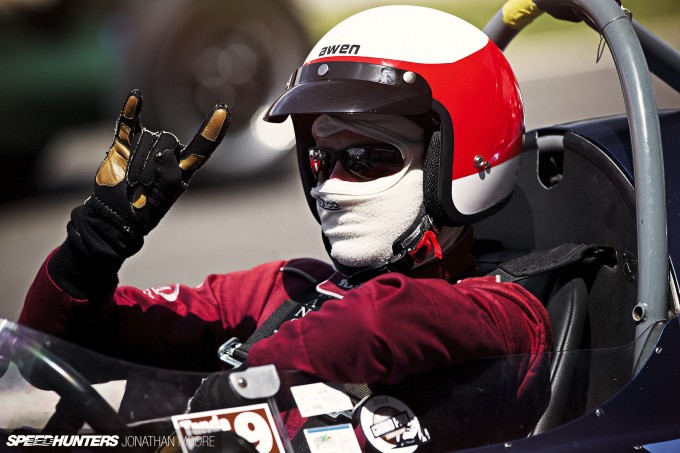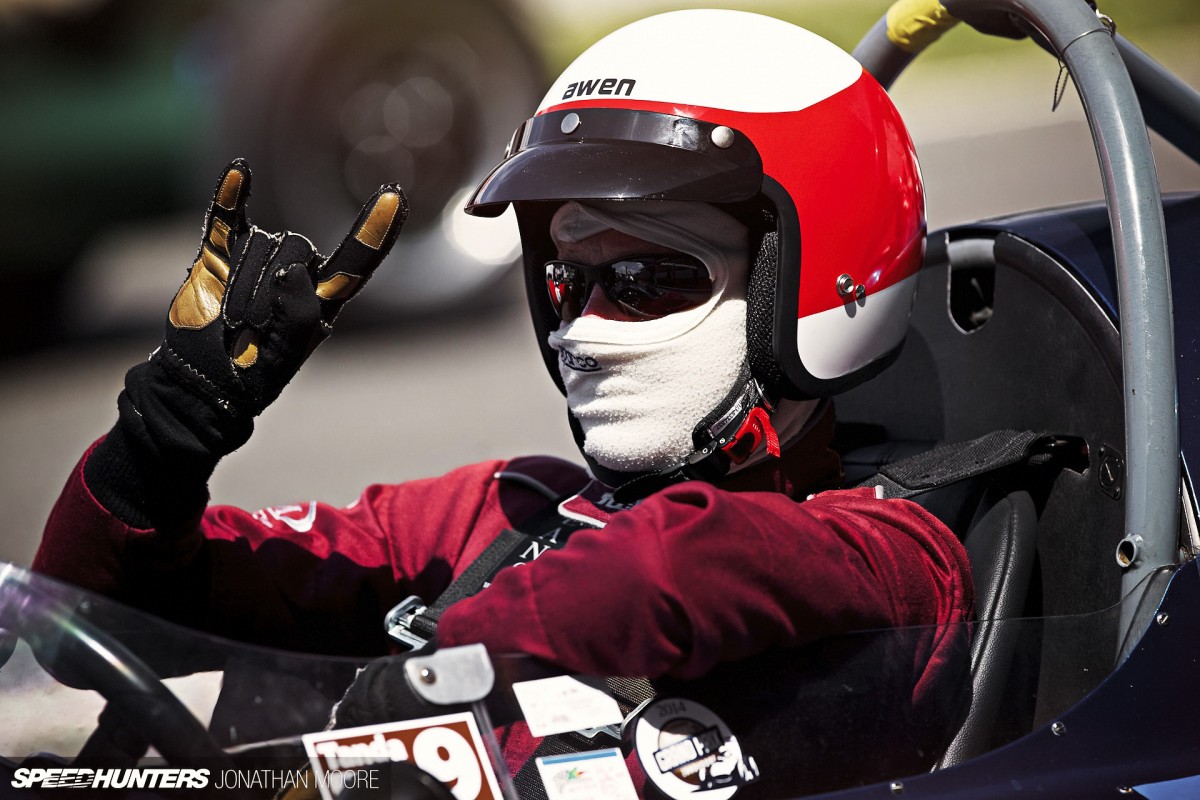 That meant the glorious – if chaotic – sight of a pit-lane awash with F1 cars from across 40 years, all involved in a hilarious game of dodgems as crews pushed their cars into position.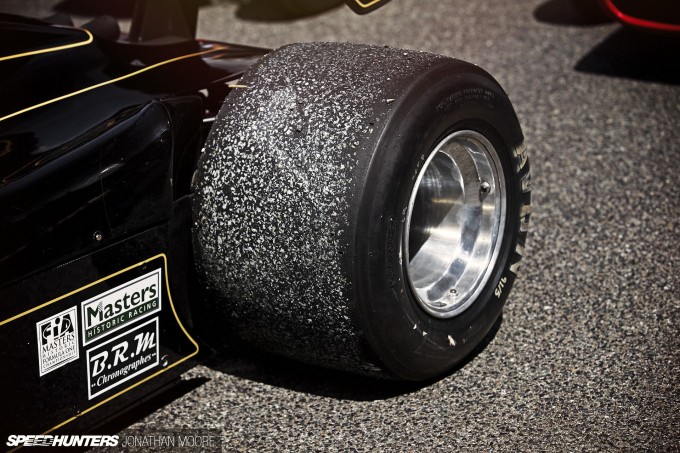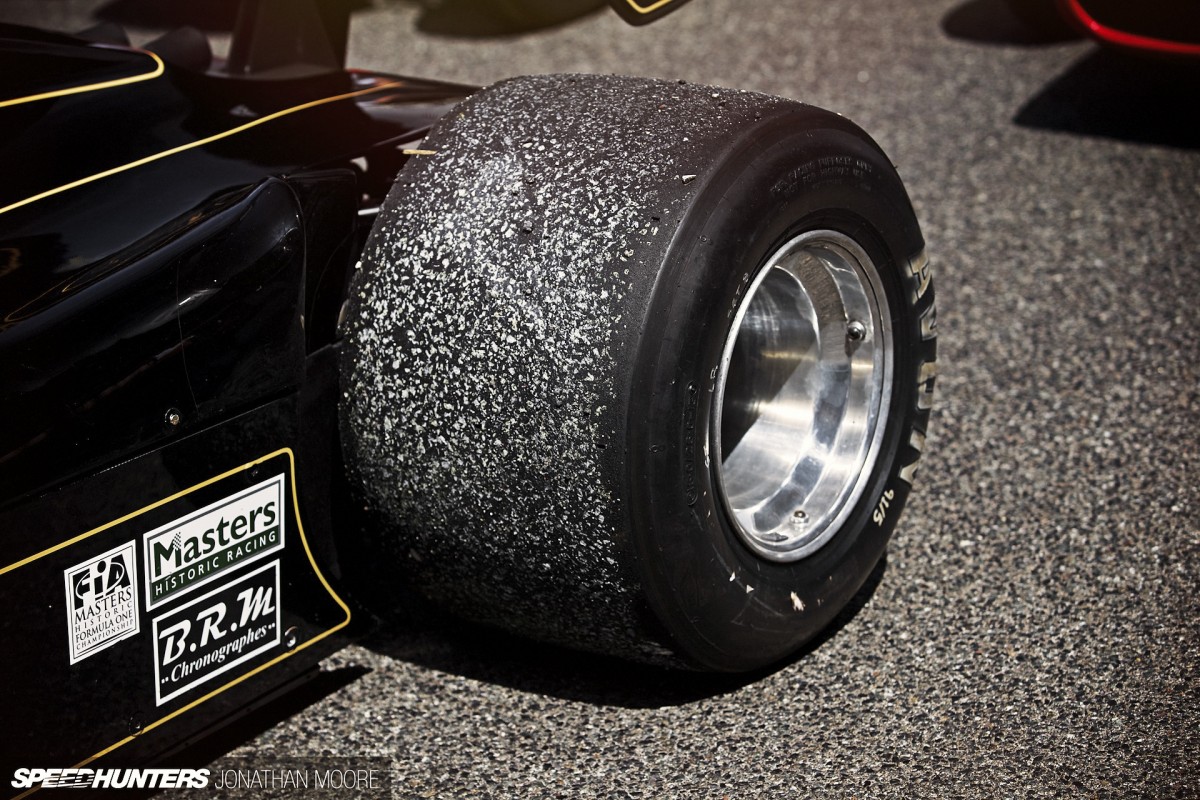 With this very much a demo, traction wasn't top of the list and the rubber fitted to a lot of cars had definitely seen already some serious action. Conditions weren't helped by a massive line of cement dust running down the centre of the track thanks to a car in a previous race generously sharing its oil with everyone…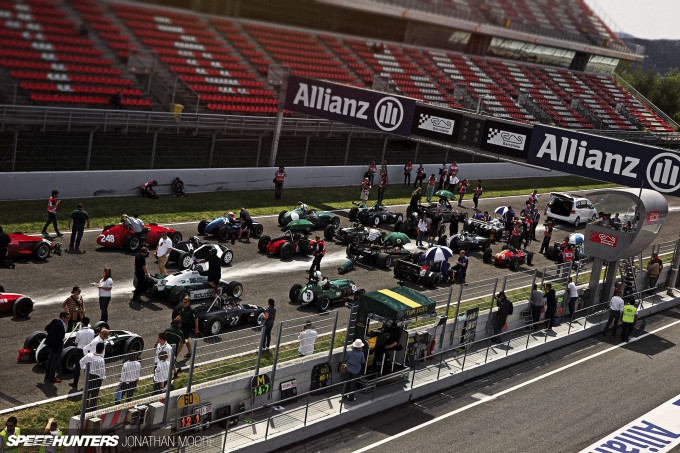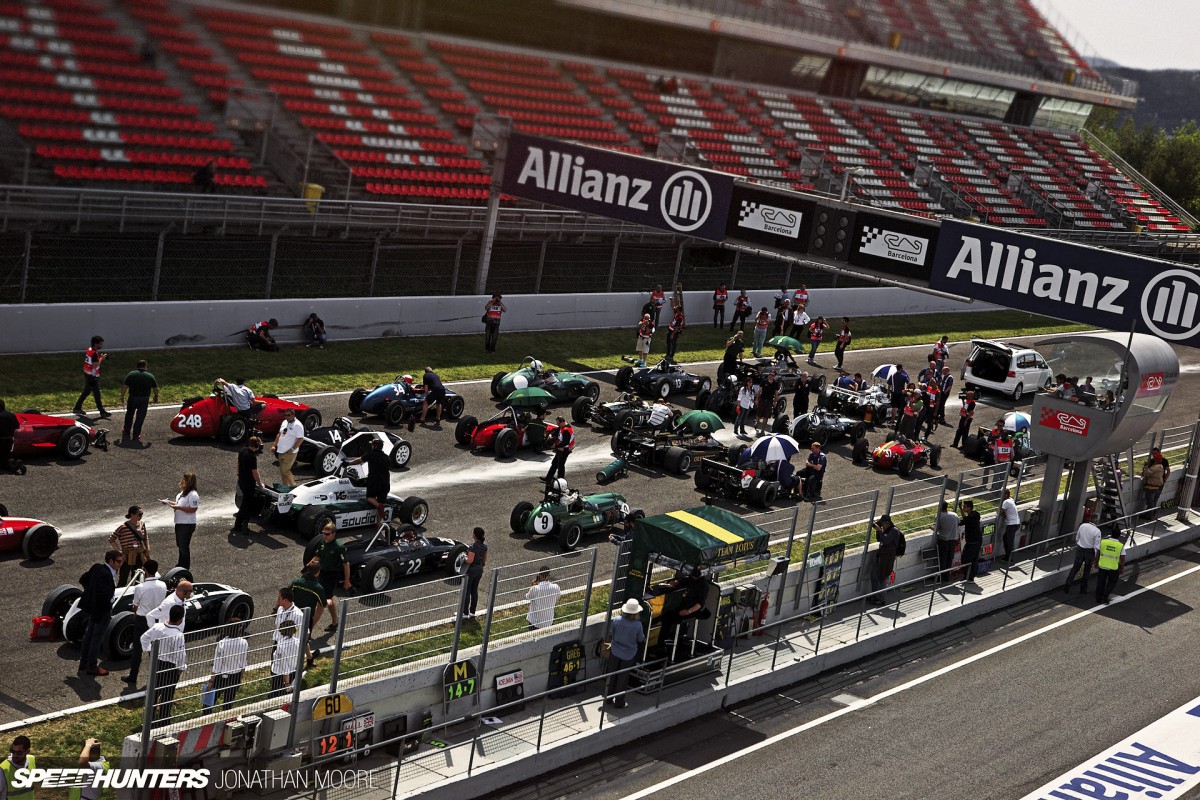 Unfortunately a number of cars couldn't make it out for various reasons, so the Guinness World Record being aimed for was off the agenda for the day.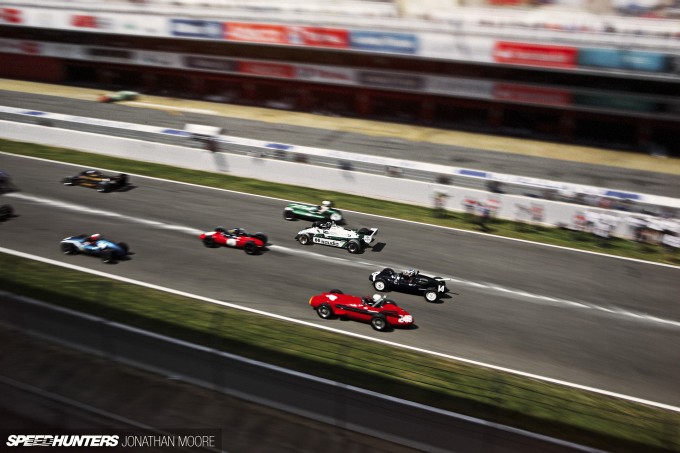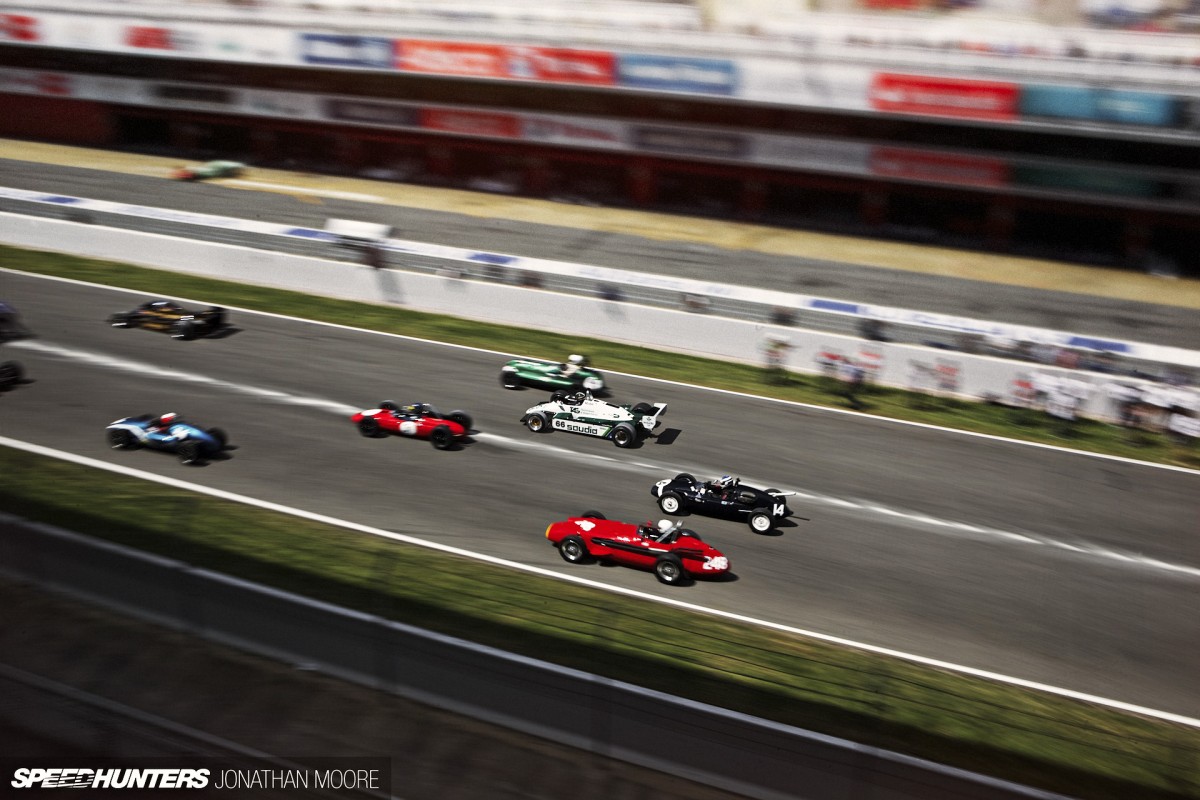 That couldn't spoil the sight of a phenomenal array of F1 history all in one place, and I merrily dashed around from grid to pit balcony to grandstand to get as many views as possible before the massed ranks took off for their demo lap.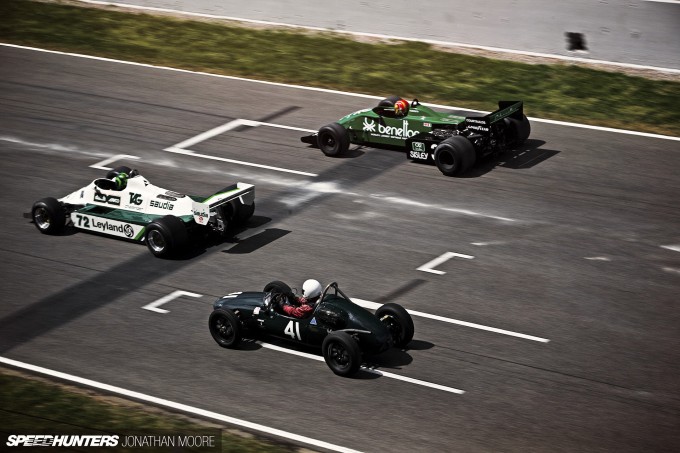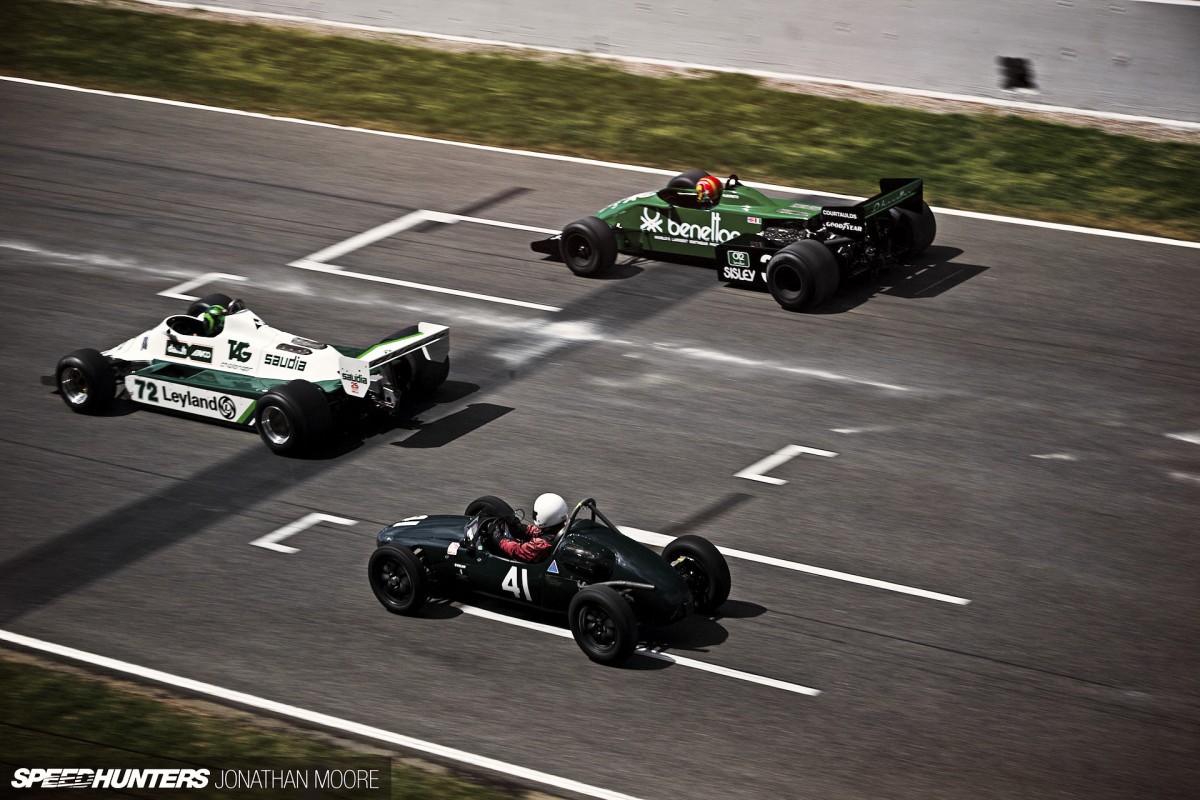 The howling DFVs might have provided the bass notes, but you could still make out the more piccolo shrieks of the smaller engined cars of previous decades – and the drivers obviously relished the chance to be part of such a unique display.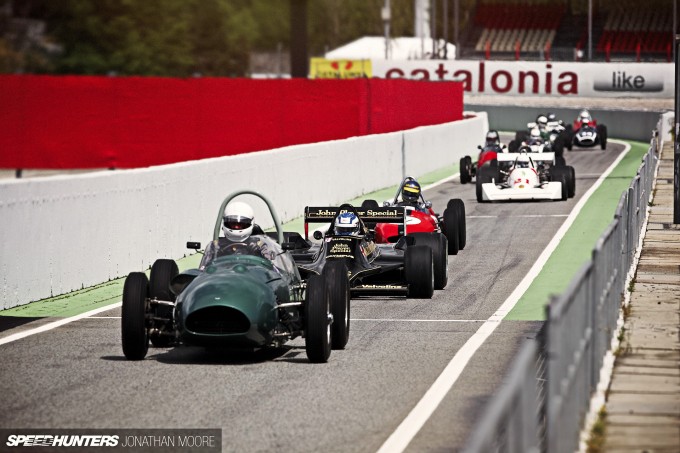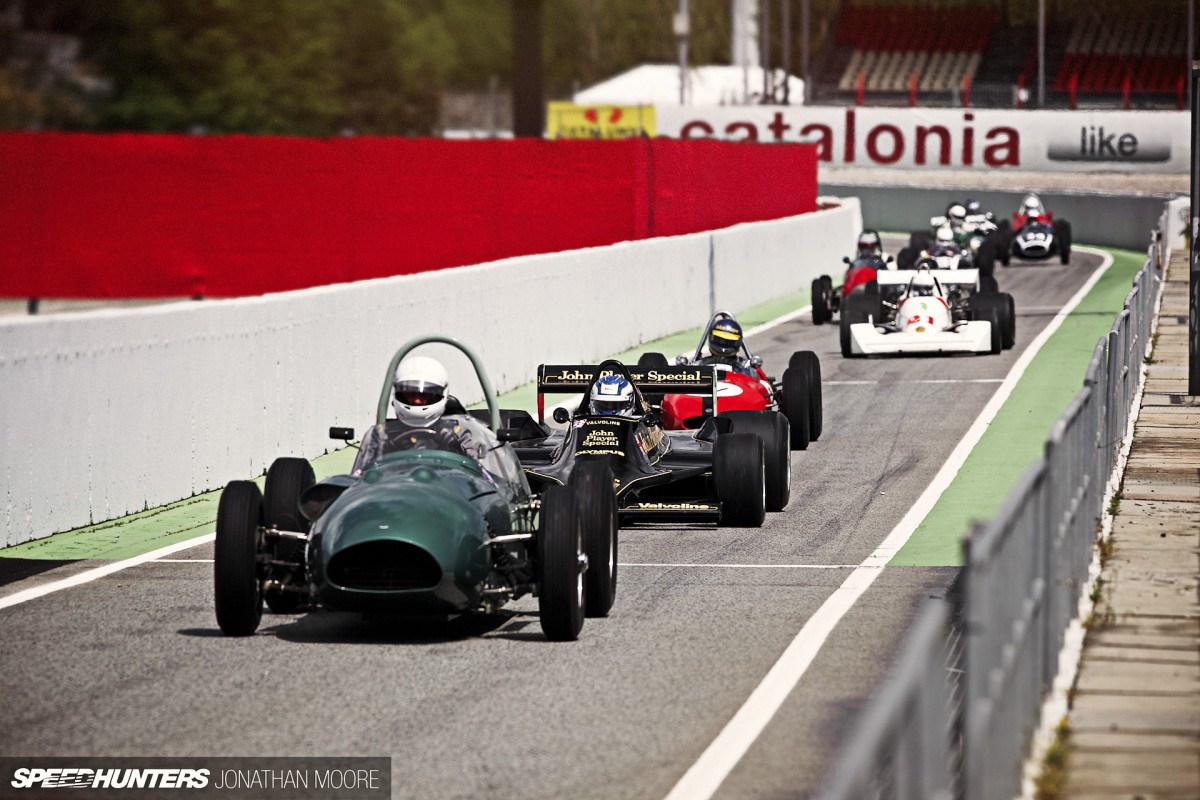 As I dashed back through the tunnel to grab a final look at the cars as they reentered the pits, I was greeted by a breath-taking sight as they swept past. All kinds of engine note buzzing past, low-line aero cars virtually hidden behind the more bulky and upright '50s machines, all coming by in a seemingly endless line.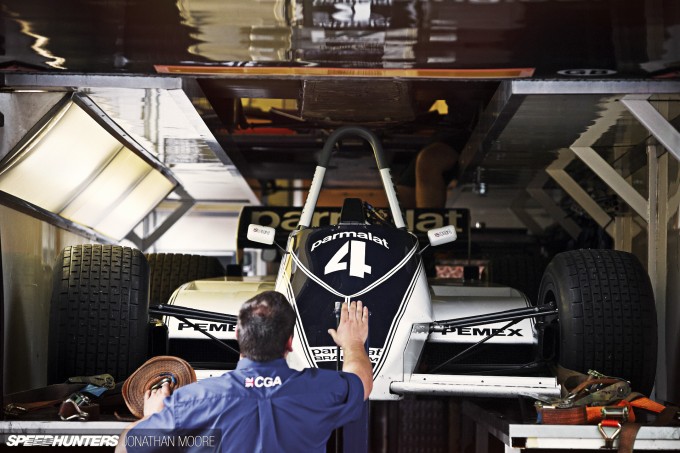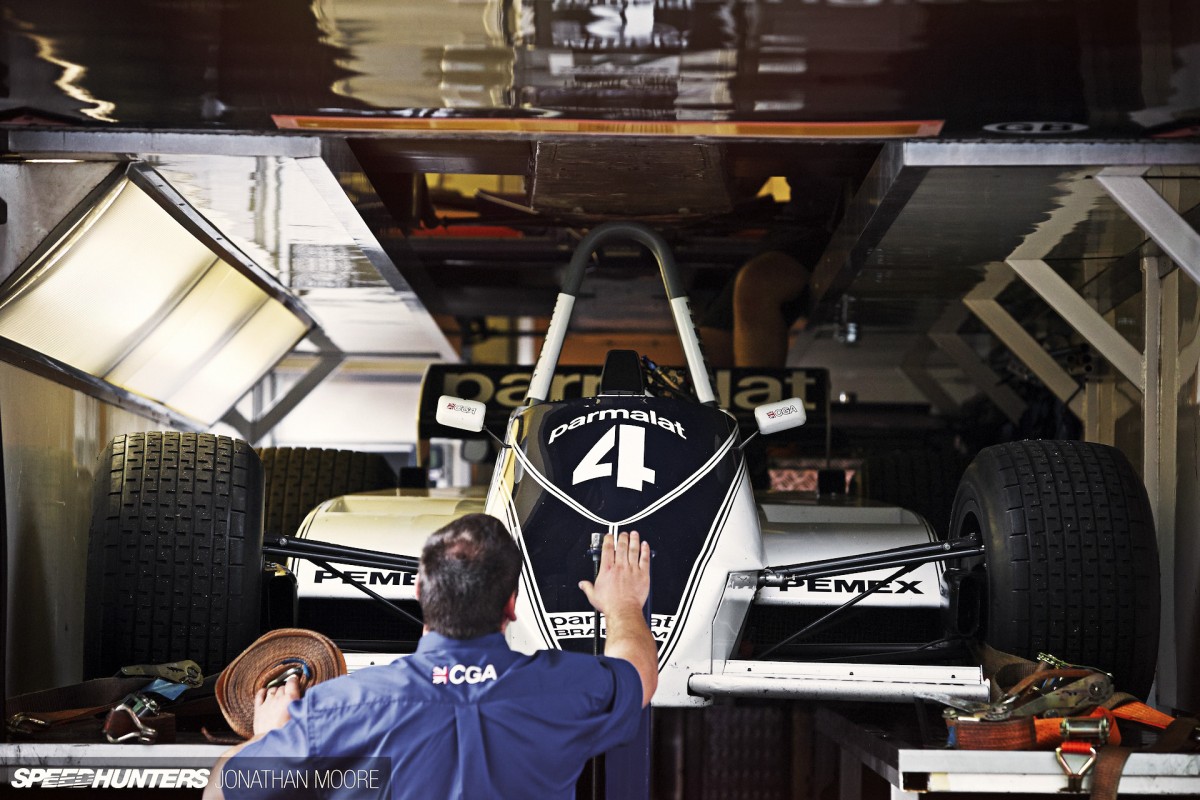 Whatever your feelings about F1 of the more recent period, this kind of up-close experience of more vintage machinery reminded my why I used to love F1 so much – and not to be too judgmental until you witness something in person. I used to play with models of these cars when I was young, taking any opportunity to recreate GPs using my uncle's substantial collection of Corgi toys, and even all these years later I still can't quite believe it when I see the real things – especially in such quantity and quality.
Even as the cars were being mechanically blessed as they were strapped down back in the race trucks, the most pleasing thought is that they're not on their way back to museums or collections – they're just on their way to the next race. So it ever was – and should be.
Jonathan Moore
Instagram: speedhunters_jonathan
jonathan@speedhunters.com
Cutting Room Floor