If you follow car-related social feeds, there's a good chance you'd have seen a couple of images of a new Kei Miura creation pop up. The man behind Rocket Bunny and 6666 Customs loves to tease his fans with CG images of soon-to-be-released aero kits months before cars are actually created in the real world, and this is the one that has been dividing opinions.
We'll be seeing the actual car as soon as the kit is released, but before that I thought I'd take a closer look at one of the most radical conversions to have ever been applied on an S14 with some exclusive new images.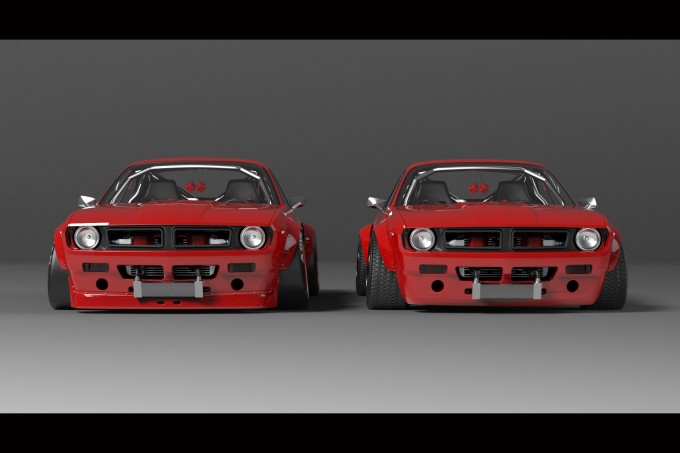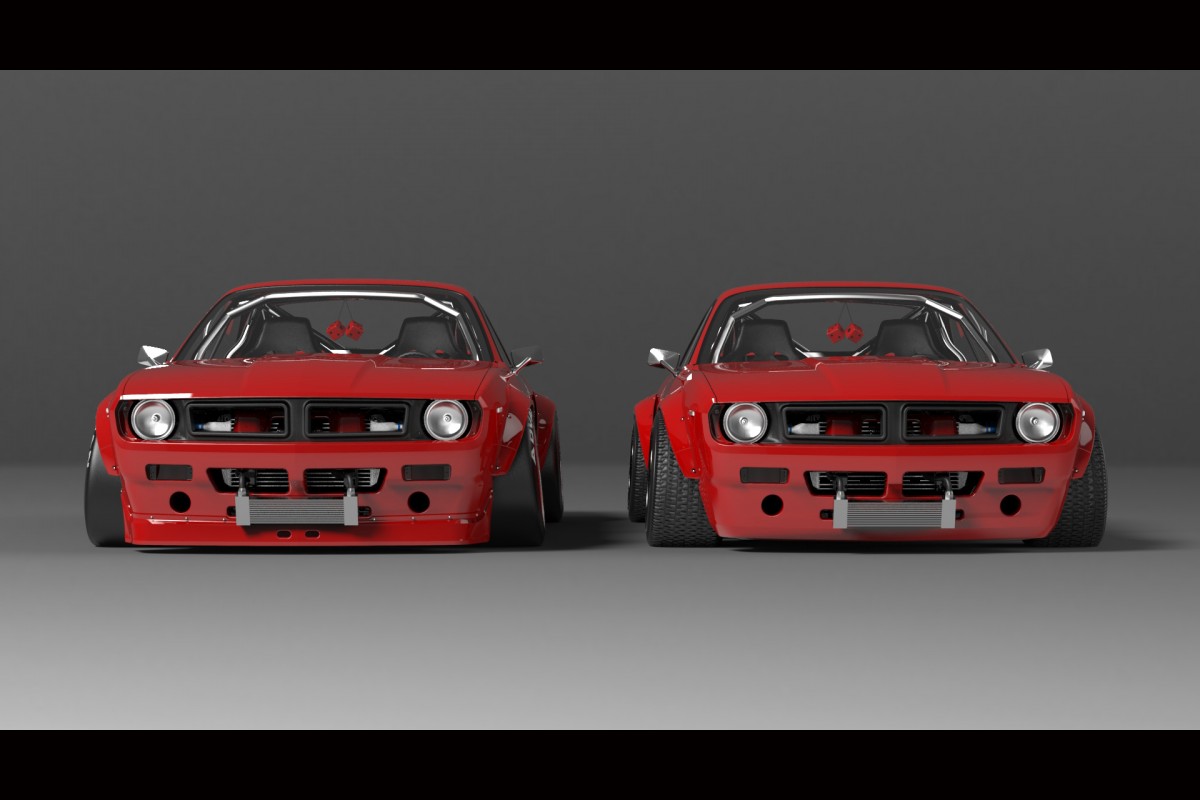 The Rocket Bunny brand is a mere fraction of the work that Miura churns out for other companies, which means he actually has very little time to dedicate to it. But it will always serve as the most obvious example of what he's capable of doing. That said though, prior to last year's SEMA Show I had to ask him a question that I'm sure has been on a lot of people's minds: after slapping overfenders on every cool car to have hit the market in recent years, what's next?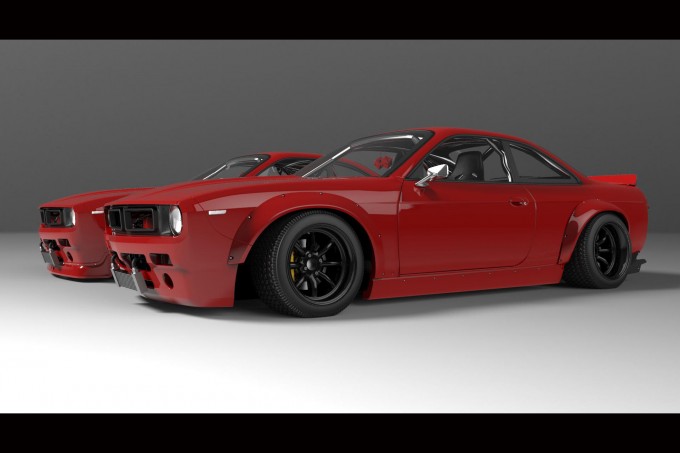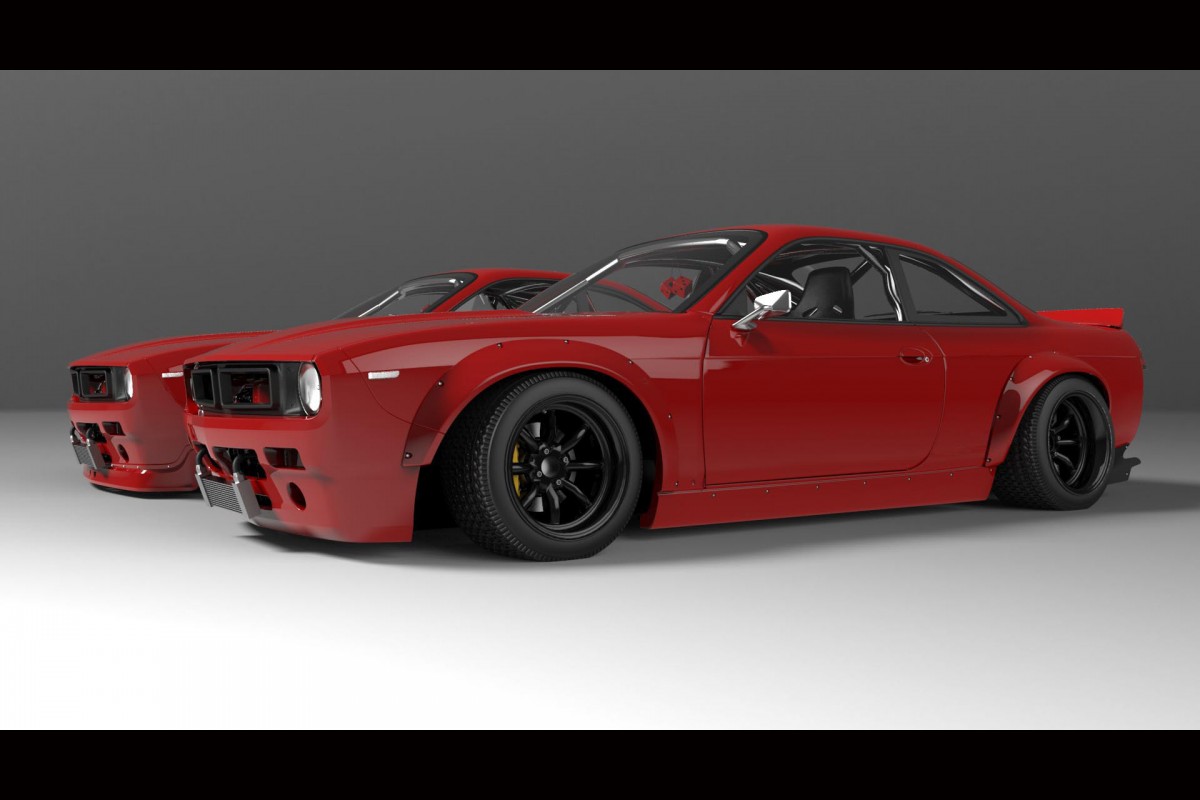 His answer lies in this very car. Despite many people believing that the over-fender look is well and truly played out now, super-wide wheels and ultra-low stances aren't going anywhere, so as far as Miura was concerned it had to stay. At the same time though, there was a need for more aggression and more radical modifications to change a car's base appearance, and what better platform to do that with than a Nissan Silvia S14! Despite its age, the mid-to-late-90s model is still very popular – not to mention widely available and affordable. It also lends itself rather well to a transformation like this. So along with new works-style fender flares for both the front and back, Miura designed a complete front end conversion. The one-piece cowl gives the Silvia a face that's not too dissimilar to that of a Dodge Challenger, topped off with a retracted grille section and round headlights. Without a bumper there's space for an oil cooler – as you can see in these CG images – or an intercooler, like some of the other renderings suggest.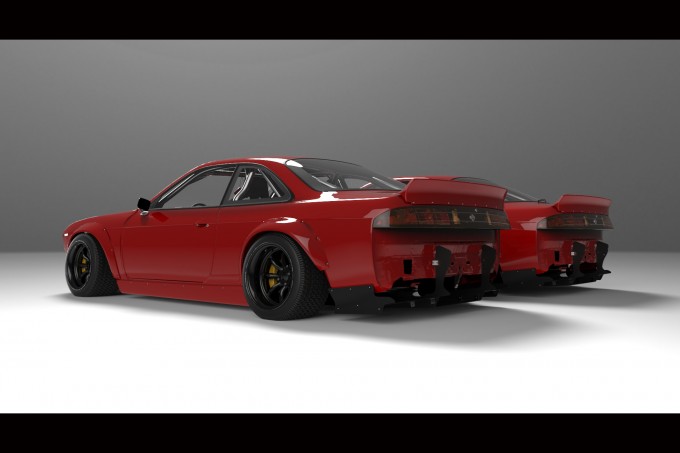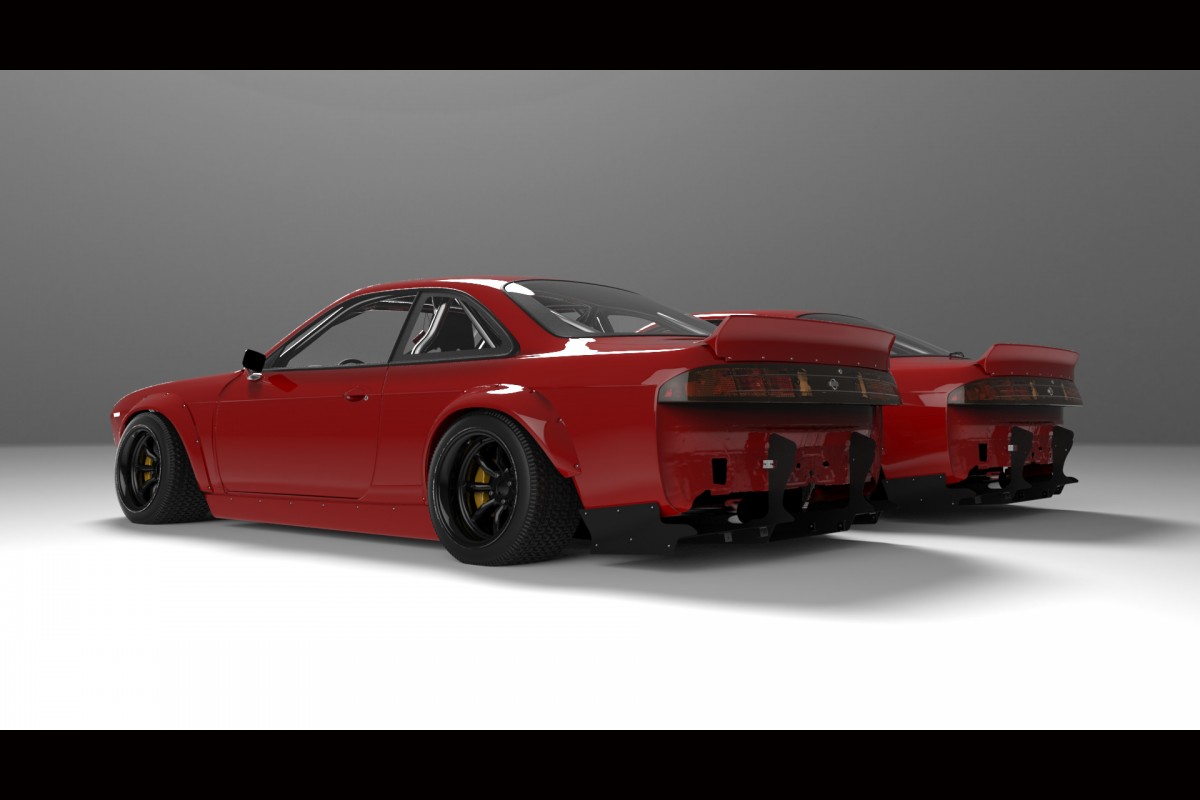 The rear stays more in tune with the Rocket Bunny look we're accustomed to: the bumper removed and the addition of a riveted-on ducktail trunk spoiler. On these particular renderings Miura did for us, he opted for a set of wide, low offset Watanabe wheels to perfectly fill out the massive fender flares.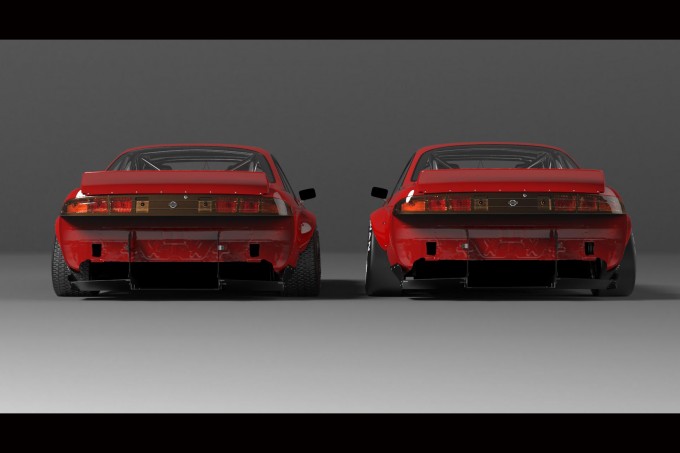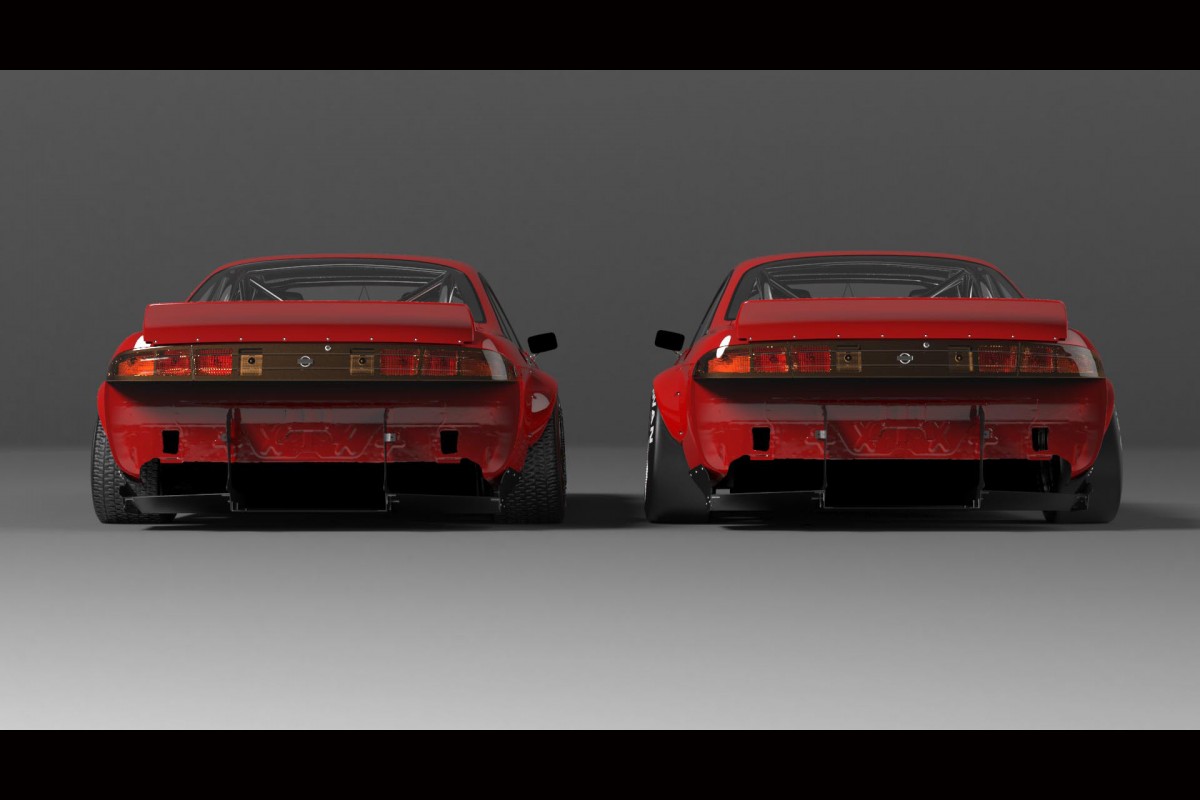 Finally, a multi-piece rear diffuser cleans up the rear end. Miura has envisioned the car running both Advan slicks or old school race rubber, like the tyres that Liberty Walk has recently released. I quite like the yellow tint he's worked into the rear taillight section too, but these are of course details that people will be playing with on their own cars.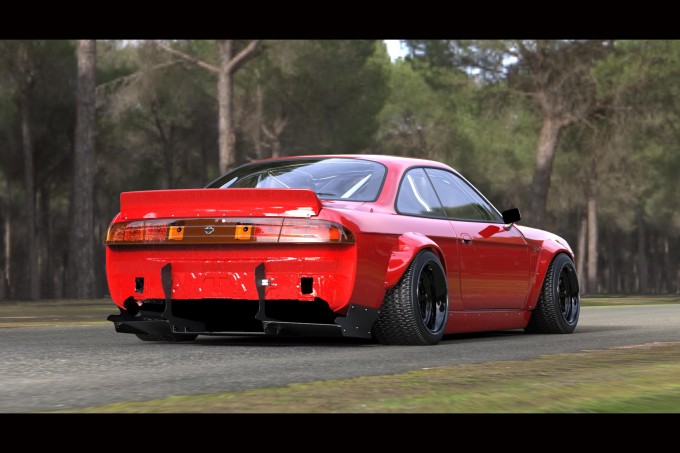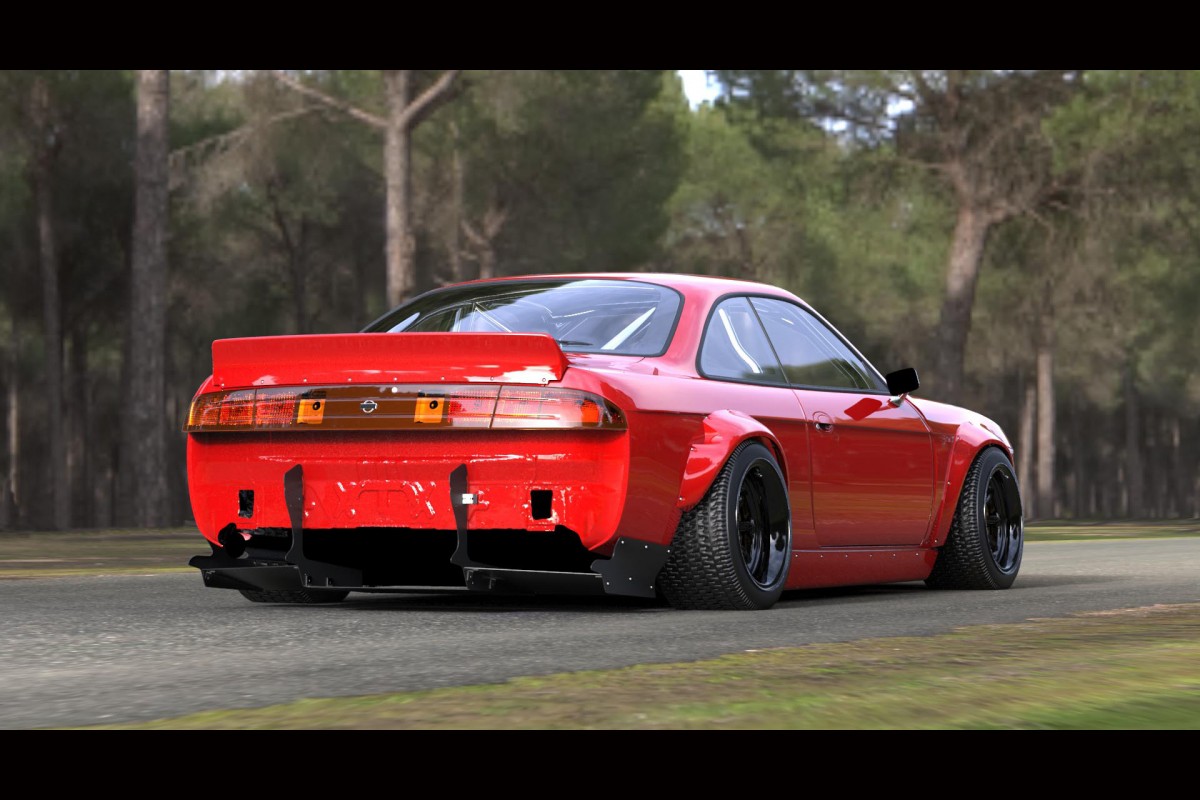 Miura is currently piecing together the demo car and along with the wild aero conversion and that Dodge-inspired front end he'll also be running something rather cool under the bonnet. I guess we'll just have to wait a little longer to see what he's got planned… But for those interested in the kit itself, prices will be released this month once it all starts shipping. Can we consider this the beginning of a new chapter for Rocket Bunny?
Dino Dalle Carbonare
Instagram: speedhunters_dino
dino@speedhunters.com
Images courtesy of Kei Miura