Strolling through the paddock at Powercruise Sydney a couple of weeks ago, I was completely and utterly overstimulated: lumpy V8s making the earth shake, screamer pipes rattling my ear drums, paint jobs bright enough to cause permanent retina damage.
But when so many cars try to stand out, it's funny what actually ends up catching your attention…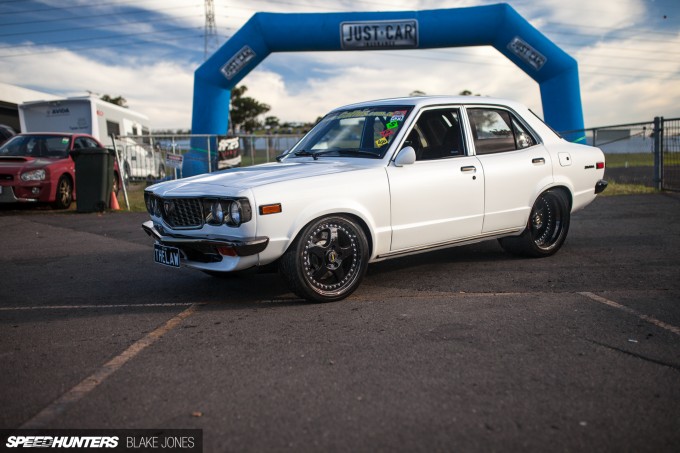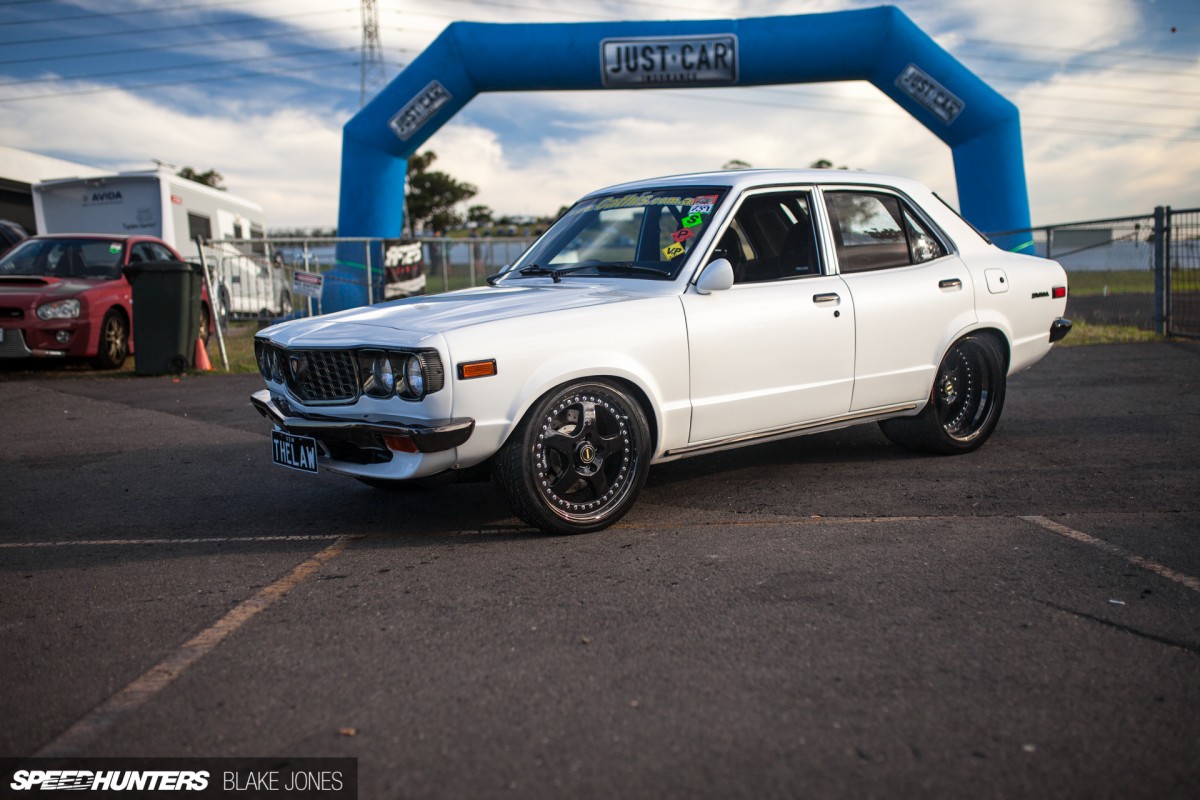 At the hands of its owner, Vez, this Mazda RX-3 has recently been reborn into the form you see today. In its past life the old school four-door was candy red, rode on polished FR Simmons and featured a tan/snakeskin interior – in other words a poster-child for Australian street rotary style of the '90s and '00s. While taste is debatable, 8.9-second quarter mile ability (for a street car, 10 years ago!) isn't. The Mazda also had quite the reputation as a street racer, apparently…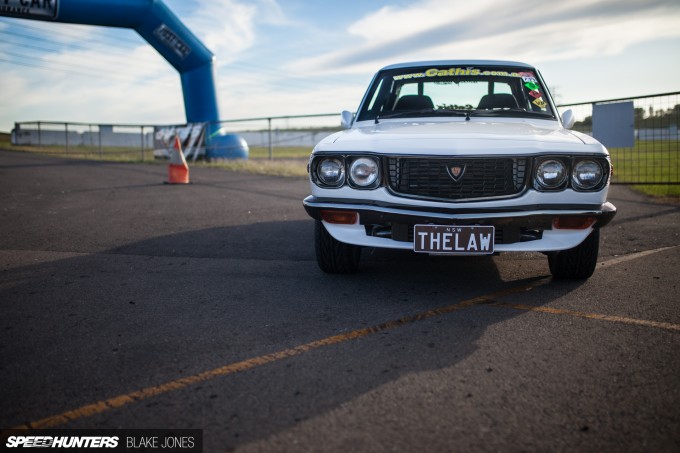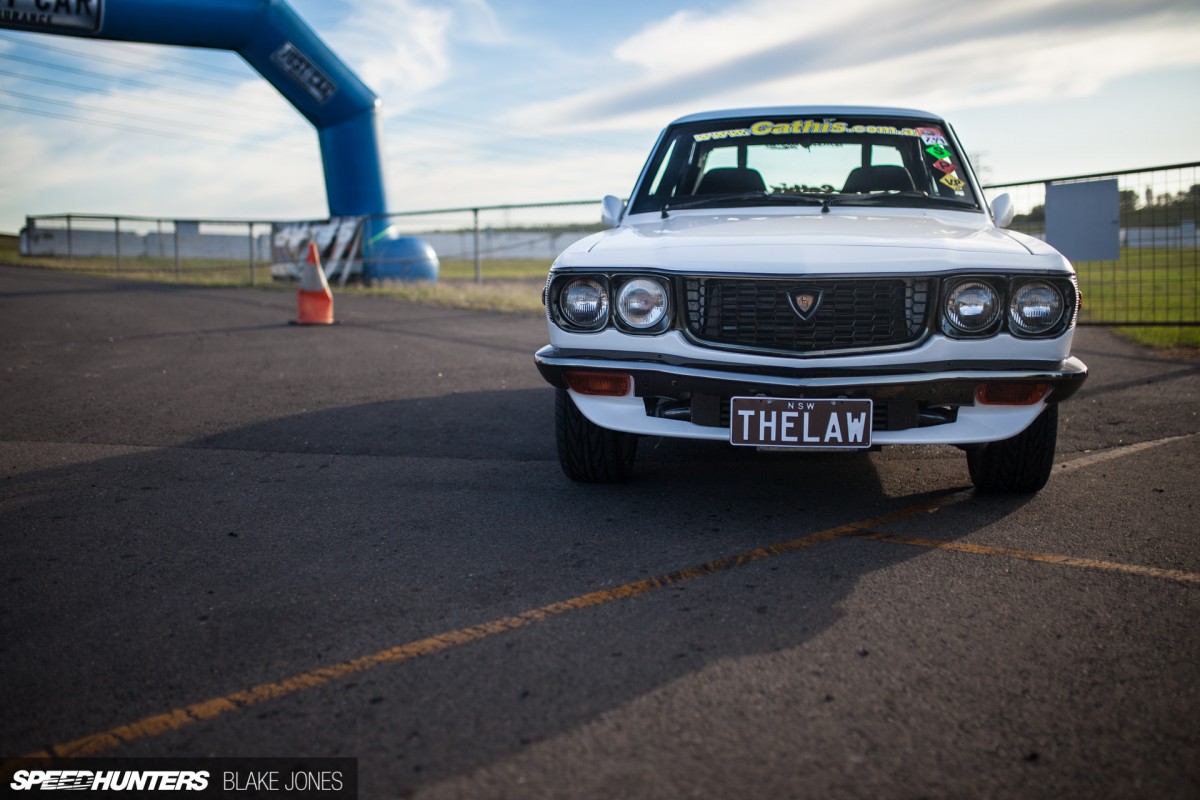 Vez has owned rotaries since the age of 16 (and currently has three very different RX-3s), so he was prepared to challenge the status quo with this build. Candy red gave way to a custom hue based on Mercedes Diamond White Pearl and all the chrome was removed and refinished in 'black chrome'.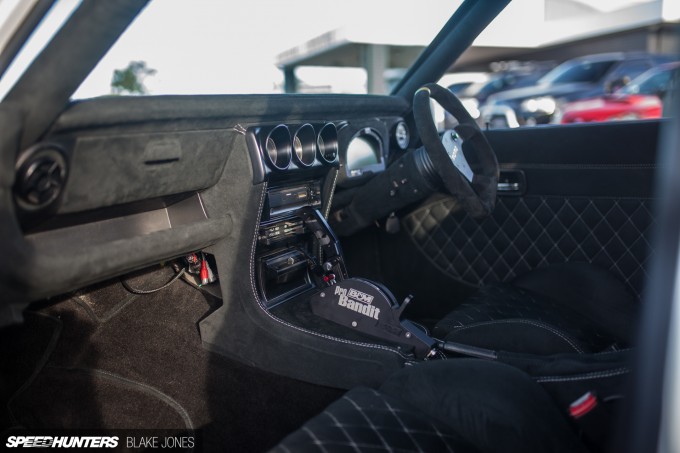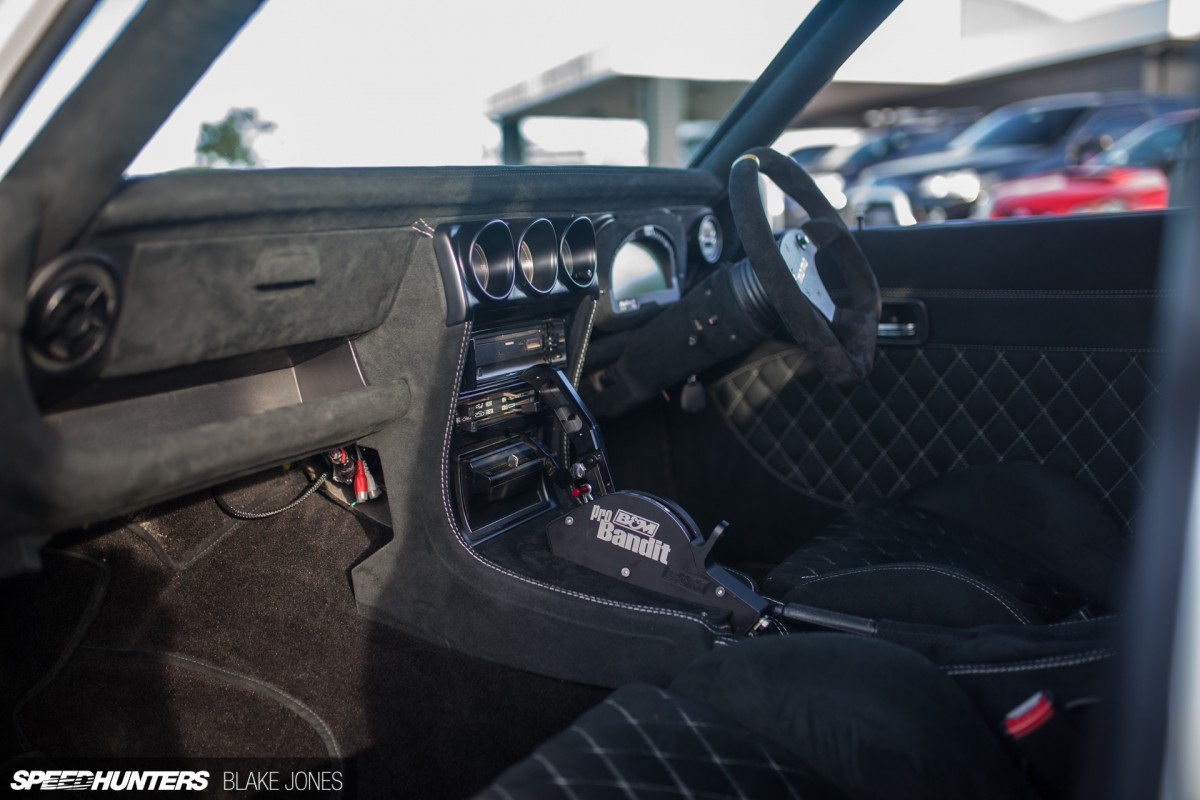 Inside, the front seats were replaced with Recaro buckets, while the interior surfaces have been treated to Lamborghini-inspired diamond stitch Alcantara – even the roll cage was covered. The B&M shifter is currently hooked up to a 2-speed Powerglide automatic transmission, a popular choice for dedicated drag cars.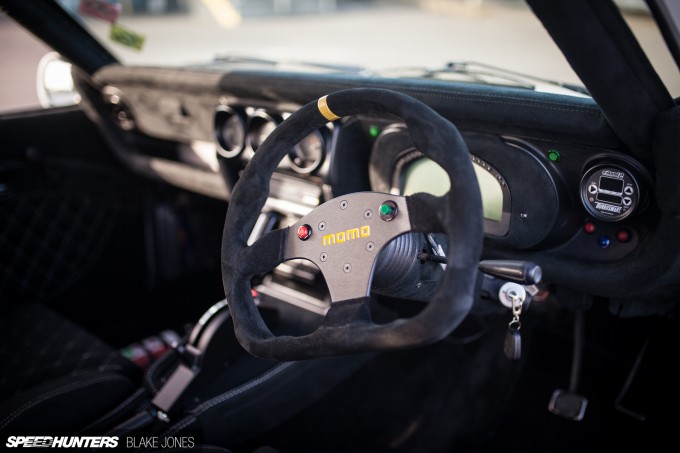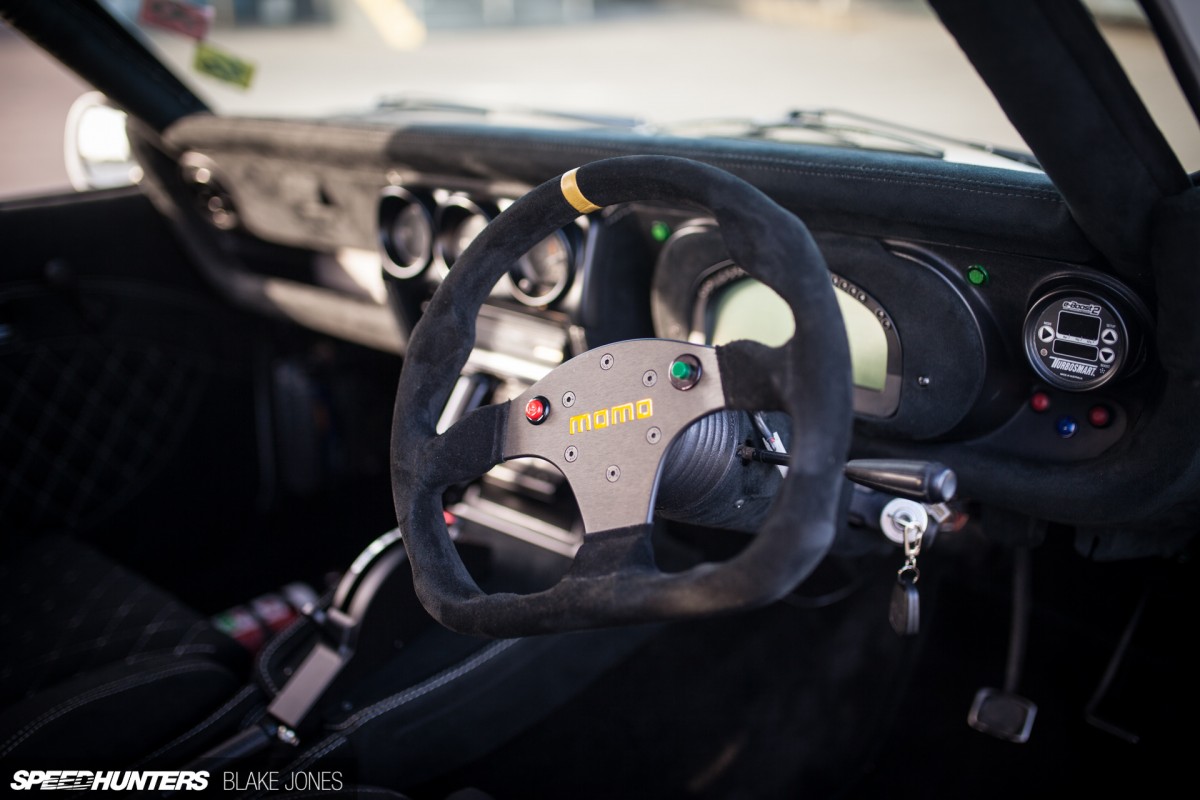 Behind the suede-trimmed Momo wheel sits an original Savanna dash which Vez sourced to replace the fiberglass unit that came fitted when he bought the car. Keeping him dialed into the engine's vitals is a Haltech IQ3 digital display, which is fed info via the latest Haltech Platinum Sport 2000 engine management system. Some might cringe at the thought of cutting up a stock Savanna dash, but the final result is an interior befitting of a high-end European sportscar.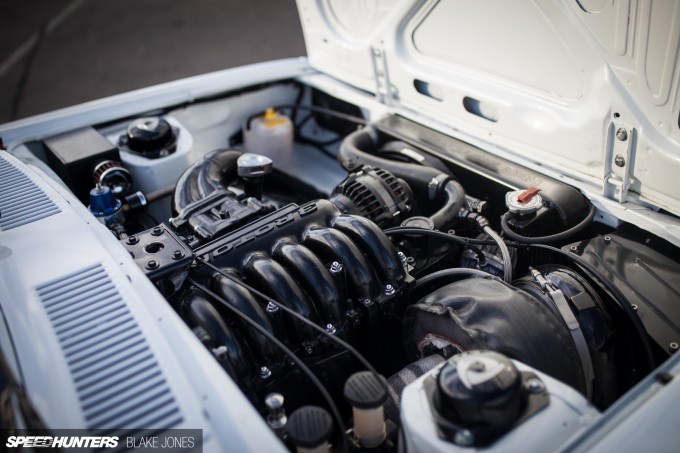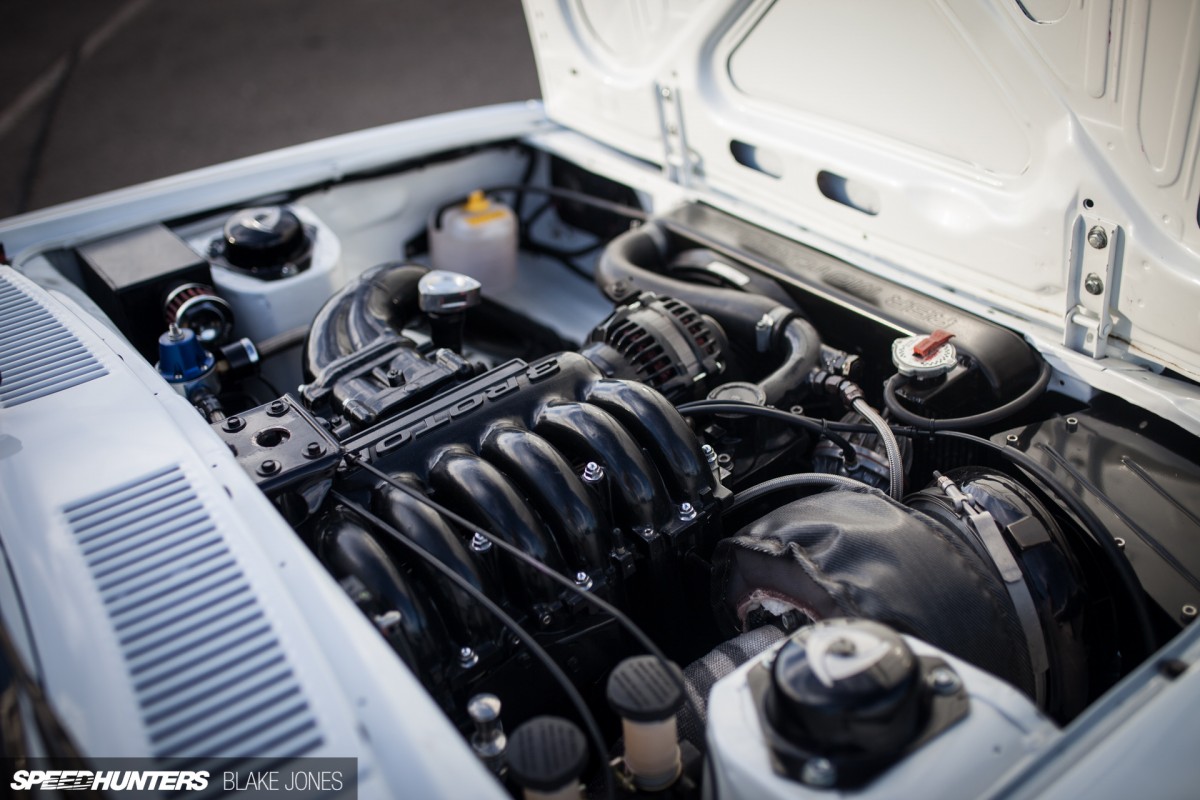 Under the bonnet sits a turbocharged 20B built by Joe Signorelli at RotorMaster, again treated to a stealth black finish. At the time of the shoot the car was making 440whp on a mere 9-10psi. After resolving some issues with the transmission and raising the boost pressure, this should increase to in excess of 700hp at the wheels.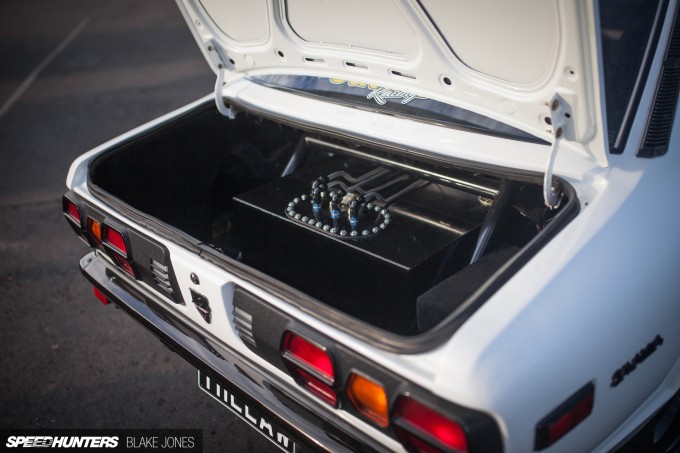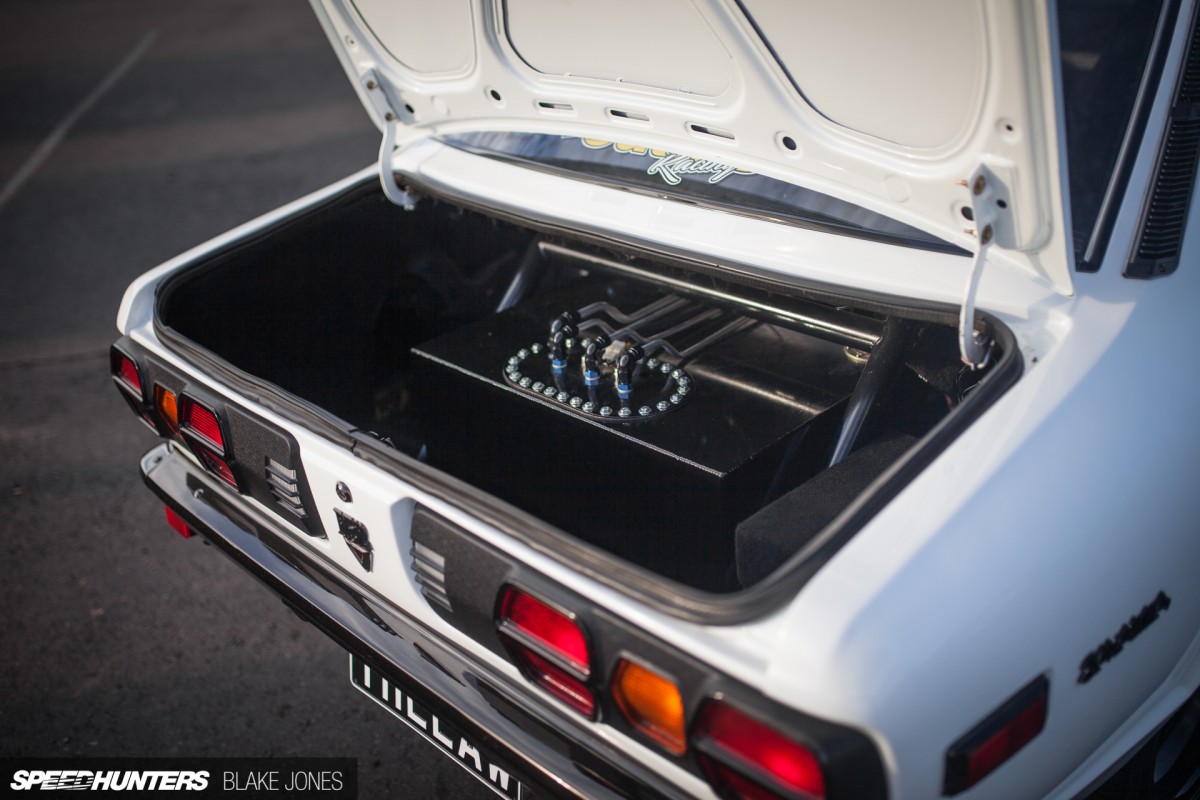 Keeping the triple-rotor fueled is a custom 80L cell featuring an in-built surge tank and pumps. As is becoming increasingly popular in Australia, the RX-3 runs on E85, but to preserve street sensibilities an EFLEX system reconfigures the tune on-the-fly if standard premium fuel is used.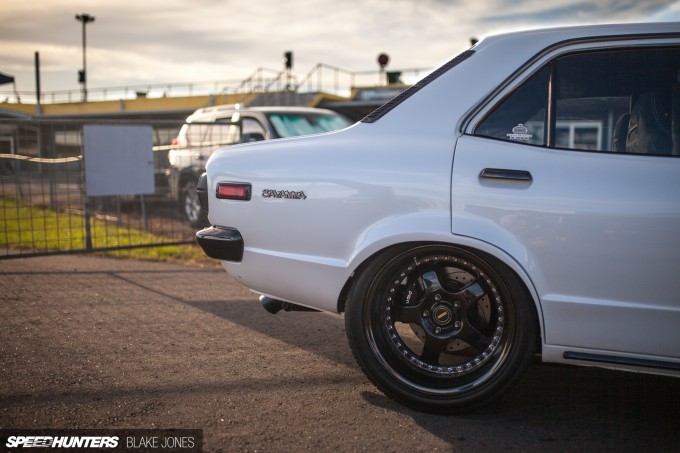 It's almost mandatory in the Australian rotary scene that any car making big power would be wearing Simmons 3-piece wheels – and THE LAW is no exception. However, the stealth theme has been carried over, and in my opinion the combination of black chrome dish with jet black centres nails the brief of 'understated aggression'. Wilwood brakes have been installed front and rear.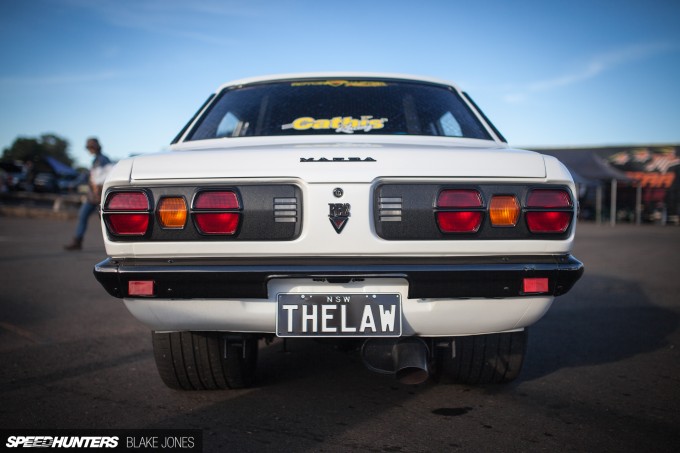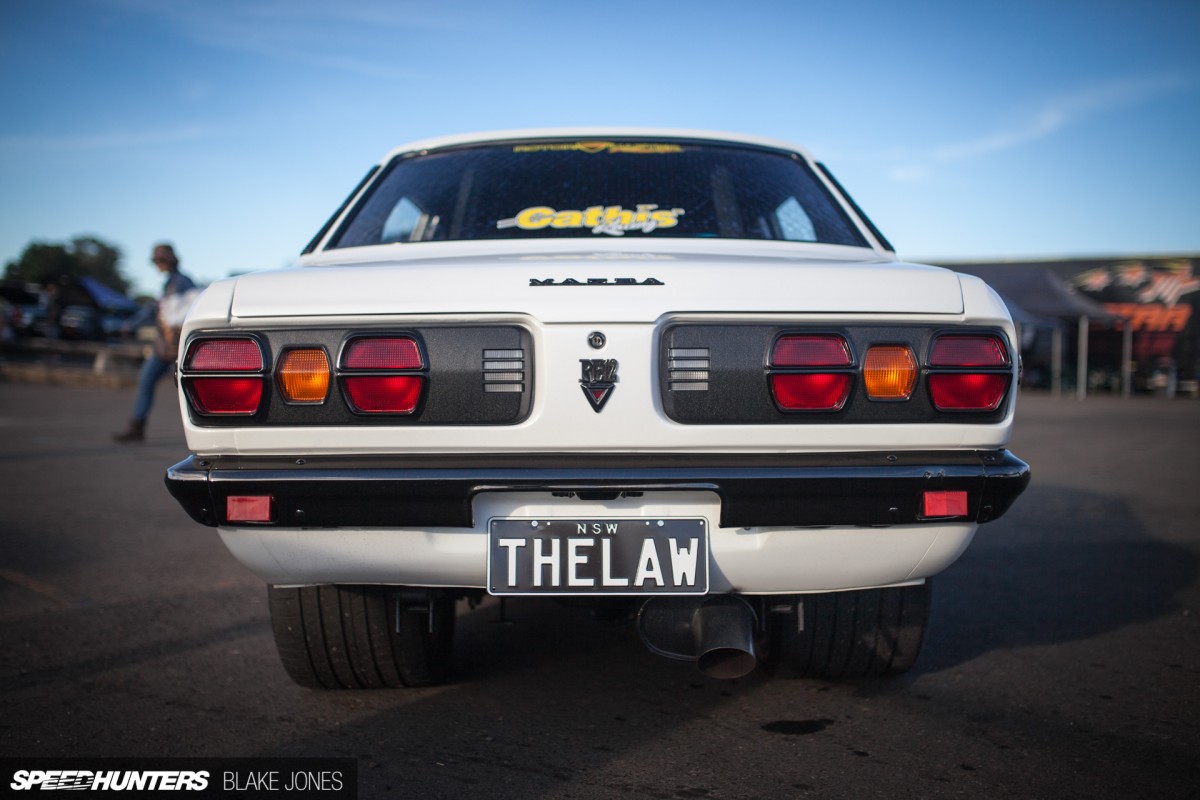 To me THE LAW represents a new approach to tough rotary builds, where each element works together to create balance and wholeness, as opposed to individually shouting for attention.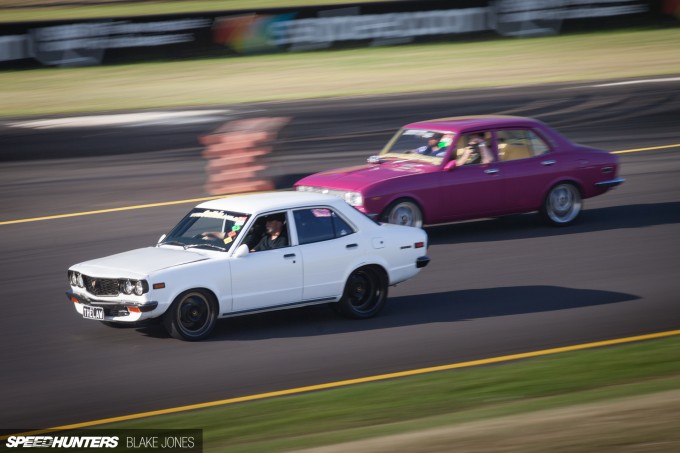 While he's certainly won me over, Vez knows well that it's simply impossible to impress everyone – especially when modifying a classic like the RX-3. However, there's no doubting that this little tyre-shredding package will keep a smile on his – and any passenger's faces – for the foreseeable future.
Blake Jones
Instagram: blaketjones
blake@speedhunters.com