The Bigger, Angrier Brother
Have you ever been in a car that's so fast you felt like no matter how tight the harness was, it never seemed tight enough? I have – it's called the Silver Car S2.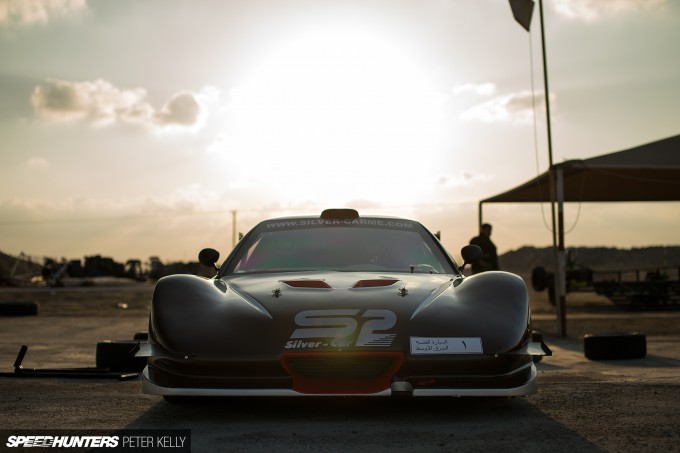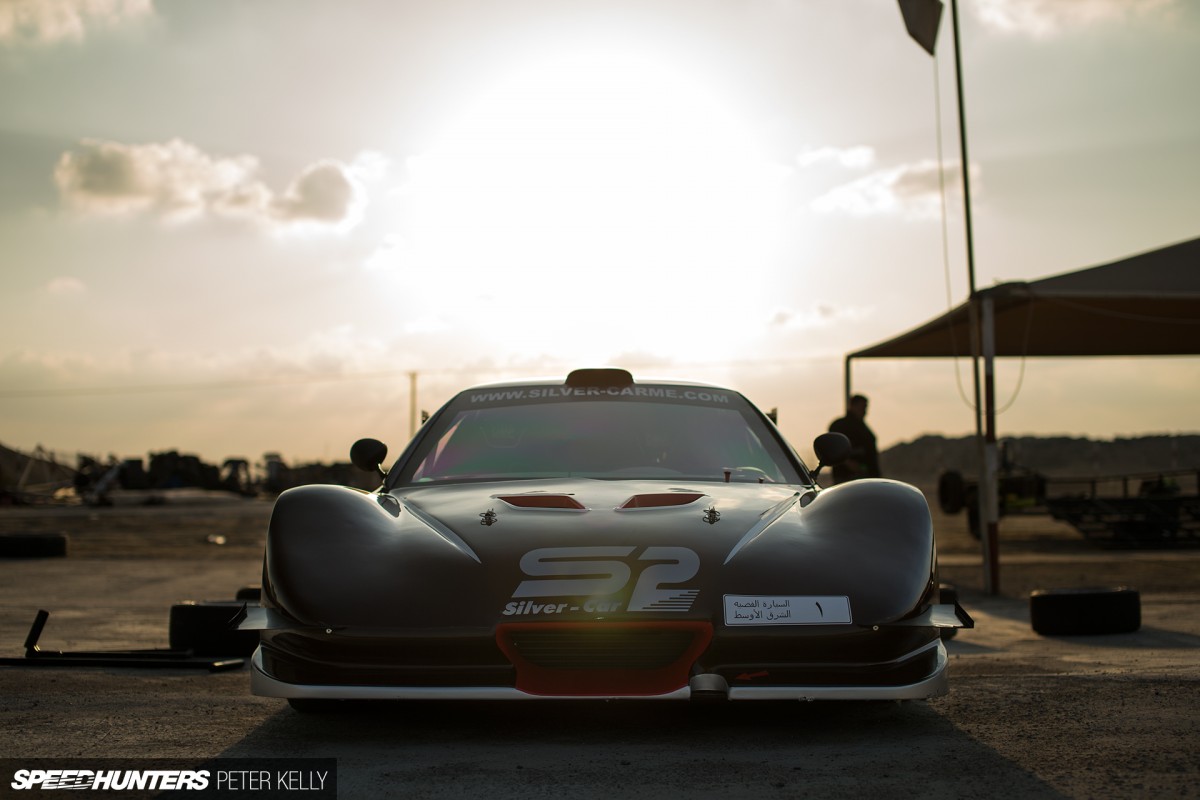 During a recent stopover in Dubai, I was able to experience the S2 first-hand after having spent the morning out in the desert with its vicious and almost unbearably fun little brother, the Silver Car ST2. It was as we were packing up the angry crosskart that Marc Planas Vallespir, the main man behind Silver Car Middle East, invited me to come and see and experience their top dog model in action at a local kart track.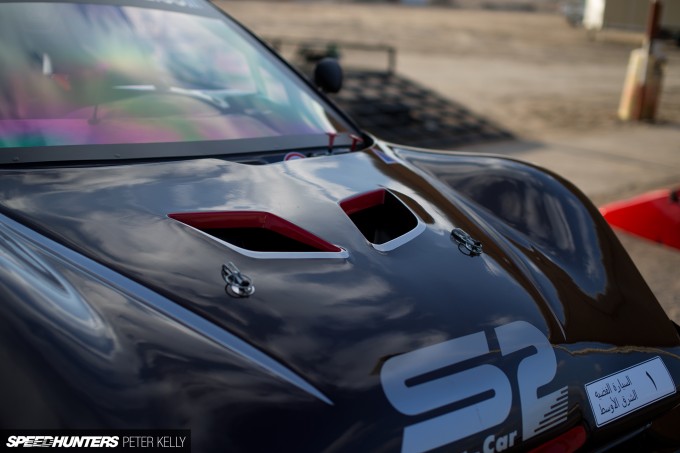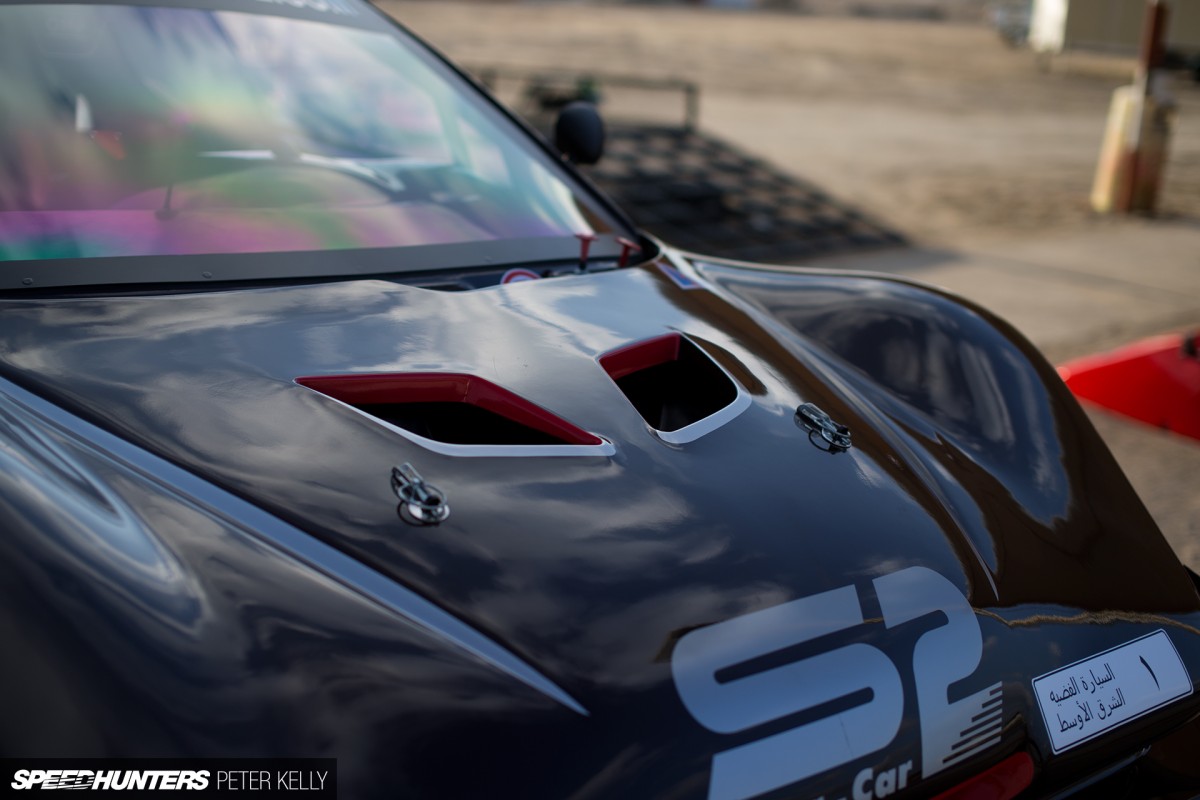 As I touched on in the ST2 article, Silver Car is a Spanish manufacturer that produces extremely competitive cart-style racers, and more recently branched into full-blown tarmac-eating circuit and hillclimb weapons, like this S2, which is powered by a Suzuki GSX-R1000 bike engine.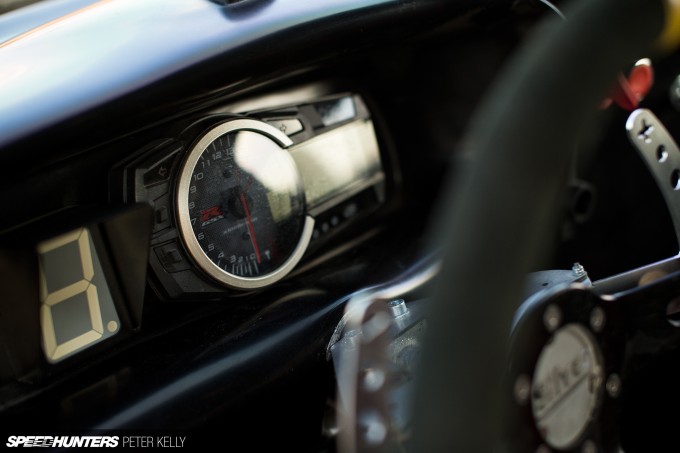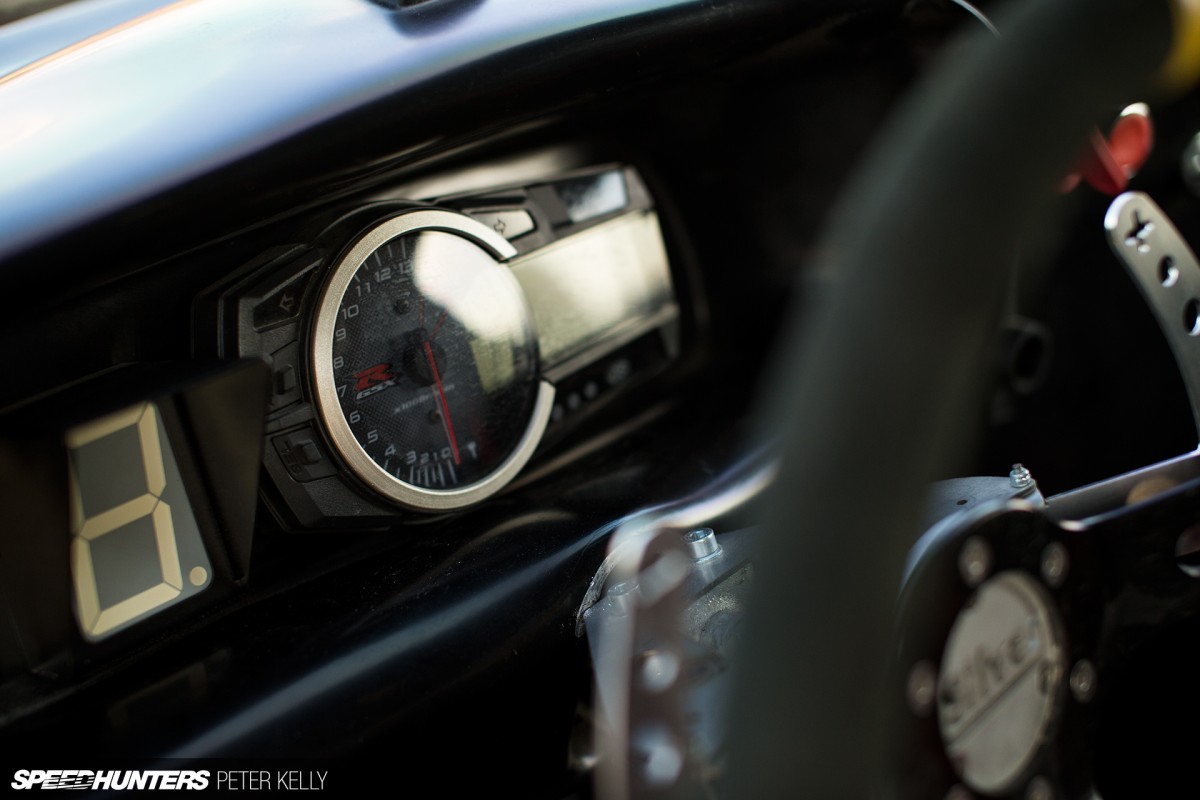 Now, to clarify, when I say 'fast', I'm not just talking about straight line speed – after all, it's about more than simply acceleration. A truly fast car needs to make your vision blur with cornering speed and your lungs fight for air under brakes.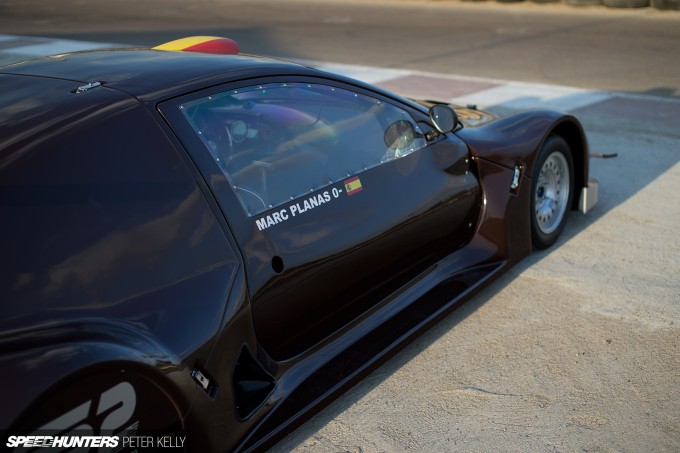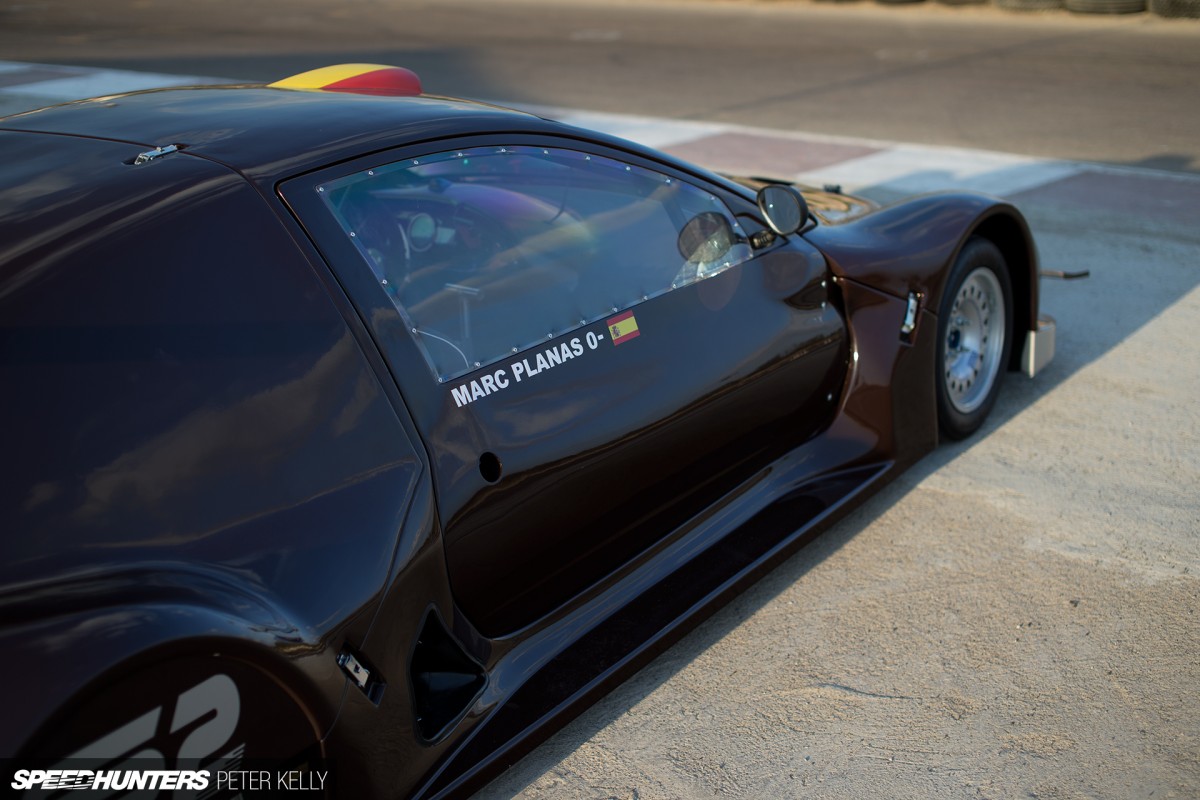 It was late afternoon by the time we arrived at the kart track, which although small, Marc told us it would provide enough room for the S2 to get wild, if not perhaps stretch its legs completely.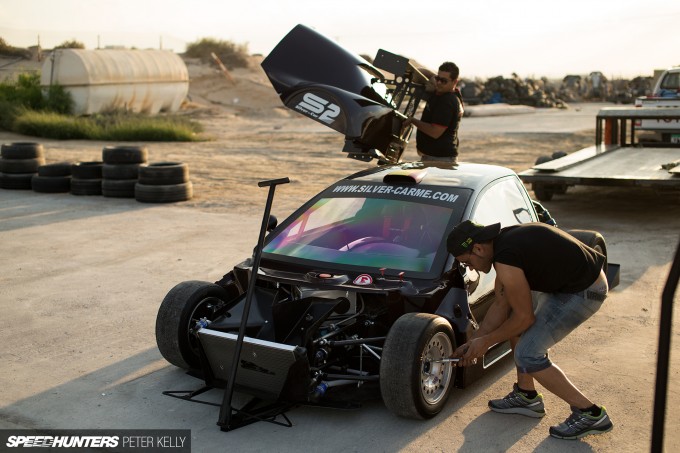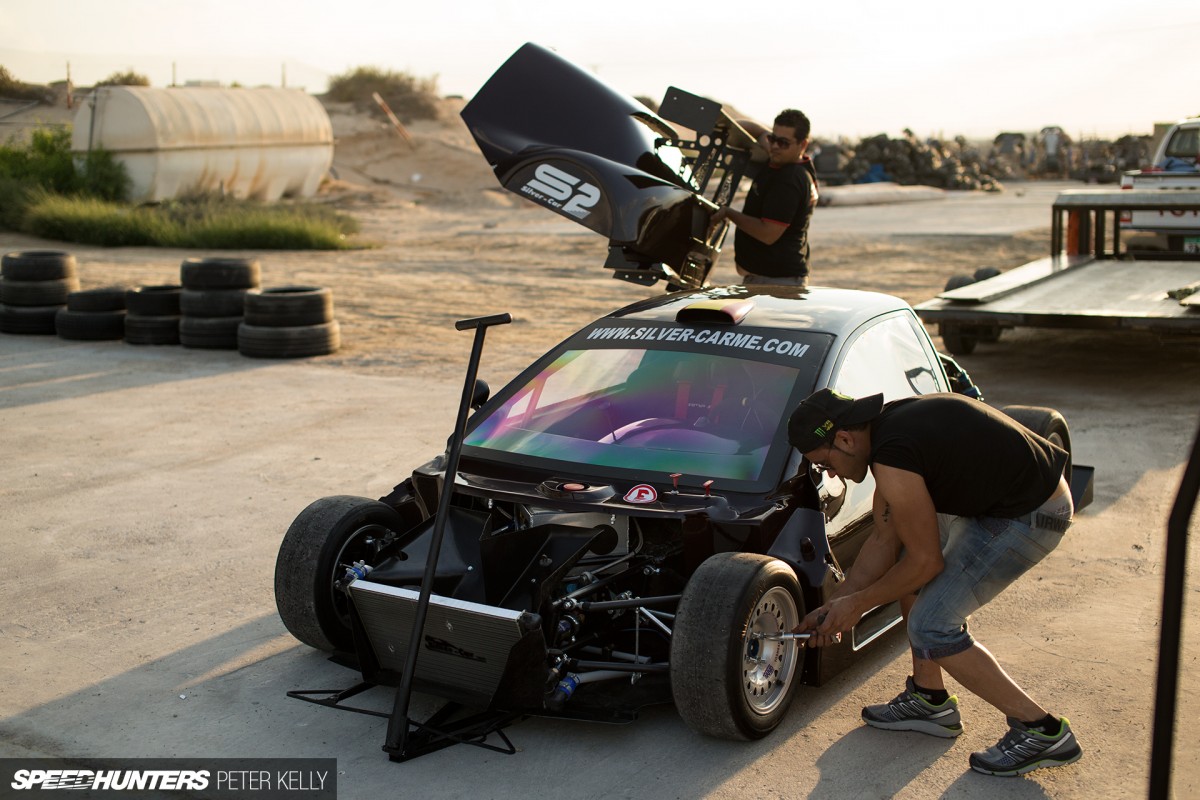 Like the ST2, the S2 is built completely in house in Silver Car's Spanish factory, and uses a cold-stretched carbonated steel space frame and three-piece removable FRP body shell.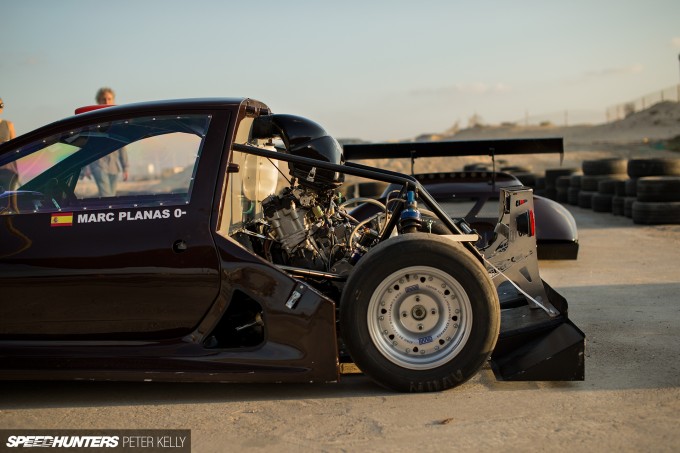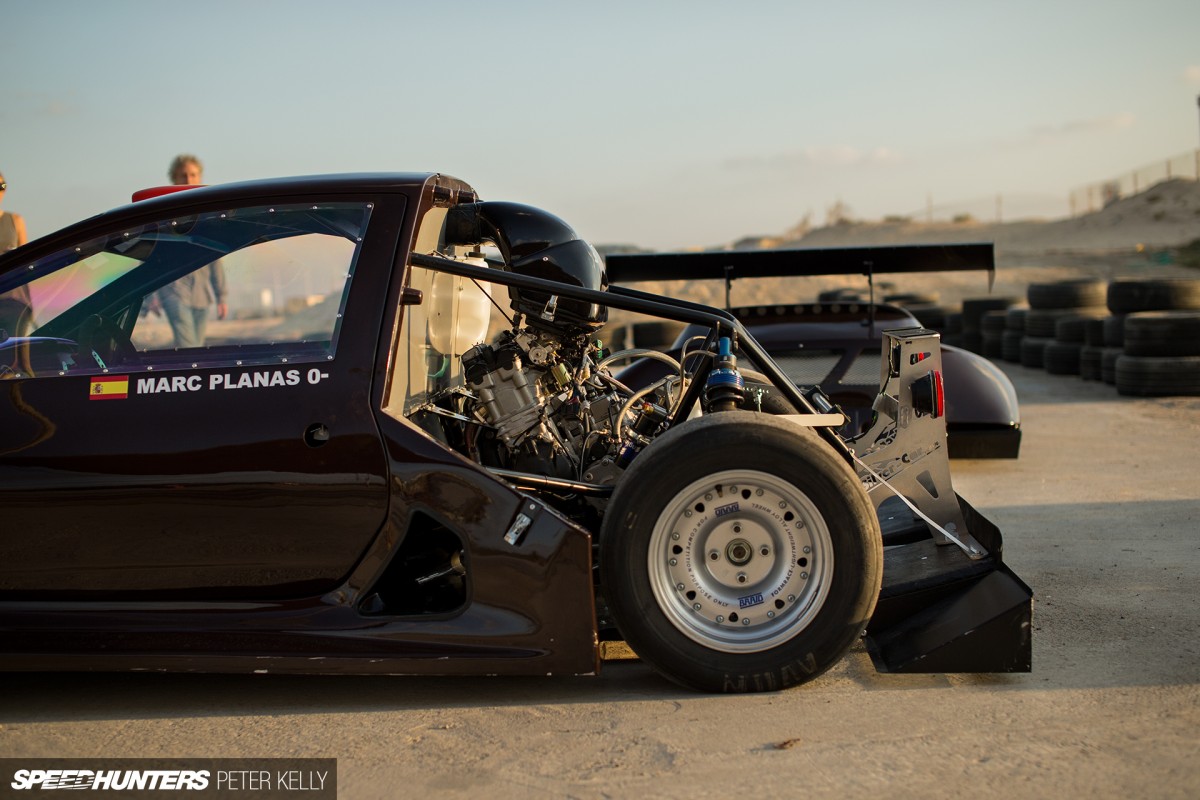 The GSX-R1000 engine and short-ratio 6-speed sequential gearbox is mid-mounted, and provides 190hp to the rear 13×8.5-inch Braid wheels via a chain-drive system and limited slip differential.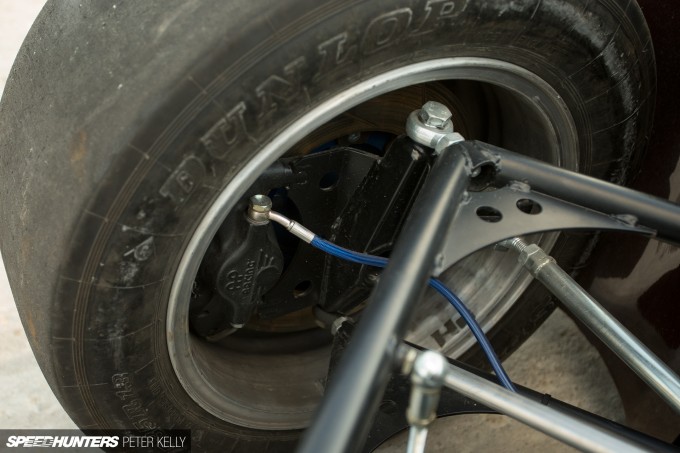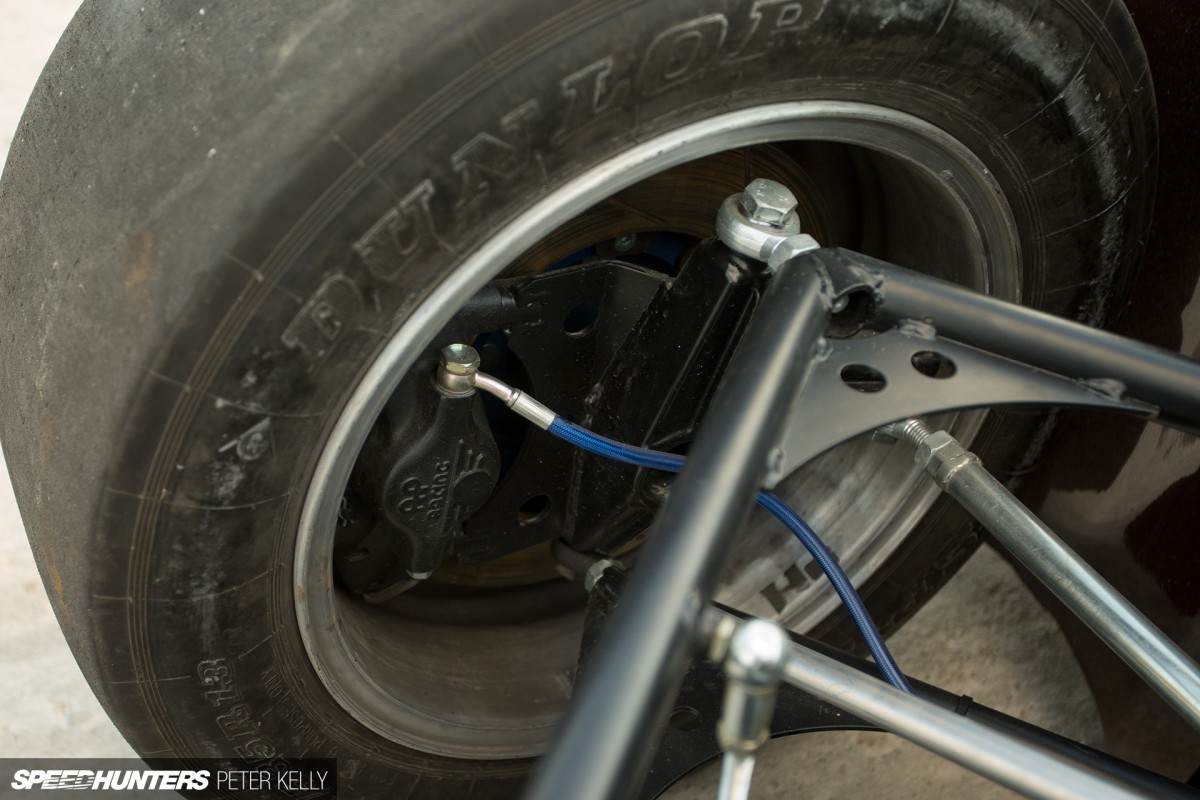 The ultra-lightweight rims, which are shod in sticky Avon slicks, hide 2-pot AP Racing calipers and 265mm discs – not huge by any stretch of the imagination, but they don't need to be when a car weighs 445kg…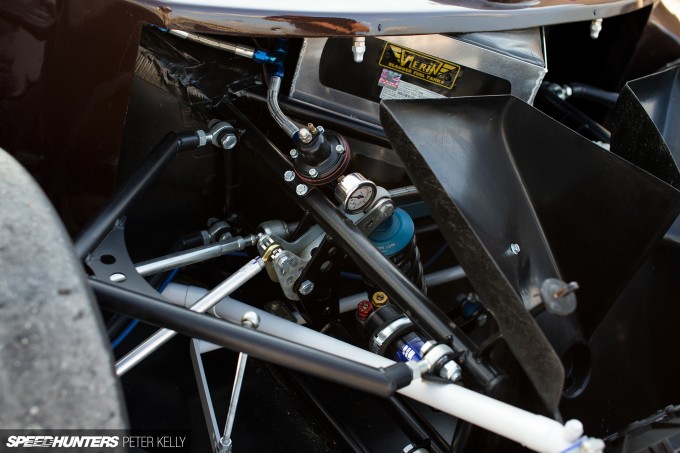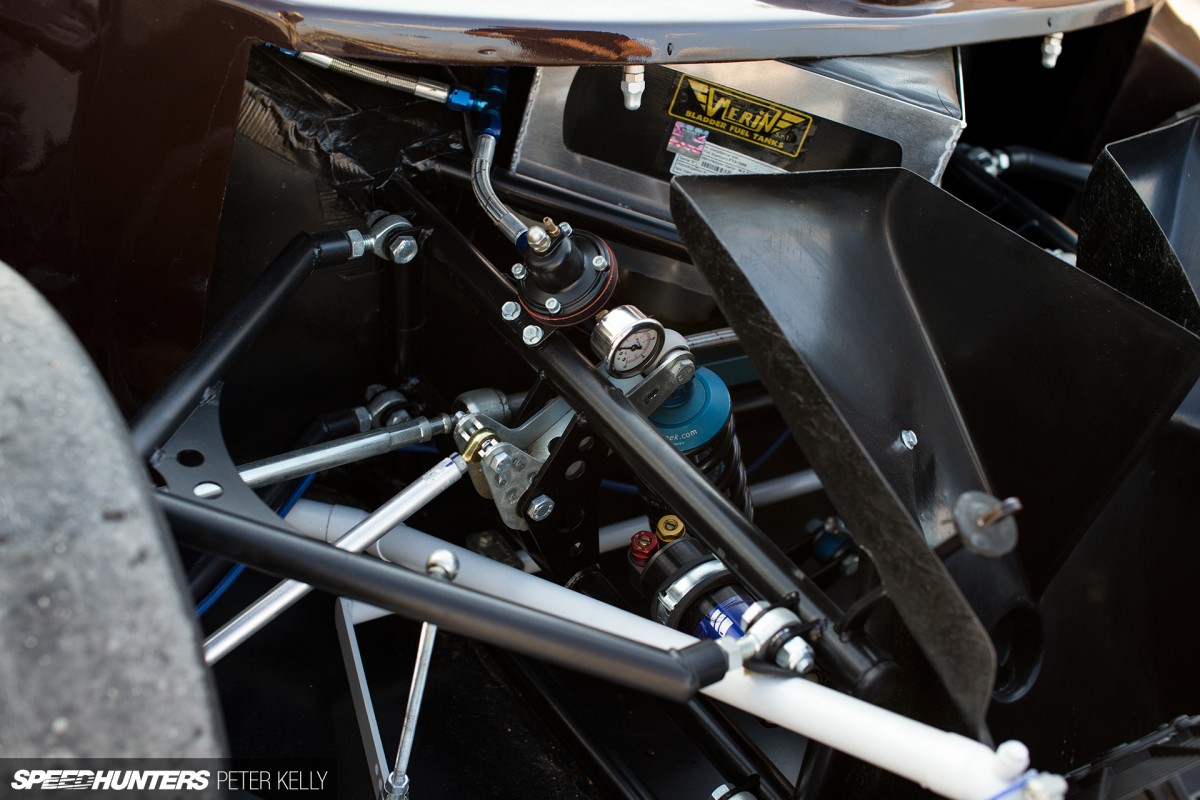 Again like the ST2, this car uses Engimek 4-way adjustable coilovers in a push-rod configuration up front, where you'll also find the radiator and fuel tank. A more conventional double wishbone setup is in the rear.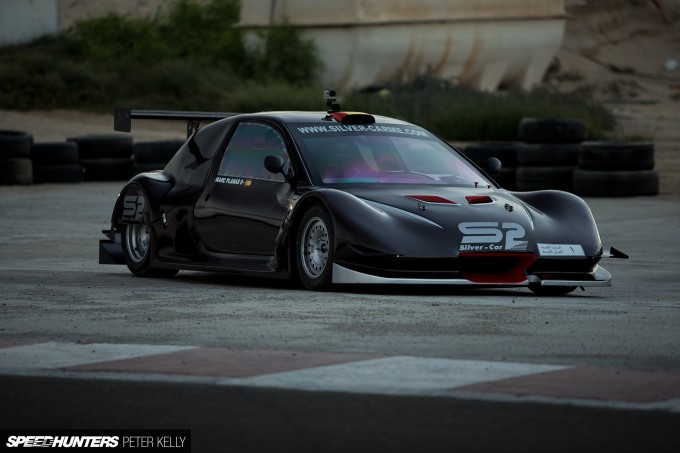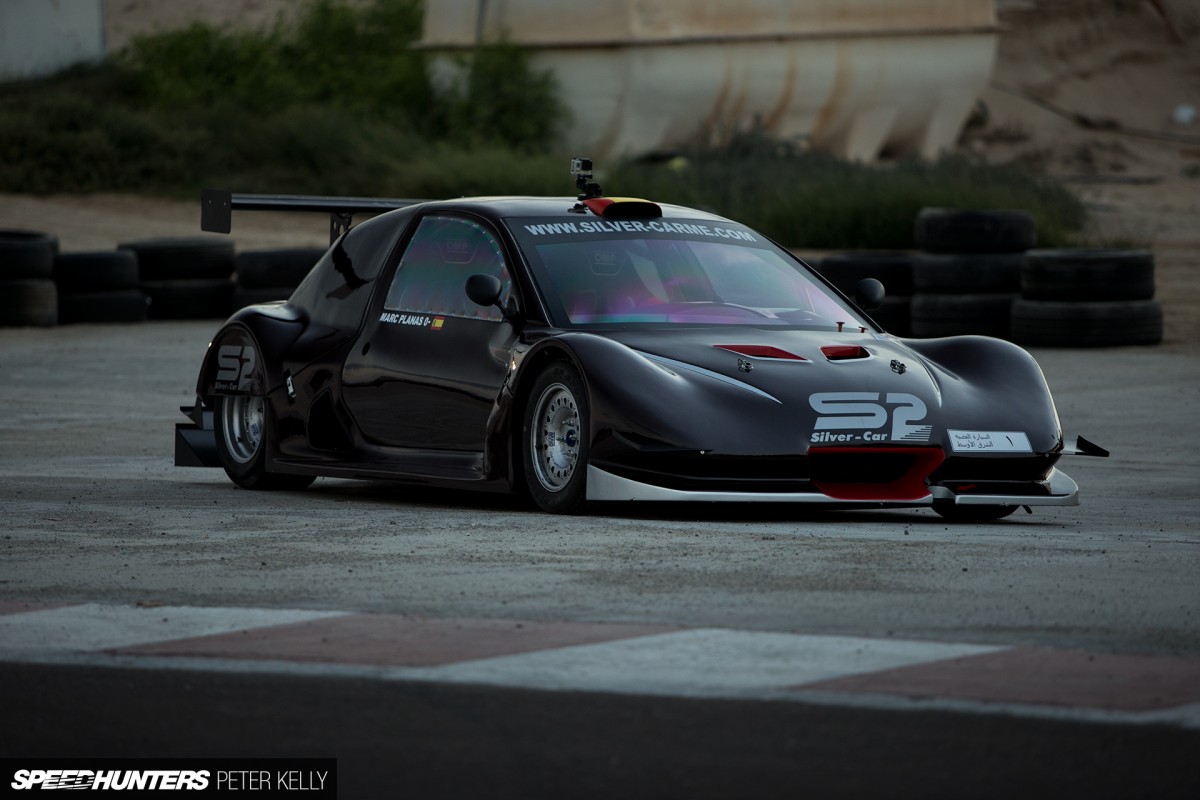 Obviously, Silver Car have put function well before anything else, but they have still created an aggressive, angry-looking little machine, though I'll admit it took me a little while to get used to the stubby rump. I'd be interested to know what readers think of the look of the car?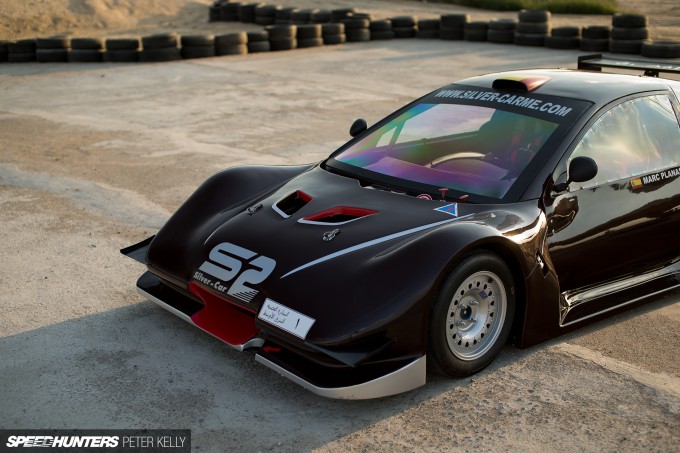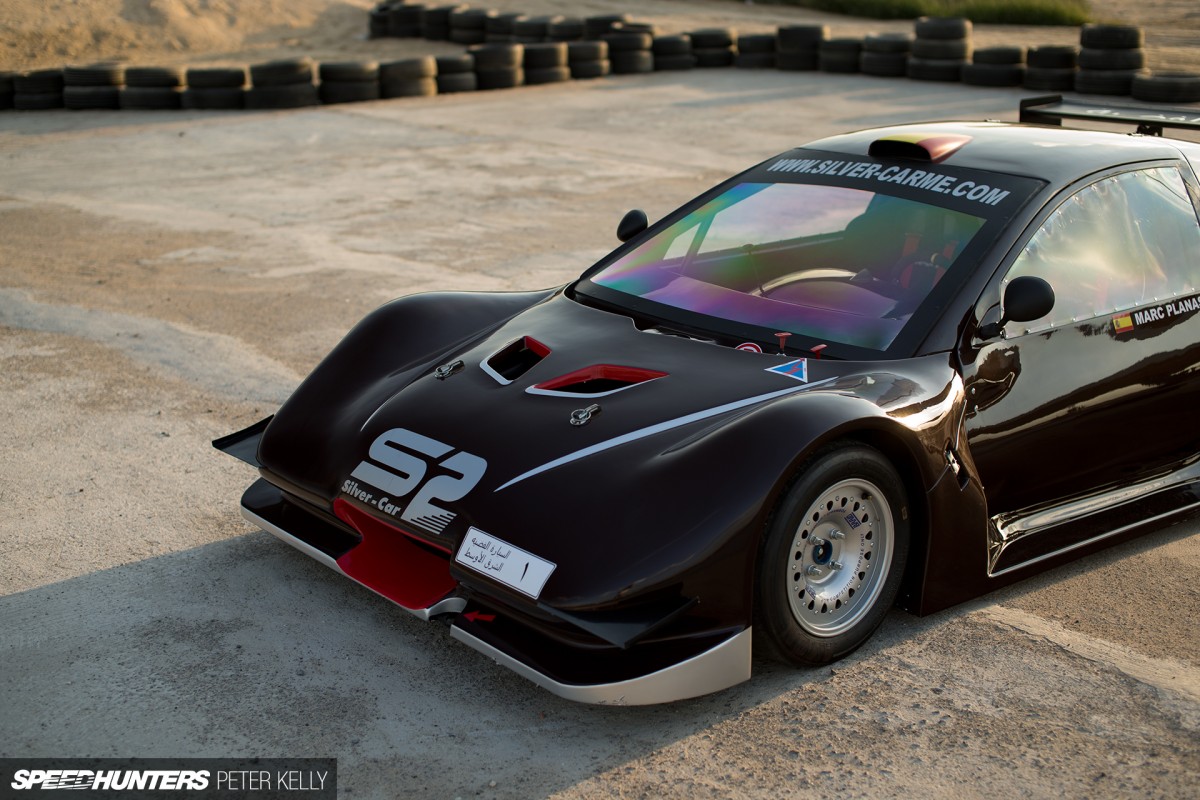 I love the look of the blistered front fenders and sharply sloping nose…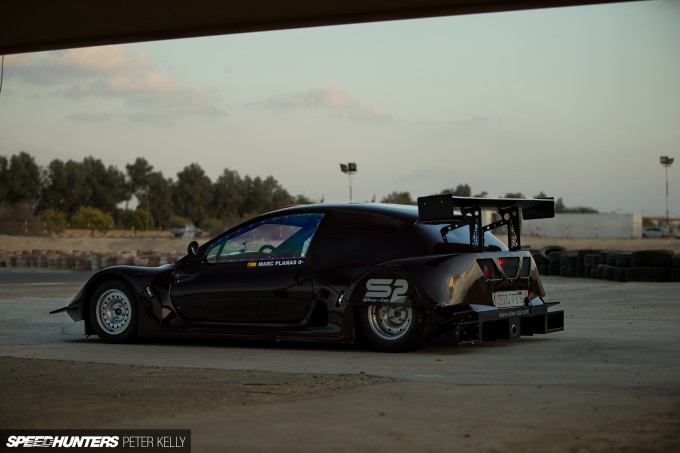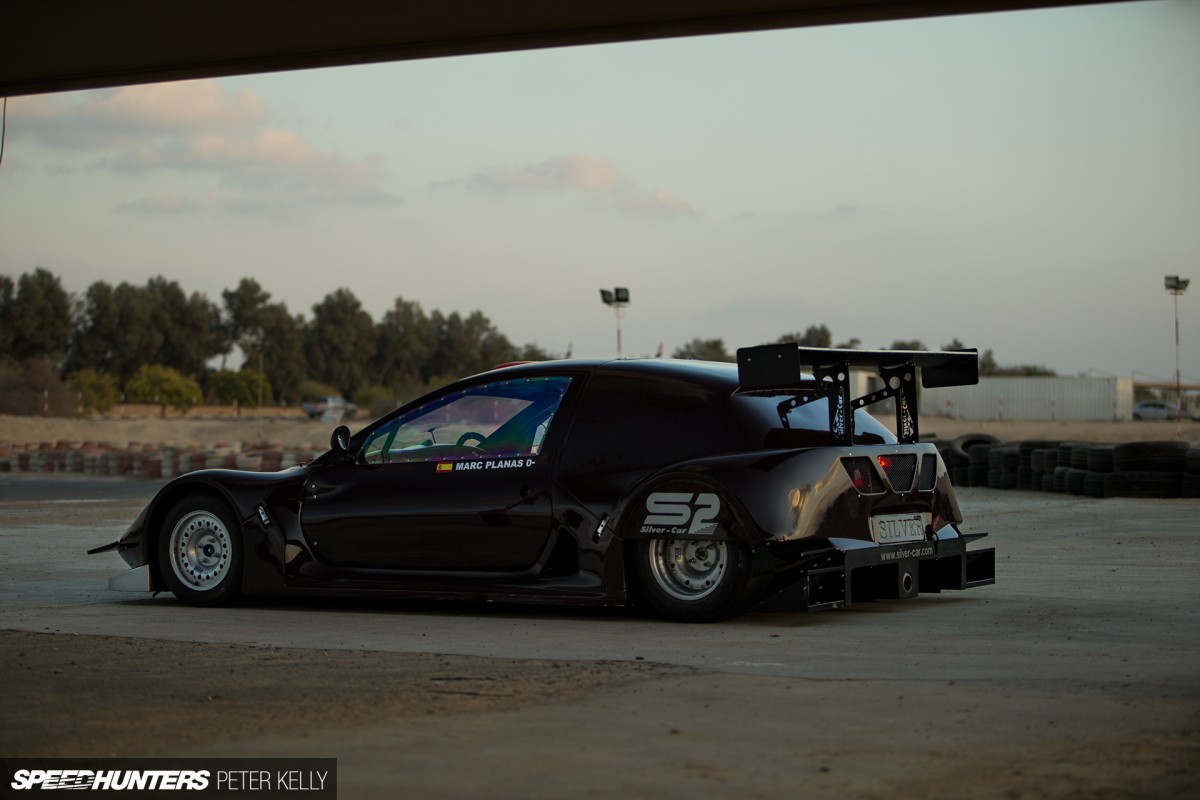 But it's the DTM-style wing and extensive rear diffuser that makes the whole package for me.
Time For Speed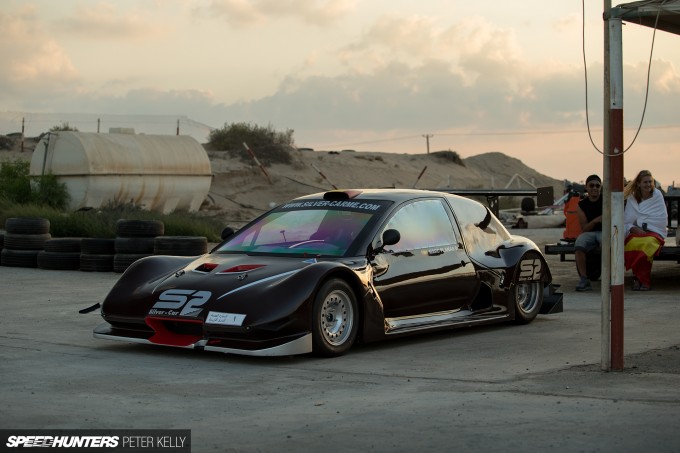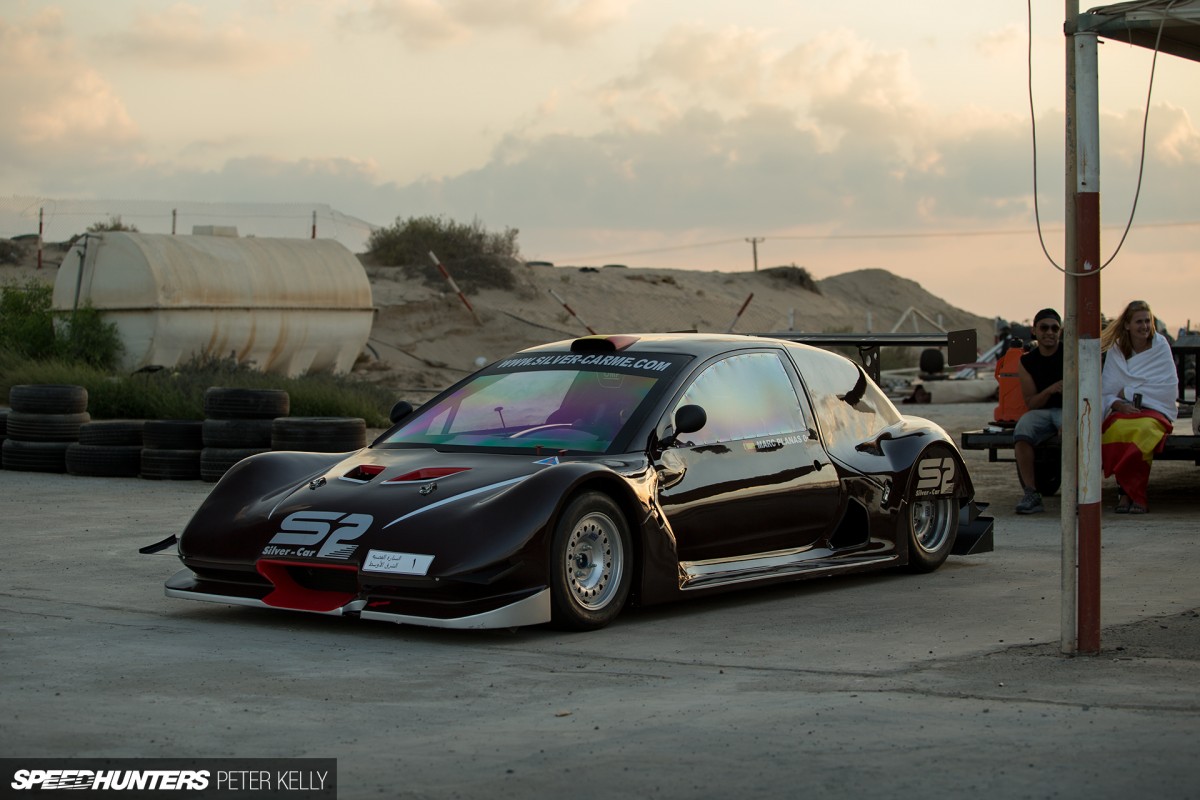 Although I had an excellent day behind the wheel of the smaller ST2 already, I have to admit that I breathed a slight sigh of relief when Marc said it would probably be a better idea if he took me out for a session in the S2, rather than me drive it myself. With the light fading fast, those tyre walls were looking mighty close and the car didn't really seem like the type of machine you could just jump into and hammer on an extremely tight track with zero experience.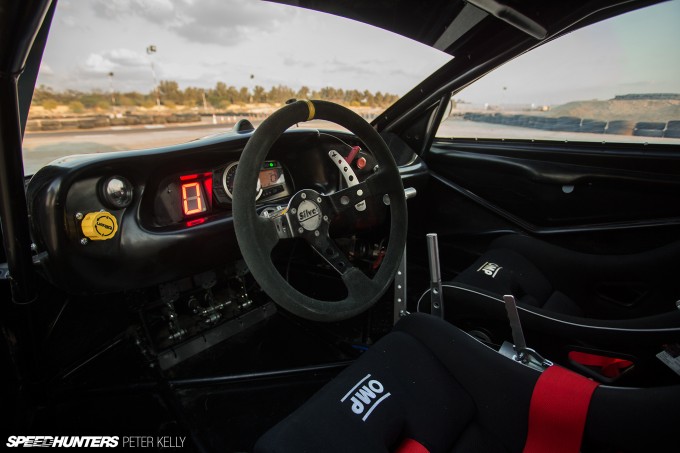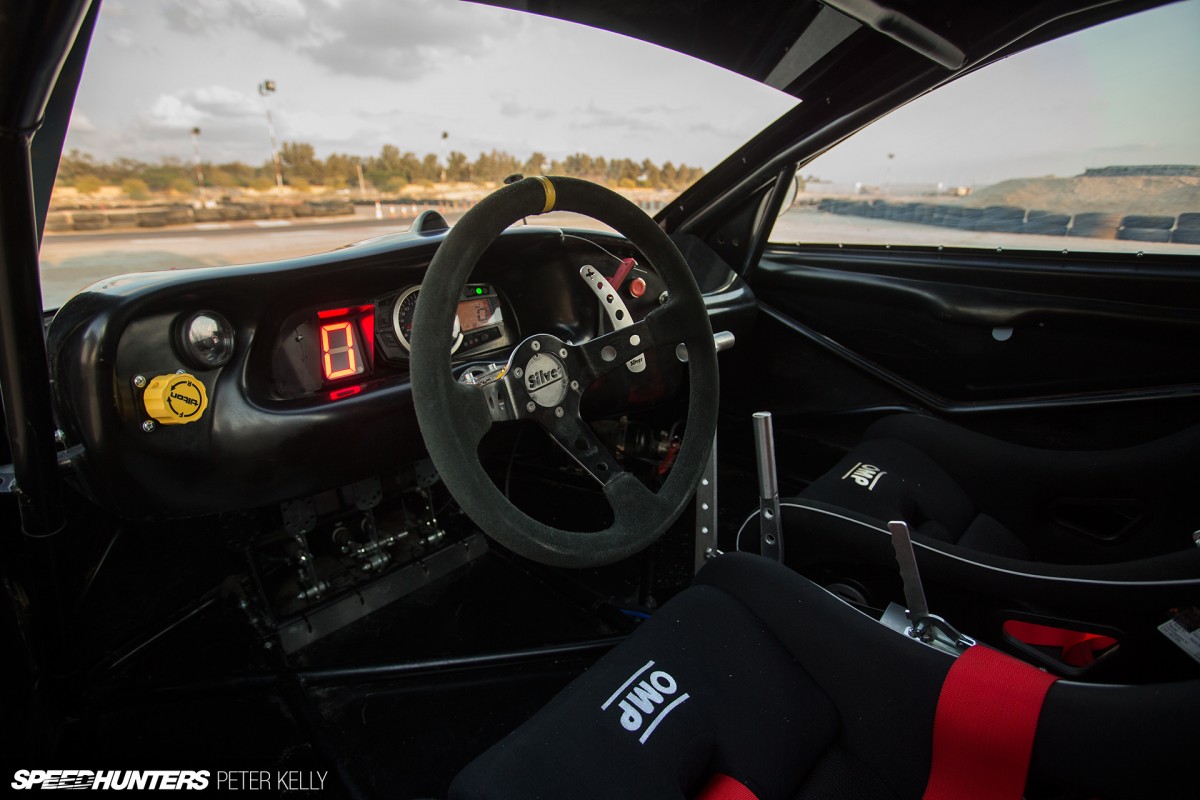 After I settled into the passenger seat and yanked down hard on the harness straps, Marc hit the starter and the 1.0-litre four cylinder Suzuki motor fired into life with a purposeful chug before idling like a pissed off wasp.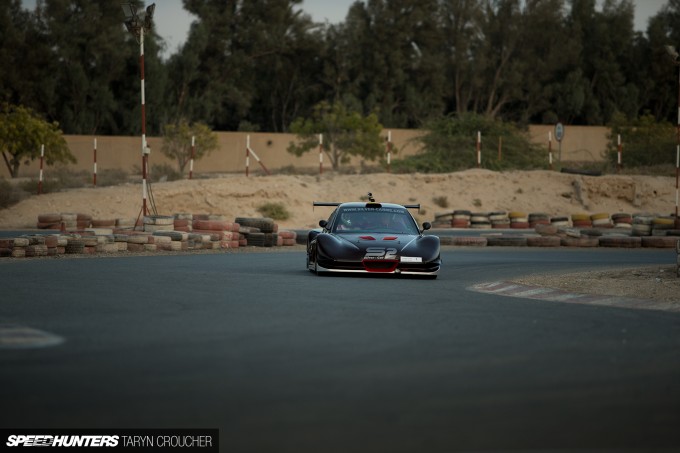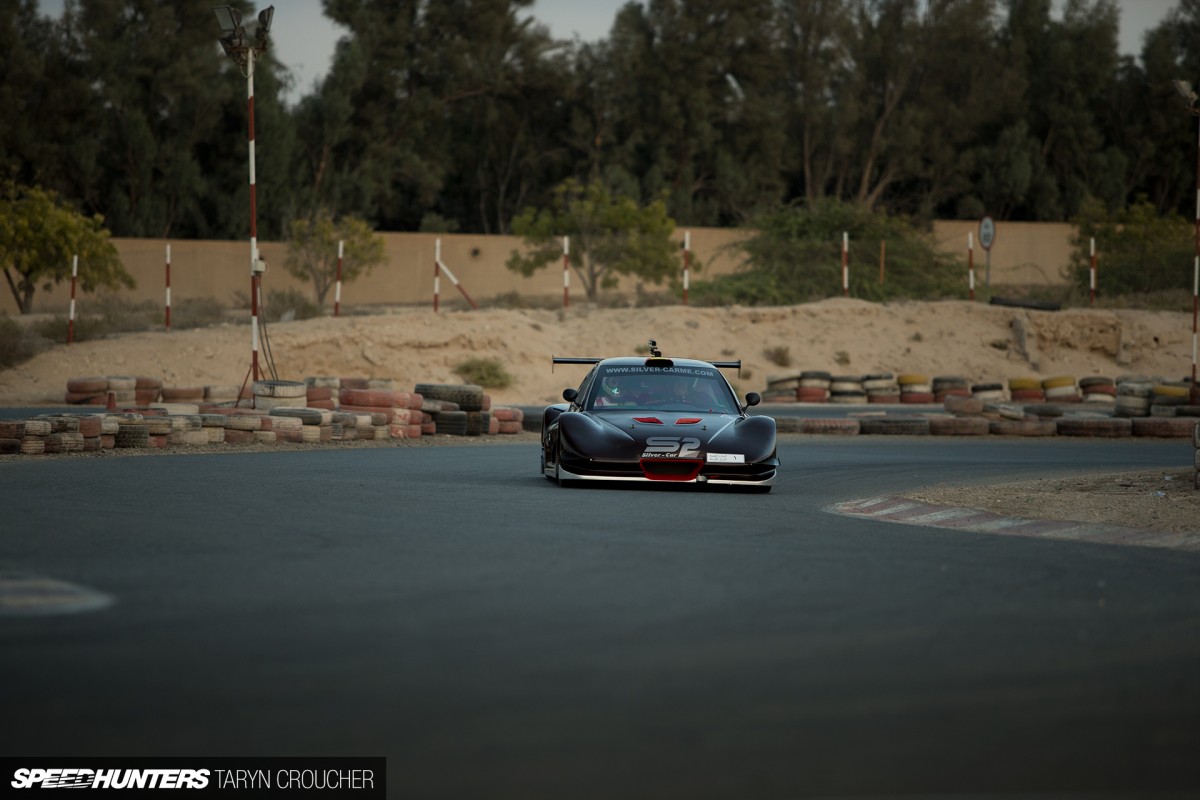 A couple of warm up laps later, and Marc dropped it down a few gears using the custom paddle shifters, then planted foot. Even with our combined weight hamstringing the S2, it accelerated at a truly feasome rate.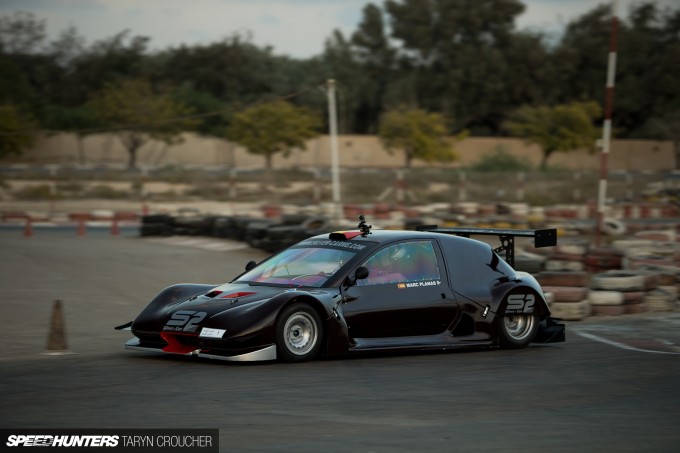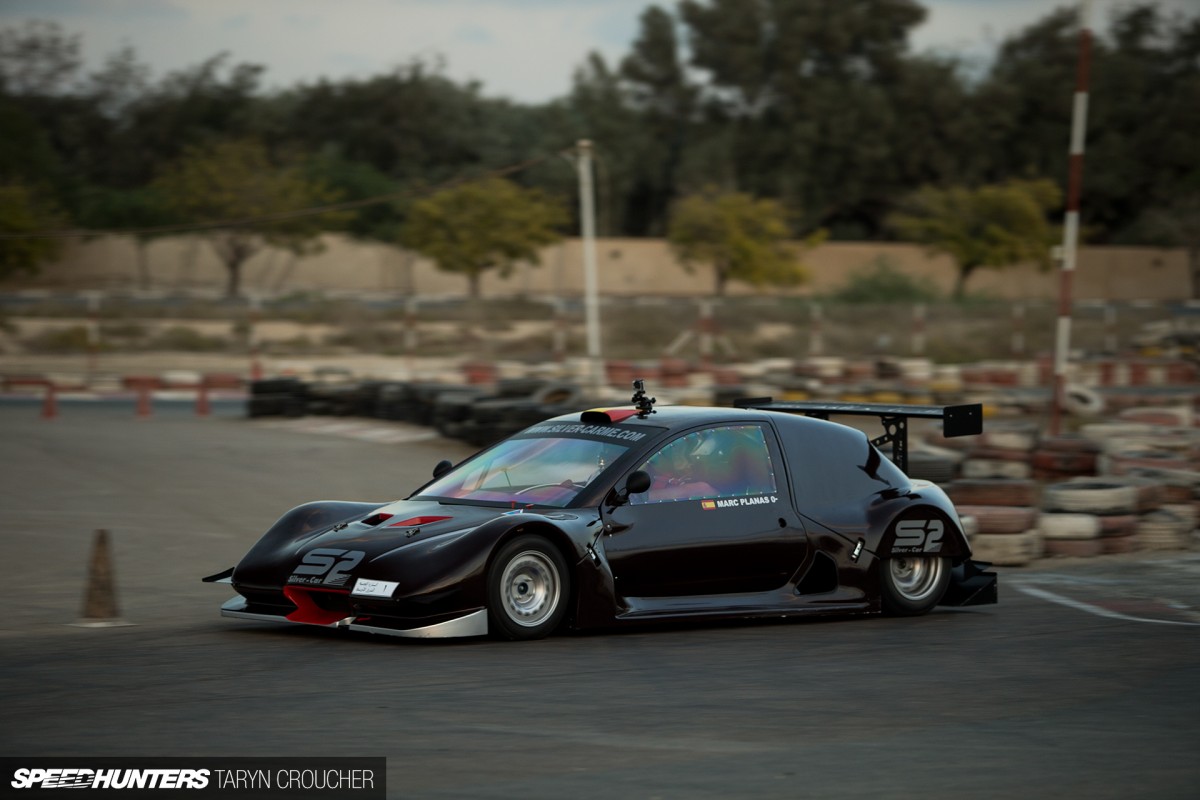 Marc flicked through the gears as the GSX-R1000 absolutely howled its way up to 13,500rpm just behind my head – it was magic.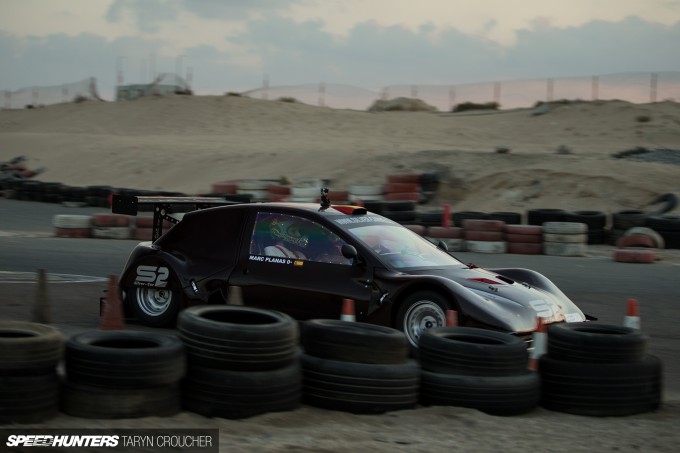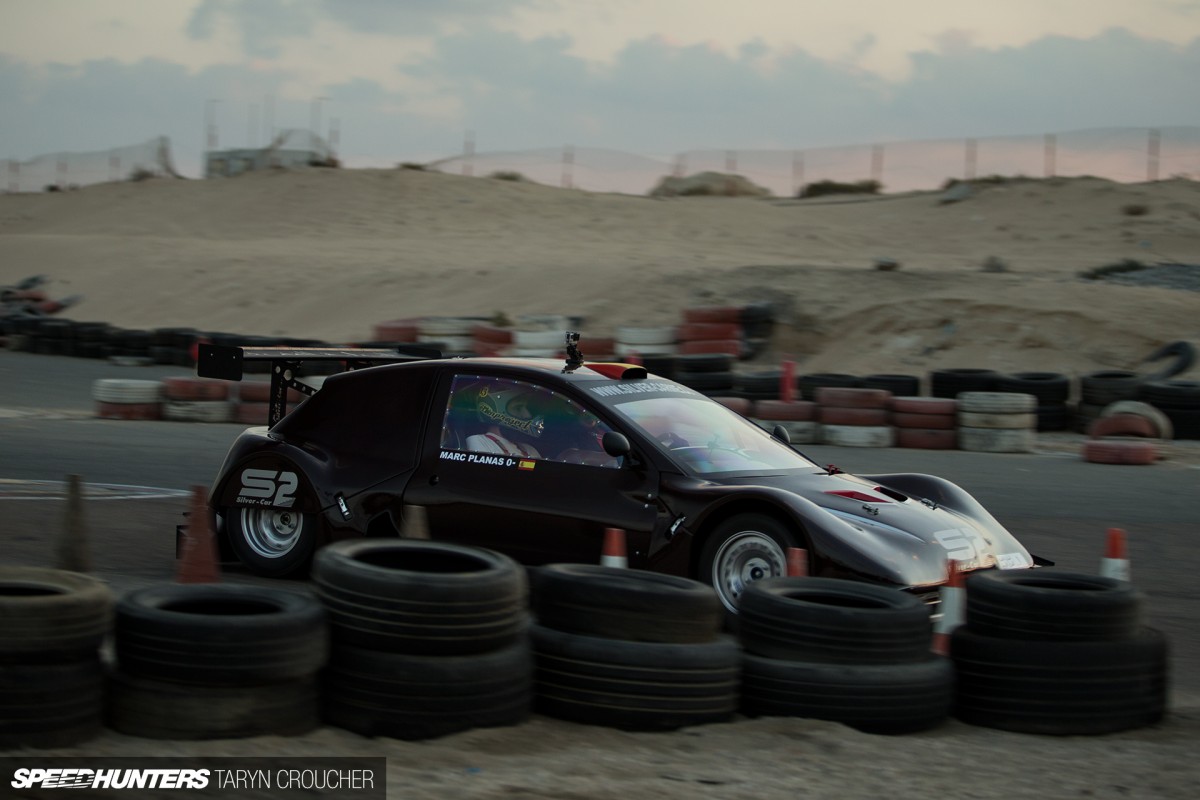 The braking power of those AP Racing stoppers is phenomenal, and I found myself having to concentrate on keeping my feet planted to the floor as physics willed them to float forward and up. Then came the corners.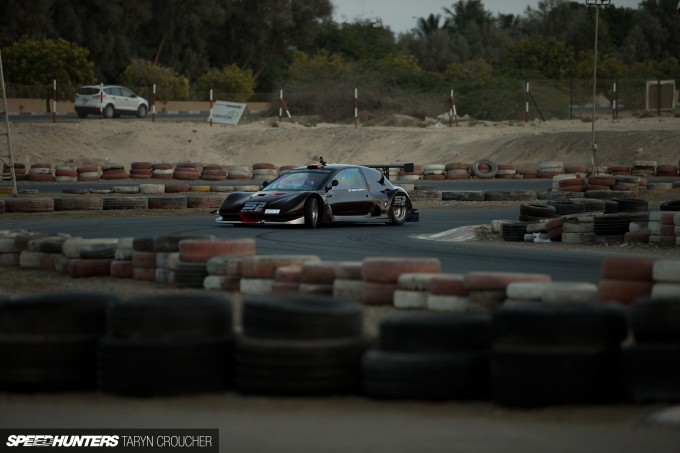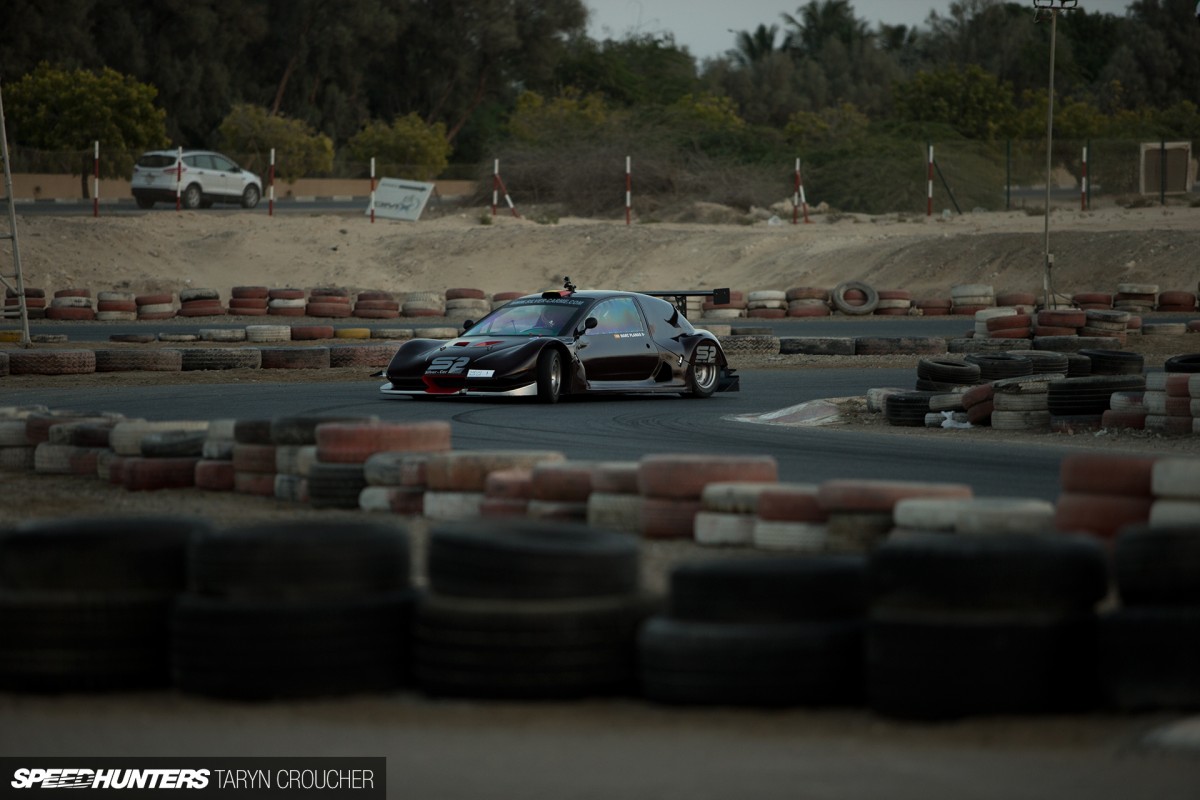 I was definitely swearing continuously by this point and desperately yanking on my harness in a futile effort to tighten it even further. Whilst I've been in plenty of fast cars before, I'd have to say I've never experienced something so nimble and capable through the bends – especially the faster sections on the back half of the tiny track.
Colour me impressed, even if Marc, an extremely capable driver, was just messing around and not going at full race pace, as you can tell from this GoPro footage I managed to grab.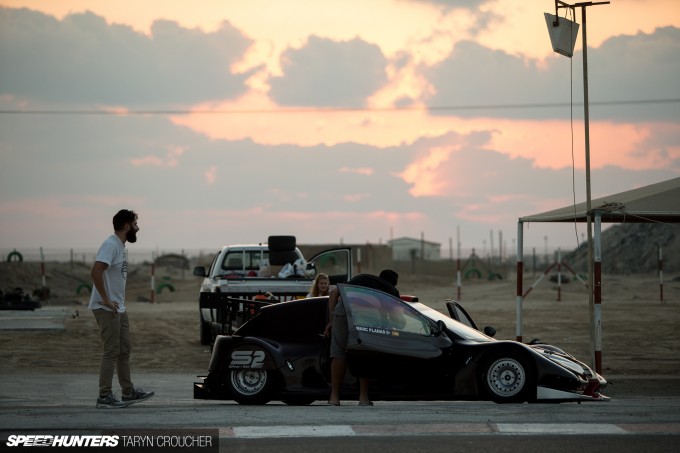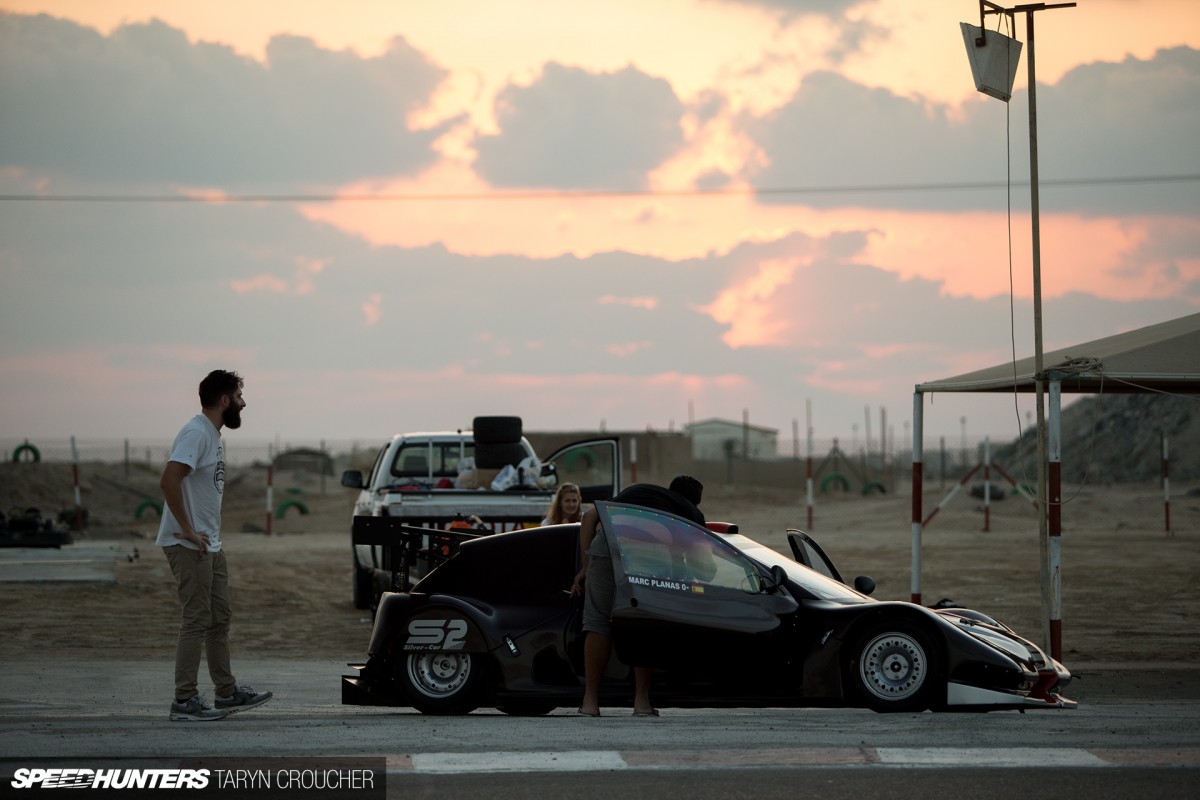 This is my 'holy sh*t!' pose directly after getting out of the car, just for future reference. After going for a ride with Marc and experiencing the car first-hand, I would definitely love the opportunity to drive an S2 – especially now that I've seen exactly how fast these little machines truly are. Thanks once again go out to local friend of Speedhunters James Davison, as well as Marc and the entire Silver Car Middle East team for taking the time out to show us these awesome bike-powered screamers.
I'll leave you with the above video – this is what a Silver Car S2 looks and sounds like when it's stretching its legs. Magic!
And with that, our Bike Powered theme is a wrap. To check out the other stories from the past couple of days, click here.
Peter Kelly
Editor-in-Chief
Instagram: speedhunters_pedey
pedey@speedhunters.com
Additional Photos by Taryn Croucher 
Cutting Room Floor