So you got your Hakosuka, it's not a rare 2000GT-R KPGC10 model, which means you can go pretty wild on it in an effort to create your perfect old school Japanese performance car. What would you do?
Well, just in case you are looking for inspiration, I hunted down a couple of superb examples at the recent Nostalgic 2days in Yokohama, and today I'm going to show you the first one. The shop behind this stunning build is Osaka-based TeaValley – the same company that wowed us at this event last year with their interpretation of the ultimate resto-modded S31 Z.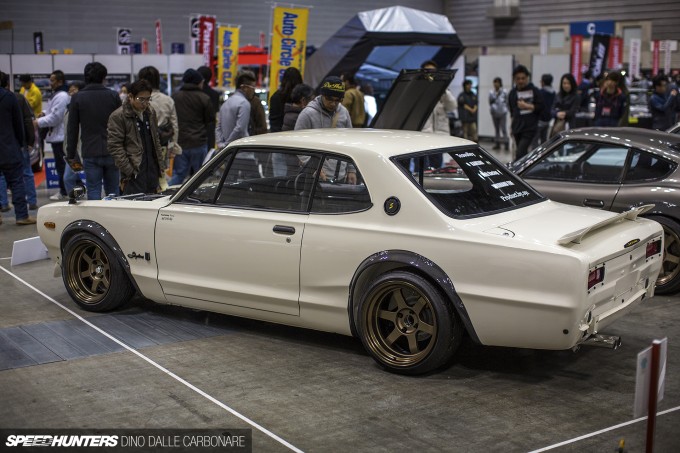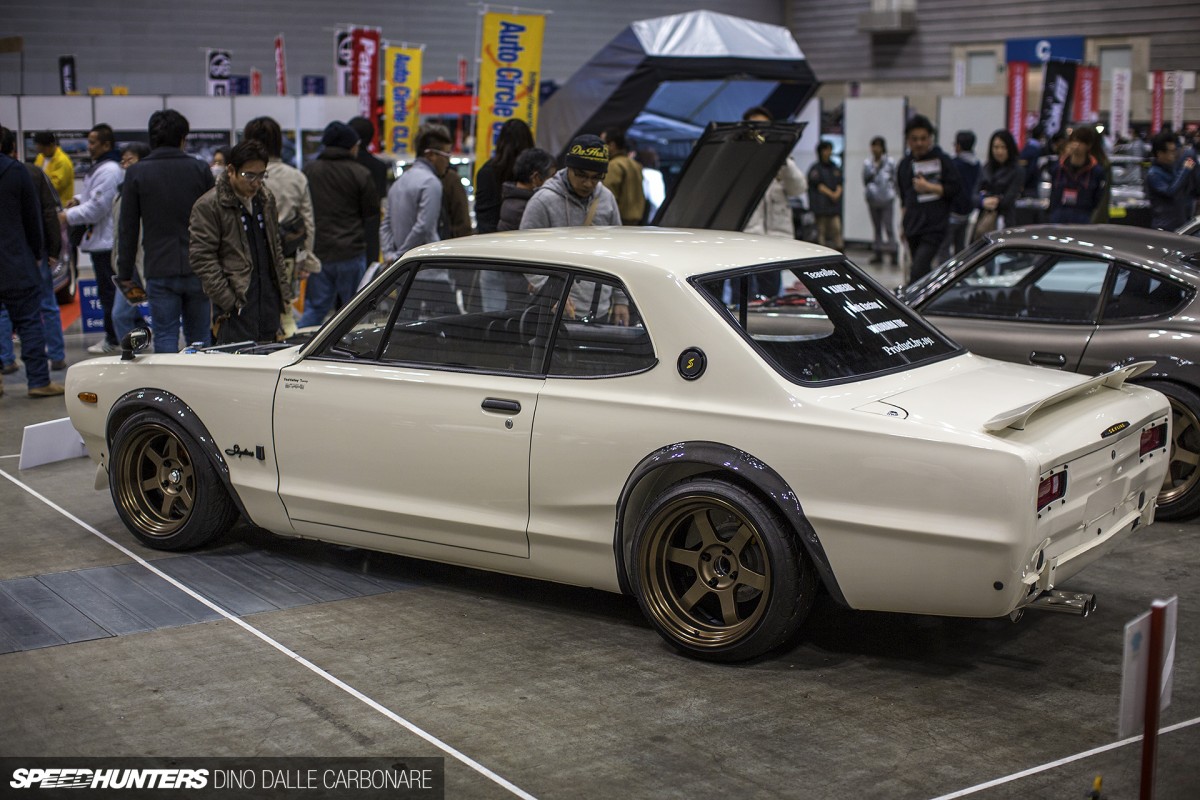 The theme is very much the same as the Fairlady: an old chassis injected with a bunch of modern touches to make it fun drive and equally special to look at. While this sounds like an easy enough prospect, it can sometimes be hard to limit yourself, and if you aren't careful you can create something that just doesn't look quite right. There's no such worry with this car though. I love the subtle exterior – a fresh, bumper-less body with a simple few coats of white paint, highlighted by carbon fiber fender flares and a raked GT-R spoiler.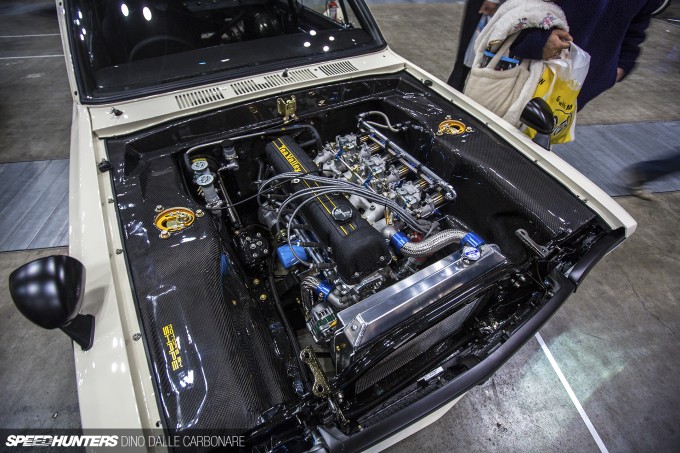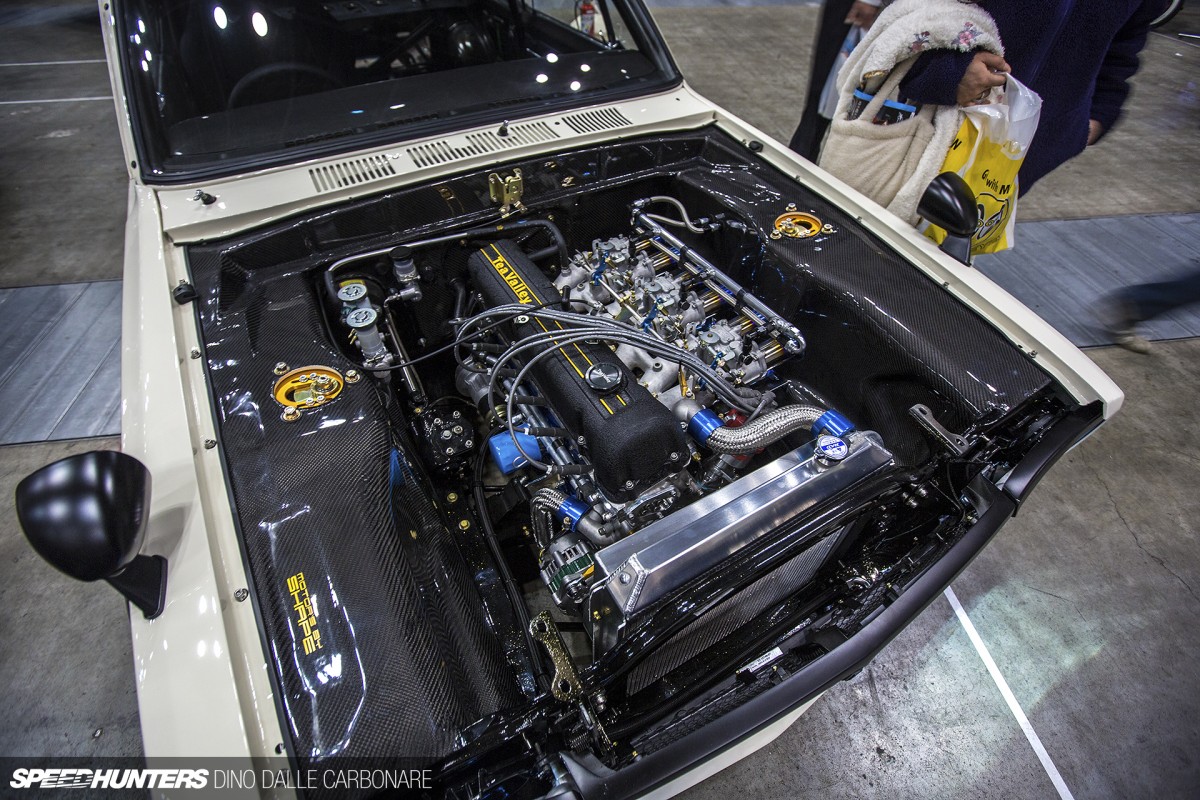 It's the engine bay, however, that really impresses. With the bonnet removed for the show, it's not hard to see why there was a constant group of people gathered around, admiring the work that's gone into it.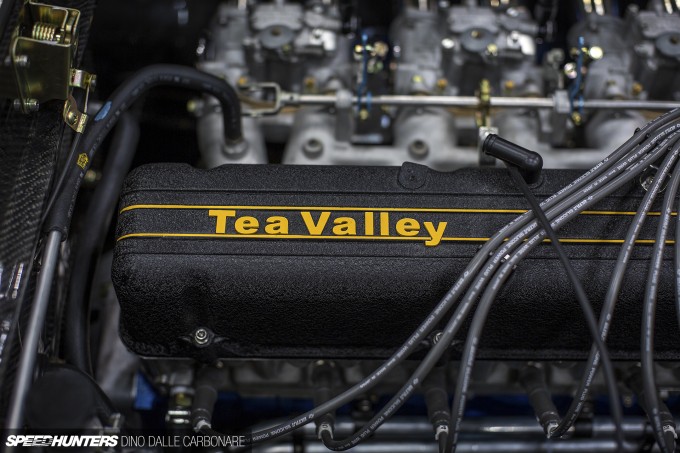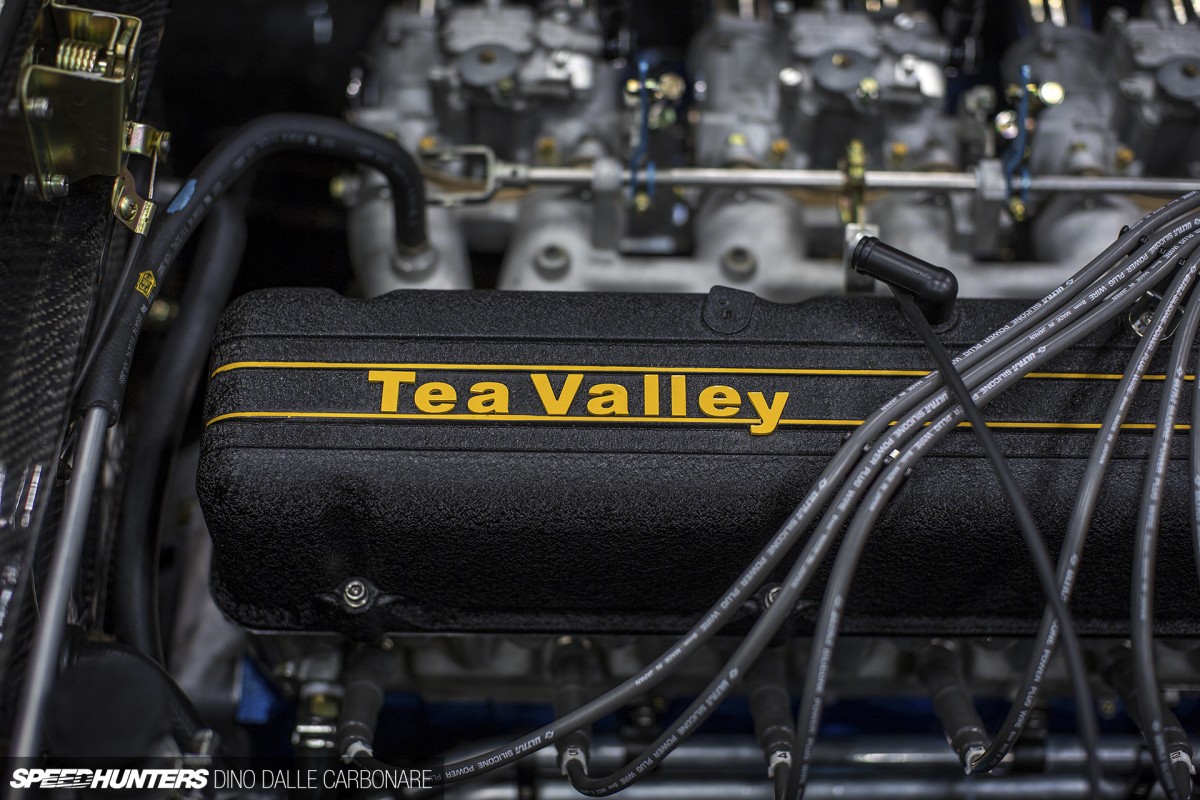 Built specifically for Nostalgic 2days, this is a ground-up restoration with many custom touches. The chassis, for example, has strengthened suspension turrets, and the engine itself is an L28 that's been bored and stroked to 3.2L and is running pretty much the best components you could throw at it.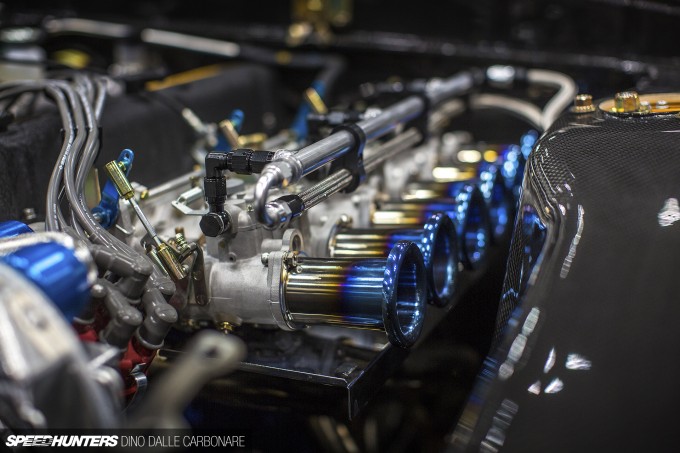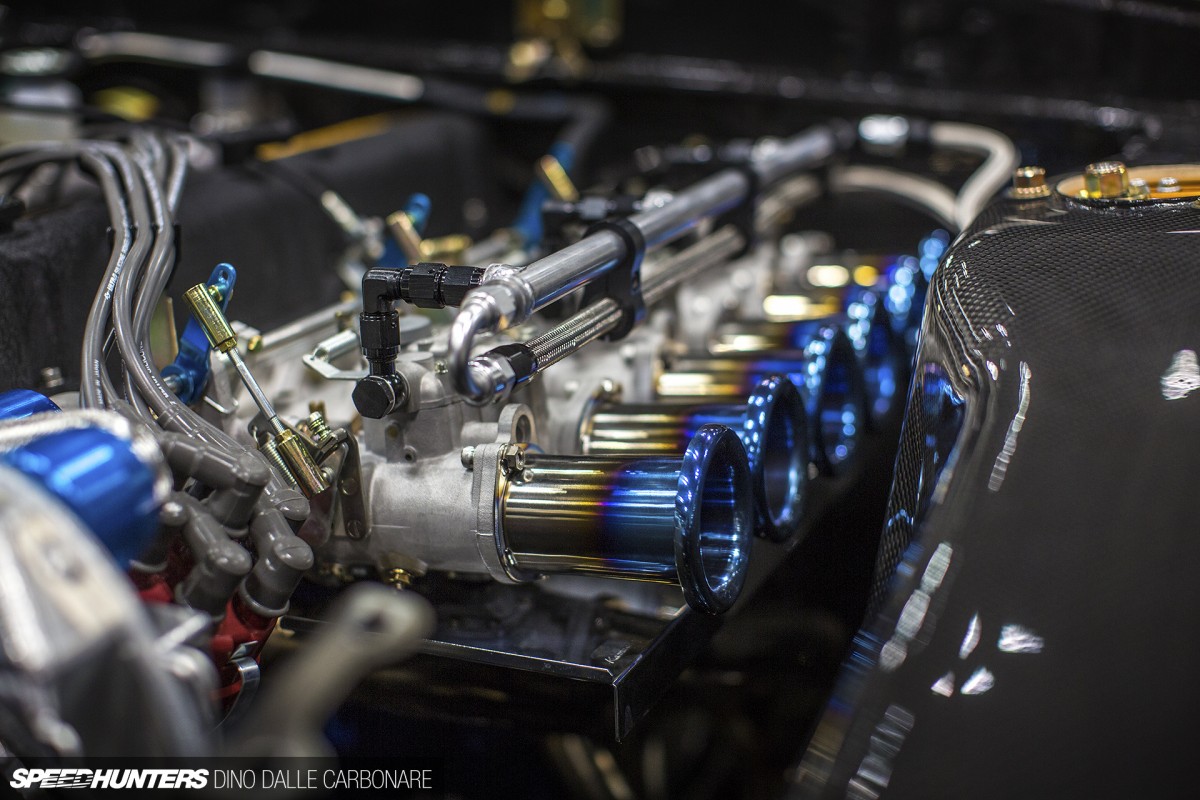 It breathes through a trio of Solex 50mm carbs finished off with some rather sexy looking velocity stacks. Power output is well over 100hp-per-liter, and to put all of that performance to the road the driveline comprises of a beefed-up 71C transmission and an R200 rear end. Impressed yet?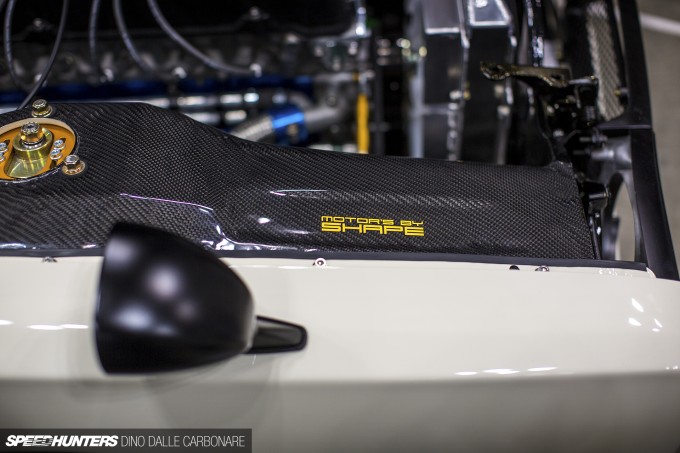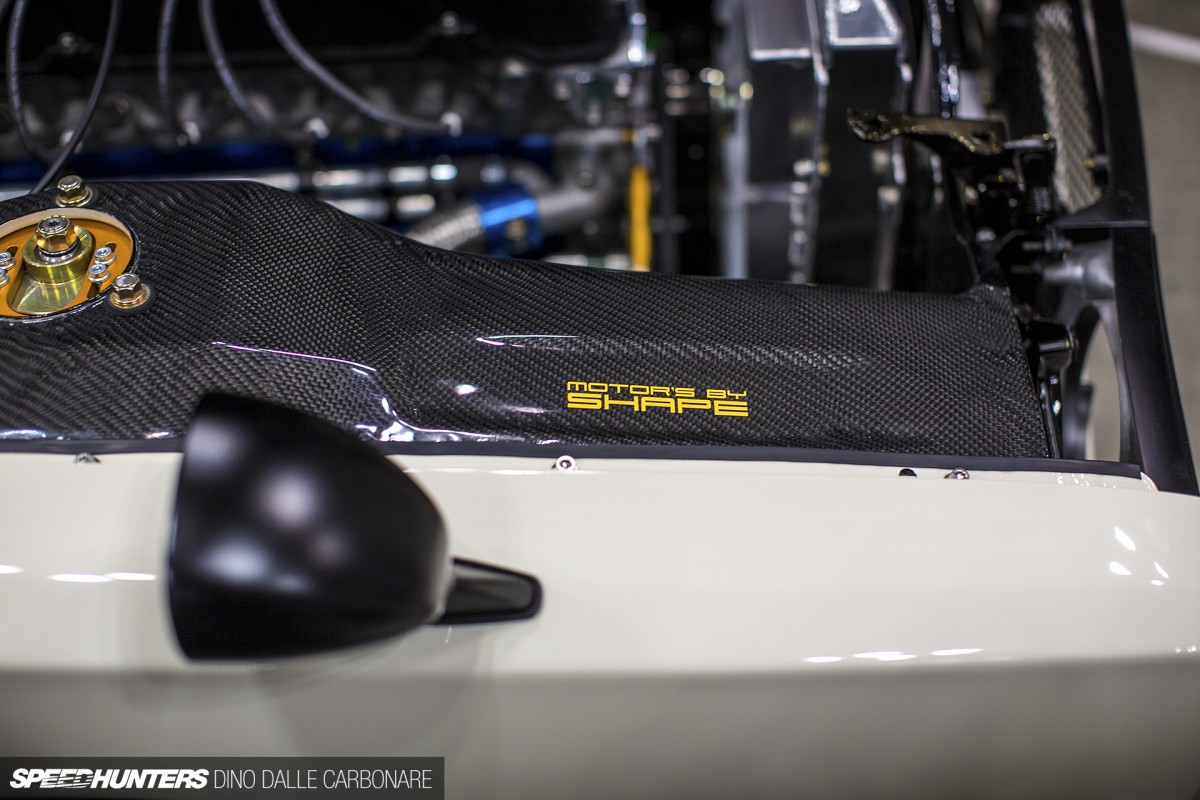 The level of detail is absolutely mind-blowing. Just look at the bonded carbon treatment in the engine bay!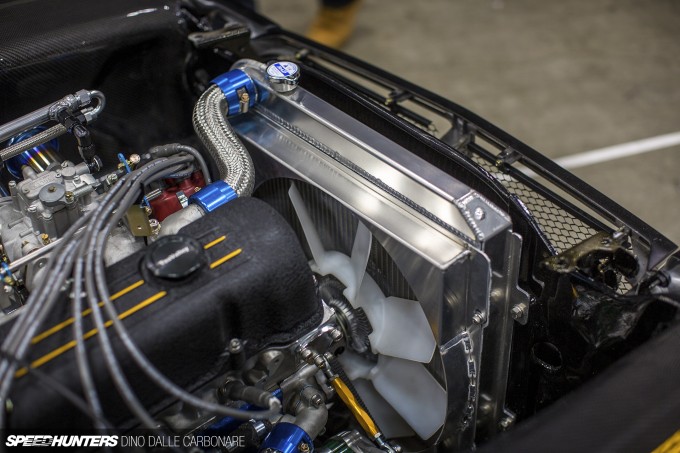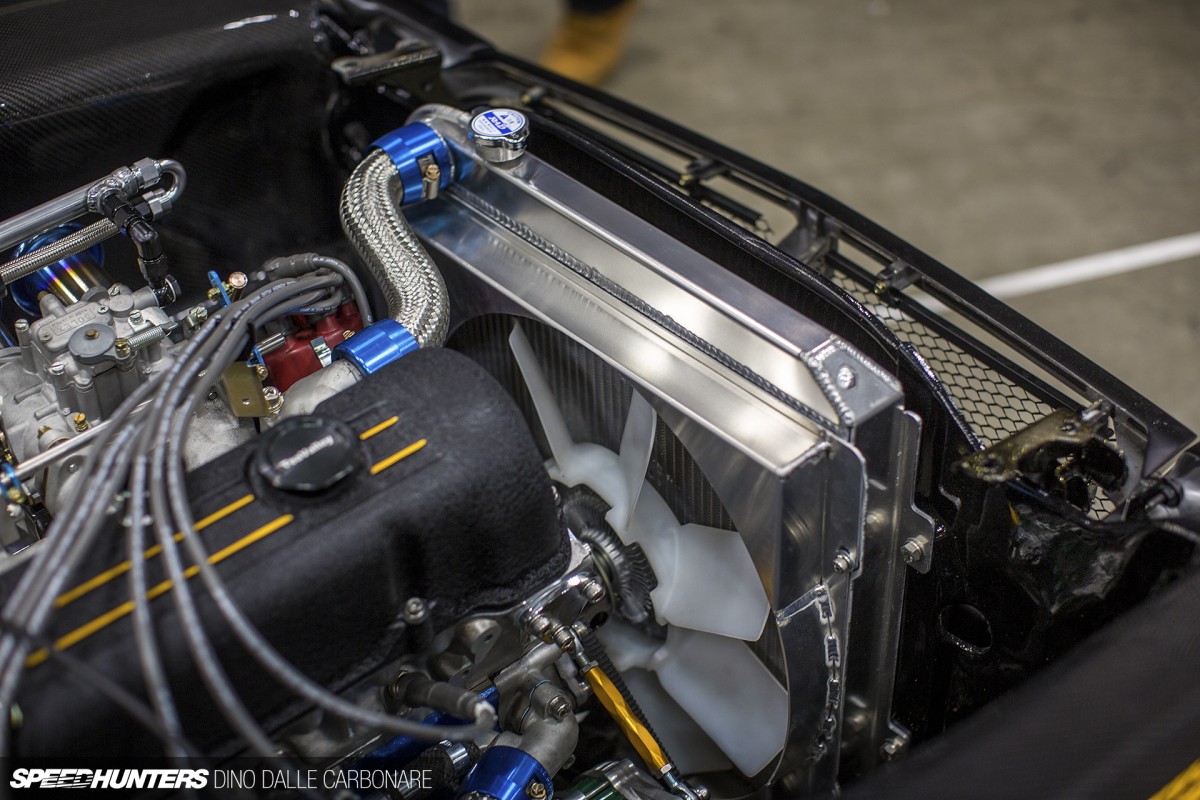 To keep the built motor happy on hot days of spirited driving there's a custom radiator with a baffled section so the crank-mounted fan can work to its maximum efficiency.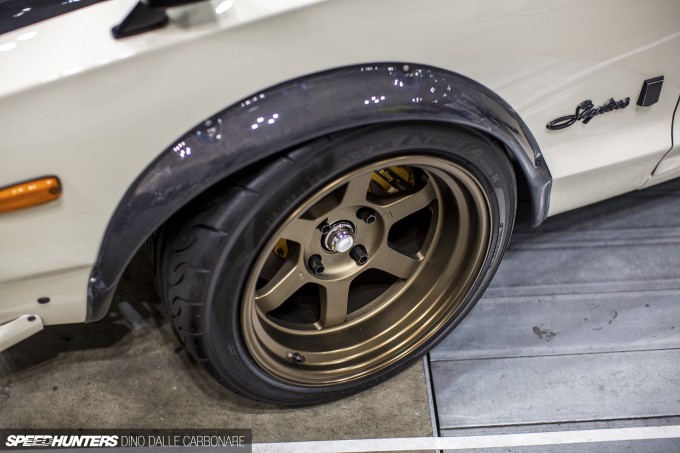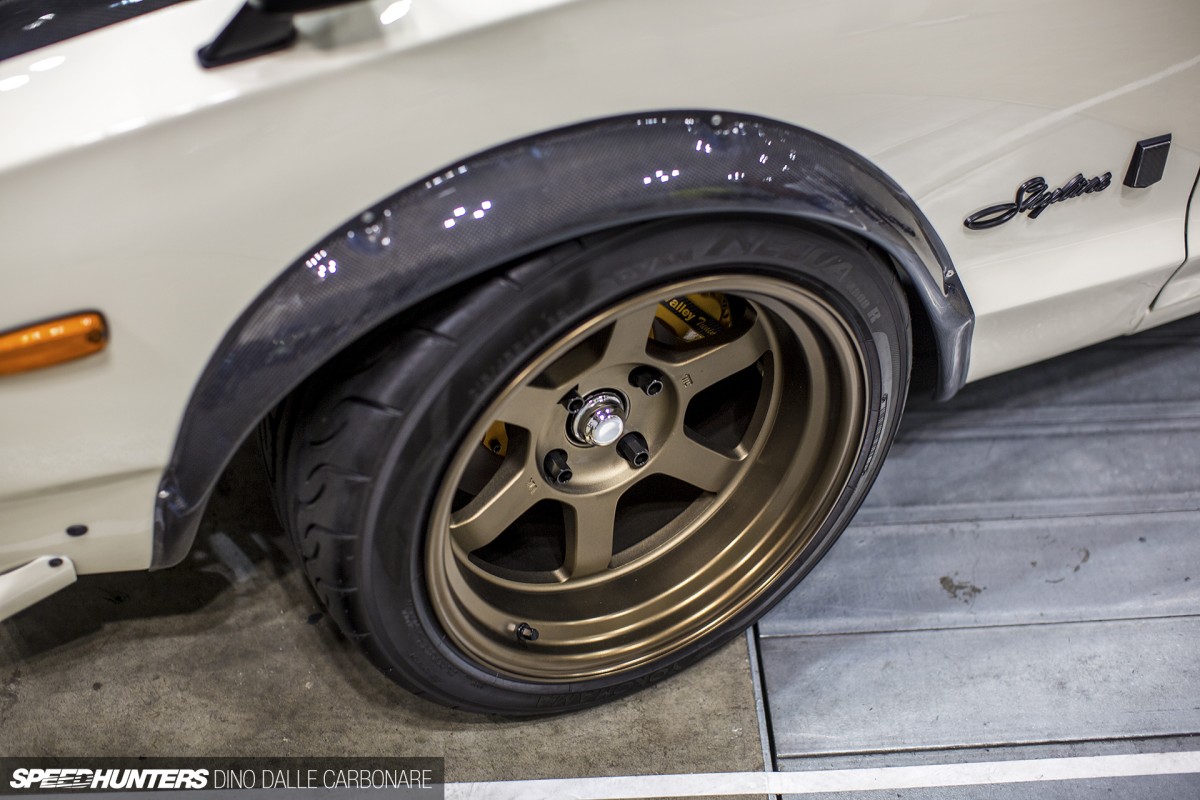 RAYS Volk Racing TE37Vs are a great choice for the car I thought – they have all the benefits of a modern lightweight forged wheel, yet the right sort of deep-dish look that an older car like this needs. Behind them is TeaValley's own 4-pot braking system, making sure the car stops as well as it accelerates.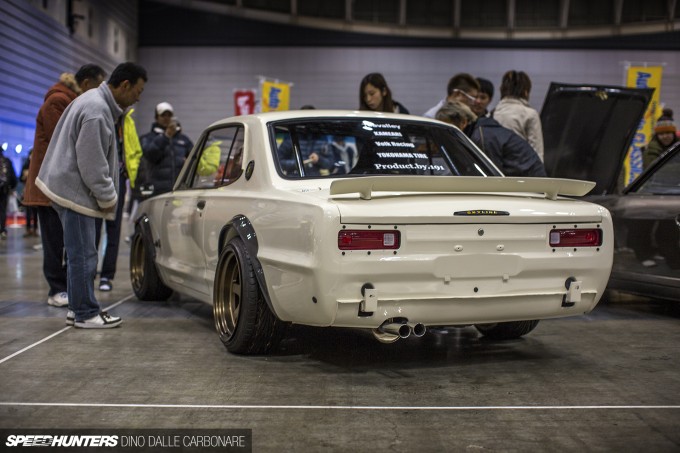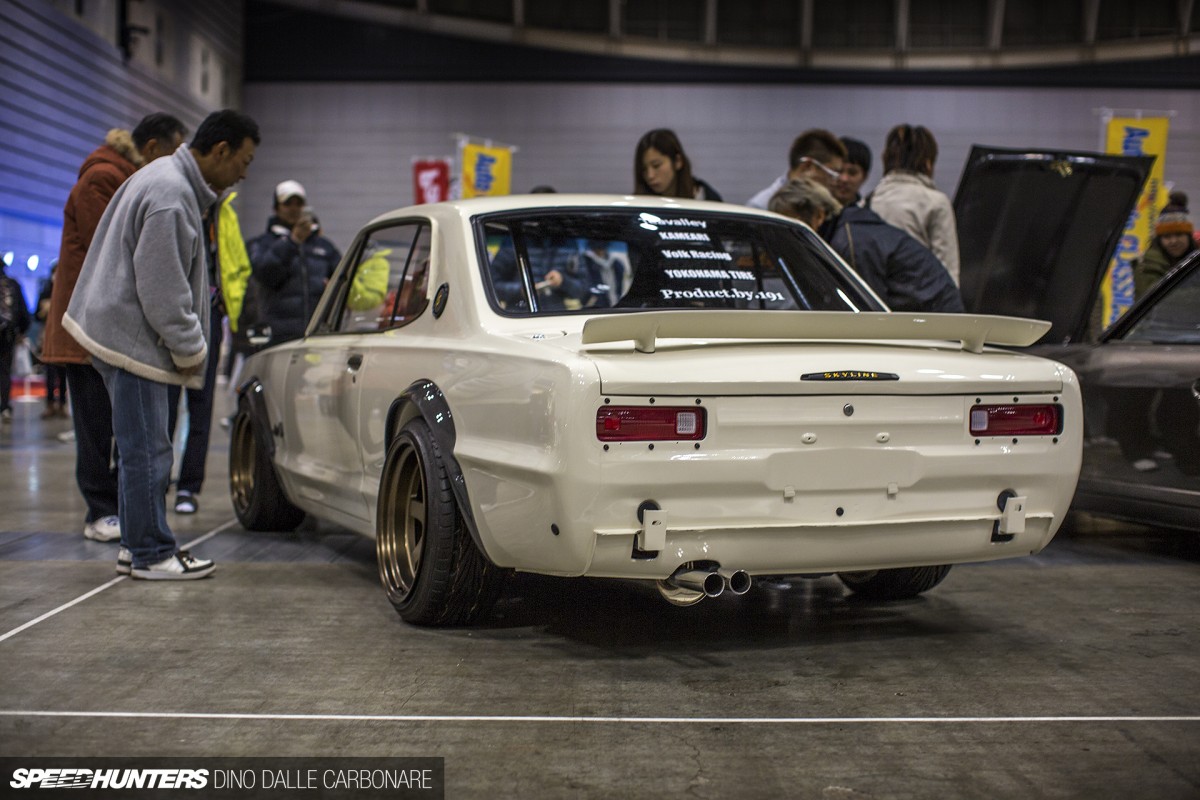 The dampers and suspension links have all been upgraded too – one of the areas where the Hakosuka really suffers, simply due to its age.
I'll be dedicating a full feature to this car soon, but I just couldn't wait to share a few images of it with you first. But stay tuned as I'll soon be taking a look at OS Giken's interpretation of the ultimate old school Skyline. If you're loving TeaValley's build, you'll definitely want to see that…
Dino Dalle Carbonare
Instagram: speedhunters_dino
dino@speedhunters.com