Desert Dreaming
Ever since I first flew into Dubai International Airport, I have been fascinated with the desert. As we made our approach I couldn't pull my eyes away from the window and the vast expanse of sand stretching off into the far distance. The UAE is a crazy enough place as it is, but the fact that Dubai is built right in the middle of all this featureless sand makes it that much more interesting, maybe even mysterious, to me.
I turned to my wife and said, "I'm not sure how, but let's get out of the city and explore the desert while we're here."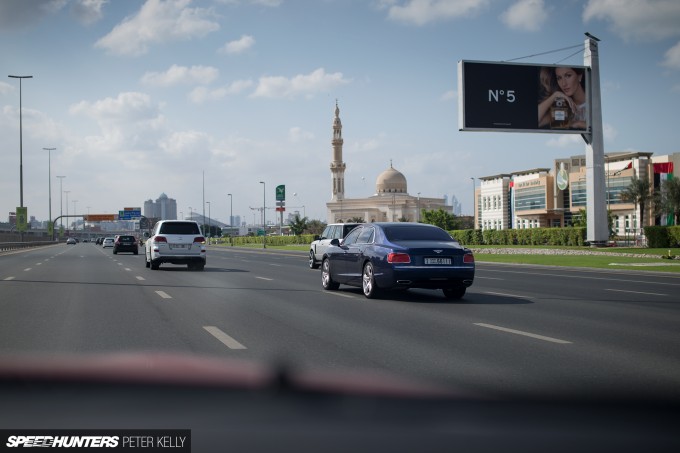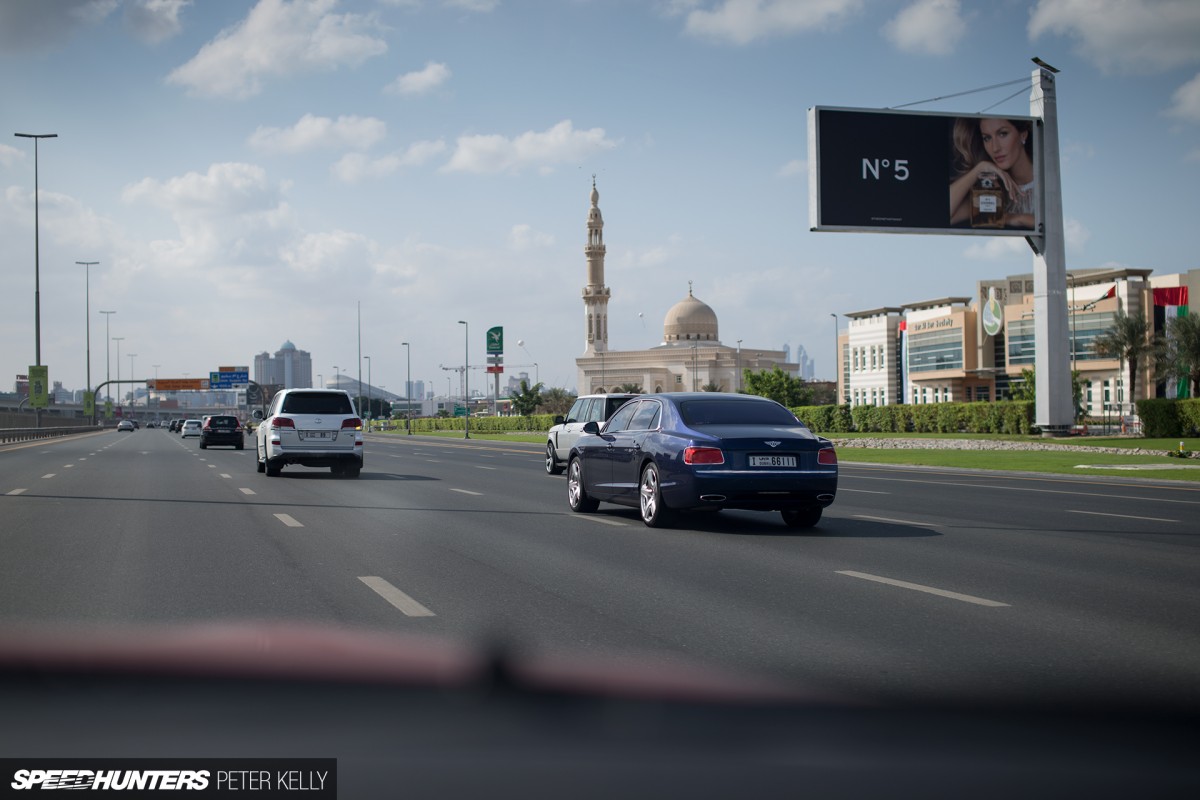 Thanks to local friend James Davison, that would soon become a reality, and a couple of days later we were heading out of the massive sprawling city of Dubai in our borrowed R35 GT-R.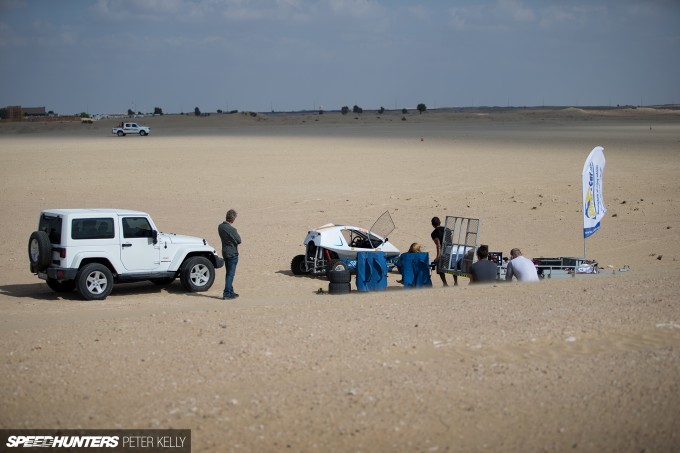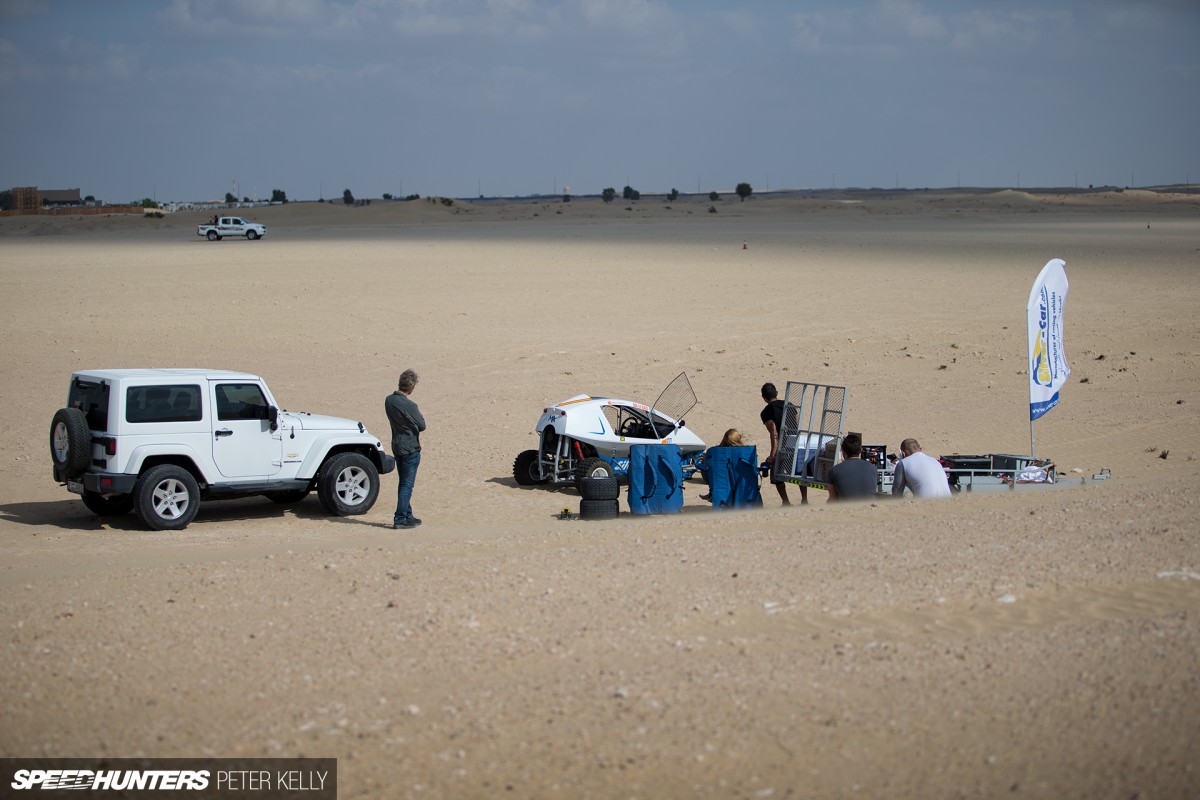 James had arranged with friends at Silver Car Middle East to meet us in what could best be described as the middle of nowhere – a seemingly random spot on the side of an arrow-straight highway that cut a path through the sand towards the horizon. It was there that I first met Marc Planas Vallespir, a Spanish national who relocated to Dubai to head up the Middle Eastern arm of Silver Car, which also hails from Spain. The company was founded back in 1996 by racer Juan Carlos Silverstre, and has been building championship-winning crosskart, circuit and hillclimb weapons ever since.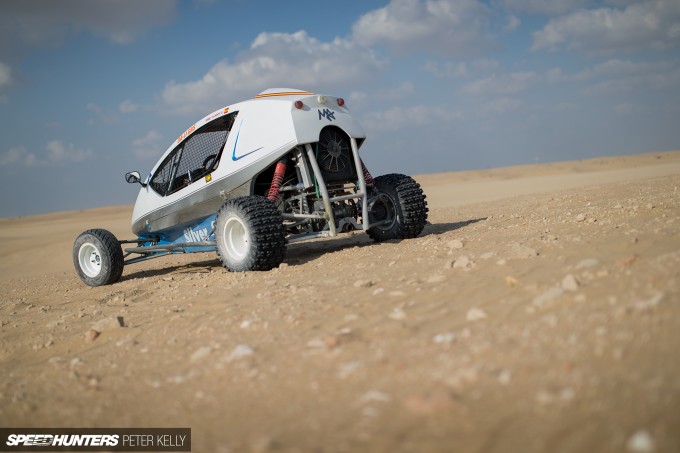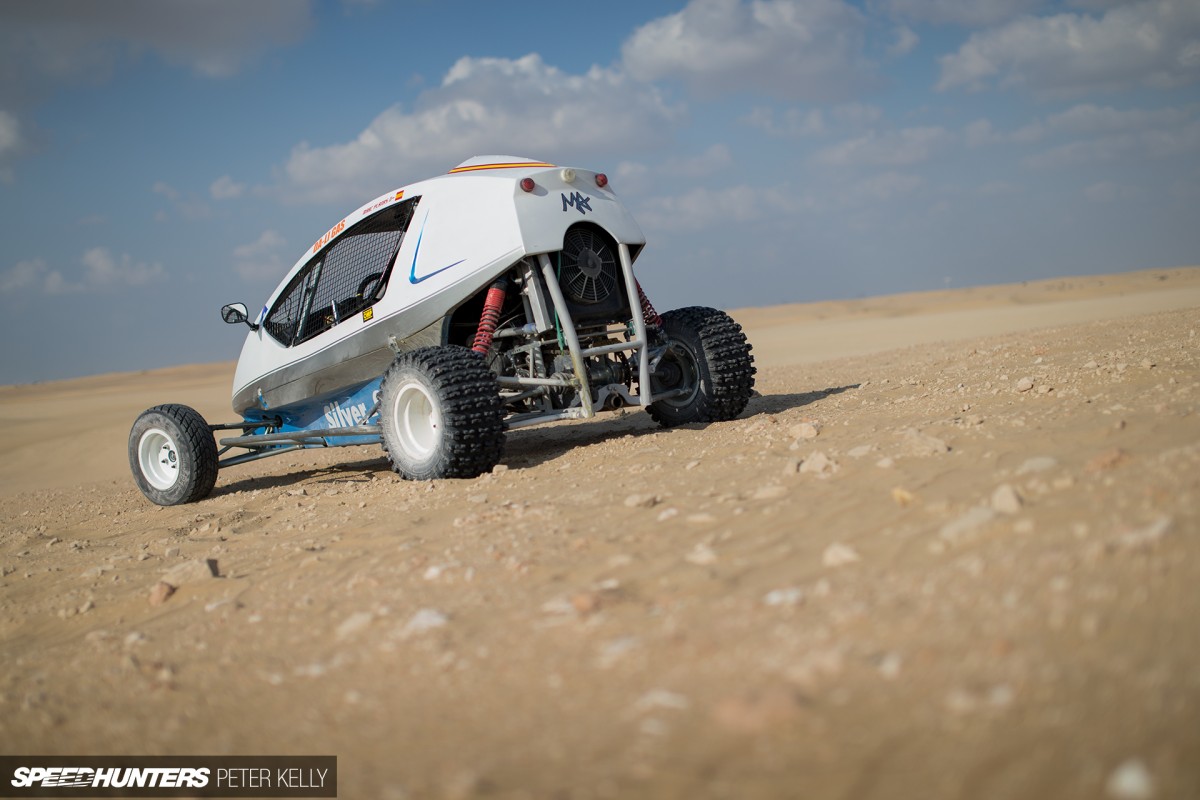 The manufacturer's most popular model is the ST2 crosskart, a lightweight, dual-purpose weapon that only has one thing on its mind: going as fast as possible. James had purposely told me next to nothing about what I was going to be checking out once we got to the desert, so when we crested the dune to find the little insect-like ST2 and was told I was going to be driving it for the day, you couldn't wipe the grin from my face if you'd thrown a scorpion down my tshirt. The camel spider that I'd read so much about on the other hand? Well, everyone has their limits…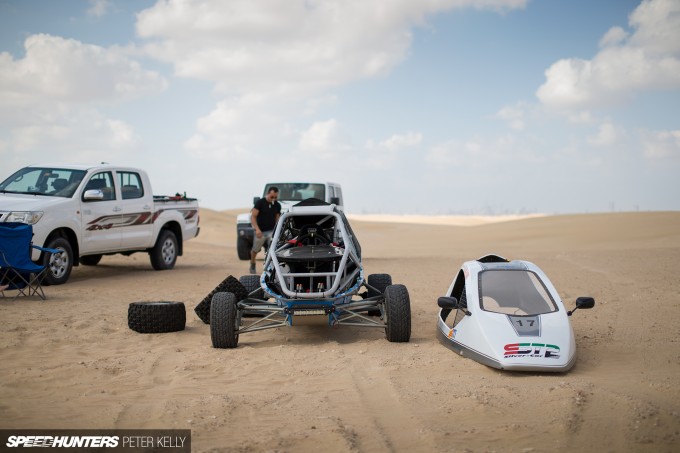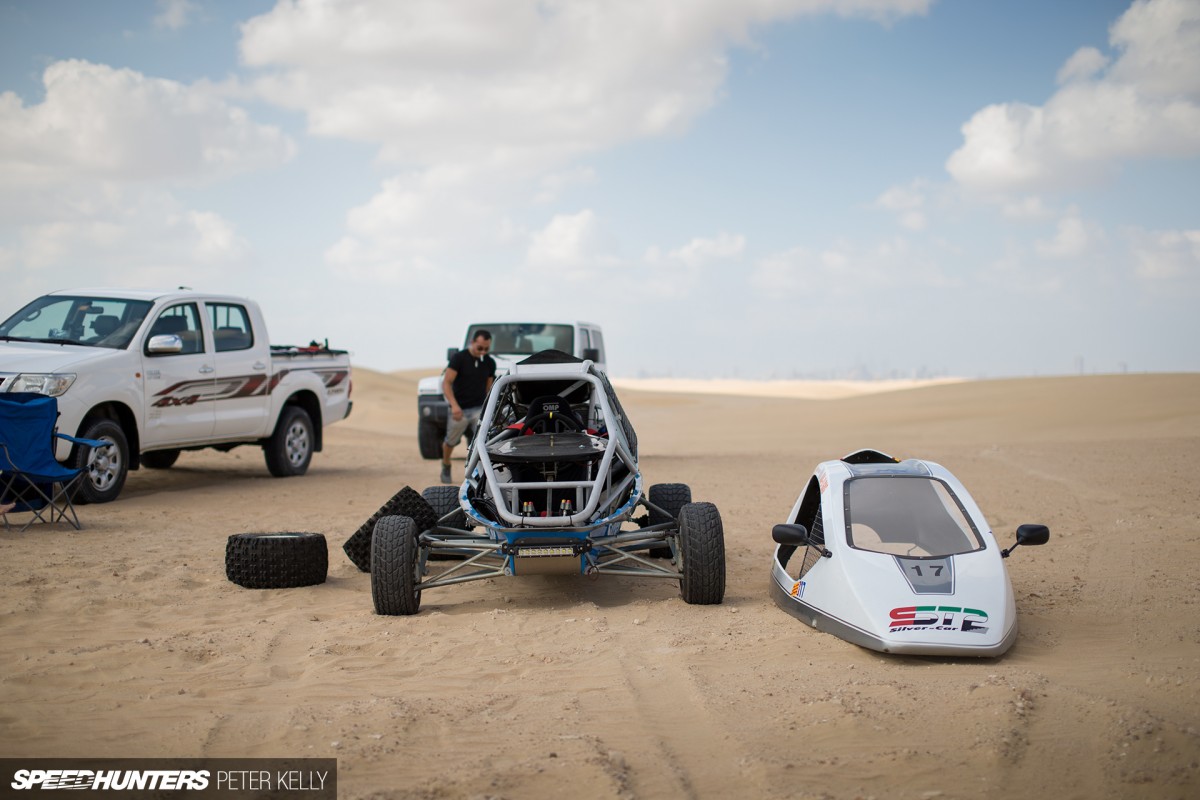 This particular ST2 is Marc's own personal thrasher, which he has used over the last 18 months to win two AutoX championships, as well as just mercilessly beating on at any given opportunity.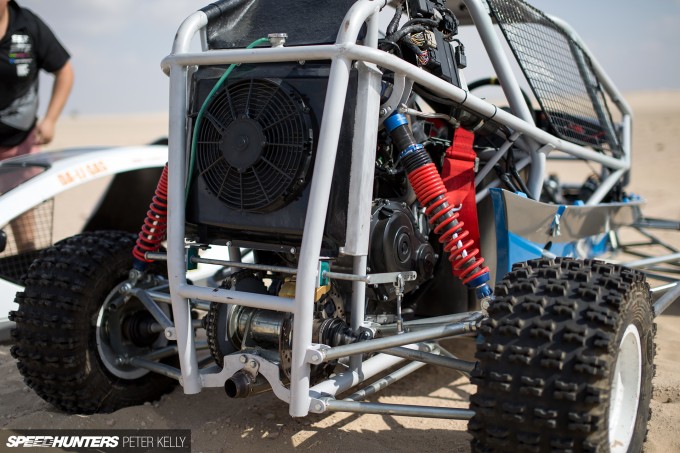 The kart is powered by a 600cc four cylinder Suzuki GSX-R600 engine, backed up by a shorter-ratio version of the matching Suzuki 6-speed sequential gearbox.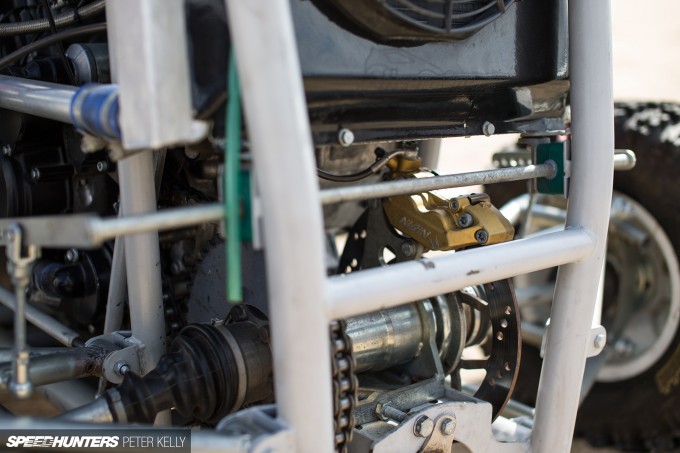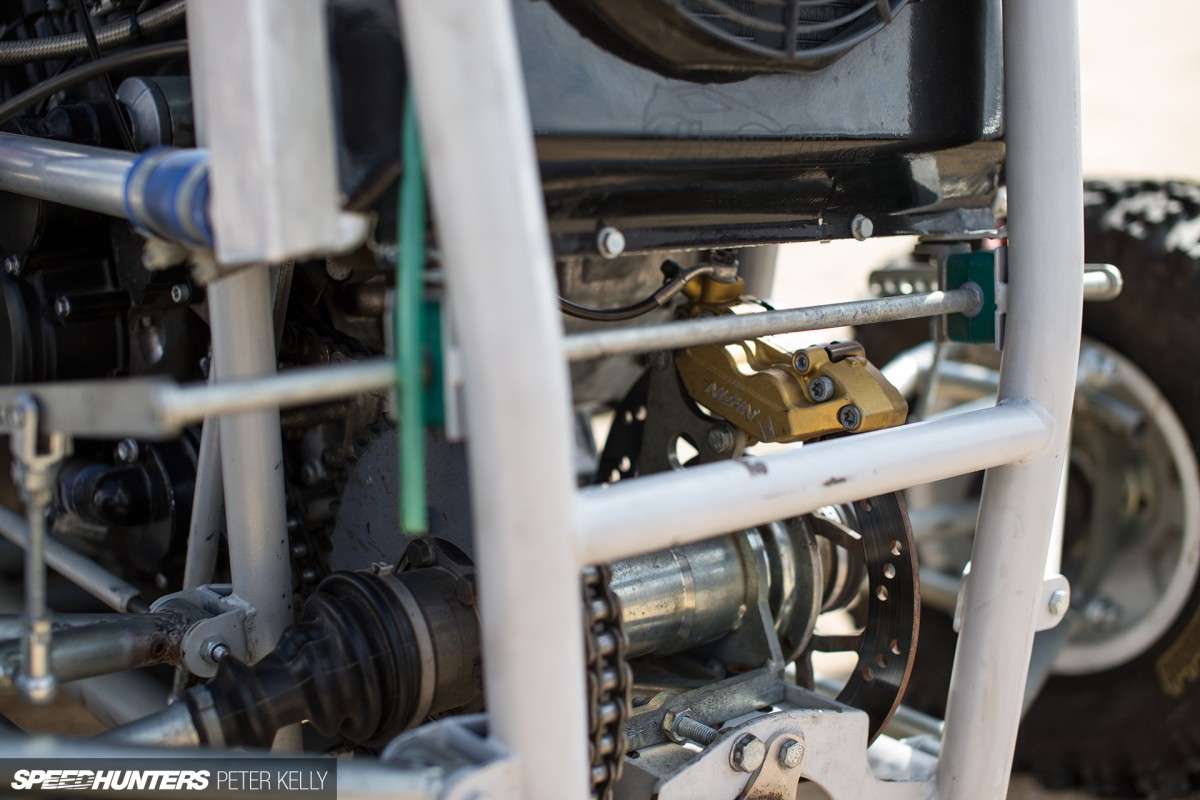 Those 600ccs of pure fury are good for 126hp and 16,000rpm, all from a completely stock motor, which of course helps in the reliability department. Marc has not gone easy on this engine, but it's built to take it and has received nothing but oil changes its whole life thus far.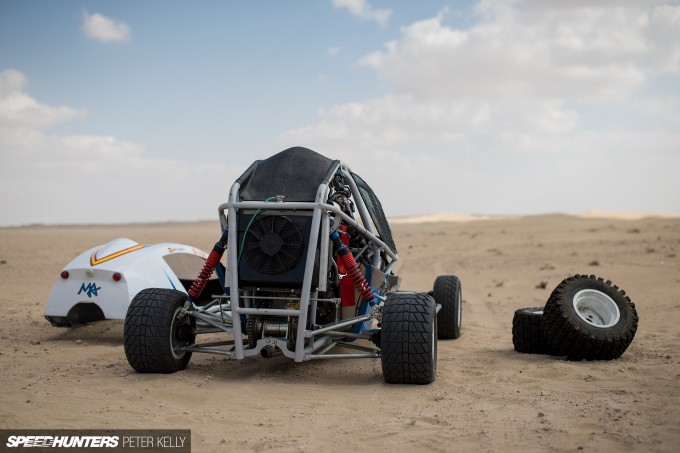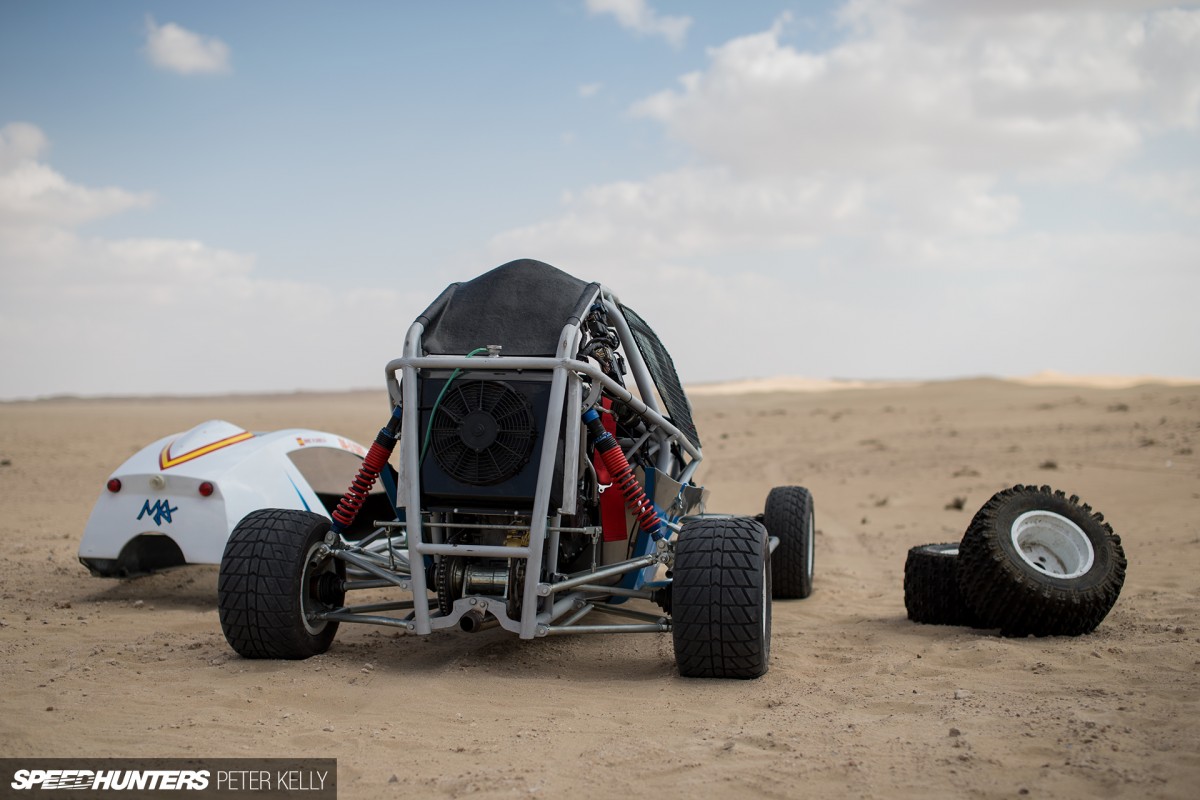 The motor pushes a 320kg (705lb) body, consisting of a steel spaceframe with adjustable alloy suspension arms and a fibreglass bodyshell.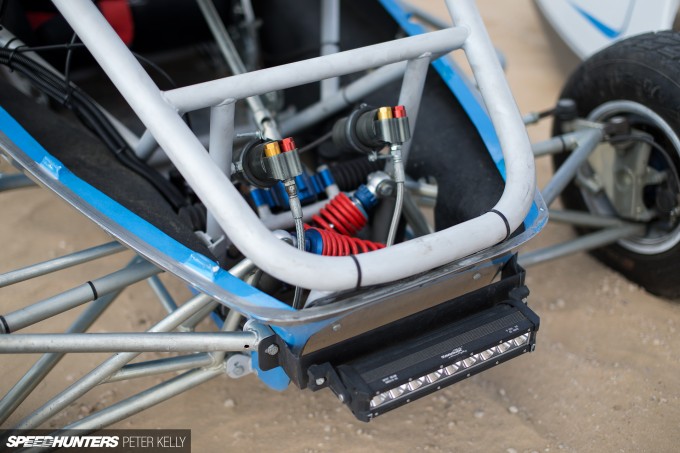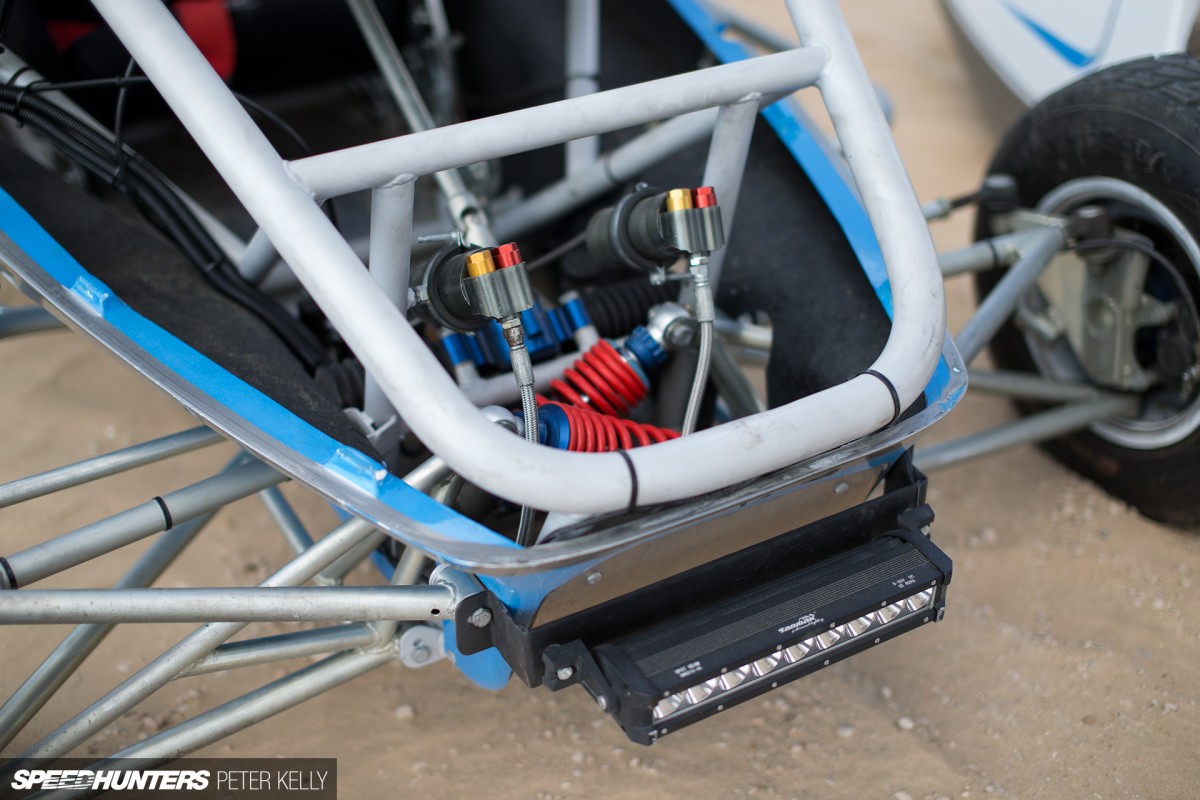 Nearly every component is made in-house at Silver Car's Navarro-based factory. I'm loving the inboard suspension setup up front, which runs fully adjustable Engimek shocks.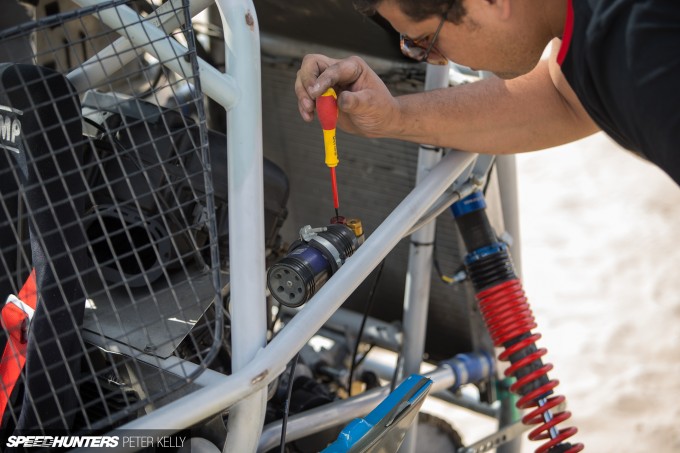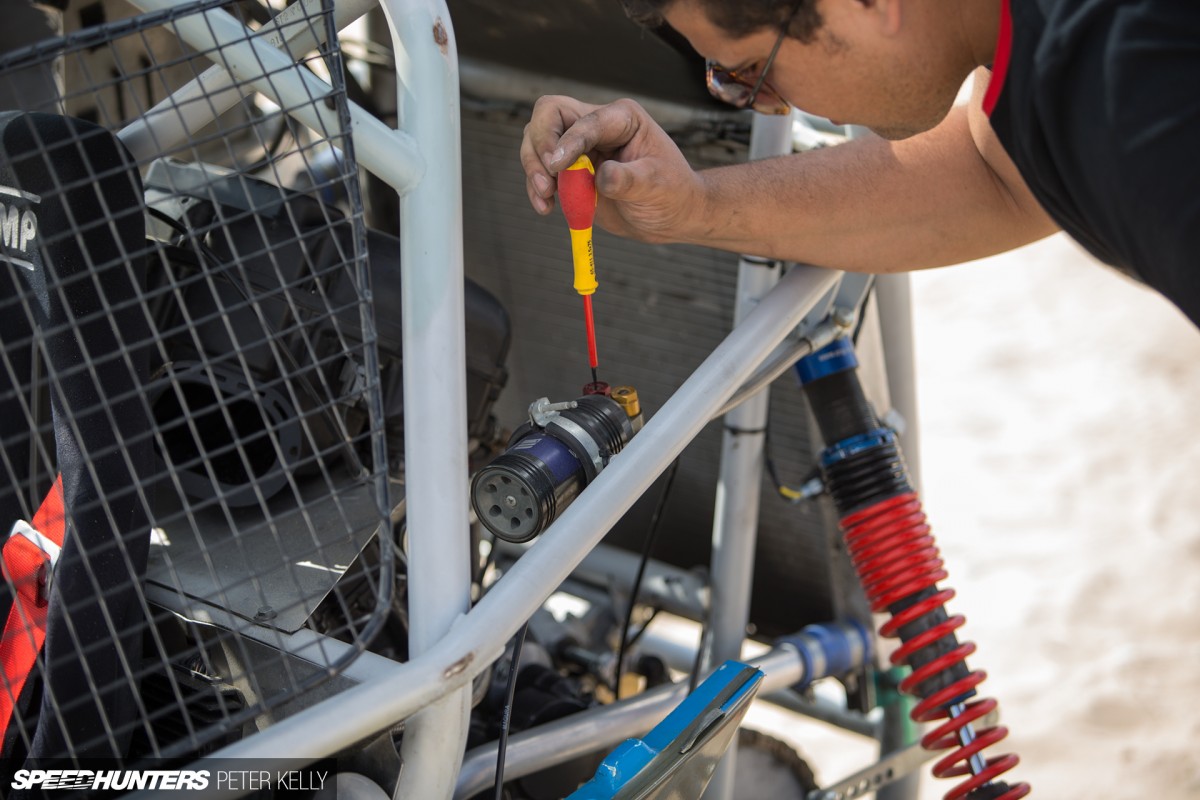 When I arrived, the Silver Car team were in the process of changing the ST2's setup from tarmac to off-road – a fairly quick and painless process of raising the ride height and considerably softening up the dampening via external reservoirs.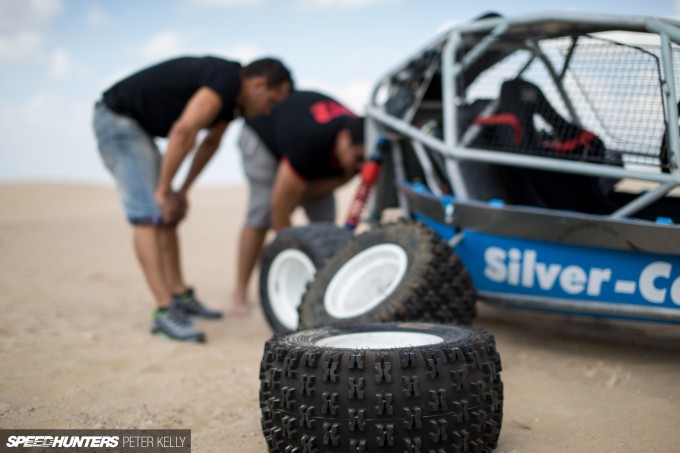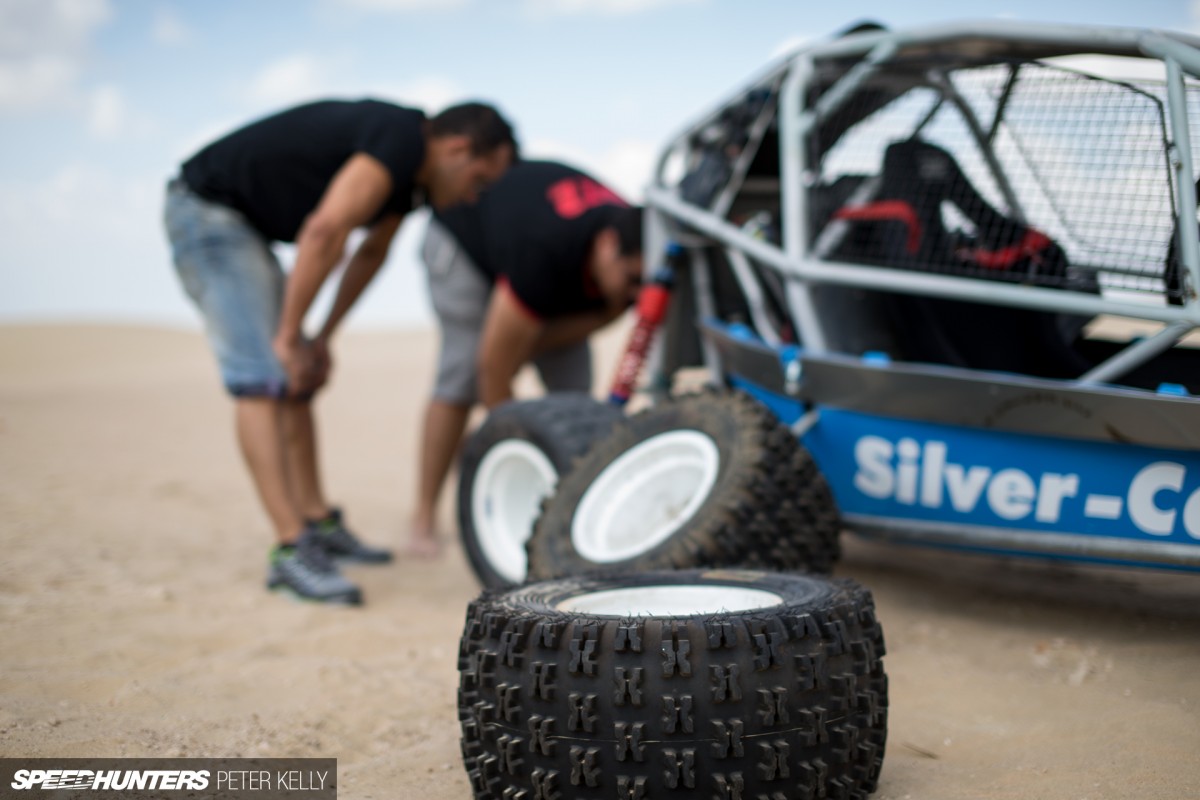 Marc and the team also pulled off the road tyres out back and replaced them with angry-looking off-roaders while I looked on, hopping from one foot to the next in a mix of excitement and a fear of those aforementioned camel spiders. I never did see one, by the way.
Time To Scream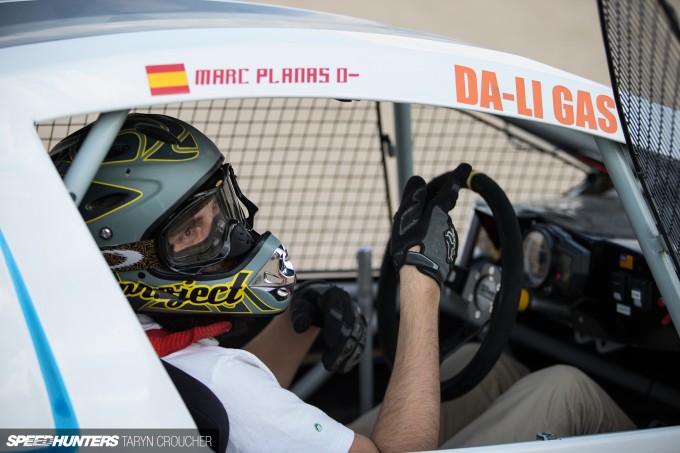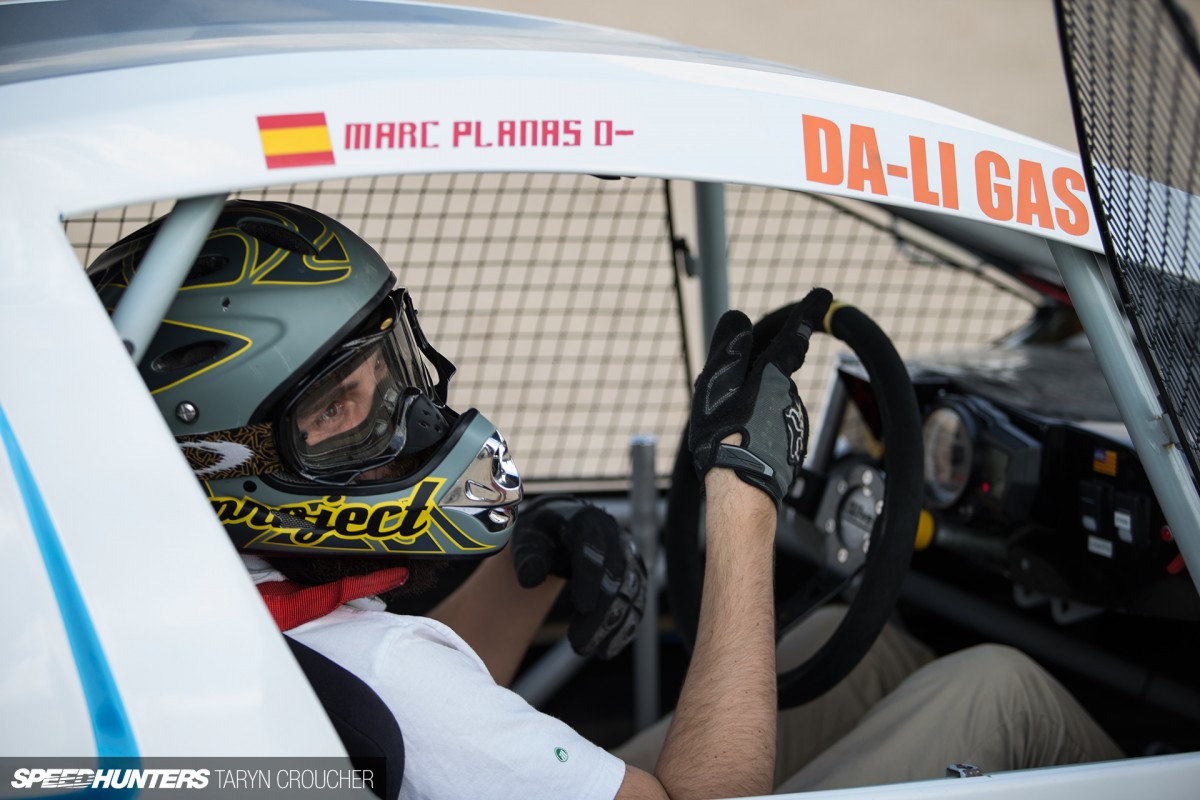 "So… the track's that way, right?" I knew I had no real idea what I was doing as I climbed into the cockpit and clipped myself into the OMP harness, but I wasn't going to let that stop me from, A) trying to look as cool and competent as possible, and B) making sure I kept the revs high enough that no one could hear me yelling 'wooooooooo!' and various other unintelligible noises that inexplicably exit my mouth at times like this – something I'm not at all proud of and yet have zero control over.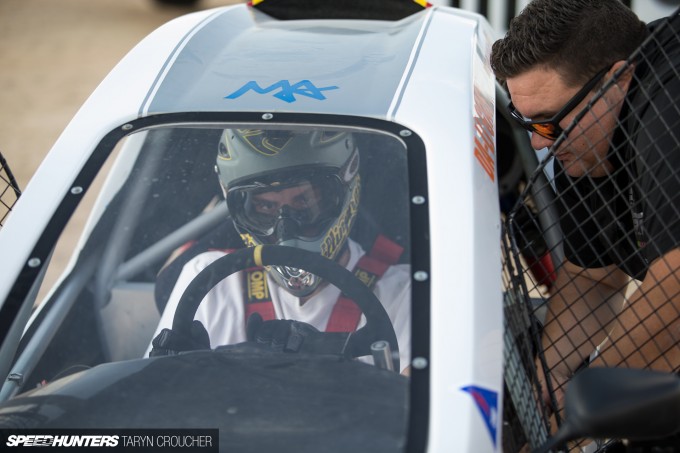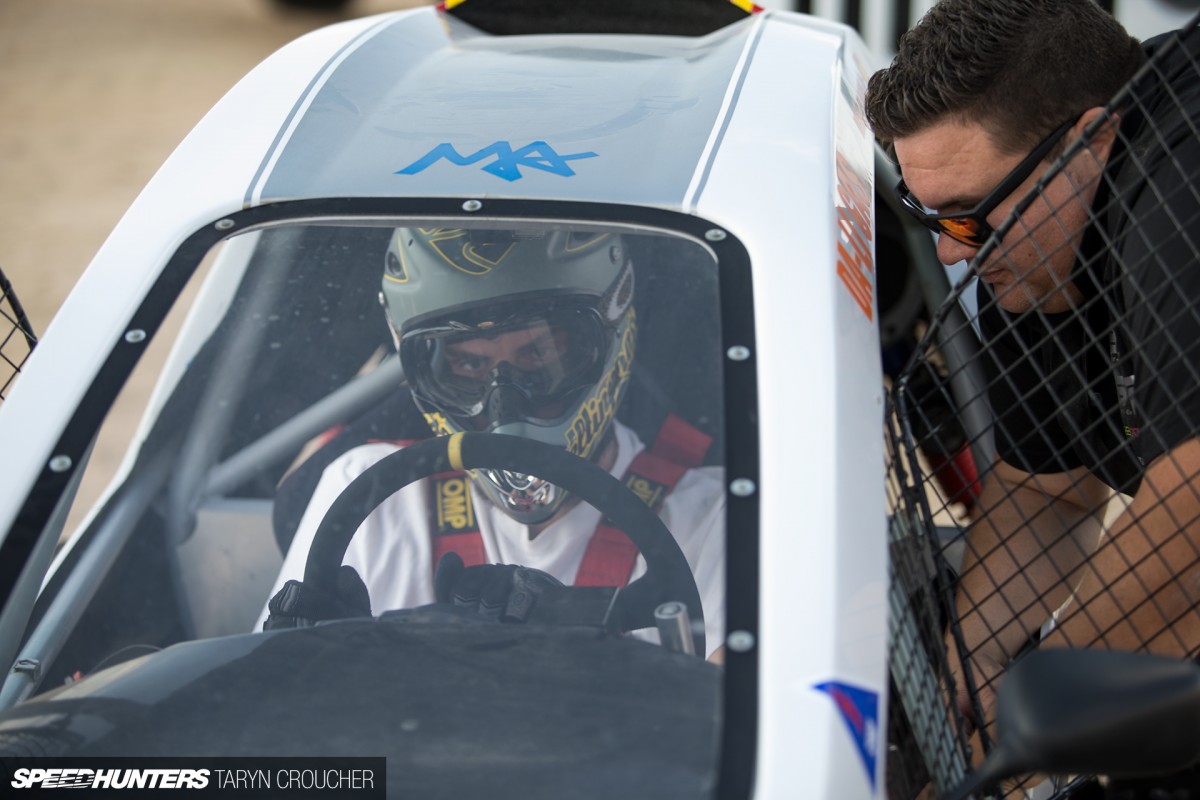 Possibly my only saving grace came from the fact that I've ridden a little motorcross in the past (the reason I'm so acutely aware of my hootin' and hollerin' habits), so I figured at the very least it would give me a rudimentary understanding of the bike-style sequential gearbox and clutch.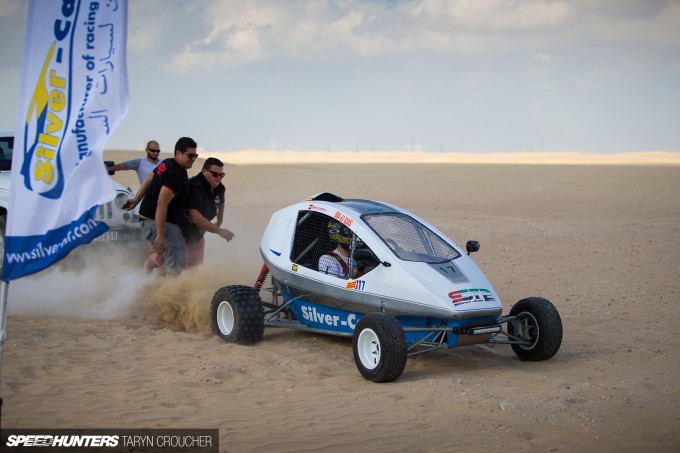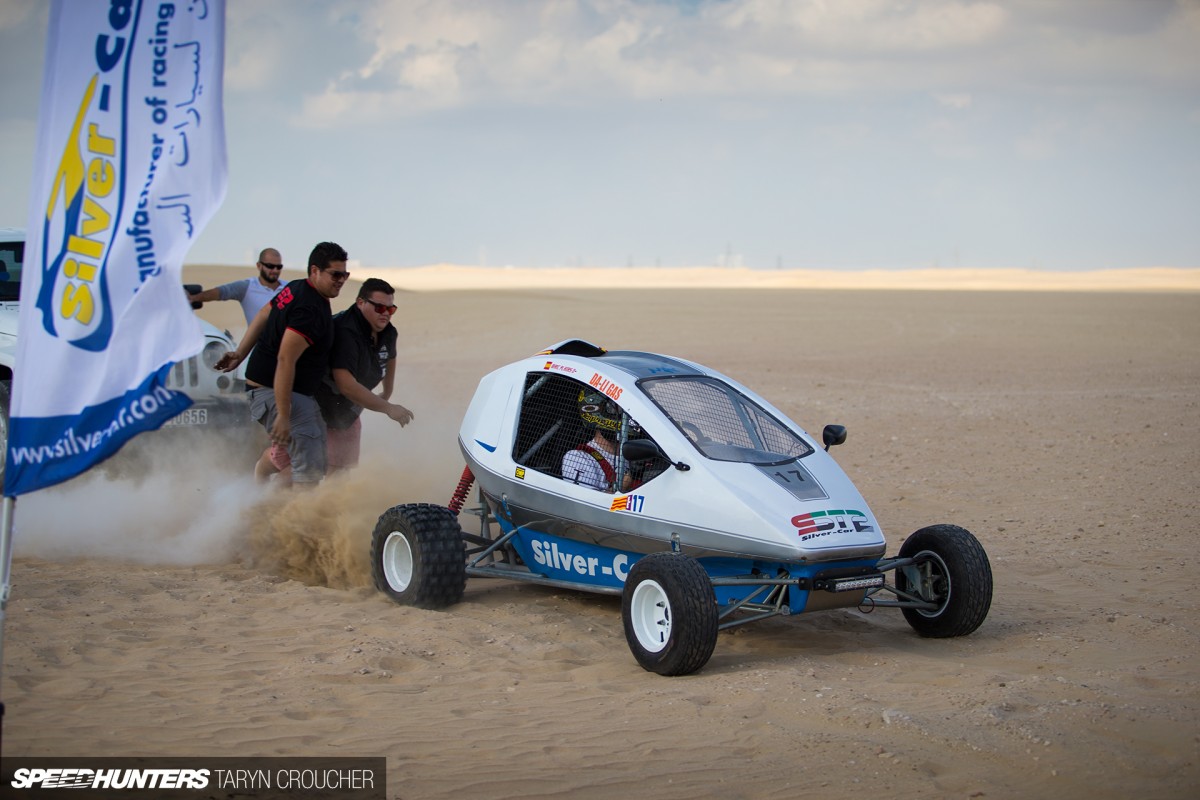 It didn't really help me too much on launch though, as it wasn't the smoothest of take offs. But however ugly it may have been, I was soon moving…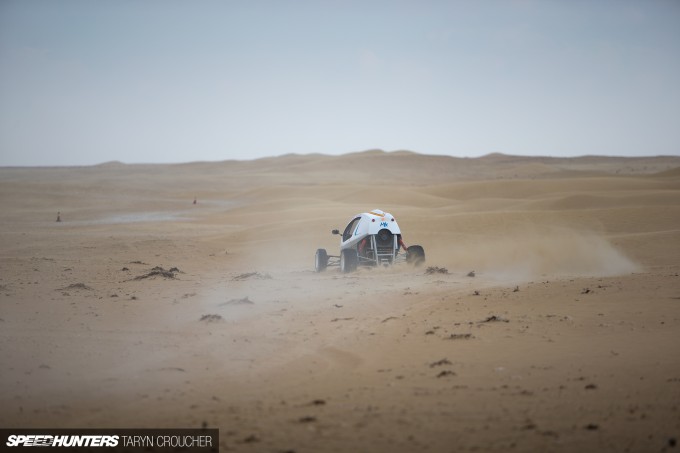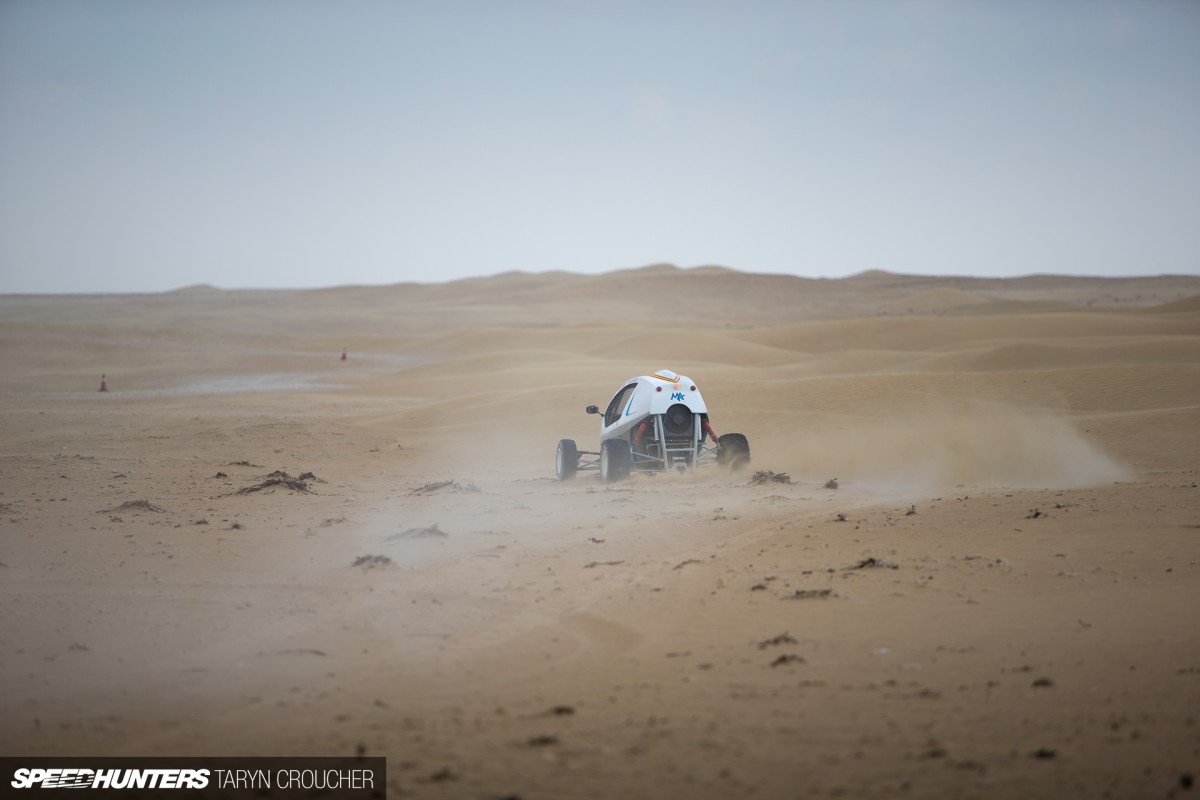 And quickly realising just how loud the ST2 is, even at low revolutions. I needn't have worried about masking my embarrassing glee as I headed off into the endless desert I had viewed from above earlier that week.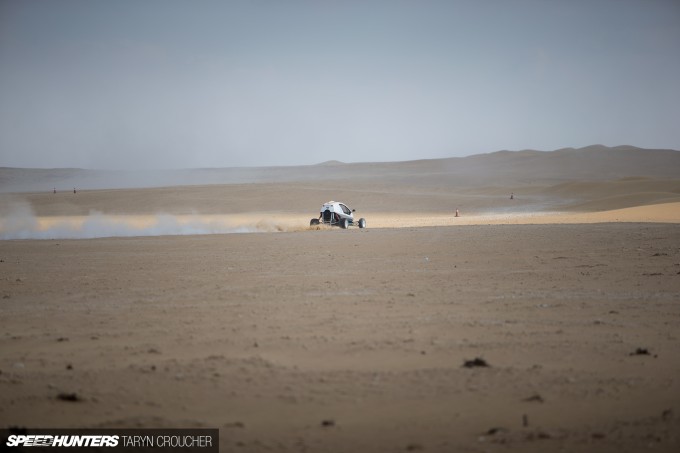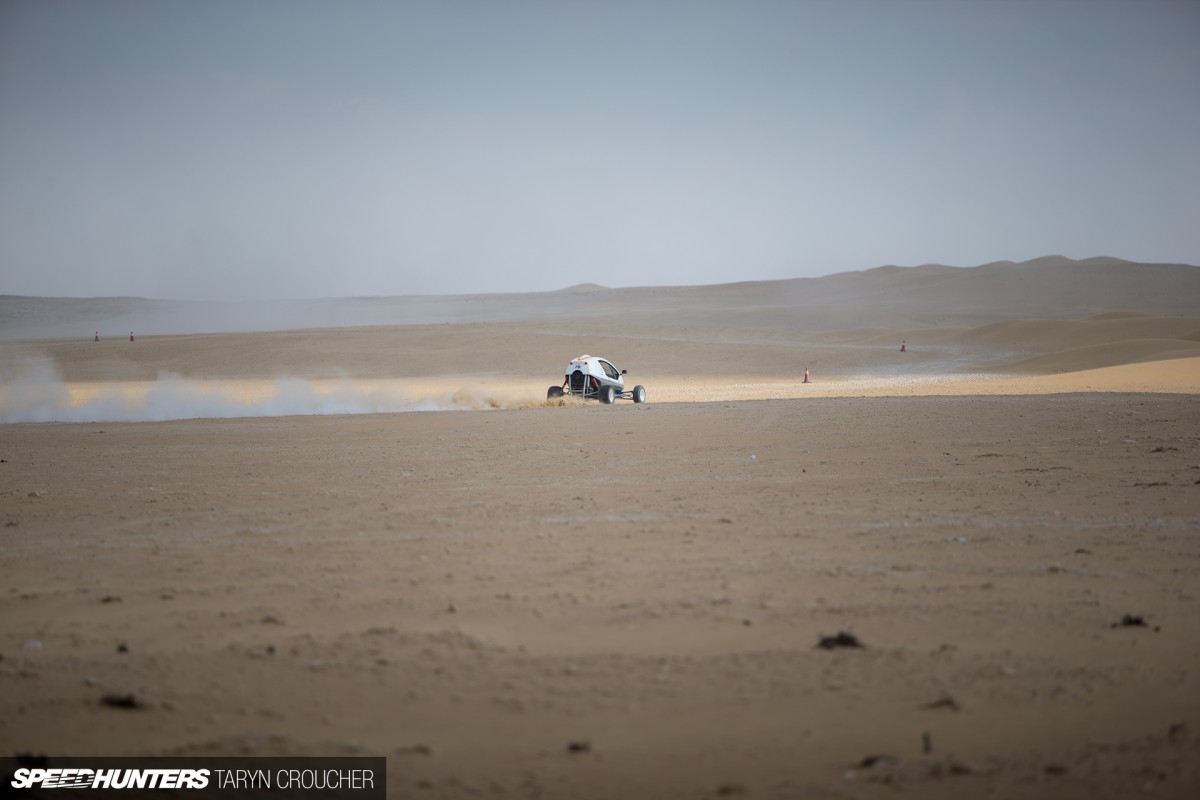 And then it was hammer-down time. Although I'm the first to preach about being cautious and building up speed slowly, I very rarely follow my own advice, and as soon as I entered the track, it was foot flat to the floor… I just couldn't resist.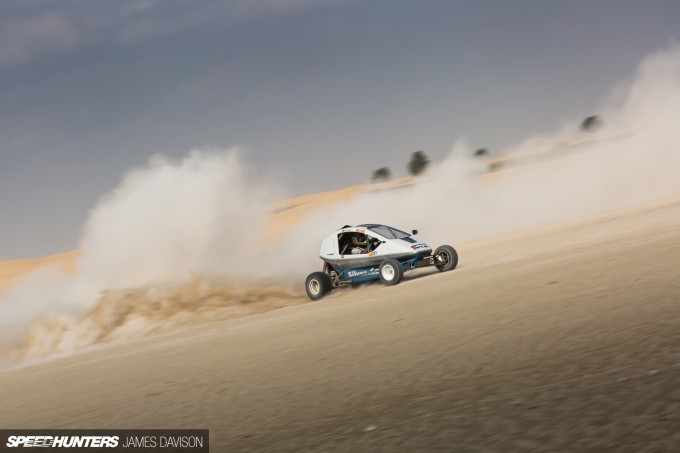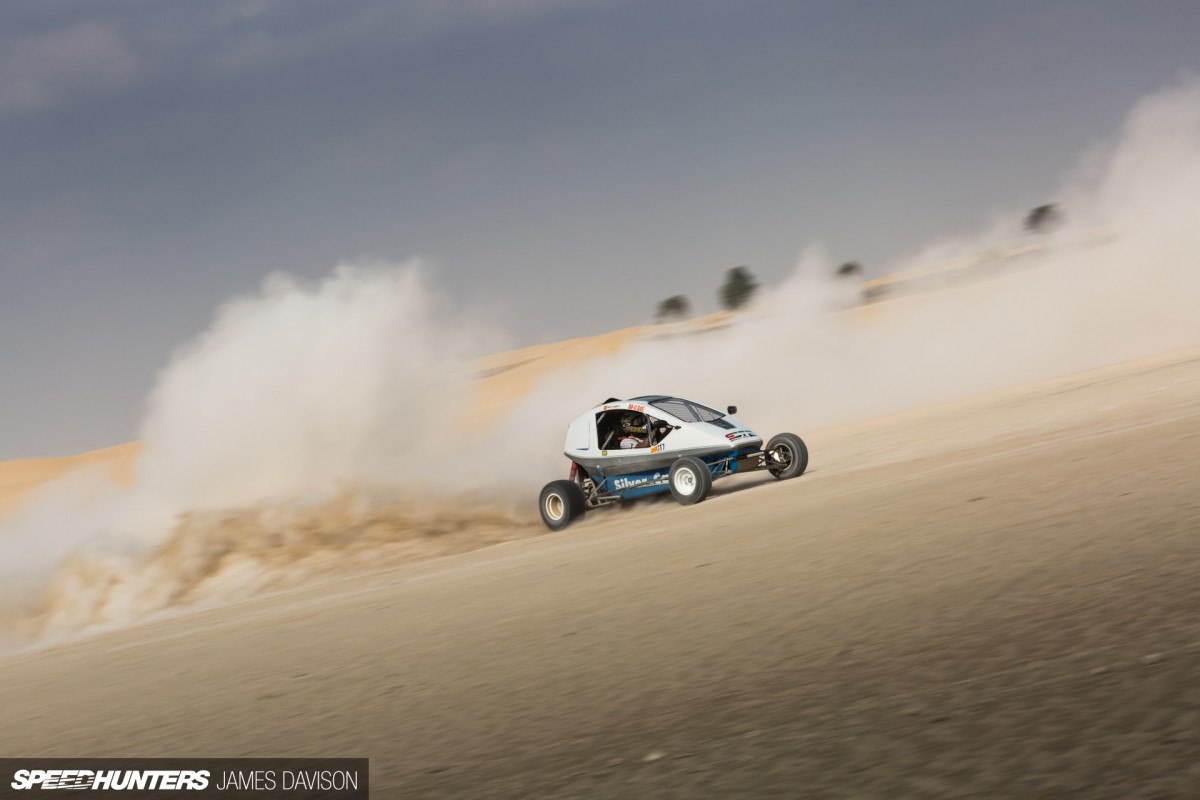 You can see my ham-fisted attempt to wrestle control in the video below.
Every time I watch this video of my attempt at flogging the ST2 , it puts a grin on my face. I just can't help it. And while I'd certainly stop short of being proud of my messy driving, I was surprised at just how easy it was to go fast in an ST2 for someone with next to no experience in a vehicle like this. Or, at the very least, what felt like fast.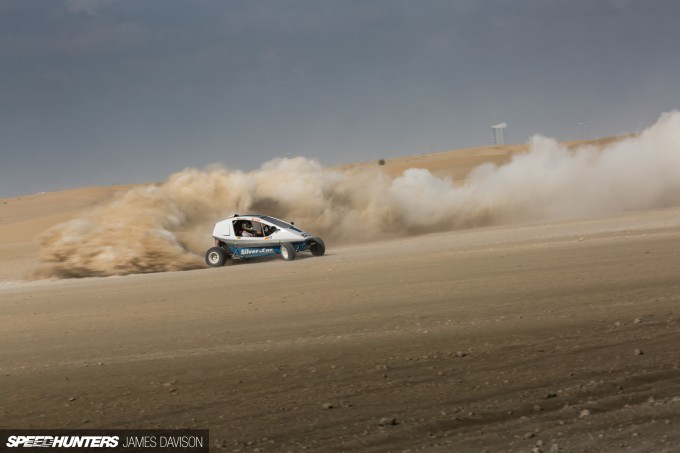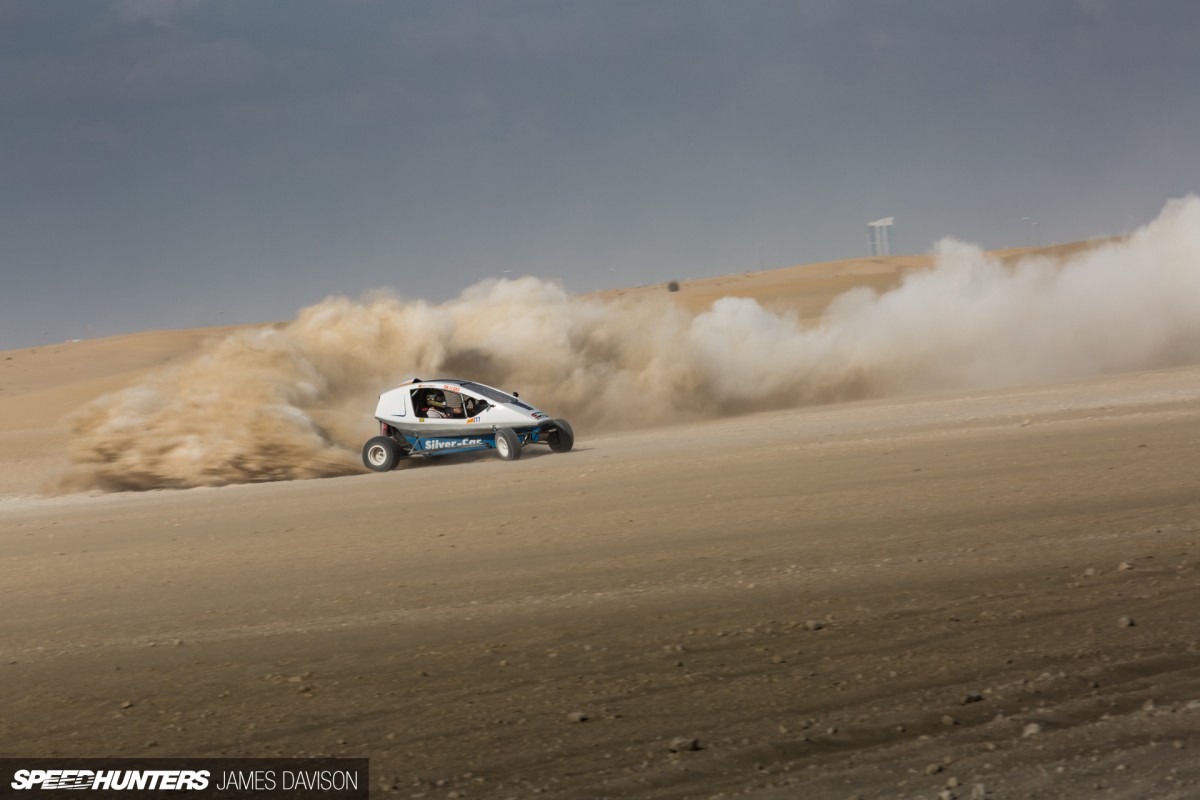 Sure, it was untidy, my shifting and braking left a lot to be desired and my lines had all the accuracy of a 17th century musket, but that doesn't matter to me. If this is what I could muster together in a couple of minutes, I can't help but daydream about what I might be capable of if given some decent seat time.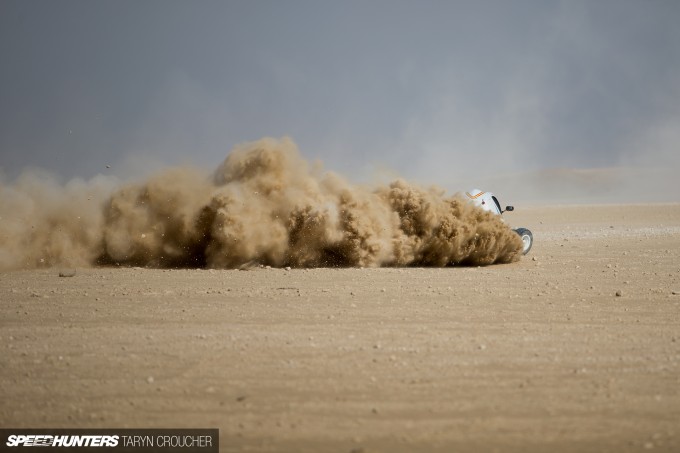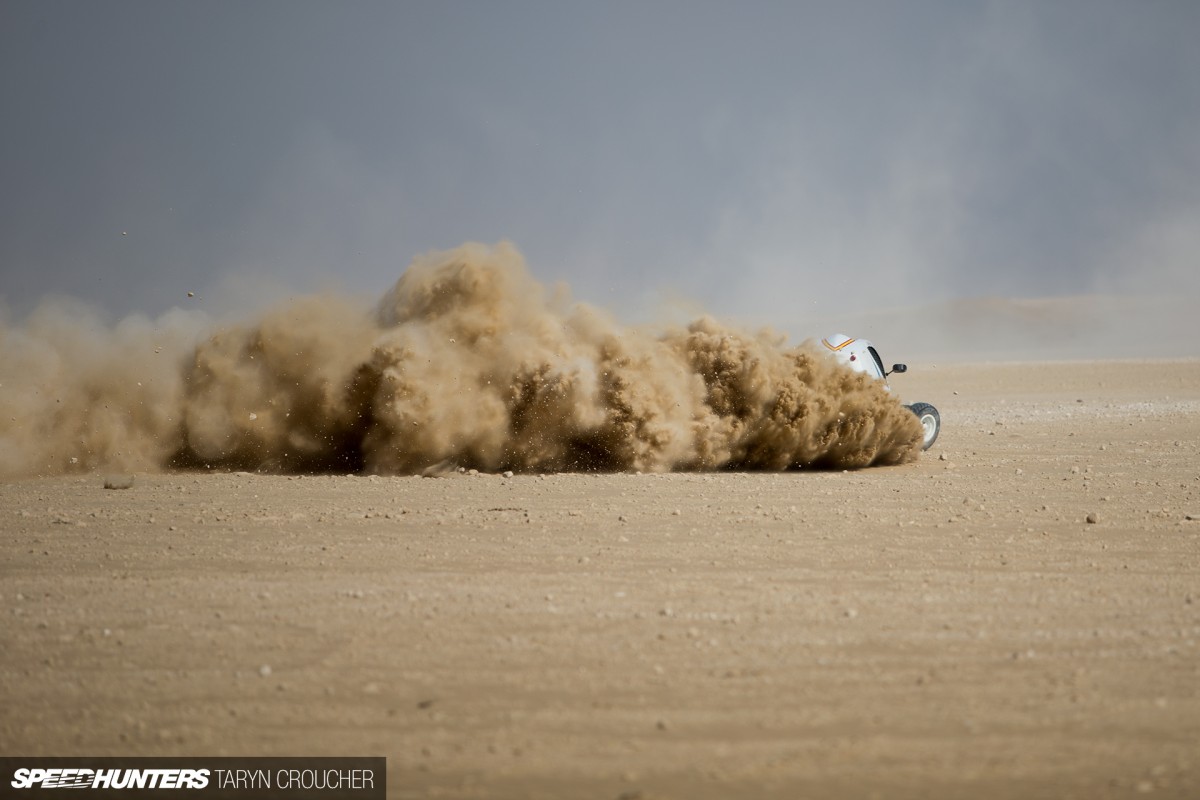 The ST2 just hooks up, and once you work out that you need to steer from the rear, and that it's essentially loosing traction 24/7, it is the most incredible fun.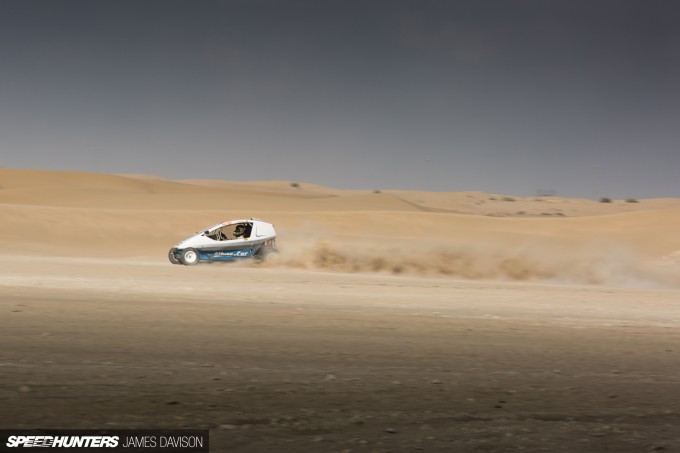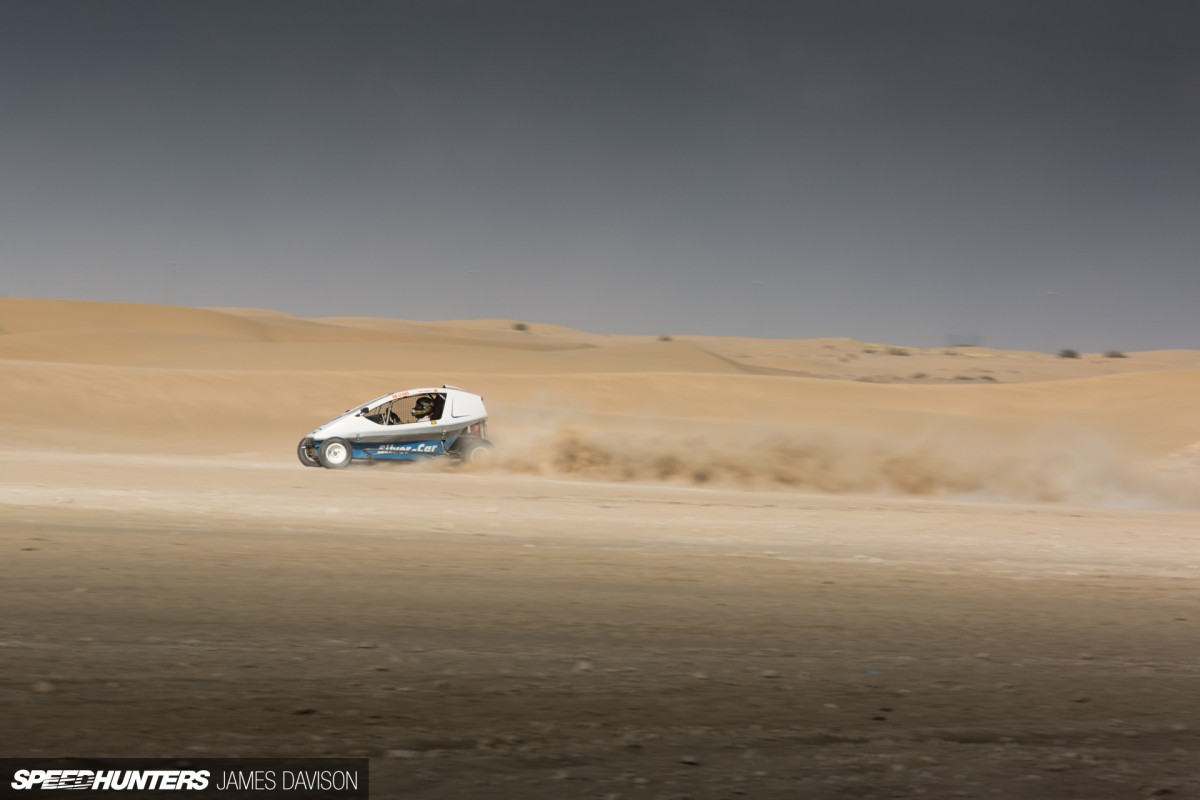 Full throttle, bouncing off the limiter, the rear end squirming around as you struggle with the steering wheel, in between plucking gears on the big sequential shifter to the left.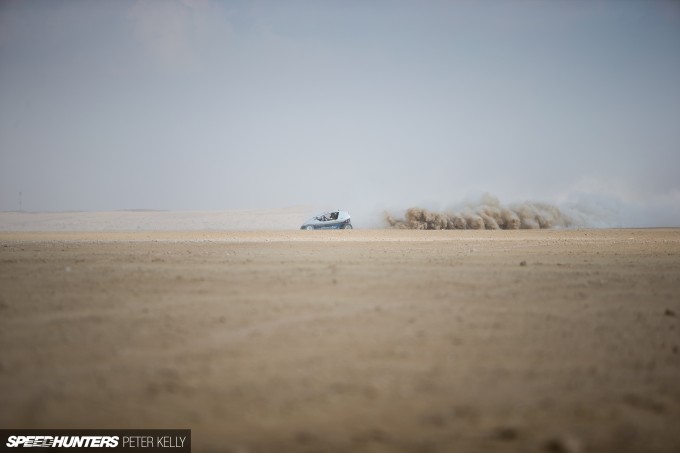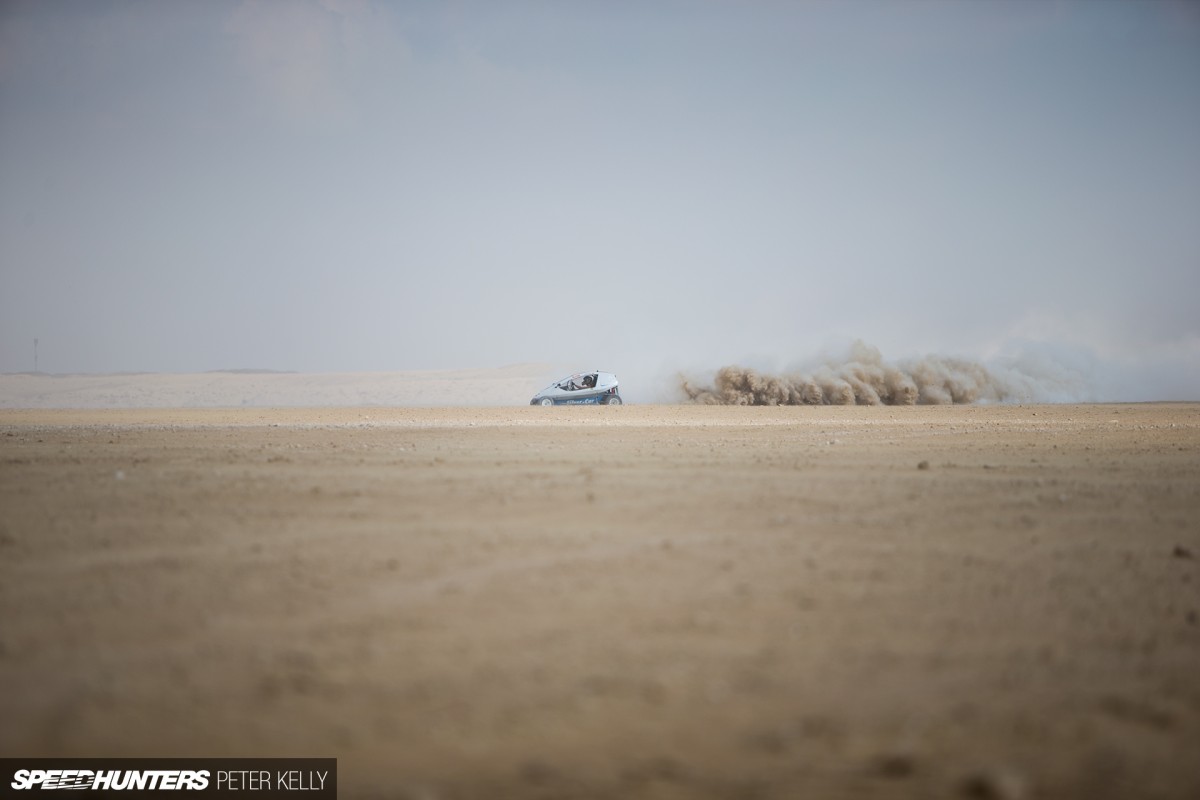 If this is what 120hp feels like, I can't imagine what it's like to drive the ST2 with the optional higher-spec GSX-R750 (155hp) and GSX-R1000 (193hp) engines. Surely it would border on pure stupidity.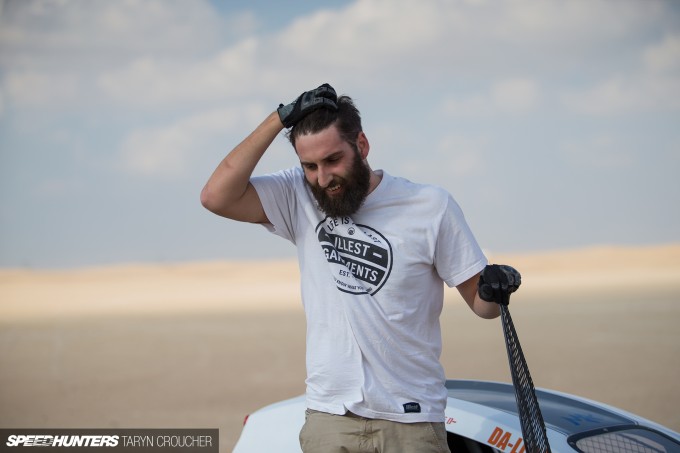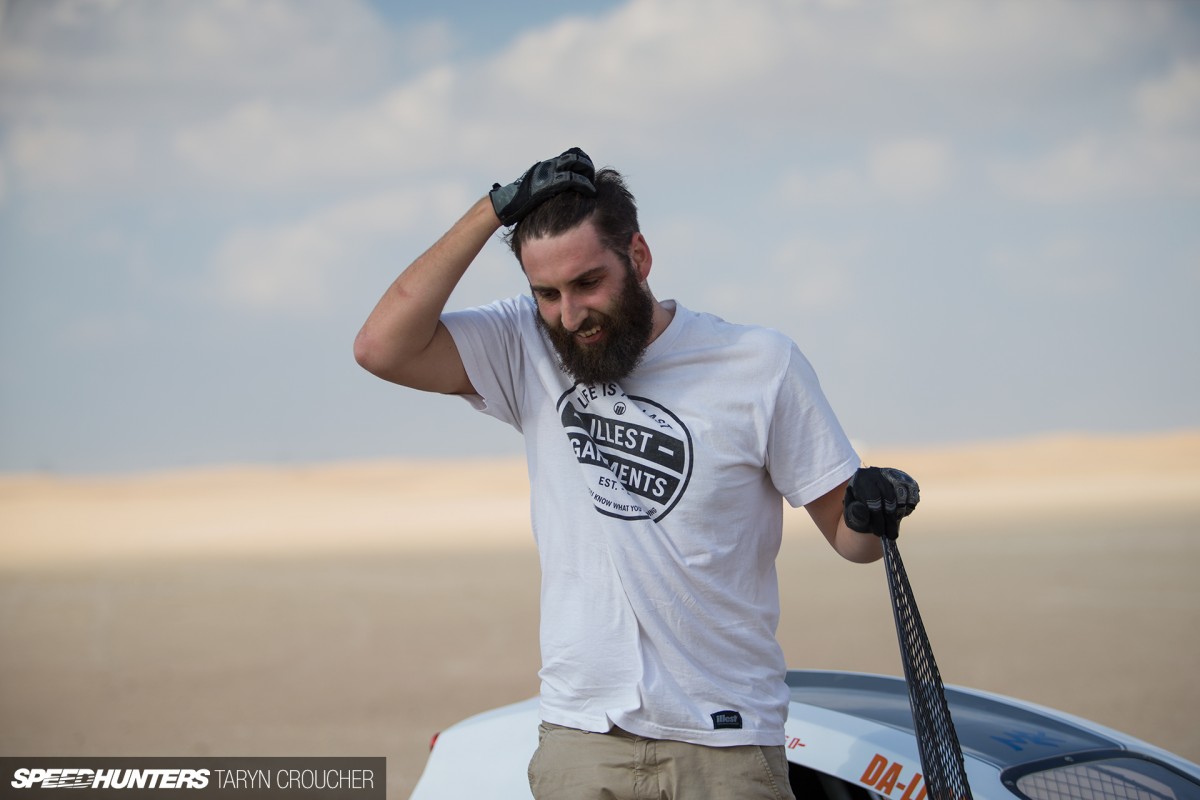 Essentially, if I could boil the whole experience down to its most basic form, the ST2 is pure, manic driving fun – as evidenced by the look on my face as I climbed out of the cabin. It's simple, it's aggressive but most importantly it's intuitive – even for an amateur like me. Because of that, I'd have to put this experience up there as one of the top things I've ever done behind the wheel of a vehicle. If, or when, I get to the point where I can own a trailer and a dedicated competition car, this will be it. Versatile, simple, fast, cheap and super-reliable – what more could you ask for?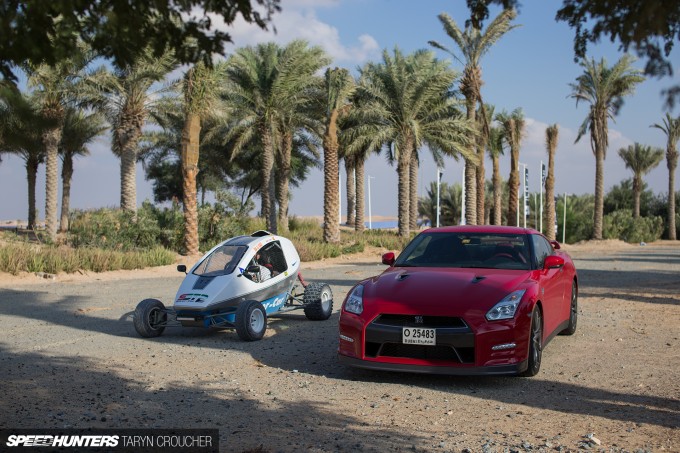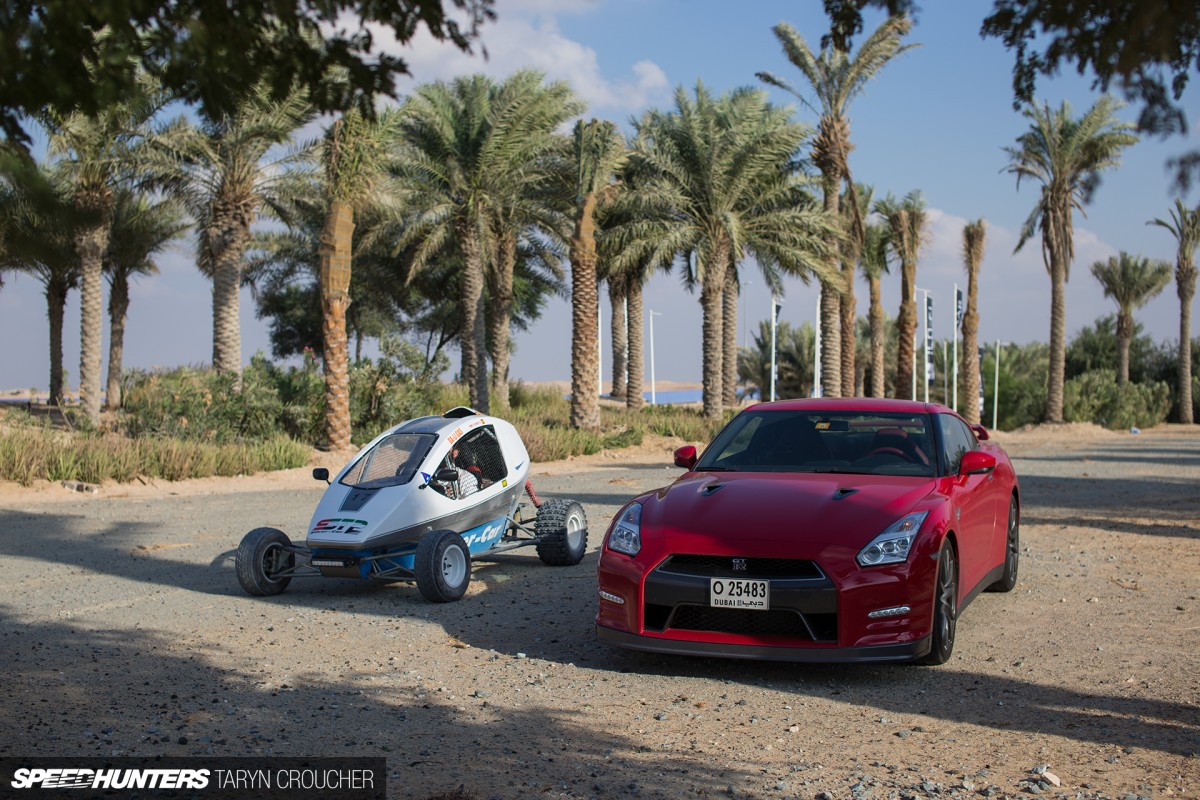 After a few more sessions, the day was over – or so I thought. I drove the kart back through the dunes all the way to the highway where we had left the GT-R and first met Marc, which was a blast in itself. It was at this point that we were invited to head back towards the city and experience Silver Car's other main product, the even more insane tarmac-dedicated S2 – look out for that story when it drops tomorrow. Until then, a big thank you goes out to James Davison, plus Marc and the rest of the Silver Car ME team!
Peter Kelly
Editor-in-Chief
Instagram: speedhunters_pedey
pedey@speedhunters.com
Additional Photos by Taryn Croucher & James Davison
Cutting Room Floor