The 2015 Geneva Motor Show is upon us, and while Jonathan will be reporting live from the event floor in Switzerland over the course of the coming week, we just have to share with you the production-ready version of the highly anticipated new-gen Honda Civic Type R ahead of the press day.
There's been no shortage of rumours, teaser images and videos since a replacement to the FD2 and FN2 variants was first talked about five long years ago, but now we are just a few short months away from an all-new Civic Type R hitting the streets – in Europe at least anyway.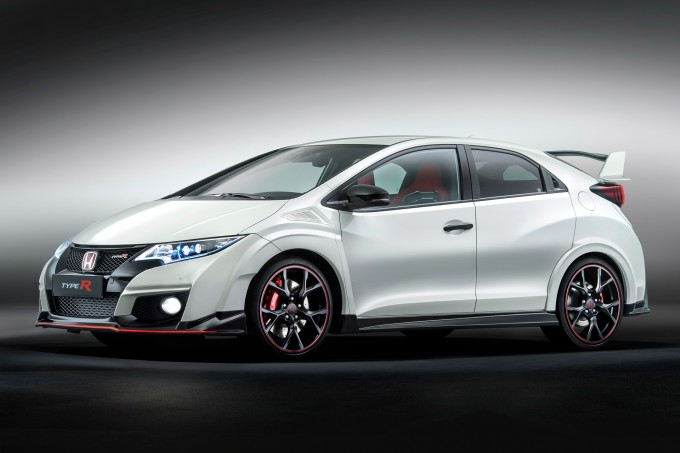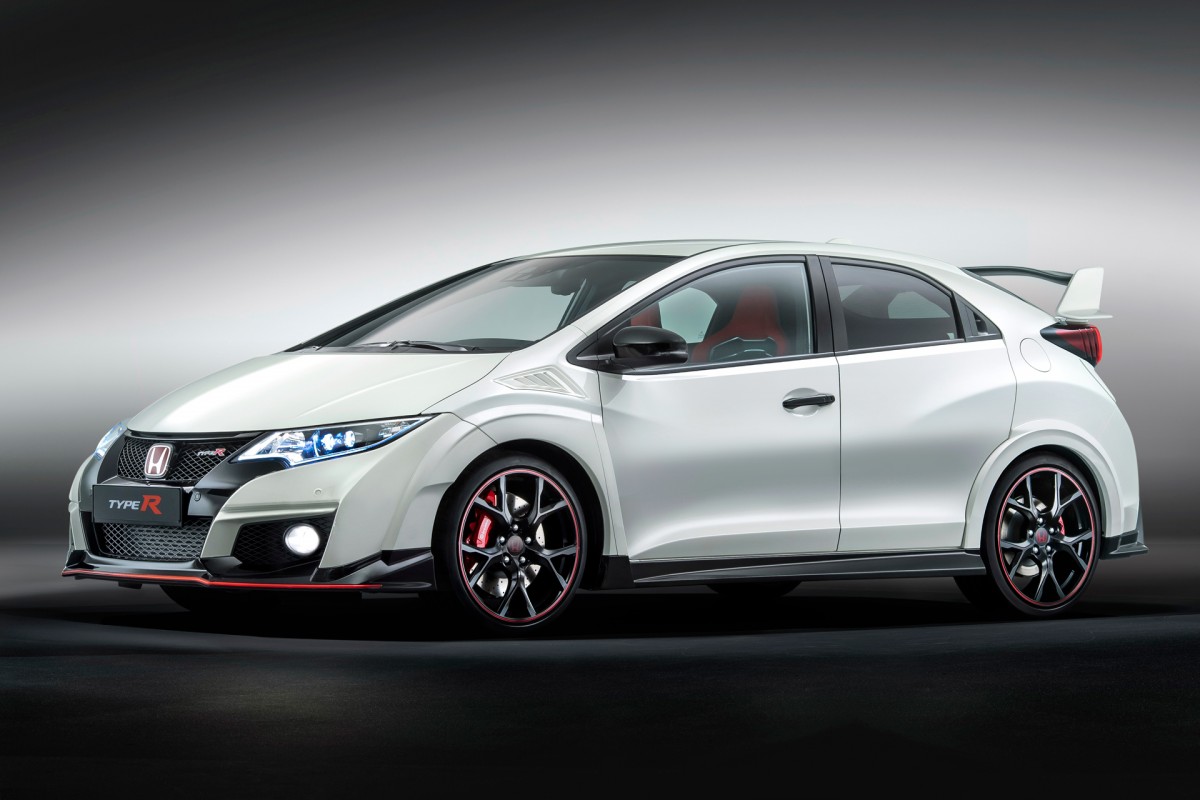 Apart from the car's opinion-dividing, yet aerodynamic-focussed styling – the byproduct of countless hours of computer-based CFD modelling and wind tunnel testing at Honda's automotive motorsports facility in Sakura, Japan – the big news is the hot hatch's turbocharged engine. A factory-boosted Honda DOHC VTEC engine has been a long time coming, but, on paper at least, the specs of the Civic Type R's 2.0L direct-injected turbo mill make it seems like time well spent: 306hp at 6,500rpm and 400Nm at 2,500rpm.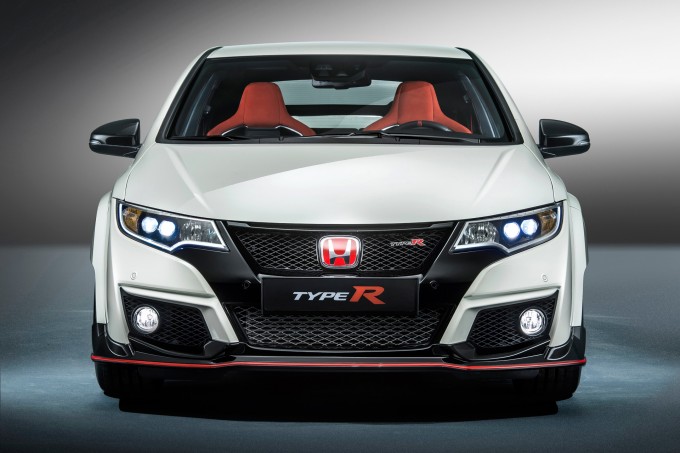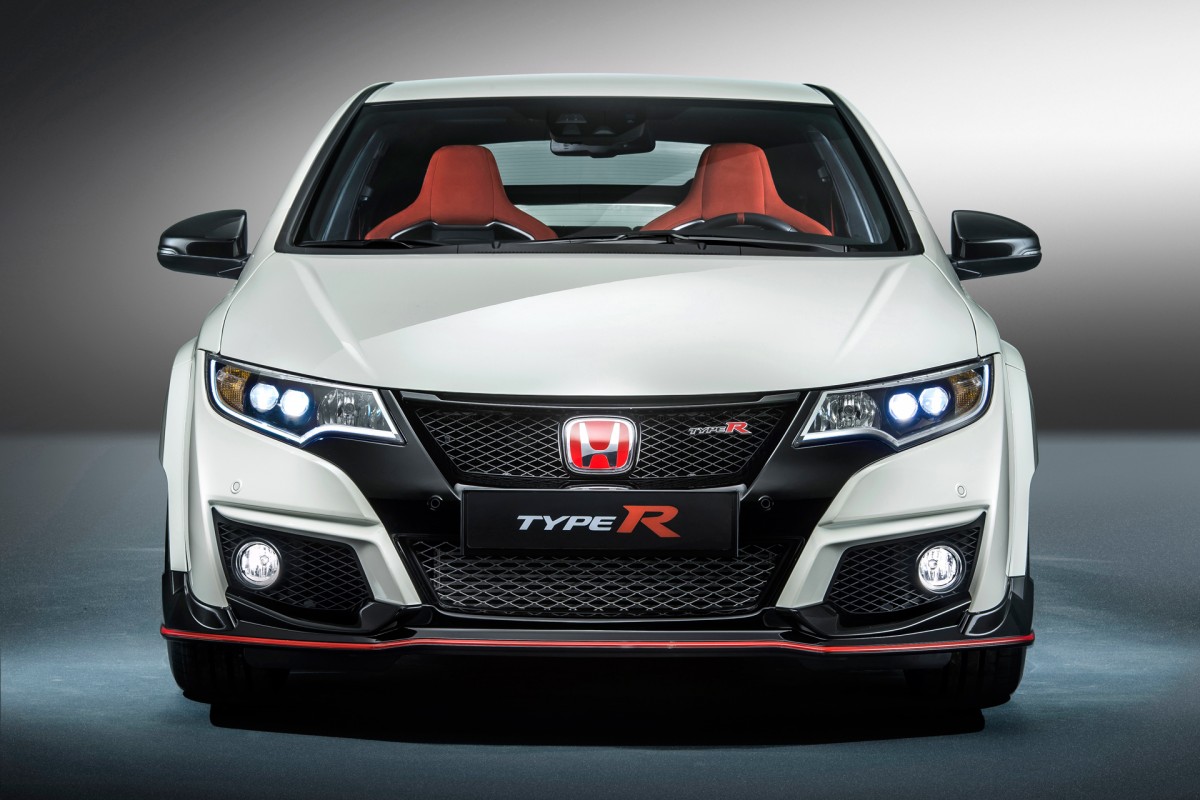 A proper look at the VTEC TURBO engine would have been nice, but so far it's just numbers that Honda are throwing around. And here's some more: 0-100km/h (62mph) in 5.7 seconds and a top speed of 270km/h (167mph). There's only one transmission choice and it's a proper 6-speed manual.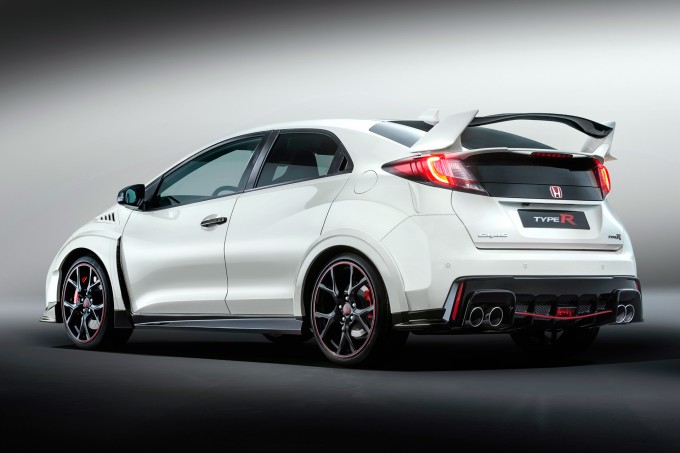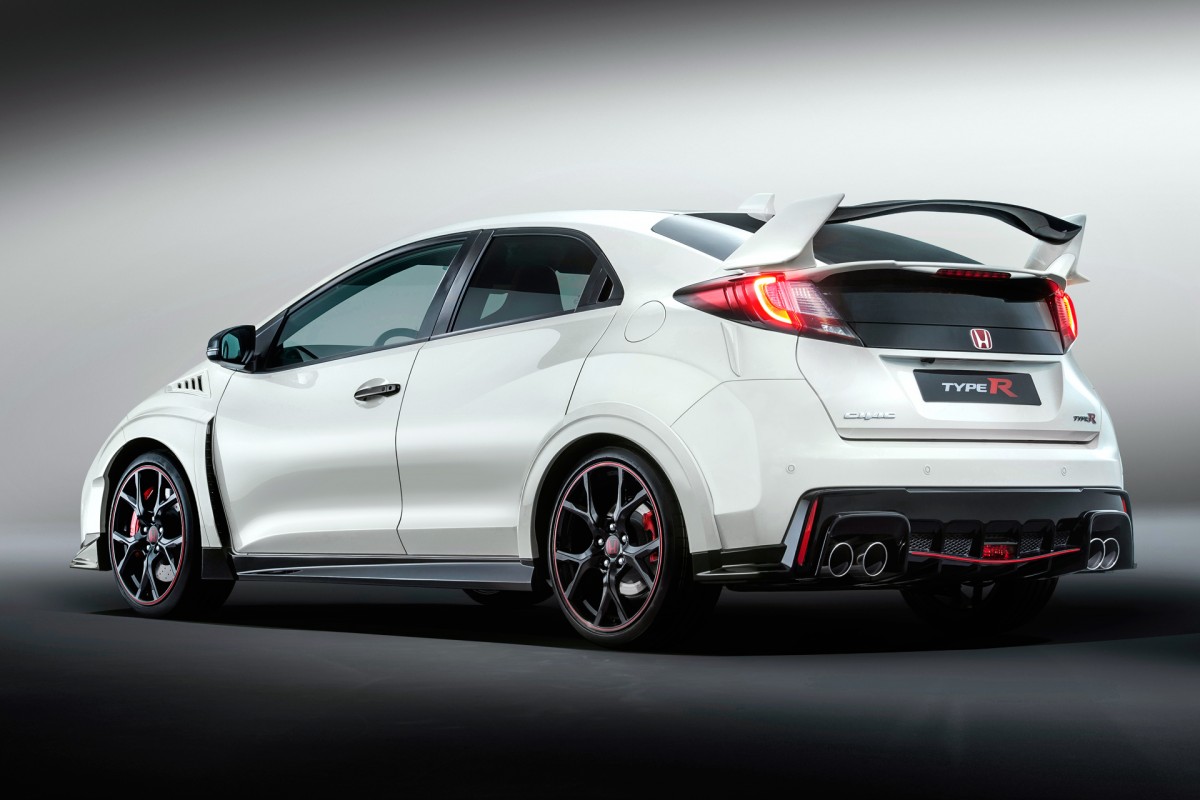 Given its front-wheel drive layout, putting all the performance to the ground in an effective manner was one of the biggest challenges for Honda's engineers. According to the carmaker though, they achieved what they set out to do through an advanced new suspension arrangement. On top of a four-point Adaptive Damper System, which enables continuous independent control of each wheel, there's a Dual Axis Strut Front Suspension design that helps to reduce torque steer while enhancing high speed stability and hard cornering, along with an H-shaped torsion beam constructed with a bespoke 'crushed pipe' to improve rear roll rigidity. The brakes are by Brembo with 4-pot callipers clamping 350mm rotors at the front end, and the wheels are lightweight 19-inch numbers.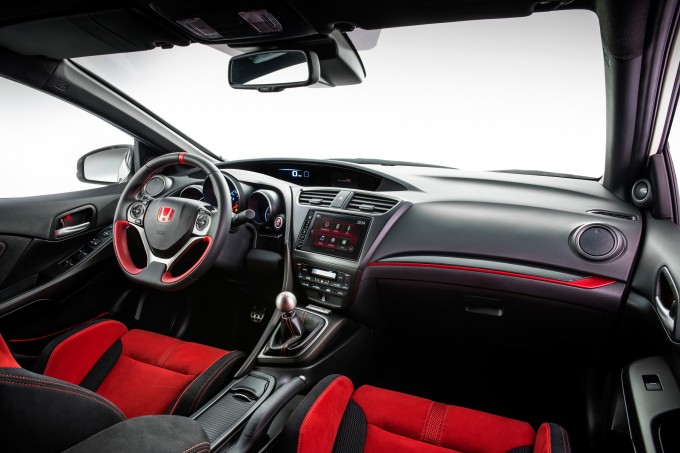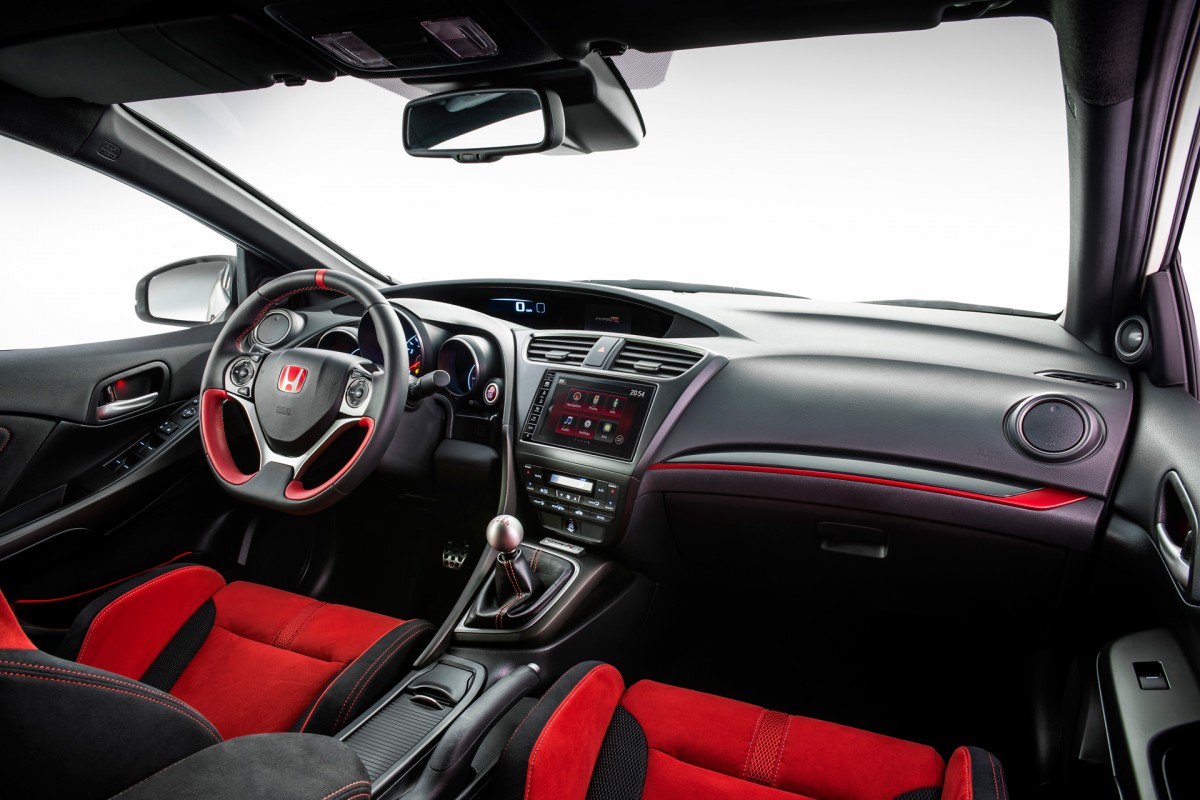 Although some of the Type R's original raw character will undoubtedly have been lost in the transition to forced induction, it's good to see some of the familiar traits carried over into the new car, including red Recaro seats, a titanium shift knob and alloy-faced pedals, plus the option of Championship White paint for the exterior. A new addition is the '+R' button that Honda says increases the response of various chassis and drivetrain systems. When it's activated the engine's torque mapping is altered, the steering tightens and the suspension's damping force increases by 30 per cent.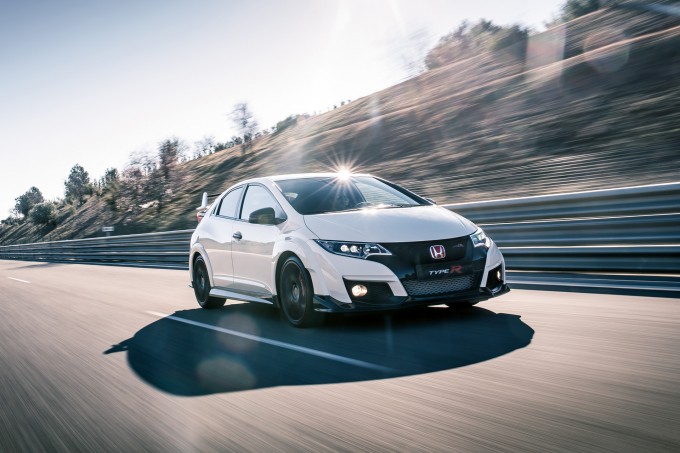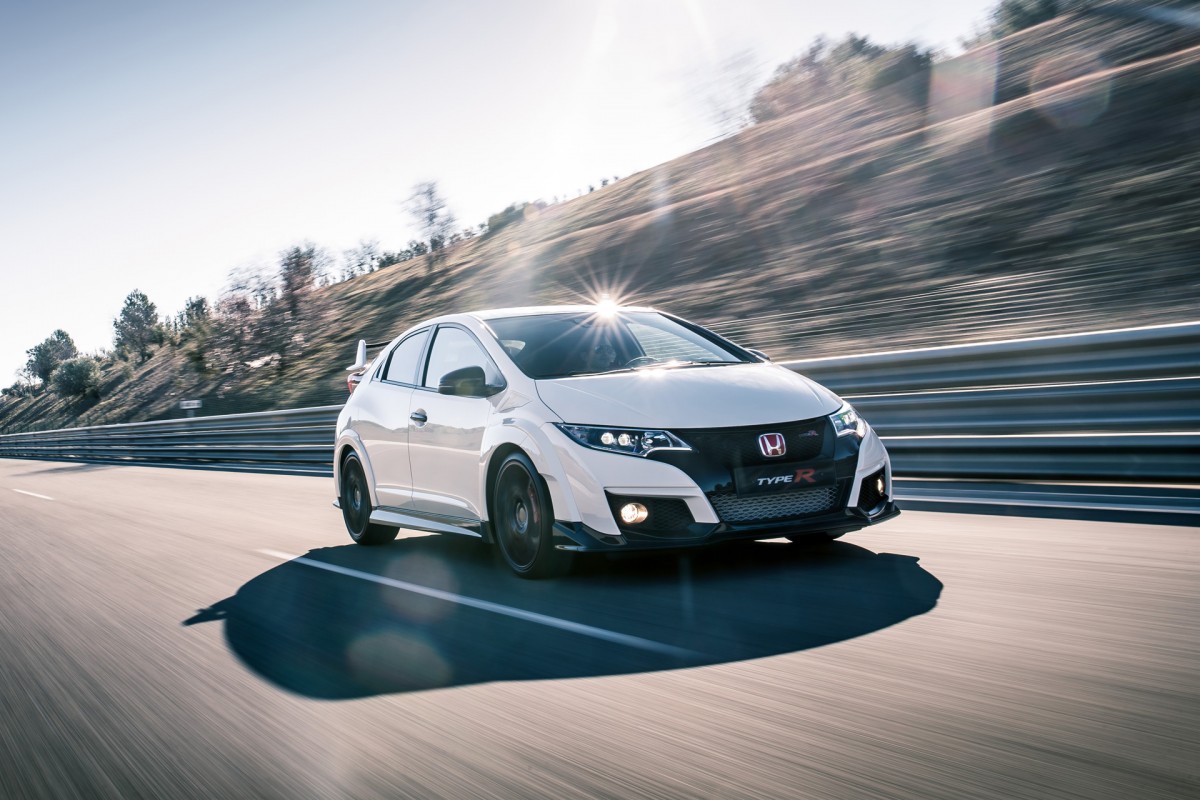 Five years in the making, has the wait been worth it? That remains to be truly understood, but if the 2015 Civic Type R's performance credentials are anything to go by, then it's highly likely. But let's hear what you think in the comments section below…
Brad Lord
brad@speedhunters.com