OS Giken is a household name, synonymous with some of the best engine and driveline products on the market for Japanese cars. But if you had to choose one specific part they are particularly known for, it would have to be their TC24-B1 twin-cam 24-valve head for the Nissan L-series straight-six engine – as found in various Skylines, Laurels, Zs and the like, during the '70s and early '80s. We've seen this motor in detail quite a few times over the years – especially the updated version they released a few years ago. Back in 2013 we drooled over the TC24-B1Z in all its oily goodness, and now at the recent Nostalgic 2days event in Yokohama, we see it fitted to their latest project.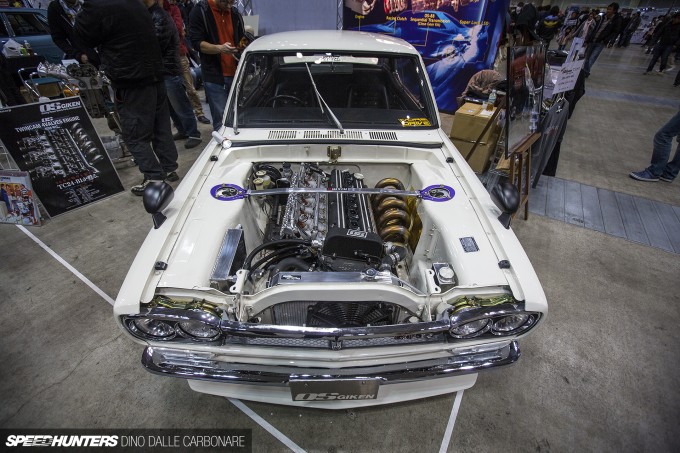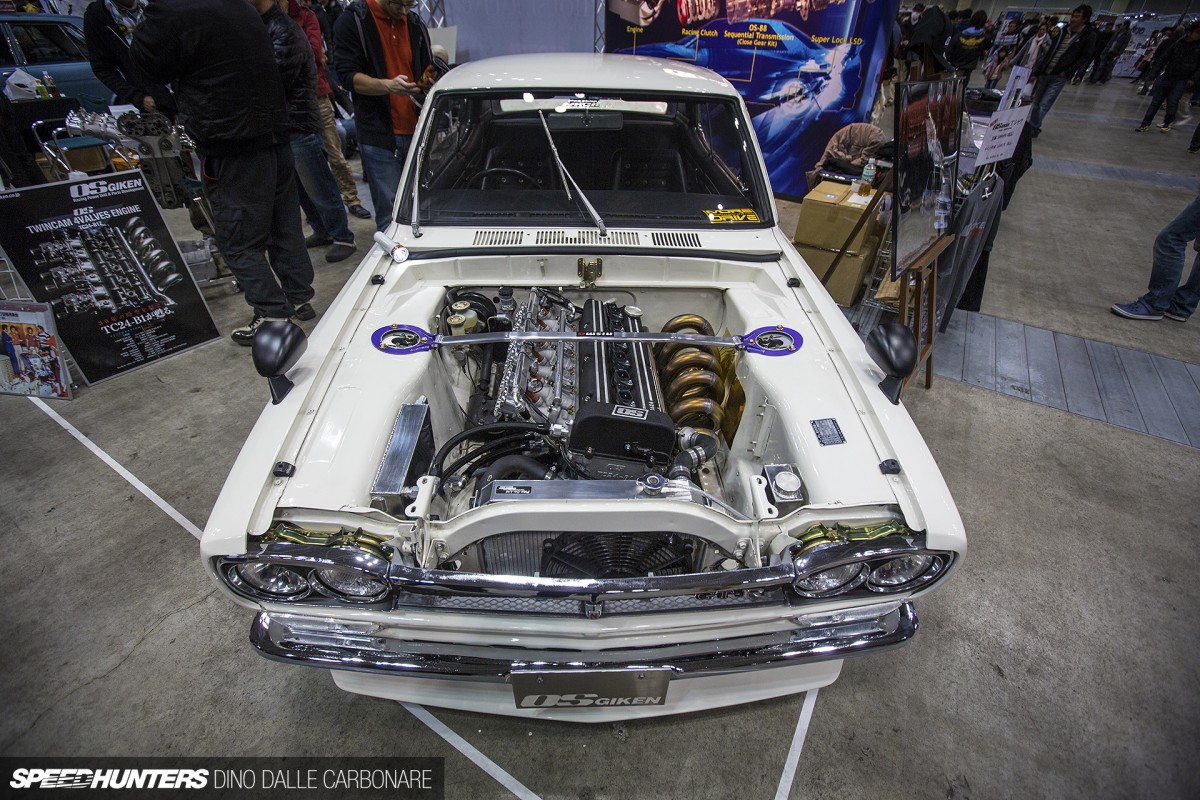 They drove the car into the show, blipping the super-responsive engine, and people instantly flooded OS Giken's display area wanting to get a closer look. I had to wait a couple of hours for people to move a little, just so I could get a few clear shots of what may well be the ultimate Hakosuka.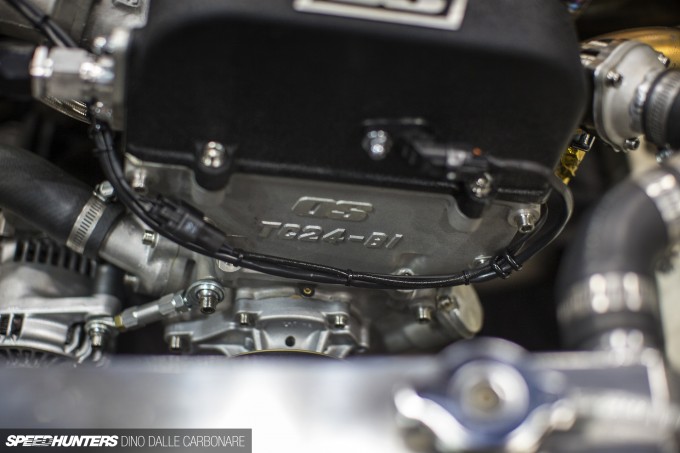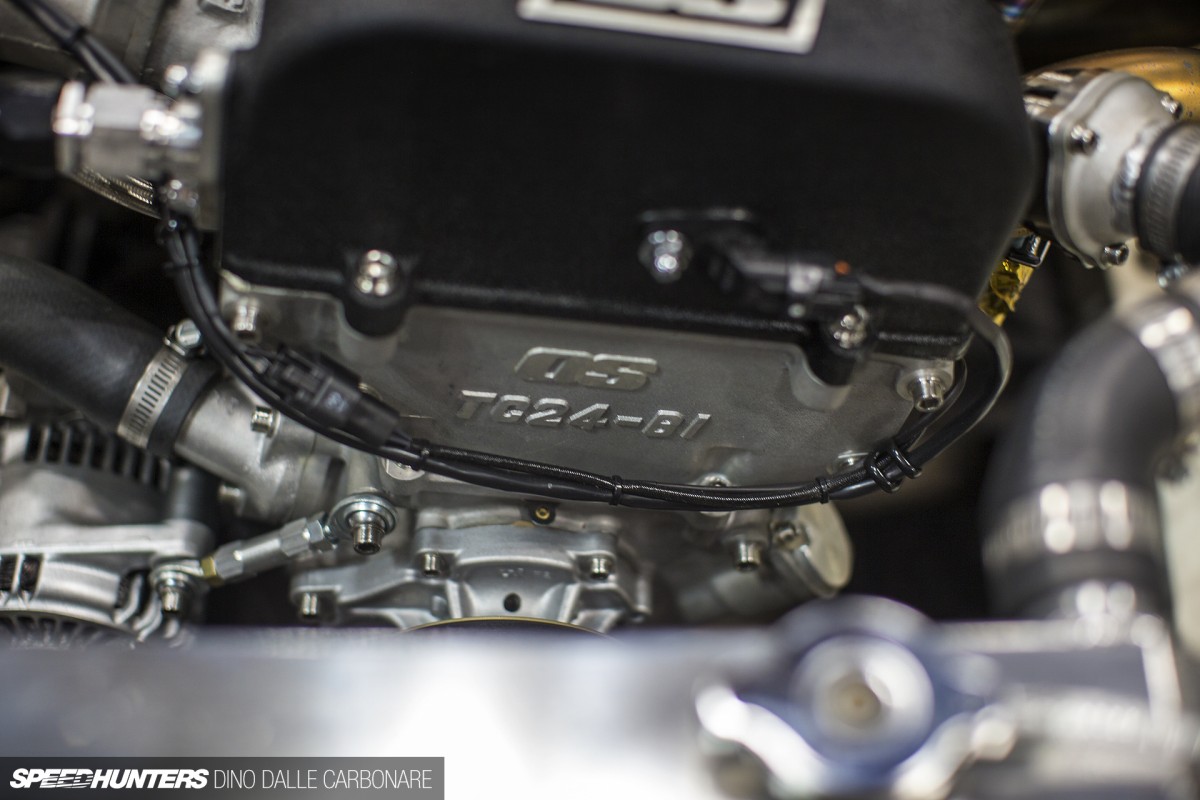 That casting really says it all!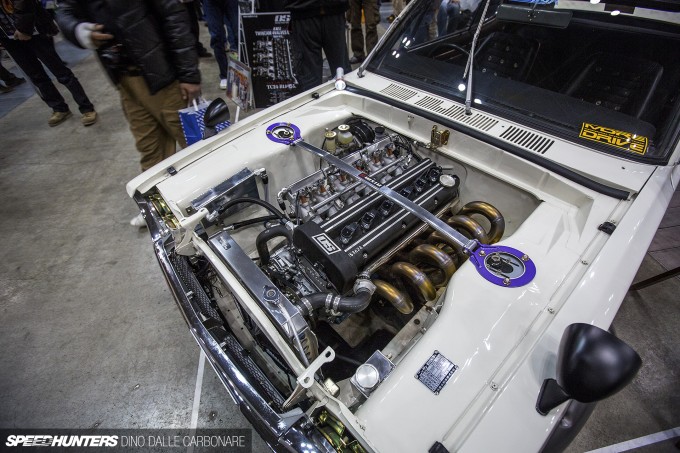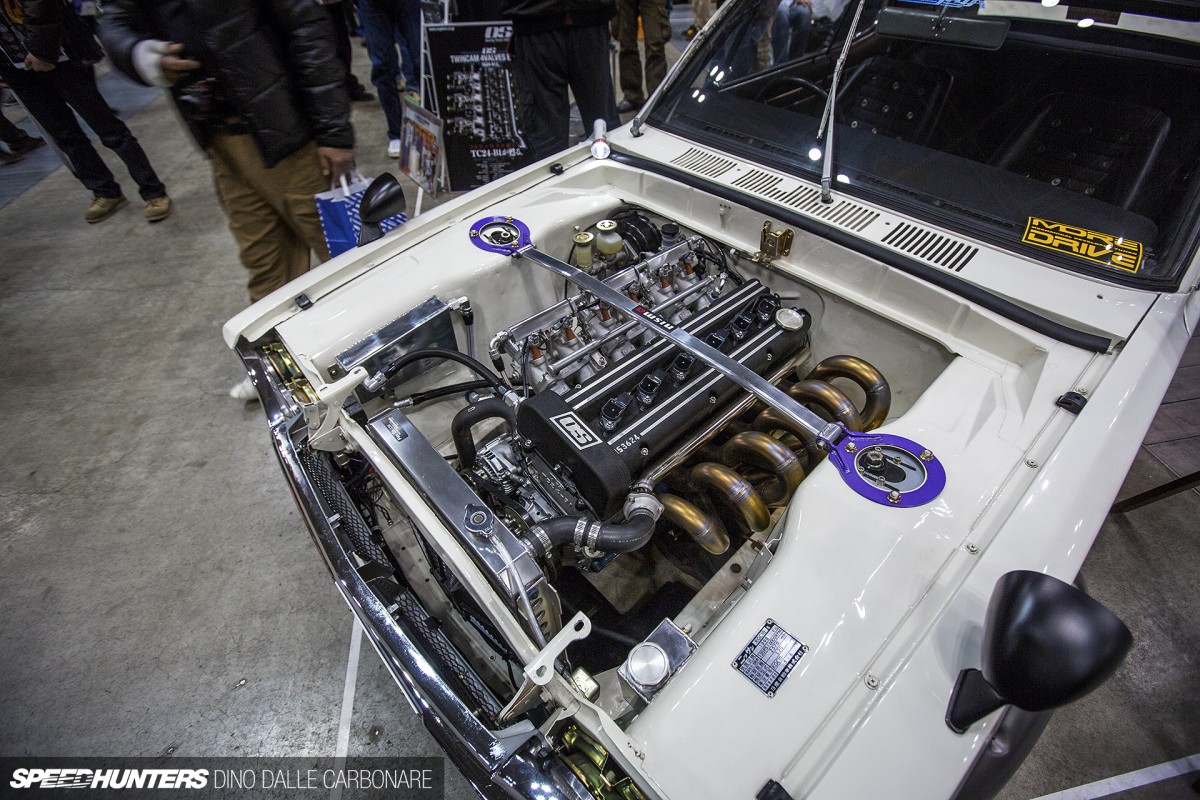 This 3.2L stroked L28 produces more than 420hp and delivers that fury with the sort of soundtrack, response and character old race motors were so well known for in their heyday.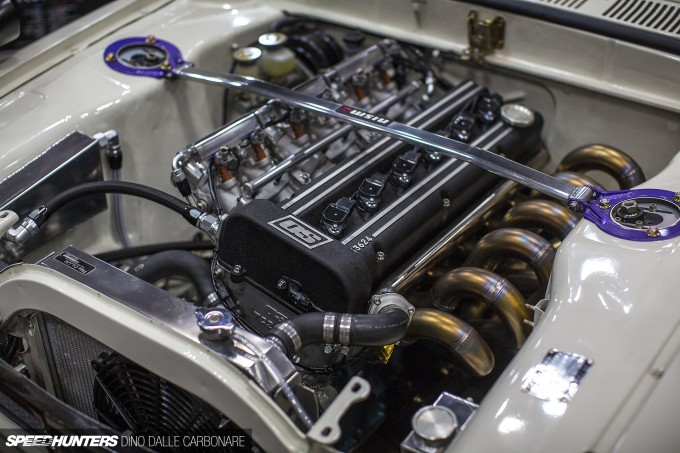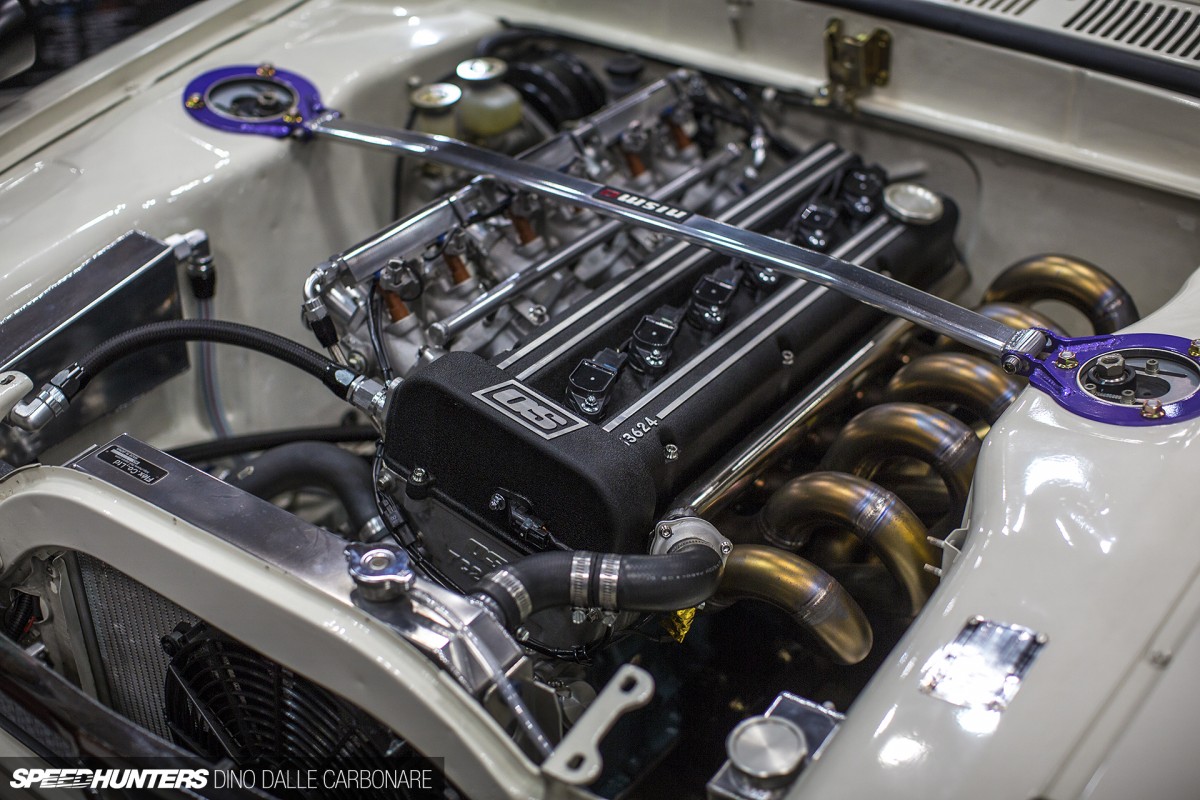 I really had to stand back for a second and take the under-bonnet sight in. This is the pinnacle of L-series tuning right here, and it's presented beautifully in a simple, but oh-so-clean engine bay.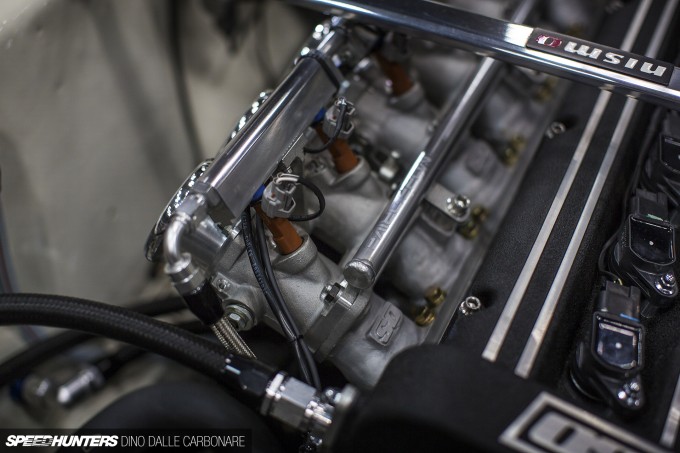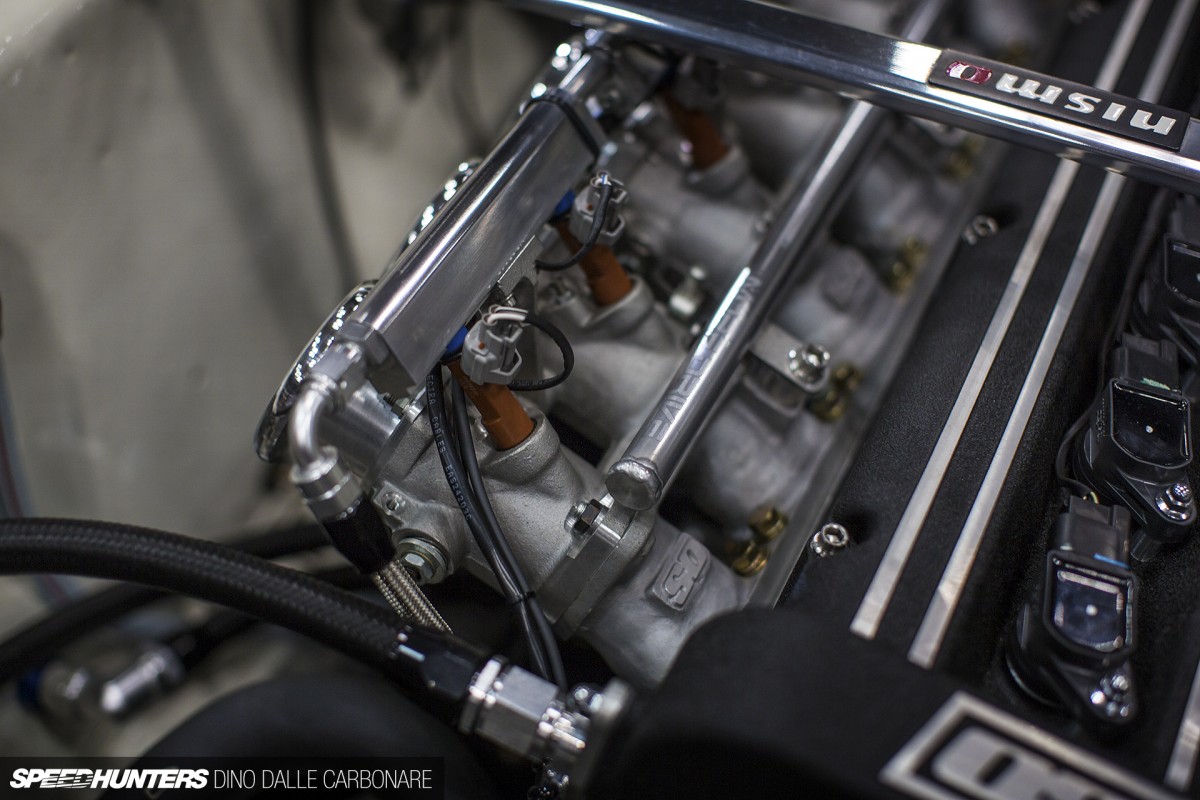 What makes it different from the motor we looked at a couple of years ago is that this one is running a sports injection system, all controlled by a modern day race ECU.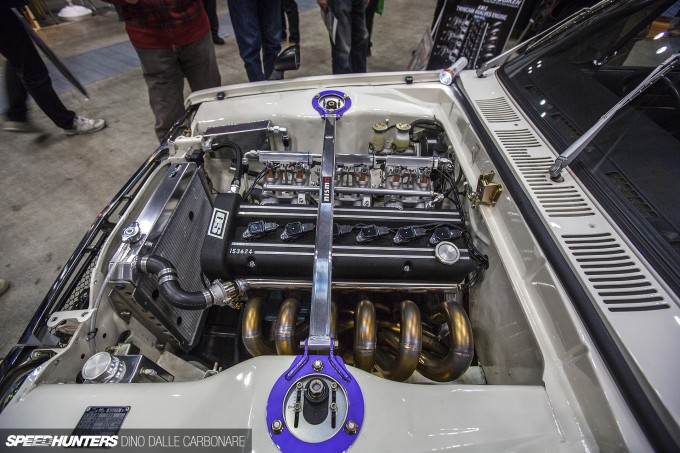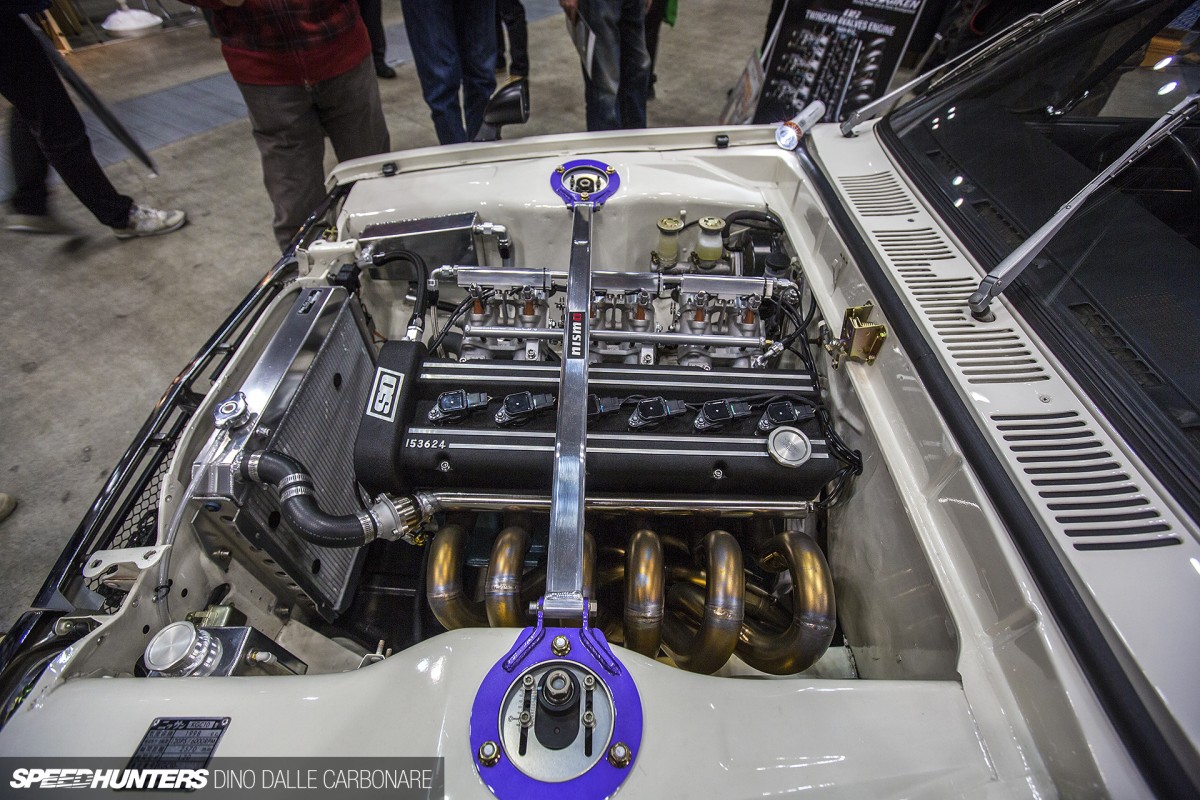 To get the most out of this unit you really have to subject it to a good old fashioned wringing, revving it all the way up to its 10,000rpm redline in order to keep it on the boil.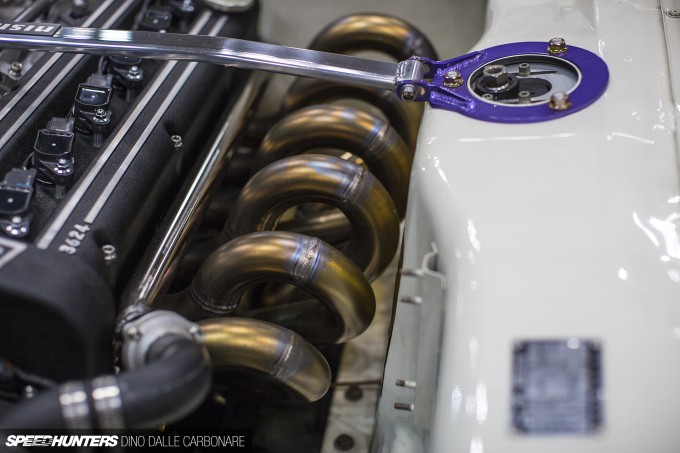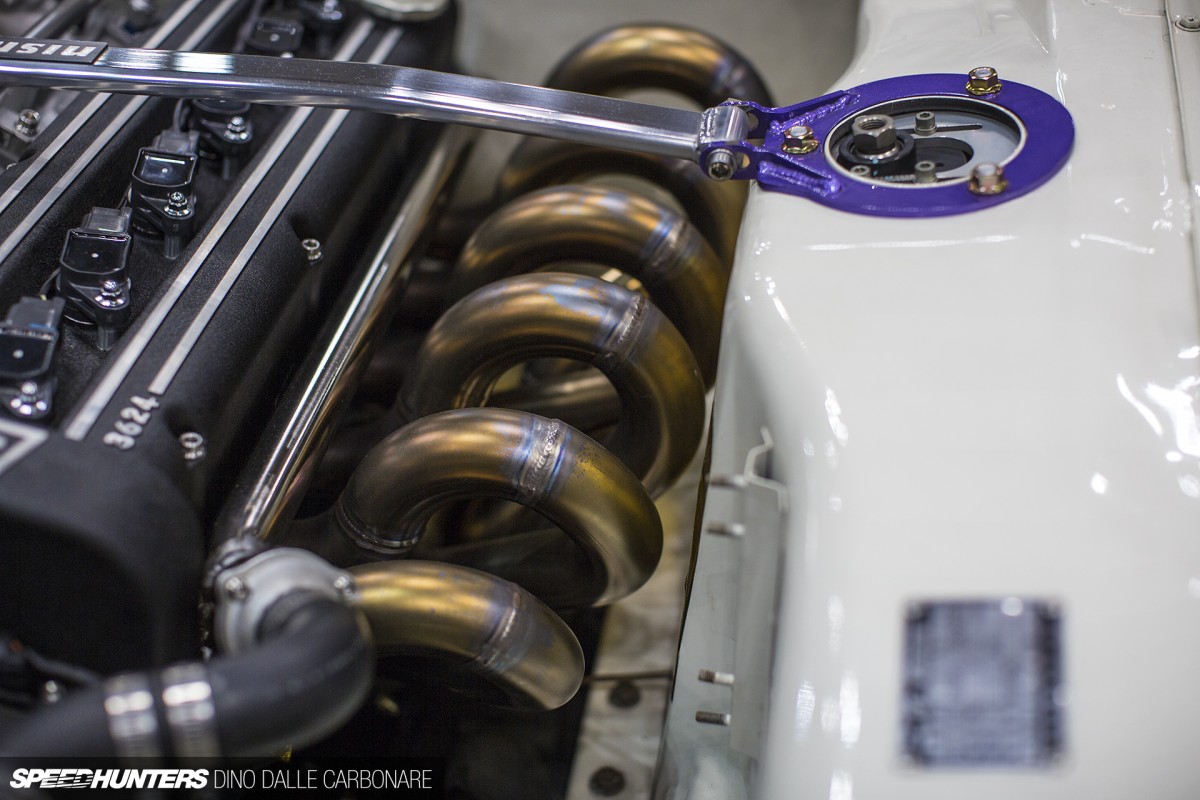 Another difference I spotted was the exhaust manifold design, again of equal-length style, but shaped a little differently, maybe to make it fit better in the Hakosuka's engine bay.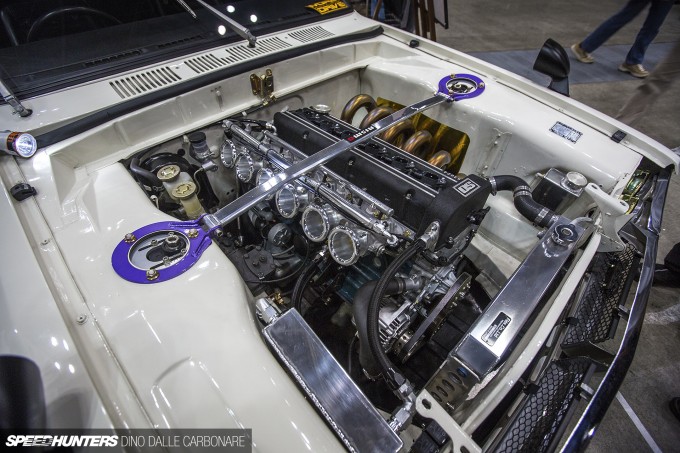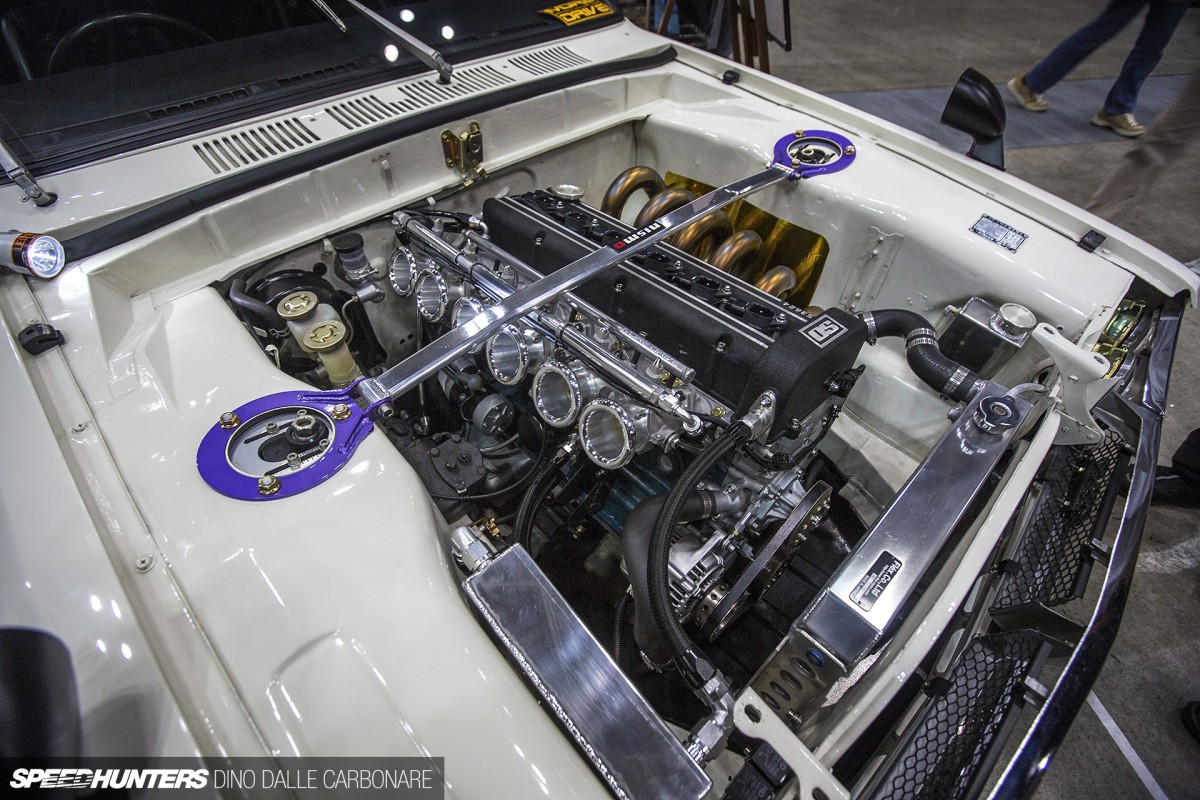 If there's one thing I have to do this year, it's to get a ride in this car – even if I have to drive all the way down to Okayama to do so!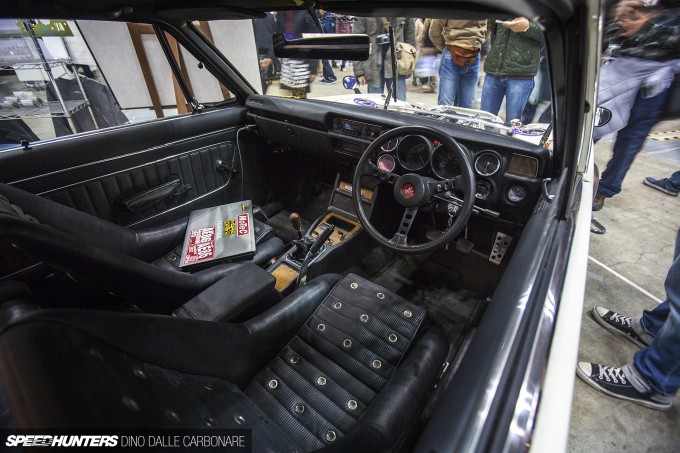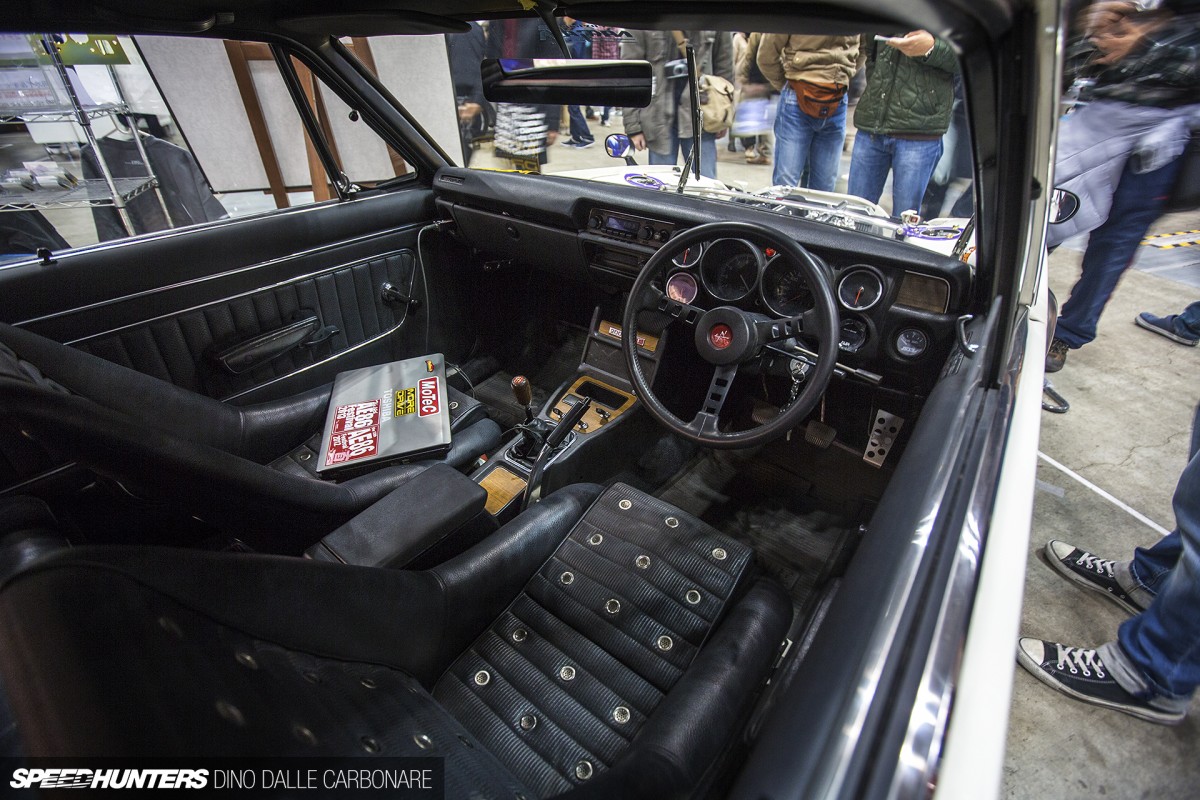 Unlike the Tea Valley Hakosuka we saw in a previous Spotlight, I wouldn't categorize this car as a resto-mod, as aside a few must-have suspension upgrades, it still very much takes an old approach given its TC24 head's roots are in the '70s. The interior, as you can see, has been beautifully preserved in its original state, save for a pair Datsun Sport seats and a few auxiliary gauges.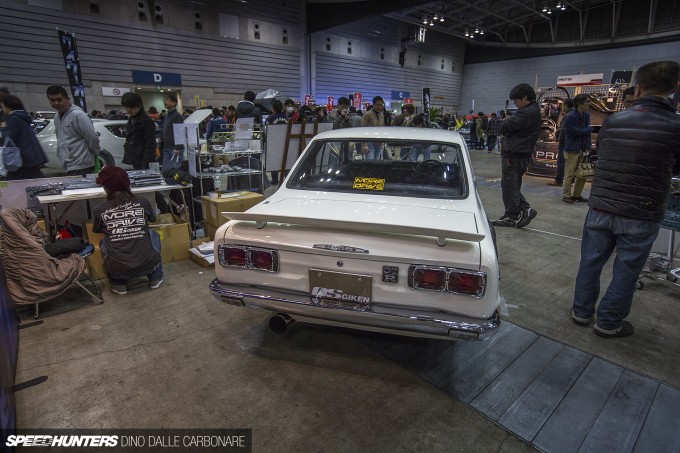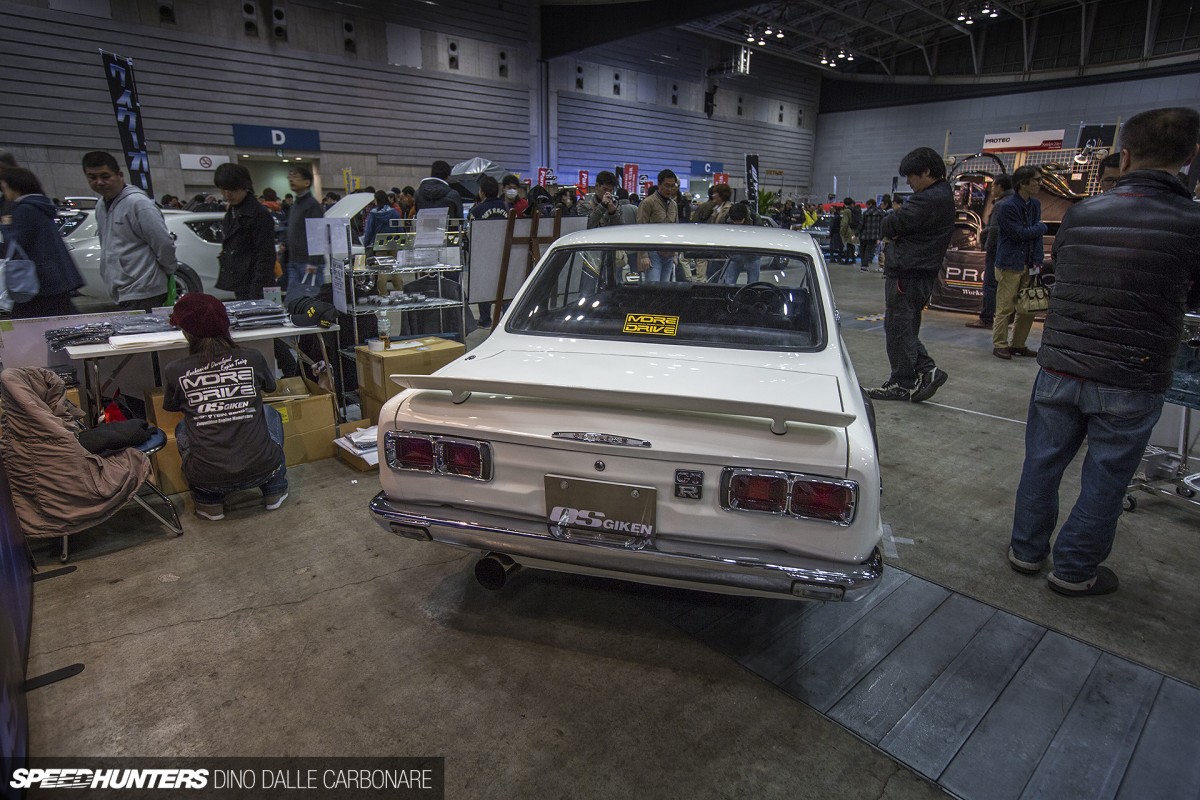 The kyusha scene is really showing no signs of slowing down, and with companies like OS Giken and shops like Tea Valley building these sort of cars, it's quickly becoming one of the most interesting sides to Japanese car culture.
Dino Dalle Carbonare
Instagram: speedhunters_dino
dino@speedhunters.com