As you've seen during my two previous Spotlights from this year's March Meet, I spent most of my time at Famoso hunting around for cool and unusual cars in the pits. The one I'm about to show you delivers in both of those departments.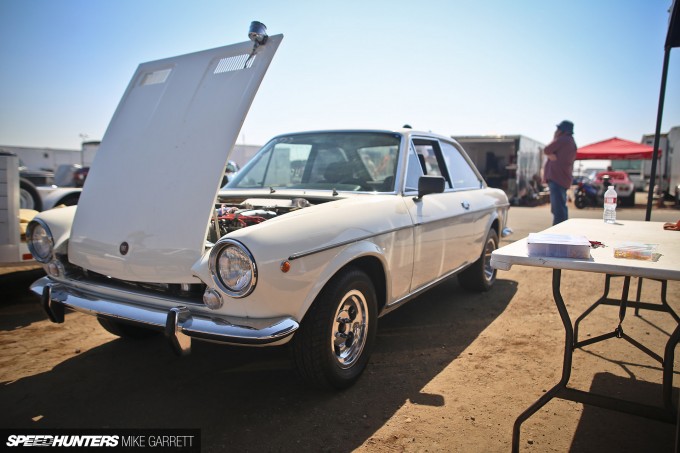 In fact, when I first stumbled across the strange little Italian car, I thought it might be somebody's runabout vehicle. The pits at the March Meet are so large, that it's quite common for racers to bring in extra vehicles just to get around. That's not the case here, though – this one came to run the quarter mile with the rest of them.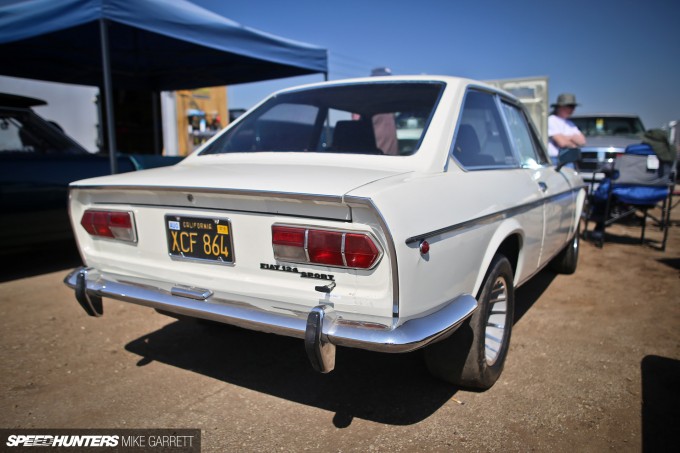 What you are looking at is 1968 Fiat 124 Coupe driven by a fellow named Richard who hails from Long Beach. It might have been one of the lowest-powered cars competing at the event, but it was also one of the coolest.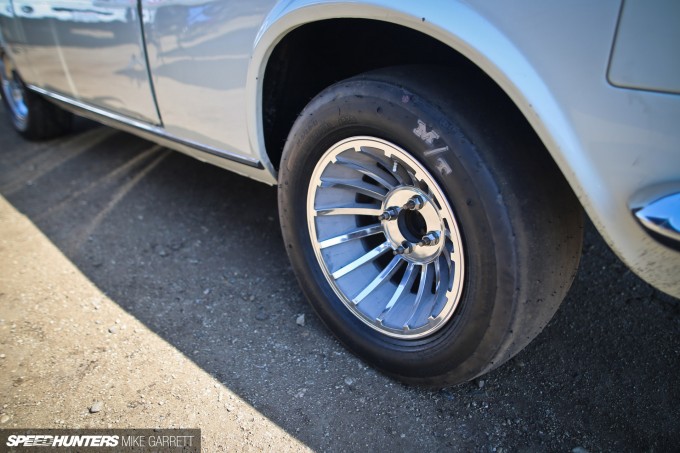 I knew this wasn't your typical Fiat 124 when I spotted the 13-inch drag slicks on the rear, but I still had no idea what was powering the car until Richard's buddy opened the hood for me.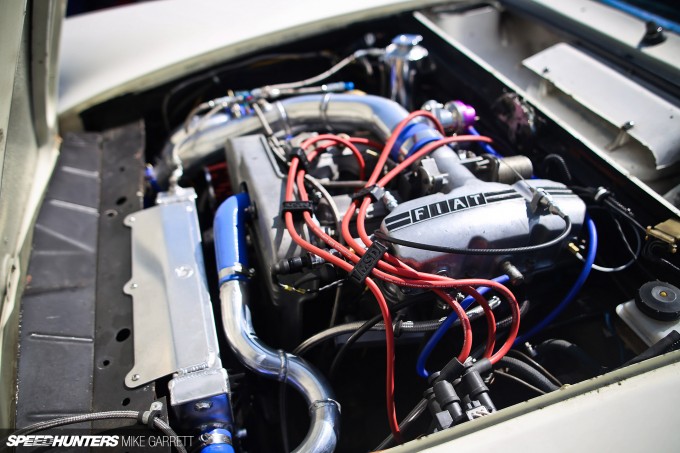 I wouldn't have been surprised to see a small block V8 or some other engine swap packed into 124's engine bay, but this thing still has Fiat power – albeit in the form of a later model 1,800cc mill with fuel injection and many other upgrades.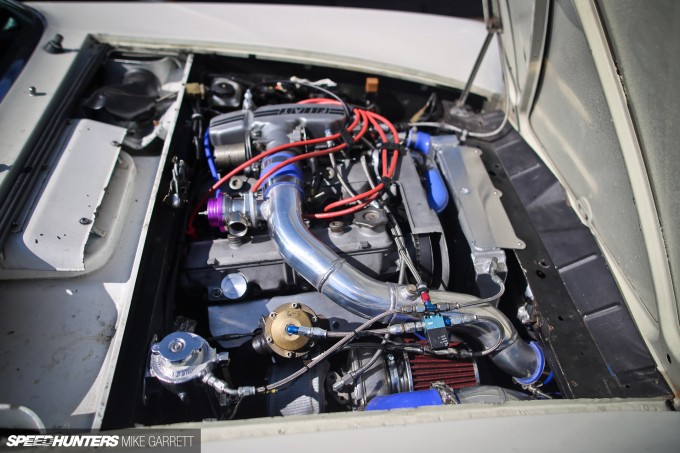 Equally important is the sizable turbocharger affixed to the left side of the engine, which sees the twin cam four producing around 180 horsepower. It's a small number by March Meet standards, but the Fiat's weight is equally minuscule. Richard also told me he has an even larger turbo setup at home which would add another 100 horsepower if he swapped it over.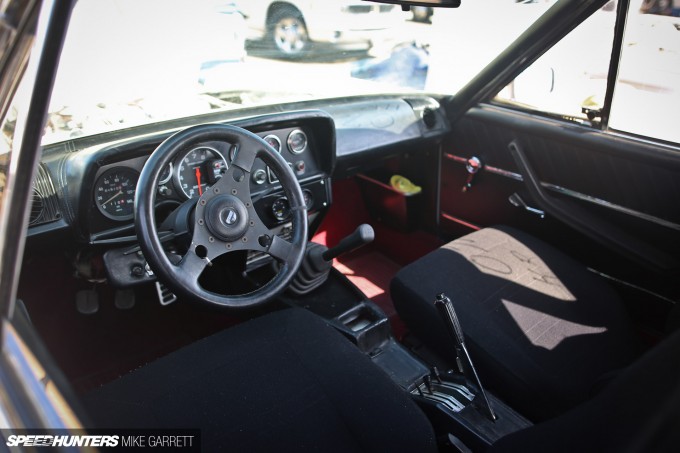 The motor is currently mated to a manual gearbox with an 8.75-inch Mopar rear end, but Richard says he's considering swapping to a built automatic for more consistency, and because he's getting to the age where racing a stick is no longer easy.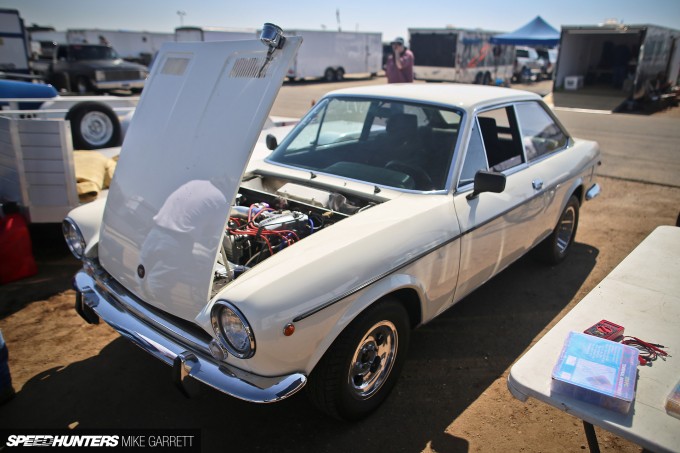 Unlike some of the serious racers who compete at the March Meet, Richard came out to spend a fun weekend with his buddies who were visiting California from the East Coast. The handful of quarter mile runs were just a bonus.
For us it's hard not to agree with his laid back mindset and his very unique choice in quarter mile weapon.
Mike Garrett
Instagram: speedhunters_mike
mike@speedhunters.com