The Future Of Speed
Tucked away in a quiet industrial street in the city of Hayward, California, you'll find one of the West Coast's most interesting tuner shops. A place that for over a decade has been turning out some of the fastest turbocharged street cars in the region and is now making a name for itself on a national level.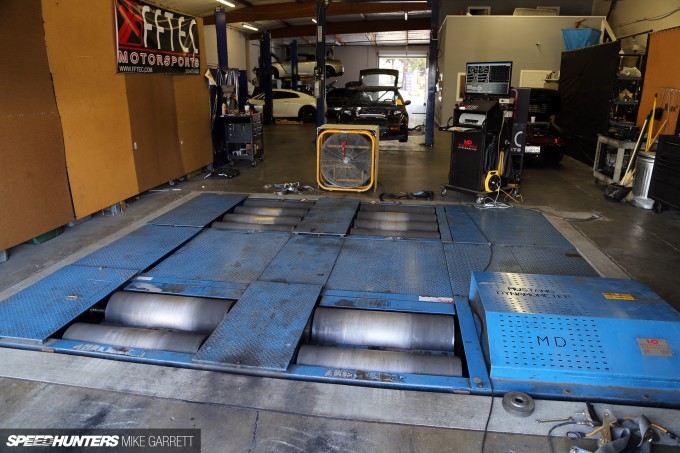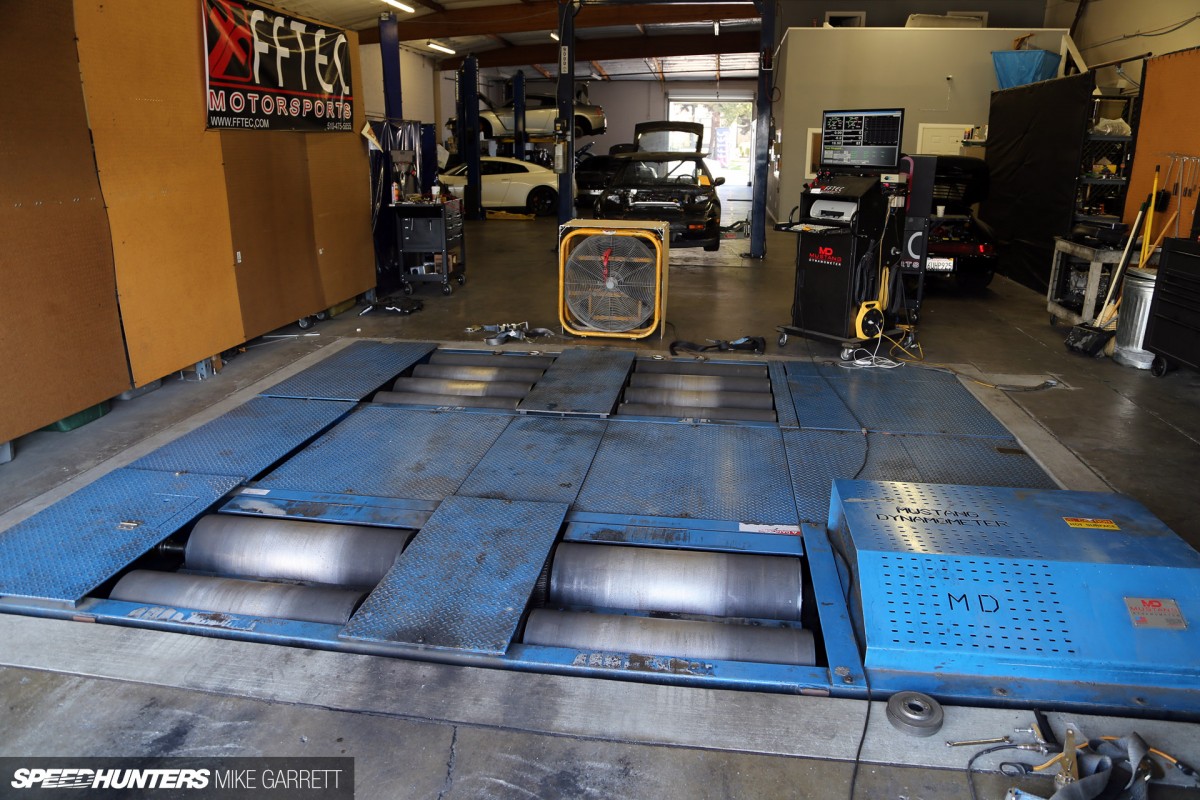 It's called FFTec Motorsports, and as you might have read during the latest update on my 2015 Ford Mustang project, I recently spent some time hanging out there, bolting some performance upgrades on the car and making good use of their in-house dyno to get it fully dialed in.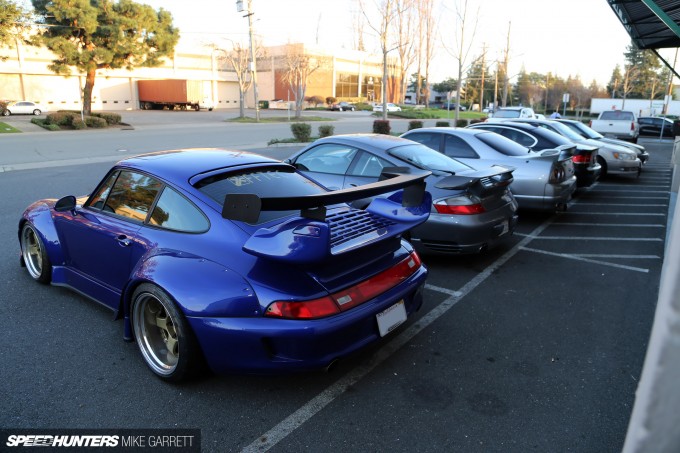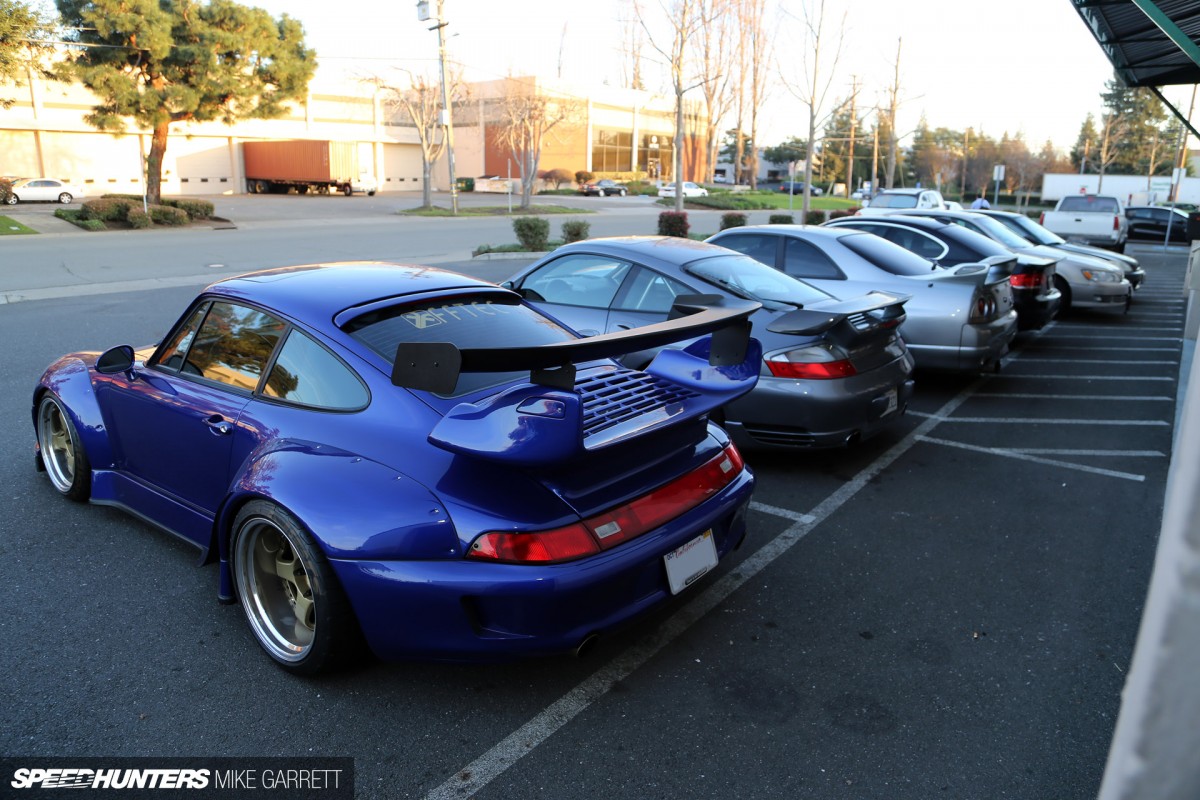 While I'd seen FFTec-built cars at various track events and shows here in California, until last month I hadn't visited the shop for myself. While I did feel a little strange pulling up in my lowly Mustang to a parking lot full of Porsches, BMWs and GT-Rs, the atmosphere suggested this was a shop that very much knows their way around high performance cars.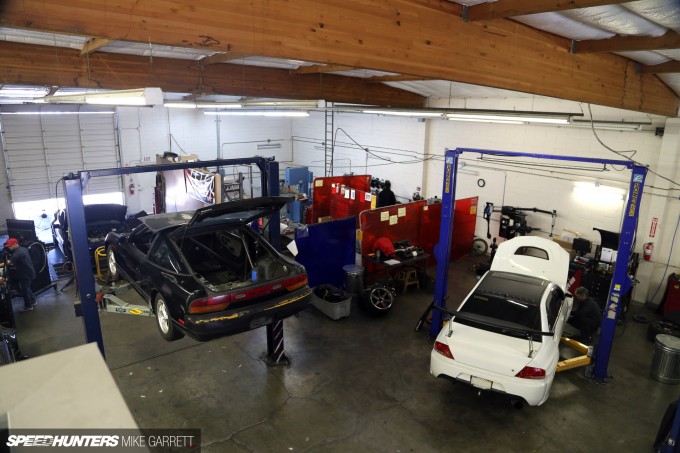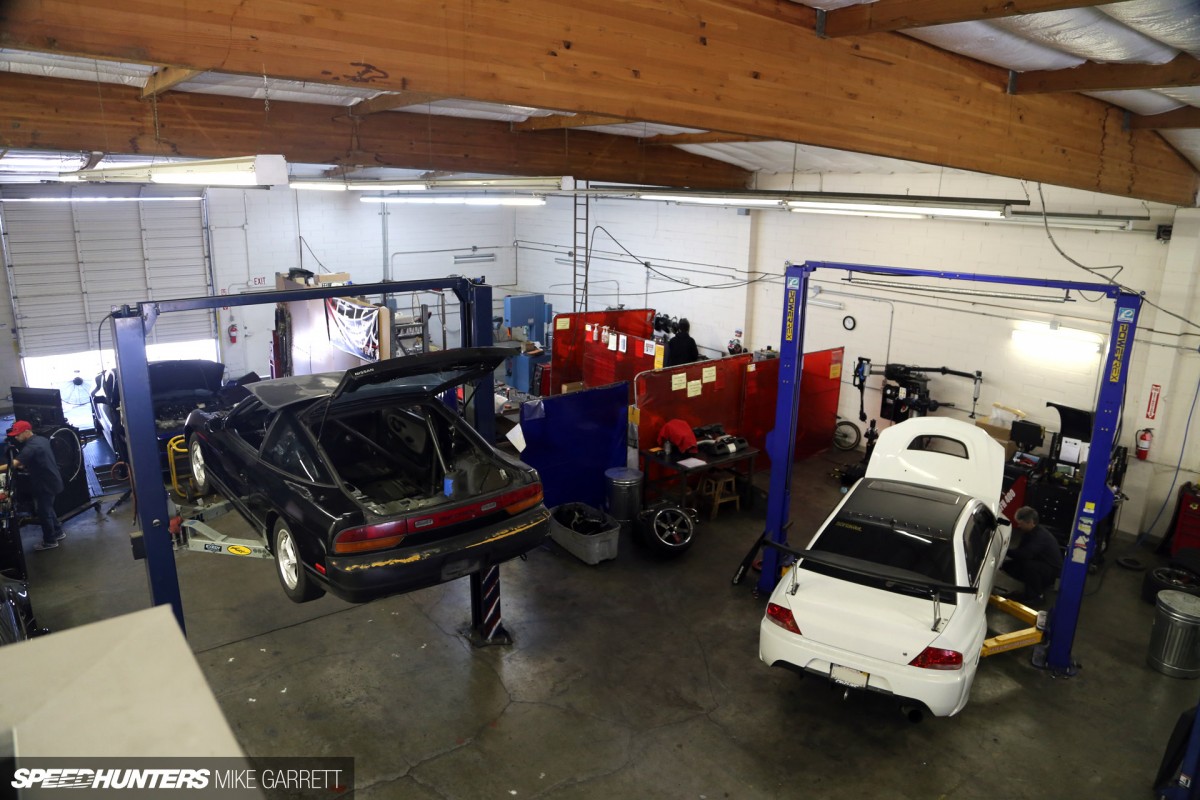 So rather than just documenting the progress made on my Mustang over the course of the day, I also spent plenty of time wandering around the shop checking out some of the projects and customer builds that were hanging around.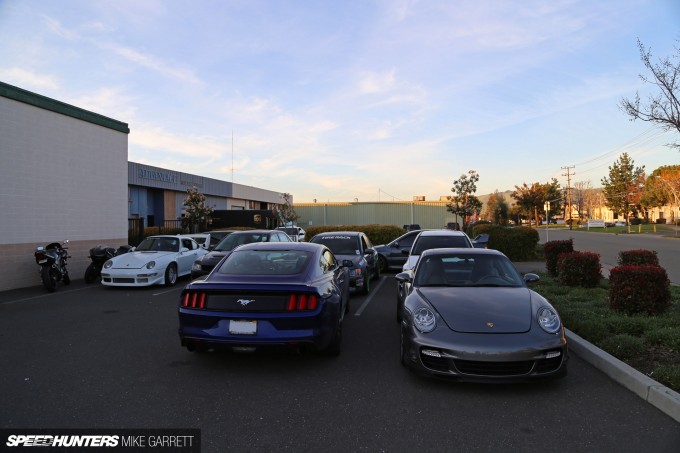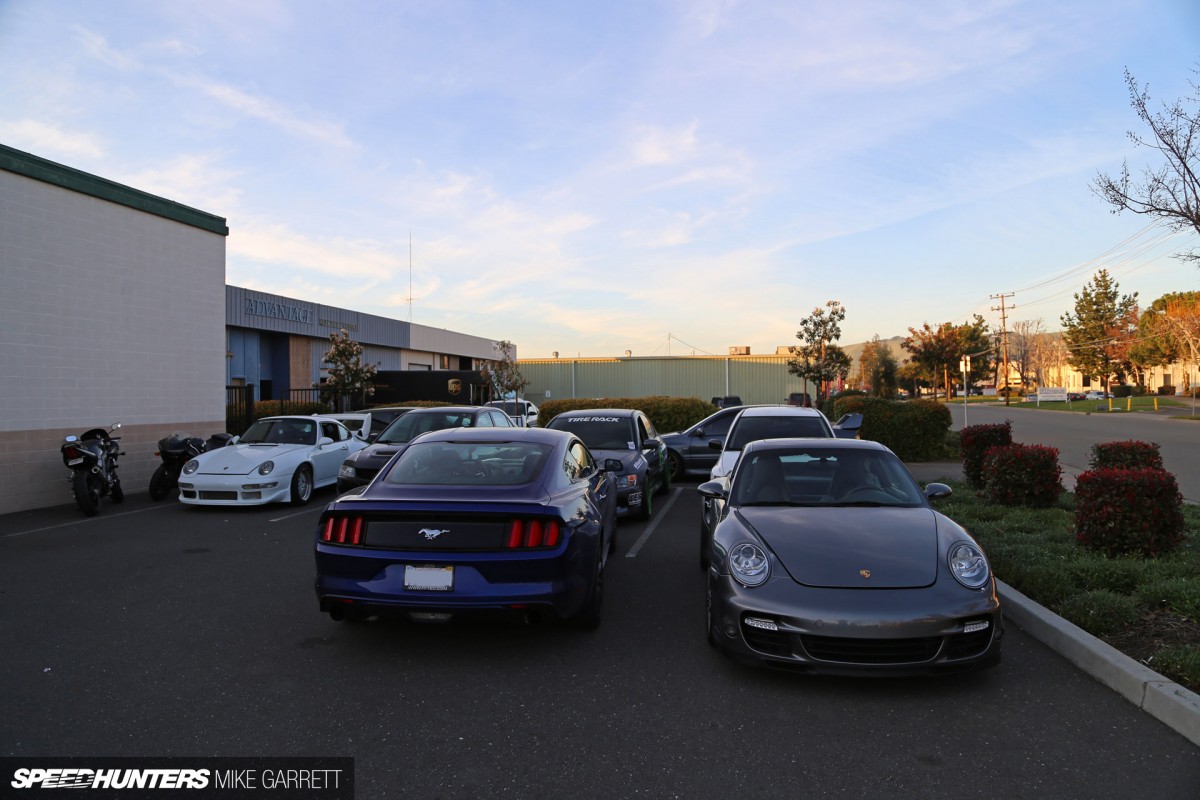 While there's not one single brand or type of car that FFTec specializes in, the shop's preferred genre could be classified as anything that's fast and turbocharged.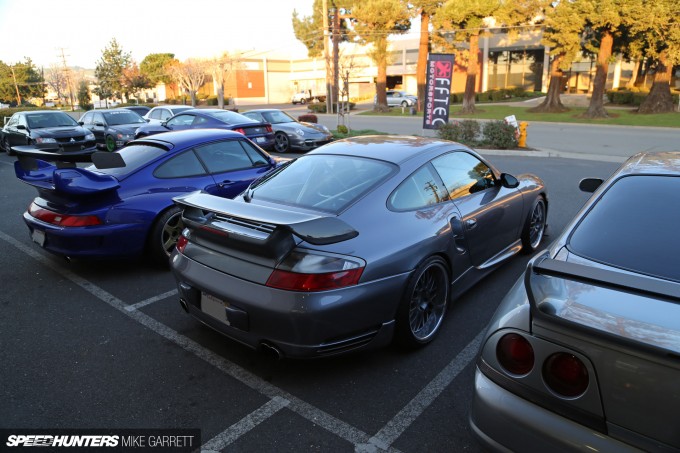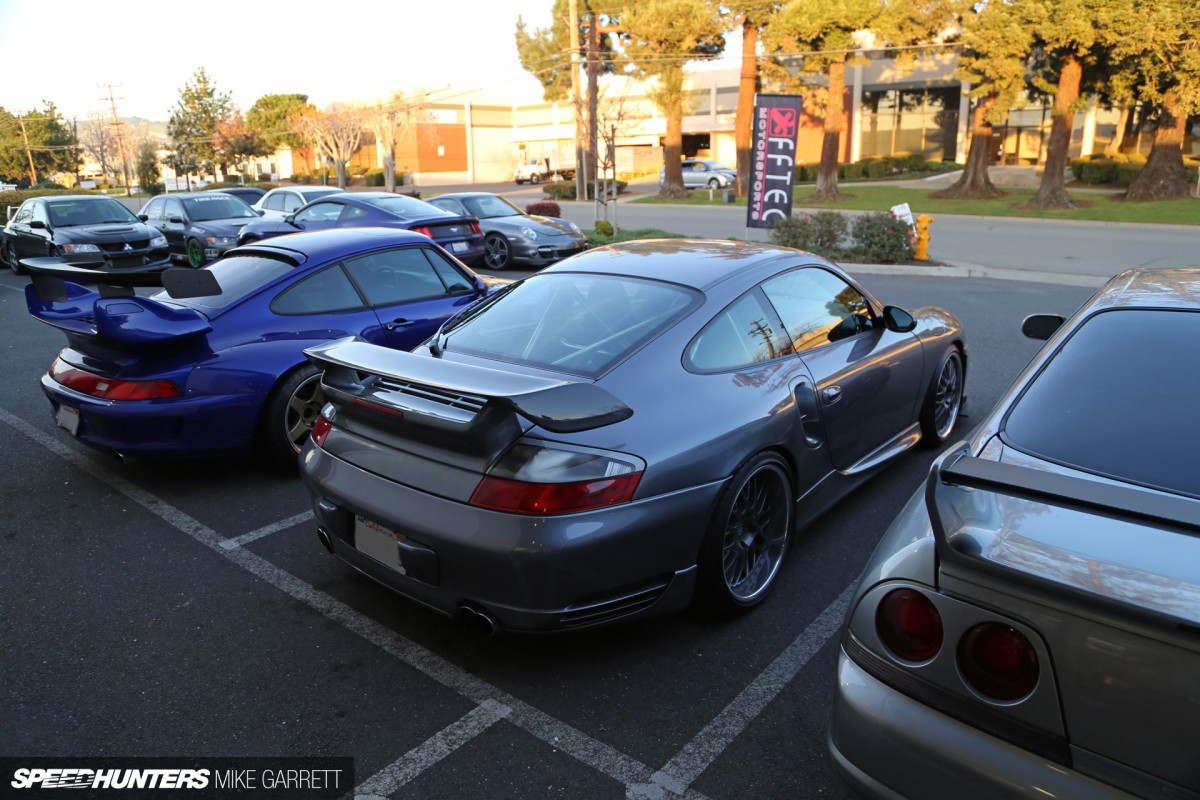 Rear-wheel drive or all-wheel drive. Front engine or rear engine. Air-cooled or water-cooled, European, Japanese or American. These guys seem to do it all. Every direction you looked there was some sort of heavily modified performance car to meet your eye.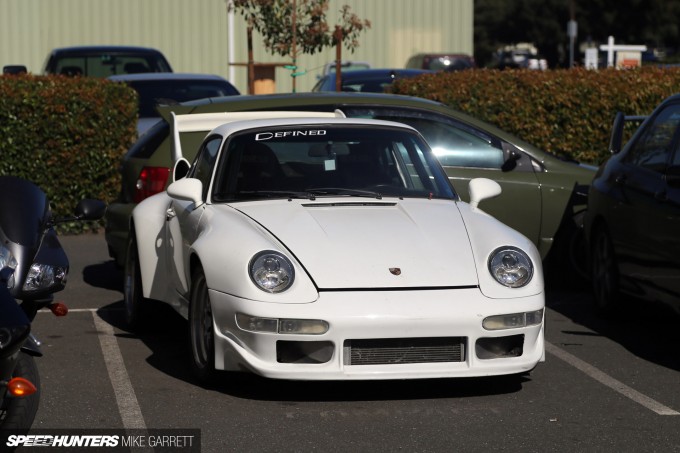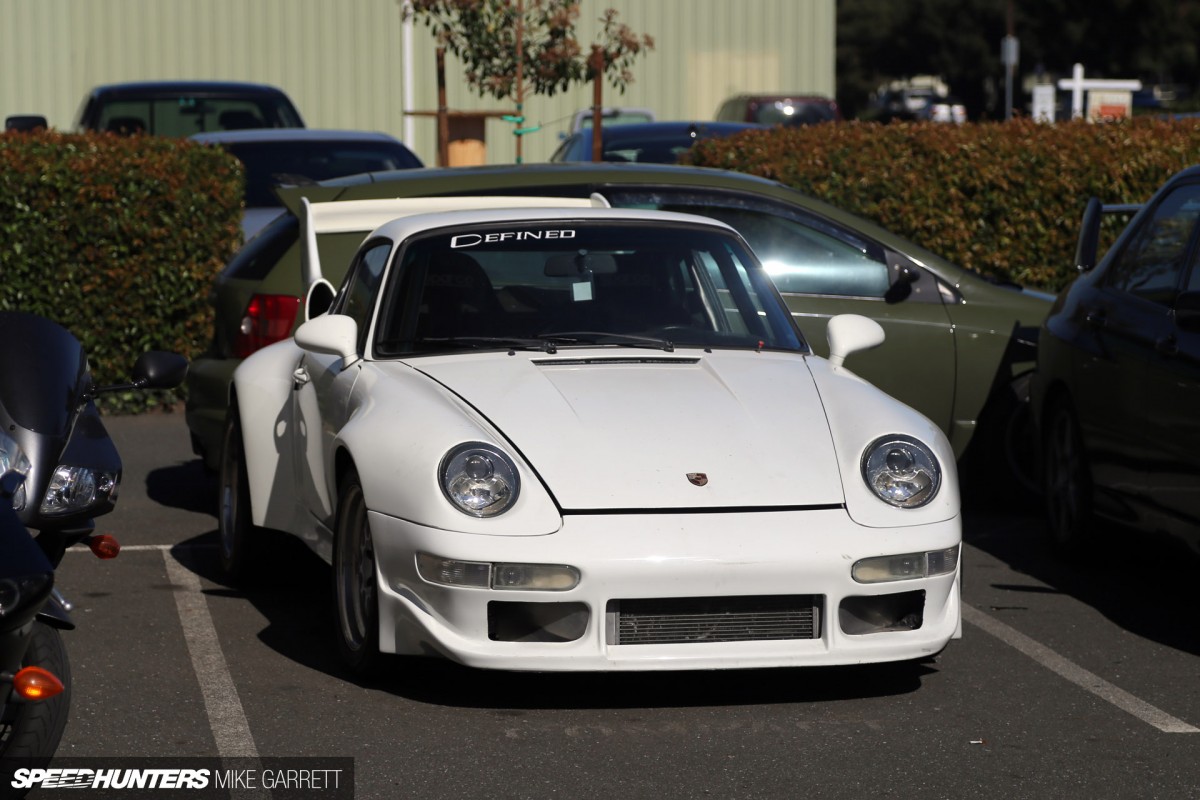 One of the brands FFTec is most commonly associated with is Porsche, and they've turned their hand to all manner of 911 builds, from 930s and 964s right on through to the latest models.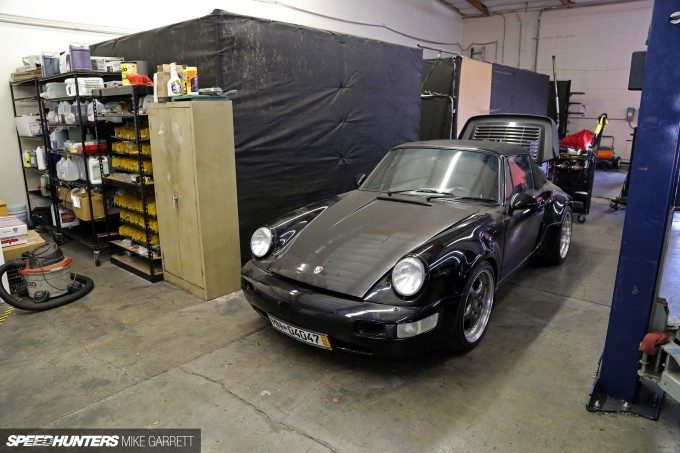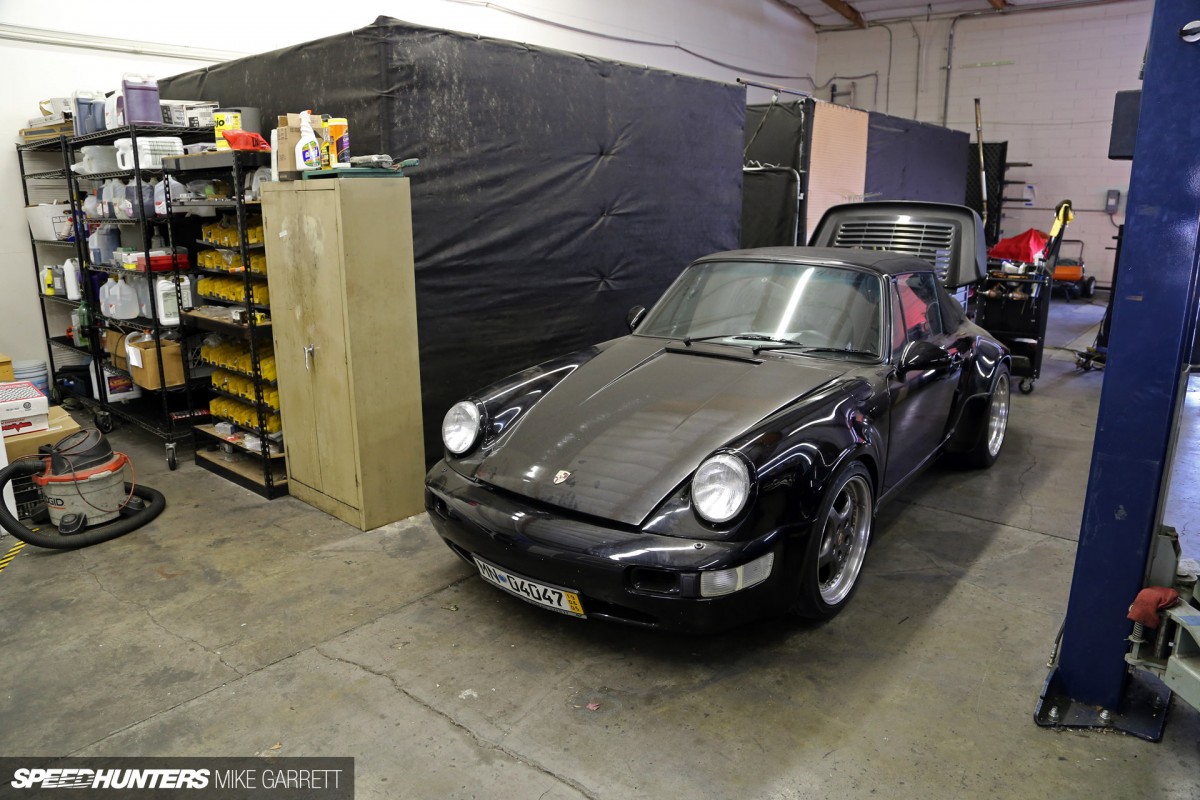 On the afternoon that I was there, this 964 Cabriolet was in the shop having some work done, and the guys had officially dubbed it the 'MC Hammer car' because of its period '90s styling.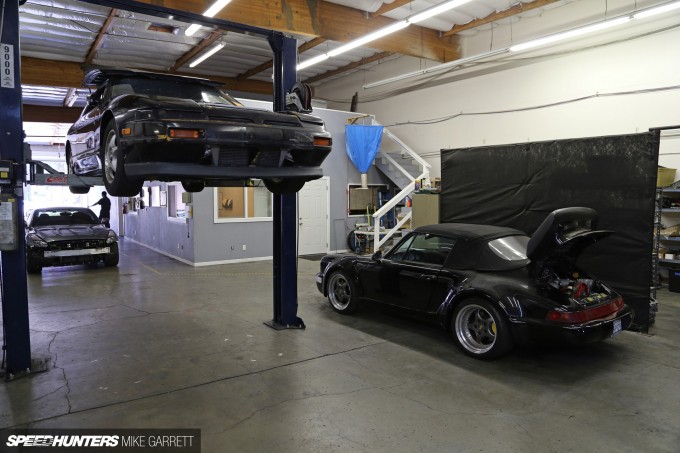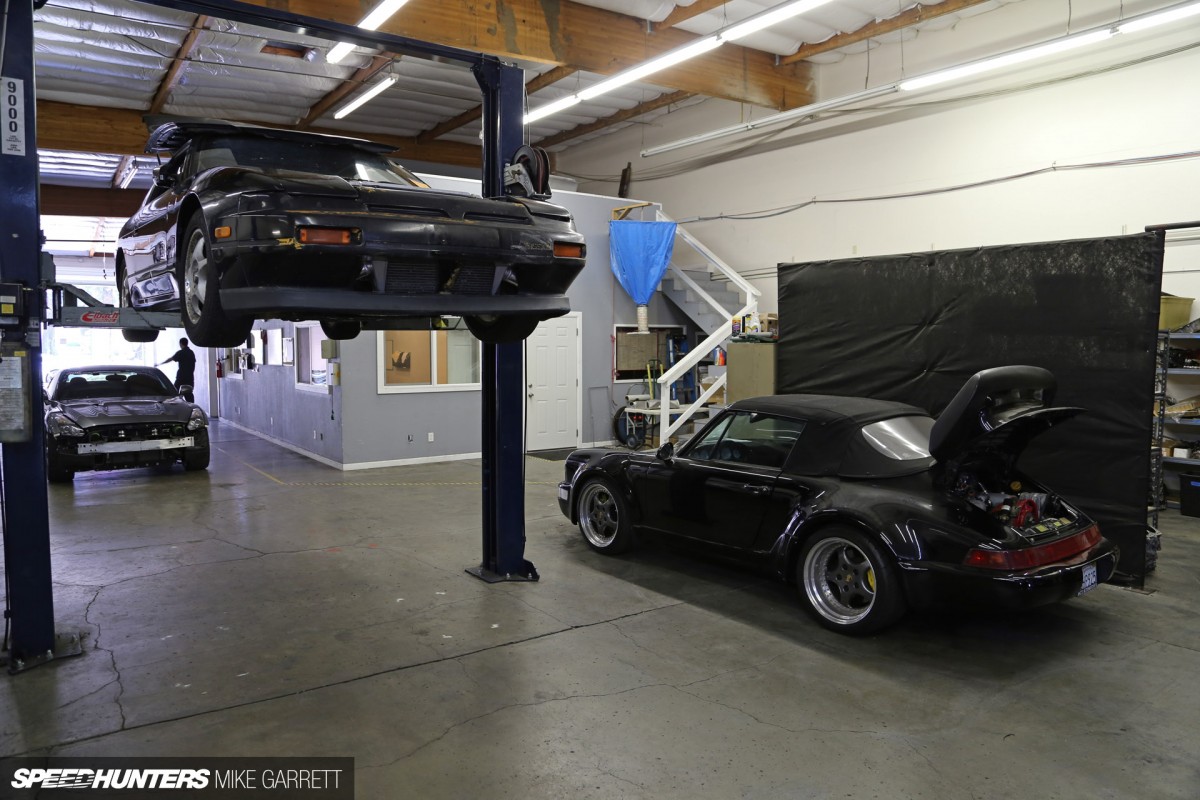 This is a pretty mild project by FFTec standards – a basic street car in for some refreshing and electronics upgrades so its owner can enjoy it on the local roads.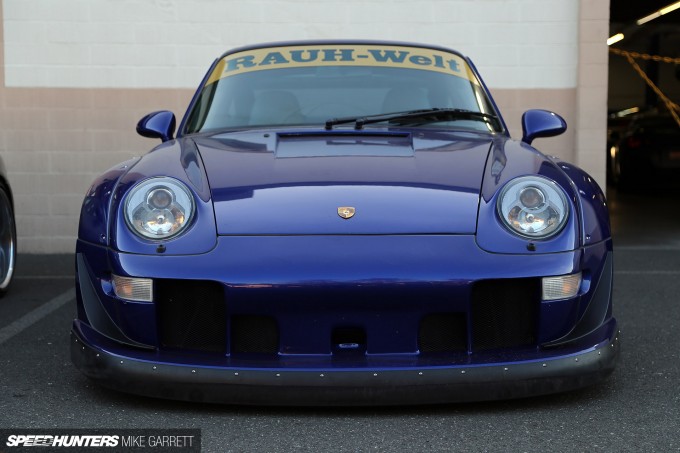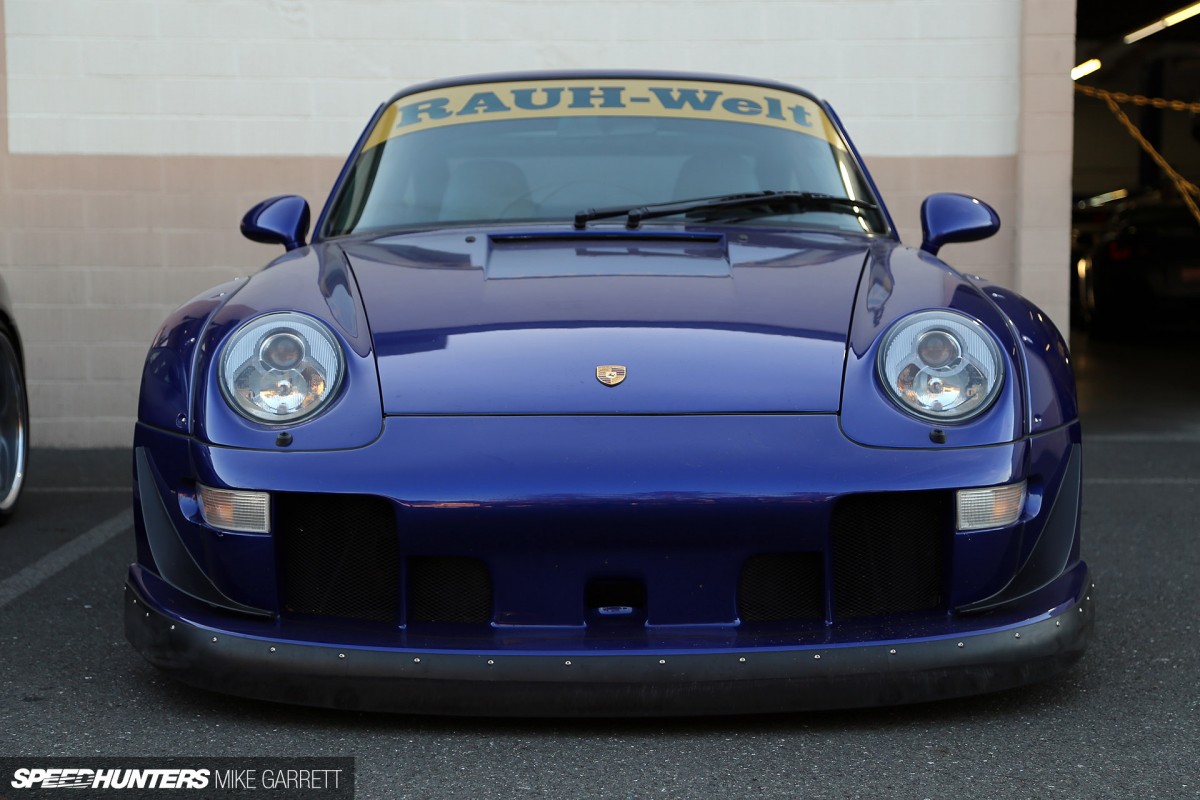 Of course, it was hard to miss the blue RWB 993 parked outside the shop when I rolled up. FFTec has been involved with RWB since the brand launched in the US, helping to add extra power to back up the signature wide body look.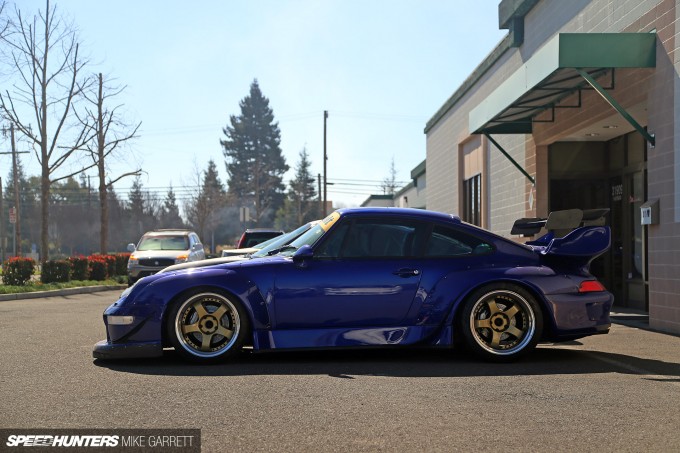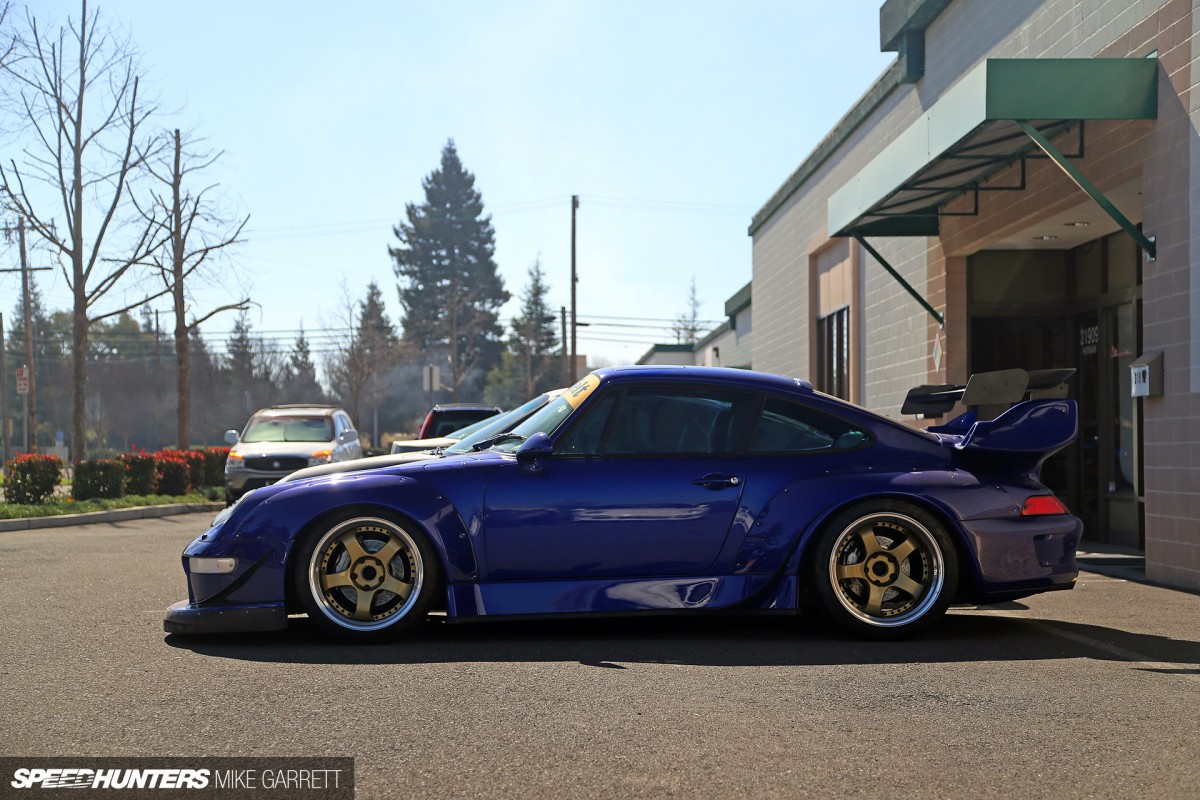 FFTec handled the engine build on Mark Arcenal's Pandora One RWB build back in 2011, and the exposure that car earned at the SEMA Show did a lot to help raise to the profile of the shop.
The Place Where Turbos Rule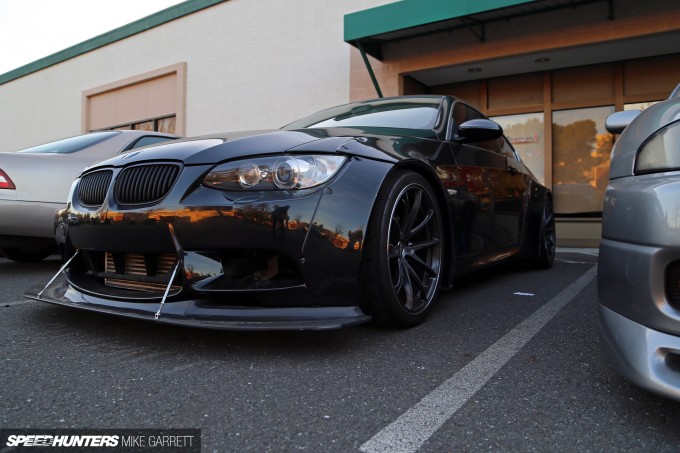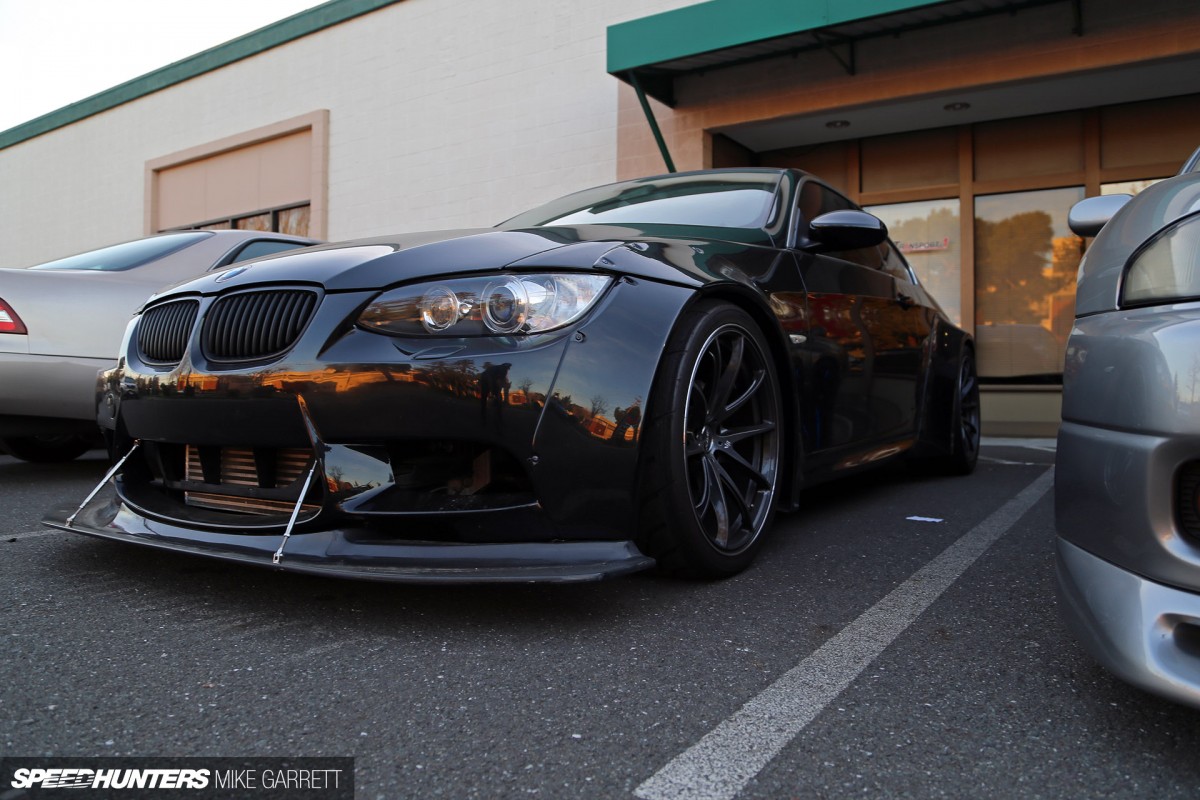 Along with Porsche, FFTec is also known for their work with BMWs – more specifically those equipped with the N54 twin turbo inline six. Along with their normal array of dyno tuning and aftermarket enhancements, FFTec also offers their own turbo upgrades and single turbo conversion kits for these cars. And with models like the M3 and M5 now moving to turbo motors, expect a lot more from FFTec's BMW division in the future.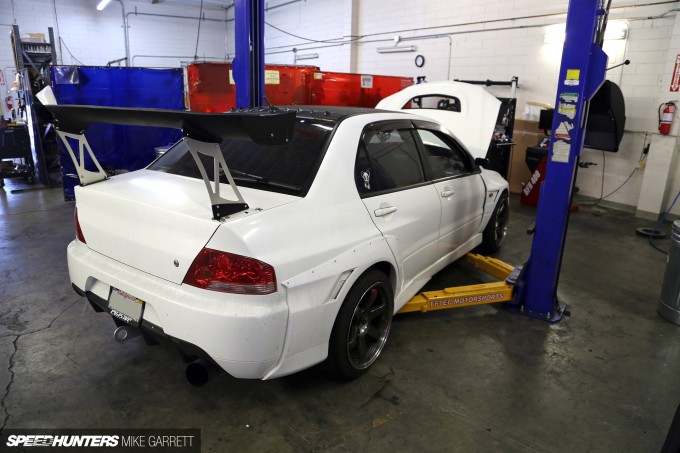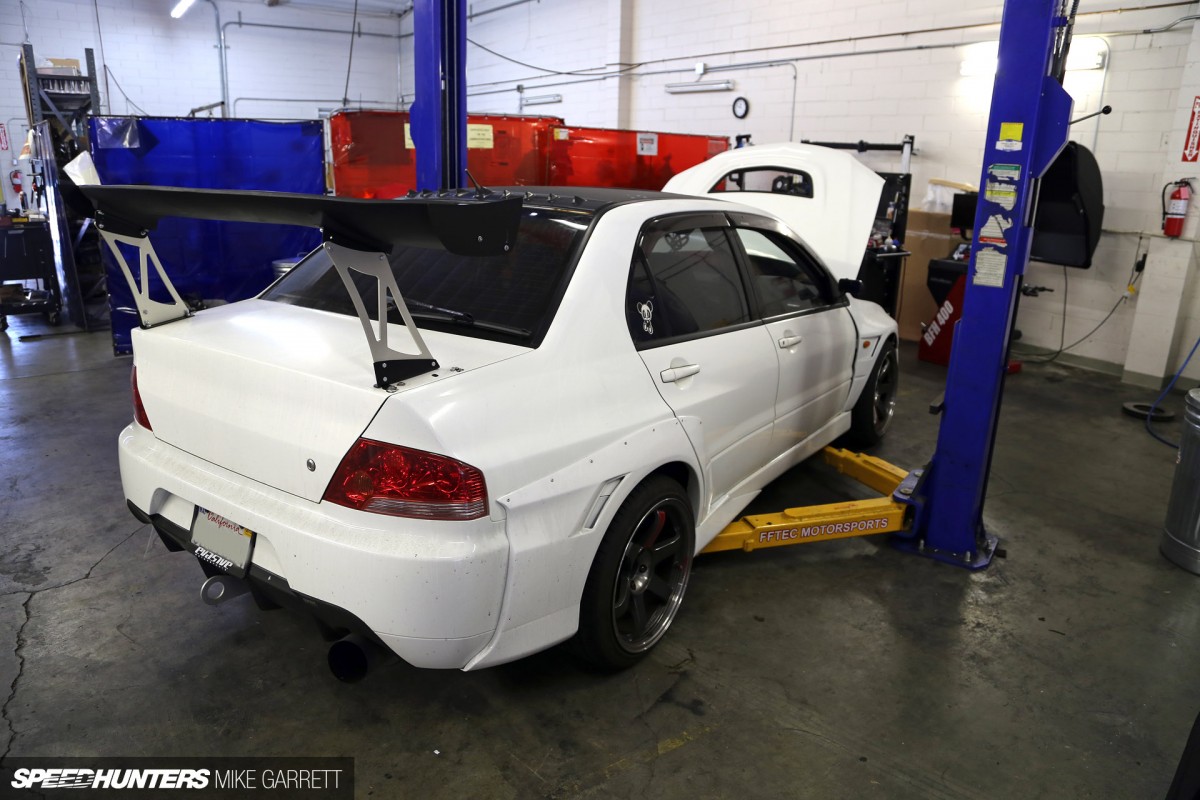 The Mitsubishi Lancer Evolution is another car the shop is quite familiar with, and they've dealt with everything from autocross cars and daily drivers, to quarter-mile machines that have run into the low 9-second range at local dragstrips.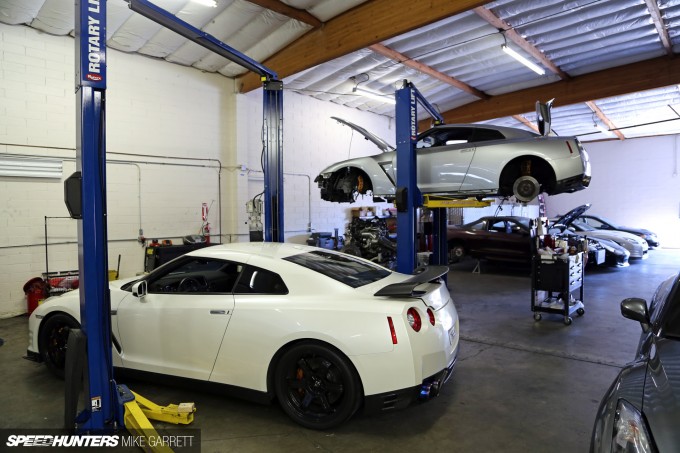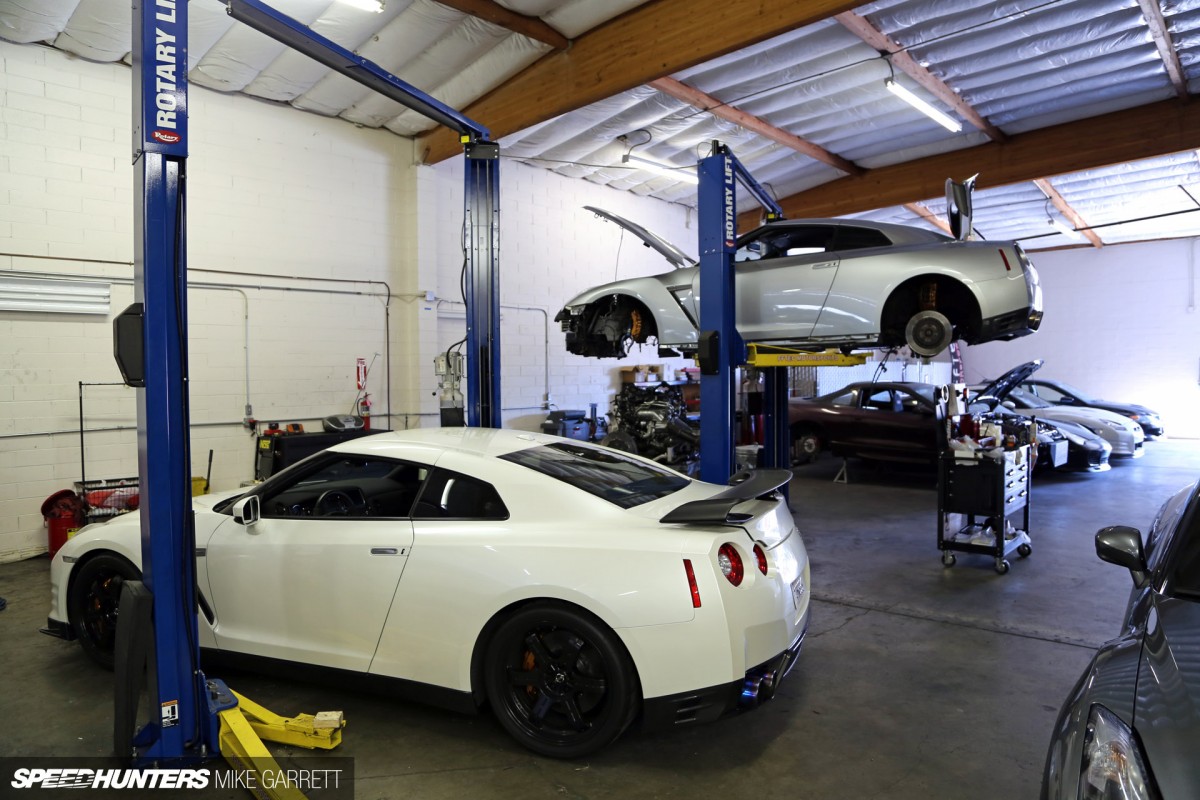 And then there's the GT-Rs. There were several examples in the shop on this day – all significantly modified, with the crazier examples putting down well over 1,000 horsepower to the wheels.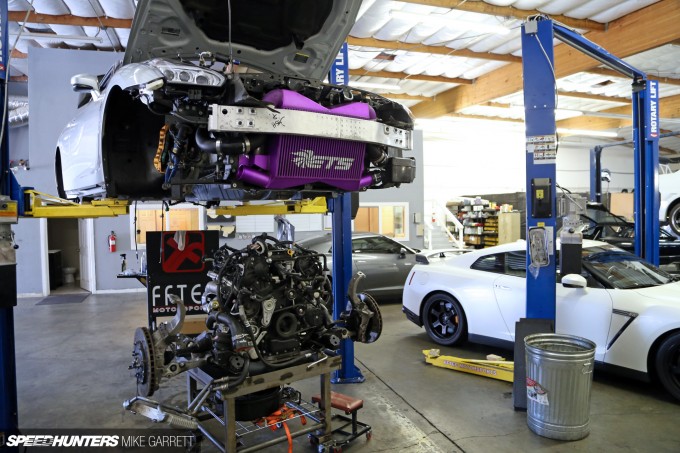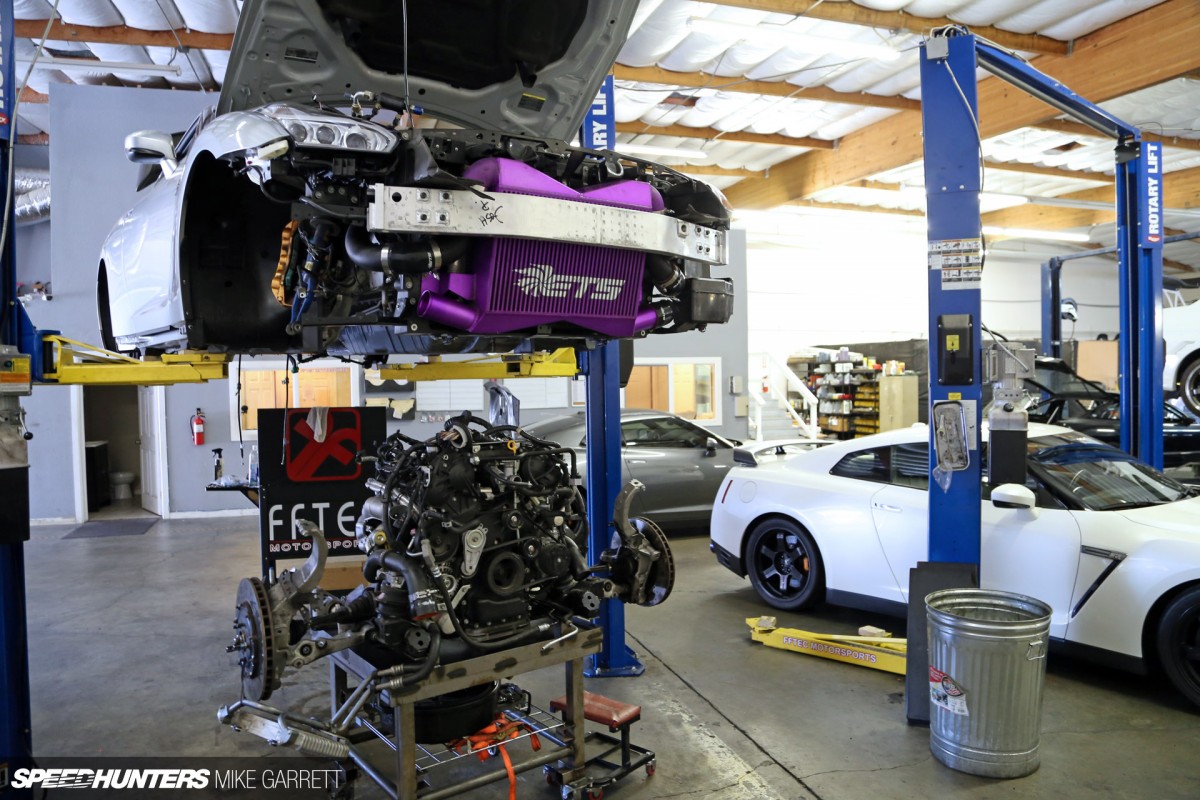 It was here that I really got to see the wide range of work carried out at FFTec. Some of the cars were in for simple jobs, like coilover installs, while others had gone deep under the knife for full motor builds and turbo upgrades.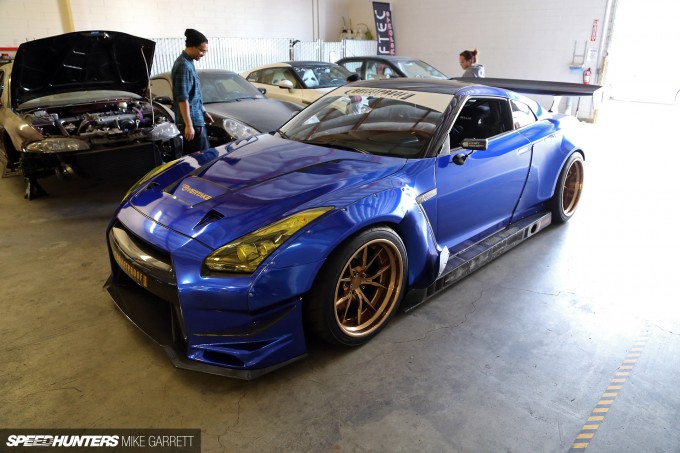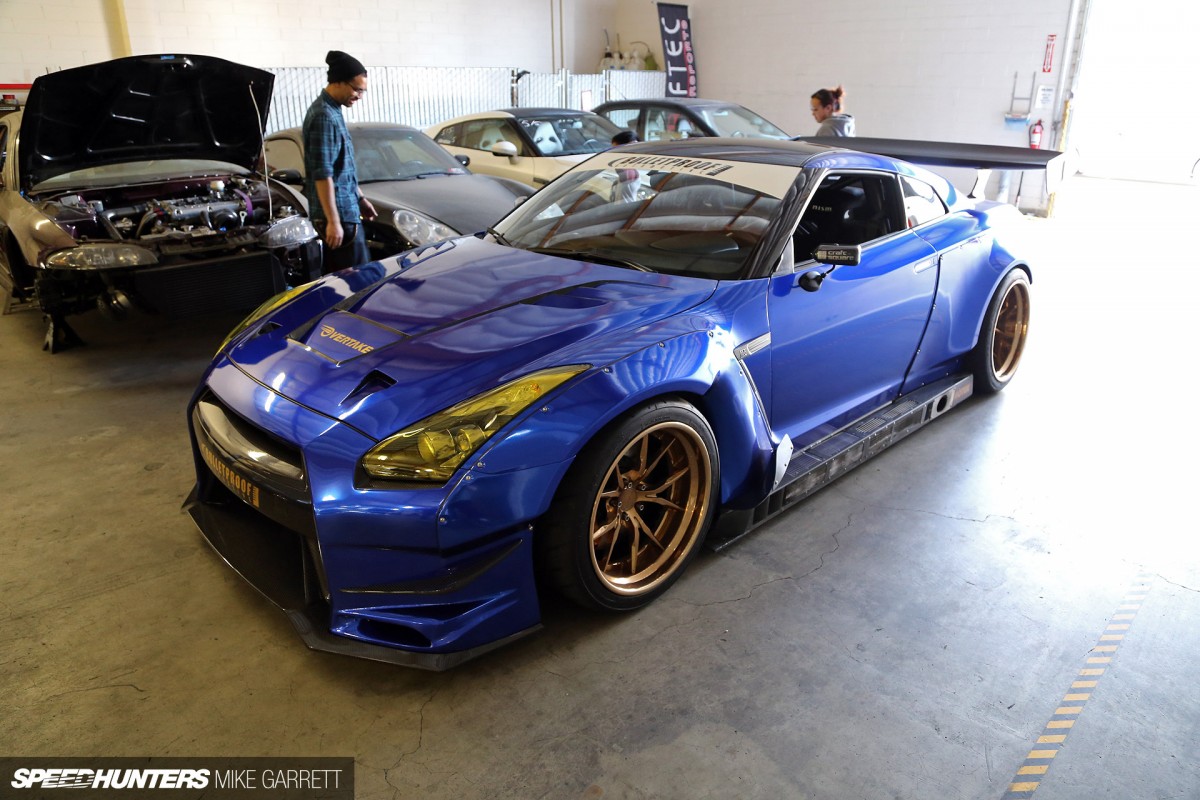 And while we were hanging out, another heavily modified GT-R rolled up. It's one that you've actually seen here on Speedhunters before – even if you might not recognize it now.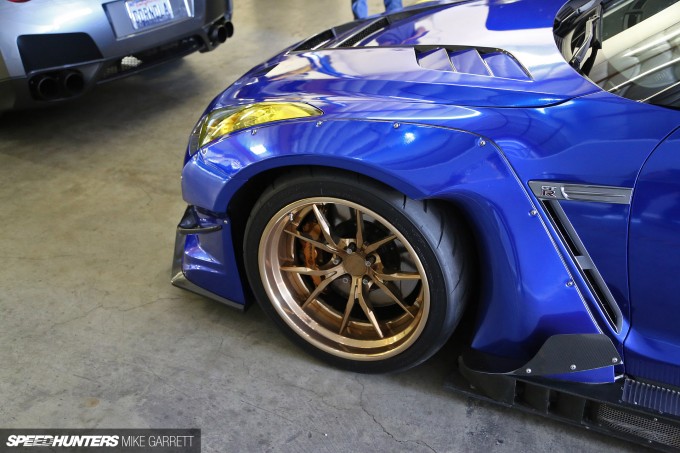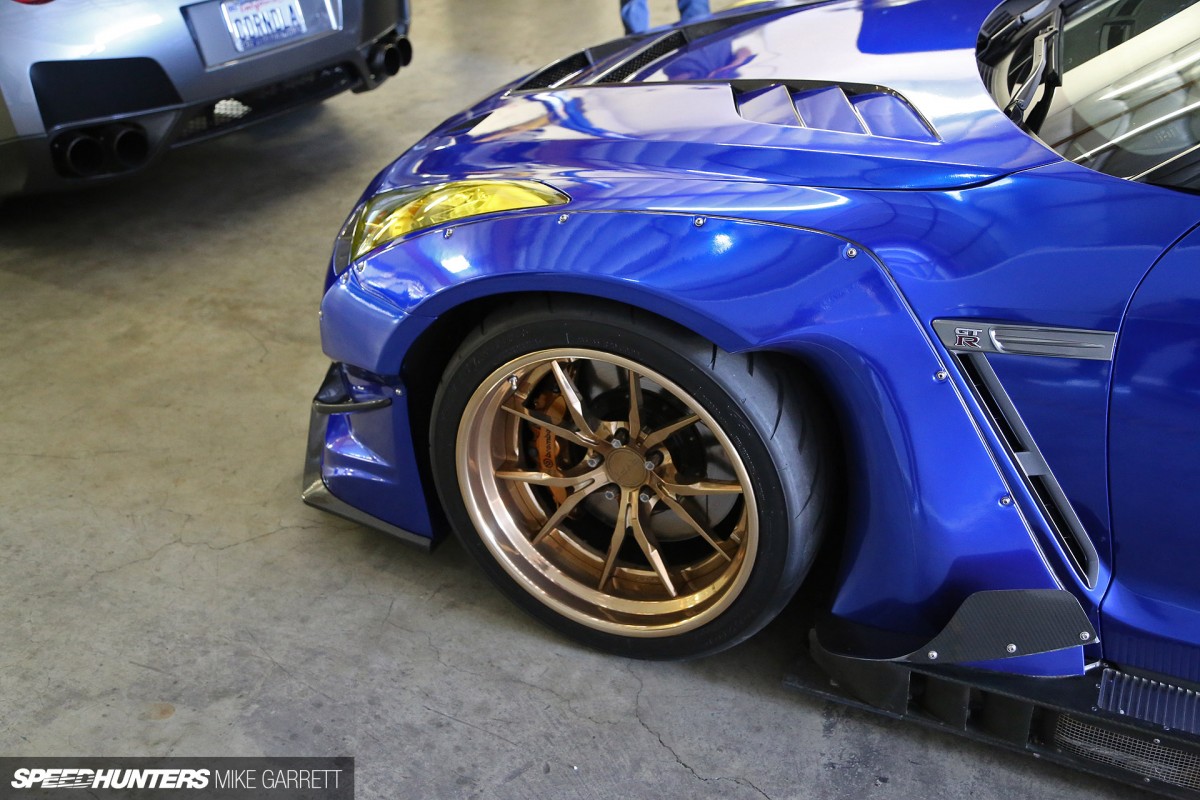 It's David Uy's Rocket Bunny R35 which we featured last summer. As you can see, it's changed quite a bit since then, with a full color change and a new set of custom-built RYFT Design forged wheels.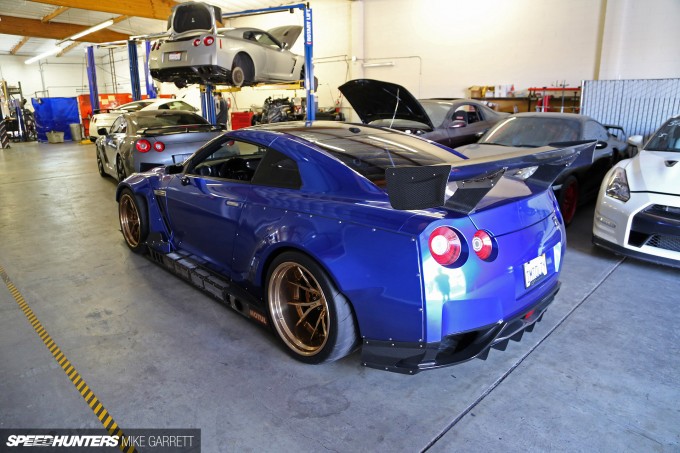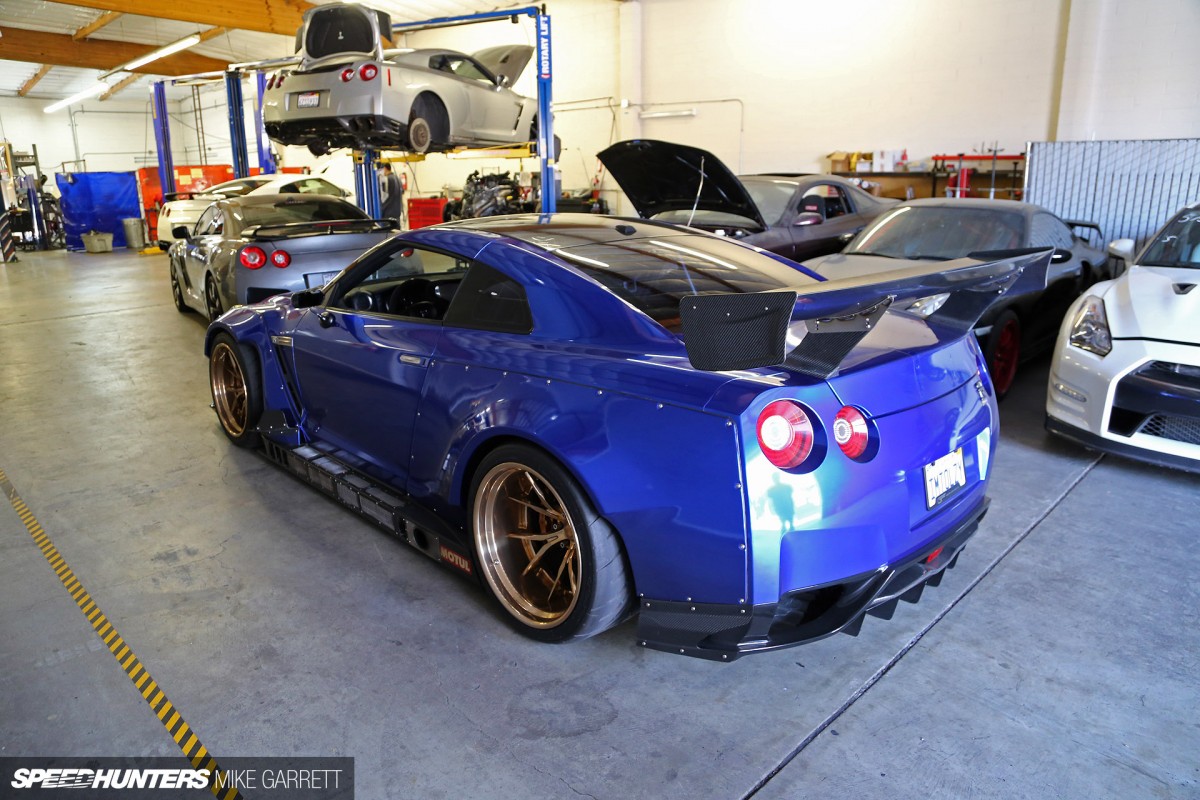 FFTec handled the engine build on David's GT-R and he stops by regularly for tuning, or just comes over with his son to hang out and talk cars like he did on this particular afternoon.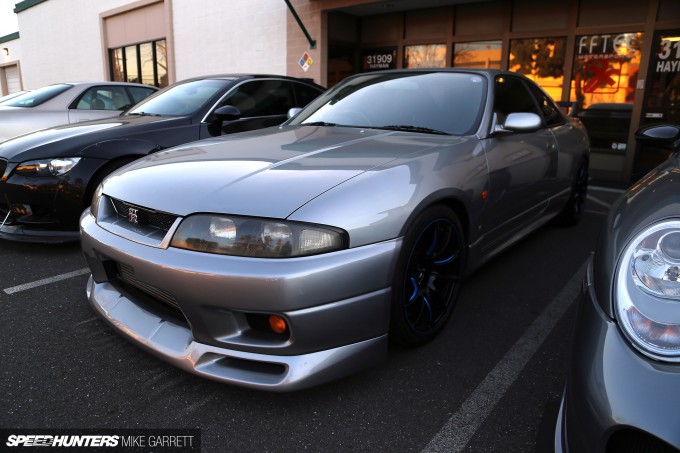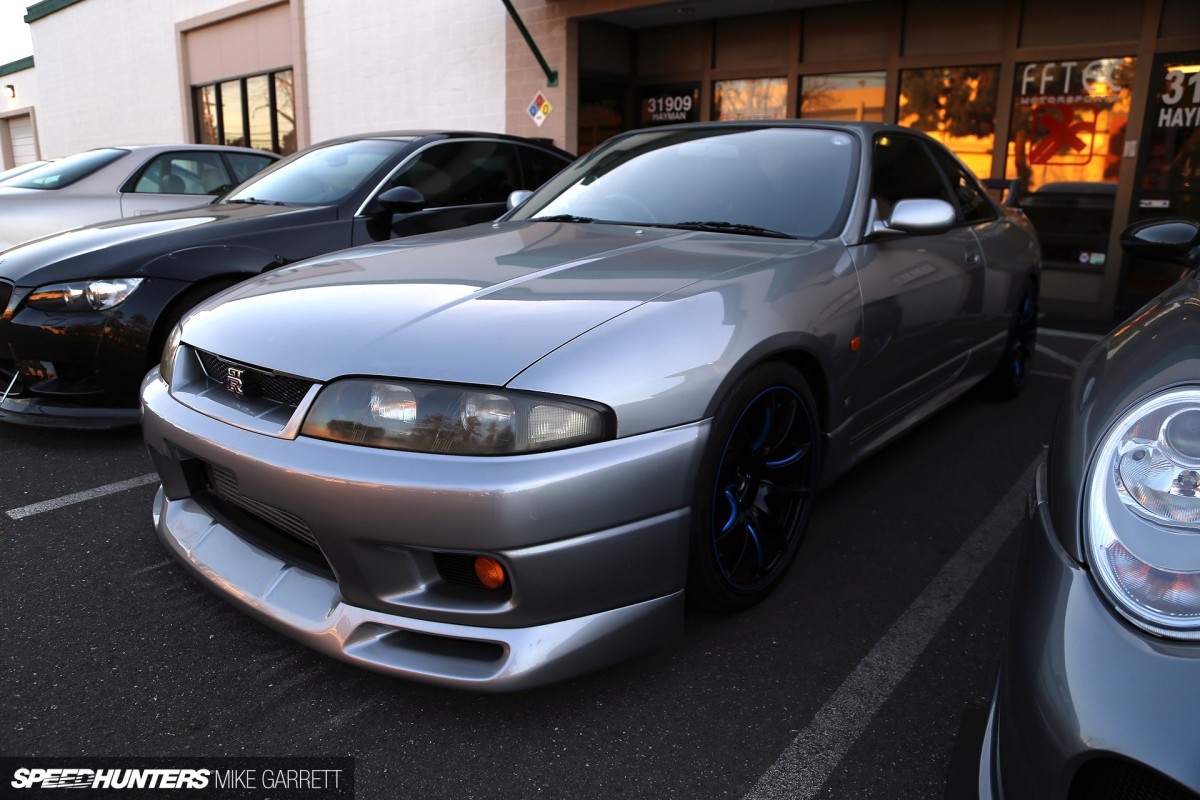 And in addition to the fleet of R35s that FFTec has worked on, this customer-owned R33 Skyline GT-R is another regular visitor to the shop. There will always be a sense of excitement that comes with seeing one of these cars on US roads.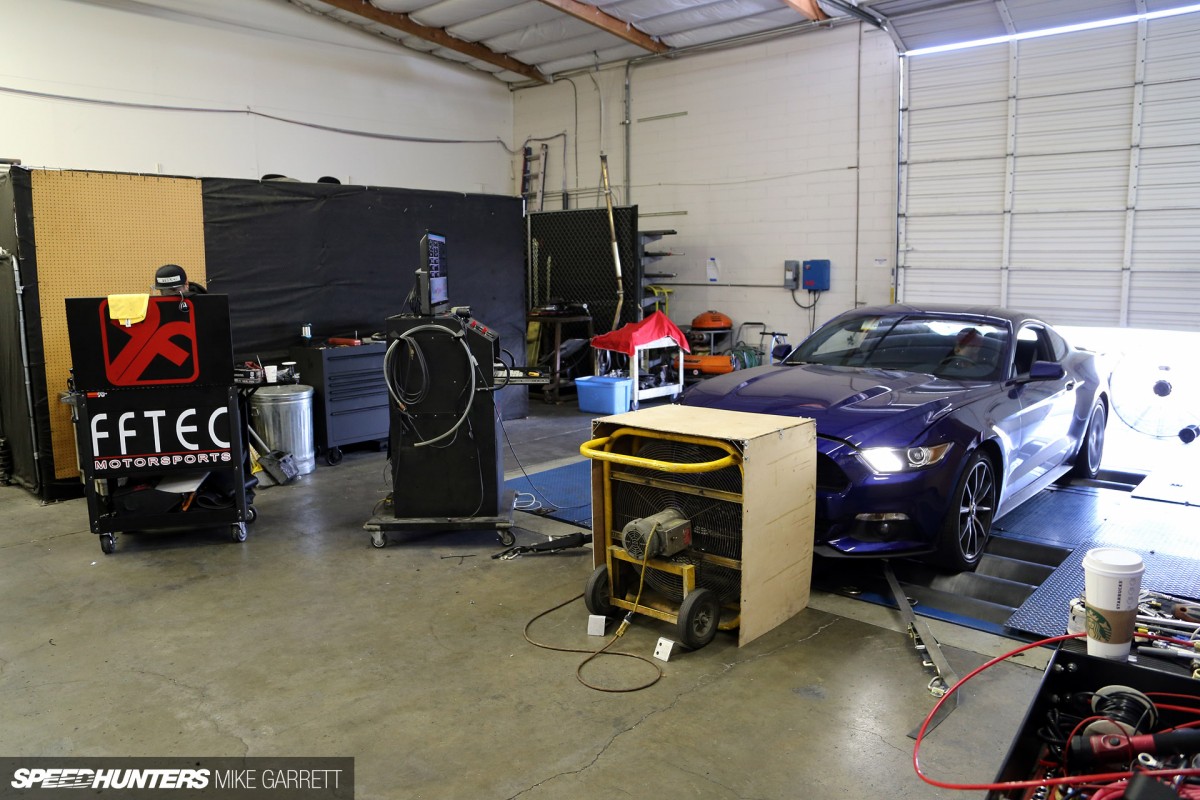 But most recently has come FFTec's venture into the Ford EcoBoost market. As I wrote about in my project car update, I was given the chance to drive their Mustang test mule with built internals and an upgraded turbo, and was blown away by the power and response. It seems all of the shop's experience with turbo cars is going to pay off when it comes to upgrading these boosted Fords.
Personal Projects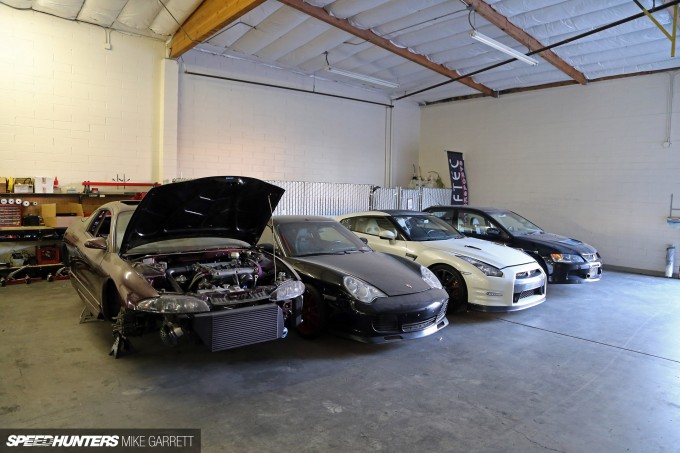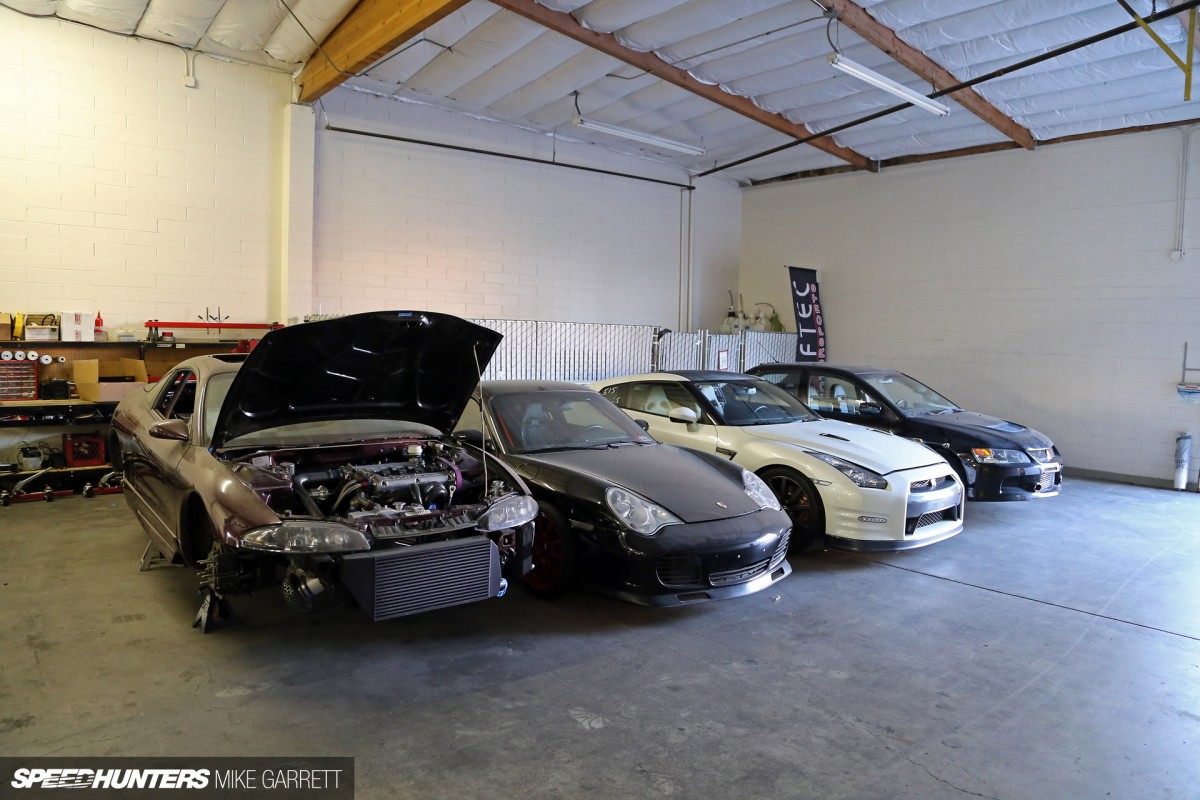 While customer-owned vehicles were the most plentiful inside the shop, there were also a handful of project cars owned by FFTec employees, which get worked on during their off time.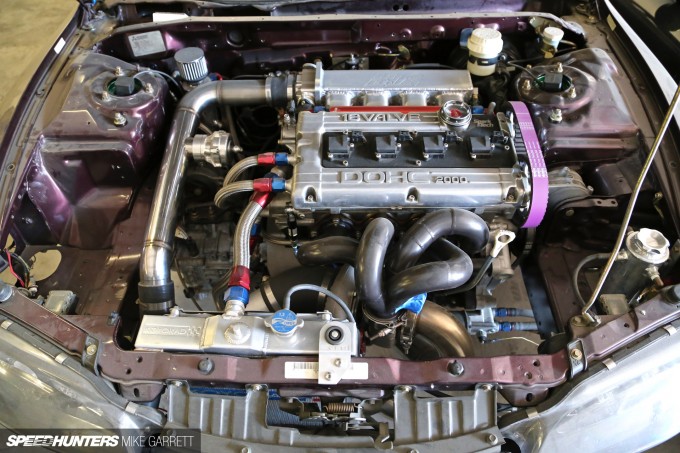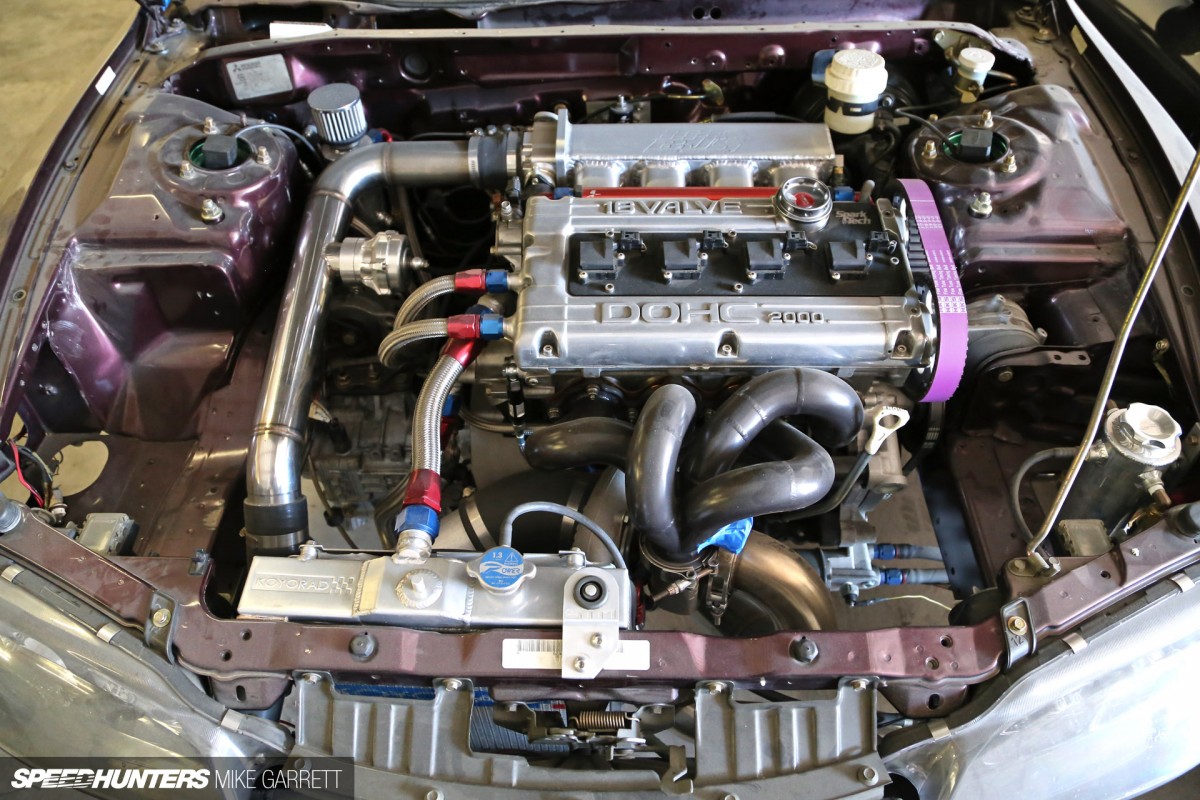 Among the in-house project cars is this fully-built Mitsubishi Eclipse GSX AWD. You don't see DSM cars nearly as often as you used to, so it's cool to see the FFTec crew giving some love to this classic platform.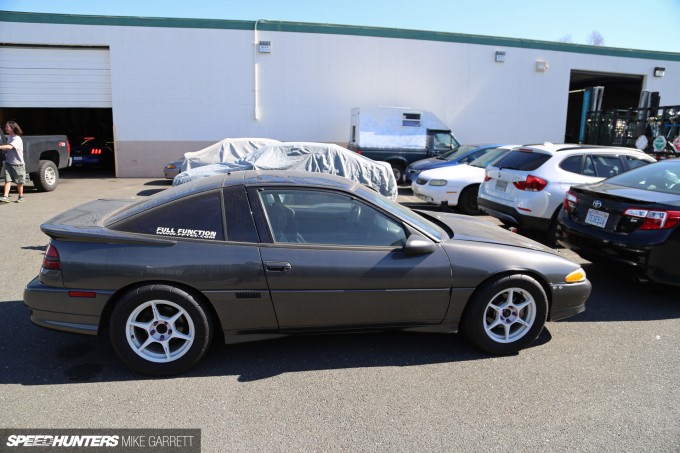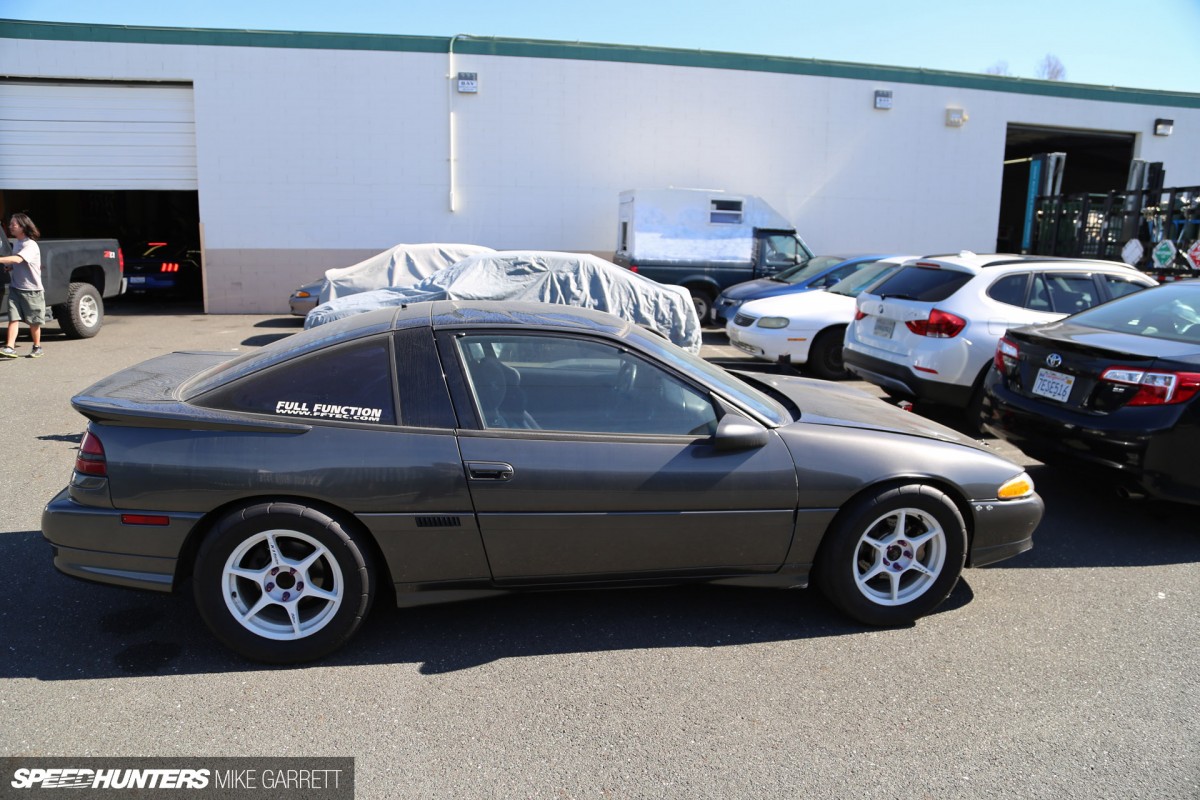 Hidden away behind the shop was another DSM – this one a first generation car with an equal amount of work done to it and some very meaty tires. Future classic anyone?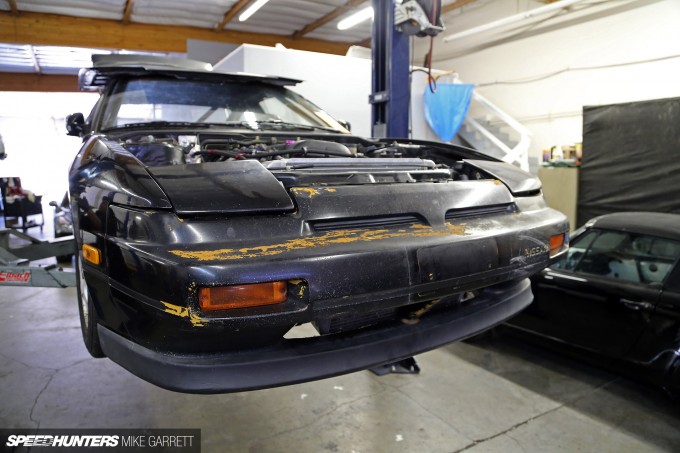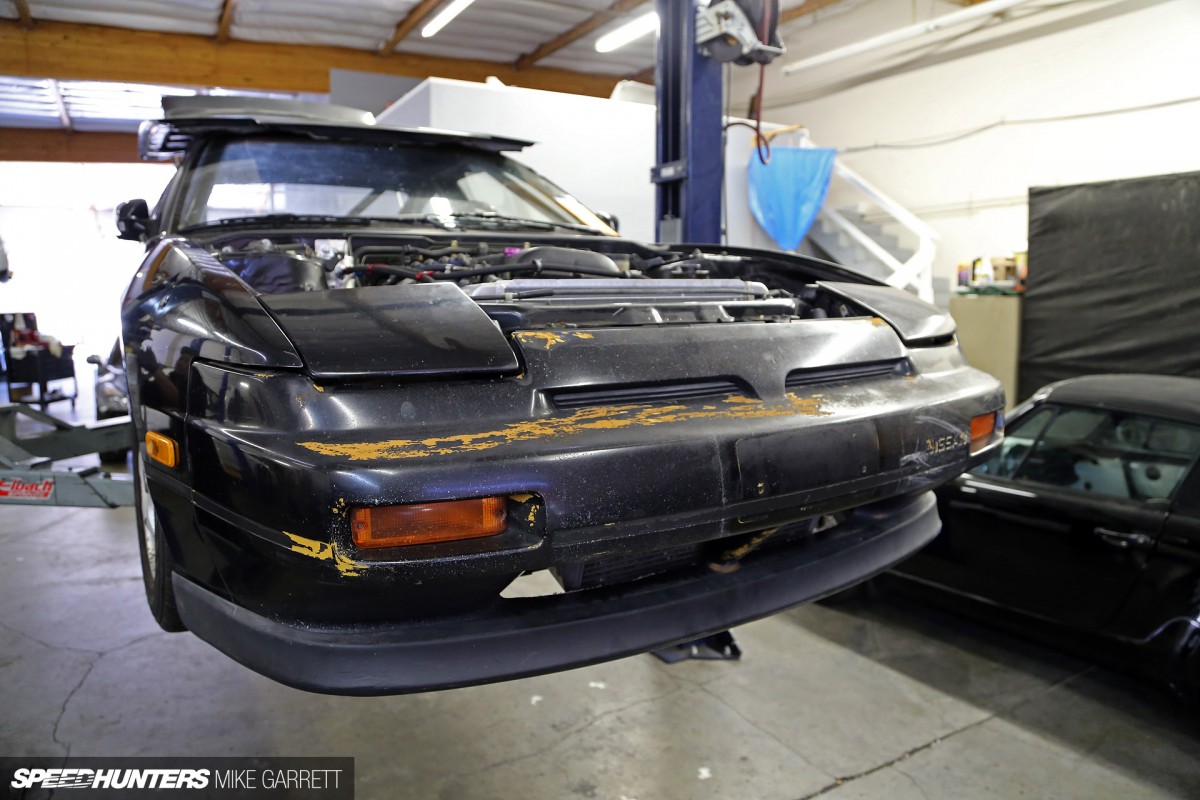 Another shop project is this S13 240SX which is currently being built up as a budget drift missile for local events.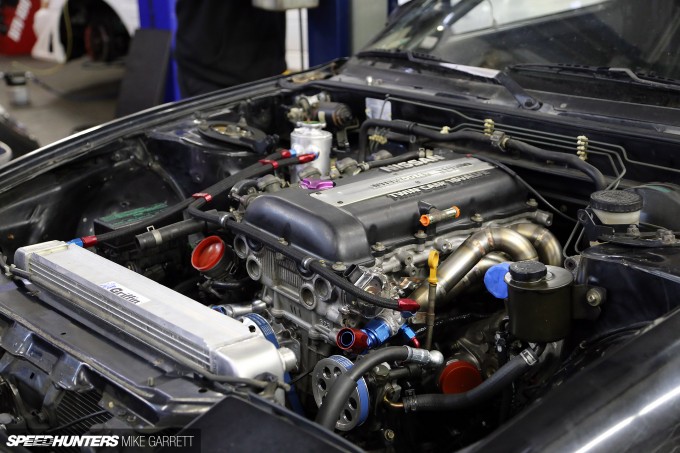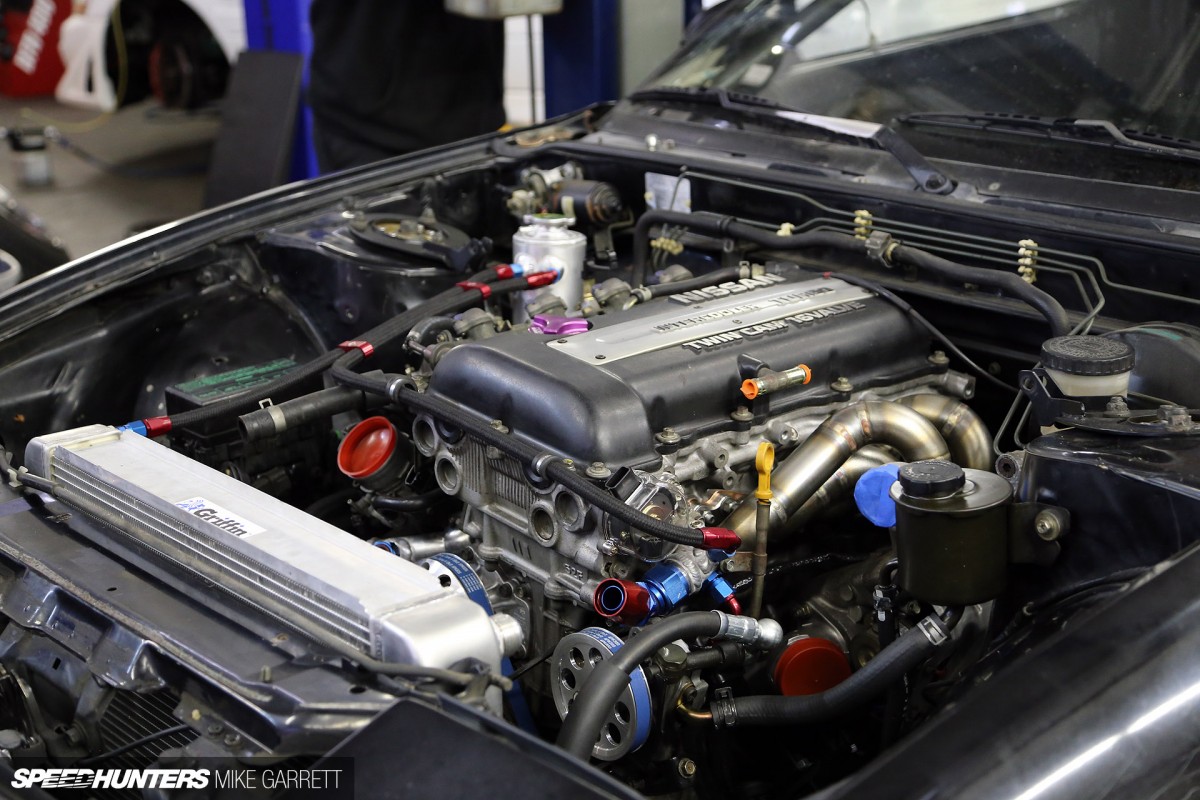 While it might be a track beater, it's packing a lot of trick fabrication and a healthy blacktop SR20 swap in its engine bay. It might have been one of the lowest-powered cars in the shop, but there's no doubting it will also be one of most fun when it's done.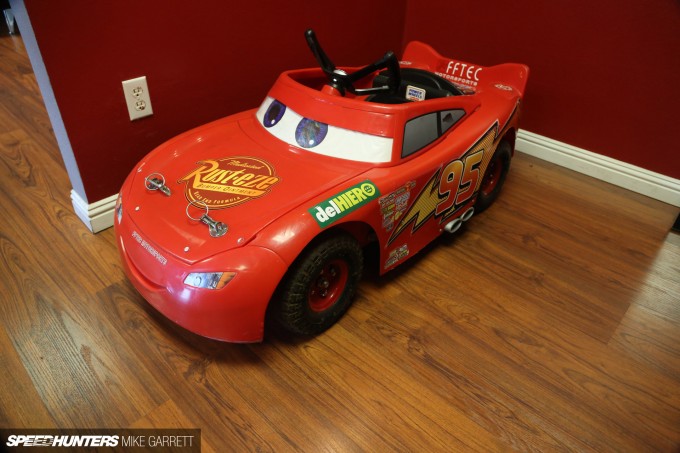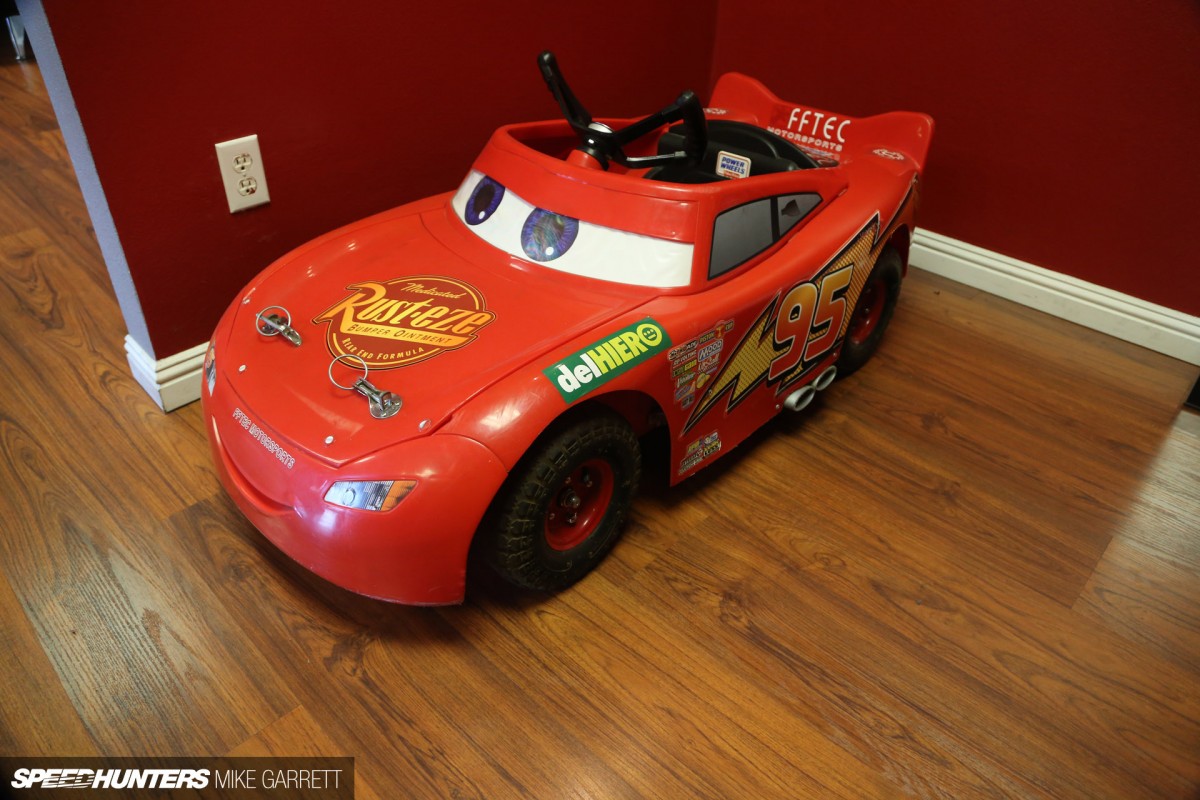 Wondering what FFTec's most famous project car is? Well, you're looking at it right now. It's not an actual 'car', but a Lightning McQueen child's toy built by co-owner, fabricator and dyno wizard Sean Burgess for his son Evan.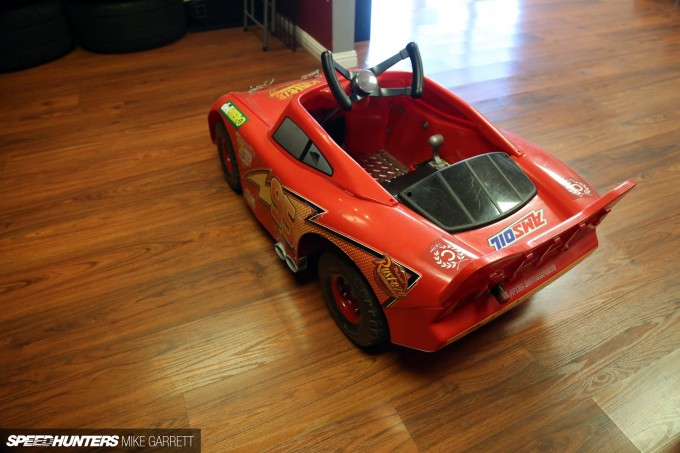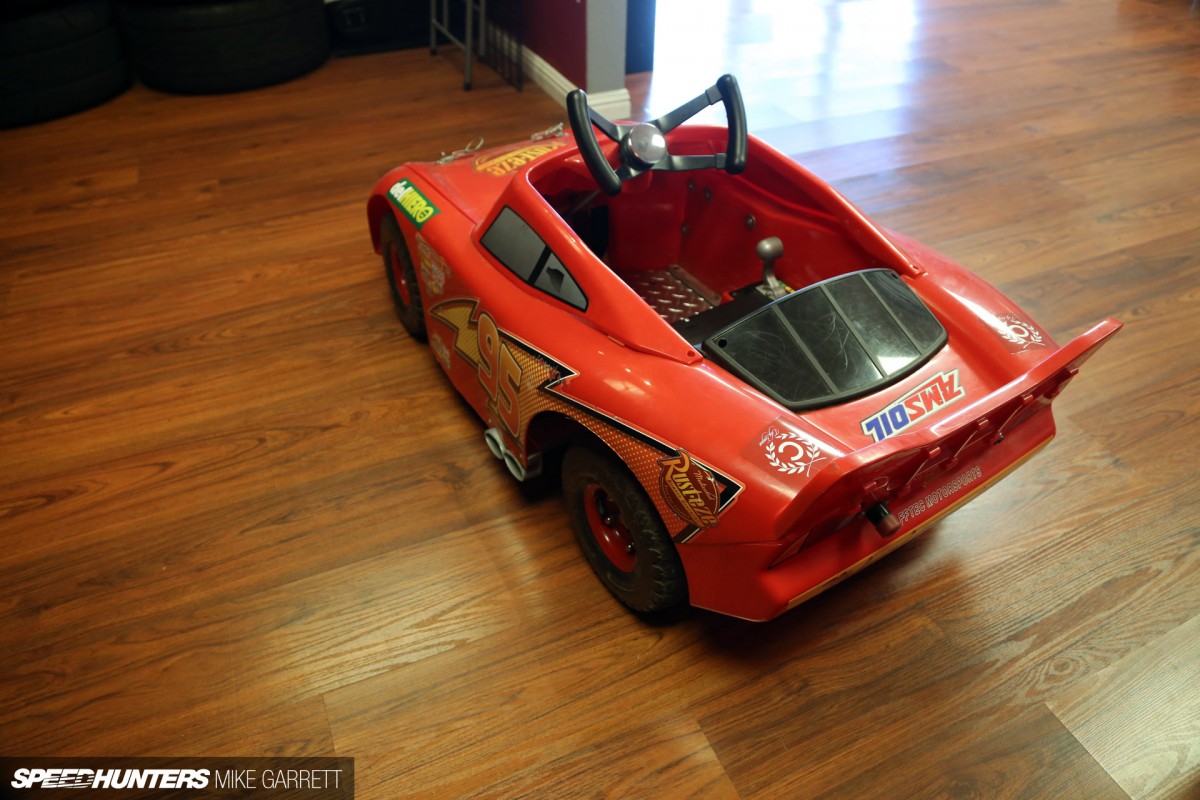 It started off as a typical Power Wheels toy, but being the gearhead that he is, Sean put the little electric car under the knife to up the fun factor for Evan, and give him his first taste of hot rodding.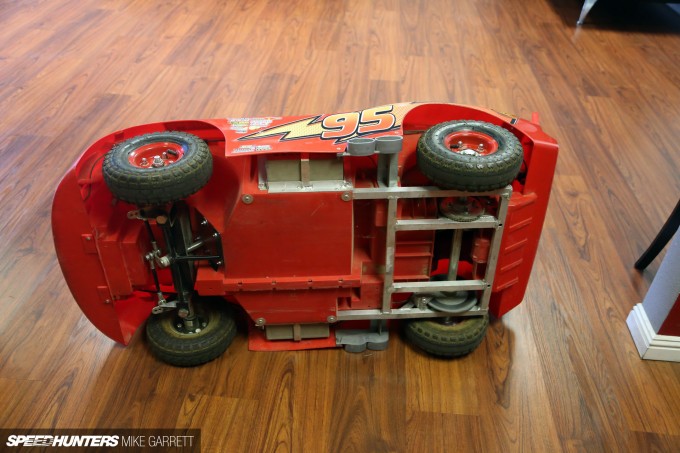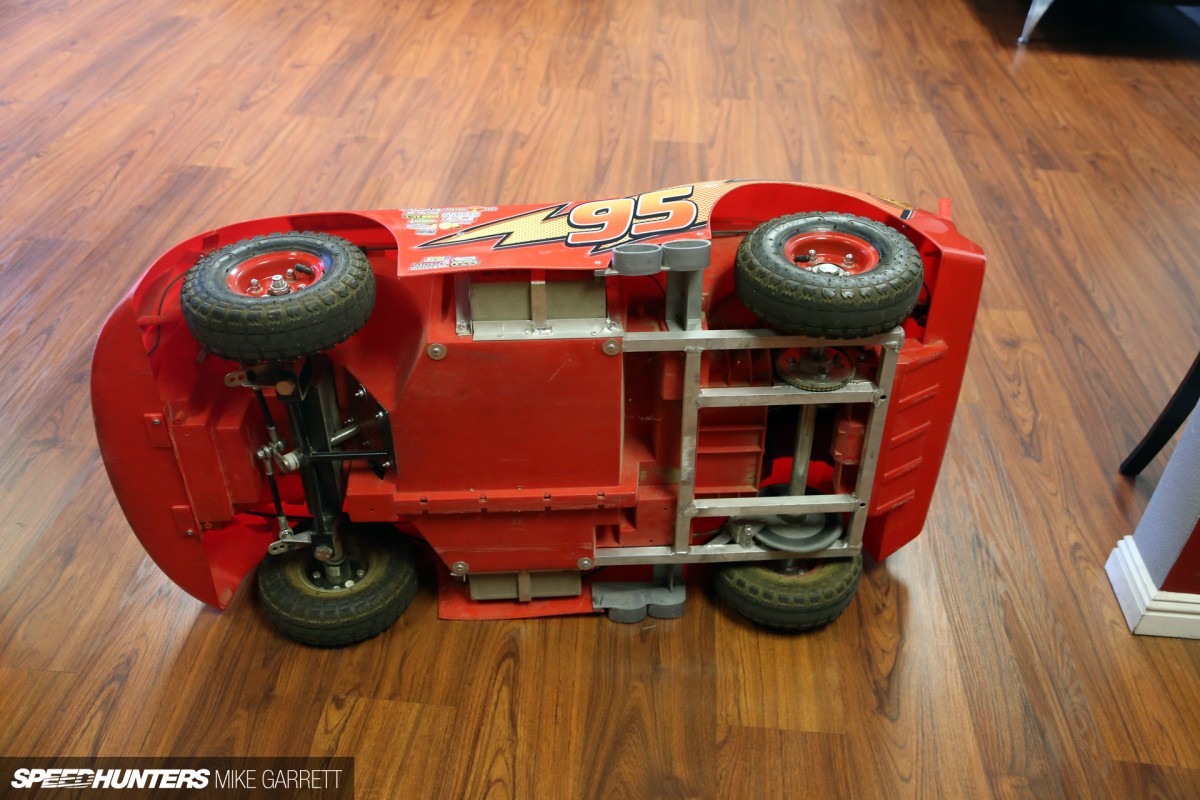 He began by swapping out the plastic tires for off-road type rubber, and also installed a new aluminum subframe, disc brakes, and upgraded batteries. Most importantly though, Sean swapped in a new .66 horsepower electric motor.
The result is something that will cause envy in every little kid on the block, and a viral video that currently has three and a half million views on YouTube. Check it out above.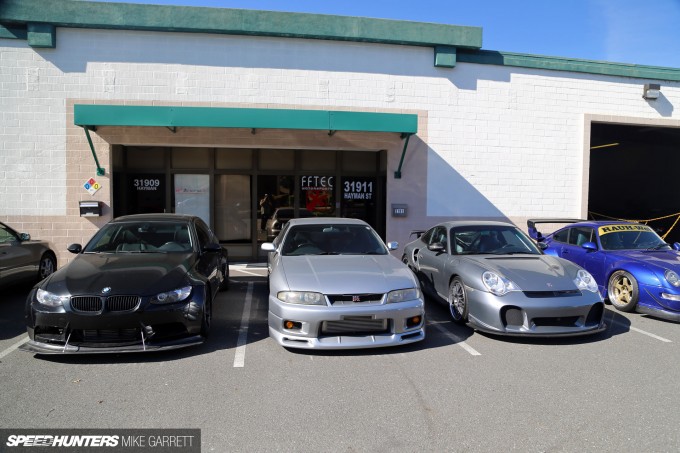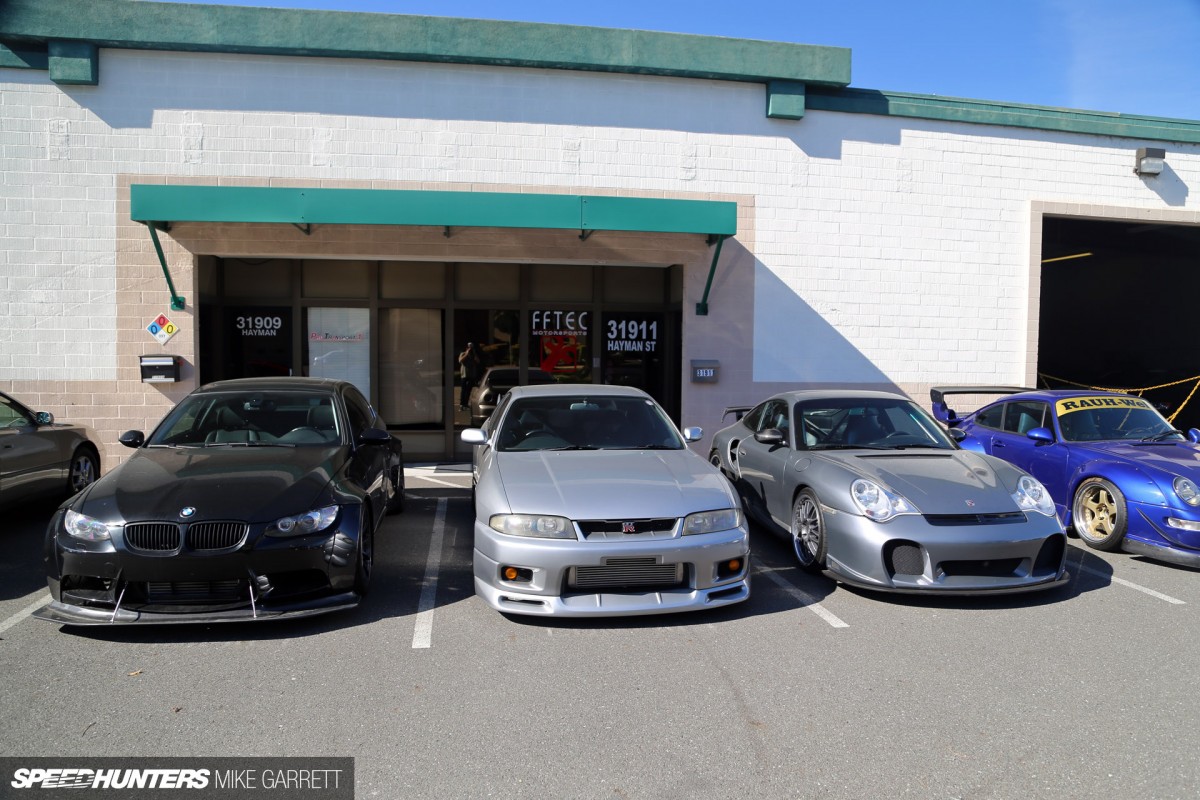 I think that's a perfect way to close out this little look at one of Northern California's most interesting tuner shops. With such a strong resume of high-end street builds, FFTec is a shining example of the modern speed shop at its best.
Mike Garrett
Instagram: speedhunters_mike
mike@speedhunters.com