Are You Ready?
Cherry picking the best parts from around the world, Craig Taylor has spent the last 15 years transforming his Mazda RX-7 in to a 1,017hp, twin turbo, tyre-killing freak. With the capability to make 1,500hp on the current setup, is it madness or magic?
This is a story of how one man just wanted to go fast. And I mean really, really fast.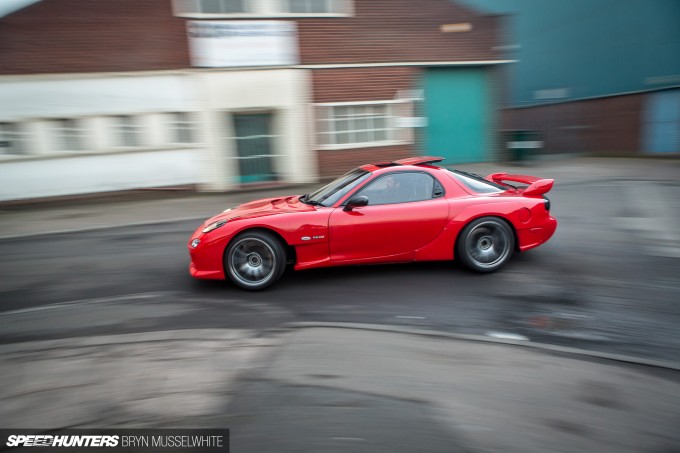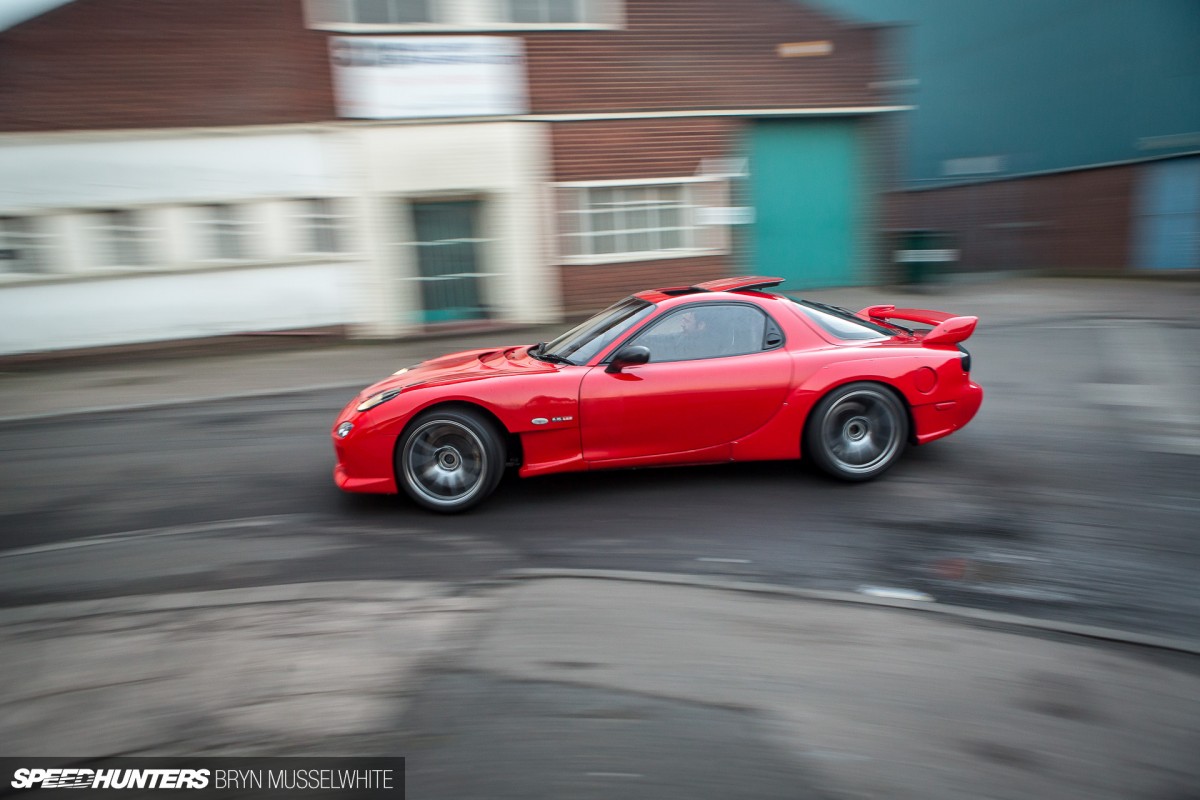 Bench racing with your mates aside, have you ever experienced that kind of power in anything? It's a serious question. The sense of mild fear when you climb into a passenger seat – or better still, the driver's seat – knowing there's a magical amount of power waiting for you to command it, brings on a powerful sensation. It's an addiction that you have to satisfy – sometimes at any cost.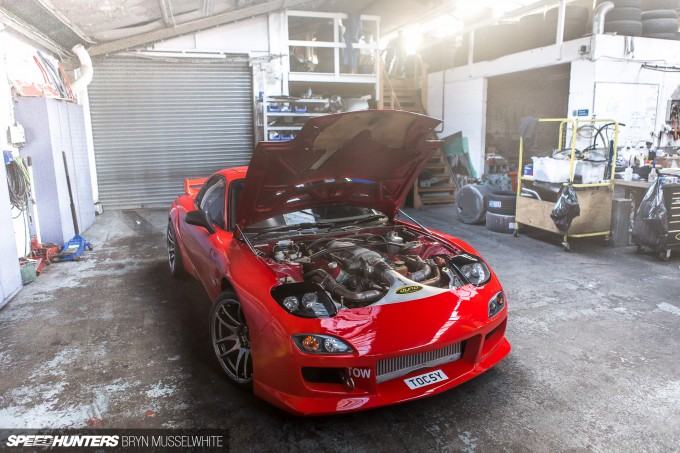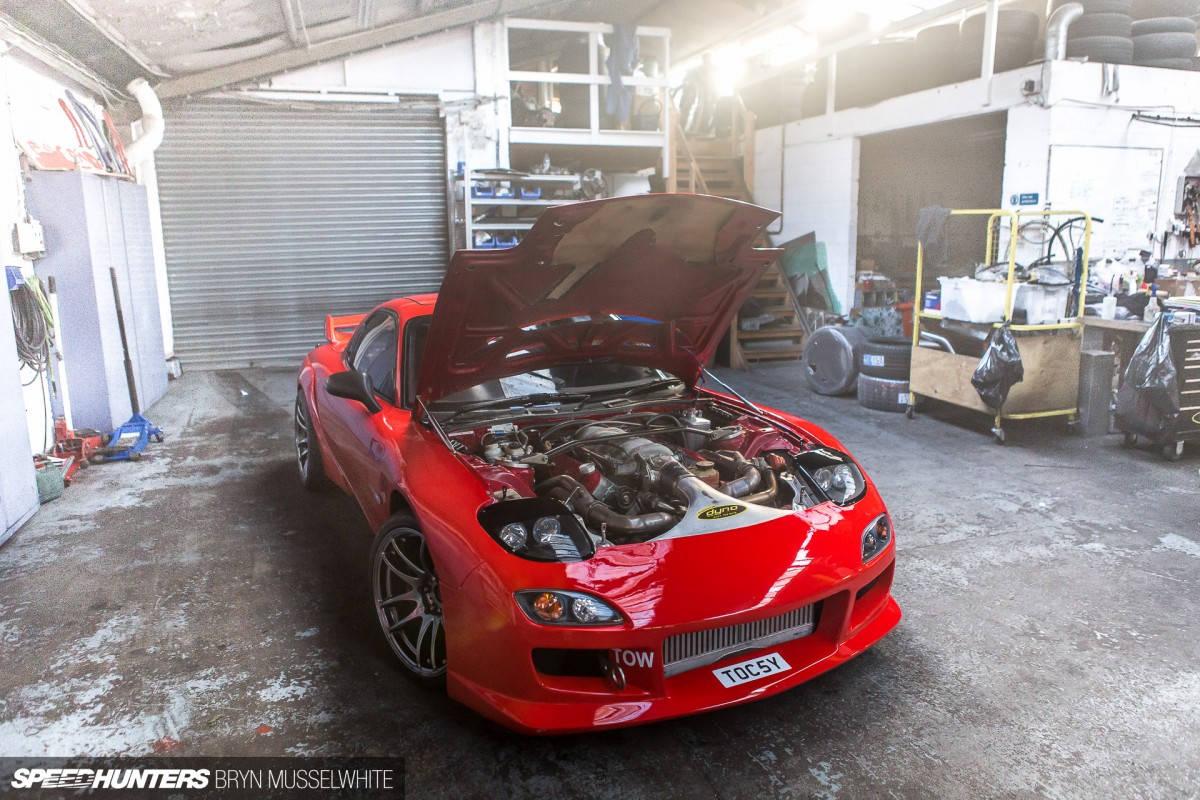 To get a better handle on how we got here today, I'm going to run through Craig's history. I think it's vital when you try to understand how a car like this exists, that you know as much as possible about the person who built it, because this is not the sort of project that just happens, or appears. Some people might dismiss it as just another V8-swapped RX-7, but to do so would be a massive mistake.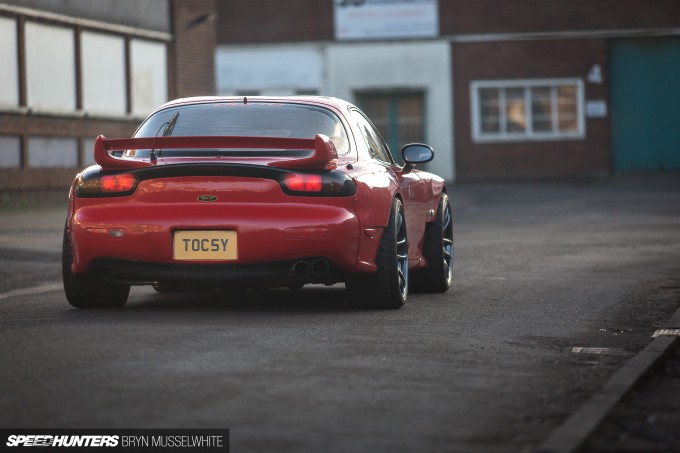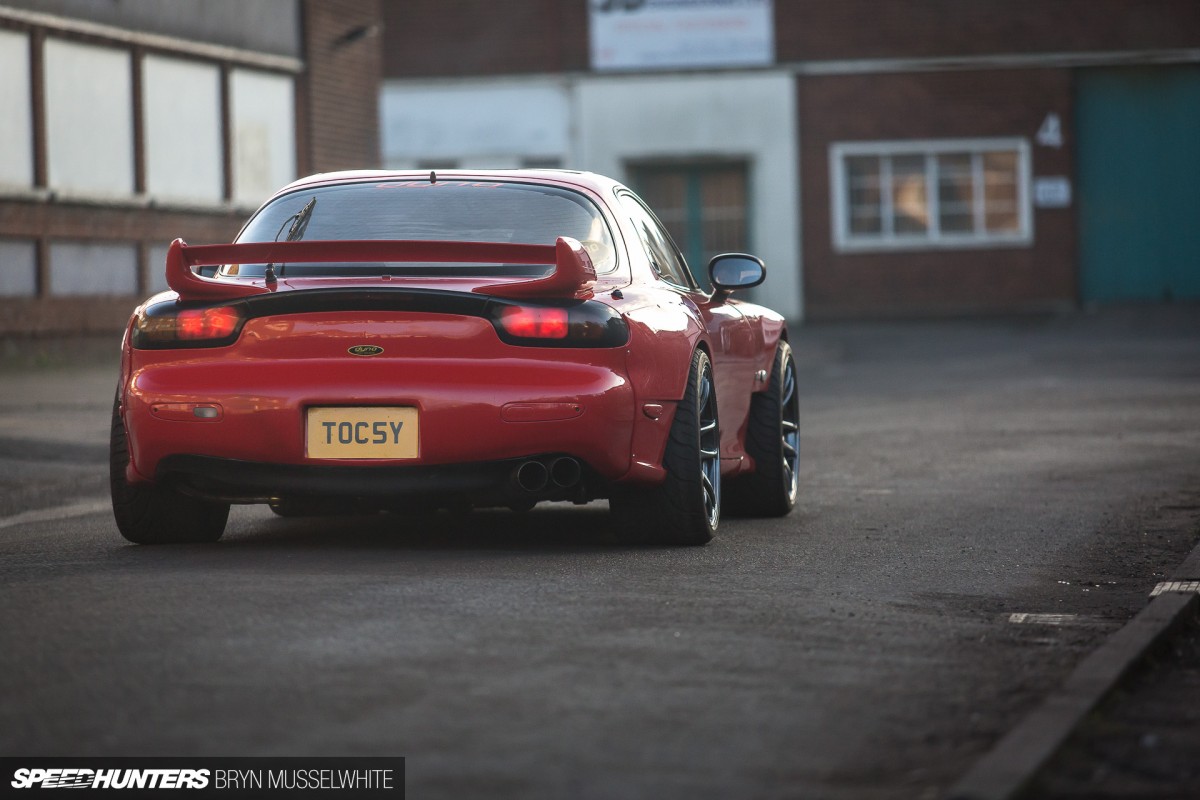 There are many reasons why we're looking at a twin turbo V8 in the engine bay of this Mazda, the first is because Craig is based in Birmingham, England. Nearby you'll find the Land Rover factories, and before they went to China, Rover too. Historically in England, if you wanted a V8, you got a Rover. The 3.5-litre (215ci) was initially produced under license from Buick, but after years of refinement displacement was increased to 5.0-litre and the engine was available in all sorts of cars.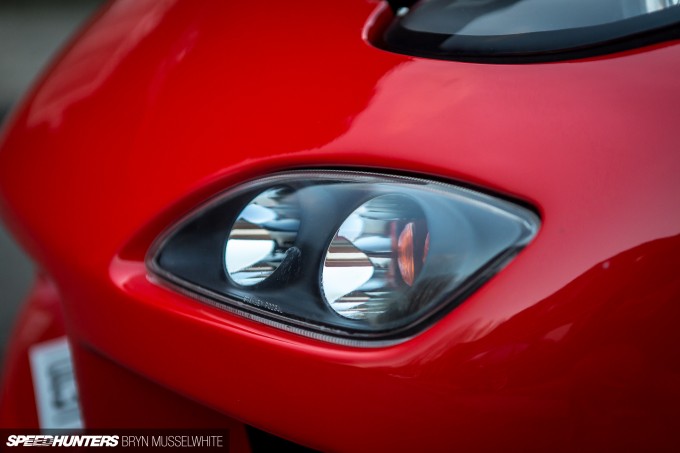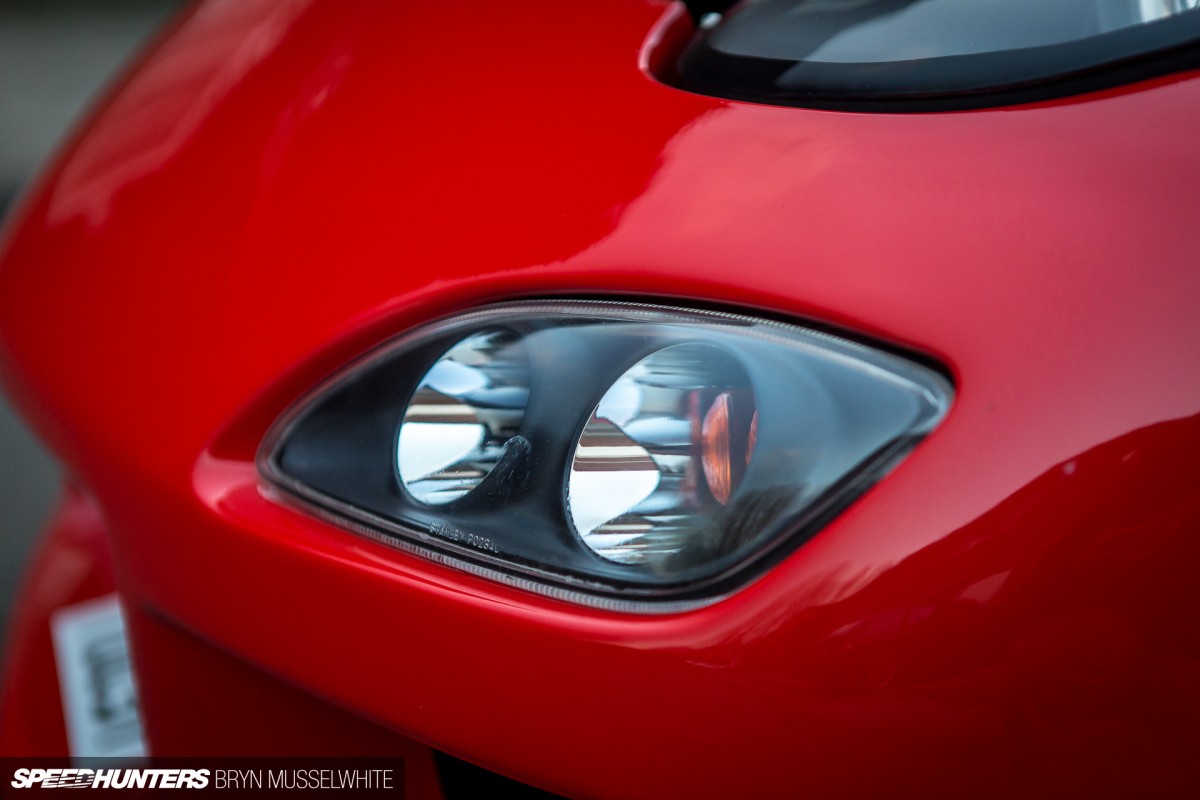 In the mid '90s, Craig was doing a lot of experimentation with bigger displacement engines. "They sounded good and you could buy the parts easy enough," he recalls. "I first had a Ford XR4i [Merkur] that ended up with a 4.6-litre V8 Range Rover engine in it, but looked stock from the outside. I'd come up through the Ford ranks and always loved the XR4i for being rear-wheel drive – it was great."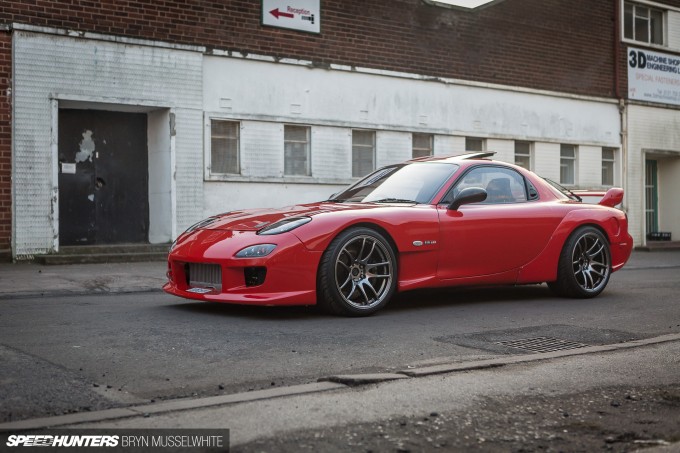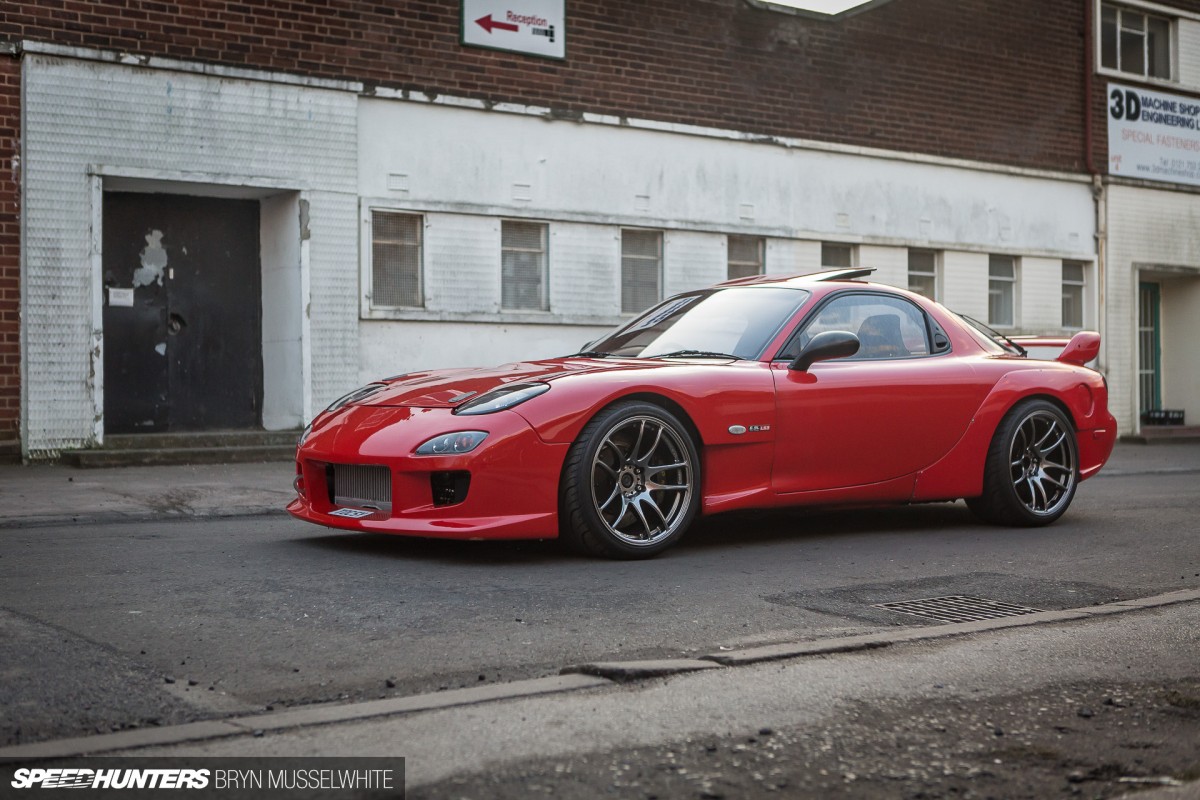 Next came a 5.0-litre that got dropped into a first-gen Toyota Hilux for some off-roading. "It was ridiculous," says Craig. "It used to bend the chassis and hit the cab on the bed as it twisted."
What I really wanted to know though, was what made Craig an engine swapper in the first place – and by that I mean somebody who naturally mixes and matches without caring for marques – so I ran that question by him. "I ran a bike dyno centre at the time and for a lot of the guys it just came down to speed – it didn't matter how we got there. As for an engine swap, once you've done it and felt the results, there's no going back."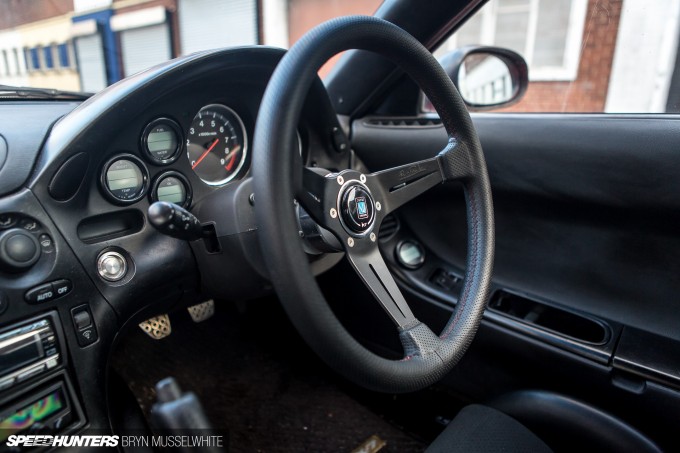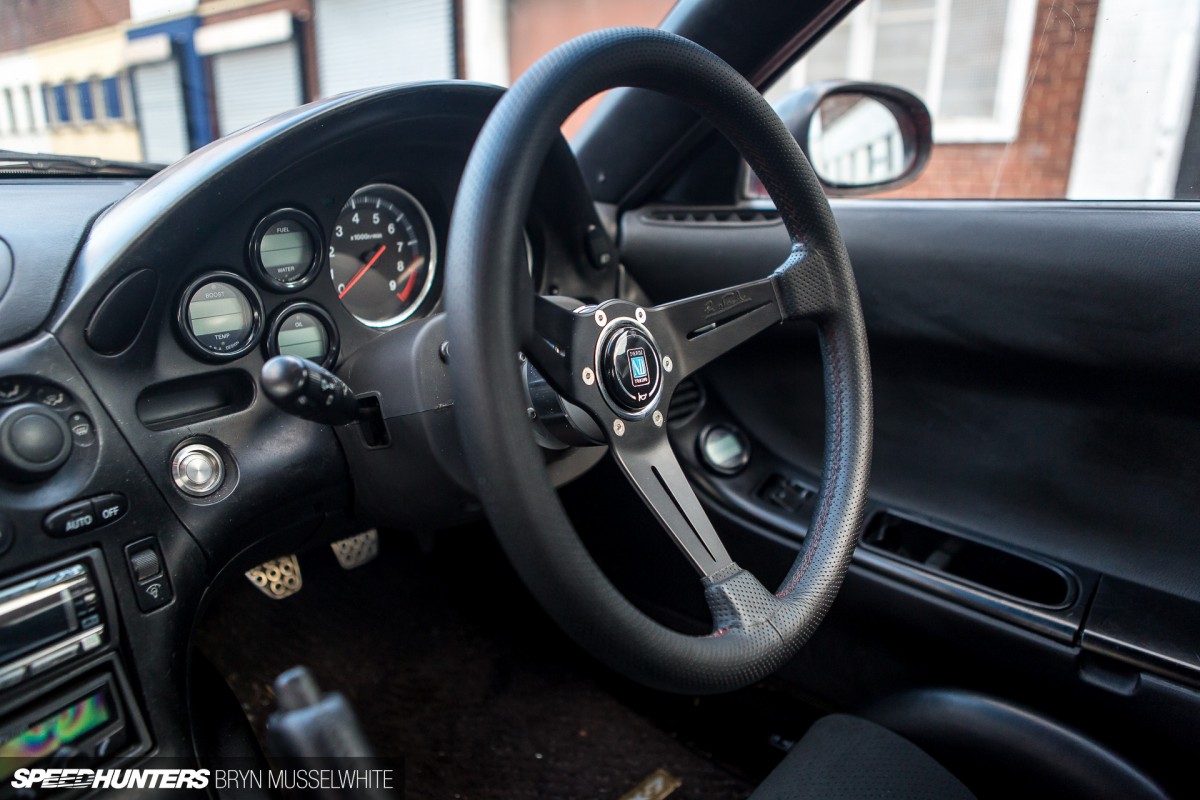 And that's the second reason right there: speed – all you can handle and more. Bike guys have always argued that cars can never be as quick, so when a bike guy builds a car, you know it's going to get serious.
I've got to tell you about another creation before we get to the Mazda, as the more I heard about it, the more I understood why something like this RX-7 makes sense to Craig.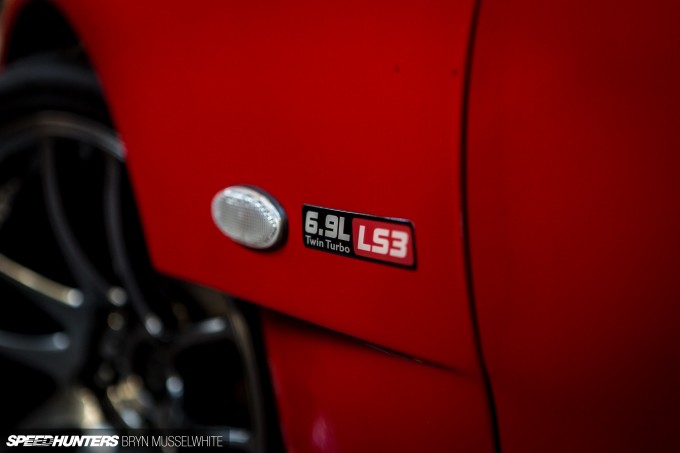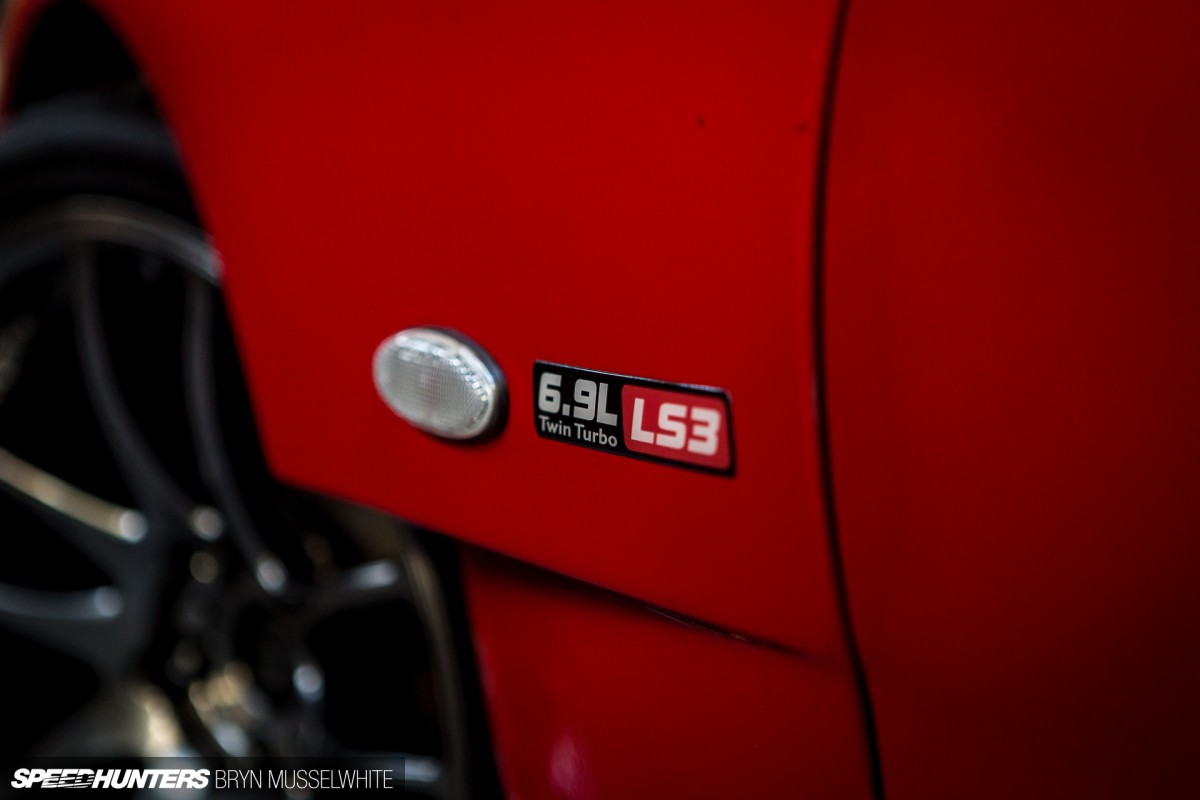 It was a Range Rover Classic, which was bobtailed (when you shorten both the rear chassis and body overhang), lowered around 8 inches with wider Discovery 2 axles and a load of other bits, and was running a 4.6-litre Rover V8. Oh, and it could turn a 14-second quarter mile too…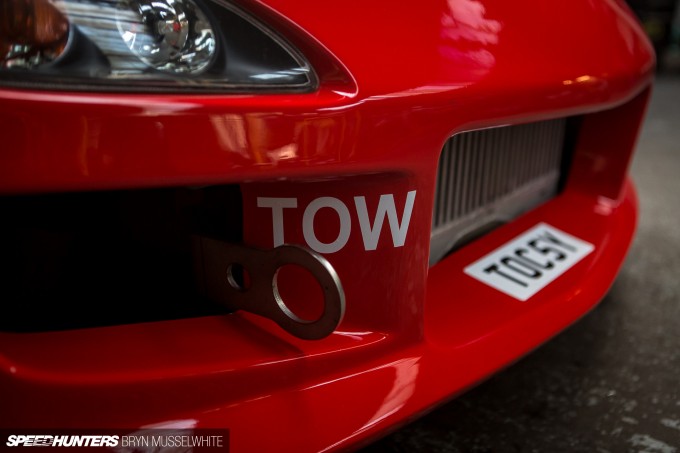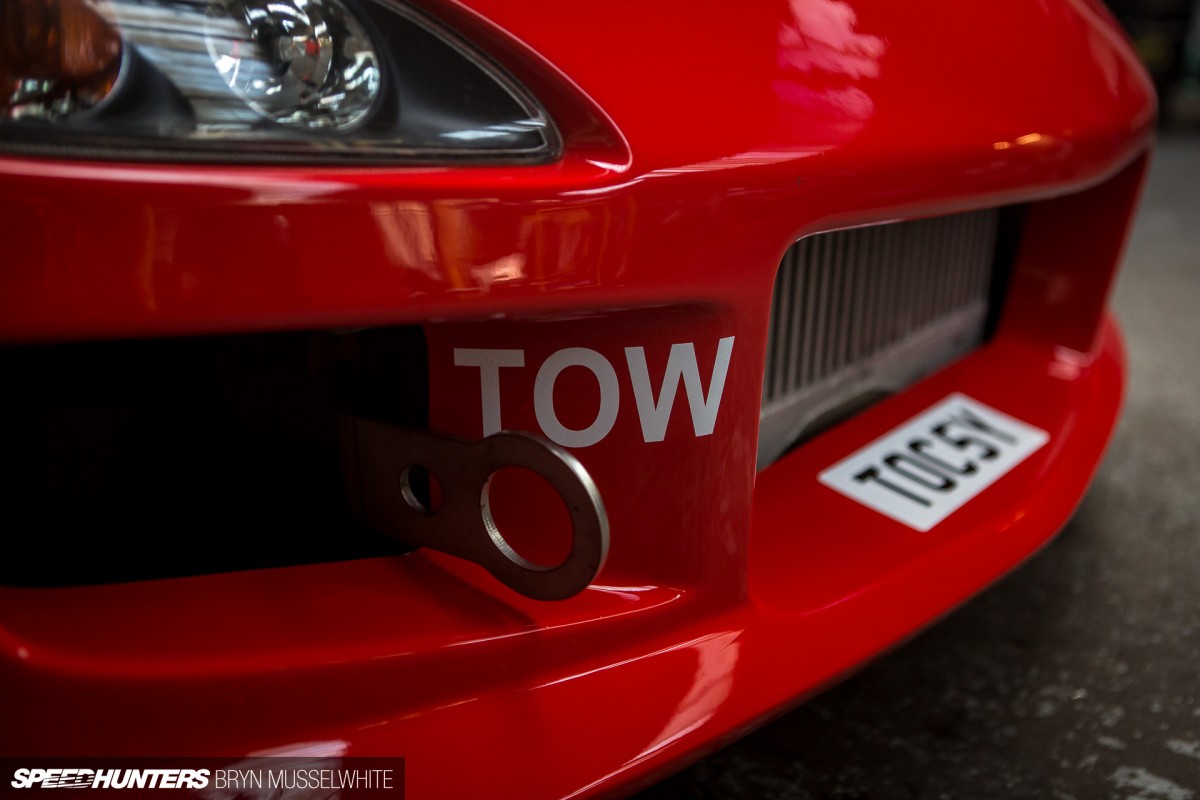 As abundant as Rover V8s are in the UK, you're always limited to how much power they will make for reasonable money spent. That's kind of a sticking point, as in the last two decades access to bigger power from smaller capacities engines with supercharging and turbos means they've become a bit of a dinosaur. The kind of thing your dad's mate has got in his hot rod, but really, you could probably beat it in a race with a modern hot hatch.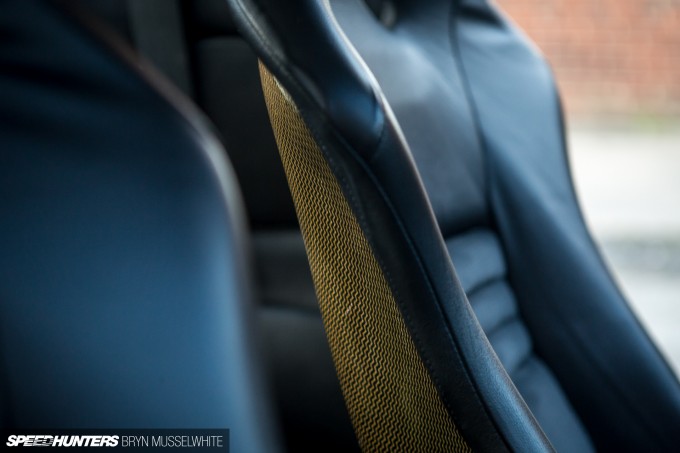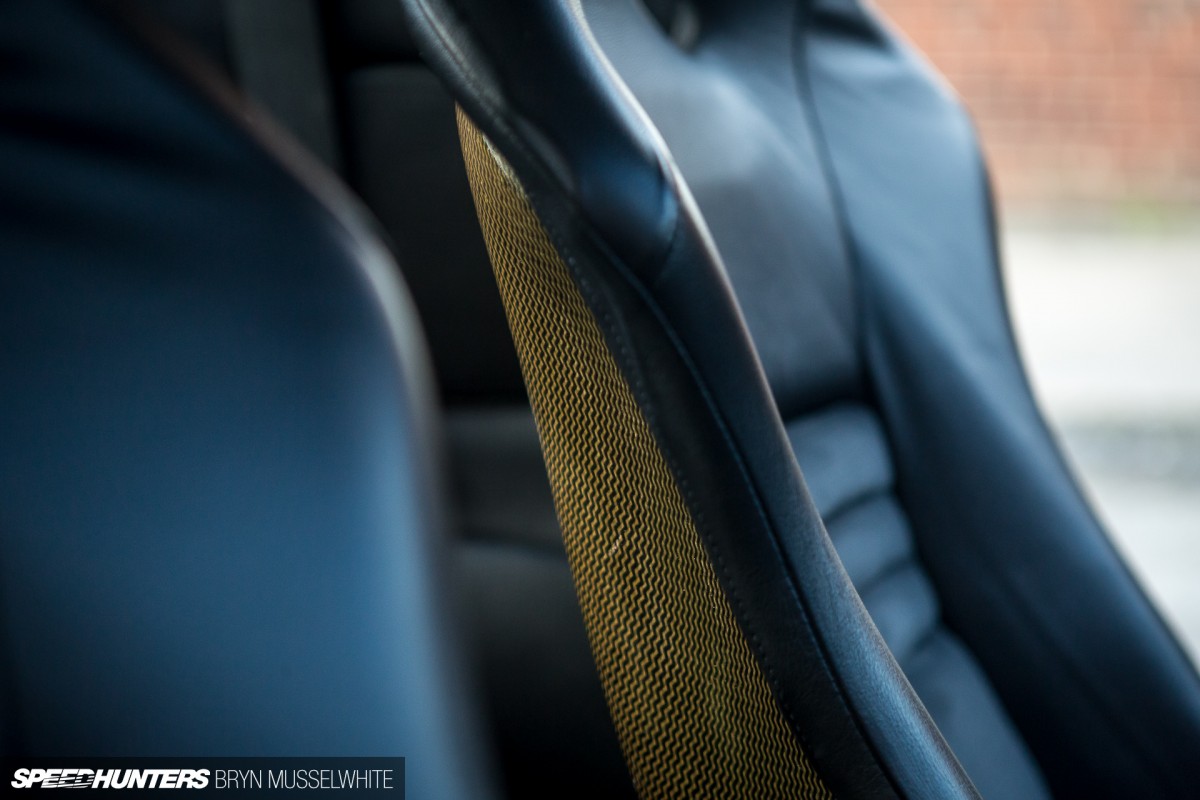 In the late '90s Craig realised he wanted to get back into a sportscar, so he went on the hunt for a suitable donor for the Rover engine. Craig remembers, "I looked around and found a Porsche 944 Turbo, then an Audi Quattro, which I really liked – but they were too much money. Escort Cosworth – the same, plus they'd just get nicked."
I Like That One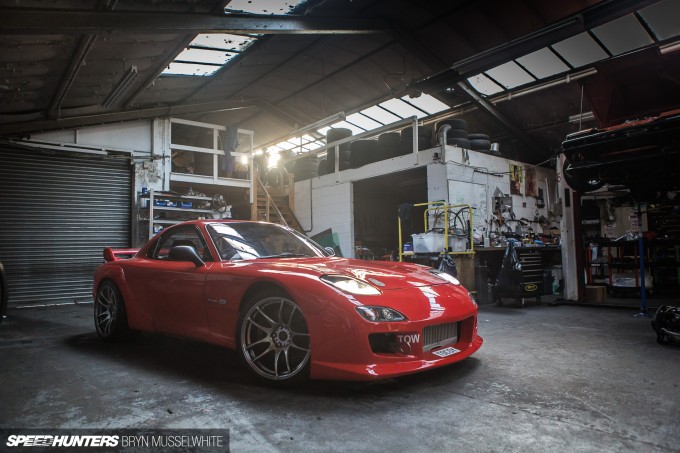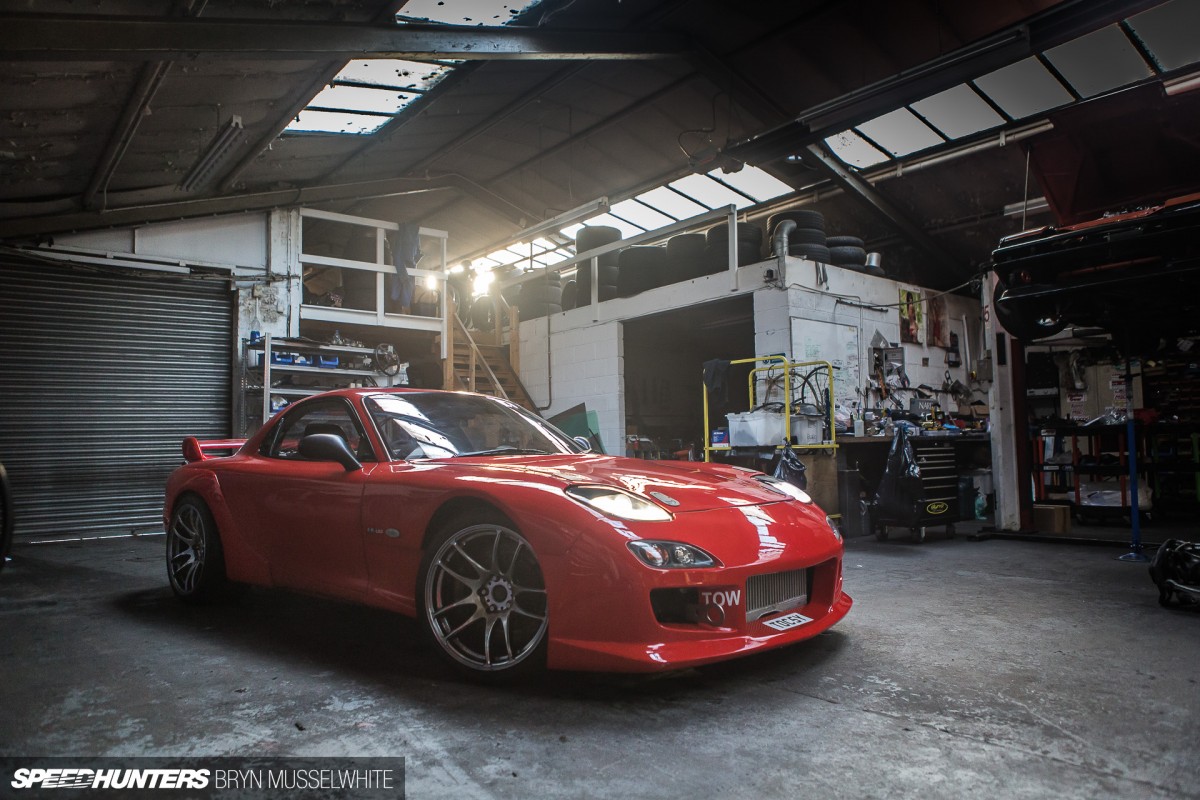 It was around 2000-2001 when he stumbled across this FD3S Mazda RX-7 at a rotary specialists, parked up with a blown 13B motor. "I told the bloke he could keep the engine and 'box – he was horrified when I said what I was going to do," says Craig.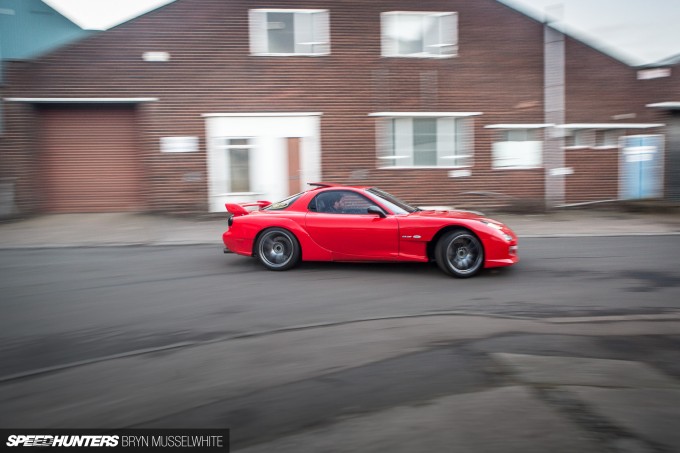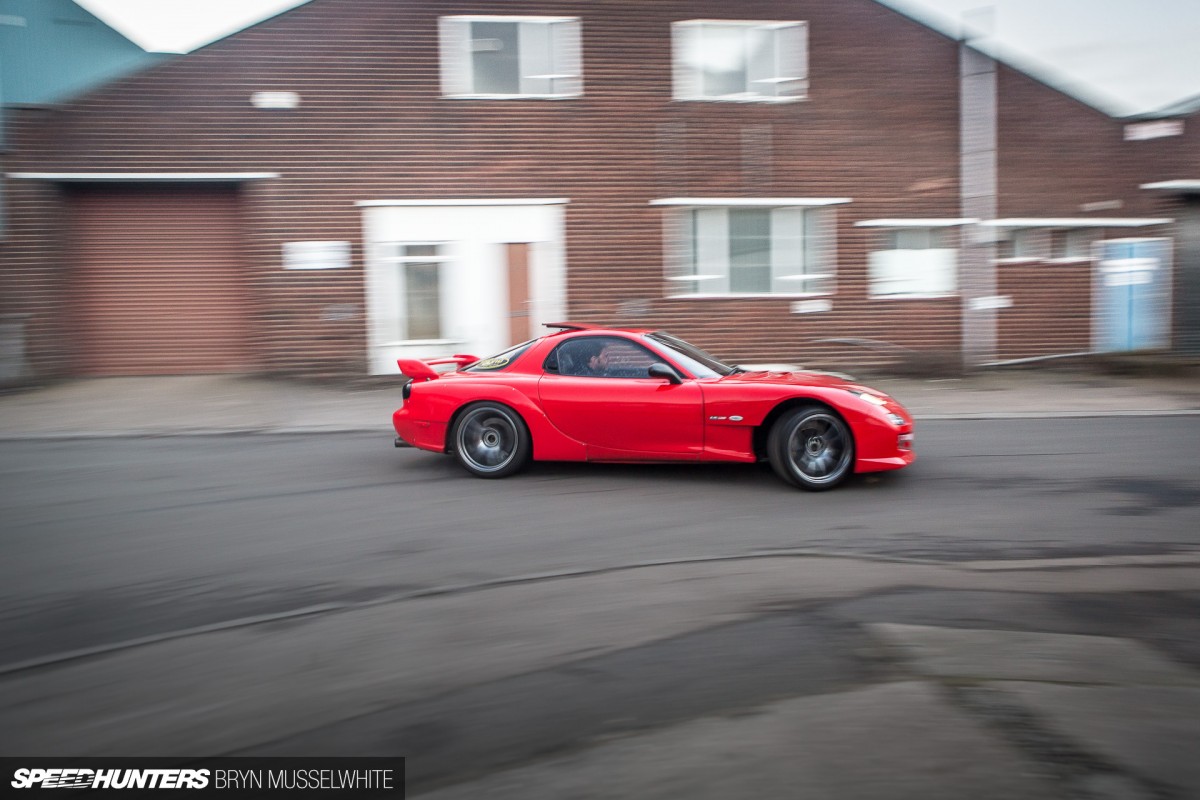 Confessing to not really knowing anything about the Mazda model then – apart from that fact they liked blowing engines – why the RX-7 then? "It was a 9-year-old car at the time and really straight and solid, but I didn't know much about them," Craig said. "I just thought that looks good. It ticked all the boxes and had a nice big engine bay and transmission tunnel."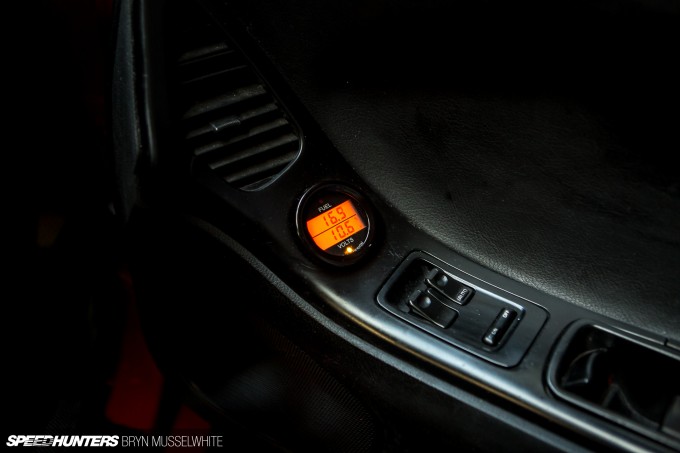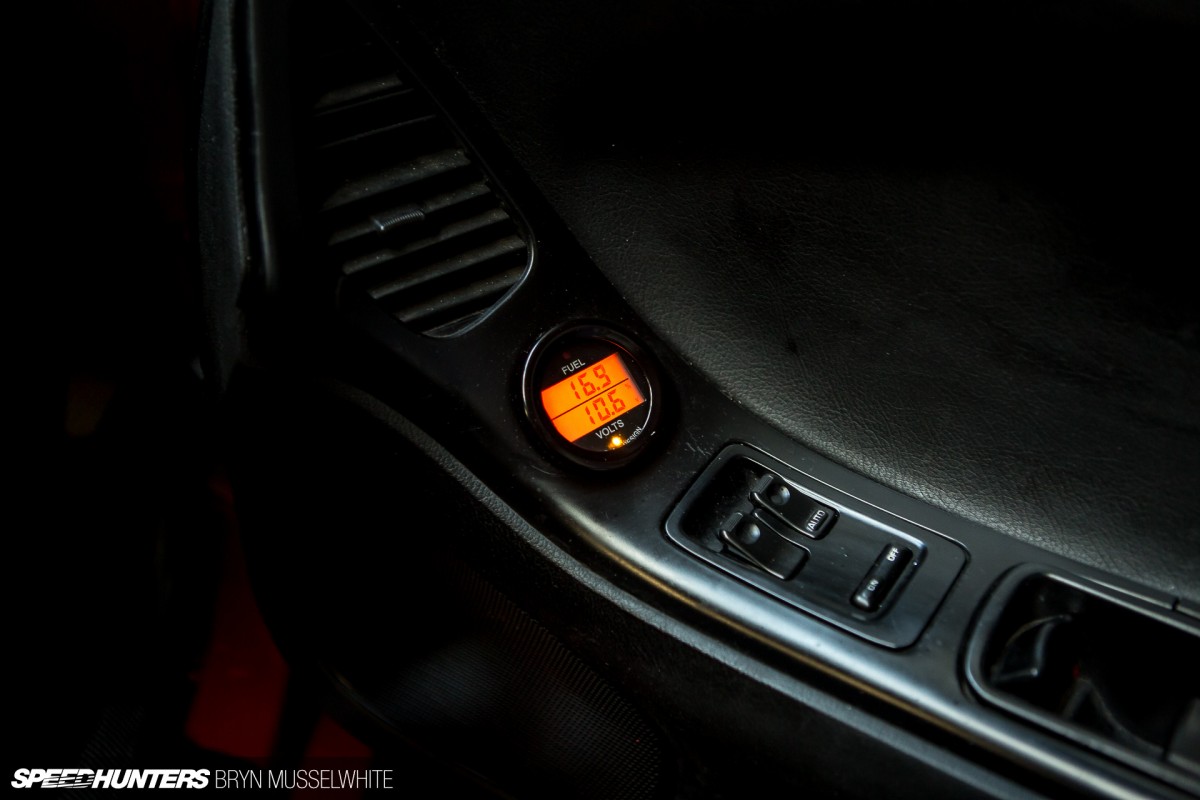 There weren't many late-model RX-7s on the road in the UK at the time, and officially Mazda only sold 124 series 6 models ('92-'95), so it was a rare thing. Craig's is an early import that arrived in the UK prior to the massive influx from Japan in the early '00s. With the rolling shell back in Birmingham, Craig dropped the Rover motor in – a 4.6-litre with a lower plenum – and drove it around like that for a bit.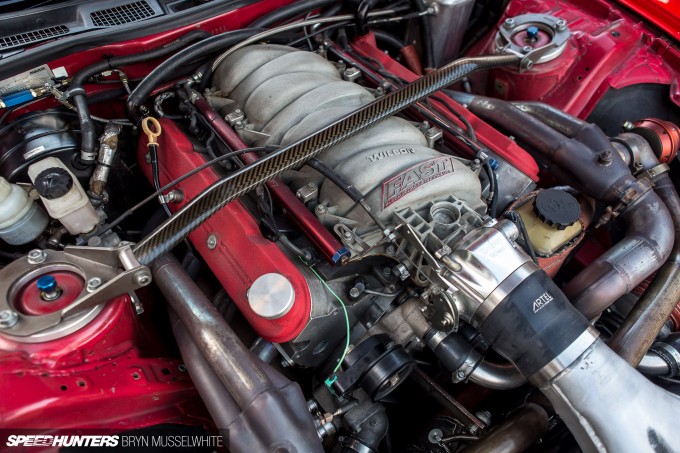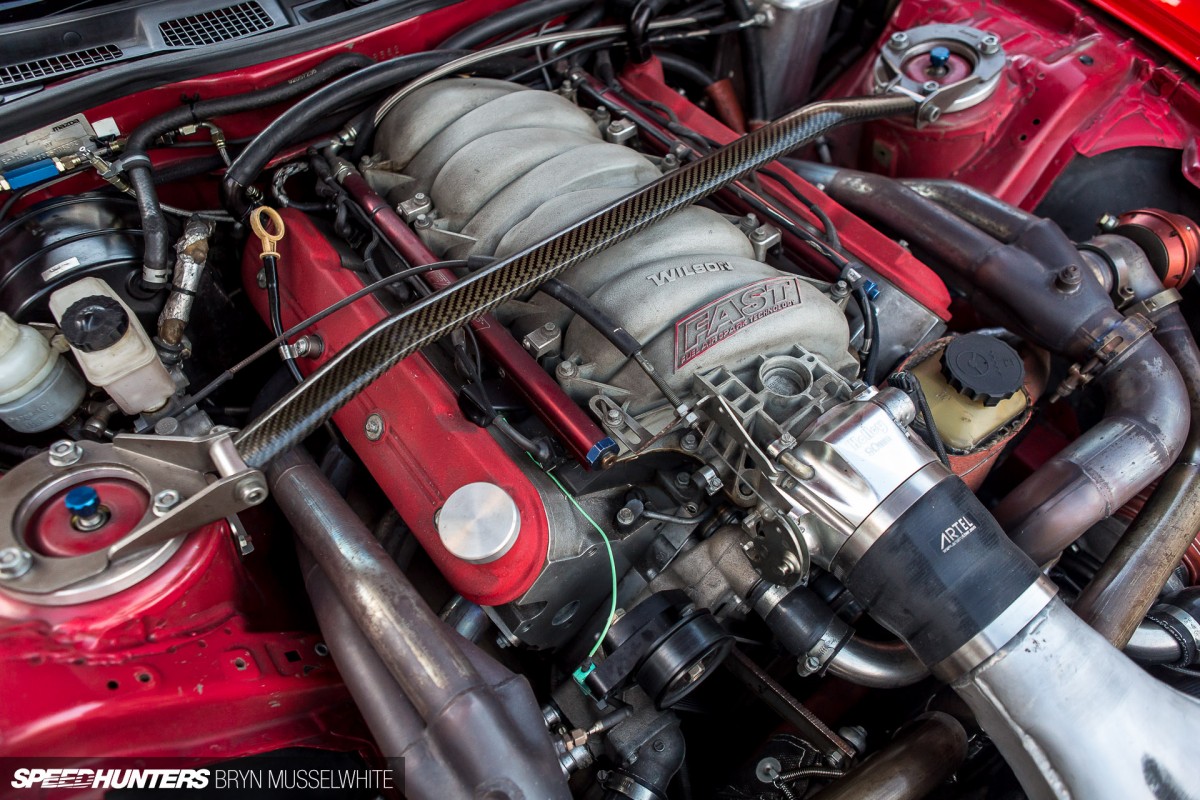 Then somebody was selling 5.0-litre crank and rods, and stage three heads, so in they went. "I put a bigger cam in but it shunted it's brains out," says Craig. "Jenvey sorted out some throttle bodies, it had an Emerald ECU and made 345hp which was quite a lot back then. It was good fun but it wasn't, enough."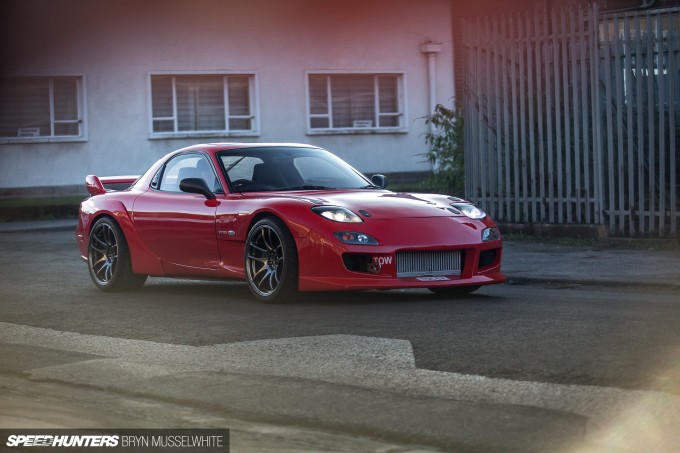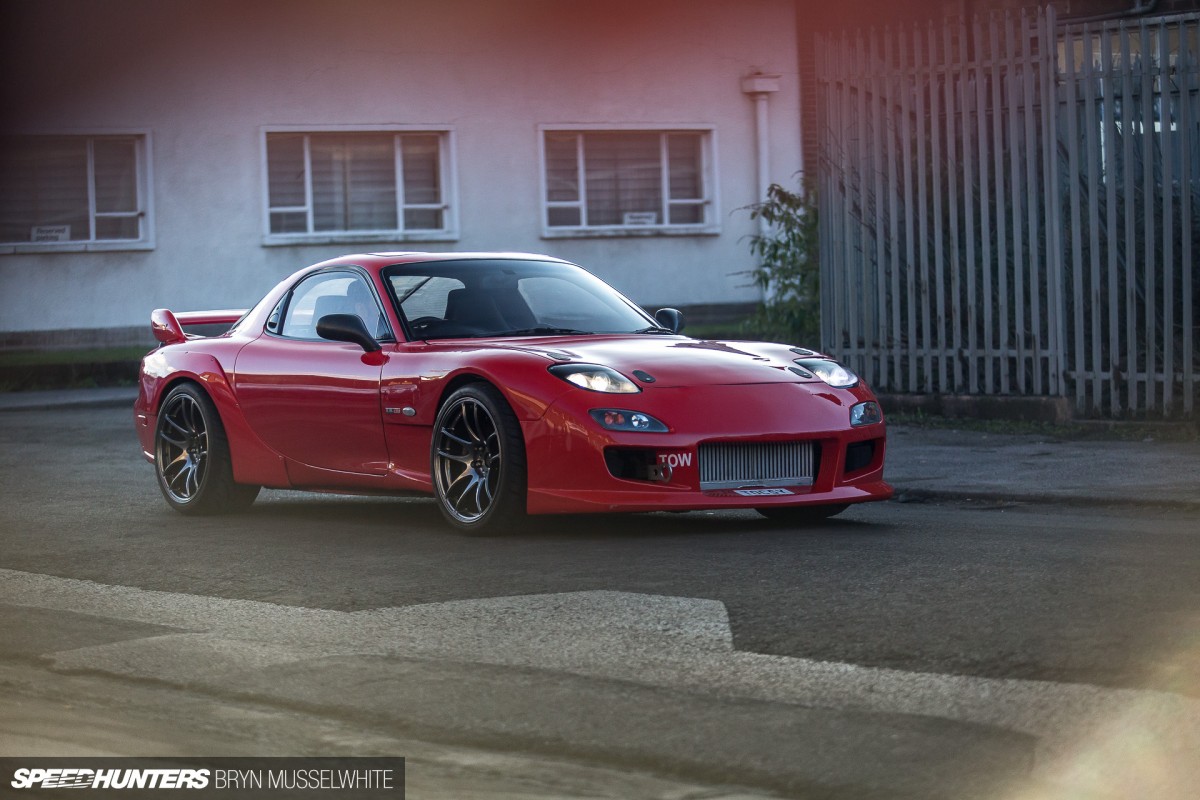 That need for speed shines through, right? Don't forget that this is all back in the early '00s…
As luck would have it though, the requirement for a new gearbox led Craig to his now favourite engine. "A friend of mine worked at Vauxhall looking after all the motorsport stuff," he said. "I tuned his bike and told him I was after one of the gearboxes they used in the Monaro, as I'd heard they were good."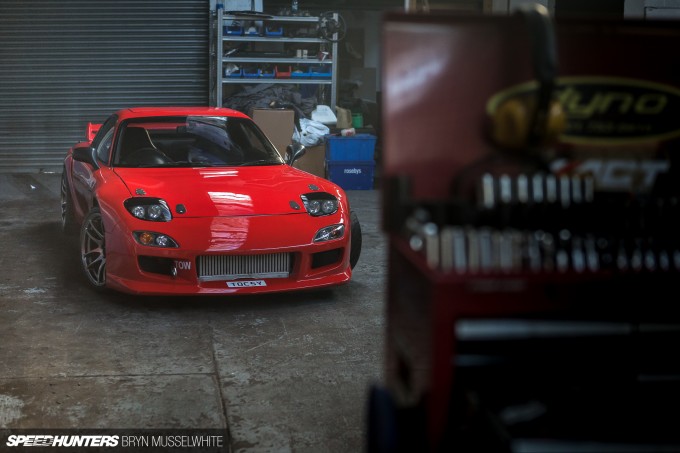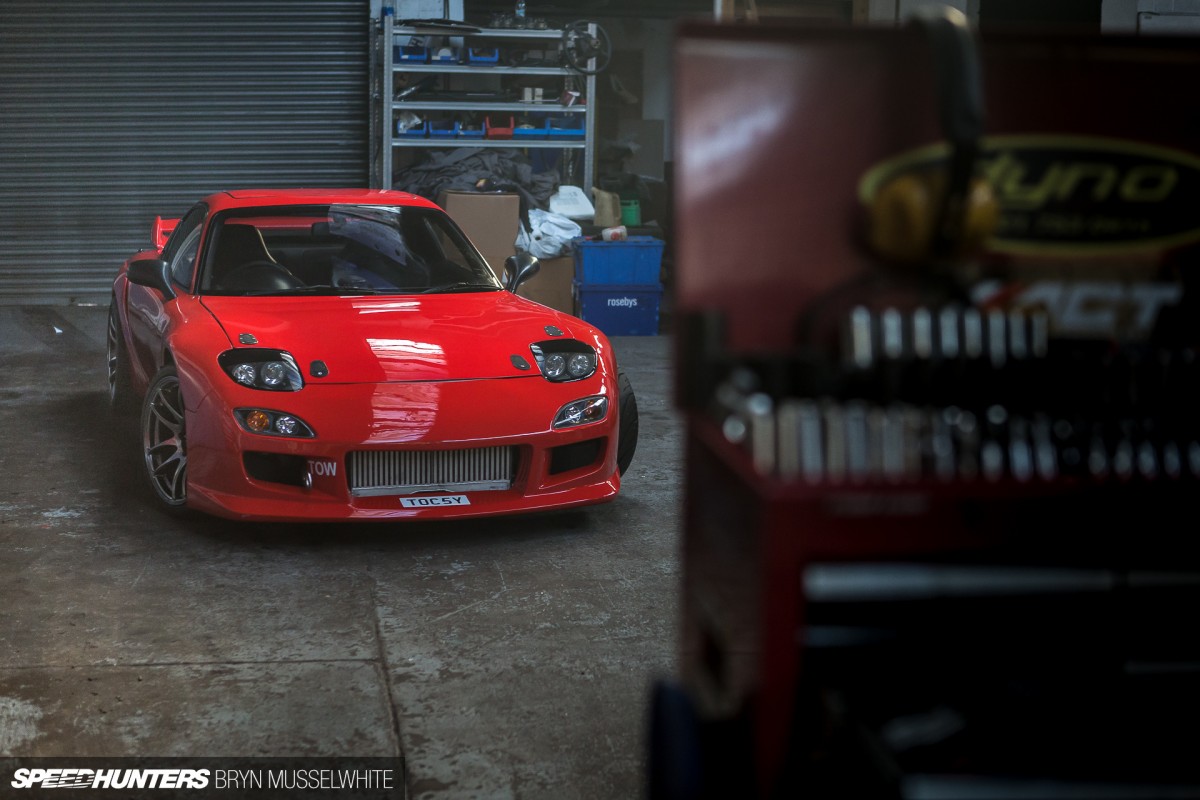 "I said I'd make a plate up to run it behind the Rover. He told me they'd had a car in with about 450 miles on it that they'd prepped for the press fleet. It had been given to a journalist who'd gone up the road and put it backwards through a hedge after about 10 miles."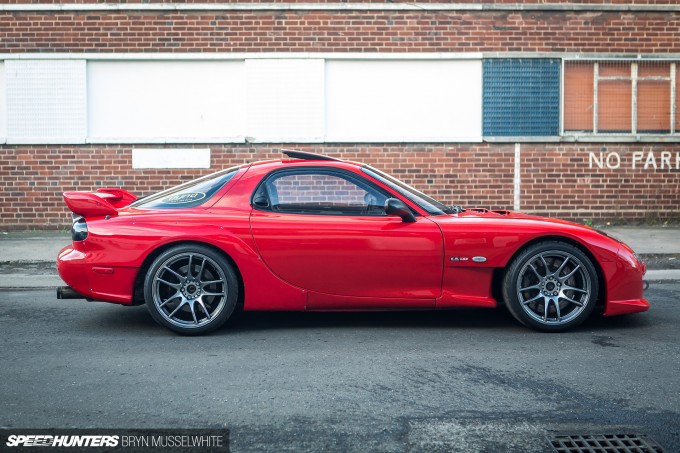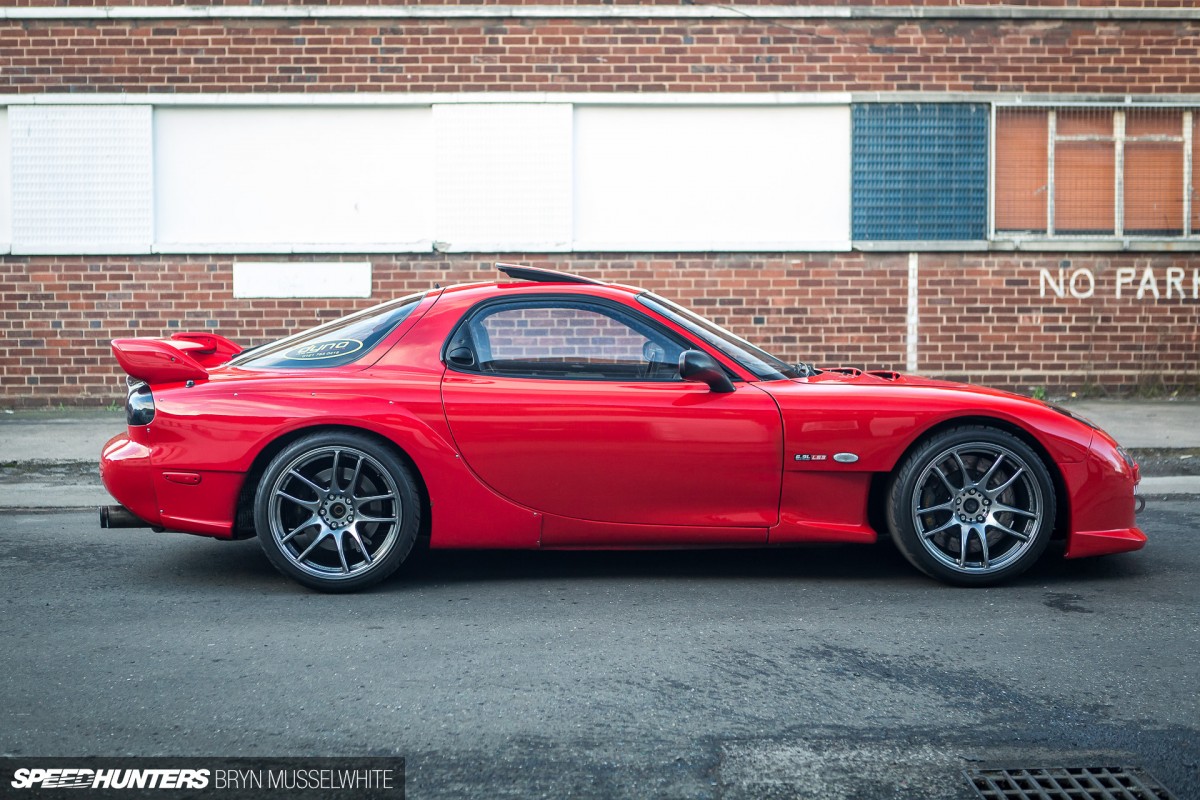 Journalists eh? Pah… This was when the Monaro first got launched in the UK in mid-2004, so did Craig want the engine to go with the box? Err… yeah! With the insurance all cleared up, the pair were collected. It's kind of ironic really that a Chevrolet engine replaced the Rover, which was originally a Buick – also a GM product.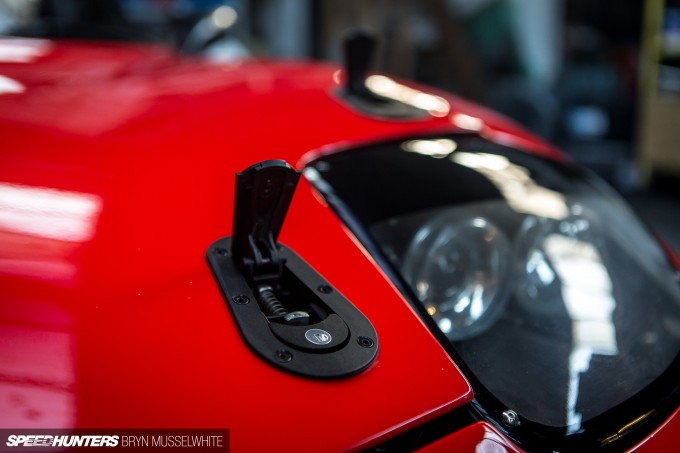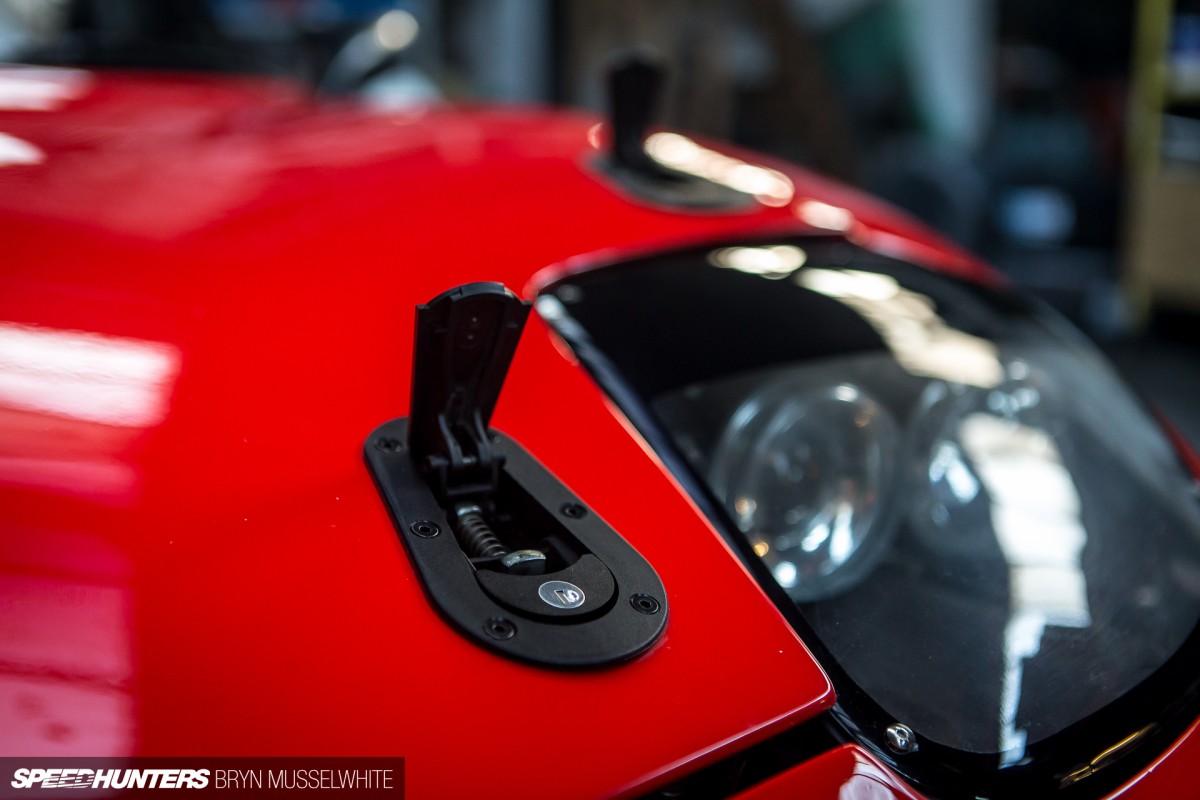 Slotting the LS into the RX-7, Craig recalls, "I put it in bog-stock and it made 414hp. It drove beautifully with power and torque everywhere."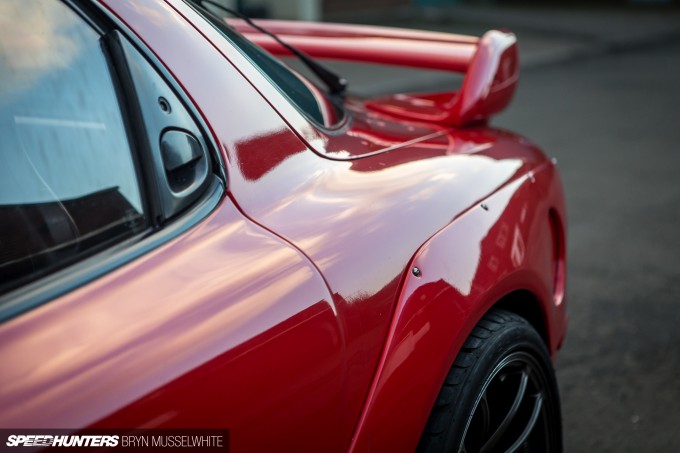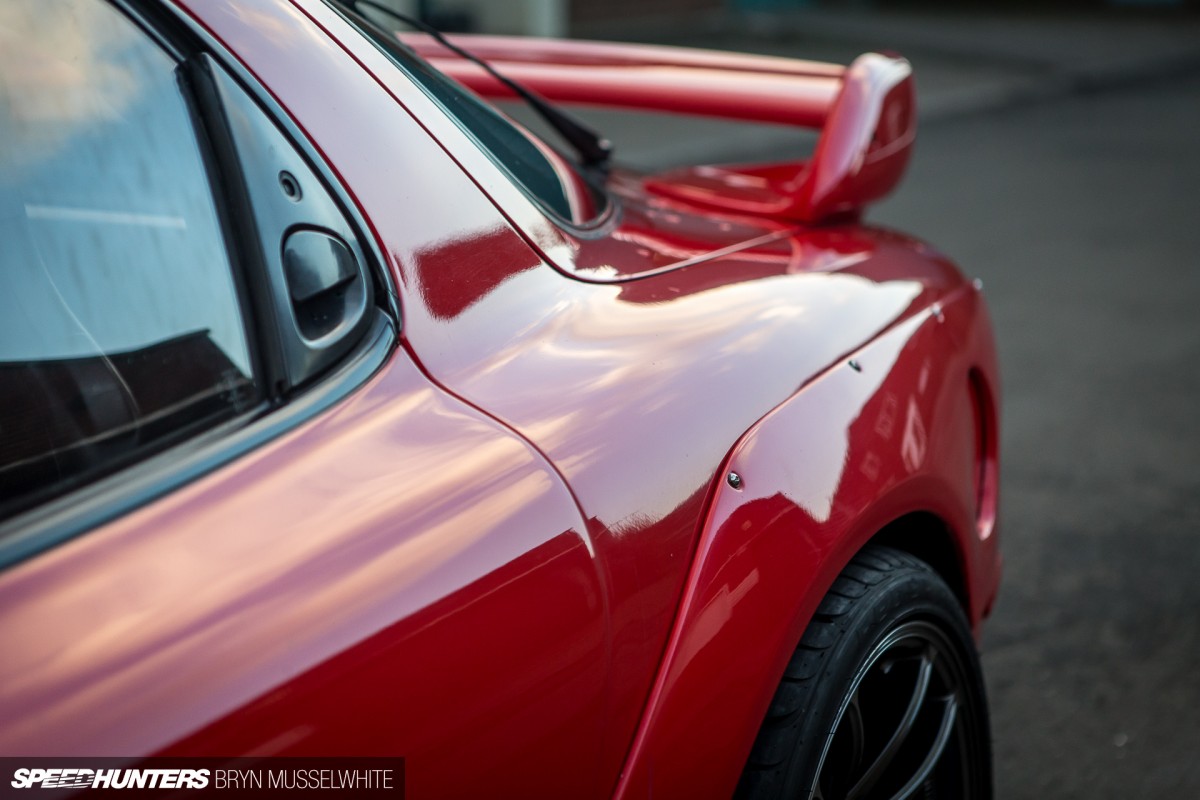 Selling the 5.0-litre Rover V8 and gearbox that he pulled out actually brought in more money than it cost him to upgrade, and this is how it's worked pretty much ever since. As Craig upgrades whatever is under the bonnet, customers come along and want to buy whatever they've just been taken out for a ride in. Plus, Craig is really good at putting cars together, so nothing stays as it is for very long.
Everyday Is Power Day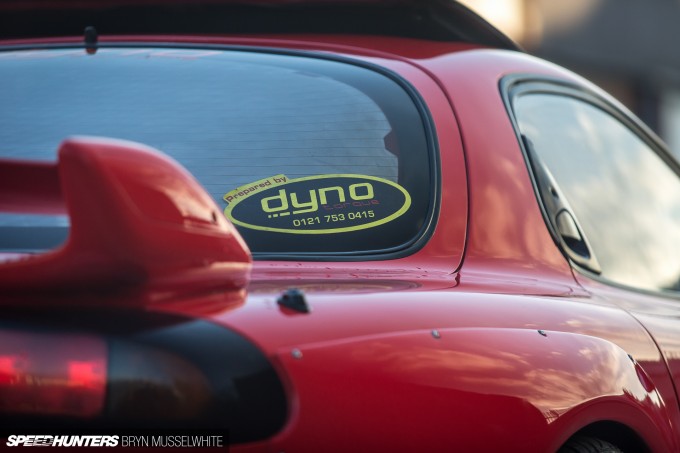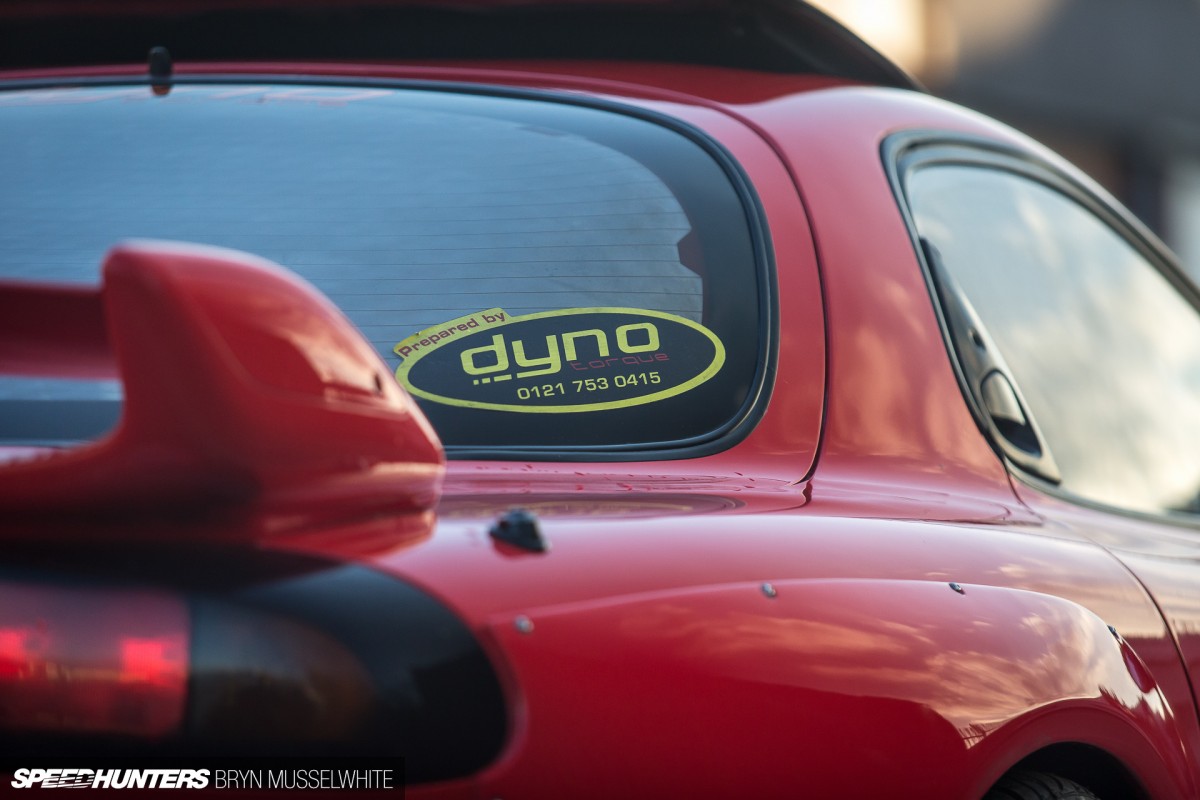 Craig's business these days is called Dyno Torque, and he had a big part to play in the Driftworks 86 build, and subsequently looking after it at events. It's all starting to make more sense now, huh?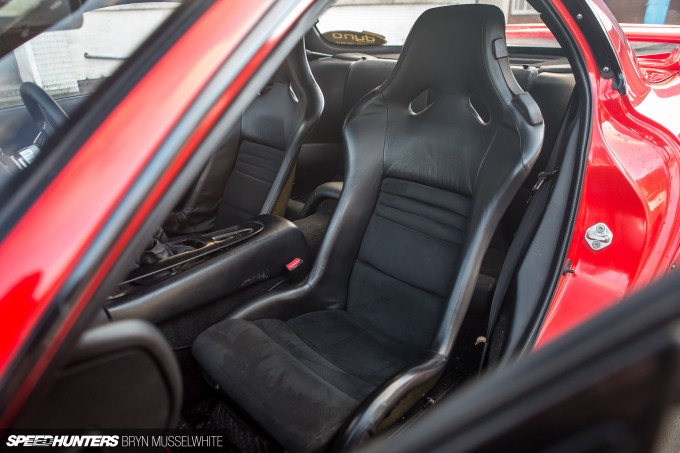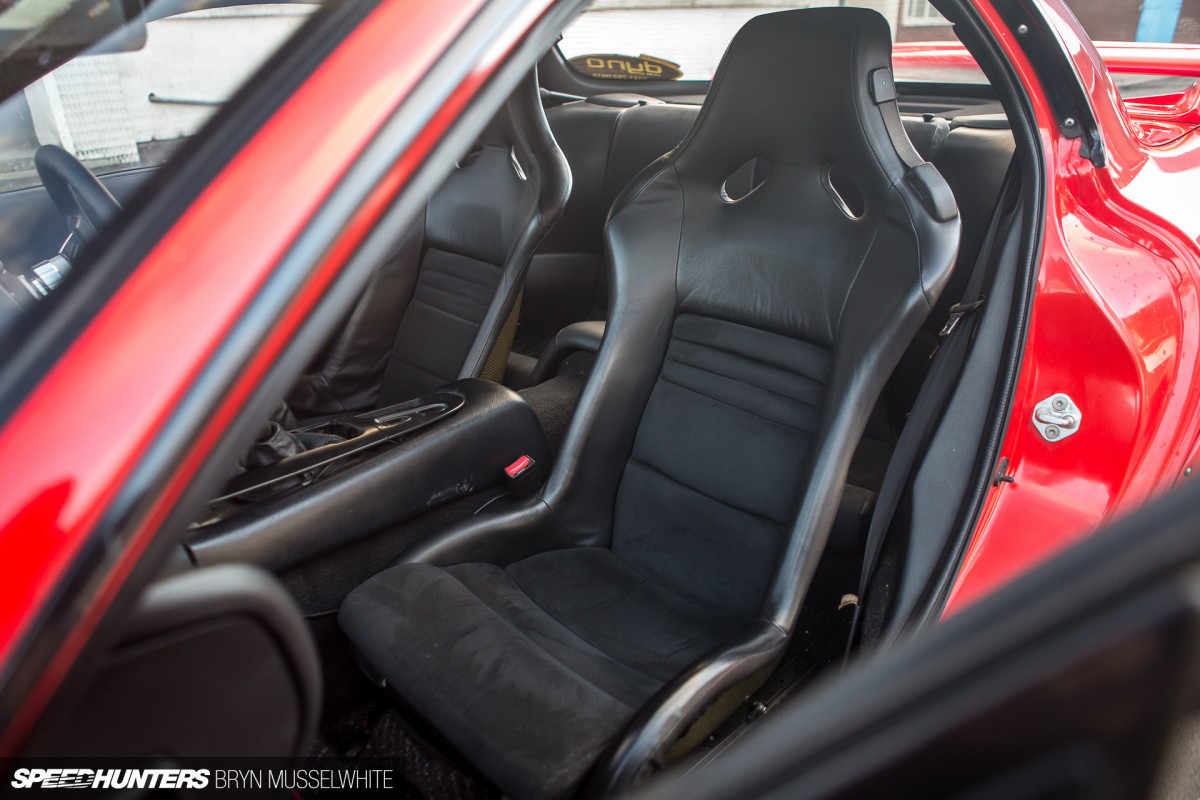 With a stroker kit fitted to the LS1, it made 538hp at the crank, but one passenger ride later and the engine was sold to a customer and a stroked LS3 was purchased. Just in case you don't know your LS engines, I think it's probably worth explaining the basic differences: LS1 is 5.7-litre, LS6 is 5.7-litre and the LS2 is 6.0-litre with the better heads – so the LS6 came out as an interim motor. The LS3 is 6.2-litre and the LS7 is 7.0-litre.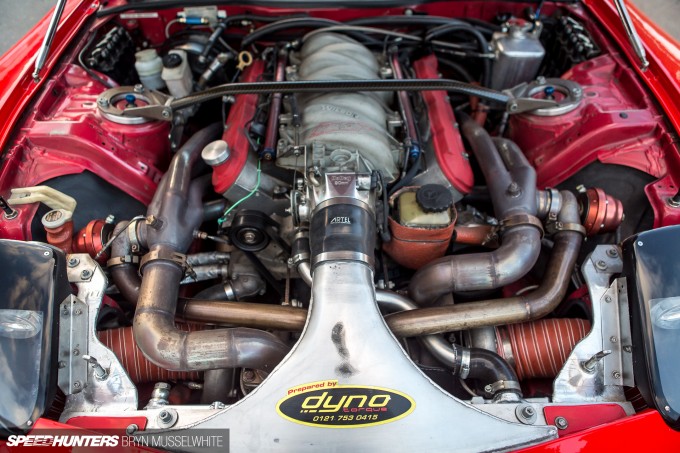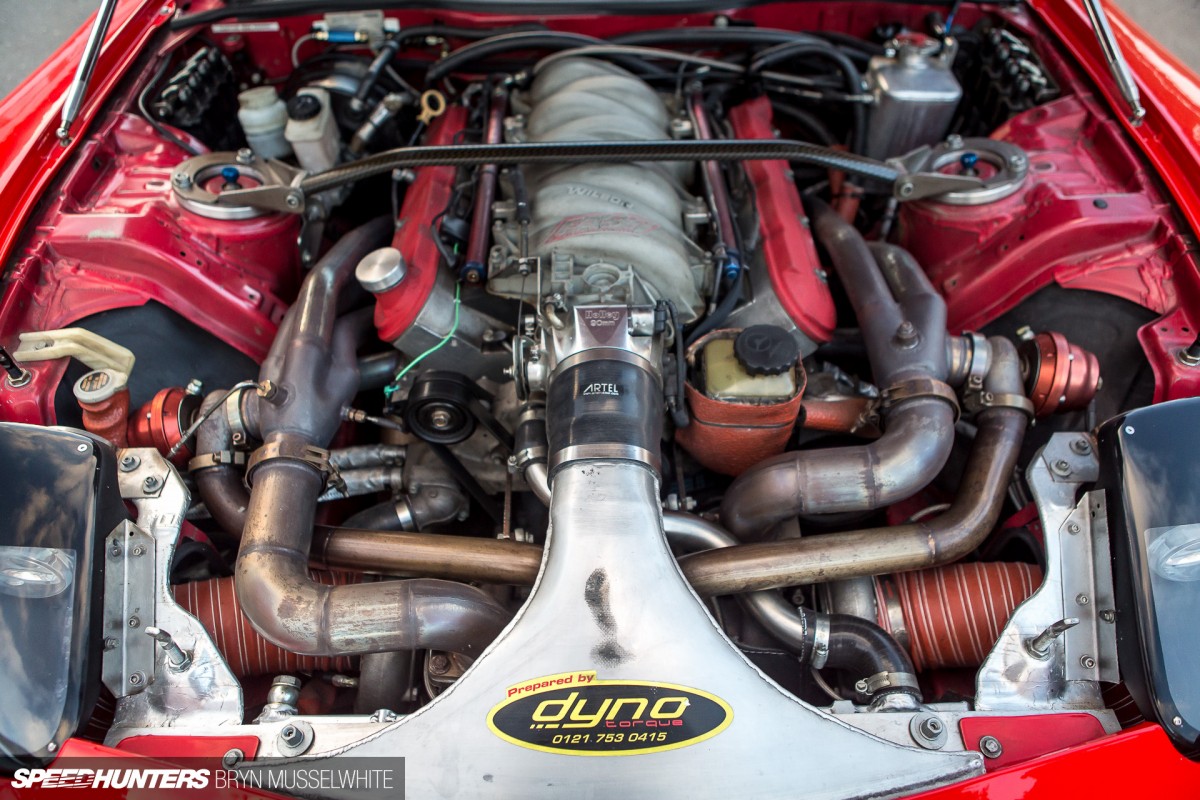 Craig likes the LS3 as a base as they are thicker walled than the LS7, with more meat left between the bores. That LS3 ended up getting long stroked to 7.1 litres with a big cam, and Craig smiles as he says, "Around town it was horrific on fuel and your eyes would water if you stood near the exhaust. It shunted a lot too," – shunting being the hunting of revs lower down the range, which makes the car annoying to drive at slow speeds. Hang on, didn't we hear that same complaint a few hundred horsepower ago?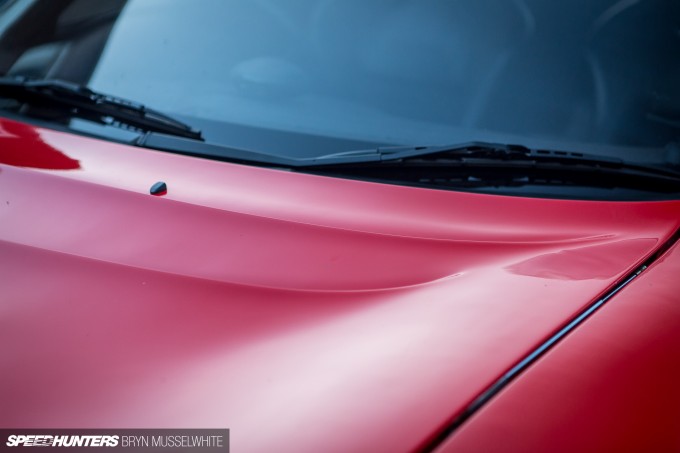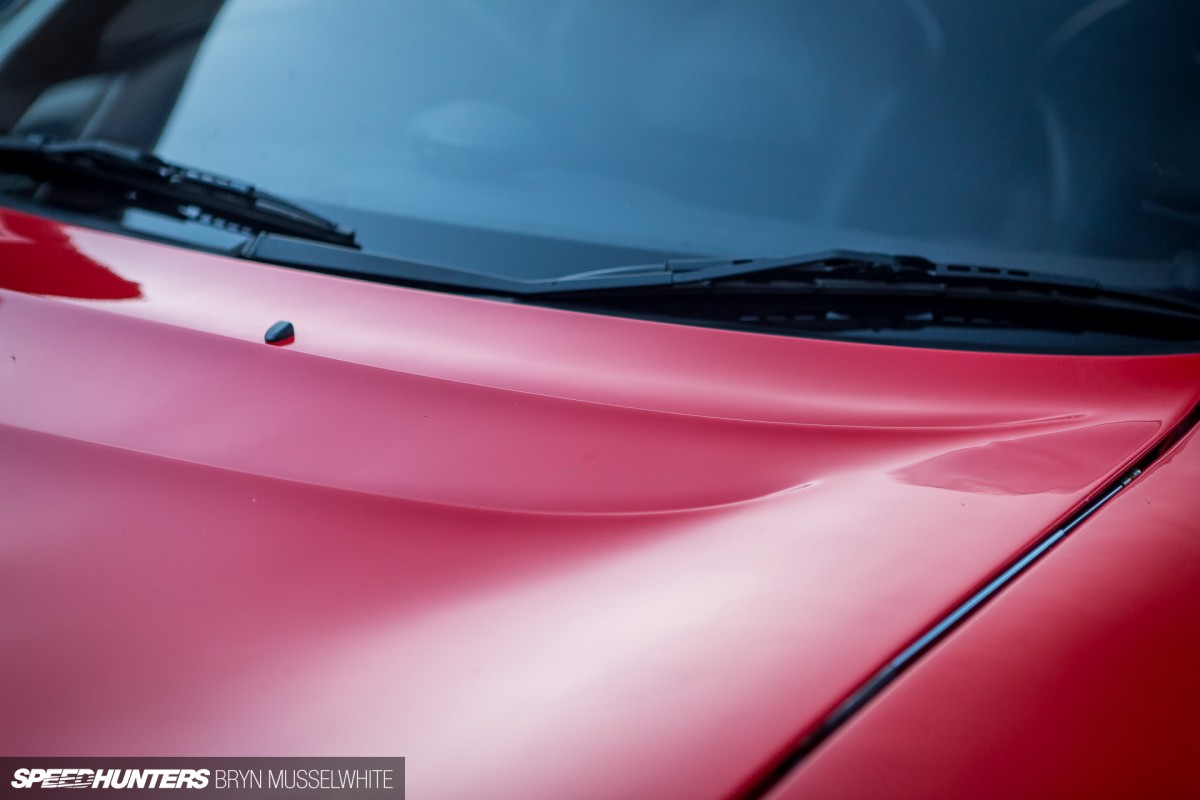 This is when the gods of forced induction arrived to smooth everything out. Yes, I said smooth – it's turbo time. These days there is no real reason for lag unless you actually want it. Craig dismissed a supercharger – not because he doesn't like them (far from it), but rather because it would have meant modifying the bonnet line of the Mazda.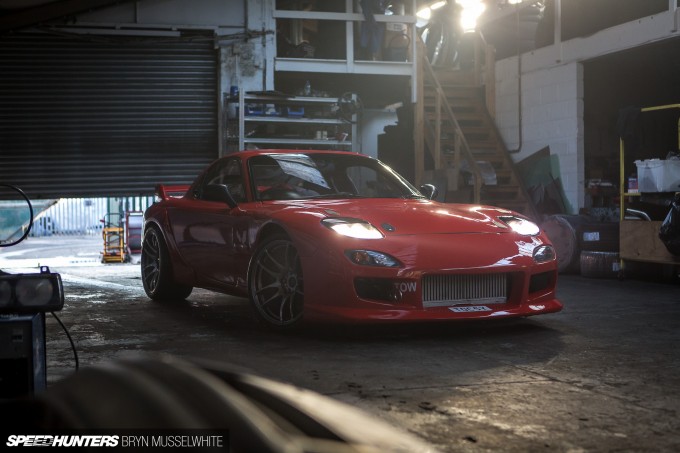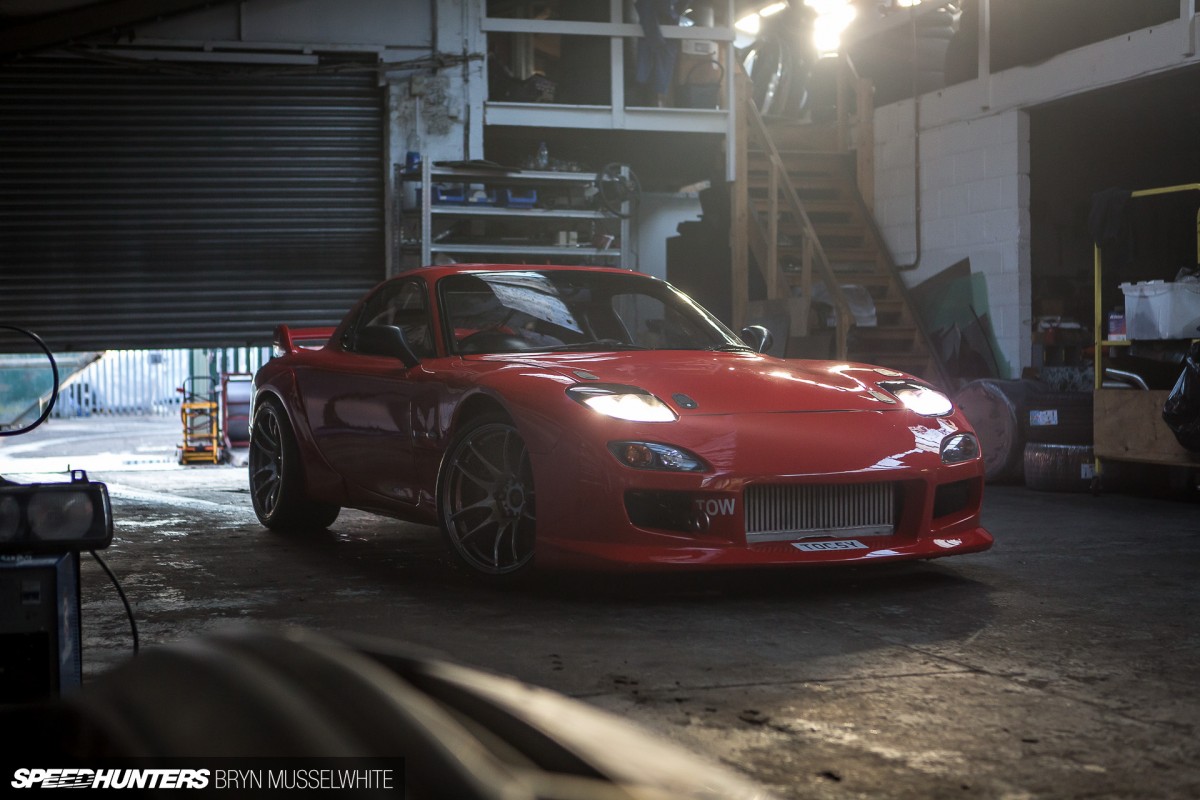 He didn't want to do that, because by this point he'd properly fallen for the shape of the FD3S and wanted to maintain the purity of it.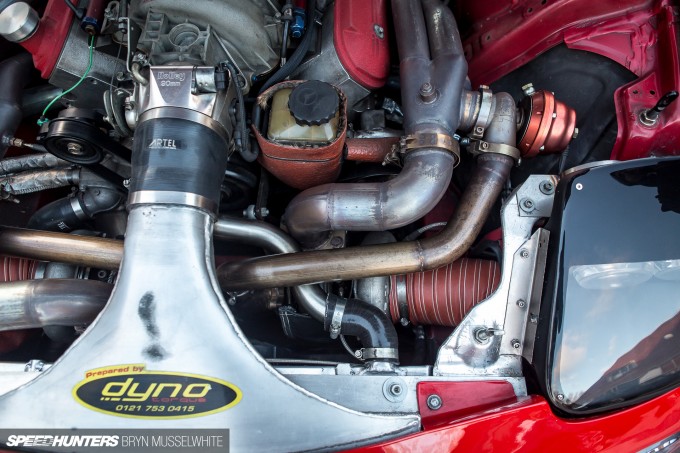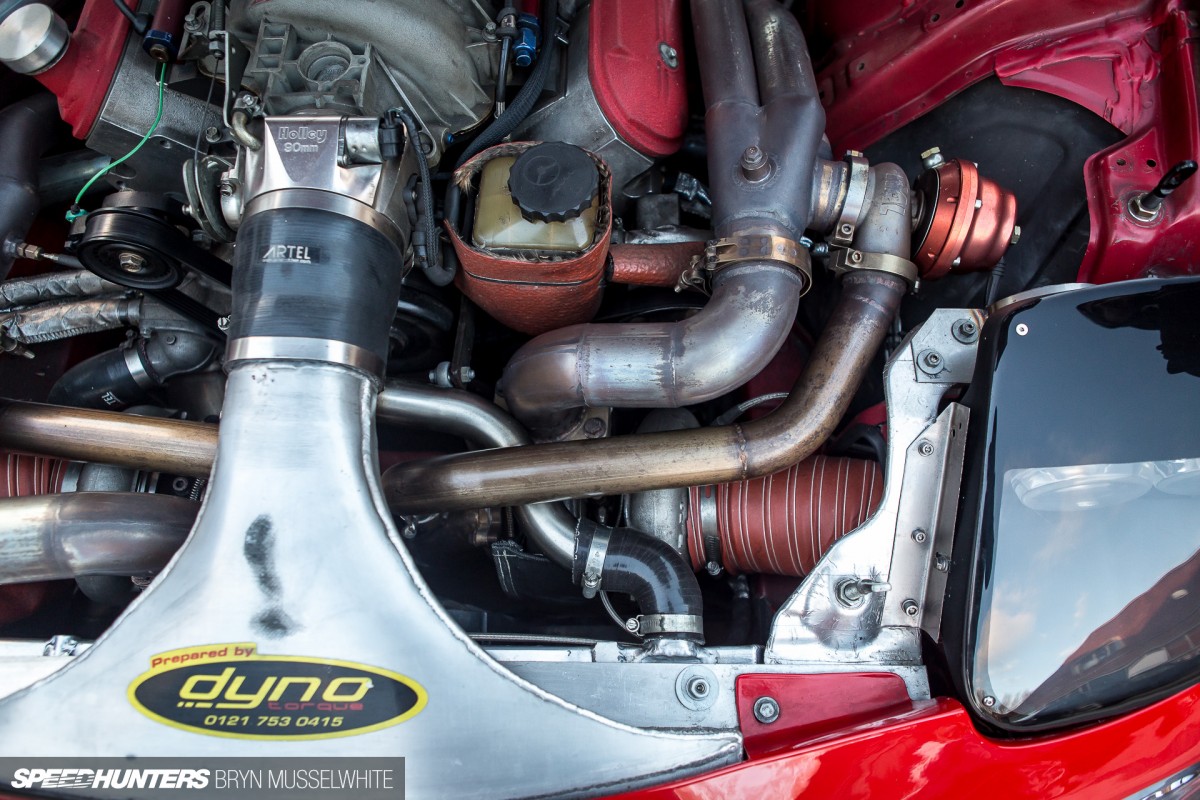 Naturally, it was going to be a tight fit, and everybody who looked in the LS3-equipped engine bay told Craig it couldn't be done. Craig being the man he is took that as a challenge and decided twin turbos were the way forward. That initial install is pretty much as you see it today, with the turbos sat out front. The intercooler and radiator are under the sweeping front end too.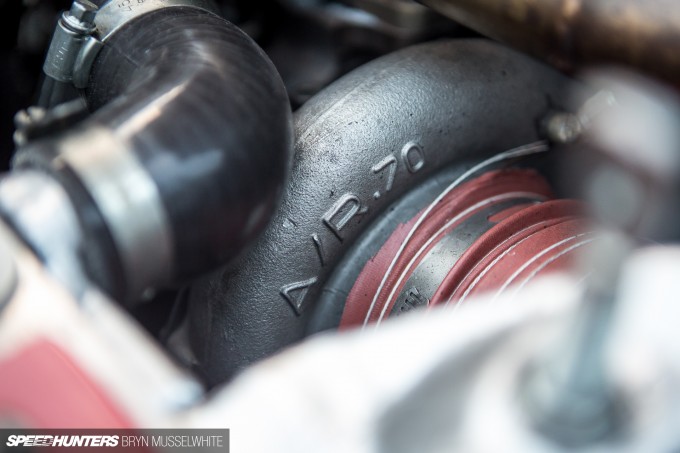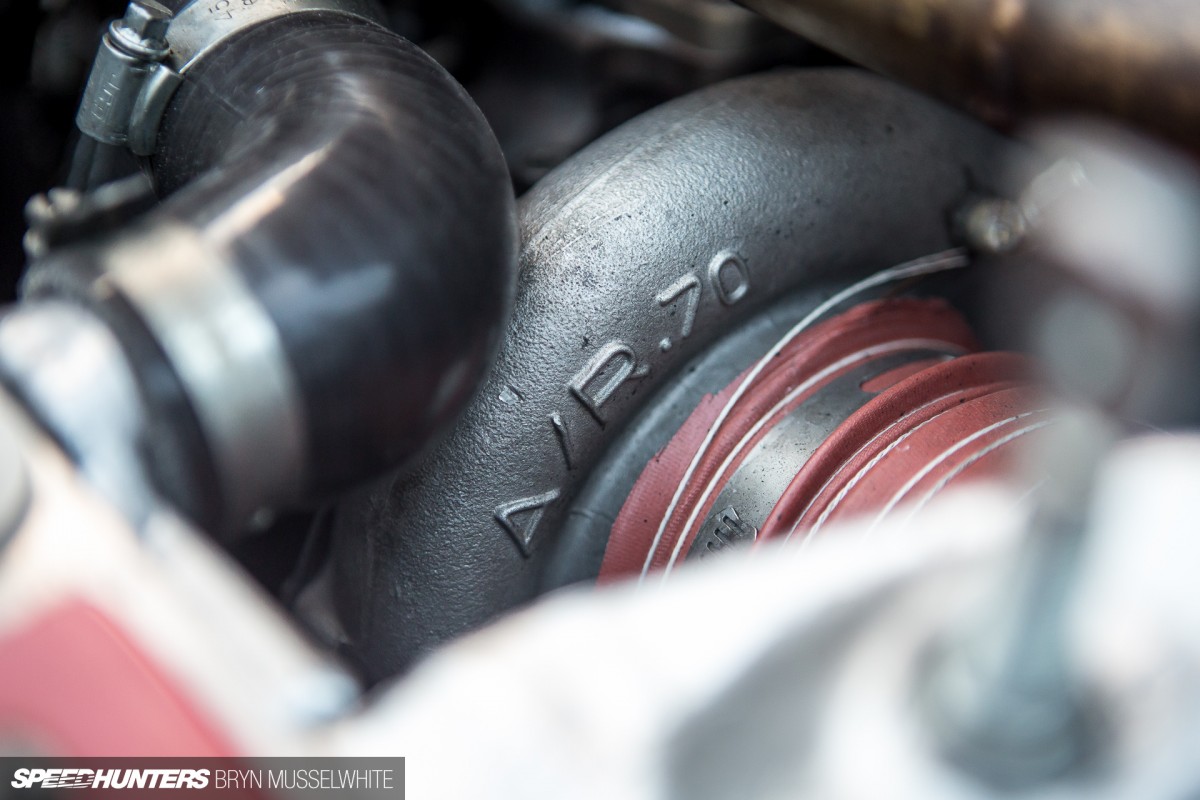 Looking at the engine bay now, it just makes sense the way it's all been laid out. But hopefully if you've read the story so far, you'll understand that this is the result of years of experience. With the engine up and running it made 750hp with just 4psi of boost – lovely smooth, linear boost. That was about 2011 and over the last four years Craig has had a lot of fun in the car, whilst forever refining the package.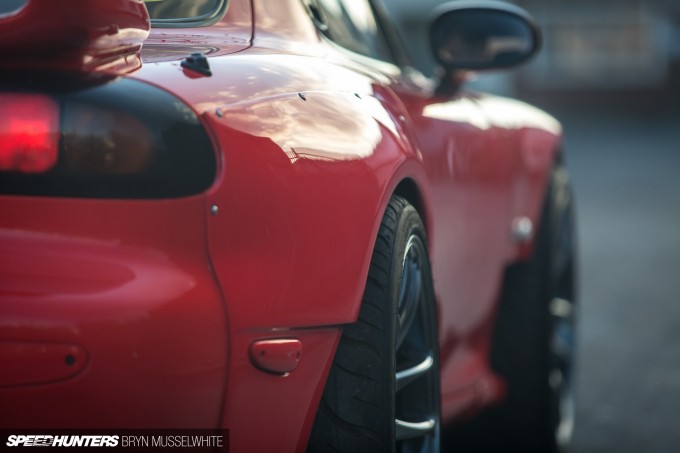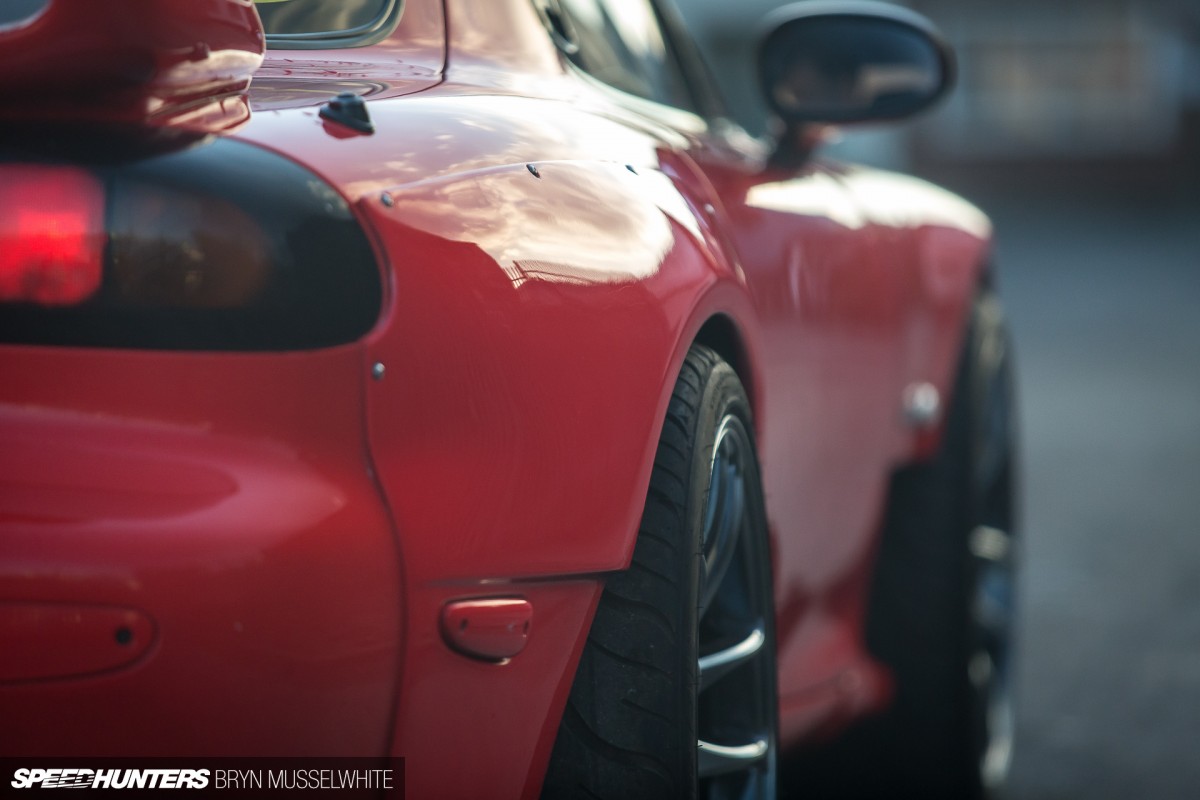 For a man so used to swapping engines and cars, it's a testament to the Mazda that Craig has held onto it for so long. Considering he admits the name doesn't mean much to him, the shape has kept him loyal. Modifications like the rear over-fenders took him 18 months to decide on, just in case they 'ruined' the looks. For the record, Craig is very happy with them now. For a man with no real affinity to the Japanese car scene, I wonder how it's come to look so right?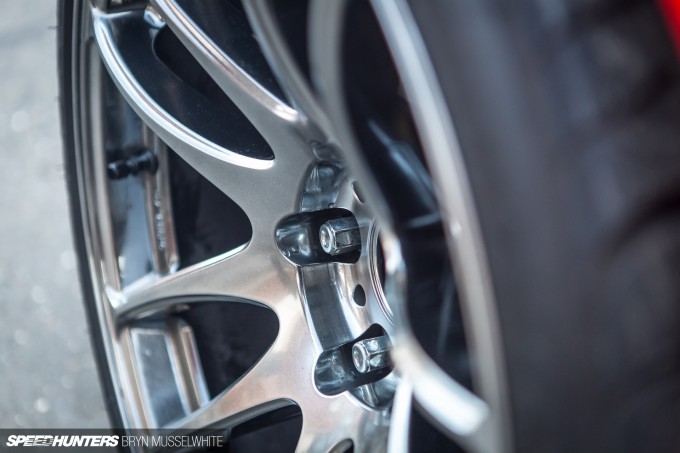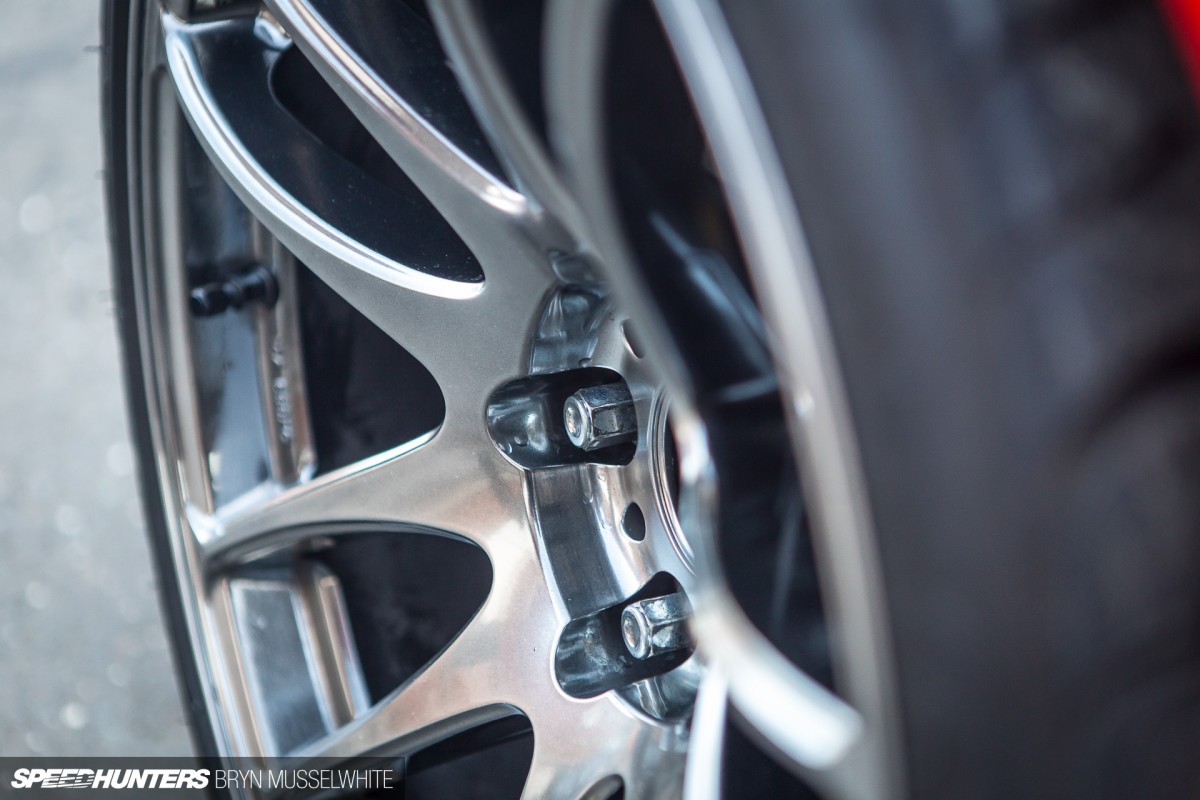 "With Driftworks being next door it's always got to be lower, wider and have the most ridiculous wheels," Craig said tongue and cheek. "I guess I'm easily influenced." The Work Emotion Kai wheels are 10.5-inch wide at all four corners, and they need to be, because with fine tuning the RX-7 now makes 1,017hp at the crank, at 1bar (14.7psi), and generates 980ft-lbs of torque.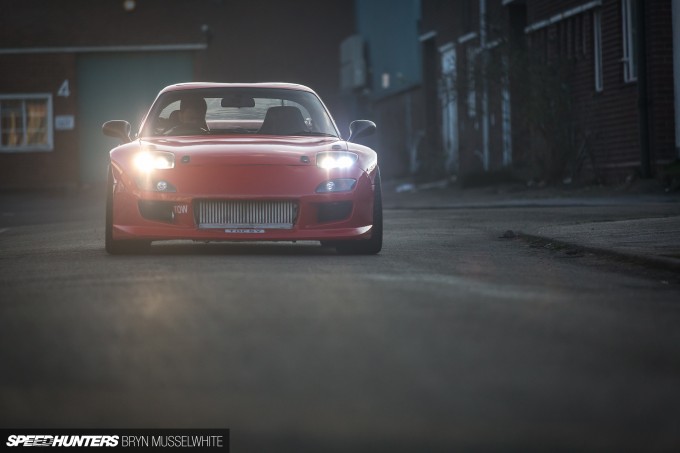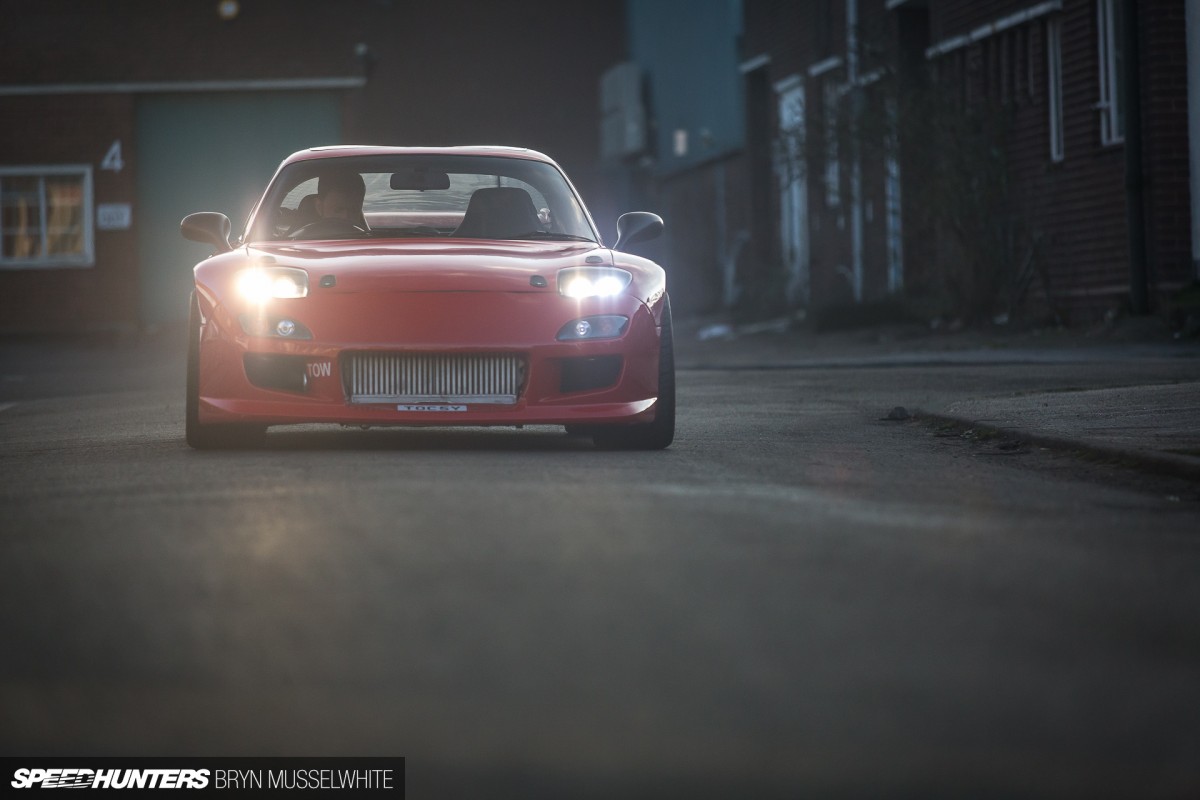 "I rev it to 7,000rpm normally, but it peaks at about 6,500rpm," says Craig. "The gearing is always a battle, but it's got a Dodge Viper diff in it now, a 3.07, so it's got a lot of legs." Another ironic stroke considering Playboy magazine tested the FD3S against the Dodge Viper when they were both new back in 1993 – the Mazda coming out on top as the better car. Go figure!
Power & Pain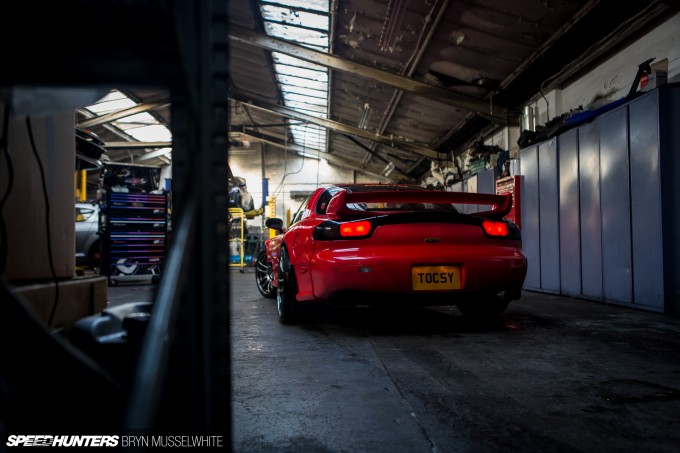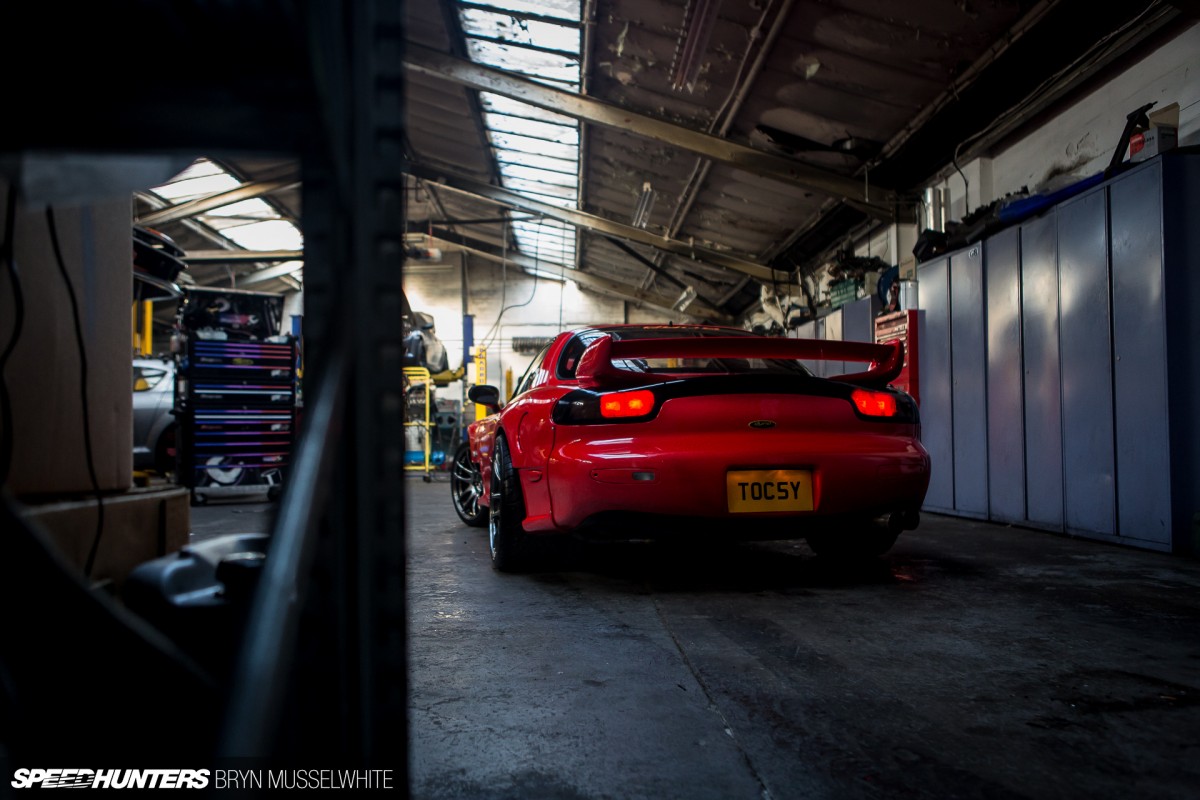 Of course, with power come problems. The RAM twin plate-clutch was bolted up to an alloy flywheel, but the power was elongating the holes in it, so it's been replaced with a steel one. And after Craig found paint flaking off the propshaft, he realised it was twisting under load, so there's a carbon equivalent under there now. "It's crazy, it's glued together," he says with a smile.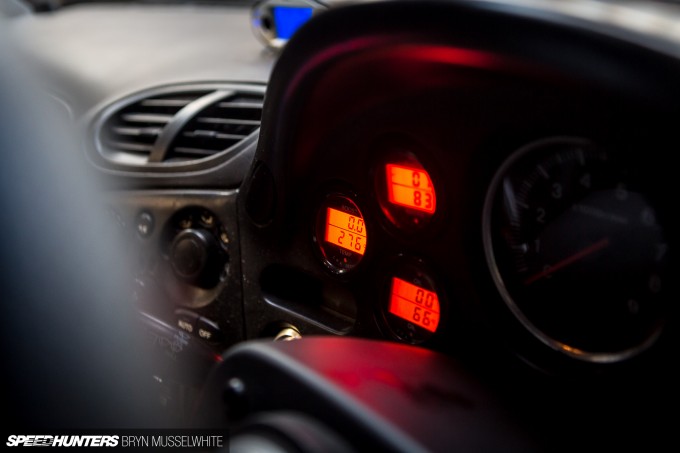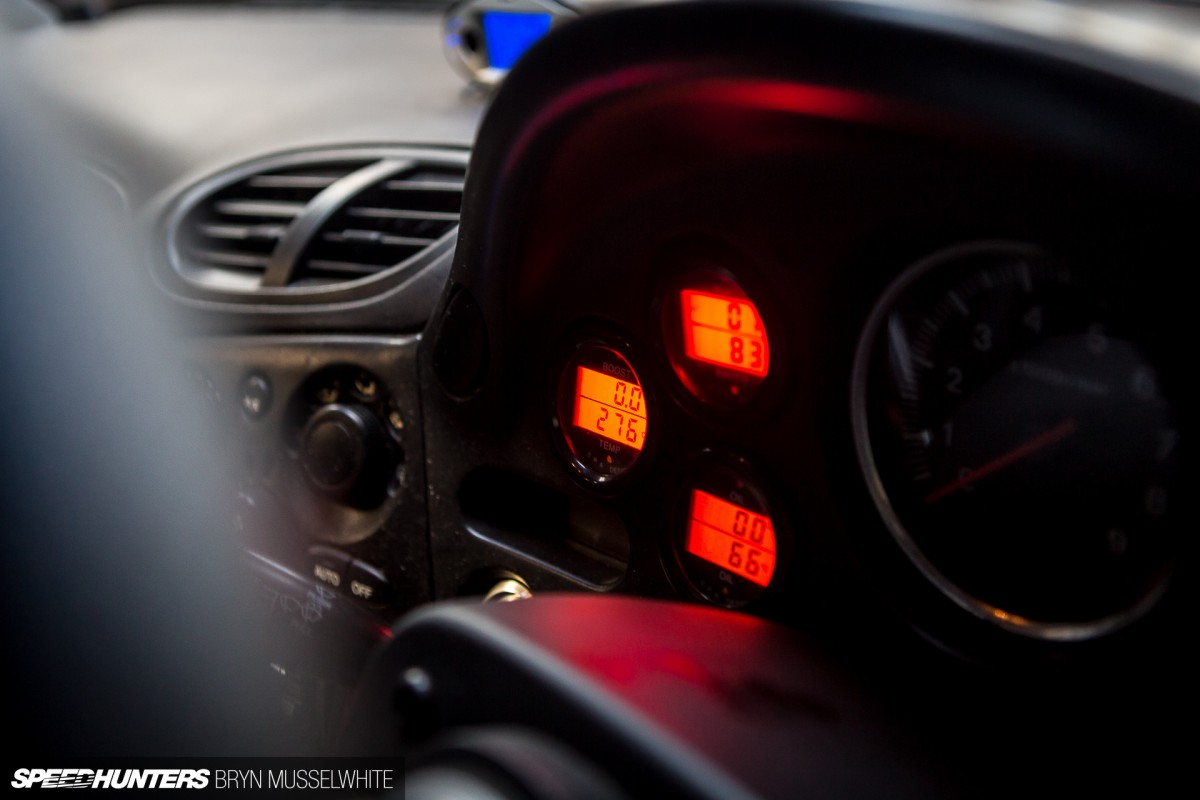 It's been a long hard battle to get to this stage, but I get the feeling that Craig is almost at his destination. Going back to the title and just how fast this is, he has this to say: "It can never be fast enough, but this is the only car I've ever had that's bike speed. It will outrun a Hayabusa on 4psi of boost – 80mph roll-on is crazy. I've been with a mate who's on his R1, and I mean he's on the gun and I'm staying with him spinning the wheels – and then it grips and goes. They're not slow bikes either – the Mazda is genuinely quite fast."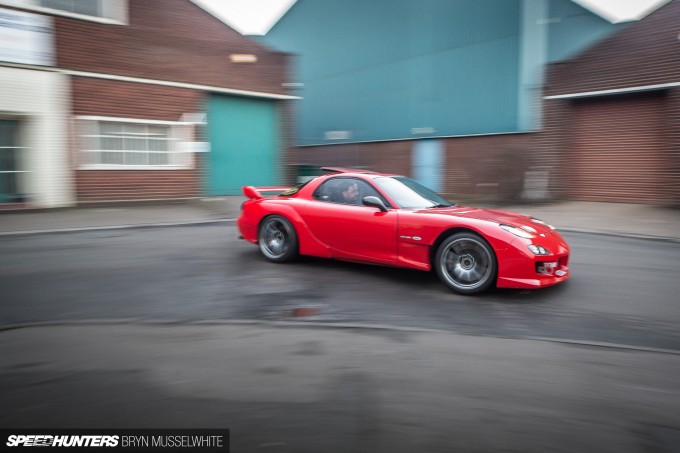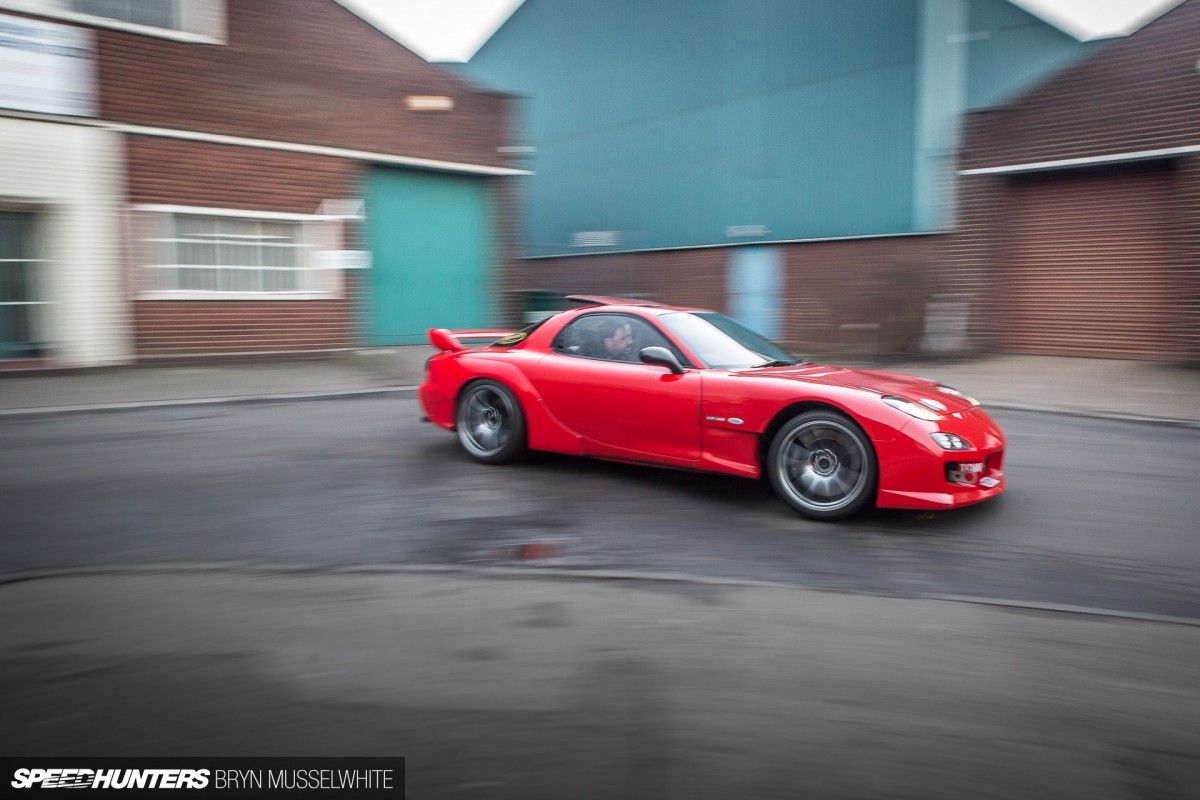 Notice how he said "quite"? Genuine quote right there, because for Craig I don't think it will ever be fast enough, so what else can he do? "I want it to work. I don't use it an awful lot but it's there when I want it," he added. "But I could put 1.5bar (22psi) in it and it would do 1,500hp easily, but it's still an alloy block. So if I put the LSX block in it, just as it is, and put 2bar (29psi) through it, it would do 1,800hp to 1900hp."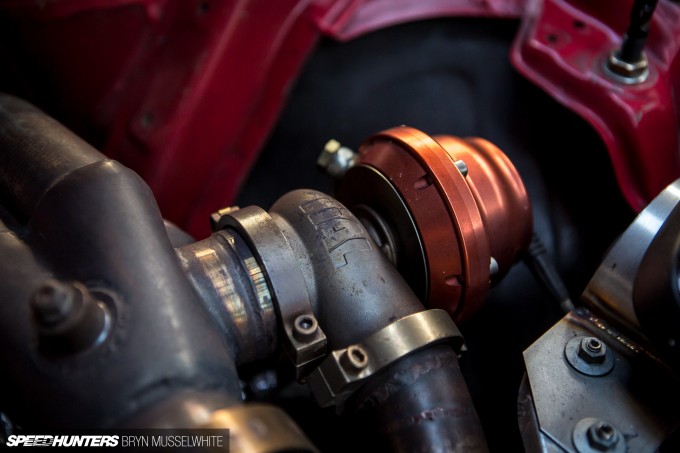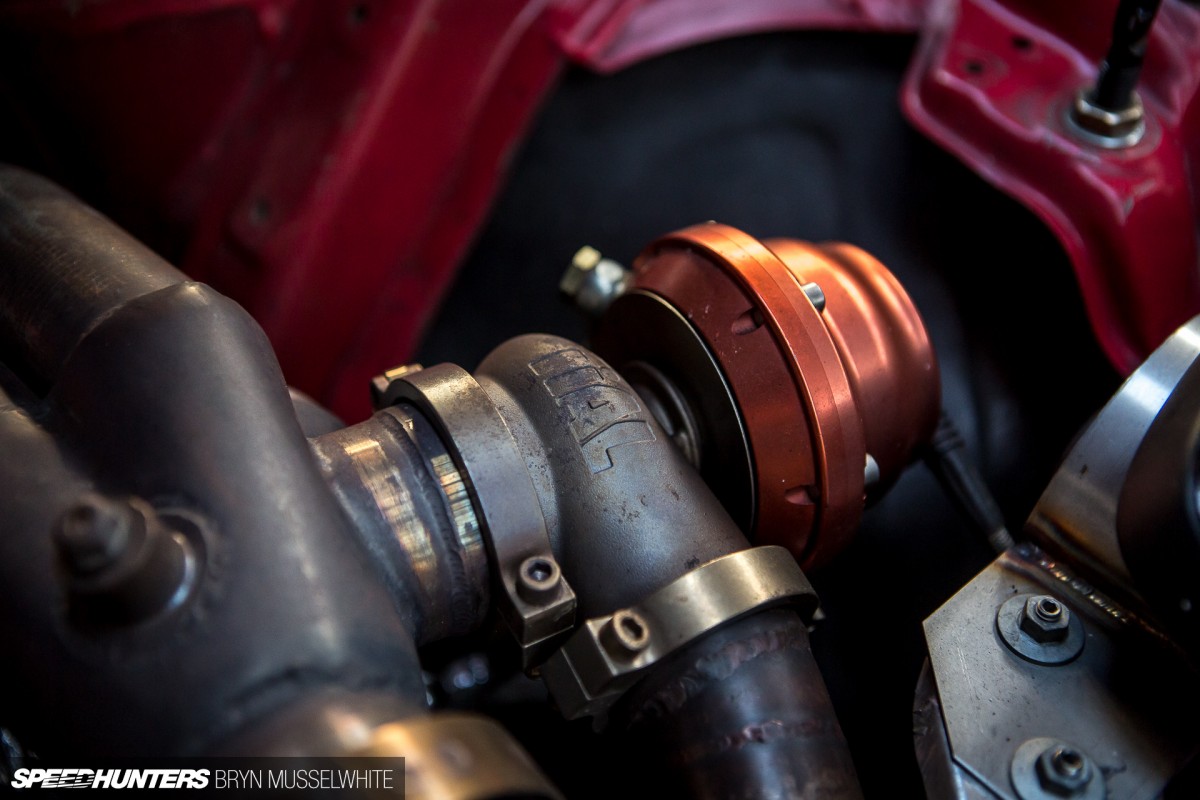 With a grin you kind of know he's serious, and if that wasn't enough, I spied an LSX block in the engine building bay of Dyno Torque. Really. But I want to know what his take is on those people who aren't a fan of the V8 swap? "'I used to take a lot of flack, but I've swapped LS motors into 16 RX-7s, and I'll bet at least 10 of those would have been scrapped [otherwise]. It's just a car with four wheels, I really don't get it. The engine doesn't make a car. If Mazda had made the RX-8 with a 2.3-litre turbocharged Duratec, they'd still be selling them now. What a good car that would have been!"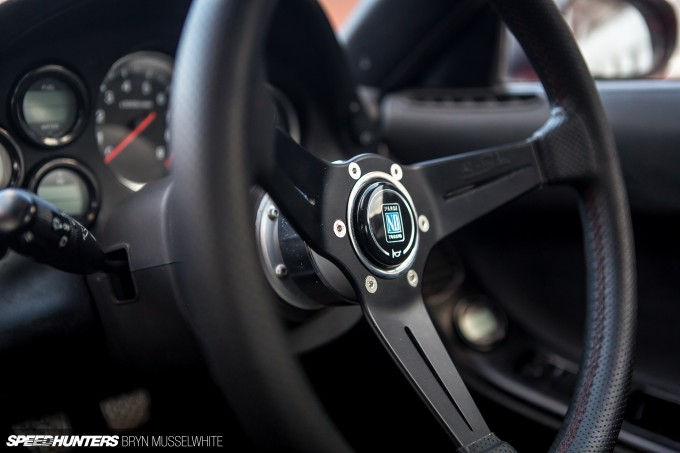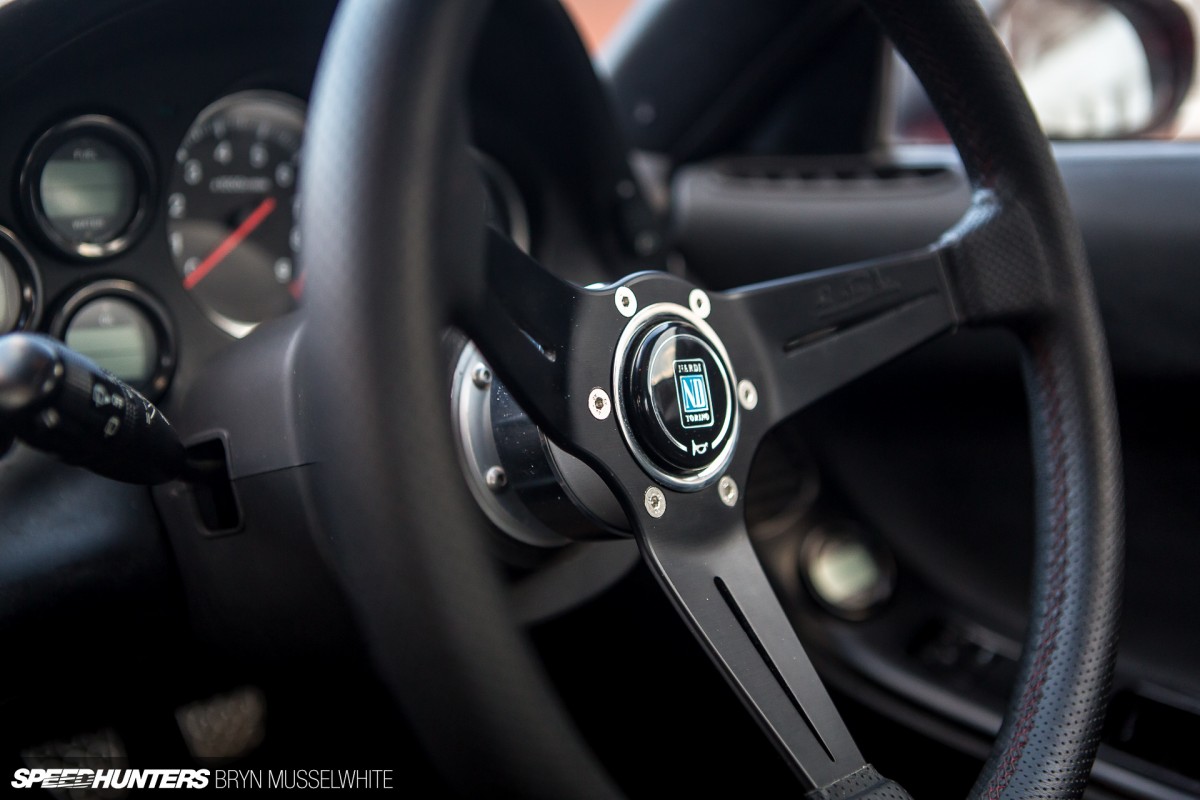 In fact, Craig is building an RX-8 for his next car, but we'll save that story for another day… For me though this RX-7 might just be perfection. It has the power to keep 99.9 per cent of us happy, the looks to satisfy the purists, a full interior complete with retrimmed Recaros and a proper Nardi steering wheel to make you smile when burbling along.
Take a look at this video to see how subtle the Mazda is on the move – until Craig decides otherwise that is. But bear in mind it was filmed in the private industrial estate where Dyno Torque is based, and I don't think Craig used more than about 3,500rpm!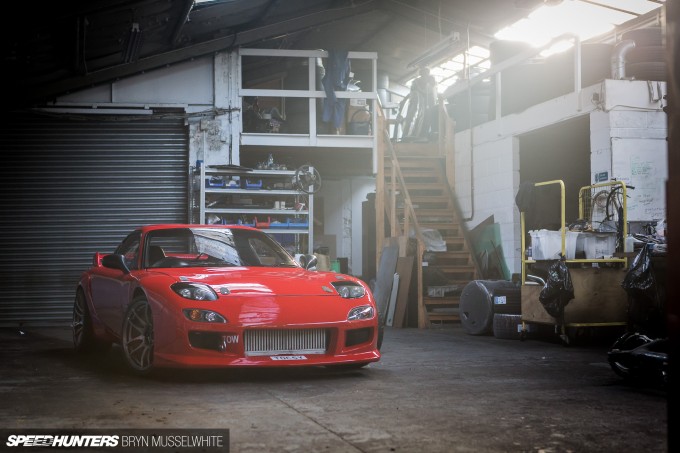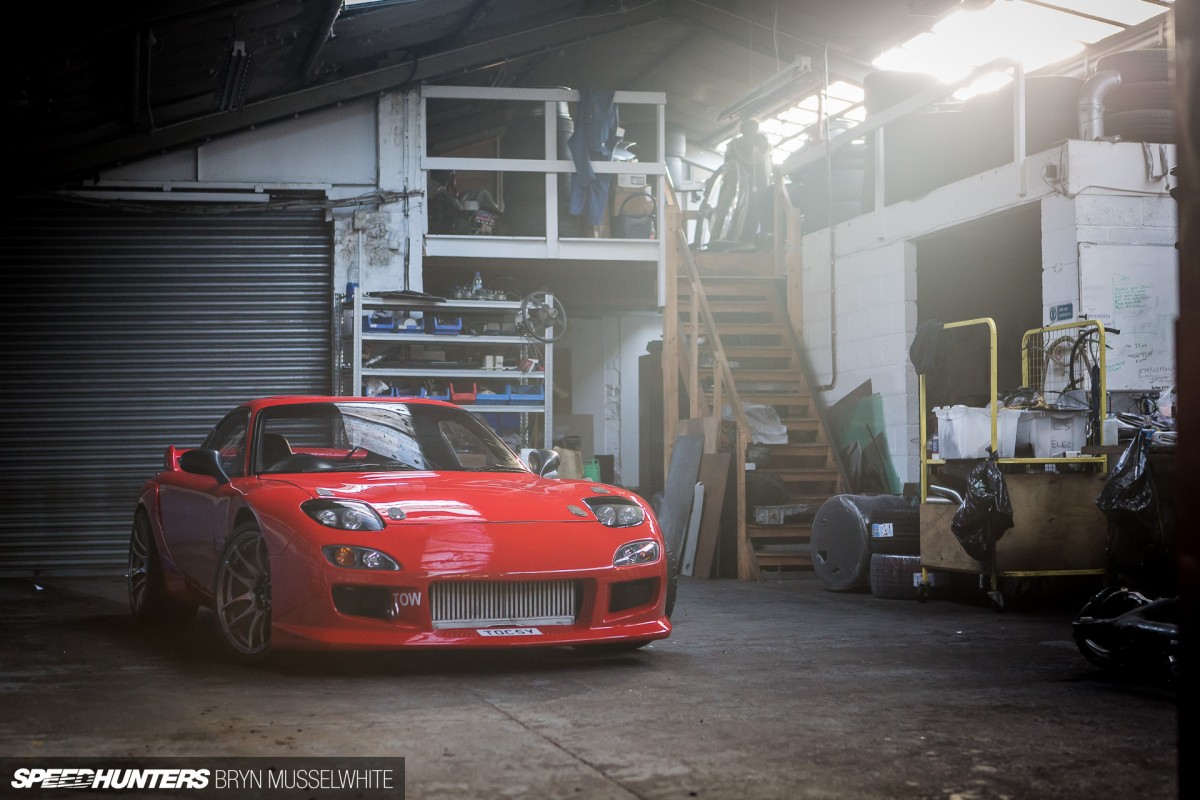 The next time you think you can never have enough power, or that a V8 swap is an easy option, just remember this story and realise that nothing comes easily – you have to fight and work for it. But listening to Craig, I think it might just be worth it… So you just have to ask yourself, how badly do you want it?
Bryn Musselwhite
bryn@speedhunters.com
Instagram: Speedhunterbryn
Craig Taylor's Twin Turbo LS3 V8 Mazda RX-7
Engine
GM Chevrolet LS3 block bored & stroked to 6.9L, steel crank and rods, forged Diamond pistons, line-bored block, ARP bolt kit, ported oil pump, dual timing chain kit, ET Performance CNC heads, roller rockers, chromoly push rods, dual valve springs, stainless valves, titanium retainers, custom 238/238 cam, Emerald ECU, custom wiring loom, FAST intake manifold, 90mm throttle body, K&N air filters, billet belt tensioner, 45mm headers, 4-inch exhaust system, dual 3-inch tail section, Aeromotive fuel pump, Aeromotive fuel pressure regulator
Driveline
Tremec TR6060 6-speed manual gearbox, RAM twin-plate clutch, carbon prop, Dodge Viper diff unit, OS Giken 1.5-way diff, Driveshaft Sshop kit
Suspension/Brakes
Nitron 3-way shocks, bump steer kit and increased lock mods, AP GT Spec 380mm front discs, AP 4-pot 328mm rear discs, SPOT handbrake calipers
Wheels
Work Emotion Kai 18×10-inch
Exterior
Flush-fit HID headlight kit, Burnout front bumper, Feed bonnet, 99-spec rear spoiler
Interior
RX-7 Type RZ Recaro seats retrimmed in leather/Alcantara, Nardi steering wheel, SPA gauges integrated in to dash surround & door pod
Cutting Room Floor