One day in the not too distant past, a guy by the name of Pat Estudillo was coming home for work in his daily driver. Pulling into his Southern California neighborhood he saw something that made him very uneasy: an Alpine White E46 BMW M3 driving away. It had a GTR hood, a CSL trunk and a set of RAYS Volk Racing TE37 Tokyo Time Attack edition wheels.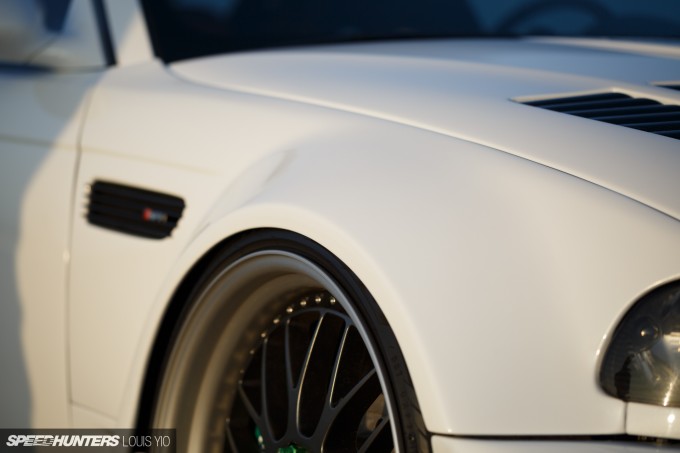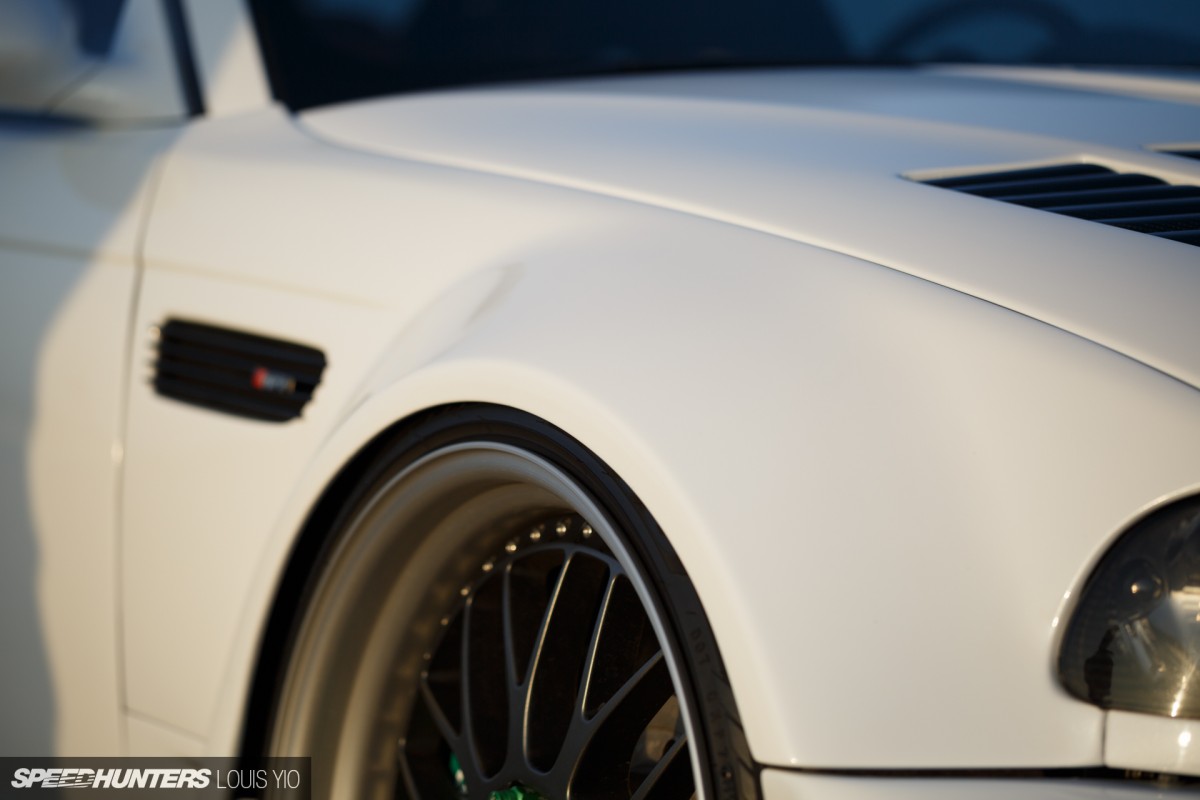 The problem was Pat owned a white E46 M3 with all of the same modifications. It was at his house a few blocks away – or at least he hoped it was still at his house. He was almost sure he was watching his own car being stolen, so he tailed the BMW wondering what he would do once he caught up to it.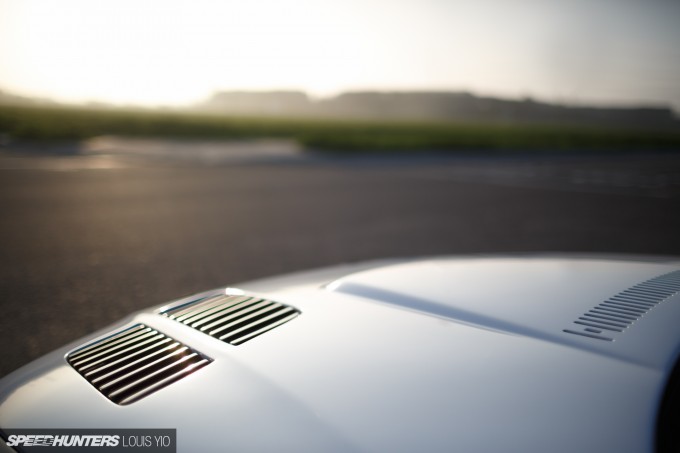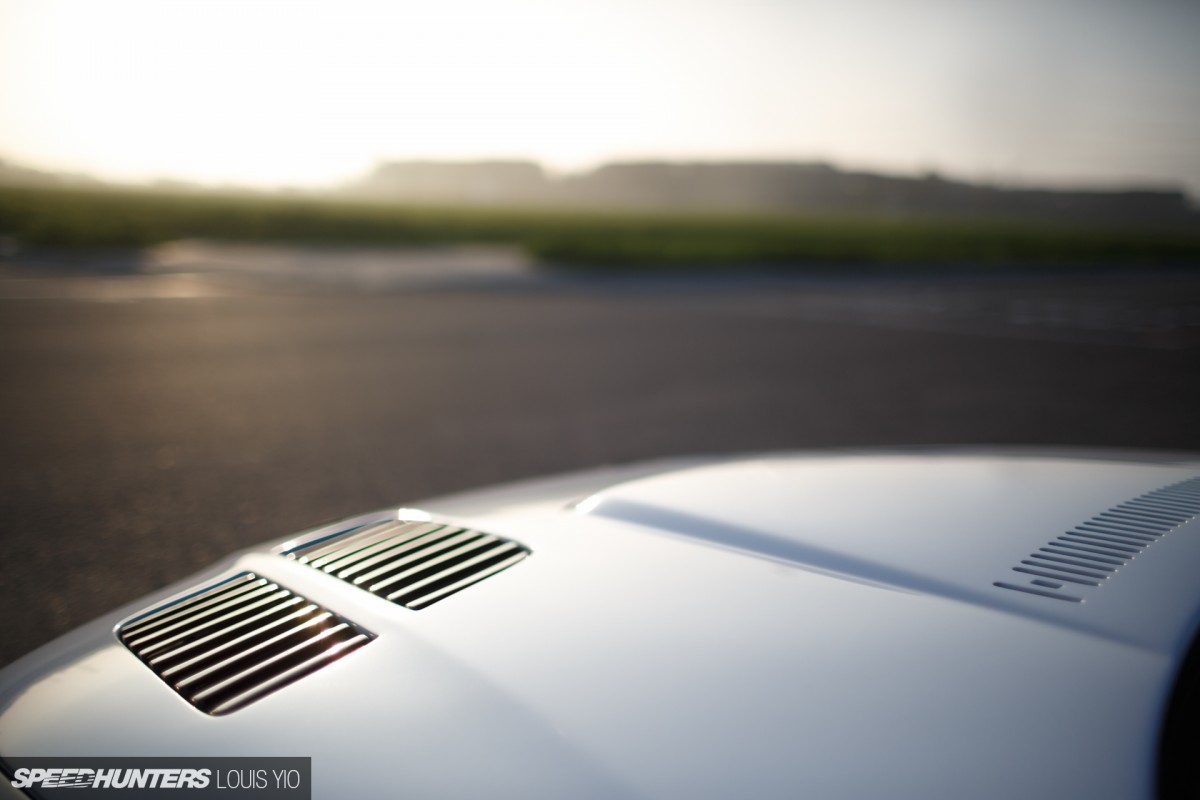 With adrenaline pumping and anger building, Pat caught up and overtook the M3, at which point he noticed this car didn't have the charge cooler that his supercharged E46 did.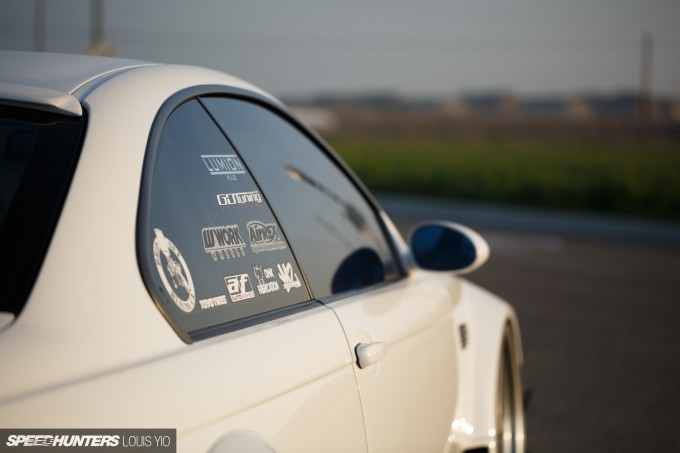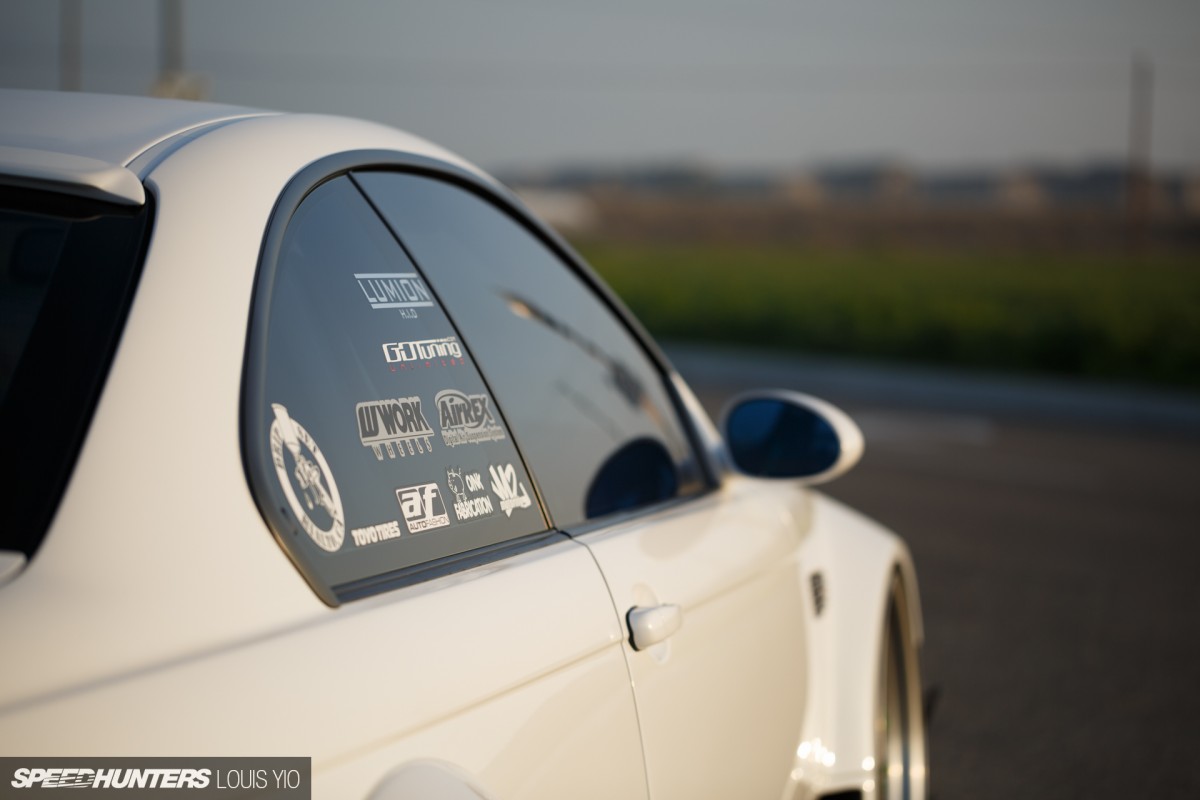 It turned out his car hadn't been stolen. He was very embarrassed by the situation and while he was happy to know that he still had his car, he was also disappointed to see an M3 almost identical to his driving around the same neighborhood.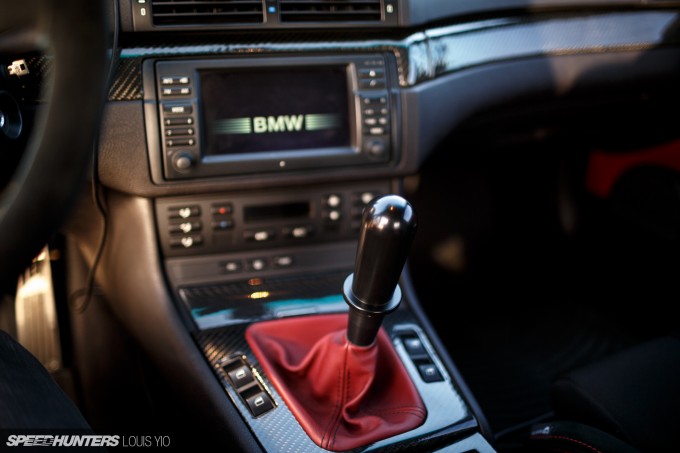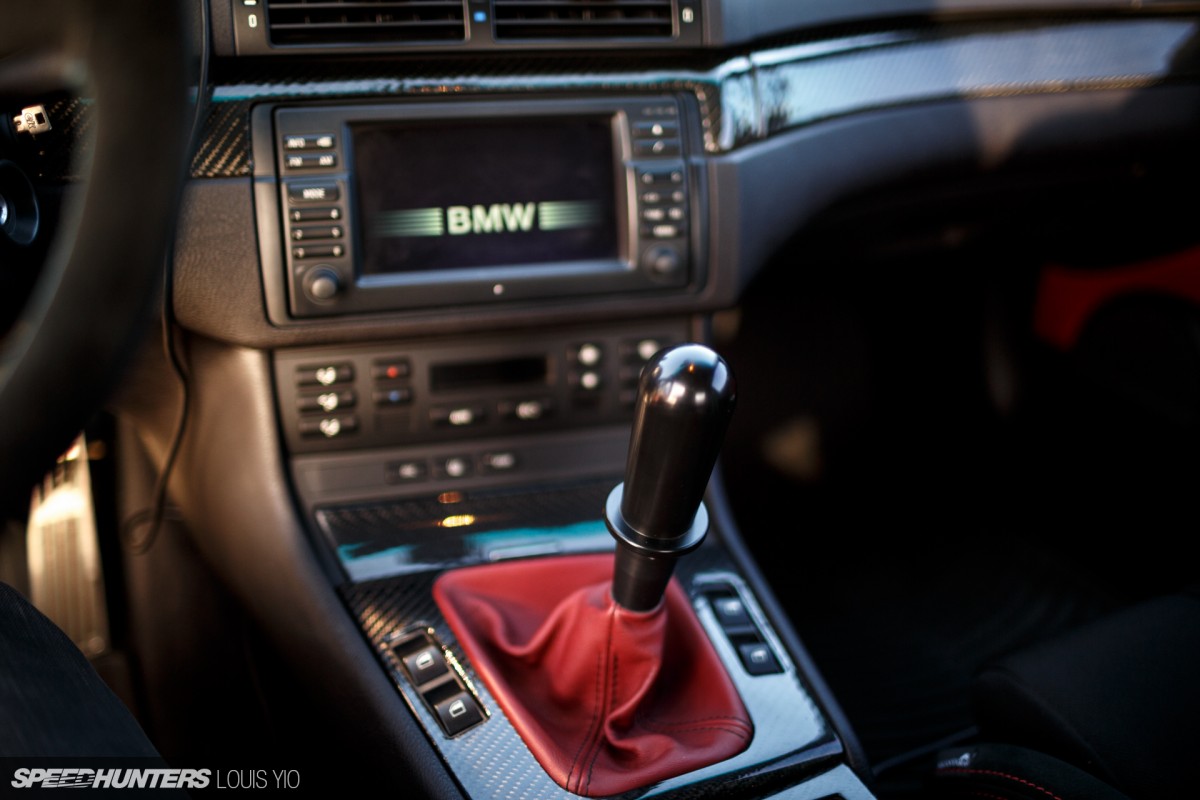 Pat has owned the BMW since 2006 when he bought it brand new as one of the last E46 M3s ever produced. Prior to this he had a '92 Lexus which was handed down from his parents, and it was with the old SC400 that he got his first taste of car modification.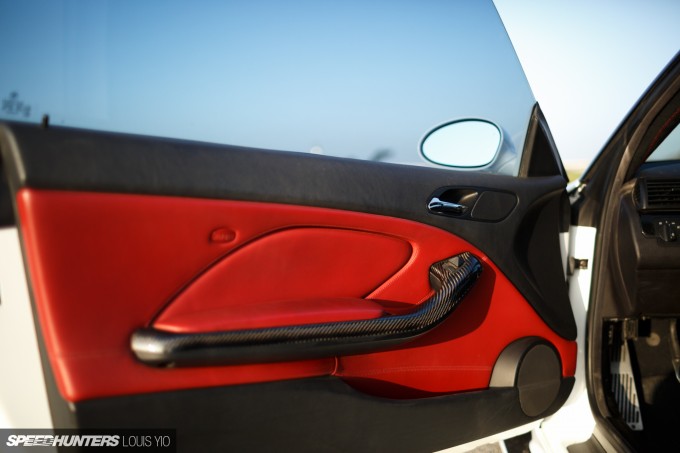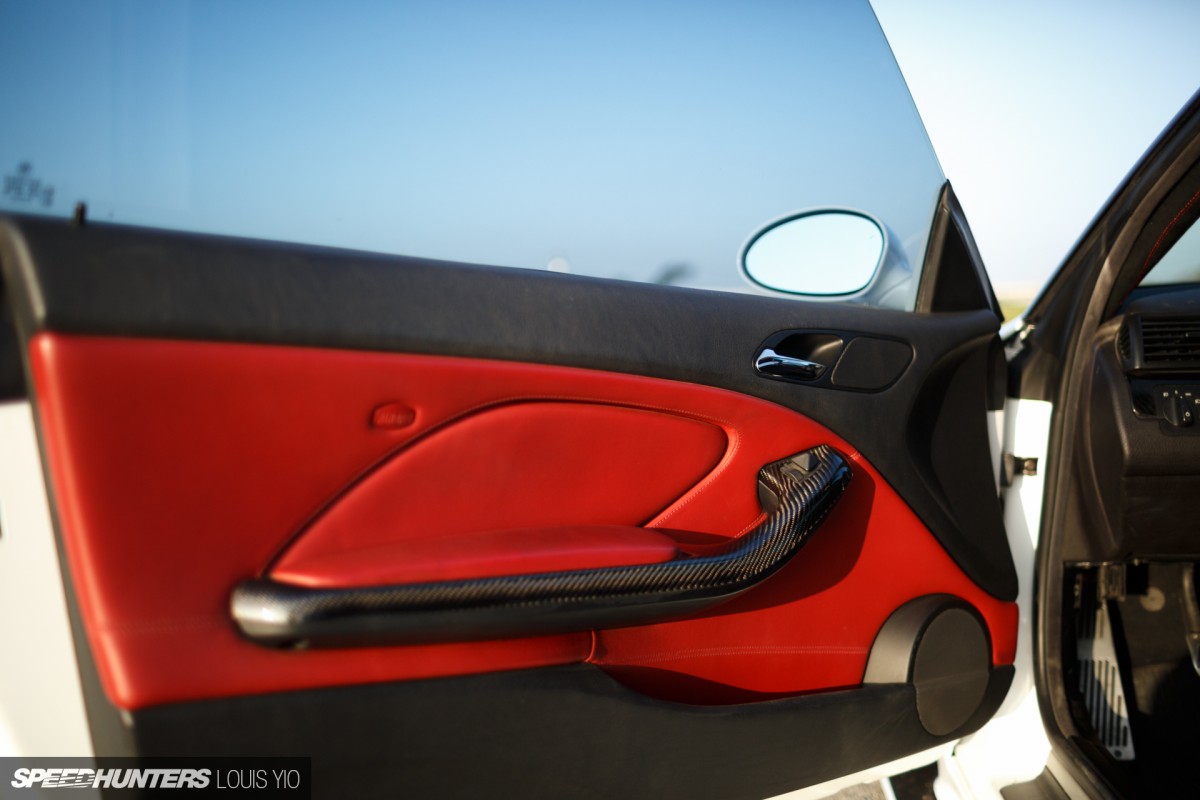 He had fallen in love with the E46 M3's styling when he first saw it in 2001, and from that point convinced himself that he would own one as soon as he had the means. Eight months before graduating college Pat bit the bullet on an Alpine White example with an Imola Red interior and a manual gearbox.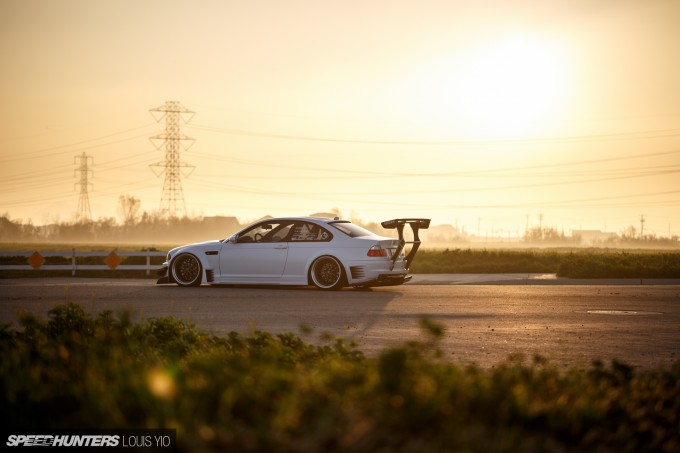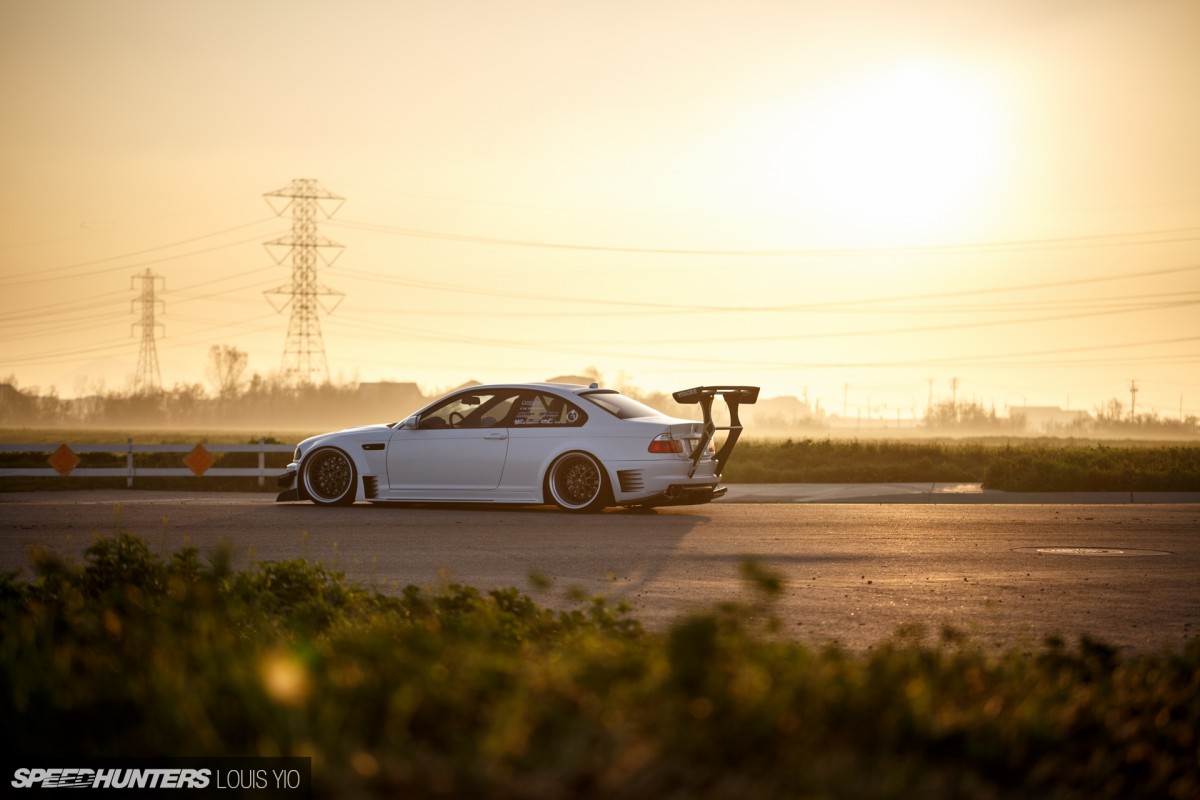 It's been about nine years since he first acquired the car, and in that time the M3 has been through a number of changes and modifications – each one more aggressive than the next. Pat has always liked the idea of having a car that stands out, and the situation where he thought his car had been stolen served as the catalyst to transform the M3 into a car that would be unique in the sea of modified BMWs roaming the streets.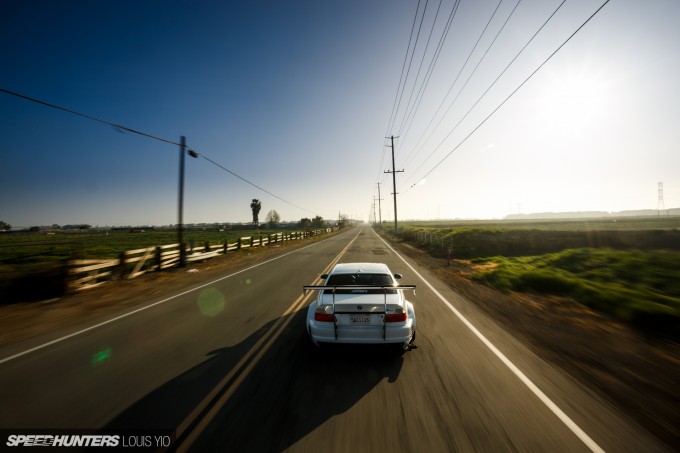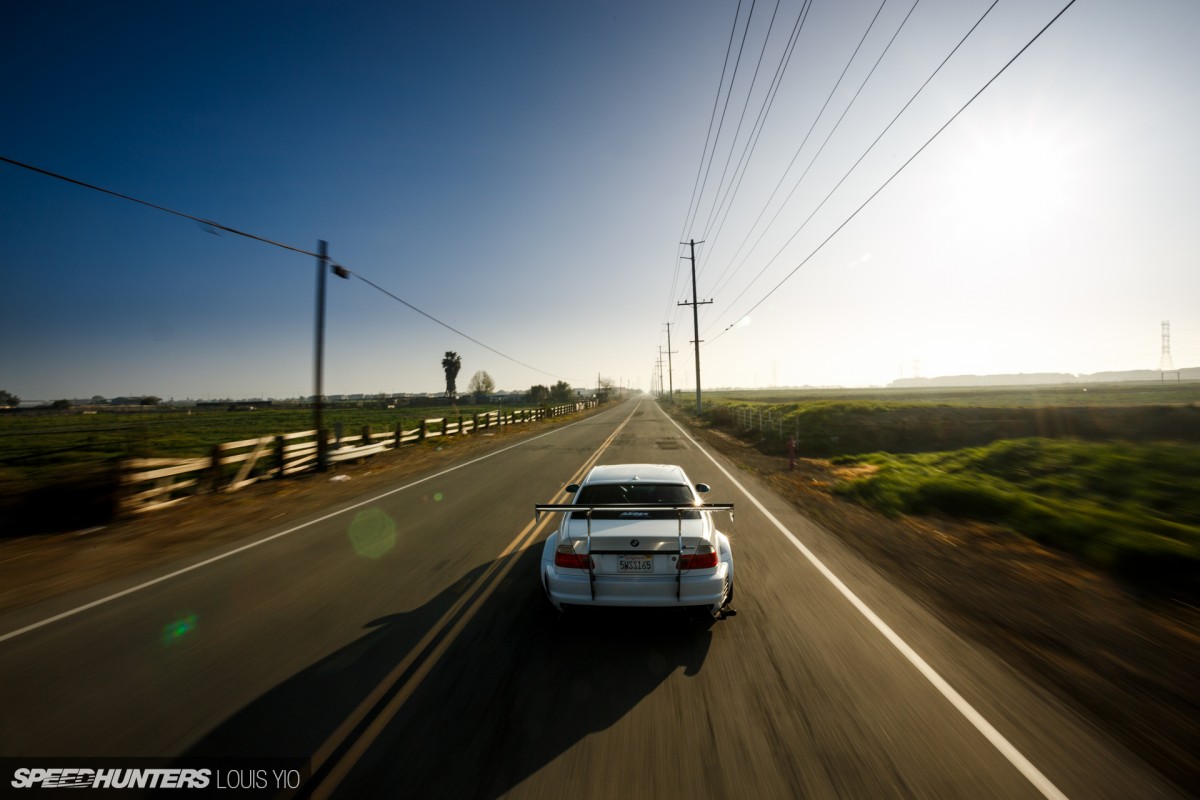 He didn't just want a car that would look different from the rest, he wanted a car that would never be mistaken for another. He set off on a journey to build one of the most unique E46s on American shores, and the result is the car you see here.
Go Wide, Add Power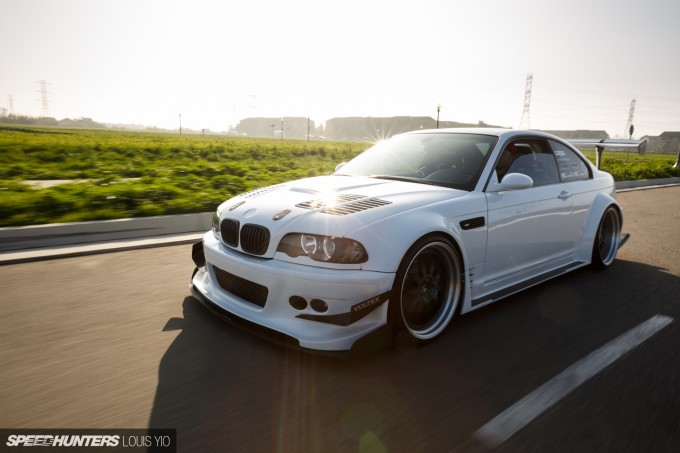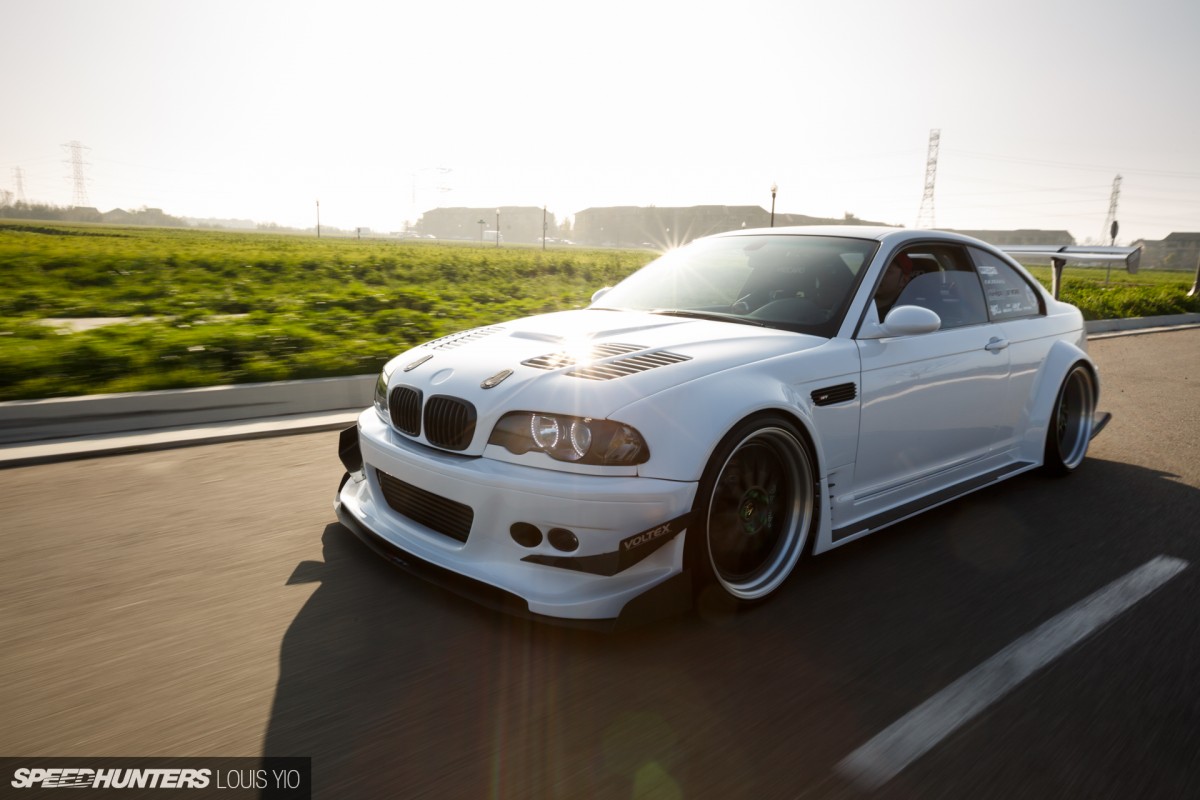 From the beginning of the build, Pat embraced the concept of fitting Japanese tuner parts on his car. He had grown up around that scene with his Lexus, and he liked how the Japanese-influenced modifications would help the M3 stand apart without sacrificing quality or function. You'll find a number of parts from familiar Japanese brands both inside and outside of the car.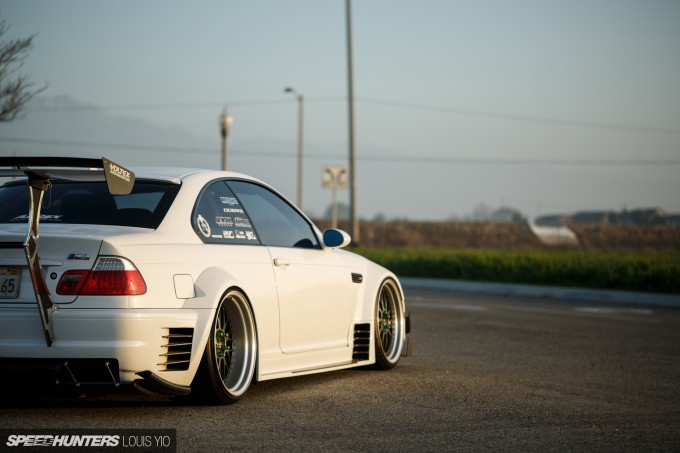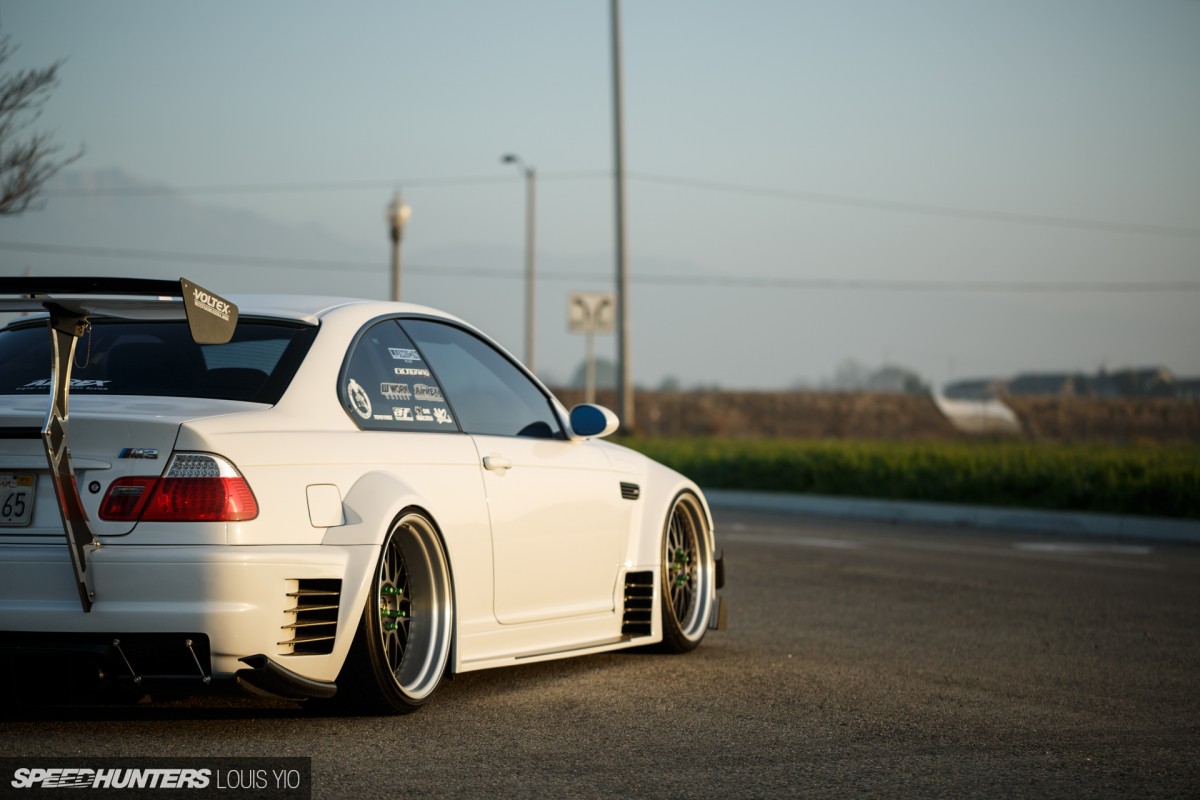 But one of the first things you'll notice is the wide-body conversion. It's a Flossman GTR kit which includes unique front and rear fenders, both bumpers and side skirts.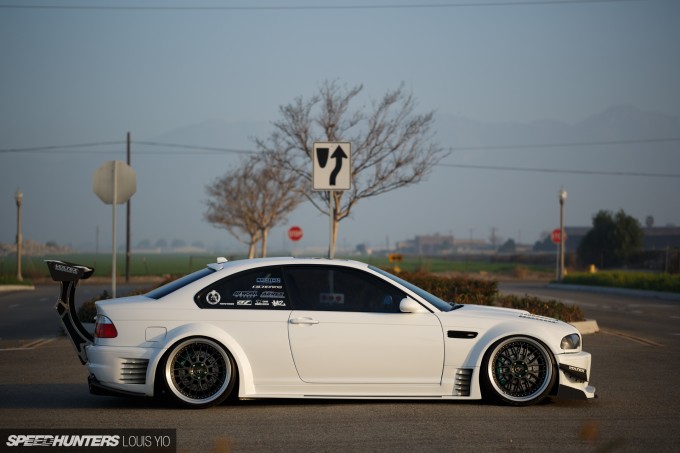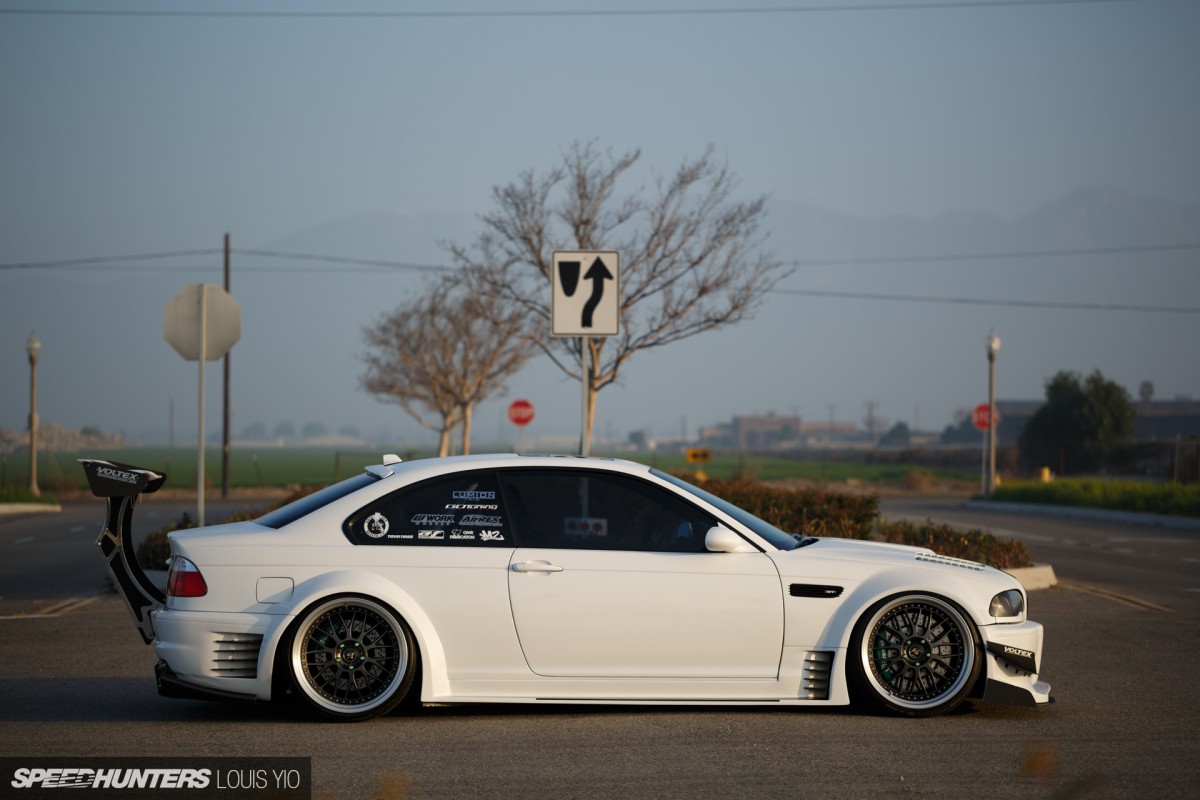 But of course, this isn't just an-off-the shelf Flossman kit. There are a number of custom touches, including the rear arches which have been widened by an additional inch, and custom slits in both the front and rear fenders.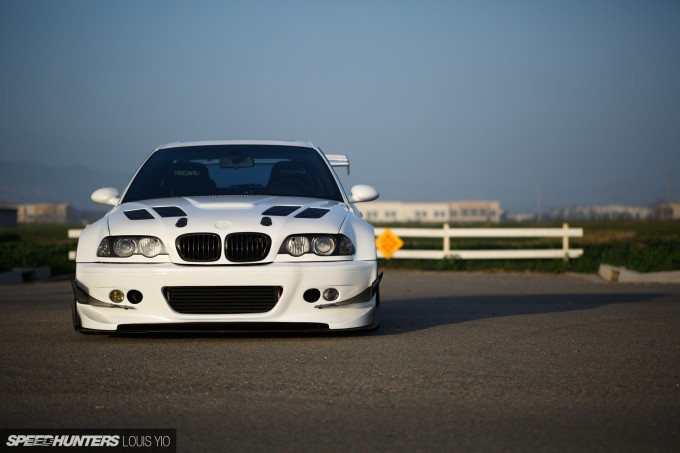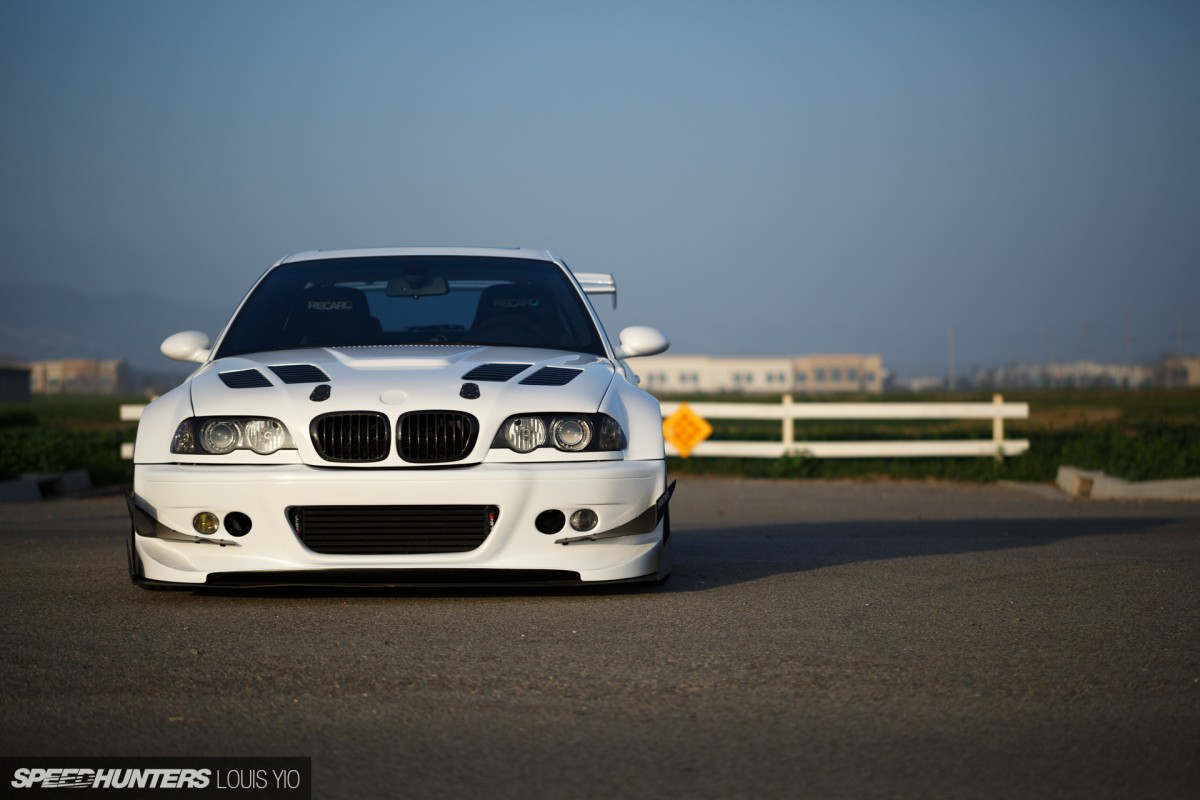 Along with the wide-body kit, there are many other exterior modifications, including custom Hamann brake duct covers, a Seibon carbon fiber hood and a chassis-mounted race splitter up front.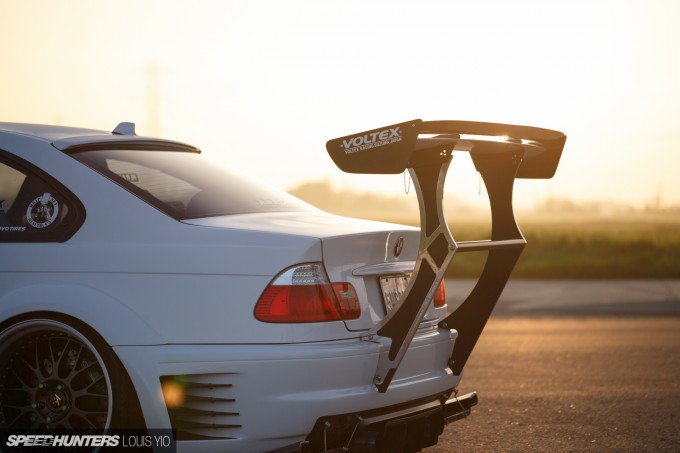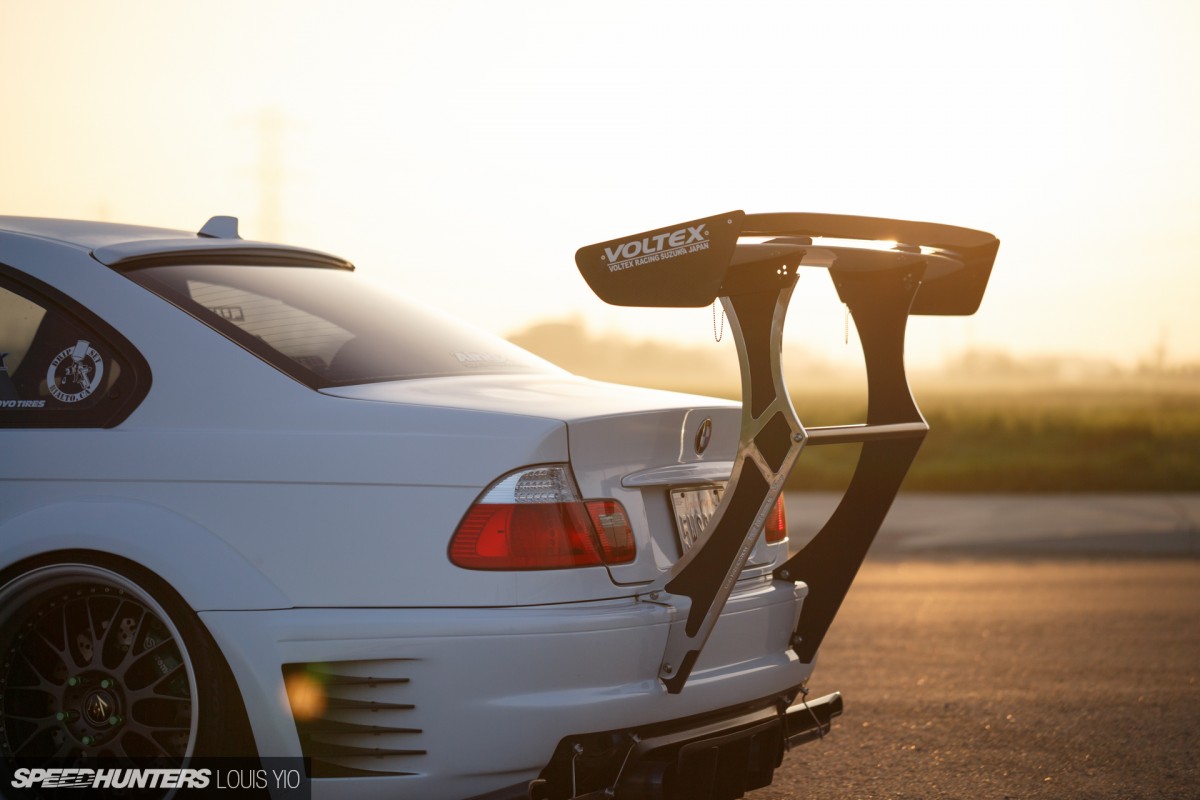 One of Pat's favorite additions is the rear wing setup. A guy by the name of Lalo from Dripset was responsible for much of the car's bodywork, and Pat wanted to see if there was a way to build a wing similar to the one on the BenSopra R35 GT-R.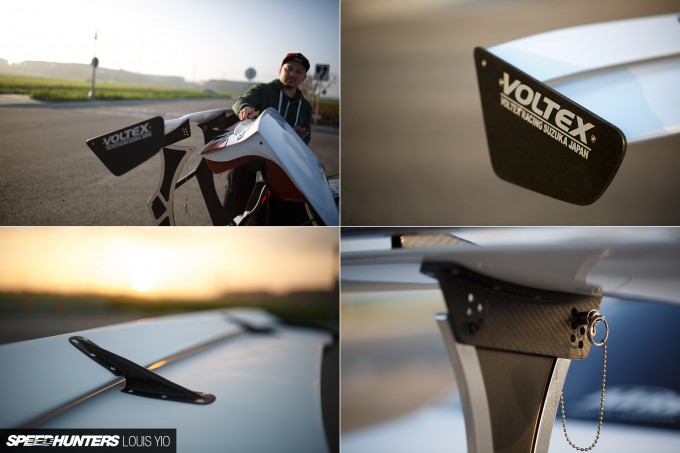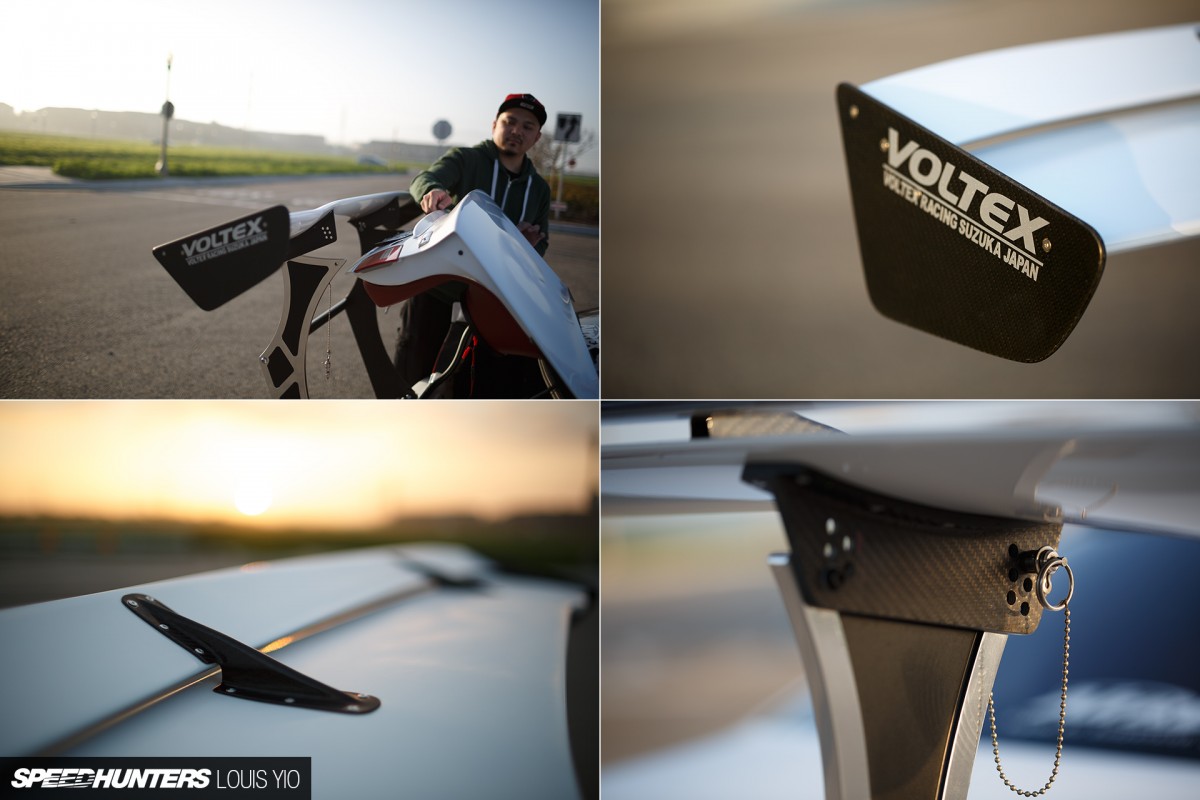 Together with Rob from Oink Fabrications, Lalo came up with design that mounted the Voltex 1,600mm GT wing directly to the chassis via a set of custom risers. The cuts to the bodywork are so precise that it appears as though the wing is mounted to the bumper and not to the chassis itself.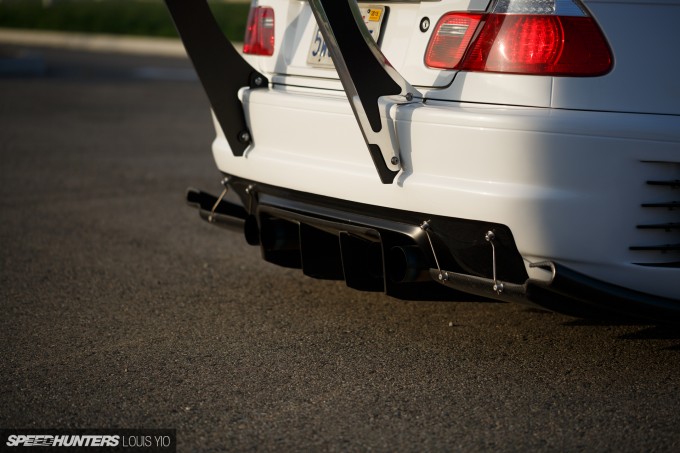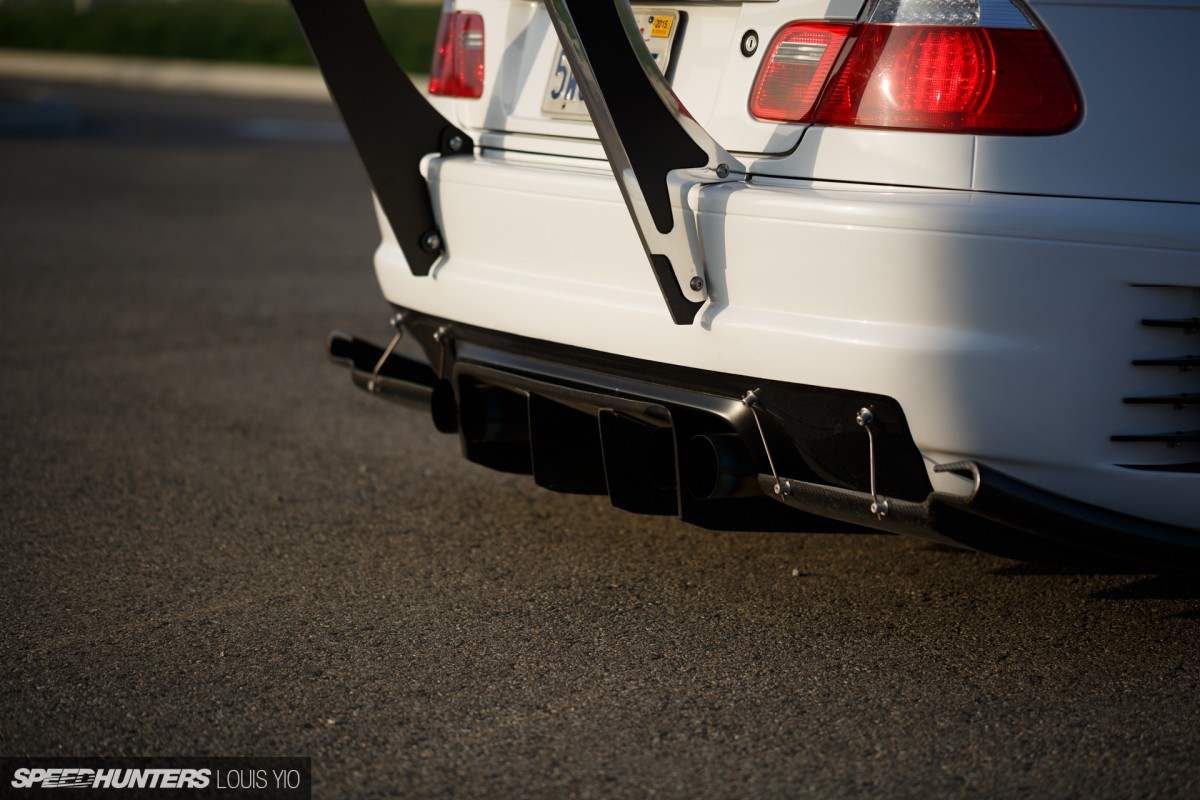 The trick wing setup is easily one of the most visually interesting aspects of the car, and it nicely compliments the Varis three-piece carbon fiber diffuser which is mounted out back.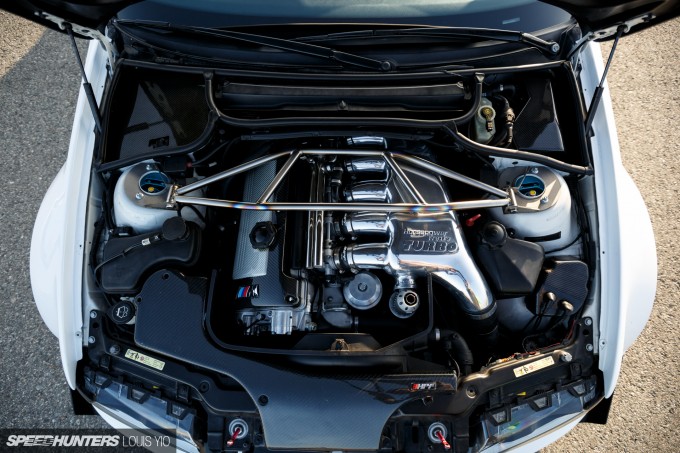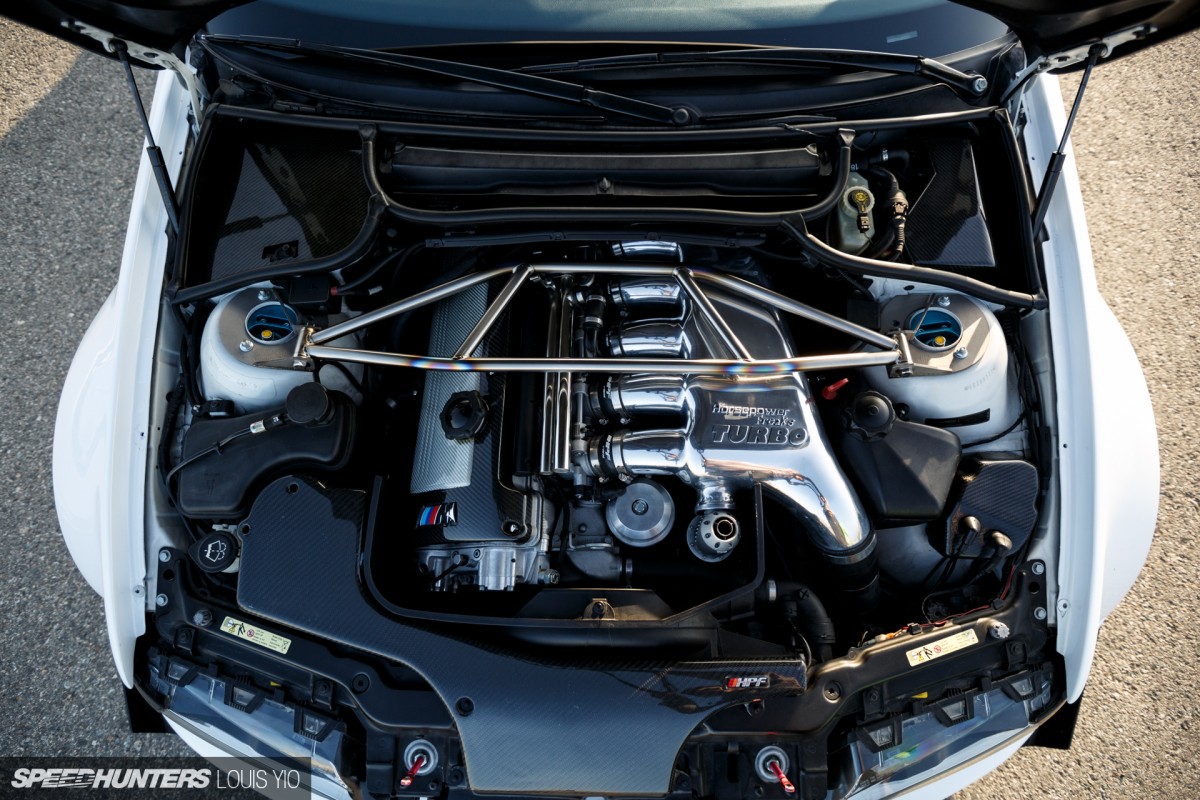 With its extremely aggressive bodywork, you can be assured that Pat would give equal intention to the M3's engine bay. As mentioned a moment ago, the car formerly had a supercharger setup, but he's since switched to a turbo kit with a fully built motor and all the supporting modifications.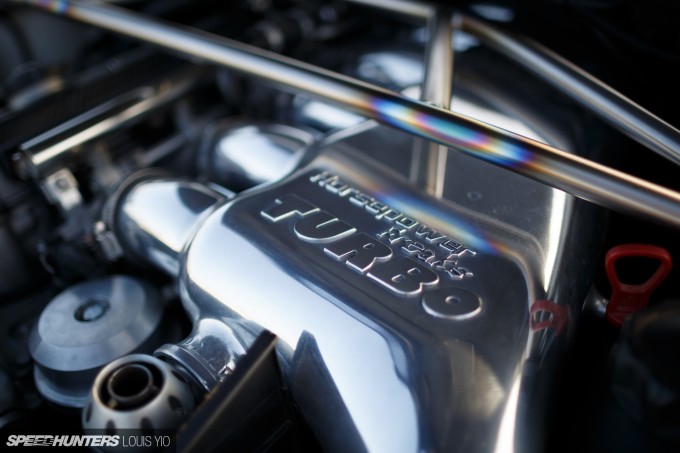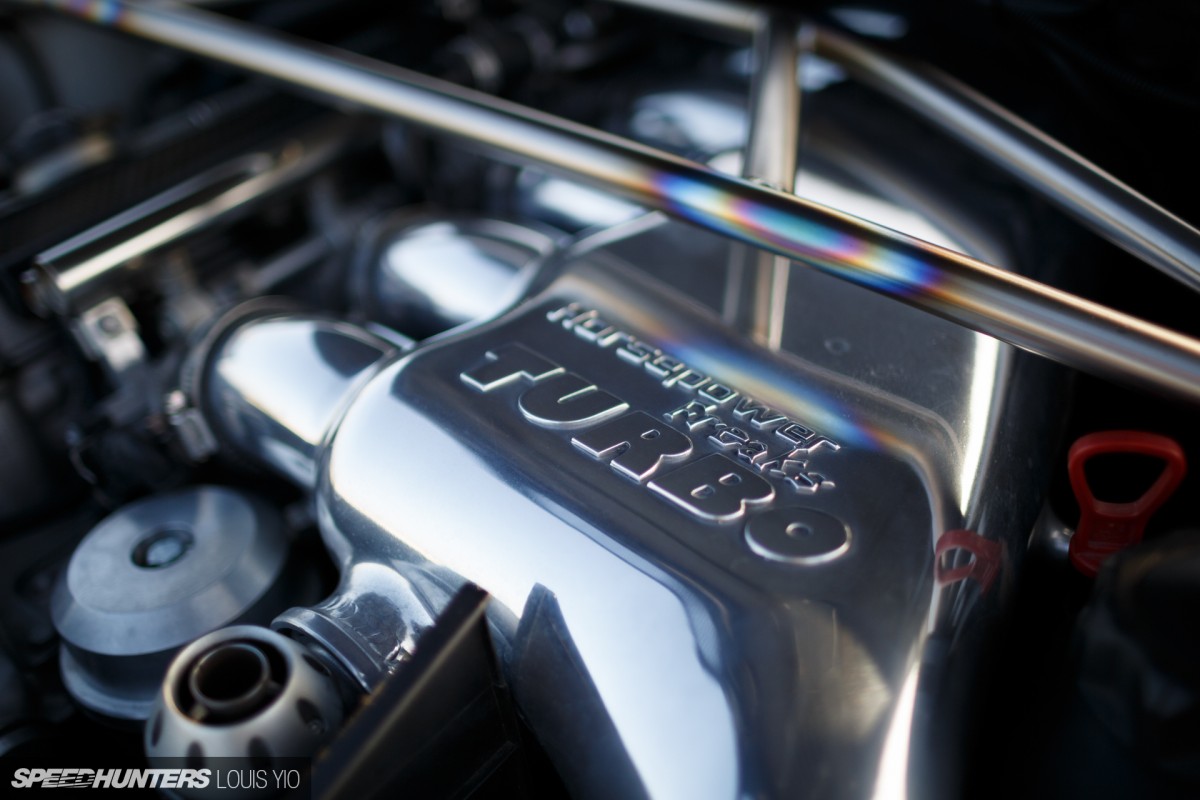 The kit is a Stage 2.5 system from HorsepowerFreaks and it uses a Precision PT6766 billet wheel turbocharger. To handle the additional power, the S54 engine was treated to a full build from HPF which includes forged pistons and heavy duty wrist pins, upgraded connecting rods and a ported and polished head.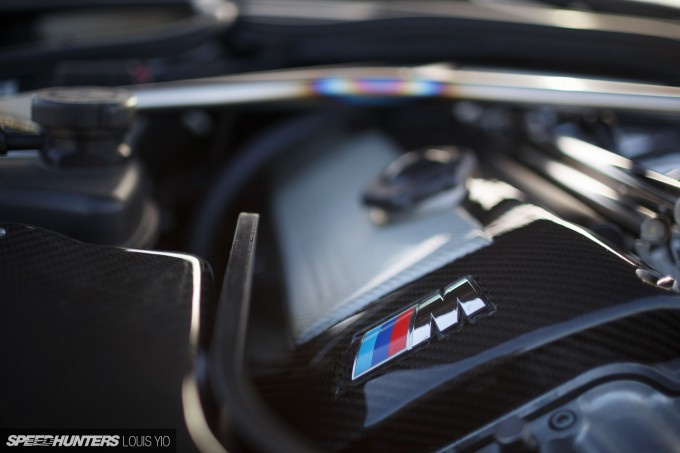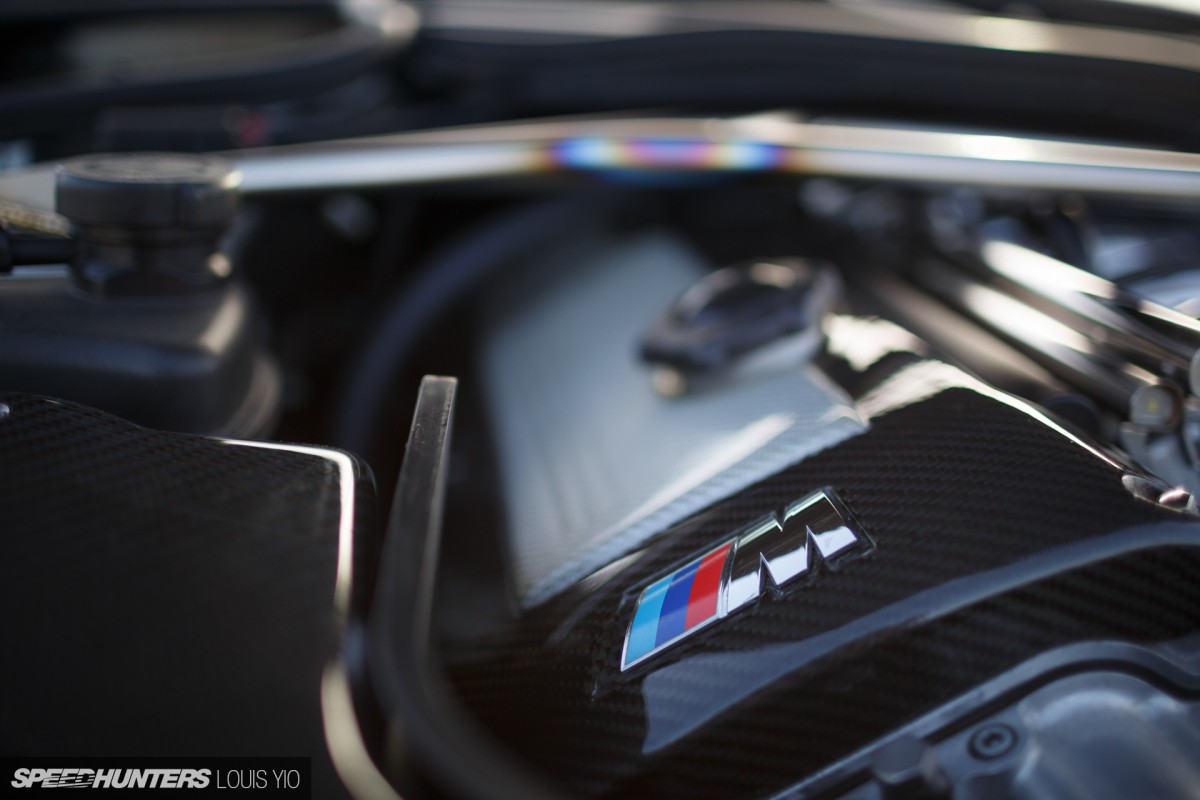 Also among the list of parts found under the hood is a fully upgraded fueling system, 1,100cc injectors and methanol injection. HPF also supplied the intake and turbo manifolds, along with the front-mount intercooler and the complete engine management system.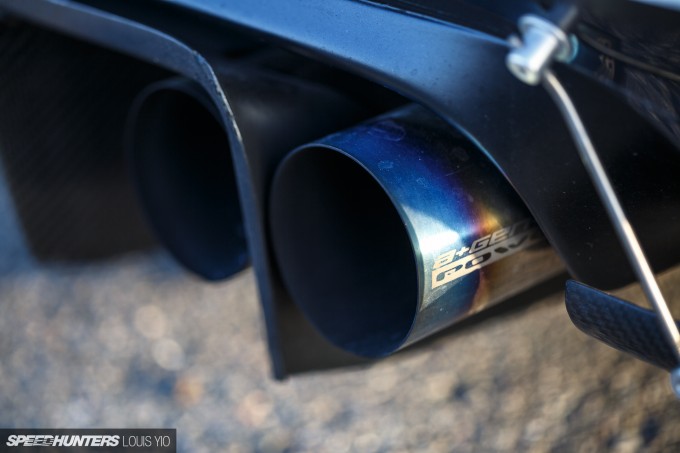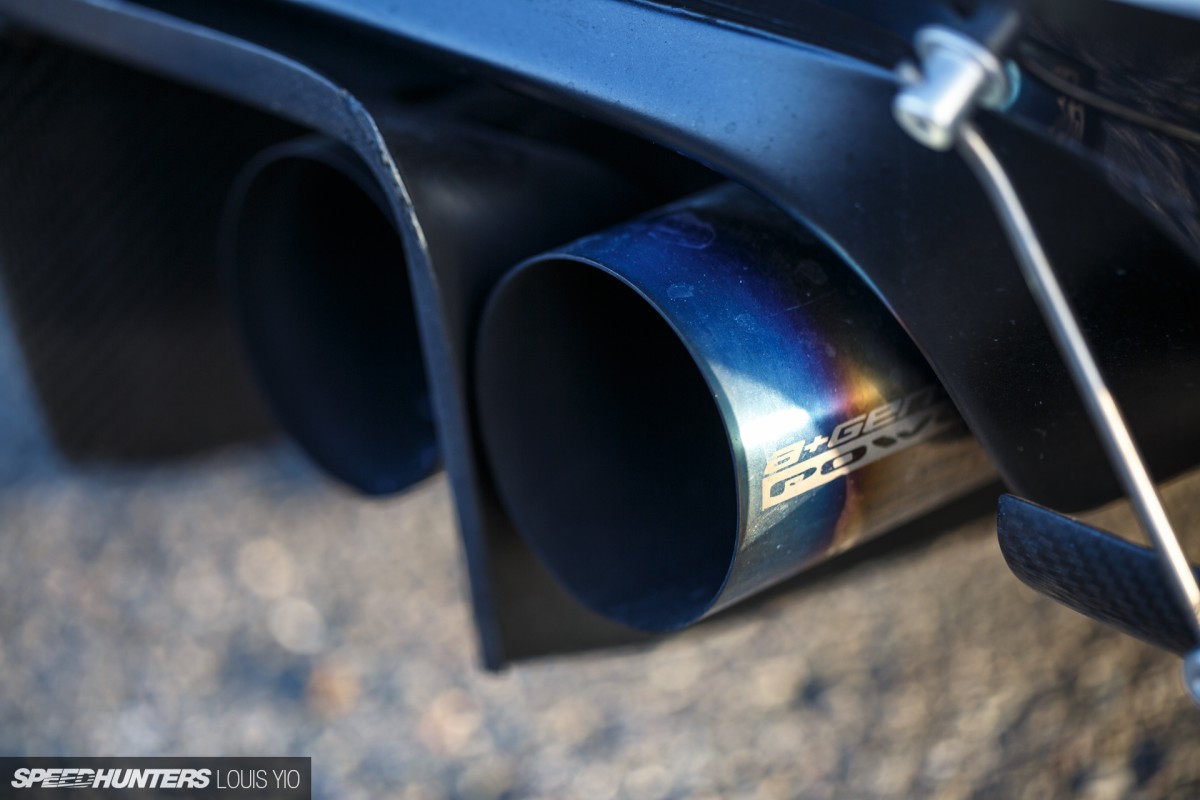 The exhaust system includes an HPF downpipe that feeds JIC/Cross piping and an Agency Power muffler setup with 80mm titanium tips on each side of the diffuser.
Putting In Work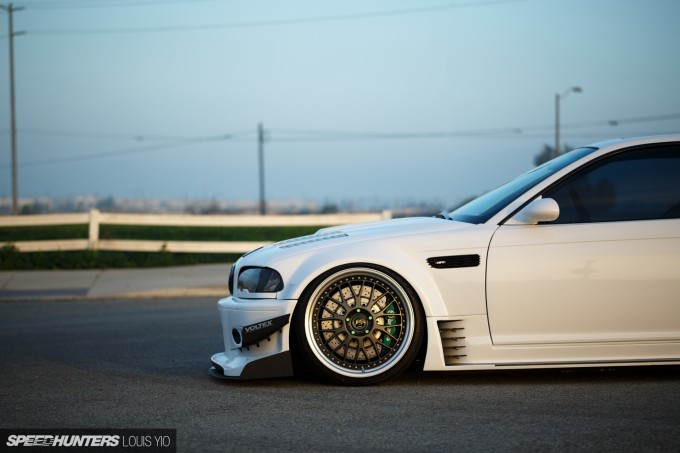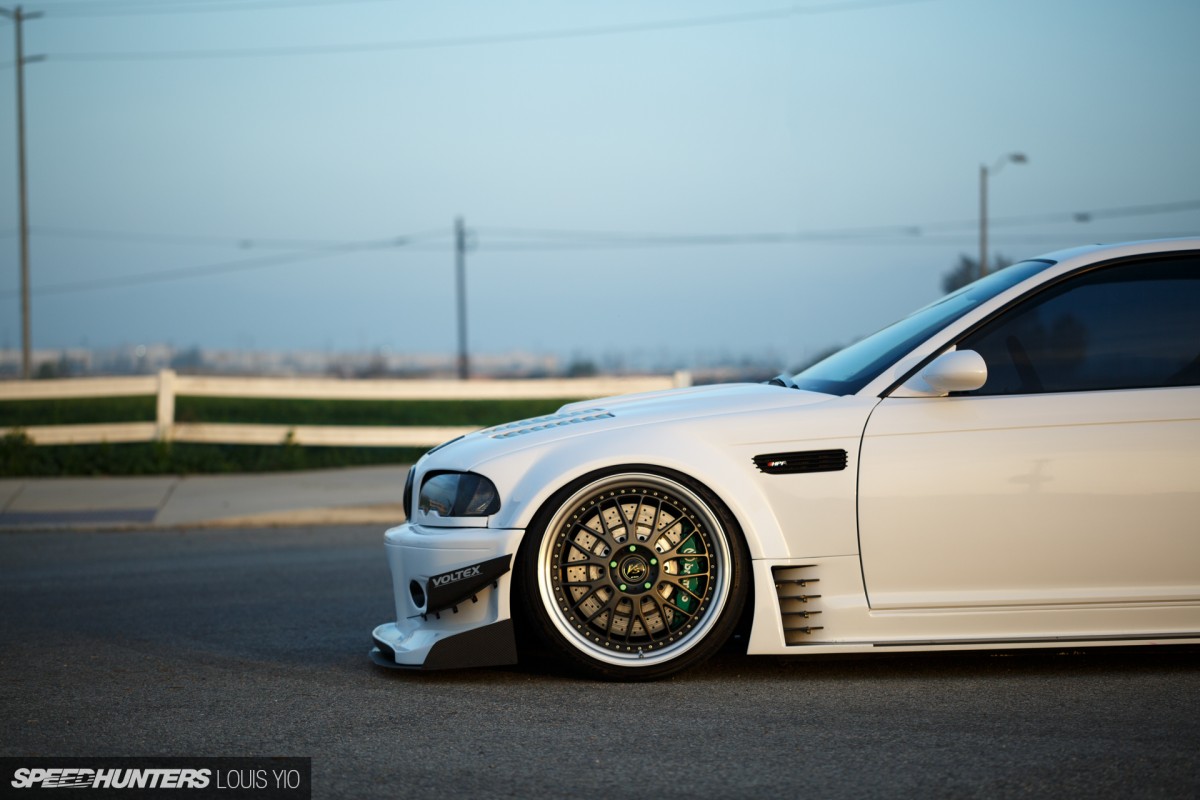 With the bodywork and power upgrades taken care of, it was time to address the suspension and chassis. Pat knew the key to pulling off the wide-body look would be to have the car sitting low, so he decided to go the air suspension route.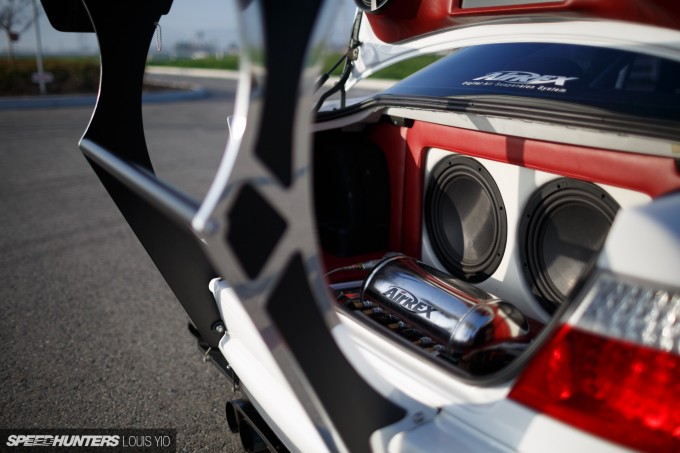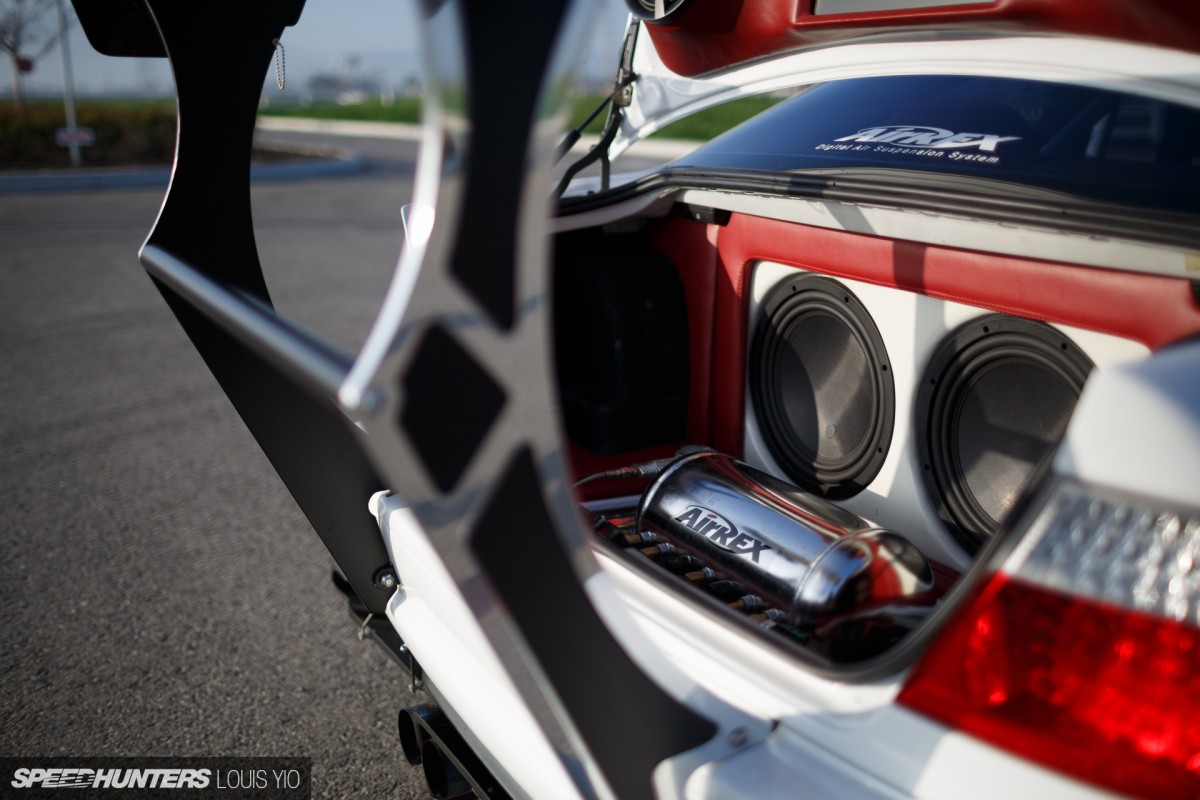 The M3 has been fitted with a full AirREX setup, which includes a digitally-controlled air compressor and a 3-gallon tank mounted in a custom enclosure inside the trunk. Other upgrades to the car's footwork include Eibach sway bars, a Dixis titanium front tower bar, adjustable rear control arms and an HPF chassis brace.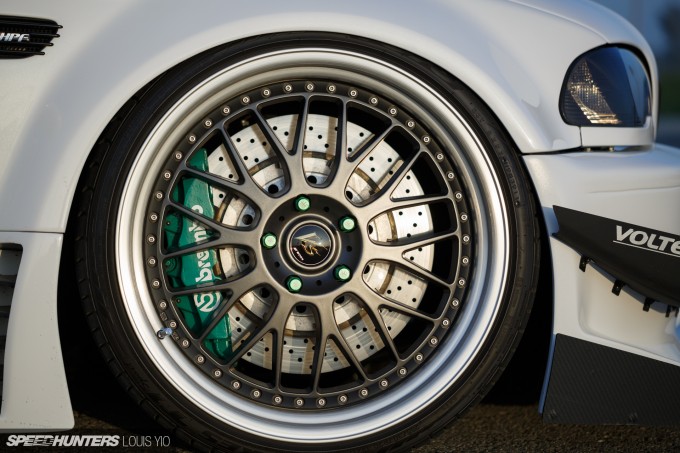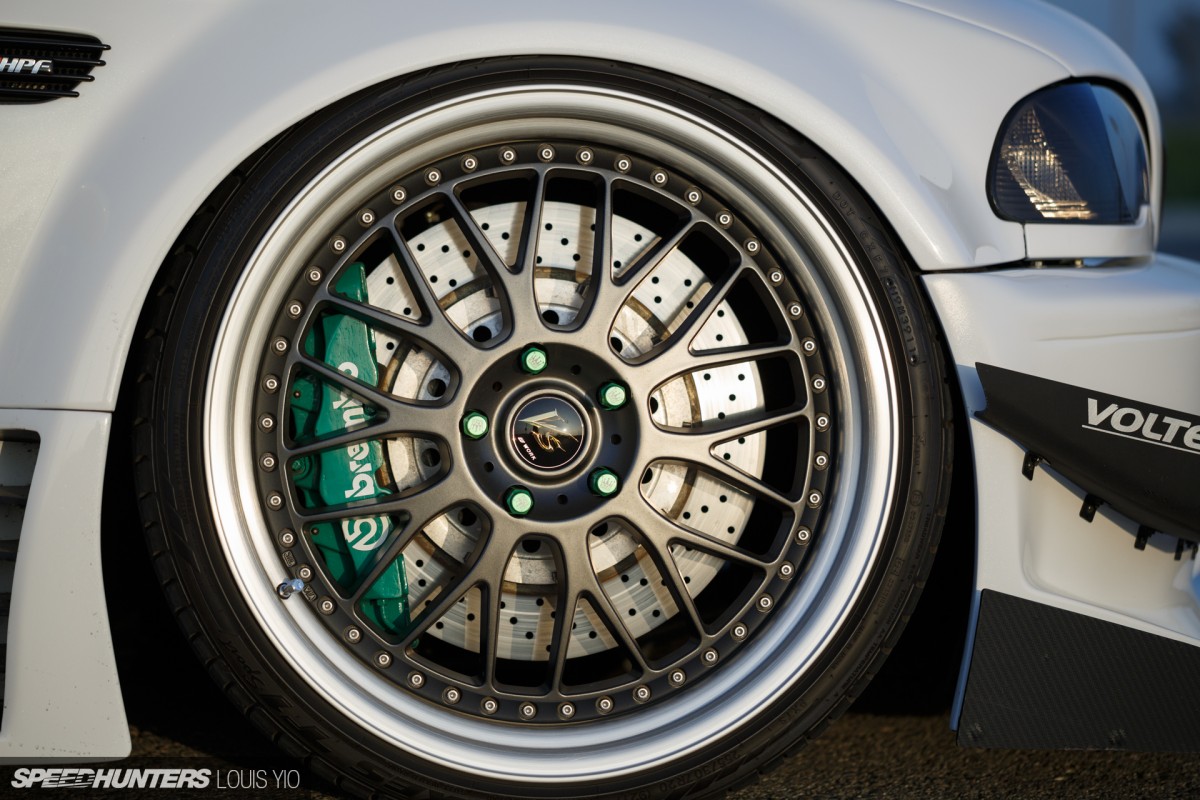 When it came time to fit wheels to the M3, Pat liked the idea of going with a Japanese brand, but also wanted something that matched the aggressive widebody aesthetics. In the end he chose a set of custom-built Work VS-XXs with charcoal-colored faces and brushed barrels.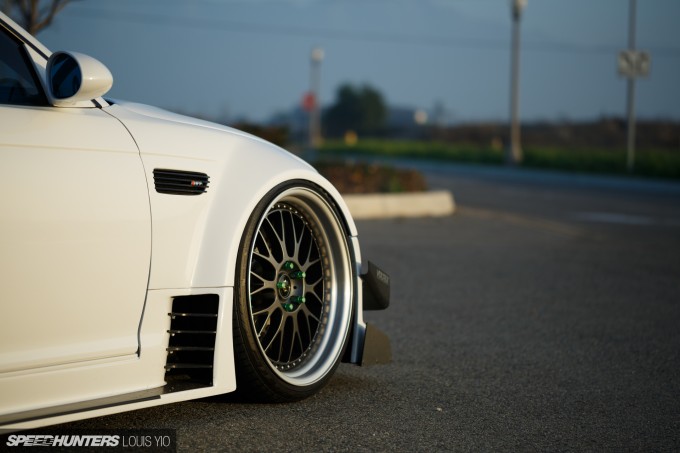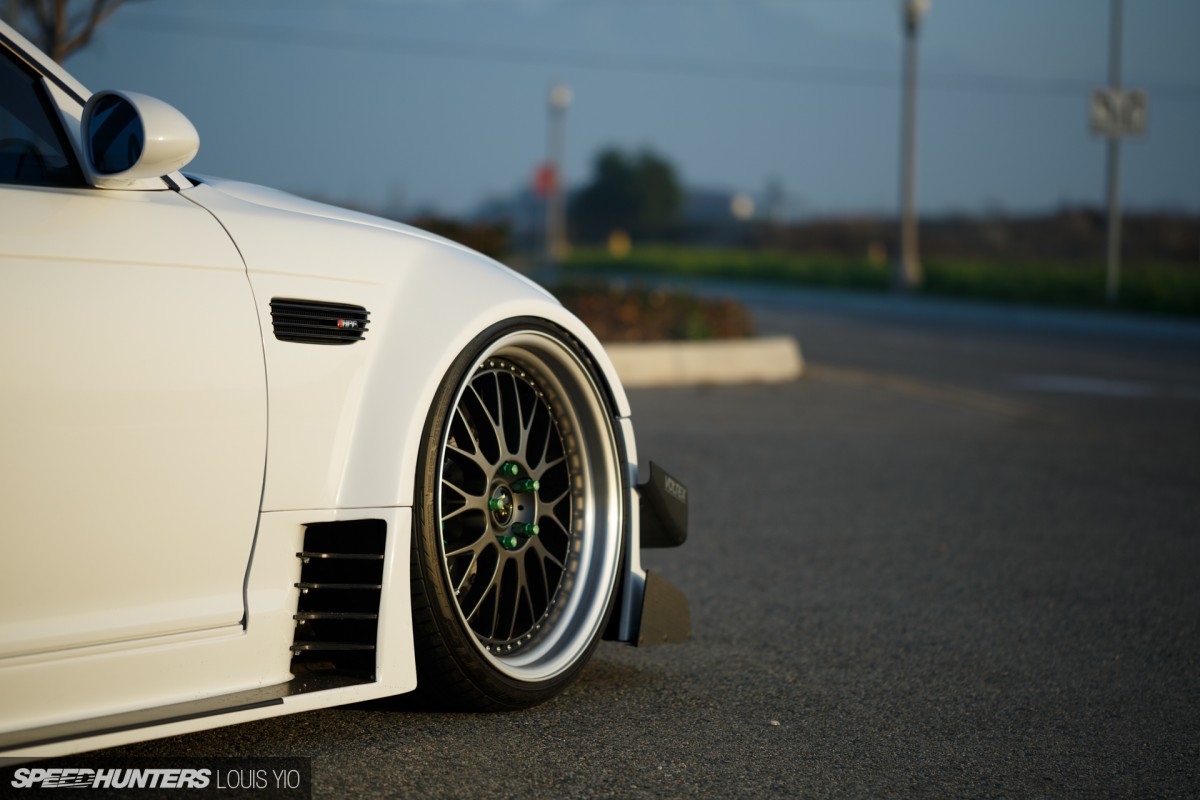 The wheels measure 20×9.5-inch in the front and 20×12.5-inch in the rear. The tires are Toyo Proxes T1S fare, 255/30R20 and 305/25R20 in the front and rear respectively.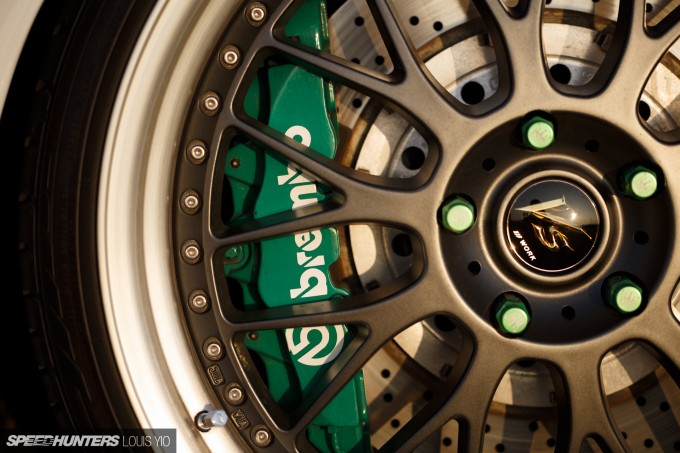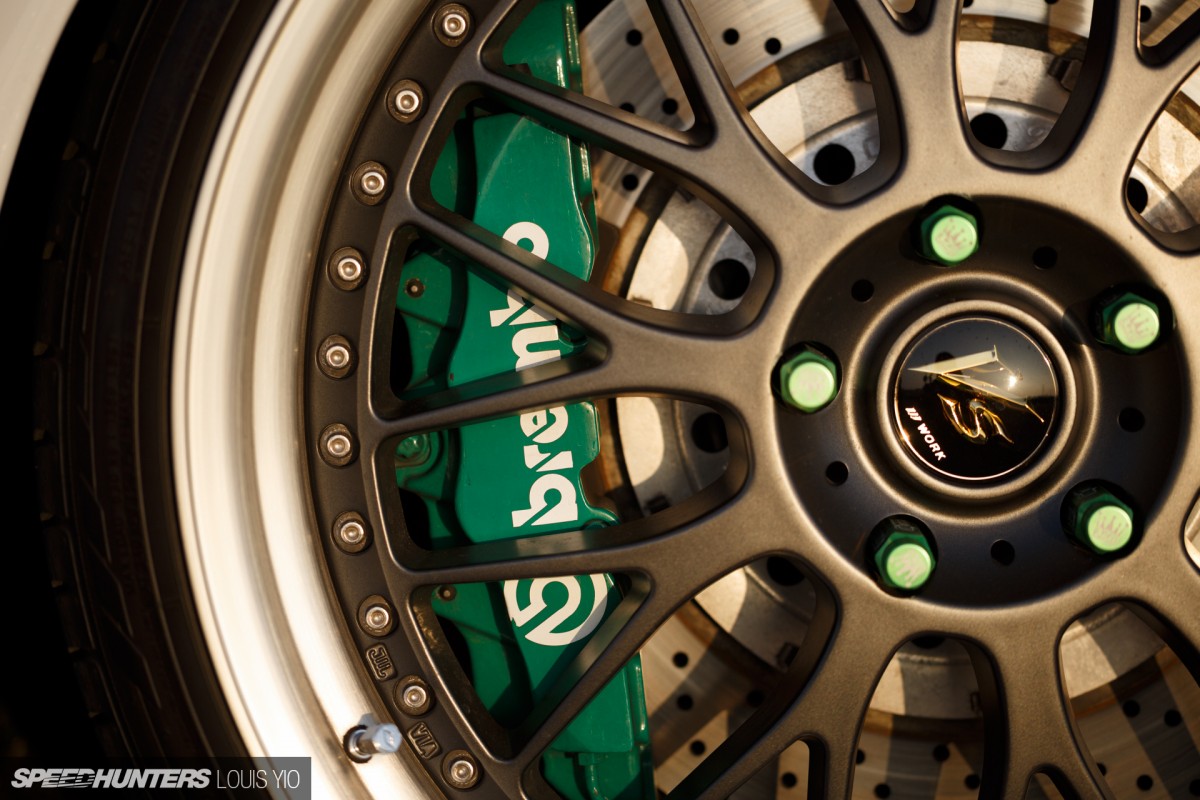 The mesh design of the VS-XXs also happens to do a fine a job of showing off the car's exotic brakes. Up front are Brembo GT 8-piston calipers with 380mm rotors, while the rear uses 4-piston Brembos with 345mm rotors.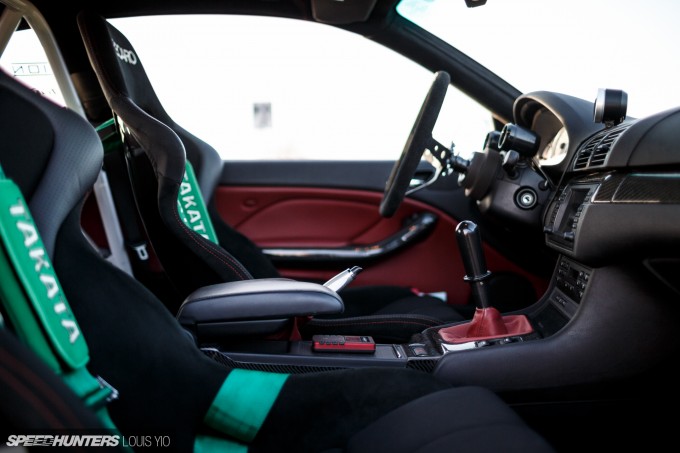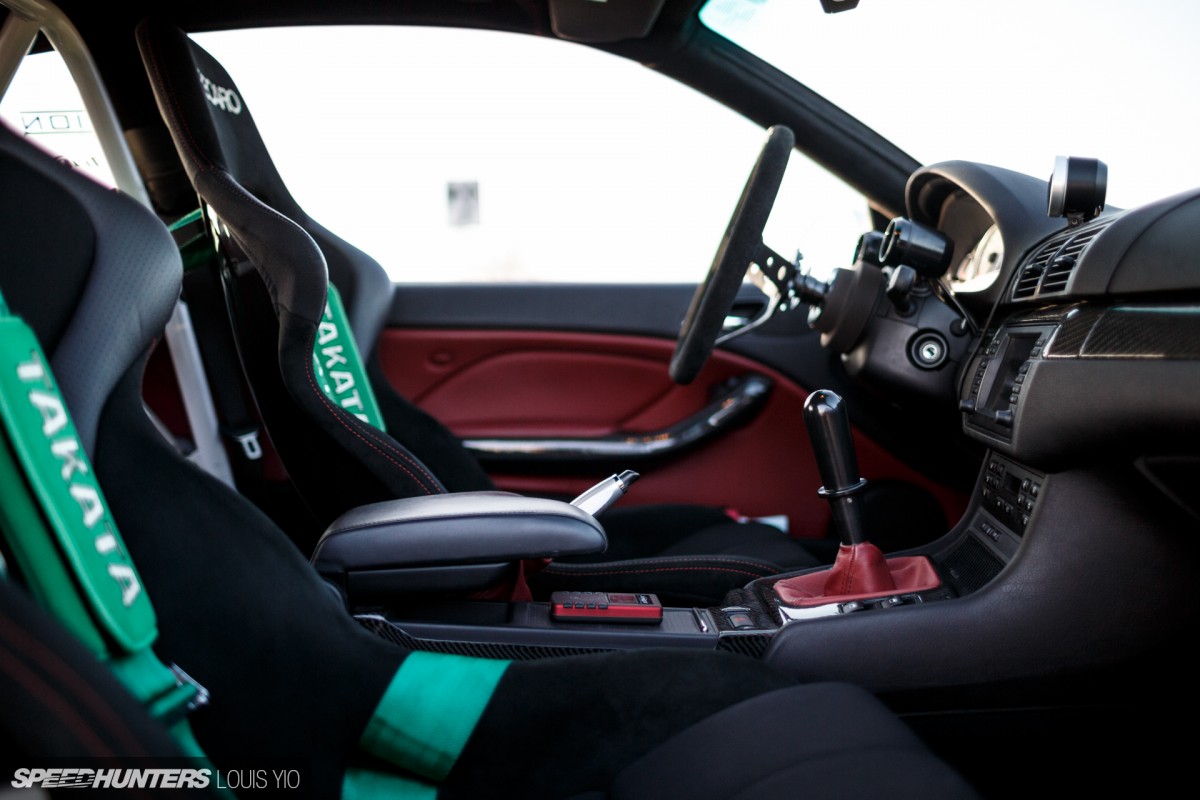 Inside the cockpit, Pat opted for a decidedly Japanese tuner theme, with a number of parts from brands lusted after by JDM freaks across the world.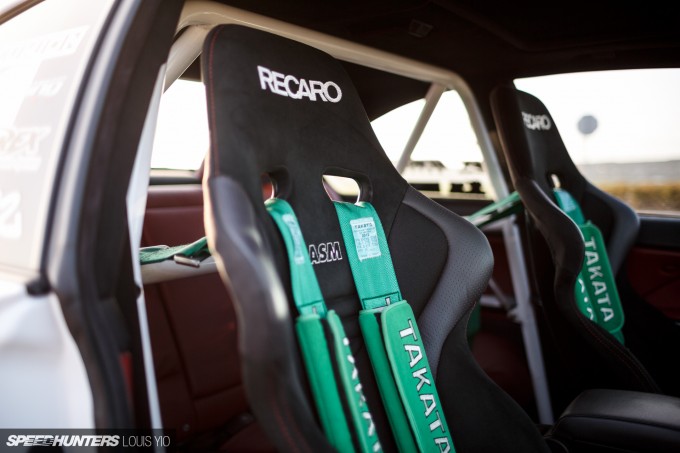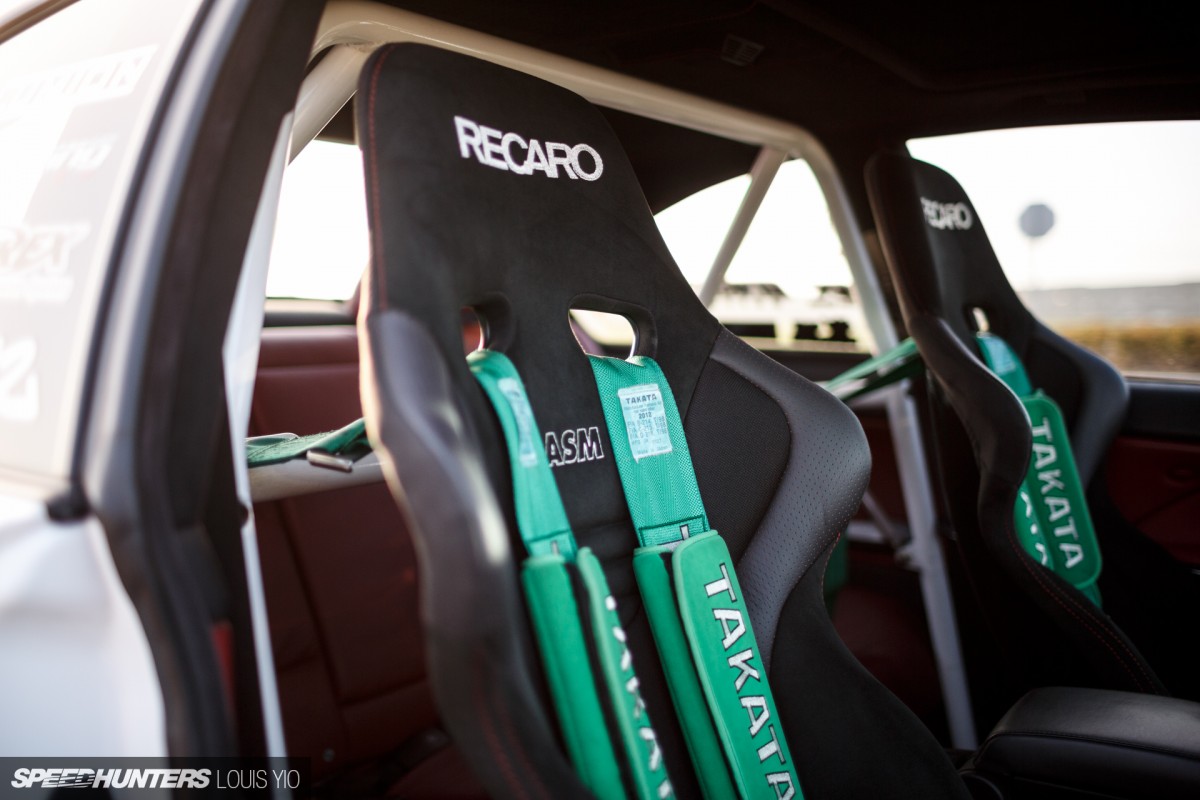 The driver and passenger seats are Recaro ASM Ruby Edition full buckets with Recaro mounts and Takata MPH-340 harnesses for each.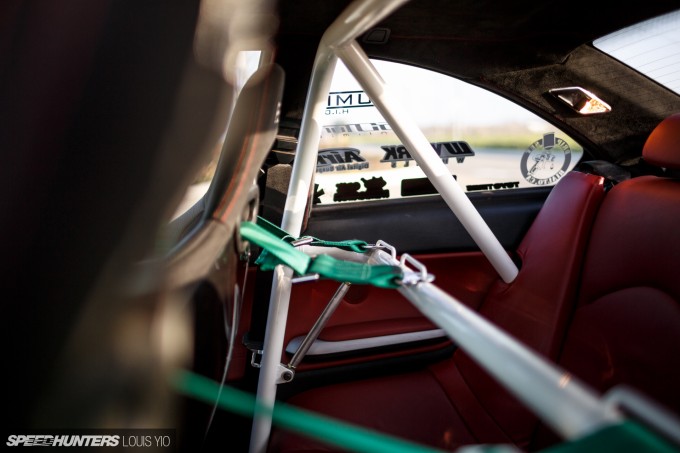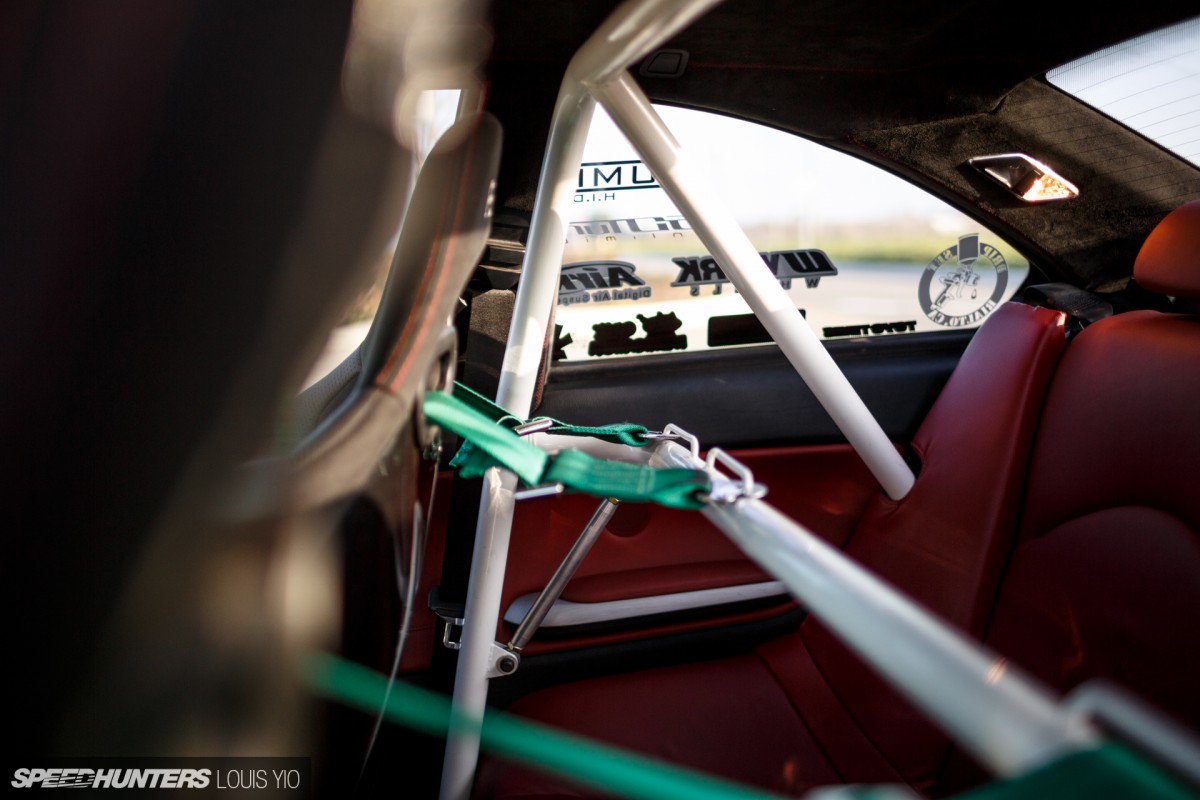 There's also a custom 4-point roll bar with a removable harness bar in the rear, along with liberal use of carbon fiber and custom upholstered bits throughout the cabin.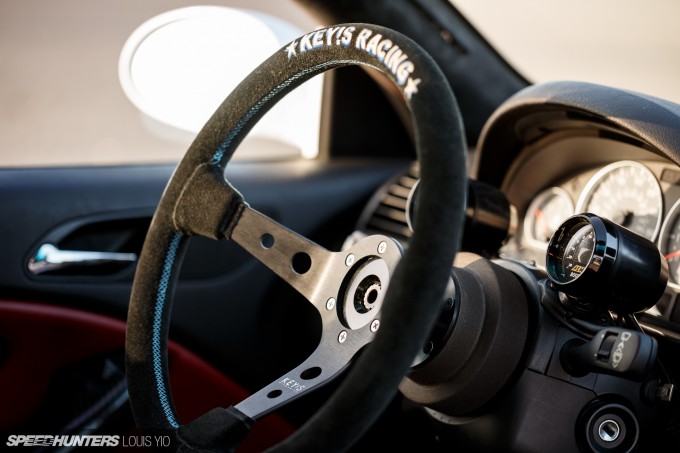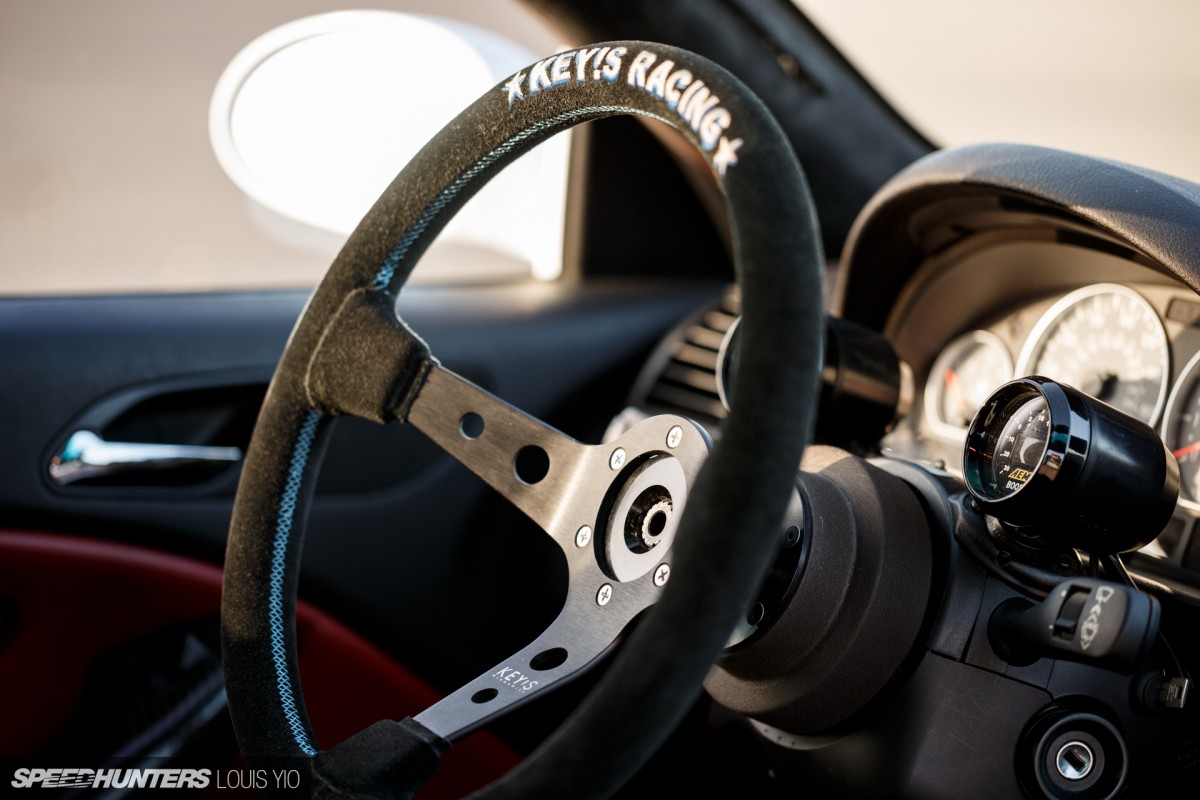 Let's not forget the steering wheel either – a Key!s Racing deep cone mounted on a Momo hub with a 9K Racing quick release. You can also spot the AEM boost and air/fuel ratio gauges mounted on both sides of the steering column.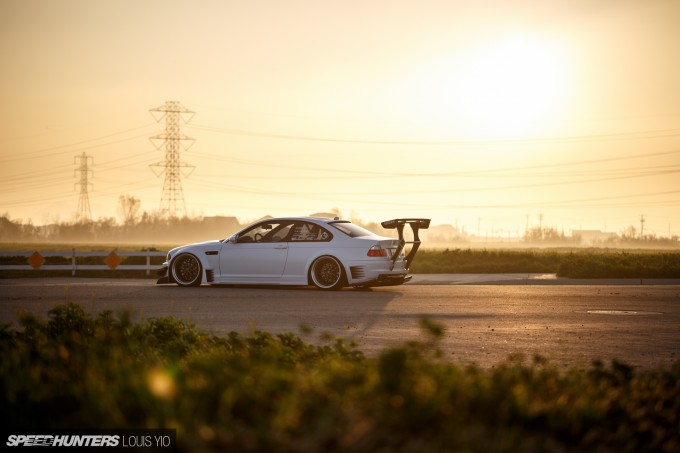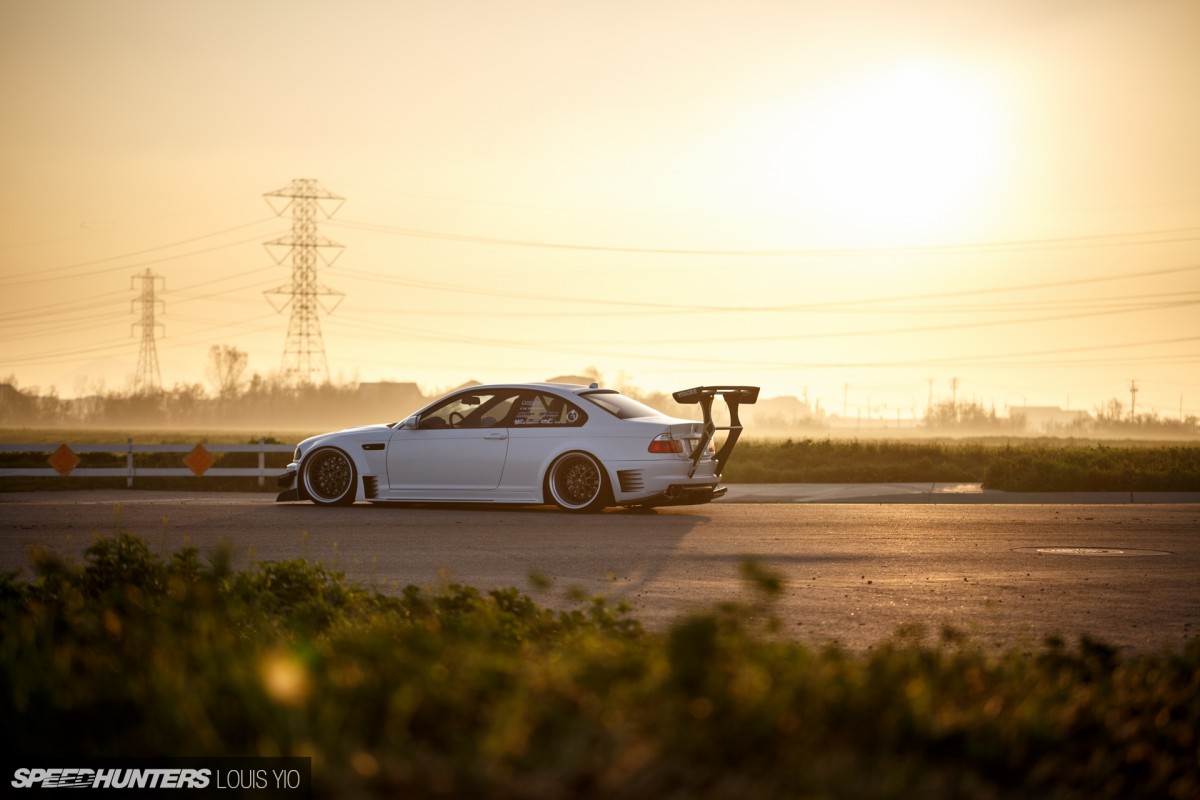 Unlike many feature car owners we talk to, Pat says he's very satisfied with the M3 in its current state. He isn't planning on any major changes, aside from a bit more interior work and perhaps another set of wheels sometime in the future.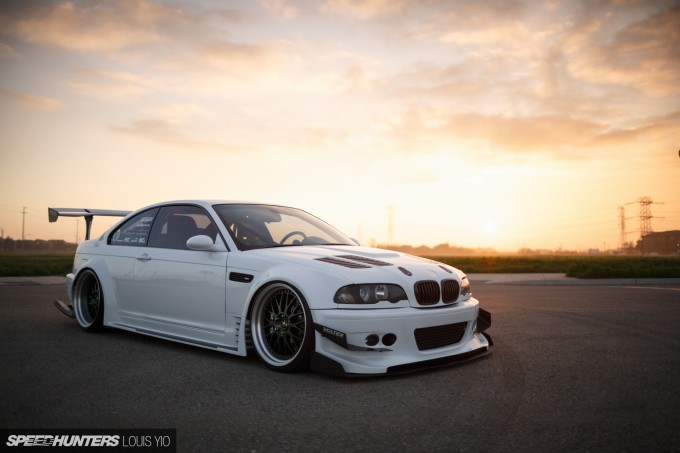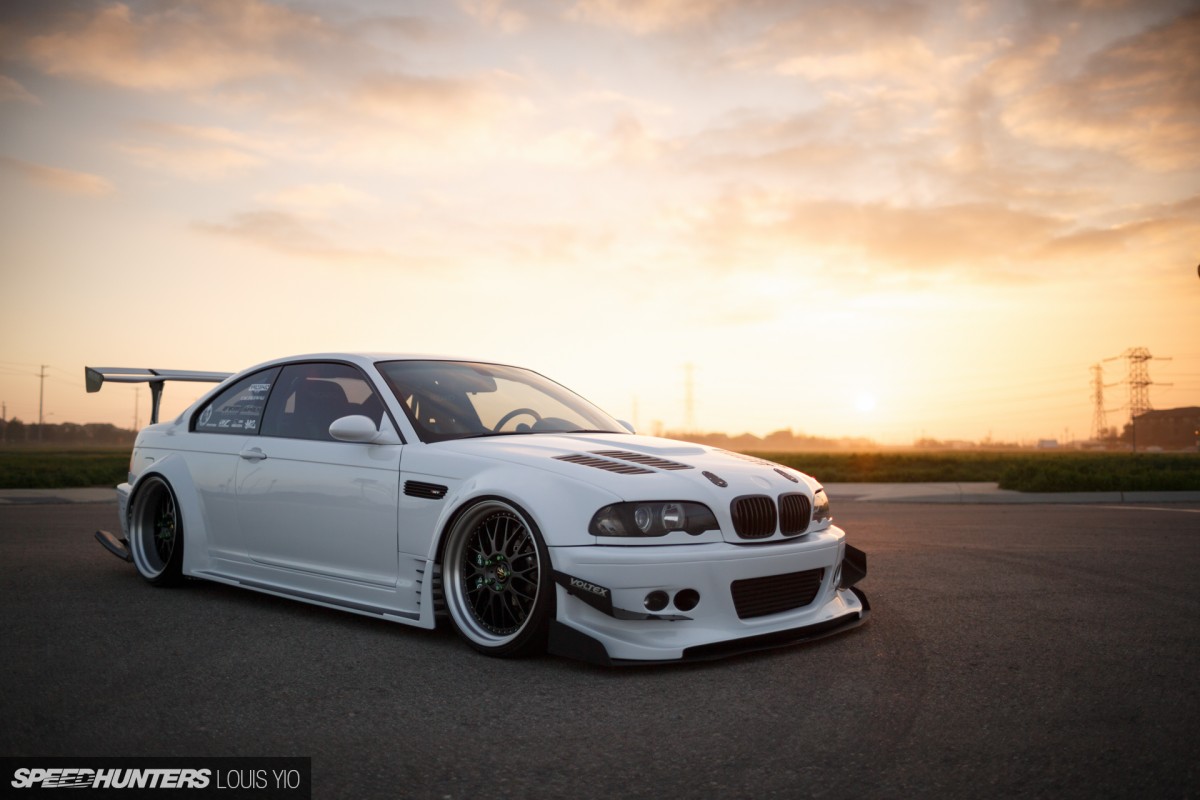 He says he's received plenty of 'feedback' on the build – both positive and negative – but he couldn't be happier with the results himself, and that's all that matters.
While we certainly hope Pat never spots a car thief driving out of the neighborhood in his beloved M3, he can be assured that next time there will be no mistaking his car for another.
Mike Garrett
Instagram: speedhunters_mike
mike@speedhunters.com
Photos by Louis Yio
Cutting Room Floor