Subject matter aside, what makes this Spotlight special is that it involved Speedhunting in its purest form. You see, I was attending another shoot at the Hakone Turnpike a couple of days ago when all of a sudden a boxy little car burbled past me and parked up. The owner jumped out and quickly started taking pictures, at which point I realised exactly what I was looking at.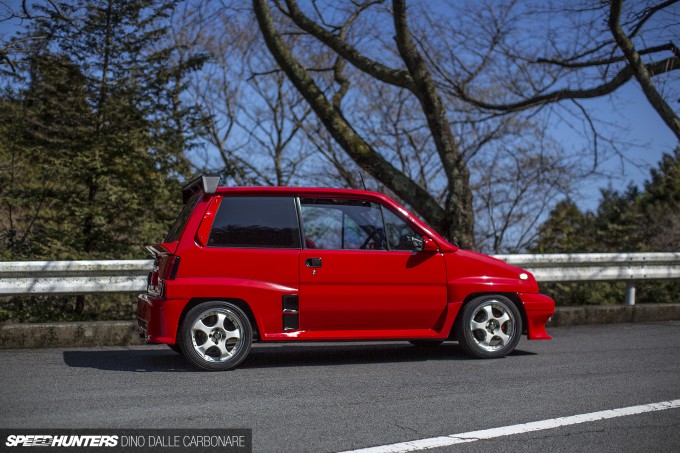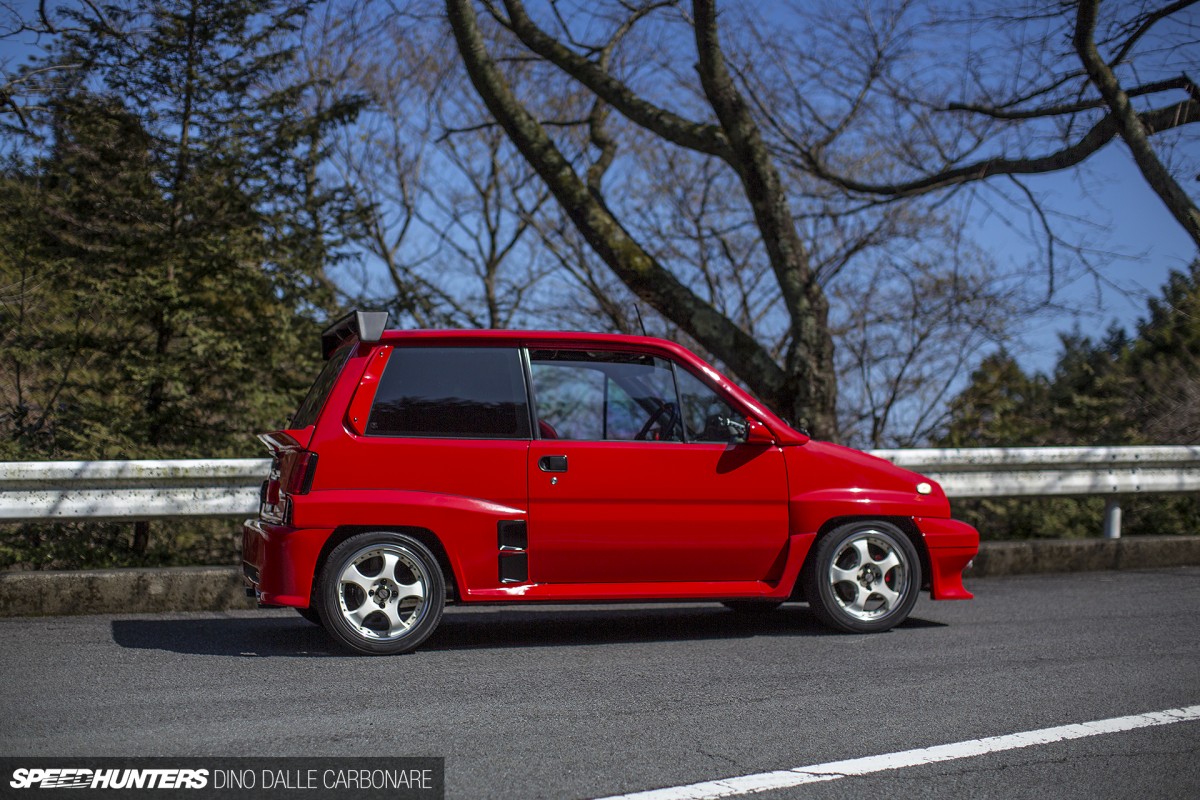 If you don't know what this car is, then you probably won't understand what the big deal was. On the other hand, if you know just how rare these Honda City Turbo IIs are, then I'm sure my excitement would be more than justified. Believe it or not, but this is the very first one I've ever seen outside of Honda's Collection Hall…
The owner has had the 'Bulldog' (as the model was also referred to) for about 20 years, and recently had it overhauled and freshened up. Understandably, he has no intention of parting with his little collectable.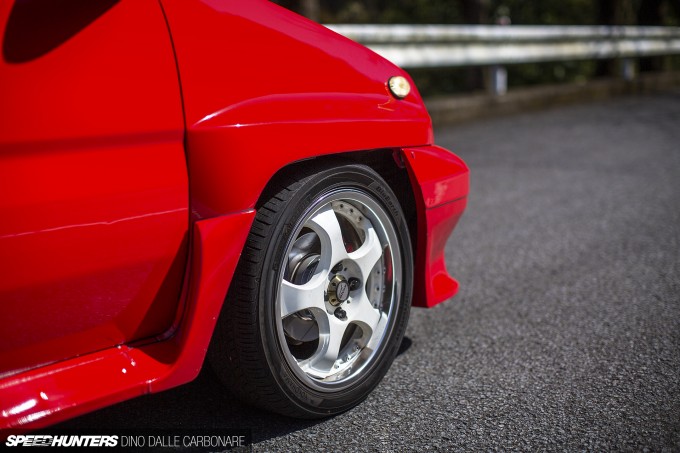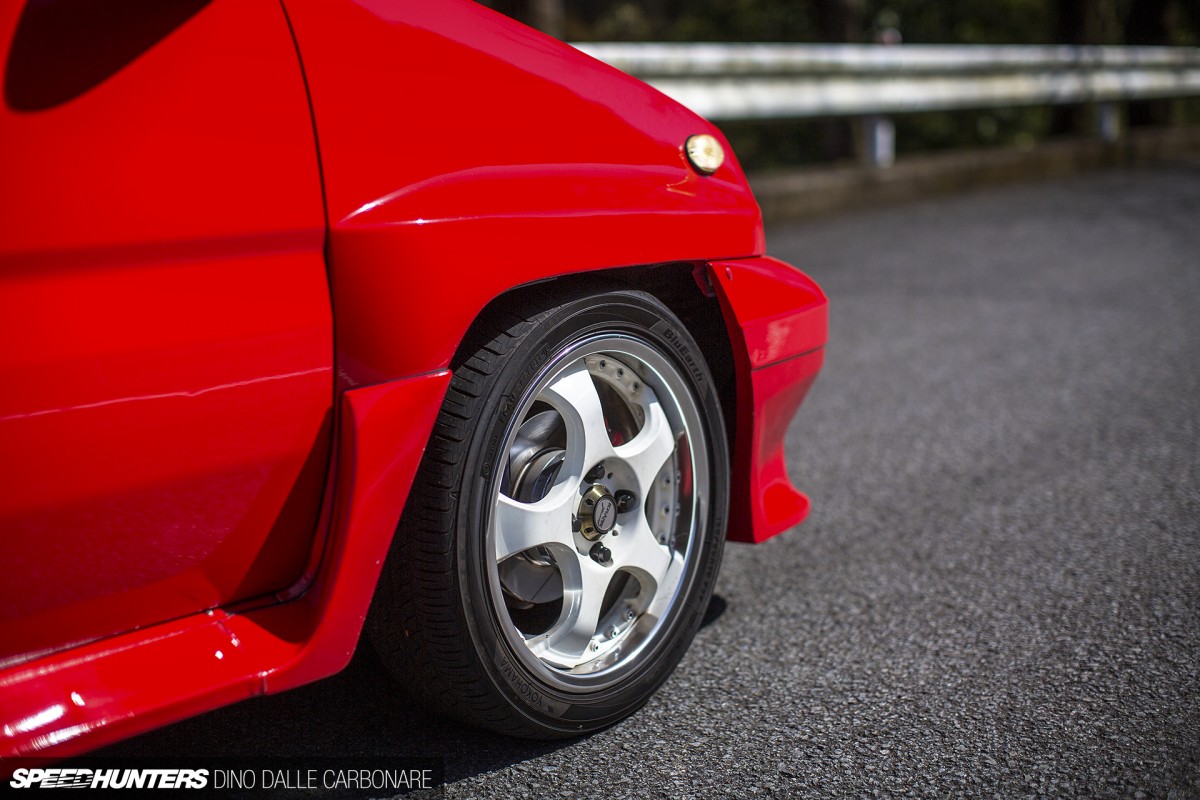 This City is an 1985 model and originally came out of the Honda factory in black. But after a few too many scuffs over the years it was repainted in this rather vivid shade of red.
This is the TV ad that Honda ran in 1984 to market the Bulldog. It was a pretty cool proposition for the day: a frugal city car with menacing looks and decent performance to boot. Simple and to the point!
In Japan they even raced them in a one-make class, but I'm not entirely sure they were really cut out for that sort of thing, as this vintage clip from Fuji Speedway shows…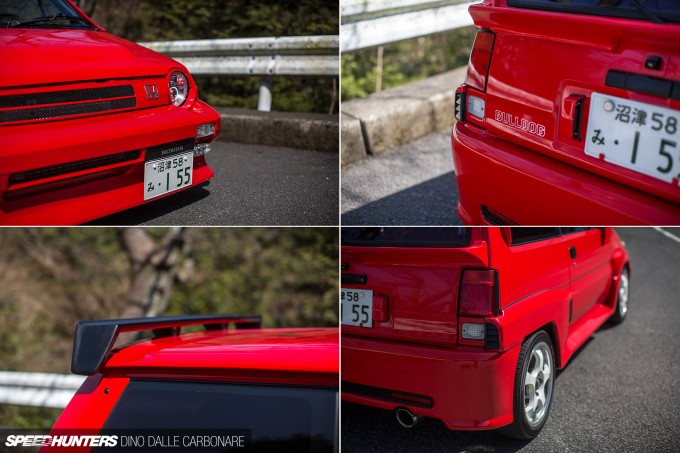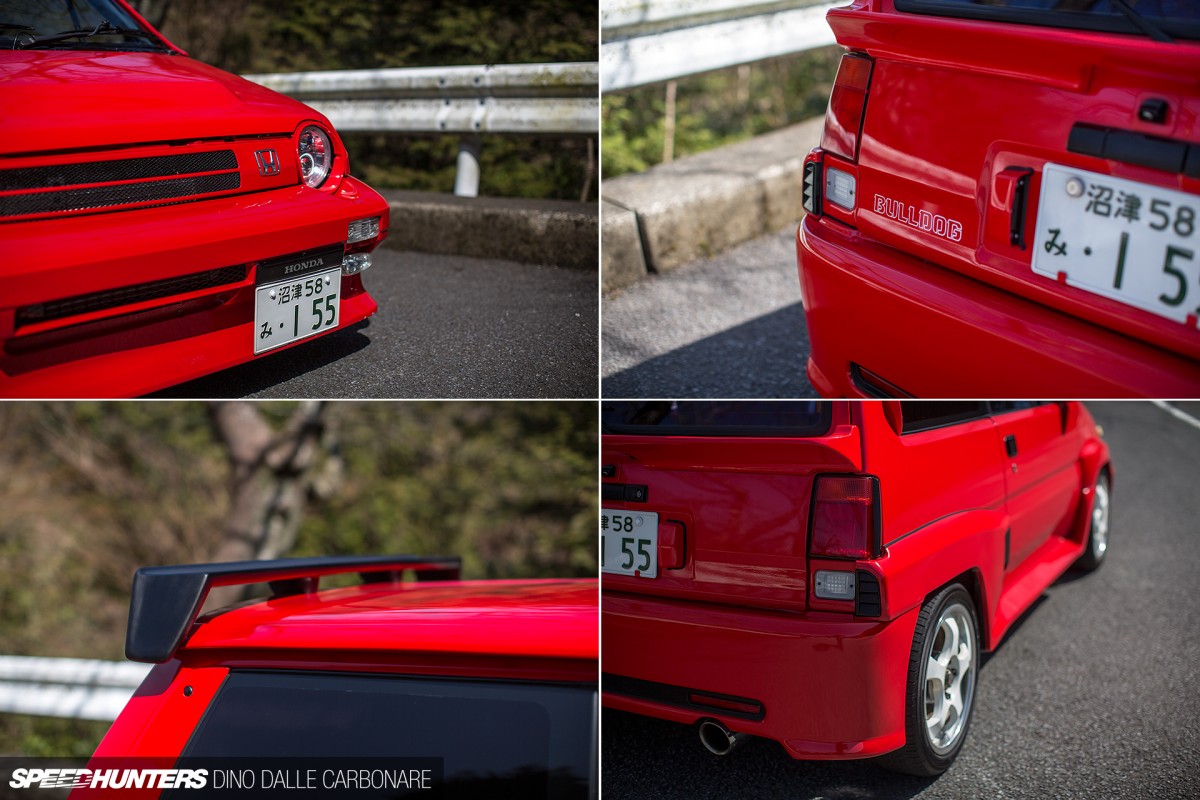 The Turbo II has been fitted with an aero kit, which includes a splitter addition to the front bumper, some side skirts and a pair of spoilers – one on the roof and the other on the hatch above the lights. And what about those super-wide guards? Believe it or not, they're factory – although the owner has further customised the side intakes, adding a second scoop.
The car looks great, but the real work has gone on inside…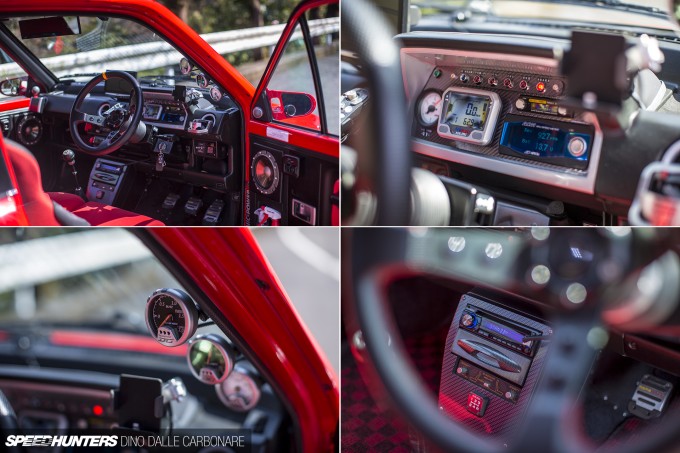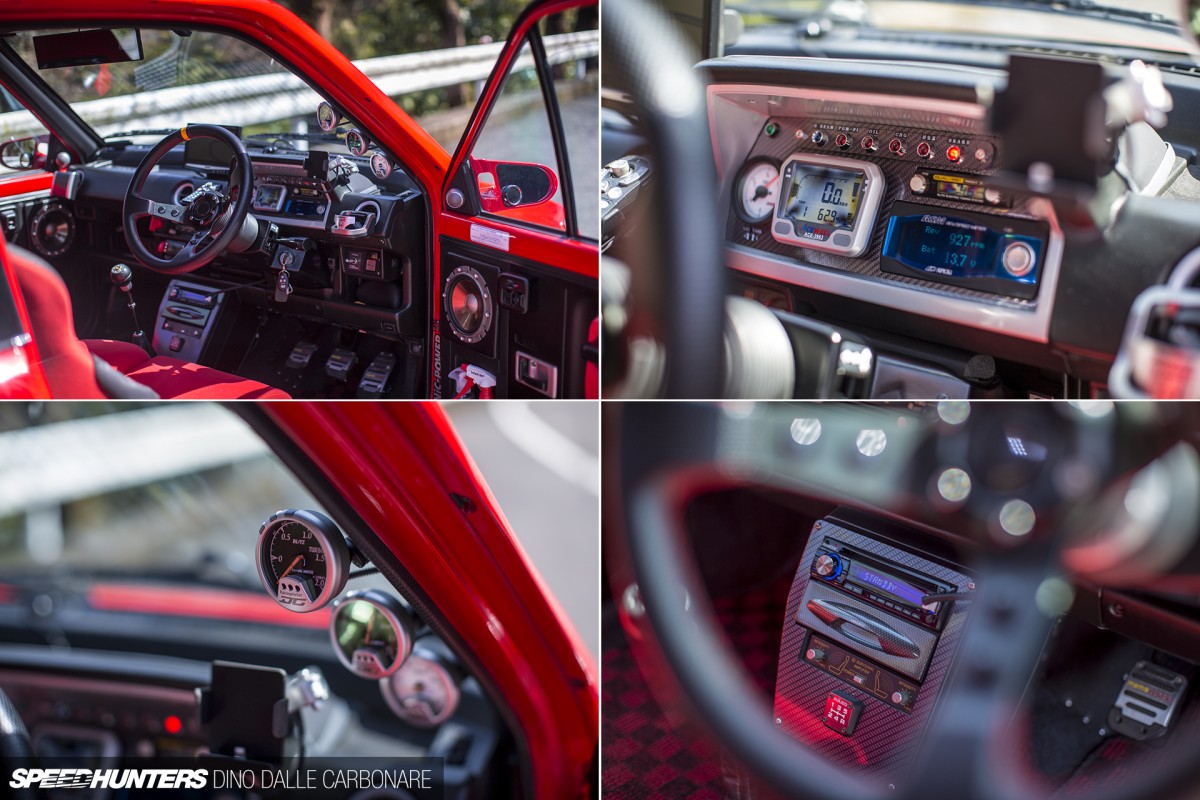 'Thoroughly accessorised' would be a good way to describe it! From the custom instrument binnacle to the pillar-mounted gauges and carbon-wrapped center console, there's a lot going on in this cabin.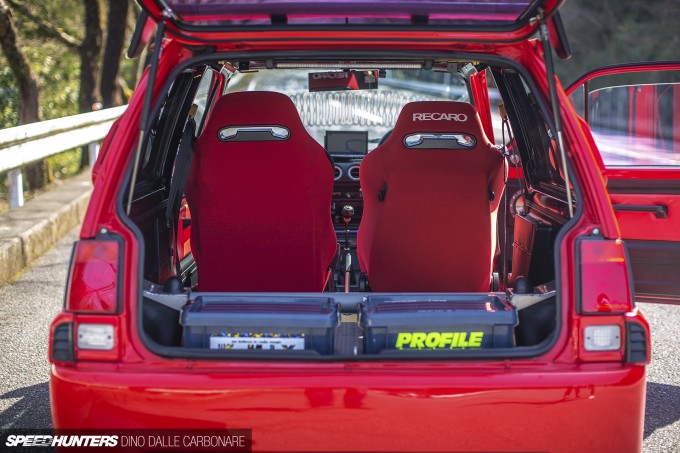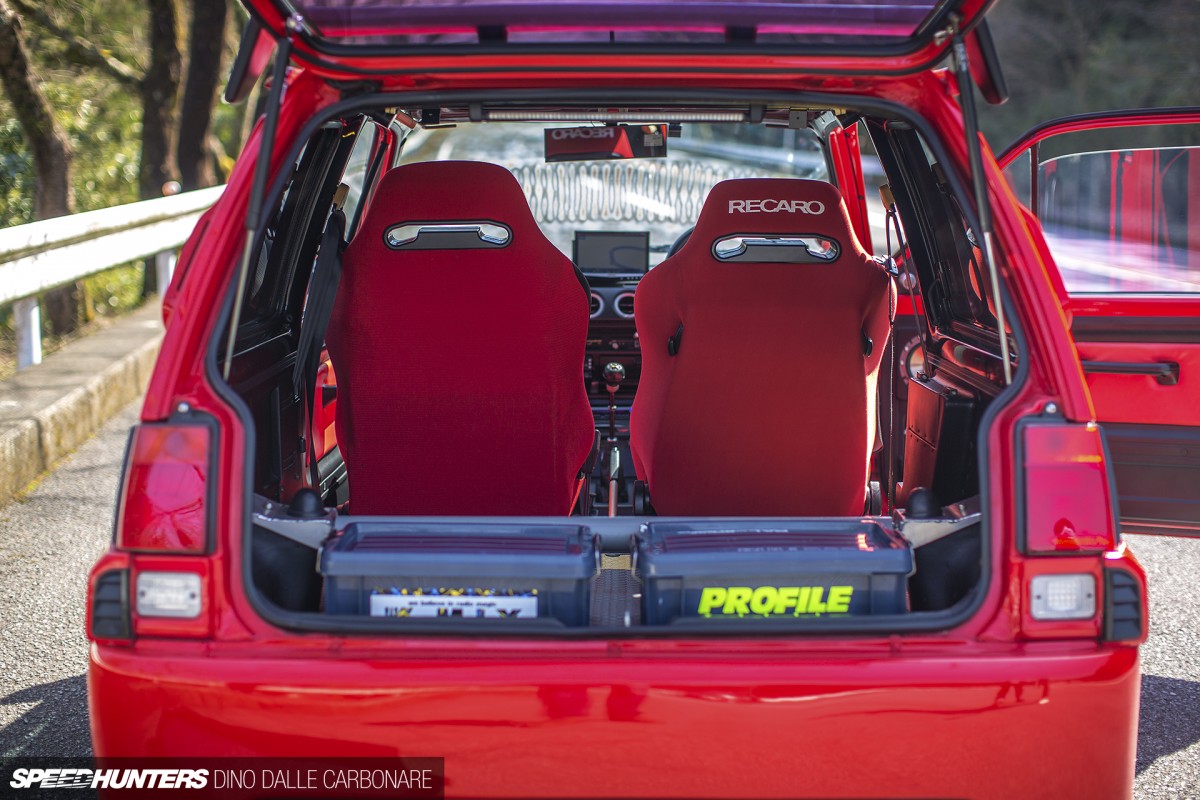 There's no Honda Motocompo sitting in the truck area though – just a pair of plastic boxes for the owner's tools and cleaning products. The rear seats have been removed and the fronts replaced with a pair of Recaro items.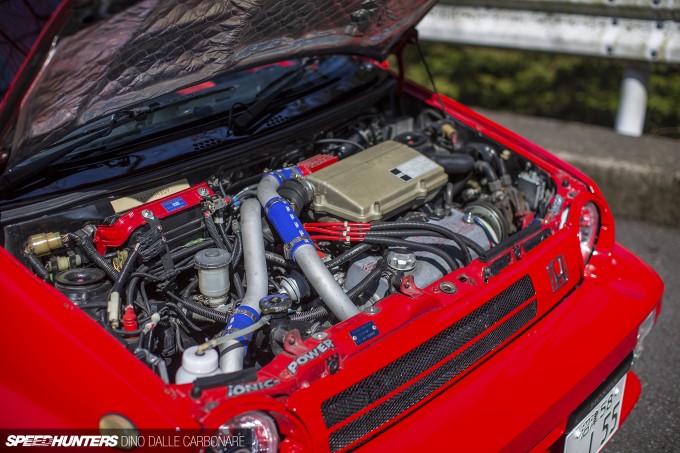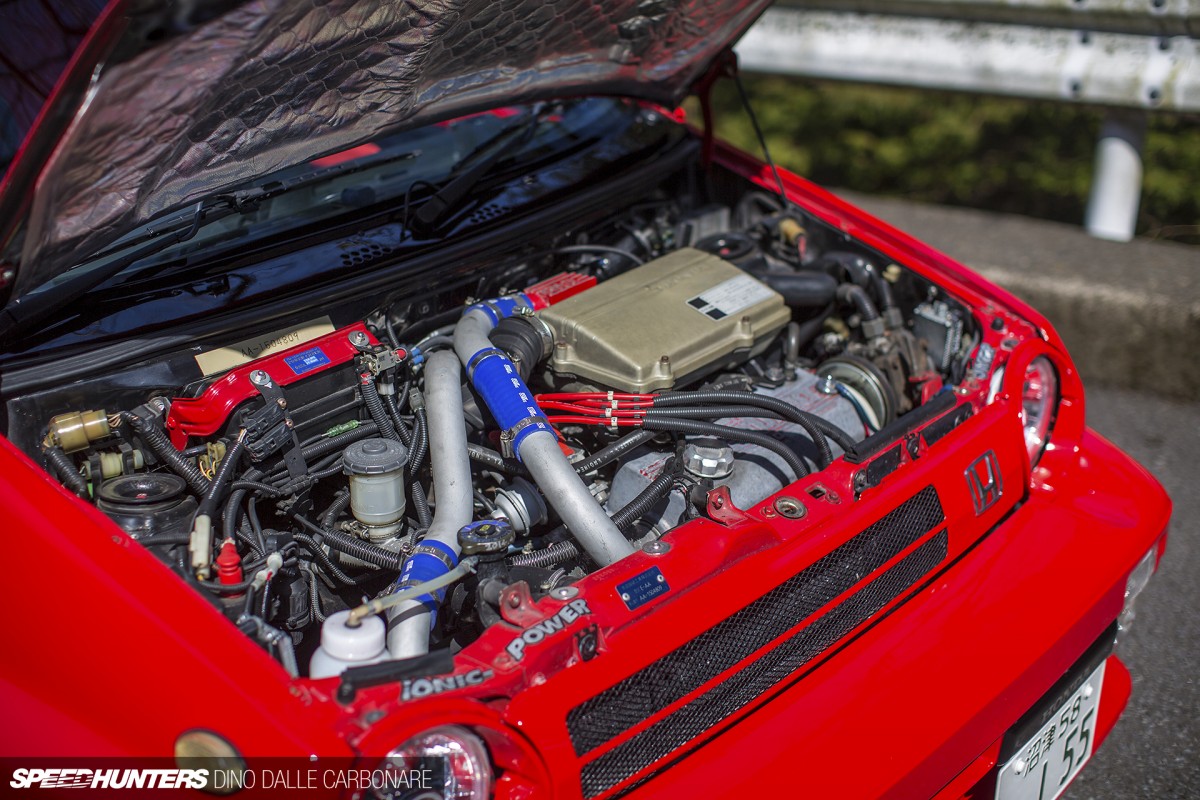 What makes this City model special is that it's one of the very few turbocharged cars that Honda has produced. Of course, the new Civic Type R is going to change all that now, as even this manufacturer is kissing goodbye to high-revving naturally aspirated engines.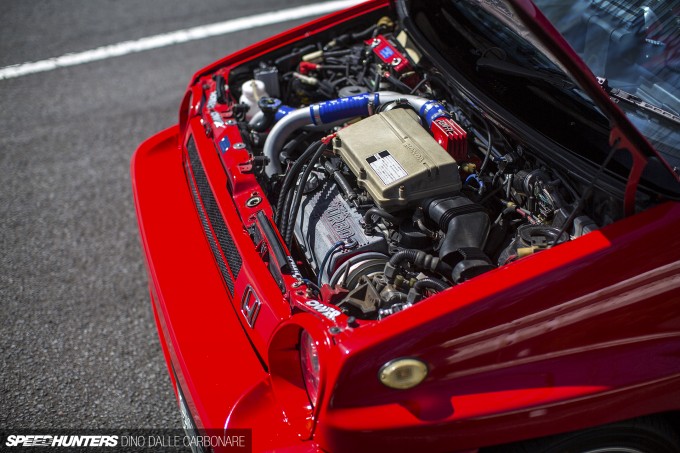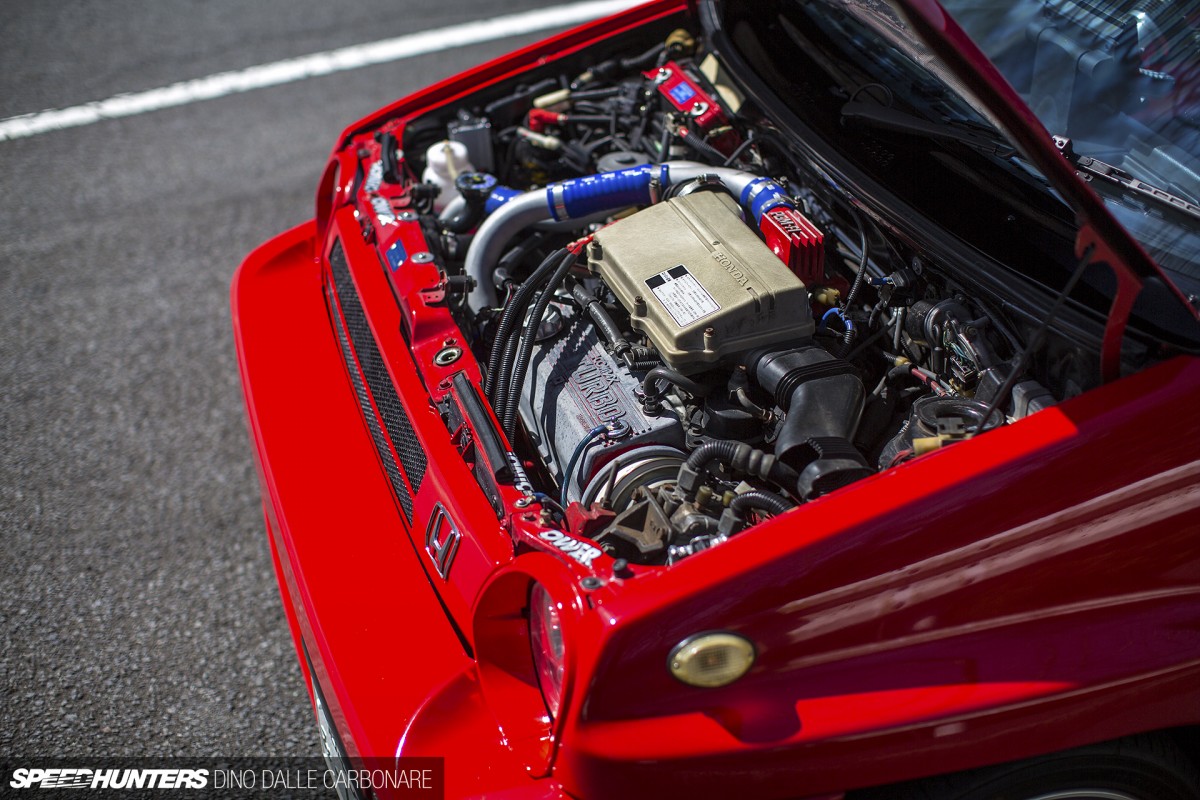 The little 1.2-litre four-pot is pretty much stock, save for a few additions that include a bigger intercooler and aluminium piping to replace the softer silicone hoses.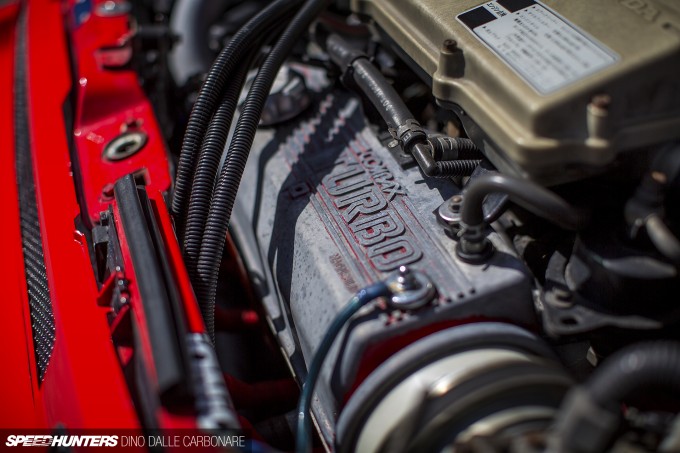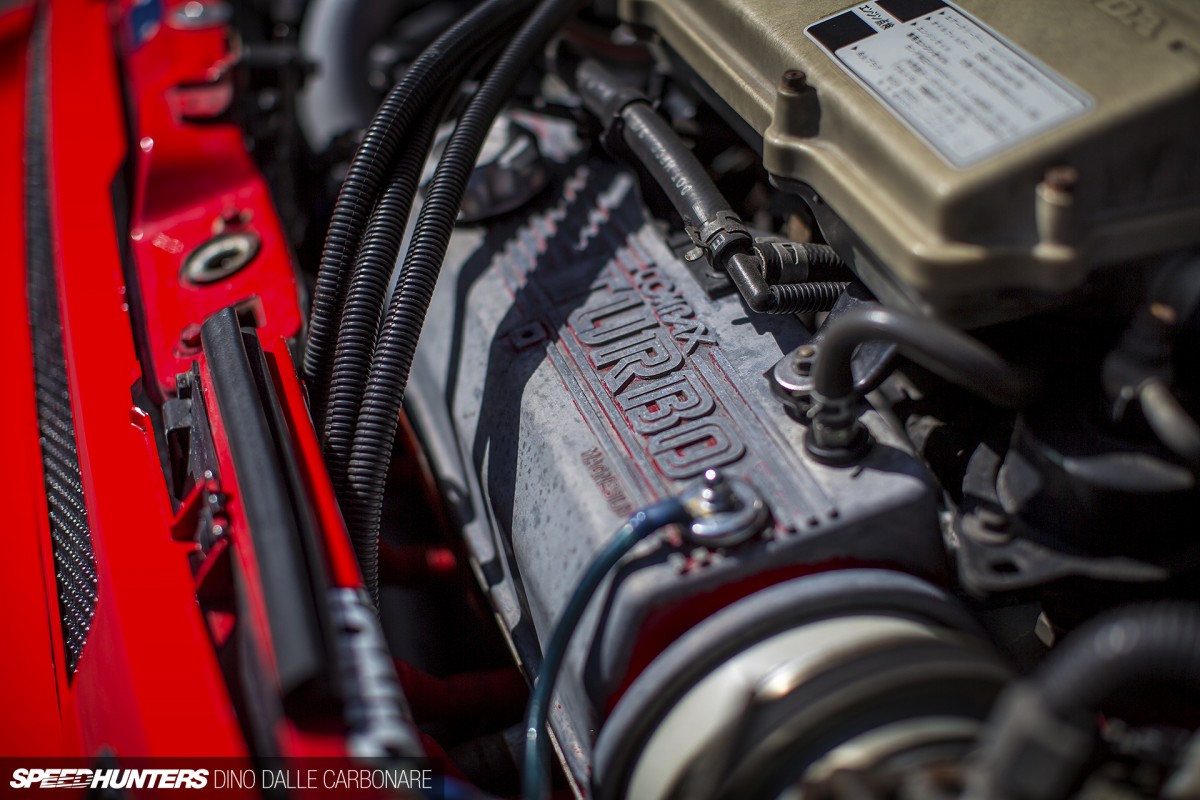 Factory power was quoted at 110PS at 5,500rpm, so it might be a little up on that now. Either way, it's not too bad for a car that hit the scales at 735kg.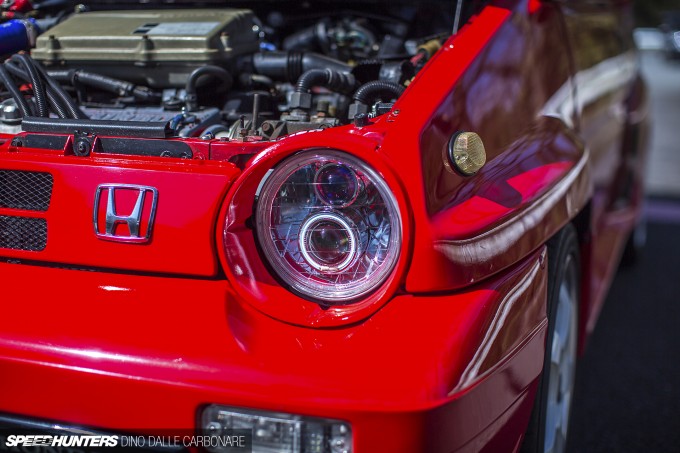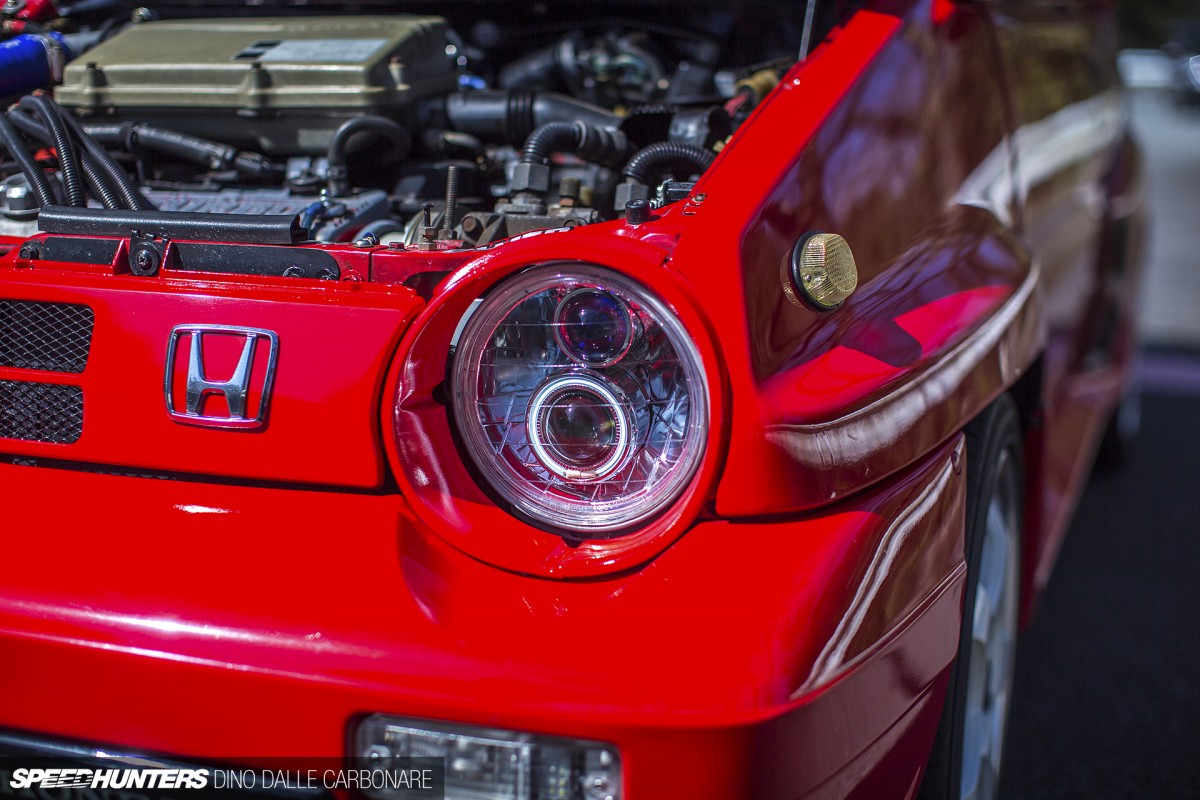 While I was looking at the engine I noticed that the headlights had been modified and fitted with modern projectors and BMW-esque halos. It's probably not something the collectors out there would do, but I'm sure the stock lights were far too dull and weak to provide anywhere near decent nighttime illumination.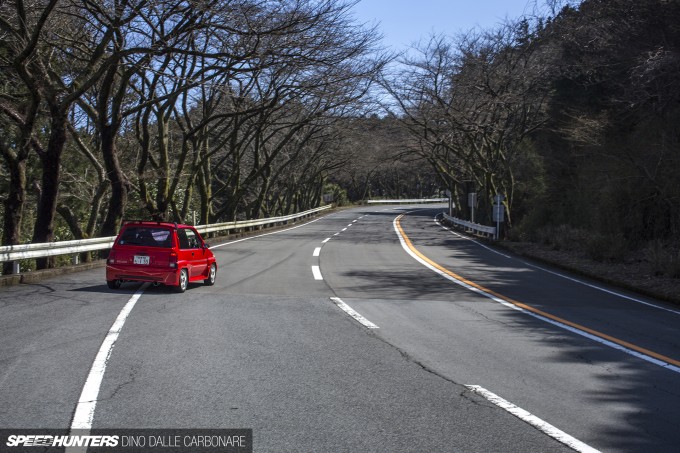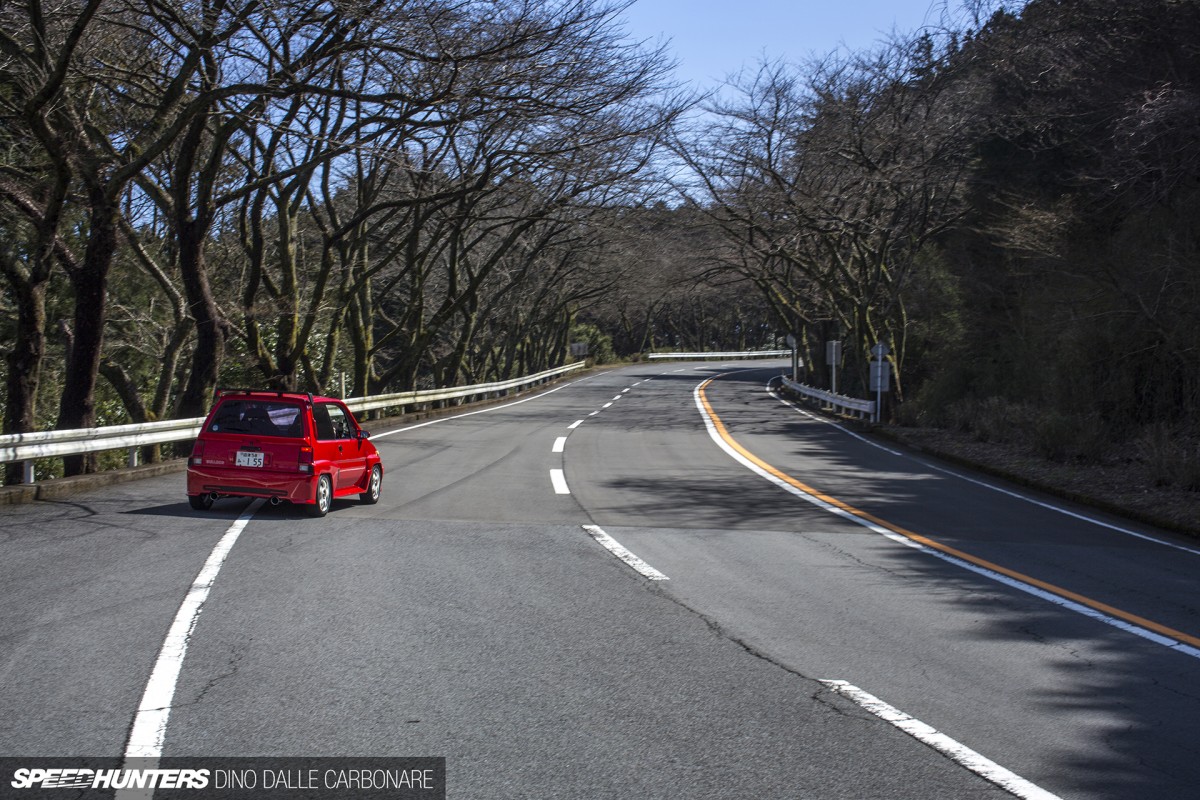 It's always nice to see unique and rare cars like this one out on the road, but best of all is seeing them being well-used. The owner told me he really only takes the car out to hit the Turnpike and the other tight touge roads that you can access once you're at the top of the pass. Yes, this is one car that put a smile on my face!
Dino Dalle Carbonare
Instagram: speedhunters_dino
dino@speedhunters.com