The other day I showed you guys a 9-second Dodge Ram pickup, which was one of the fastest machines from the recent NHRDA Spring Nationals. But for my second Spotlight from the event I'd like to move in a much different direction…
This one might not be a quarter mile stormer like Daniel's Cummins, but it's no less impressive – and still diesel powered of course.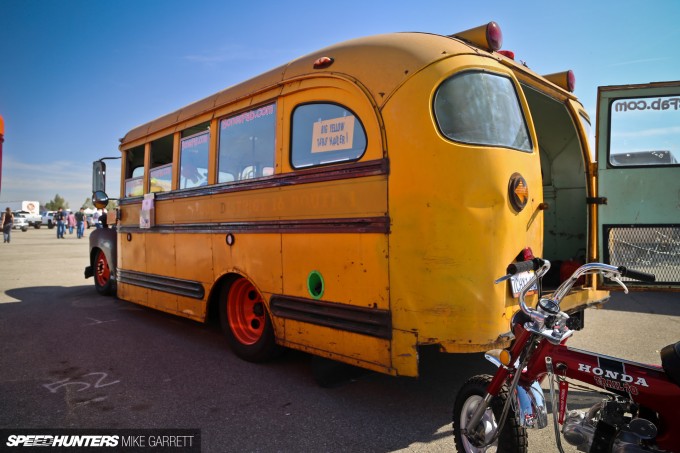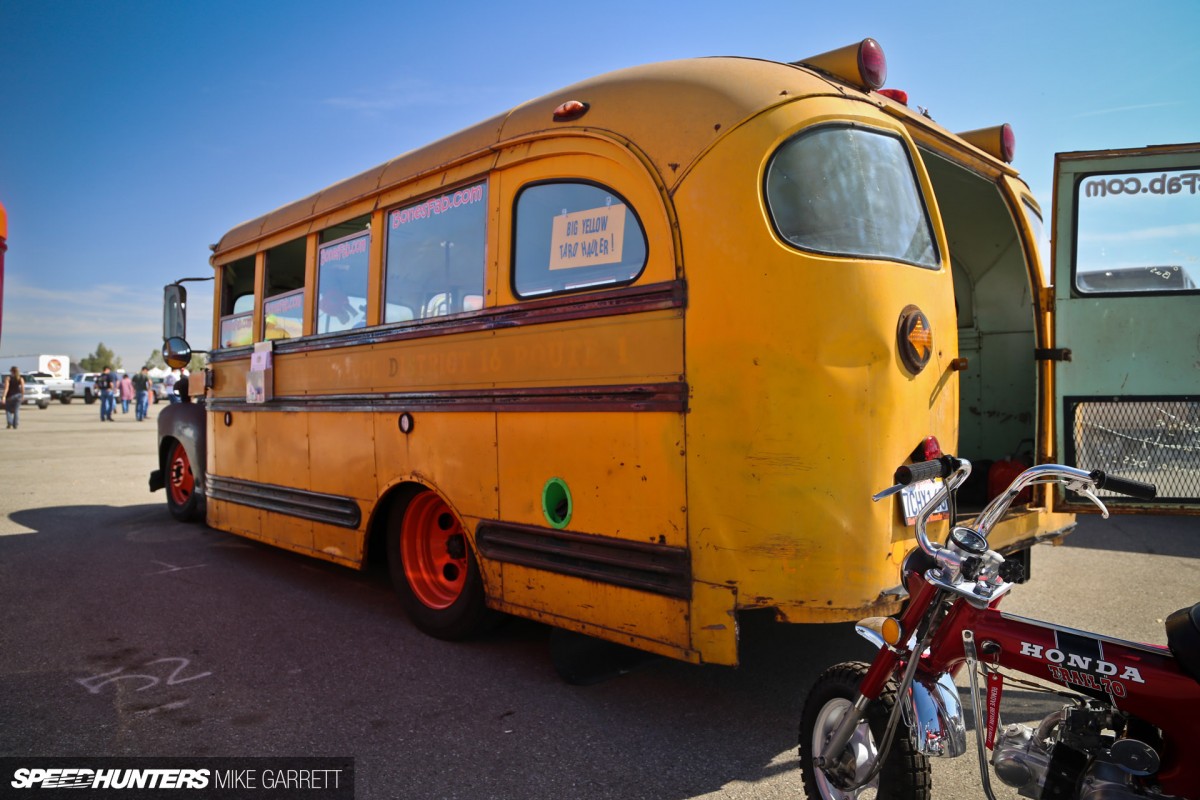 What you are looking at is a 1954 Chevrolet C4500 school bus built by Bones Fab out of Camarillo, California. While it was parked in the show and shine area rather than staging lanes, this thing was still one of the most popular vehicles at the Spring Nationals – and for good reason.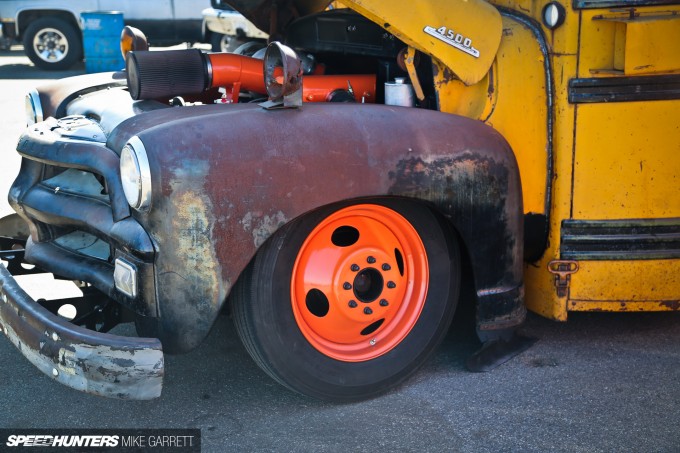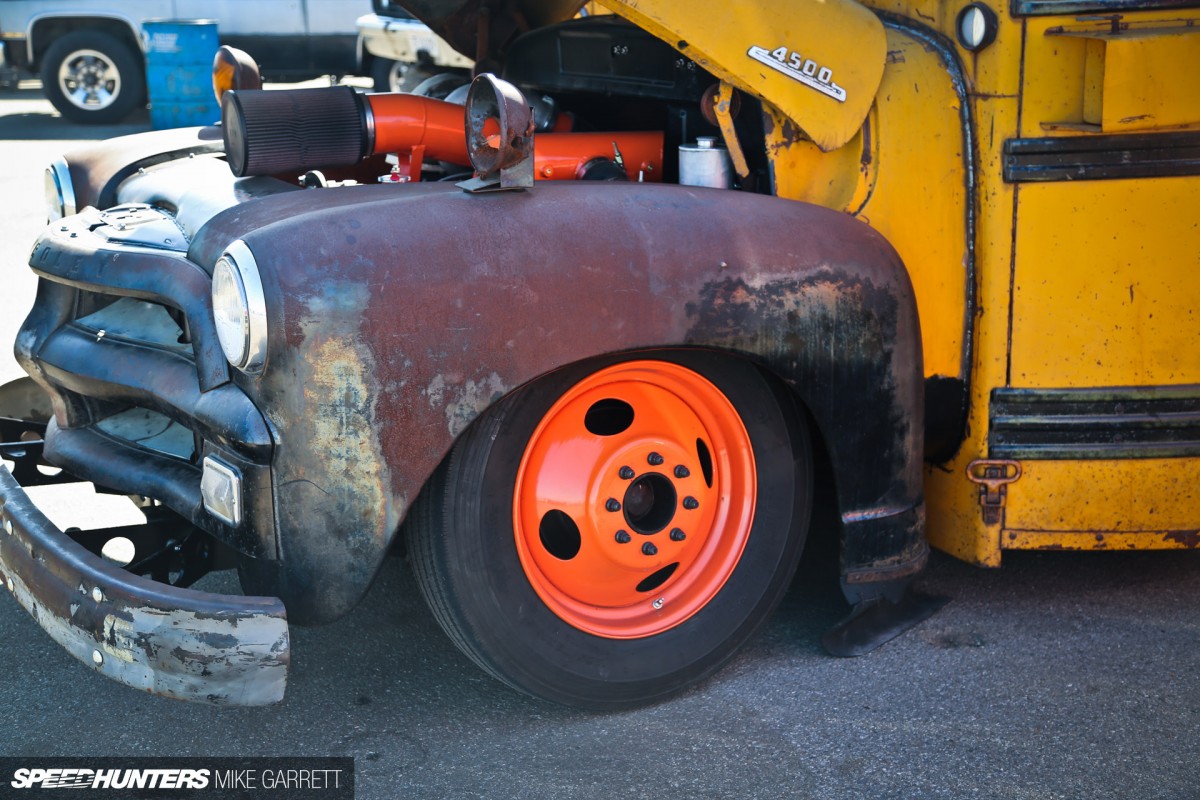 While the body might be a 33-passenger school bus from the '50s, Bones has completely gone through the old bus adding modern chassis parts, an upgraded powerplant and a whole lot of crazy style.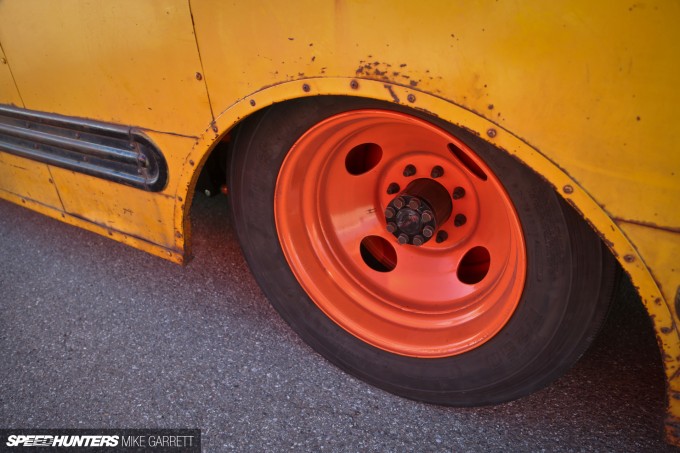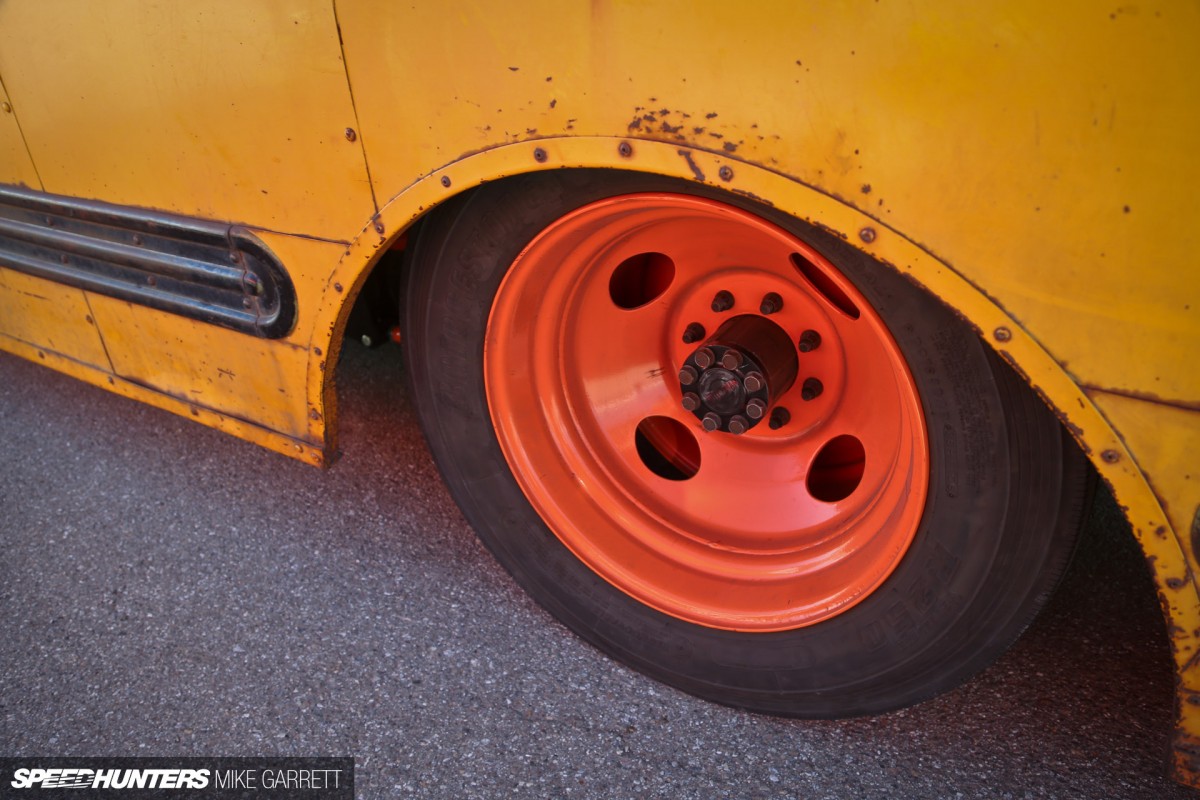 Beneath the patina-covered school bus body sits a fully reworked chassis that uses 1980s Chevy C30 components up front, custom rear suspension, and RideTech air bags all around. This not only allows the bus to be dropped to the ground, the setup makes it drive like a much more modern vehicle.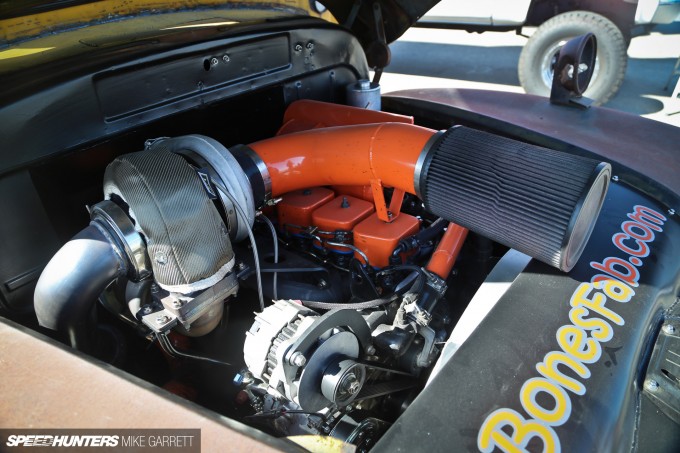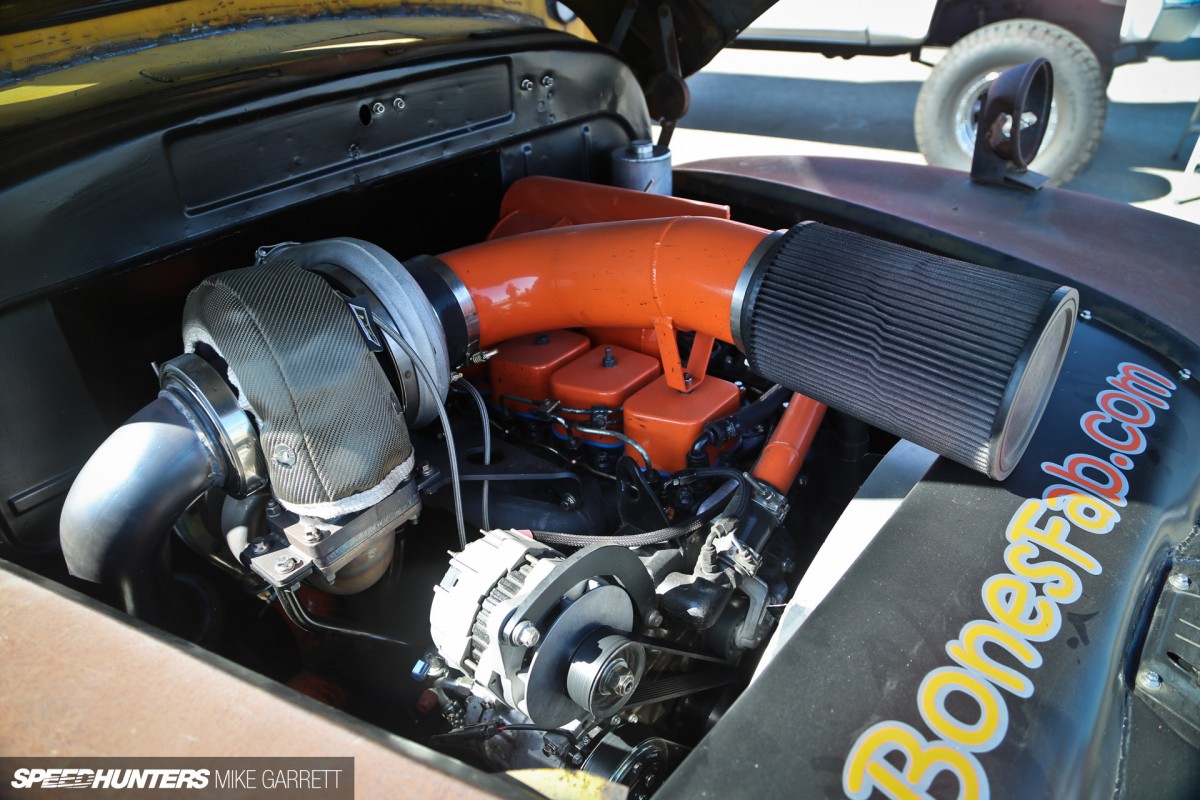 Beneath the hood sits a 5.9-liter Cummins 12-valve diesel with a giant BorgWarner turbocharger sitting on top. The gearbox is a New Venture 4500 5-speed manual and the rear differential is a beefy Dana 70.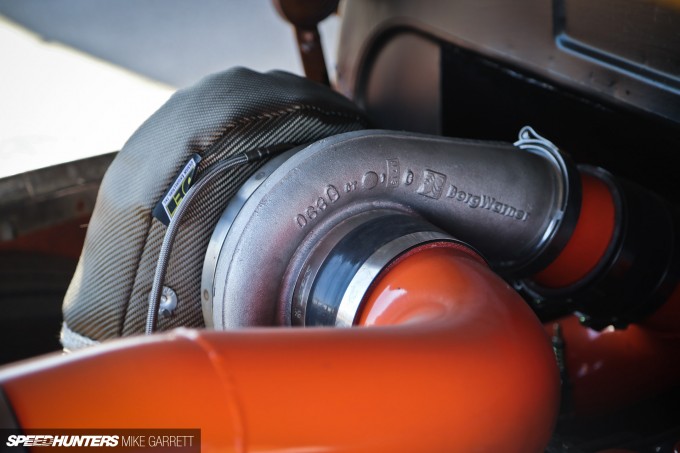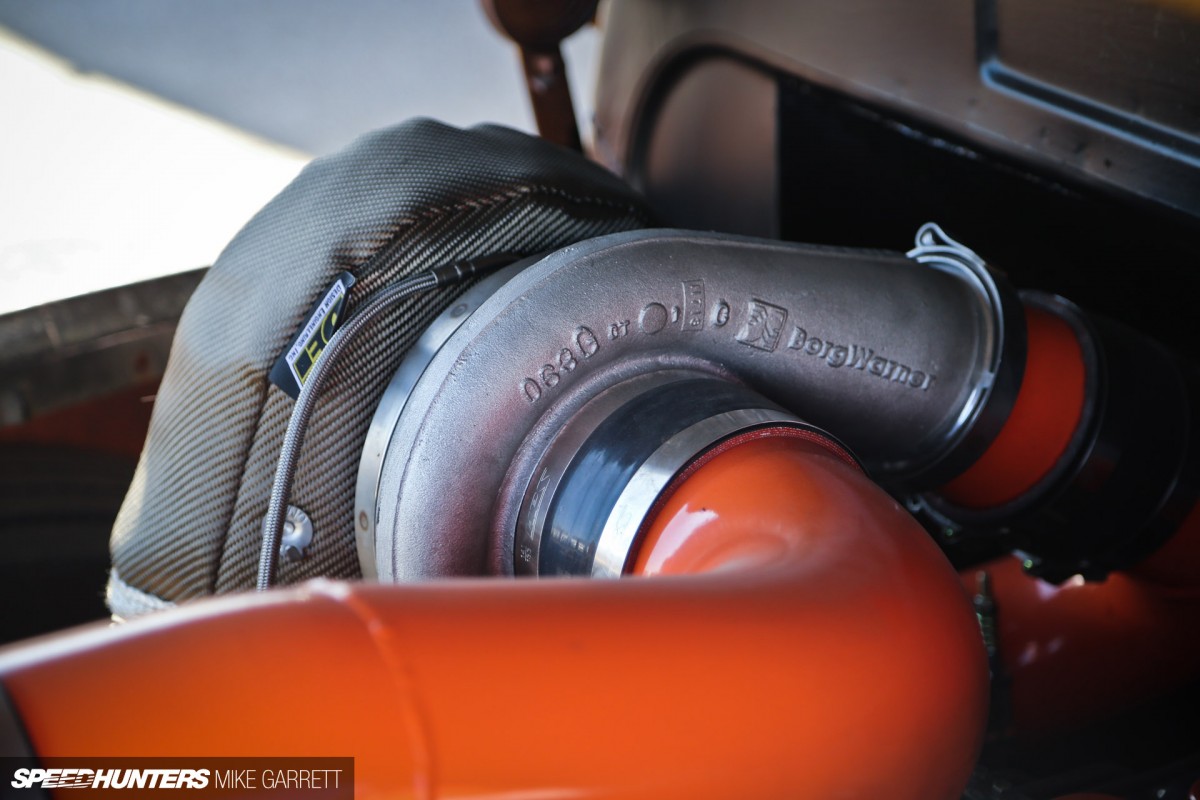 Bones tell me this setup is good for about five or six hundred horsepower, and while there's still a lot of weight to move around, the Cummins gets the old bus down the road with surprising thrust.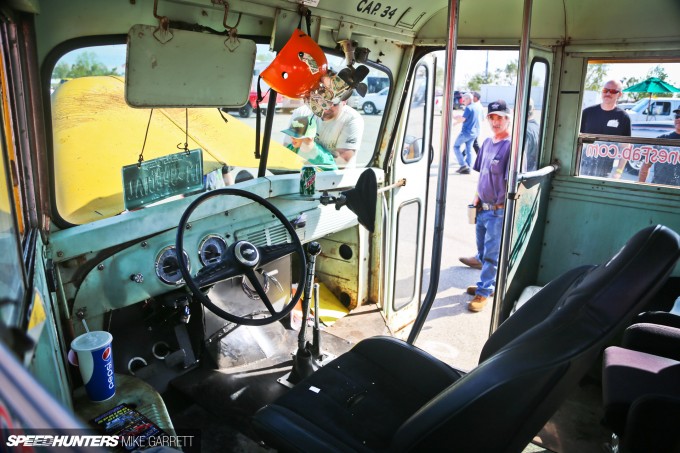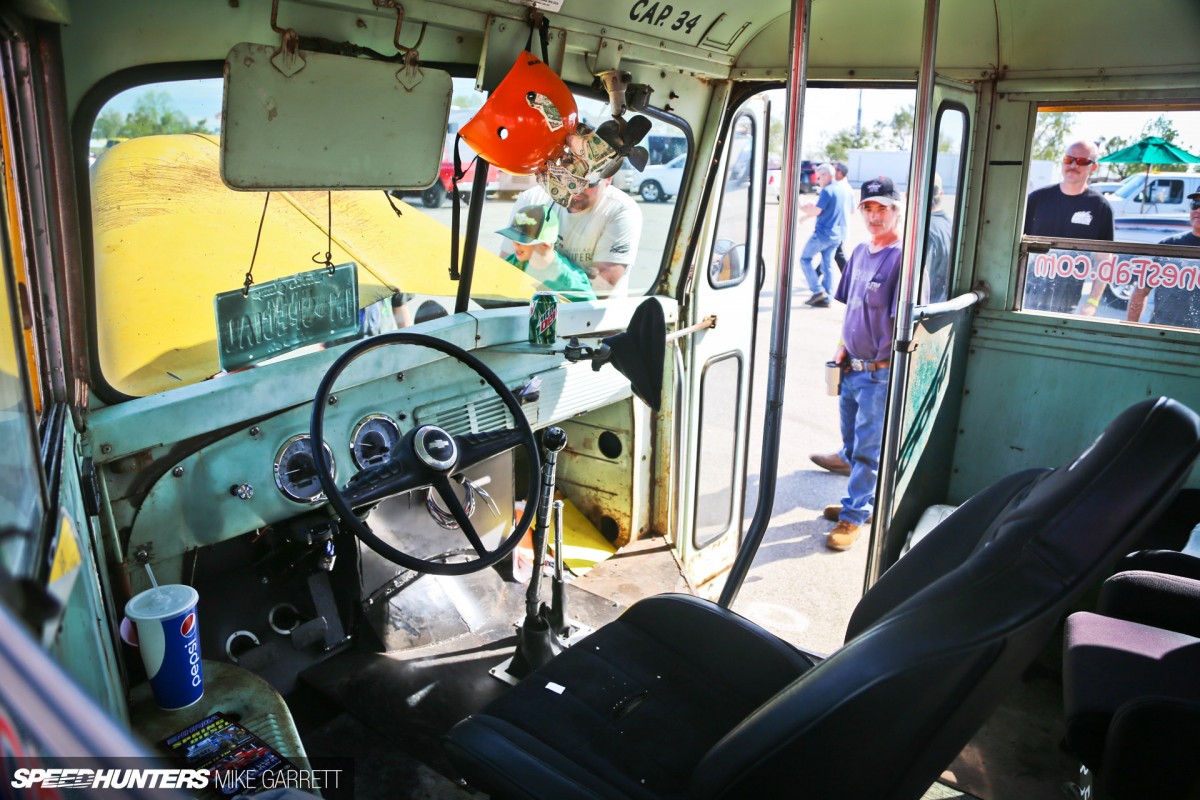 Inside, things don't look a whole lot different than they did back in 1954. Many of the seats have been removed, but that's only so Bones and his buddies have more room to haul stuff and hang out when they come to events like this one.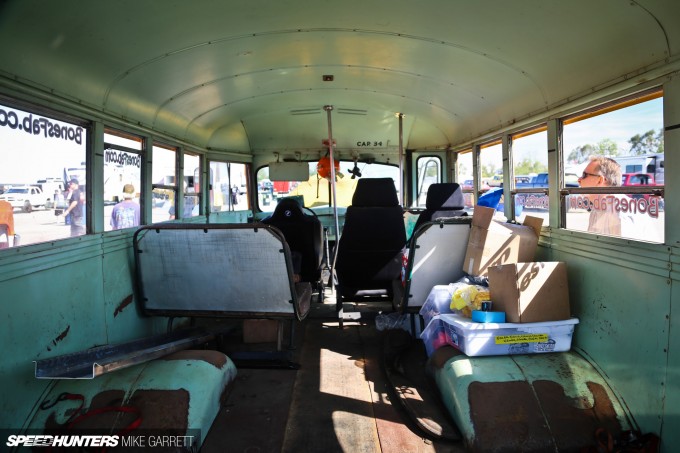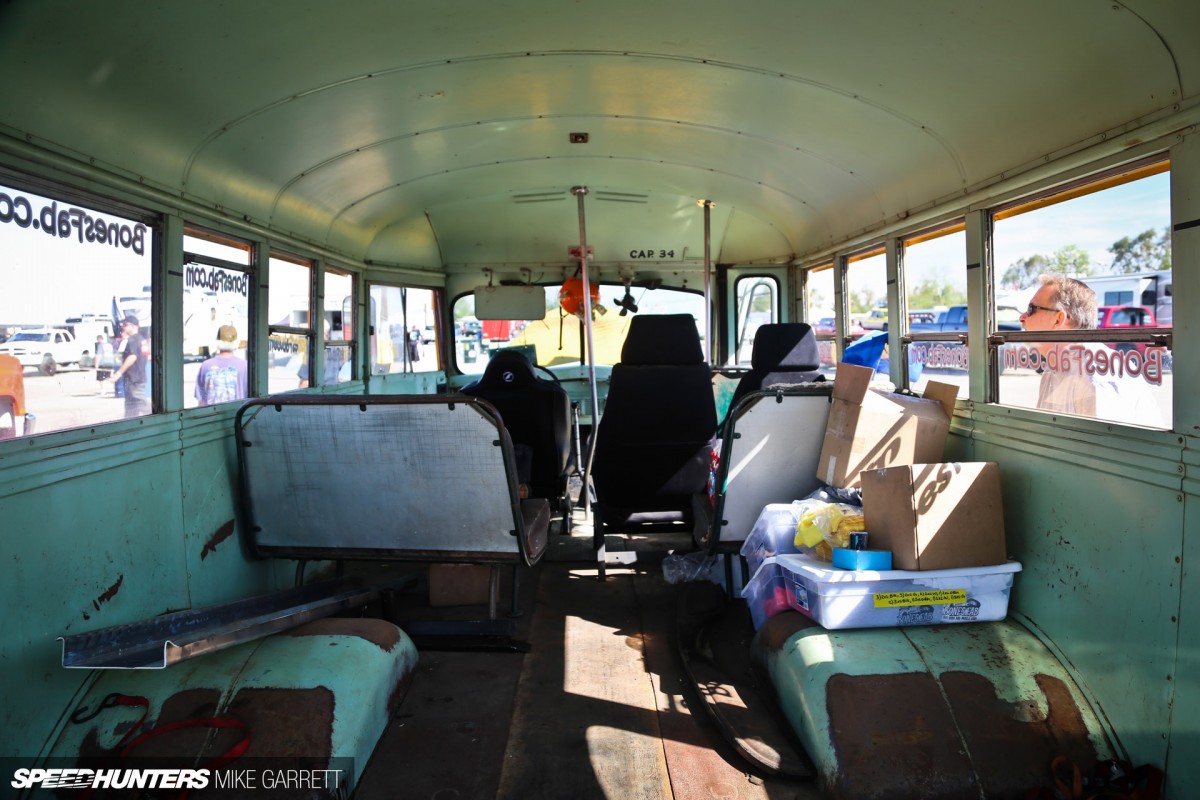 I like this guy's way of thinking. In fact, I might have to stop by and check out Bones Fab the next time I'm in Camarillo. Who knows what other cool projects are lurking in his garage?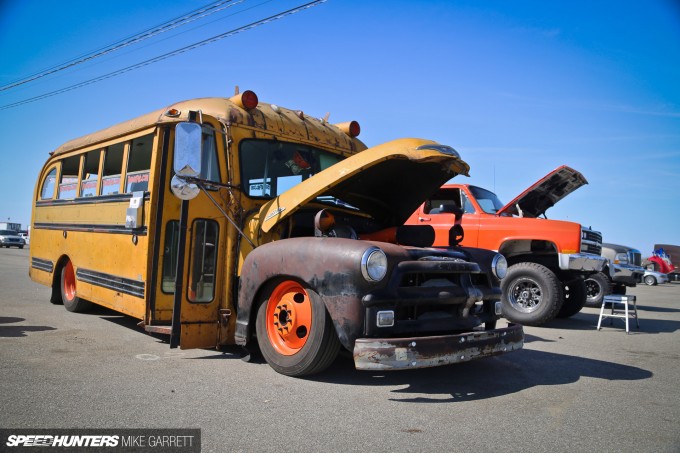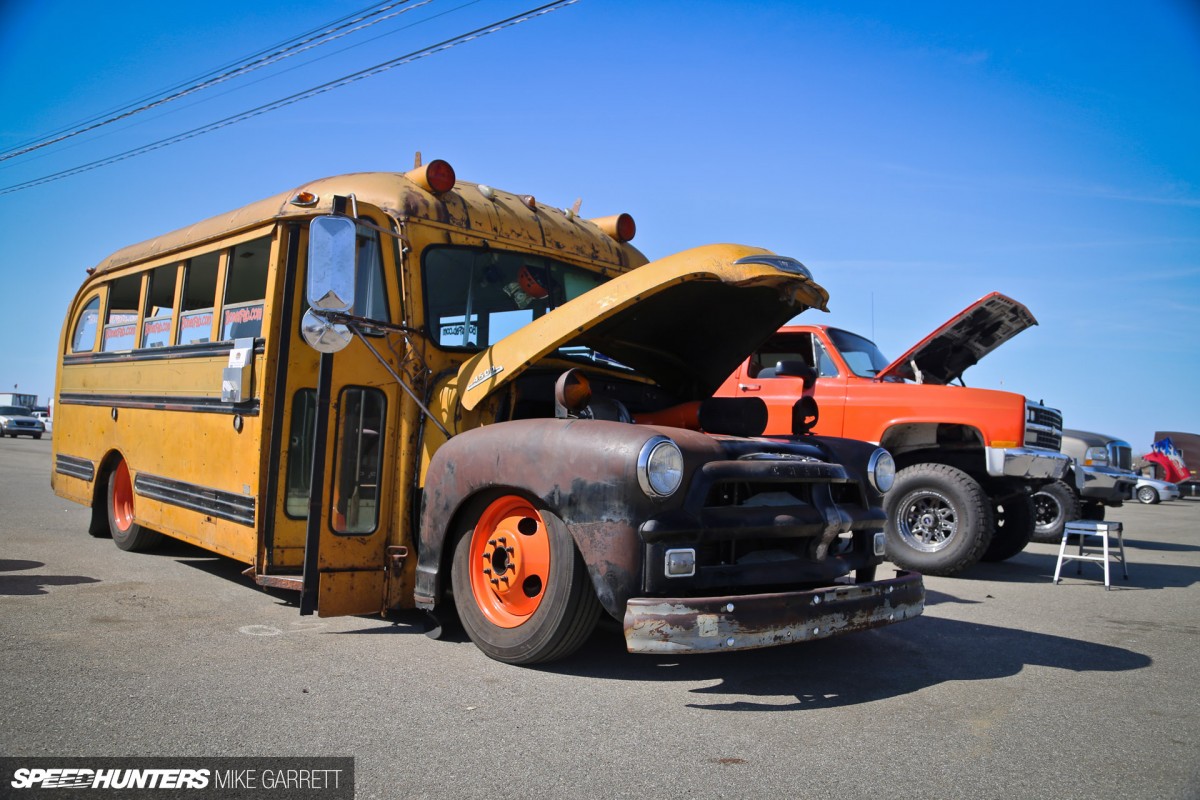 And as crazy as this old bus looks when it's standing still, imagine what it looks like passing cars at 75 miles per hour going up the Grapevine – which Bones says it does with ease.
This bus isn't just one of the more unique builds I've come across recently, it also has to be one of the coolest party vehicles ever conceived.
Mike Garrett
Instagram: speedhunters_mike
mike@speedhunters.com