Choosing which vehicles to Spotlight at the recent Nostalgic 2days event was tough – there were many cars that I wanted to show you in more detail, but only so much time. Given how unique it is though, I just had to take a closer look at this four-door Kenmeri.
While it's hard not to have a rather soft spot for the two-door version of the car, the GC110 sedan is not exactly a 'pretty' thing.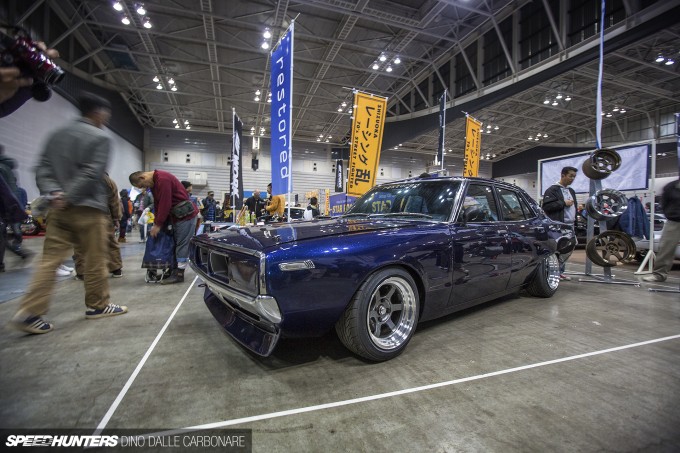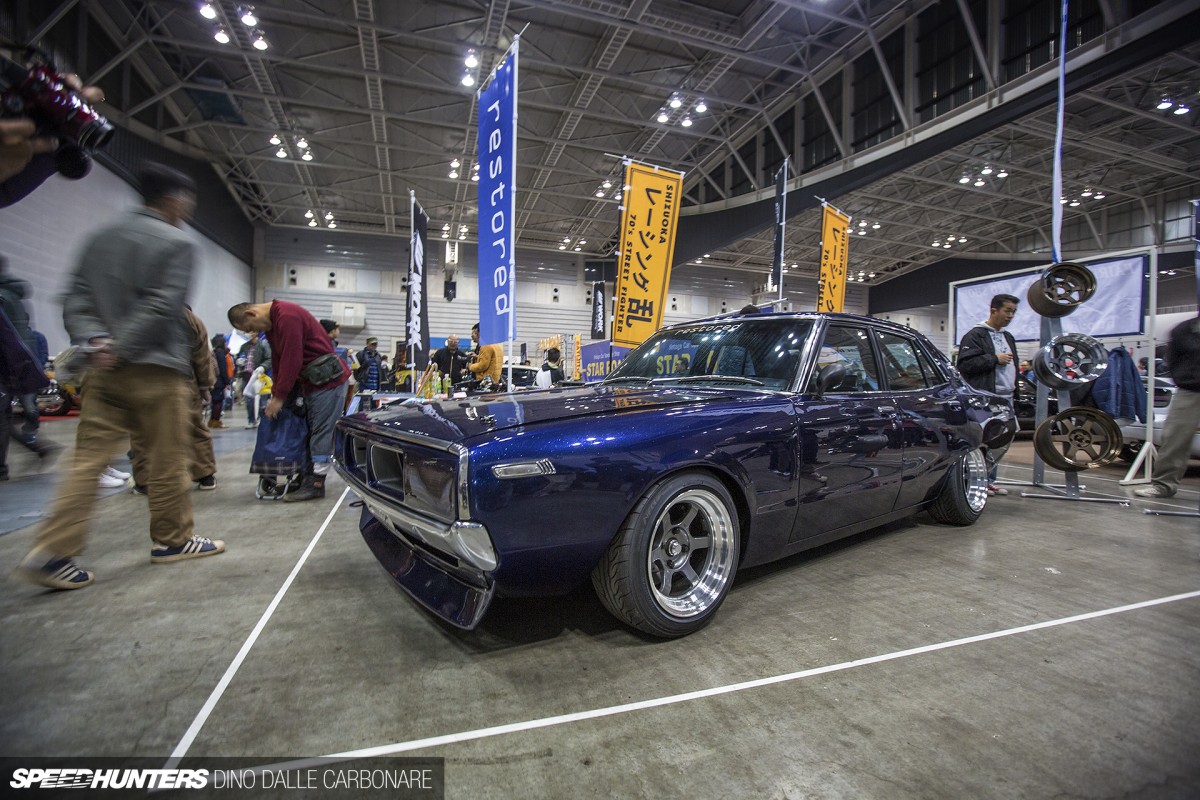 But as it can be said for a many Japanese cars, whether old or new, beauty is often overshadowed by straight-out character. That's something this car – on display at the Restored booth – definitely had. The Kenmeri is owned by a member of the Shizuoka Racing 'Ran' – a group of owners that also call themselves '70s Street Fighters. The name is cool, but their cars are even cooler!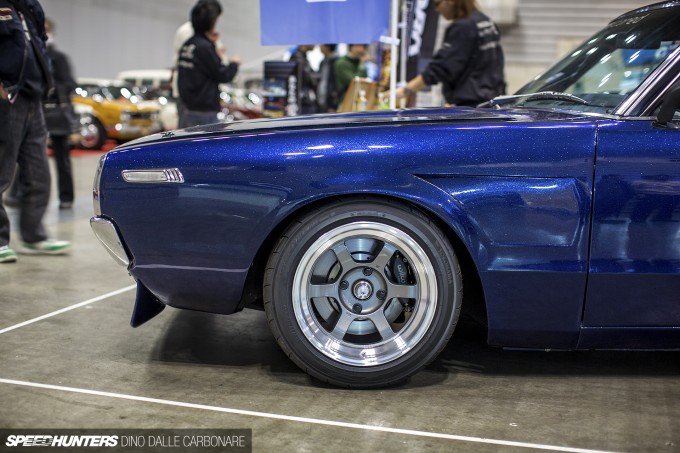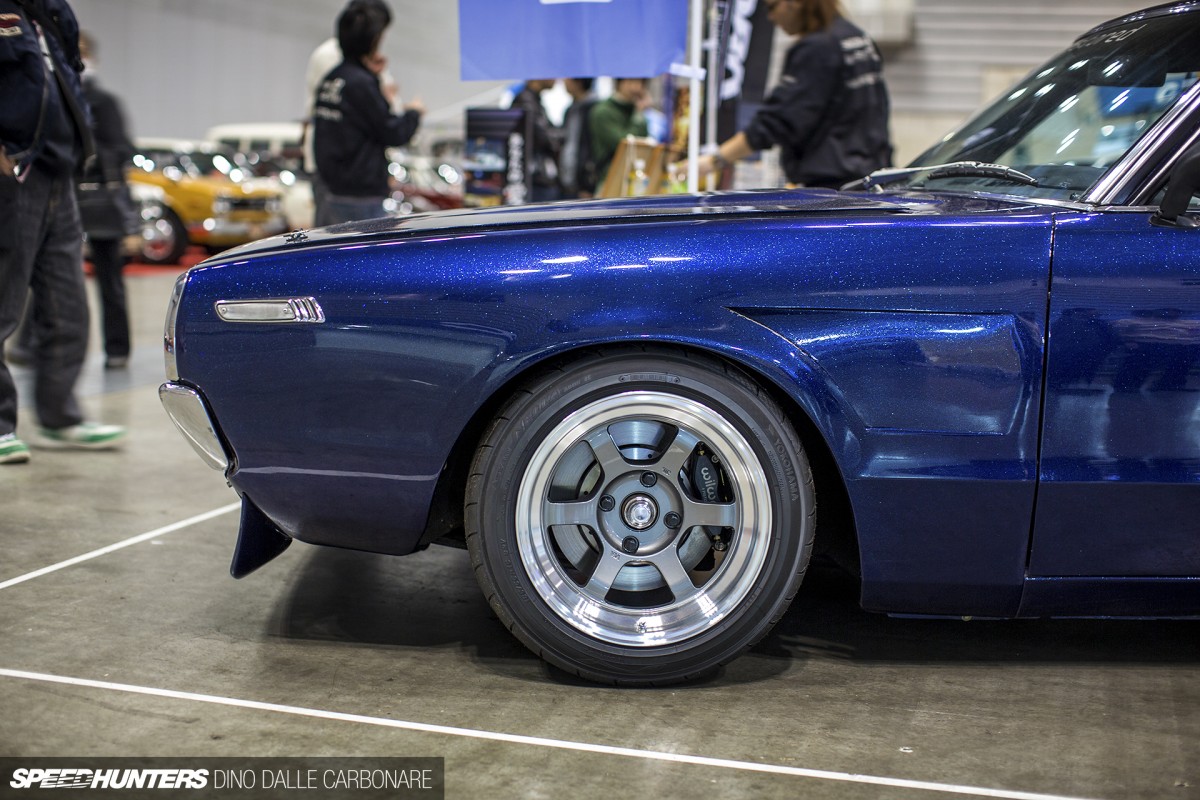 This GC110 has been given mild shakotan look –  just low enough to enhance its exterior form and highlight the 16-inch RAYS Volk Racing TE37Vs bolted up at all four corners.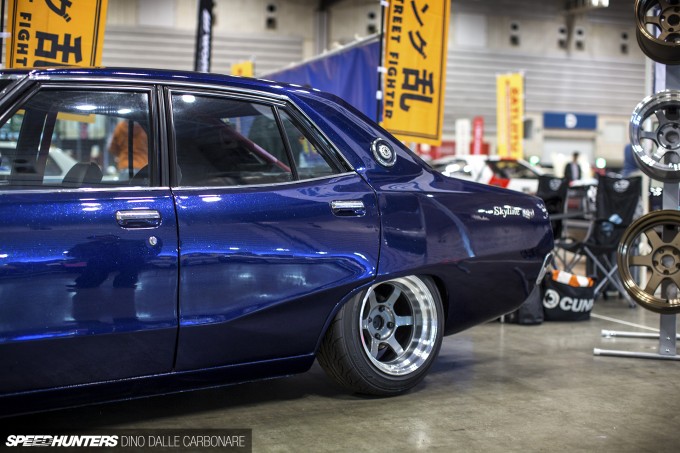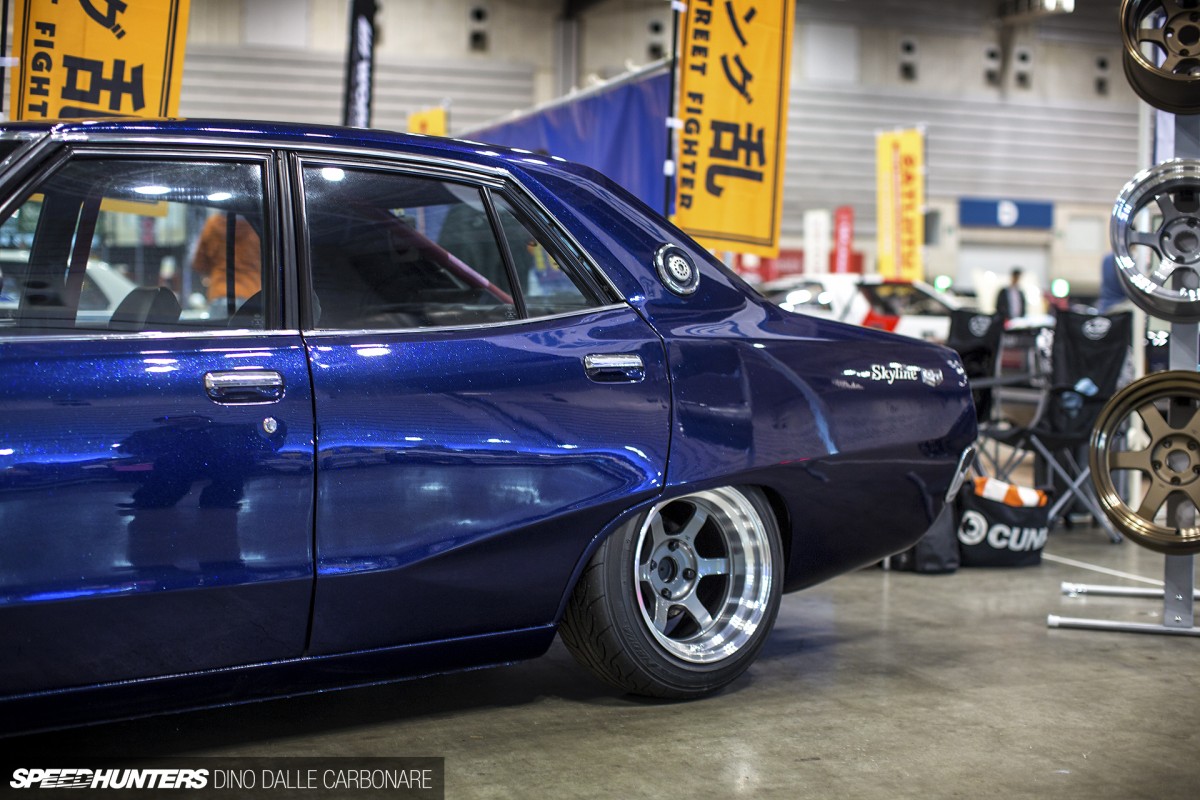 The body sports a very flashy electric blue coat of paint, which is bombarded with pretty big flakes to really make it pop. But one of the most distinctive features of the Kenmeri four-door has to be that rear fender design – a lower swage line running along the profile of the body merges to create the upper cut line of the wheel arch, giving it an instantly recognisable contour.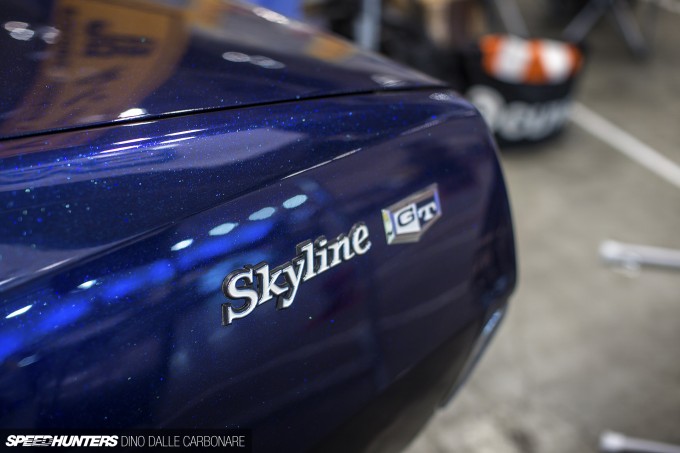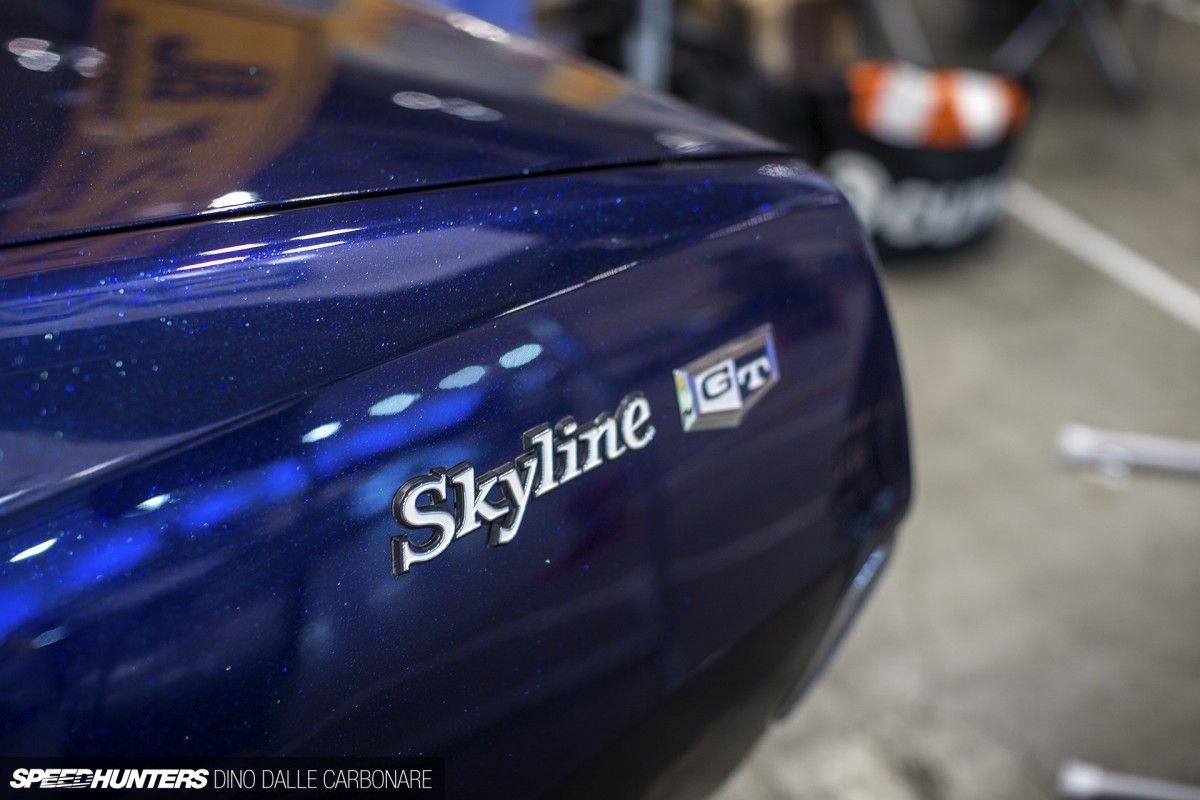 It might not be a GT-R, but it's still a Skyline and that stands for a lot.
Incidentally, if you ever wondered where the name Kenmeri comes from, you should check out the video above, which is a collection of the seven TV commercials that were run between 1972 and 1974 to advertise the 'new' Skyline. The names of the two characters who featured in the ads – Ken and Mary – is the way this model has been referred to ever since.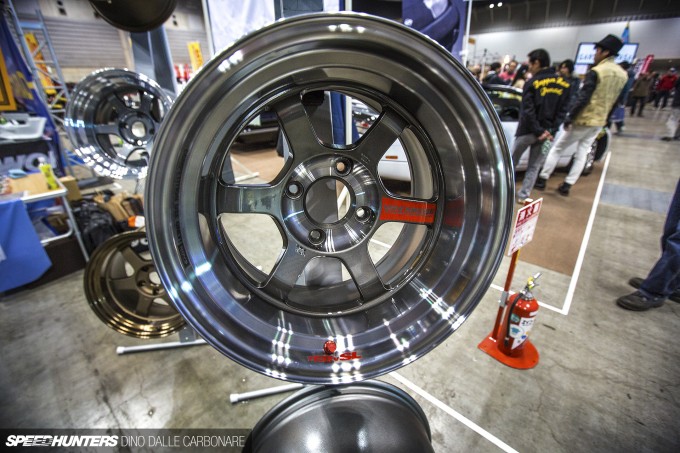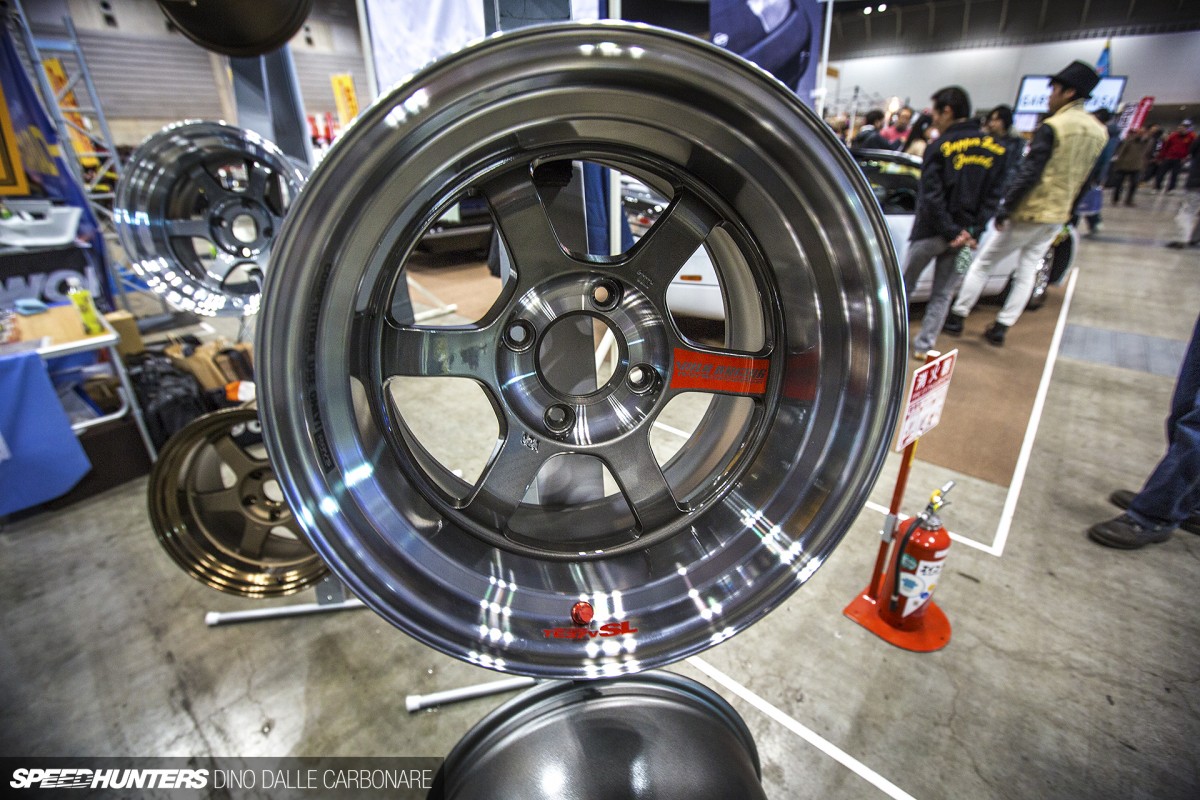 Restored shared their booth with RAYS, who brought along a brand new wheel for everyone to drool over. Design-wise it's nothing new, but being an SL version of the TE37V it's pretty cool.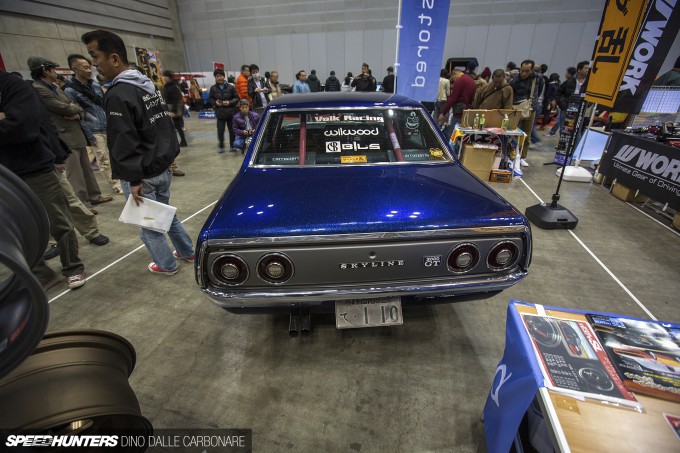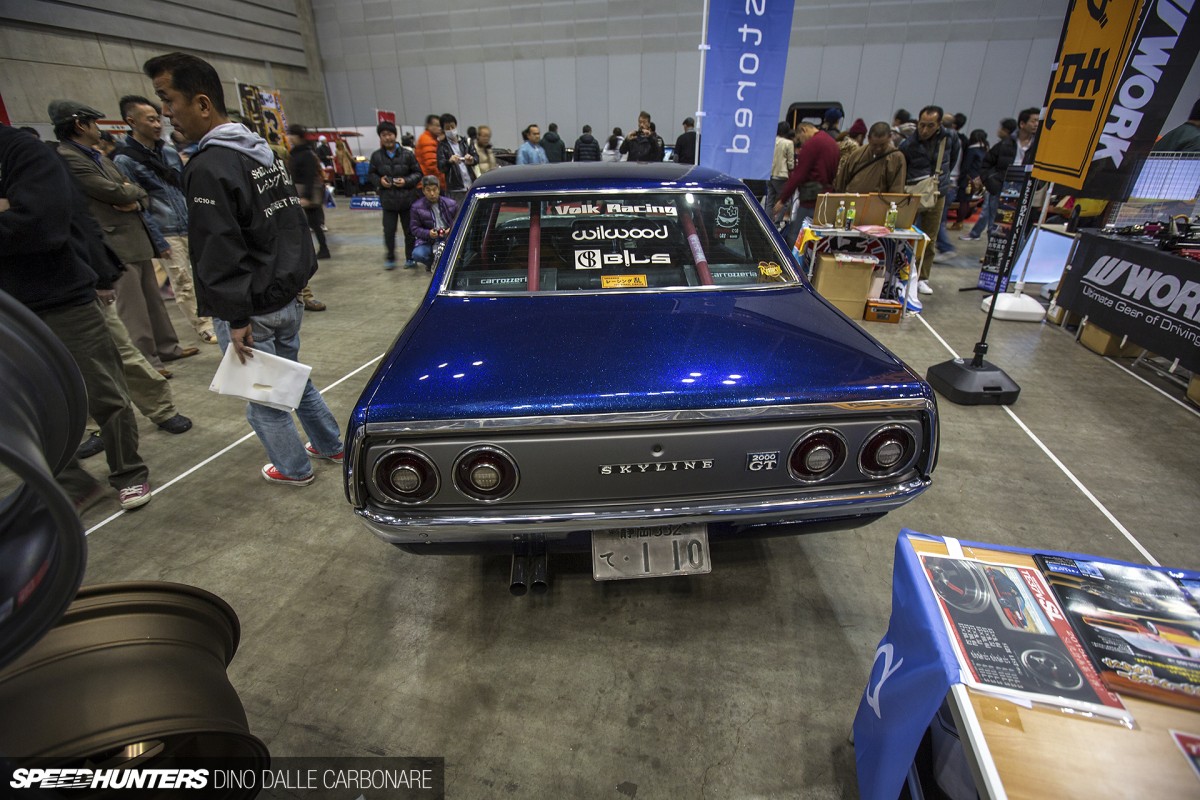 Through the rear window you can spy the bosozuko-style half rollcage that is often fitted to these type of cars, as well as a modern take on Pioneer's iconic TS-X8 box speakers.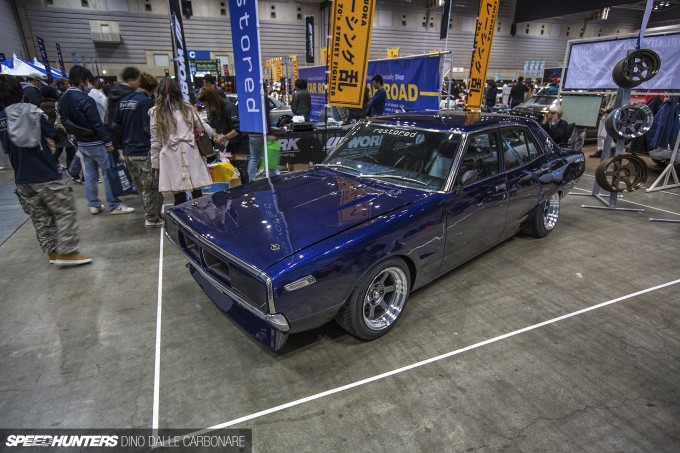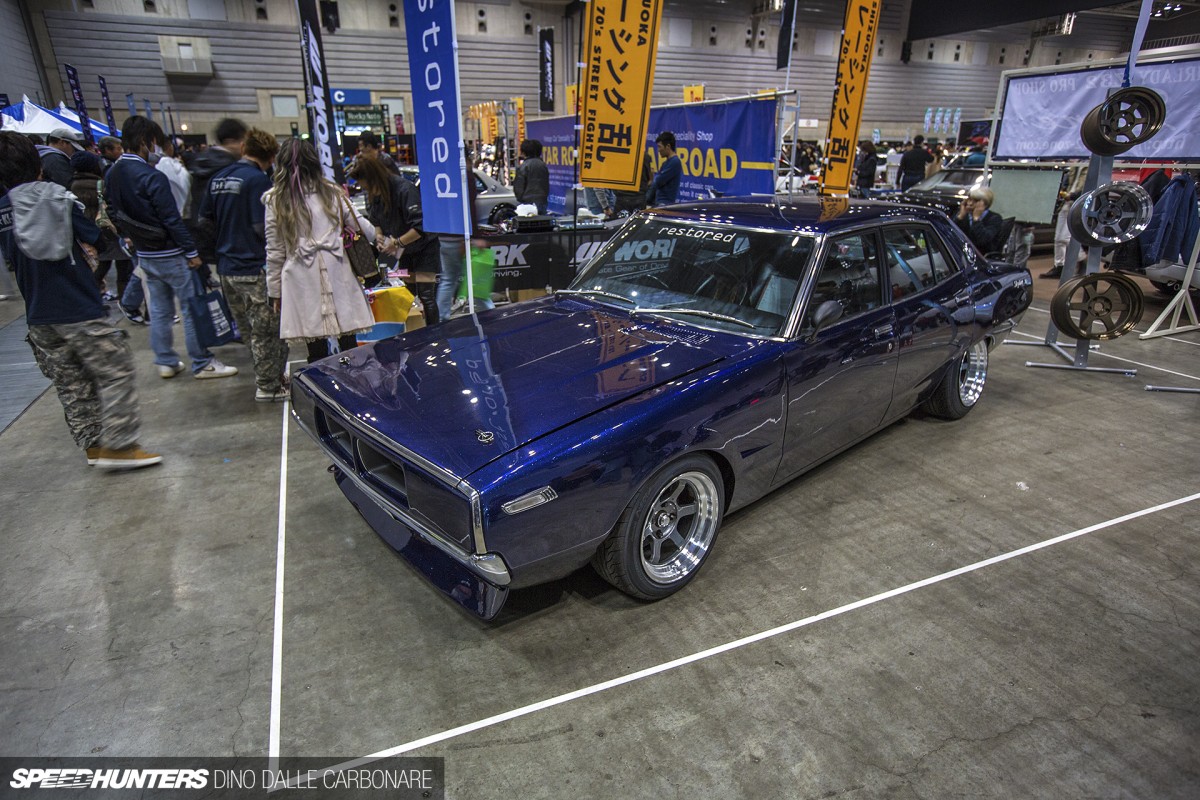 I think I might contact the club this Kenmeri belongs to, and see if they would be interested in meeting up for a shoot. There's still so much I'd like to discover about the whole shakotan, zokusha and garuchan scenes. Would you be interested in finding out more too?
Dino Dalle Carbonare
Instagram: speedhunters_dino
dino@speedhunters.com