You've worked through the winter on your car. All the big jobs are done. Maybe it's time to leave the garage alone for a while? Scale down your activities. From one-to-one scale to, say, 1/24th? Swap spanners and oil for paint and glue? Try your hand at assembling a model kit? Build something new for the shelf? Finish off that old radio control project with a sweet new livery maybe?
Well, we're here to please, and we're leaving you with no excuses. We've bundled together a high quality Tamiya Skyline kit with everything you need to get started at a special price, plus we've assembled a new sticker sheet of scaled down logos which are crying out to be slapped onto your RC cars and models.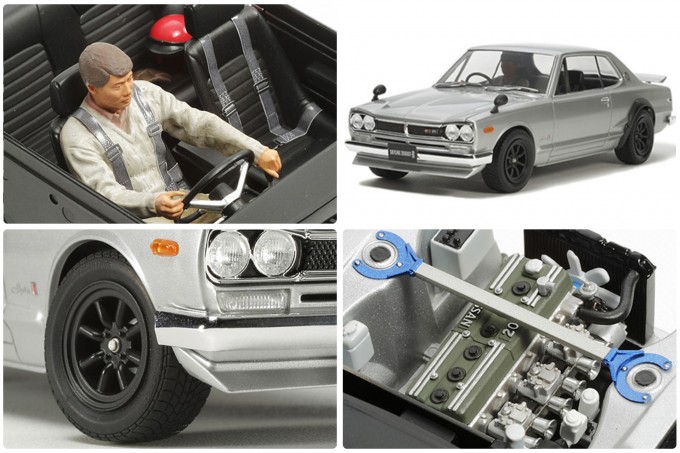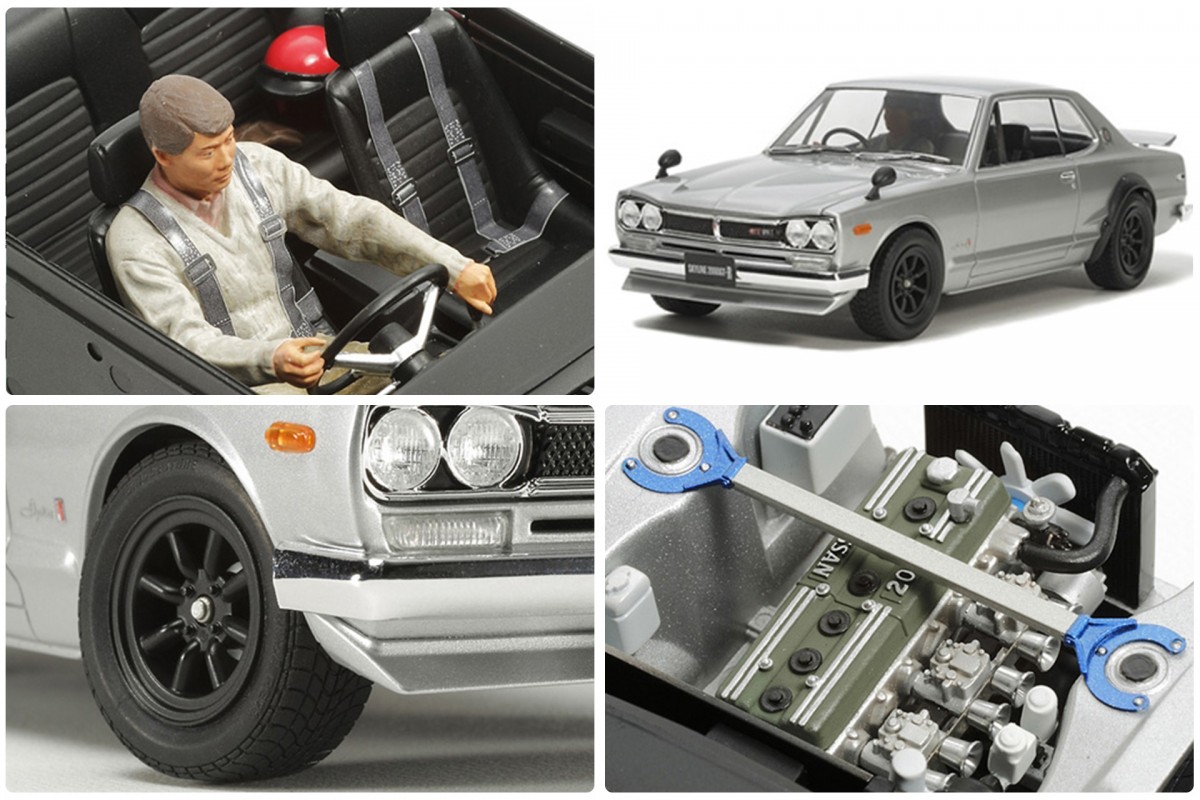 The 1/24th Nissan Skyline 2000GT-R KPGC10 kit from Tamiya is insanely detailed and contains approximately one zillion parts, from looking inside the box. This is one serious kit, representing a customised Hakosuka from the early '70s stacked up with tuning parts of the era. It features a front lip spoiler and RS Watanabe 8-spokes that were all the rage; the DOHC six cylinder S20 equipped engine bay comes with a strut tower brace and metal air funnels; even the oil cooler is intricately represented.
We love that the driver figure comes with a choice of left arms, so you can depict your pilot either mid-corner or hammering on the upshifts, and an optional helmet. A sheet of photo-etched parts recreate seatbelt parts, brake discs, license plate, pedals and more. There are seatbelt stickers, and the model badges are depicted with authentic-looking metal transfers. The completed kit measures 183mm by 73mm (7.2 by 2.9 inches), so get measuring your shelf space.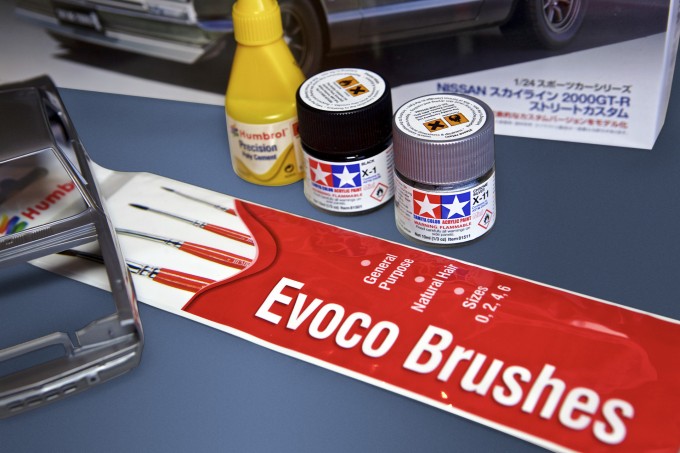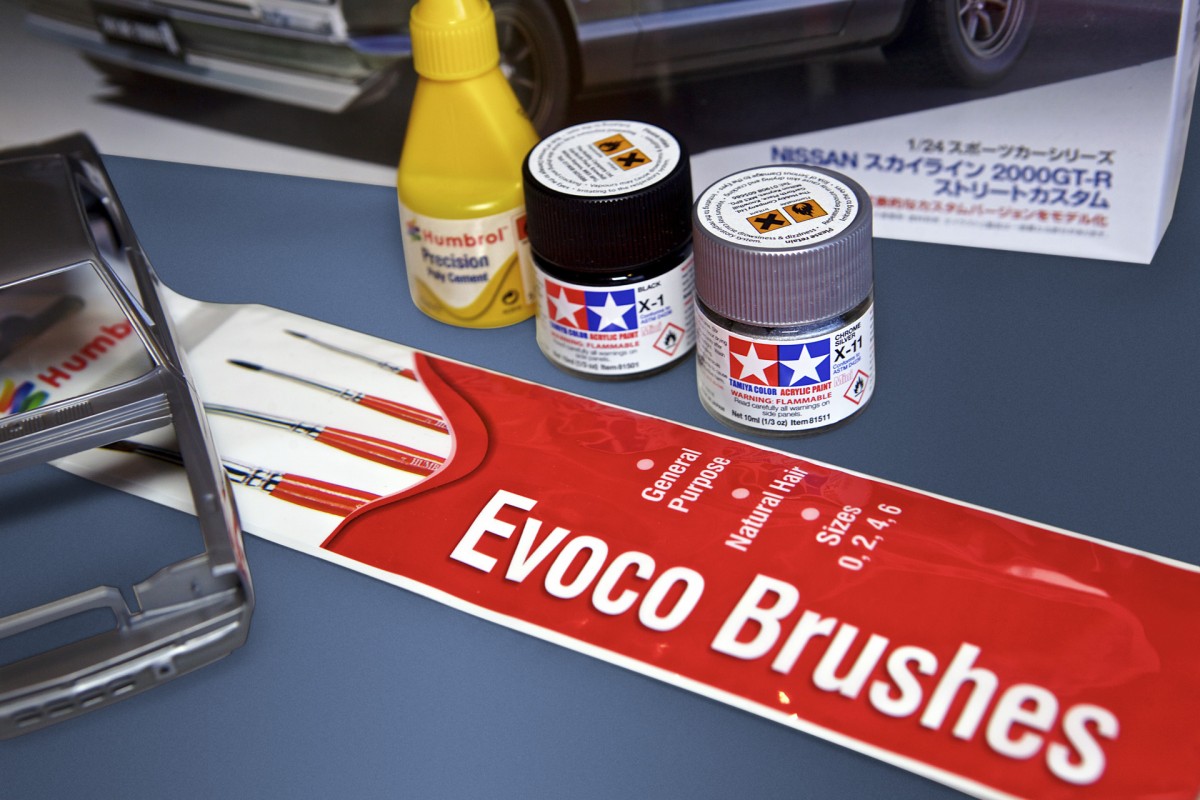 What's that you say? Paints have dried up? Glue run out? Brush tips all fallen out? Haven't got the tools and the local model shop is too far away? Well, that's no obstacle: each kit comes complete with a set of premium art brushes, modelling poly cement and the base Tamiya acrylic paints you'll need to get up and running straight away. As soon as the box is dropped off at your door you can get building.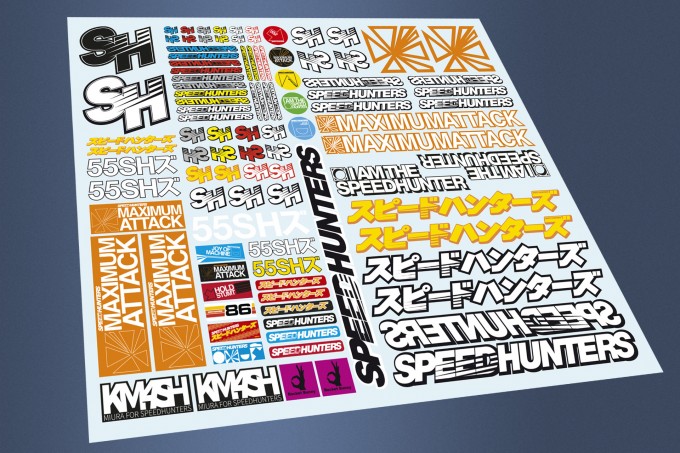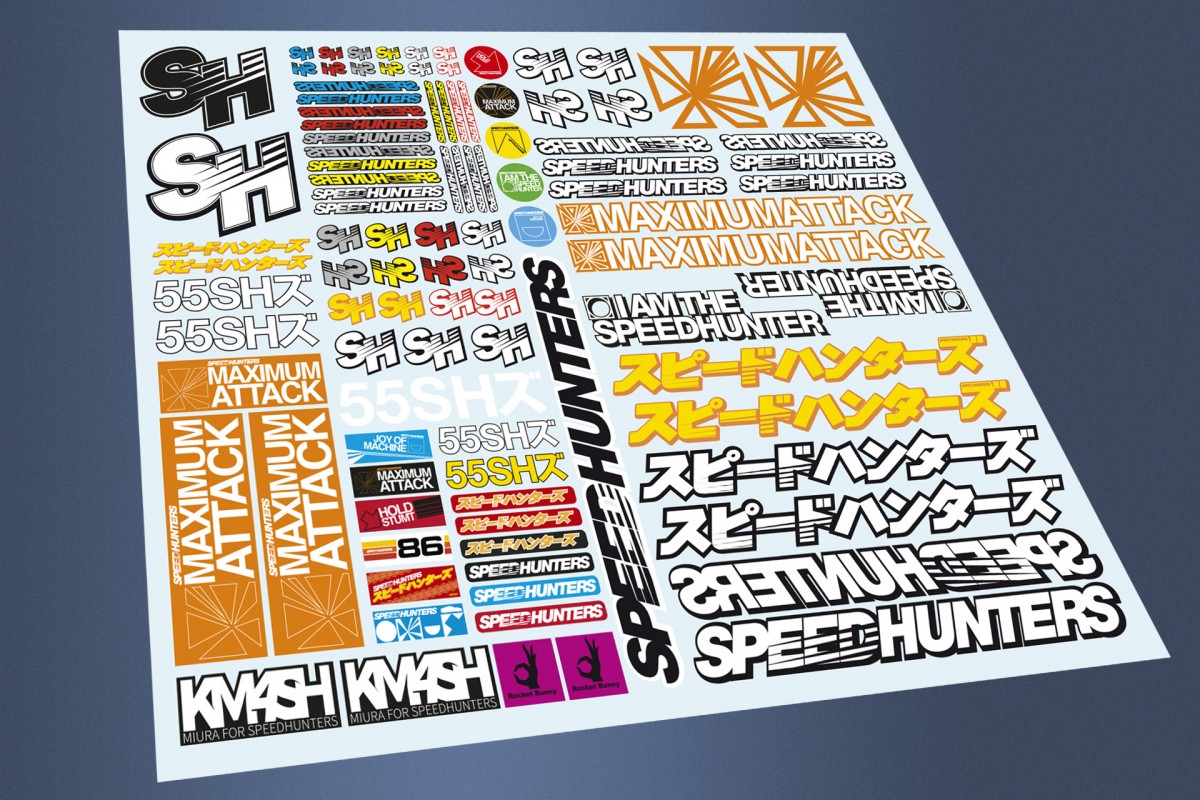 We've also put together a brand new sticker sheet packed full of scaled-down decals targeted at RC cars, ready to slap on windshields, roofs, bumpers and everywhere else you can find a space. Make a #MaximumAttack-themed racer, go for a full-on set of JDM decals or add them to your existing models. In fact, they're also great for phones, GoPros and more besides! Small stickers, you can't beat 'em.
Head over to the Speedhunters store and reach for the Skyline.