Slow, But Not Forgotten
In recent weeks I've been quite busy getting my 2015 Mustang EcoBoost project car off the ground, but you'll likely remember that the Ford isn't the only vehicle in my project car garage. I also have a 1969 Toyota Crown Custom Wagon that I bought about two years ago – and my two project cars couldn't be more different.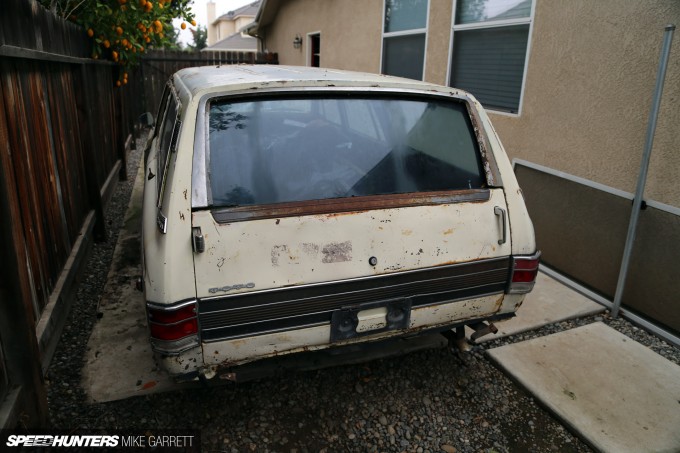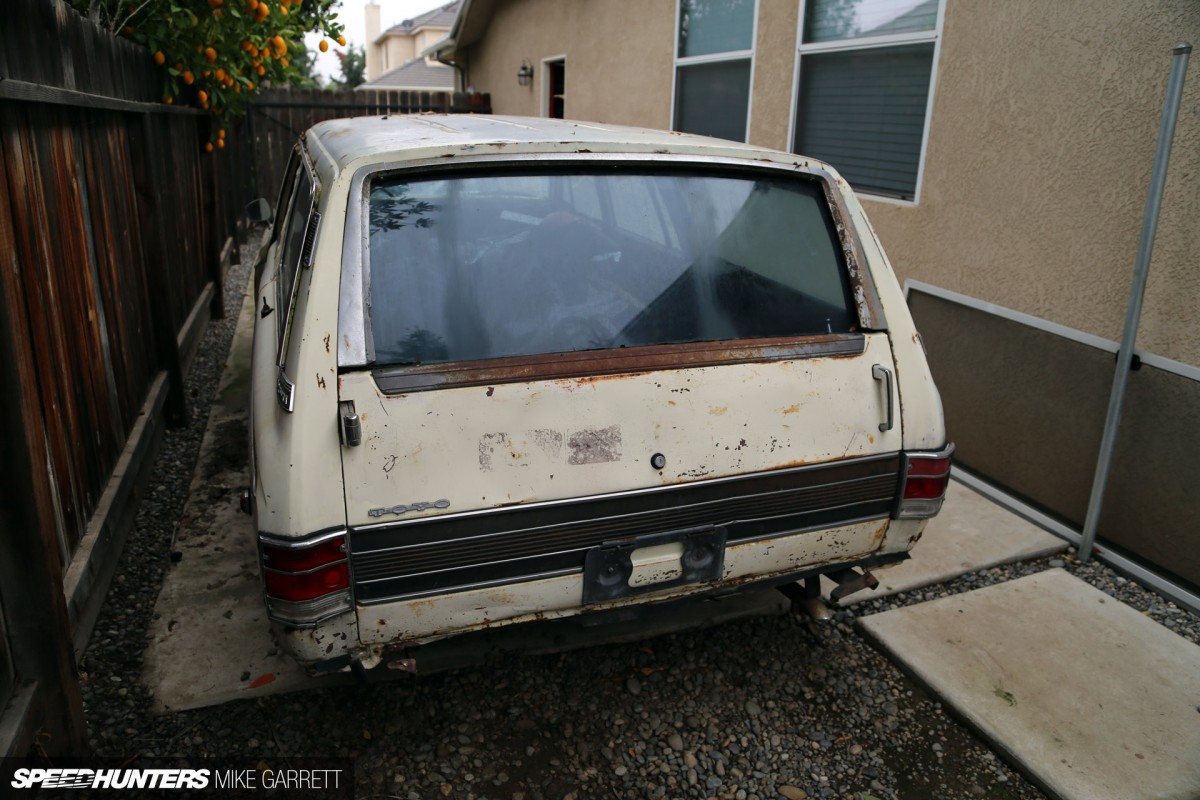 The Mustang is brand new, and with a ton of interest from companies looking to manufacture parts for it, has a rapidly-developing aftermarket. New powerplant or not – it's still a Mustang and that means the aftermarket support will be as strong as ever.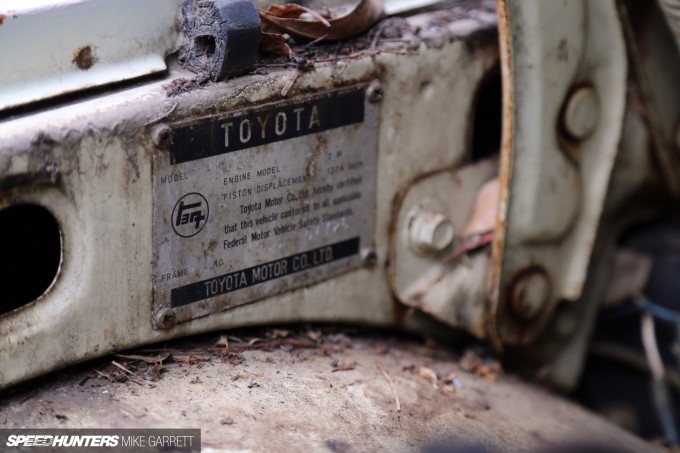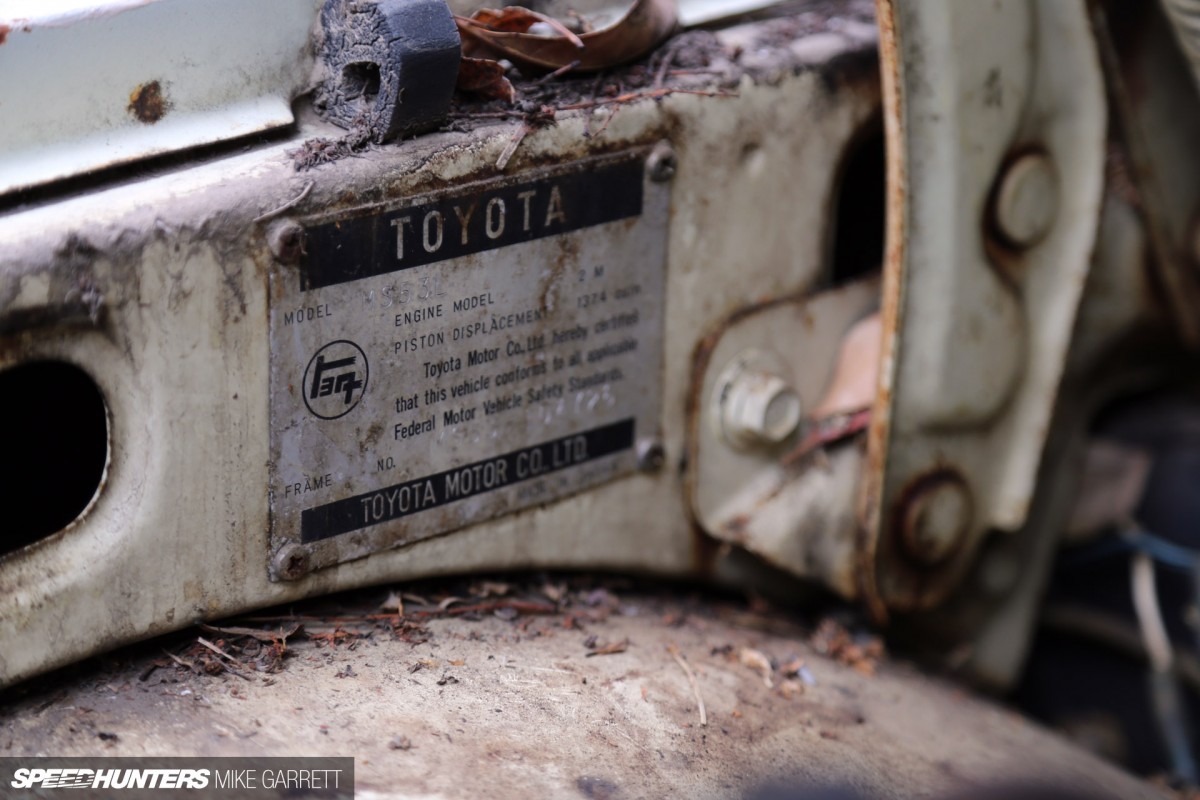 My Crown? Well that's a much different story. Here in the United States an MS53 Crown Wagon is about as obscure as a car gets. There is no aftermarket whatsoever, and even finding simple replacement parts is close to impossible. Now, I knew all this when I bought the Toyota, and the uniqueness is a big part of the car's appeal to me – but it's also the reason why progress has been slow.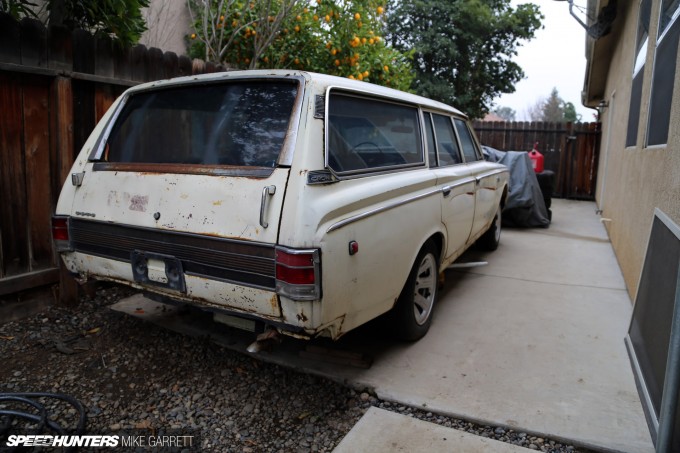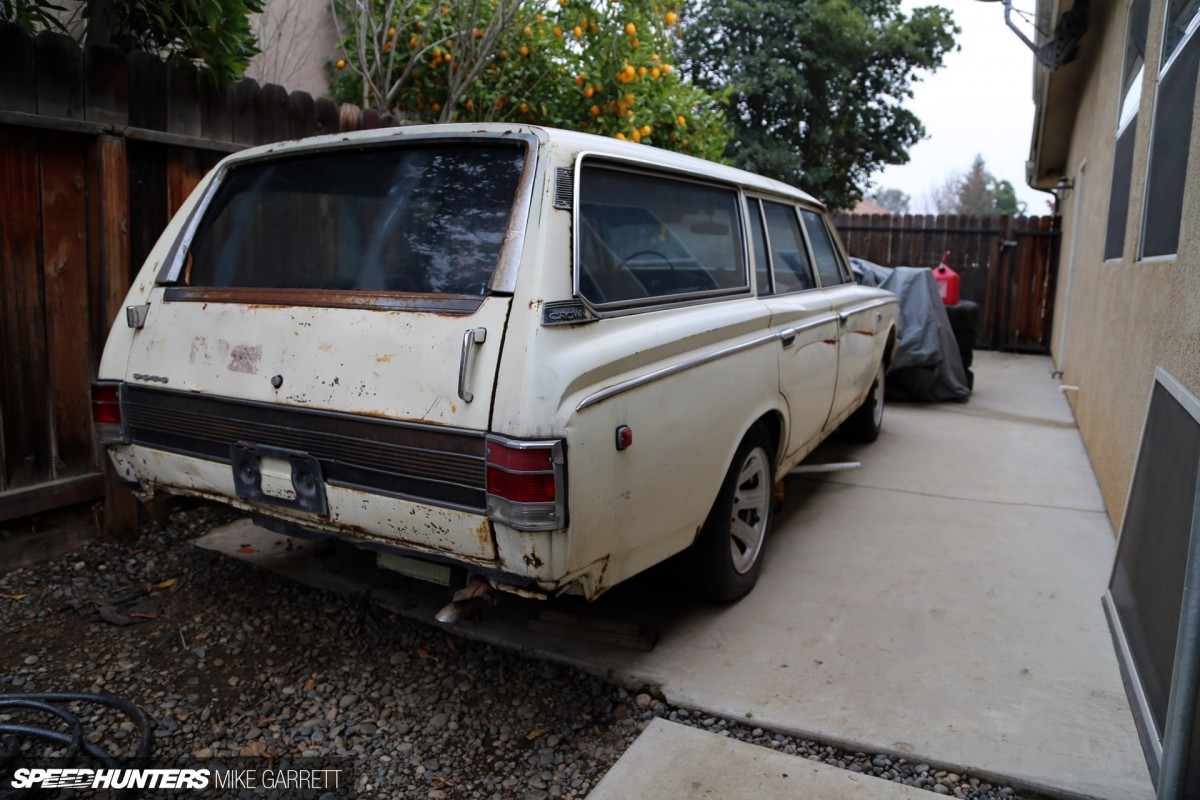 But with the Wagon Week theme in full swing, I figured now was the perfect time to revisit my old Toyota and hopefully find the spark to really get going on this thing. Updates have been long overdue, and making some real progress on this car is one of my goals for 2015.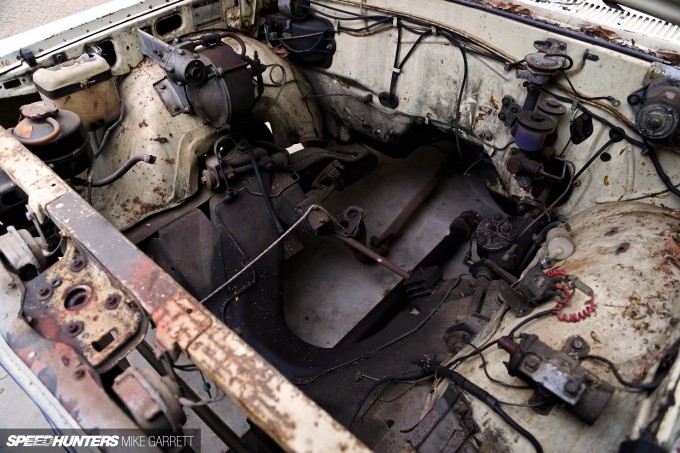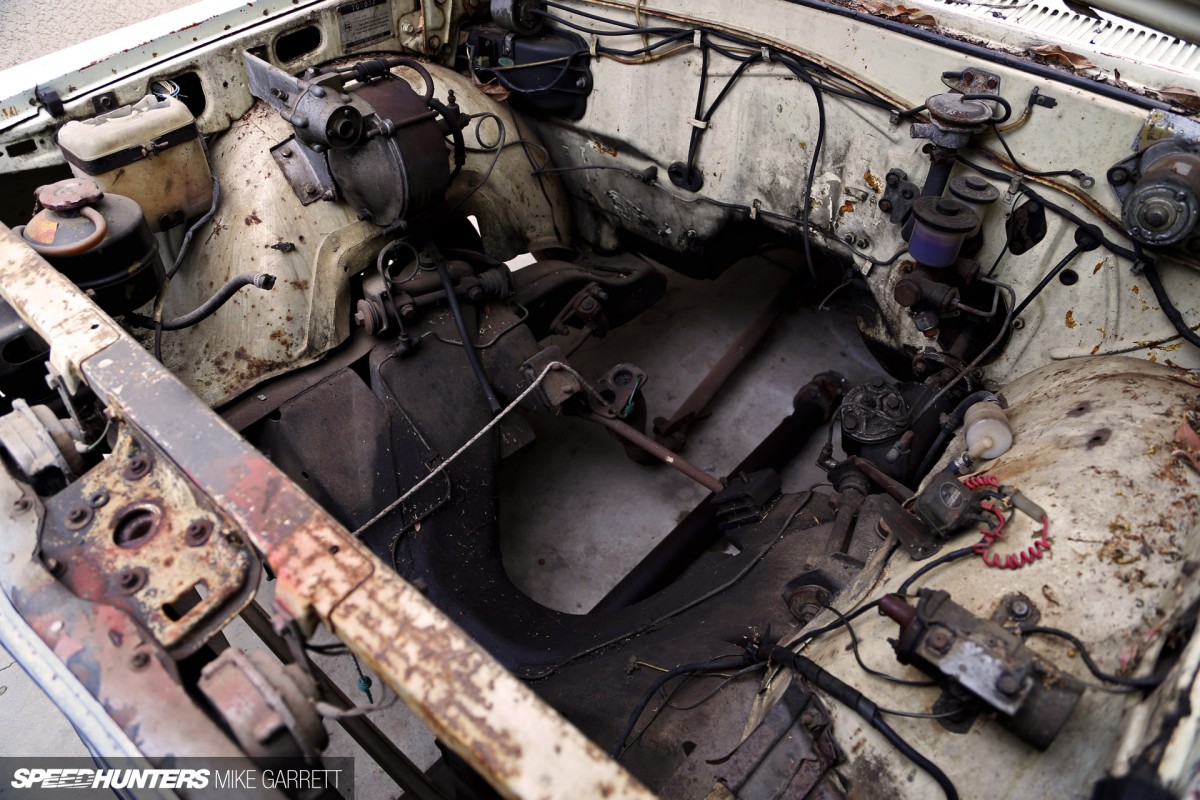 But before I do anything, I still have to decide exactly what sort of motor is going to power this thing. And that's been the primary hold-up so far. When I purchased the Crown it did come with the original 2M inline six, but the engine was dissembled and would likely need a full rebuild to be of use, and even then I'd still have to go through the trouble of tracking down necessary parts for an ancient Toyota motor.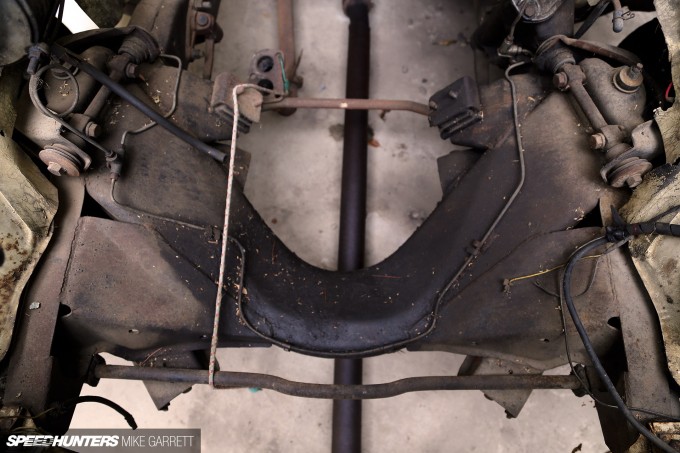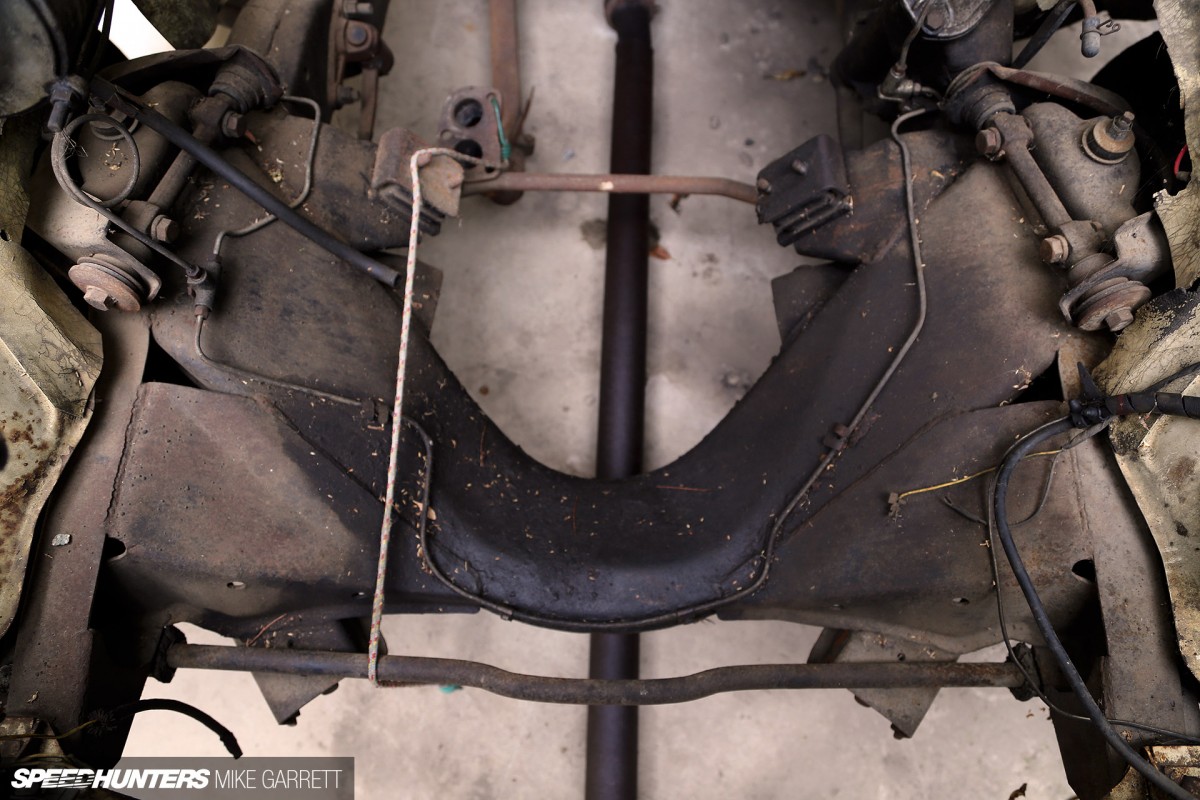 So I knew pretty early on that the car would need some sort of engine swap as the main point of the build.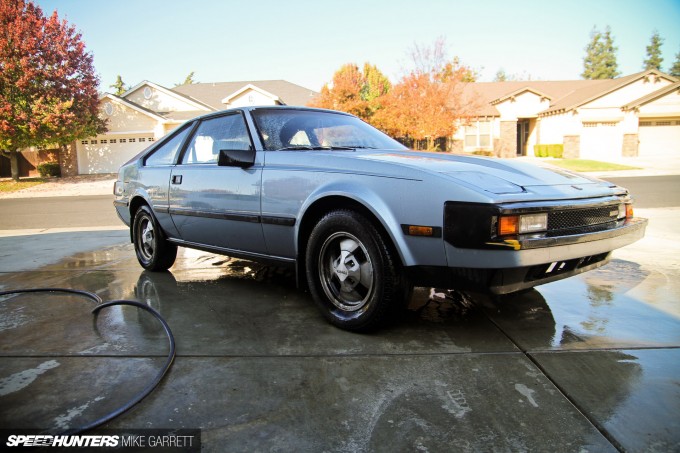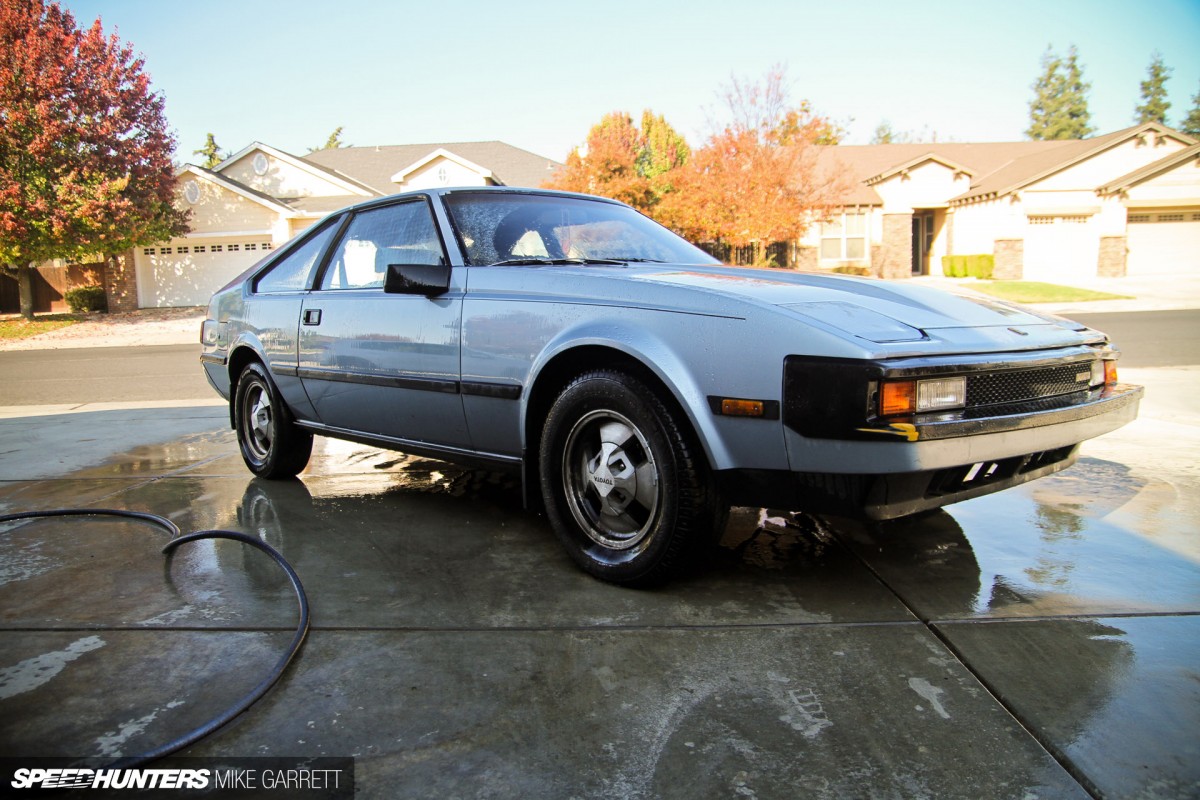 You might remember that a little over a year ago I picked up a cheap '82 Toyota Celica Supra with the idea that I might be able to use its 5M-GE engine in the Crown. The motor actually comes from the same family as the original 2M, meaning it would be one of the most straightforward swap choices.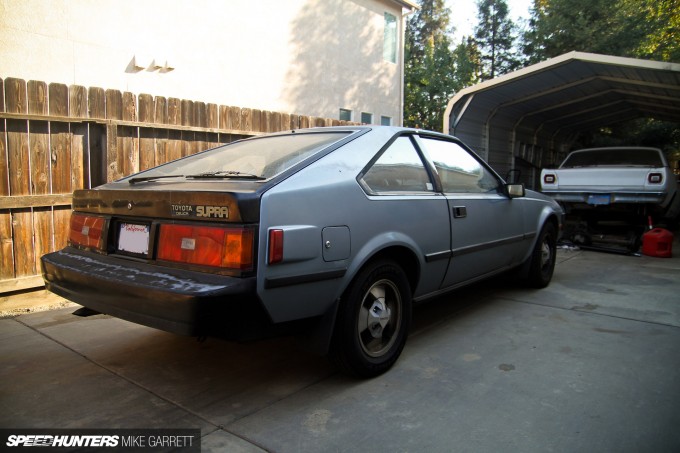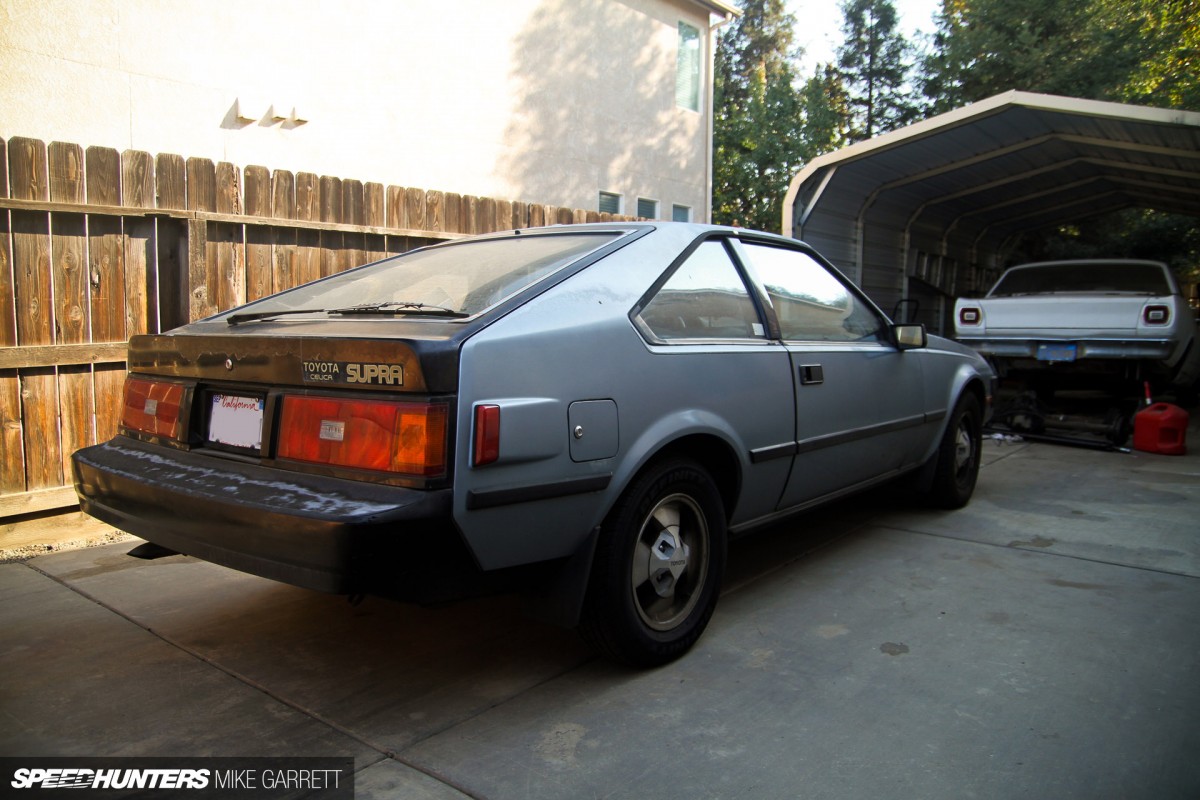 But after thinking about it for a while, I decided not to pull the motor from the Supra. For one thing, it would still be a 30-something-year-old engine with a couple hundred thousand miles on it, but more importantly I would have felt bad tearing into what was still a very saveable Supra.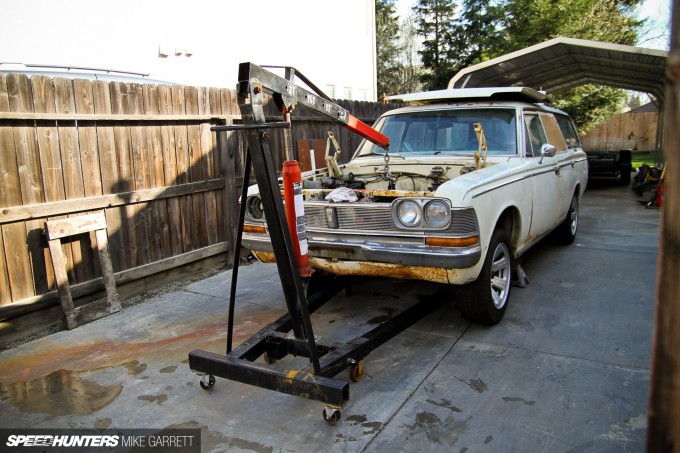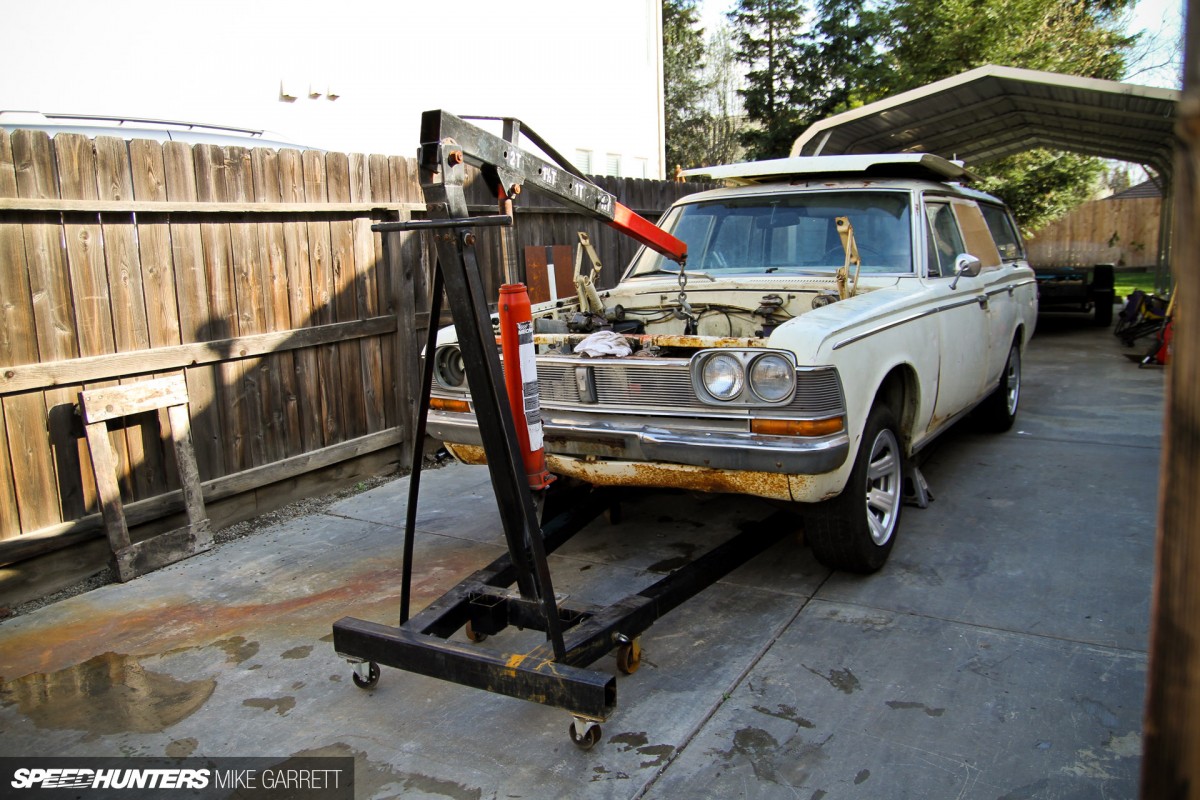 I drove the Supra for a bit and considered keeping it and fixing it up, but the last I thing I needed was another big project, so I ended up selling to a guy last summer who was going to give it the attention it deserved. Back to square one for the Crown.
Choices, Choices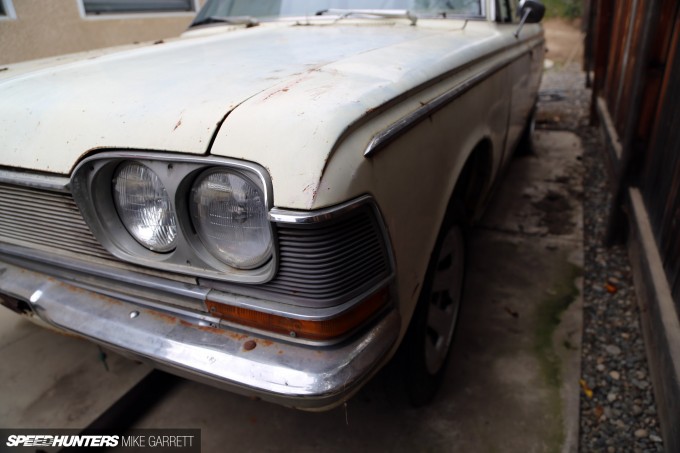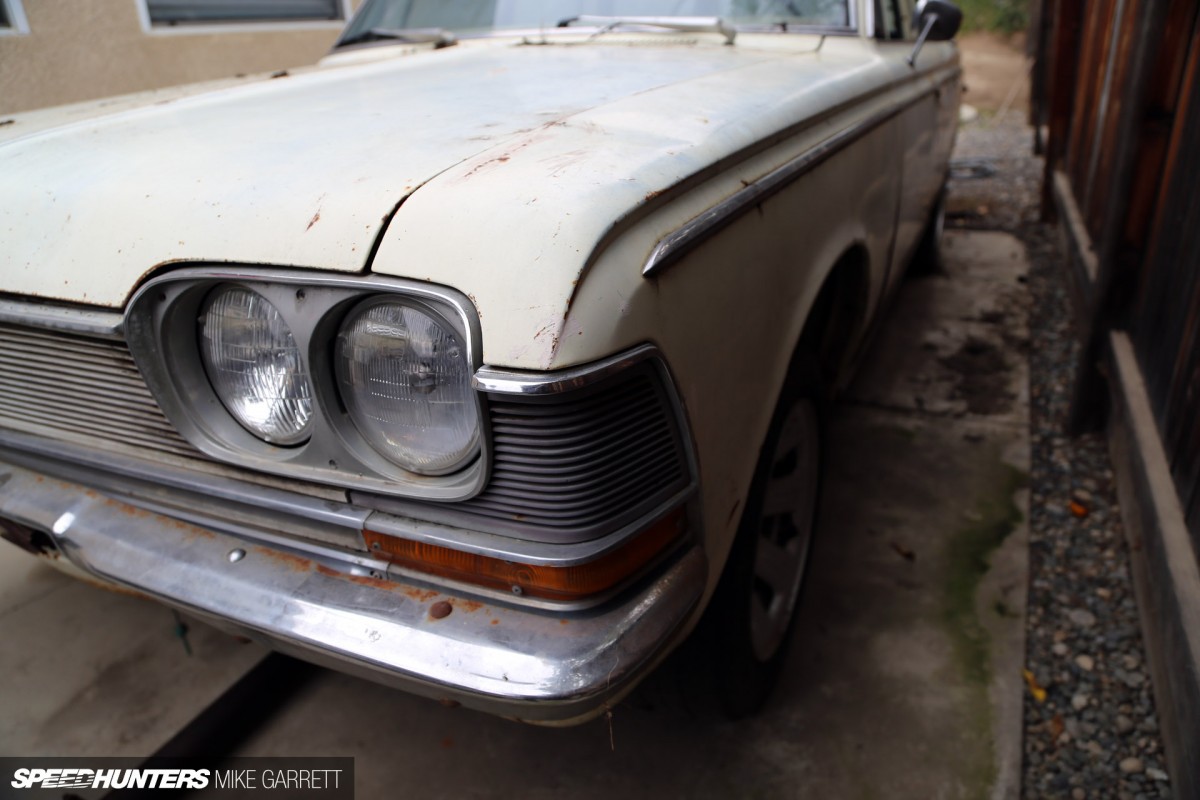 While I've entertained the idea of doing something crazy in the engine department, budget and limited mechanical ability have led me to focus on two primary engine options: a Toyota straight six or a GM V8.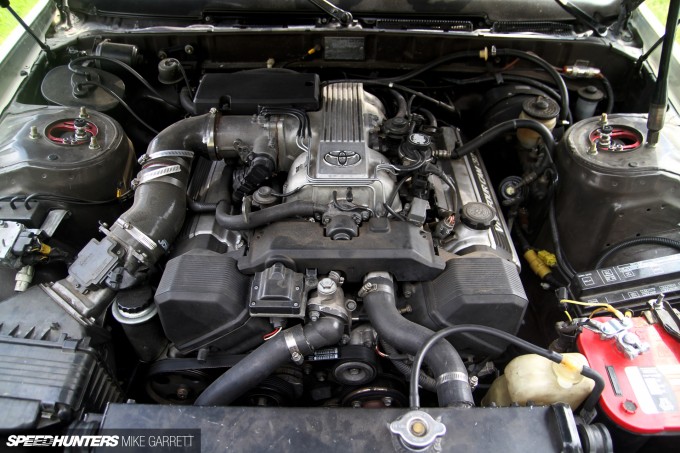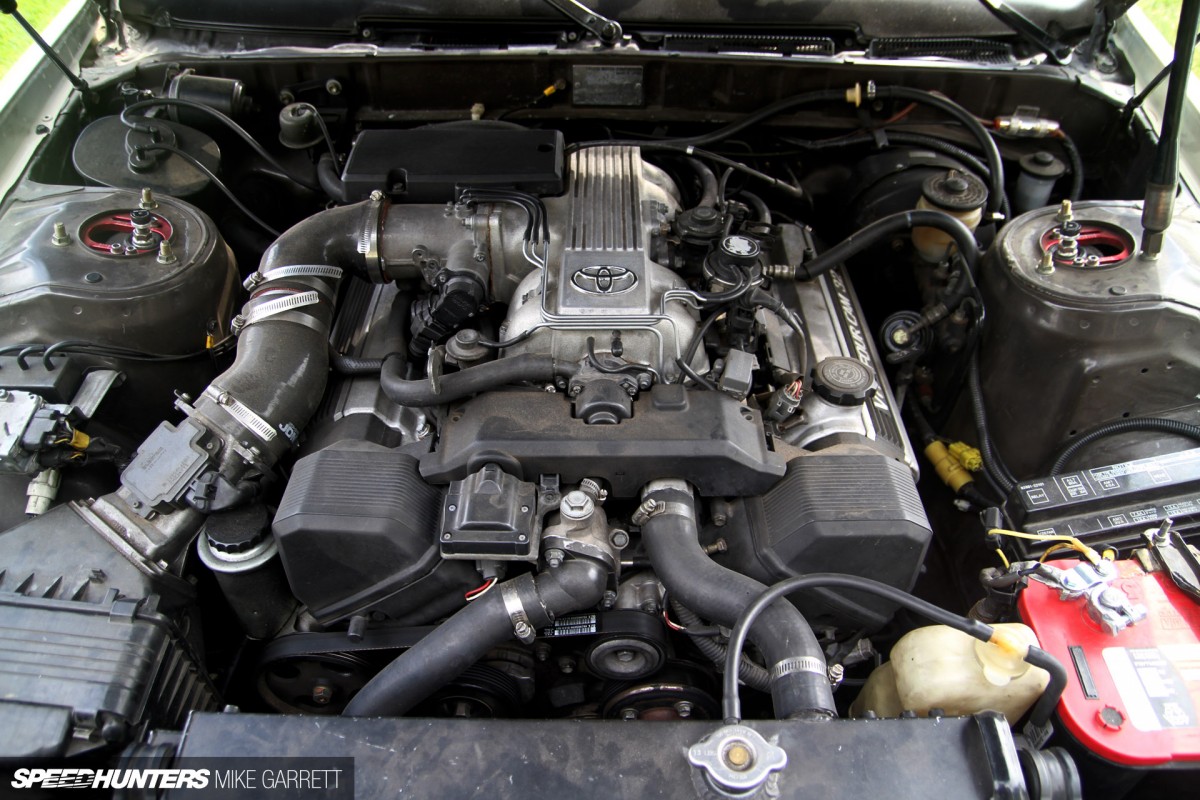 You might be wondering about the option of a Toyota 1UZ-FE V8, and while that would be both a fantastic and affordable option, the dimensions of the motor do not make for an easy swap. I've talked to a couple of people who have tried swapping a 1UZ into an early Crown, and it sounds extremely involved. Damn.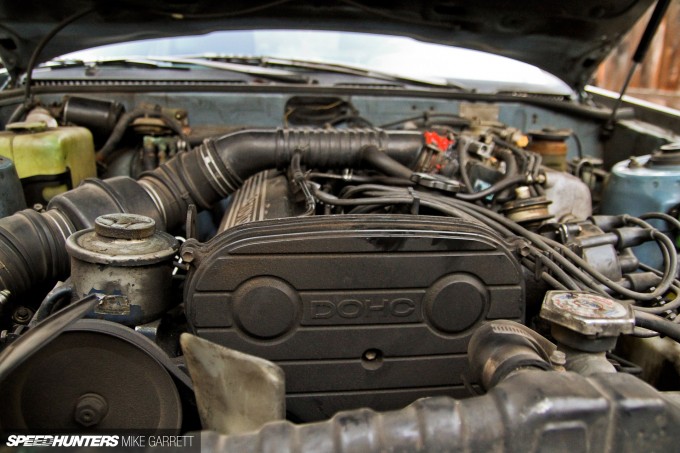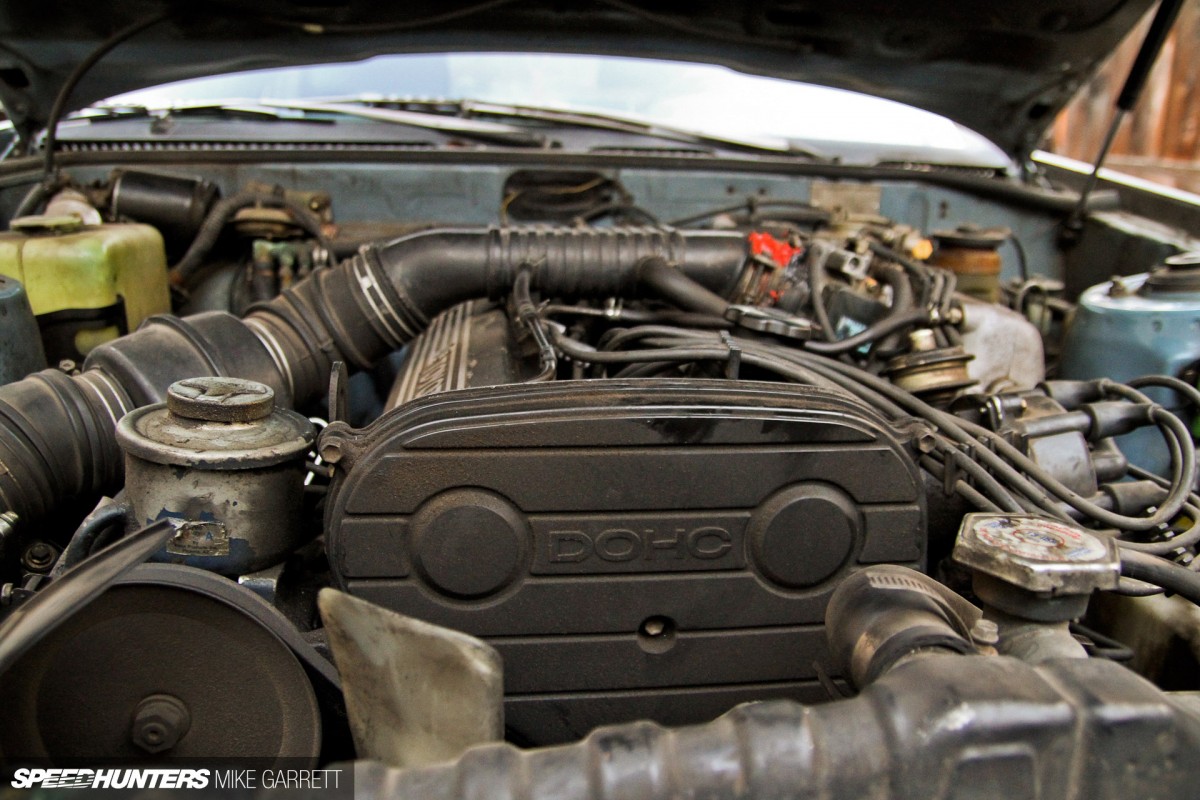 So that brings me to the option of a Toyota inline six. There are a few options available, including the aforementioned 5M-GE and the newer 7M motors which also share basic dimensions and mounts with the original 2M. I do like the idea of a motor that more or less bolts in, but both motors are still quite old and neither is particularly inspiring in stock form. What I do like is the idea of carbureted 5M/7M, but again that would require a custom manifold and carbs etc. Anybody want to fab something up?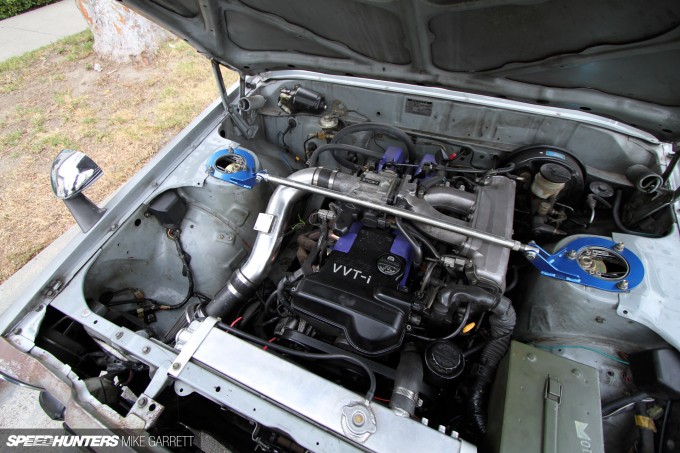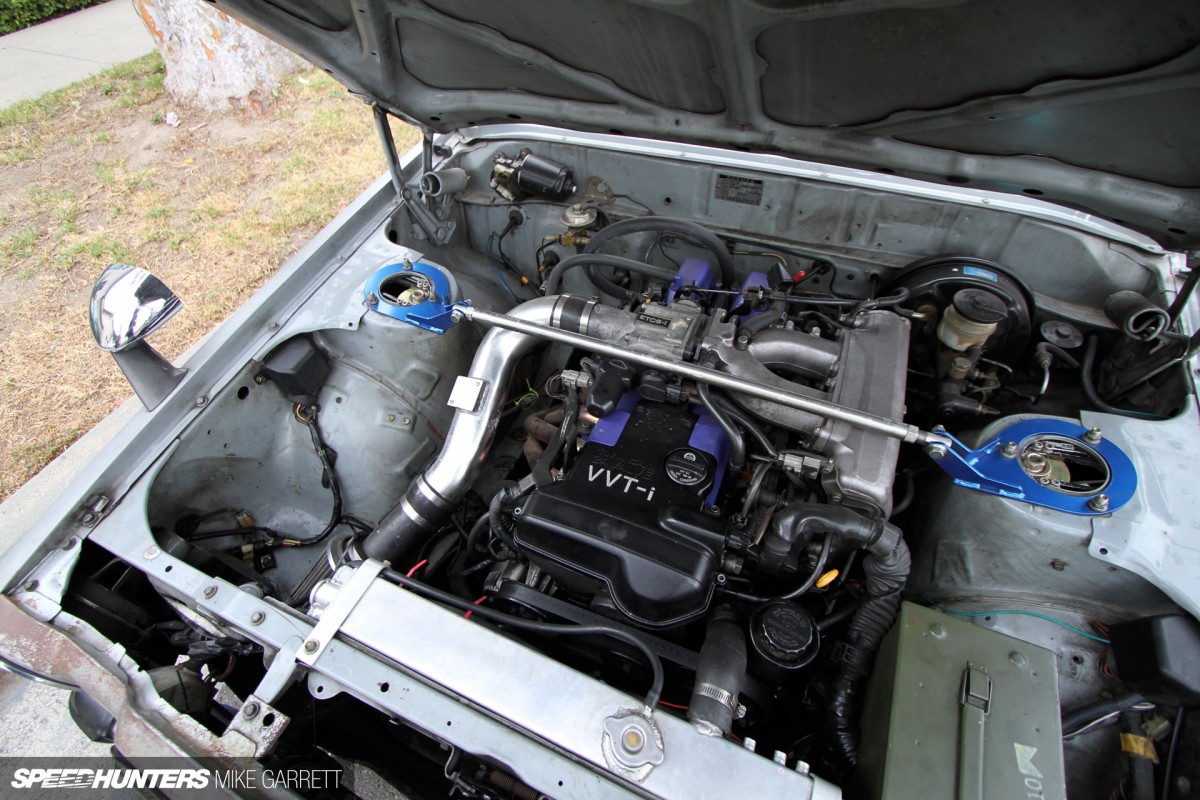 That leads me to the next option: a 2JZ-GE. Sure a turbo 2J would be cool, but my plan is to make a fun and reliable cruiser rather a race car, so I'm thinking natural aspiration is the way to go for now. Non-turbo 2JZs can be found relatively easily; make more than enough power for a car like this, and there would be plenty of potential for the future too. I'm sure I could even find a complete Lexus donor car relatively cheaply. From there it would be a matter of having mounts made and doing the wiring etc.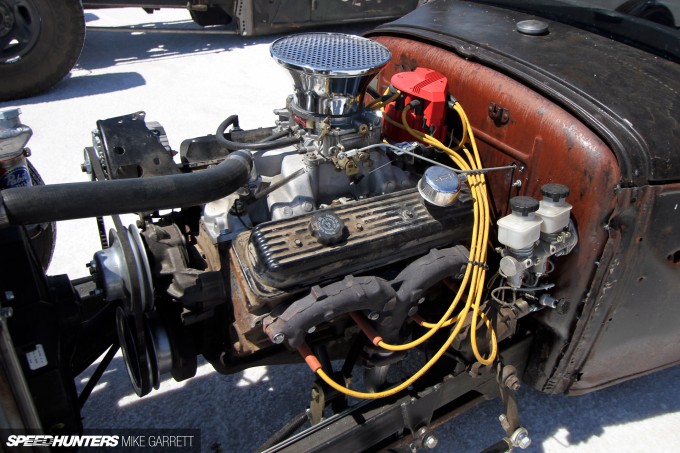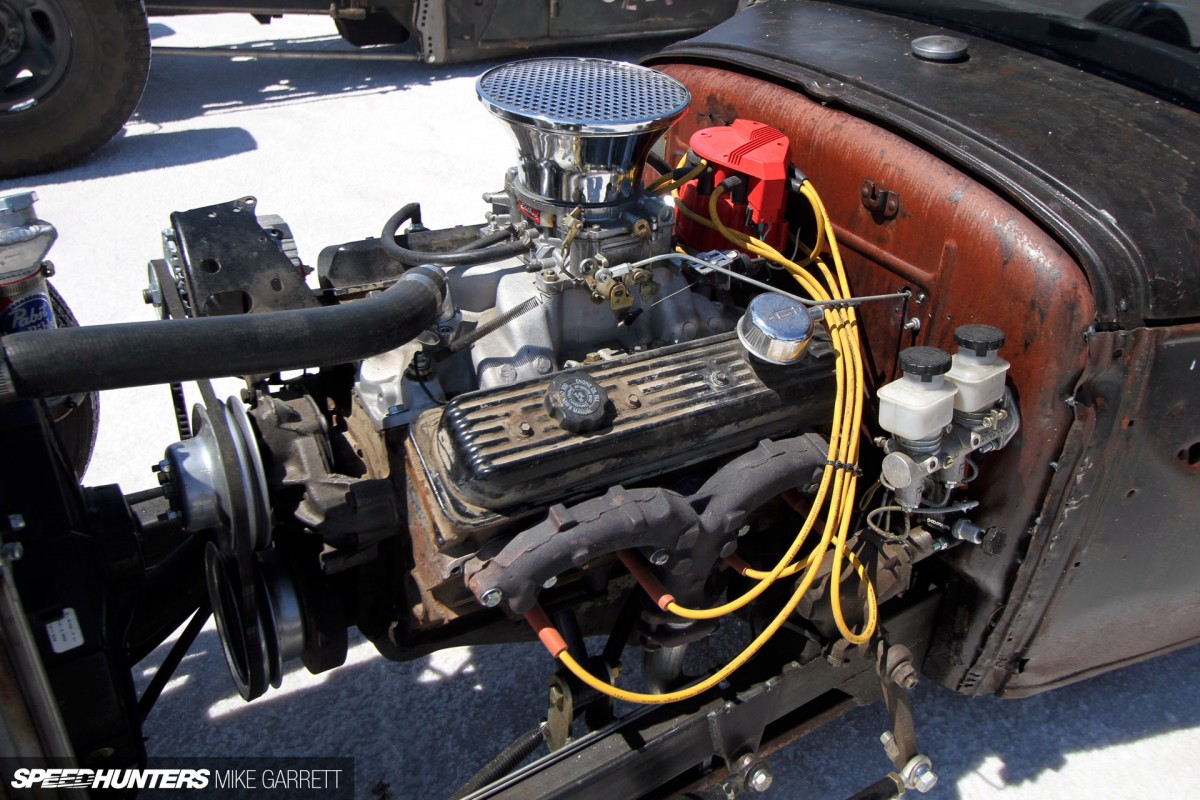 The next option is a V8, or more specifically a Chevrolet small block. While I do appreciate the idea of sticking with a Toyota powerplant, there's also something appealing about going with an American V8. The easiest and the cheapest option would be carb'd small block. It wouldn't need to be anything fancy, and there's something nice about getting parts easily and cheaply. The swap would be a matter of finding a motor, having mounts made and then getting it running without having to deal with computers. Sure, the SBC swap is a very common one, but there's something old school and simple about it.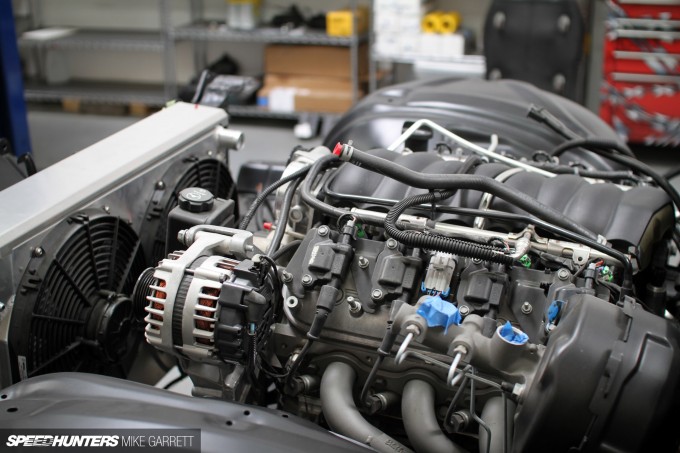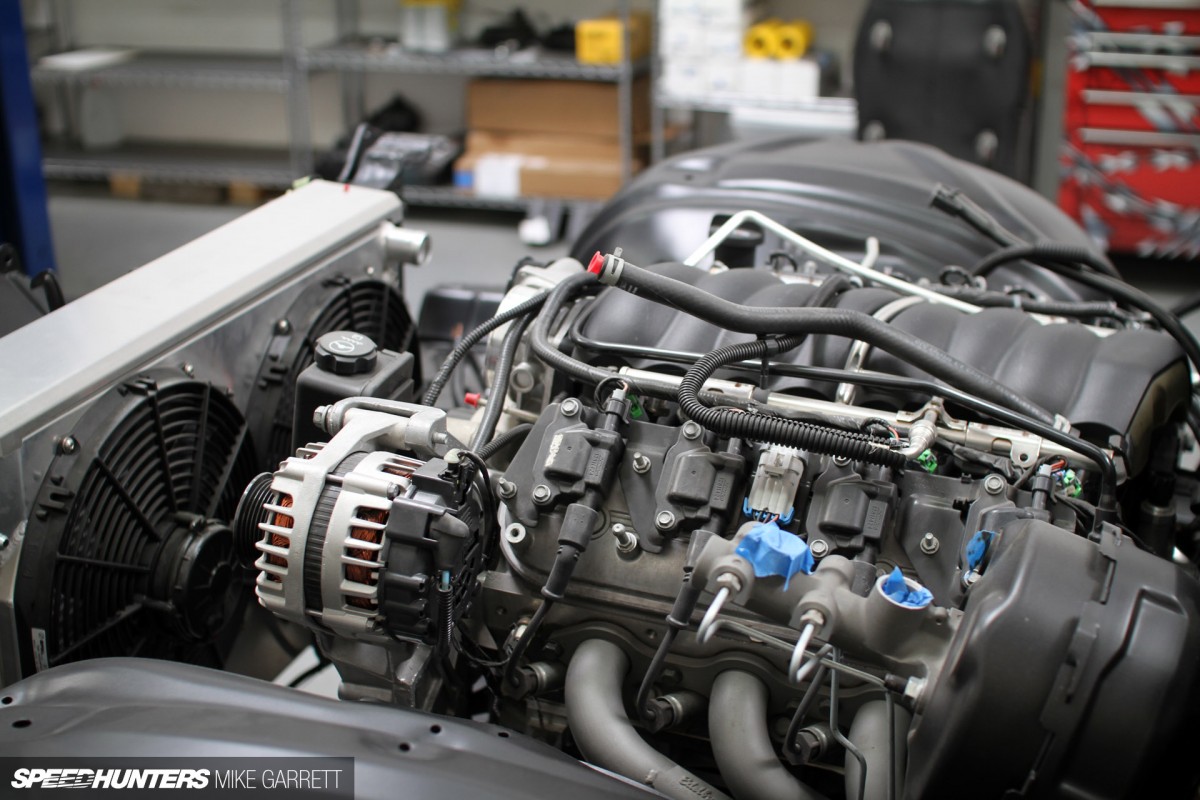 Then there's the option of stepping up to an LS-based motor. It wouldn't necessarily need to be a big-power variant – even an iron block 4.8 or 5.3 from a truck would more than suffice in this application I think. While the intital costs would be bit higher and installation a little more involved, I love the idea of having both modern reliability and the massive availability of parts that come with the LS platform.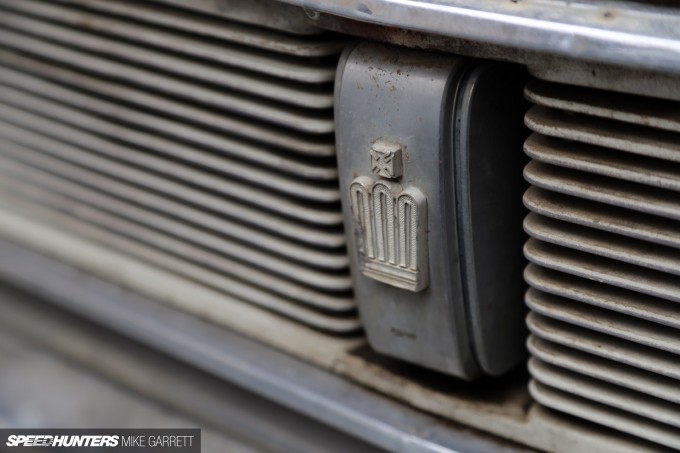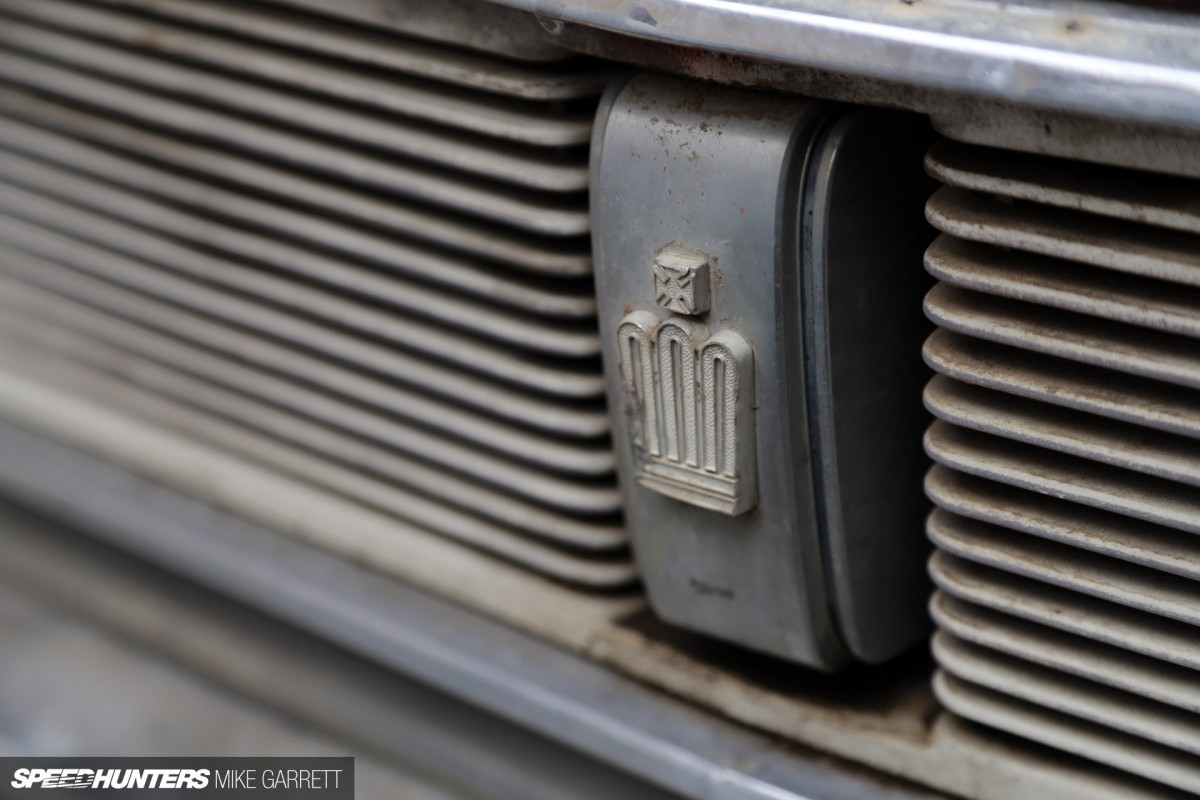 Again, the biggest drawback of going with a GM V8 would be not having a Toyota motor in a Toyota car, but the Crown is so unusual it might not matter what kind of motor is in it. If it's reliable, sounds good and can cruise on the highway with ease I'll be very satisfied.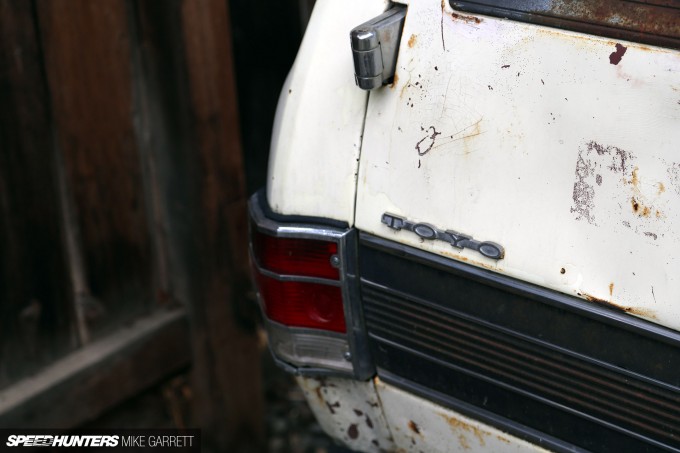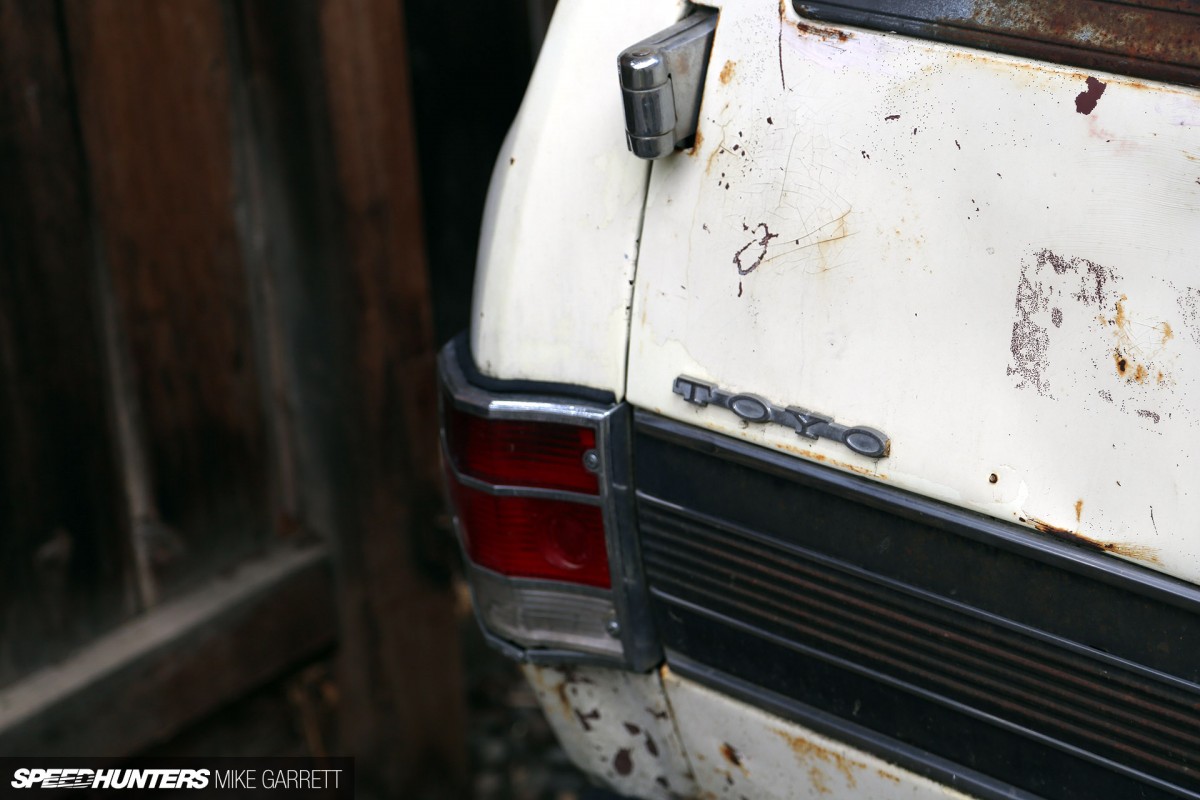 What about a transmission? Well, if I were to go with a 5M or 7M then I think a manual gearbox conversion would make the most out of everything. If I were to go 2JZ or V8 however, then I think an automatic setup would be more suited to the cruising character, and much easier in terms of installation.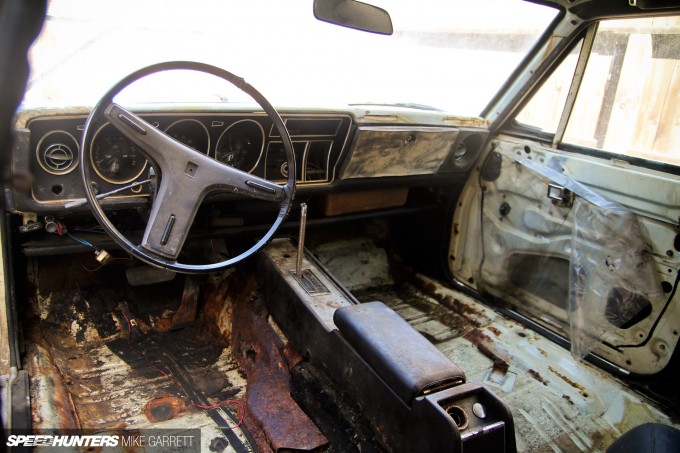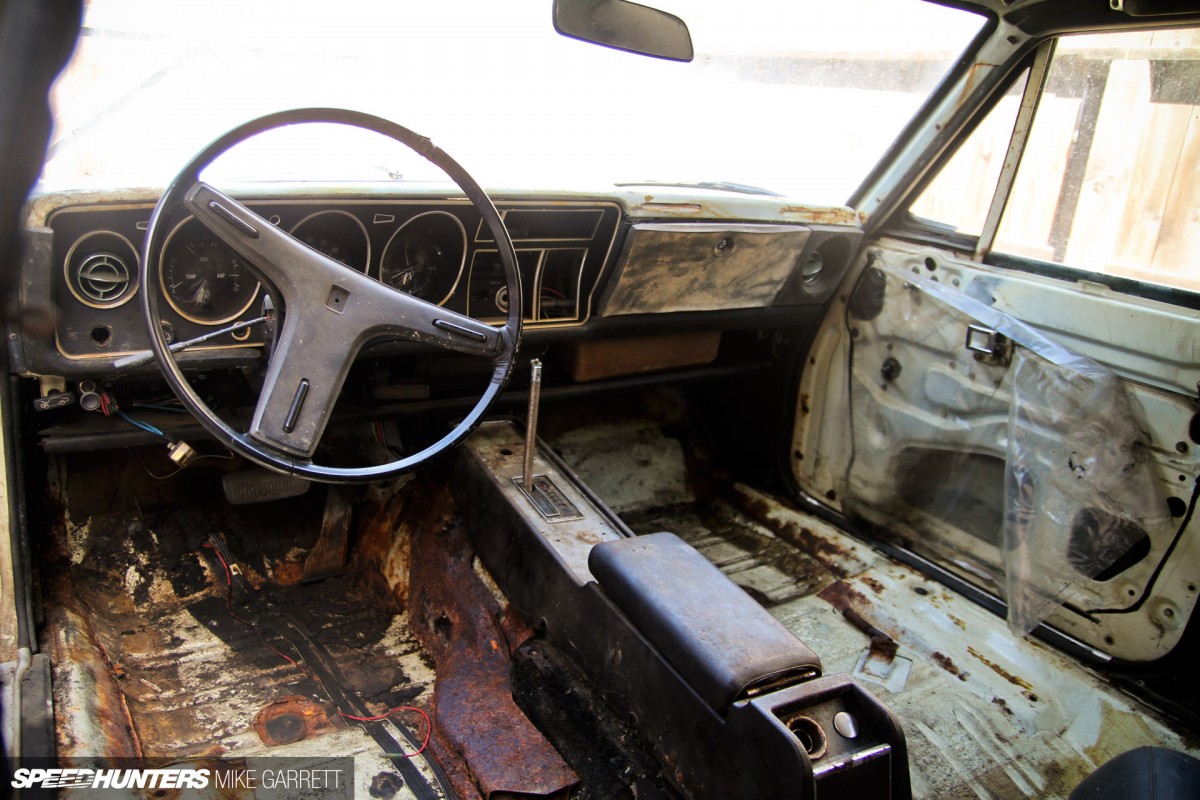 As I mentioned a moment ago, deciding on a motor has been the biggest hurdle so far and I think it's finally time to just do it. Once I have the motor I can actually start prepping the thing, locating the additional parts I'll need and talking to fabricators. Once the car is running, I can then move on to the body, suspension and interior.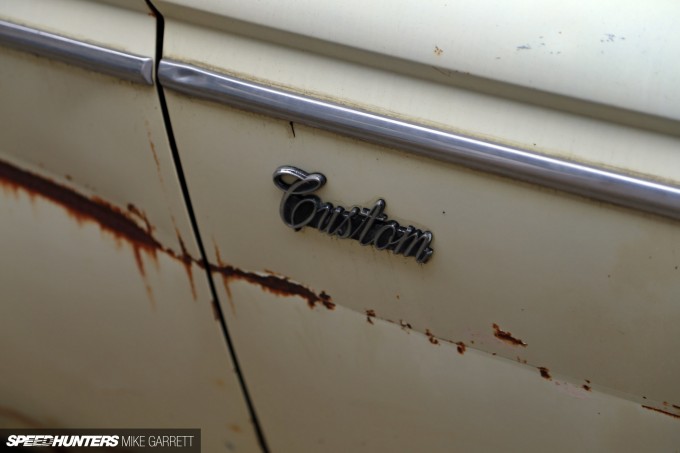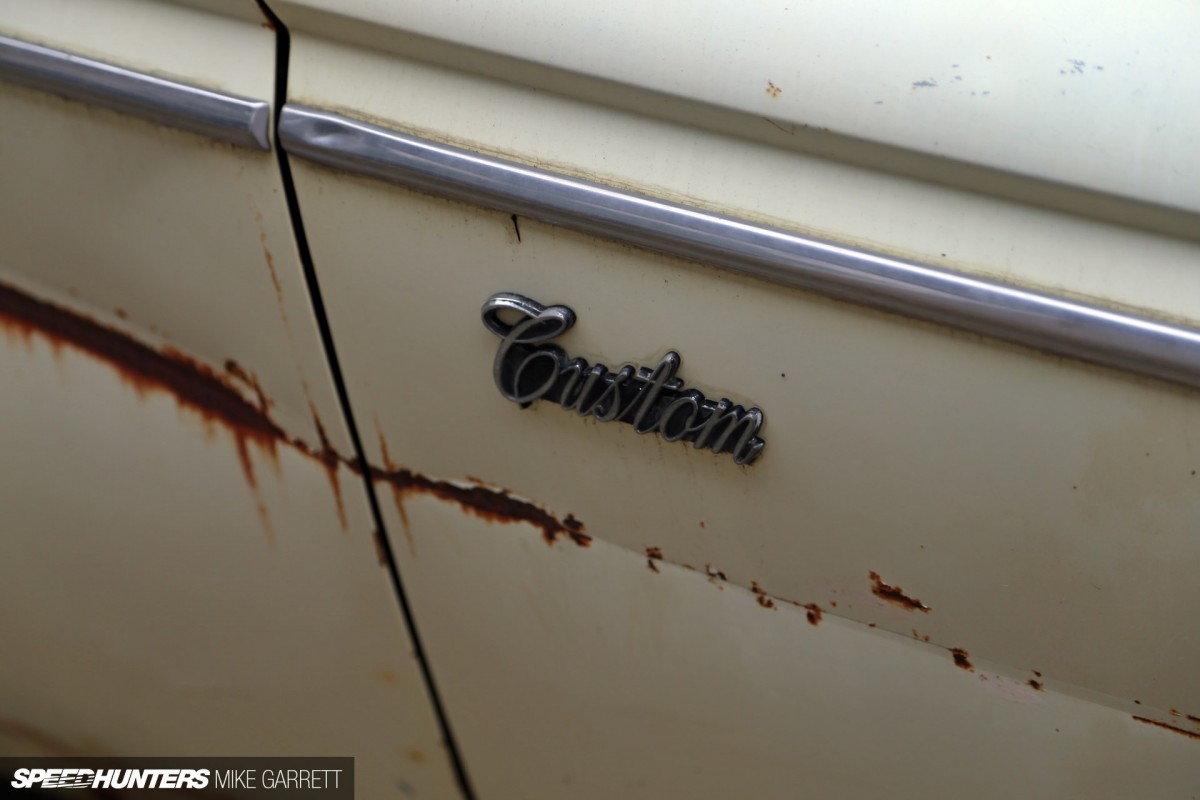 Whatever the case, I'm hoping to have things decided this spring so I can start acquiring parts and getting down and dirty.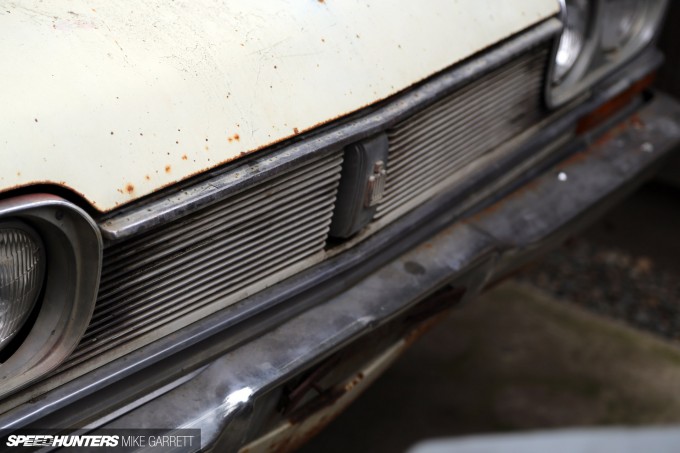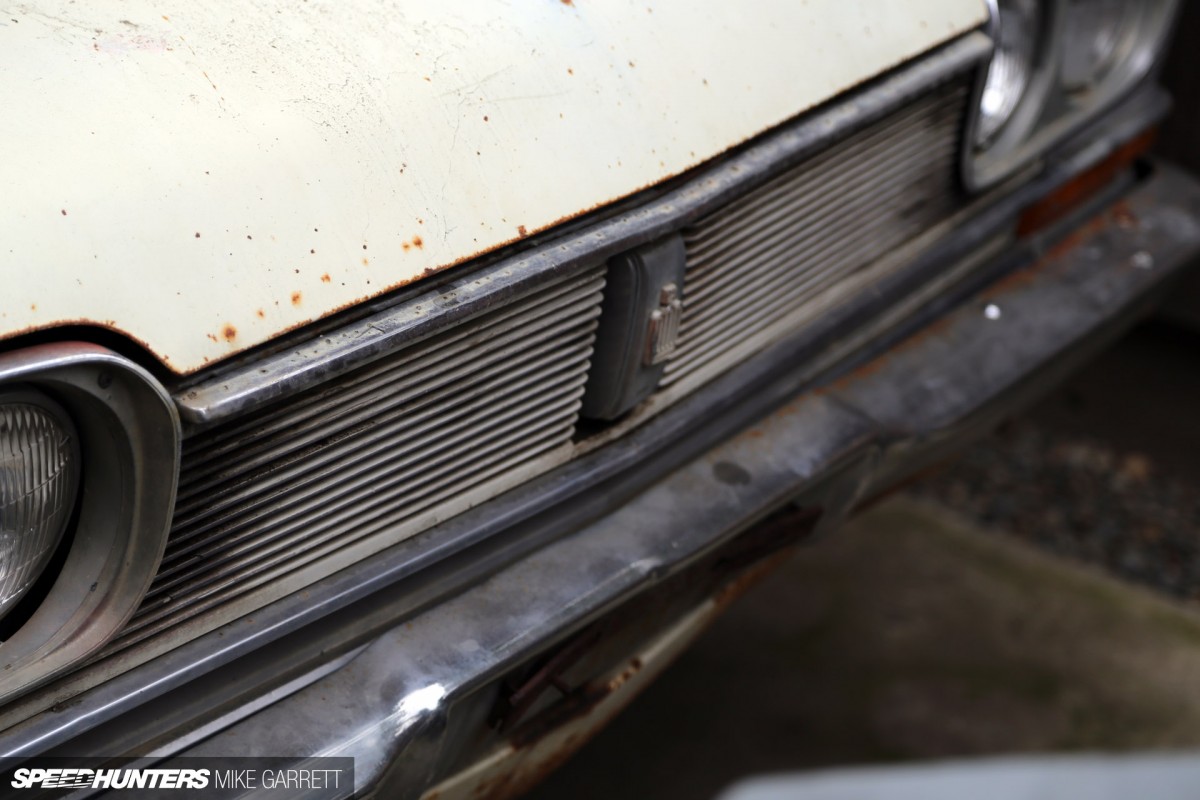 But before I do settle on a motor, I thought I'd ask you guys for your thoughts on my engine swap candidates. Should I stick with Toyota power or go V8 all the way?
Mike Garrett
Instagram: speedhunters_mike
mike@speedhunters.com