Wandering The GNRS
The headlines are bleak: war, terror, environmental disaster. The Doomsday clock ticked forward two minutes recently, bringing the world closer to the brink than any time since the height of the Cold War. Meanwhile, the pundits are lamenting the disintegration of community; a modern era where technology promises connectivity, yet, in an age of personal branding, results in a society that lacks togetherness – punctuated by selfies, newsfeeds and the lonely fear of missing out.
It's enough to drive anyone to nostalgia; a sentimental look backwards to a simpler time when kids ate homemade apple pie and played outside, and people used the phone to, you know, talk to each other. And if cars are a reflection of our culture, then the enduring appeal of vintage and retro machines should come as no surprise.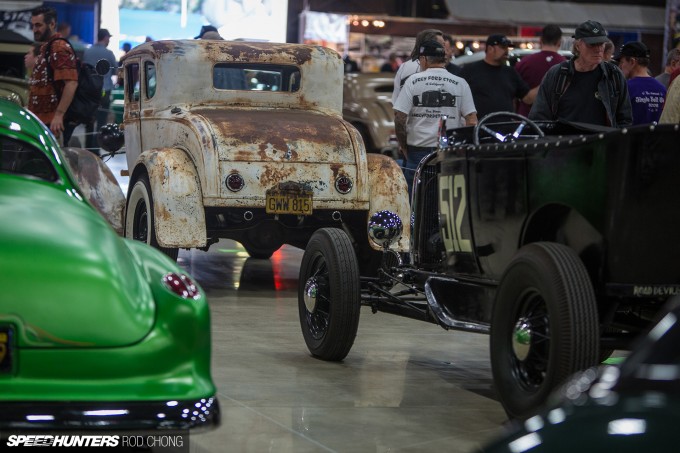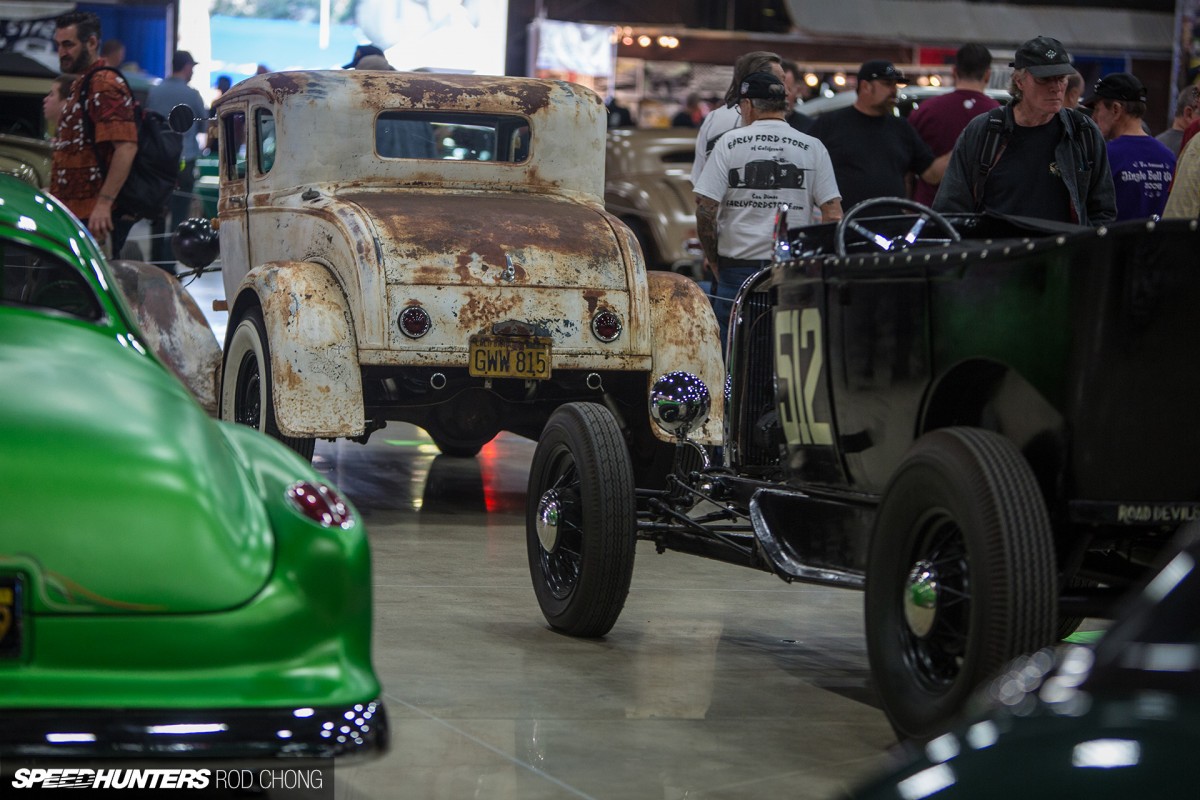 I was pondering these questions the other day as I walked the halls of the Pomona Fairplex, the home of the Grand National Roadster Show. Now in its 66th year, it's the oldest continuously running indoor auto show in the world. It's one of the most important events on the global rod and custom calendar.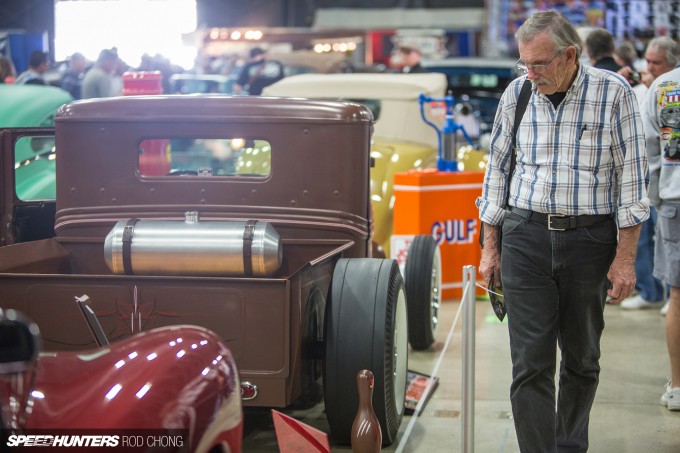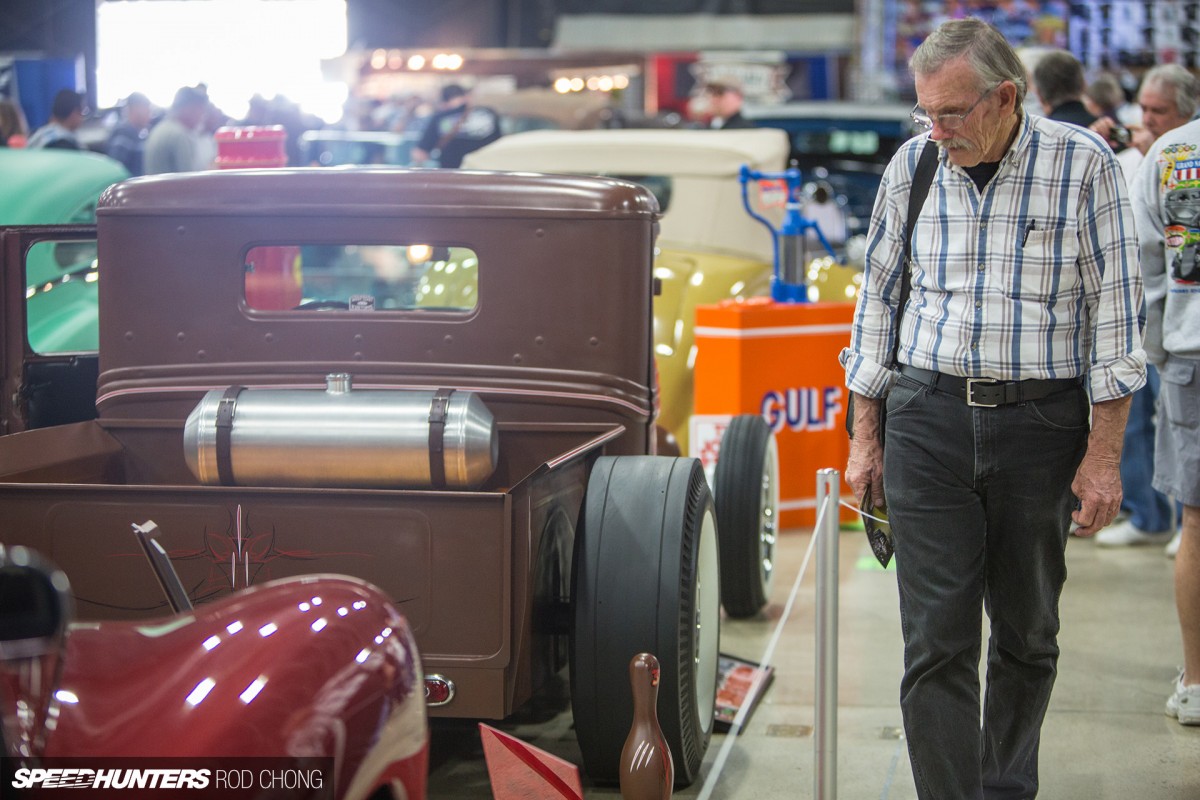 Like the cars on display, the GNRS itself is a vestige from another era – a time when hot rods and customs were the center point of teen and young adult life. It could be argued that the hot rod has not been a center point of young adult life since the advent of the muscle car in the early to mid '60s. Today, it seems that hardly a day goes by when an auto manufacturer isn't mourning the loss of that era – even as many companies produce cars that seem little more than a transportation appliance; a means to travel from A to B, stripped of soul and absent of passion.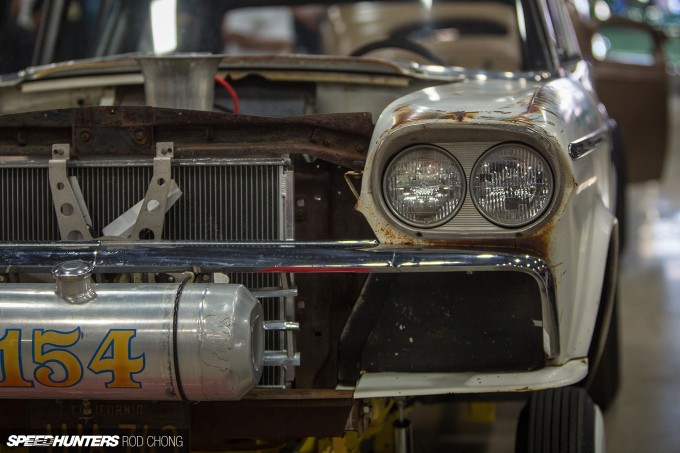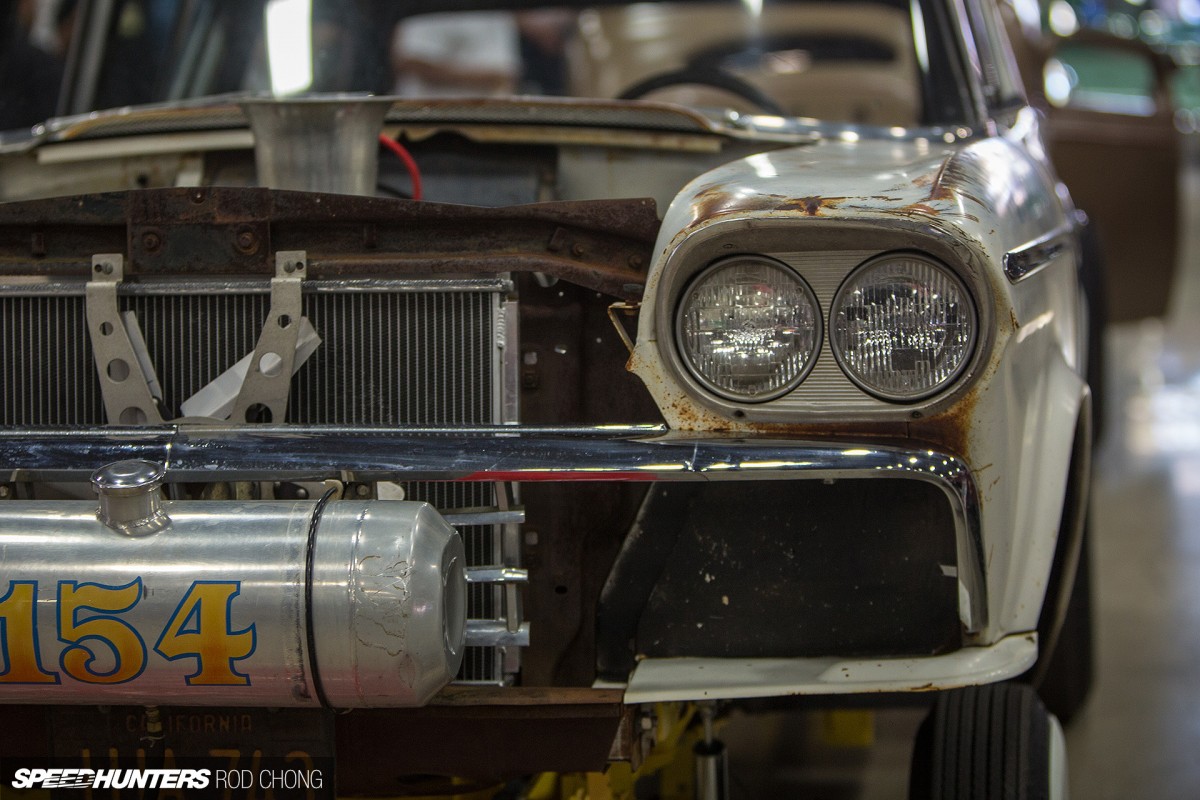 So what is the point of these old cars then? Are they the embodiment of nostalgia for an older generation seeking a return to lost youth? Or do these machines actually contain far more heart and soul that any new mass-produced car could hope to possess?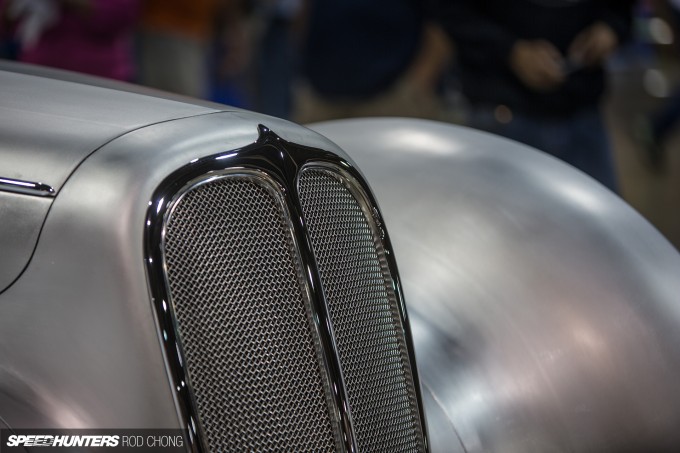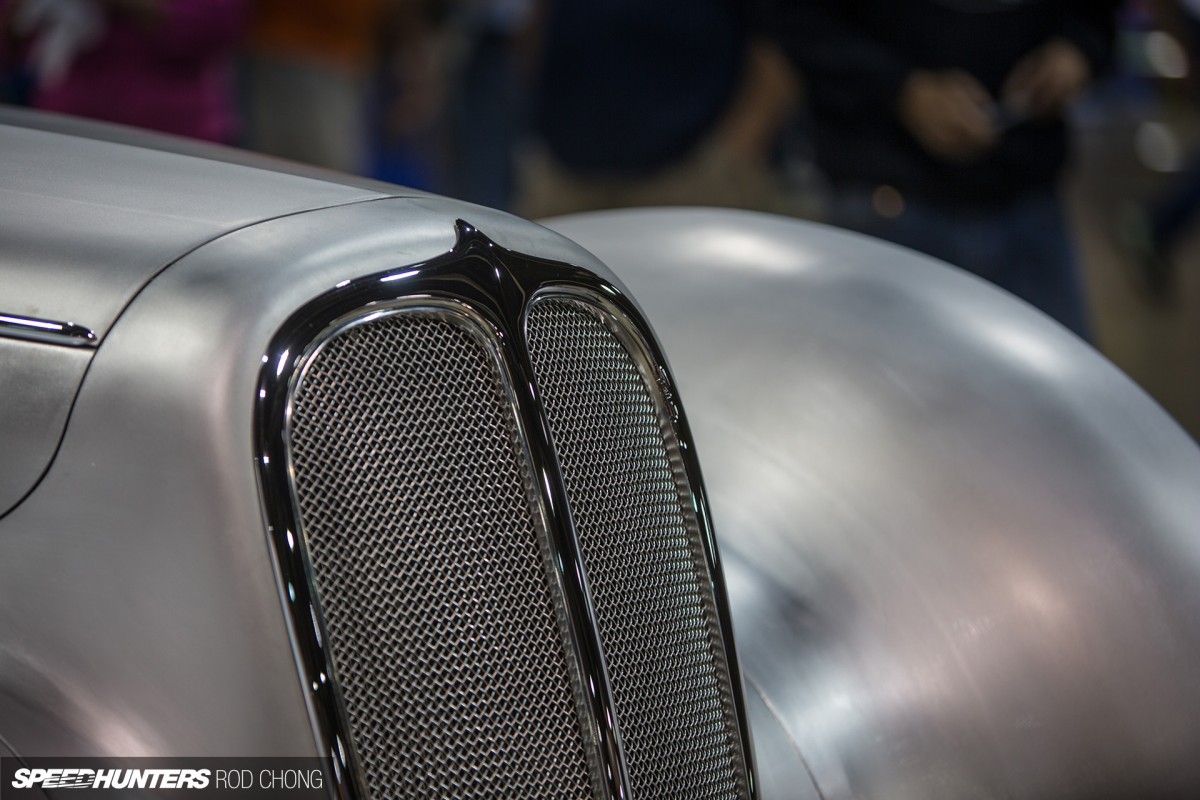 Consider that these rods and customs are part of an alternative lifestyle: a way for car enthusiasts who are feeling they want to experience and express a completely different definition of what a car can and should be. Many of the people who build these cars were not alive back in the '40s, '50s or even the '60s. They don't remember the glory days. Yet here they are, reimagining and rebuilding old cars as art forms and symbols of personal expression.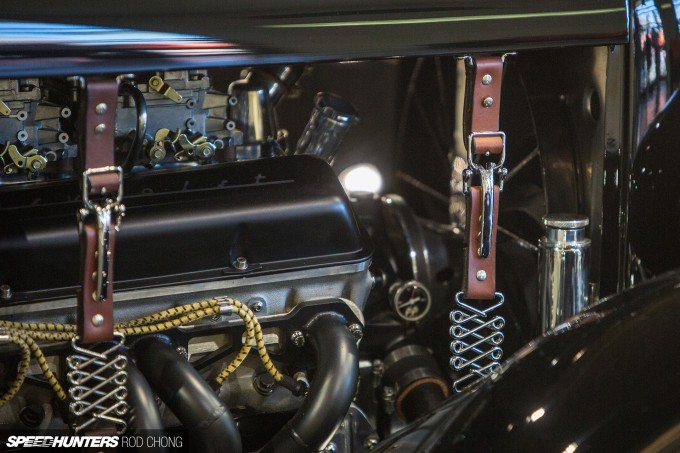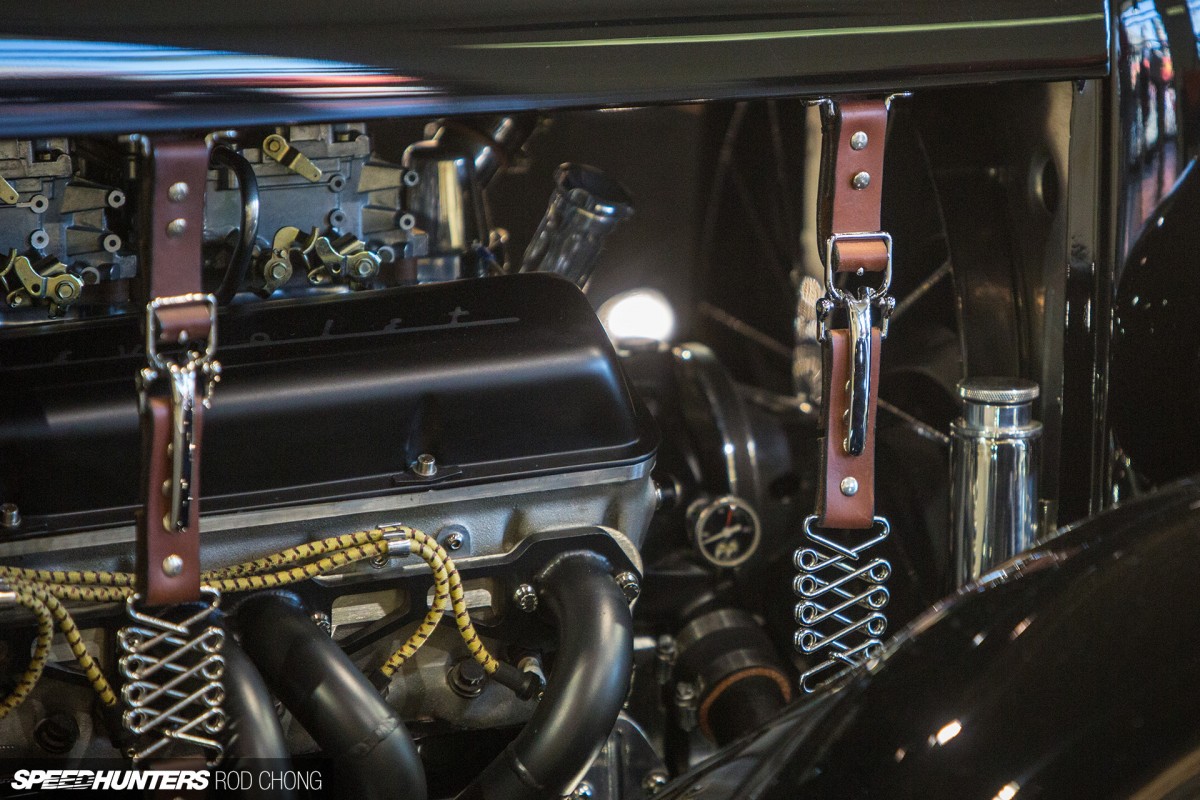 In today's disposable car world, hot rodders and custom culture enthusiasts are participants in an international counter-culture. These are artisans who are crafting their own machines.
It is the opposite of consumer culture. Rather than throwing something away, these artisans are customizing and reinventing. What if we all kept our current cars for the next 30 years and each continued to rebuild and reinvent them every few years?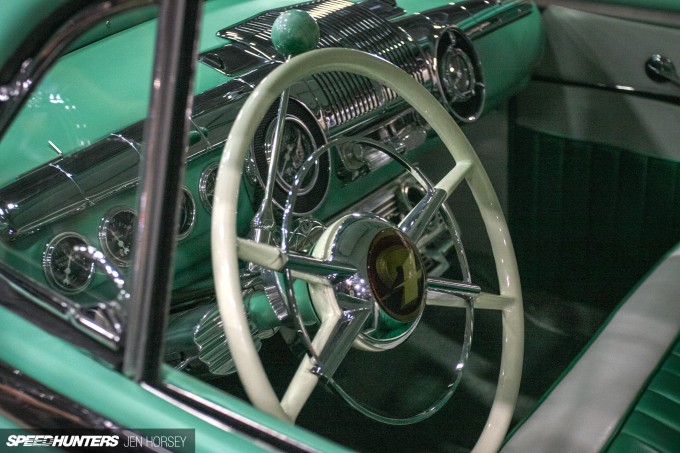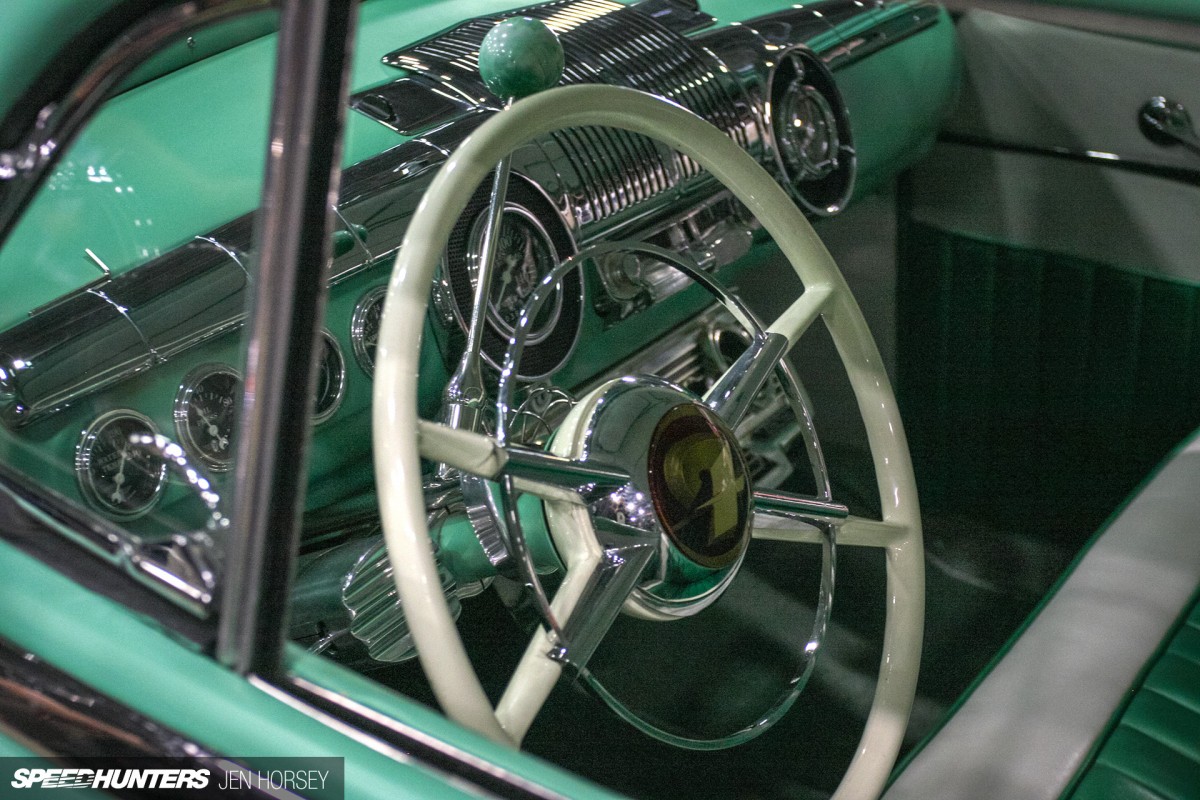 In studying this photo, we see that these old machines were indeed incredible statements of design, engineering and aesthetics. Yes, they are reminders of bygone eras. We get a sense of simpler, less complicated times which to look at now, appear both innocent and naive at the same time.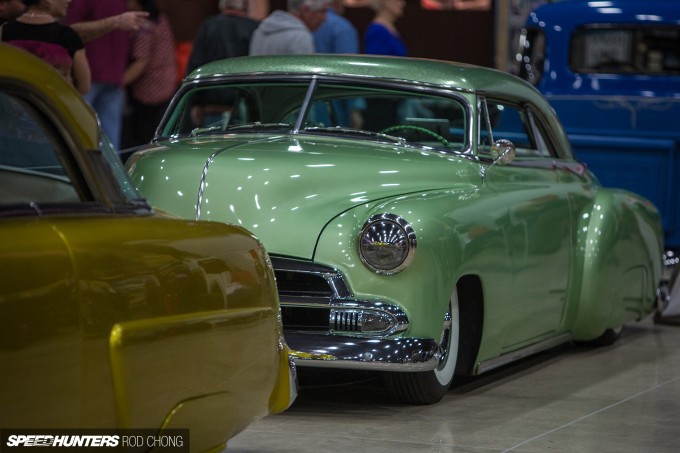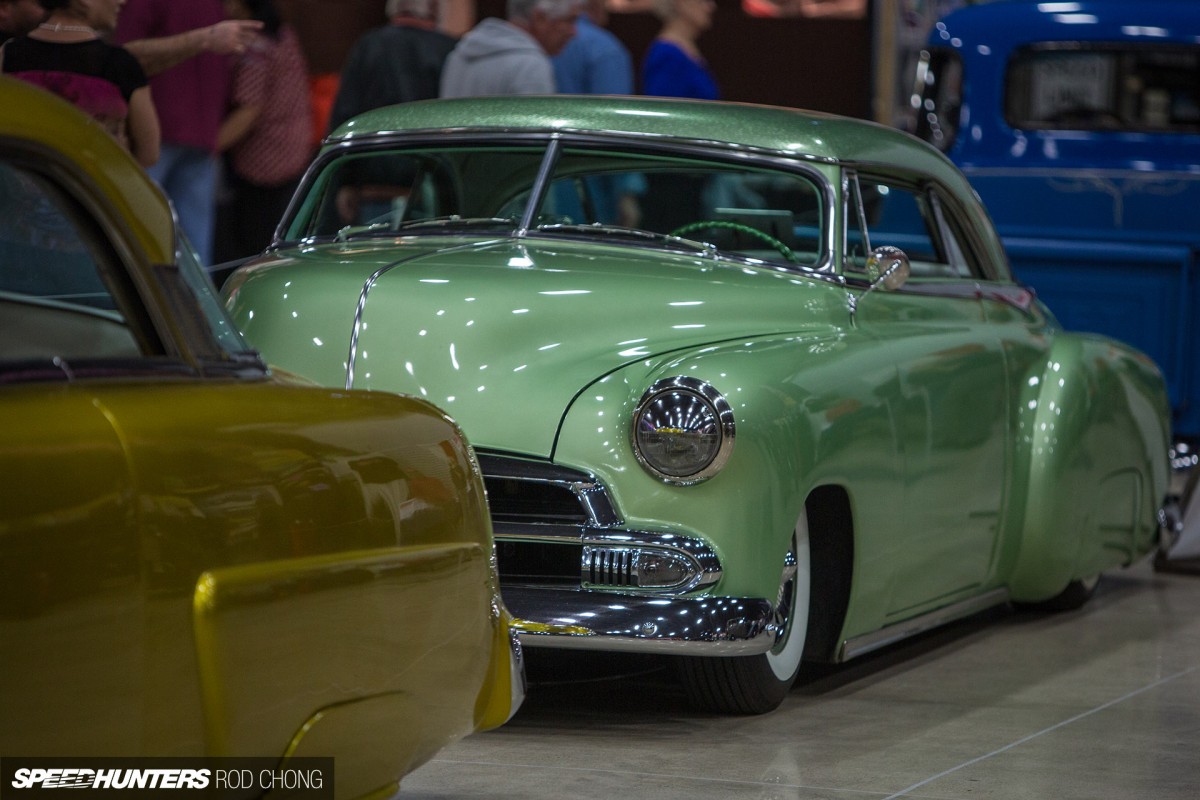 The customs themselves are great symbols of how bullish and powerful Detroit once was. These giant road yachts were at one time symbols of the seeming invincibility of America's auto manufacturers. And those who customized these cars in the '50s went on to influence the actual design of early '60s models.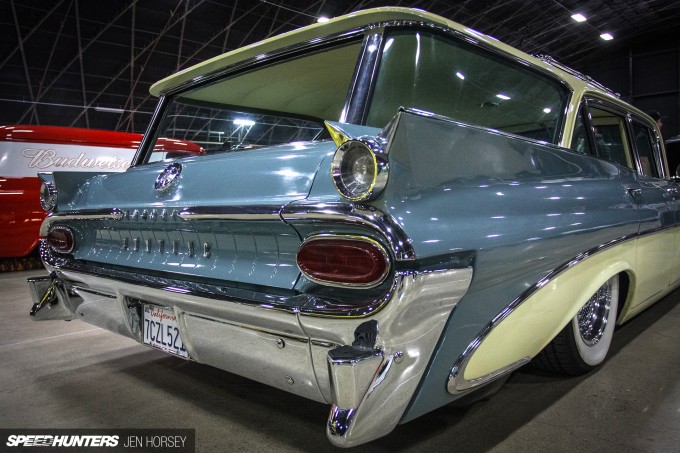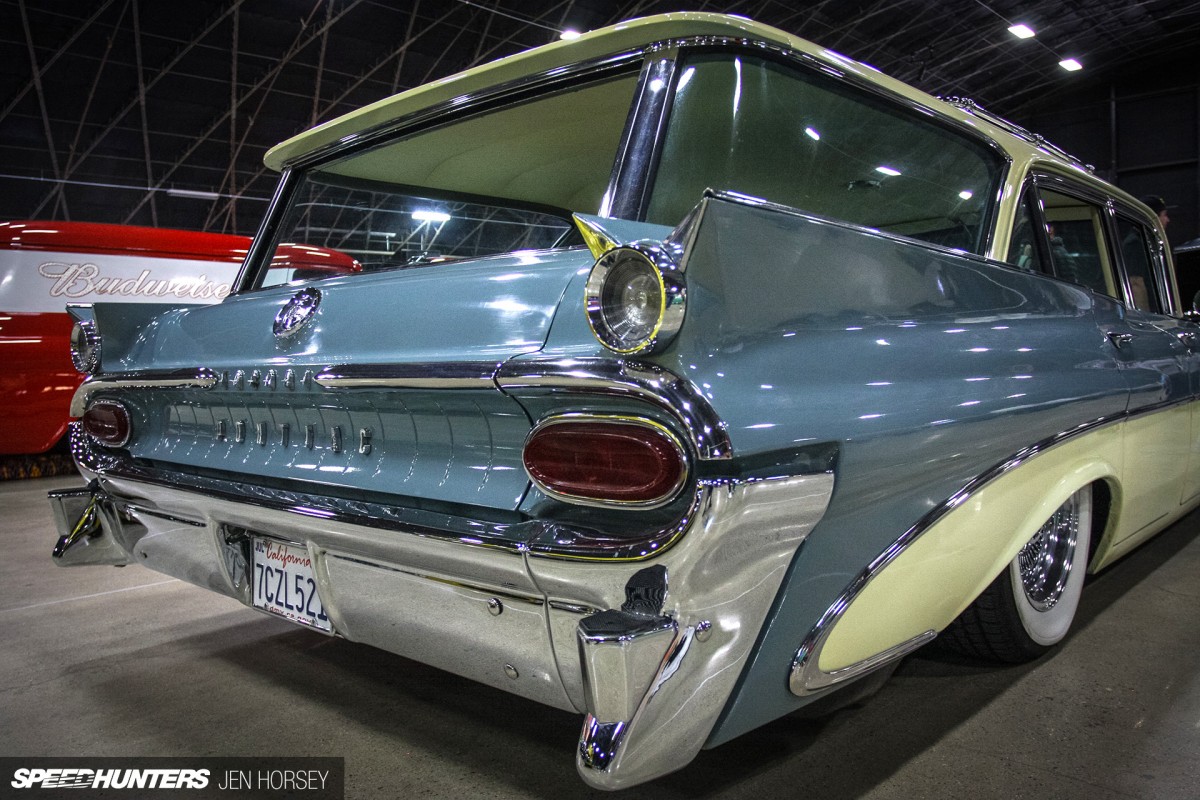 It was the beginning of rock 'n' roll and the birth of international youth culture as we know it. The future was bright and for a time, people believed that an incredible utopia was but a few years away. Elvis was young, gasoline was cheap and the freeways were new. The future was coming and, when it arrived, we would all drive flying cars and live our perfect nuclear lives.
Right? Wait: it's 2015. Where's my jet pack?
But that's beside the point. These big American machines unto themselves are completely magnificent. These custom lead sleds are now pure expressions of the design and craftsmanship of the rodders who built them.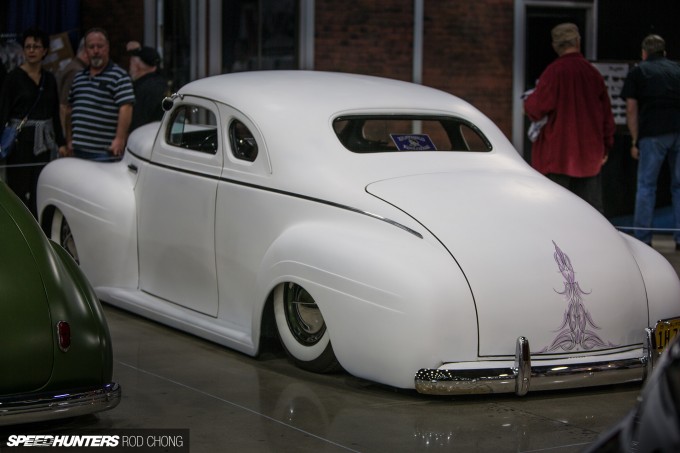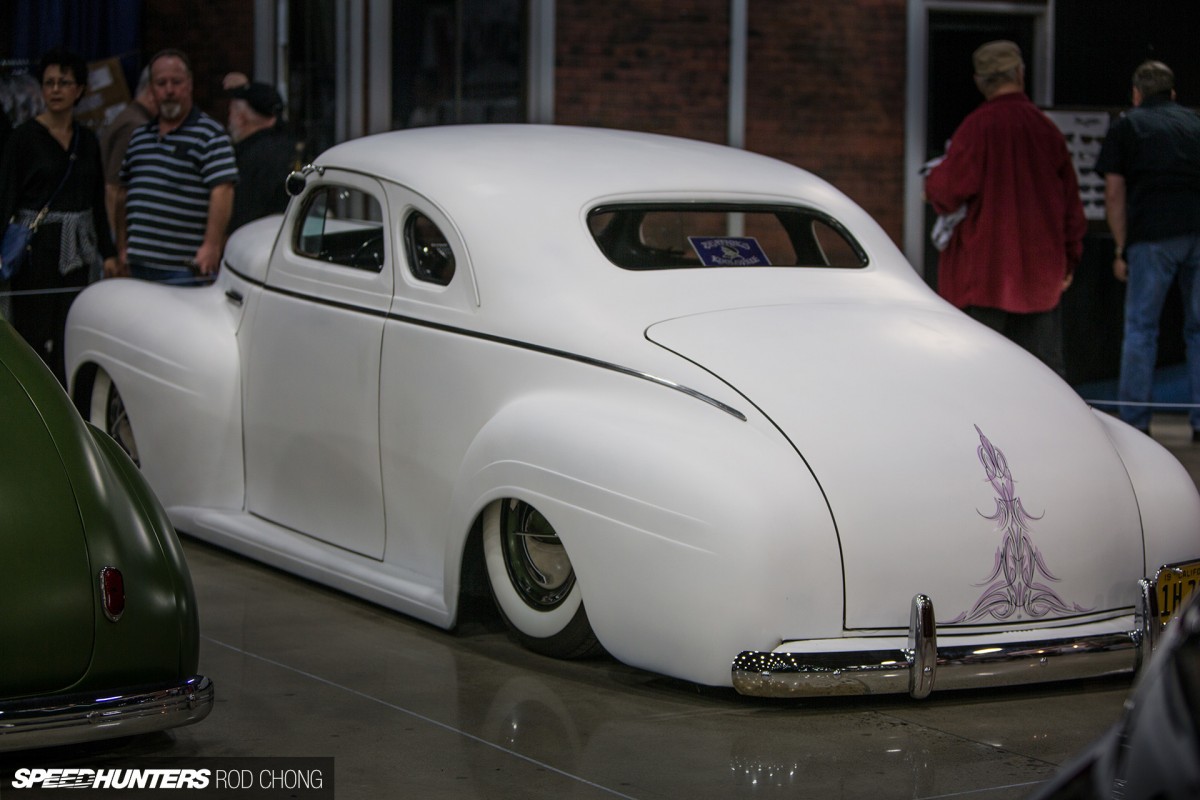 And when you really examine these machines at the GNRS, you see that very few of them are exact replicas of the machines that roamed the streets of America back in the day. Many feature modern touches and forward-thinking style decisions; they are so much more than just reimaginations of old people's glory years.
Case in point: Air ride was not used on street machines in the 1950s. Customs were static dropped. Today's laying frame is a remix of sorts, the automotive equivalent of a hipster in an Edwardian-style mustache or a 1940s pompadour. It's a nod to the past, while still being fresh. It's creative cultural sampling that results in something new.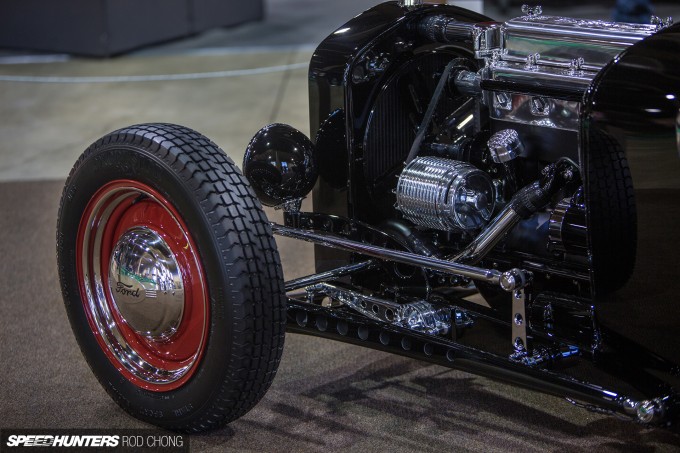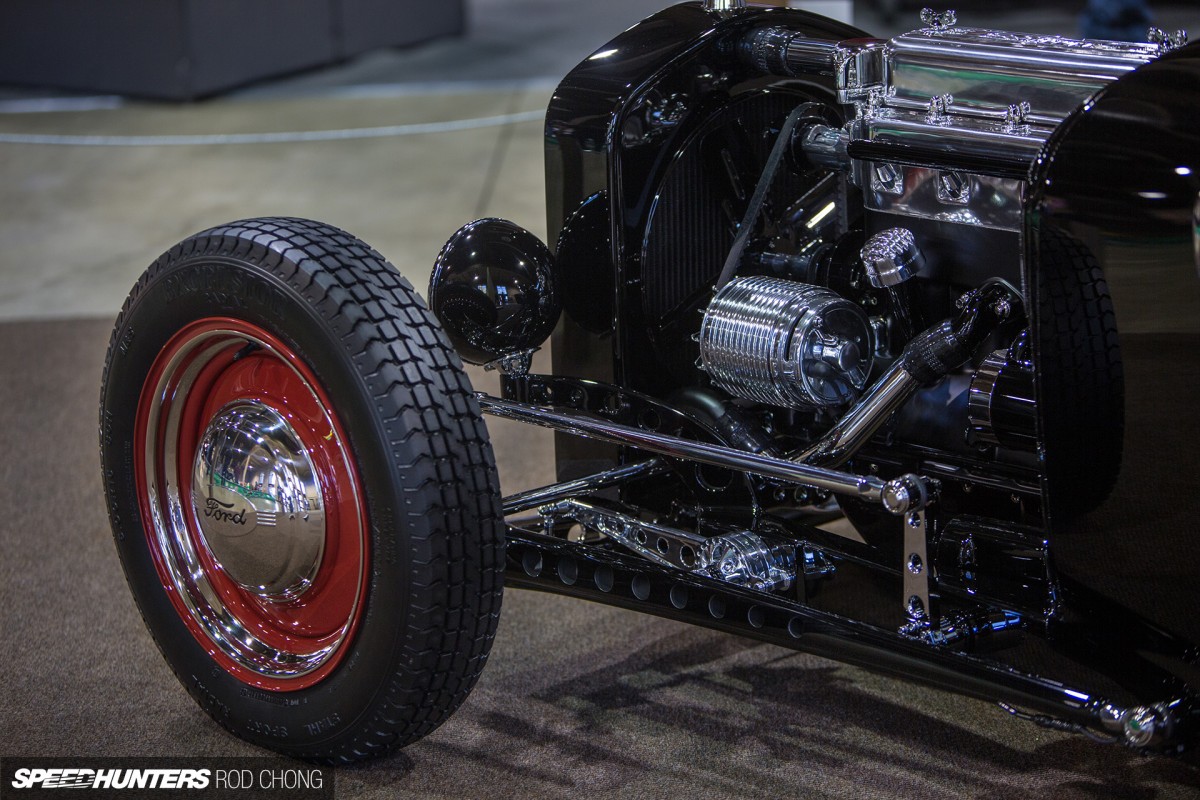 To my eye, this is much more than nostalgia. It's an alternative vision of what a car can be – the automobile of the artisan, builder and the creative.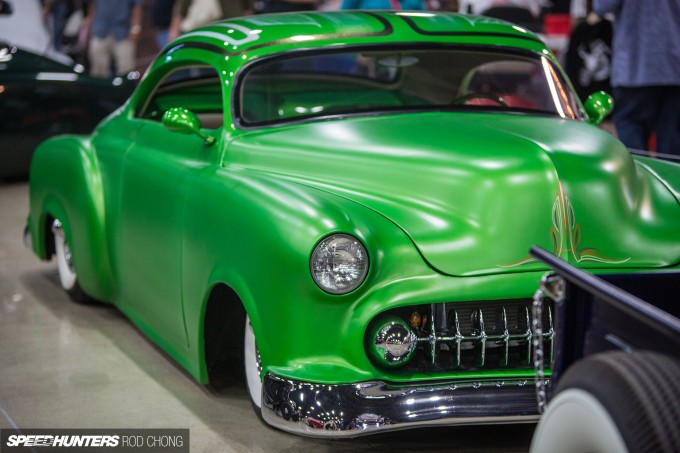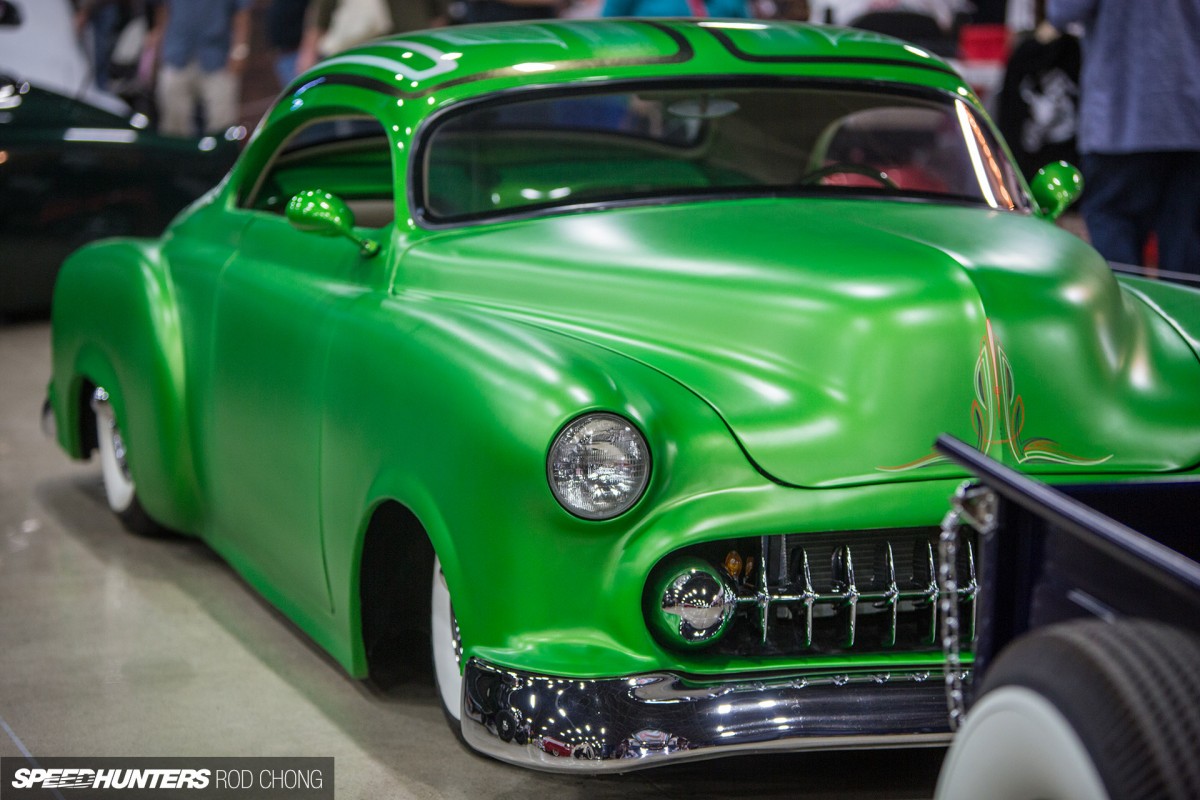 Look at this sled, then picture the dystopian morning commute of 2015: lanes of near-identical plastic boxes on wheels. Choose a headlight shape, a logo and the designing's done; the rest is pretty much the same.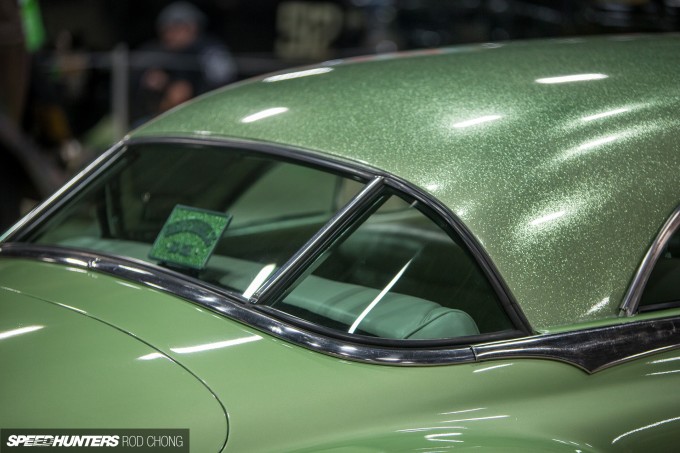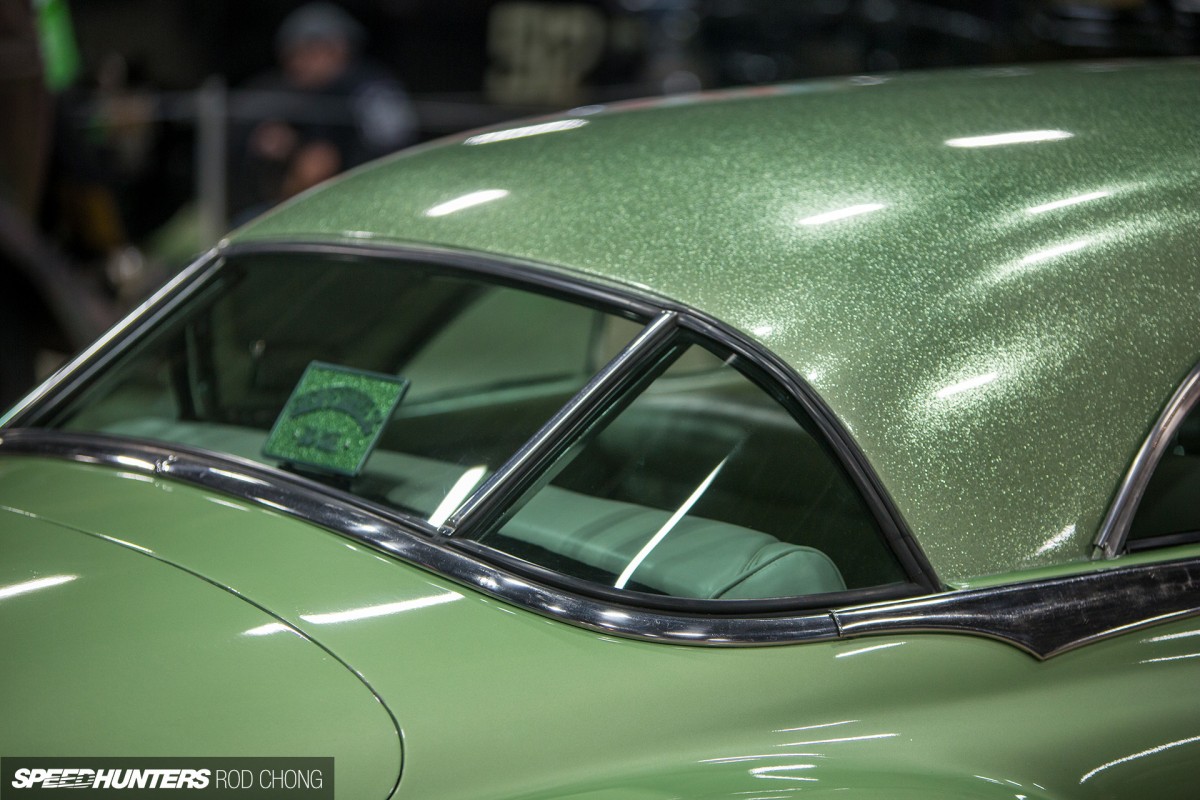 Many details you see on these cars will make their way to other areas of car culture and custom builds in the coming years. Colours, textures, materials – any of these trends start right here in the hot rod and custom scene. This movement has been going on for decades. Metal flake, shaved engine bays, chrome plating, patina and matte paint all started first in the world of hot rods and customs.
Old Vs New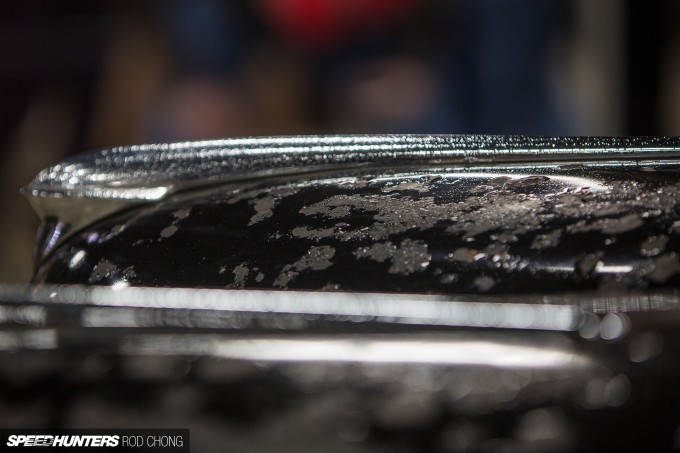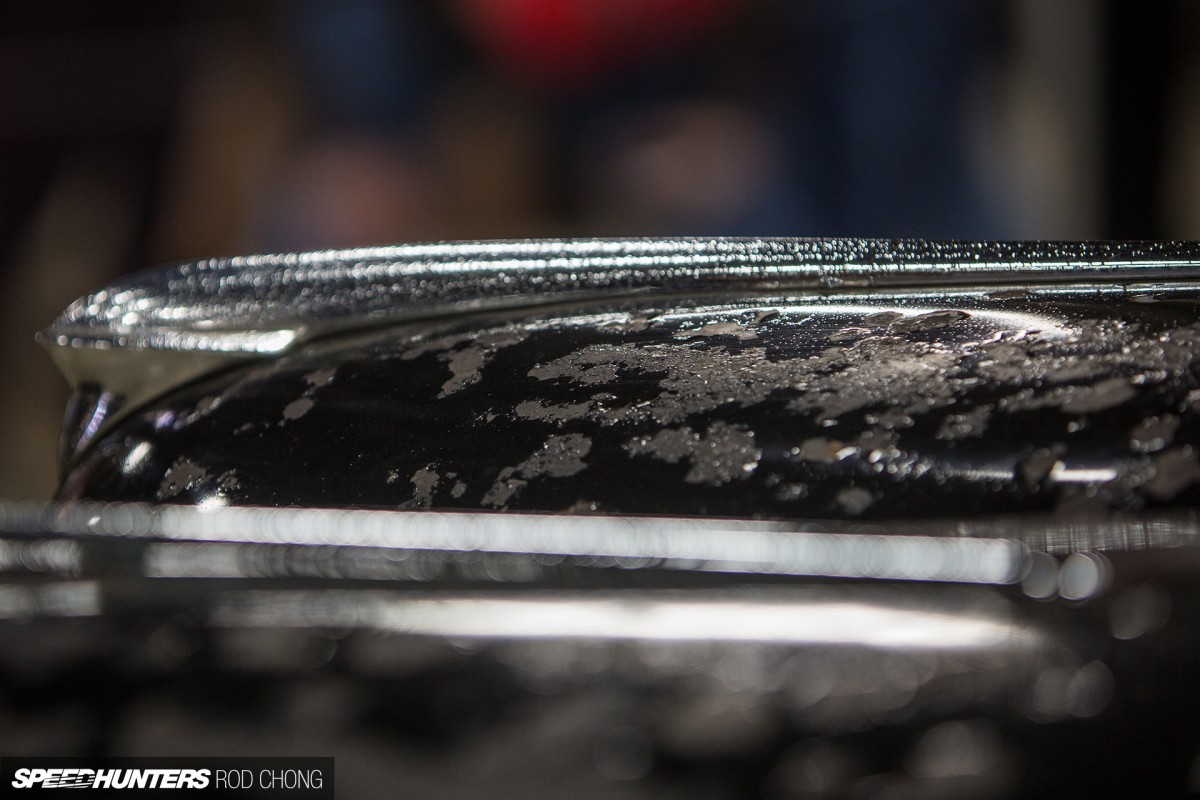 As I walked the show floor I decided to really start looking at how each of the car's builders were expressing their individual sampling of the old. Some of the cars on offer were straight-up relics of the past, rescued from a barn or a field and brought back to life while proudly showing off their patinas, cracked surfaces and rotting skins.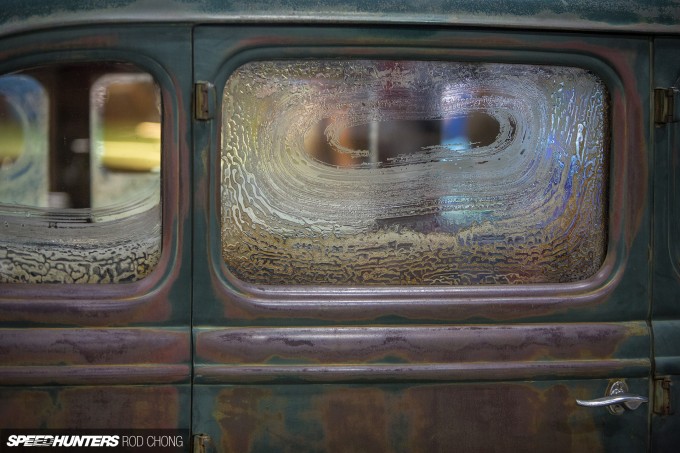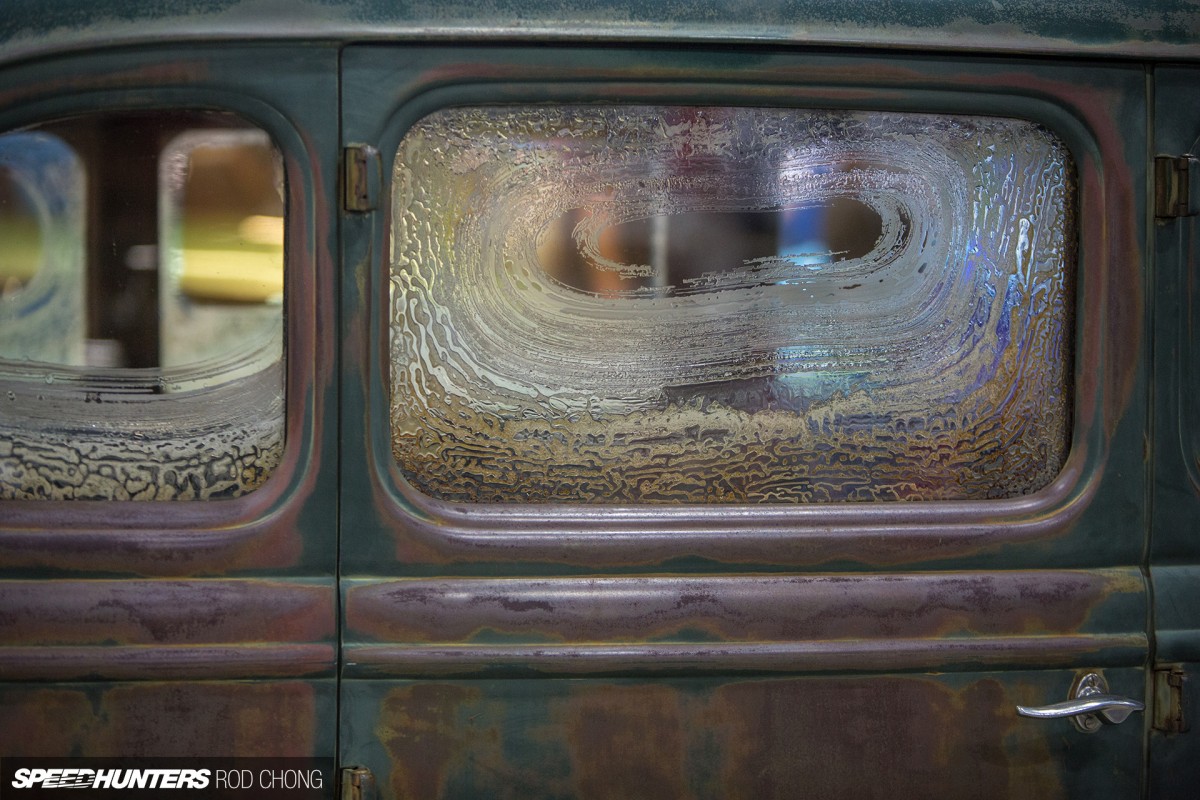 These are the grand elders of the GNRS – veteran survivors that car culture fans just have to give respect to. They have lasted for generations, maybe through luck, neglect or perhaps even love. They command our respect and adoration.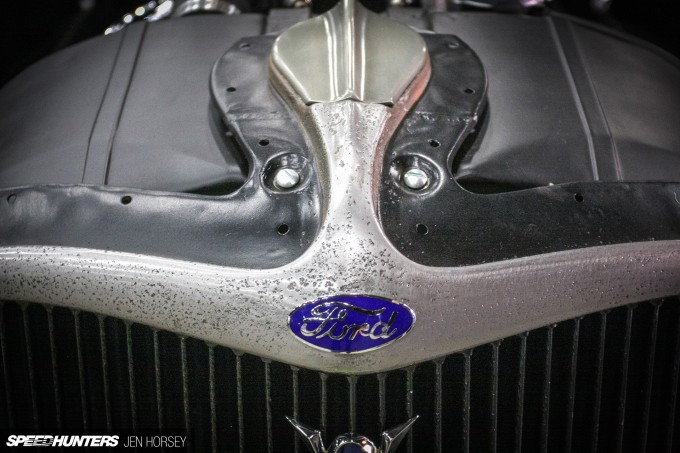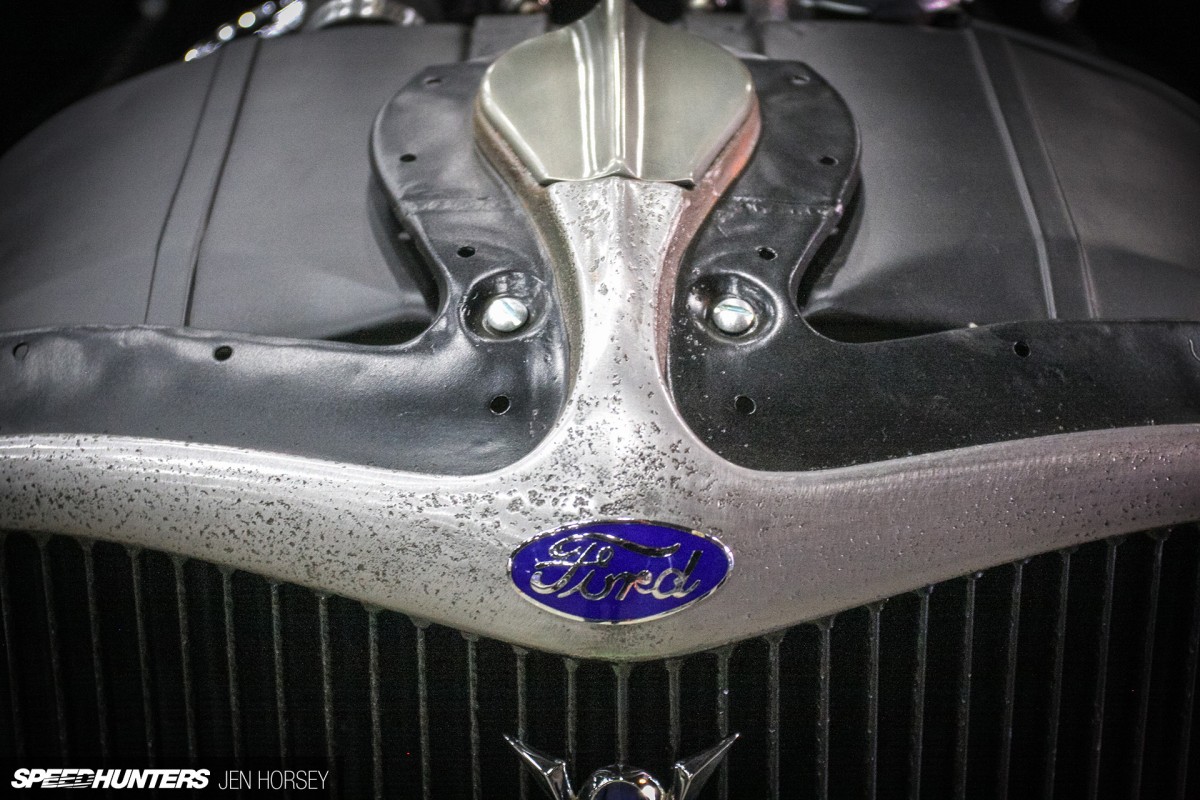 This kind of texture and patina simply cannot be manufactured or contrived.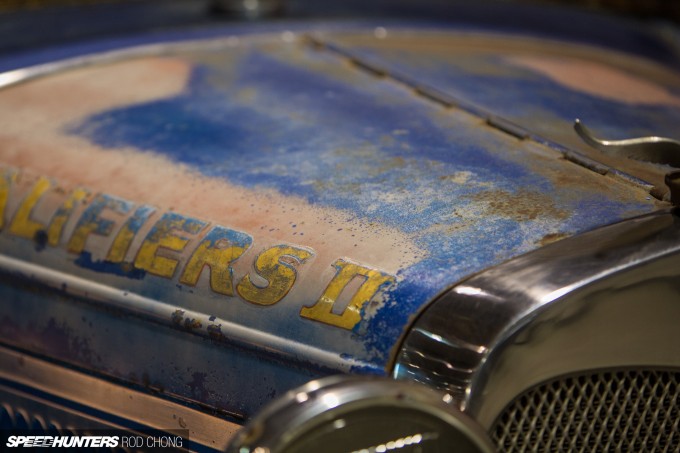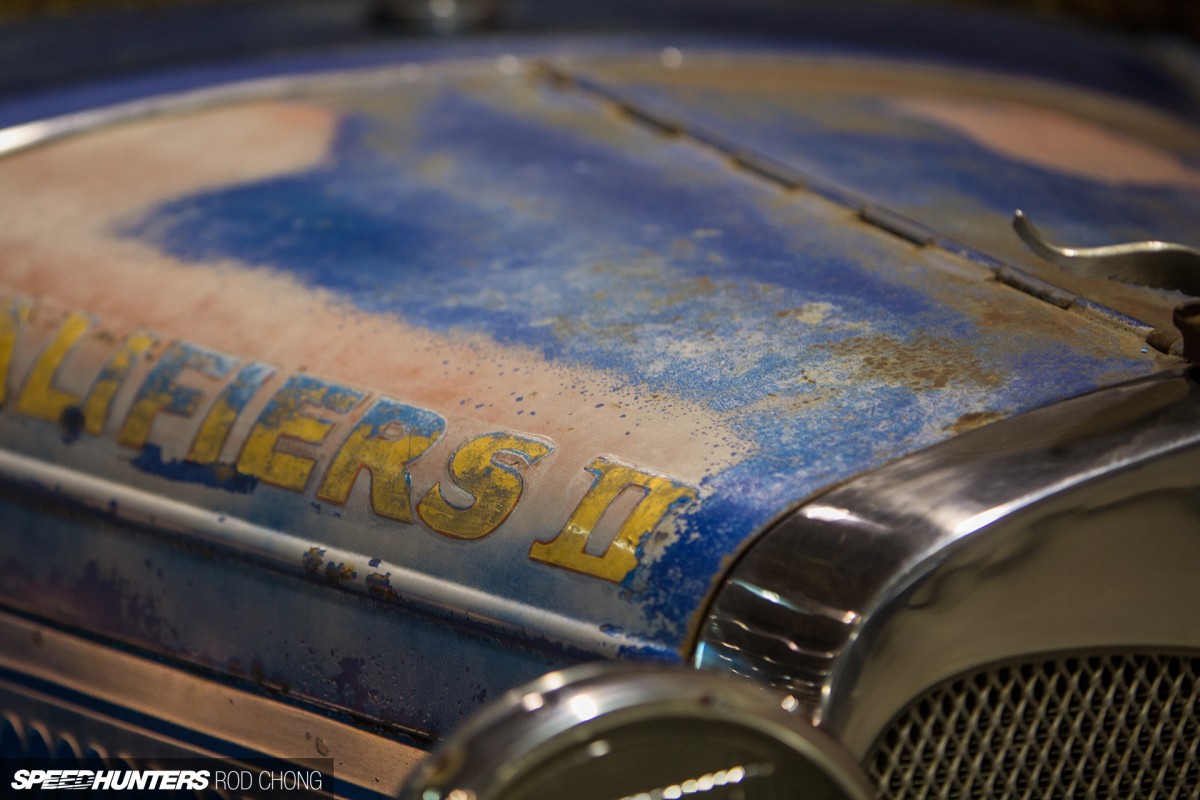 You only get to look like an old warrior, by being an old warrior. No amount of tattooing or testosterone-fueled bodybuilding will replace the bulk and battle scars of a real fighter.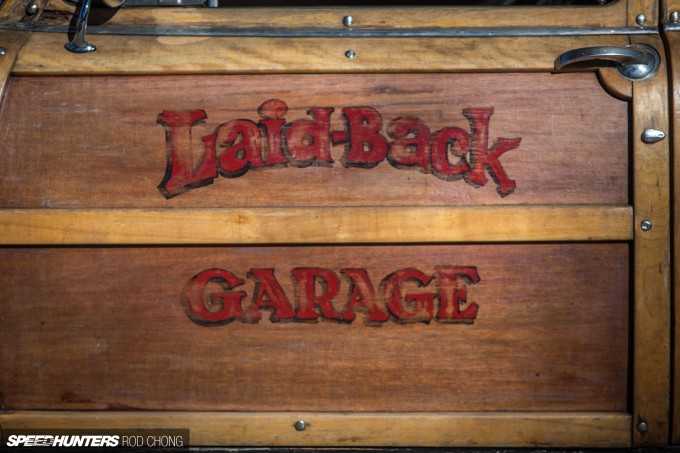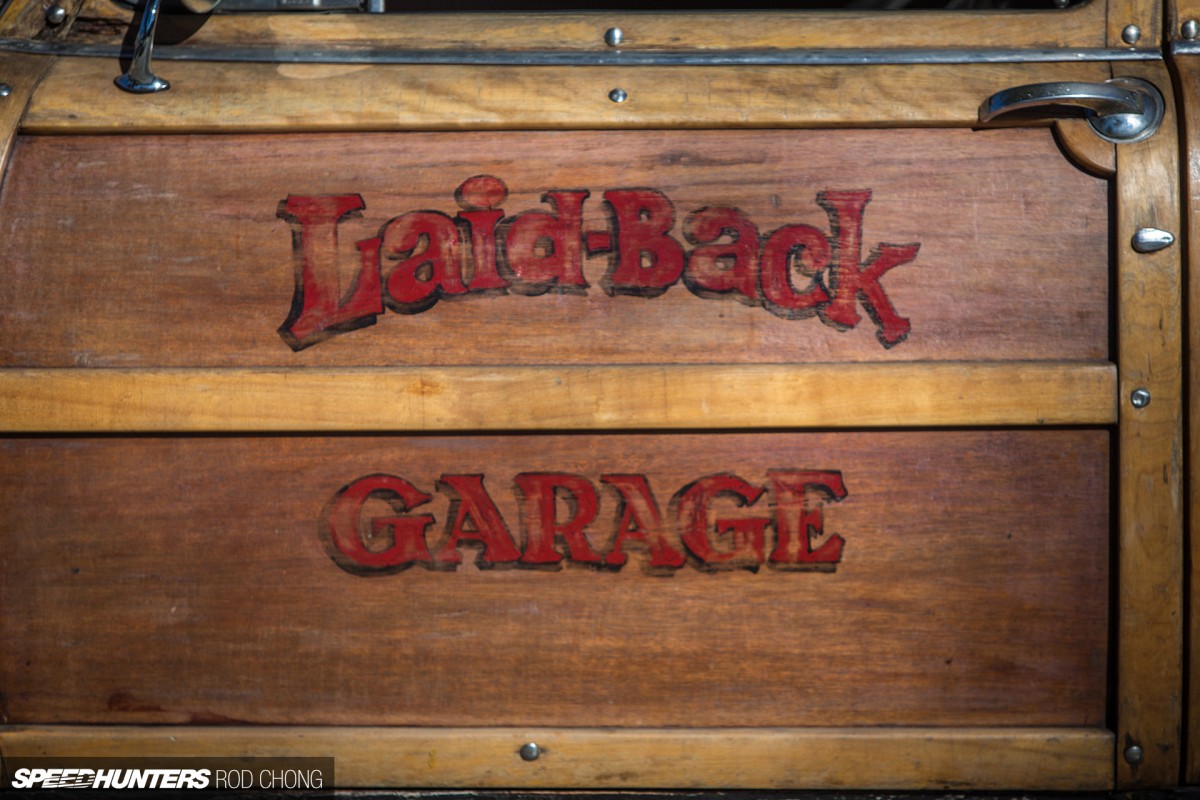 And then I started to wonder to myself: just how many of these textured fighters were indeed real? I have heard of some fiberglass hot rods weathered with faux patinas. Were some of these apparent warriors manufactured and styled to look this way?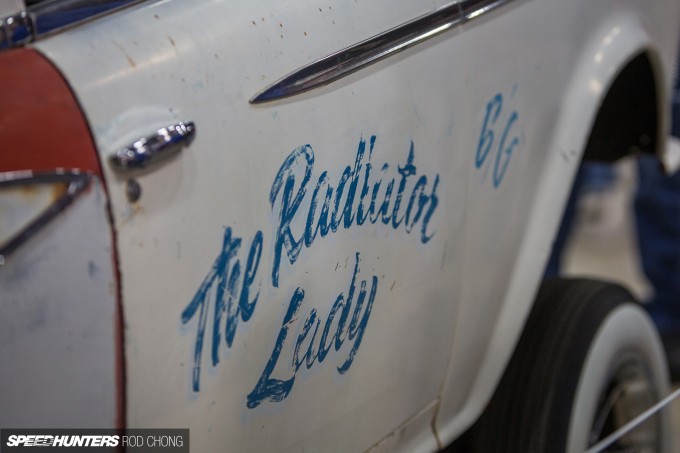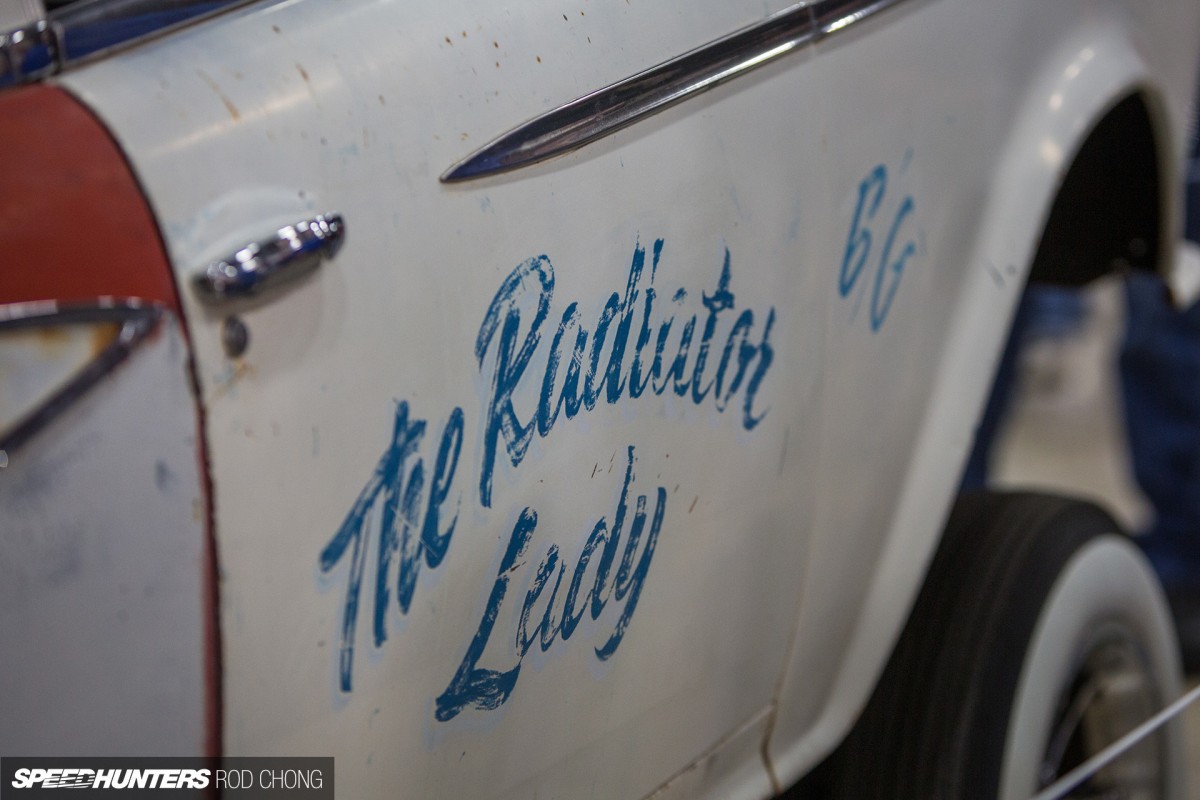 You could start to question the authenticity at these deliberately worn-out logos. Is it just a contrivance, or is it just an aesthetic style decision? We don't balk at the idea of buying a pre-aged and weathered pair of jeans. Why should we balk at a faux-distressed car?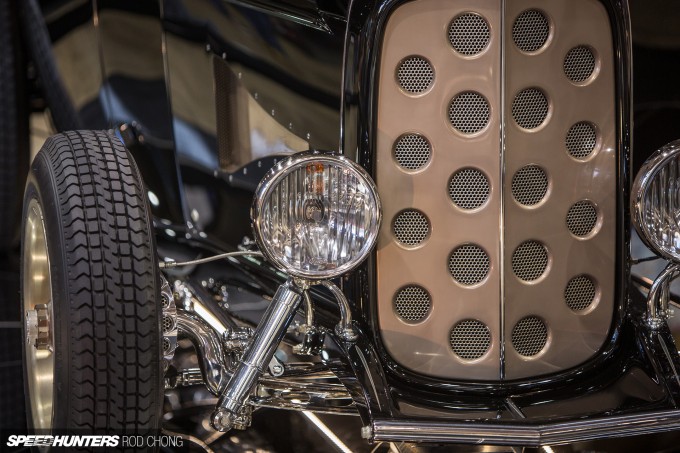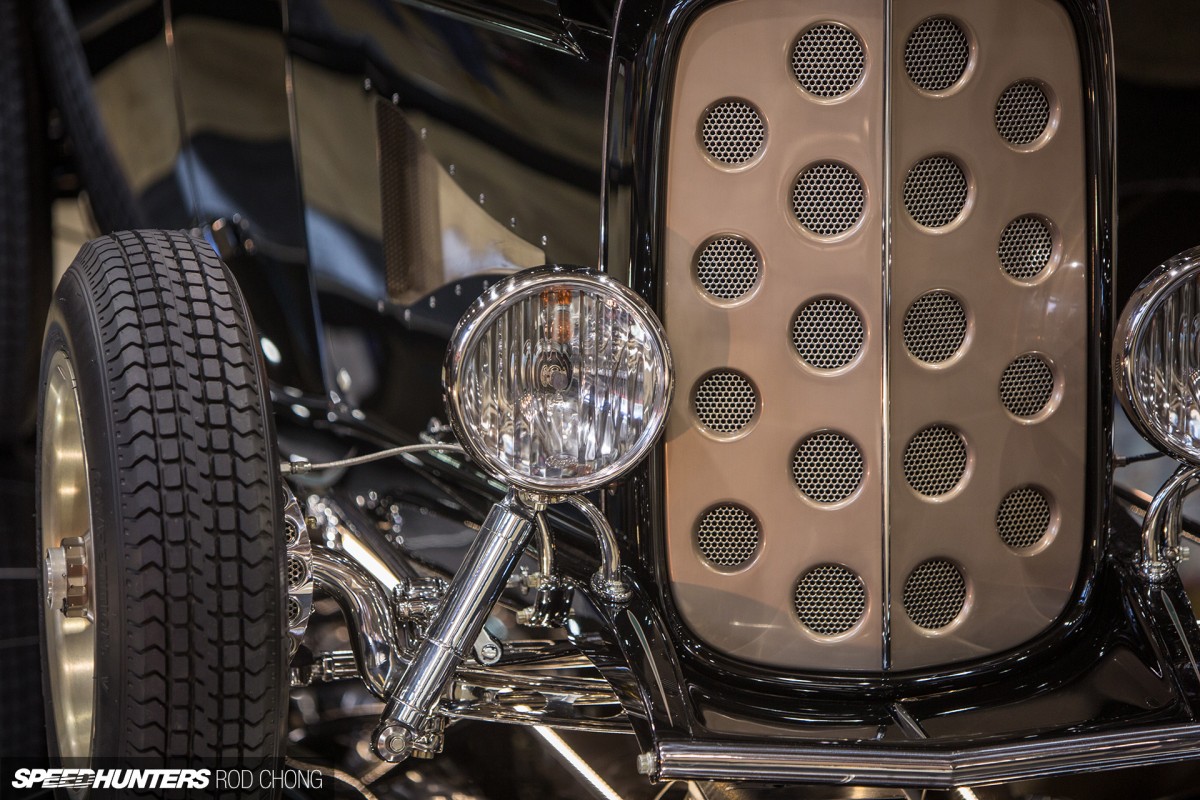 And then we have the America's Most Beautiful Roadster Award candidates. These are pieces of automotive art, which are at the absolute edge of what's possible with metalwork and craftsmanship. They are living, automotive sculptures.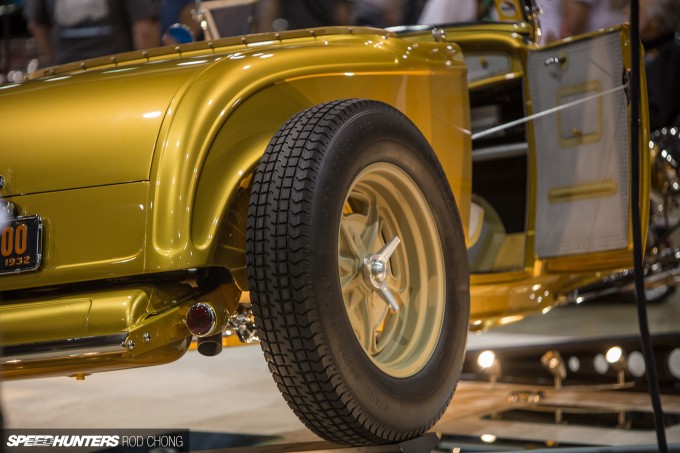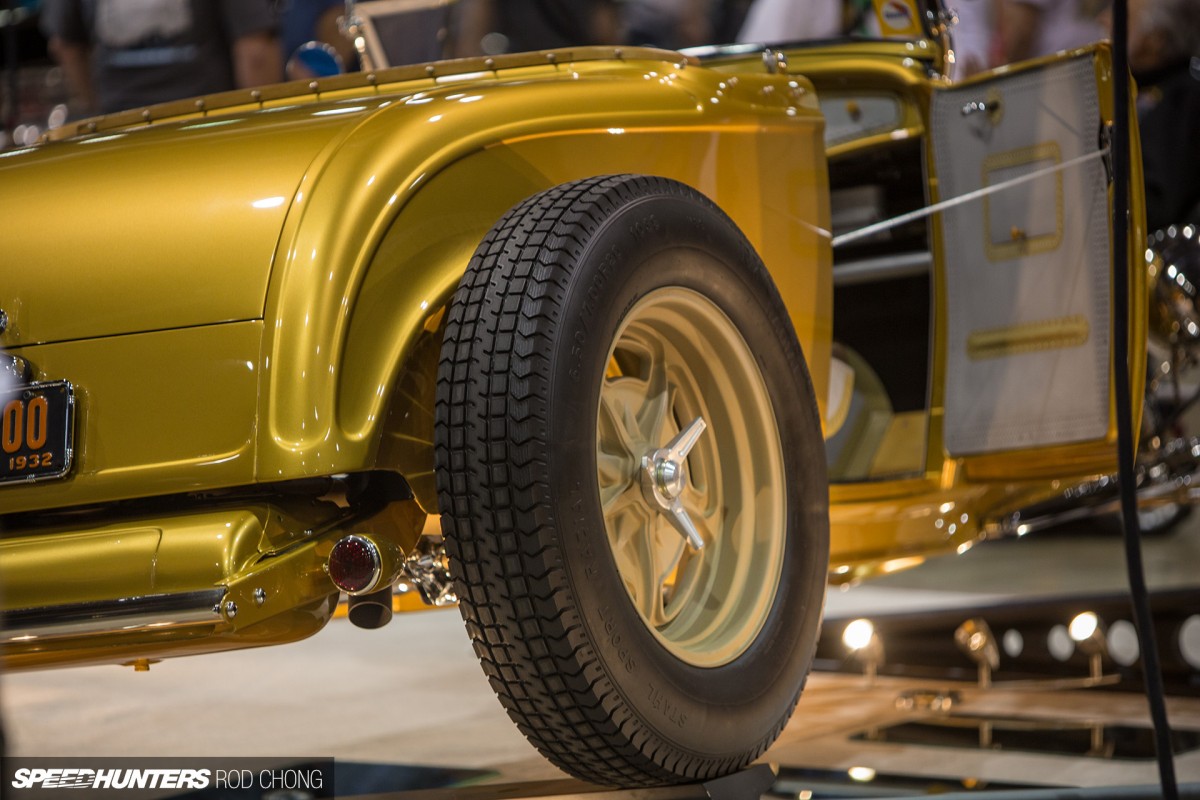 Are they cars? Can you even consider these to be real street machines? Well not really. Very few will even be driven on the streets. Consider them something like one-off prototype builds that just happen to be hot rod shaped.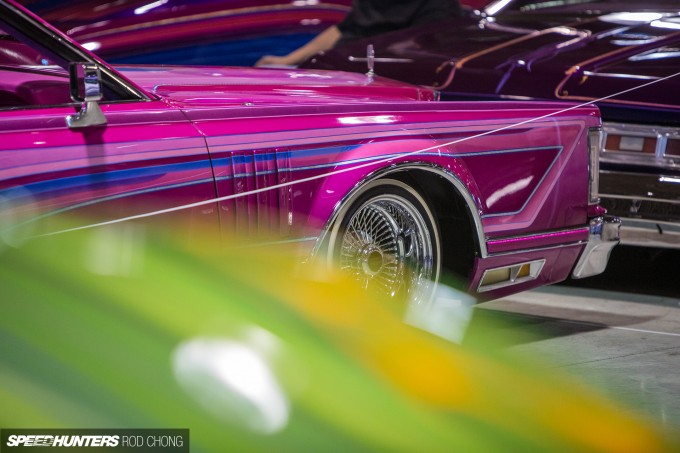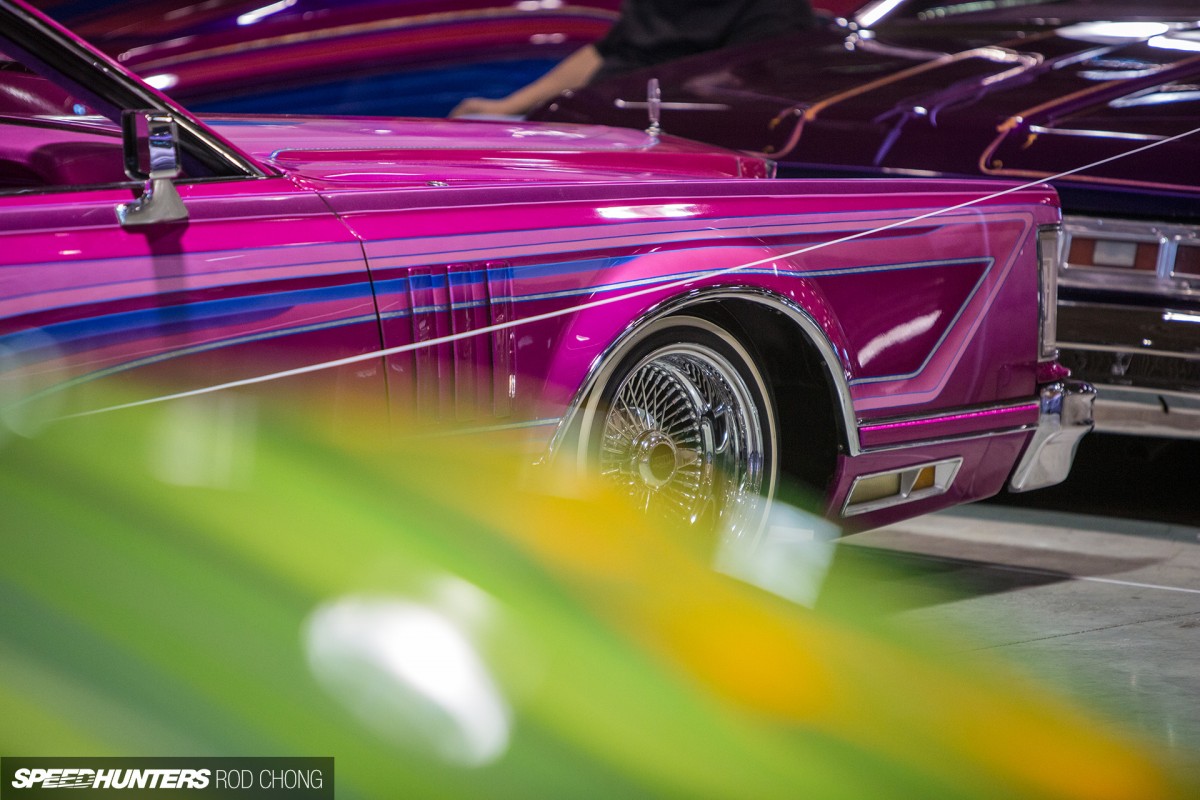 Continuing to explore the halls, I also found a collection of lowriders, sitting along side a group of high-riding gassers.
Here we started to jump decades towards the '70s. This was an interesting addition, as the majority of the cars at the GNRS reflected more of a '50s to early '60s feeling. Suddenly, I was faced with a very different vision of auto lifestyle: all angles, shine and paint layers.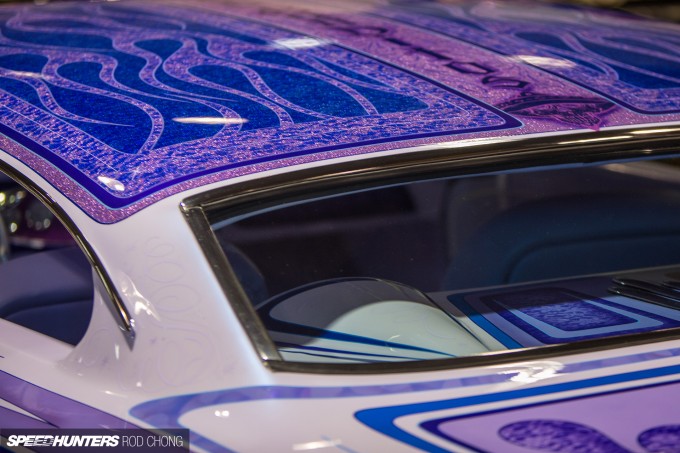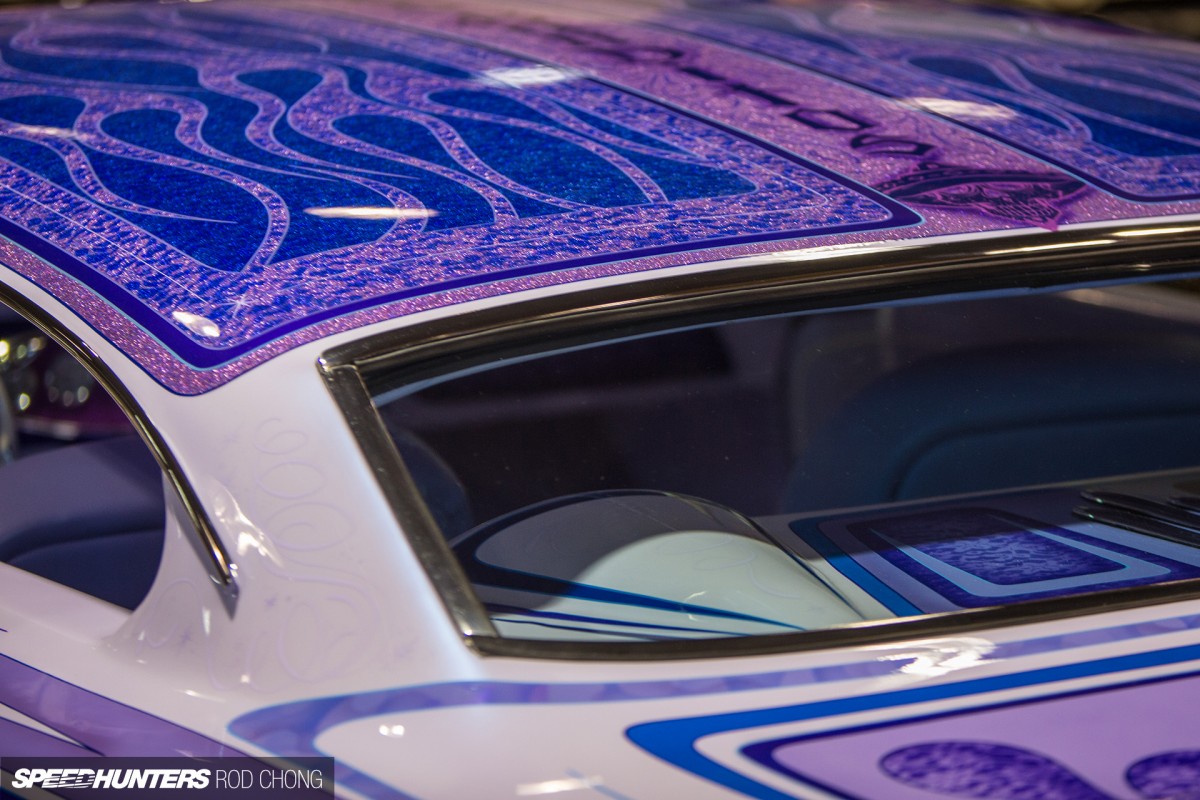 These lowrider crews are ground-zero for the scene, the origin itself. However at the GNRS one could almost consider them outsiders to one of the most traditional hot rod events in the world. Yet here they were, preserving cars that would otherwise not be preserved.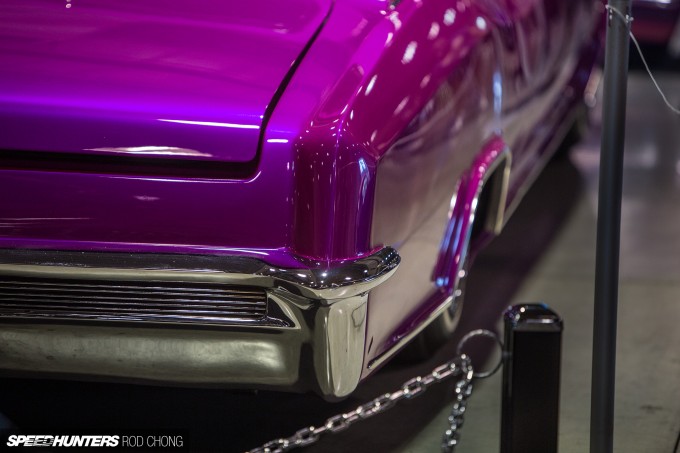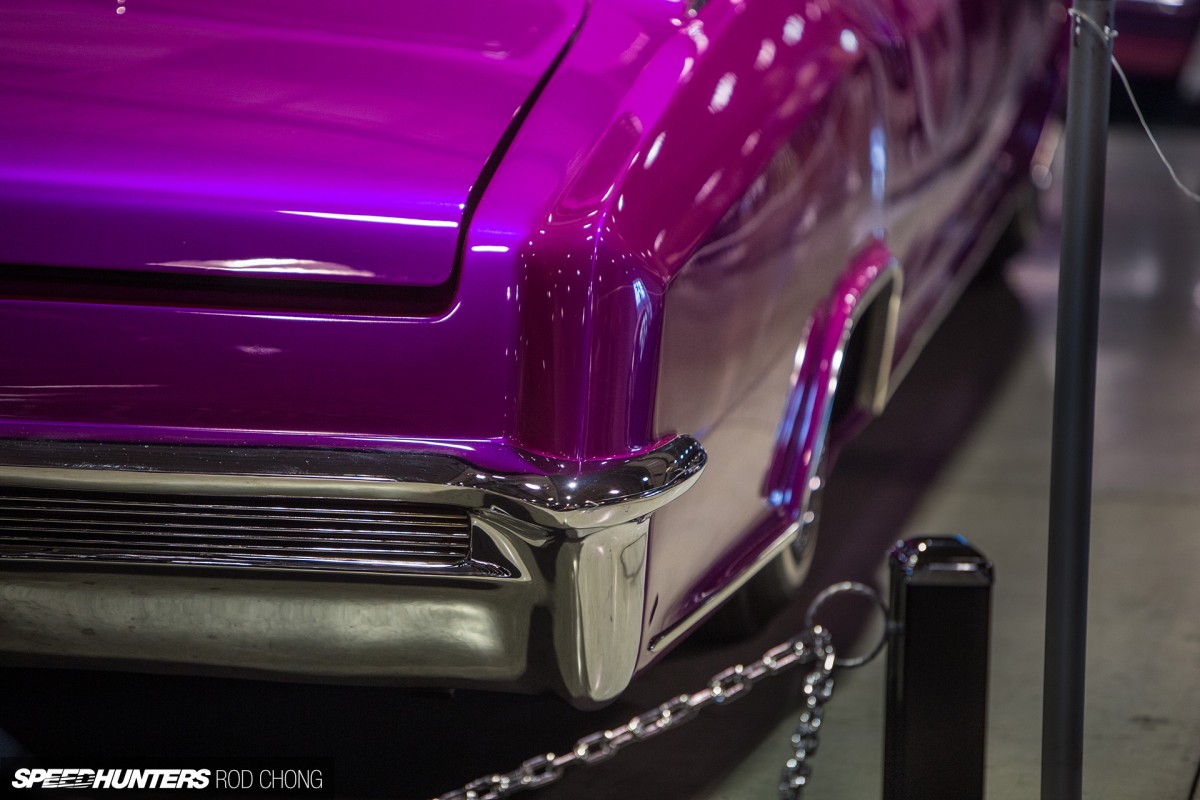 The lowrider builders are custodians, sculptors and inventors. They are the creators of alternative worlds and new aesthetics. Much respect.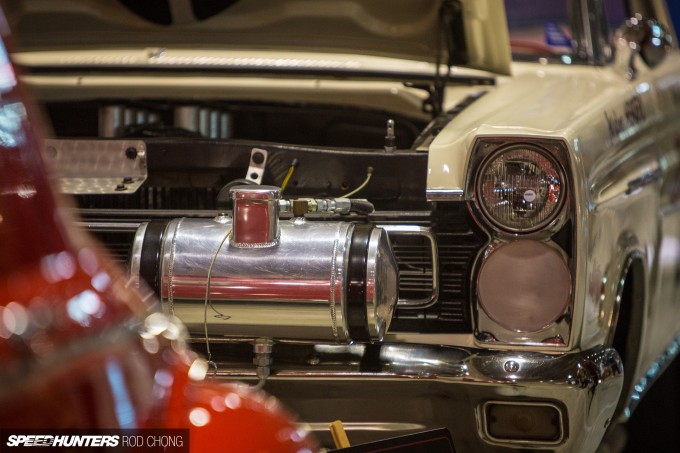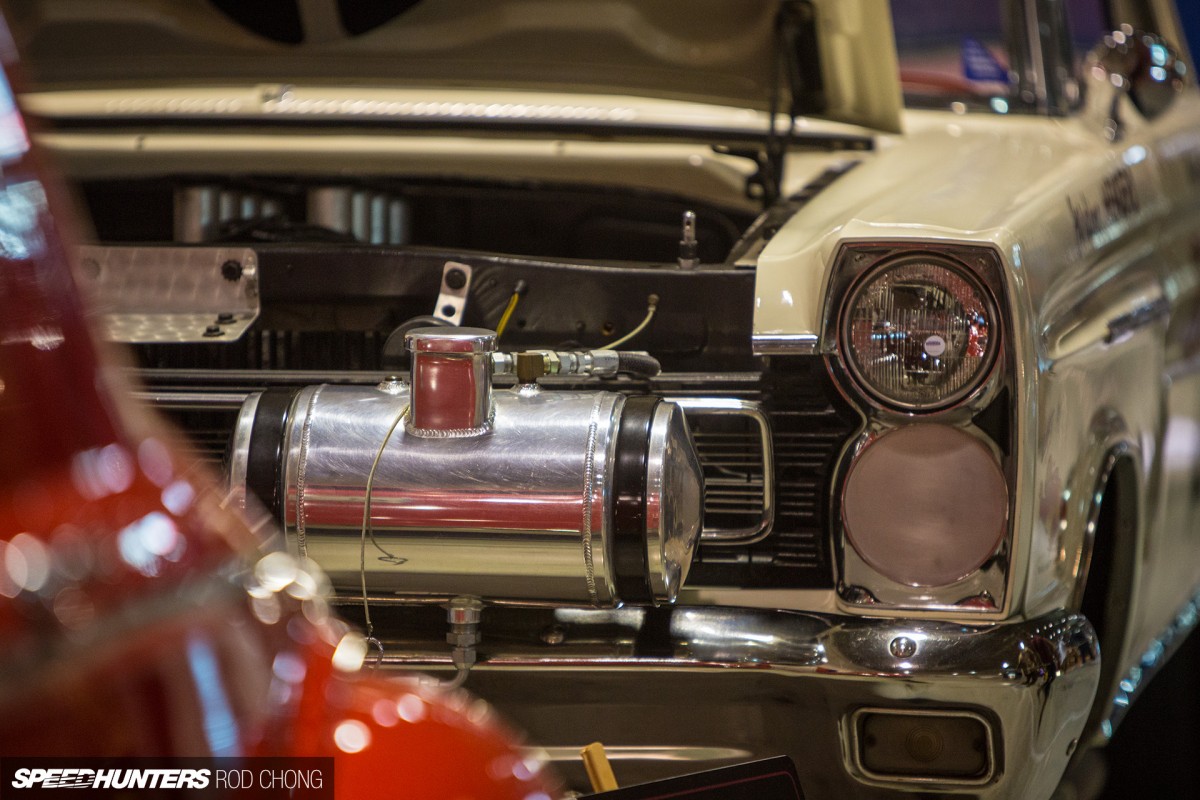 With my time at the show running out, I took one last look around as the gassers pointed their noses to the skies…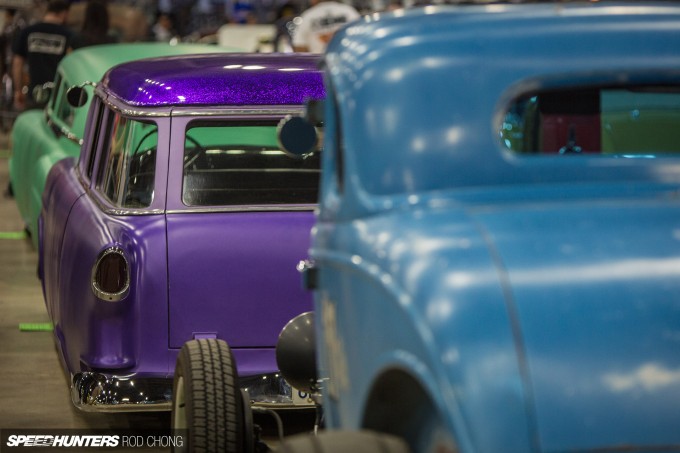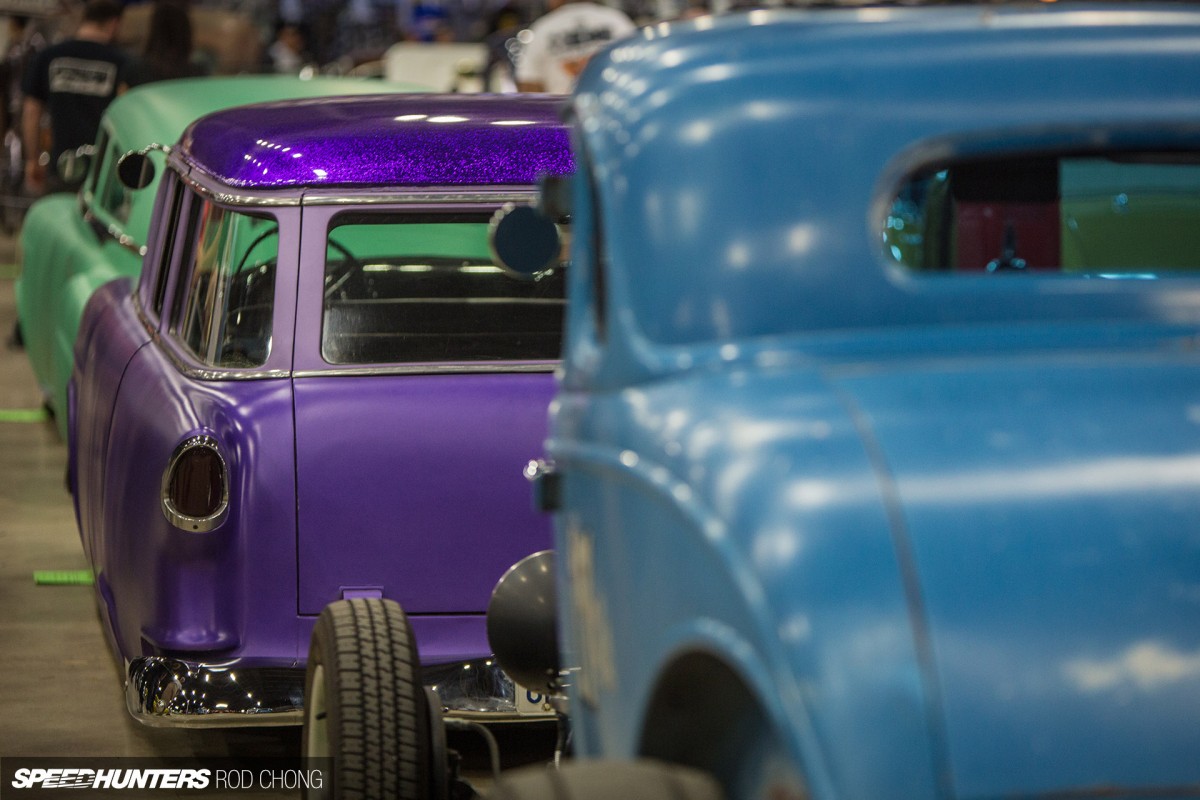 The customs hugged the ground like never before… …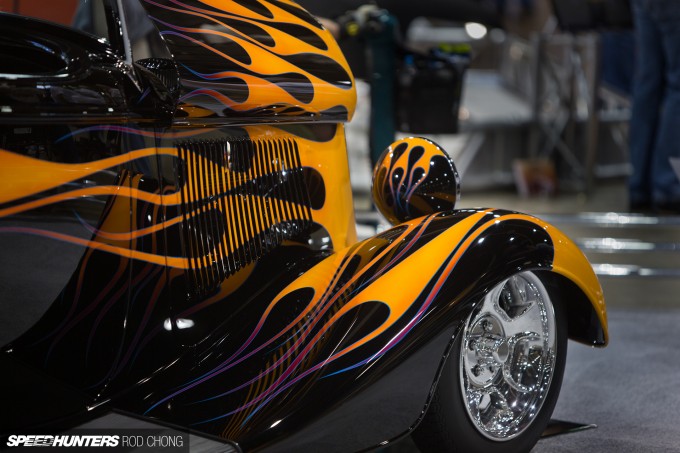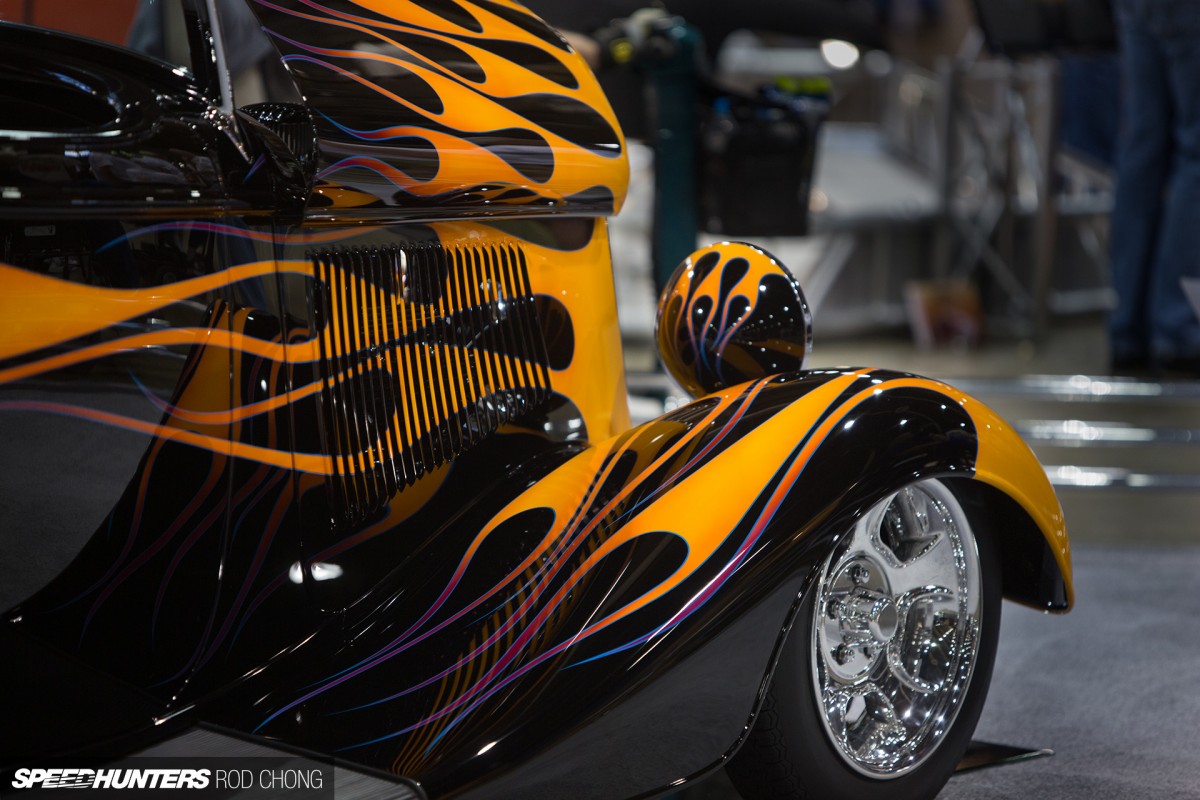 And so many machines glinted and gleamed like their lives depended on it.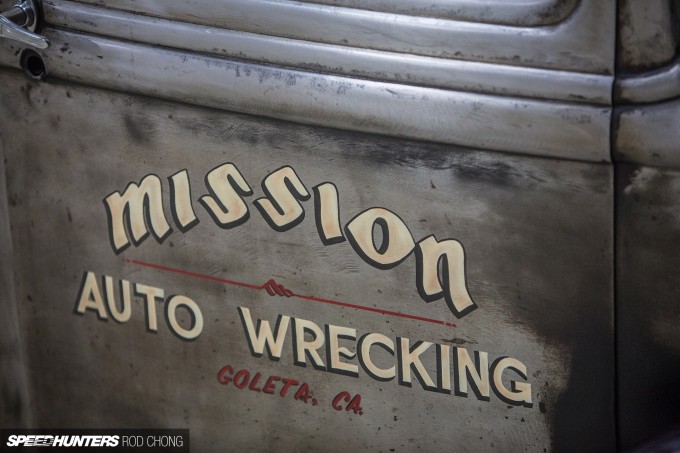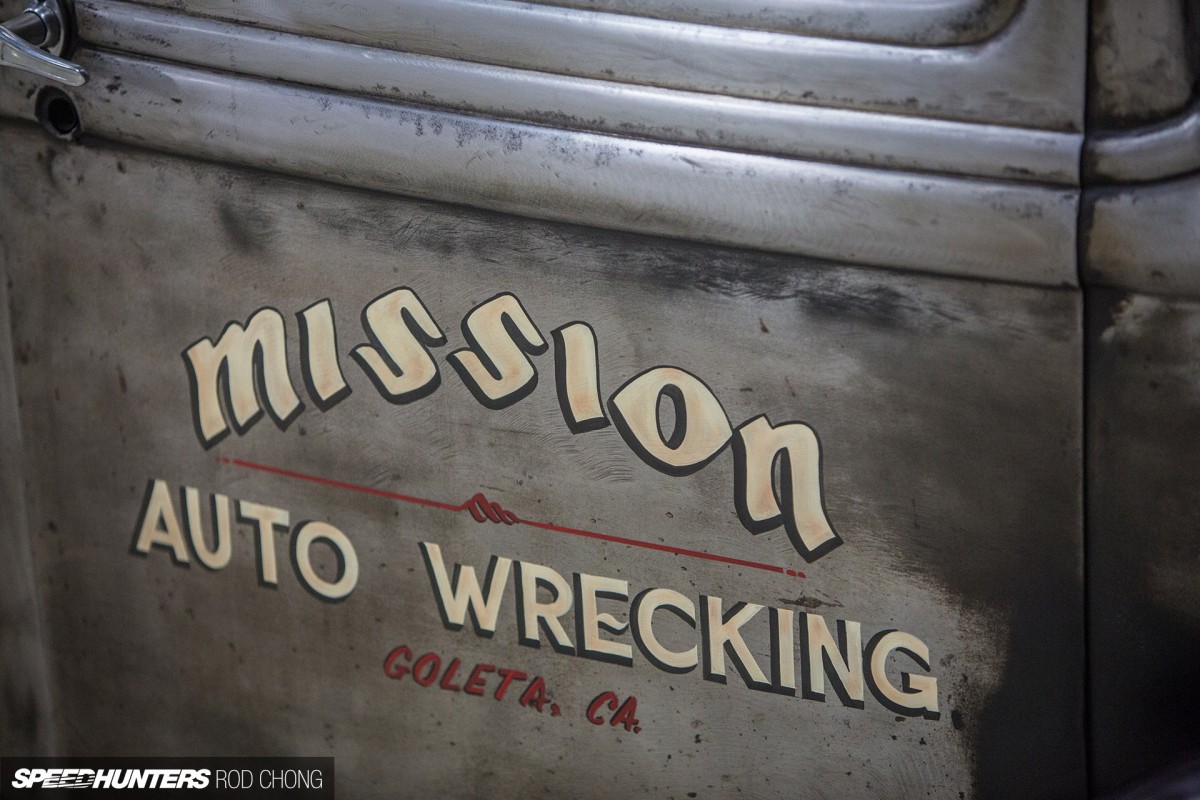 These old cars are great relics from another era, and it's very easy to romanticize the past. Was the past a better time than today? Looking at these cars, would you prefer to have been a child of the '40s, '50s, '60s or '70s? There were some great machines around in these old times but it wasn't all apple pies and sock hops. In 1953 the fear of nuclear war had the Doomsday clock set at two minutes to midnight – a minute closer than it is today. Kids were being taught to duck and cover in the classroom after walking to school – a trip that was uphill, both ways, to hear my parents tell it.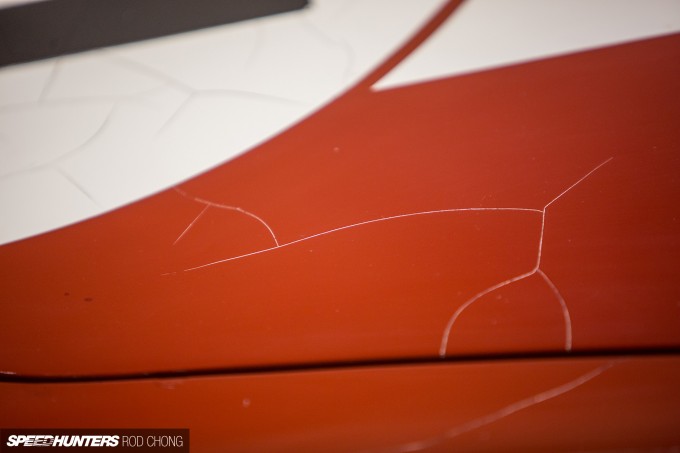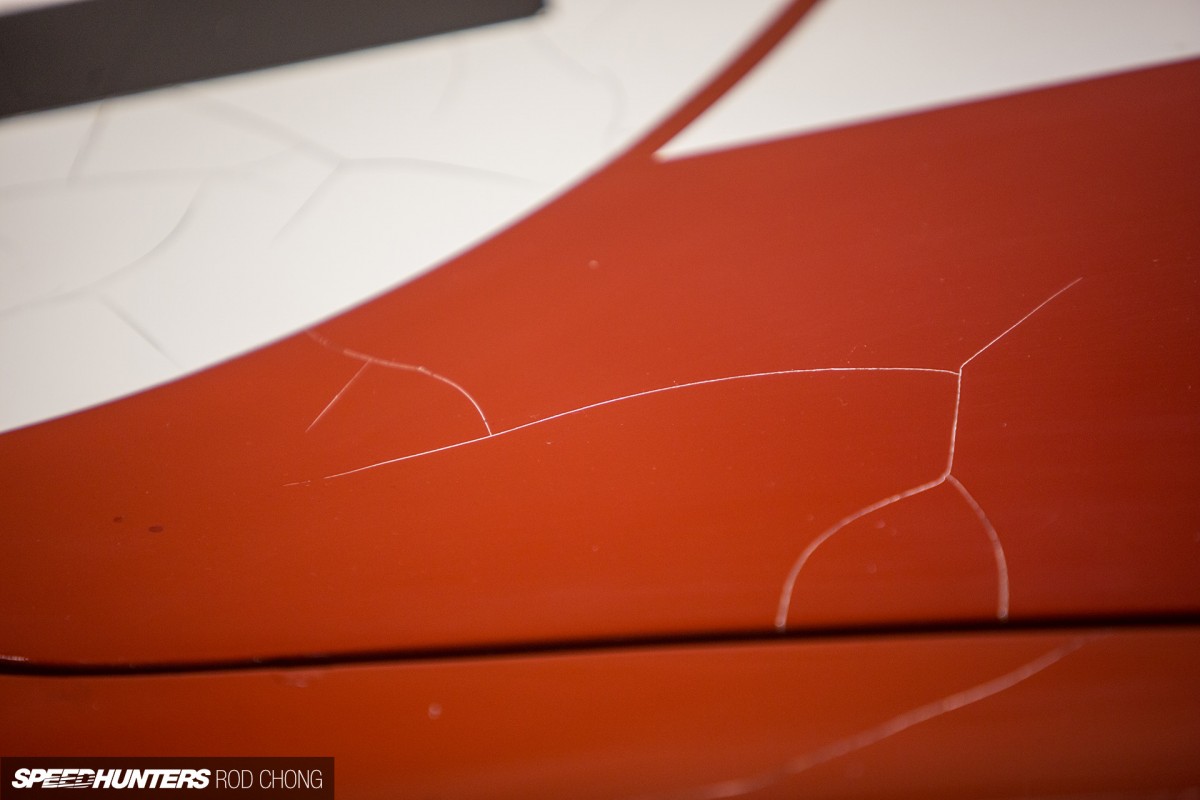 To me, what's most interesting about these hot rods and customs is what's possible right now. The modern remixes point toward what is fast becoming an alternative vision of automotive culture, and the community of car enthusiasts that is keeping these old machines going. This isn't about mass transportation, it is about permanence and craft. In what has become an industry of conformity and mind-numbing commuter machines, it's the builders who stand out.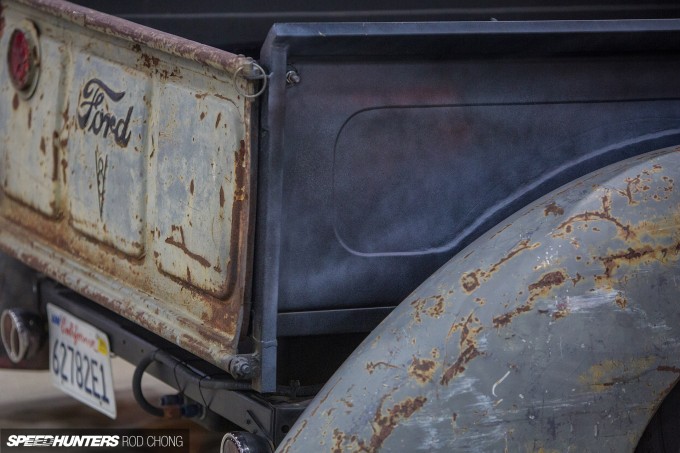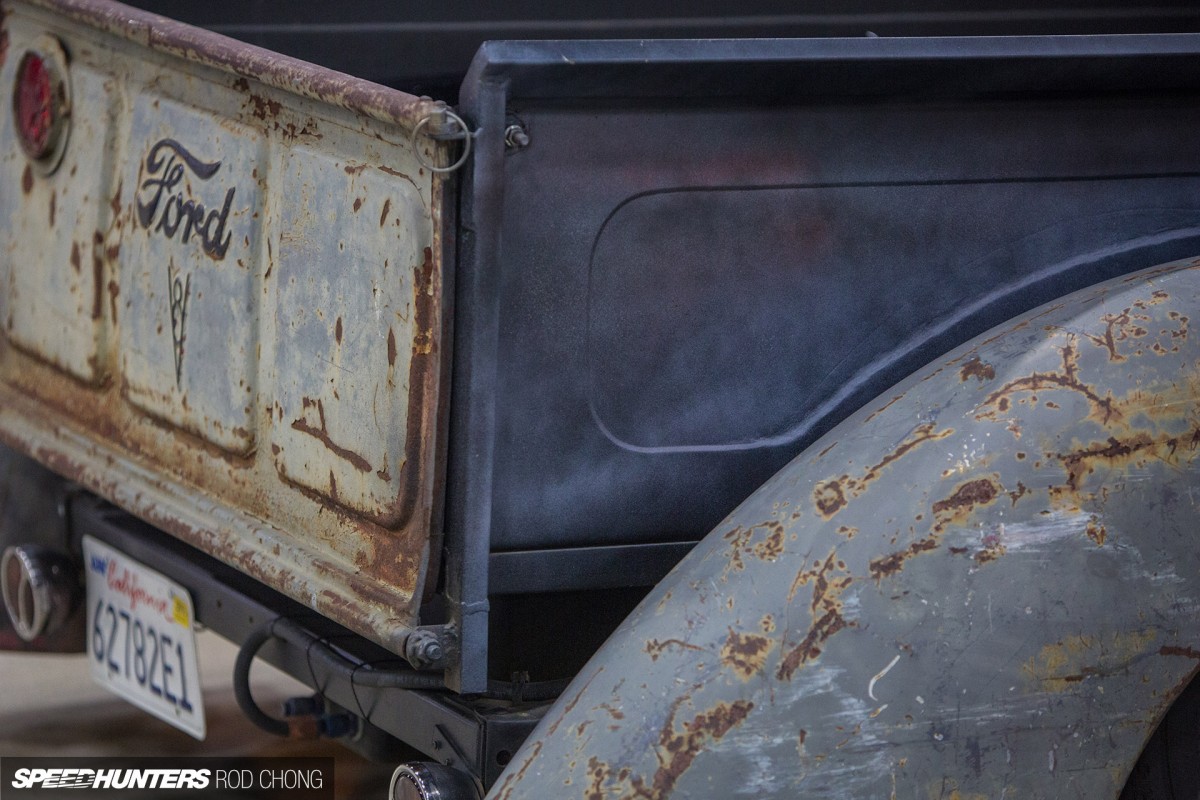 And it is via today's crazy hyper-connected internet world that we now have international communities coming together to help people build and maintain this vision. And for me, this makes the here and now the best time. By way of these old cars, people are connecting, sharing and making international friendships like never before, and maybe, just maybe, keep a builder-centric, innovation driven vision of car culture going to live another day.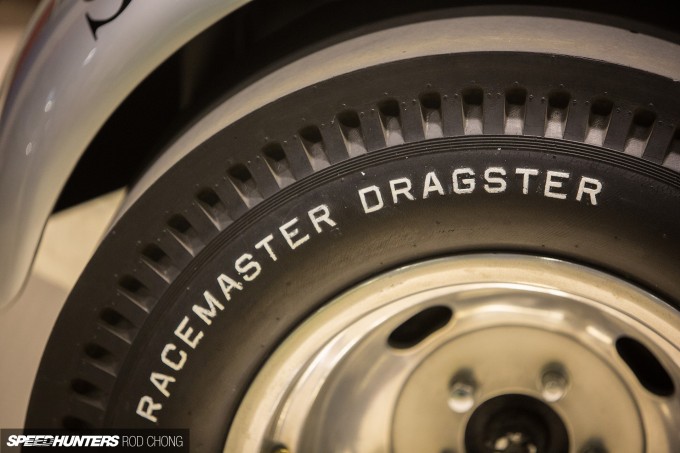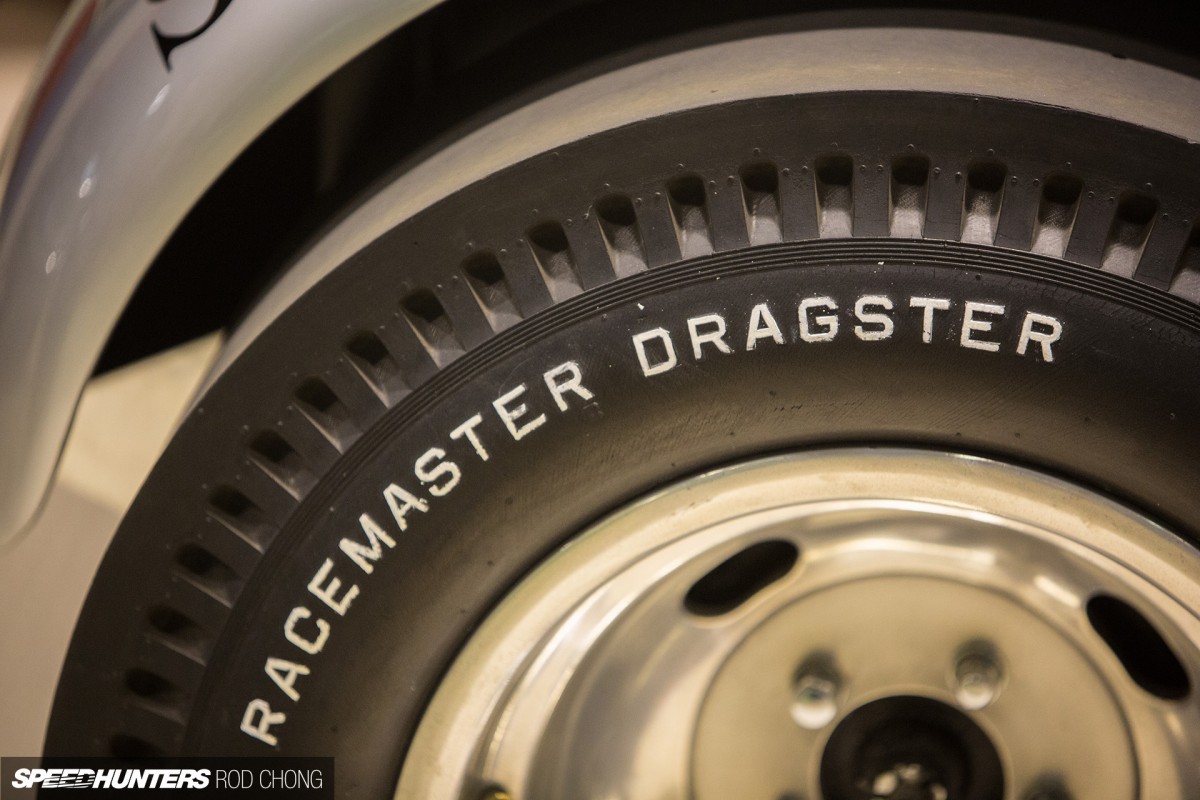 This is not about consumption. This is about creation. This is a rebellion. And for me this is highly inspiring.
So what about you? Would you have preferred to have been active in an older car era or are you happy with the present day?
:Rod Chong
Additional photos by Jen Horsey
Cutting Room Floor