Let's Go For A Cruise
Have you ever experienced the euphoria of sitting behind the wheel of a massive, classic American car, pointing it down the road and mashing the throttle?
No? Well then, let's take a ride.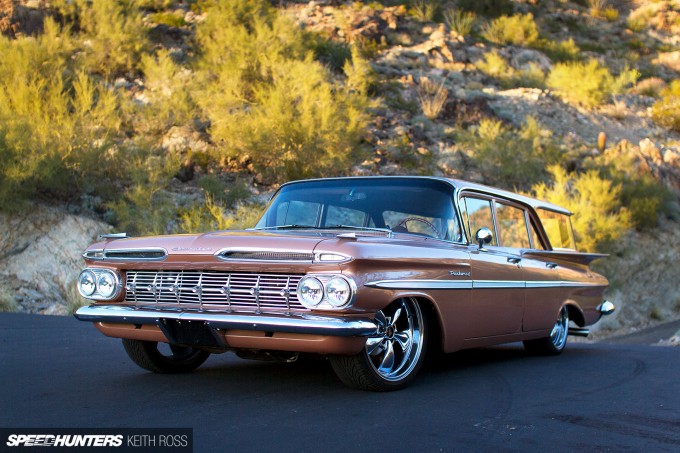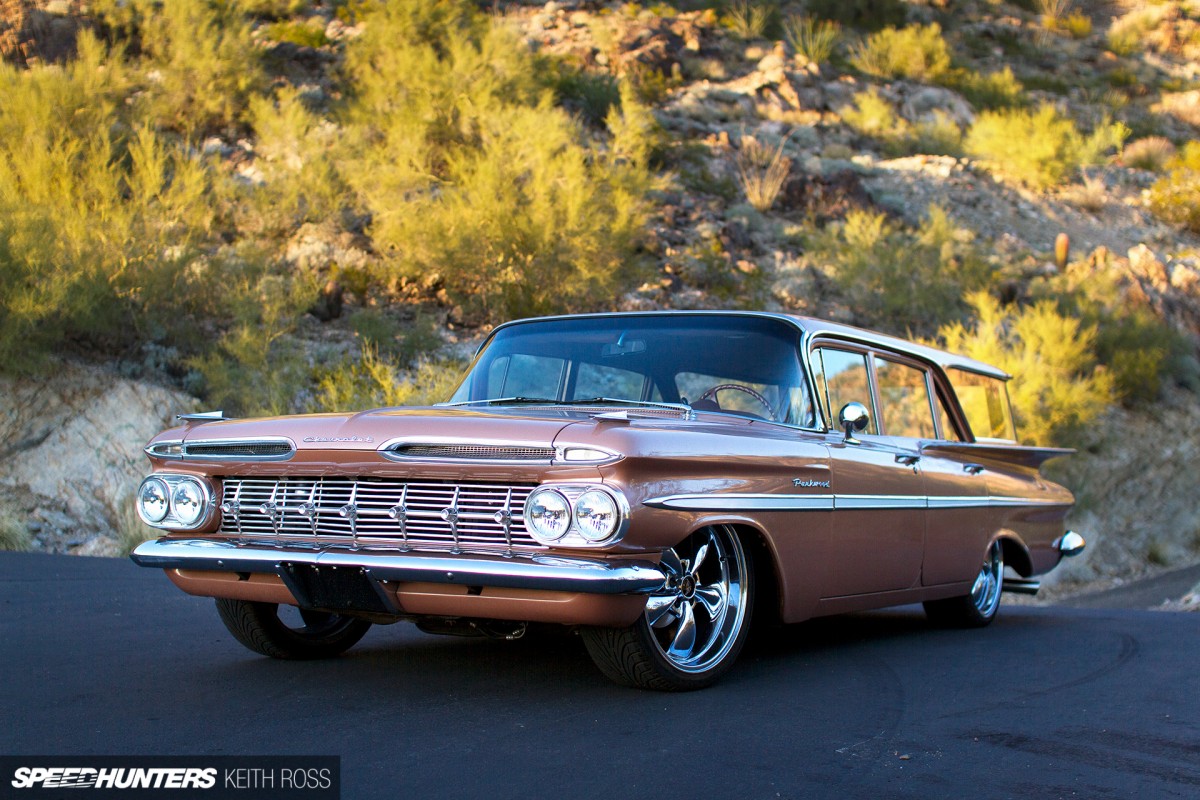 This 1959 Chevrolet Parkwood station wagon isn't mine, I'm just lucky to have a friend who will throw me the keys any time. When I look it over I can't help but start dreaming about what I would do if it were mine.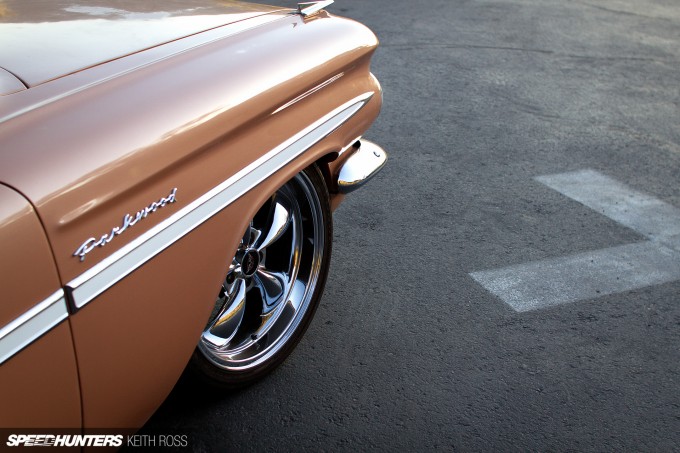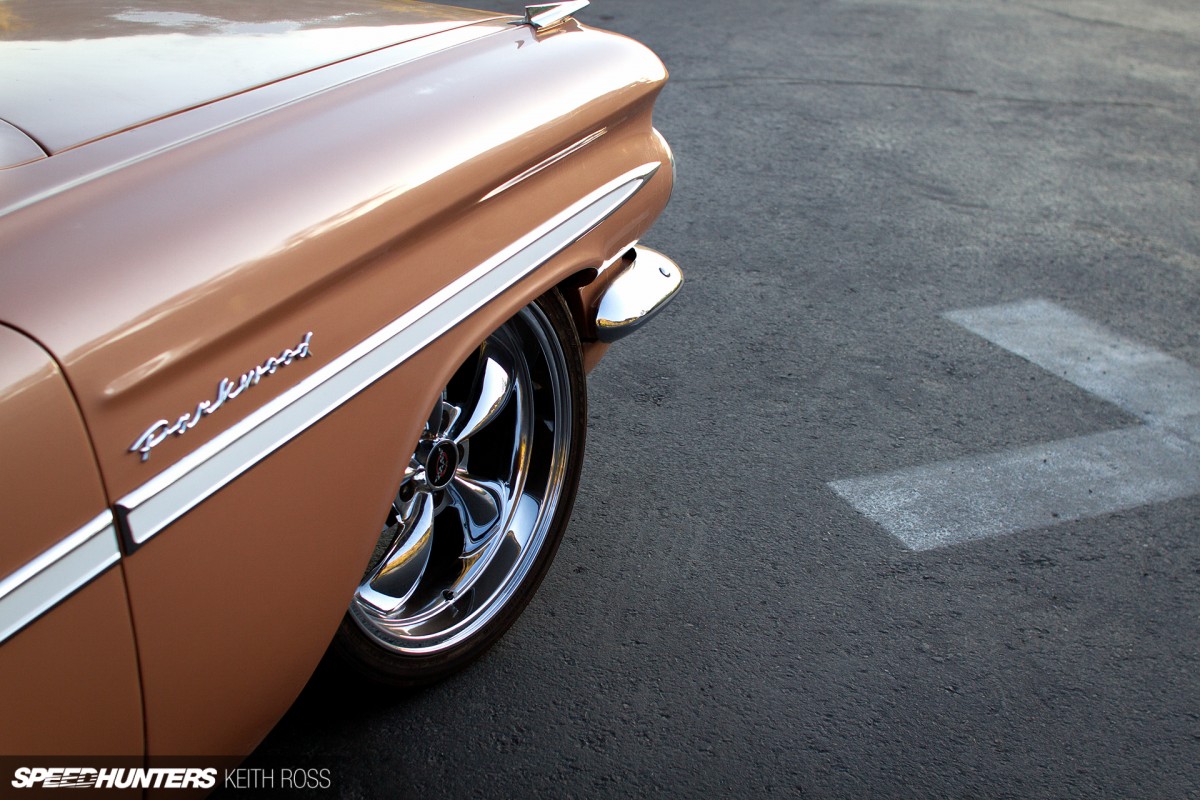 Although I've been entrusted with making several upgrades and generally taking care of The Parkwood, as we call it, I know its owner would never, ever part with it. It's part of his life and after driving it, I completely understand why.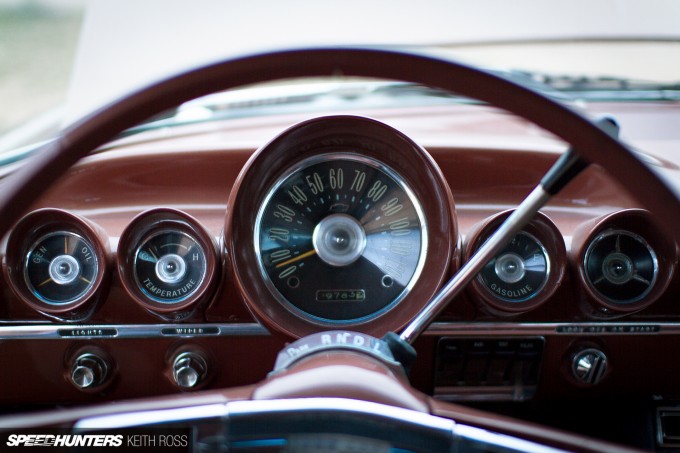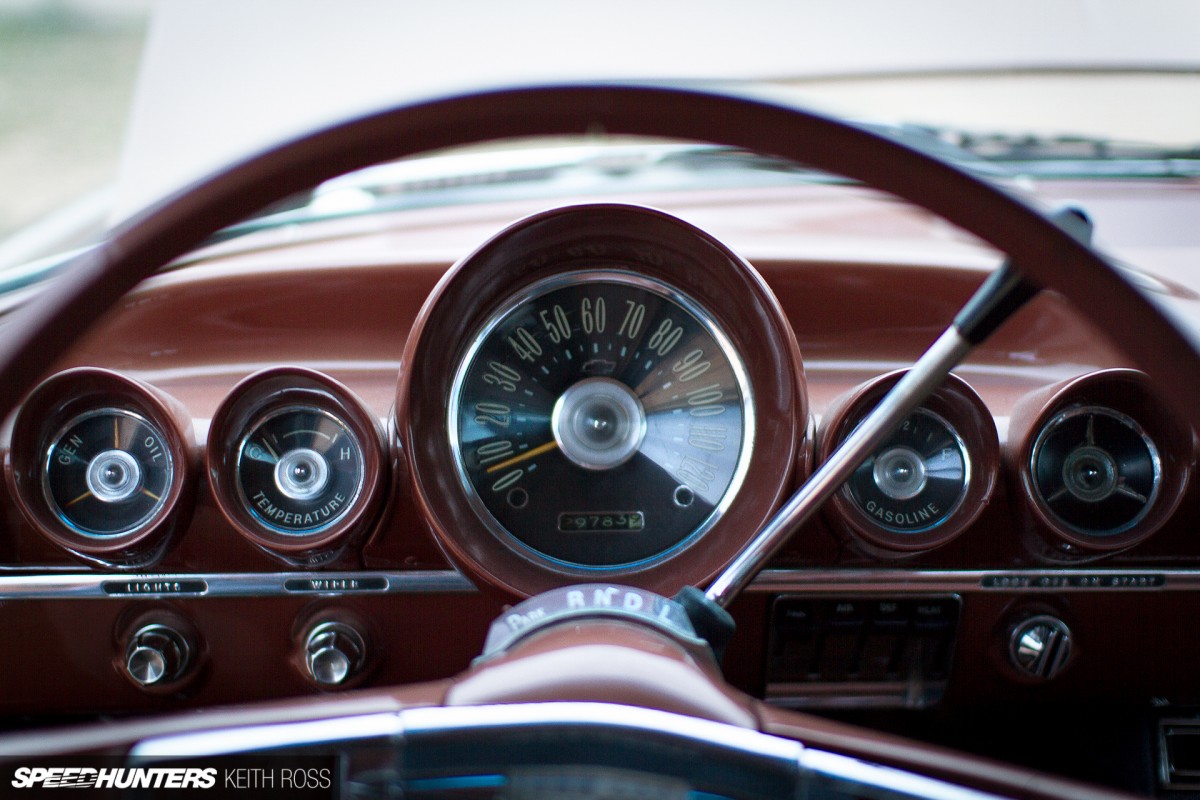 It's a visceral experience from the moment you crank the starter and light off the healthy V-8. A quick pump of the gas pedal is all it wants, then it idles high for a few moments with the choke held closed.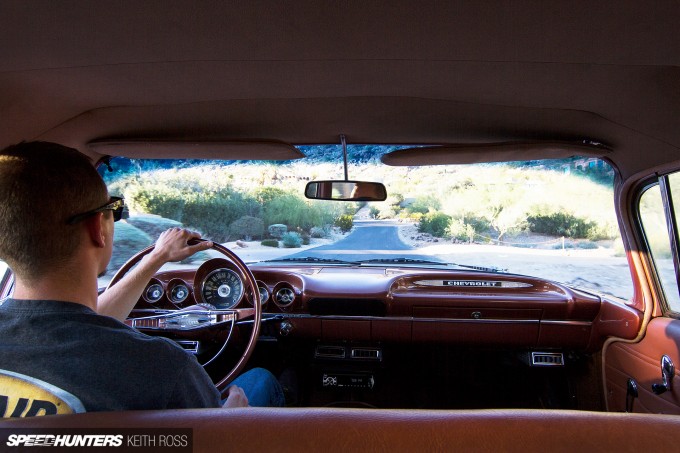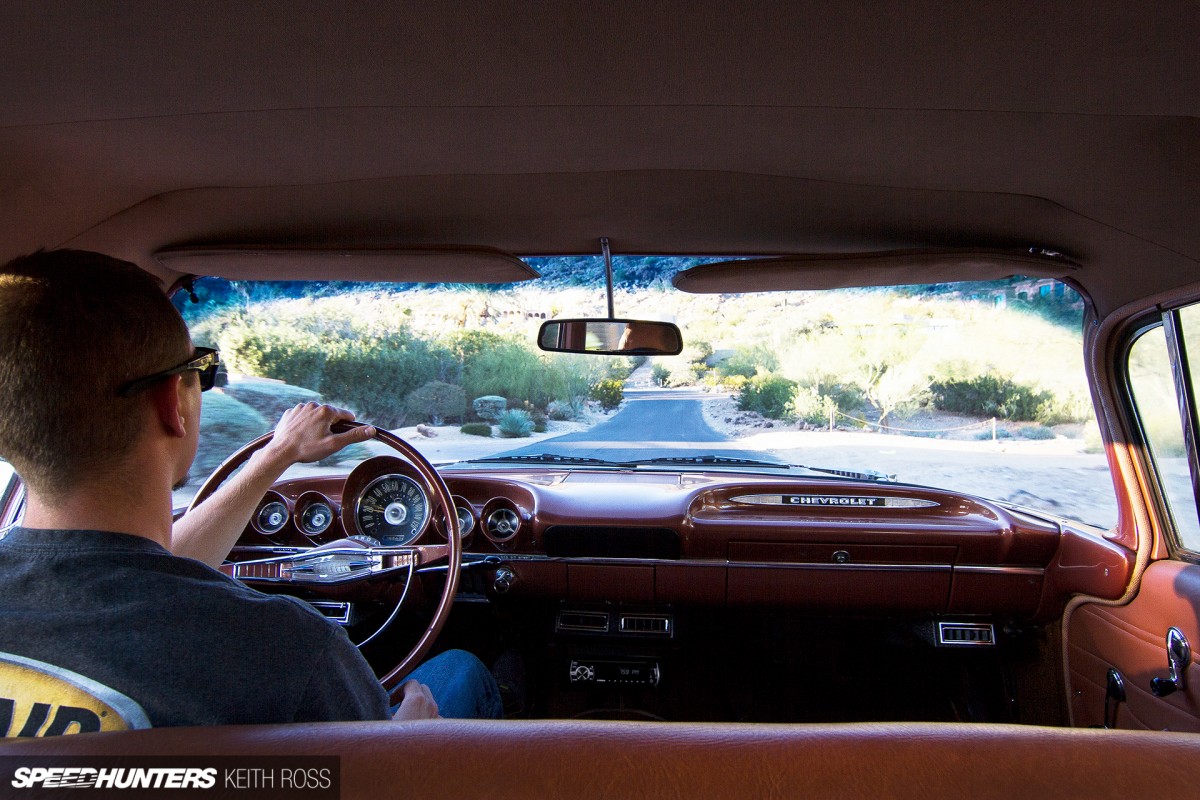 Soon the cammed idle settles into a steady, punctuated lope and it's time to set off.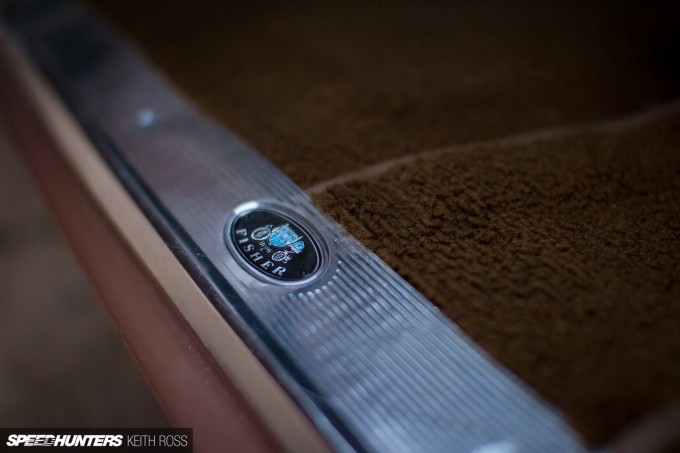 Driving a car of this vintage makes full use of your senses. For example, the interior has the smell of a classic General Motors product, familiar to those of us who grew up riding in the back of our parents' Caprices or Malibus.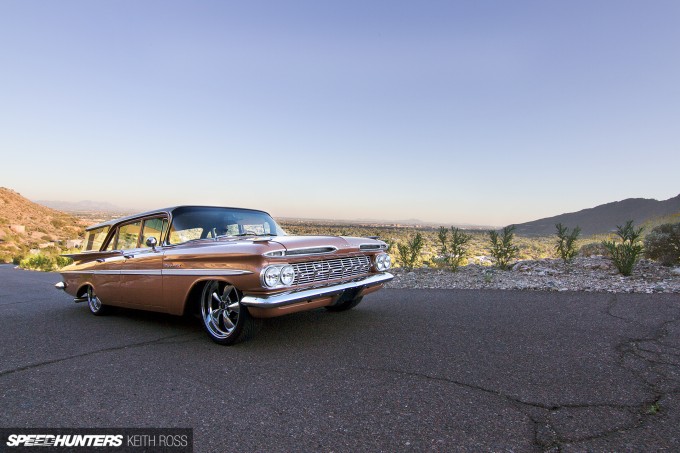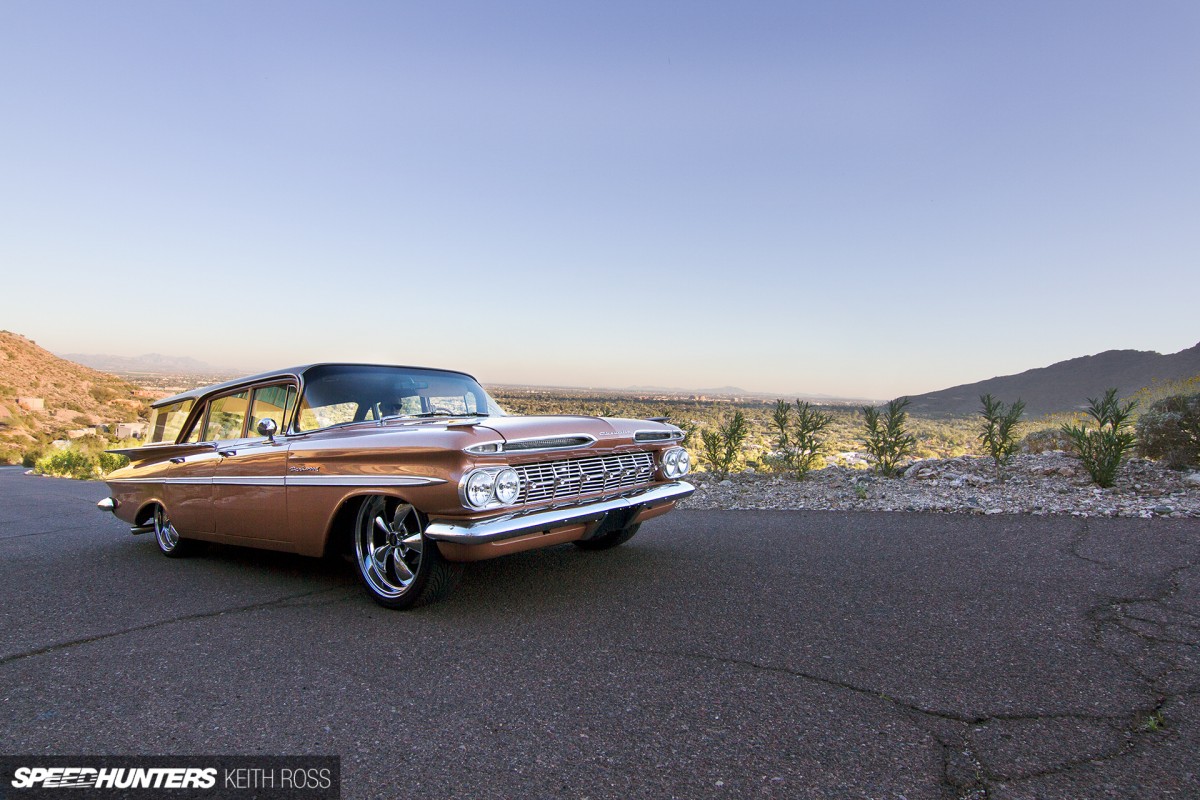 Part of the experience is wearing the scent of exhaust fumes and gasoline in your clothes and hair – a reminder that you're riding in something special.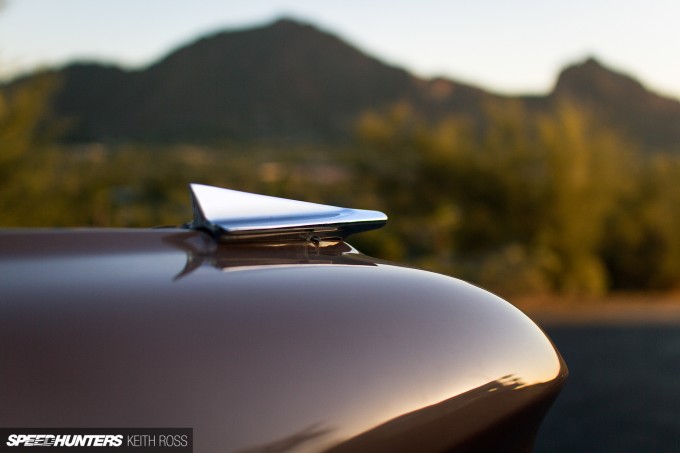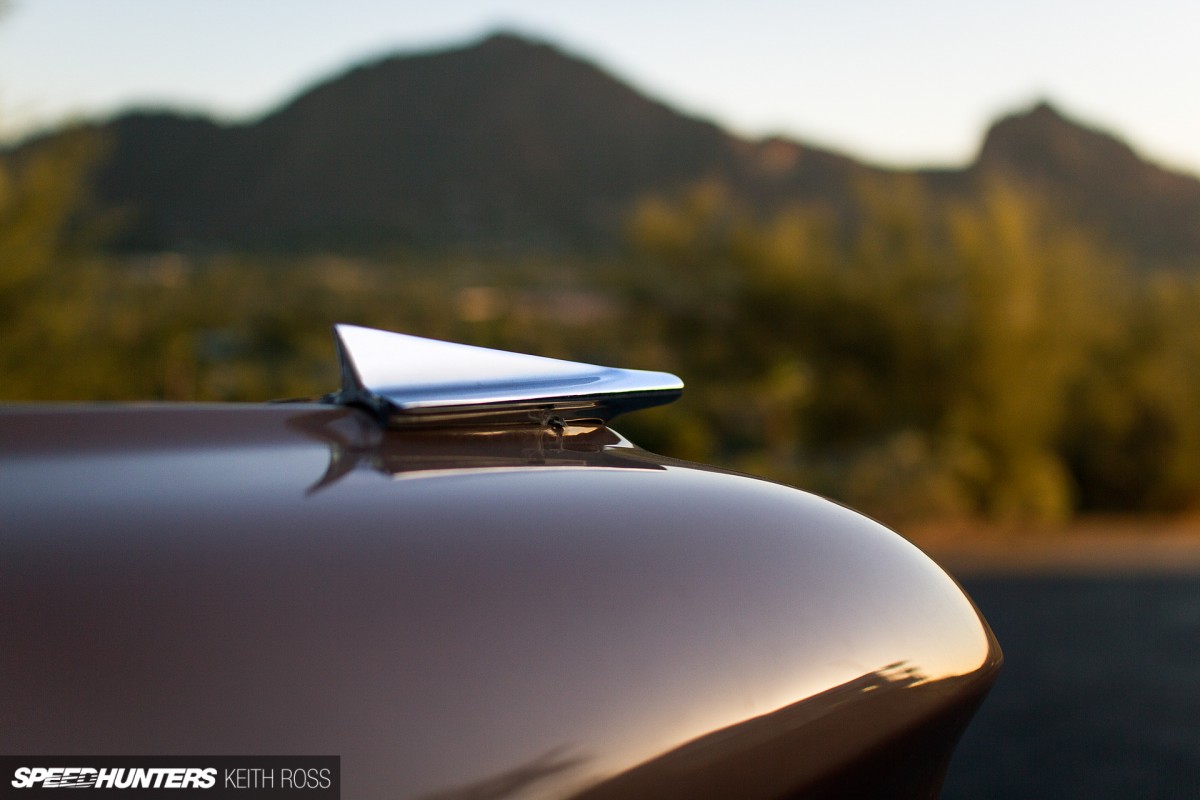 You need to use your other senses too, if you plan to take to the roads in a car that's over 50 years old. Heightened awareness is a good thing to have.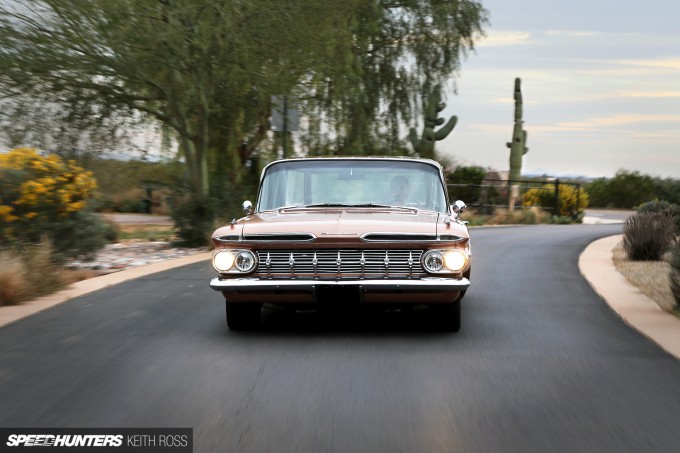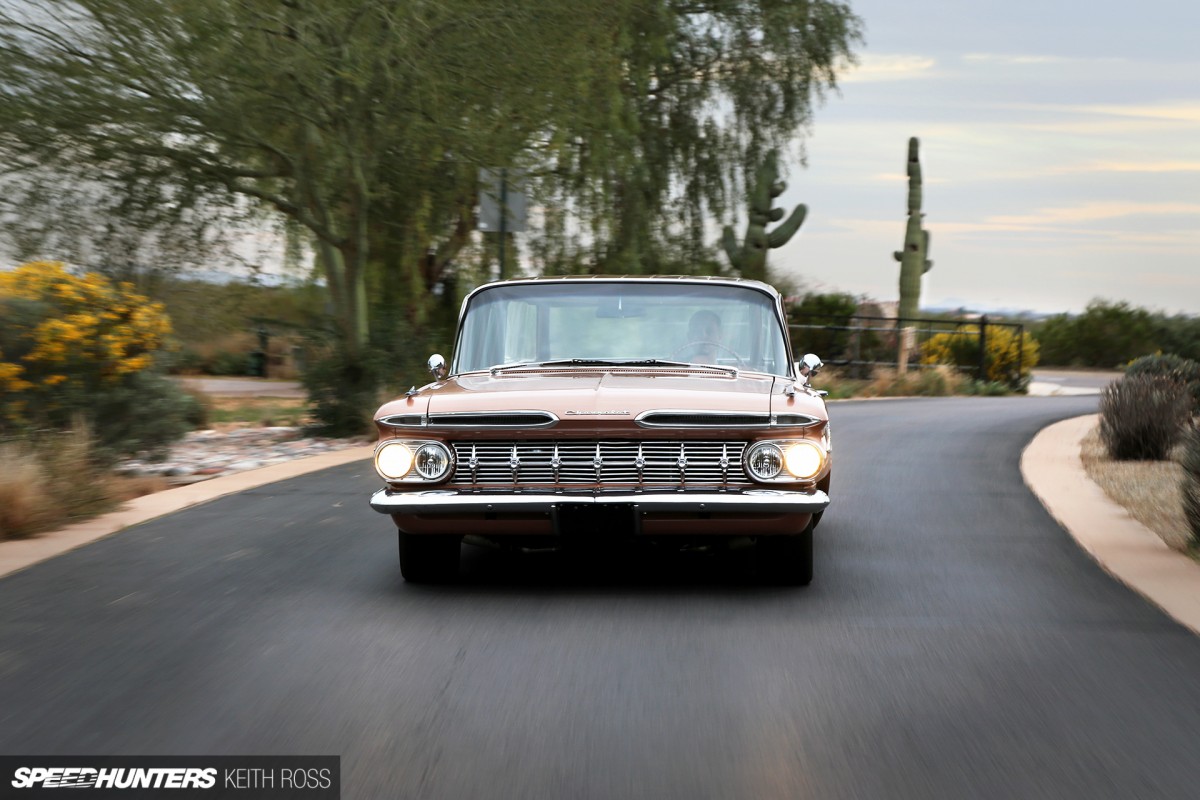 Stopping, going or turning – it doesn't do any of these things well. In fact, a new Toyota Camry would probably beat up on it on the street.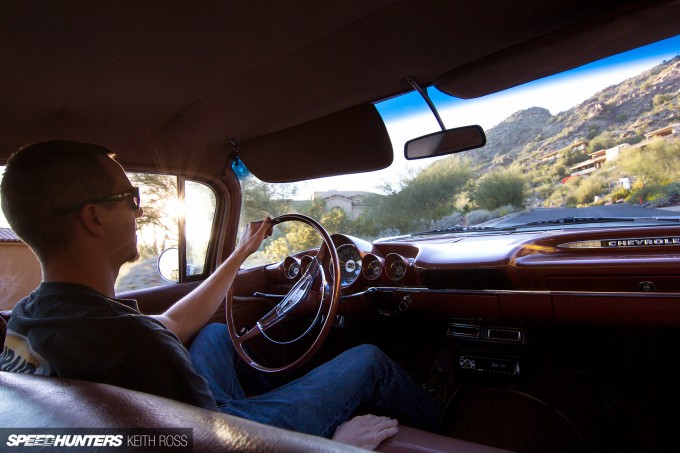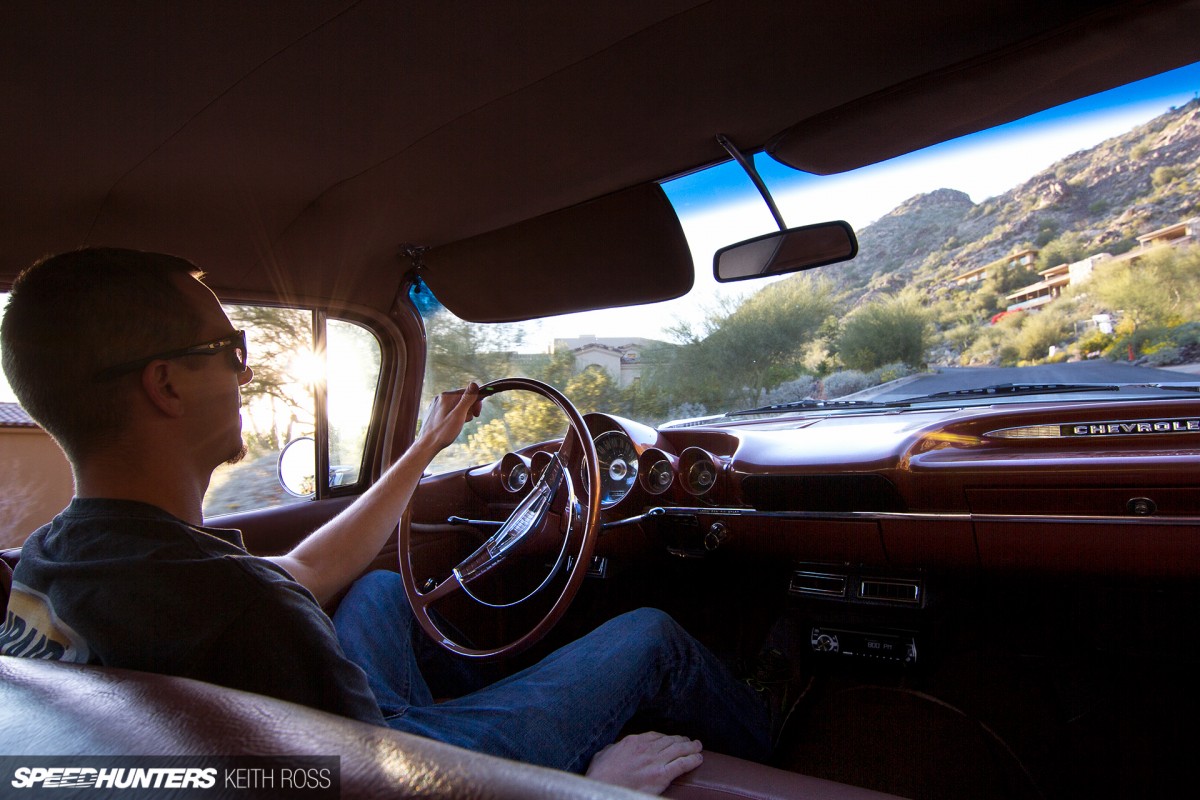 There are no seatbelts, so you might find yourself bracing against the door panel or bench seat as you maneuver to your destination.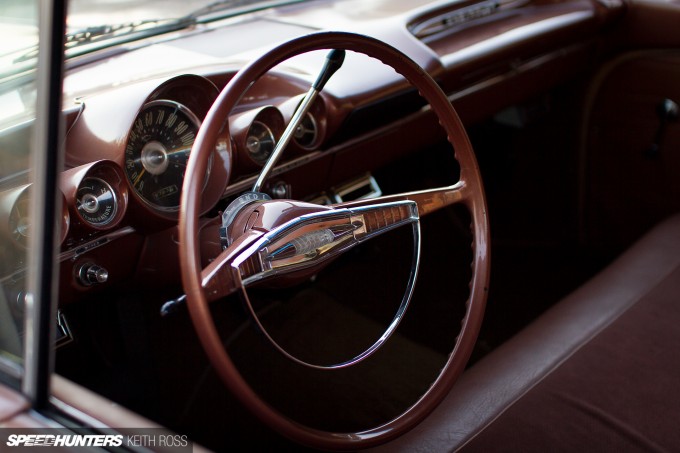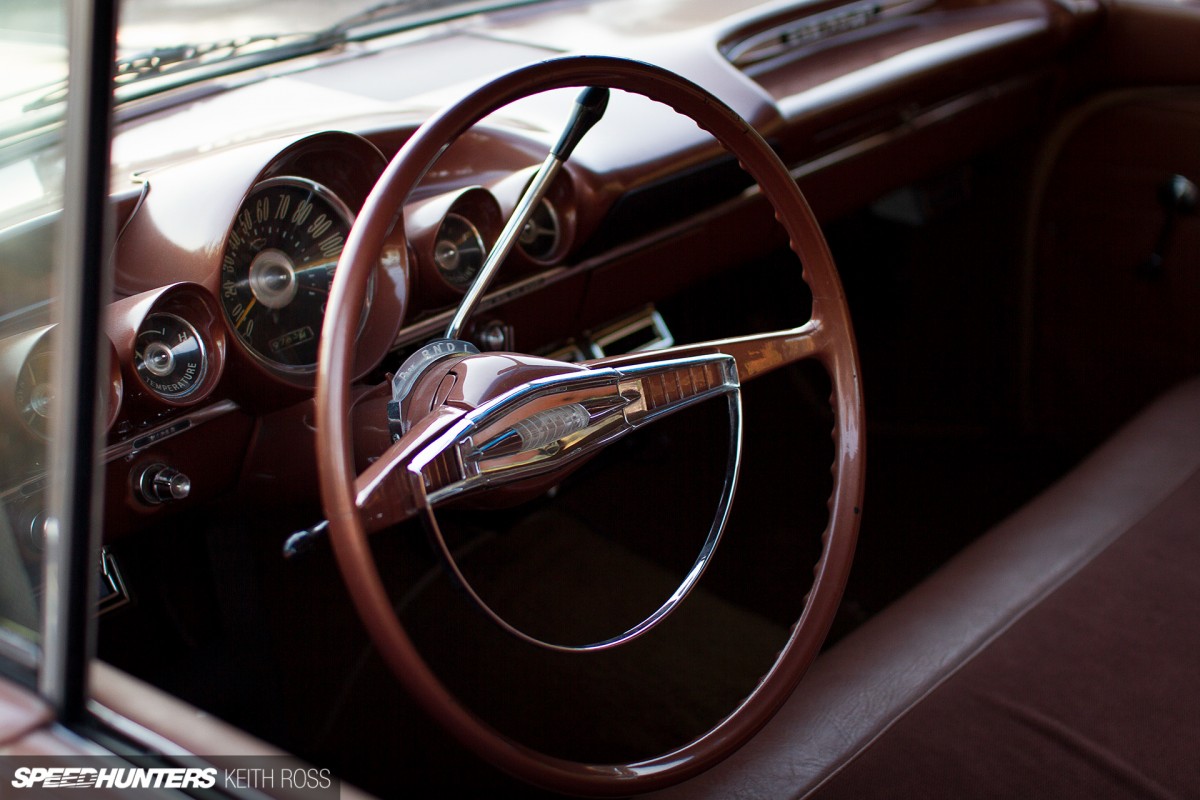 You want safety features? Here's my suggestion: try not to crash into anything.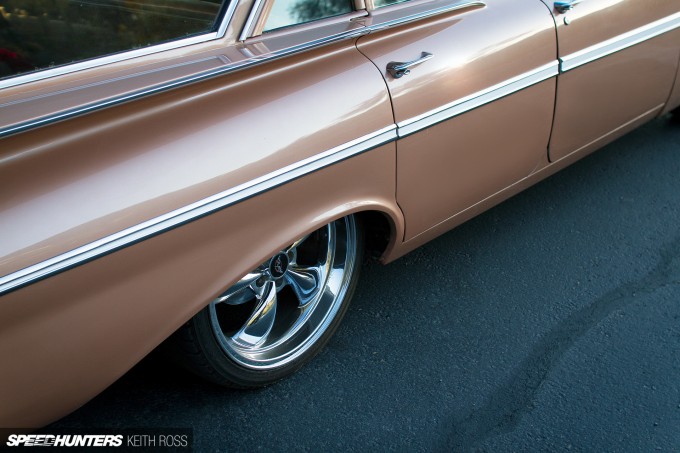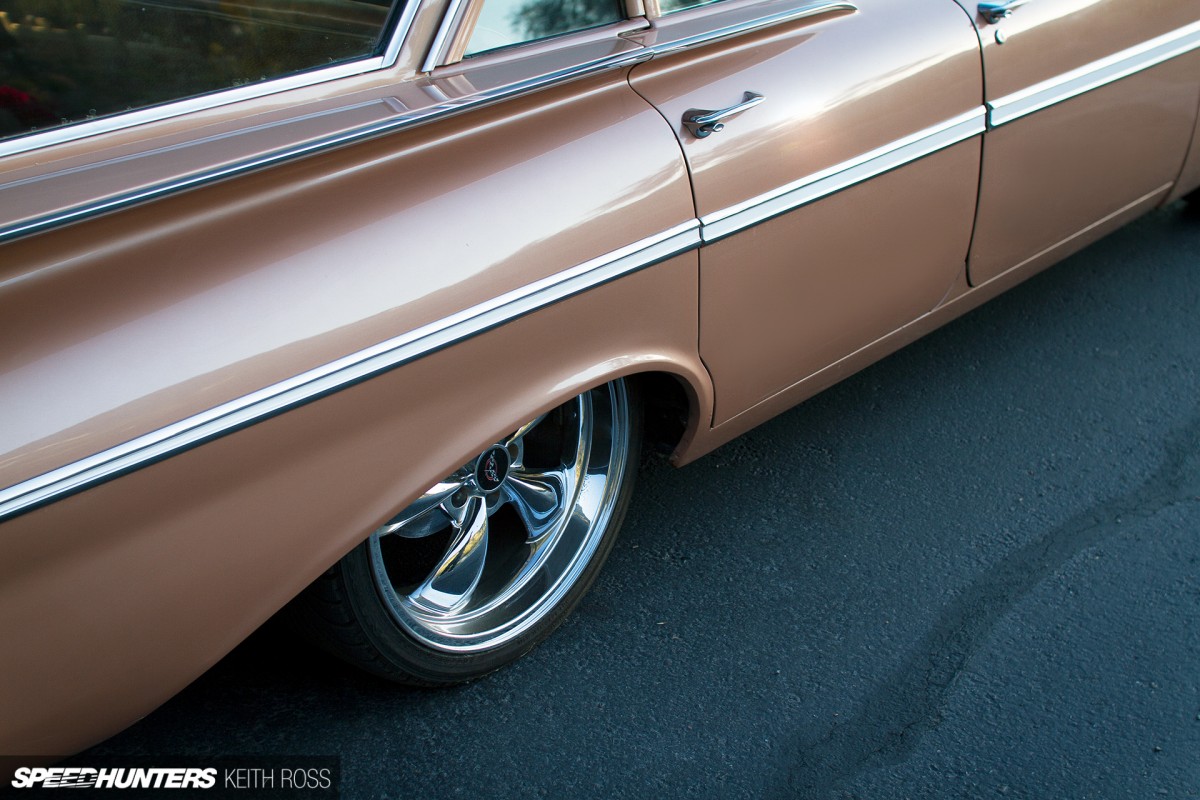 To be honest, it's unnerving at first, sliding around on the bench seat and giving yourself extra time to brake.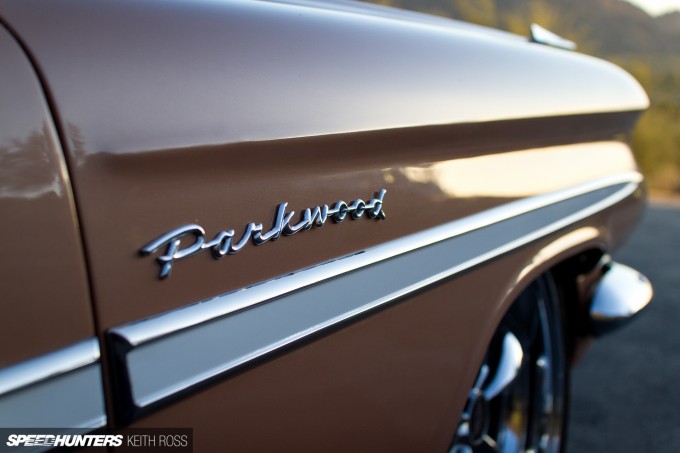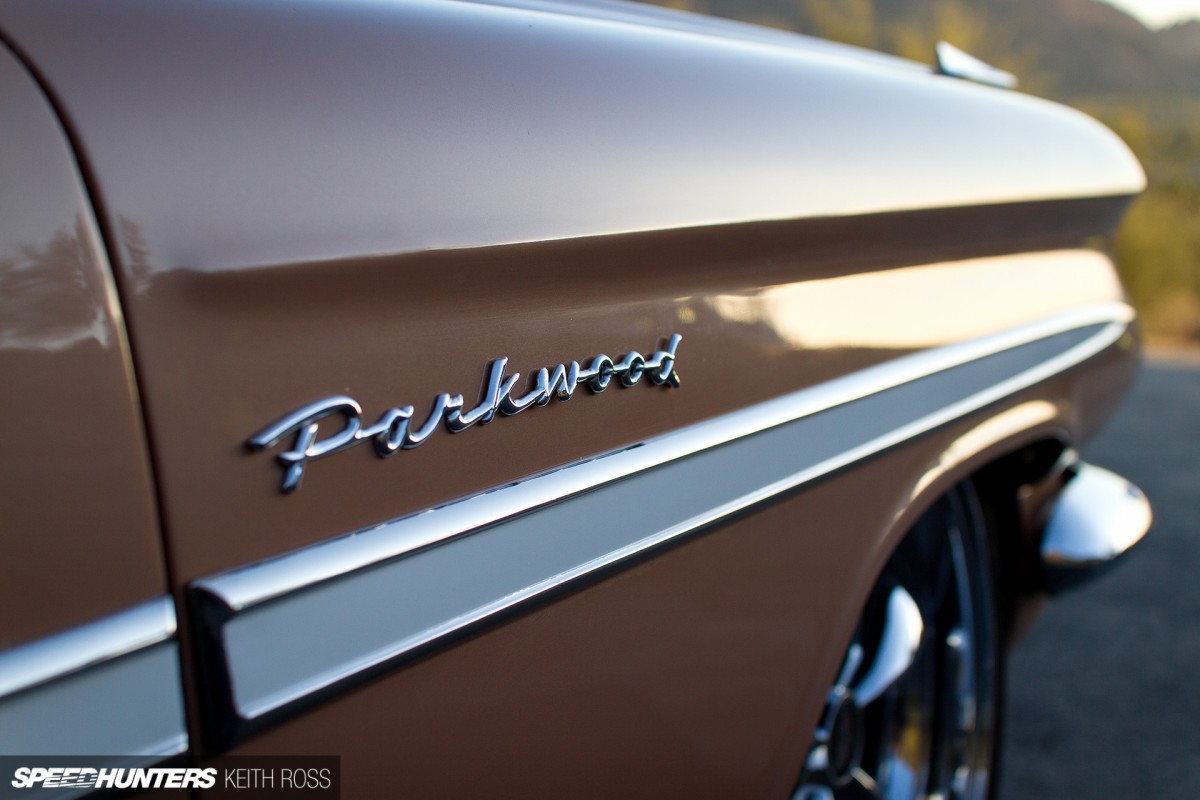 Soon though, you settle in and grow comfortable what you're driving. This is a slice of freedom; a reminder of a time when we weren't so damn uptight.
Abundant Optimism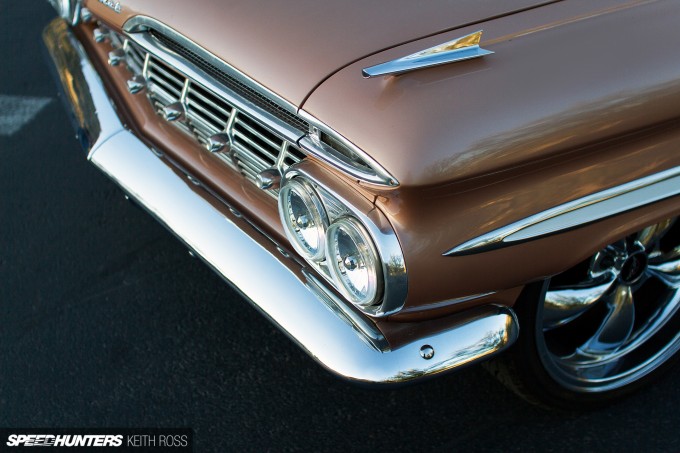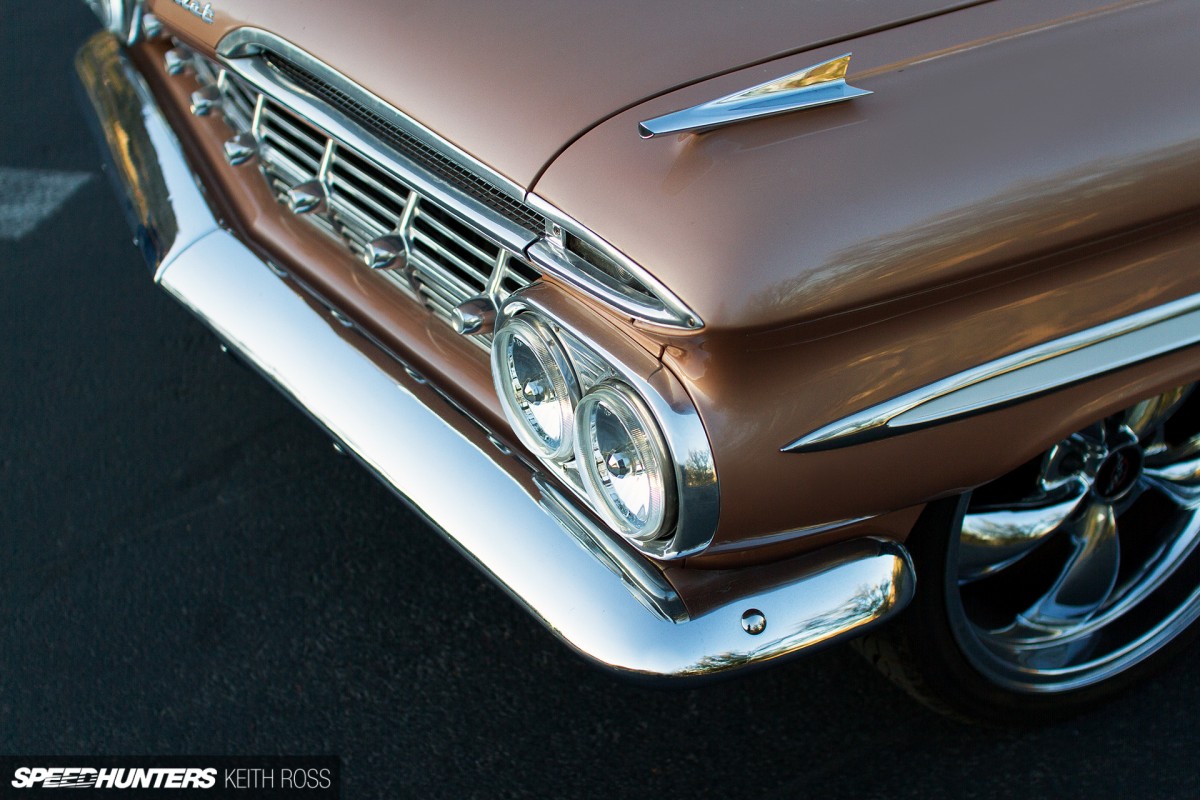 All you have to do is glance over the lines of this 1959 design to feel a sense of abundant optimism.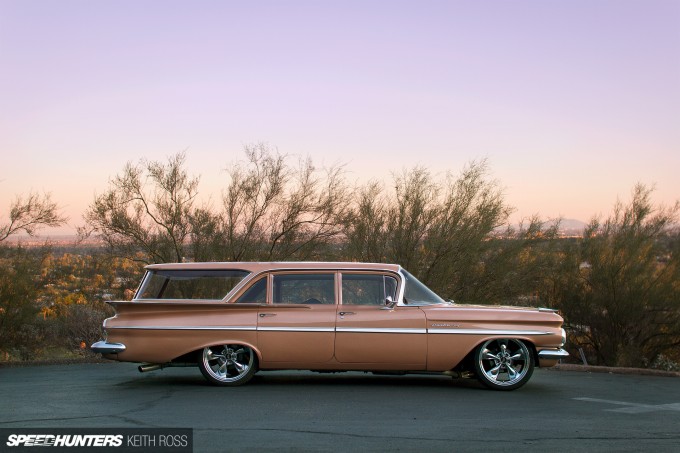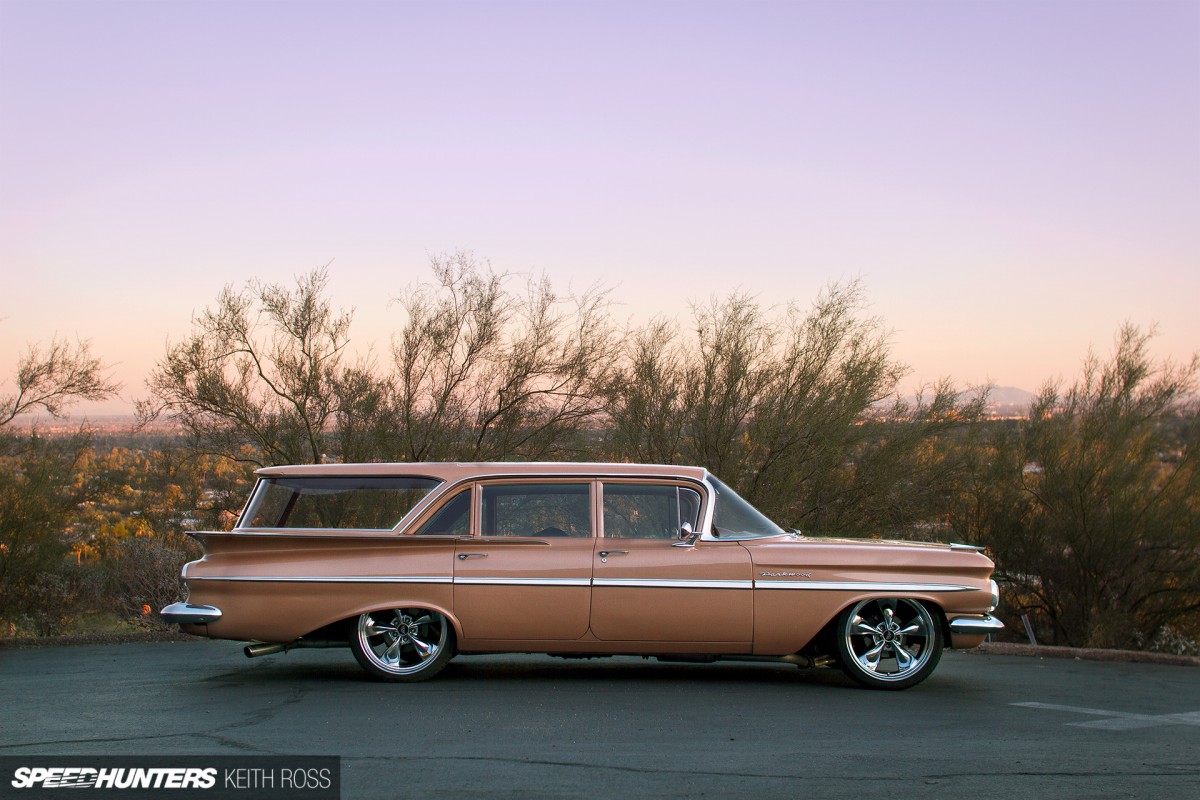 '59 Chevys are considered some of the most beautiful, and you can see why. There's an irrepressible, dauntless flow embodied in those heavy steel panels.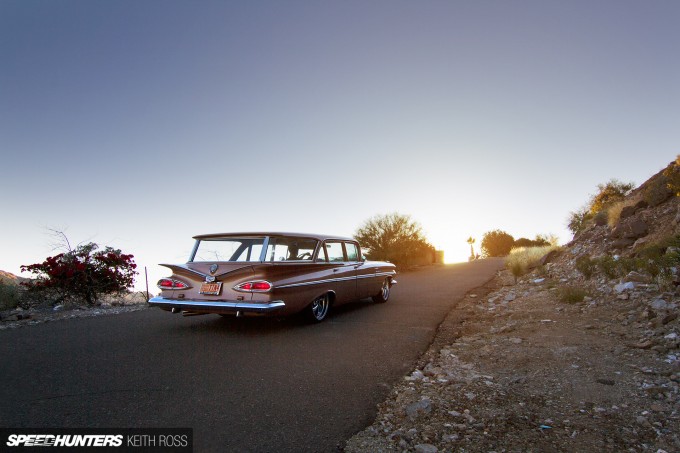 On paper this car isn't fast at all, even though it's got an aggressive-sounding small block that makes everyone swivel around to get a closer look.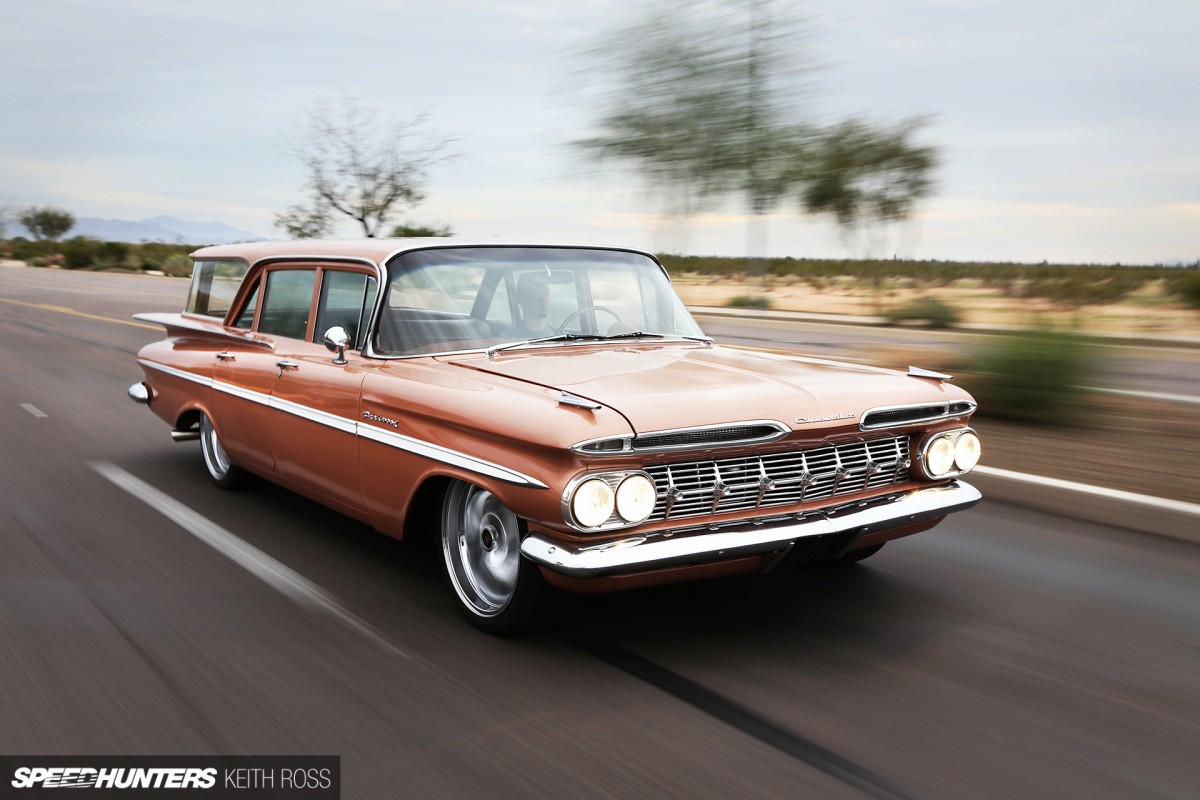 But acceleration isn't what counts when you're driving a car like The Parkwood. Trust me, you can't help but enjoy the thump of a lopey cam as you cruise around town.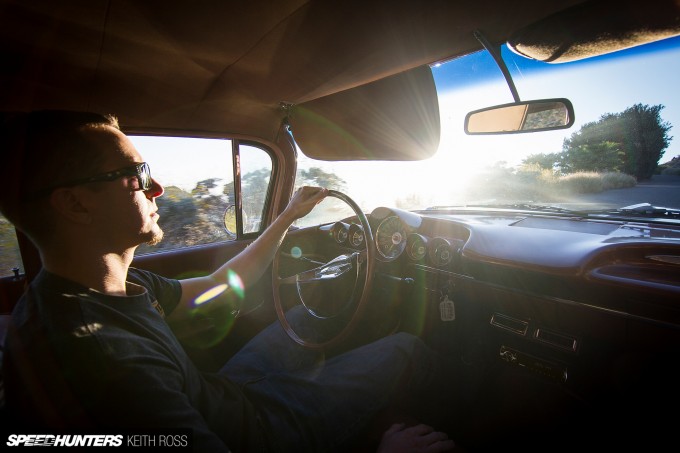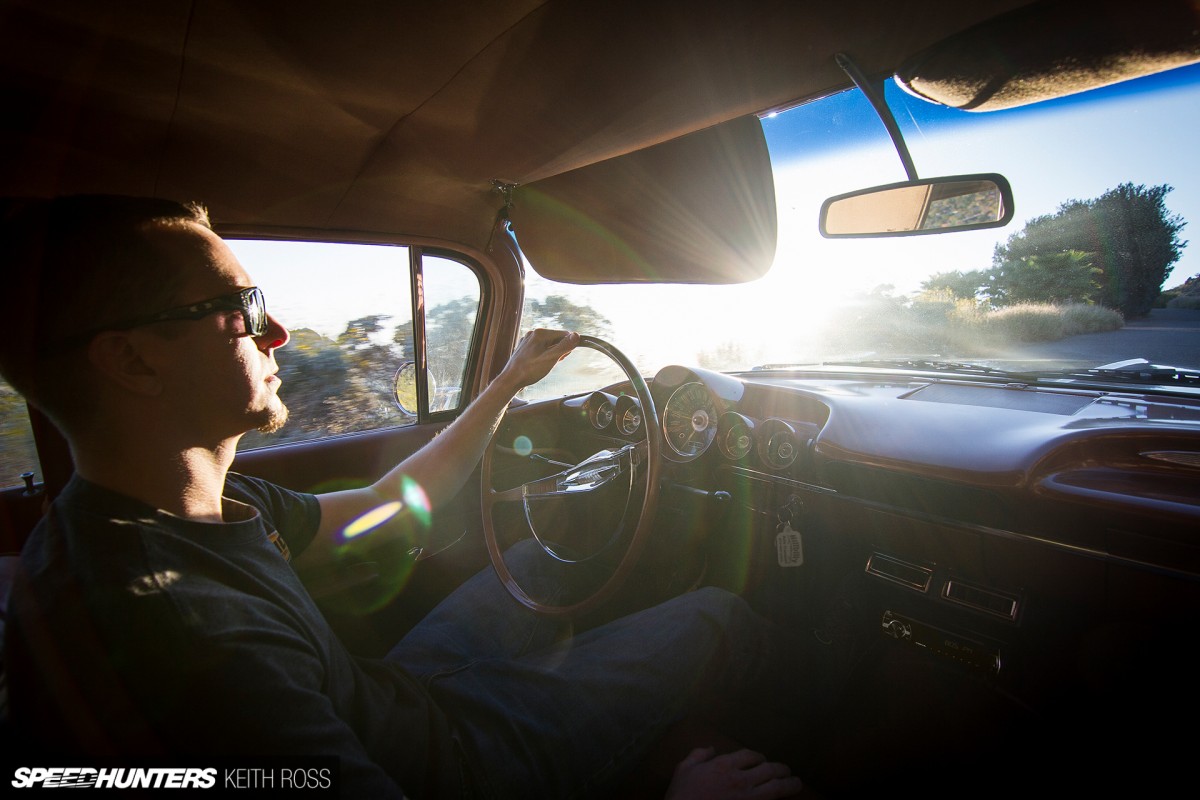 Even so, it still has that surge of torque that only comes from a big engine pulling a vehicle with such mass. Sadly, we've relinquished and since forgotten this feeling with our modern vehicles.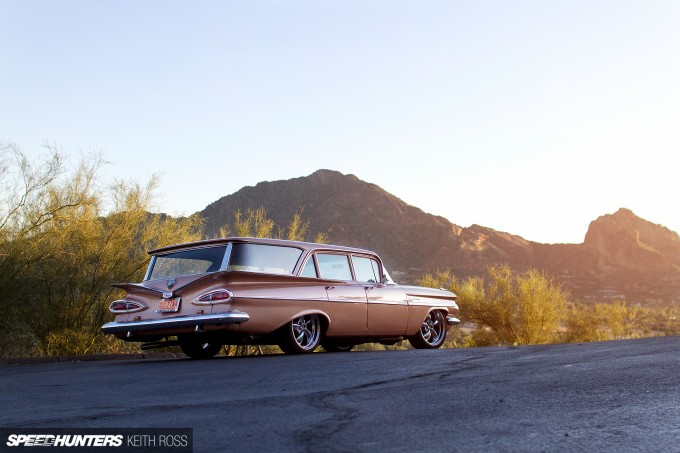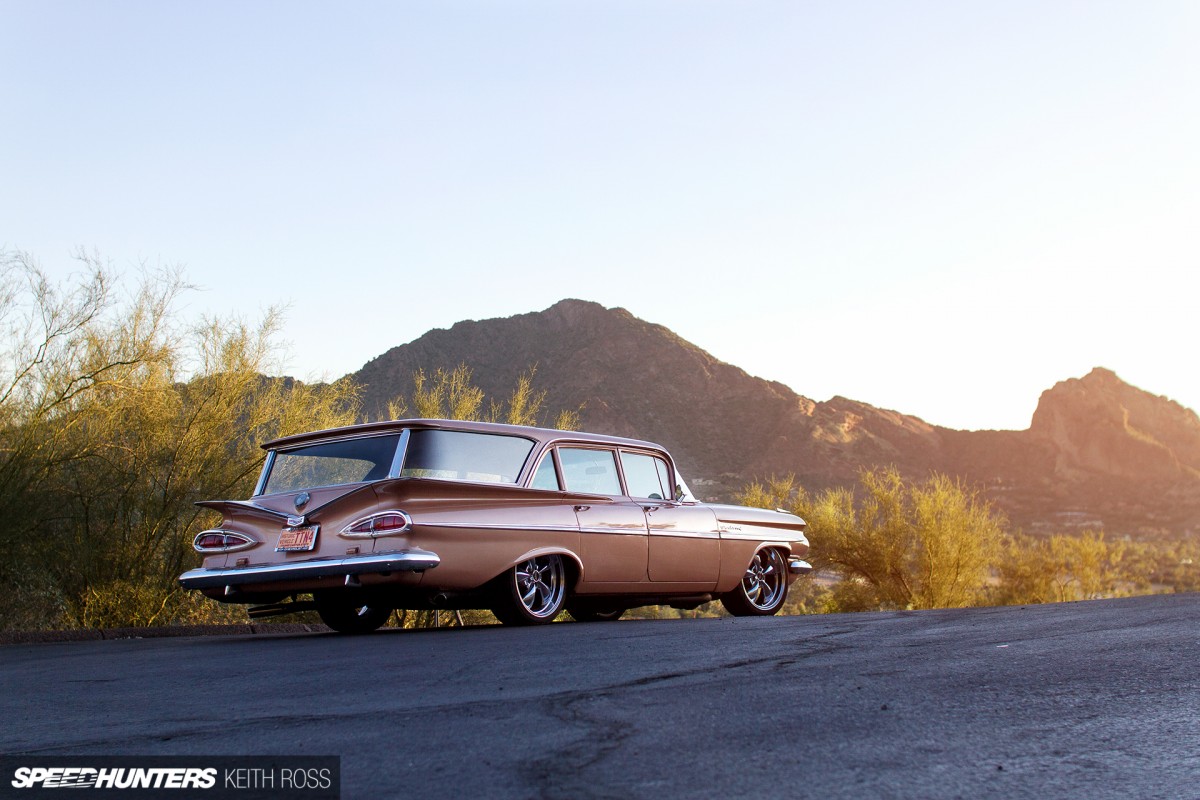 And that's what a car like The Parkwood has to offer – an experience that's been lost. There isn't a new car you can buy that will make you feel this way. The roar of the secondaries opening, the smell of old upholstery and noxious fumes, the sense of responsibility as you plan your next turn – it's all gone, save for these moments we can sometimes steal from a simpler time.
To me, this lumbering wagon represents one of the greatest eras in American motoring, and getting behind its oversized steering wheel and taking the slow road for a change only cements that conviction. If you've never experienced what it's to drive an old girl like this before, make sure it goes on the bucket list. After about two minutes of bench seat living, you'll know exactly where I'm coming from.
Keith Charvonia
Instagram: SpeedhuntersKeith
keith@speedhunters.com
Photos by Keith Ross
Instagram: Keith602
Cutting Room Floor