Battle Evome Never Disappoints
I'm a bit sad really, because what you are seeing here is the final Battle Evome time attack event of 2015. This year they only organized three rounds, and due to being busy on other assignments this last round was the only one I was able to attend. Still, not all is lost as I once again got to witness just how this scene keeps thundering on with new and improved machines. For me this little slice of 'the JDM' is, and will always be, at the very core of all I do and cover out here in Japan.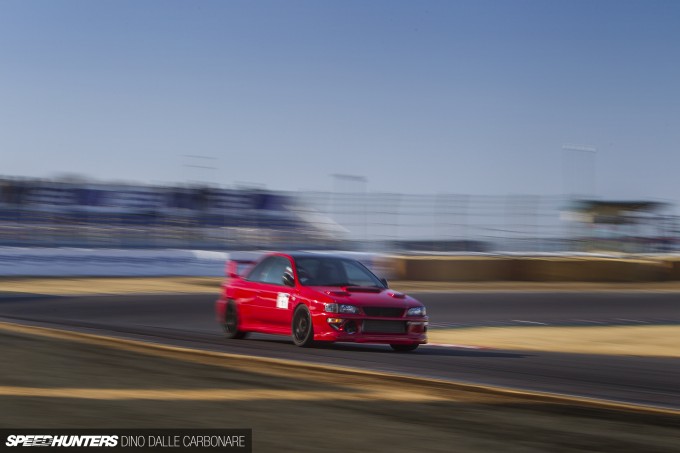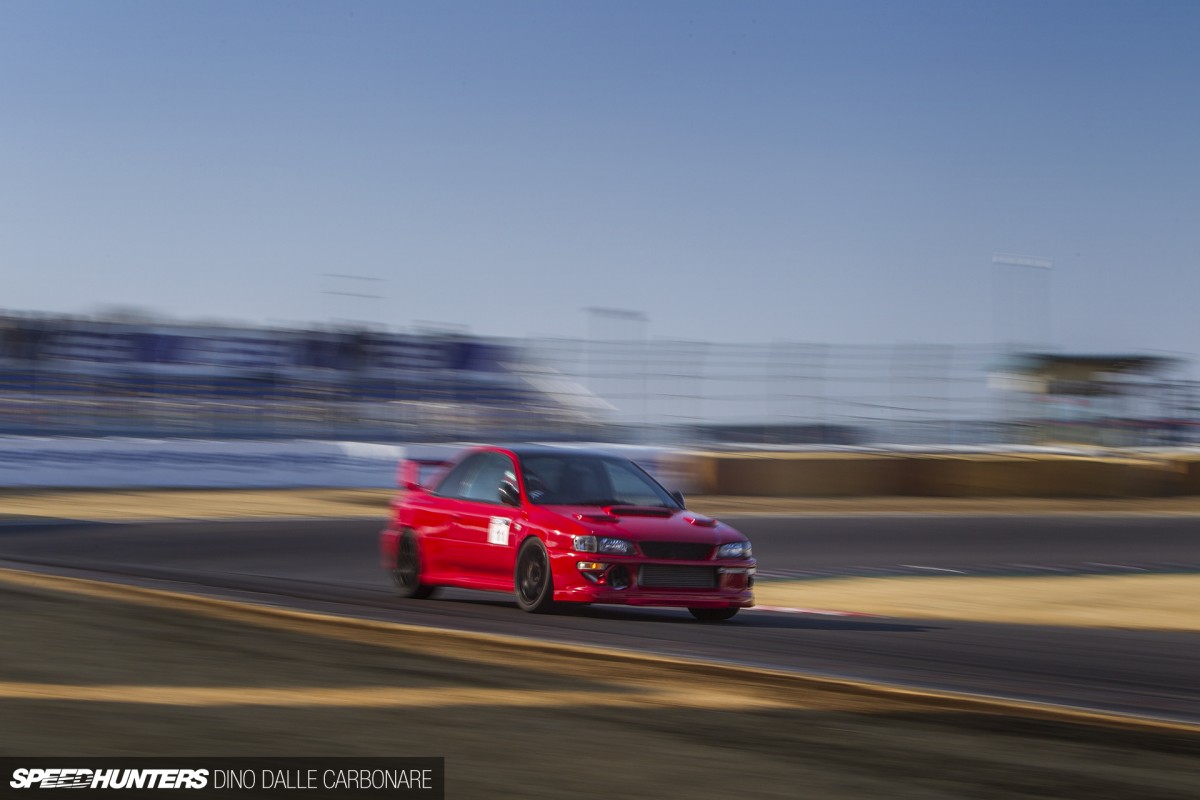 It's great seeing this event's evolution over the years and the way tuning has progressed. Today we are seeing many tuners and privateers dropping tried and trusted Japanese brands in favour of stuff from abroad – think BorgWarner turbos and a string of advanced ECU systems as a small example. Yes, times are changing…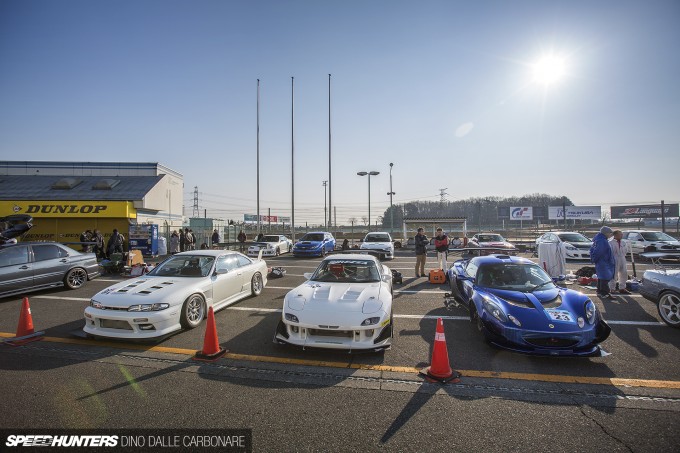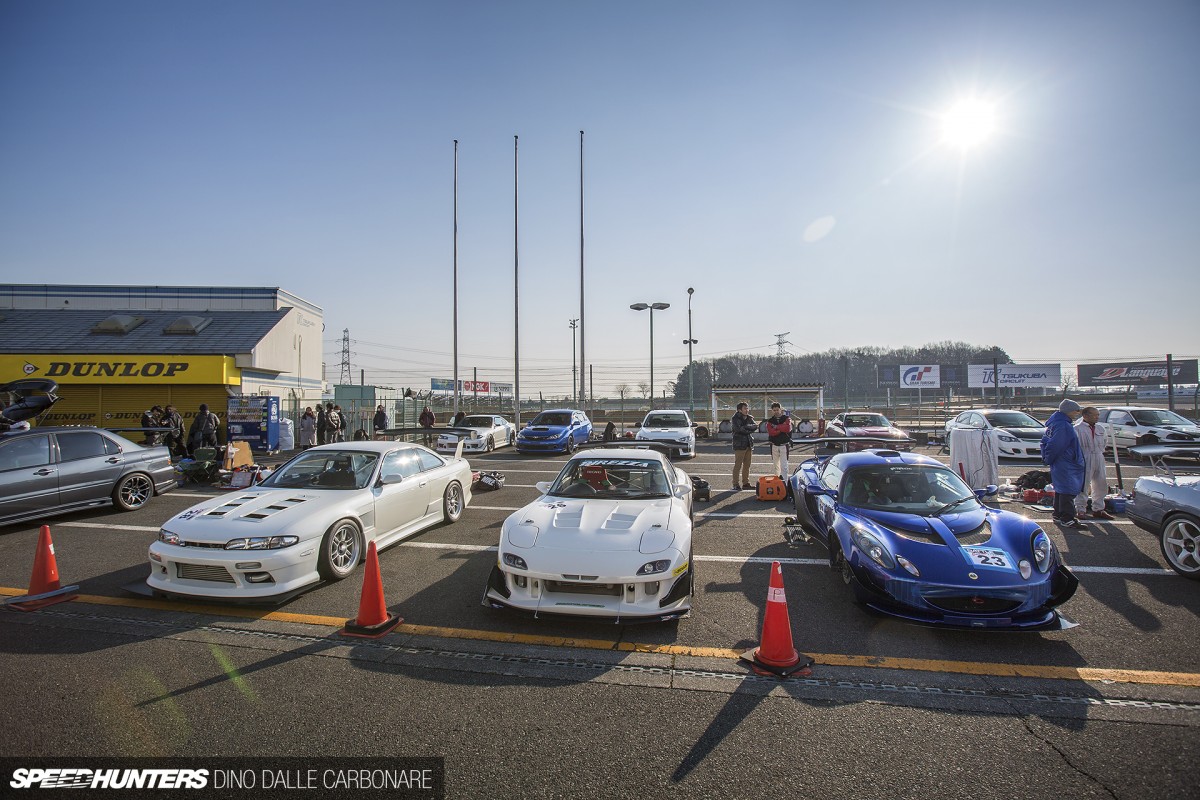 First up though, let me set the mood with a few images of that very cold morning in Tsukuba. I arrived at the crack of dawn, and of course everyone was already there with their cars prepped and ready to go. This last round saw a total of 37 cars entered, which for Battle Evome is pretty big.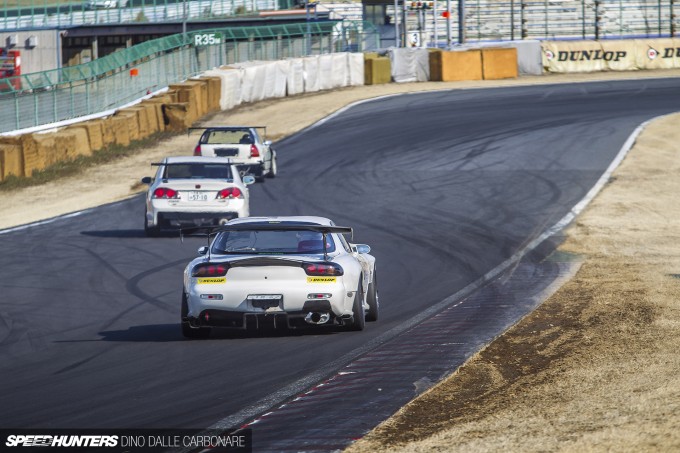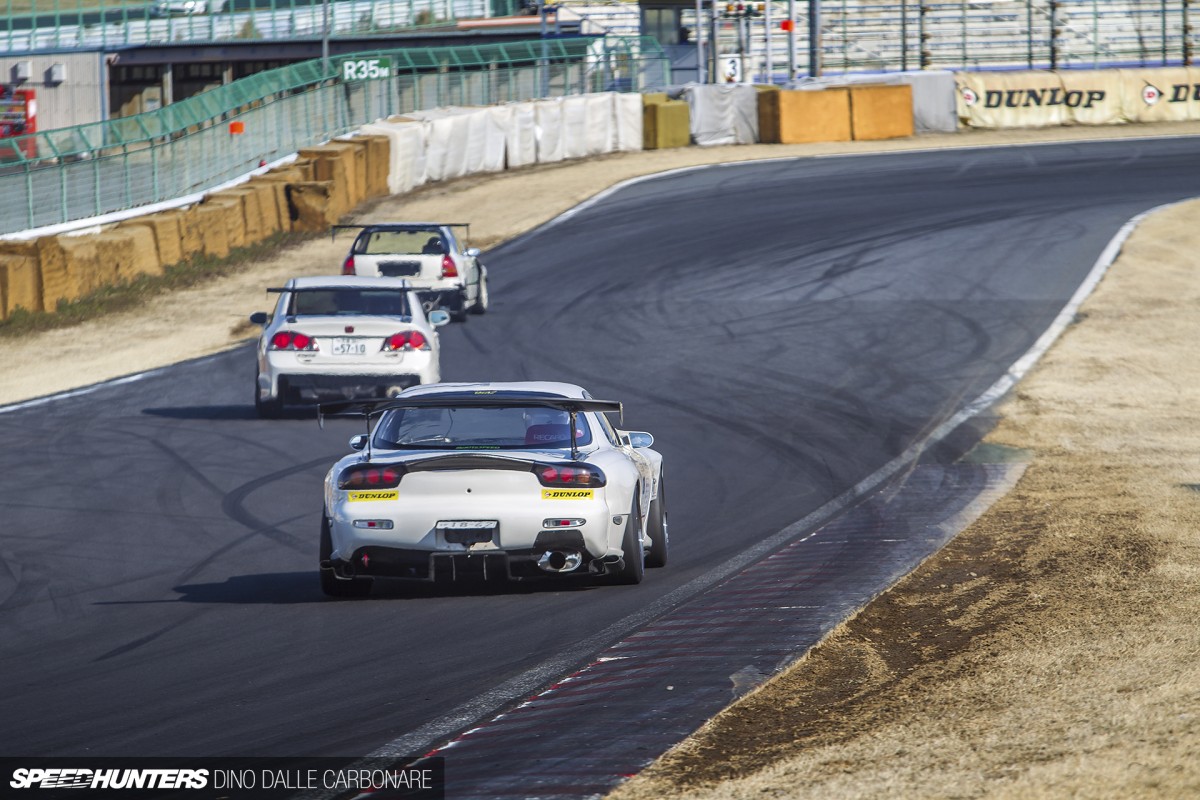 Before you guys ask, no, Under Suzuki was not present. Back in December, when he set his fastest lap of 51 seconds, his engine ended up throwing a rod out of the block right at the end of a lap as he was heading towards the start/finish line. And that's put his car on a prolonged time-out as he builds up a replacement engine. But just to prove his dedication, he showed up at the event just to walk around and chat to people and see what times people were posting. Once his car is back together I've decided to shoot it again – which will make it three times – such is the pace of its development. I'm sure everyone wants to get a look at those tunnels in detail…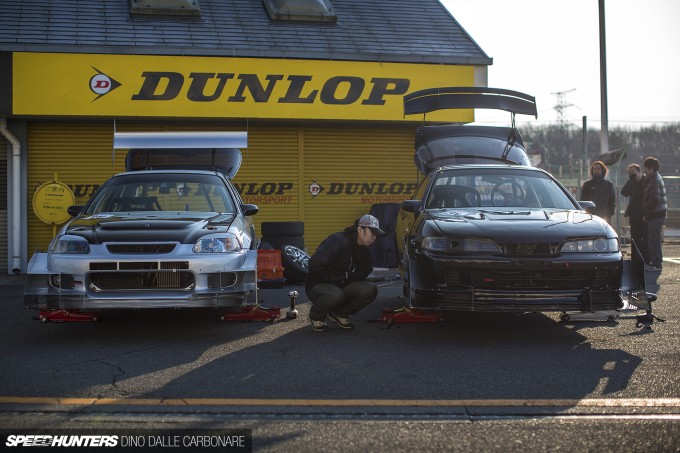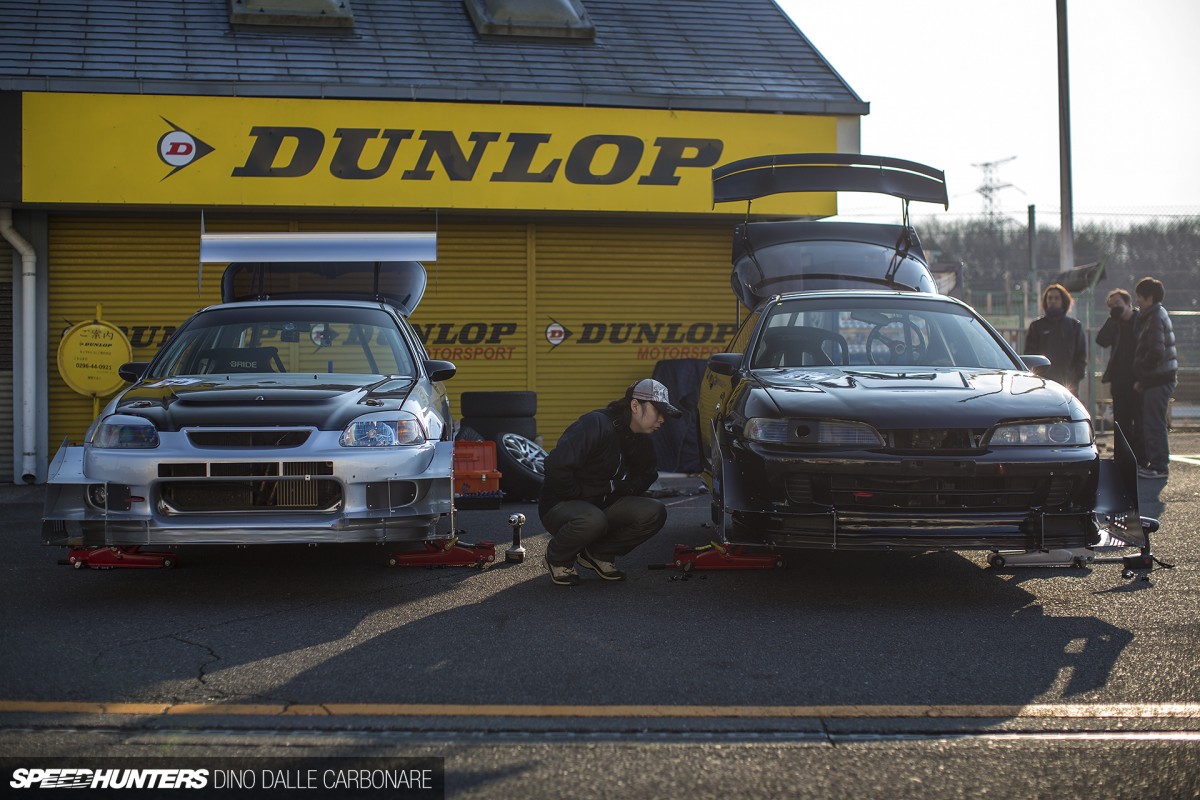 The previous day at Tsukuba, during another time attack event, the black and blue Work Civic we usually see at Battle Evome had an unfortunate encounter with the barrier on the very last turn. The damage was bad, so it's pretty much being junked. The shop now has a bit of work to do to prepare a new demo car, but it was still well represented by Work customers who were enjoying their stripped-out and screaming Hondas. Check out the front wing treatments on the silver EK9 and black DC5!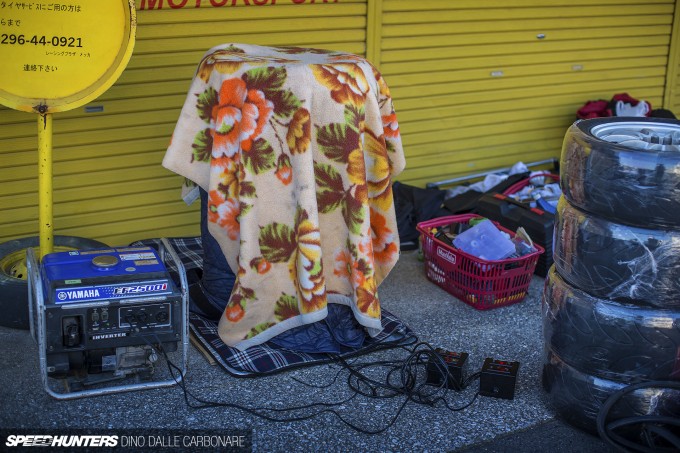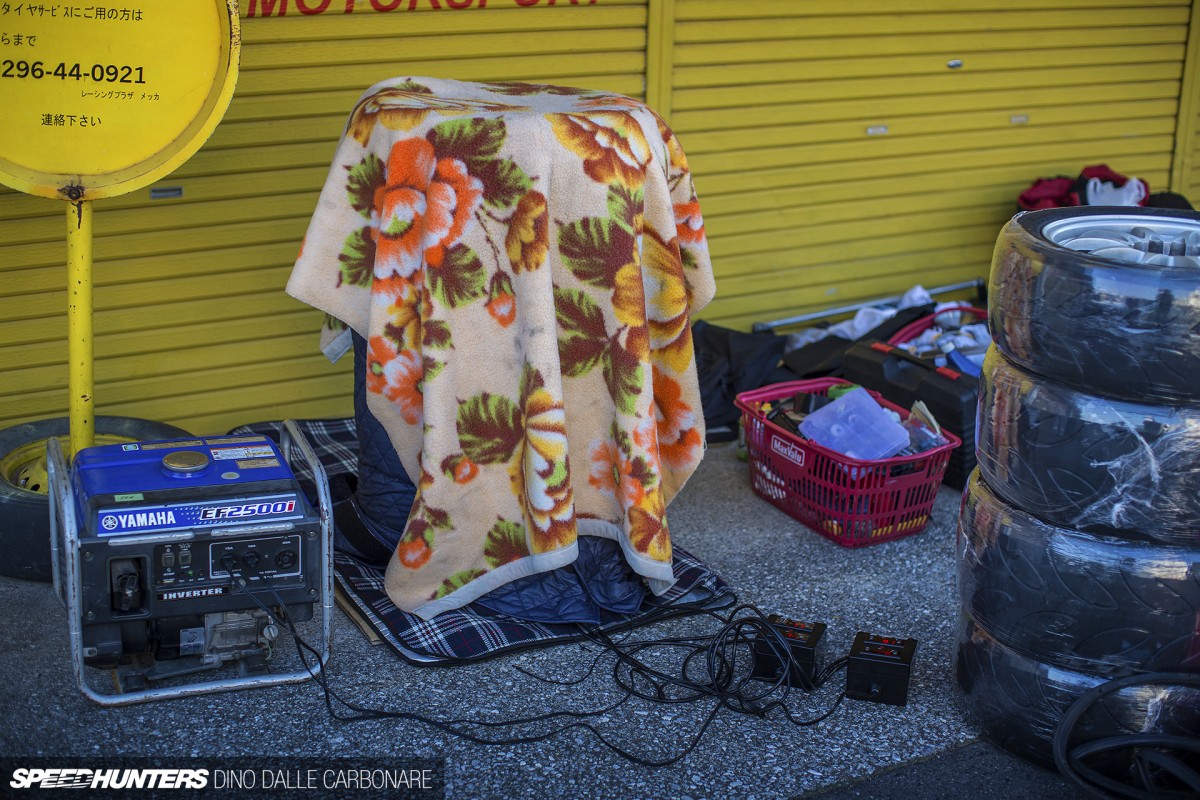 As a further example of how the scene is growing, this is something you would have never have seen years back. Tyre warmers – no matter how crude – were a luxury that only the bigger tuning shops would have, but now more and more privateers are making sure their semi-slick rubber is suitably warmed up prior to hitting the track.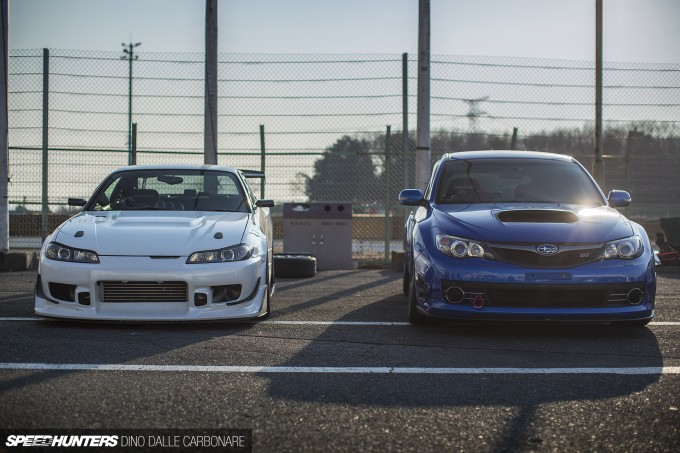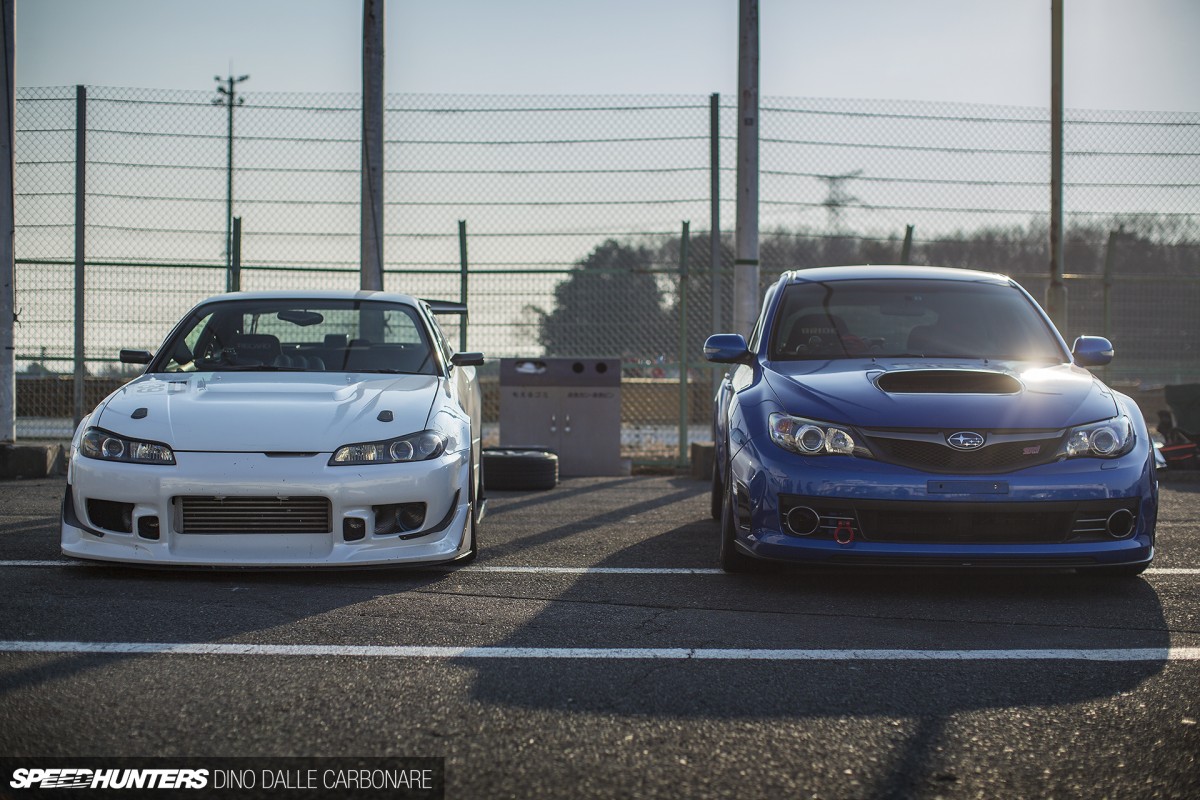 No matter what time attack event you go to, one aspect that always stands out is the variety of cars that show up. Years ago, if you wanted a fast car you would go all-wheel drive, but today many competitors are keeping things simple and sticking with rear-wheel drive and taking full advantage of modern high-grip tyres, and more advanced suspension, diffs and of course aero – if used correctly!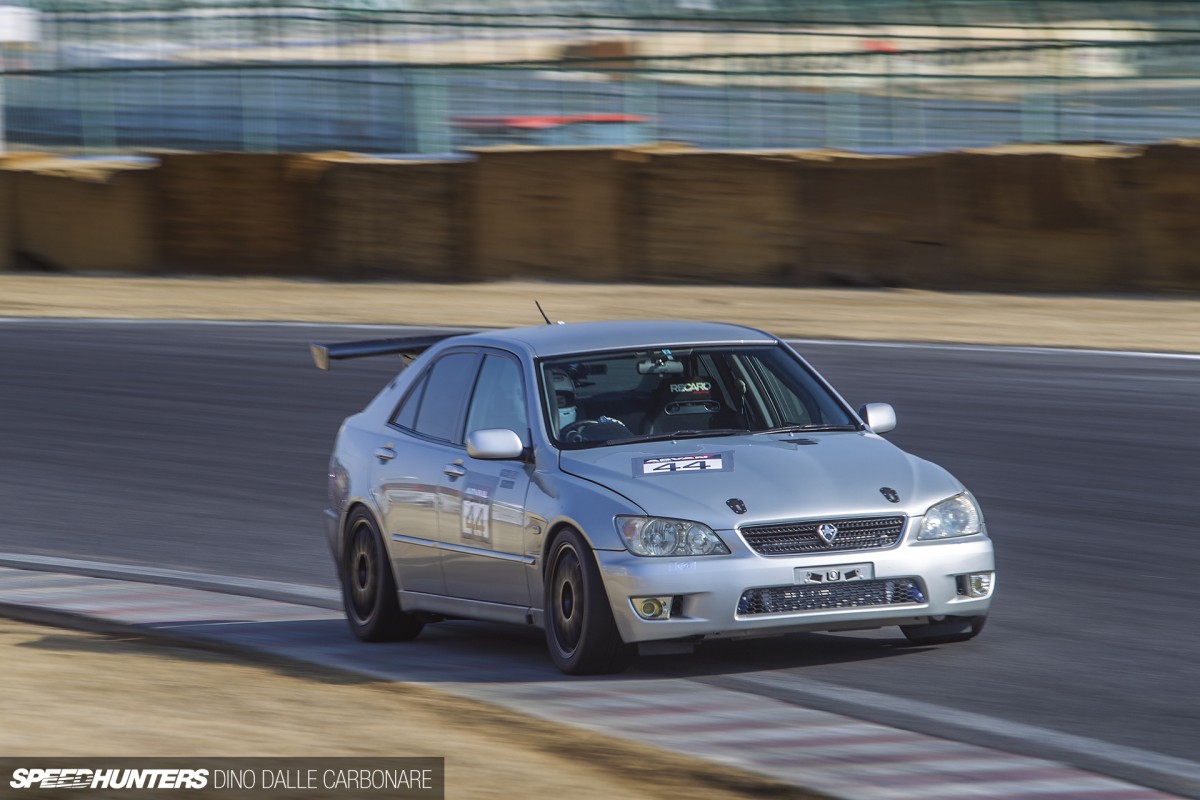 While the wilder sub-60-second cars are always the most interesting to look at, it's important to note just how many people enter in street cars. The important thing is to have fun and it doesn't really matter what car you are doing it with.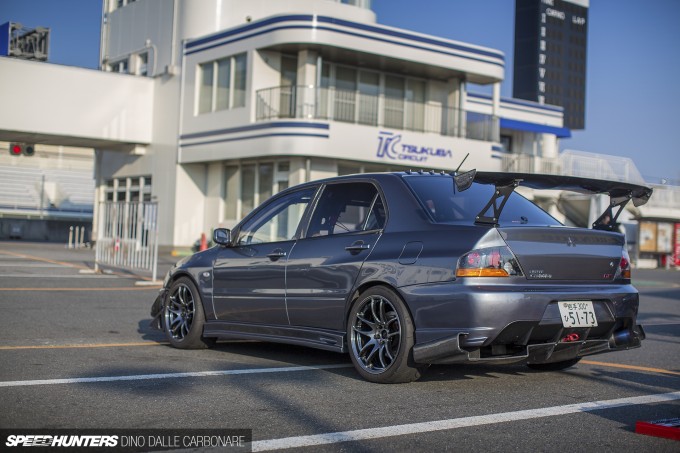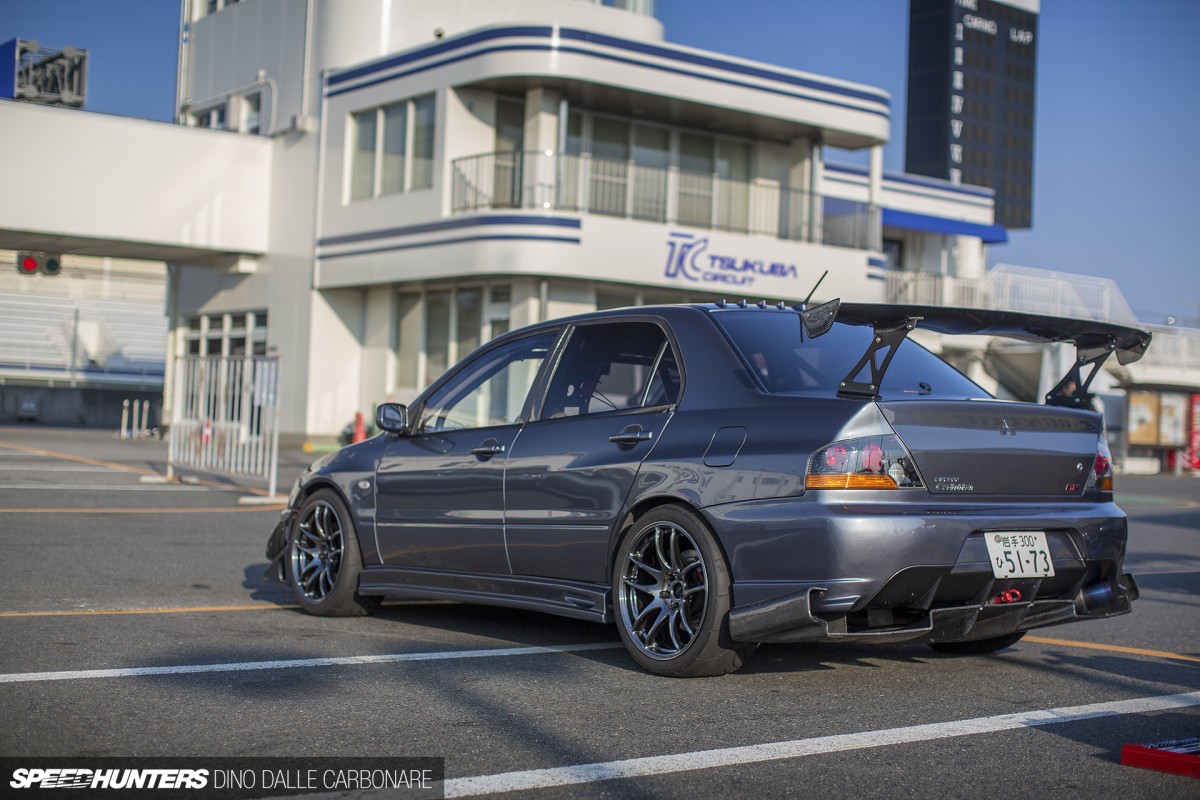 If you want to achieve the fastest possible times at Tsukuba, starting out in an AWD car like an Evo is a pretty good idea. It's relatively easy to drive and we all know just how well the 4G63 responds to tuning – albeit directly proportional to the amount of money you're willing to throw at it.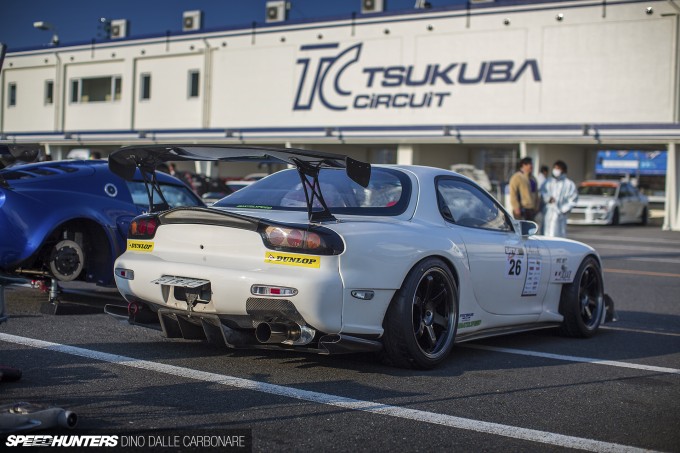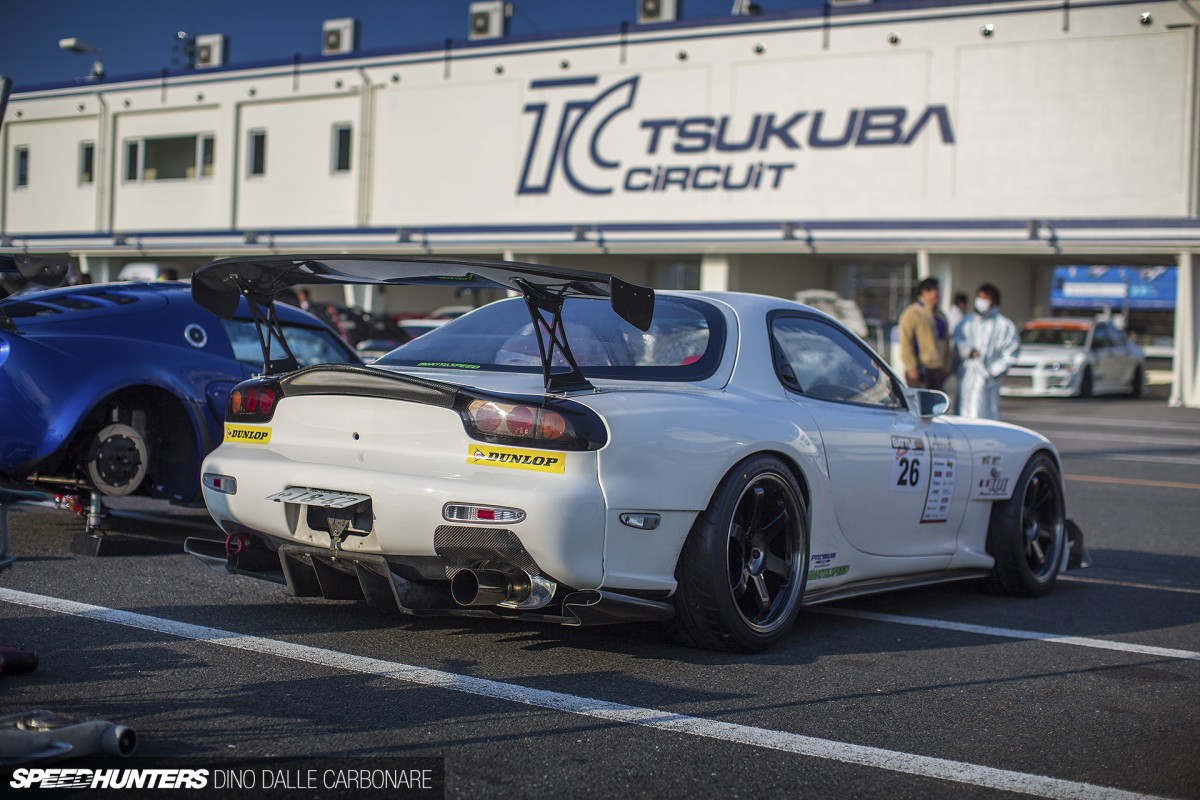 Like to scare yourself to death? Then the RX-7 is the car for you. Lightness, balance and the potential for big power has always made the FD3S a popular car, even if it is hard to drive at these sort of levels. Now that you can pick one up for spare change it's one of the most popular platforms to go hunting lap times with.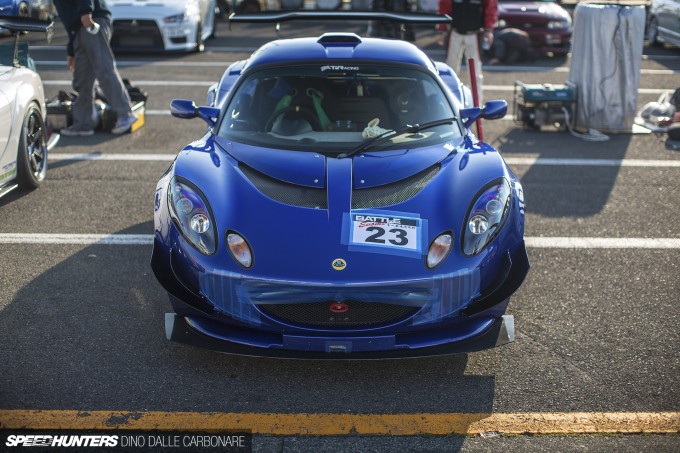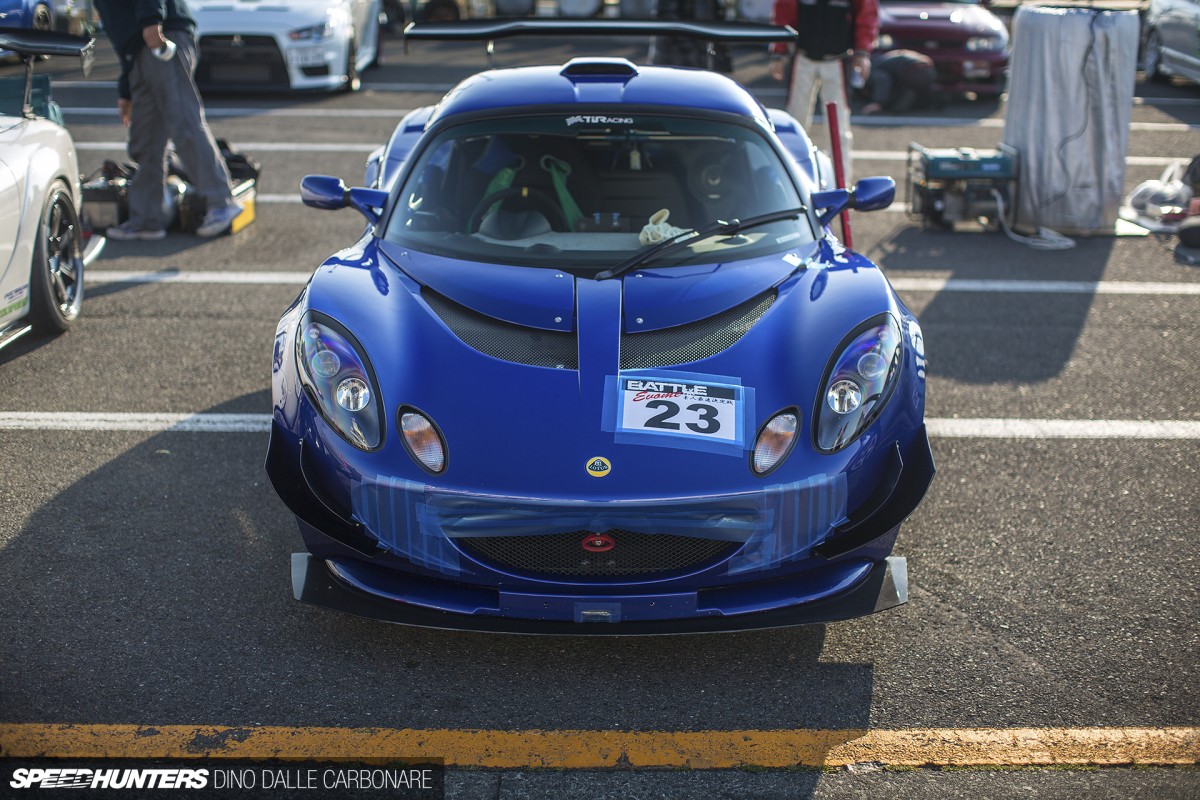 If the more advanced dynamics of a mid-engined car is your thing, then you can't go wrong with a Lotus Exige. This particular car has been fettled by the guys at Ti Racing, and it looks like a pretty serious machine.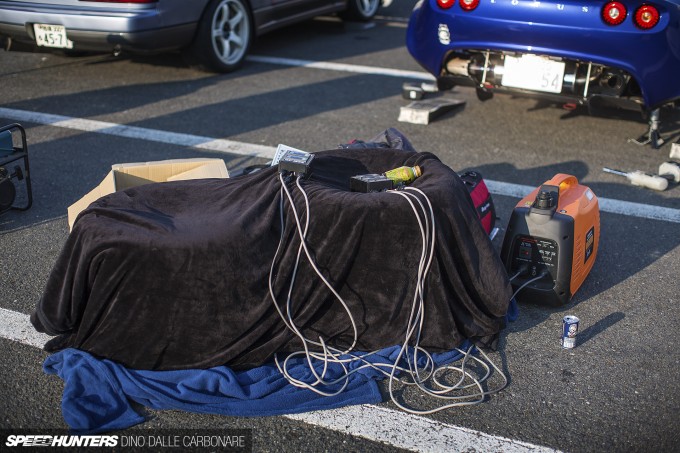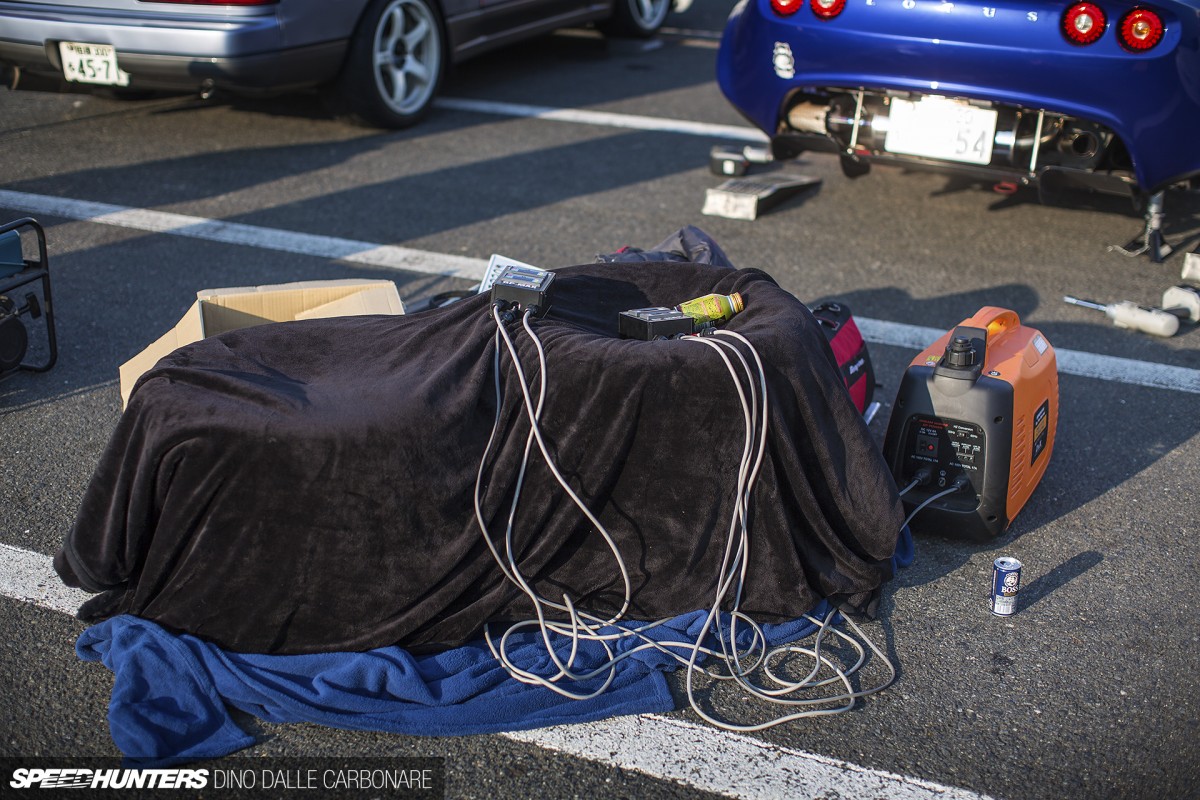 The owner was making sure his tyres were at the right temperature from the very first lap, which allowed him to shave precious hundredths off until he posted a flat 60-second pass.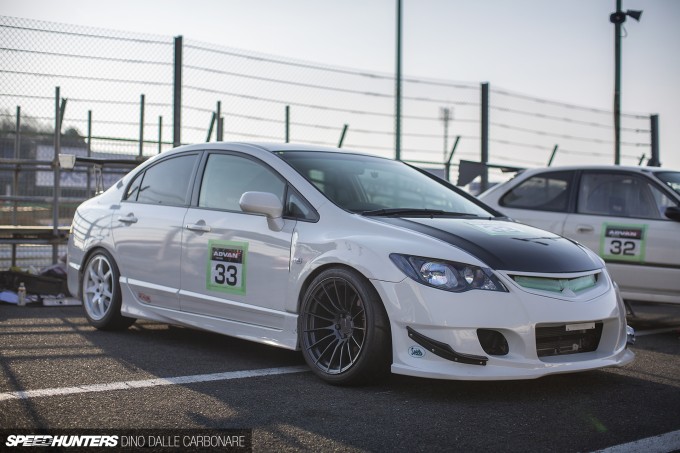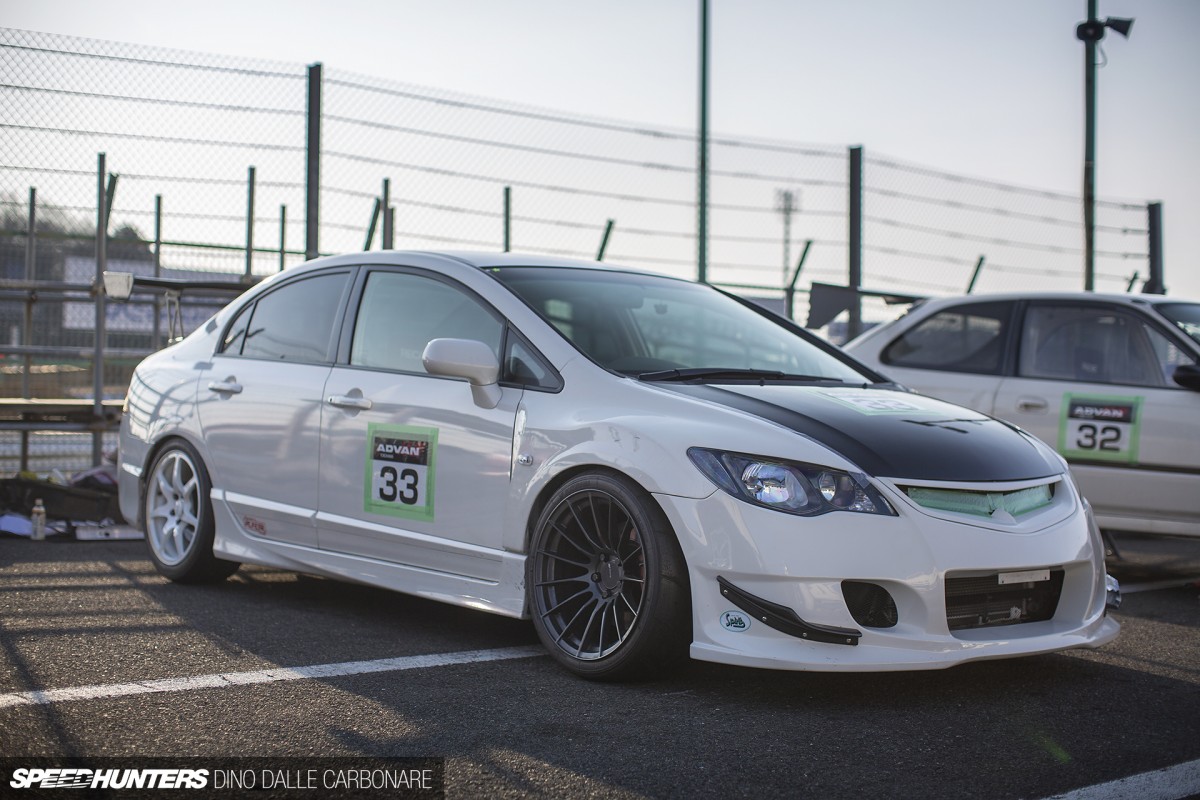 This almost sedate-looking FD2 Honda Civic Type R managed a 1'02″930 which is testament to just how fast you can go with a lightweight car at this track. Power, as many wise people have said, isn't everything…
The RX-7 Is King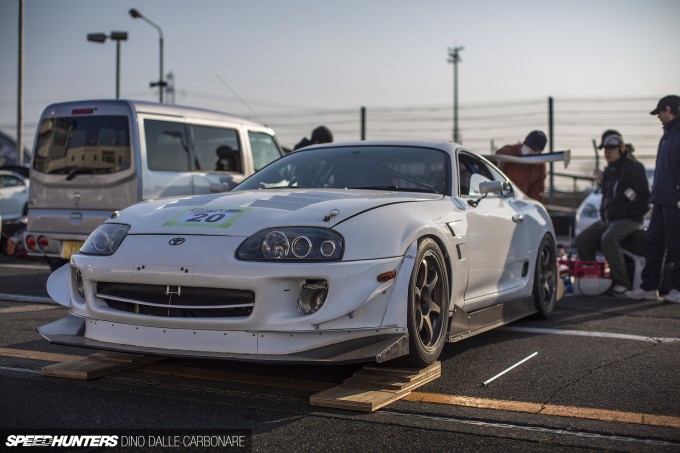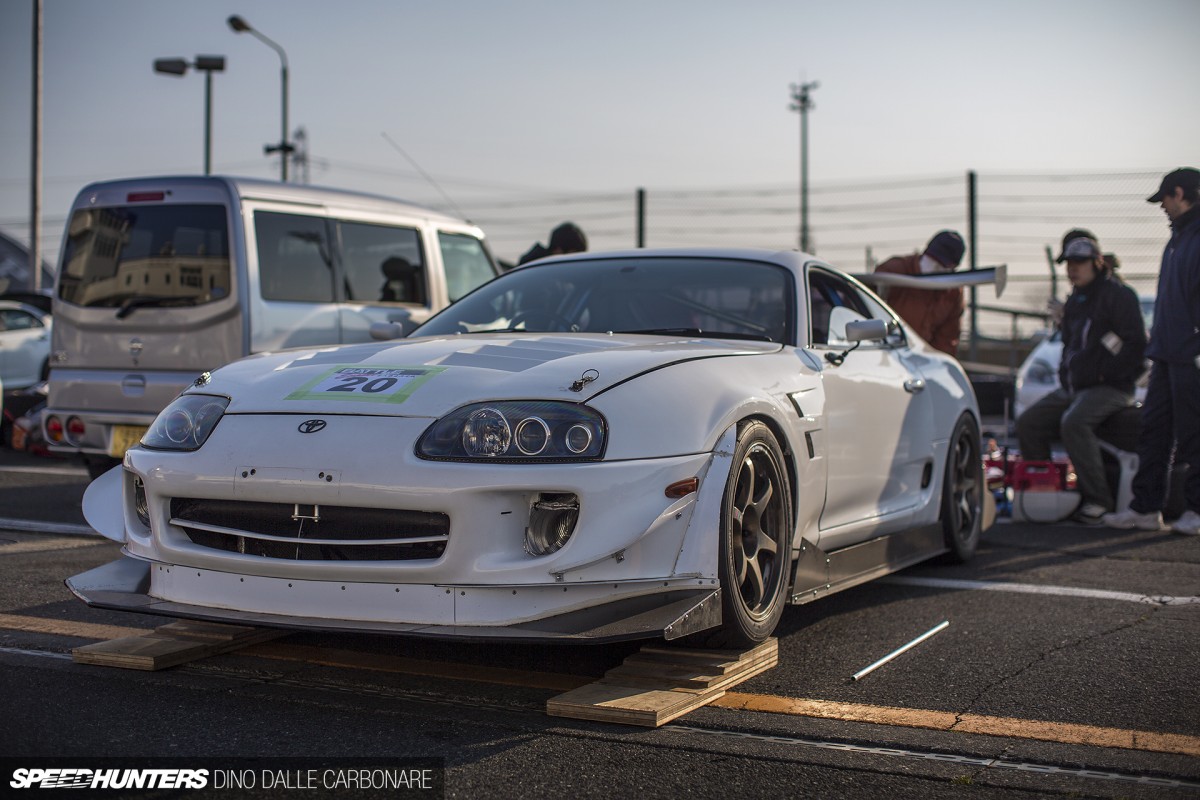 It's not often you see JZA80s at time attack events. We all know just how much potential the 2JZ has for big power figures, but deploying it to the road has always been one of the Supra's biggest drawbacks. Some of the smarter tuning shops get around that by working progressive traction control solutions into the high-end ECUs a lot of these cars run; limiting boost in low gears and so on. That's probably why the model is popping back up here and there. Let's not forget the 800hp Autobahn Soarer – a very similar chassis – that always enters in the Rev Speed Super Battle. The best this particular Supra managed though was a 58″803, which put a big smile on the owner's face.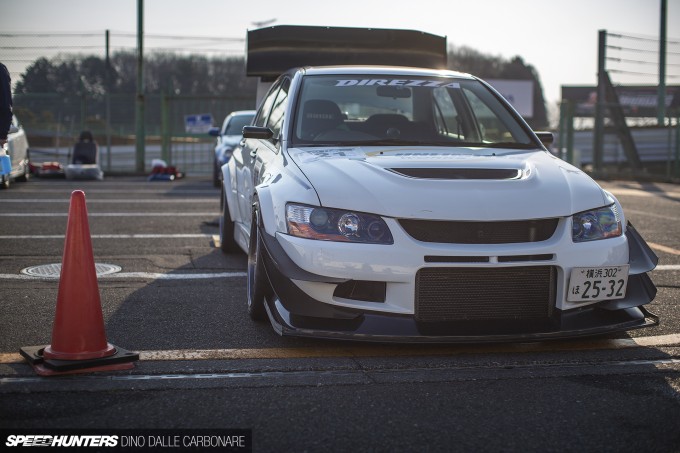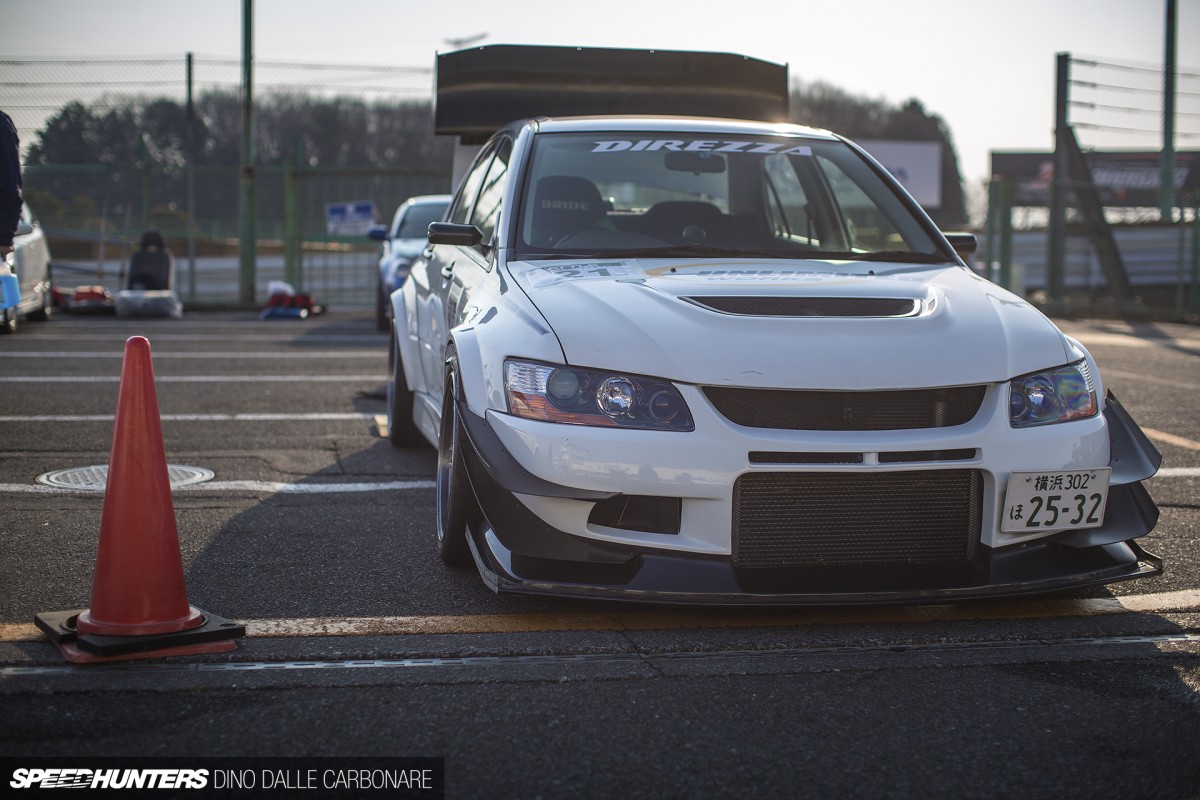 Next to the Supra was this CT9A Lancer Evo prepared by Unlimited Works. It's a fully road-legal car with no cage or a stripped interior, yet is able to run the track in 1-minute flat and then be driven home.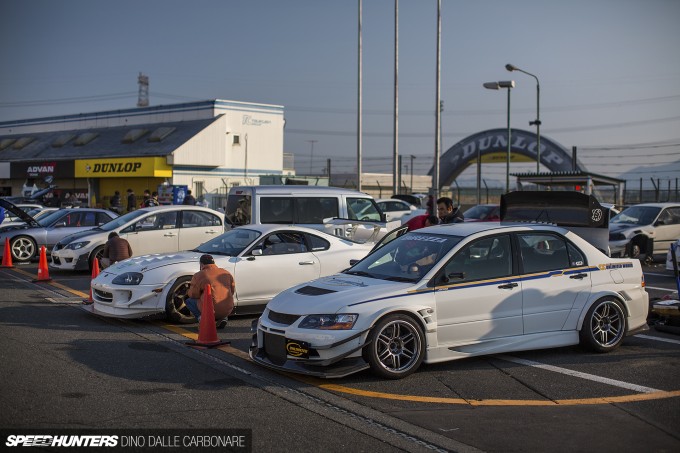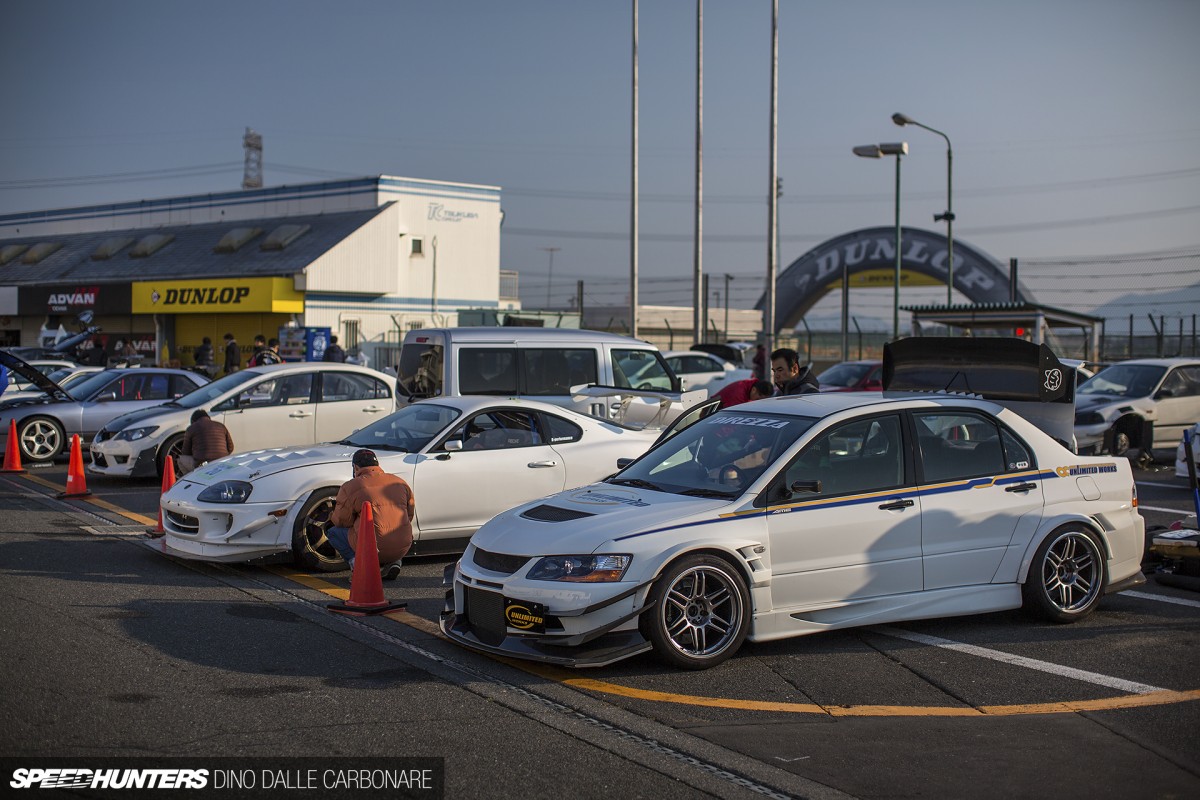 There is something so cool about that, isn't there?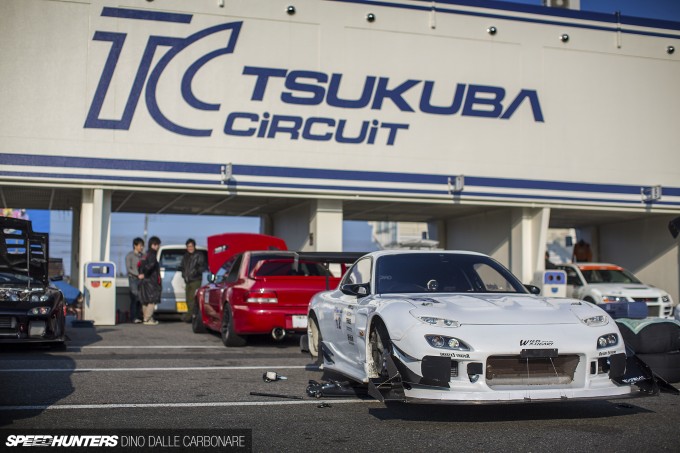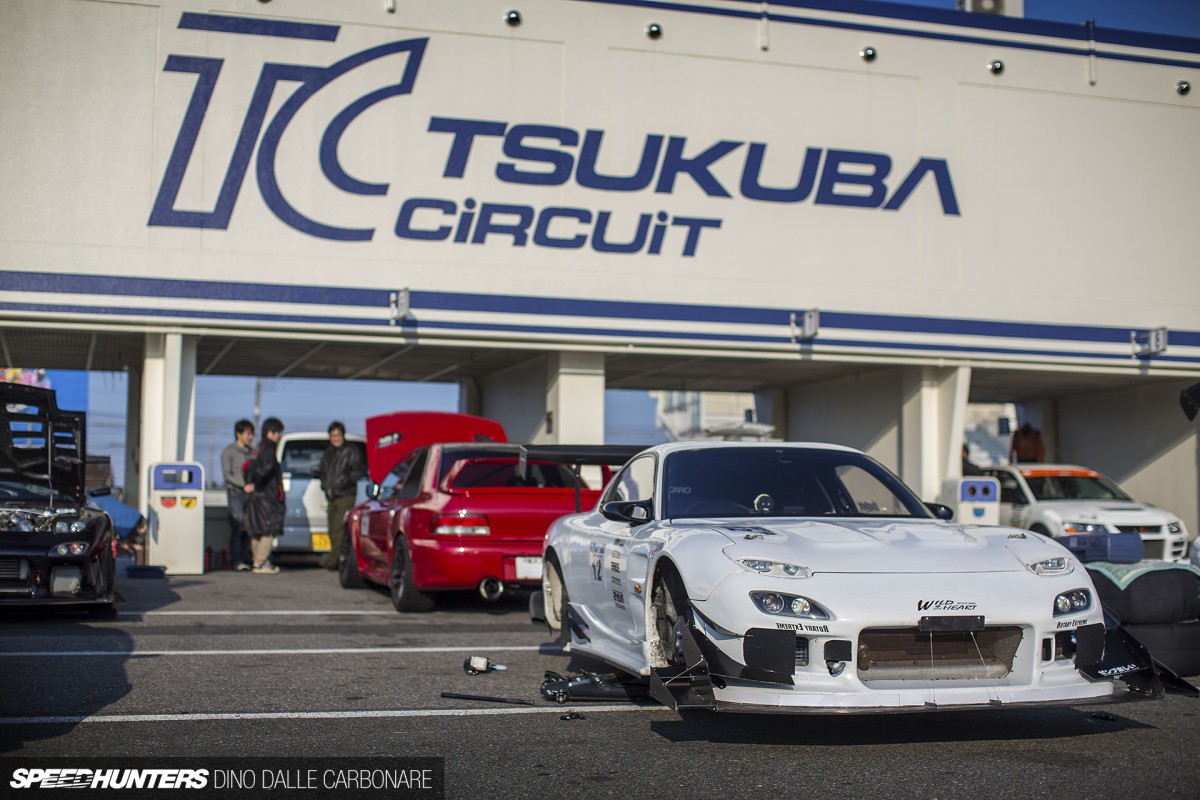 The Super Battle Evome class is where the big boys chase serious number and this time around the RX-7 truly reined supreme. In fact, out of the 10 fastest times of the day, six were recorded by the iconic Mazda sportscar.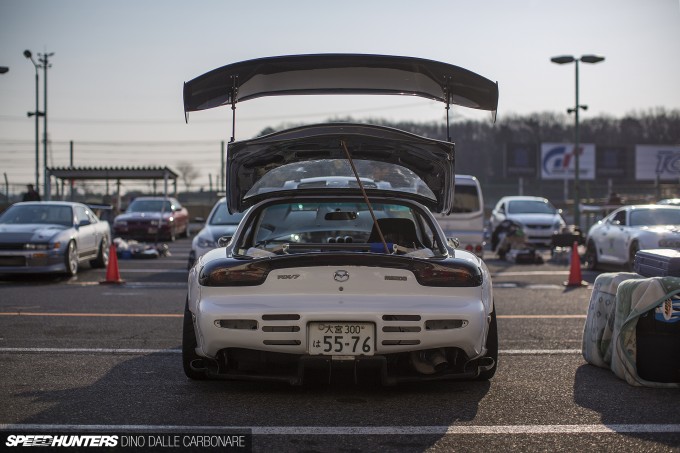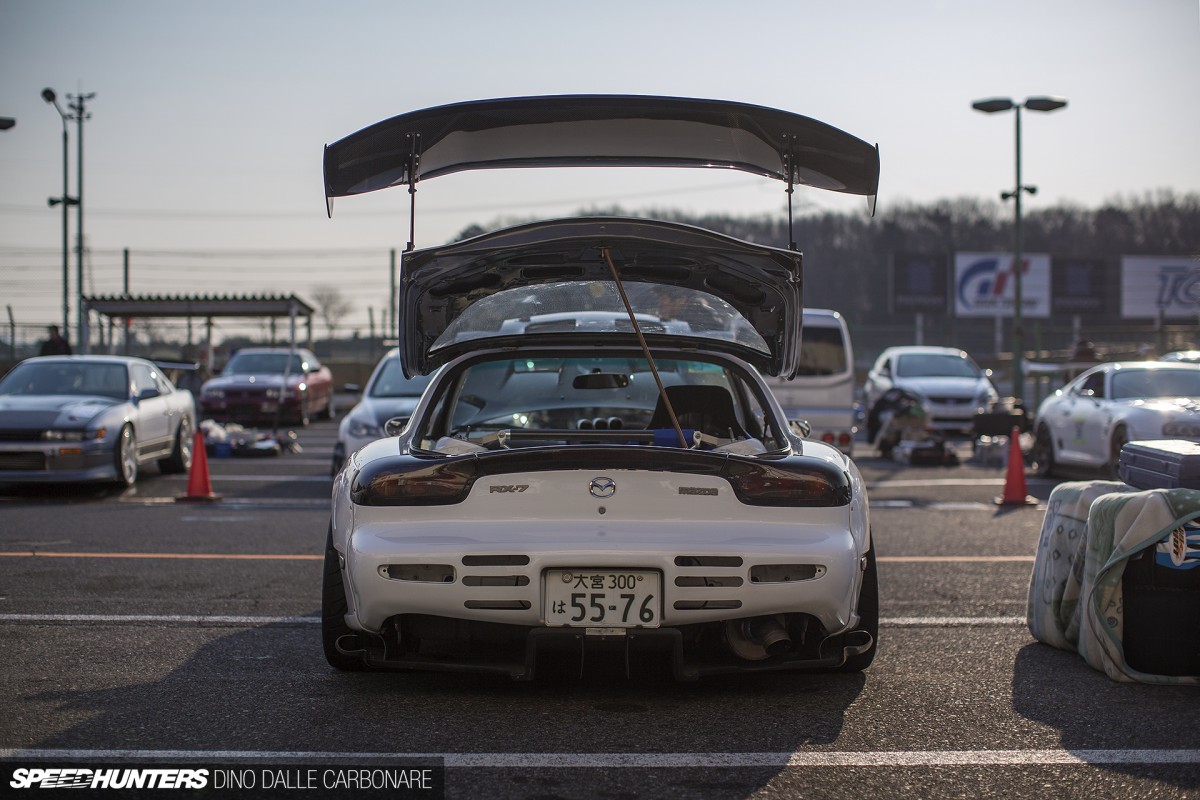 The white Wild Hearts FD, which we have seen countless times over the year, and is still street registered as you can see by the number plate, managed a 59″144 – just a whisker away from a 58-second lap.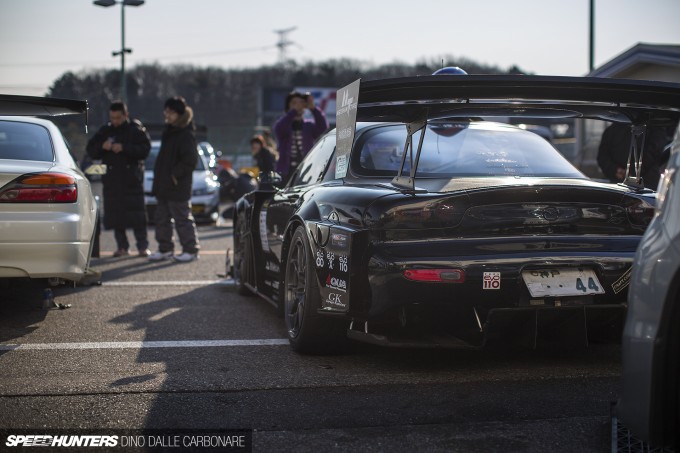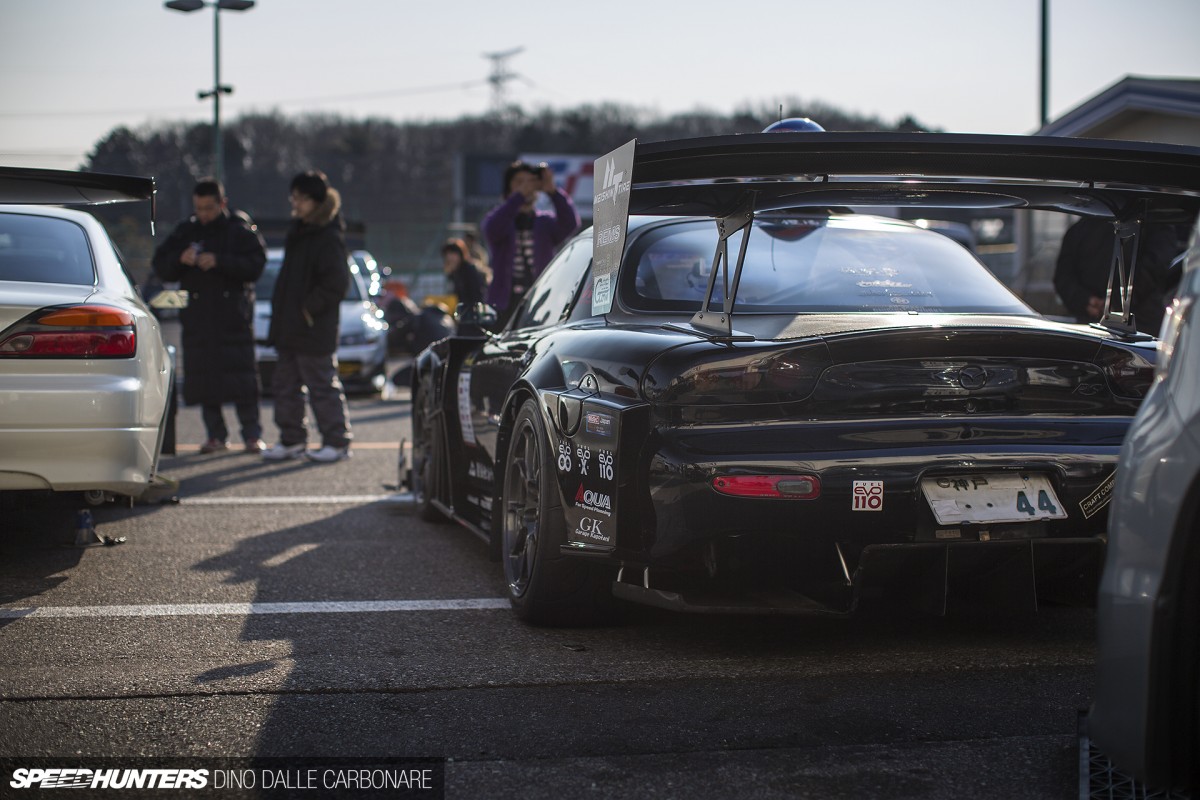 This mean-looking TCP Magic kitted Rems Fuel Evo FD3S was the fastest car on the day.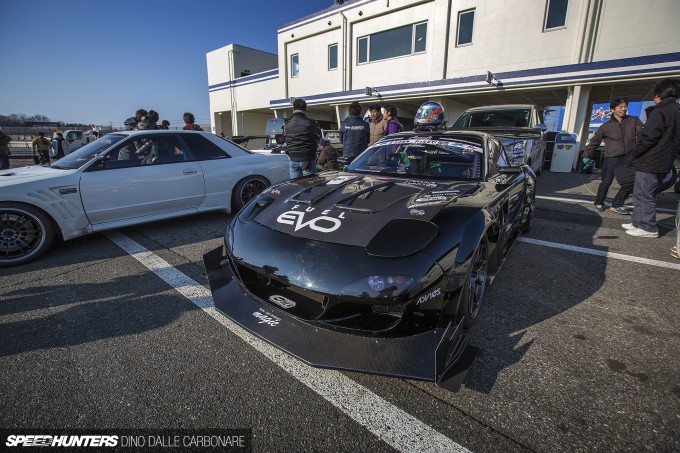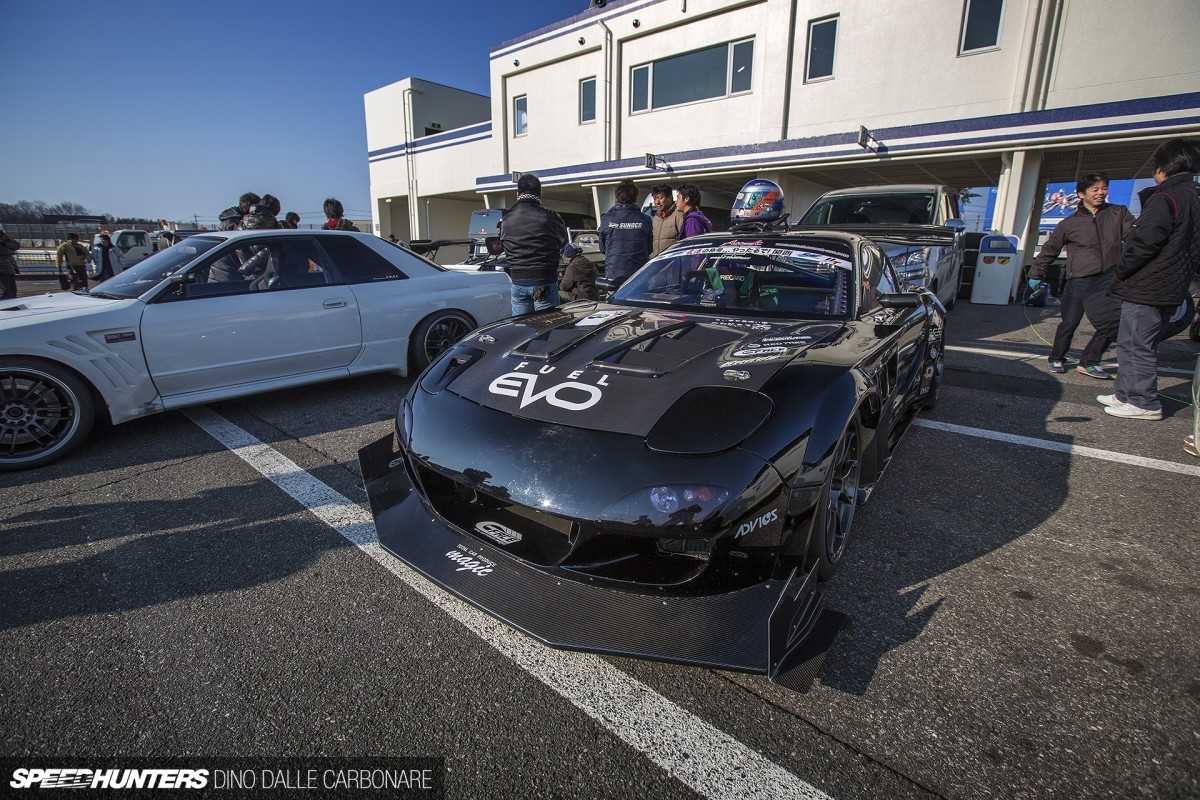 56″991 is a serious time and as you can see it takes some aerodynamic touches to make sure that the car unleashes all of its performance through the corners.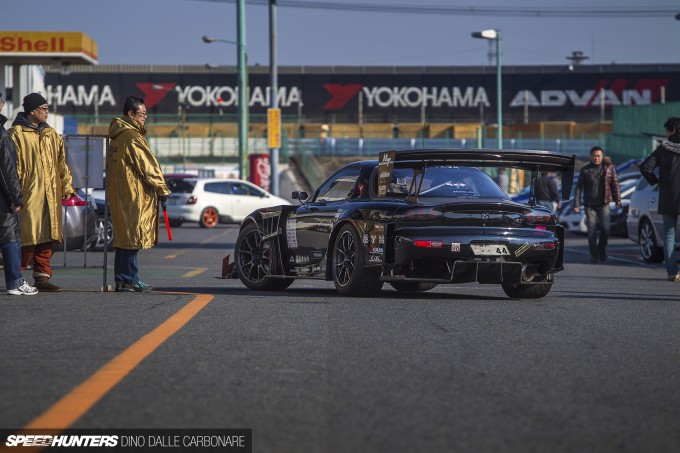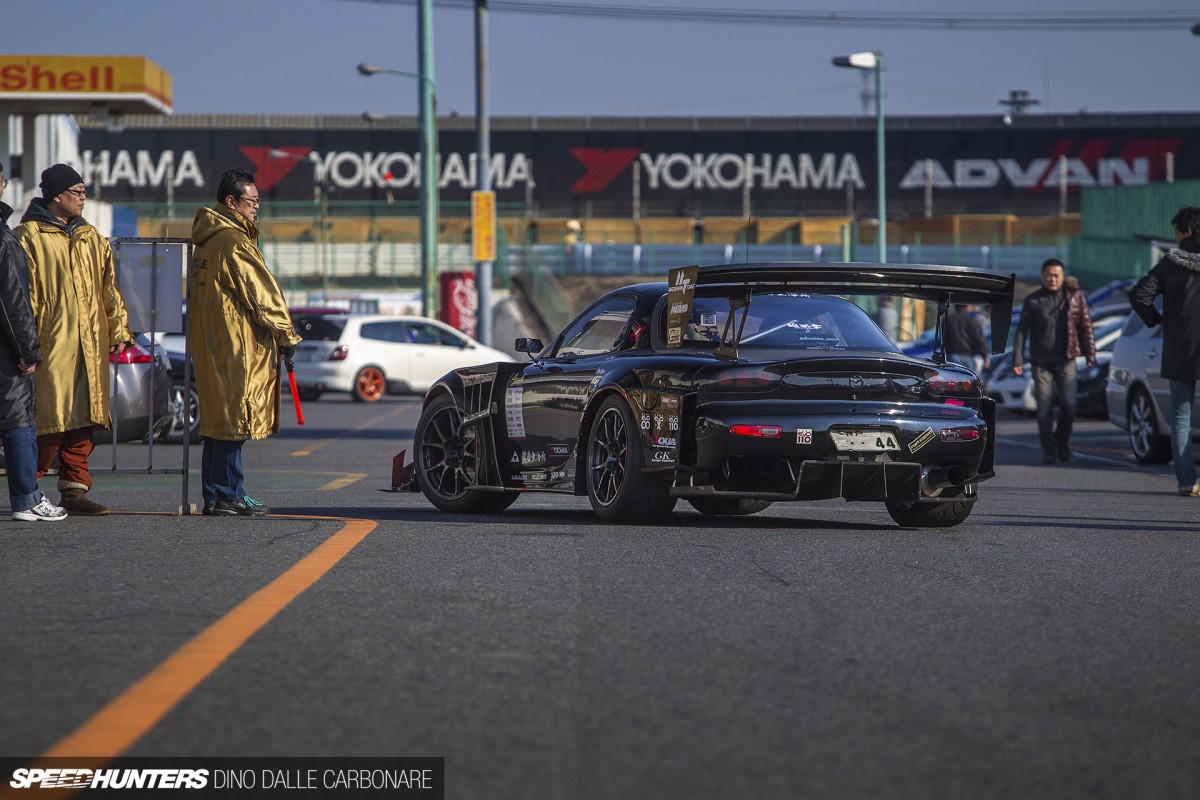 It's a testament to just how fast this whole amateur time attack scene is getting, and it's all thanks to the mighty Under Suzuki!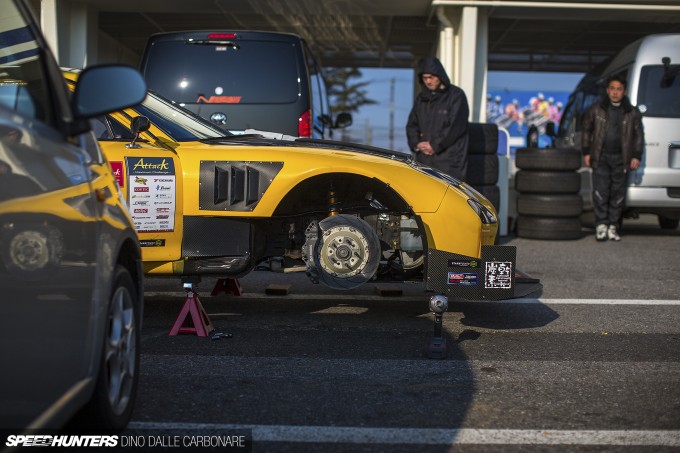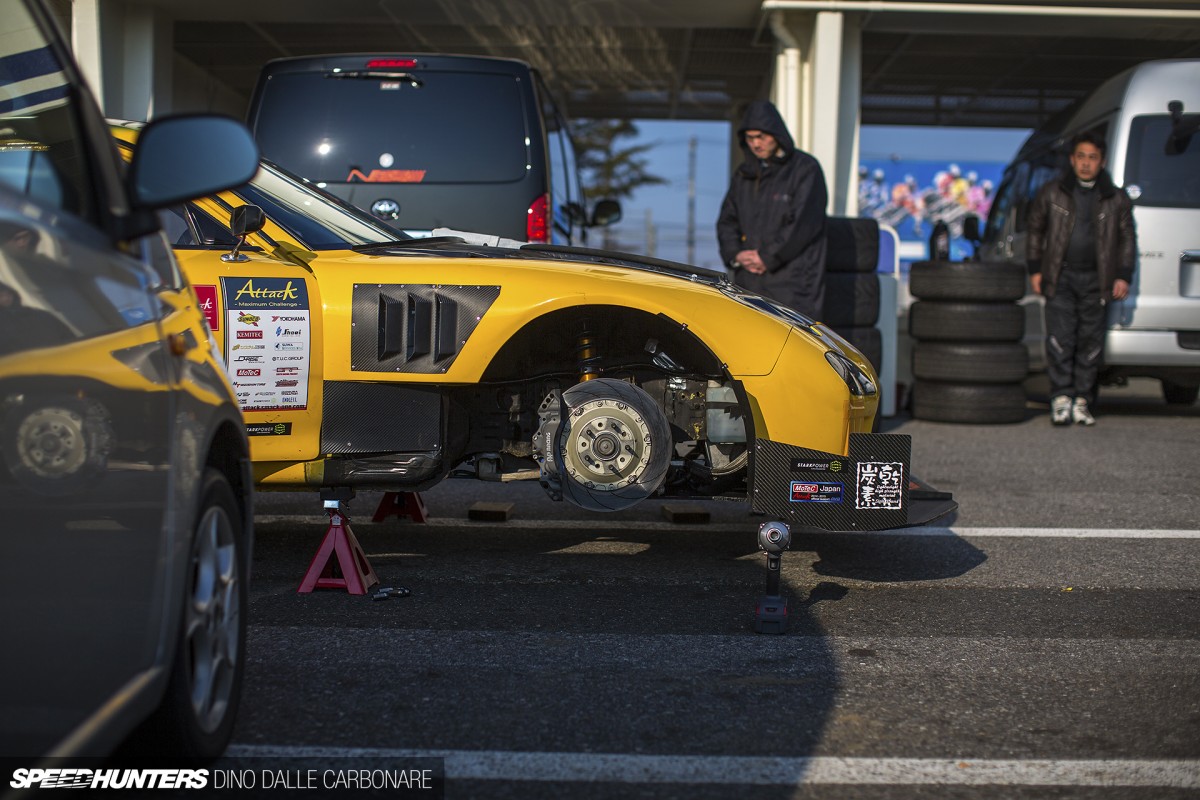 After the top-finishing black FD3S there were three cars in the 57-second bracket – one of them being the yellow Top Fuel RX-7.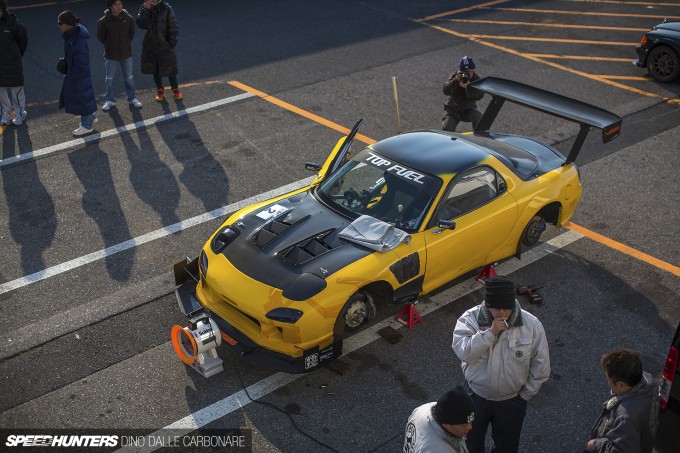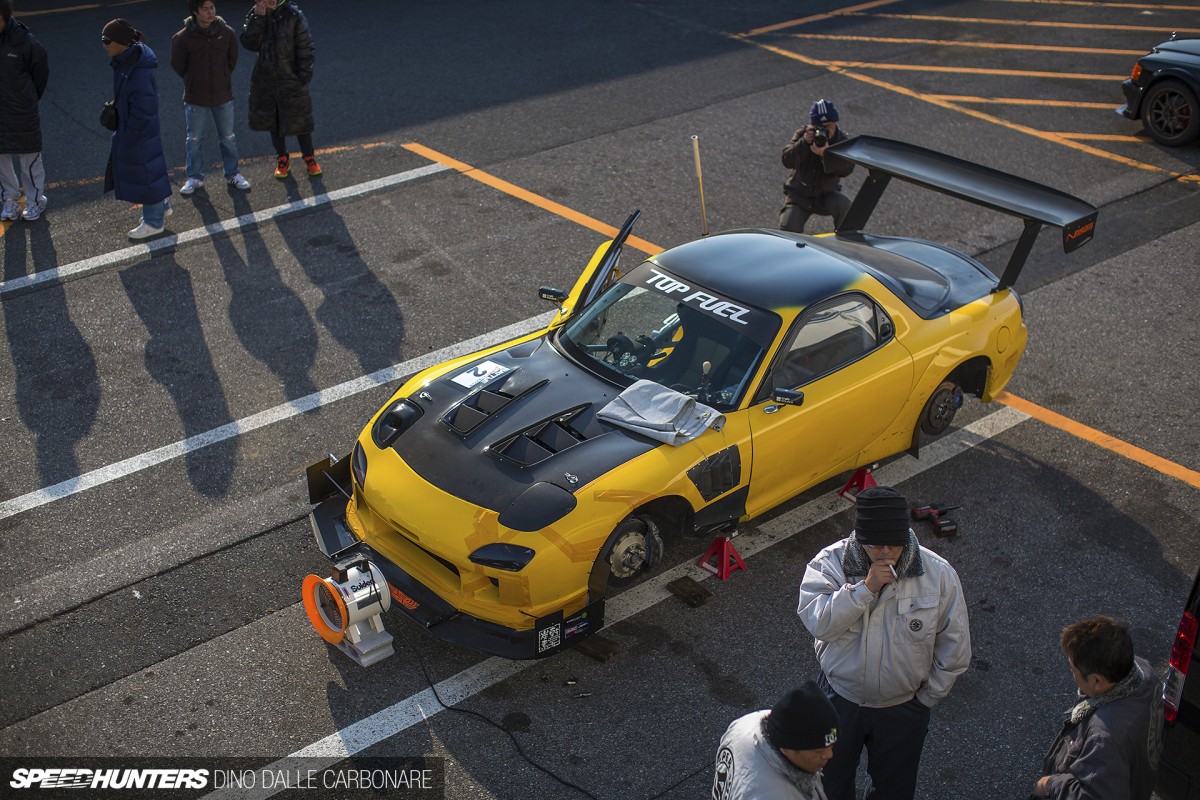 This car is an Evome regular and it continues to look wilder and wilder every time I see it as the team experiments with new aero touches.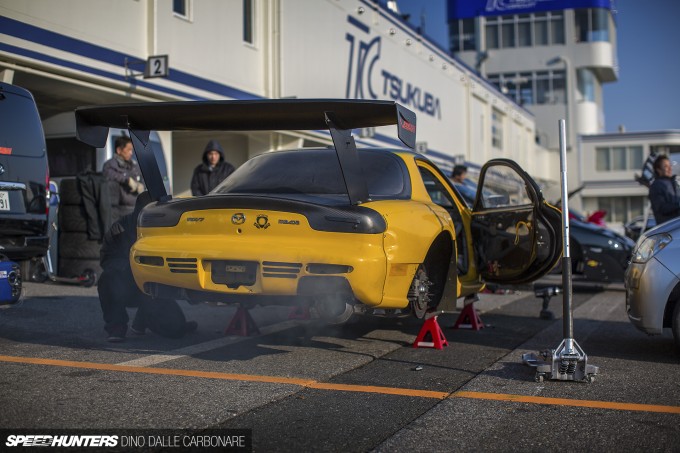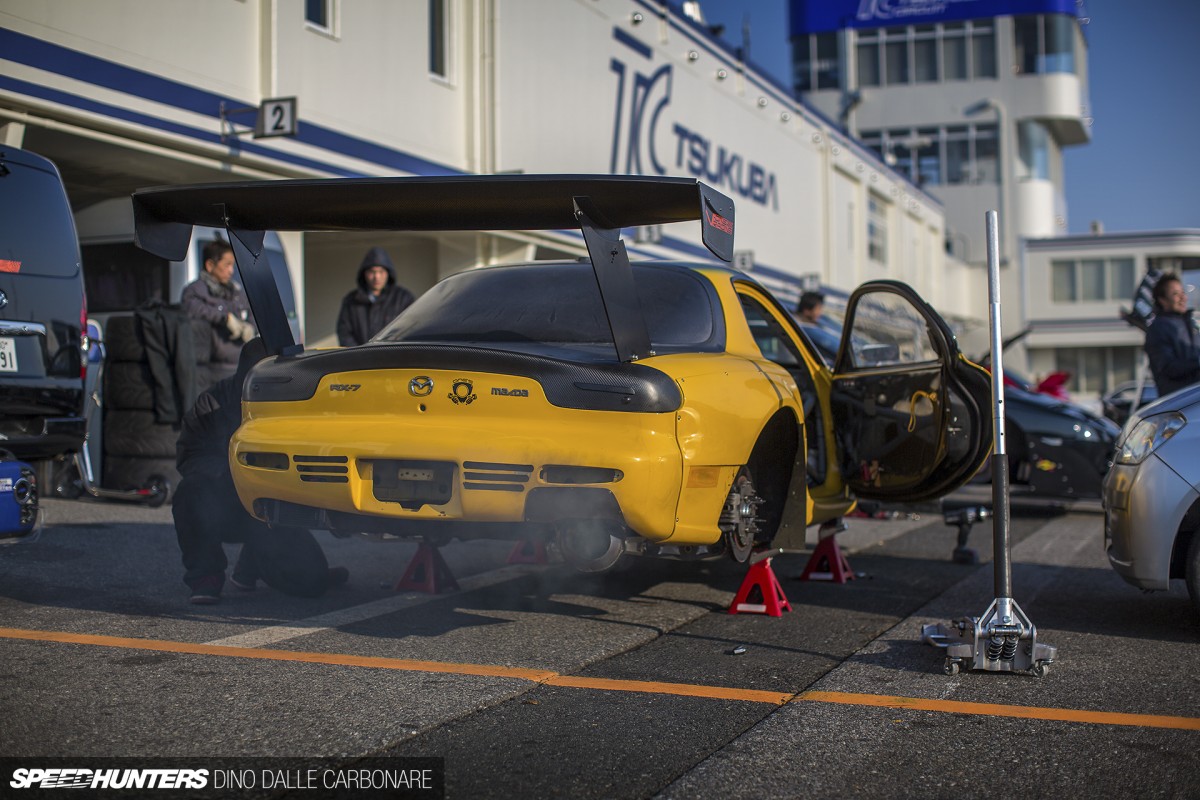 I'm pretty sure that wing keeps getting taller and taller!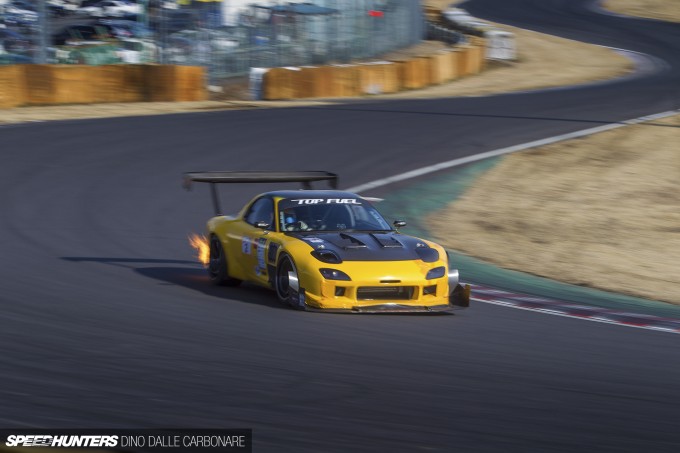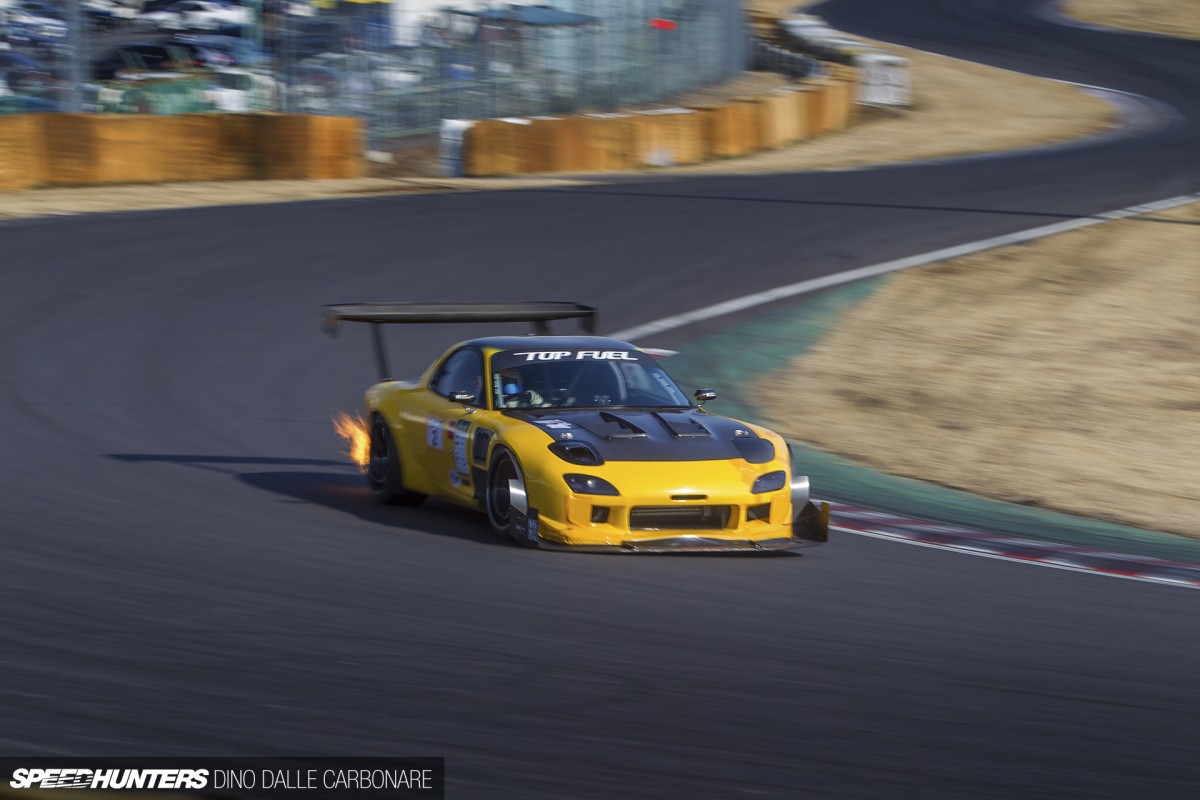 57″654 was its fastest time – just over half a second off the pace.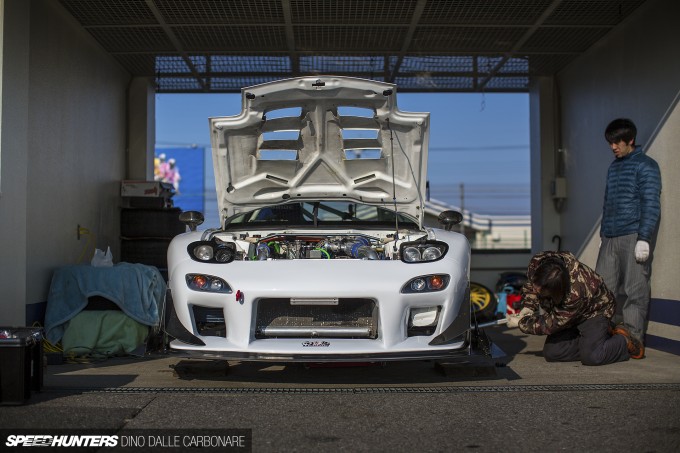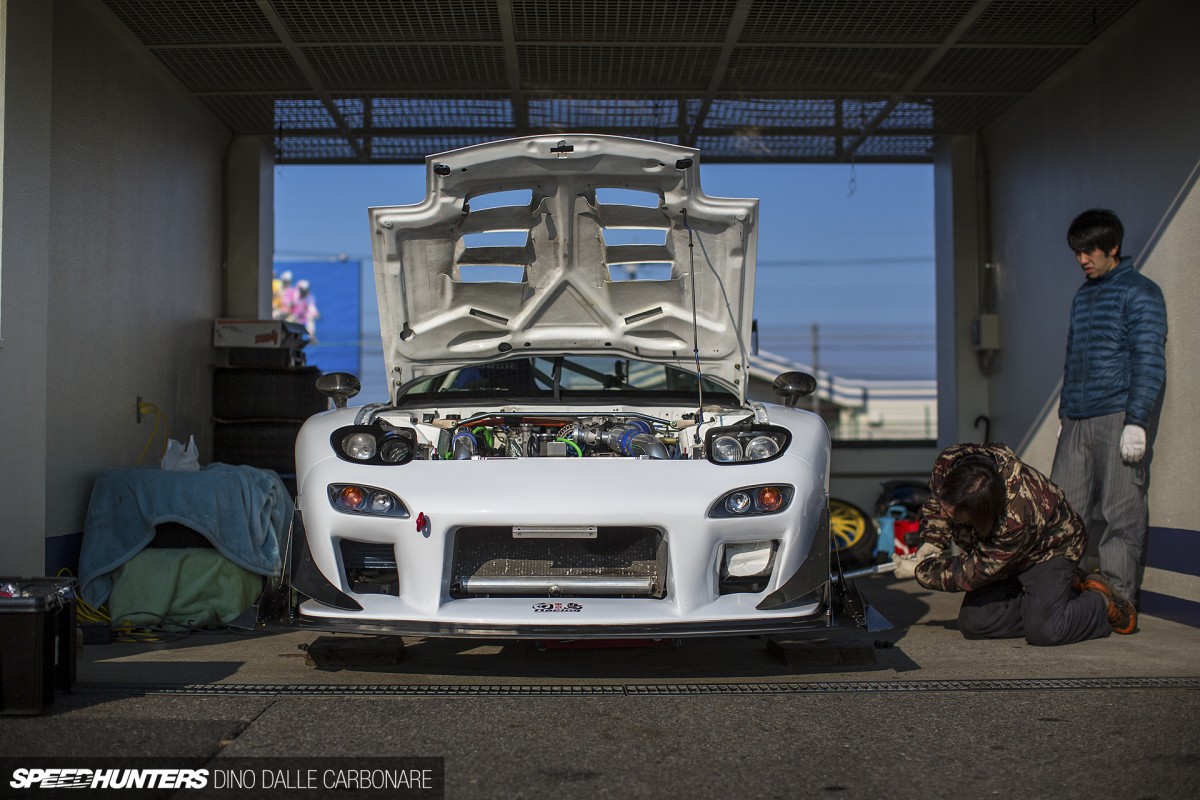 The Tatsukuro FD may not be the fastest out there with a best time of 58″698, but it's definitely one of the prettiest.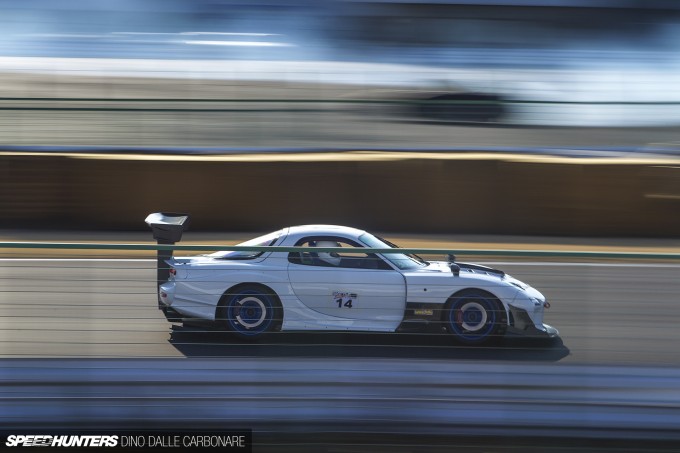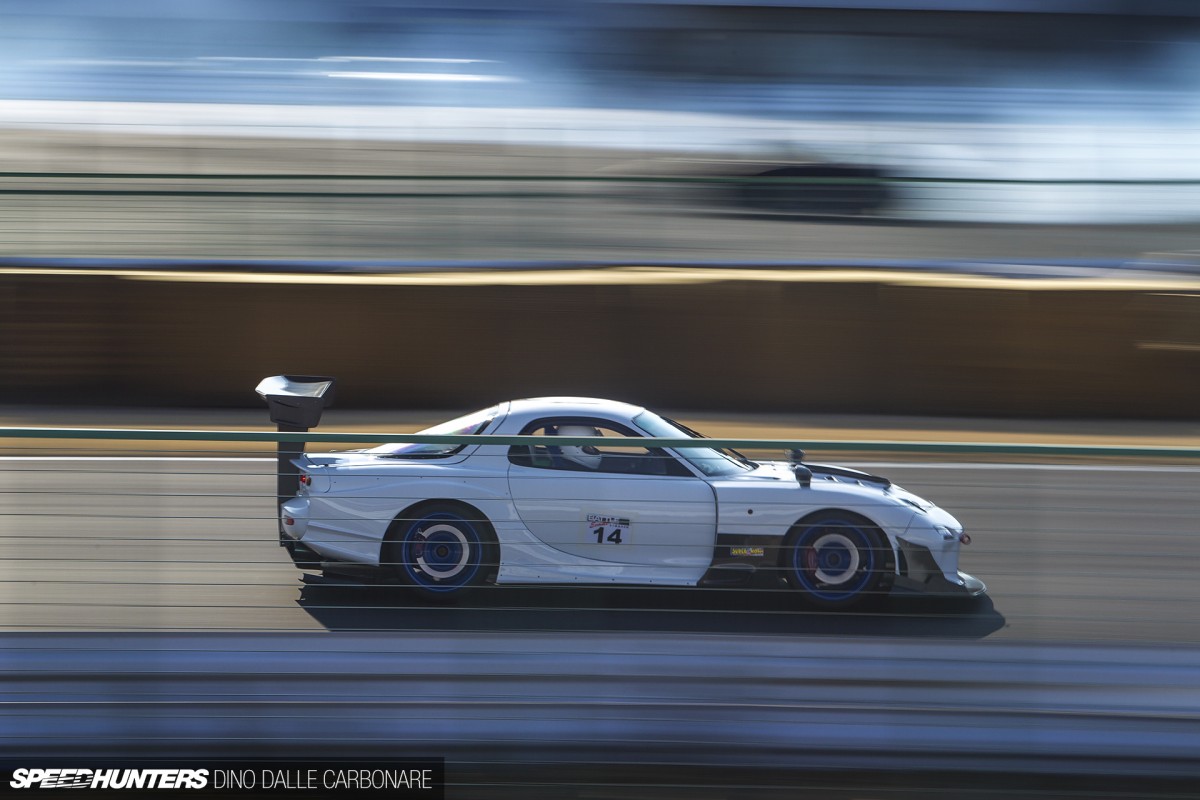 It's so clean. I love its mix of aero parts, including that very serious rear wing which could be straight off a race car!
Variety Guaranteed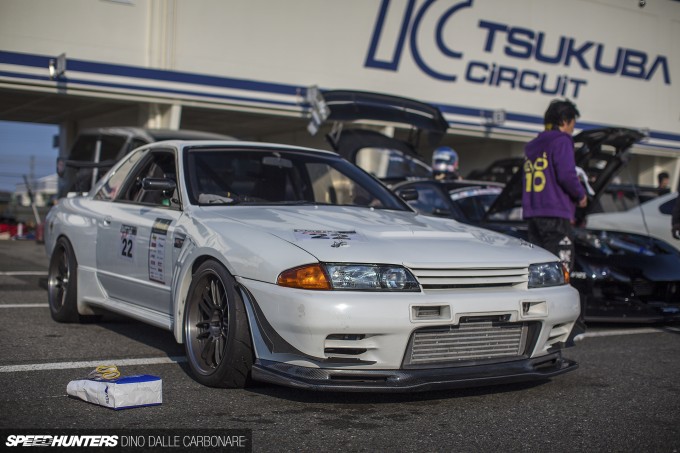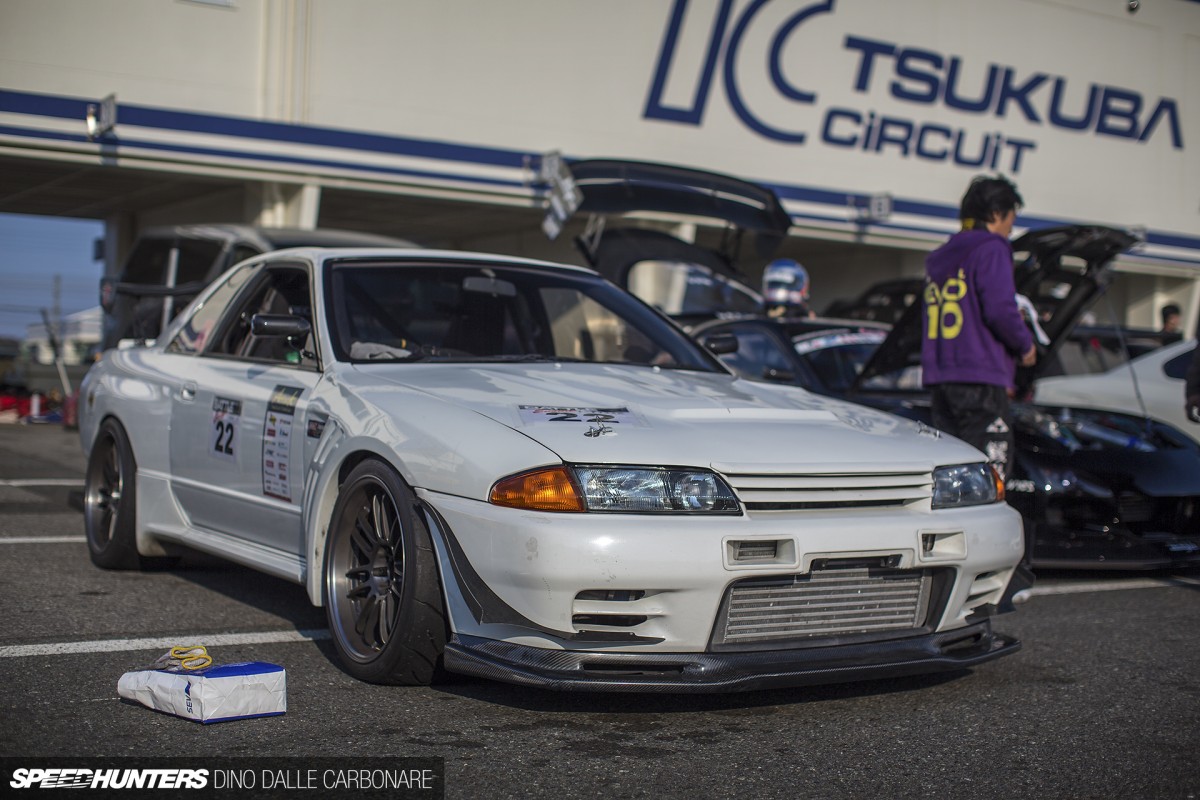 And then there was this – possibly the loneliest GT-R I've ever come across. That's right, in a discipline where the mighty GT-R once reigned supreme, it was the only Skyline present. It had the potential for a fast time but suffered an unlucky accident on its first fast lap where it ended up hitting – rear-end first – the foam barrier at Turn 1. Luckily the damage was mostly cosmetic.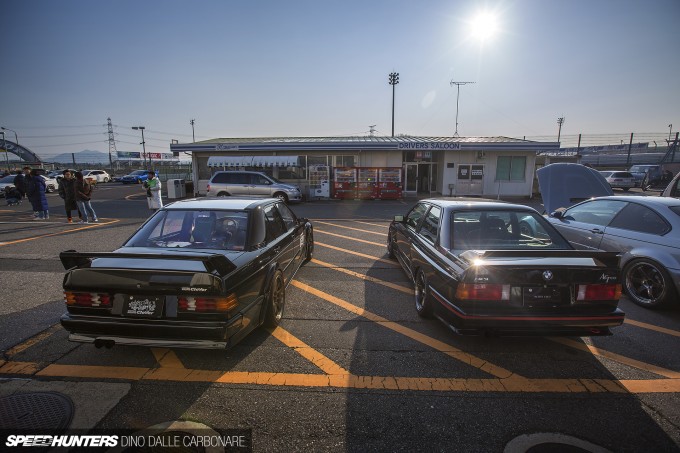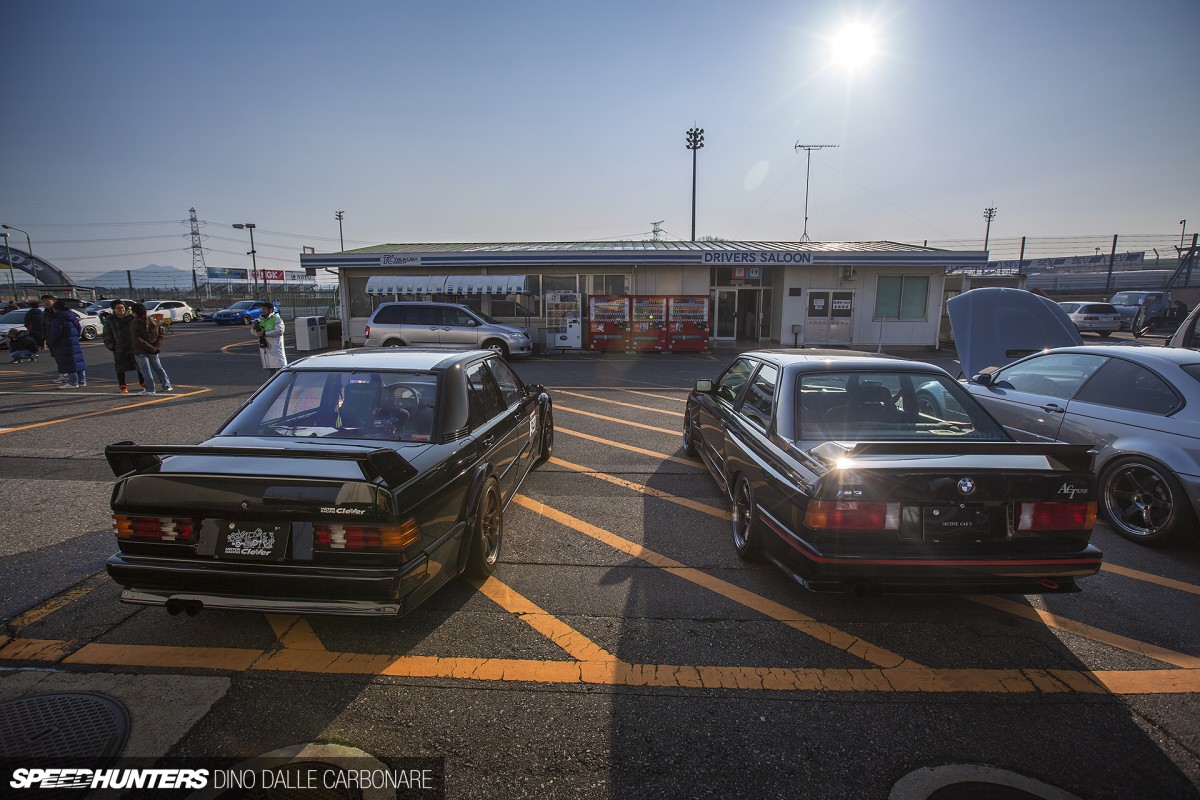 A truly unexpected showing was this vintage pair of German performance icons – the Cosworth-powered 190E and the car that would have never existed without the mighty Benz – the E30 M3.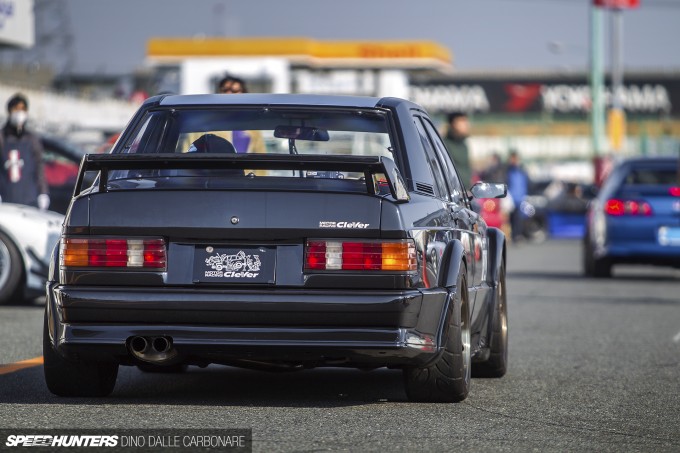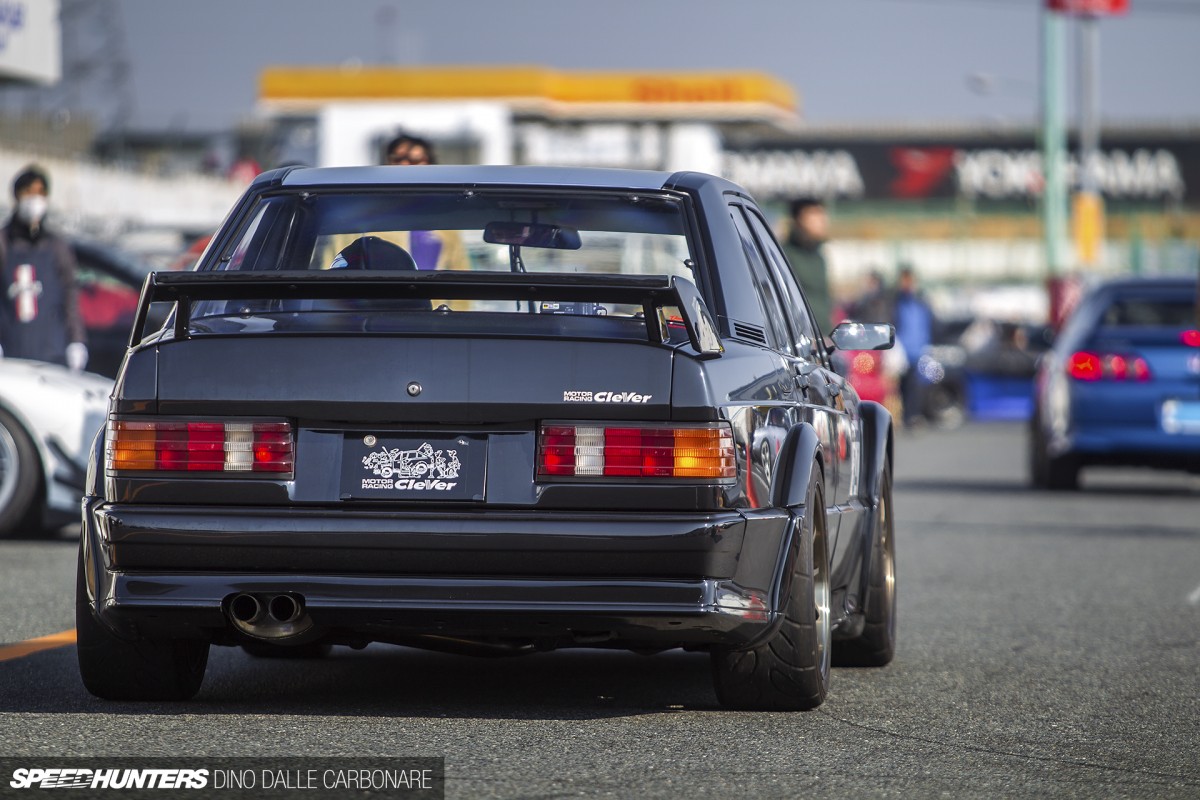 While they M3 was a great looking and superbly looked after modern-day classic, this 190E was on another level – which is why I featured it. Make sure you check out the forthcoming story, as you are sure to love this painstakingly-restored beauty!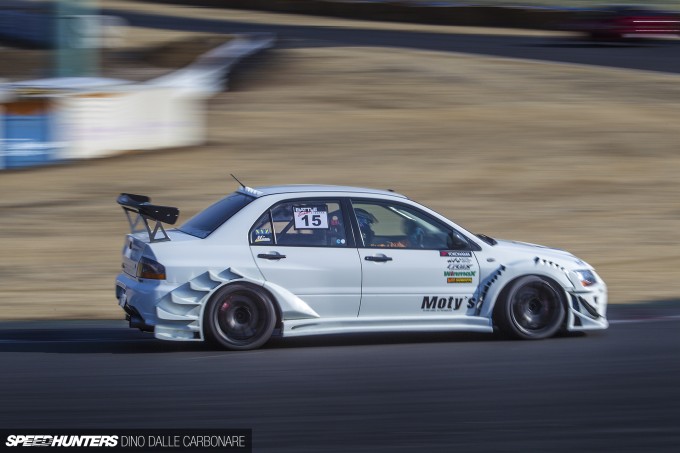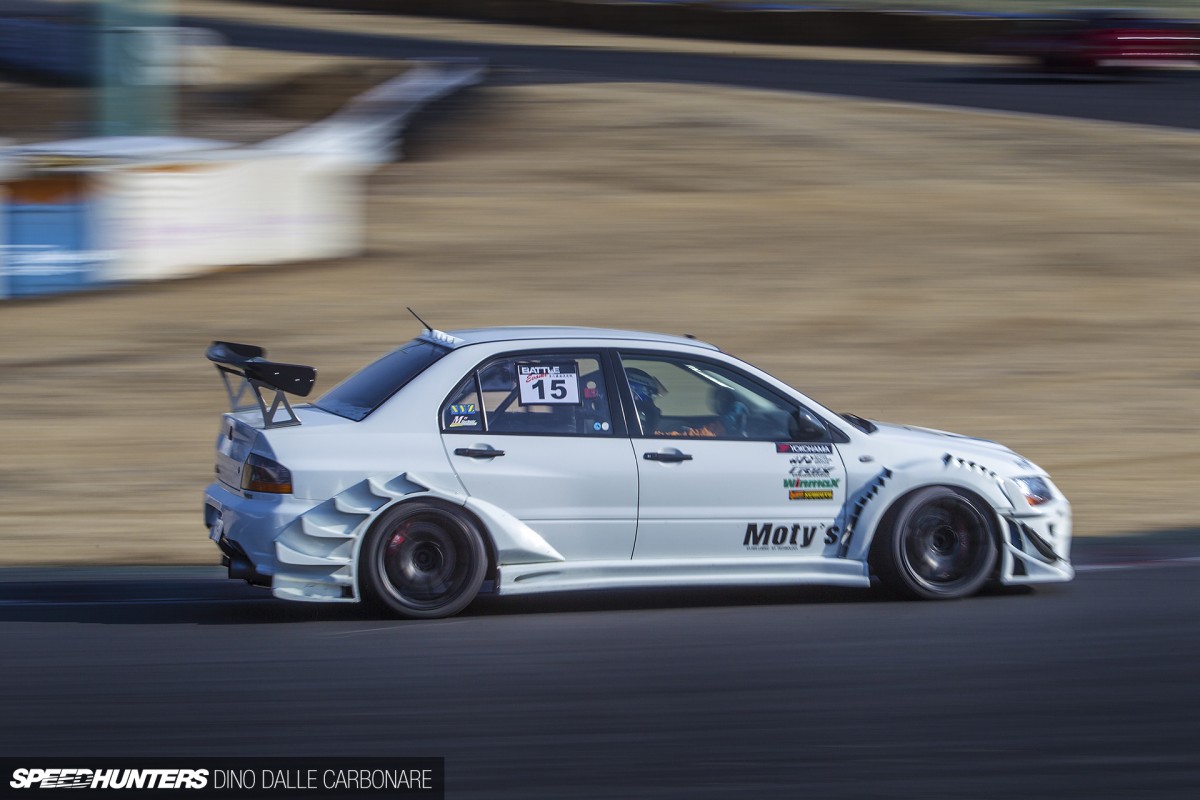 Battle Evome and similar events like it continue to be the fuel for this great scene, and as long as they exist I will continue to follow and cover them.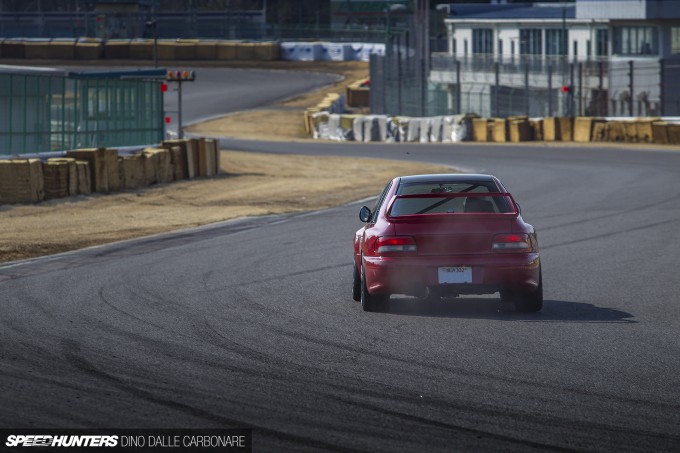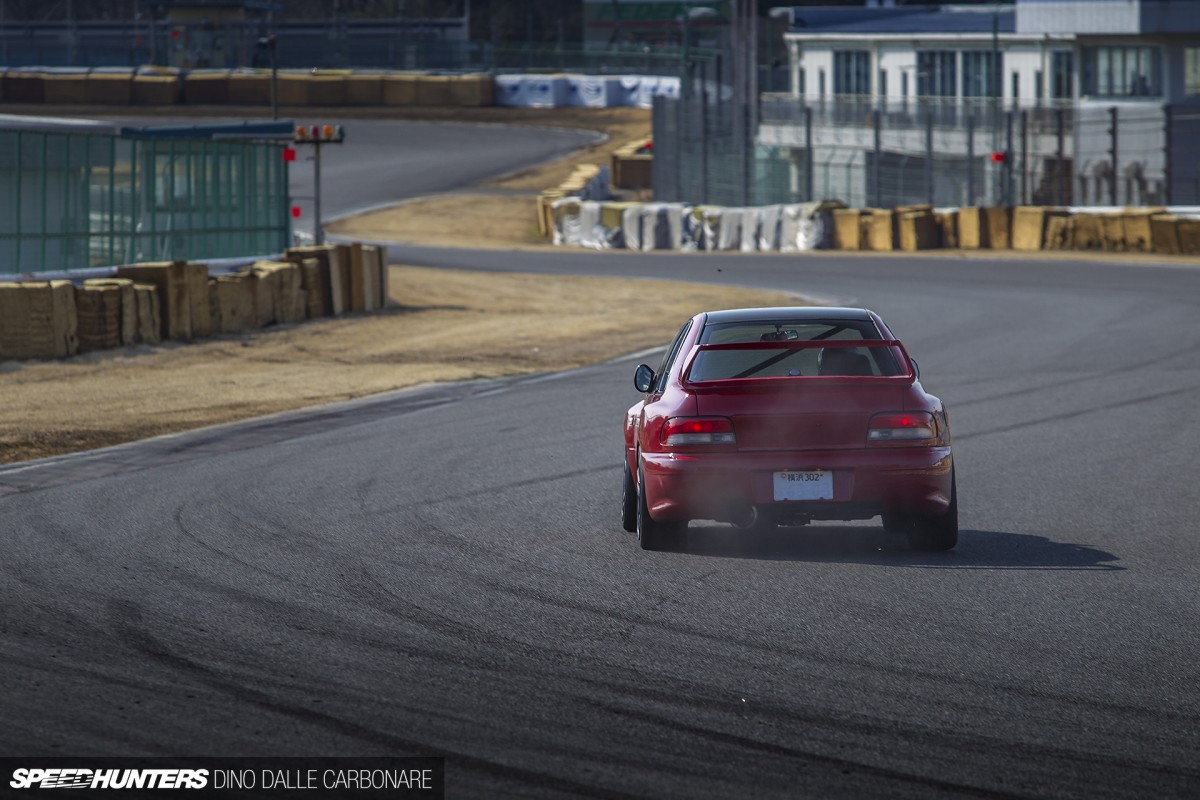 It injects momentum and energy into the whole scene, and pushes people to create great things with varied platforms. I love it to bits and I can't get enough of it, which is why you can expect another story on this event where I'll be concentrating on the cars that stood out the most to me – this red GC8 being one of them.
Back soon with more!
Dino Dalle Carbonare
Instagram: speedhunters_dino
dino@speedhunters.com