Simple Isn't Bad
What makes a time attack car? The answer is a lot simpler than you probably think. I'm sure that many of us have images of carbon-bodied, stripped-out racers with wild aero going through our minds, but while that may be what a lot of budding time attackers aspire to, the reality is a lot simpler. Providing you have selected your car of choice you are pretty much good to go. You don't need much to start as most track day or soukoukai events have beginner classes where you can run what you brung. As you improve, you begin to tackle the first necessary and obvious aspects of your car – suspension, a lighter set of wheels and grippier tyres. What I'm trying to get at here is that you really don't need much – just something to get you started. And to bring this point home, the selection of cars I've chosen to Spotlight from the recent Battle Evome session should really get the message across.
I'll start off with this zenki S14 as it just sets the tone so well. It looked mighty purposeful standing still, sporting a simple aero package onto which a few more personal touches – such as the rather large and protruding front spoiler – have been added.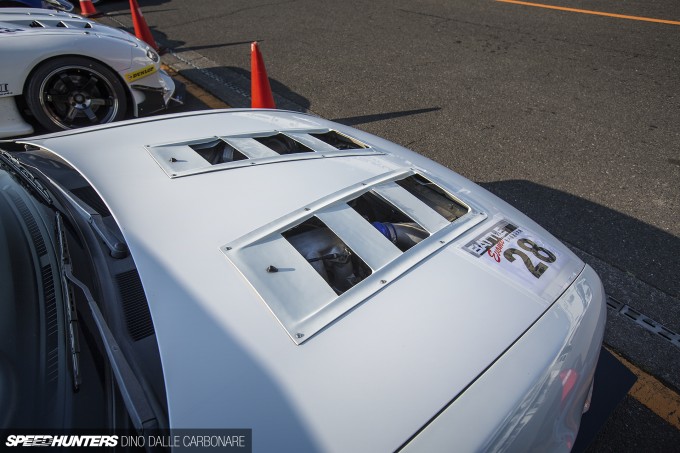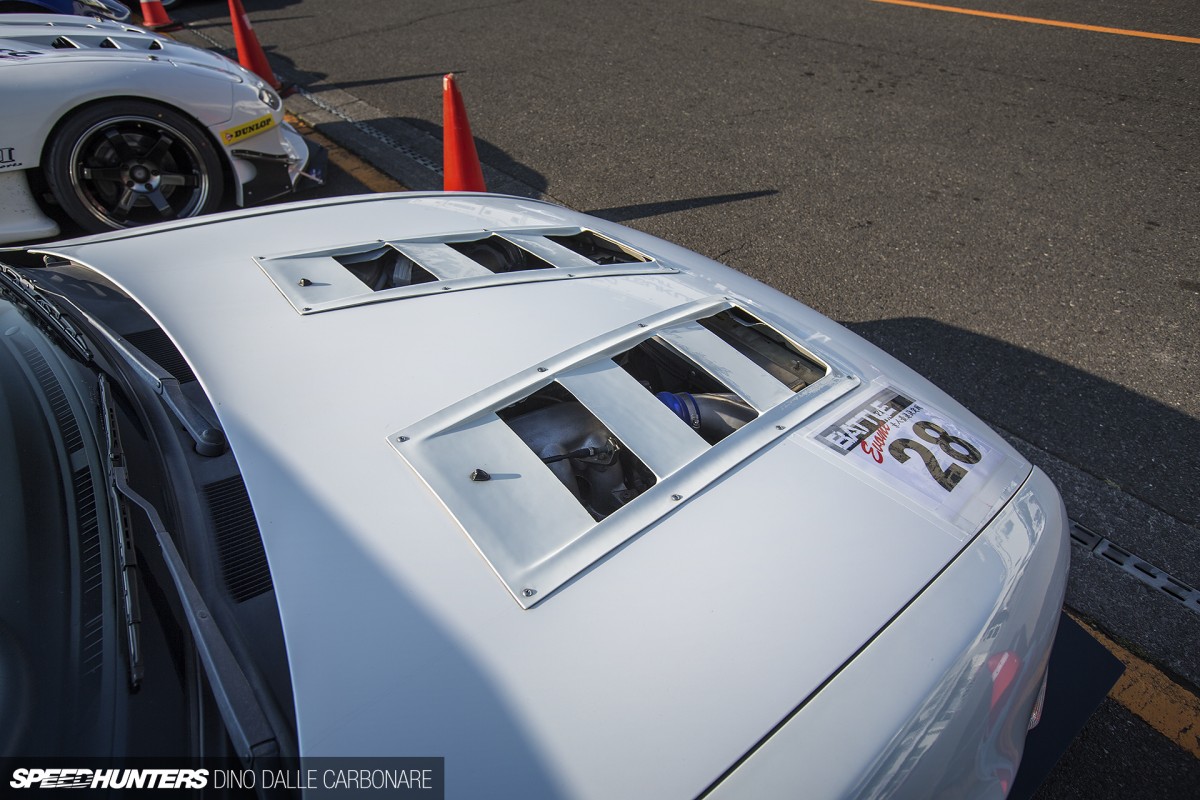 It was still wearing the stock steel bonnet, but had some pretty large openings cut out and covered with two louvered sections to help channel air away from the engine bay.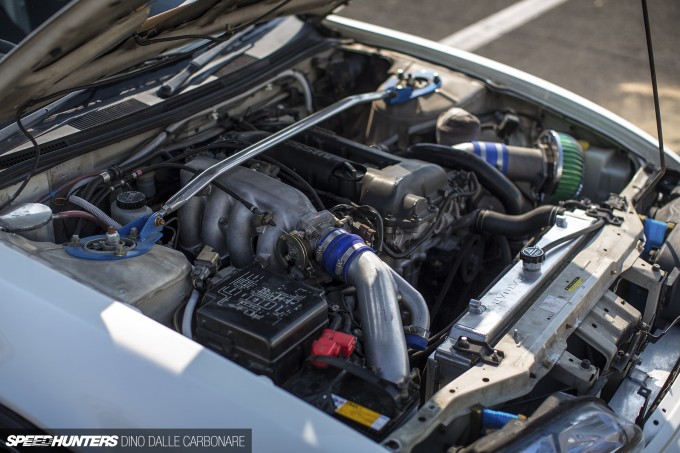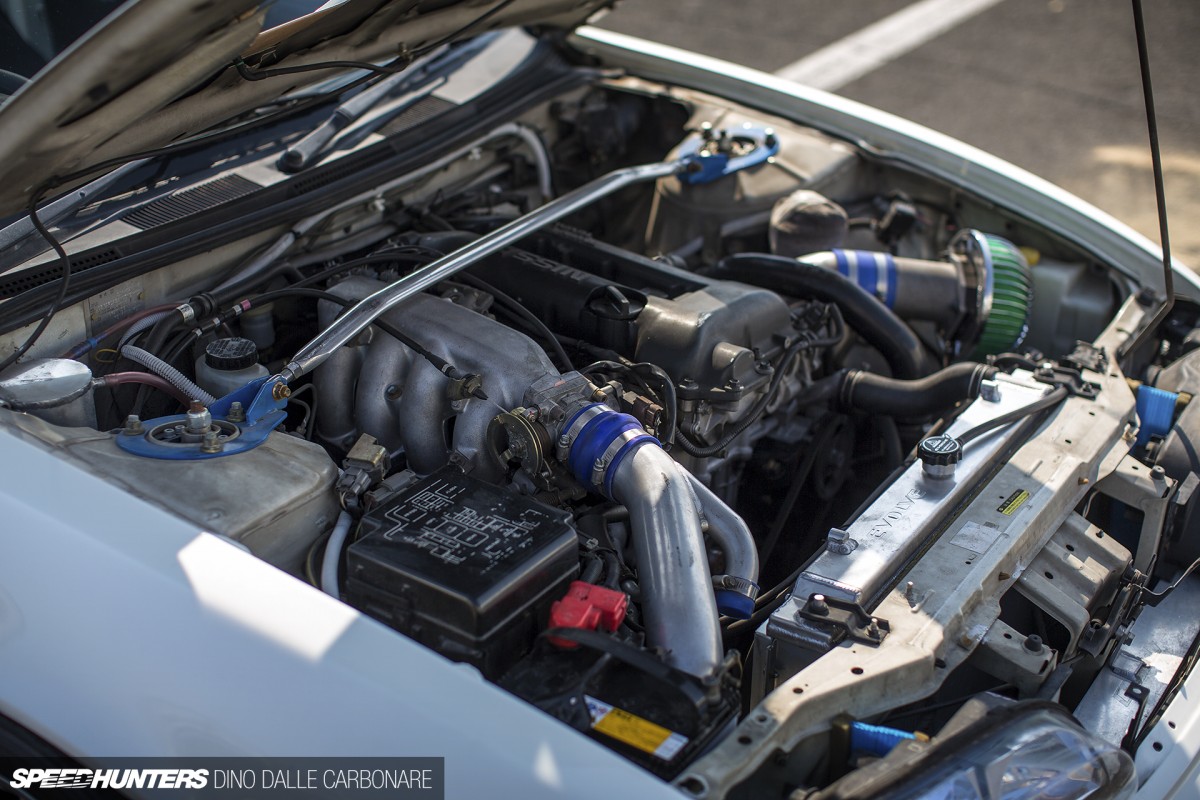 I asked the owner if I could grab a shot of the motor, and he said he was a little embarrassed because it was pretty much stock under there. But that's exactly what I wanted to show. It may have been largely factory-spec, but there were already the right sort of initial touches made to improve the feel and response of the engine. Things like a hard piping kit, a bigger intercooler, and cooling upgrades such as the big radiator and oil cooler.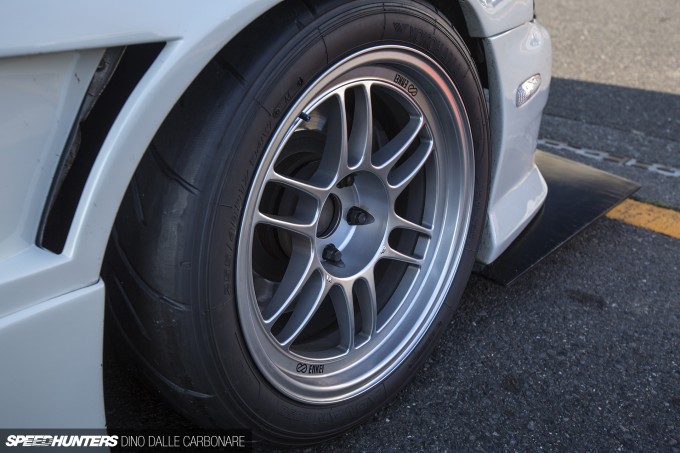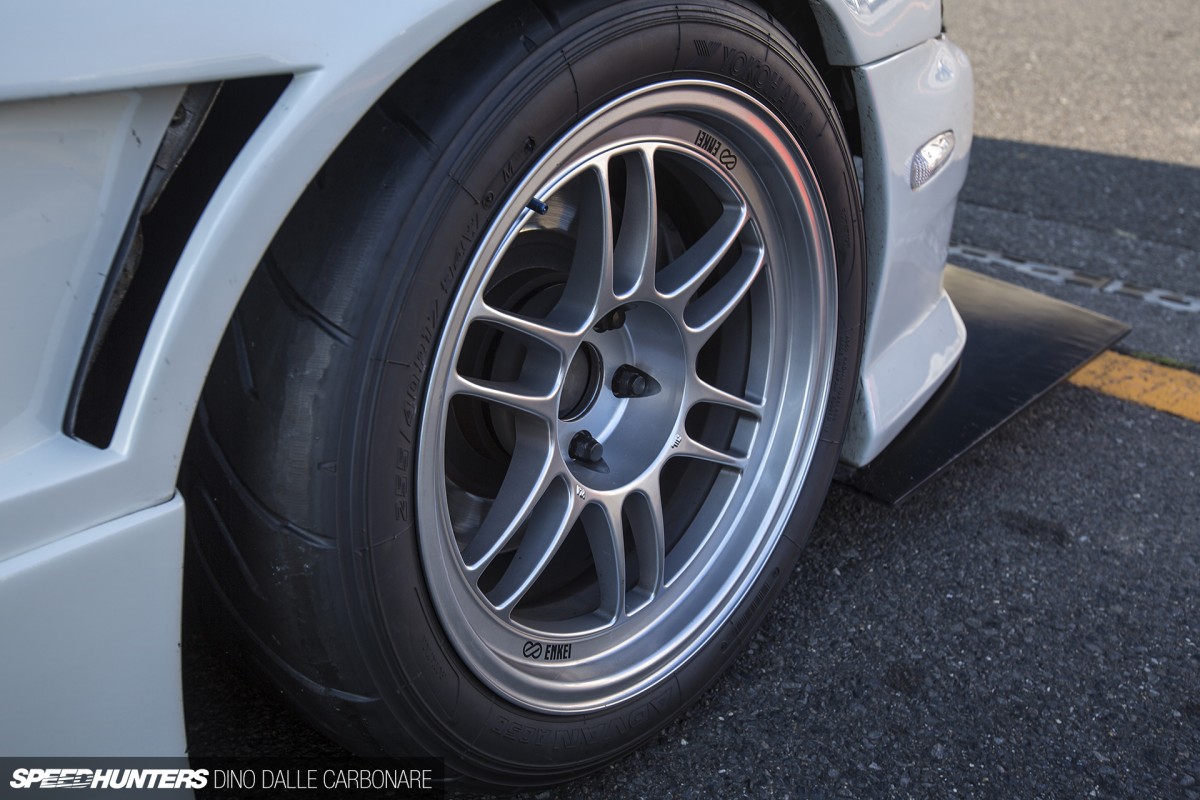 The car is well on its way to being a fun and approachable little circuit racer. On top of adjustable and lowered suspension, a strut tower brace makes sure the front end doesn't twist too much under hard cornering, and judging from the Enkei RPF1s and Yokohama ADVAN A050 combo, it definitely grips well around the twisty sections.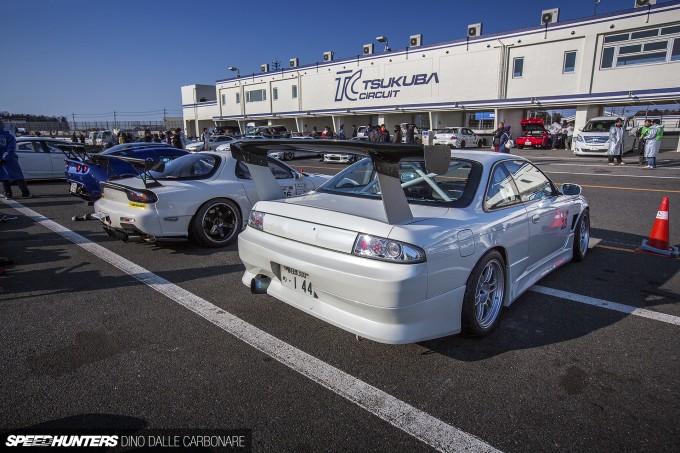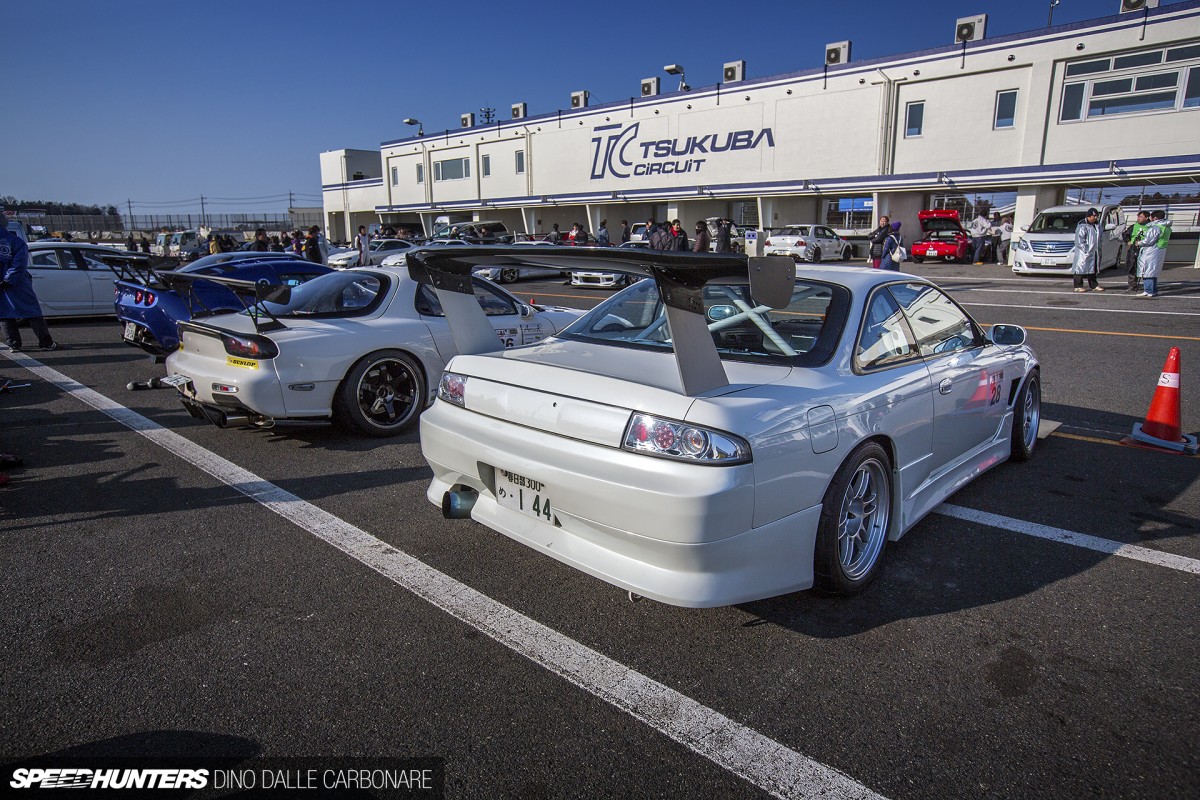 A huge wing has been fixed onto a pair of serious-looking stays that go through the trunk lid and attach directly to the chassis. One look through the rear window also reveals that the owner has taken things quite seriously inside; the entire cockpit mostly stripped to bare metal and a custom cage fabricated, welded and gusseted in place. So despite not having a gazillion horses, but rather a reduced curb weight and handling/aero mods, the Silvia managed to post a fastest time of 1'01″532. And that's quick!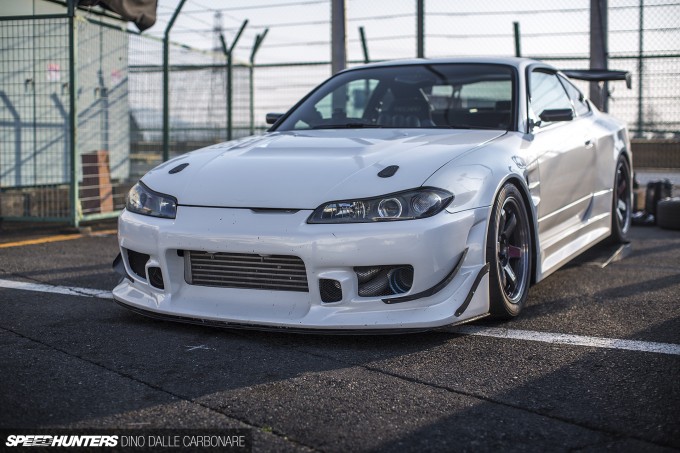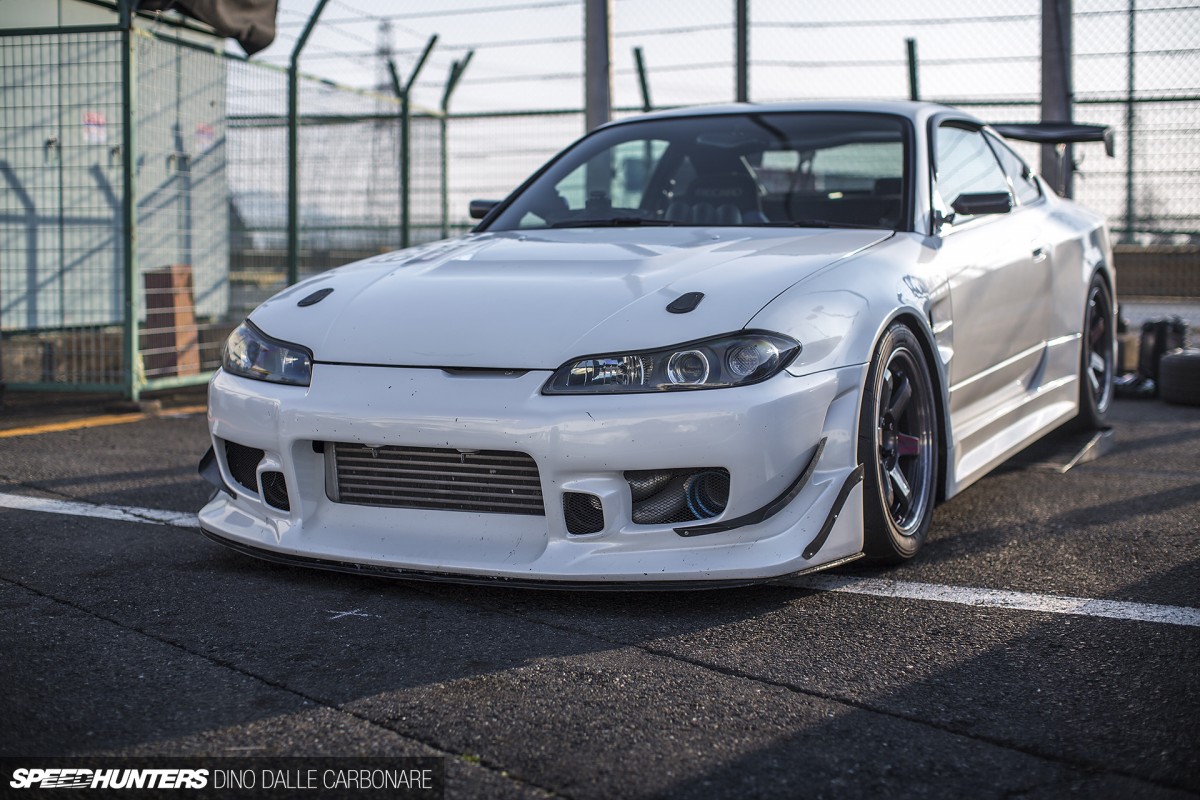 Next up, another Silvia – this time an S15, and one that was looking pretty sensational wearing a full C-West aero kit and sitting low on a set of RAYS Volk Racing TE37SLs.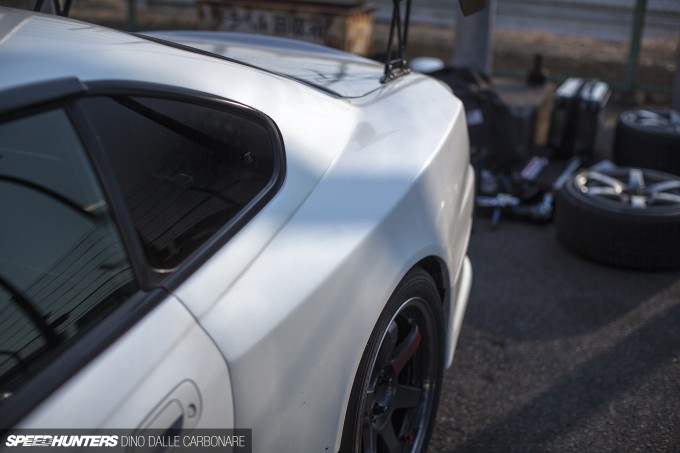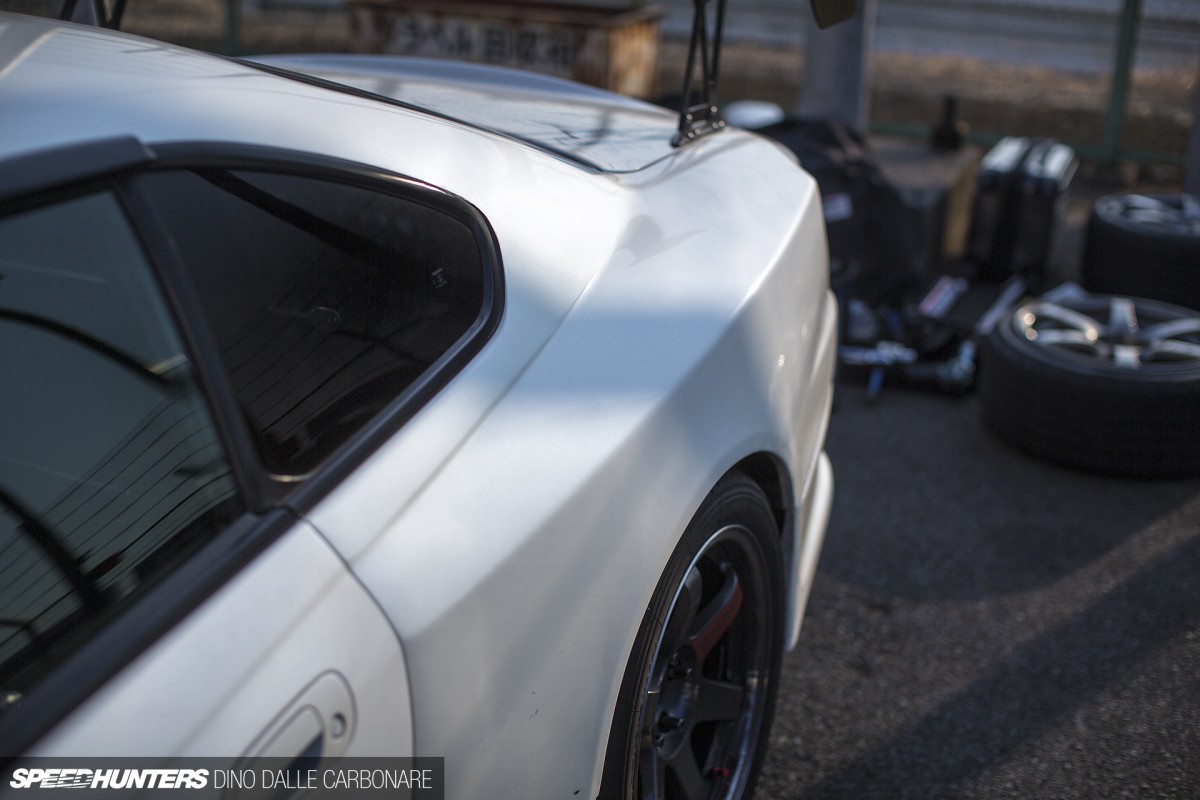 One of the coolest things about this kit are the wider rear fenders, seen here seamlessly blended into the stock body and exaggerating the factory hip lines.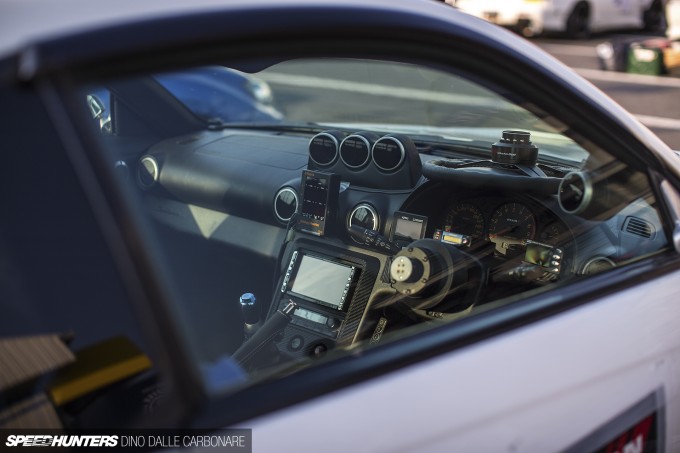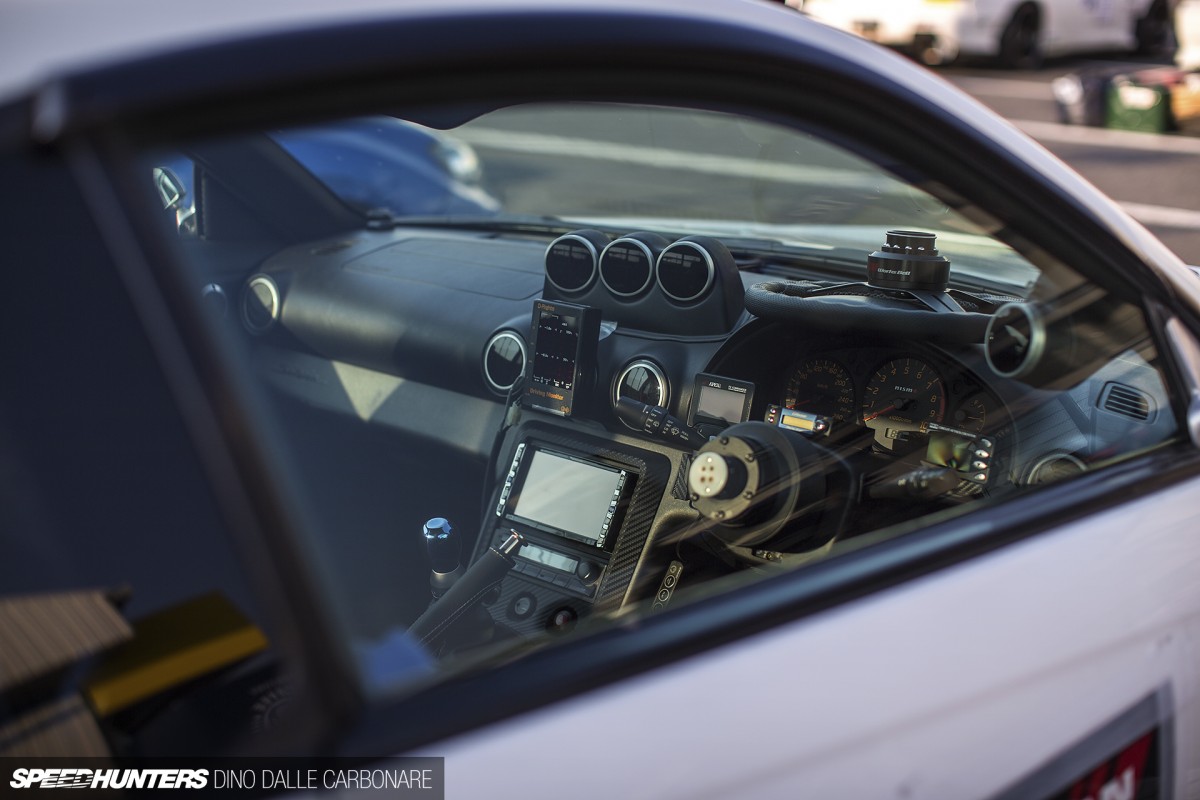 Its interior was probably the most accessorised I've come across in a long time. You name it, the car had it – including the complete Defi gauge line-up.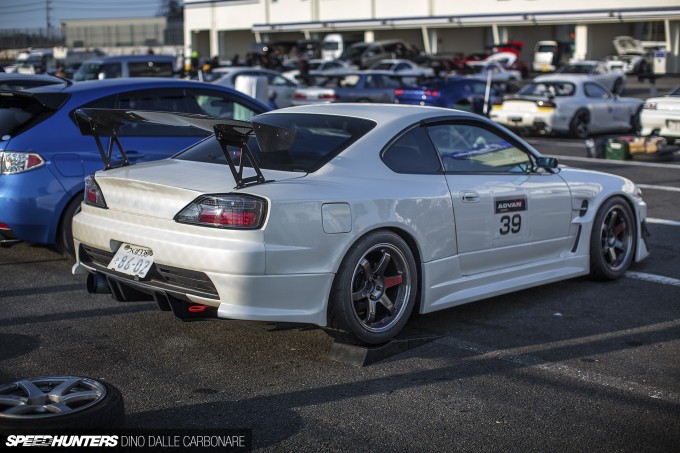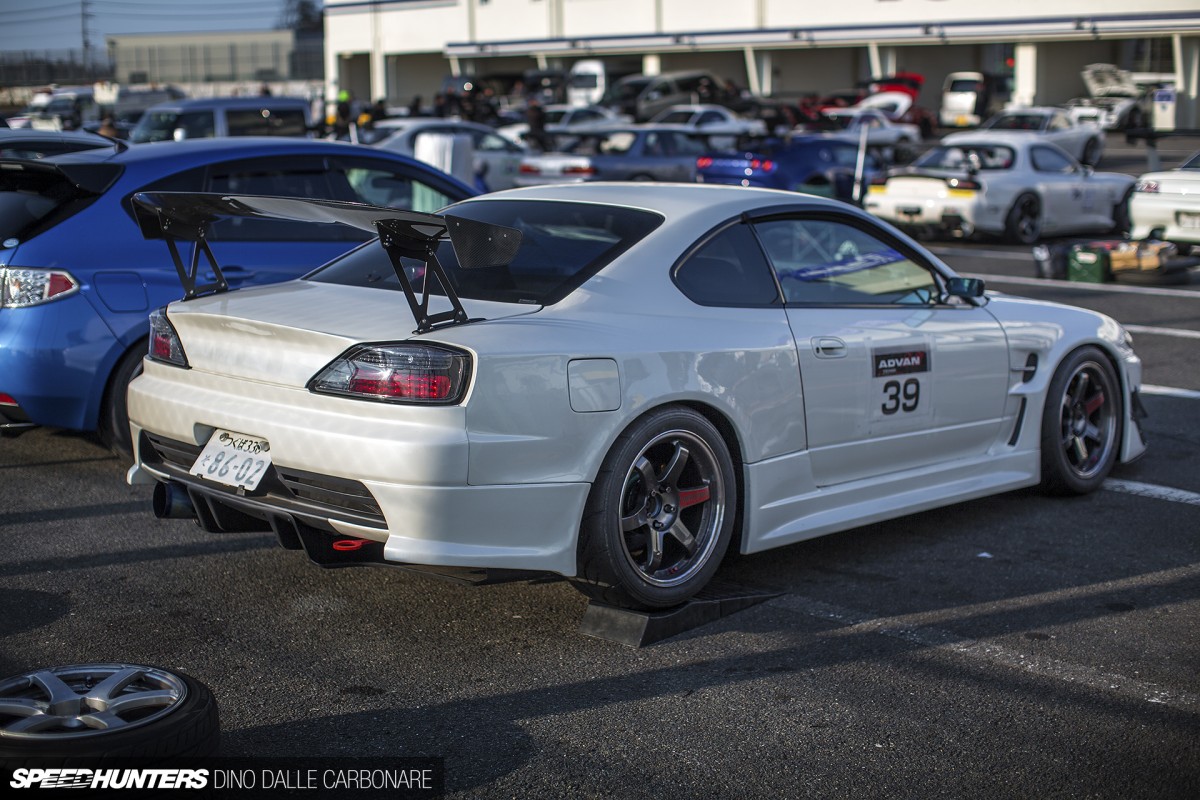 The rear is nice and clean with a small lip spoiler blended into the trunk lid and the obligatory GT wing added.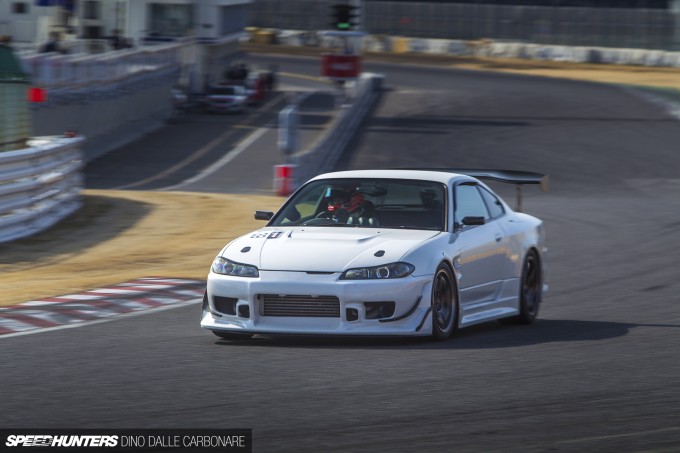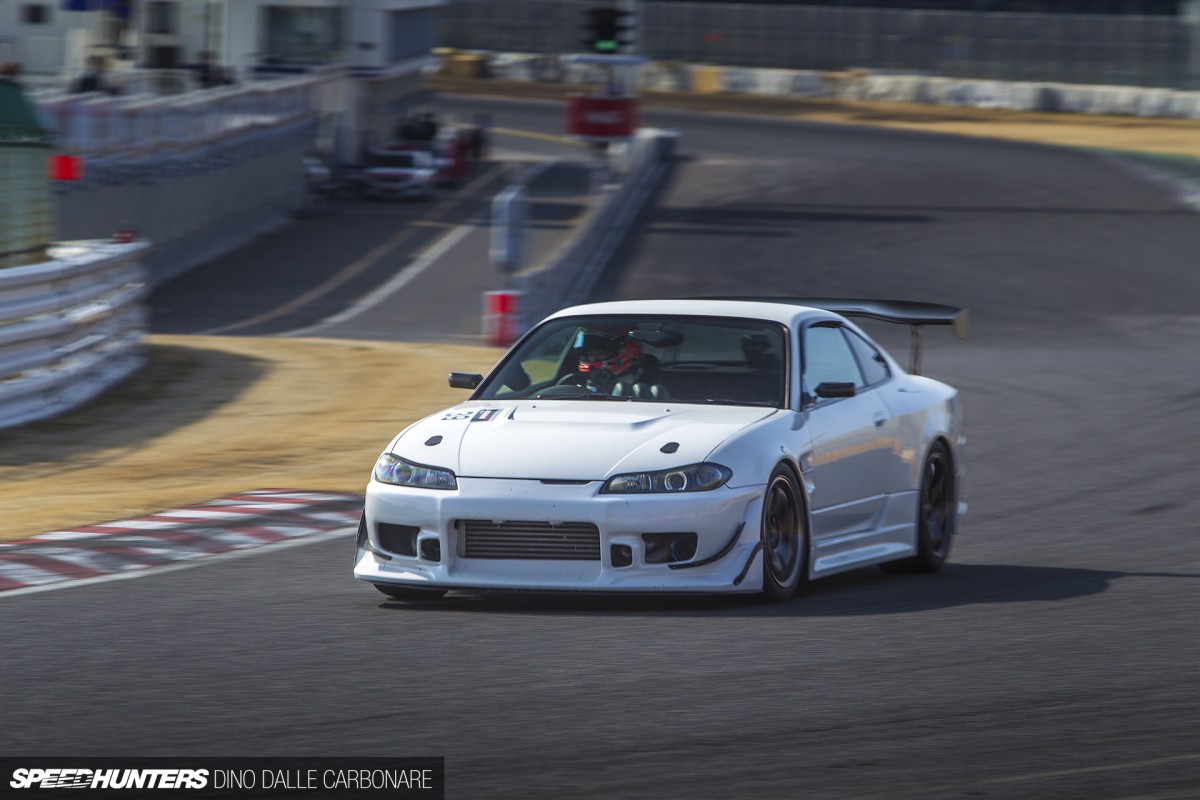 I never got a look at what the S15 was running engine-wise, but it recorded a fastest lap of 1'02″930 on semi slick tyres.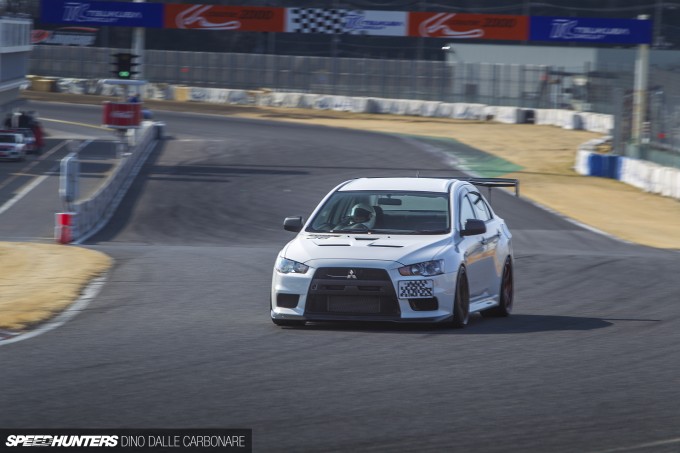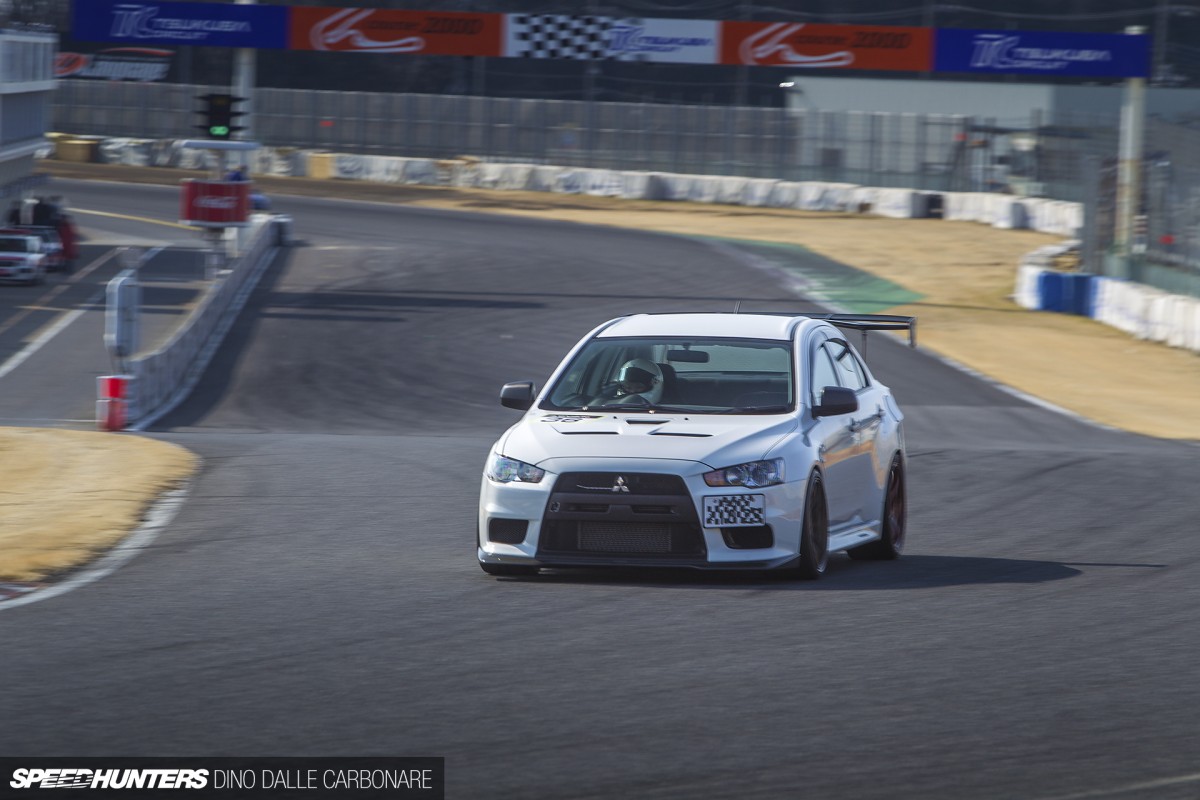 Next up, it's something all-wheel drive. With Mitsubishi killing off the Lancer Evolution, I only thought it was right to Spotlight this Evo X – by far one of the cleanest cars in the paddock that morning.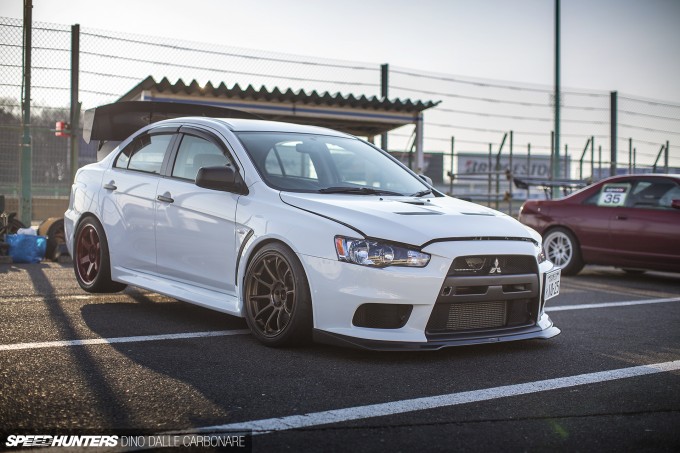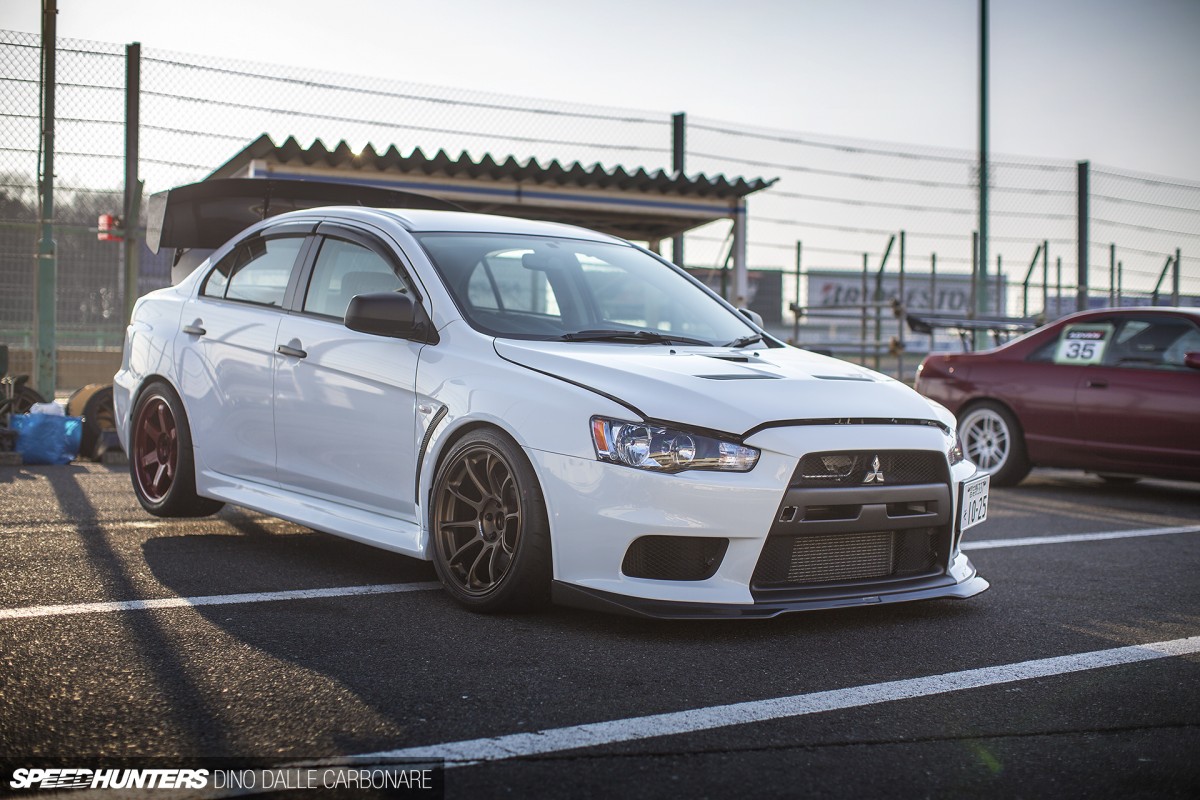 Judging from the black mirrors this was an RS model – the lighter and more spartan version of the car. Despite only having the addition of a small front lip and a rear GT wing, it looked like it was made to hit the corners of tracks like Tsukuba! Plus, could you have a more time attack oriented wheel combo?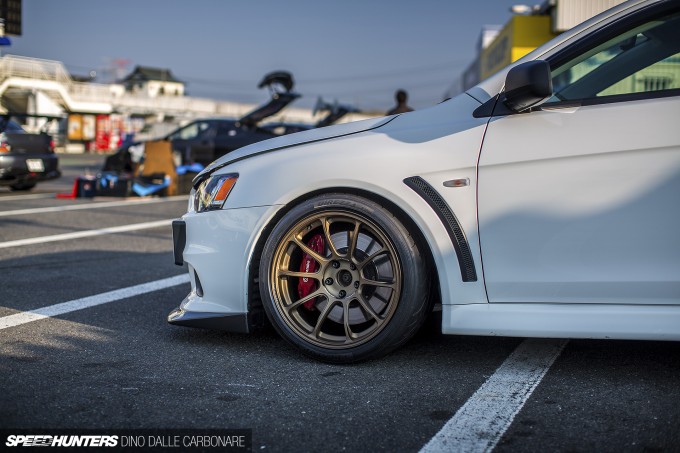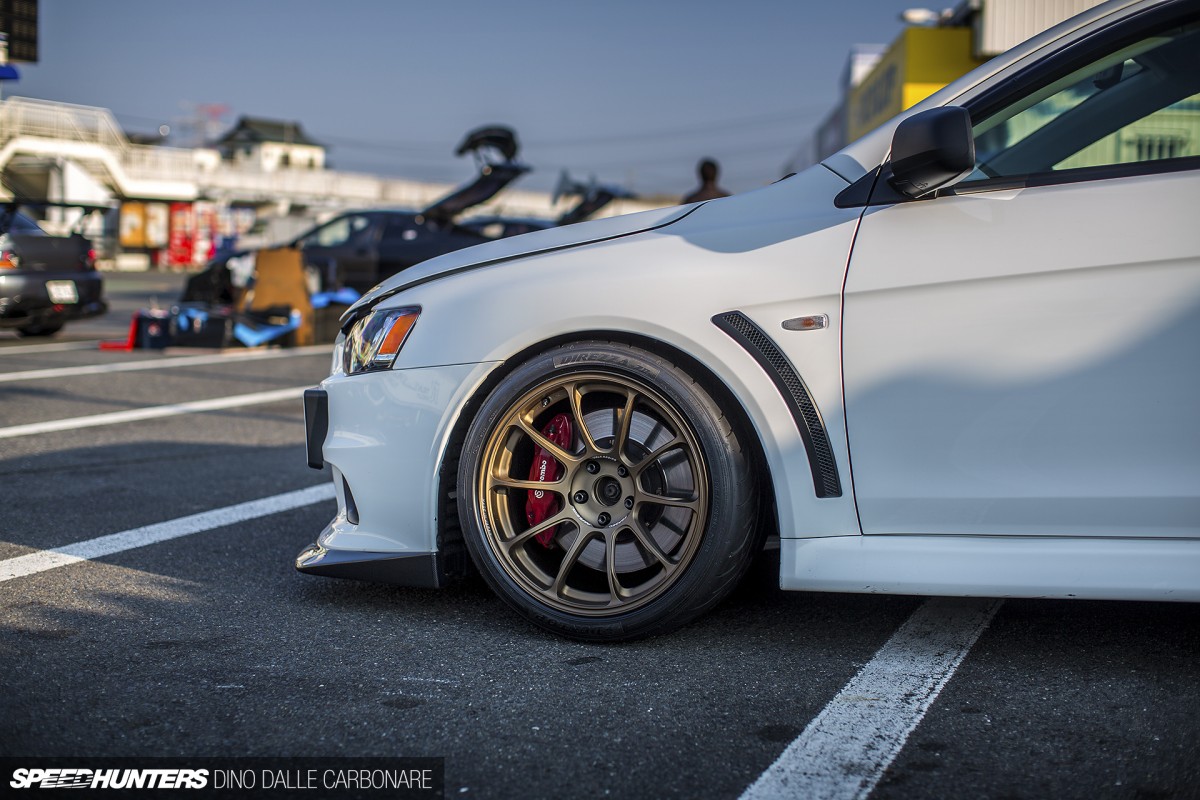 RAYS Volk Racing TE37RTs at the rear and ZE40s up front.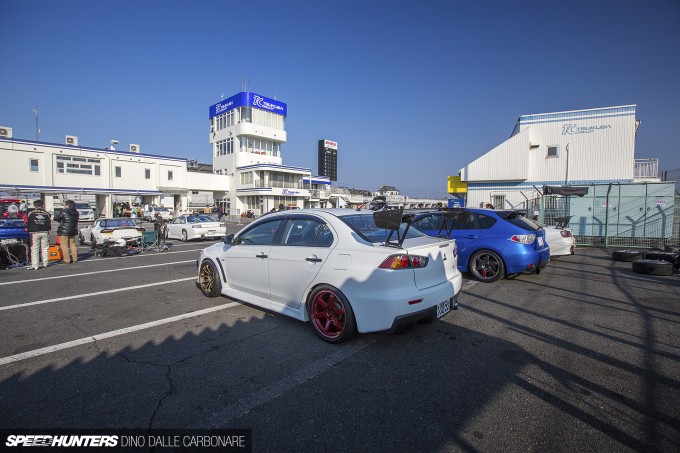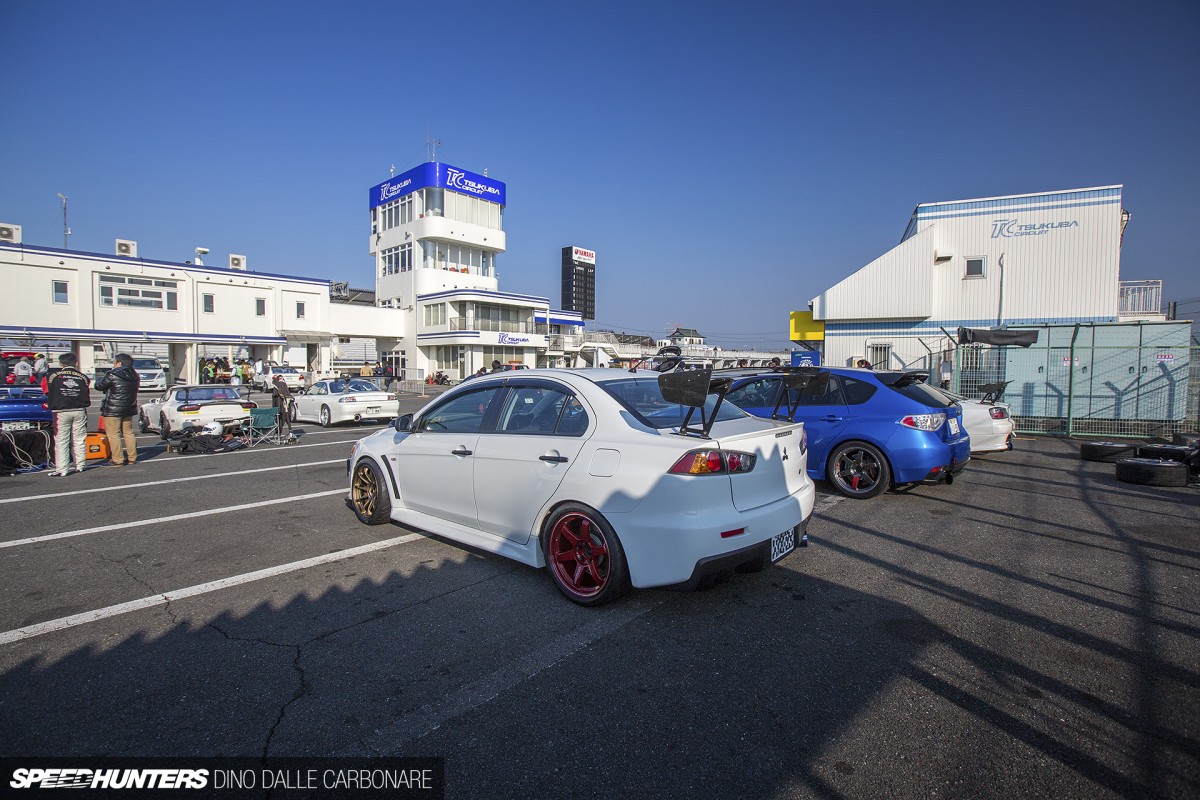 I'm sure the owner must have had the same issue I did looking at this car, not being able to decide which of the two models looked better. The solution – run both!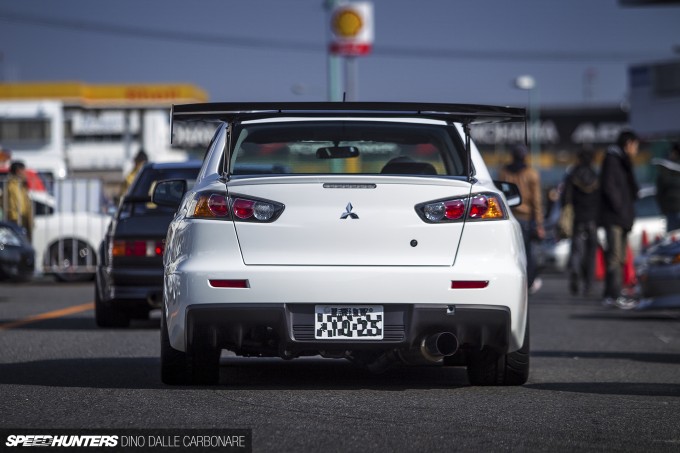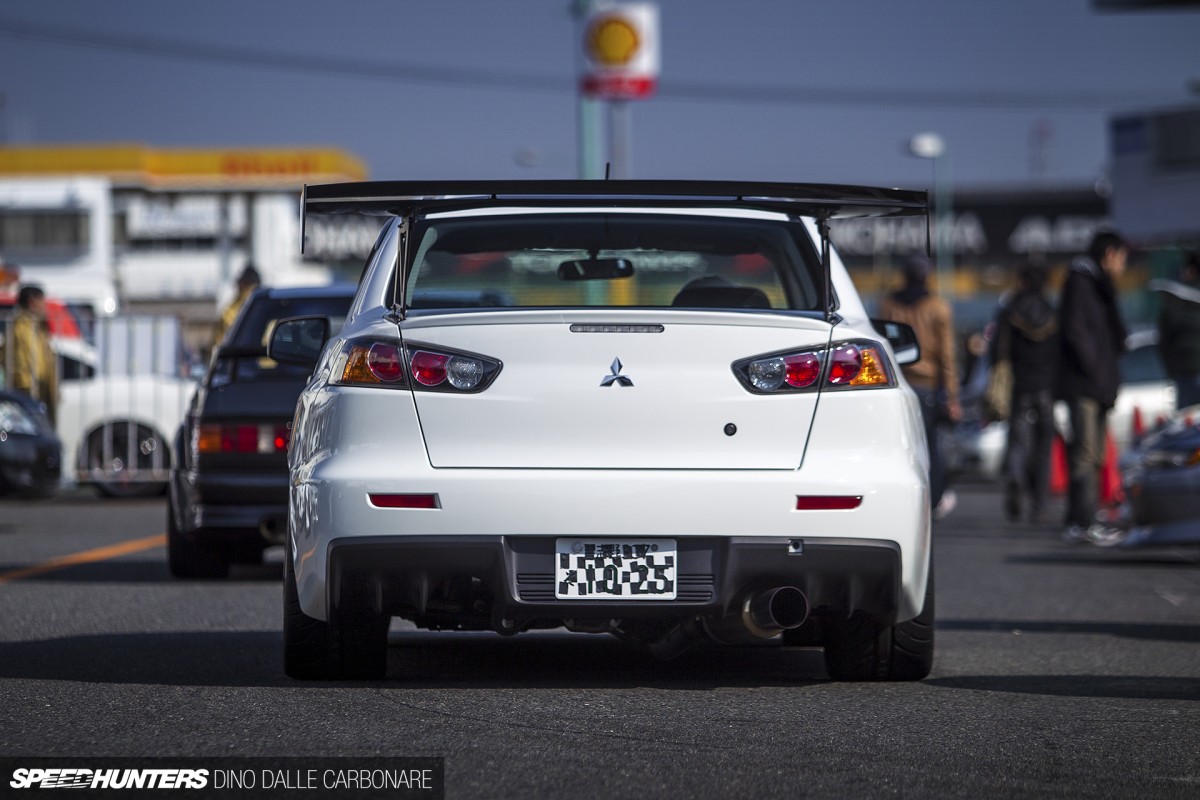 1'06″001 was the Evo X's top time, which for a near-stock car on radial tyres takes some driving skill. It's too bad Mitsubishi has decided to completely drop out of the sportscar market…
Gotta Experiment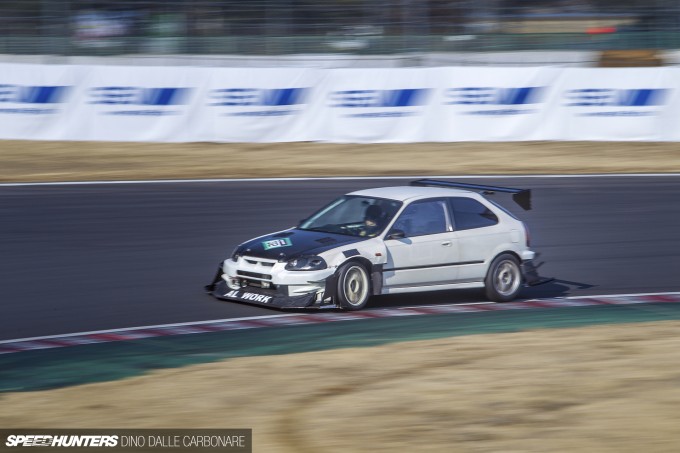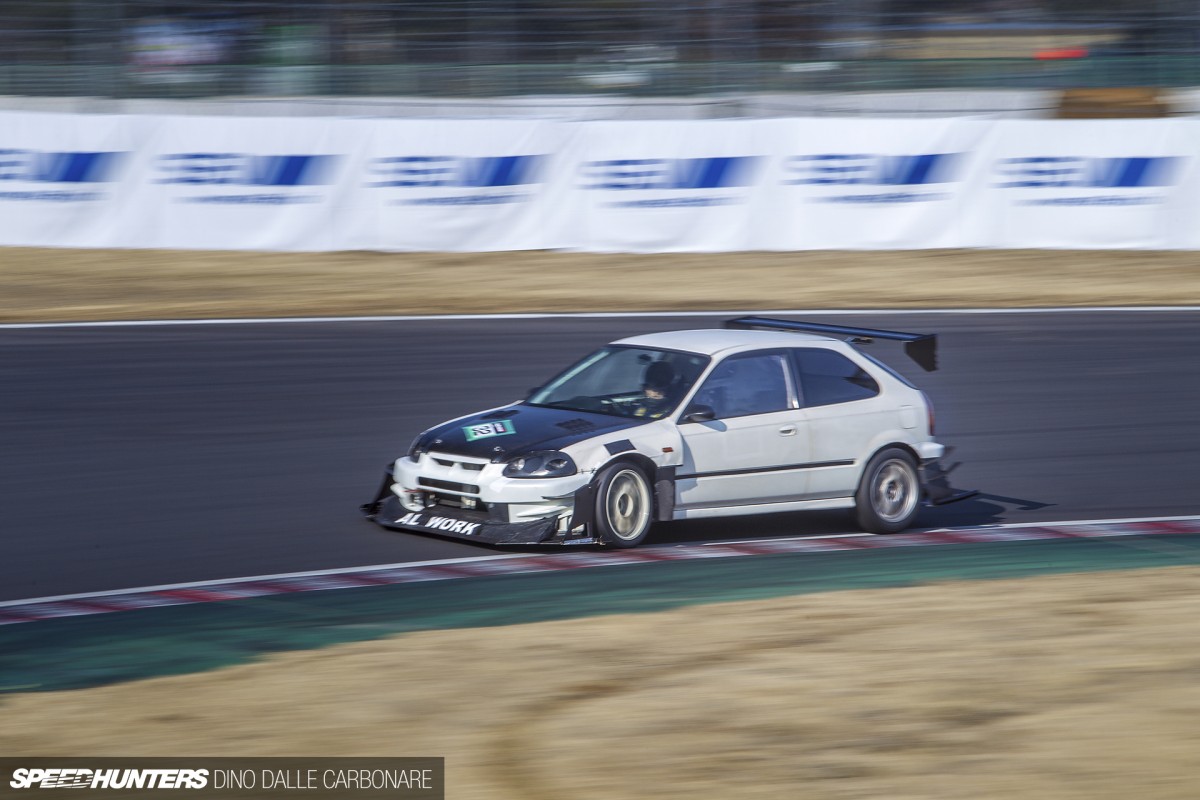 What really defines the Japanese amateur time attack scene more than ever these days is the experimental factor. There's no shortage of guys grab affordable cars and attempting to better them through the deletion of excess weight, and the application of aerodynamic theories they may have picked up from the big teams.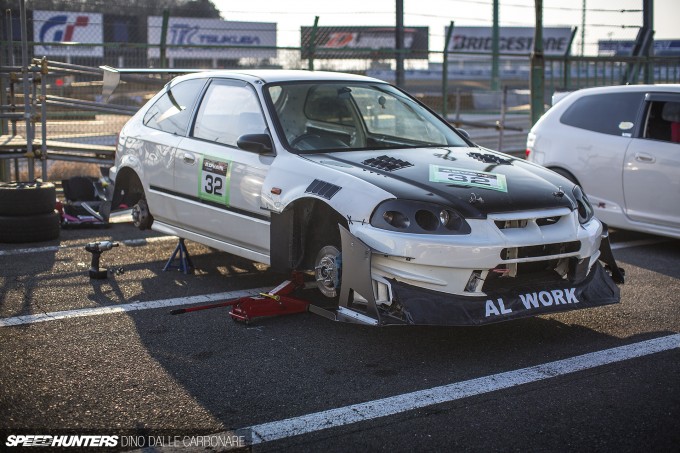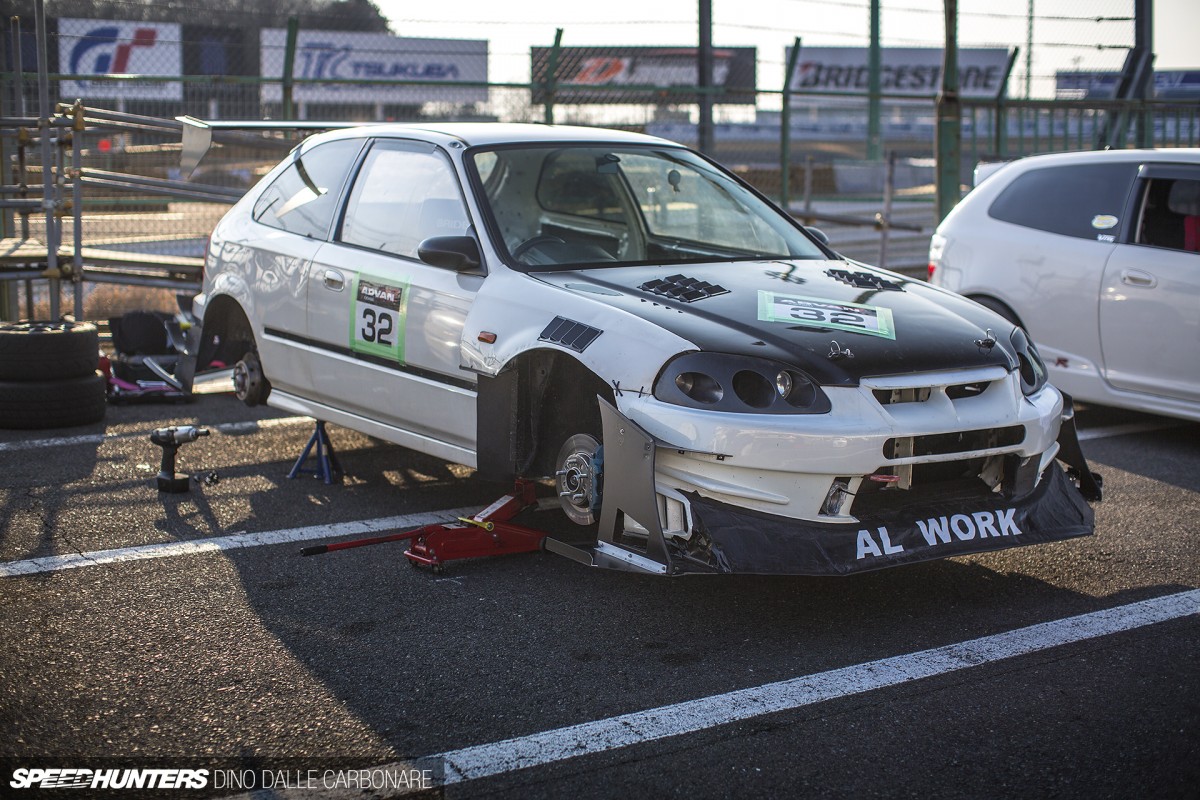 This EK9 Honda Civic is a great example. Not only was it fully stripped out, but it was sporting a range of DIY aero touches, including an aluminium diffuser that spreads all the way under the engine and pops out at the sides, to then be connected to the side canards with a vertical plate.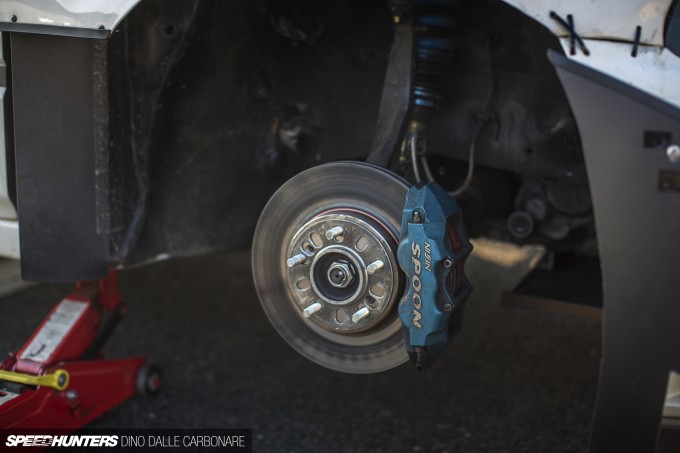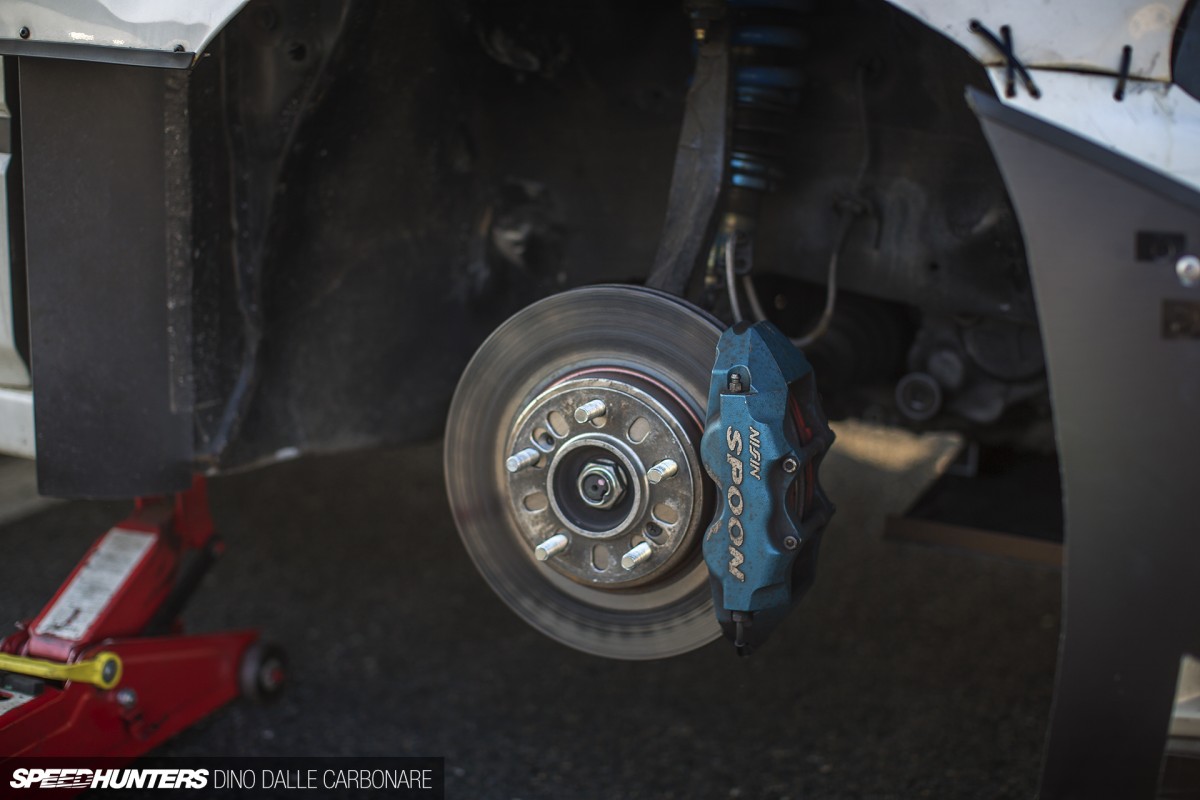 You don't need much braking power in a lightweight Honda, but if you're going to change the front calipers, then you can't go wrong with a set of these Spoon/Nissin items.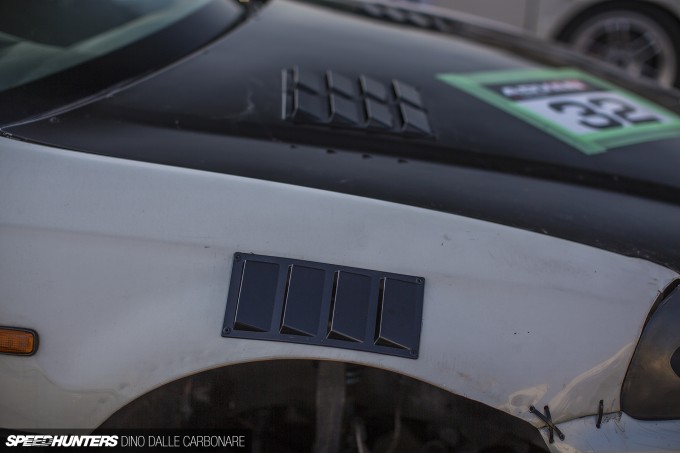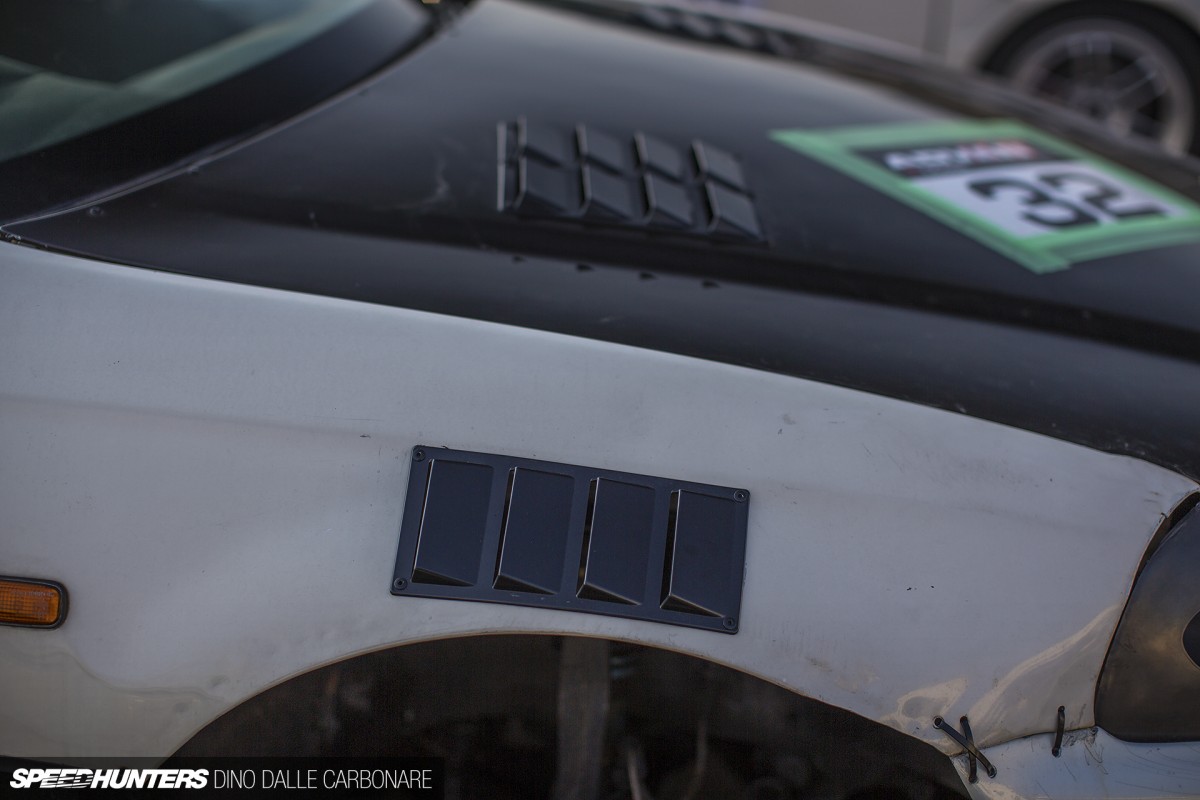 I'm not sure if these outlets that you often see on fenders of race cars actually have any effect on street car based time attack racers, but there is obviously no harm in trying them out, right?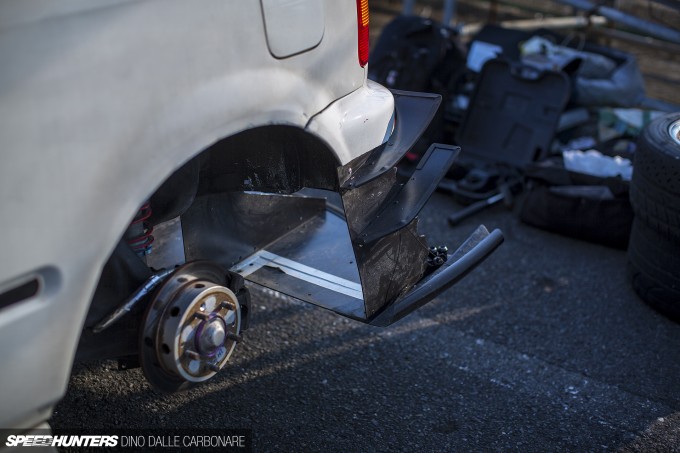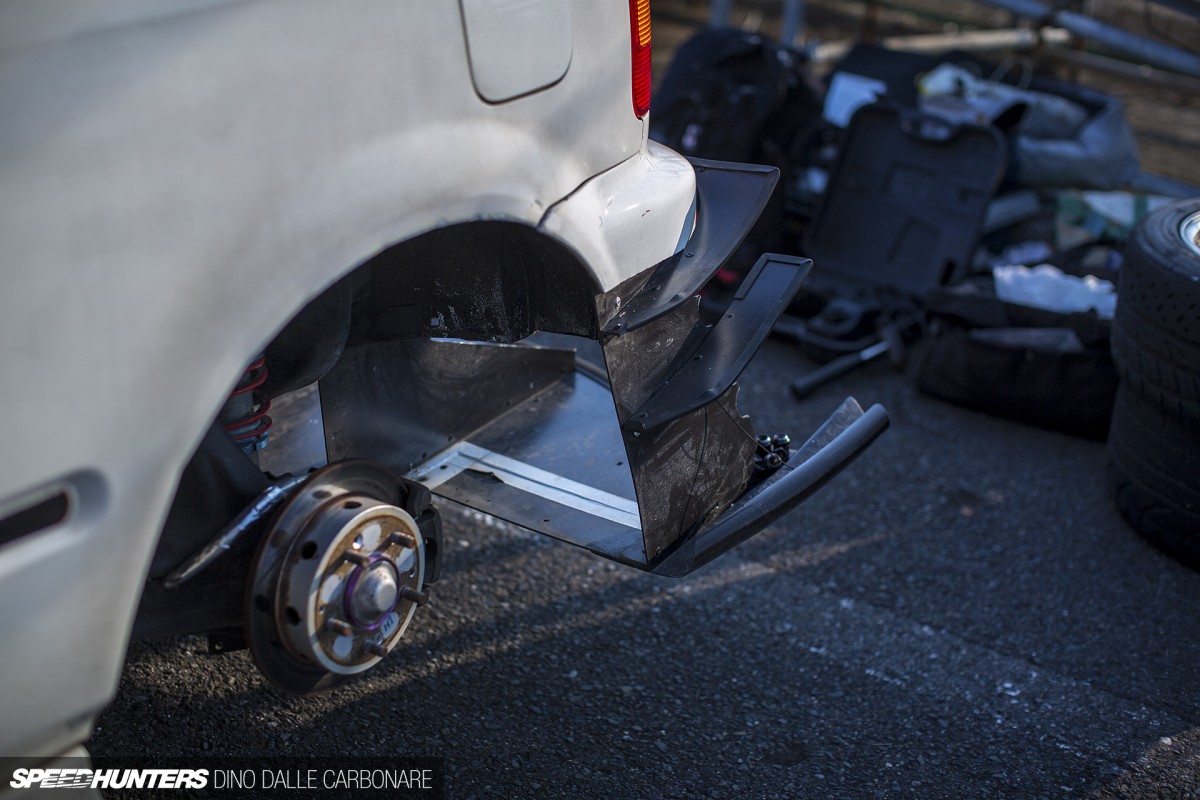 Check out the rear diffuser and canard treatment! The owner of this car managed to wrestle a 1'02″772, which is right on-par with some serious turbo machinery.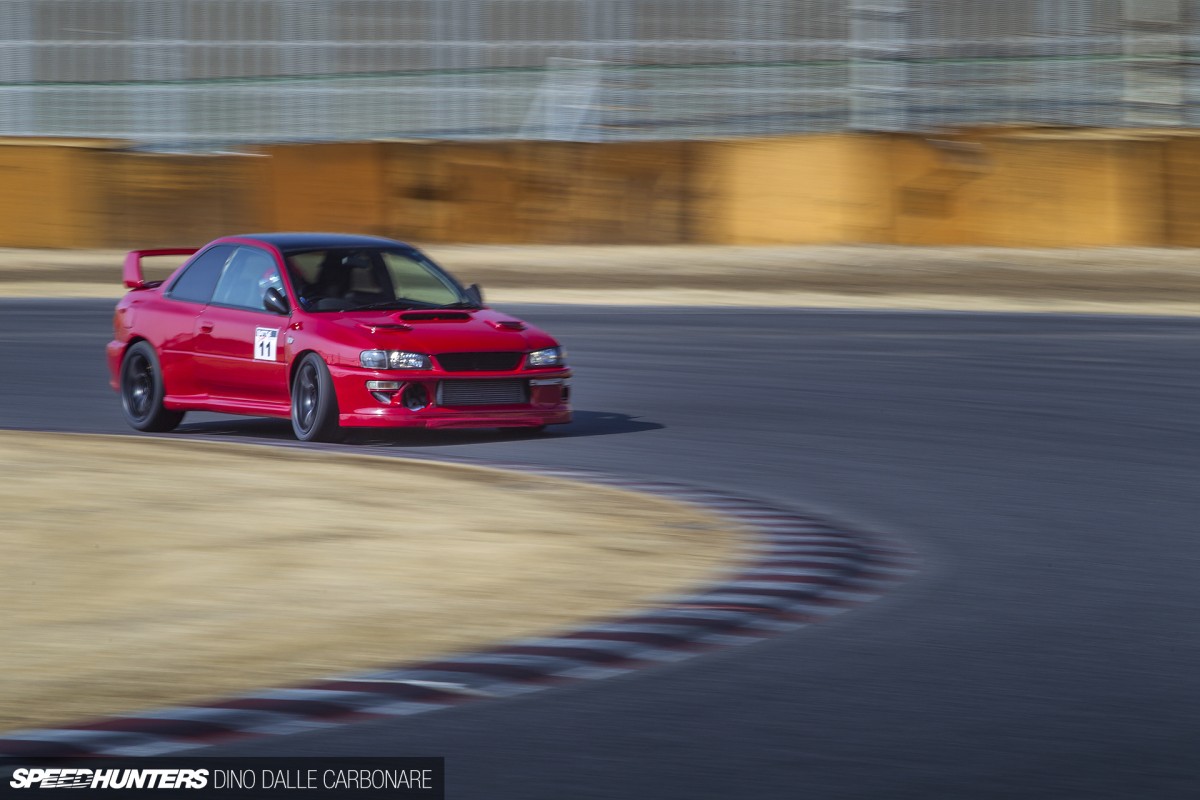 To wrap up this post we have the GC8D Subaru WRX STI that I showed you a glimpse of in my first Battle Evome post.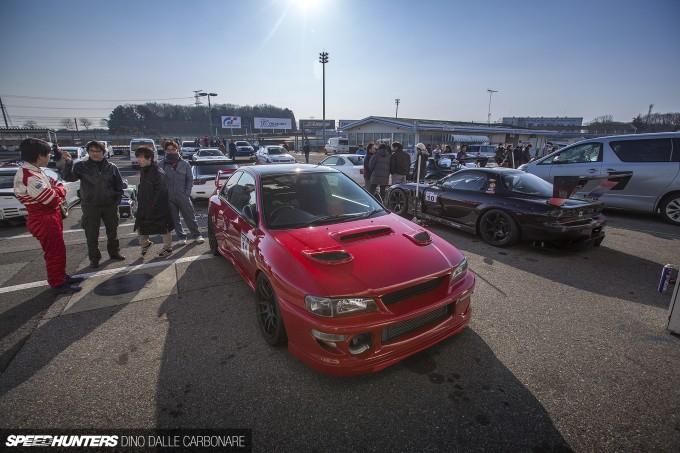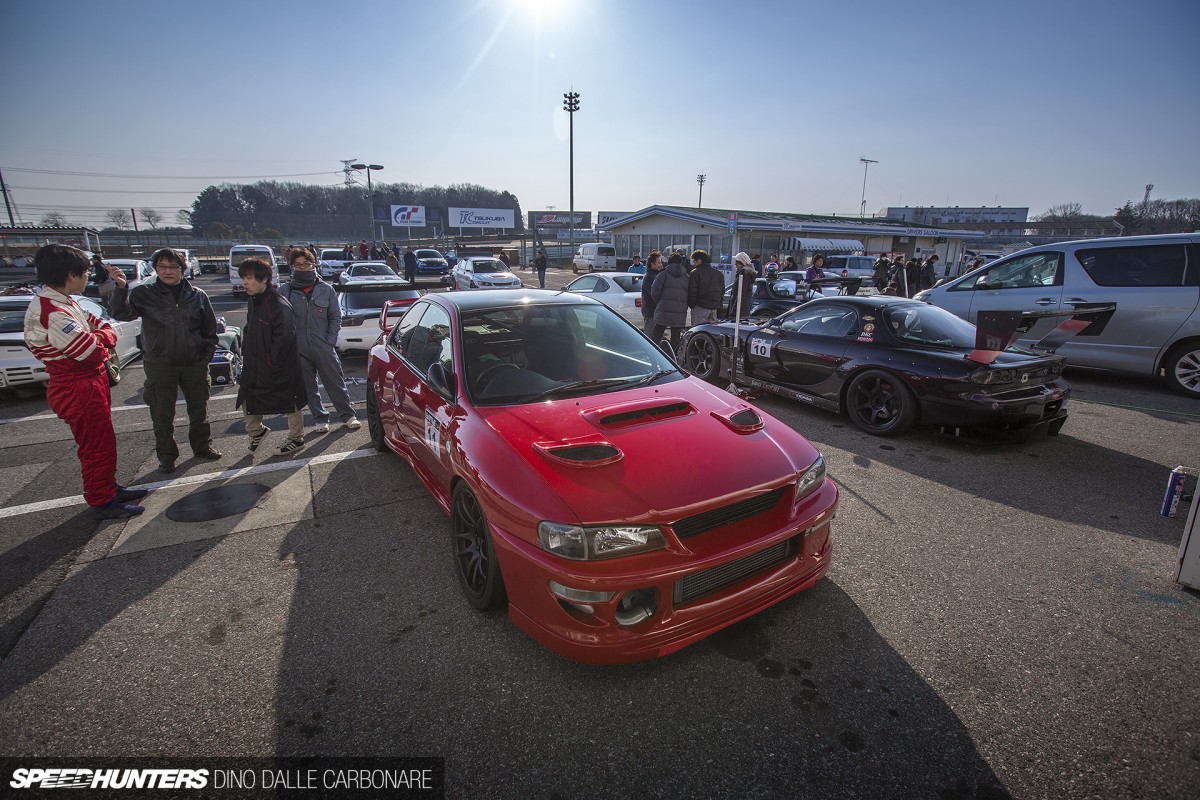 Built by Autostrada, the WRX has been transformed into a stripped-out time attack monster capable of low 58-second laps at Tsukuba. It absolutely looks the part too with an exterior sporting the blistered arches of its rare, limited edition brother, the 22B.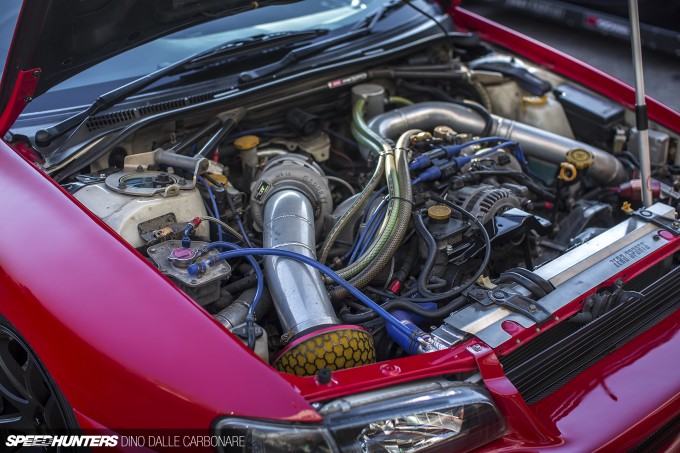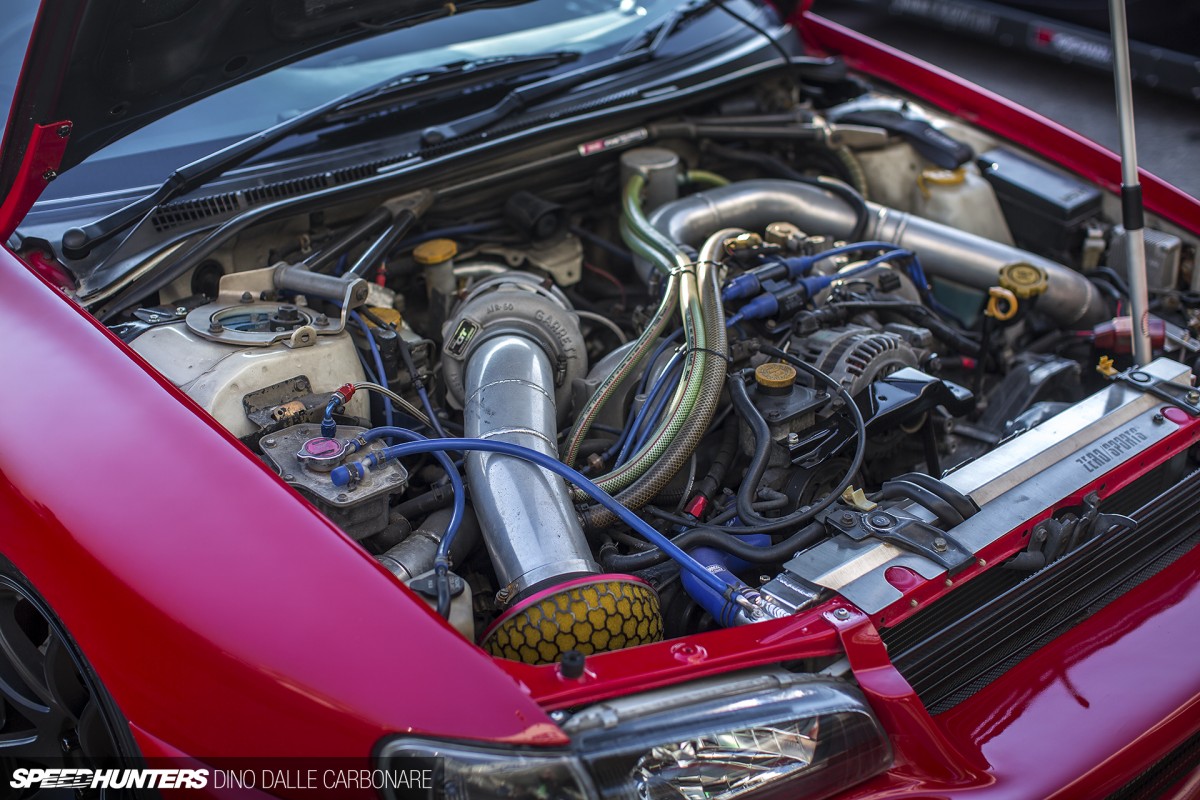 The built motor has been put together to generate ample torque, but also to not fall off at the top end.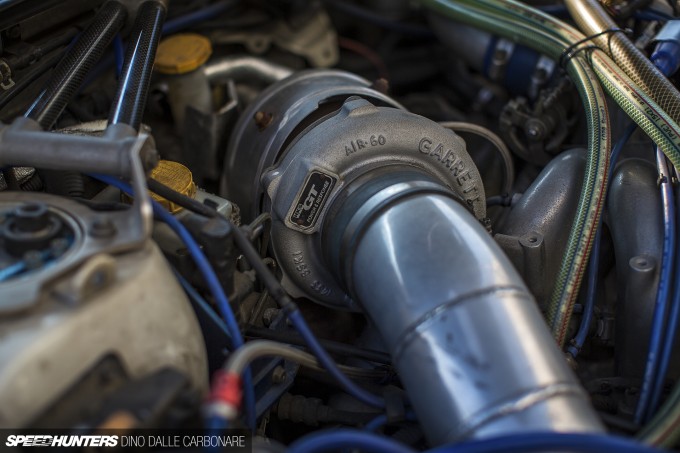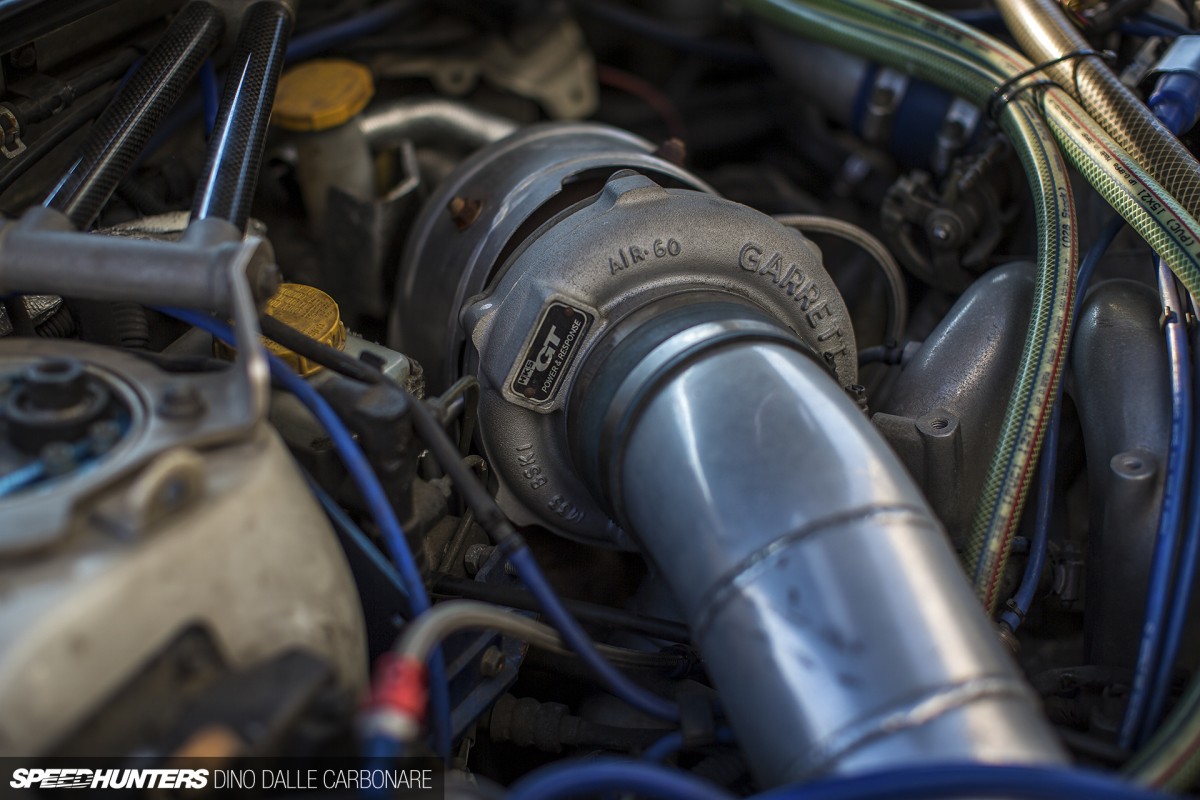 That's something the top-mounted HKS GT turbo makes sure of.
The fastest time it managed at Battle Evome was a 58″260, which turned out to be the fourth fastest time on the day. But if you hit play on the above video you can see how it went a little faster at an 'Attack' track day. You can also observe the sort of pace you have to hold to achieve this sort of lap time at Tsukuba.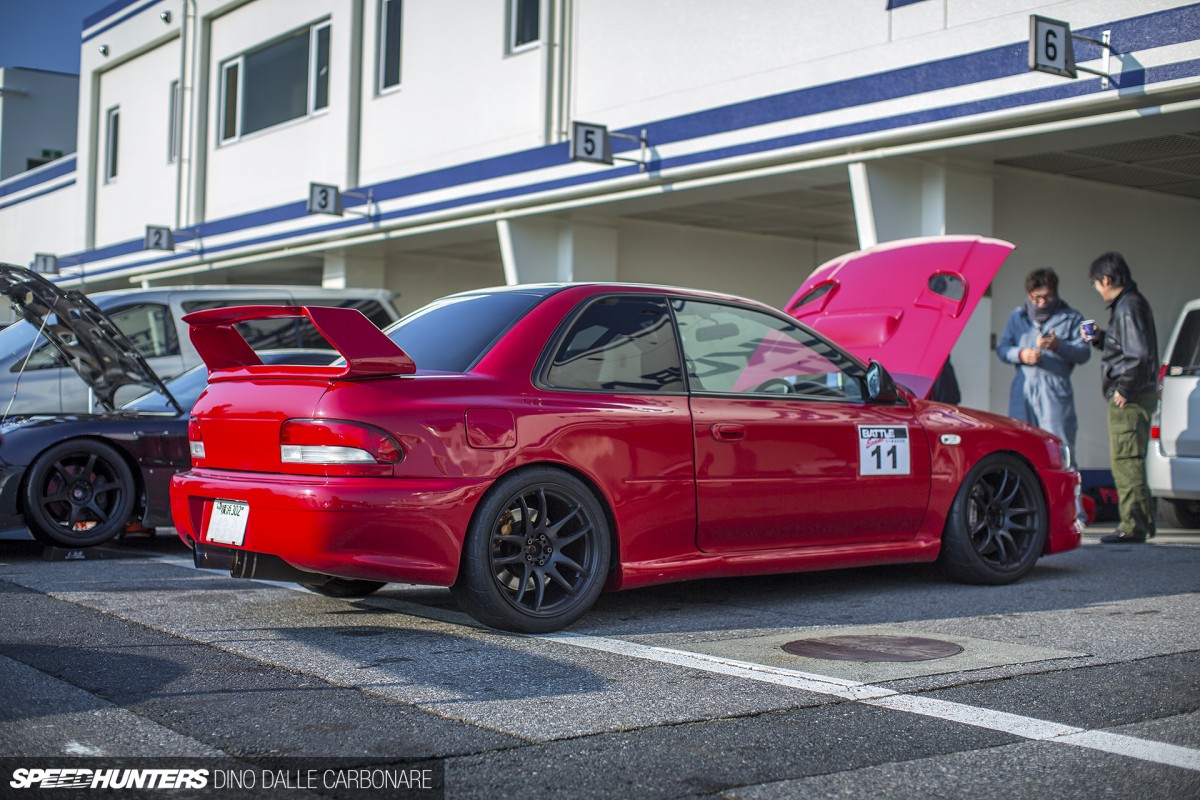 The coupe body and wider fenders sitting on those satin black Work Emotions definitely make it one of the prettiest cars that we've seen at Evome. It's just too bad we will have to wait till next year to see more of this series.
Until then, I at least hope you enjoyed what I've shown you for 2015!
Dino Dalle Carbonare
Instagram: speedhunters_dino
dino@speedhunters.com