While there were plenty of cars I could have shone a more detailed Spotlight on at the recent 4&Rotary Nationals in New Zealand, just a few truly captured my attention. These cars didn't have to be making the most power or be the most immaculately built, they just had to be 'right'. And that's exactly how I think of this particular AP1 Honda S2000, built by JTune Automotive in Auckland.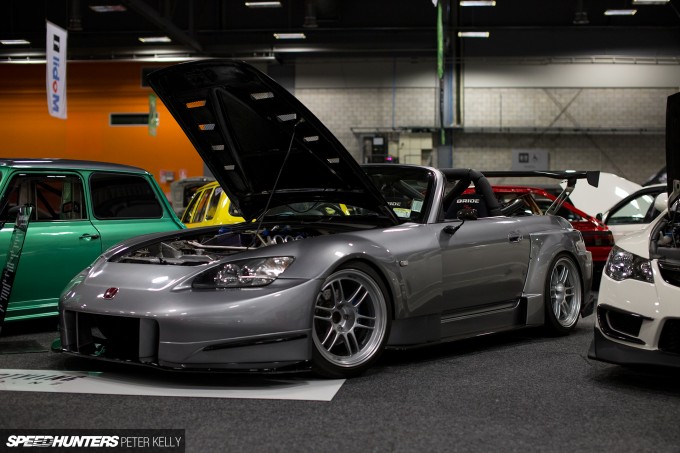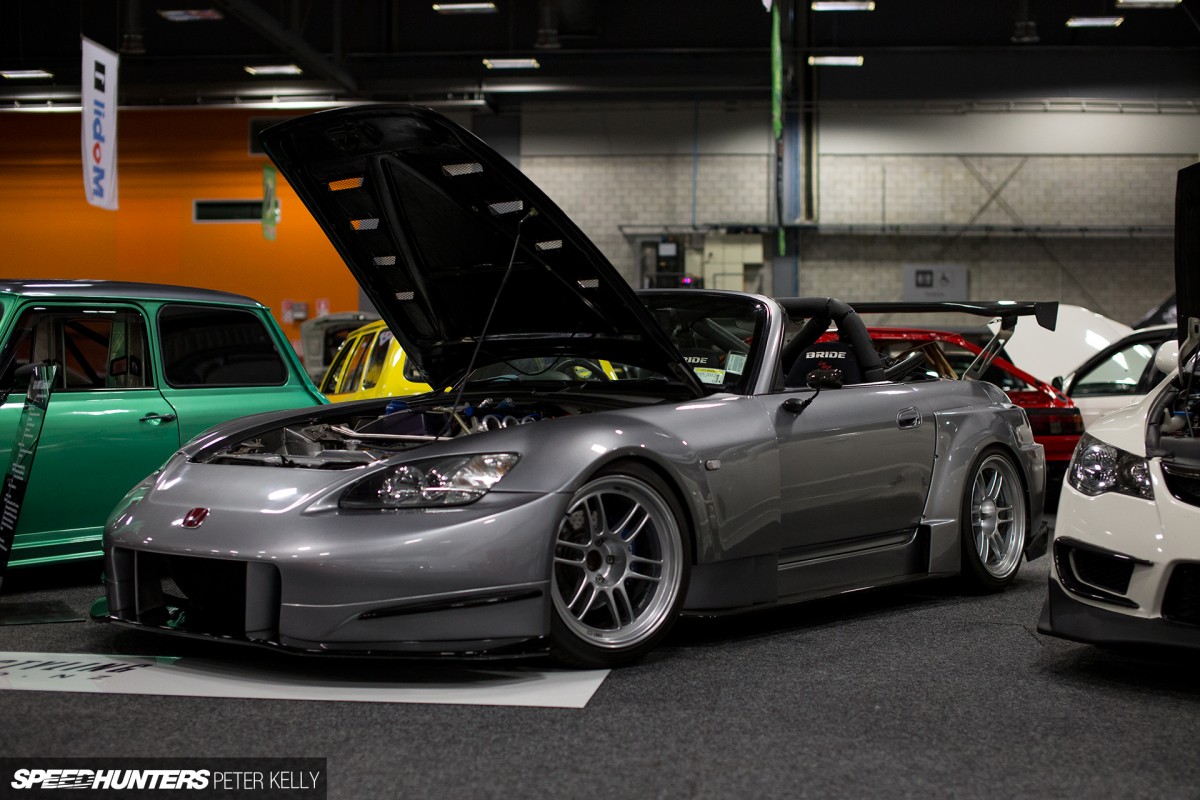 To me, this S2K is the perfect mix of style, aggression, performance and usability. In other words, if I had an S2000, this is very close to how I would build it.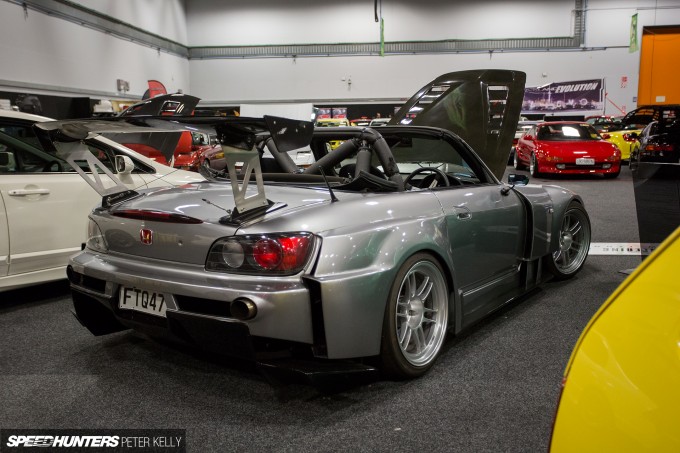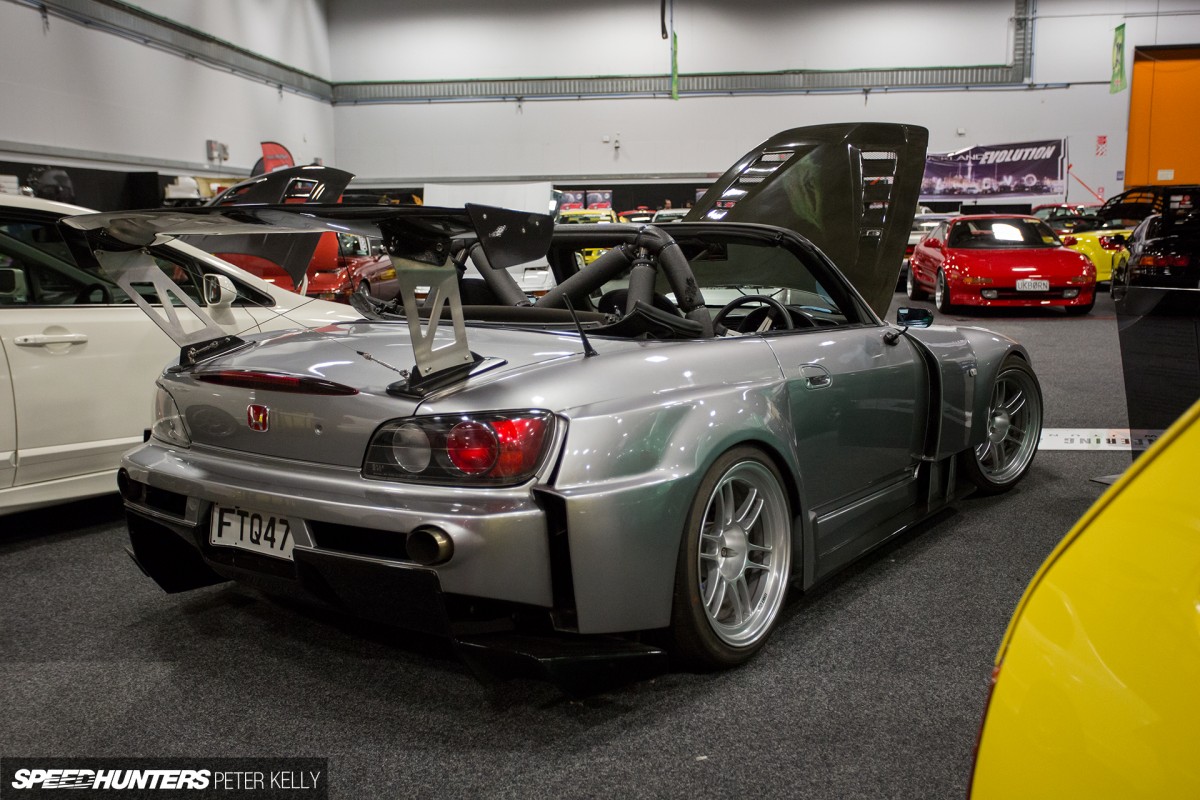 First, the body has been seriously muscled-up with a genuine Amuse GT1 kit, which while I have to say it doesn't look right on some S2000s (perhaps it's a colour thing?), I think it really works on this darker-hued car. I especially love how angry the front fenders look from the rear.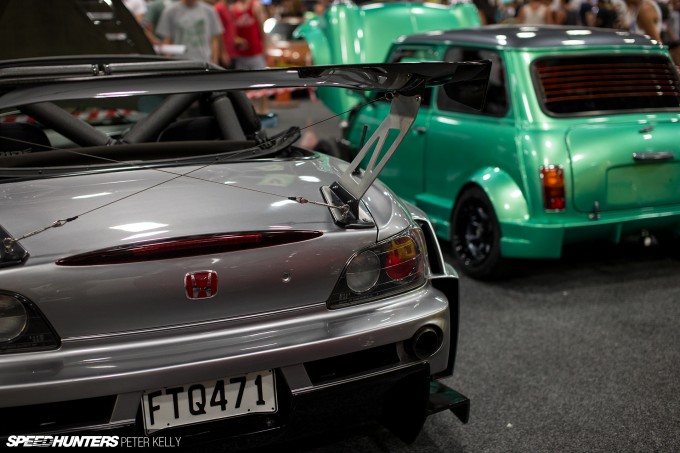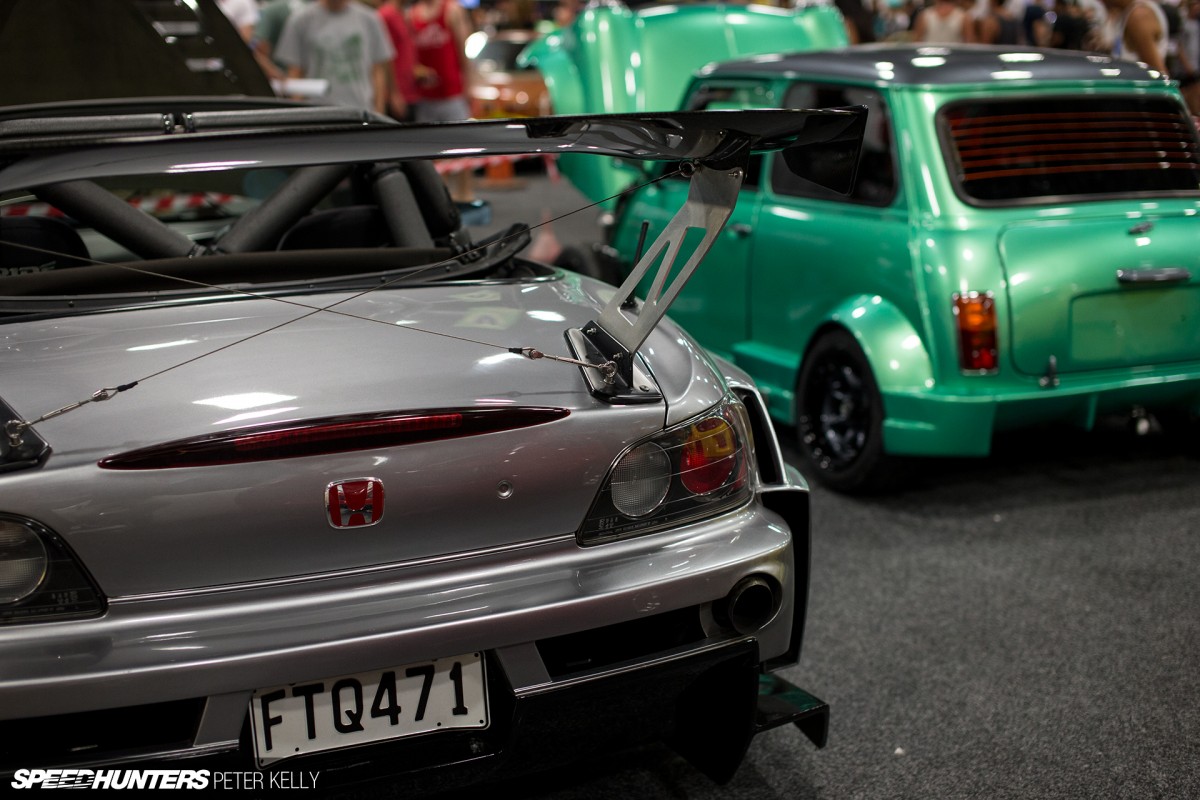 The high exhaust exits and carbon Voltex wing might cause contention amongst some readers, but to me, they really push the aggressive look of the car to just the right point.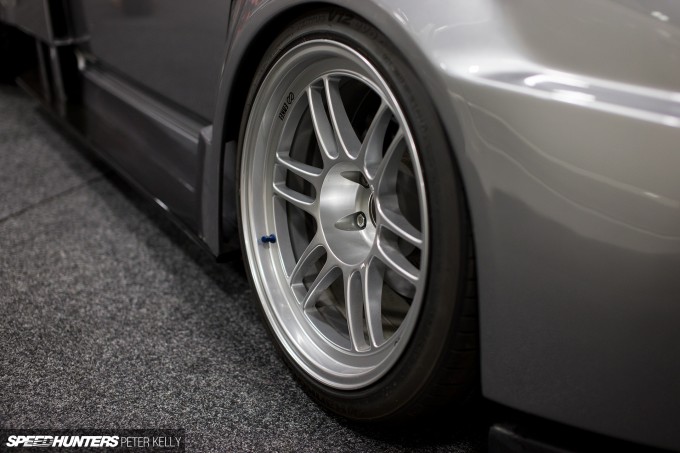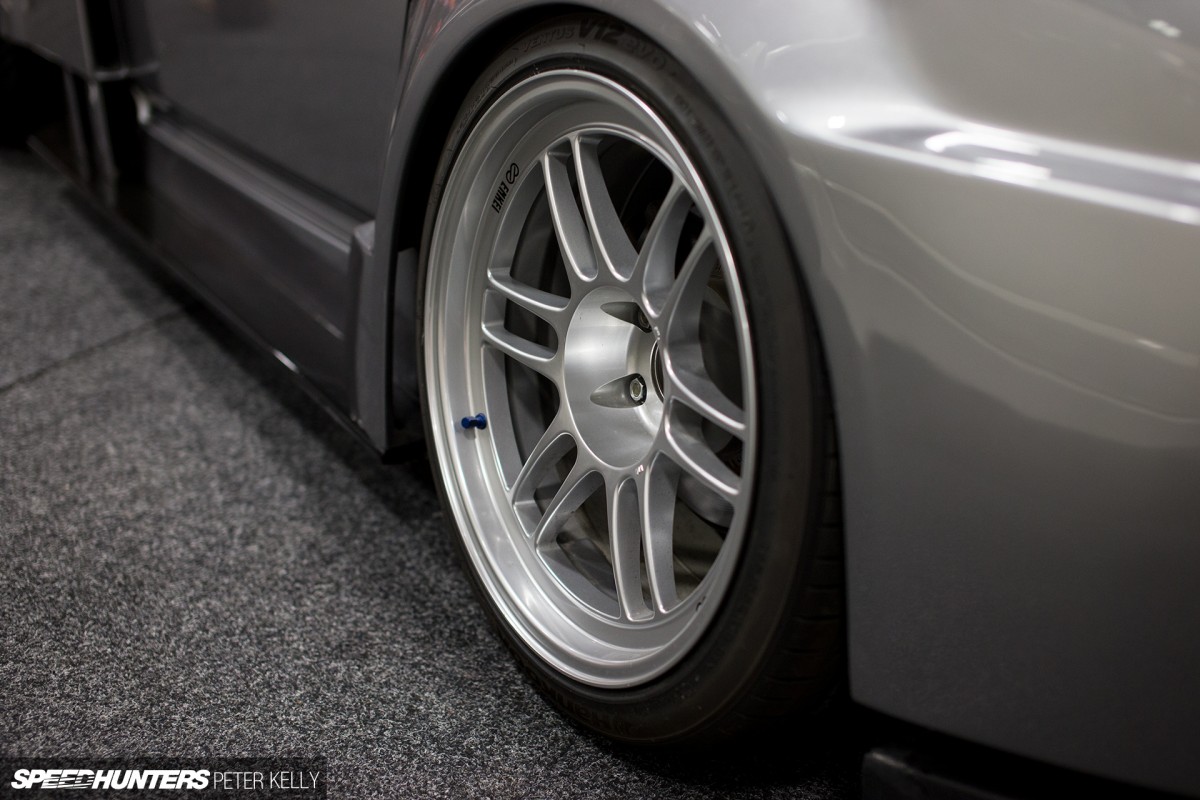 The fibreglass bodywork envelopes 18×10.5-inch +15 Enkei RPF01s that hide big Spoon monoblock calipers and discs. Note the functional wheel fitment…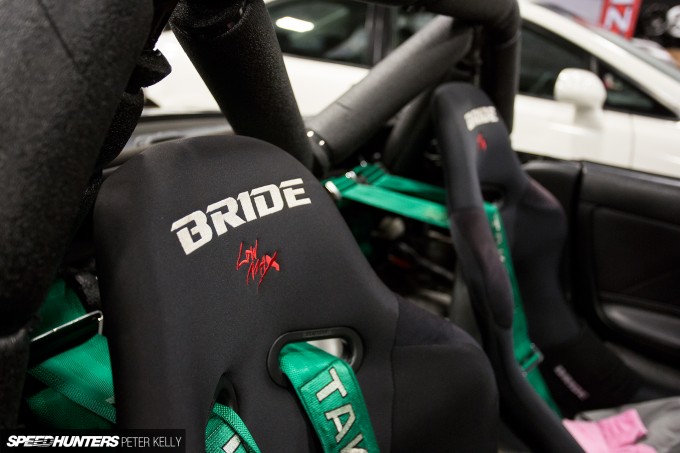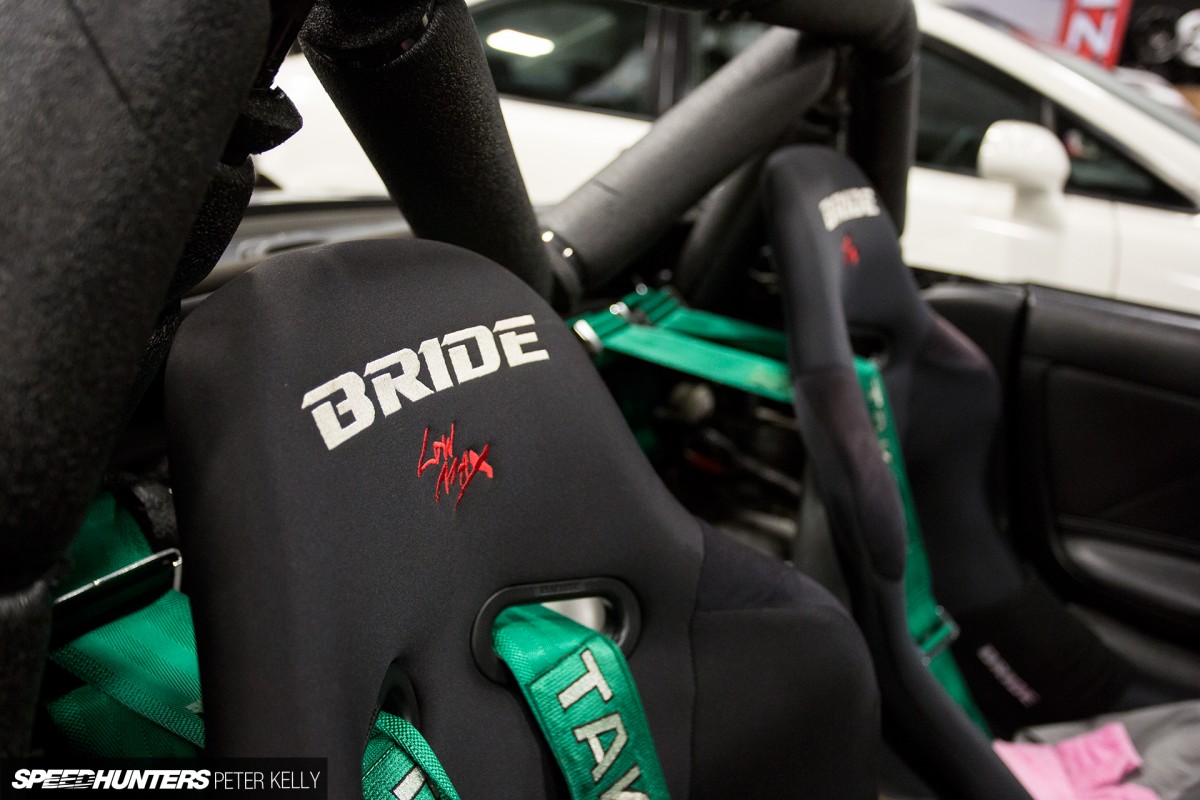 That's because although this is a 100 per cent street car, it has also been built for serious weekend track work.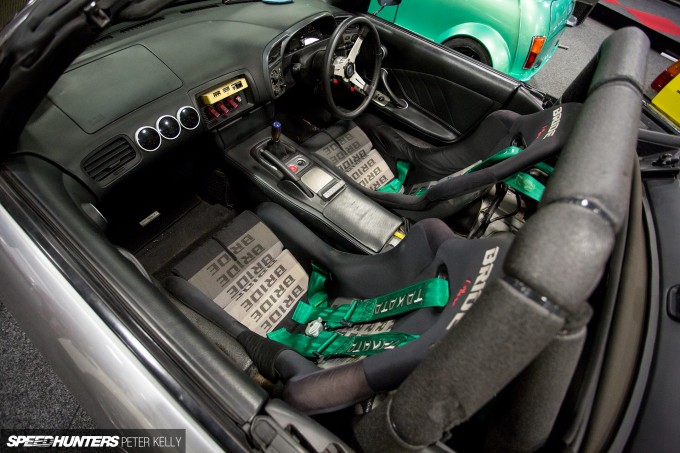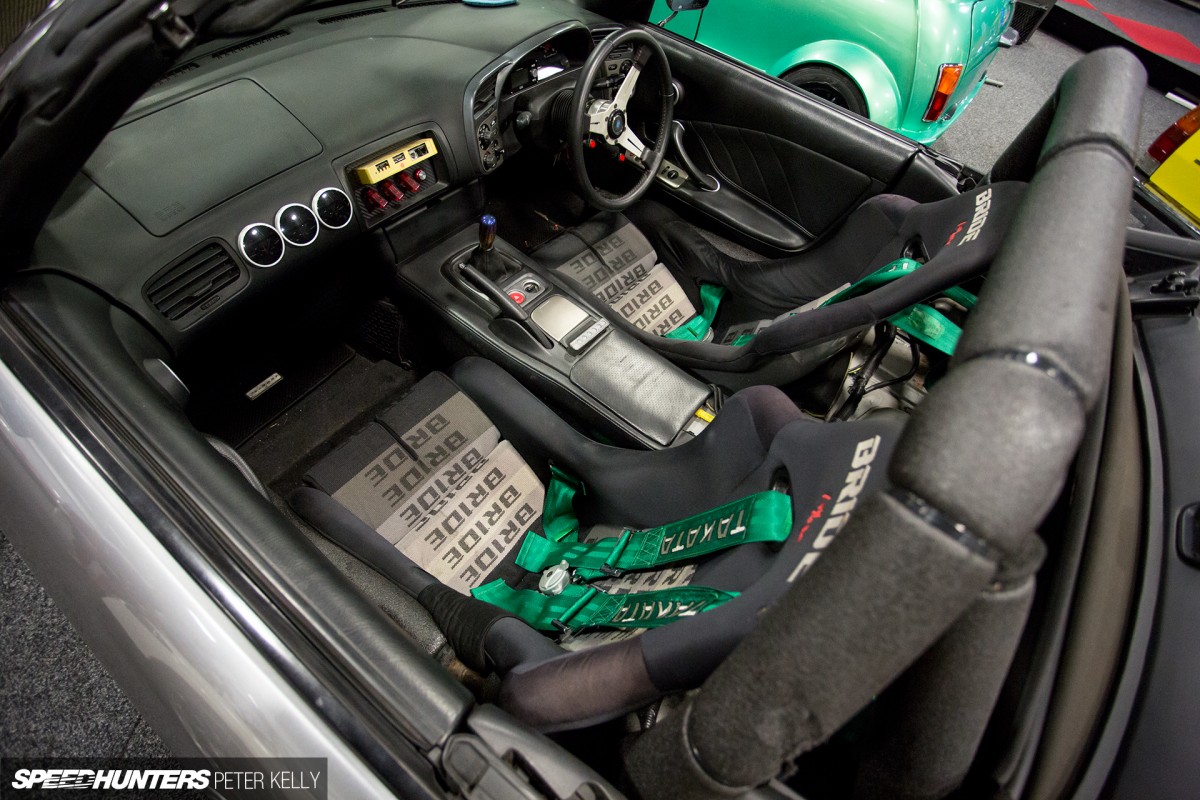 With BC Racing ER coilovers, Ikeya Formula arms, Cusco braces and an ATS 1.5-way diff, the car is not just a poser – it's well set up and absolutely hauls on local circuits like Pukekohe Park Raceway, south of Auckland city.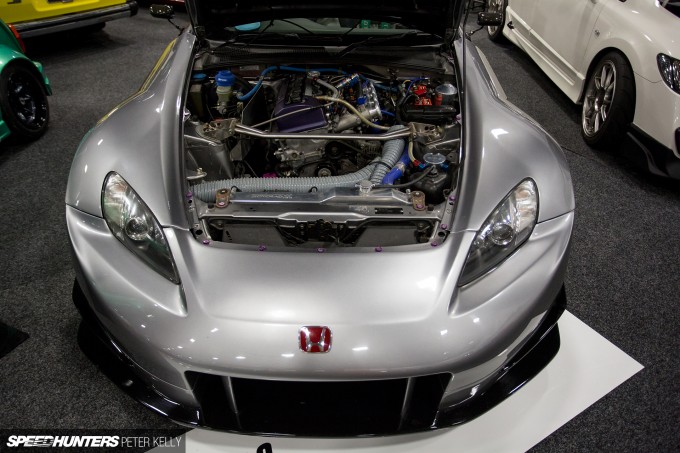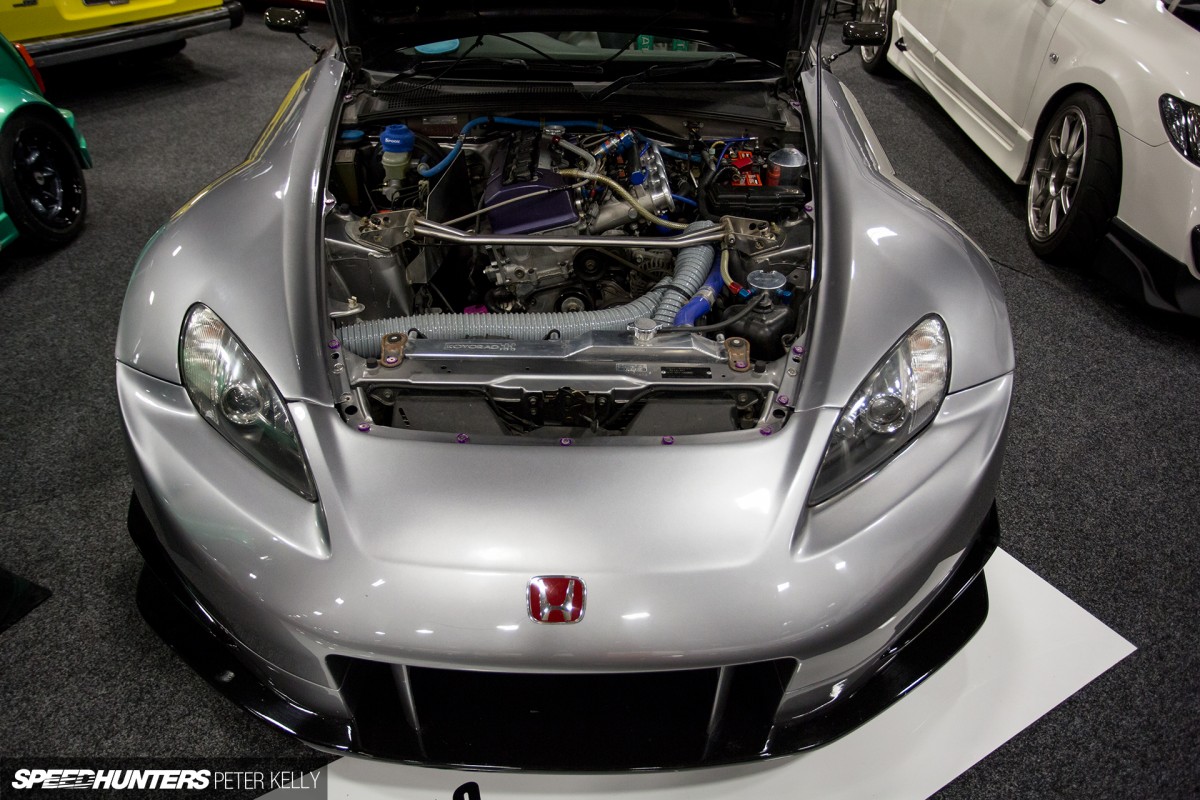 Braking and handling are only part of the equation of course, especially on high-speed courses like Pukekohe, which requires some serious leg. And while the four cylinder DOHC VTEC F20C sitting in the busy engine bay may not look particularly flashy, it's what's inside that counts. The motor has been pushed up in capacity to 2.2 litres using a complete Toda stroker kit, while the heavily ported and polished head has also been enhanced using VTEC Killer cams, valve springs and rocker arm spacers from Toda, and Skunk valves and retainers.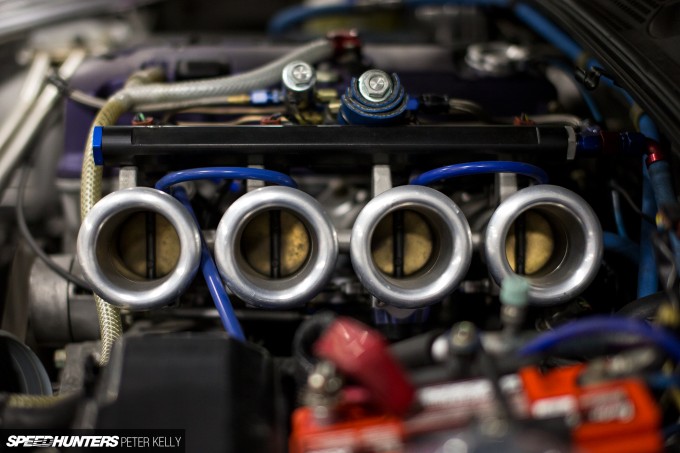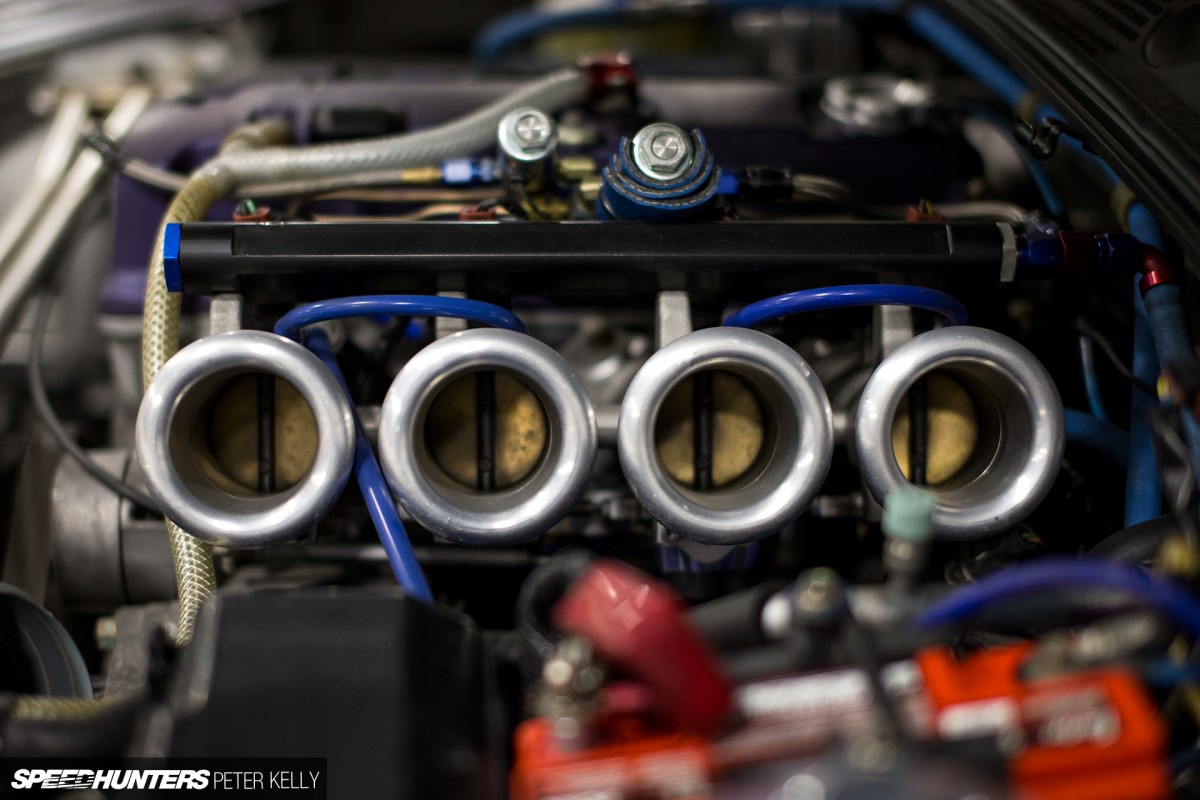 Perhaps the single coolest thing about this car though is the bark – something provided by TWM 2000 Series 52mm individual throttle bodies on the intake side, and Berk Technology headers dumping into a rowdy 3-inch system on the exhaust side. Tuned through an HKS F CON V Pro engine management system, the F2(2)C makes 254hp (190kW) at the wheels.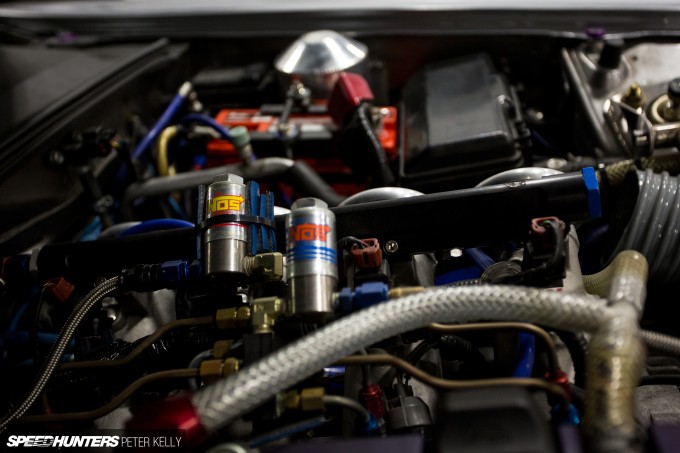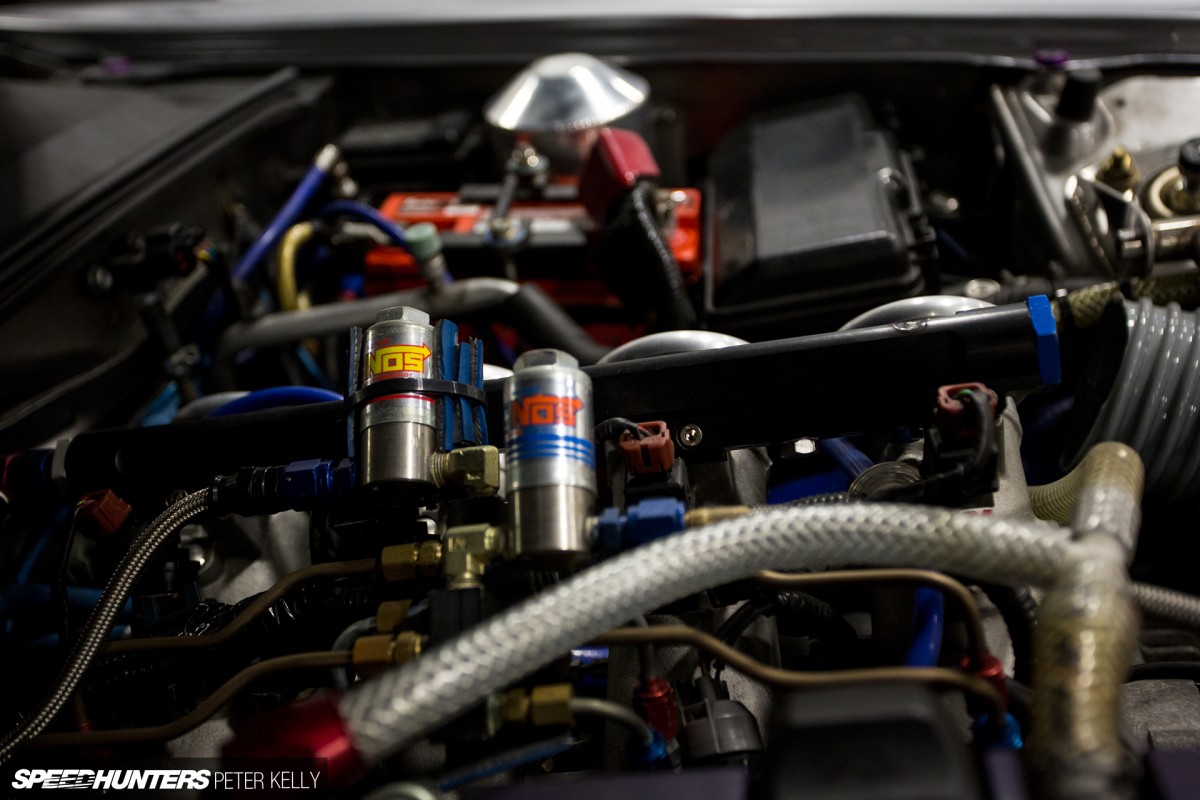 But with a little help from a NOS direct-port wet nitrous system, that figure can be pushed up to 348hp at the wheels.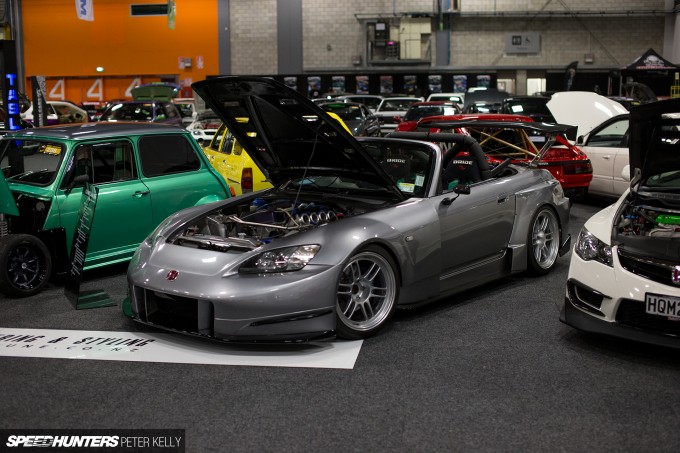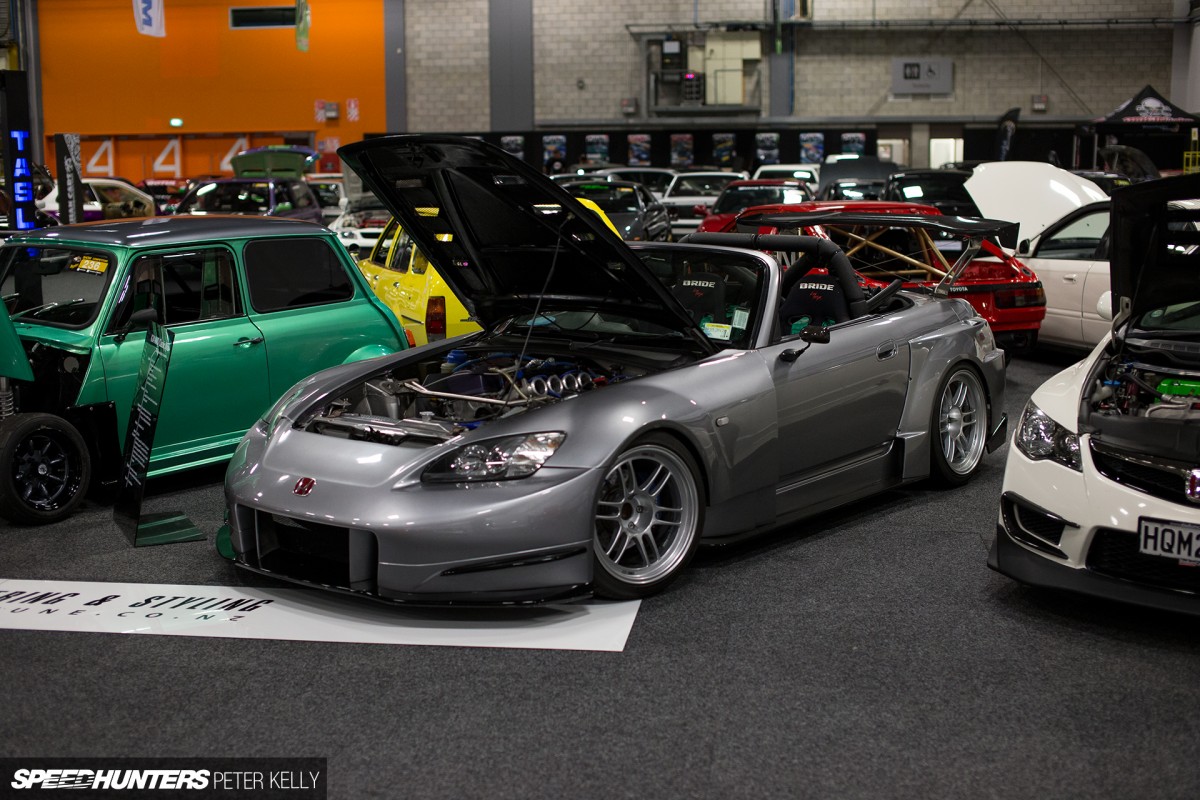 When speaking to the JTune guys at the show, they hinted at an impending turbo conversion. While extra power and speed is an admirable goal, personally, I love this S2000 exactly as it is. To me, it's a perfect balance of screaming power and noise, on-point handling and braking, and of course the ability to drop jaws wherever it goes. Still, that's the beauty of what we do, right? Everyone has a different idea on exactly what 'perfect' means.
Peter Kelly
Editor-in-Chief
Instagram: speedhunters_pedey
pedey@speedhunters.com