During my recent spate of Spotlights featuring New Zealand vehicles seen at last month's 'V' 4&Rotary Nationals, I've picked a variety of machines in an effort to show some of the different elements of the scene down here in our small island nation, and Carl Robertson's 1990 Ford Laser TX3 is about as different as it gets.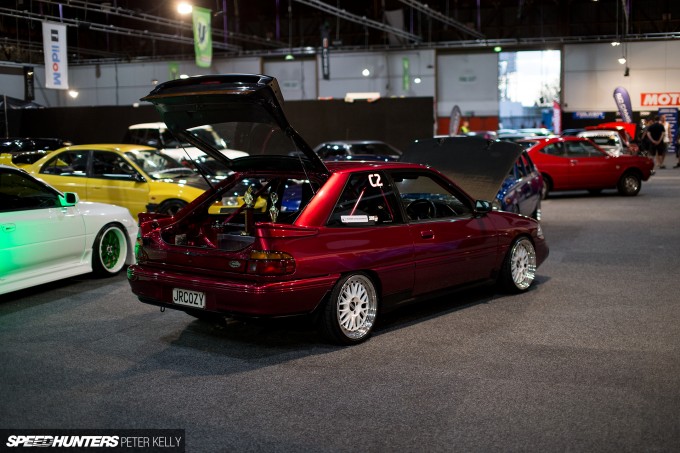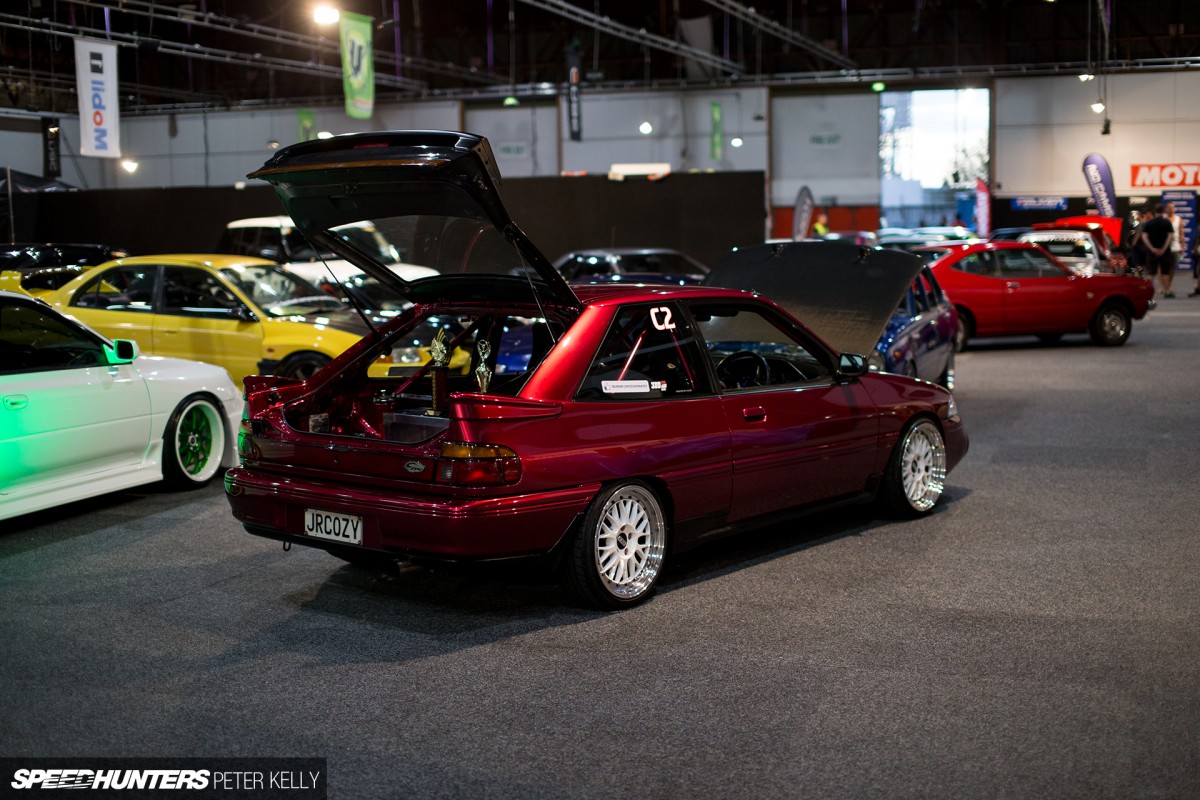 The Laser TX3 is not a commonly modified car in New Zealand, or really anywhere in fact, but Carl's Ford is a perfect example of the Kiwi attitude towards the automobile. If it's got wheels and even the slightest semblance of potential, we're going to make it look good, handle well and go extremely fast.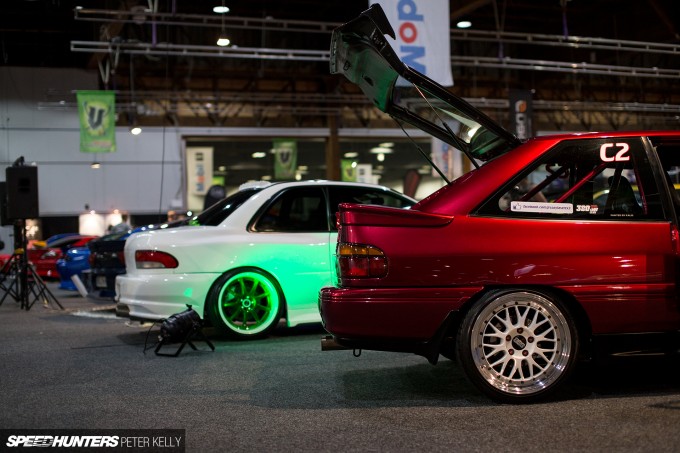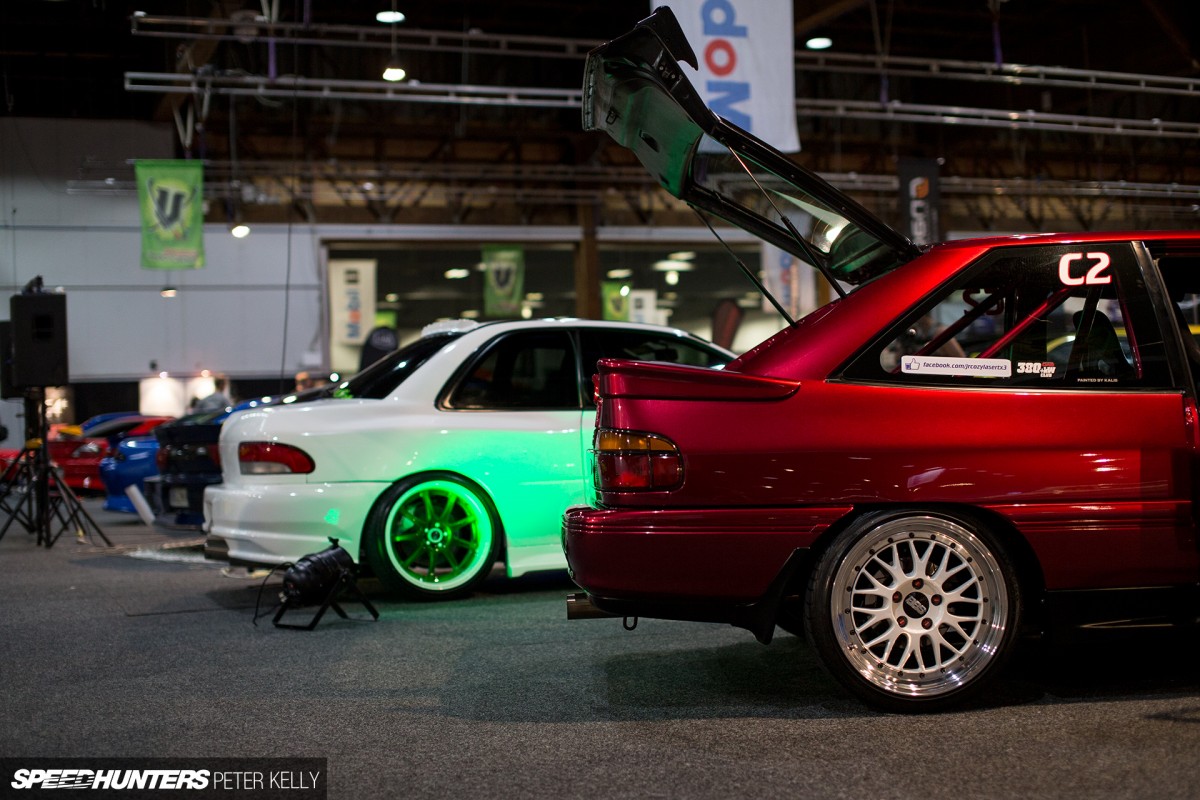 The 1.8-litre turbocharged TX3 was the last performance Laser that Ford produced before moving on to the Focus platform, and it's a car, along with its Mazda counterparts like the 323/Famila (Ford and Mazda were in bed throughout from 1979 all the way through to 2010 and shared various platforms along the way), that has long held Carl's attention.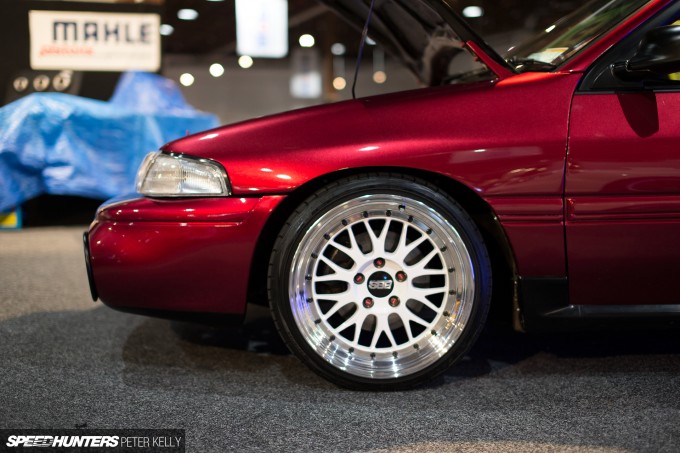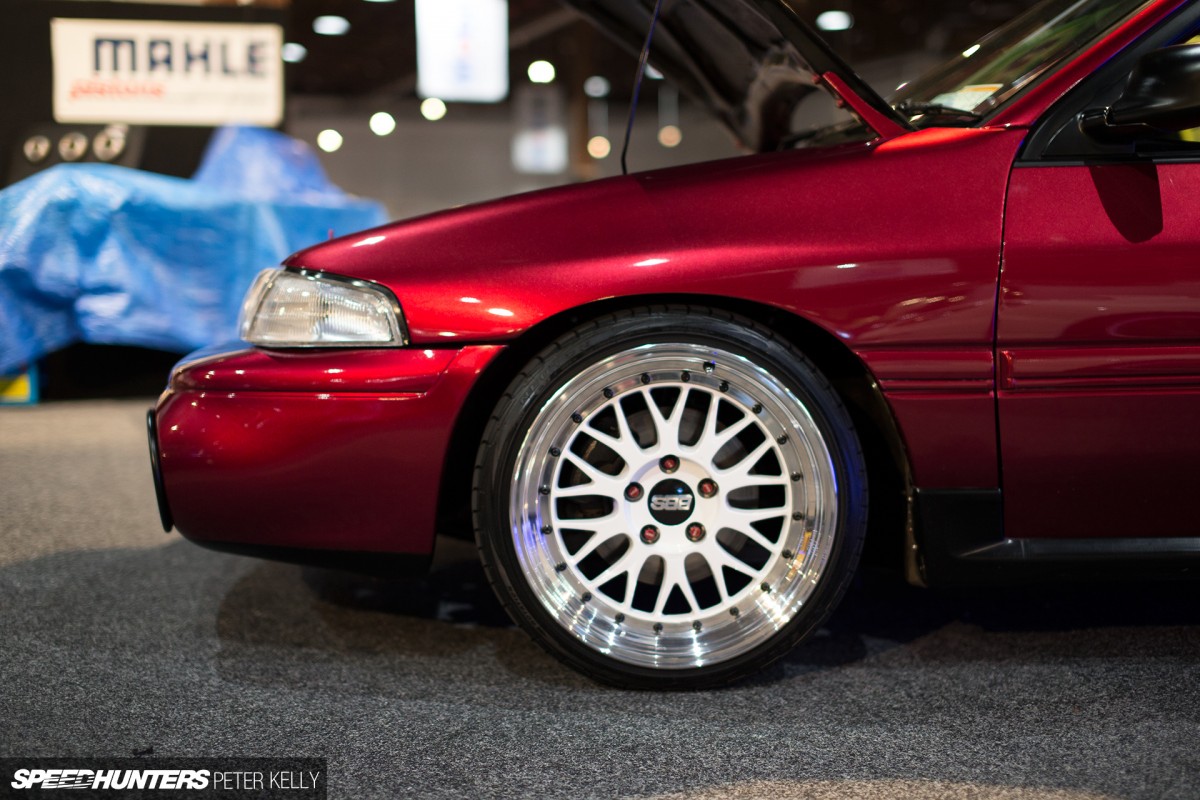 This particular car was built by Carl from stock to essentially be a jack of all trades – a show-winning street car that is more than capable of circuit and drag strip duties. The deep candy paint and bodywork alone is impressive stuff, and when it's sitting on the 17×9-inch BBS LMs, the Laser is one of those cars that you see, take a couple more steps, then stop and turn around for a better look.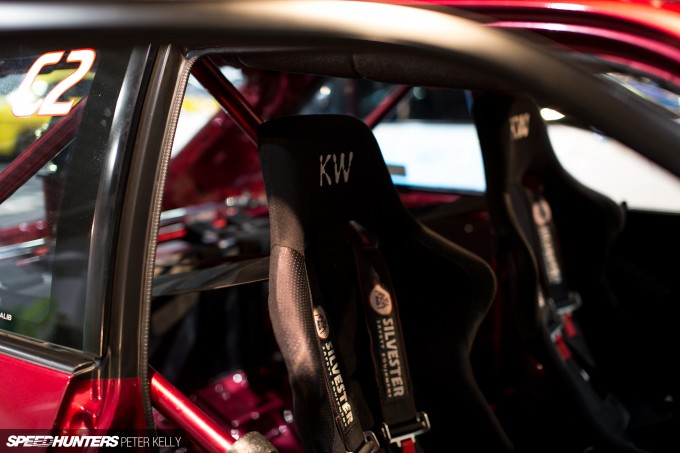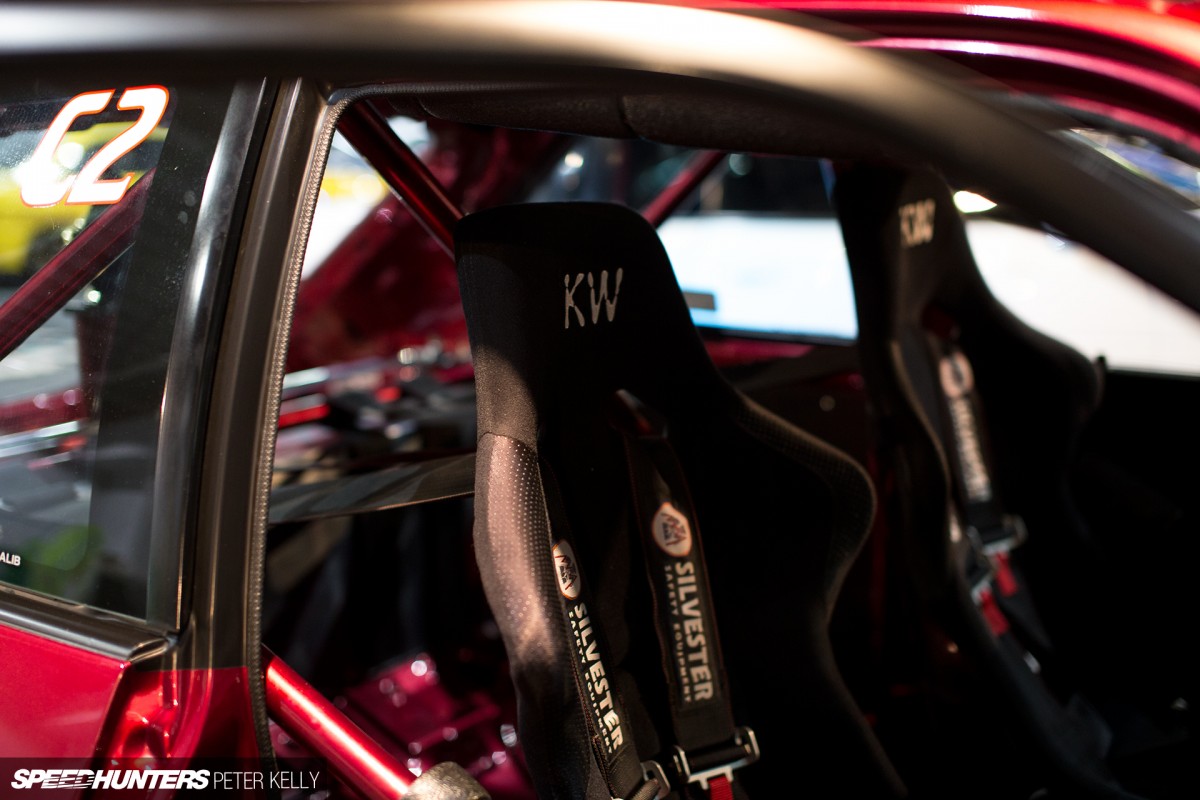 Every inch of the car has been considered and is thoroughly well-presented, from the perfect stripped-out and caged interior…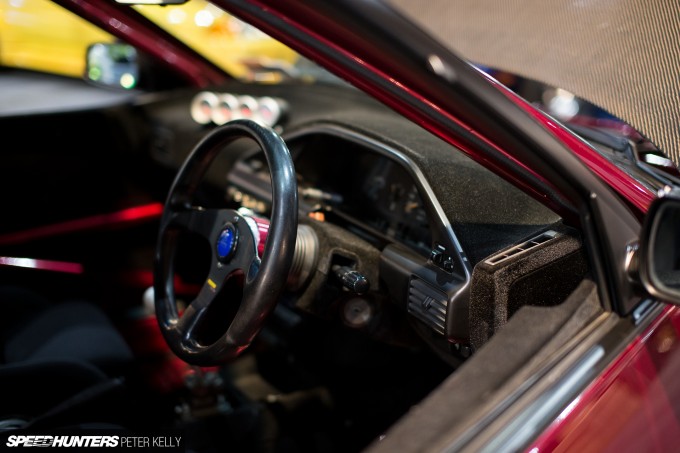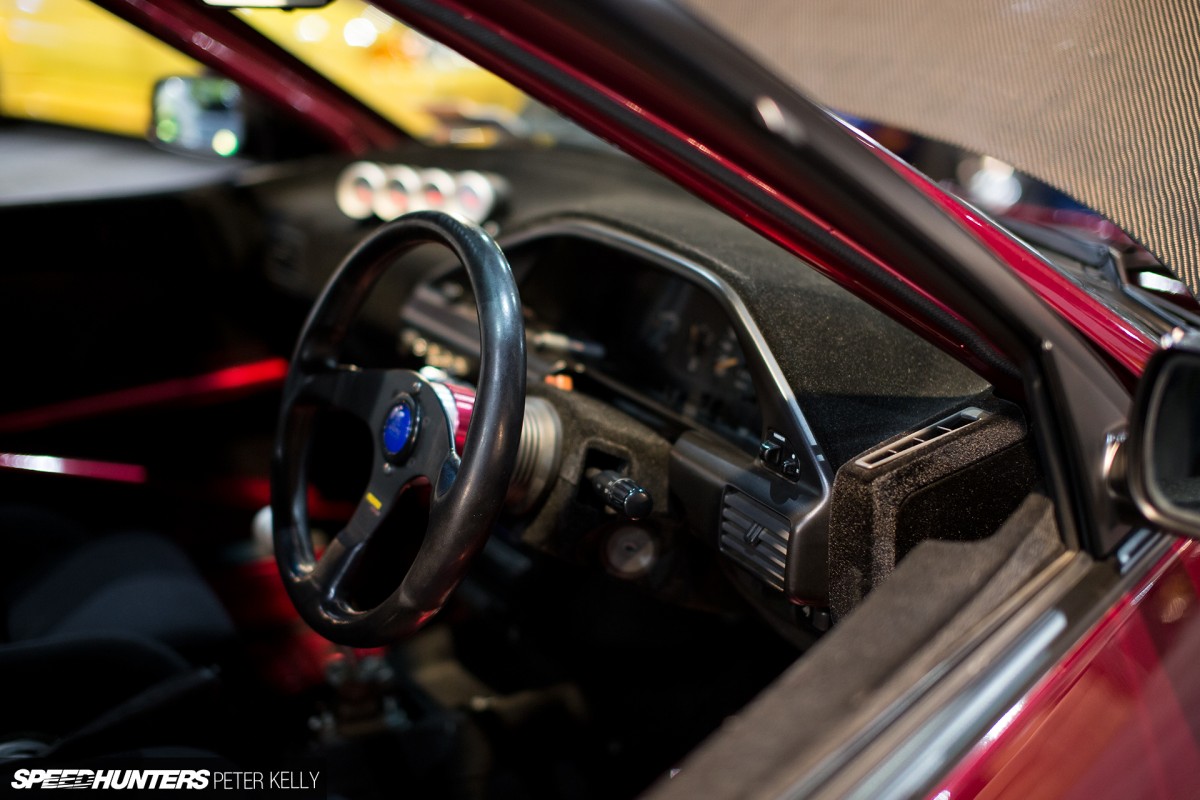 The flocked dash and door cards…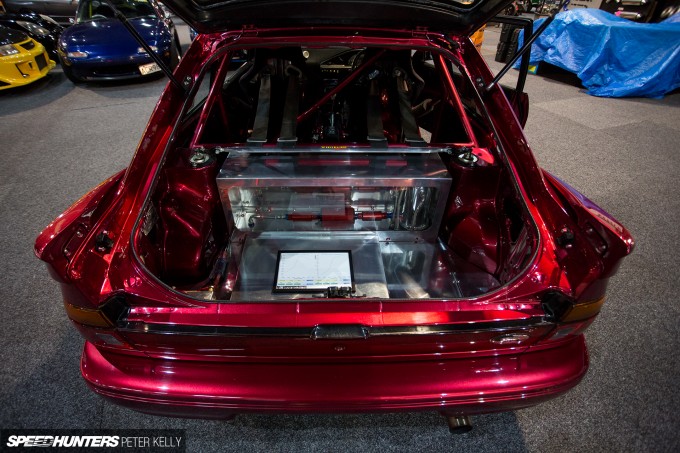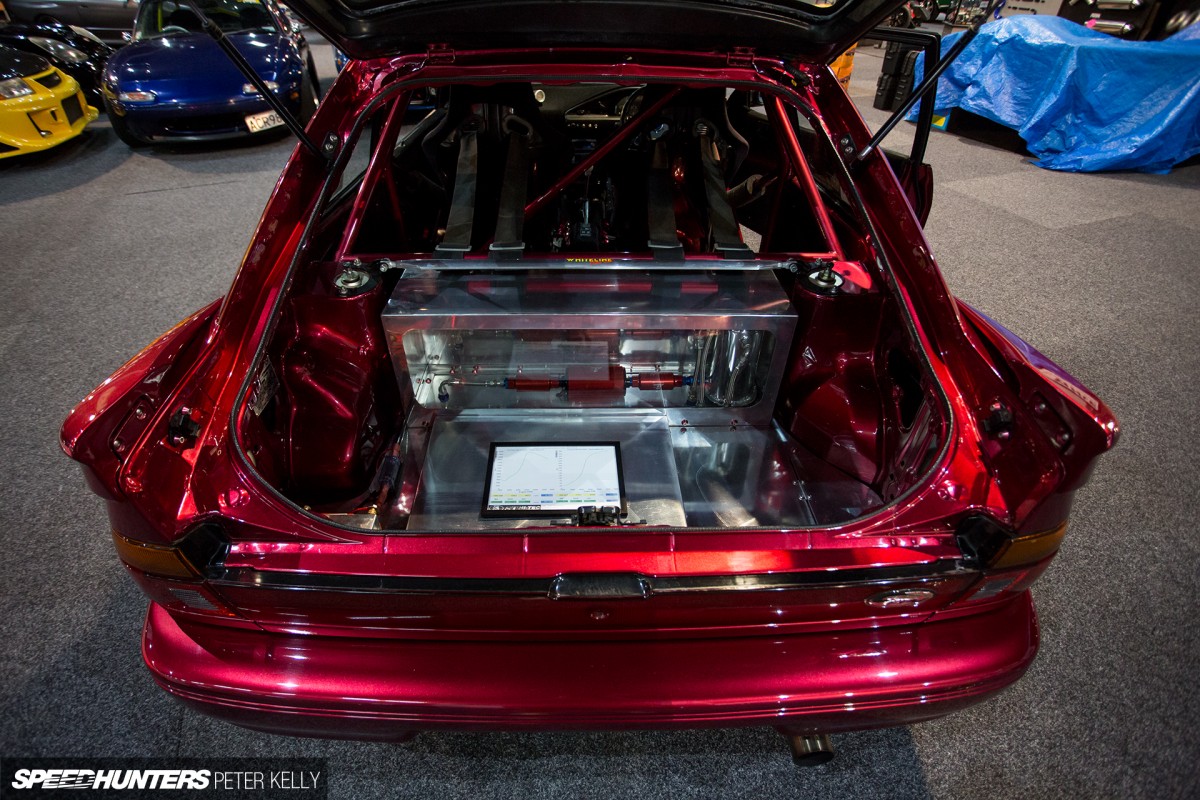 To the nicely-presented fuel system in the boot. If you're wondering why Carl needs to be running that big Aeromotive A1000 pump, well…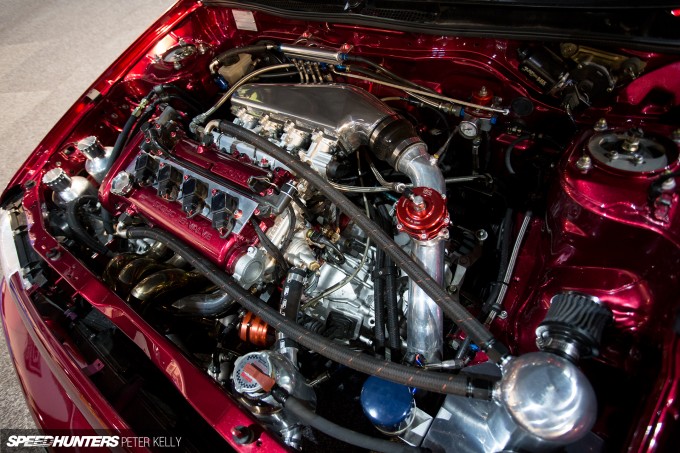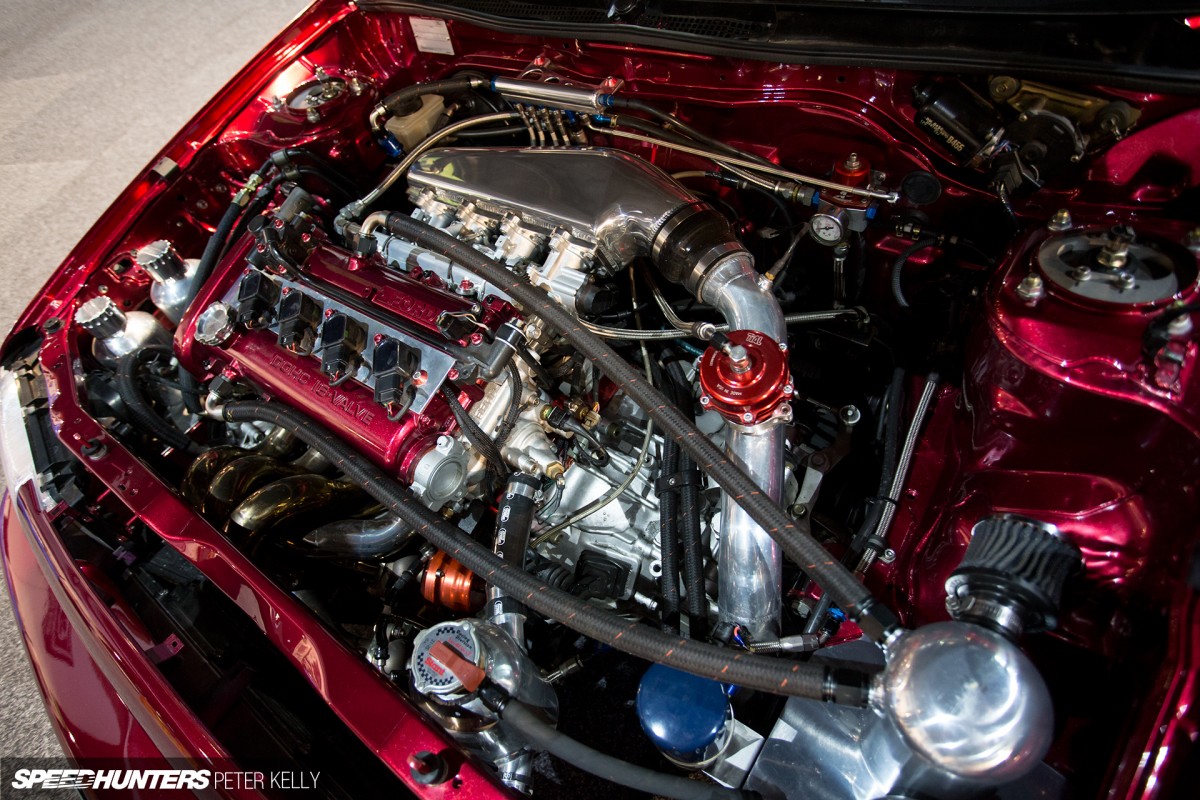 The Laser's Mazda 1800cc four cylinder BPT engine is very a serious piece of machinery. Running a fully-strengthened bottom end using JE pistons and Belfab rods, combined with a modified BPZ3 variable valve timing head from an NB Mazda MX-5, the motor is super-strong, and gulps down air through four Toyota individual throttle bodies sitting on a custom billet adapter and intake plenum.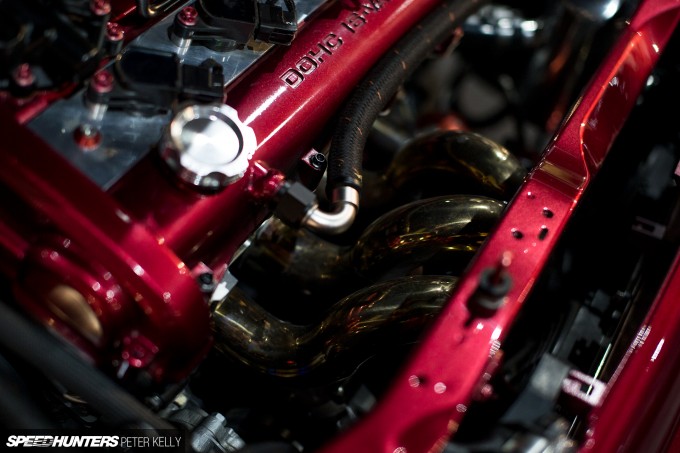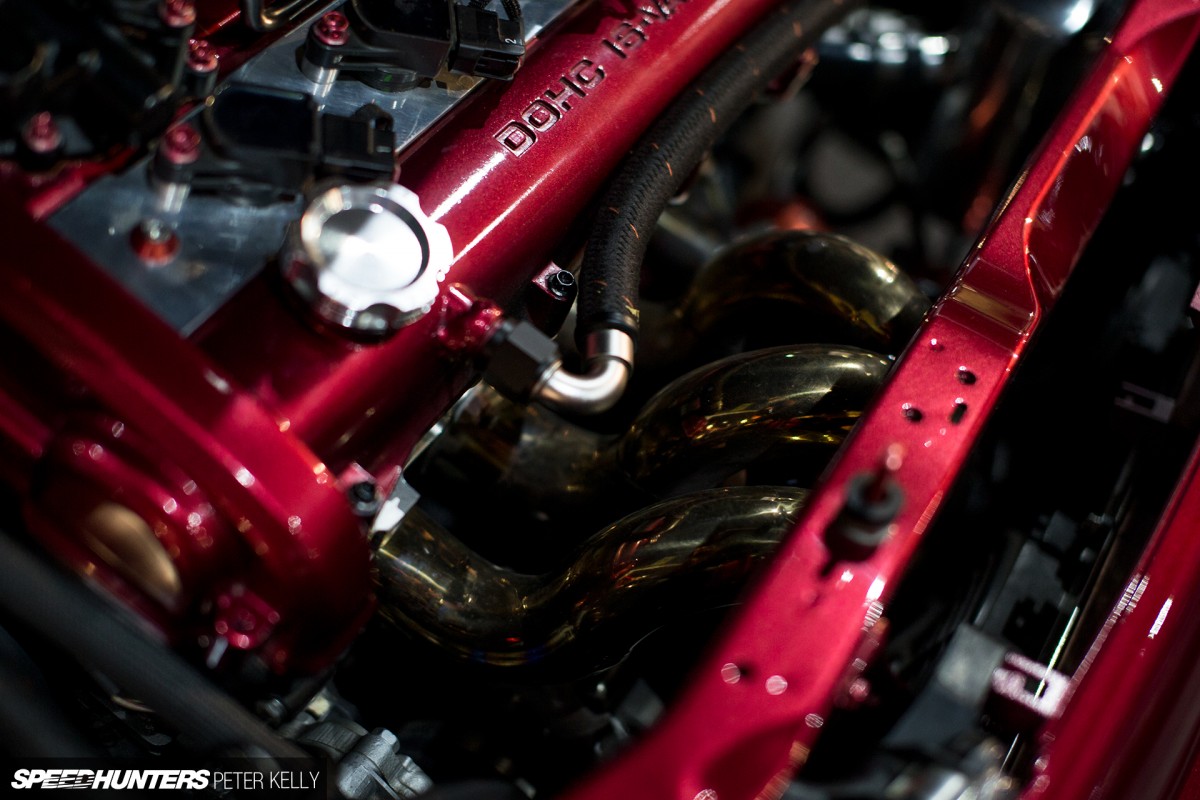 The throttles get their fill from a big Master Power turbo hidden underneath this gorgeous custom stainless manifold. On an E85 tune, the setup makes 380 kilowatts at the front wheels – that's a massive 516hp for a little 1.8-litre four banger.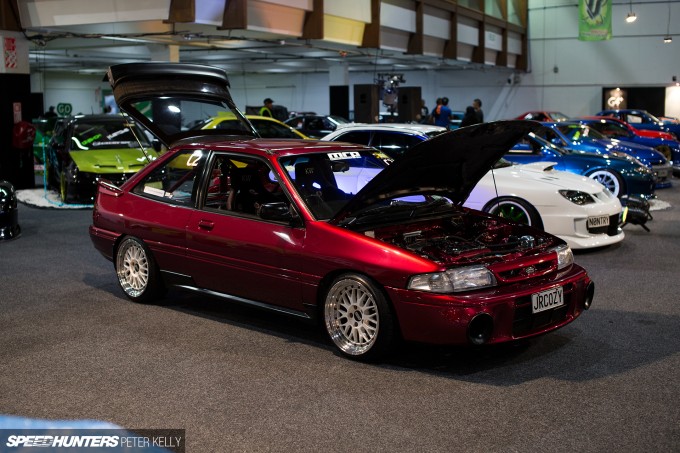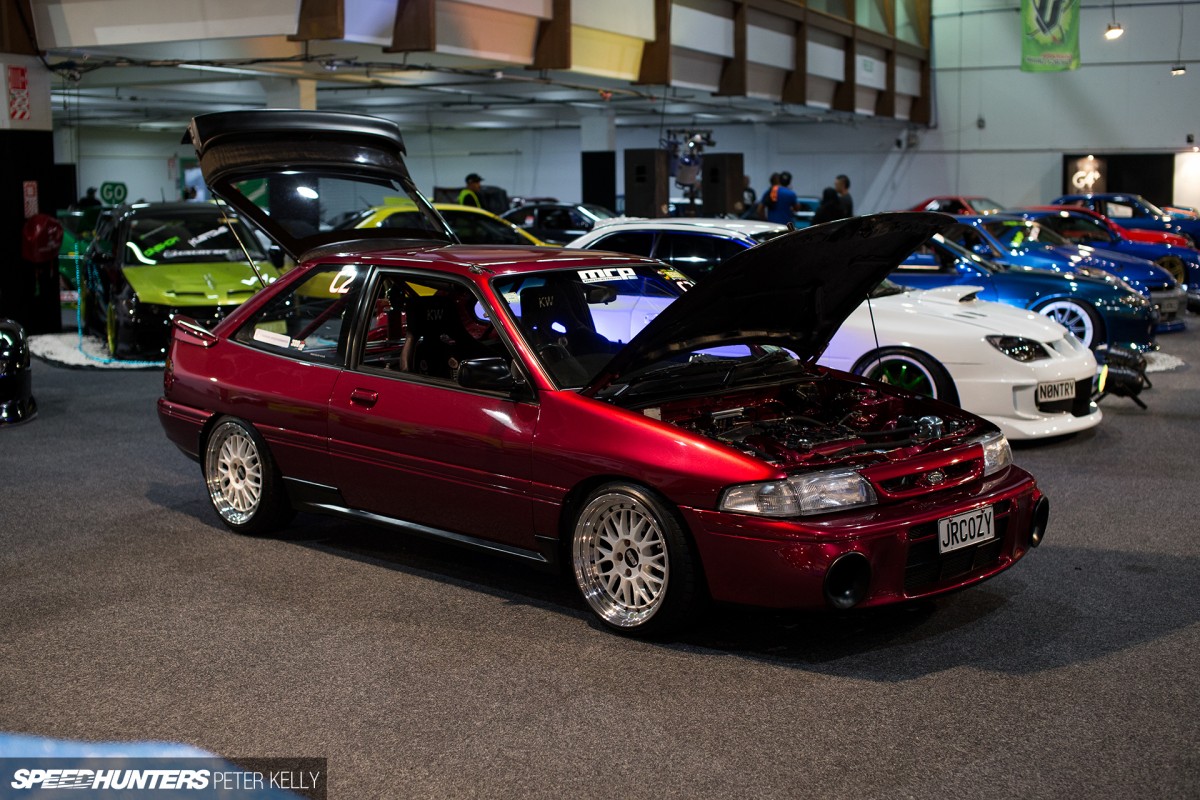 So what does that equate to on the street? As you can imagine, it means plenty of wheelspin, even with the 12-plate mechanical LSD equipped AE92 Toyota Levin GT-Z gearbox and accompanying Quarter Master twin-plate clutch.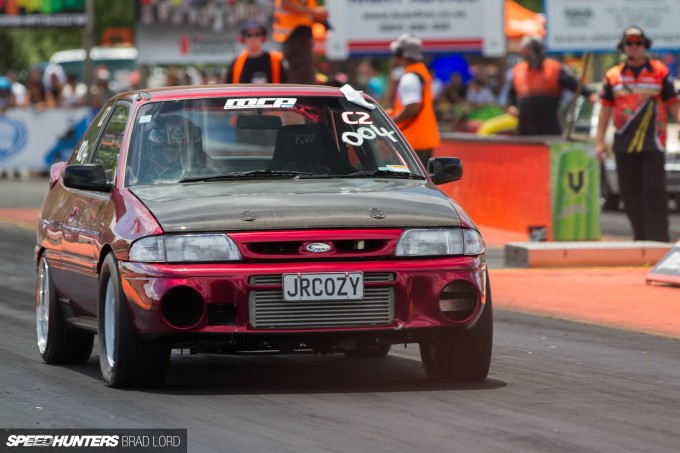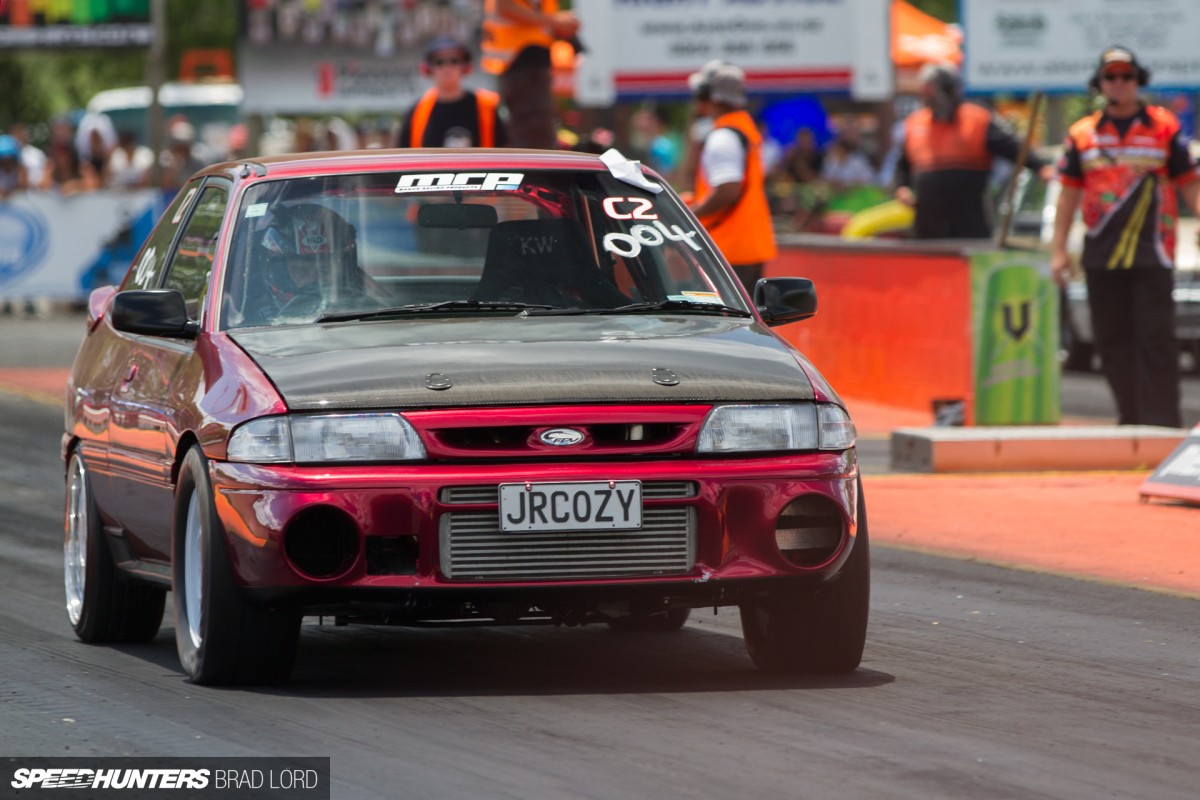 Whip off the BBSs and bolt on a set of 26×10.5-15 Mickey Thompson slicks though, and the Laser hooks up, capable of running high 10-second passes, which it ran a string of at the 4&Rotary drags the day after the show.
Carl's car is a good representation of yet another thing I love about the scene in New Zealand. No matter how forgotten or how obscure a car might be, you can be almost guaranteed that there's going to be someone in this country turning one into a brutal, face-melting street machine.
Peter Kelly
Editor-in-Chief
Instagram: speedhunters_pedey
pedey@speedhunters.com