The List
Back in high school we had a game: What kind of car would you buy with $5,000? How about $50,000 or $500,000? The goal was to have the ideal car picked out at each price point, and it sparked many debates about what was faster, cooler or a destined to become a classic.
I know, we were nerds with nothing else to do, but you can't help but play this game as you walk around the Barrett-Jackson Collector Car Auction. Using this premise, I decided to set an imaginary spending limit and come up with my own list. Sure, it's an astronomical figure to normal folks like us, yet money like this changes hands every year at the auctions, so let's dream a little.
The budget? $3.5 million.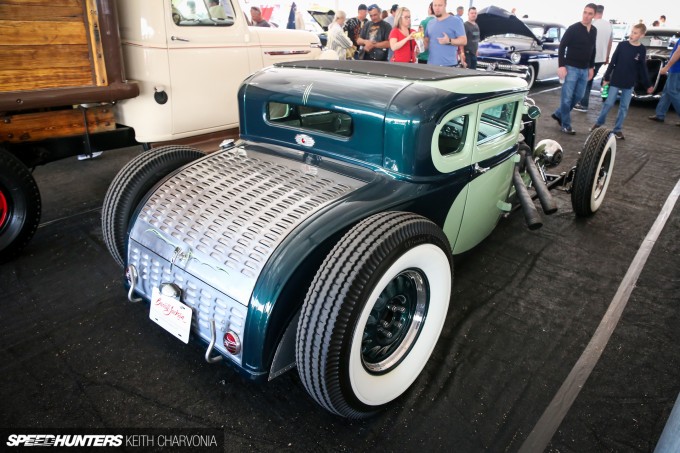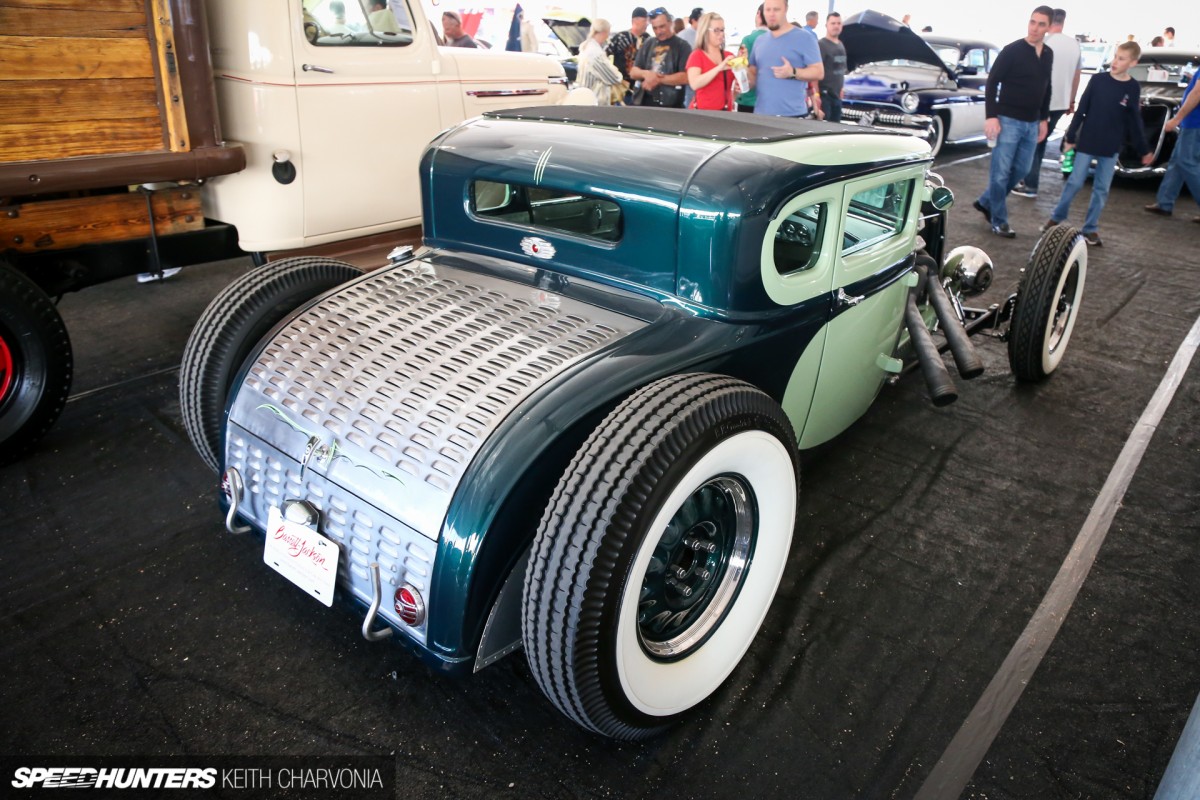 I started my spending spree with this Model A hot rod sitting on bias plies with a very cool tread pattern.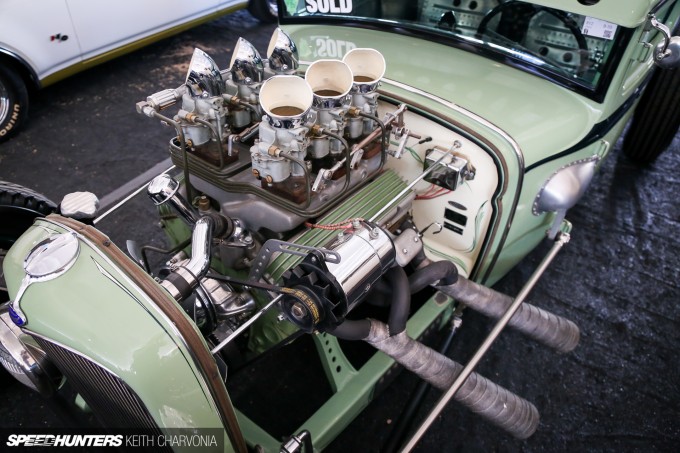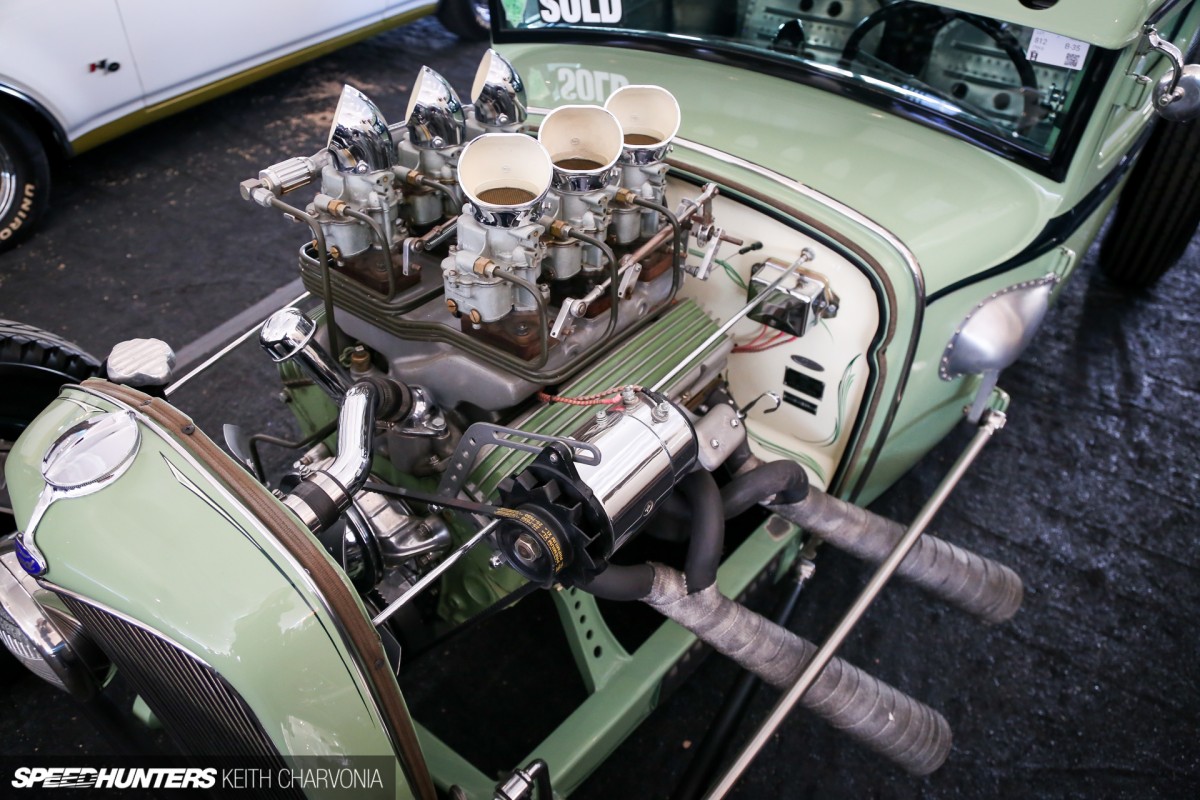 The small block Chevy had finned valved covers and an Edelbrock manifold stuffed with six Holley carbs, all beautifully hardlined. The color-keyed paint on the inside of the scoops and block looked great too.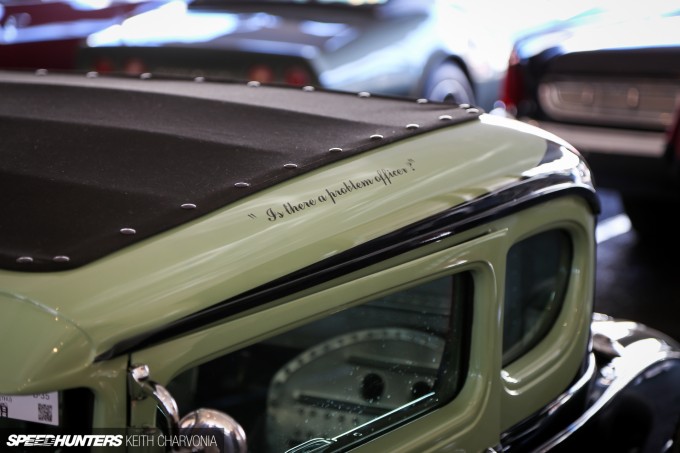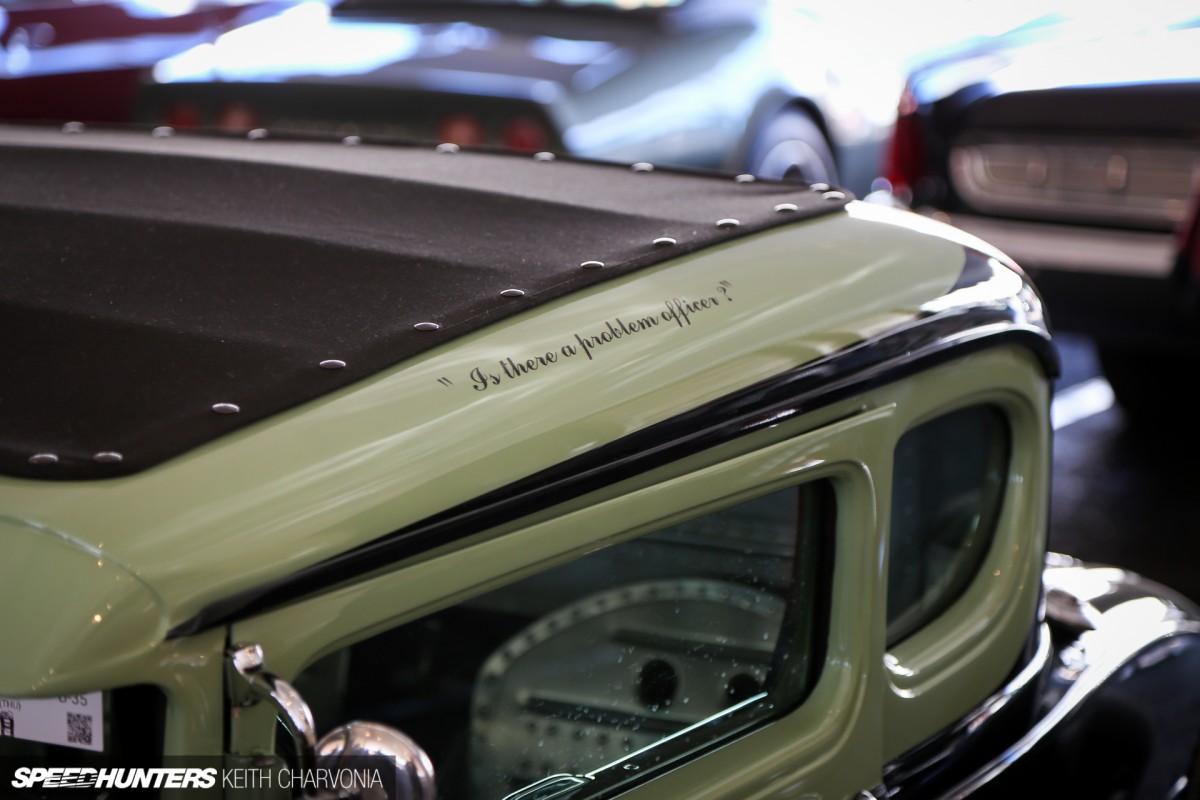 The paint looked good and was listed as a '46 Chrysler color. This was a tough looking hot rod, but finished to a high standard.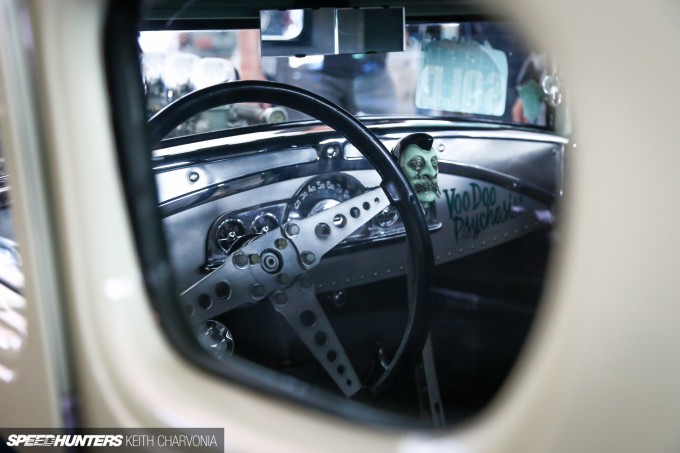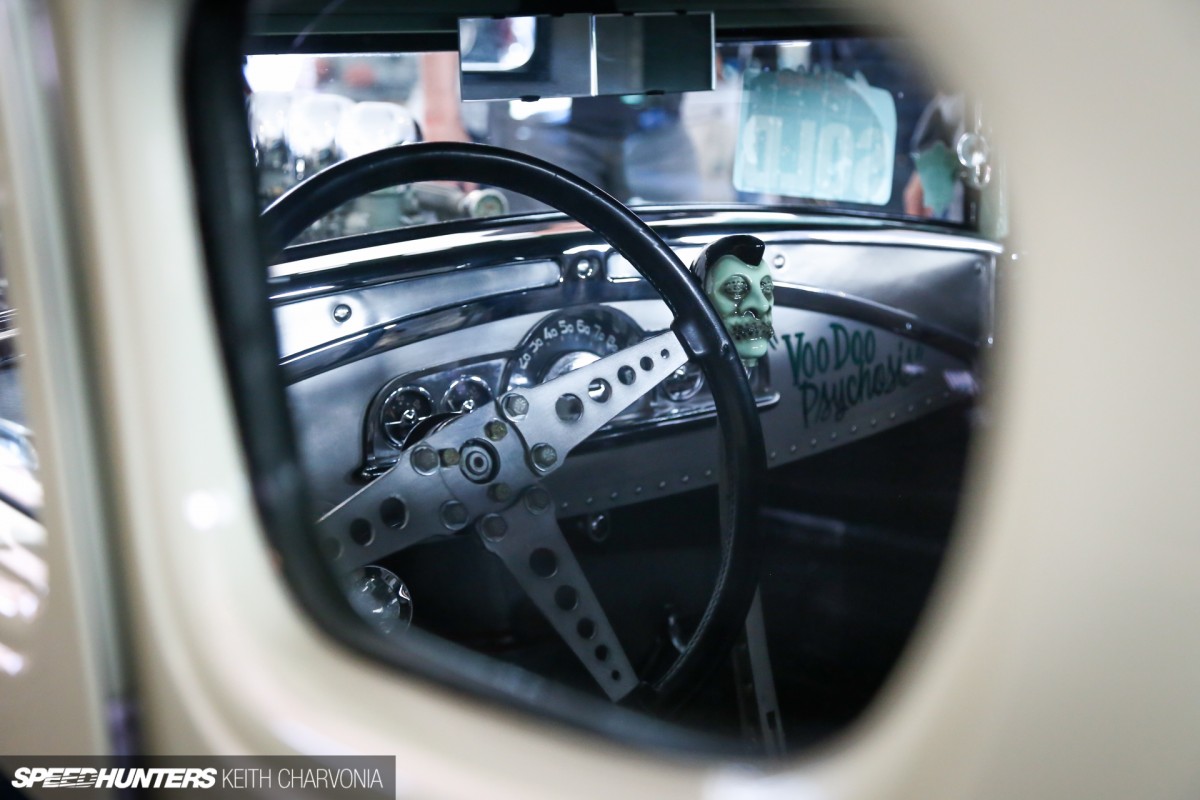 The tall zombie shifter was a bit gaudy for my tastes, but I could change that once it was mine anyways. The rest of the interior consisted of riveted aluminum seats and a Pontiac gauge cluster.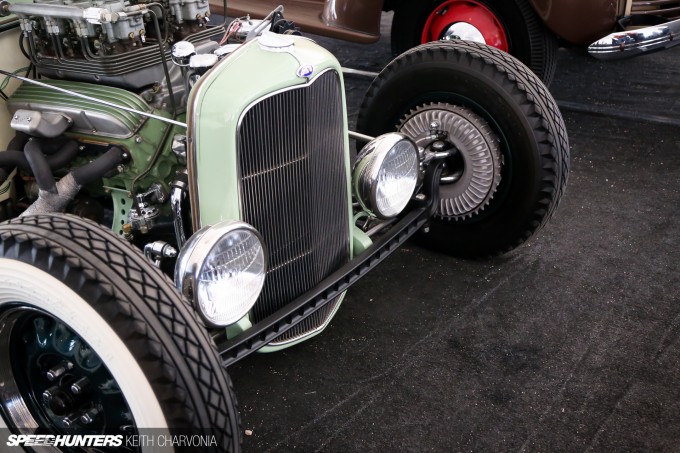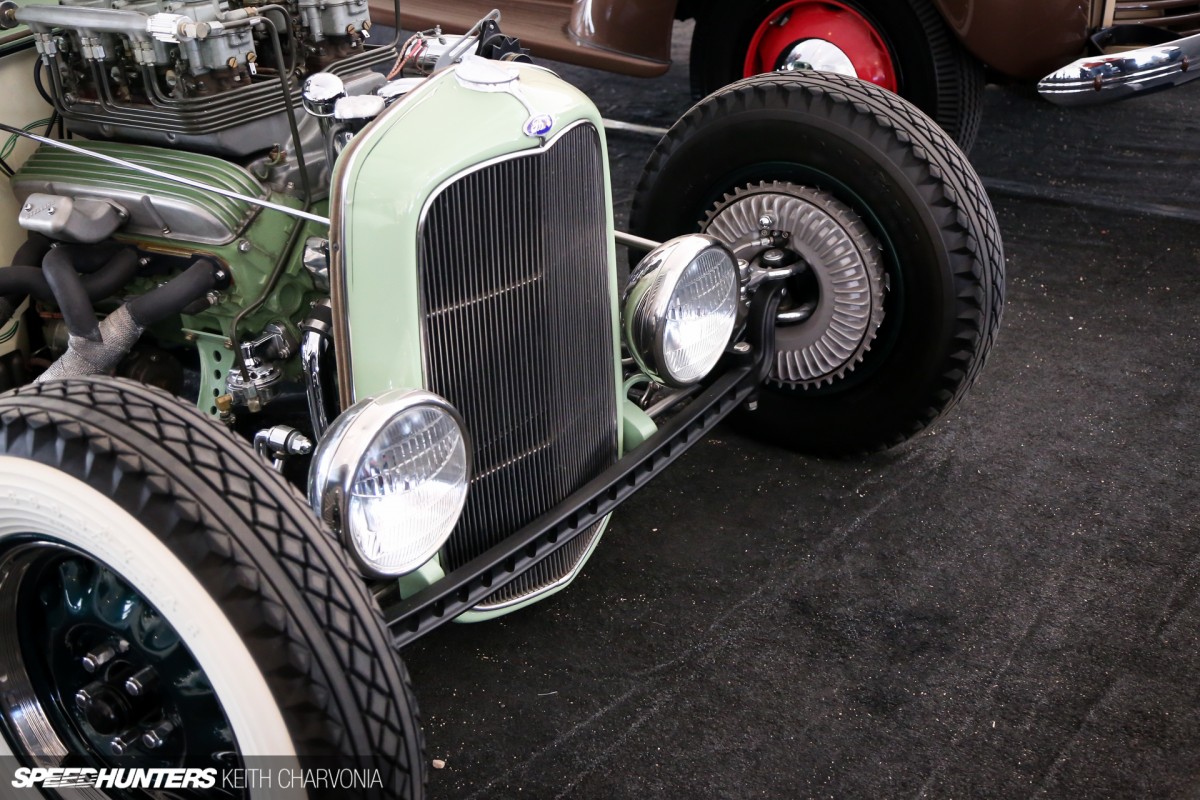 Finned drums hanging off a dropped and drilled axle sealed the deal. Consider it sold to my imagination for $72,600 including the 10 per cent buyer's fee. In reality, I felt this was a pretty strong price for this car. I wouldn't mind being on the selling end of a project like this.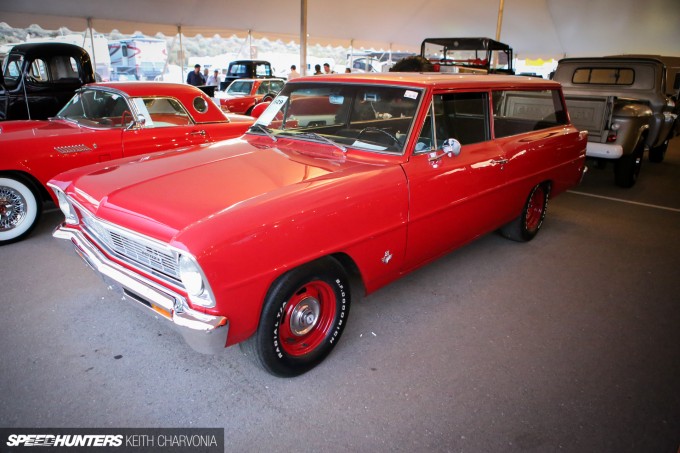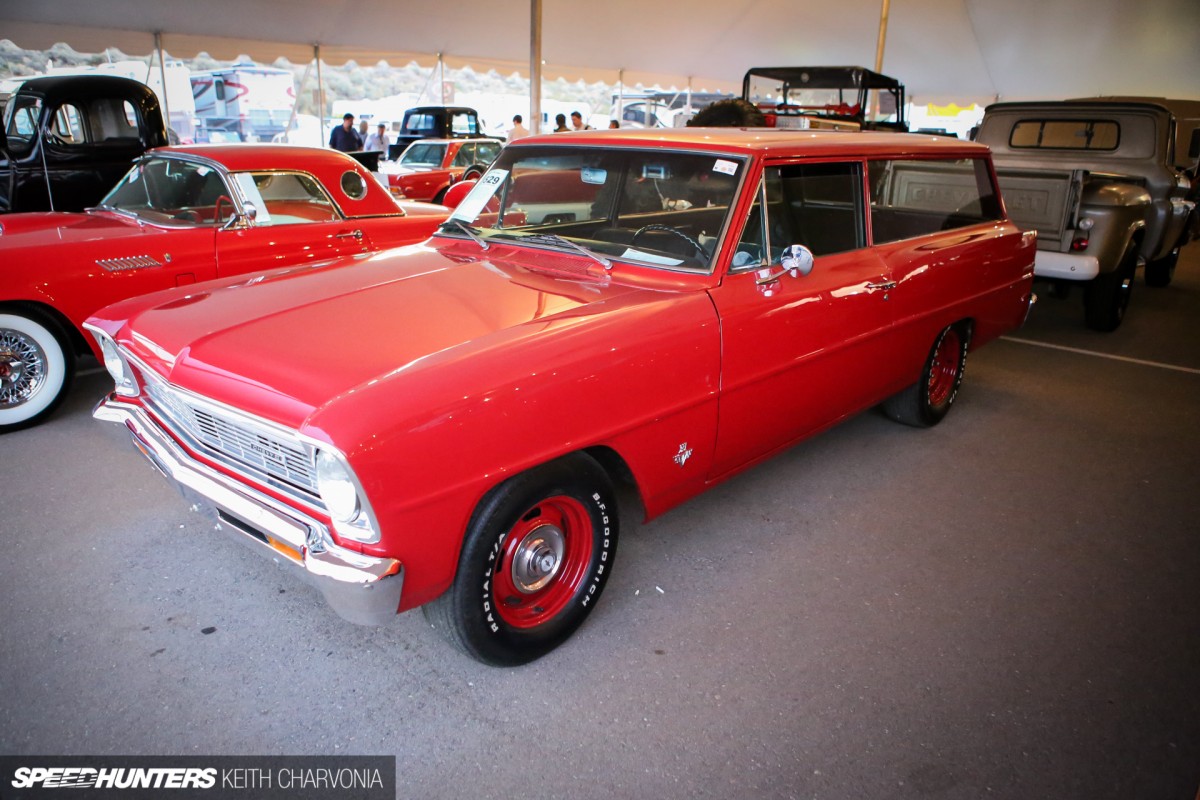 The Model A was definitely an attention getter, but I think this two-door Nova wagon actually excited me more. I just kept circling it, trying to recall ever seeing one. I hadn't, because Chevrolet never made this model.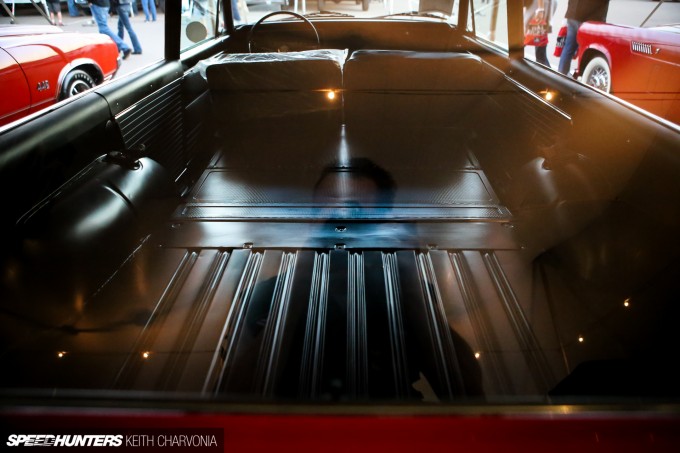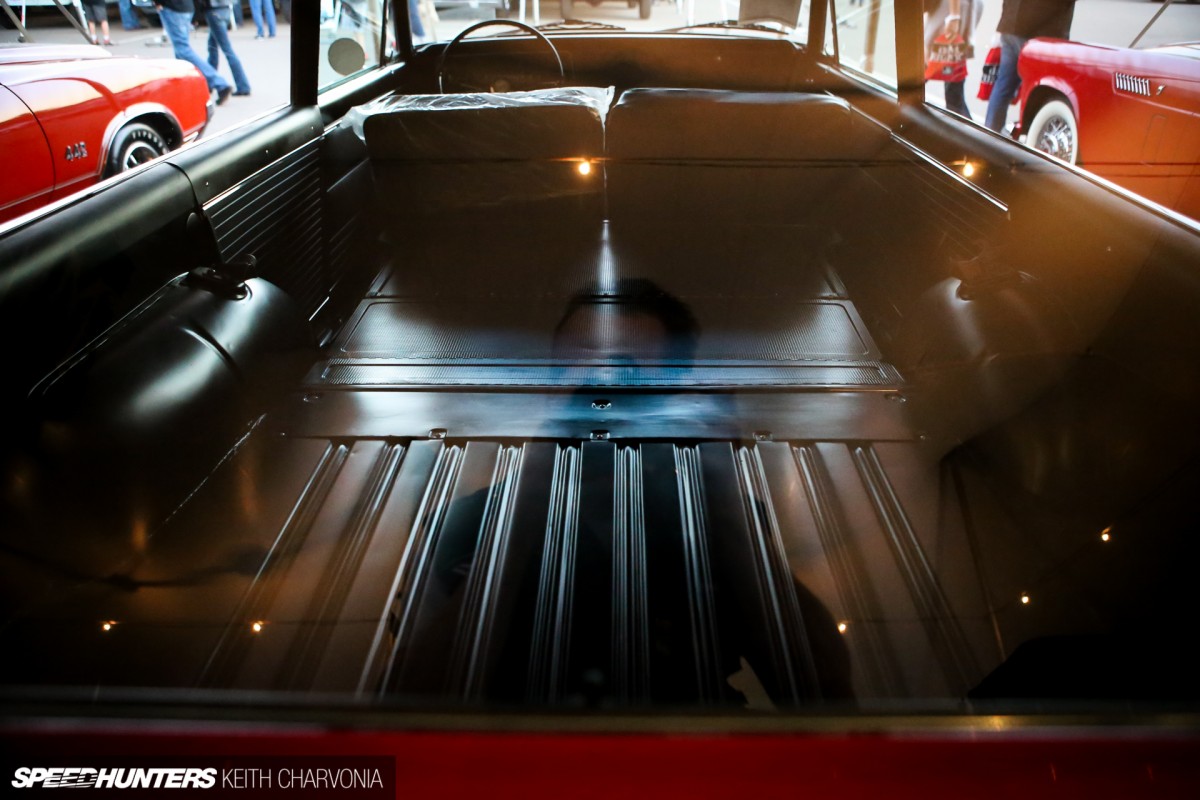 It's a conversion that someone spent a lot of time and money on, taking a four-door and turning it into a two-door post car in a factory-style manner. I had to have it.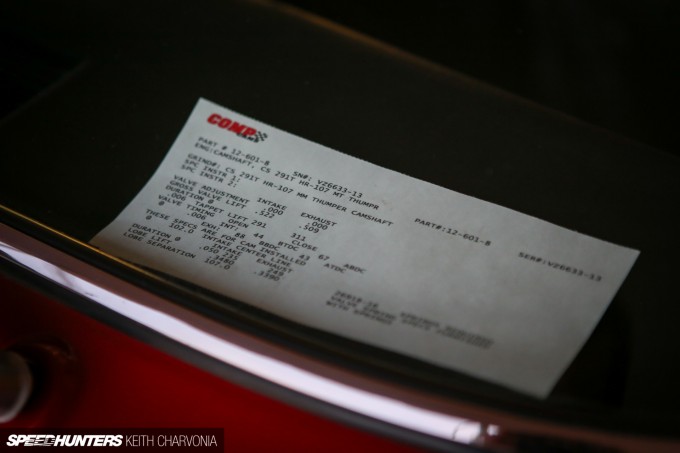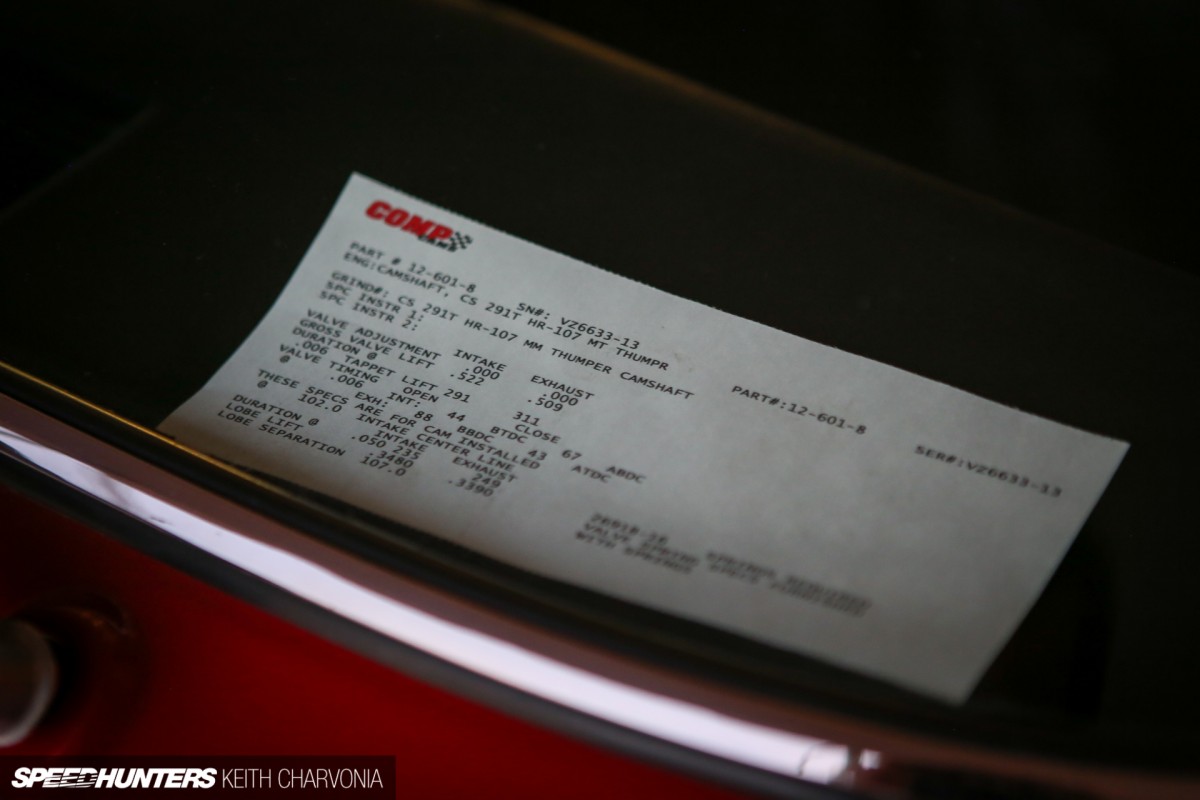 There was a slip on the dash with some cam profile information. I read the description taped to the window and realized it was built to L79 spec, with a period-correct Corvette drivetrain.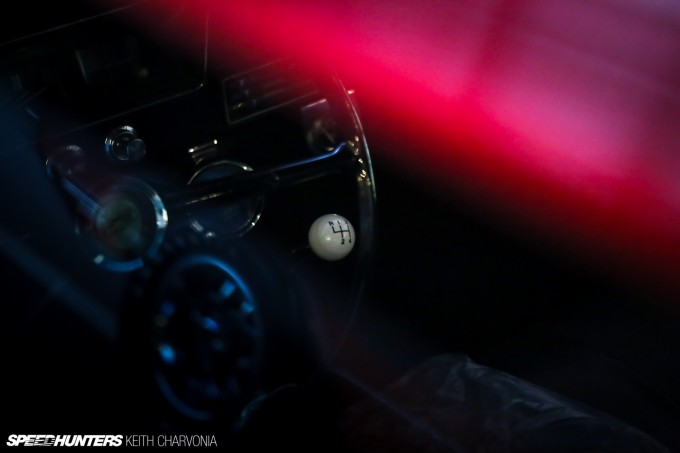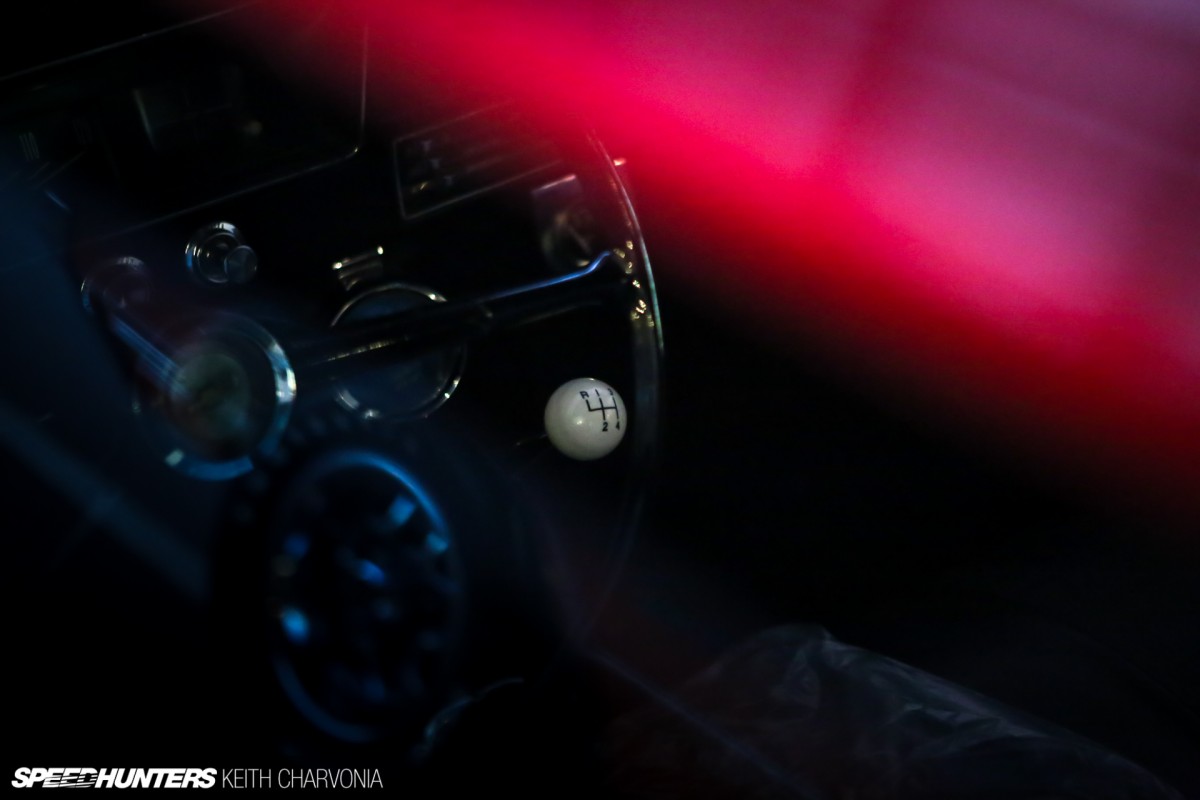 I looked inside and… you've got to be kidding me! This thing has a Muncie 4-speed? SOLD!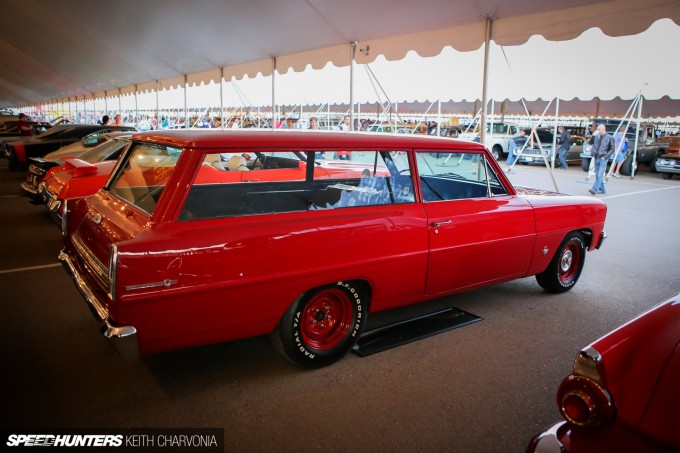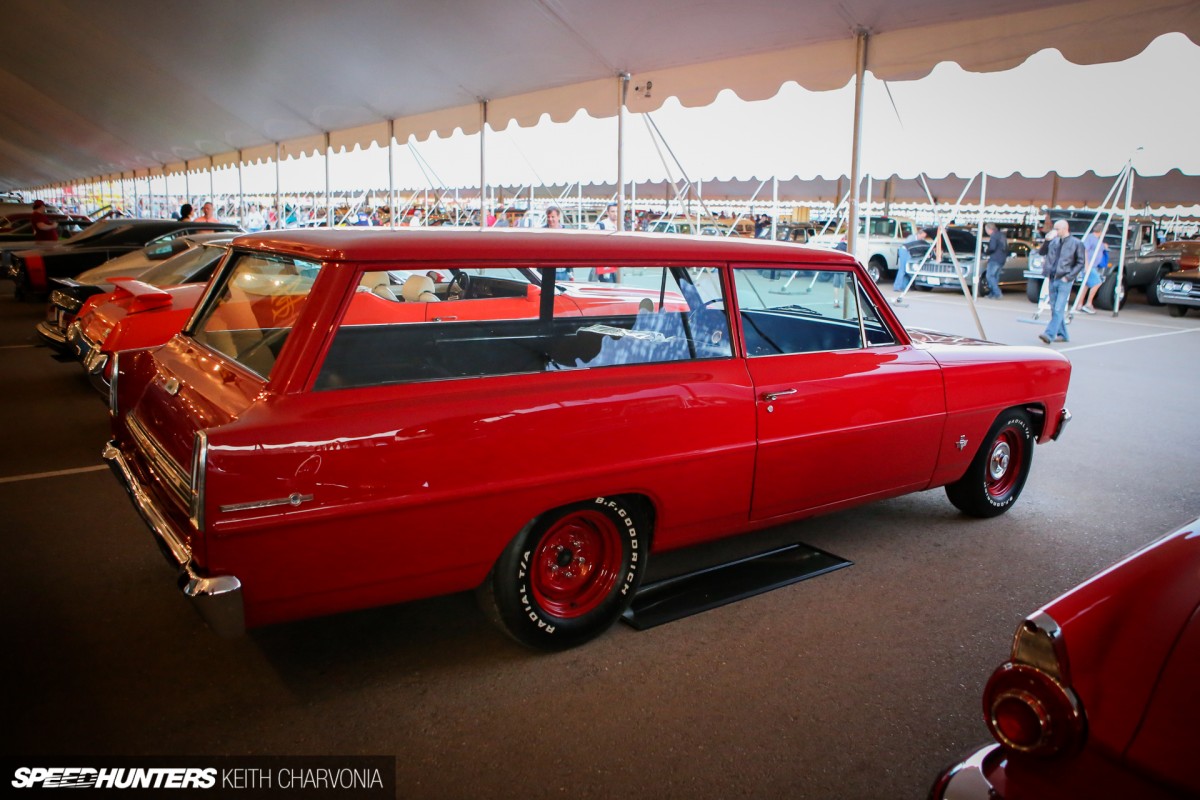 This one went way too cheap in my opinion, and I bet the seller cried himself to sleep that night. At only $24,200 it could have brought 10 times that if it was a real L79 Nova. Alas, the auction crowd only wants the real deal, leaving cool finds like this at bargain prices.
Bargains Everywhere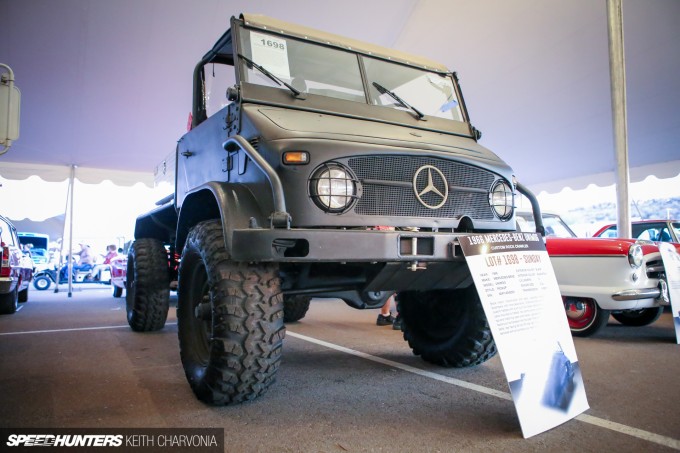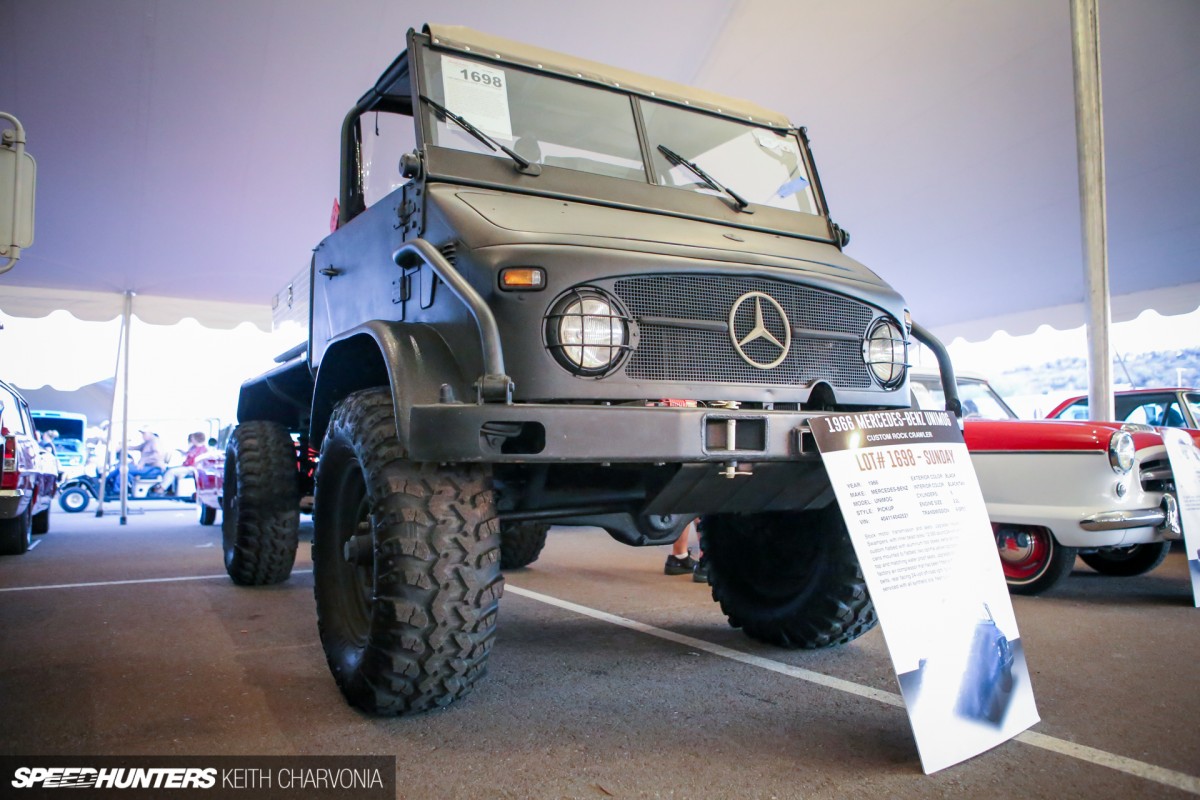 Ten steps away was a monster Unimog, a very different vehicle that sent me into a tailspin just the same. These are cool enough stock, but just look at that ground clearance with 40-inch tires.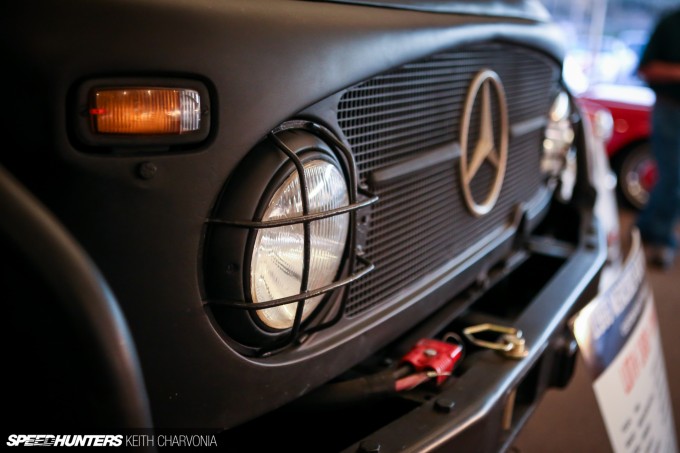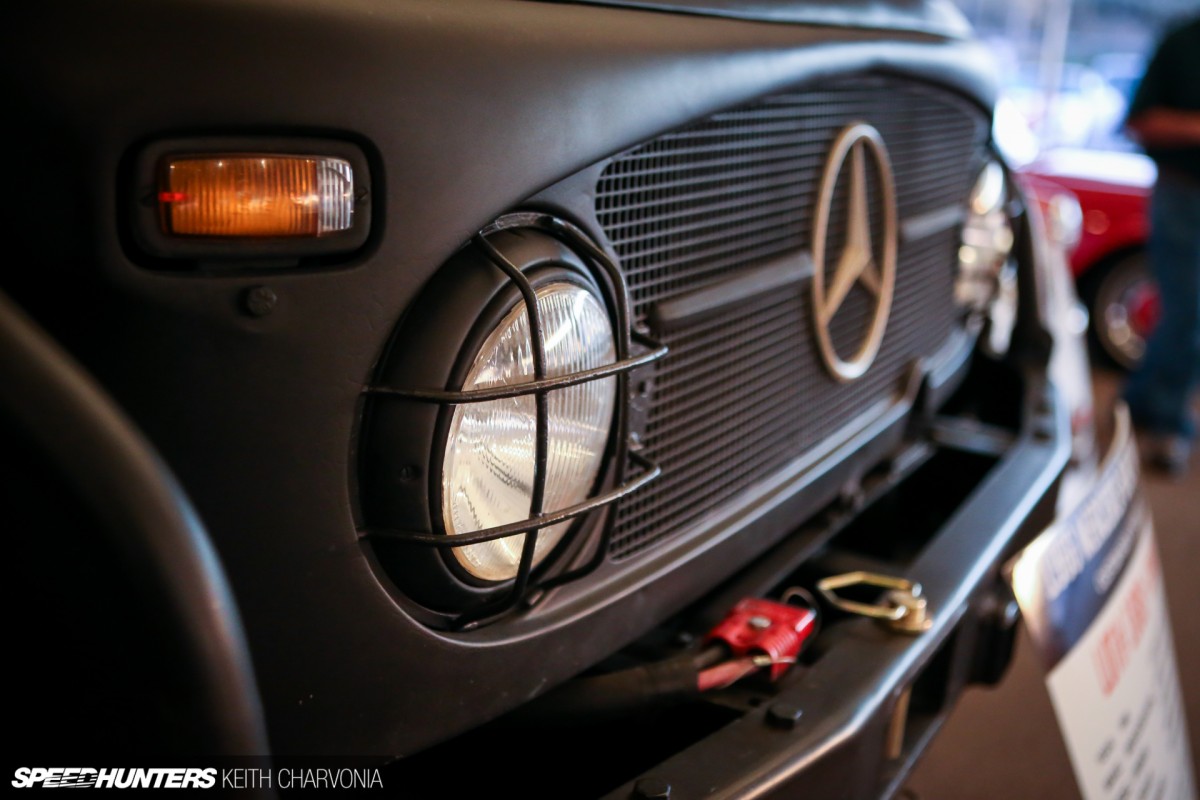 The body looked to be in excellent condition, but you never know what lies beneath fresh paint either.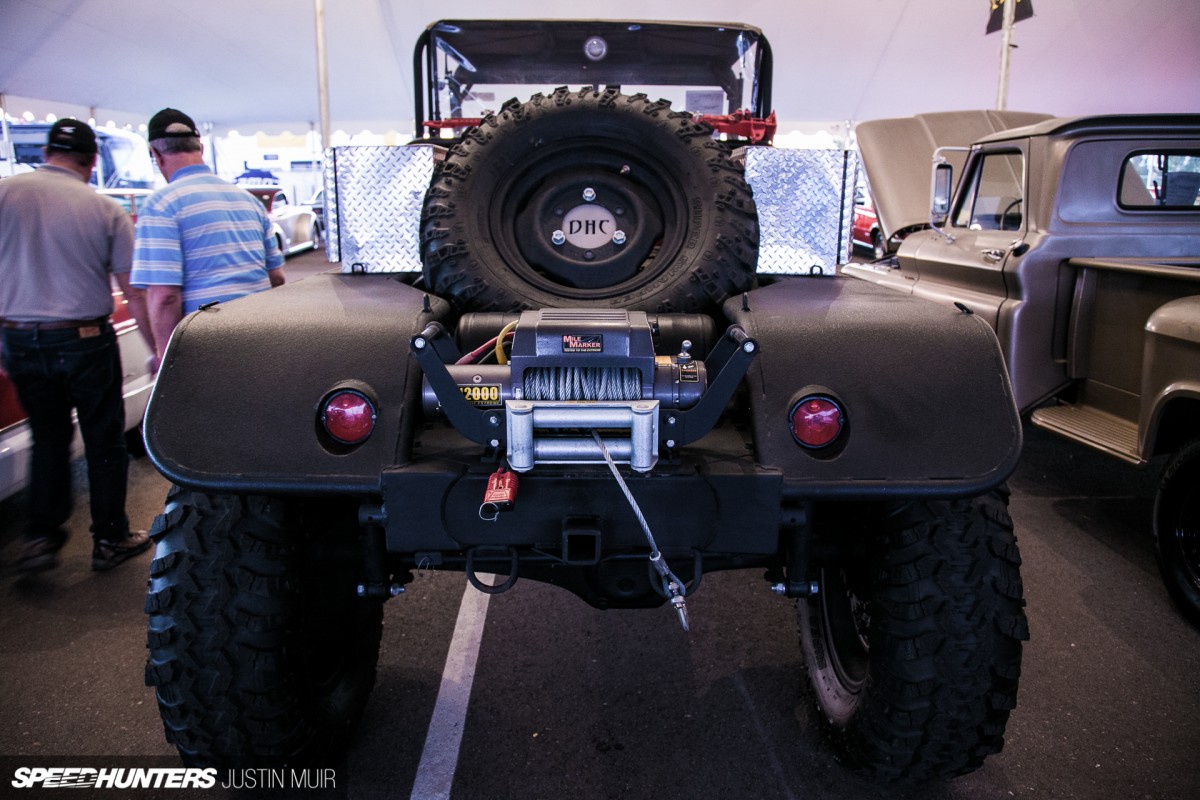 The tubework and flatbed appeared to be custom work, but I'm not a Unimog expert either. It was definitely equipped to tackle any trail.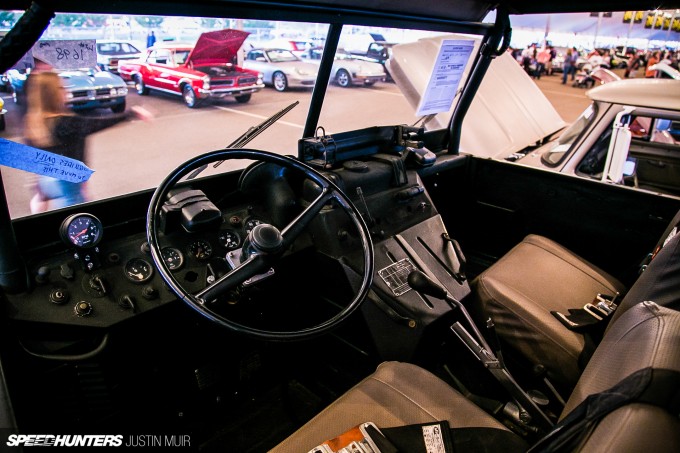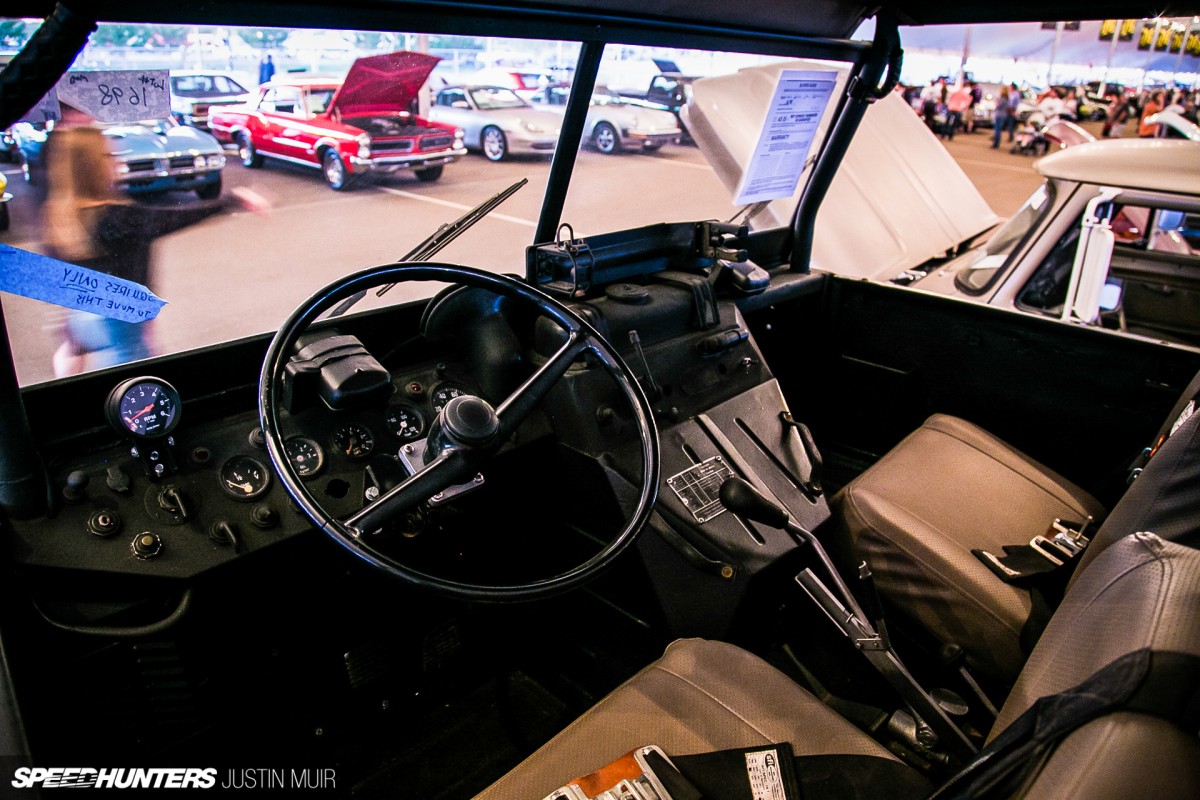 The interior was also restored and in great shape. I was sure this would bring good money but it sold for only $15,950, making it a good buy to add onto my dream shopping list.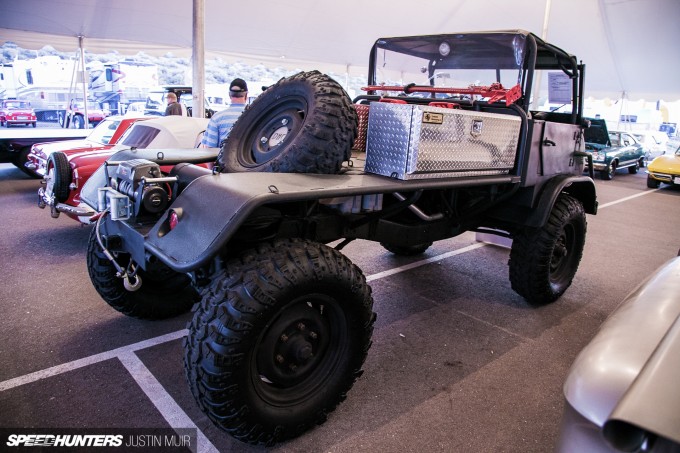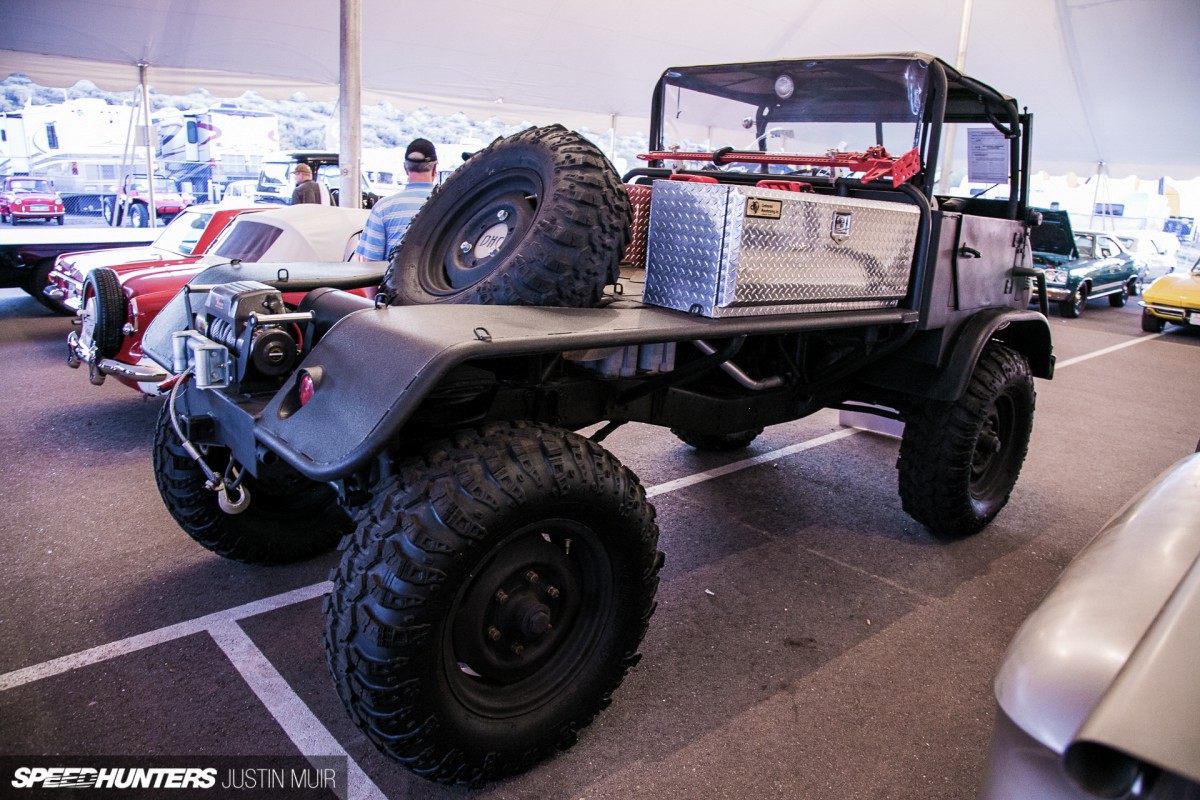 It seemed like a great deal to me, but maybe a Unimog expert would see something horribly wrong with it. Or much worse, perhaps there just weren't any off-road fans bidding that day, allowing what should have been a solid sale to slip away for next to nothing…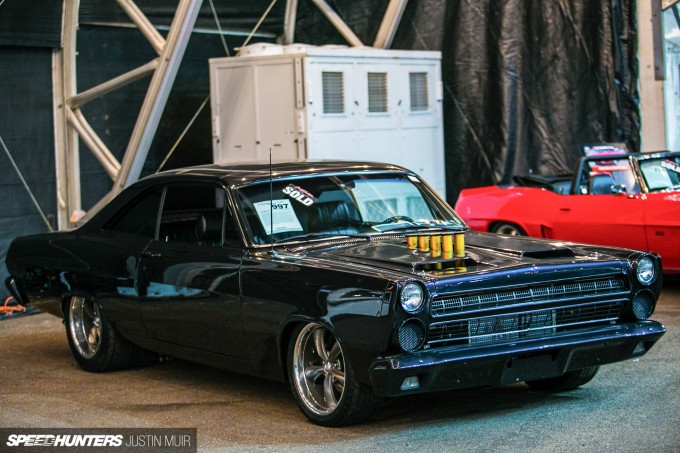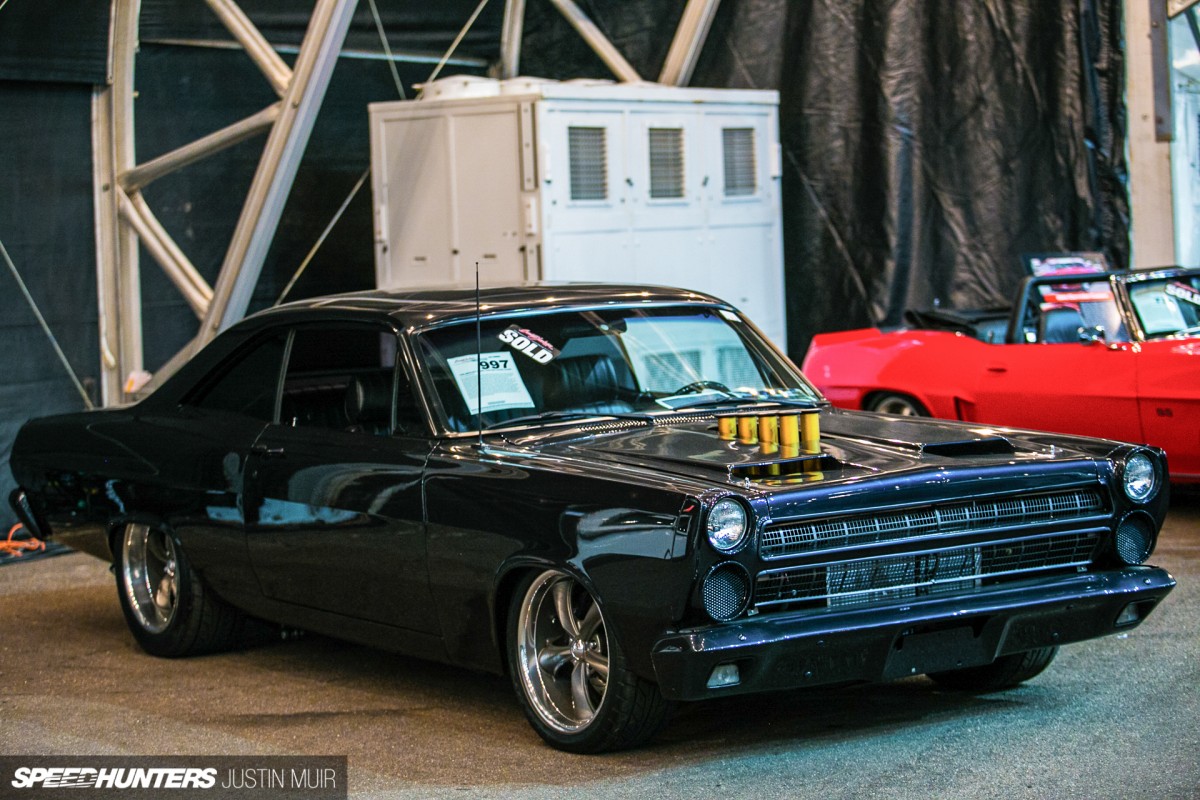 A '66 Mercury Comet isn't a car I'd normally give a second look – I much prefer the prettier early '60s models. But this one goes to show that the proper treatment can turn a car into something really special.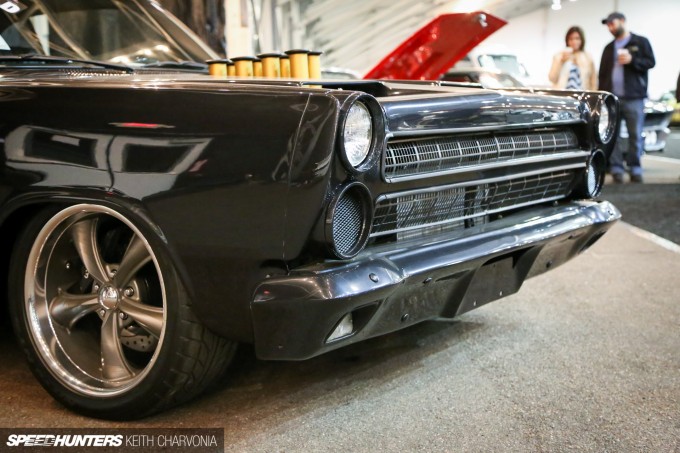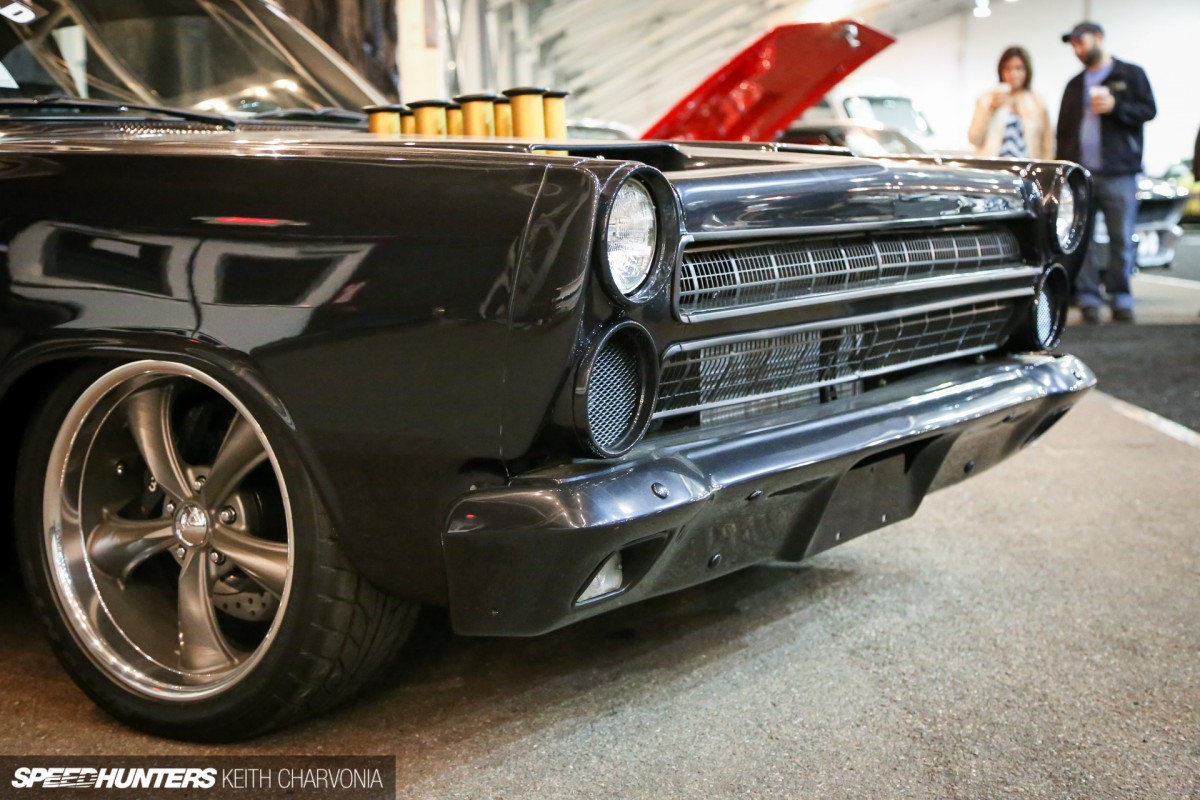 It didn't take much – a drop and some wheels, a little mesh and some stacks to make a killer-looking muscle machine.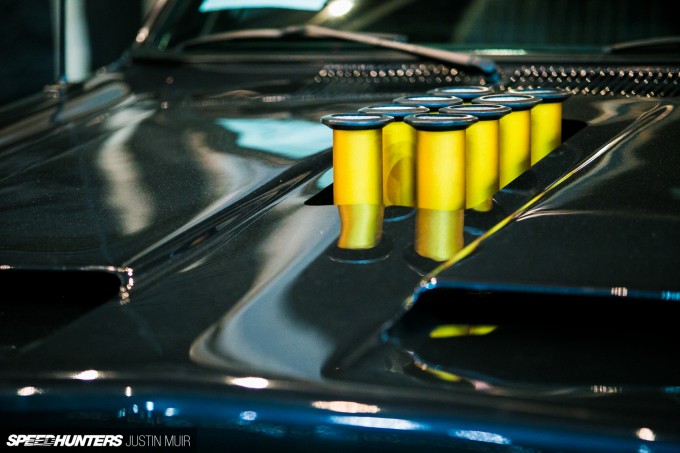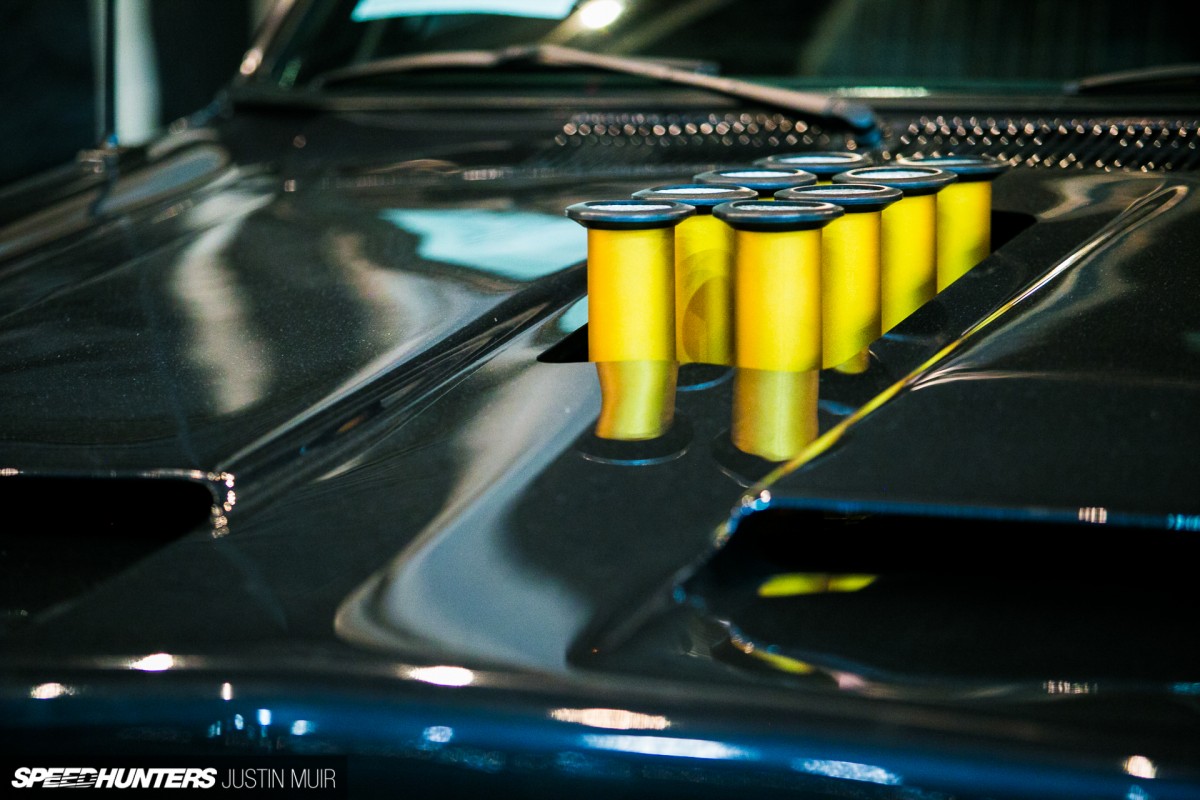 Dare I say it? I'm feeling a little bit of Hoonicorn influence creeping in here. I'm sure it's coincidence, but it's where my mind ran off to.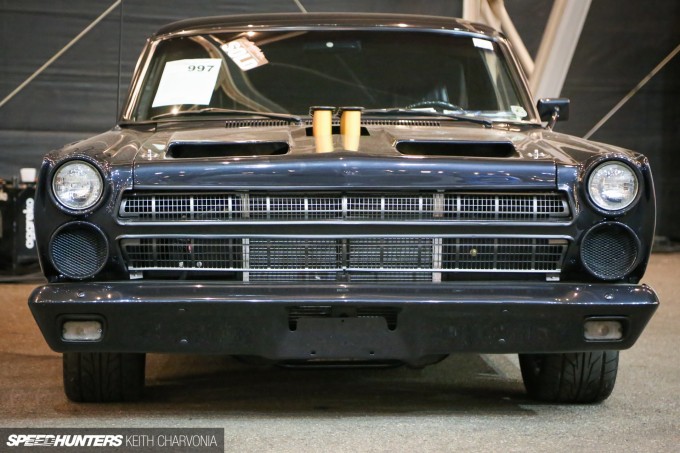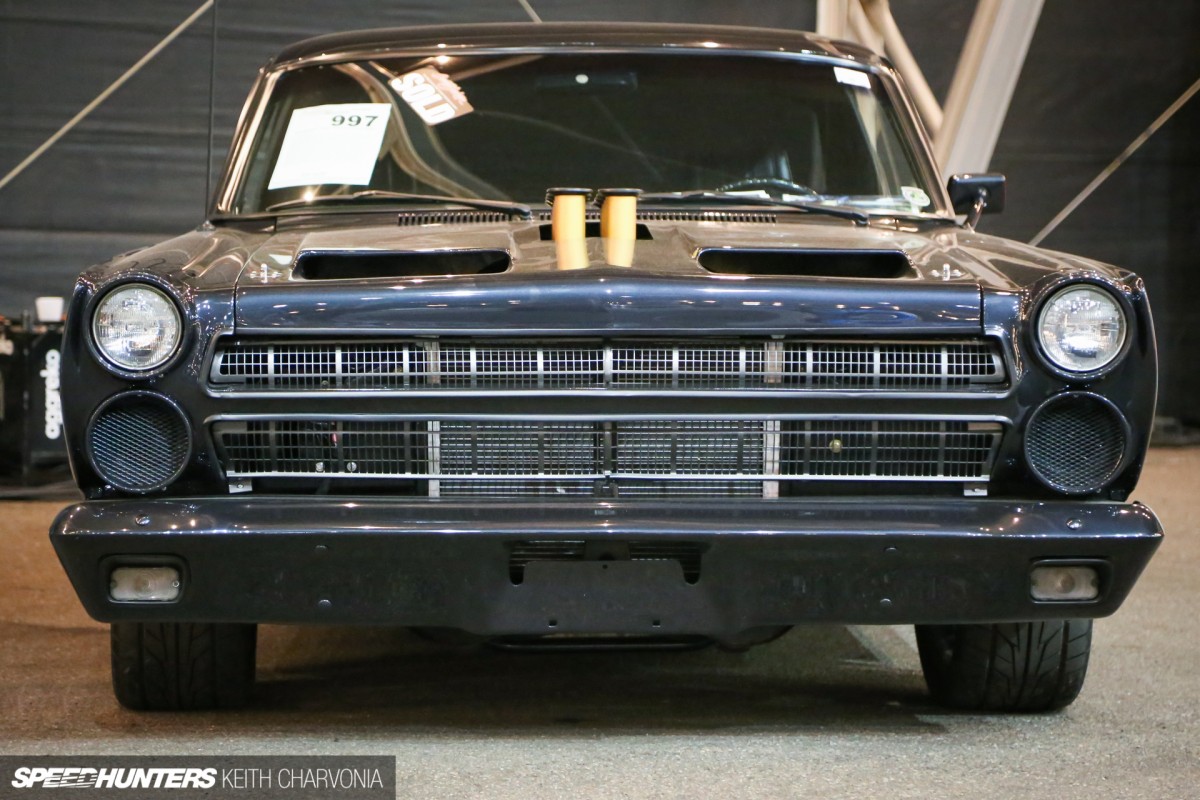 To be honest, the front end is ugly and the wheels are all wrong, but it just sits so nice. I wanted to rip it down the street!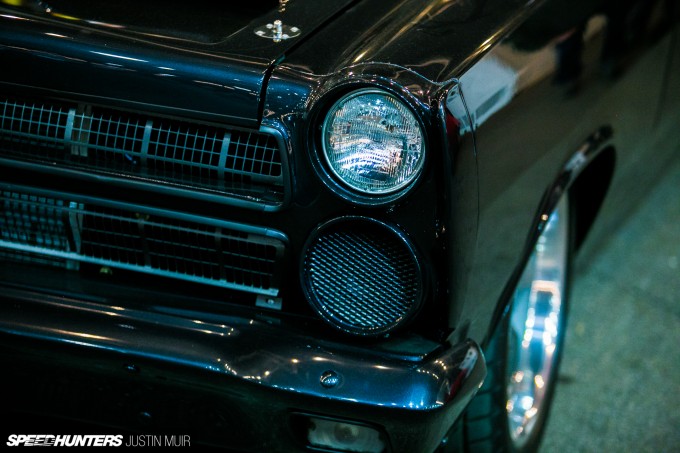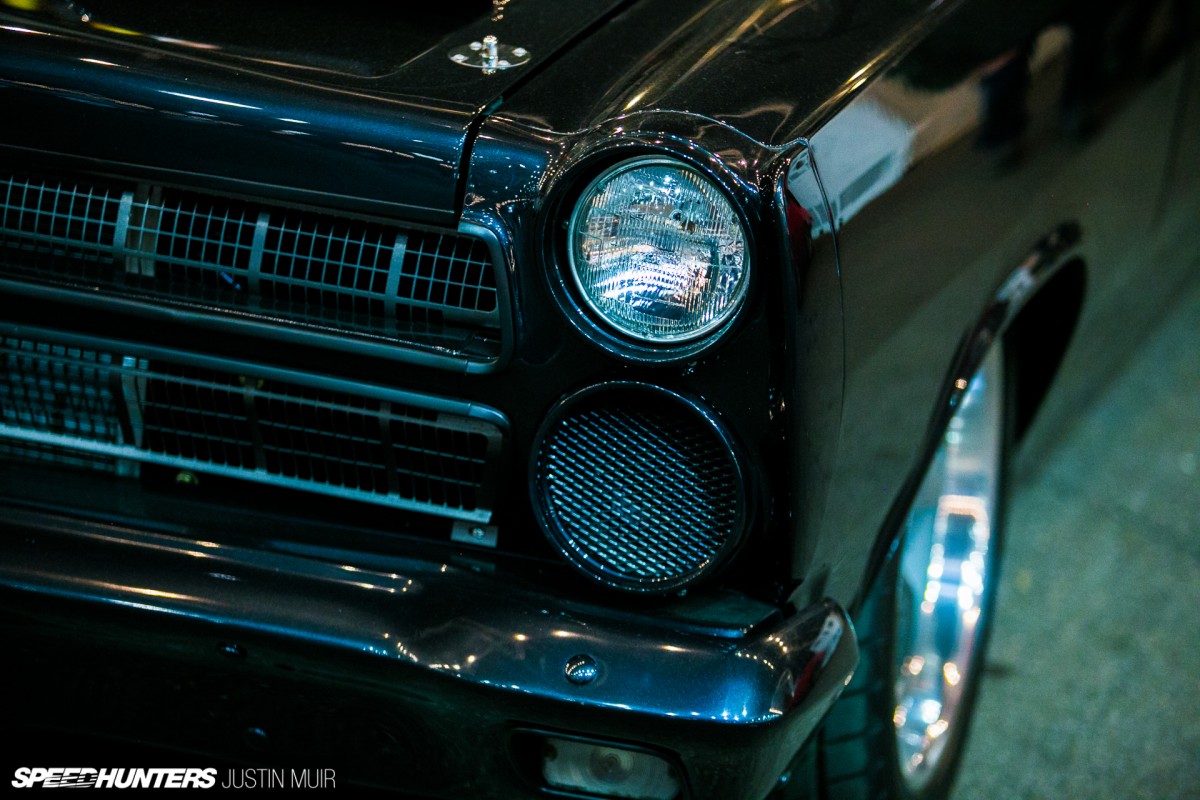 The Comet brought a cool $50,600, bringing my total to $163,350. Hmm, I needed to find something expensive…
The Big Buy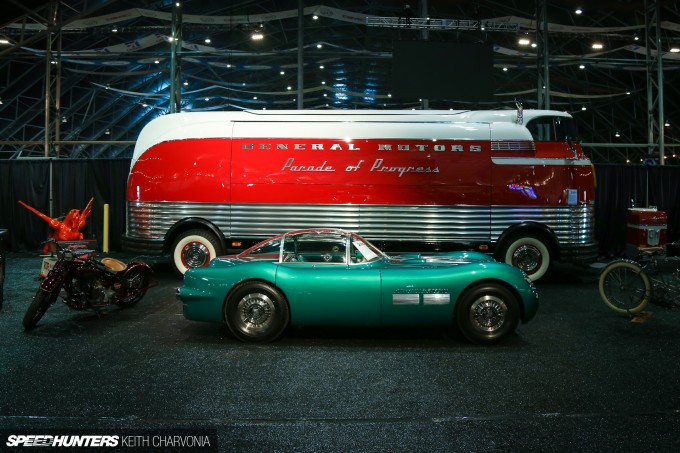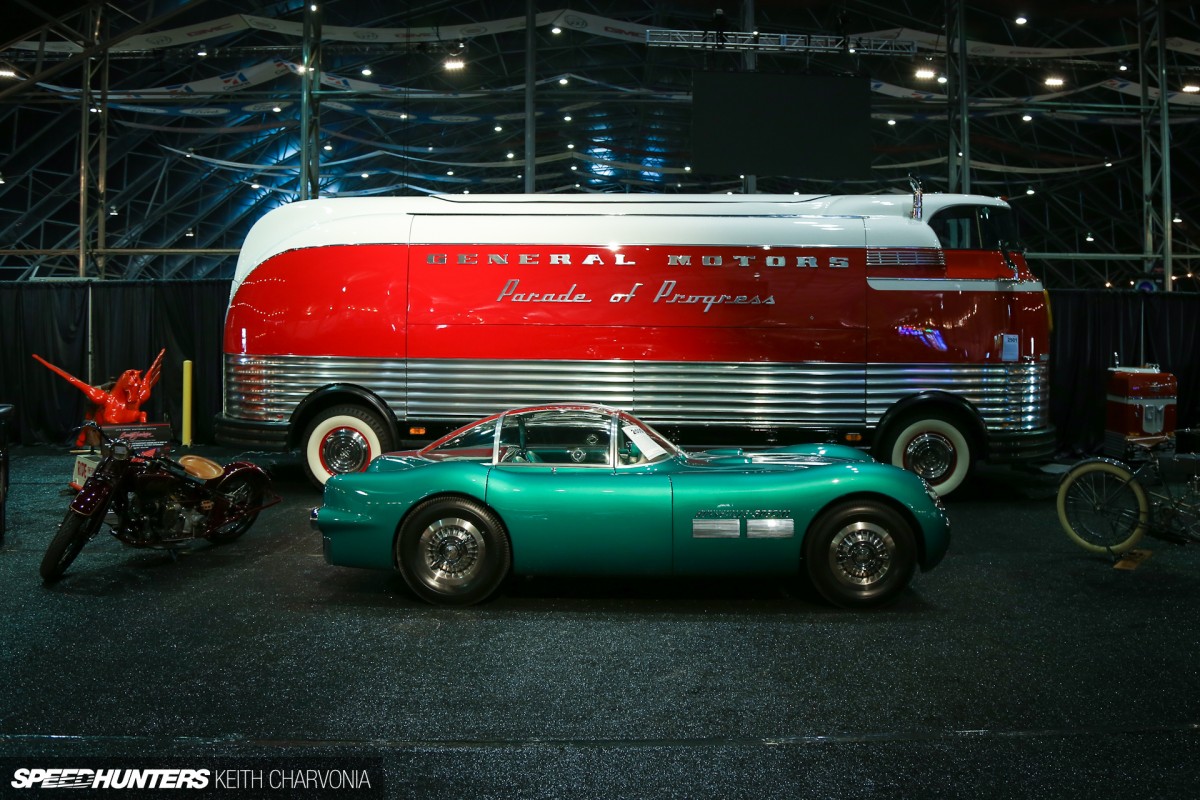 I bet some of you knew this was coming. The '54 Pontiac Bonneville Special concept car is my favorite to ever roll across the block, and I've gotten to see it both times. You knew I was saving that $3 million for something, didn't you?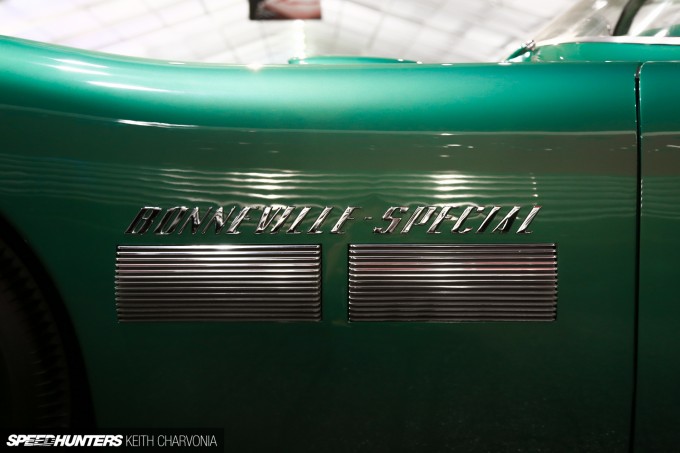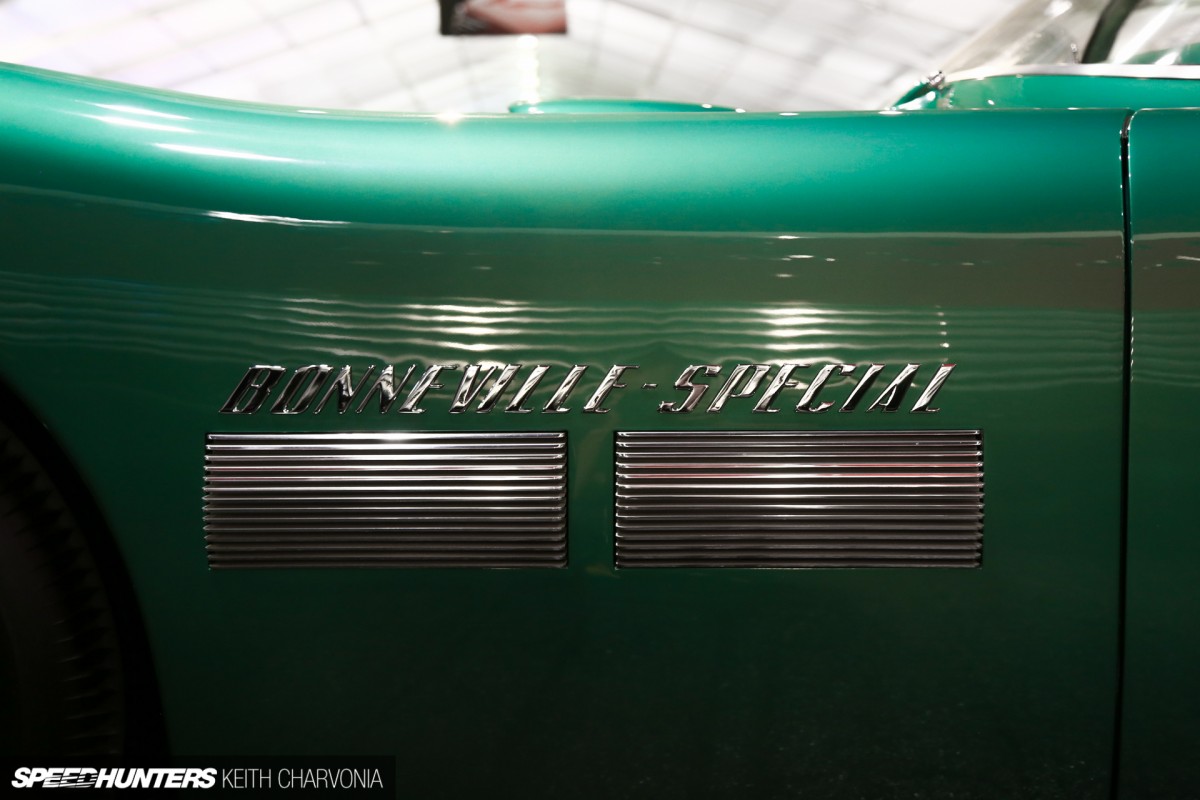 The Bonneville Special was so-named after Harley Earl was inspired by a trip to the Bonneville Salt Flats. It would be jet-age styling at its finest, created at a time when designers worked only in pencil and clay.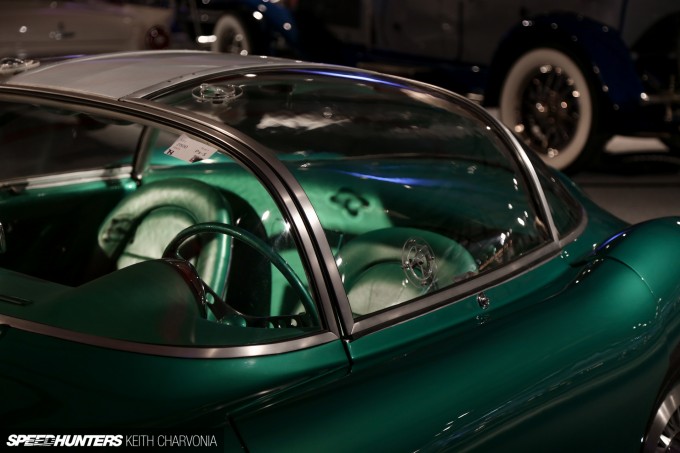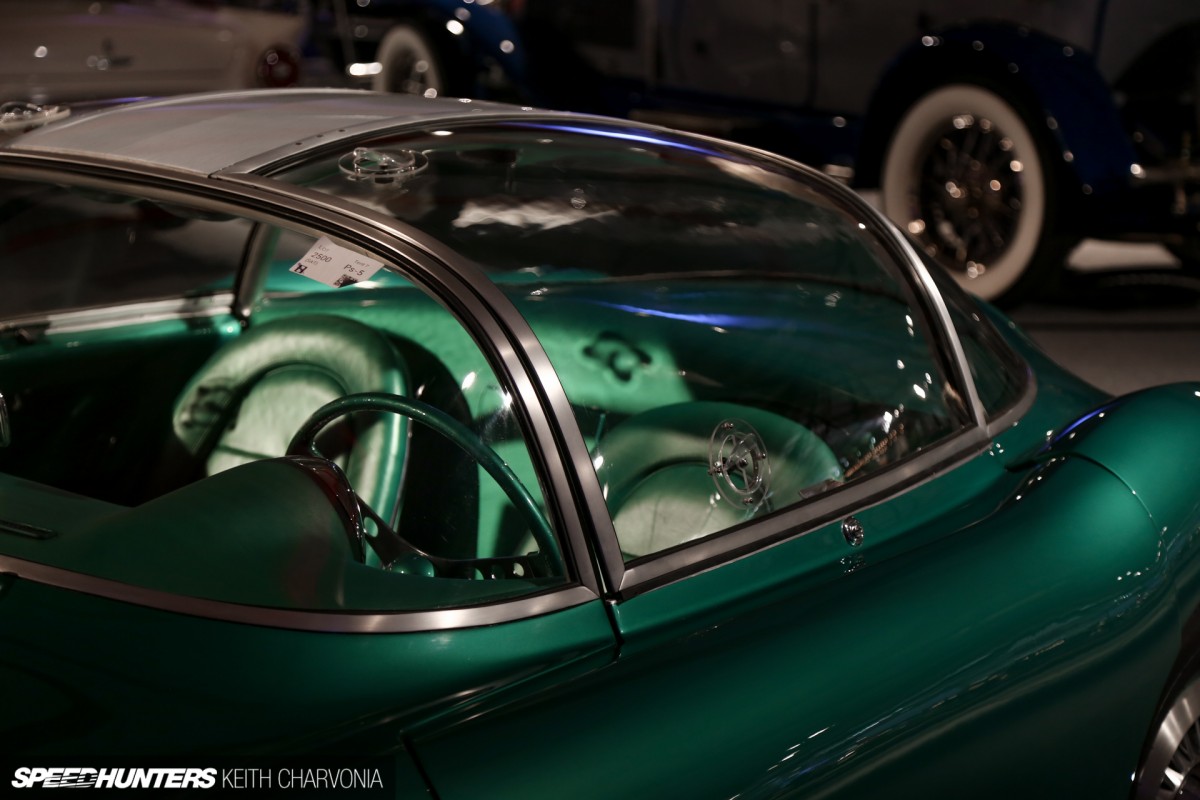 The acrylic canopy has gullwing windows that hinge at the center and look like they're straight off an aircraft.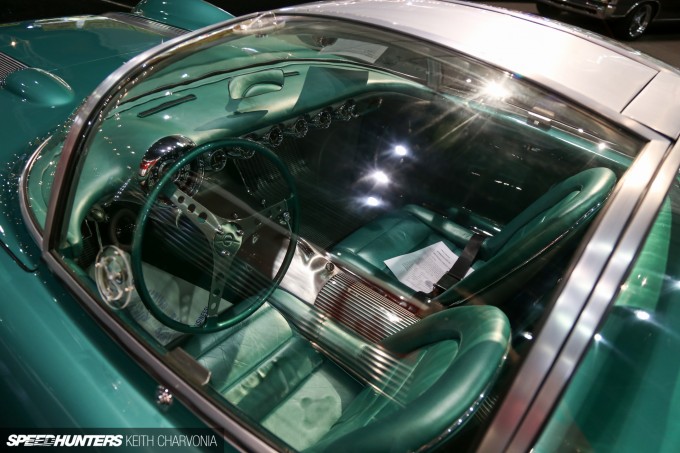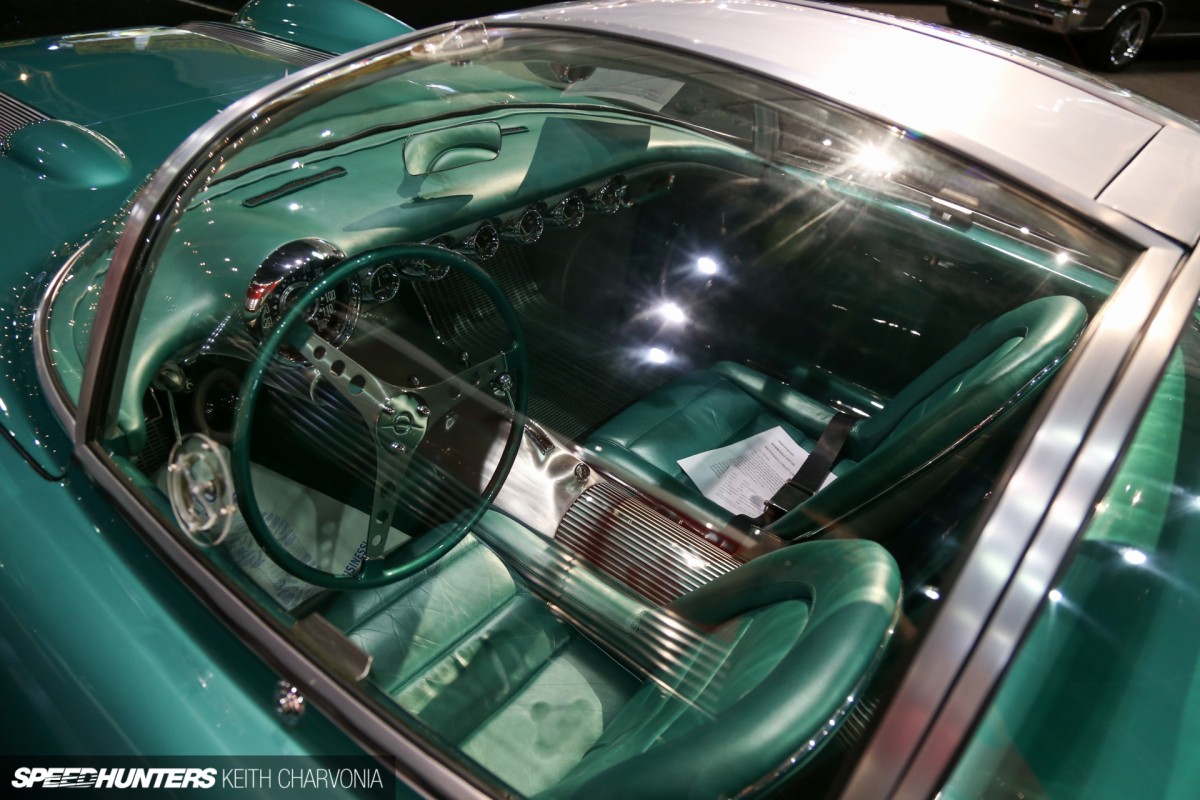 The interior is finished just as nicely as the exterior, with loads of trim and brightwork. Keep in mind this is one of two cars built in 1954, and everything was handcrafted.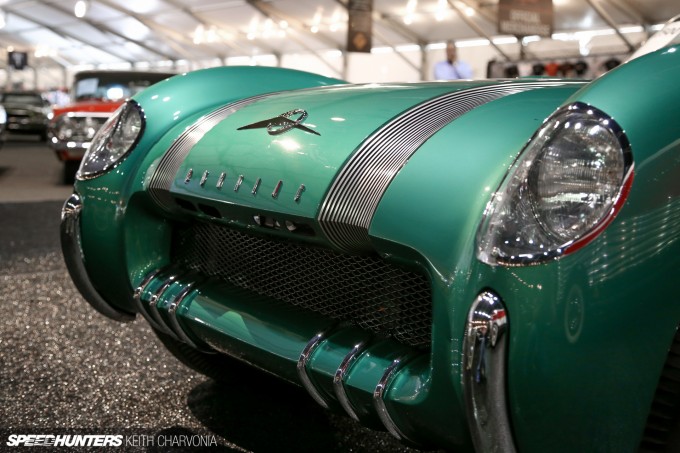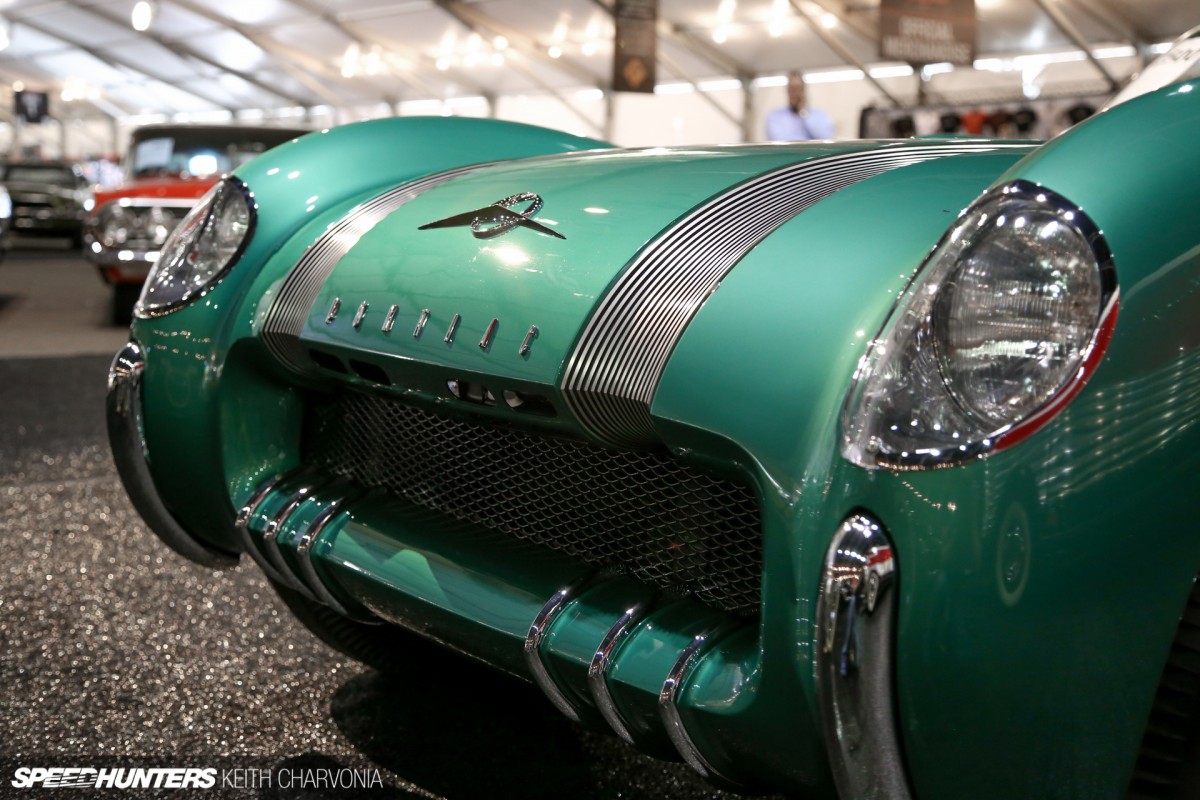 The brushed and chromed trim carries throughout. Many of the design features you see here reappeared on GM production models throughout the '50s.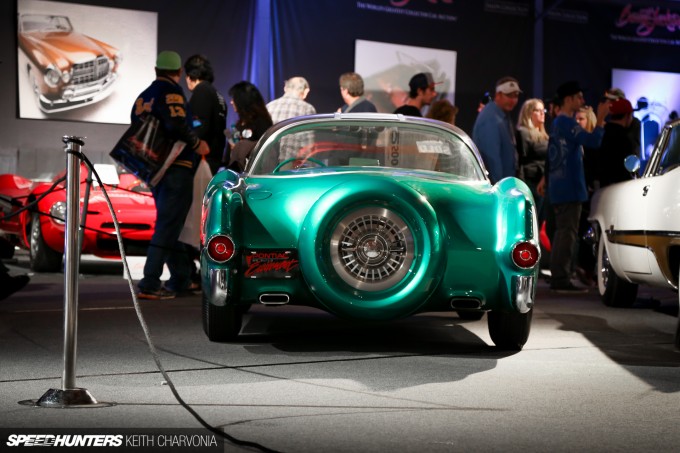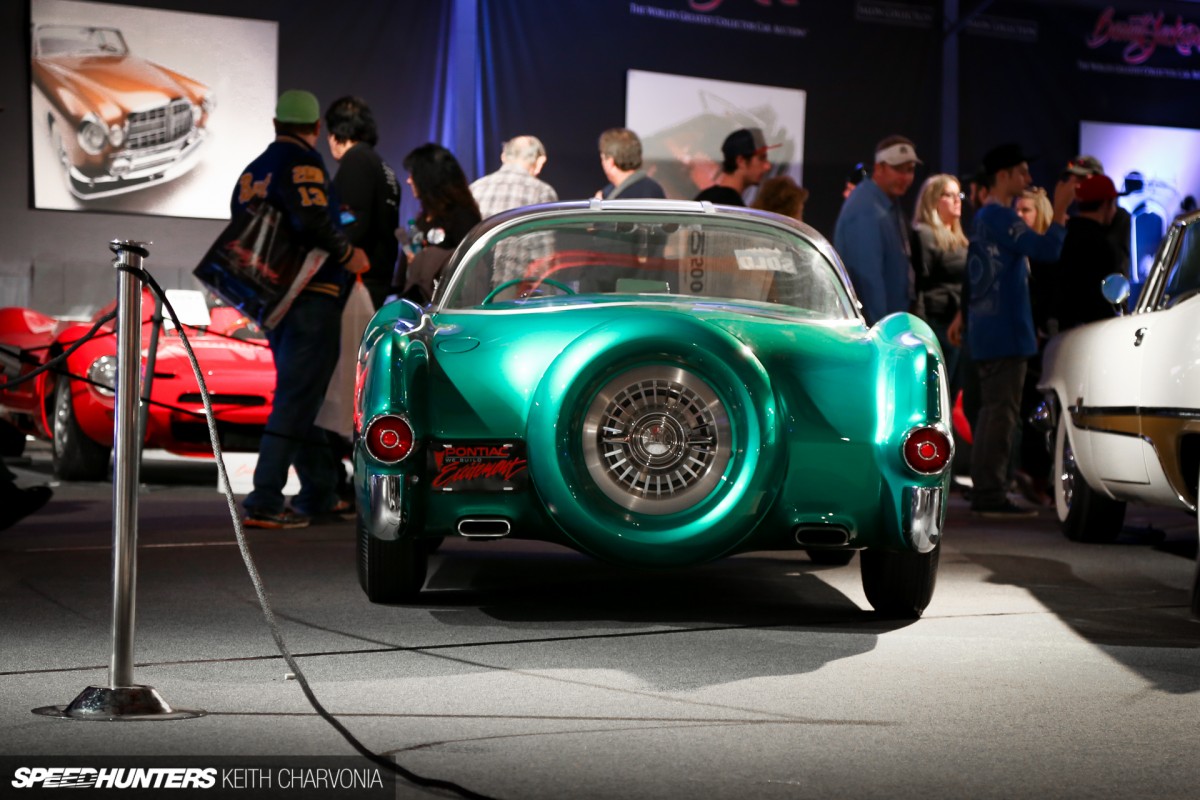 Even the rear is shaped like a rocket. Oh, how I wish I could have been around to witness these optimistic days of automotive design.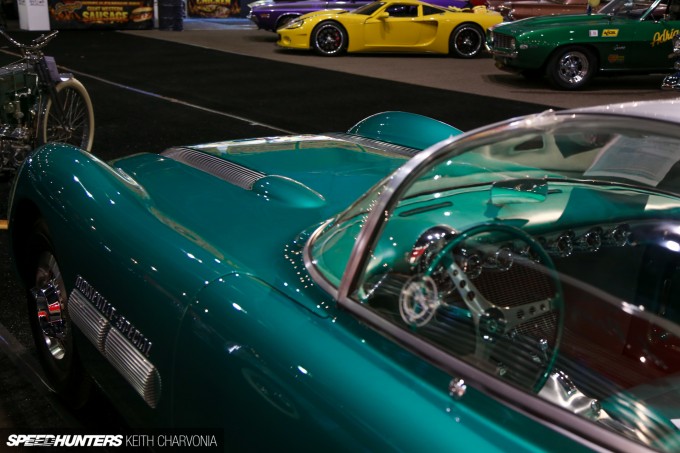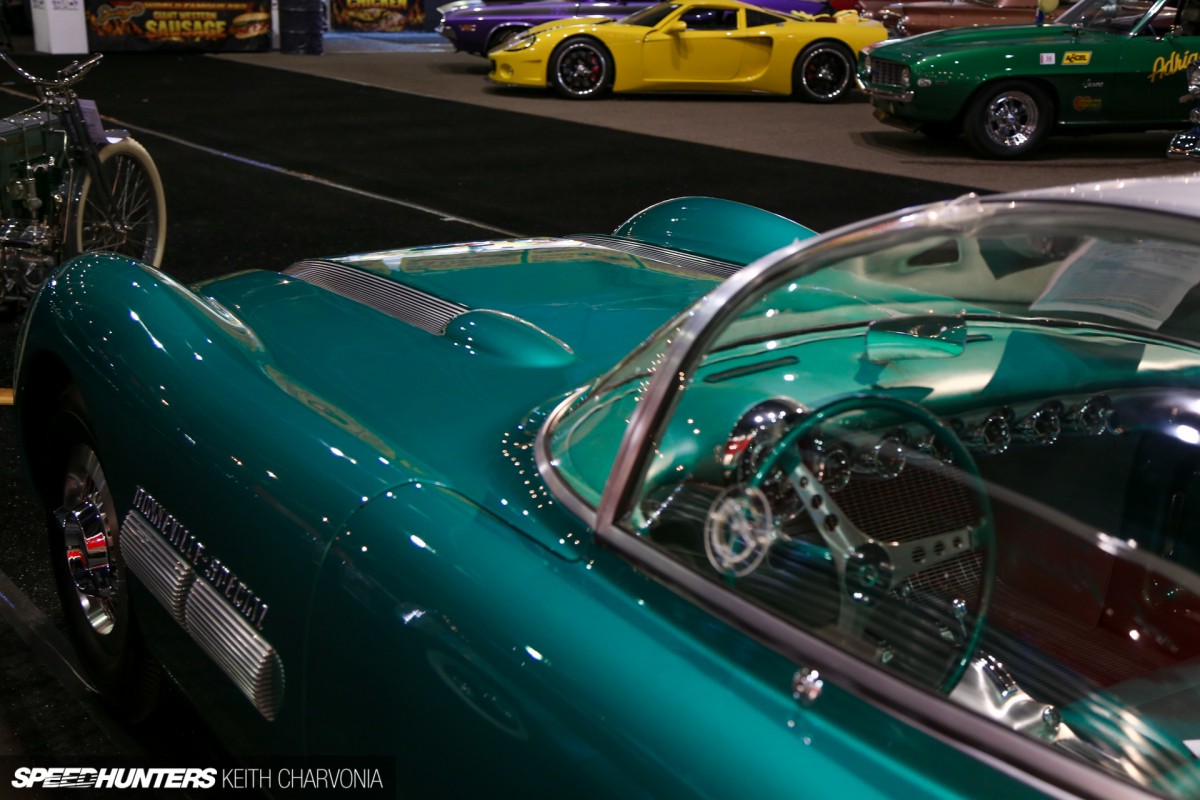 If you haven't already heard, the '54 Bonneville Special sold for $3.3 million, blowing the rest of my $3.5 million imaginary budget. It was worth every penny.
Want to play? Have a look at the results from Barrett Jackson Scottsdale and make your picks totaling $3.5 million, then post your dream list in the comments section below.
Keith Charvonia
Instagram: SpeedhuntersKeith
keith@speedhunters.com
Additional Photos by Justin Muir