Miniatures
Every January I look forward to seeing Dino's posts from the Tokyo Auto Salon – and yes, there are a few on the way this week. However, seeing as this year I am the foreigner from Speedhunters covering the iconic Japanese tuning convention, we figured it would be appropriate for me to talk about the weird and wonderful cars on the show floor.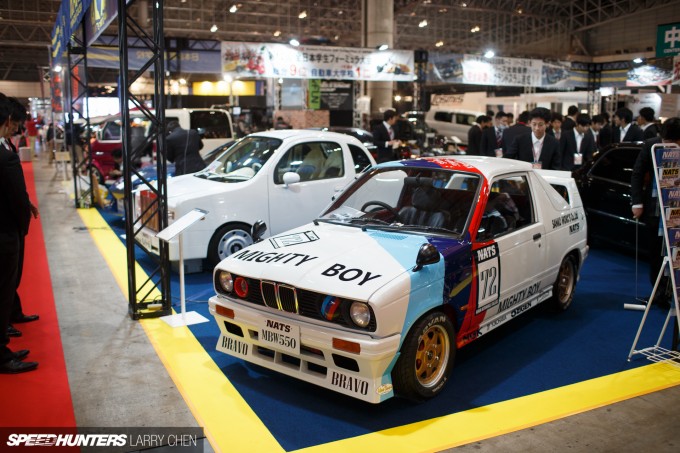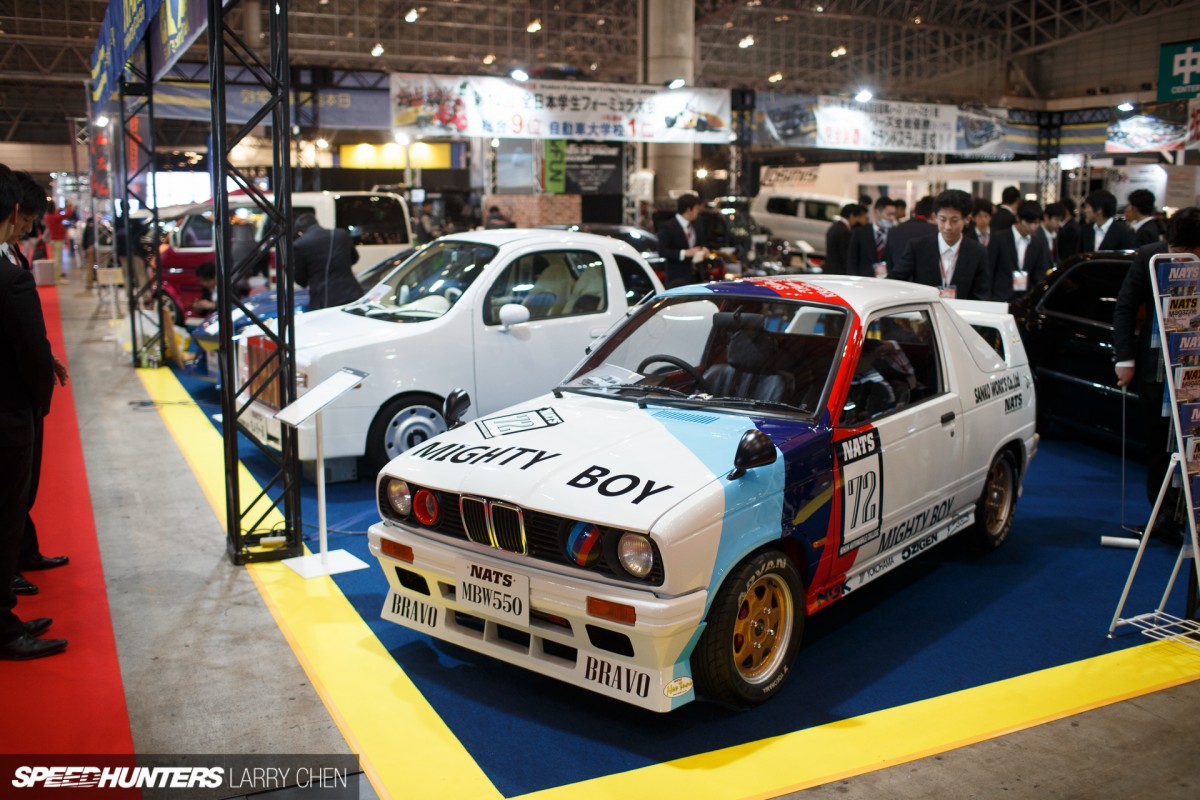 Let's start off with one of the cars from NATS (Nihon Automobile College). Every year they have a booth where student-built project cars are proudly displayed.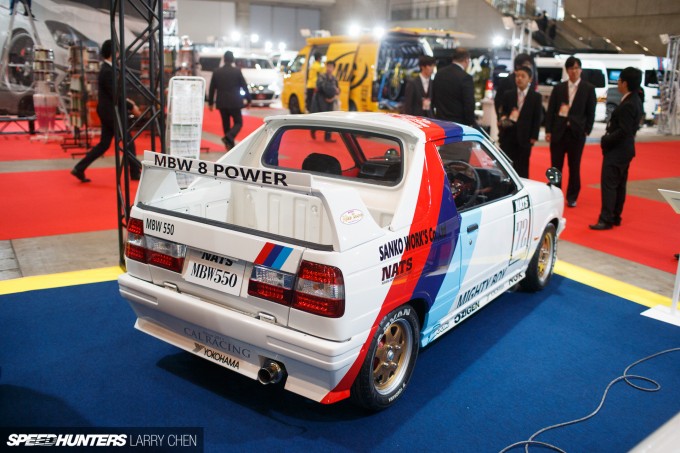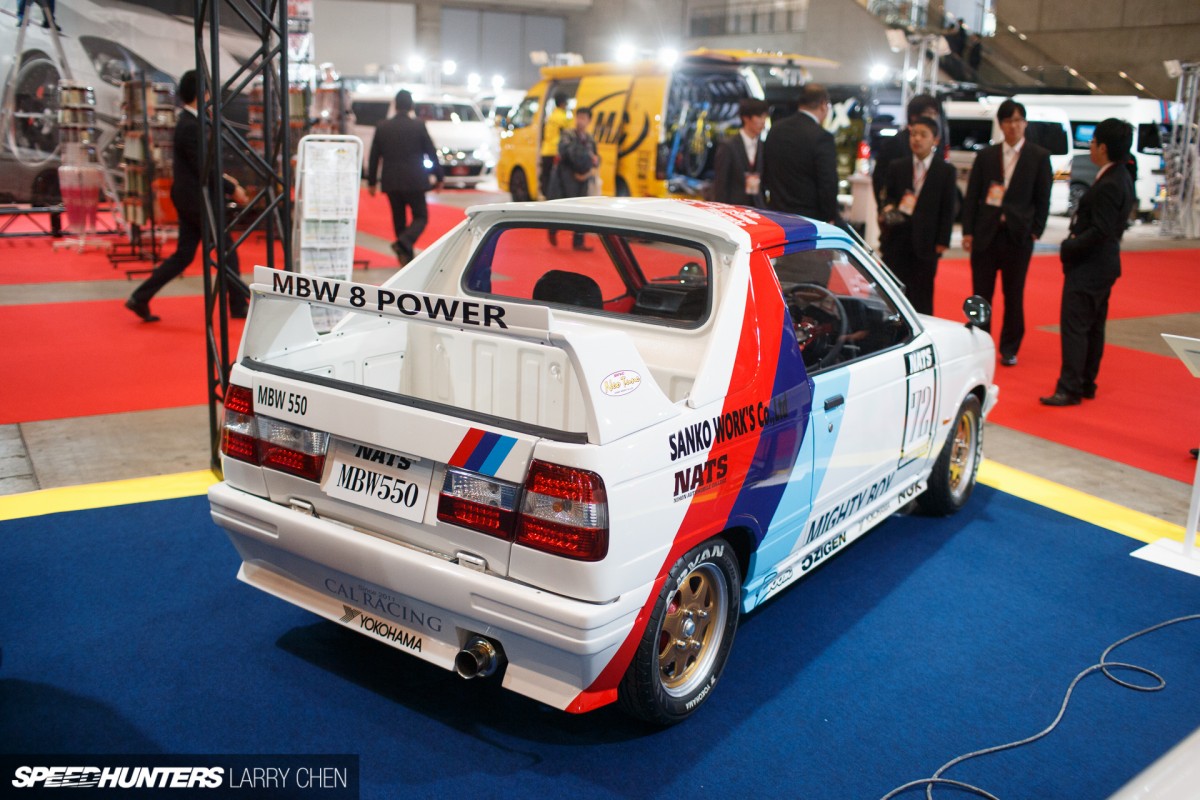 The last time I attended TAS was back in 2006, but I can remember being very impressed with the interesting builds at the NATS booth. But this year they just blew me away.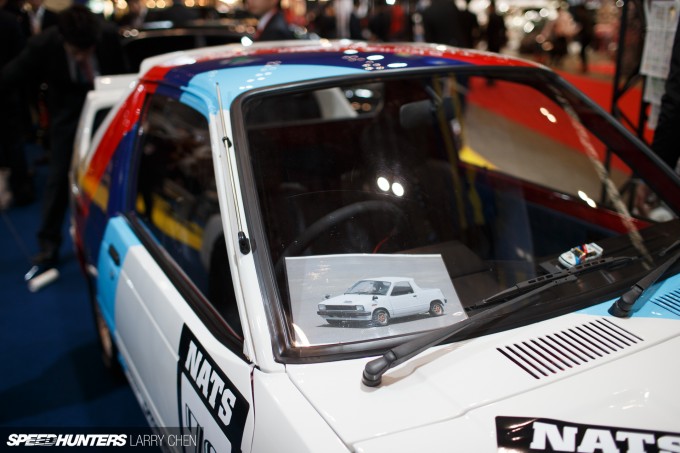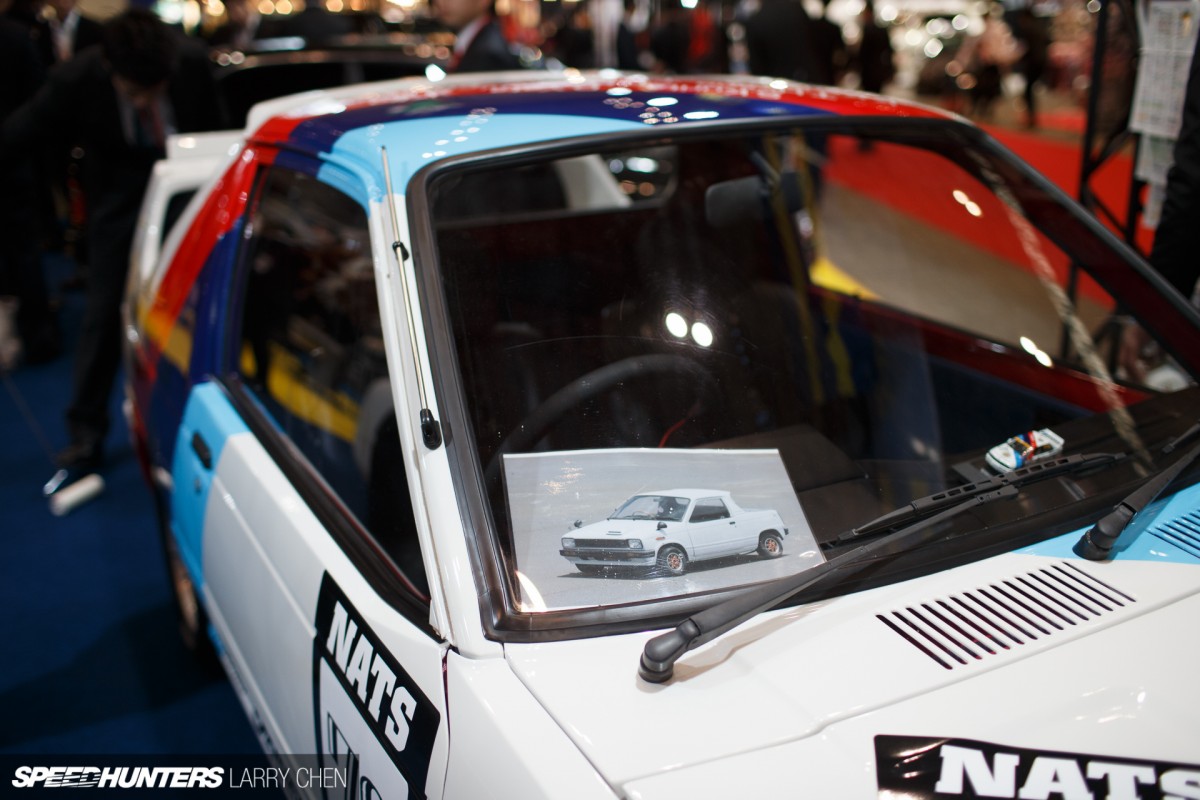 For starters, the students had changed a Suzuki Mighty Boy into what resembled a miniature BMW E30 racecar.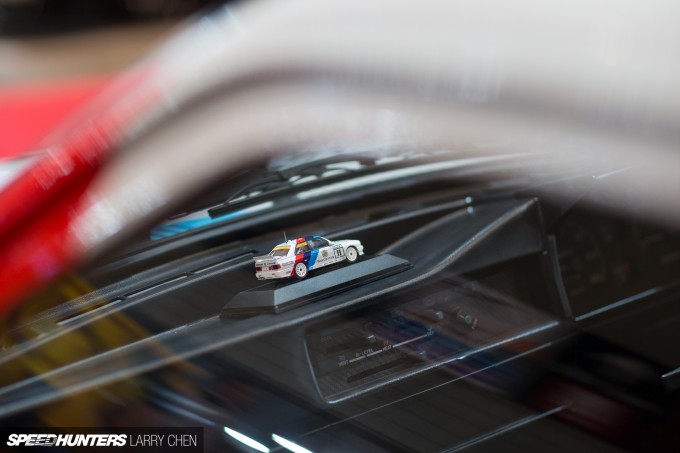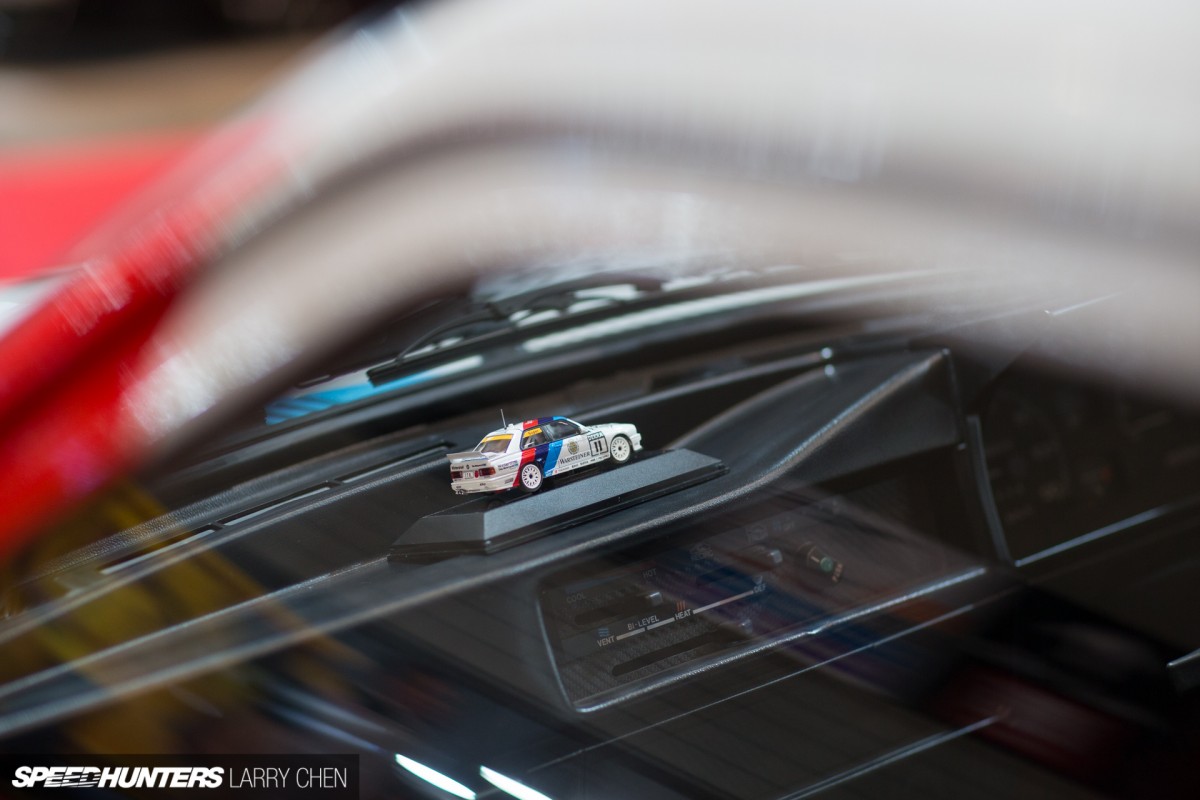 The 'MBW550′ even had a scale model of its inspiration on top of the dashboard. It was so cool.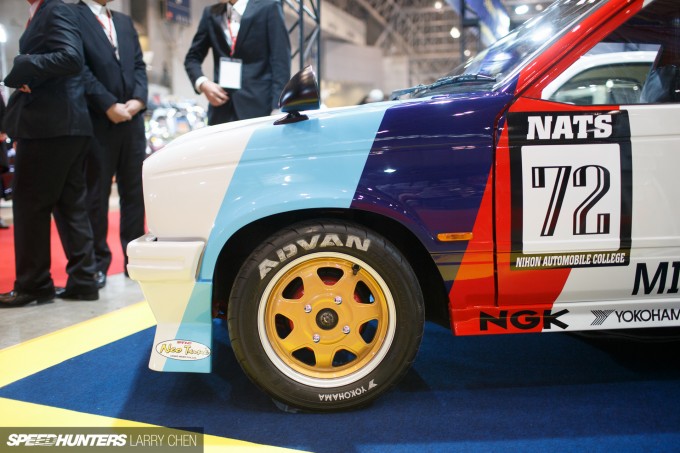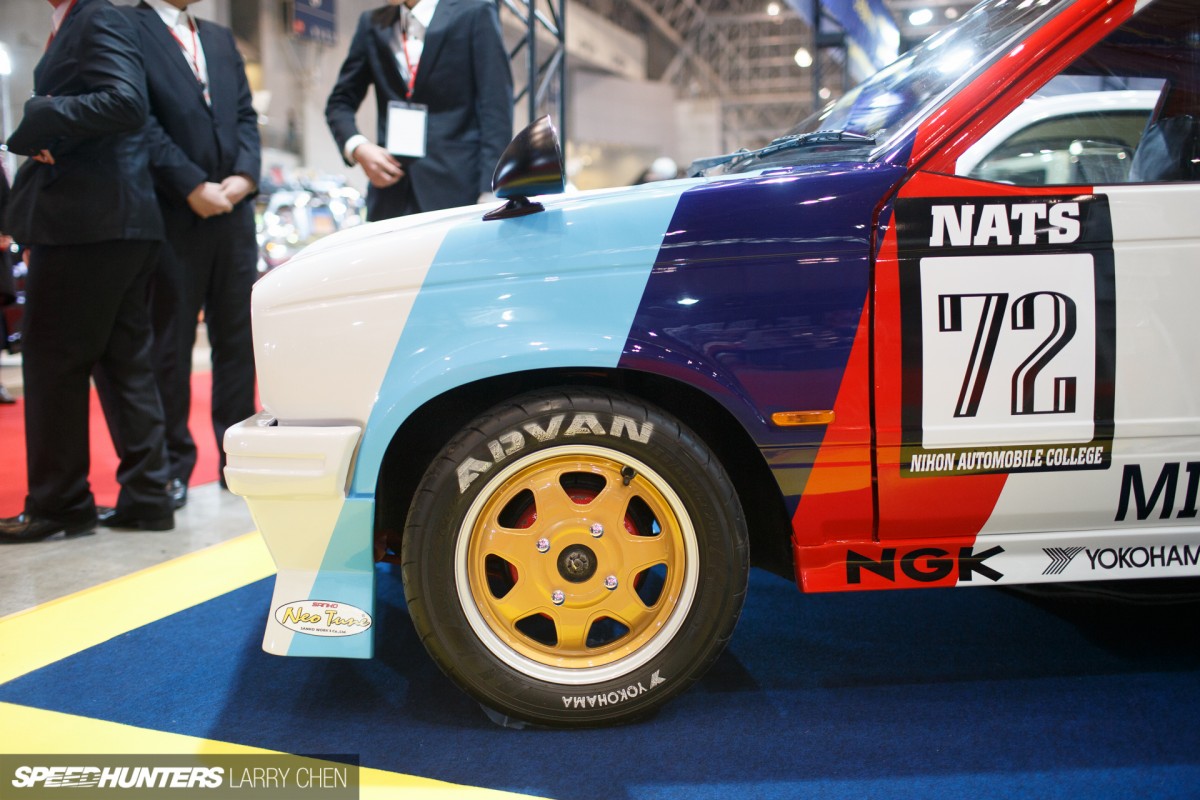 I actually really liked the way it looked too. I just hope these builds don't end up on the scrapyard after the show.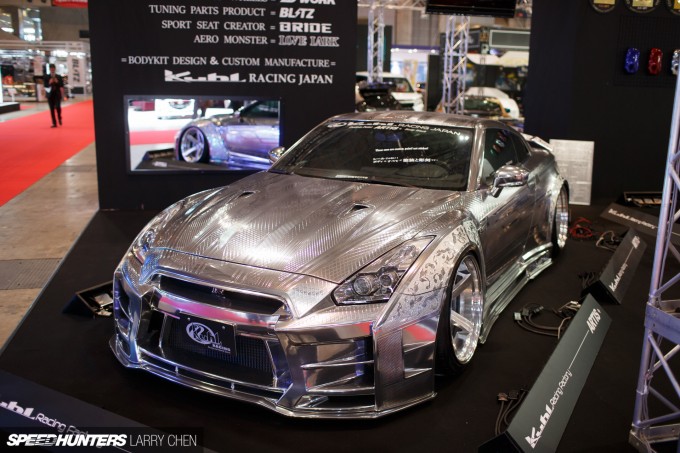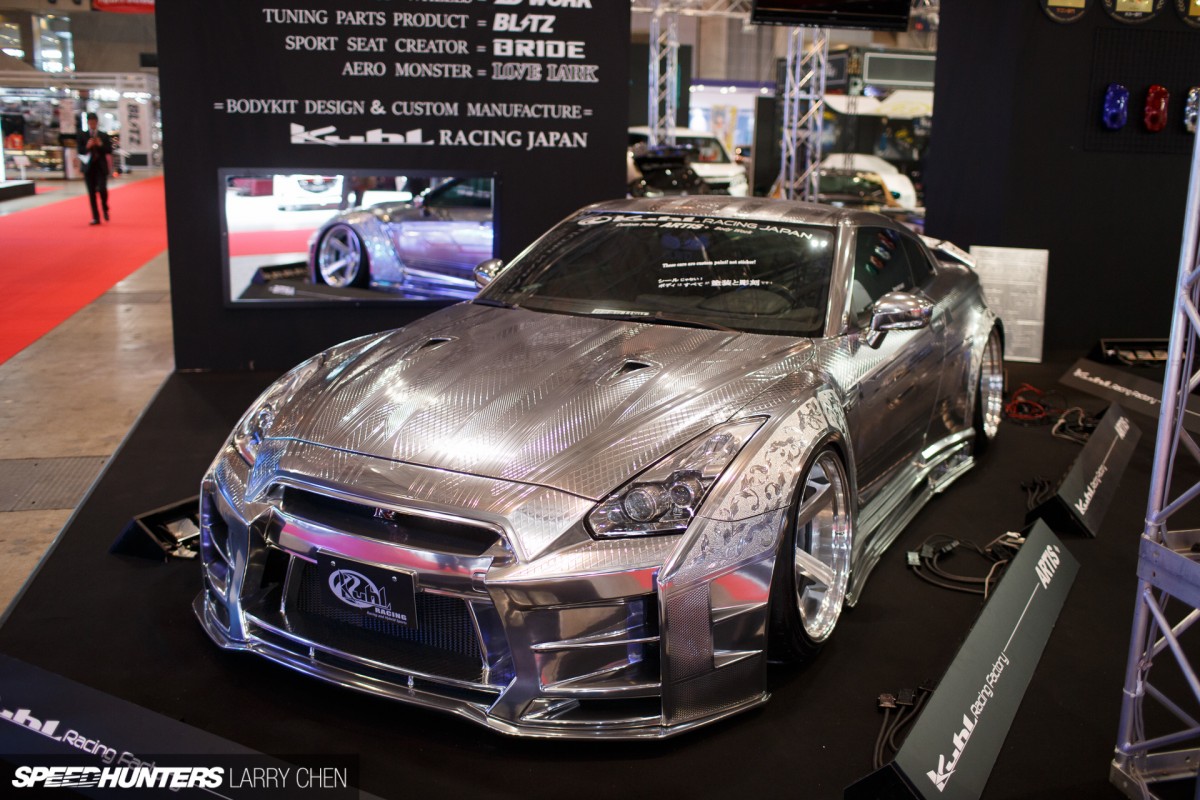 Dino already gave you a little taste of the Kuhl Racing R35 GT-R in his TAS preview post, but I just have to share more photos of this ridiculous machine.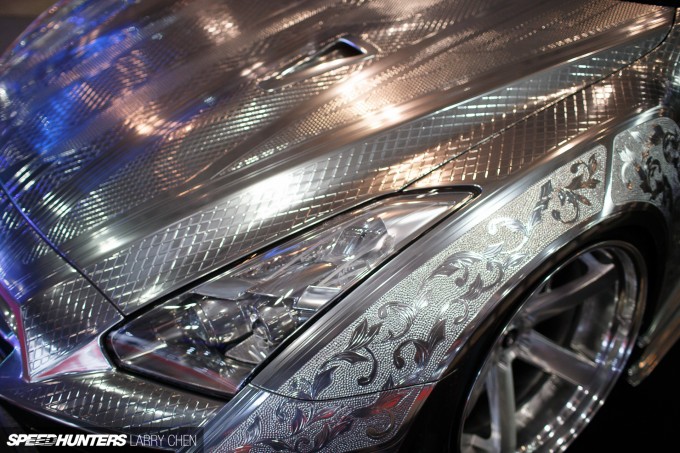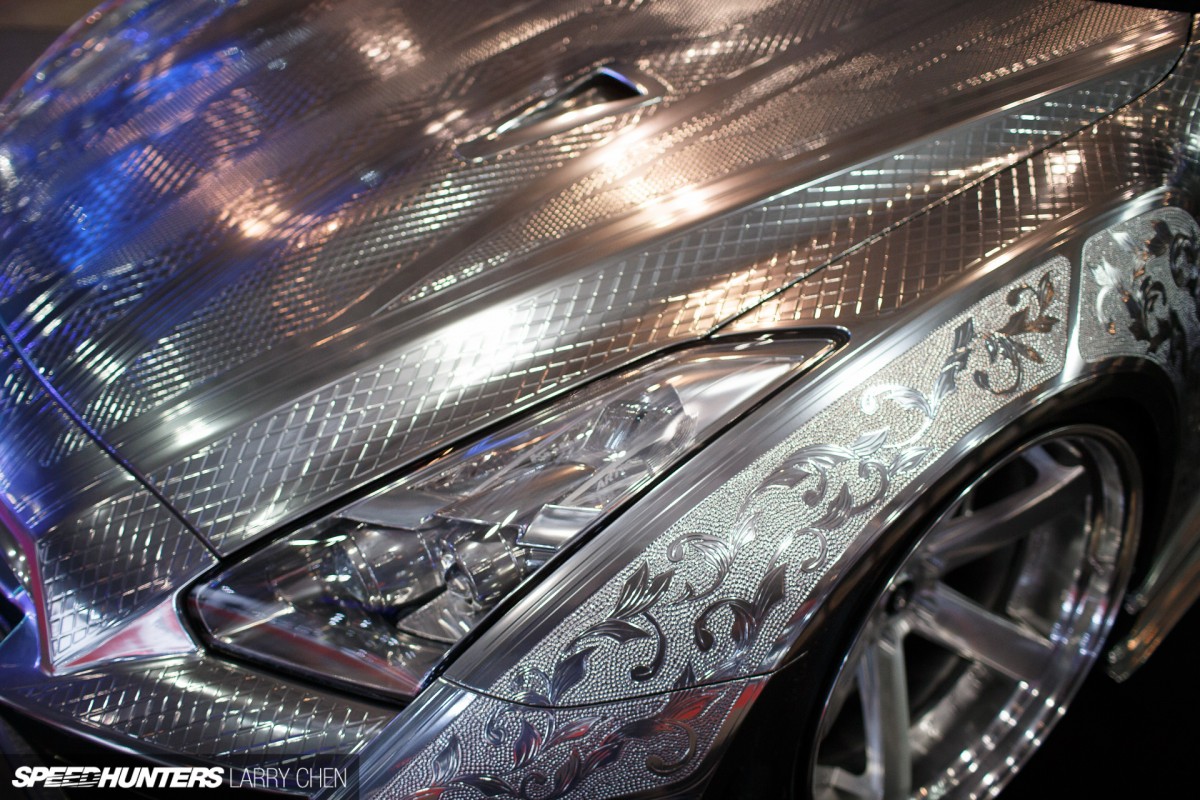 The attention to detail is absolutely astounding, and I can only imagine how long it took for them to create this look using ARTIS 3D Ultimate Engraving Metal Paint.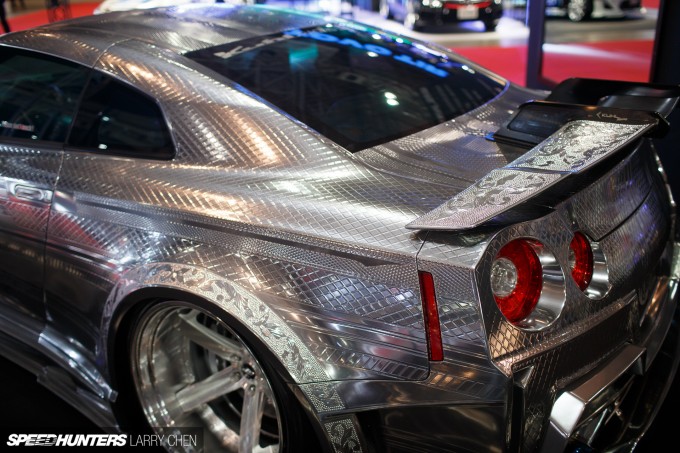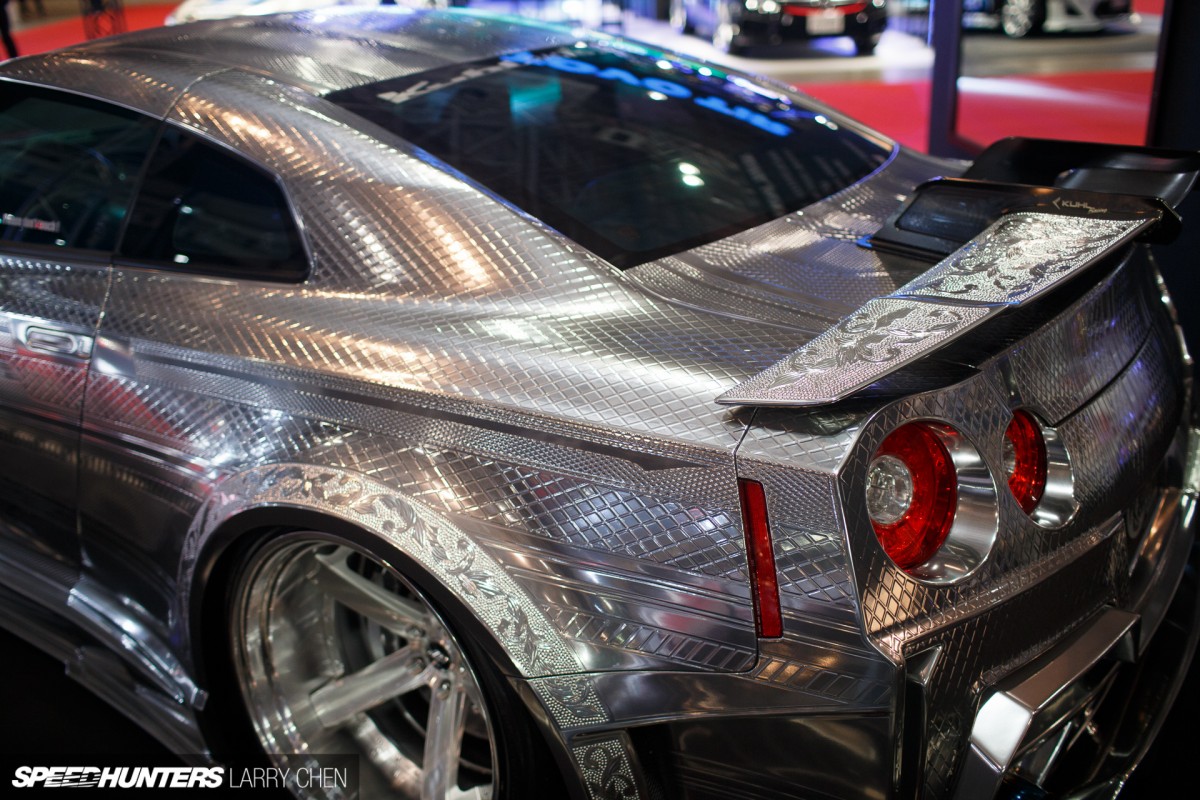 What is hard to tell from the pictures is how raised the texture really is. I can honestly say that I've never seen a finish like it – let alone on a GT-R.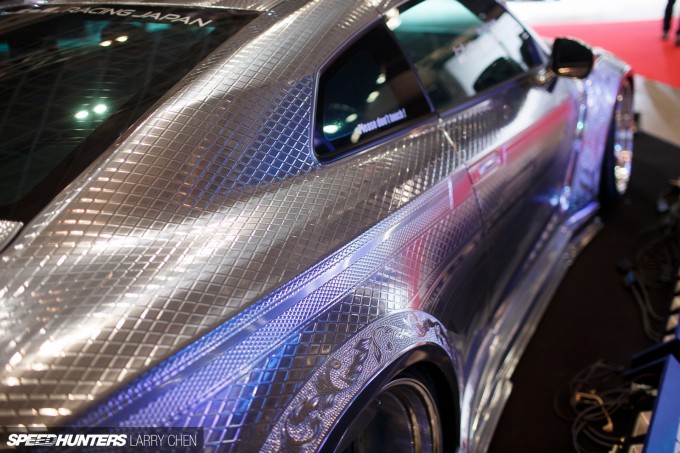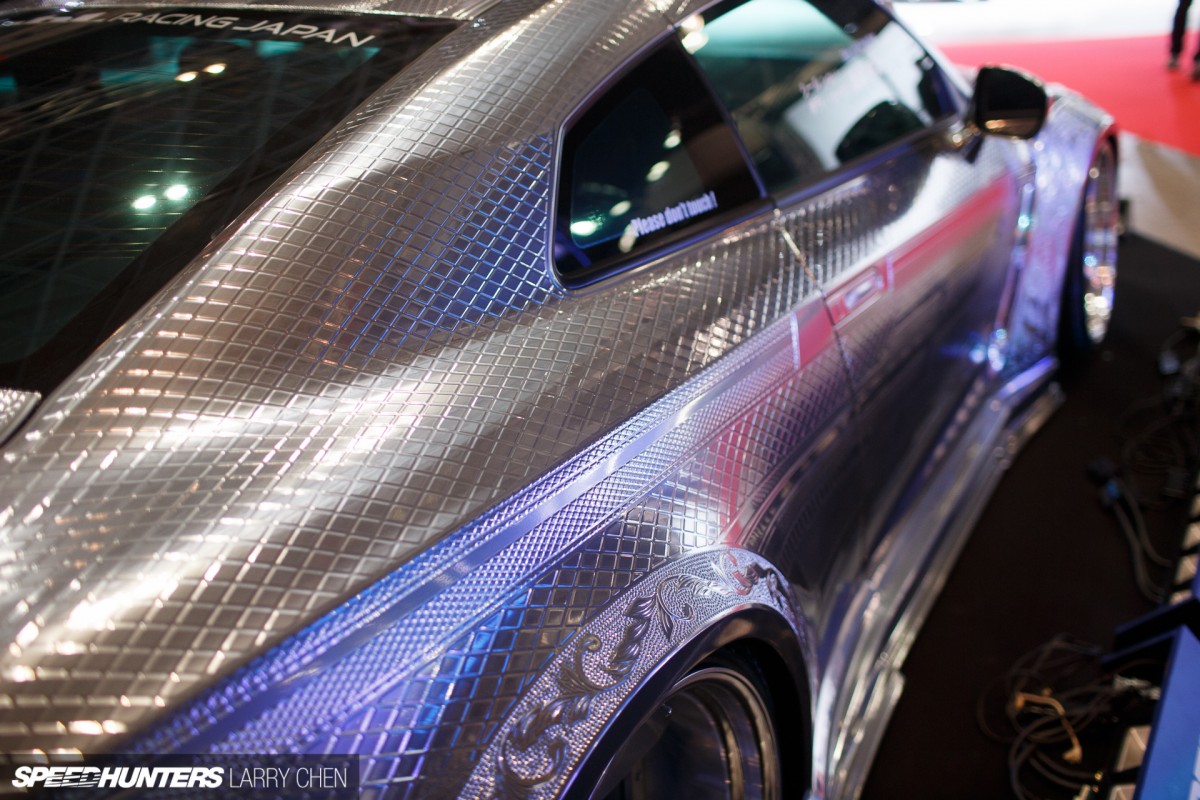 The only shame is that the Nissan probably won't see any street use now. Although, we have seen crazier things happen in the Land of the Rising Sun…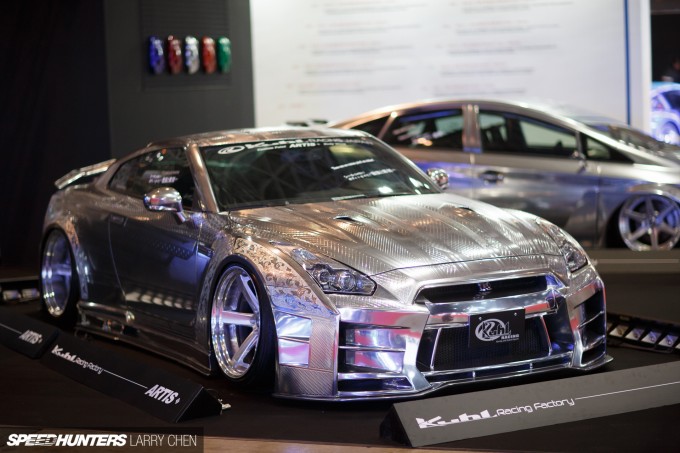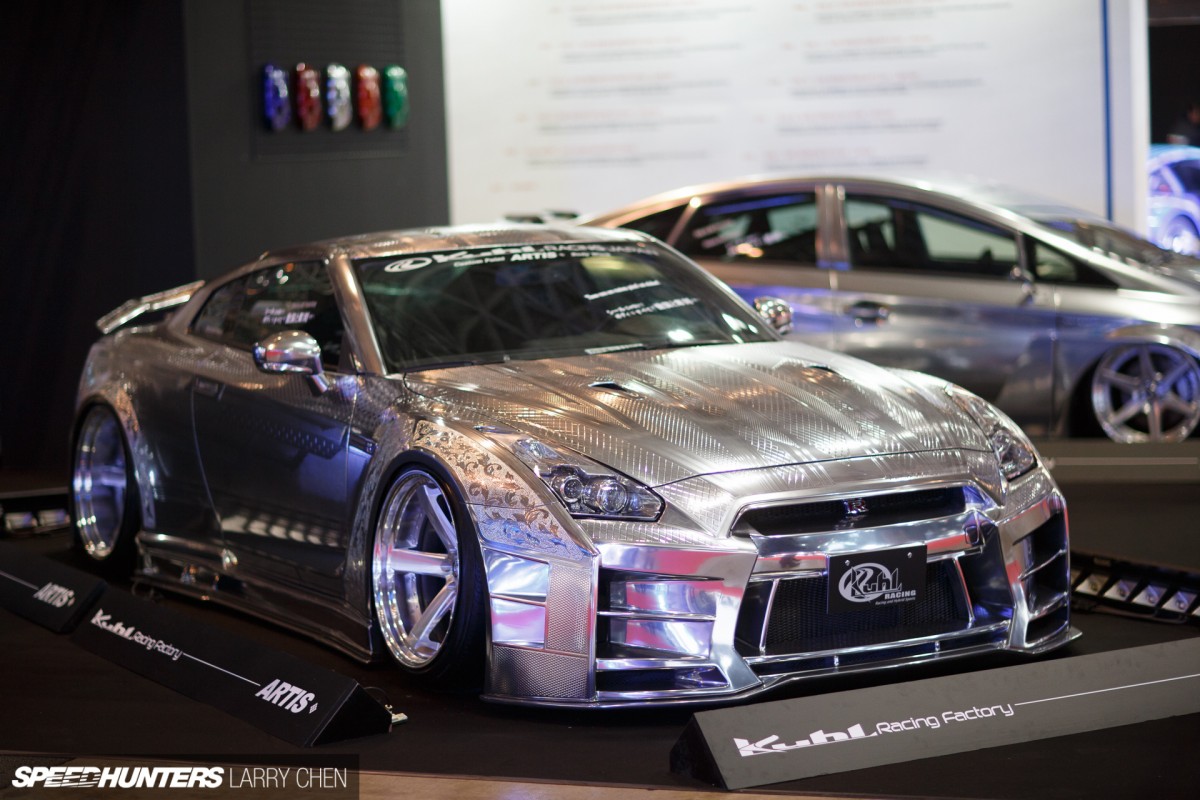 While we can all agree it's completely over the top, from this angle I think it actually looks quite nice. I am curious to see what else they can come up with using this paint and technique.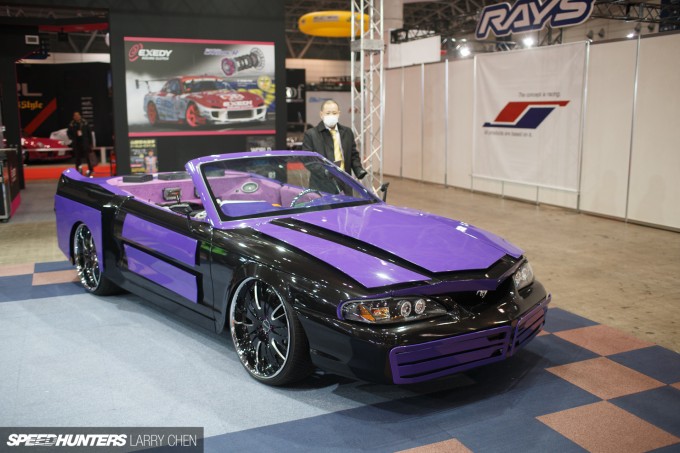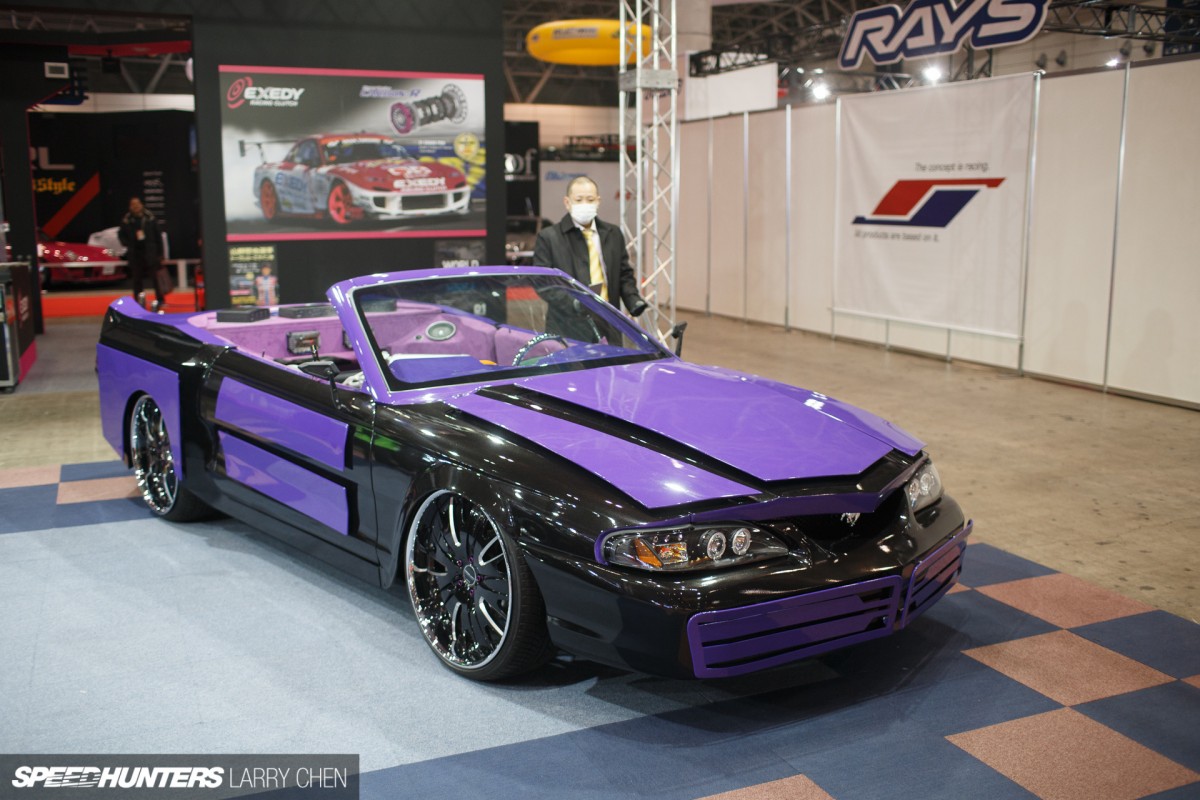 While this was not the prettiest-looking Mustang, you can't knock the guys who created it for trying.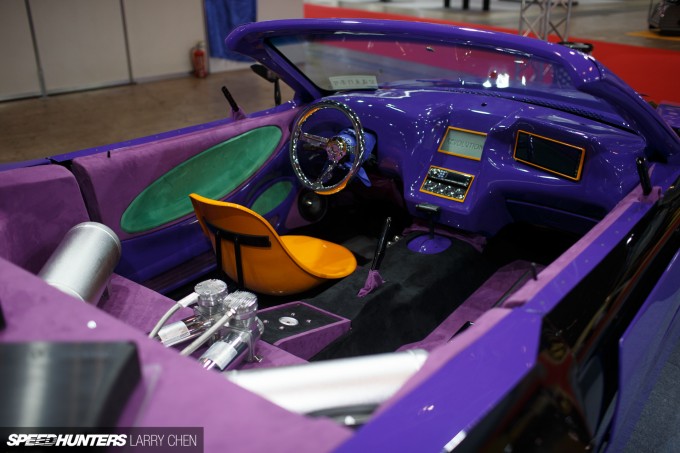 Because at the end of the day, trends only come about by one shop or individual wanting to be different. Sometimes it works out and sometimes it doesn't.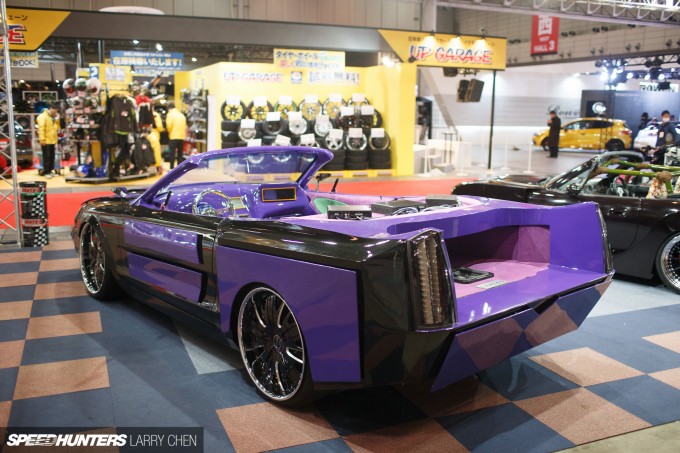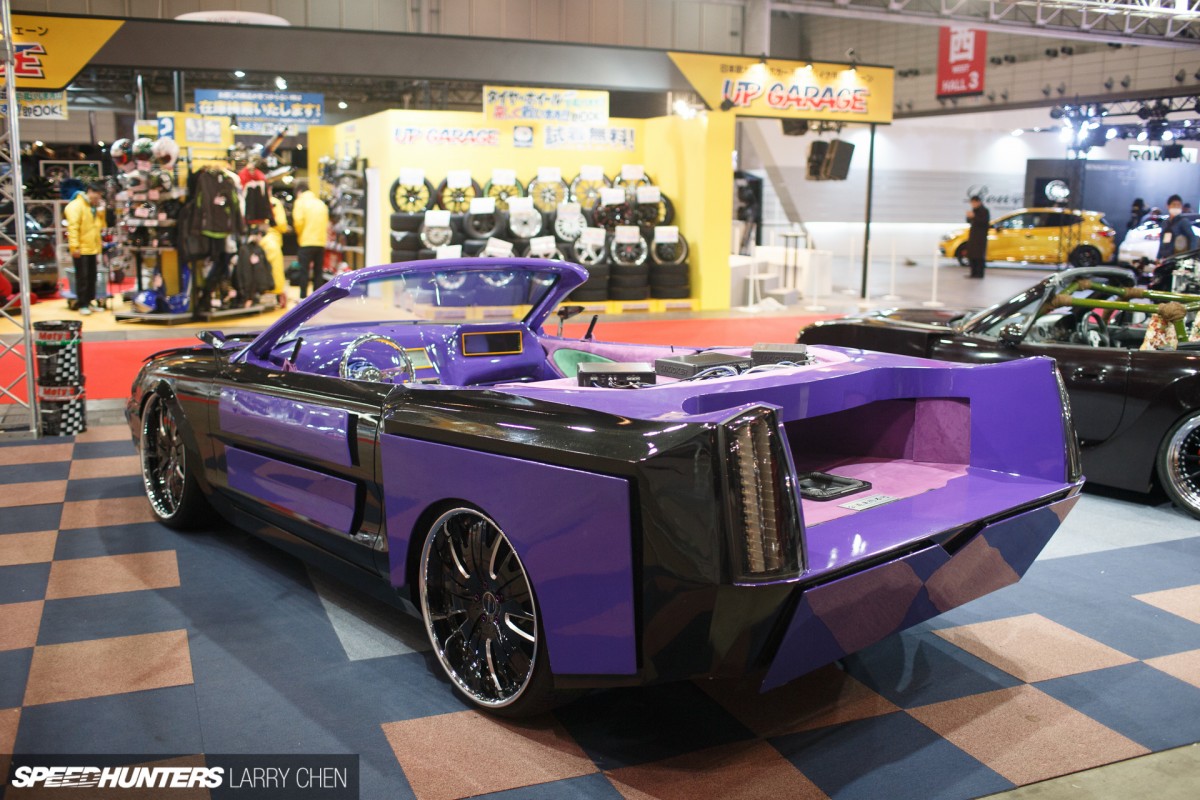 In this case, the car definitely has a 'wow' factor that stopped people in their tracks – whether it be from shock or awe.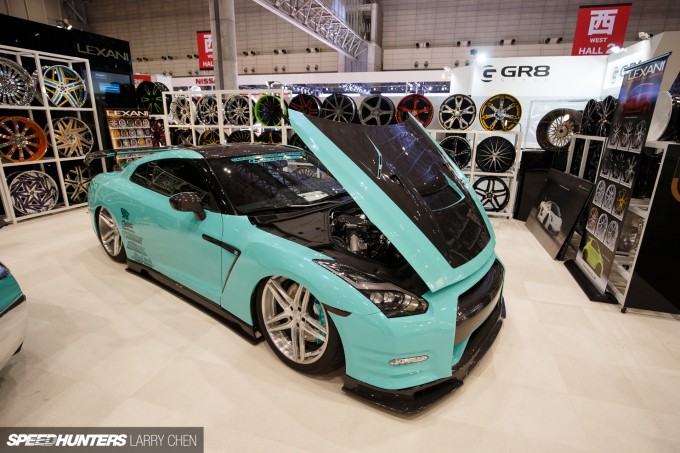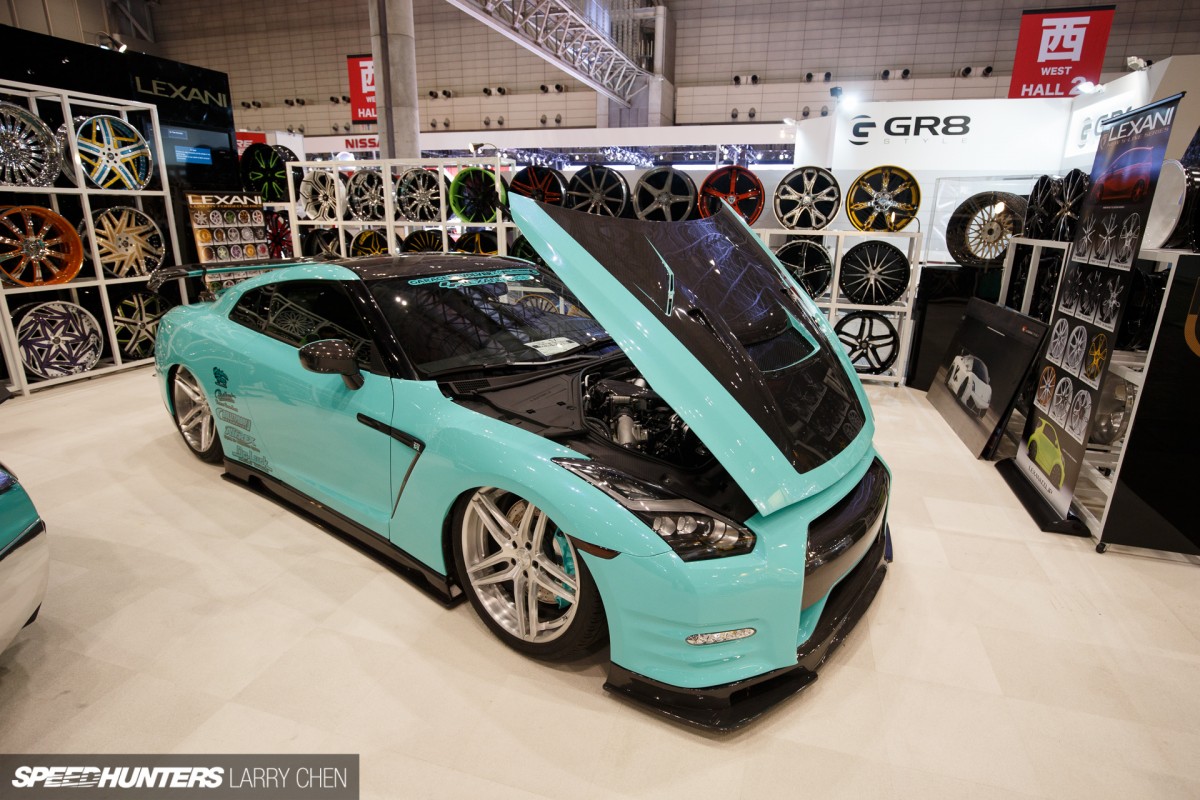 While I don't agree with taking performance cars and turning them into showpieces, I can appreciate that there's a place for it in the world of car culture.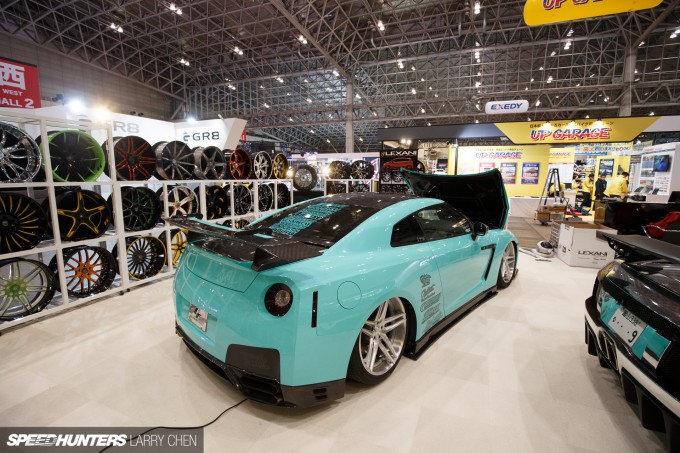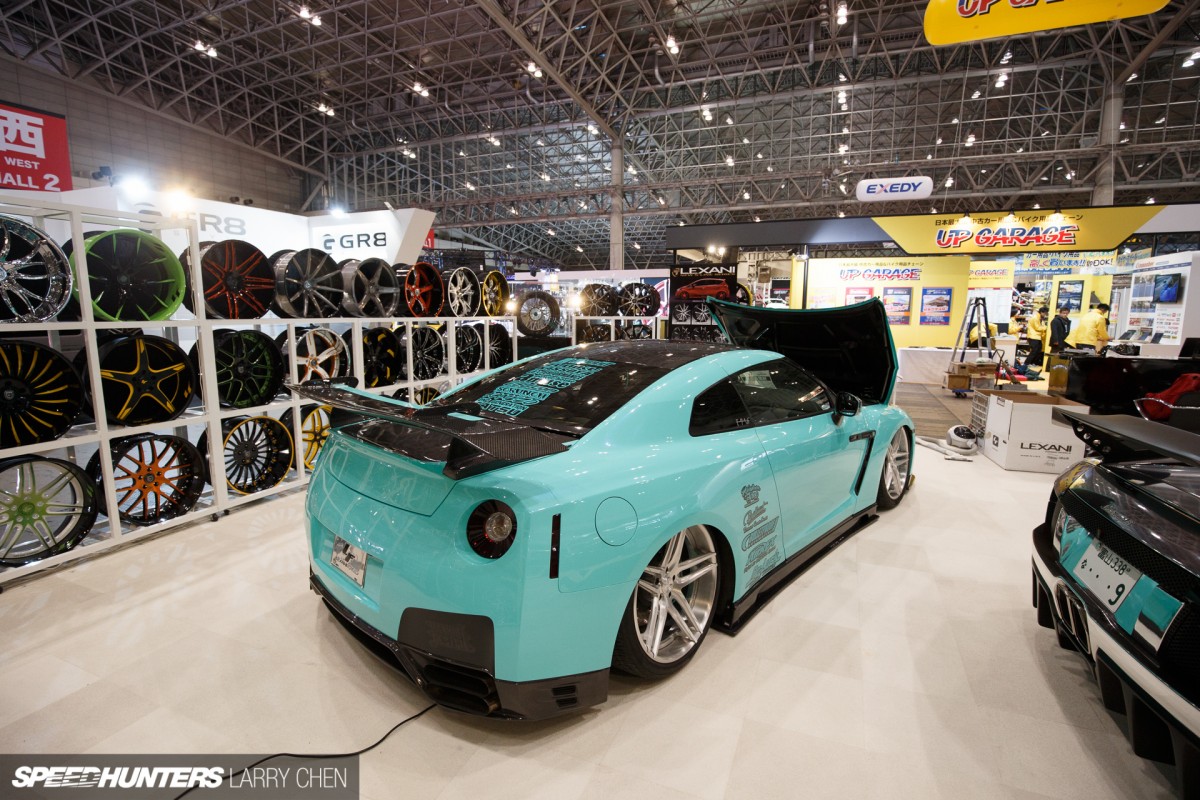 Either way, if builds like this generate interest in modifying and customizing cars, then I'm all for it. Yes, even if that means getting rid of the GT-R's signature four taillights that we all love.
Wild & Crazy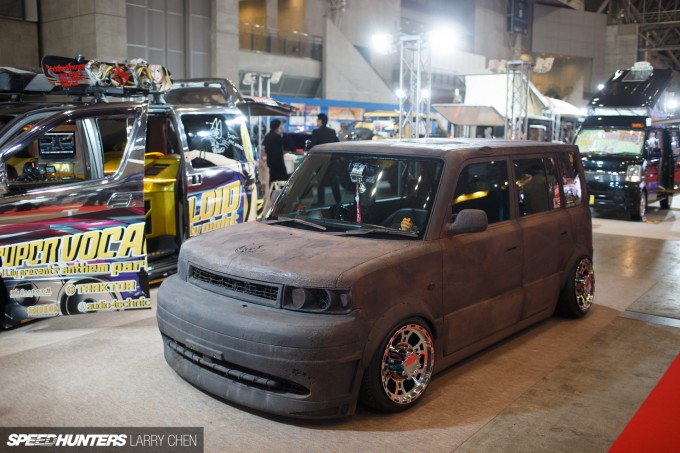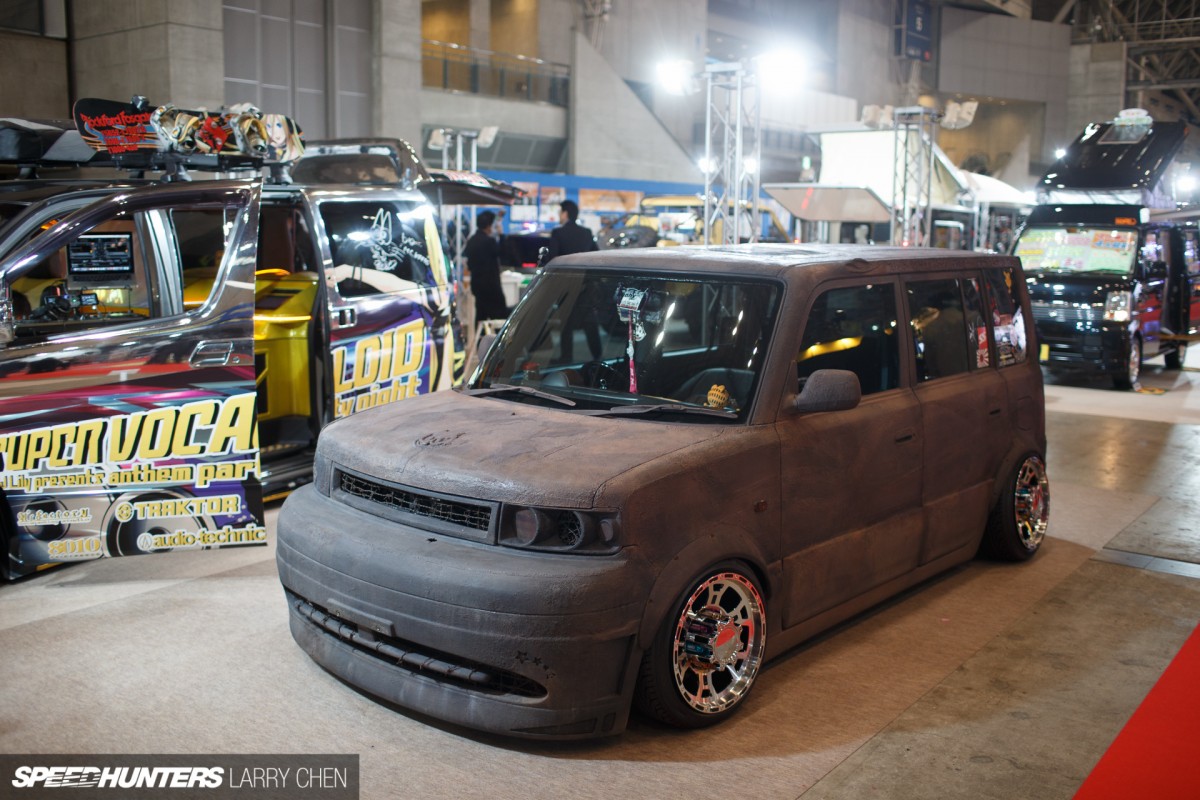 Just like the SEMA Show, TAS turned up its fair share of those out-of-this-world builds that really push the show car envelope.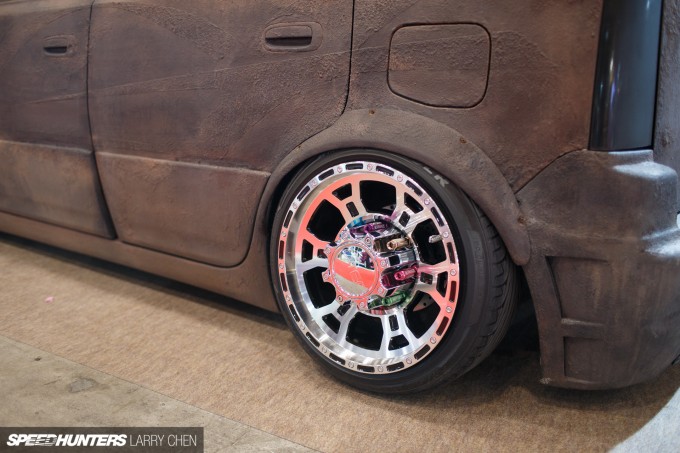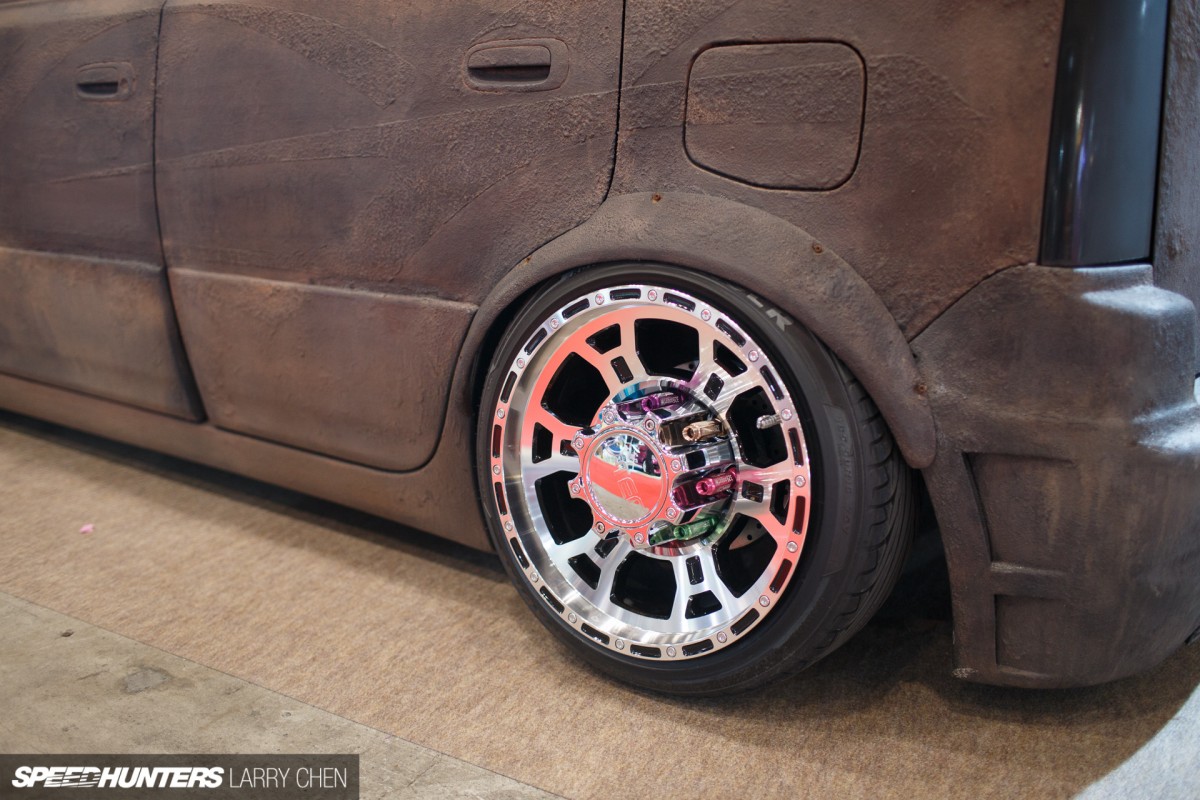 We've seen this crazy, concrete-coated Toyota bB before, and now after seeing it in person I really can't knock the execution. The wheel fitment was on-point too.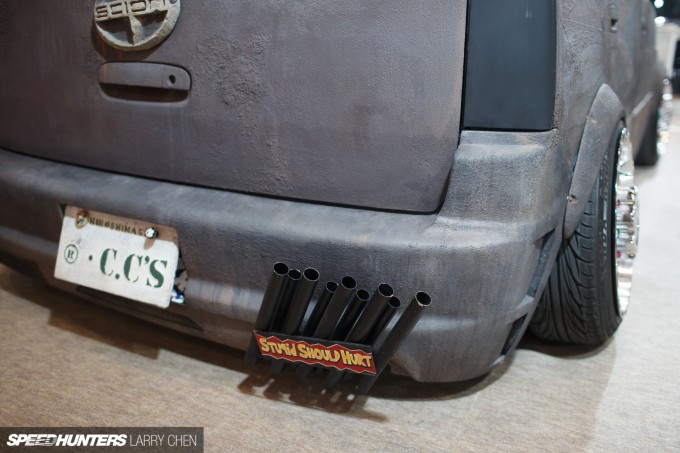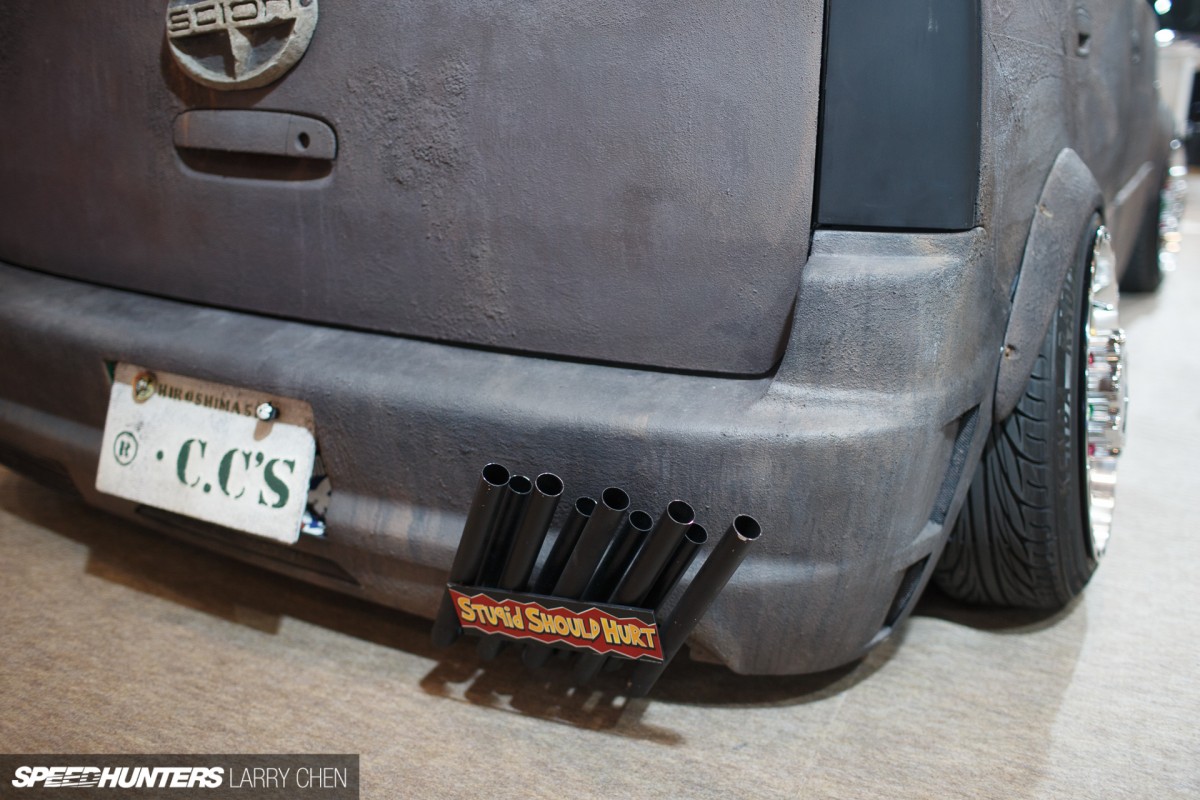 I could not have said it better myself, I think 'stupid' should most definitely hurt.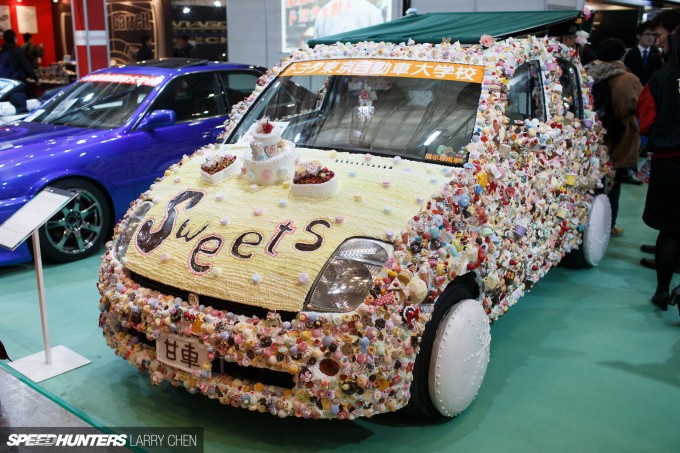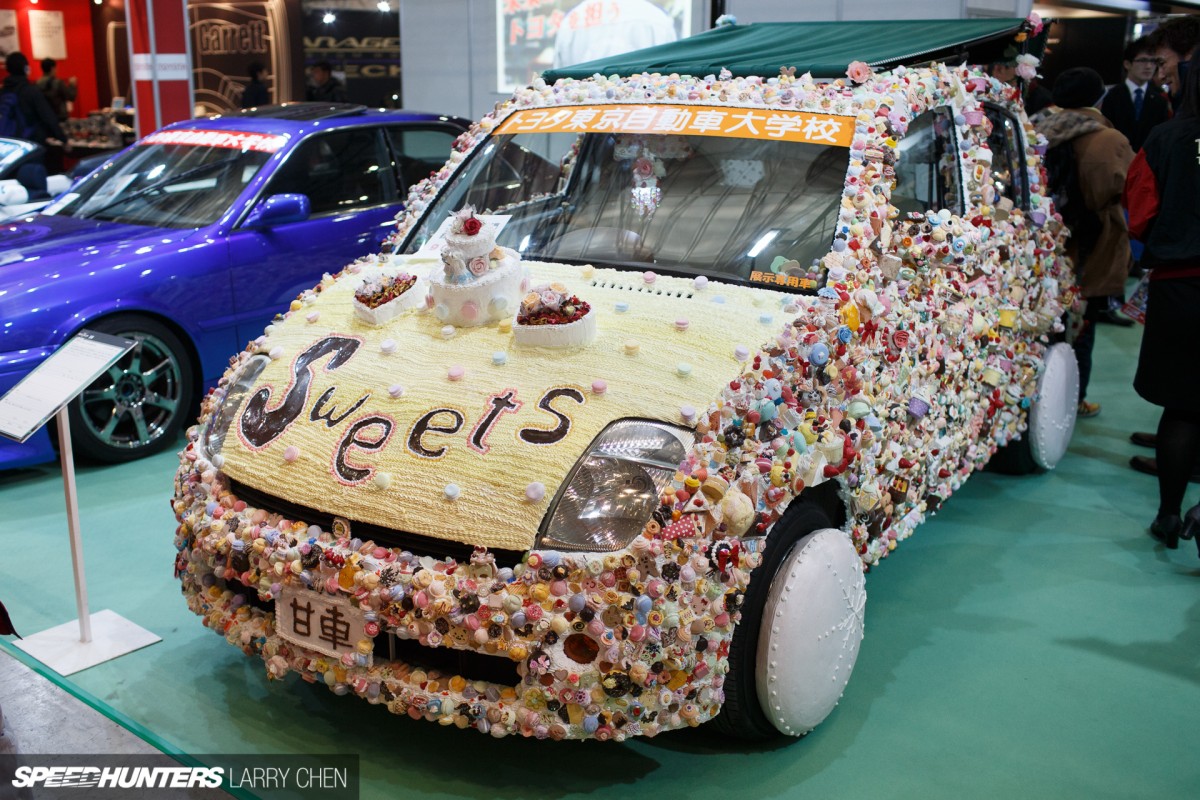 Just when you think you've seen everything – this. I get that it's hard to attract people into your booth if everyone has a similar build, but this was just overkill! Or was it the perfect plan? It did make it onto Speedhunters after all…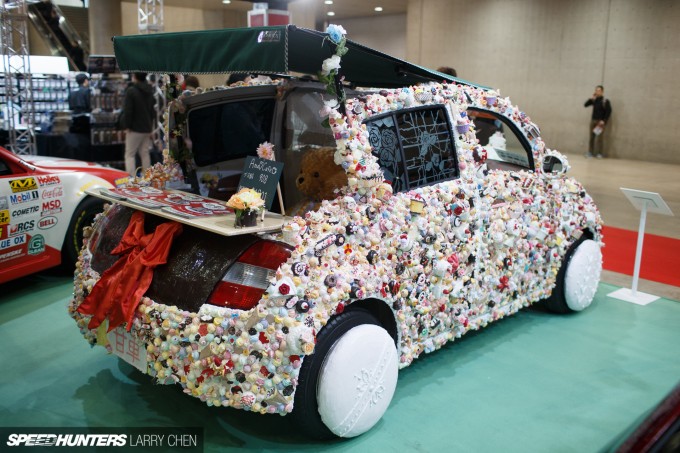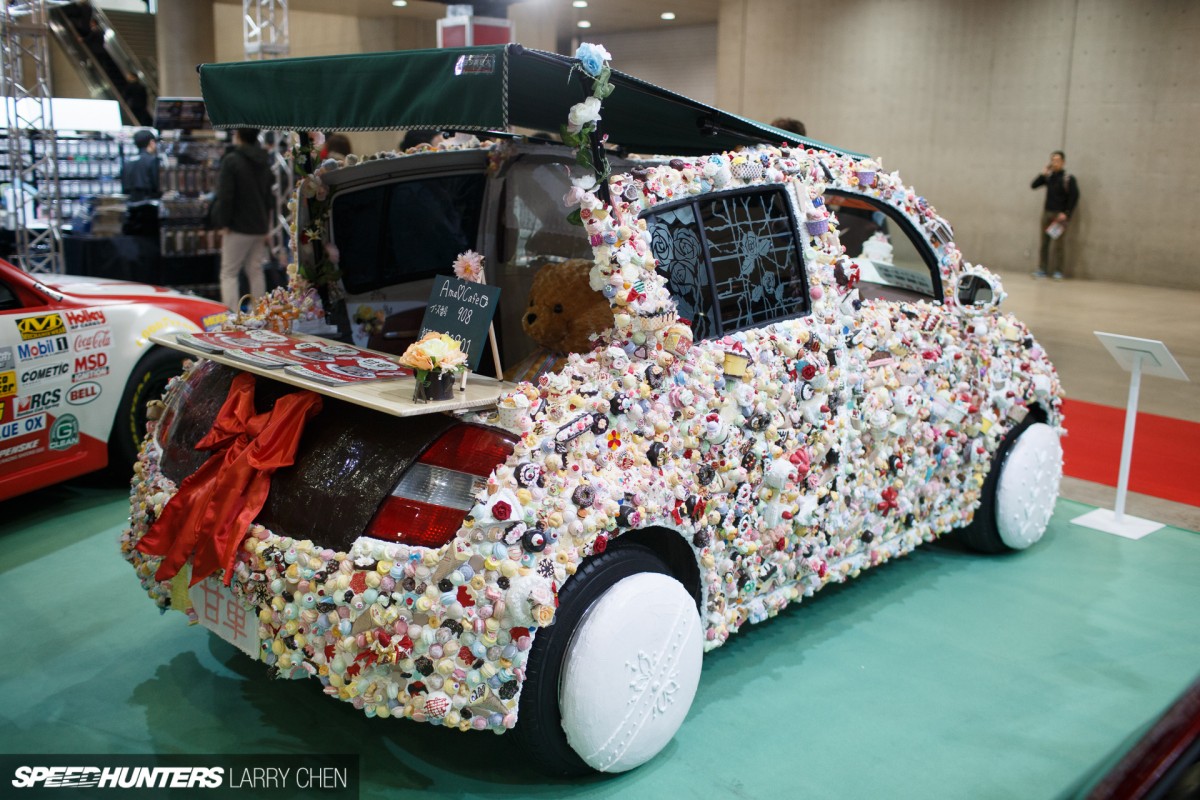 I for one would love to take this out to Fuji Speedway just to see how fast it would go and how many decorations would last a few hot laps.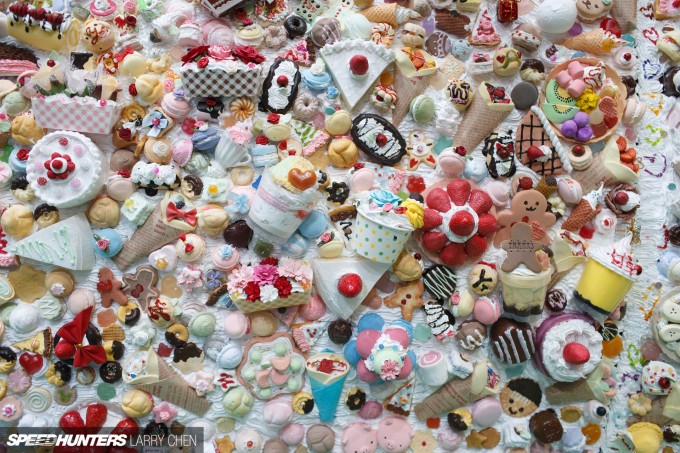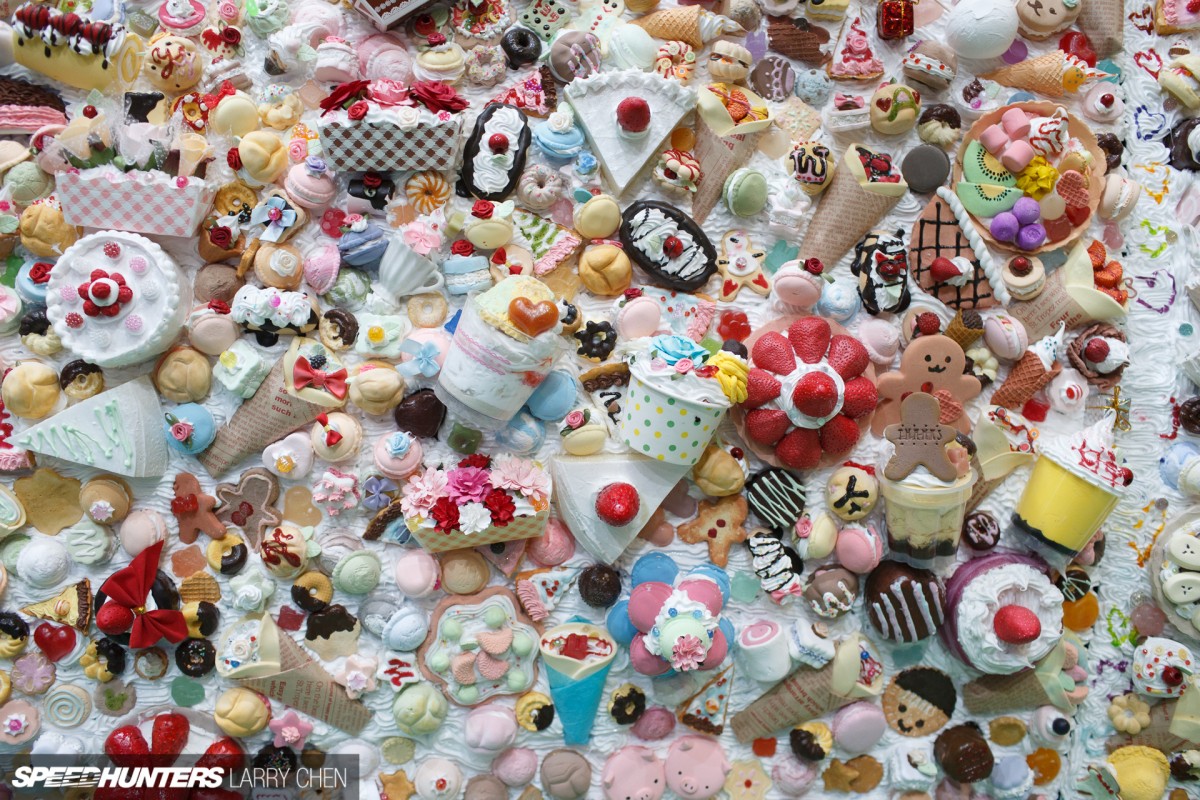 The best part? The decorations were scented. I welcomed this, as sweaty car enthusiasts were packed in like sardines in a can on the show floor.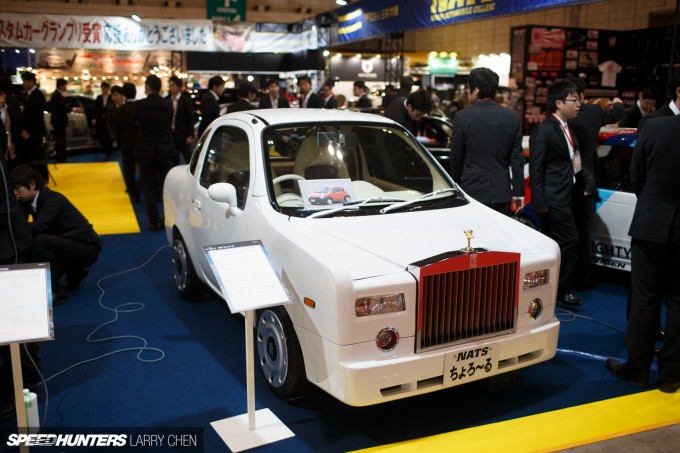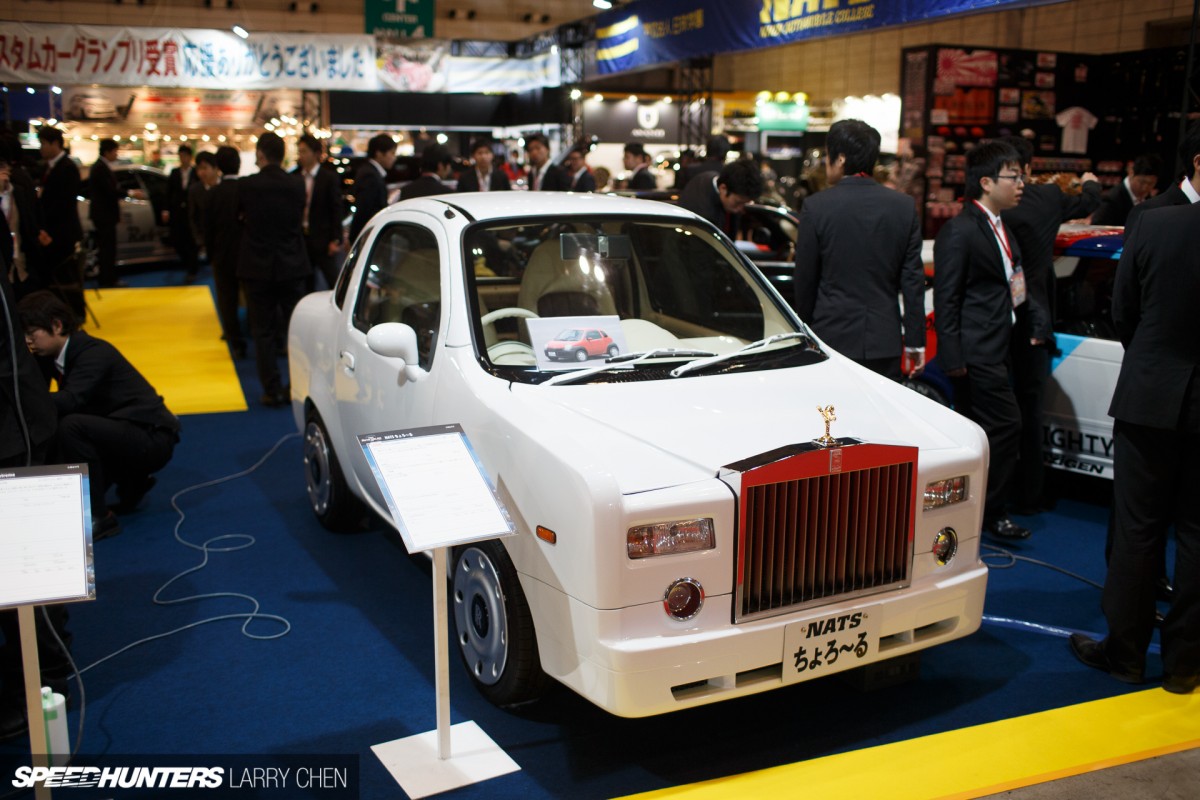 While the Suzuki Mighty Boy turned BMW E30 was my favorite car at the NATS booth, they had a few other offerings that were just as impressive in terms of the transformation.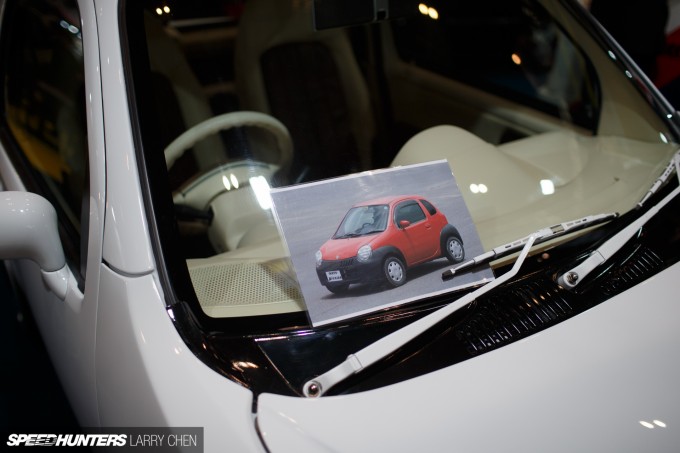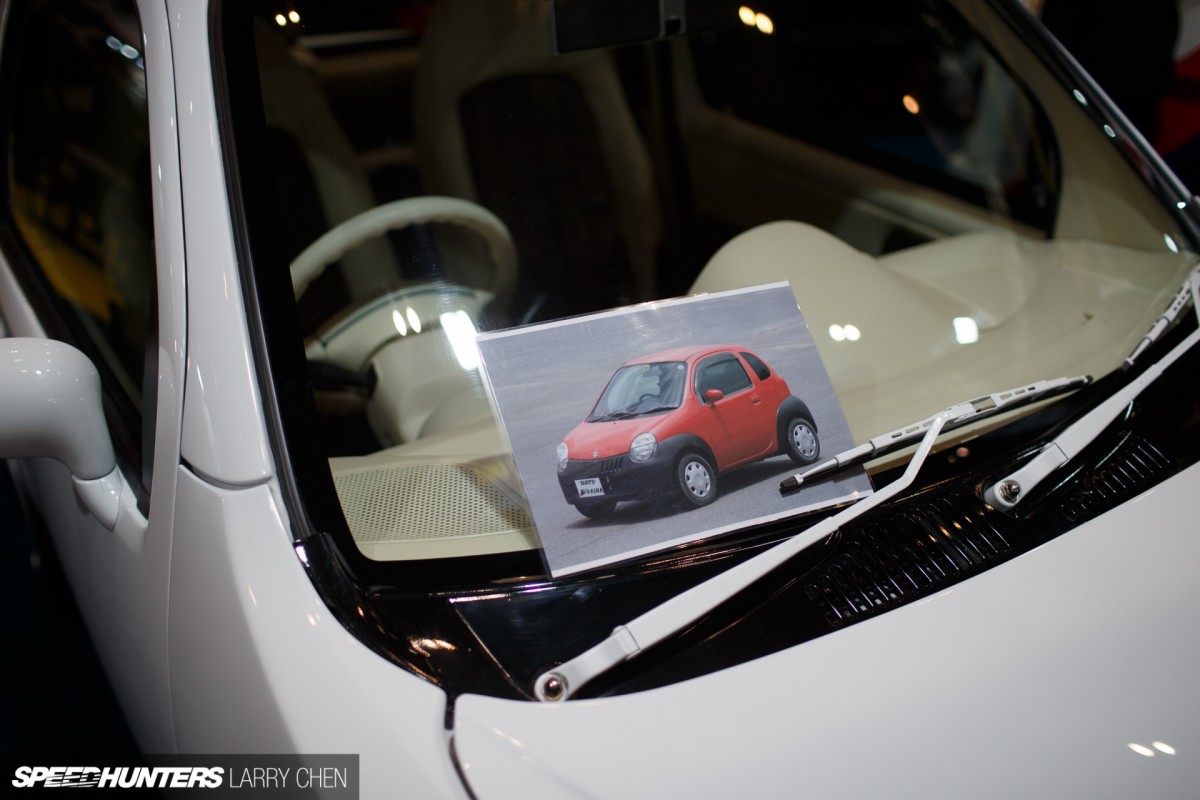 I would love to see this 'Rolls-Royce' drive down the street in the middle of Tokyo.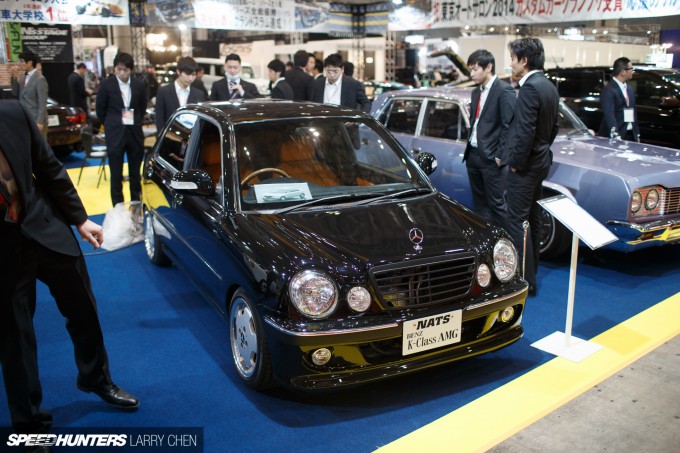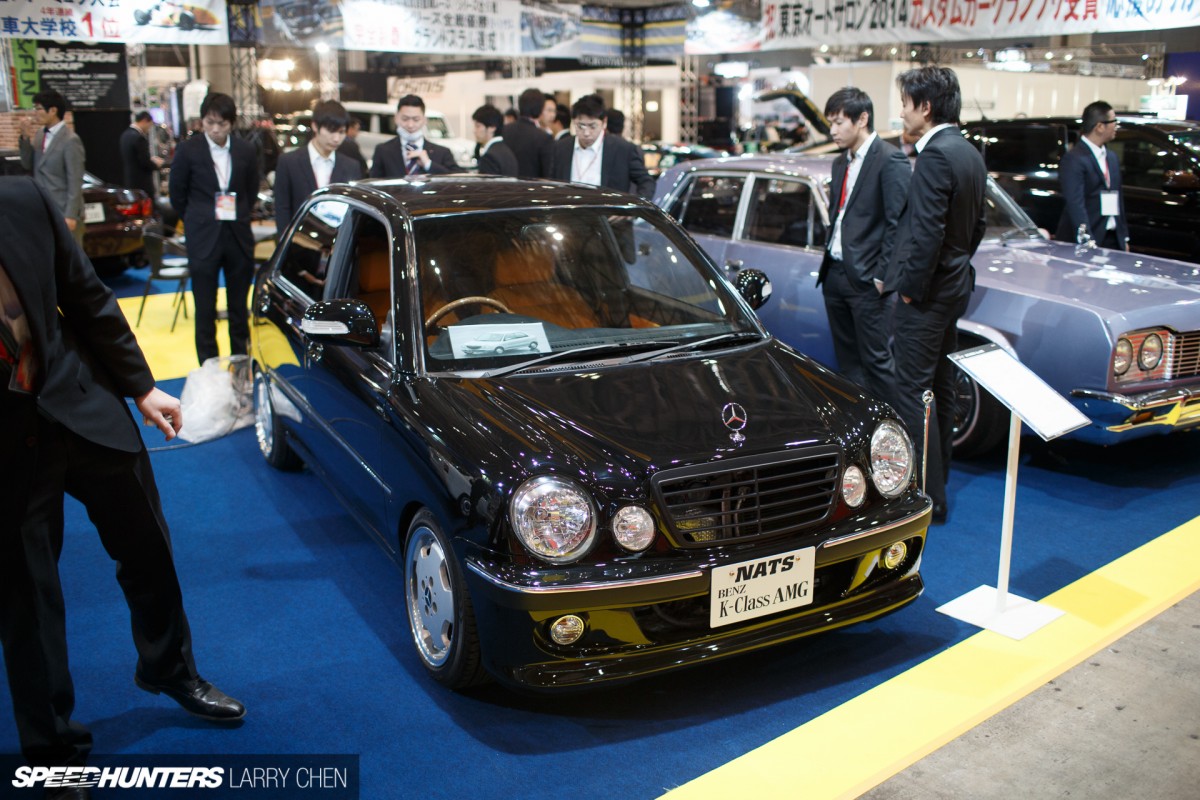 And how about this miniature Mercedes E-Class. I guess the challenge would be to make enlargements, because they seem to have this shrinking thing down. I want to see a Hummer turned into a giant Mazda Miata. Until then, I am only half impressed.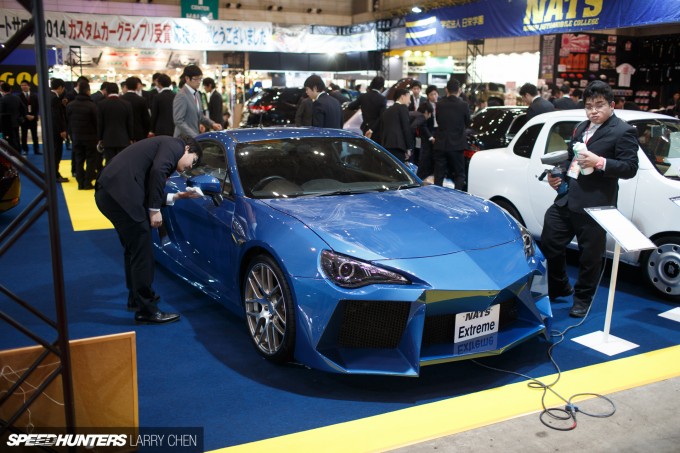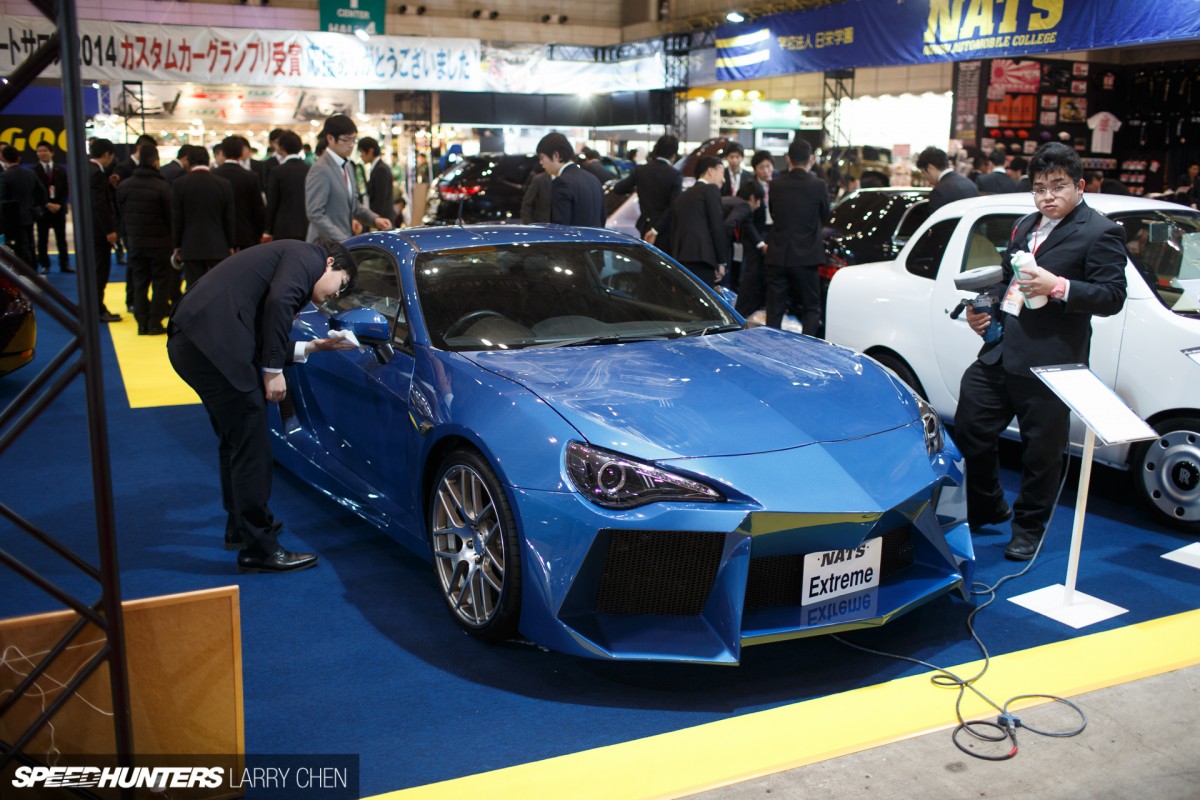 To round off the NATS student cars, we have this Toyota 86 with a Lamborghini-inspired front bumper. Extreme indeed.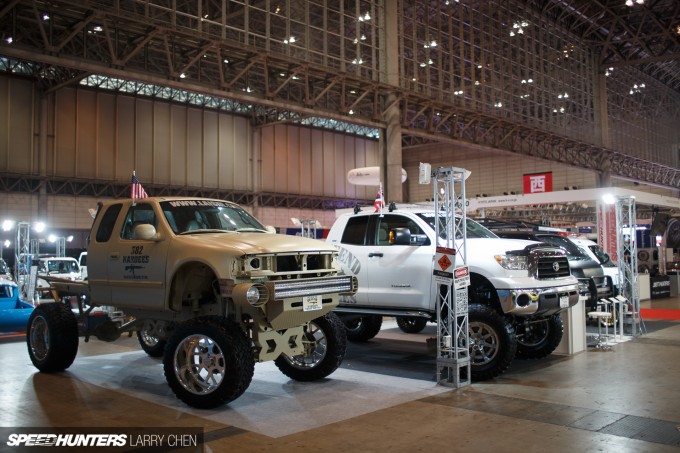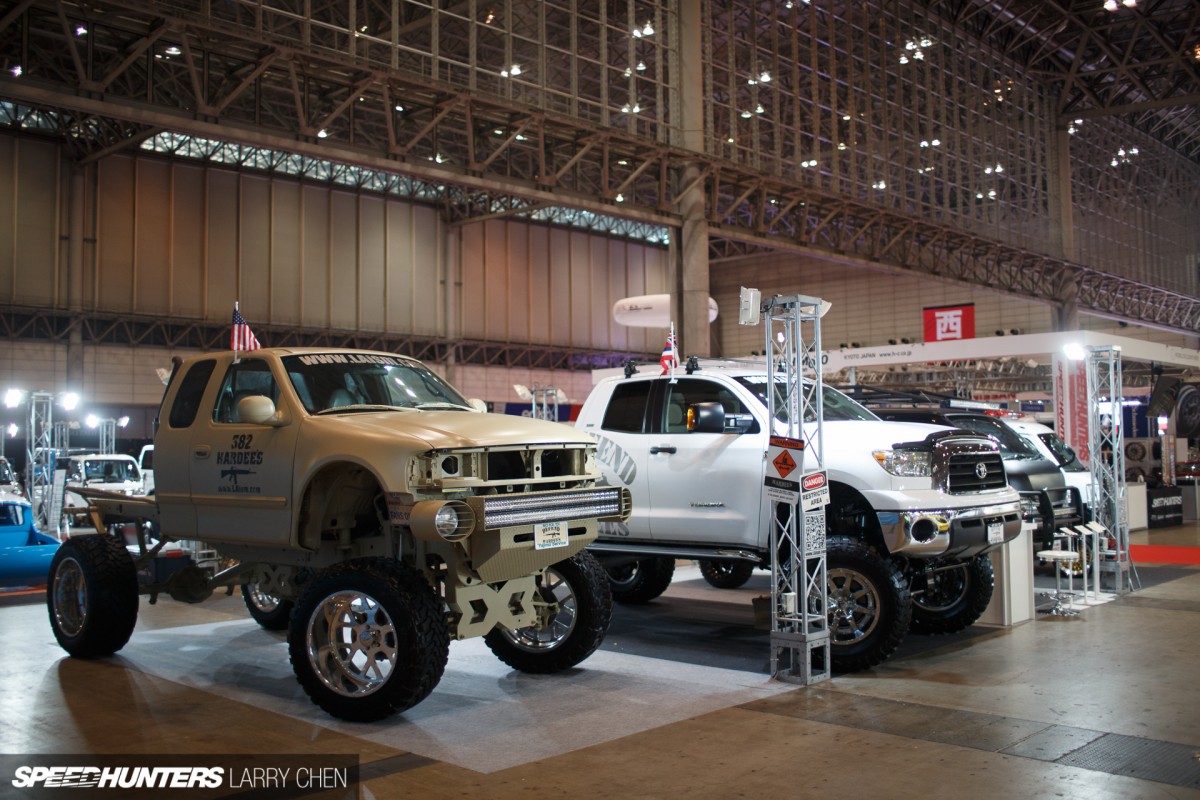 Although it's been a while, I can tell you that I did not see many large trucks at TAS back in 2006. While there was nothing modified to the extreme of what we see at SEMA, these guys definitely get an 'A' for effort.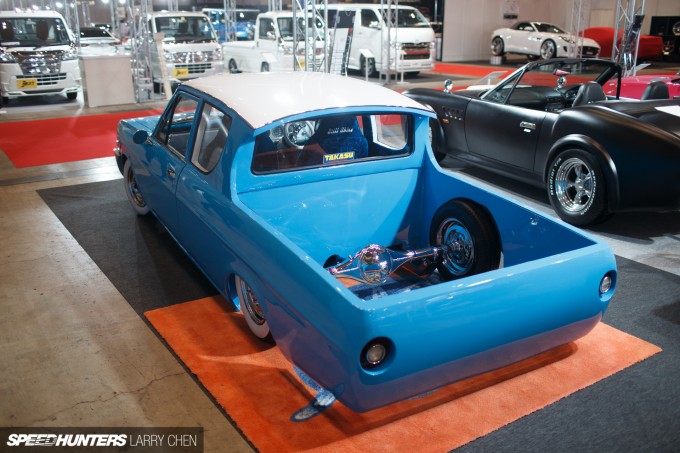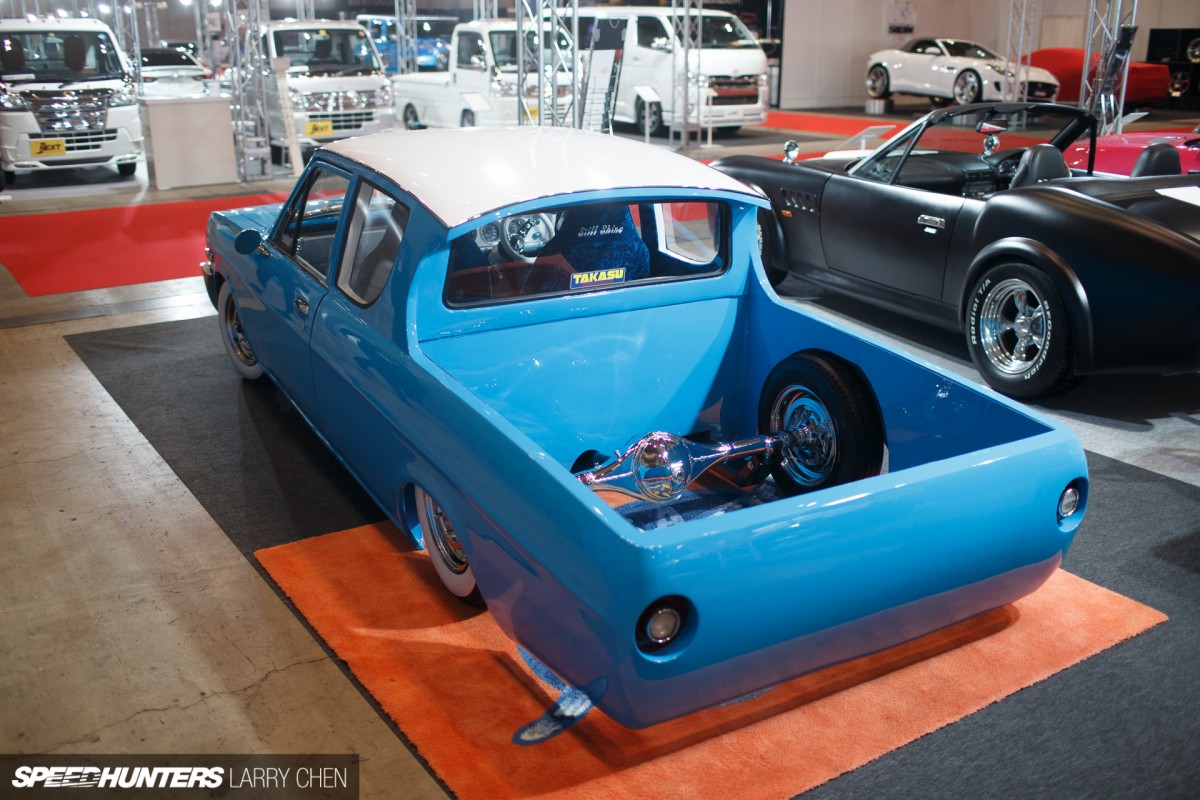 I'm sure our resident minitruck expert, Keith Charvonia, has something to say about this interpretation of a lowrider truck/boathouse?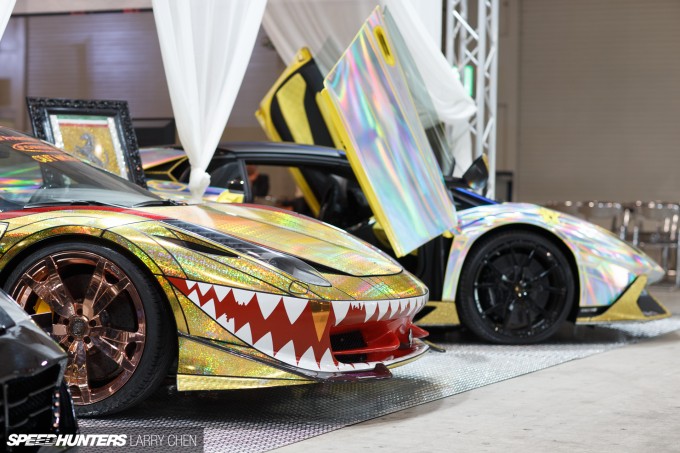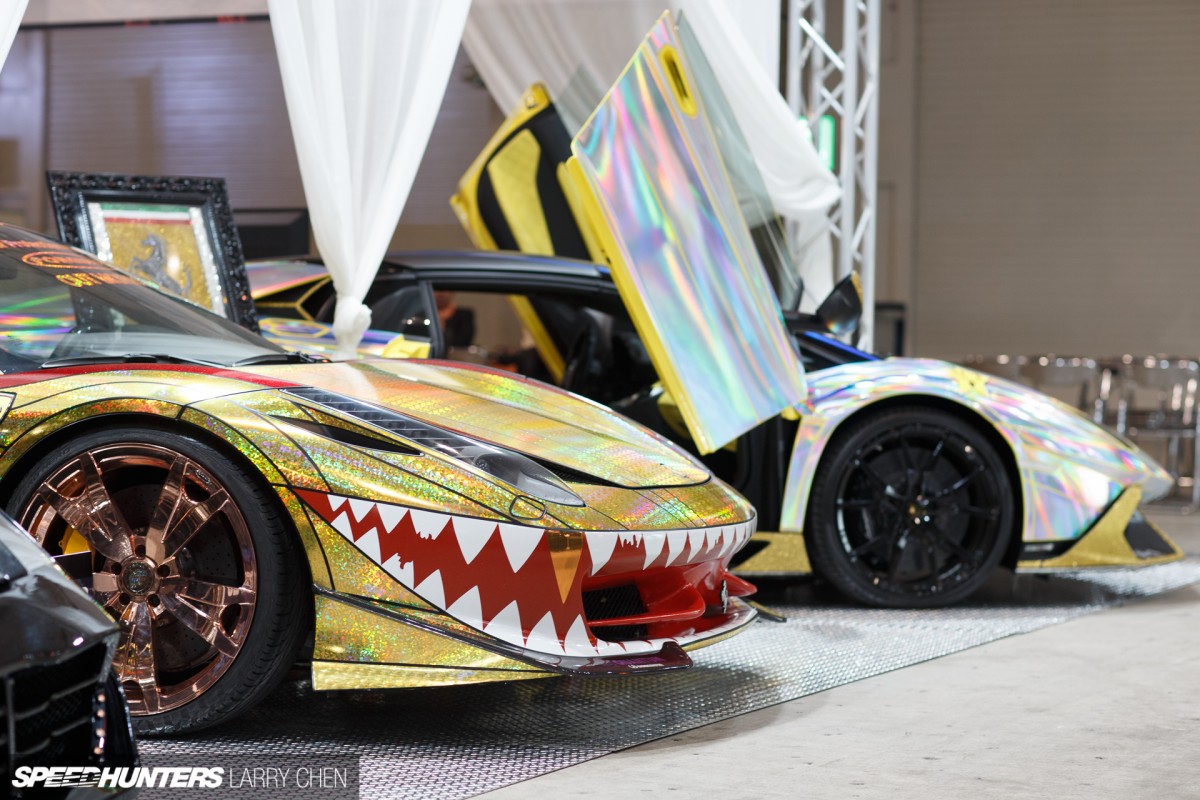 In terms of the craziest-looking booth with the most number of insane cars, that honor has to go to Boom Craft.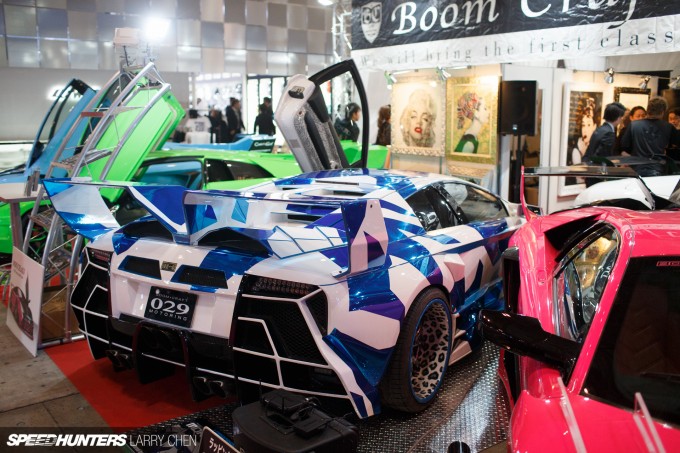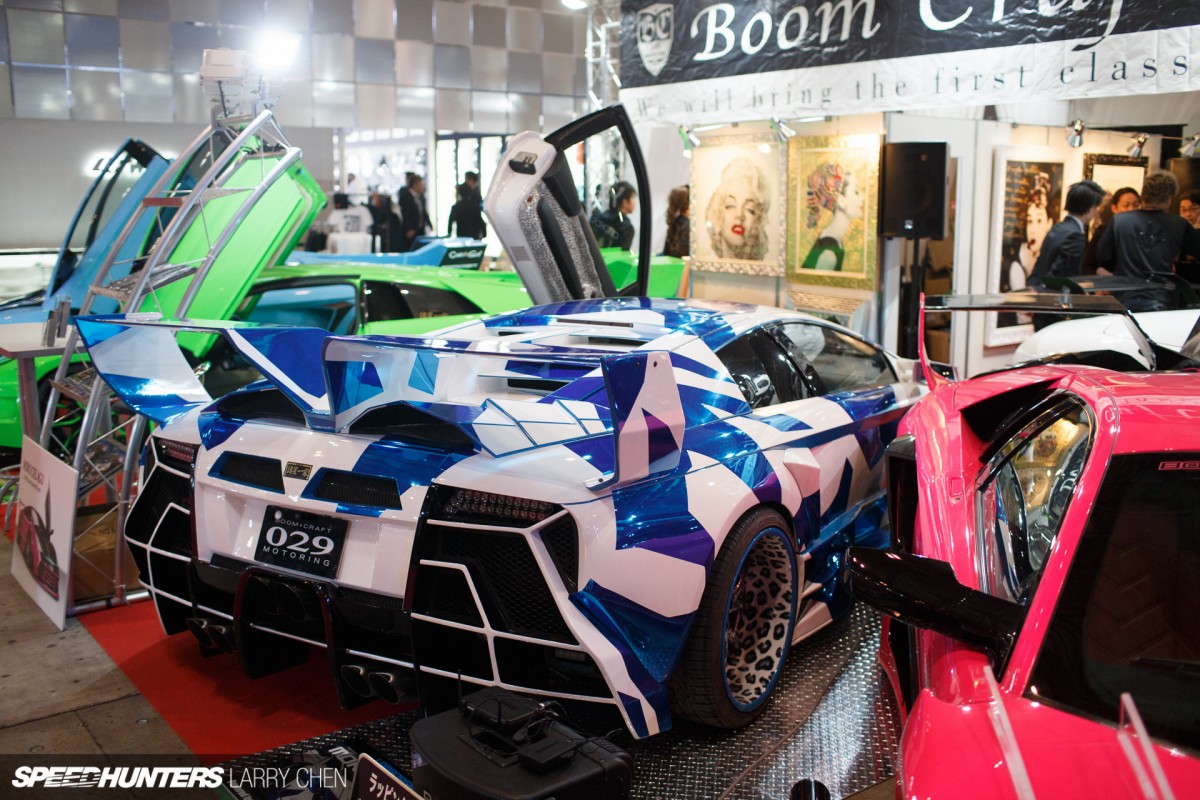 And if it's not crazy enough to have so many wild creations in one booth, they were parked so close to each other that you could barely slide a business card in between them.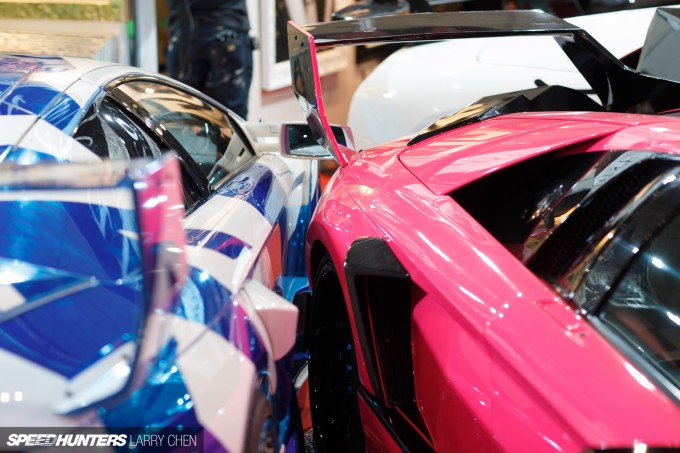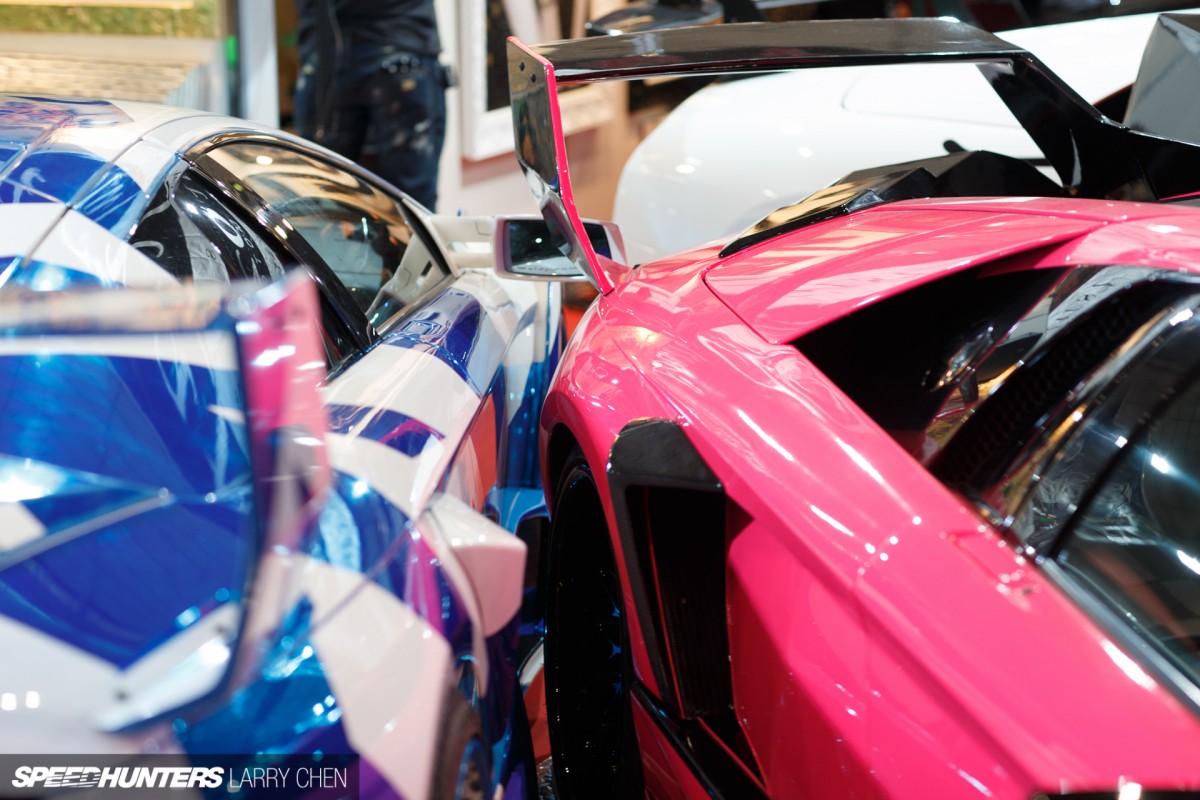 It almost looked like an exotic car pile-up!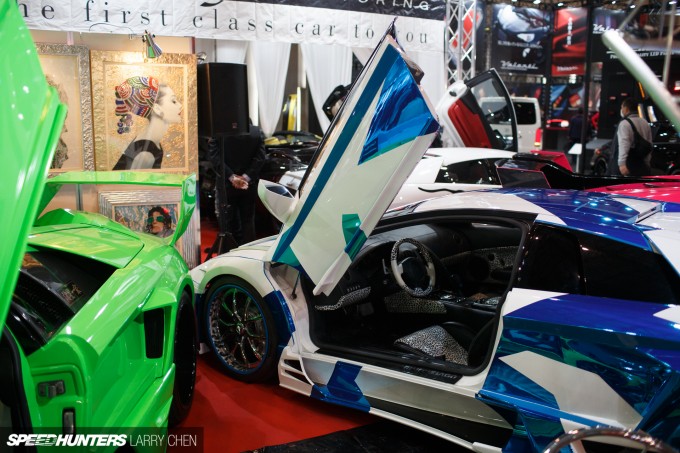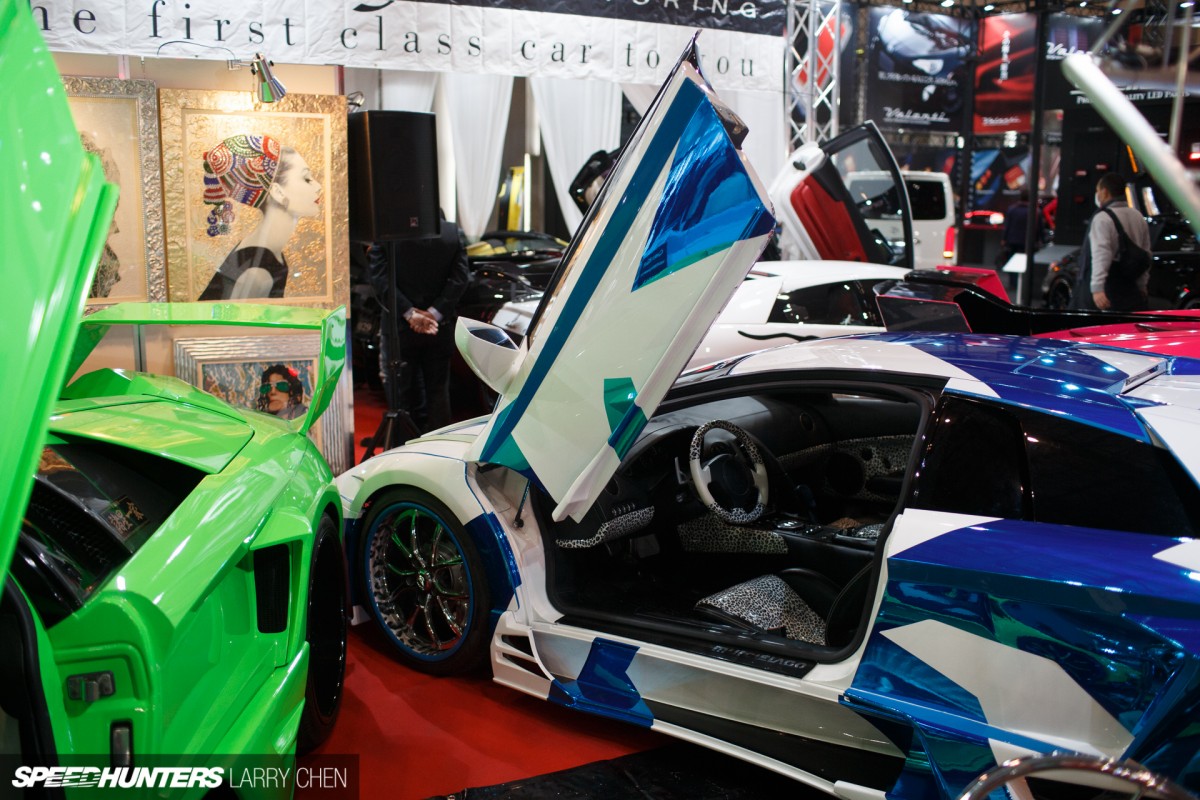 Italian supercars do a pretty good job of grabbing attention in standard form, but these guys just take things to a whole new level.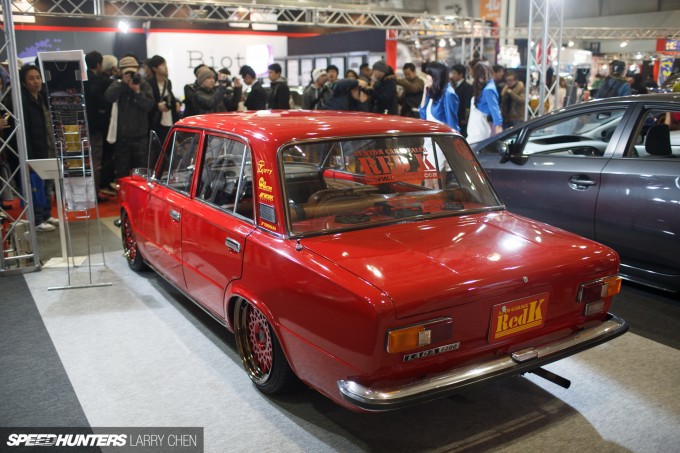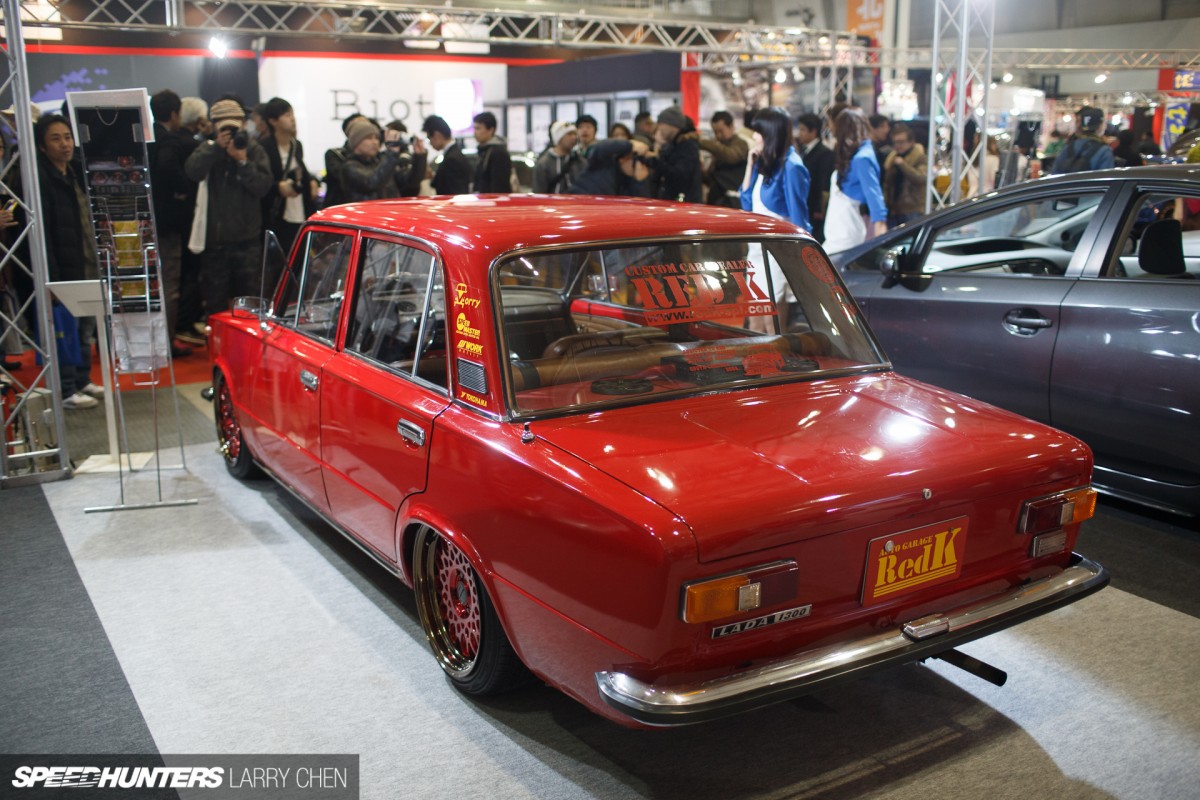 When I followed Speedhunters driver Charles Ng racing in the WTCC in Russia a few years ago, I saw a whole lot of Ladas. Since then I have not seen a single Russian Lada – till now. Surprisingly, it was quite popular.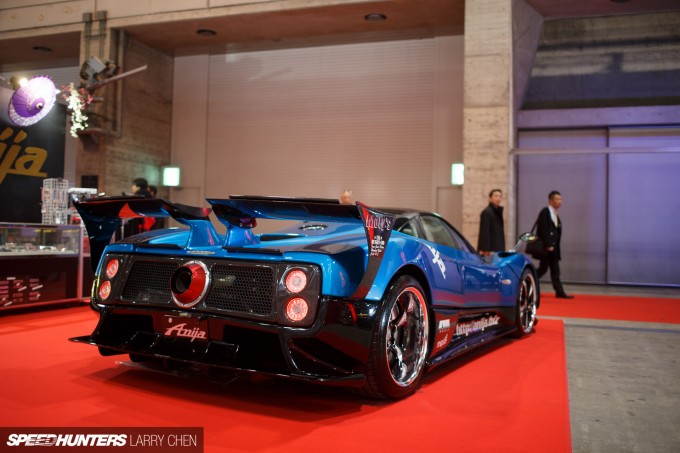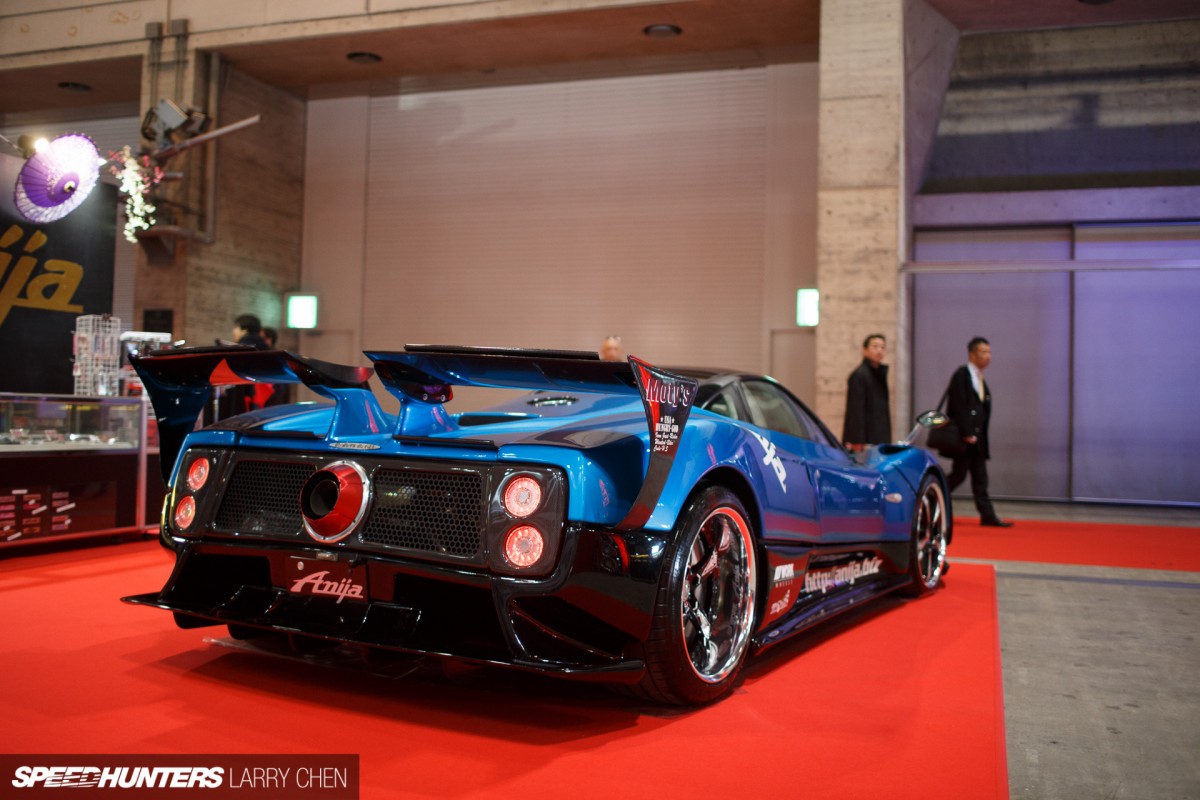 It's easy for you guys to hate on some of the various styles that Japanese tuners and aftermarket styling houses bring to the table, but how boring would it be if everyone did the same thing?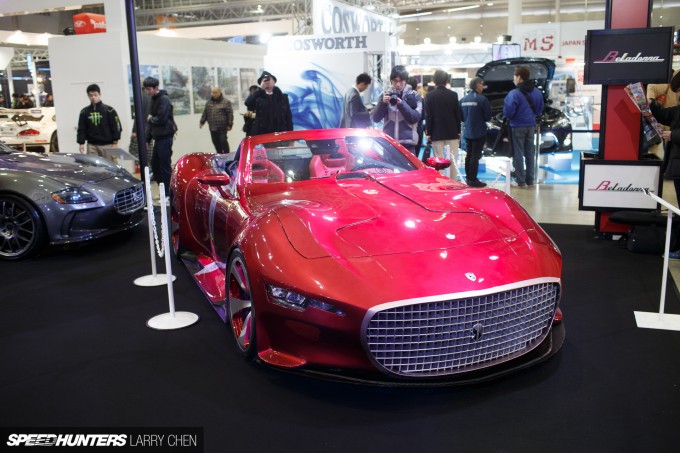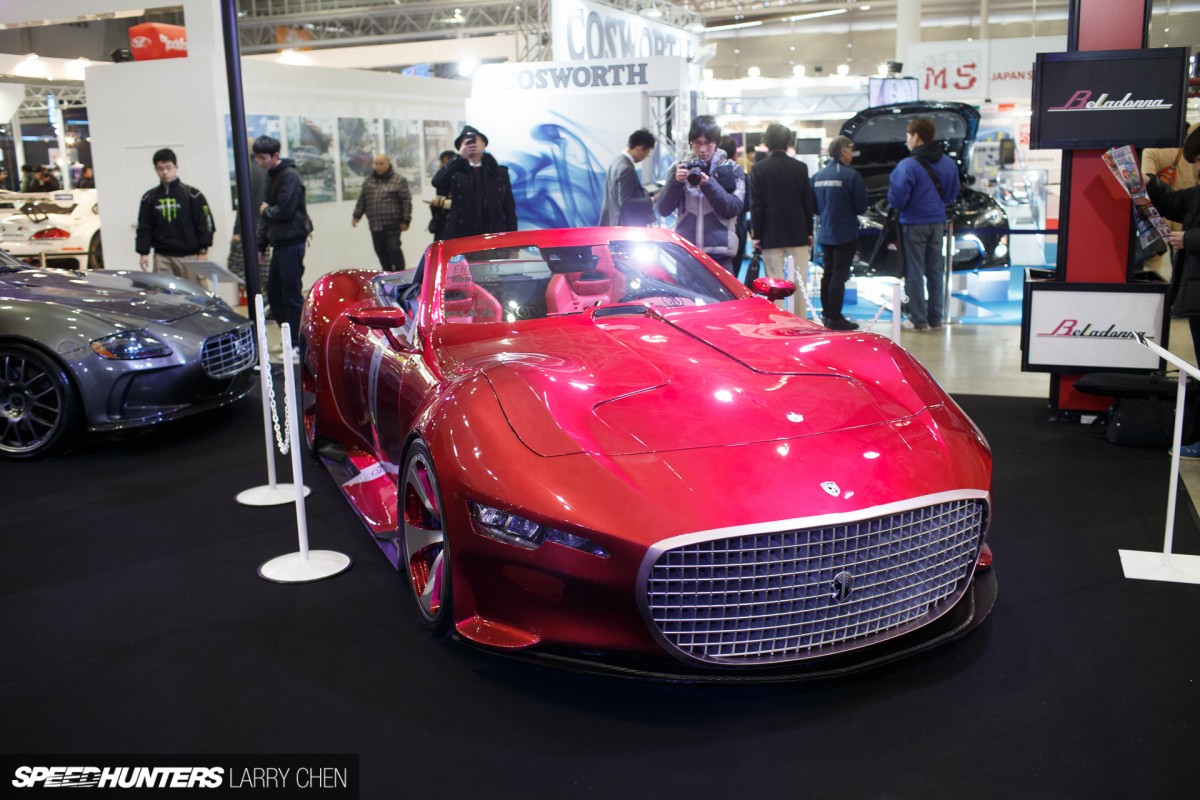 That is the whole point of shows like SEMA and TAS. You want to bring that wow factor, and sometimes it's hit or miss. Just a few years ago RWB, Rocket Bunny and Liberty Walk were viewed in this same light, but now look at them! And who knows what's next…
Larry Chen
Instagram: larry_chen_foto
larry@speedhunters.com