Kyusha Love
It's been one hell of a week here in Japan, first with the Tokyo Auto Salon and then following on with one of the most intensive periods of feature-car-hunting that Larry and I have ever embarked on. We've been travelling since the doors closed at the Makuhari Messe, trying to scope out cool cars to share with you all. You'll get to see the fruits of our 18-hour days soon enough, but there is still a hell of a lot more we have to show from TAS 2015, starting with this selection of five cars that stood out for me. While Larry – being a visitor to Japan – was instantly attracted to the weird and wonderful creations that you're always guaranteed to see at this show, I looked for the cars that made the biggest impact.
I'll start this Spotlight off with this rather stunning orange Datsun S30 – a long-time collaboration between Star Road and the kyusha magazine G-Works. In the past we've seen it as a stripped-down chassis gradually being restored and built up, but this year we really got to see the direction they're heading in with this project.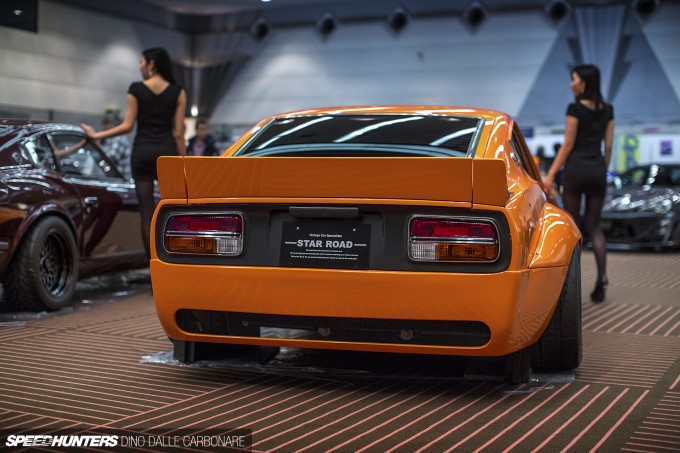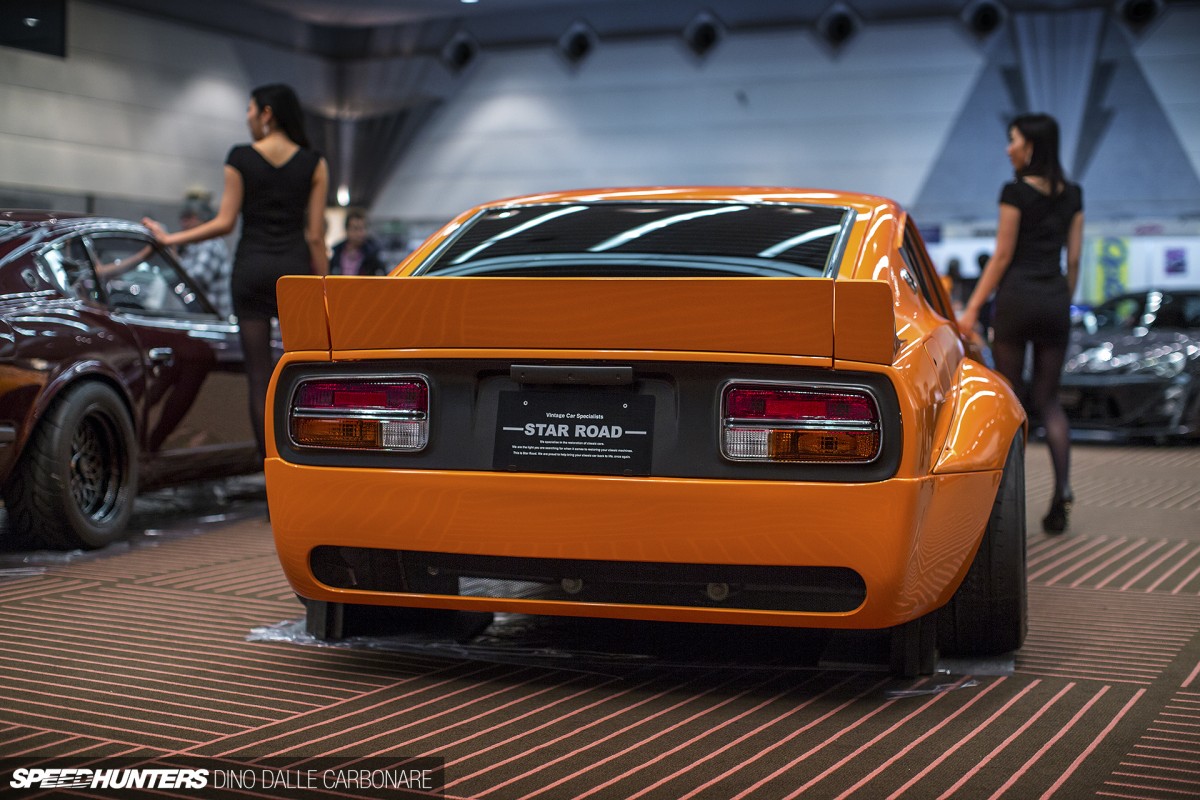 This has to be one of the most extensive builds that Inoue-san at Star Road has ever sunk his teeth into. I've been seeing sketches of it for some time, and while they've looked almost a little too exaggerated for an S30, in reality the car has turned out great.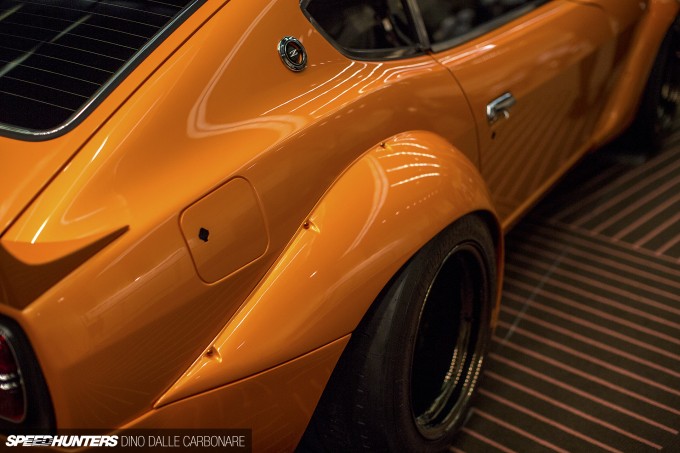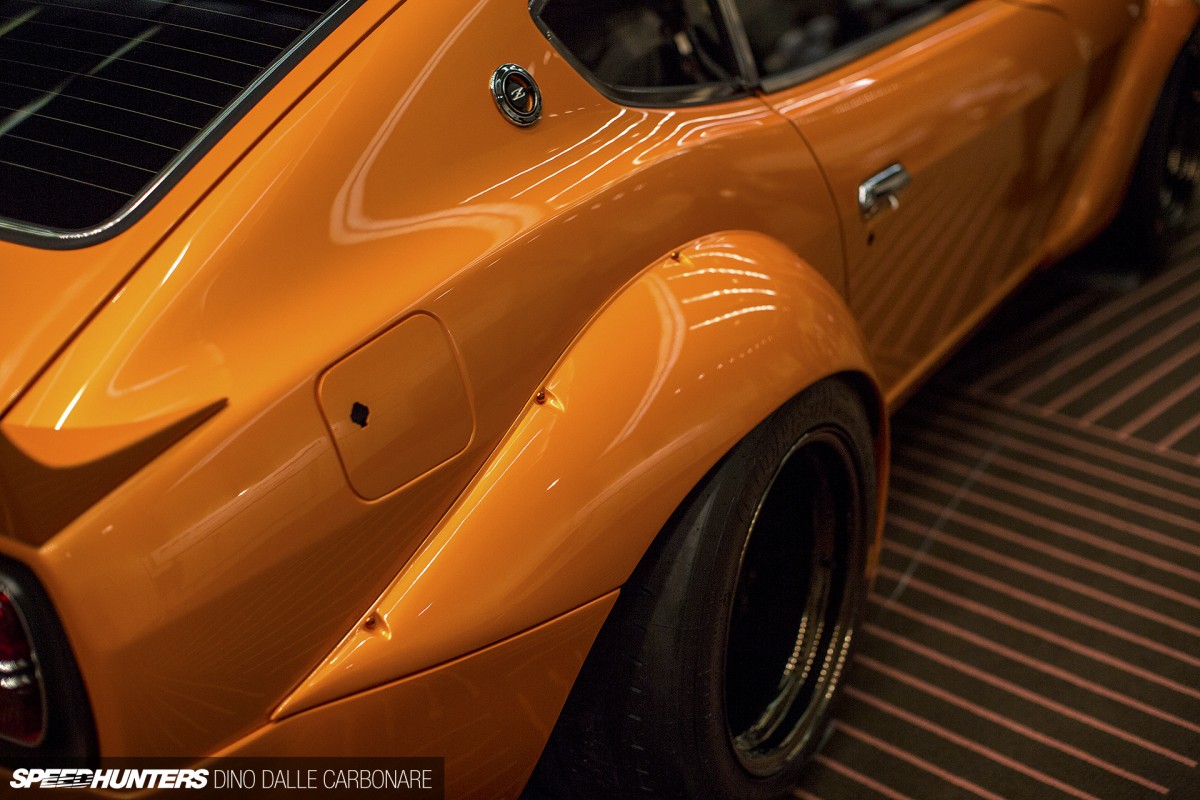 They've gone for the ever-so-popular widebody look, but have blended it in with the vintage lines of the old Z. Think of it as modern day works treatment – a contemporary take on a car that was well ahead of its time to begin with. The choice of color is spot-on too if you ask me.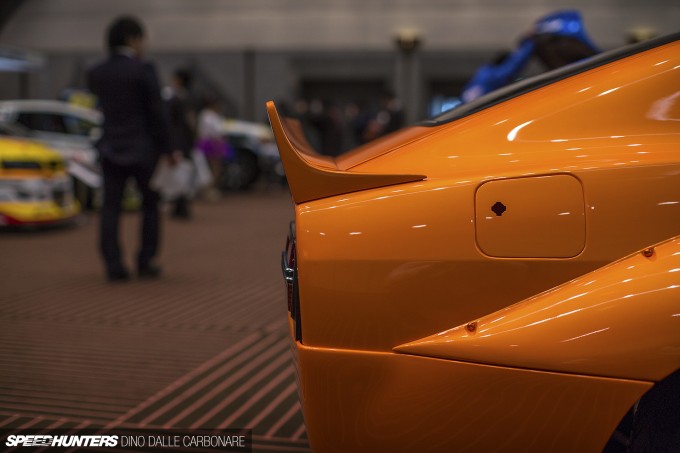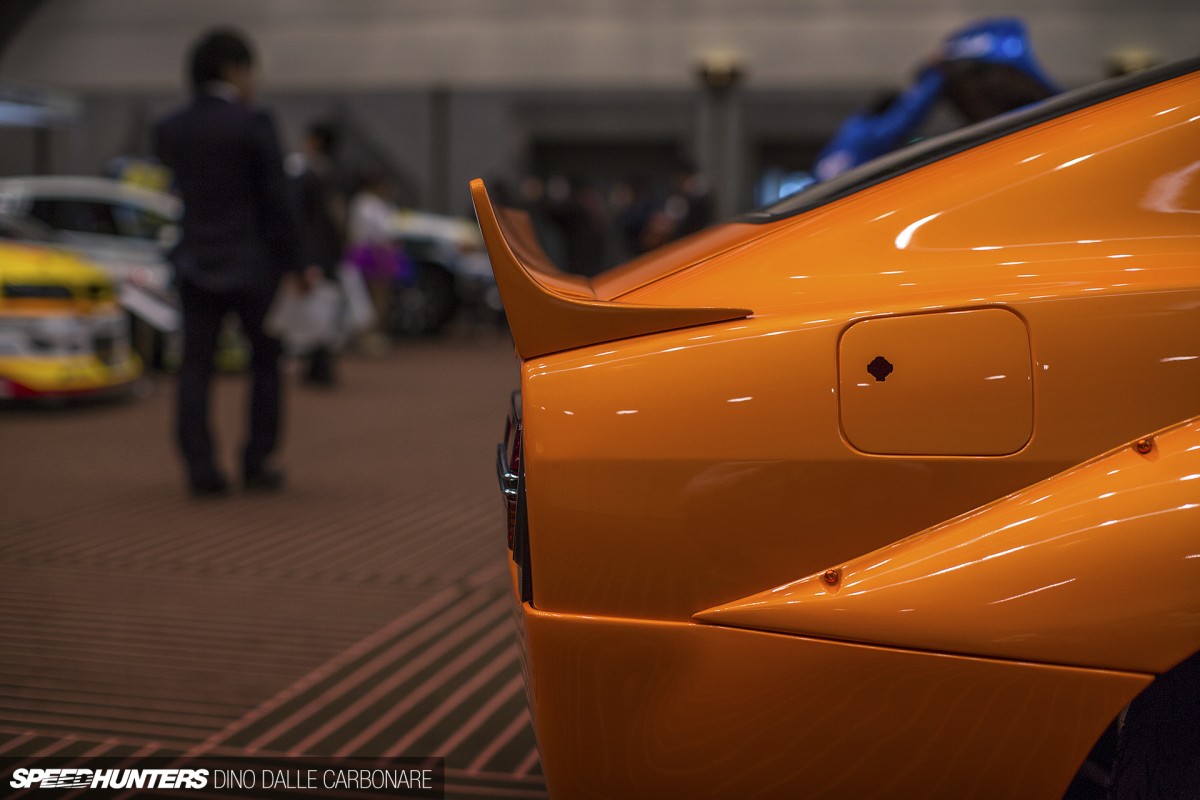 The clean and tucked in bumper-less rear end is topped off with a ducktail spoiler that adds just the right accent of aggression.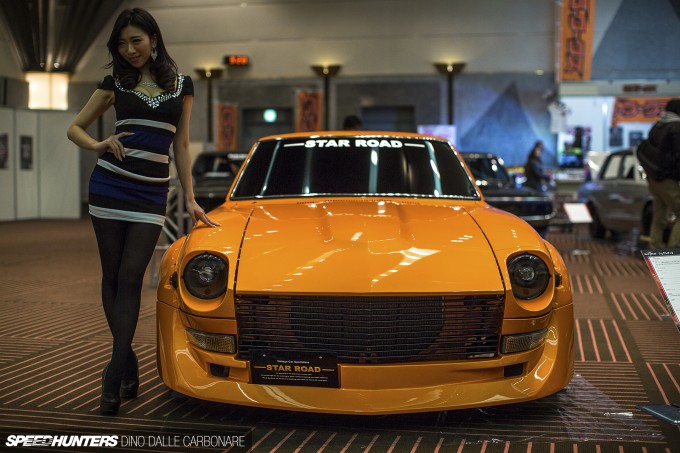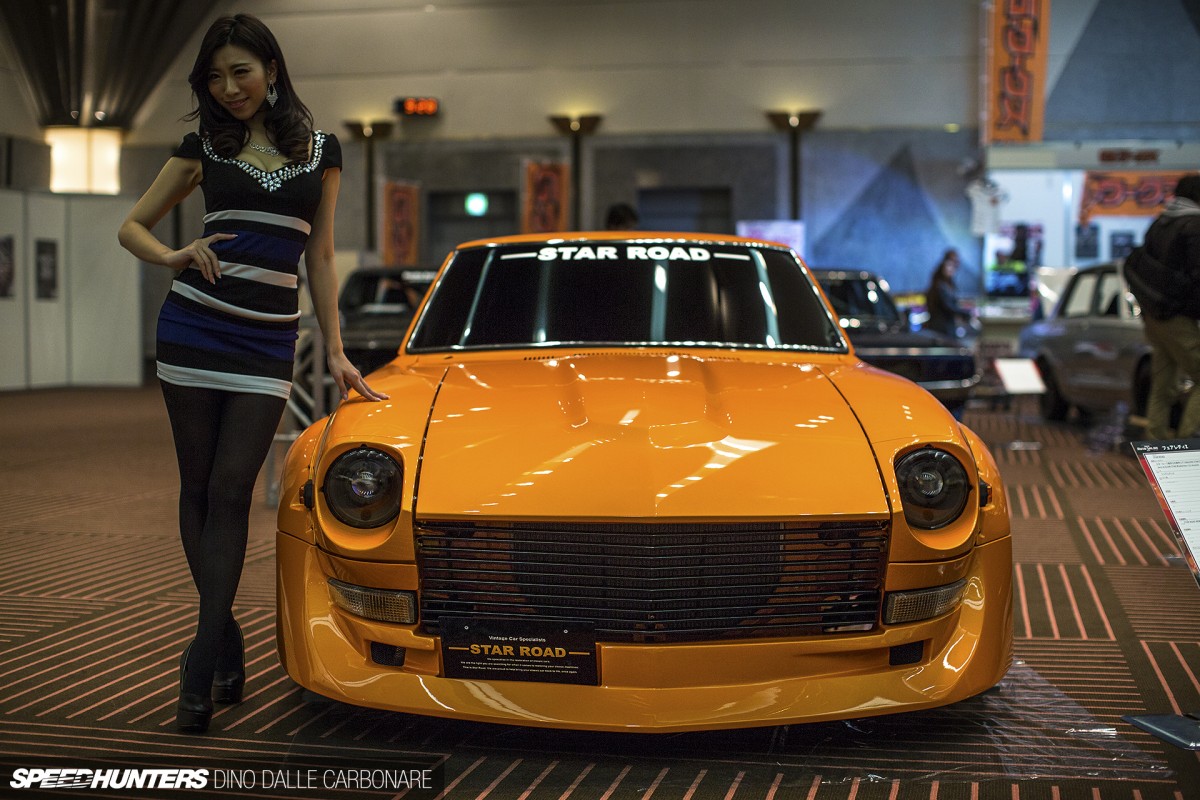 The interior – and of course the engine – will be next, and you can bet we will be there to take a closer look when the S30 is completed later on in the year.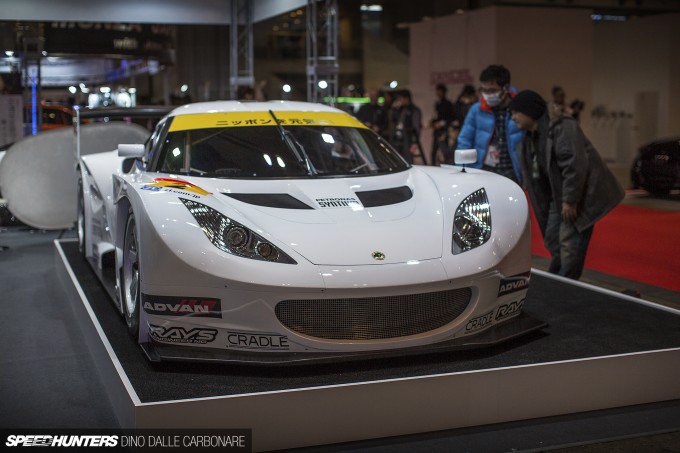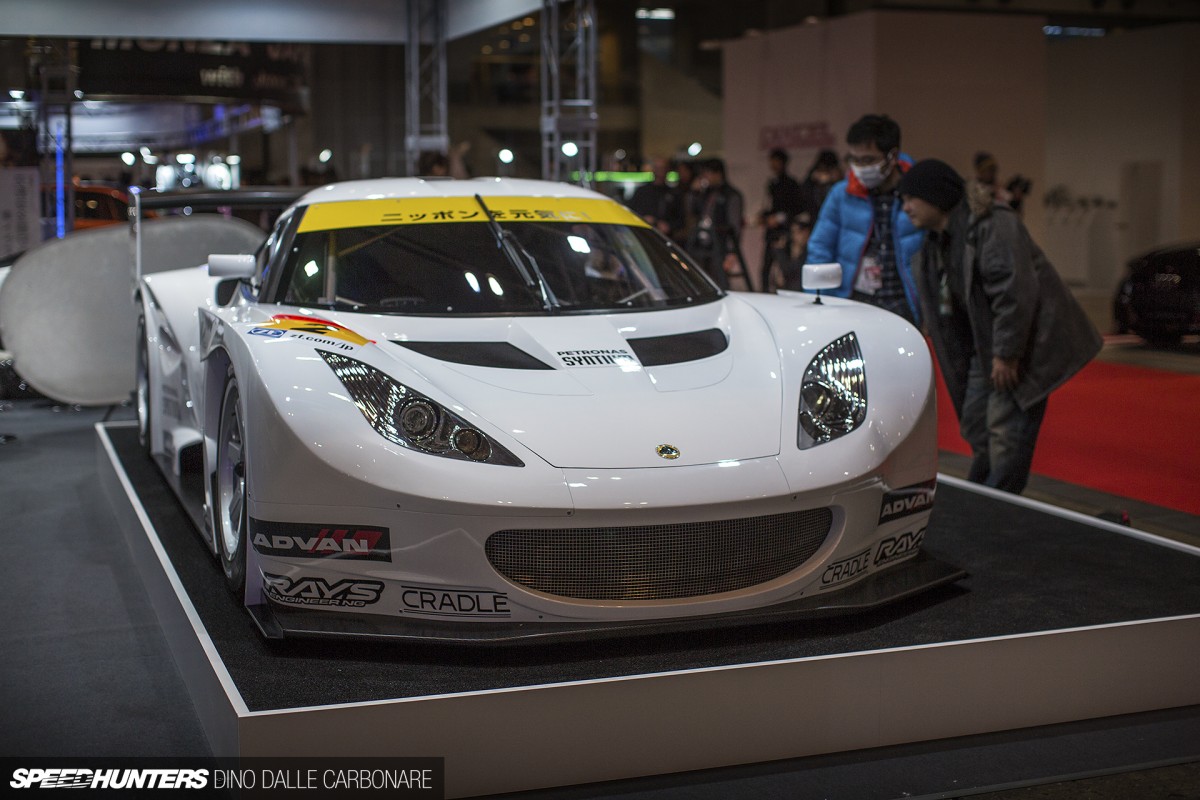 One of the biggest surprises of this year's show started off sat underneath a cover in the Lotus booth. There were angular edges poking out at every corner and nobody really knew what on earth was hiding below. But as the show doors opened the cover was whipped off and all was revealed.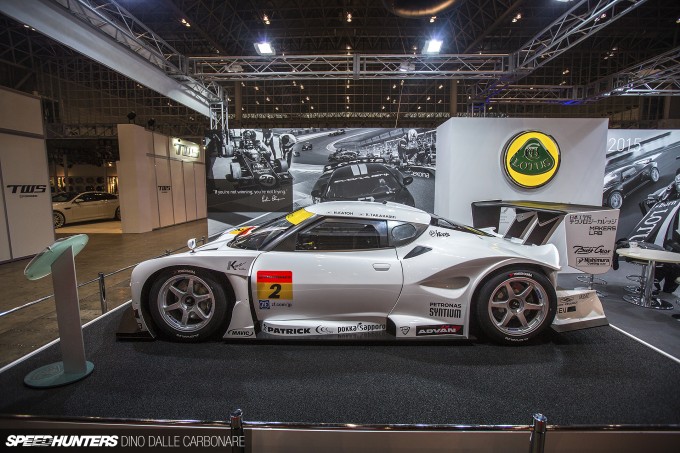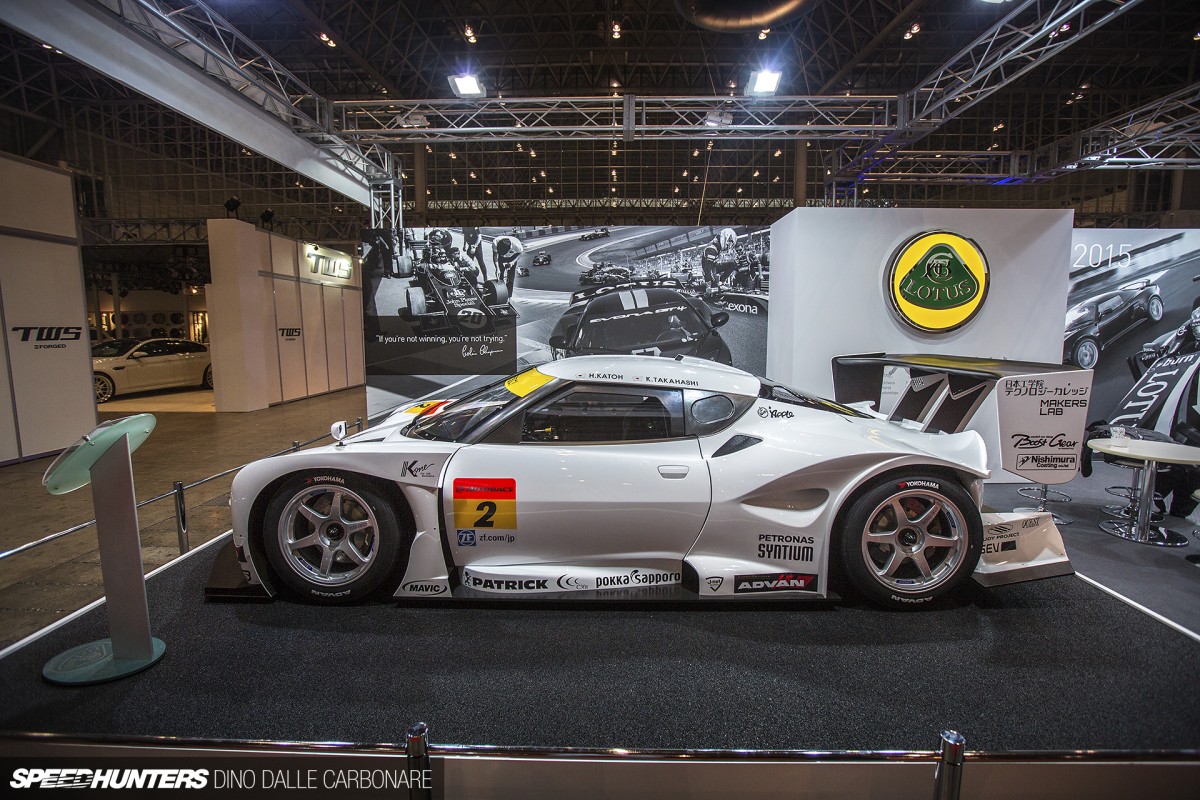 This is an all-new Lotus Evora based project created by Mooncraft for Cars Tokai 28 and LCI Ltd, which up until this year was running a McLaren MP4 GT3 in the Super GT championship. LCI is the official Lotus importer in Japan and has been campaigning cars in GT300 for years now.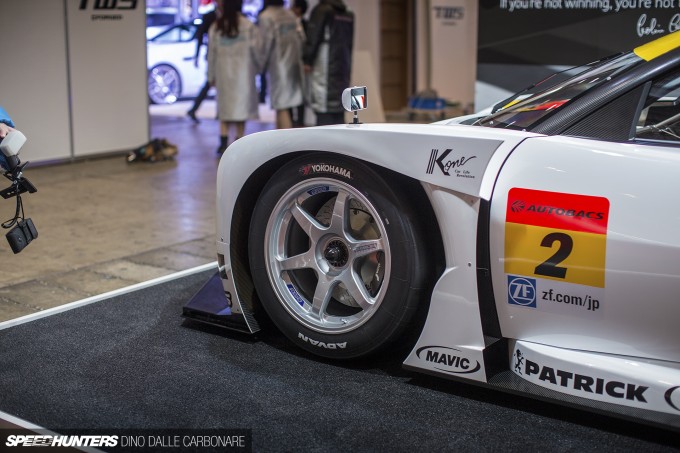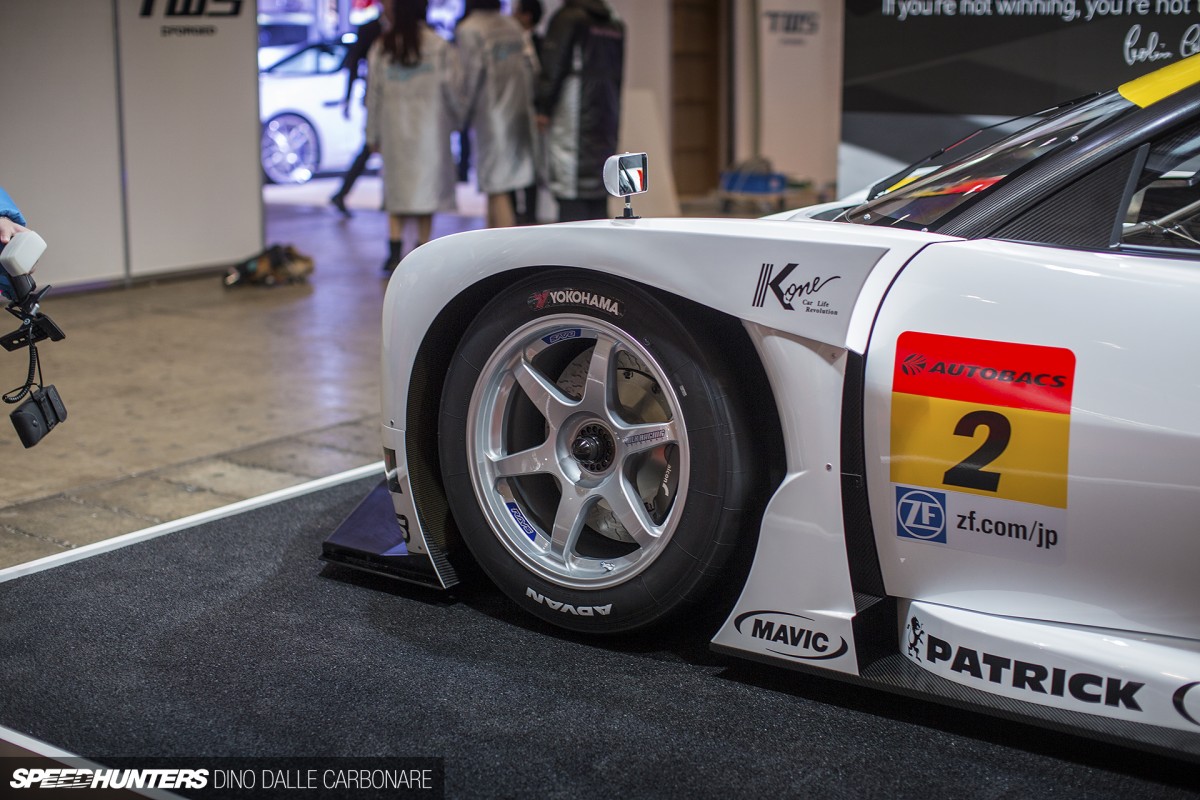 The car will be entered in the GT300 class, which due to the sheer variety of cars that participate in it has quickly become far more interesting that GT500.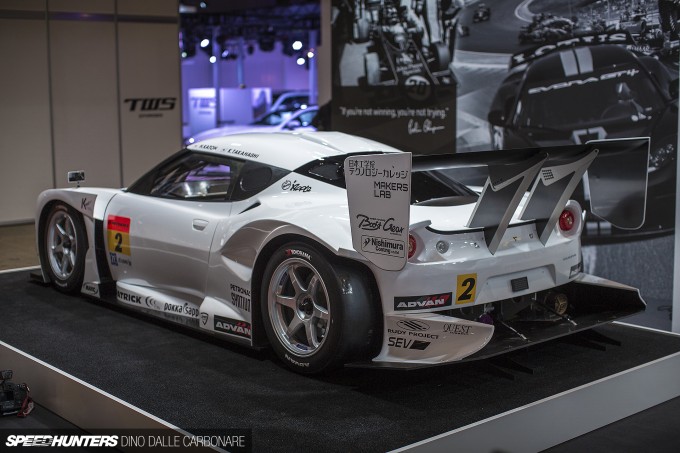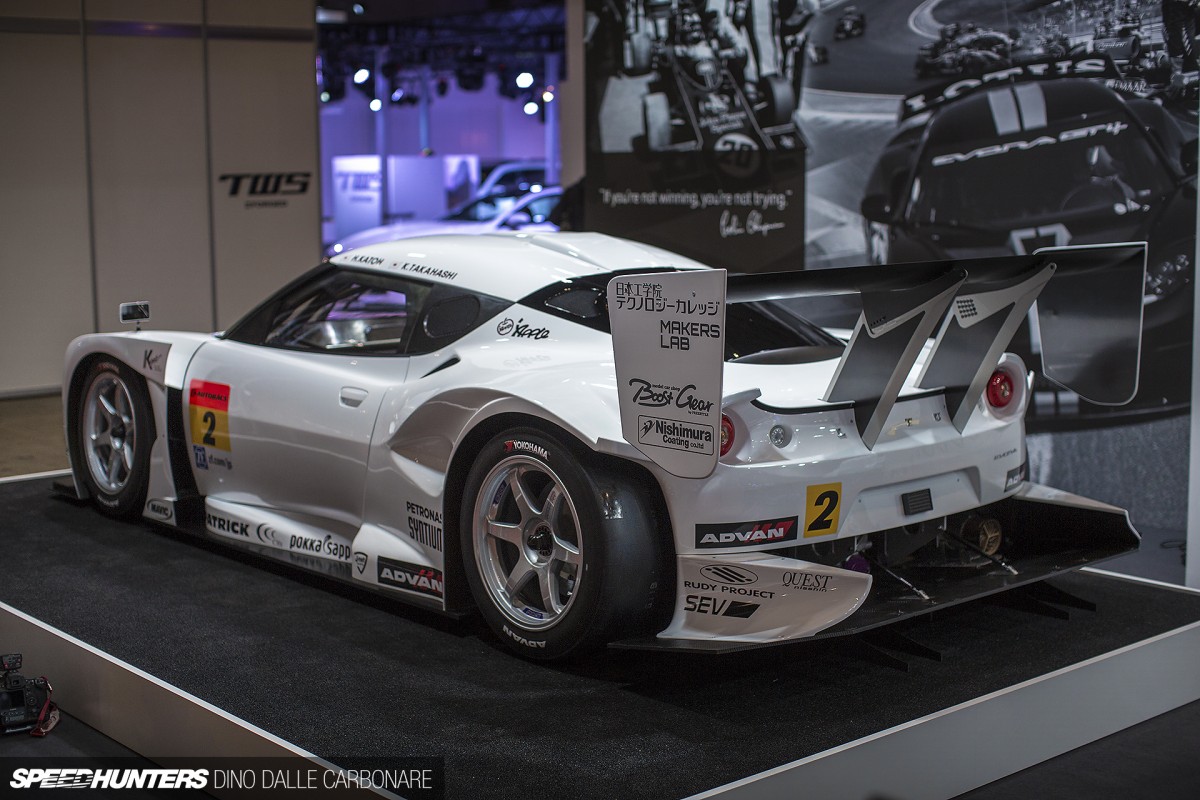 The Evora seems like a pretty strange car to base the build on when the Exige is such an obvious choice, but that makes this one of the most interesting GT300 cars of recent times. Plus, consider the fact that pretty much only the A-pillars and the roof line are the things that are still stock – this is a bespoke racecar in every sense of the word.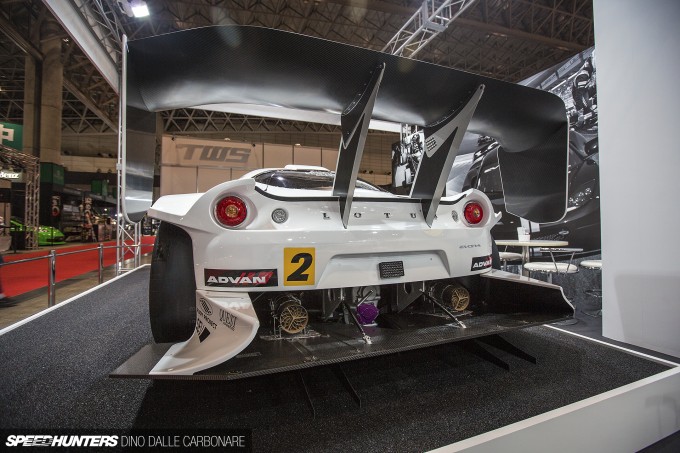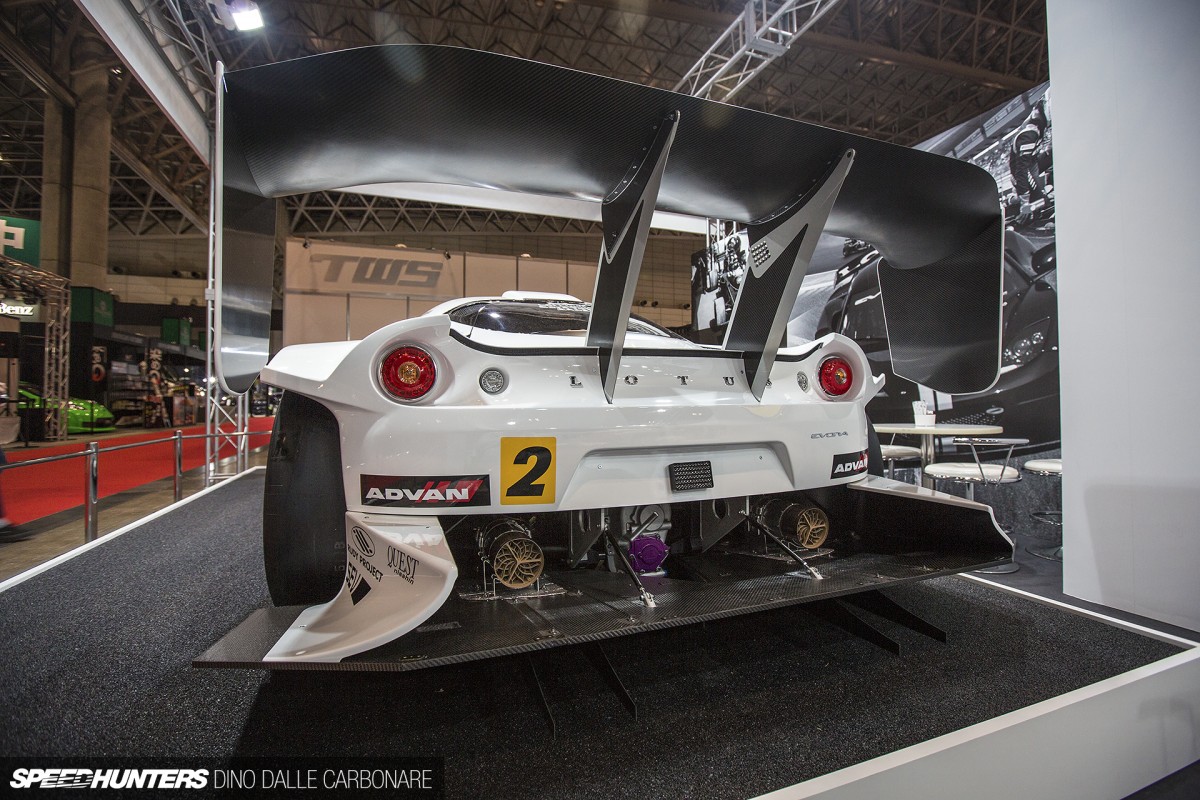 The carbon fiber exterior has been sculpted to create copious amounts of downforce, and while every angle is aggressive, nothing really beats that rear end. The long diffuser will not only keep the car stable and glued to the ground at speed, but it will also create a vortex on its top part to help suck gases away from the exhaust, lowering back pressure and therefore boosting power. Power comes from a GTA 4.5L V8 running 39.45 mm restrictors and is reputably good for over 450hp.
Baller Drift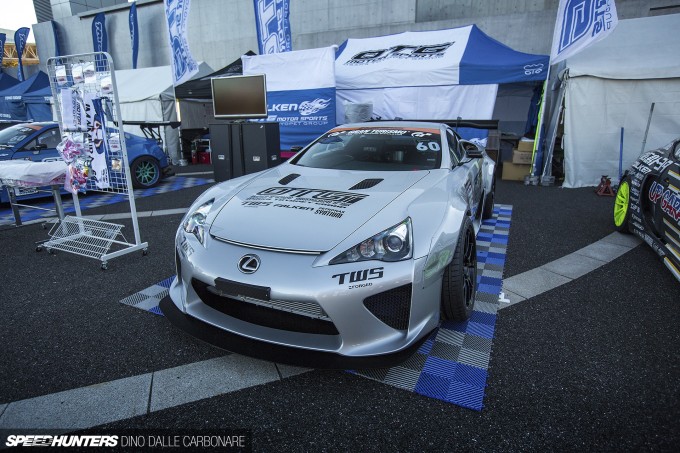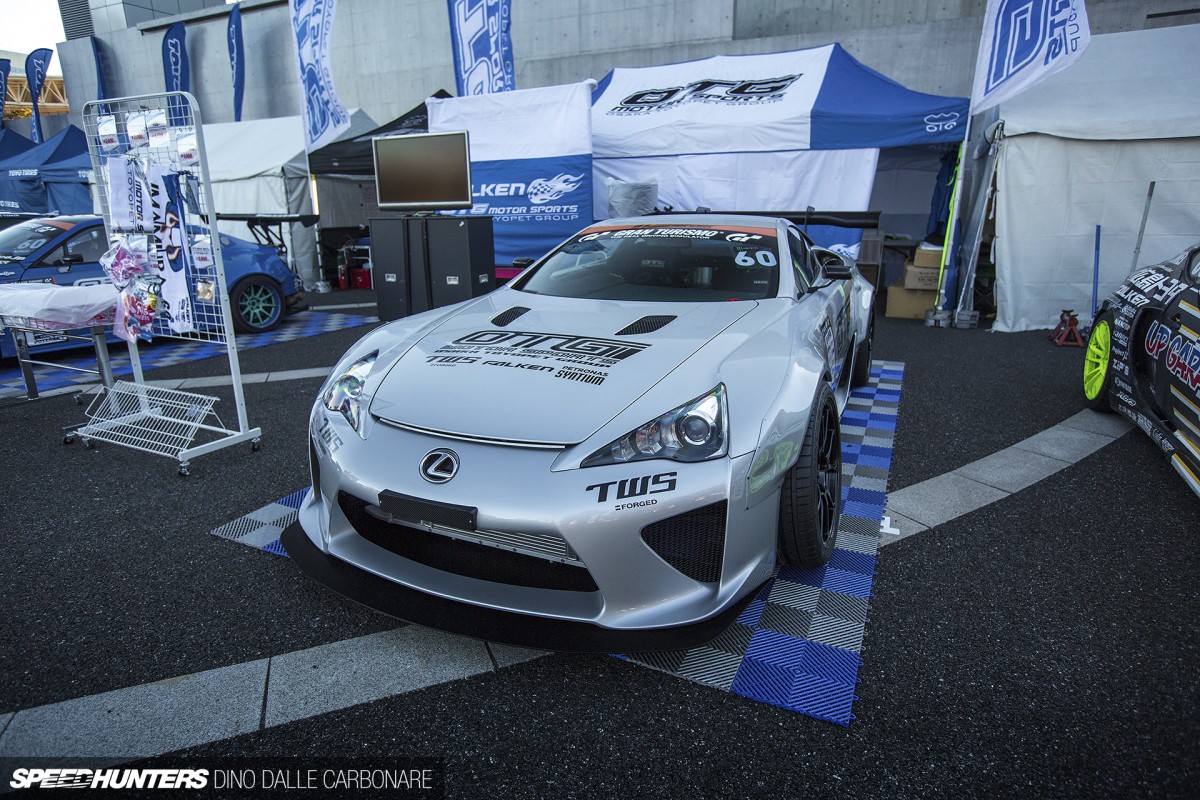 Another surprise, another racecar, but this time it's all about drifting. Sitting outside the Messe, ready to go sideways at the D1 Grand Prix exhibition round was the OTG Lexus LFA.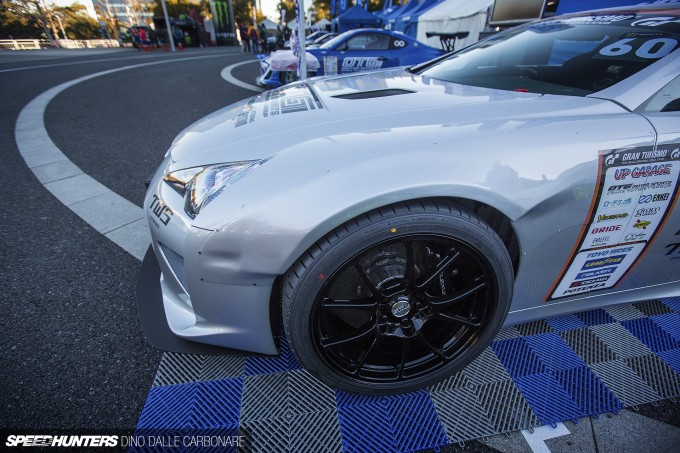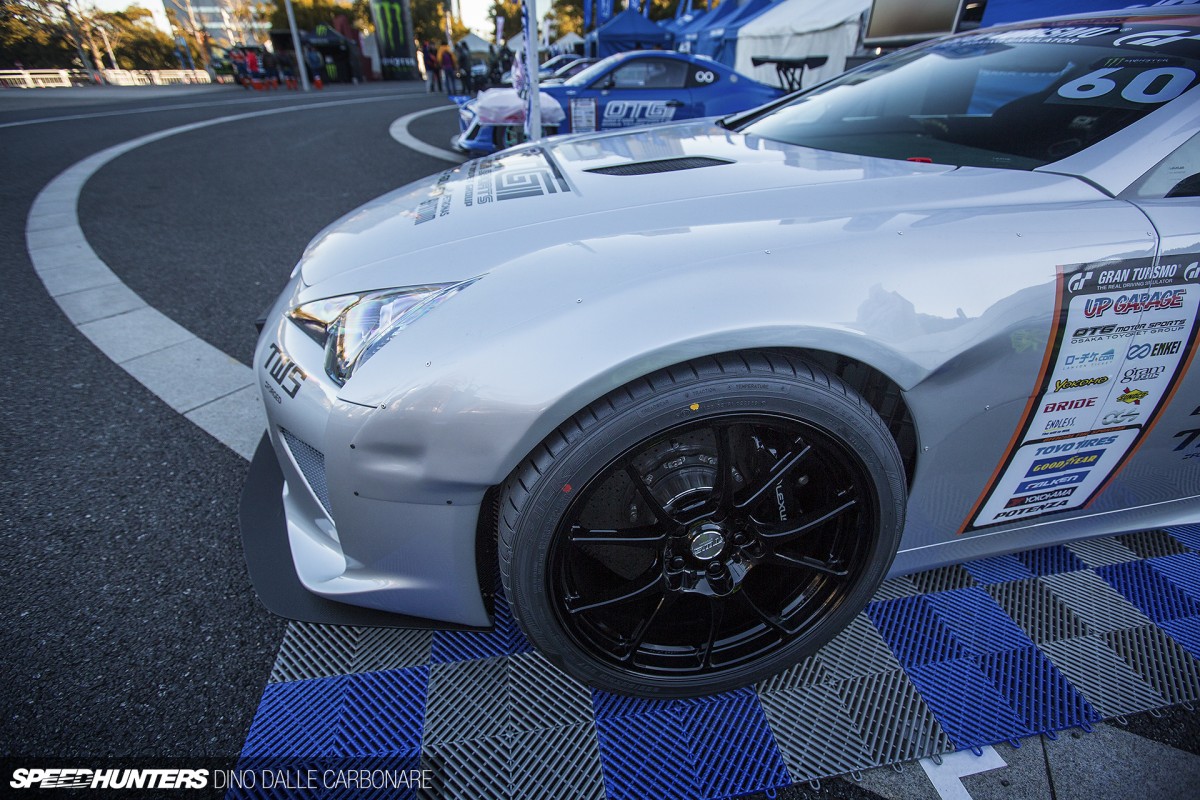 Yes, a prohibitively-expensive, no-longer-in-production, super-rare Lexus LFA running bolt-on overfenders and a fine looking set of TWS wheels.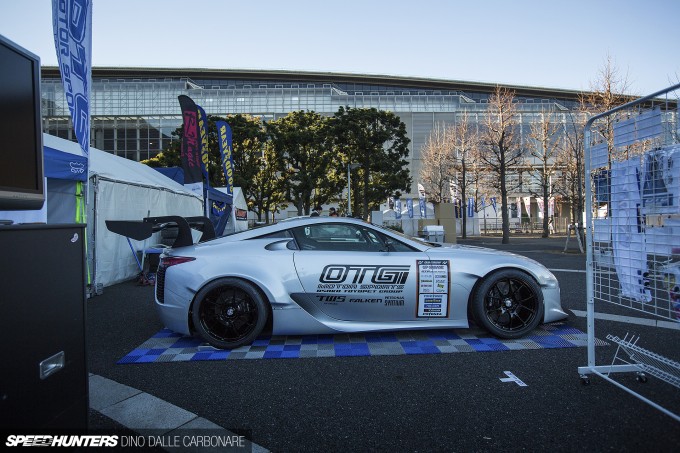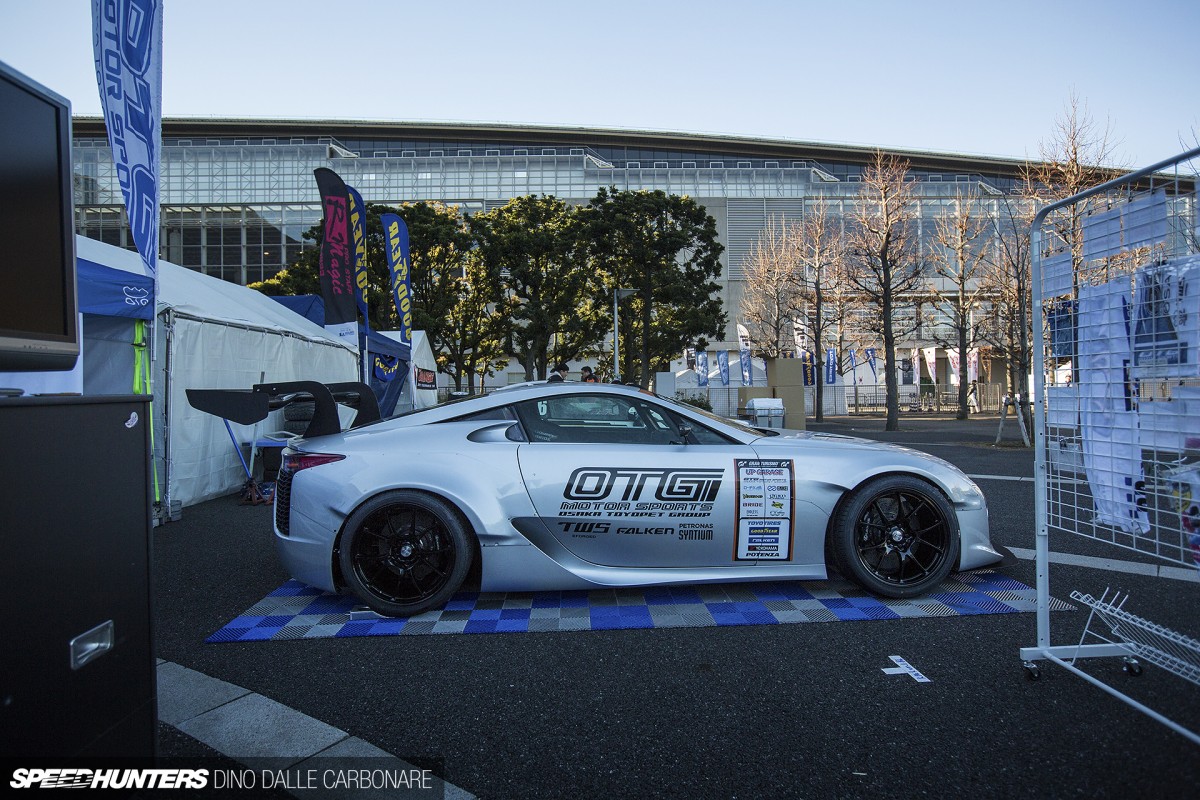 What has the world come to I hear you ask? Well, if this is what it takes to be different in D1, this is what some will have to do! The car was built by Osaka Toyopet Group, which owns a large number of Toyota dealerships in the Kansai region, and it's being driven by Youichi Imamura, who I'm sure must be over the moon to have the most expensive D1 car ever!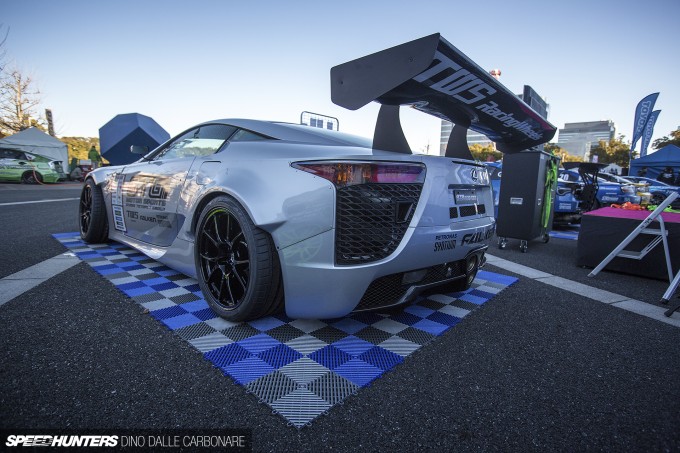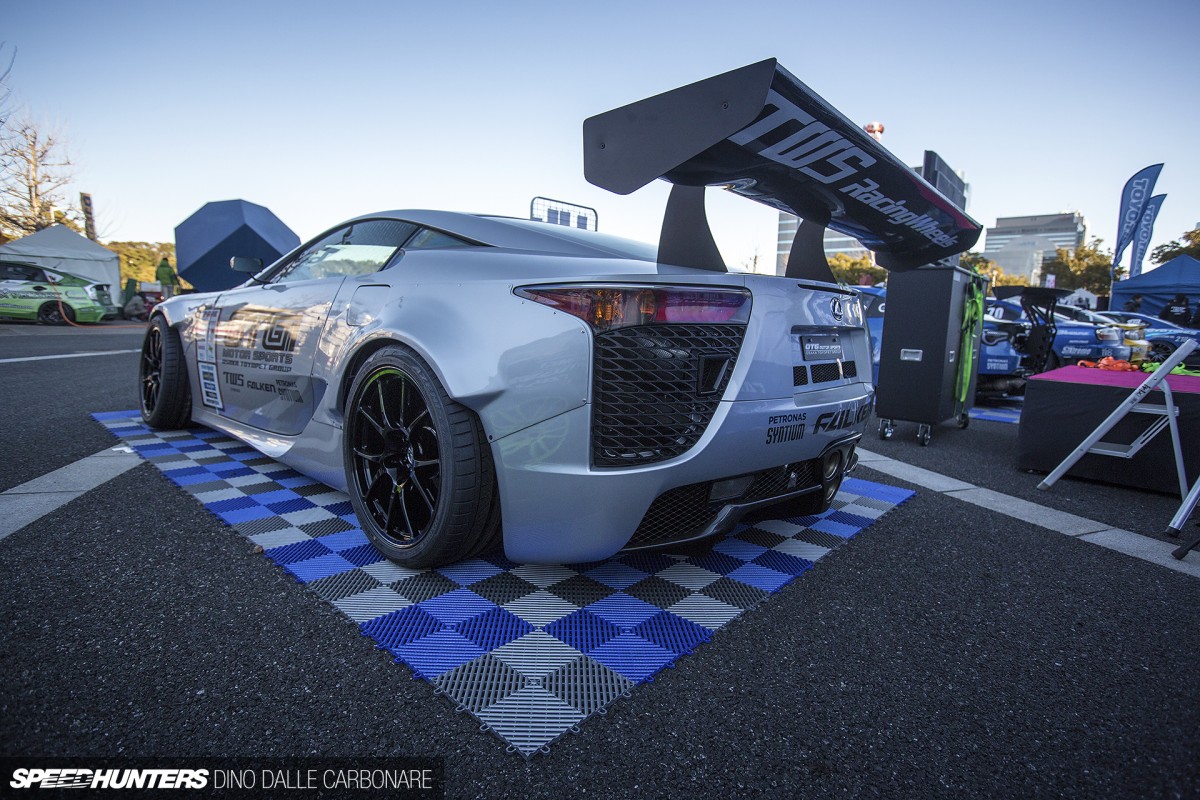 While it's definitely still V10 powered, there are rumours that a NASCAR TRD V8 similar to the unit fitted in Fredric Aasbø's RS-R ZN6 might soon be finding its way into the chassis.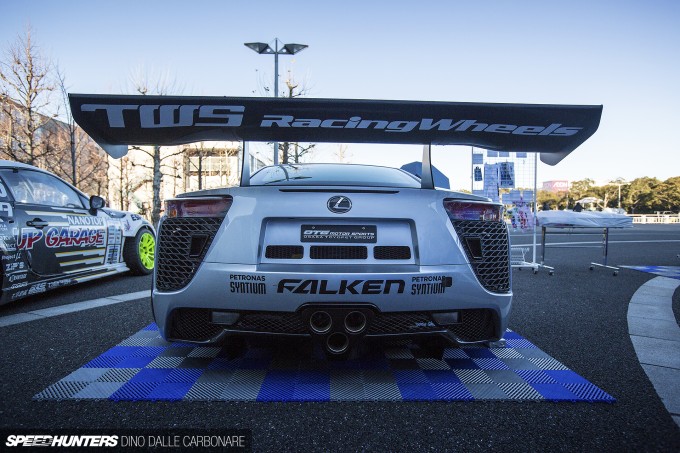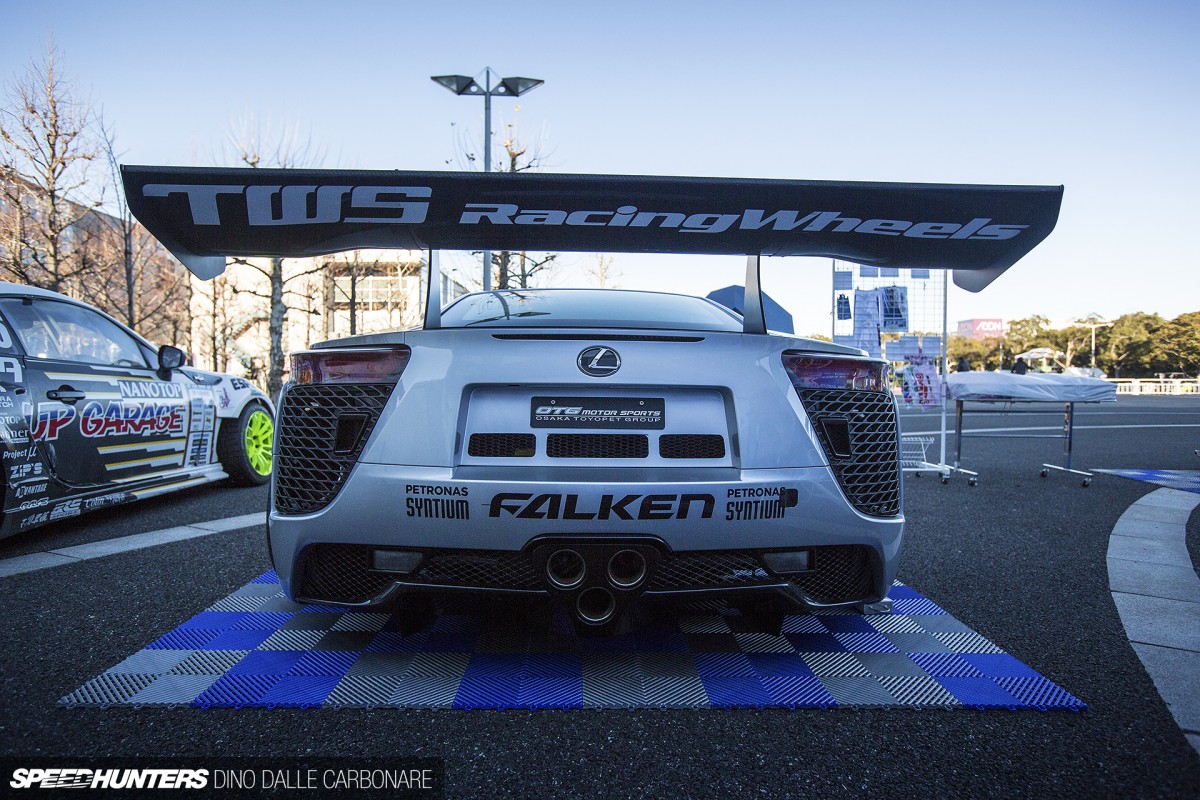 Check that rear wing out!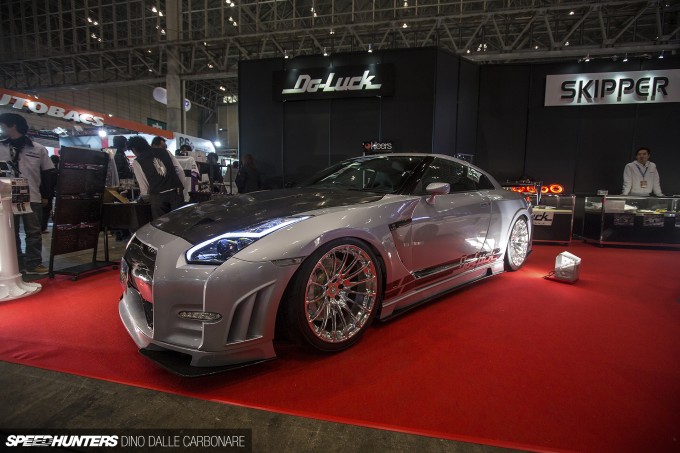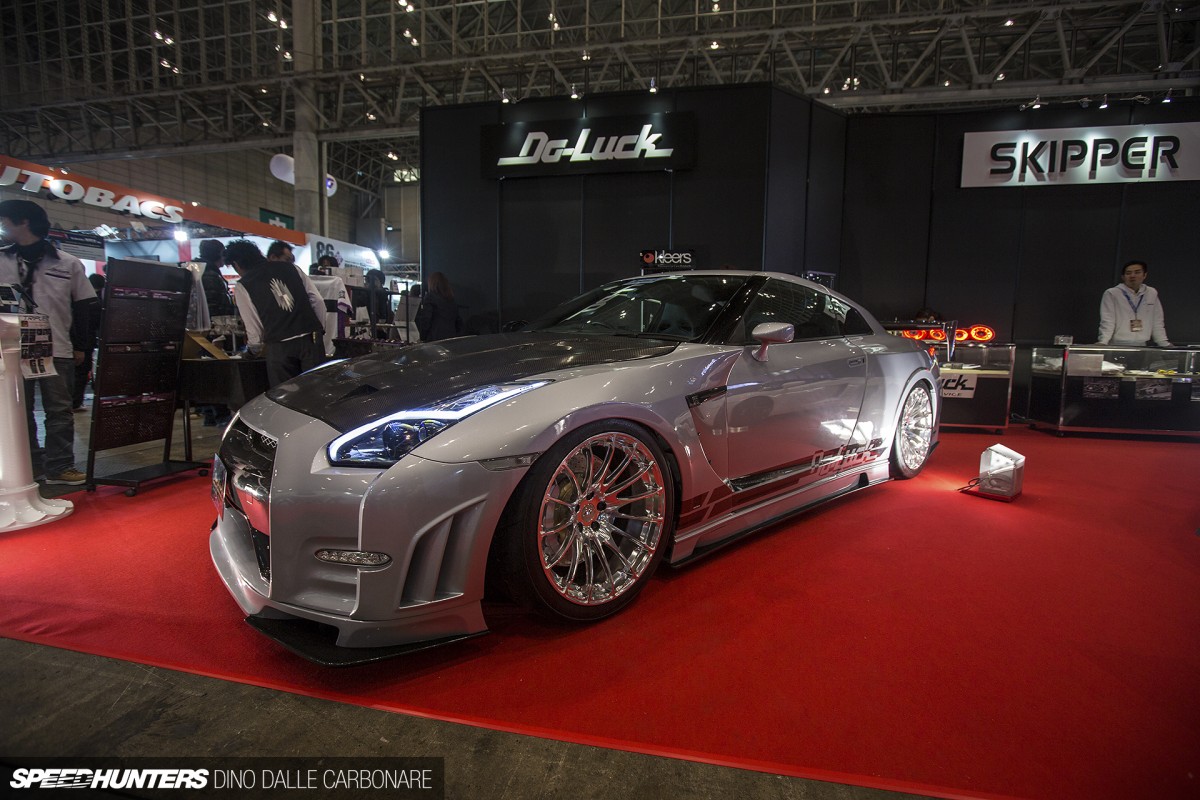 Ever since seeing sketches of the Do-Luck R35 I have been wanting to see the final product. It's not often that a tuner will take their time making sure that each part they sculpt will actually generate true downforce and cut down on drag, but that is exactly what Ito-san has done with this kit.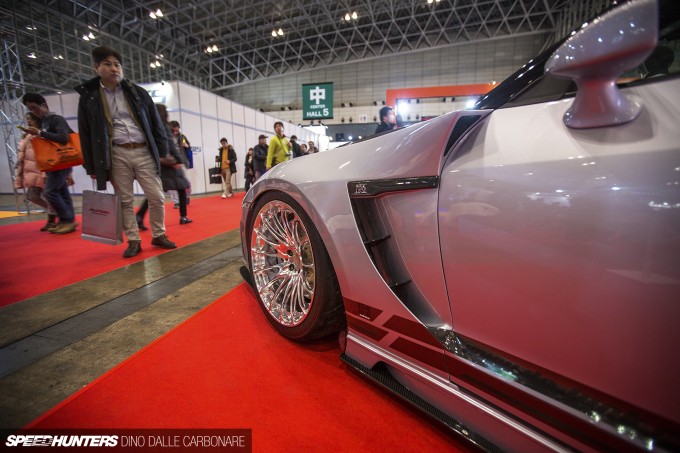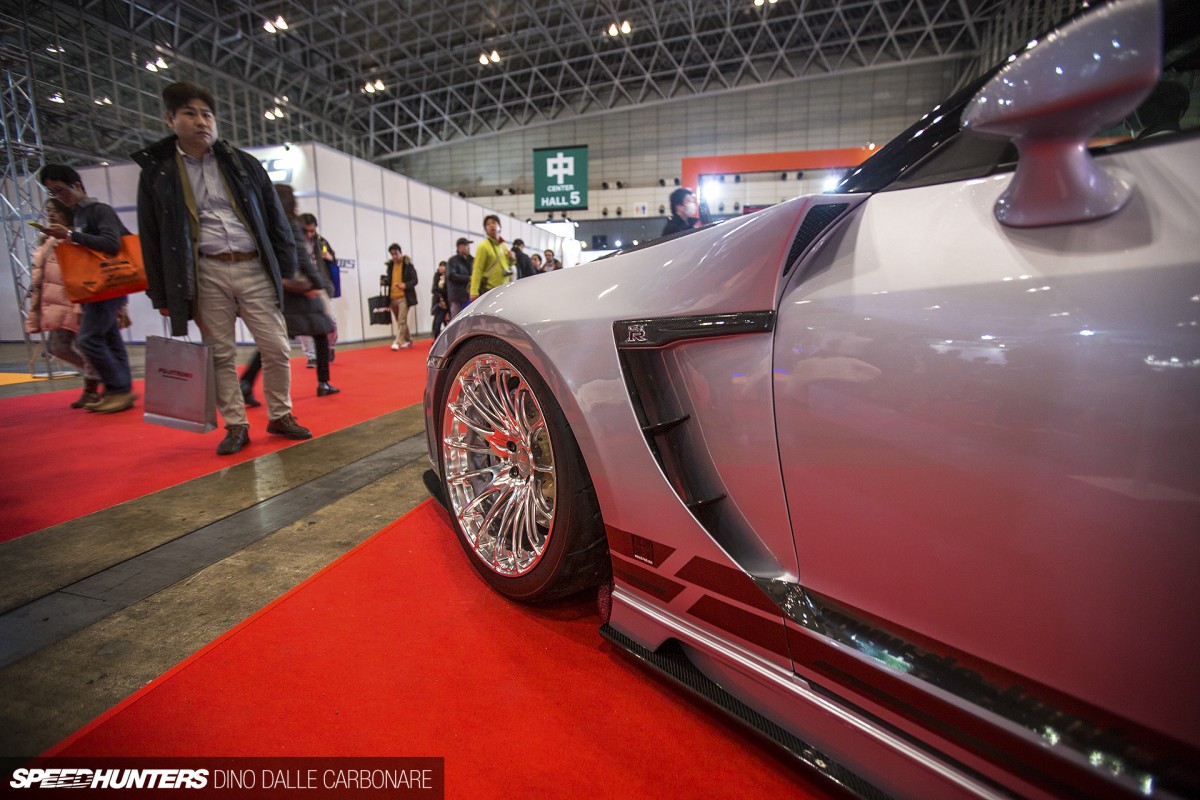 From the bumper lip that helps stick the front end to the ground and feed more air towards the brakes, the design flows into widened front vented fenders. These open up extra room to run more offset and bump the front track, but the coolest part in my eyes is the Nismo R34 Z-tune inspired pointy outlets that help channel hot air away from the engine bay.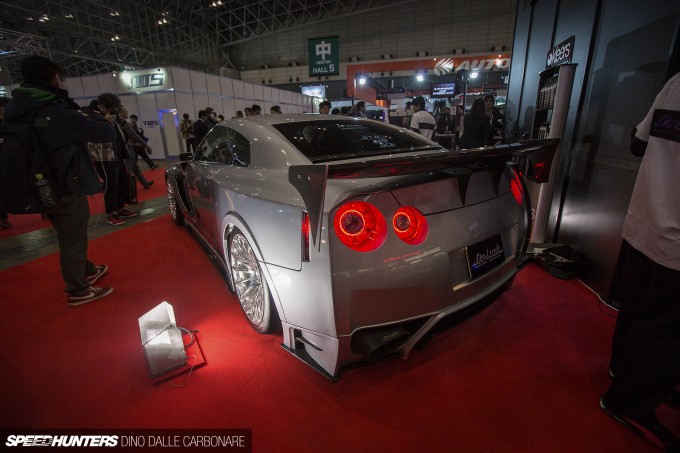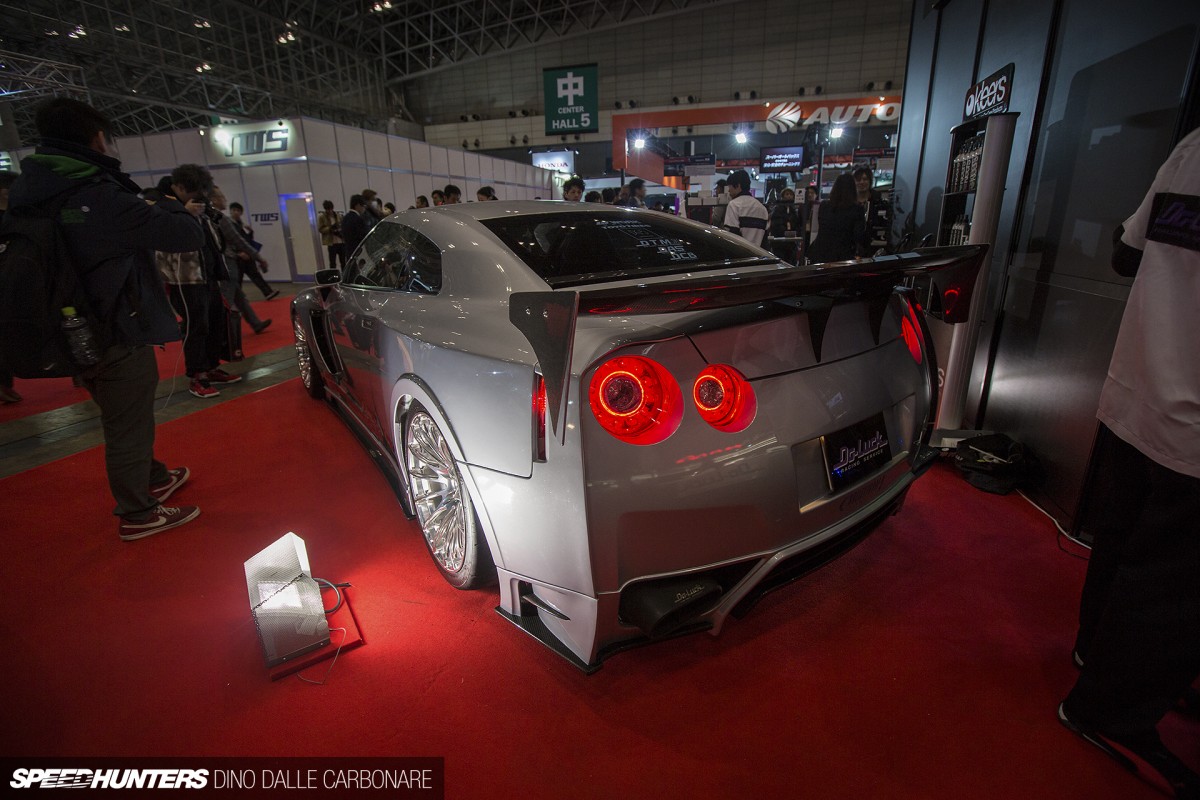 A more angular approach has been taken with the widening of the rear fenders and it works well with Do-Luck's signature low-mounted wing. This kit is definitely for those who want to stand out and give their GT-R a totally different style to everything else out there.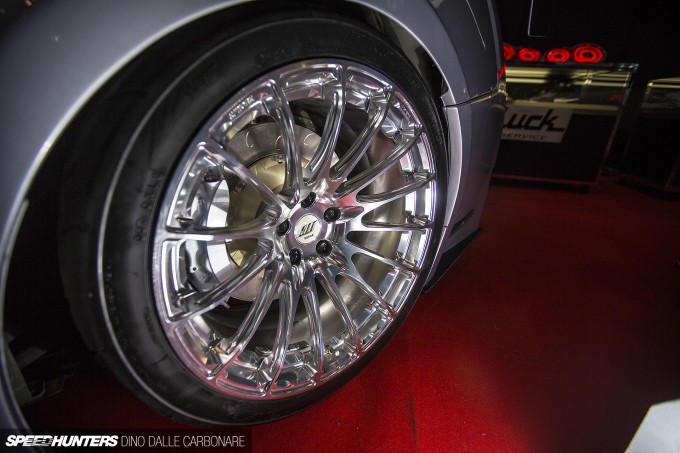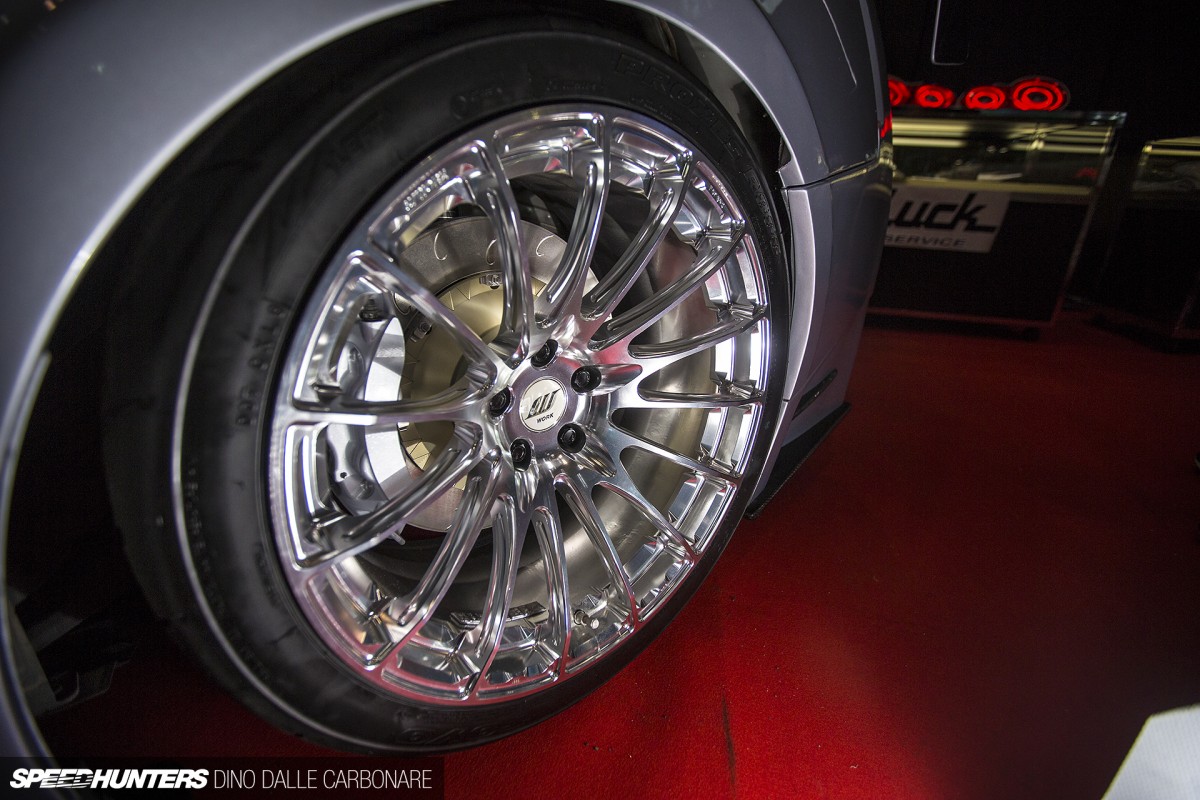 The Nissan was sitting on a custom-designed set of Work wheels machined from a forged billet of aluminium. This is new service that Work has started offering from this year, and it's sure to open up many opportunities for the production of low-volume and bespoke wheels like this.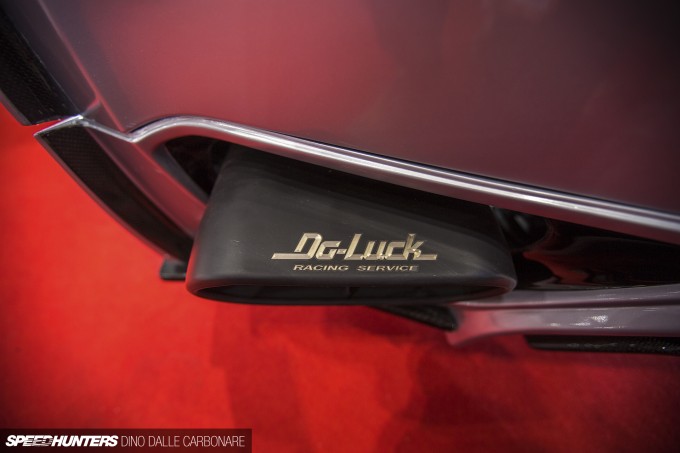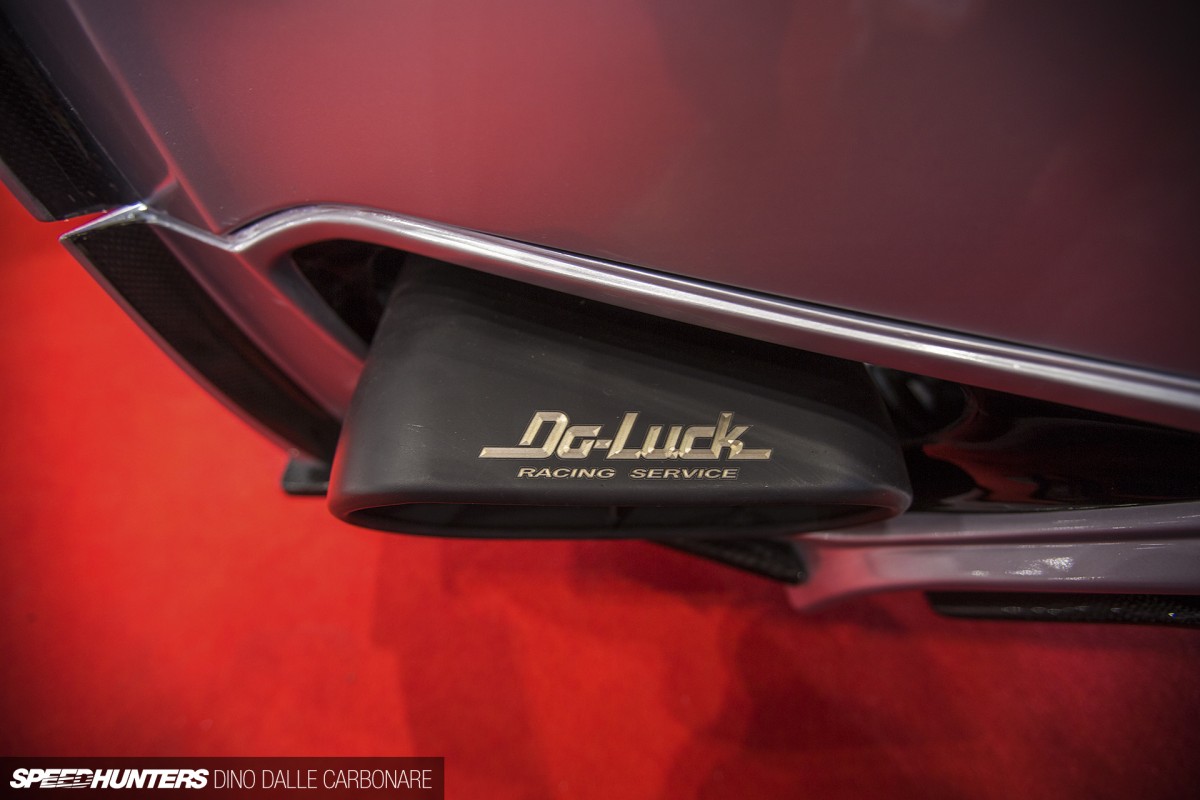 Finishing things off were a couple of massive exhaust outlets. The next step in the build is to give the car a hike in performance, so I'll definitely be keeping a close eye on how this project progresses.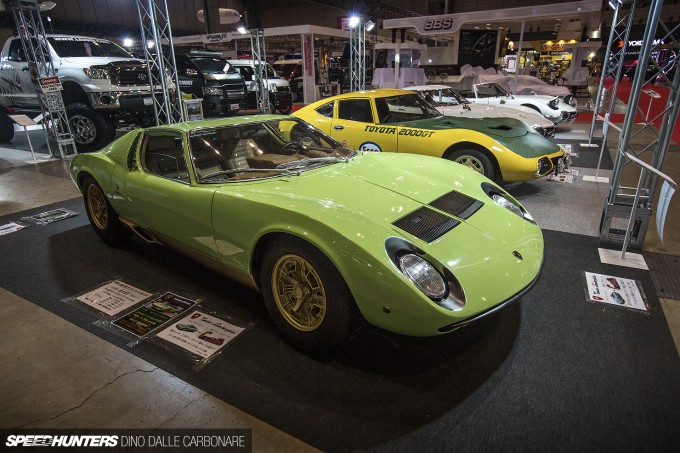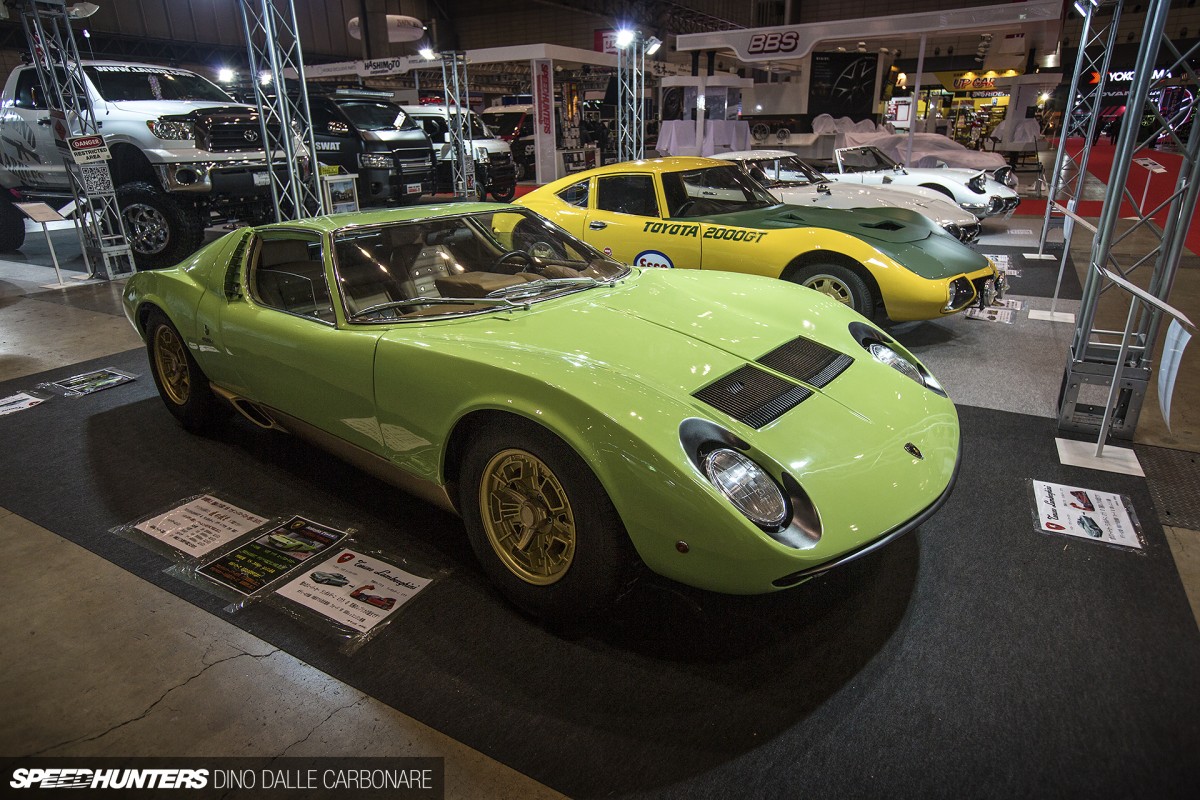 For the final car in this Spotlight I just had to choose something a little quirky – this is the Tokyo Auto Salon after all. The Tonino Lamborghini Miura is built on the NB Mazda Roadster platform, just like the other cars this company produces – including those Toyota 2000GTs parked alongside it.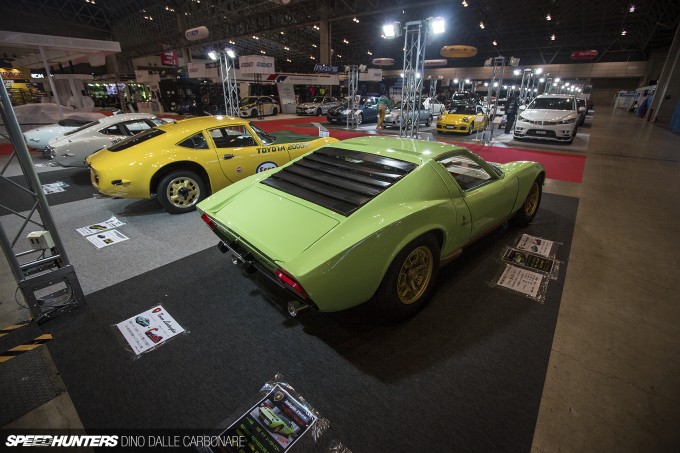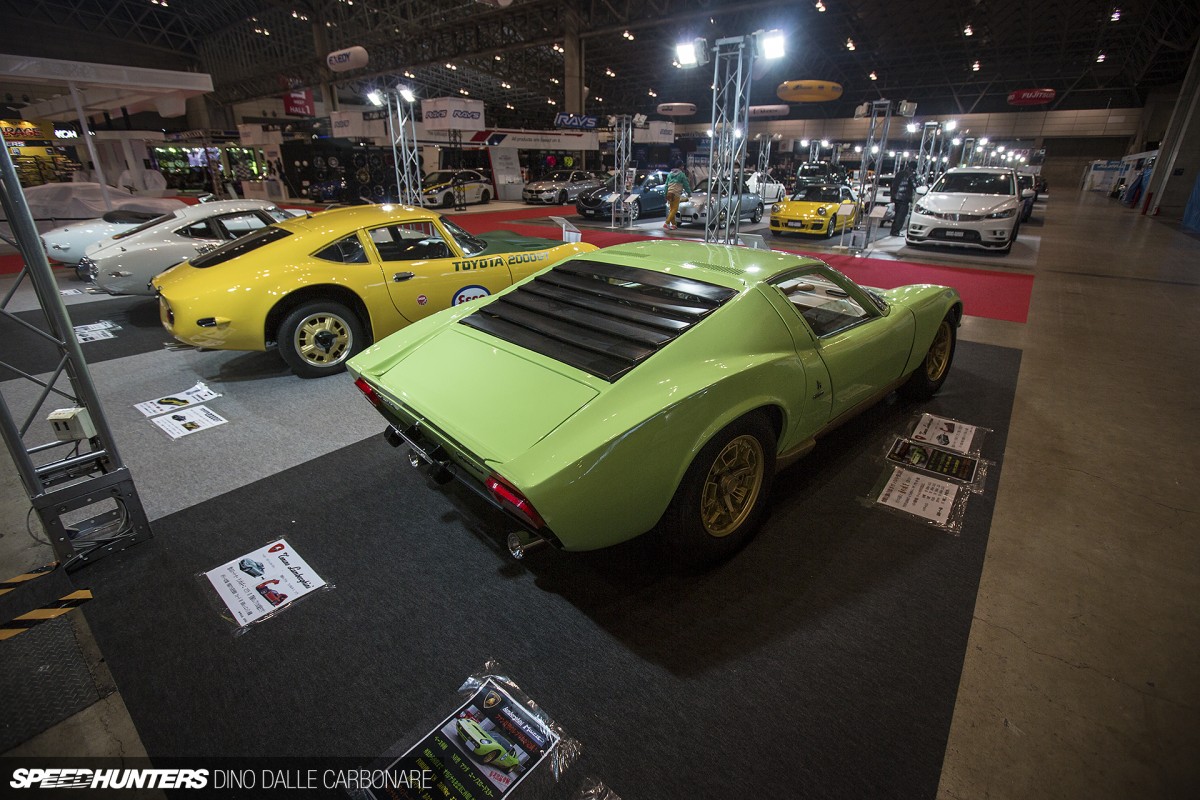 It's a way to own a beautiful timeless design, in an affordable a slightly scaled down package. It might not be for everyone, but hey, that's the beauty of it, right?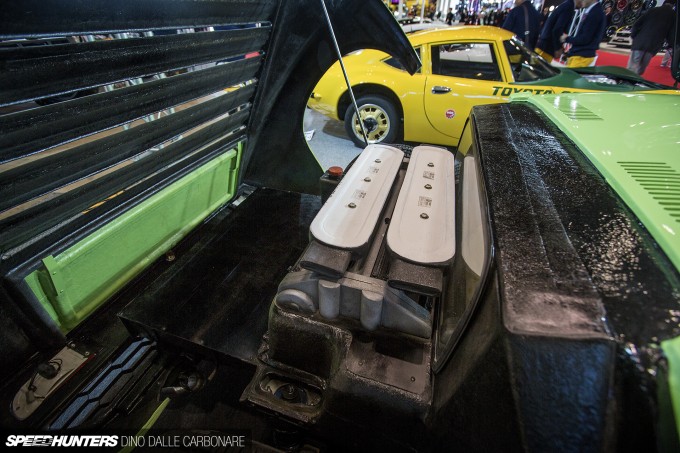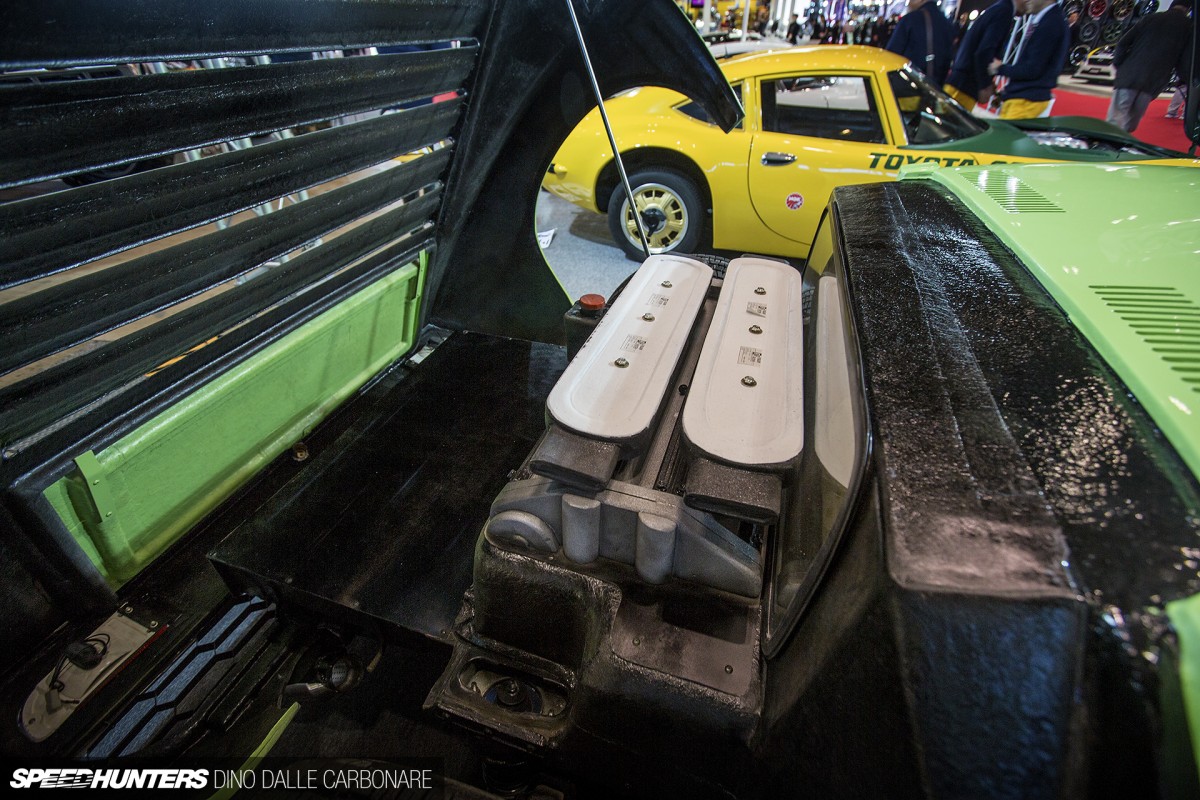 While the real Miura has a transversely-mounted V12 under its one-piece rear cowl, there's only a replica of that engine in this car and it's made out of what looked like polystyrene.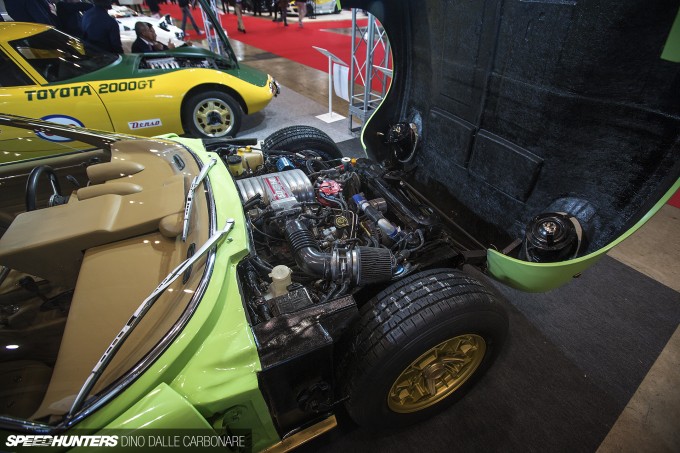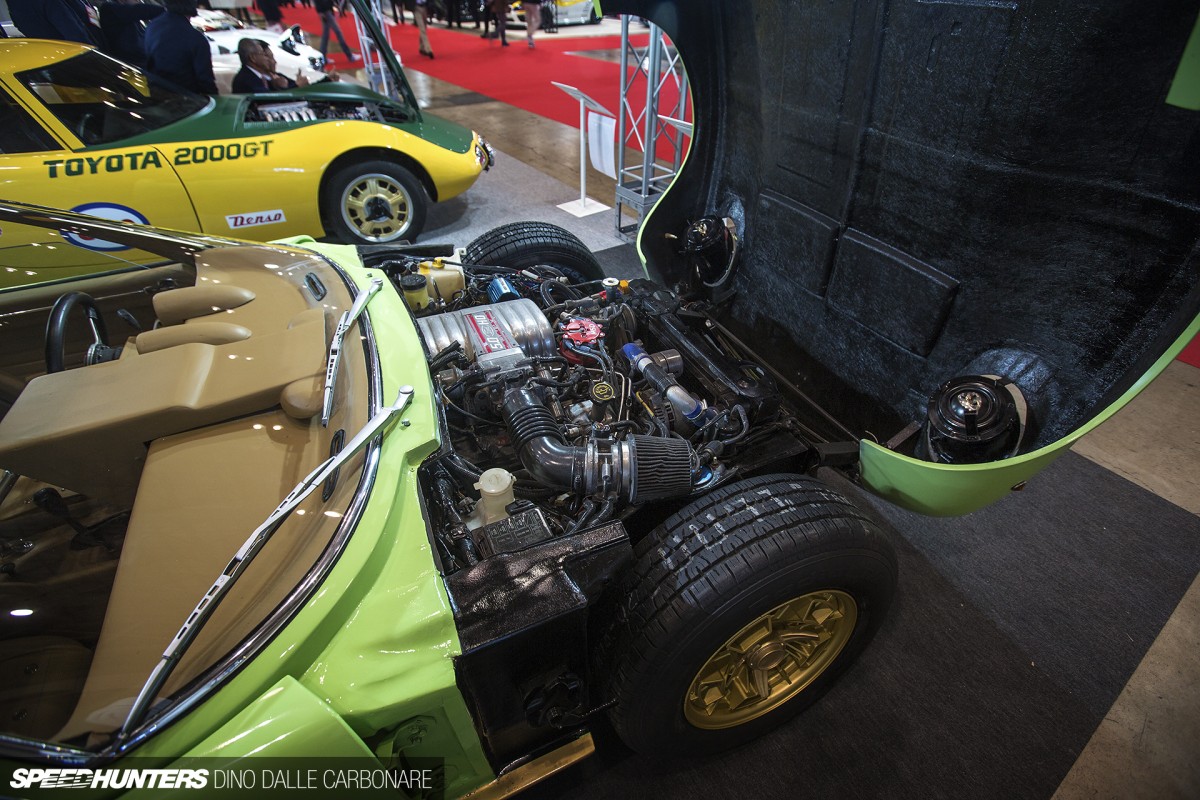 Power actually comes from the motor mounted up front, which in this case is a 5.0L V8 borrowed from a Ford Mustang. So there is definitely some power to play around with, but the sound definitely won't be the same!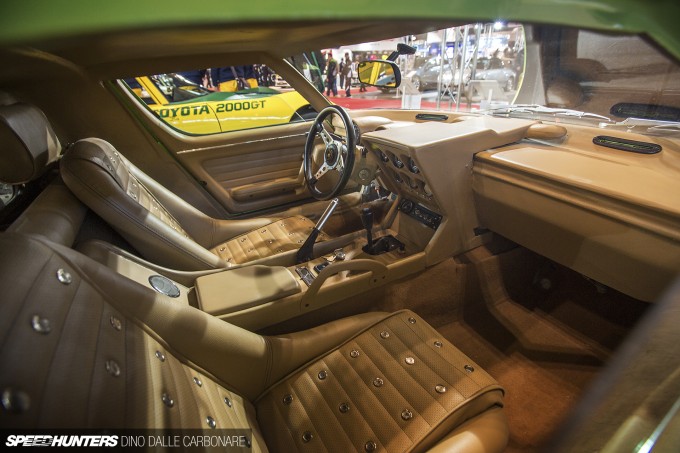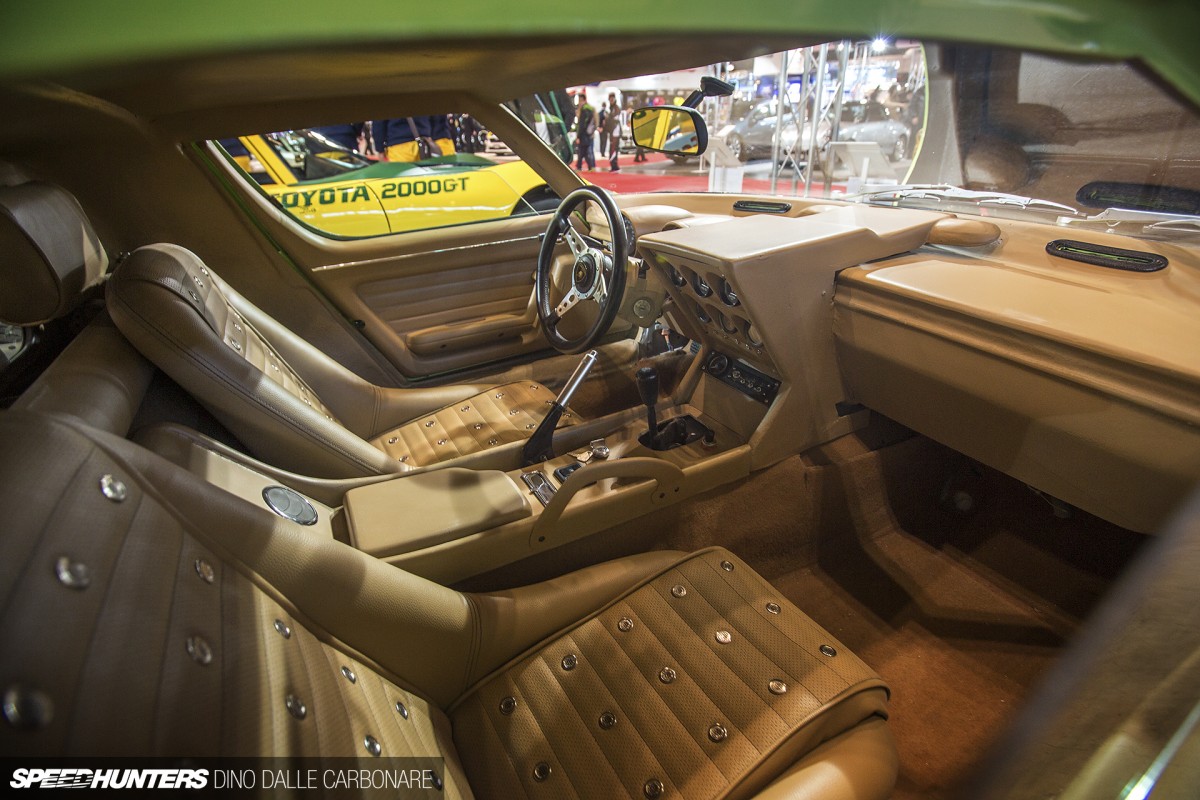 A ton of work went into making the interior resemble the Miura's cabin, which I thought was pretty cool. Check out the center console and transmission tunnel, as well as the piping on the seats. I'd be interested to hear what you think about this car in the comments section below!
I've got a big post coming next and it'll be overflowing with lots of cool stuff: cars, parts and girls in no particular order – the same way it's delivered to you when you walk through the halls of TAS. So check back soon for more!
Dino Dalle Carbonare
Instagram: speedhunters_dino
dino@speedhunters.com