Grandad's Knee
This BMW was lost for 25 years before being brought back to life by the original owner's grandson. Now imagine finding it locked away in a garage, not having seen the road in decade – it's something we all dream of, right? Maybe you can remember playing in an abandoned car when you were a kid? Musty interior fabrics combining to make a unique and intoxicating aroma – the kind that triggers memories years later. Add in some family heritage and it becomes all the more tempting.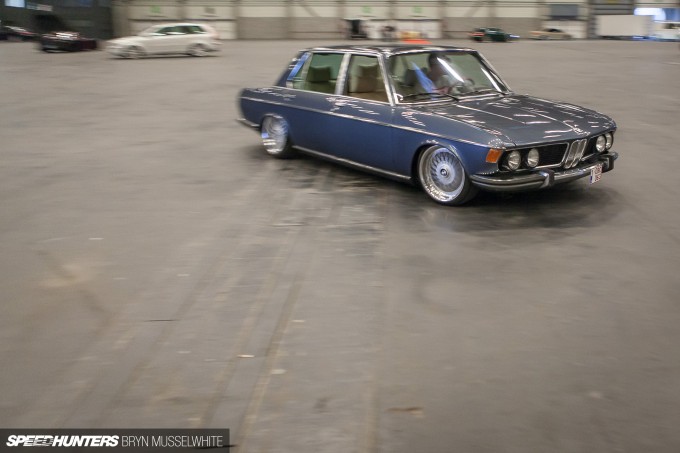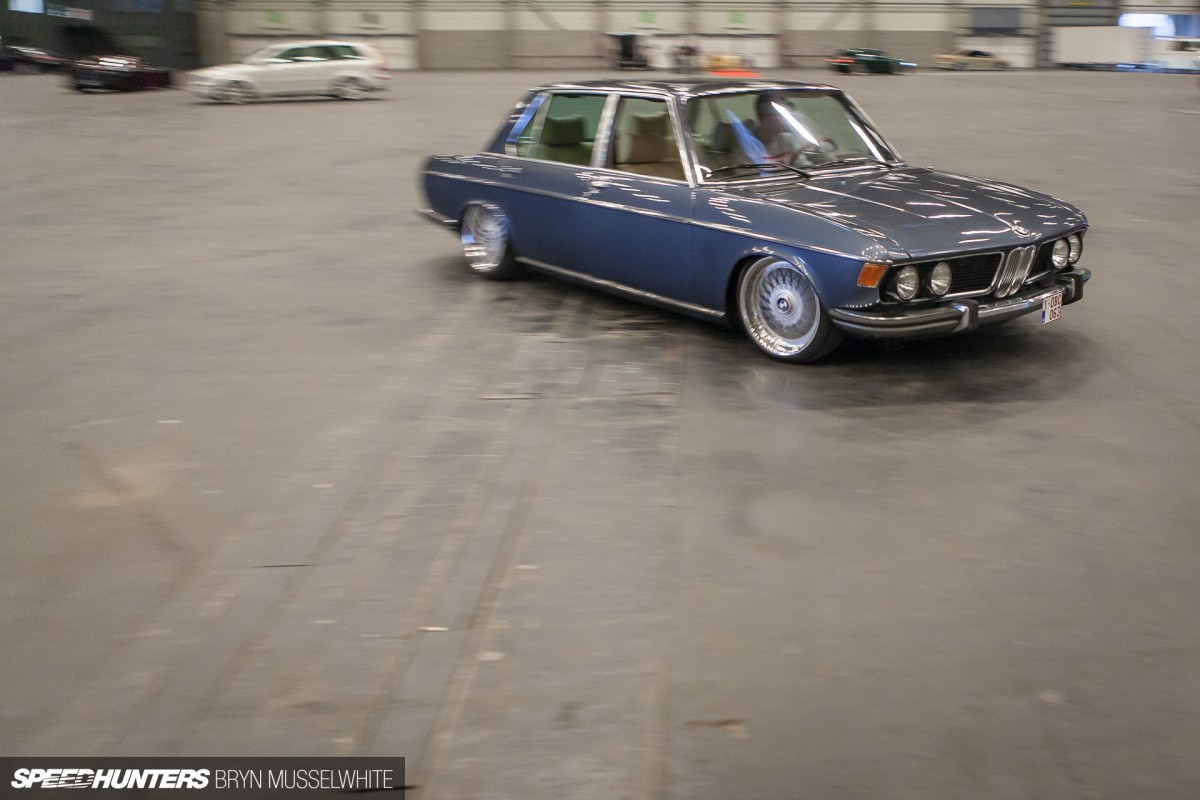 When I spotted this E3 in Belgium I kept coming back to it, circling and admiring the simplicity of what had been done. When I see an early '70s BMW I always think of spy movies and dodgy looking blokes in sunglasses wearing roll neck sweaters and over-the-shoulder gun holsters. There's something about the classic thin pillar and curved lower body design that oozes class and mystique.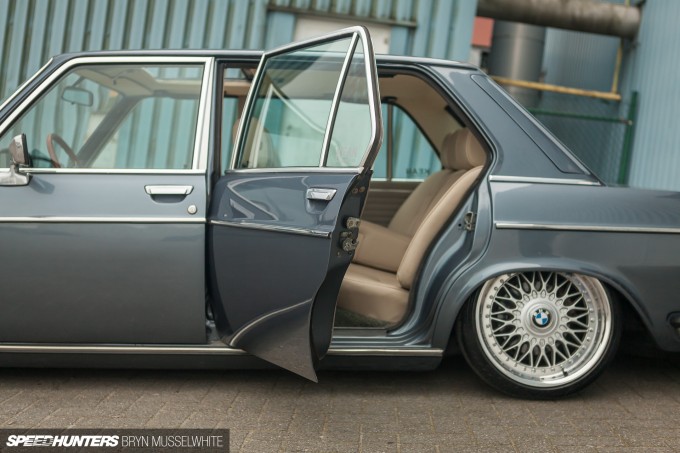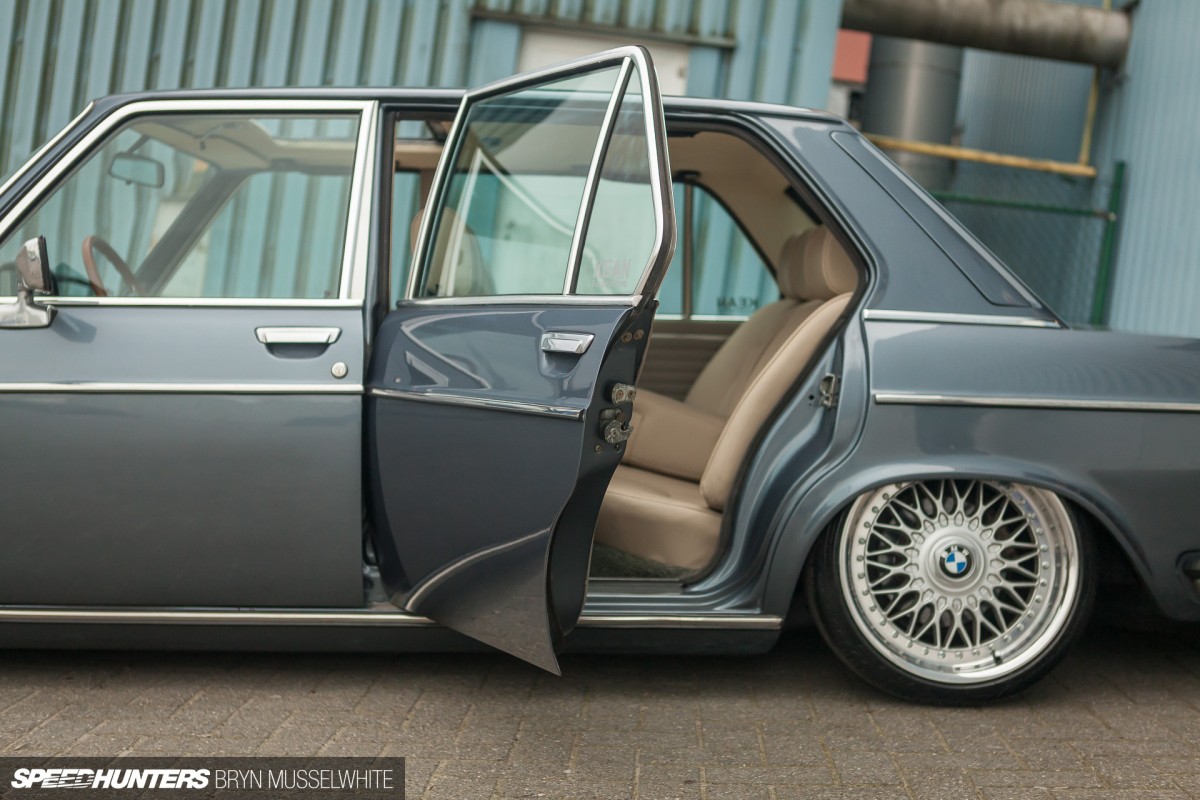 While shooting the car, Kevin Pourtois is the man trying to understand my questions asked in very bad French (a common language for us). He soon gives up and it turns out his English is slightly better than my French, so between the two we muddle through. I find out that Kevin has memories of the BMW being parked up after his grandfather stopped using the big saloon in 1982, which is way before he was even born.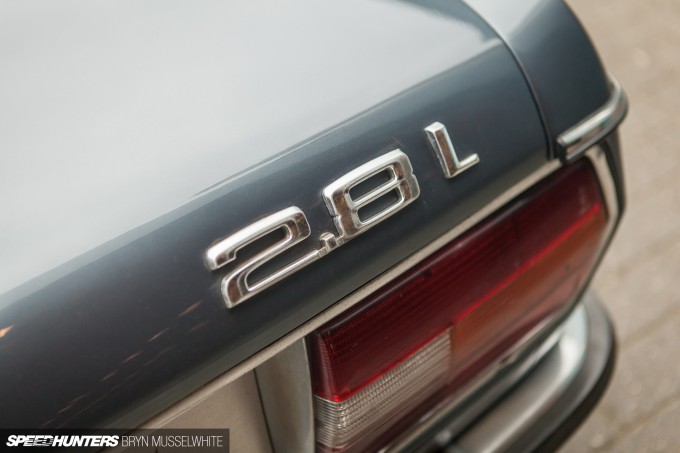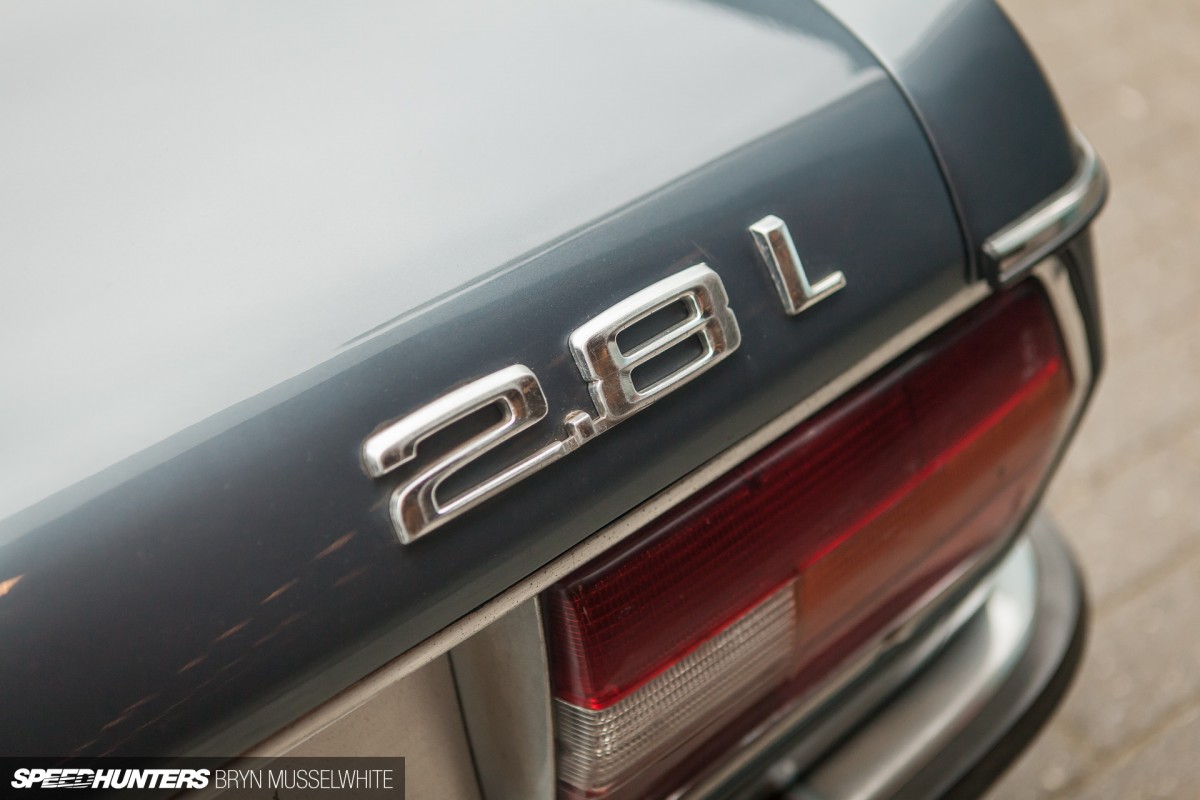 The E3 was a rare car when new, let alone now. Kevin's is even rarer than that (is that possible?) as it's the long wheelbase 'L' version, which has an extra 10 centimetres of legroom in the rear footwells. I owned an E3 3.0Si about 10 years ago and it was a nightmare to find parts for then, but luckily for Kevin, when his grandfather put the BMW into storage in the early '80s, he chose a good, safe spot for it. So the external trim and body panels were solid and intact, although it has been resprayed in the original colour since coming out of hibernation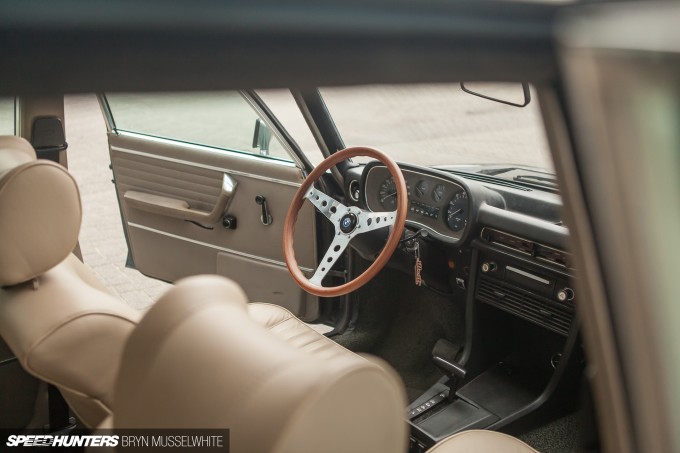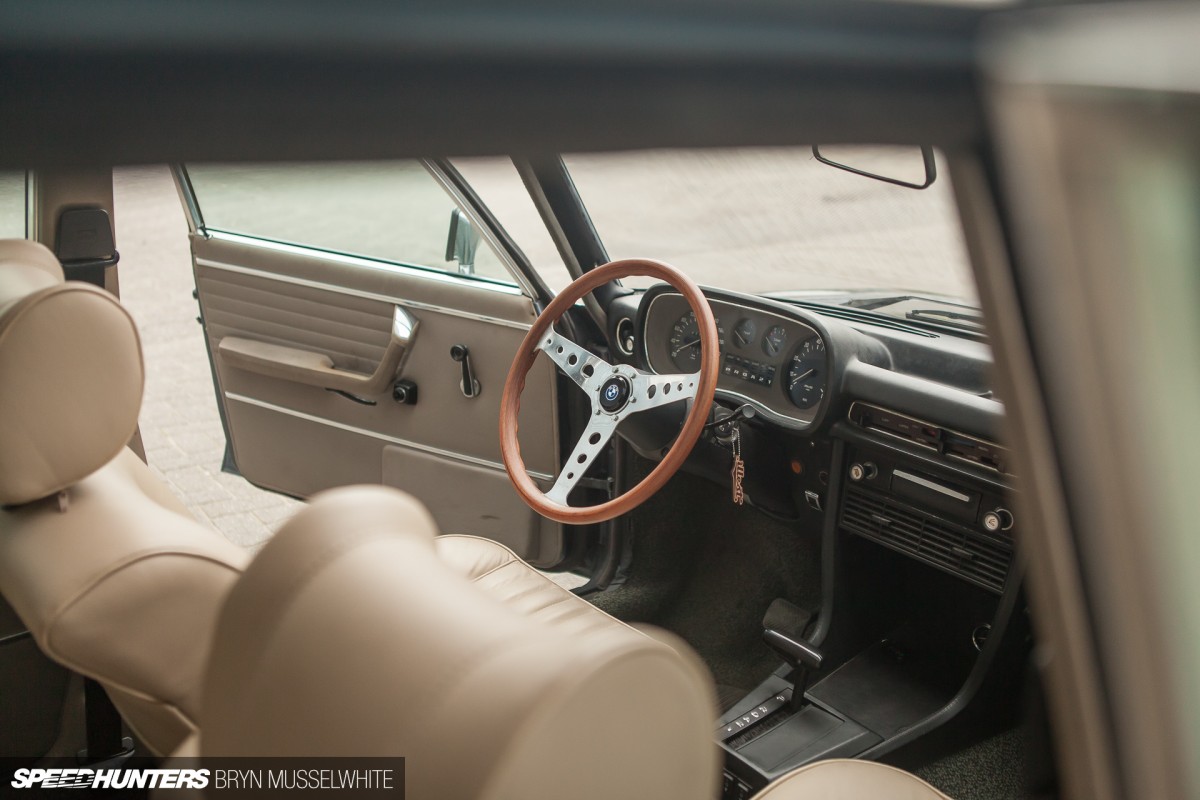 After Kevin's grandfather passed away, his dad decided to get the Bavaria (as they're known in the US) running again and on the road. The family pretty much all have BMWs, so it was a no brainer, but being a busy man meant he admitted that time wasn't on his side and he eventually left the job to Kevin. Along with the respray, the standard seats have also been retrimmed in that sumptuous mushroom leather.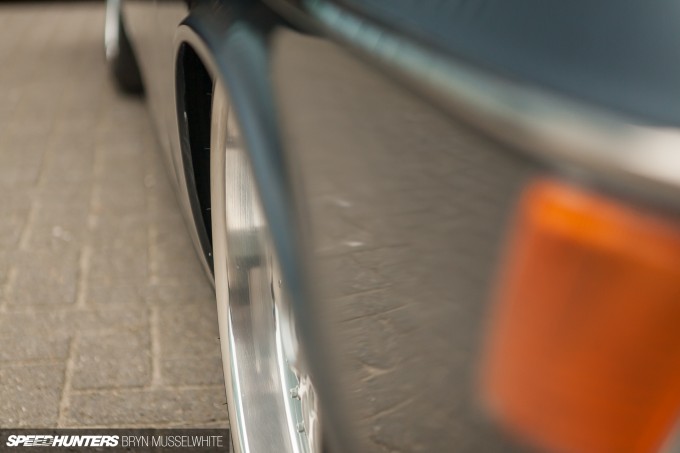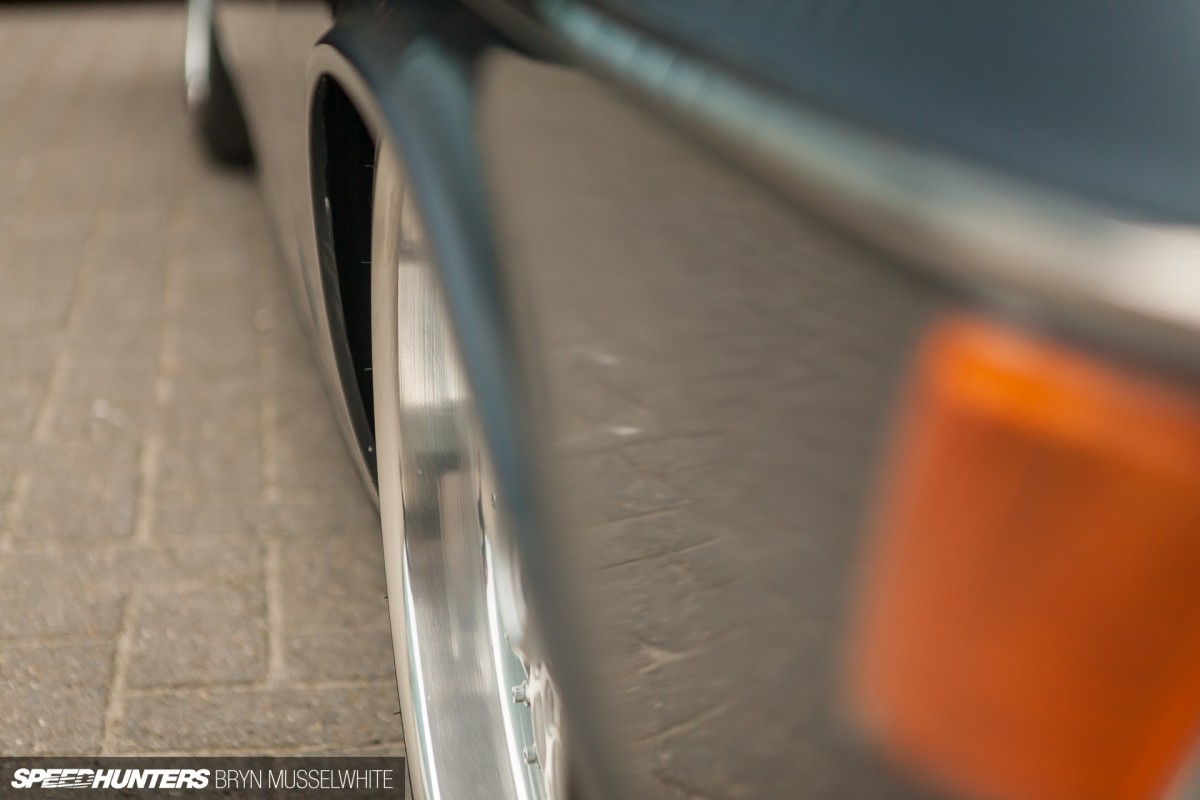 So just how did he convince his dad to let him convert it to air suspension? Kevin remembers his father saying "Air ride or no air ride… at least it rides!". Good man, all too often we hear of classic cars hidden away that will be restored 'one day', the owner reluctant to sell it in case somebody modifies it. Meanwhile it gently rots away and ends up being scrapped. There's always been a fine line between barn find and scrapyard.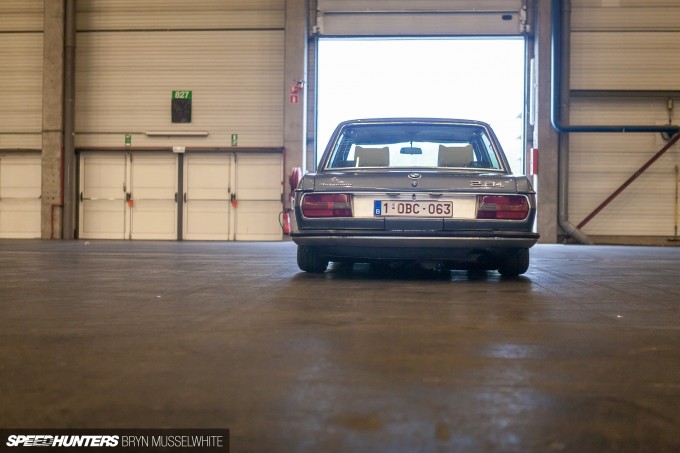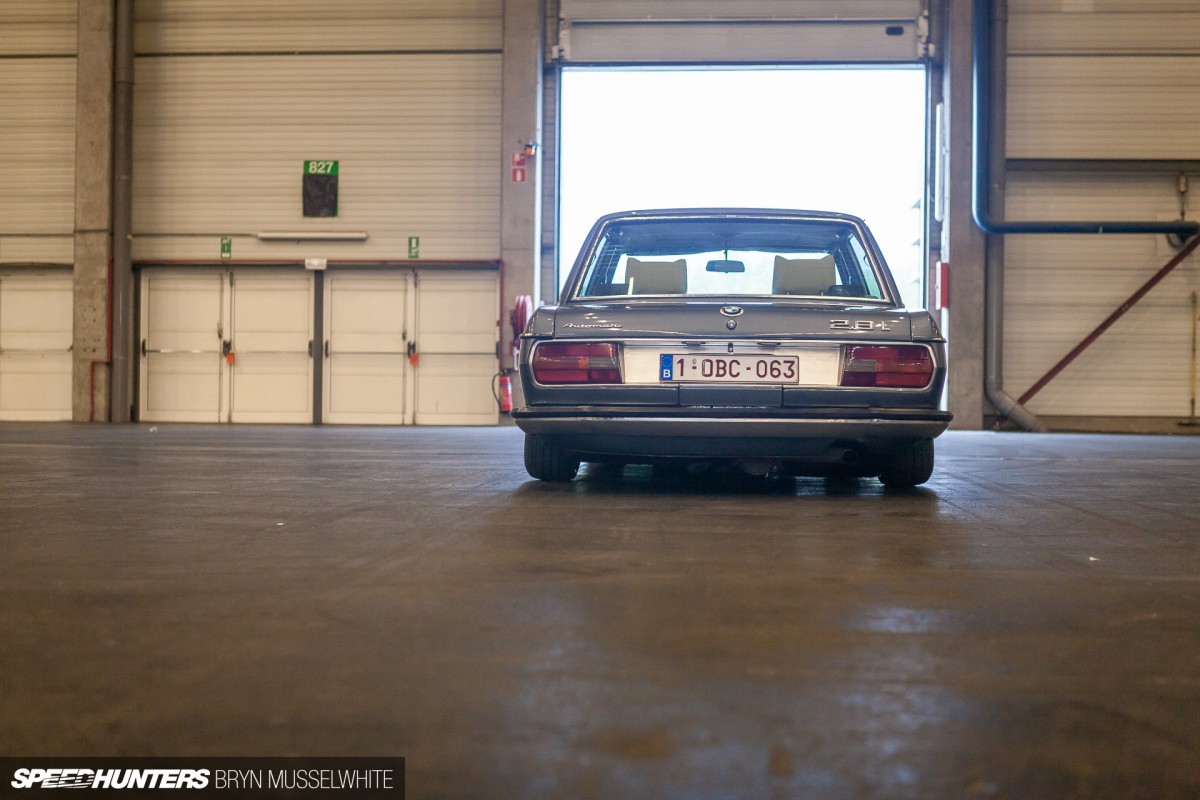 The BMW trailing arm, independent rear suspension lends itself to giving negative camber when the Kean Suspensions air bags are emptied and the body is fully dropped, which tucks the BBS RC009 wheels up inside the arches nicely. The 8 Series sourced wheels measure 17×8-inch all round, which is front fitment for the big coupe and perfect for the E3. It also keeps it in the family, which is exactly what Kevin intends to do too. This BMW isn't going anywhere in a hurry – except all over Europe that is.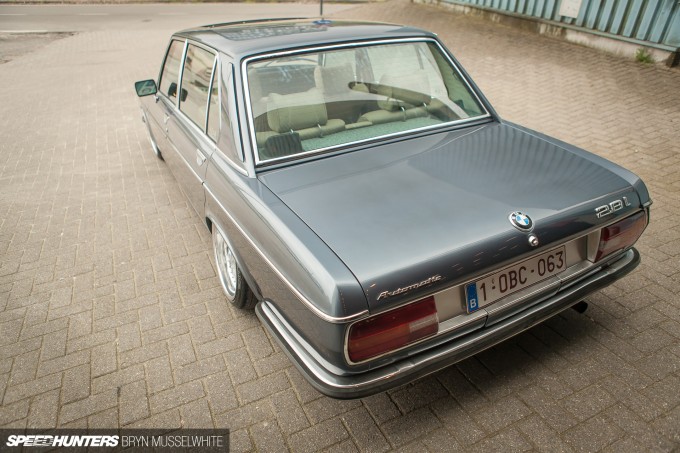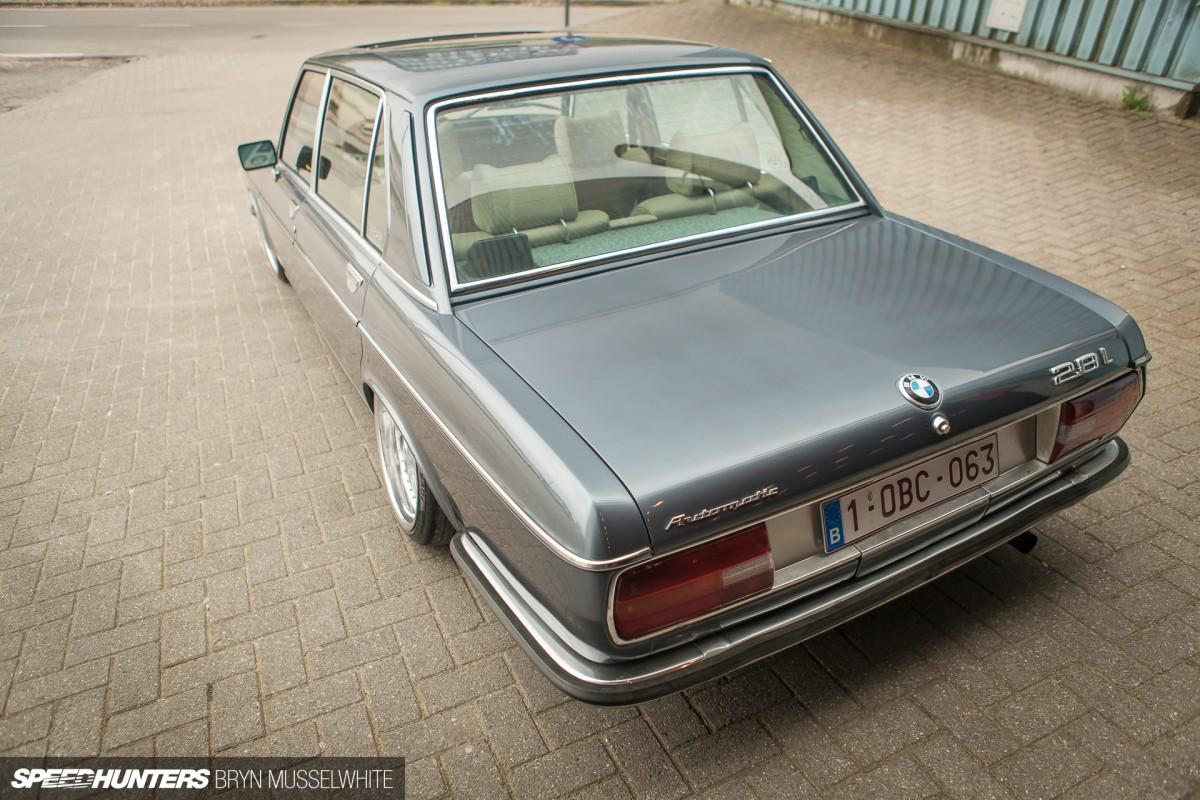 With a trip to Wörthersee in 2014 amongst others, this is proving to be the perfect cruiser. Imagining myself sat behind the wheel was another reason why I had to know more about it – and I'm glad I took the time, because it could have been so easy to walk on by and dismiss this BMW as a 'scene' build. Sure, there are some tried and tested modifications here, but that's fitting and respectful in my eyes. They look good and can be reversed if needed, and you'd then be left with an immaculate E3. It's also a testament to Kevin doing what his grandfather and father couldn't quite manage before him – actually using the BMW!
Bryn Musselwhite
bryn@speedhunters.com
Instagram: Speedhunterbryn
Cutting Room Floor