Desert Adventure
Imagine you're standing on the side of an empty desert road in an enormous open valley. You're surrounded by a flat bed of scorched earth, spotted with chalky rocks and shrivelled-up, emaciated shrubs; stretching as far as the eye can see. At the edge of the barren rock bed, a ring of towering mountains loom in the distance, casting great ominous shadows in magnificent gradients of beige, gold and blue. Then, twisting through the relentless terrain is a wide, paved road. It carves its way forcefully through the jagged rock ledges, bending and twisting for what seems like forever, until it reaches the highest peak.
Jebel Al Jais is the tallest mountain in the United Arab Emirates, and, thank goodness, I wasn't here to climb it on foot. Armed with a brand new 542hp 2015 Nissan GT-R courtesy of Nissan Middle East, I'd be ascending the mountain in style and with more than adequate power.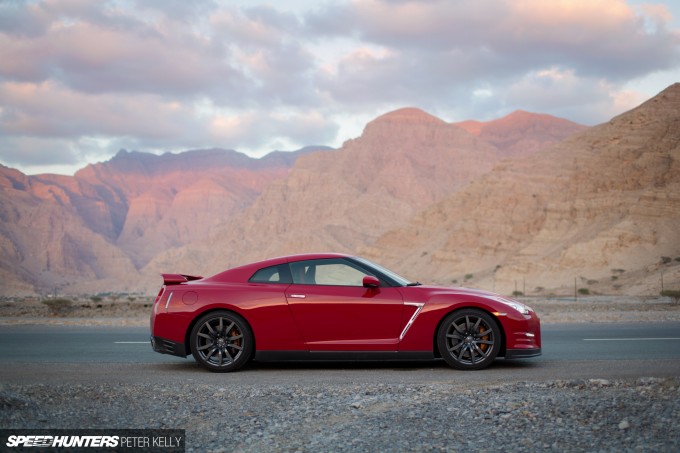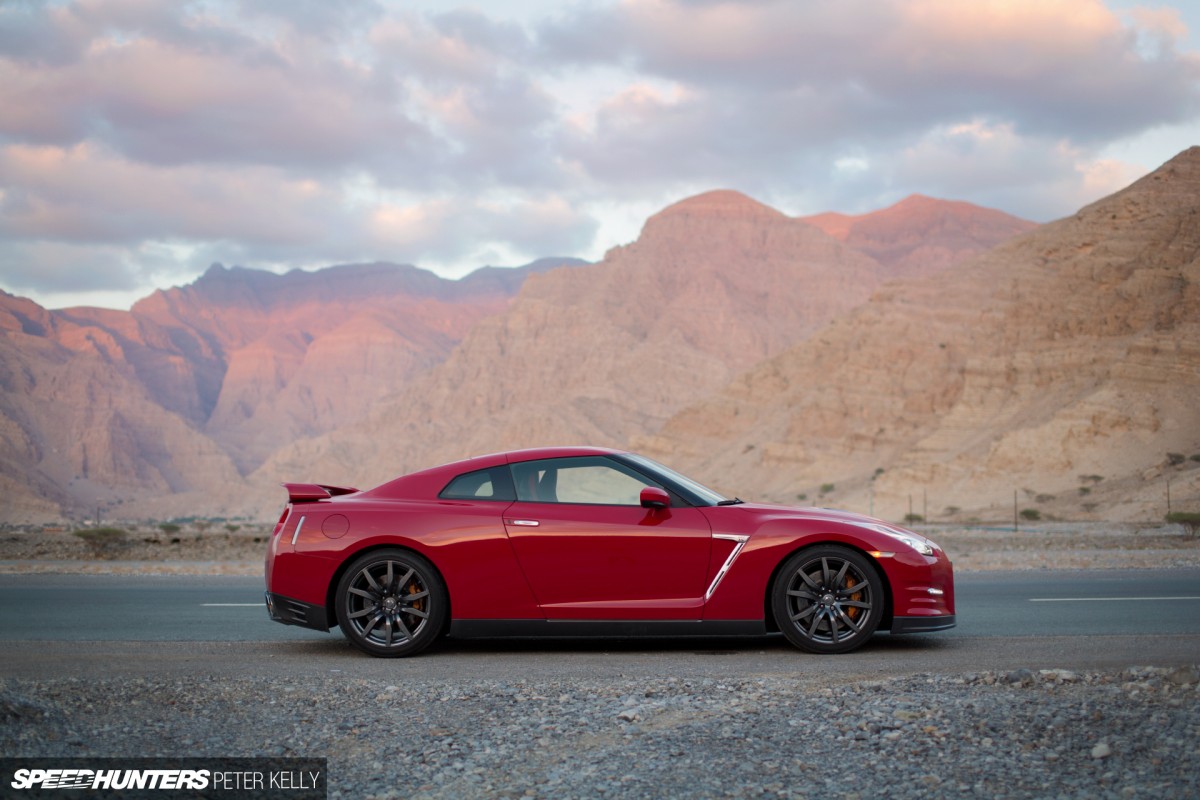 When faced with a gruelling 28-hour-long journey home to New Zealand from Sweden last month, we decided to break the trip up with a quick four-day Speedhunting layover in Dubai. Seeing as this was a fairly last minute decision, we didn't have a huge amount of time to get organised, but thankfully we were put in contact with local journalist and fellow petrolhead James Davison, who was able to act as our guide during our stay.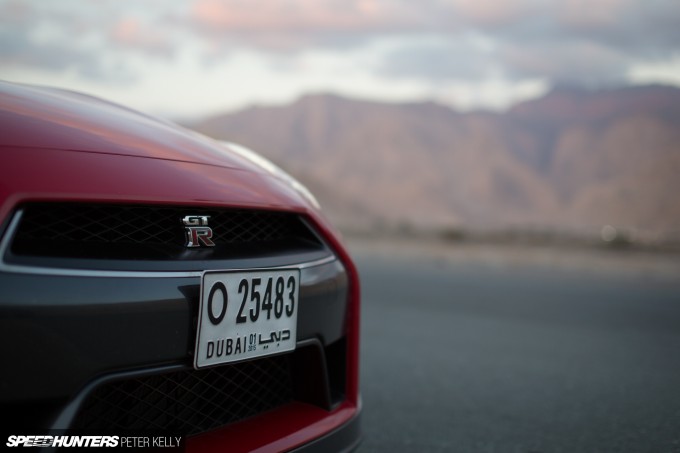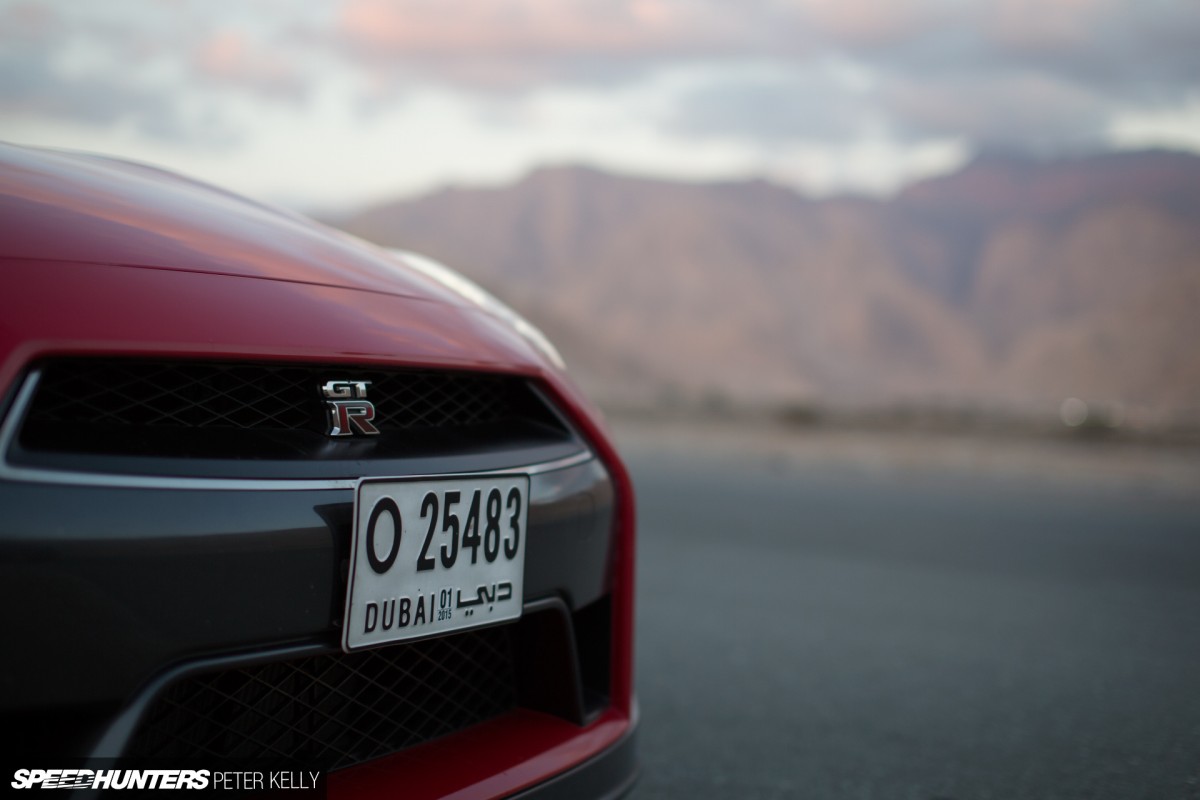 James was able to arrange for a Nissan GT-R press car to be dropped off at our hotel upon our arrival; all we had to do was figure out where we were going to drive it. The UAE has plenty of long, straight and very flat highways, but these roads would be less than ideal for properly discovering the GT-R's abilities, especially with the heavy traffic and numerous speed cameras.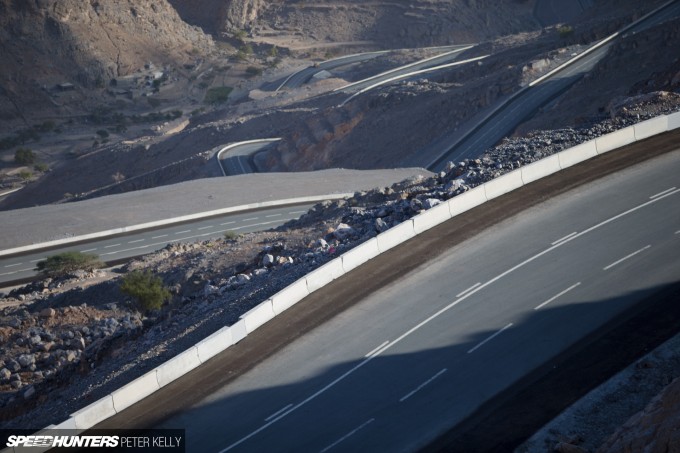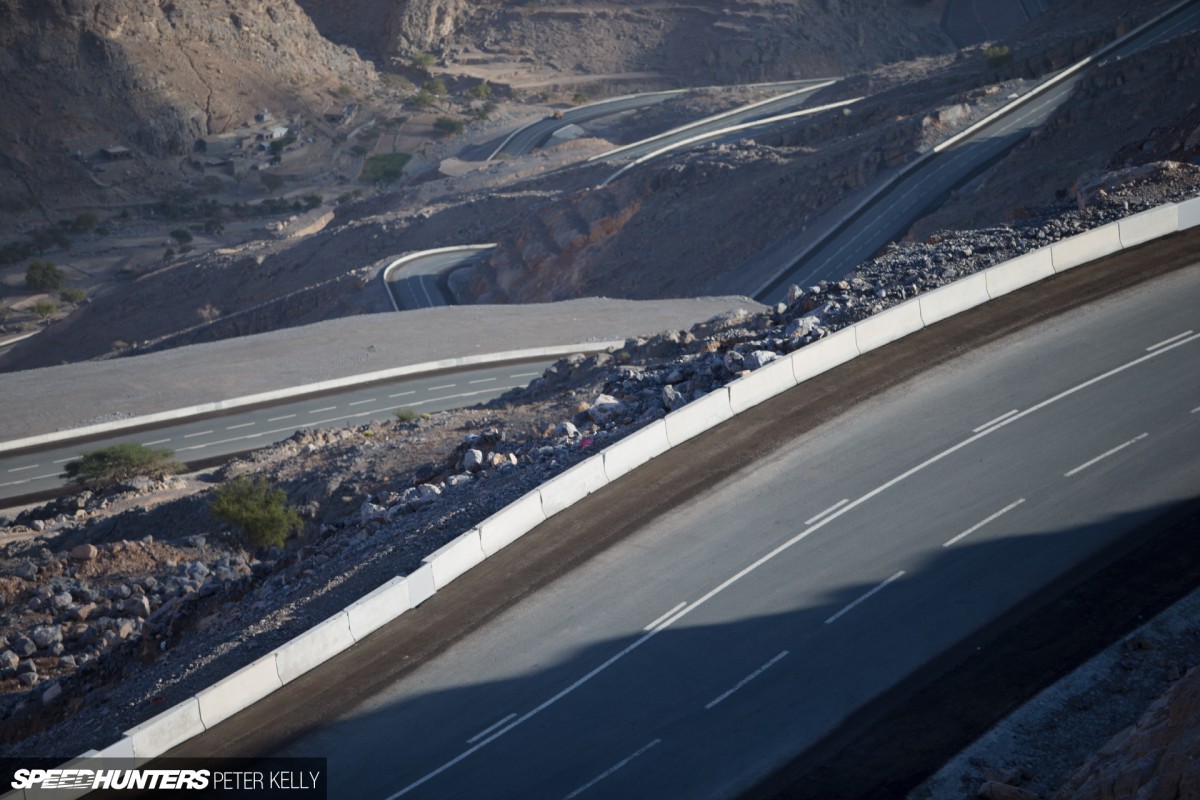 We'd heard about an incredible driving road somewhere north of Dubai; a road with plenty of corners and elevation changes, and best of all – in the absolute middle of nowhere. It sounded like the perfect place for us to put the GT-R through its paces, so the very next morning after we landed, we left the air-conditioned comfort of our hotel room and headed north in search of this mystery mountain road.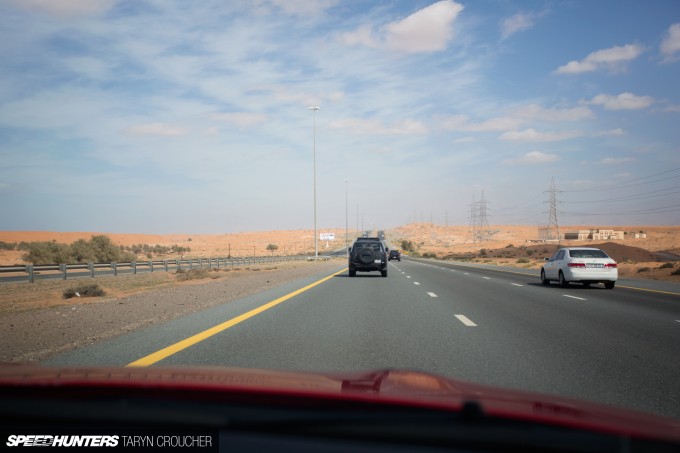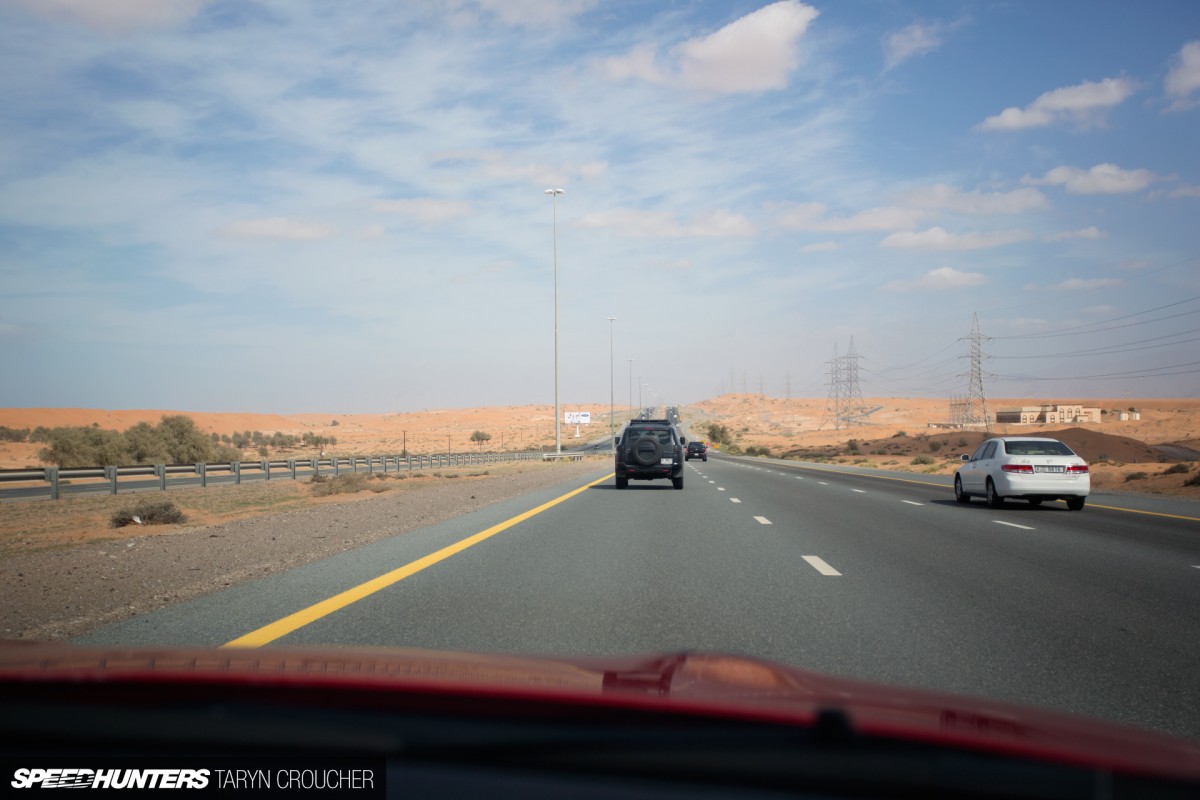 I was really surprised at how abruptly the city ended. One moment you're completely surrounded by huge mirrored buildings and the next it's just nothing but flat golden sand for miles and miles. After about an hour of driving (and to my extreme disappointment, not seeing a single camel), we reached the smaller and more conservative emirate of Ras Al Khaimah.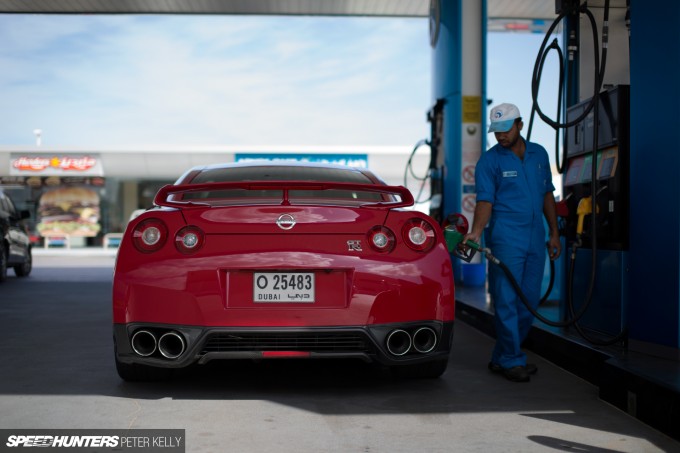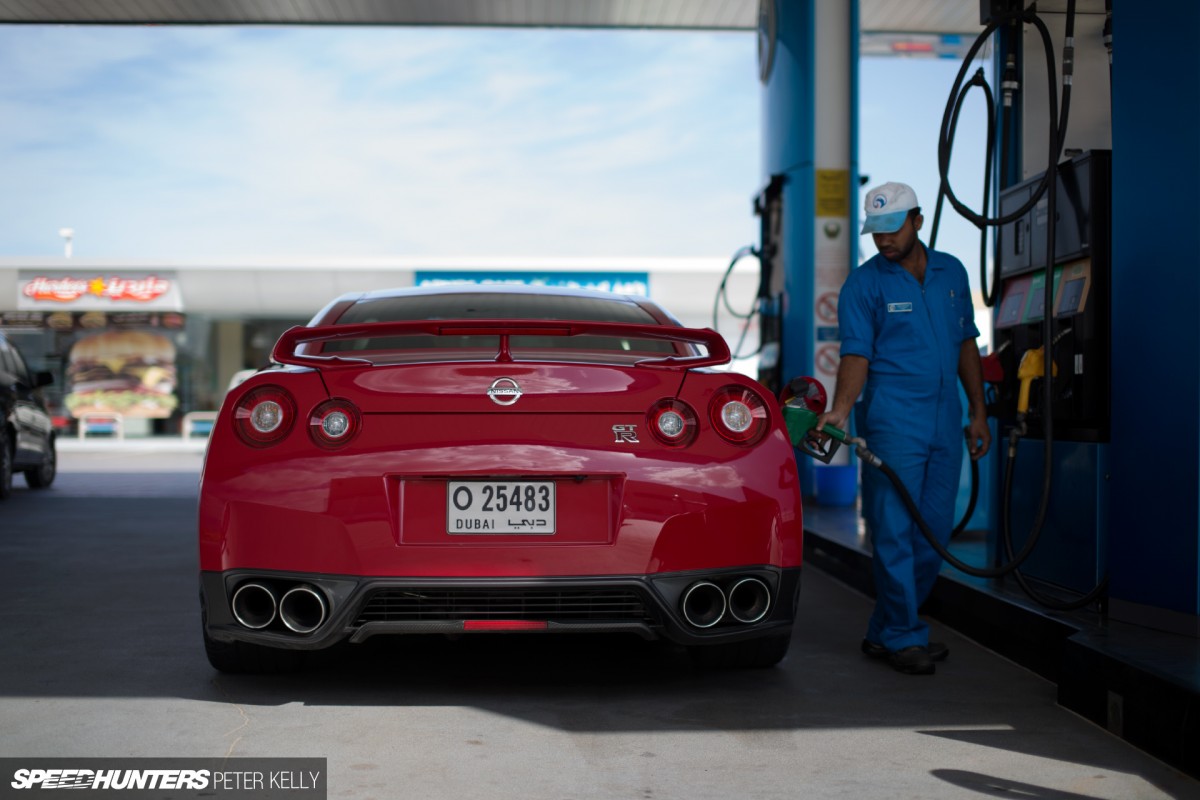 We stopped here for gas and a bite to eat, as we learnt it would be the last petrol station before we headed into the mountains.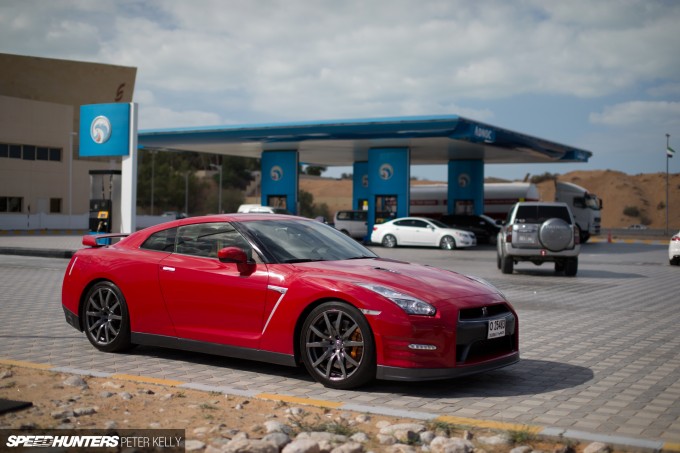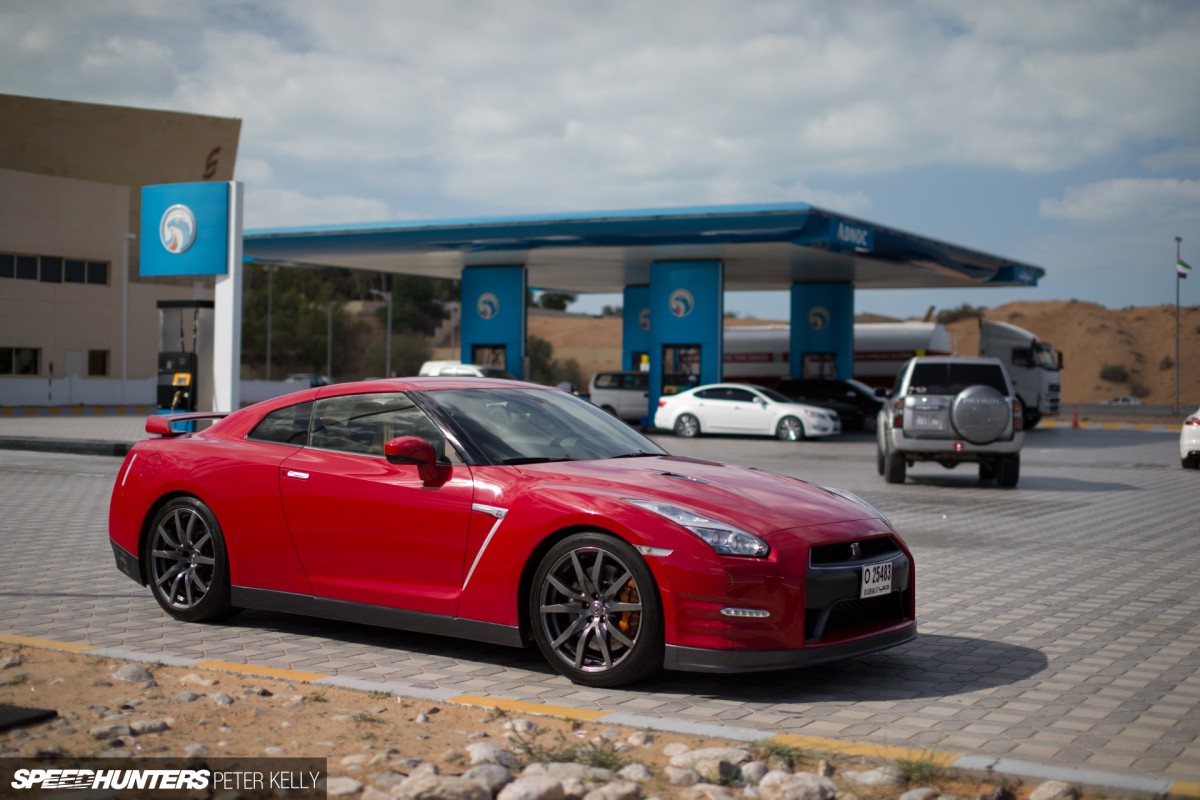 This was my first time driving a GT-R, and my first observation was that it was extremely thirsty! Usually I'd be complaining, but gas is so ridiculously cheap in the Emirates that you begin to think about fuel economy differently. I suddenly felt obliged to step harder on the throttle at every given opportunity.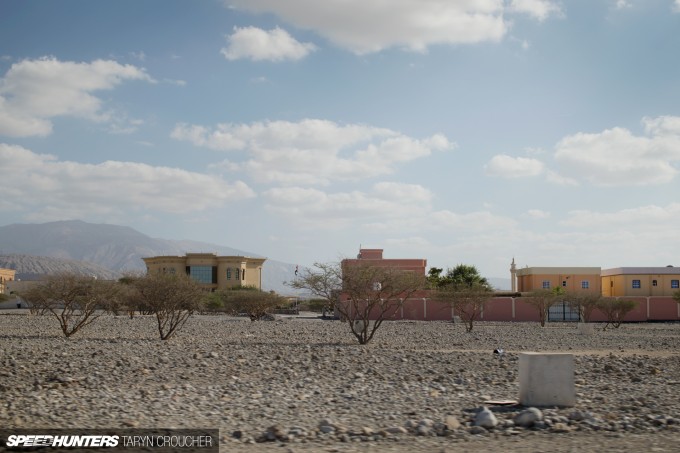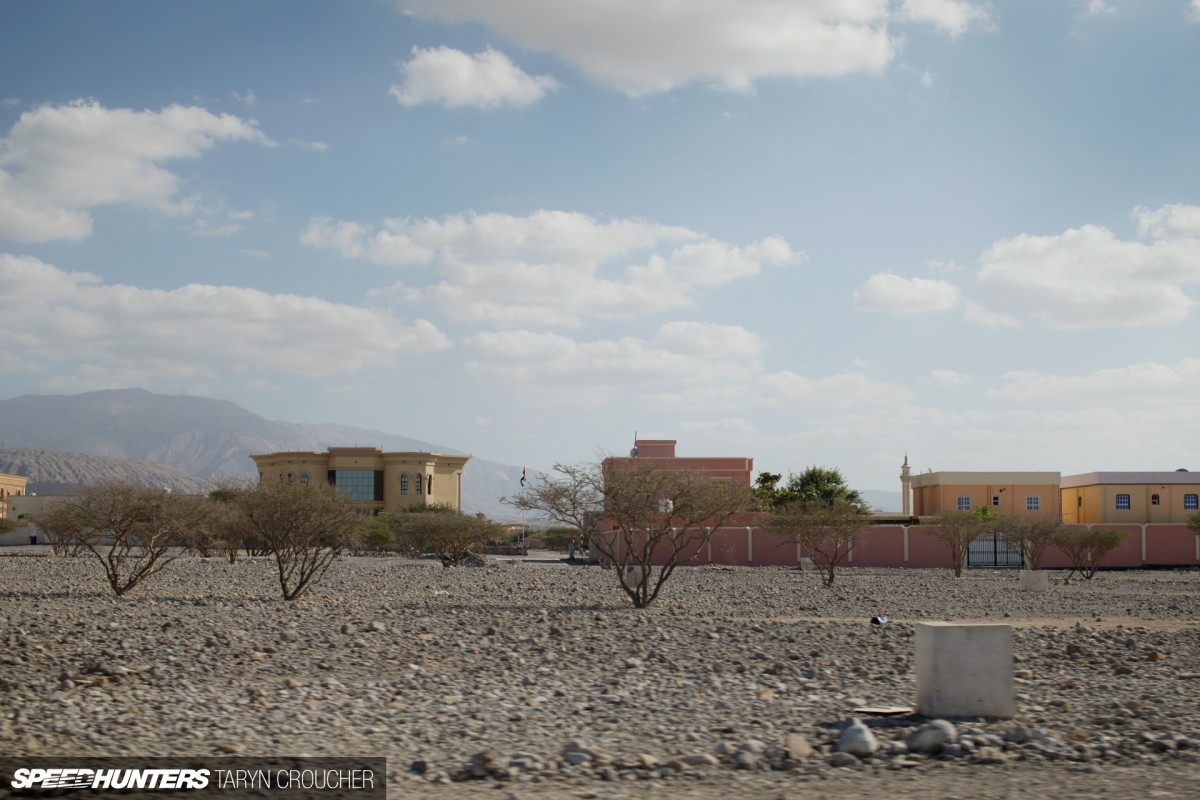 From Ras Al Khaimah we headed northeast, until there were fewer and fewer houses and no more golden sand dunes – just weird rocks and strange wiry trees sprouting from the dusty earth. We drove past a cluster of unusually opulent compounds, all in bright pastel colours and with high fences and big golden gates. All of a sudden I felt very aware that I was in a foreign country.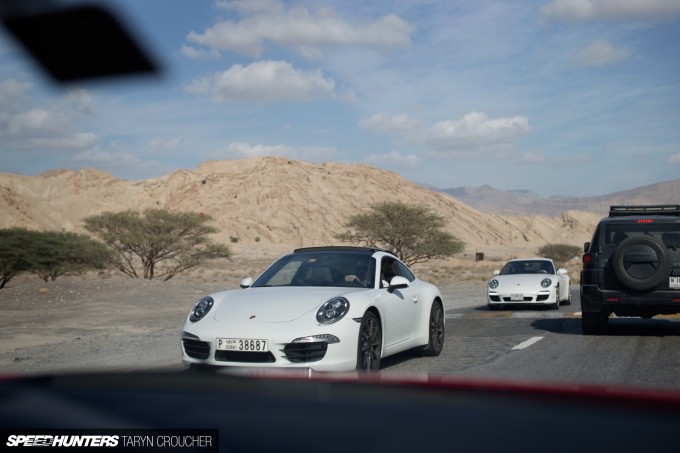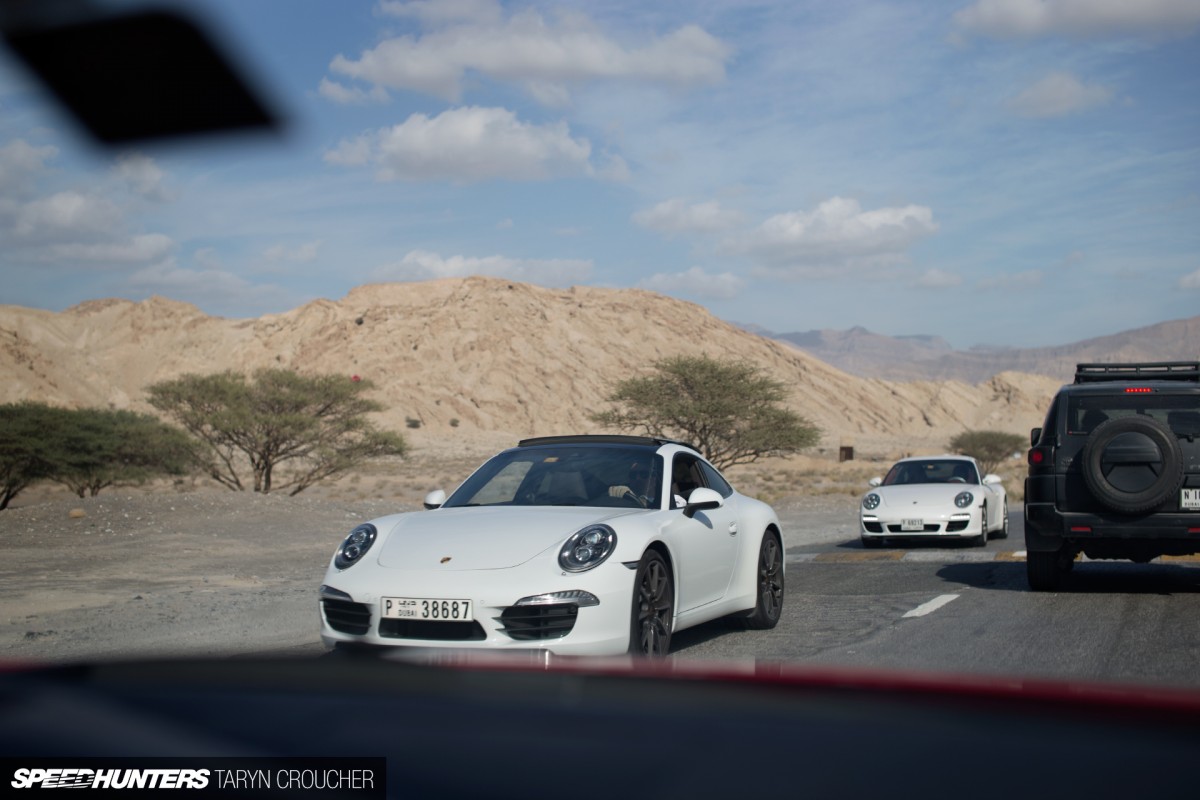 I took this sighting of a pair of 911s as a good sign, as they had just, no doubt, returned from a blast up the mountain road that we were headed to. I couldn't help but feel jealous, but those feelings would soon disappear as I realised that the GT-R was possibly the perfect car for the road we were about to conquer.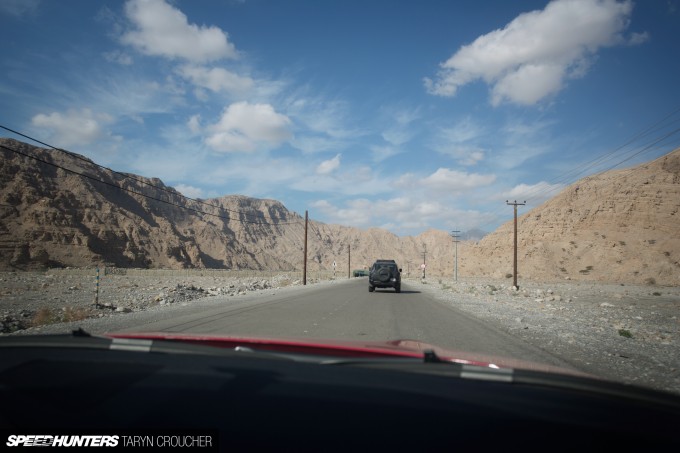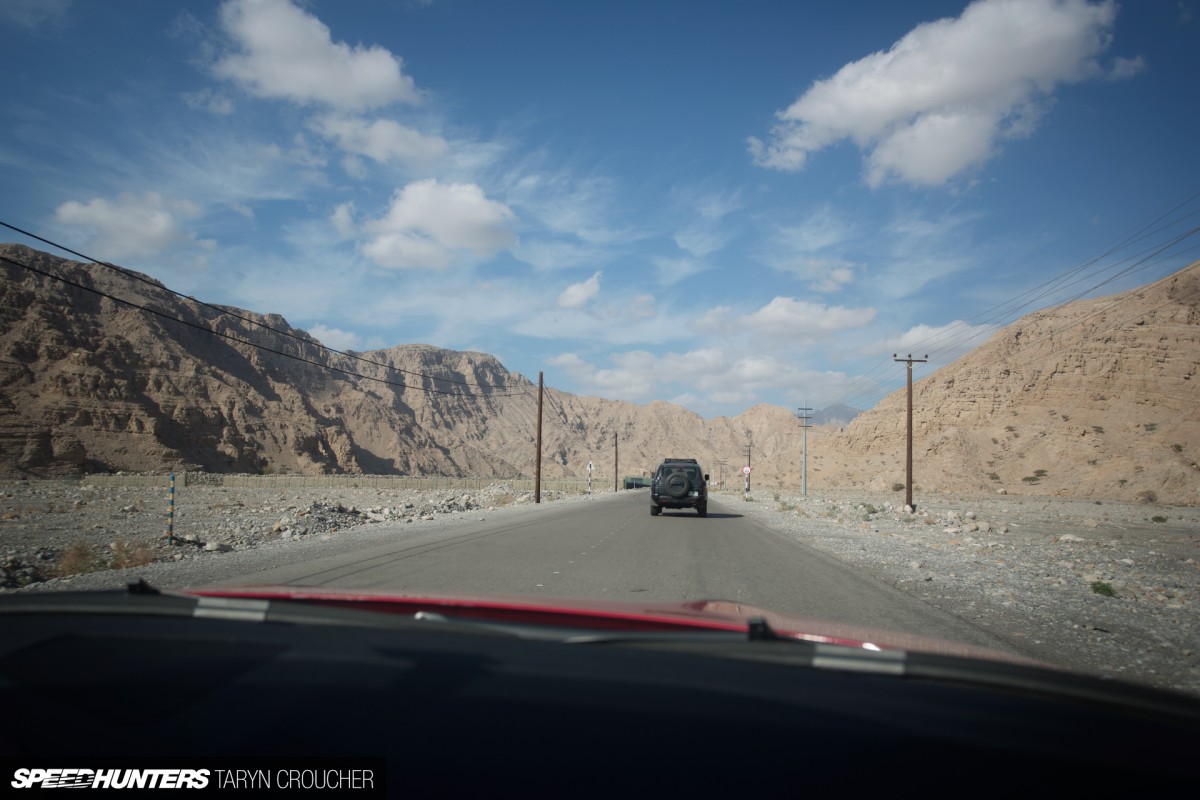 Staring up at the colossal mountain range looming ahead of us, it suddenly dawned on me that that was where we were going. But surely there was no possible way up there? These weren't your usual majestic rolling mountains – they were more like towering waves of savage rock. How on earth could a road be built up there?
One Of The Best Roads In The World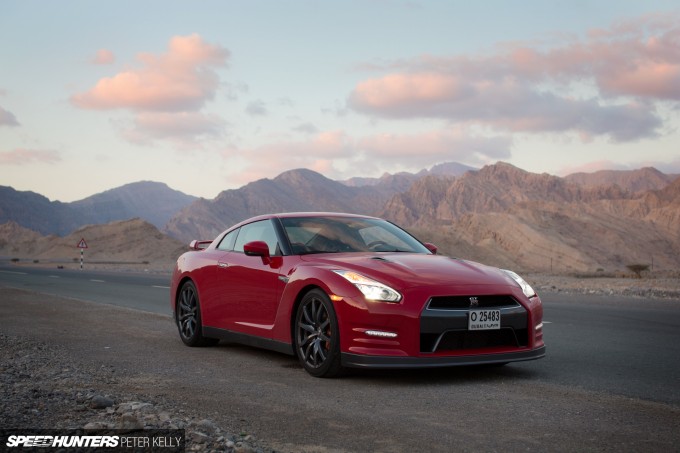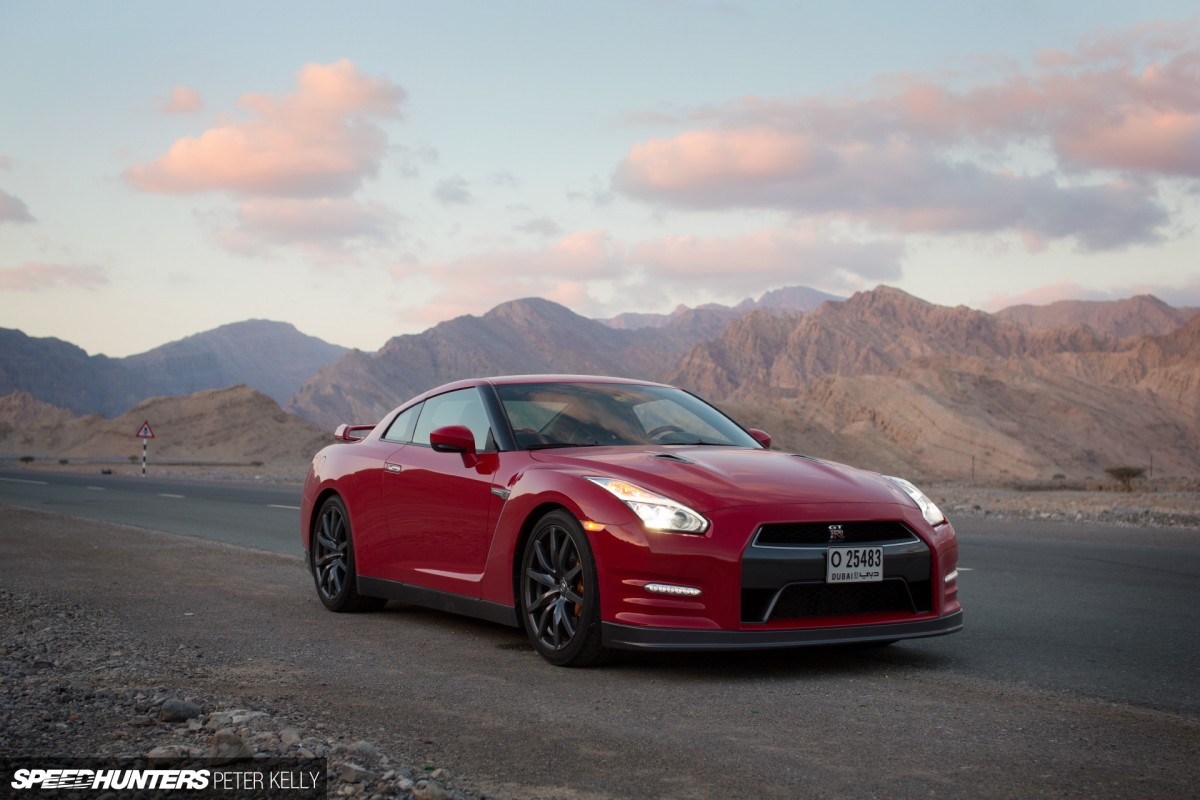 We finally reached the base of the mountain range, which borders the Musandam Governorate, which as I learned is actually an exclave of Oman. From here the road would continue up and over the highest peak, known as Jebel Al Jais. There was a catch though – it was still under construction, and we were told we'd have around 10 minutes of hard driving before it would abruptly end near the top.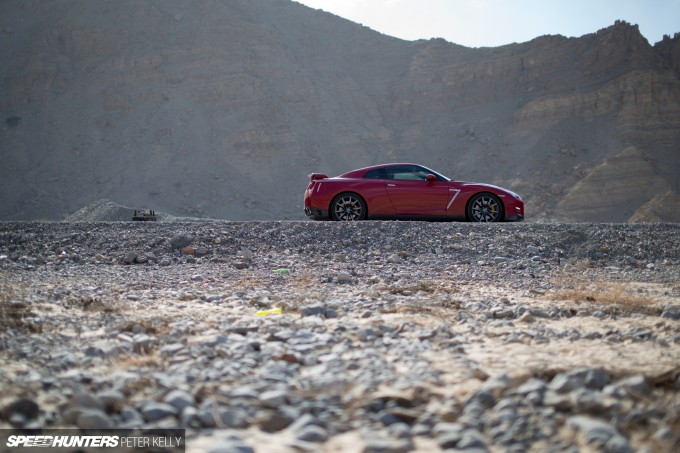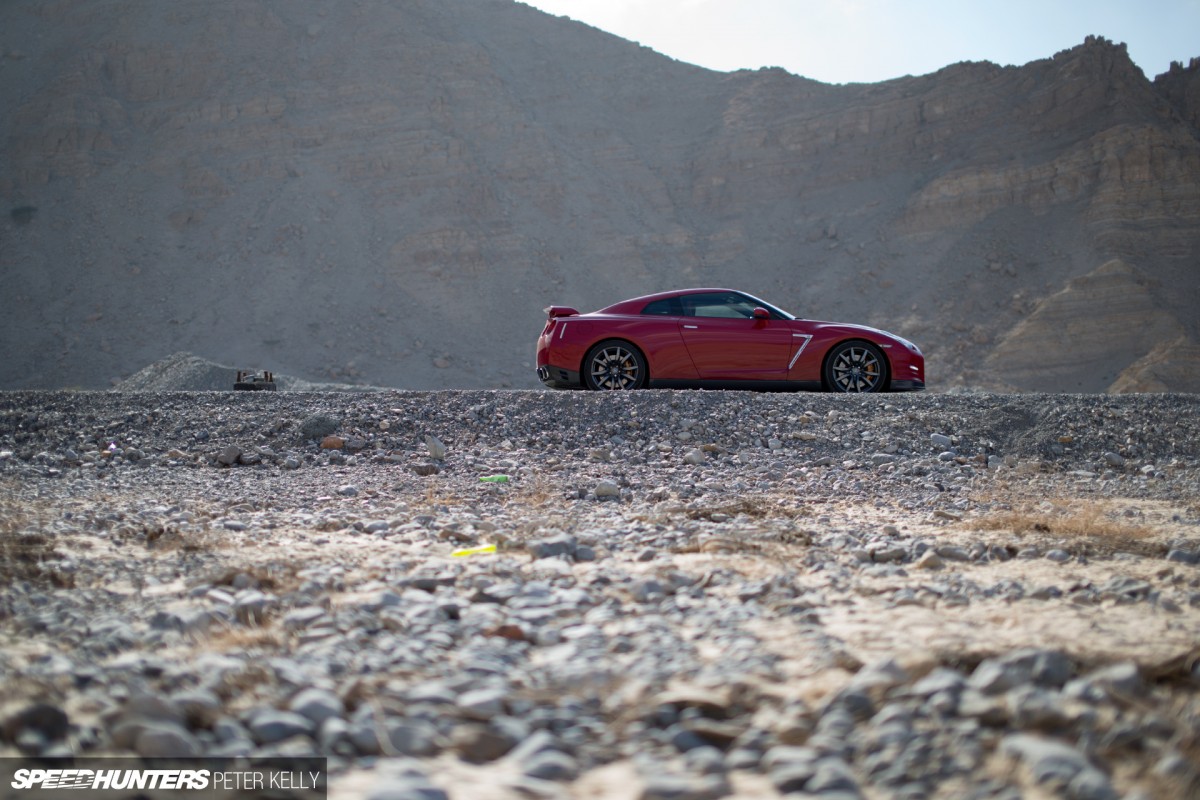 Before we began our ascent there was a long straightaway running through a valley resembling a giant bowl with toothed edges.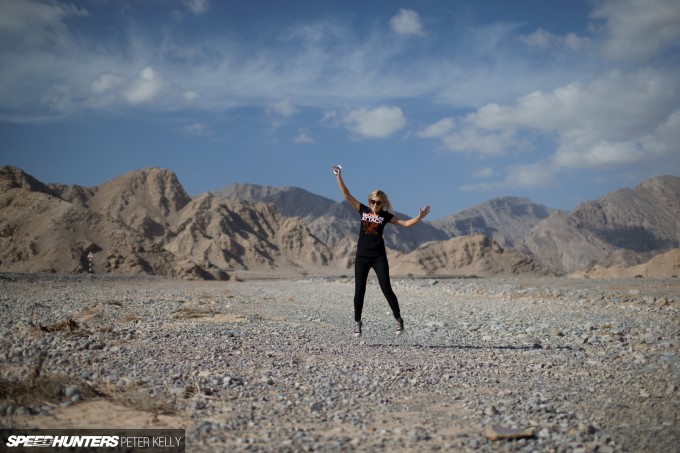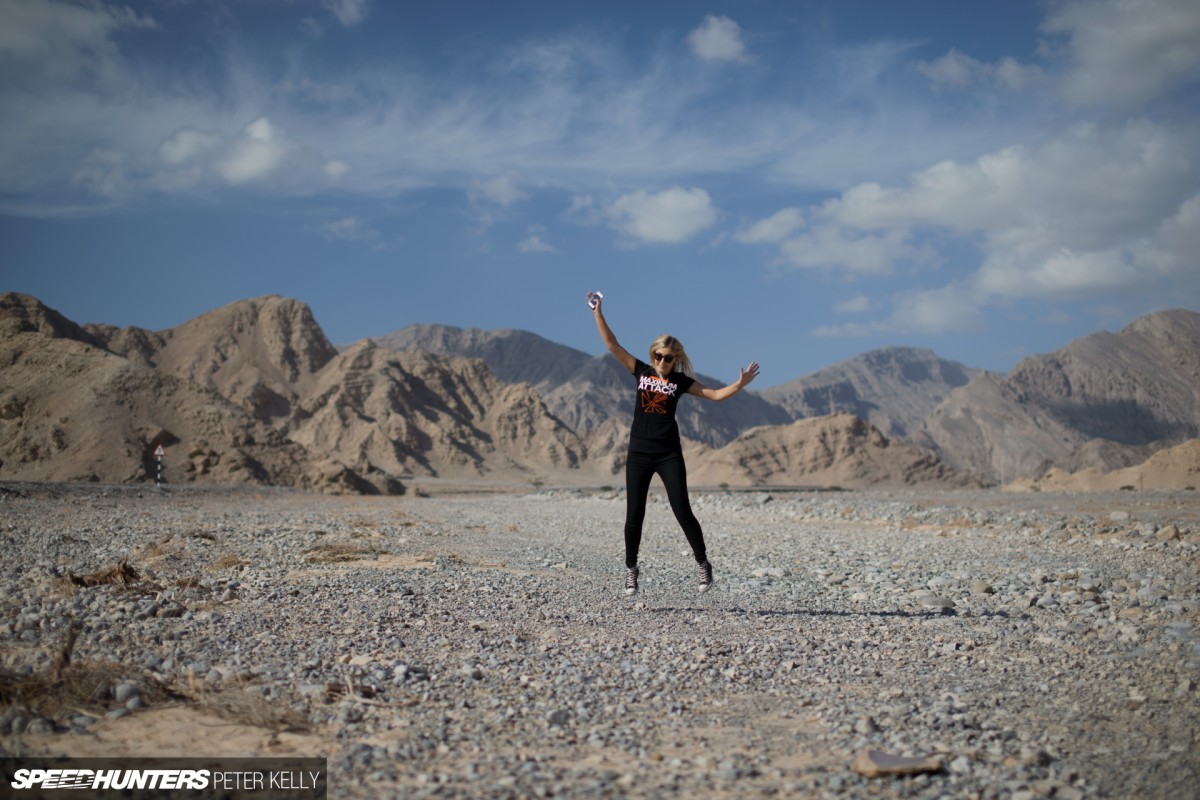 It's what you'd perhaps imagine the surface of another planet to be like; raw, untouched and uninhabited, but without all those poisonous gas clouds and stuff.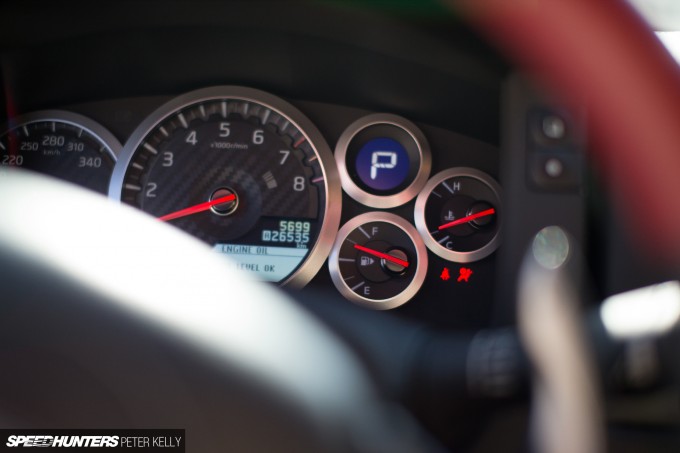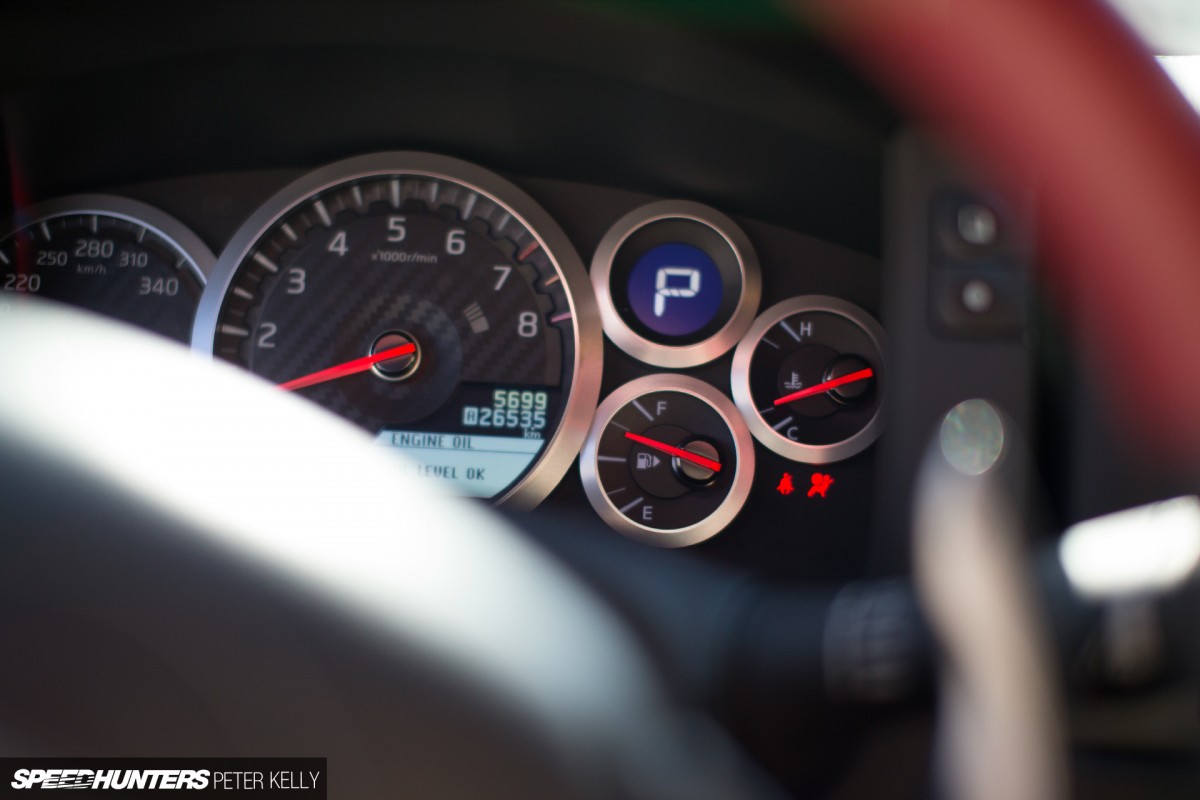 We'd already used a quarter of the tank of gas driving to the base of the mountains, and we were told that each run up the hill would be intense enough to drain another quarter. So we decided to do a recce run first, followed by a clammy-handed, #JoyOfMachine-inducing assault at full pace.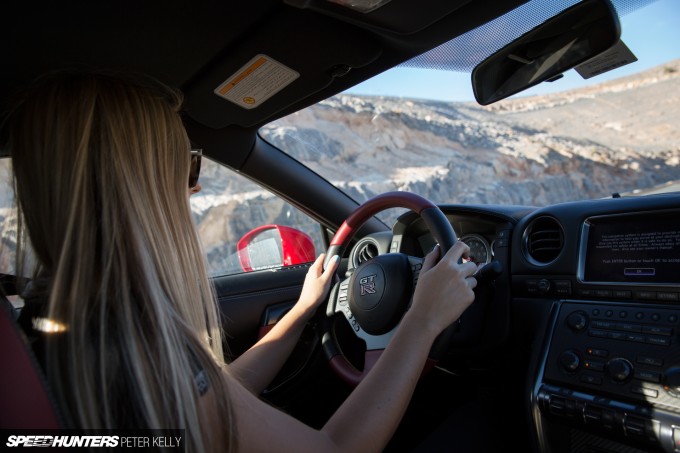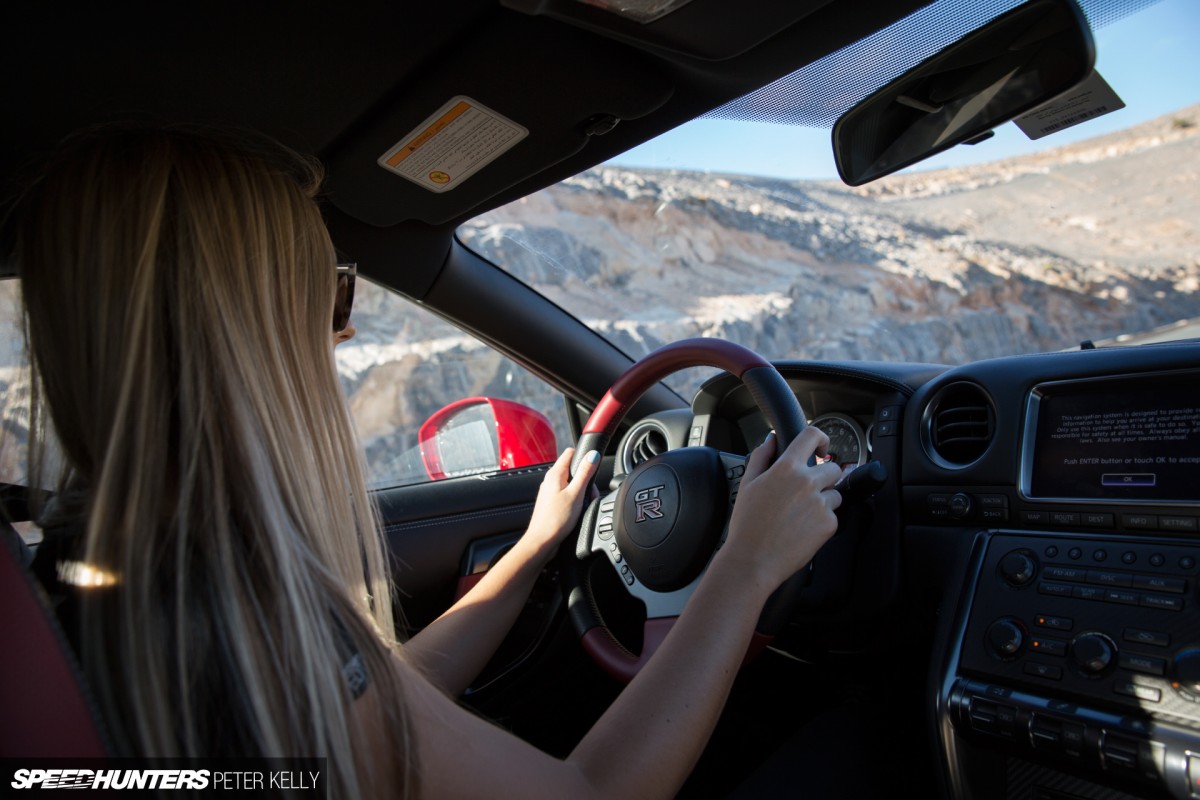 The road stayed flat for roughly a kilometre before the walls began to close in, gradually narrowing in tight around the wide coupe as we began to turn and weave at a shallow incline, slowly ascending the dramatic topography. Now I could see the seemingly narrow passage clinging to the sides of the mountain before us.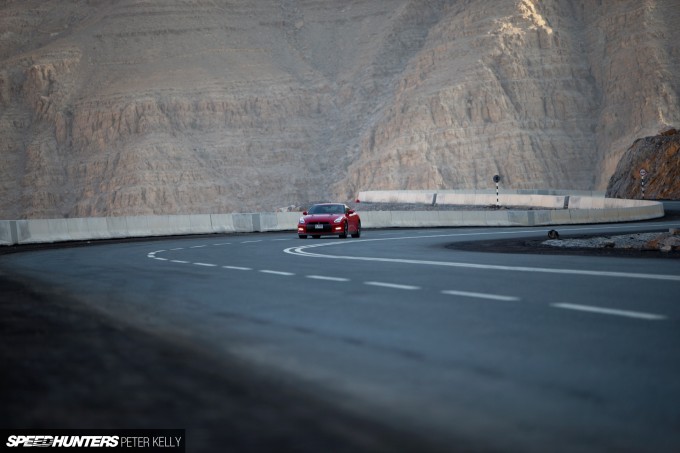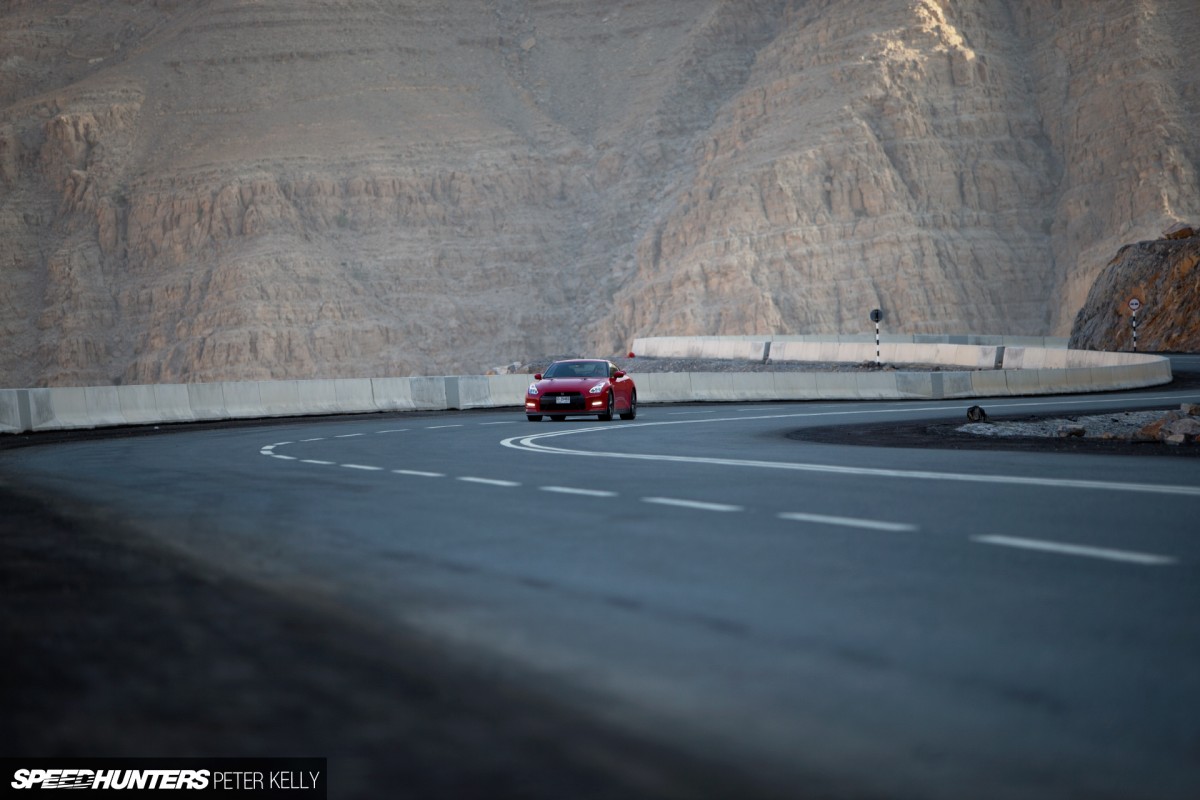 At that point, the road opened up into three spacious lanes with plenty of run-off, giving me more than enough space to navigate the muscular GT-R through the corners. Now we're talking!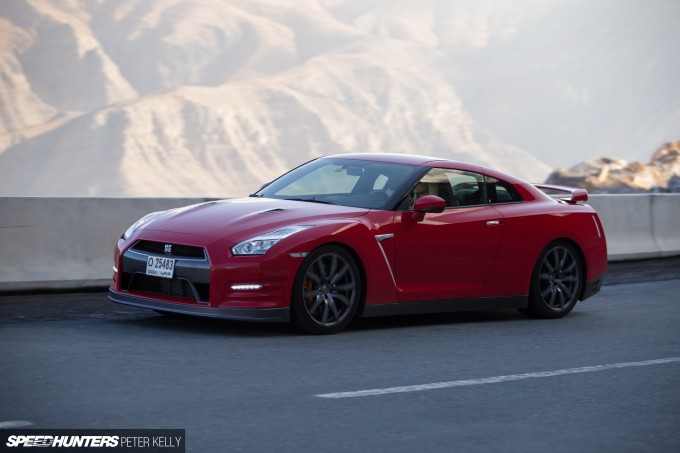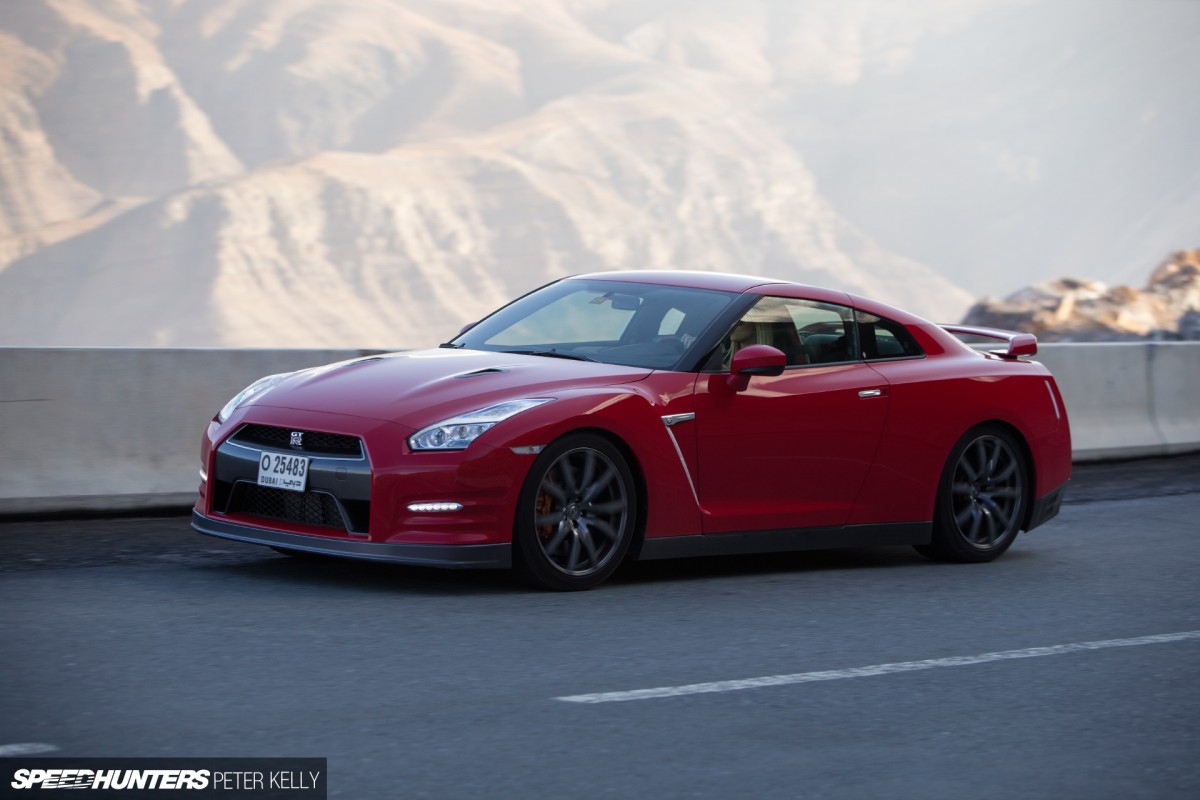 I've been behind the wheel of a few supercars before, but previous to this I'd never driven a modern (factory-spec) Japanese car in the 500hp range. From afar, I'll admit that I'd never been a huge fan of the R35 in the past, but the appeal became instantly apparent as I buried my foot to the floor and felt the brutal acceleration of the twin turbo VR38 combined with the copious amounts of grip laid down from all four wheels. The R35 really is ridiculously good value for money.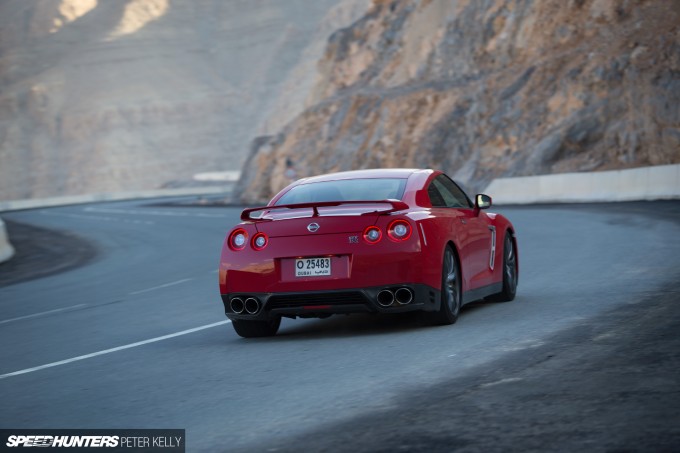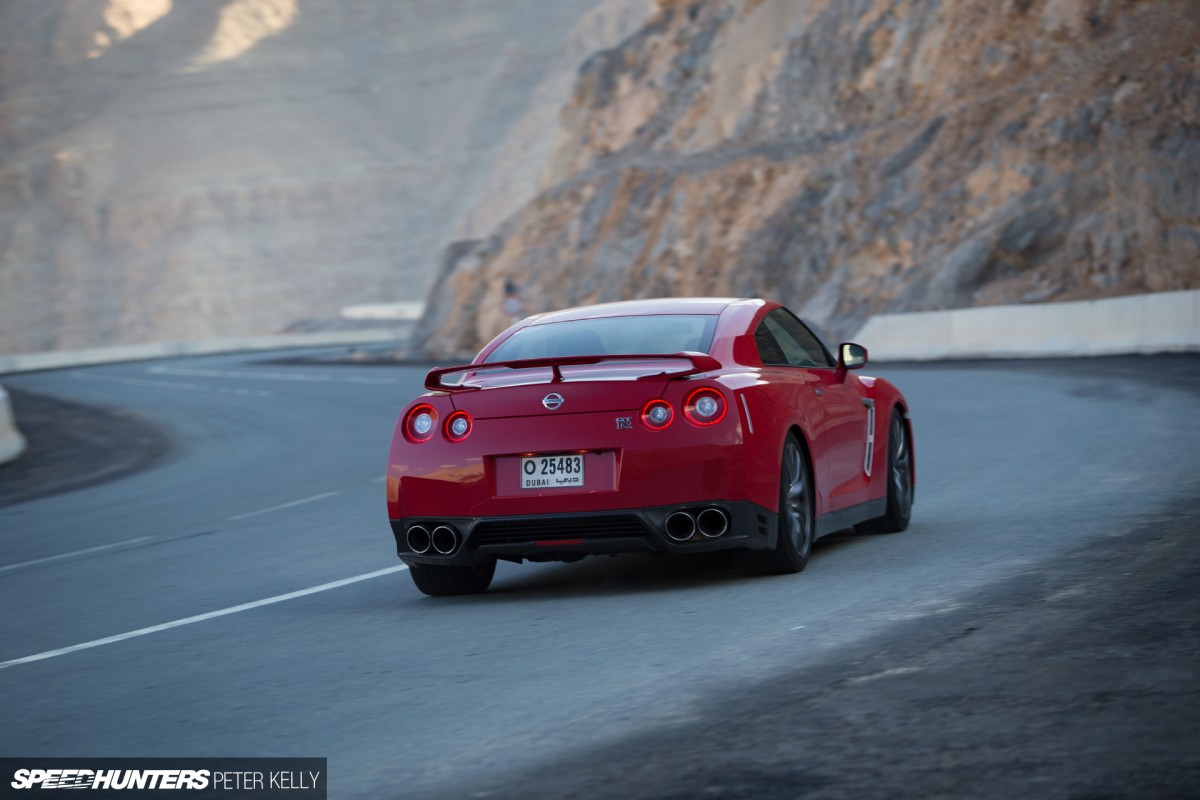 Higher and higher we climbed, and I counted at least 32 corners; tight 180s combined with long, sweeping S-bends and some long, straight sections in between, where I could pick up more than enough speed to keep my heart racing.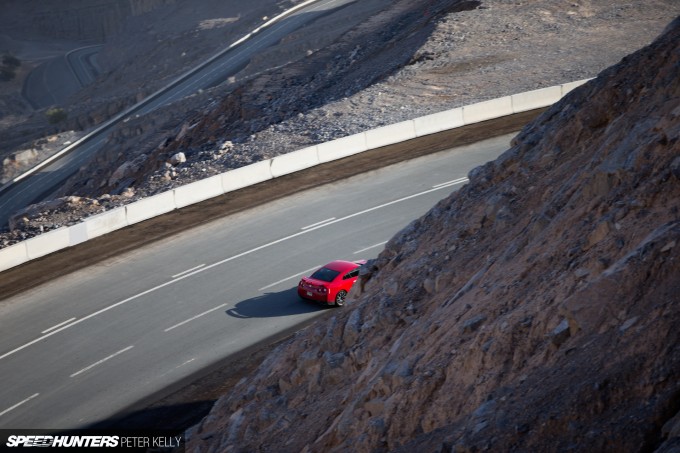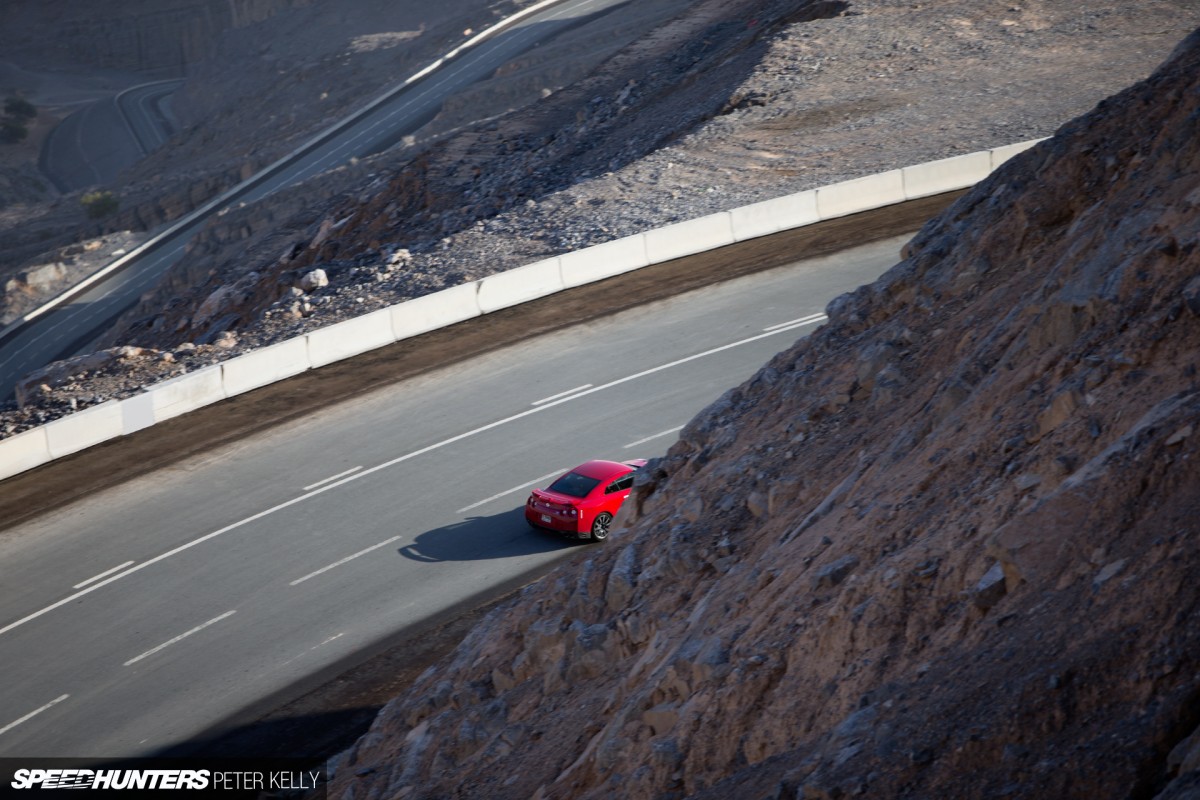 The road flowed beautifully with the new seal – in fact, I don't think I've ever driven on such a smooth and flawless surface.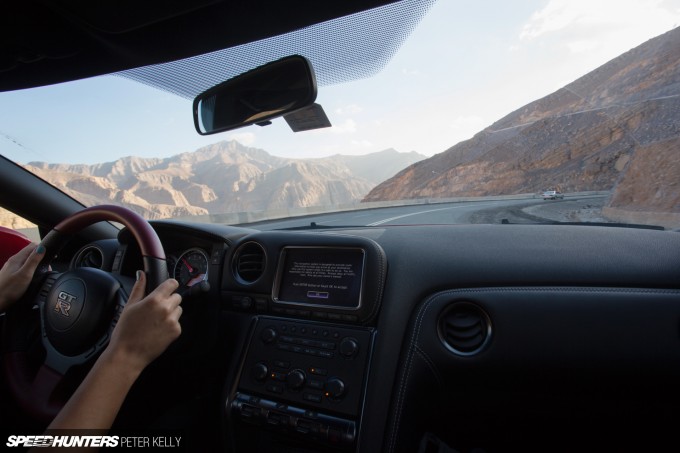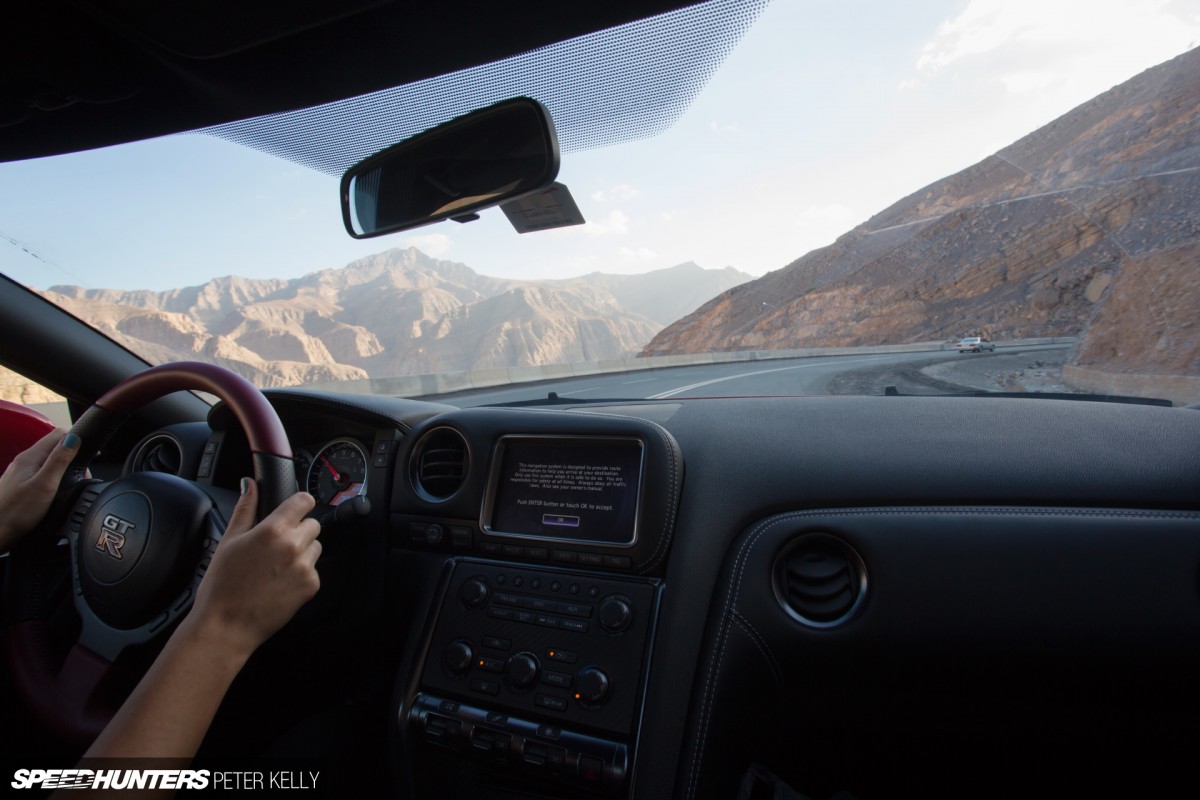 By this stage I was really trying hard not to think about how high up we were, as even though the barriers were sufficient, I still knew there was a sheer drop into the steep canyon right behind them.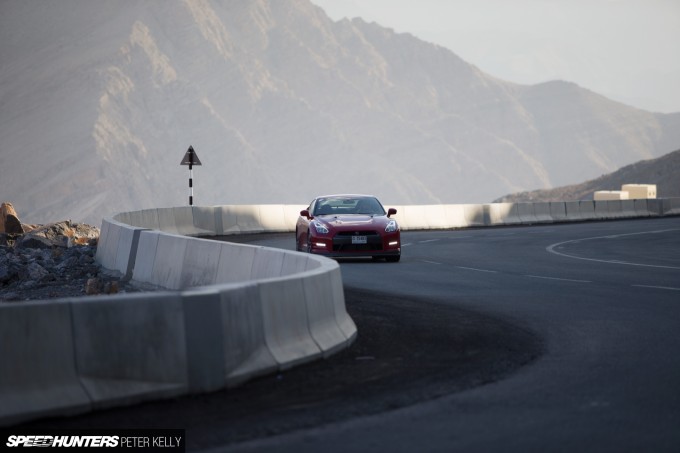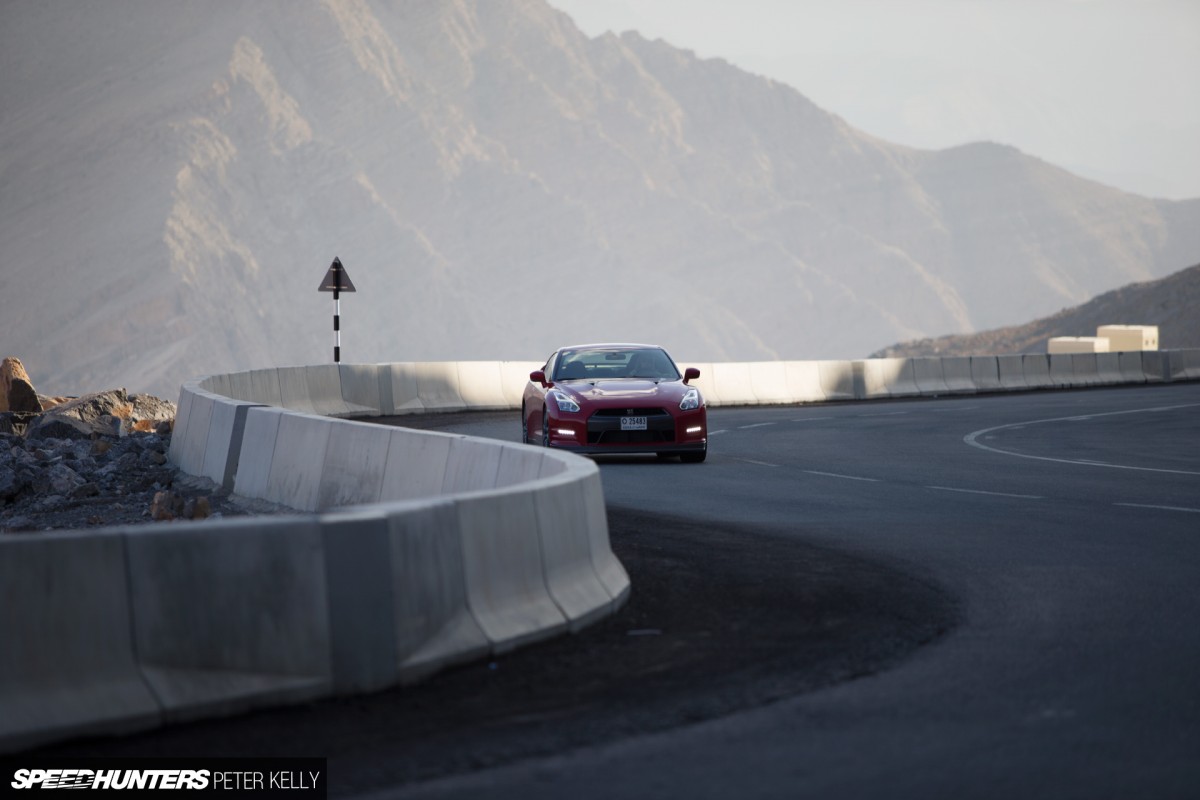 Seeing as the road didn't actually go anywhere (and I'm not even sure it has a name yet) we only came across one or two other cars that afternoon, and with the additional passing lane continuing the whole way to the top, traffic wasn't any issue. It turned out that there would be some other obstacles, however.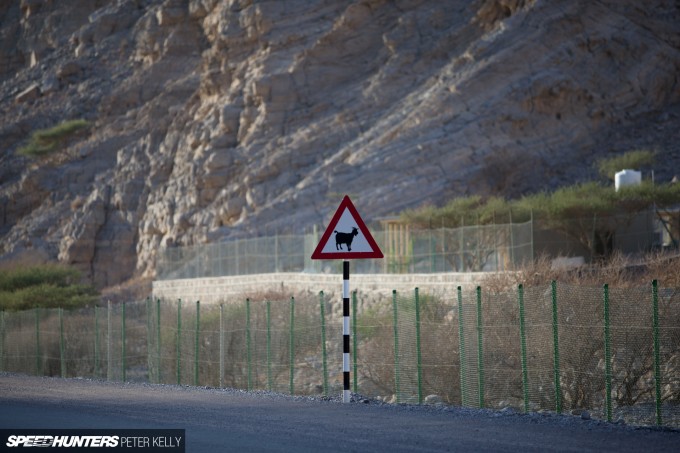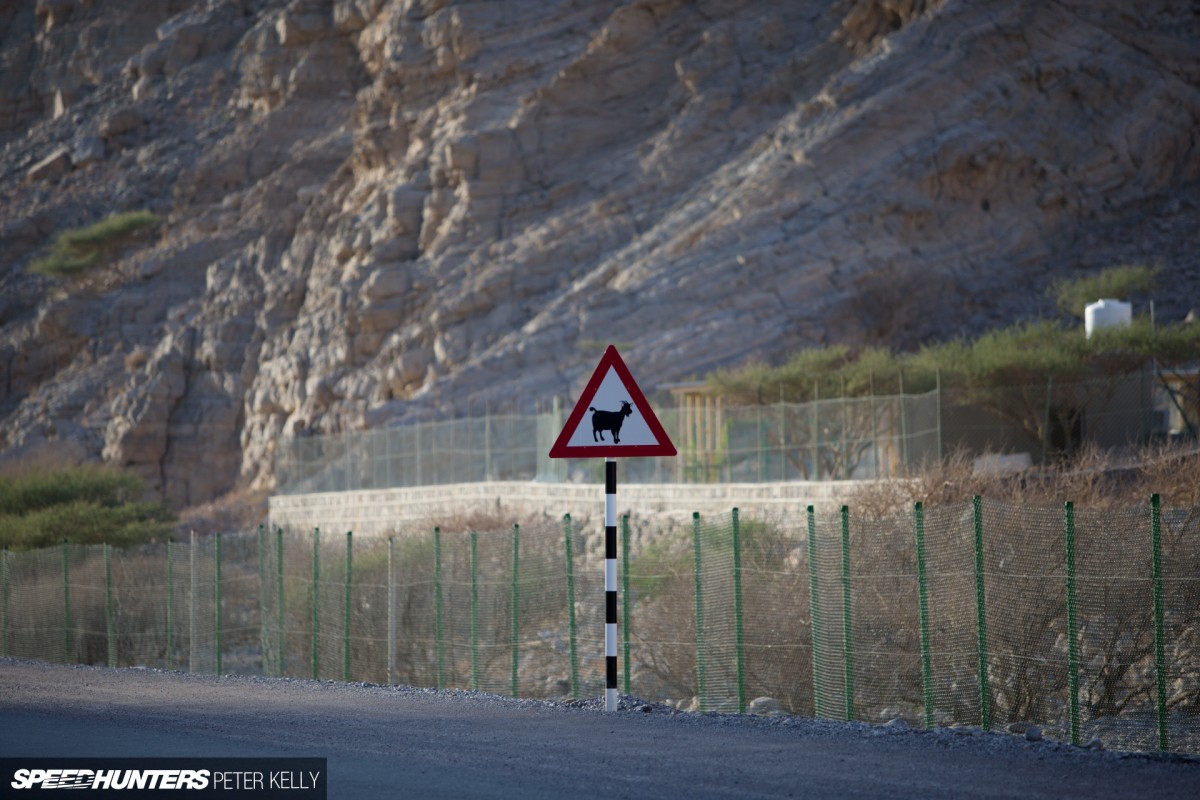 Thankfully no stray animals had found their way onto the road, so we didn't have to return the GT-R with a large goat-shaped dent in the bonnet. However, on one occasion I did come around a corner to find an enormous road roller in the middle of the two lanes, and another corner revealed a road worker kneeling down – once again in the very centre of the road, smashing up a large rock with an even larger mallet. After successfully avoiding both, I had to laugh at how weird both situations were!
View From The Top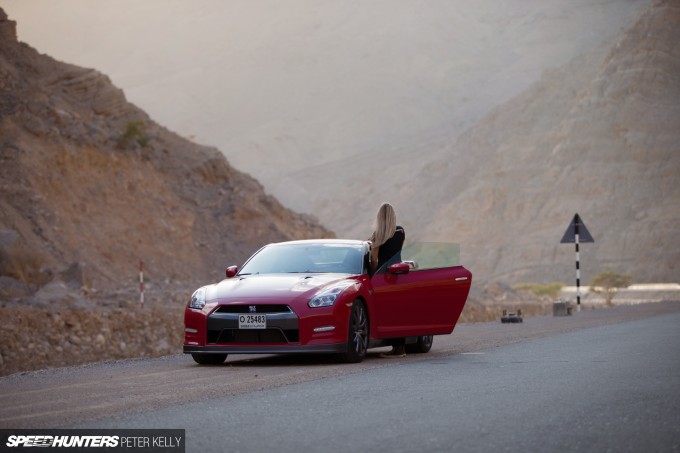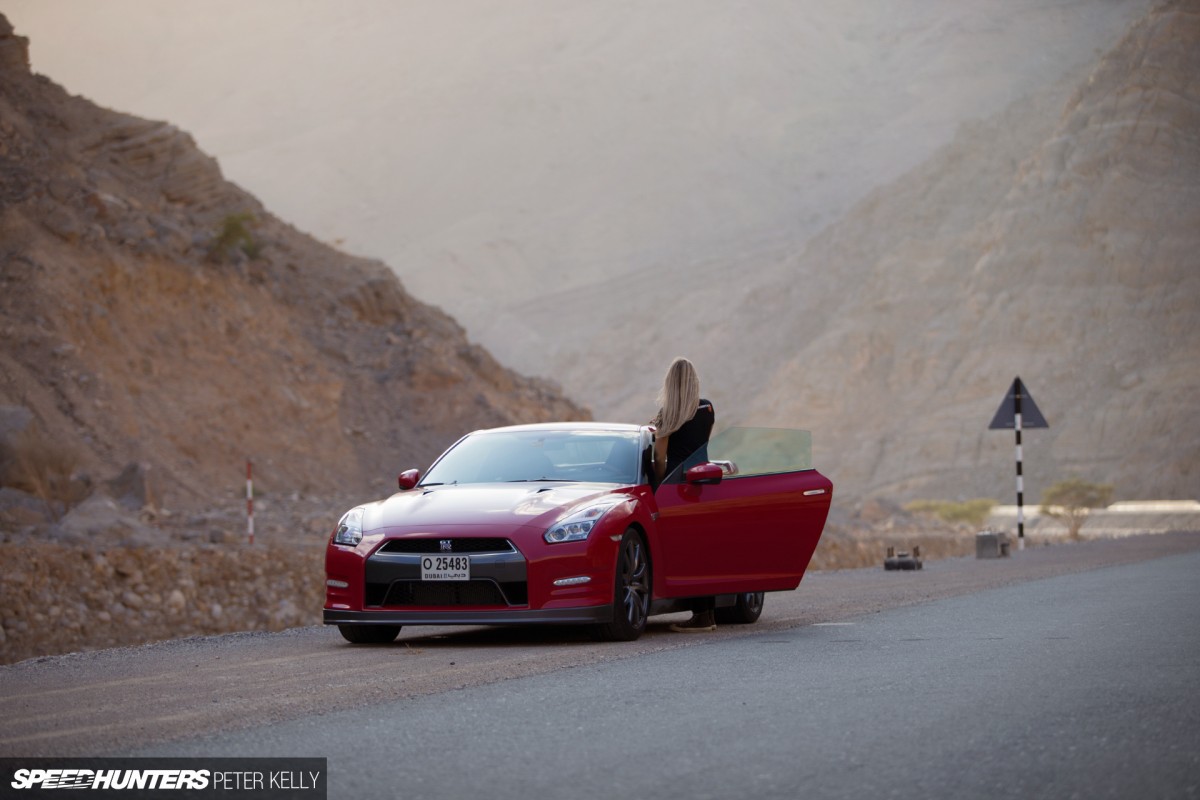 After returning back down the hill, we took a quick breather before our next full-speed attempt, where I had some time to reflect on the big-boned Nissan's performance.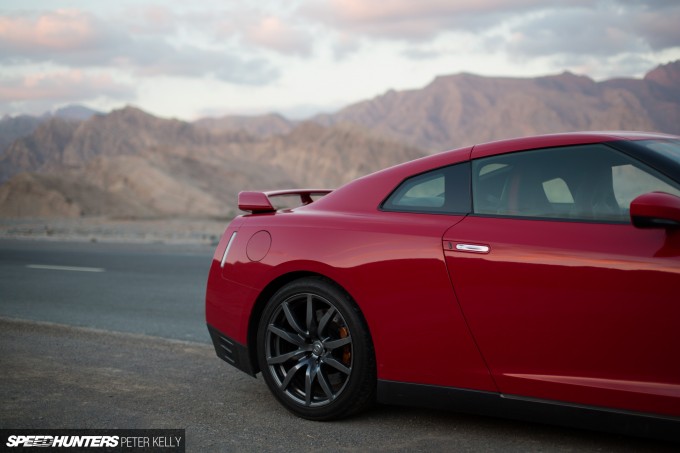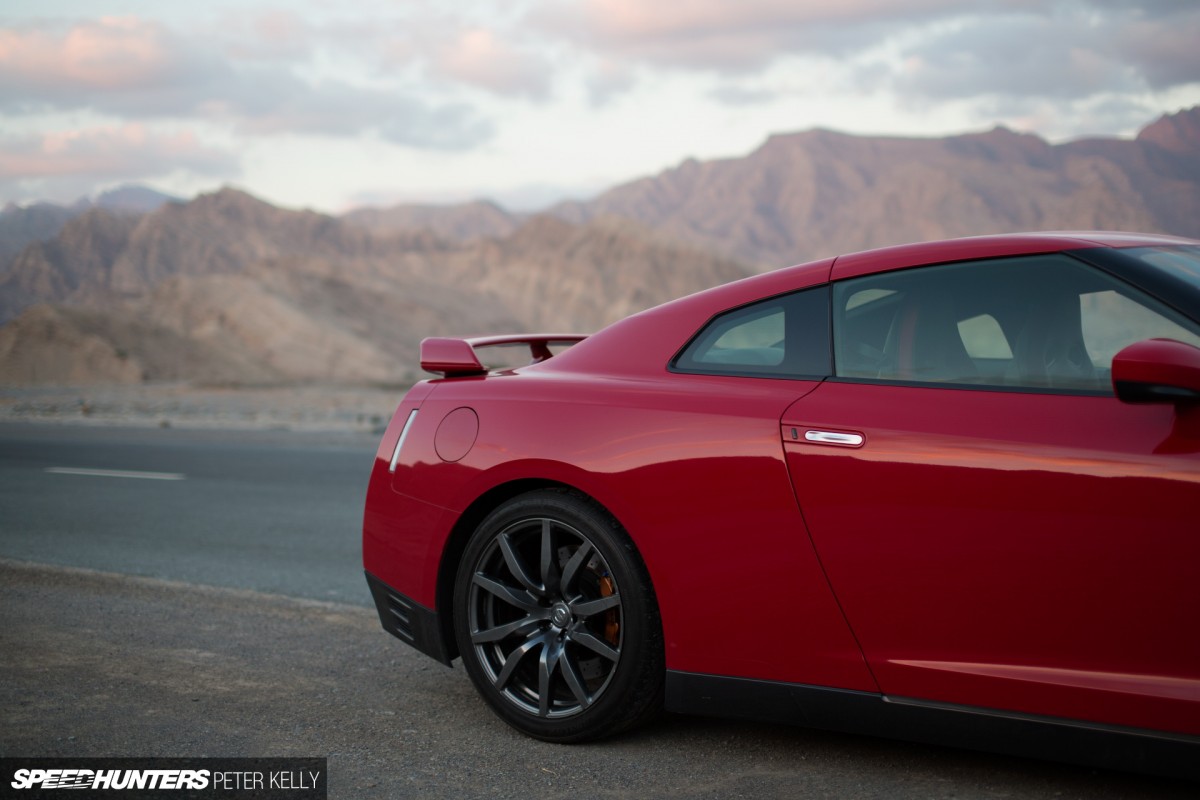 I don't usually fancy big cars, unless we're talking about classic '50s and '60s Chevrolets and Cadillacs with fins; there's just something about small cars which I find more appealing. Perhaps it's because they're generally more nimble and lightweight, or perhaps it's simply because I like rooting for the underdog.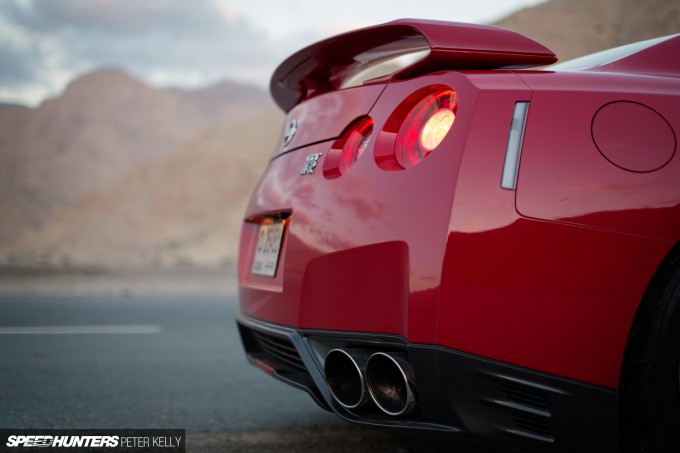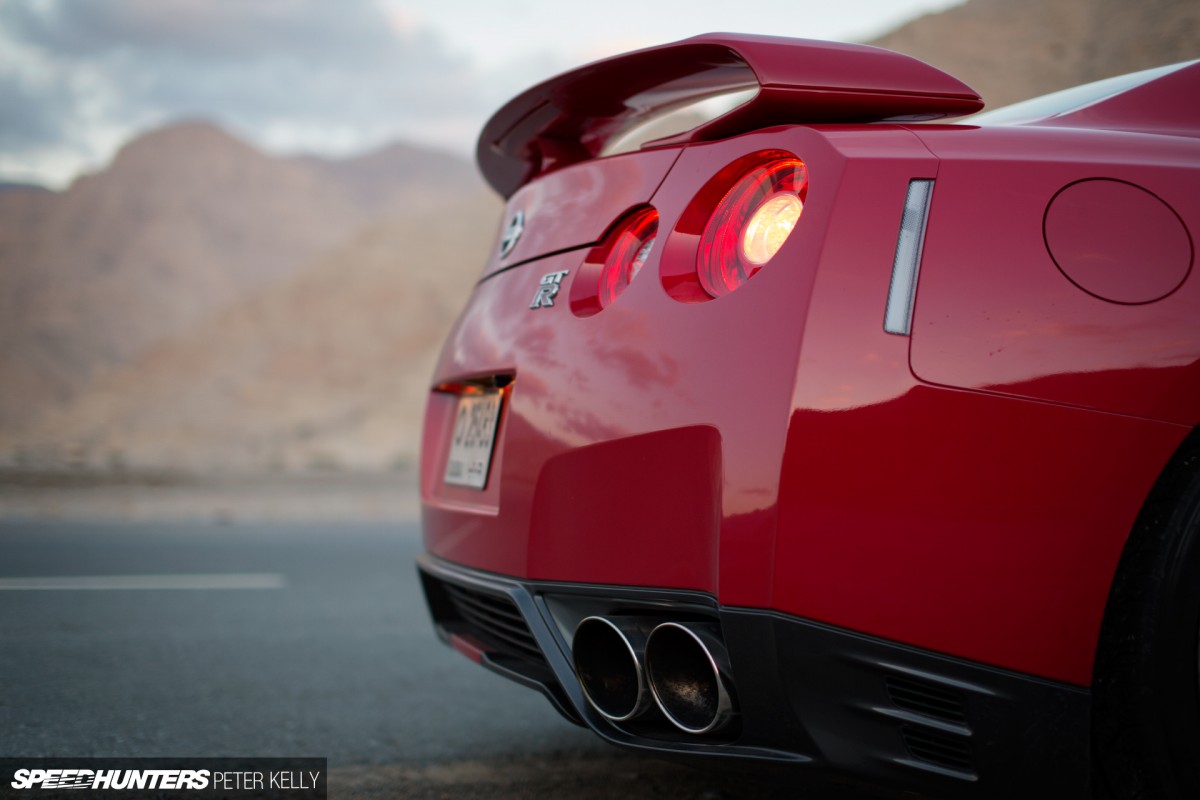 I've always thought the R35 looked like a lumbering whale in comparison to the sleeker R32 and svelte R34 Skyline models, but those feelings gradually disappeared, along with my stomach, each time I planted my foot flat on the throttle.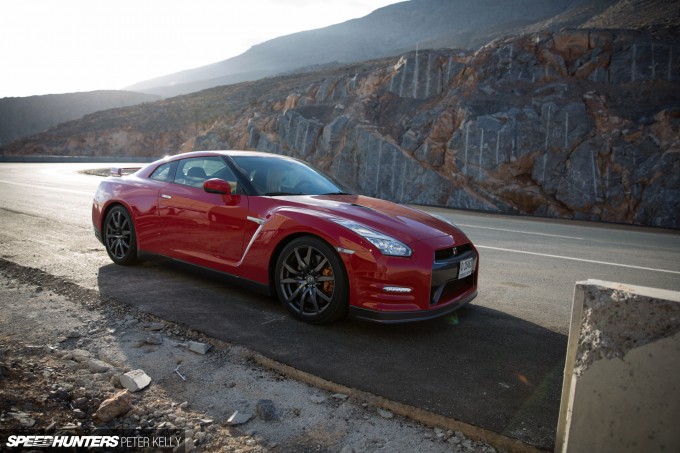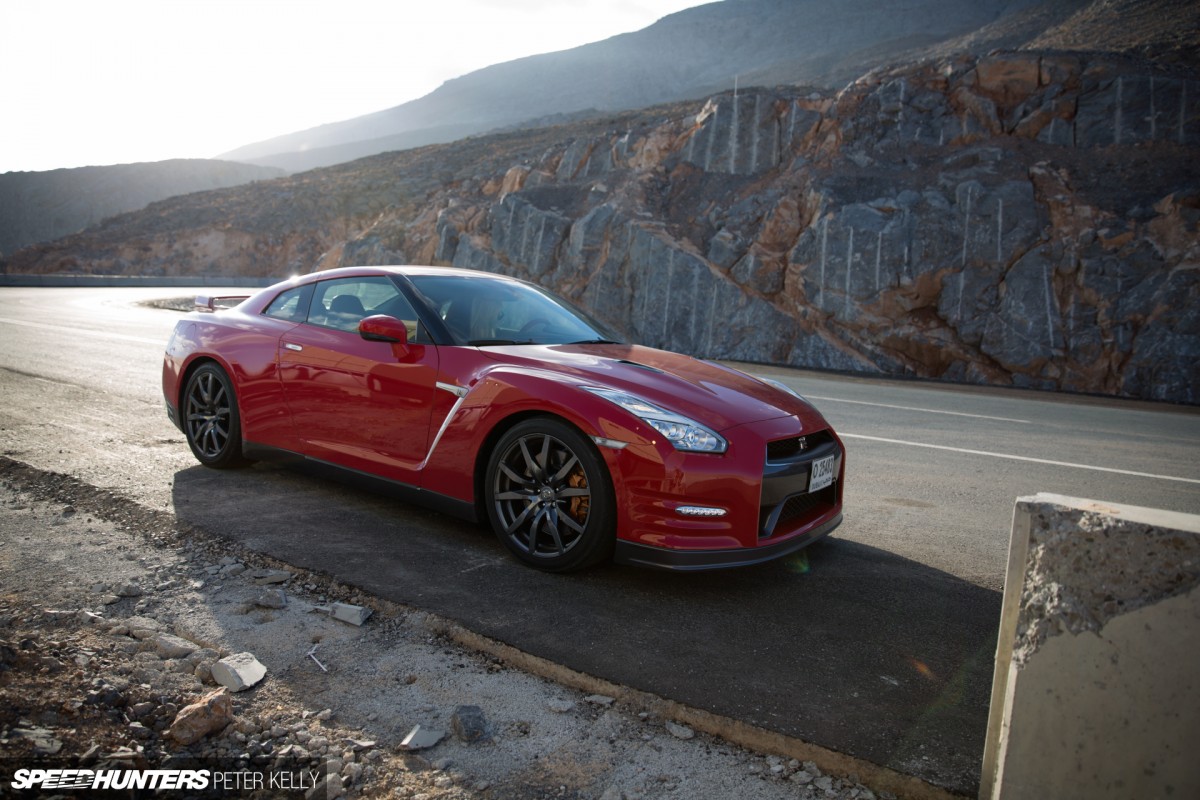 At just over 1,700kgs it's not a light car at all, but the power delivery is superb, and it totally cancels out the weight of the vehicle – even when you're attempting to climb a mountain taller than the Burj Khalifa! The GT-R might feel a bit gluggy running errands around town, but it comes to life when being driven aggressively.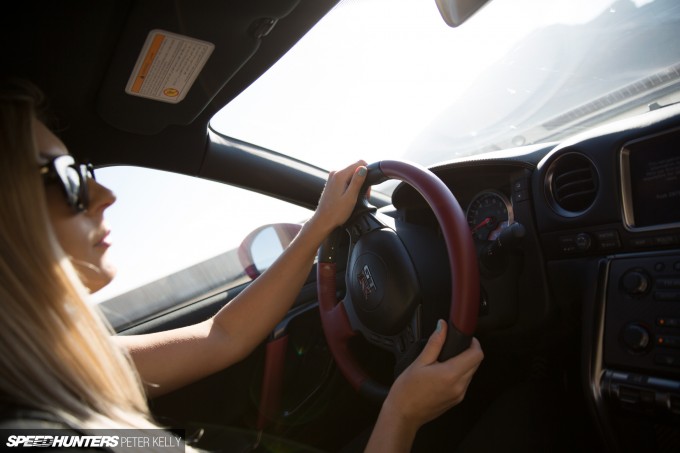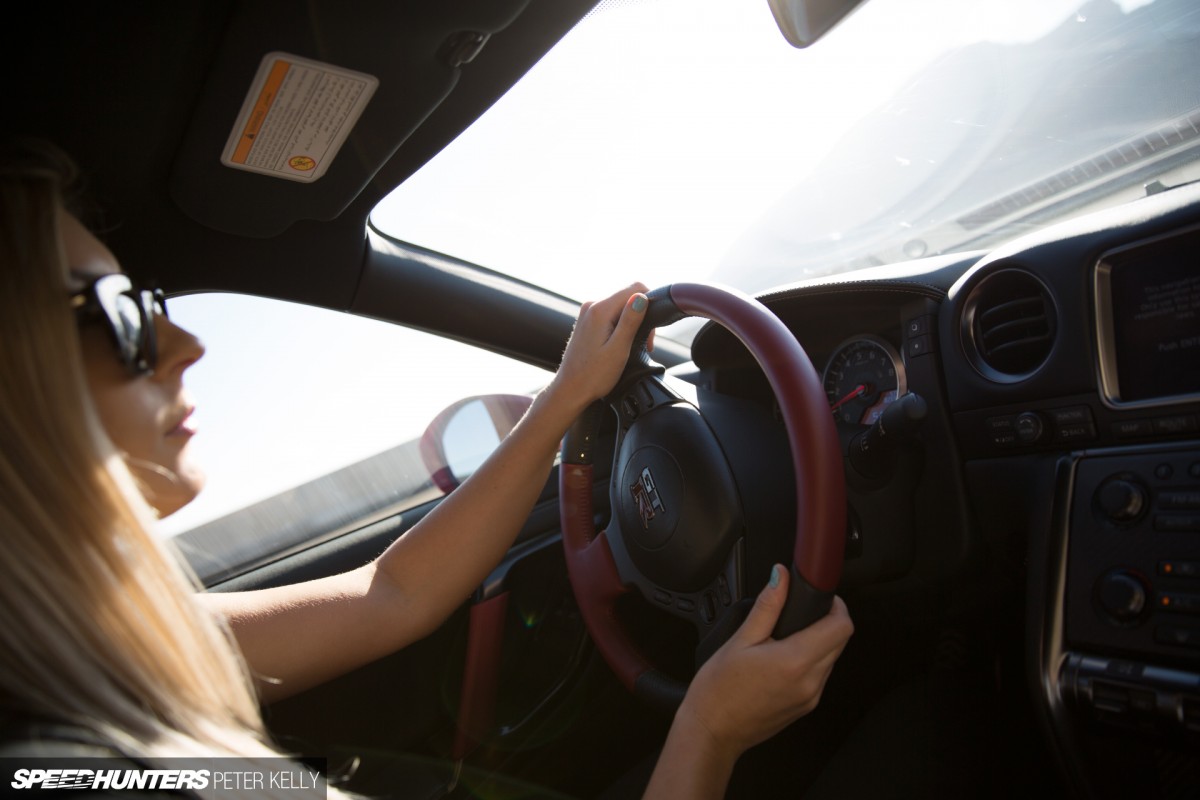 For my next run, I put the car into R-mode (or should I say, arghhhh!-mode) and went #MaximumAttack. The lateral and longitudinal g-forces pulled on my stomach even harder, giving me the same sensation of being on a roller coaster. It was an incredibly fun car to drive, and although the grip levels were immense, I did eventually find the limits of the front tires when diving hard into the tightest hairpins. I really enjoyed the clunky, mechanical sounds of the AWD system as it struggled to find purchase, really making you feel all 632Nm of torque as it pushes you into the back of your seat.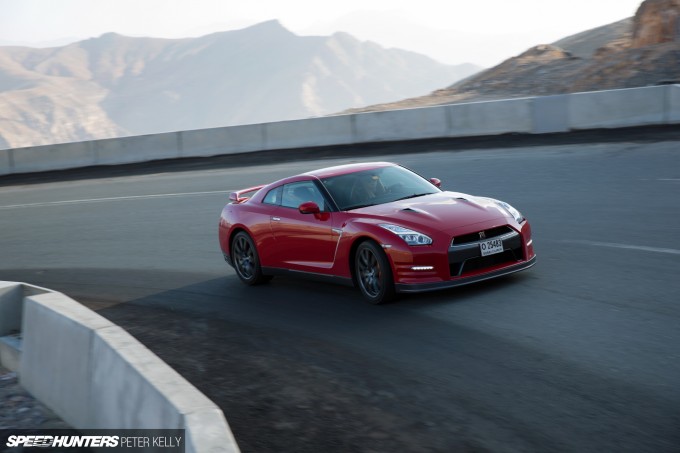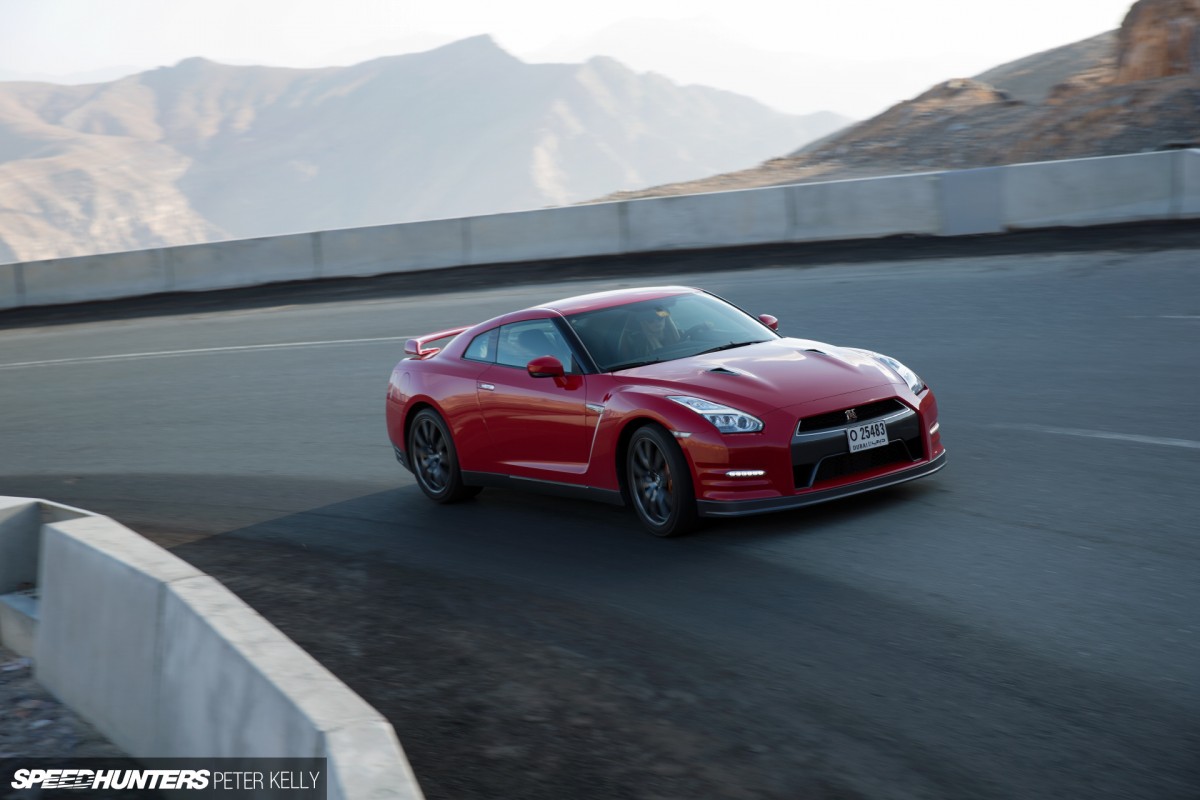 With such a thriving modified car scene here in Middle East, a stock GT-R in the UAE is almost unheard of, and I can't even begin to imagine what it would be like to drive a GT-R with double the amount of power this car had. Shortly after this, we paid a visit to the team at Alpha Logic Performance, who had plenty of R35s hanging around their Dubai-based workshop, although we struggled to find one possessing less than 1,000hp. Still, this could well have been the best choice of car for the task at hand, and I know this will be one of the top driving experiences I'll ever have in my life!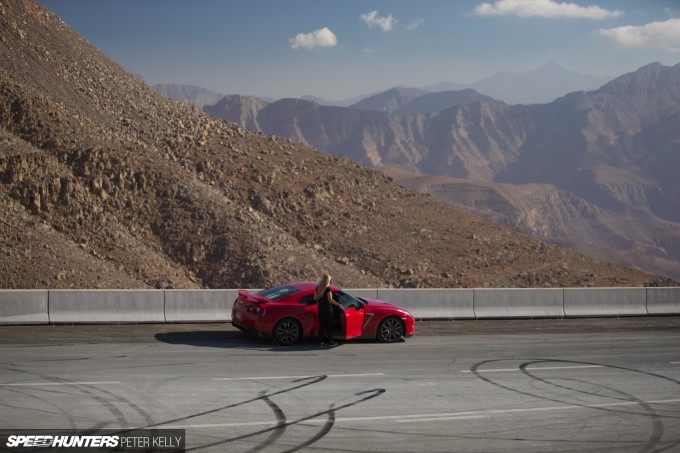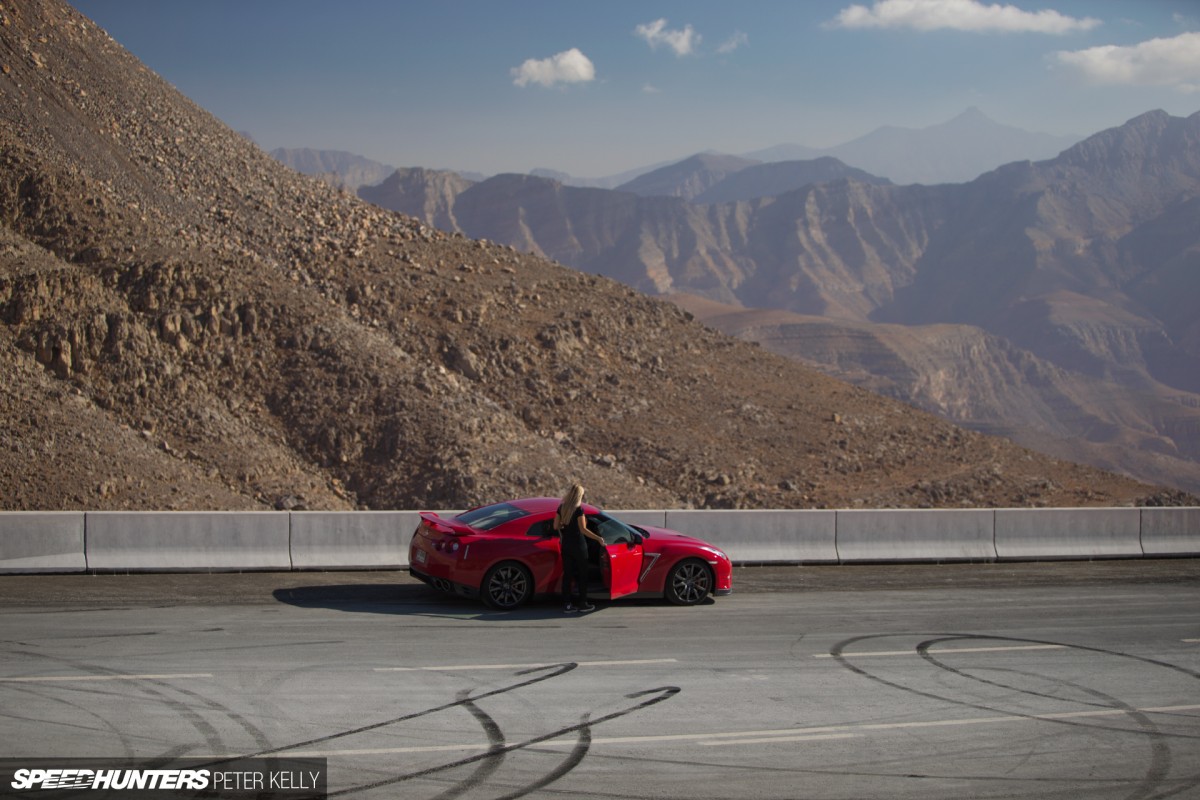 As I saw the approaching 'ROAD ENDS' signs and looked at my phone, I was pleased to see that this time I'd managed to clock the mountain in under 10 minutes. I shut the engine off, got out of the car and walked 200m further up the dirt track after the paved road had finished, and paused to take in the amazing view.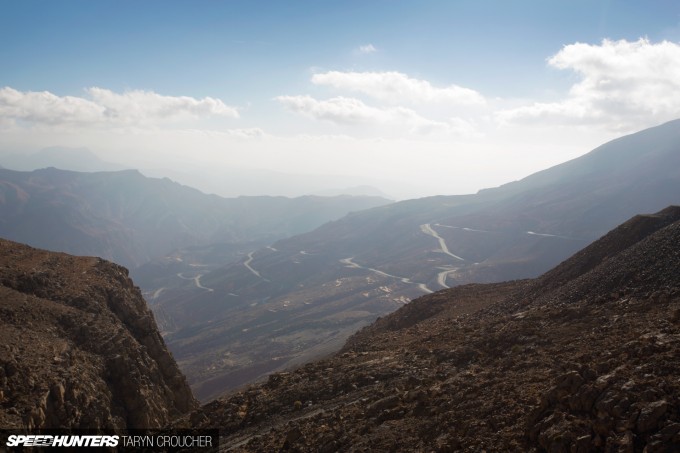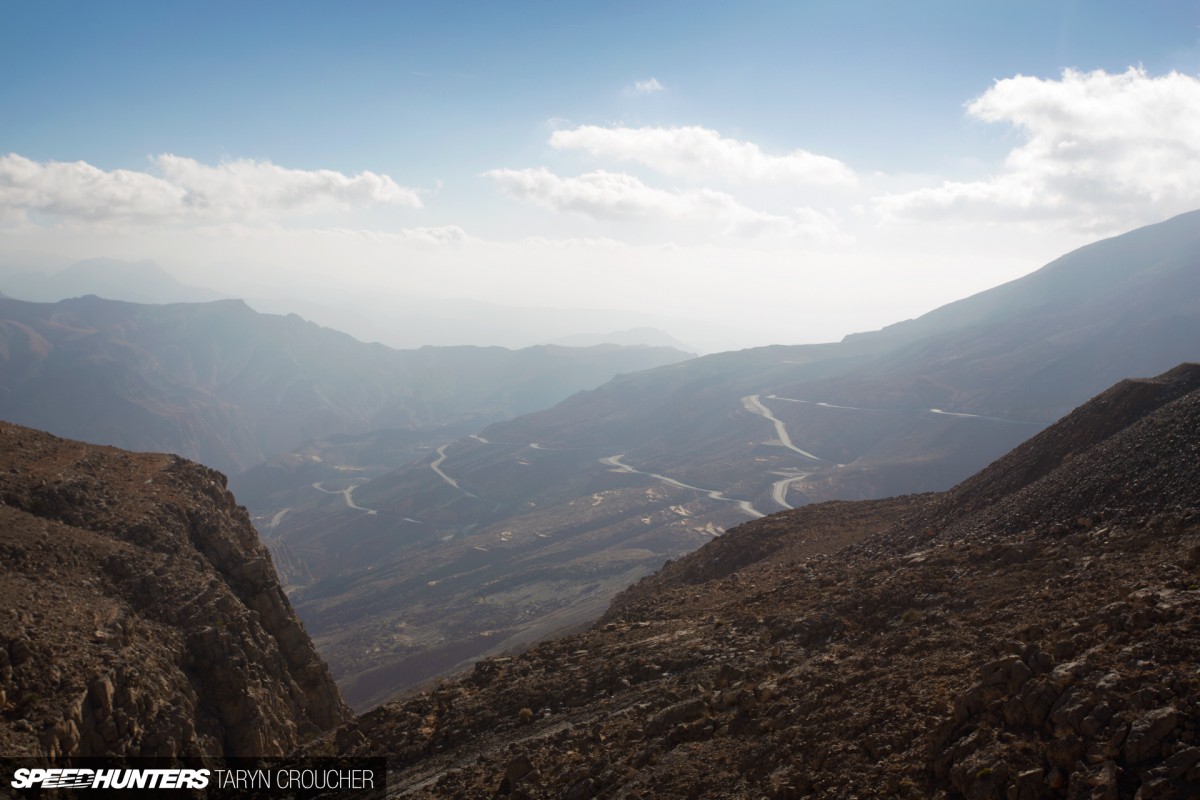 The vista was absolutely breathtaking, but the sound was the most beautiful – there was nothing. No wind, no birds or insects, just the occasional yell from a brave mountain goat echoing in the distance. The winding road looked like a thin shimmering ribbon reflecting in the late afternoon sun.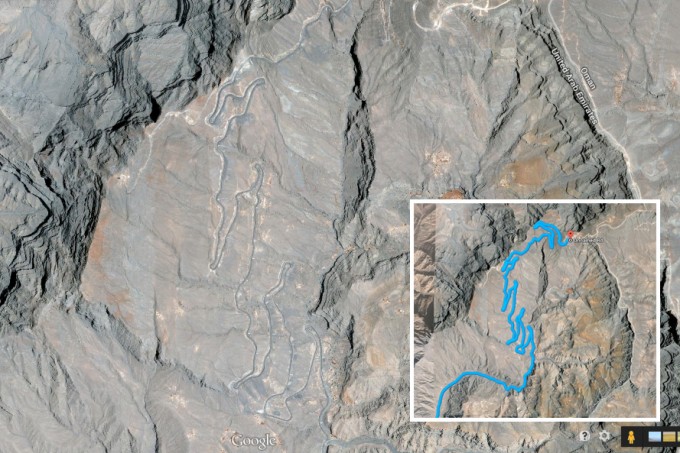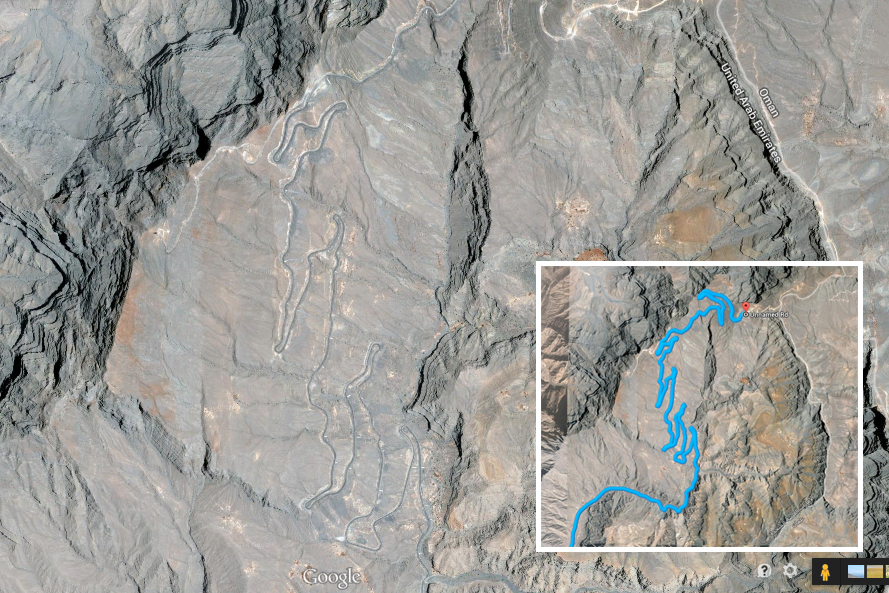 By the looks of it, the road will eventually cross the UAE border into Oman, and – wait for it – a luxury artificial ski resort will reside at the peak of the mountain. The arid landscape seems like a crazy juxtaposition to a ski field, right?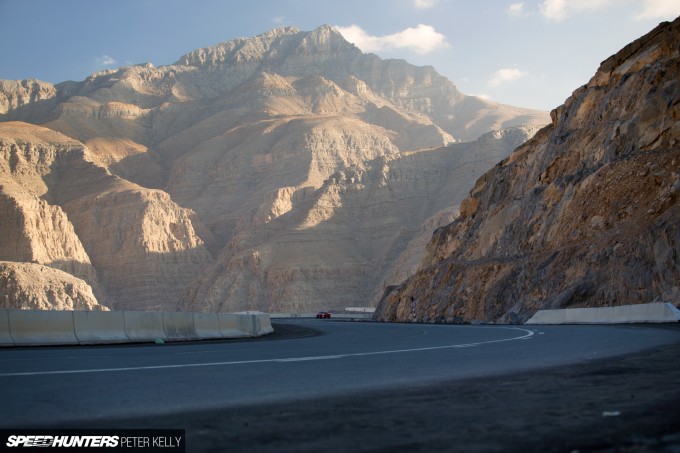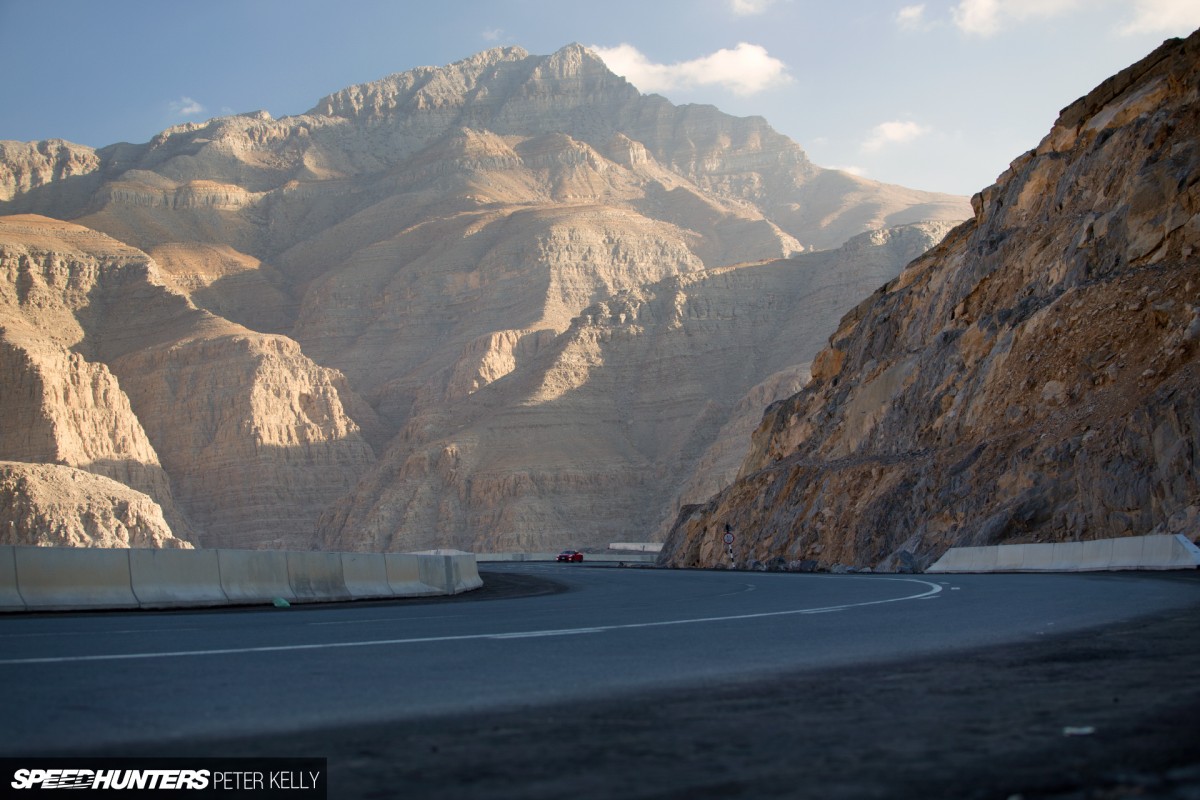 This incredible passage to heaven really does seem like it was built with a high-speed hill climb race in mind. I'm not sure who needs to get involved to make it happen, but there needs to be some kind of top-level competition racing held on this road at some point in the near future!
Words by Taryn Croucher
Instagram: taryncroucher
Twitter: @taryncroucher
taryn@speedhunters.com
Photos by Peter Kelly
Instagram: speedhunters_pedey
pedey@speedhunters.com
A special thanks to James Davison for his help with this feature.
Bonus Images