Mechanical Magic
A few weeks ago, when our editor Pedey told us that we were planning to run a special carburetor theme for the month of January, I was excited. And why shouldn't I be? Carbs are awesome. But when he asked if we had any ideas for interesting carb-related stories during the theme I was a bit stumped. A technical story or history lesson might have worked, but I was looking for something a bit more wide reaching – a bit more human than that. I wanted to investigate the concept of why car enthusiasts love carburetors so much, even if they are the 'old fashioned' way to do things.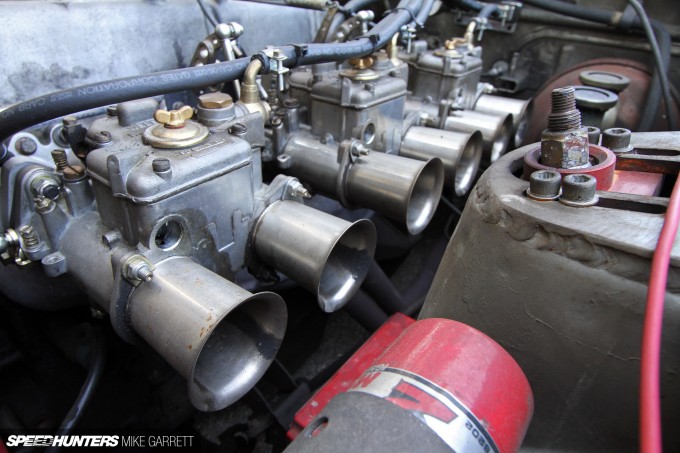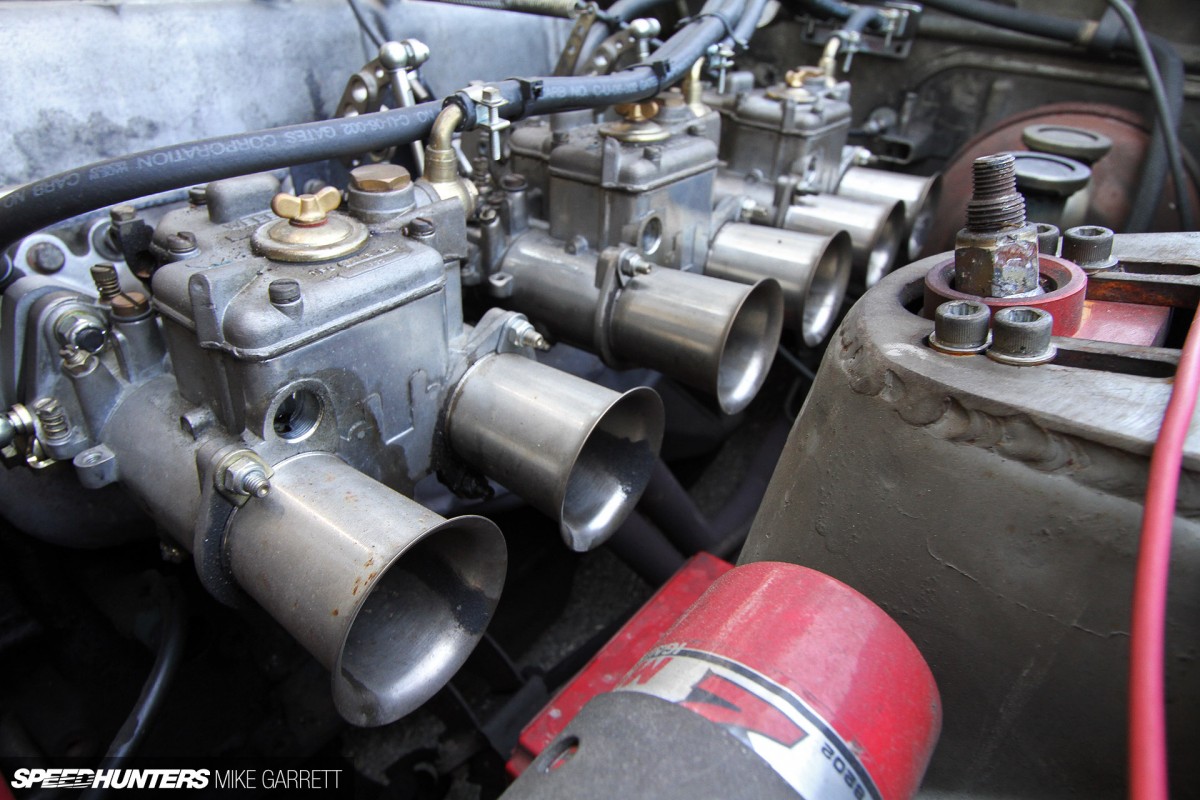 So I thought about it for a while, and eventually came to realize that the carburetor might just be the single greatest car part ever. Sure, a carb might not be he most reliable or most efficient way to make power and there's a reason why cars haven't used them for decades, but if anything that's only made me appreciate them more.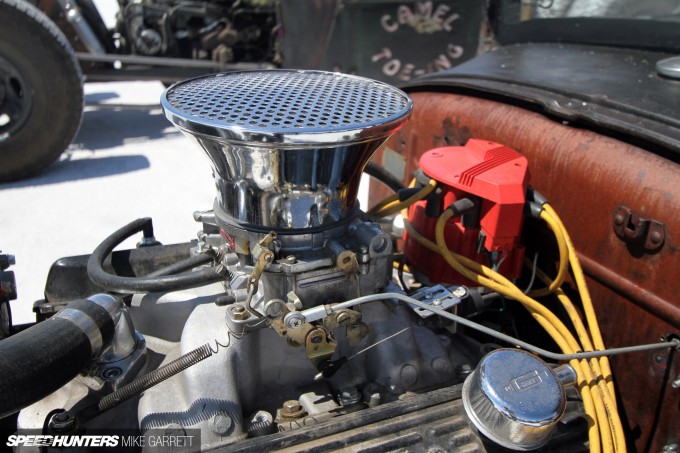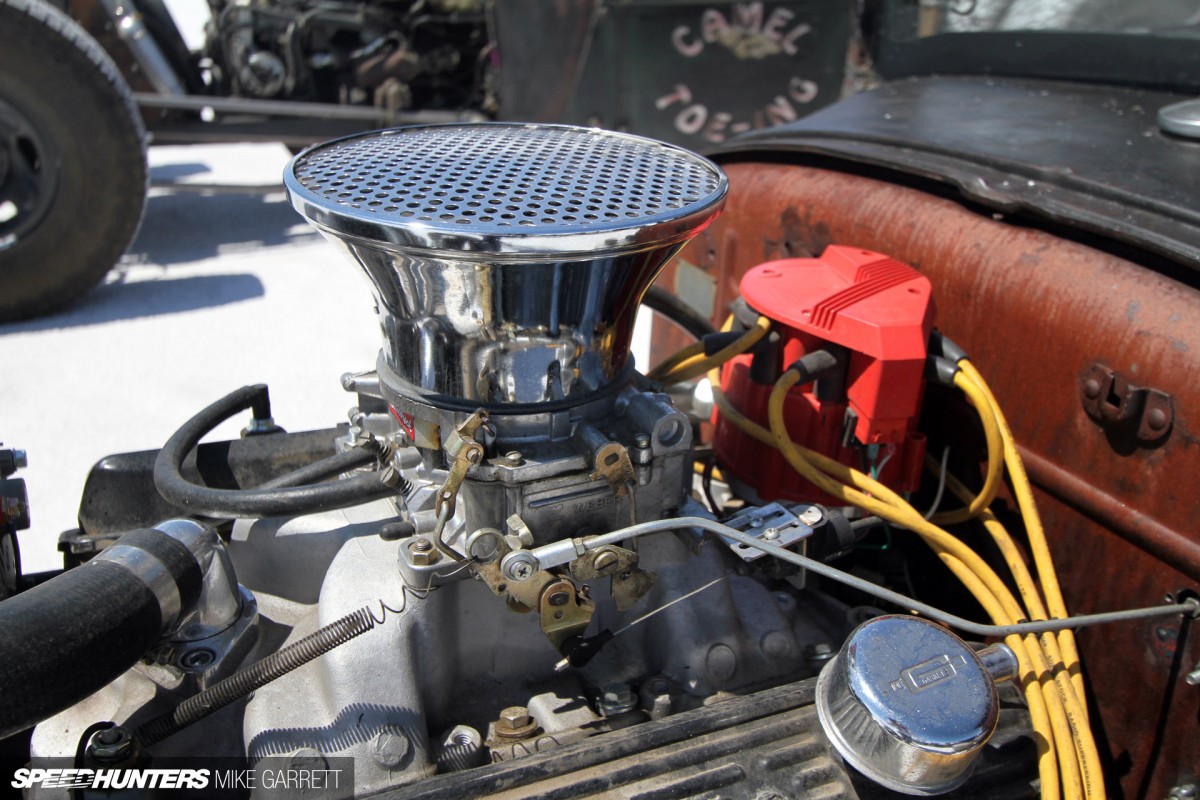 The reason carbs are so great to me, is that they represent everything we love about automobiles. Think about it. Why do we love cars? We like the way they look. We like the way they sound. We like the power they make. We like their diversity. And most of all we like the way they make us feel.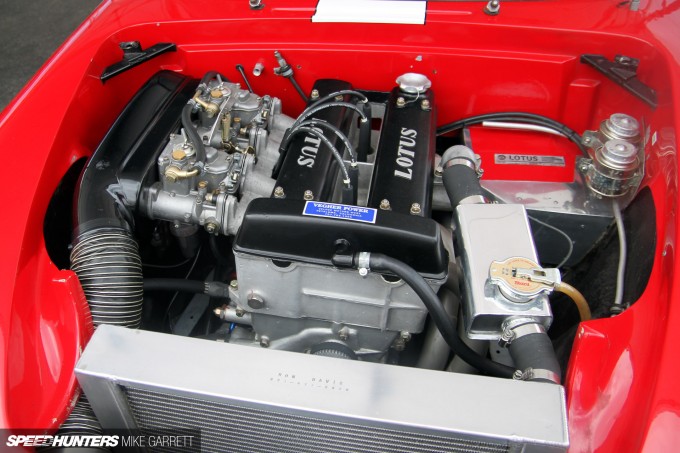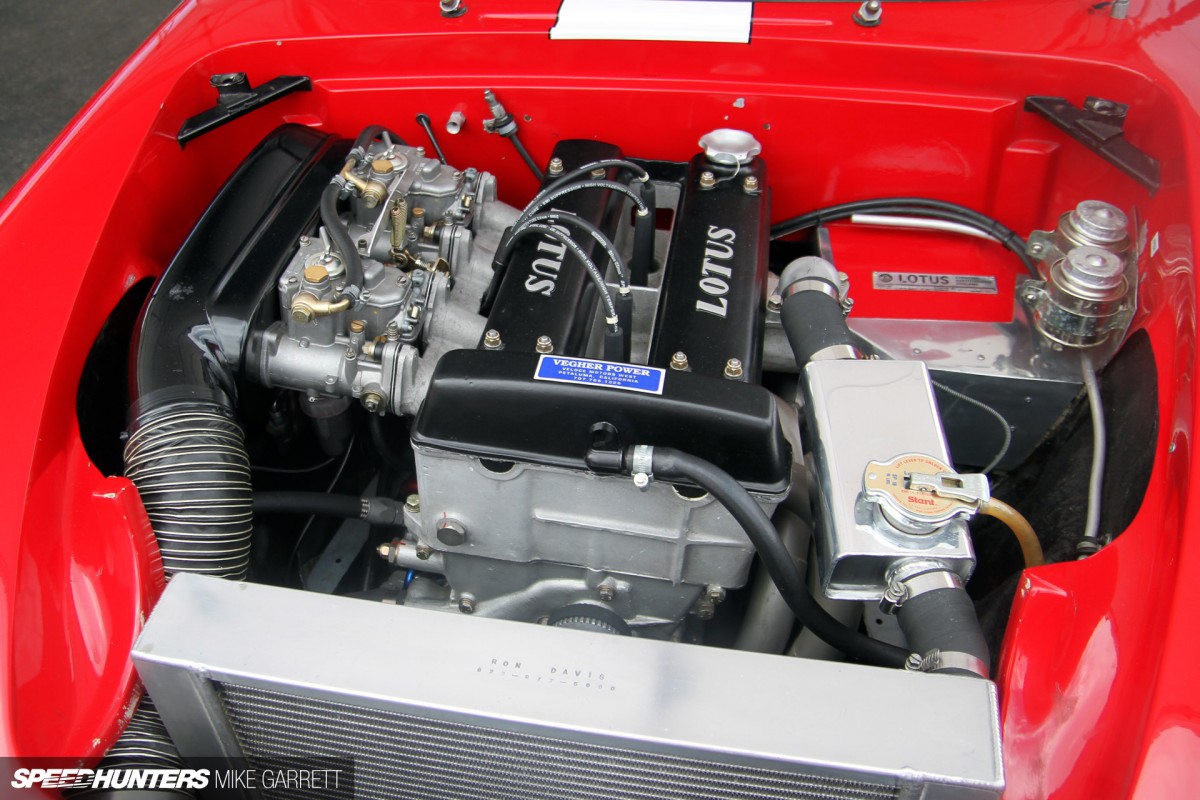 All of those things can also be said about carburetors themselves, despite the fact they're just one of the many components that make up an automobile. Carbs are everything we love (and sometimes hate) about cars, concentrated into one single device.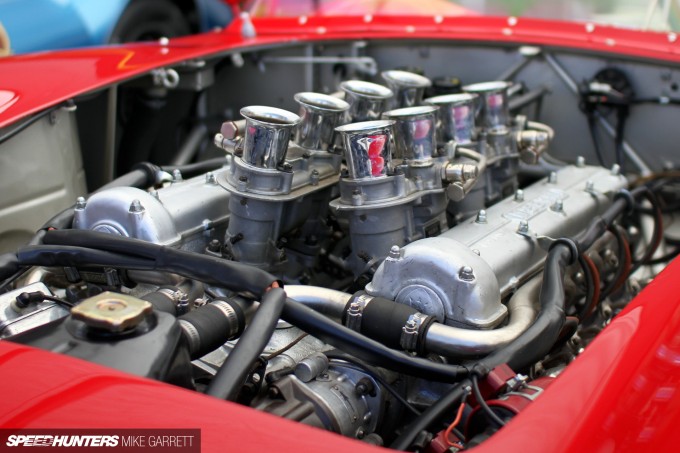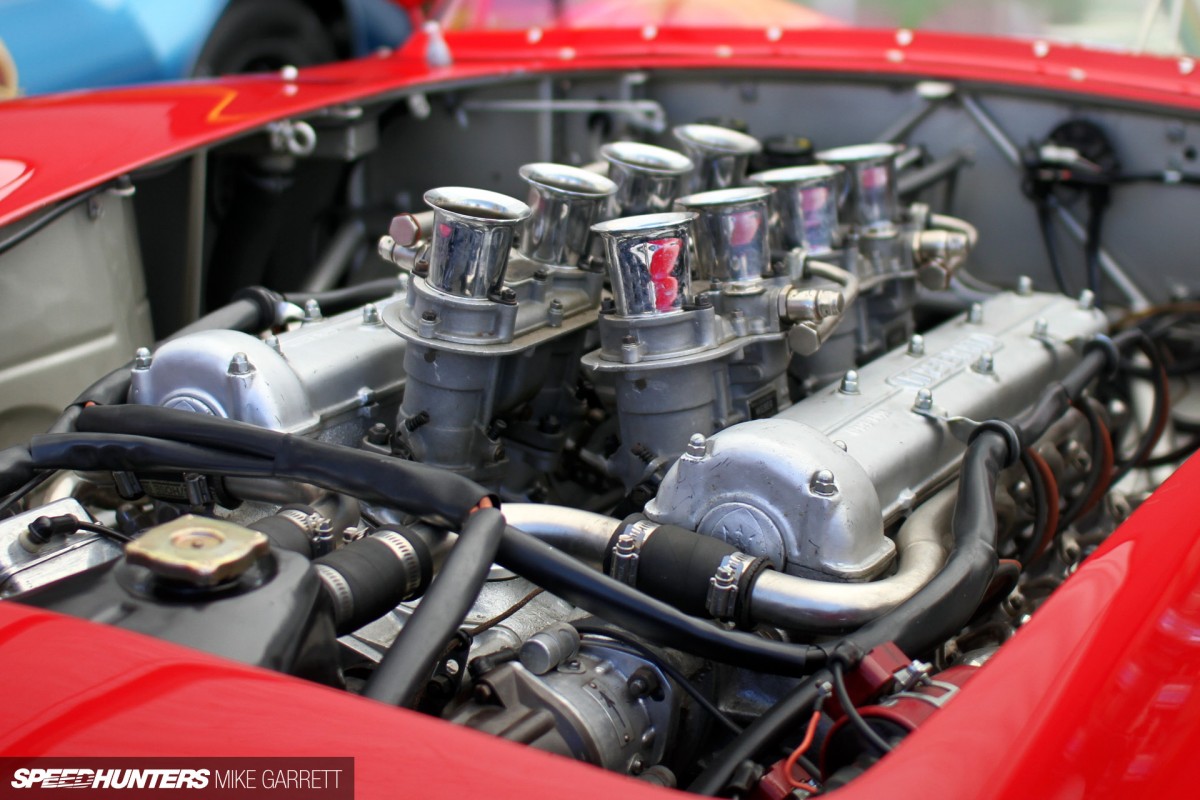 Let's start with aesthetics. When you walk up to a car, the first thing you notice is the way it looks. Carburetors are no different. Is there anything better than glancing into an engine bay and seeing a gleaming line of velocity stacks popping up from a multi-carb setup?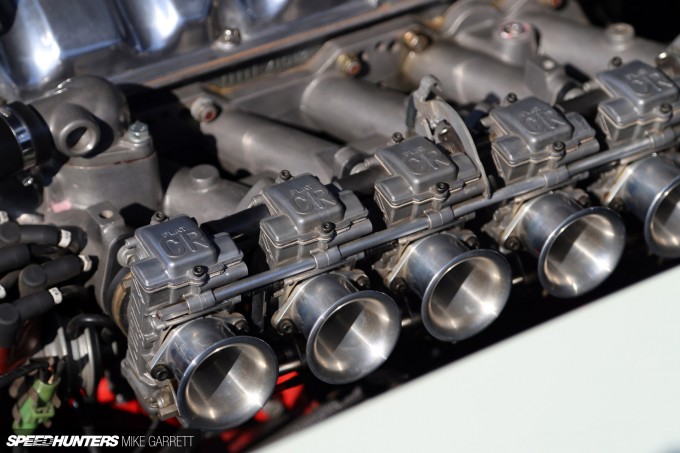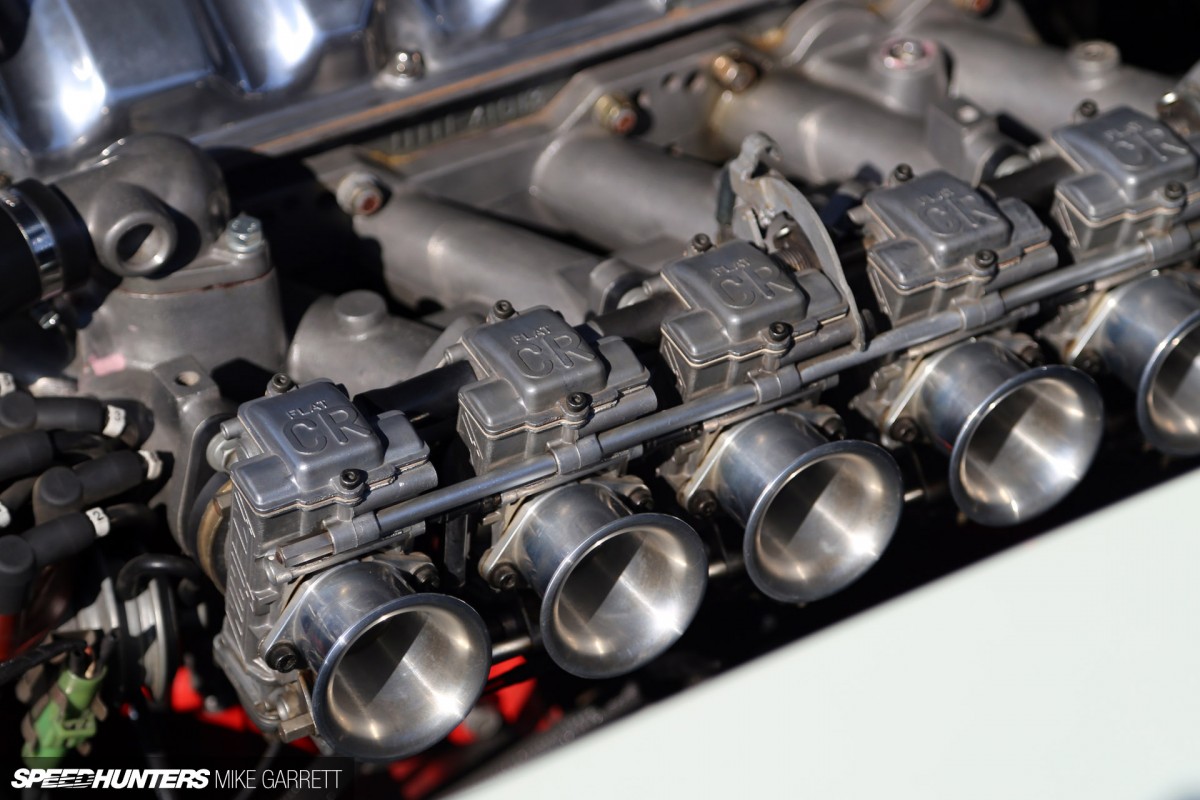 There are any number of reasons why people decide to build and run carburetor setups in the modern era, and the visual excitement that some proper carbs bring to an engine bay cannot be overstated. It's the polar opposite of today's high-tech engines, in which all of the actual mechanical components are covered up with plastic covers. You definitely won't see anyone out there trying to conceal their bitchin' set of sidedrafts.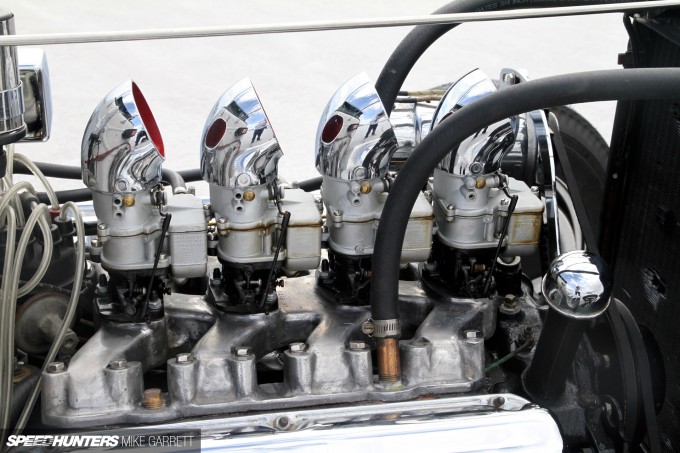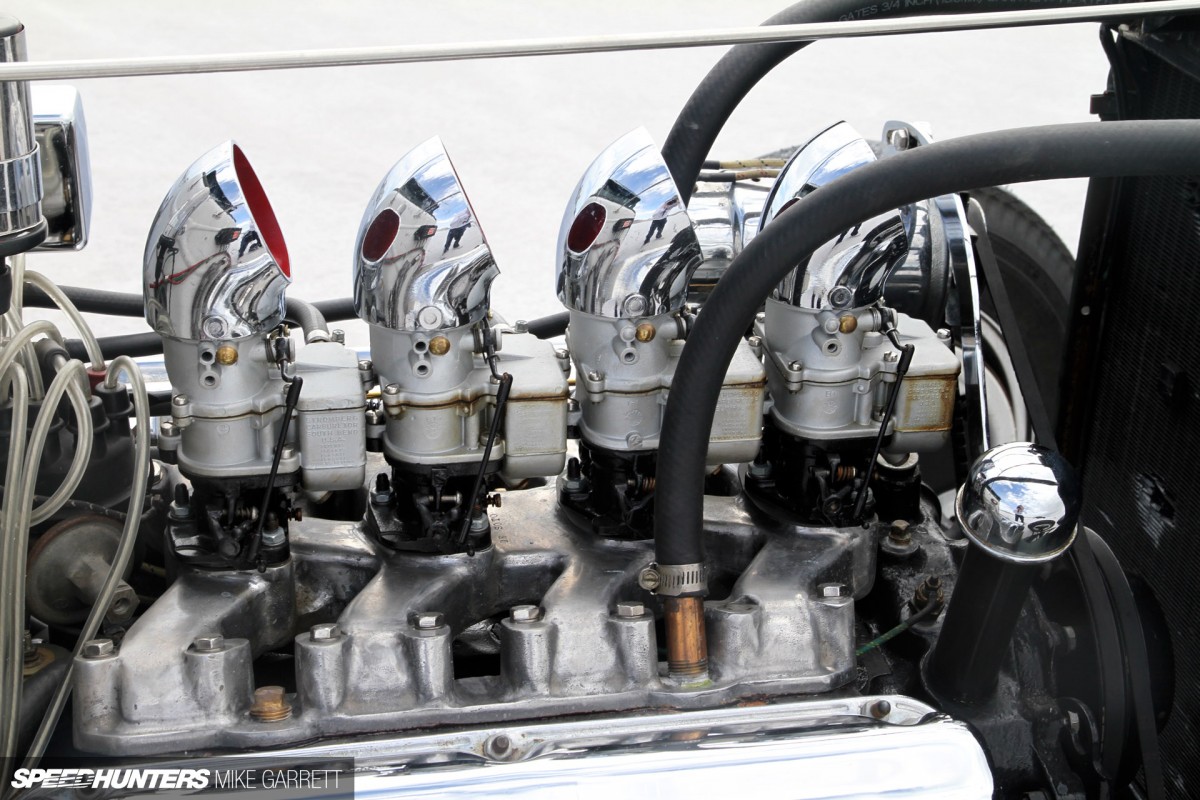 After you take in a car's looks, the next thing you want do is hop in, turn the key and see what she sounds like. Carbs deliver in this department as well. Sure, the exhaust system does a lot of work in the audio department, but we all know the heavenly sound you can get a with a good set of carbs. Contrast this to the way that many modern performance cars need to have synthetic noise piped into the cabin to make them feel more 'alive'.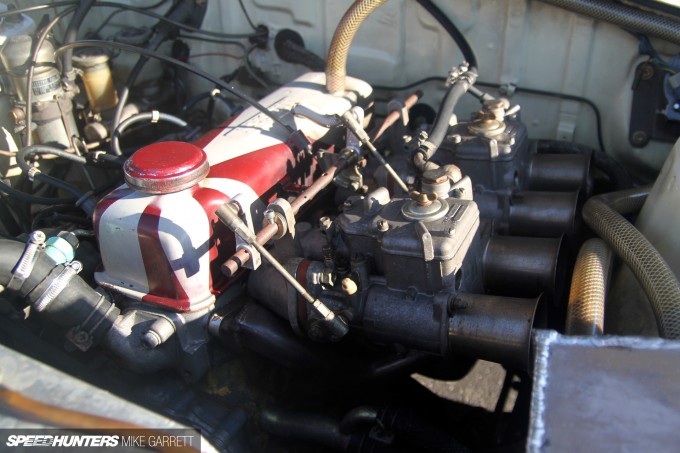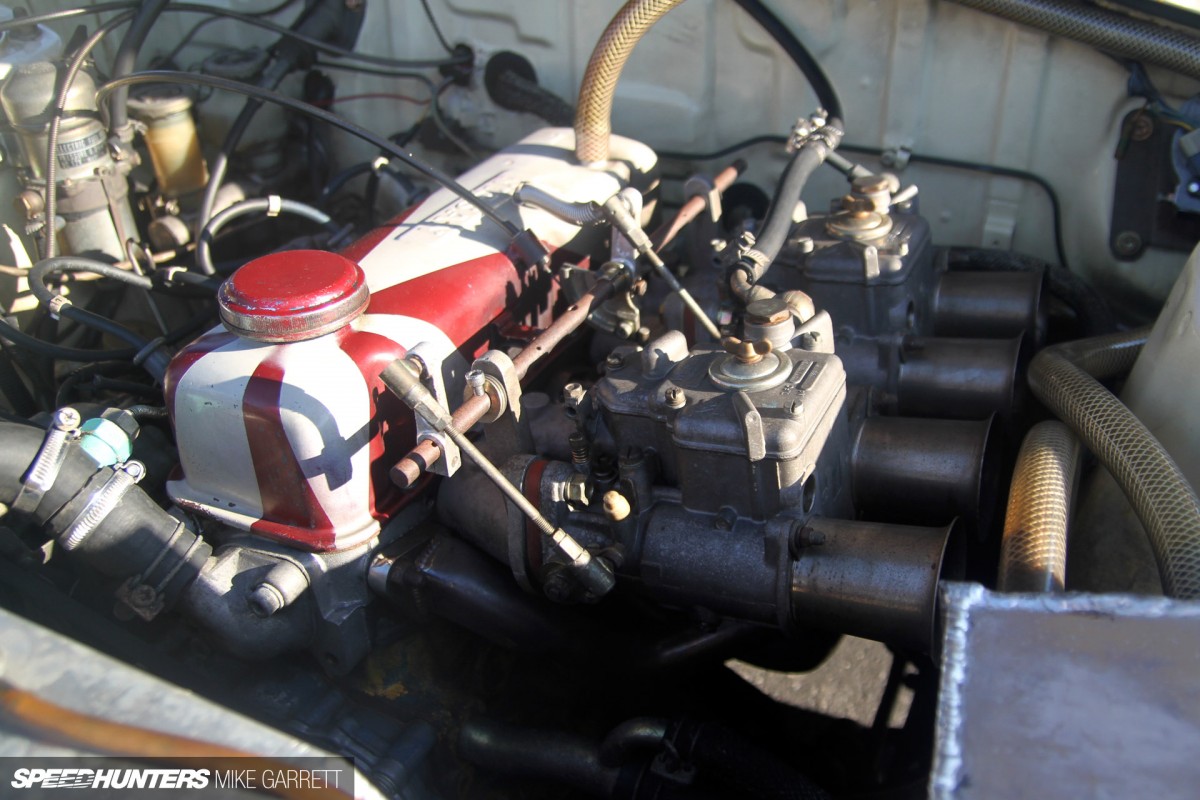 Few things generate more aural pleasure than a set of high performance carburetors under hard throttle – even if there's nothing particularly exotic about the motor they are affixed to. Once again, this unique sound is another one of the reasons people have stuck with carbs even when there are more efficient alternatives out there.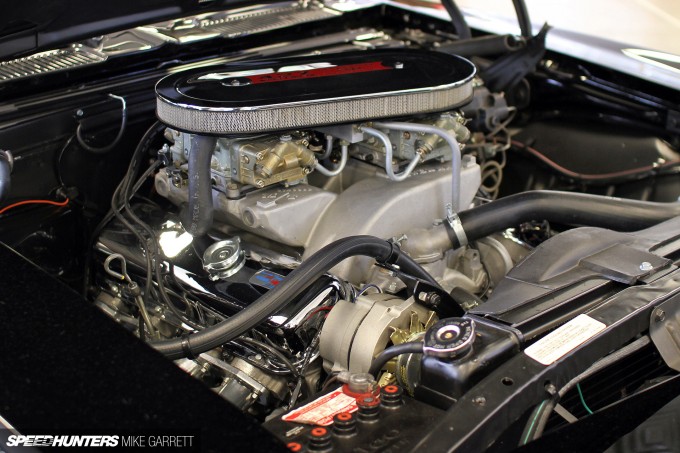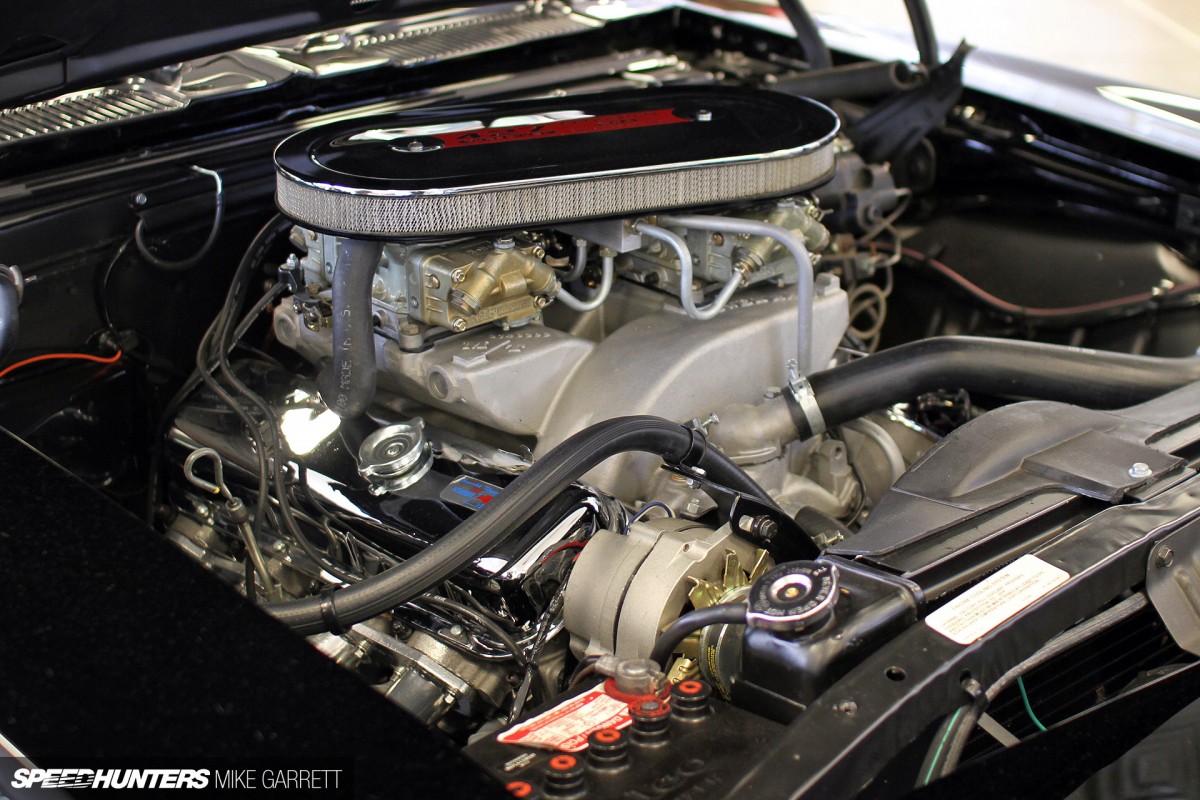 Once you have the car fired up, you put it into gear and see how it feels out on the road. You dip into the accelerator to see what the power is like – and this is another area where carburetors deliver their own unique character. Of course, I'm not trying to say that carburetors make more power than comparable fuel injection setups, but the way they deliver that power is much different.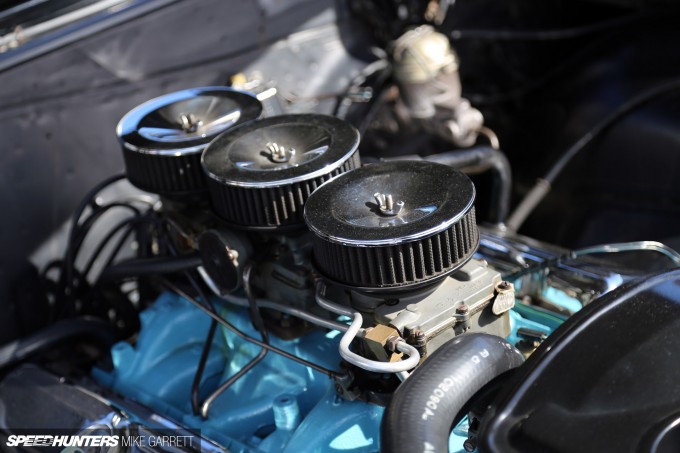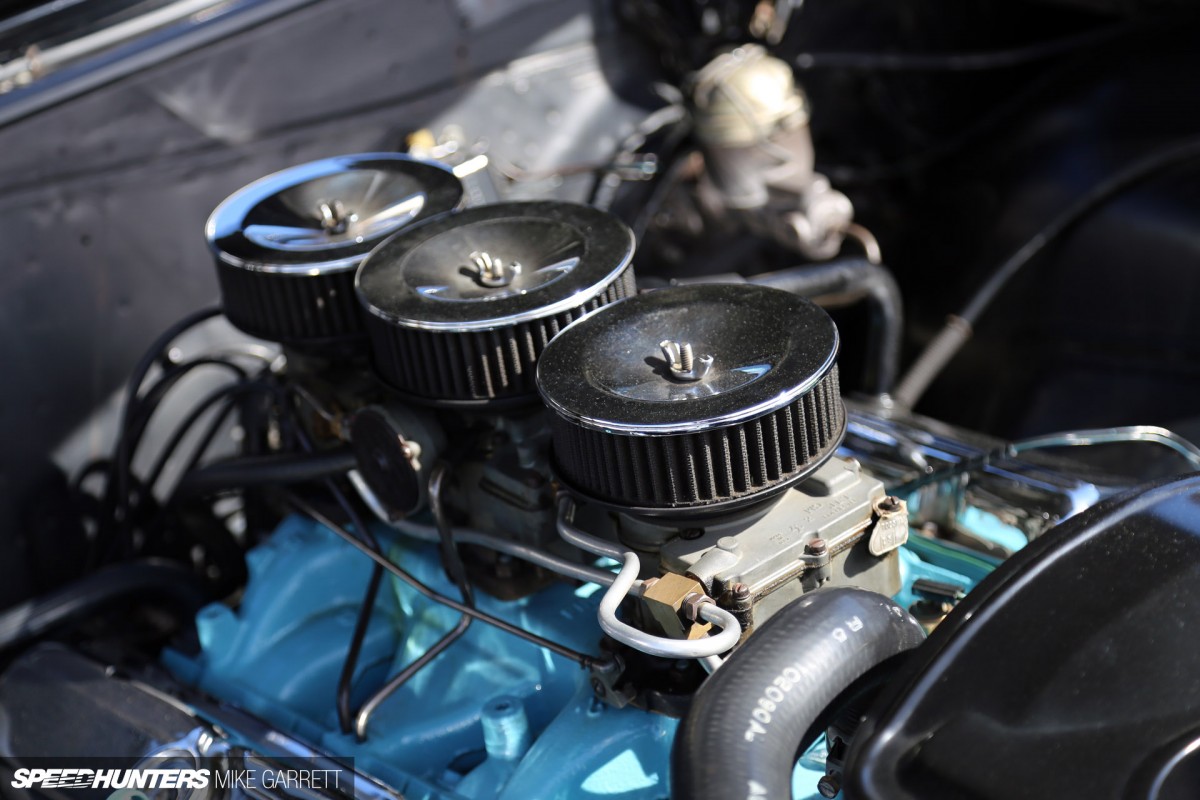 If you've ever driven a car with a high performance carb setup, you'll know what I'm talking about. Whether it's a layout that employs multiple small carburetors, or the large single carburetor that a lot of American V8s used, there's a very distinct sensation that comes feeling the secondaries open up under hard acceleration. It's much different from the straightforward power delivery you get with many modern engines.
Induction & Emotion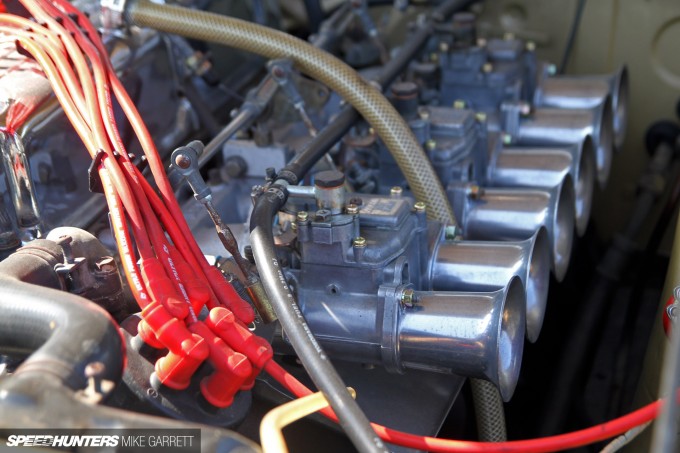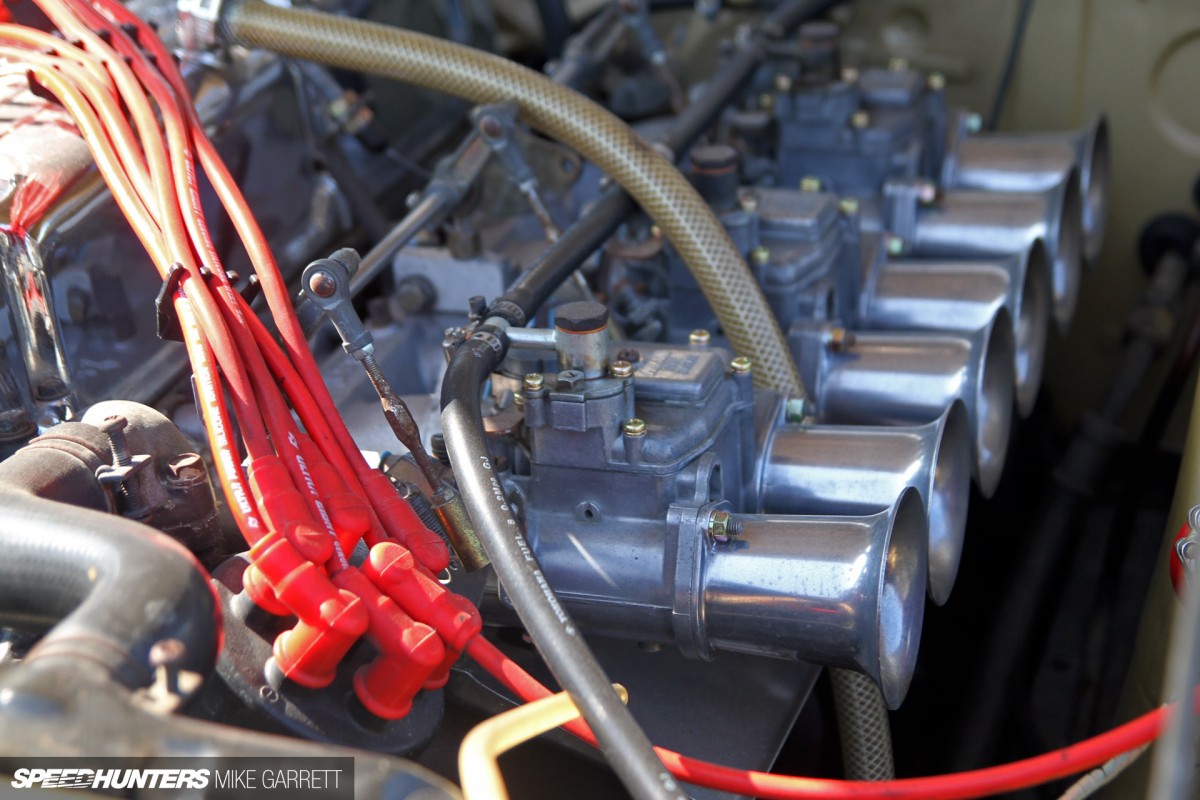 Another great thing about carburetors is that their application can be as diverse as cars themselves. It's not like their following is limited to one corner of the world or one particular type of car. No matter what style of vehicle you enjoy, there's a carb setup for you. It could be a line of Mikunis mounted on a Nissan straight six, or a set of Webers hanging off a twin cam Alfa Romeo mill.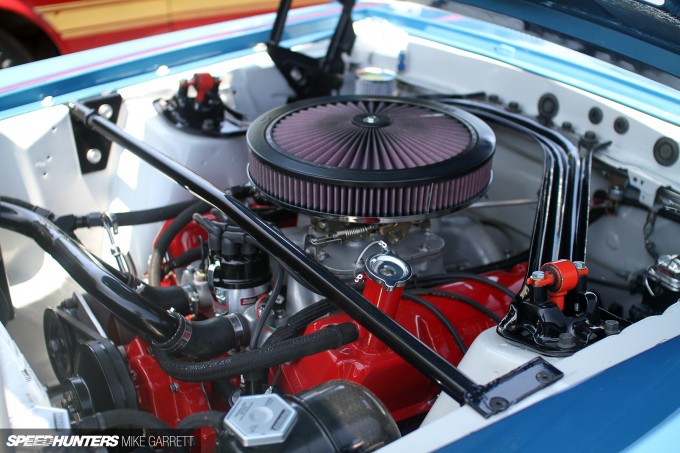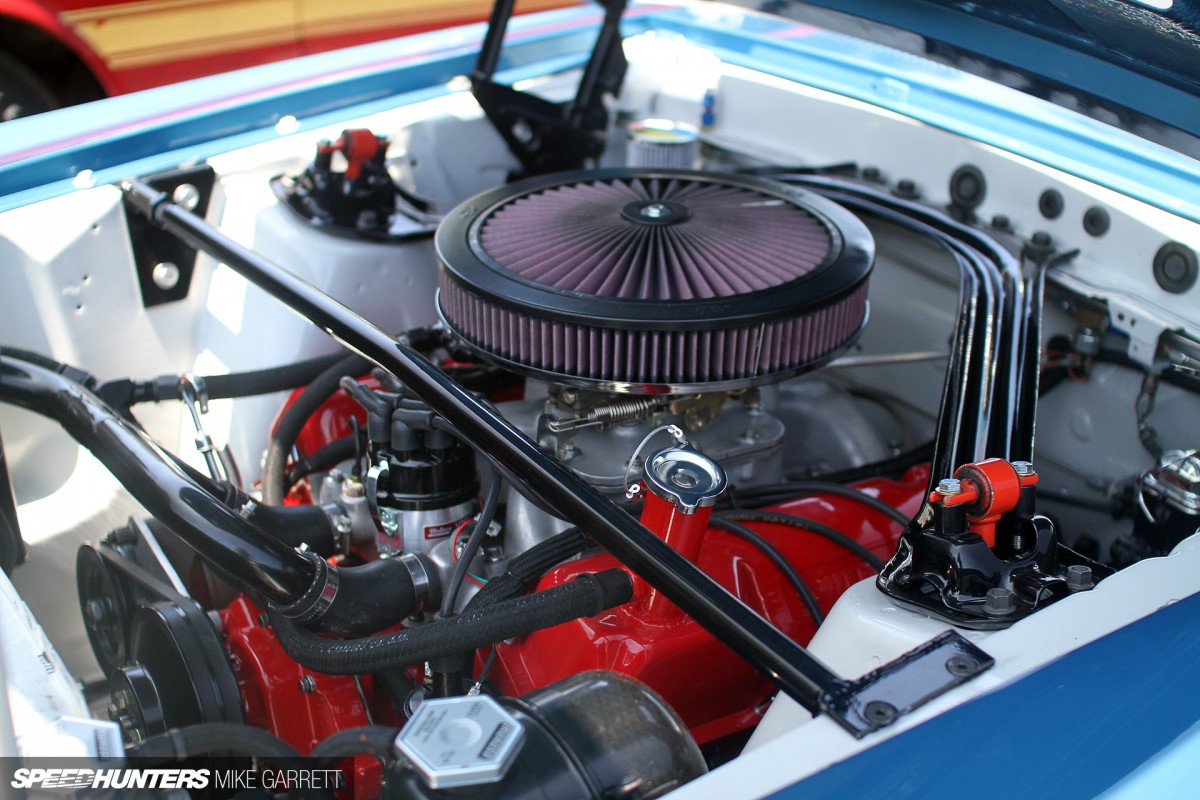 If American V8s are your thing, there are many carb setups to lust after. Maybe it's an old school set of Stromberg 97s atop a Ford flathead, a fat Holley double pumper on a big block Chevy or a twin four-barrel setup that came on engines like the legendary 426 Street HEMI.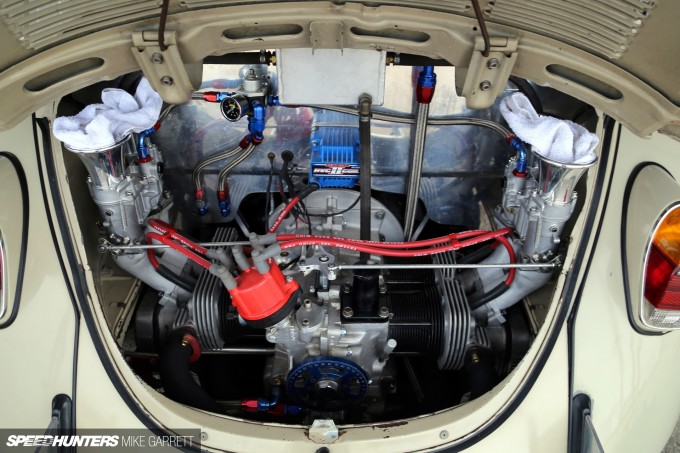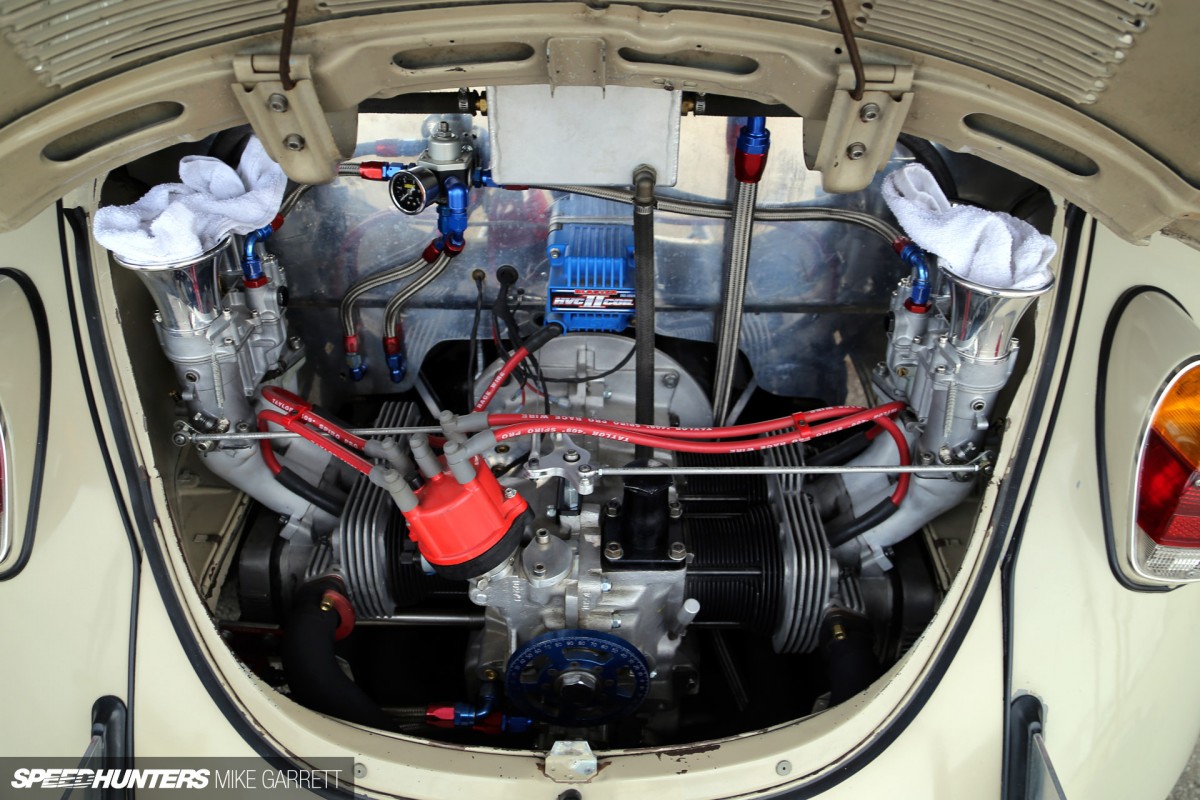 Not to be left out is the world of air-cooled VWs and Porsches in which a properly dialed in set of Webers or Dellortos is the key to building a potent engine for the street or the race track.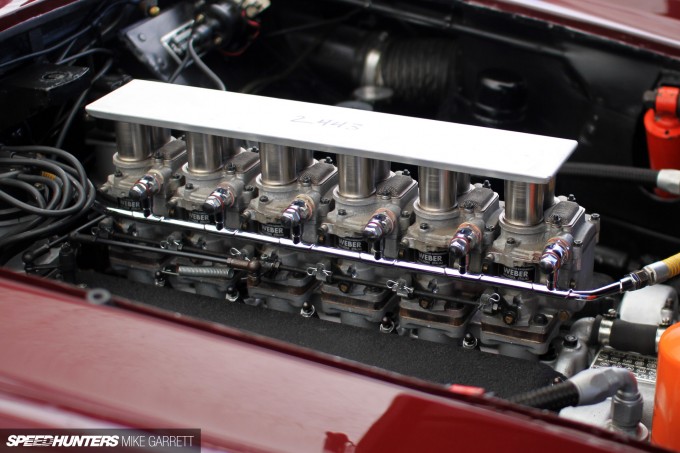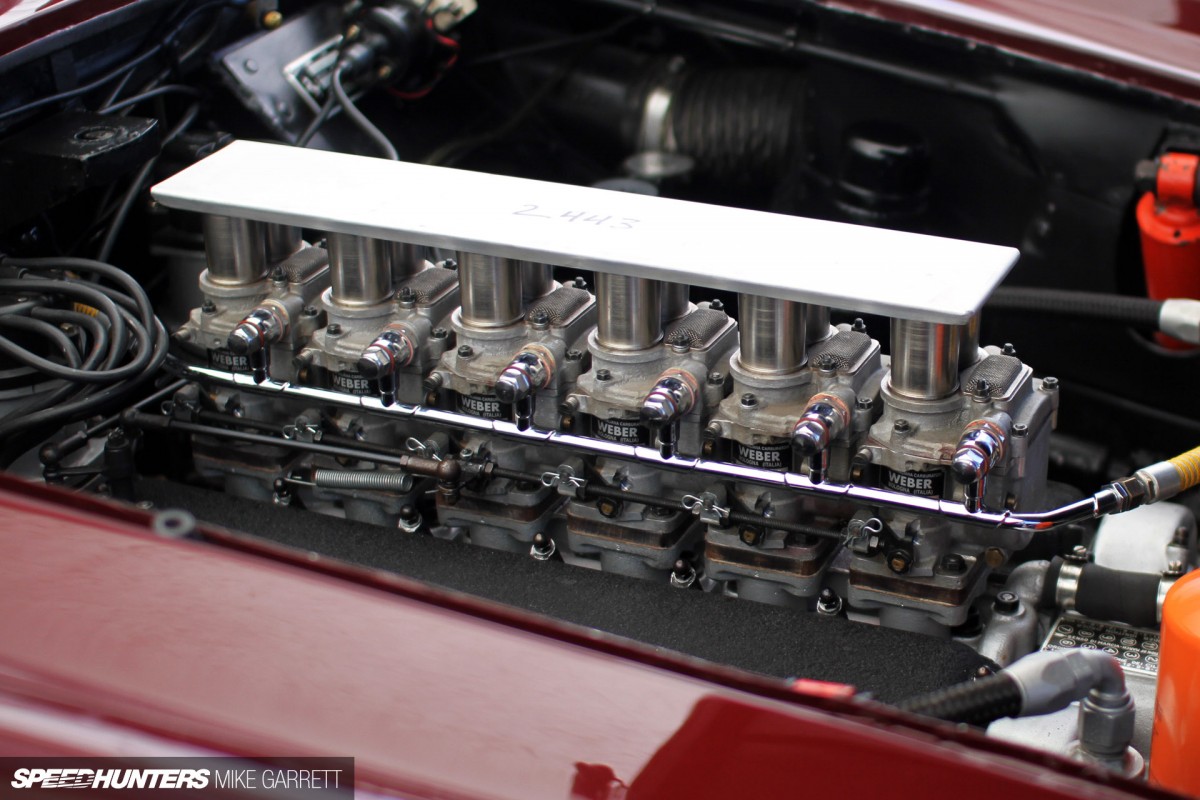 But most of all, there's something about carburetors that ties into our core love of the automobile. In a world where engine technology is advancing at a pace that's impossible to keep up with, carbs represent a throw back to a simpler time. They serve as an analog alternative in an era when it's hard to grasp of all the technology that comes in modern performance engines  – advanced turbo setups, direct injection, multiple fuel maps, variable valve timing and more.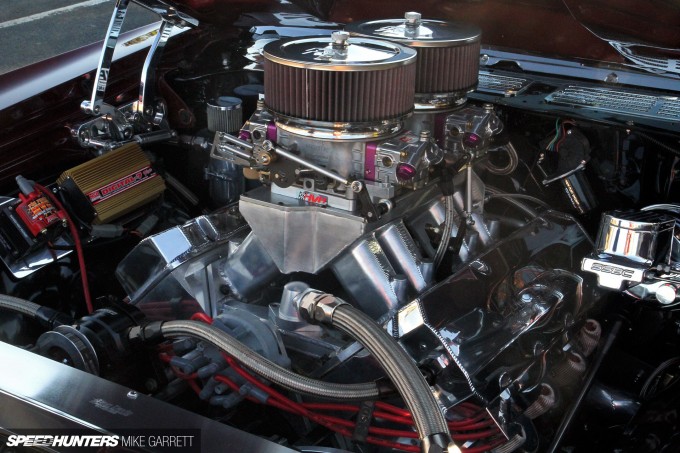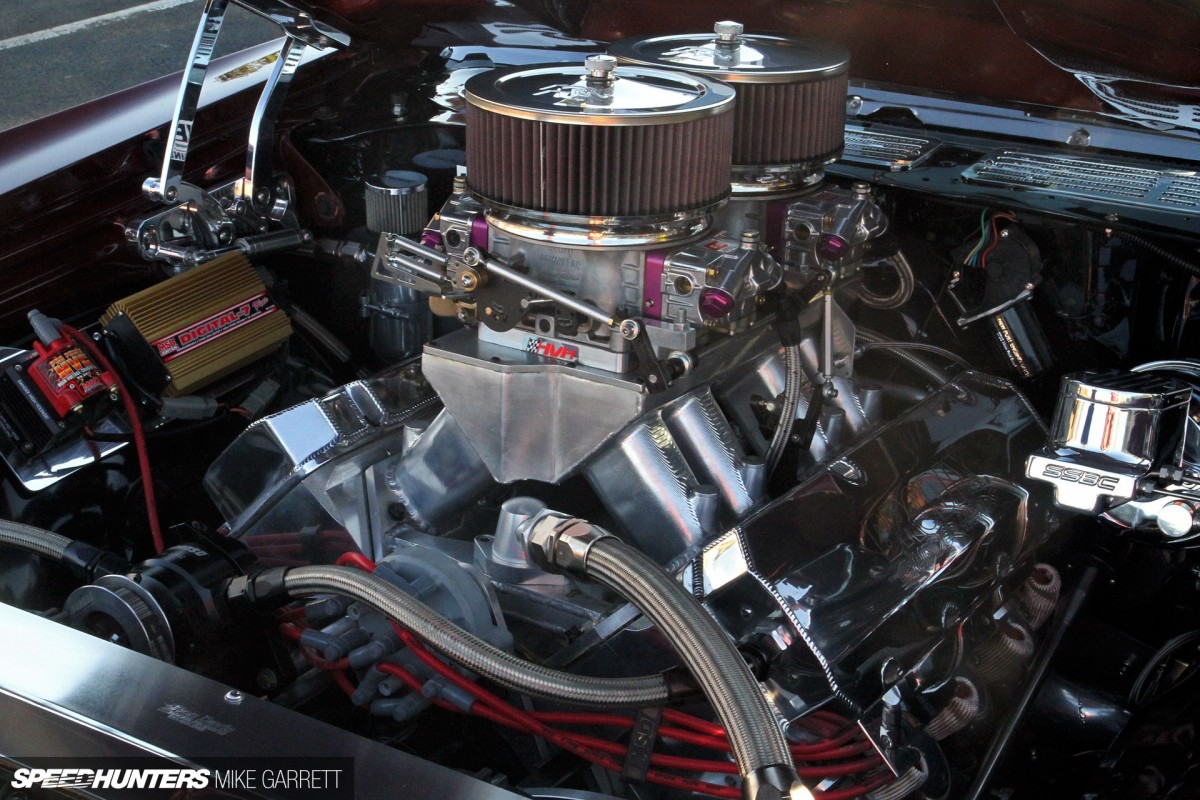 Of course, carburetors have plenty of drawbacks and that's the reason why you won't find them on modern cars. They can be very temperamental and difficult to tune, they've long been made obsolete in terms of power and fuel efficiency, and you can't just fire up you carburetor-equipped car and motor off on a cold winter morning. You have to love them and care for them – and that's part of the appeal.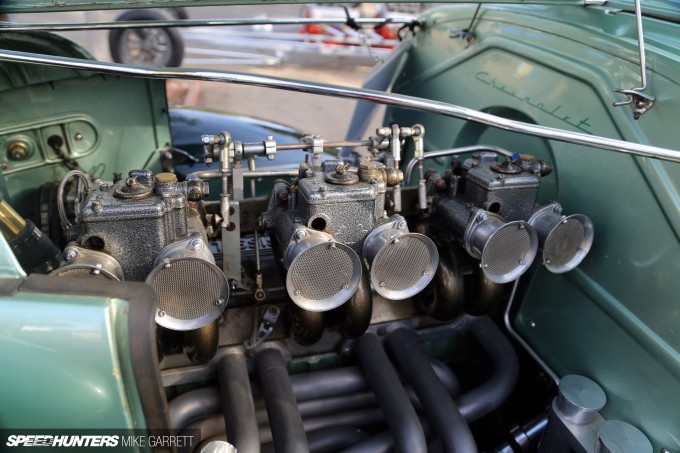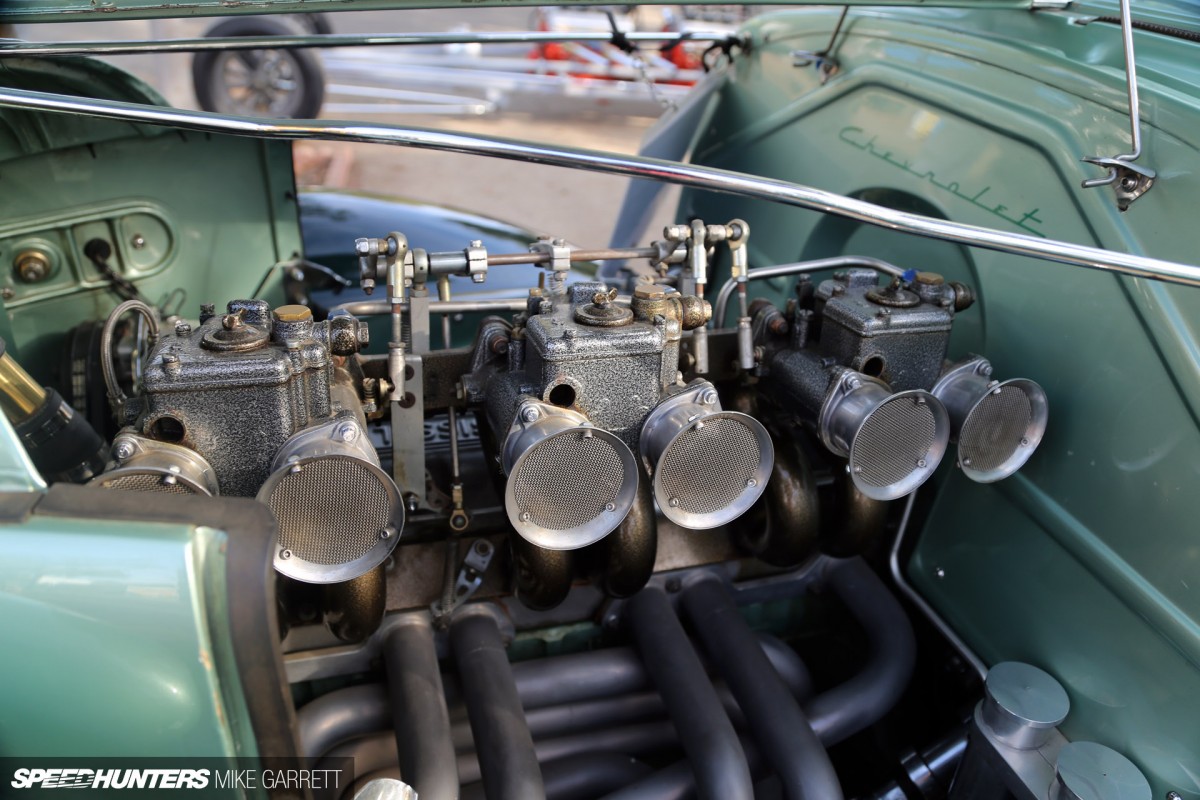 There's also something inherently simple and enjoyable about working with carbs. Despite the fact that electronic fuel injection has been standard practice for decades, there are many people out there (including my dad) who still feel much more comfortable working on carbureted vehicles over anything that has a computer.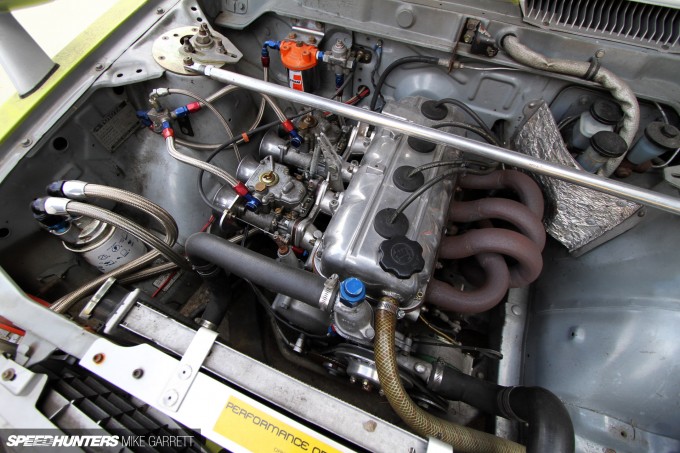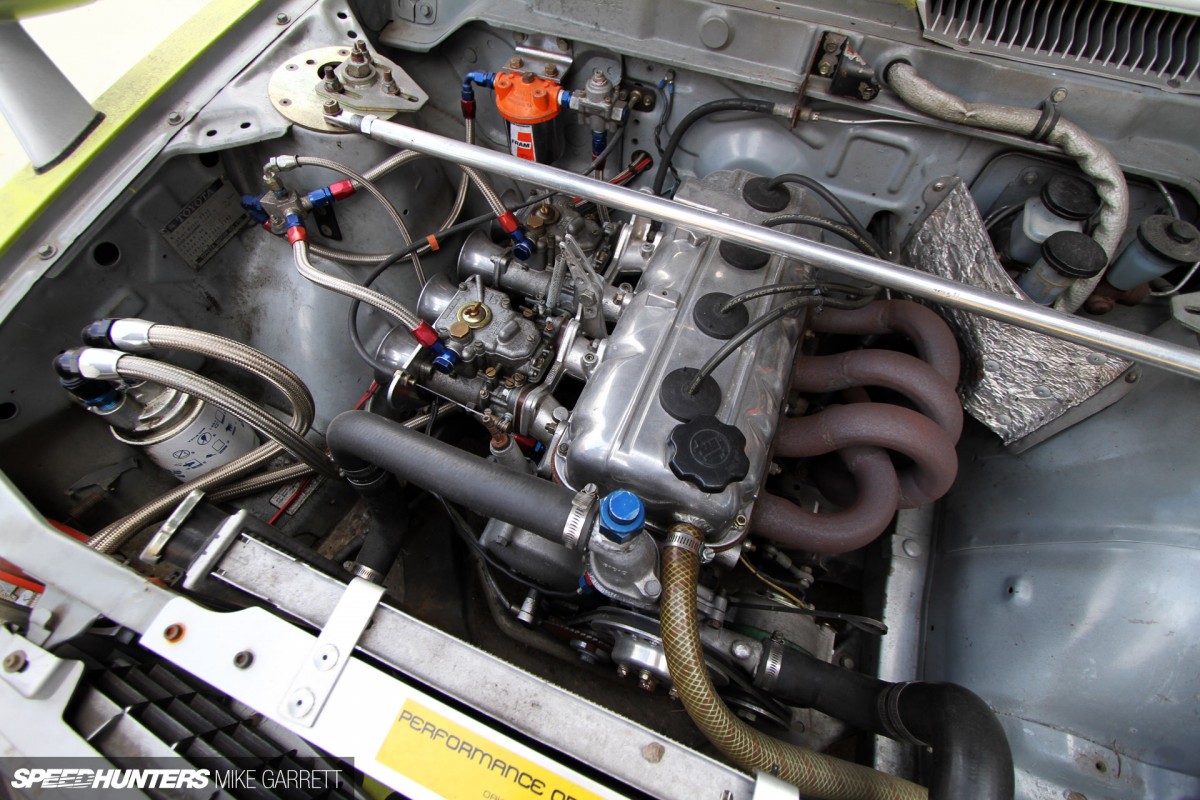 Even if the vast majority of us prefer to enjoy the performance and reliability of modern fuel injection, it's for all the above reasons and more that car enthusiasts will never completely abandon the carburetor. Whether it's about keeping history alive, staying period correct or just enjoying their visceral nature and mechanical simplicity – the cult of the carb is as strong as ever.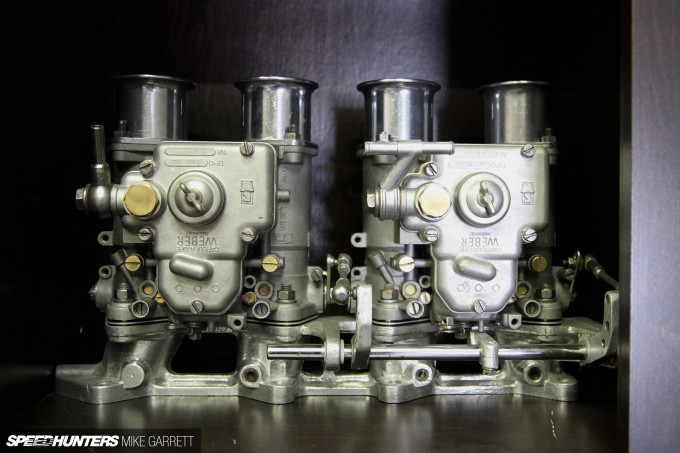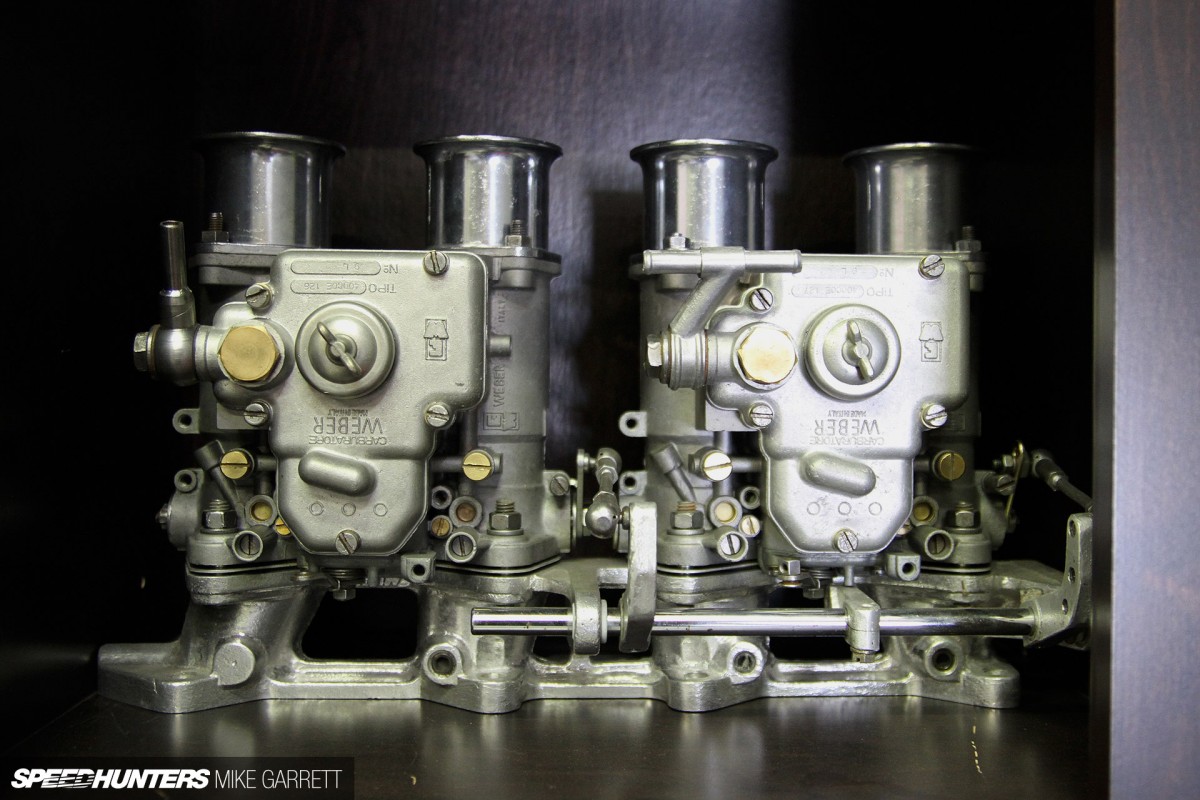 In the end I really think the idea of carburetors in the modern era raises a lot of parallels to the automotive hobby in general. None of us need to have cool or fun cars to get where we need to go. The most efficient way to get somewhere would be taking public transportation or driving a boring gas-sipping economy car, but how many of us would be happy doing that all of the time? The same ideas apply to carburetors.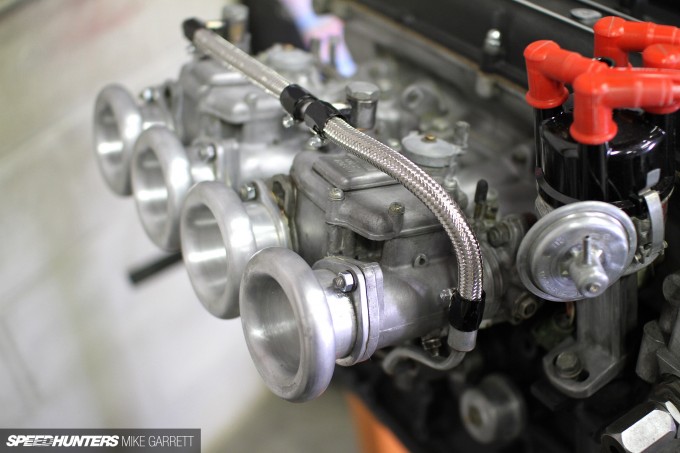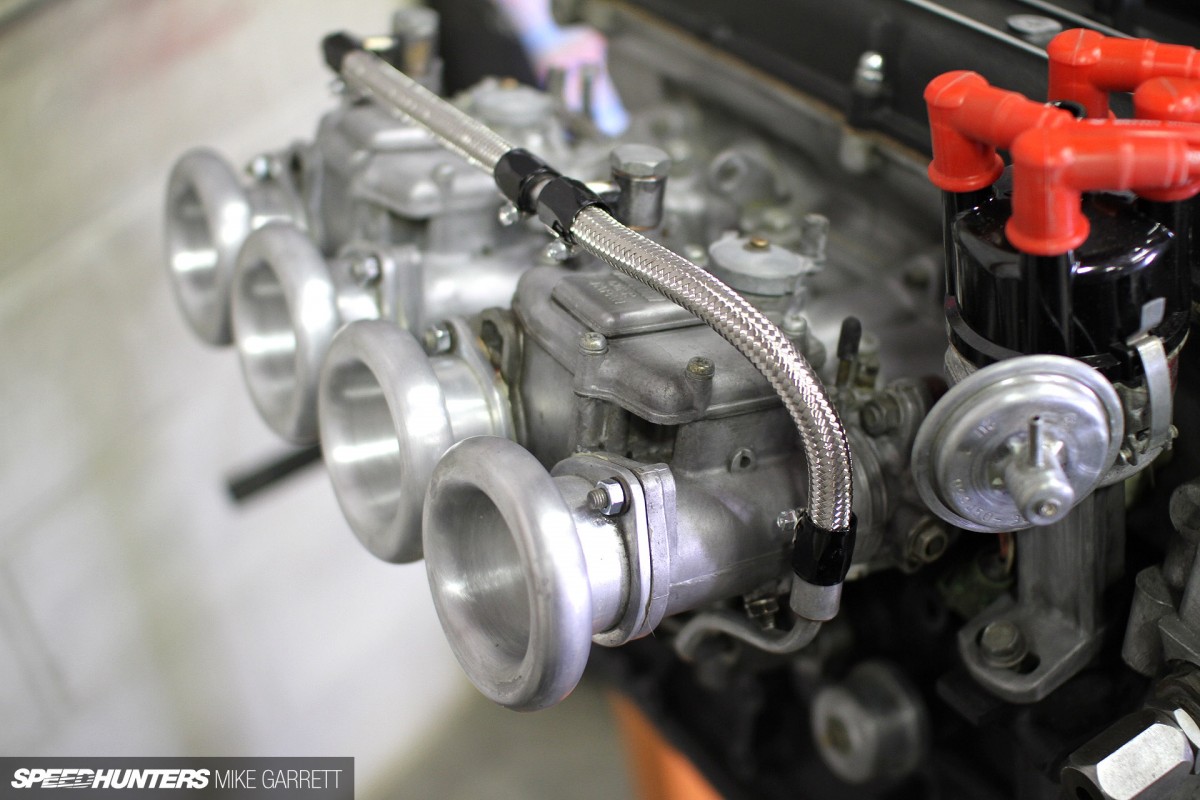 I'm not suggesting we revert back to carbs either, but being a car enthusiast isn't always about being practical and efficient. We spend more money on our cars than we need to, we make sacrifices to make them look cooler and go faster, we also think about them way too much. We wouldn't have it any other way.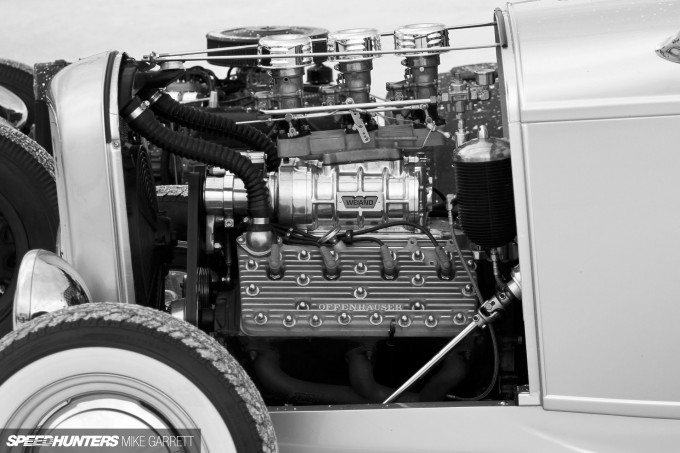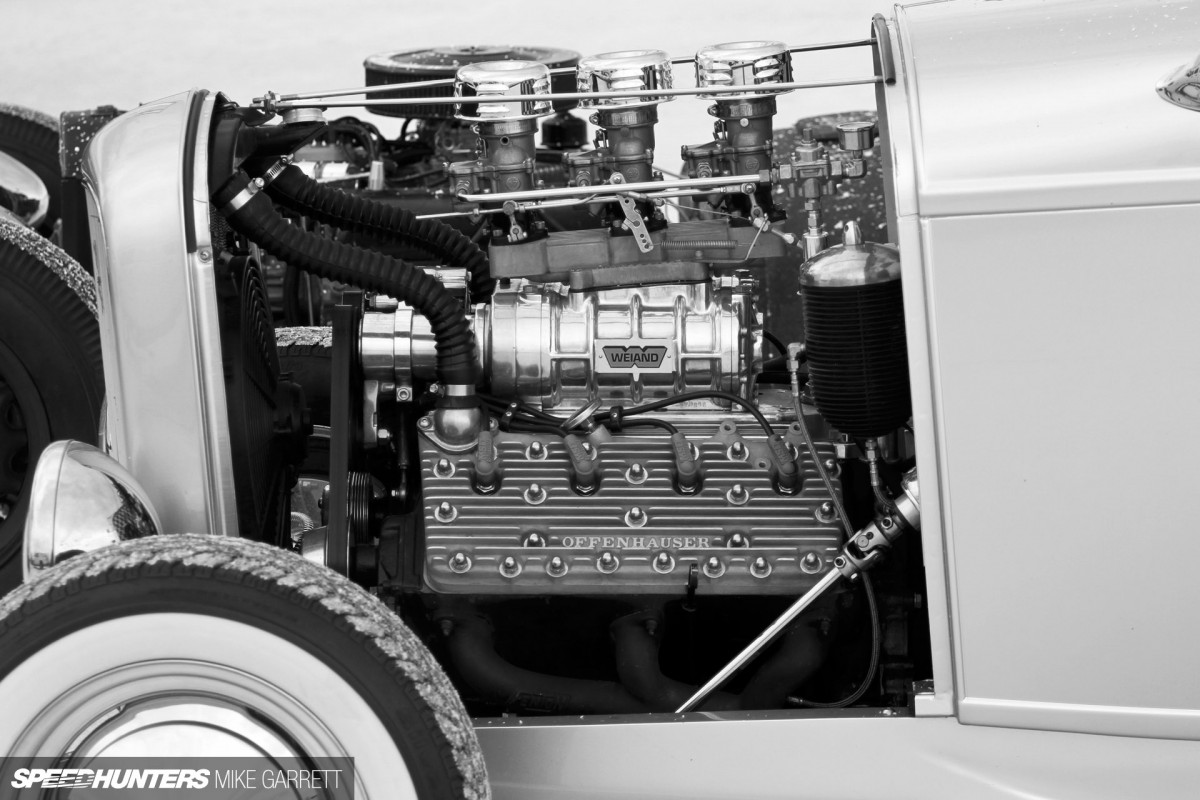 Call them old fashioned, call them inefficient – call them whatever you'd like. I can't think of any other single automotive component that represents auto enthusiasm better than the good old carburetor. Long may it live.
Now that I've shared some of my thoughts on the subject, I'm curious to hear what you guys think. What is it about carburetors that you love? What is it that makes them so special?
Mike Garrett
Instagram: speedhunters_mike
mike@speedhunters.com
Cutting Room Floor