The Place To Be
One of the great things about Arizona is the mild winter season, especially if you're a car guy or girl. When half of North America is buried in snow, we're cruising with the top down.
I'm sure that was a big factor when Barrett and Jackson planted roots in Scottsdale, Arizona over four decades ago, and it certainly helps make this the destination for car fans every January.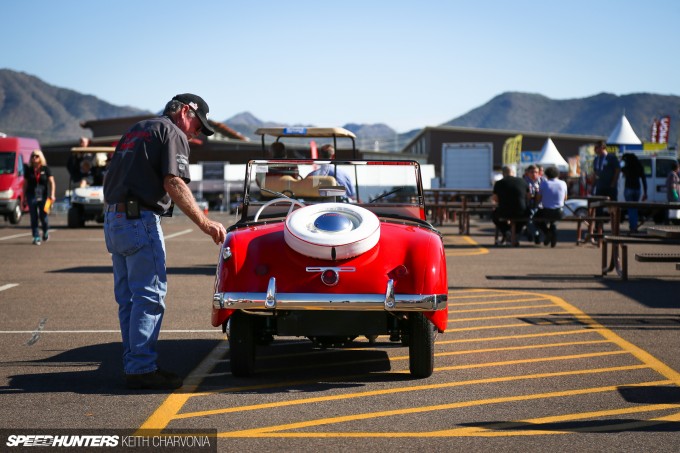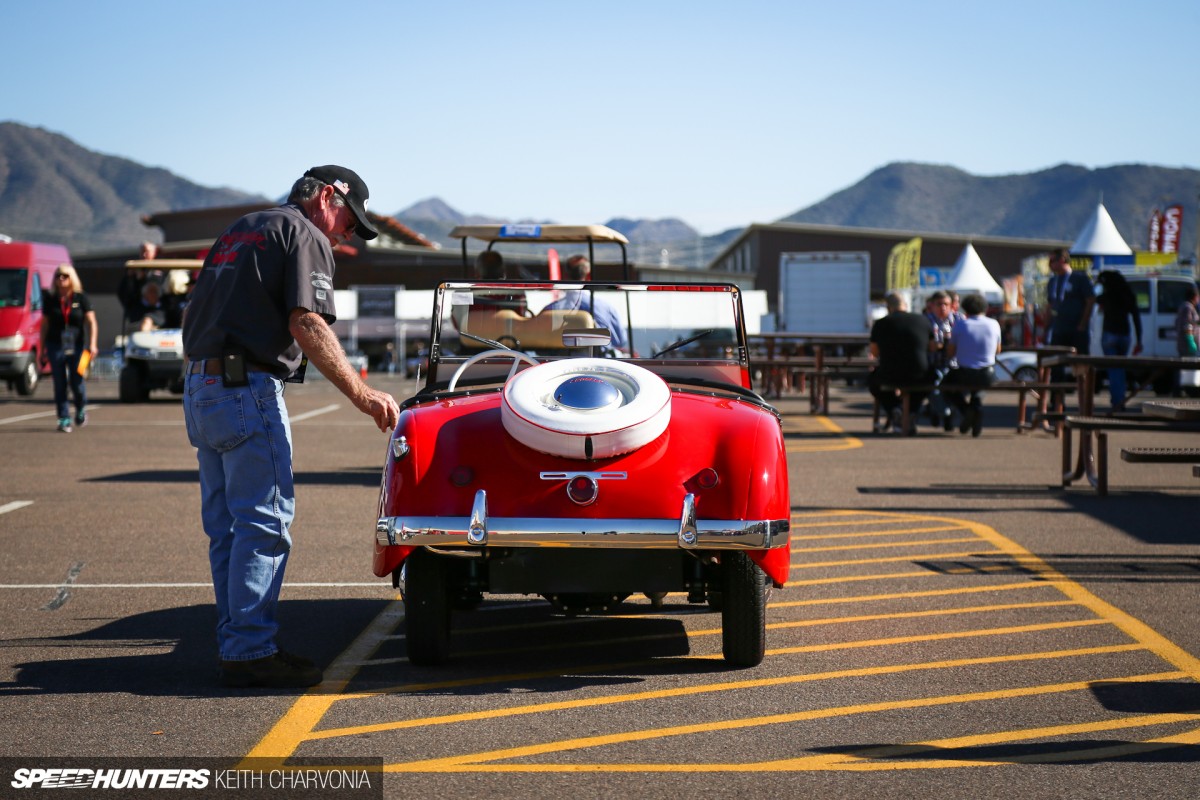 Last week I picked up my press pass as the auction was still being set up, and I brought my camera along to catch some of the action for you.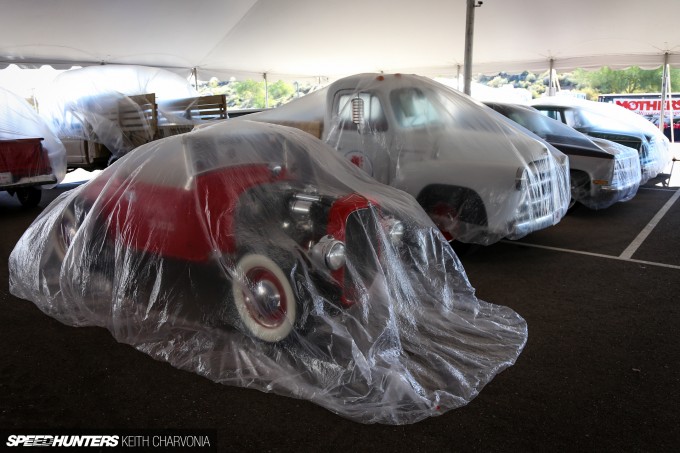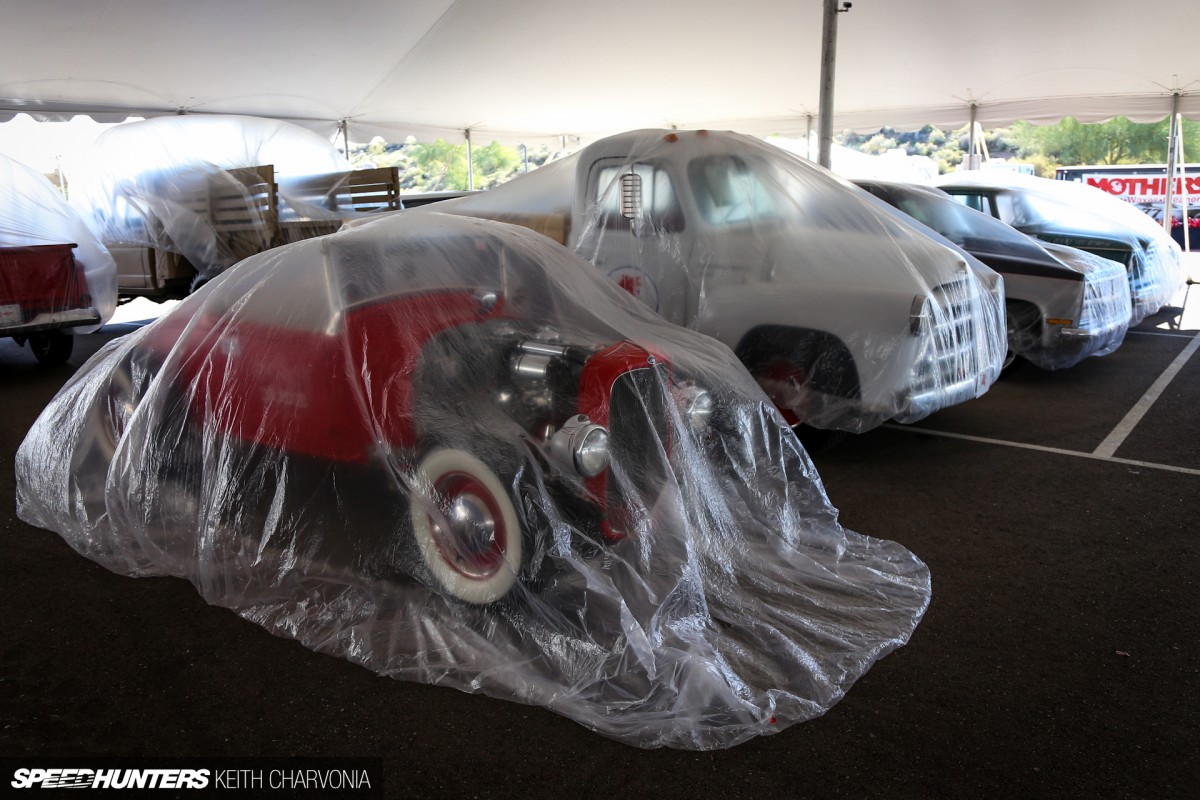 It's definitely easier to shoot the cars without the massive crowds that attend the week-long event.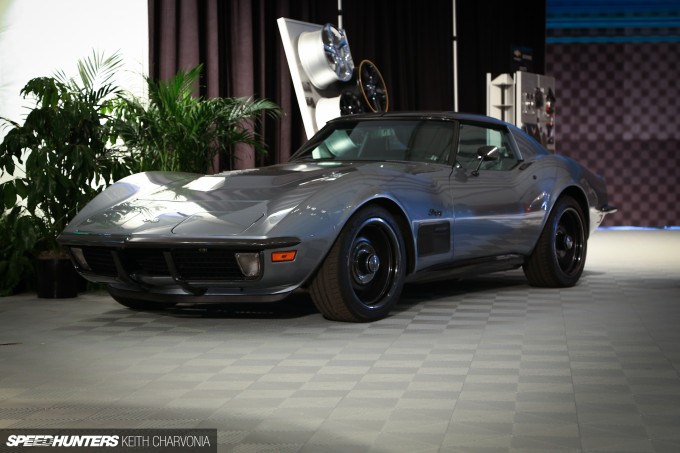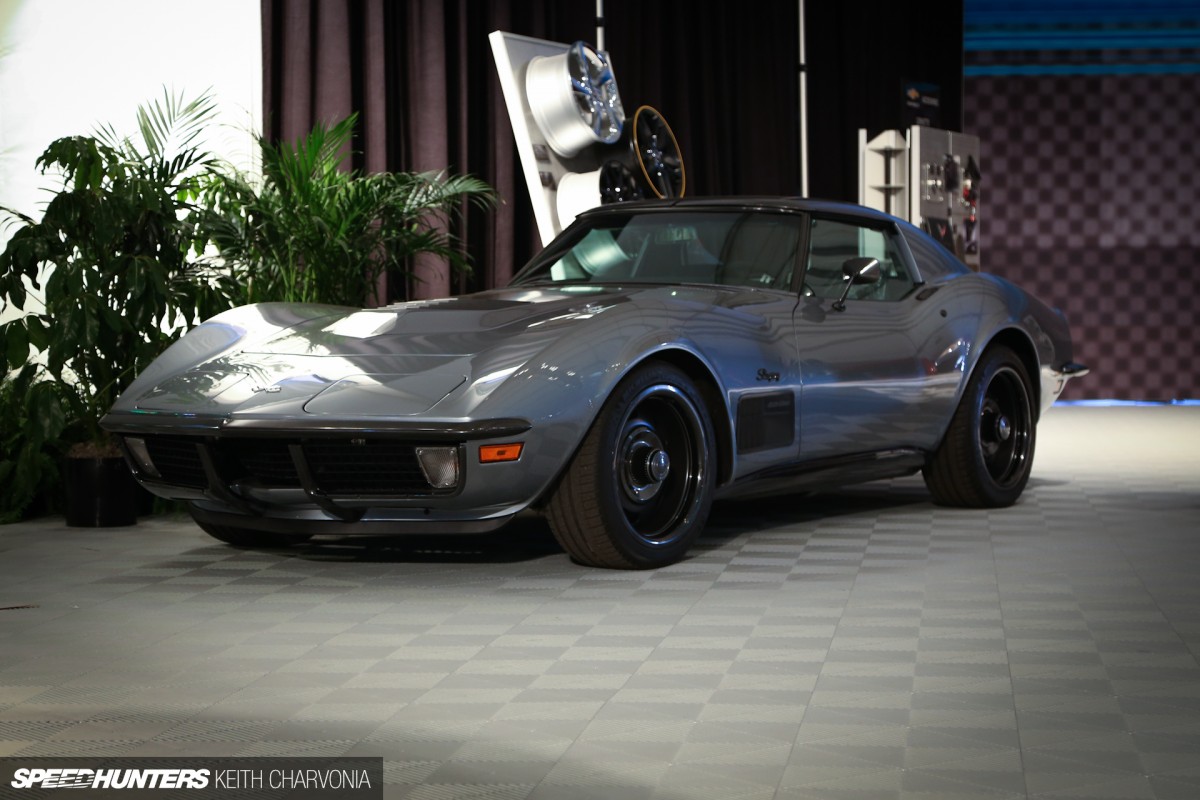 I use the term 'event' to describe Barrett Jackson very intentionally. What used to be a place of business for shrewd car investors has turned into an international spectacle, combining cars and cash (plus pretty girls and booze) into a huge car show that's different every year.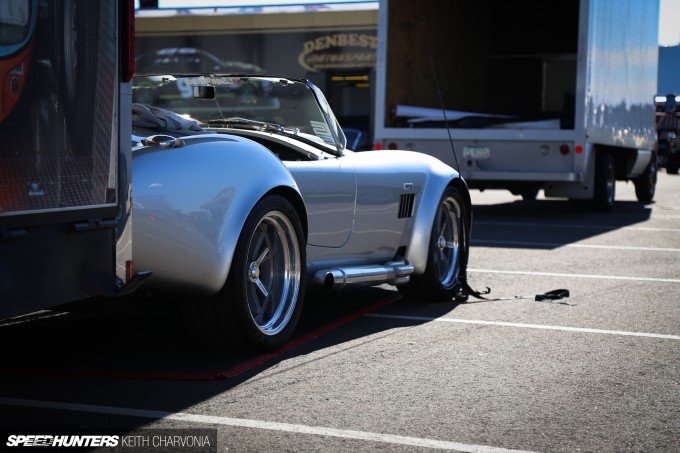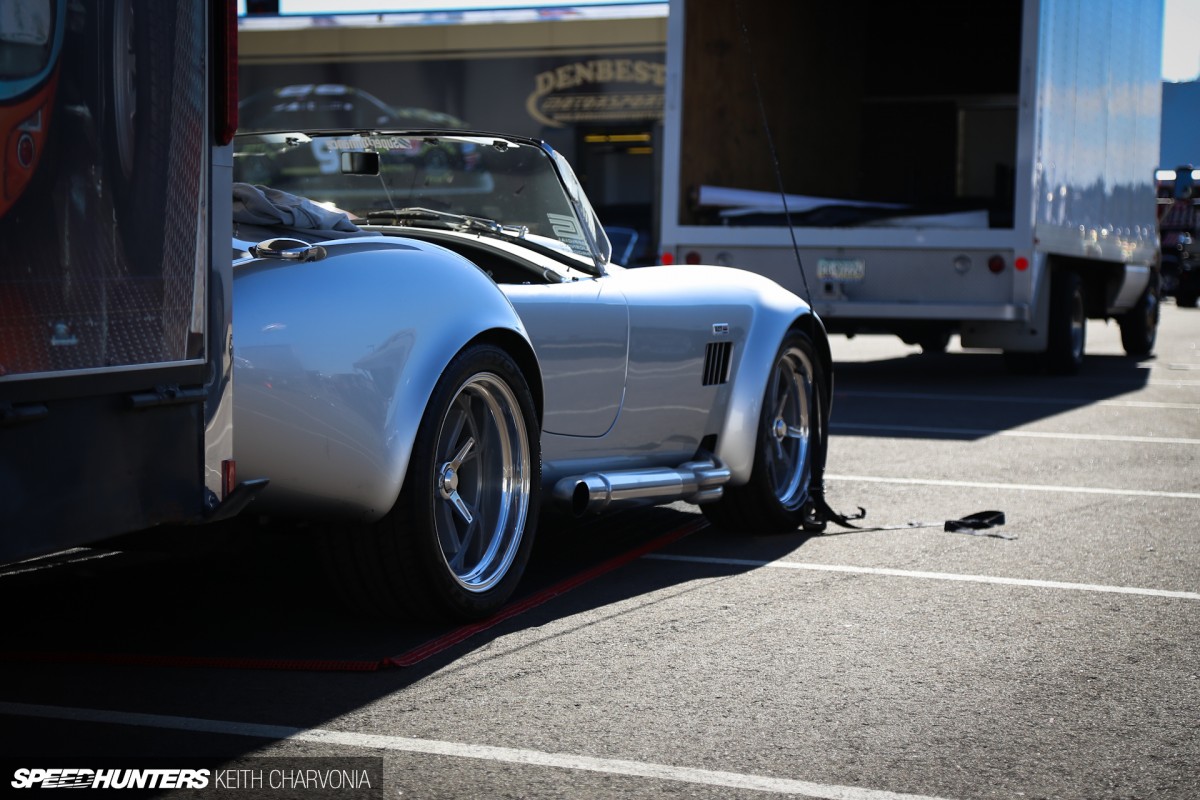 Sure, the main focus is cars but many people show up for the party too, which hits critical mass by the final Saturday. It's my favorite day to attend, and we'll be there this weekend to capture all the excitement.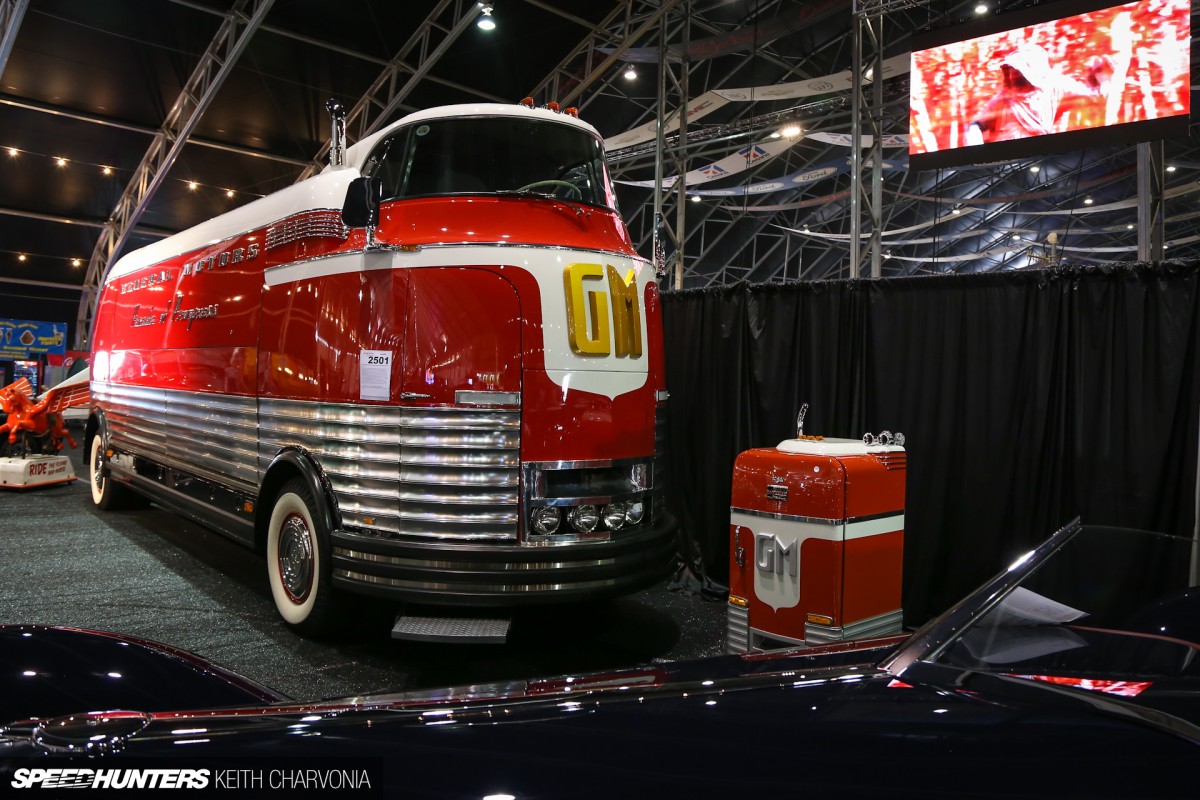 One of the reasons we're covering Barrett Jackson on the closing weekend is that it's when the most expensive cars are sold. This year will be like no other for the simple fact that Ron Pratte is liquidating his massive personal collection of cars and memorabilia.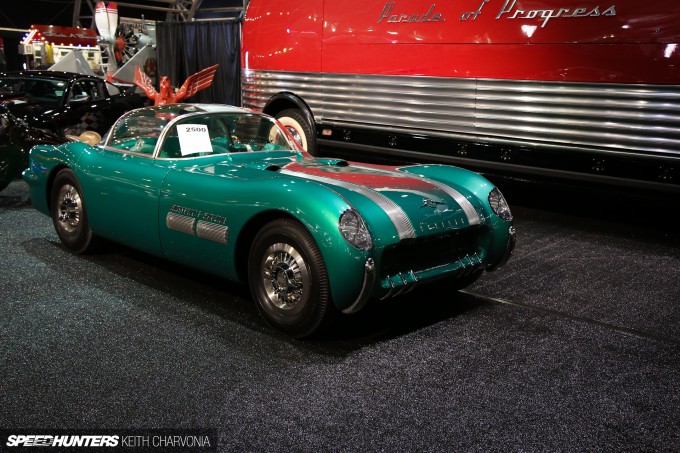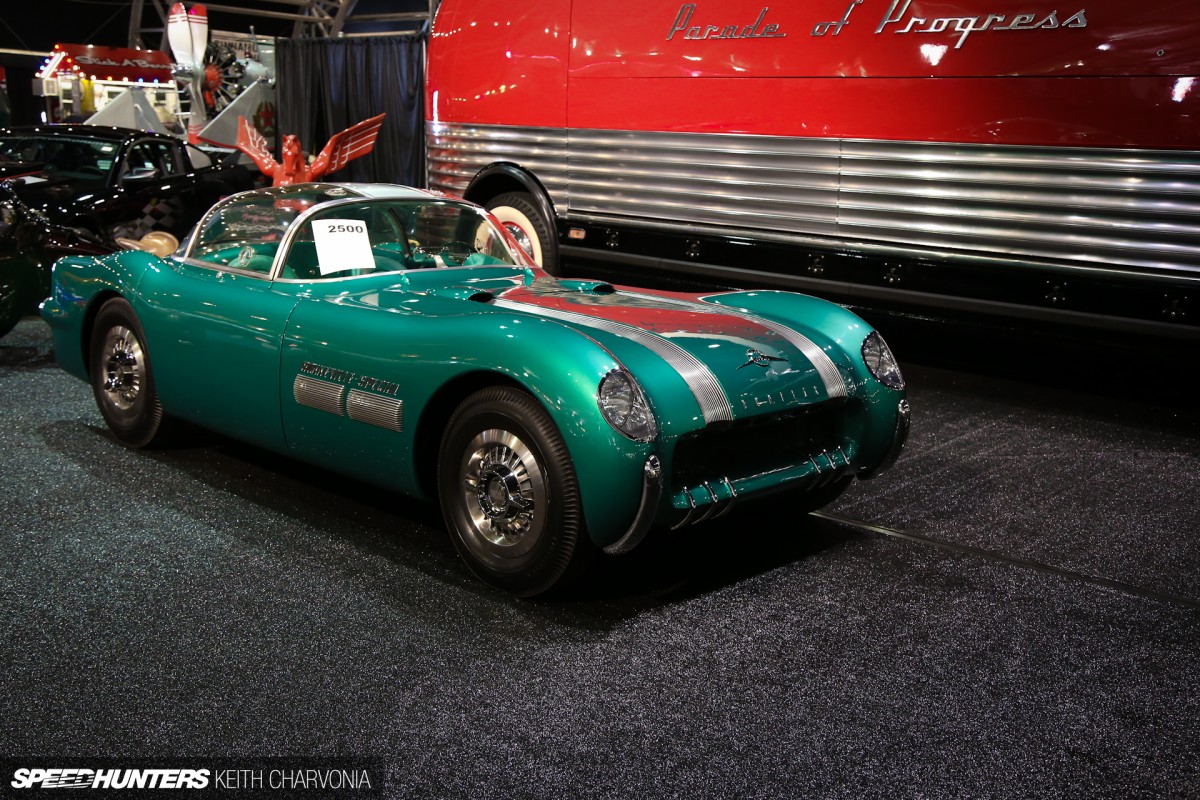 When I think back to the biggest sales I've witnessed – such as Shelby's Super Snake, or the Futurliner and Bonneville Special shown here – it was always Pratte pushing the price higher and higher. More often than not, he won.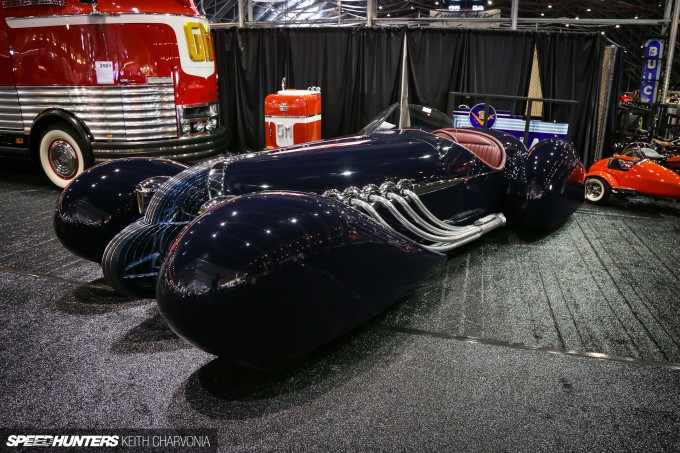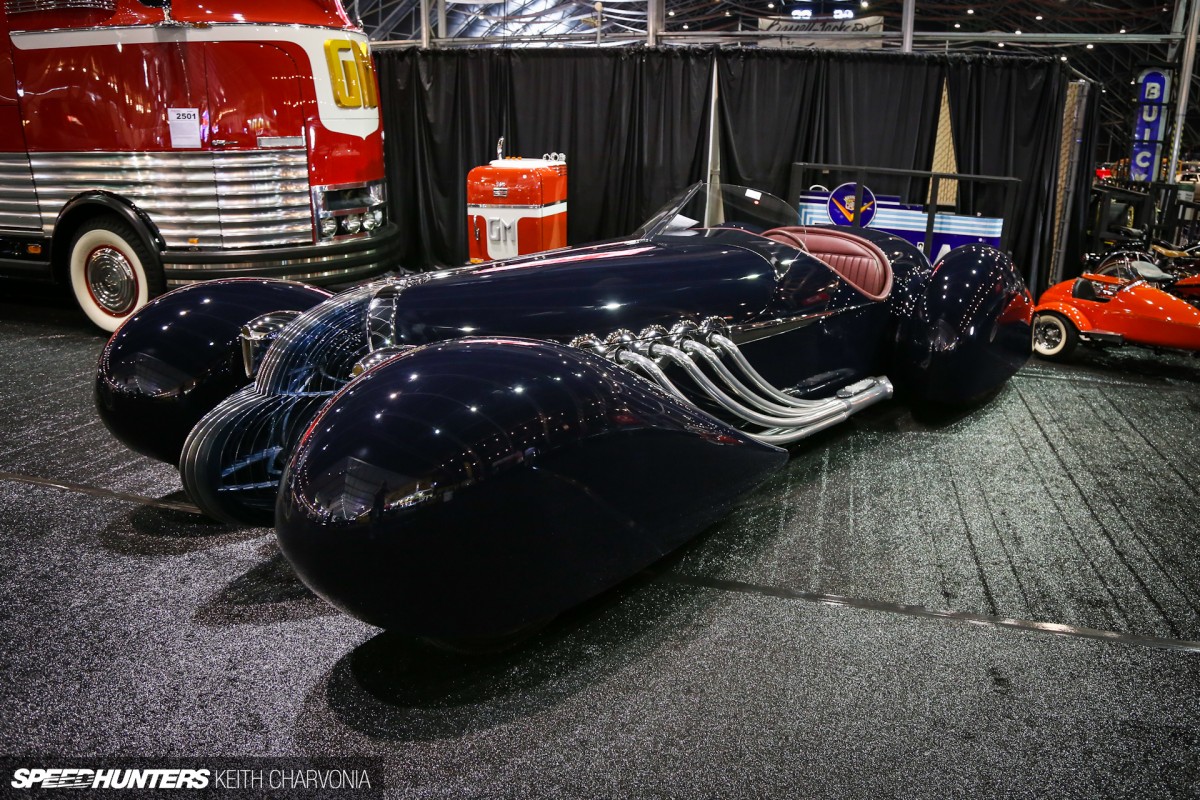 Through a chance encounter I was able to see his private collection a couple years ago. It's not a public display by any means, so it was an opportunity I was sure to seize. It's the only space I've stood in that rivals that of Jay Leno's garage. That's why we will be there Saturday to watch his esteemed collection get auctioned off, because to see this set of special vehicles go across the block all at once will truly be a once in a lifetime experience.
Wait, There's More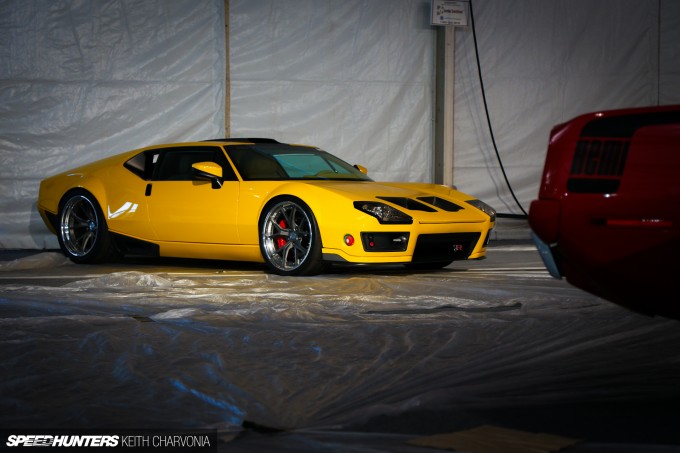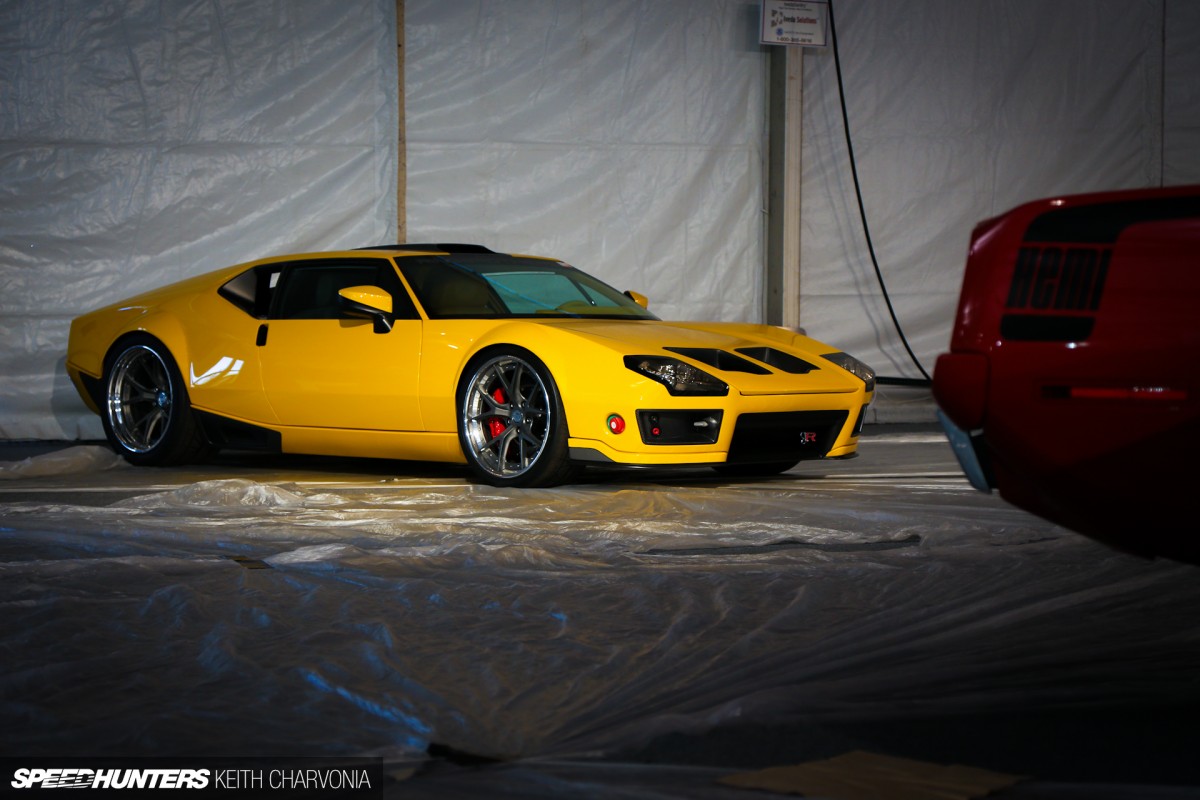 Ron Pratte's collection is surely the main attraction this year, but there will be plenty of other heavy hitters too. I know Ringbrothers have been attending in recent years, but I was a bit shocked when I stumbled upon the 'ADRNLN' Pantera they built just last year. This is a special car to me since my friend Brian Stupski penned it. Plus I got to talk to Jim Ring as they were building it and was even able to provide some special air filters for the build. I'll be on the edge of my seat when it goes under the hammer.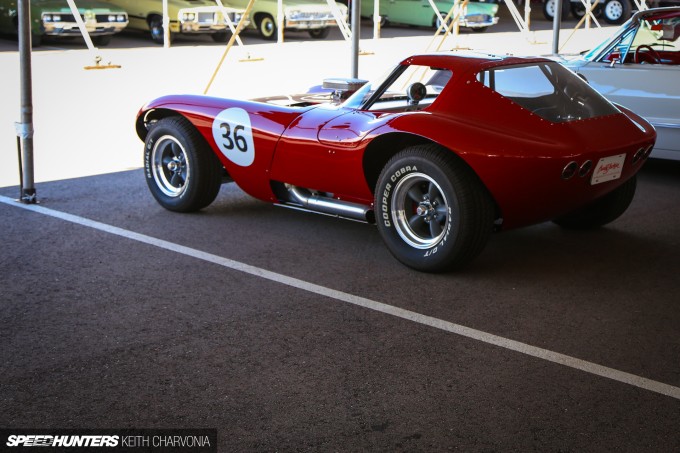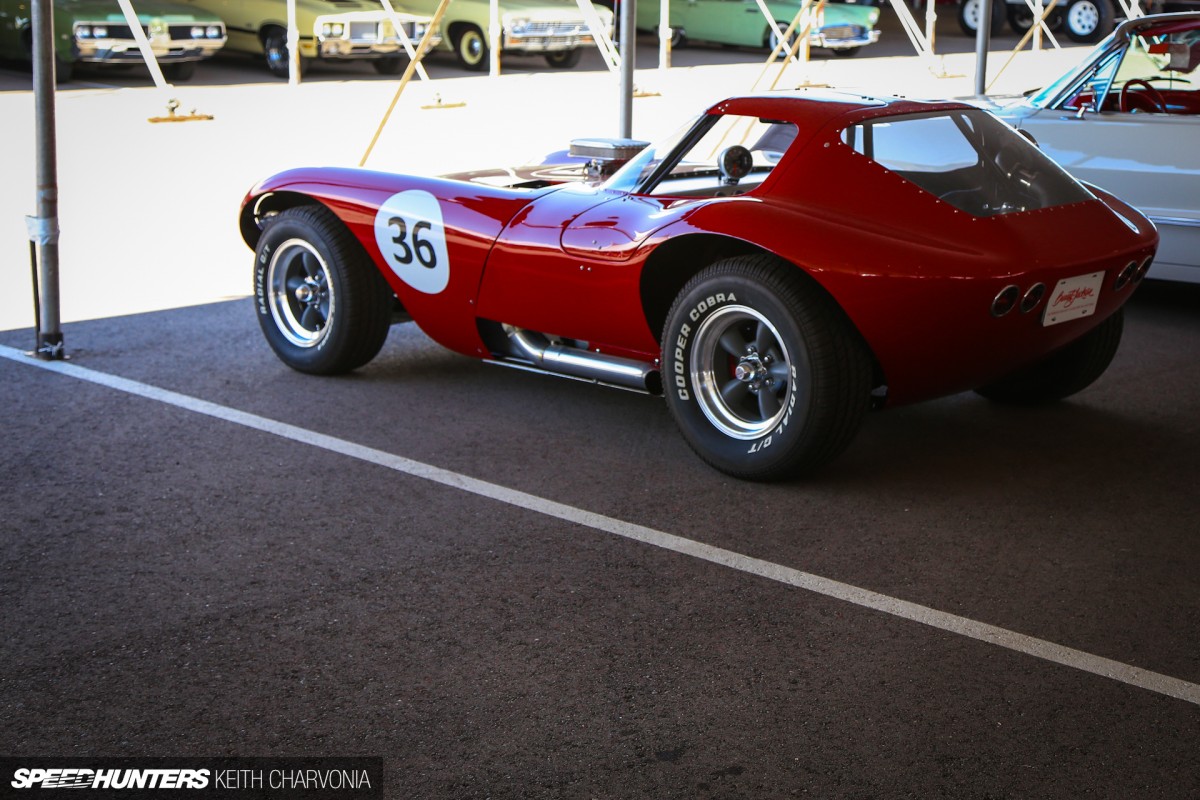 Here's another car that meant something to me when I saw it – a continuation Bill Thomas Cheetah that you might recognize from the stories Sean and I produced a while back.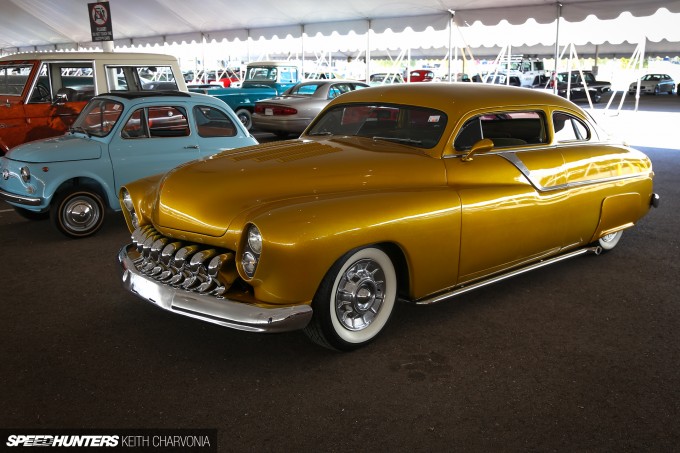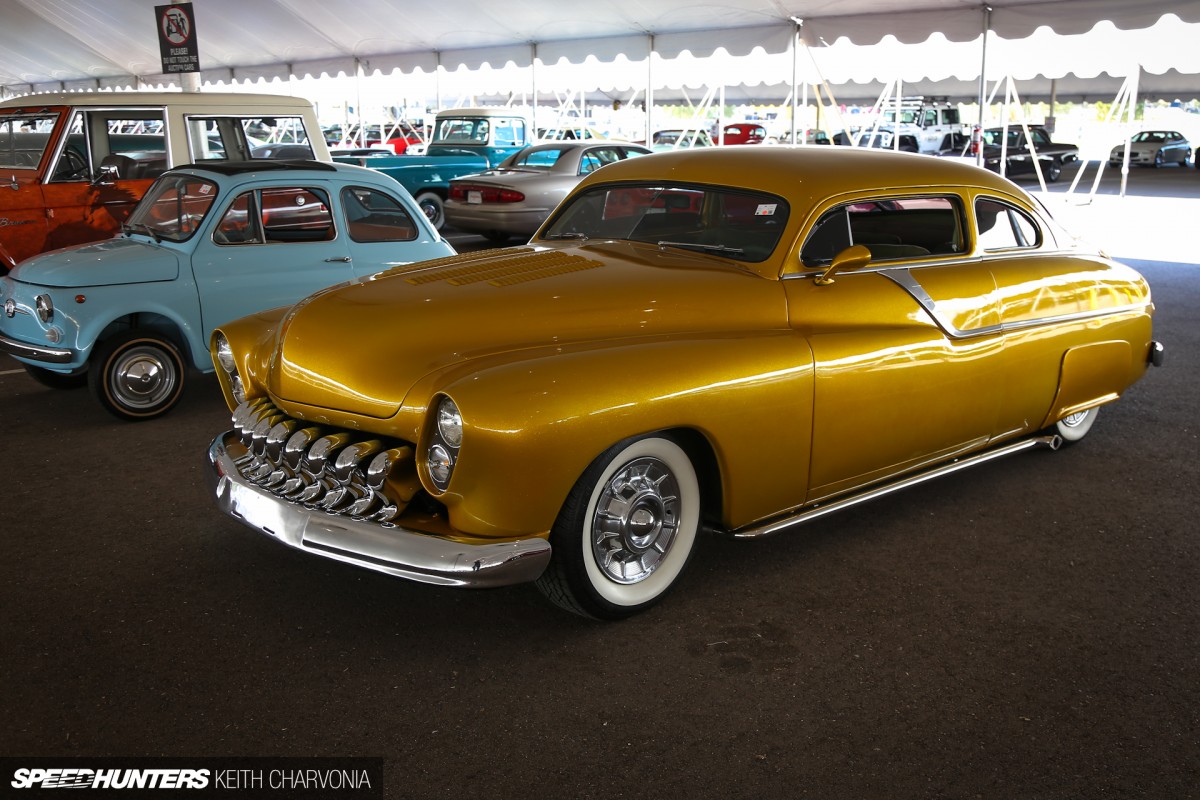 That's the really fun part of Barrett Jackson – no matter what you're into, you can find something you really, really like here. You know I'm a kustom guy, so this is the stuff that catches my eye. It's always depressing how soft the prices are on kustoms though.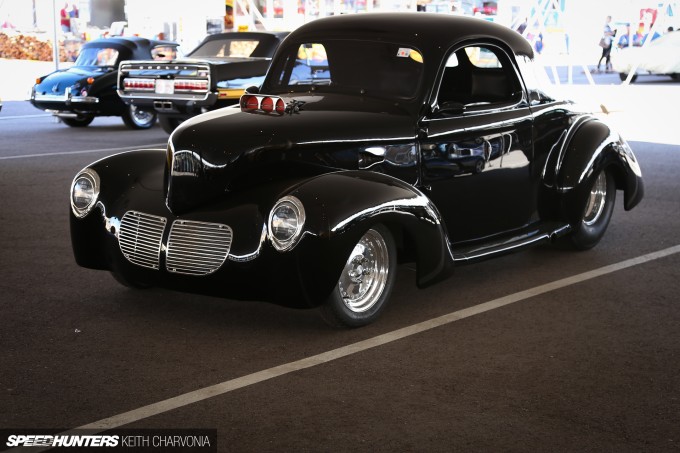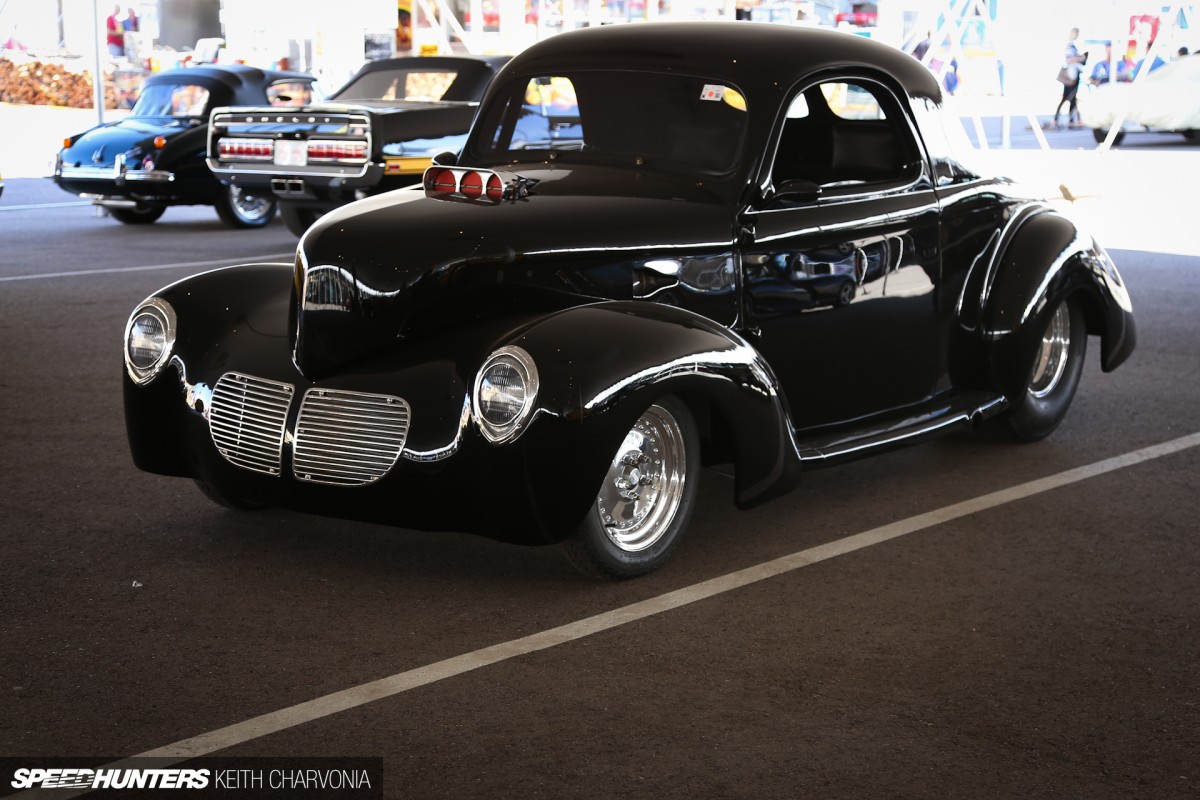 Cars with more mainstream appeal usually do better.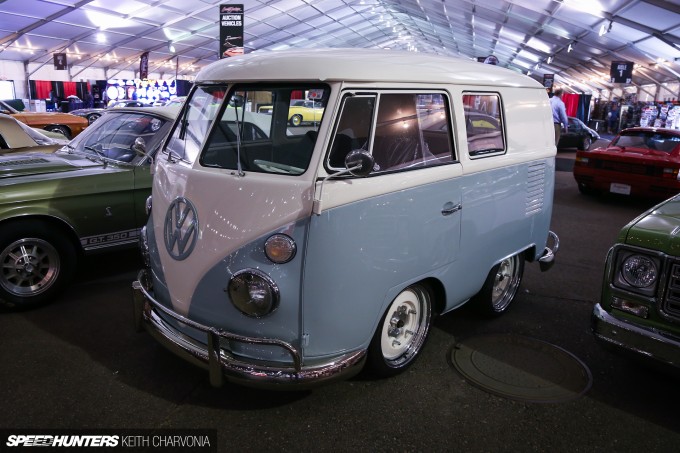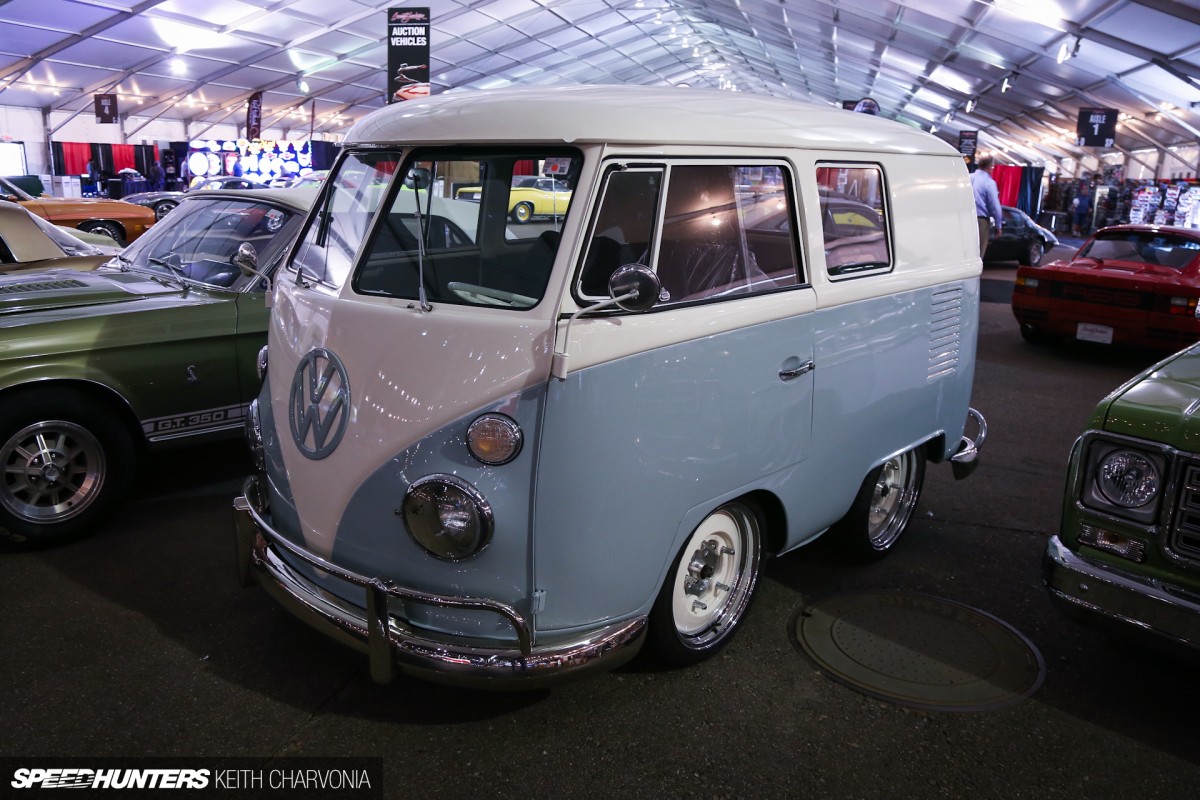 In my experience, the seller is pushing their luck when they bring something that's too customized to auction. But I suppose you never know who's out there with a bidder's pass either…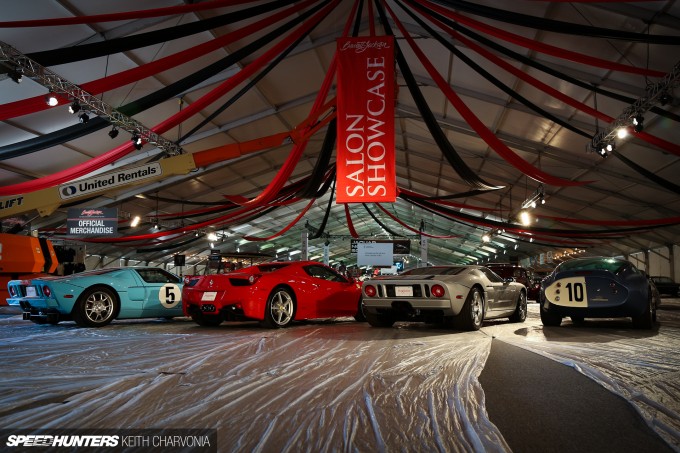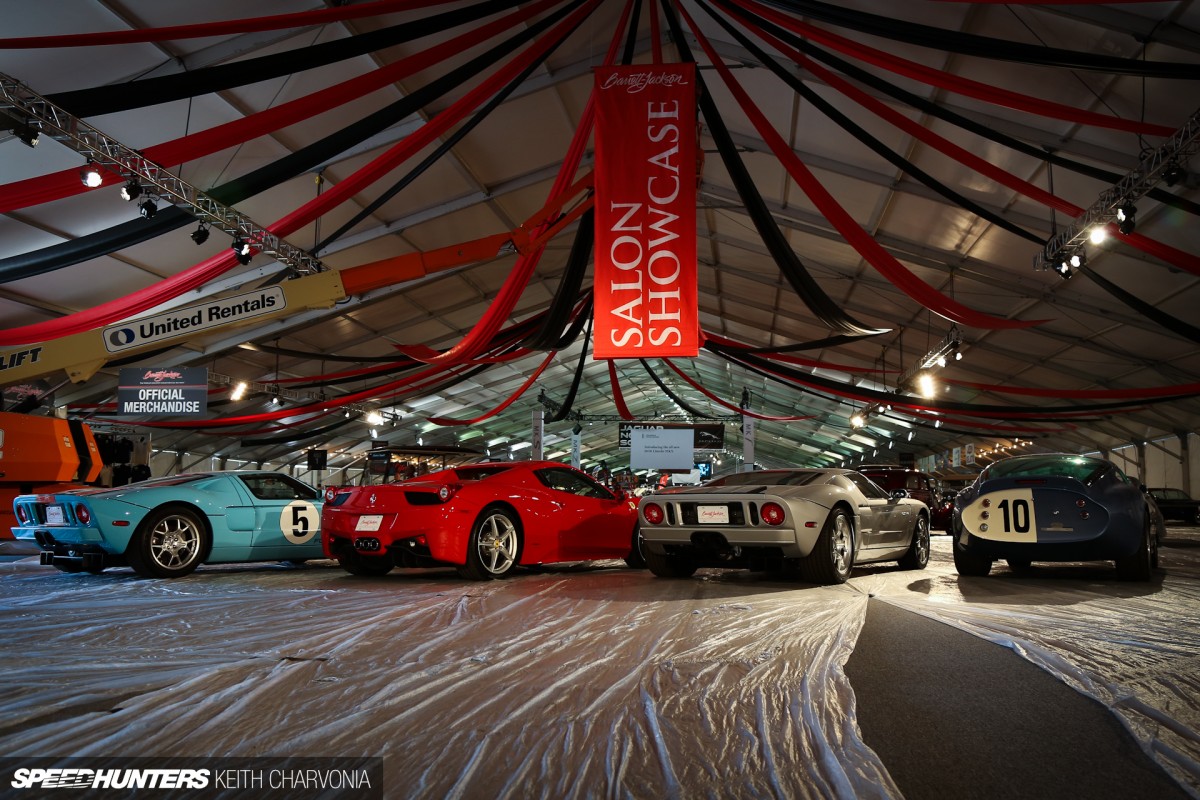 If you want to know where the real money is, look no further than the Salon Showcase. These are the rarest and most valuable vehicles, cherry picked by Barrett Jackson.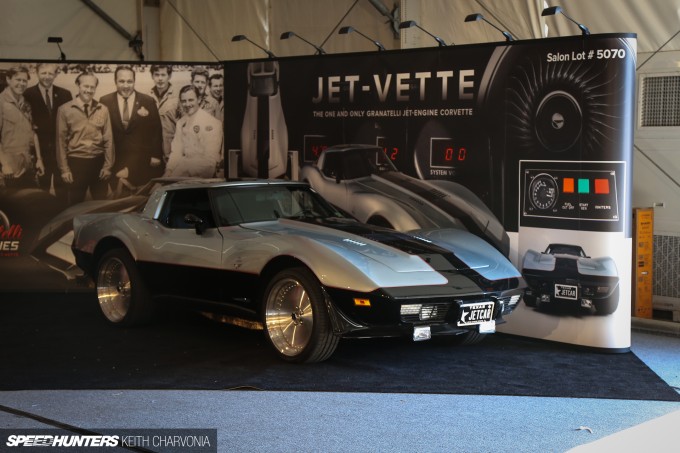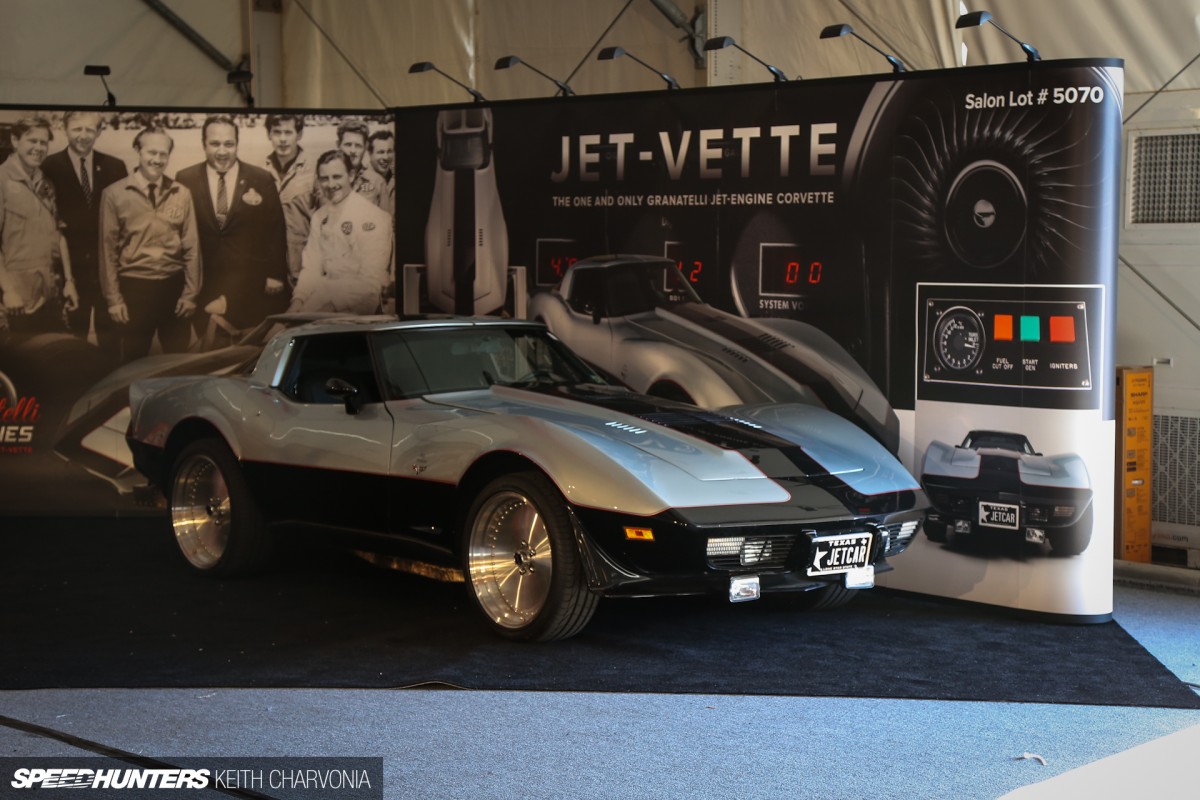 It includes one-offs like the Granatelli Jet-Vette. While cool in concept, it does make my eyes hurt a little.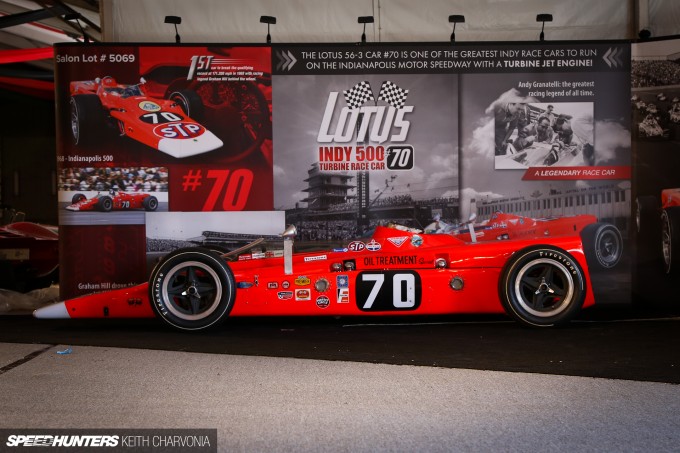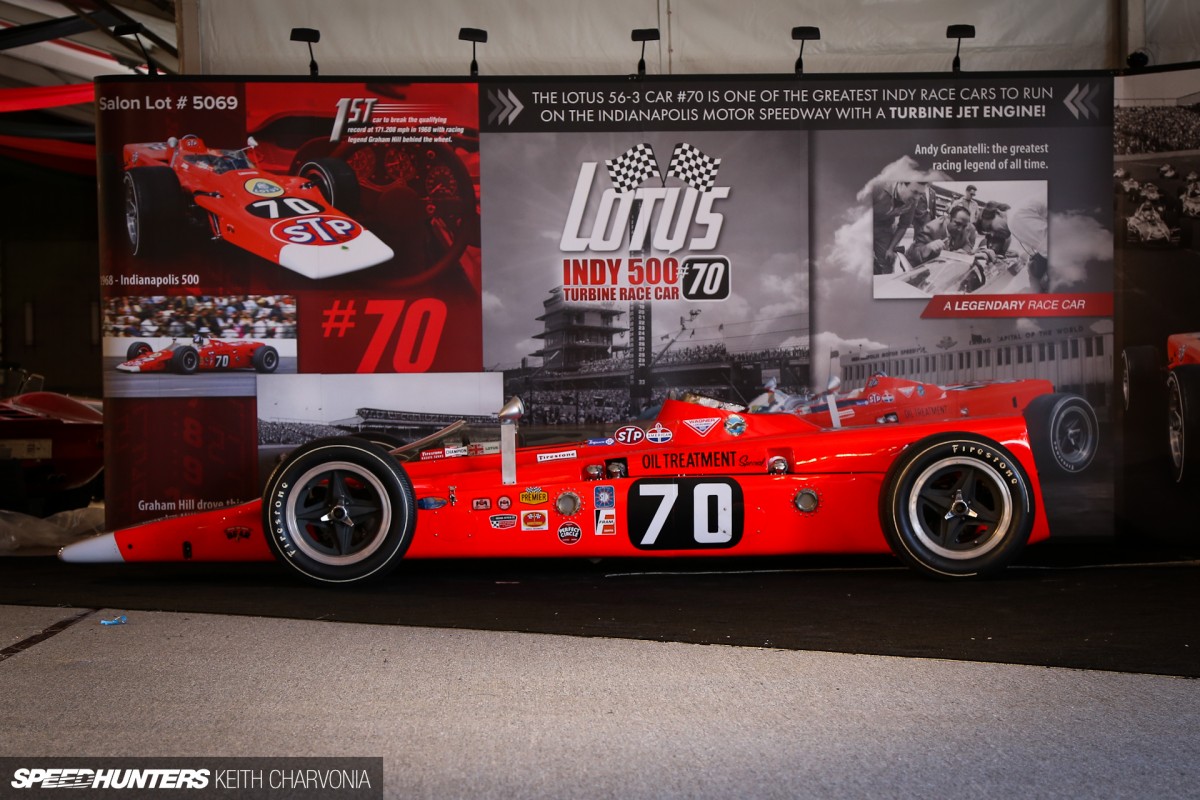 To me, a far cooler jet-powered car is the Lotus turbine car. Not only did I get to check it out up close, I'll also get to see what the true value is when it's auctioned off.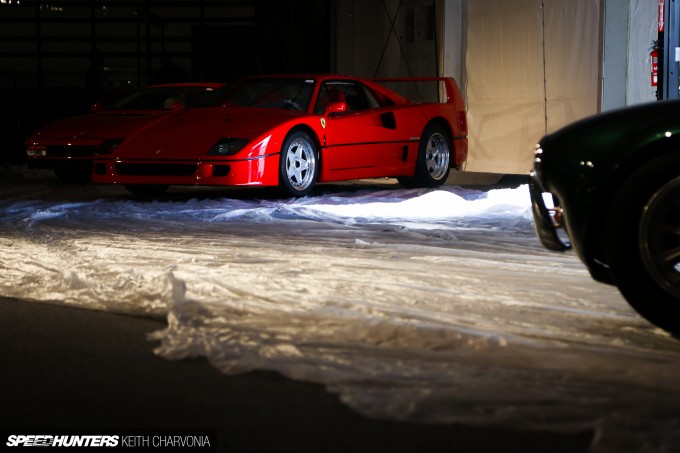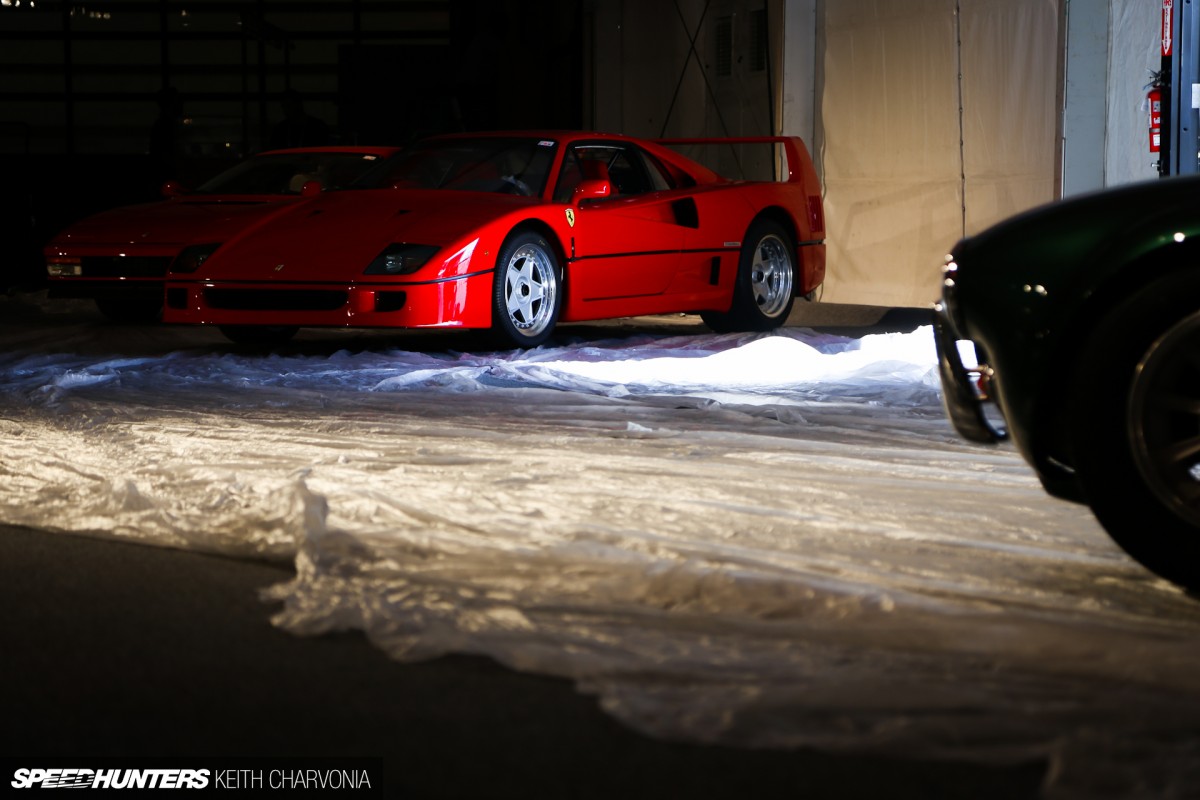 Last year Gas Monkey Garage brought along a black Ferrari F40 they had customized, which sold to baseball player Reggie Jackson for $675,000. What will this factory example bring?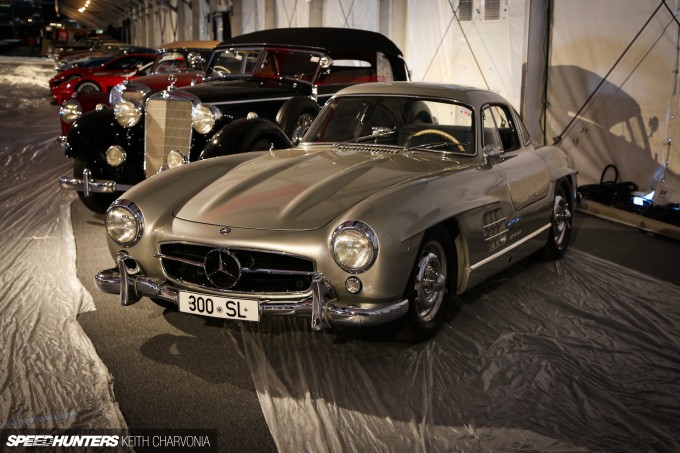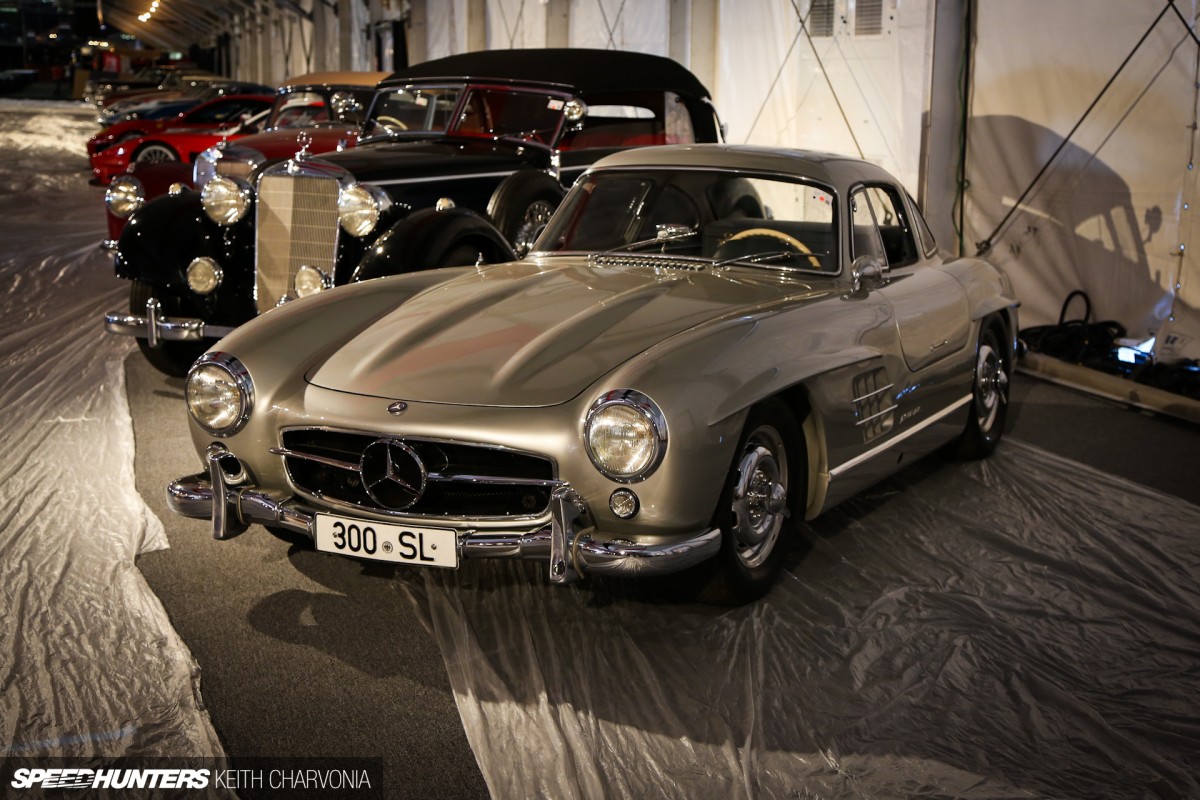 Surely a Mercedes-Benz 300SL Gullwing will bring some solid money too.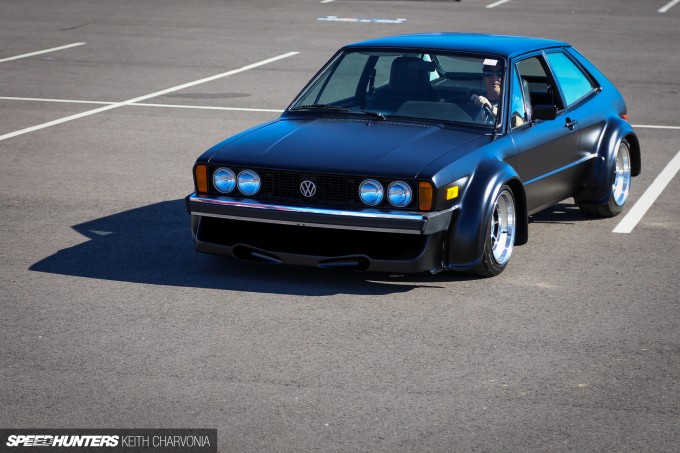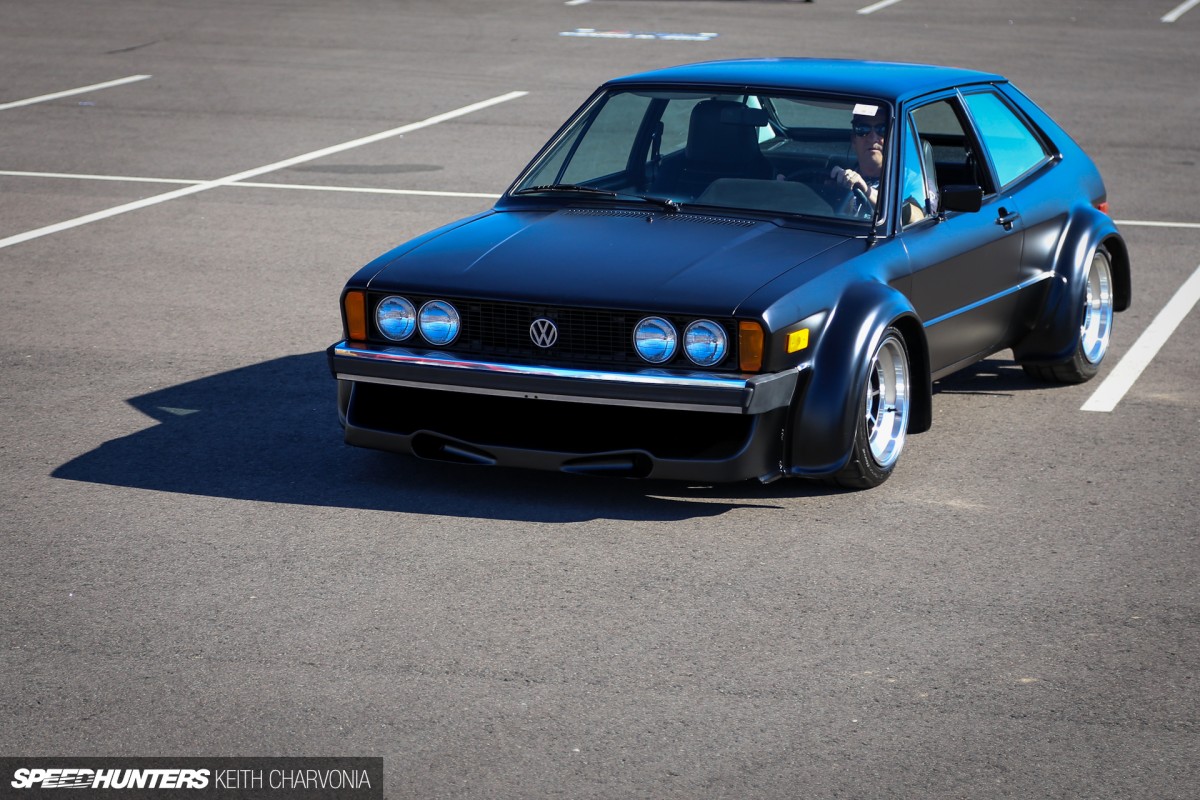 It's not all bazillion dollar cars though. I heard this conversation-starting VW Scirocco sold for around $8000 at the beginning of the week. Bargain or bust?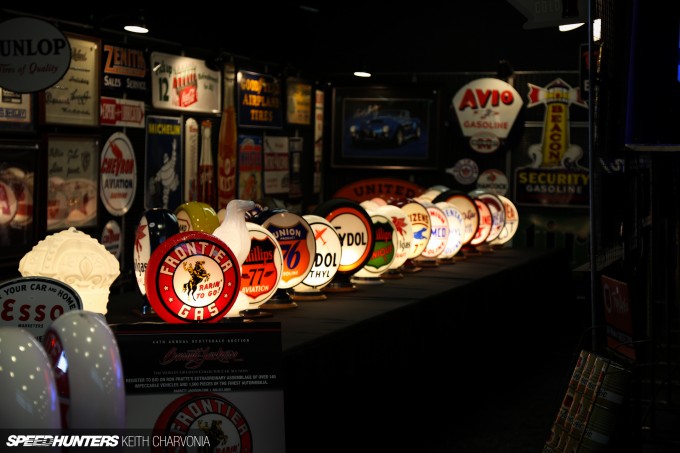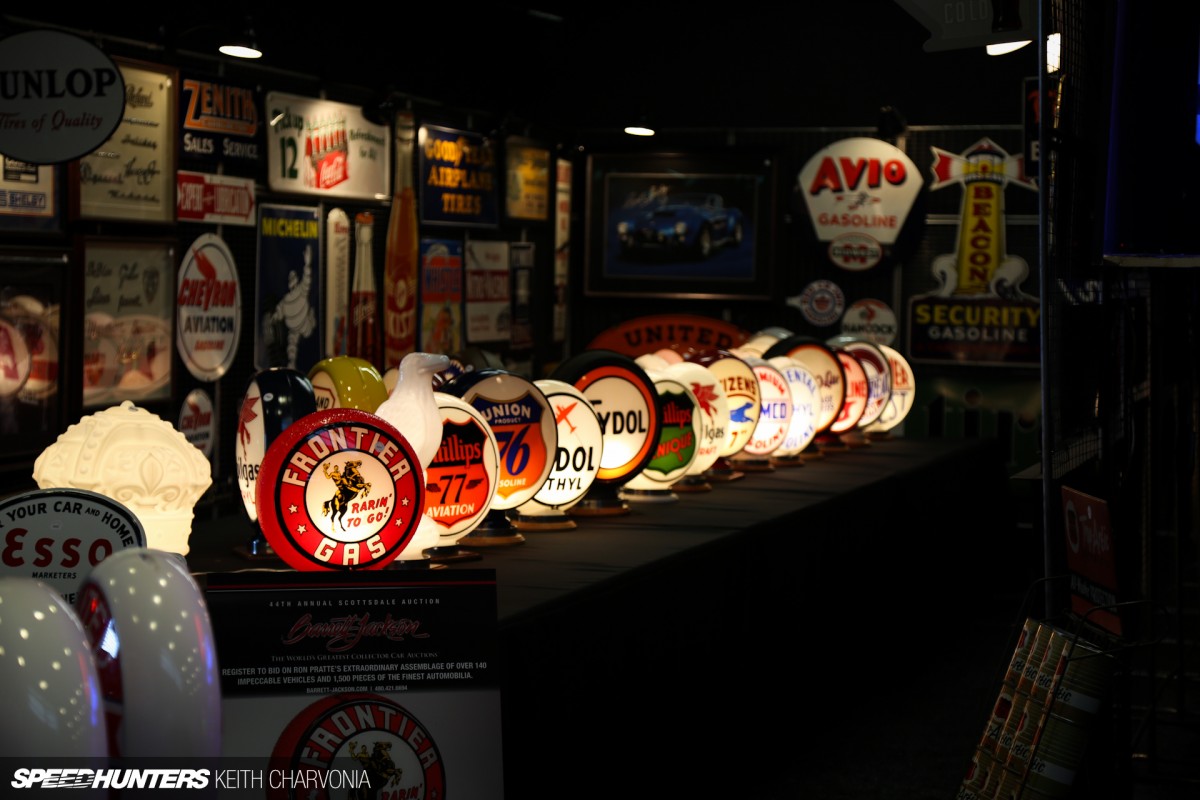 There's also tons of automobilia to be auctioned off, much of it coming from Pratte's display.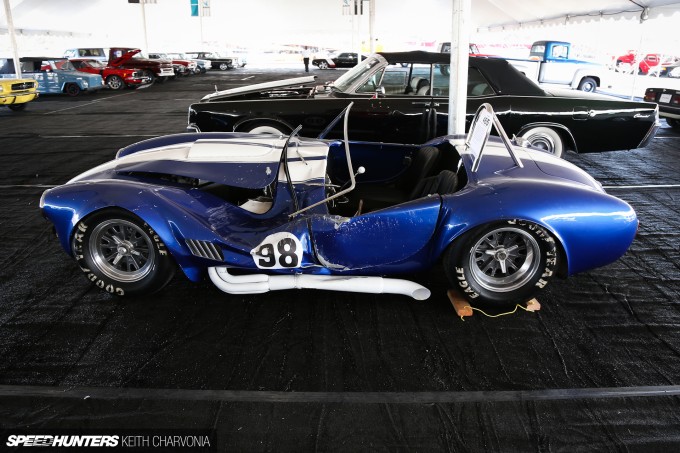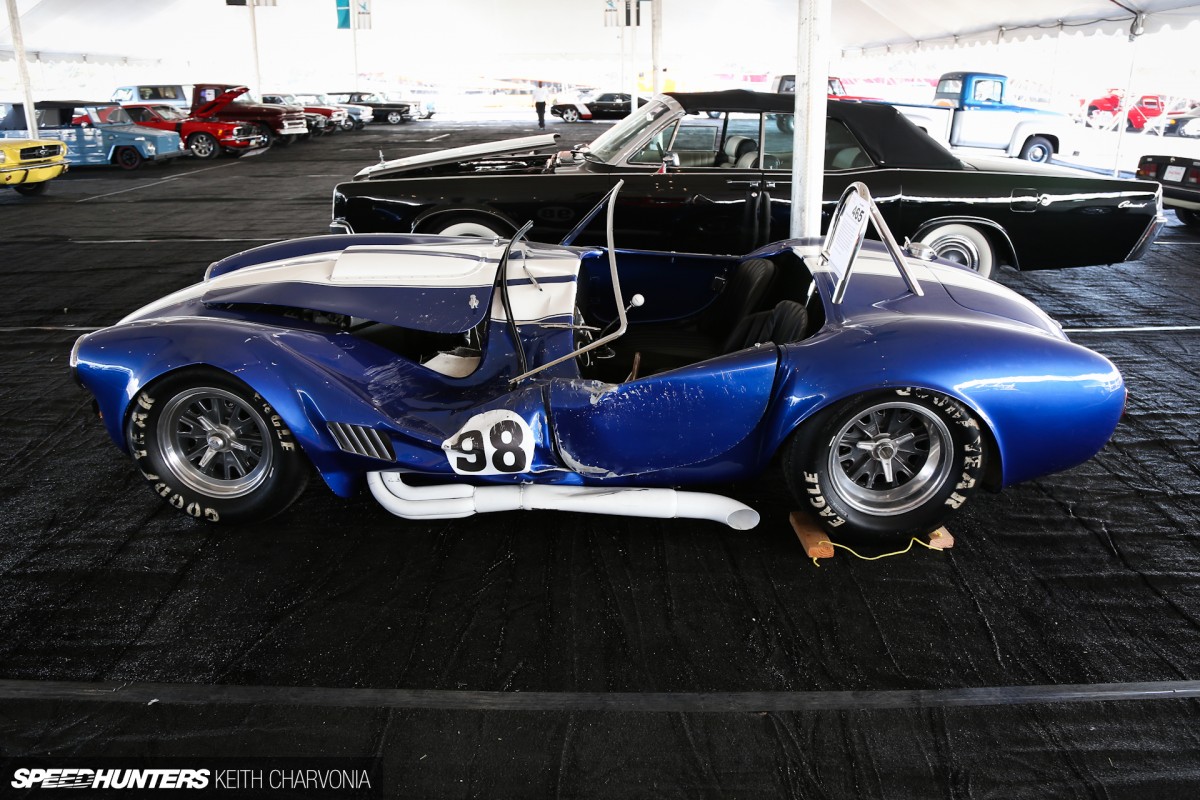 This wrecked Shelby Cobra had me puzzled. The sign said that it was used in the movie Ironman, so it's being sold as a piece of Hollywood history.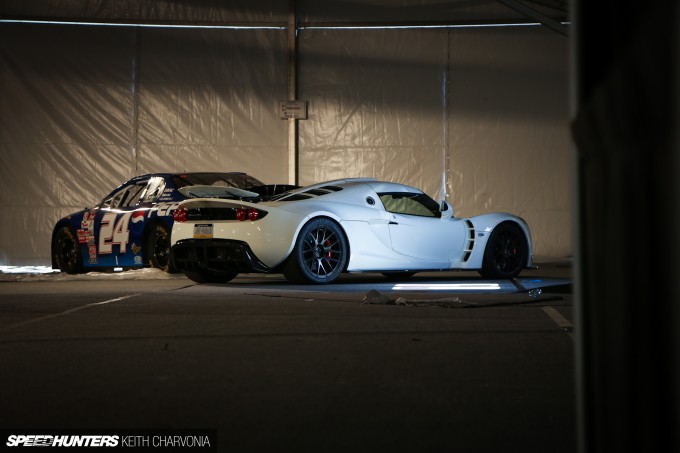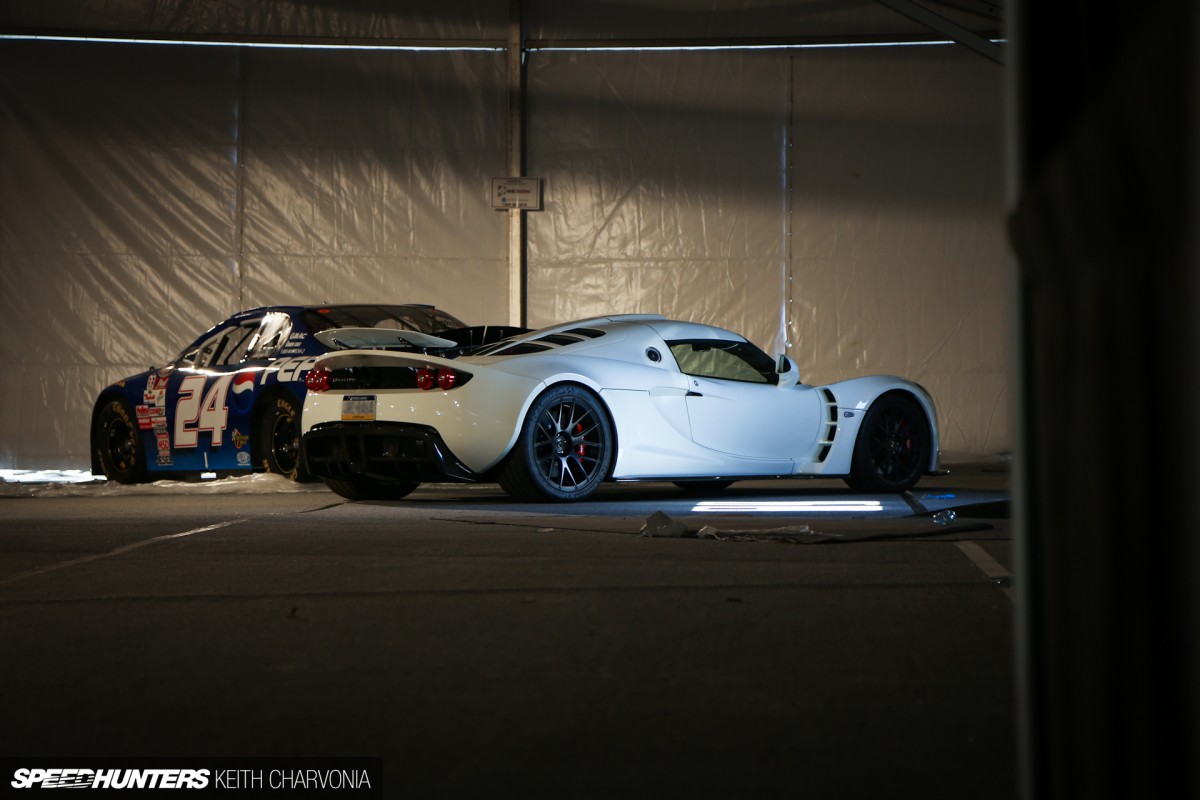 Whatever you're into, there's plenty to see here. Where else are you going to find exotics, muscle cars, hot rods and stock cars all sitting side by side?
Everyone Get Ready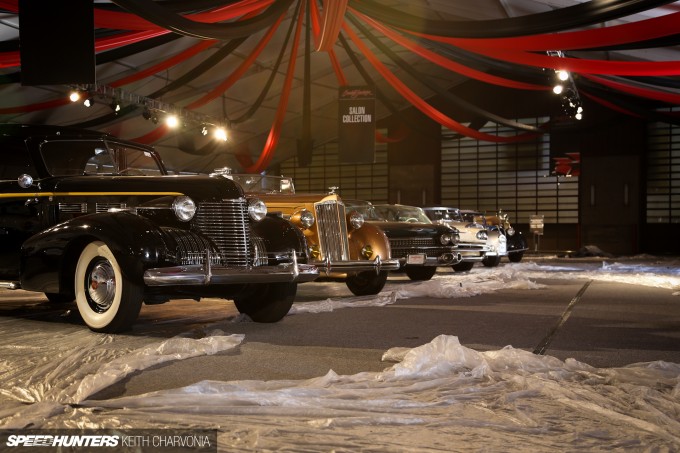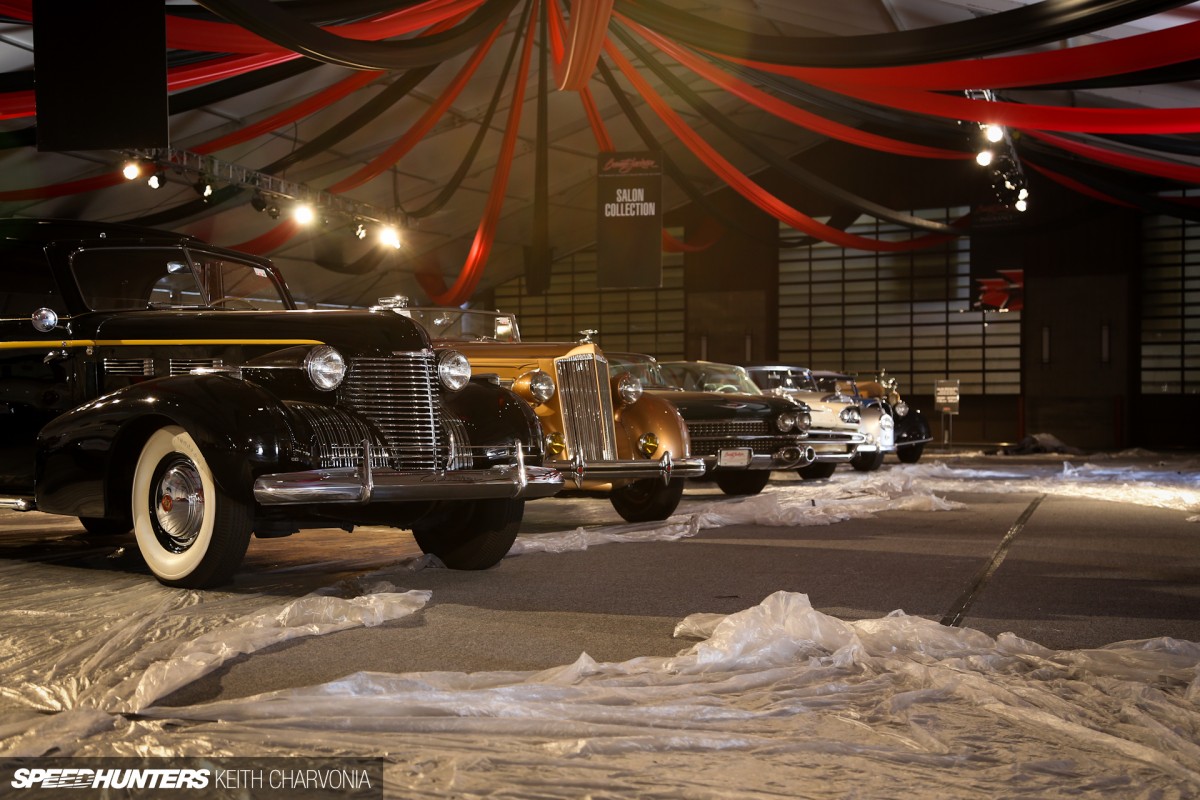 Barrett Jackson is an event of monumental scale, and it must take hundreds of people to prepare the numerous buildings and tents that house the auction cars.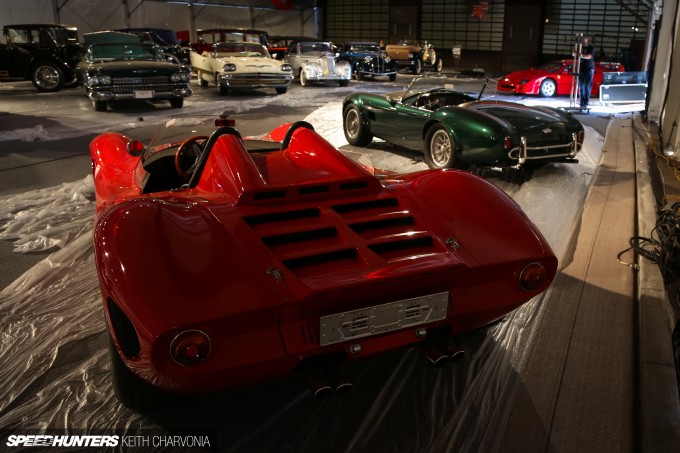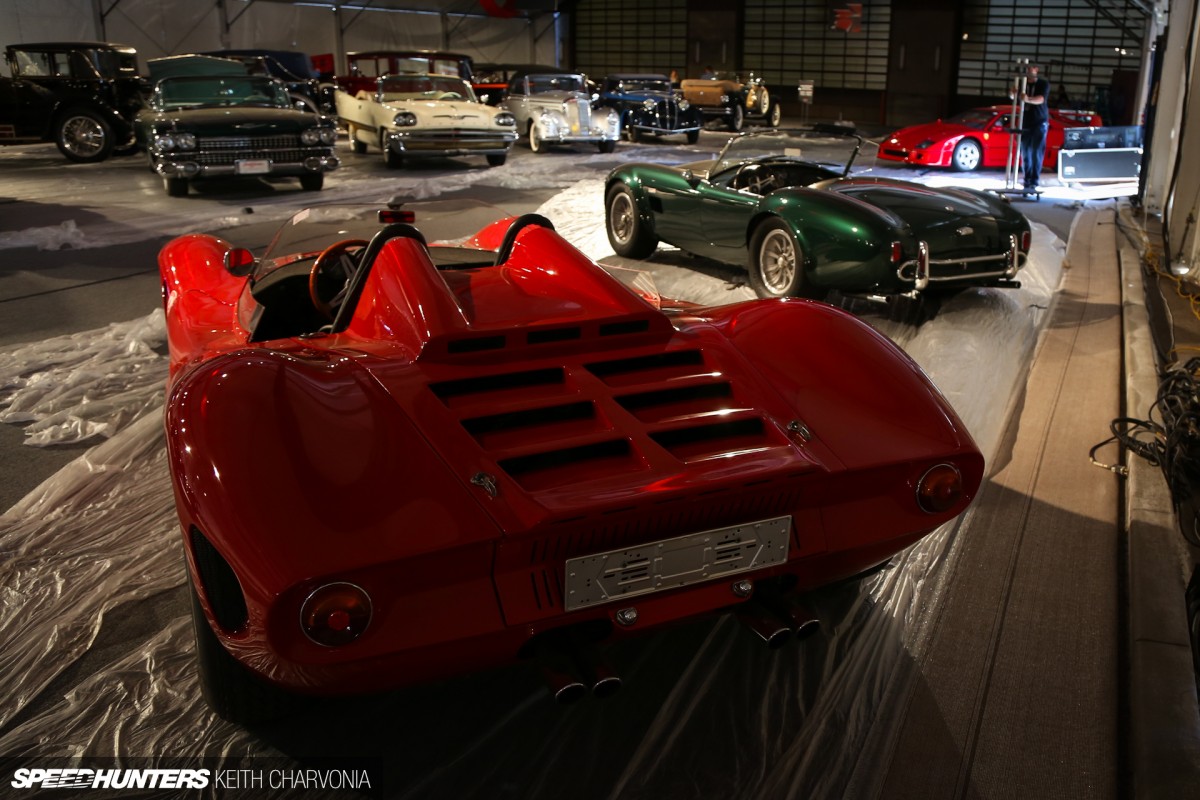 I'm sure you've noticed the plastic sheeting on the floors and the random person working here or there in my photos.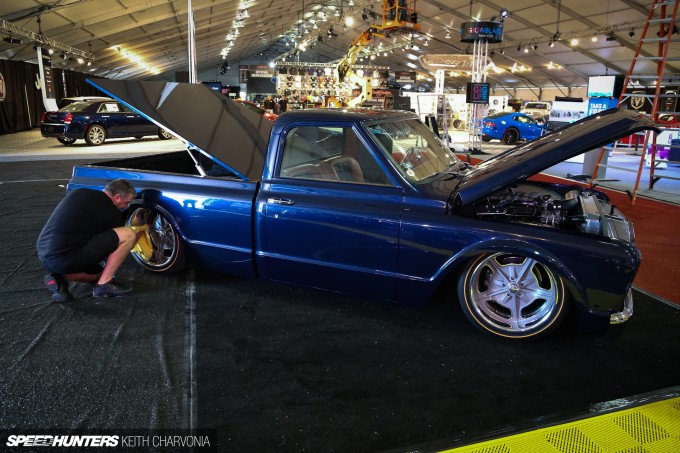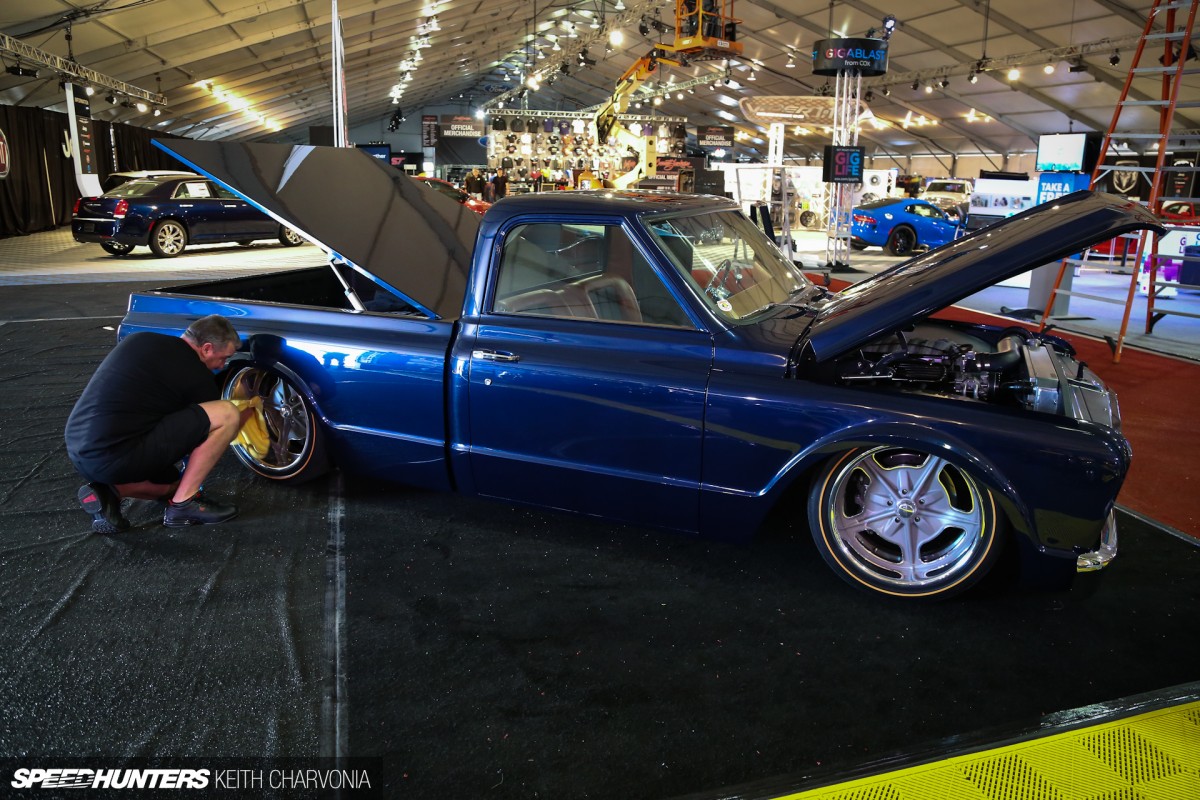 The day before the auction opened a few people were still putting the finishing touches on their vehicles, hoping to catch the eye of a prospective bidder.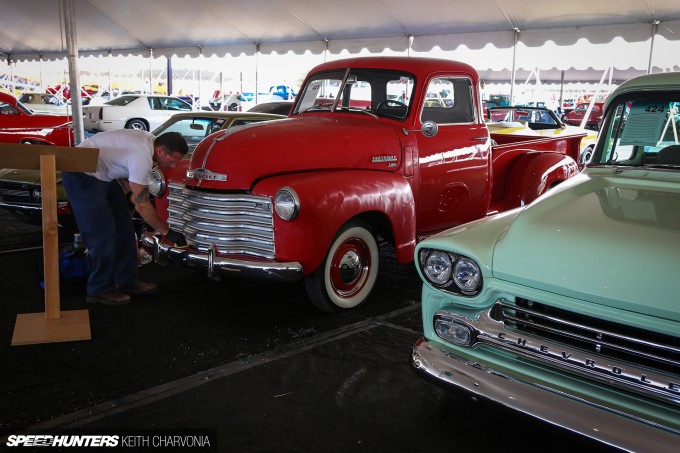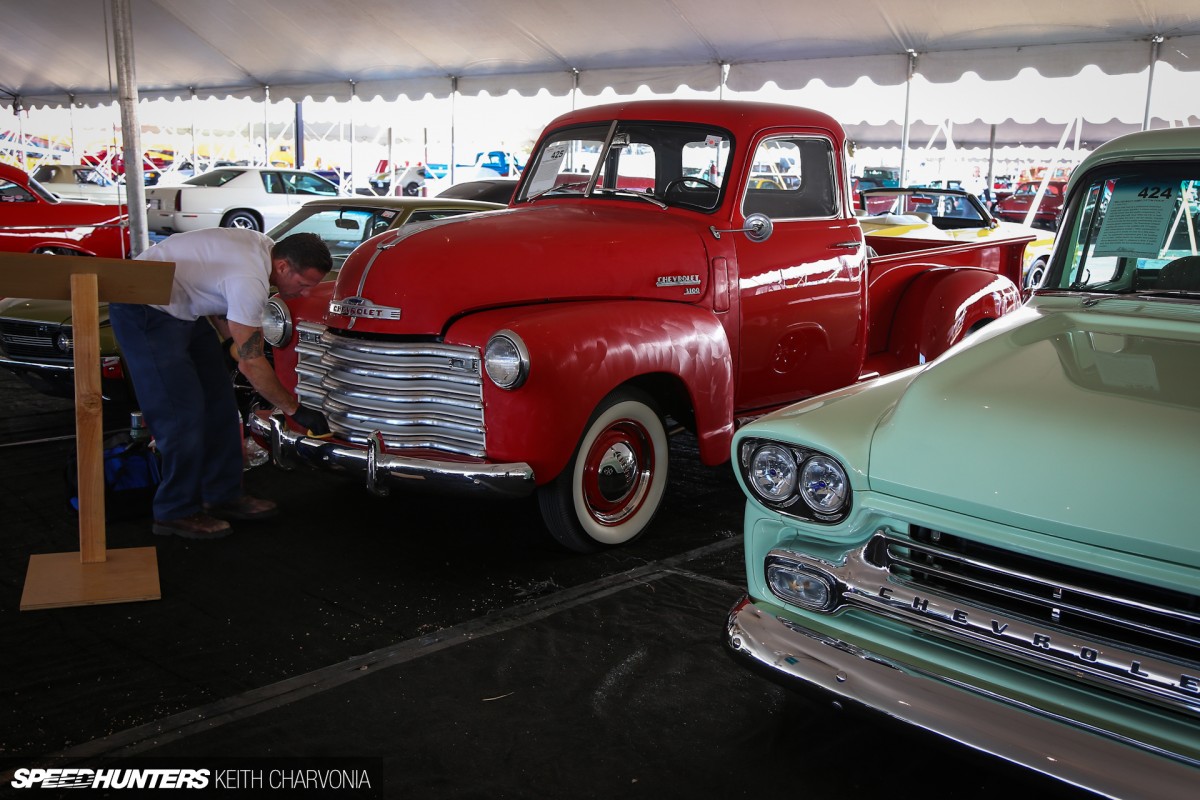 This could range from a simple wiping down to a full cut and buff job to restore aging paint.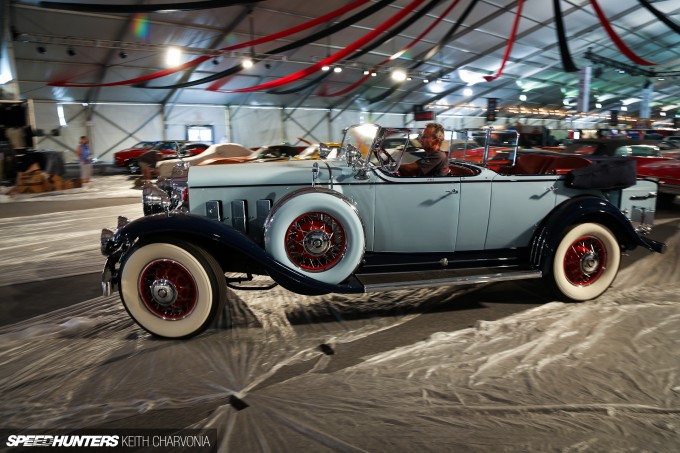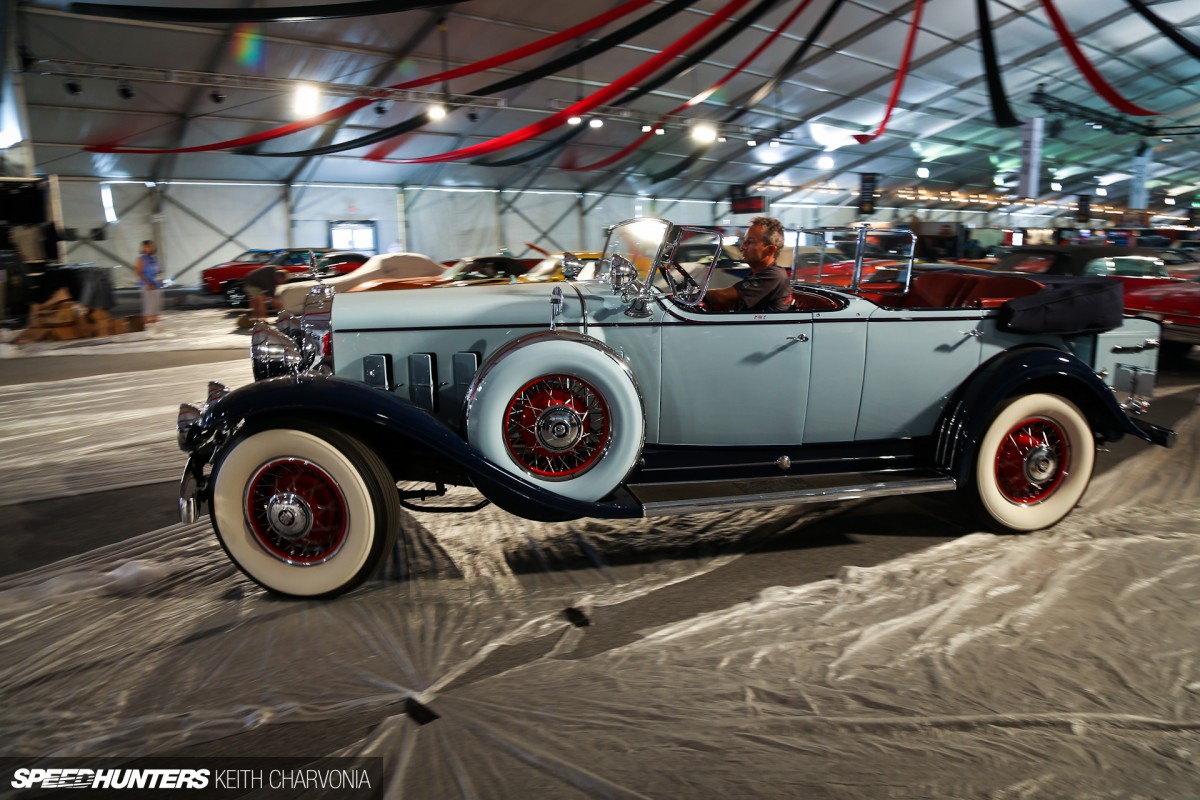 Cars were still being delivered and rolled into the buildings. If you ever drive through Scottsdale during the auctions, you'll see a large number of old and unique cars being hauled around on trailers and trucks.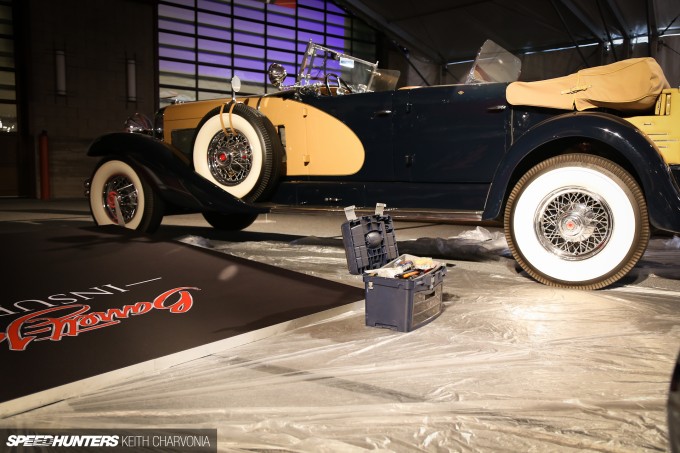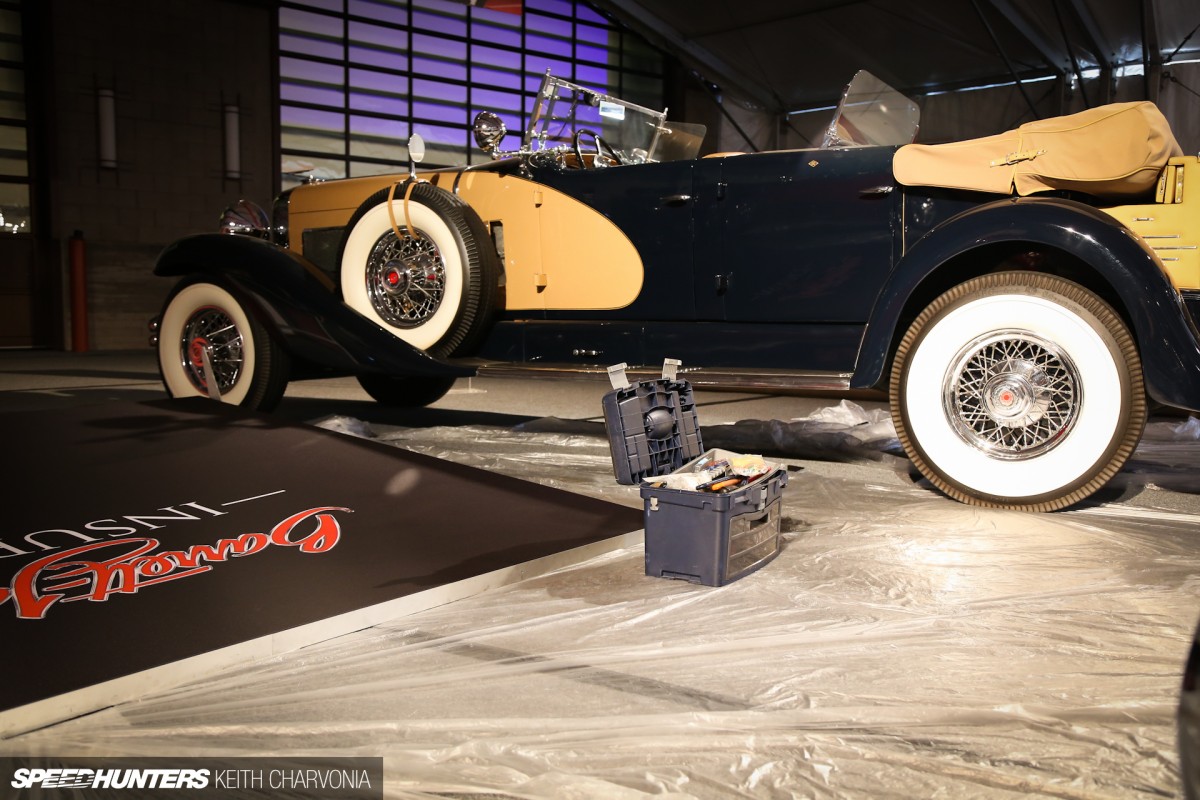 Small fixes were made on the spot as well. I know of a few local shops who get very busy this time of year too, making last minute repairs to cars about to cross the block.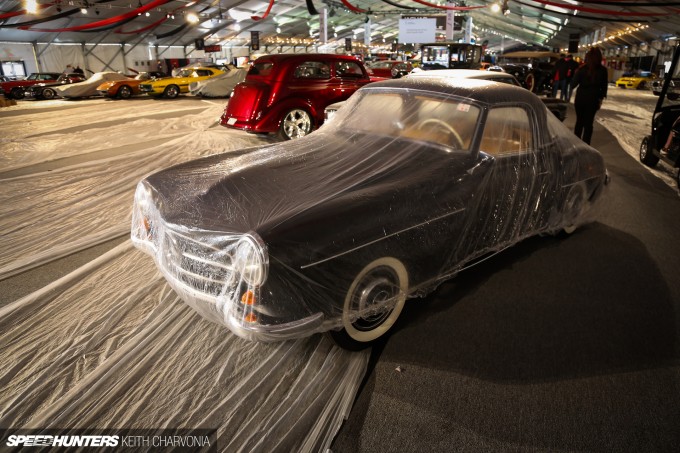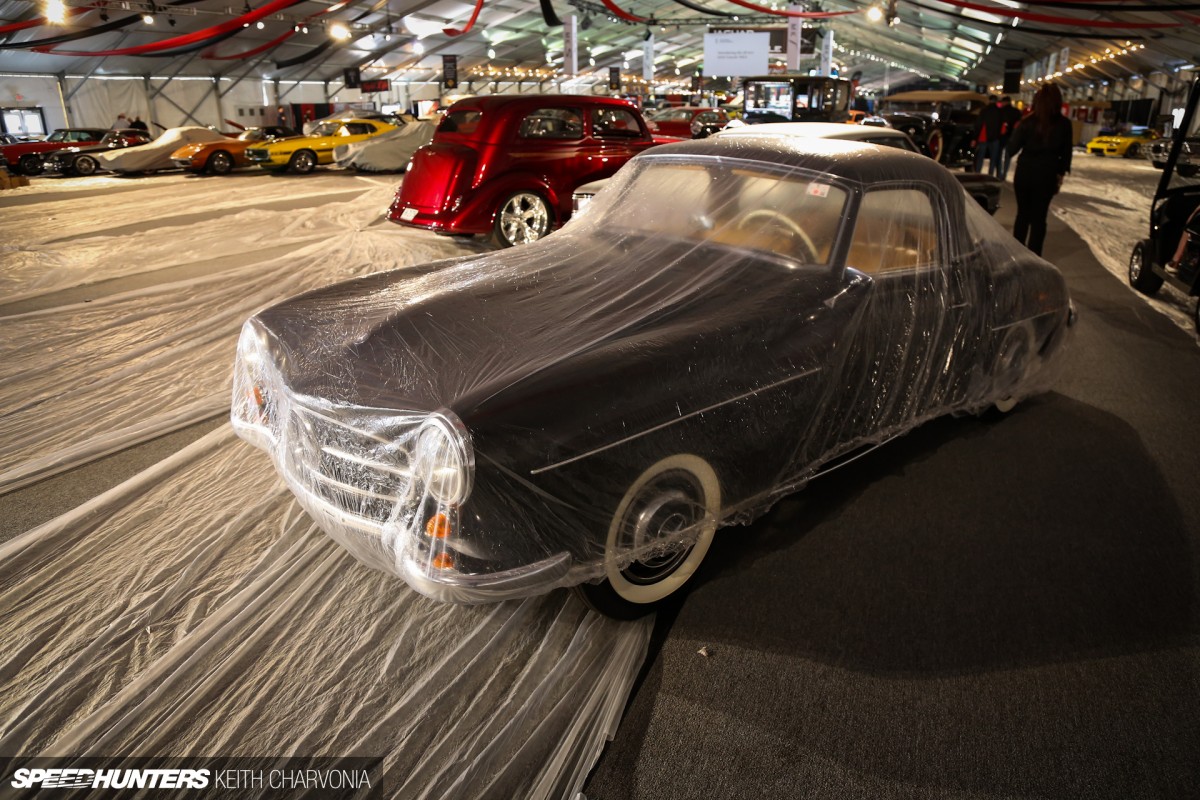 Once they were ready, some cars received a plastic cover to protect them from the desert dust.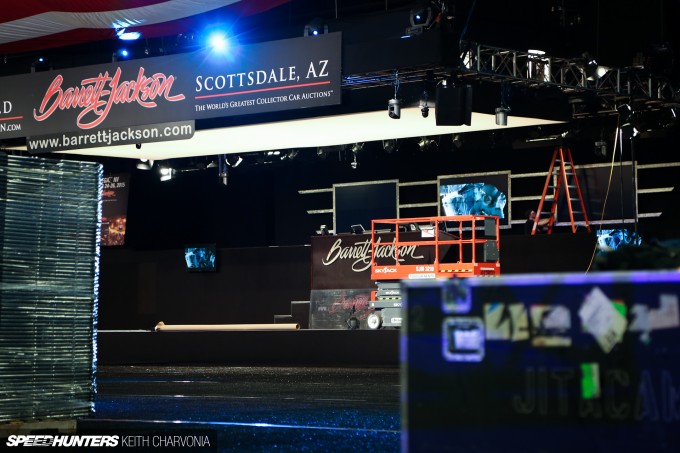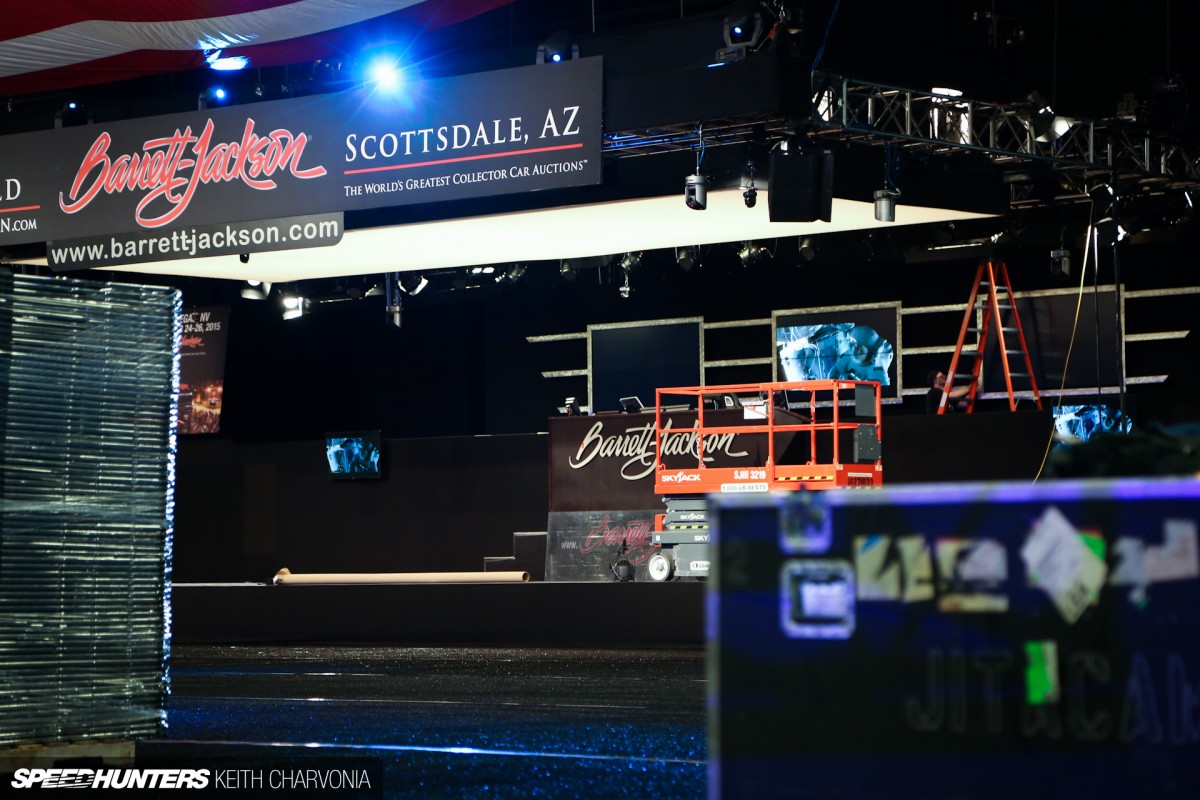 With all this going on, there were also crews rigging up lights and speakers, testing big screens and moving giant stacks of chairs and tables. This is the main stage, which no doubt has been buzzing with activity all week.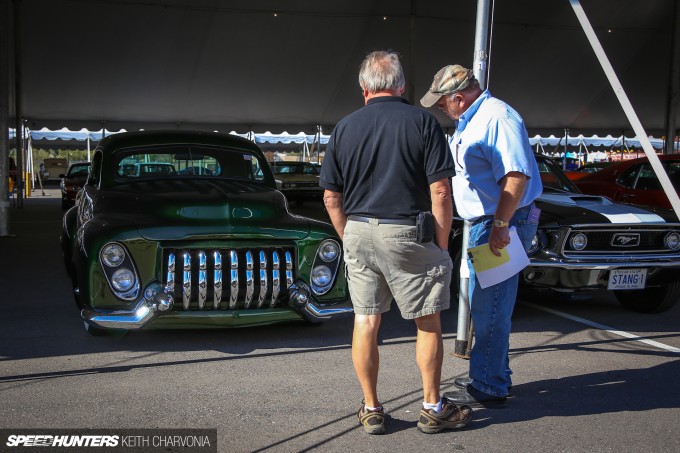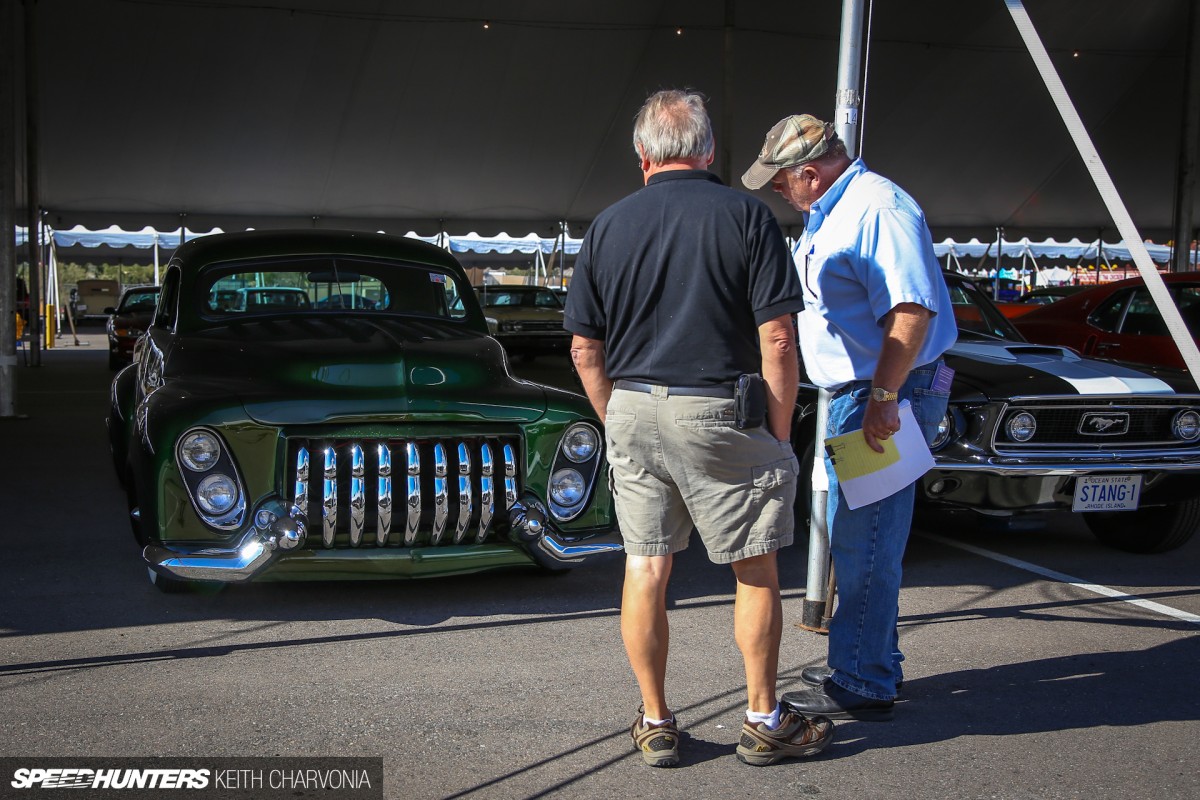 I also noticed some guys doing a little window shopping of their own.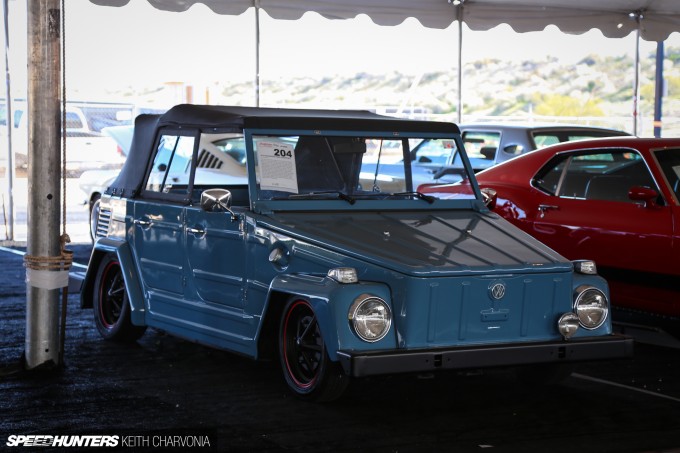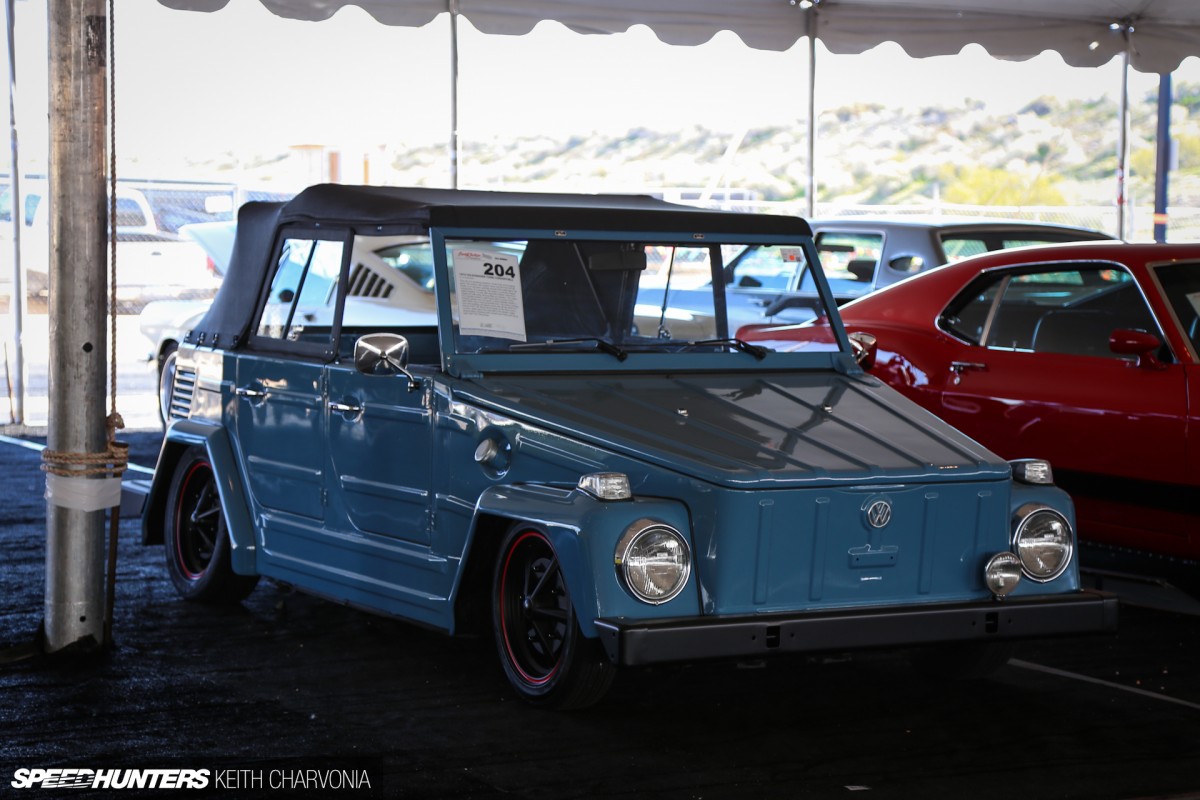 This was the scene just a few days ago, and already the auctions are underway. Some of these cars have already changed hands, I'm sure.
We'll be back this weekend to bring you more auction action and show you some of our favorites too!
Keith Charvonia
Instagram: SpeedhuntersKeith
keith@speedhunters.com
Cutting Room Floor