A Quick Detour
Over the last eight or so years, I've had the very fortunate opportunity to experience a lot of Japan's amazing car culture. I've seen some fantastic cars, been to some of the biggest events and visited some of the country's most well known shops and garages. And somehow the excitement has never worn off.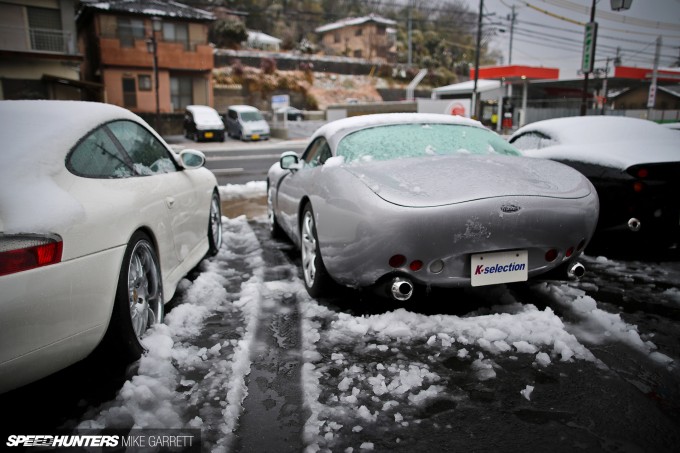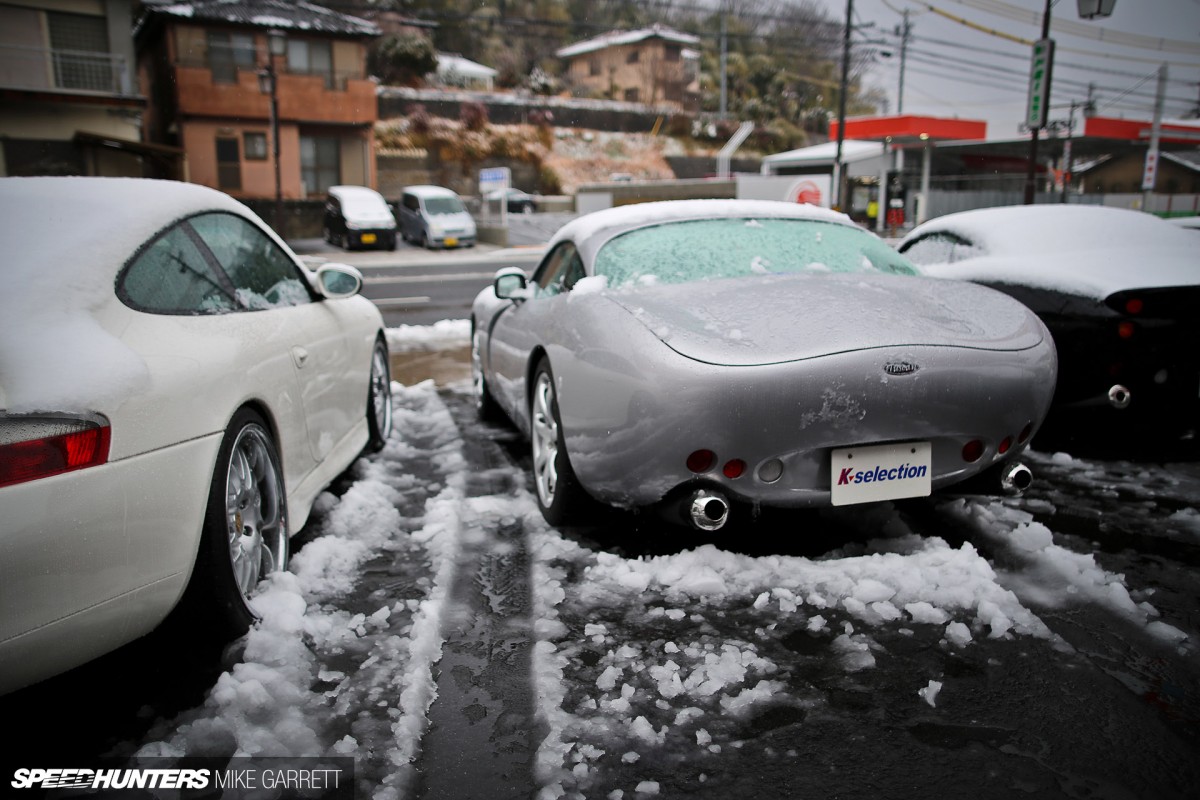 No matter how much I've seen, there's still a sense of wonder and a desire to discover more about the place. And so many times this excitement comes from the most unexpected places – the kind that you just stumble upon. Earlier this year my friend Toshi and I were making our way across a snow-covered Aichi Prefecture to meet with Watanabe-san at Rocky Auto when we realized we had some extra time to kill.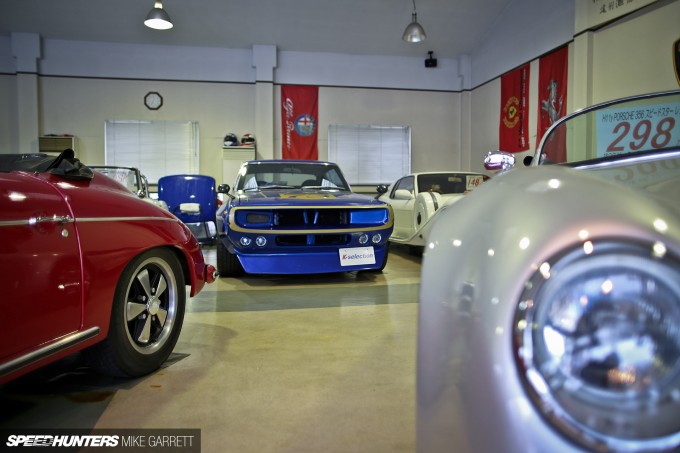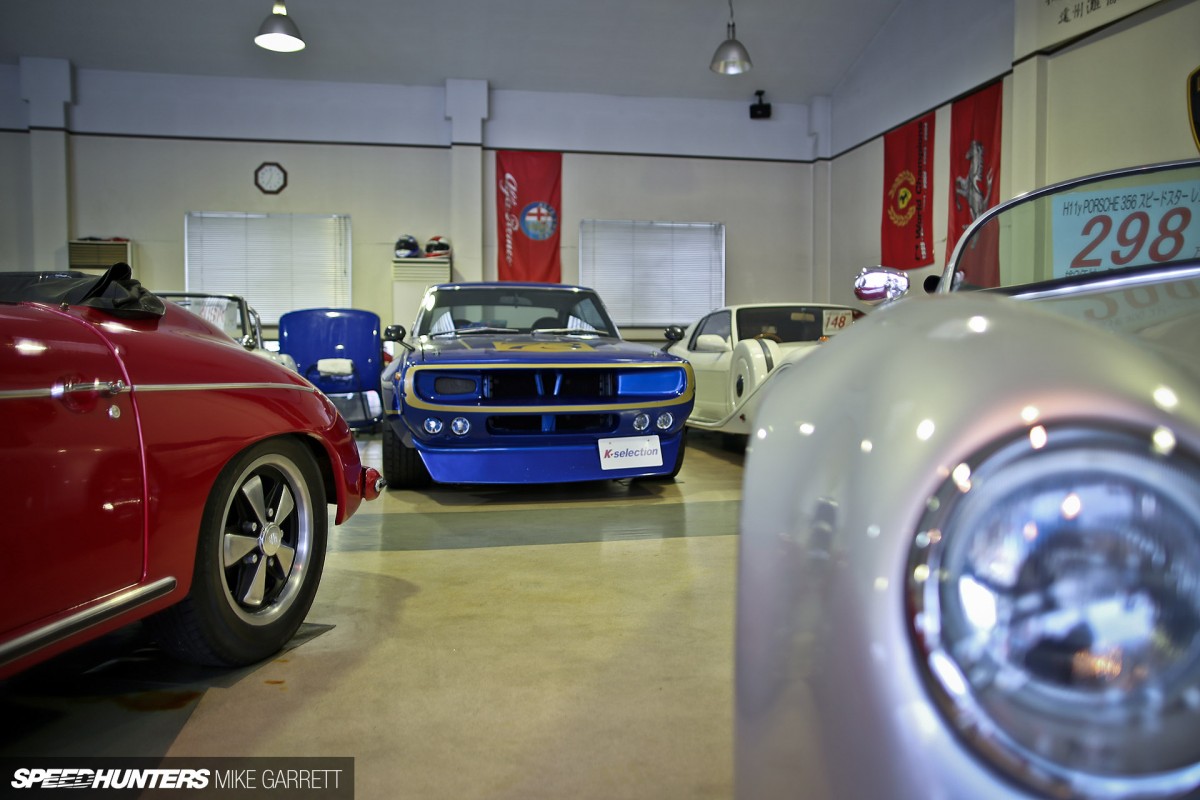 Before I knew it, Toshi was on the phone dialing up one of his old friends from the lowrider scene. "Are you at the shop?' "OK, we are coming by."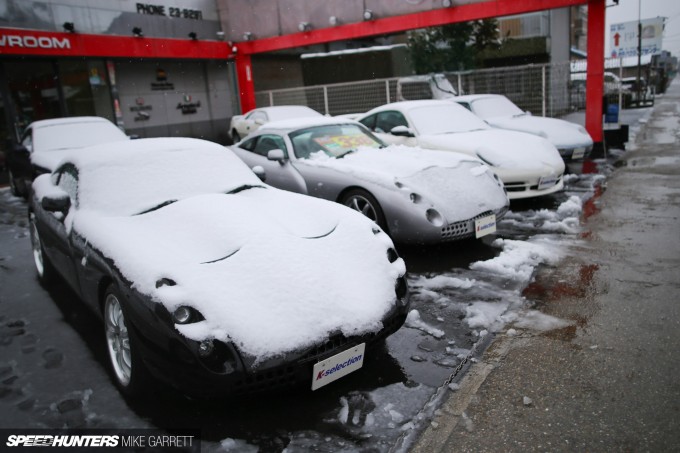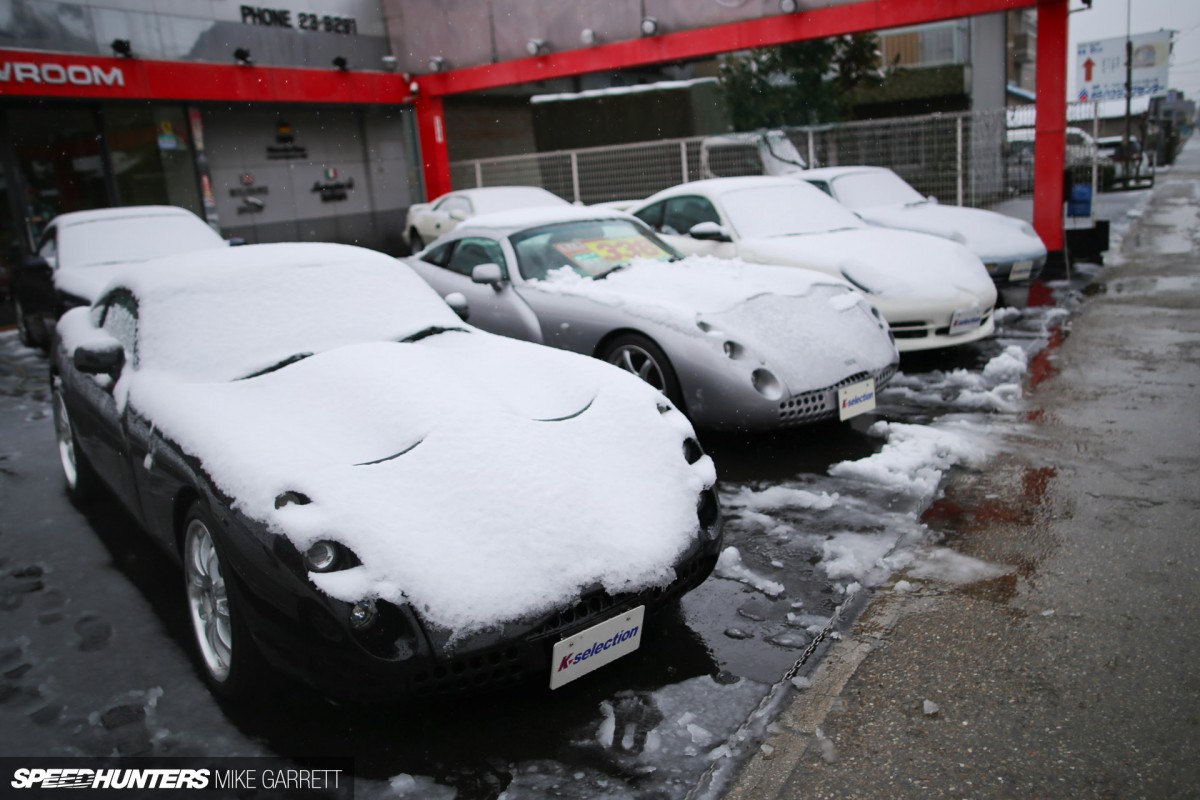 A few minutes later we pulled up to a used car dealership. But this was not your typical reseller of second hand cars. There were no kei wagons or minivans parked out front, but rather a few rows of European sports cars and exotics that included Porsche 911s, Lotus Esprits and even a couple of TVR Tuscans.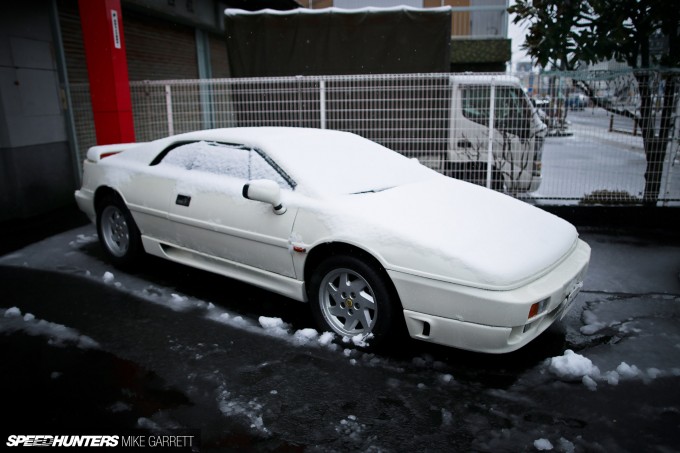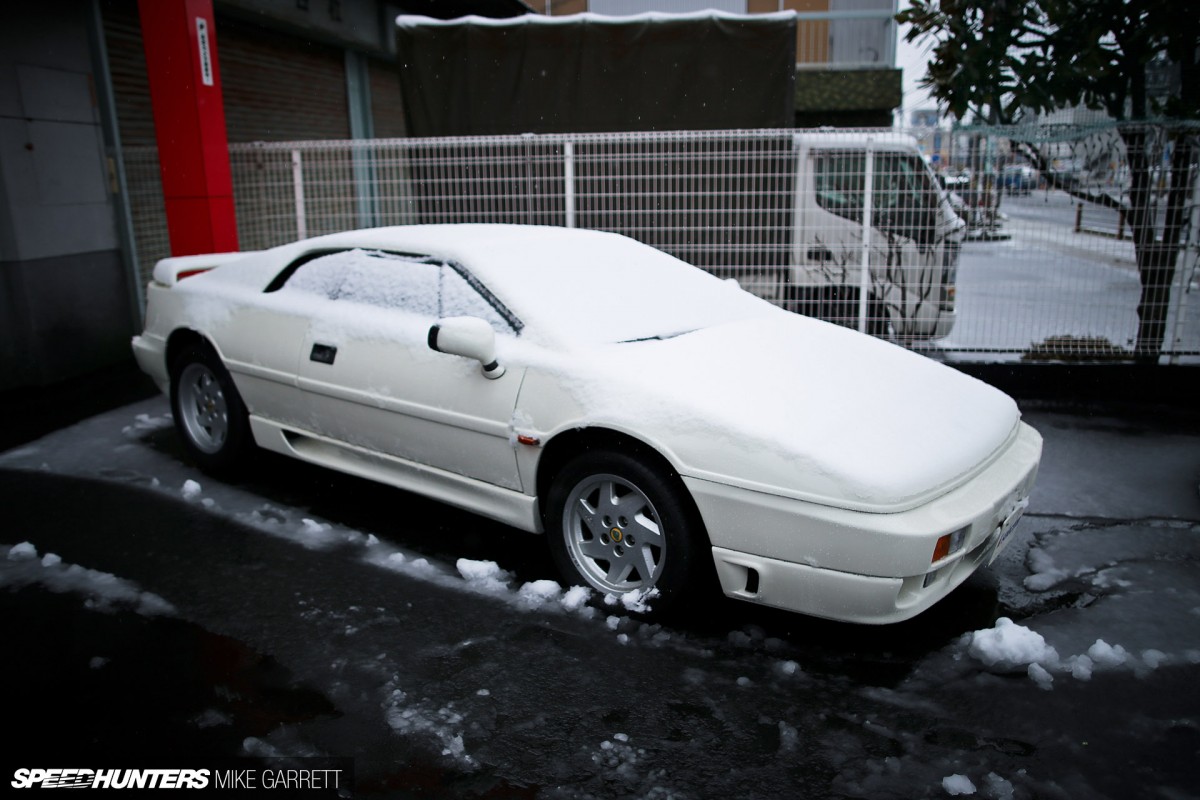 The dealership is called K-Selection, and after making our way across the front lot and into the showroom, we were greeted by Toshi's friend Mr. Yoshida. Along with K-Selection, Mr. Yoshida is involved with a sister dealership called U.S. Line that specializes in lowriders, customs and other American imports. He was happy to show us around while we escaped the cold.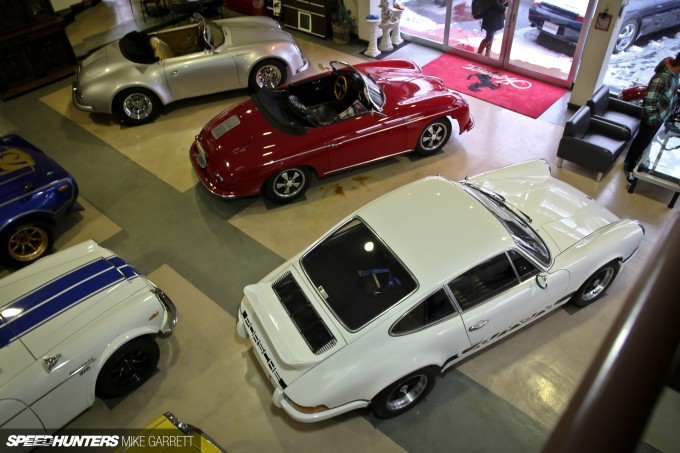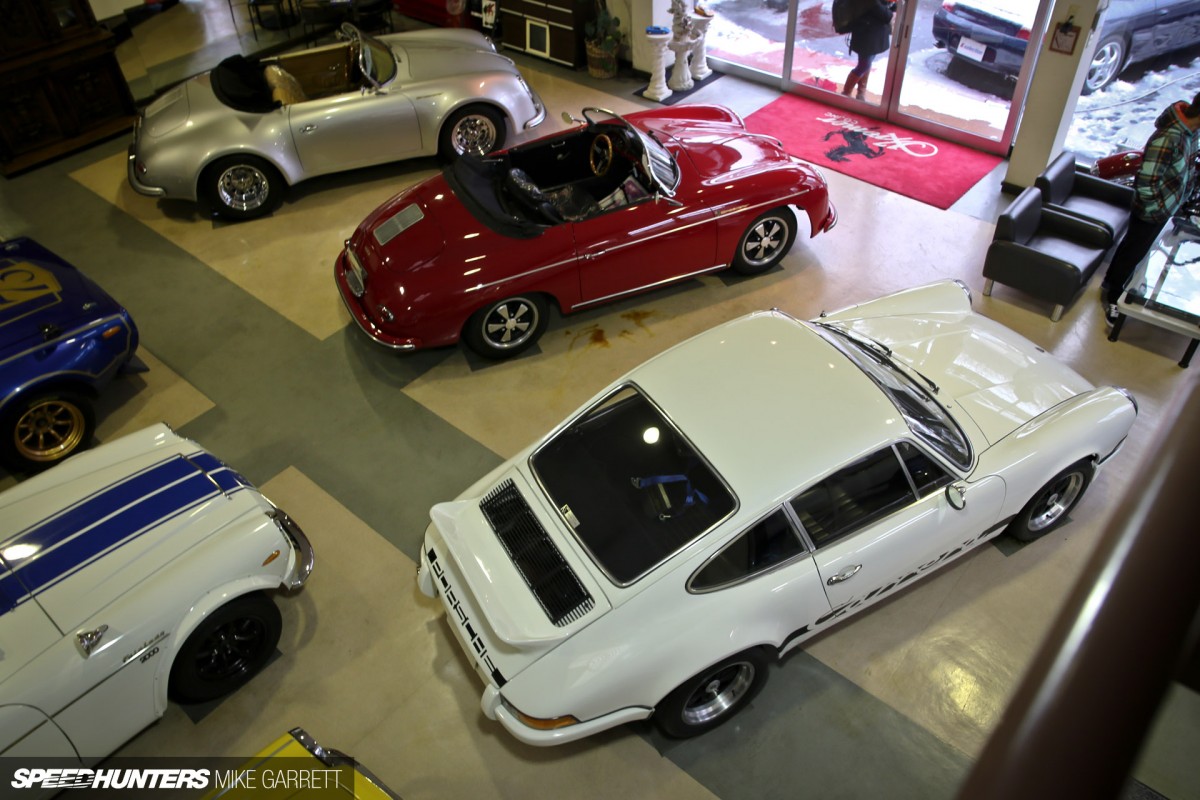 The showroom is of average size by Japanese standards, but the cars displayed inside of it were anything but average. There were three classic Porsches and four classic Japanese machines present on this particular afternoon, all patiently awaiting their next owner.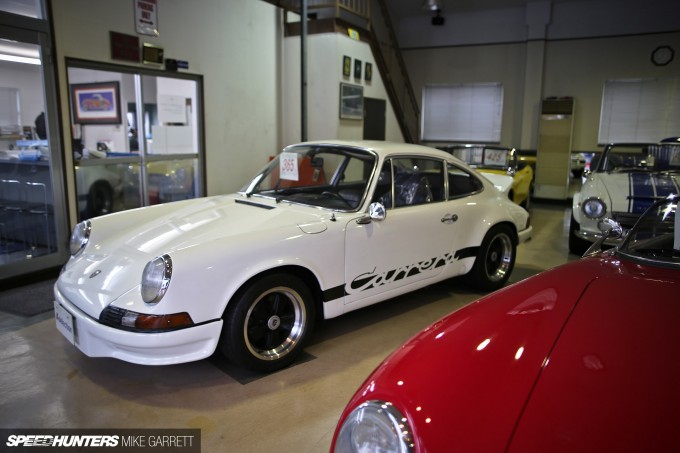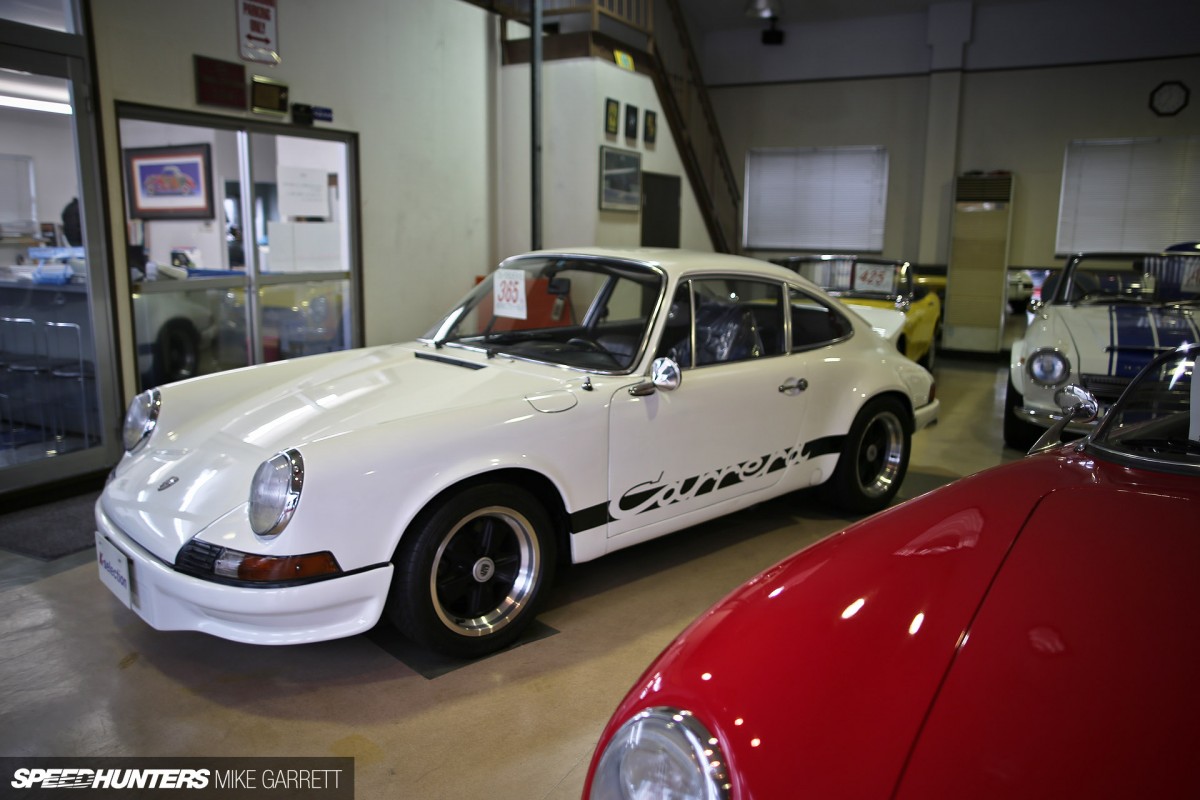 One car that quickly caught my eye was this nicely put together Carrera RS replica. Acquiring a genuine RS is out of reach for most mortals these days, but who cares? I can't see a replica like this being any less fun to own.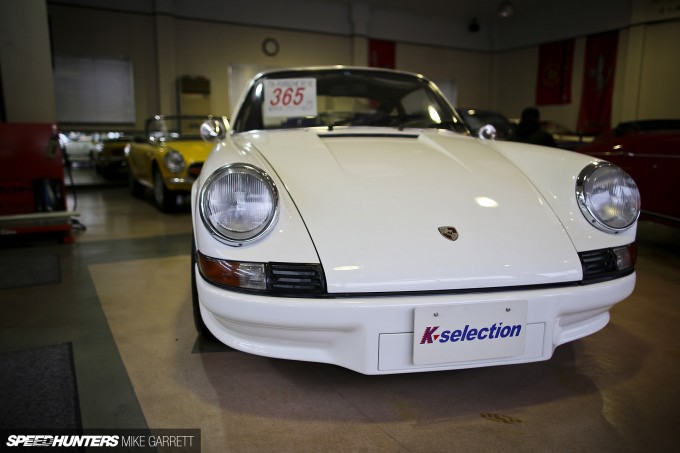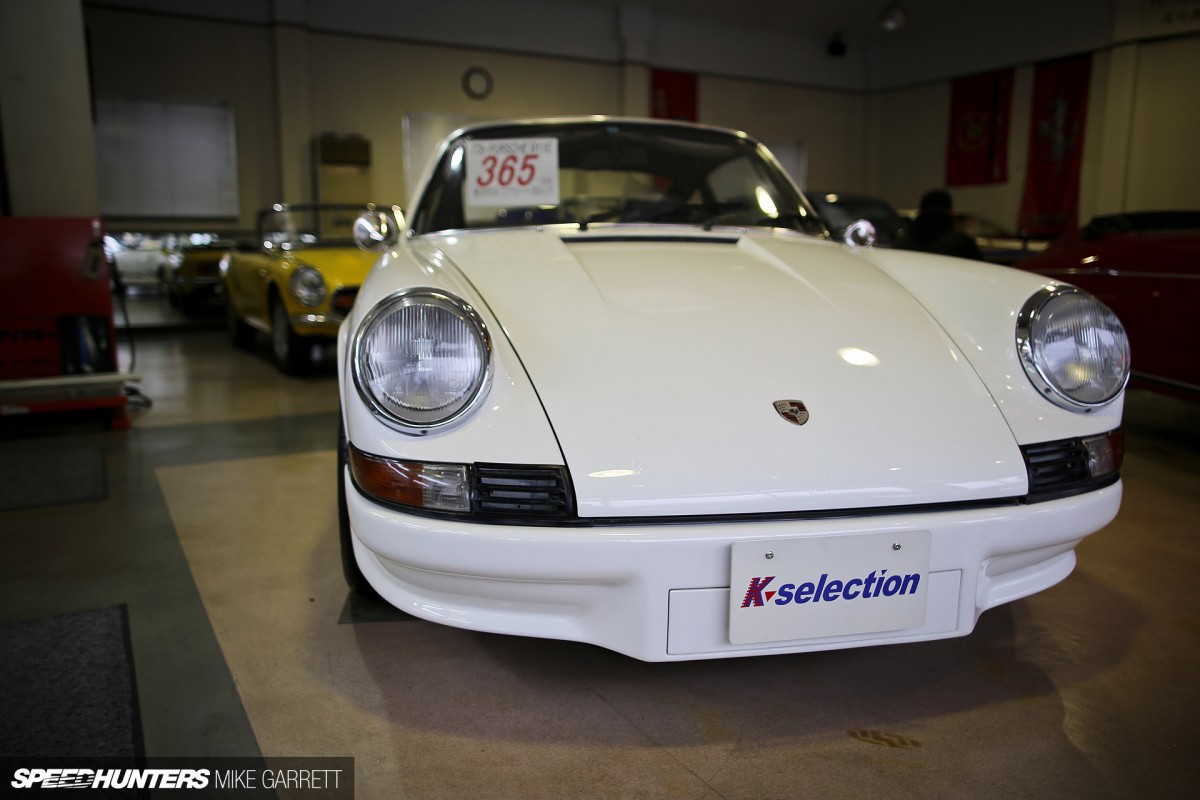 I'm not sure if the classic Porsche boom has fully taken over Japan yet, but this car's price tag of just over US$30,000 suggests you can still pick up a decent example here without completely breaking the bank. Color me tempted…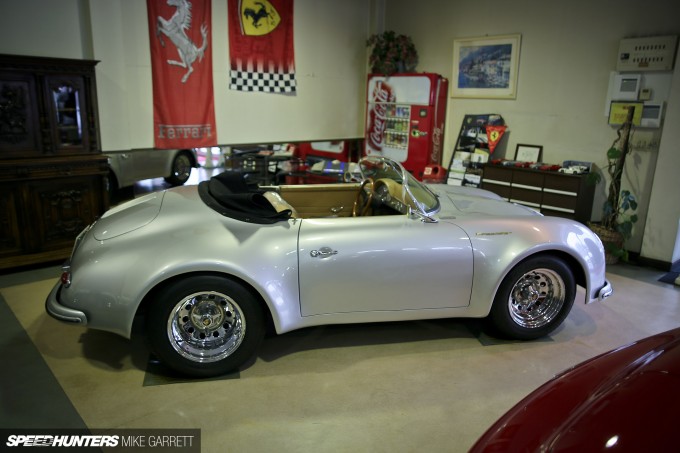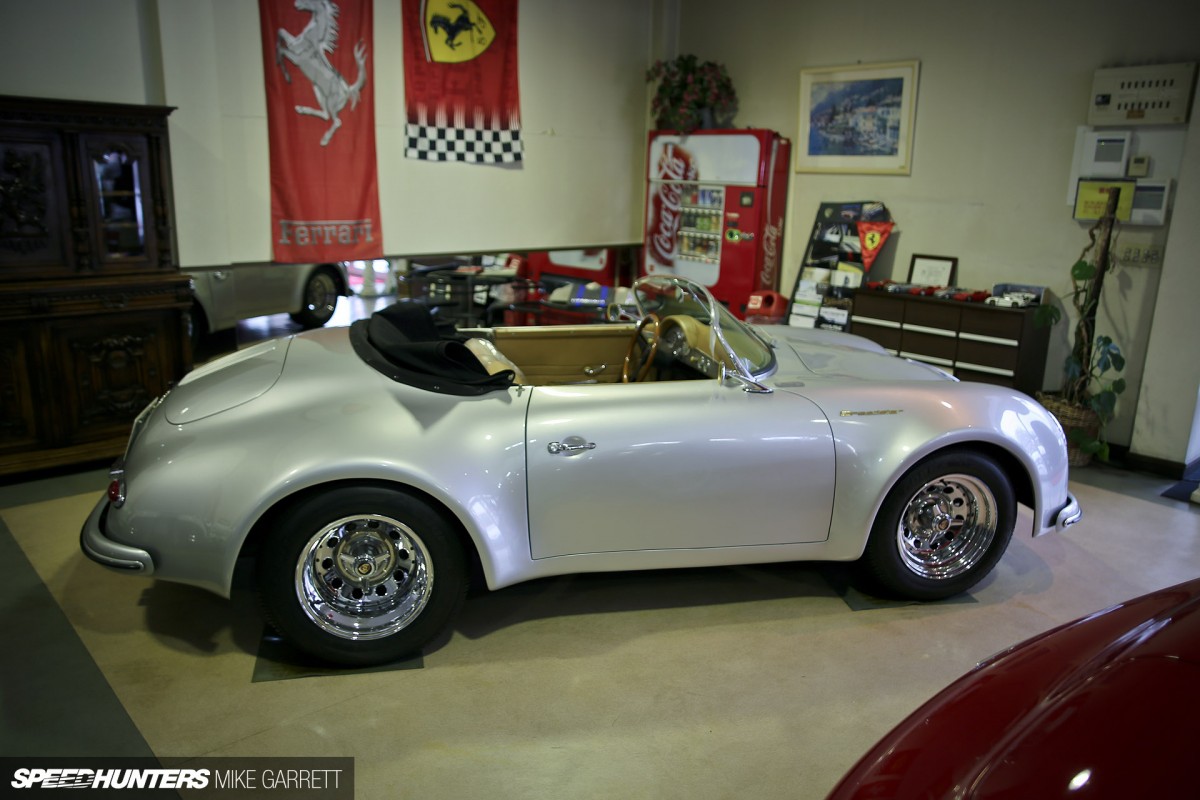 Along with the tantalizing RS clone, the other Porsches in the showroom included a pair of 356 replicas – one stock-appearing narrow body version, and the other a wide body car that looked like it just came off the streets of Beverly Hills circa 1987.
A Familiar Face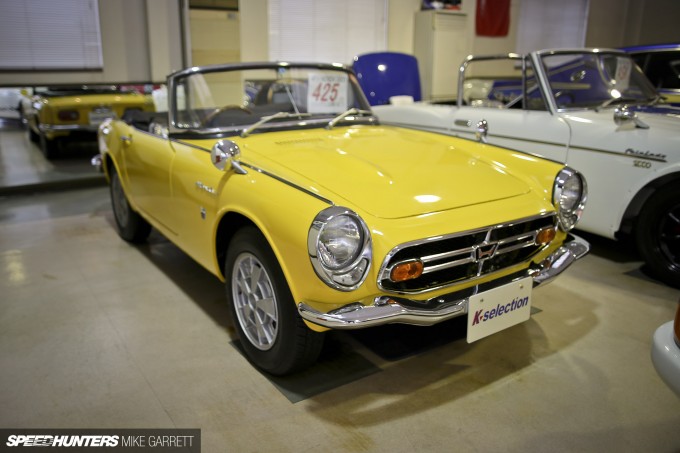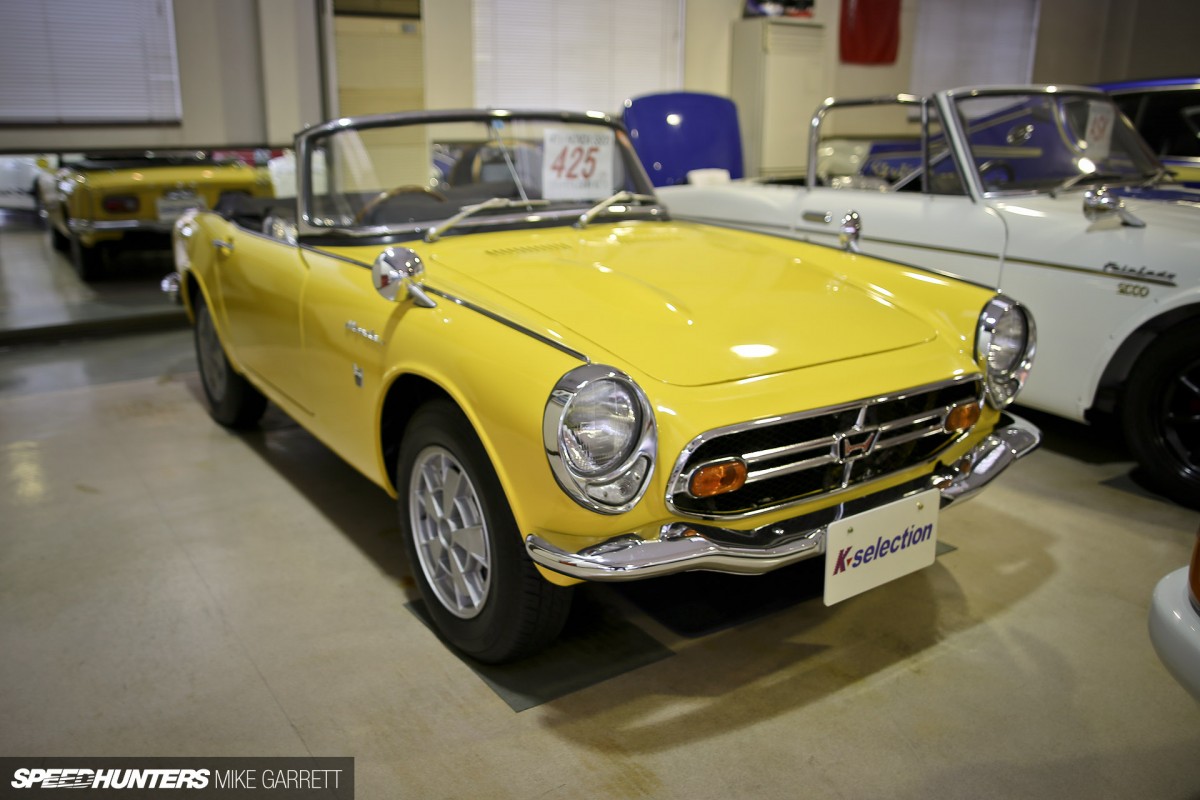 While K-Selection specializes primarily in European imports, the selection of domestic vehicles did not disappoint. Among the inventory on the day I visited was this gorgeous Honda S800 roadster in totally original condition.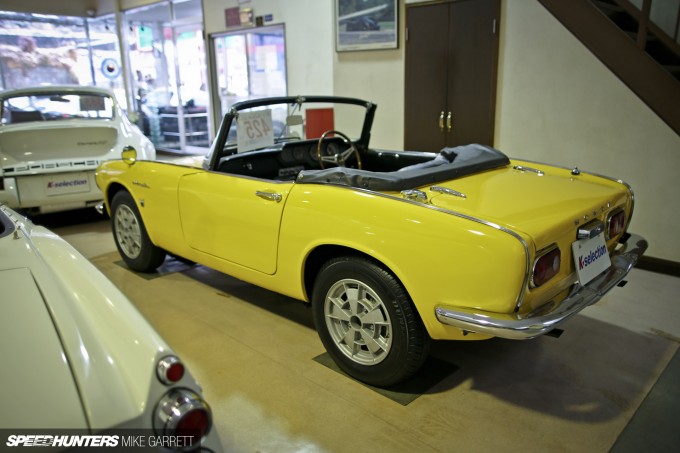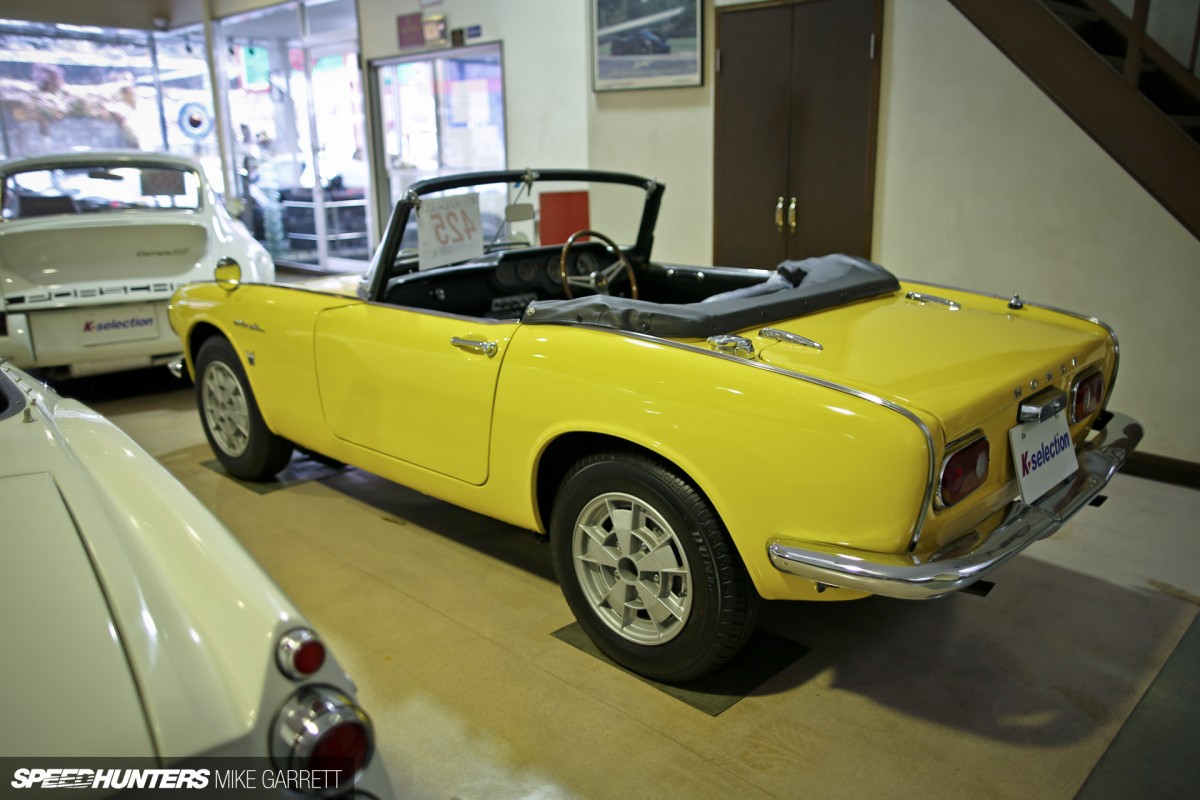 Amazingly, the little Honda was priced higher than any of the three Porsche replicas in the showroom. It's just another example of the demand that exists for rare Japanese sports cars from the '60s and '70s.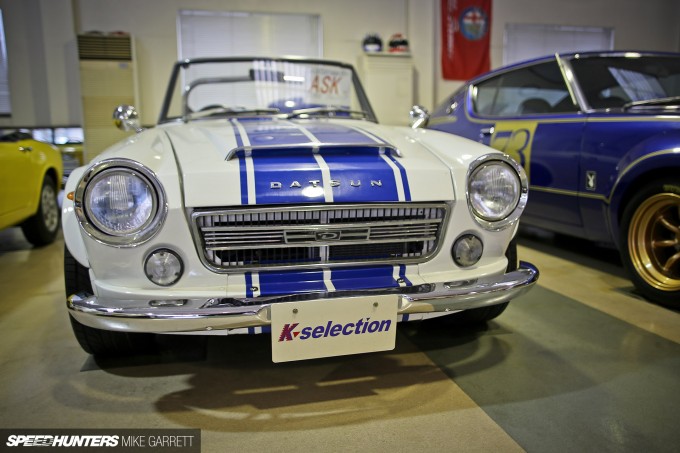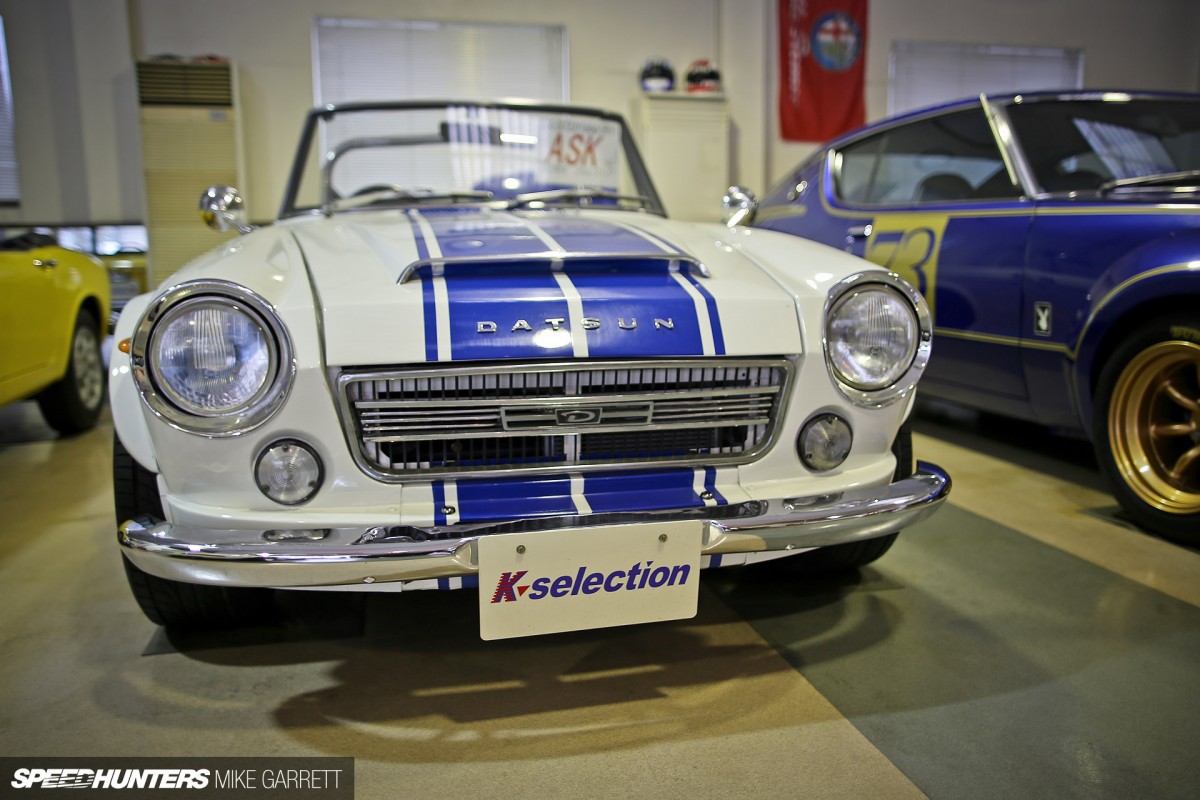 Joining the Honda was this Datsun Fairlady Roadster, which had been fitted with a few period-correct modifications including over-fenders, a roll bar and a set of RS Watanabe wheels. Despite being one of Japan's first true sports cars, I still feel like most people don't give early Fairladys the credit they deserve.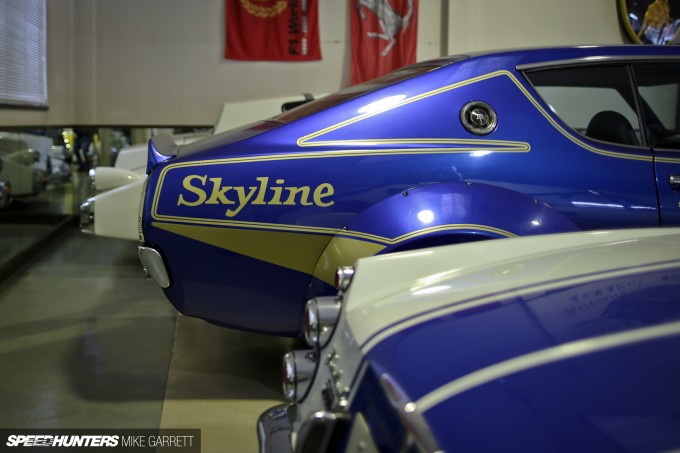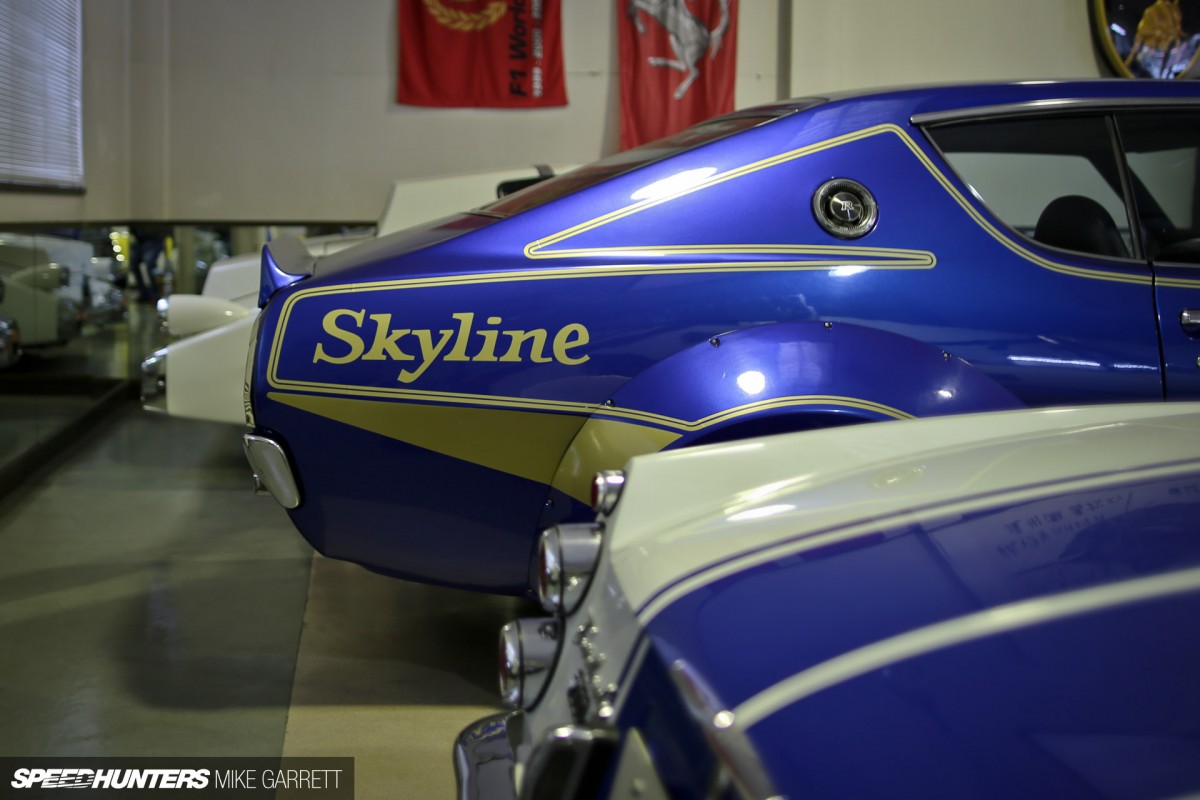 But of all the vehicles in the showroom, there was one that really stood out – a blue and gold Kenmeri Skyline hard top.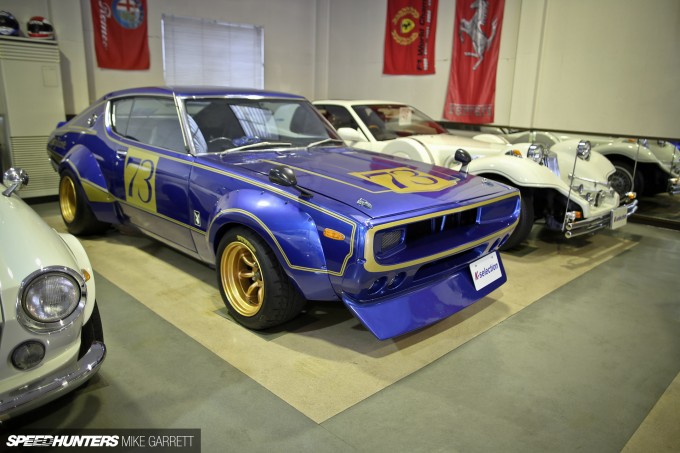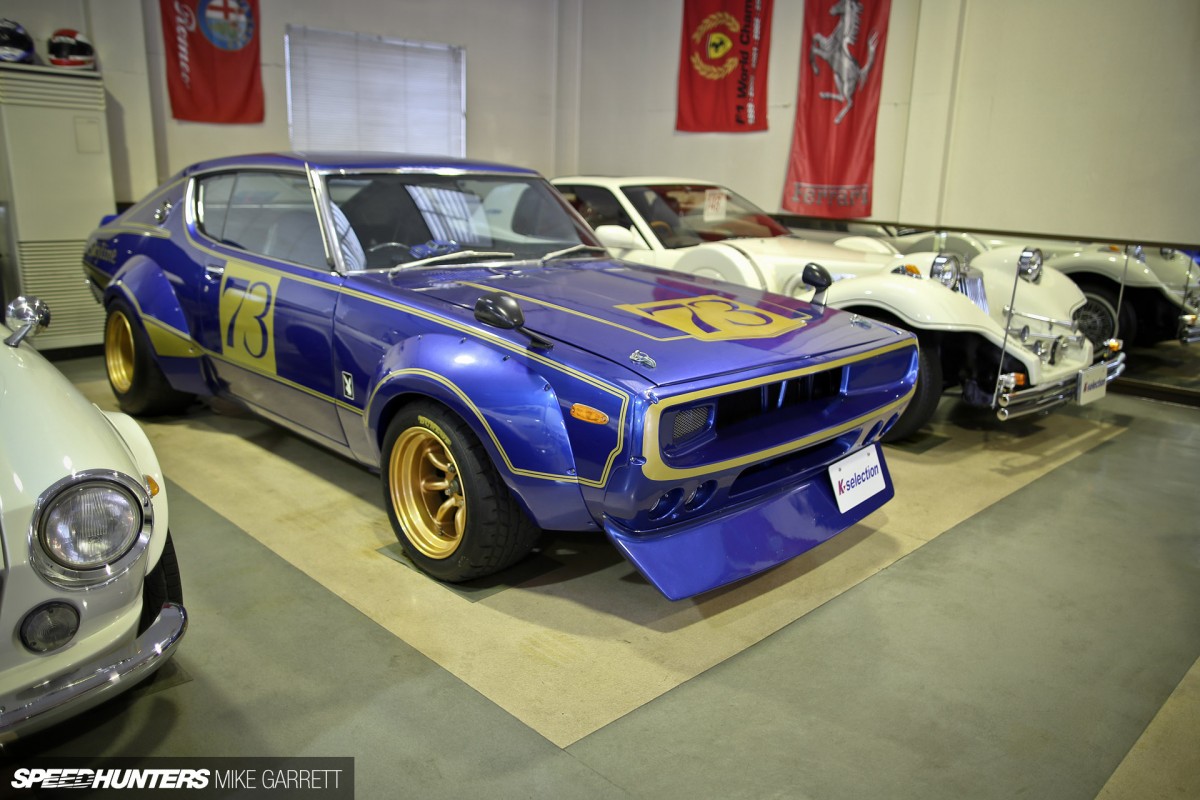 Of course, this was far from your typical Kenmeri. It's actually a full-on replica of the GT-R factory race car that was built by Nissan but never raced due to the oil crisis of the mid 1970s.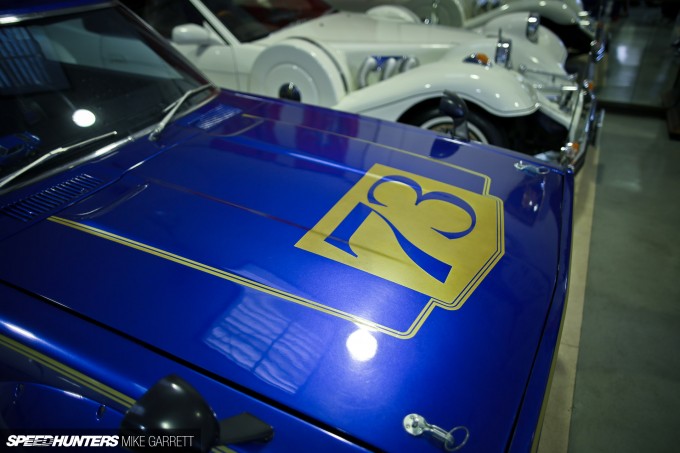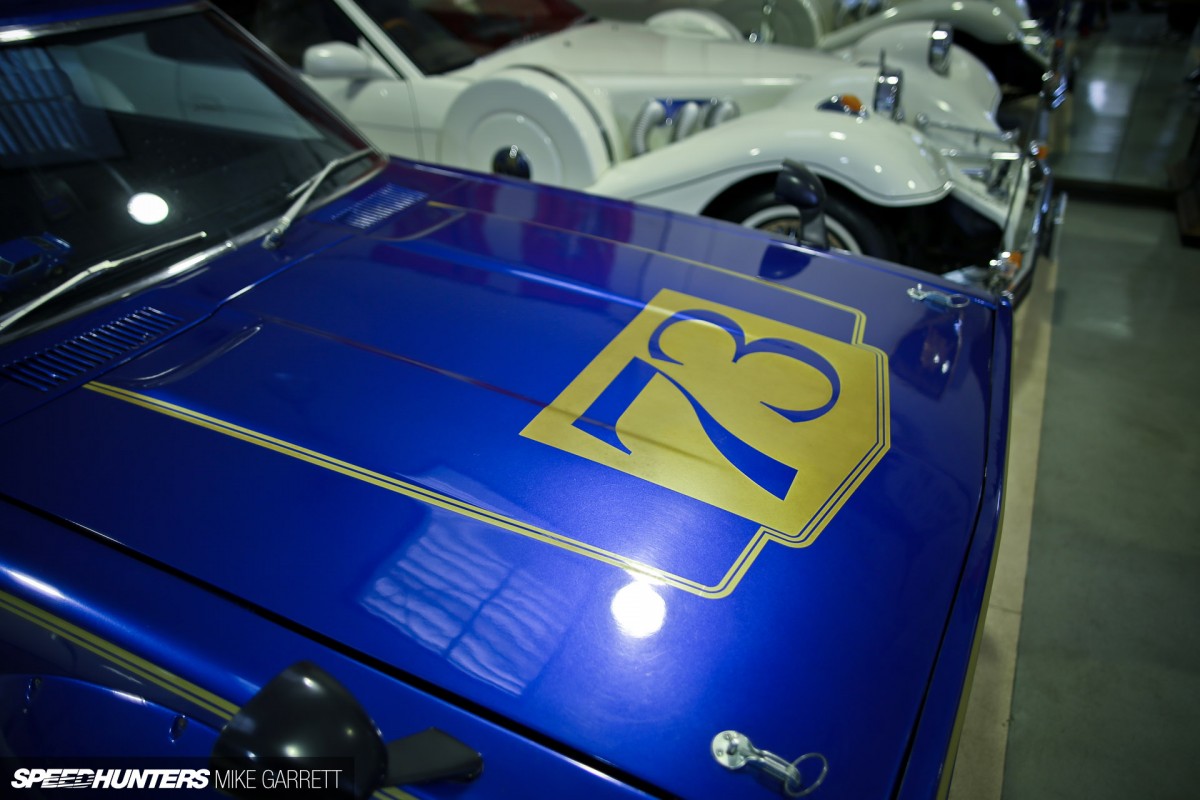 But as I looked at the car, I knew there was something familiar about it. As I was trying to remember where I'd seen it before, Mr. Yoshida told me this car was actually in the United States before making its way back to Japan.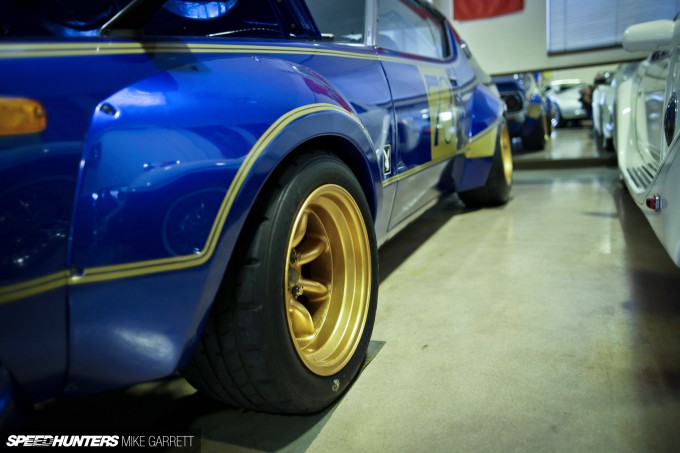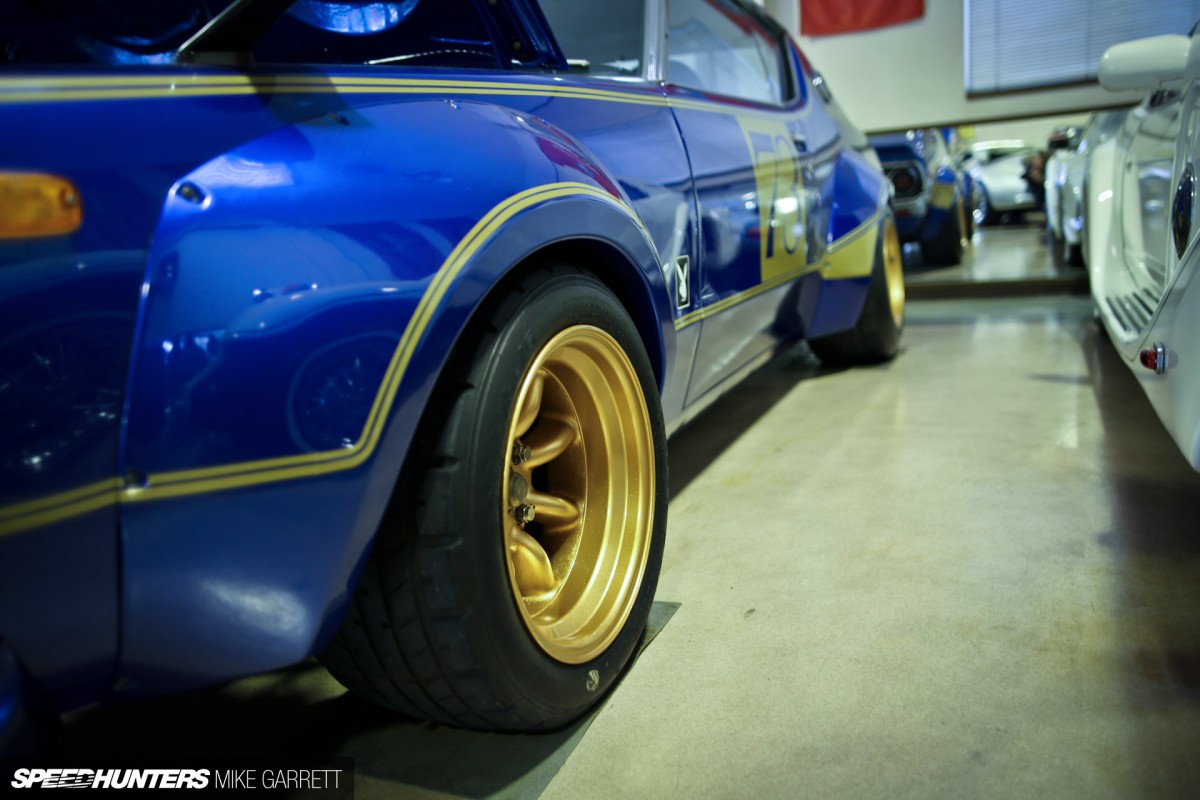 Ah yes, that's it. I had seen the car at JCCS in Long Beach way back in 2007 and always wondered what had become of it. Anyone else remember this thing?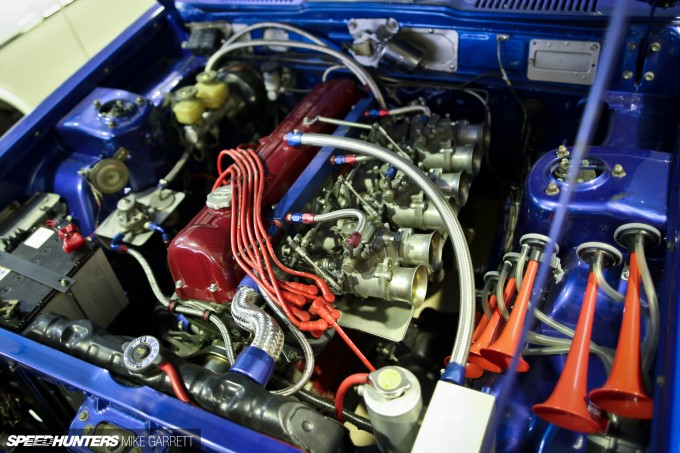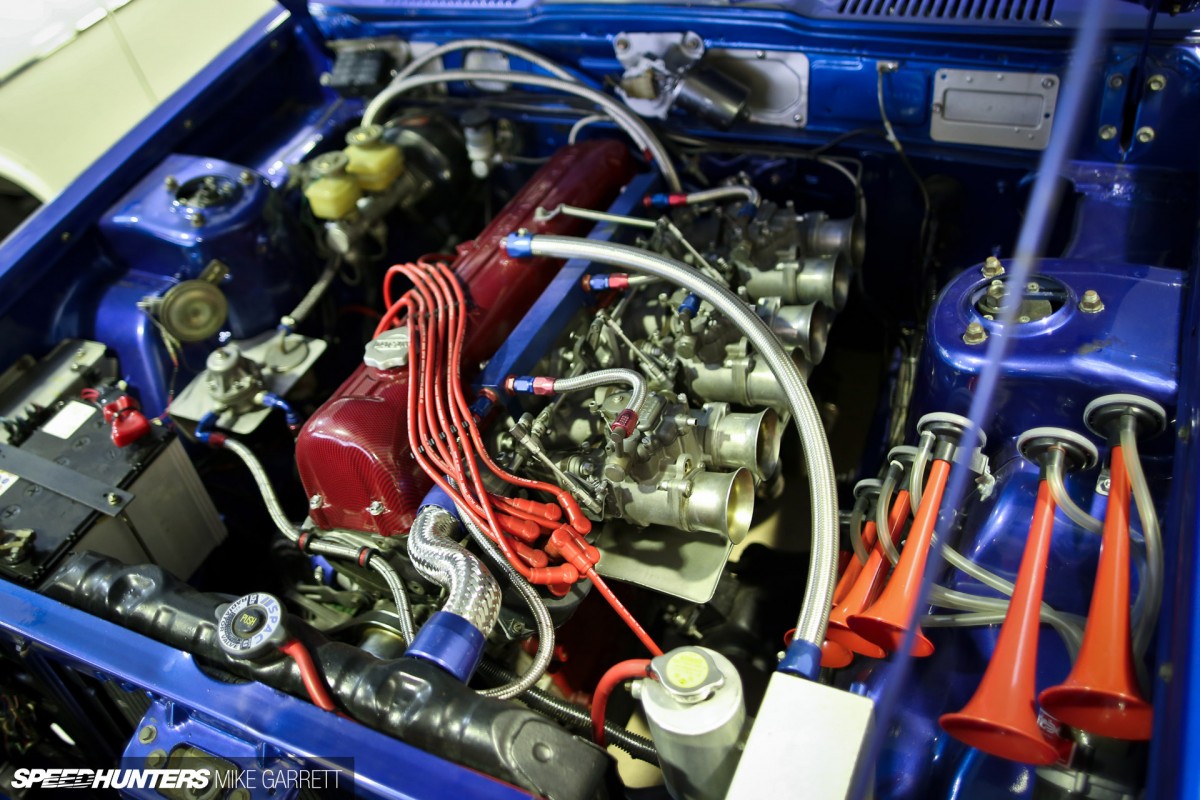 The Skyline looks every bit as cool as it did back then, and that feeling extends to the fully detailed engine bay. Power comes from a built 3.2-liter L-series with more than enough punch to back up the race car look.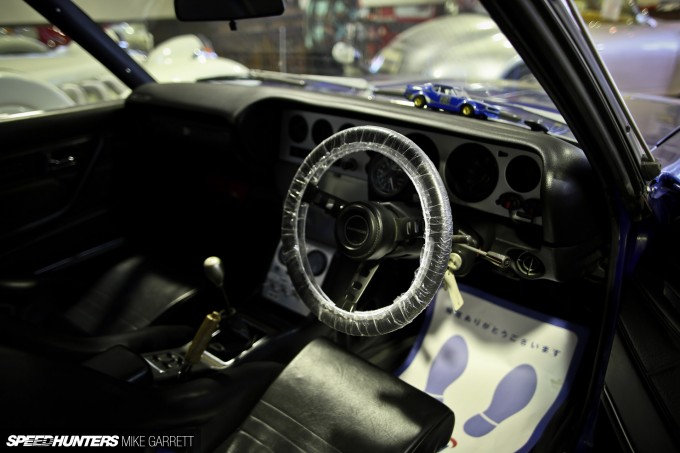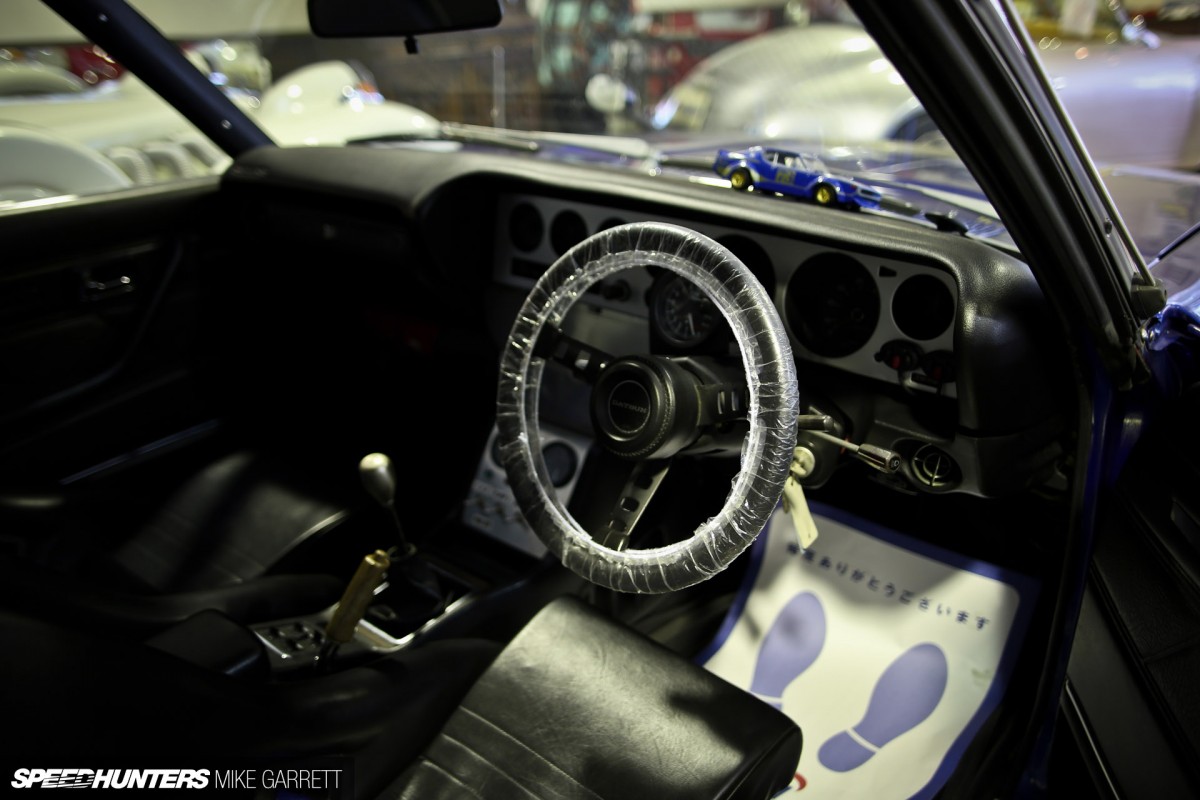 The same can be said for its pristine cockpit too. You just can't beat the aroma of finely aged upholstery, right?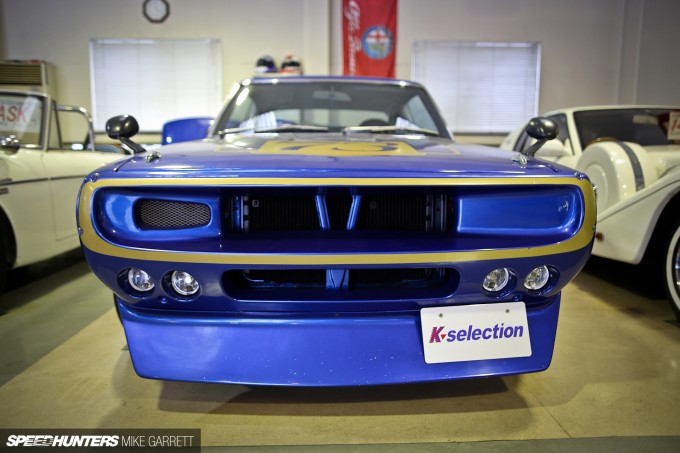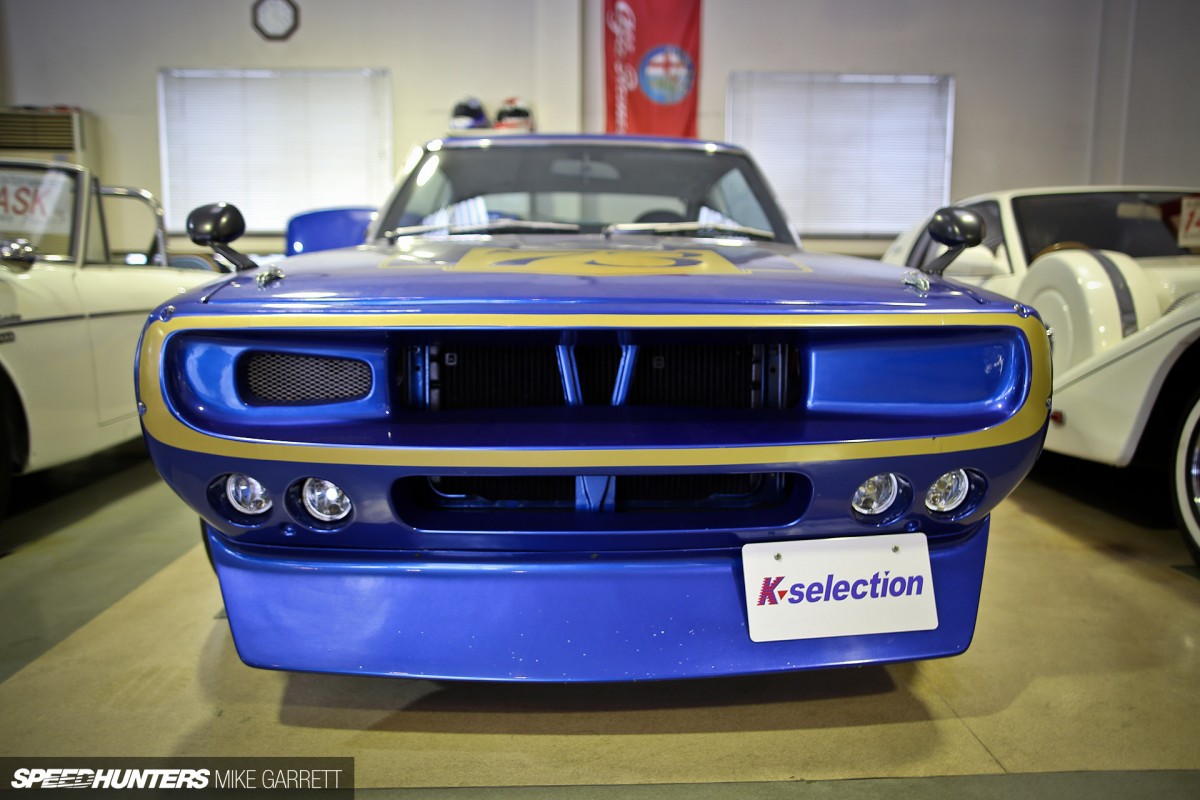 As I said a moment ago, always expect the unexpected in Japan. It was a very pleasant surprise to see that this car is alive and well back in its homeland.
The Secret Collection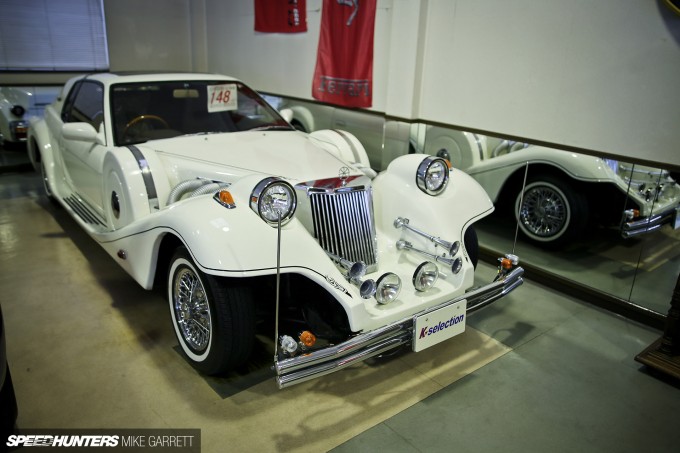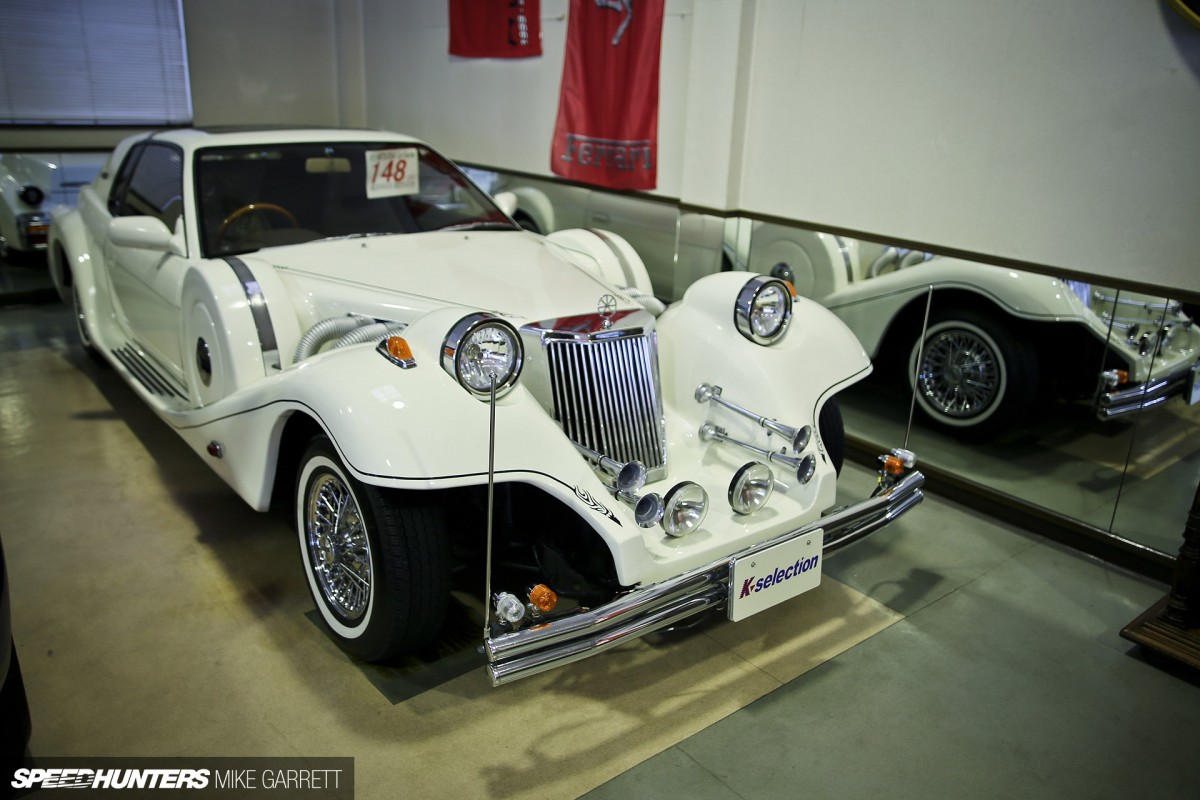 Now here's something from the 'only in Japan' category – a Mitsuoka Le-Seyde. Think of it as a Japanese version of the Excalibur and other classical-bodied kit cars from the '70s and '80s.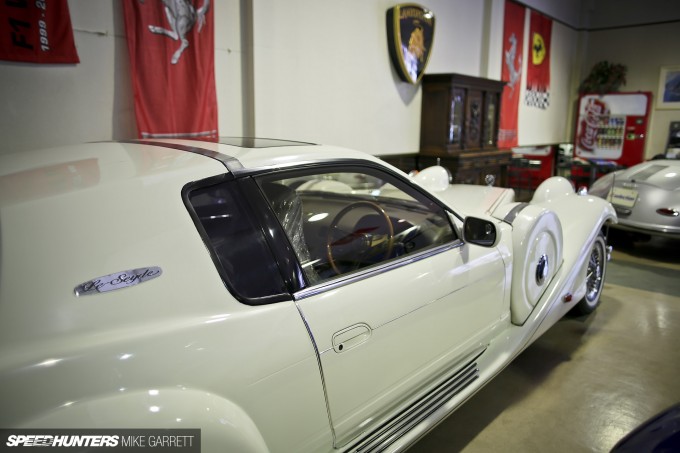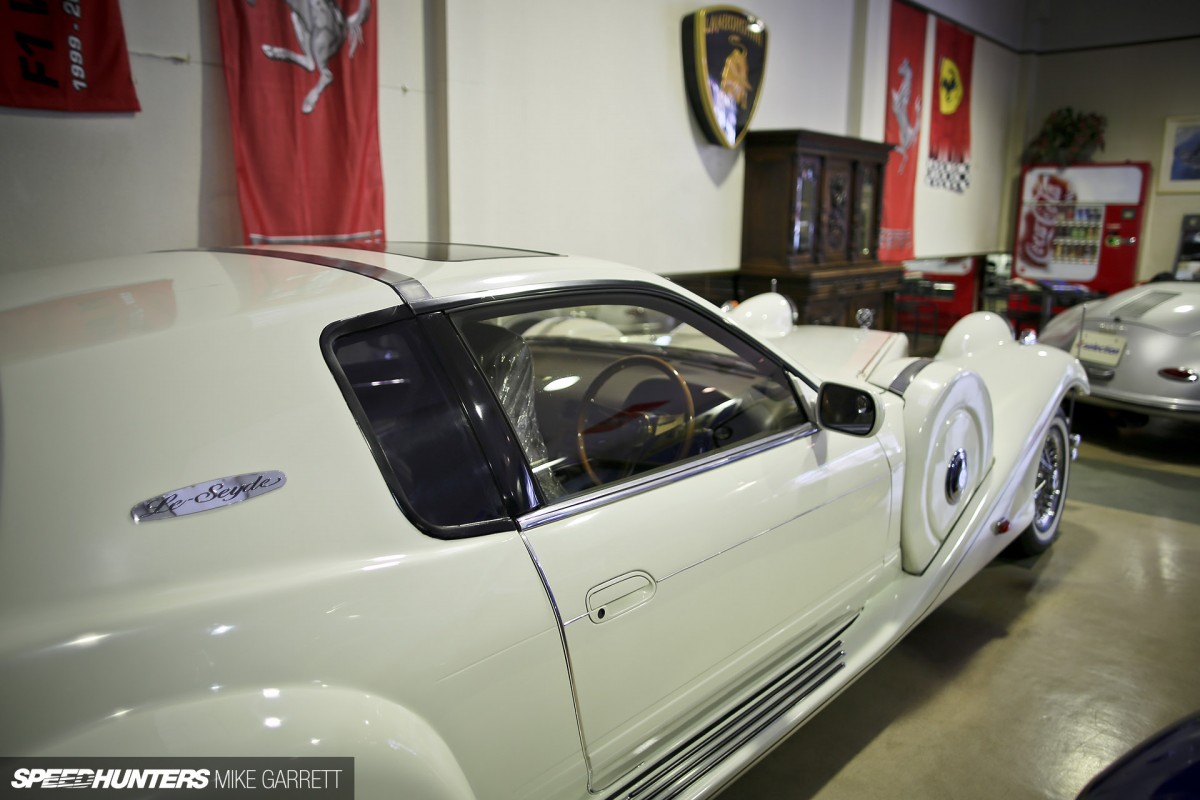 A glance at the door frame and interior will reveal that the Le-Seyde is in fact a re-bodied S13 Nissan Silvia. It may not be the most tasteful thing on the road, but the weird factor kind of makes up for that.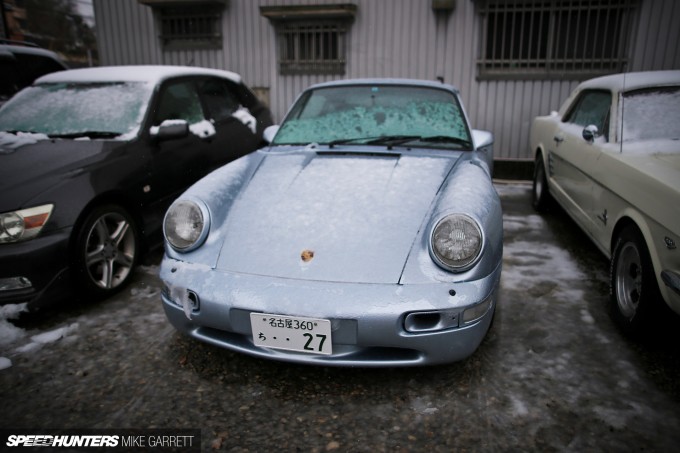 After peeking around the showroom, we headed outside and made our way through the slush to check out some of the vehicles parked out back.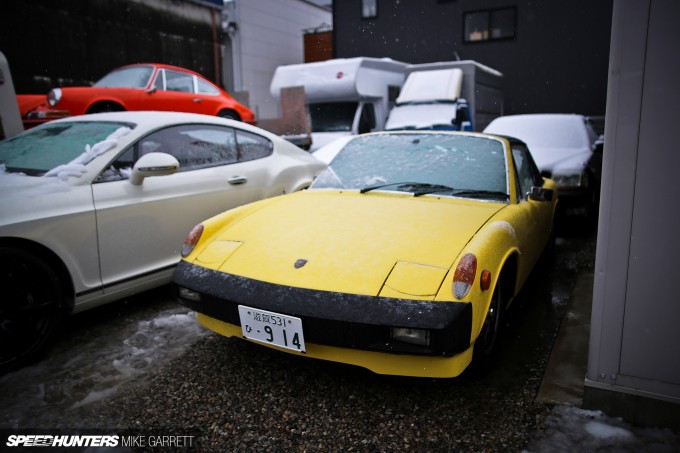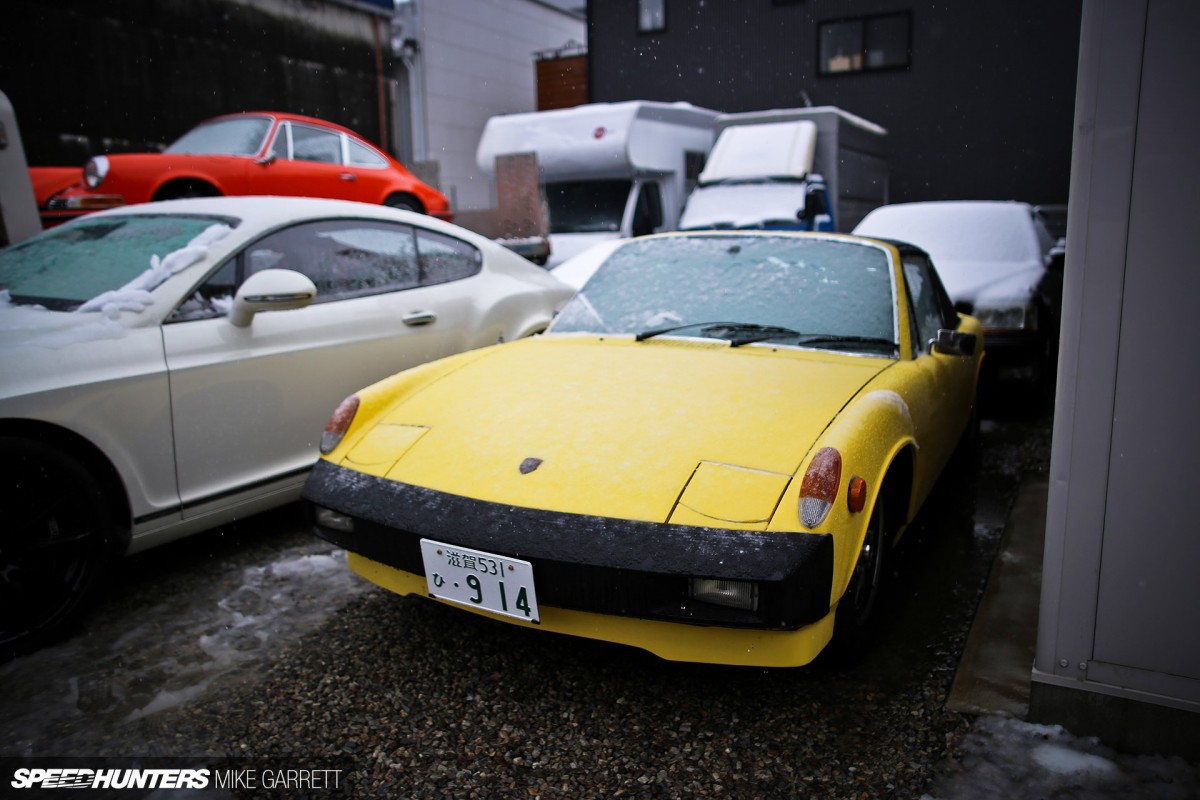 I was able to spot a couple more 911s hiding beneath the snow, as well as this cool little 914. Will this be the next vintage Porsche model to start skyrocketing in value?
There was even a '66 Mustang Coupe out there to add some American character to the group.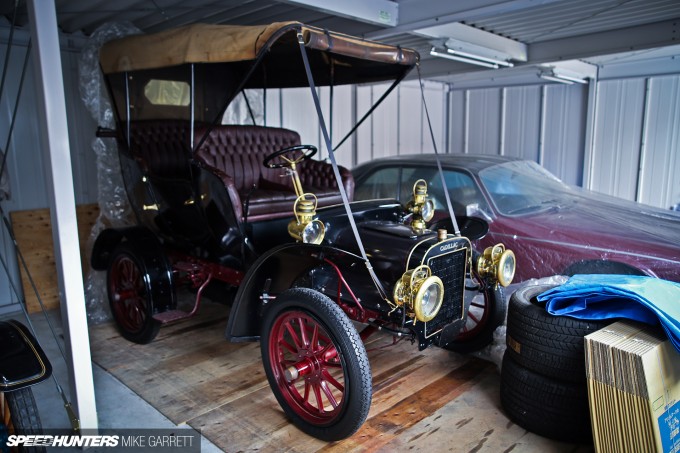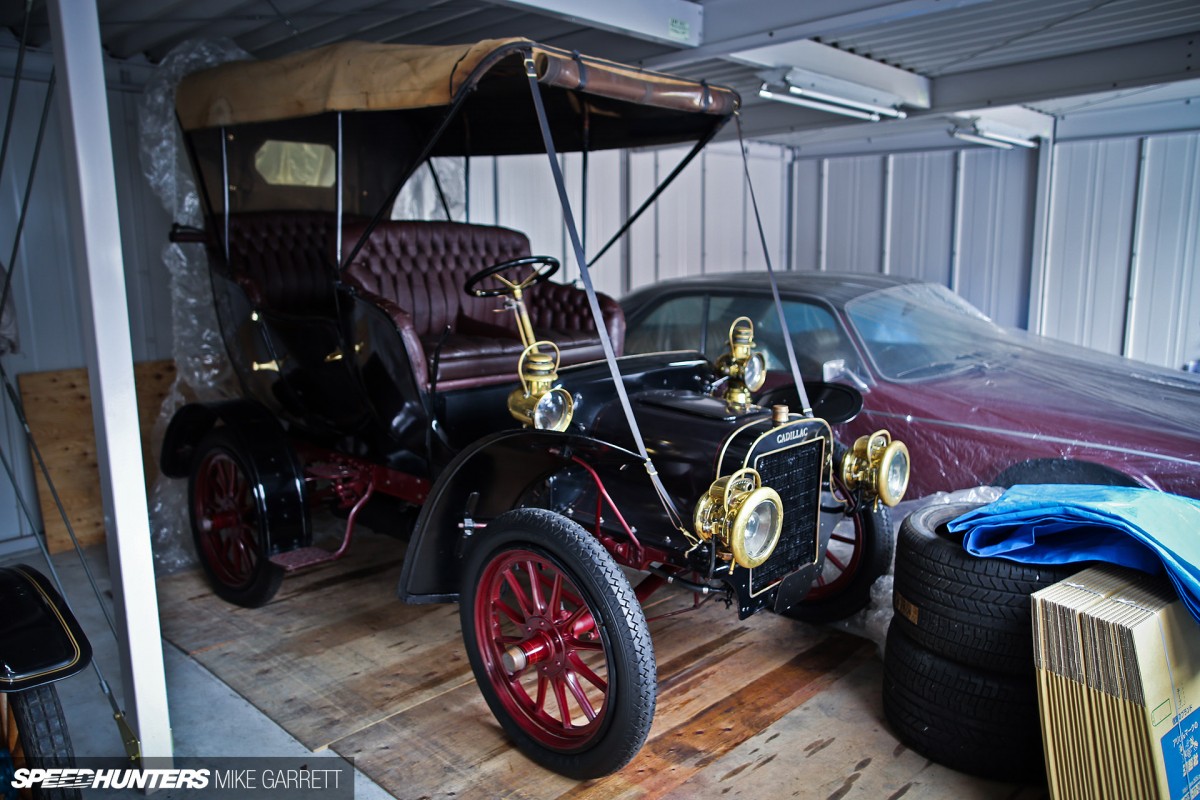 Mr. Yoshida then opened up some of the extra garages so I could see some of the vehicles in the dealership's private collection. Hidden away in these storage facilities were a couple of fully restored antique automobiles, like this turn of the century Cadillac.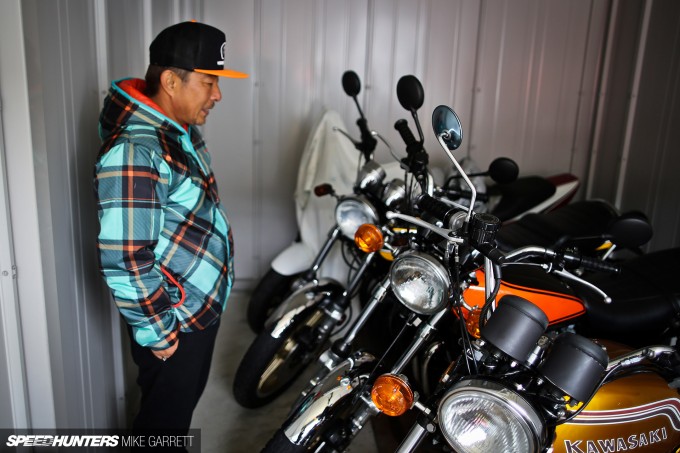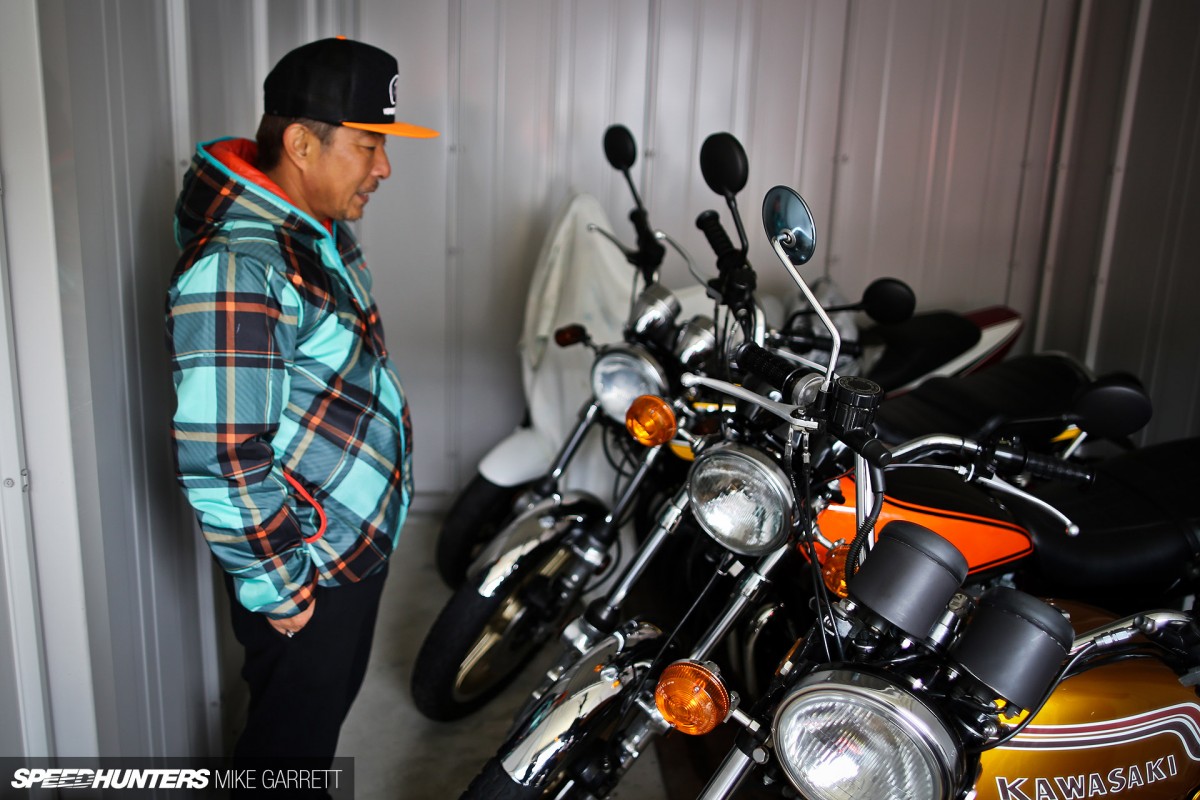 Another one of the garages was packed to the brim with vintage Japanese motorcycles – surely enough to make any motorcycle nut salivate at the mouth.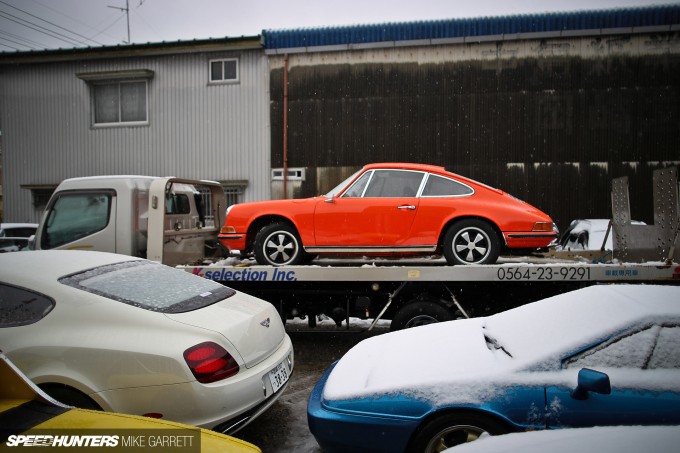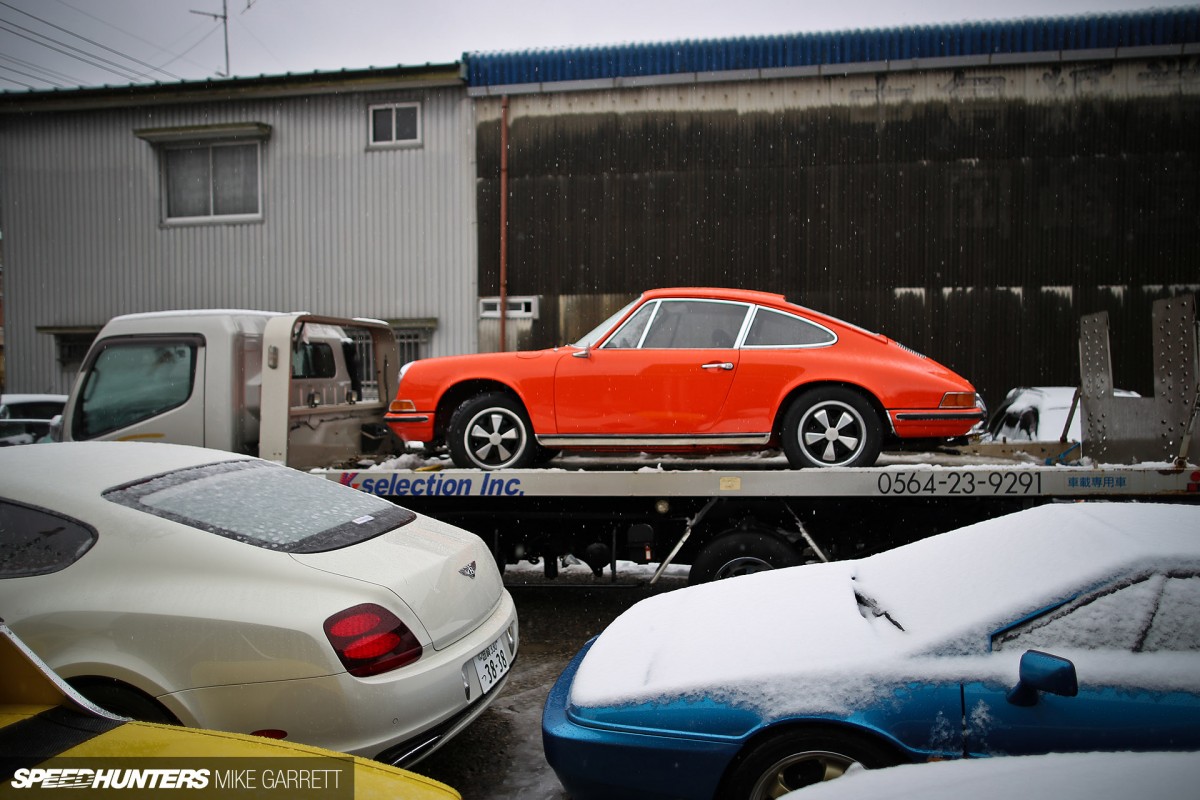 Just as we were finishing up our little tour of the dealership, we realized it was time to get back on the road. We thanked Yoshida-san for taking the time to show us around and set off for our appointment at Rocky Auto.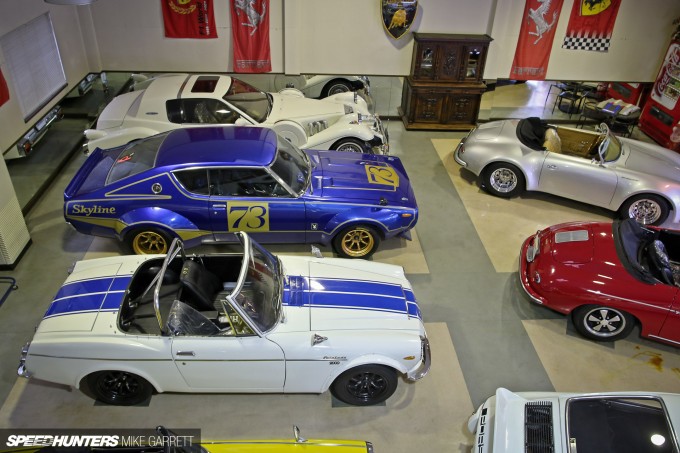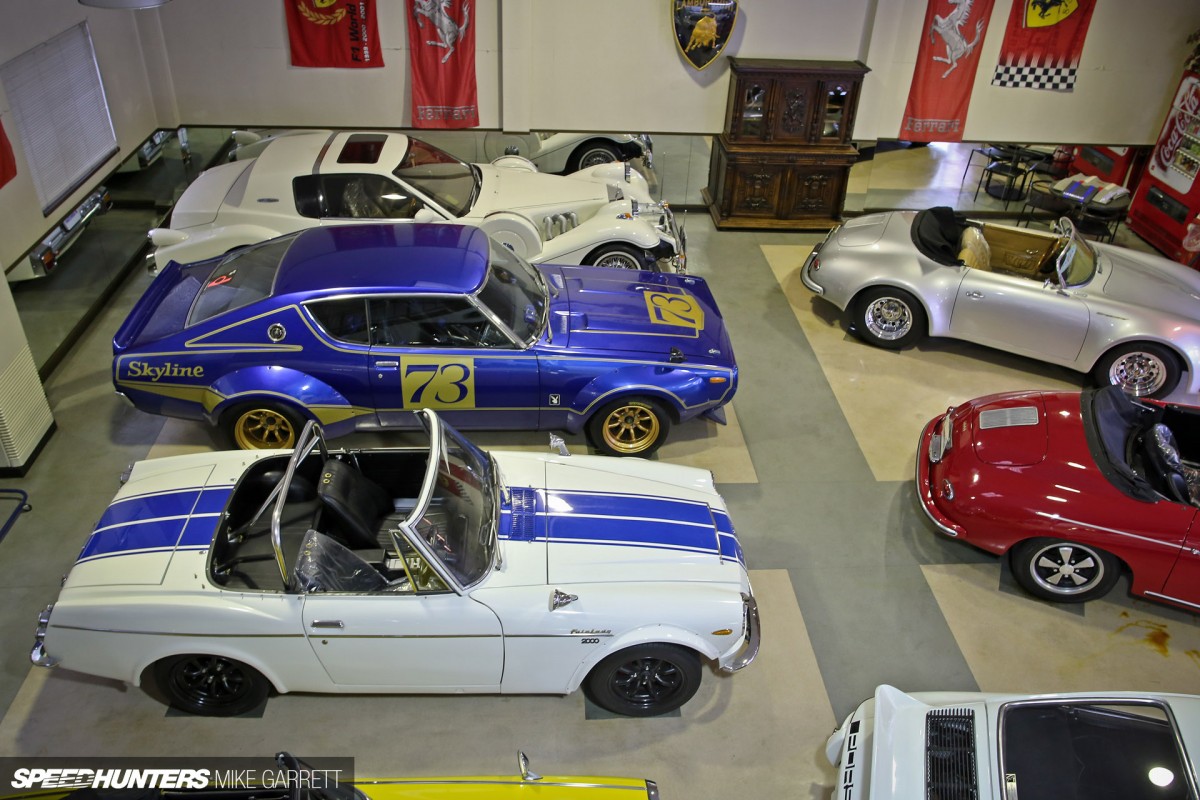 Our visit to K-Selection may have been brief, but I think it perfectly demonstrates the kind of automotive treasure that's still waiting to be discovered in the thousands of showrooms, workshops and garages all across Japan.
It appears we still have a lot of work do yet…
Mike Garrett
Instagram: speedhunters_mike
mike@speedhunters.com
Cutting Room Floor