Where Project Cars Start Off At
So you've tracked down your pride and joy, a barn find, a poorly maintained hunk of rust that your auntie left to you in her will. Others look at the car and see nothing but scrap metal, but you – with a hefty dose of eye squinting and a tad of imagination – see beauty and perfection.
Project cars come in a variety of shapes, forms, conditions and vintages. They can be any car you want as long as it says something to you. However, to express the full potential of that vision in your head you will need one of two very important things – either lots of time and patience, or someone you can trust to take care of it all for you.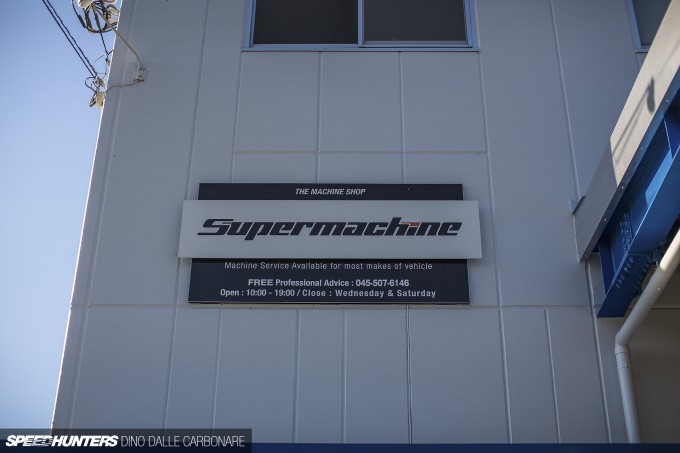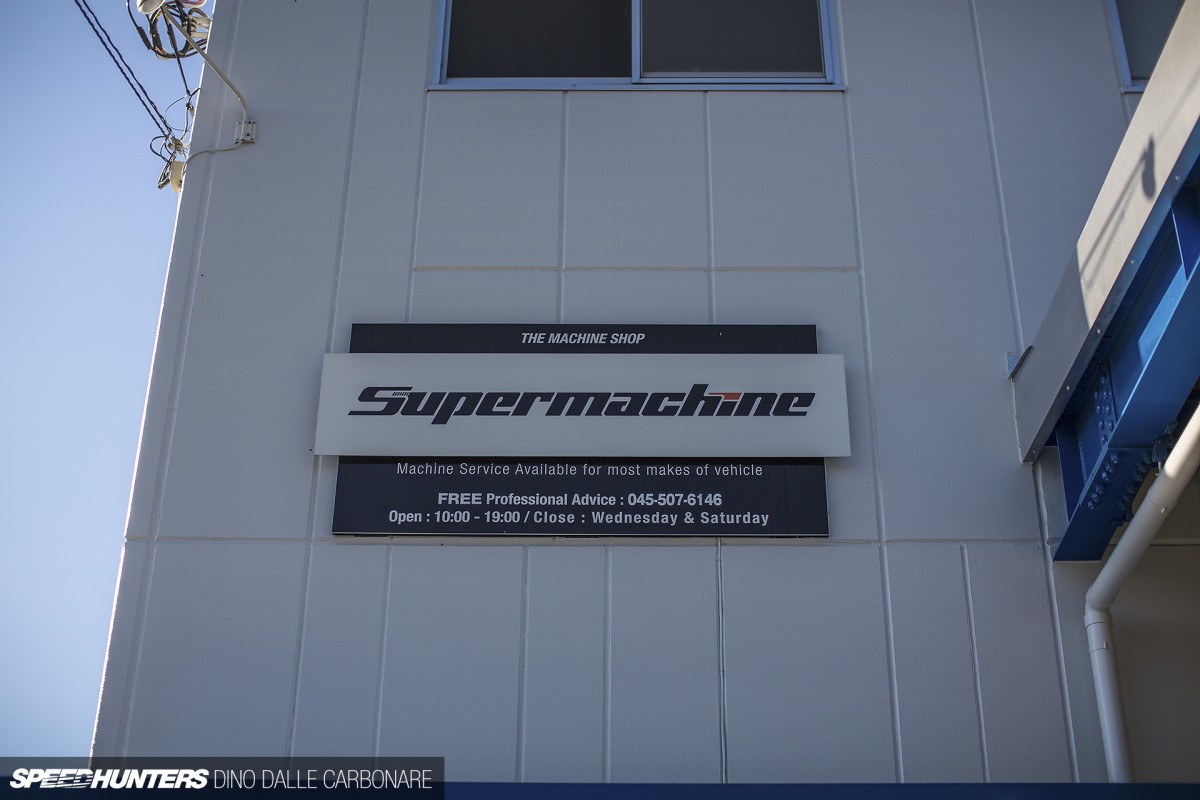 While many people choose the first option for the sheer fun and satisfaction that comes with creating something with their own hands, some have no choice but to take the other route, be it due to a lack of time, space at home, technical skills, tools, or whatever else is required for the specific task. But who the hell to trust, right?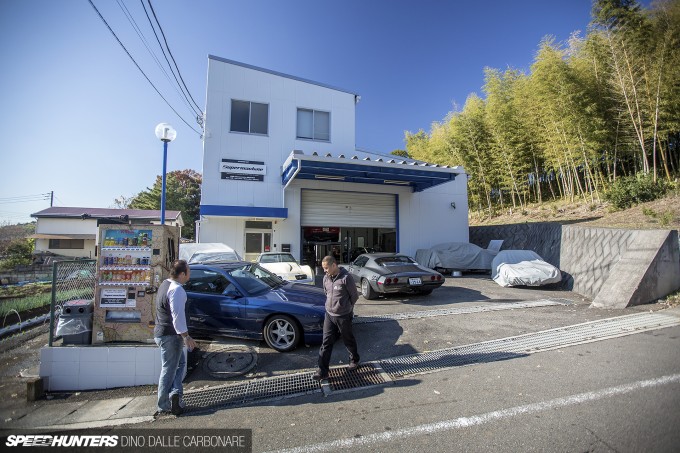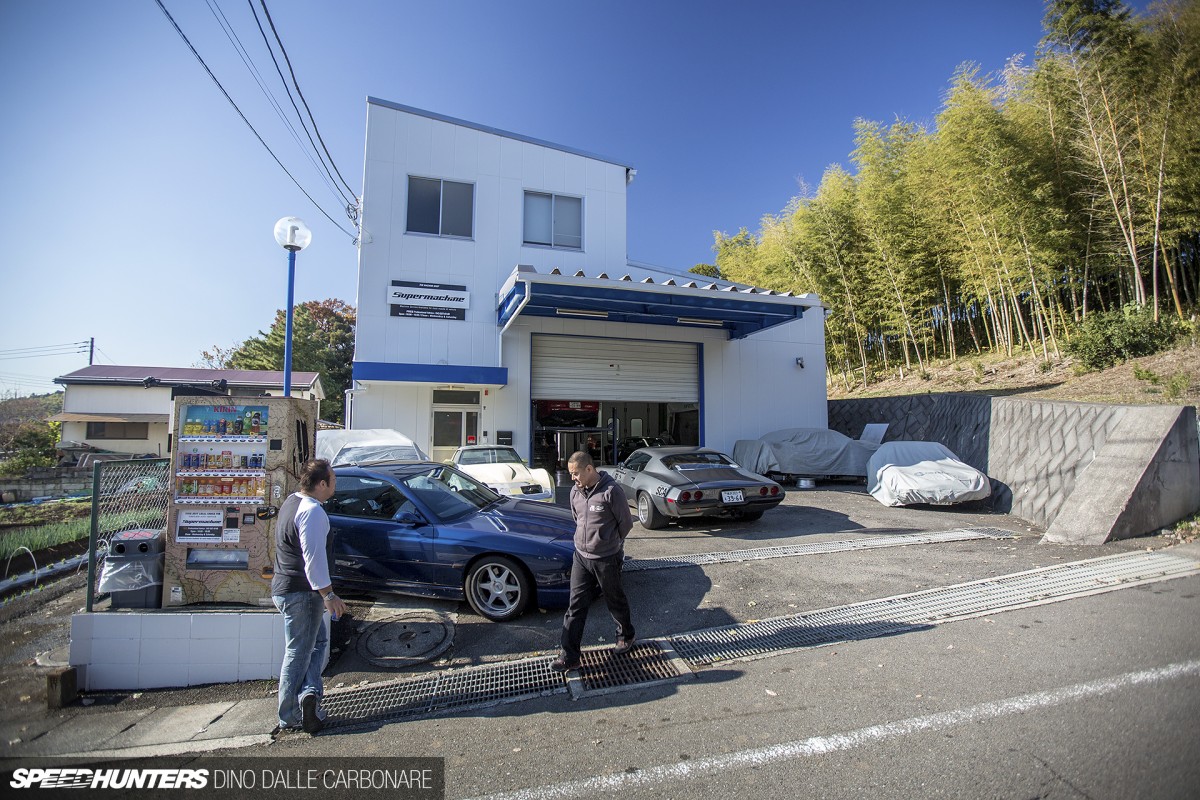 In my travels throughout Japan, I've noticed that when it comes to the really high-end projects, people just don't go to the better known places. Fame and popularity doesn't necessarily spell perfection – in fact it can often mean the complete opposite. While some shops out there may have turned bolting on parts and modifications from catalogues into an art form, when you need to fix and create things from scratch, the list suddenly becomes very small. One name that I keep hearing however is Supermachine. Some of you might remember that I featured a car from them a few years back at the Motorhead 0-4 event in Fukushima.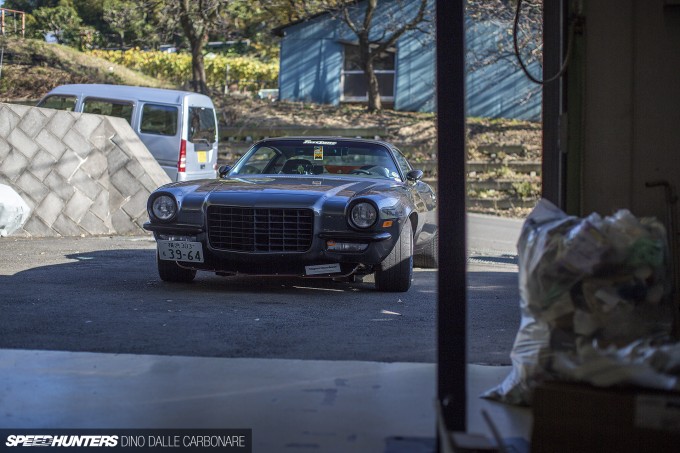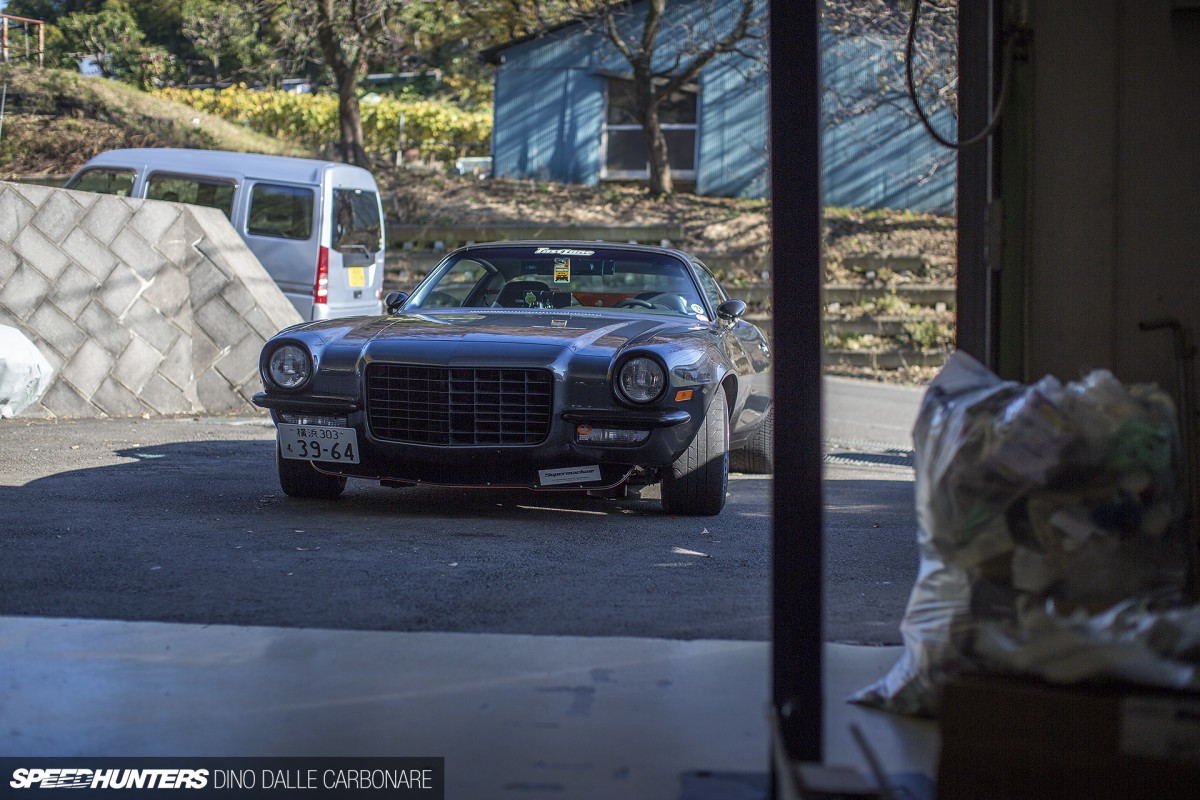 Ever since then I've been meaning to stop by their shop in Yokohama, and by total chance (and a little detour) it was something that was able to happen after my recent shoot with the FastLane Camaro.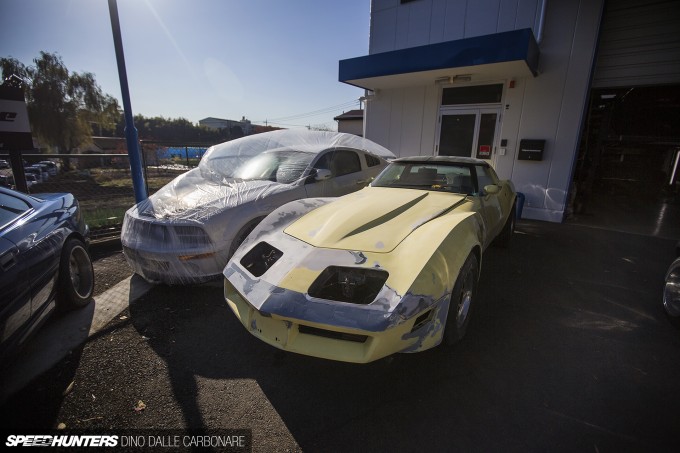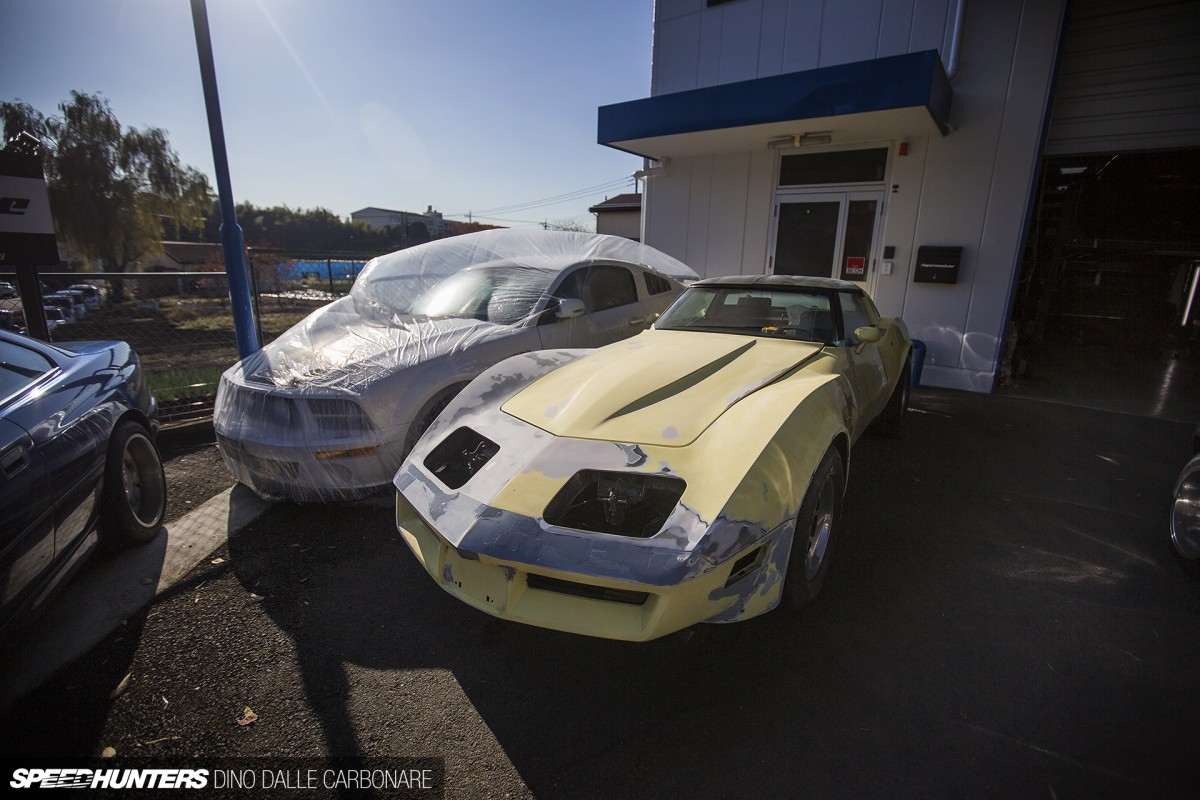 Watanabe-san, the man behind the operation, has recently moved premises from a smaller workshop to this much larger one built to take into account the sheer amount of work that's come his way lately. That's what happens when people are happy with your work – the recommendations flow. Outside were a bunch of cool cars that were part of the way through a full restoration, or just in for a small job.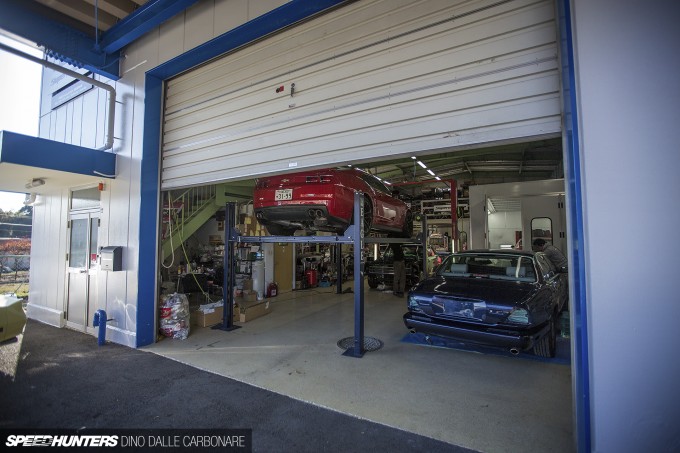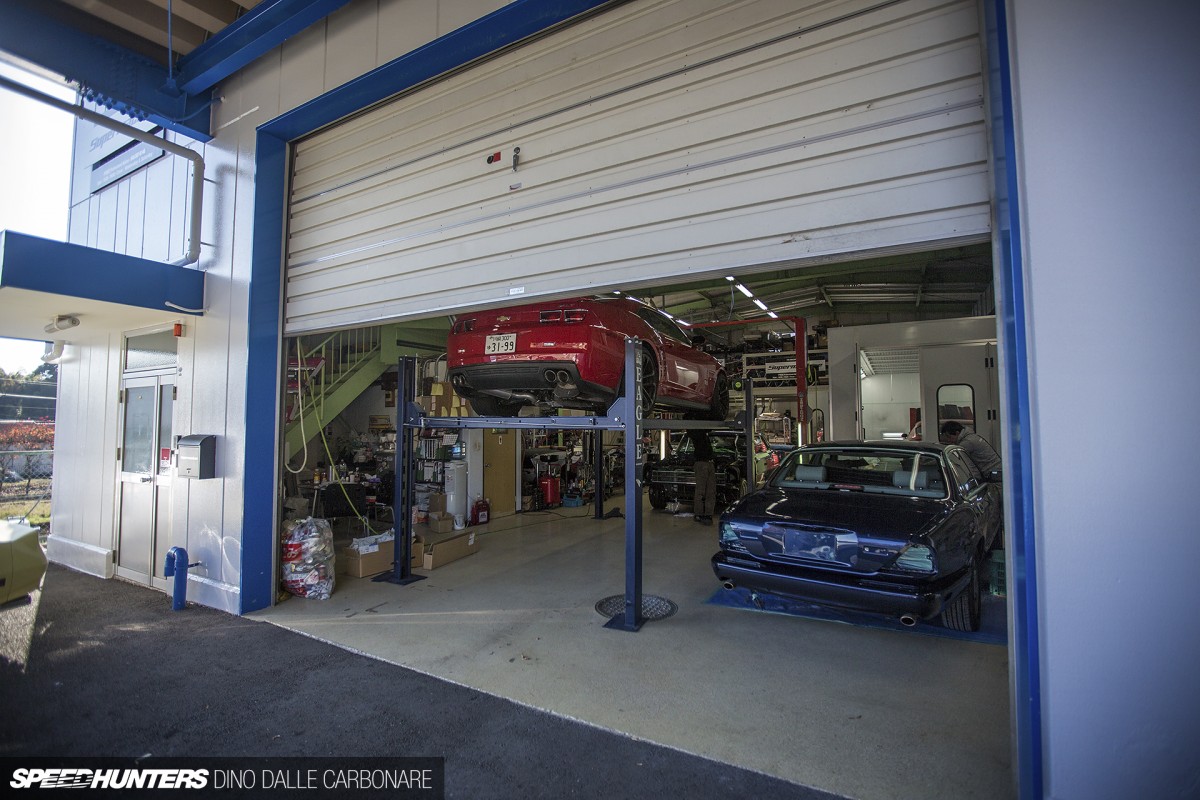 But the really interesting things were inside…
Take A Step Inside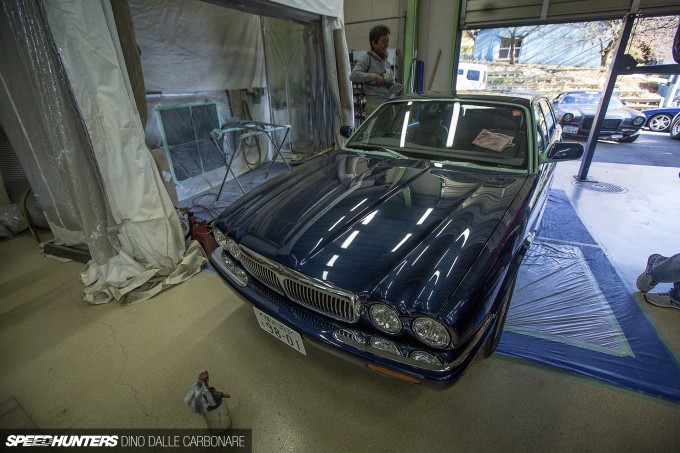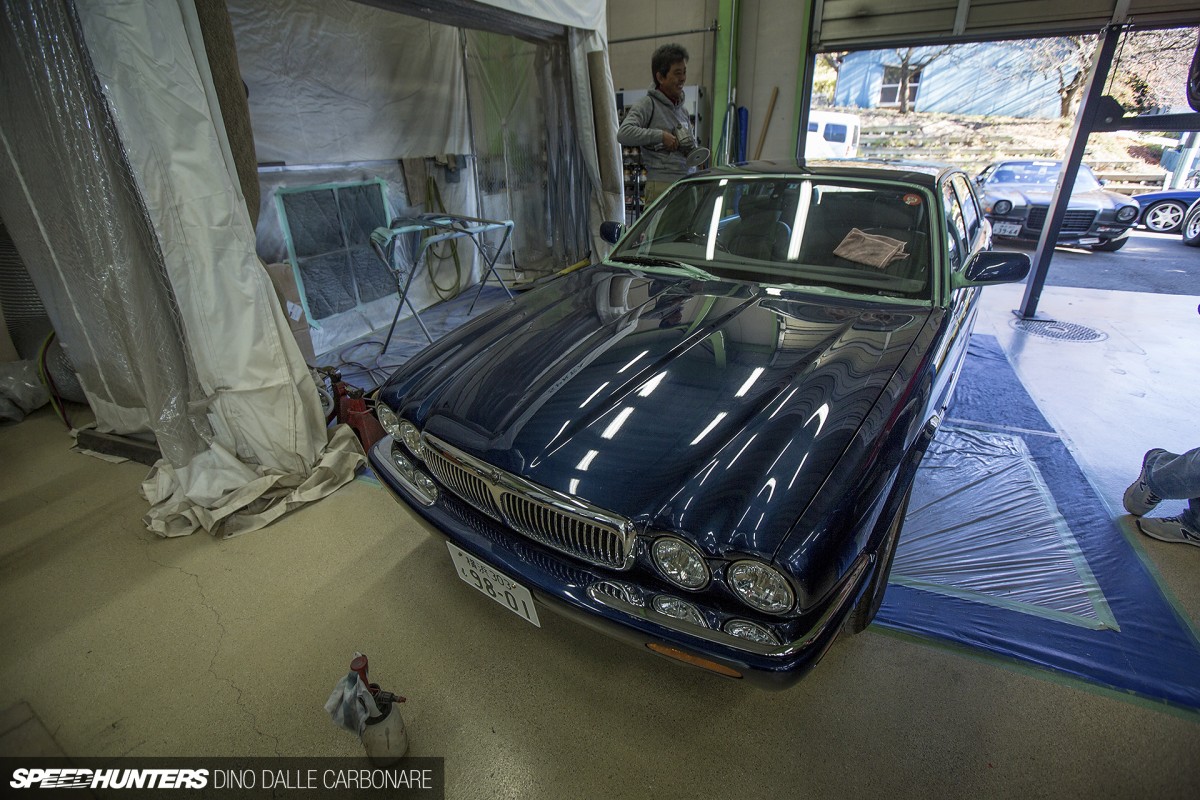 Watanabe and his crew are able to cater to a vast list of demands, and because of this, end up working on a variety of different cars. This Jaguar had just been buffed to a high gloss finish after some bodywork touch ups.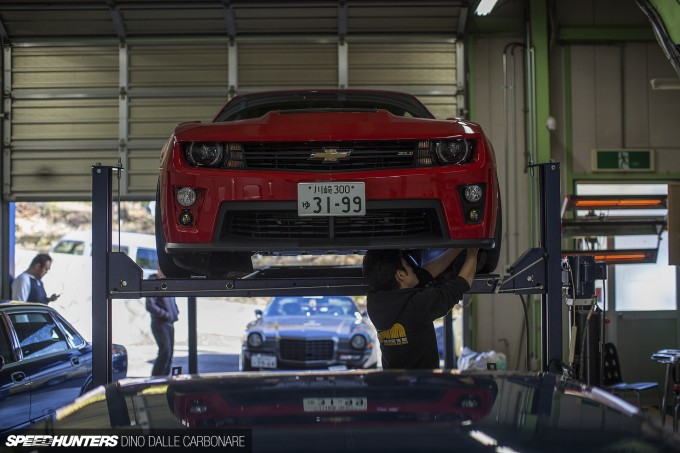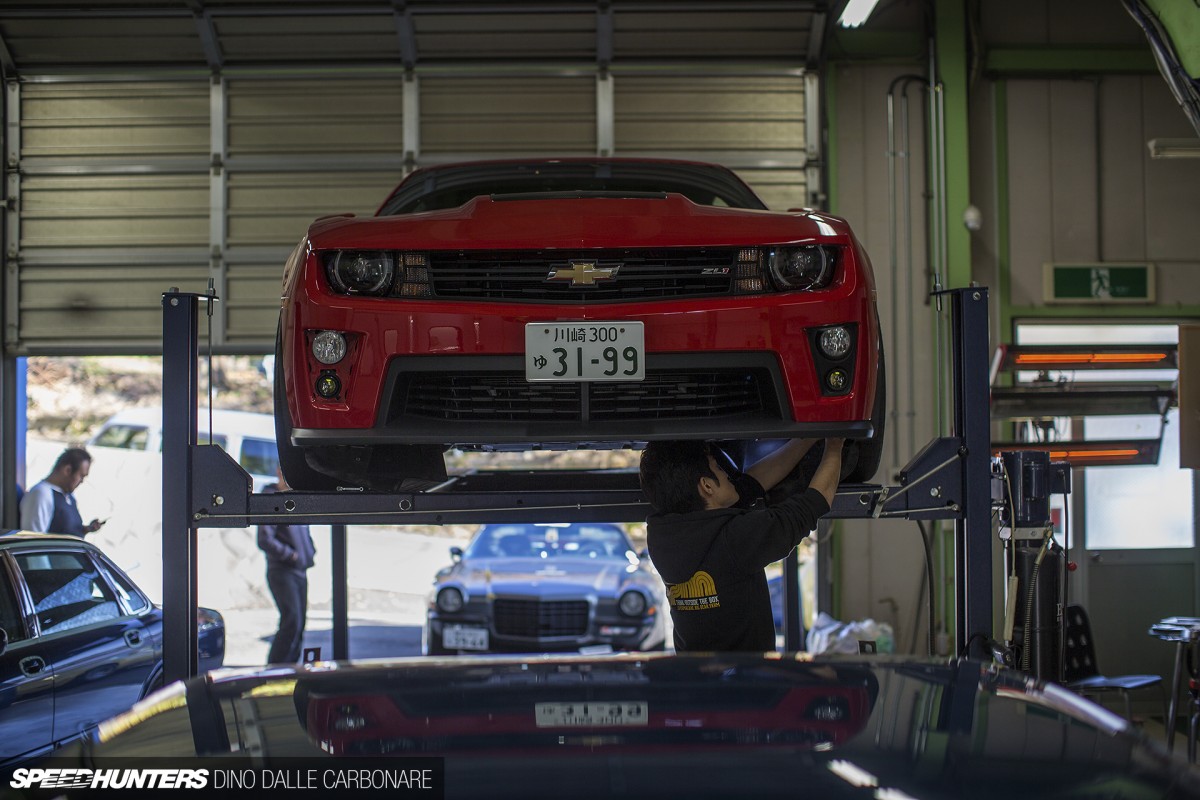 However, the majority of the clients that drop by drive American cars – everything from the latest stateside offerings to vintage machines.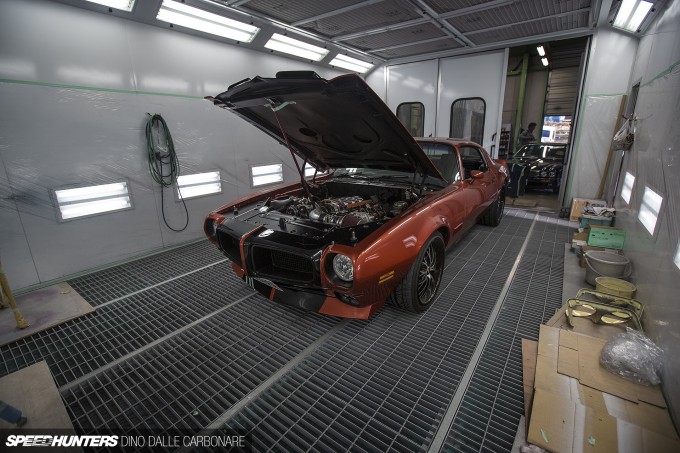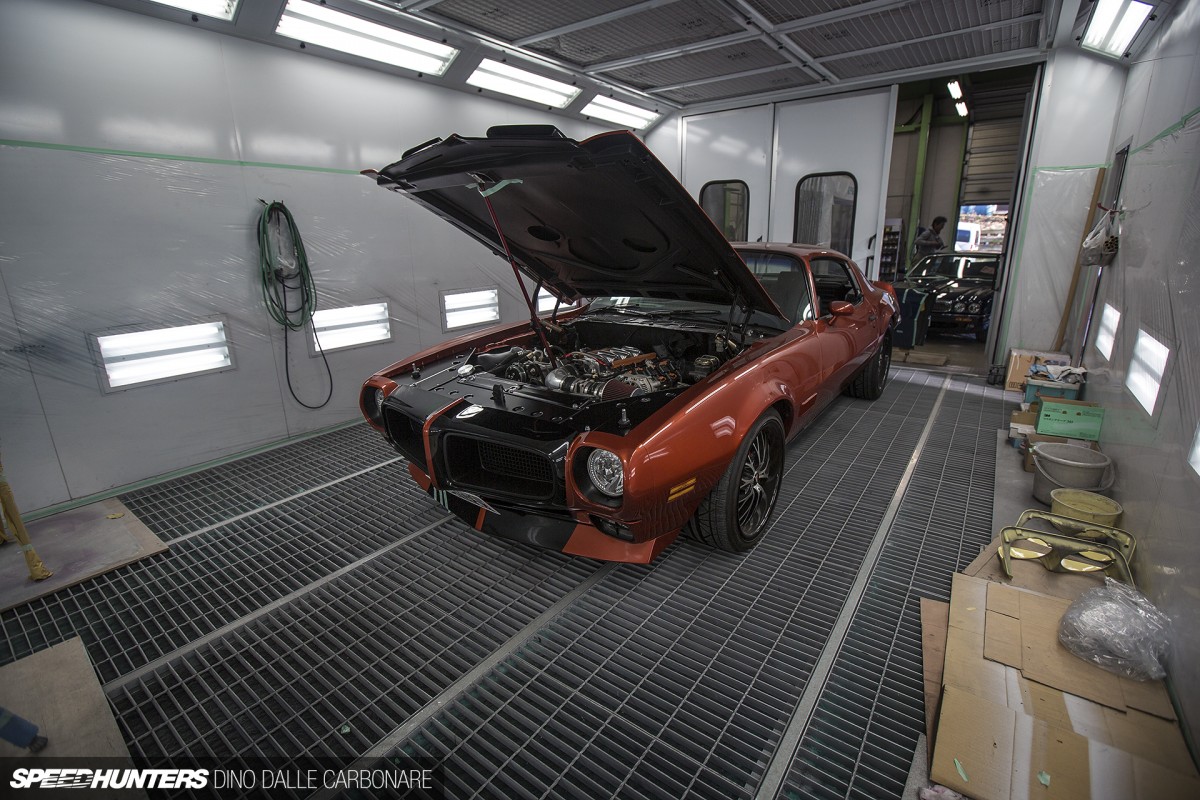 One side of the workshop houses the massive paint booth, which is so tall and wide that it has no problem accommodating larger American vans and trucks. It was this Camaro that was inside at the time of my visit.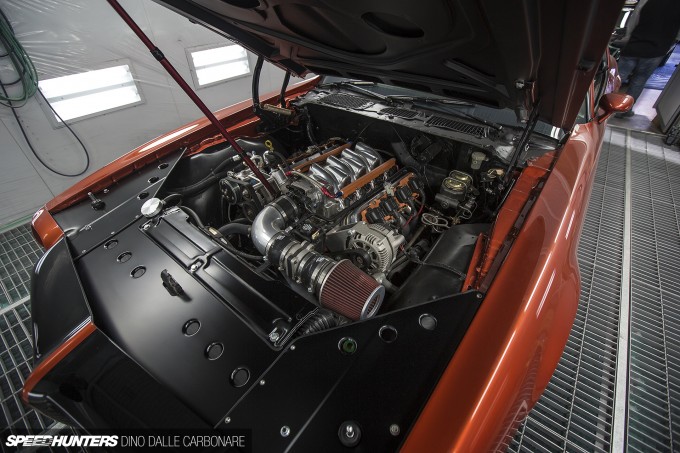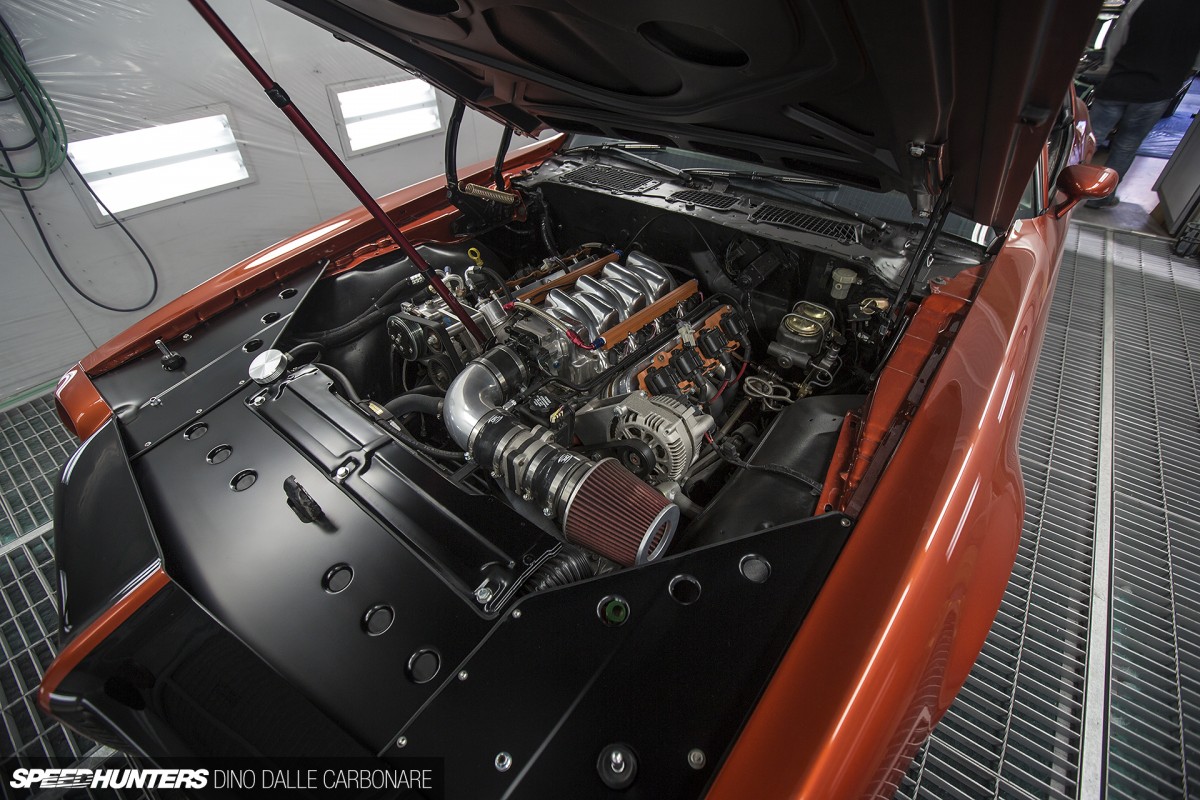 Supermachine had just finished up constructing custom baffles and covers to give a more completed look to the engine bay. This thing was absolutely menacing!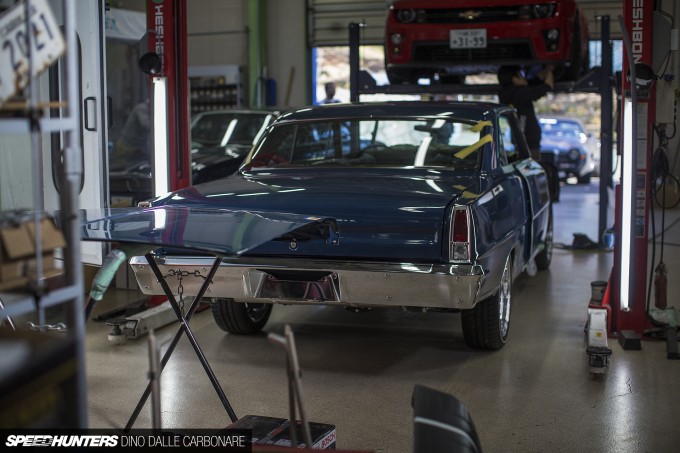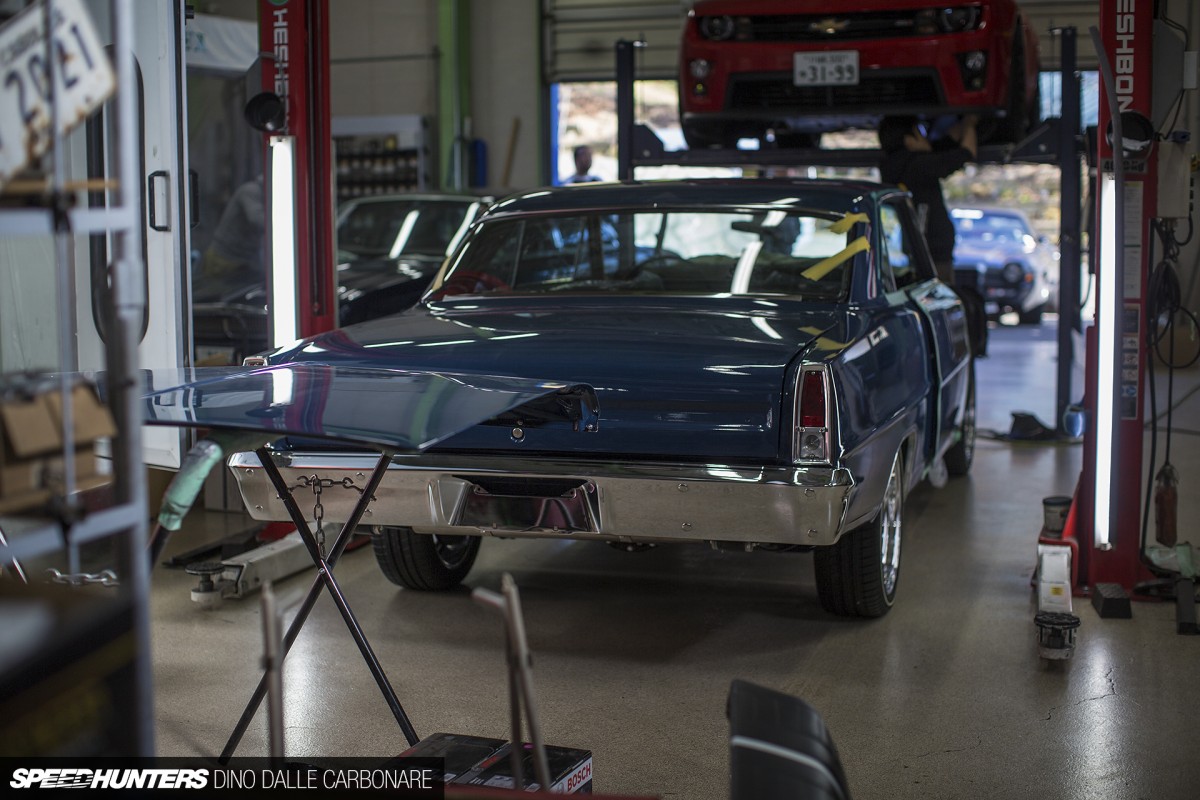 This 1967 Chevy Nova SS sitting in the center of the shop is Watanabe's current main project. The car has gone through a major restoration to get it back into perfect condition.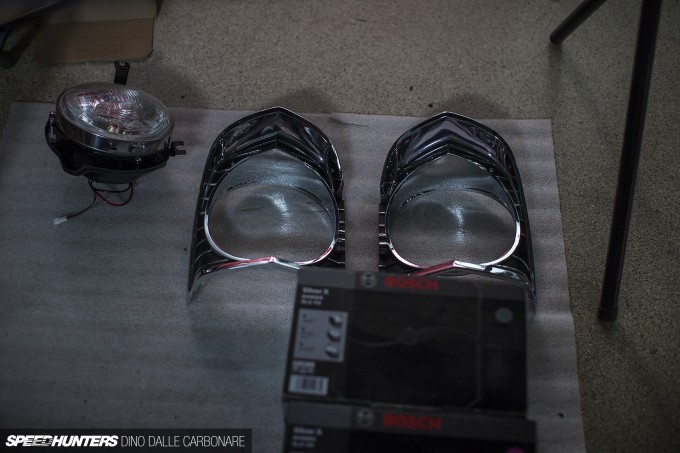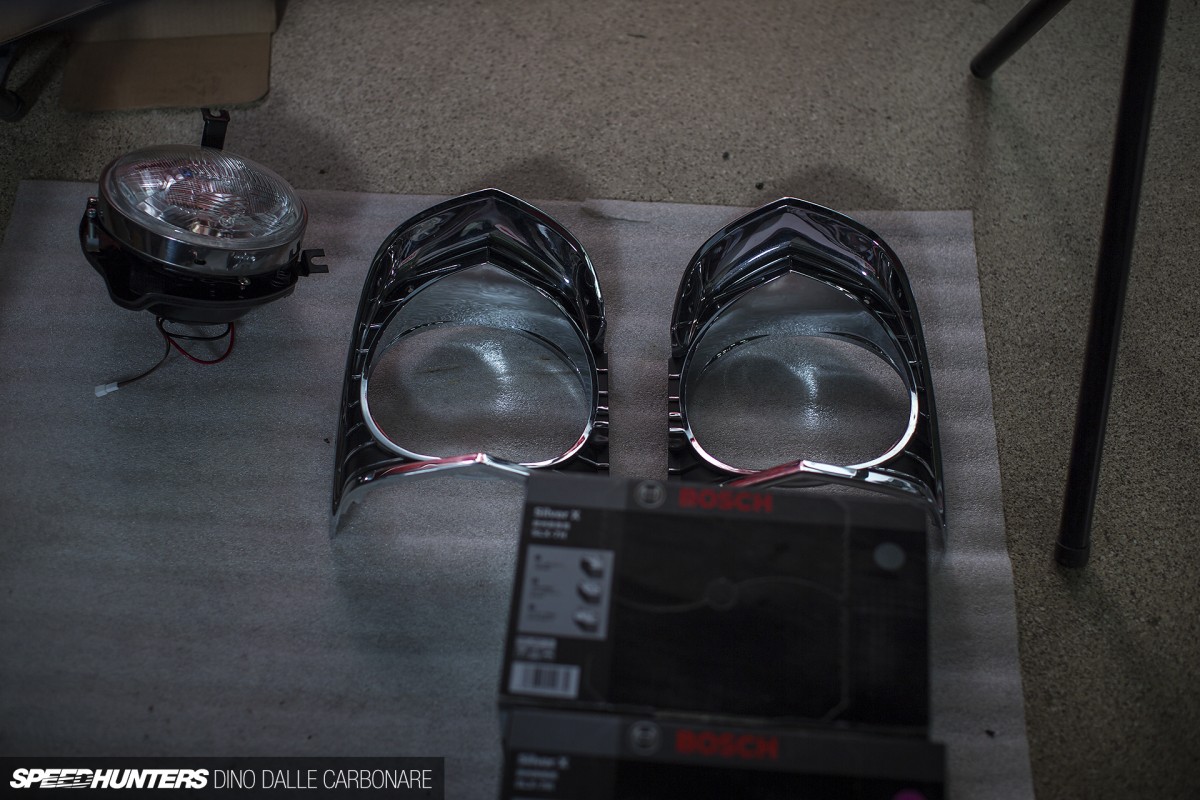 On top of fresh paint, HID-equipped headlights and re-chromed bezels were about to be fitted, along with a modern battery to keep all the electrics in check.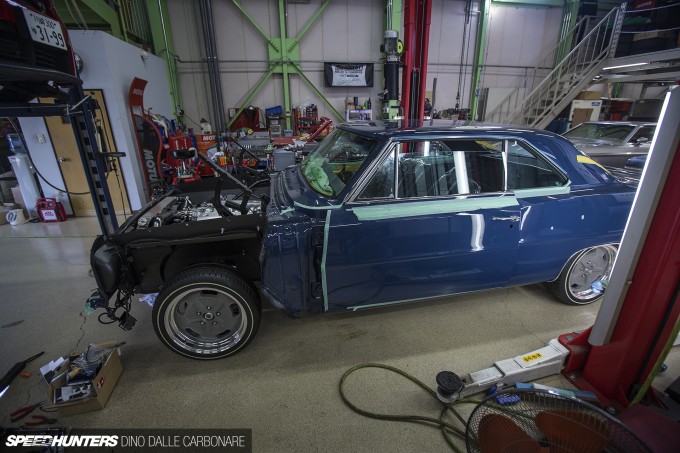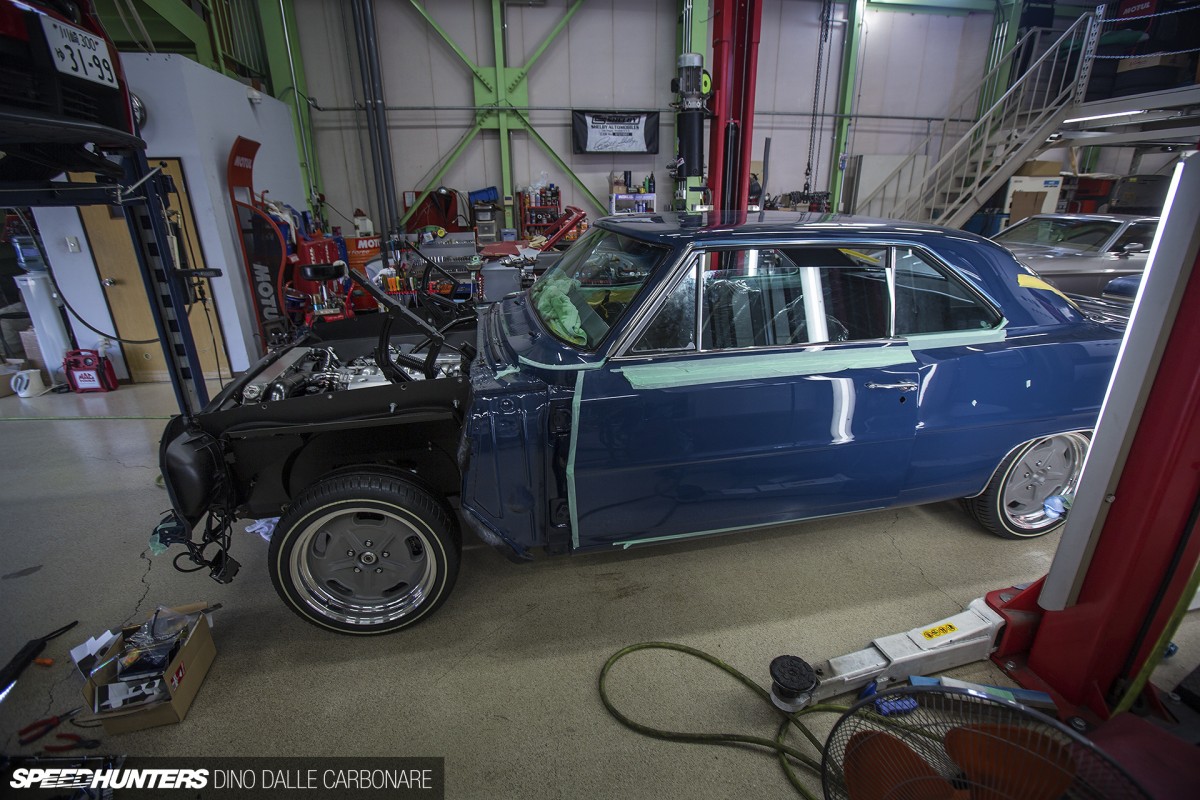 I really don't know how many of these I've even seen in Japan – perhaps only one or two at the Hot Rod show in Yokohama – so this was a rare treat. It's also quite obvious that the owner has no intentions of cutting corners in any way, shape or form.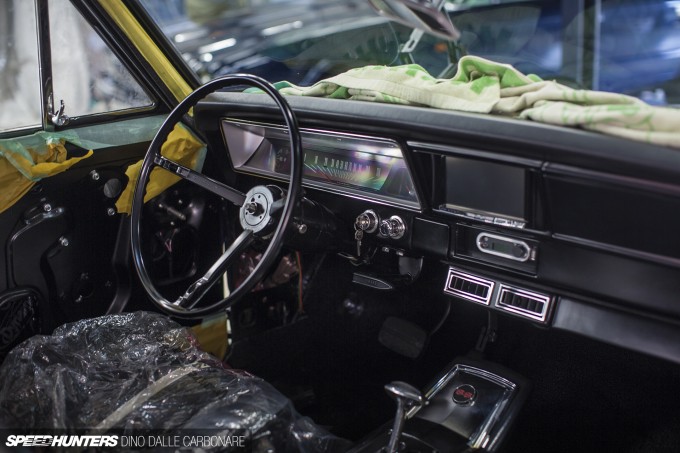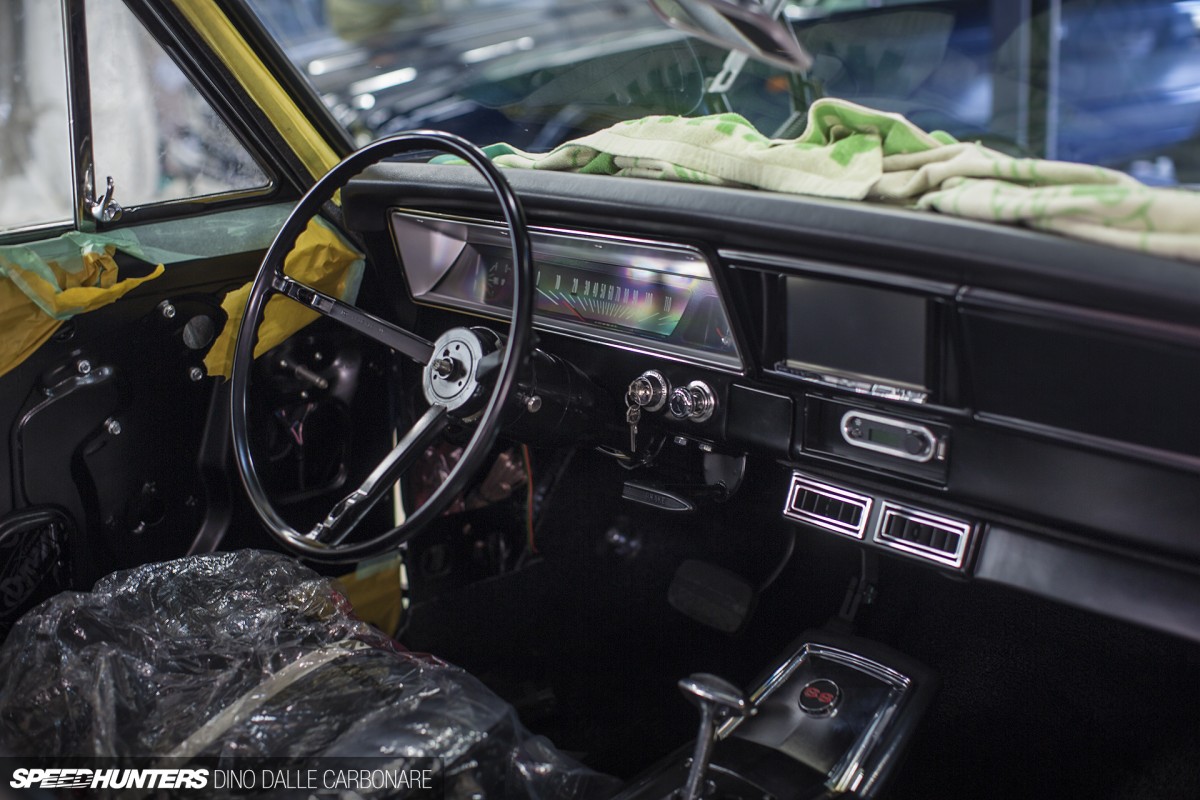 I mean, just look at the interior! And how's that for a neat 2DIN navi install…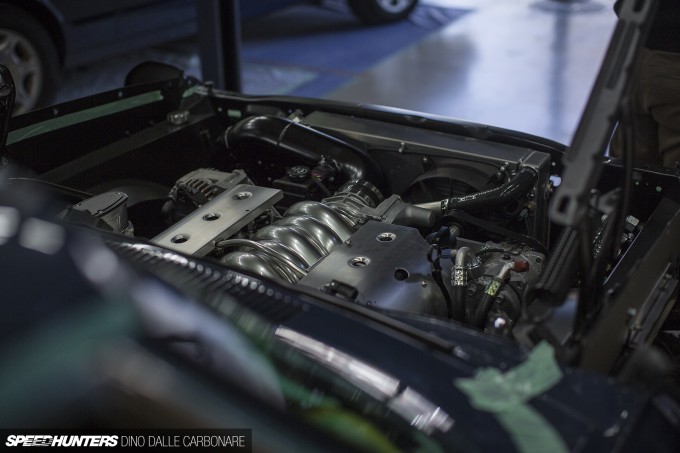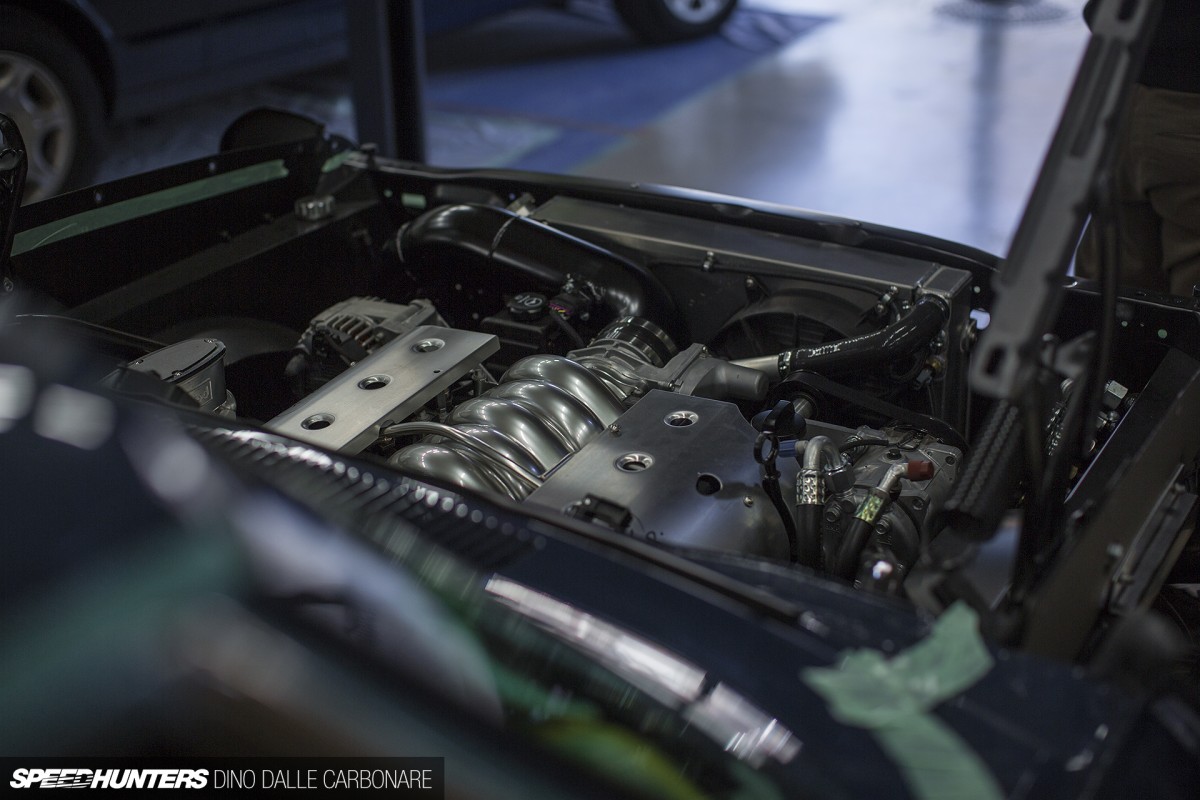 And then there's the business side of the car.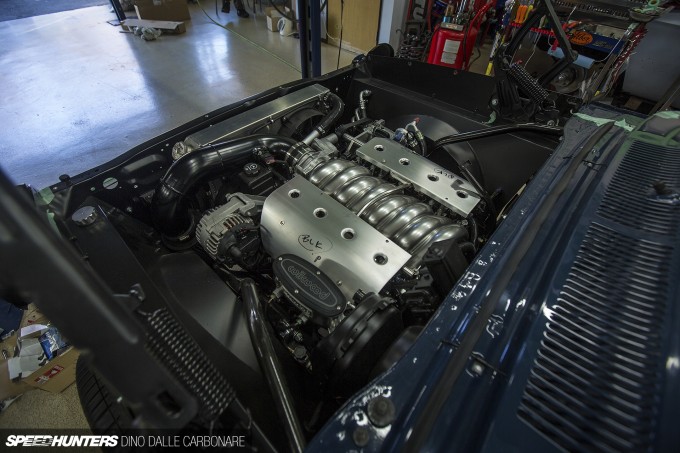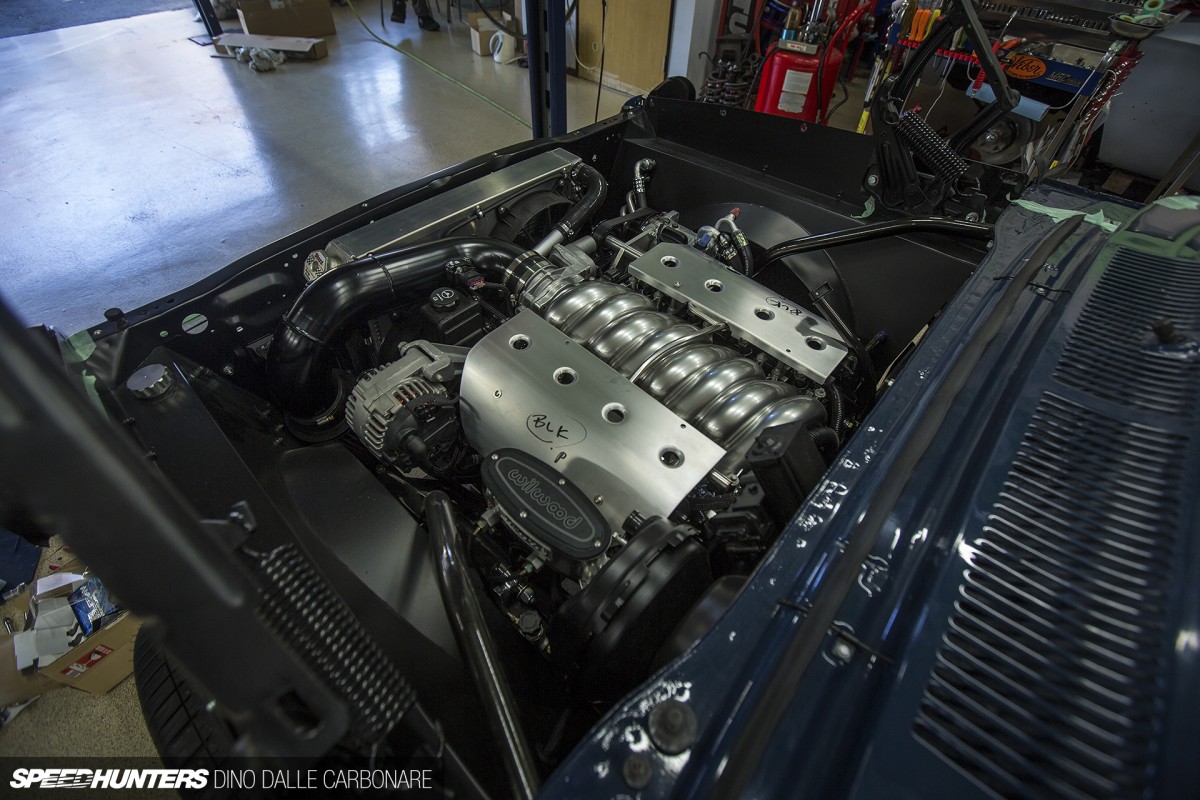 To keep things in the family, Watanabe-san has dropped in a C6 LS3 motor up front.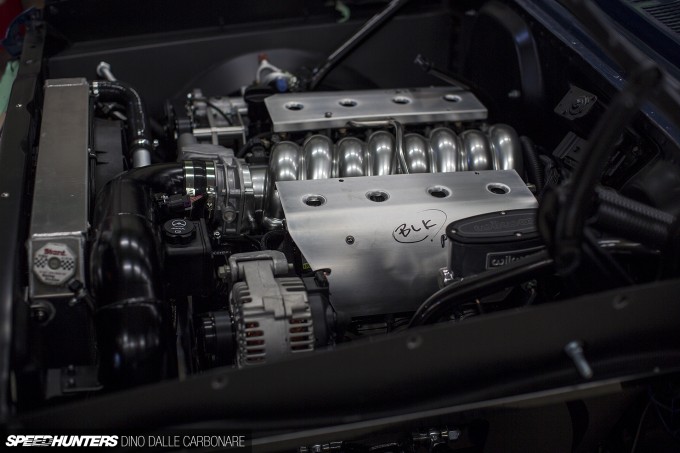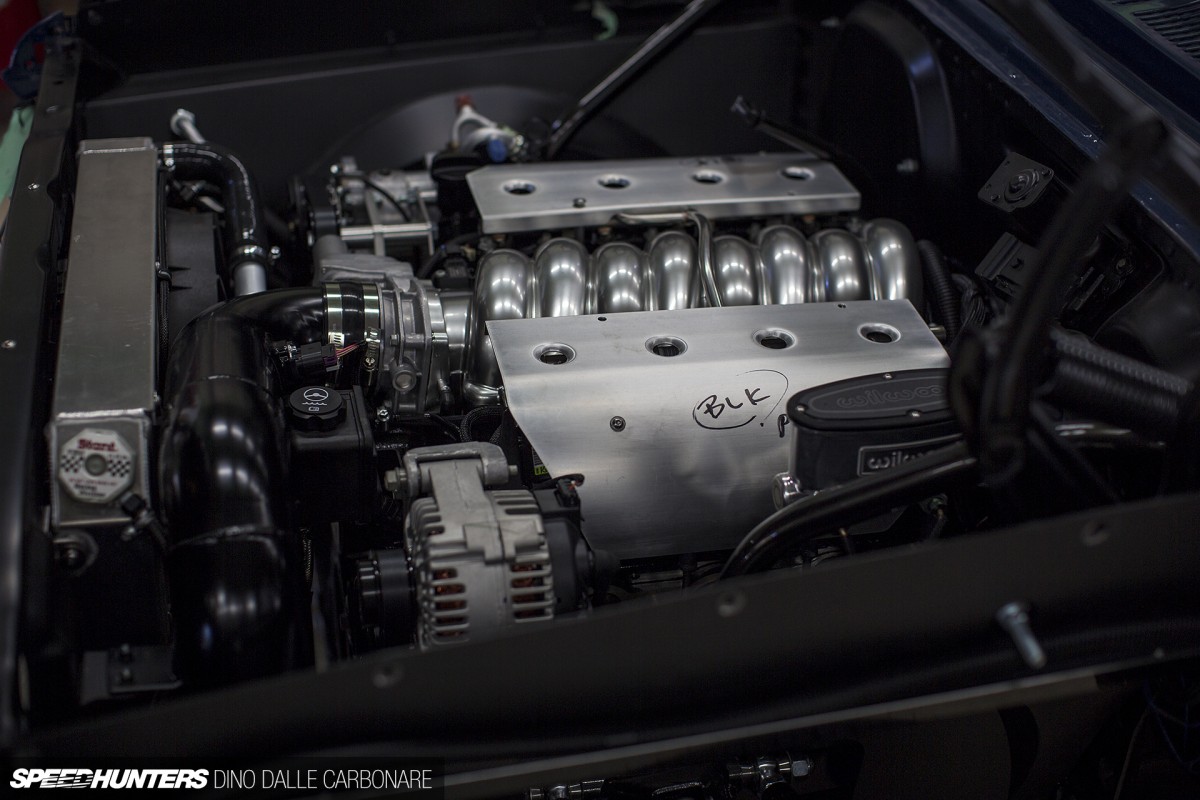 While the swap to the 420hp 6.2L engine had been completed, there's was some work on the presentation side of things still in progress. On top of that polished intake manifold some stainless steel plates are being carefully shaped to cover up the sides of the engine and give a more modern, clean touch to it all.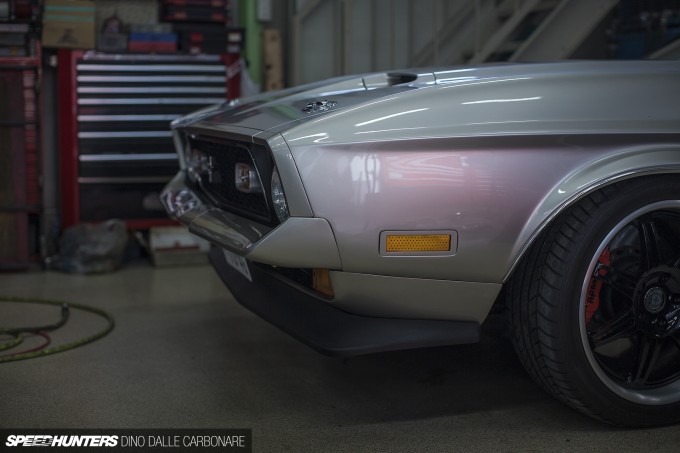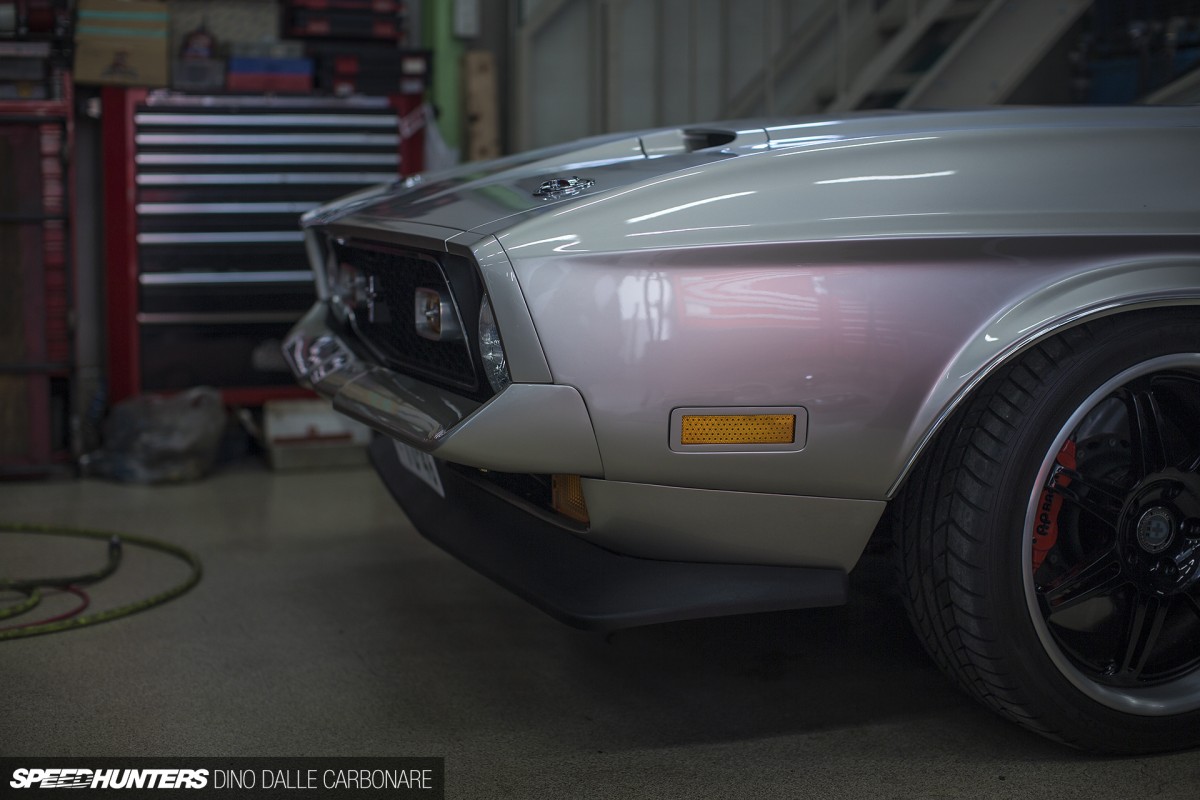 Then of course there was this thing.
The Finished Project Car Exists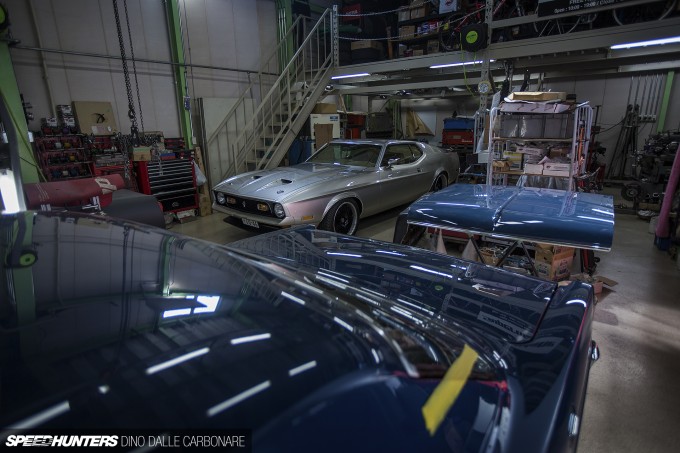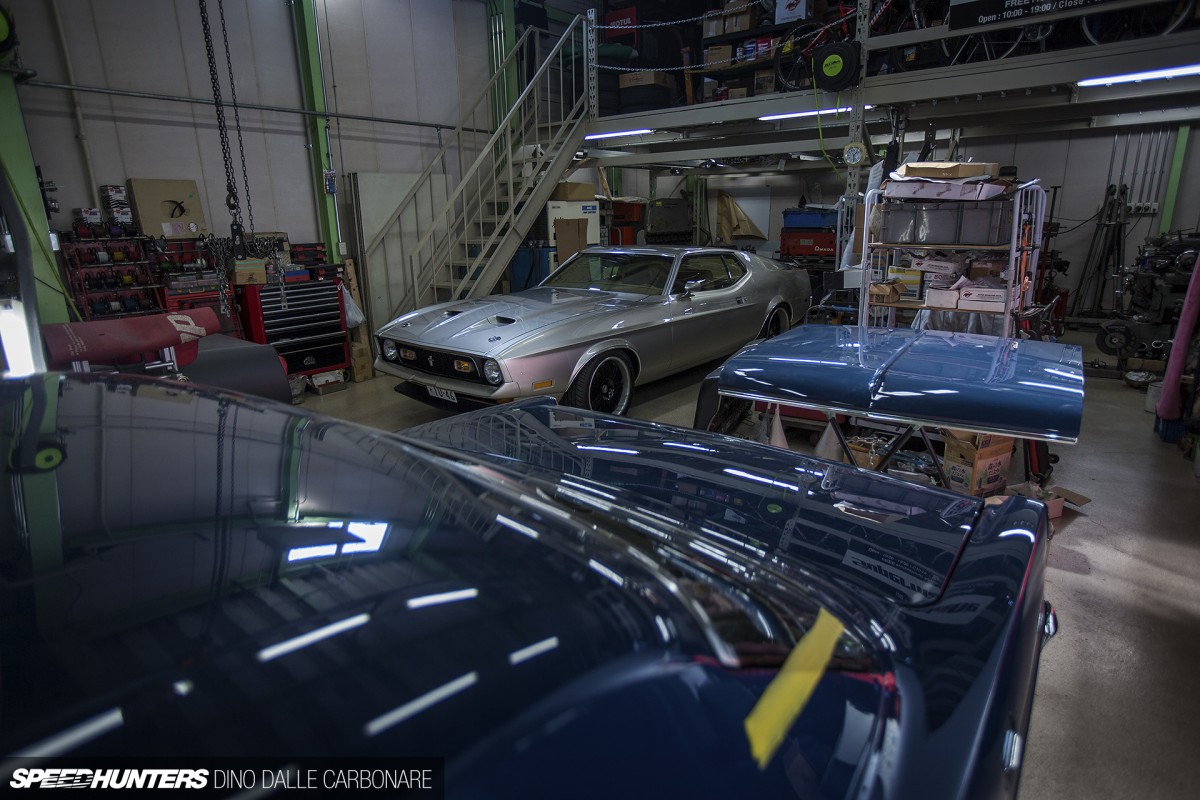 This was actually the first time I laid eyes on the 1971 Mach 1 I just featured last week. It sat there in the dimly-lit workshop – front end splashed with a streak of sunlight peeking in from one of the windows.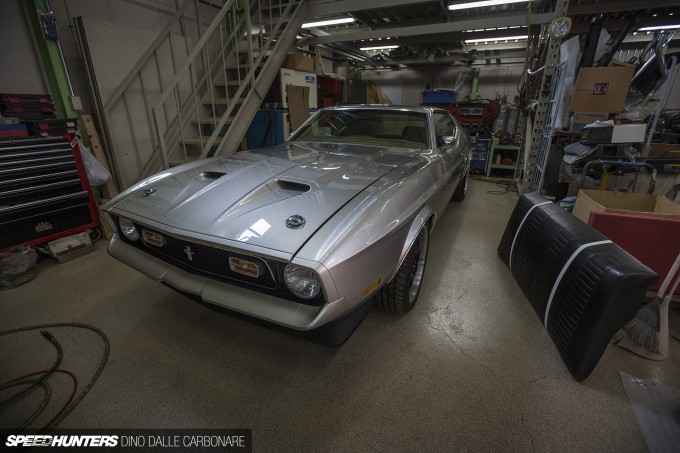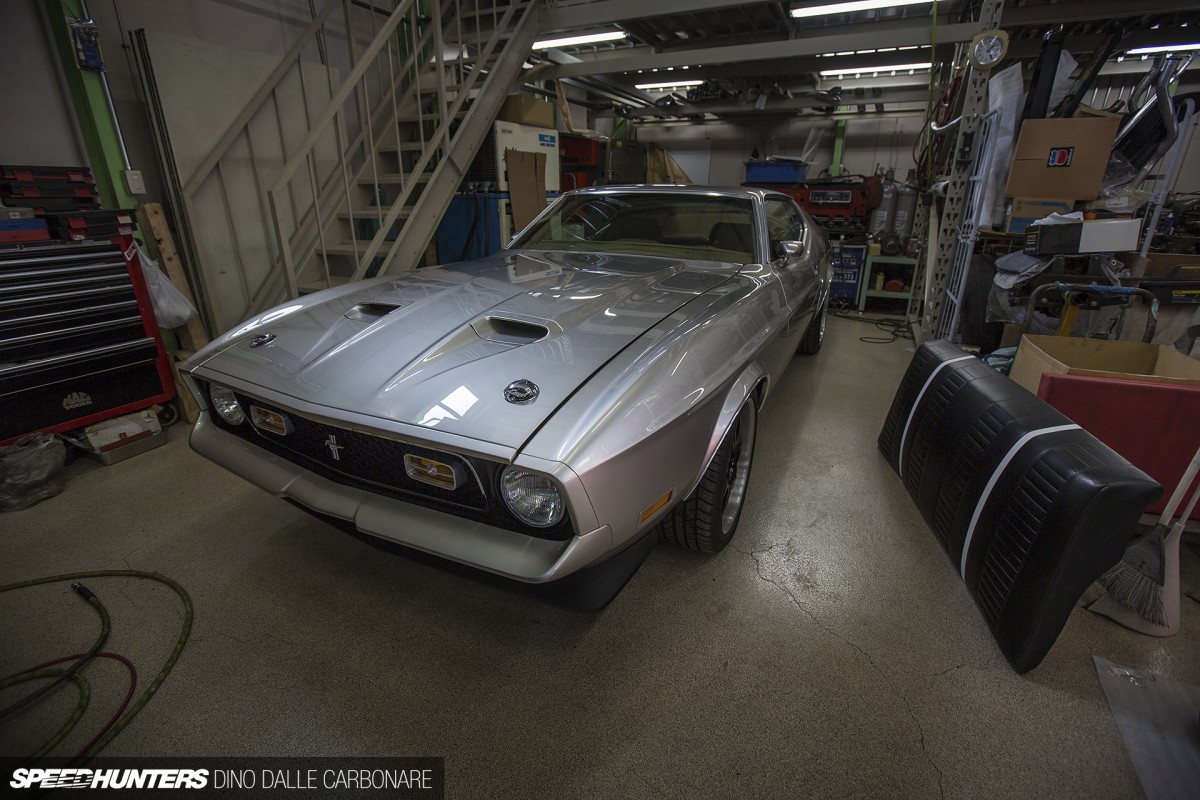 The attraction was instant – never had a muscle car looked so good to me. I knew then and there that I had to find out all the details and shoot it.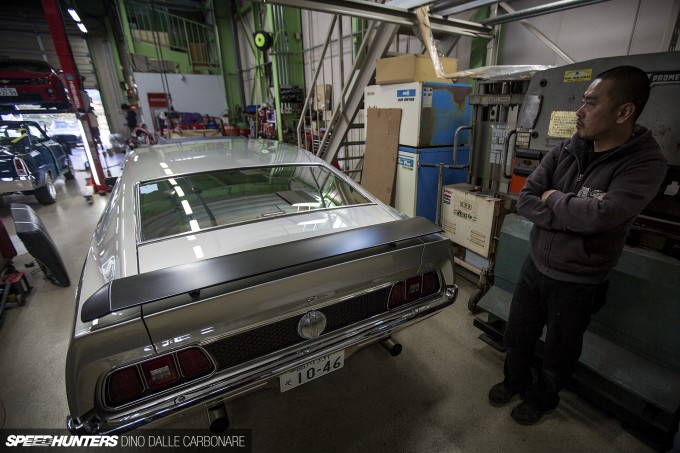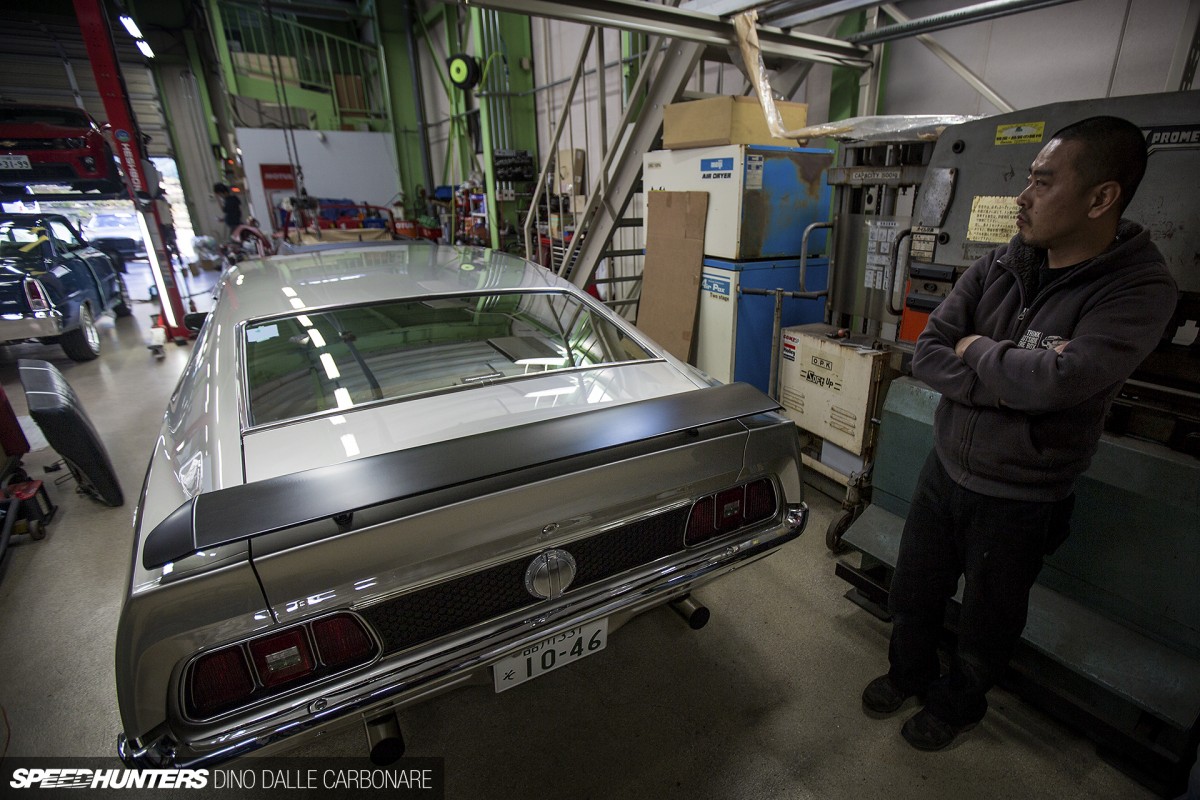 As I touched on in the story, the restoration of this car originally started back in 2008 at the old Supermachine shop, before being recently finished up in the new premises.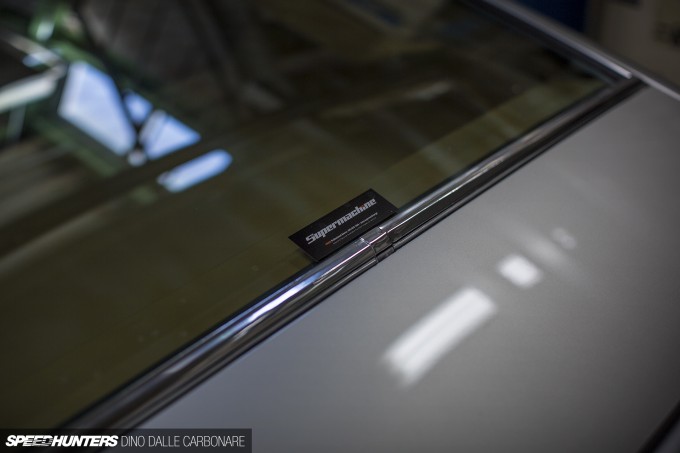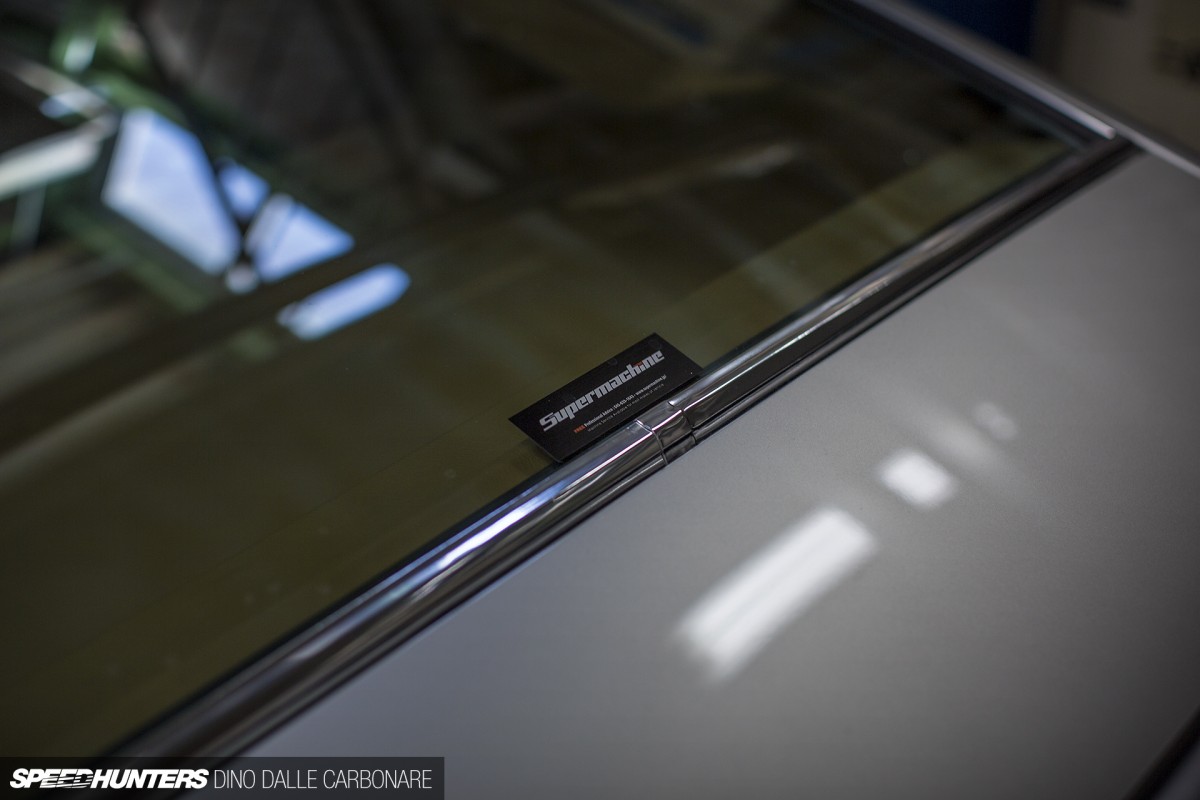 The mark of excellence!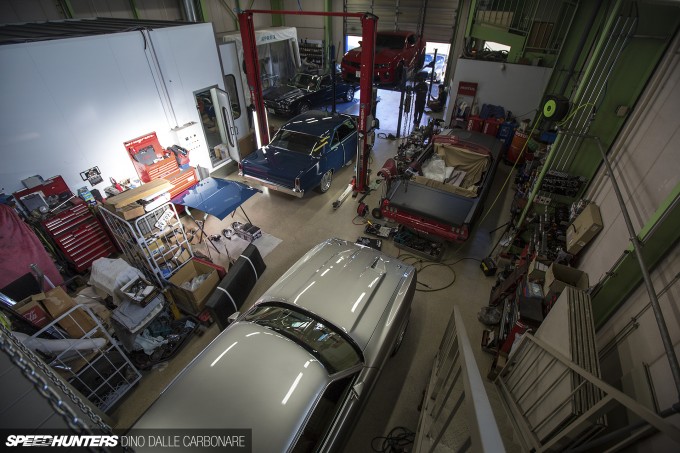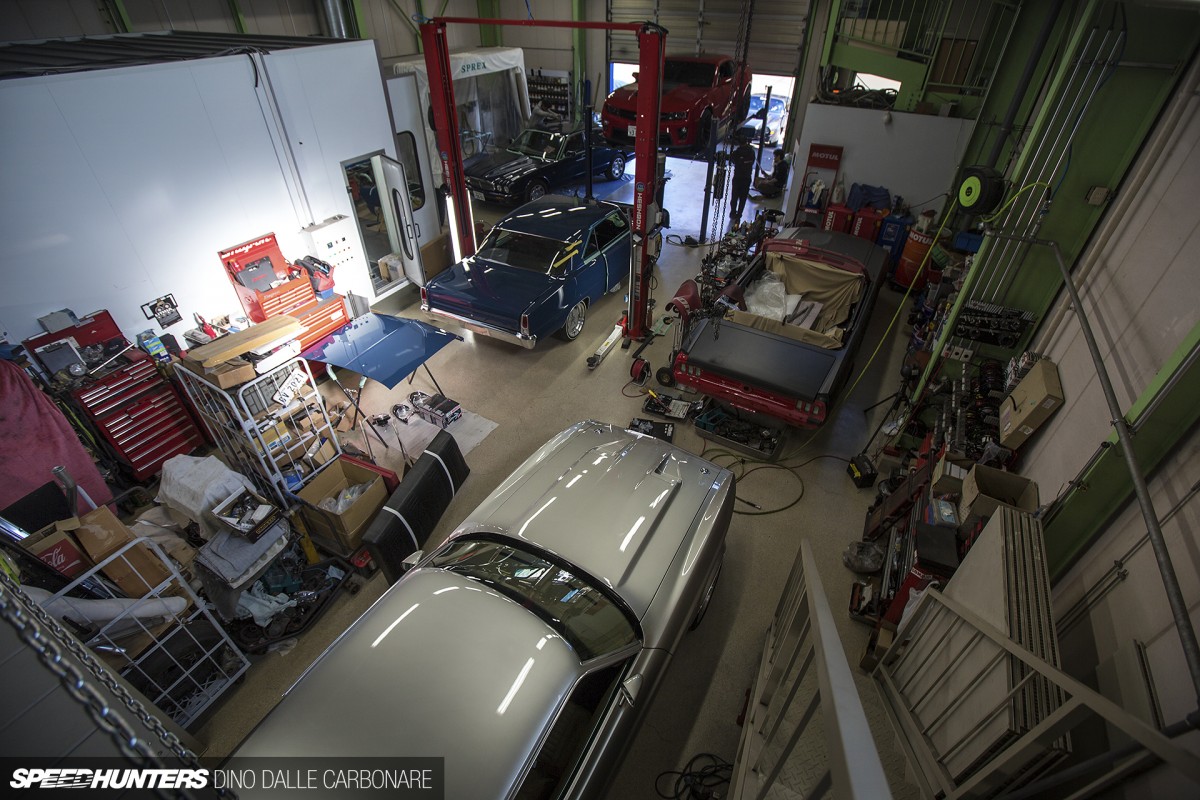 There's a little mezzanine level that serves as a small warehouse and parts storage section, and also doubles up as a great vantage point to check out the shop in its entirety.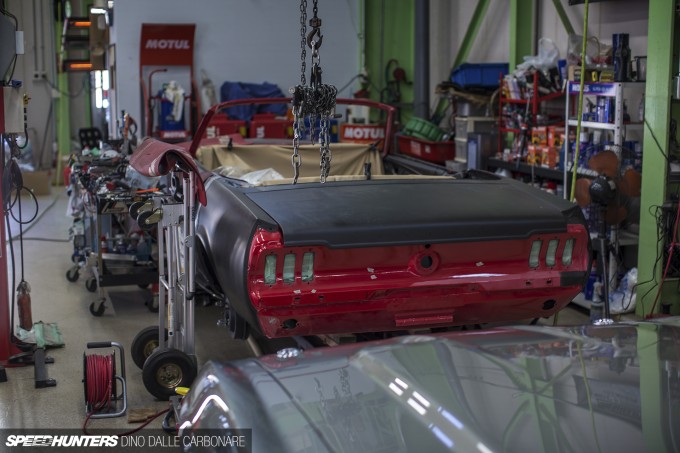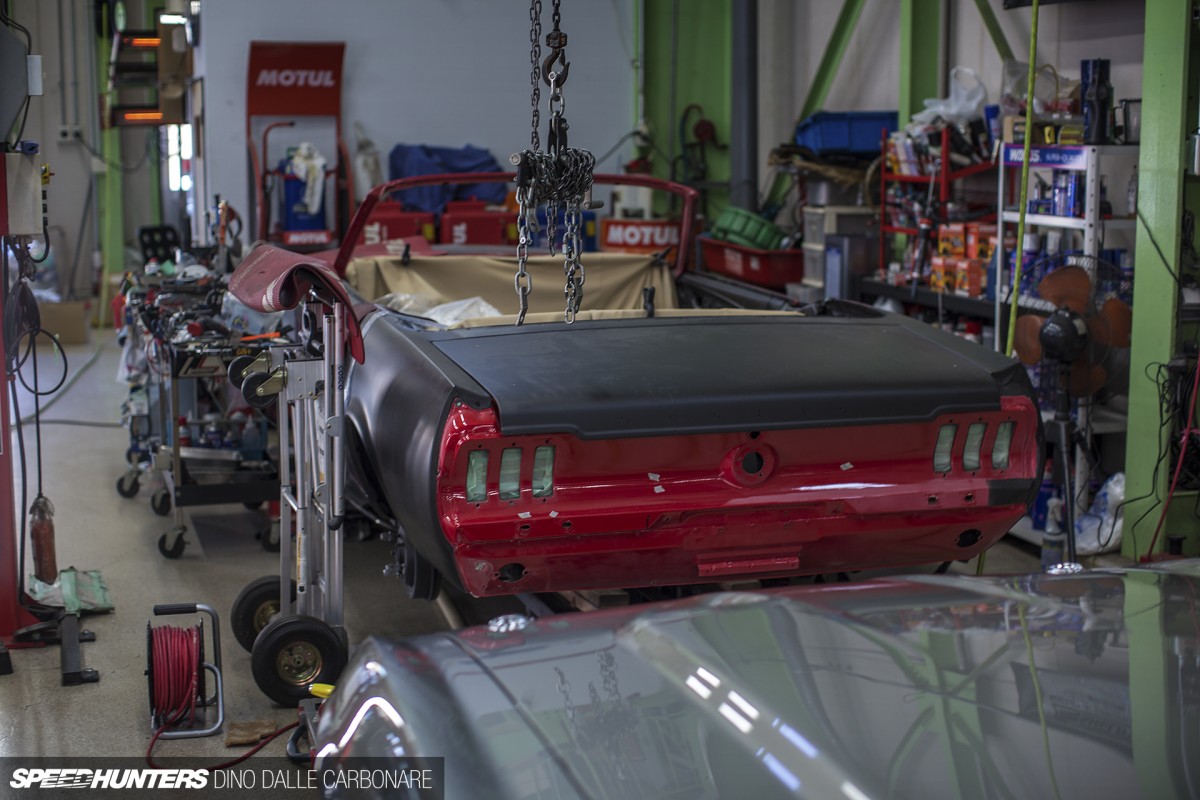 Watanabe's next ground-up restoration was patiently waiting on one side. I wonder what he will do with this drop-top 'Stang!?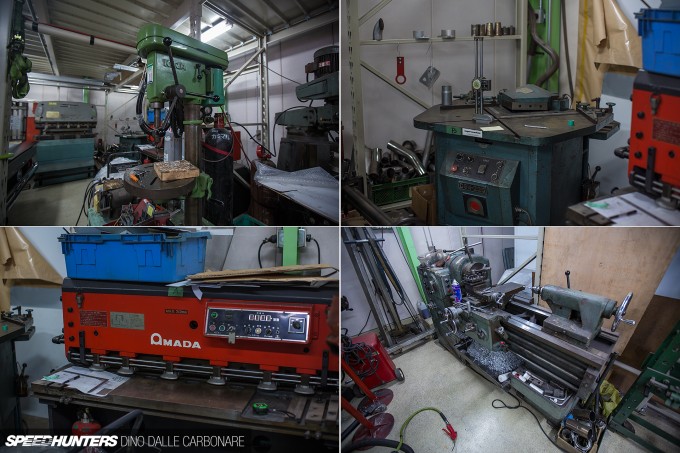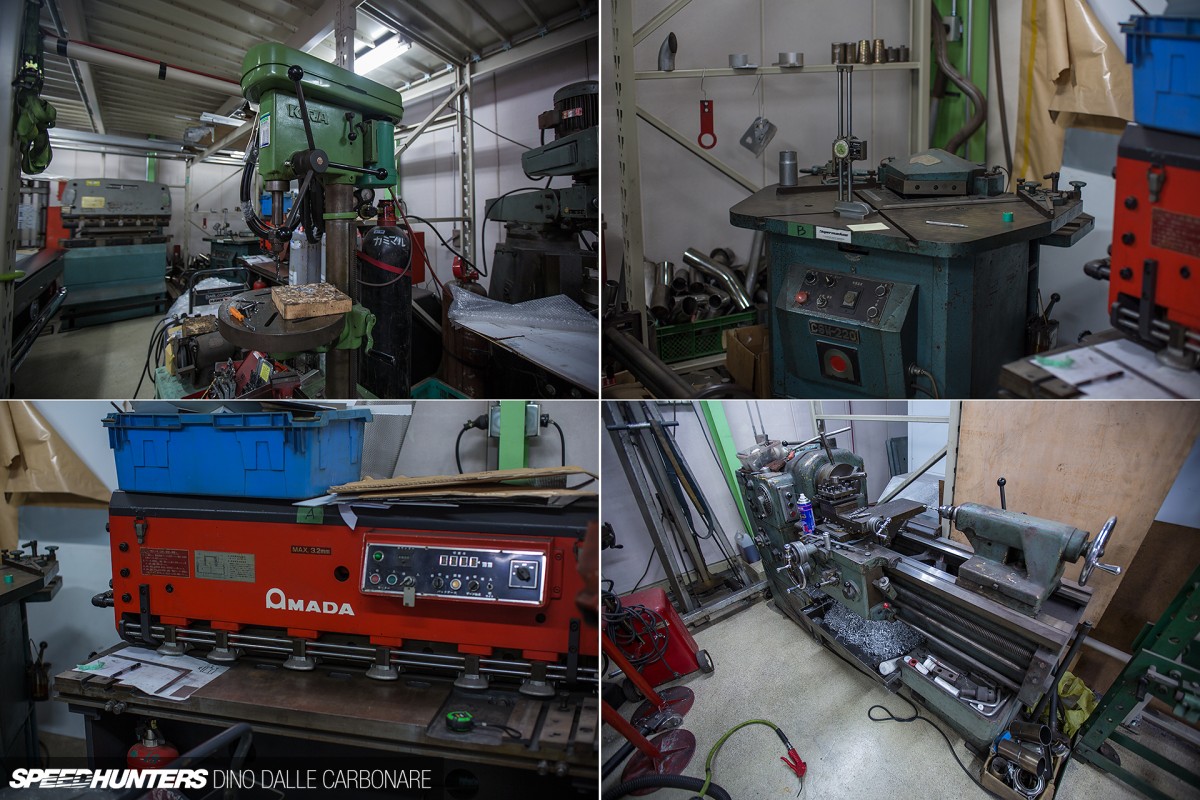 Behind all the cars is the machine shop. This is where all metal fabrication is executed, from sheet metal to piping – be it for roll cages, exhausts, or anything else the customer may request.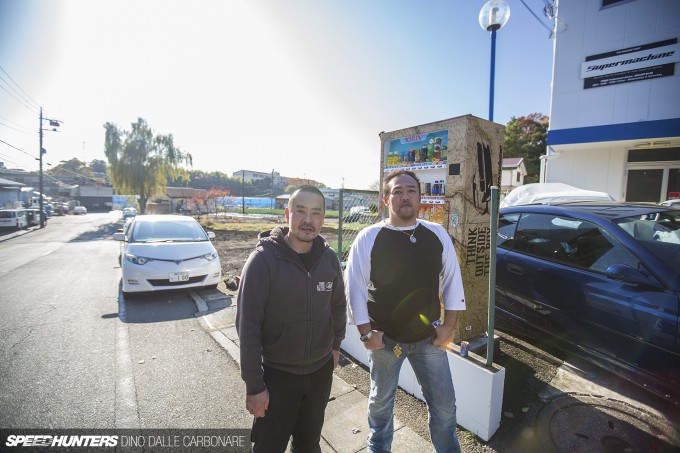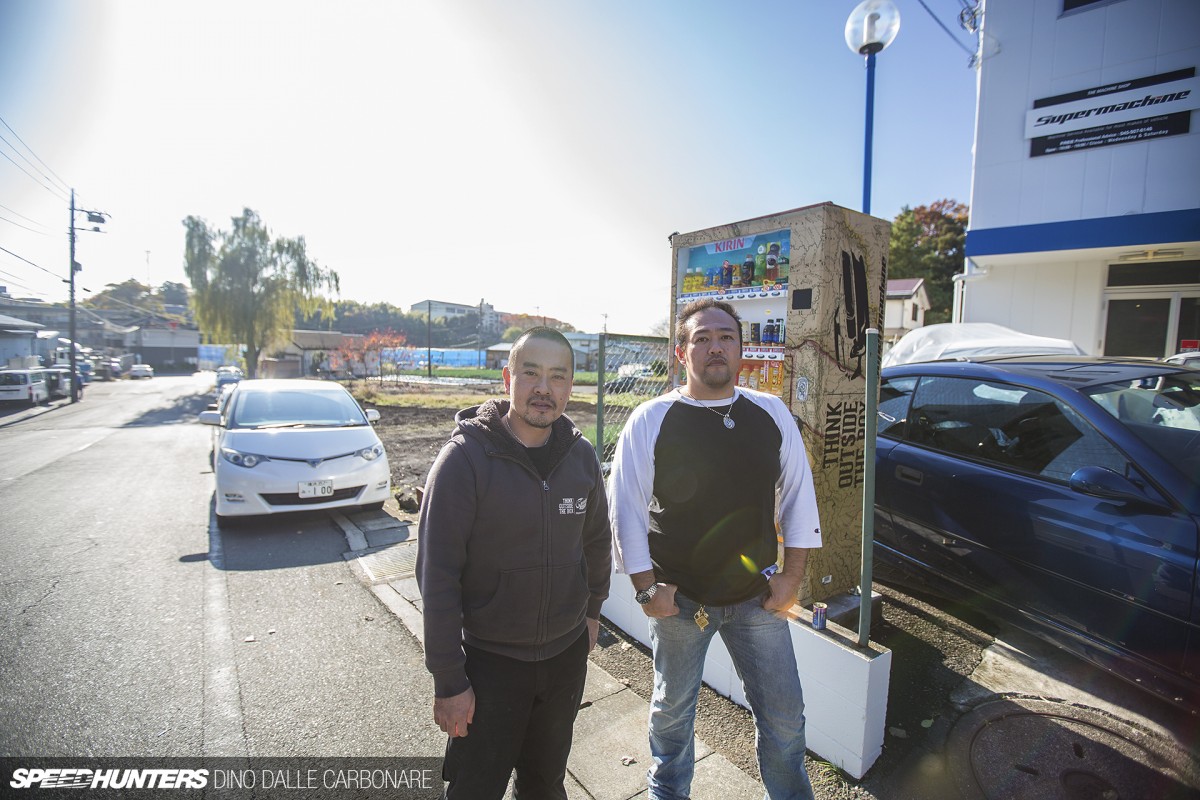 Seeing the glorious creations that are meticulously and carefully put together at this place, I'm pretty sure I will be stopping by here quite often. In the meantime I'd like to give a big thanks to Watanabe-san and Okamura-san for introducing me to the wonderful things that the Japanese custom scene has to offer. I am now truly hooked!
Dino Dalle Carbonare
Instagram: speedhunters_dino
dino@speedhunters.com